Nothing can make us feel so good and powerful like a formal outfit with a dash of glamour.
But before you post it on social media, make sure you choose the right formal caption to perfectly capture the vibe.
Dive in with me and discover 250 brutally good formal captions that will upgrade your Instagram game.
10 Best Formal Captions
1. Work hard then work harder.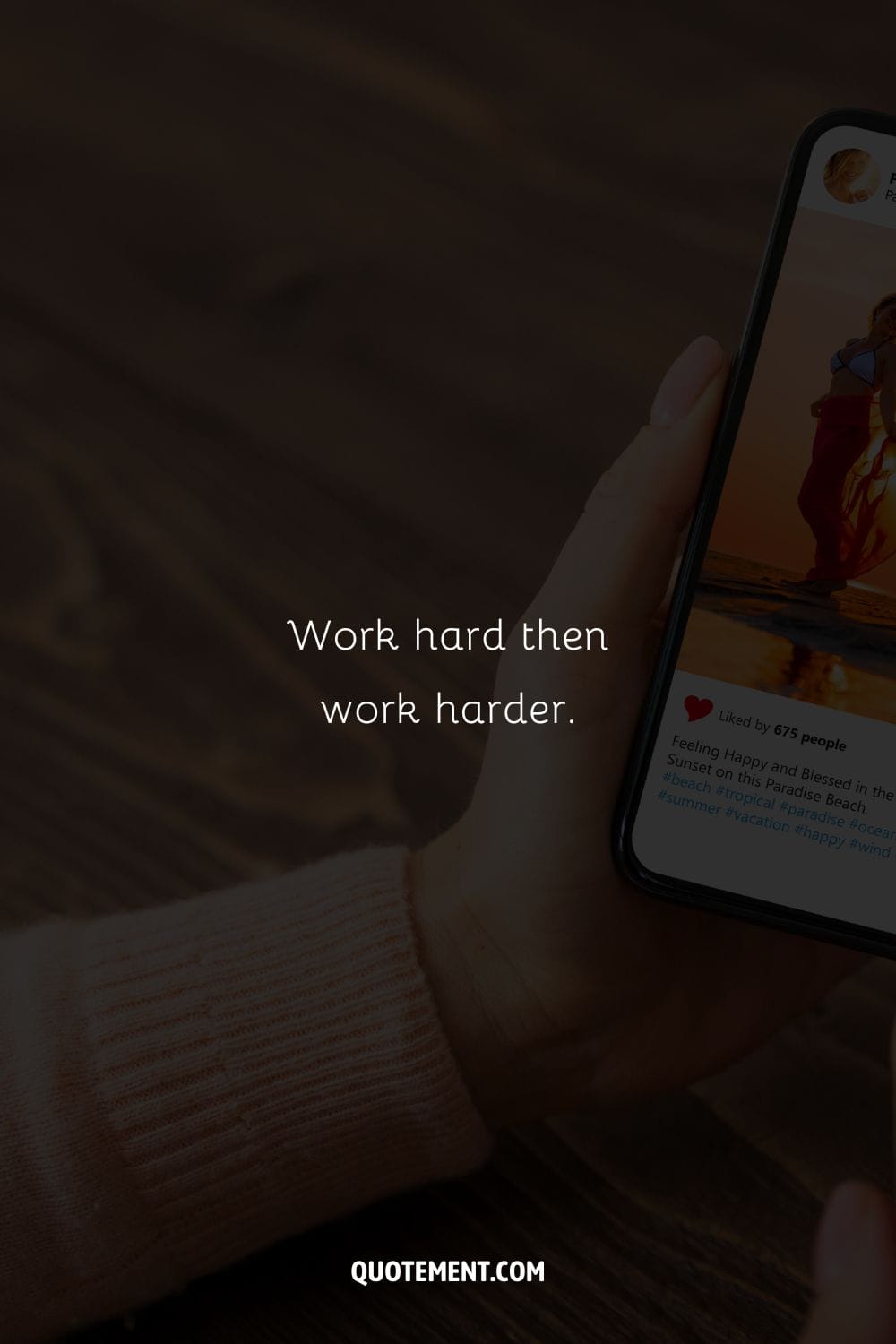 2. Never have to show off, always just show up.
3. A lot goes down when we dress up.
4. Shedding glitter like it's my job.
5. Always wear your invisible crown.
6. You can never be overdressed or overeducated.
7. The perfect accessory to any formal outfit? Confidence.
8. Angels protect me, demons respect me.
9. It's called growth.
10. Fashion fades, but style is eternal.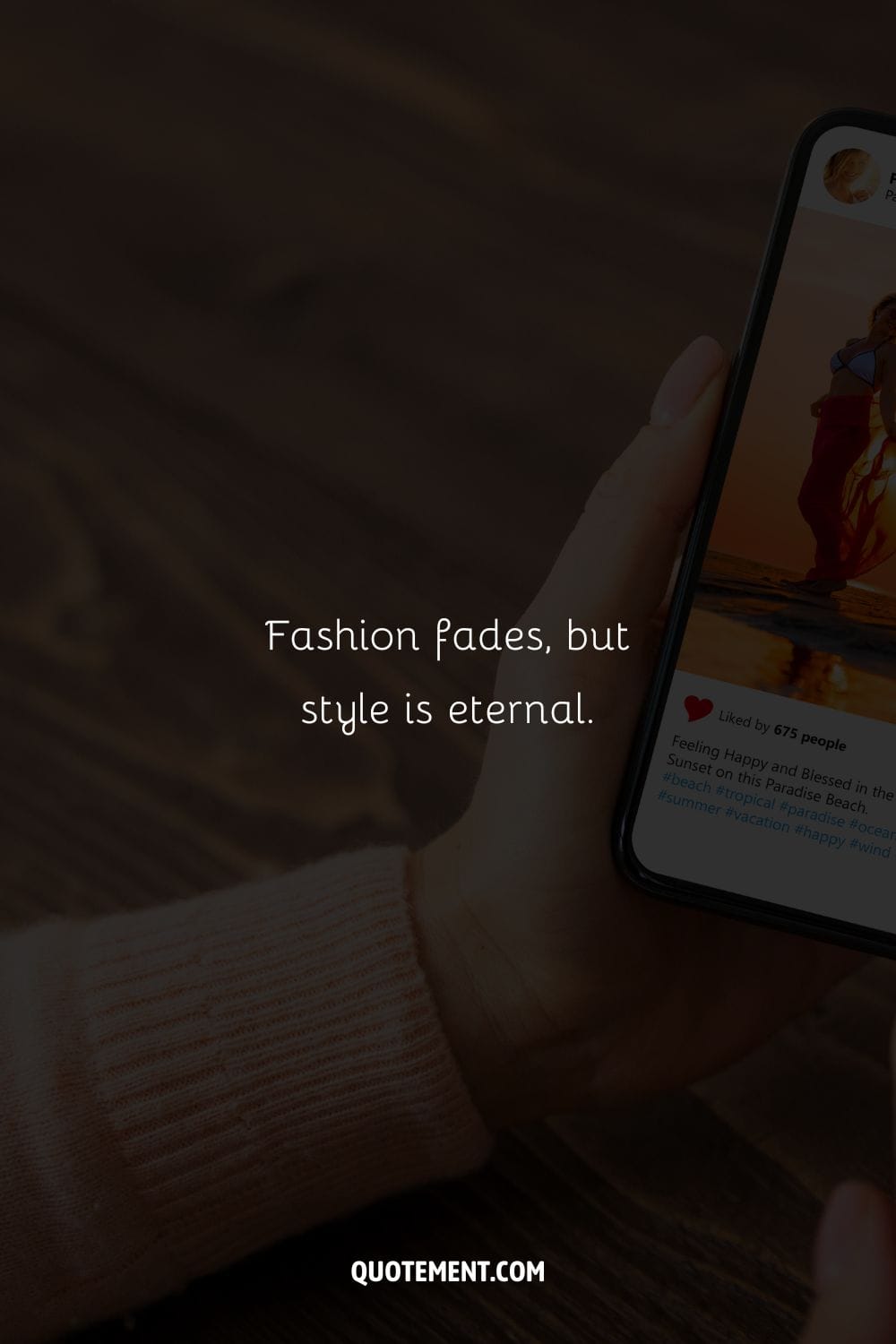 See also: 220 Classy Fashion Captions For Instagam You Can't Miss
Formal Captions To Tell Your Story
1. Make difficulty look easy. Make impossible look cute.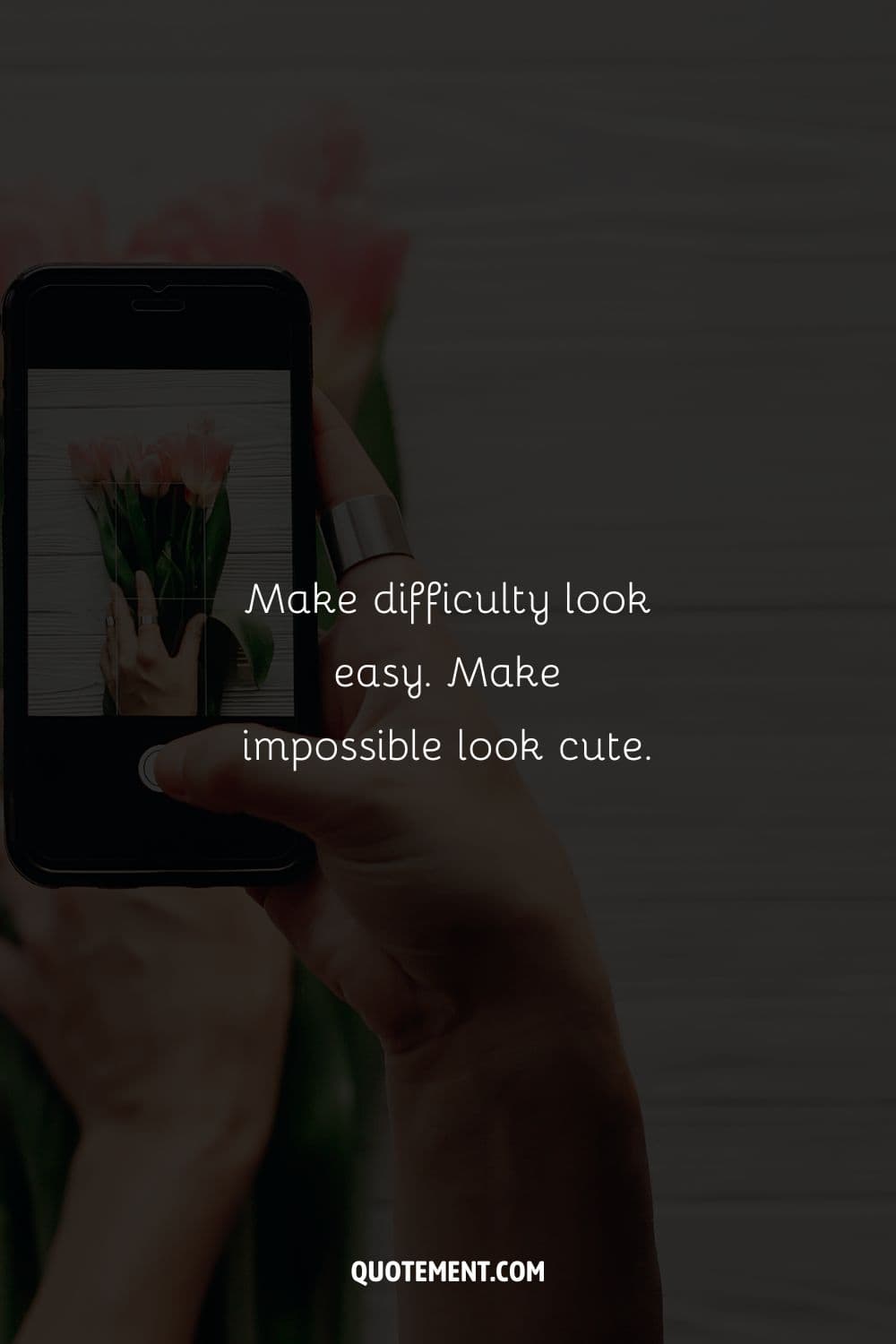 2. I'm not really into fashion, but I'm into looking like a million bucks.
3. Be more of you and less of them.
4. No matter what happens, I woke up like this.
5. They ain't make me what I am, they just found me like this.
6. If the whole world was watching, I'd still dance with you.
7. Do you think this is a game?
8. Proof you can walk thru hell and still be an angel.
9. Talk to me in currency.
10. Formal, my second favorite F word.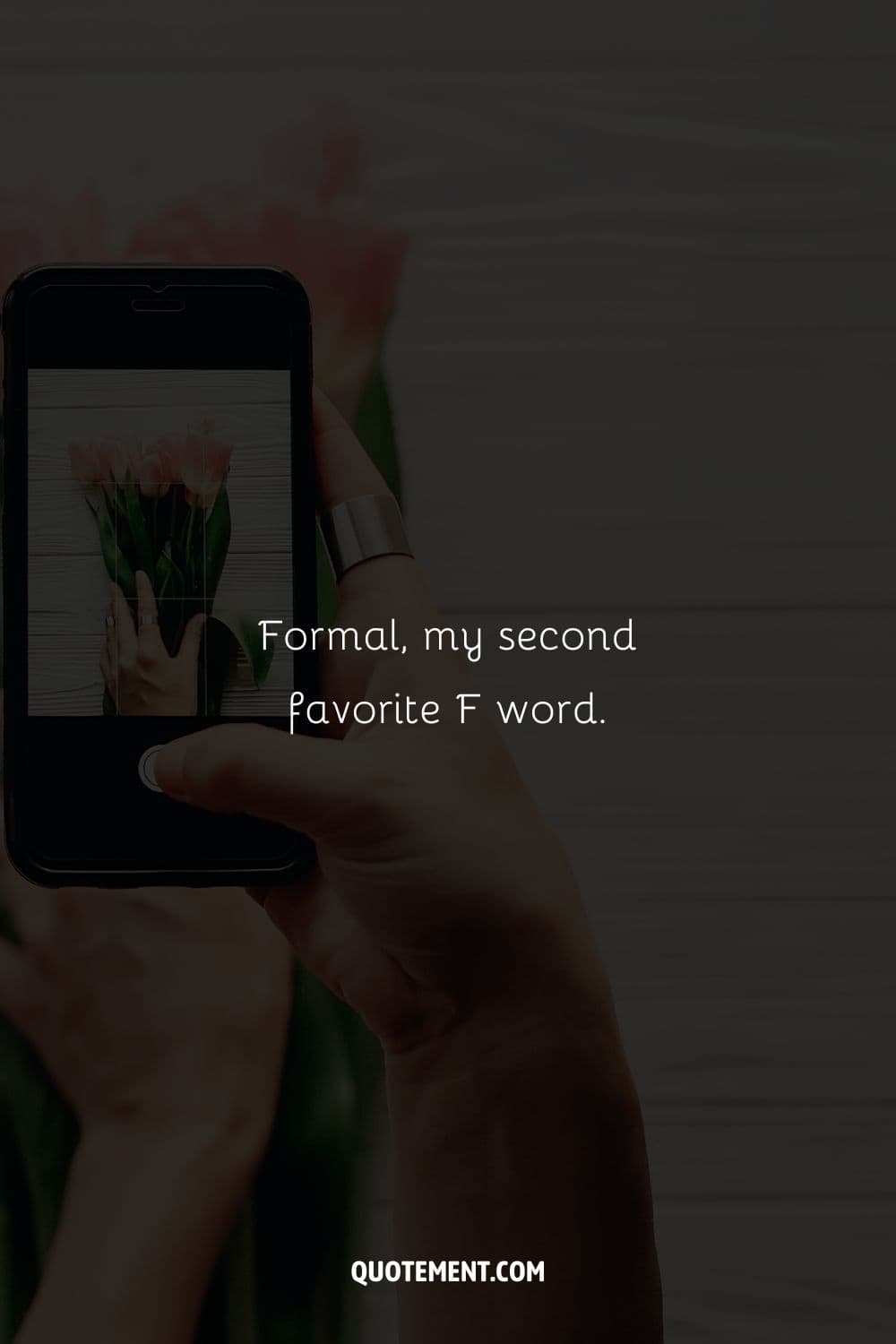 11. Down to earth, but still above you.
12. Dress to impress, and let your confidence do the rest.
13. No matter what, always remember to be yourself!
14. I always laugh when people try to hurt my feelings. As if I have any.
15. You're saying I'm wearing too much black, but all I hear is I look good.
16. In addition to being a zombie. Find something that thrills you in your life; Otherwise, you're just walking dead.
17. Before you judge me, make sure you are the best.
18. Finding beauty in the little things.
19. Don't be like the rest of them, darling.
20. I will either find a way or make one.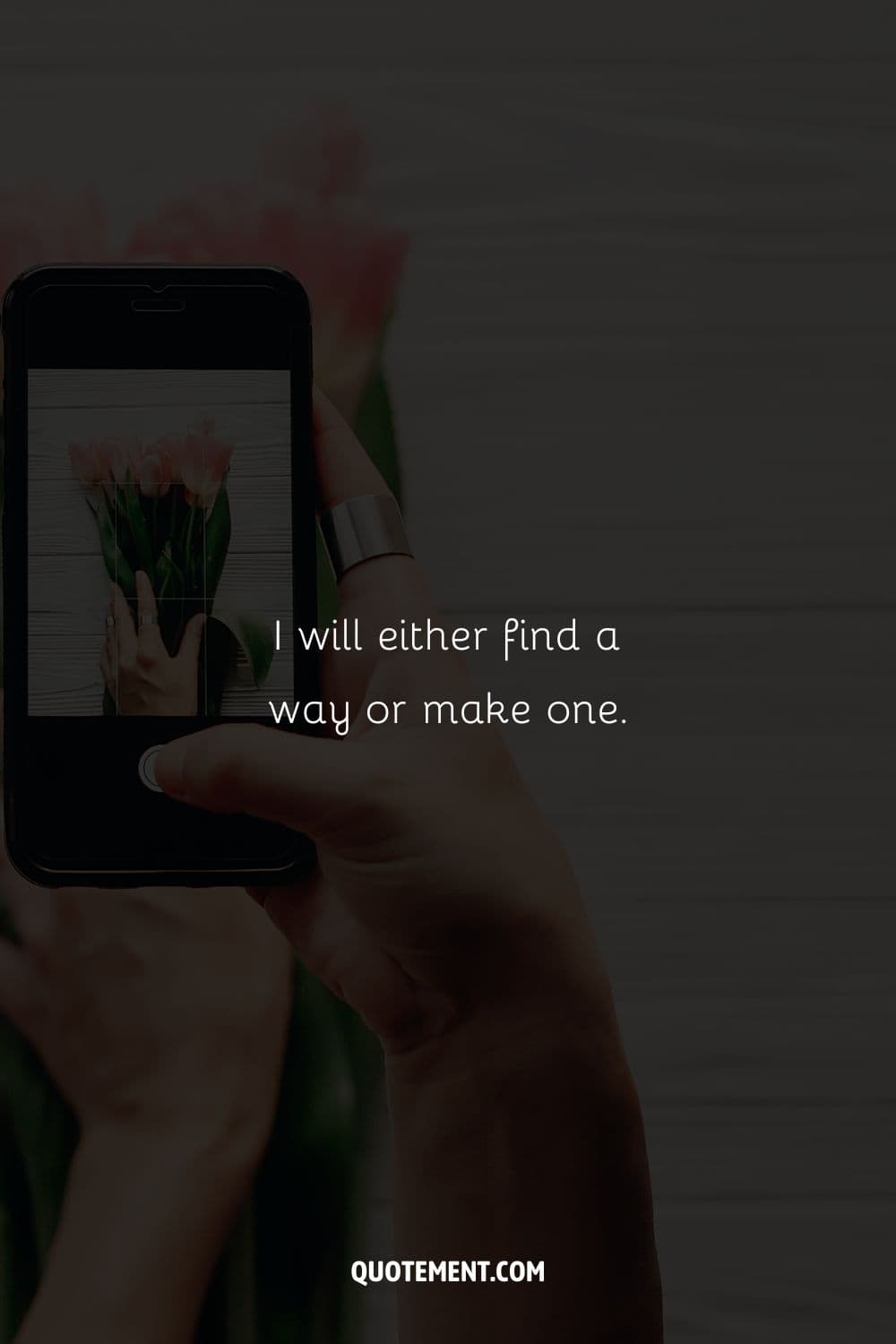 21. You are either on my side, by my side, or in my way. Choose wisely.
22. I'm not telling you it's going to be easy, I'm telling you it's going to be worth it.
23. People stare, you got to make sure you don't waste their time.
24. I'll always be your plus one.
25. Whatever is good for your soul, do that.
See also: Ultimate Collection Of 60 Do What Makes You Happy Quotes
26. Let the world know you as you are, not as you think you should be.
27. Dress like you're already famous.
28. Wishing I actually looked like this at the moment.
29. Dress how you want to be adressed.
30. When you stop chasing, they start noticing.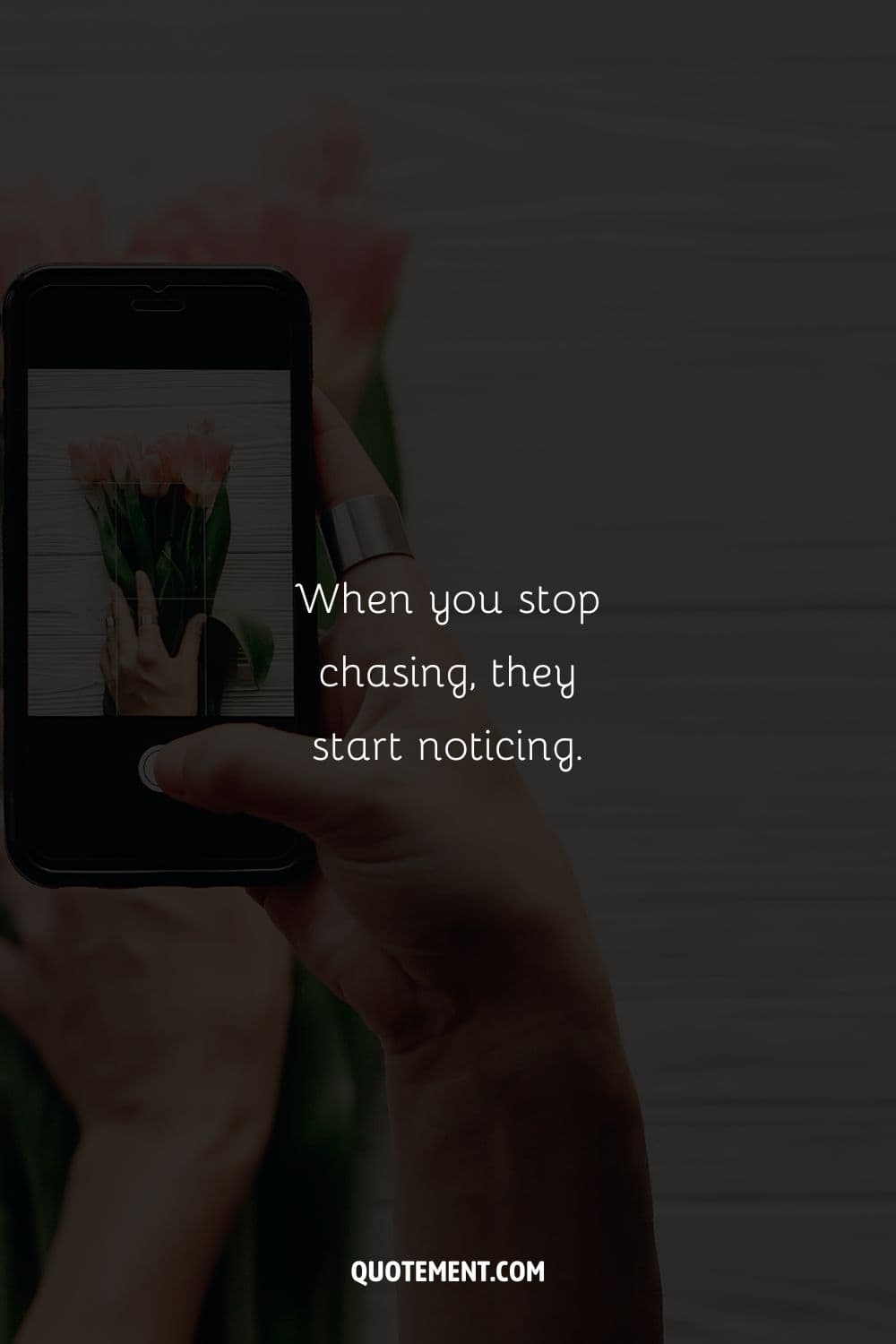 31. I'm not overdressed, everyone else is underdressed.
32. I don't do fashion, I am fashion.
33. Nothing can dim the light that shines from within.
34. It's not the dress that makes you beautiful, it's YOU who makes the dress beautiful.
35. The best accessory is always a great smile.
See also: 300 Smile Captions For Instagram To Level Up Your Feed
Formal Wear Captions To Show Your Style
1. Looking good and feeling even better.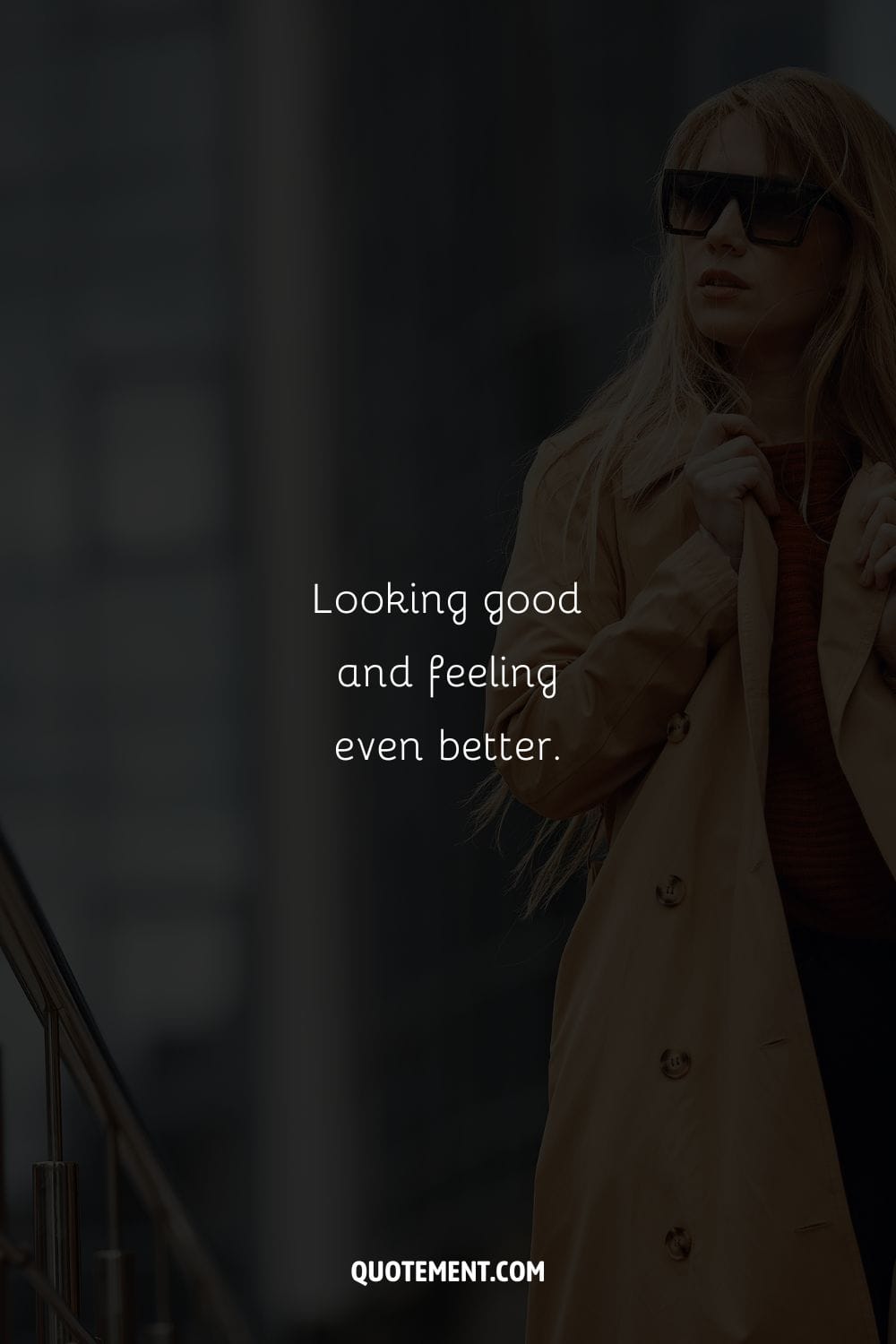 2. The best of me is yet to come.
3. Simplicity is the ultimate form of sophistication.
4. Now, the party don't start 'til I walk in.
5. And so the adventure begins!
6. Why does everyone keep looking at me?
7. Switch to stylish. Switch to formals.
8. Oh fall, it's nice to see you again.
9. Fashion is more about feeling than science.
10. Why be ordinary when you can be extraordinary?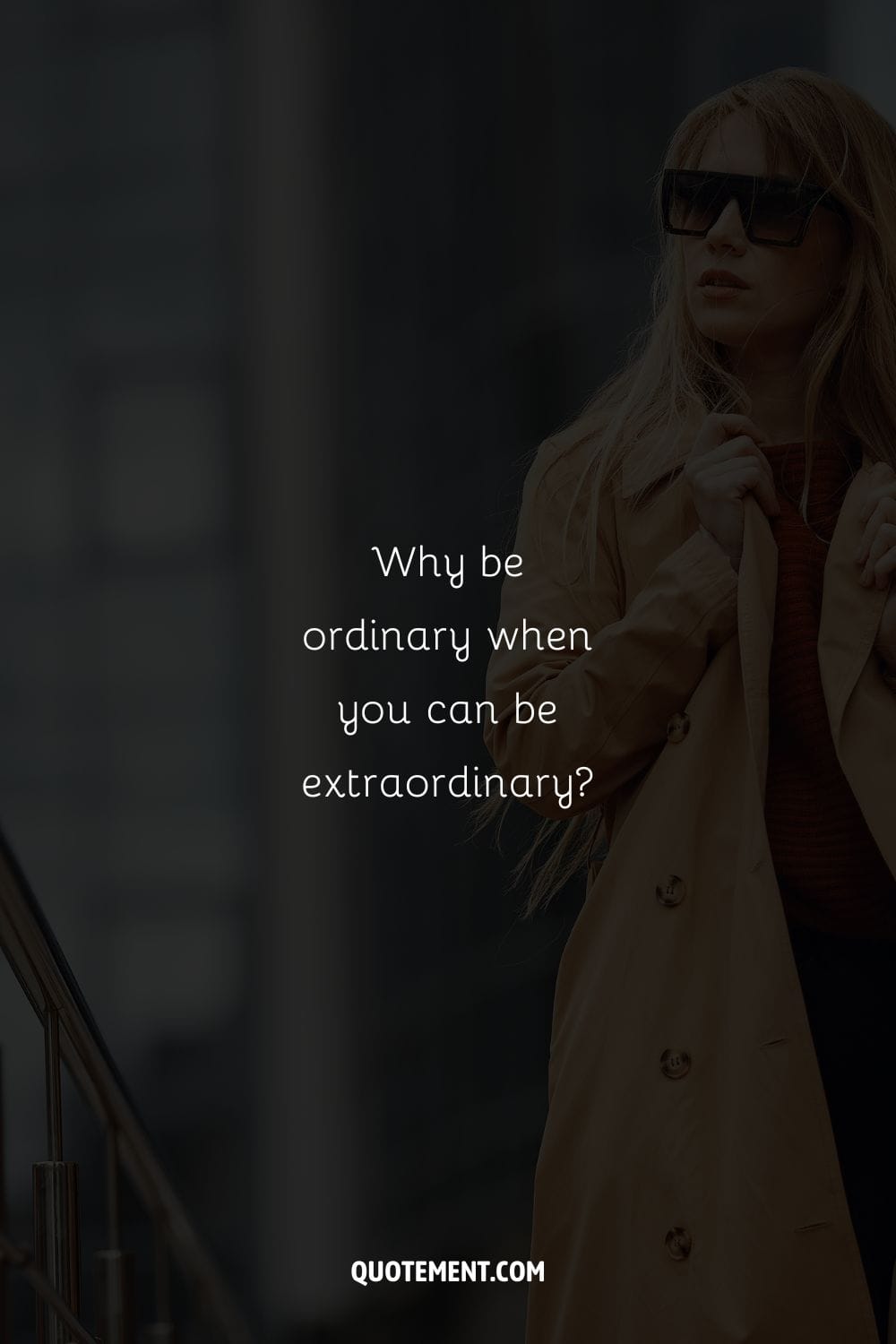 11. Champagne taste on a beer budget? Not in this outfit.
12. Elegance is not about being noticed, it's about being remembered.
13. Style is knowing who you are, and what you want to say, and not giving a damn.
14. Mourning for what you can't have.
15. Be you. The world will adjust.
16. I know looks aren't everything, but I have them just in case.
17. How formal of us.
18. It only took me three hours to look this way.
19. Life is a lot more fun when you have your favorite outfit on.
20. There's something about black. You feel hidden away in it.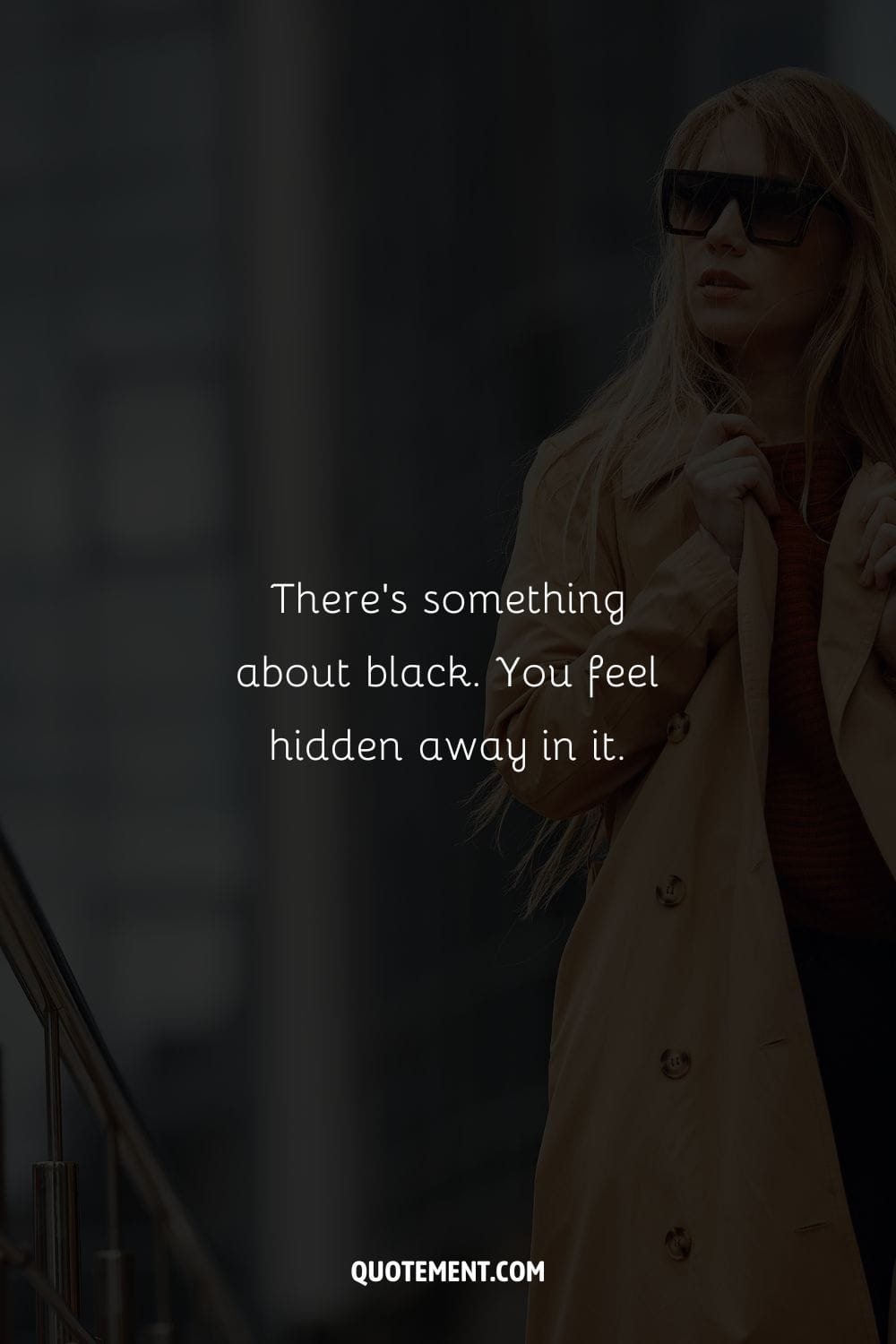 21. Throwback to a time when I wore clothes that weren't sweatpants.
22. Sparkling into winter formal like…
23. In matters of style, swim with the current; in matters of principle, stand like a rock.
24. Stress doesn't go with my outfit.
25. Fashion is artistically designed to express the boldness of beauty.
26. Shoutout to myself 'cos I look great.
27. Bringing it back to basics.
28. Make it simple but significant.
29. Dressed and ready to eliminate competition.
30. You don't find style; you create style.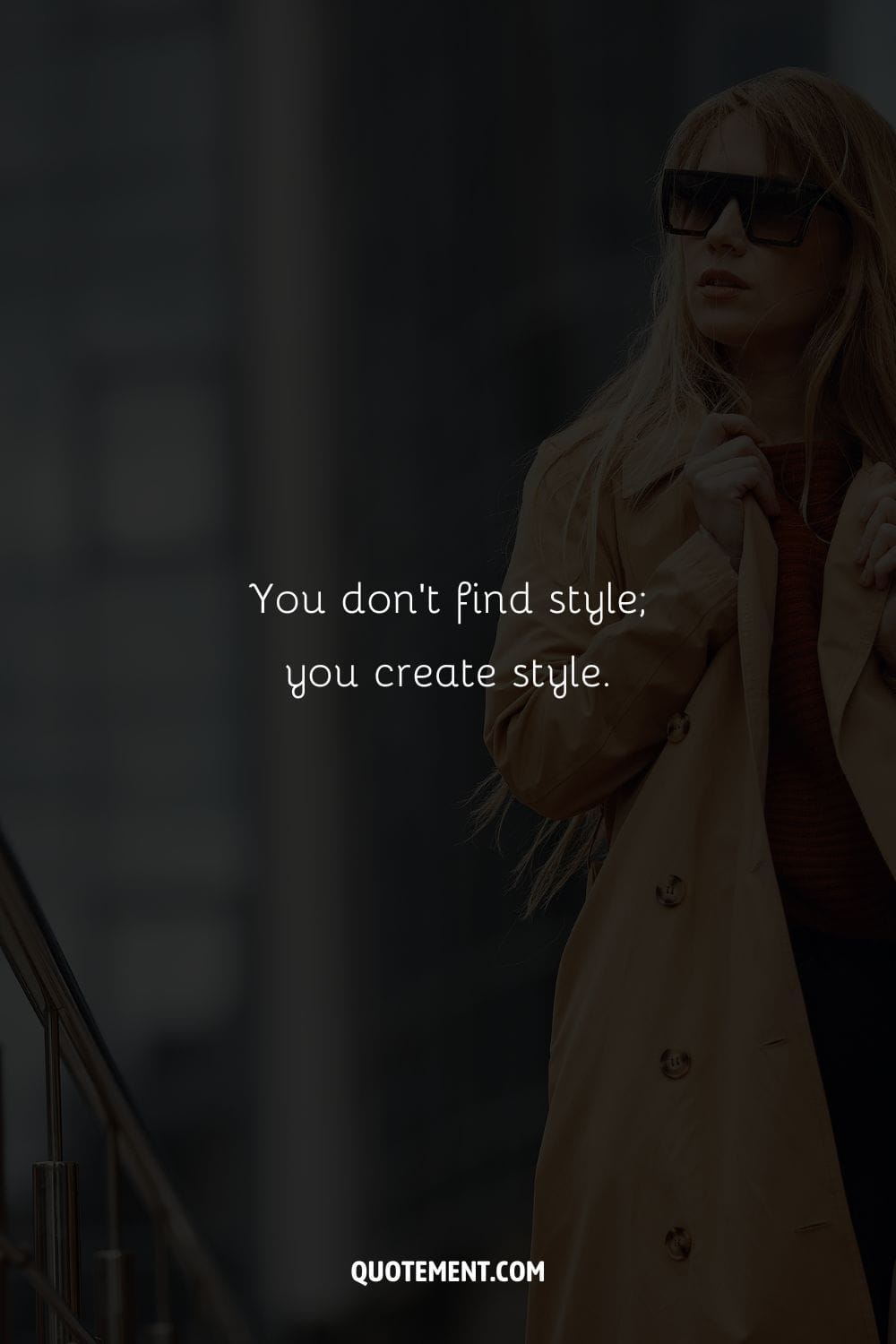 31. Did I just hypnotize you with this striking attire?
32. No pen & no paper, but I still draw attention.
33. Glam vibes only.
34. Go check if they've laid the red carpet yet.
35. Never underestimate the power of a good outfit on a bad day.
See also: 100 Wise Quotes About Bad Days To Help You Stay Positive
Formal Dress Captions For Girls
1. A sweet dream or a beautiful nightmare?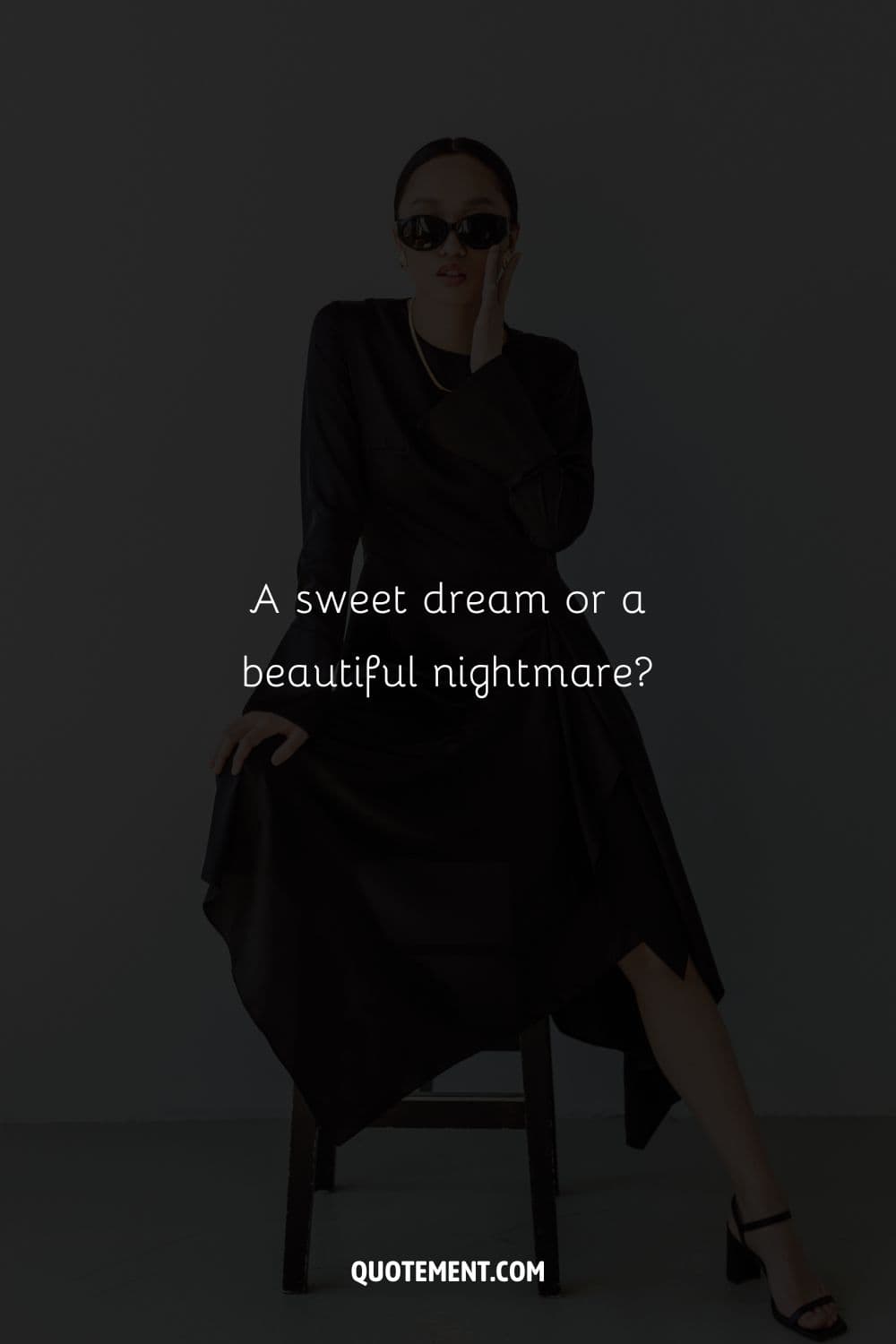 2. Dancing in heels should count as a superpower.
3. There's no such thing as a dress that's too big.
4. Elegance is the only beauty that never fades.
5. Self-love is the best love.
6. Confidence level: Selfie with no filter.
7. My heels are higher than your standards.
8. You never know how strong you are until you dance all night in heels.
9. Whatever you do in life, make sure it makes you happy.
10. Dressed up and ready to take on the world.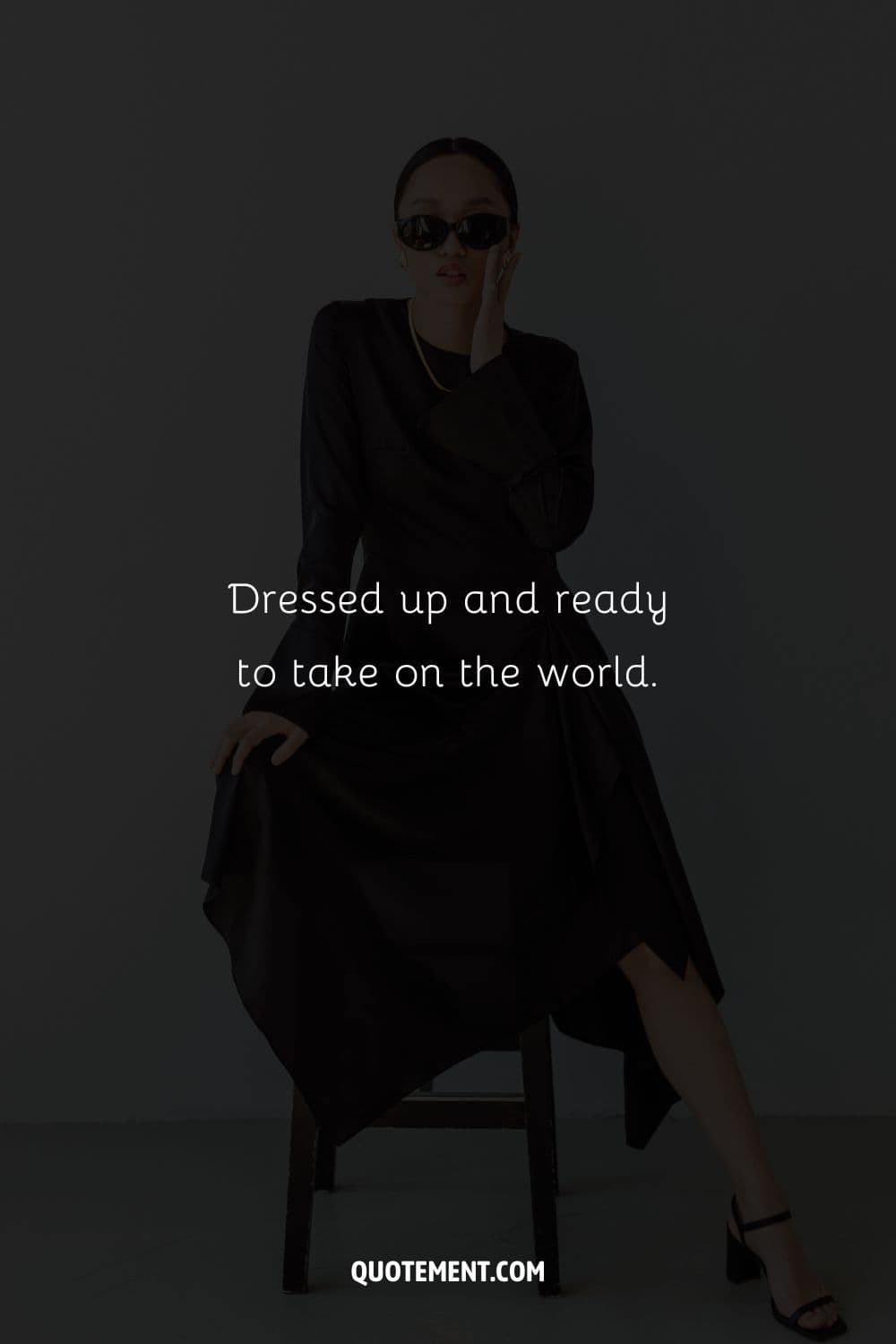 11. A little black dress never goes out of style.
See also: Caption For Black Dress: 130 Perfect Captions + Quotes
12. My hair is the crown I never take off.
13. I only roll with goddesses.
14. This dress was doing everything that it needed to do.
15. Life's short; make sure your heels aren't.
16. I'm a queen; I got this.
17. A great dress can make you remember what is beautiful about life.
18. "Can I hear a little commotion for the dress?" — Cher
19. Always wear your invisible crown.
20. Keep your heels, head, and standards high.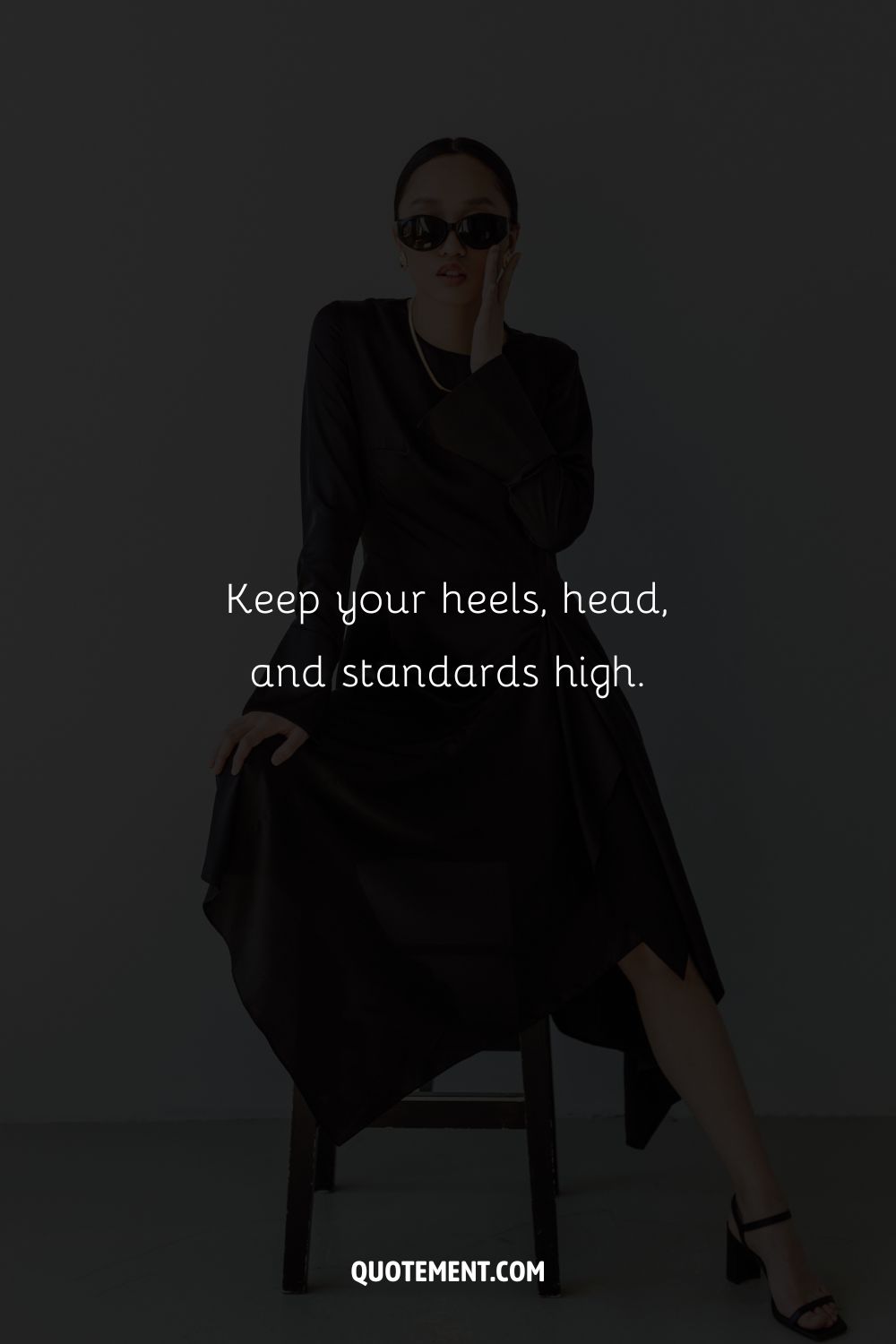 21. "Modesty is the jewelry of a woman." — No thanks, I prefer real jewelry.
See also: 150 Jewelry Quotes To Show Off Your Sophisticated Style
22. I got a raise! Look at those heels!
23. Be a stiletto in a room full of flats.
24. Making memories with my sisters is my favorite thing to do.
25. Being yourself is the prettiest thing you can be.
26. Cinderella never asked for a prince. She asked for a dress and a night.
27. Life is short. Buy the dress.
28. If I'm going to be a mess, I might as well be a hot one.
29. This outfit deserves its own moment.
30. Your attitude is as much part of your look as is the dress.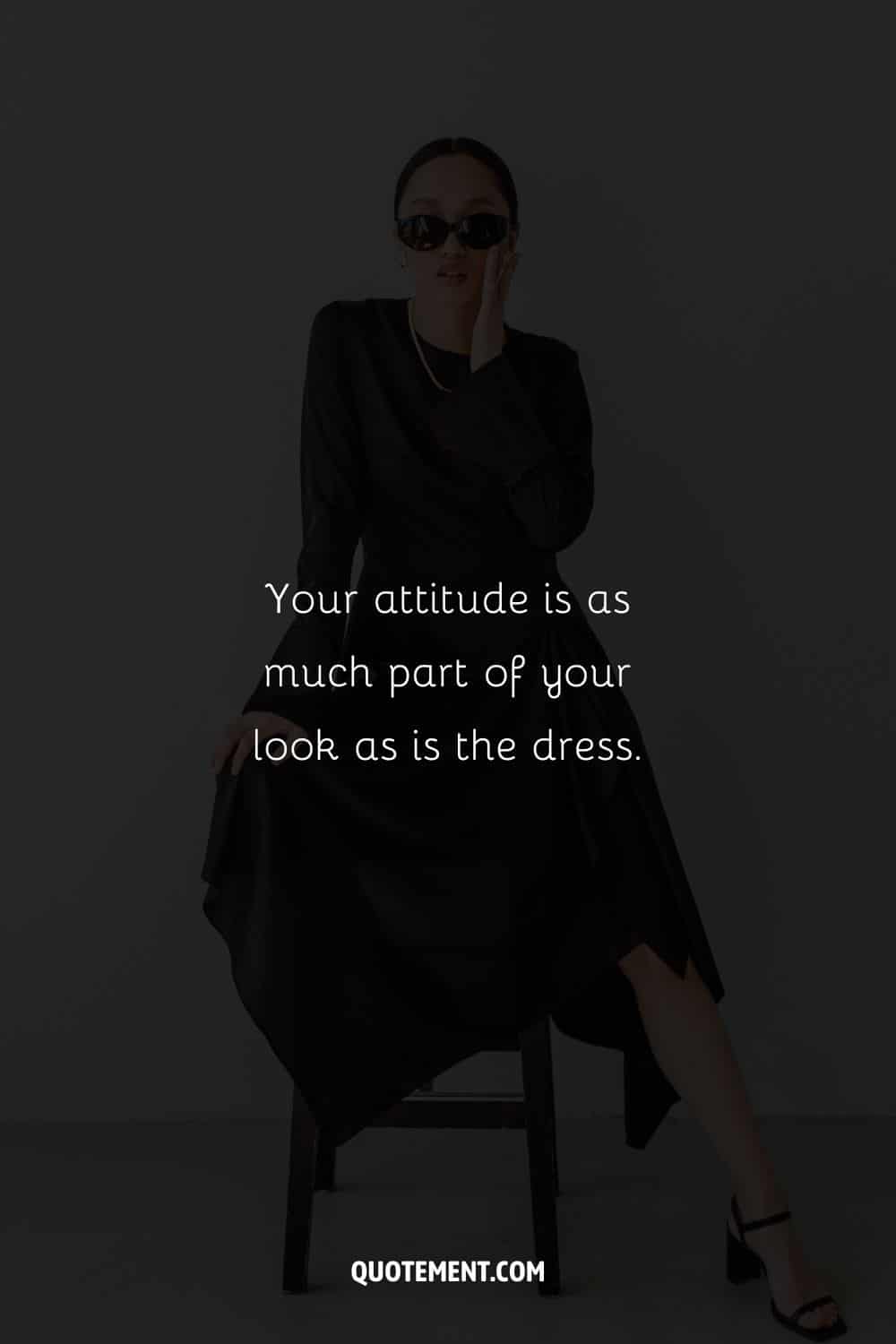 See also: 270 Best Attitude Caption Ideas To Make Your Instagram Pop
31. "A girl should be two things: classy and fabulous." — Coco Chanel
32. A little bit of lipstick and a lot of attitude can go a long way.
33. Her eyes sparkle because she sees magic everywhere.
34. Darling, I chase goals, not people.
35. You can never wrong with a little pink.
See also: 120 Best Pink Captions For Your Pinkish Instagram Post
Formal Suit Captions For Boys
1. Last name ever, first name greatest.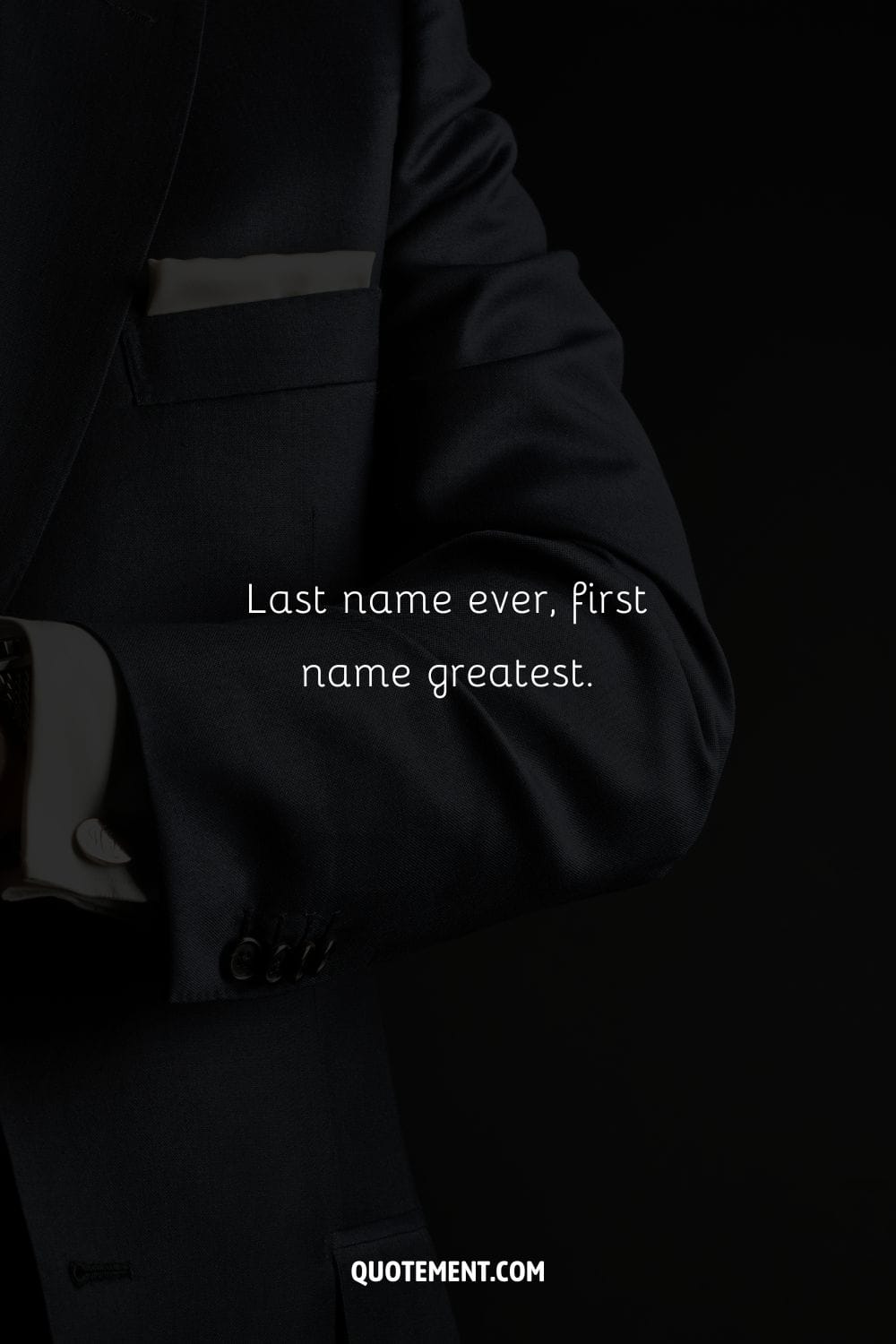 2. And so the adventure begins!
3. If you can't handle me in formal wear, you don't deserve me in casual wear.
4. Shoutout to my stunning date.
5. Seize the moment, 'cause tomorrow you might be dead.
6. The suit doesn't make you a CEO. But it sure does help you look like one.
7. Suits me just fine.
8. Making history tonight.
9. I'm trying to be a better person but I'm really bad at it.
10. Some call it arrogant; I call it confident.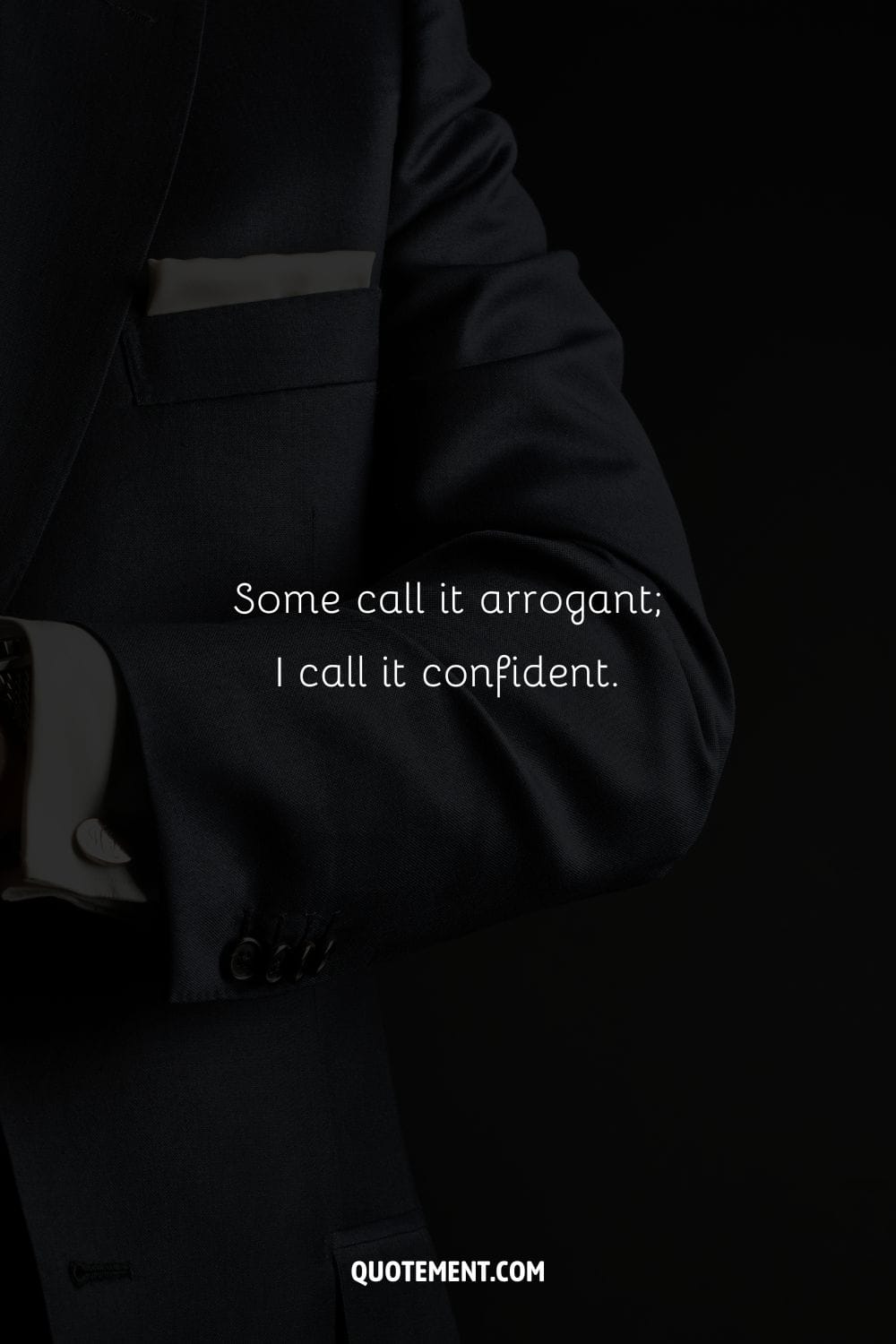 11. Making people jealous – one suit at a time.
12. Never think of messing with a guy wearing a suit.
13. You know they'll love seeing where you are!
14. Jeans do not "suit" my tasteful approach.
15. A real man protects and perseveres.
See also: List Of 200 Perfectly Manly Instagram Captions For Guys
16. Be more of you and less of them.
17. If there's one thing I know how to do, it's suit up and show up!
18. It is always about showcasing your best side.
19. Important news: I still remember how to get dressed.
20. A killer look is my weapon of choice.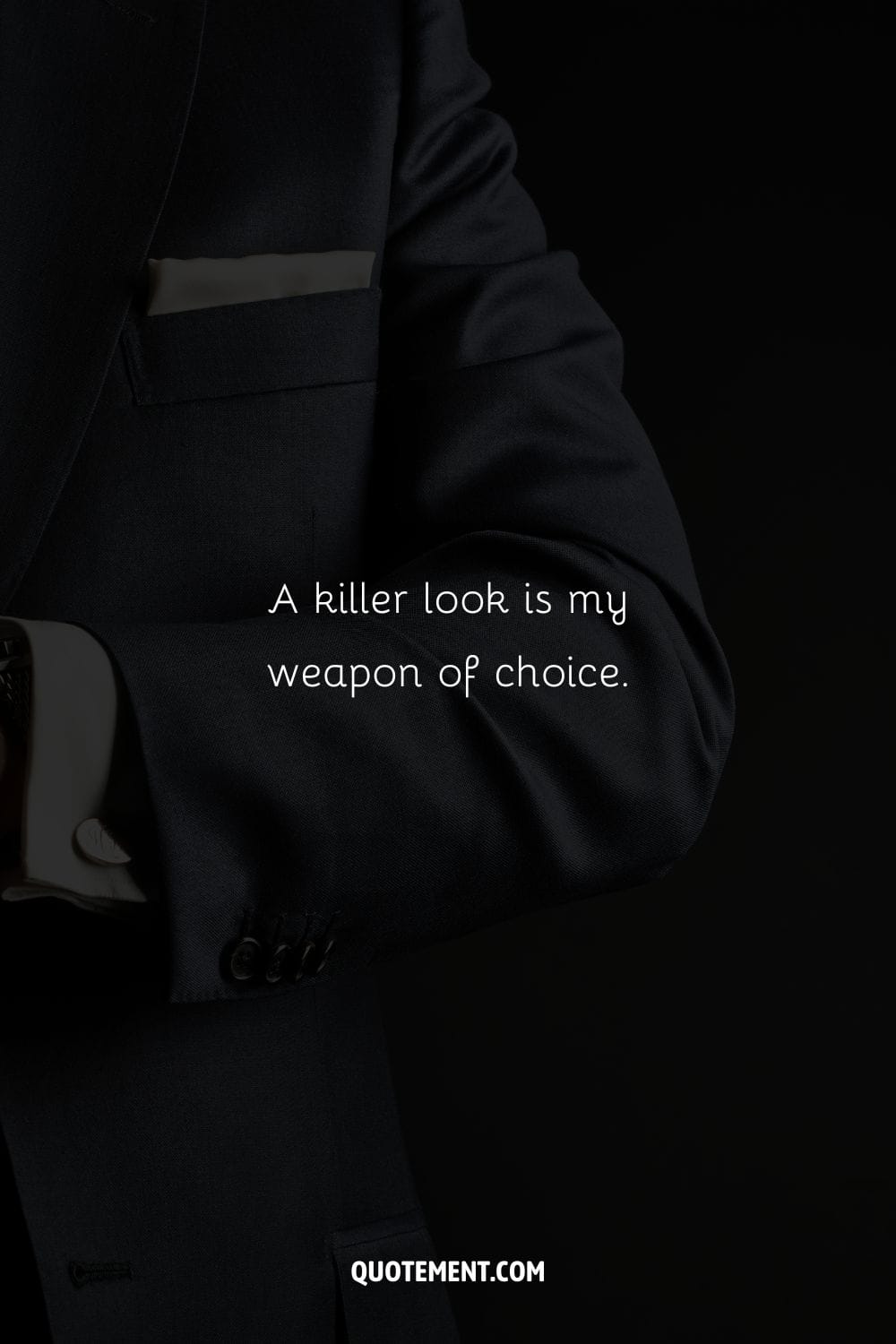 21. Real models don't go with the trend. They set the trend.
22. Let the outfit do the talking.
23. Good clothes open all doors.
24. Can I have your attention, please?
25. Everything looks good with confidence.
26. Know yourself, know your worth.
27. We definitely understood the assignment.
28. Being classy is my very own form of rebellion.
29. Find perfection and strive for it.
30. I never lose. Either I win, or I learn.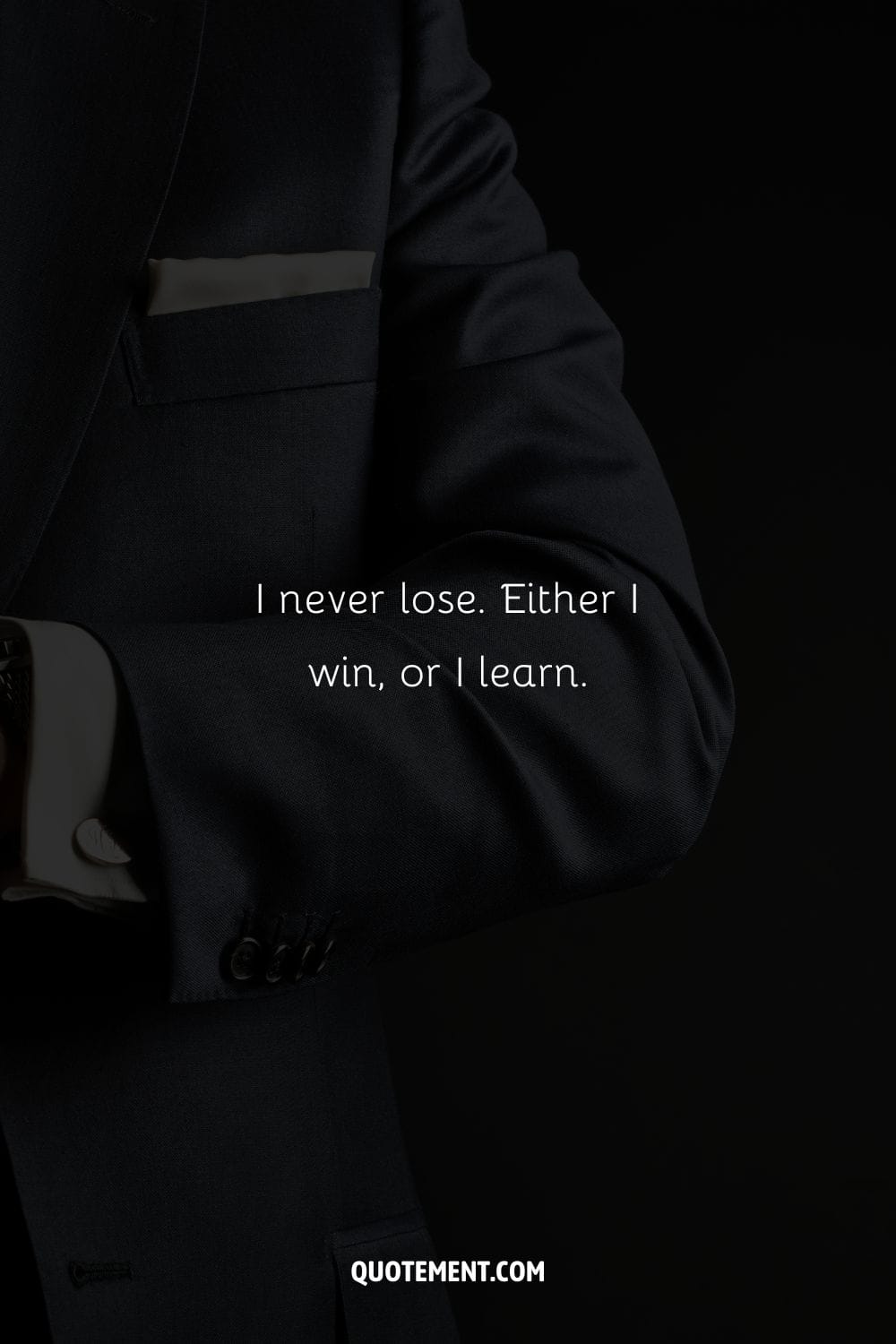 See also: 160 Winning Quotes To Celebrate Your Achievements
Formal Captions To Make A Statement
1. Beauty begins the moment you decide to be yourself.
2. Radiating beauty from the inside out.
3. Never underestimate the power of a great first impression!
4. We decided to make an entrance.
5. Being happy never goes out of style.
6. Too glam to give a damn.
7. I'm not afraid of heights. I'm afraid of falling.
8. You don't have to tell anyone anything about yourself, just show them what you're doing and how you look.
9. The best way to stand out? Be yourself.
10. All dressed up and ready to shine.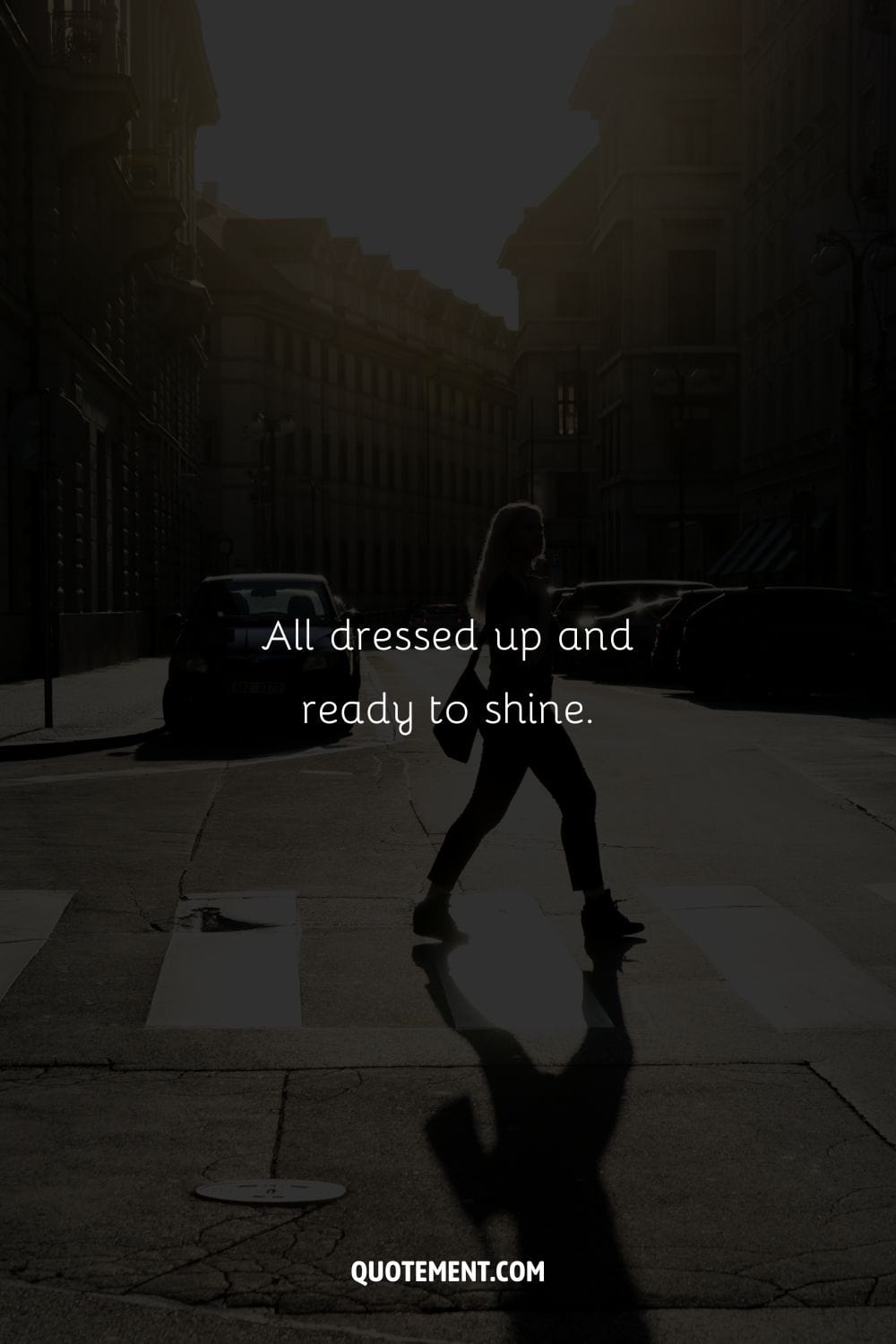 11. It's not just an outfit, it's an attitude.
12. I was born to stick out.
13. Taking the night by storm.
14. The struggle is real.
15. This is my resting bitch face.
See also: 170 Bad Bitch Captions To Upgrade Your instagram Game
16. If your mind can conceive it, you can achieve it – you just have to work for it.
17. Life is too short to wear boring clothes.
18. You can have anything you want in life if you dress for it.
19. To be irreplaceable one must always be different.
20. The bags under my eyes are Gucci.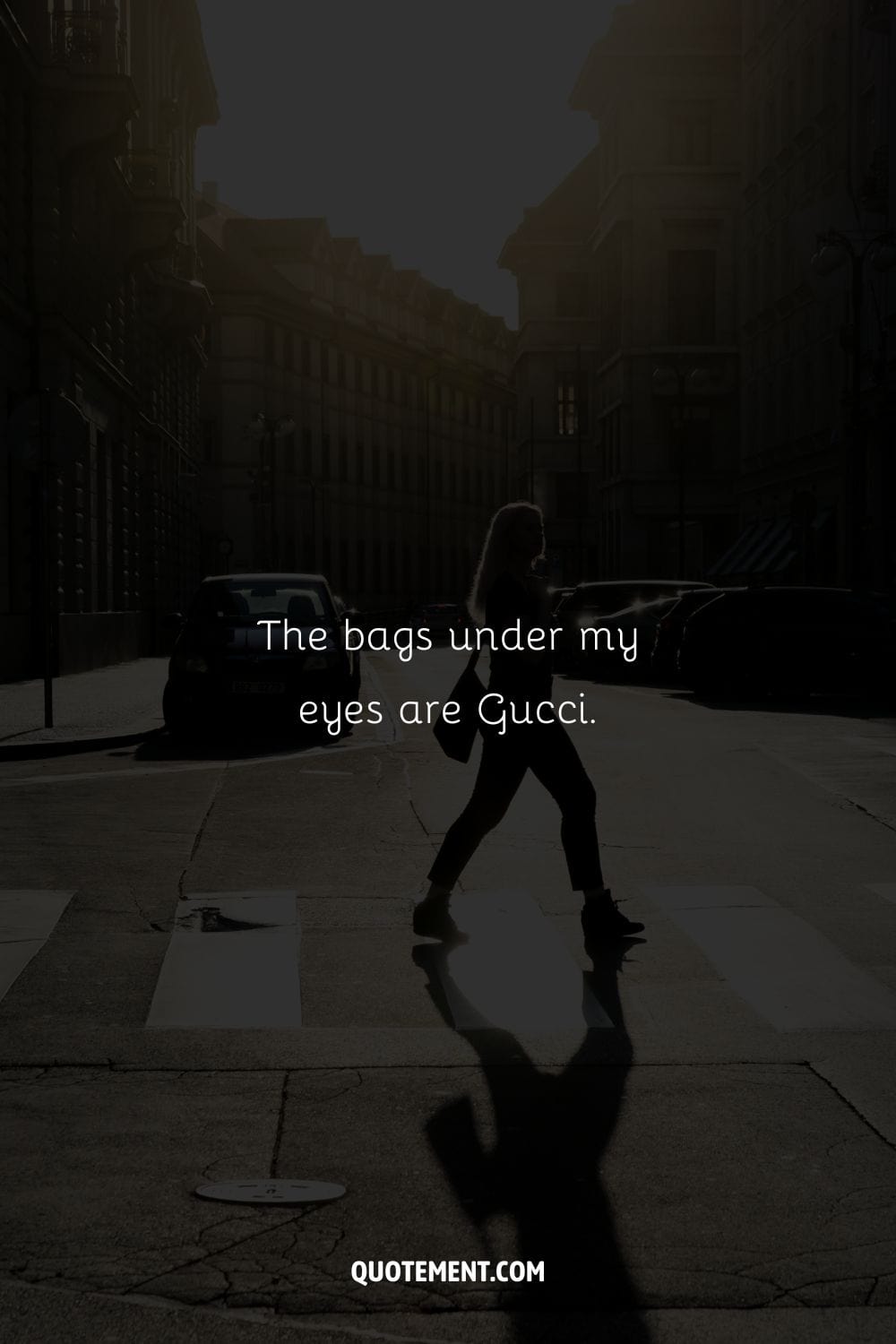 21. Life is better when you're having fun.
22. The best of me is yet to come.
23. Always remember you're unique, just like everyone else.
24. I think you are lacking vitamin me.
25. I spent two hours getting ready, so you better like this pic.
26. We own this night.
27. Yah it's giving what it's supposed to give.
28. Can't talk. Busy being fab.
29. Dress up your mind, and you'll be able to make all sorts of fashion statements.
30. If opportunity doesn't knock, build a door.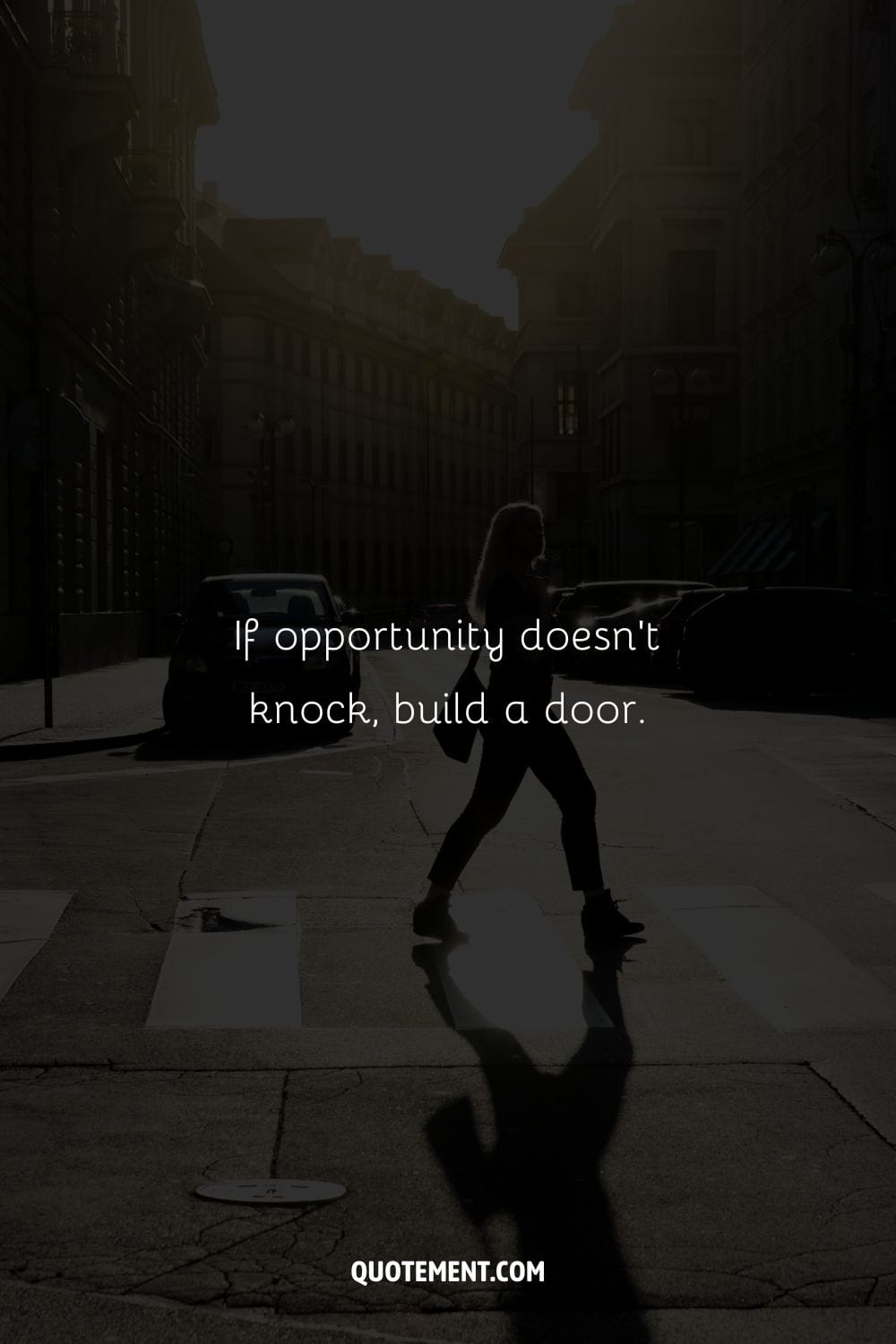 31. People like to drink champagne. I like to wear it.
32. To shine your brightest light is to be who you truly are.
33. Not everyone likes me, but not everyone matters.
34. When I'm good, I'm good…but when I'm bad I'm better.
35. In a world full of fashion trends, I want to remain classic.
See also: 150 Iconic Classy Captions For Instagram To Glam You Up
Formal Captions For Party Nights
1. With nights like these, who needs the days.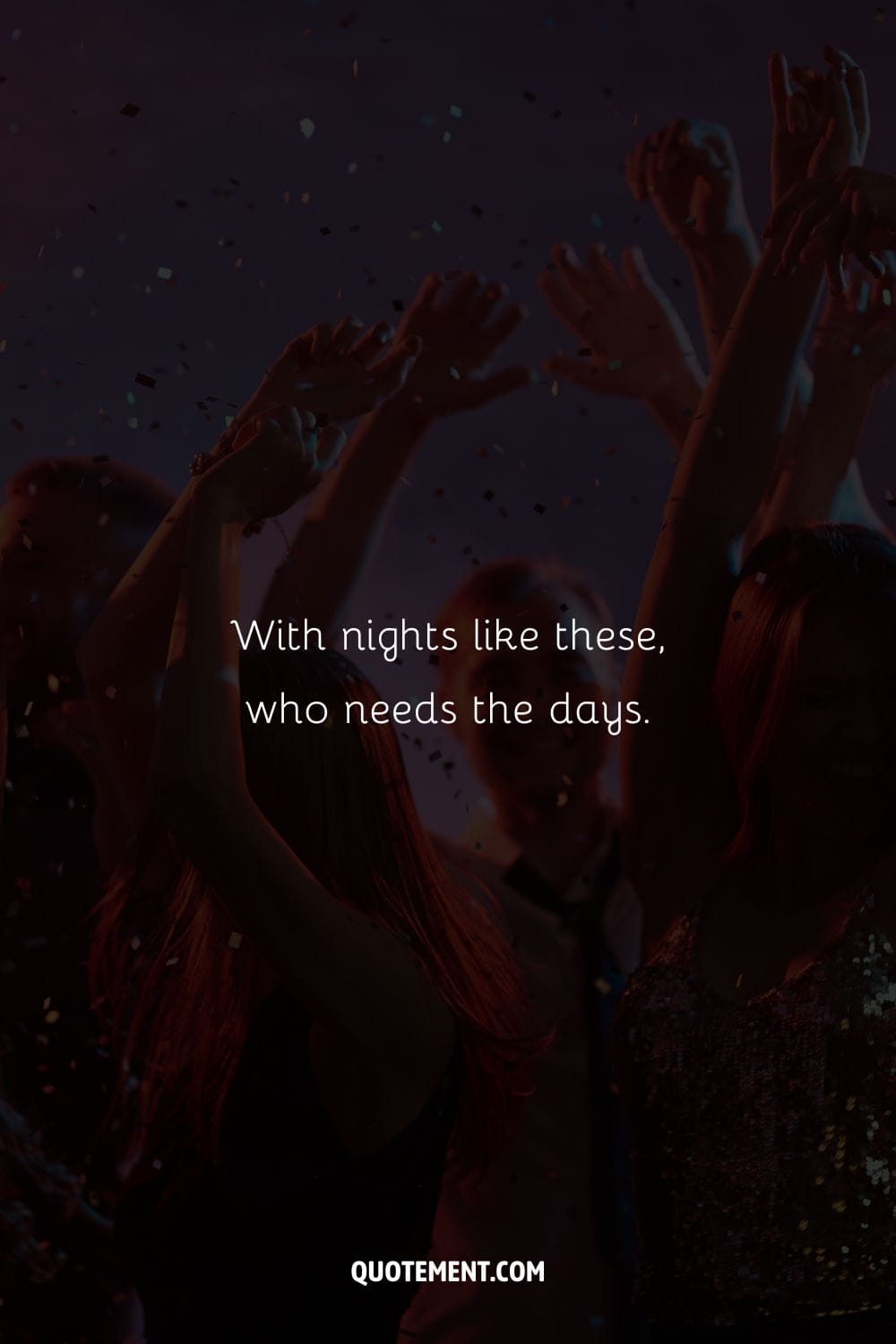 2. Looking forward to a night of celebrating!
3. I wish some nights lasted forever.
4. Night is young and the music's high.
5. Can't wait to dance the night away!
6. Live for today, plan for tomorrow, party tonight.
7. Friday night and the lights are low.
8. All I want is good music, great friends, bright lights and late nights.
9. Don't crash the party, be the party.
10. If you're not having fun, you're doing something wrong.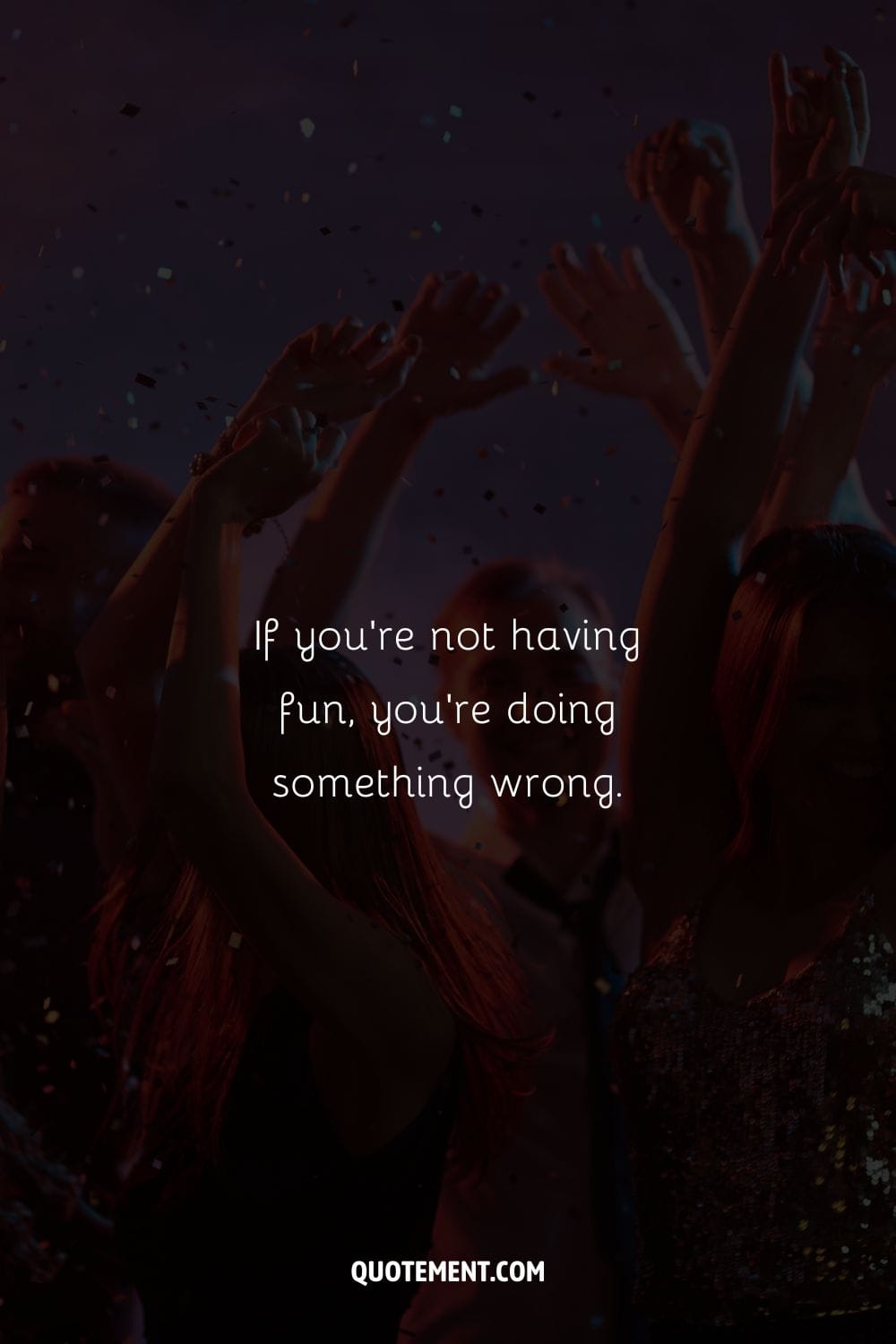 11. Dance first, think later on.
See also: The 280 Best Dance Captions To Awaken The Dancer In You
12. Friday night, and the lights are low.
13. Making memories with you is my favorite thing to do.
14. You can sleep when you're dead.
15. Friends who slay together, stay together.
16. If you're not having fun, you're doing something wrong.
17. Night is young and the music's high.
18. See you on the dance floor.
19. The night you danced like you knew our lives would never be the same.
20. Now, the party doesn't start 'til I walk in.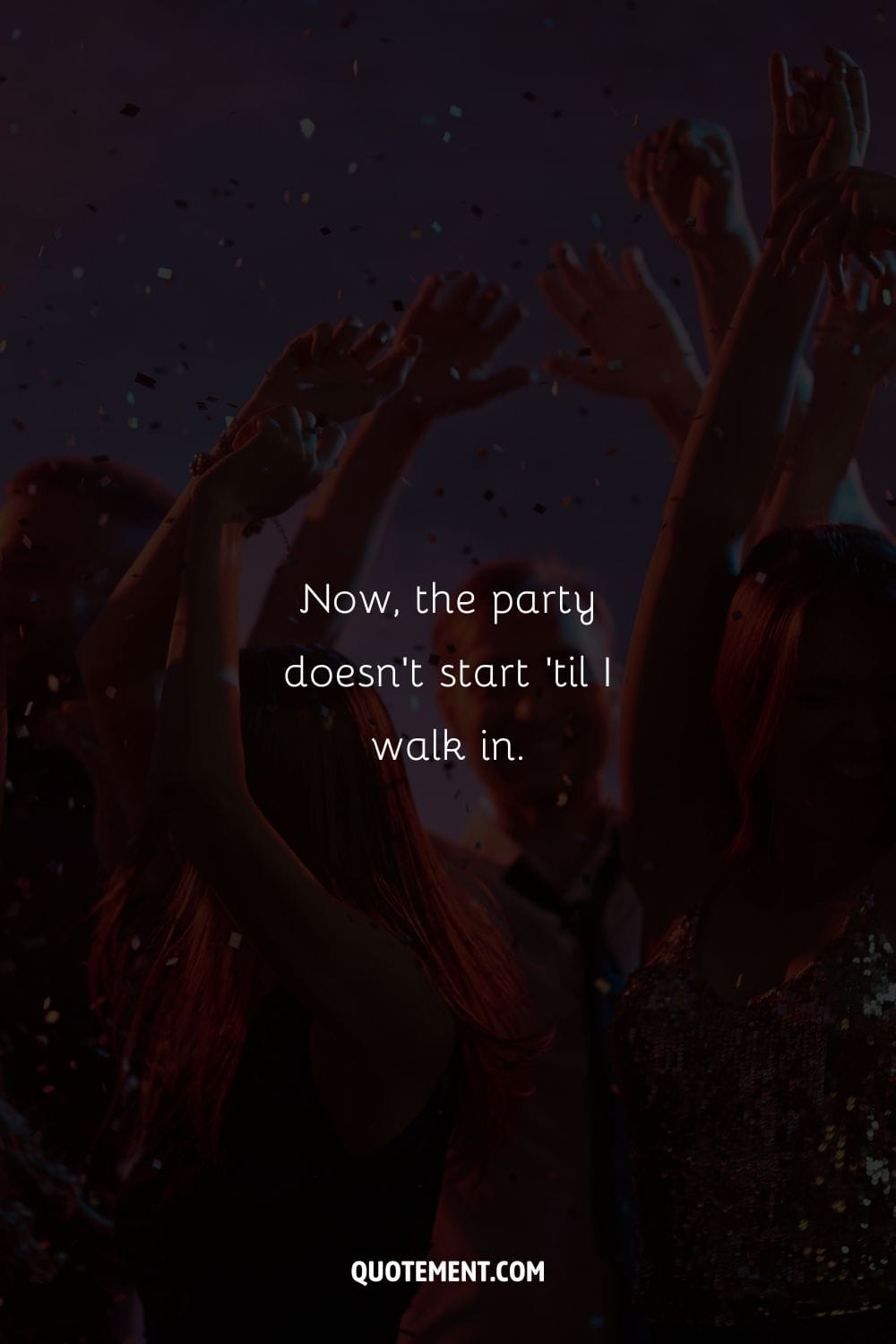 21. I made sure to bring all my epic dance moves with me.
22. And pictures are there to remind us, so we never forget.
23. We can't stop, we won't stop.
24. Tonight I'm gonna dance for all that we've been through.
See also: 120 Dance Quotes To Inspire Your Inner Dancer
25. My excuse is that I'm young.
26. It ain't a party if I ain't dressed up like it's the last day of my life.
27. Die with memories, not dreams.
28. Don't ever look back.
29. Yeah, we're lighting up the moon tonight and making it even brighter.
30. A little party never killed nobody.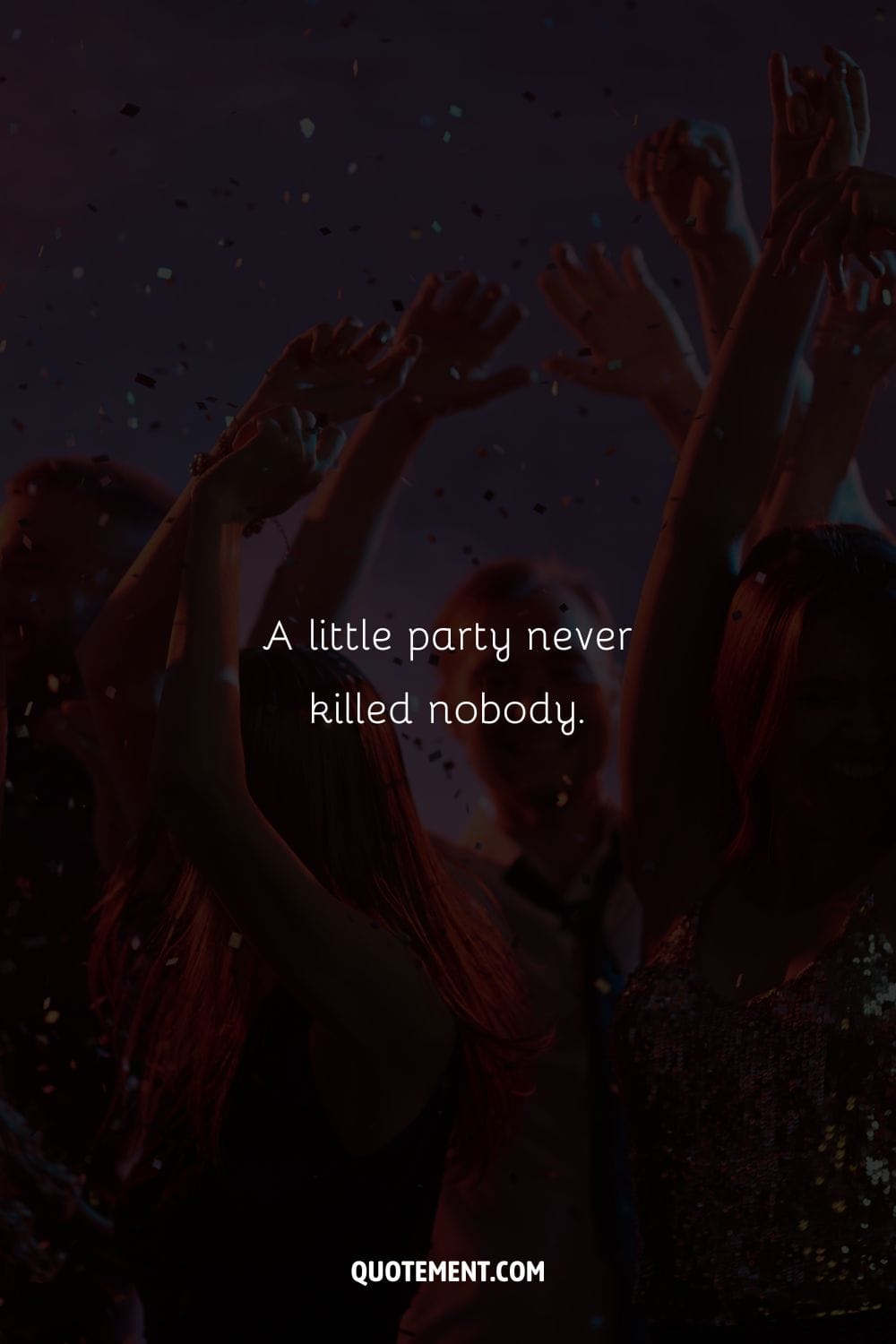 See also: Top 270 Party Captions To Get The Party Started
Formal Captions For Glam Nights
1. I promise this won't be the last photo I post tonight.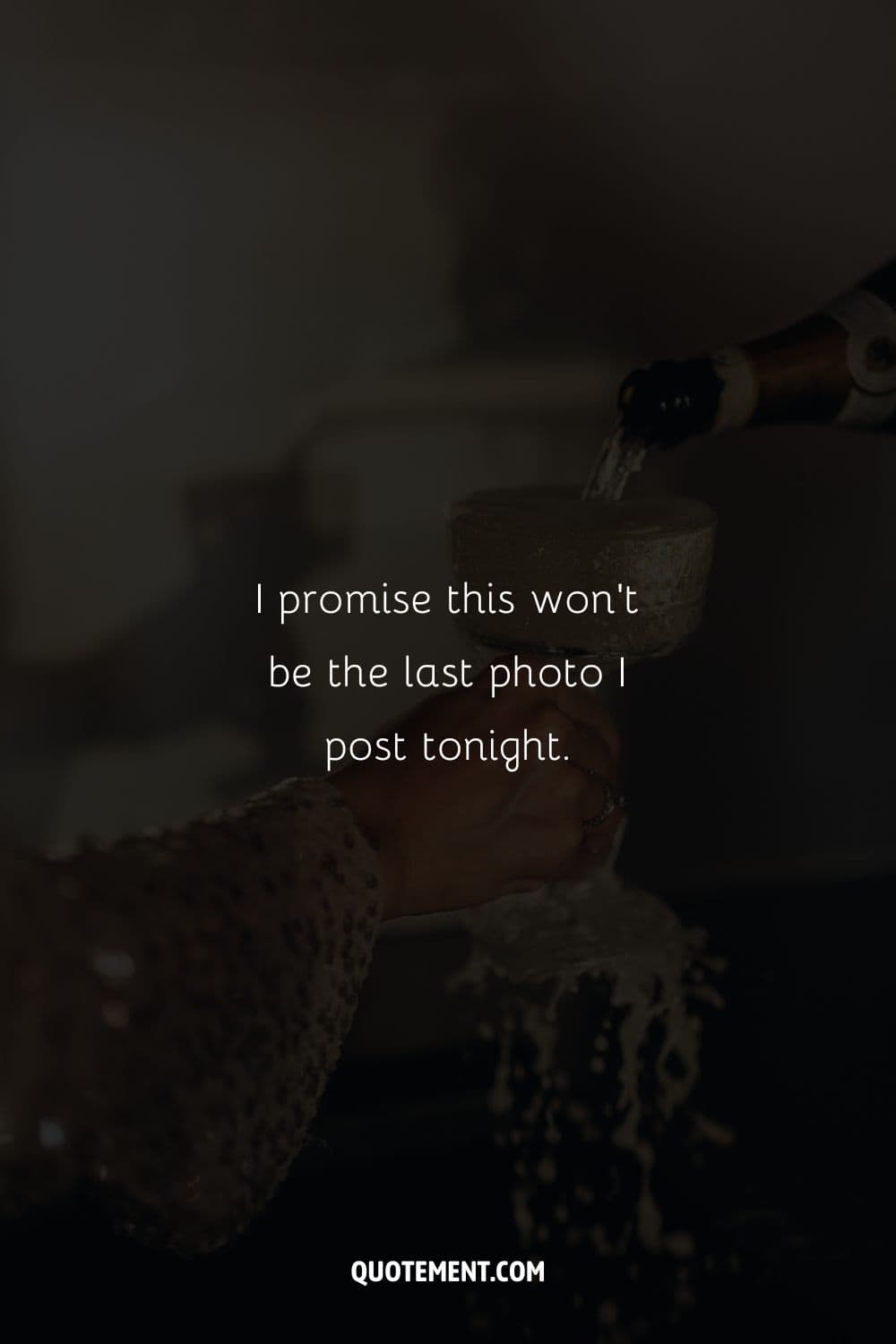 2. Here's to a night we'll never forget!
3. A night of glitz and glamour.
4. Every day is a fashion show, and tonight, it's a formal one.
5. Tried to outshine the disco ball.
6. The night you danced like you knew our lives would never be the same.
7. A picture is worth a thousand words, but the memories are priceless.
8. Dressed up and ready for anything.
9. Bring on the night.
10. I wanna dance in the dark. We gonna light up the night.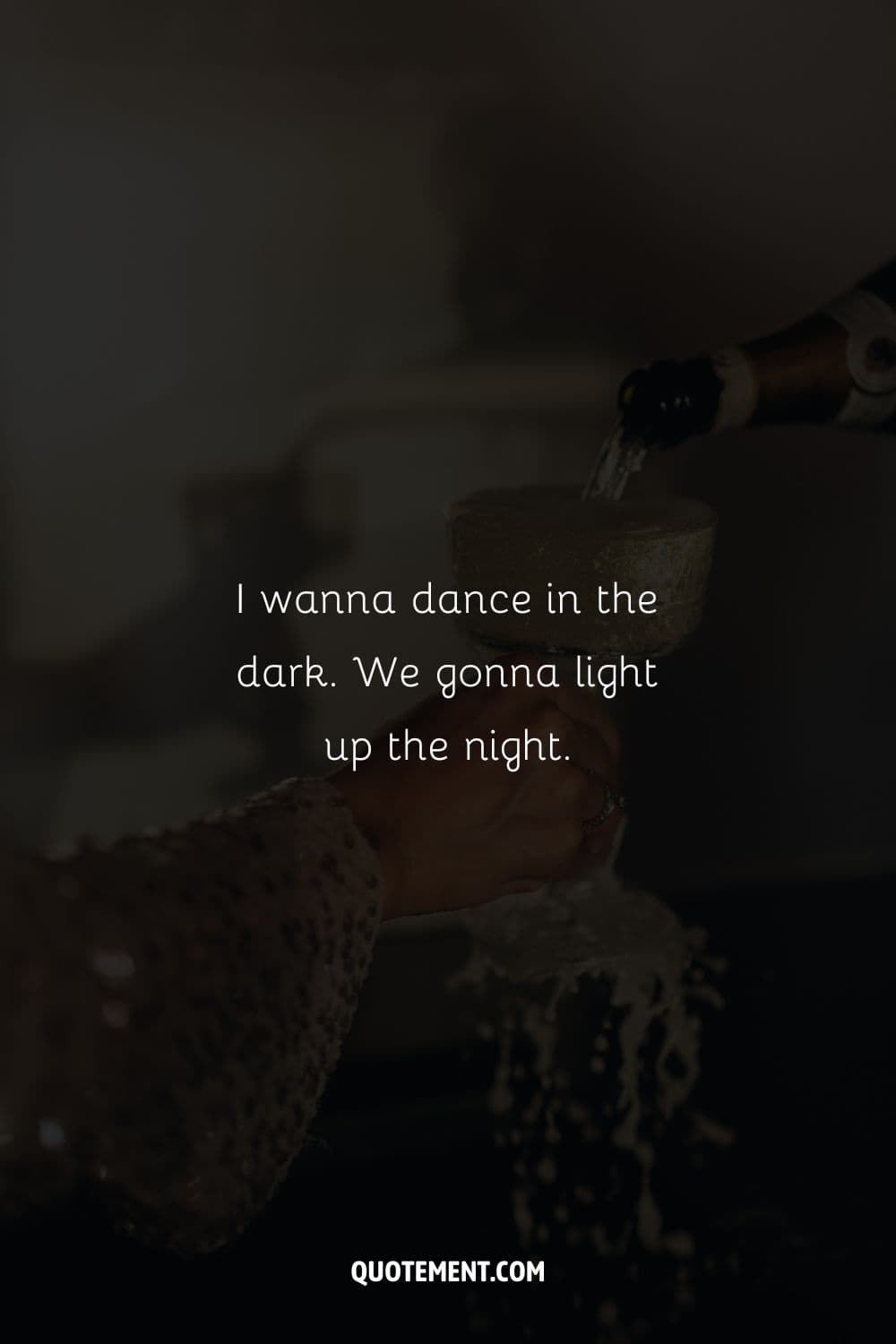 11. Fall in love with moments.
12. Stay strong, the weekend is coming.
See also: 180 Happy Weekend Quotes To Enjoy Your Deserved Break
13. Living the dream of a fairytale evening.
14. Your vibe attracts your tribe, and right now, our vibe is glamorous.
15. At the end of the day, your feet should be dirty, hair should be messy, and your eyes sparkling.
16. I didn't choose the glam life, the glam life chose me.
17. Shimmery, shiny, and sparkly are my three favorite colors.
18. This night was made of magic.
19. I cannot see heaven being much better than this.
20. Playing dress-up begins at age five and never truly ends.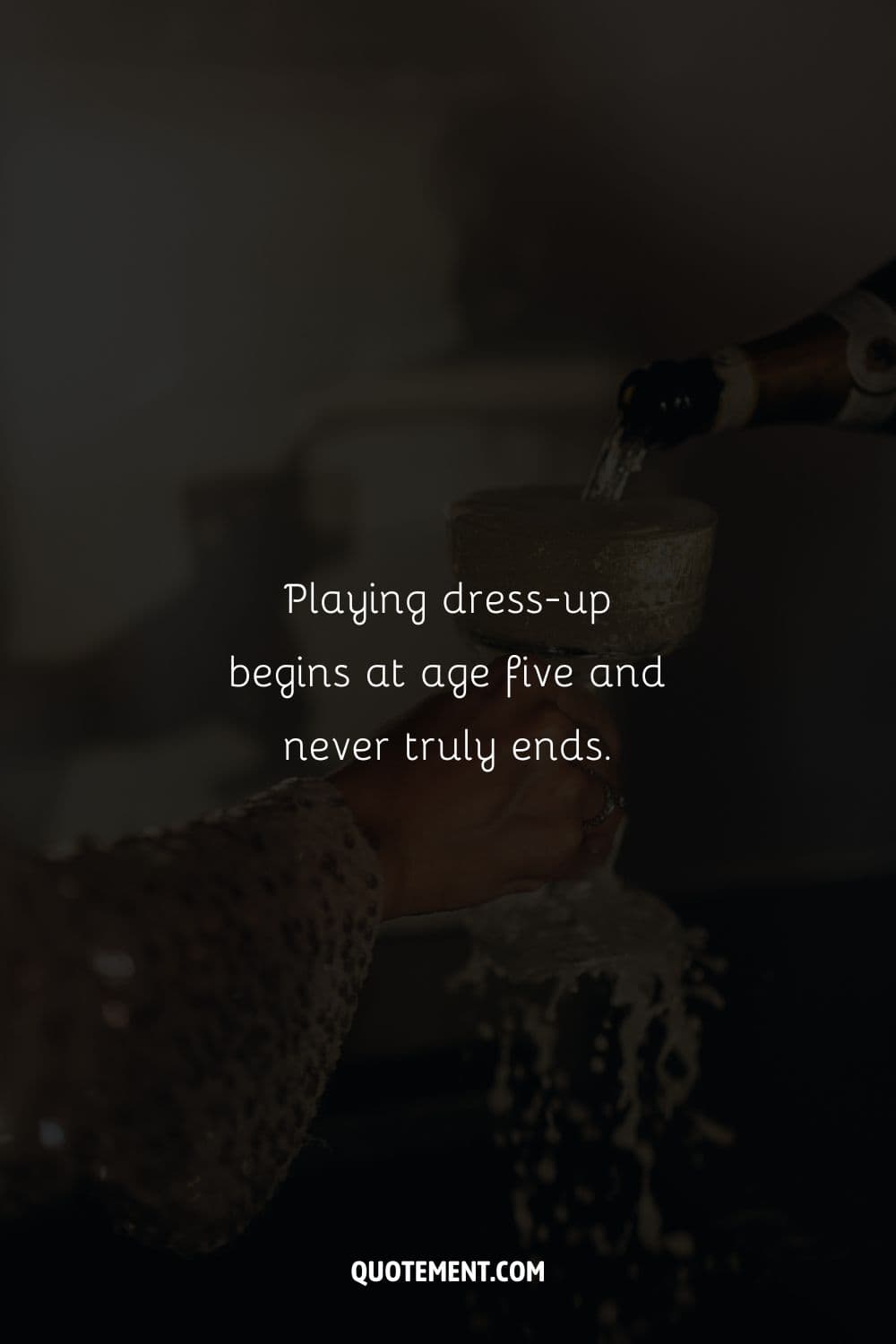 21. Sometimes you will never know the true value of a moment until it becomes a memory.
22. Life is a series of thousands of tiny miracles. Notice them.
23. Tell me you're extra without tellin' me that you're extra.
24. No one looks back on their life and remembers the nights they got plenty of sleep.
25. Glitter in the sky, glitter in my eyes. Shining just the way I like.
26. The stars gonna envy me for how I'm going to shine tonight.
27. Glamour is not in the price tag, but in the aura with which you carry that dress.
28. When in doubt, add a little bit of sparkle.
29. I may not be rich and famous, but I can still be glamorous.
30. I don't always dress up, but when I do, I make sure it's glamorous.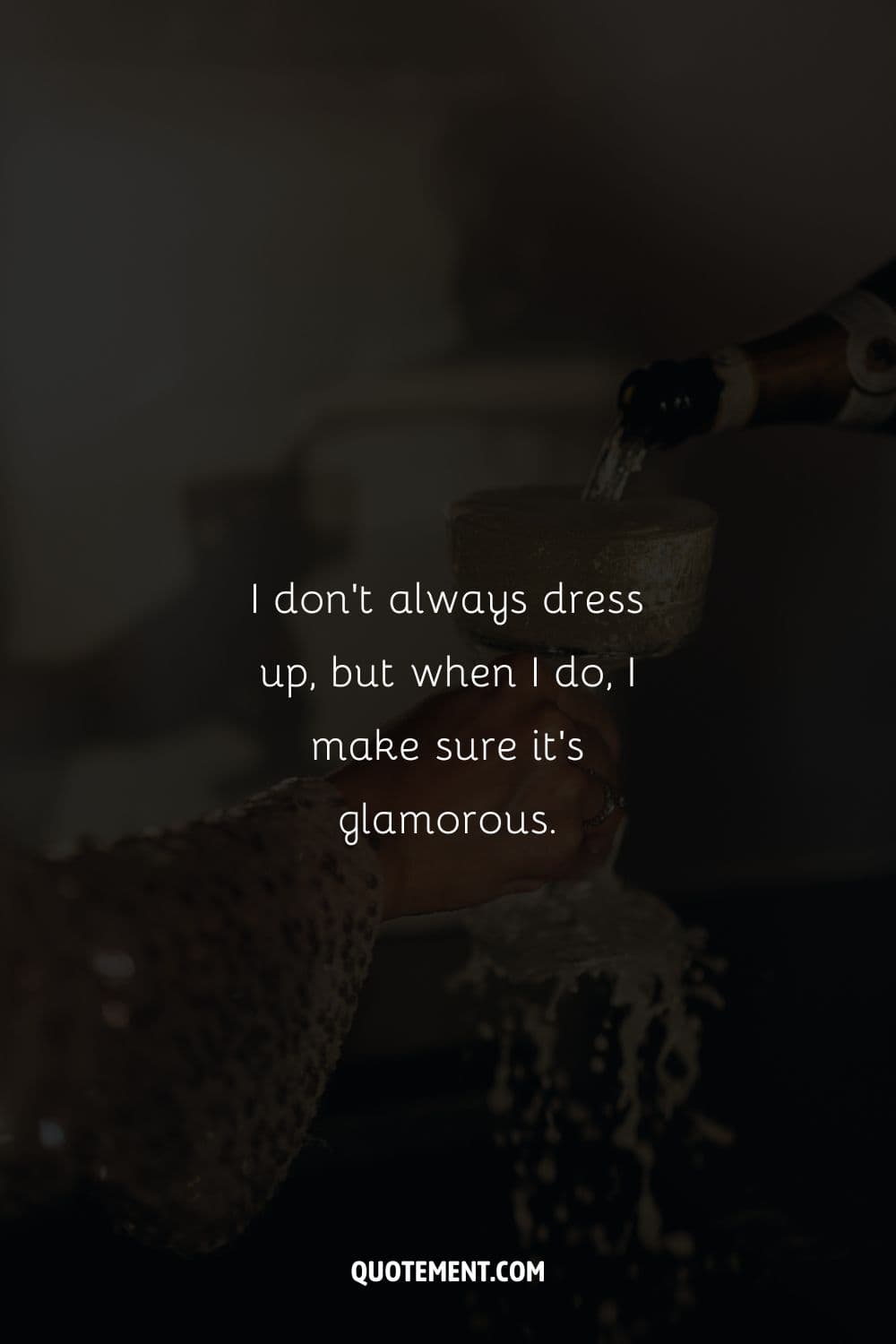 To Sump Up
Now that you have all the best formal captions in one place, you're ready to post all your glam moments. Let the world know!
Read next: 250 Hard Instagram Captions To Show What You're Made Of