If you've been searching for exciting fashion captions for Instagram, look no more because here's an unmatched collection of no less than 220 captions!
I've collected the very best fashion captions and fashion quotes from anywhere on the web to help you make your Insta posts pop!
If you're obsessed with fashion like me, you'll find it really hard to pick your favorite ones since here you'll find loads of chic, trendy and sassy caption ideas for your next post!
Let's check them out already!
10 Best Fashion Captions For Instagram
I'll kick things off with my best 10 fashion captions for Instagram:
1. Fashion is a language that creates itself in clothes to interpret reality.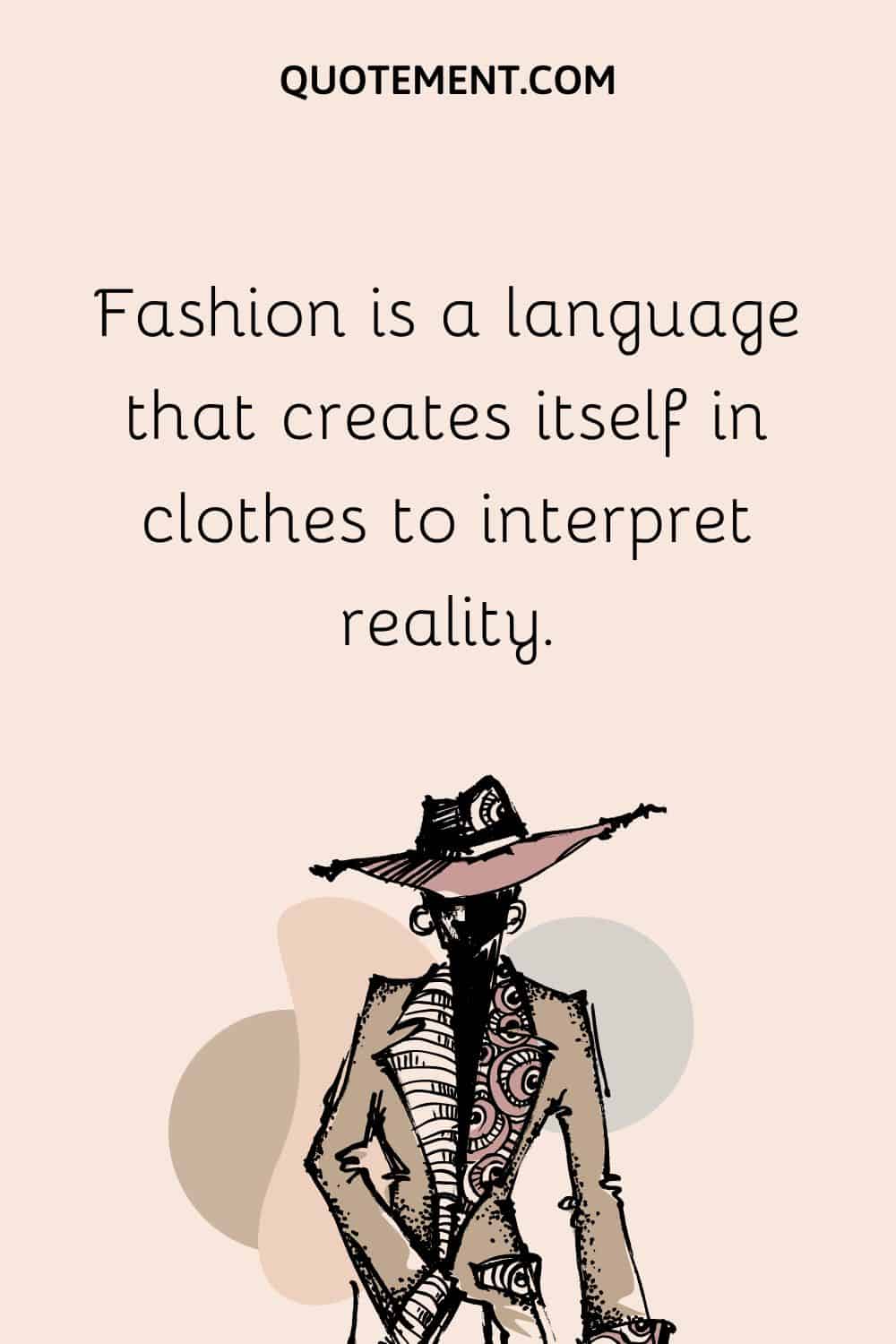 2. Fashion is about dreaming and making other people dream.
3. Whoever said that money can't buy happiness simply didn't know where to go shopping.
4. There's no how–to road map to style. It's about self–expression and, above all, attitude.
5. Fashion is almost like a religion, for me at least.
6. Elegance is the only beauty that never fades.
7. If you're asking someone for money, wear a tie.
8. I do fashion to tell a narrative.
9. Fashion is a form of ugliness so intolerable that we have to alter it every six months.
10. You can never be overdressed or overeducated.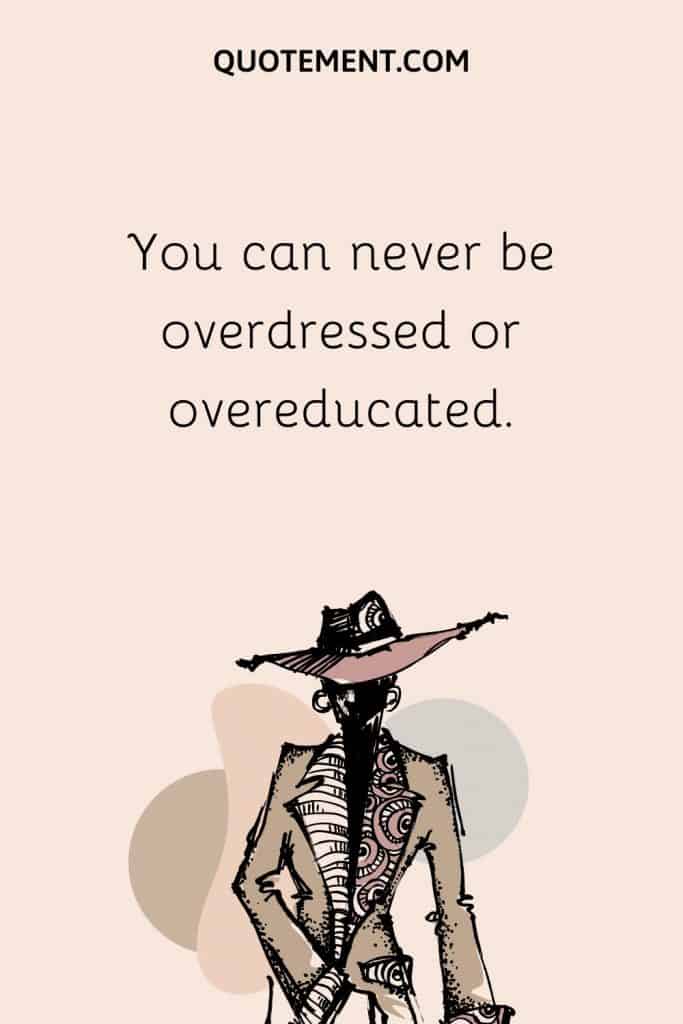 Fashion Instagram Captions
I hope you liked the exciting top 10 picks, but now let's check out these fantastic fashion captions for Instagram for your next Instagram post:
1. You either know fashion or you don't.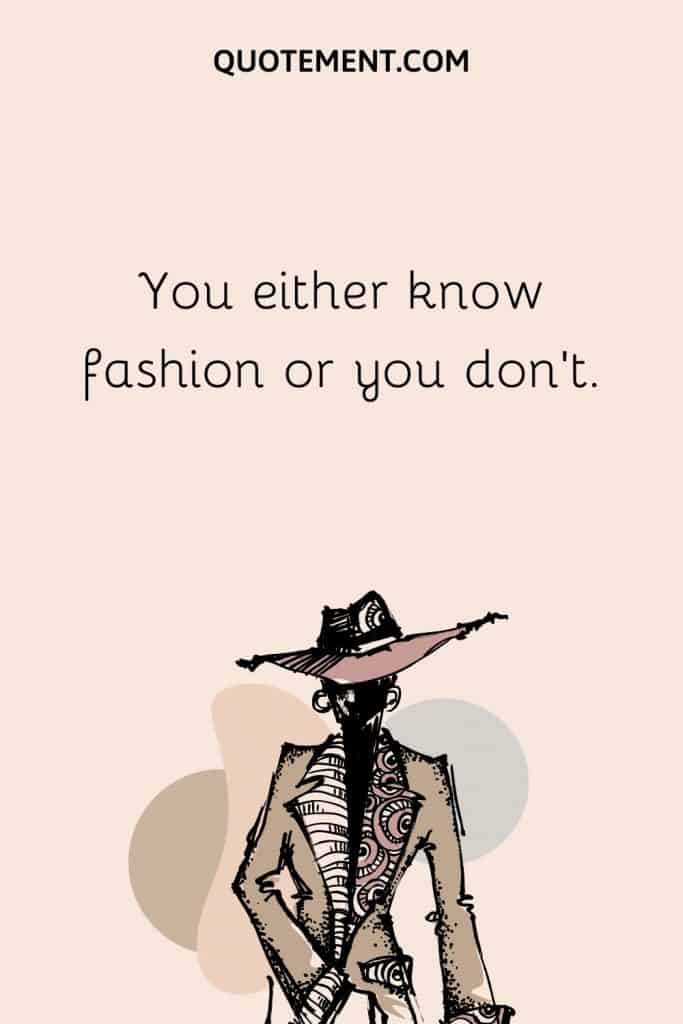 2. Fashion and music are two great artistic forms that can be molded by the youth culture – our taste and our passion for evolving things in our limited time on earth allows us to look at things with fresh eyes.
3. Fashion is part of our culture, and it's about more than just a pretty dress.
4. All fashion brands are about looking good. Being human is also about doing good. And you can do good by the simple act of slipping into a t–shirt or a pair of jeans.
5. What you wear is how you present yourself to the world, especially today, when human contacts are so quick. Fashion is an instant language.
6. A respectable appearance commands an invisible aura of respect.
7. It's never about the clothes you wear. It's about the impression they create.
8. Shoes transform your body language and attitude. They lift you physically and emotionally.
9. Style is innate to all of us. We just have to find it.
10. Wear what you like. You aren't a follower.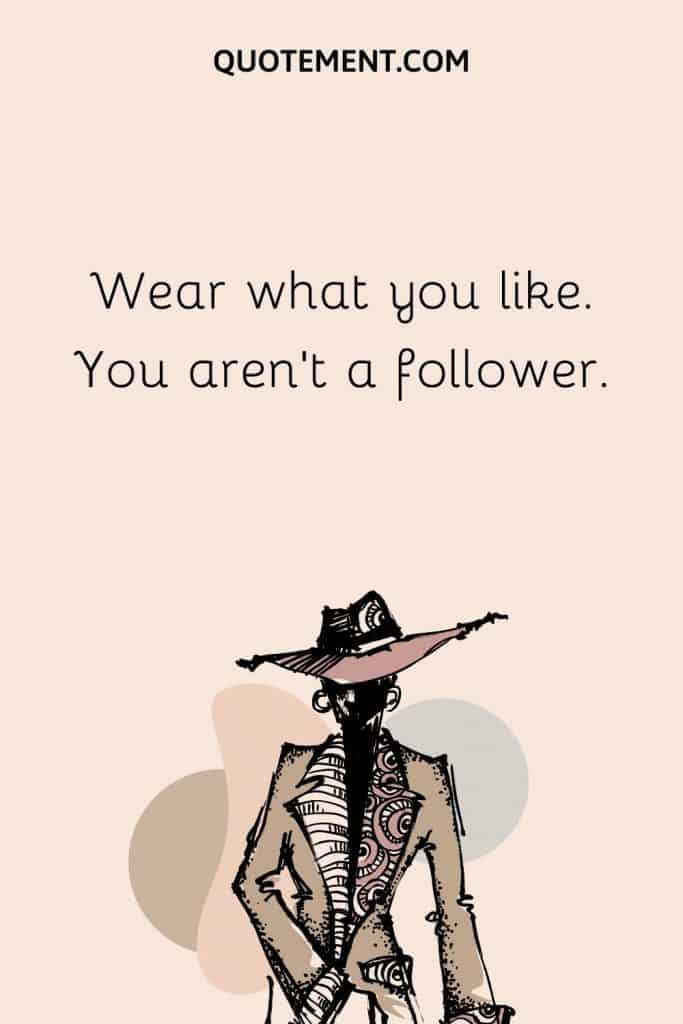 11. Take care of your attire, and your confidence will take care of the rest.
12. Clothes mean nothing until someone lives in them.
13. Fashion is the armor to survive the reality of everyday life.
14. You gotta have style. It helps you get down the stairs. It helps you get up in the morning. It's a way of life.
15. If you're having a bad day, dress as if it might become your best.
16. People will stare. Make it worth their while.
17. Life is a party, dress like it.
18. Fashion is just another accessory for someone with great style.
19. Don't be shy to show off your taste.
20. The first step to acquiring your own style is knowing who you are.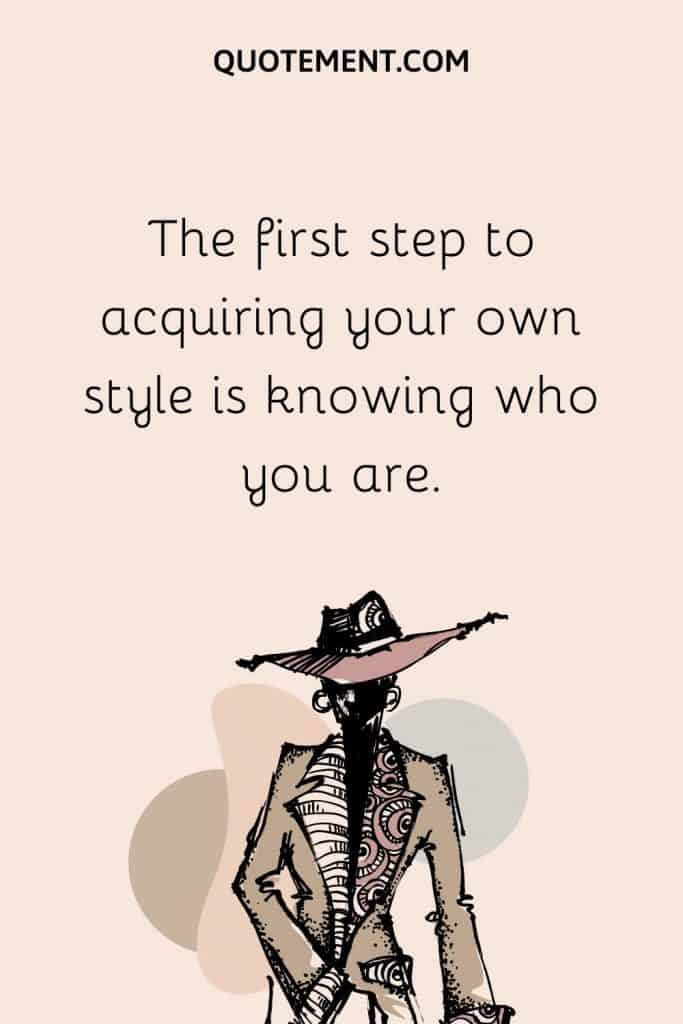 21. Fashion is here to help you take over the world.
22. You can have anything you want in life if you dress for it.
23. Style is not a display of wealth but an expression of imagination.
24. Style is an expression of individualism.
25. The irony of this world is that people are more interested in copying than creating.
26. Looking well is not a sign of self–importance; rather, it is a sign of self–respect.
27. Keep in mind the power of a decent outfit.
28. Create your own visual style… let it be unique and identifiable for others.
29. People call it fashion. I call it staying up to date with the world.
30. Fashion is a mirror, reflecting the culture.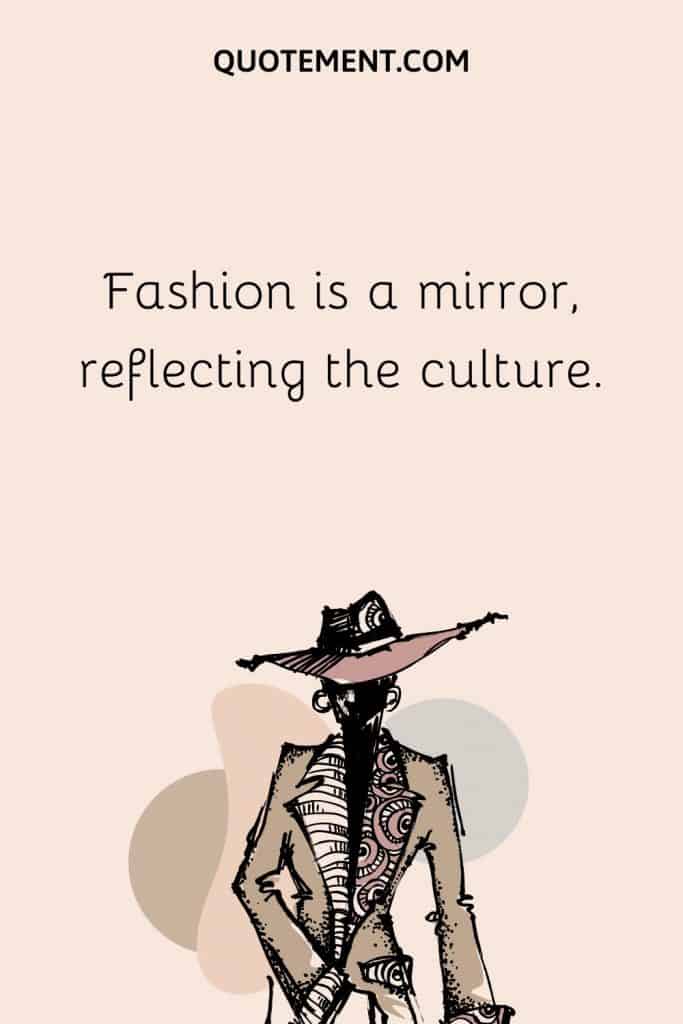 31. I like how powerful fashion makes me feel.
32. Fashion is mysterious, as a rule. Why are blue jeans a classic? You just hit on something that happens to be timeless and right.
33. Being perfectly well–dressed gives one a tranquility that no religion can bestow.
34. Fashion is inspired by youth and nostalgia and draws inspiration from the best of the past.
Instagram Fashion Captions for Guys
If you're looking for amazing fashion captions for Instagram or outfit captions, take a look at these ideas for guys:
1. Don't tell anyone, but I've got a black belt in shopping.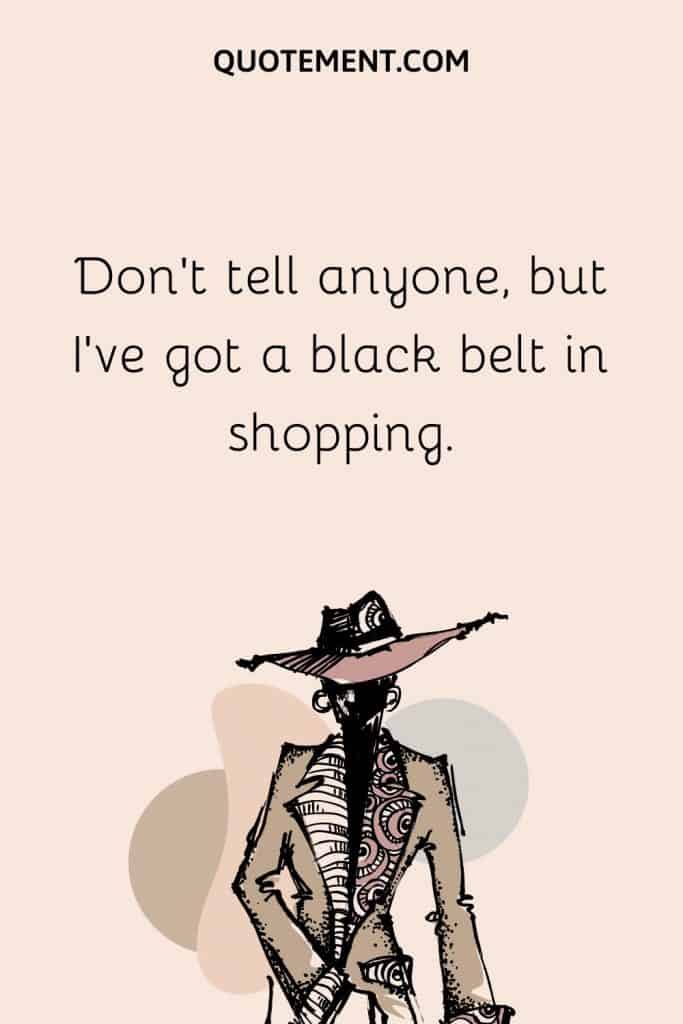 2. Unfortunately, I'm still not a fashion expert.
3. Luxury is in each detail.
4. Classy is my middle name.
5. Happy and easygoing boys are always the prettiest.
6. A man should be two things: classy and fabulous.
7. When in doubt, wear red.
8. It's a vibe.
9. I don't do fashion. I am fashion.
10. I'll stop wearing black when they invent a darker color.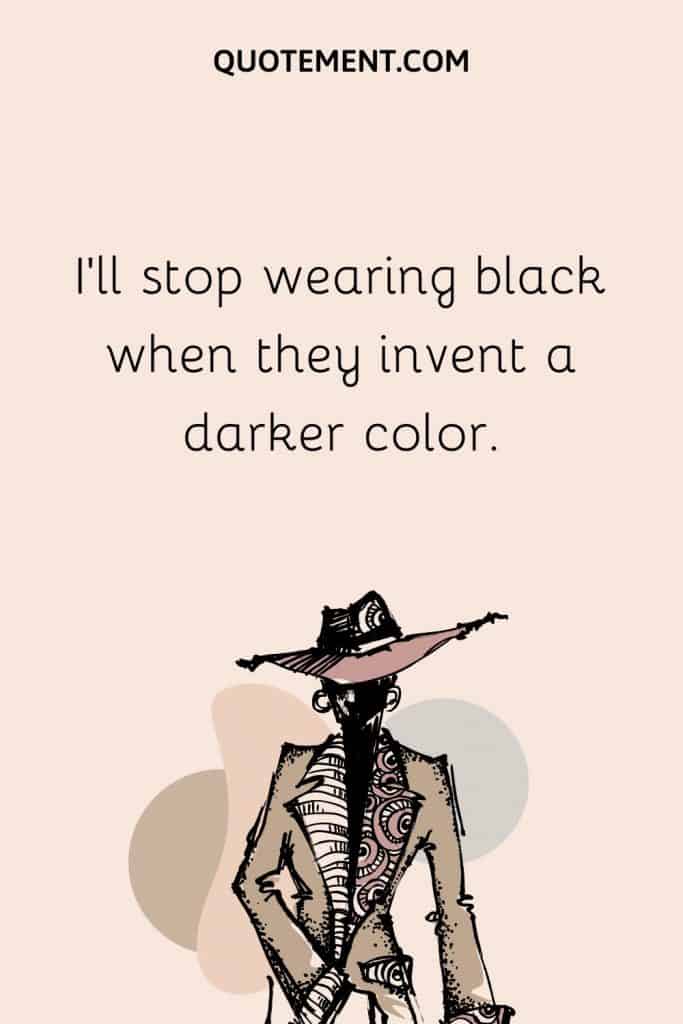 11. You don't find a style. A style finds you!
12. Life ain't perfect, but my outfit is!
13. Black is my signature color.
14. I always find beauty in things that are odd and imperfect, they are much more interesting.
15. Eat and wear your greens.
16. I firmly believe that with the right footwear one can rule the world.
17. Do you want to be original? Then be prepared to be copied!
18. Lookin' in the mirror like, "damn, I don't brag enough.
19. Everything looks good with confidence.
20. I didn't choose glam life, glam life chose me.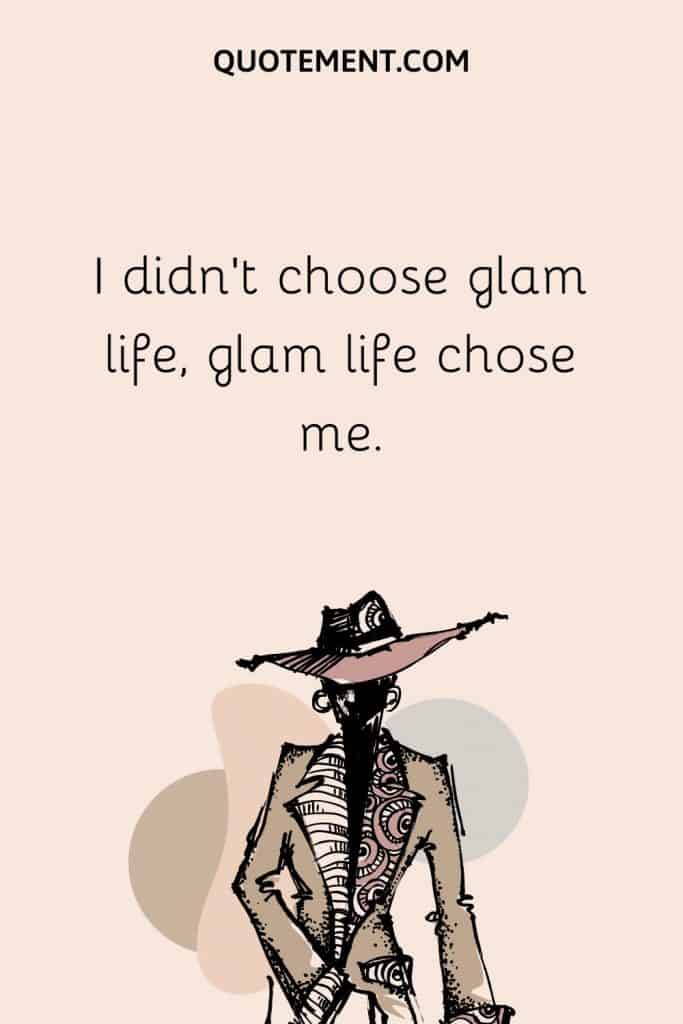 21. They call me mellow yellow.
22. He's custom.
23. Ten different looks and my looks all kill.
24. Good clothes open all doors.
25. Life is too short to wear boring clothes.
26. It's a new era in fashion; there are no rules.
27. Ignore the naysayers and just wear what suits you best!
28. Dressing well is a form of good manners.
29. Fashion is just another accessory for someone with great style.
30. Always dressed to kill.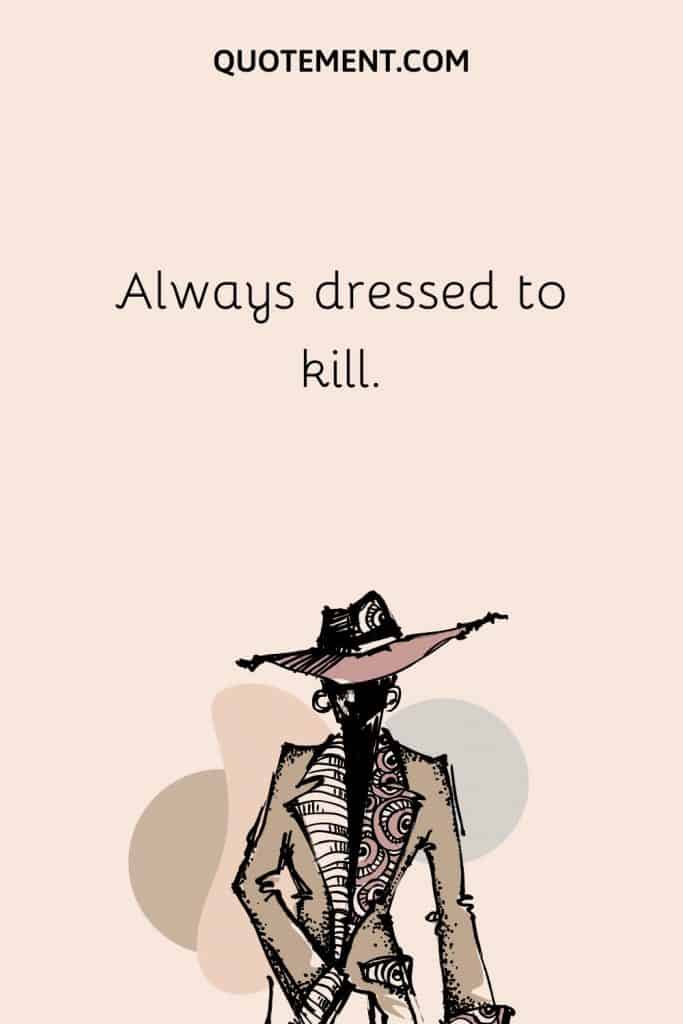 Fashion Captions for Girls
If you're looking for girly fashion captions for Instagram or ootd captions, be sure to check these out:
1. Accessories are the exclamation marks to a woman's outfit.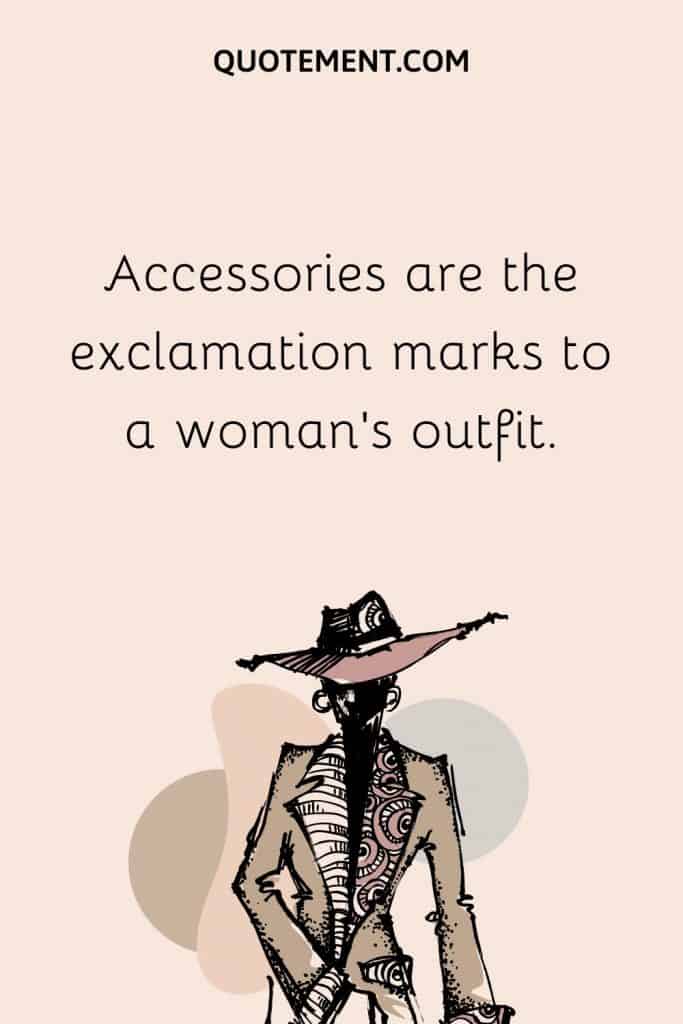 2. I love being called a fashion icon.
3. Beauty, to me, is about being comfortable in your own skin. That, or a kick–ass red lipstick.
4. I don't know who invented high heels, but all women owe him a lot!
5. How can you live the high life if you do not wear high heels?
6. Shine bright like a diamond.
7. Nothing haunts us ladies like the things we didn't buy.
8. I see it. I like it. I want it. I got it.
9. I'm a hot girl, I do hot sh*t, spending income on my outfit.
10. Step into the room like it's a catwalk.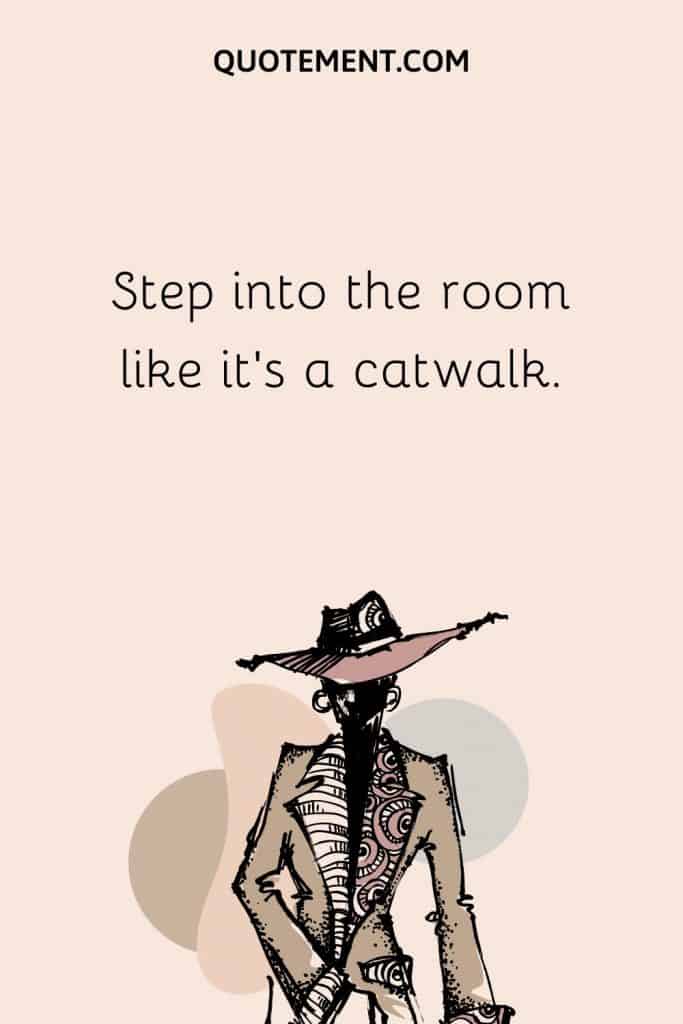 11. Darling, I'm a nightmare dressed like a daydream.
12. Little black dress just walked into the room, makin' heads turn.
13. If you don't jump to put jeans on, baby, you don't feel my pain.
14. Happiness is the same price as red bottoms.
15. On Wednesdays, we wear pink.
16. Vintage tee, brand new phone, high heels on, cobblestones.
17. My dreams are made of fabric.
18. Is sensuality at the top of your priority list? If not, then you are undervaluing yourself.
19. Being well–dressed is my kind of happiness.
20. I've got a knack for lilac.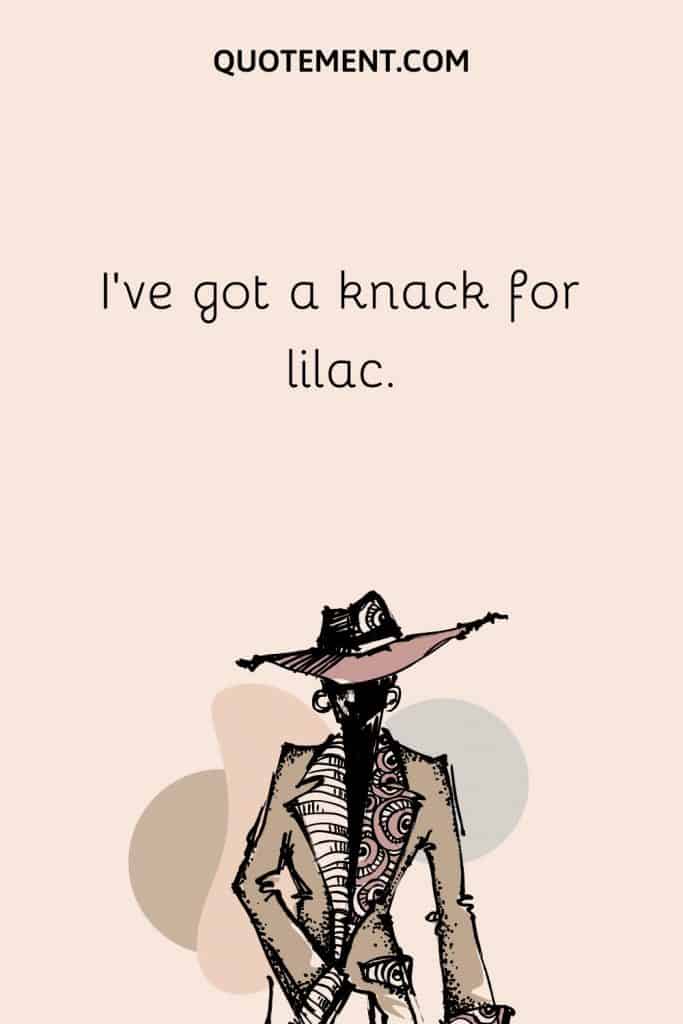 21. Could I be wearing any more clothes?
22. May your clothes be comfy, your coffee strong and your Monday short.
23. Women come to New York looking for the two Ls: labels and love.
24. Dressed and ready to eliminate competition.
25. Expressing the boldness of beauty through fashion.
26. Let's hear it for the back of the dress.
27. Always wear your invisible crown.
28. Fabulous clothes make me remember how beautiful life is.
29. I wore Jimmy Choos for the record.
30. When I shop, the world gets better.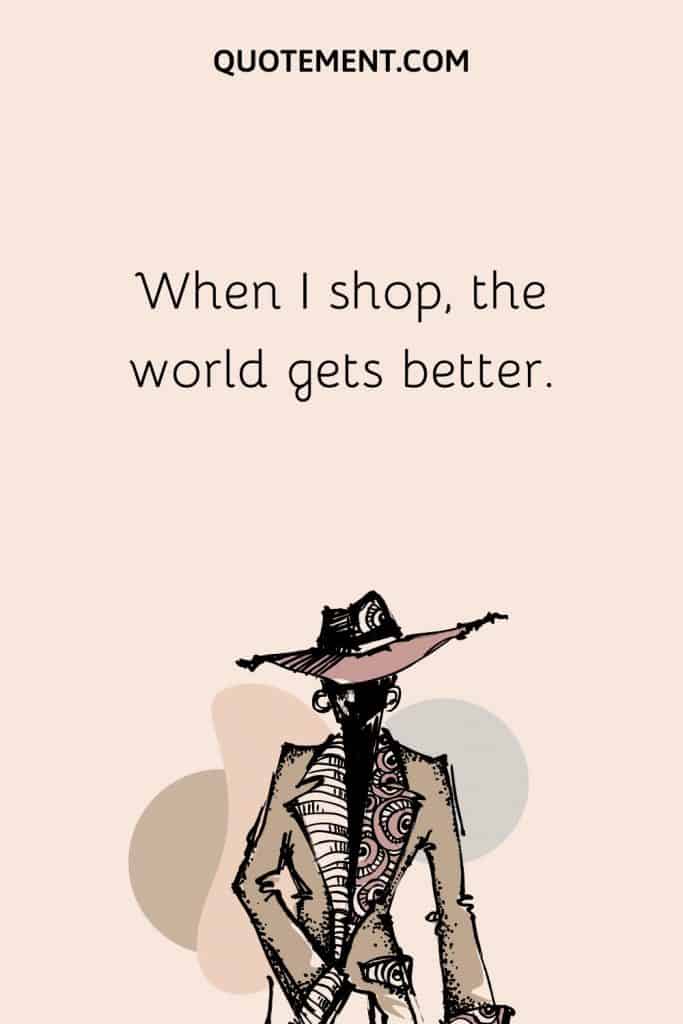 Fashion & Style Captions
Here you'll find loads of marvelous fashion and style captions:
1. Fashion is something barbarous, for it produces innovation without reason and imitation without benefit.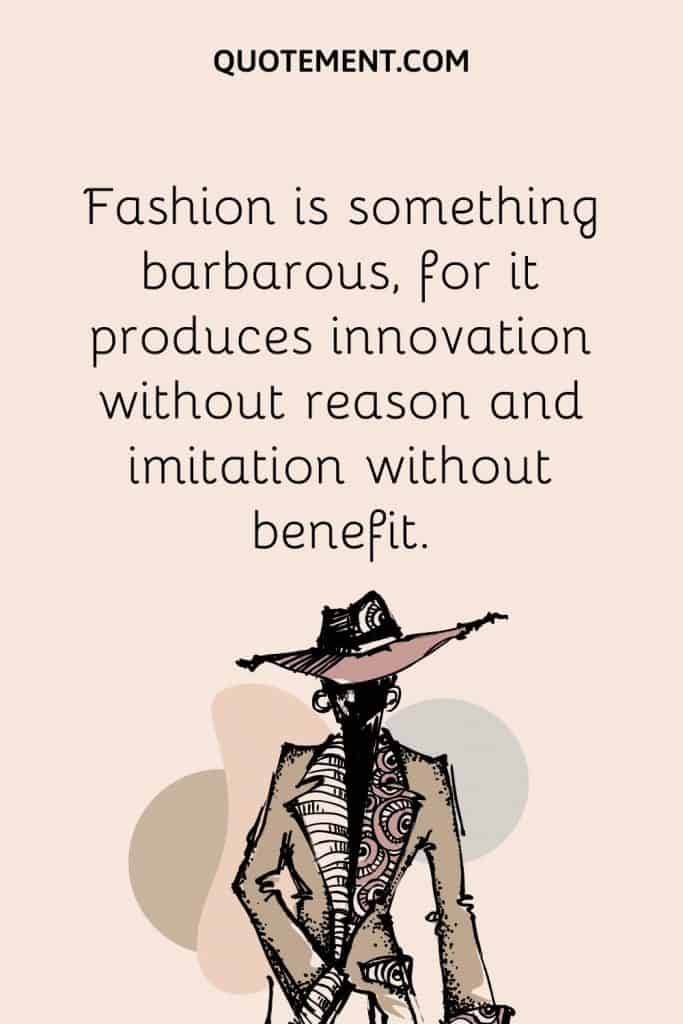 2. Fashion is one thing, but style is another.
3. Like poetry, fashion does not state anything. It merely suggests.
4. Fashion is what you're offered four times a year by designers. And style is what you choose.
5. The difference between style and fashion is quality.
6. Don't be into trends. Don't make fashion own you, decide what you are and what you want to express by the way you dress and the way you live.
7. Fashion is merely an opinion. And I've got a lot of opinions.
8. Style is timeless. It transcends generations – it's enduring. If you're thinking about fashion, it's of the moment.
9. I love wearing whatever is comfortable, and that could be something which was in trend years ago. So, I don't follow fashion.
10. Fashion is fickle. Style, on the other hand, endures time.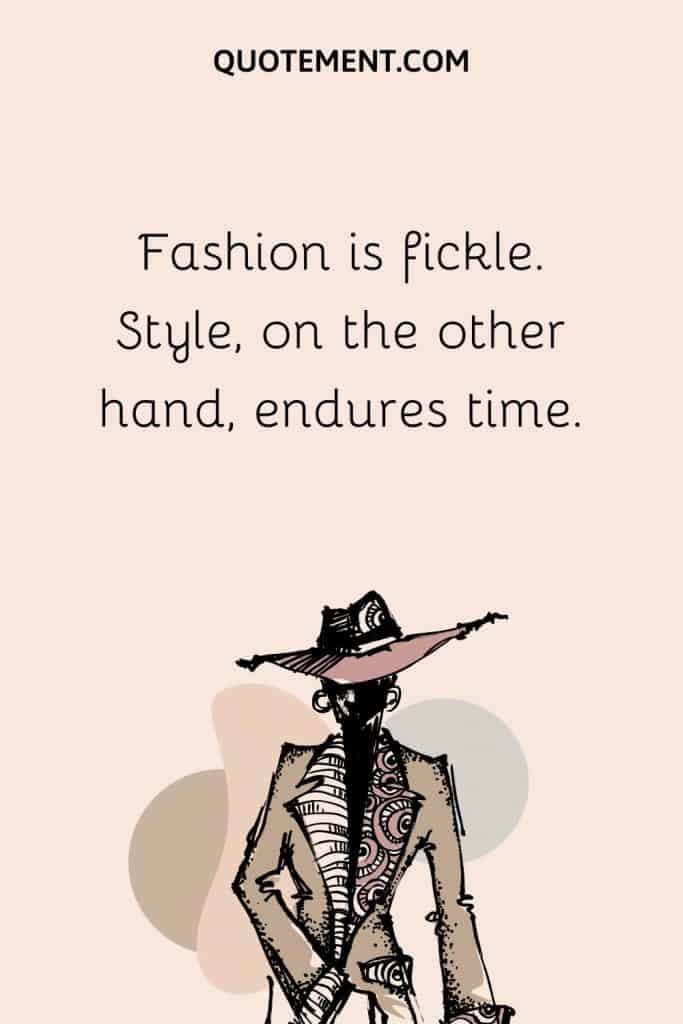 11. Fashion has always been a repetition of ideas, but what makes it new is the way you put it together.
12. If you look back in history of the women who are most memorable and most stylish, they were never the followers of fashion.
13. Fashion for the most part is nothing but the ostentation of riches.
14. If something is good, it doesn't go out of style every six months. The fashion wheel of today doesn't have to go as quickly as it was pushed in the 80's.
15. Fashion is only the attempt to realize art in living forms and social intercourse.
16. Fashion should be genderless; how people perceive the idea of beauty can vary from one to another.
17. Fashion and nightlife, the catwalk and the club, are notorious for going hand–in–hand.
Funny Fashion Captions For Instagram
Here comes probably the most exciting part of my fabulous collection – a selection of hilarious fashion captions for Instagram!
Just use the right emojis to rock your awesome posts!
1. Too glam to give a damn.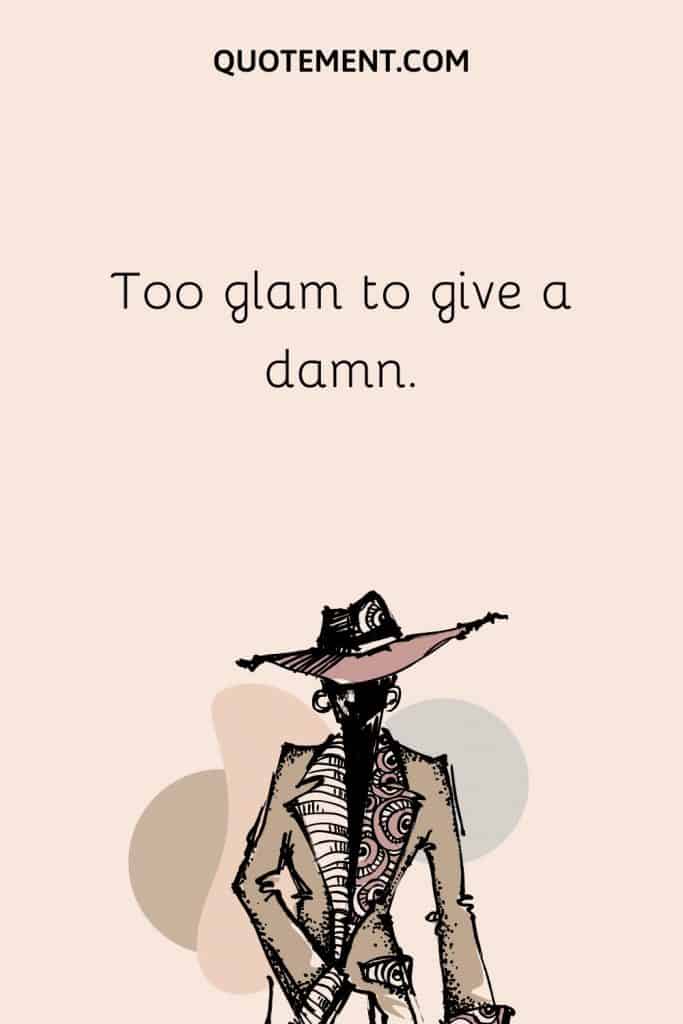 2. Cinderella is proof that a new pair of shoes can change your life.
3. Girls do not dress for boys. They dress for themselves, and of course, each other. If girls dressed for boys, they'd just walk around naked at all times.
4. Fashion is like food, you shouldn't stick to the same menu all the time.
5. When in doubt, overdress.
6. Pink to make everyone wink.
7. Better to arrive late than ugly.
8. This outfit just cleared my skin and fixed my posture.
9. Shopping is my cardio.
10. The real me hasn't changed out of pajamas yet, just FYI.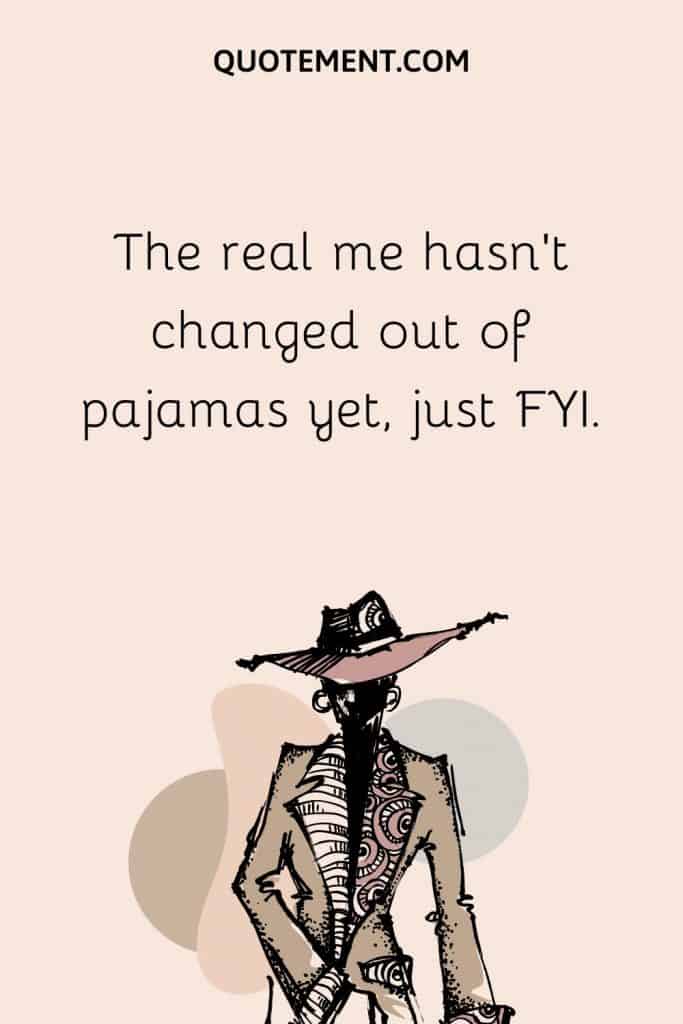 11. I was busy thinking about Britney Spears' iconic graphic tees.
12. Throwback to a time when I wore clothes that weren't sweatpants.
13. Here's what I look like, in case you forgot.
14. Wishing I actually looked like this at the moment.
15. Never tell a woman she can't purse–shoe her dreams!
16. Disclaimer: I'm actually wearing leggings right now.
17. I believe in sole mates.
18. What do you call a sweater that was blown away by the wind? – A cardi–gone.
19. Those who wear earmuffs aren't afraid of global warming.
20. Would it be fair to call the upcoming spring fashion trends the "look of dis May"?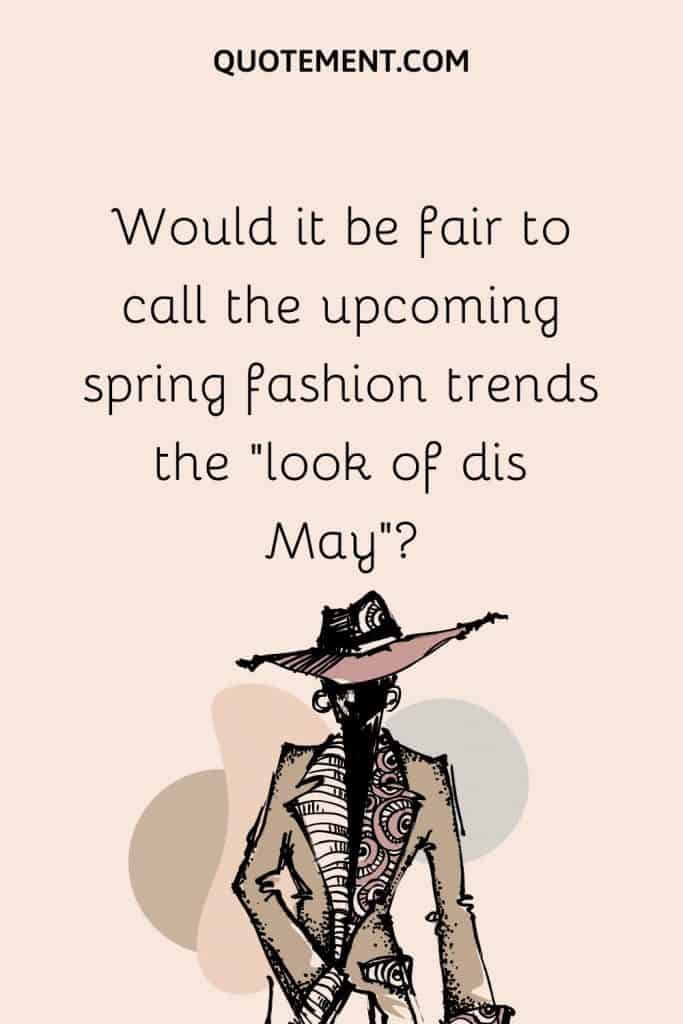 21. Why are skinny jeans so trendy? I can't get into them.
22. I went shopping to find camouflage pants, but unfortunately, I simply couldn't find any.
23. The seams are falling apart? Sew what?
24. Did you hear about the man who was brought in by the fashion police? – They questioned him over his criminal ties.
25. What do we say to the God of Fashion? – Hail Satin!
26. News anchor: this just in. Polaroid cameras are coming back in fashion. More on this as it develops…
27. What's the cheapest fashion? – Freestyle.
28. Fashion professionals only wear oversized clothes. Because they XL in fashion.
29. I get so frustrated when I try to organize my wardrobe. I might need some hanger management.
30. Just let me shop, and no one gets hurt.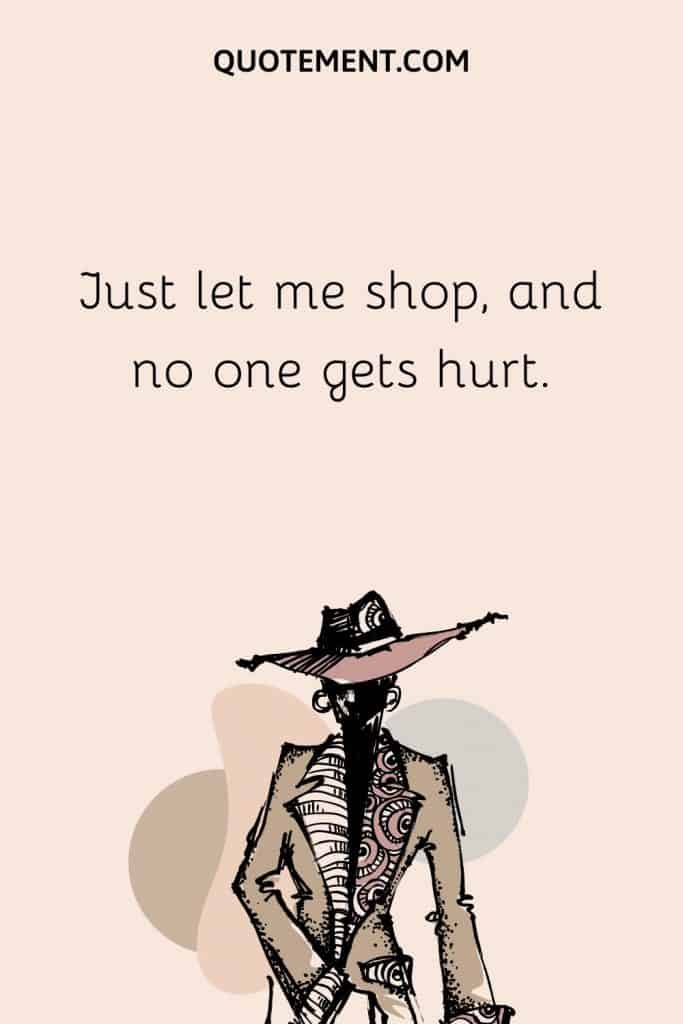 31. Sweats are my personal brand now.
32. I put the hot in psychotic.
33. I'm nicer when I like my outfit.
34. My dog approves of my style.
35. I eat glitter for breakfast.
36. Chic happens.
37. Deep inside, I'm still wearing my pajamas.
38. My favorite emails are the ones telling me that my order has been shipped.
39. Cinderella is my role model. She has a good work ethic and a fine taste for shoes.
40. I just rescued a pair of shoes. They were trapped in a store.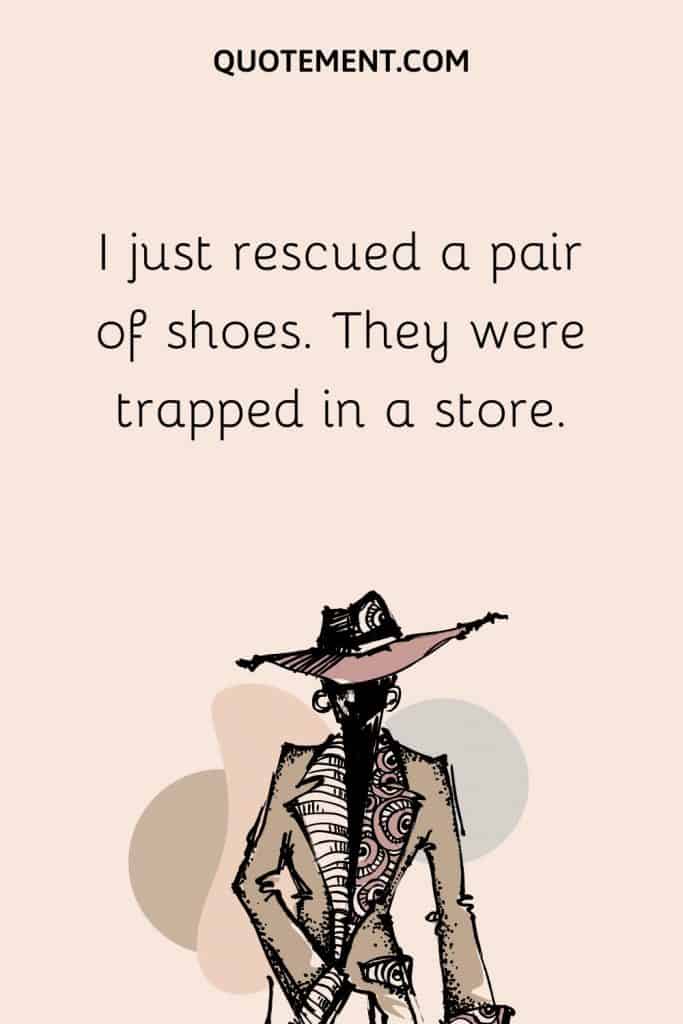 41. Sometimes you have to work a little so you can [shop] a lot.
Cool Instagram Fashion Captions
Cool pics deserve cool fashion captions for Instagram! Why don't you take a look at these ideas:
1. Being classy is my very own form of rebellion.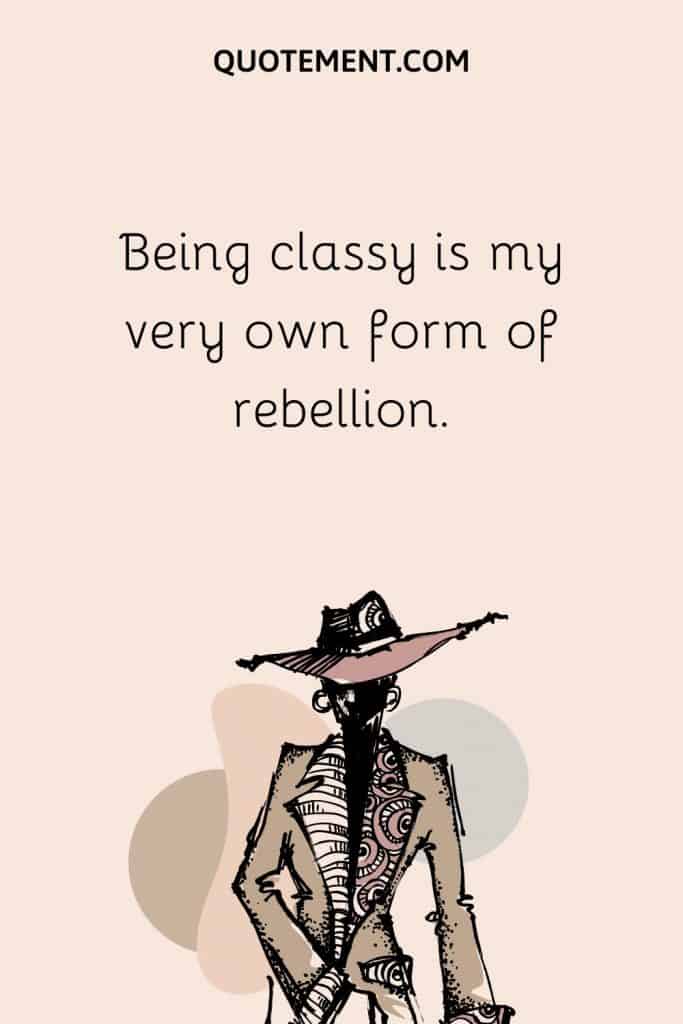 2. Wear it with pride. Wear it with love. Just be yourself.
3. No deceitful clothing. Only who you are.
4. Purchase less by choosing well.
5. Innovative but practical – that's a statement to display.
6. It is time for you to claim the style that's yours.
7. We must never confuse elegance with snobbery.
8. Clothing that speaks volumes.
9. A few simple outfits are enough. After all, I only have one secret—the simpler, the better!
10. You have to get dressed in the morning, so you might as well make it fun.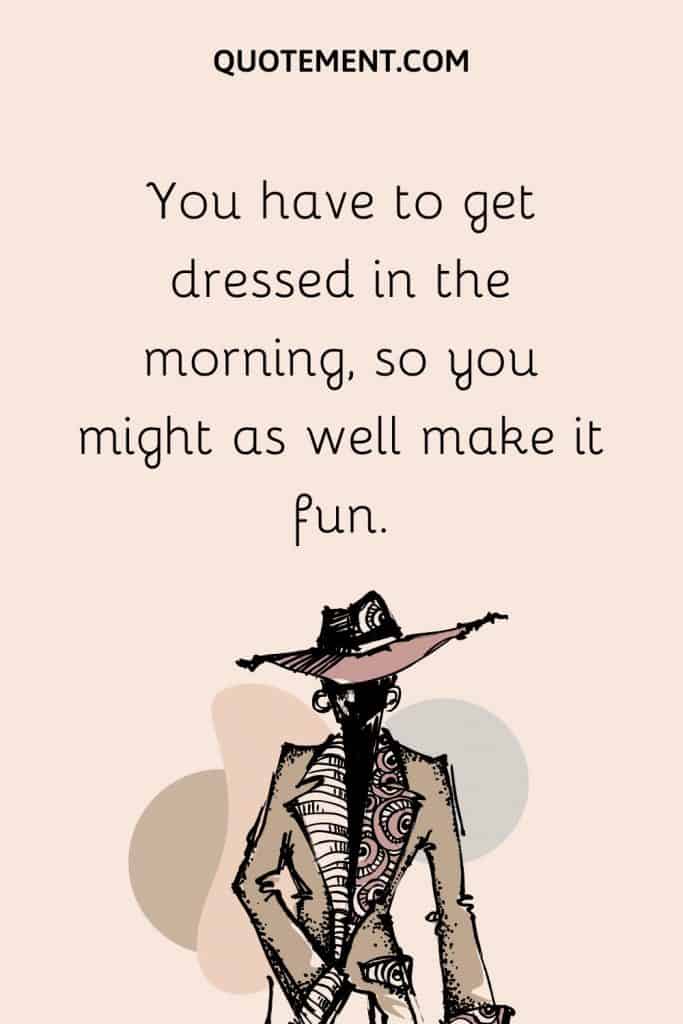 11. You can never own too much denim.
12. No caption needed.
13. Keep your friends close and your suits closer.
14. Jeans do not suit my tasteful approach.
15. Making people jealous one suit at a time.
16. I'm always drooling over great design, from fashion to furniture.
17. Chase your dreams in high heels, of course.
18. Bow ties are your friends.
19. I base most of my fashion taste on what doesn't itch.
20. Dress shabbily and they remember the dress; dress impeccably and they remember the woman.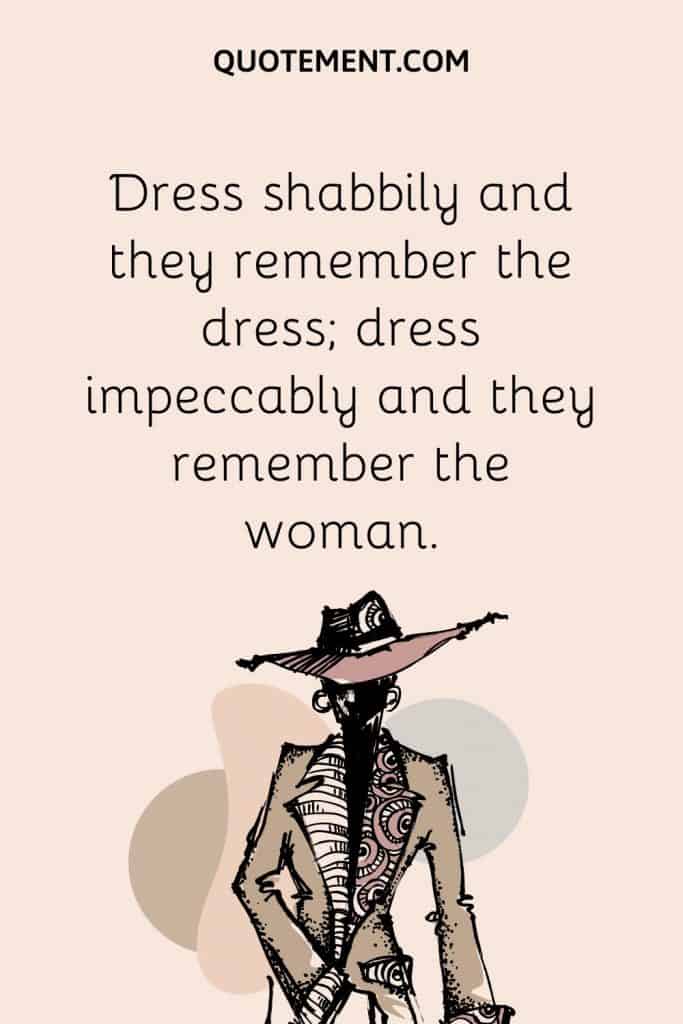 21. Fashion is anything which is you and reflects your personality, and if you are comfortable with what you are wearing, you'll look trendy and fashionable for sure.
22. Eyes on my outfit, but focus on me.
23. The more I am comfortable in my own skin, the sexier I become.
24. I only wear a pretty dress on days ending with "Y."
Elegant Fashion Captions for Instagram
Here you'll find a few elegant fashion captions for Instagram to make your selfies and pics stand out:
1. I dress for the image. Not for myself, not for the public, not for fashion, not for men.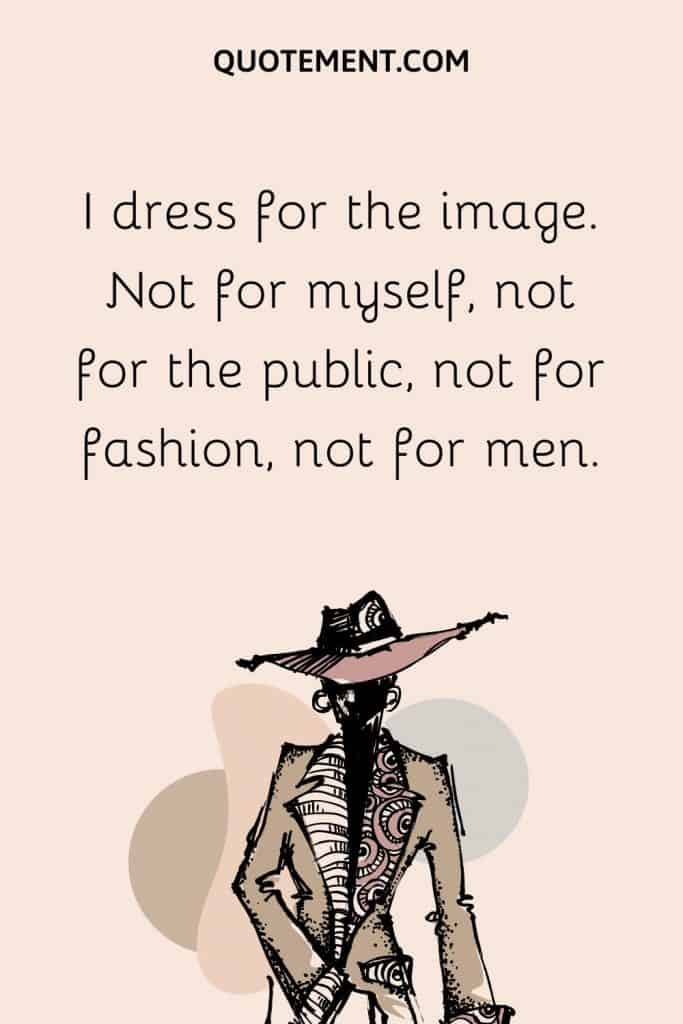 2. Be sure what you want and be sure about yourself. Fashion is not just beauty, it's about good attitude. You have to believe in yourself and be strong.
3. Beauty is composed of an eternal, invariable element whose quantity is extremely difficult to determine, and a relative element which might be, either by turns or all at once, period, fashion, moral, passion.
4. Keep your body fit, and your mind healthy. It's the best fashion statement.
5. The runway isn't just about showing fashion, it's about gaining confidence. And I really believe that once you've got your confidence, you can wear anything, you can do anything.
6. Fashion should be stylish and fun.
7. There are people who take fashion at different levels, but personally, I'm just a kid with it.
8. Don't be afraid to express yourself through fashion!
9. Fashion is very important. It is life–enhancing and, like everything that gives pleasure, it is worth doing well.
10. Fashion should be a form of escapism and not a form of imprisonment.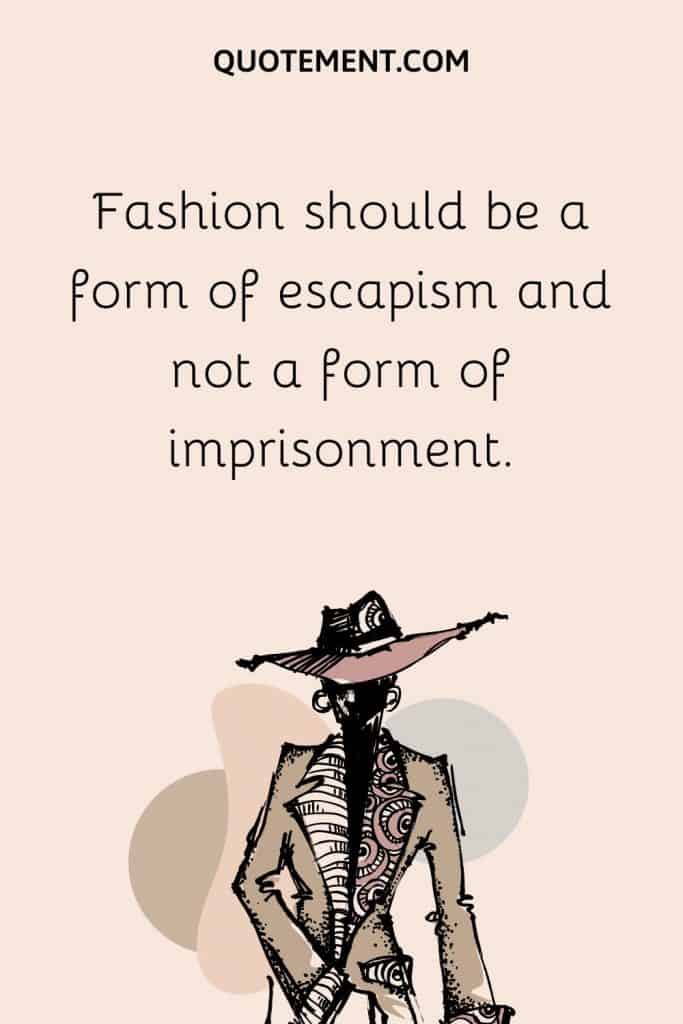 11. Comfort and simplicity are two keys that I follow when it comes to fashion.
12. Fashion is more about taste than money – you have to understand your body and tailor clothes to your needs; it's all about the fit.
13. Bravery never goes out of fashion.
14. I am not trendy. I am not 'in fashion.' I am simply a positive human being who has a positive outlook on life.
15. There is power in wearing high heels.
16. The colors say so much about us.
17. Fashion definitely empowers us as much as music does.
Fashion Quotes That Can Be Used As Captions For Instagram
My exciting collection ends with these fashion quotes that can be used as Insta captions!
Get inspired by the words of fashion legends and pop culture icons:
1. "Florals? For spring? Groundbreaking." – Miranda Priestly, The Devil Wears Prada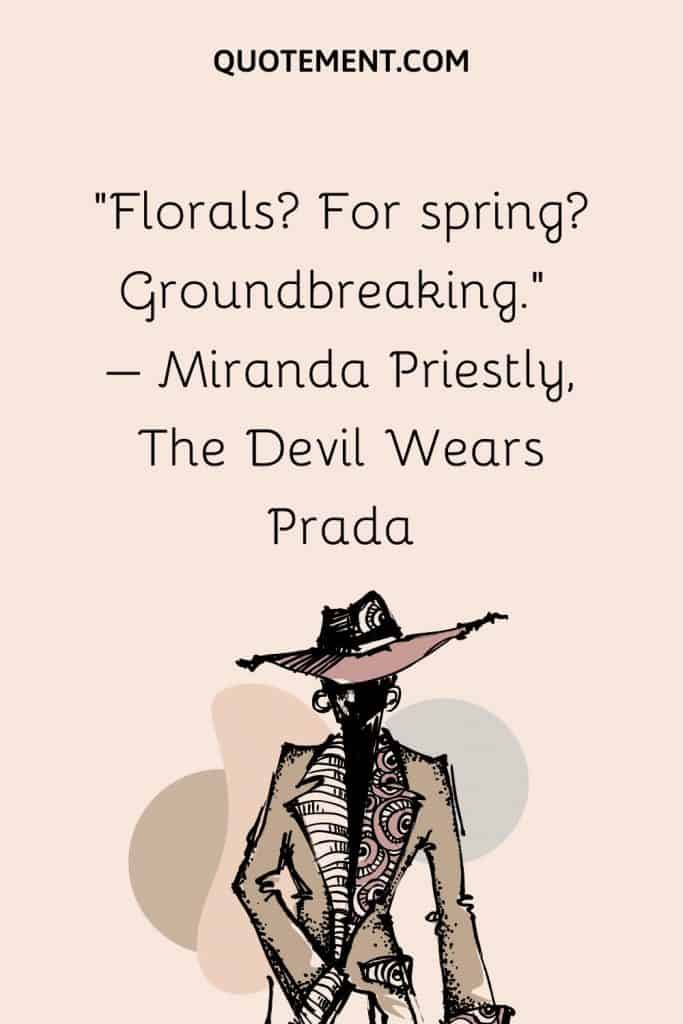 2. "Style is a way to say who you are without having to speak." – Rachel Zoe
3. "Luxury is the ease of a T–shirt in a very expensive dress." – Karl Lagerfeld
4. "Black, like white, is the best color. They both look great with added color touches like red." – Karl Lagerfeld
5. "Sweatpants are a sign of defeat. You lost control of your life, so you bought some sweatpants." – Karl Lagerfeld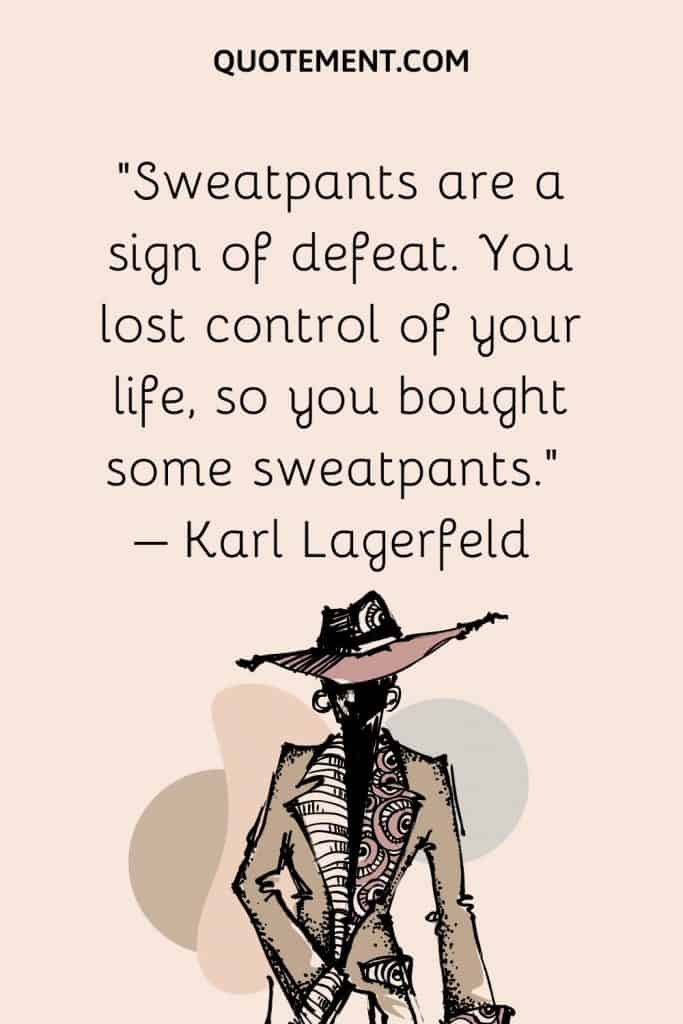 6. "You try driving in platforms." – Cher Horowitz, Clueless
7. "Playing dress–up begins at age five and never truly ends." – Kate Spade
8. "Vintage tee, brand new phone, high heels on, cobblestones." – Taylor Swift
9. "These sweatpants are all that fits me right now." – Regina George, Mean Girls
10. "In order to be irreplaceable one must always be different." – Coco Chanel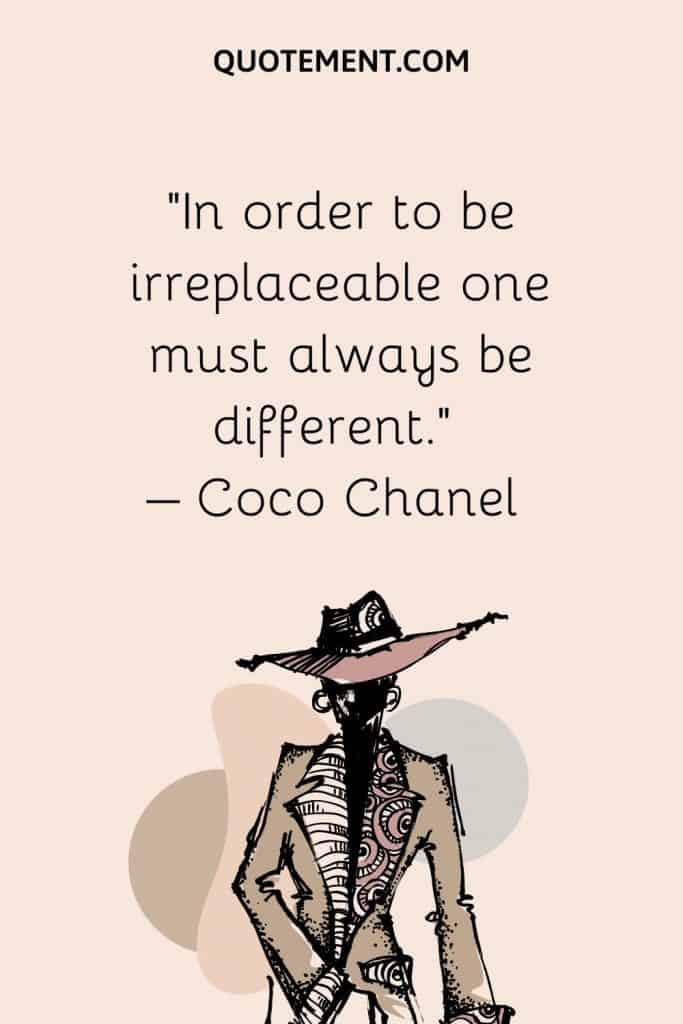 11. "Over the years I have learned that what is important in a dress is the woman who's wearing it." – Yves Saint Laurent
12. "I'm just trying to change the world, one sequin at a time." – Lady Gaga
13. "I like my money right where I can see it – hanging in my closet." – Carrie Bradshaw, Sex and the City
14. "Gucci tennis shoes running from your issues." – Ariana Grande, In My Head
15. "The fashionable woman wears clothes. The clothes don't wear her." –Mary Quant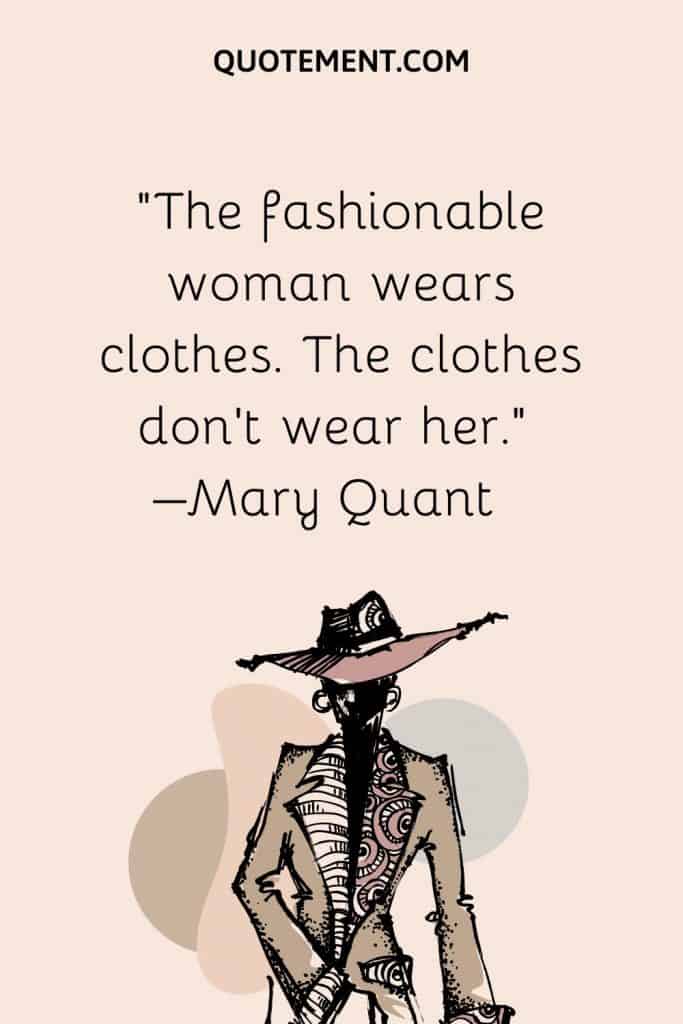 16. "People tell me that I've saved their marriages. It costs them a fortune in shoes, but it's cheaper than a divorce. So I'm still useful, you see." – Manolo Blahnik
17. "One is never over–dressed or under–dressed with a Little Black Dress." – Karl Lagerfeld
See also: Caption For Black Dress: 130 Perfect Captions + Quotes
To Wrap It Up
That's all for today!
Thank you for reading my collection of 220 fashion captions for Instagram!
I hope you've found loads of inspirational and exciting caption ideas you'll use.
Finally, if you liked this post, you can share it on social media with other fashion lovers! Sharing is caring!
Stay tuned for more inspirational content.
Until next time!Read next: 110 Wearing Black Quotes To Inspire You To Go All Black