Show them what you're made of!
This is a collection of 250 hard Instagram captions that will show how cool, unbothered and savage you are.
These hard Instagram captions are perfect for when you want to reclaim your power and strength and show that you're ready to deal with whatever comes your way.
Scroll down and pick yours!
20 Hardest Instagram Captions
1. Hard to get, harder to forget.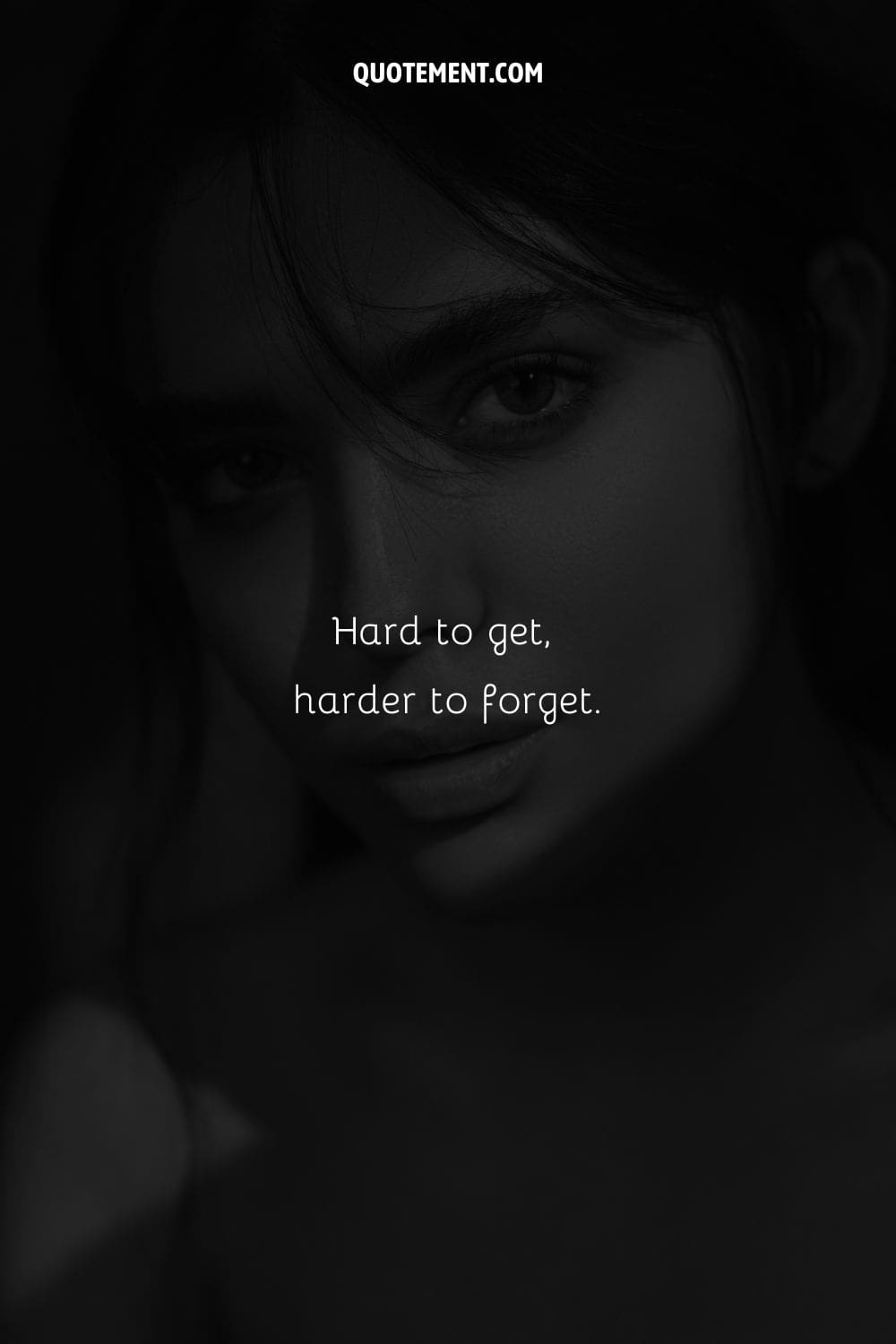 2. Don't please these haters.
3. Slay hard, pray hard.
4. Made my way to the top.
5. Down to earth but still above you.
6. You're italic, I'm bold.
7. Outa sight, but on your mind.
8. You know how I do.
9. They told me I couldn't, so I did.
10. Well done is better than well said.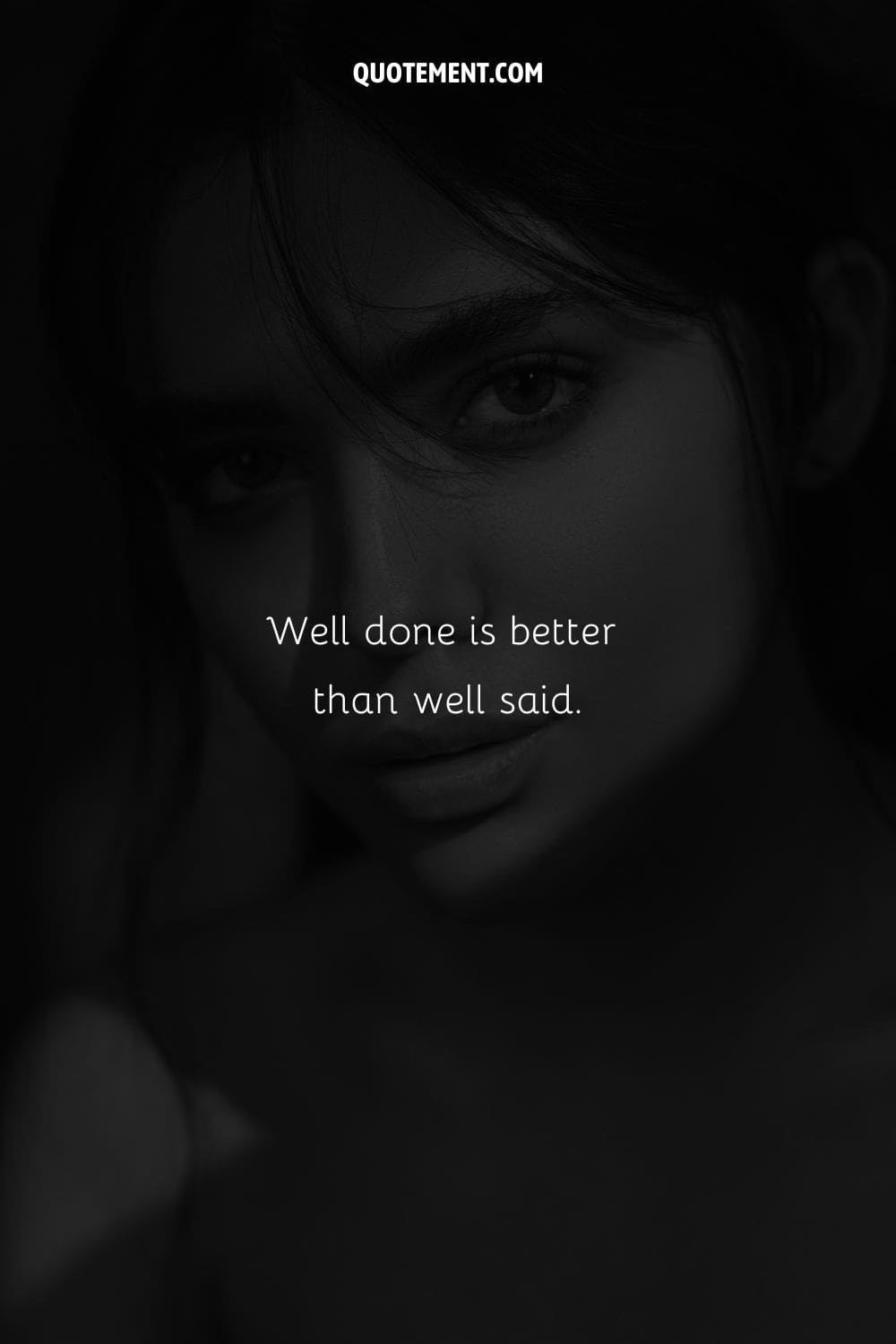 11. Don't bark if you can't bite.
12. I do what I want and you do what you can.
13. The puzzle you can't solve.
14. Say less, mean more.
15. Call me a professor the way y'all be taking notes.
16. Thought it was luck until I did it again.
17. I will either find a way or make one.
18. Lovin' myself so much that it makes others uncomfortable.
19. My god have mercy on my enemies because I won't.
20. Winning isn't everything, it's the only thing.
See also: 160 Winning Quotes To Celebrate Your Achievements
Hard Ig Captions For Your Savage Pics
1. I love that pleasant sound that you make when you shut up.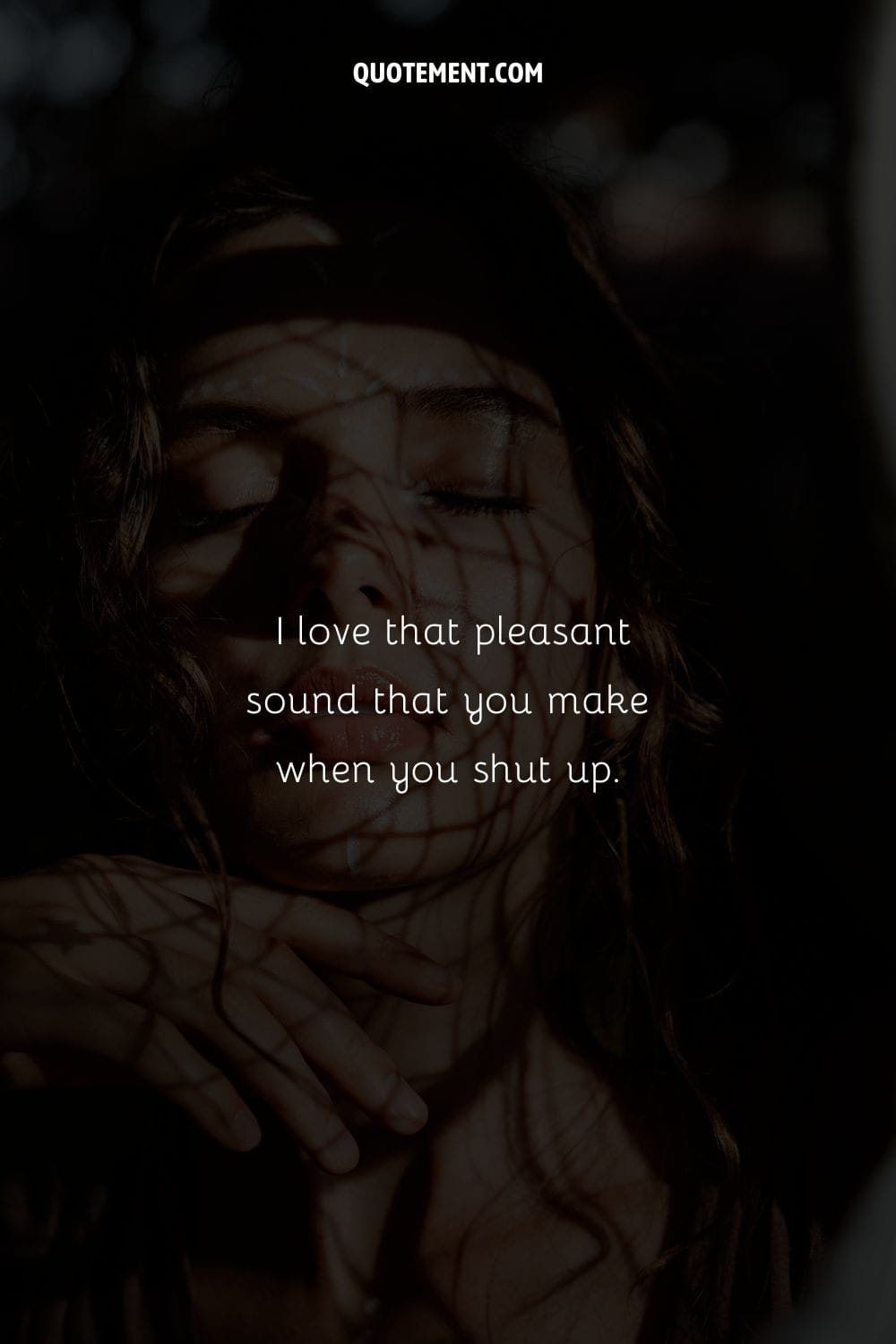 2. Sorry. I don't speak assholian.
3. We searched Google and still couldn't find any competition.
4. Don't be bitter, be better.
5. Private but not a secret.
6. Don't ever look back.
7. You don't know my story; you just know the page you met me on.
8. I tried to be good, then I got bored.
9. Laugh with many, but don't trust any.
10. You're either at the table or on the menu.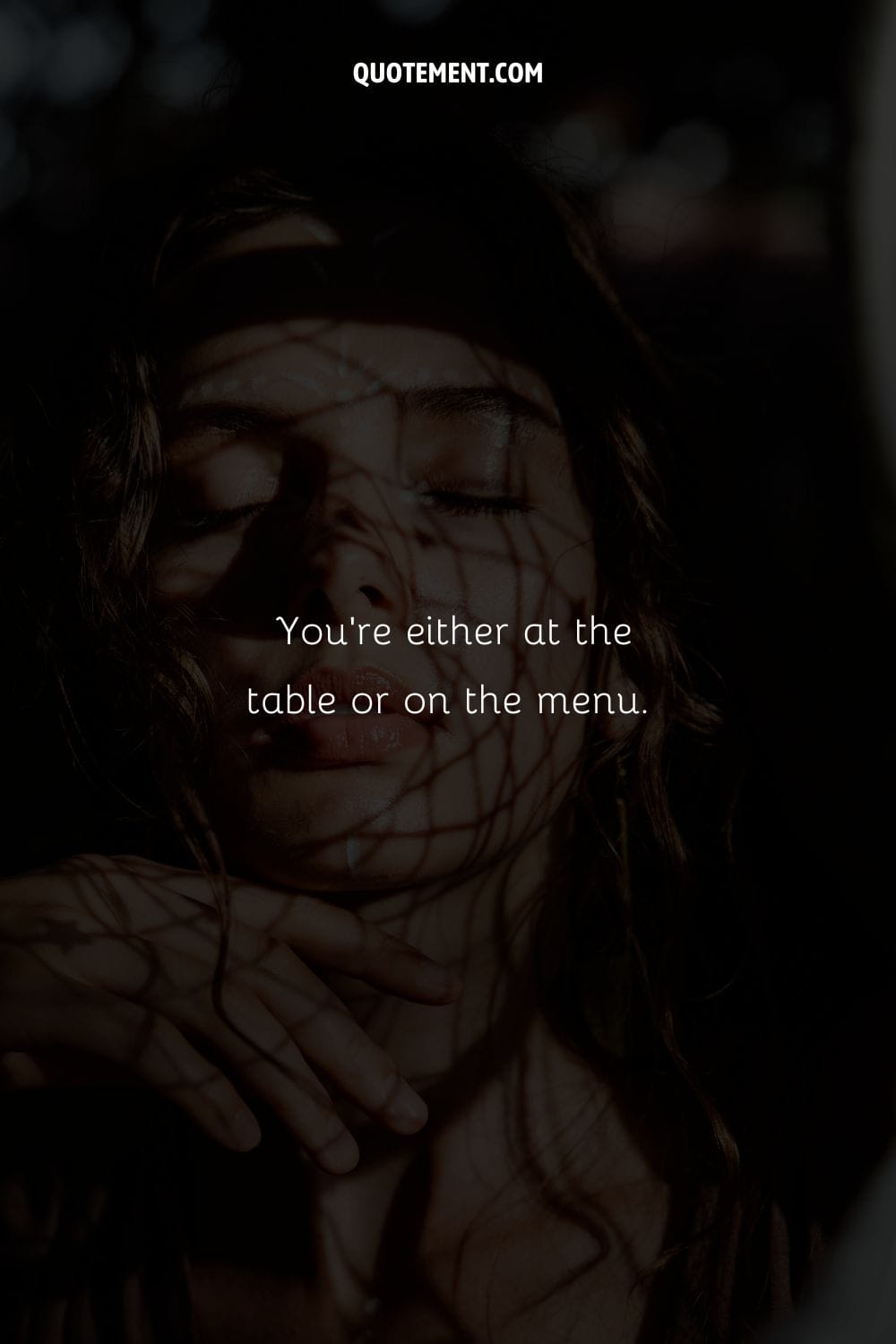 11. Never a failure, always a lesson.
12. Many have an idea of me. Few get the picture.
13. No pen or paper, but I still draw attention.
14. Silent but deadly.
15. Savage, not average.
See also: 210 Unique Savage Quotes To Embrace Your Bold Attitude
16. Find a way, not an excuse.
17. My story written in braille, you gotta feel it to understand.
18. Throwing shade like it's sunny.
19. If you slept on me, it's too late.
20. They got no paths, so they followed my footsteps.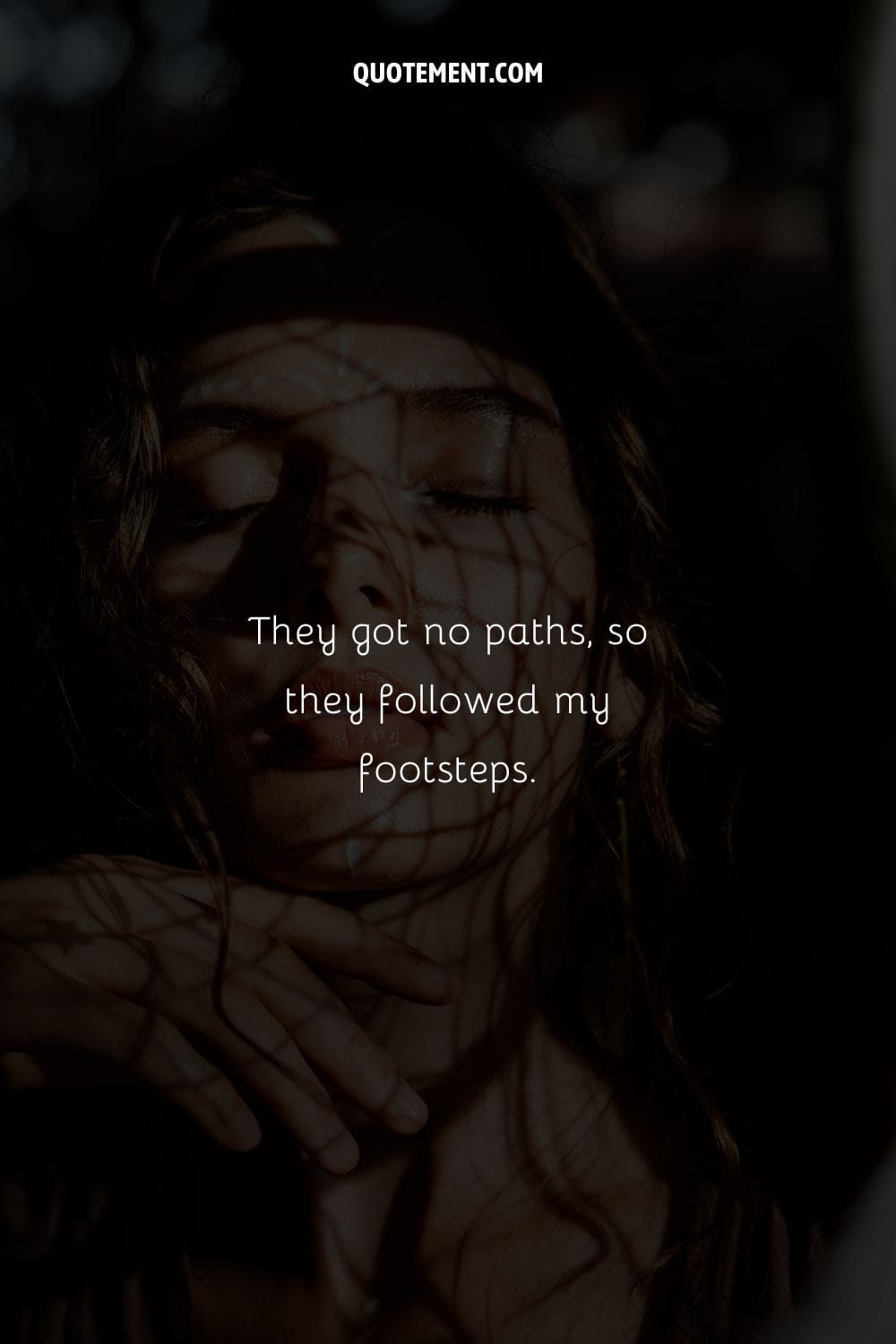 21. Might not have gone where I intended, but I ended up where I needed to be.
22. When it doesn't add up, subtract me.
23. I'm a nice person. Just don't push the bitch button.
24. I don't got nun' to prove.
25. Far from my best, yet far from the rest.
26. Relax and take notes…
27. If Karma doesn't hit you, I gladly will.
28. Wanna be on my level? Start climbing.
29. If I wanted to kill myself, I'd climb up to your ego, and jump to your IQ.
30. Someone will love you but someone is not me.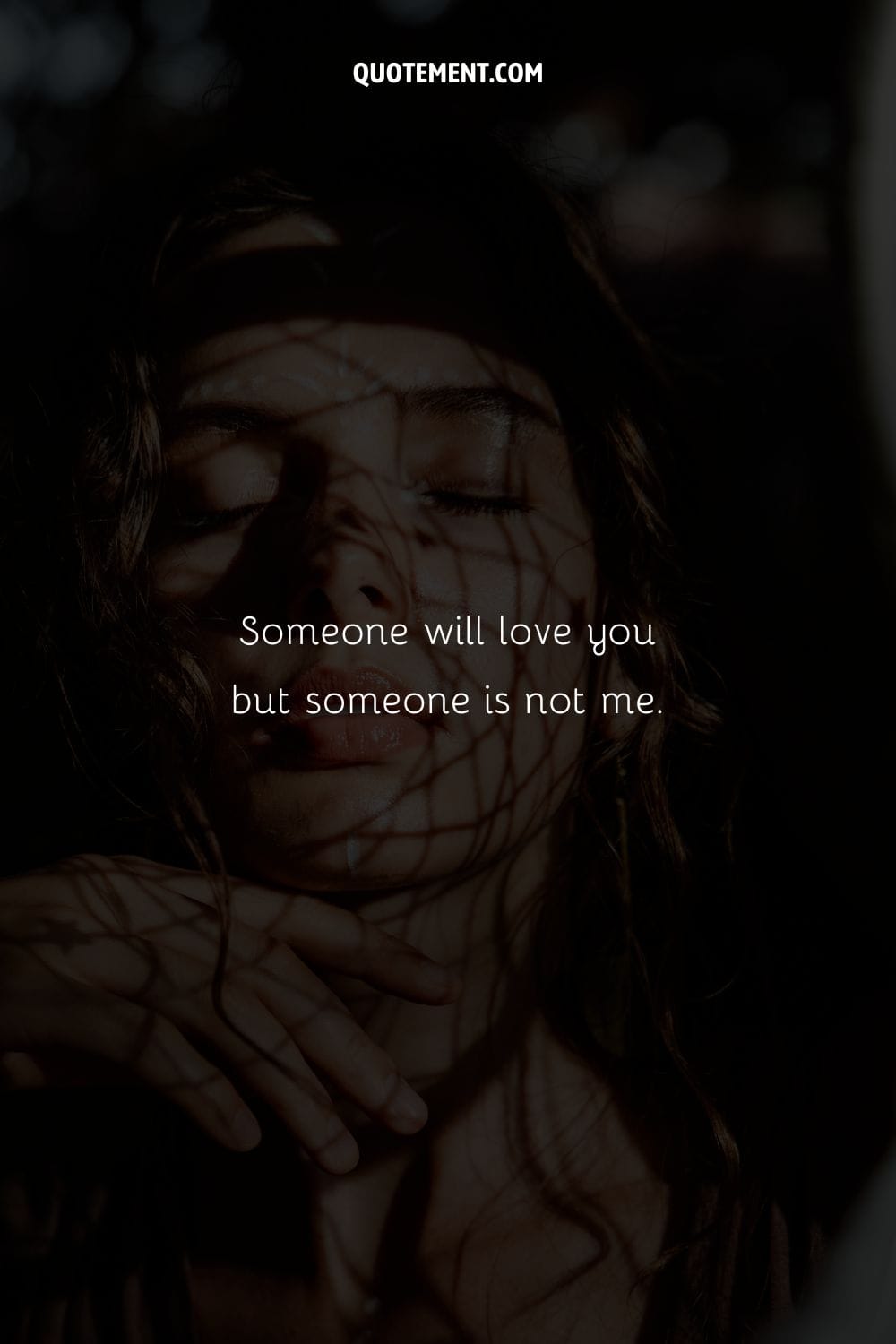 31. Be careful outside it's raining shady bitches everywhere.
32. People trying too hard to be cool often end up becoming a joke.
33. I need a room full of mirrors so I can surround myself around winners.
34. You can't compete, you don't compare.
35. Let them think you're losing. Win in silence.
See also: 80 Move In Silence Quotes To Make You Think Like A Winner
Hard Instagram Captions For Girls
1. I'm a hot girl but I never lose my cool.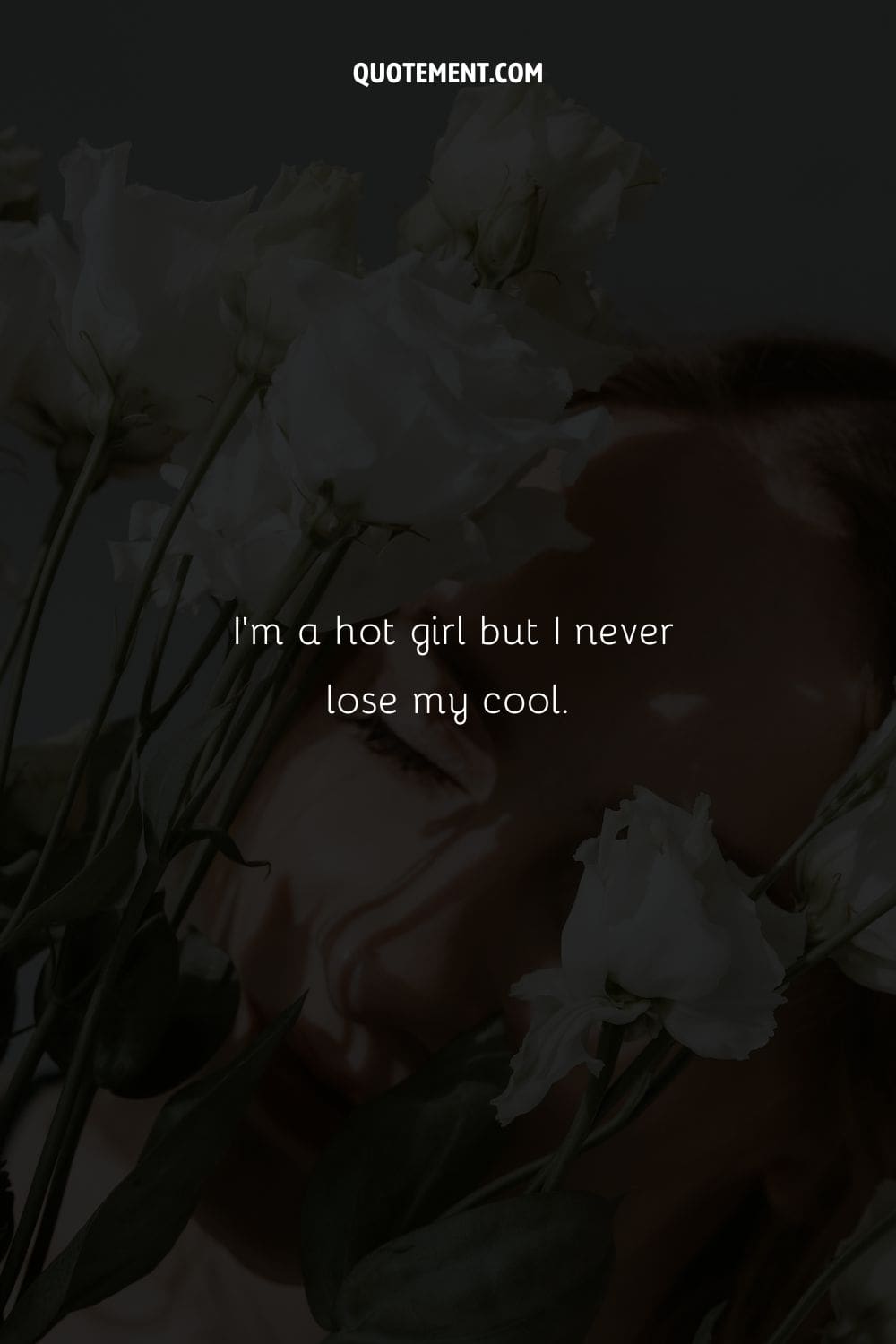 2. Still glowing in the shade.
3. Boys love football, girls love football players.
4. If I'm going to be a mess, might as well be a hot mess.
5. Sorry, not sorry.
6. You never understood me anyways.
7. Just wing it. Life, Eyeliner, Everything.
8. I don't chase I simply replace.
9. It may look like I'm doing nothing, but in my head, I'm quite busy.
10. Every girl is a doll. Either Barbie or Annabelle.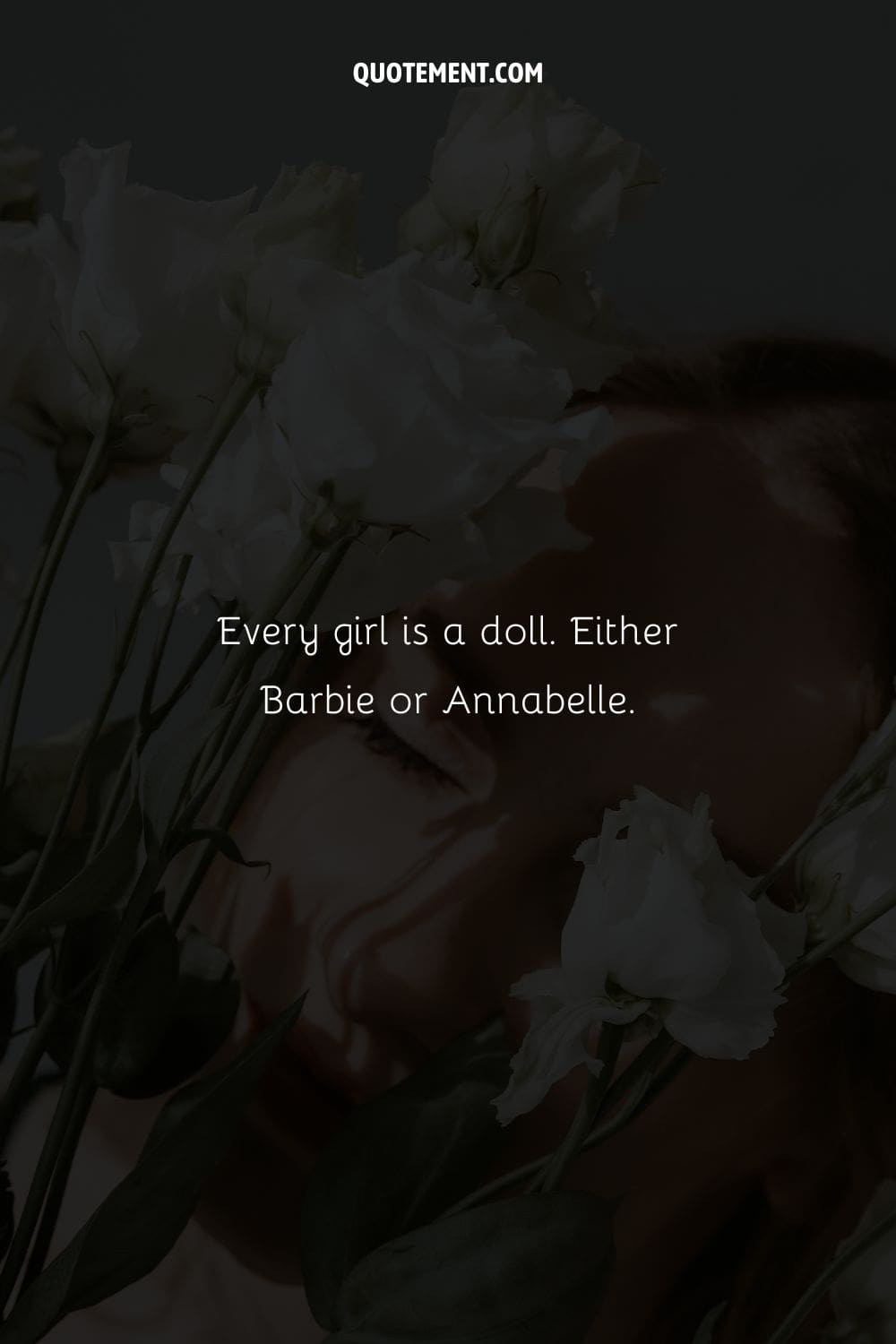 See also: Unmatched List Of 100 Most Powerful Barbie Quotes To Read
11. Living life on my own terms.
12. I would say something catchy, but I already got your attention.
13. 50% Savage, 50% Sweetheart.
14. Come on, Barbie. Let's go party!
15. If you feel lost and weary, come dance with us.
16. Why chase you when I'm the catch?
17. Got bad habits but still got good intentions.
18. I am 99% angel, but oh, that 1%…
19. Me, jealous of you? Bless your delusional heart.
20. She's heaven-sent, but she is fine as hell.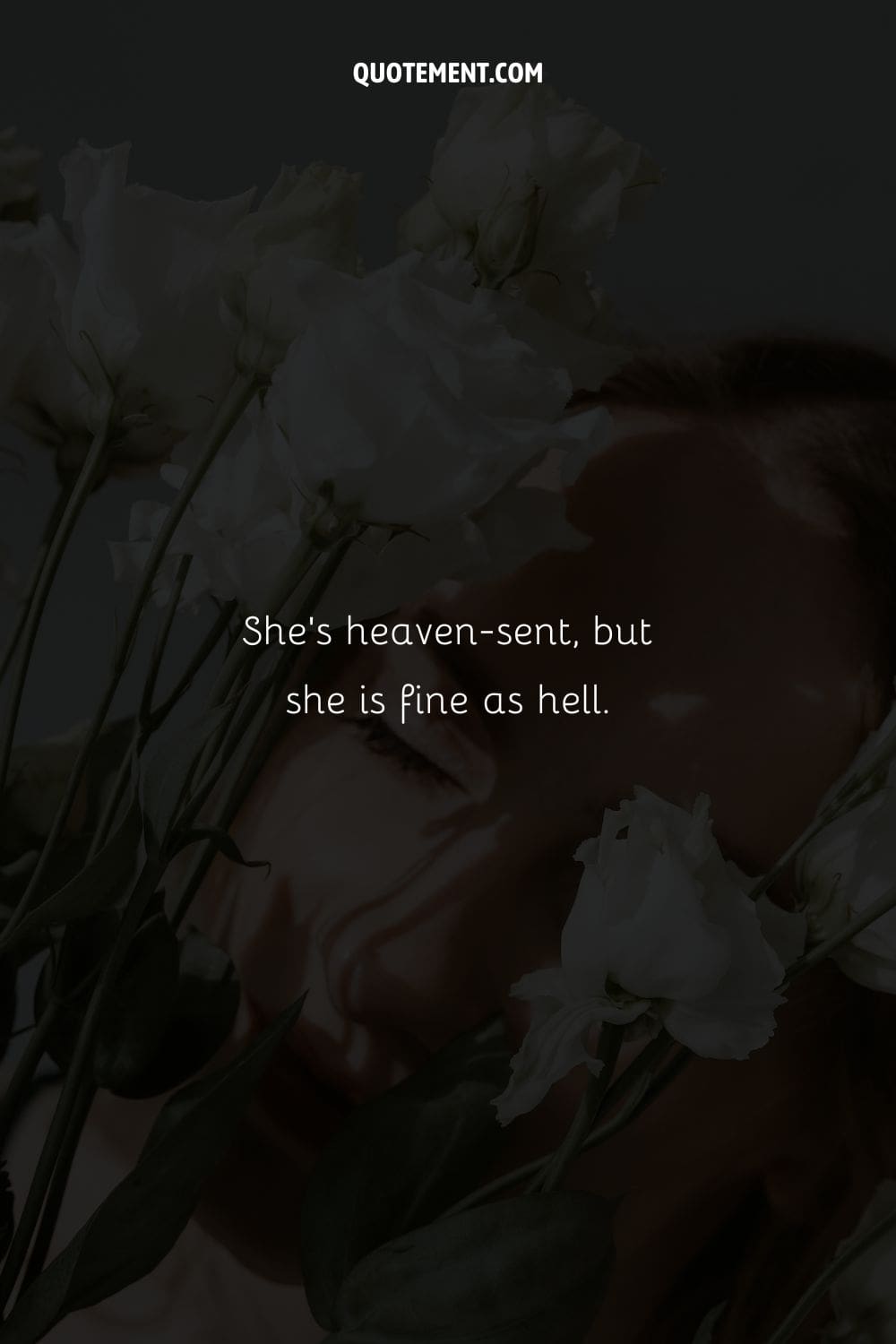 21. I love men without the n.
22. My mascara is too expensive to cry over stupid boys like you.
23. I'm the girl Harry Styles daydreams about.
See also: 70 Harry Styles Quotes To Offer You Nuggets Of Wisdom
24. You don't need a man to be happy, but a good man to help you make that happen.
25. I'm the queen of my own little world.
26. Outfit: perfect. Attitude: worth it.
27. Her attitude is savage, but her heart is gold.
28. Be as picky with men as you are with selfies.
29. Sweet like honey but watch out for my sting.
30. Always classy, never trashy, and a little bit sassy.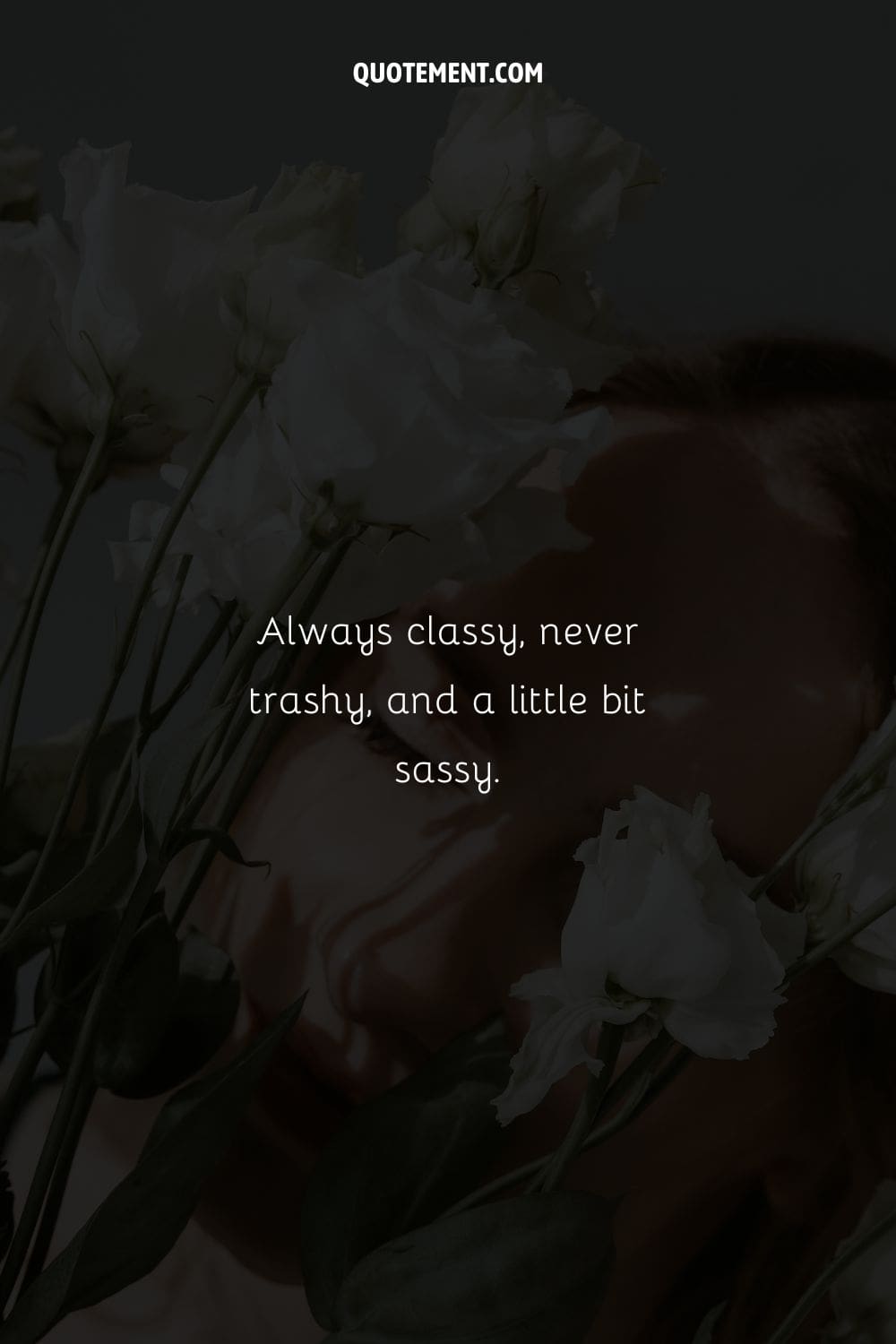 See also: 150 Iconic Sassy Captions For Instagram To Glam You Up
Hard Instagram Captions For Guys
1. Call me cherry, because I am always on top.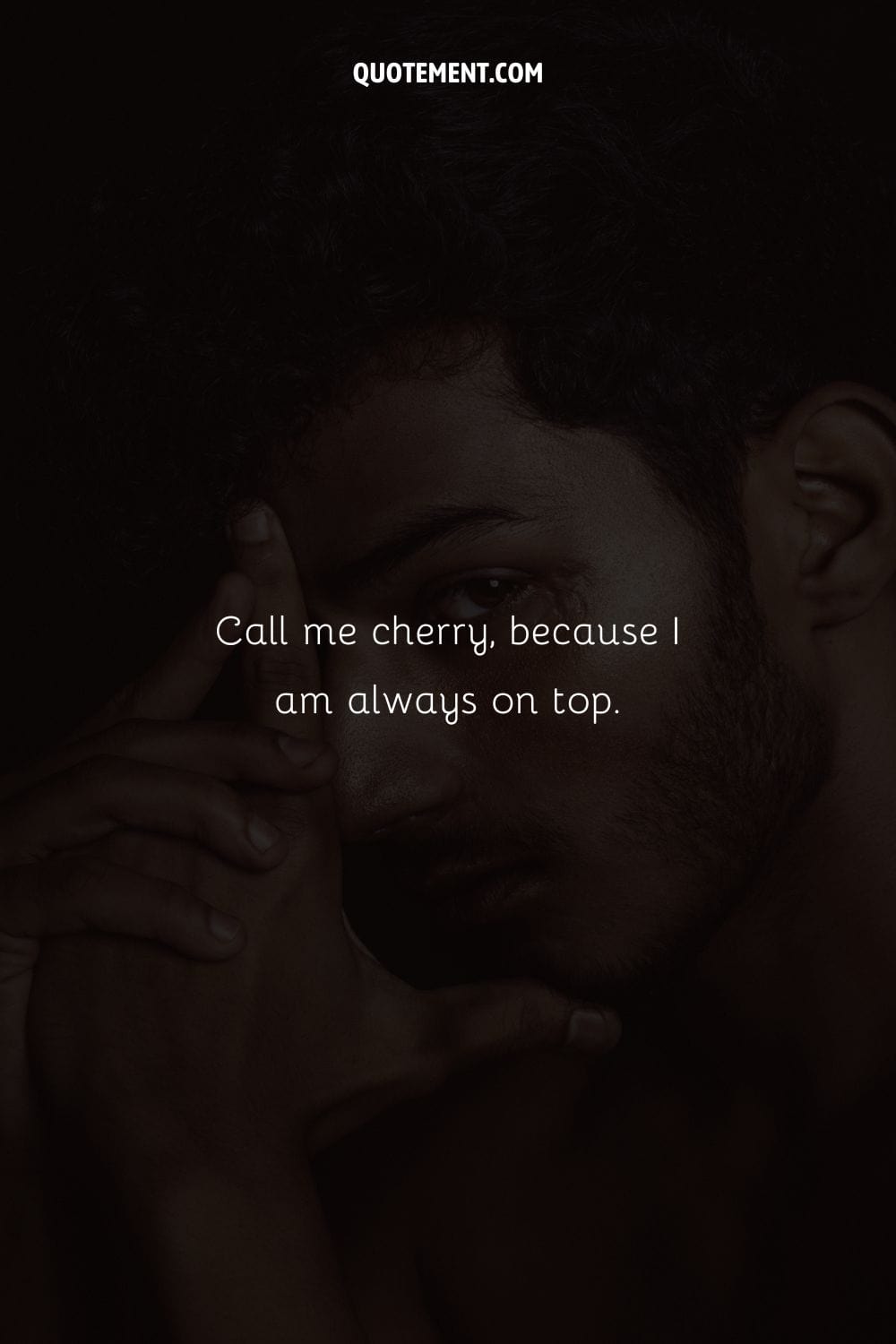 2. Some wish for it, we work for it.
3. Totally, brother.
4. Had to shine the light on myself.
5. I couldn't find the sports car of my dreams, so I built it myself.
6. Live a life you will remember.
7. Be silly. Be fun. Be crazy.
8. It's okay if you don't like me; not everyone has good taste.
9. Go hard or go home.
10. Nerd? I prefer the term Intellectual Badass.
See also: 150 Empowering Badass Quotes To Take Life By The Horns
11. She's Bonny and I am Clyde!
12. Take a Look in the mirror … That's your competition.
13. Your mind is a weapon keep it open.
14. You can copy me, but the paste won't be the same.
15. I've never been cool and I don't really care about being cool. It's just an awful lot of time and hair gel wasted.
16. Stepped out today, I know they felt the heat.
17. Respect all, fear none.
18. Less Perfection, more Authenticity.
19. Be careful when you follow the masses. Sometimes the M is silent.
20. In this deck, I'm the king, and you're the joker.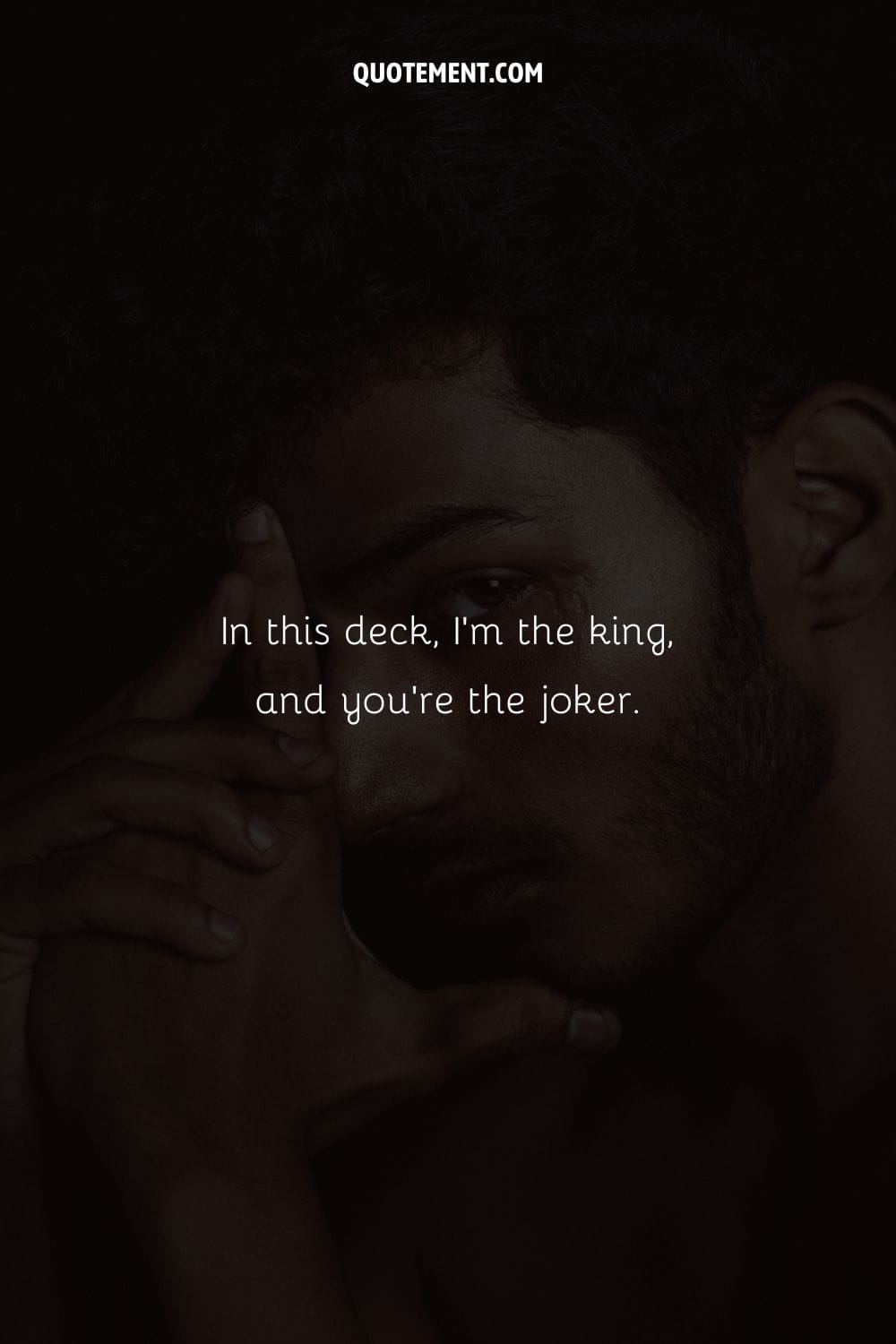 21. Bad and boozy.
22. The only thing I chase is paper.
23. I'm not rude, I just have the balls to say what everyone else is thinking.
24. I'm a game-changer in a world full of players.
25. I've always loved the idea of not being what people expect me to be.
26. So blunt you can smoke my truth.
27. Cancel my subscription because I am done with your issues.
28. I didn't come this far to only come this far.
29. Having a soft heart in a cruel world is courage, not weakness.
30. Not heartless, just using my heart less.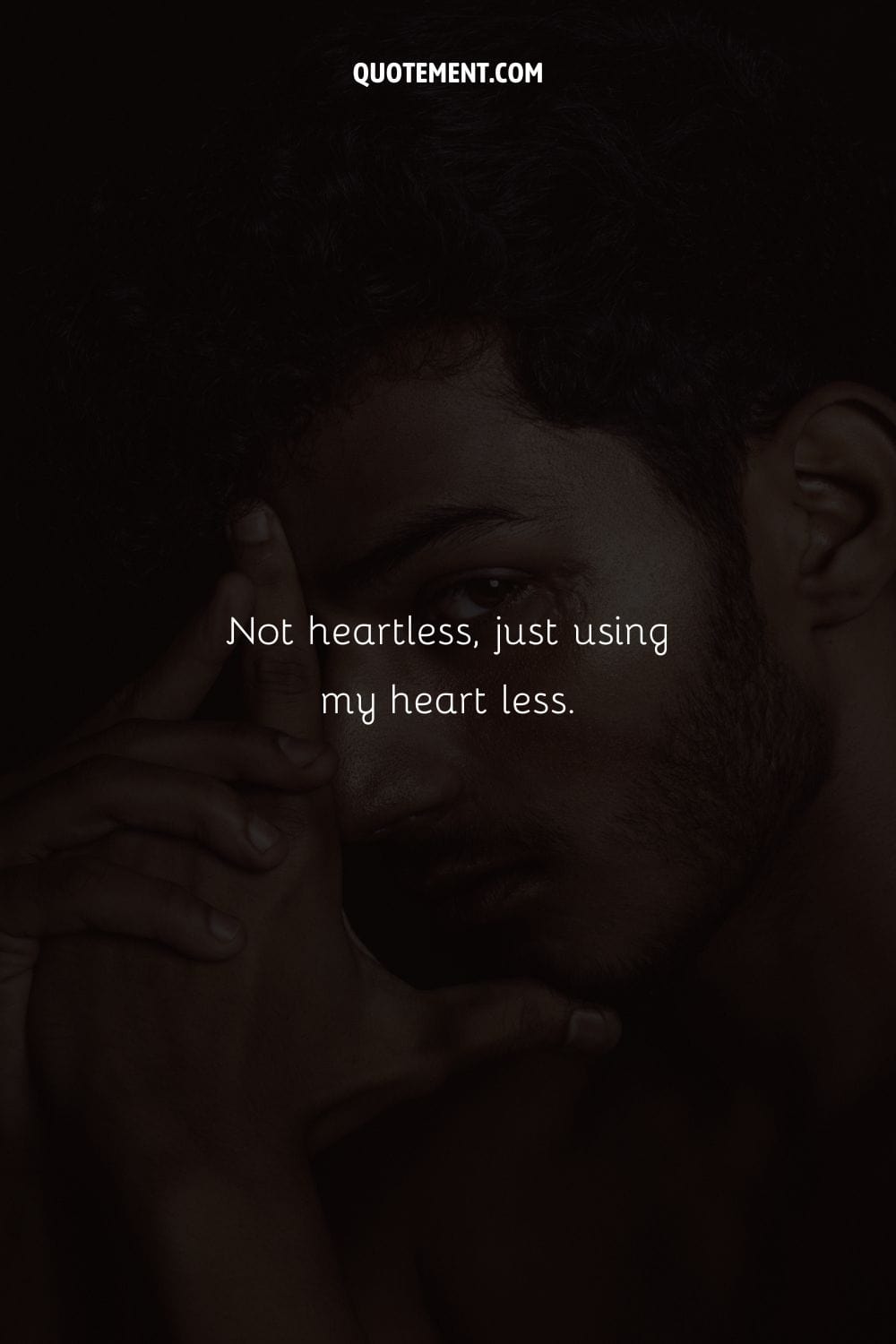 See also: 80+ Best Heartless Selfish Quotes You Simply Must See
Hard Instagram Captions To Provoke
1. Victory requires payment in advance.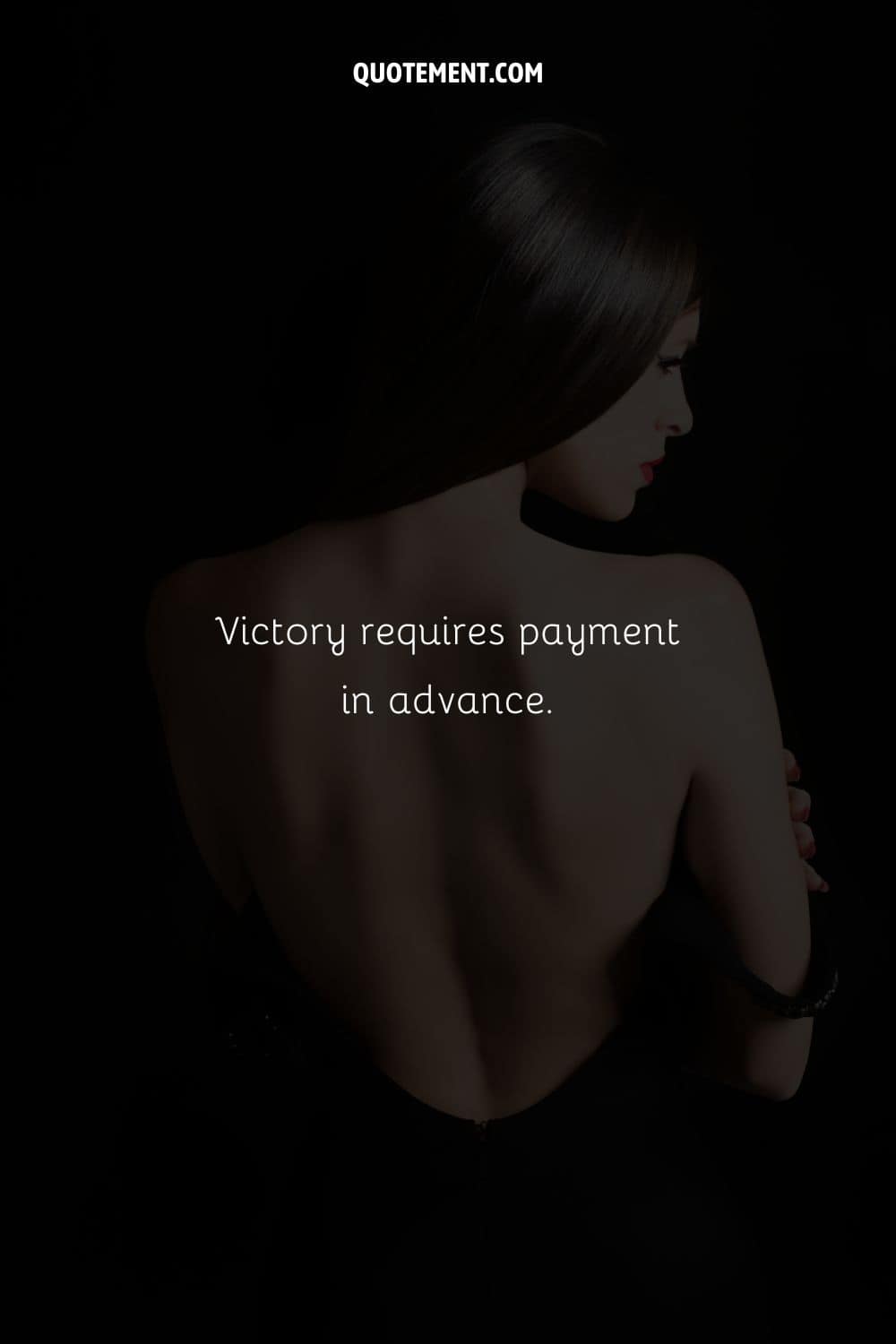 2. Don't mistake my kindness for weakness.
3. Same game, different level!
4. Ask me if I give a shit.
5. If you ain't hurting, you ain't playing hard enough.
6. I'd wish you the best, but you already had it.
7. Chasing this bread, so I can't afford to lose stamina.
8. Nope, I can't go to hell. Satan still has a restraining order against me.
9. Sorry if I look interested. I'm not…
10. The future can't be dark cause all I do is shine.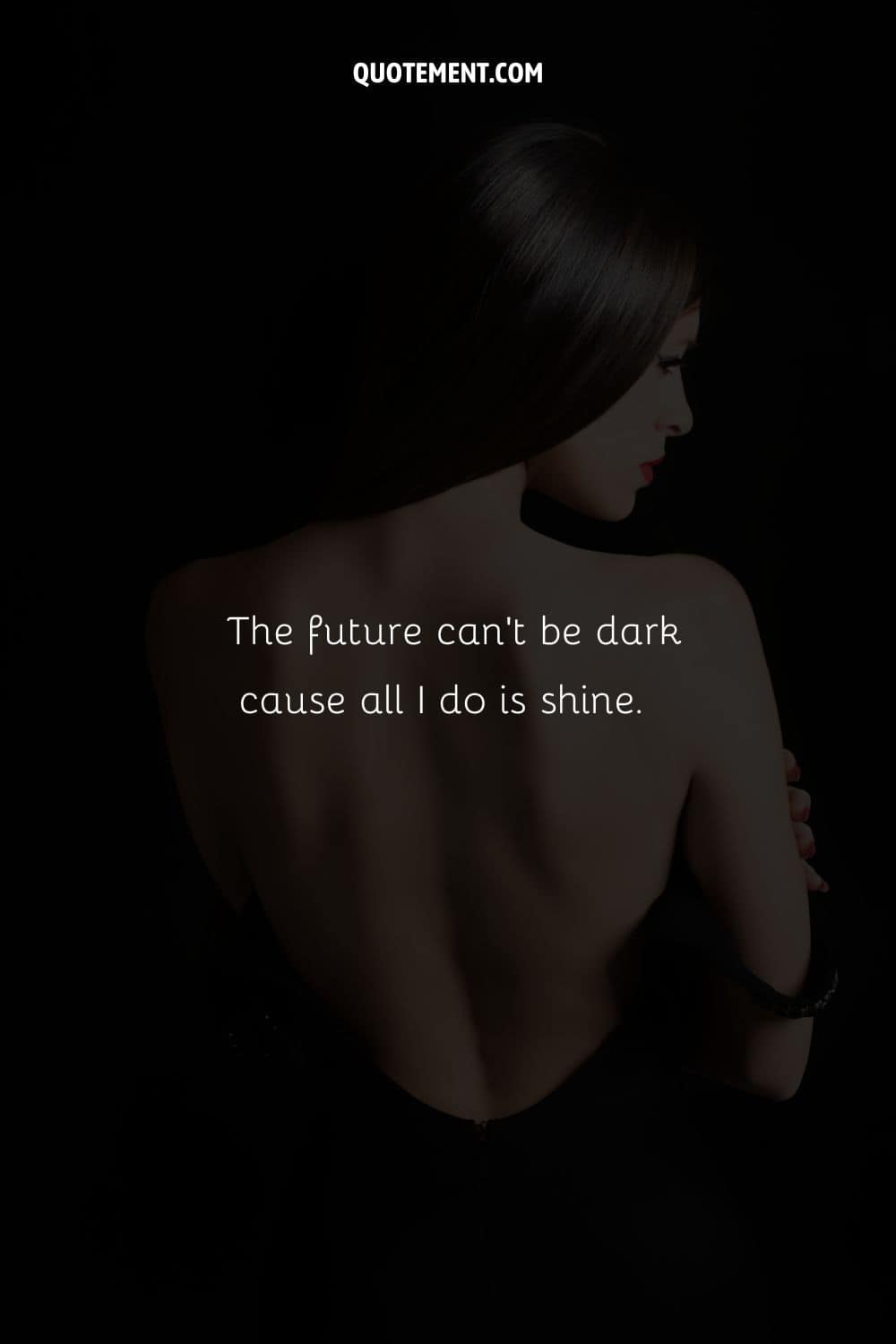 11. Allergic to stupid people.
12. I'm none of your business.
13. Take me out to the ball game
14. No time for a convo unless the outcome is income.
15. Haters: People who secretly wish to be you.
See also: 100 Hater Quotes That Reveal A Lot About Them
16. Came thru da exit but still made an entrance.
17. You'll lose your mind in trying to understand mine.
18. You know my name, not my story.
19. Some people just need a high-five. In the face with a chair.
20. You couldn't handle me even if I came with instructions.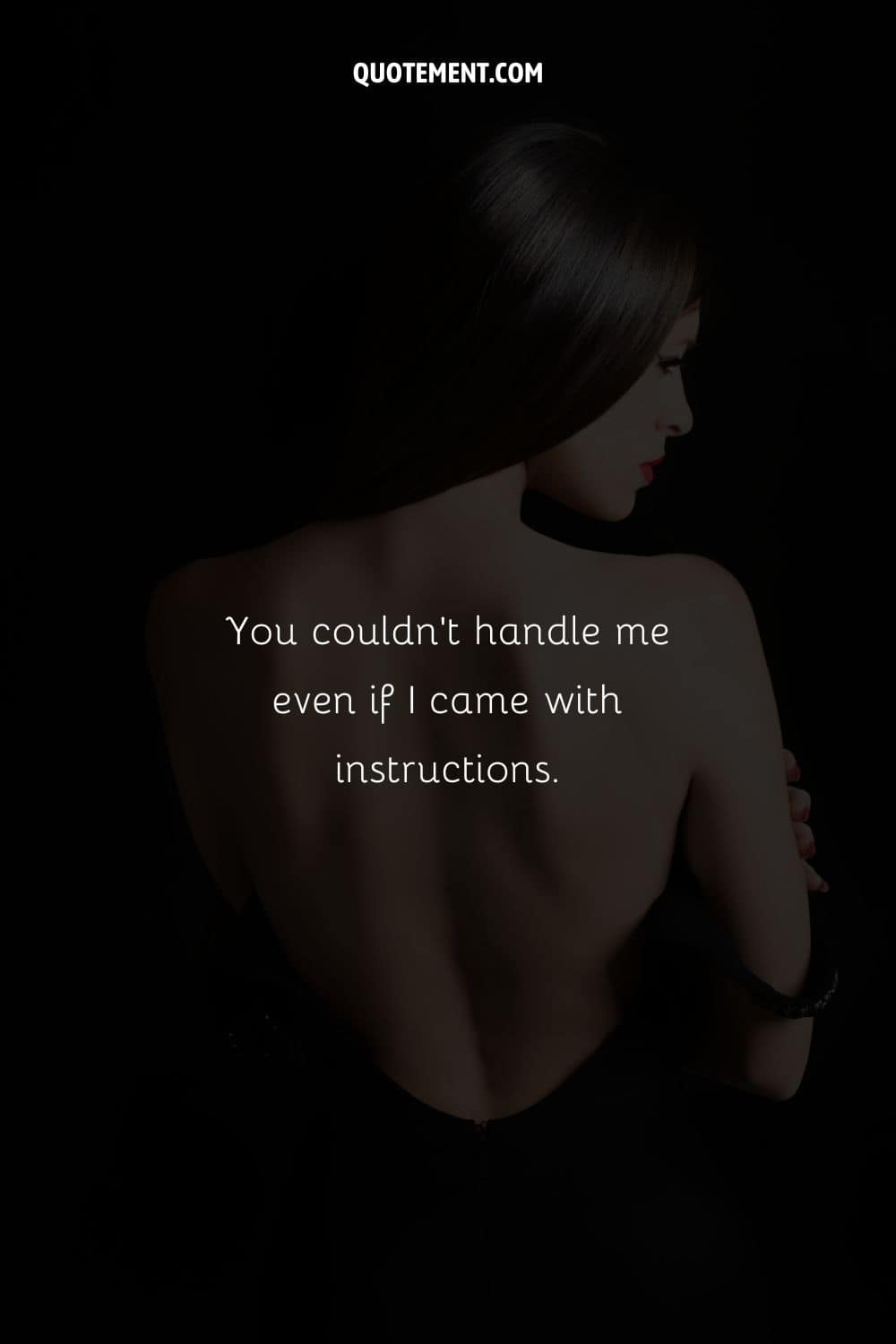 21. Everyone said I could become anything. So, I became a badass!
22. Treat me like a joke, and I'll leave you like it's funny.
23. Does my sparkle burn your eyes?
24. You look like something I drew with my left hand.
25. Just like the alphabet, I come before U.
26. Zombies eat brains. You're safe.
27. Some people are such treasures that you just wanna bury them.
28. I must be Santa cause this bag is full.
29. The trash gets picked up tomorrow so you better get ready.
30. The stuff you heard about me is a lie. It's way worse.
31. Not your speed so catch up or get left behind.
32. They talk about me because when they talk about themselves, nobody listens.
33. You were my cup of tea, but I drink champagne now.
34. Contrary to popular belief, I know exactly what I'm doing.
35. Does it bother you that I'm unbothered?
See also: 70 Unbothered Quotes To Help You Lead A Peaceful Life
Hard Instagram Captions To Impress
1. I have multiple personalities and none of them likes you.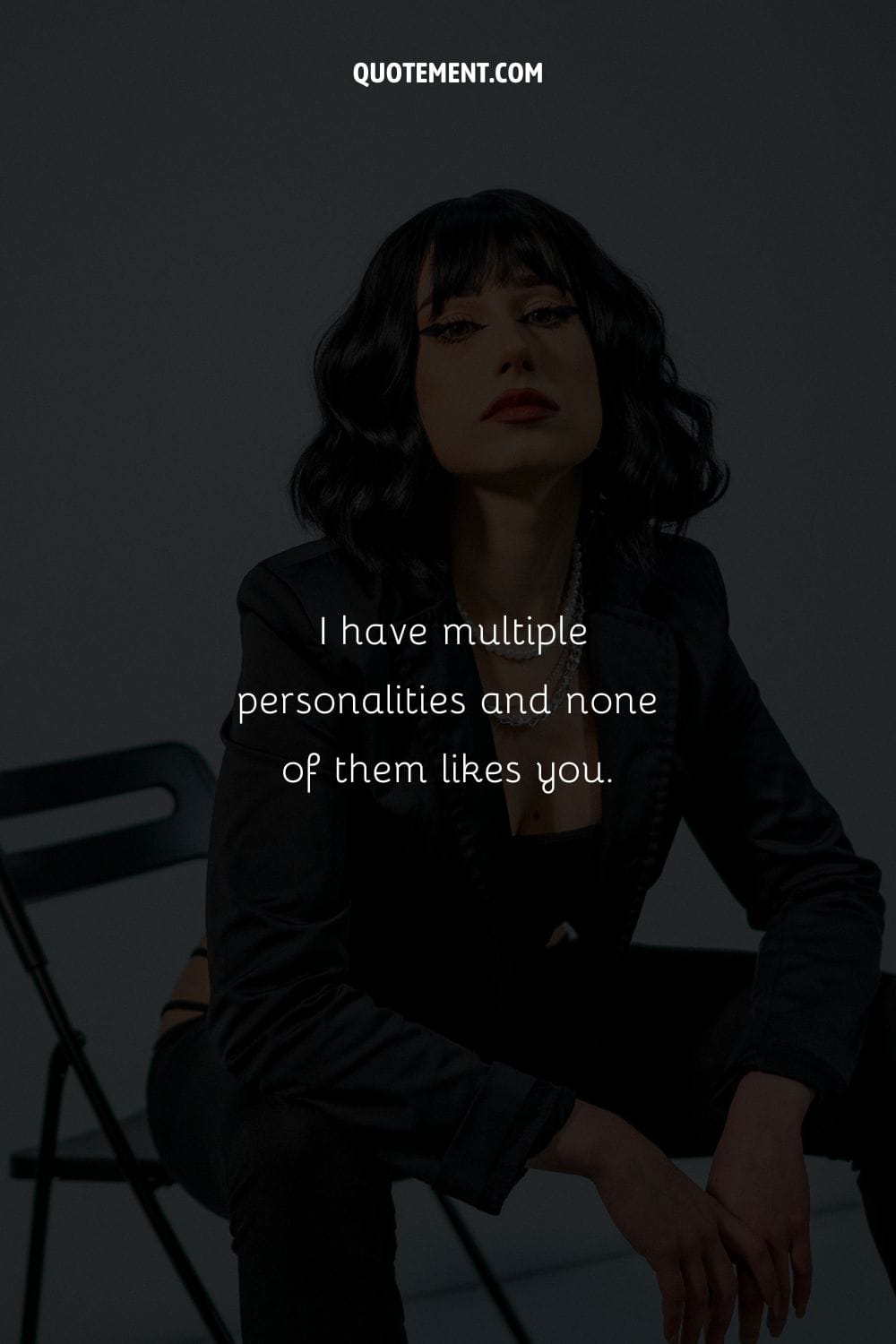 2. Prepare to stumble. And make it double.
3. No pain, no gain.
4. A dream is worth nothing if you leave it on a pillow.
5. Lessons ain't losses.
6. You learn more from losing than winning. You learn how to keep going.
7. If you don't like where you are, move, you are not a tree.
8. People love the good until they find the better.
9. Nobody who ever gave his best regretted it.
10. Never lower your worth to get somebody's attention.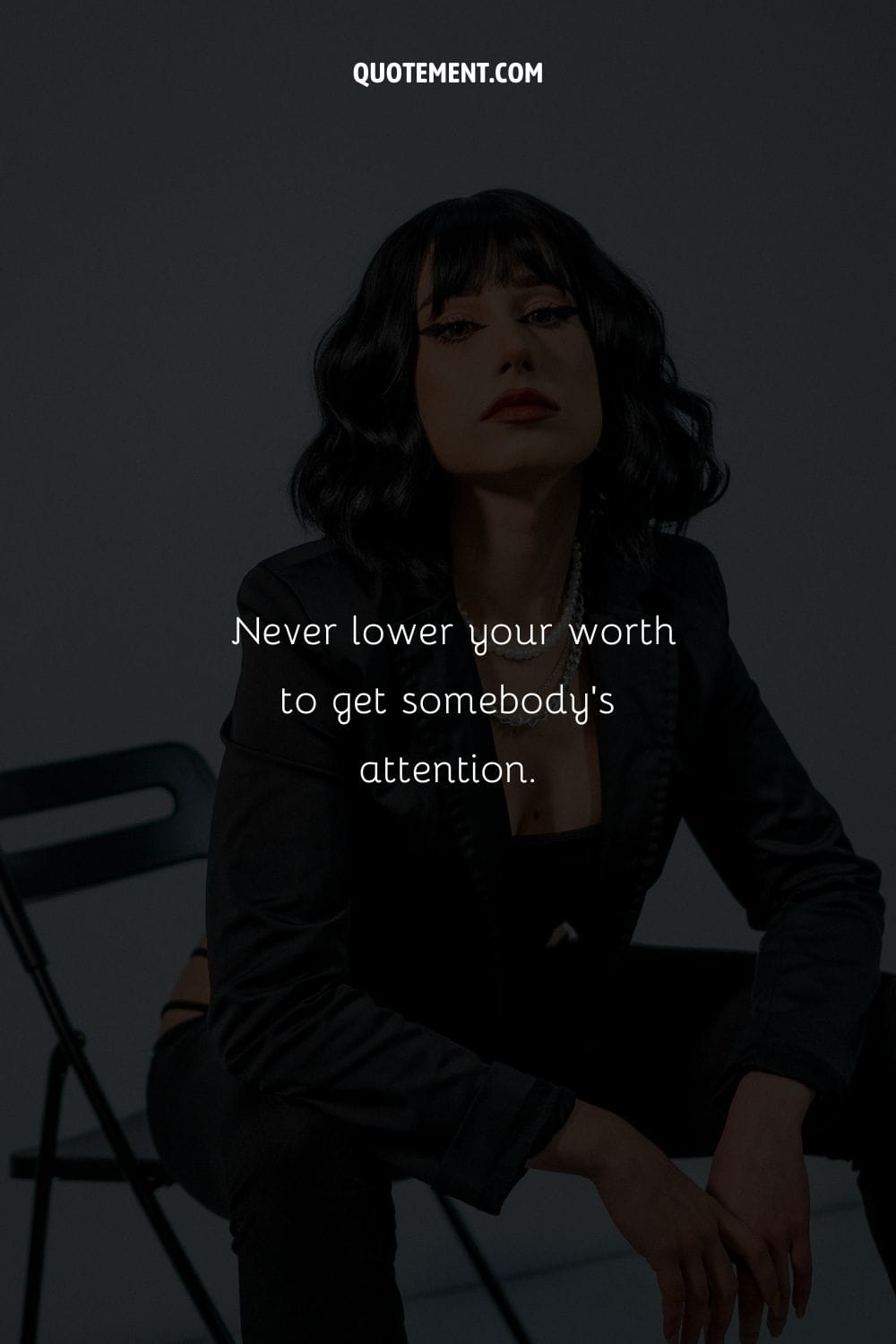 See also: 130 Know Your Worth Quotes To Remind You Of Your Greatness
11. Stronger, better, faster… Ready for anything.
12. Victory is the goal.
13. Pressure creates diamonds.
14. I don't have dreams I have goals.
15. A champion is afraid of losing. Everyone else is afraid of winning.
16. A winner is that person who gets up one more time than he was knocked down.
17. It's called process; just trust it.
See also: 80 Trust The Process Quotes To Feed Your Mind With Wisdom
18. Start where you are. Use what you have. Do what you can.
19. Aim for the moon. If you miss, you may hit a star.
20. Problems are not stopping signs, they are guidelines.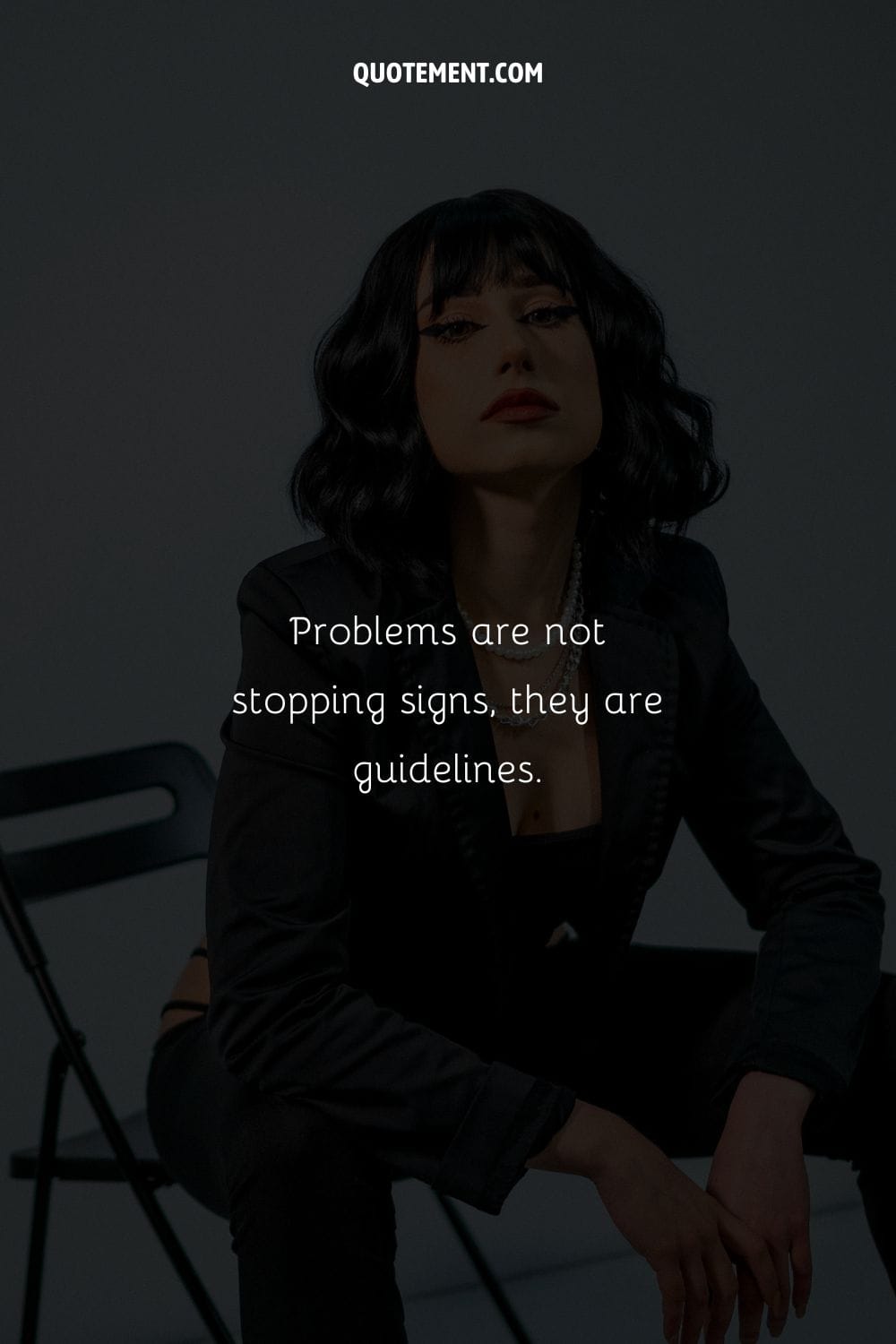 21. Study hard, party harder.
22. Be a warrior, not a worrier.
23. I can do anything but quit.
24. When life hits you hard, get up and say you hit like a bitch.
25. Stop doubting yourself. Work hard and make it happen
26. You have to expect things from yourself before you can do them.
27. The more successful I become, the more I become the bad guy.
28. Turned that pain into passion and made it happen.
29. Life was much better when apple and blackberry were just fruits.
30. Don't judge me cause I'm quiet. No one plans a murder out loud.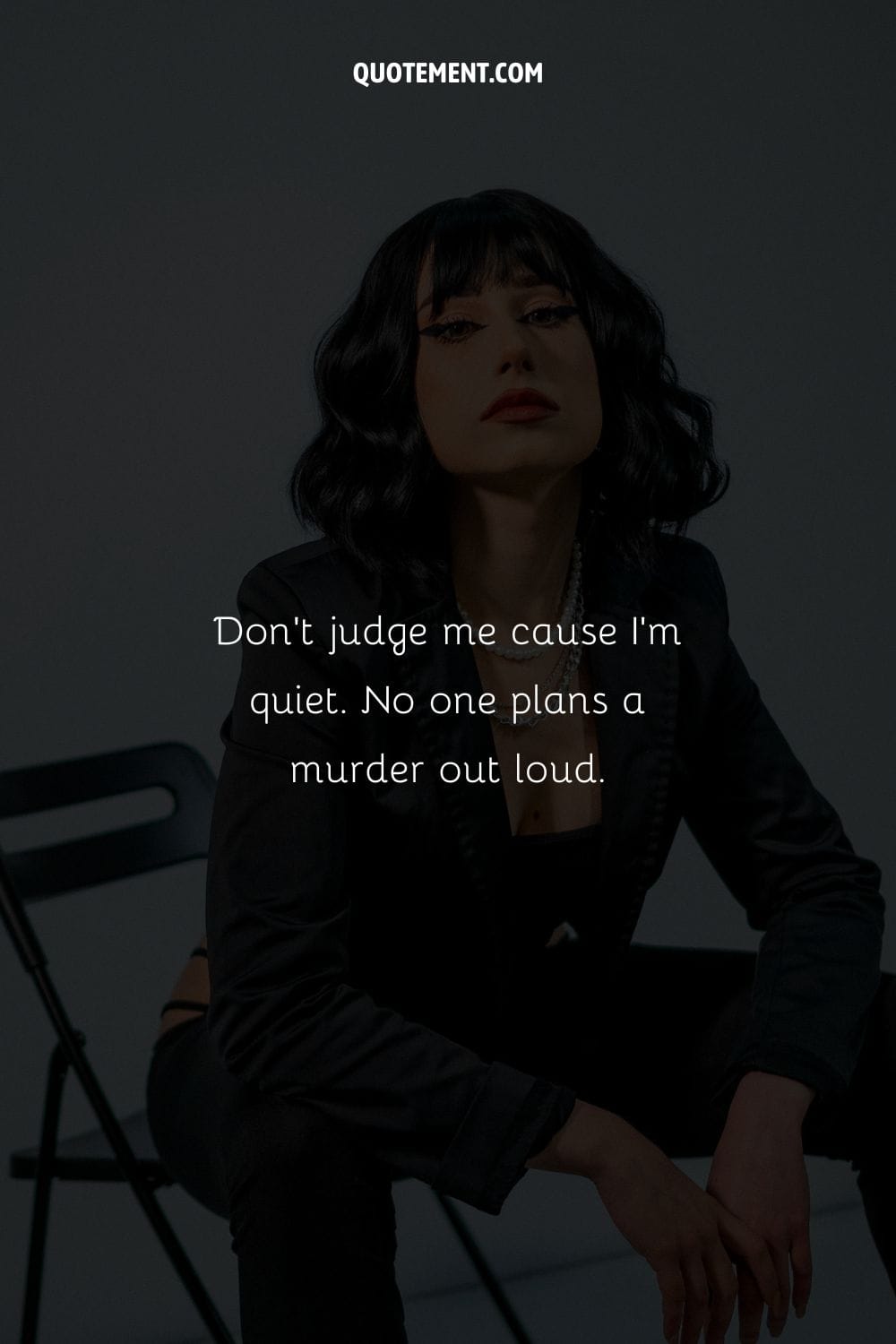 31. Children want attention. Adults want respect. Legends don't care.
32. Shut the hell up if you don't have anything nice to say.
33. If I were meant to be controlled, I would have come with a remote.
34. The path to inner peace begins with three little words: "Not my problem."
35. Know your worth. Then add tax.
See also: 130 Know Your Worth Quotes To Remind You Of Your Greatness
Hard Ig Captions For Selfies
1. I'm not high maintenance, you're just low effort.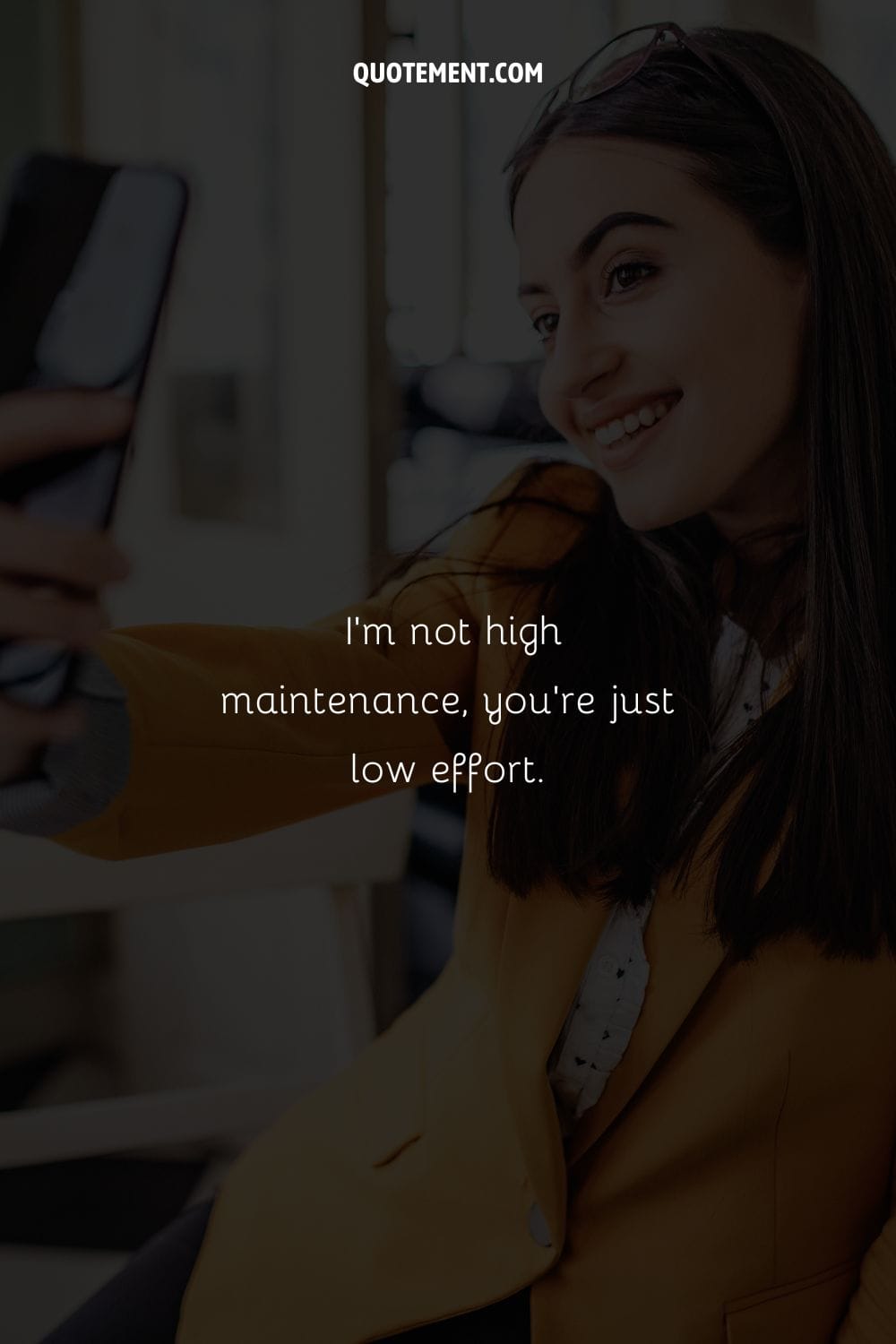 2. I wasn't made to fall in line.
3. They told me I couldn't, so I did.
4. Don't be jealous of my good looks.
5. I got the maddest of flavors.
6. Getting ready to dominate this weekend.
7. I am me, and you are you. We can't relate.
8. If you can't handle me at my worst, you don't deserve me at my best.
9. I'm playing the game I was given.
10. They say good things take time. That's why I'm always late.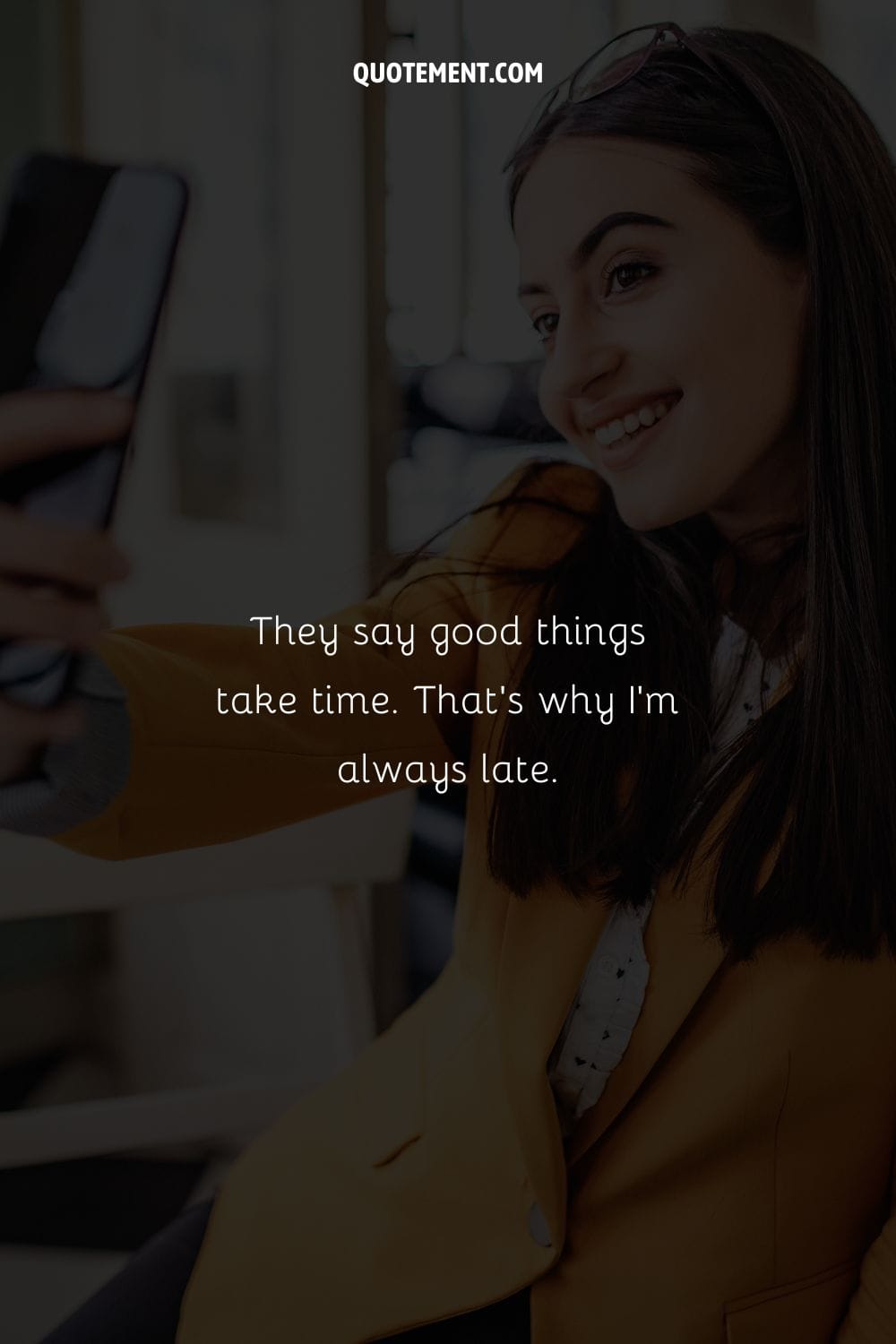 11. Black and white kinda day.
12. Feeling mad, feeling bad.
13. My attitude is bigger than my height.
14. 20/20 vision and I still don't see any competition.
15. Only a bad bicth can do this.
See also: 170 Bad Bitch Captions To Upgrade Your Instagram Game
16. I may be bad but I'm perfectly good at that.
17. This is not a race, but I still take first place.
18. I'm out of your league.
19. Trouble never looked so fine.
20. Don't be easy to define. Let them wonder about you.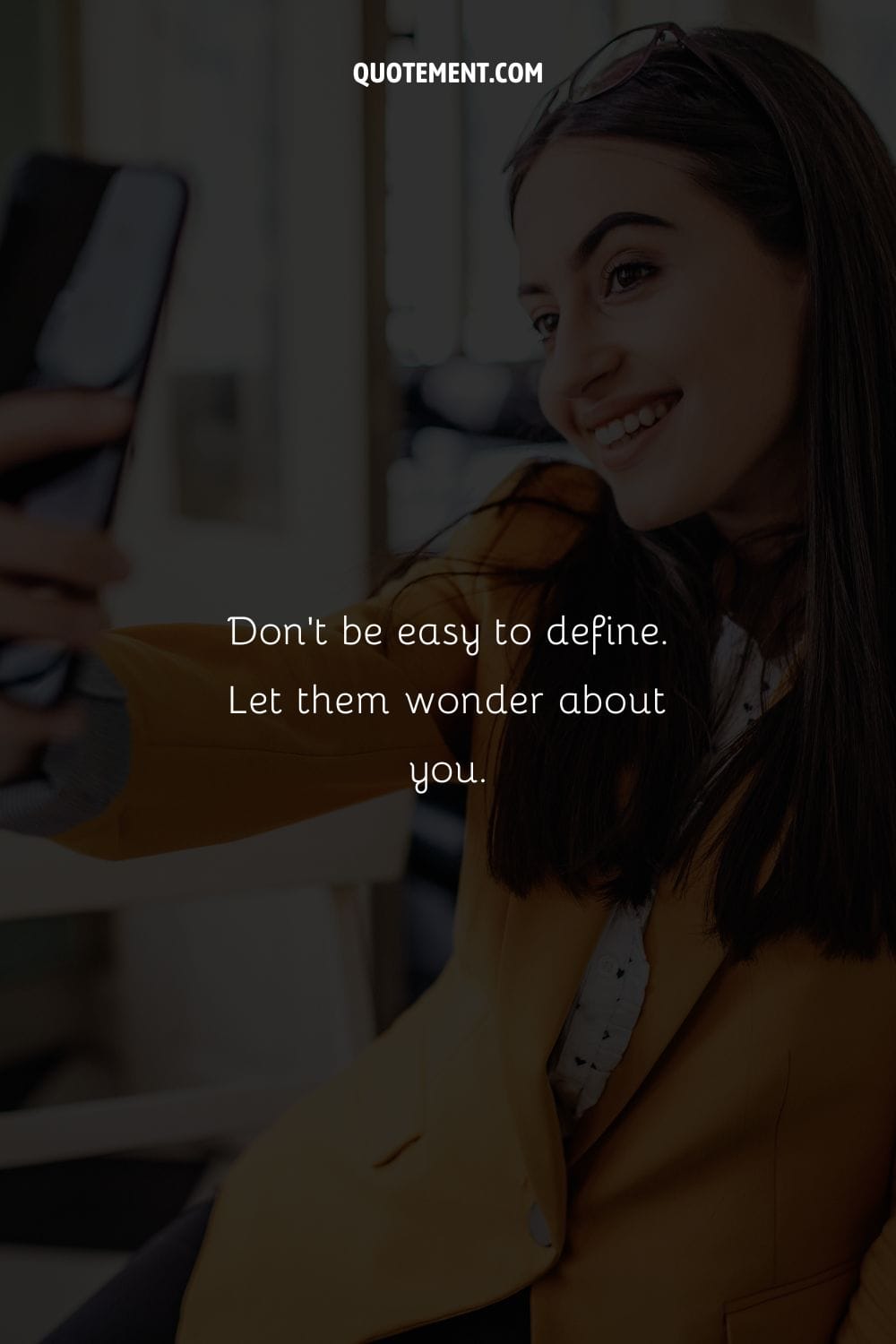 21. Life is short. Make every hair flip count.
22. The skin on glow, money on grow.
23. Act like you own the world because you do.
24. Life is too short to be anything but yourself.
25. I'm worth it. Always have been and always will be.
26. Don't worry, I'm still here.
27. Be bold and beautiful: Life is too short to be timid or afraid of anything.
28. I don't need your approval darling. I have my own.
29. Let the record show that I am breaking all the rules.
30. I can't stop being awesome, it's in my blood.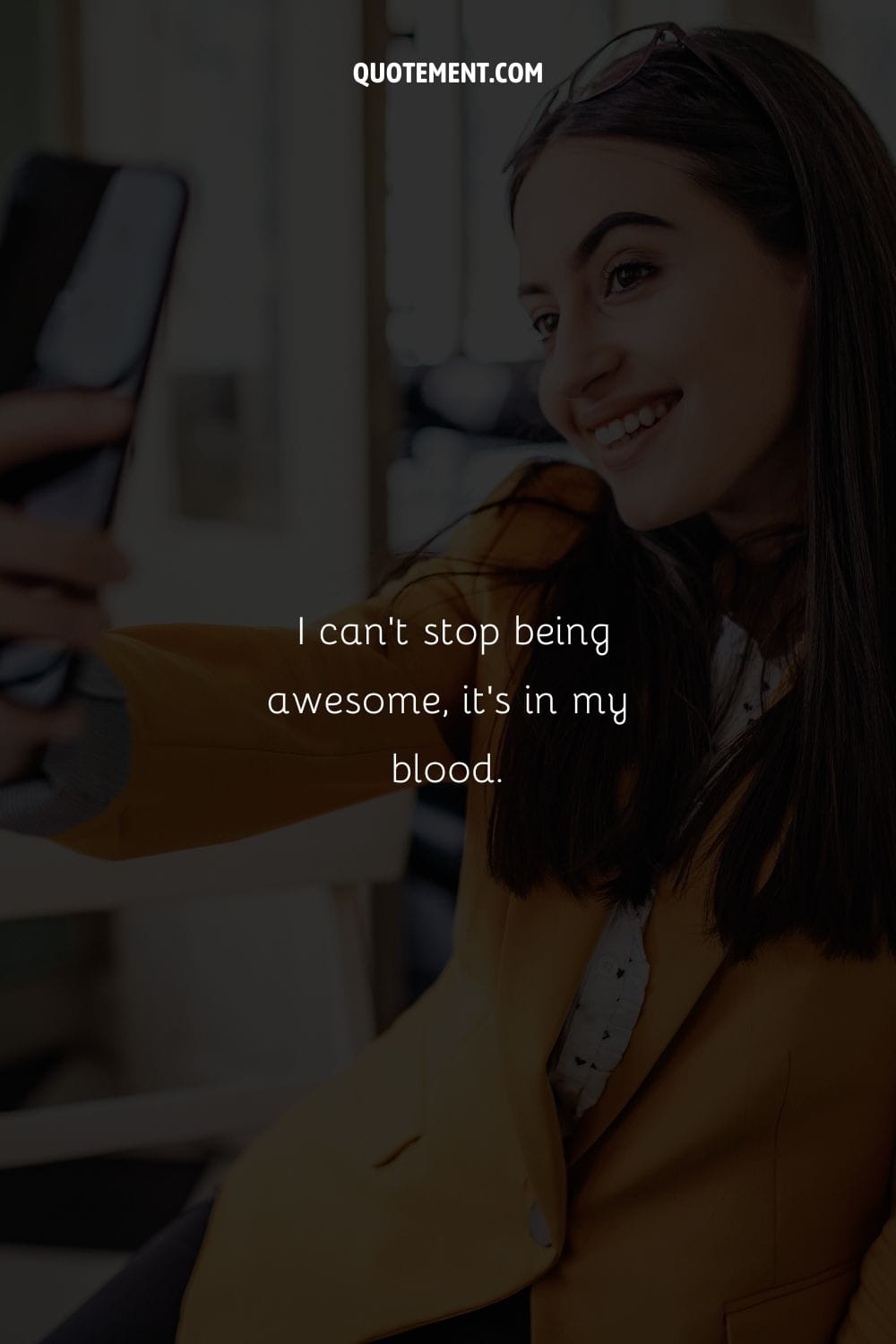 31. You can try baby but you'll never do it like me.
32. Love me or hate me, I'm still gonna shine.
33. No GPS, but it's my turn.
34. Be a little more you and a lot less them.
35. Working on myself, for myself, by myself.
See also: 200 Me Myself And I Quotes To Make You Love Yourself More
Hard Quotes You Can Use As Captions
1. "I believe there's a god above me, I'm just the god of everything else." — Pusha T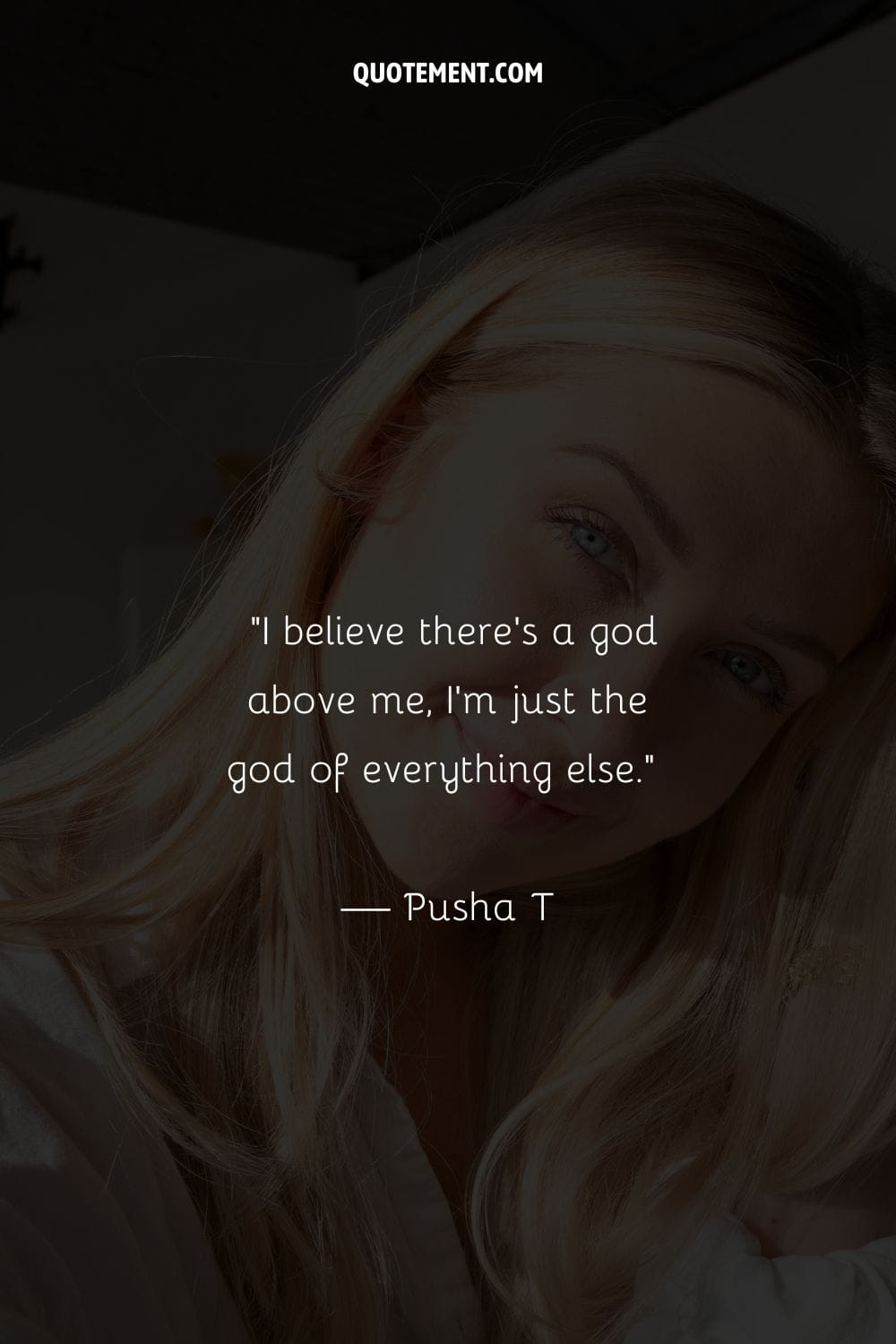 2. "Part of my act is meant to shake you up. It looks like I'm being funny, but I'm reminding you of other things. Life is tough, darling. Life is hard. And we better laugh at everything; otherwise, we're going down the tube." — Joan Rivers
3. "I refuse to be put in a box." — Jennifer Lopez
4. "I think us, bad bitches, is a gift from God." — Cardi B, I Do
5. "'Cause I may be bad but I'm perfectly good at it." — Rihanna, S&M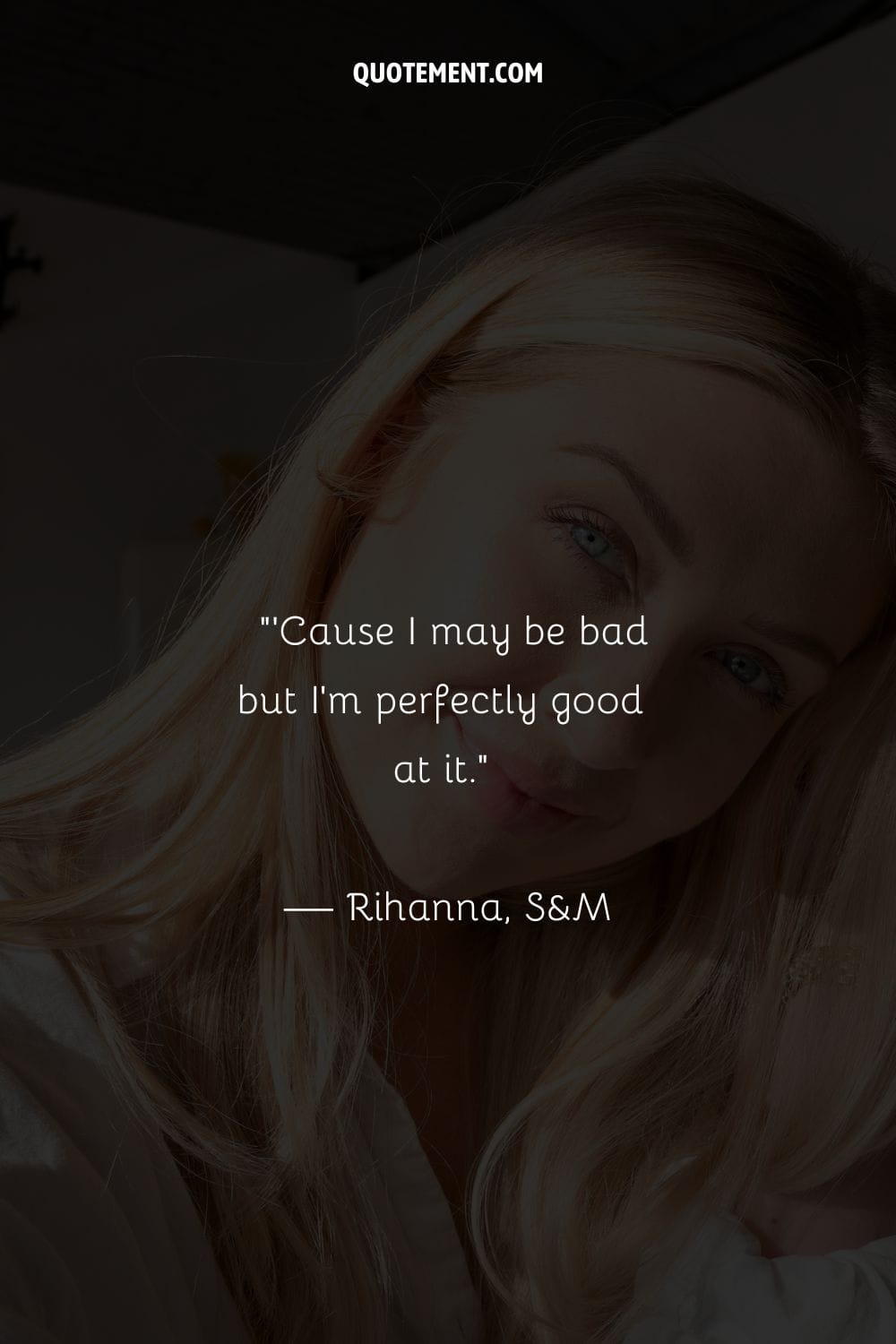 6. "One advantage of talking to yourself is that you know at least somebody's listening." — Franklin P. Jones
7. "The general plot of life is sometimes shaped by the different ways genuine intelligence combines with equally genuine ignorance." ― Lucy Grealy
8. "I know a man who gave up smoking, drinking, sex, and rich food. He was healthy right up to the day he killed himself." — Johnny Carson
9. "You know what the difference is between you and me? I make this look good." — Will Smith, Men in Black
10. "I'm a boss and I shine like gloss." — Doja Cat, Boss Bitch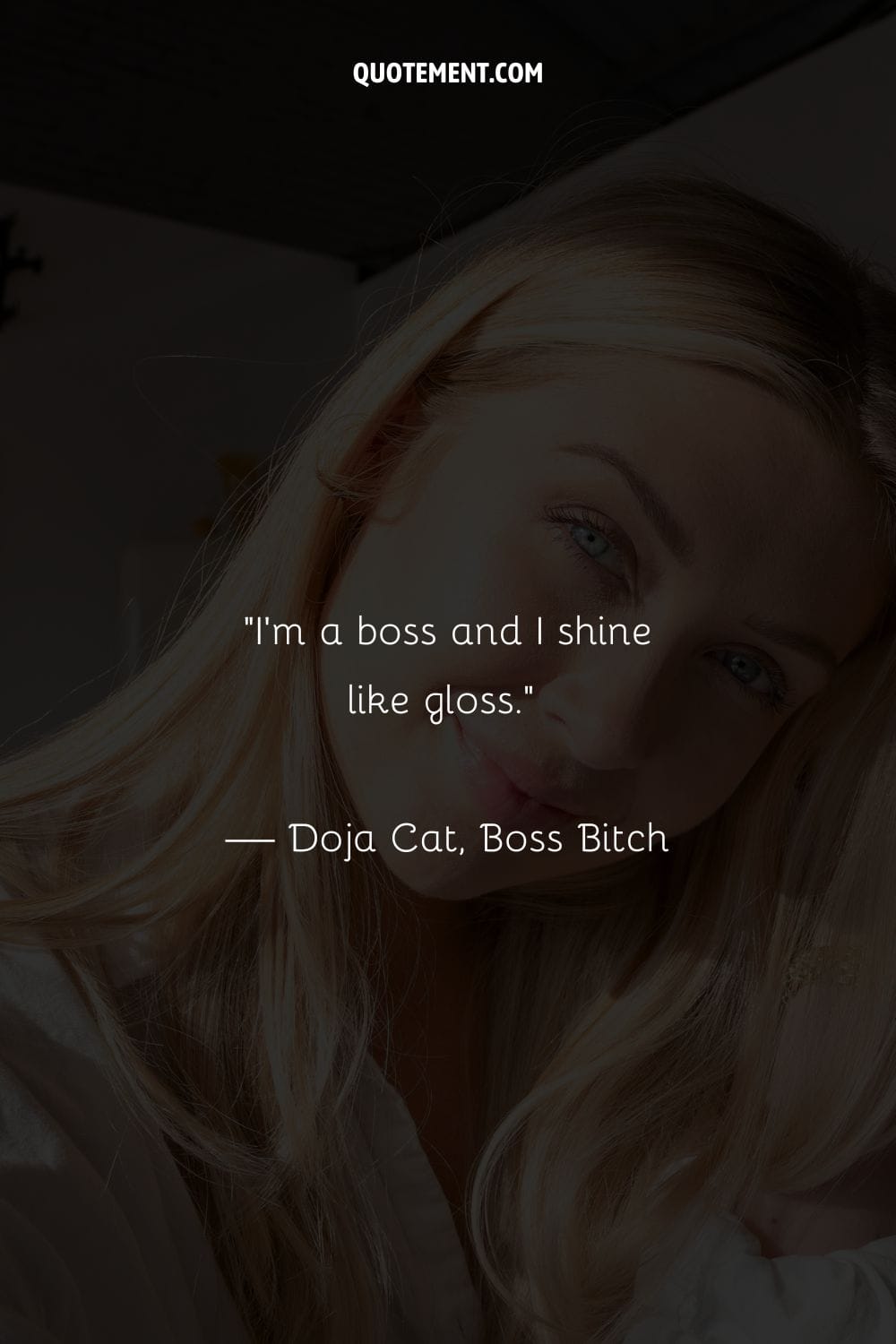 See also: 310 Best Boss Babe Quotes On Success For Strong Women
11. "If I was you, I'd wanna be me too." — Meghan Trainor, Me Too
12. "You have enemies? Good. That means you've stood up for something, sometime in your life." — Winston S. Churchill
13. "No, I'm not a snack at all. Look, baby, I'm the whole damn meal." — Lizzo, Juice
14. "I'm one of those people who doesn't follow trends. I set them." — Zendaya
15. "I'm too busy writing history to read it." — Kanye West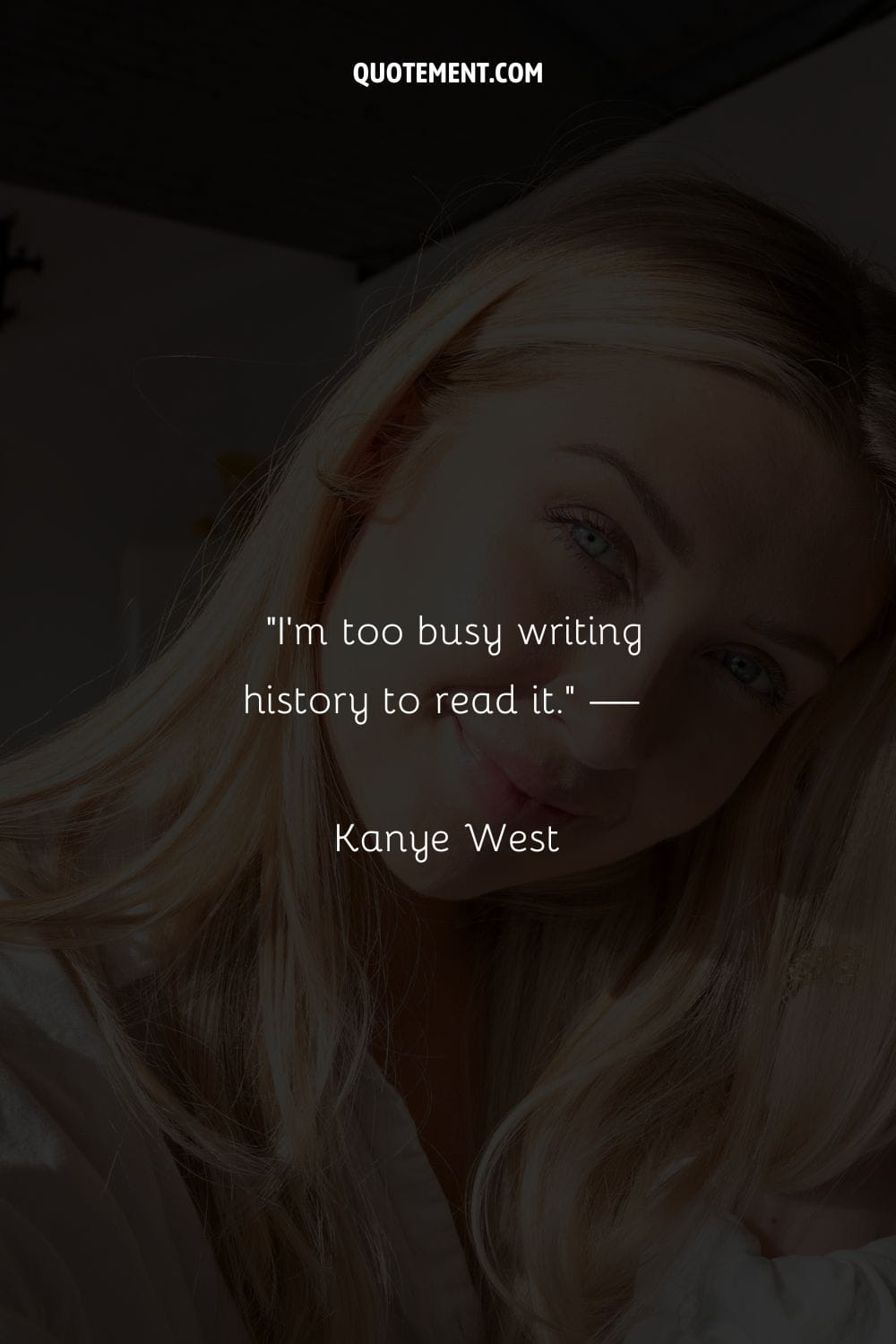 16. "Don't waste your energy trying to change opinions … Do your thing, and don't care if they like it." — Tina Fey
17. "Always borrow money from a pessimist. He won't expect it back." — Oscar Wilde
18. "Give me respect, dammit, or get damaged." — Kendrick Lamar
19. "It took me a long time not to judge myself through someone else's eyes." — Sally Field
20. "If you don't like how the table is set, turn over the table." — House of Cards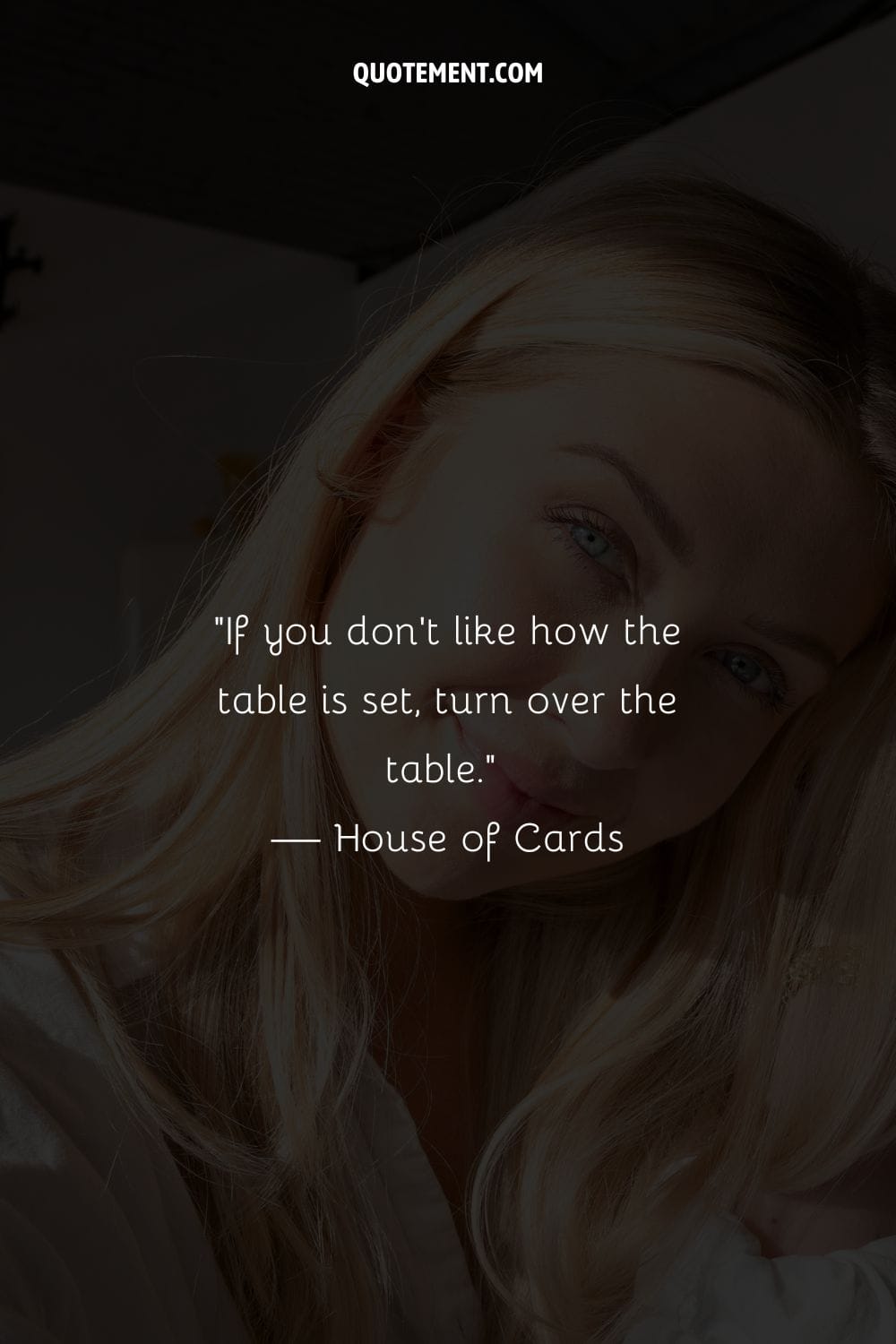 21. "He's so obsessed with me and, boy, I understand." — Taylor Swift, I Think He Knows
22. "You don't worry 'bout fitting in when your custom made." — Drake
23. "I've always been famous; it's just no one knew it yet." — Lady Gaga
24. "Do not pray for an easy life, pray for the strength to endure a difficult one." — Bruce Lee
25. "How you don't like me but tryna do everything like me? That is what gets me." — Nicki Minaj, 'We Go Up'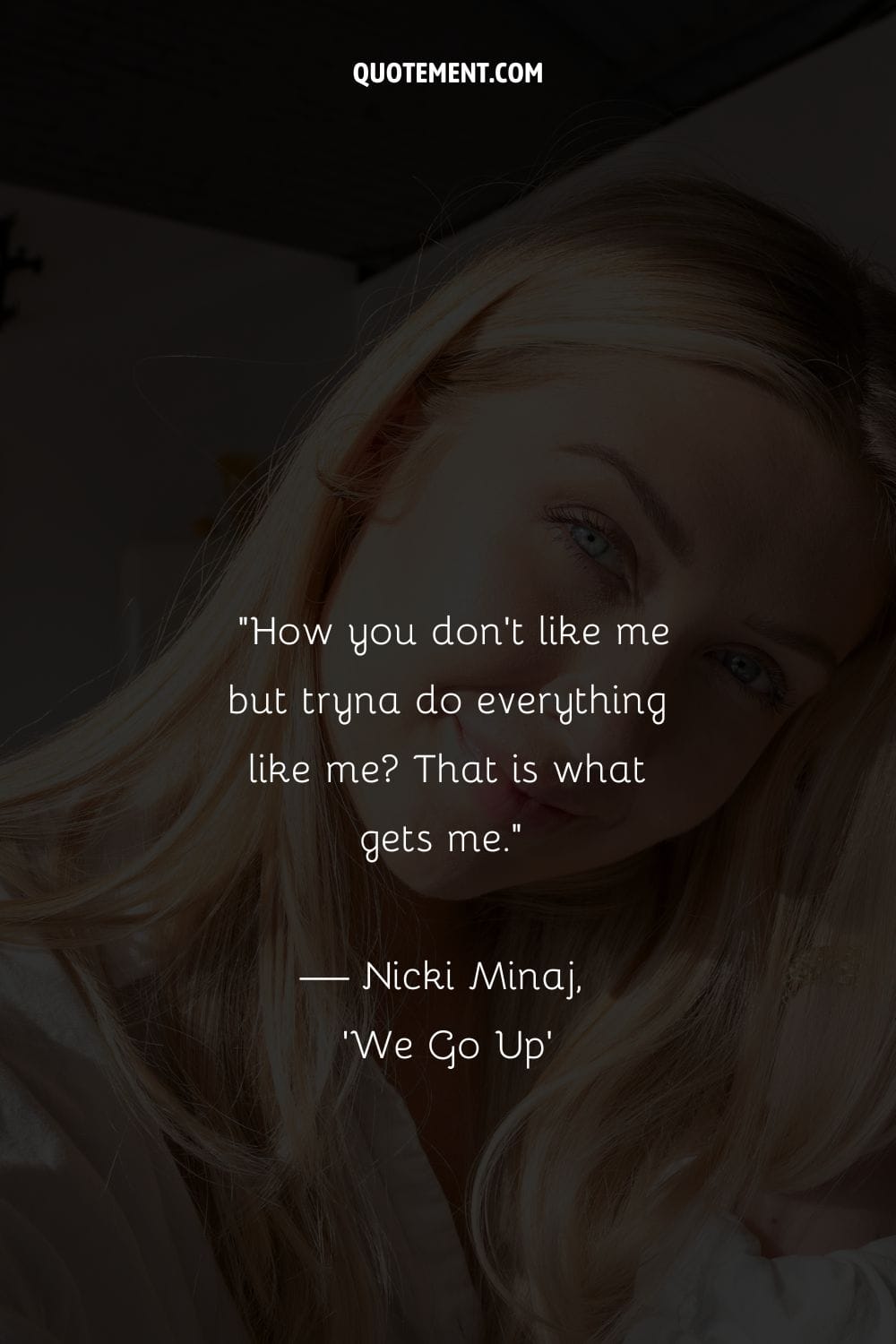 See also: 100 Nicki Minaj Quotes From The Baddest Queen Alive
26. "I don't sweat for pounds, or inches, or a dress size. I sweat to make my outside match my inside." — Amber Dawn Hunter
27. "Didn't they tell you I was a savage?" — Rihanna, Needed Me
28. "You can't make people love you, but you can make them fear you." — Blair Waldorf
29. "Push that snooze button and you'll end up working for someone who didn't." — Eric Thomas
30. "Someday I want to be perfect; until then, I'll be happy being incredible." — Maxine Cartoons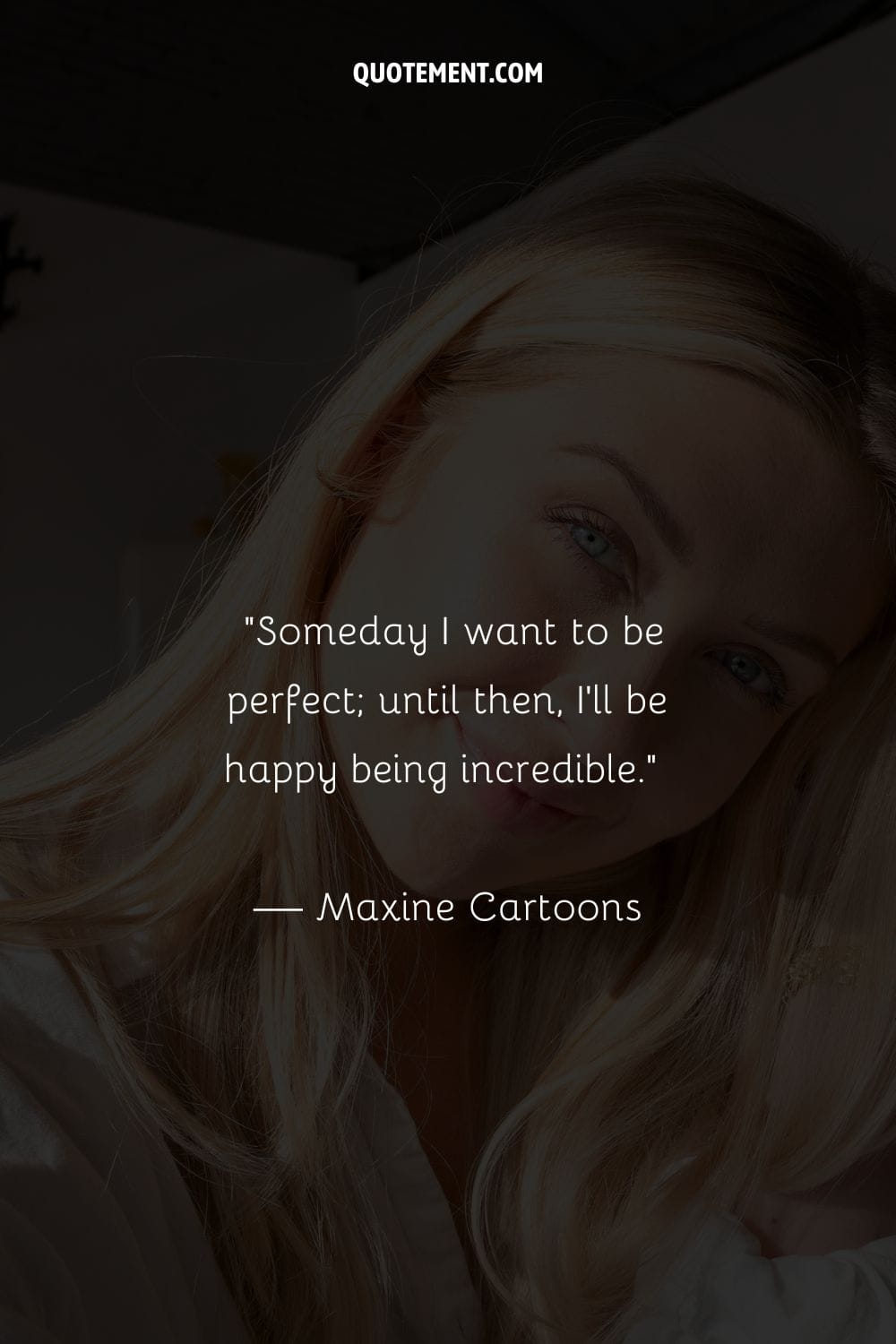 See also: 150 Wise Quotes Of Perfection To Propel You To Excellence
Final Statement
I hope these hard Instagram captions have inspired you to be bold and fearless. Life is hard, but you can deal with it!