Need a caption for your latest couple selfie? I got you, boo.
I've rounded up 120 of the cutest, funniest, and most romantic couple captions for Instagram to help you express your love for your boo thang.
Whether you're looking for something simple and sweet or something a little more clever, you'll find it here.
So scroll down, find your perfect caption, and start posting!
Best Couple Captions For Instagram
1. Here's to being my emergency contact.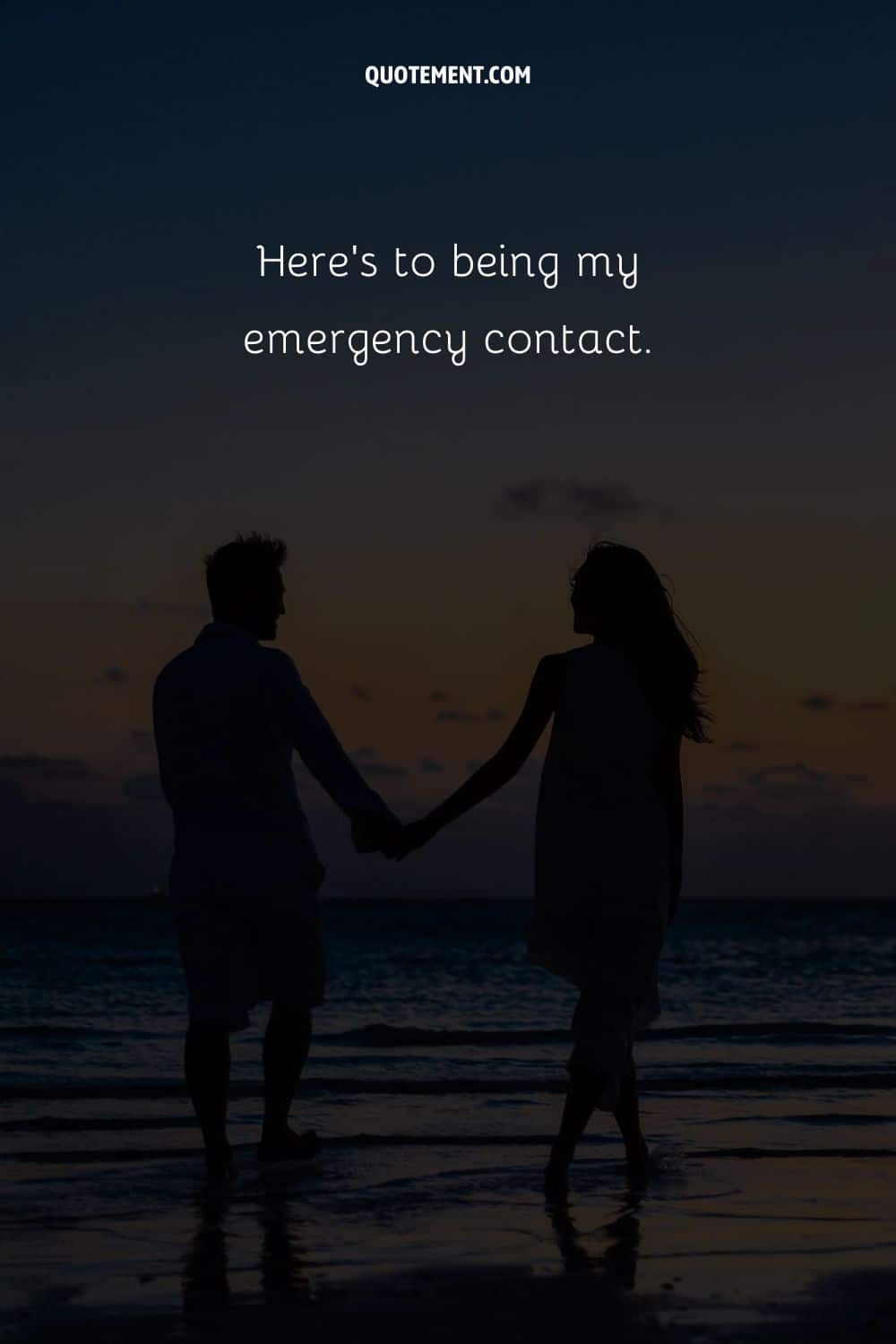 2. Life's a cake, and you're the cherry on top.
3. We have a forever type of love.
4. Picky…but I picked you.
5. So many of my smiles begin with you.
6. Love is talking to you even before my first cup of coffee.
7. P.S. I love you.
8. You're cute, can I keep you?
9. Fairy tales do exist.
10. Besides chocolate, you're my favorite.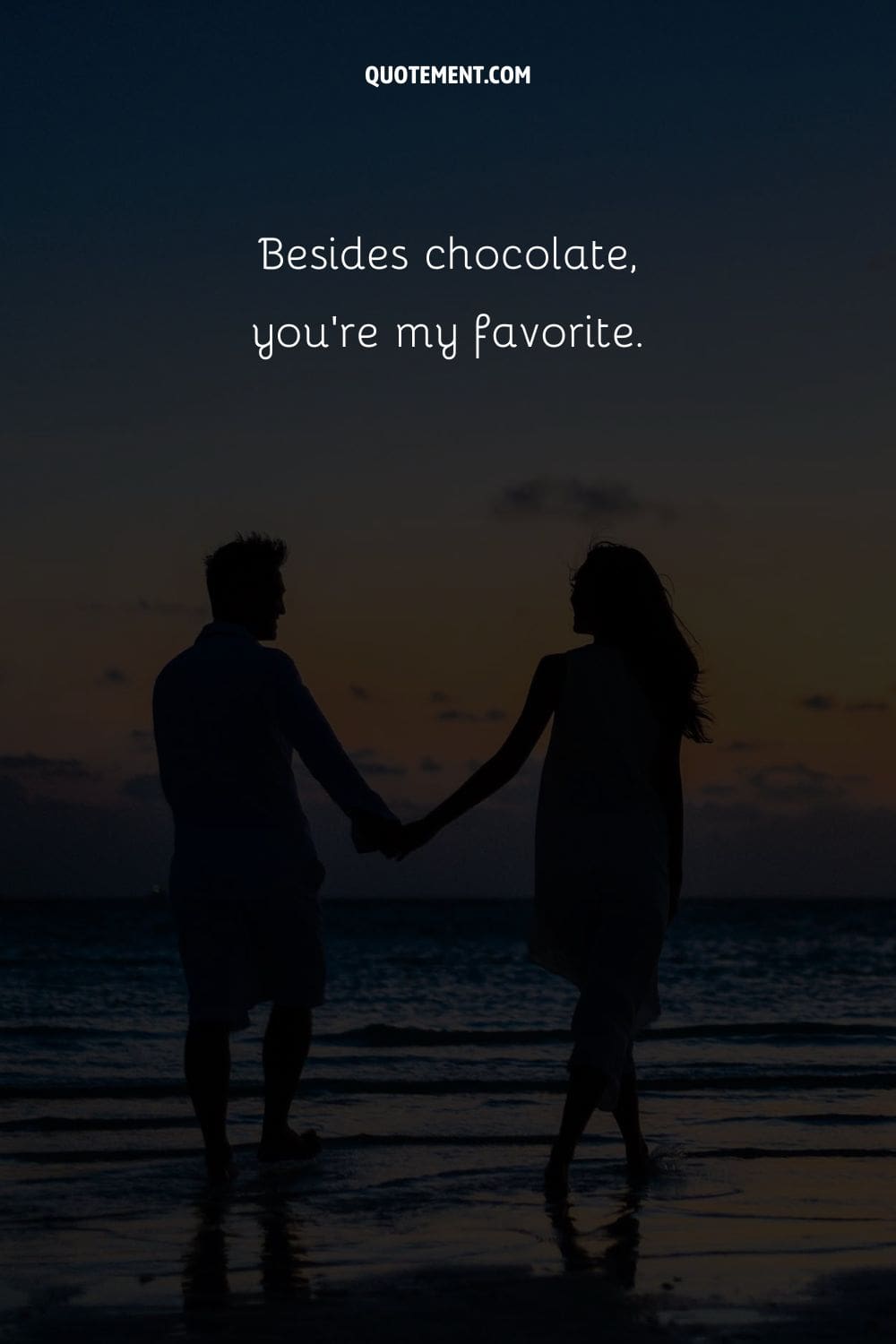 See also: 200 Sweet Chocolate Captions For Instagram You'll Love
Couple Captions To Make Your Love Insta-Famous
1. Swiped right, now it's for life.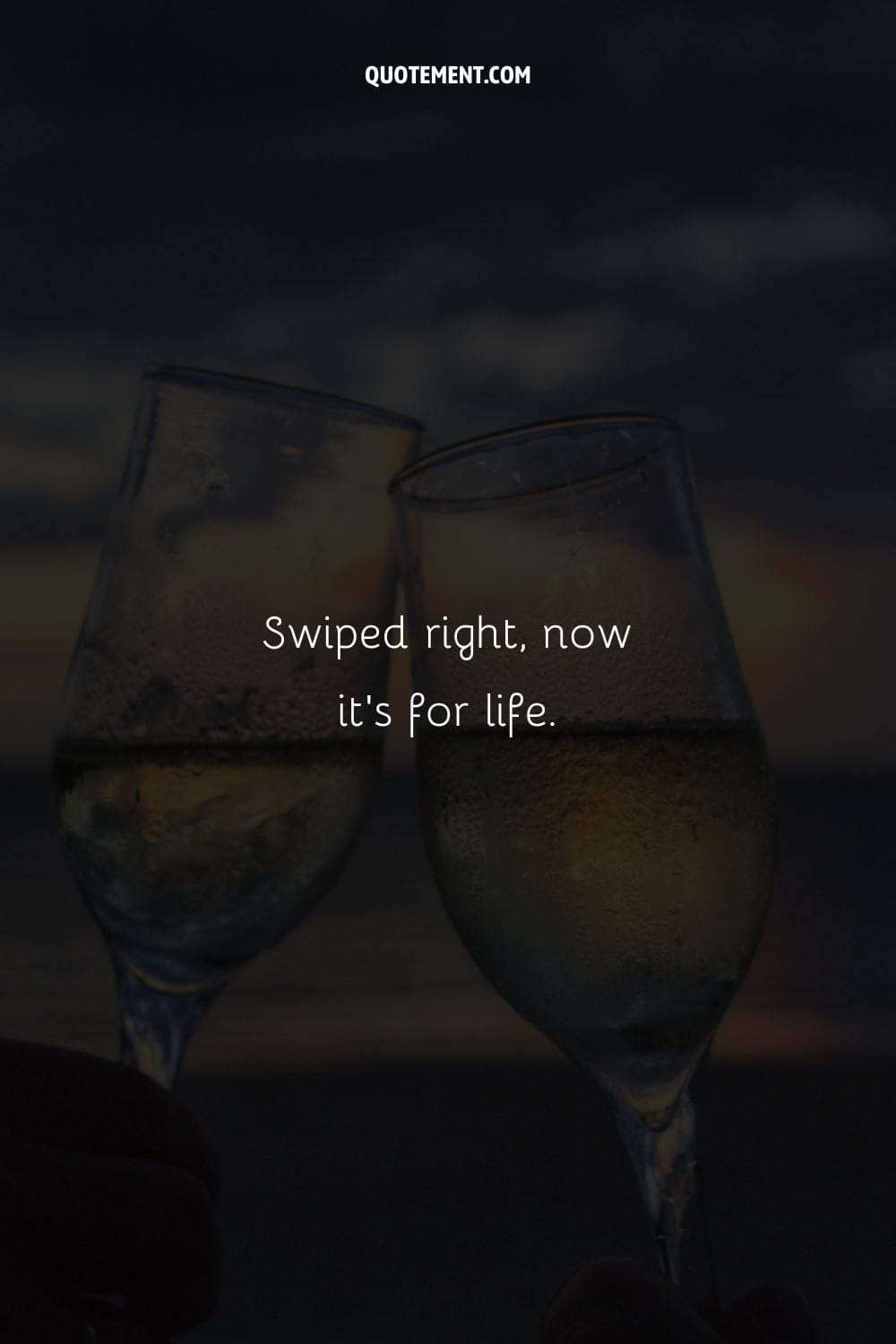 2. Can't keep calm when I'm crazy for you.
3. Sorry but you're stuck with me now!
4. Love you today. Love you tomorrow. Love you forever.
5. Catching flights and feelings.
6. In my totally unbiased opinion, we're the cutest couple ever.
7. The best things in life are better with you.
8. You turn my darkness into light.
9. I'm happy to be your big/little spoon.
10. Relationship status: taken.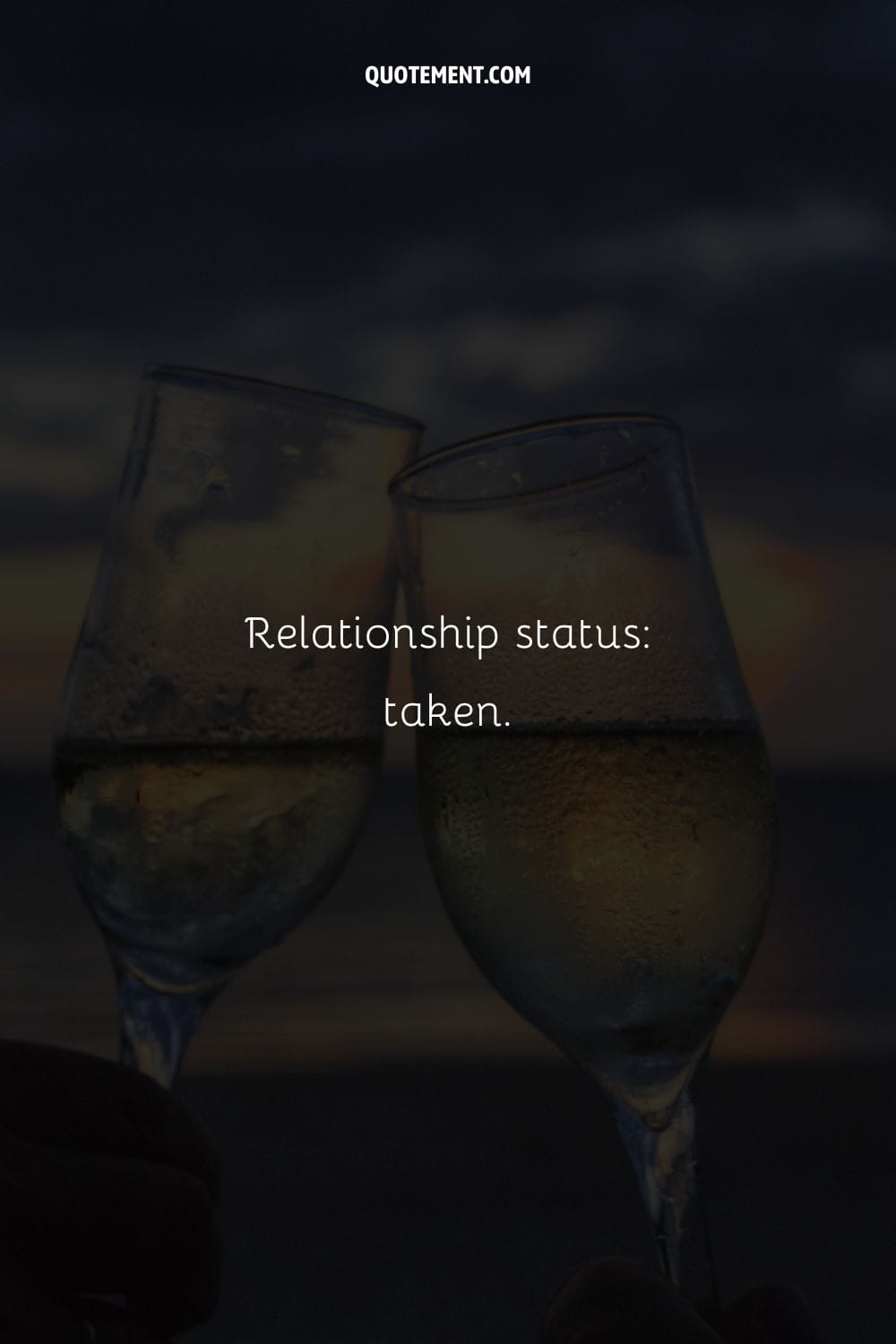 11. How lucky am I that of all the fish in the sea, I caught you.
12. My favorite person.
13. Crazy in love.
14. I never have to fake a smile when you're near.
15. Is there anything better than being with you?
16. Never a dull moment together.
17. I love you the most.
18. Love is sharing your popcorn.
19. Our greatest journey is yet to come…
20. What a plot twist you were.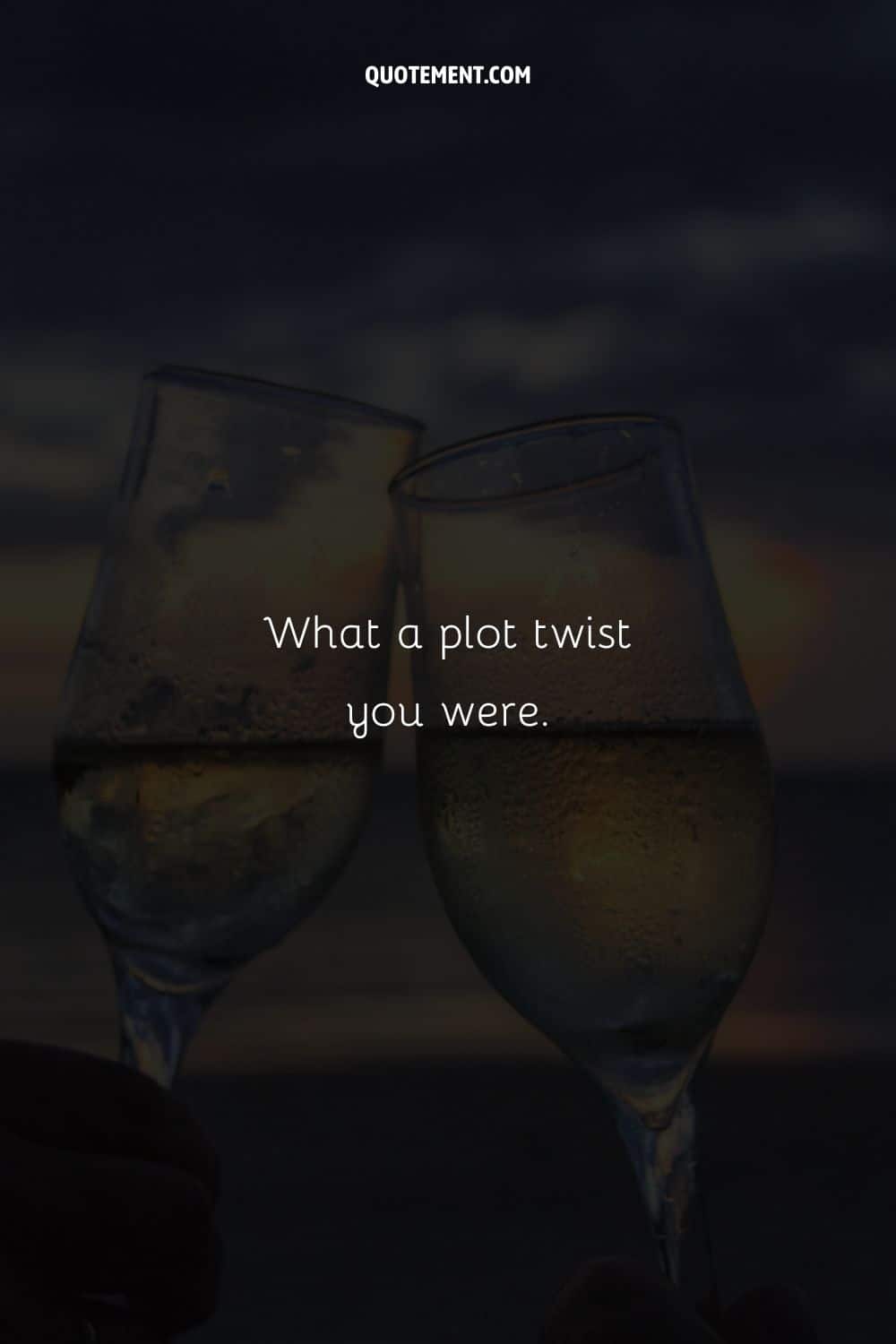 21. I am addicted to your love.
22. You're my favorite kind of magic.
23. We are shaped and fashioned by those we love.
24. You are the risk I'll always take.
25. It's a forever thing.
See also: 220 Finest Loving You Forever Quotes For Your Darling
1. Here's our submission for the best couple ever.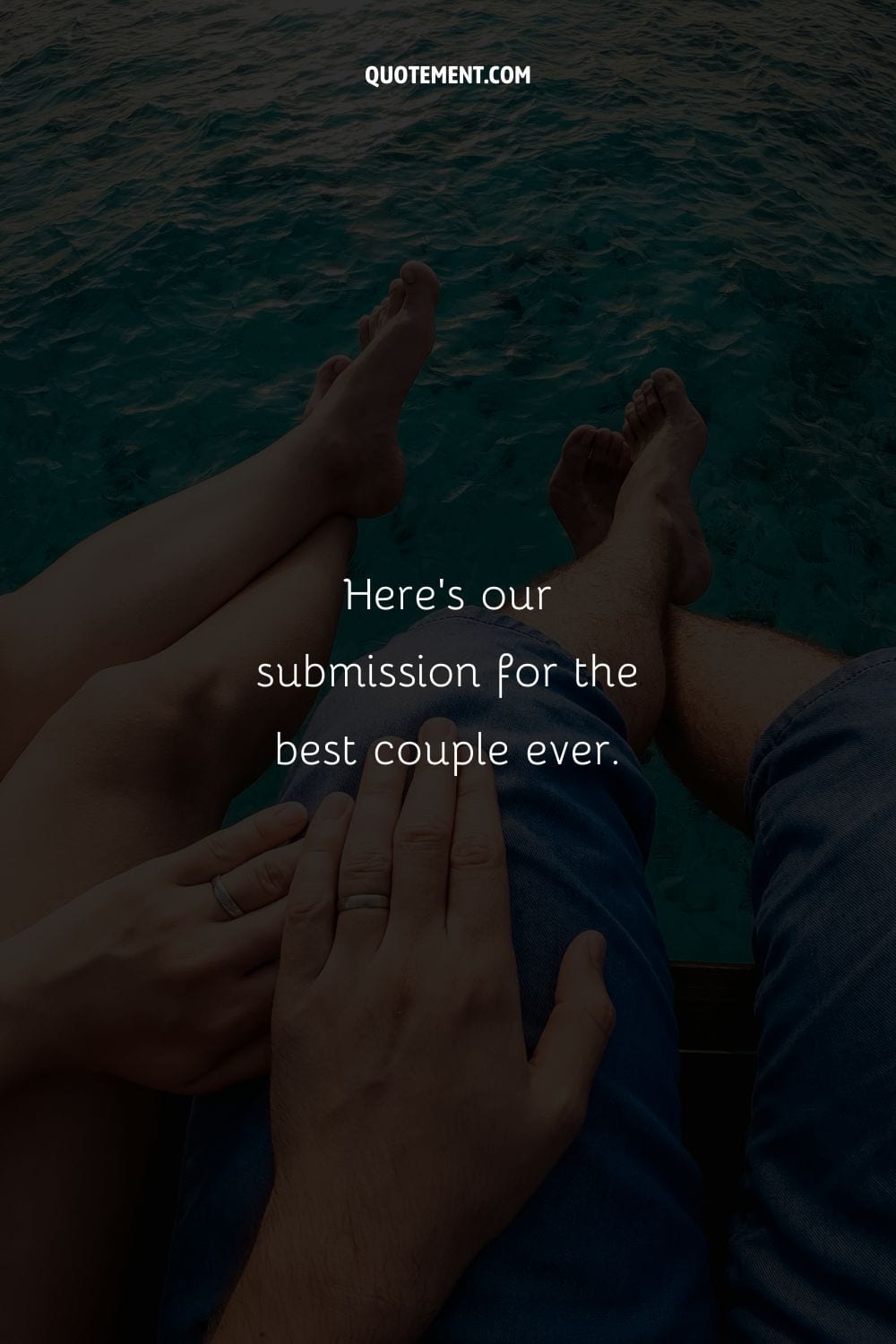 2. My number one, always.
3. Bonded with you like super glue.
4. You stole my heart, but I guess you can keep it.
5. He's the Jim to my Pam.
6. Thank you, Tinder.
7. In my defense, I do whatever she says.
8. Thanks for agreeing to take a million photos until we got the perfect one!
9. It was always you.
10. I saw it. I liked it. I wanted it. I got it.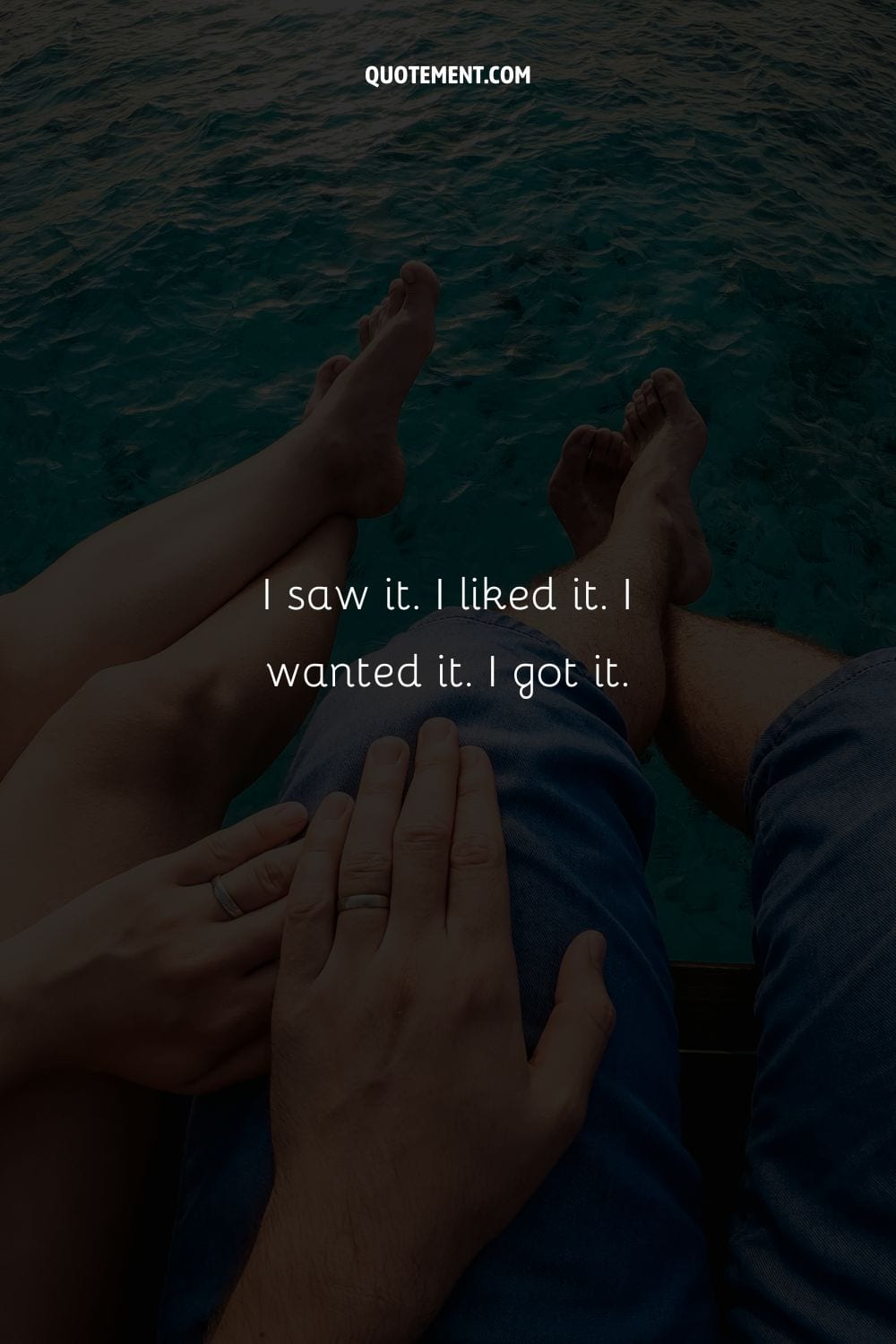 11. I fall in love with you over and over again.
12. We're ready for the world.
13. And they lived happily ever after…
14. We're just a couple of crazy kids, having fun.
15. Is there anything better than being with you?
16. All the rumors are true.
17. Two heads, one heart.
18. The sunshine of my life.
19. Thank goodness you agreed to a second date!
20. God, how did I get so lucky?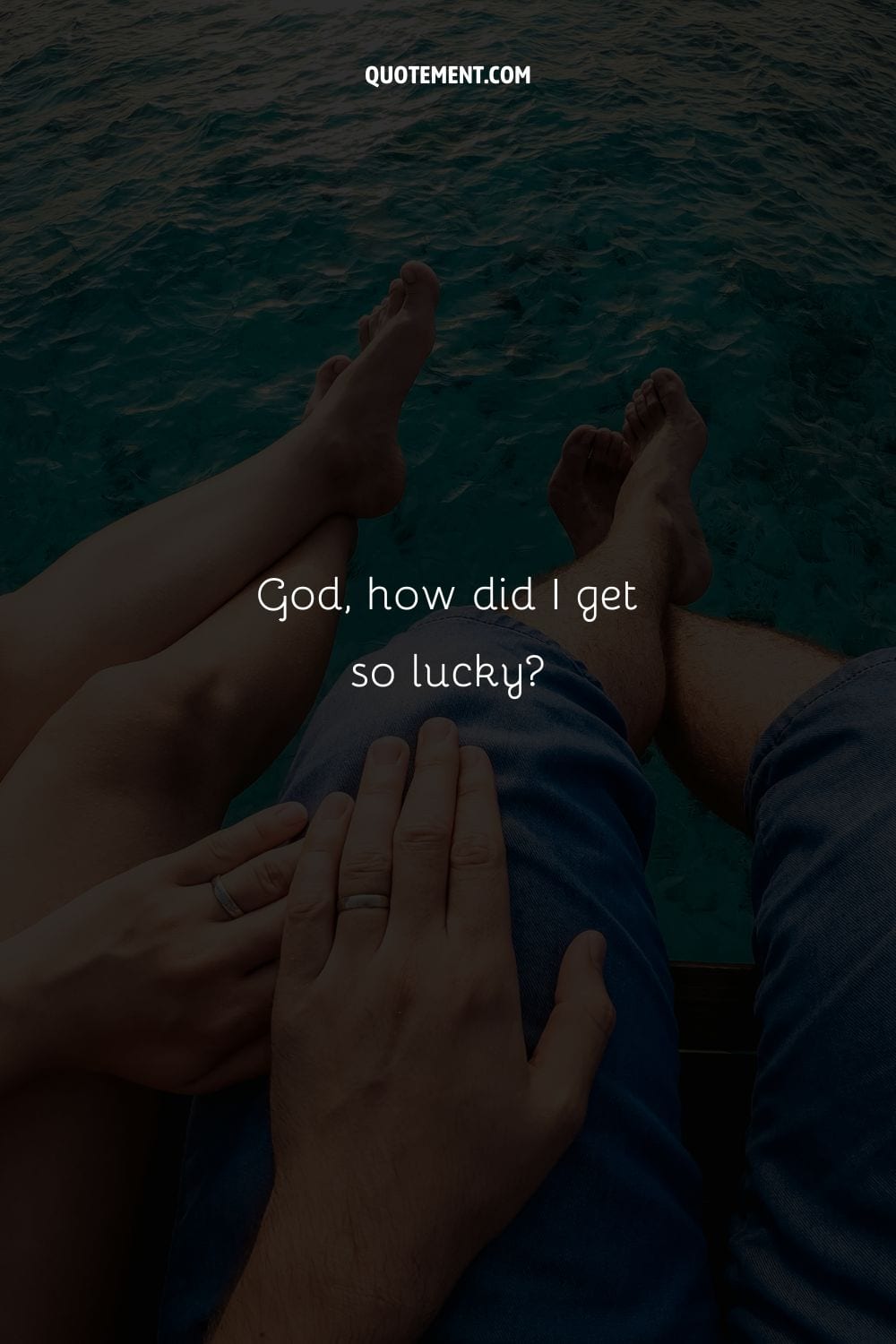 21. It's you and me against the world.
22. You and me – we are like a small gang.
23. The good things in life are better with you.
24. Love is always unique. One never loves the same way twice.
25. I just need you and the sunset.
See also: 340 Absolutely Best Sunset Captions For Instagram + Quotes
Funny Couple Instagram Captions
1. I love you like Kanye loves Kanye!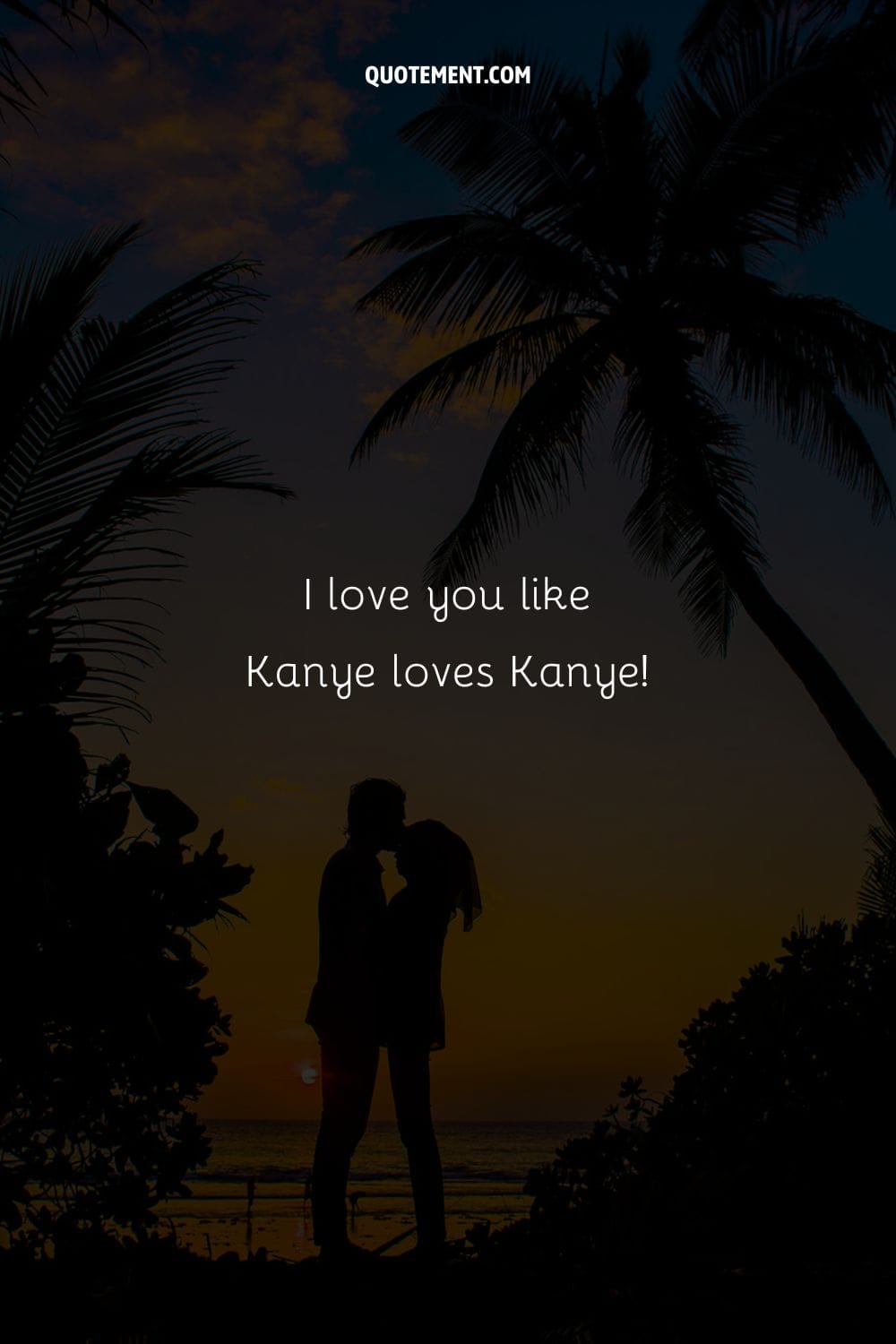 2. Thanks for killing all the bugs for me.
3. You're the cheese to my macaroni.
4. And to think I was considering ghosting you.
5. I like you even when I'm hungry.
6. I love you more than pizza, and that's saying a lot.
7. Nothing to see here, just a couple of weirdos in love.
8. We go together like hot sauce and everything.
9. Sometimes I wonder how you put up with me. Then I remember: Oh, I put up with you, so we're even.
10. I love you with all my butt. I would say heart, but my butt is bigger.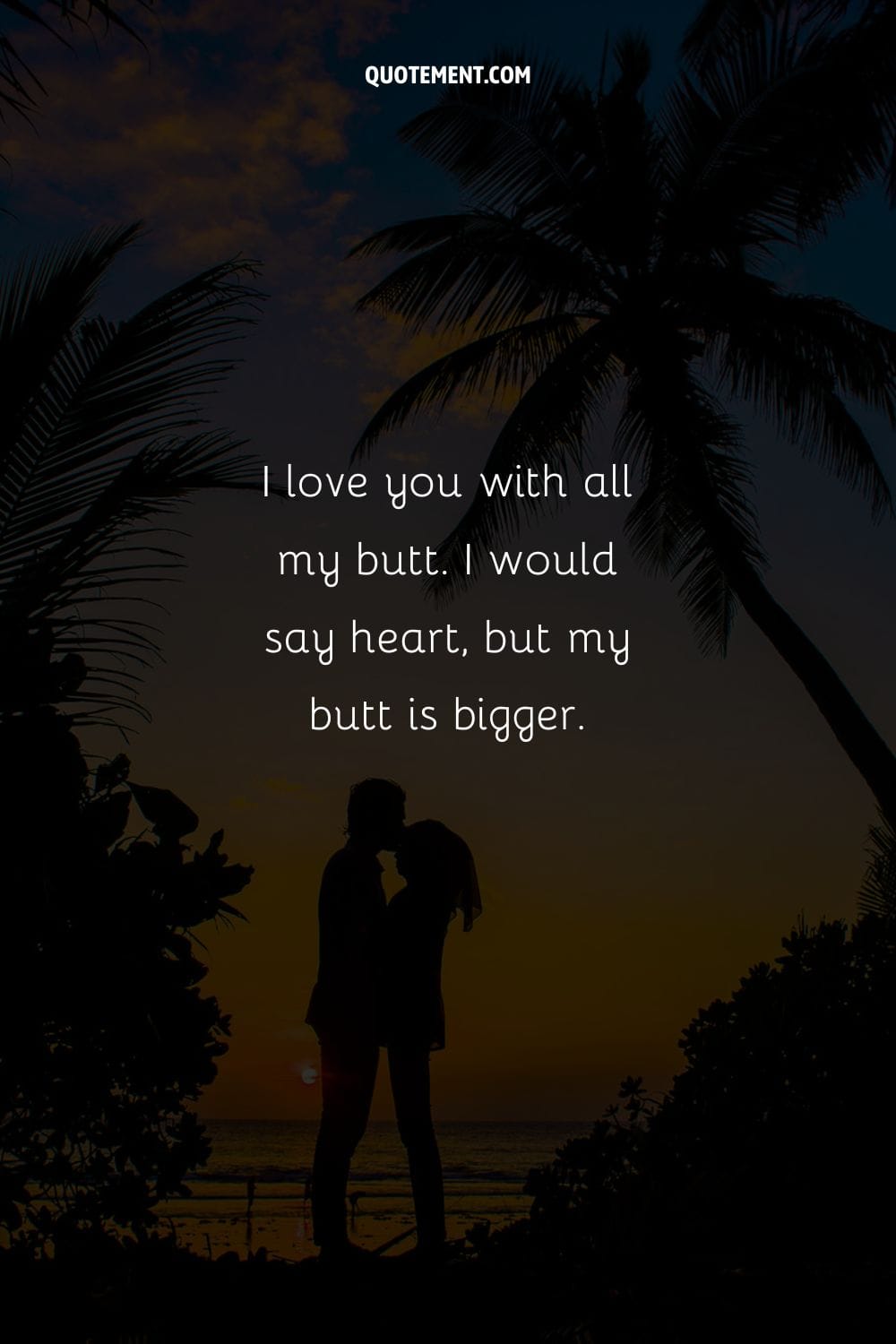 11. Not McDonald's but he/she's lovin' it.
12. Thanks for being so good at killing spiders.
13. I'm crazy for you. Either that, or I'm just plain crazy.
14. You're the only person I would share my snacks with.
15. This one followed me home. Can I keep them?
16. You're my favorite person to text…100 times a day.
17. Willing to risk cooties for you.
18. Forget the butterflies, I feel the whole zoo when I am with you.
19. If you're lucky enough to find a weirdo, never let them go.
20. It wasn't love at first sight. It took a full five minutes.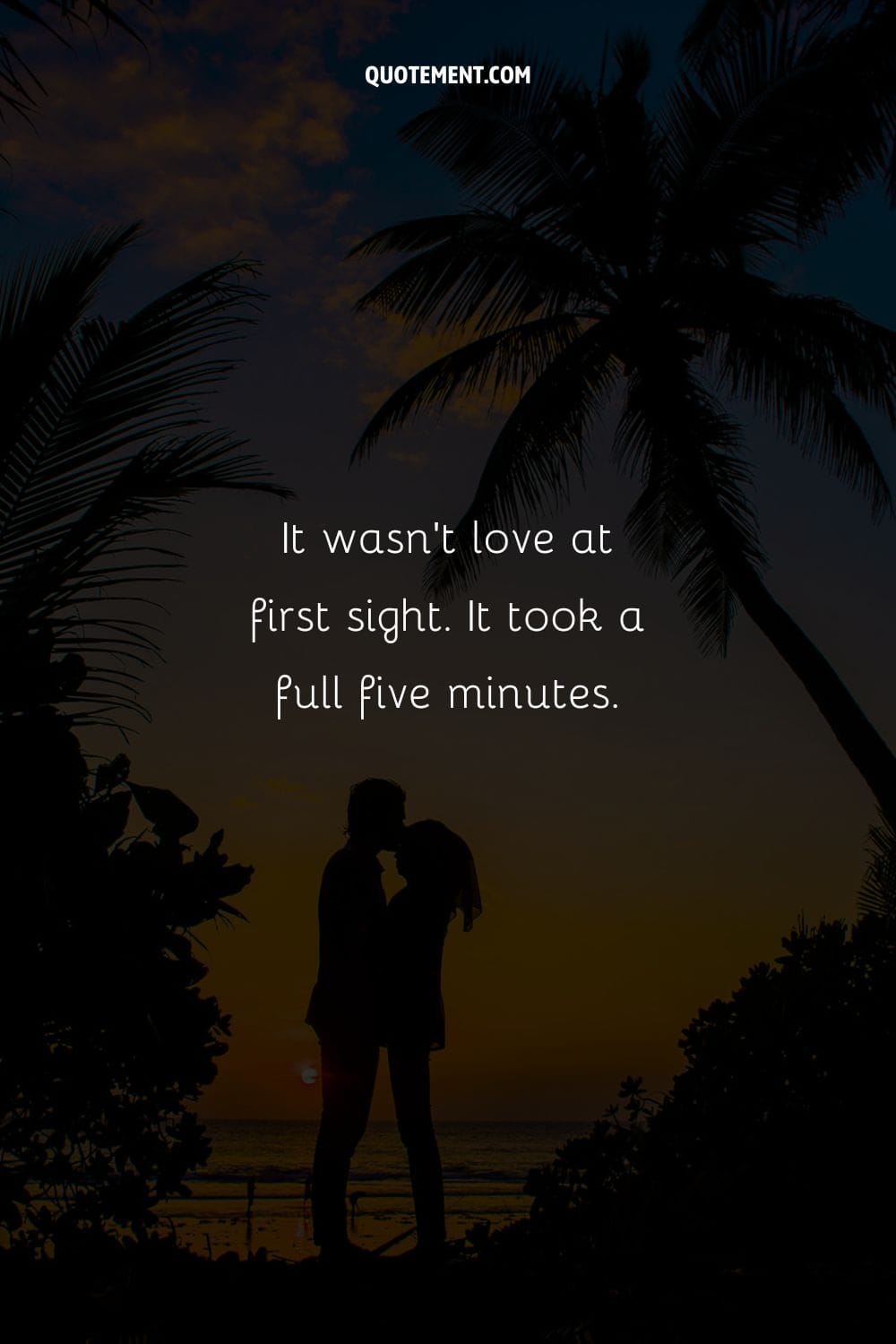 See also: 80 Love At First Sight Messages And Quotes For Your Loved One
Romantic Love Captions For Instagram For Couples
1. I want to be with you until my last page.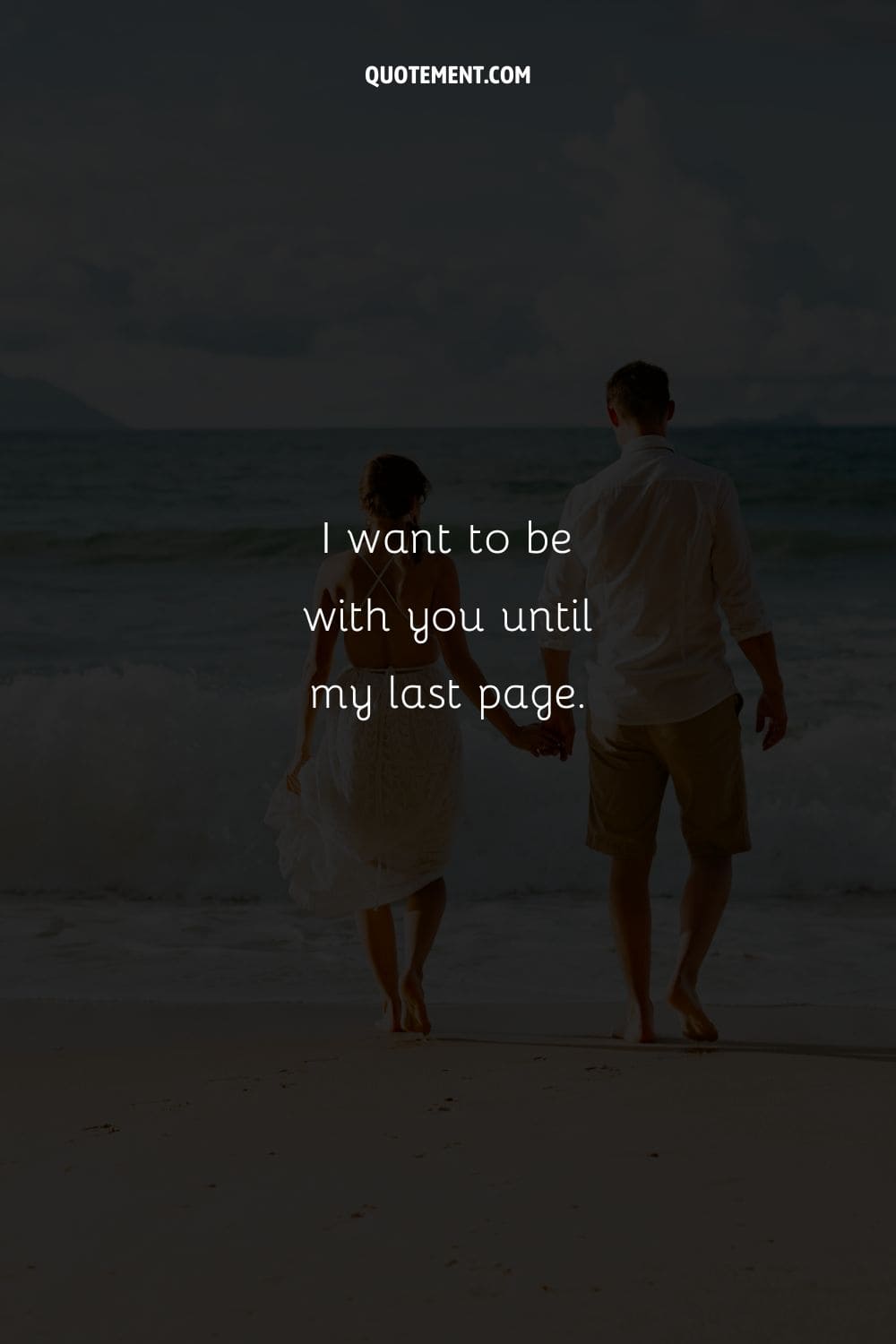 2. When we're together, the time is still.
3. You're the apple of my eye.
4. Home is wherever I'm with you.
5. Together is the best place to be.
6. Every day I'm with you, I love you more.
7. My favorite place in the world is next to you.
8. I know what true love is because of you.
See also: 140 Heart Touching True Love Quotes For Your Sweetheart
9. You don't marry someone you can live with – you marry someone you cannot live without.
10. I like myself a little bit more whenever I'm with you.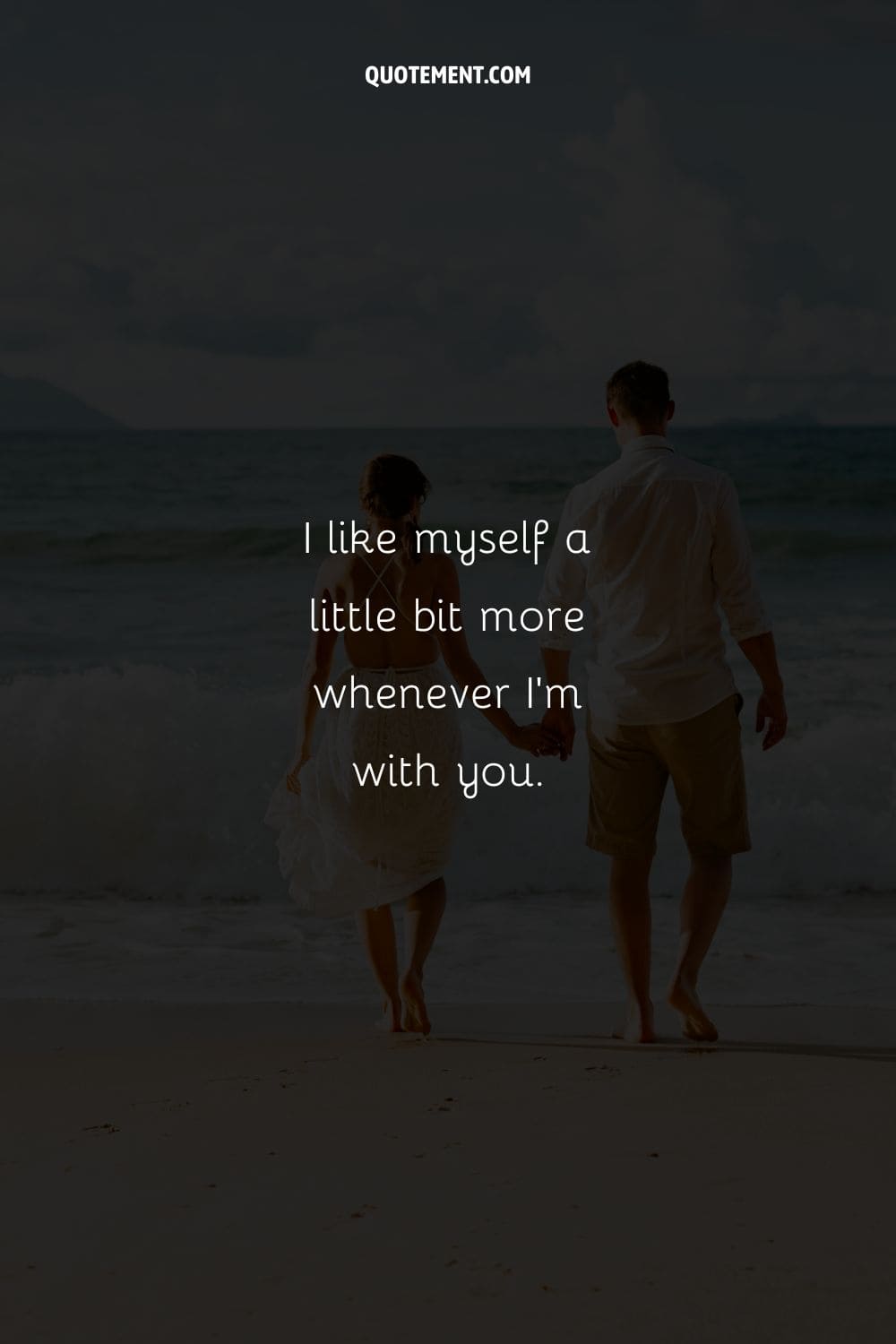 11. Our hearts speak the same language.
12. True love never gets old.
13. Love you to the moon and back.
14. Hold my hand and I'll go anywhere with you.
15. I feel you everywhere, I look for you in everything.
16. We belong together.
17. One look at you, and I know that I'm home.
18. How lucky am I that of all the fish in the sea, I caught you.
19. Between our laughs, long talks, stupid fights, and jokes – I fell in love.
20. You are my today and all of my tomorrows.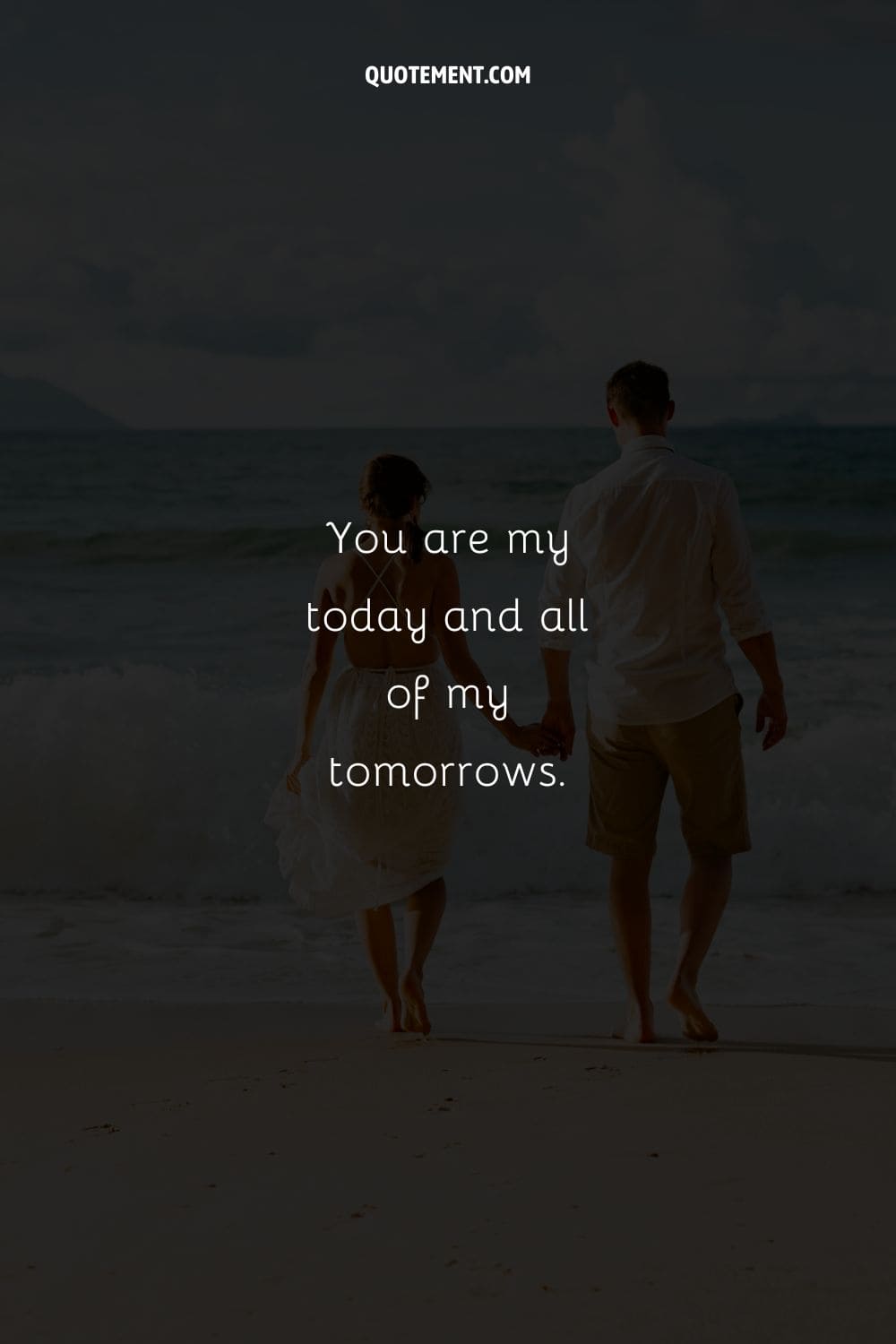 Couple Quotes For Your Cute Couple Pics
1. "I love her and that's the beginning and end of everything." — The Great Gatsby by F. Scott Fitzgerald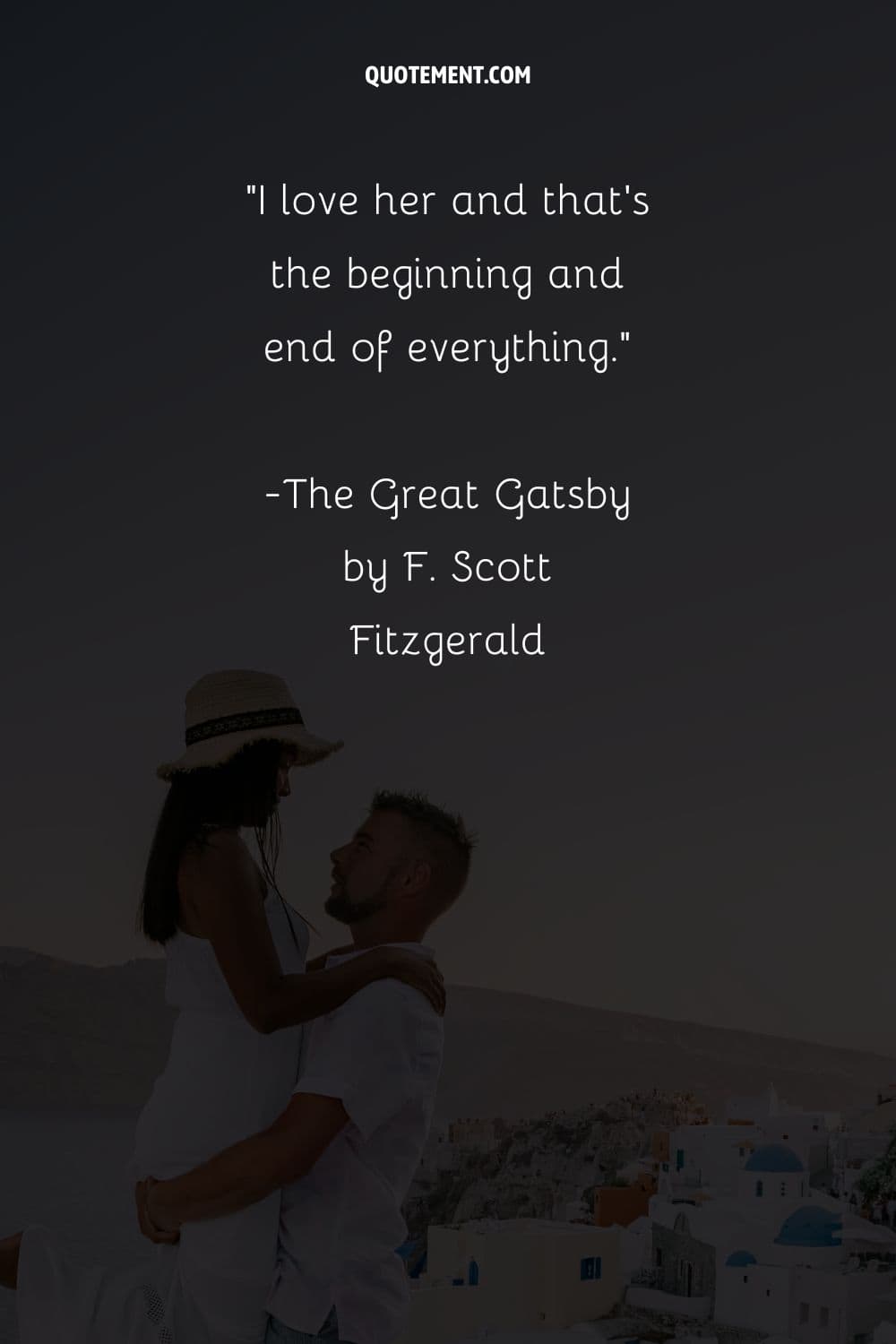 2. "Whatever our souls are made of, his and mine are the same." — Emily Brontë
3. "Have enough courage to trust love one more time and always one more time." — Maya Angelou
4. "To be fully seen by somebody, then, and be loved anyhow—this is a human offering that can border on miraculous." — Elizabeth Gilbert
5. "I think I'd miss you even if we'd never met." — The Wedding Date
See also: 190 Heartfelt I Miss You Baby Quotes For Emotional Souls
6. "To love and be loved is to feel the sun from both sides." — David Viscott
7. "To find someone who will love you for no reason, and to shower that person with reasons, that is the ultimate happiness." — Robert Brault
8. "The greatest happiness of life is the conviction that we are loved; loved for ourselves, or rather, loved in spite of ourselves." — Victor Hugo
9. "I am who I am because of you. You are every reason, every hope, and every dream I've ever had." — The Notebook by Nicholas Sparks
10. "You are my sun, my moon, and all my stars." — E. E. Cummings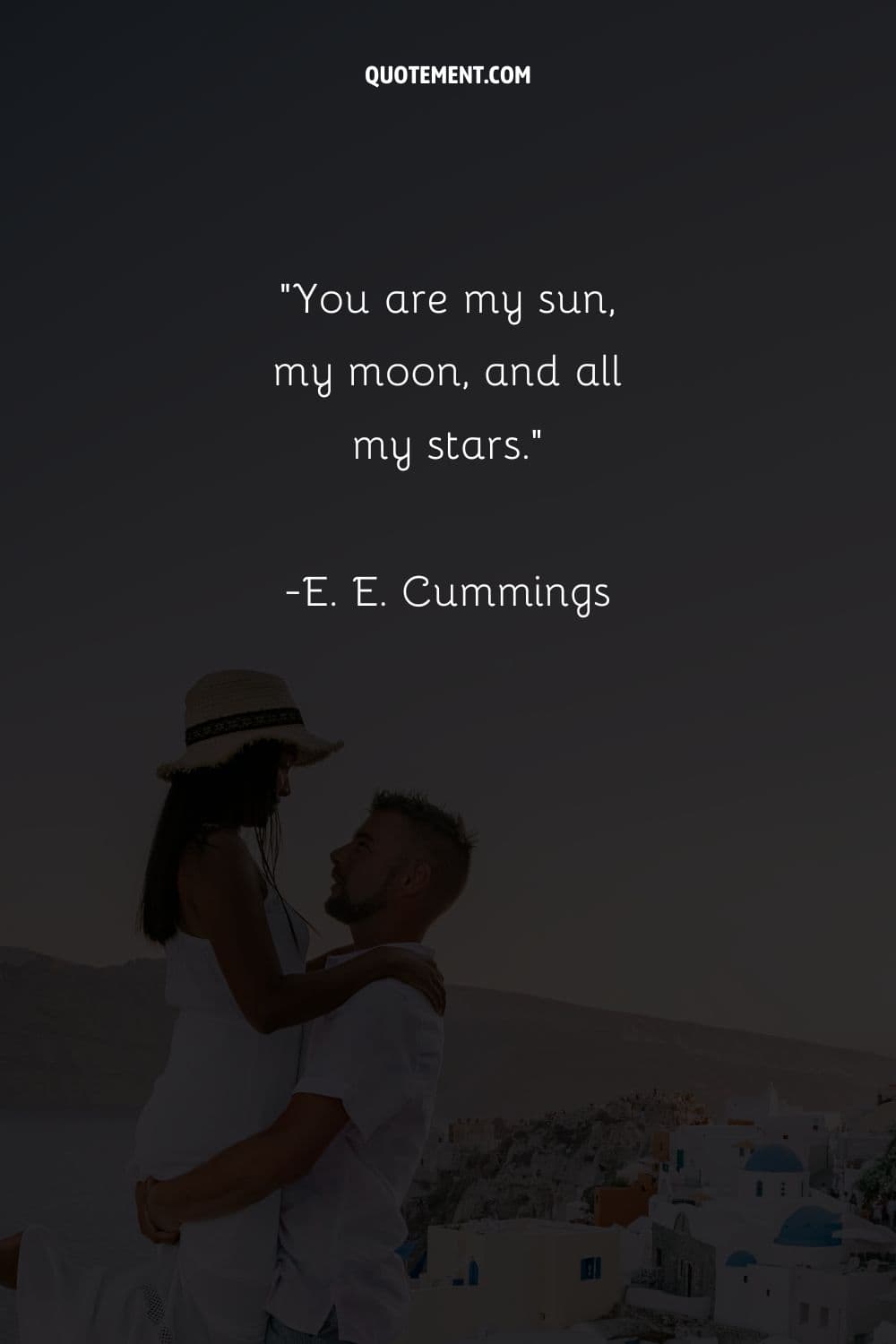 See also: 430 Beautiful Moon Captions For A Magical Instagram Post
Song Lyrics To Add Magic To Your Couple Pics
1. "Will you still love me when I got nothing but my aching soul?/I know you will, I know you will." — Lana Del Rey, "Young and Beautiful"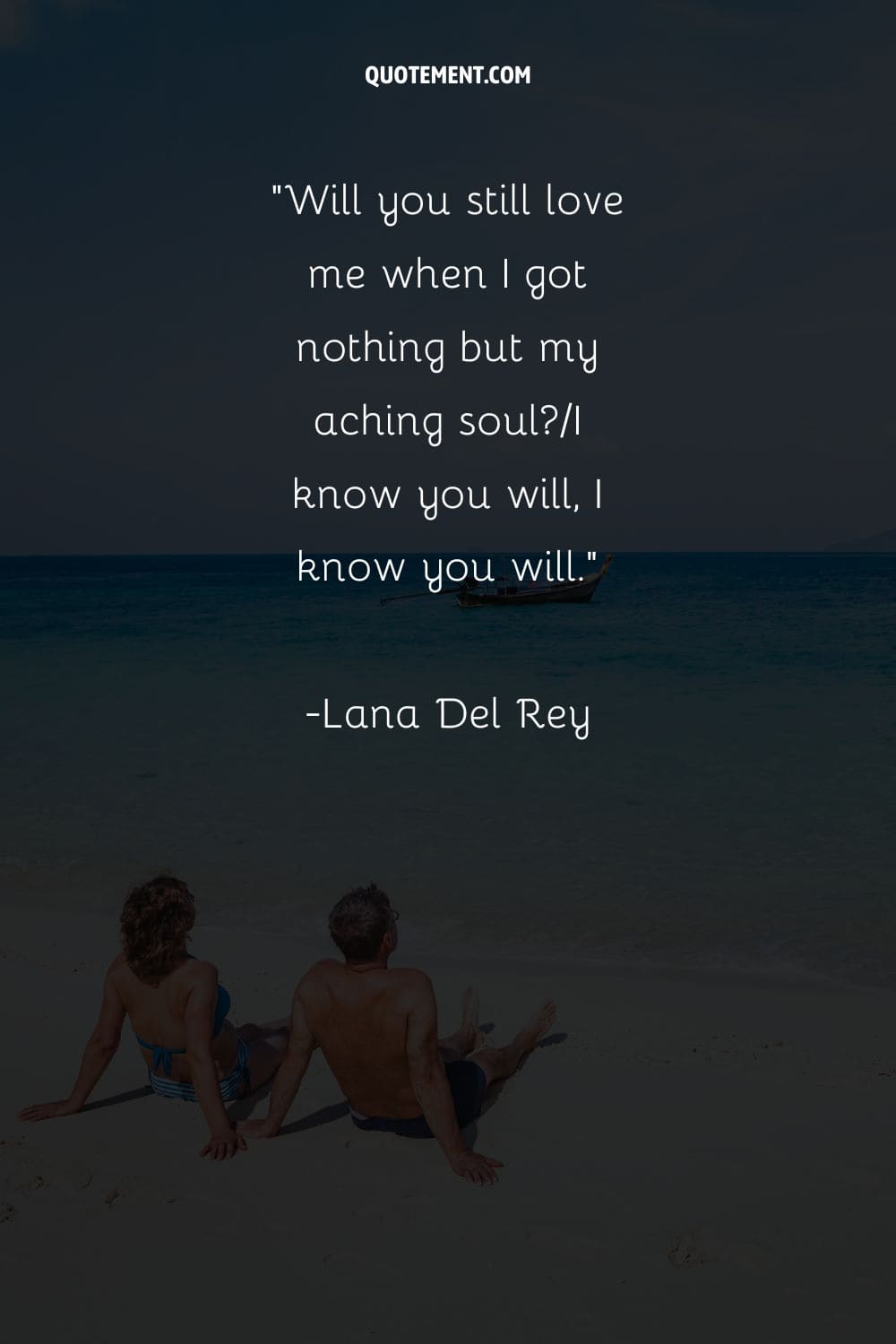 2. "You're still the one I run to, the one that I belong to. You're still the one I want for life." — Shania Twain, "Still The One"
3. "If you fall I will catch you, I'll be waiting…time after time." — Cyndi Lauper, "Time After Time"
4. "For whatever my man is. I am his forevermore." — Barbra Streisand, "My Man"
5. "I knew I loved you before I met you. I have been waiting all my life." — Savage Garden, "I Knew I Loved You"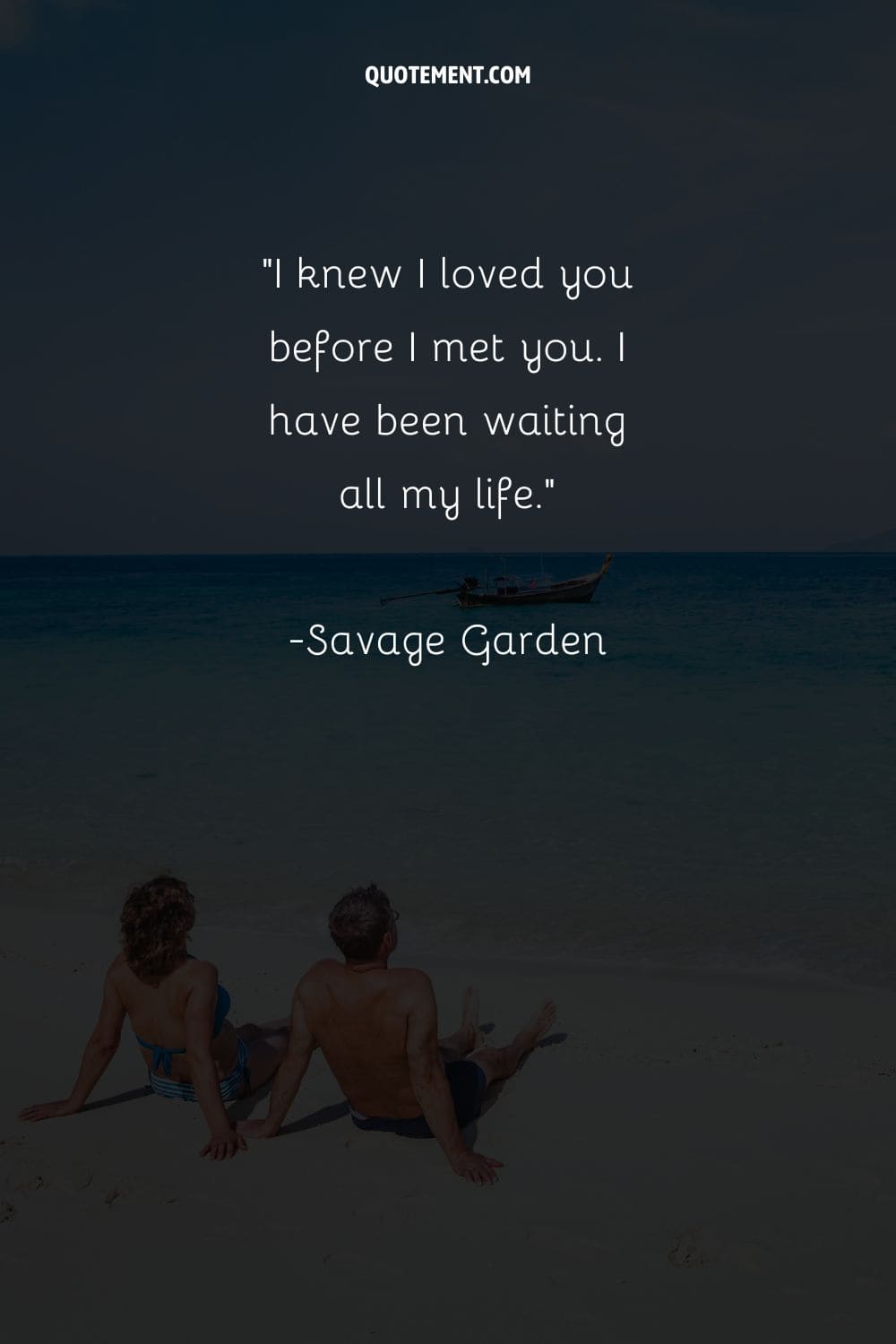 6. "I'll follow you into the park, through the jungle, through the dark. Girl, I never loved one like you." — Edward Sharpe And The Magnetic Zeros, "Home"
7. "When you put your arms around me, you let me know there's nothing in this world I can't do." — Keith Urban, "Somebody Like You"
8. "You've been my inspiration. Through the lies, you were the truth. My world is a better place because of you." — Celine Dion, "Because You Loved Me"
9. "I don't care how we get there. I don't care what we have to go through. As long as you're here with me, it's all worth it." — Lifehouse, "All In"
10. "Lights will guide you home. And ignite your bones. And I will try to fix you." — Coldplay, "Fix You"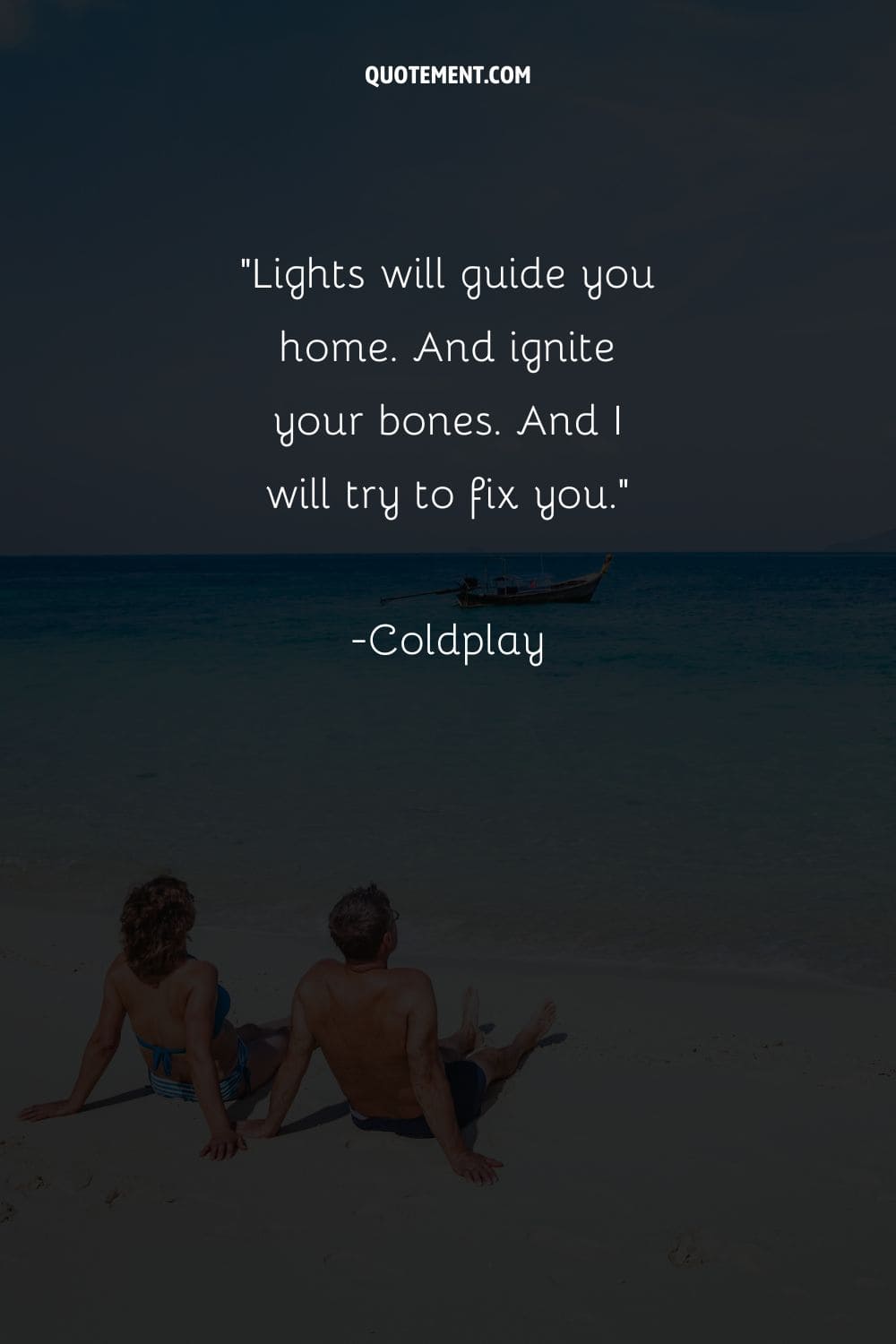 See also: Brilliant List Of 120 Light Quotes To Awaken Your Mind
One More Thing
There's nothing wrong with sharing your joy with the world.
Just pick one of these couple captions for Instagram and let everyone know you're in love!