If you've managed to capture the magic of sunset in a perfect sunset picture, make sure you pick the perfect sunset caption so your Instagram sunset post stands out from the the others.stre
No Instagram post is complete without a proper caption, regardless of the mesmerizing photo. A photo without a caption will appear impersonal and cold, no matter how beautiful it is.
A photo alone isn't enough to make people pay attention to your post and want to engage with you. What you need is a catchy insta caption!
I've collected more than 300 incredibly cute and catchy sunset captions for Instagram to help your sunset pic get the recognition it deserves.
Let's dive in!
Top 20 Sunset Captions For Instagram
Here are the very best sunset captions for Instagram. This is just the beginning, so you should definitely stay with me until the end.
I'm sure you'll discover a whole bunch of amazing captions along the way.
1. Dreams are made of sand and sunsets.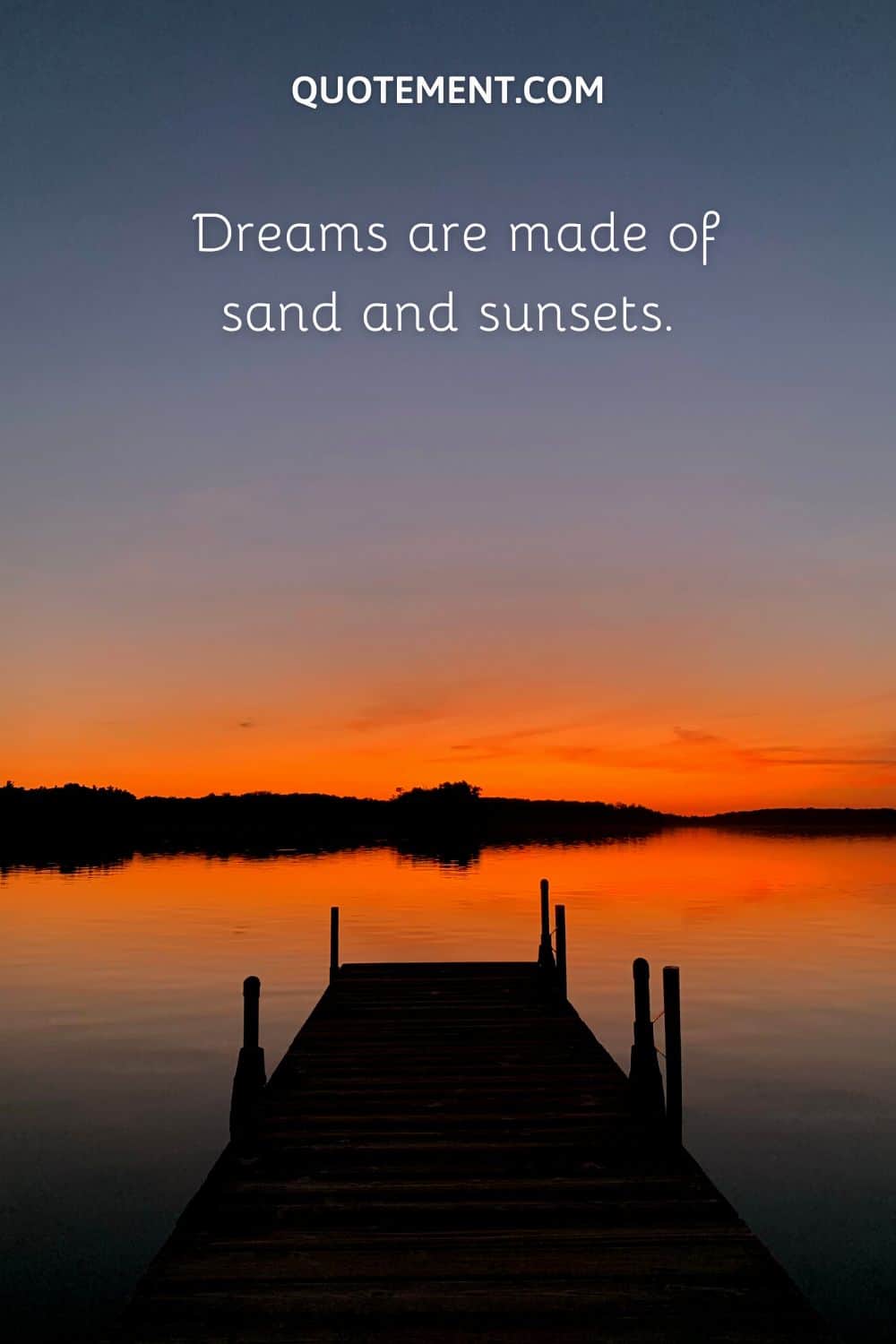 2. Stop. Be still. And watch as the sunset paints the sky with its magic.
3. Sunset state of mind.
4. Sunset mountains, clear skies, bonfire nights, breathing snowflakes – the essence of beauty is all around us!
5. Sunsets are just little glimpses of the golden streets of heaven.
See also: 35 Fantastic Street Quotes That Are Sure To Impress You
6. All it takes is a fiery sky to calm the fire inside.
7. Even the sun sets in paradise.
8. Life is all about enjoying every sunset.
9. The sky speaks in a thousand colors.
10. Sunsets are proof that endings can often be beautiful too.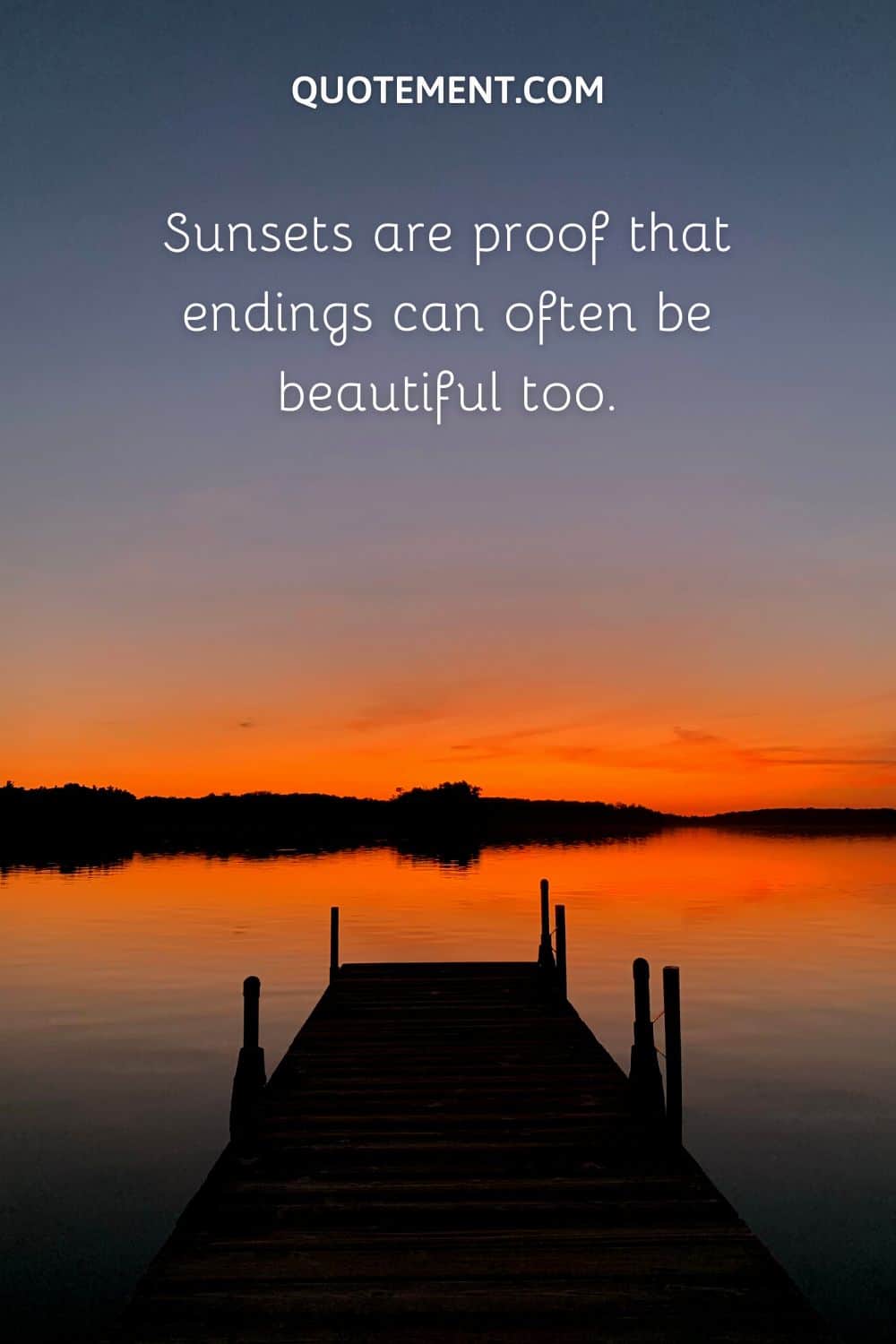 11. At this moment, the sun wasn't shining on us. It was shining in us.
12. Left breathless at the beauty of the setting sun.
13. Endless evening colors stretch from the horizon and into my heart.
14. My soul resets with the day.
15. I can safely say that's the best sunset I ever saw.
16. Many things in life can wait, but the sunset won't. Watch it.
17. Sunlight dripping below the horizon is like silence between musical notes. Magic.
18. Everything gets hotter when the sun goes down.
19. There's something reassuring about seeing the same sun no matter where you are in the world.
20. When the sun dips below the horizon, something in my soul awakens.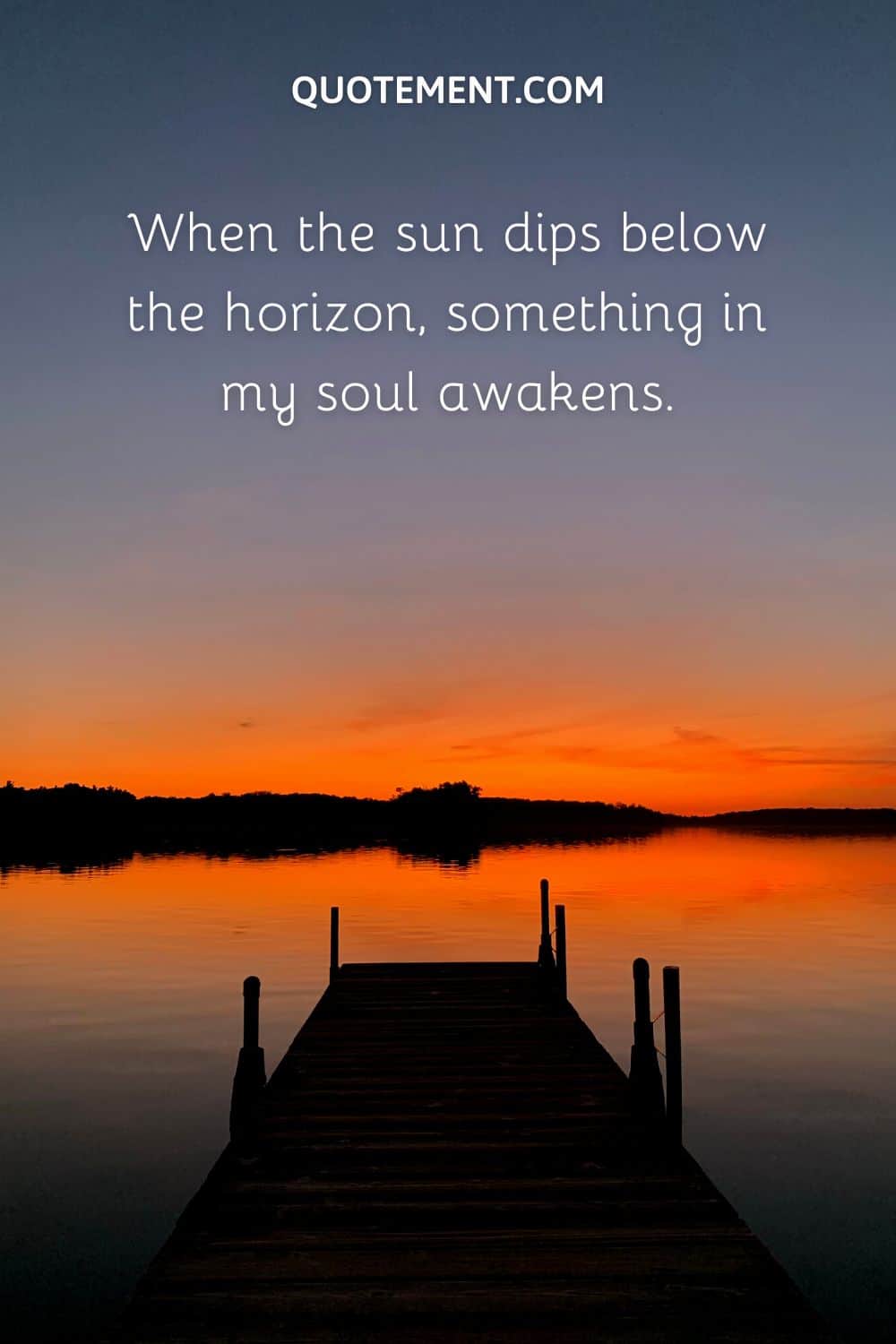 Beautiful Sunset Captions For Instagram
Here are some more beautiful sunset captions for Instagram to make your followers double-tap your post!
1. Why is sunset more colorful than sunrise? It's an irony of life saying, 'sometimes, good things happen in goodbyes'.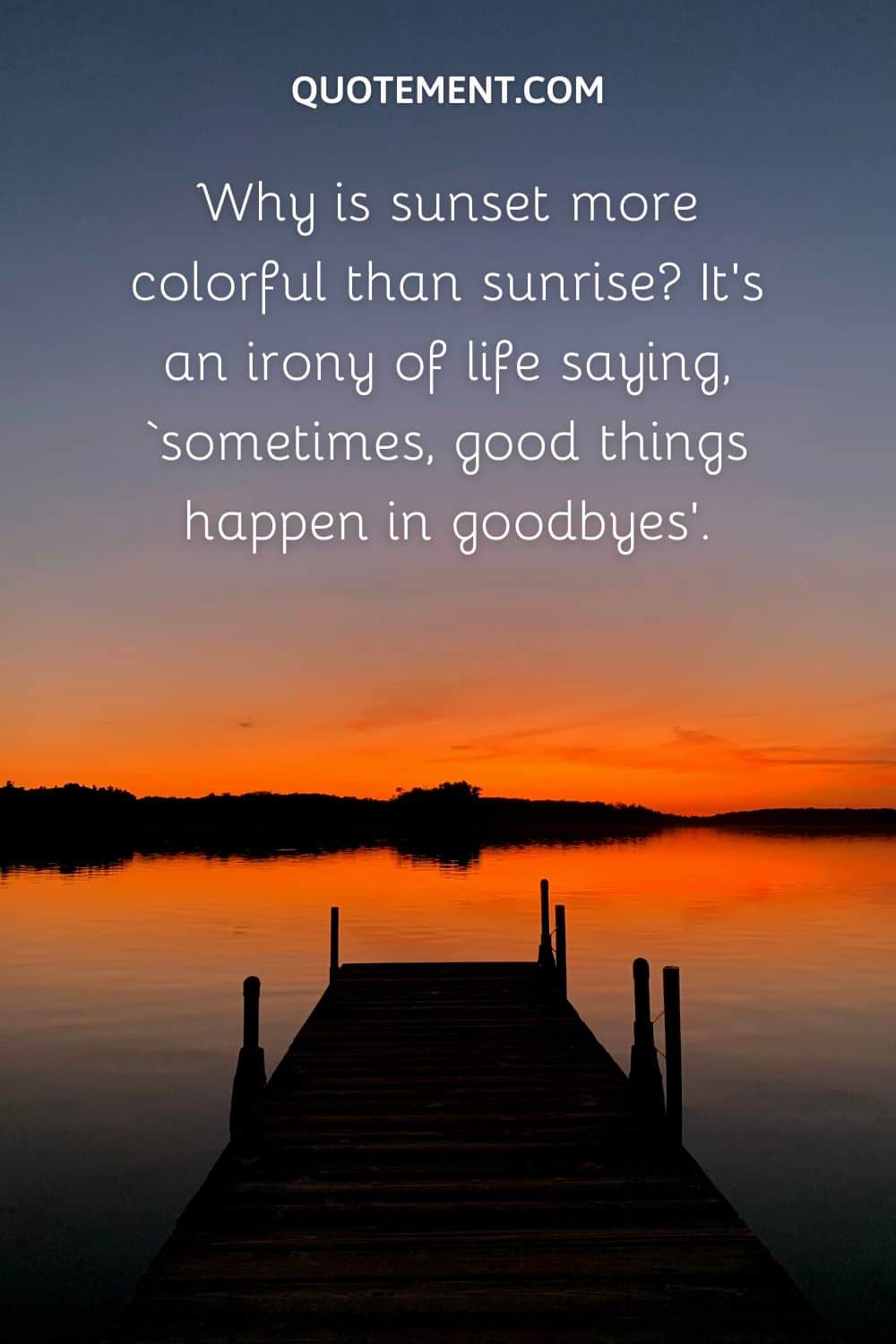 2. Sunsets are like parties. They get better as the night goes on, and I never want them to end.
3. Ride off into your sunset.
4. Proof that few things in life are as beautiful as the sun setting over the beach.
5. Blood red skies bringing an end to the day.
6. Sunsets and smiles.
7. Sundown is my kind of meltdown.
8. Another day, another setting sun. How fortunate am I that there's more to come?
9. Sunsets and wistful waves.
10. I was born to explore, have adventures, and watch sunsets.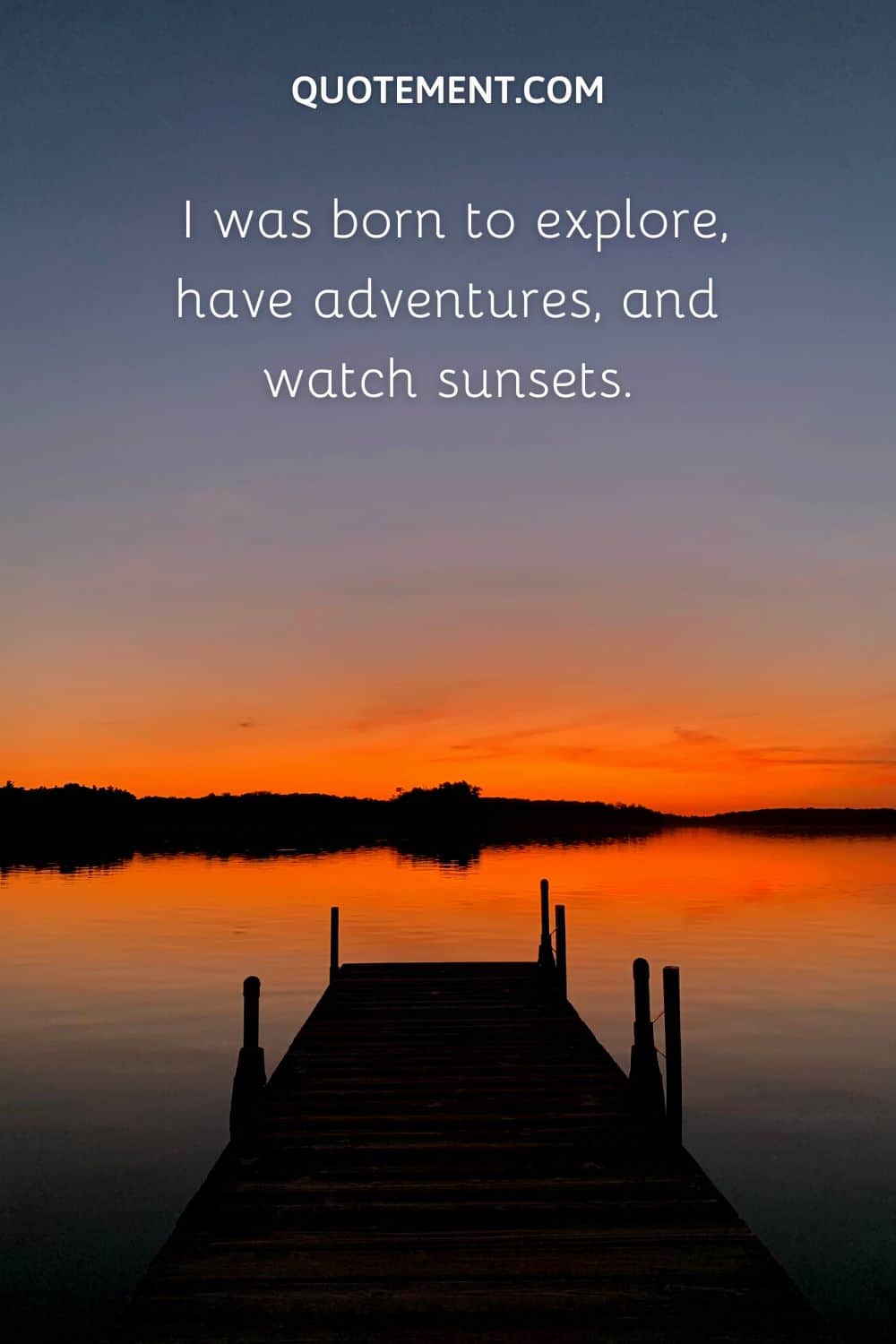 11. That feeling when it's just you and a beautiful sunset…
12. A photo could never do justice to the beauty of this sunset.
13. Something beautiful is on the horizon.
14. Sunsets trigger something primeval within my soul. It's impossible not to marvel.
15. Sunsets. The one thing we could all use more of in life.
16. Shout out to Mother Nature for putting on a show tonight.
17. A real sunset is an array of colors behind a mountain silhouette.
18. Glistening seas touch fiery skies, splintering reflections of warmth that dazzle and delight.
19. Bidding farewell to the day, getting ready for the night.
20. The sun sets, and my heart expands. Hope. For now, nothing else matters.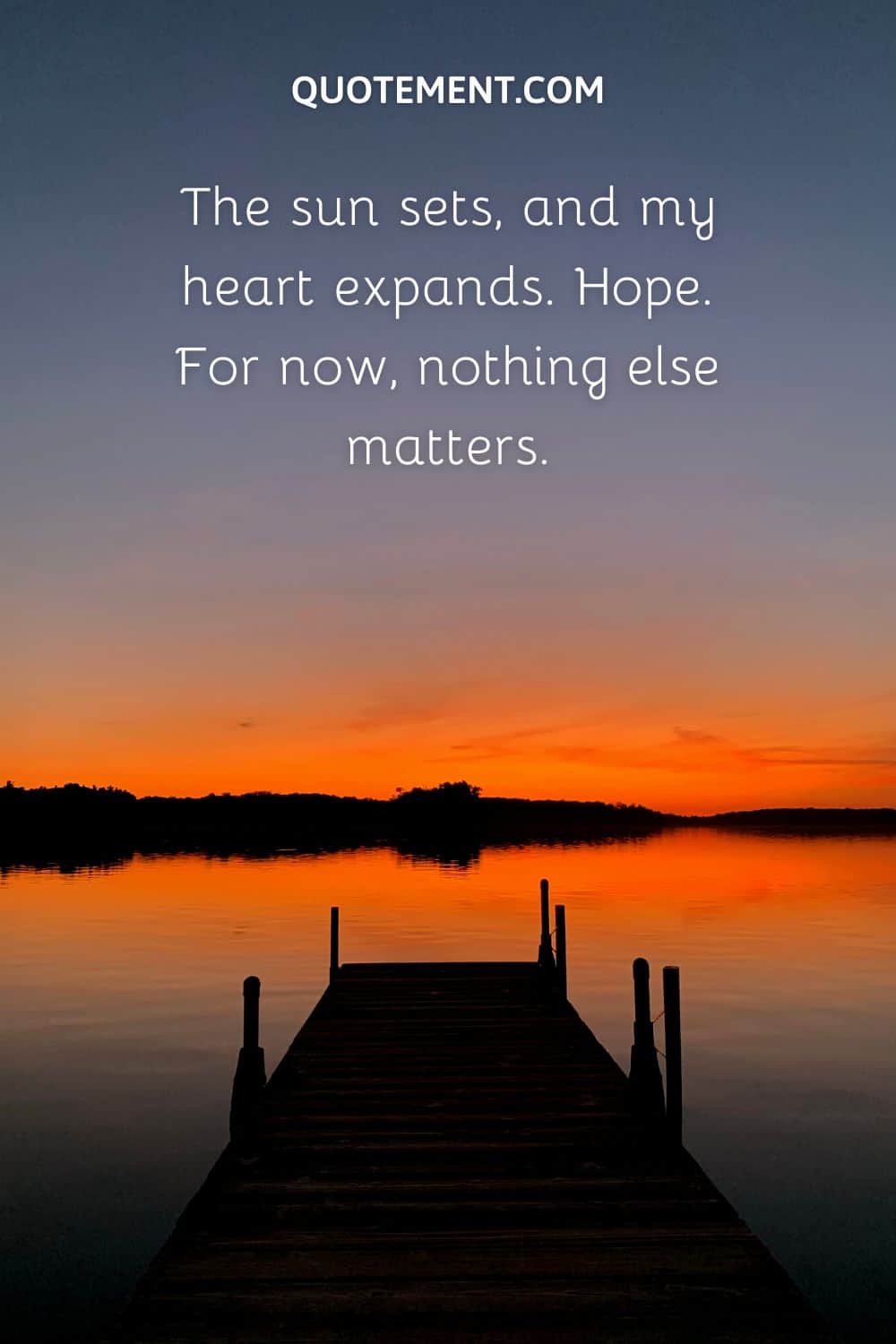 21. Paint the sky. Make it yours.
22. The evening always delivers.
23. There's nothing more exciting to me than seeing the sun begin to set.
24. Am I dreaming? Or is the sun really setting fire to the sky right now?
25. Sunsets are Mother Nature's finest works of art.
26. Serenity while the sky is on fire.
27. It doesn't matter how many times I see them. Sunsets never fail to catch me off guard and take my breath away.
28. Sunsets are God's paintings in the sky.
29. The most beautiful sunsets are the ones we share with others.
30. To watch a sunset is to connect with the divine.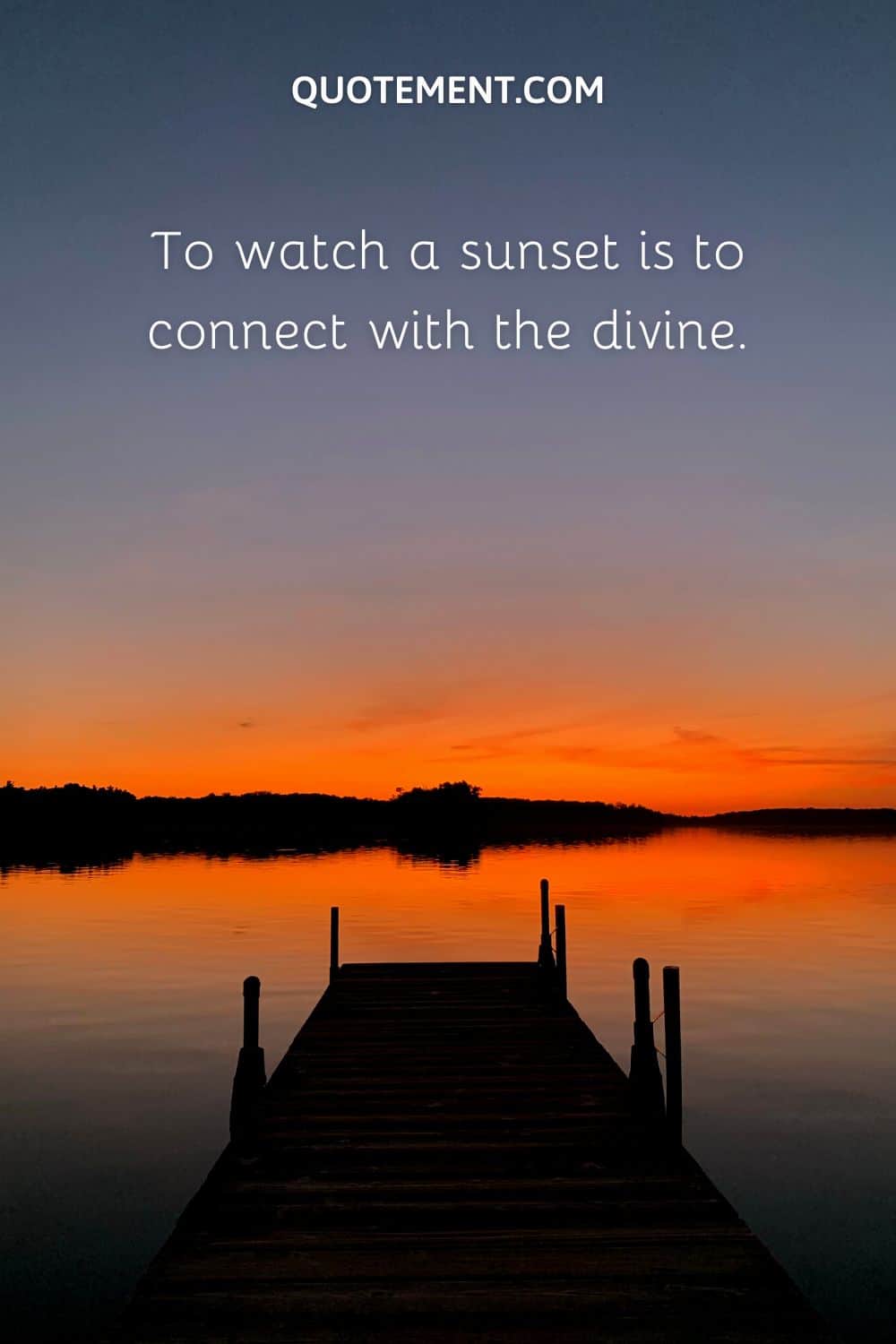 31. As the sun sets, the beauties of the sky compete with the beauties of the earth, and at that moment, the spirit of human beings is overflowed with these visual perfections!
32. "My soul is an empty carousel at sunset." — Pablo Neruda
33. A beautiful sunset is your reward for surviving another day. Enjoy as many as you can.
34. The sun may burn during the day. But it kisses and caresses at dusk.
35. I find it incredibly amazing how at every sunset, the sky is a different shade. No cloud is ever in the same place. Each day is a new masterpiece. A new wonder. A new memory.
36. Every sunset has a different vibe.
37. Paradise has never been about places. It exists in moments. In connection. In flashes across time.
38. There are too many things I haven't done yet. There are too many sunsets I haven't seen.
39. Sunset above, sand below, peace within.
Sunset Captions For Instagram For Girl
What do girls want? A perfect Instagram caption is a good place to begin! Here are some charming and sassy sunset captions that Instagram girls will love!
1. She was a sunset type of girl, and he was a sunrise kind of guy. They lived on opposite ends of the day but together made up a whole sky.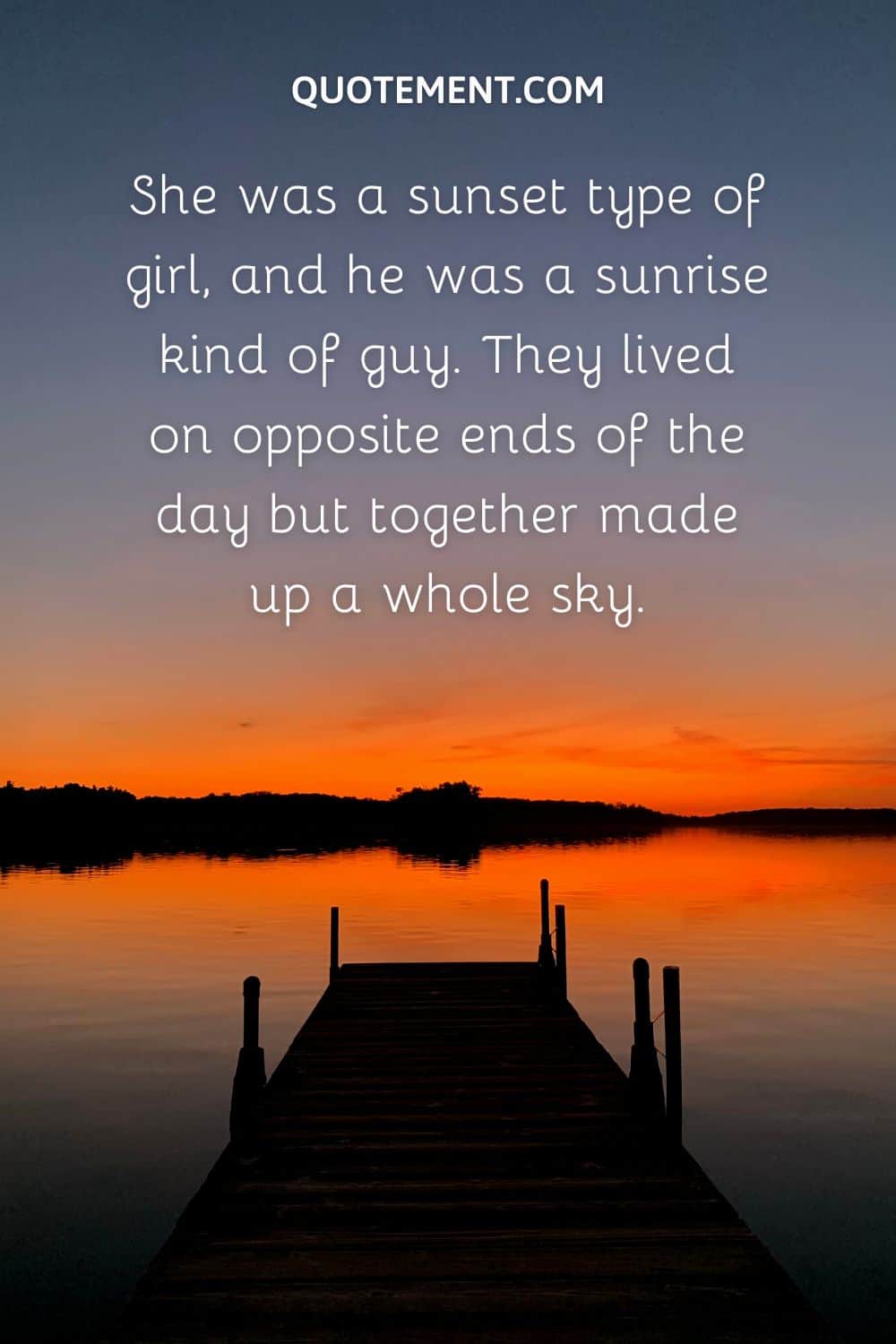 2. My happy place.
3. Just a girl watching the sunset.
4. All you need is love and sunsets.
5. Kiss me like the glistening red sun kisses the sky.
6. A moment of saffron and gold.
7. Our beloved ball of flame drops, kisses, and then sinks below the horizon.
8. Not everyone has to ride off into the sunset with a man. Some of us just want a tan.
9. It's like we were made to appreciate sunsets.
10. She was in love with the sunset. No one else ever stood a chance.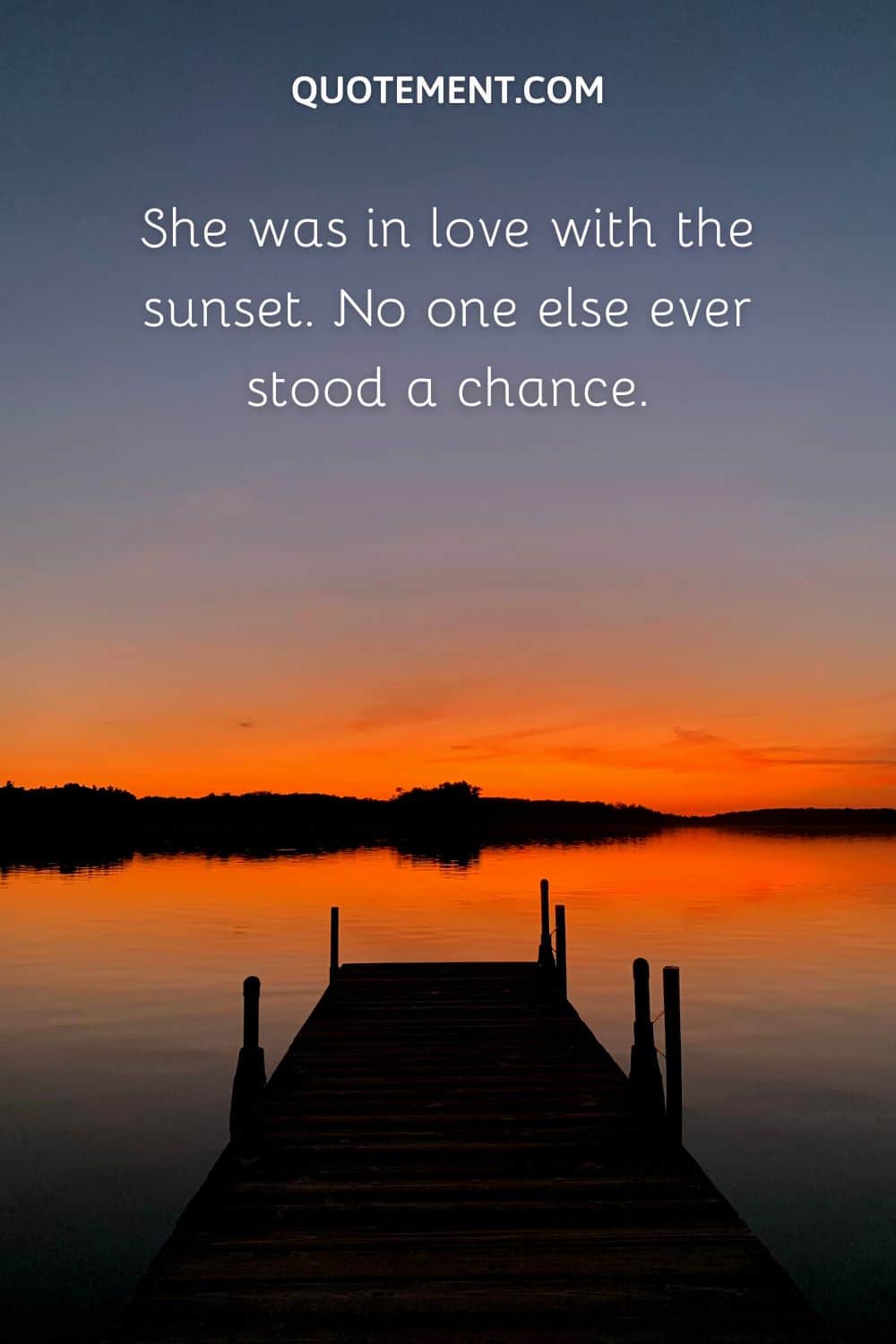 11. Pink haze putting me in a daze.
12. Enjoy every sunset, look forward to every sunrise.
13. Every time I see a sunset, my heart skips a beat.
14. The sun goes down. The moon comes up. And life goes on.
15. I believe in the magic of watching a sunset.
16. Girls just want to have…sun?
17. Few things in life are as beautiful as a setting sun.
18. Born to chase oranges, yellows, reds, and pinks.
19. I long for endless evening colors.
20. Forever that girl that gets really excited when the sky is in pretty colors.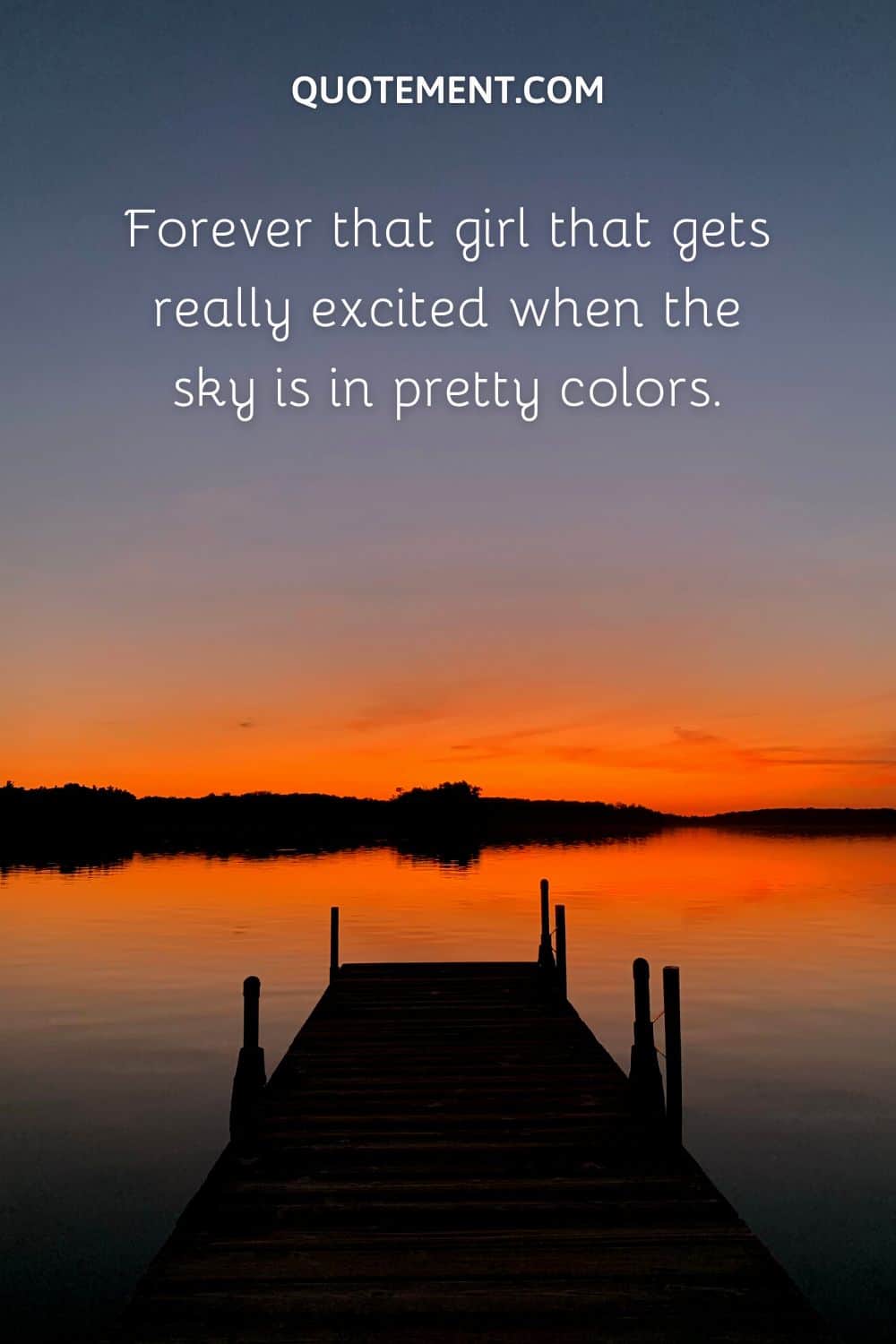 21. Farewell sun. It's been a pleasure.
22. There are sunrises and sunsets every single day, and they're absolutely free. Don't miss so many of them.
23. Sometimes, there's nothing else to do but breathe and celebrate the joy of life.
24. That's my kind of light show.
25. I dream in the colors of the sunset.
26. Wait till the sunset to shine like a star.
27. Is it just me, or is this literally paradise?
28. Sunset vibes and happy times.
29. Sunsets are the stuff of dreams.
30. It's little moments like these that make me believe in miracles.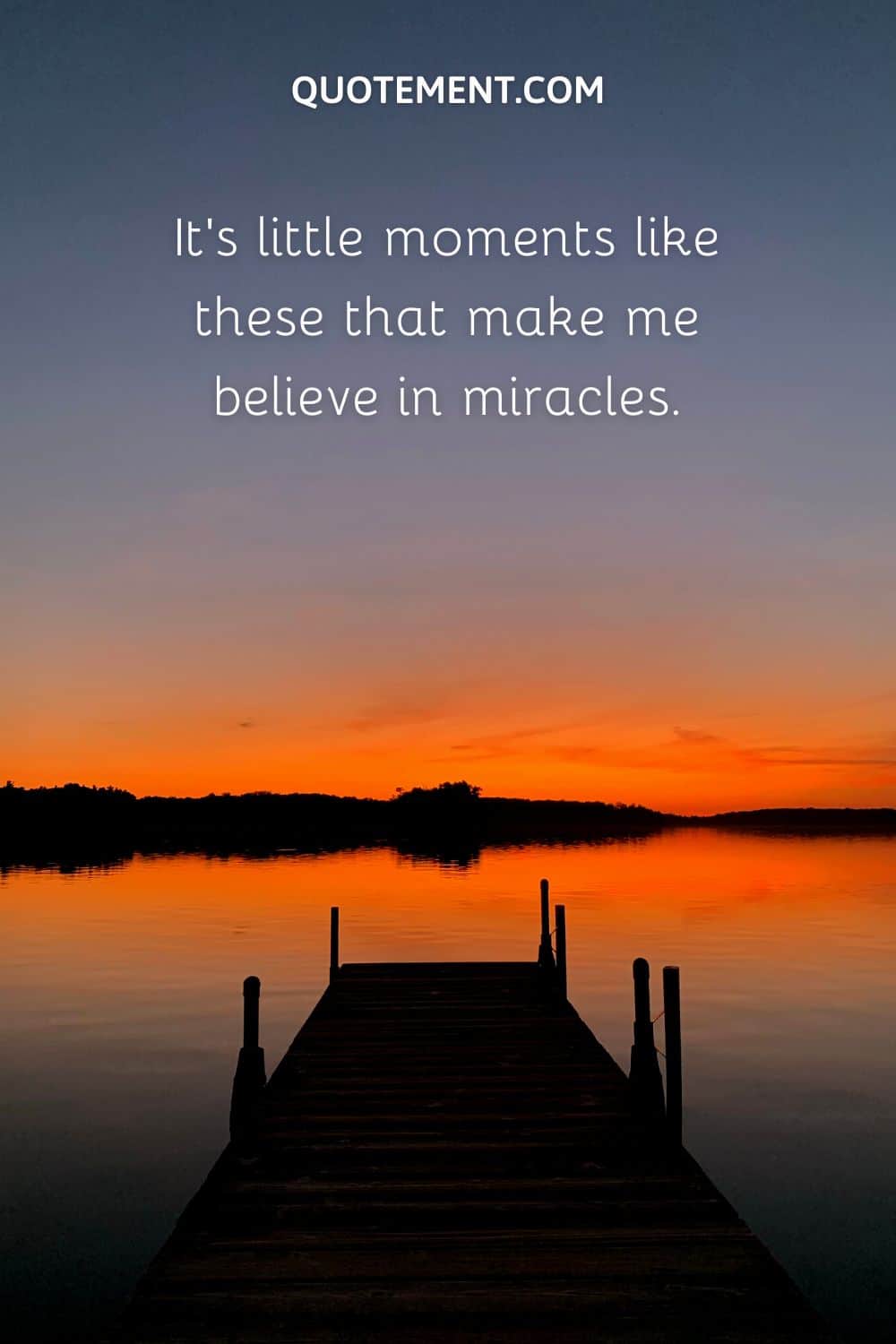 31. She's really not hard to please, she likes neck kisses and endless sunsets.
Funny Sunset Captions For Instagram
If you're looking for the best funny sunset captions and sunset puns for Instagram, you'll be thrilled with the ideas in this section!
1. Everybody stop! This sunset needs our attention.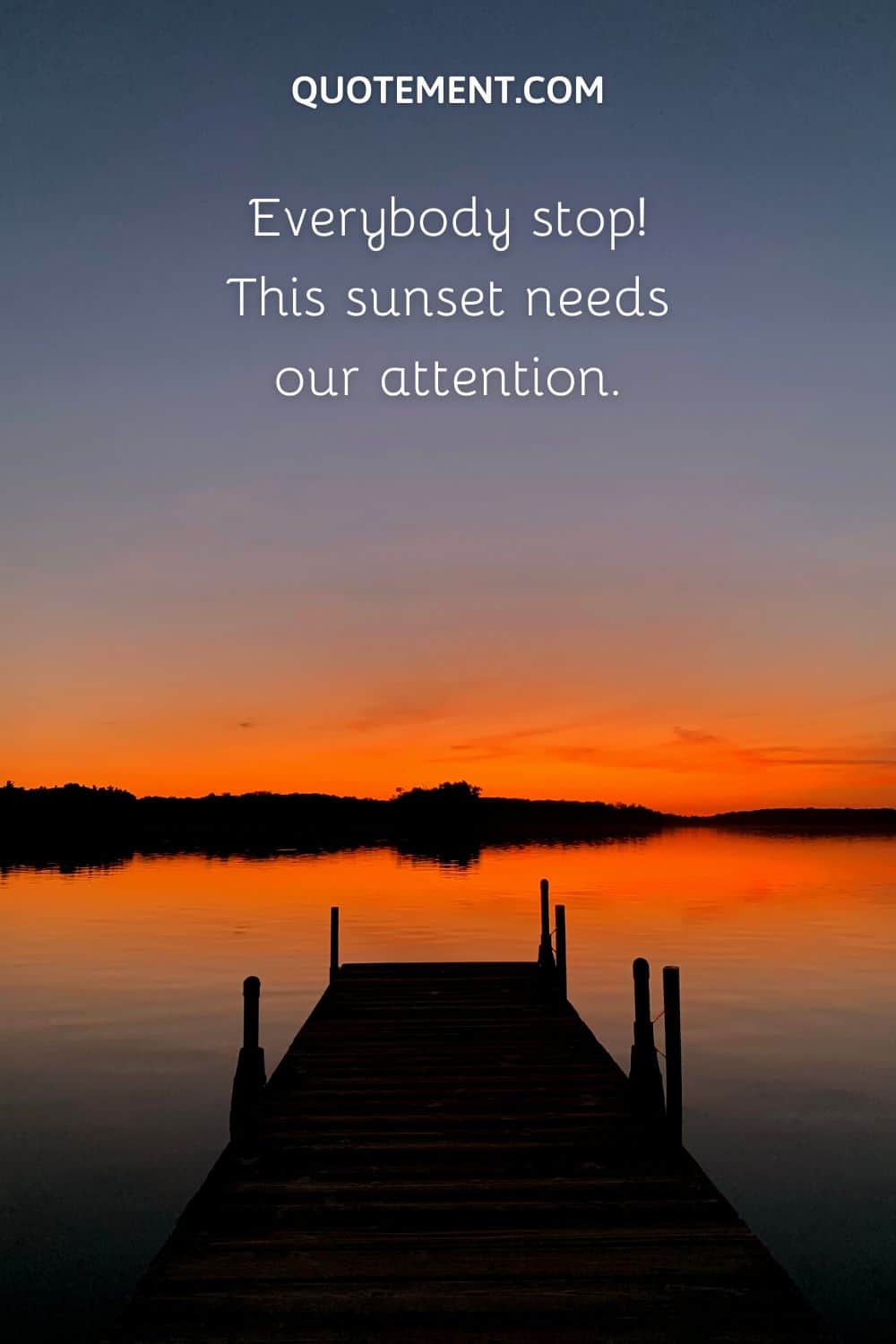 2. Who needs Netflix when you've got a sunset so good?
3. Erm…okay, so who painted the sky?
4. It's all sun and games until somebody gets hurt…or burnt.
5. Life's a beach. Sunsets make it better.
6. I never met a sunset I didn't like.
7. Want to race to the sunset? I bet I can beach you to it.
8. Shell-abrate good times and tan lines.
9. The sky is putting on a show again.
10. A sunset so good it made me want to give the sky a round of applause.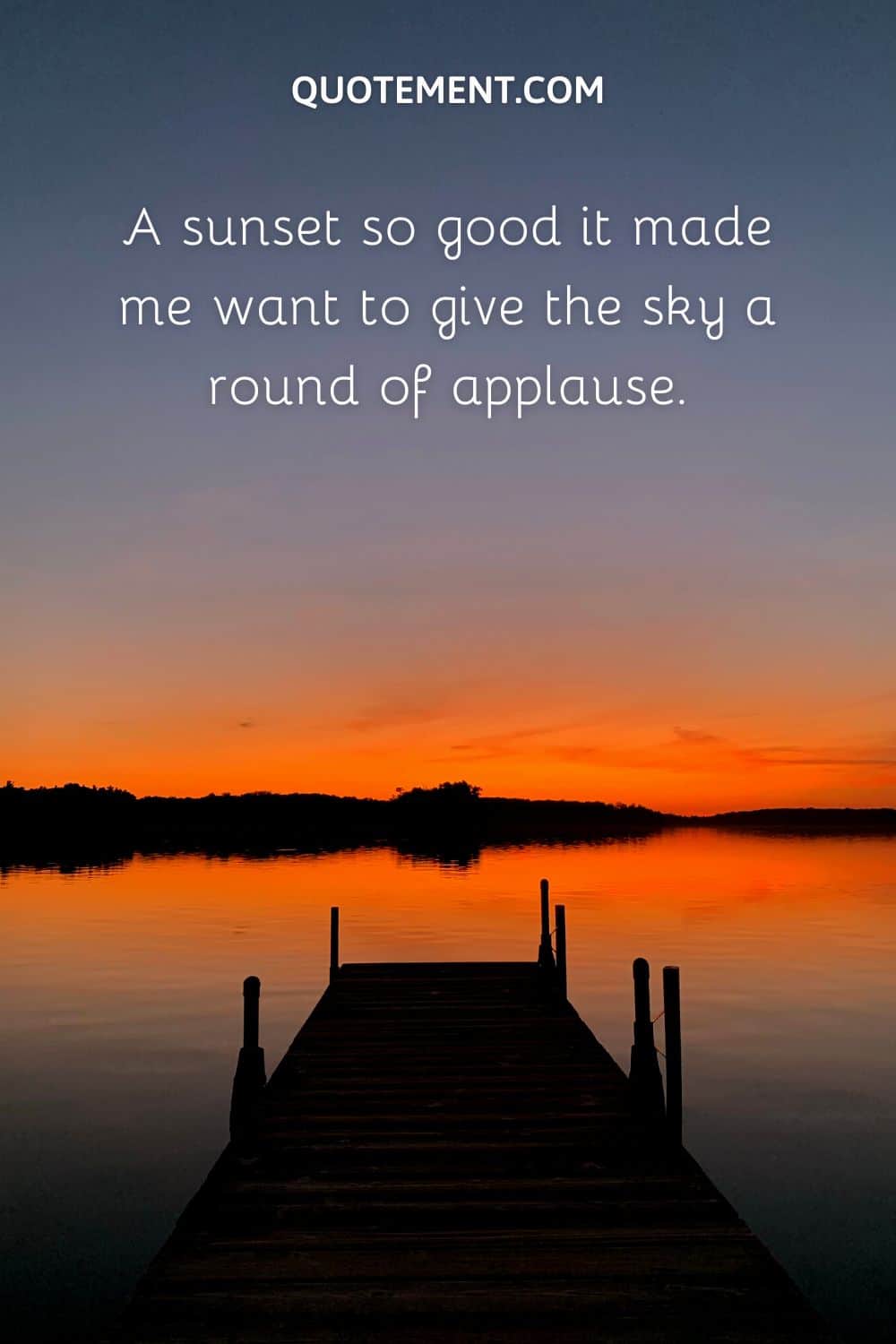 11. When the skies turn pink, it's time for a drink.
12. 3…2…1…Goodnight!
13. Food in tum. Beach under the bum. Eyes on the sun.
14. You don't need a beautiful sunset to be inspired, just Photoshop.
15. Happiness – Available from a sunset near you.
16. Sunsets and sol-mates.
17. Sunsets = one situation in life when it isn't rude to stand and stare.
18. Reading under the sun made me well-red.
19. Race to the sunset? Bet I'll beach you there!
20. If the boy and girl walk off into the sunset hand-in-hand in the last scene, it adds 10 million to the box office.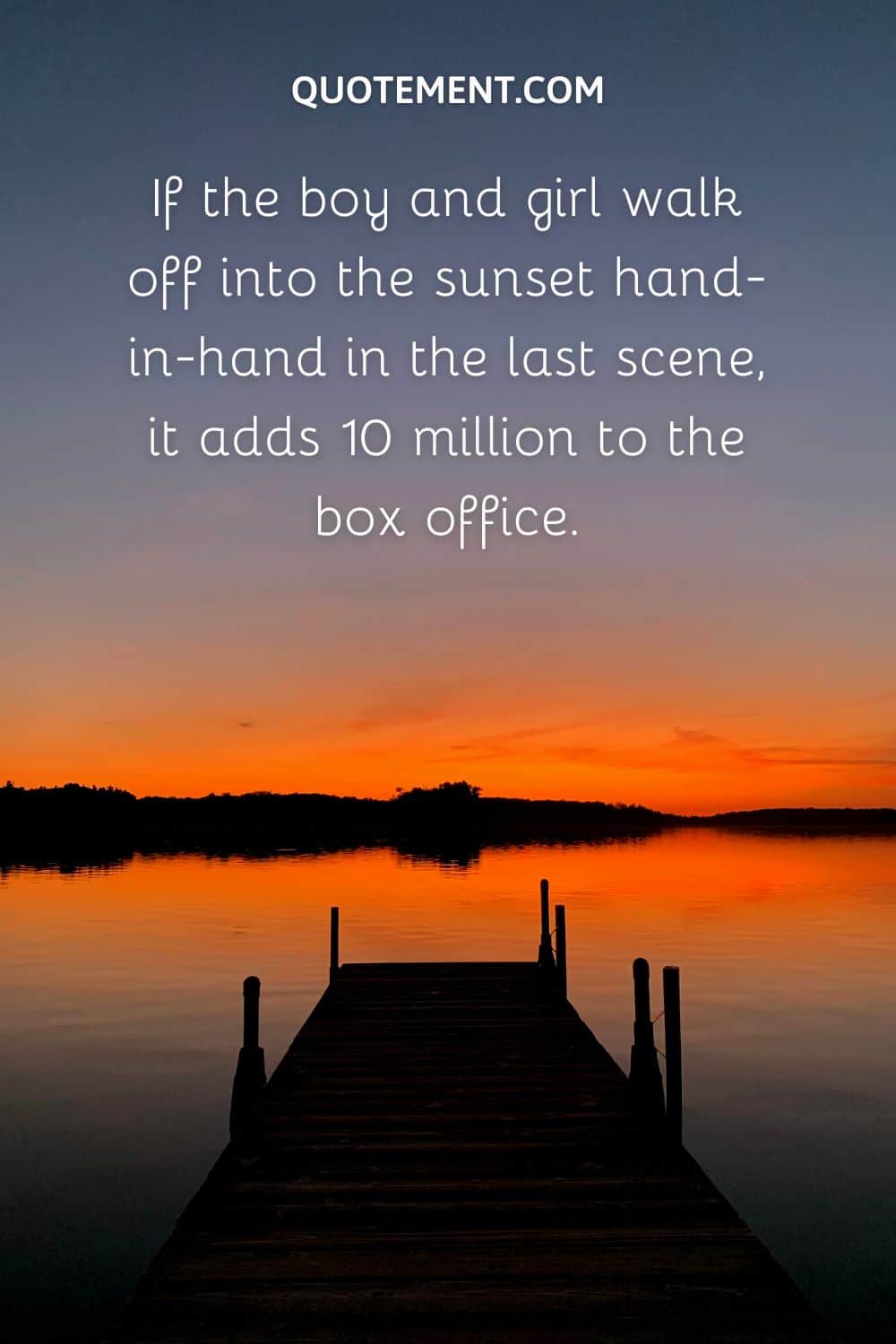 21. After every sunset comes a new sunrise… followed by breakfast.
22. A sunset is life's way of saying, Good job, you survived today. Here's something pretty!
23. Sunsets. AKA, 'the one thing I'll never, ever get enough of'.
24. That crazy little sun of a beach.
25. The Beatles said it best: all you need is love…but a sunset never hurts.
Romantic Sunset Instagram Captions
Sunsets are ideal for romance. Check out these romantic captions for Instagram, perfect for all the romantic souls out there.
1. The sun's going down now, but my love for you burns brighter than ever.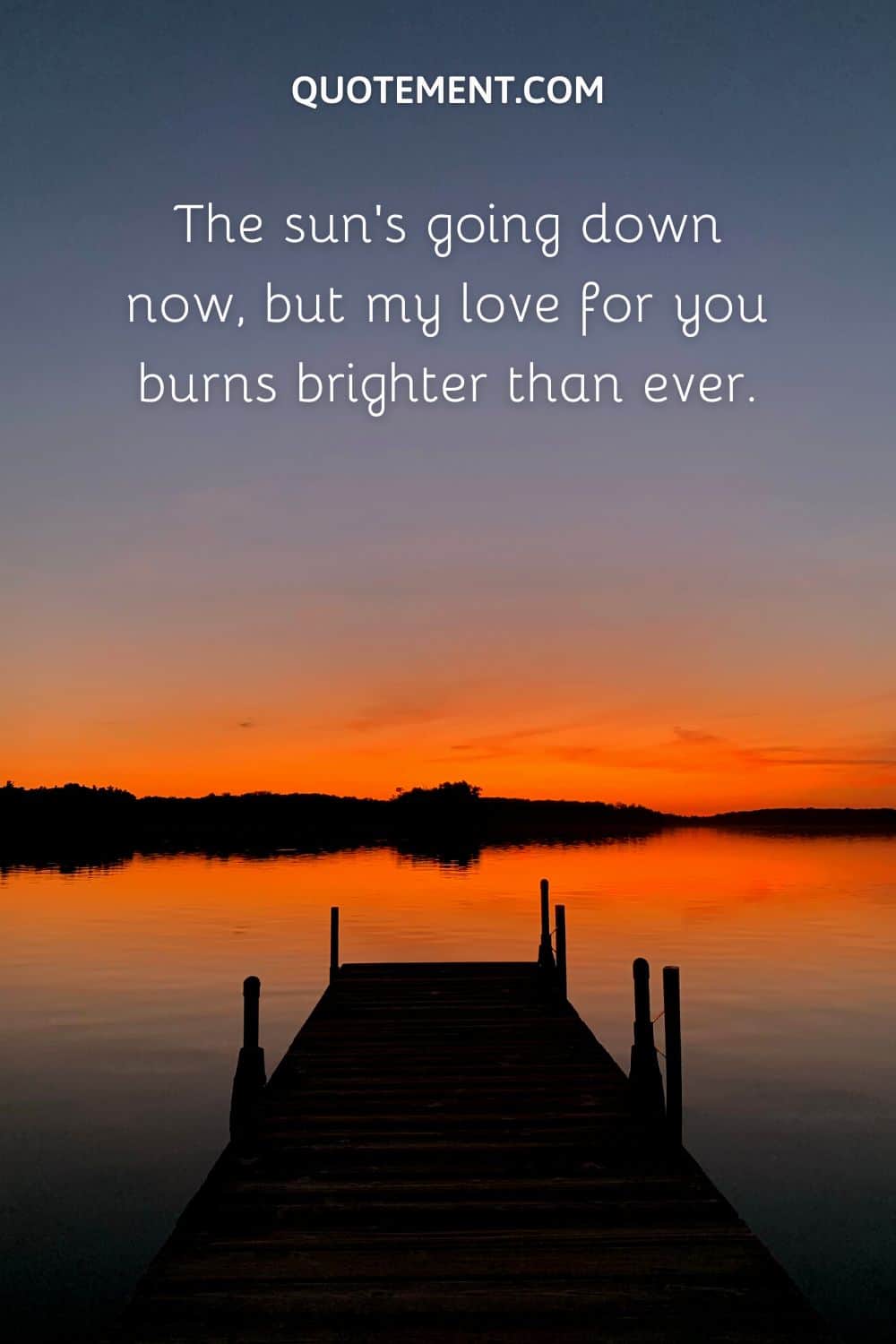 2. You add colors to my sunset sky.
3. I want to kiss you as intensely as the setting sun smooches the sky.
4. Loving the sunset. Loving life. Loving you.
5. I want to spend the rest of my sunsets with you.
6. Color-soaked skies and you at my side.
7. I live for sunsets with you.
8. Let's watch the sunset together.
9. In ten minutes, things could look so different, like the color of a sunset and the world after meeting you.
10. Someday, you will find the one who will watch every sunrise with you until the sunset of your life.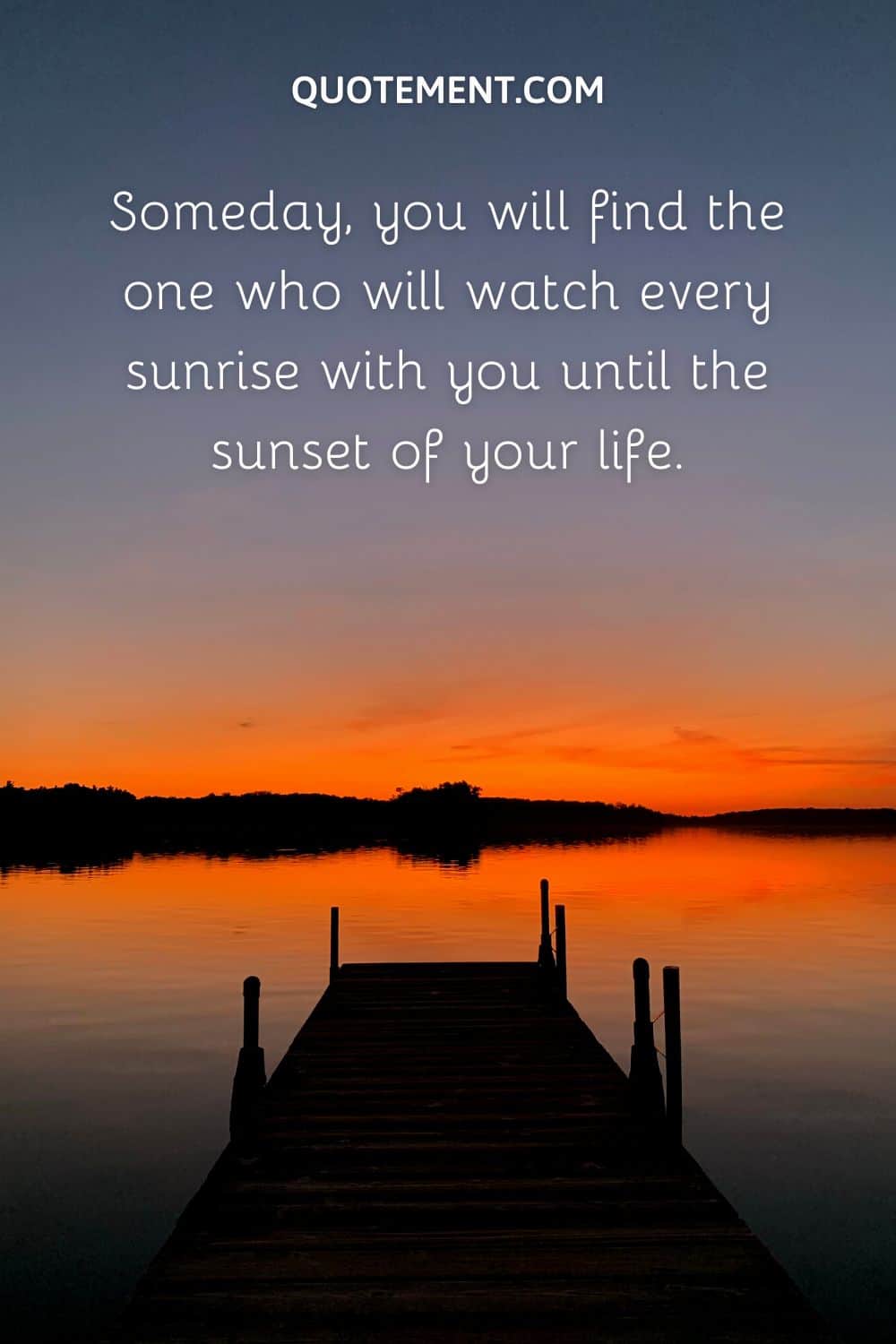 11. Here's to a lifetime of golden sunsets spent together.
12. Loving the sunset. Loving life. Loving you.
13. I love you to the sunset and back.
14. Live by the sun. Love by the moon.
15. I want to see a whole world of different color-soaked skies with you.
16. Let's go somewhere where the sun kisses the beach.
17. I love you more than a California Sunset.
18. All that beauty, but I can't stop looking at you.
19. A view of the ocean, mountains, and sunset. But yet, he was still looking at me.
20. There's nothing more magical than watching a sunset with a loved one.
21. I love spending every sunset right next to you.
22. Kiss me the same way the red sun kisses the sky.
23. I'd be lost without you and the sunset.
24. You're the sun to my sky.
25. This, right here, with you, is all I could ever need.
26. You make my life more colorful.
27. Color-soaked skies and you at my side. Paradise.
28. A perfect end to a perfect day with a perfect you.
29. The sky has changed from orange to a hundred shades of pink to a dark navy blue, and I'm still loving you.
30. Toes tingle in the sand. Eyes glint under golden skies. And I know I love you.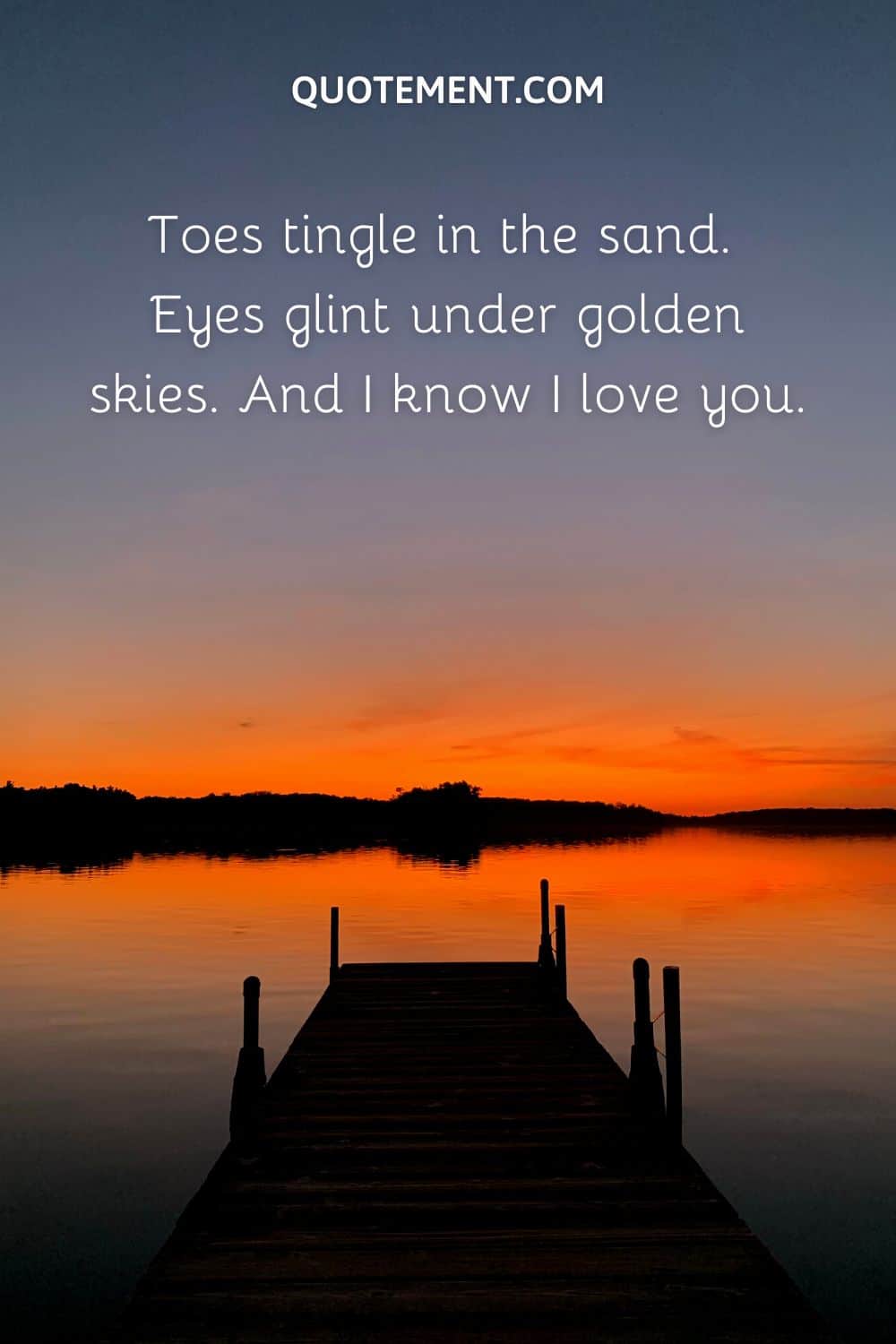 31. I want to see how sunset decorates your hair.
32. A magical, mesmerizing, mind-bending moment made better by having you at my side.
33. Your smile is like a sunset. One look at you, and my walls go down.
34. Falling in love beneath the sunset.
35. I live for these golden evenings with you.
Short Sunset Captions For Instagram
If short captions for Instagram are what you're after, these simple sunset captions for Instagram will do the job perfectly.
1. You can't beat a good sunset.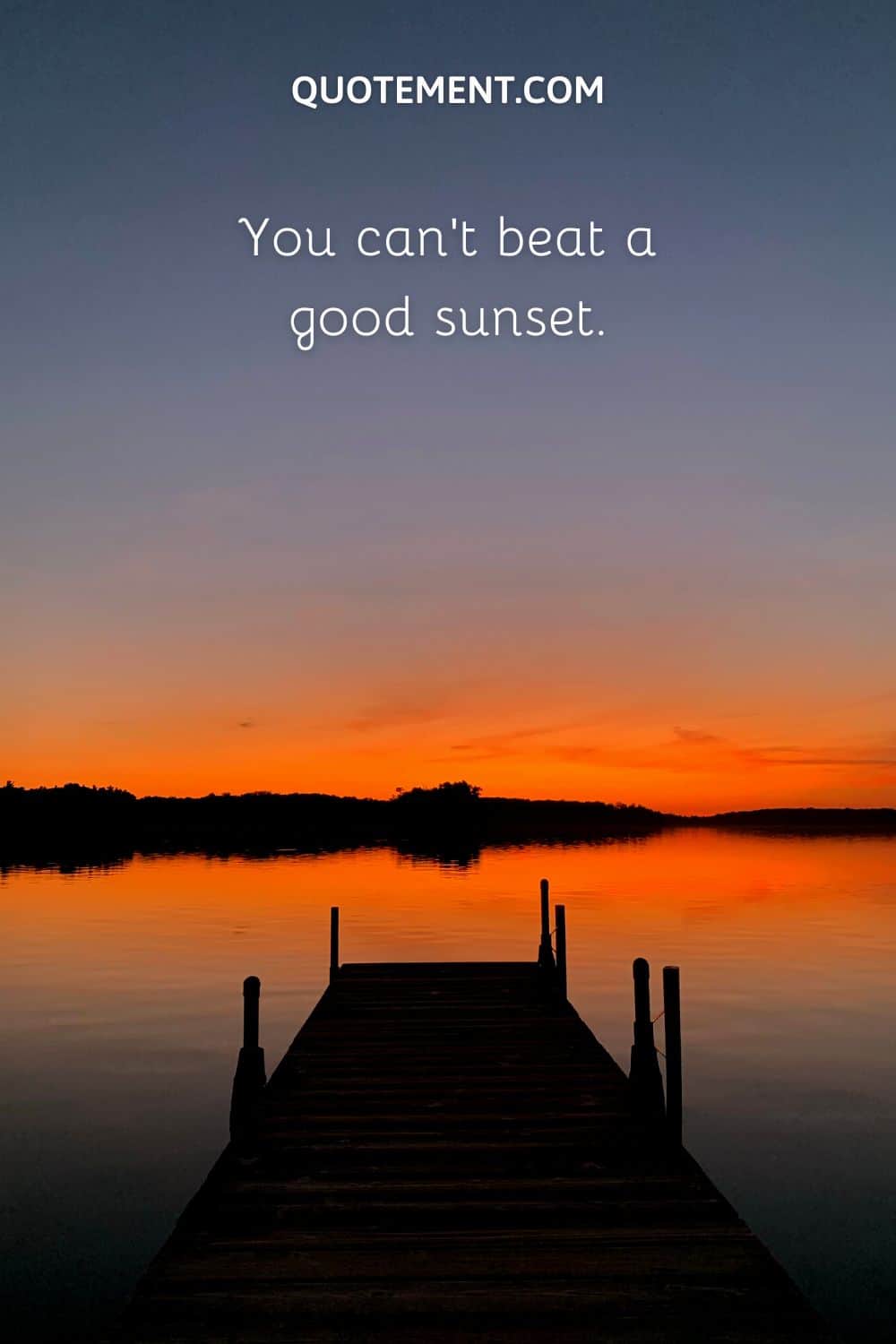 2. Time stands still as the sun starts to sink.
3. Flaming skies.
4. Cherish every sunset.
5. I just need more sunsets.
6. Sunsets and soulmates.
7. Now that's a sunset!
8. Paradise found.
9. She enjoys every sunset.
10. Mountains, music, and magical sunsets.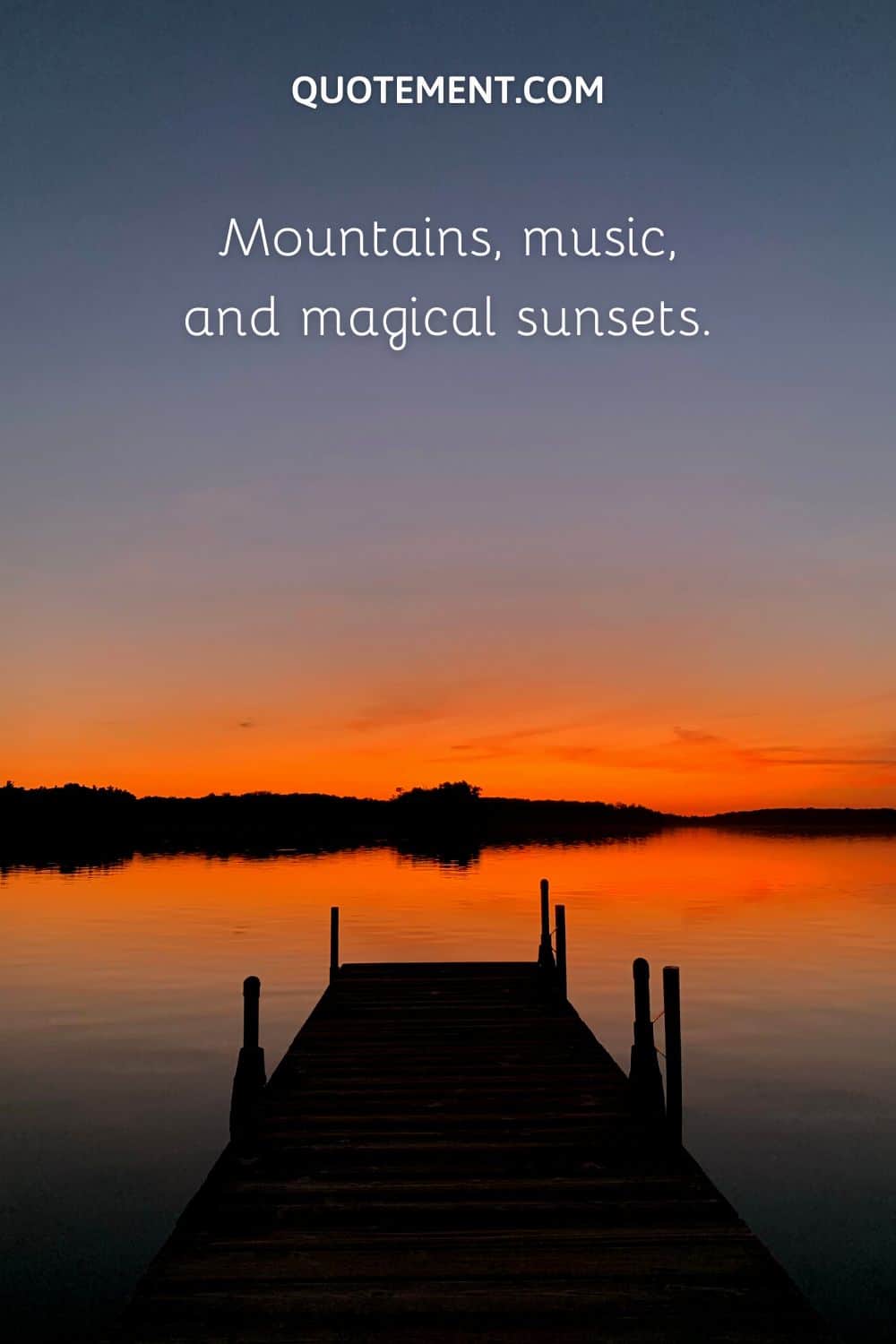 11. Sunsets and silhouettes.
12. Grateful for sunsets.
13. Kiss me like the glistening red sun kisses the sky.
14. Watch the sunset. Not Netflix.
15. Okay, Mother Nature, you win.
16. A promise of a new tomorrow.
17. Fifty shades of…pink?
18. Endless horizons and blood-red skies.
19. Pure magic.
20. Mother Nature doesn't need a filter.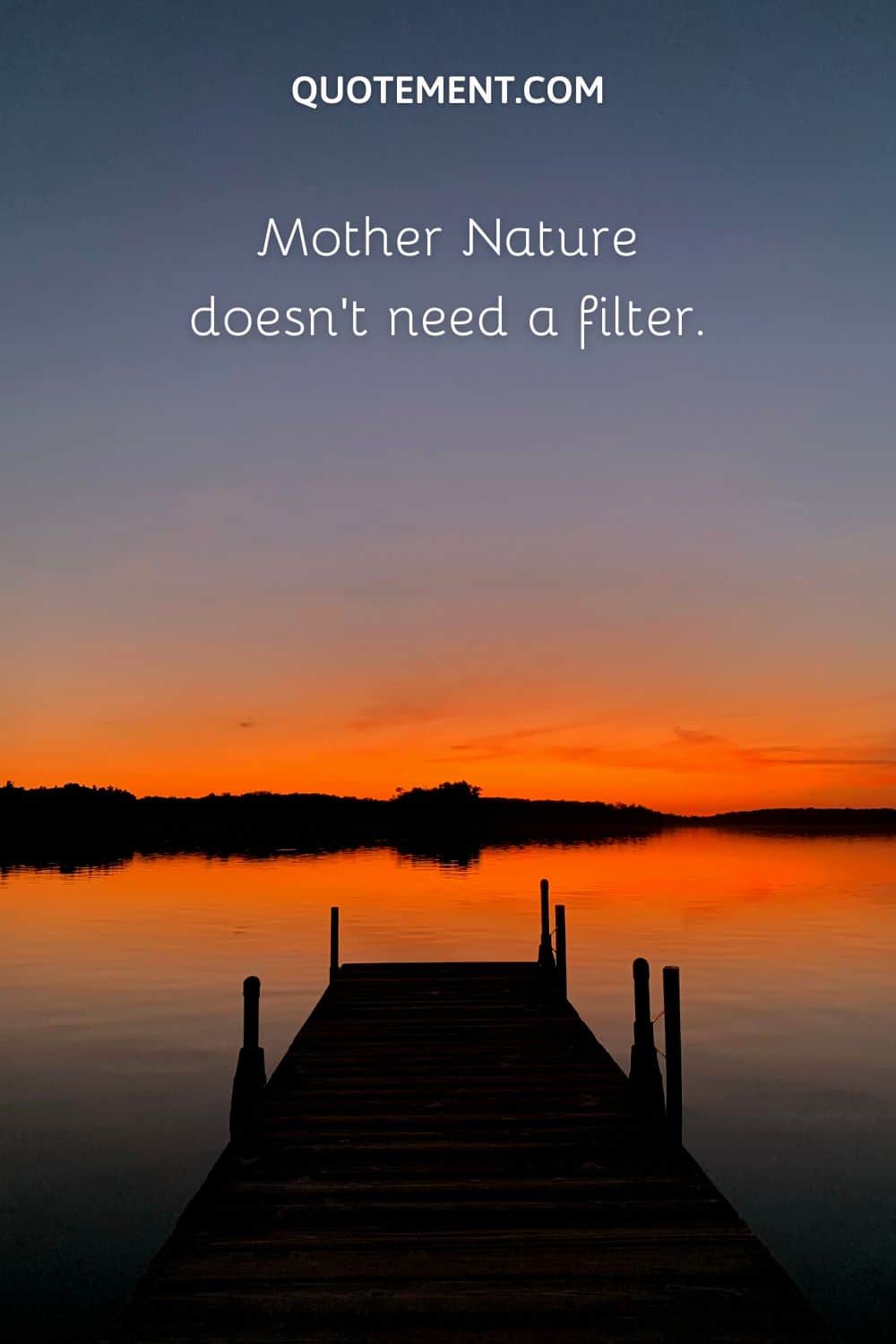 21. The sun's saying goodnight again.
22. Sunset with friends.
23. Red at night…
24. Sunsets & palm trees.
25. Swallow the sunset and drink the rainbow.
26. Here I am, collecting memories.
27. Pink haze, perfect days.
28. Grateful for sunsets.
29. Ocean child.
30. Collect moments, not things.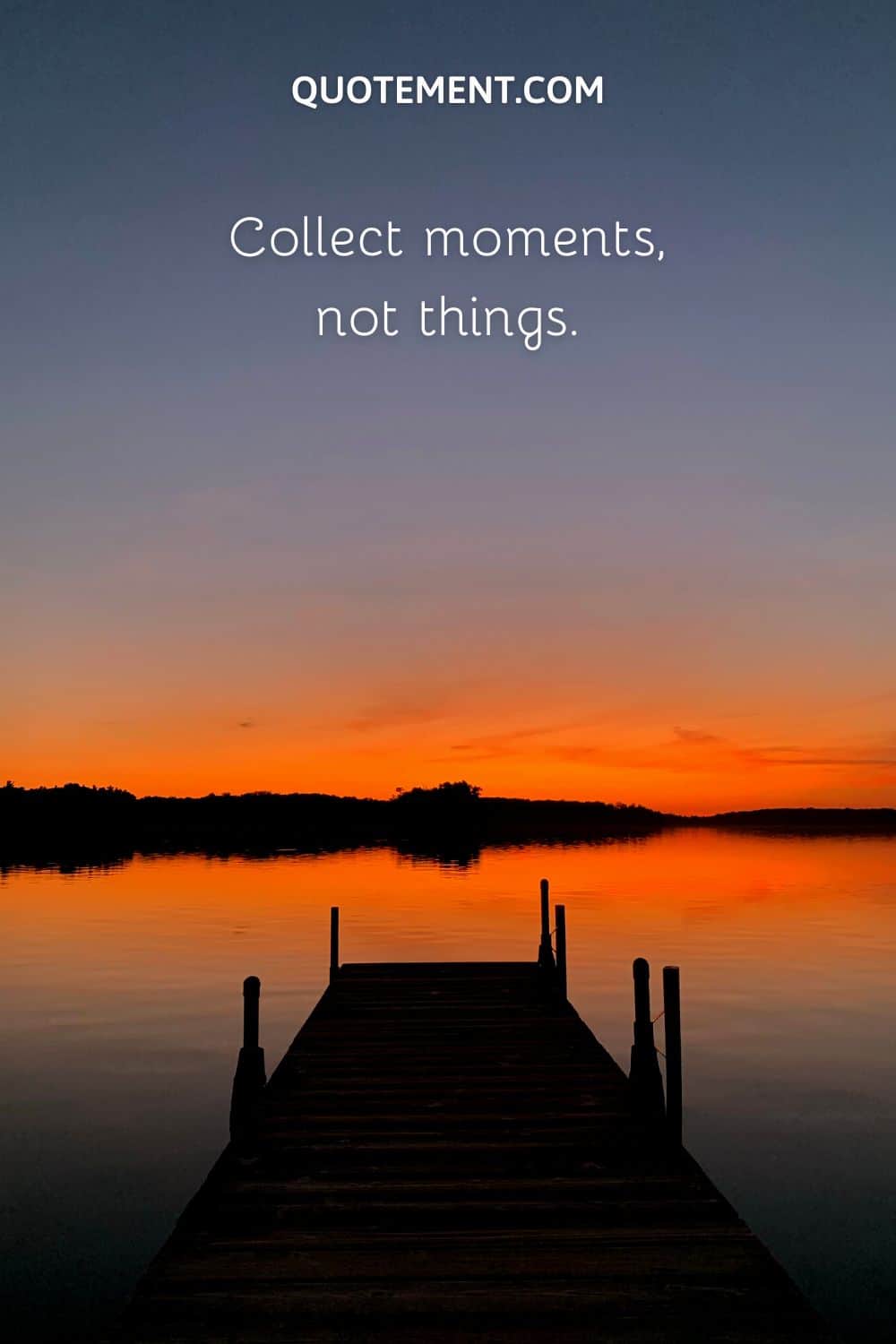 31.Twilight + Beach = Perfection
32. Living that sunset life.
33. Is this real life?
34. Sunkissed nose.
35. Breathe in the sunset.
36. Sunrise, sunburn, sunset, repeat.
37. Faith looks up.
38. Can't. Stop. Looking.
39. Forever chasing sunsets.
40. At sunset, nature is painting for us.
See also: 150 Nature Captions For Instagram For All The Nature Lovers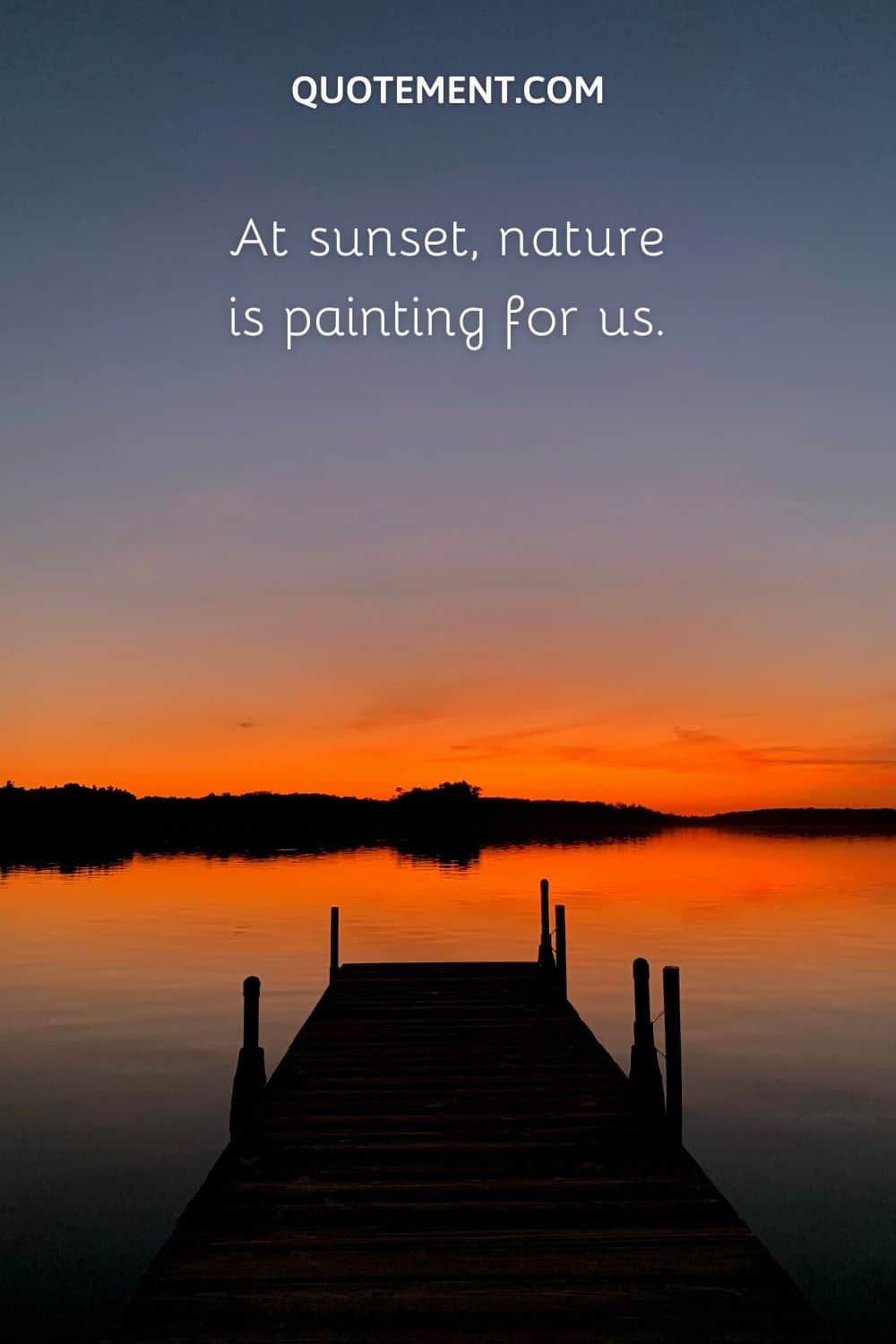 Beach Sunset Captions For Instagram
I'm pretty sure magical beach sunsets are the closest we can get to heaven. Check out these sunset beach captions perfect for your summer sunset pics.
1. Just watching sun-kissed waves drift the day away.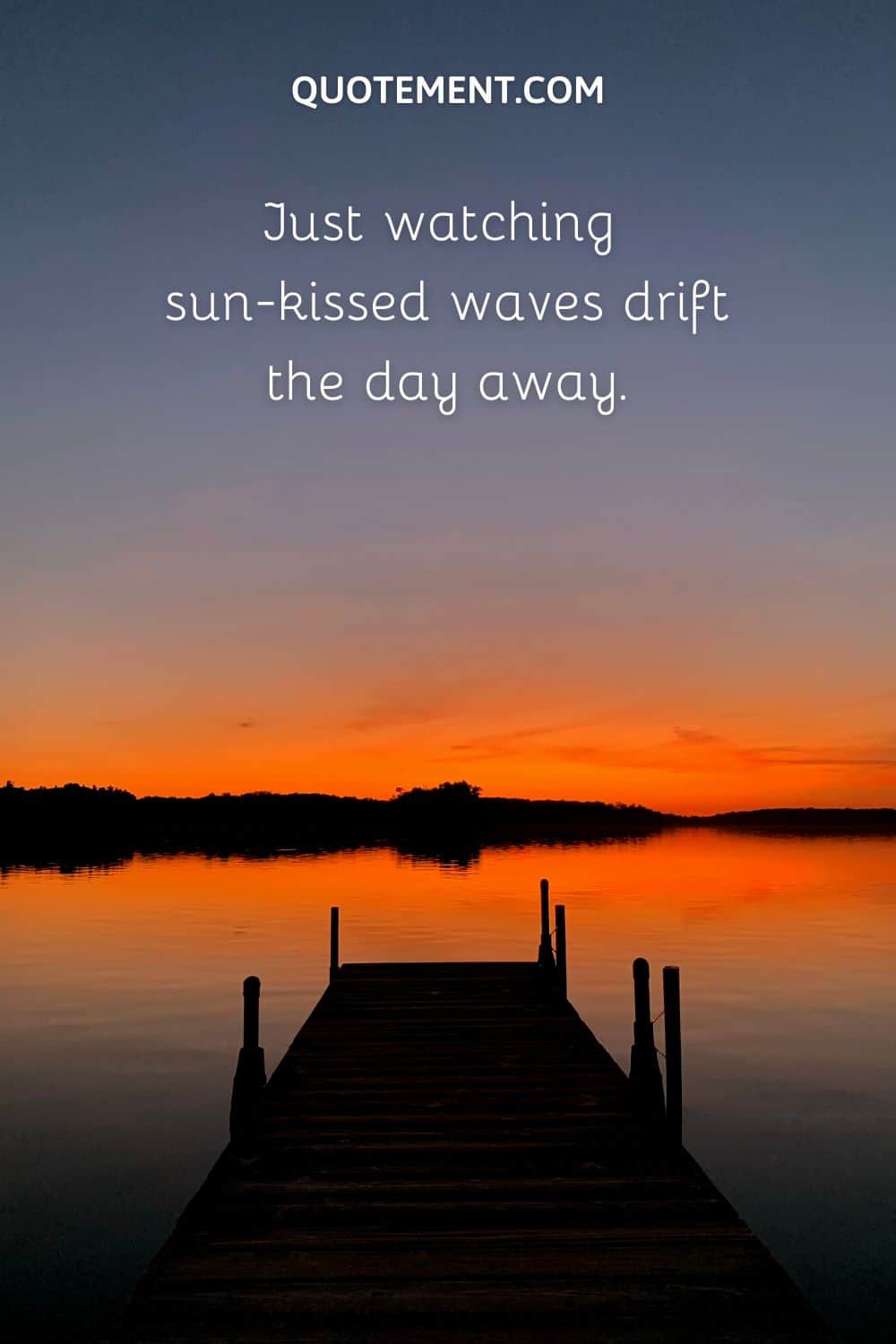 2. More sunsets and ocean waves.
3. Sun of a beach that's a nice sunset!
4. Sand, sea, and sunsets.
5. Beach. Sunset. What more could you want?
6. Salt water & sunsets.
7. There is nothing quite like watching the sunset over the ocean.
8. Got wet. Sun set. Needs met.
9. Meet me where the sky touches the sea.
10. If there's one thing I love more than a sunset, it's a sunset on a beach. A setting sun, complete with sea and sand, really is the perfect combo.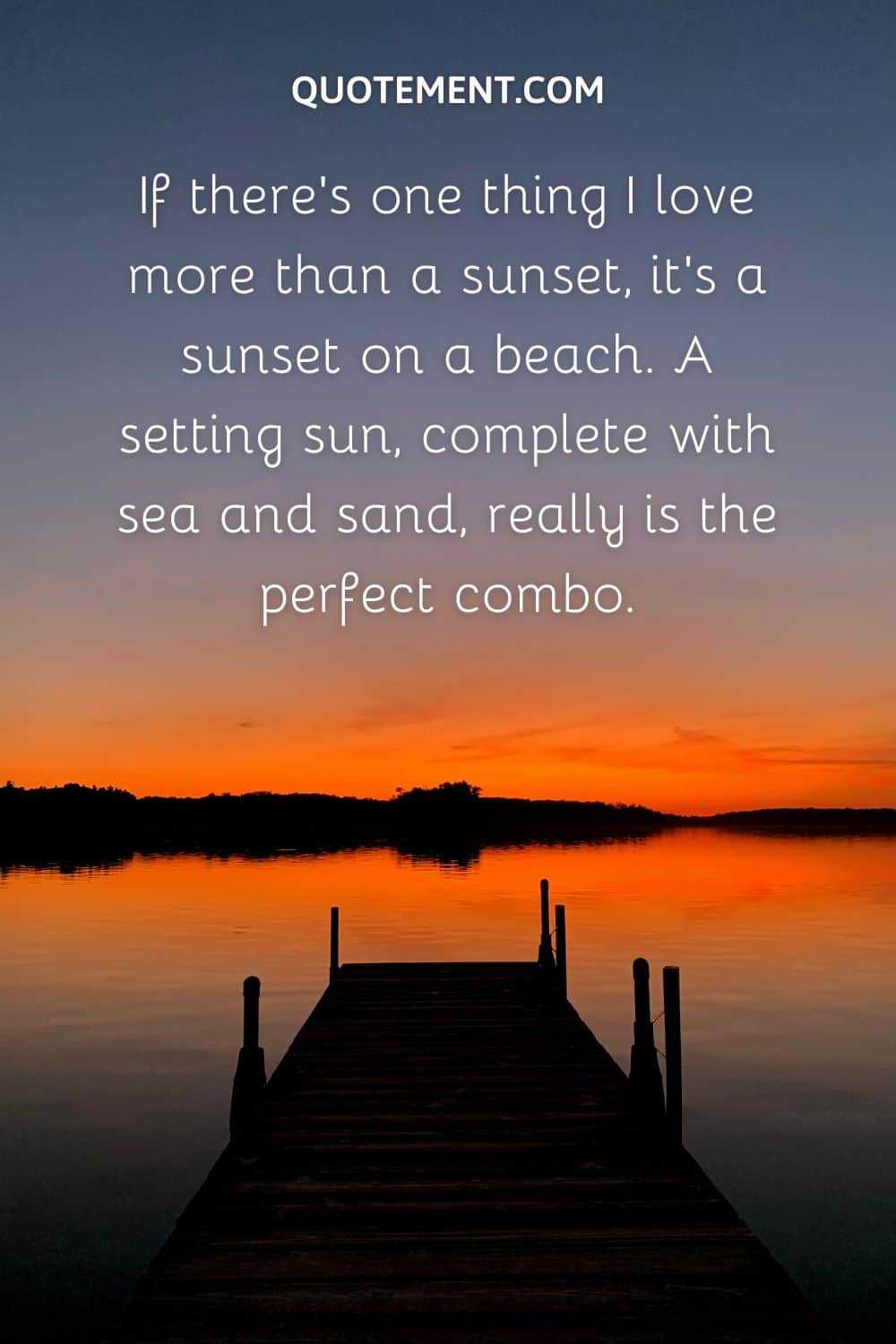 11. Sun-kissed waves and happy days.
12. Ending beach days in a beach daze.
13. A setting sun setting fire to the sea and sand.
14. Sunset, palm trees, and ocean breeze.
15. Sunset + Beach + Friends + Food = Perfection
16. Sunset beers, beach-side cheers, and dreamy days.
17. Palm trees. Coconuts. Tanned skin. Hot nights & Sunsets.
18. Sunsets and wistful waves.
19. There is nothing more magical than watching the sunset on the beach.
20. Time spent at the beach is never wasted.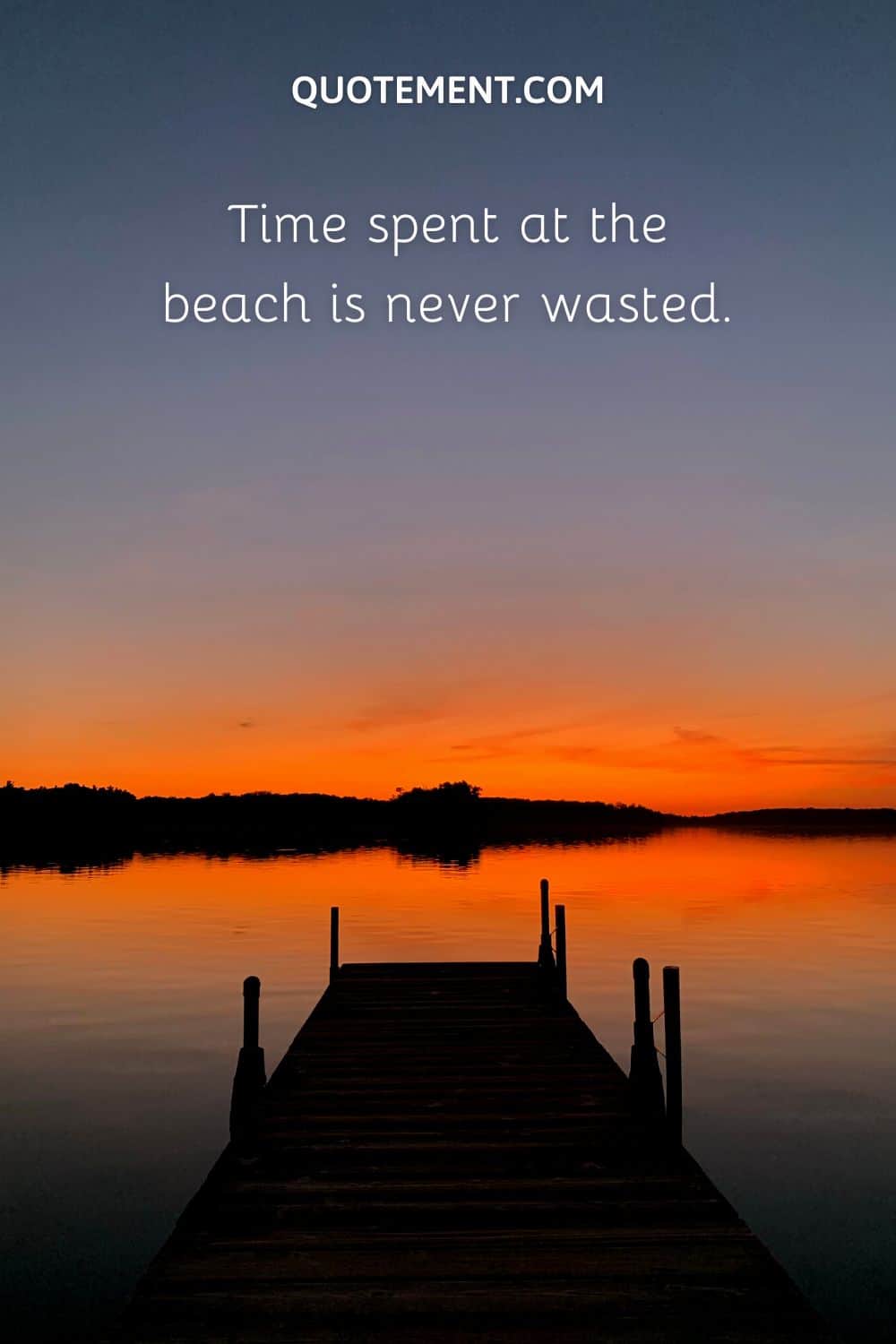 21. Savoring the last of the sun.
22. It's the simple things that are the most beautiful.
23. Home is where the ocean is.
24. Radiance. Elegance. Serenity.
25. The setting sun kindled the sky.
26. Let us dance in the sun, wearing wild flowers in our hair.
27. Good night, ocean.
28. A setting sun setting fire to the sea and sand.
29. Live colorfully.
30. My favorite painting is a sunset over a beach.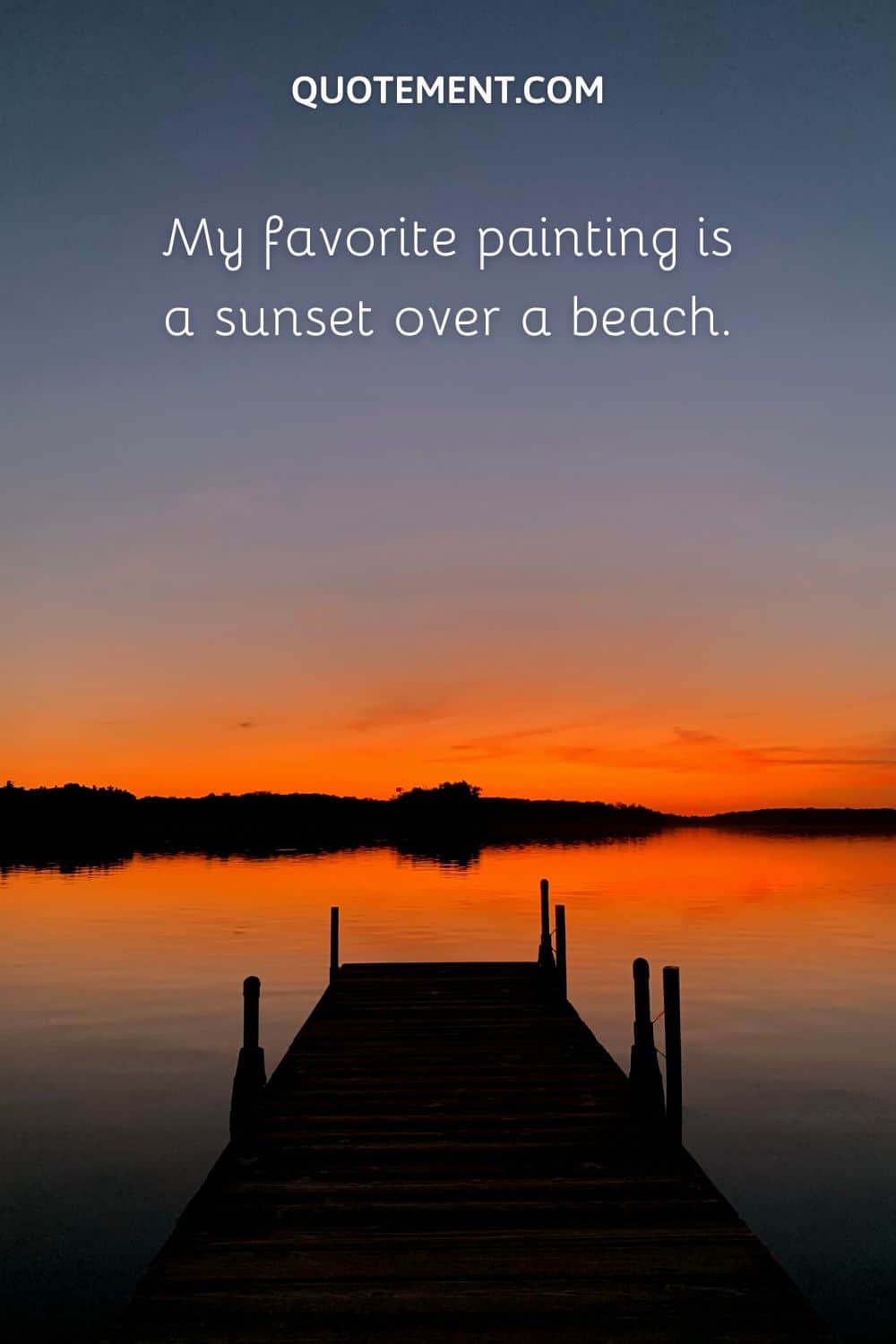 Cute Sunset Captions For Sunset Photos
So far, we've seen plenty of amazing sun-inspired captions you can use for your sunset photos on Instagram, but there are even more awaiting you!
1. Some things in life are priceless. A glorious sunset is one of them.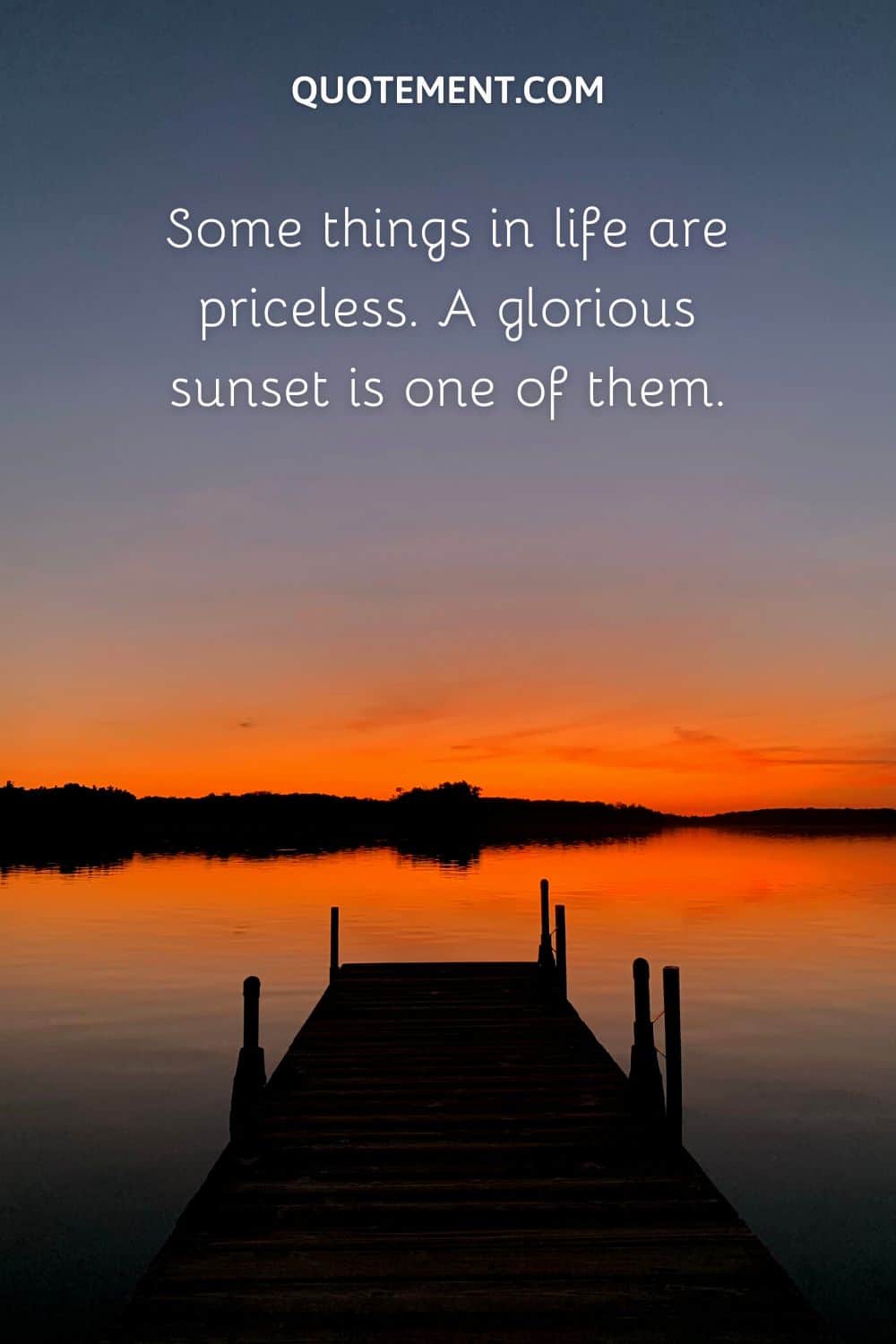 2. Sunsets are boring….Said no one, ever.
3. The sun goes down, and perspectives change.
4. Sunsets and oceans. It's what I do.
5. Witnessing the beauty and awe of the evening.
6. Here comes the sunset.
7. To view the sunset from above the trees is to find heaven.
8. Sunset beers, beach-side cheers, and dreamy days.
9. May I never miss a sunset because I am looking down.
10. The sun sets fire to the sea and sky, and we sit back to watch.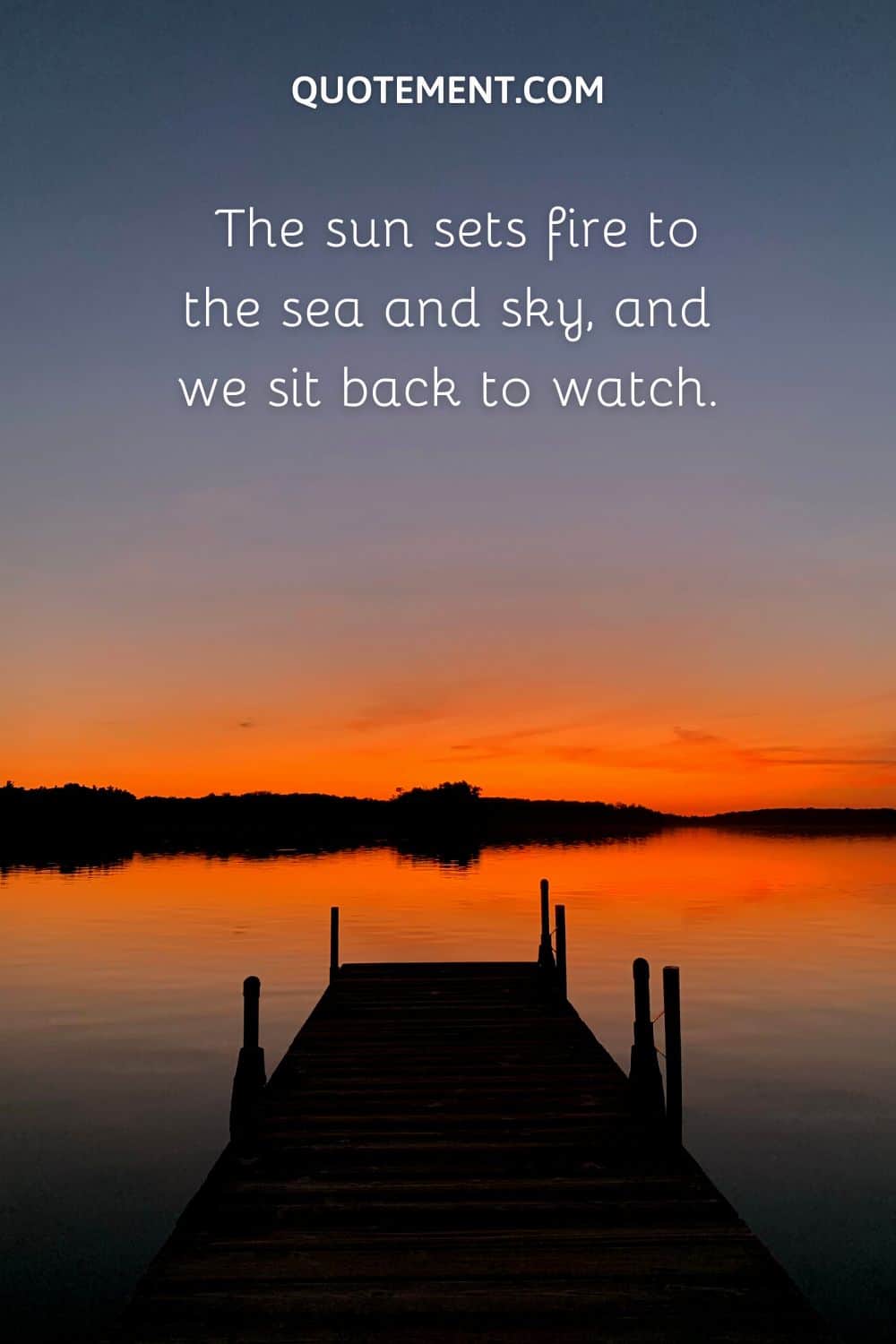 11. Somewhere between heaven and Earth.
12. Dusk is my favorite time of day.
13. When you watch a sunset, you're not in the moment; the moment is in you.
14. The trouble with sunsets is that they have to end.
15. Golden hour is my happy hour.
16. I climb mountains so I can see where the sun sleeps.
17. The sky splashed with vibrant colors.
18. Sumptuous sunsets shine superbly above my head.
19. A ball of fire lights up the sky as another day draws to a close.
20. Our planet is an amazing place. Especially at dusk.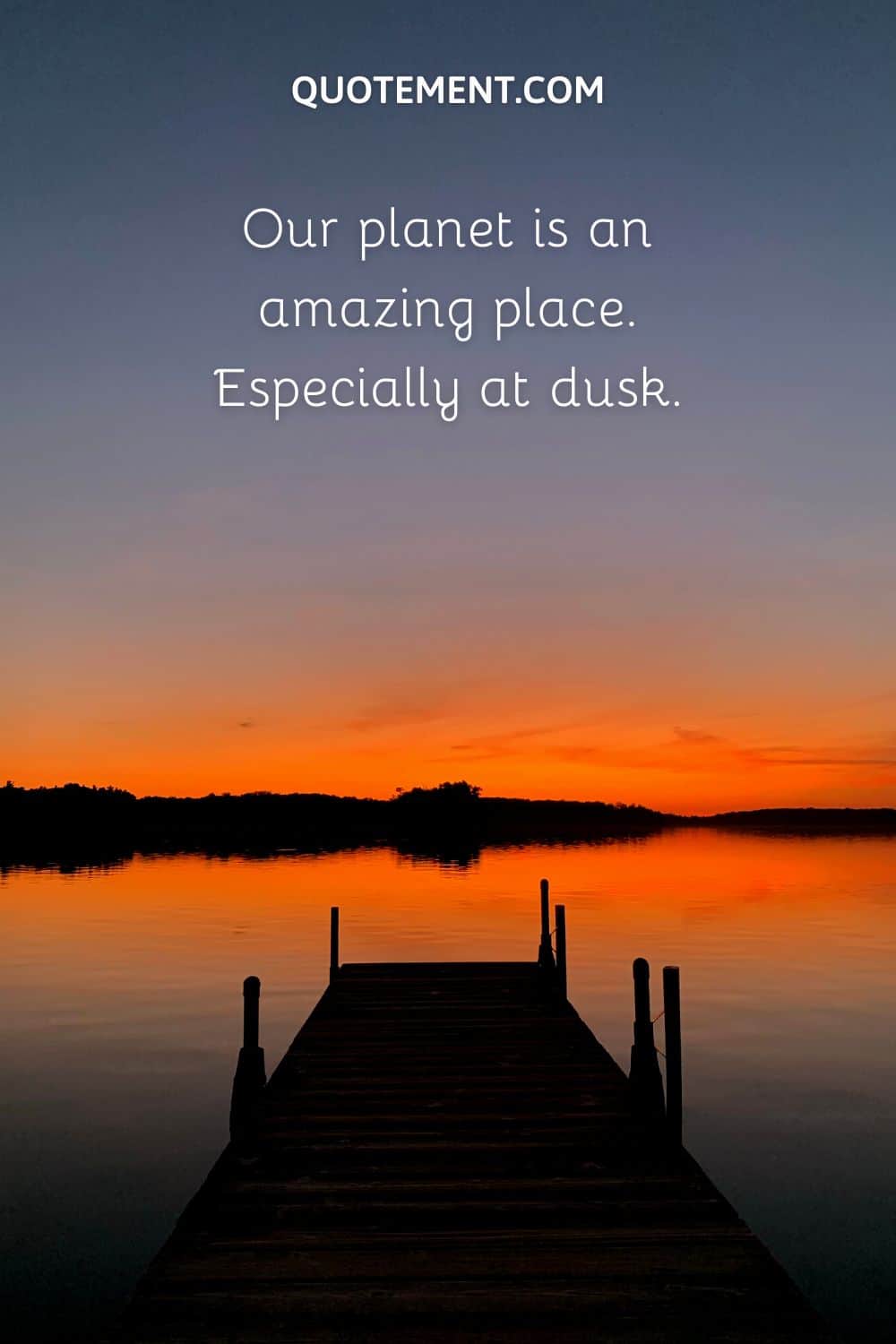 21. Words do no justice to sunset scenes.
22. Follow the sun, wherever it leads.
23. Vivid evening colors enchant the eyes.
24. Happiness is the sun setting over a beach.
25. Cloudy days make gorgeous reds.
See also: 180 Beautiful Cloud Captions To Boost Your Instagram Post
26. Forget your troubles for a moment. Stop and watch the sunset.
27. Live for the moments you can't put into words.
28. The sun's saying goodnight again.
29. There is nothing like a beautiful sunset to end a healthy day.
30. The real magic happens in a sunset's final moments.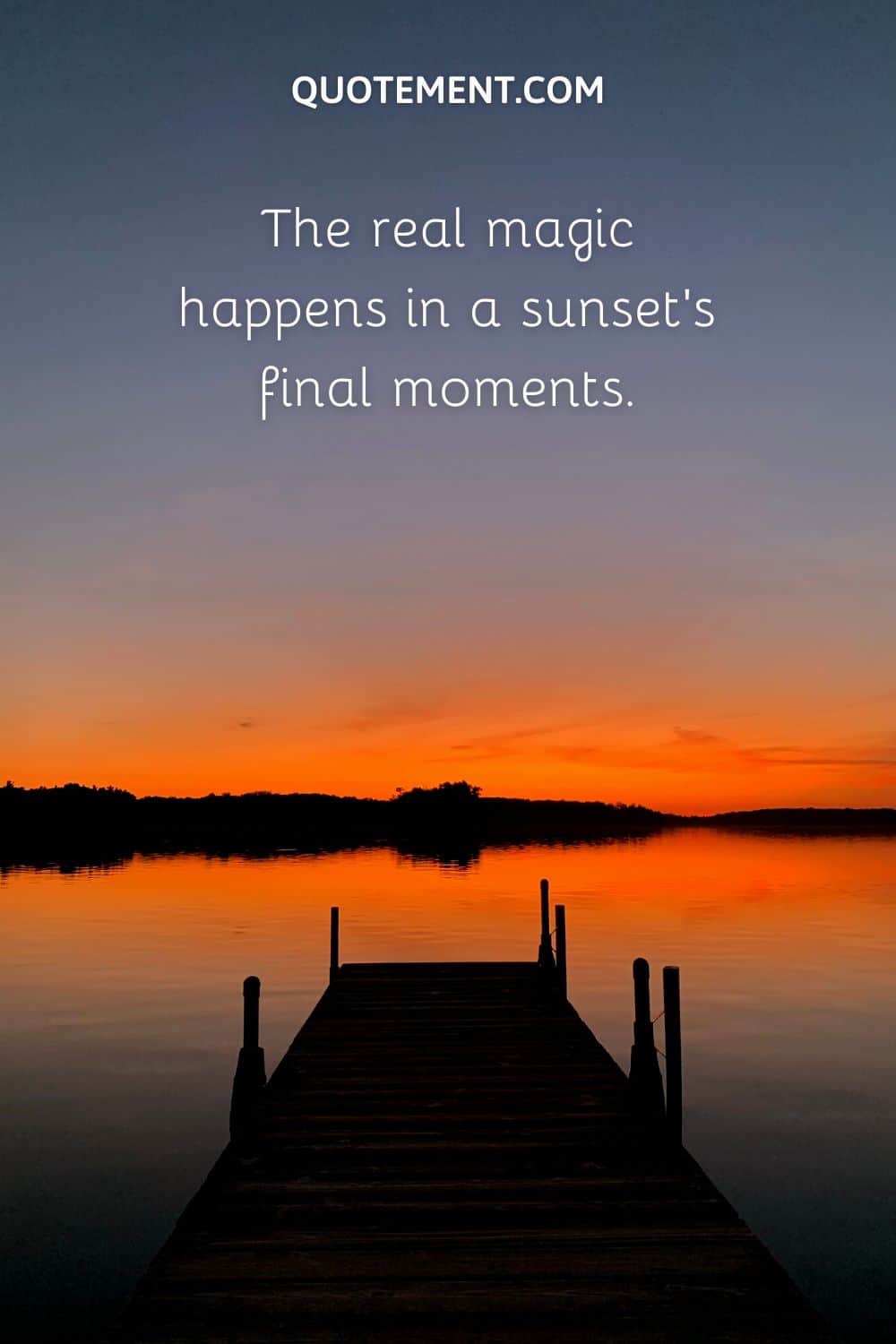 31. Inhale. Exhale. And repeat.
32. Sunset atmosphere and pleasant times.
33. Keep palm and find pink skies.
34. No two bright evenings are ever the same.
35. Never let a sunset go unnoticed.
Sunset Sky Captions For Sunset Photos
Check out these sky captions for Instagram perfect for your sunset sky pictures.
1. Lose yourself to the sunset. Embrace the moment.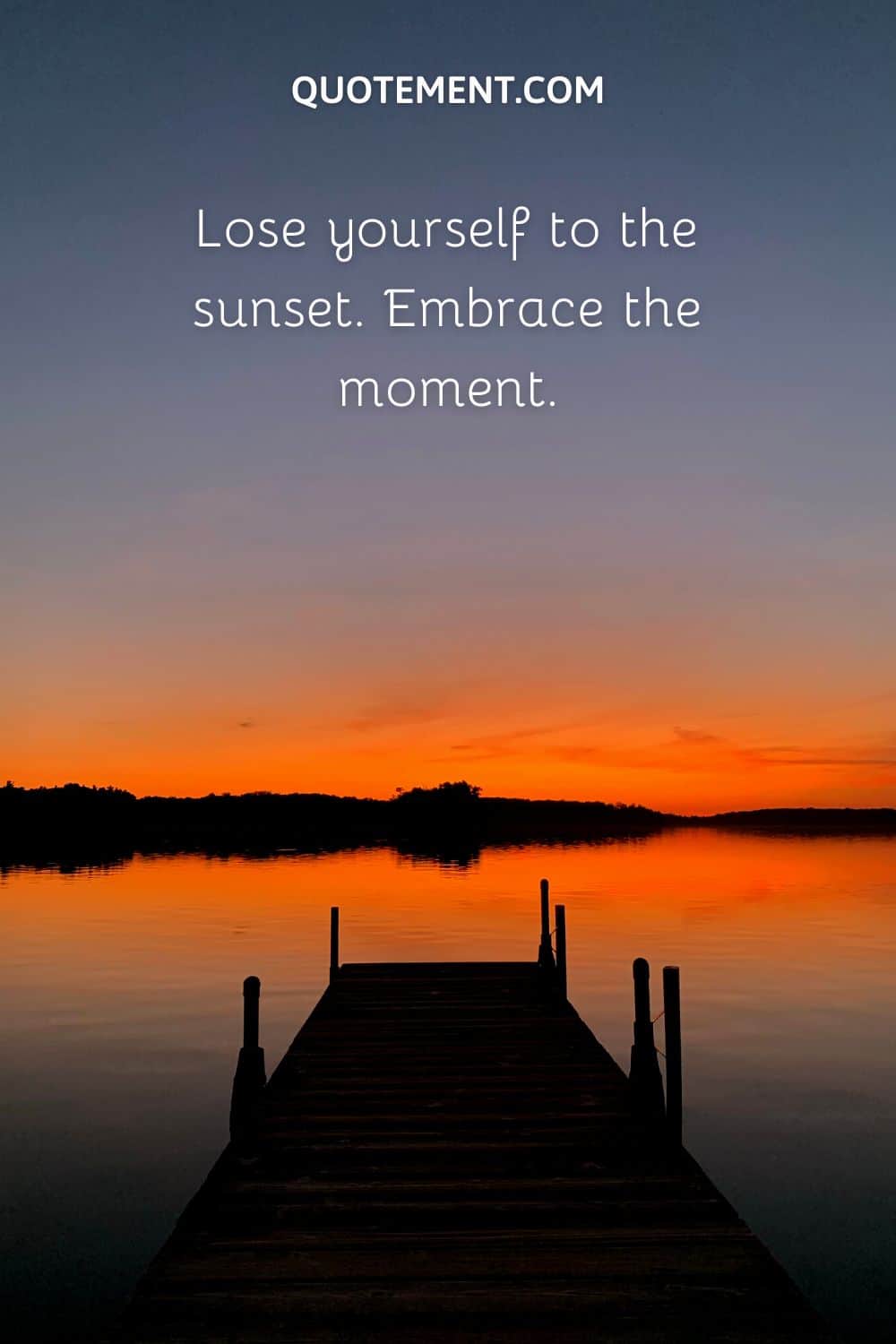 2. At this moment with you, the world felt still.
3. I stayed up all night wondering where the sun went. Then it dawned on me.
4. I love the beauty of sunsets, but not as much as yours.
5. Sunsets are proof that there's a god and that he loves us.
6. Purple skies ignite the sand, and my mind expands in wonder.
7. A mind-boggling, awe-inspiring, spine-tingling sunset.
8. Don't waste sunrises on people who will escape by dusk.
9. A picture-perfect end of the day.
10. May there be just enough clouds in your life to create a glorious sunset.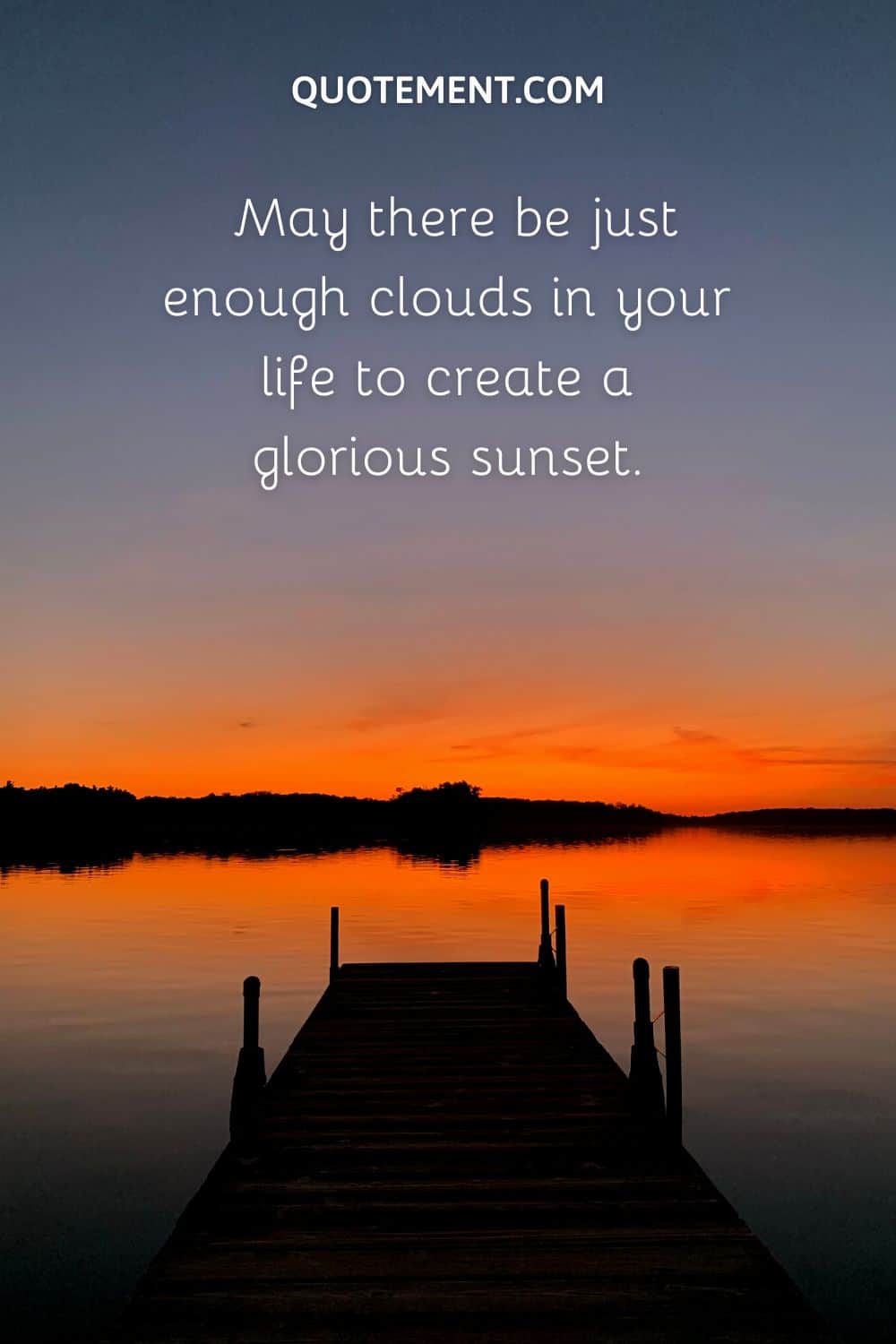 11. Who needs to chase rainbows when we have sunsets every evening?
12. Proof that few things in life are as beautiful as a setting sun.
13. A sunset that good doesn't need a filter.
14. Sunset skies. Life is good.
15. Sunsets always bring a fresh start.
16. Watching the sun's final rays ride the waves into tomorrow.
17. The sun bids us farewell for another day and gets ready to greet people on foreign shores.
18. Soft light from the setting sun caresses the sky, the land, and whoever stops to watch it.
19. Woah. Nature at its finest.
20. If you ever want to feel grateful to be alive, look up at the sky as the sun goes down.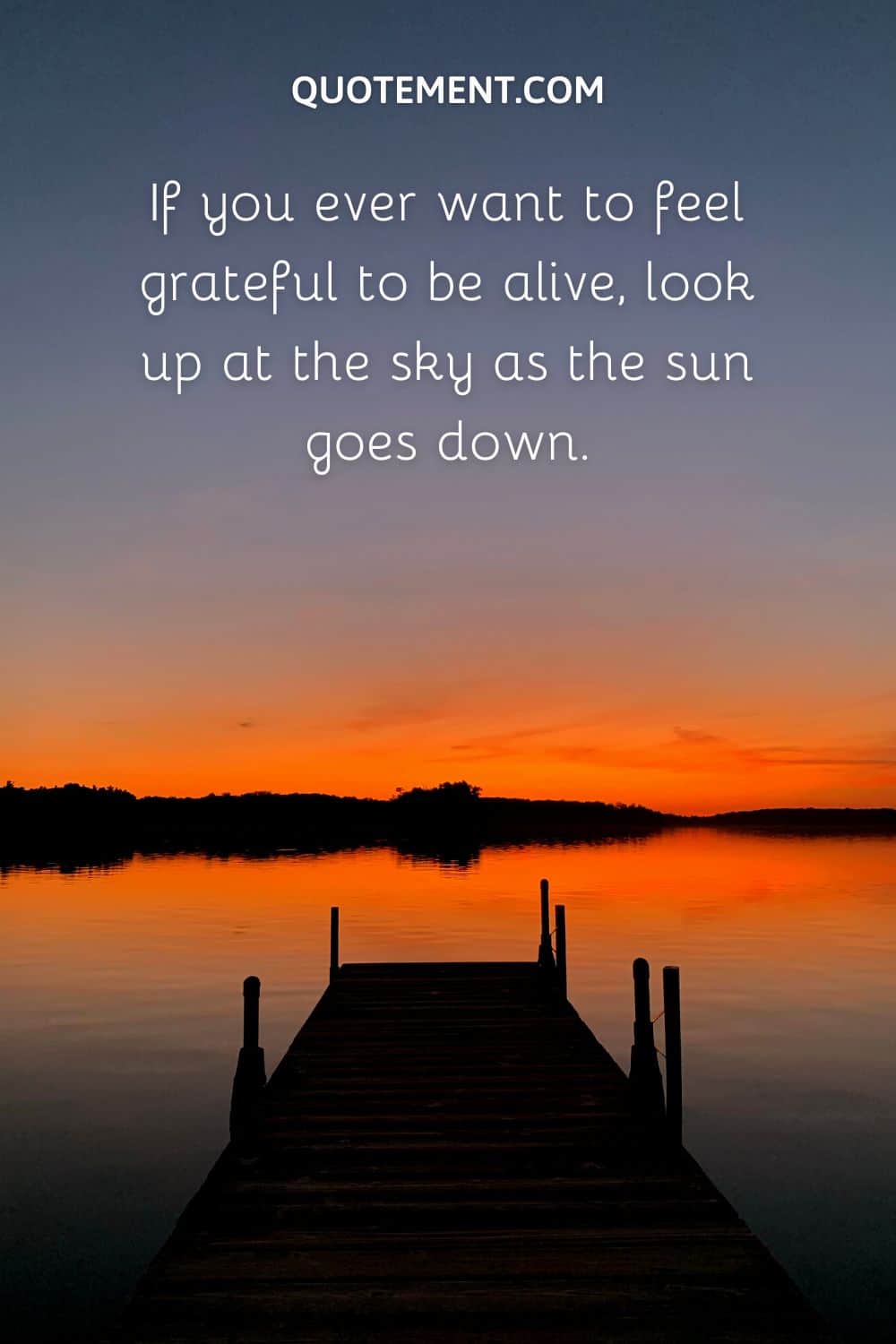 21. There is nothing better than a beach at sunset.
22. City lights got nothin' on country nights.
23. Cotton-candy sunsets.
24. Setting suns – a clarion call for peace, presence, and perspective.
25. A shining example of how the simple things in life are often the most valuable.
26. The only kind of sunsets that I don't like are the ones that I miss.
27. May every sunrise bring you hope, and may every sunset bring you peace.
28. Beauty is like a sunset. It goes as soon as you try to capture it.
29. Sunset is a wonderful opportunity for us to appreciate all the great things the sun gives us.
30. Sunsets are so beautiful that they almost seem as if we were looking through the gates of heaven.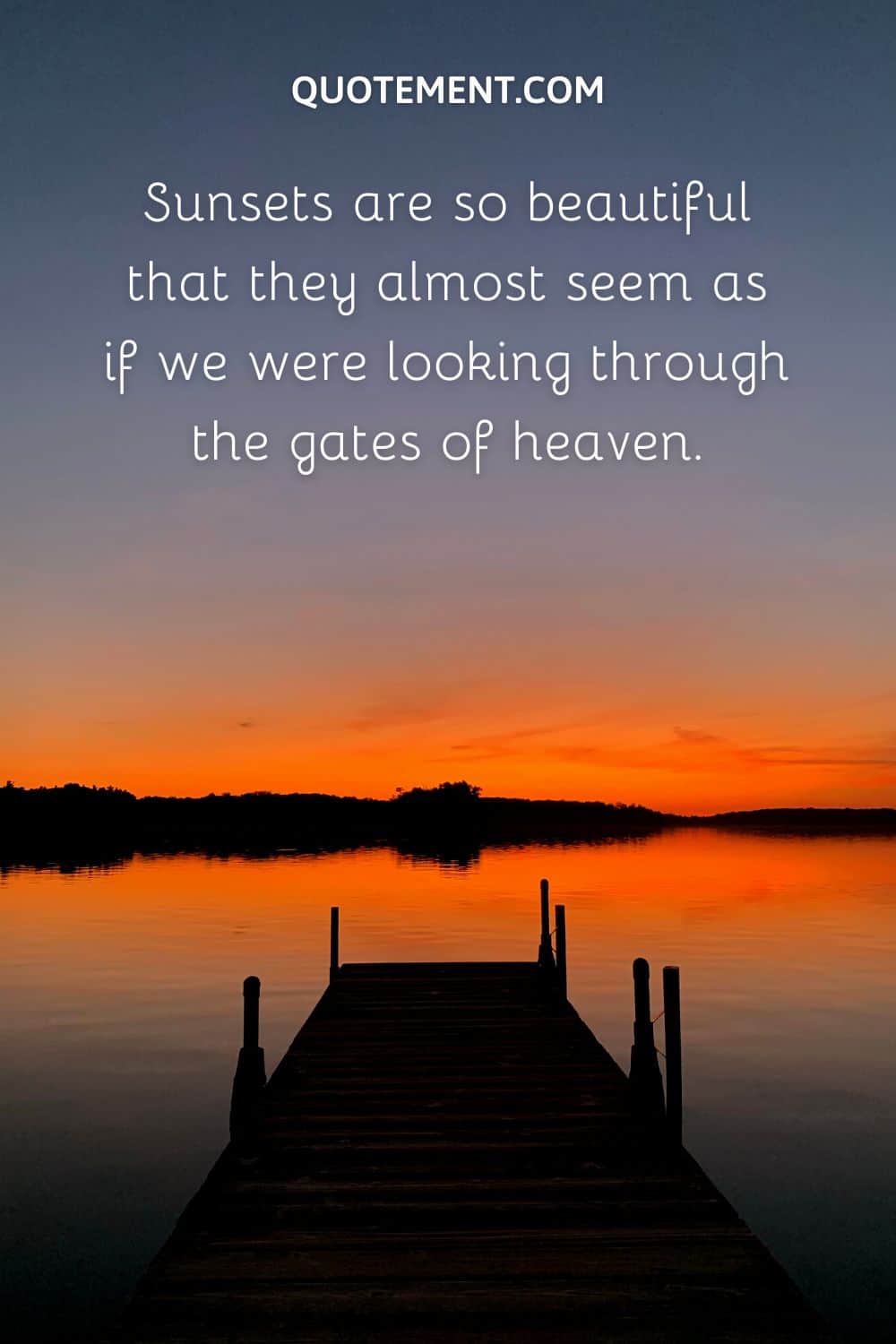 31. The setting sun speaks volumes to all who see it.
32. Turn to face the sun, and the shadows fall behind you.
33. To the nights we dream about all winter long.
34. And when the sun goes down, the stars come out.
35. If the skies fall, one may hope to catch larks.
Romantic Sunset Quotes For Instagram
Using a powerful quote as a caption has been proven to work wonders! Here are the best sunset quotes for Instagram anywhere on the web.
1. "Her heart was made of liquid sunsets." — Virginia Woolf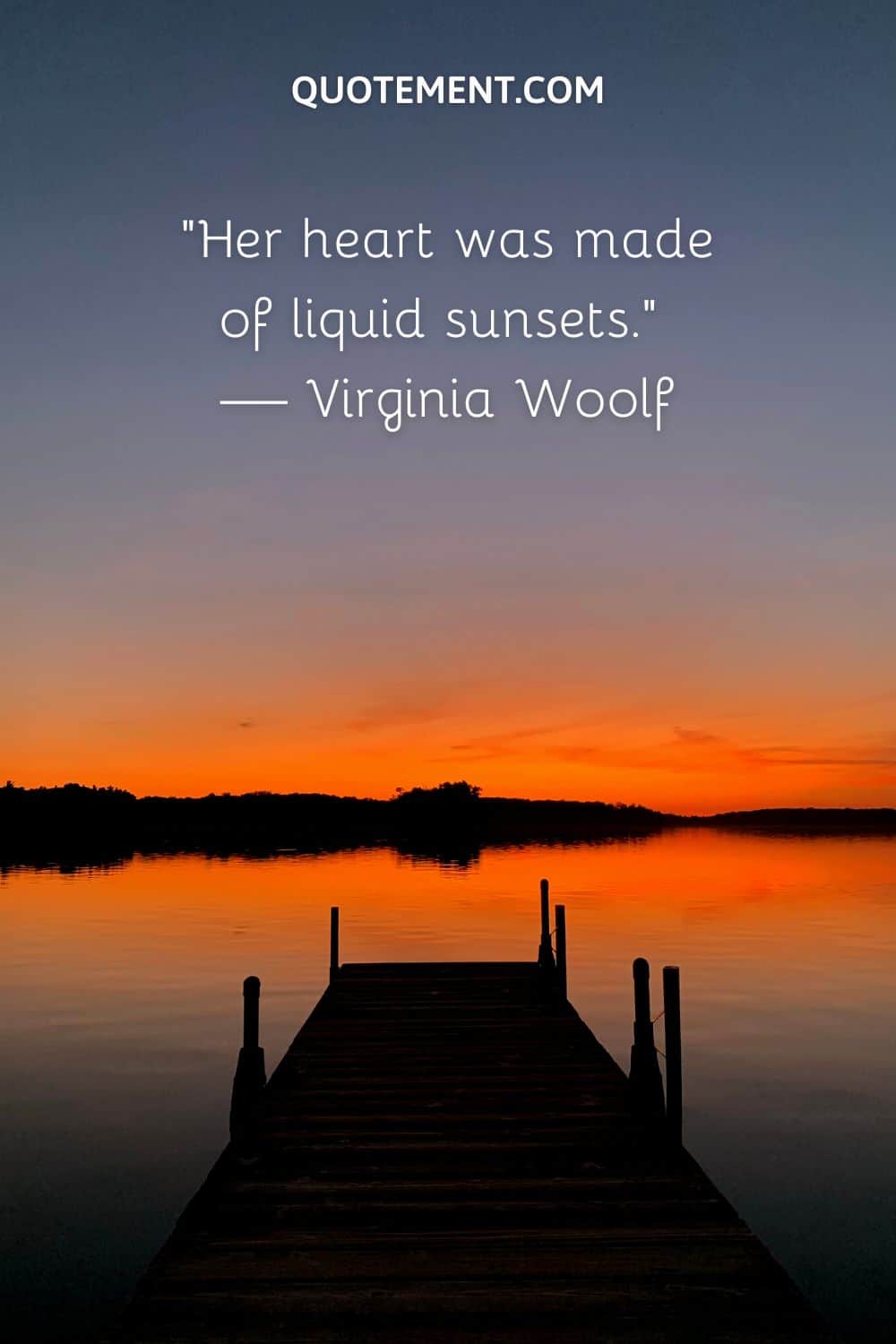 2. "It was sunsets that taught me that beauty sometimes only lasts for a couple of moments, and it was sunrises that showed me that all it takes is patience to experience it all over again." — A.J. Lawless
3. "They'd lay there and watch the magical show in the sky as it transformed from one color to the next before fading into darkness in a matter of moments. The sun had a split personality of its own." ― Arti Manani
4. "One day, all your worries will set like the sun does, and deserved happiness will come gushing like waves at the beach do. All you need to make sure is that your trips to the beach never end." ― Jasleen Kaur Gumber
5. "A sunset is the sun's fiery kiss to the night." — Crystal Woods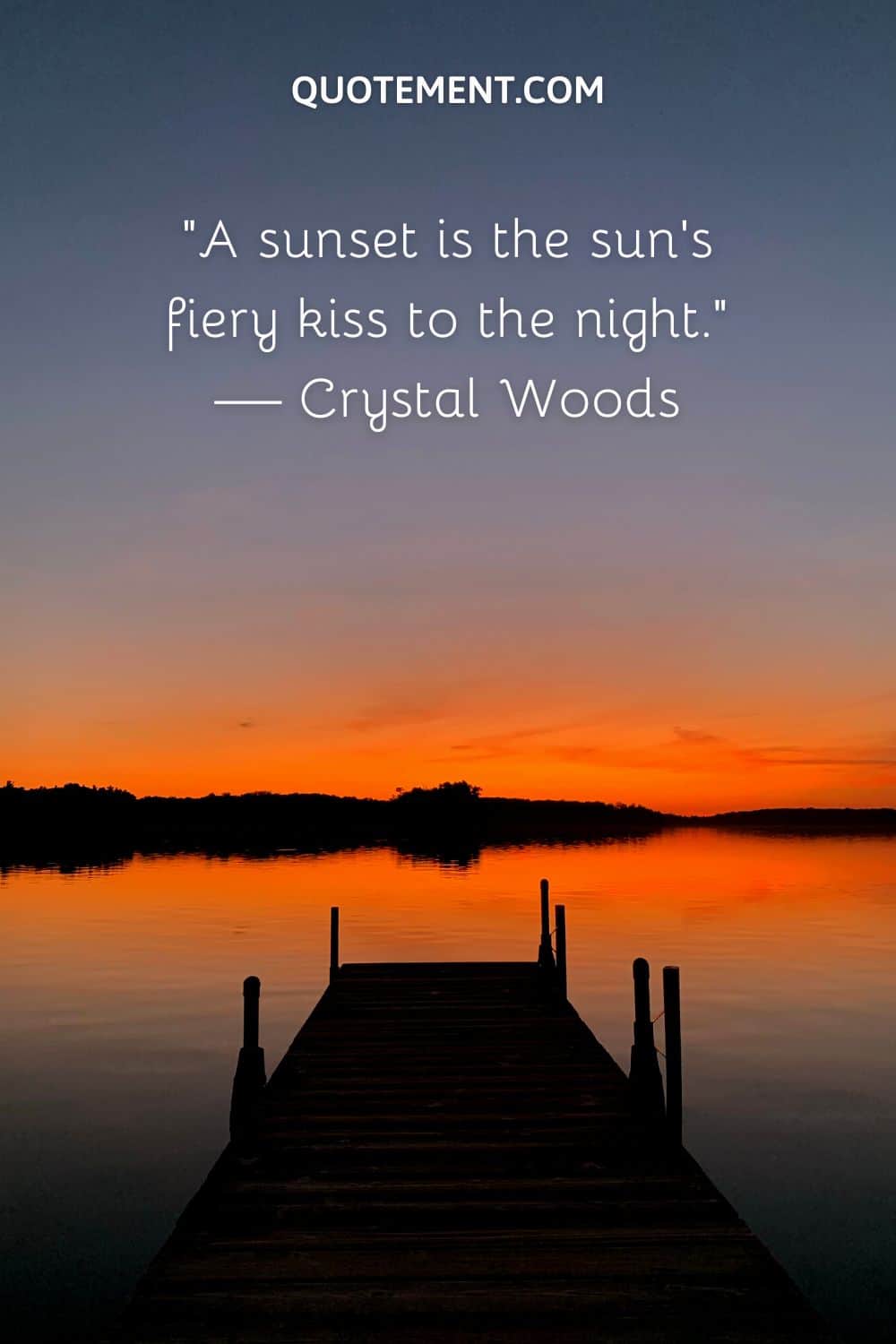 6. "Sunsets are loved because they vanish." — Ray Bradbury
7. "As the years pass, I am coming more and more to understand that it is the common, everyday blessings of our common everyday lives for which we should be particularly grateful. They are the things that fill our lives with comfort and our hearts with gladness — just the pure air to breathe and the strength to breathe it; just warmth and shelter and home folks; just plain food that gives us strength; the bright sunshine on a cold day; and a cool breeze when the day is warm." ― Laura Ingalls Wilder
8. "Every moment in life is unique. A kiss, a sunset, a dance, a joke. None will ever occur in quite the same way. Each happens only once in the history of the universe." — Stephen Nachmanovich
9. "The first stab of love is like a sunset, a blaze of color – oranges, pearly pinks, vibrant purples…" — Anna Godbersen
10. "Sunset is so marvelous that even the sun itself watches it every day in the reflections of the infinite oceans." — Mehmet Murat Ildan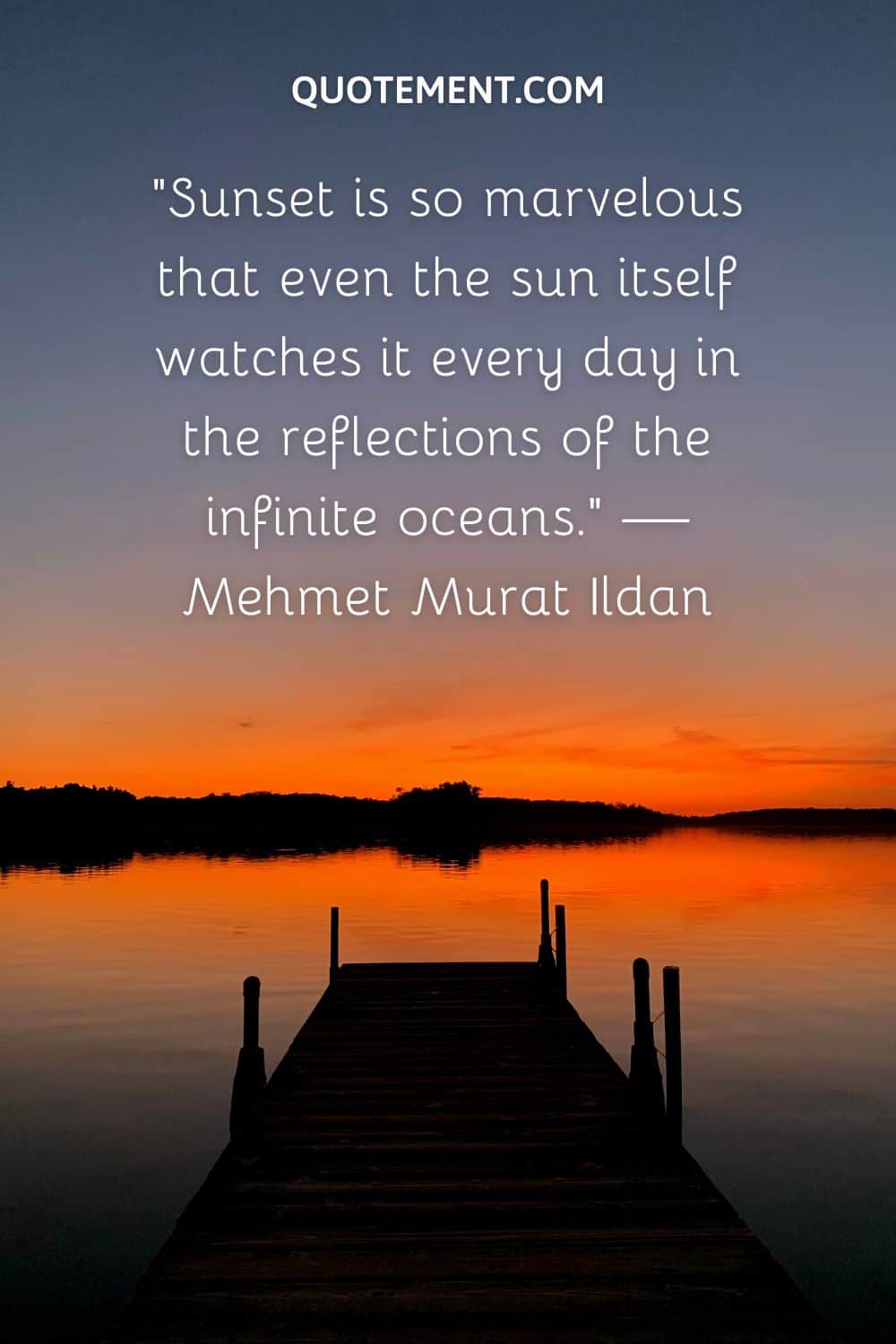 11. "I am inspired by anything beautiful. Sometimes it's a pair of eyes or flowing gorgeous hair, other times it's the sky or a sunset." — Nadine Velazquez
12. "With every sunset, a new hope is born, and an old expectation dies." — Noor Unnahar
13. "Clouds come floating into my life, no longer to carry rain or usher storm, but to add color to my sunset sky." — Rabindranath Tagore
14. "Sunsets, like childhood, are viewed with wonder not just because they are beautiful but because they are fleeting." — Richard Paul Evans
15. "Sunset is the opening music of the night." — Mehmet Murat Ildan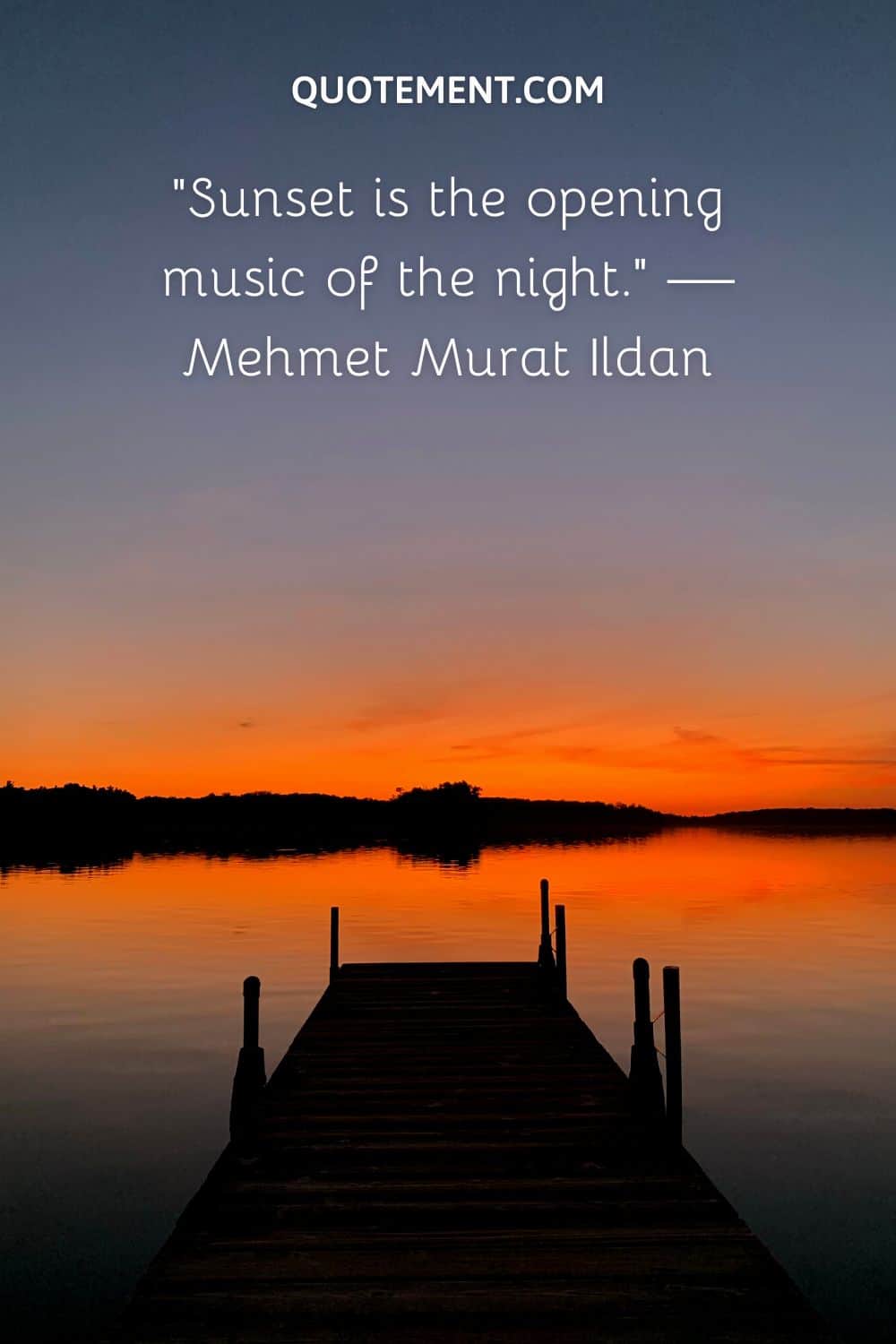 16. "Sunset is still my favorite color, and rainbow is second." — Mattie Stepanek
17. "When I admire the wonders of a sunset of the beauty of the moon, my soul expands in the worship of the creator." — Mahatma Gandhi
18. "Bursts of gold on lavender melting into saffron. It's the time of day when the sky looks like it has been spray-painted by a graffiti artist." — Mia Kirshner
19. "There is nothing more musical than a sunset." — Claude Debussy
20. "There's always a sunrise and always a sunset, and it's up to you to choose to be there for it… Put yourself in the way of beauty." — Cheryl Strayed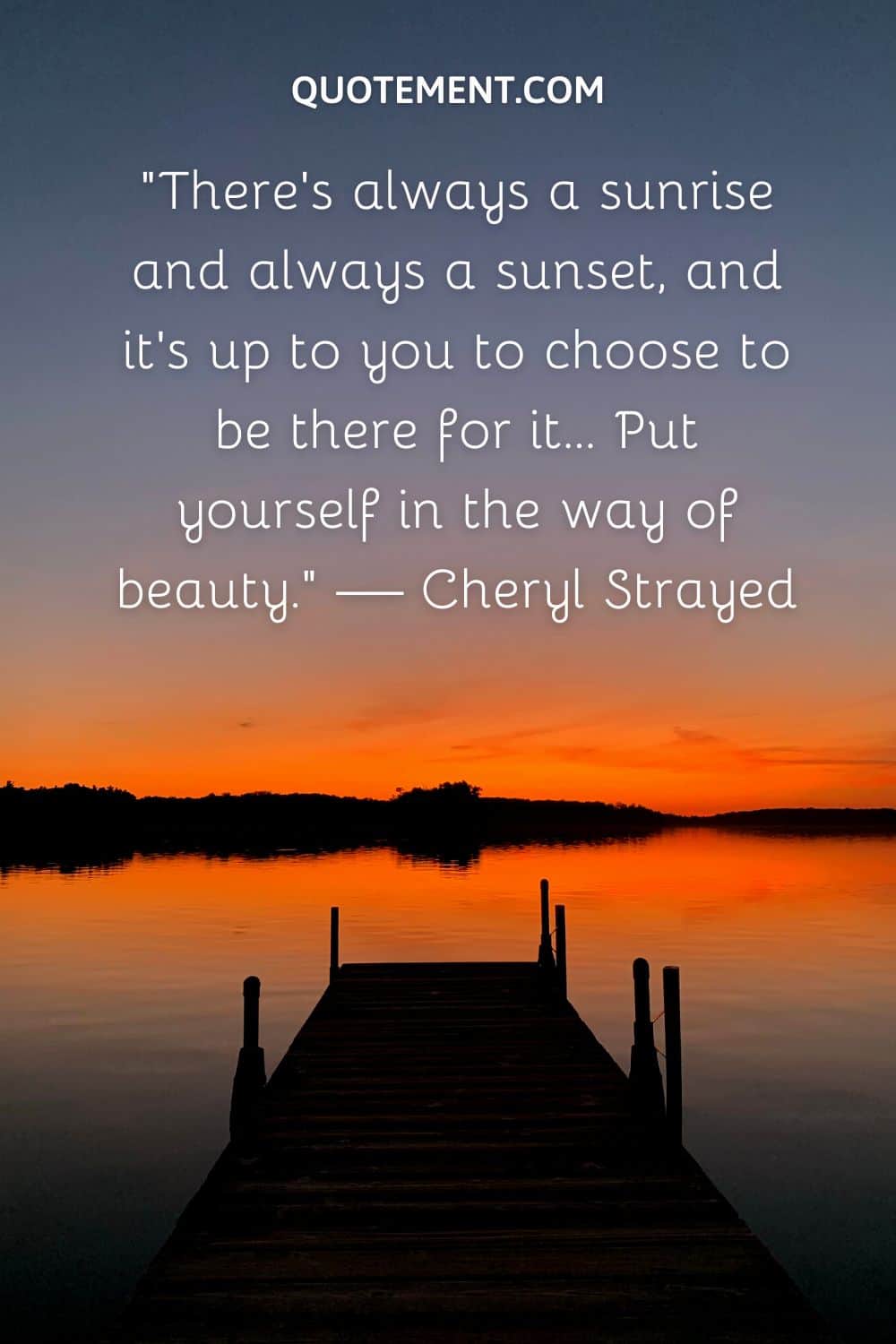 21. "A large drop of sun lingered on the horizon and then dripped over and was gone, and the sky was brilliant over the spot where it had gone, and a told cloud, like a bloody rag, hung over the spot of its going. And dusk crept over the sky from the eastern horizon, and darkness crept over the land from the east." — John Steinbeck
22. "We wanderers, ever seeking the lonelier way, begin no day where we have ended another day; and no sunrise finds us where sunset left us." — Kahlil Gibran
23. "Life does not come with instructions on how to live, but it does come with trees, sunsets, smiles, and laughter, so enjoy your day!" — Debbie Shapiro
24. "All I ever wanted was to dream another sunset with you." — Mayday Parade
25. "No sun outlasts its sunset, but will rise again and bring the dawn." — Maya Angelou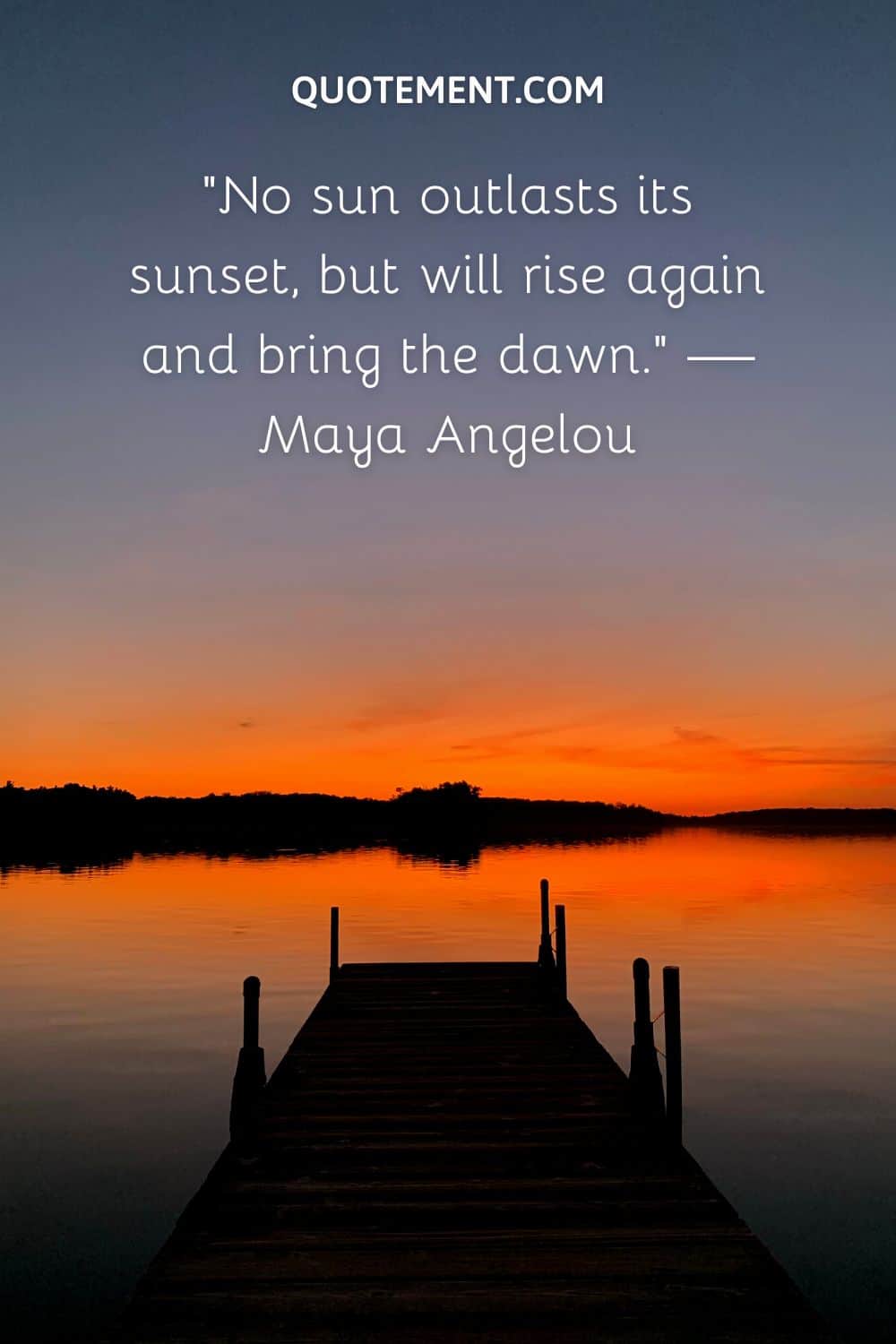 26. "May every sunrise hold more promise and every sunset hold more peace." — Umair Siddiqui
27. "Sunsets are my escape into the reality I want to continuously live." — Rachel Roy
28. "I like people who get excited about the change of seasons, the sound of the ocean, the sun, drowning in the horizon, the smell of rain, and starry nights." — Brooke Hampton
29. "Nightfall was approaching, the light pouring away past the world's horizon in a gradually darkening cascade." — Obie Williams
30. "Don't forget: beautiful sunsets need cloudy skies." — Paulo Coelho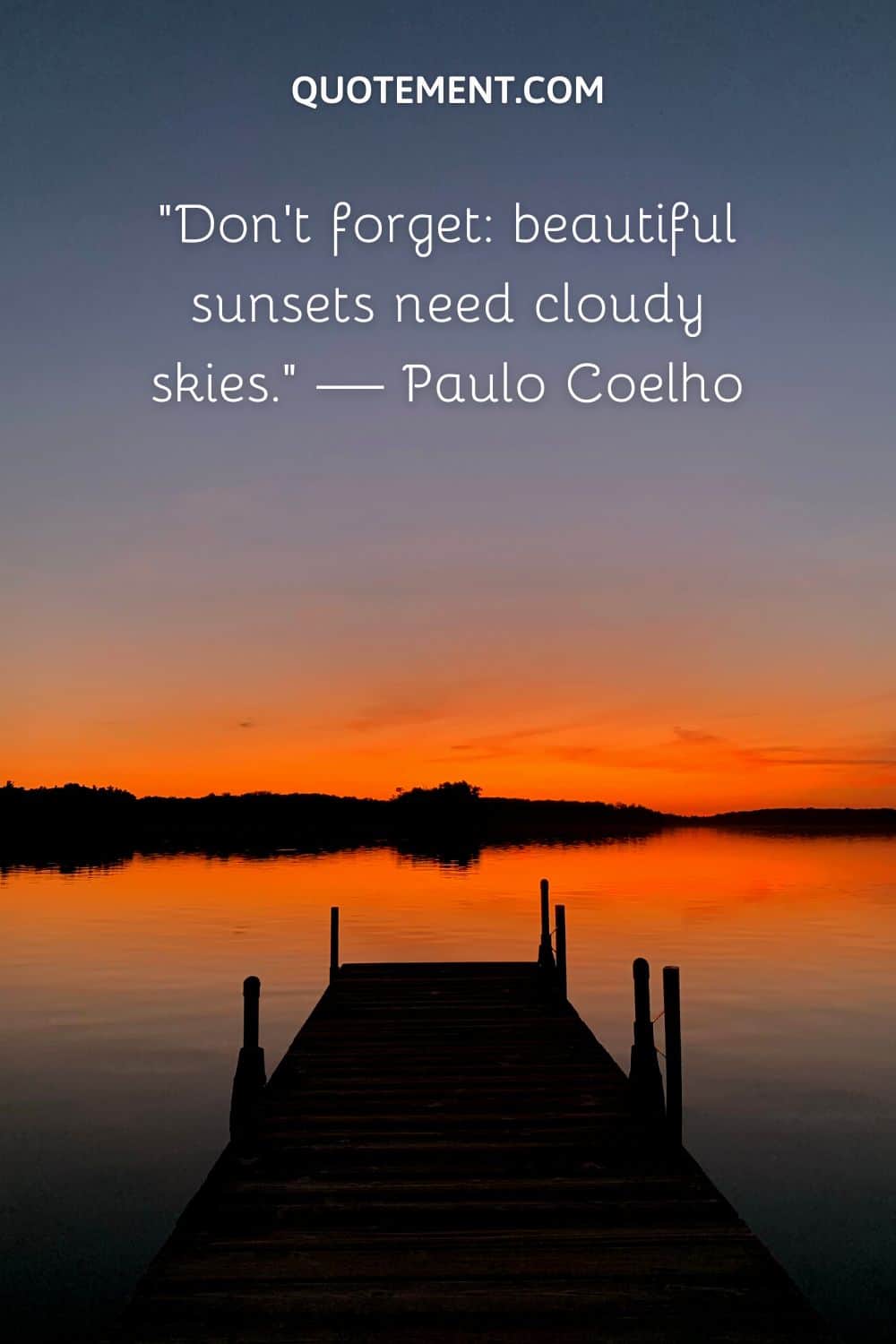 31. "Every sunset brings the promise of a new dawn." — Ralph Waldo Emerson
32. "If I could lick the sunset, I'll bet it would taste like Neapolitan ice cream." — Jarod Kintz
33. "Every sunset is an opportunity to reset." — Richie Norton
34. "A sunset will color your dreams." — Anthony T. Hincks
35. "Nature is painting for us, day after day, pictures of infinite beauty if only we have the eyes to see them." — John Ruskin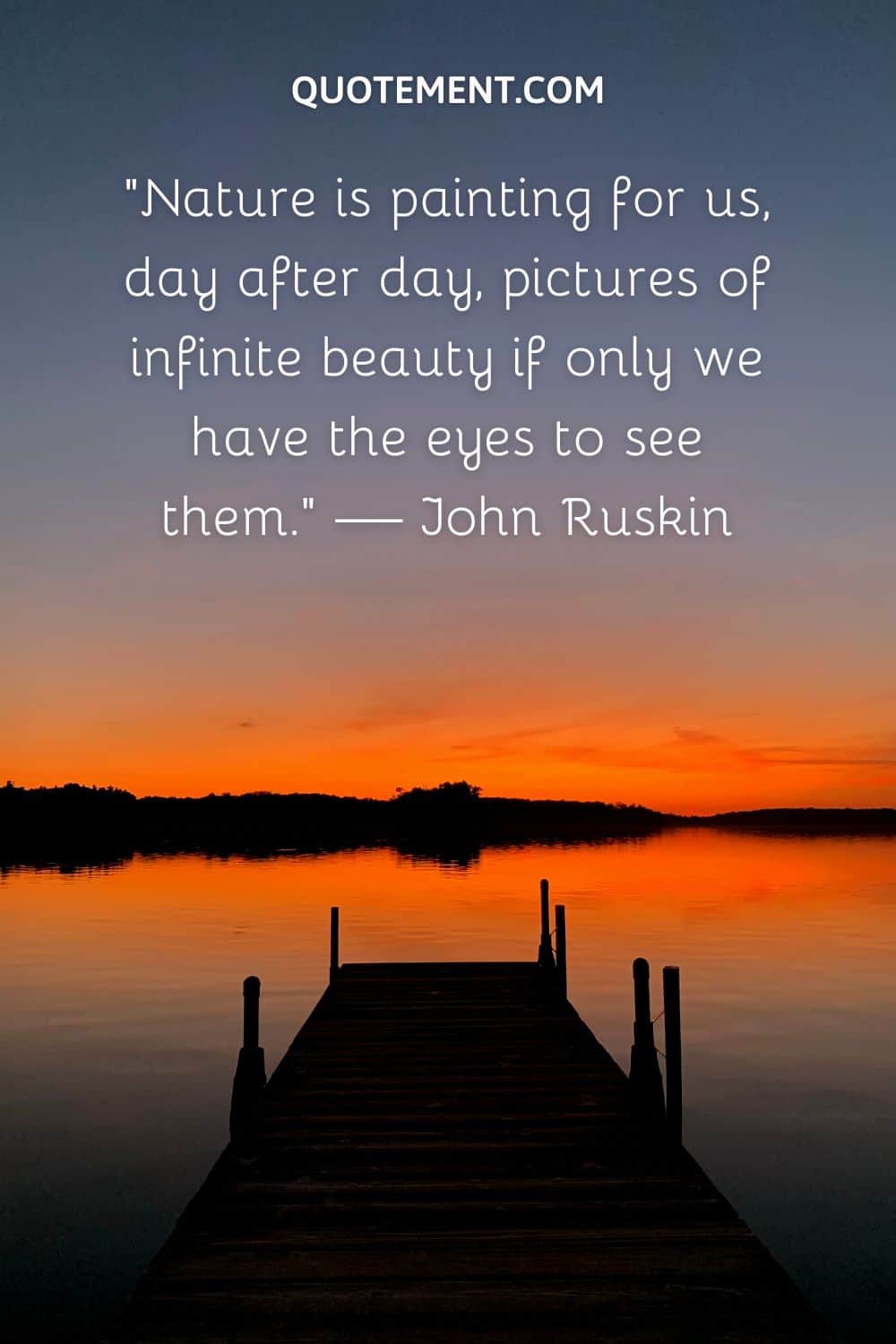 36. "Never waste any amount of time doing anything important when there is a sunset outside that you should be sitting under!" — C. Joybell
37. "I watched the sunset last night. And given the utter brilliance of it, I likely sat in the company of thousands who found themselves awash in its blaze of colors as well. But sadly, it is just as likely that I was surrounded by thousands of others who never saw the colors because they were awash in lesser things. And I realized that far too often I am in the company of those people. Therefore, I'll be sitting outside tonight." ― Craig D. Lounsbrough
38. "People are just as wonderful as sunsets if you let them be. When I look at a sunset, I don't find myself saying, 'soften the orange a bit on the hand corner'. I don't try to control a sunset. I watch with awe as it unfolds." — Carl Rogers
39. "And yet day and night meet fleetingly at twilight and dawn," he said, lowering his voice again and narrowing his eyes, and moving his head a quarter of an inch closer to hers. "And their merging sometimes affords the beholder the most enchanted moments of all the twenty-four hours. A sunrise or sunset can be ablaze with brilliance and arouse all the passion, all the yearning, in the soul of the beholder." ― Mary Balogh
40. "When I consider how, after sunset, the stars come out gradually in troops from behind the hills and woods, I confess that I could not have contrived a more curious and inspiring sight." — Henry David Thoreau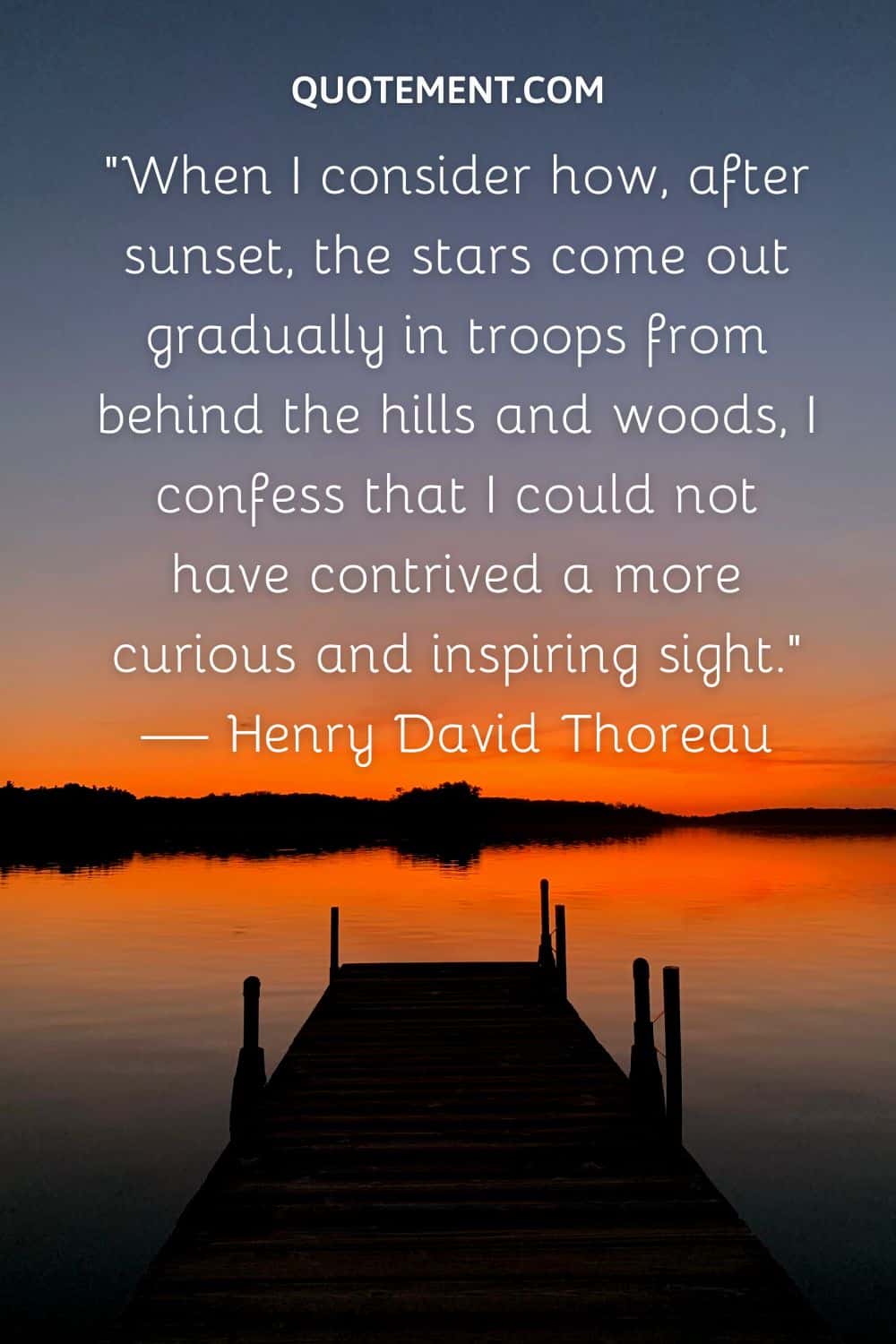 41. "I don't know how long we stay that way, but we watch the sun go down together. The giant, burnt-orange sphere sinks towards the horizon, coloring the rock layers until it's gone and the canyon is covered in shadow." — Jennifer Salvato Doktorski
42. "That was her magic – she could still see the sunset, even on the darkest days." — Atticus
43. "If I missed the sunrise of this day and if I let the sunset slip by unnoticed, I might ask if what captured my attention this day was worth the loss of this day because I can't think of anything that's that important." ― Craig D. Lounsbrough
44. "Dusk is just an illusion because the sun is either above the horizon or below it. And that means that day and night are linked in a way that few things are there cannot be one without the other, yet they cannot exist at the same time. How would it feel I remember wondering to be always together yet forever apart?" ― Nicholas Sparks
45. "You have to travel far and wide to see a lot of the world's wonders, but sunsets can be appreciated in every corner of the earth." — Kimmie Conner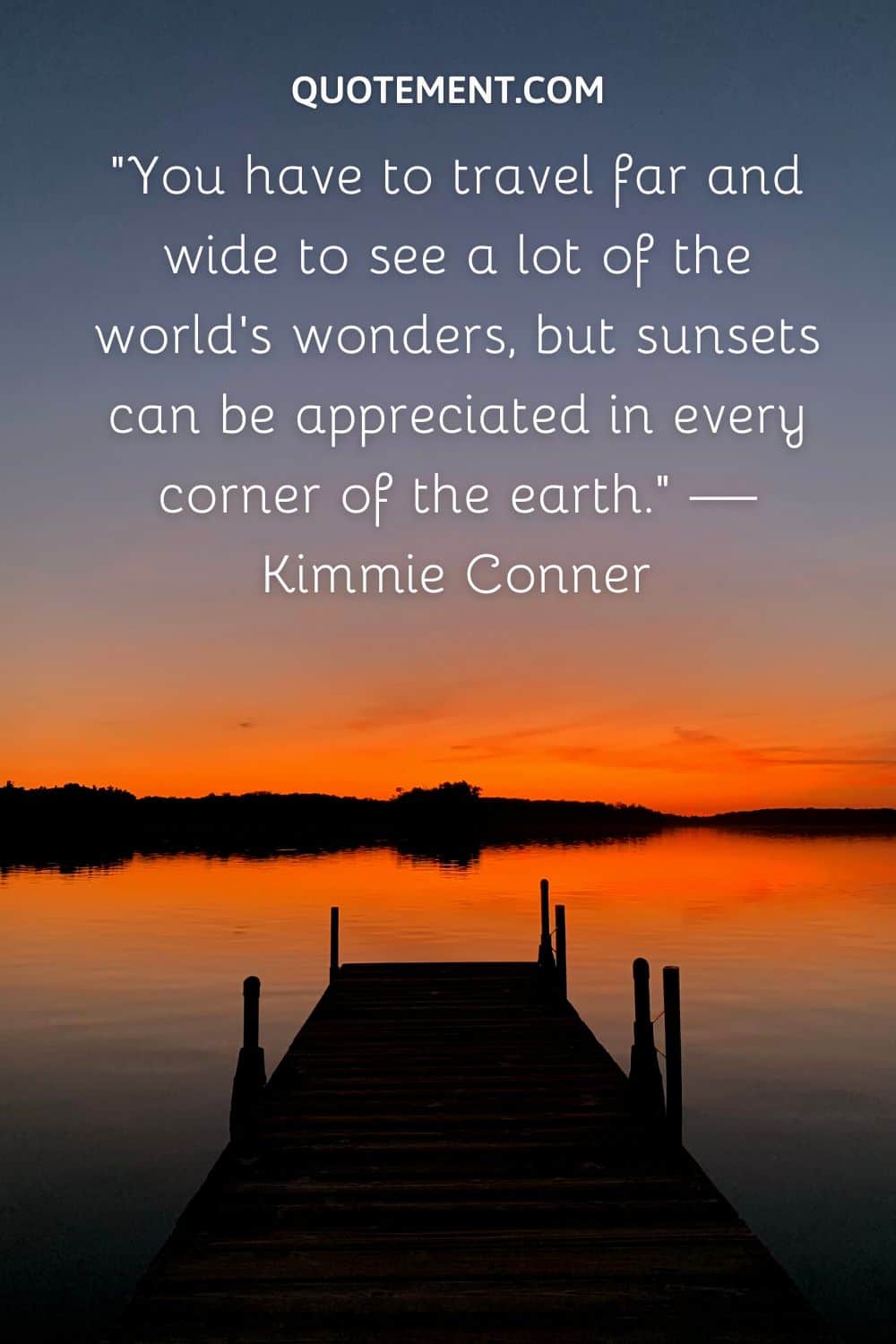 46. "Watching the day slowly bloom into night. That's how it always seemed to me: not the fading of a withered flower, but the opening of some dark, rich blossom, with unexpected hues and heavy scents." ― Patricia A. McKillip
47. "As the saturating colors of sun-life fade from sight, the ominous moon reaches out its long arm and applies the dark dyes of night." — Daniel J. Rice
48. "The sun tells the best joke of a day full of them, setting so spectacularly that you can almost smell the tropical paradise lazing somewhere over this rim of endless, gray socialist towers. Miles of square windows explode orange, red, and purple, like a million TV sets broadcasting the apocalypse. Clouds unspool. The sky drains of birds." — Tod Wodicka
49. "Every one of a hundred thousand cities around the world had its own special sunset and it was worth going there, just once, if only to see the sun go down." — Ryu Murakami
50. "Dawn and dusk are mutual friends of the sun; one opens the door for him to a brand new day and the other one has to shut it to embrace the darkness of night." — Munia Khan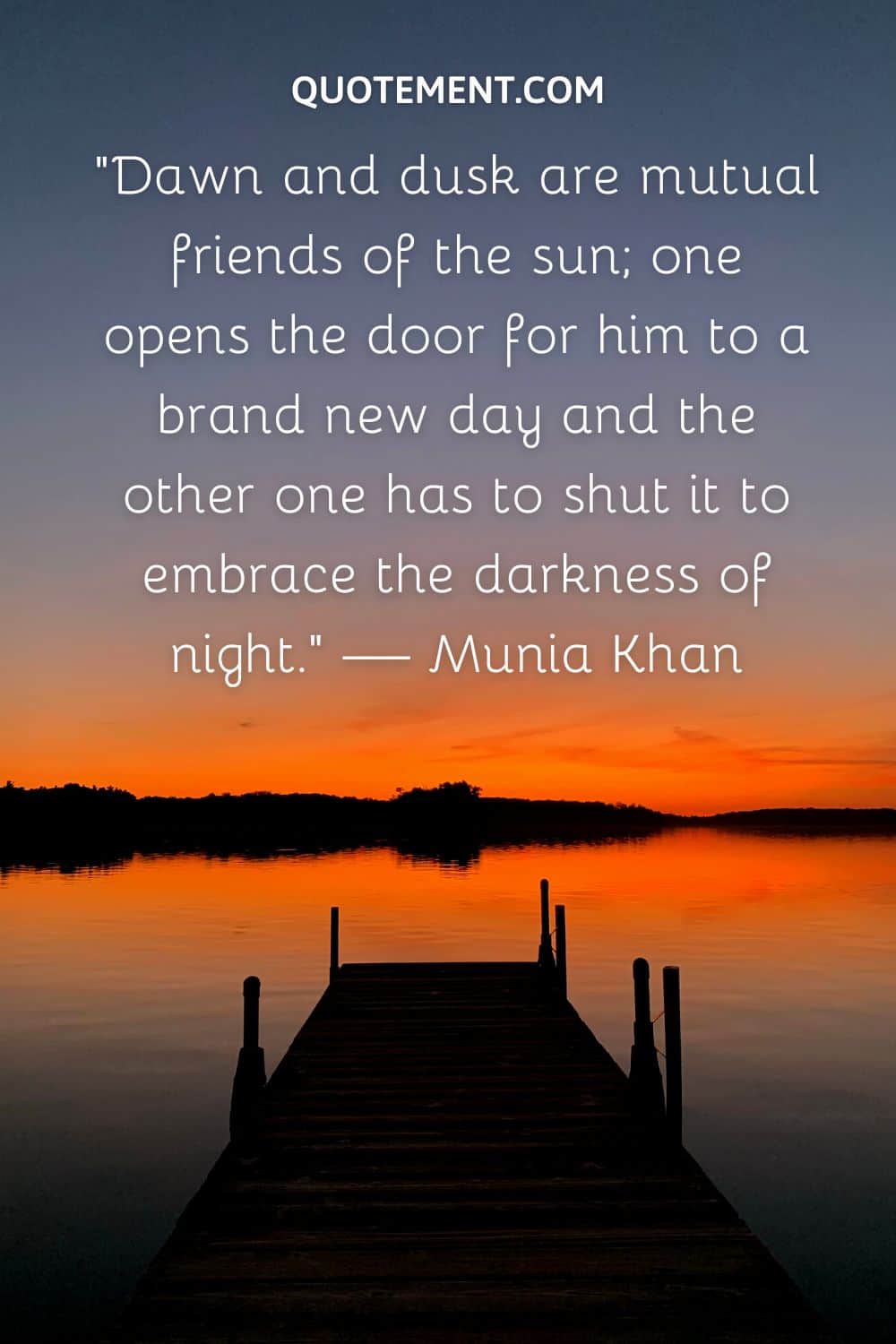 Final Words
I'm sure you found at least a couple of sunset captions for Instagram you liked in this article!
Using the right caption can make your audience want to engage and interact with you. People love real-life stories, and with a good caption you will give them exactly that.
I hope you enjoyed reading this article and to see you again!
Until next time!
Read next: 120 Golden Hour Quotes About The Magical Time Of The Day