Do you like to start the day by sharing a nice good morning Instagram caption? Well, I have the best good morning captions for Instagram to help you, and your followers, face the new day.
It's always a good idea to share some motivational morning vibes with your friends and followers as a dose of inspiration for the day ahead.
To that end, I've collected these beautiful good morning captions for Instagram to help you capture that morning time cheerfulness.
If you are one of those people who love to snap morning pics and selfies, then these good morning Instagram captions will be perfect additions to them.
You'll also find plenty of inspirational good morning Instagram captions, short good morning captions for
Instagram, as well as cute good morning captions for your photos.
Choose your favorite good morning caption for Instagram and get your day off to a rocking start!
Best 30 Good Morning Captions For Instagram
Let's dive into my collection of the best good morning captions for Instagram to capture that good morning feeling and share it with your Instagram post!
1. Today, I woke up early so that I won't miss all the bright opportunities.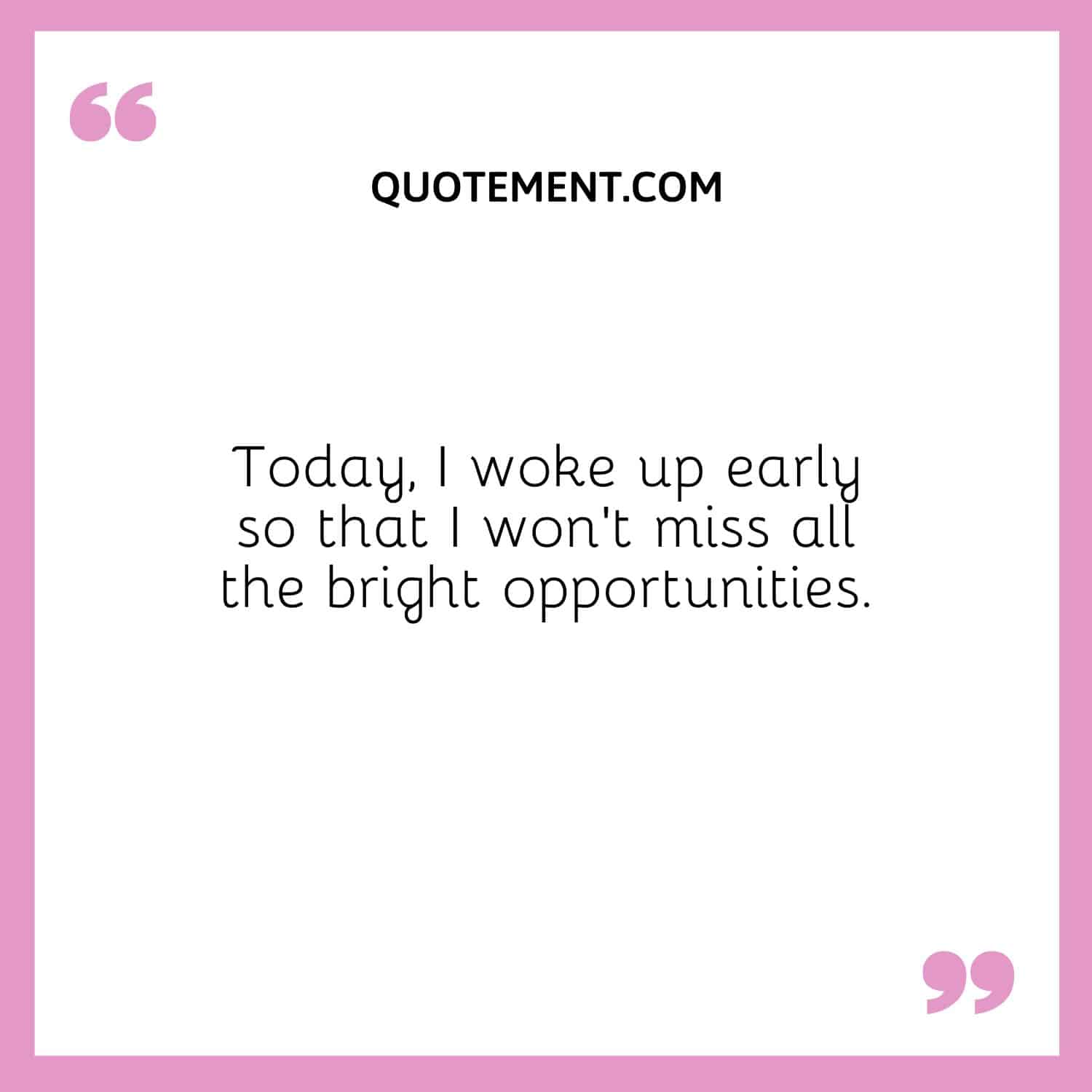 2. Either you extend your slumber and have dreams, or rise up and fulfill them.
3. Morning again! Welcome to chaos.
4. Each morning, the sun rises with bright new rays.
5. Make today ridiculously amazing!
6. Rise, then shine.
7. Attack the day with enthusiasm!
8. Cheerful morning vibes.
9. Live life in such a way that whenever you wake up, the devil says: "Oh sh*t, he's up!"
10. Start your morning with a smile.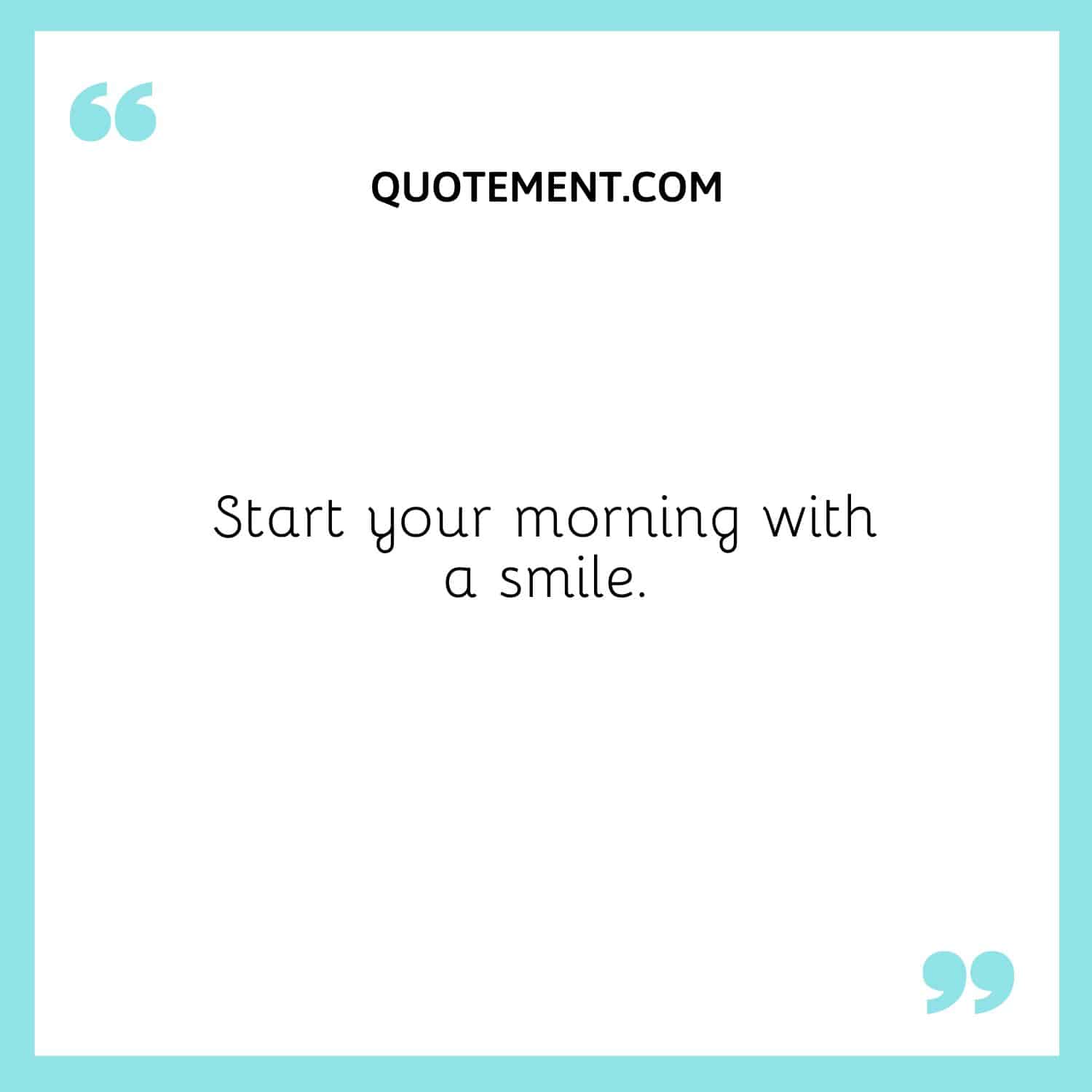 11. Grind on! My coffee grind, that is.
12. Good morning! Let's do something bright and sunny!
13. That's enough morning for me! Going back to bed.
14. Morning! Hope everyone's in a better head space today.
15. Don't waste a perfectly good day by contemplating a bad yesterday or worrying about an uncertain tomorrow.
16. Life is fleeting, so wake up and start grinding!
17. Good morning, world!
18. It's looking a lot like a double shot of espresso kind of morning.
19. Oh, look, a new day! I have never seen this one before.
20. If I'm going to rise, then I might as well shine.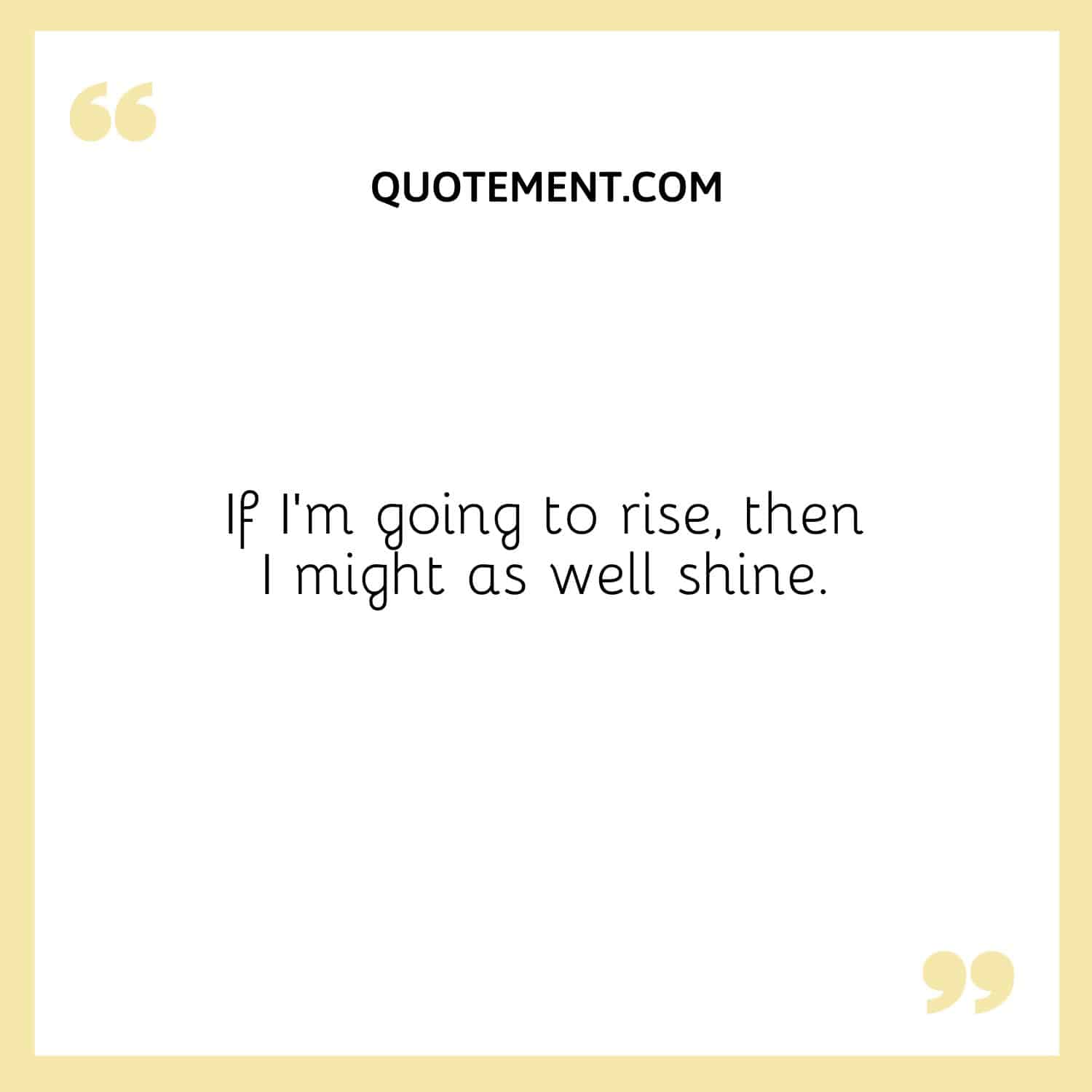 21. Good luck today, self!
22. Giving myself a pat on the back for waking up early.
23. Today's the day!
24. Even the sun is envious of my burning desire to start the day.
25. Have a wonderful day, y'all!
26. Putting myself on top of my to-do list today.
27. Every morning is a beautiful morning.
28. Smiling is one awesome way to kick-start the day.
29. Set a goal that makes you want to jump out of bed in the morning.
30. You are a rare gem, an exclusive, a limited edition. There is only one of you! Have an awesome day!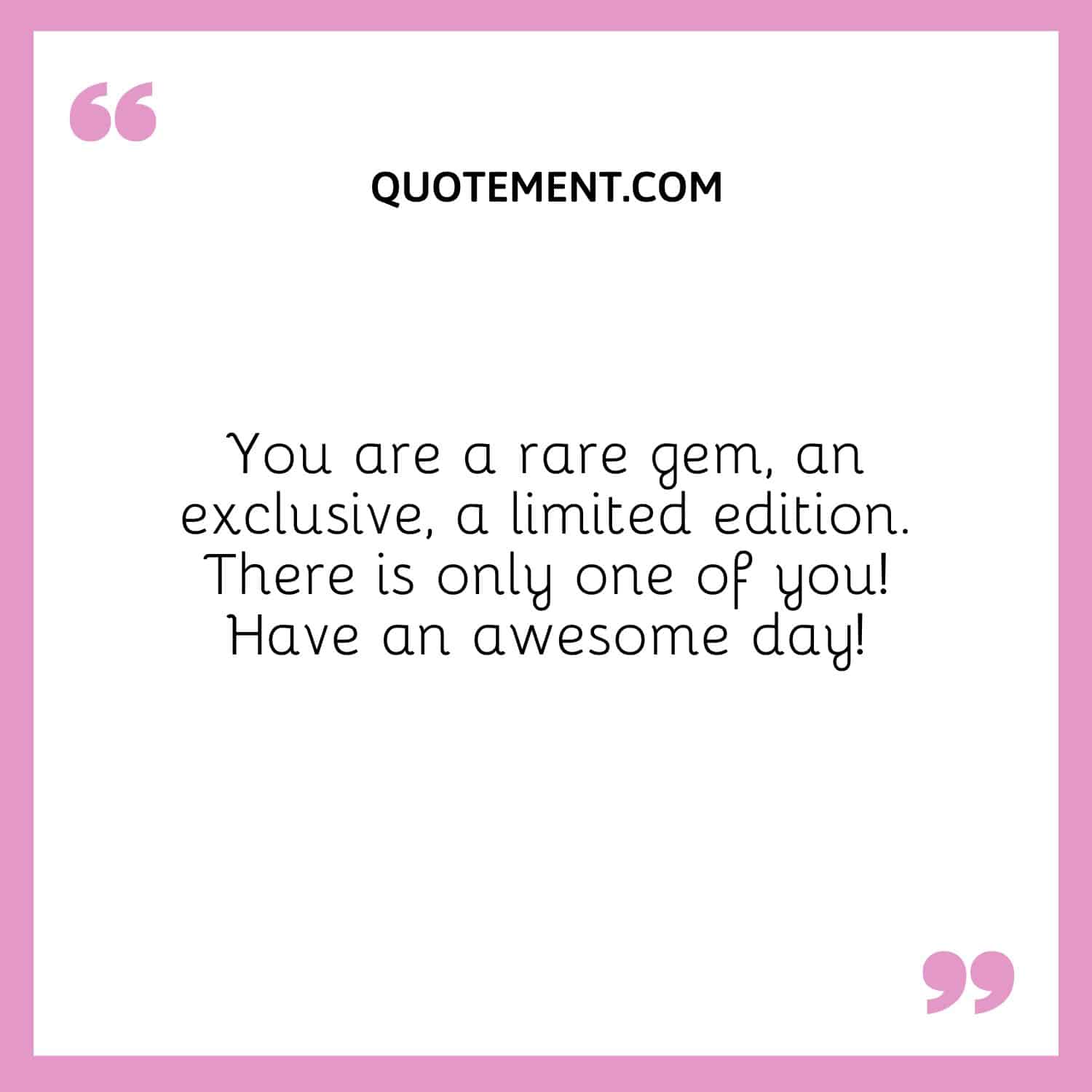 Inspiring Good Morning Instagram Captions
Here are some lovely good morning captions for Instagram to inspire your day to start off right!
1. Sunny smiles and happy thoughts for everyone!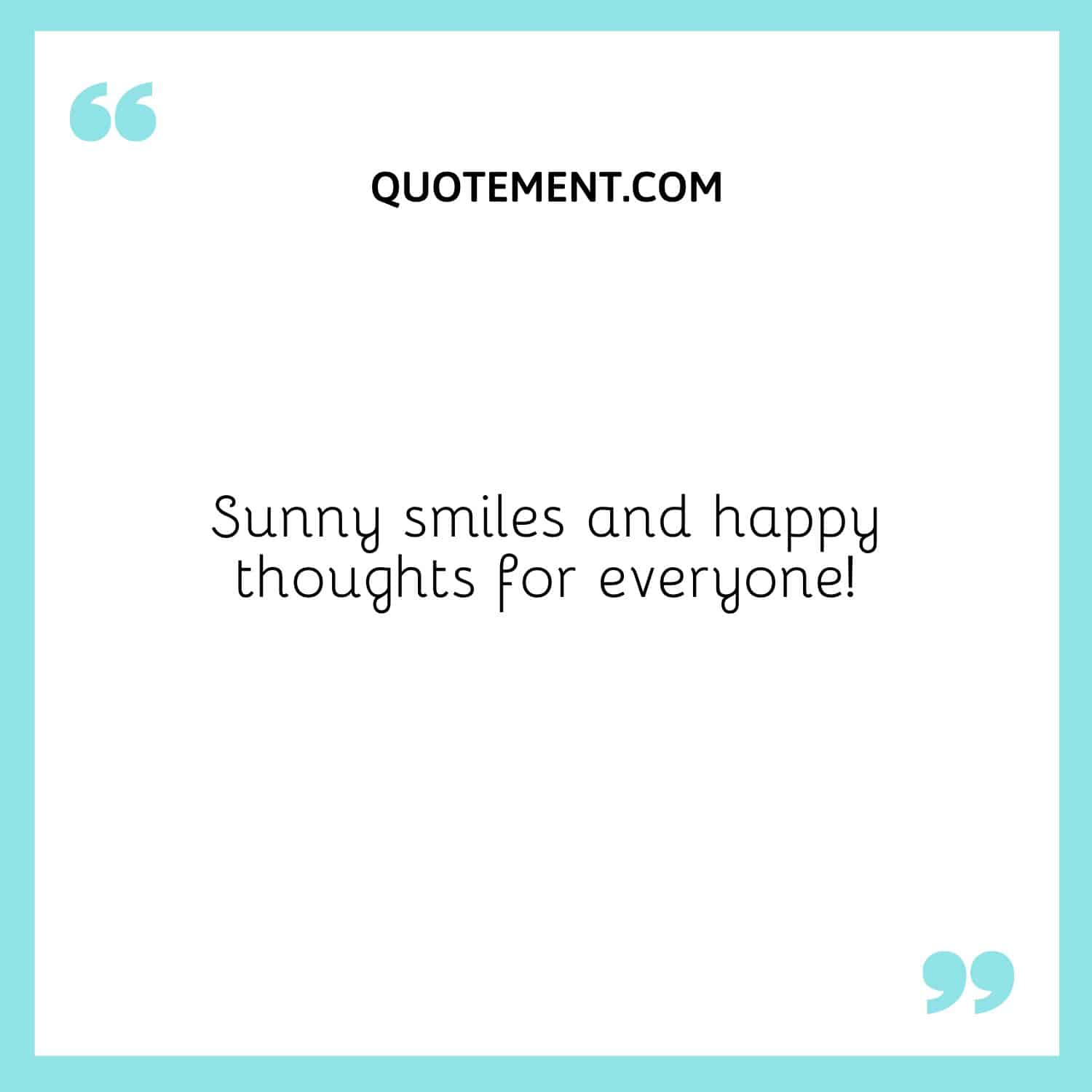 2. May the light of happiness shine in every direction.
3. Seize the chance to begin again.
4. Never lose your sunshine.
5. Every day holds the possibility of a miracle. Good Morning! Have a nice day.
6. Rising to the occasion.
7. If you're still in bed and haven't done anything productive, then are you even awake already?
8. My dreams and aspirations made me jump out of bed this morning.
9. New morning, new chances, new opportunities.
10. Create your own sunshine.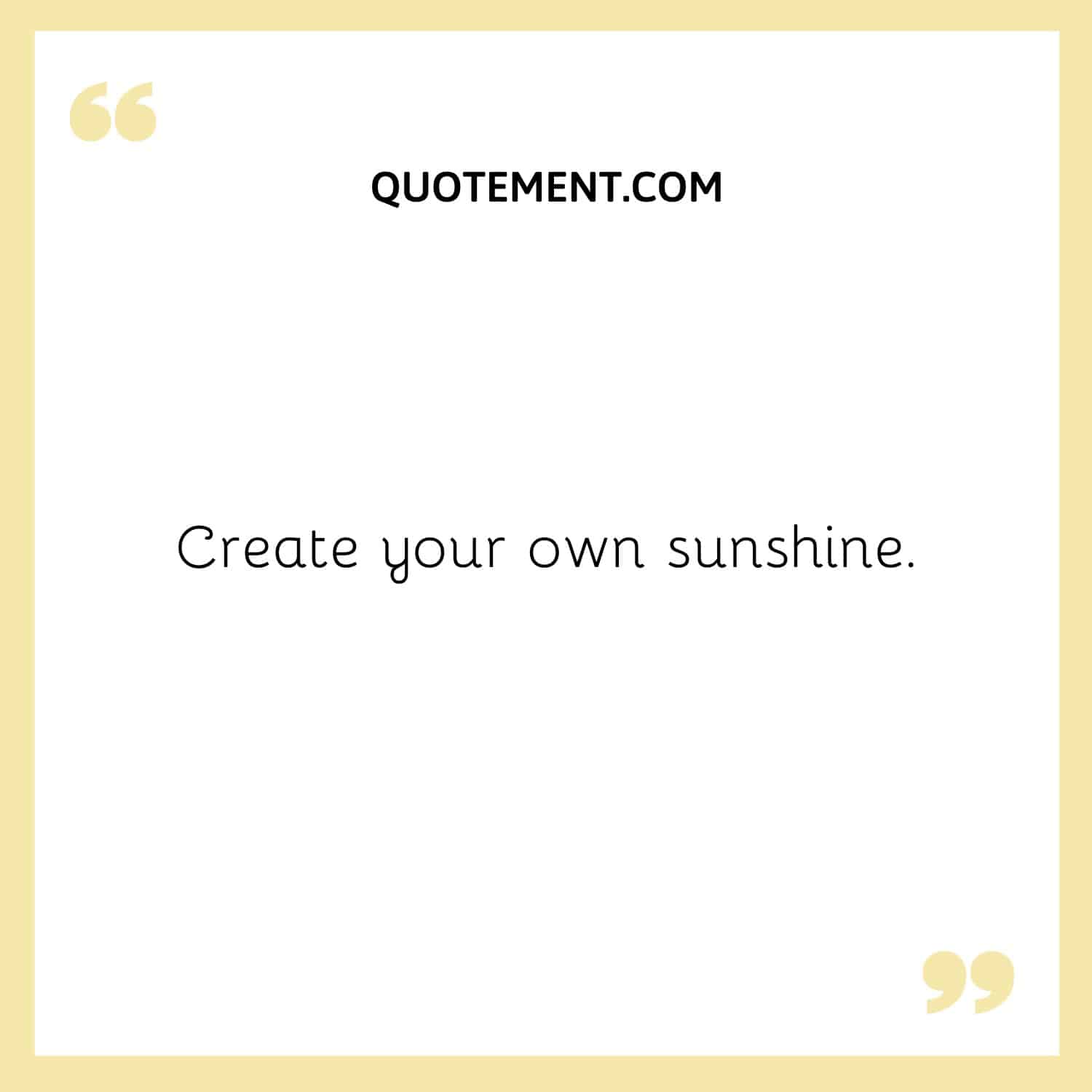 11. Don't worry, everything will fall into place today.
12. Every day is a new beginning.
13. Justly, cruelly, the sun will always rise.
14. Grateful for good mornings.
15. Welcoming the day with a grateful heart.
16. Like the rising sun, choose to shine.
17. Always seek the morning sun. Who knows? You might find some fresh inspiration.
18. Today is going to be whatever you want to be, so rise, adore the sun, and shine brightly!
19. Rise up an hour early; live the day an hour more.
20. Every morning is a second chance in life.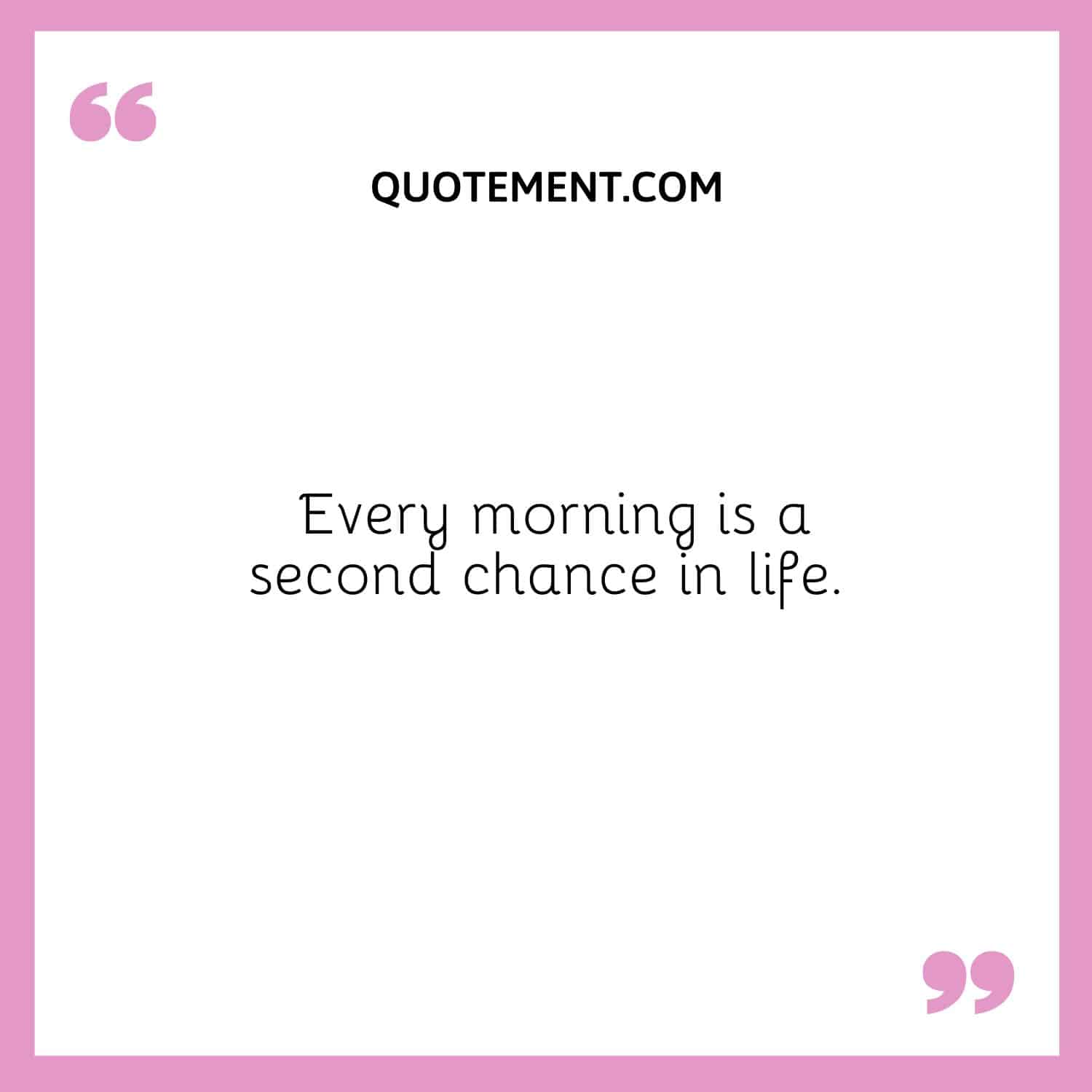 21. Ding-Ding! It's morning time, rise & shine! You are loved by God!
22. Just living isn't enough. You also need sunshine, fresh air, and all the morning bounty.
23. I opened my eyes and I found a life worth living.
24. Woah, I'm still alive! Let's keep on fighting.
25. At the very least, I woke up this morning. It's a good day.
26. Let the morning sun paint your day with the colors of sunshine and hope.
27. May the grandeur of sunrise keep our hearts warm.
28. Bad days always come to an end, and good days always have a beginning.
29. I woke up and I smiled, for there are twenty-four new hours for me to live and enjoy.
30. Give today the chance to become the best day of your life.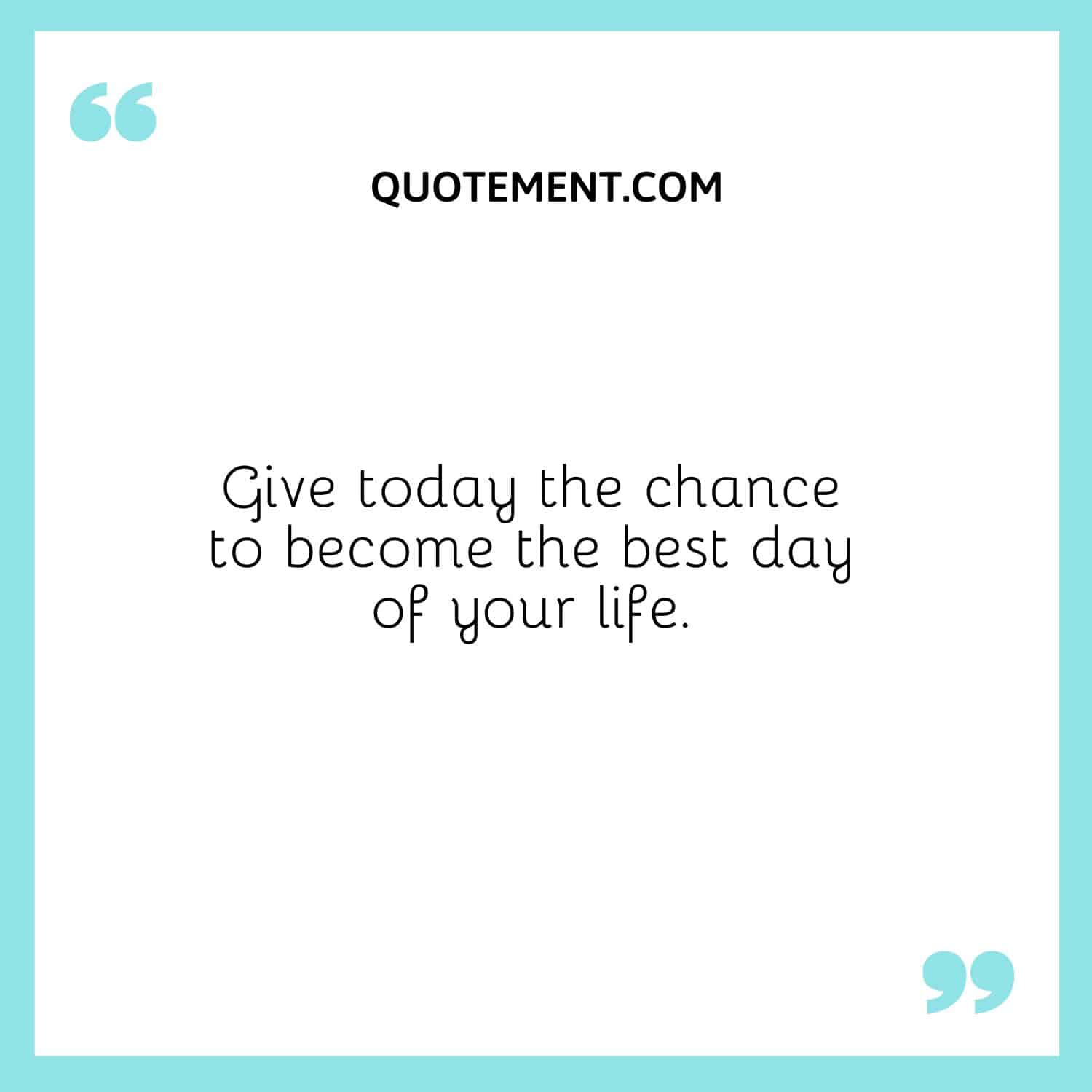 31. To get ahead, one must get started.
32. New days bring new experiences and new thoughts.
33. Fortune smiles on those who embrace the morning and make full use of it.
34. Good morning ain't just a greeting. It's a call to action to live the whole day well.
35. Super thankful that I'm alive.
36. Another day to try conquering the world.
37. Always think happy thoughts.
38. Be like a flower; turn your gaze upon the sun.
39. Every day is a choice, let's choose to be happy.
40. Rise up, start fresh, see the bright opportunity in each day. Good morning!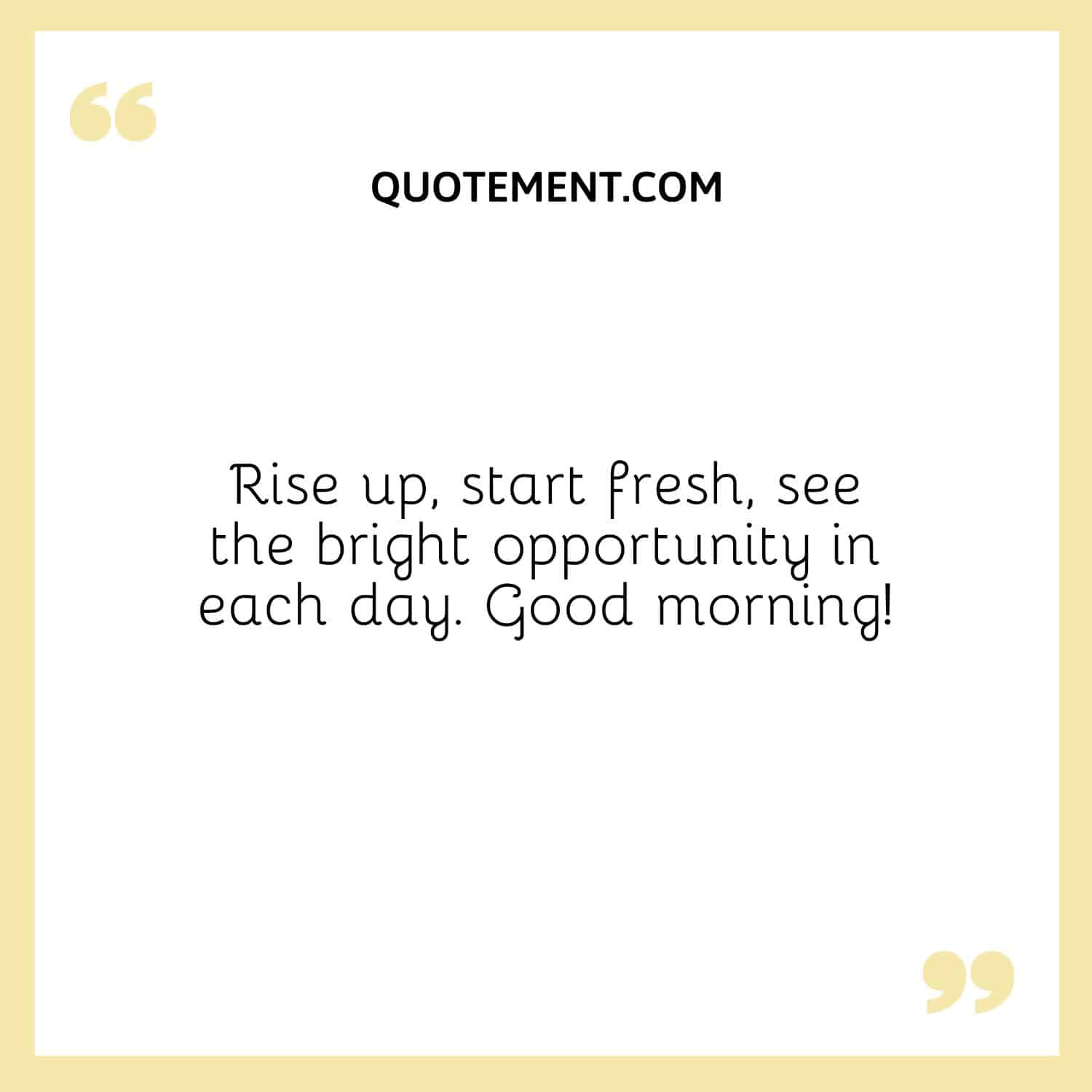 41. Master the morning and you will rule the day.
42. Today is a great, positive, beautiful day.
43. A new day also means a new beginning. Forget about the past and have a fresh start.
44. Happy Sunday Morning, let the good times roll!
45. For each new morning let there be a flow of love.
Cute Good Morning Captions
Check out my list of cute good morning captions for Instagram that can be used as good morning messages that you can send to your friends and family.
1. Good morning sunshine.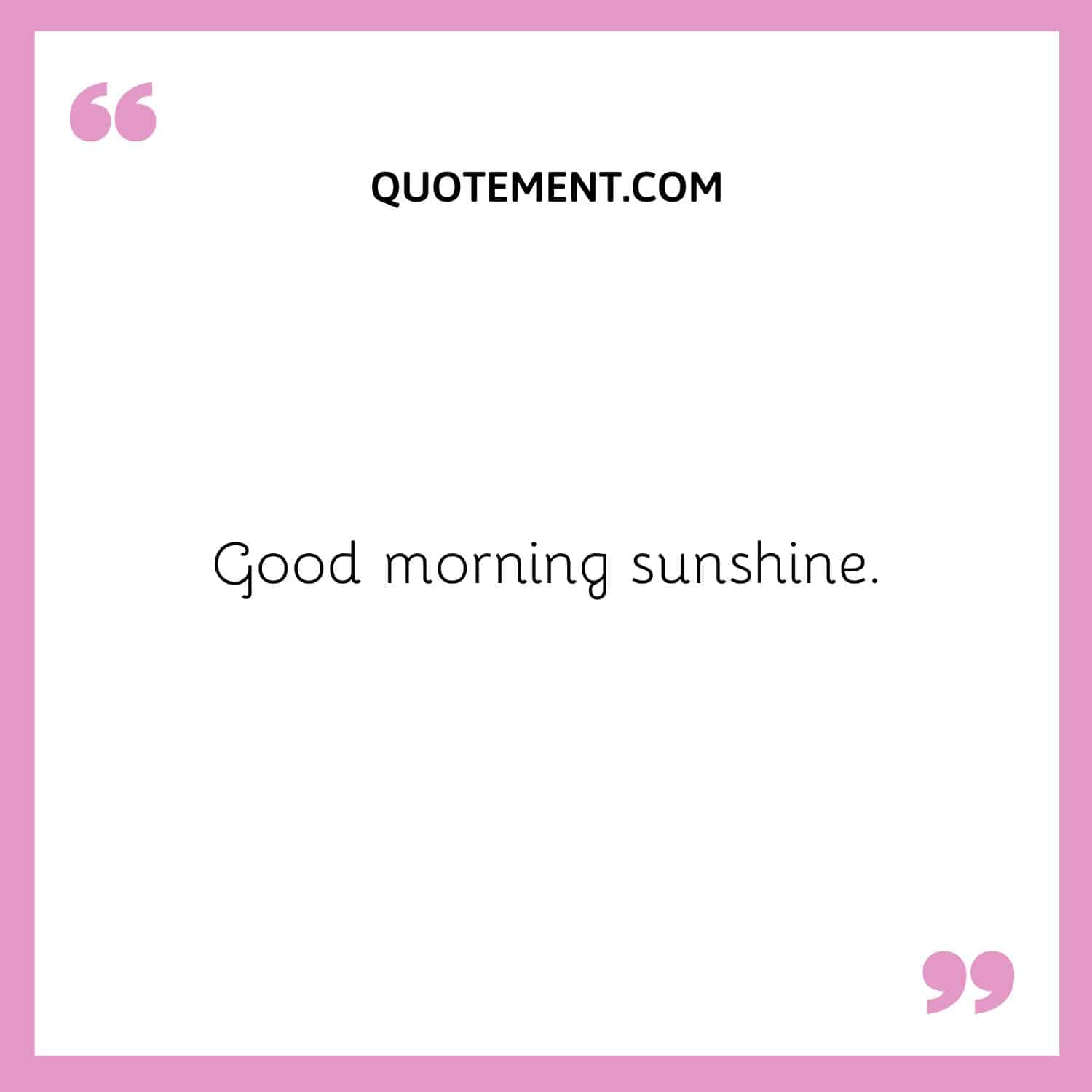 2. Waking up with the world.
3. All is calm, all is bright.
4. It's time to make breakfast!
5. I hope your day is amazing as you are.
6. Bathing in a sea of happiness this morning.
7. Today will be the best day ever.
8. Something wonderful is about to happen. I can feel it in my bones!
9. Mornings with you are the best kind of mornings.
10. Today is a good day for a good day.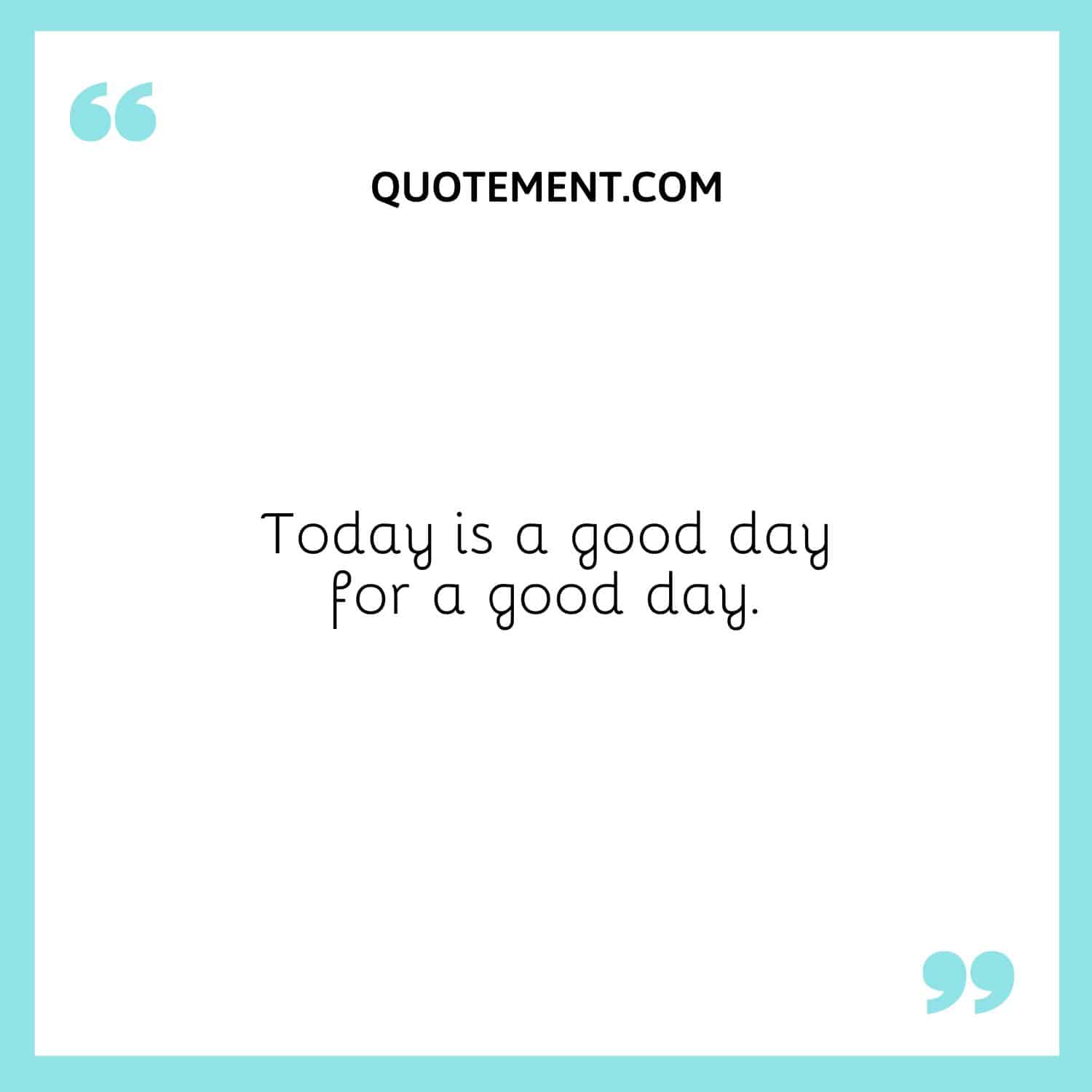 11. Feeling fresh, feeling new.
12. With the new day comes new inspiration and new ideas.
13. Hit the snooze button, take a quick shower, get dressed, and off I go!
14. Each morning is akin to a blank canvas. Paint it however you like!
15. Millions of miracles and wonders begin at sunrise.
16. Early morning cheerfulness can be extremely obnoxious.
17. Begin each day with the right attitude.
18. I need to get up – my coffee needs me.
19. Today is a good day to smile.
20. Here are my non-negotiables: rising up really early, connecting with nature, and some quiet "me" time!
See also: 150 Nature Captions For Instagram For All The Nature Lovers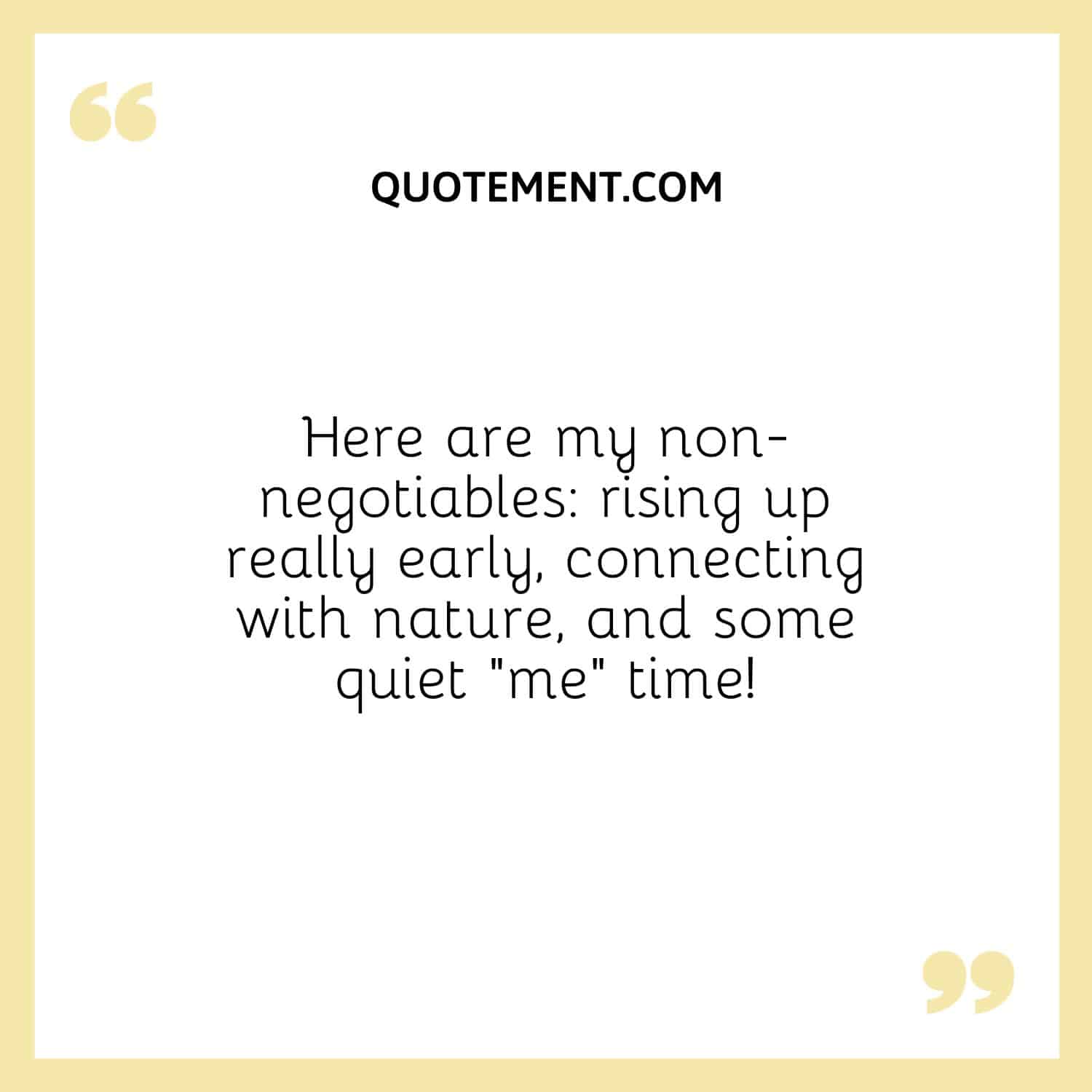 21. Morning is sweet when you have someone to hug, to begin with.
22. Let's forget about yesterday! Am I right?
23. Do it for the beautiful sunrise.
24. A cup of coffee shared with a friend is happiness and time well spent.
25. Being in love is everything that makes your morning wonderful.
26. Get up, dress up, and go own the world.
27. Quiet start to the day.
28. Good morning, have a lovely day.
29. Hello, Mr. Sun!
30. Early morning walks are blessings for the rest of the day ahead.
31. Nah, I don't like mornings. I really like you though.
32. Coffee black, and my morning bright!
33. The first morning thought: YOU!
34. Productive mornings are my favorite.
35. Good morning people, and good night drug dealers and strippers.
36. Listen to the morning silence. It has so much to say.
37. Let it be known, this morning is mine!
38. God created sleep, and the devil created the alarm clock.
39. If only mornings didn't come at such an inconvenient time of day.
40. Today is going to be a great day.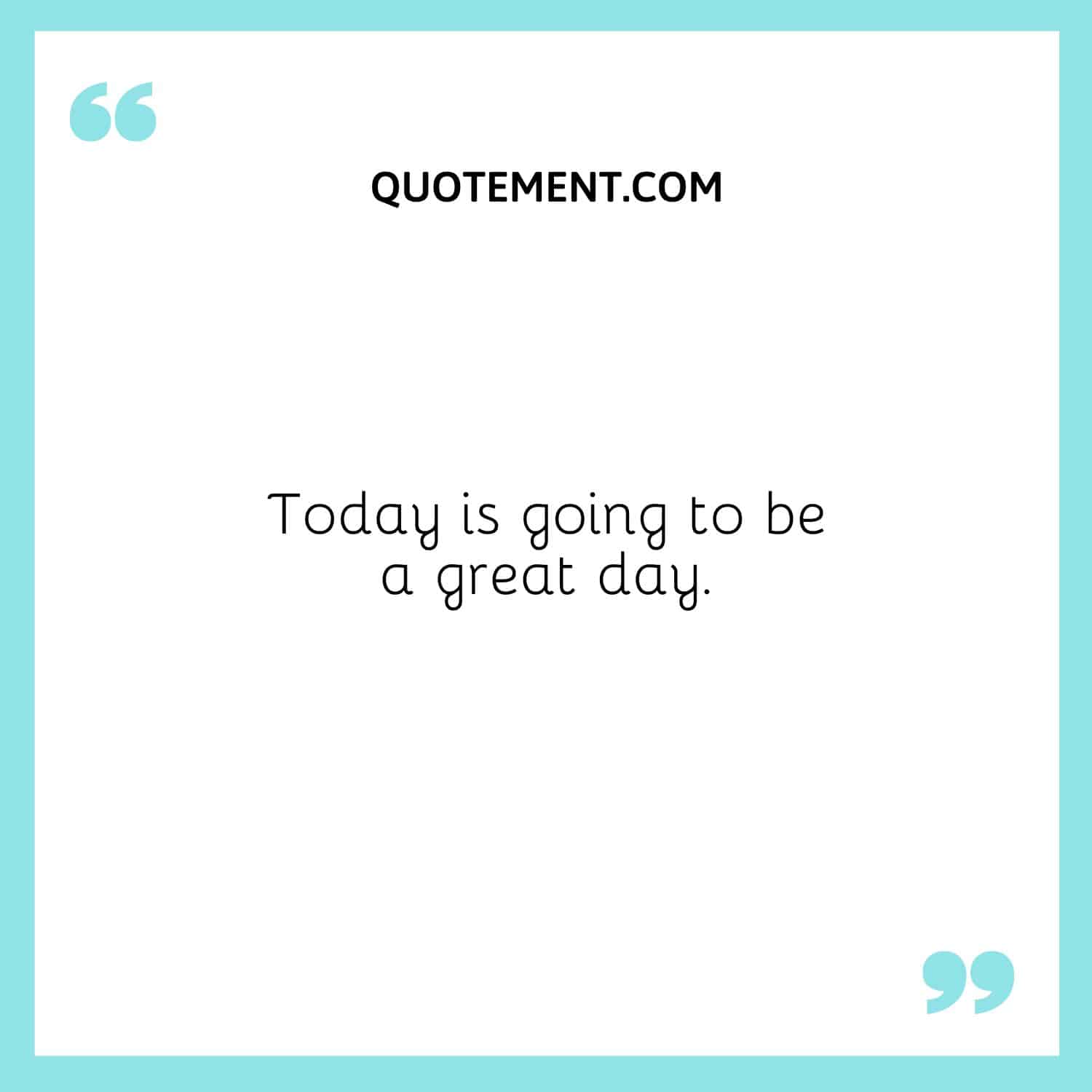 41. Everyone wants me to be a morning person. I could be one, only if morning began after noon.
42. Deep breath. It's a new day.
43. I'm not lazy. I just love mornings so much that I don't want the time to be over.
44. Wake up for the sunrise, stay out for the moon.
45. Good morning, make it a great day.
46. Good morning! Hope you've had a wonderful night, and here's to an awesome day.
47. Fall in love with the energy of the mornings.
48. A morning without you is a dwindled dawn.
49. It's a new day to show you just how much I love you. Good morning!
50. Rise and shine, sleeping beauties! It's time for your morning coffee.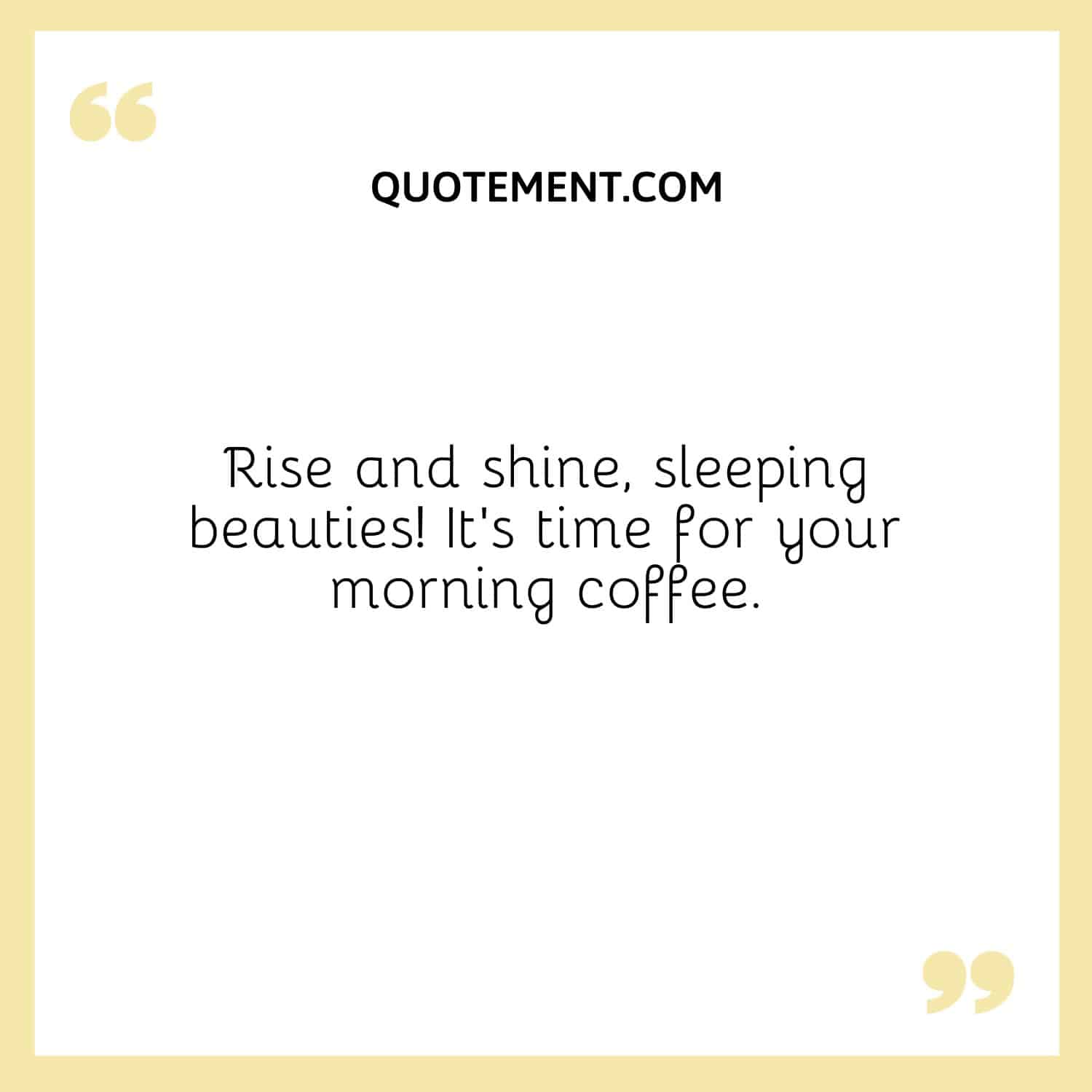 Best Good Morning Captions For Morning Selfies & Pics
When posting your stunning morning Instagram post, you need perfect good morning captions to go along with them. Below you'll discover the best good morning captions for Instagram pics and selfies.
1. Watching the sunrise is so damn satisfying!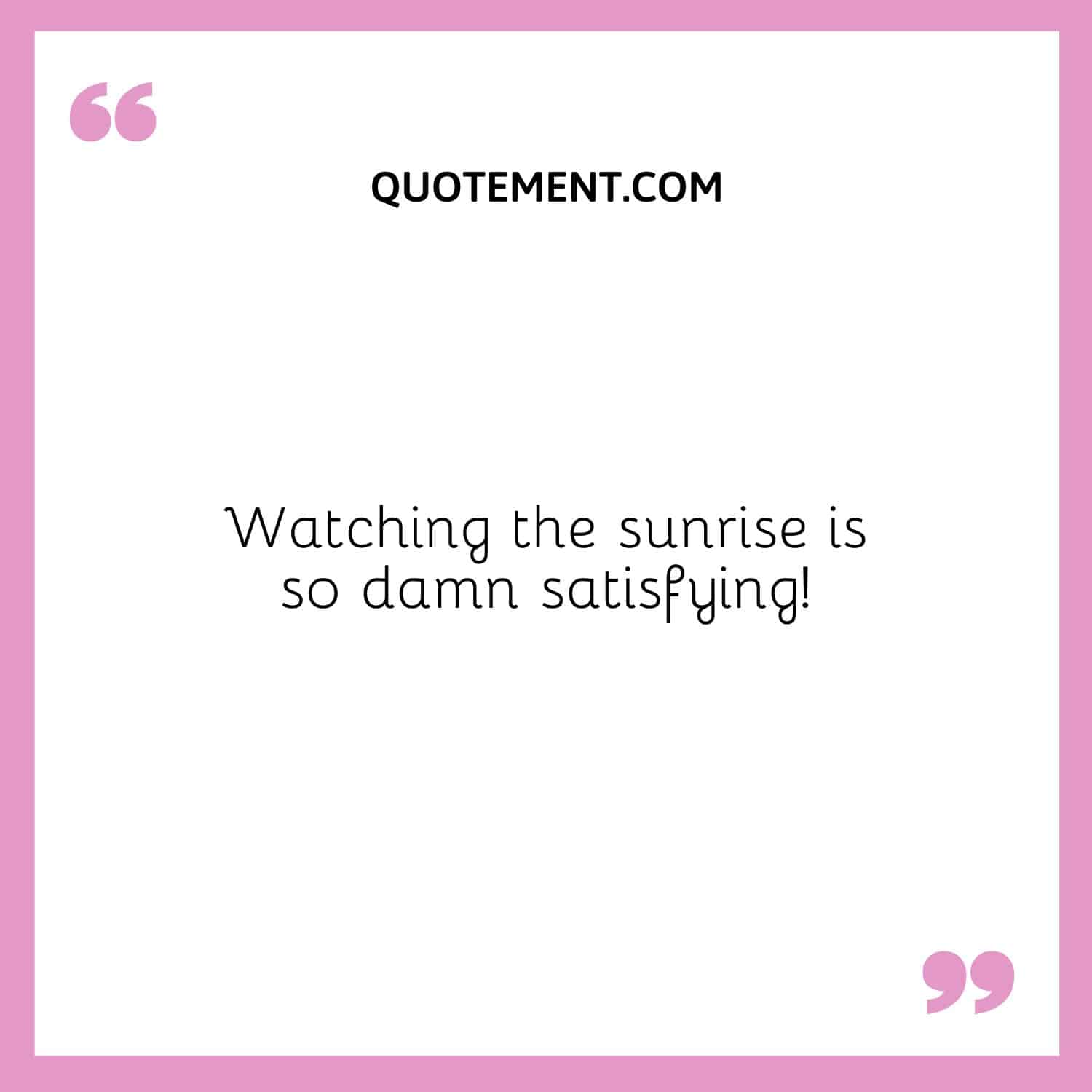 2. Feeling the sunrise on my face as I stand by the window.
3. It is always fascinating to watch the sky change as the new day dawns in.
4. Forever seeking the morning sun.
5. Finding happiness in the little things.
6. What a day, huh?
7. I just love the color of the morning sky!
8. Waking up for the sunrise…definitely worth it.
9. Always remember that birds like to watch the sunrise with you.
10. My favorite color is sunrise.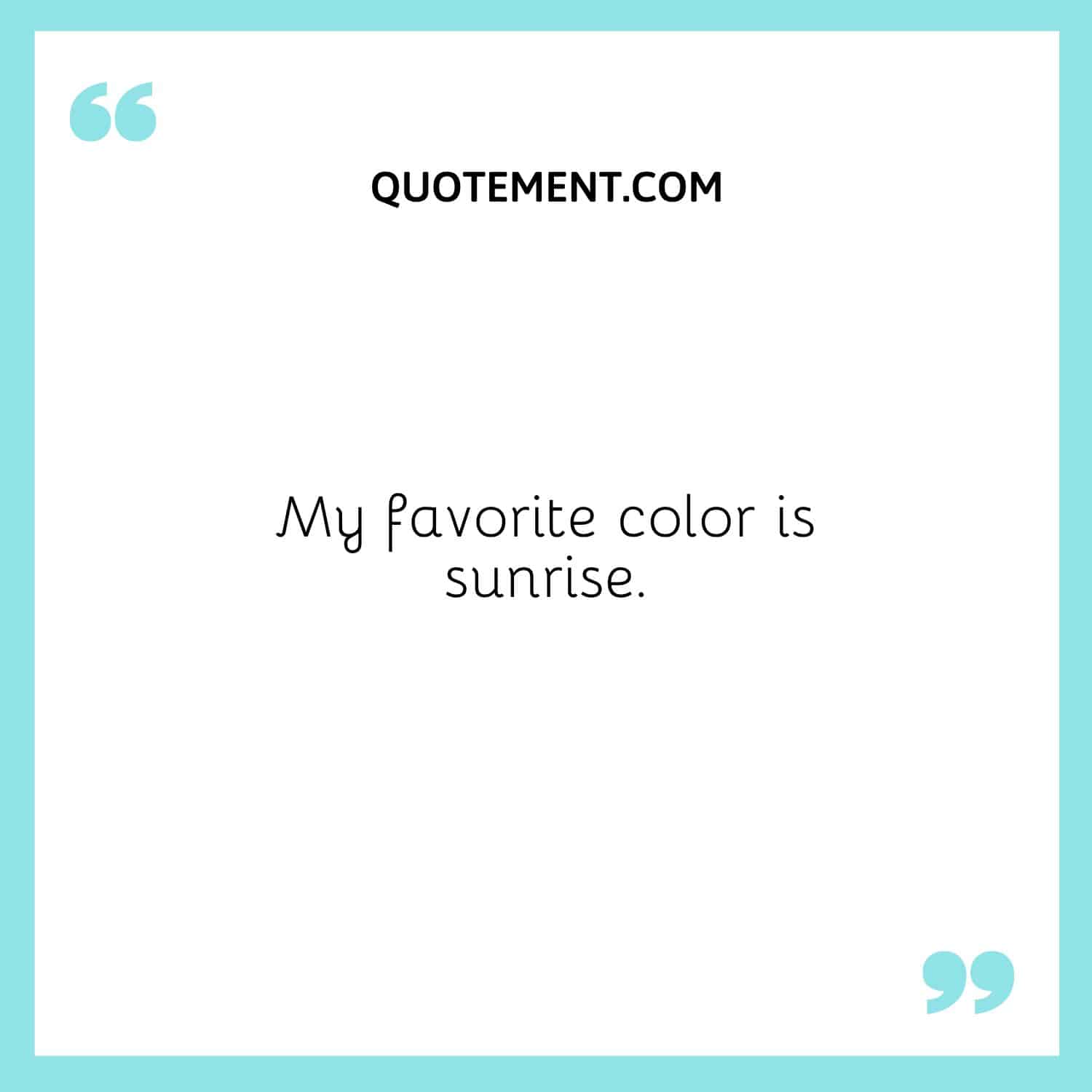 11. A little hello to start off your day.
12. Sunrise is a girl's best friend.
13. Morning time is selfie time.
14. Nothing beats the allure of the world's scenery just before sunrise.
15. Woke up like this.
16. Feeling sun-kissed by sunrise.
17. I love how the morning sun melts the darkness of the night.
18. Mornings don't only forgive, they also forget.
19. Born again! What shall we do today?
20. What if every day started with a sunrise like this.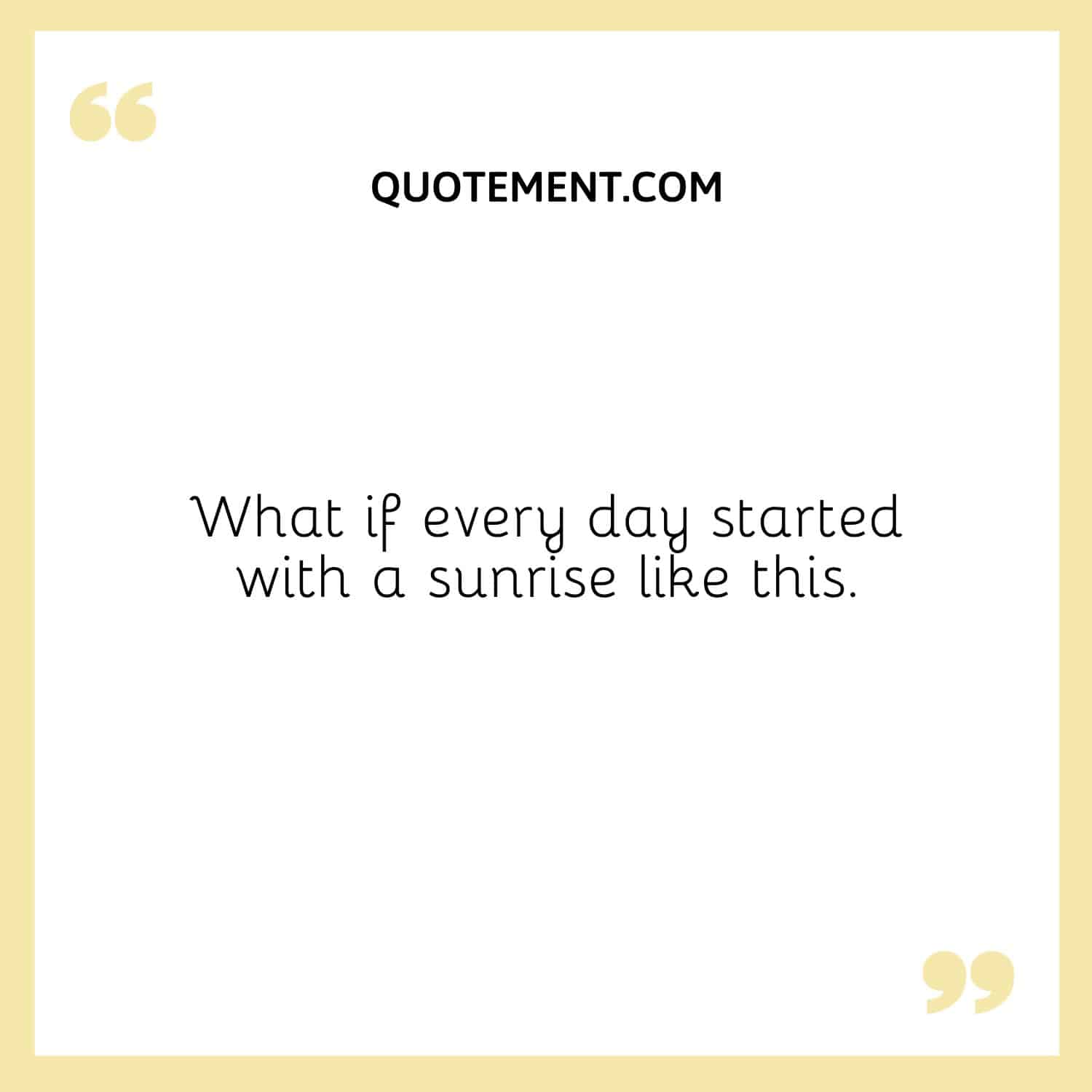 21. Morning coffee, because anything else is worthless.
22. Sunrise, coffee, adventure.
23. I drink a cup of sunlight every morning to brighten myself.
24. Let the morning sky shade be your favorite color!
25. Look, the sun is greeting the mountains.
See also: 280 Best Sun Captions For Instagram For A Shiny Post
Wrapping It Up
I know that I'm not the only one who finds early mornings stunning. I really hope you liked my collection of the best good morning captions for Instagram.
Morning is the best time of day to share positivity, optimism, and inspiration to brighten up someone's day.
So, pick a good morning Instagram caption you like the most and bring a little more positivity to the world.
Until next time!
Since you're looking for morning captions for Instagram maybe you'll be interested in some good morning blessings that will bring positivity into your new day!