Hey, are you a nature lover looking for perfect nature captions for Instagram to go with the breath-taking nature photos you've taken?
Then this is the article for you!
Here is a collection of 150 nature-inspired Instagram quotes and beautiful nature captions perfect for your nature pictures.
Nature is a never-ending source of inspiration. The smell of fresh morning grass, the blue color of the sky, the sound of the birds singing…beauty is everywhere we look.
When the whole world fails us, nature will always be there to heal us.
These ig captions will remind you that nature has everything we need, we just have to come back to it.
Top 30 Nature Captions For Instagram
When it comes to beautiful nature captions, these are my personal favorite nature captions for Instagram.
1. "Nature is not a place to visit. It is home." — Gary Snyder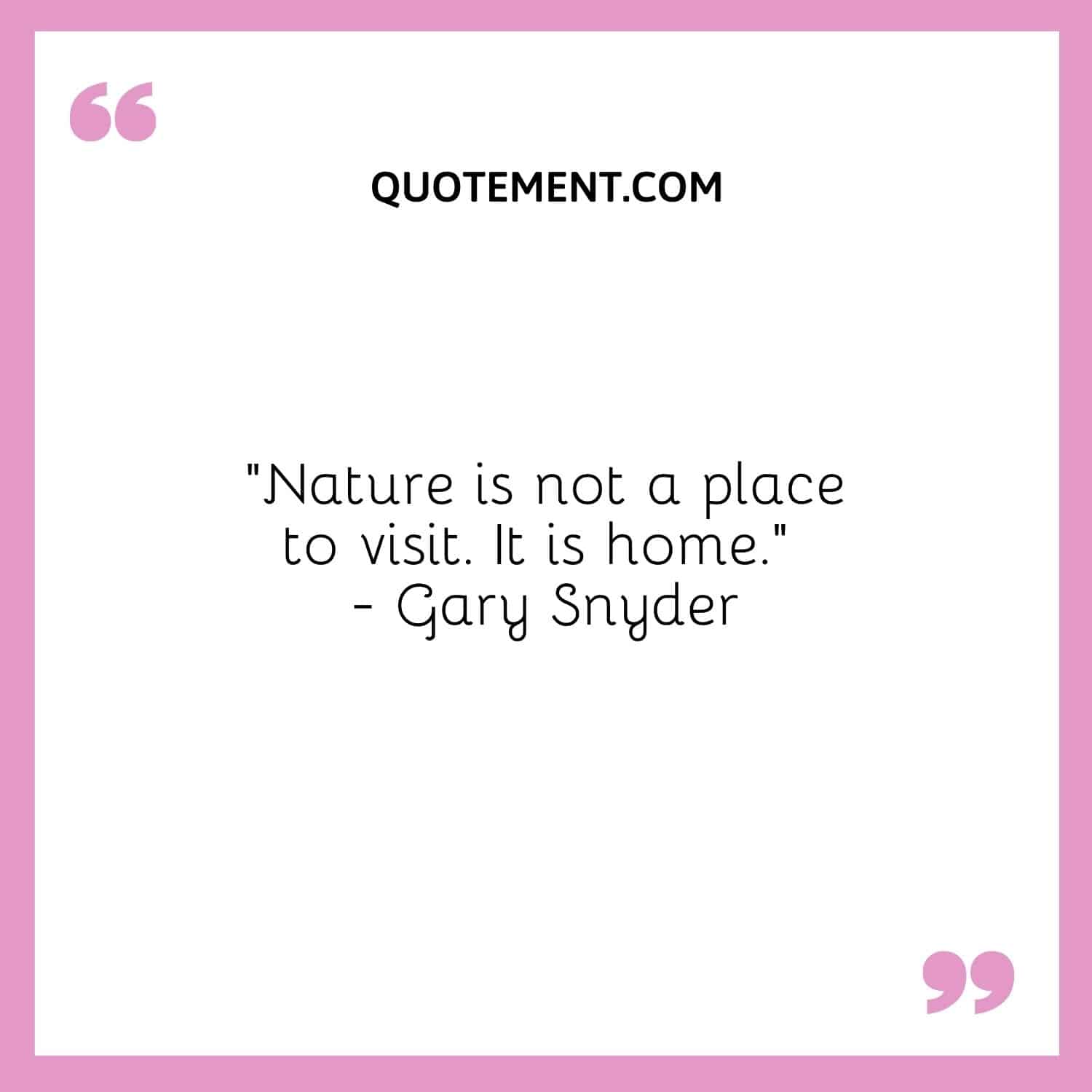 2. "The earth is what we all have in common." — Wendell Berry
3. "If you truly love nature, you will find beauty everywhere." — Vincent Van Gogh
4. "The earth laughs in flowers." — Ralph Waldo Emerson
5. "To walk into nature is to witness a thousand miracles." — Mary Davis
6. "Everything in nature invites us constantly to be what we are." — Gretel Ehrlich
7. "I believe a leaf of grass is no less than the journey-work of the stars." — Walt Whitman
8. "Between every two pines there is a doorway to a new world." — John Muir
9. "One touch of nature makes the whole world kin." — William Shakespeare
10. "Wilderness is not a luxury but a necessity of the human spirit." — Edward Abbey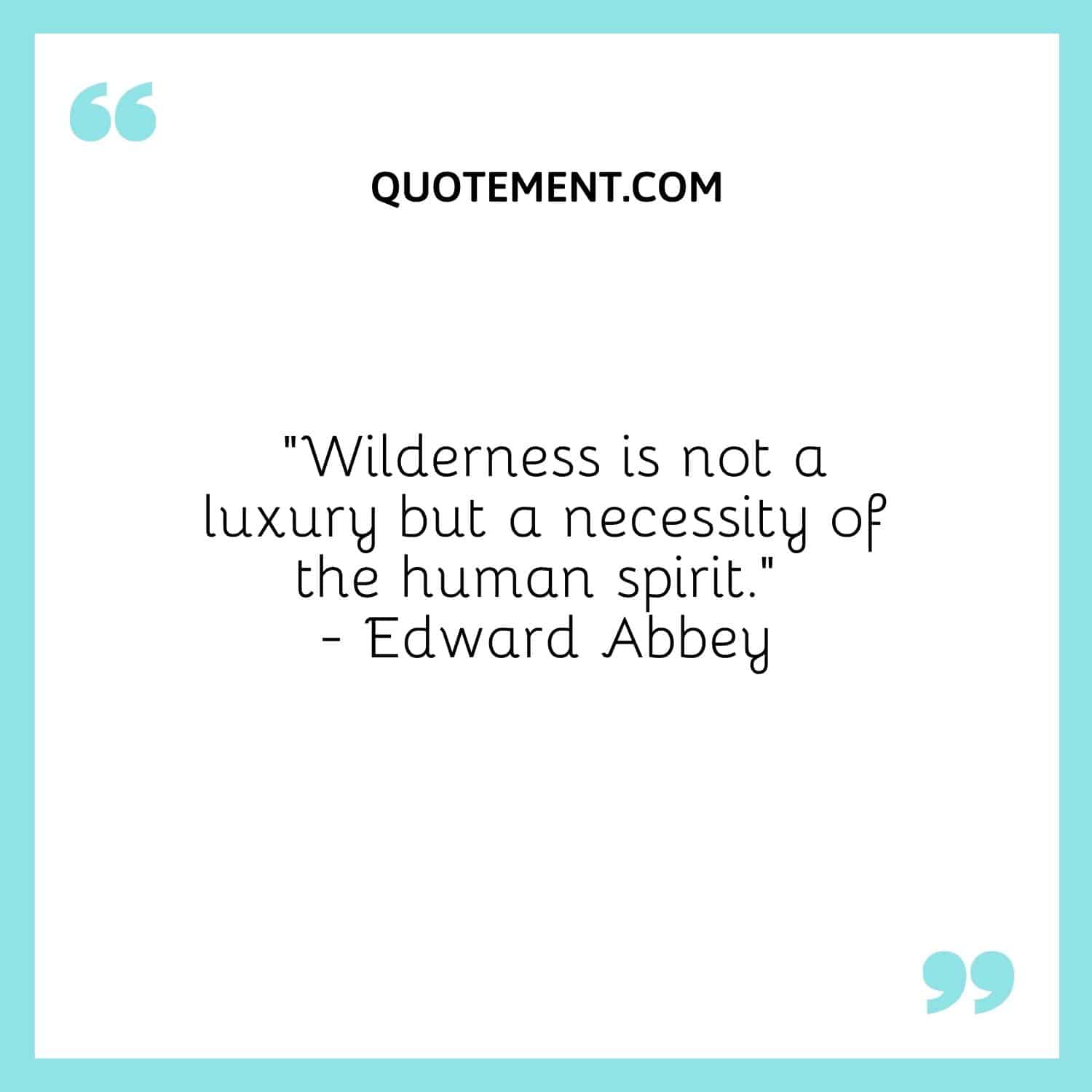 11. "Look deep into nature, and then you will understand everything better." — Albert Einstein
12. "I felt my lungs inflate with the onrush of scenery- air, mountains, trees, people. I thought, 'This is what it is to be happy." — Sylvia Plath
13. "Earth and sky, woods and fields, lakes and rivers, the mountain and the sea, are excellent schoolmasters, and teach us more than we can ever learn from books." — John Lubbock
14. "Sunshine is delicious, rain is refreshing, wind braces us up, snow is exhilarating; there is really no such thing as bad weather, only different kinds of good weather." — John Ruskin
15. "Nature does not hurry, yet everything is accomplished." — Lao Tzu
16. "Nature teaches more than she preaches. There are no sermons in stones. It is easier to get a spark out of a stone than a moral." — John Burroughs
17. "Let us permit nature to have her way. She understands her business better than we do." — Michel de Montaigne
18. "The goal of life is living in agreement with nature." — Zeno
19. "To forget how to dig the earth and to tend the soil is to forget ourselves." — Mahatma Gandhi
20. "By discovering nature, you discover yourself." — Maxime Lagacé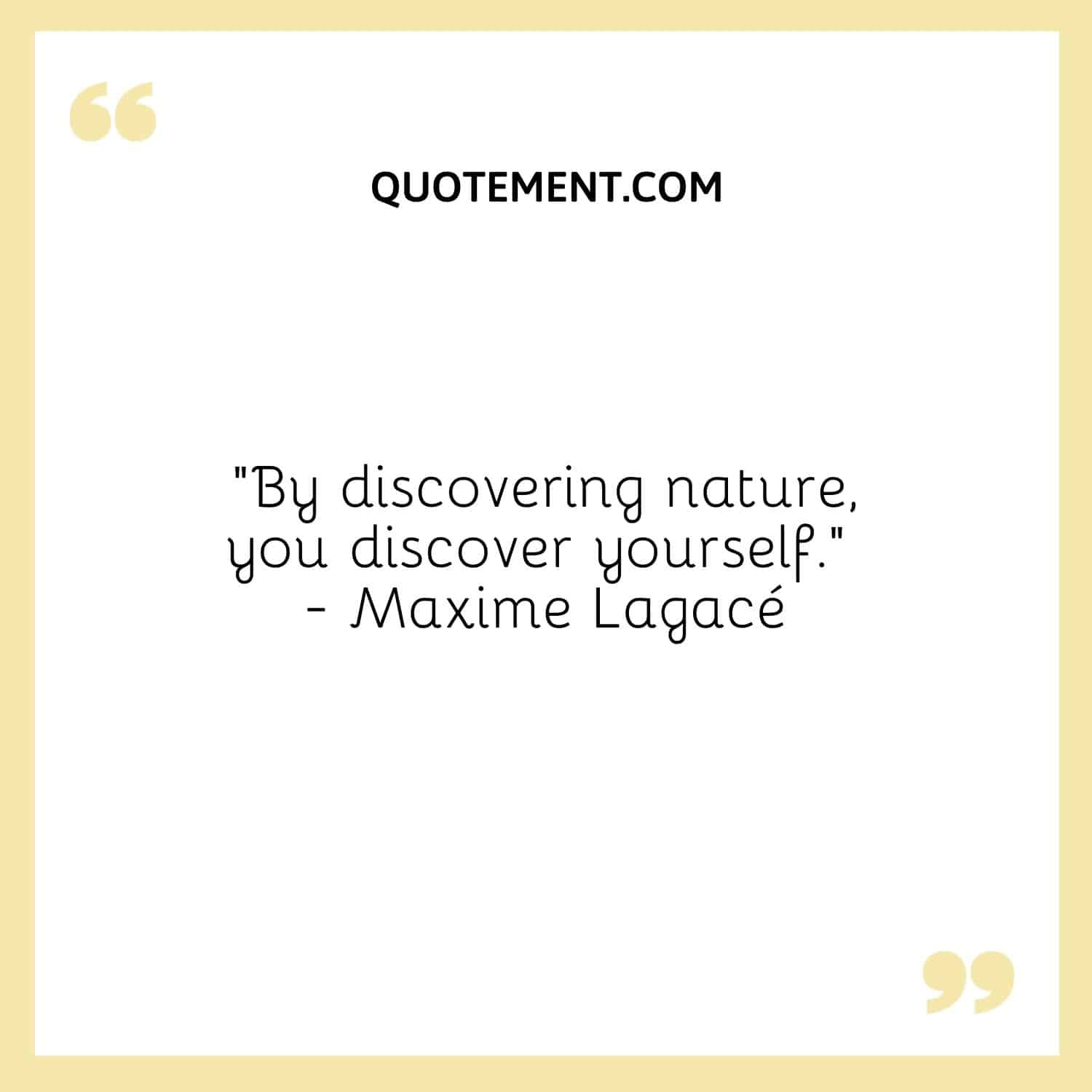 21. "Spring is nature's way of saying, 'Let's party!" — Robin Williams
22. "Adopt the pace of nature. Her secret is patience." — Ralph Waldo Emerson
23. "If we surrendered to earth's intelligence, we could rise up rooted like trees." — Rainer Maria Rilke
24. "Live in each season as it passes; breathe the air, drink the drink, taste the fruit, and resign yourself to the influence of the earth." — Henry David Thoreau
25. "Study nature, love nature, stay close to nature. It will never fail you." — Frank Lloyd Wright
26. "I firmly believe that nature brings solace in all troubles." — Anne Frank
27. "There are times when solitude is better than society, and silence is wiser than speech." — Charles Spurgeon
28. "Time spent amongst trees is never wasted time." — Katrina Mayer
29. "Although I deeply love oceans, deserts, and other wild landscapes, it is only mountains that beckon me with that sort of painful magnetic pull to walk deeper and deeper into their beauty." — Victoria Erikson
30. "Not just beautiful, though – the stars are like the trees in the forest, alive and breathing. And they're watching me." — Haruki Murakami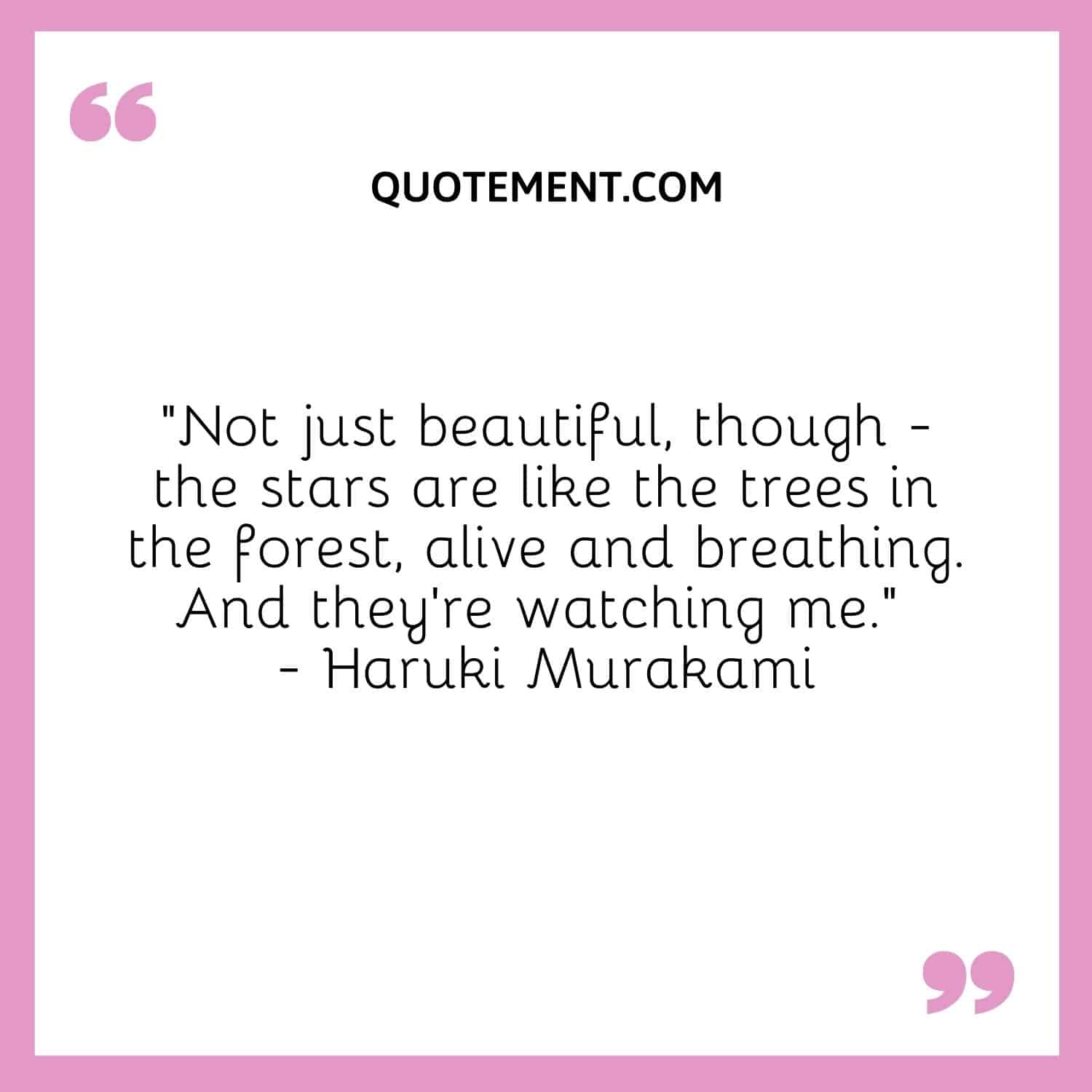 Short Nature Captions For Instagram
If you want your Instagram post to be mainly visual without a long paragraph accompanying it, these short nature captions for Instagram are exactly what you need.
1. Call of the wild!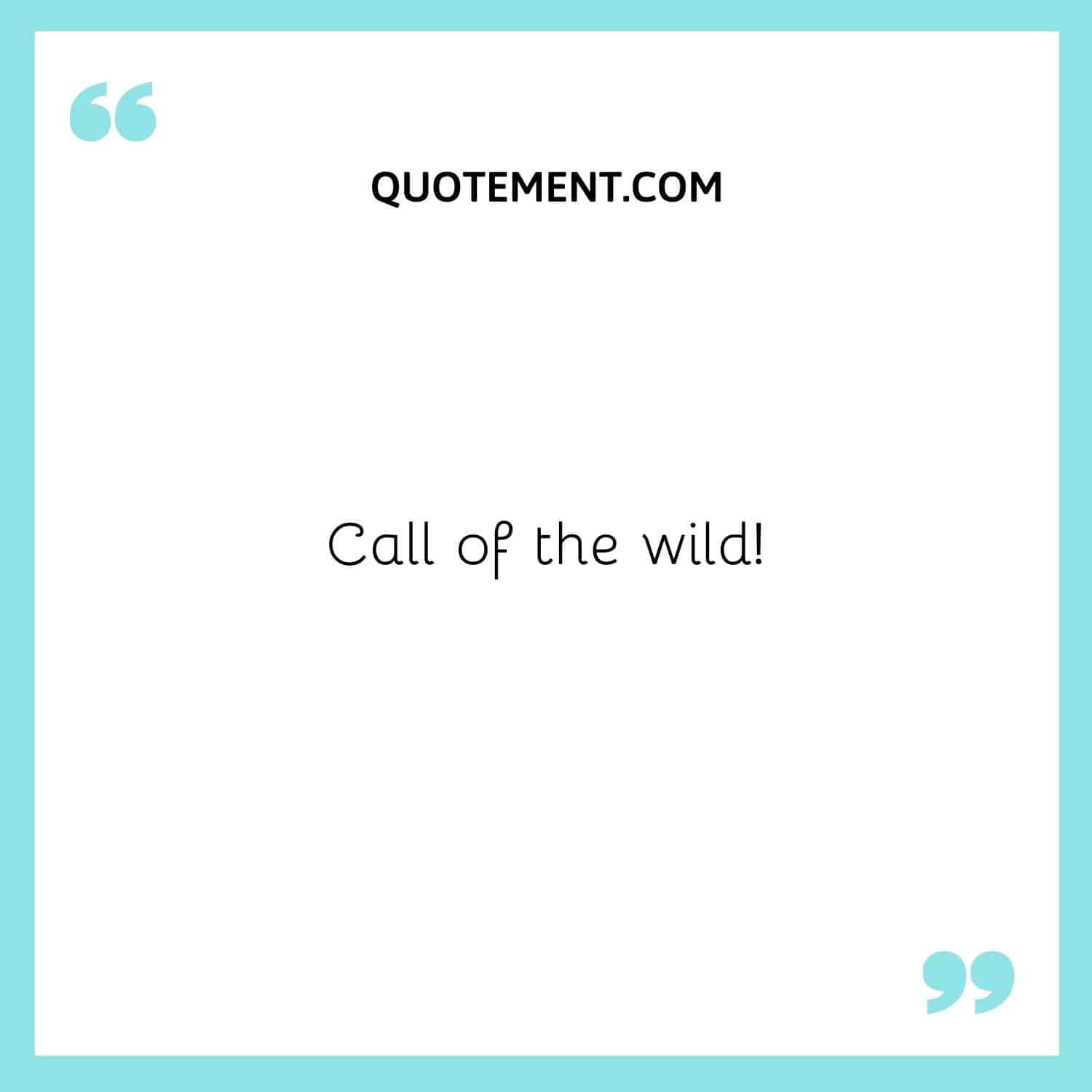 2. Fly high and touch the sky.
3. I'm a nature lover.
4. Feeling good-natured.
5. Green vibes only.
6. Nature's the best teacher.
7. Lightning is incredible.
8. Lost in the woods.
9. Getting back to my roots.
10. Finally home.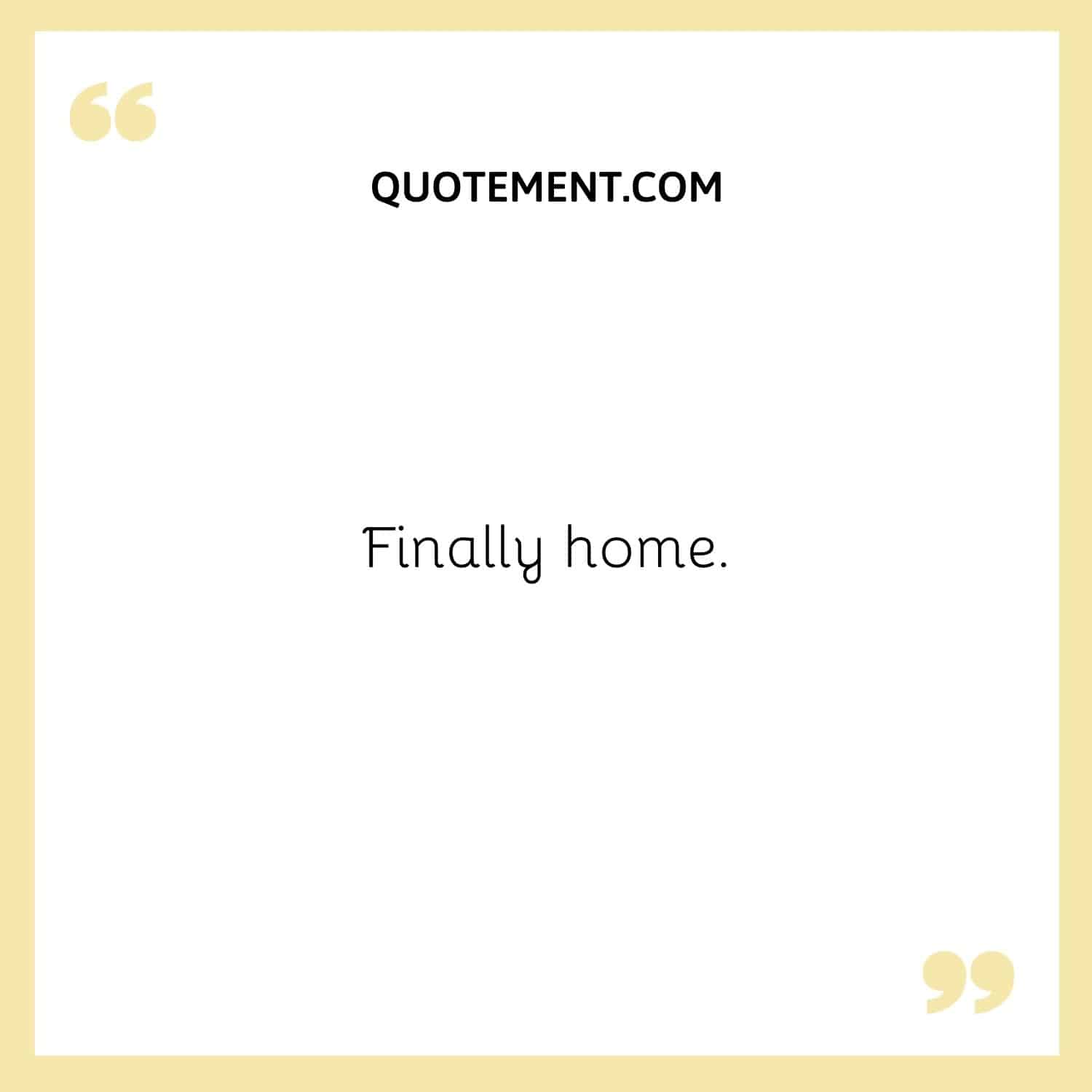 11. Camping hair, don't care.
12. Find your wild.
13. No better way to reset.
14. Stacks of green.
15. Escape the ordinary.
16. Flower power.
17. Branching out.
18. Hike more. Worry less.
19. Go wild for a while.
20. Chasing waterfalls.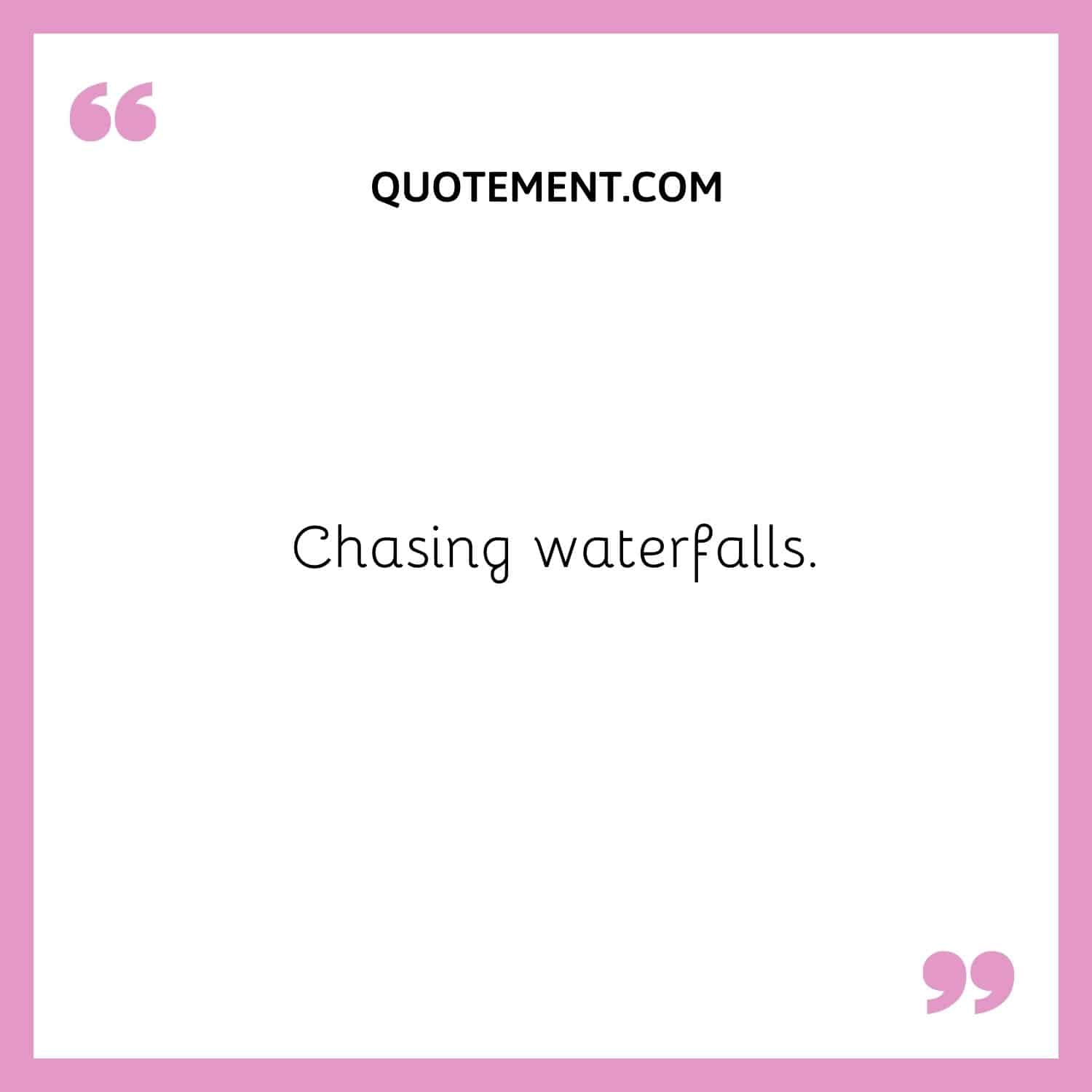 21. I am in love with nature.
22. As free as a bird.
23. Breath in the wild air.
24. Nature calls.
25. Wander the wilderness.
Wild Nature Instagram Captions
These nature Instagram captions about the beauty of the wilderness will go perfectly with your makeup-free selfie!
1. Got lost in nature and found me.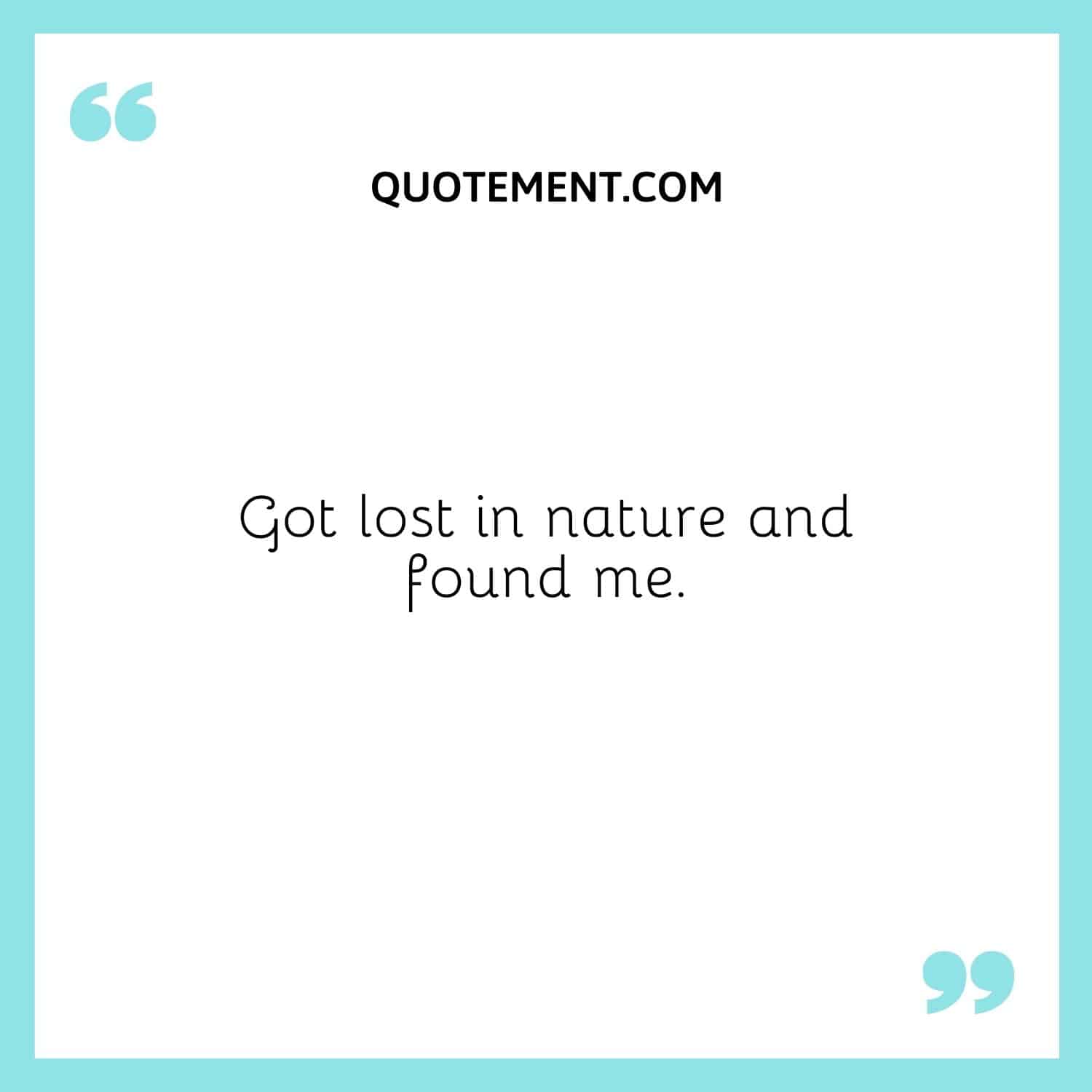 2. There is no Wi-Fi in the mountains, but I promise you will find a better connection.
3. Wild is my favorite color.
4. According to mother nature, green is a primary color.
5. Find me where the wild things are.
6. The mountains are calling. I must go.
7. Go where you feel most alive.
8. Memories made in the mountains stay in our hearts forever.
9. If the sky is the limit, then go there.
10. Let's wander where the Wi-Fi is weak.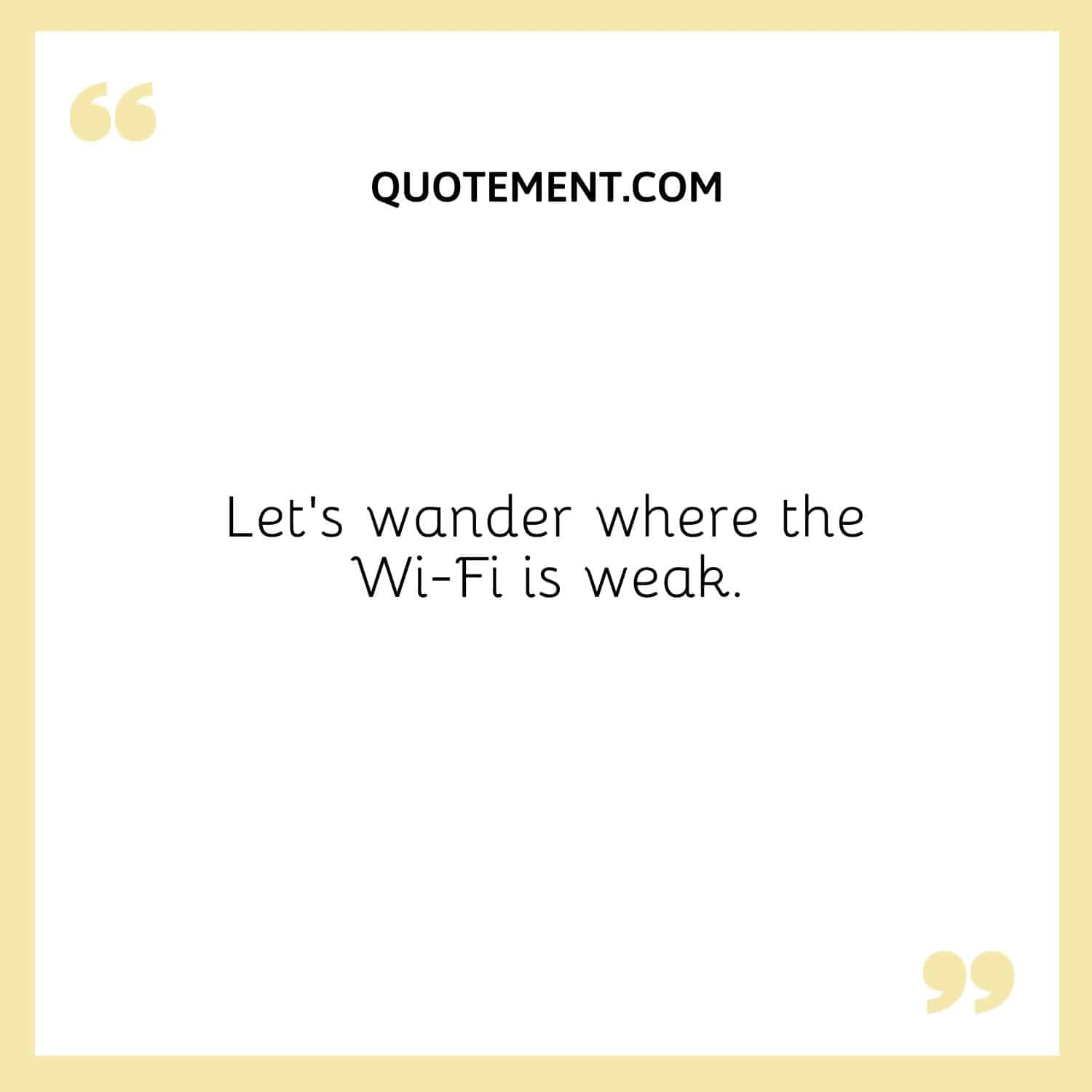 11. I love places that make you realize how tiny you and your problems are.
12. Somewhere on your journey, don't forget to stop and enjoy the view.
13. If you need me, I'll be outside.
14. When life gives you mountains, put on your boots and hike.
15. Nature is the art of God.
16. They say all you need is love, but I need the lake.
17. Take a breath of fresh air.
18. Live life with no excuses, travel with no regret.
19. Everything is better in the mountains.
20. Nature is the closest place to heaven on Earth.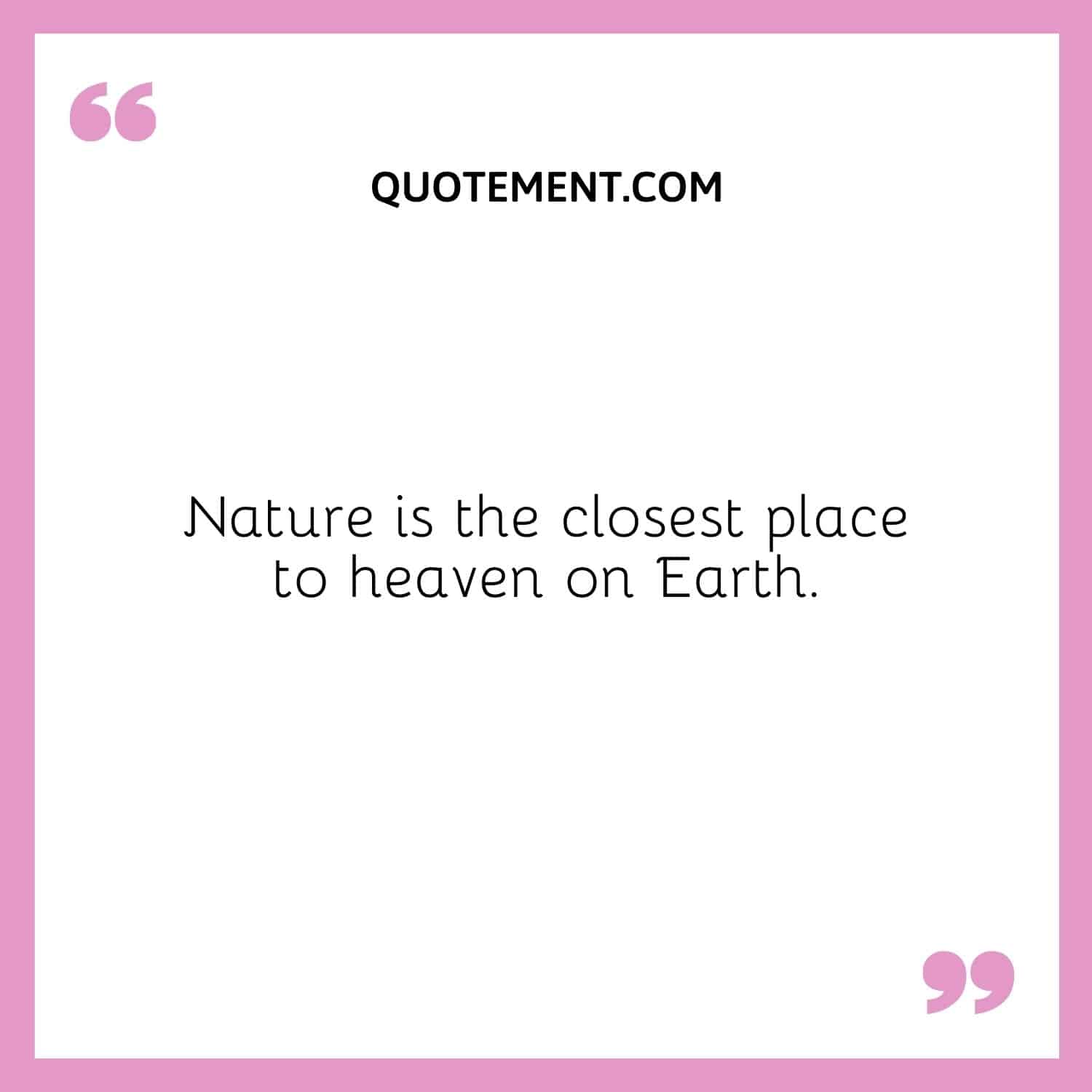 21. Immersing yourself in nature is enough to make anybody believe in the divine.
22. To be at one with nature is to be content with life.
23. Climbing my way to bigger and better things.
24. Adventure awaits at the end of your comfort zone.
25. Wild, free, and unfazed by everyday concerns.
26. Life is like a waterfall – always moving.
27. Stop staring at mountains. Climb them instead, yes, it's a harder process, but it will lead you to a better view.
28. Wonder. Wander. Repeat.
29. Always down to take the scenic route.
30. I am like a waterfall, wild and free.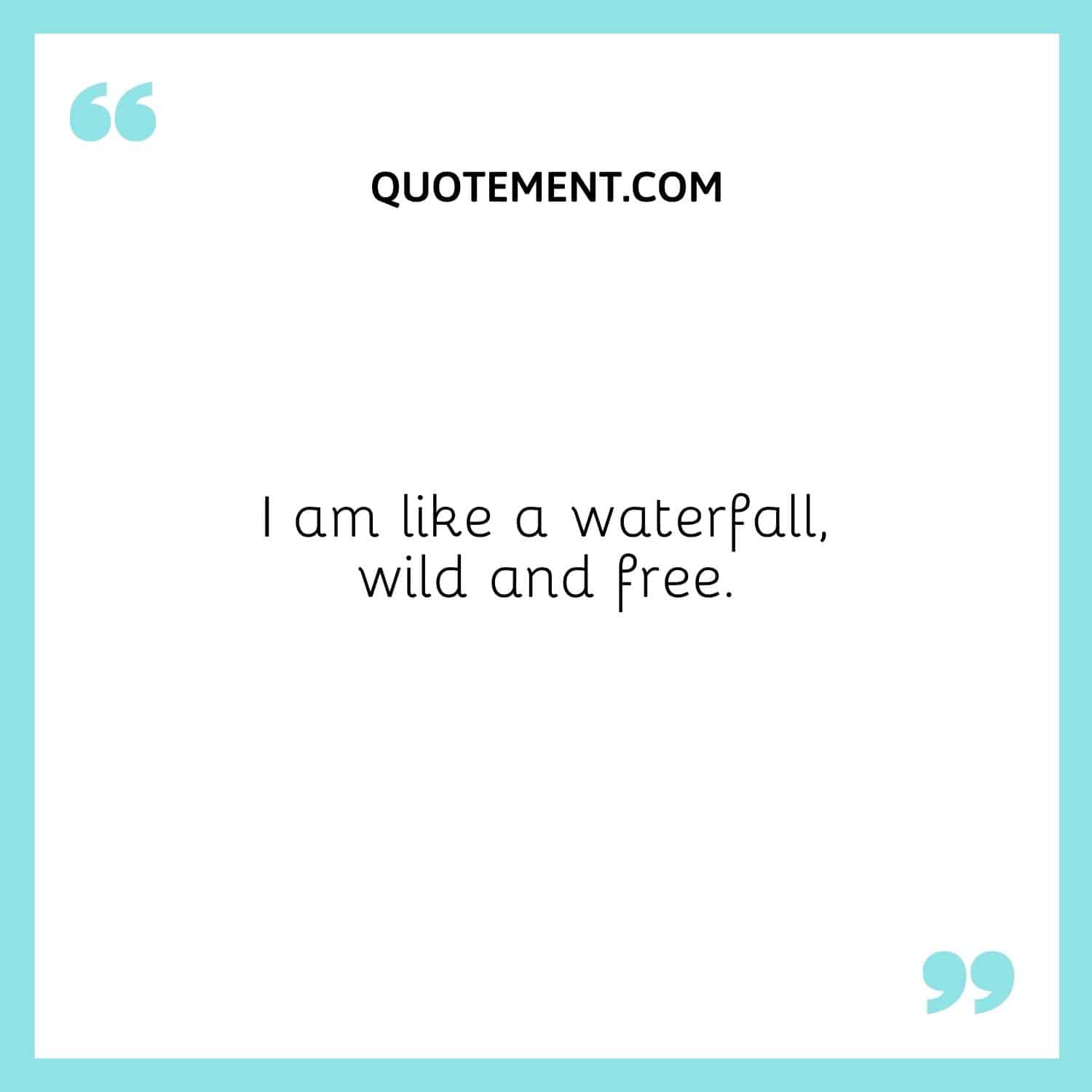 Beautiful Nature Quotes For Instagram
1. "Colors are the smiles of nature ." — Leigh Hunt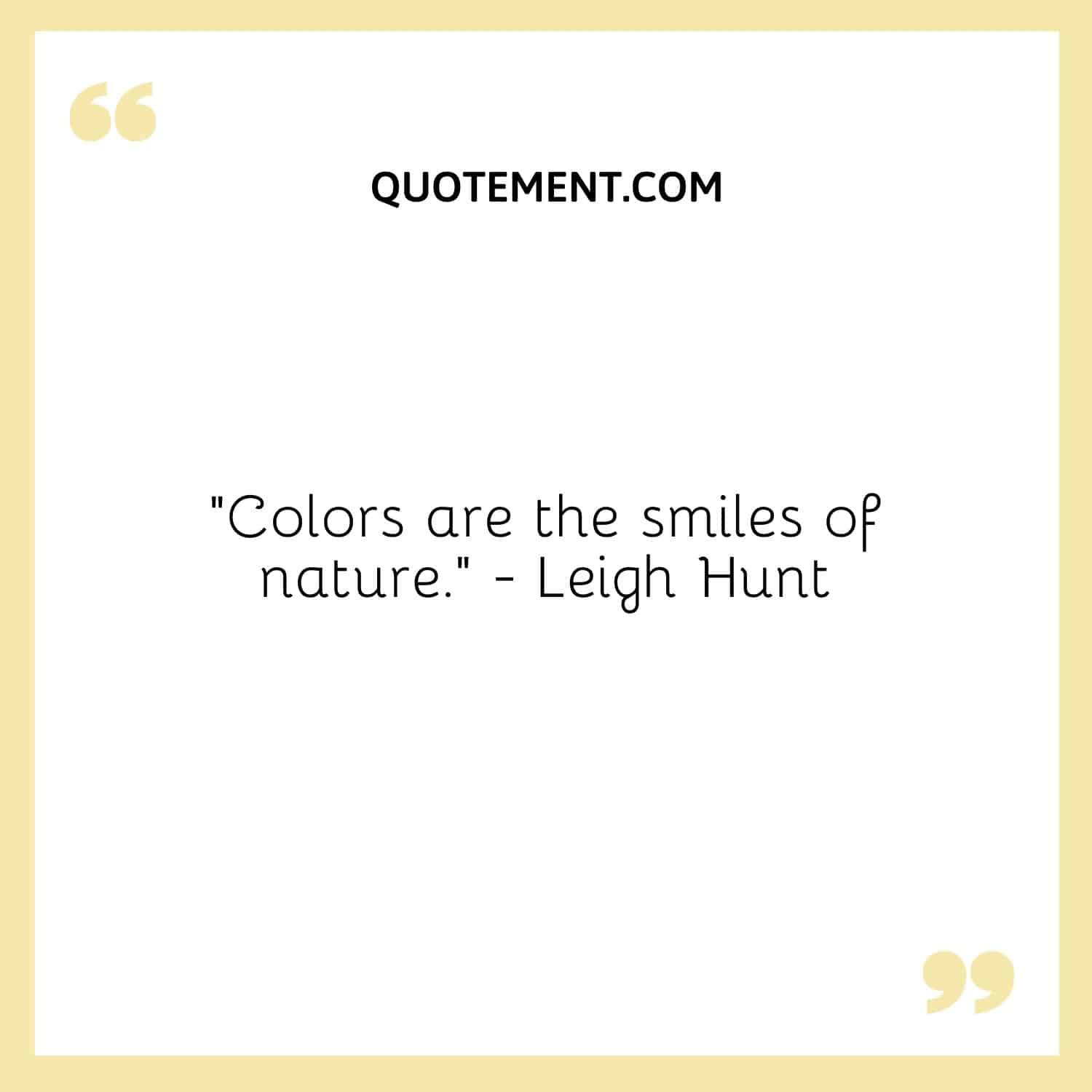 2. "I'd rather have roses on my table than diamonds on my neck." — Emma Goldman
3. "Every flower is a soul blossoming in nature." — Gerard de Nerval
4. "For in the true nature of things, if we rightly consider, every green tree is far more glorious than if it were made of gold and silver." — Martin Luther King Jr.
5. "On earth there is no heaven, but there are pieces of it." — Jules Renard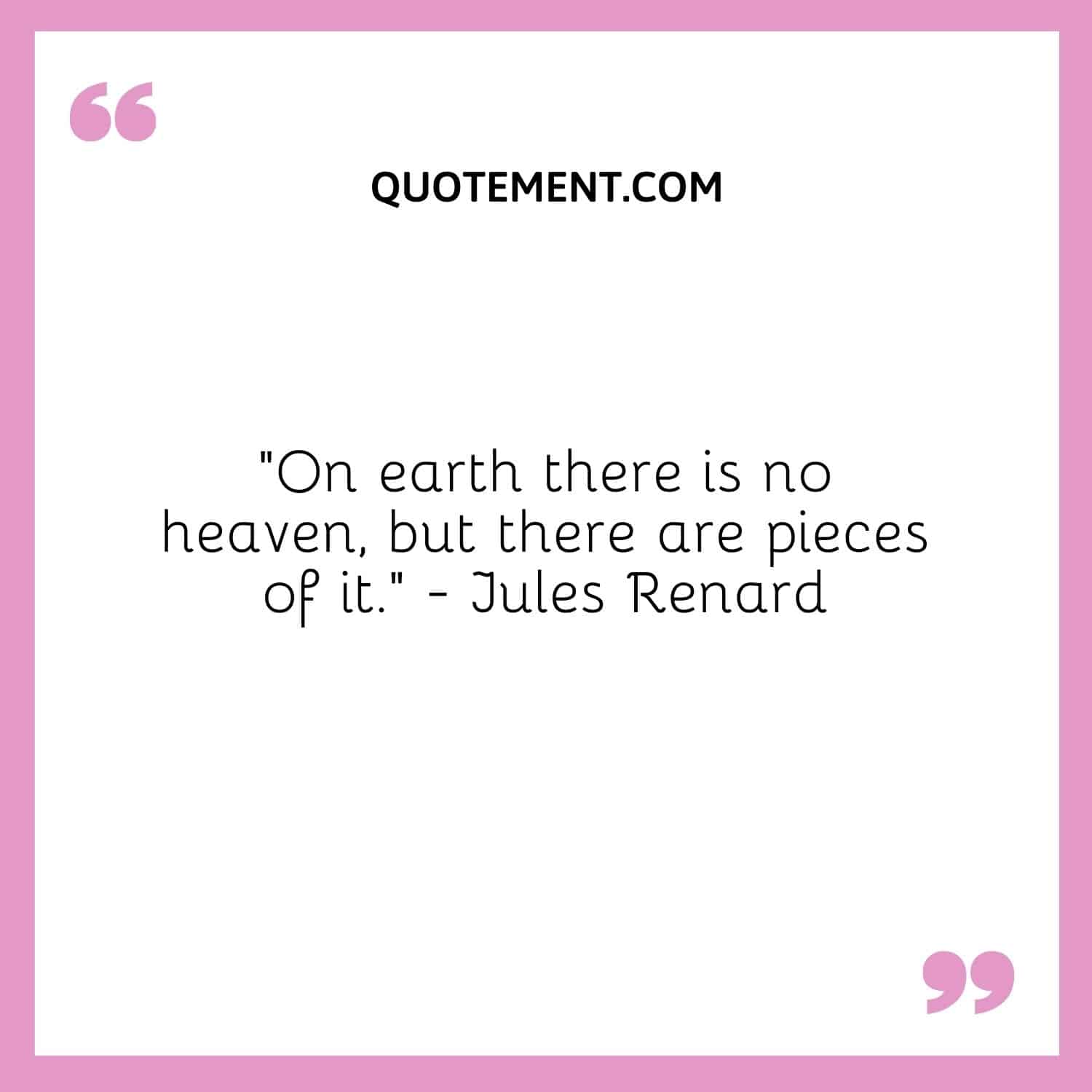 6. "Nature always wears the colors of the spirit." — Ralph Waldo Emerson
7. "Autumn is a second spring when every leaf is a flower." — Albert Camus
8. "Sunsets are proof that endings can often be beautiful, too." — Beau Taplin
9. "God is the friend of silence. See how nature – trees, flowers, grass- grows in silence; see the stars, the moon, and the sun, how they move in silence… We need silence to be able to touch souls." — Mother Teresa
10. "To sit in the shade on a fine day and look upon verdure is the perfect refreshment." — Jane Austen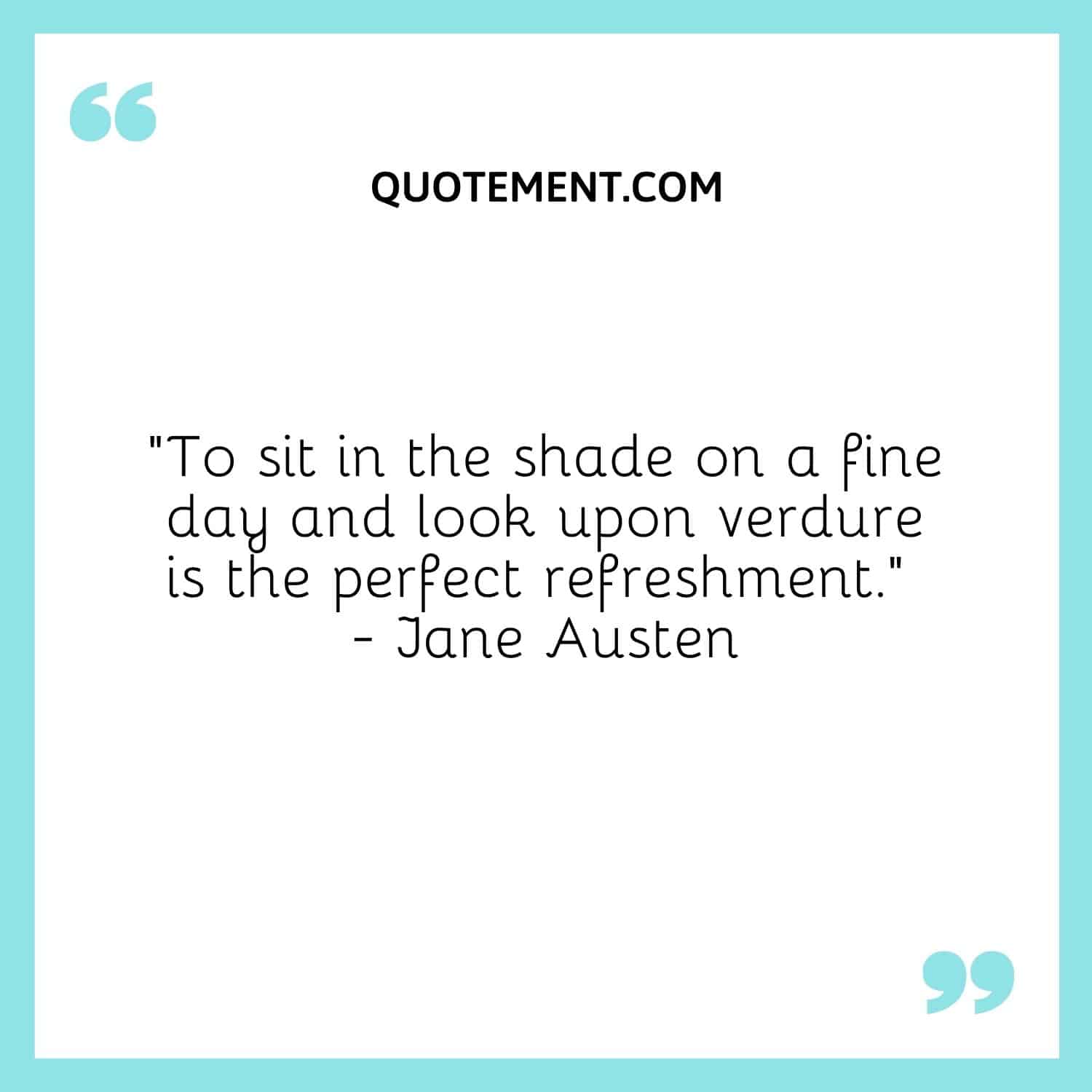 11. "We still do not know one-thousandth of one percent of what nature has revealed to us." — Albert Einstein
12. "Plant seeds of happiness, hope, success, and love; it will all come back to you in abundance. This is the law of nature." — Steve Maraboli
13. "The butterfly counts not months but moments, and has time enough." — Rabindranath Tagore
14. "Just living is not enough… one must have sunshine, freedom, and a little flower." — Hans Christian Andersen
15. "If you wish to know the divine, feel the wind on your face and the warm sun on your hand." — Buddha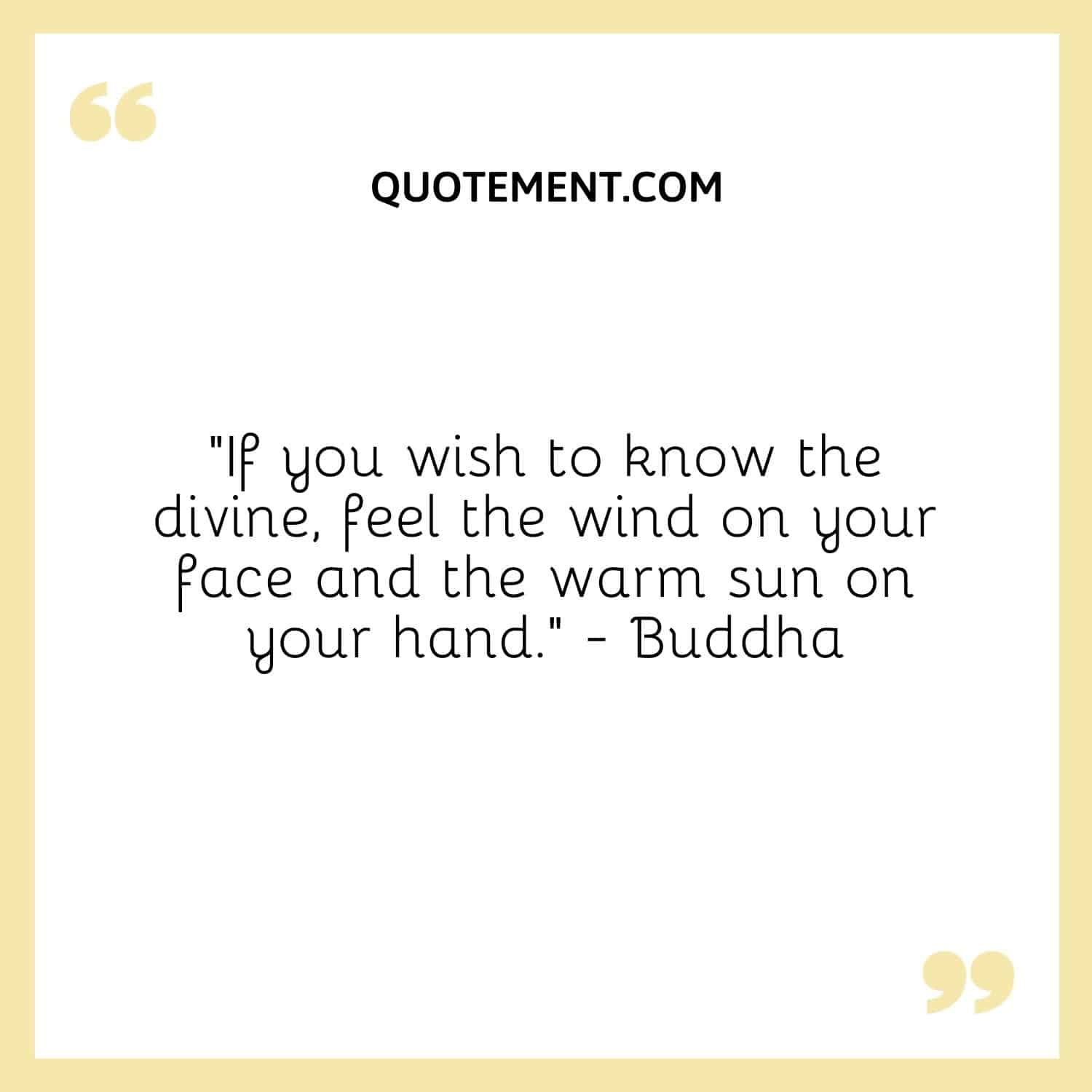 16. "In all things of nature there is something of the marvelous." — Aristotle
17. "There is something infinitely healing in the repeated refrains of nature-the assurance that dawn comes after night, and spring after winter." — Rachel Carson
18. "The poetry of the earth is never dead." — John Keats
19. "This grand show is eternal. It is always sunrise somewhere; the dew is never all dried at once; a shower is forever falling; vapor is ever rising. Eternal sunrise, eternal sunset, eternal dawn, and gloaming, on sea and continents and islands, each in its turn, as the round earth rolls." — John Muir
20. "For most of history, man has had to fight nature to survive; in this century he is beginning to realize that, in order to survive, he must protect it." — Jacques-Yves Cousteau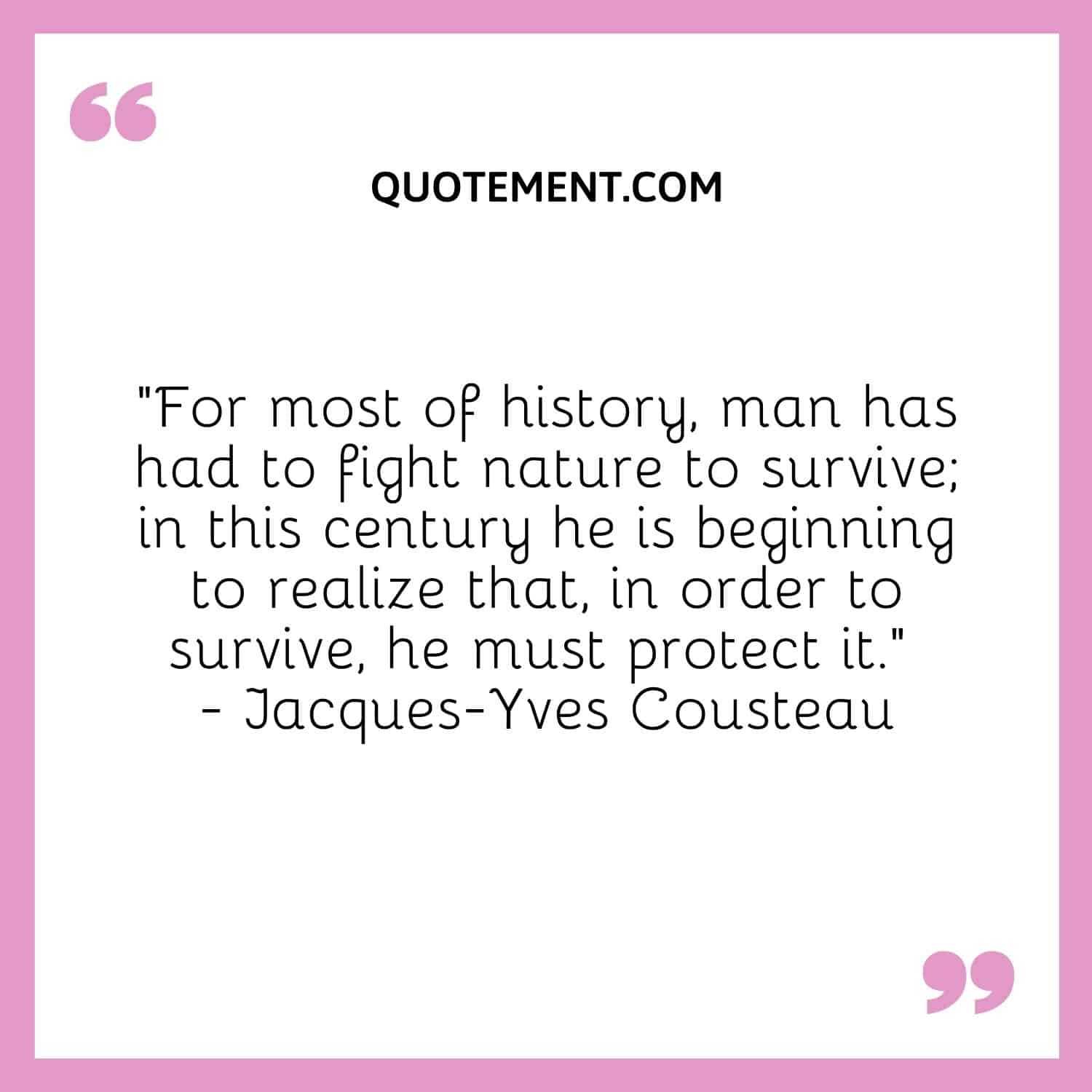 21. "Those who find beauty in all of nature will find themselves at one with the secrets of life itself." — L. Wolfe Gilbert
22. "Forget not that the earth delights to feel your bare feet and the winds long to play with your hair." — Khalil Gibran
23. "I went to the woods because I wished to live deliberately, to front only the essential facts of life, and see if I could not learn what it had to teach, and not, when I came to die, discover that I had not lived." — Henry David Thoreau
24. "I've seen the majestic beauty of nature and the overwhelming perfection of it. To me, there's nothing closer to God than that." — Cote De Pablo
25. "Rest is not idleness, and to lie sometimes on the grass under trees on a summer's day, listening to the murmur of the water, or watching the clouds float across the sky, is by no means a waste of time." — John Lubbock
Best Nature Captions For Instagram
Check out these nature captions for Instagram that will really make your social media pop!
1. Nature – cheaper than therapy.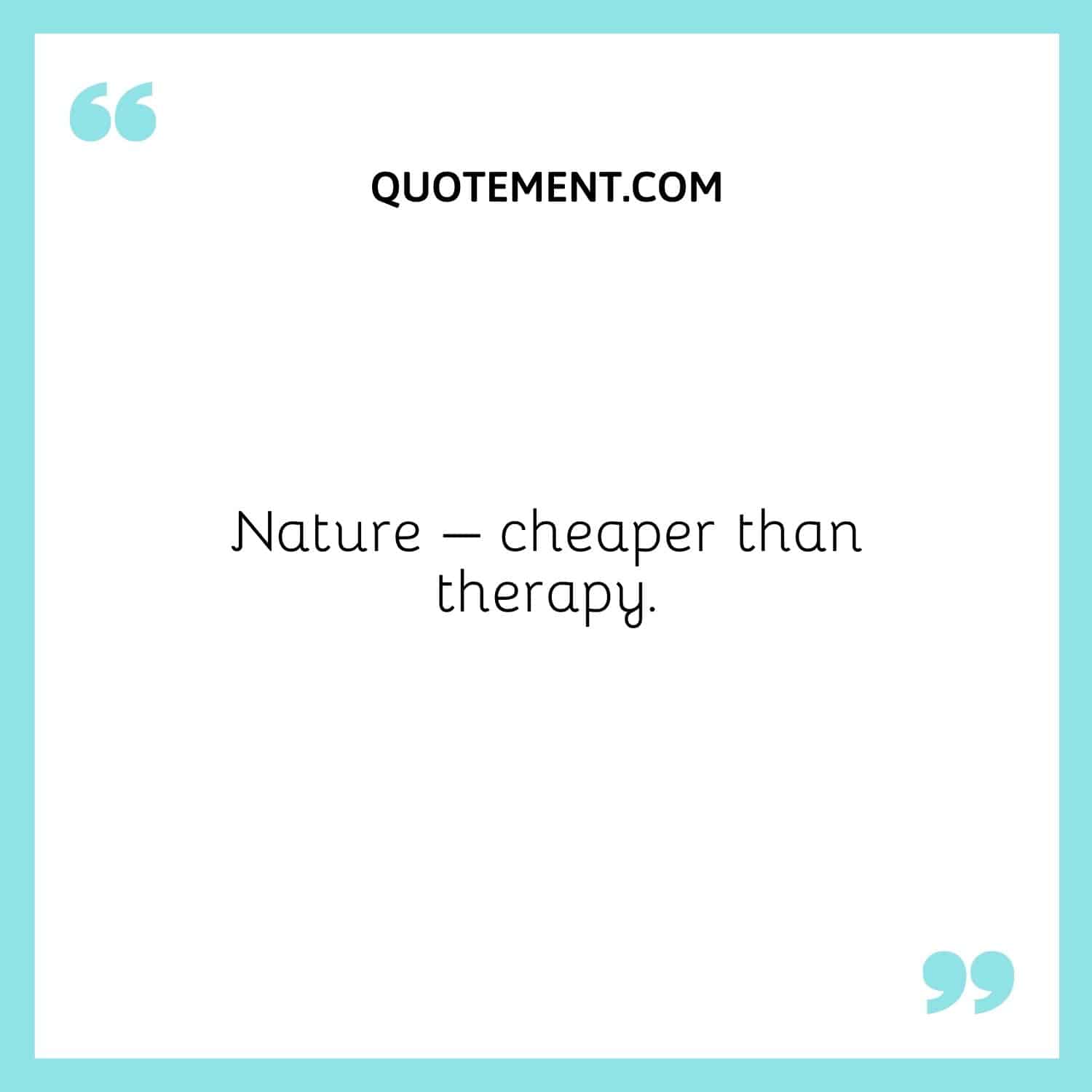 2. Happiness can be found in the mountains.
3. Let your heart be your compass.
4. To walk in nature is to witness a thousand miracles.
5. Nature is painting for us, day after day, a picture of infinite beauty.
6. All I need is a mountain breeze and tall trees.
7. The sound of rain needs no translation.
8. Lulled into a dreamless sleep by the whispering wind in the trees.
9. Beautiful things don't ask for attention.
10. Some beautiful paths can't be discovered without getting lost.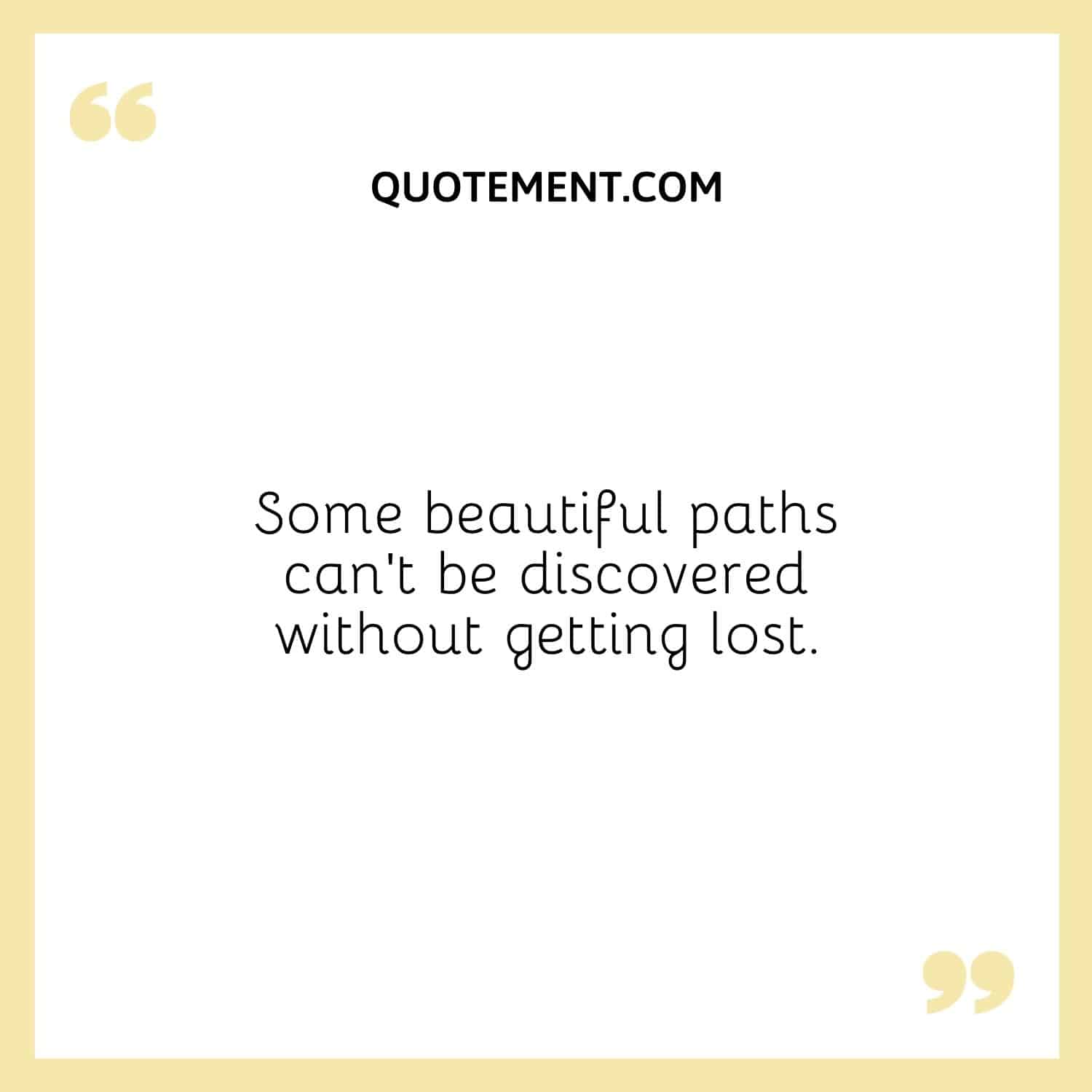 11. If you think you've peaked, find a new mountain.
12. There is no time to be bored in a world as beautiful as this.
13. In every walk with nature, one receives far more than he seeks.
14. Let's take our hearts for a walk in the woods and listen to the magic whispers of old trees…
15. The best view comes after the hardest climb.
16. Life should have more mountains and less stress.
17. All of a sudden my problems seem so small.
18. Life is a collection of moments like this.
19. Searching for the views that take my breath away.
20. Sunset is still my favorite color, and rainbow is second.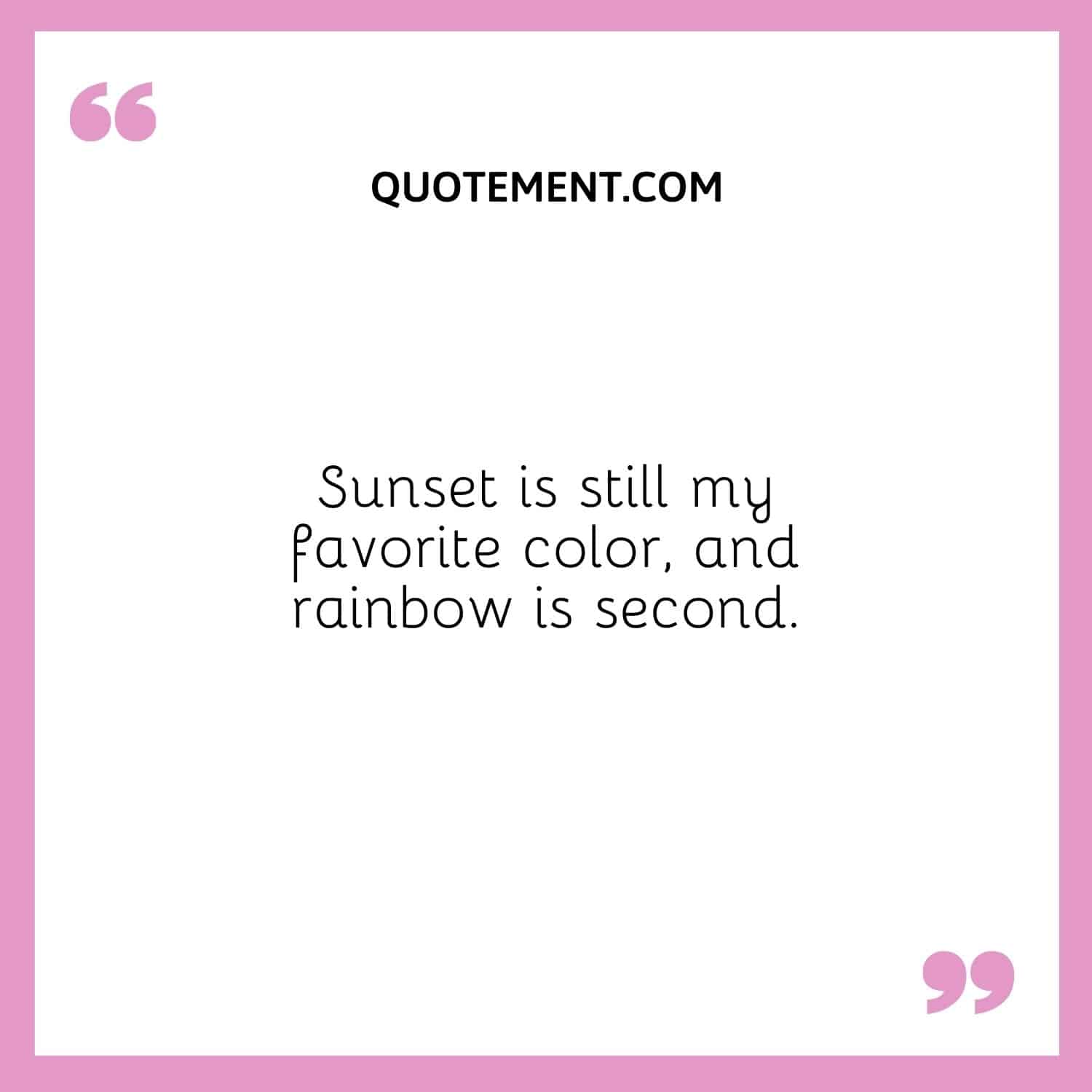 21. Stop. Sit. Watch. Be still. Never rush through nature.
22. Go with the flow of nature.
23. Tranquil sounds capture my mind.
24. The world is ours to explore.
25. Autumn, the year's last loveliest smile.
Funny Nature Captions
If you like your nature insta pics with a dash of humor, check out these funny nature captions for Instagram.
1. All you seed is love.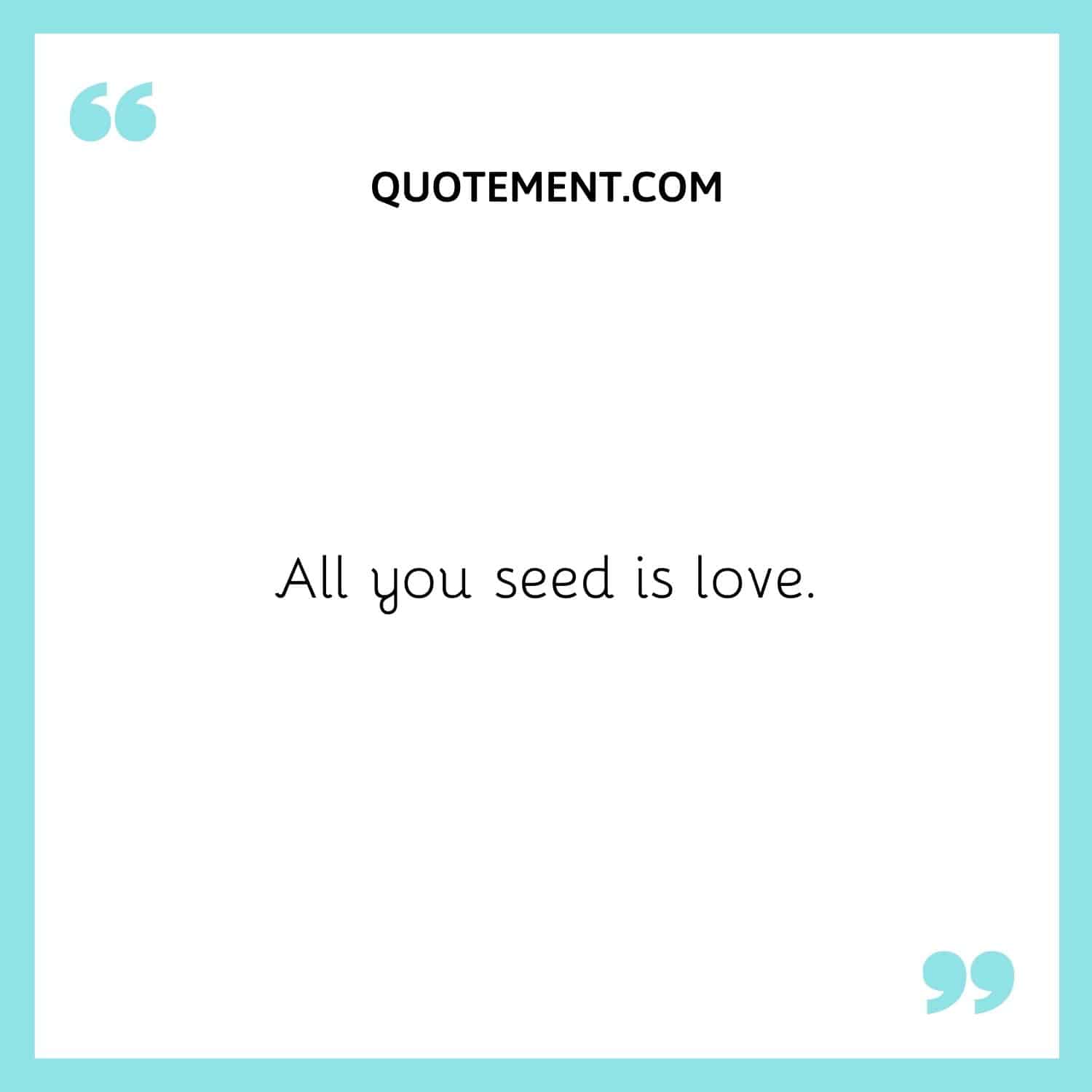 2. Take it or leaf it.
3. The view is tree-mendous!
4. I have plant-y of time.
5. I'm waterfalling for you!
6. May the forest be with you.
7. Flower to the people!
8. Me and my best fronds.
9. Here's my lumber. Call me maybe.
10. For fox sake!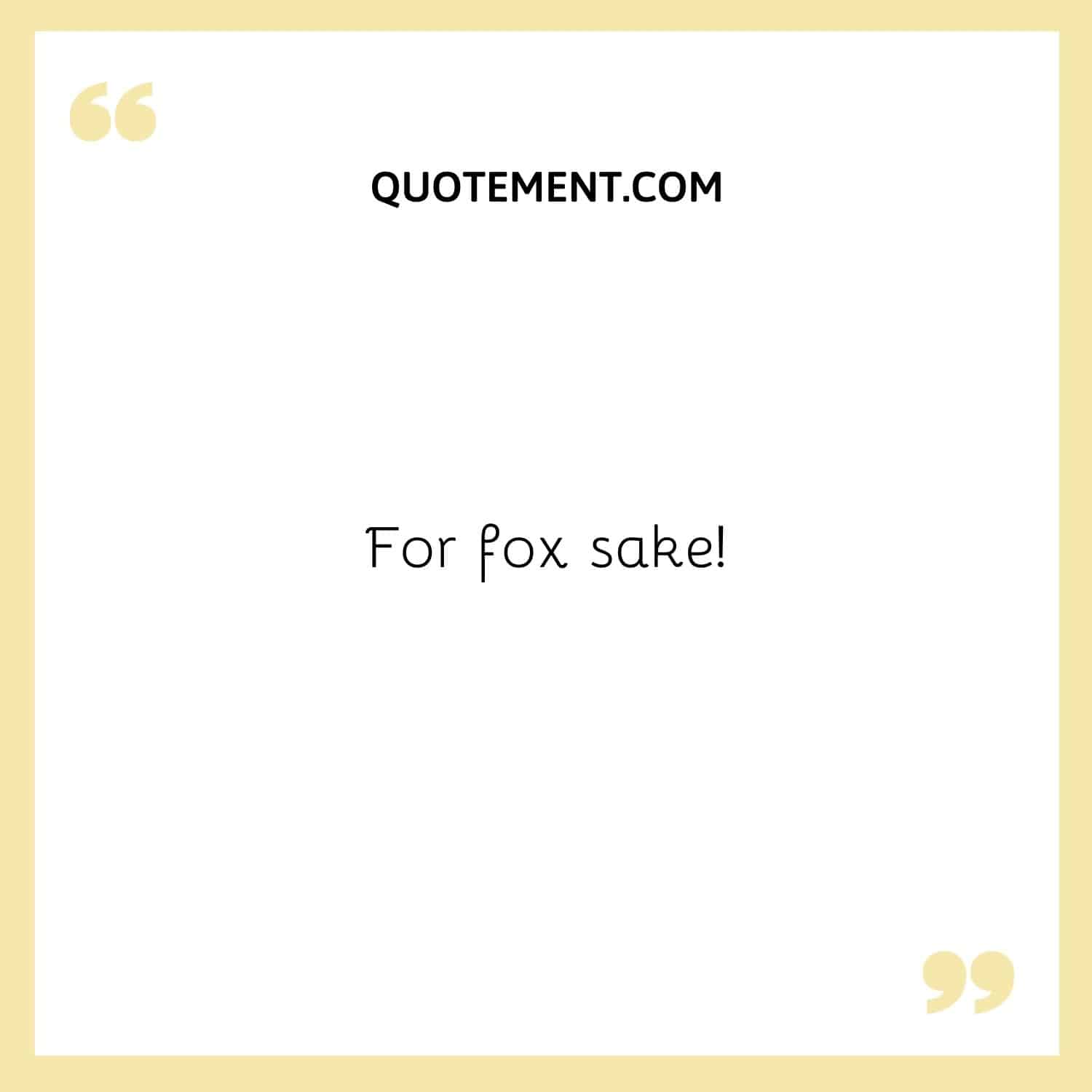 11. Tree-ting myself to a walk in the woods!
12. Life's a beach.
13. Tropic like it's hot!
14. Any-waves, life is good!
15. Hiking hair, don't care.
Final Thoughts
I believe that these nature captions for Instagram will satisfy even the most hard-core nature lovers.
What do you think?
Let me know in the comments below.
Until next time!