Beach captions are a great way to capture the essence of summer and share your vacation memories with your friends and followers on Instagram. Whether you're looking for a funny caption to make your friends laugh, or a more serious caption to capture the beauty of the beach, my unique collection brings you plenty of options to choose from!
Just keep scrolling to discover the best beach captions for Instagram I could find online!
10 Best Beach Captions For Instagram
1. I hope someday I'll wake up to see that I live on the beach.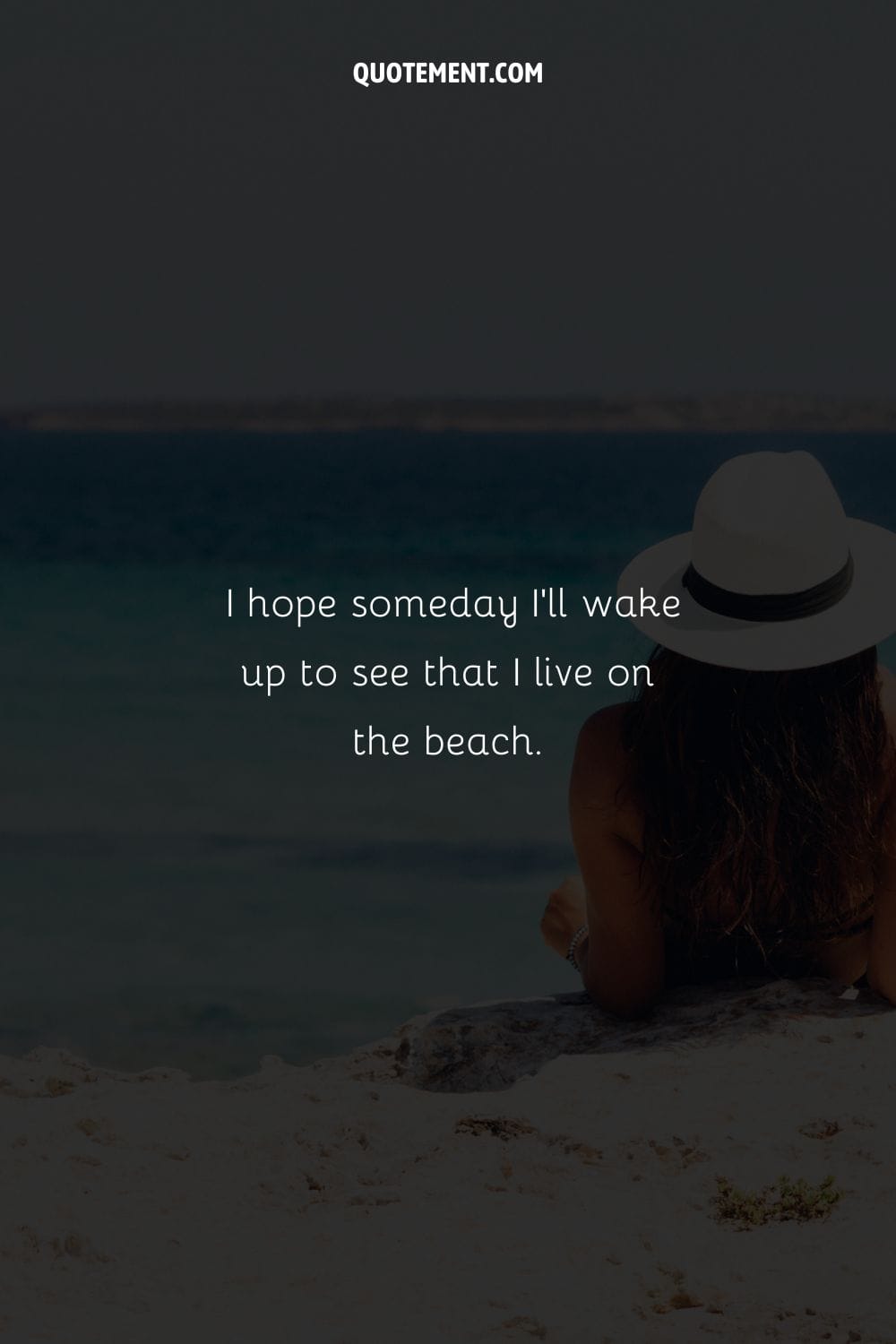 2. A good beach day keeps the doctor away.
3. The beach is where our souls realign with the universe. The horizon answers questions. The surroundings give peace.
4. If it requires bare feet in the sand, my answer is yes!
5. Let the currents guide your heart.
6. My sense of direction leads me one way: to the beach.
7. A trip to the beach is like a trip to the fountain of youth.
8. To rise at daybreak and feel the sunshine as it warms my skin, the soothing sounds of waves as they kiss the shore and sand between my toes: a gentle reminder that life is good.
9. Sky above our heads. Sand beneath our feet. Life is good.
10. I kissed you where the waves kiss the shore.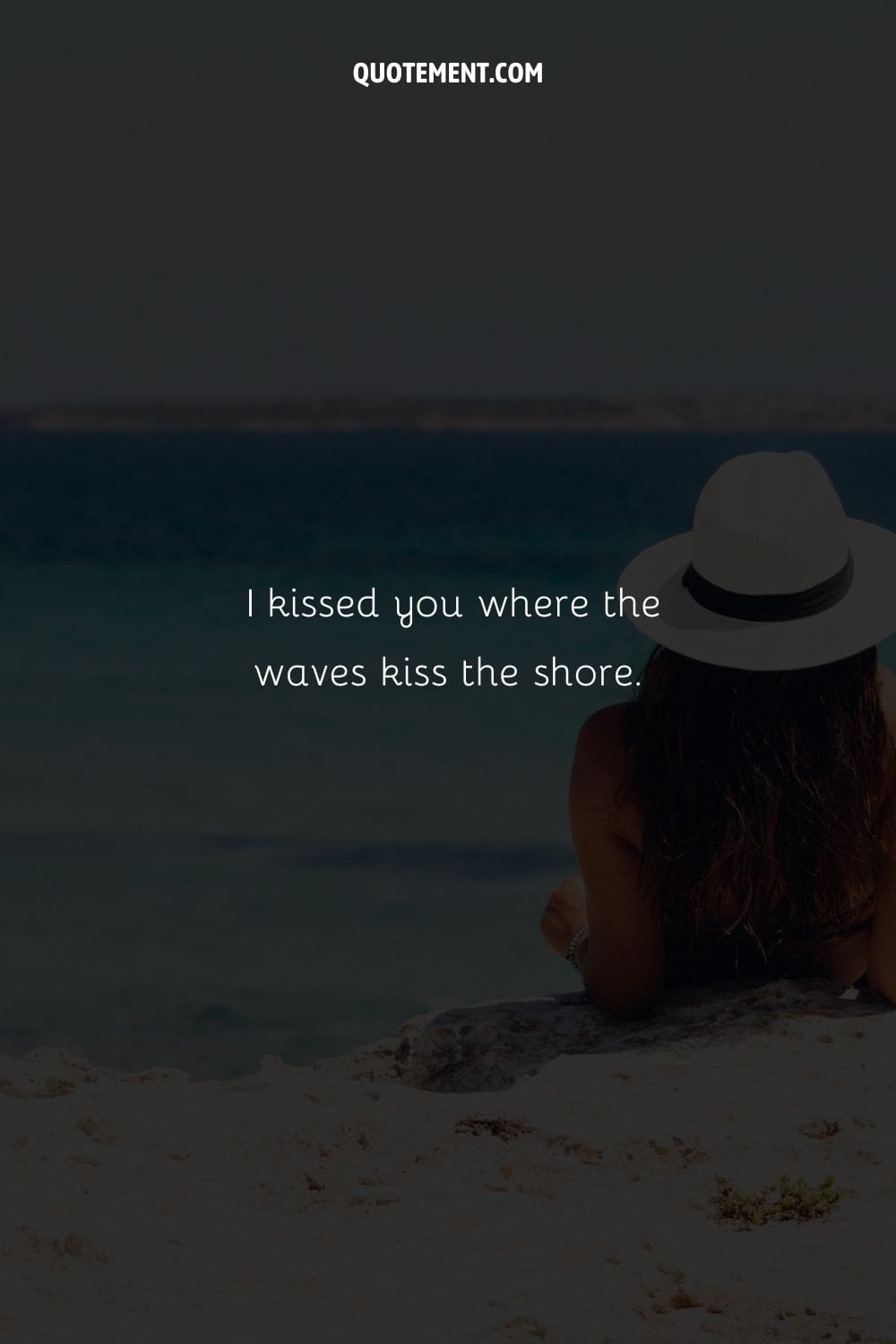 Inspirational Captions For Beach Pics
1. May you always have a shell in your pocket and sand in your shoes.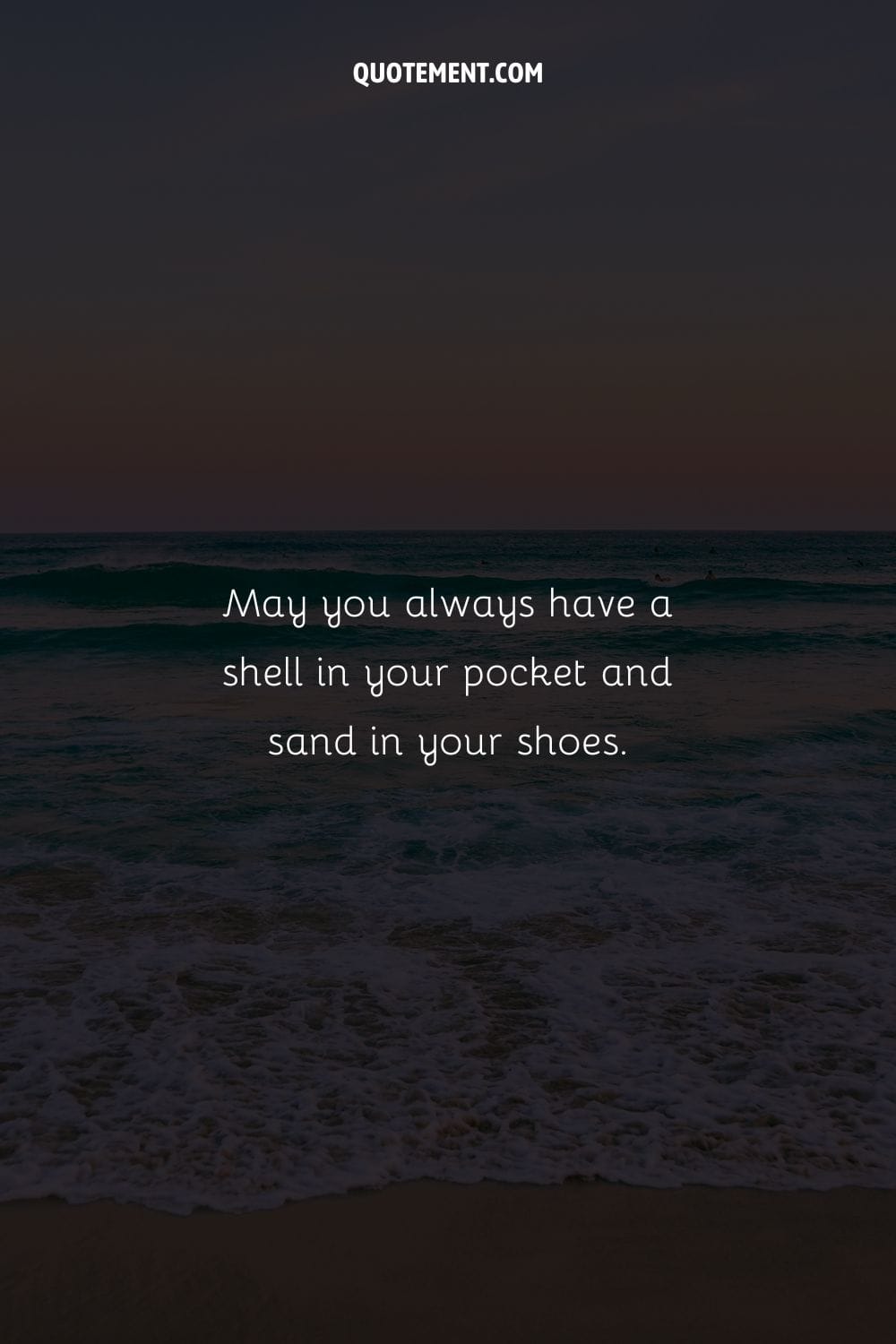 2. There's no place like home except for the beach.
3. Life's a beach, find your wave.
4. The tans fade, but the memories last a lifetime.
5. Sunshine is the best medicine.
6. I can sea clearly now.
7. I miss being on beach vacation and never knowing what day of the week it is.
8. I wonder if the beach misses me.
9. I'll have a side of beach with my morning coffee.
See also: 280 Awesome Coffee Captions To Show Your Coffee Obsession
10. Life takes you down many paths, but my favorite ones lead to the beach.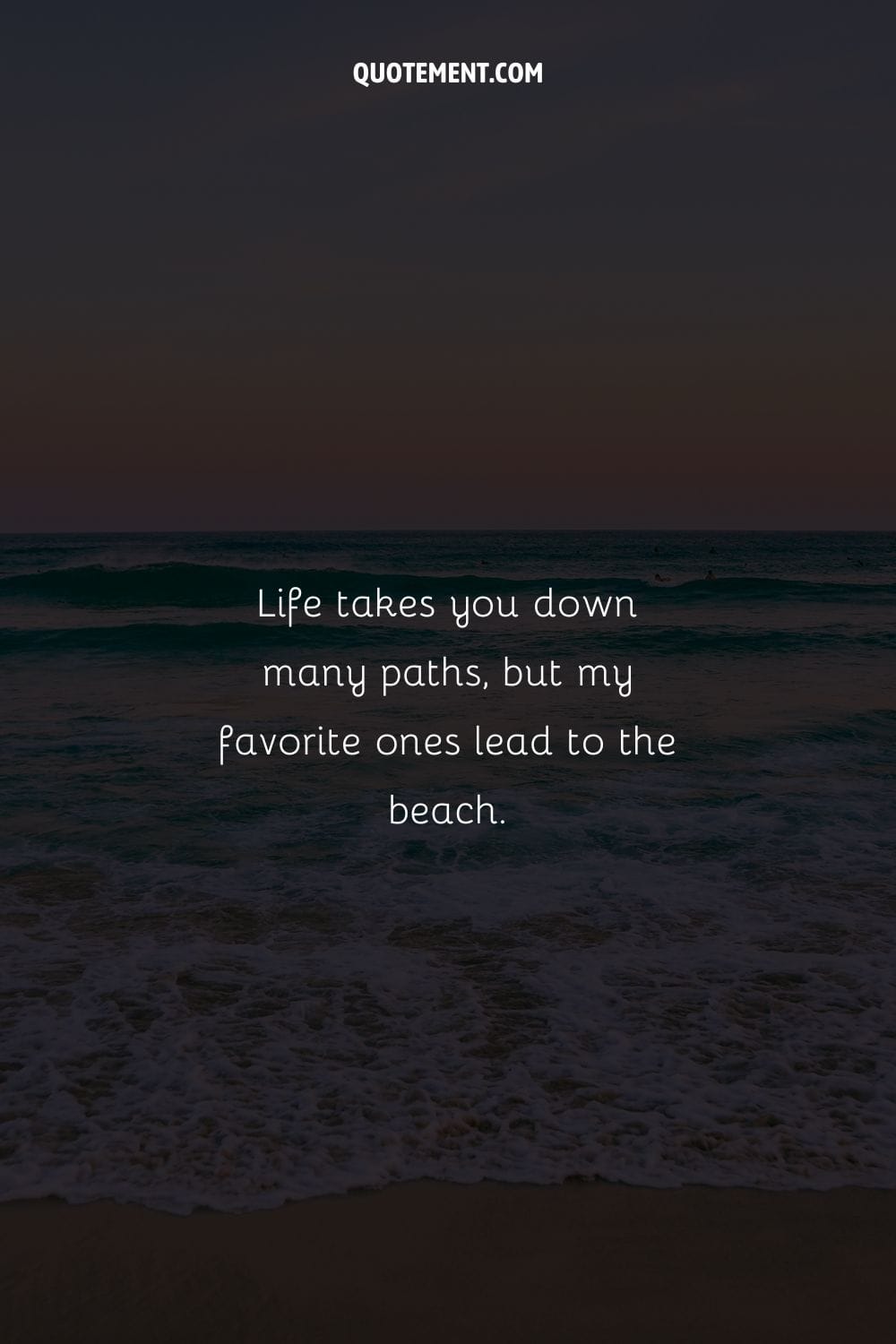 11. A cloudy day at the beach is still a day at the… beach!
12. How to have a beach body: 1. Have a body 2. Go to the beach!
13. Shell-abrate good times.
14. If you need me, call me on my shell phone.
15. Stay salty, my friends.
16. Beer. Beach. Sunset. What more could you want?!
17. If you're not barefoot, then you're overdressed.
18. I'm sorry for what I said when I wasn't at the beach yet.
19. A setting sun setting fire to the sea and sand.
20. Dreams are made of sand and sunsets.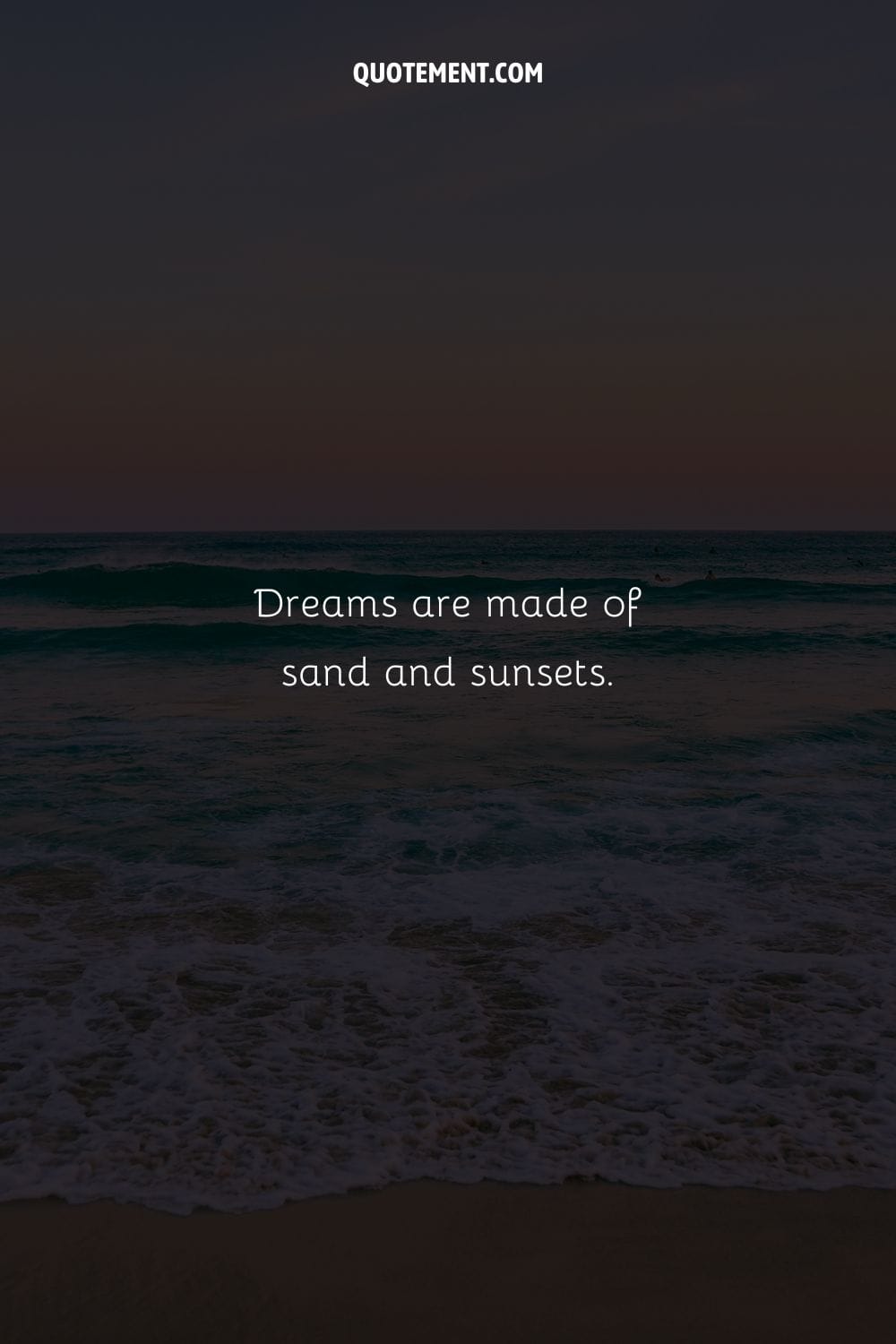 Short Beach Captions For Ig
1. Sea la vie!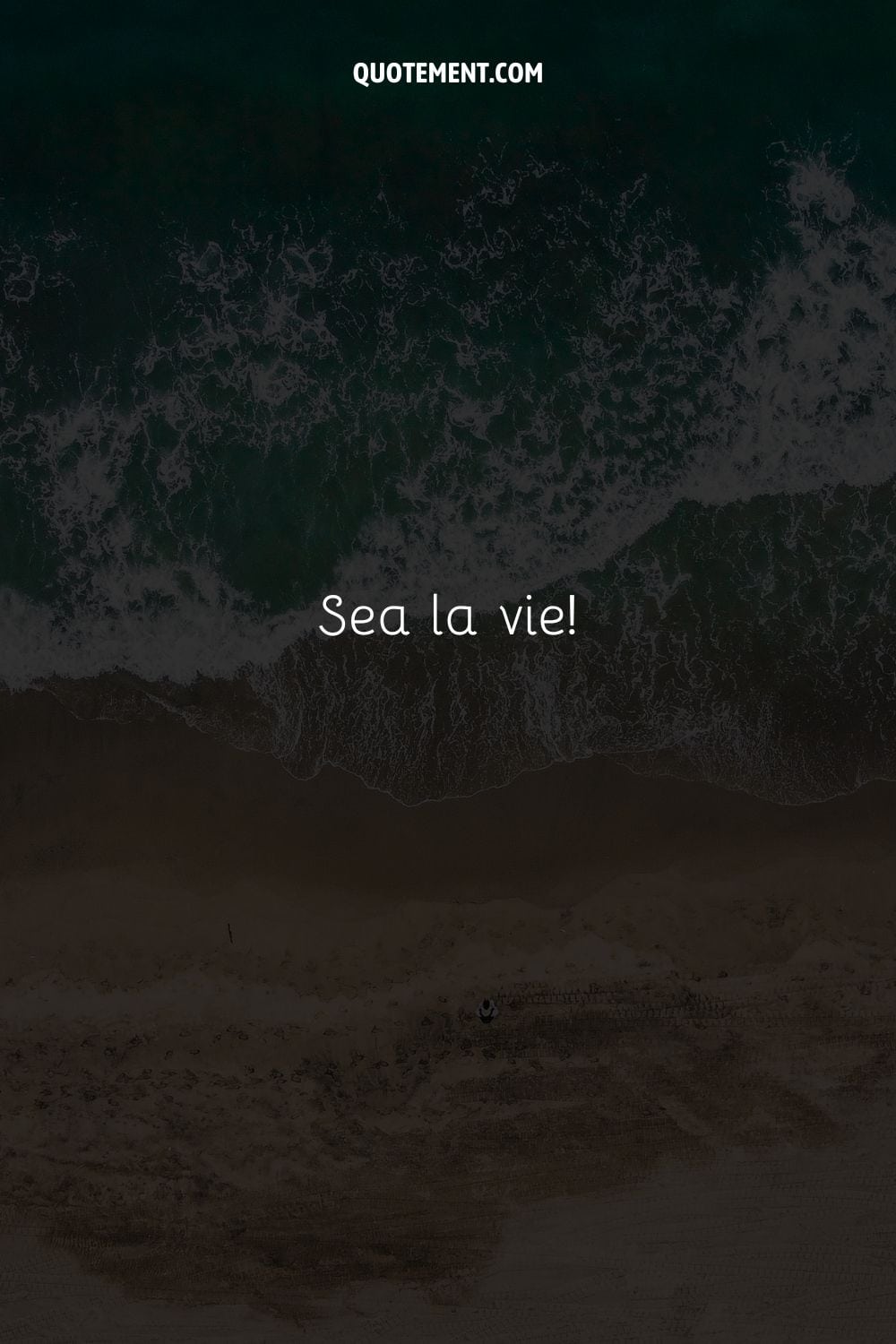 2. Sandy toes, sunkissed nose.
3. Beach hair, don't care.
4. Long time, no sea.
5. Seas the day.
6. Sun of a beach.
7. Feeling fintastic.
8. Hot dogs or legs?
9. Resting beach face.
10. Shell yeah!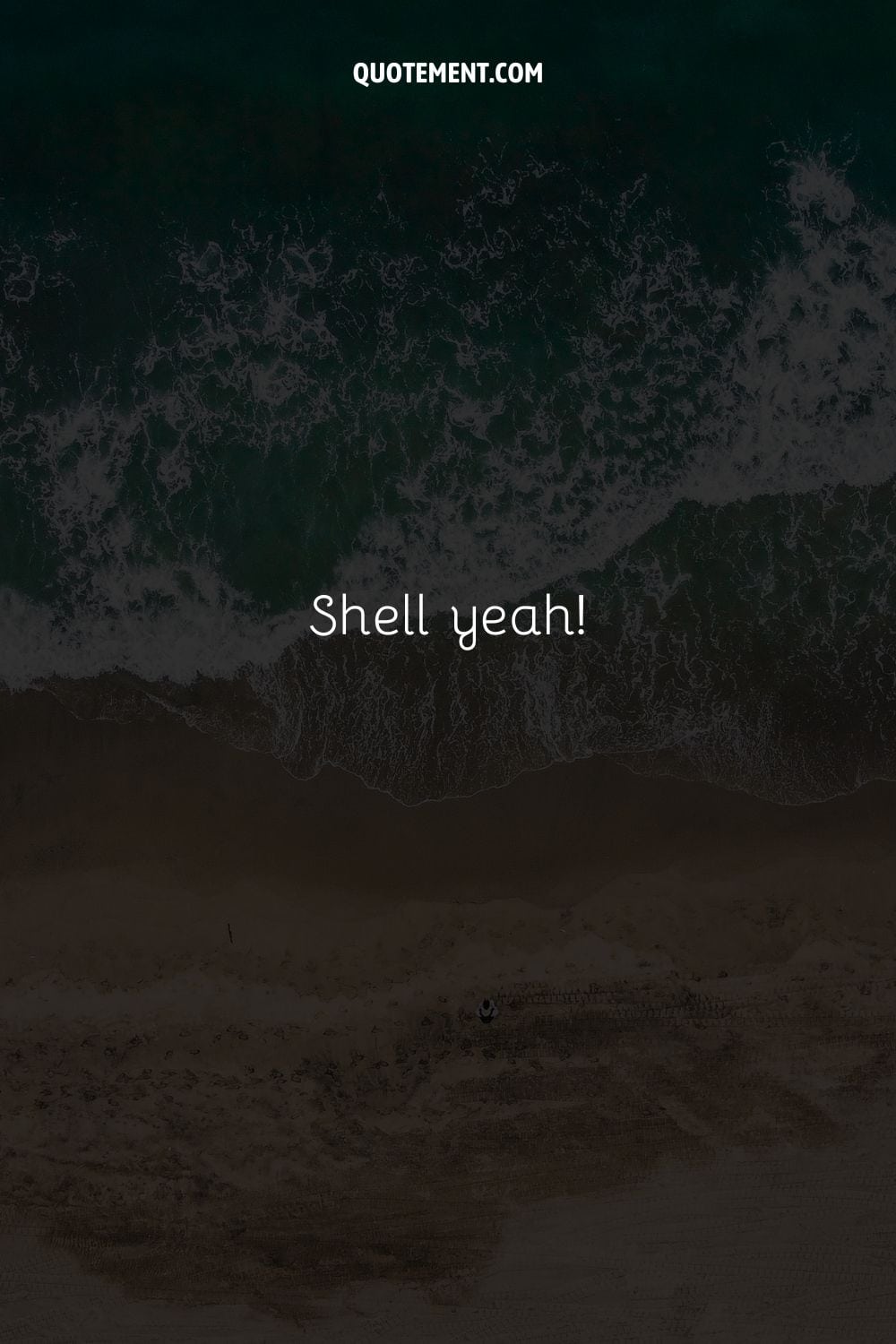 One-Word Beach Instagram Captions
1. Awe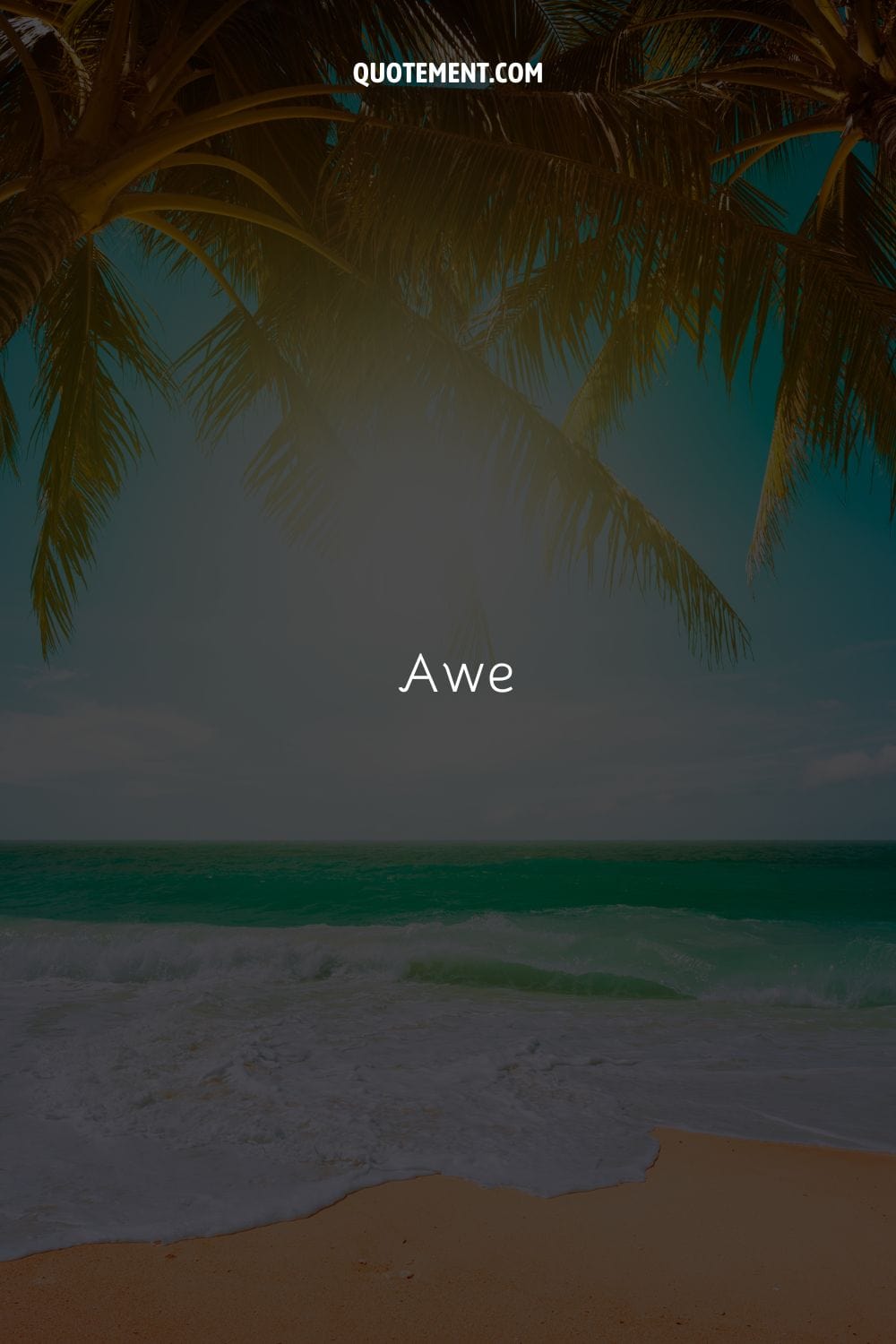 2. Tranquility
3. Coral
4. Magic
5. Serene
6. Salty
7. Sandy
8. Surf
9. Tide
10. Palms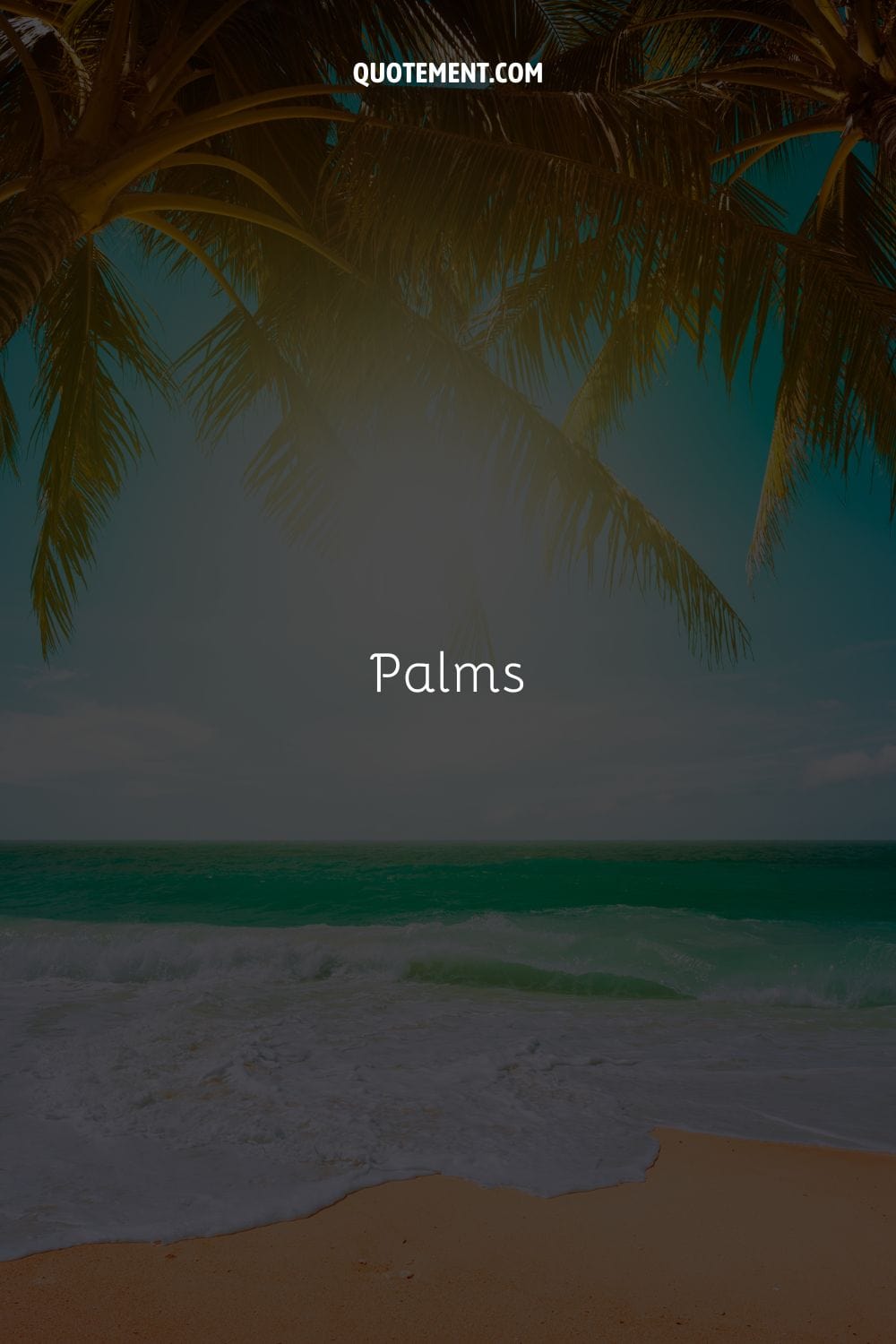 Romantic Beach Ig Captions
1. I love you like the sea loves the shore.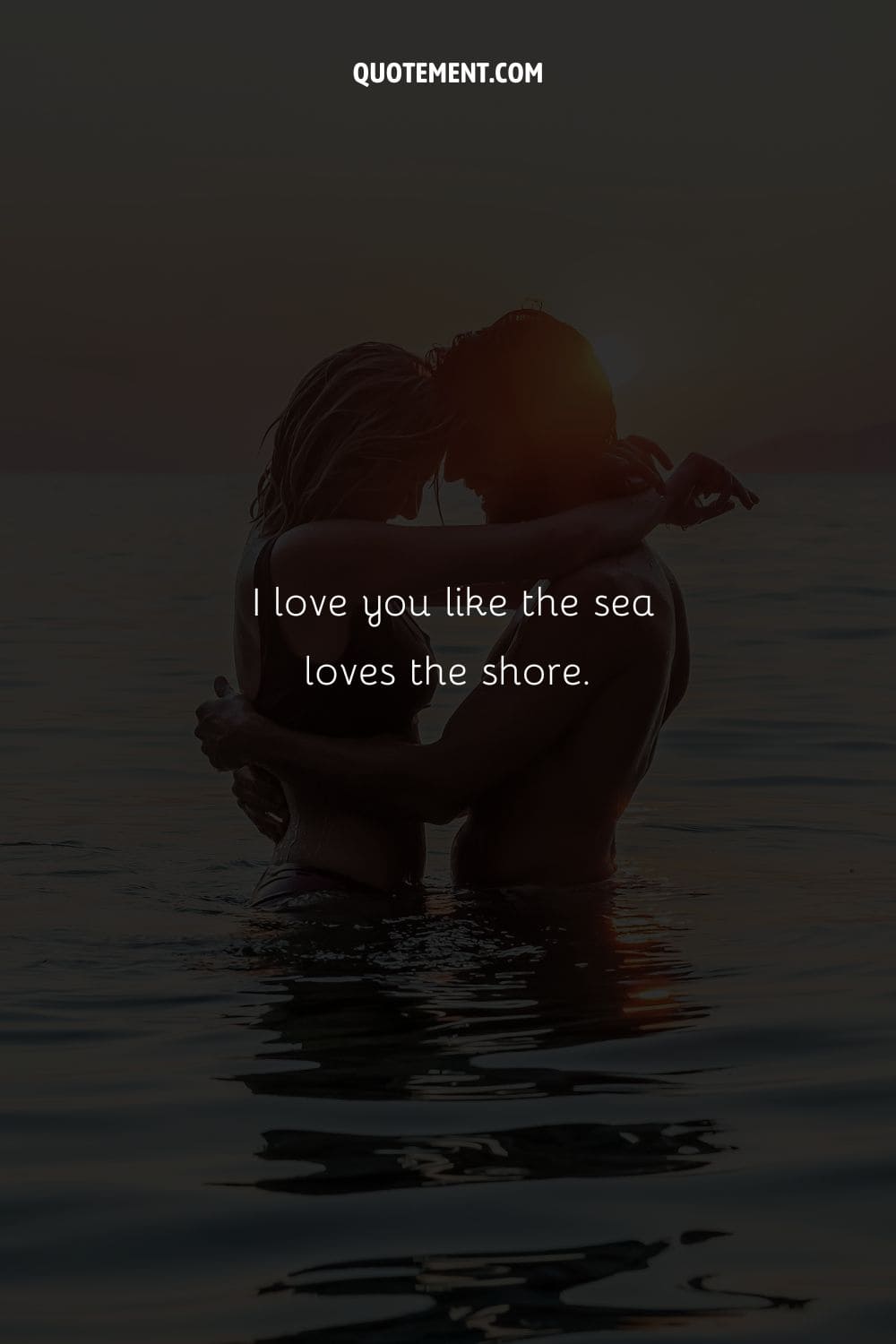 2. You're the only fish in the sea for me.
3. You're the piña to my colada.
4. The tans will fade, but the memories of you will last forever.
5. Love you to the beach and back.
6. We mermaid for each other.
7. I love you more than there are grains of sand on the beach, fish in the sea, and waves in the ocean.
8. You, me, and the sea.
9. By your side through high and low tide.
10. I want to spend the rest of my sunsets with you.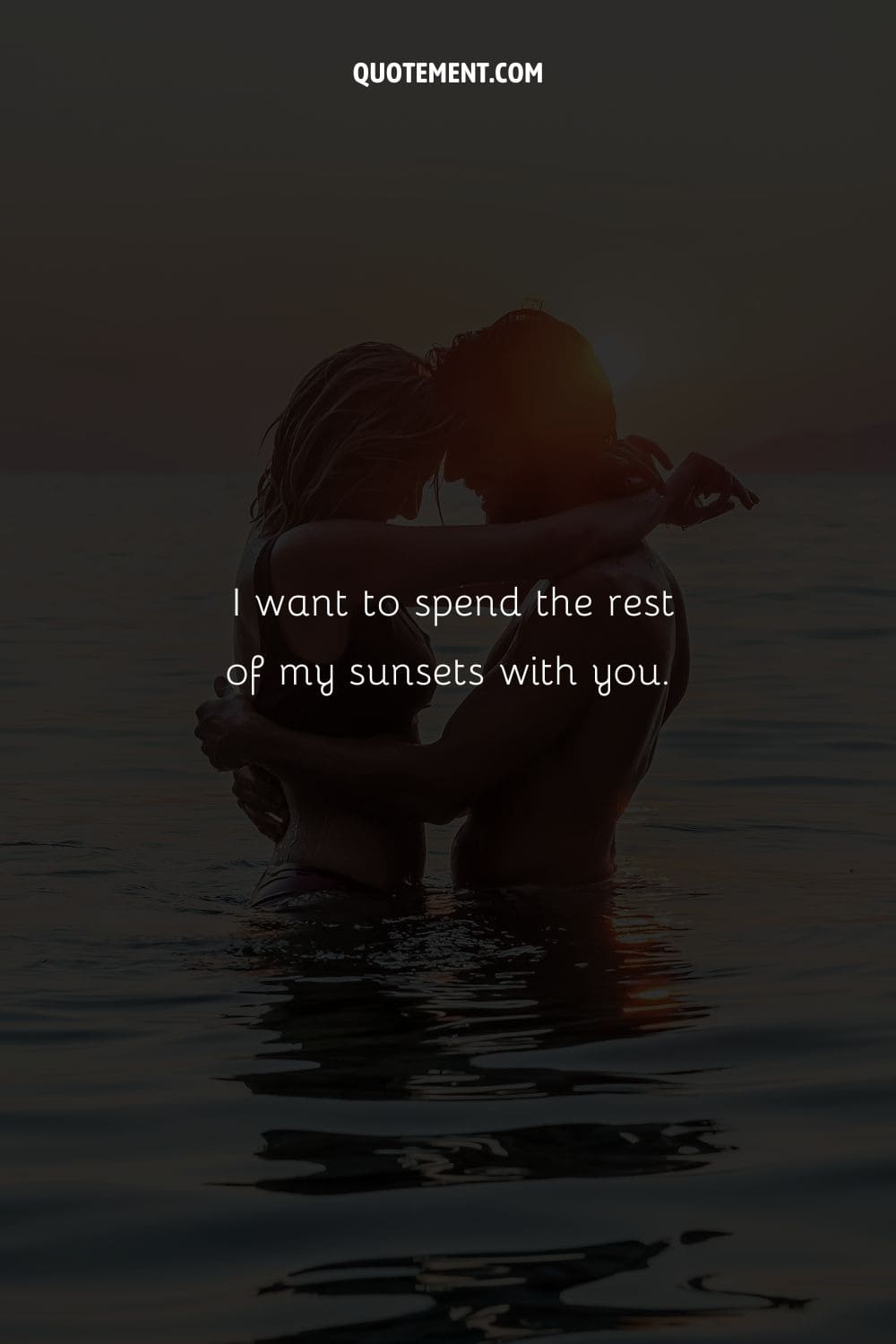 See also: 340 Absolutely Best Sunset Captions For Instagram + Quotes
11. You're the only person I'd want to be stuck on a deserted island with.
12. You're the only one I sea.
13. You had me at aloha
14. I used to dream of hugging you at the beach. It's reality now.
15. Our love shines here. You, me and the sea.
16. You kissed me where the sun kisses the sand.
17. It was love at first sight when we met at the beach.
18. Love infinity. Never-ending beaches.
19. I love you more than the sea loves the shore.
20. You're my endless summer. I'd always run to you.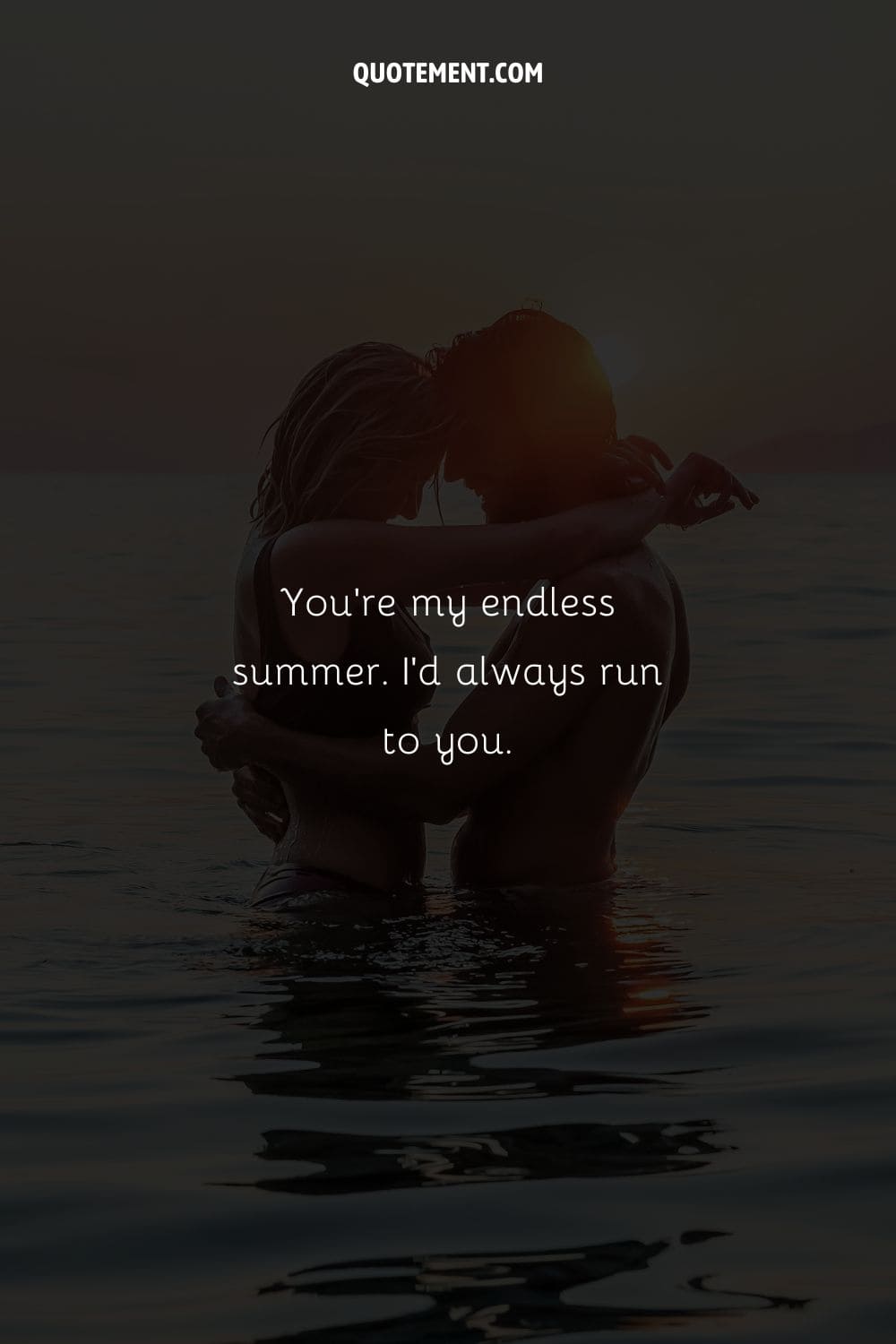 Funny Beach Captions For Insta
1. Feeling stressed? There's a beach for that.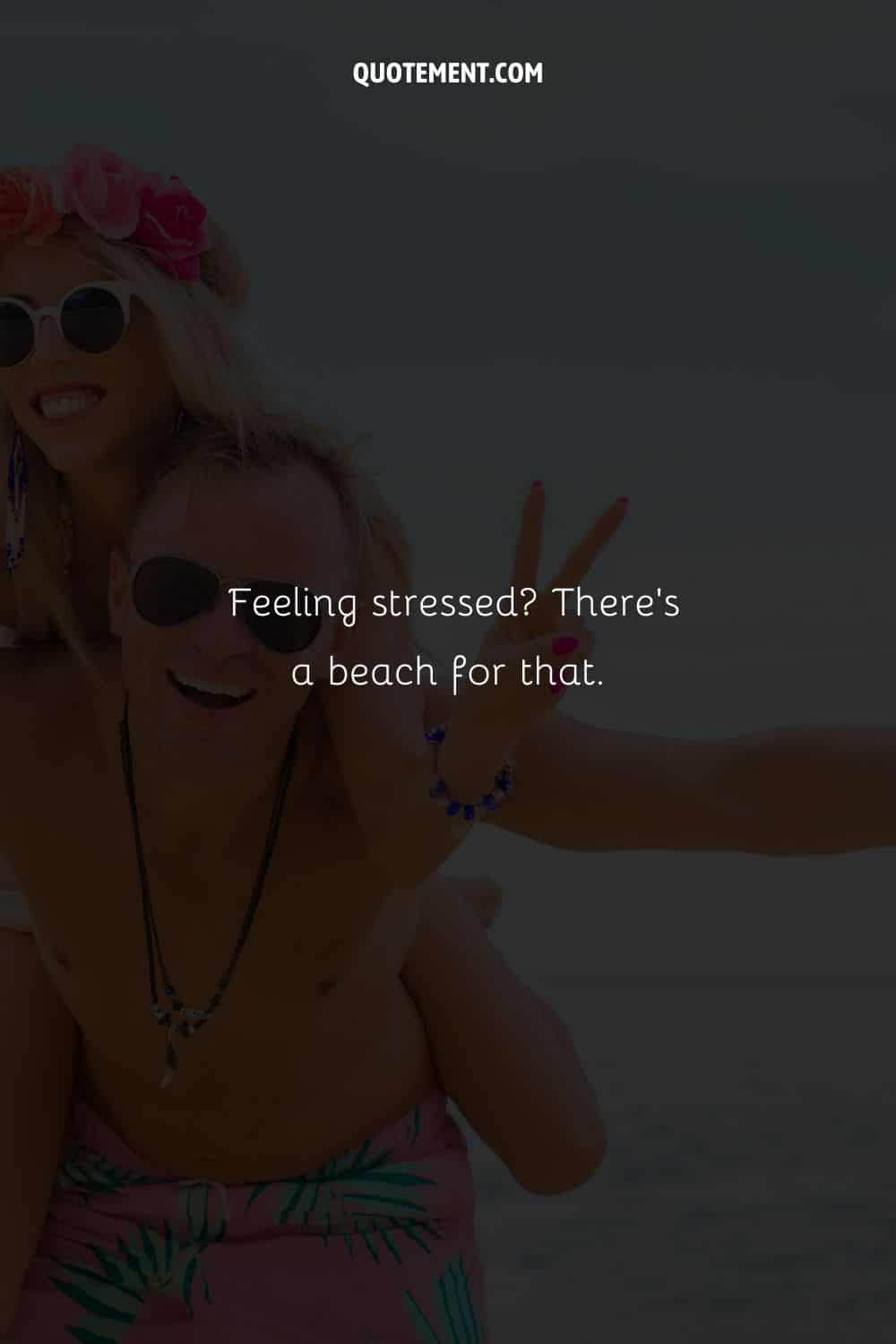 2. There's nothing quite like the feeling of the sand between your toes and the sun on your skin, except maybe the feeling of a cold drink in your hand.
3. I could spend all day at the beach, just soaking up the sun and the sand, and I wouldn't even mind if I got a little sunburned.
4. The beach is my happy place, and I'm not going anywhere until I've had my fill of sun, sand, and sea, and maybe a few pina coladas.
5. I'm not sure if I'm a mermaid or a beached whale, but I'm definitely having a great time either way.
6. I'm so tan, I'm practically glowing in the dark.
7. I'm so happy, I could sing at the top of my lungs, and I don't even care if anyone can hear me.
8. I wasn't born at the beach, but I got here as fast as I could.
9. 99 problems but a beach ain't one!
10. I wish that beach therapy was covered by my health insurance.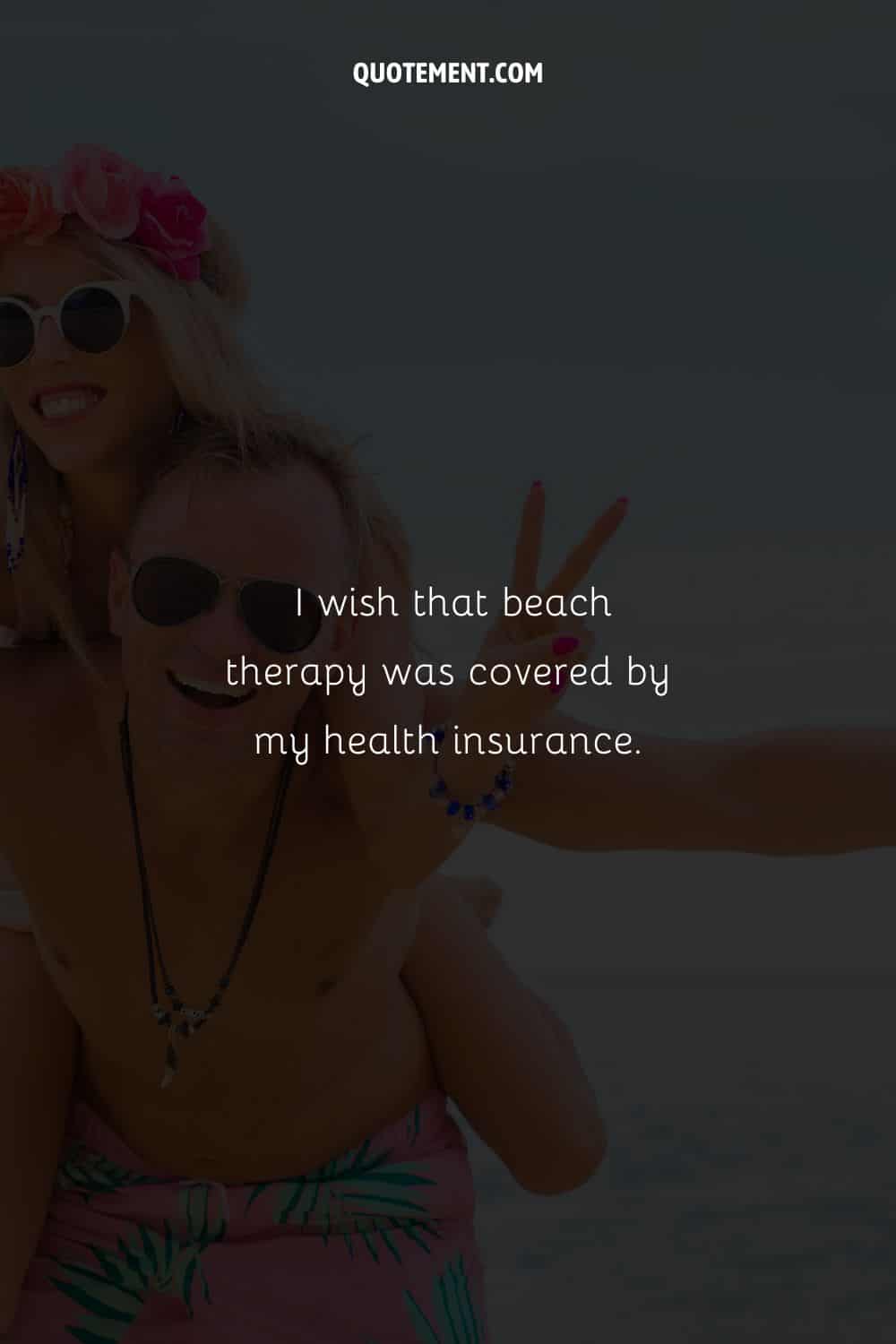 11. Tropic like it's hot.
12. I googled my symptoms… turned out I just needed to go to the beach.
13. One day I'm going to change the world, but today I'll just be a mermaid.
14. Everyone should believe in something. I believe I should go to the beach.
15. The answer may not be at the beach. But shouldn't we at least check?
Cute Beach Insta Captions
1. I'm a mermaid in training.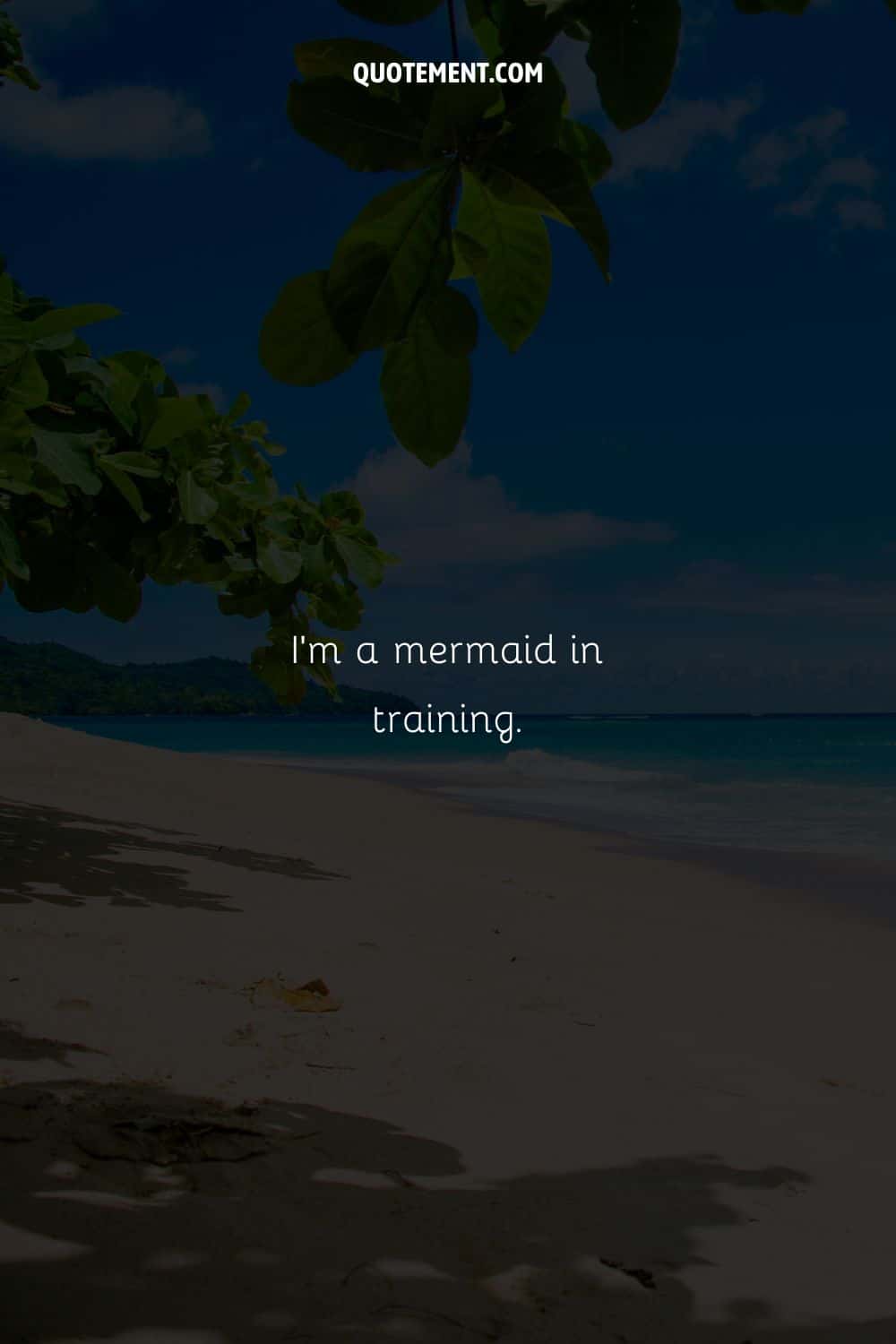 2. I'm so happy to be at the beach, I could dance all day long.
3. I'm so relaxed, I could fall asleep in this hammock.
4. I'm sand-tastic.
5. I'm a wave-riding warrior.
6. I'm a mermaid in training, but for now I'll just settle for this bikini.
7. I'm living the seaside life, and I wouldn't have it any other way.
8. Wild & free—just like the sea.
9. At ease with the sea breeze.
10. I'm salty and sweet.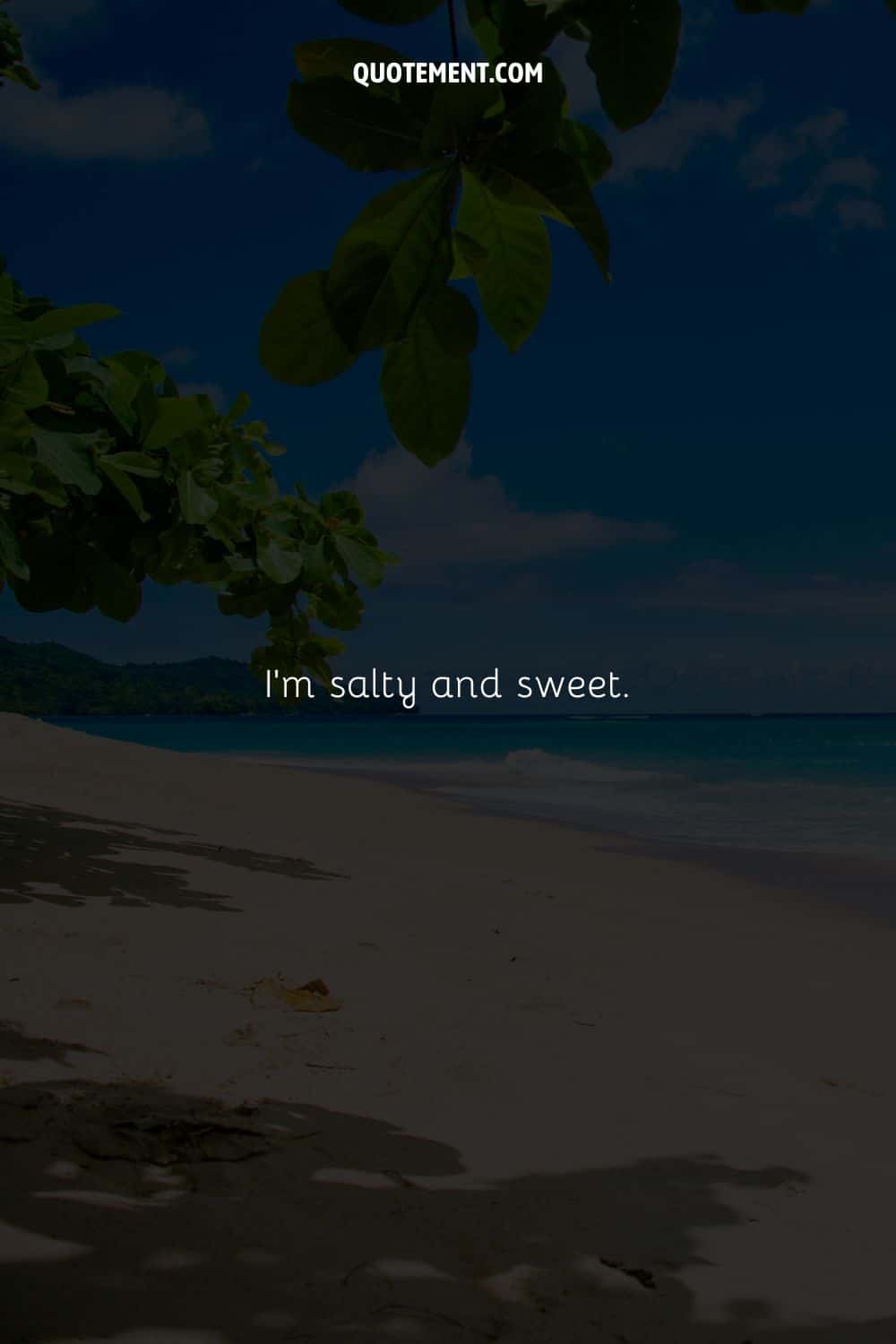 11. The coral reefs are a beautiful sight, and the waves are a perfect backdrop for a swim.
12. The clouds are fluffy and white, and the tide is coming in. It's a perfect day at the beach.
13. I'm drinking a tequila sunrise, and I'm feeling the sand between my toes. This is the life.
14. I'm sipping on a pina colada, under the palm trees, listening to the waves crash on the shore.
15. Waves are my happy place.
Beach Quotes That Make Perfect Insta Captions
1. "A kiss on the beach when there is a full moon is the closest thing to heaven." – H. Jackson Brown, Jr.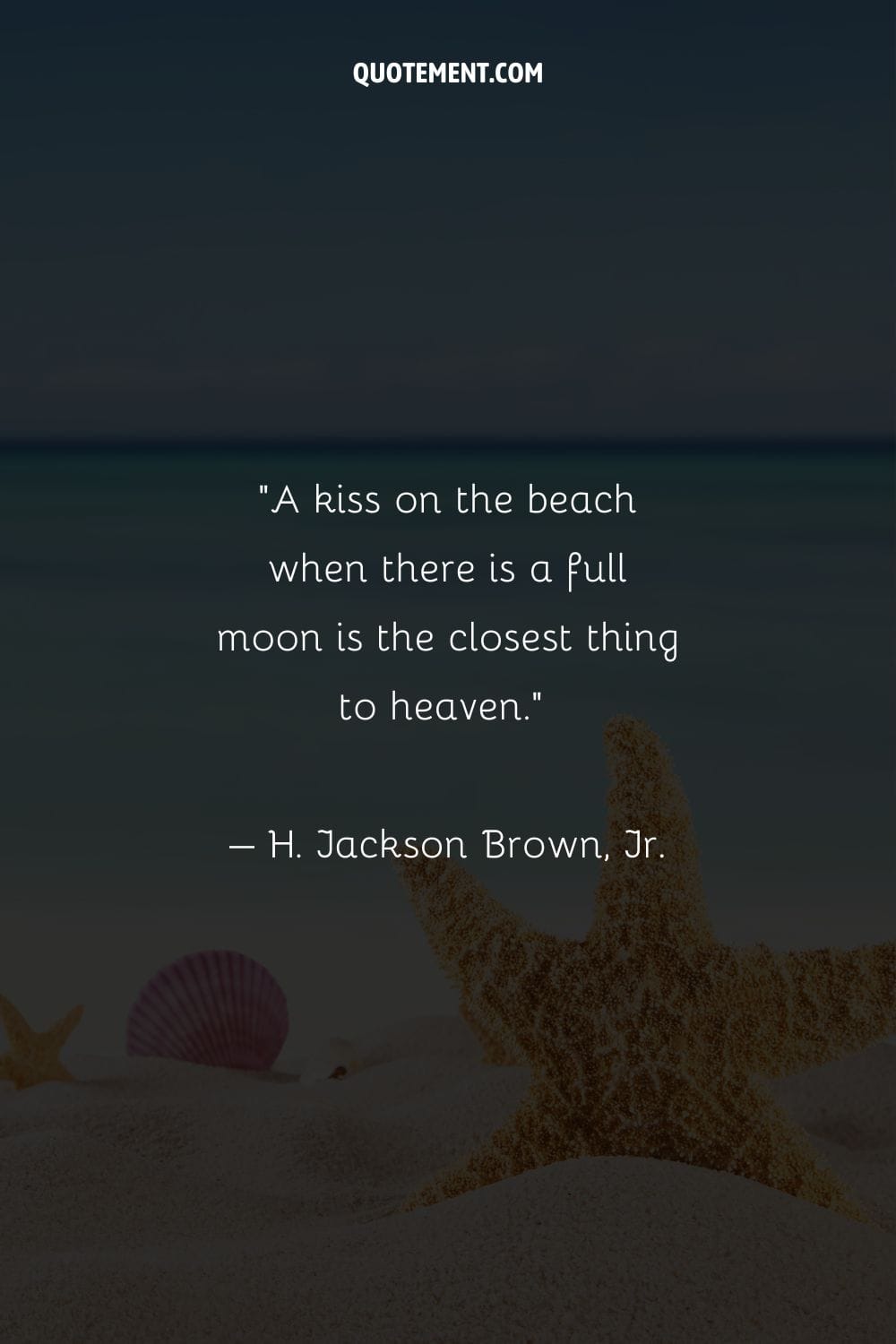 2. "A beach walk is for stretching your legs and your mind, for looking at life with newfound eyes." – Sandy Gingras
3. "At the beach, life is different. Time doesn't move hour to hour, but mood to moment. We live by the currents, plan by the tides and follow the sun." – Sandy Gingras
4. "Sand, leads me to the shores of new discoveries." – Anthony T. Hincks
5. "If there's heaven for me, I'm sure it has a beach attached to it." – Jimmy Buffet
6. "I look my best when I'm totally free, on holiday, walking on the beach." — Rosamund Pike
7. "The beach is truly home, its broad expanse of sand as welcoming as a mother's open arms. What's more, this landscape, which extends as far as the eye can see, always reminds me of possibility." – Joan Anderson
8. "I have the world's largest collection of seashells. I keep it on all the beaches of the world… perhaps you've seen it." – Steven Wright
9. "The three great elemental sounds in nature are the sound of rain, the sound of wind in a primeval wood, and the sound of outer ocean on a beach." – Henry Beston
10. "To myself I am only a child playing on the beach, while vast oceans of truth lie undiscovered before me." – Isaac Newton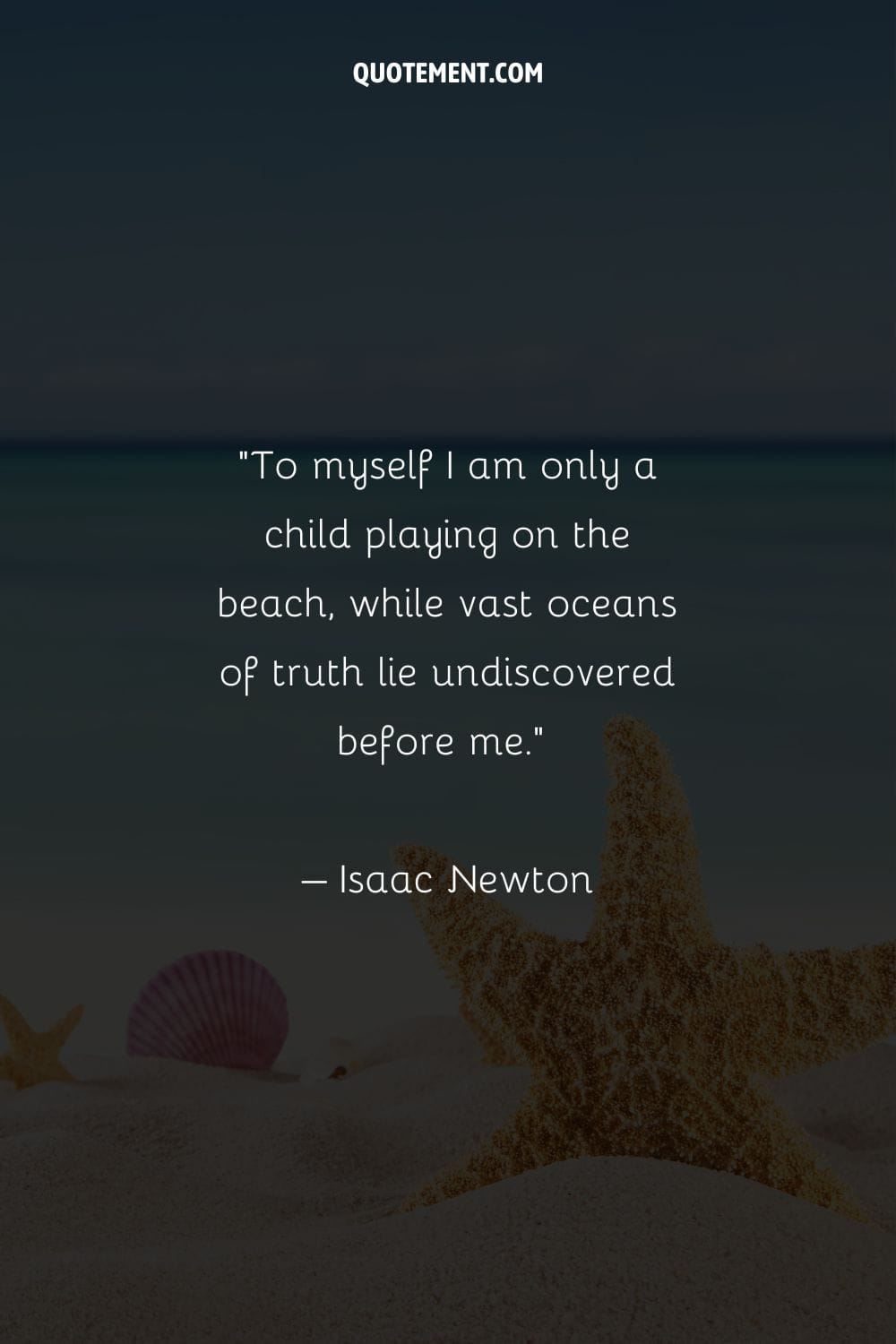 See also: 220 Amazing Beach Quotes For A Dash Of Summertime Magic
Wrapping It Up
I believe we all can agree that a beach is a place of endless possibilities. It can be a place to relax and soak up the sun, or it can be a place to explore and have an adventure. Whether you're looking to swim, sunbathe, surf, fish, or simply walk along the shore, the beach has something to offer.
I hope my list of beach captions for Instagram has helped you capture your favorite beach moments!
For more related and fun articles, just click below:
Read next: 280 Best Sun Captions For Instagram For A Shiny Post