It's that time of year again when the days are full of sunshine, and you probably feel inspired to post more sunny content on social media.
In this article, you'll find an incredible collection of the best sun captions for Instagram to go alongside your glowing Instagram photos.
Feeling the sun on our skin makes us happy and relaxed. With a bit of sunshine, life suddenly seems much easier and more beautiful. No matter what the problem is, sunshine is almost always the solution.
Not to mention how gorgeously glowing our skin becomes, making all our selfies simply breath-taking!
Add one of these incredibly catchy and joyful sun captions or sun quotes to complete your Instagram post and really grab your audience's attention.
You'll have plenty of options to choose from with the more than 250 sunshine captions, sunny days captions, summer sun captions, and inspiring sun quotes in this article.
You'll also find a bunch of funny sun captions and puns that will make your insta pic captivating and your audience giggle!
Let's take a look.
Top 30 Sun Captions For Instagram
1. Just remember, there was never a cloud that the sun couldn't shine through.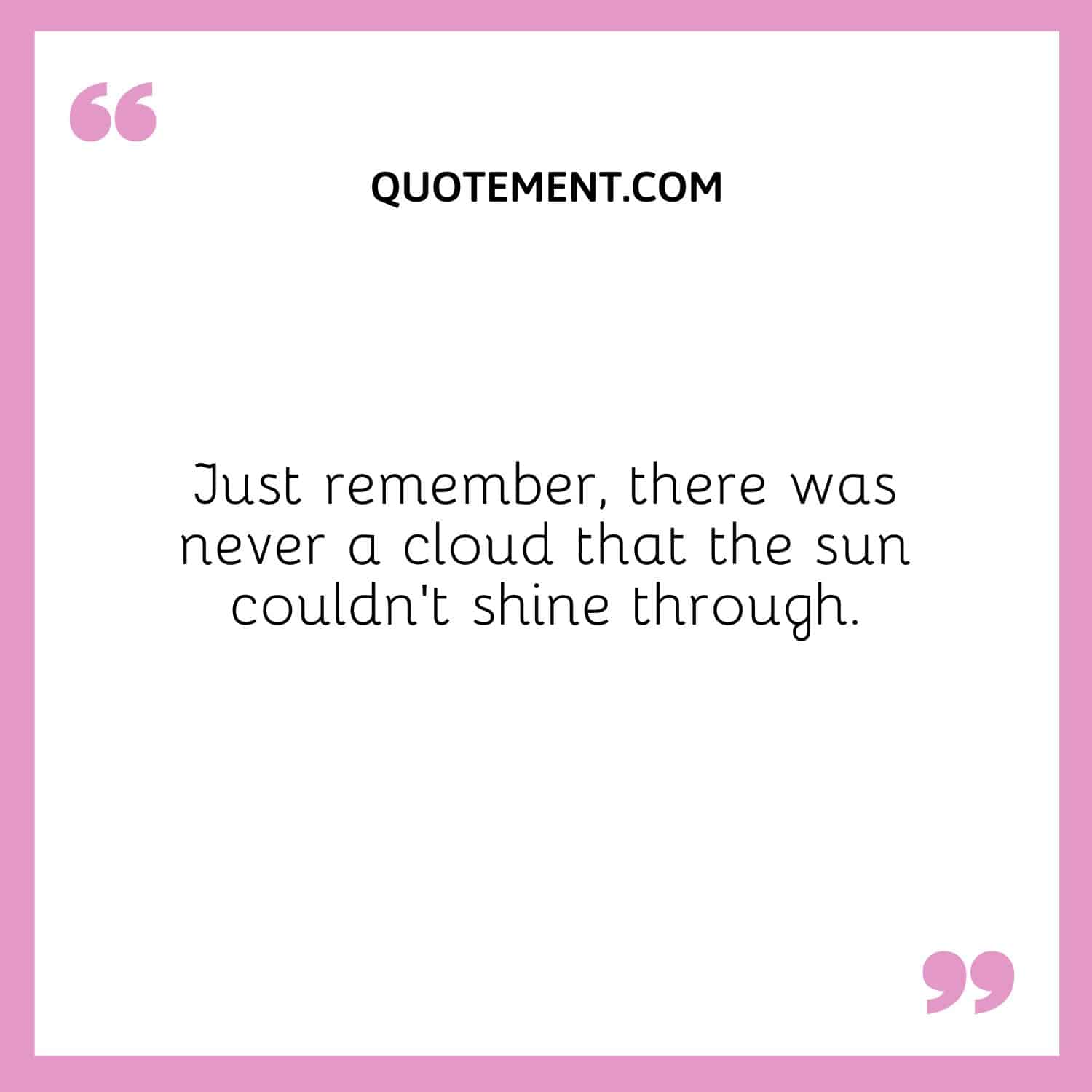 2. Do what makes your soul happy.
3. Not always sunny, but in a sunny state of mind.
4. Get your shine on.
5. The sun will shine again.
6. Take it slow today. The sun shines just for you.
7. Soak up the sun.
8. The sun always shines above the clouds.
9. Chase the sun.
10. Shine like the sun, and you'll find that everyone around you will blossom.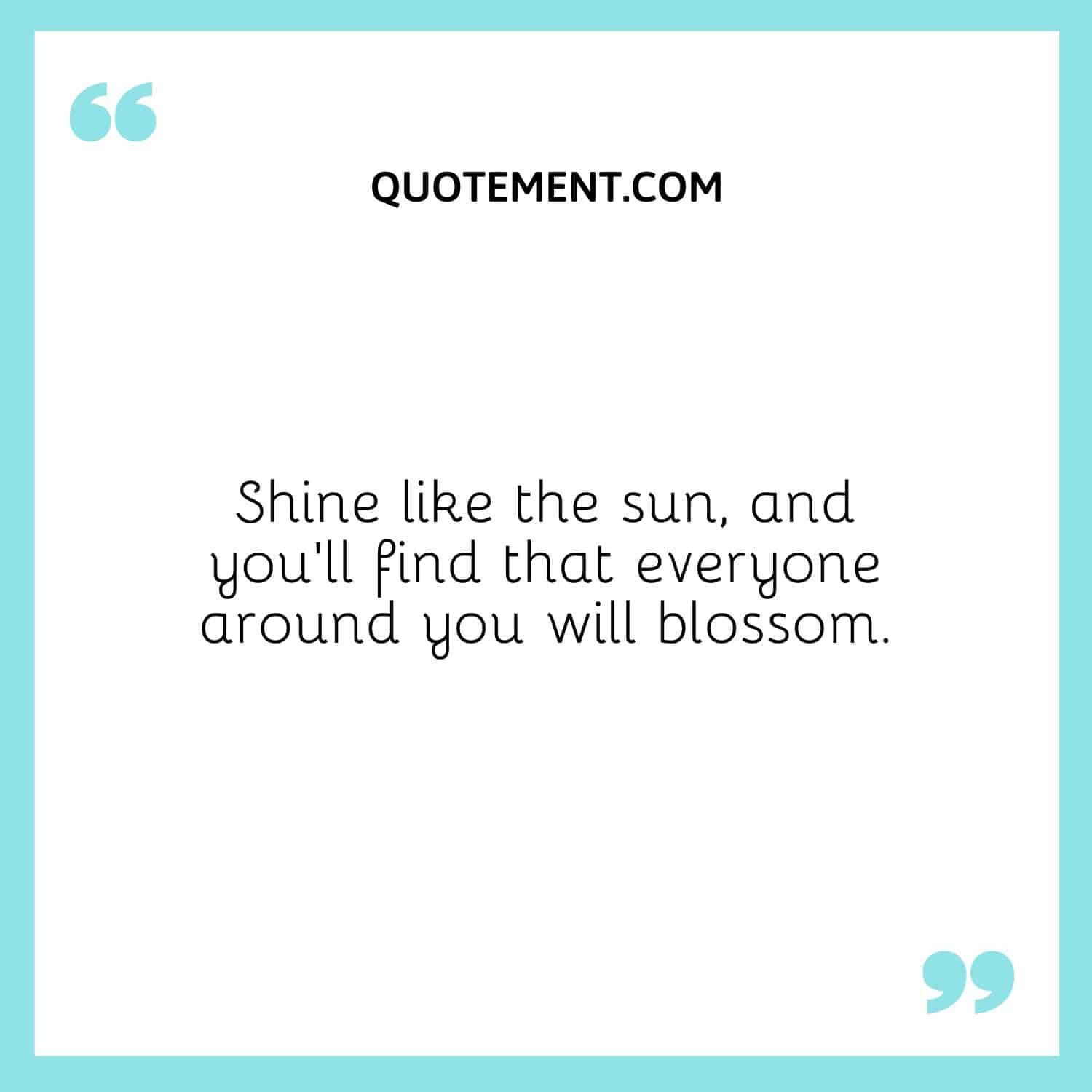 11. To be happy, you must be your own sunshine.
12. Sun and games.
13. Don't forget to drink water and get some sun. You're basically a houseplant with more complicated emotions.
14. Even the sun is jealous of the way we shine.
15. A sunny thing happened on the way.
16. She's only happy in the sun.
17. I felt the sun on my face today, and my soul smiled. More of that, please!
18. She just shines.
19. If you see the sunshine, feel the sunshine, then you feel good. But if your focus is only on the clouds and the dark sky.
20. Rise above the storm, and you will find the sunshine.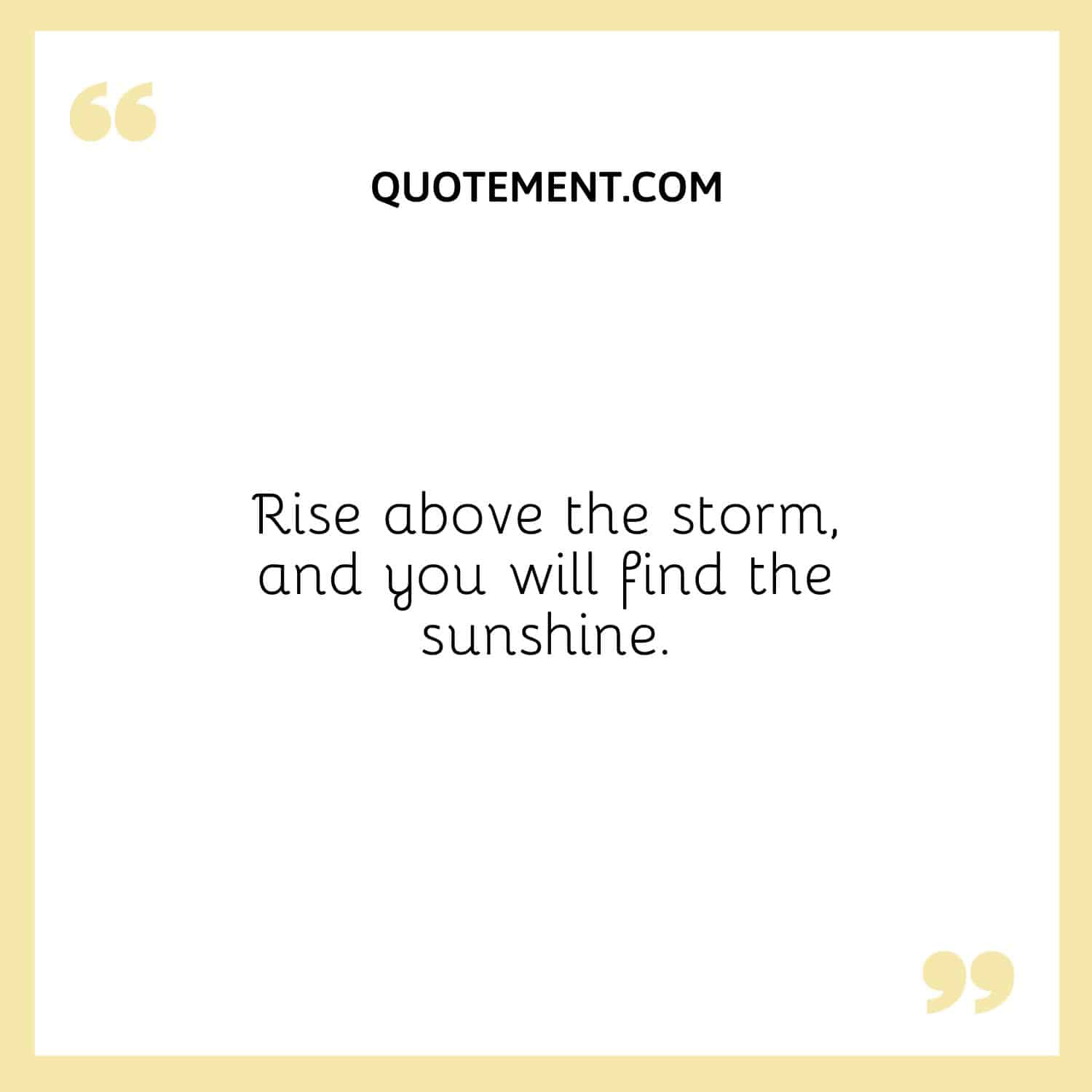 21. The sun shines not on us, but in us.
22. I've got sunshine on a cloudy day.
23. I want to smile at the sun.
24. Sun babe.
​​25. Sun, sand, and pineapple in hand.
26. The sun will rise again.
27. Radiate positivity.
28. The sun shines for everyone.
29. The sun is alone, too, but it still shines.
30. If you spend your whole life waiting for the storm, you'll never enjoy the sunshine.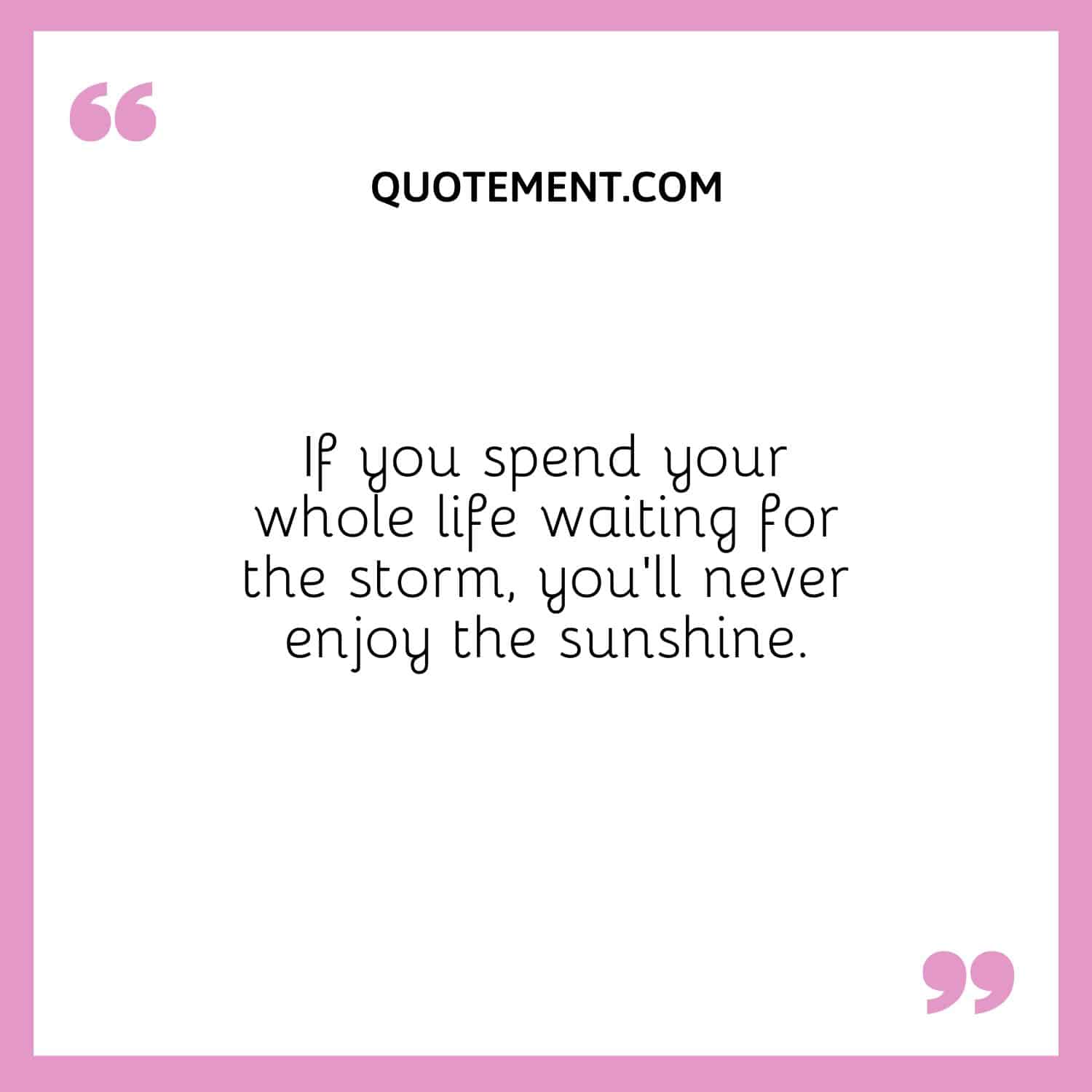 More Sun Captions For Instagram
If none of those tickled your fancy, here are some more fantastic sun captions for Instagram.
1. Stay close to people who feel like sunshine.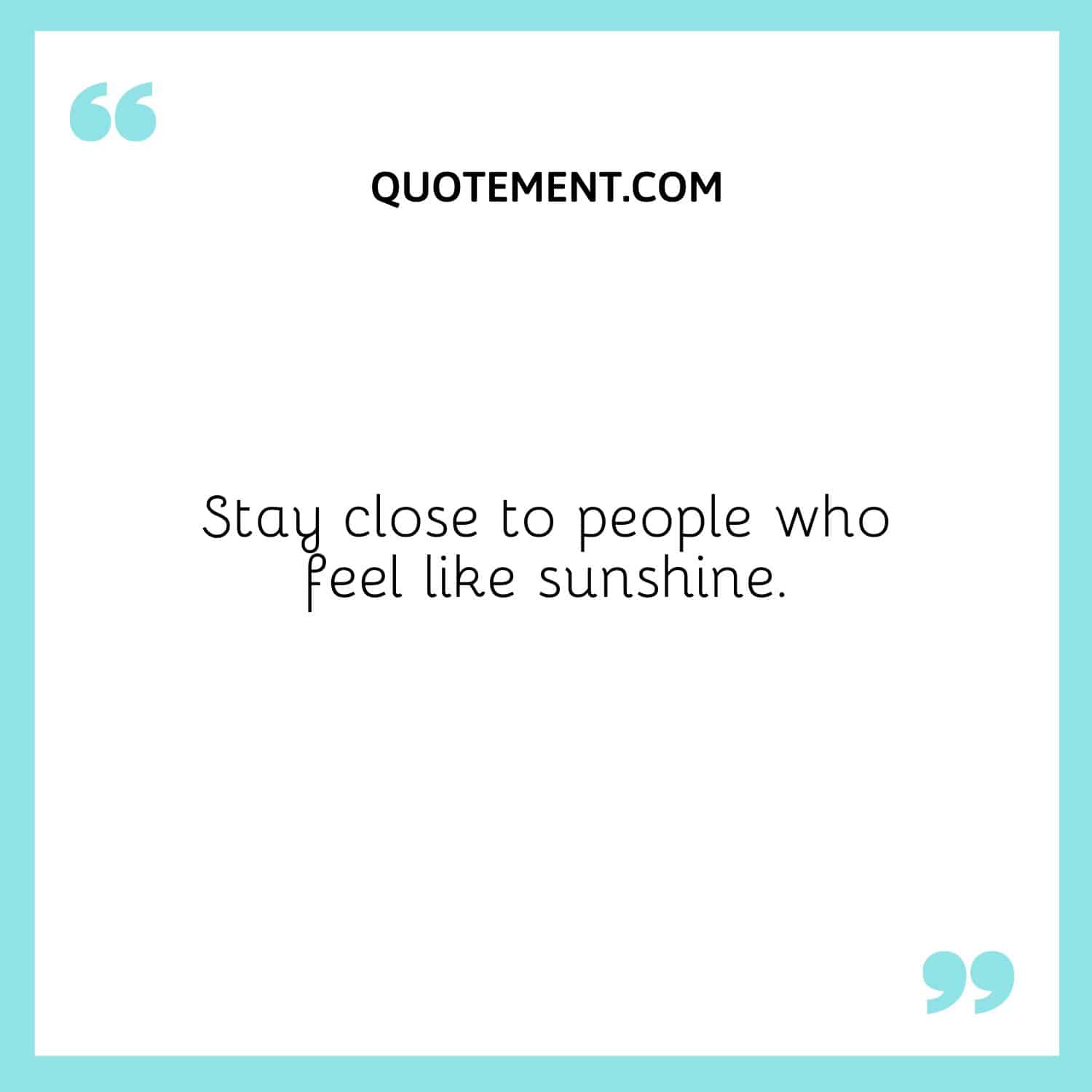 2. Hello, sunshine.
3. Got that sunshine in my pocket.
4. Sunny life.
5. Sun, please.
6. These are the days we live for.
7. Live by the sun.
8. You are the sun.
9. Shine bright, like a diamond.
10. I'm just a simple guy. I live from day to day. A ray of sunshine melts my frown and blows my blues away.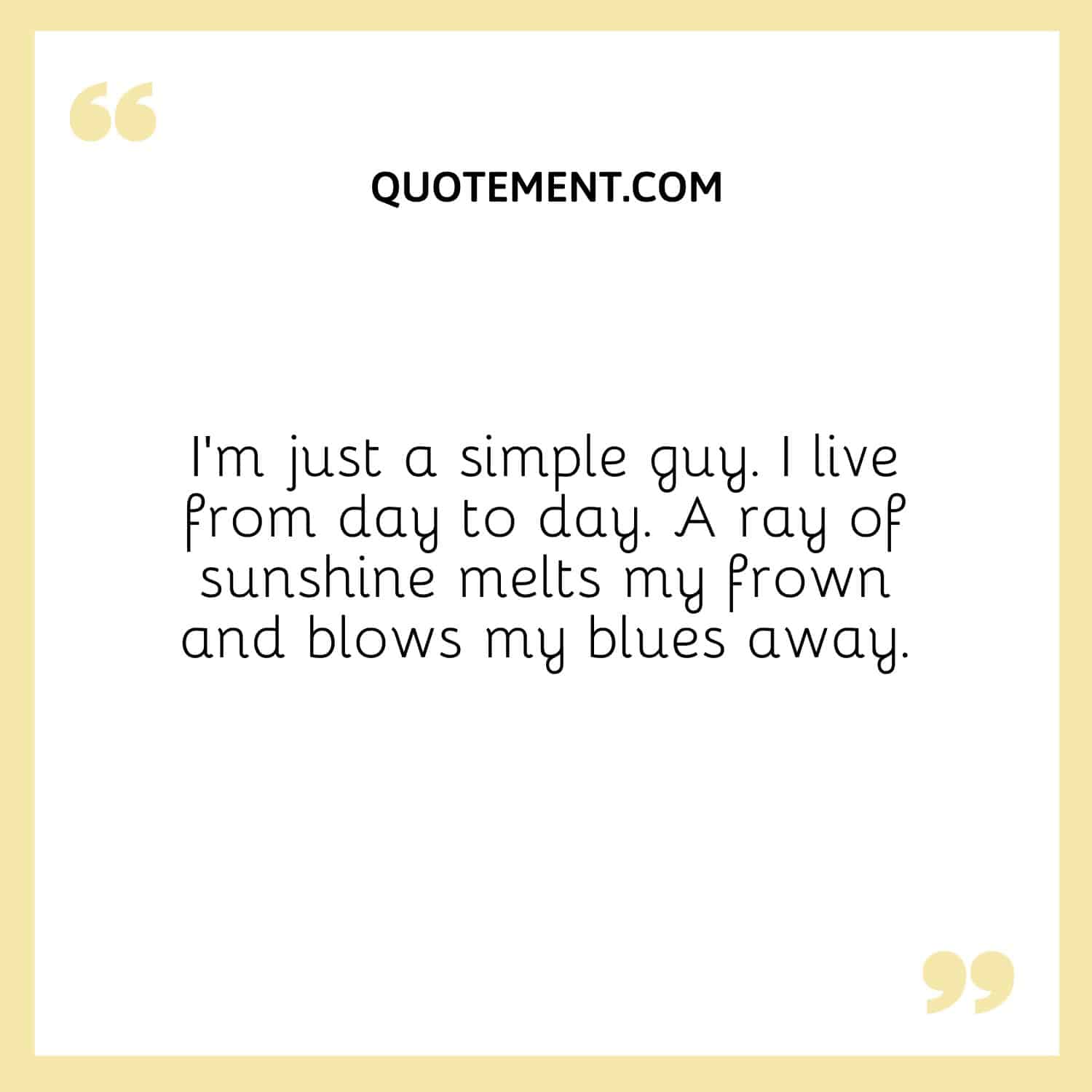 11. Let your confidence shine.
12. Stand tall and face the sun.
13. Sunny vibes.
14. Pray for the sun.
15. Sunshine looks good on me!
16. Shine bright.
17. Sunshine is free.
18. I stayed up all night to see where the sun went, and then it dawned on me.
19. Let the sun shine.
20. Sun will rise and we will try again.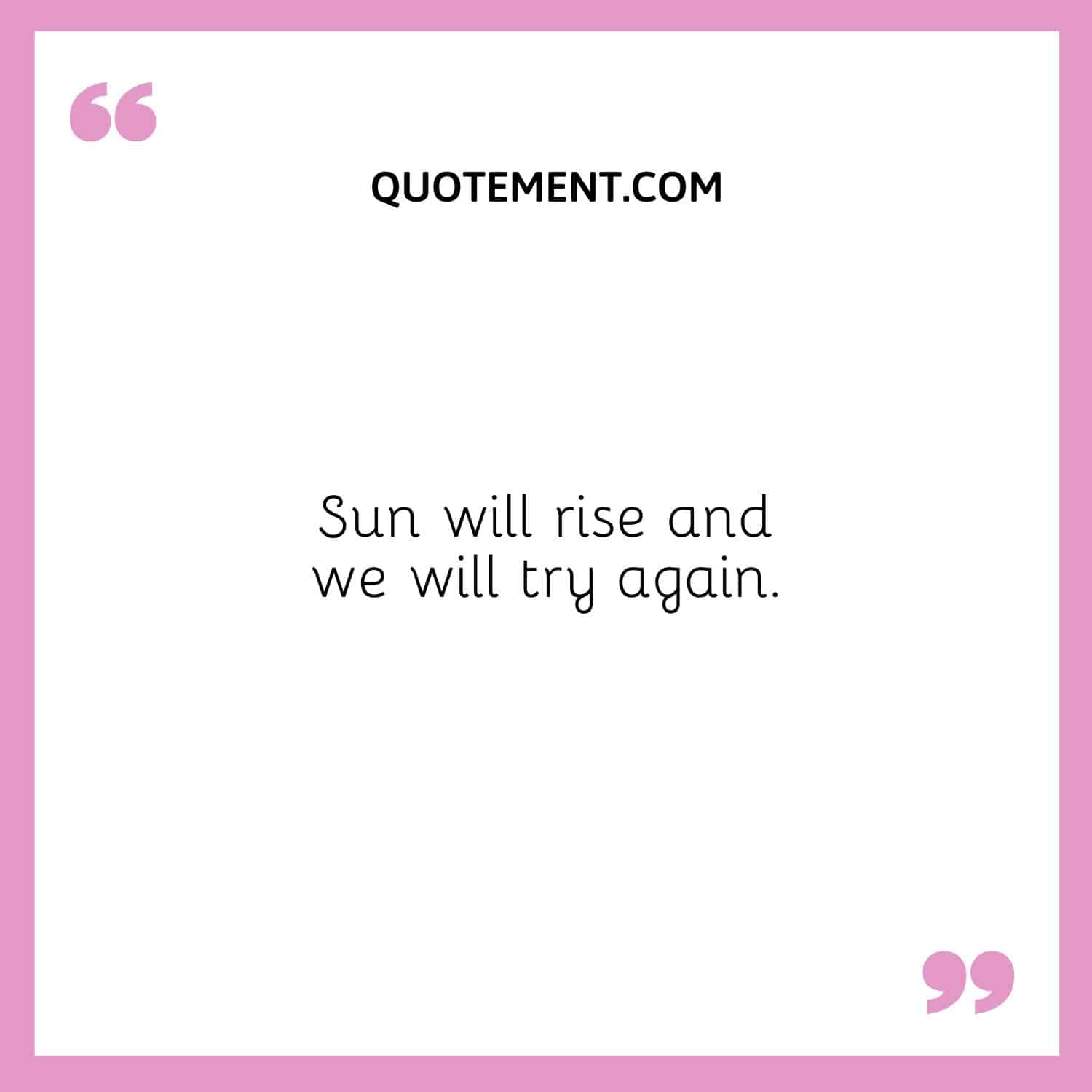 21. Keep rising.
22. Nothing but high tides and good vibes.
23. Living in the sunshine.
24. Give like the sun.
25. He that will enjoy the brightness of sunshine must quit the coolness of the shade.
26. She sparkles like sunshine.
27. Feelin' sunny.
28. Far away, there in the sunshine, are my highest aspirations.
29. Good times and tan lines.
30. When you can't find the sunshine, be the sunshine.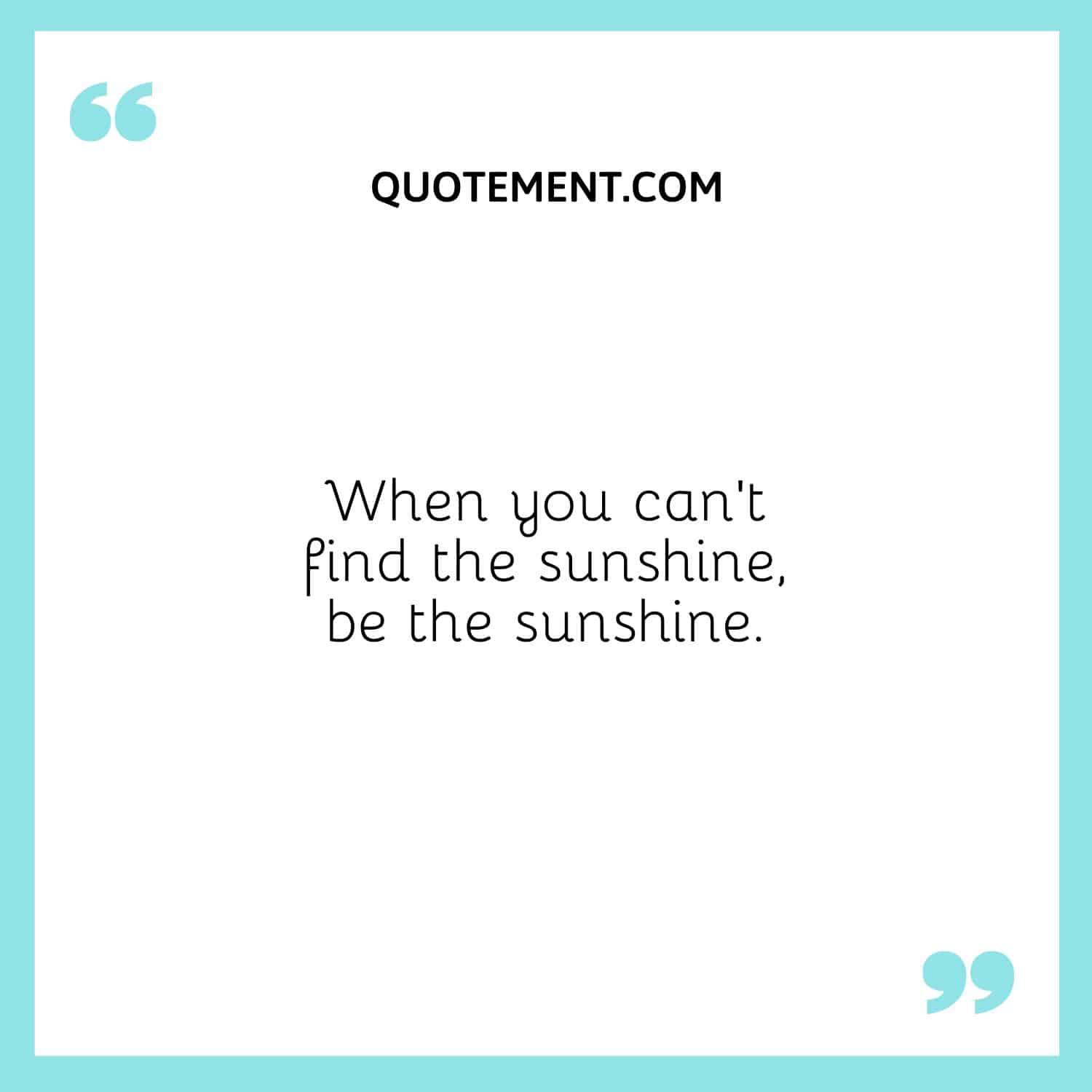 31. Towards the sun.
32. All suns blazing.
33. I find my happiness where the sun shines.
34. Sun goddess.
35. Sun and dusted.
36. Stay sunlit.
37. A good laugh is sunshine in the house.
38. Don't confuse your path with the destination. Just because it's stormy now, it doesn't mean you are not headed for the sunshine.
39. You brighten up my day in my darkest time, sunshine.
40. There is nothing more beautiful than a rainbow, but it takes both rain and sunshine to make a rainbow.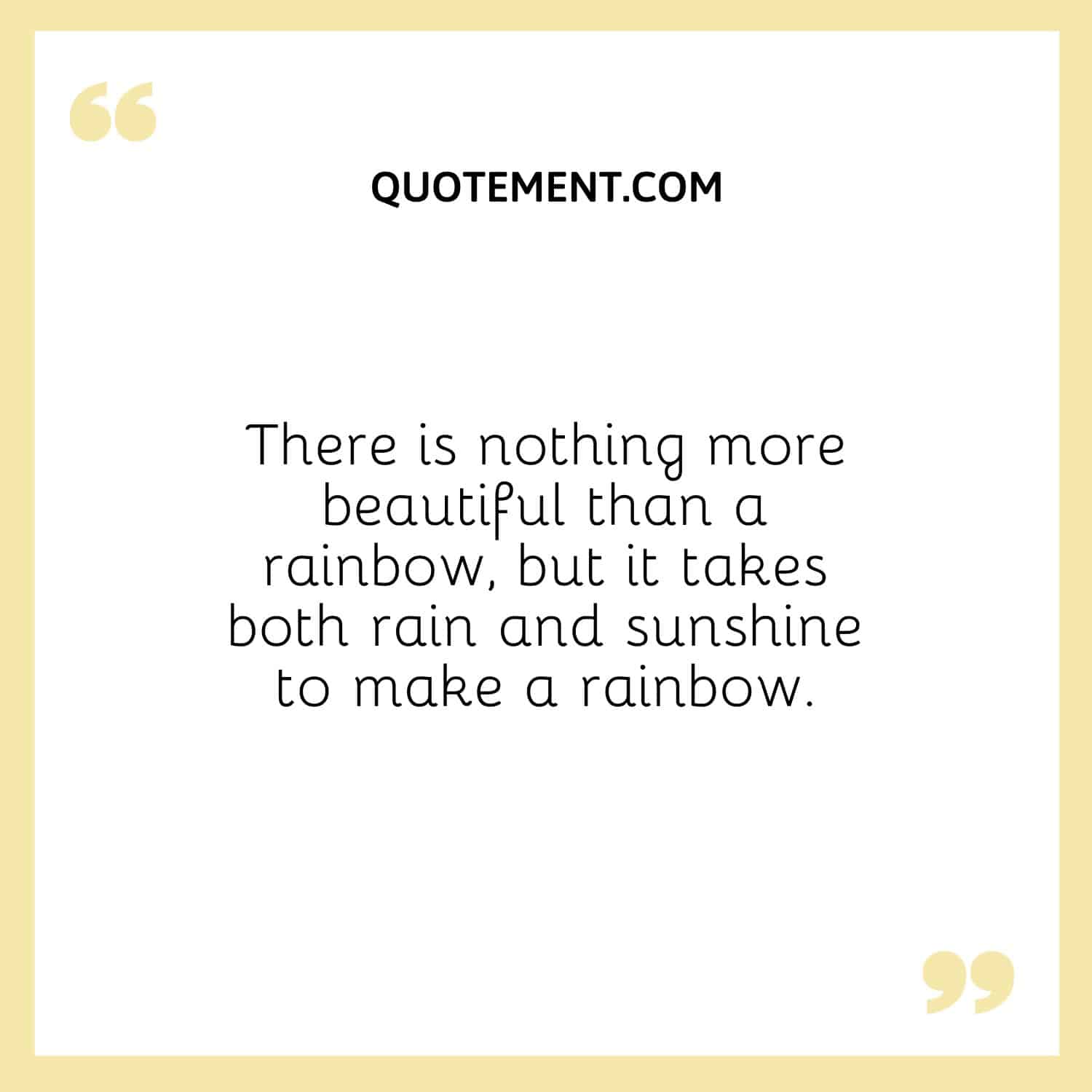 41. There is sunshine in my soul today.
42. Sun is shining & the weather is sweet.
43. Keep calm and lay in the sun.
44. Pass the sunscreen.
45. The sun will drive away my clouds.
See also: 180 Beautiful Cloud Captions To Boost Your Instagram Post
Sunlight Captions For Instagram
Check out these sunlight-inspired sun captions for Instagram that will add magic to your Instagram post.
1. It's like I have a window in my chest where sunlight is pouring in.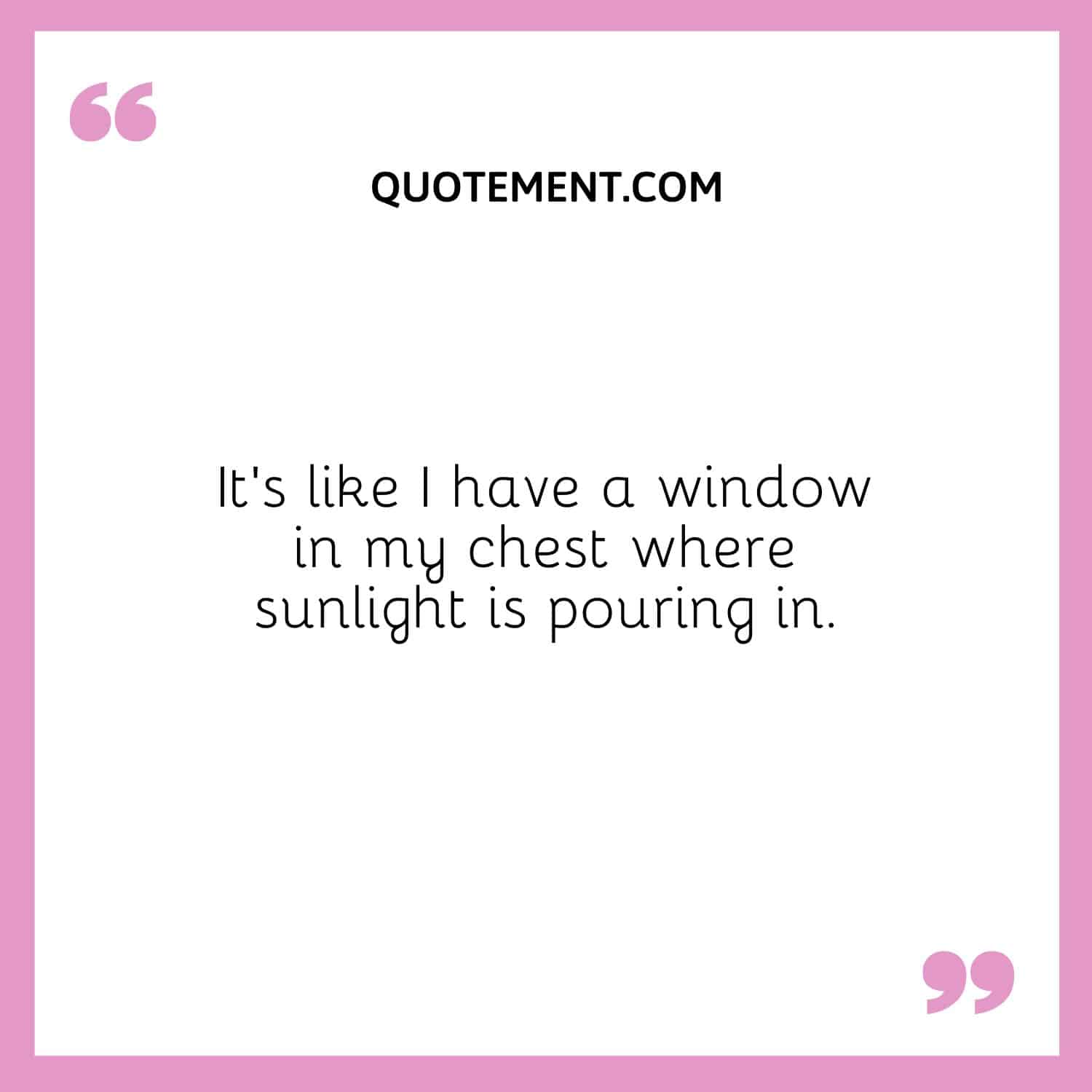 2. I drink a cup of sunlight every morning to brighten myself.
3. A kind of sunlight one remembers for a lifetime.
4. Touch seems to be as essential as sunlight.
5. Moonlight is sculpture; sunlight is painting.
6. Happiness is feeling sunlight on your face.
7. Sunlight is the best light.
8. I drink a cup of sunlight every morning to brighten myself.
9. Don't let the shadows of yesterday spoil the sunshine of tomorrow. Live for today.
10. Inspiration is like a glimmer of sunlight through a forest of shadows.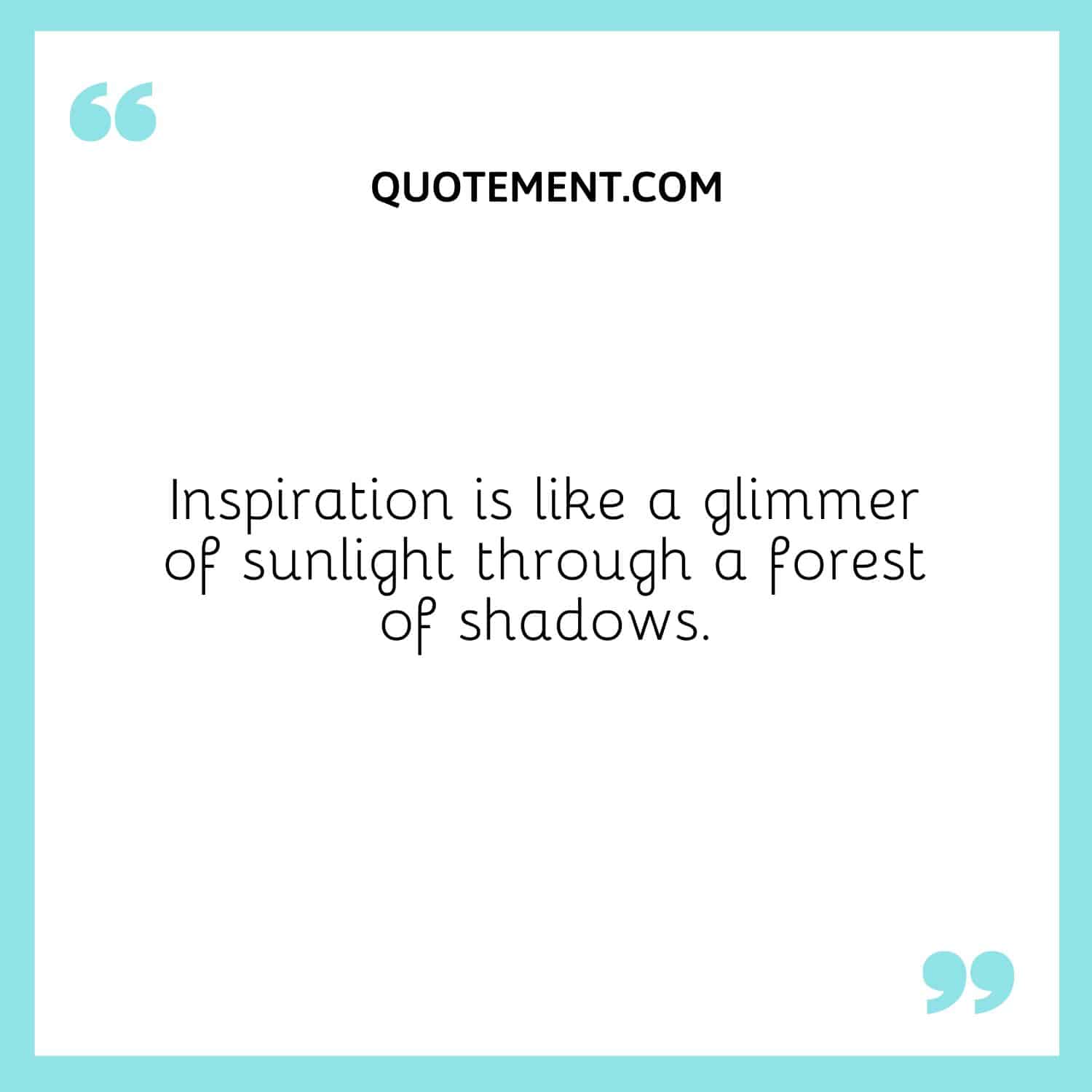 11. I want to paint sunlight.
12. Everything is better in the sunlight.
13. Sunlight brings out the world's beauty.
14. I love the way you light up when the sun decides to hide.
15. Life is a sunlight ride.
16. Sunlight runs in my blood.
17. The sunlight paints us gold.
18. Sunlight in our eyes.
19. She was made of sunlight.
20. Kissing in starlight, smiling in sunlight, dancing at midnight.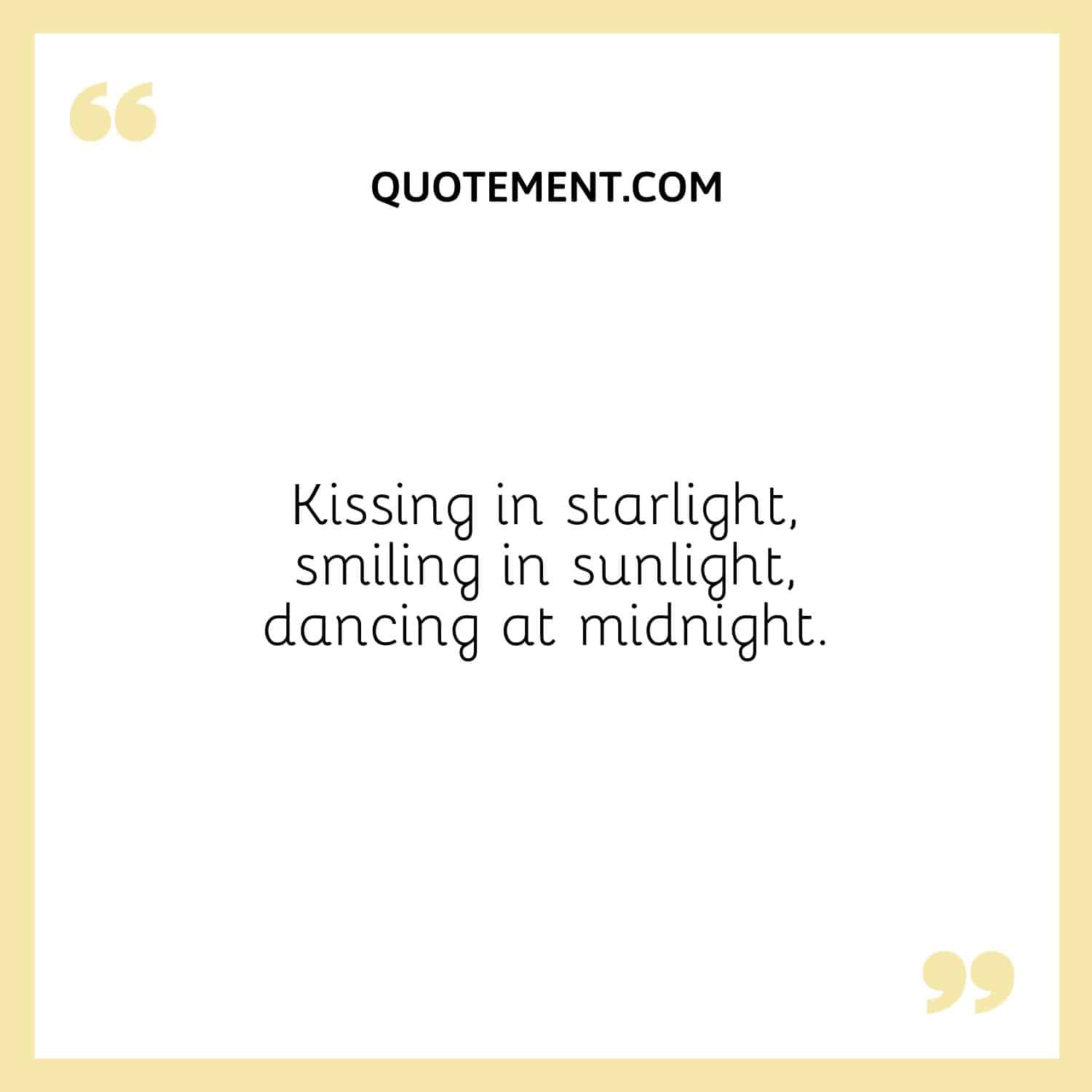 21. The light that shines from you is more vital to me than the sunlight in the morning. Rise and shine, my beautiful queens.
22. Do you want me to kiss you under the sun or moon?
See also: 430 Beautiful Moon Captions For A Magical Instagram Post
Funny Sun Captions For Instagram
Add a dash of humor to your Instagram post with one of these funny sun captions for Instagram and puns.
1. Summer – that crazy little sun of a beach.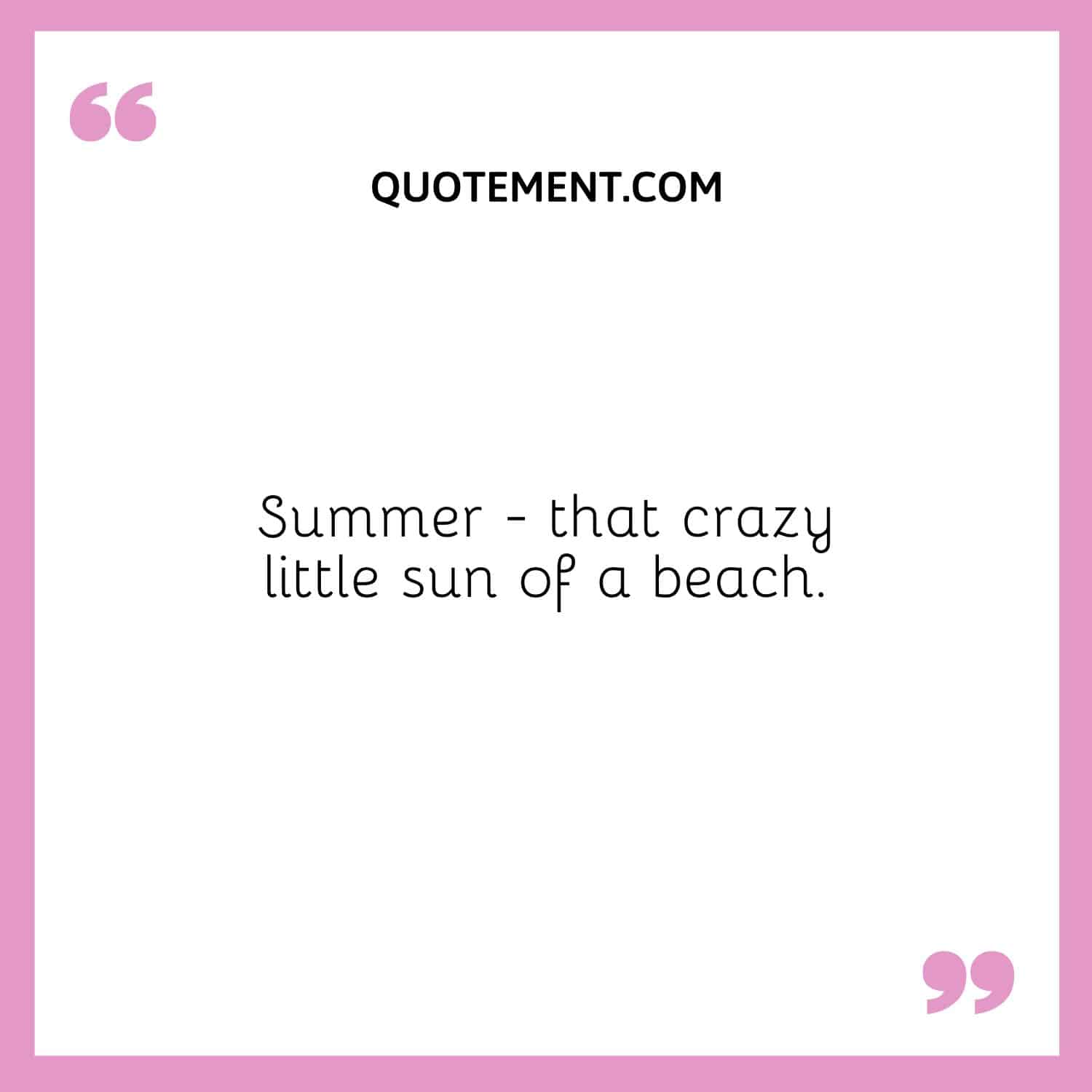 2. Sorry, you are wrong… I am not a mermaid!
3. Dear Winter, I'm breaking up with you. I think it's time I start seeing other seasons. Summer is hotter than you.
4. A bikini can't solve anything, but it's a good start.
5. Besties who beach together, stay together.
6. Girls just wanna have sun.
7. Who ate your bowl of sunshine this morning, thundercloud?
8. Invest the sunlight in your selfie.
9. Tropic like it's hot!
10. Be like the sun. Keep on shining and let them burn.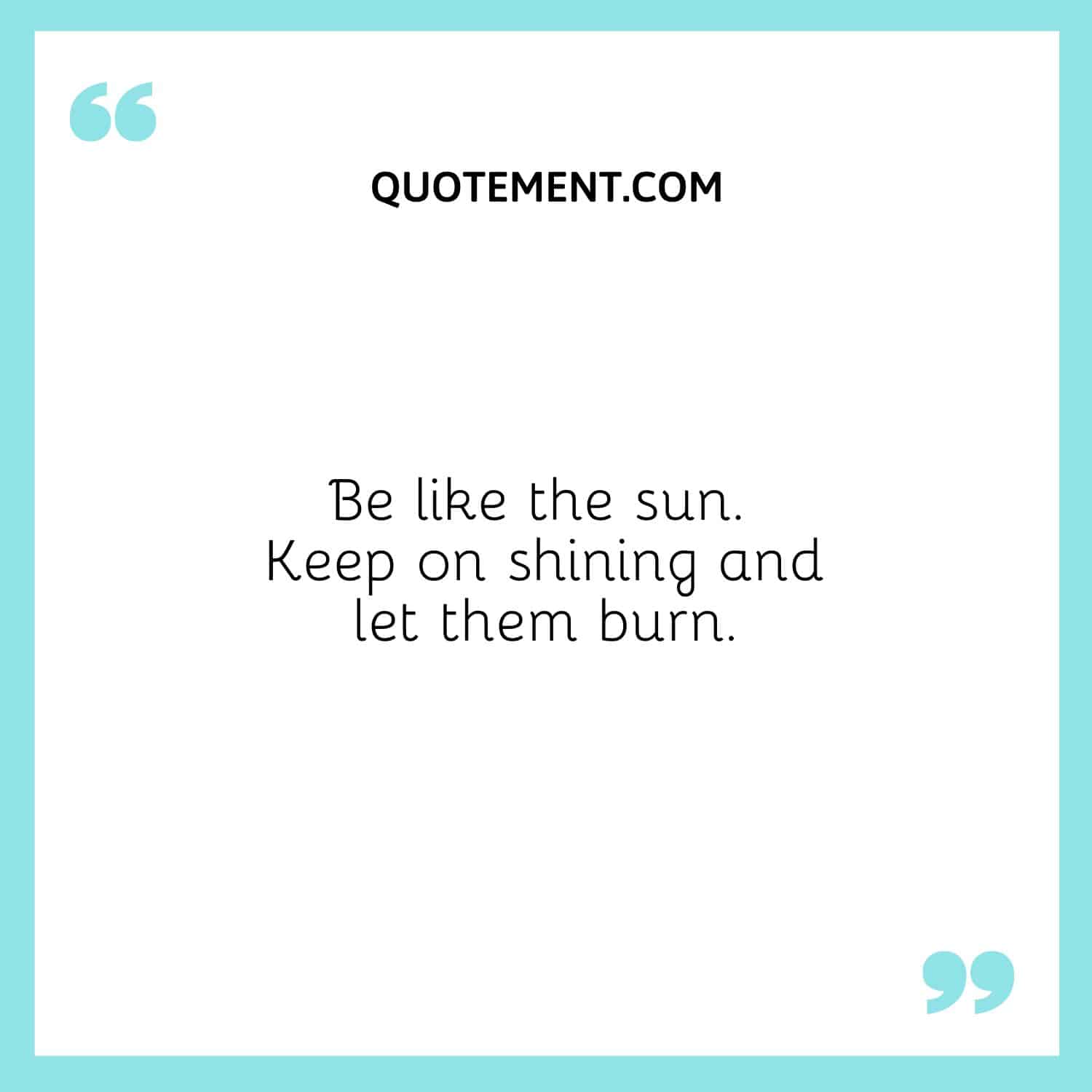 11. You can't buy happiness, but you can buy a bikini, and that's pretty close.
12. Eat, beach, sleep, repeat.
13. Life's too short to wear boring bikinis.
14. Live a bikini kind of life.
15. Sun's out buns out.
16. I need a six-month vacay twice a year.
17. Up with the sun.
18. Been there, sun that.
19. Don't worry, beach happy.
20. What does the sun drink out of? Sunglasses!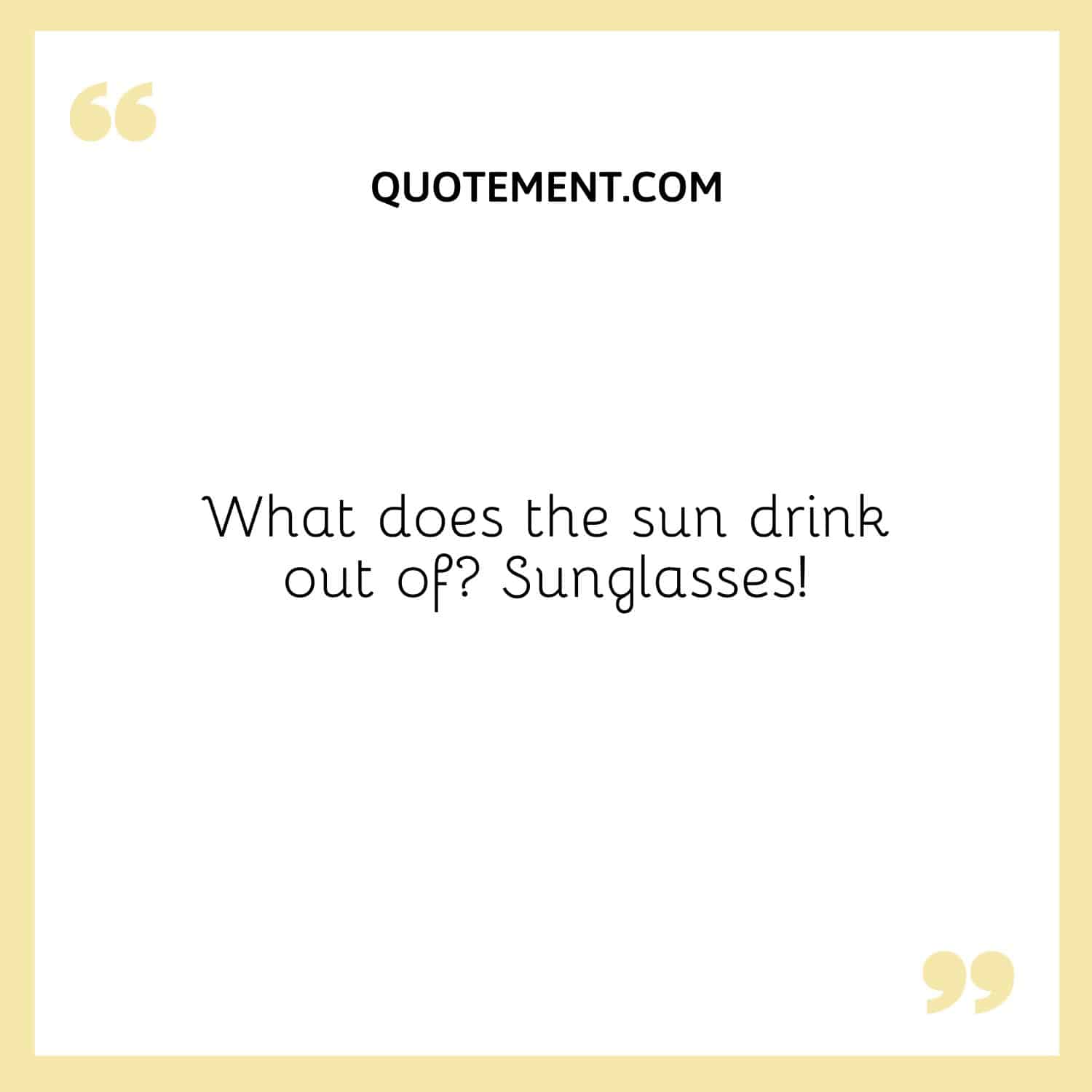 21. Fun & Sun.
22. Summer is the best excuse for lazy days.
23. I stay in vacation mode.
24. 'Tis the sea-sun.
25. Watch more sunsets than Netflix.
See also: 340 Absolutely Best Sunset Captions For Instagram + Quotes
Sun Kissed Instagram Captions
Sun kisses are the best kisses! Check out these cute and catchy sun captions for Instagram, perfect for your sun-kissed selfies.
1. She is not sun-kissed, she kisses the sun.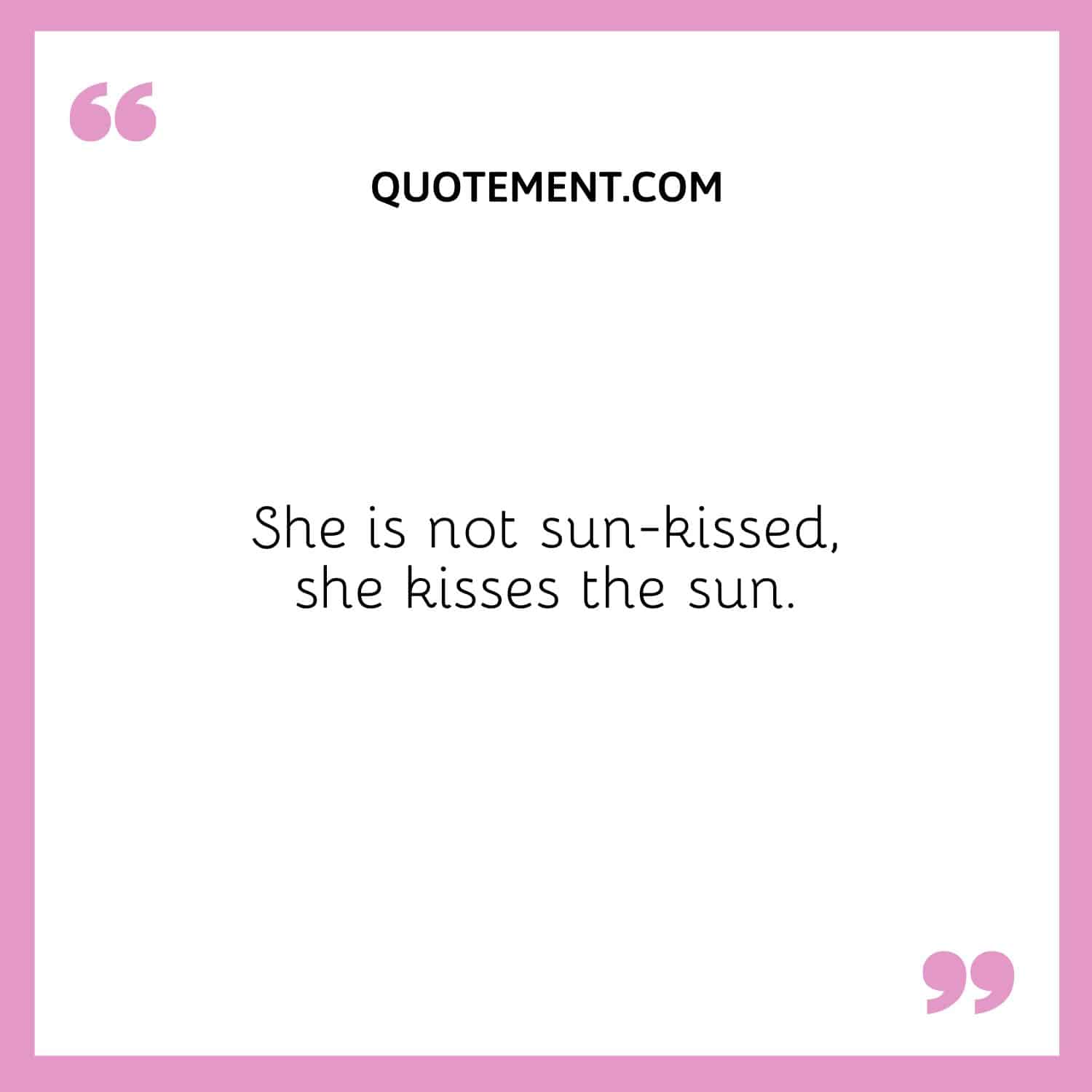 2. Sun kissed.
3. A salty little sweetheart with sandy toes and a sun-kissed nose.
4. Let your goals and ambitions sun kiss your hard work.
5. Wake up to a sun-kissed day.
6. Let's go somewhere the sun kisses the ocean.
7. Summer: Sun-kissed and Salty.
8. Sun-kissed mornings are such a blessing.
9. Sun-kissed skin so hot it'll melt your popsicle.
​​10. Feel the sunkiss while others notice sunburns.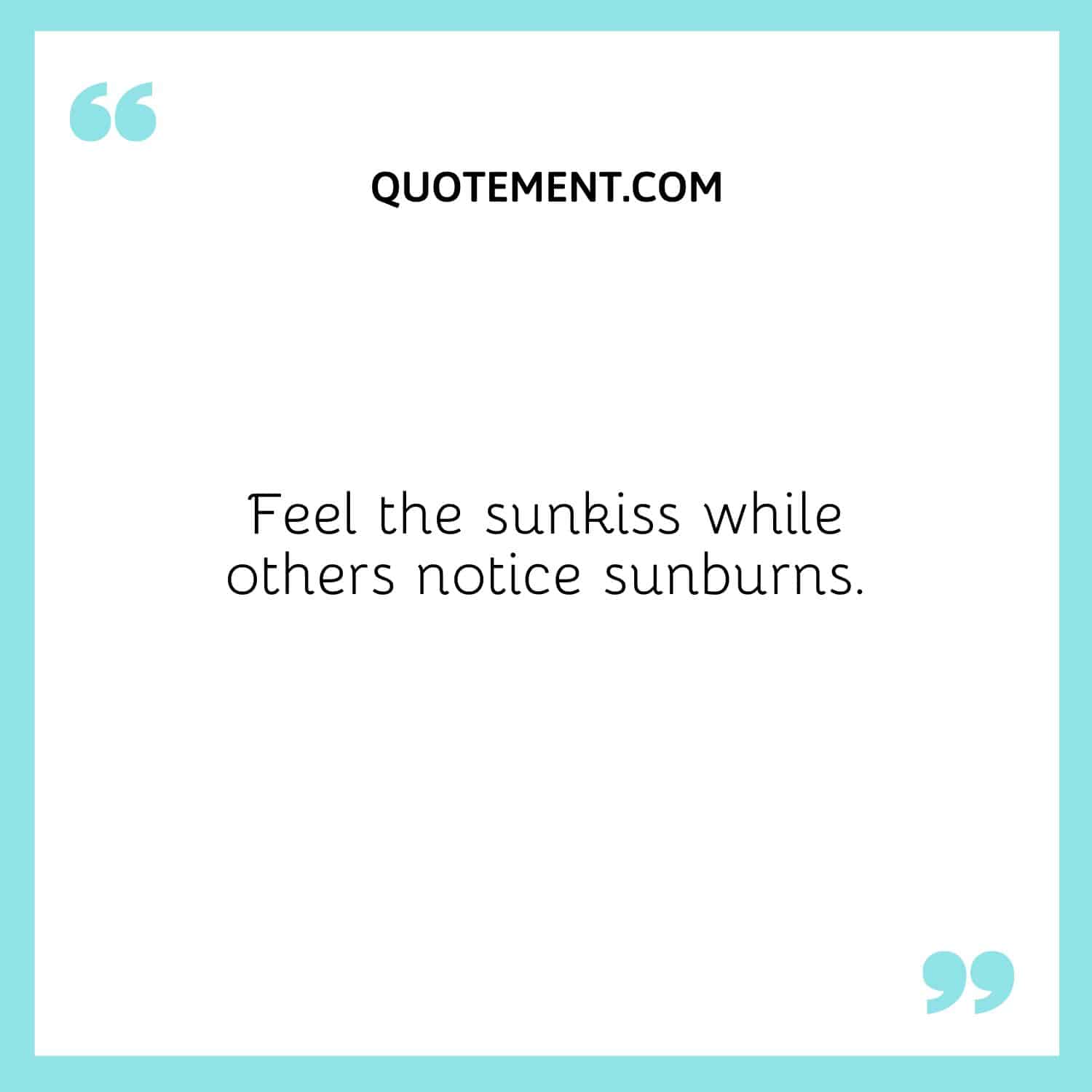 11. The sweetest kisses are the ones from the sun.
12. Kissed by the sun.
13. Salty air, sun-kissed hair.
14. And in the winter, I crave all those sun-kissed moments.
15. Relationship status: Single but sun-kissed.
16. Watch me glow.
17. The sunset is a good night kiss from the sun.
18. No one kisses as well as the sun does.
19. And when the sun kisses me, my troubles melt away.
20. Summer darkened her skin, lightened her hair, and set a fire in her heart.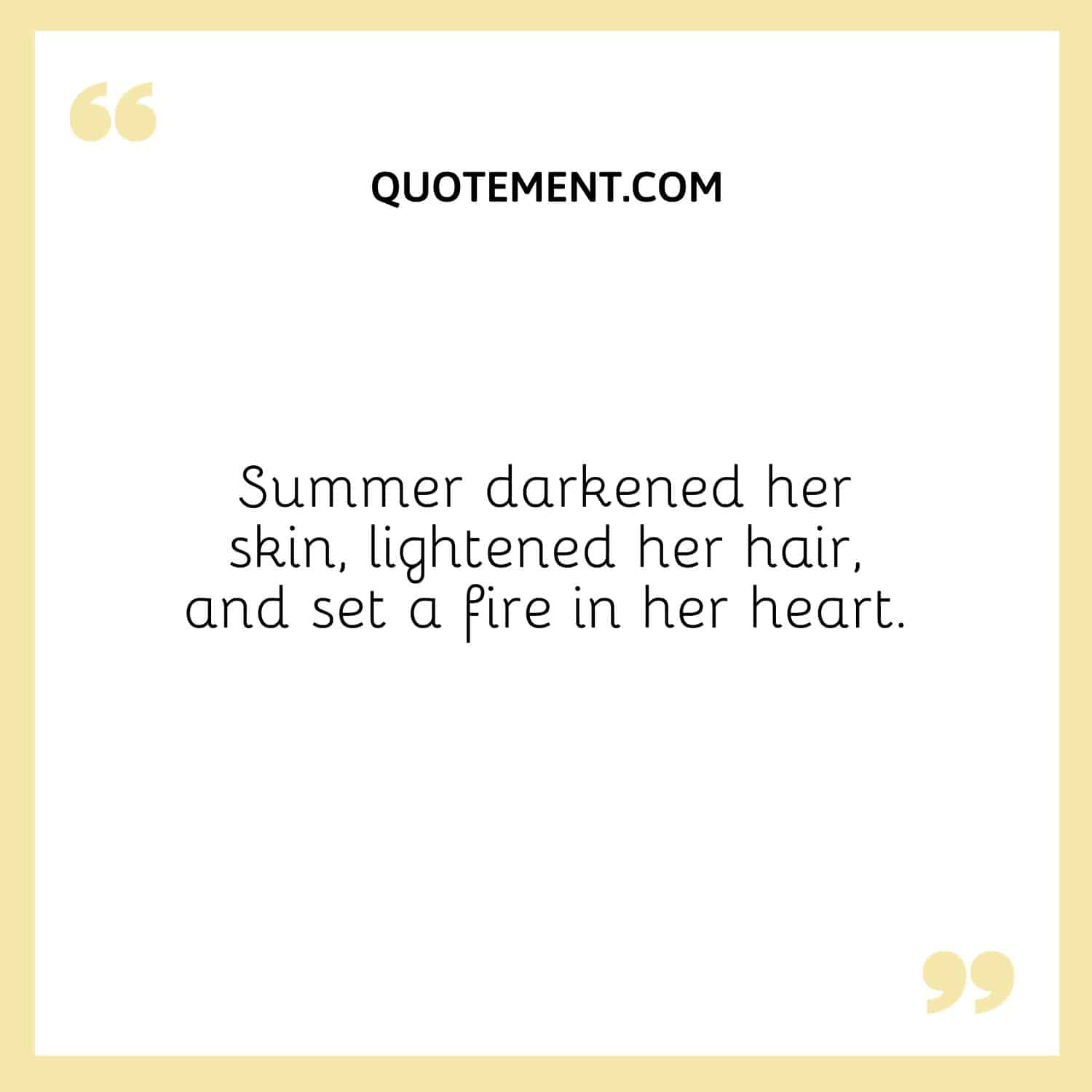 21. Laughed in the sun and kissed the lovely grass. Live life to the fullest.
22. Let the warm glow of the setting sun kiss life's hurts away.
23. Sun-kissed tans.
24. Basking in the sun really floats my boat.
25. The sun loves me. I am sun-kissed.
26. My skin is brown. I love the sun.
27. …and then the sun kissed your skin, and I couldn't help myself and became addicted.
28. Sunkissed skin and salty kisses.
See also: 80 Glowing Sun Kissed Quotes For A Perfect Instagram Post
Sunny Day Captions For Instagram
You simply cannot be sad on a sunny day! Go out, enjoy the weather, and don't forget to take a cute insta pic. Here you'll find the perfect sun captions to go with your sunny photo.
1. Happiness is waking up to a sunny day.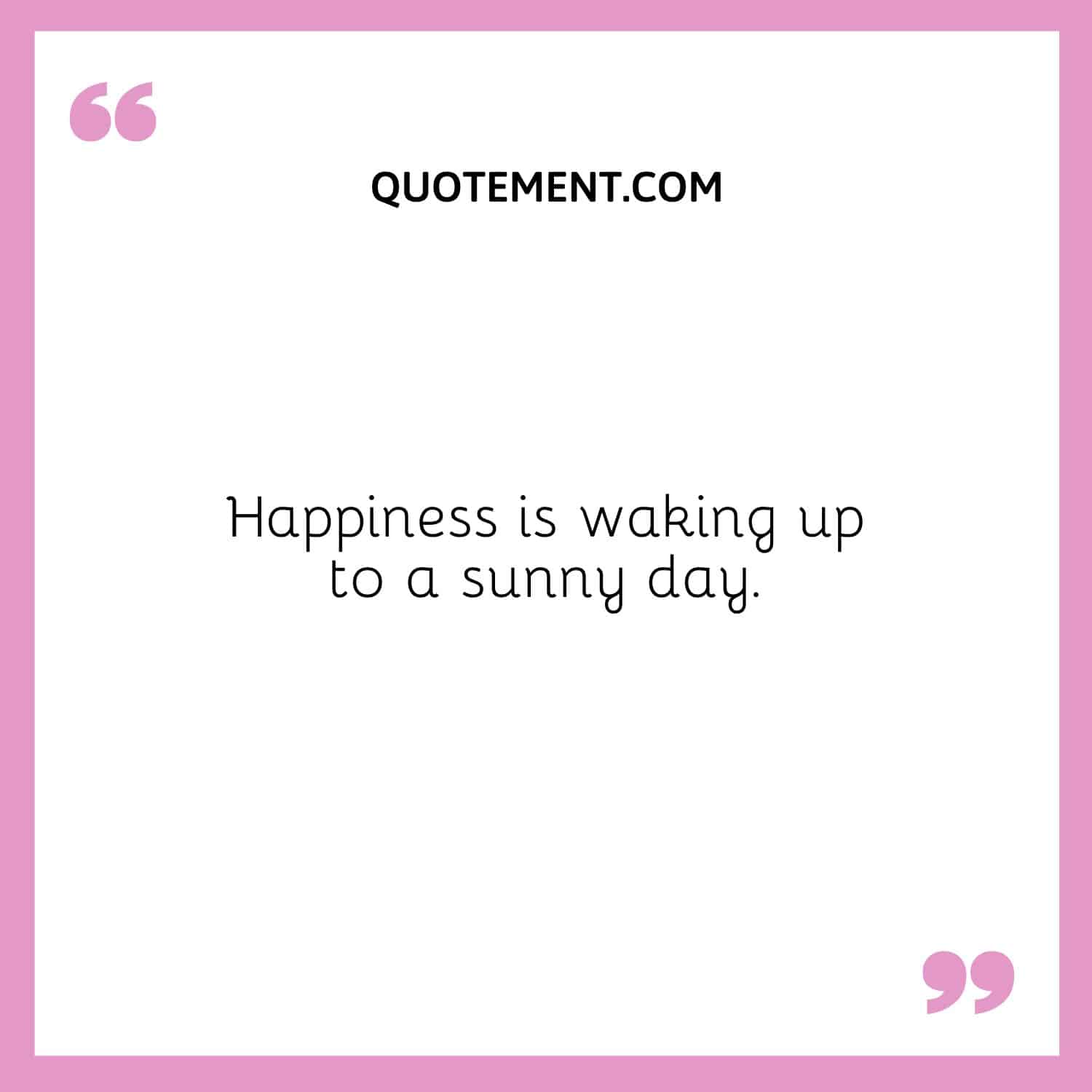 2. If it was sunny every day, then we would start taking it for granted.
3. Sunny is my favorite kind of weather.
4. I got me a sunny day.
5. These are the sunlight days.
6. Sunny day, happy day.
7. Cheers! It's a sunny day.
8. I was made for sunny days.
9. Nothing but sandy skin and summer smiles I see all day.
10. If you only walk on sunny days, you'll never reach your destination.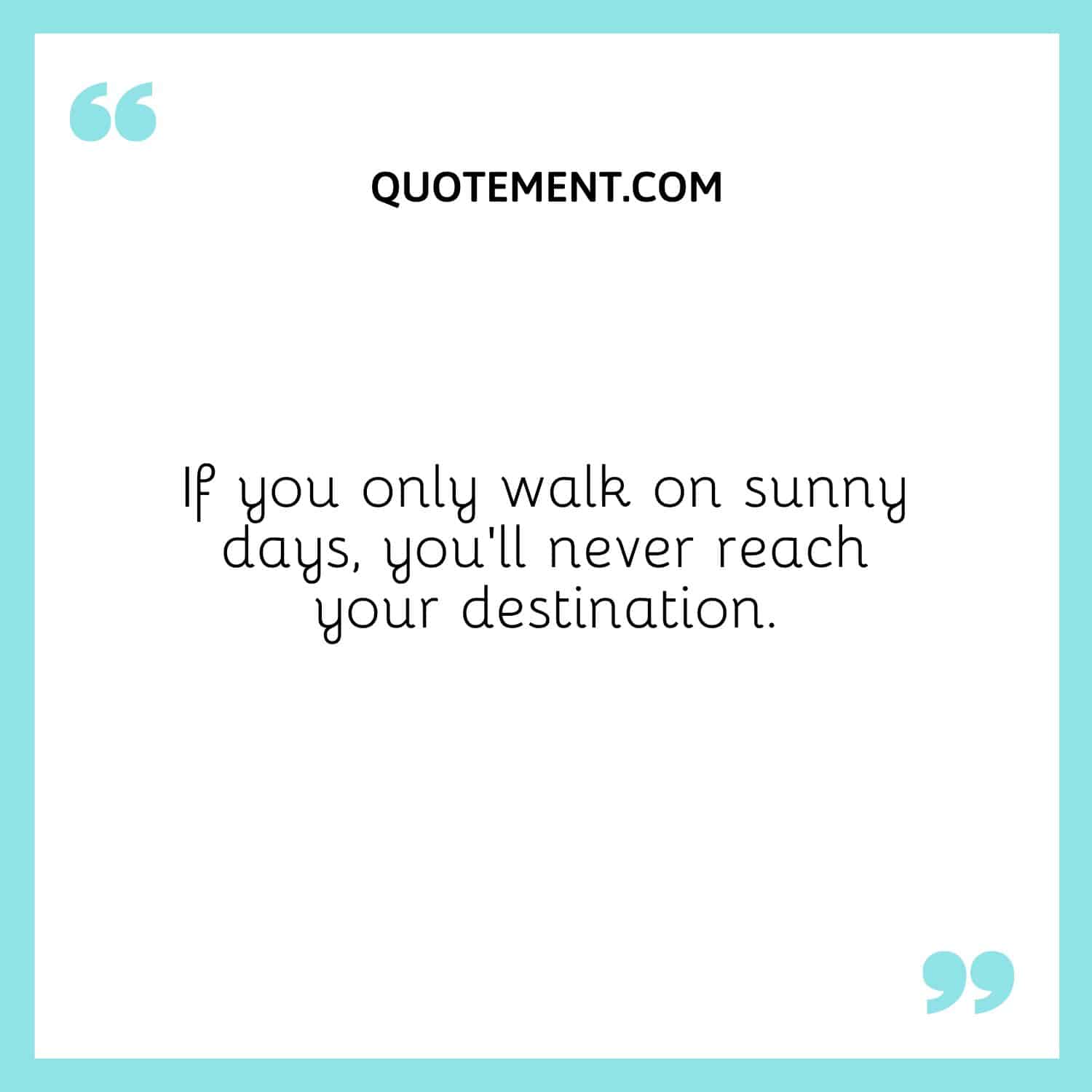 11. Feeling sunny day vibes right now.
12. Happiness is my bicycle and a sunny day.
13. Happiness is a sunny day.
14. No clouds on my sunny day.
15. A multitude of suns.
16. Look at the sunny side of everything.
17. Be grateful for good friends, hot sun, and clear water.
18. Sunny life.
19. Some people are like clouds. When they go away, it's a beautiful sunny day.
20. We need the storms, and the overcast days, to help us appreciate the sunny days.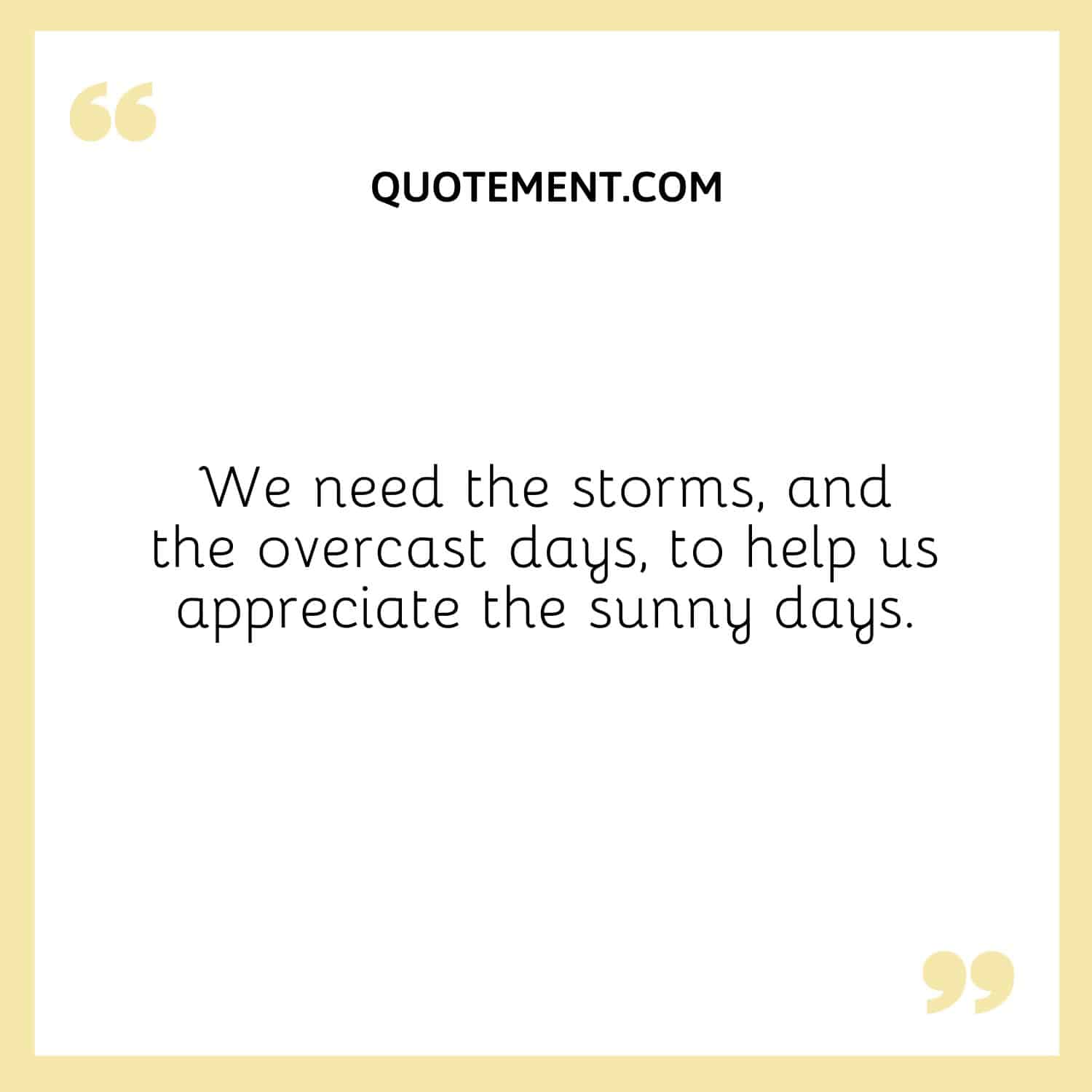 21. We will keep on spending sunny days this way.
Best Sunshine Captions For Instagram
1. May you see sunshine where others see shadows and opportunities where others see obstacles.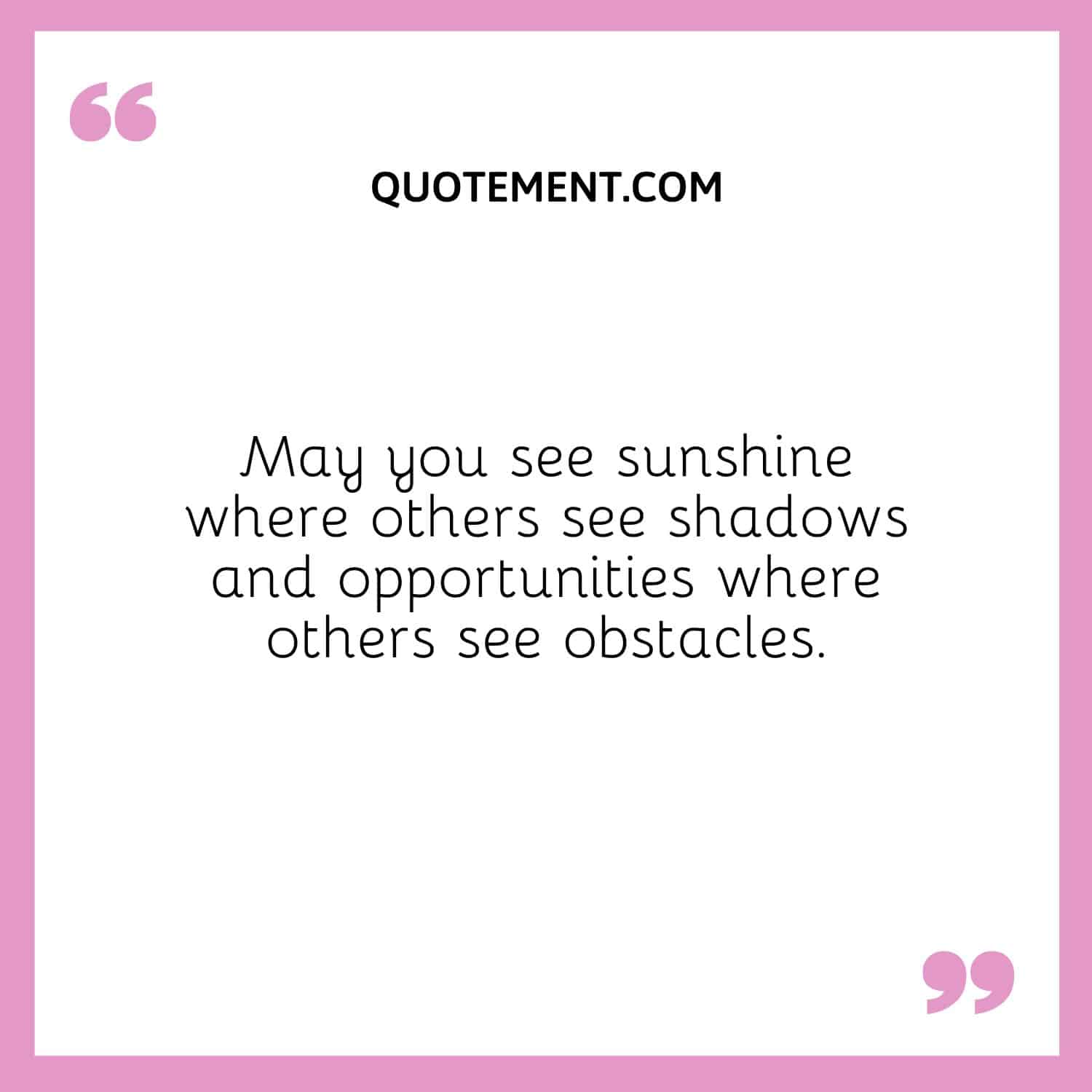 2. Create your own sunshine.
3. Today is a perfect day to be happy.
4. Feeling the endless sunshine.
5. Sunshine comes to all who feel the rain.
6. I look over at you and see sunshine.
7. Good morning sunshine!
8. Be the sunshine in someone's life.
9. What sunshine is to flowers, smiles are to humanity.
10. Never give up. Today is hard, tomorrow will be worse, but the day after tomorrow will be sunshine.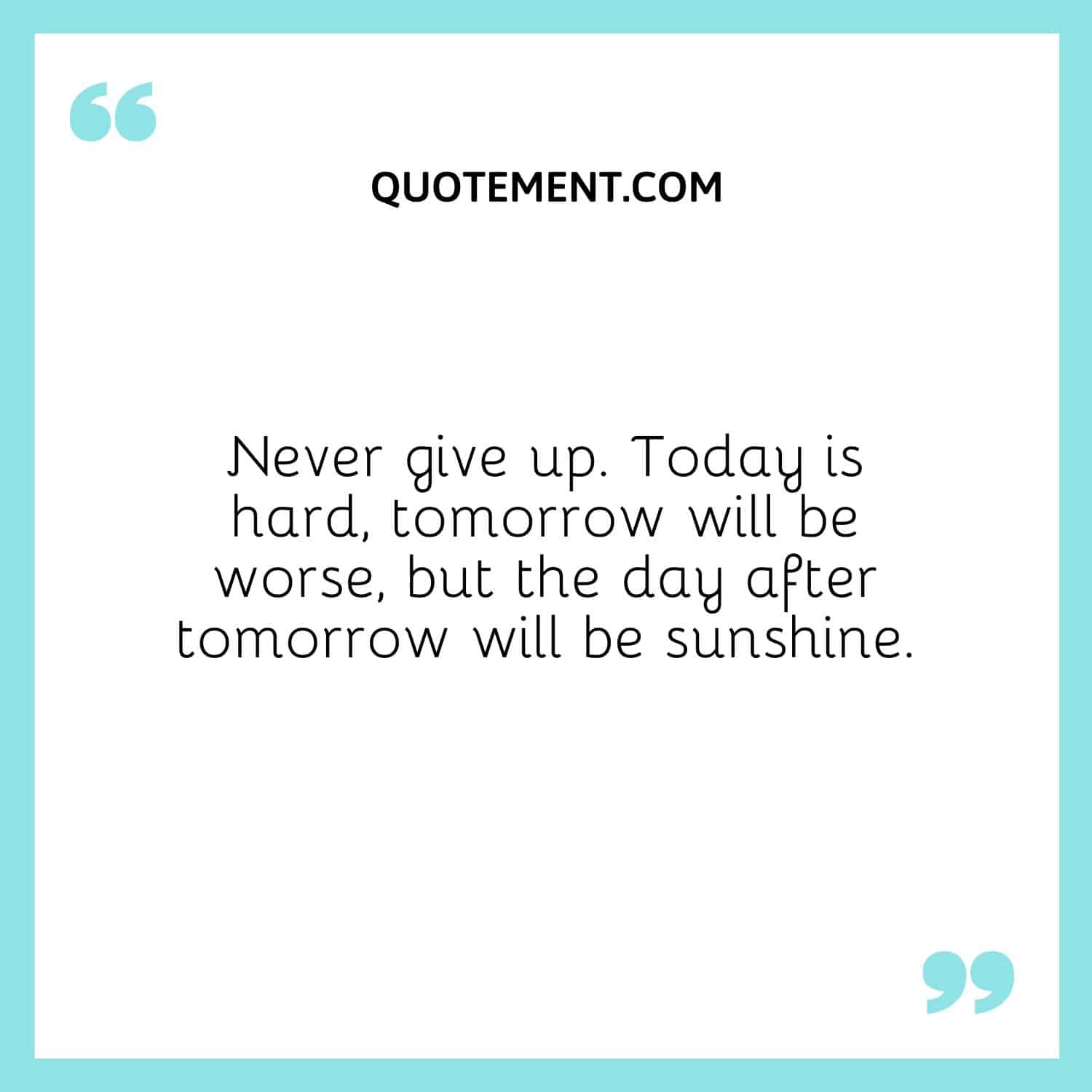 11. May the sunshine of comfort shine through the gloom of despair.
12. Sundays are for sunshine.
13. Sunshine fills me with love and hope.
14. Sunshine is the best medicine.
​​15. Friends are the sunshine of life.
16. Sunshine is a welcome thing. It brings a lot of brightness.
17. Living in the sunshine.
18. Just blue skies and sunshine.
19. Soul full of sunshine.
20. Everything is fine when there is sunshine.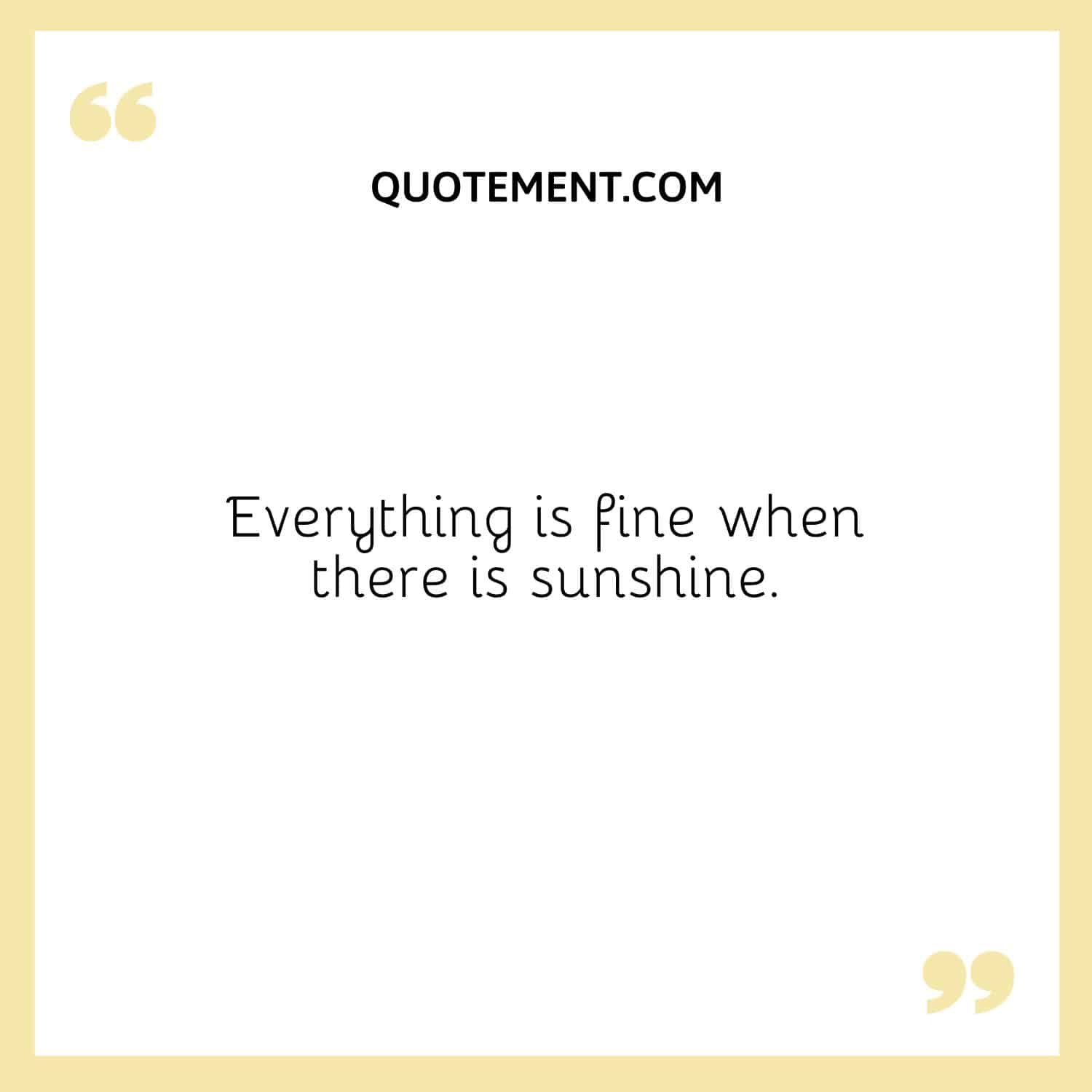 21. What sunshine is to flowers, smiles are to humanity.
22. You are my sunshine.
23. Powered by sunshine.
24. Life is a mixture of sunshine and rain, teardrops and laughter, pleasure and pain.
25. Sunshine always inspires me.
26. Walking on sunshine.
27. Sunshine is my favorite accessory.
28. Sunshine state of mind.
29. Be the sunshine.
30. You make me happy in a way only the sun can do.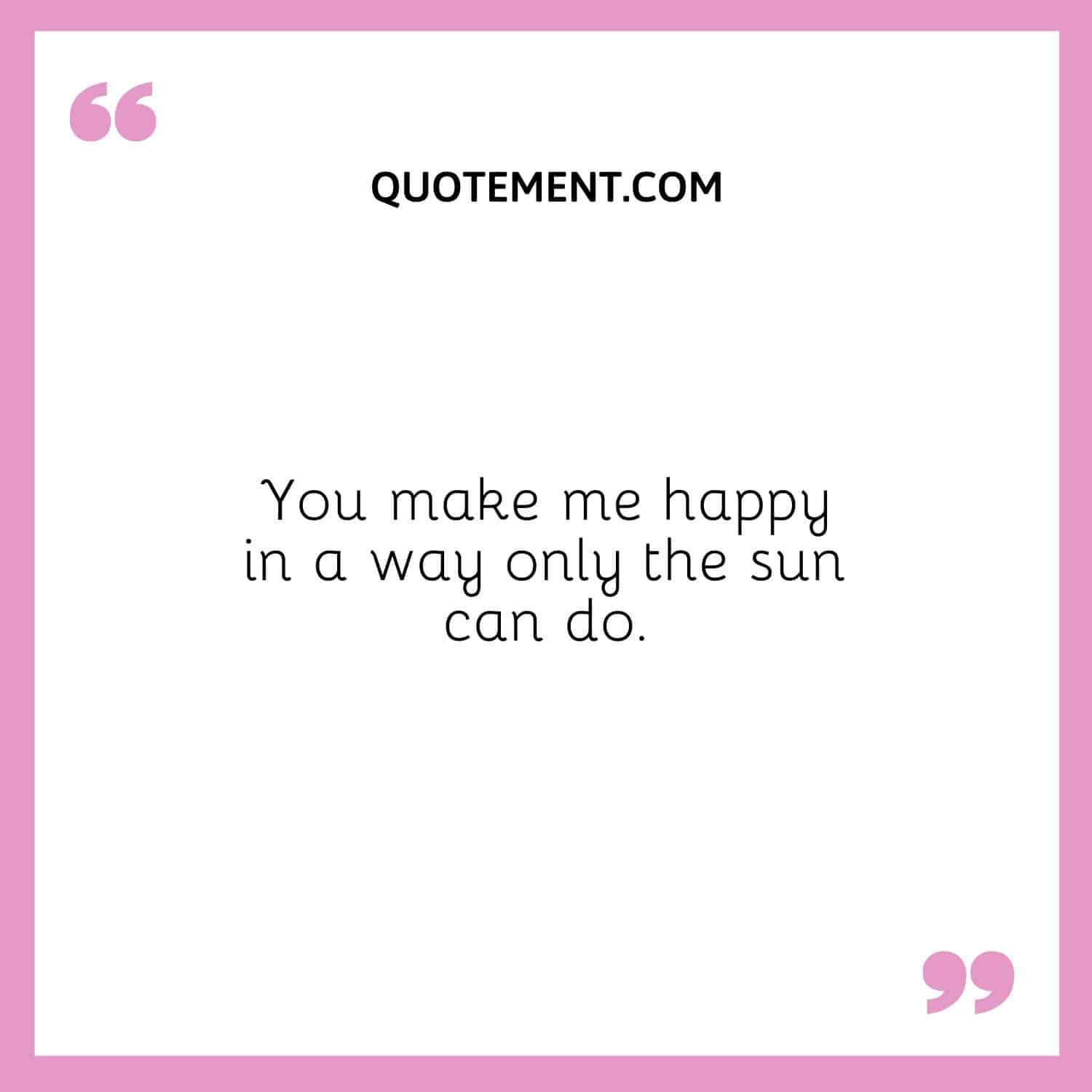 31. Sunshine and lake water is all I need.
See also: 260 Amazing Lake Captions For True Lake Lovers To Enjoy
Summer Sun Captions For Instagram
Is it really summer without cute bikini pics and beach photos? Here are some of the best summer captions to save you the stress of thinking about what to write below your pictures.
1. It's always summer in my heart and my soul.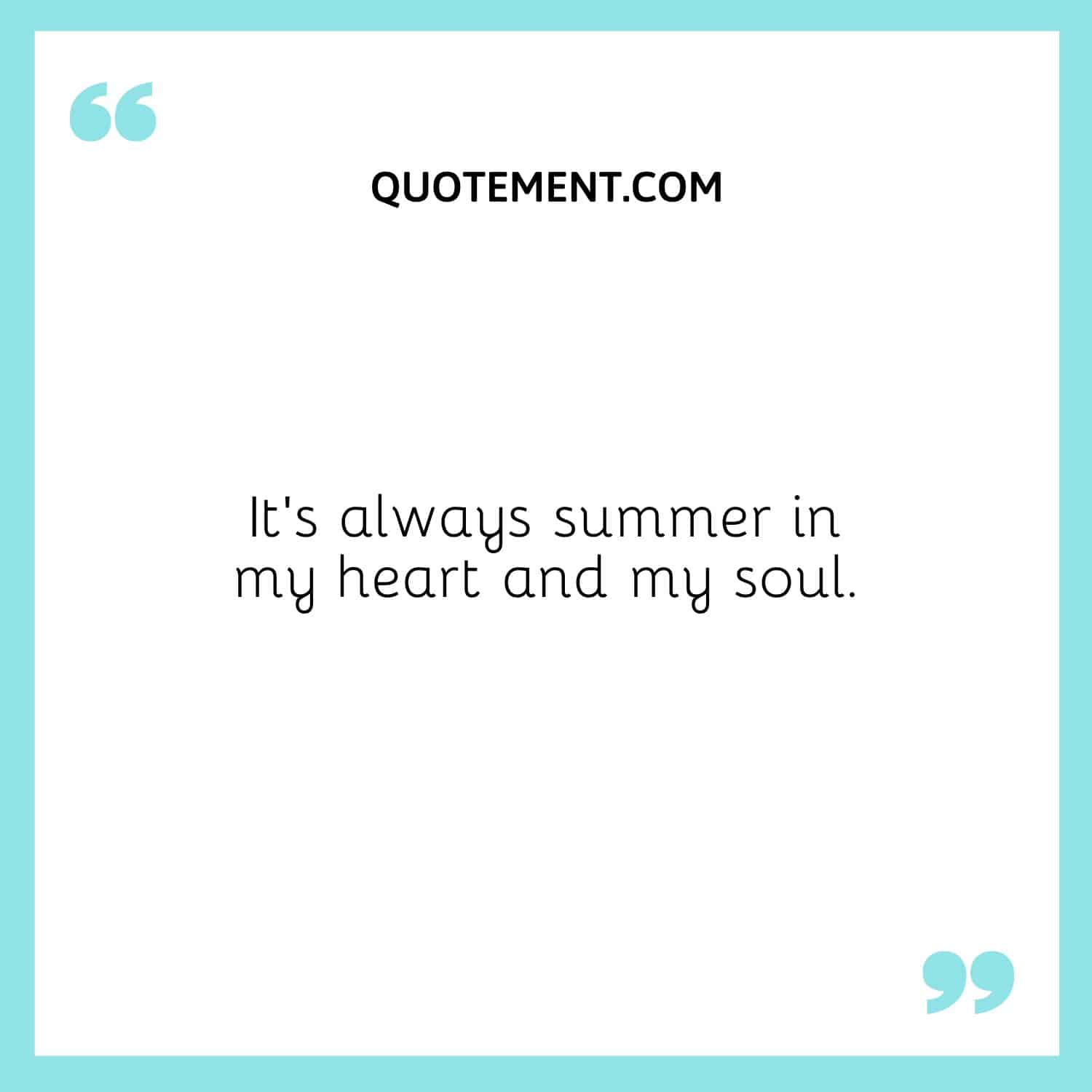 2. I look over at you and see sunshine.
3. It's not Sunday unless you're drinking champagne in your bikini.
4. Never stop chasing your summer.
5. Every summer has its own story.
6. Wild, barefoot, and wearing a bikini.
7. Summertime and I am feeling fine.
8. The tans will fade, but the memories will last forever.
9. Bikinis are like fries. You can't have just one.
10. My goal this summer is just to fall back in love with myself and the world and life.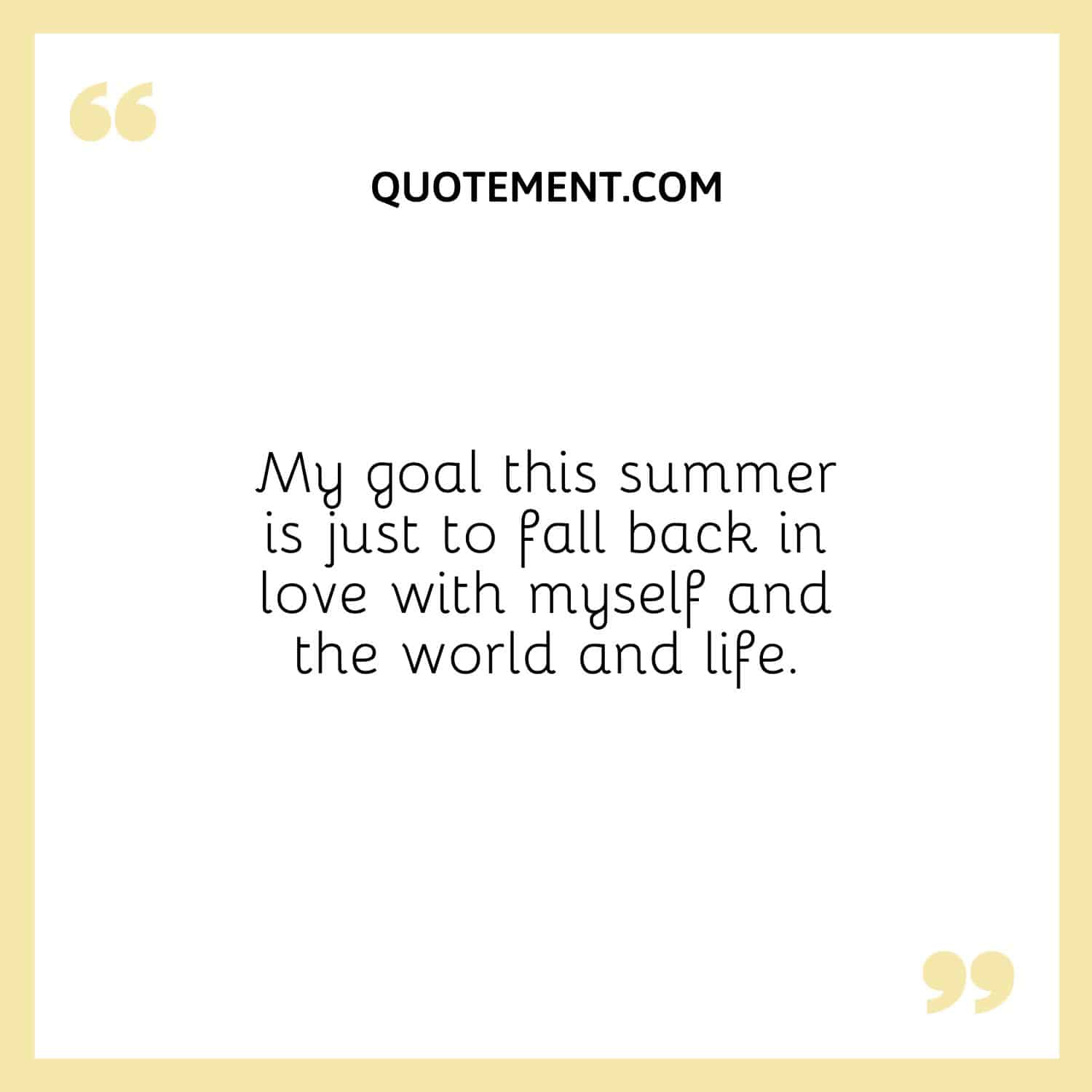 11. Some of the best memories are made in flip-flops.
12. Summer nights and city lights.
13. I did my best for these tan lines.
14. An ocean breeze puts the mind at ease.
15. Things are going swimmingly during this summertime.
16. Summer is here, and I'm in the process of moving all my bad habits outdoors.
17. Sunshine makes me happy.
18. Hello, summer.
19. Summertime and the livin' is easy.
20. Friends, sun, sand, and sea – that sounds like summer to me.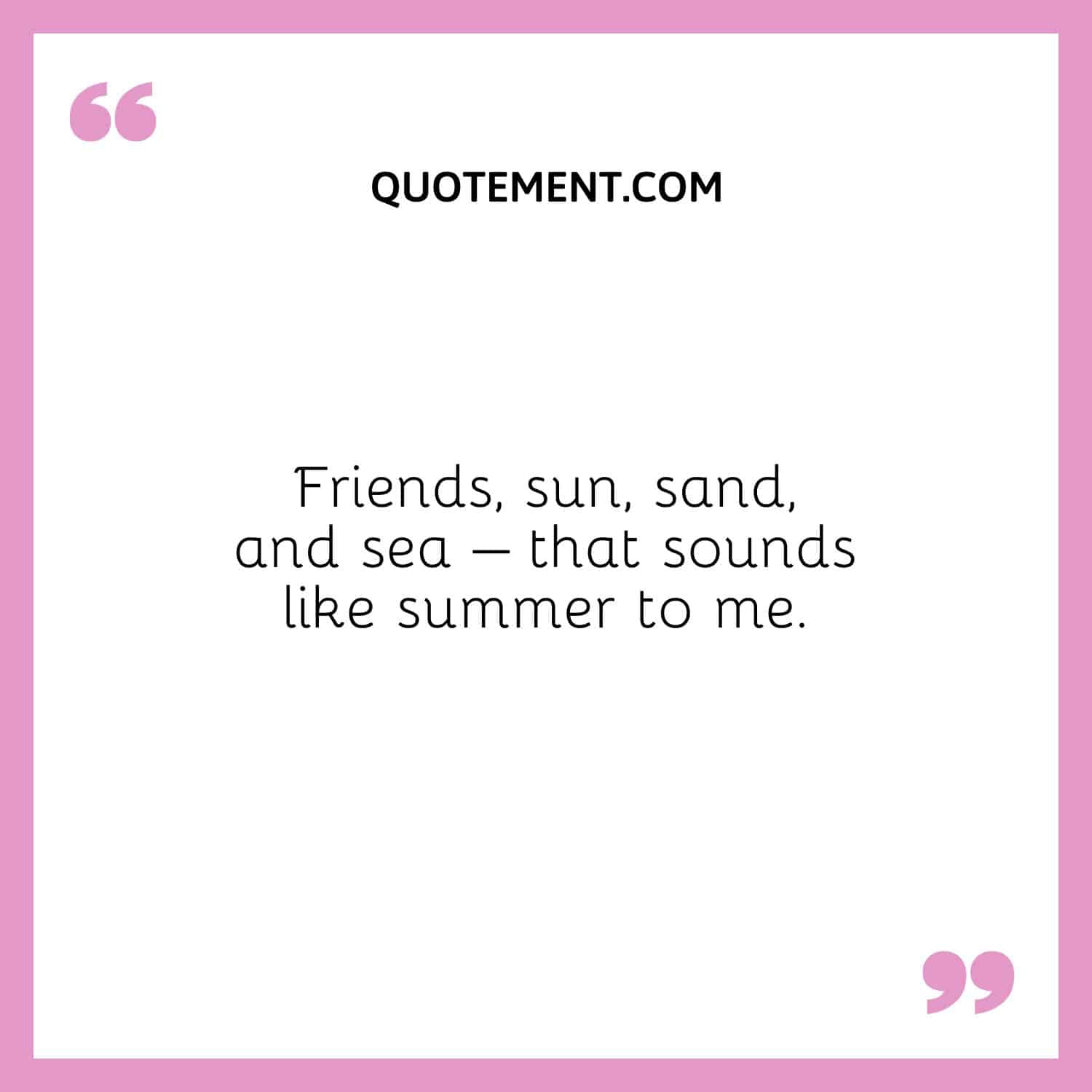 21. I'm dreaming of a hot summer.
22. Happiness is air-conditioning on a hot summer night.
23. If you're not barefoot, then you're overdressed.
24. Cheers to summer.
25. Summer should get a speeding ticket.
26. Summer is the best I've ever felt.
​​27. Summer is here, and I am vibing.
28. Sun. Cocktails. Bikinis. Palm trees.
29. Golden days.
30. It's not summer unless you're tanning on the beach in your bikini.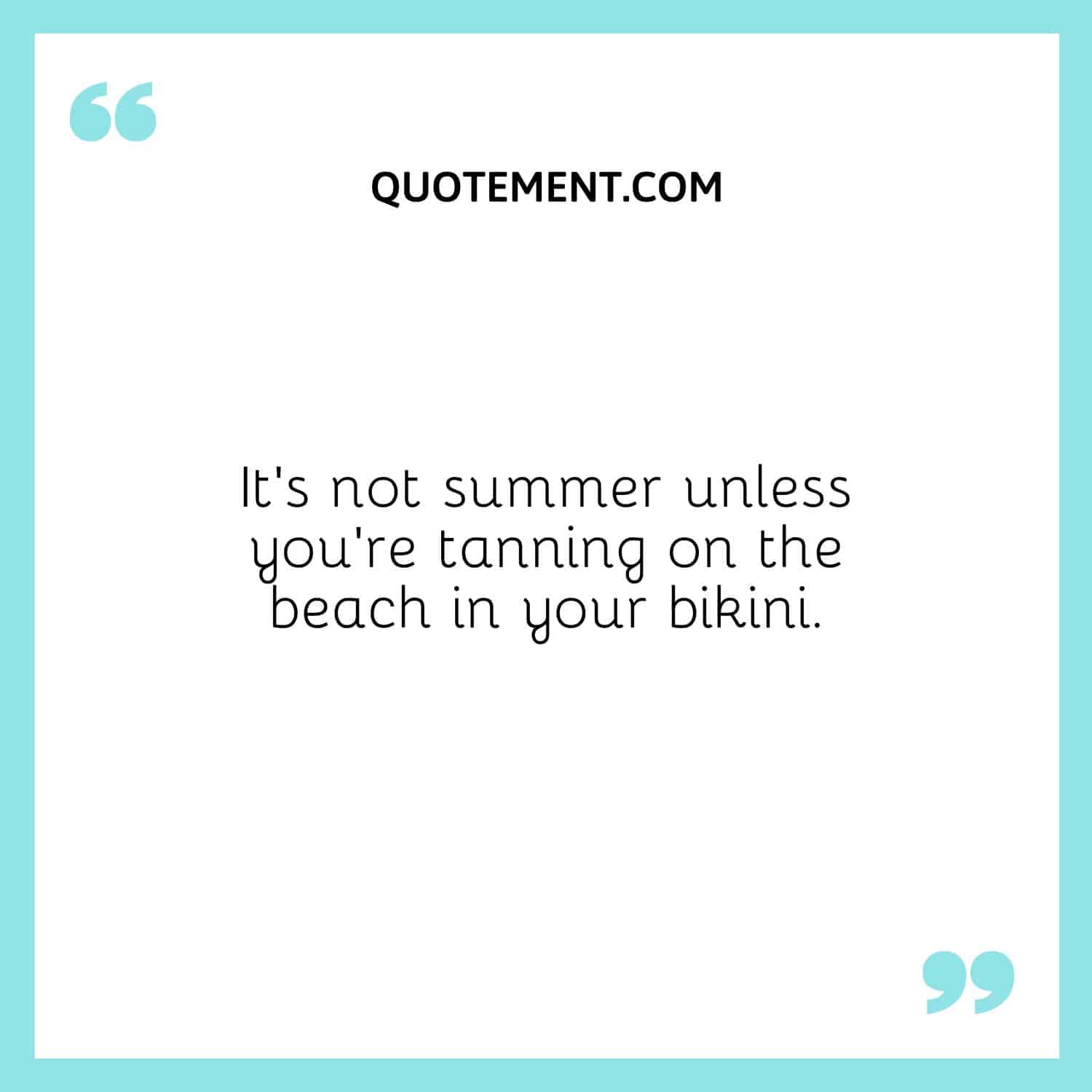 31. Sea, sun, and smiles.
32. Nothing but sandy skin and summer smiles.
33. Pool hair, don't care.
See also: 330 Perfect Pool Captions For Your Summer Poolside Pics
Beautiful Sunshine Quotes That Can Be Used As Captions
If you choose one of these inspiring sun quotes as your Instagram caption, you'll be sure to grab your audience's attention. Give it a try!
1. "If you want to shine like a sun, first burn like a sun." — A.P.J Abdul Kalam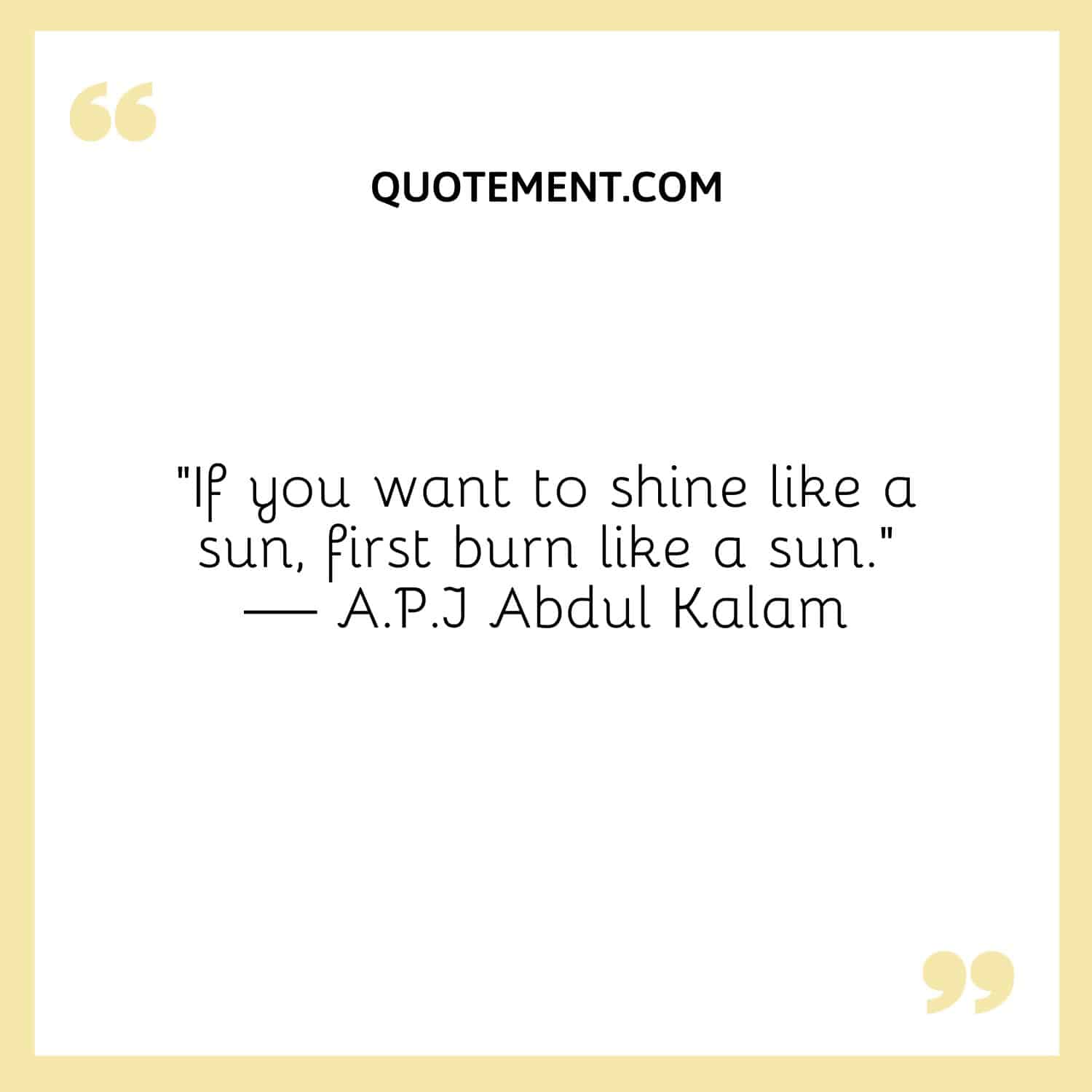 2. "Faith is the virtue of the storm, just as the happiness is the virtue of sunshine." — Ruth Fulton Benedict
3. "Here comes the sun." — The Beatles
4. "Clouds come floating into my life, no longer to carry rain or usher storm, but to add color to my sunset sky." — Rabindranath Tagore
5. "You can't make a cloudy day a sunny day, but can embrace it and decide it's going to be a good day after all." — Jane Lynch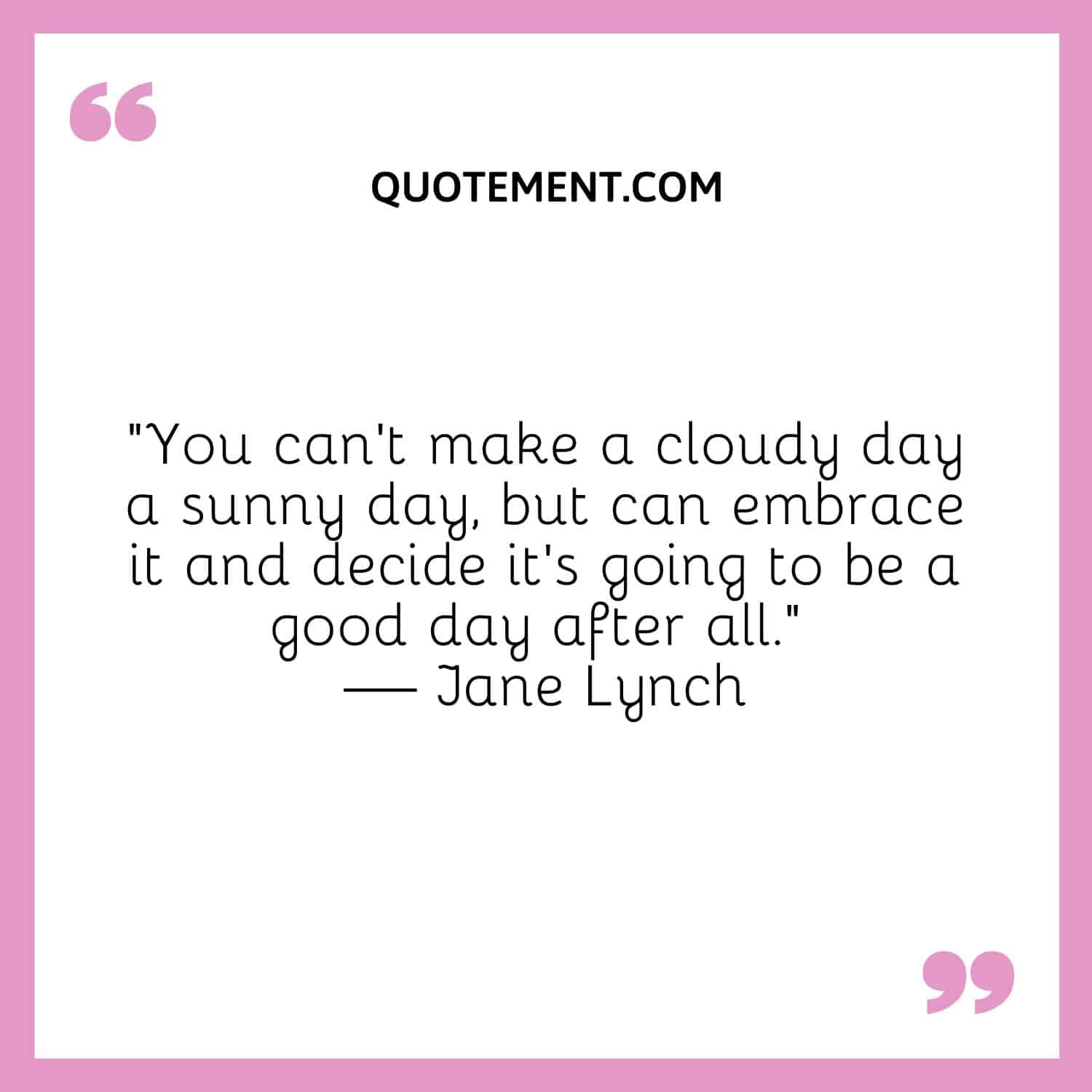 6. "Look forward, in the direction of sunshine." — Lailah Gifty Akita
7. "A cloudy day or a little sunshine has as great an influence on many constitutions as the most recent blessings or misfortunes." — Joseph Addison
8. "Kindness is the sunshine in which virtue grows." — Robert Green Ingersoll
9. "If you spend your whole life waiting for the storm, you'll never enjoy the sunshine." — Morris West
10. "Laughter is the sun that drives winter from the human face." — Victor Hugo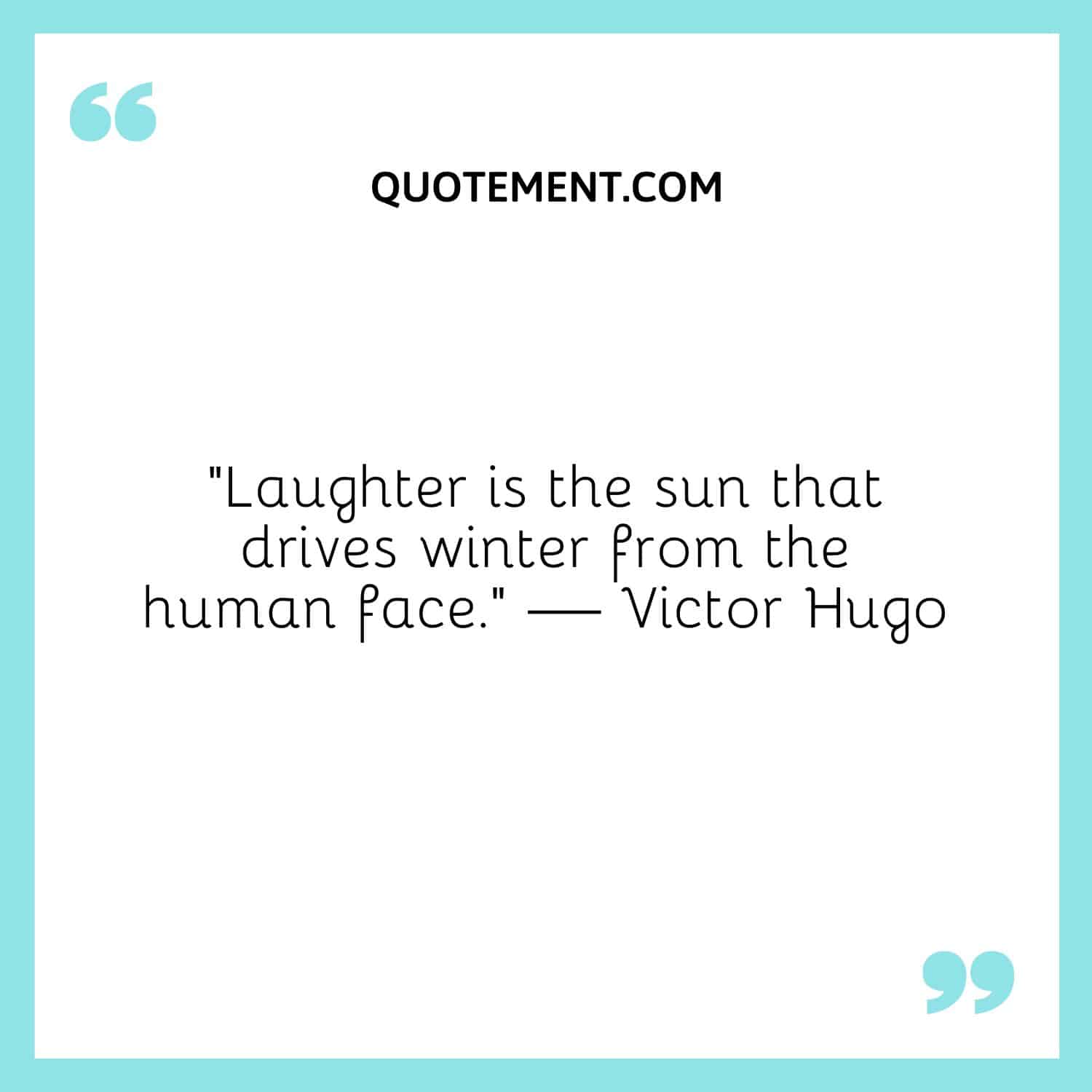 11. "Change, like sunshine, can be a friend or a foe, a blessing or a curse, a dawn or a dusk." — William Arthur Ward
12. "There is nothing more beautiful than a rainbow, but it takes both rain and sunshine to make a rainbow." — Roy Bennett
13. "Godlight' in the woods of our experience." ― C.S. Lewis
14. "To love and be loved is to feel the sun from both sides." — David Viscott
15. "I love the cloudy days for they, too, contain beauty." — Julie Parker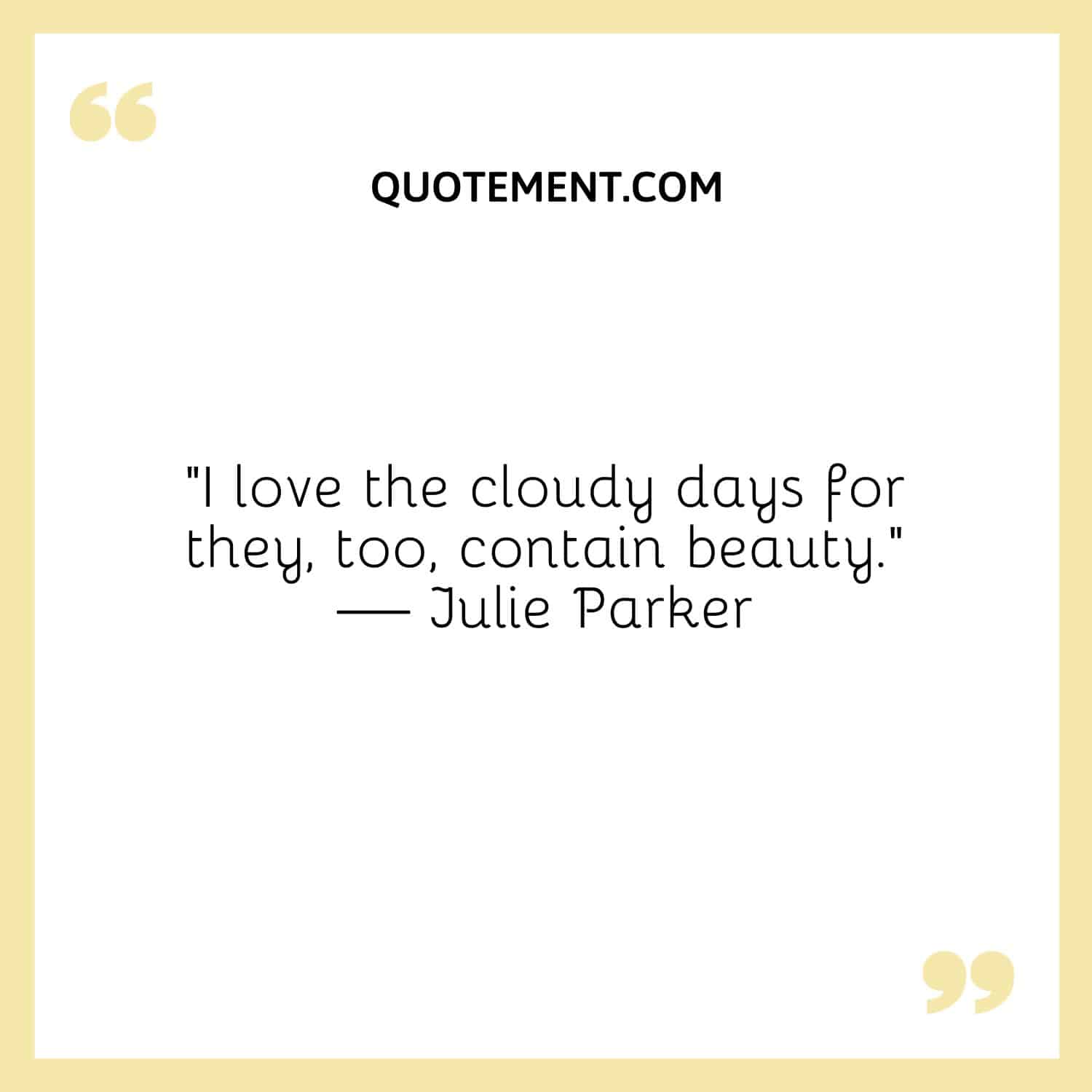 16. "I used to cover my windows in heavy curtains, never drawn. Now I danced in the sunlight on my hardwood floors." ― Kimberly Novosel, Loved
17. "We have been friends together in sunshine and in the shade." — Caroline Norton
18. "A cloudy evening has the sun rays in them that shine through to make the earth glow." — Dilisha Tendulkar
19. "But once in a while, you pick the right thing, the exact best thing. Every day, the moment you open your eyes and pull off your blankets, that's what you hope for. The sunshine on your face, warm enough to make your heart sing." ― Sarah Ockler
20. "The sun is a daily reminder that we, too, can rise from the darkness, that we too can shine our own light." — Sara Ajan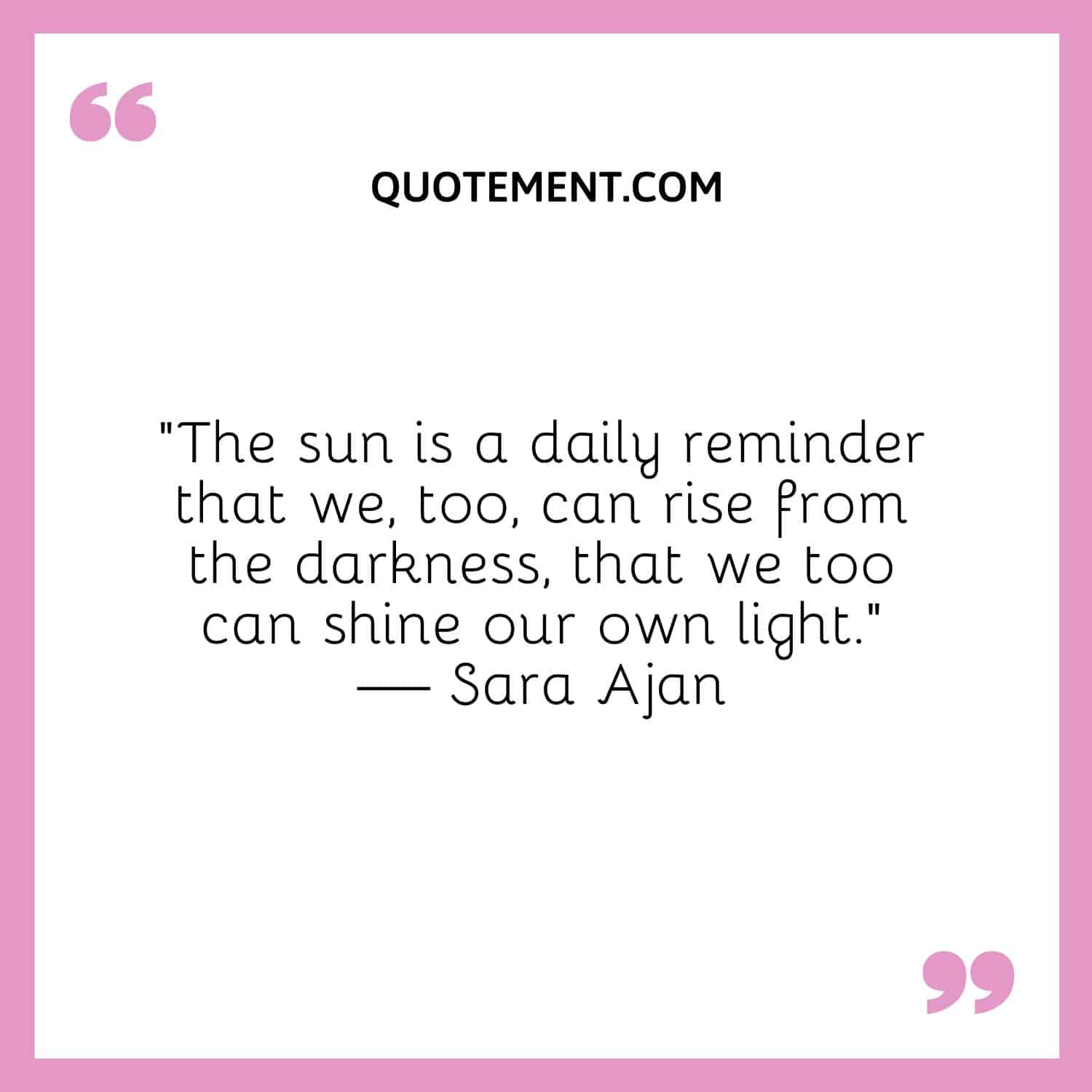 21. "If you dance like raindrops, there will always be sunshine." — Curtis Tyrone Jones
22. "May the light of the morning sun shine upon you. May the deepest and sweetest love always find you." ― Debasish Mridha
​​23. "Sunshine cannot bleach the snow, nor time unmake what poets know." – Ralph Waldo Emerson
24. "Thunderstorms are as much our friends as the sunshine." ― Criss Jami, Killosophy
25. "After the rain, the sun will reappear. There is life after the pain. The joy will still be here." — Walt Disney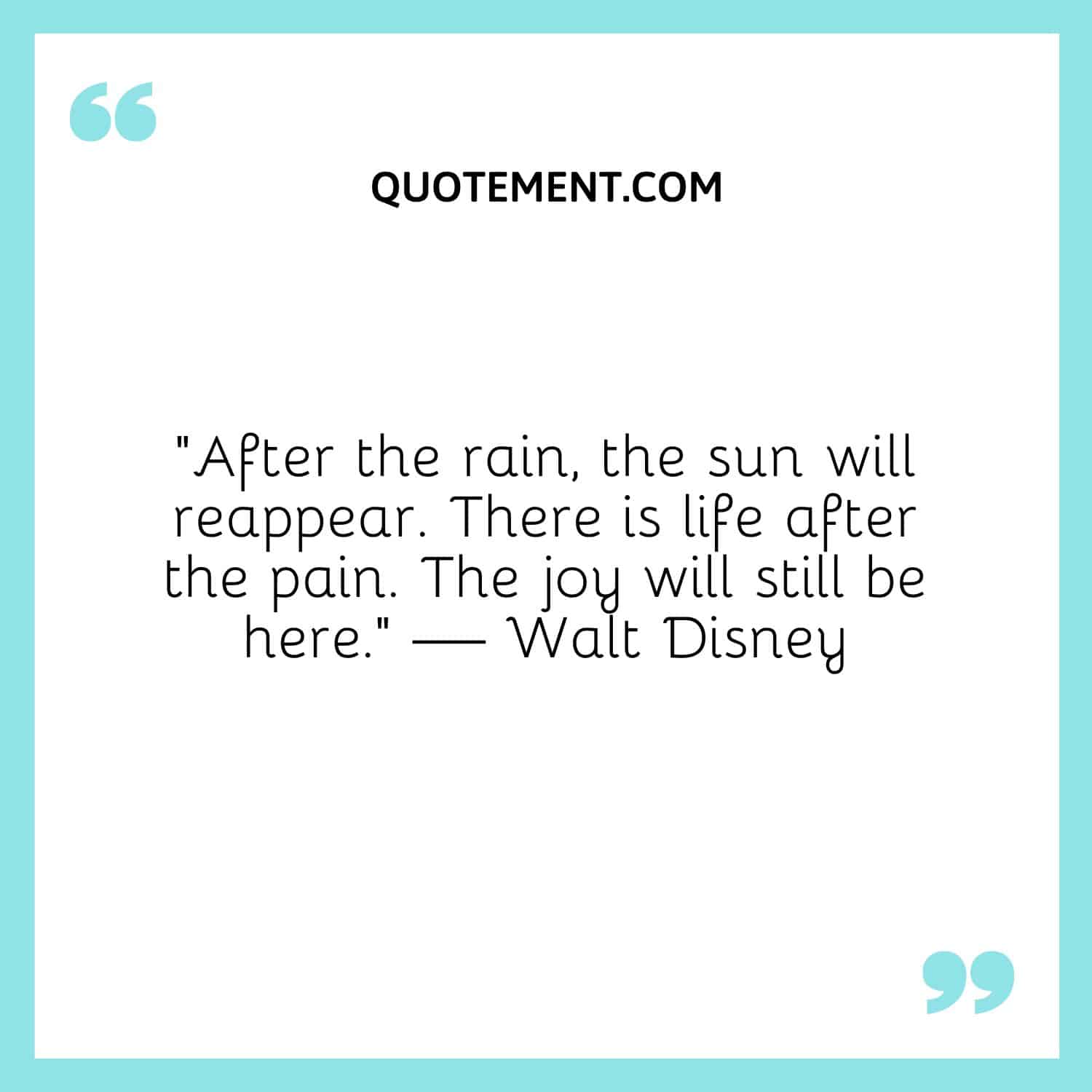 26. "Some old fashioned things like fresh air and sunshine are hard to beat." — Laura Ingalls Wilder
27. "Wherever you go, no matter what the weather, always bring your own sunshine." — Anthony JD'Angel
28. "The sunrise, of course, doesn't care if we watch it or not. It will keep on being beautiful, even if no one bothers to look at it." — Gene Amole
29. "Any patch of sunlight in a wood will show you something about the sun which you could never get from reading books on astronomy. These pure and spontaneous pleasures are 'patches of Godlight' in the woods of our experience." ― C.S. Lewis
30. "Keep your face to the sunshine, and you cannot see a shadow." — Helen Keller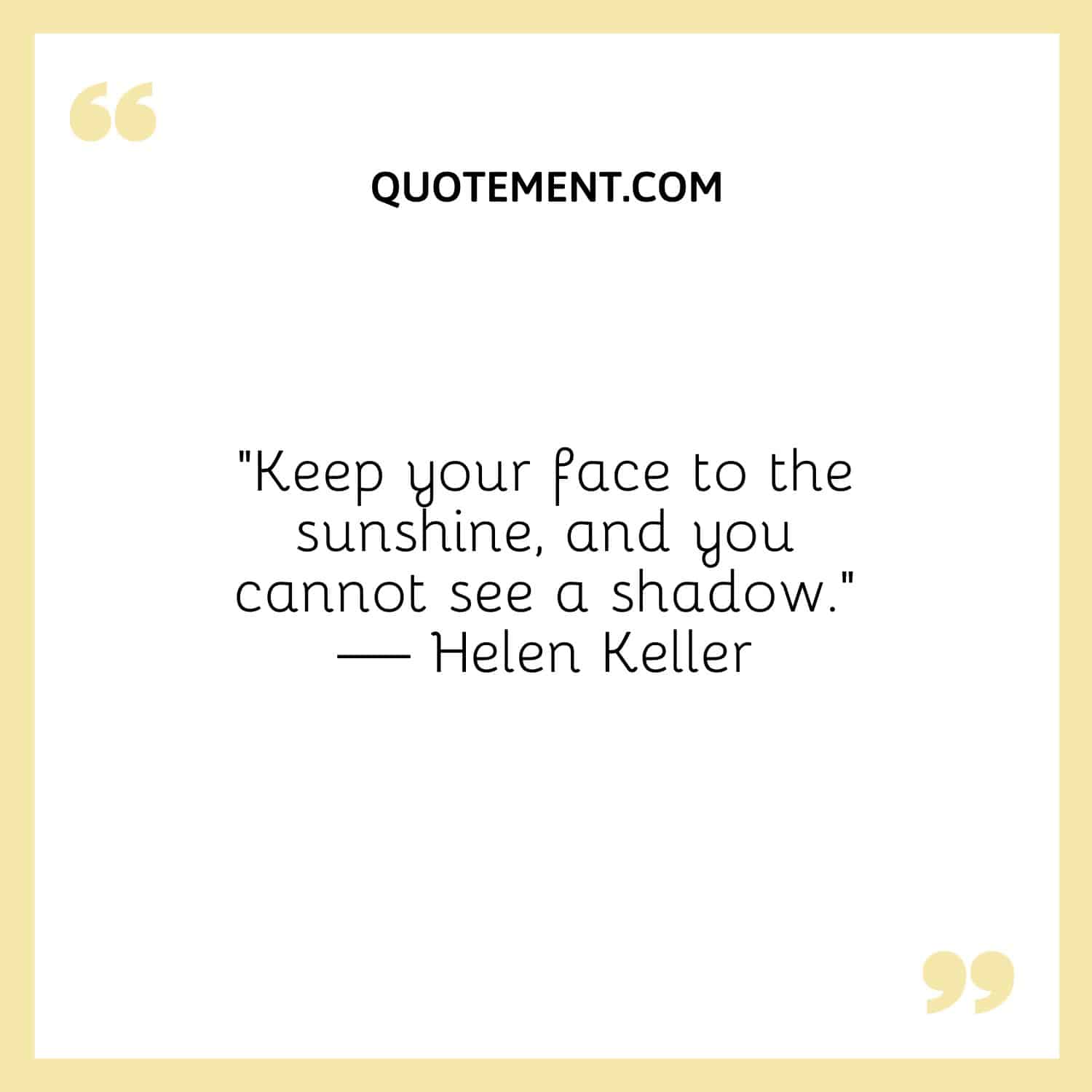 31. "Some old-fashioned things like fresh air and sunshine are hard to beat." — Laura Ingalls Wilder
32. "A cloudy day is no match for a sunny disposition." — William Arthur Ward
33. "A single sunbeam is enough to drive away many shadows." — Saint Francis
34. "When the sun whispers goodbye in soft gold, it hugs Earth as one beautiful soul." — Angie Weiland-Crosby
35. "There is a sun within every person." — Rumi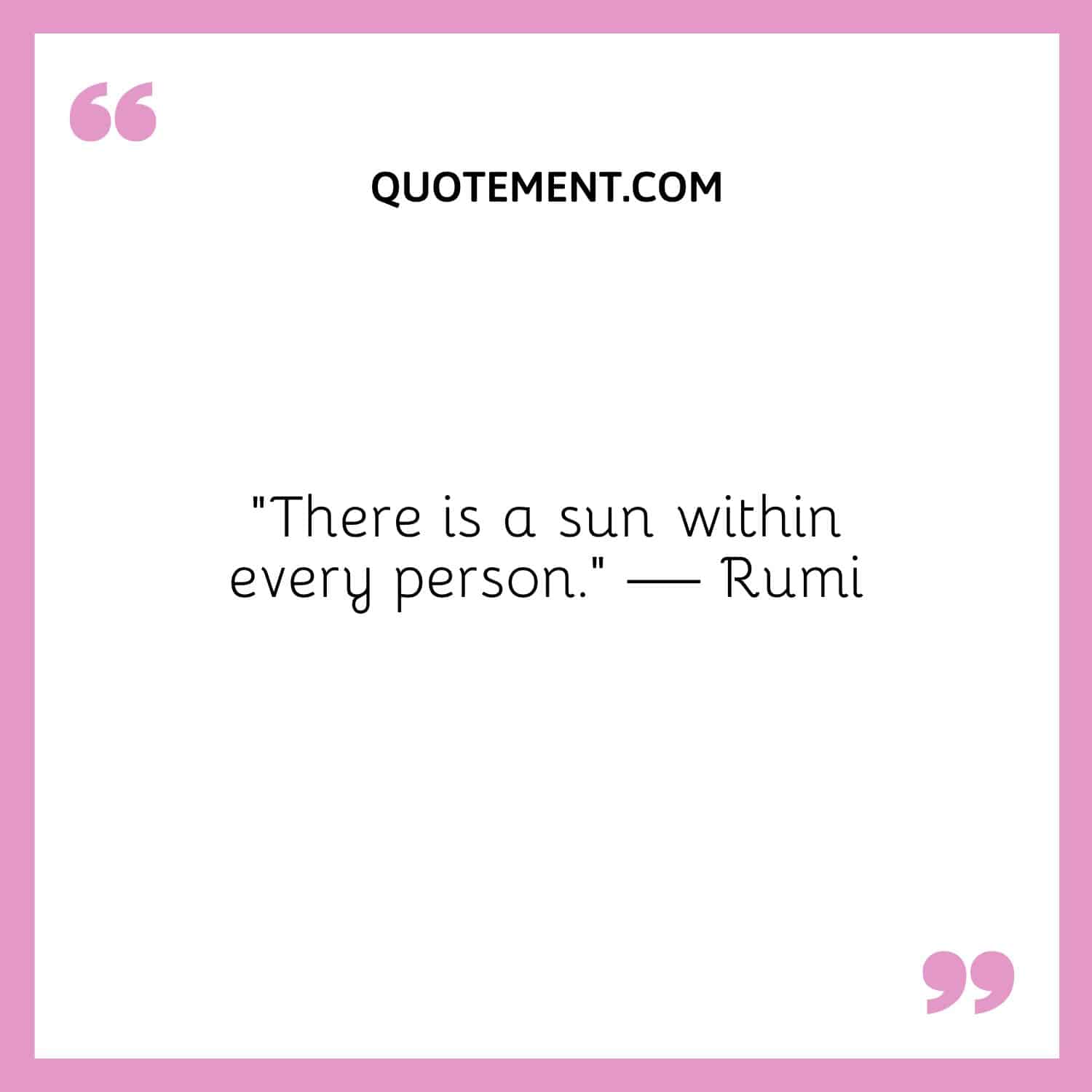 36. "When the sun is shining, I can do anything; no mountain is too high, no trouble too difficult to overcome." — Wilma Rudolph
37. "Not until I felt your sunshine did I realize that I had been in the shade." — Suzy Kassem
38. "To say goodbye is to die a little. To say good morning is a hope for a new sunshine in a cloudy winter." — Nabil Toussi
39. "Keep love in your heart. A life without it is like a sunless garden when the flowers are dead." — Oscar Wilde
40. "Just living is not enough… One must have sunshine, freedom, and a little flower." — Hans Christian Andersen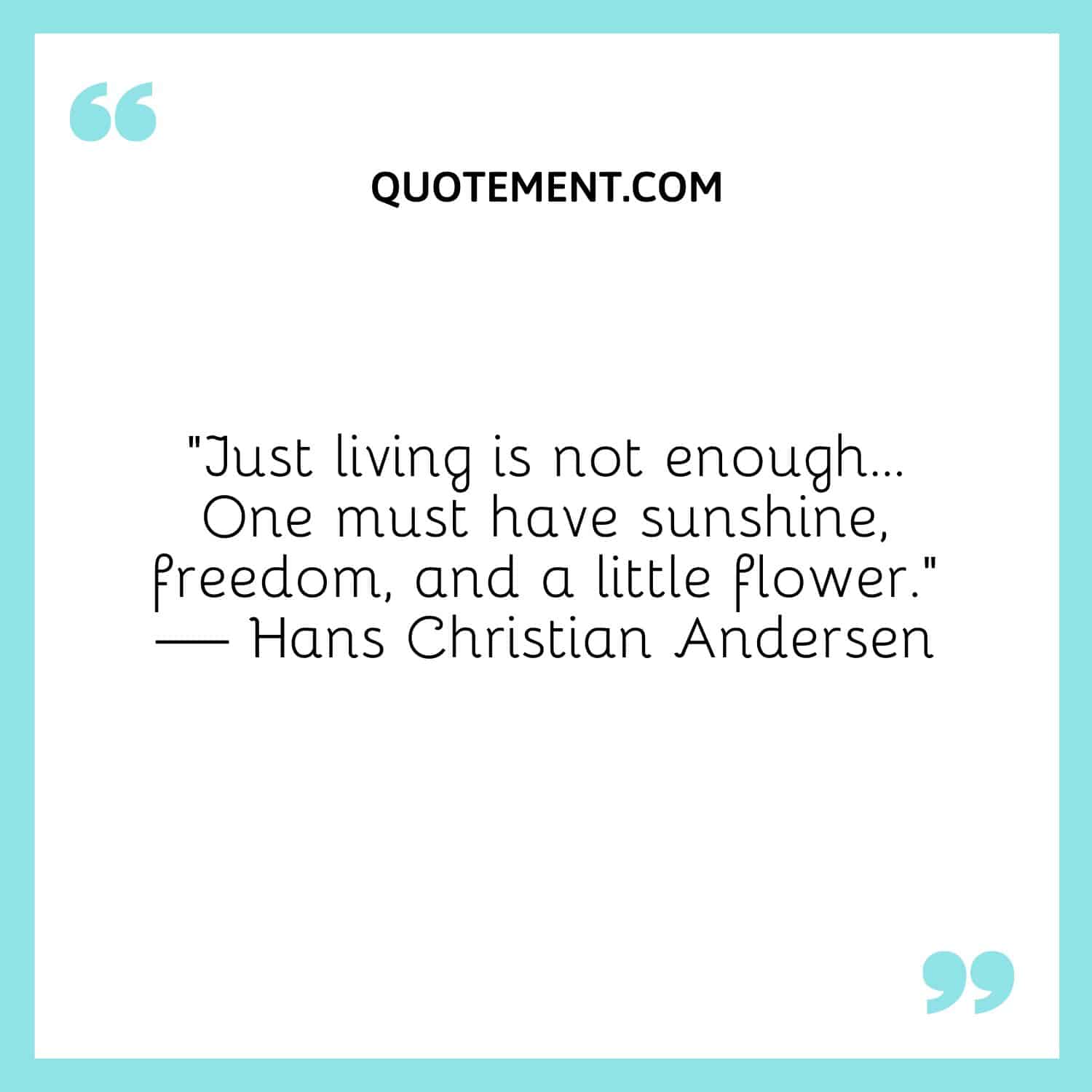 41. "Live in the sunshine, swim in the sea, drink the wild air." — Ralph Waldo Emerson
42. "I've found that there is always some beauty left – in nature, sunshine, freedom, in yourself; these can all help you." — Anne Frank
43. "Most of the shadows of this life are caused by our standing in our own sunshine." — Ralph Waldo Emerson
44. "If your life is constantly full of sunshine where each day is transformed into beauty and each worldly gift is yours to use, then you are one of a few." — Byron Pulsifer
45. "Today, give a stranger one of your smiles. It might be the only sunshine he sees all day." — H. Jackson Brown, Jr.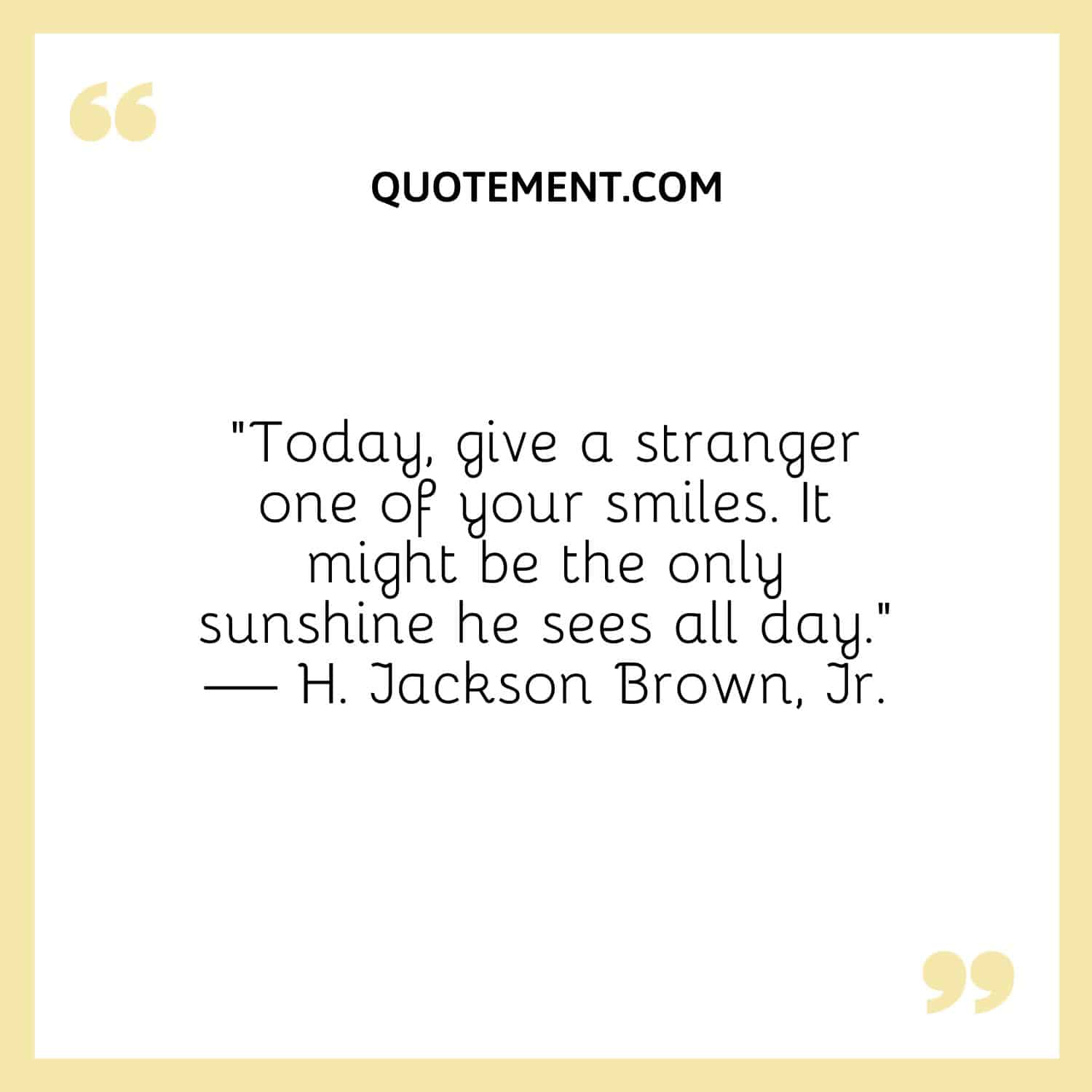 To Sum Up
Or, should I say, to sun up? 😉
I hope you liked this article and all the amazing sun captions for Instagram in it. I'm sure you found at least a couple that you liked.
Until next time!
Read next: 270 Absolutely Beautiful Sky Captions For Instagram