Do you need a perfect caption for your cute summer Instagram post, but are finding it tough to come up with good ideas?
Well, you're in luck because you just found the ultimate list of the best sun kissed quotes in the world!
Your cute summer selfie capturing your radiant and glowing skin is pure perfection, so the caption must be equally good. You can use these quotes as Instagram captions to create a perfect Instagram post.
I'm sure you'll find what you need in this article because I collected 80 best sun kissed quotes I could find online.
Let's check them out!
Best 30 Sun Kissed Quotes
There's nothing better than being sun-kissed and feeling the sun on your skin.
Check out these famous sun kissed quotes.
1. "To be happy, you must be your own sunshine." — C.E. Jerningham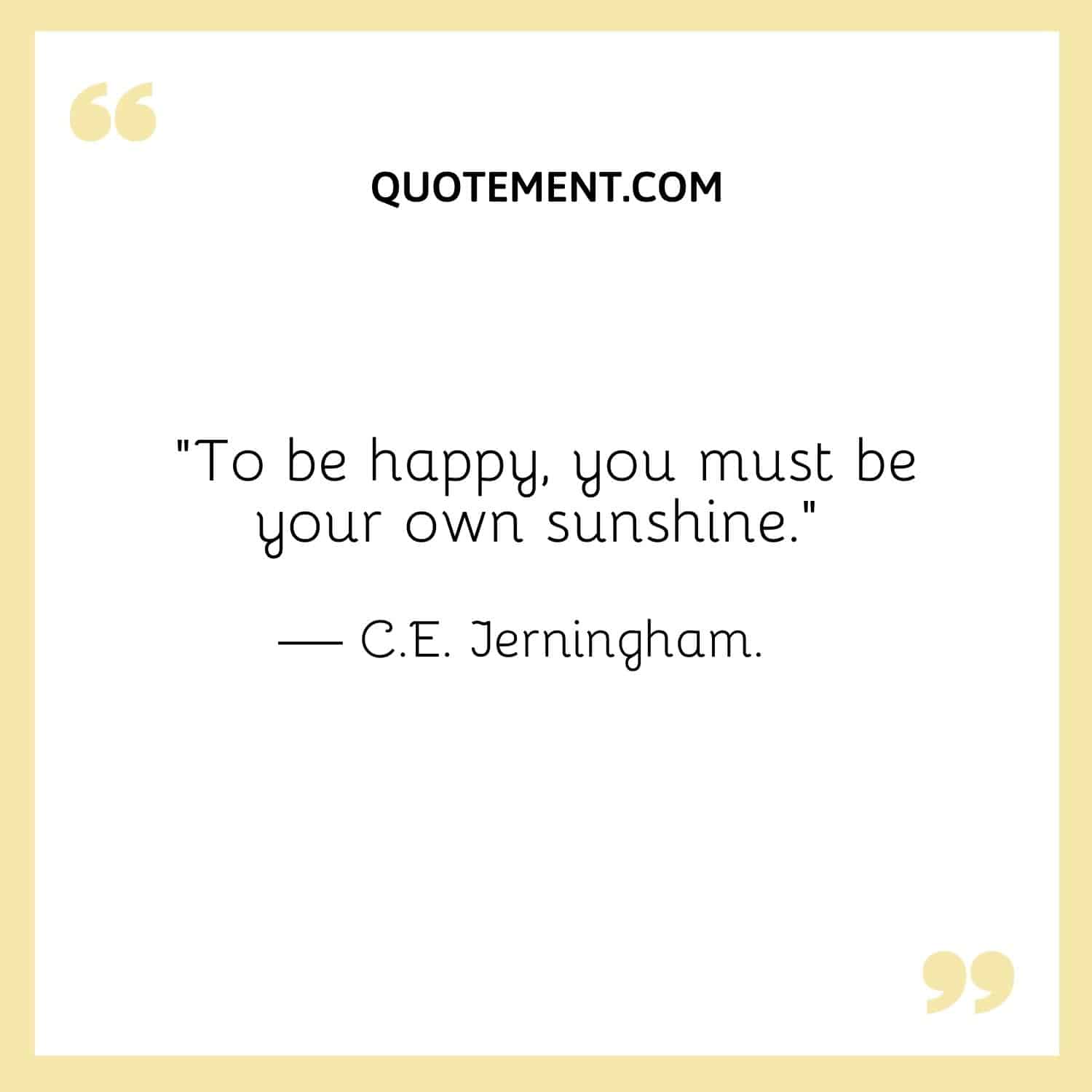 2. "Craving the touch of your lips just like the sunshine kissing my bare skin." — Poetic Catastrophe
3. "Nobody really knows her, except the chosen few, her secrets are kept hidden behind that sun-kissed hue. If I reach out to touch her, she'll just run away, forever and always will have to wait another day." — Simone Elkeles
4. "When the Sun kisses the horizon, that's when you see the sky blush." — Anthony T. Hincks
5. "Everything good, everything magical happens between the months of June and August." — Jenny Han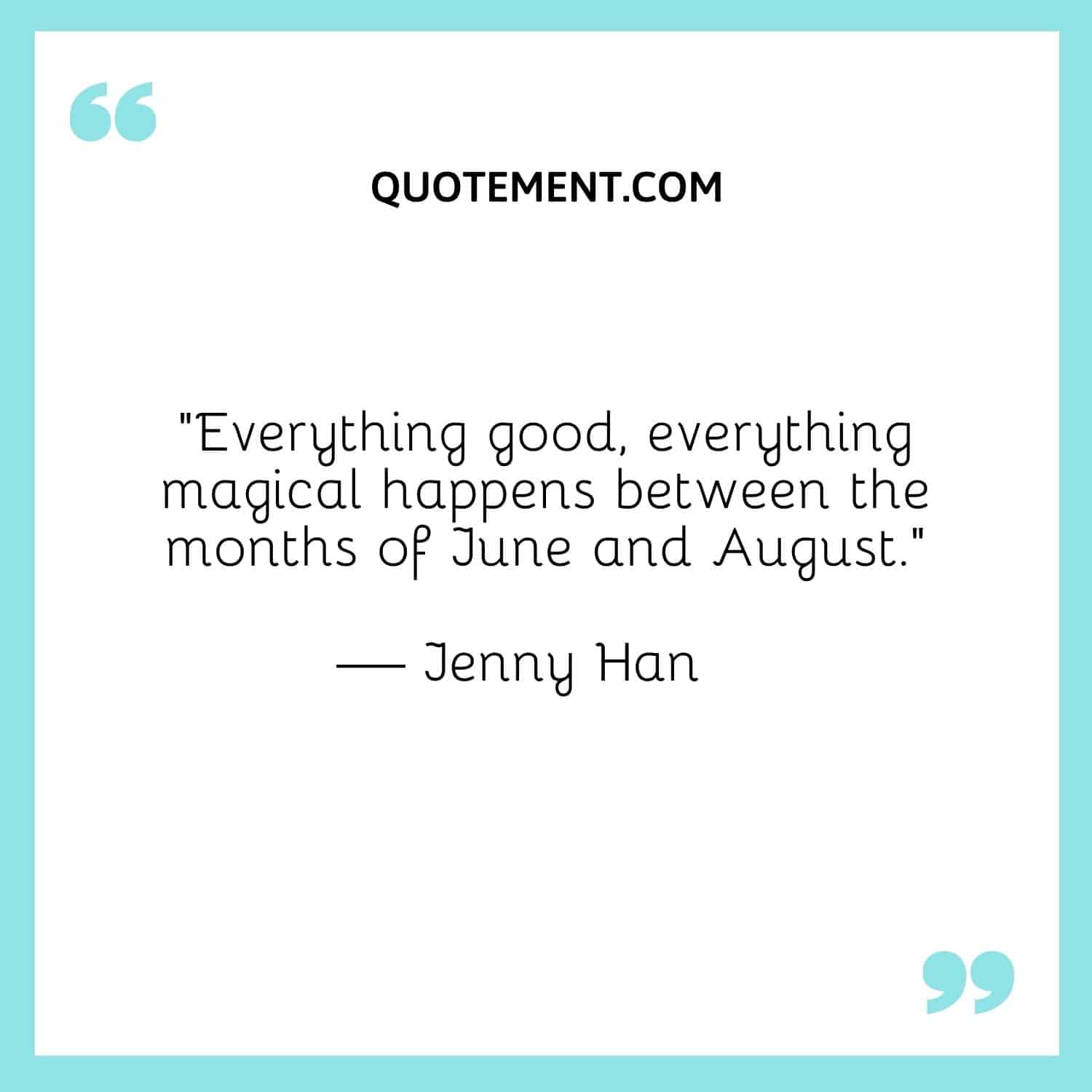 6. "Palm trees, ocean breeze, salty air, sun-kissed hair, endless summer, take me there." — Michele Elder
7. "I find peace where the sun-kissed leaves dance in the melody of the cool that floats through the air." ― Saim Chedda
8. "I want sun-kissed skin and hair that smells of sea breeze." — Robyn Ruth
9. "She smelled like England, of soft rain and sun-kissed meadows." — Julia Quinn
10. "If I were the sun, I'd rise each day, shining my rays upon you, hoping to make your face bright, beautiful and sun-kissed, with love." — Bhuvanmohanan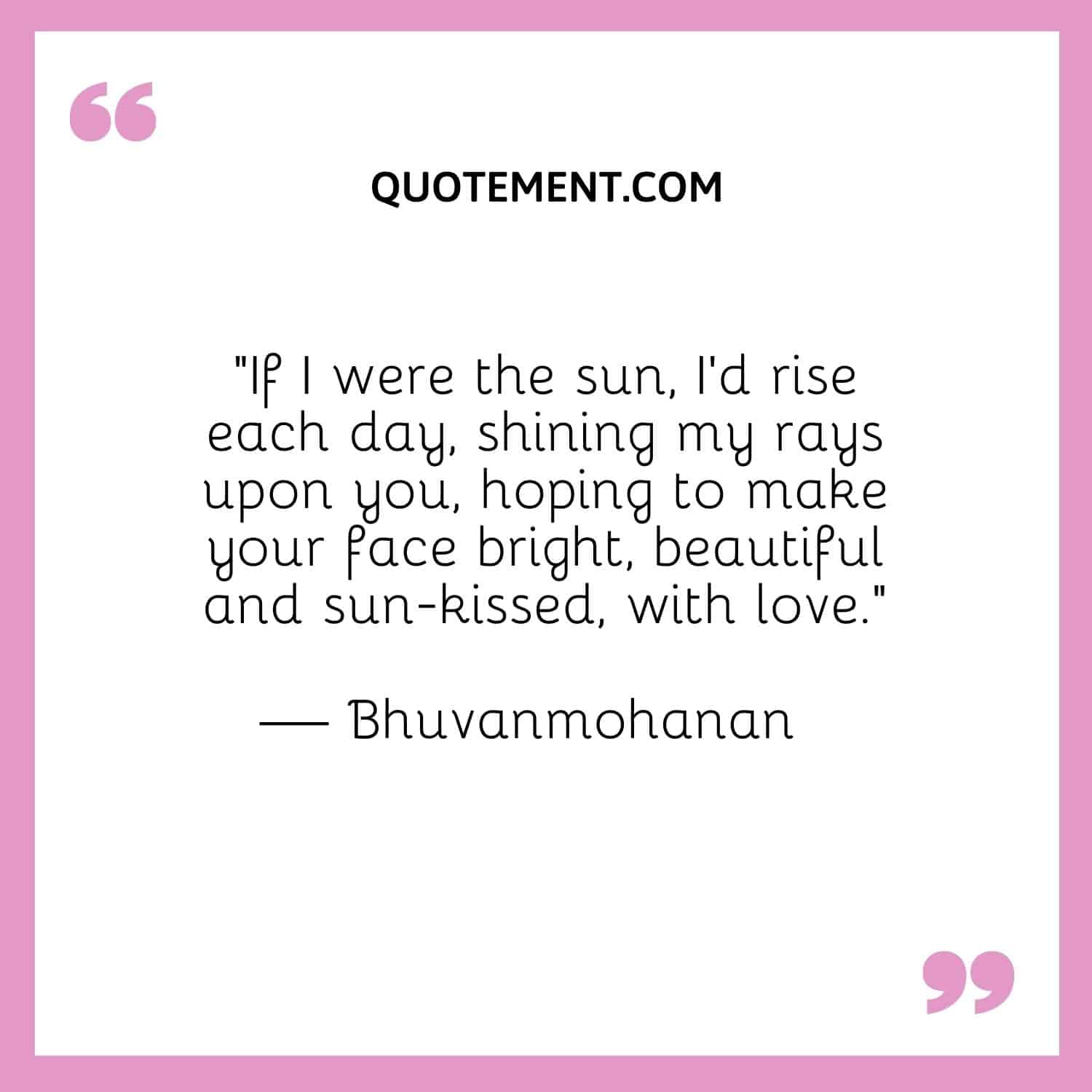 11. "Show off your natural sun-kissed glow by wearing white." ― Lloyd Boston
12. "For the first time, the sun kissed my own naked face, and my soul was inflamed with love for the sun, and I wanted my masks no more. And as if in a trance, I cried, "Blessed, blessed are the thieves who stole my masks." Thus I became a madman." — Khalil Gibran
13. "Sunkissed mornings are such a blessing." — Rahul Gehlot
14. "My favorite beauty look is definitely 70s beauty – sun-kissed skin, wavy hair, and defined eyes." — Erin Heatherton
15. "The warm sun kissed the earth to consecrate thy birth, and from his close embrace thy radiant face sprang into sight, a blossoming delight." ― Sarah Orne Jewett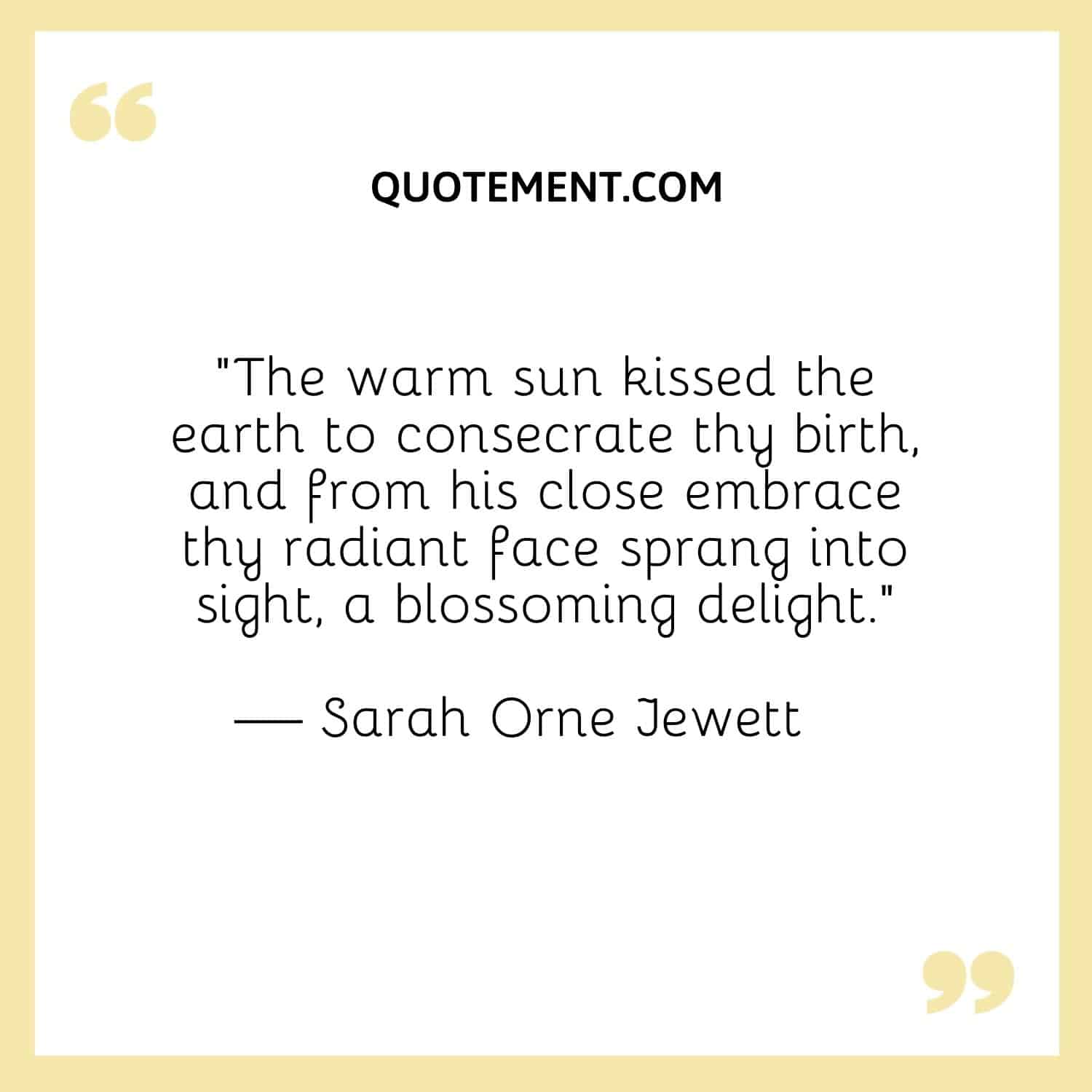 16. "The brief flashbacks are sun-kissed, summary, and optimistic. It's the only place in the movie you will see red, yellow, orange, or any vibrant colors." ― Steven Soderbergh
17. "Just a kiss of the sun on the rain gives birth to a rainbow." — Saheli Sarkar
18. "The Earth would die if the sun stopped kissing her." ― Hafez
19. "While everyone is still in awe of the moon's love story, a sunflower blushingly blooms with the sun's first kiss." — Neha Gaur
20. "The moon only glows when kissed by the sun." — R. Queen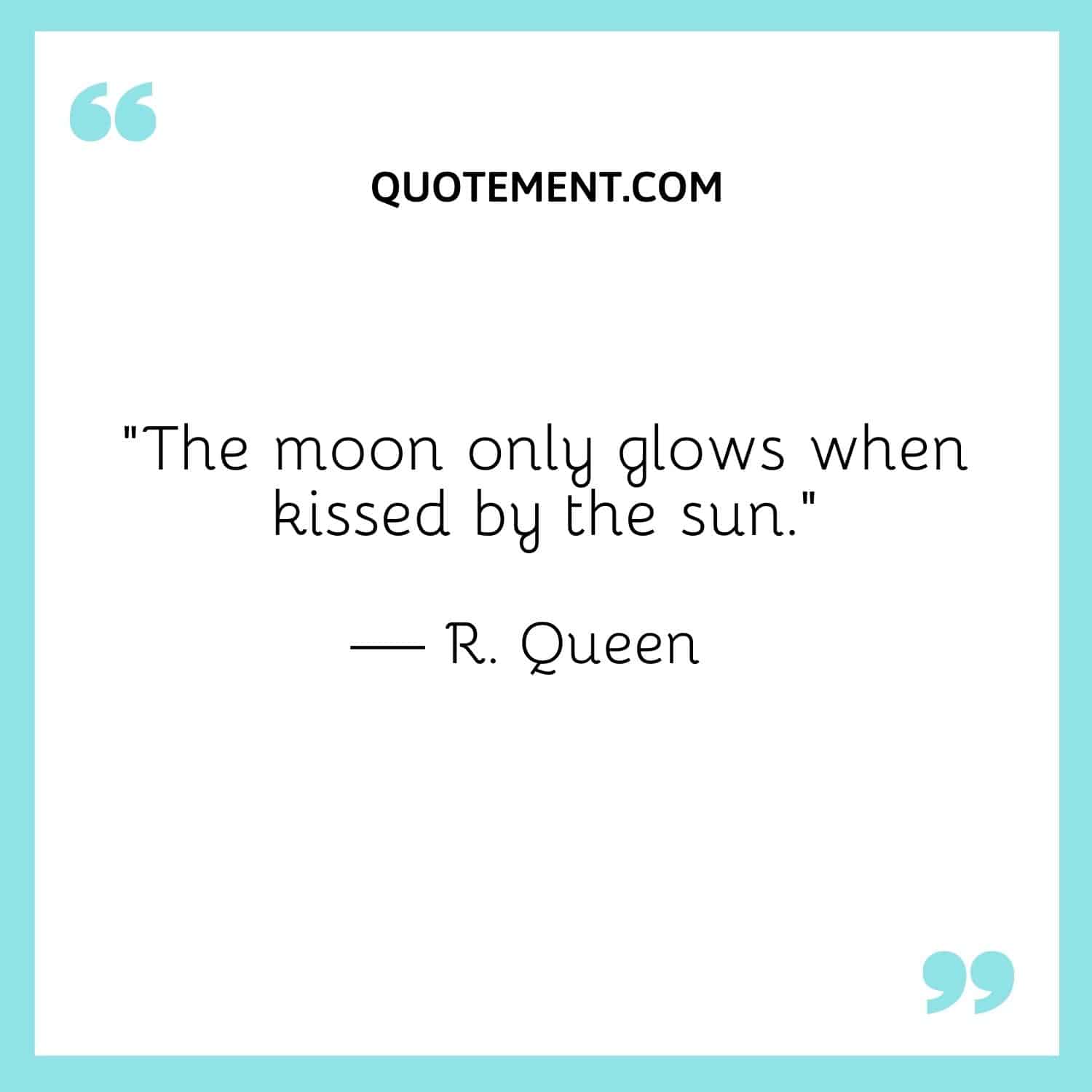 21. "My favorite look would be a fresh, dewy face with a bronze, sun-kissed glow. It looks so tropical and reminds me of a place that feels like a true home." — Mya
22. "I always take a less-is-more approach to my routine, and use products that create a sun-kissed glow that can transition from day to night." ― Charlotte Ronson
23. "She's a sun-kissed beach girl who goes to keep it under wraps." ― Jandy Nelson
24. "How not to miss those days when the sun was a happy companion that stayed to play all year round and kissed me a careless nut brown? When Mother caught the sweet rain in her well behind the house, and the air was so clear that the grass smelled green?" — Rani Manicka
25. "To love and be loved is to feel the sun from both sides." ― David Viscott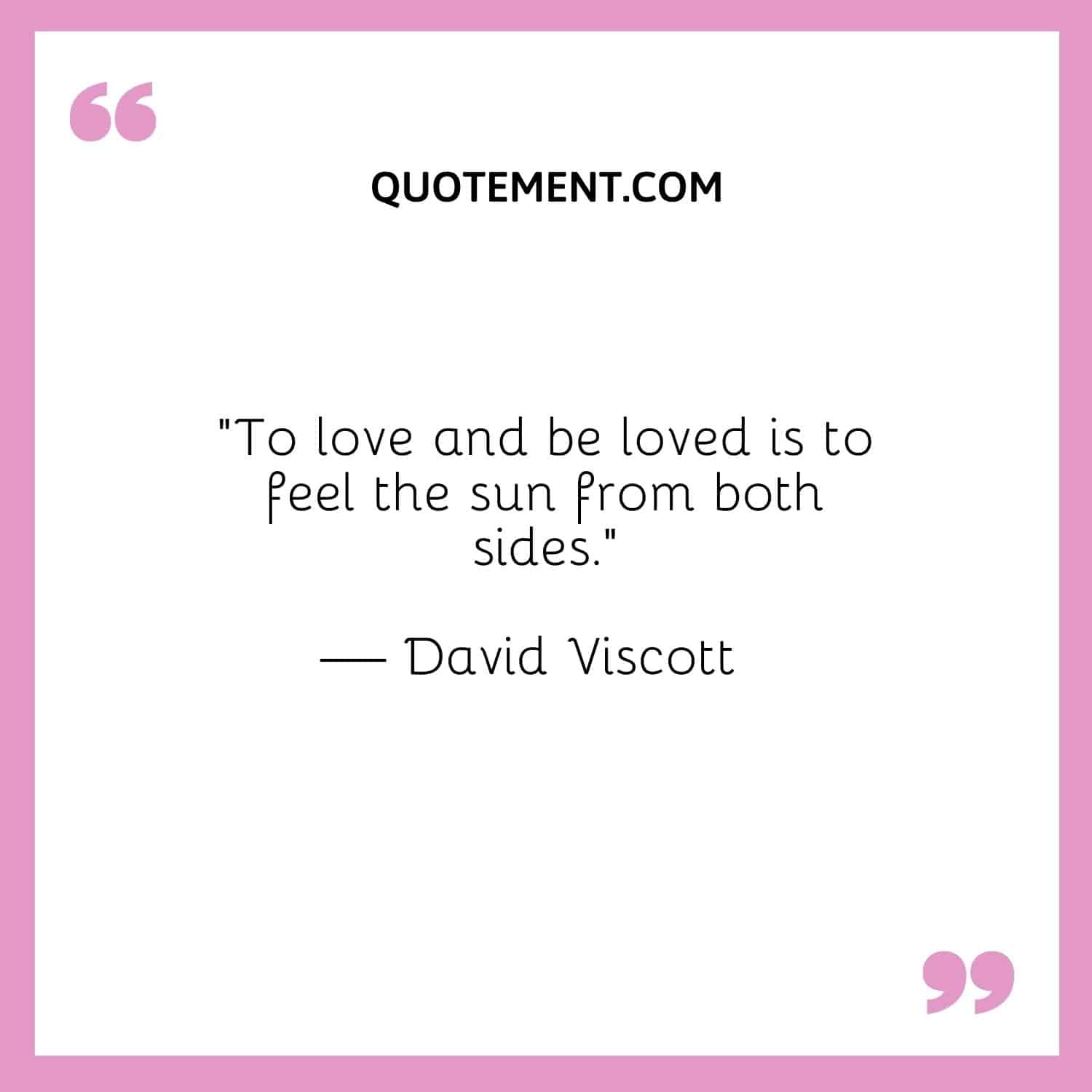 26. "Breathless, we flung ourselves on a windy hill, laughed in the sun, and kissed the lovely grass." ― Rupert Brooke
27. "You looked so irresistible on that cold day, even the sun came out of the obscure hell to kiss your skin." — Gautam Sarvari
28. "…woman with sun kissed by the sunset and eyes of the storm." — Nalini Singh
29. "Summer afternoon; to me, those have always been the two most beautiful words in the English language." — Henry James
30. "I fell in love at the beach. The sun kissed my face, the water rushed past my skin, and the warm breeze blew my mind. The sand pulled me in, and I have never been the same." — Mozo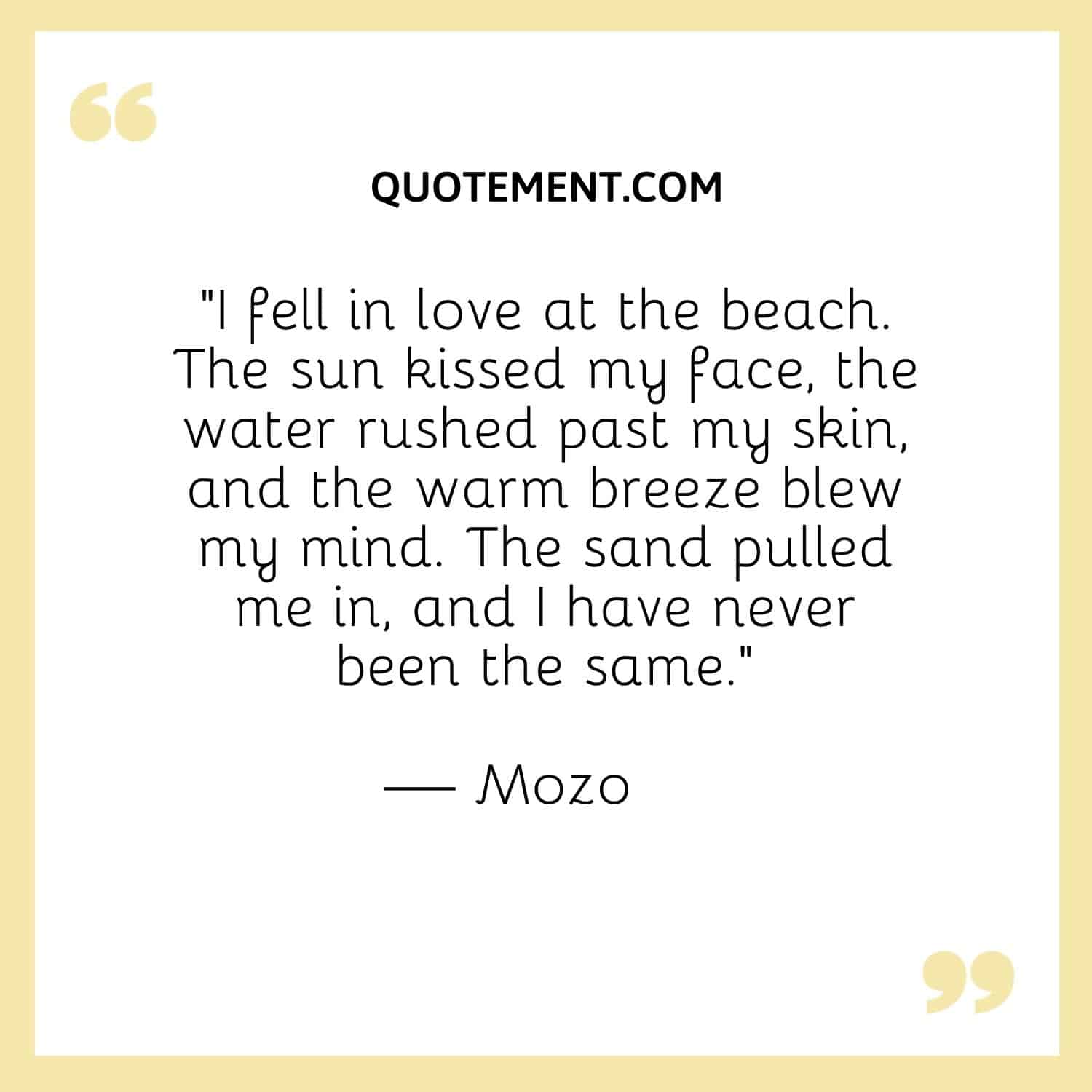 Sun Kissed Face Instagram Quotes
That killer summer selfie needs a good caption, and these sun kissed quotes are perfect for showing off your radiant skin glowing in your Instagram pic!
1. "Turn your face toward the sun, and the shadows fall behind you."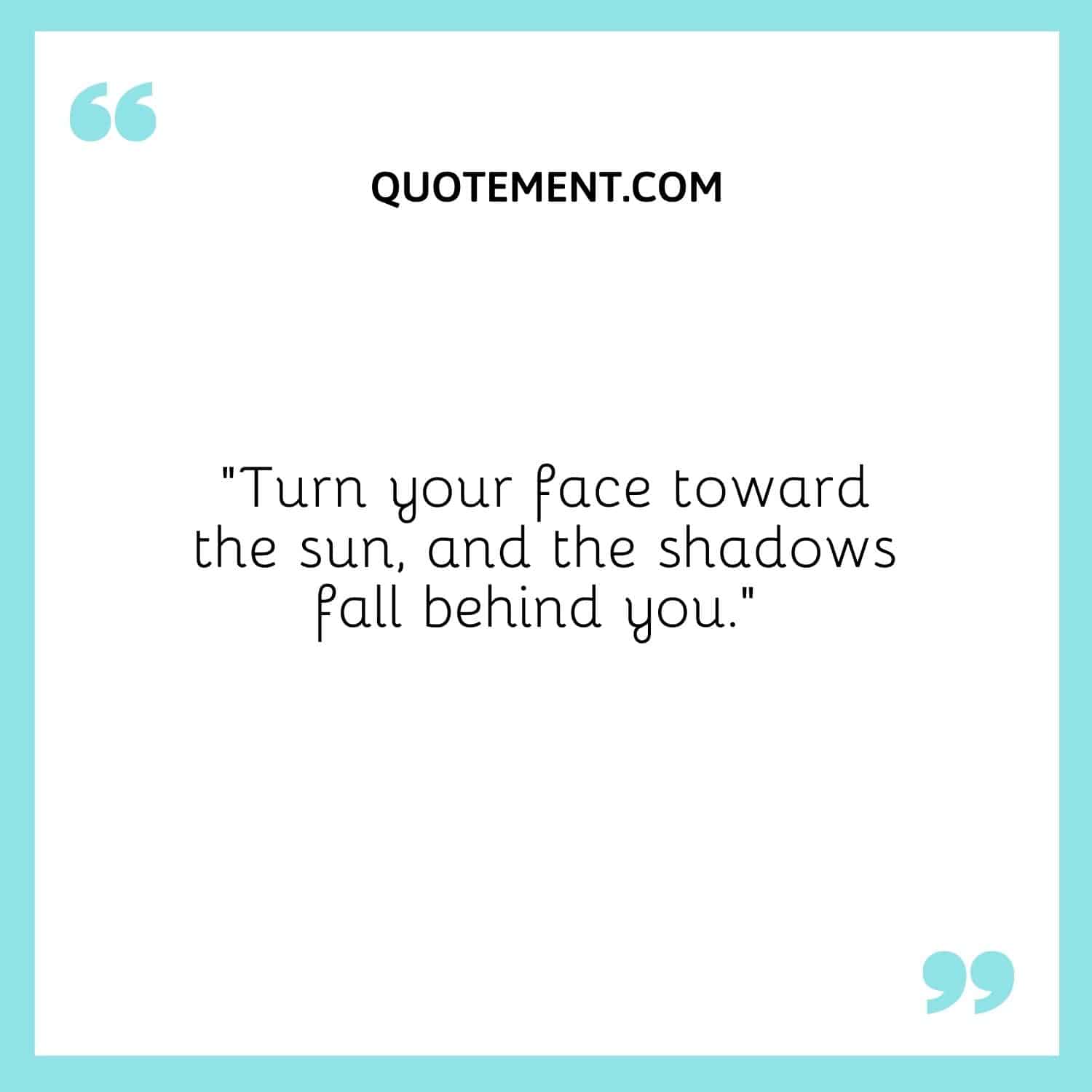 2. "Staring up at the sky on a bright, sunny day makes me dream and gives me ideas." — Marc Jacobs
3. "Sunkissed hair and salty kisses."
4. "…and then the sun kissed your skin, and I couldn't help myself and became addicted."
5. "There's not much better than having the sun on your face and sand beneath your feet."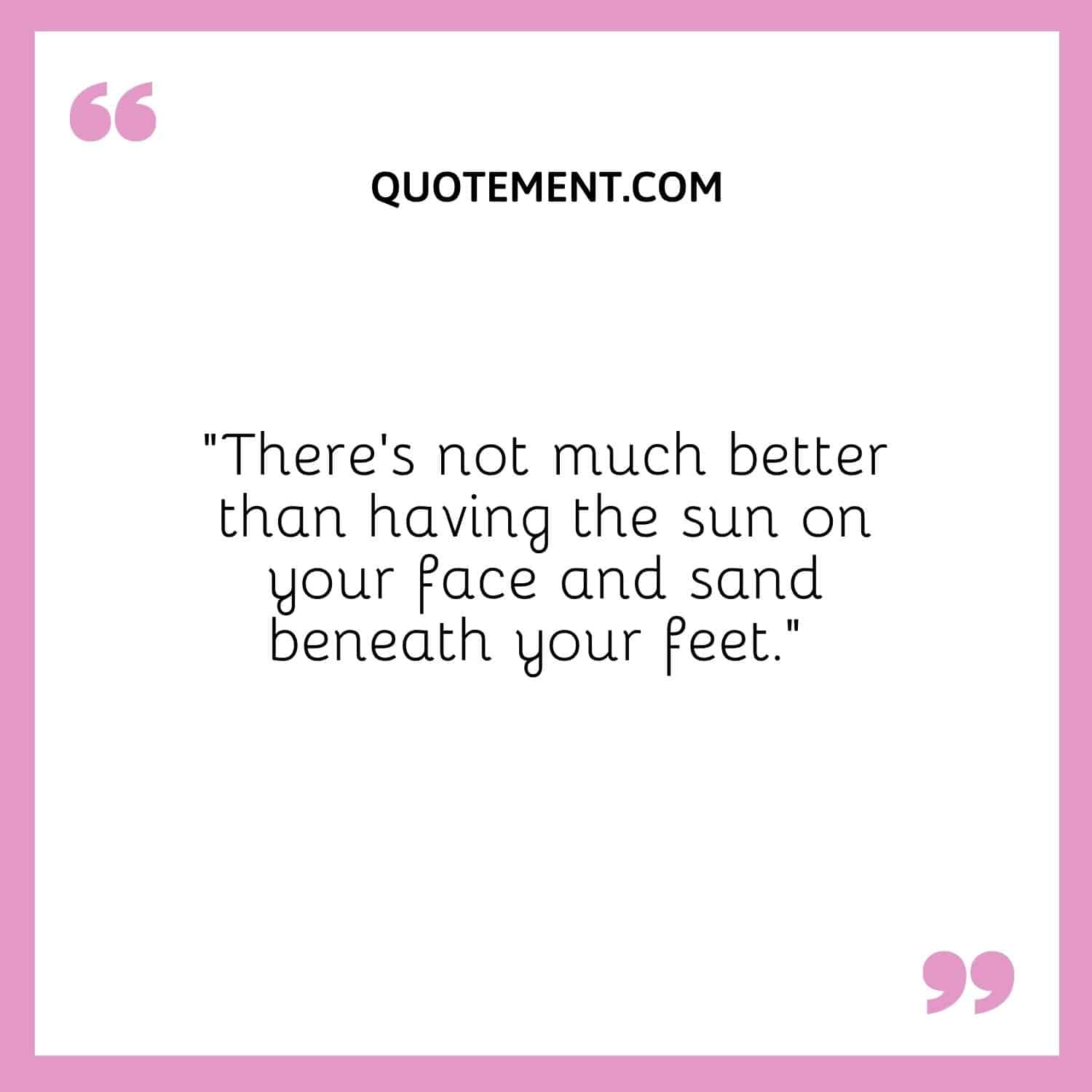 6. "Let the warm weather kiss your cheeks, and golden rays wash over your body; It's time to get sun-kissed."
7. "Feel the sunkiss, while others notice sunburns."
8. "I love waking up in the morning with the sun in my face." — Petra Perry
9. "The refracted rays of the sun look more alive on your strikingly beautiful face."
10. "Let us dance in the sun, wearing wild flowers in our hair." — Susan Polis Schutz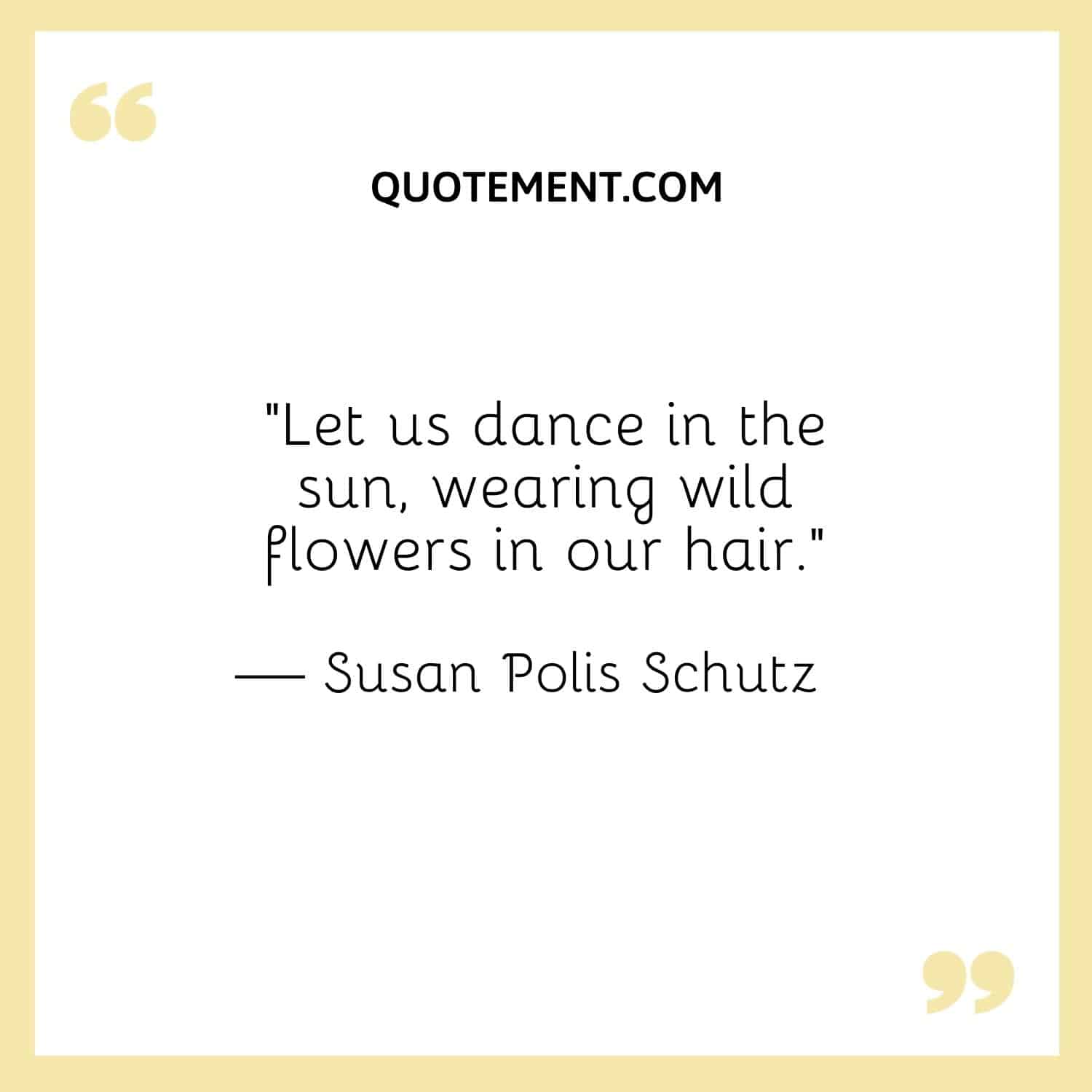 11. "Coffee in my hand, sunshine on my face."
12. "Learn from flowers – always angle towards the Sun." — Maureen Joyce Connolly
13. "We'll keep on spending sunny days this way." — The Young Rascals
14. "Sand and sunsets are what dreams are made of."
15. "Good morning sun!"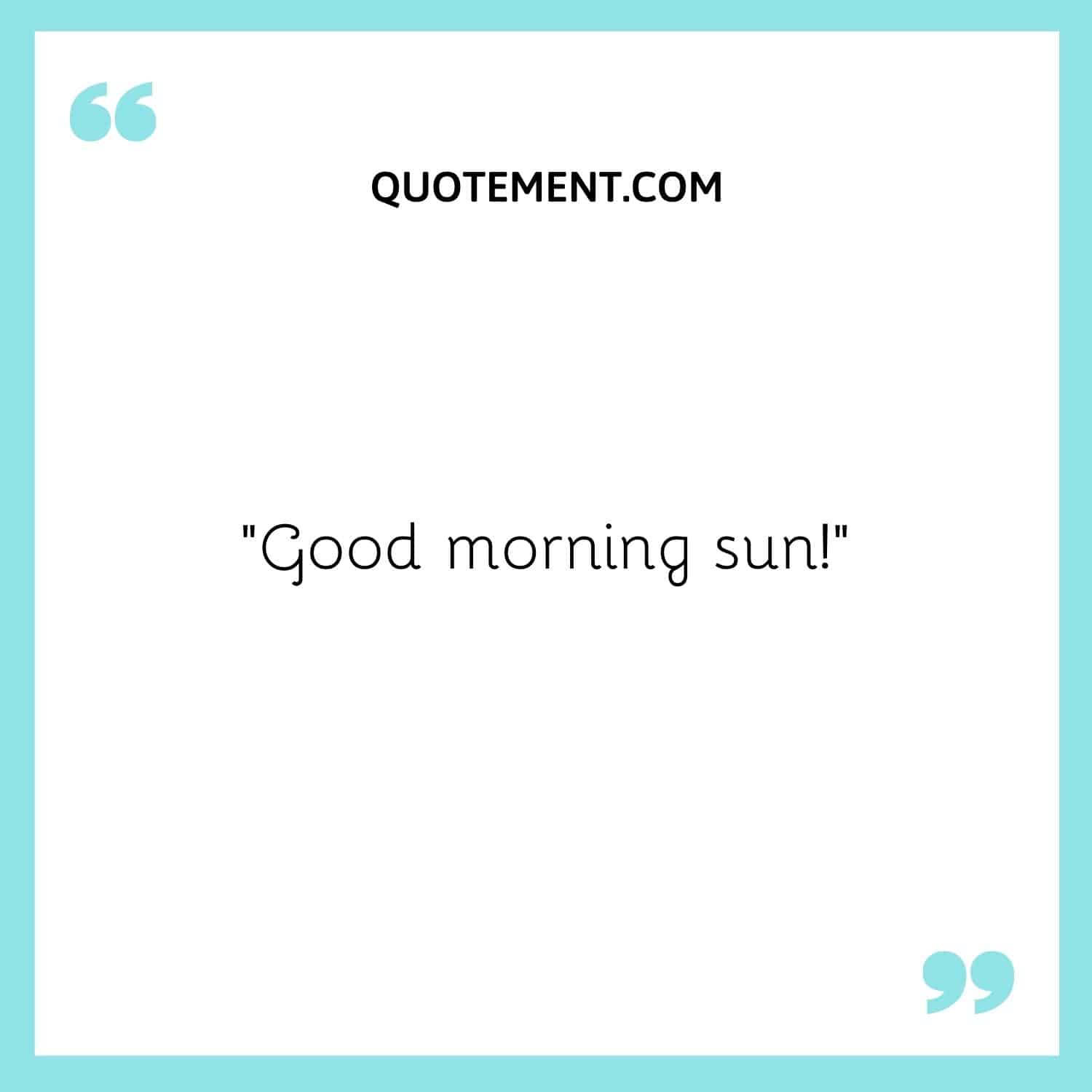 16. "I fell in love at the beach. The sun kissed my face, the water rushed past my skin, and the warm breeze blew my mind. The sand pulled me in, and I have never been the same."
17. "The Sun does not shine for a few trees and flowers, but for the wide world's joy." — Henry Ward Beecher
18. "A sunset is the sun's fiery kiss to the night, as a welcome gift."
19. "Dreamy mornings watching the sun rays riding the waves."
20. "Be grateful for the hot sun and clear water. and sun-kissed skin."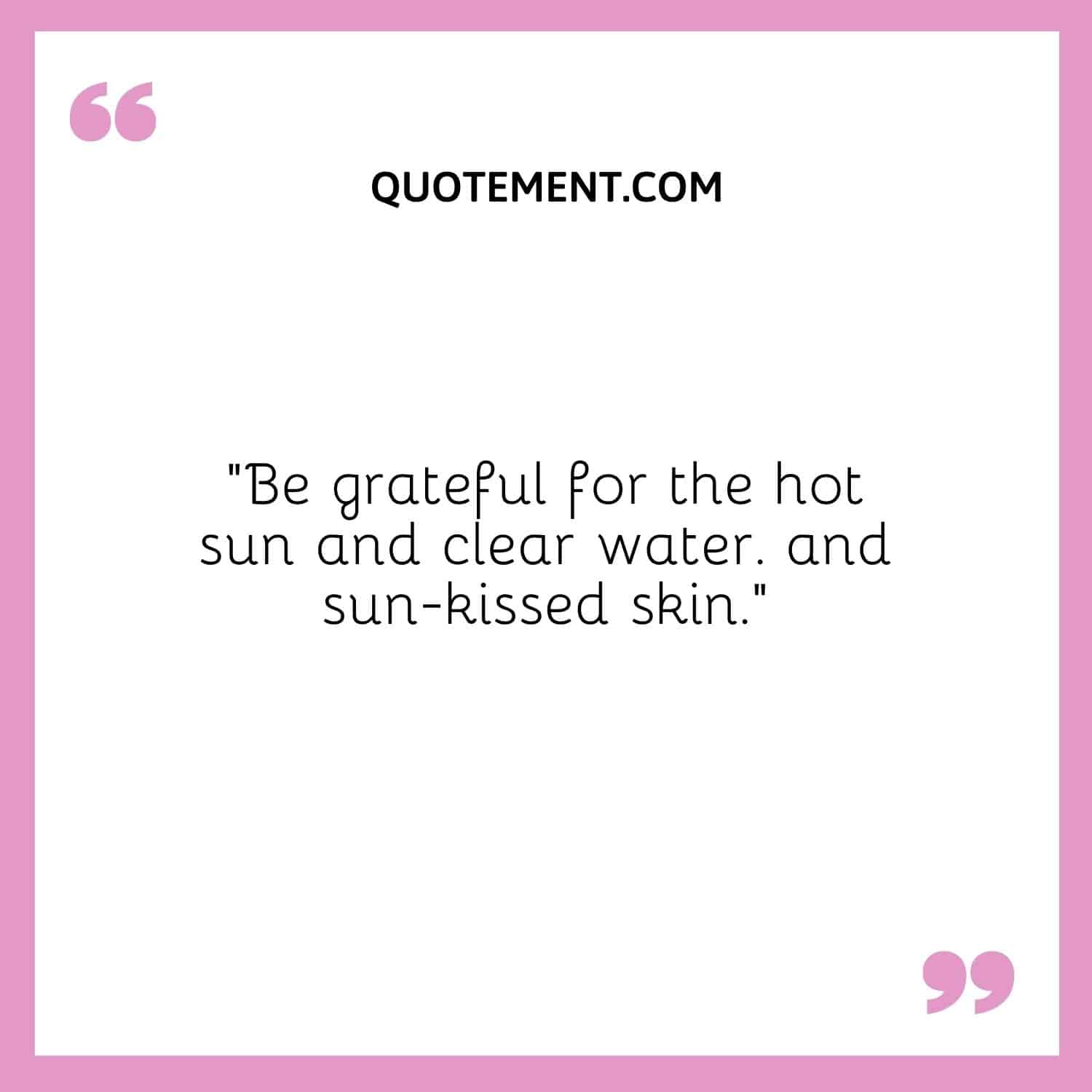 21. "Kissed by sunlight and wit. My kind of person." — Katajanya
22. "Keep smiling. You know the sun is shining on your face."
23. "Forever chasing the sun."
24. "Life was meant for good friends, small bikinis, and sun-kissed faces."
Sun Kissed Tan Quotes
1. "I want sun-kissed skin and hair that smells of the ocean."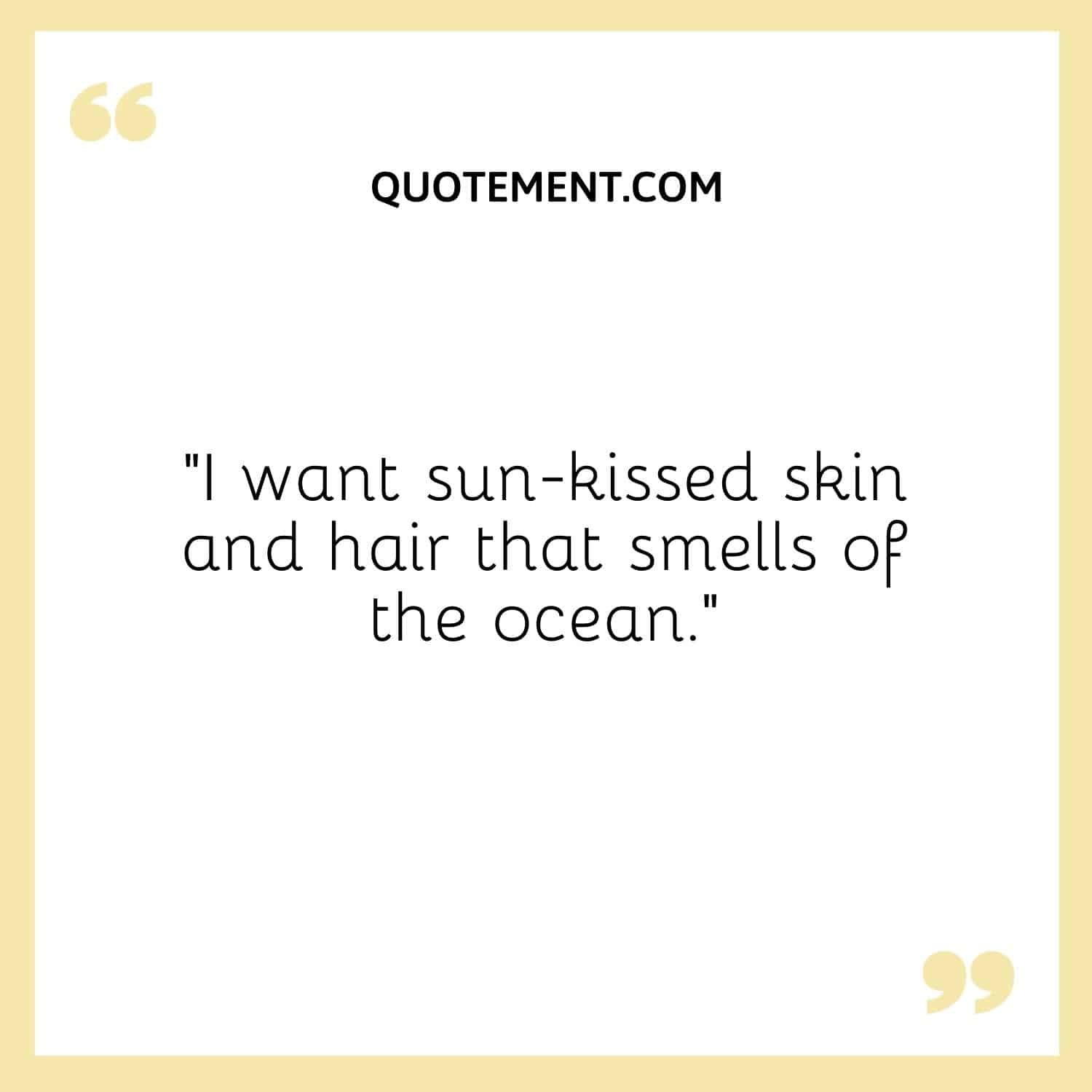 2. "Blue skies and sun-kissed tans." — Wanderlust
3. "Life isn't perfect, but your tan can be."
4. "Keep calm and tan on."
5. "My skin is brown. I love the sun."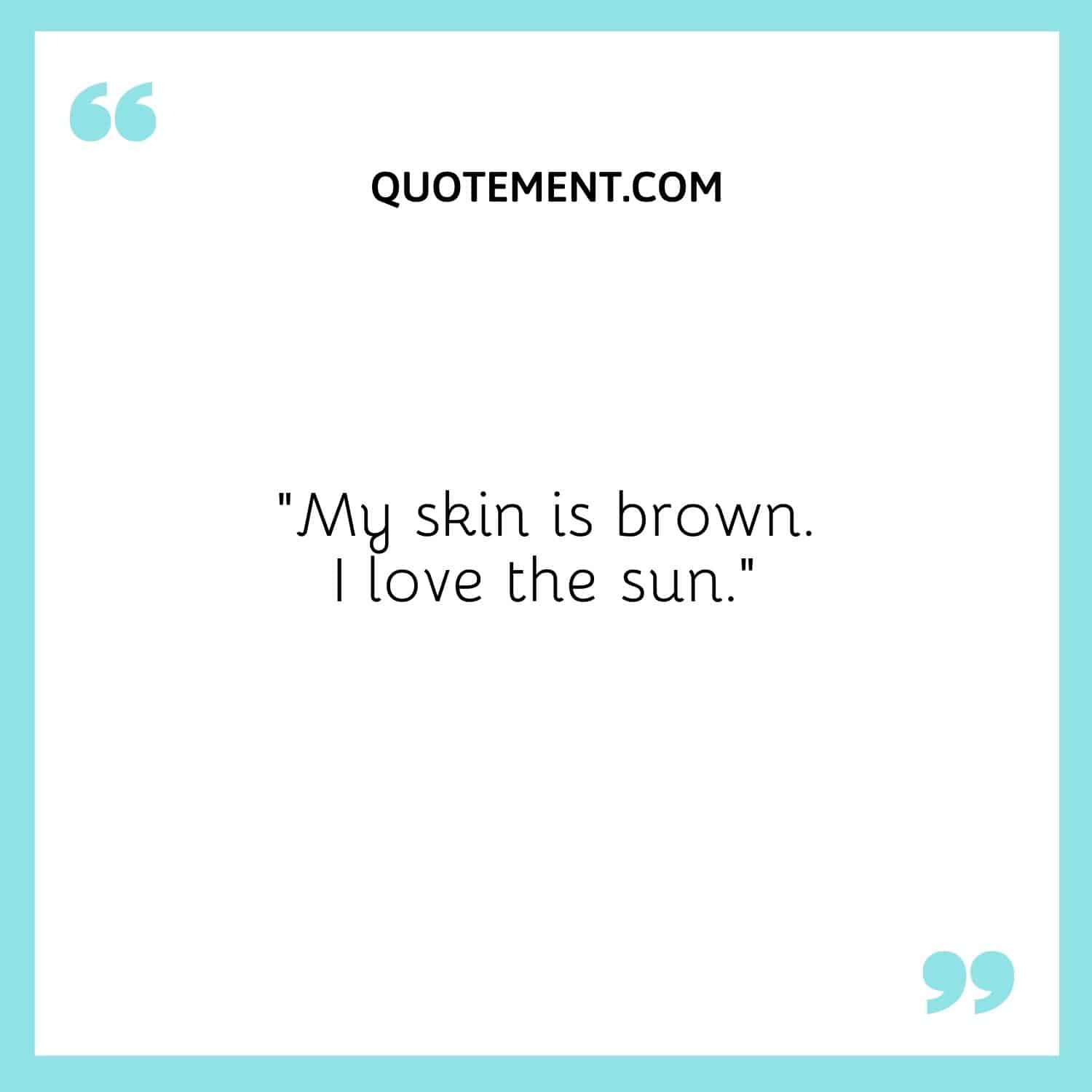 6. "I know it's a cliché, but the sun makes me happy. When you can feel the sunshine on you, you feel better, happier, and naturally, every human being needs the sun."
7. "Go find your beach and get your summer glow on. Share the touch of the sun with your skin."
8. "Summer darkened her skin, lightened her hair, and set a fire in her heart."
9. "We're not saying you should lay out and get a tan – but we're definitely not saying you shouldn't."
10. "Nothing but good vibes and blue skies."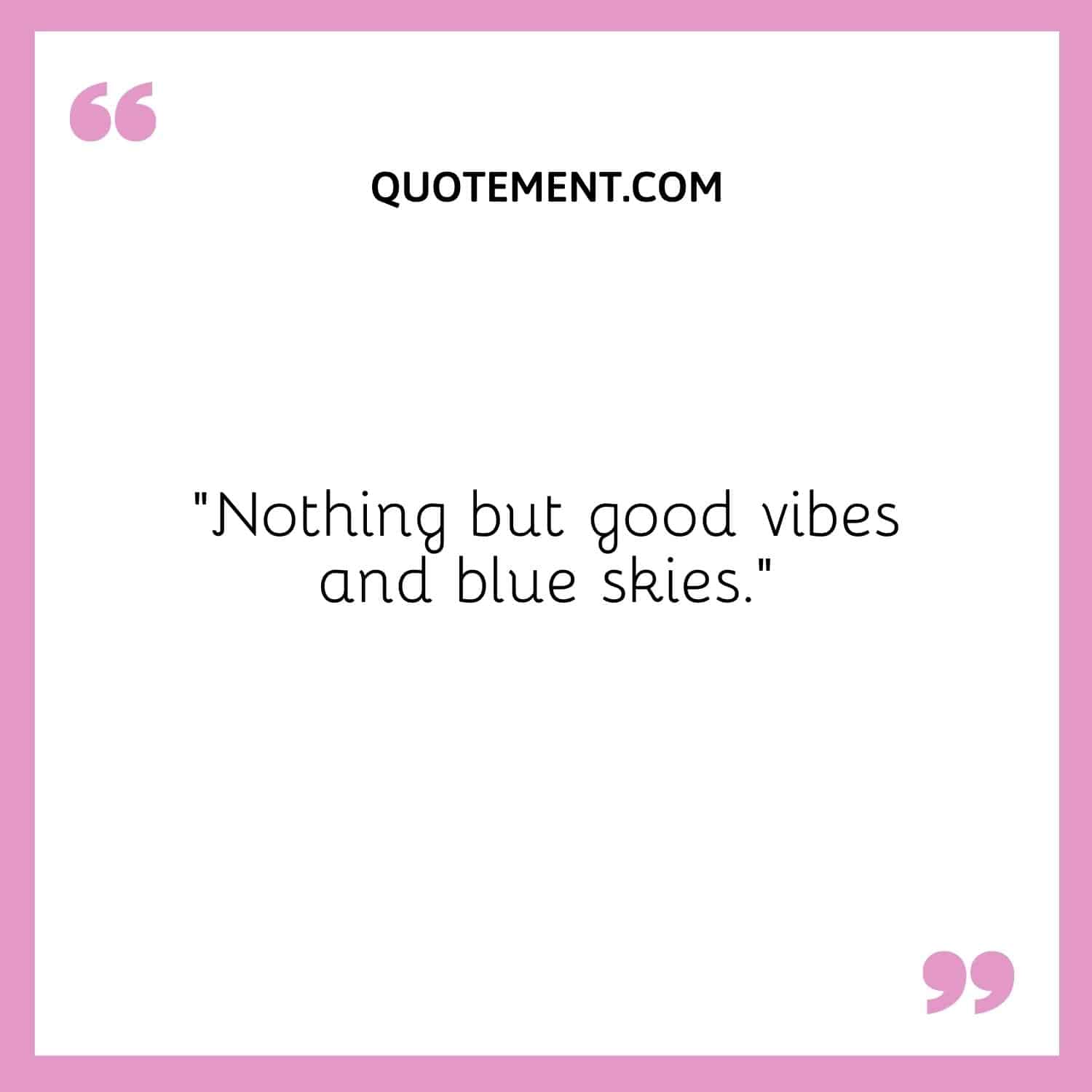 11. "Life is better when you're under the sun."
12. "Sandy toes and a sun-kissed nose."
13. "Sun-kissed skin so hot it'll melt your popsicle."
14. "I love how summer just wraps its arms around you like a warm blanket." — Kellie Elmore
15. "Sun kisses are something that I can't resist."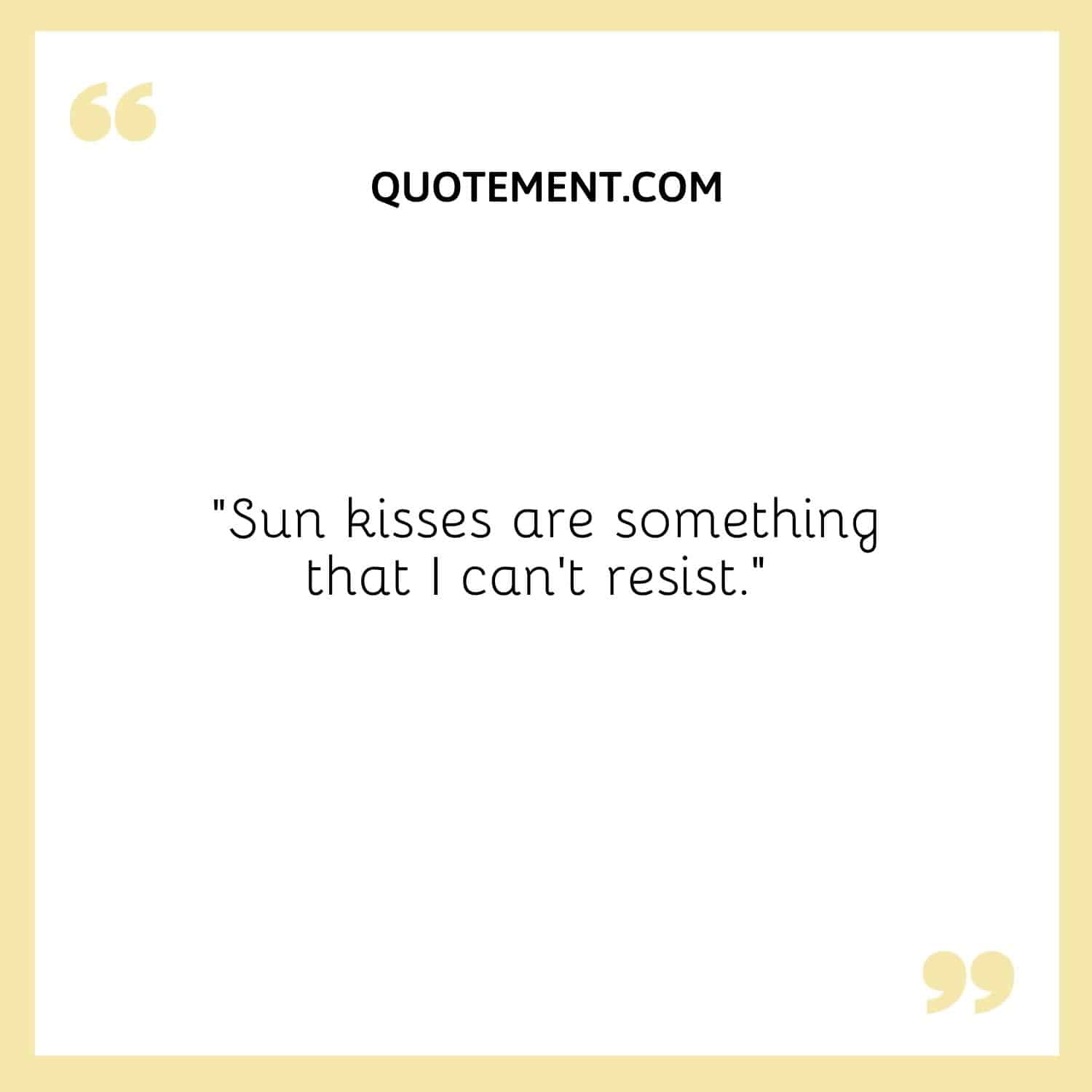 16. "Stay tanned and salty."
17. "Salty air, sun-kissed hair, these are the moments I lived for."
18. "Your sun-kissed body on the beach is a beautiful sight."
19. "Looking tan-tastic!"
20. "My skin looks naturally sun-kissed. I don't need a tan."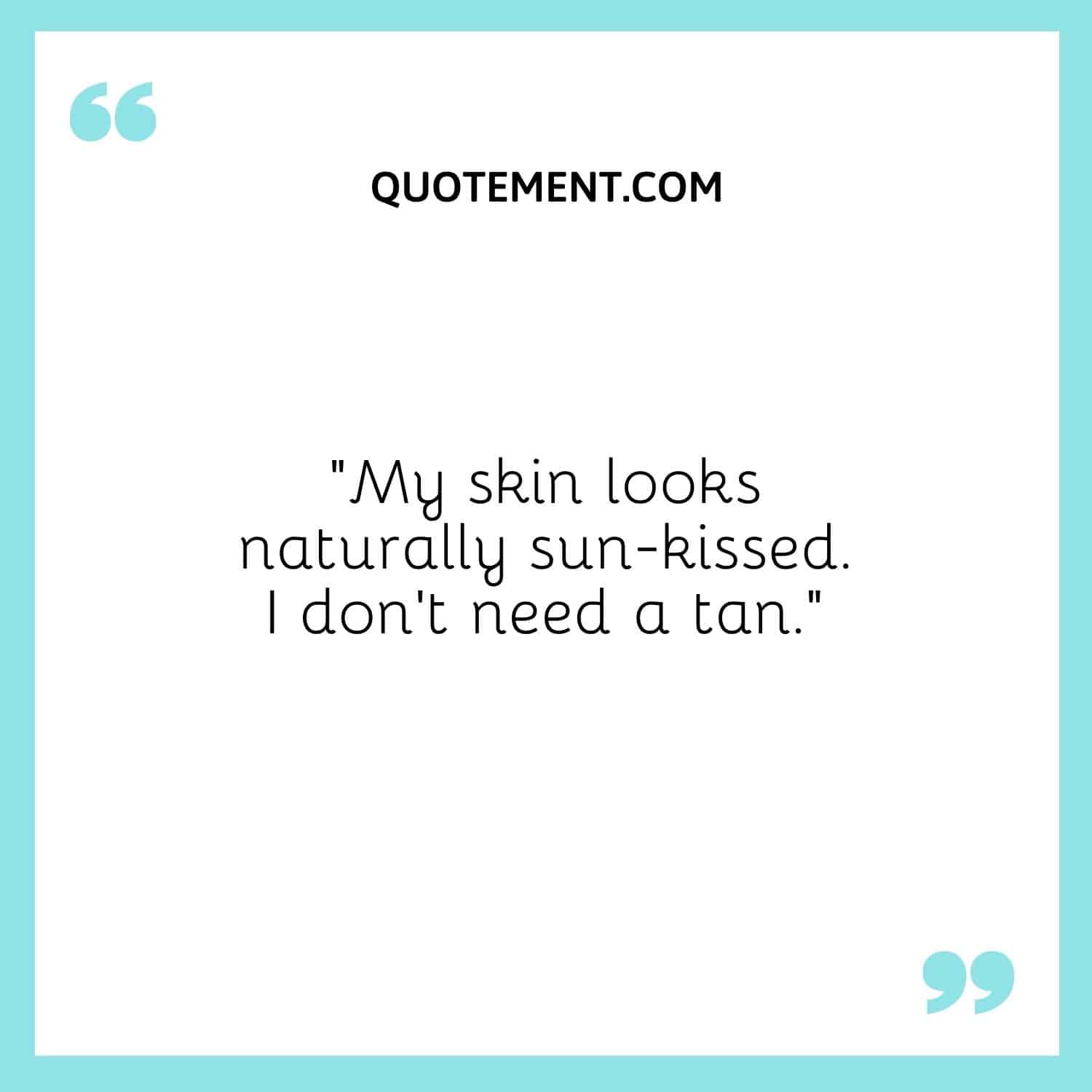 21. "Tan skin, crazy days, late nights."
22. "Good times and tan lines."
23. "I don't need a man. I need tequila and a tan."
24. "Tan lines will fade, but memories of summer love will last forever."
25. "I'm a better person when I'm tan."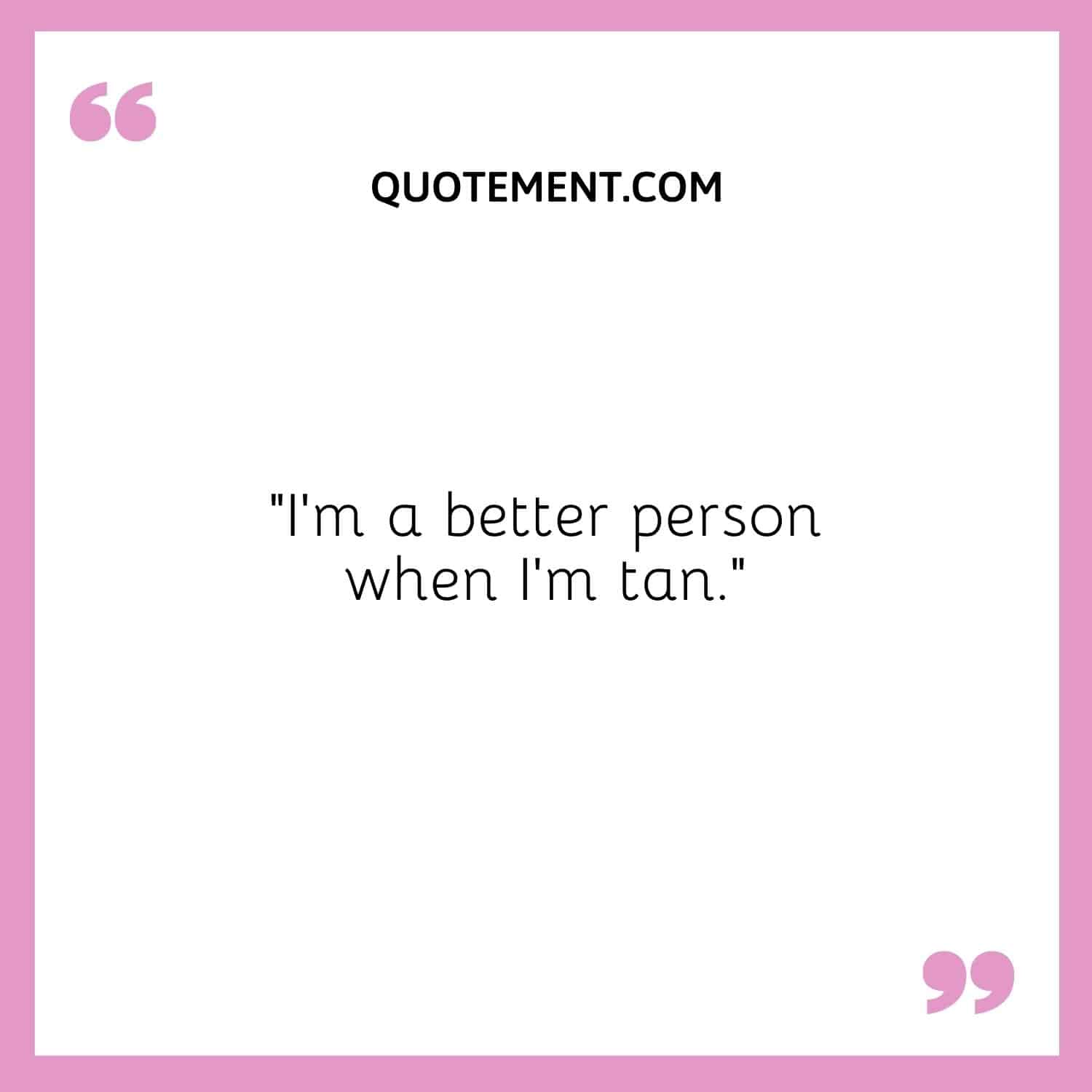 26. "White outfit goes well with sun-kissed skin."
See also: 110 Perfect Dreamy White Outfit Captions For Instagram
Final Words
Sun kissed quotes are perfect for a sun-kissed selfie!
I hope you found the perfect caption in this article.
Now, go post that cute pic and add some sparkle to your followers' news feeds.
Until next time!