Have you been searching for the perfect caption for your flower photo?
Your search is over because you have just discovered an amazing collection of the best flower captions for Instagram anywhere on the web!
I've never been the type to post food pics on social media, but when it comes to flowers I can't control myself.
Flowers are so beautiful and magical that I can't resist sharing their beauty with the world.
Every visit to my mother's house and her beautiful garden results in tons of flower pictures that I simply must share with my followers! And each picture deserves a proper caption.
That's how I ended up collecting these flower Instagram captions, and now I want to share them with you.
I've got everything you need here. You can choose from cute, funny, or inspirational flower captions, captions about wildflowers, and famous flower quotes that can be used as captions.
Whatever you choose, your Instagram post will be on point!
Let's take a look!
Top 20 Flower Captions For Instagram
1. A flower does not think of competing with the flower next to it. It just blooms.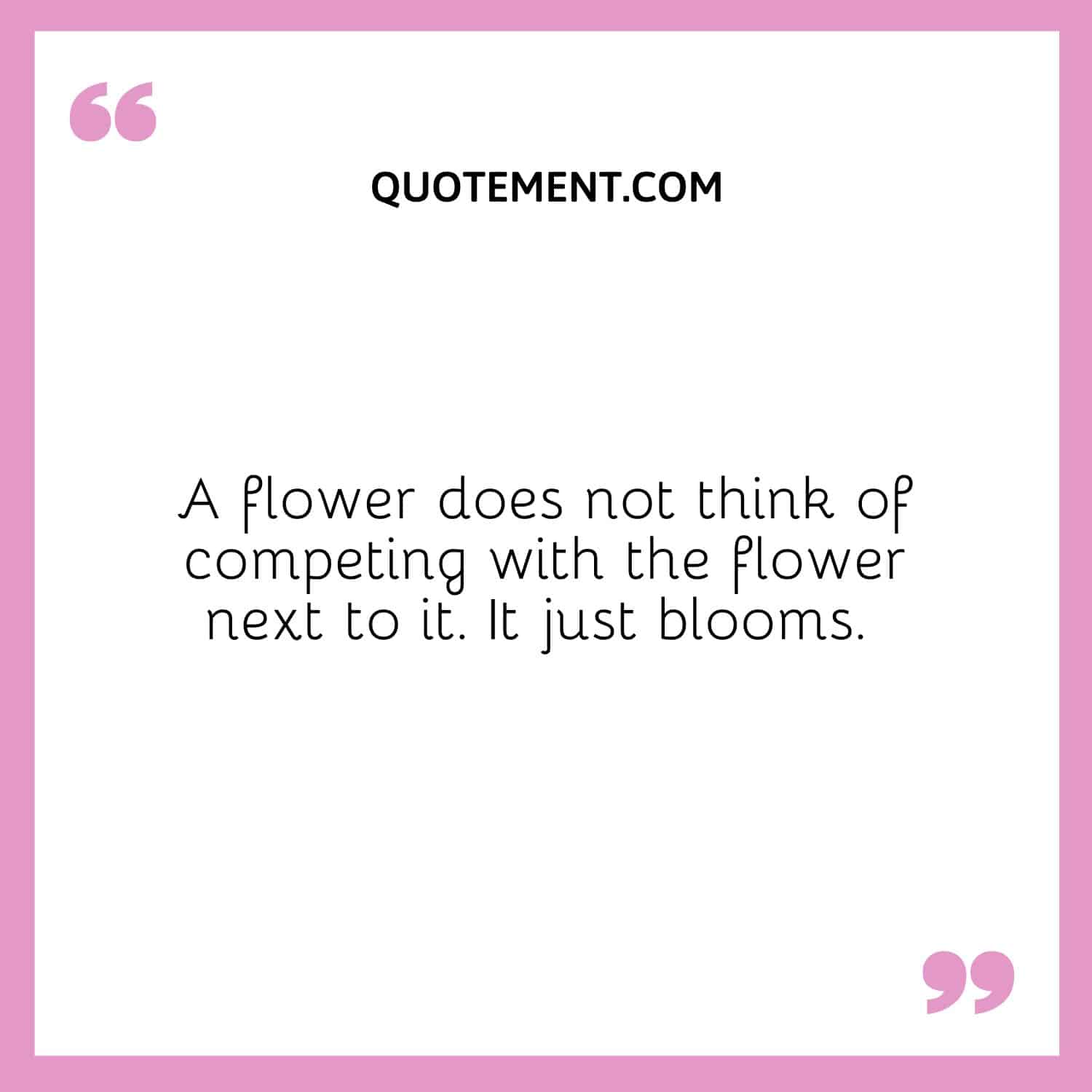 2. One day, you will look back and see that all along you were blooming.
3. Don't hurry, don't worry, and don't forget to smell the flowers.
4. Grow through what you go through.
5. Let your joy burst forth like flowers in the spring.
6. Bloom where you are planted.
7. Live simply. Bloom wildly.
8. Live life in full bloom.
9. Water your roots so that your soul can blossom.
10. You can cut all the flowers, but you cannot keep Spring from coming.
11. All things grow with love.
12. Mother nature has the best box of crayons.
13. Let your dreams blossom.
14. All the flowers of tomorrow are in the seeds of today.
15. Life is better with flowers and coffee.
16. Be patient with yourself, nothing in nature blooms all year.
17. Happiness blooms from within.
18. She loved the smell of coffee, blooming flowers, and new beginnings.
19. Flowers are like friends, they bring color to your world.
20. The flower doesn't dream of the bee. It blossoms, and the bee comes.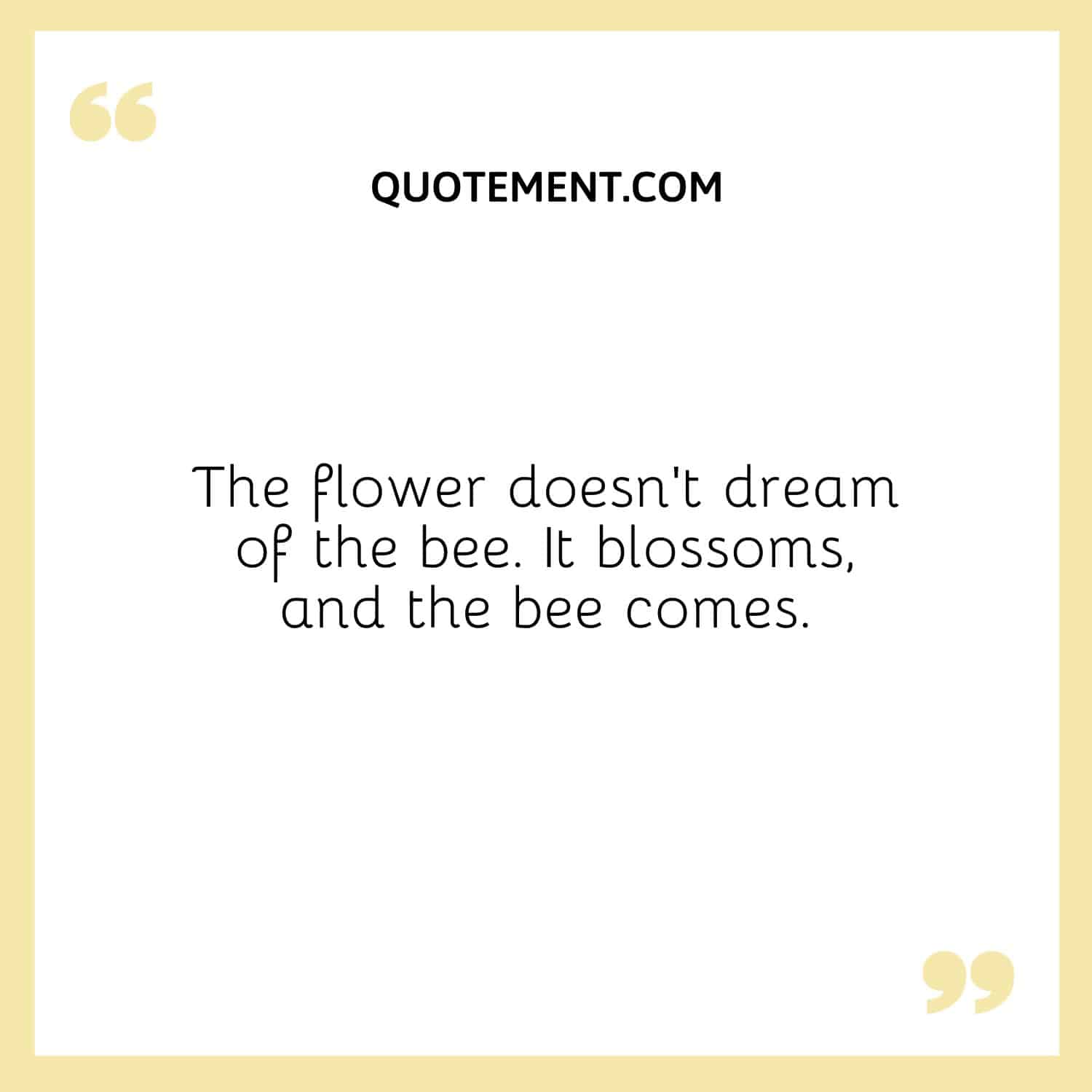 Cute Flower Captions For Instagram
If you're searching for a cute flower caption to match the beauty of your flower photo, you'll find it here. Take a look!
1. Smelling flowers is my therapy.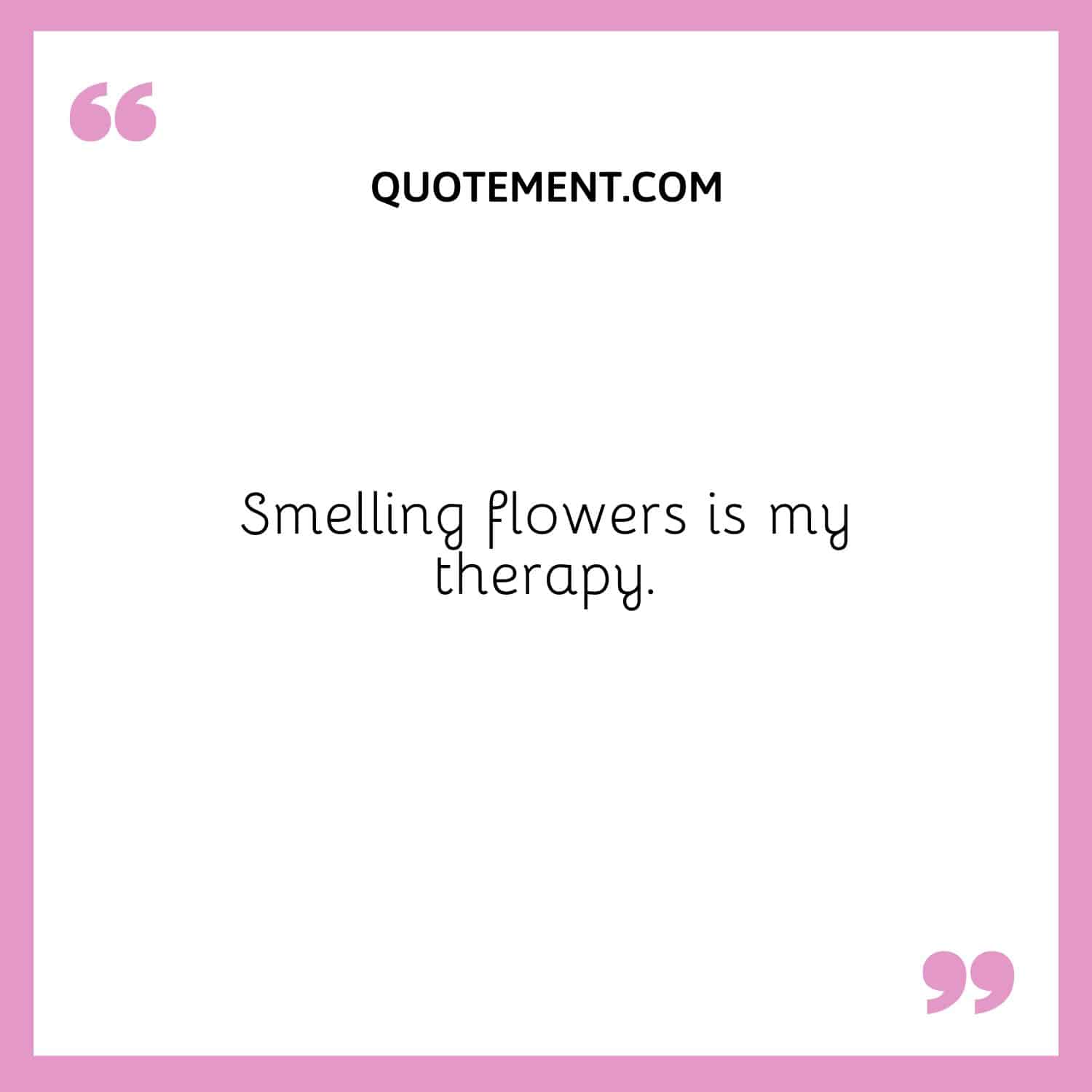 2. My best buds, through and through.
3. My love for you blossoms every day.
4. I'd rather wear flowers in my hair than diamonds around my neck.
5. April showers bring May flowers.
6. Daisies are tiny suns.
7. A flower garden is a friend that you can visit anytime.
8. Going where daisies bloom.
9. Chase your dreams, and smell all the flowers.
10. Following the sun with the sunflowers.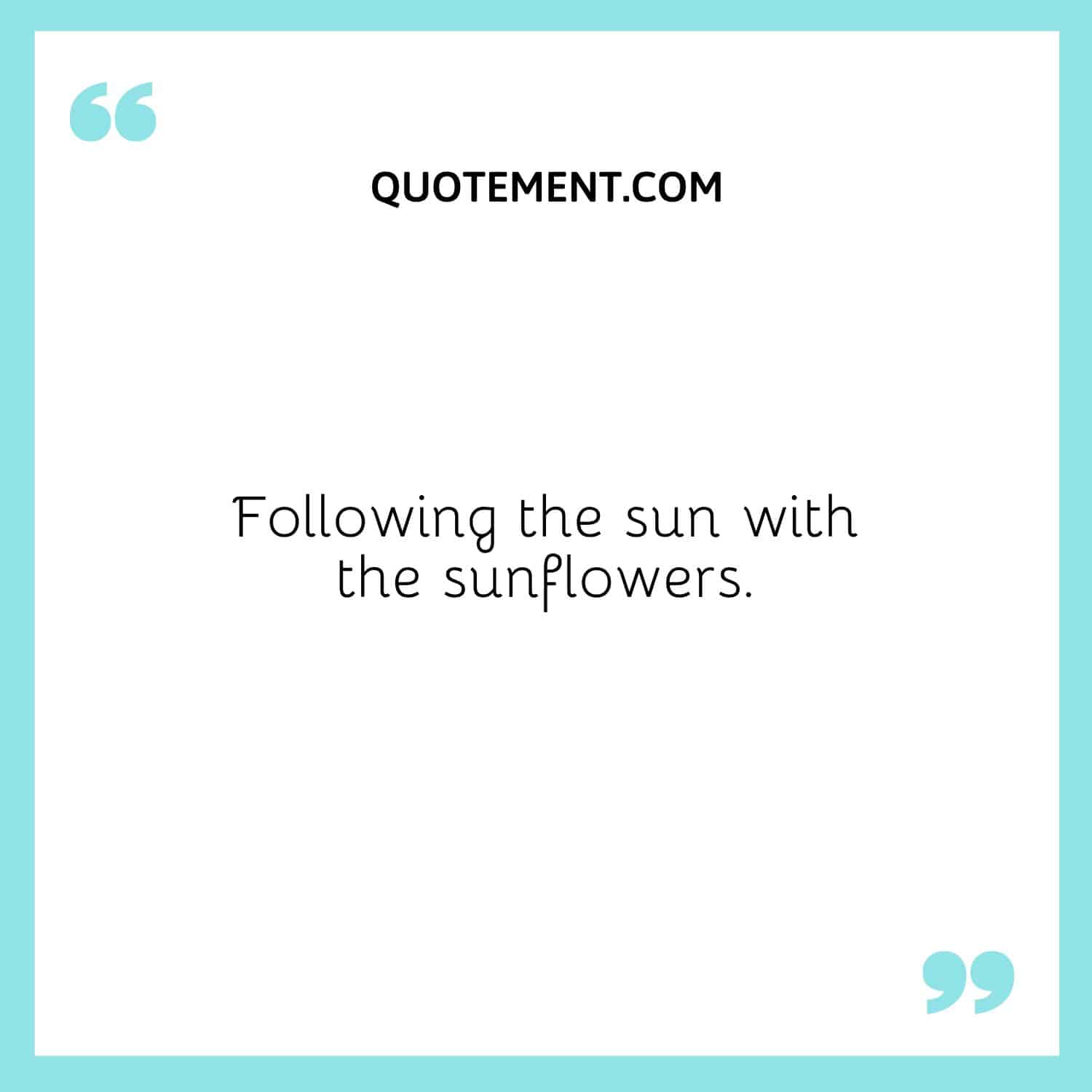 See also: 250 Unique Sunflower Captions To Spark Your Inspiration
11. Keep calm and put flowers in your life.
12. My soul speaks in flowers.
13. I dream in the colors of flower blooms.
14. My love flowers like a rose.
15. I've got sunflowers on a cloudy day.
16. A sunflower is always sun-kissed.
See also: 80 Glowing Sun Kissed Quotes For A Perfect Instagram Post
17. Cherry blossoms in the air.
18. I'd rather be in my flower garden.
19. Every daisy is better because of you.
20. Flowers evoke the feeling of paradise.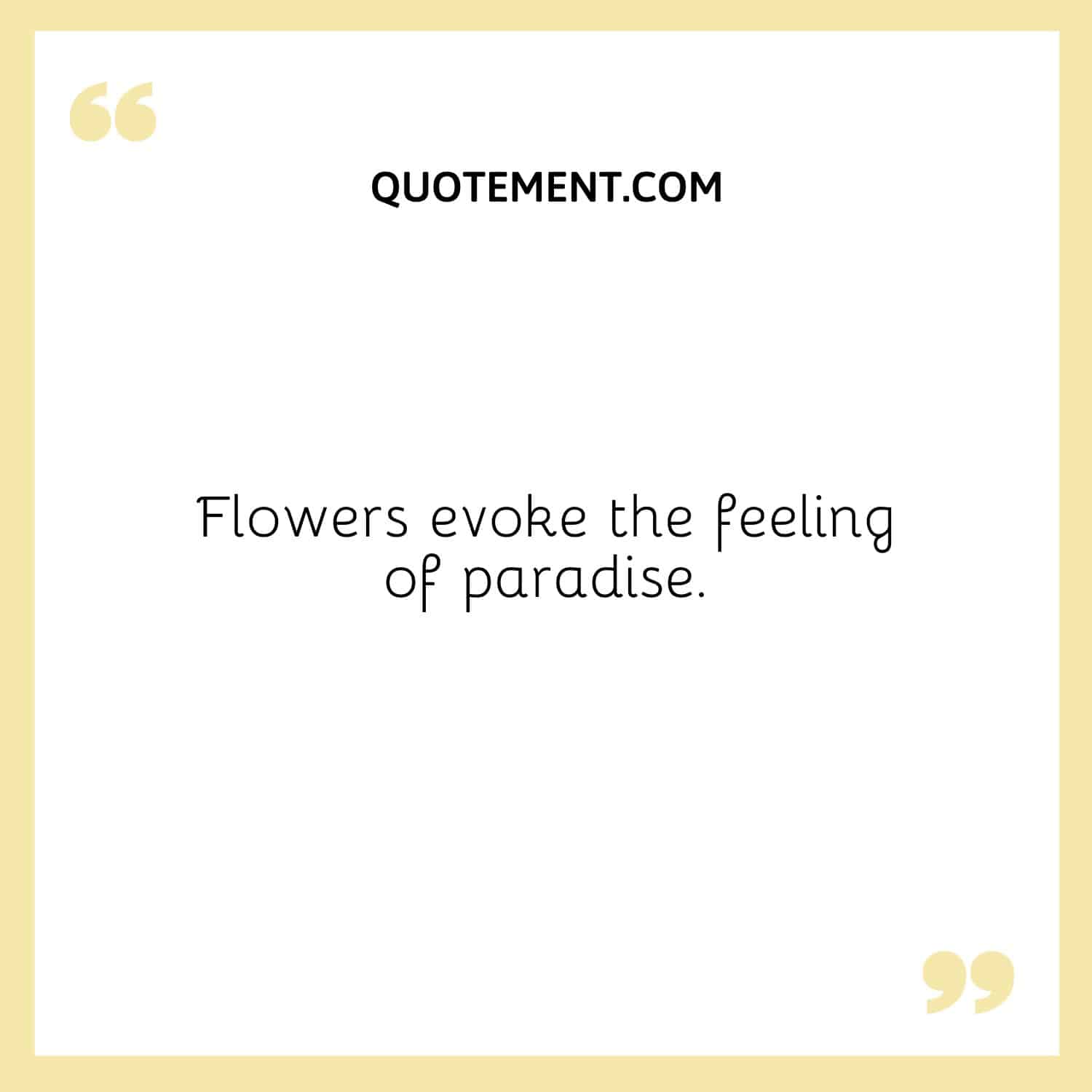 21. I'm no garden variety girl – I'm one of a kind.
22. Watch me bloom like spring after a long winter.
23. Spring has sprung, and sunflowers have begun.
24. A field of sunflowers glowing in the sun.
25. A kind word is like a flower.
26. With freedom, books, flowers, and the sun, who couldn't be happy?
See also: 280 Best Sun Captions For Instagram For A Shiny Post
27. Don't just love her petals, love her thorns too.
28. Always look for flowers.
29. Roses are red, violets are blue, if you were a flower, I'd pick you.
30. Every day is a beautiful day to get some flowers.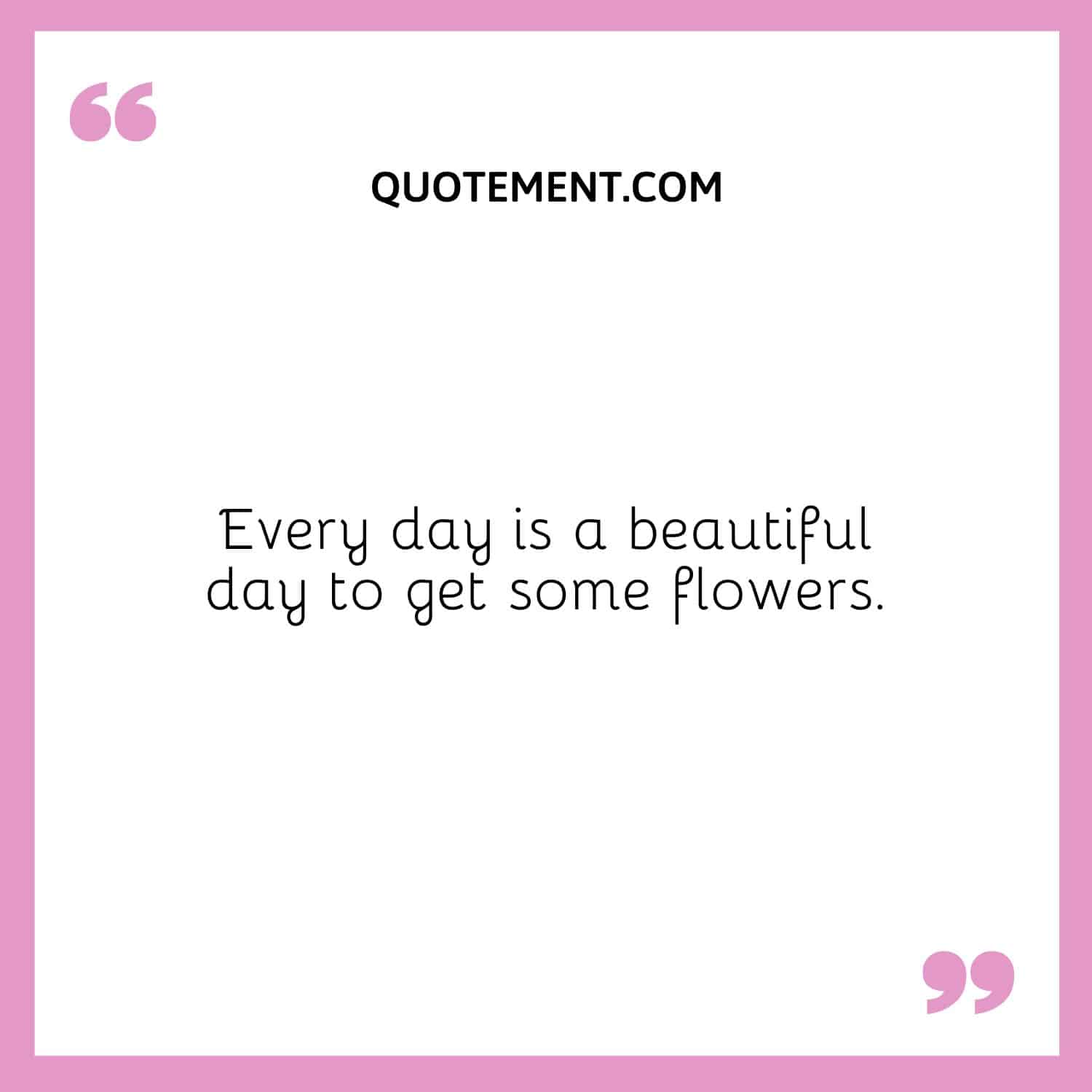 Short Captions About Flowers
If you prefer to keep things simple and avoid writing long captions, these short flower captions will be perfect for you.
1. No rain. No flowers.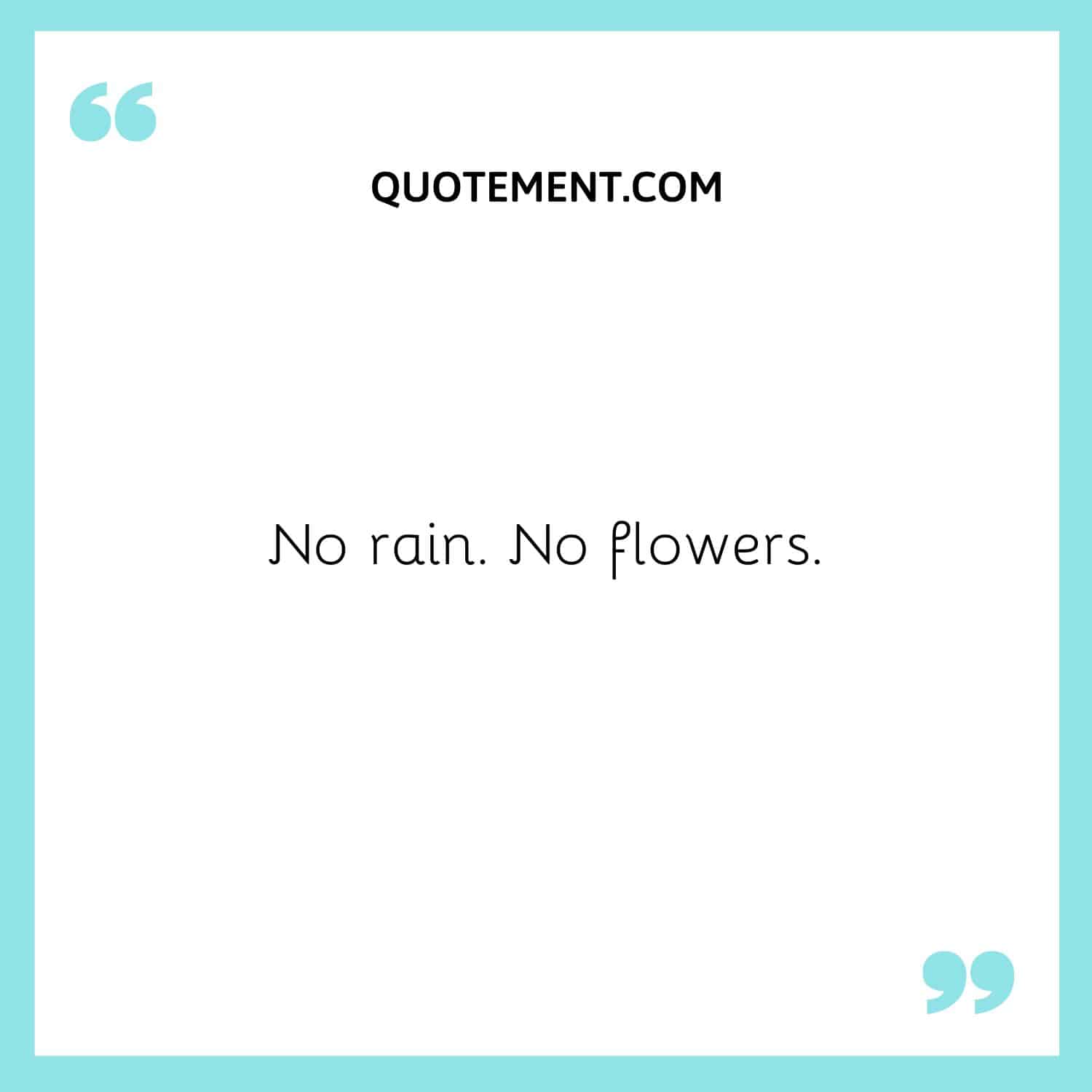 2. Oopsy daisy.
3. Perfect blooms.
4. Everything is A-Bouquet.
5. Bloom with kindness.
6. Smell all the roses.
7. Bloom baby, bloom!
8. Live wild flower child.
9. Say yes to flowers.
10. Hey bud, how's it growing?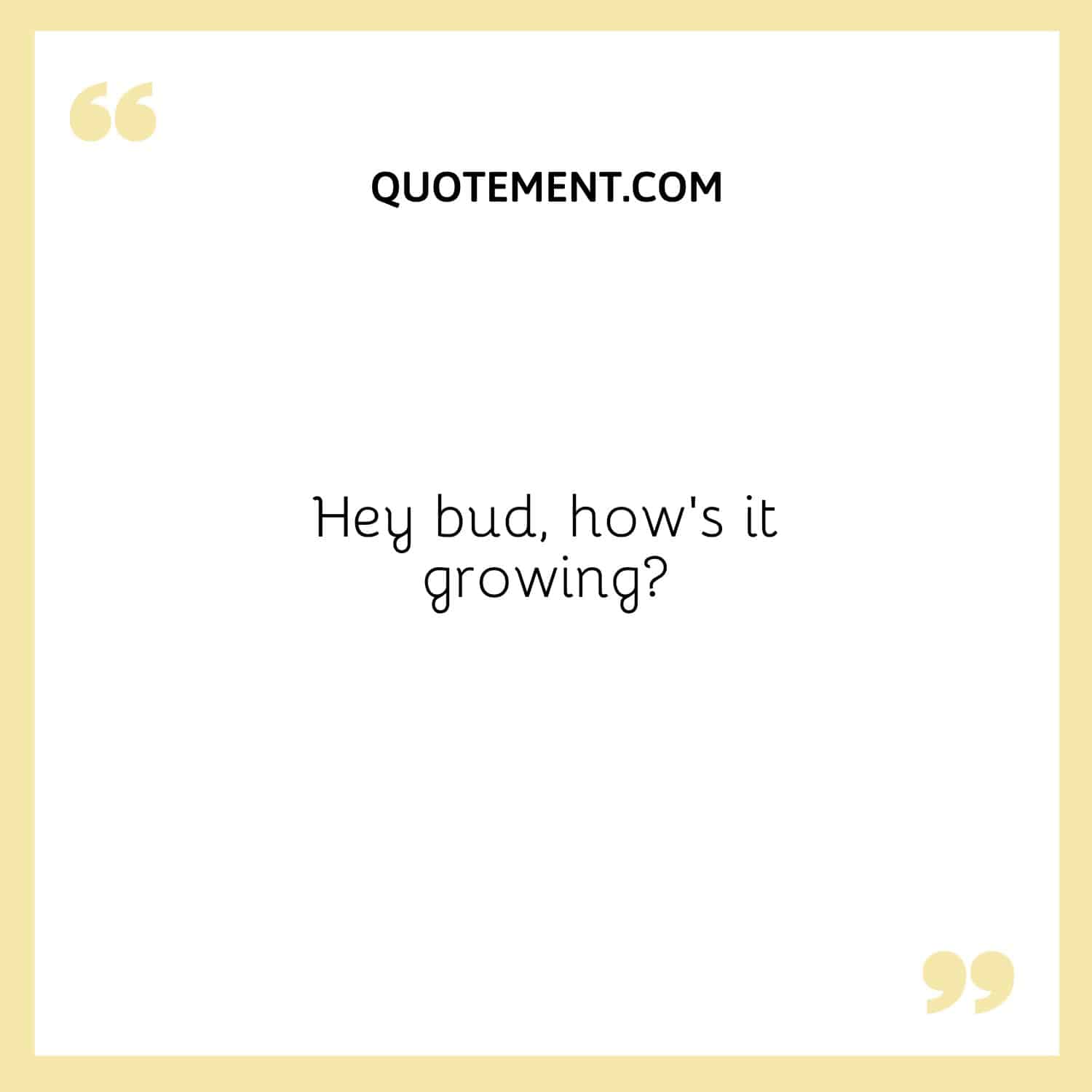 11. Flowers in my hair.
12. Bee kind.
13. Flowers make me happy!
14. Leave her wild.
15. The beautiful blossoms have come.
16. I picked a good one.
17. Flowering like a rose.
See also: 290 Beautiful Rose Captions For Instagram To Inspire You
18. You grow, girl.
19. Blossoming.
20. A rose makes my day.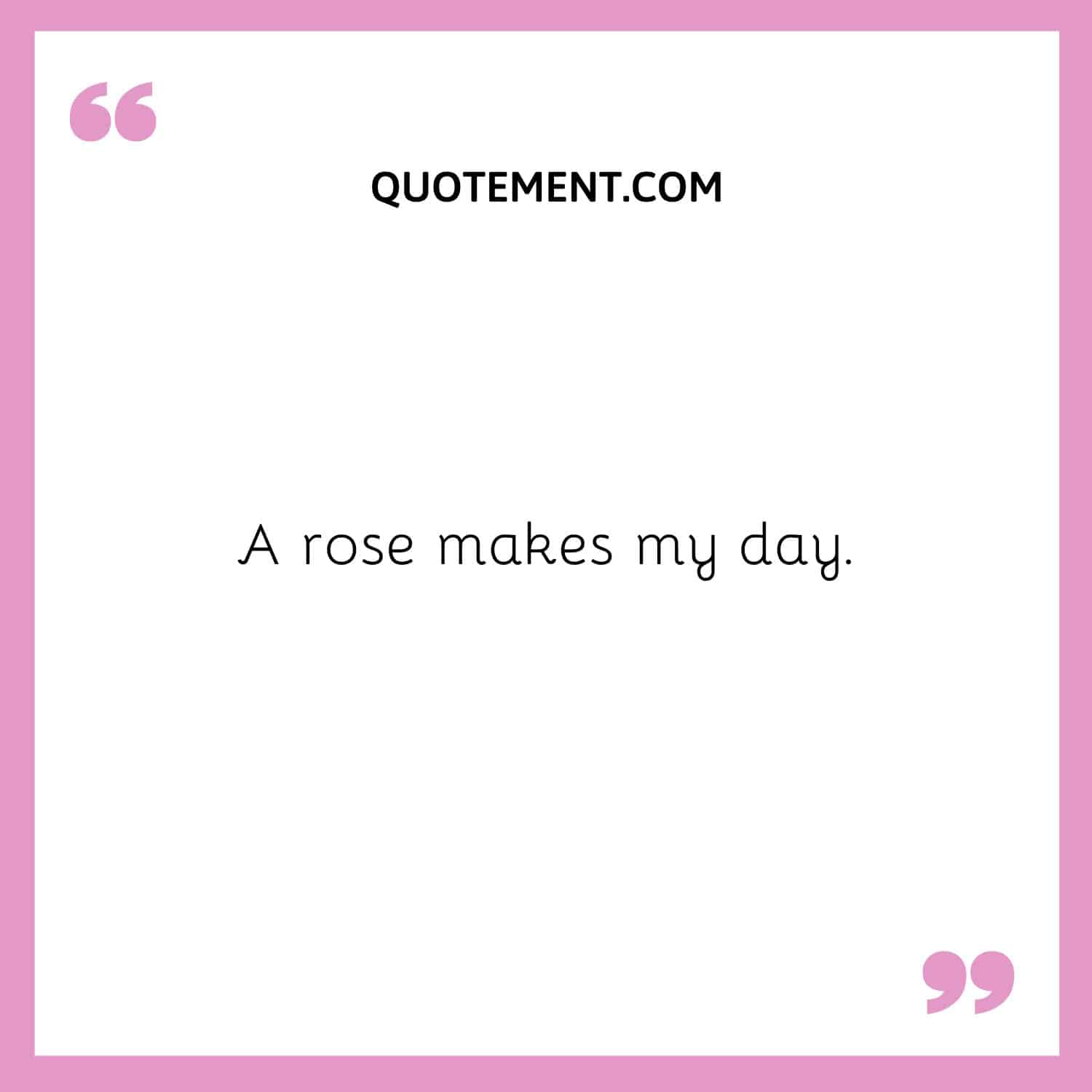 21. Pick more daisies.
22. She's a buttercup.
23. Hello again, cherry blossom!
See also: 80 Best Cherry Blossom Quotes To Celebrate Perpetual Beauty
Wildflowers Instagram Captions
If you're feeling inspired by a wildflower (or even feel like one), I've got some amazing flower captions you'll love.
1. She is like a wildflower, beautiful, fierce, and free.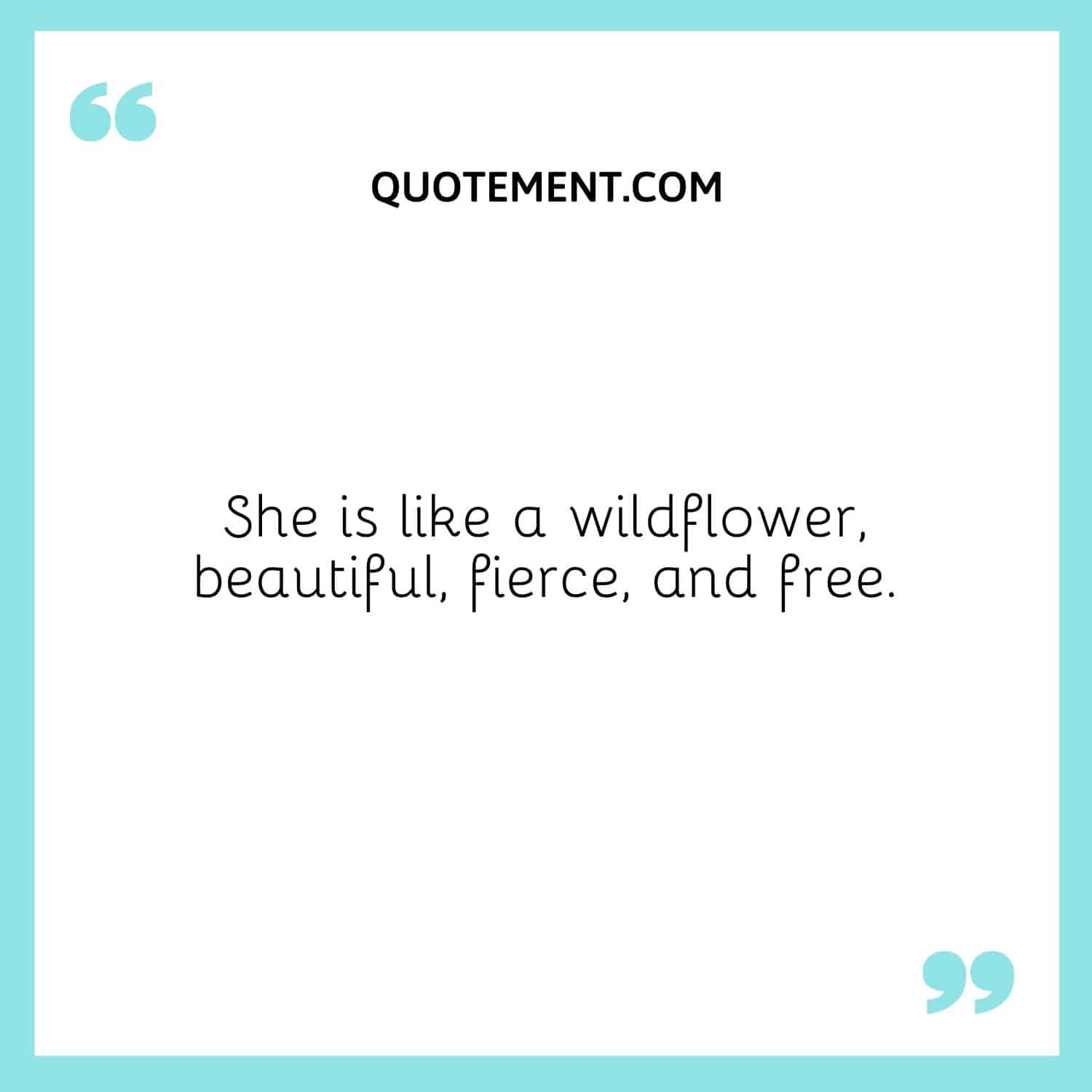 2. In a field of roses, she is a wildflower.
3. Love is like wildflowers; it's often found in the most unlikely of places.
4. You belong among the wildflowers.
5. She was a wildflower in love with the sunshine.
6. You will find me where the wildflowers grow.
7. My favorite colors are wildflowers.
8. May all your weeds be wildflowers.
9. Roses are beautiful, but have you ever seen wildflowers?
10. Like a wildflower, she spent days allowing herself to grow.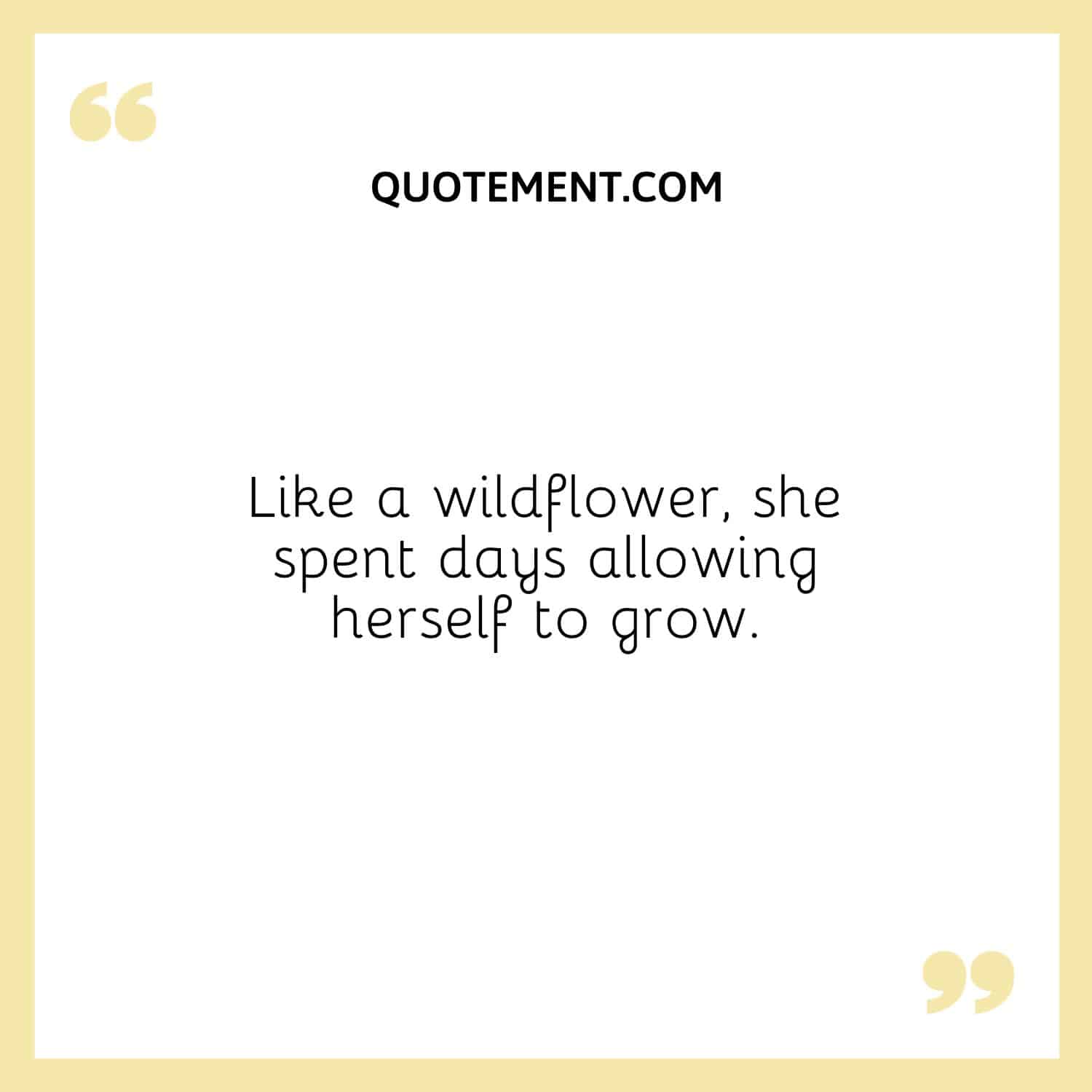 Inspirational Flower Captions
Nature is the greatest teacher, as long as we pay attention. A simple flower can teach us so much about strength, hope, and love.
If you want to share positive vibes and inspiration, use one of these inspirational flower captions for your next Instagram post.
See also: 150 Nature Captions For Instagram For All The Nature Lovers
1. Flowers; a lovely reminder of how beautiful change can be.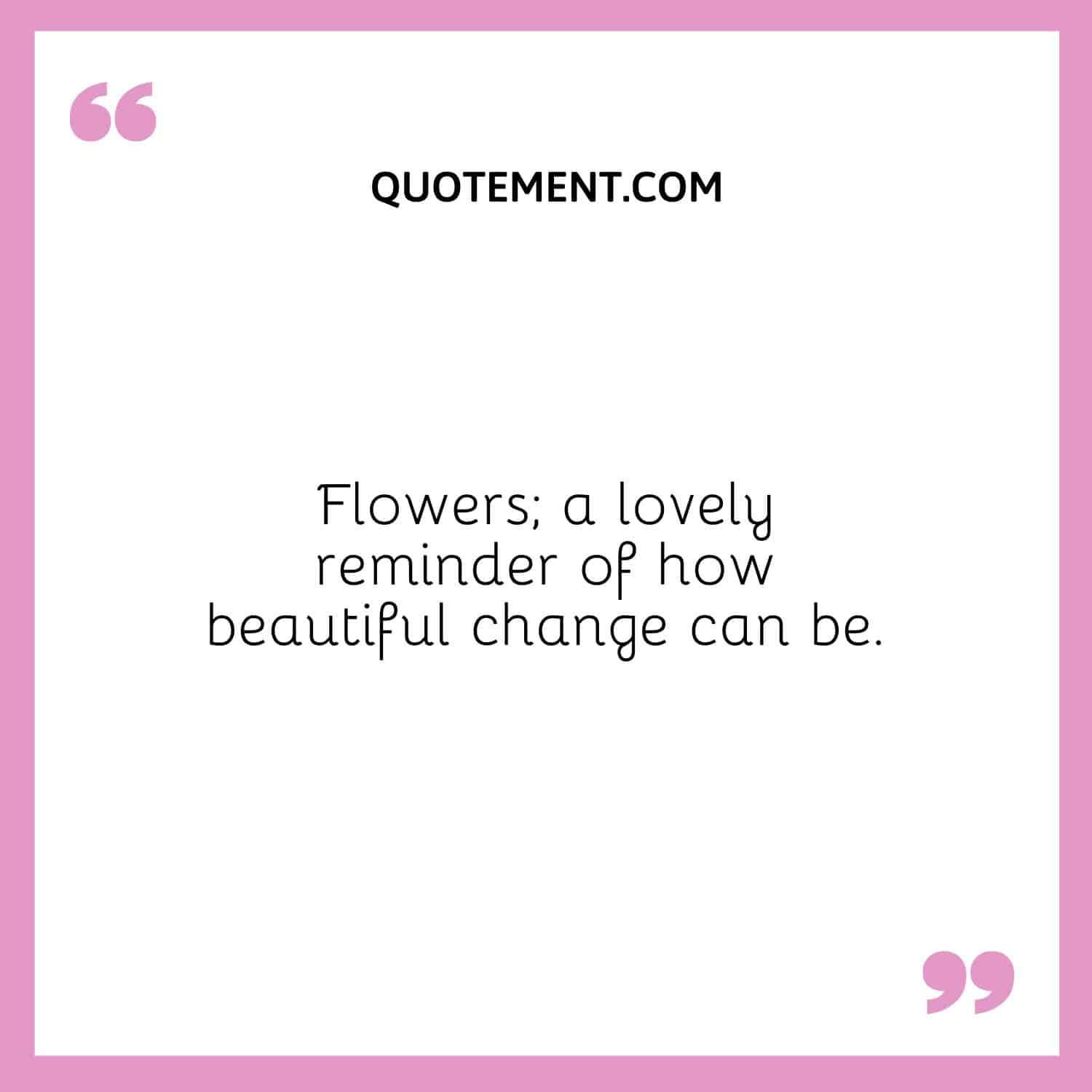 2. Hearts are like flowers, they open only when the time is right.
3. "Every flower is a soul blossoming in nature." — Gerard De Nerval
4. Flowers bloom after rain falls.
5. Bloom; A beautiful process of becoming.
6. Just like the flowers, keep growing.
7. Every rose has its hawthorn.
8. Release the petals of your past self.
9. Wake up and smell the flowers, life is so beautiful.
10. When a flower doesn't bloom, you fix the environment in which it grows, not the flower.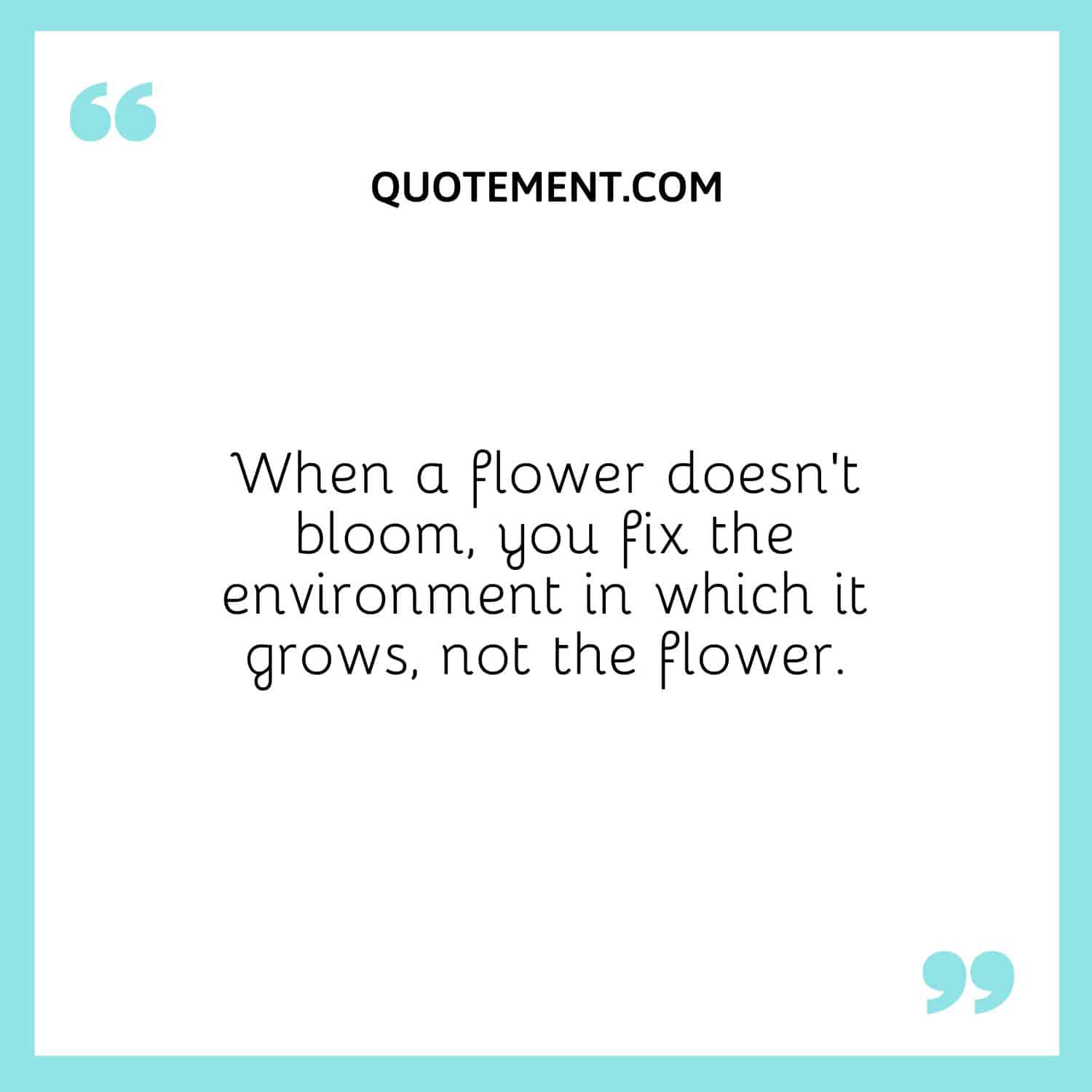 11. Like scattered seeds, memories bloom forever.
12. I'm too busy working on my own garden to notice if yours is greener.
13. Some see a weed, some see a wish.
14. Your mind is a garden. Your thoughts are the seeds. You can grow flowers. Or you can grow weeds.
15. Some days it storms, some days it shines. This is how flowers grow.
16. Like fresh flowers, sometimes the little things in life are more than enough.
17. Be like a sunflower, turn your face to the sun.
18. Every flower must grow through dirt.
19. If you surround yourself with flowers, you will always be happy.
20. Be like a flower, survive the rain but use it to grow.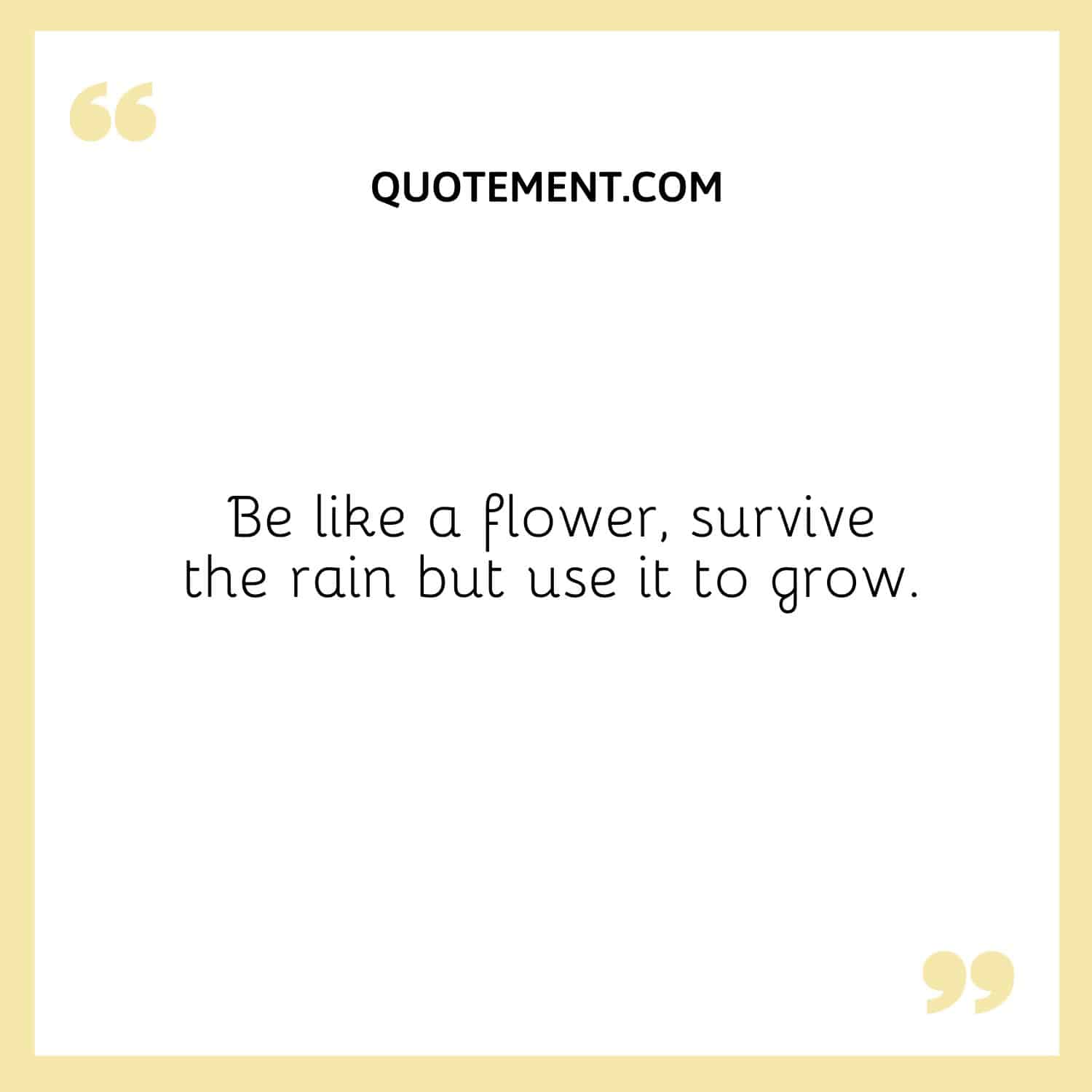 Funny Flower Captions For Instagram
Choose one of these funny flower captions for Instagram to make your audience giggle.
1. I love you tulip much.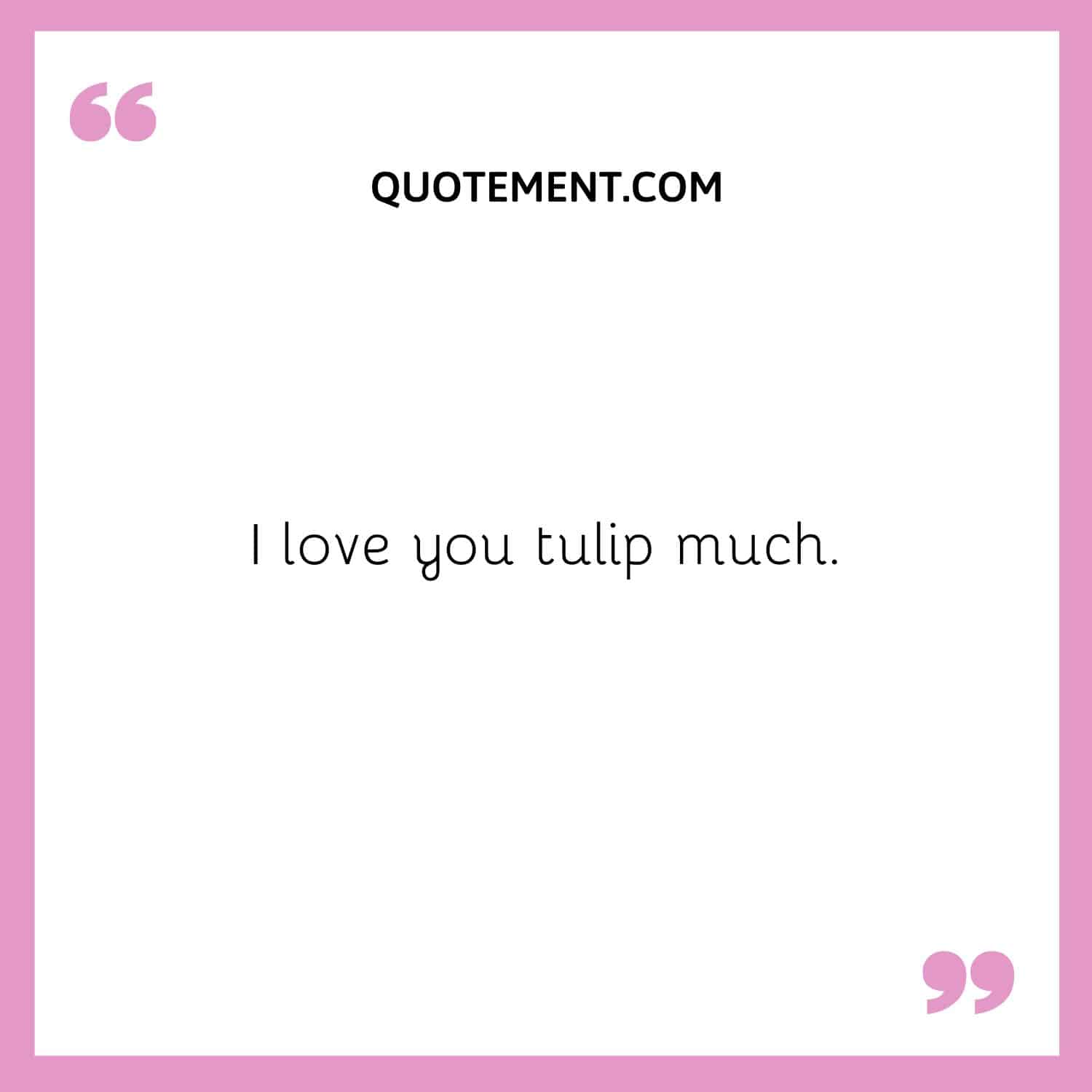 2. What in carnation is going on here?
3. I ain't dandelion.
4. Help! I've pollen, and I can't get up.
5. Begonia. Don't stay.
6. I love you a lily more each day.
7. Some things are just mint to be.
8. Let's do this together, once and floral.
9. The witching flower.
10. Our tulips should kiss.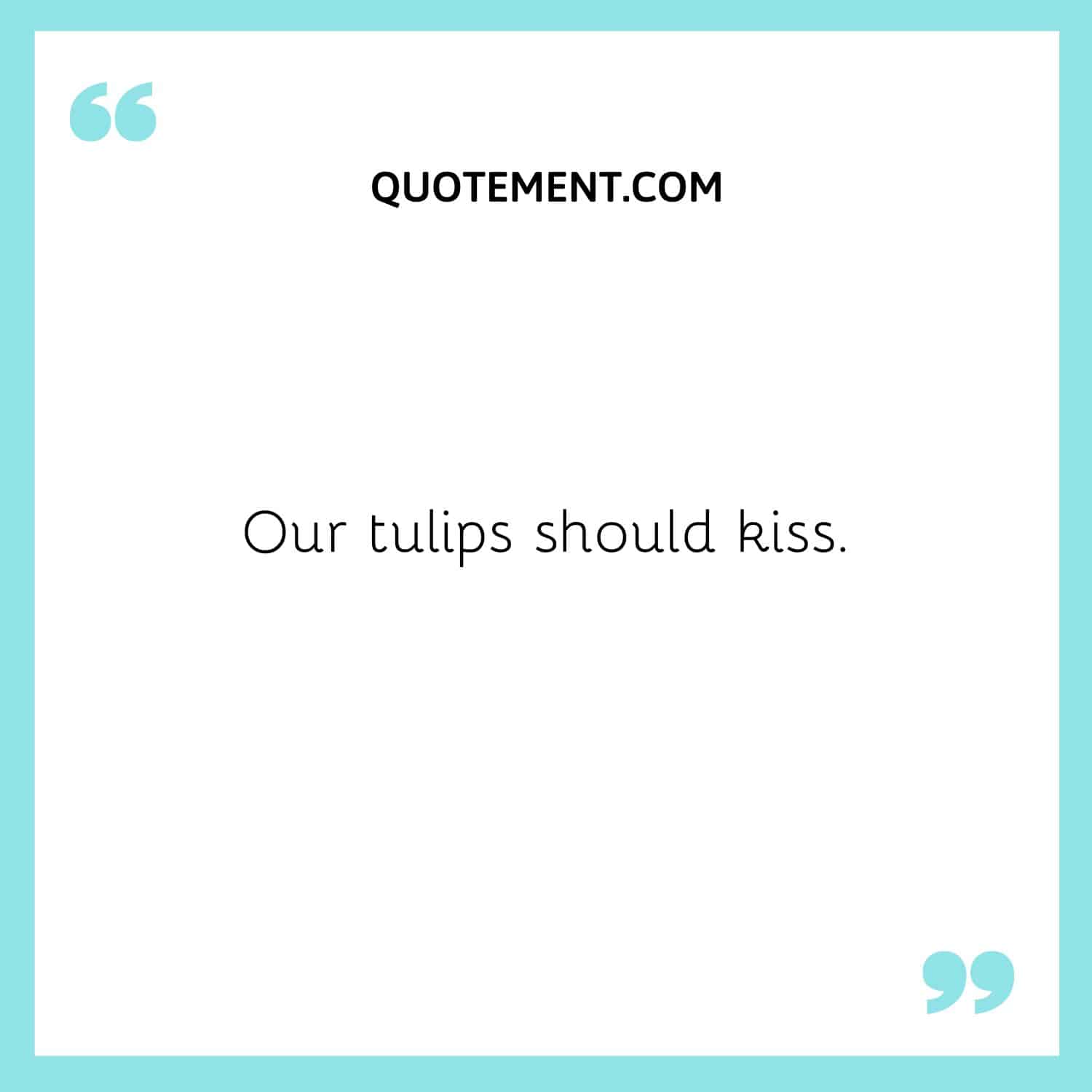 11. Hosta la vista, baby!
12. Thistle while you work.
13. I'm head clover heals in love.
14. I'm sorry for the things I said when it was winter.
15. You had me at aloe.
16. A peony saved is a peony earned.
17. What lilac at work, I make up for at home.
18. You're simply Iris-istible.
19. I will seed you later!
20. My favorite weed is when I'm weed you.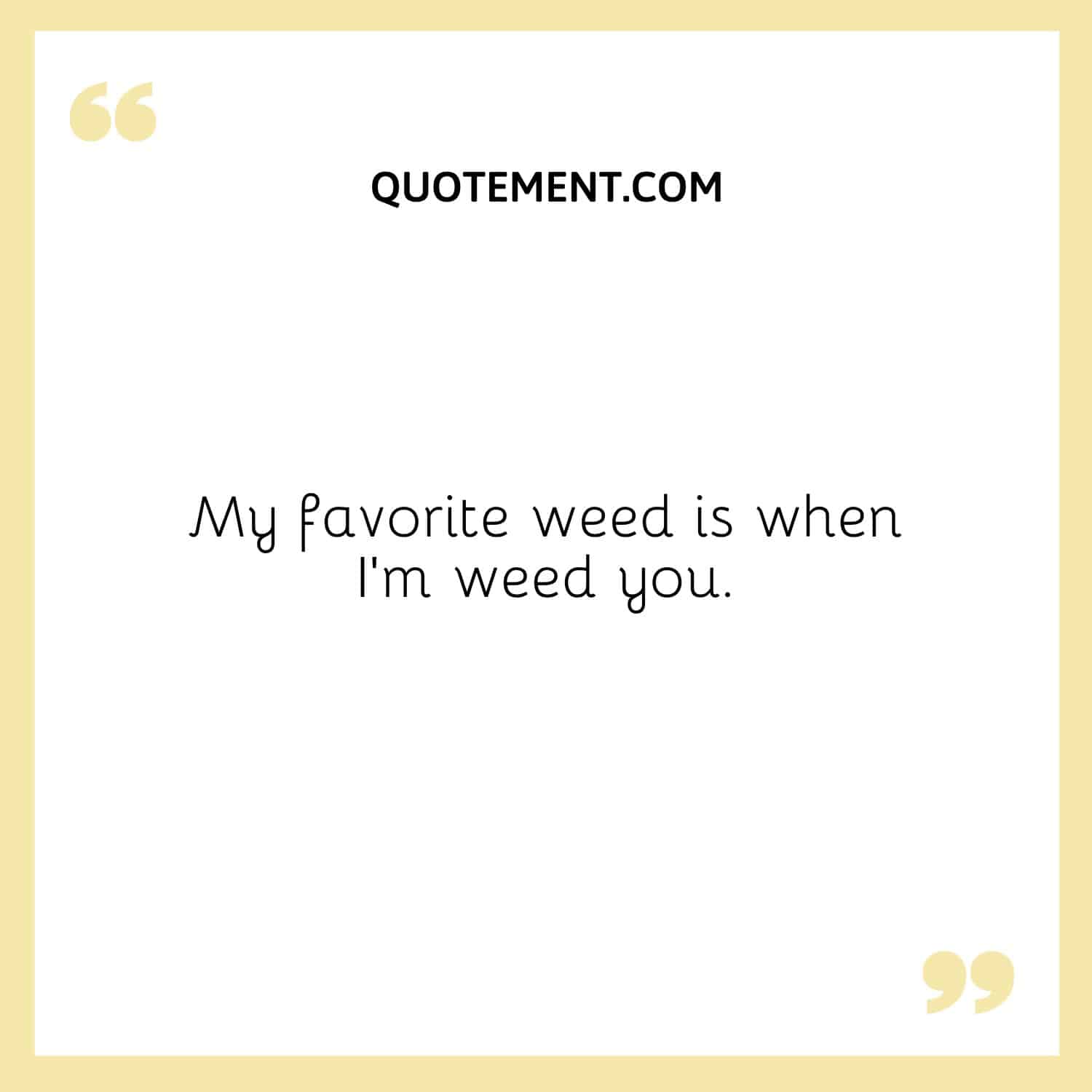 21. I love you bunches.
22. Just like a flower, I'll grow on you.
23. Not a daisy goes by where I don't think about you.
See also: 130 Lovely Daisy Quotes To Cherish Its Power And Beauty
Flower Quotes That Can Be Used As Captions
Using one of these flower quotes as an Instagram caption will captivate your audience and make them want to engage with your post.
1. "Even when petals have flaws, all you see is a beautiful flower." — Adrianne Elizabeth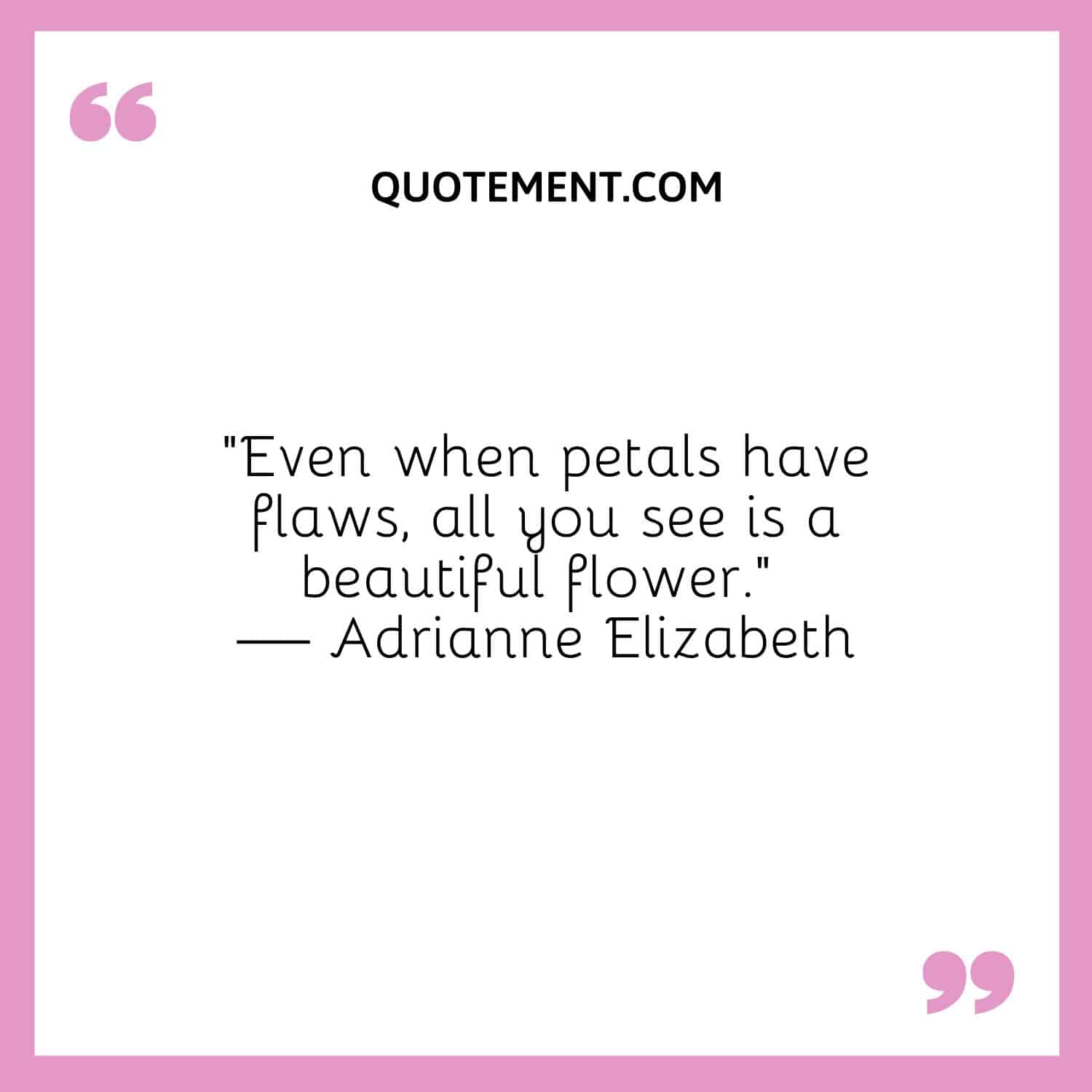 2. "If we could see the miracle of a single flower clearly our whole life would change." — Buddha
3. "May the petals teach me the art of letting go." — Xan Oku
4. "Flowers don't tell; they show." — Stephanie Skeem
5. "Even the tiniest of flowers can have the toughest roots." — Shannon Mullen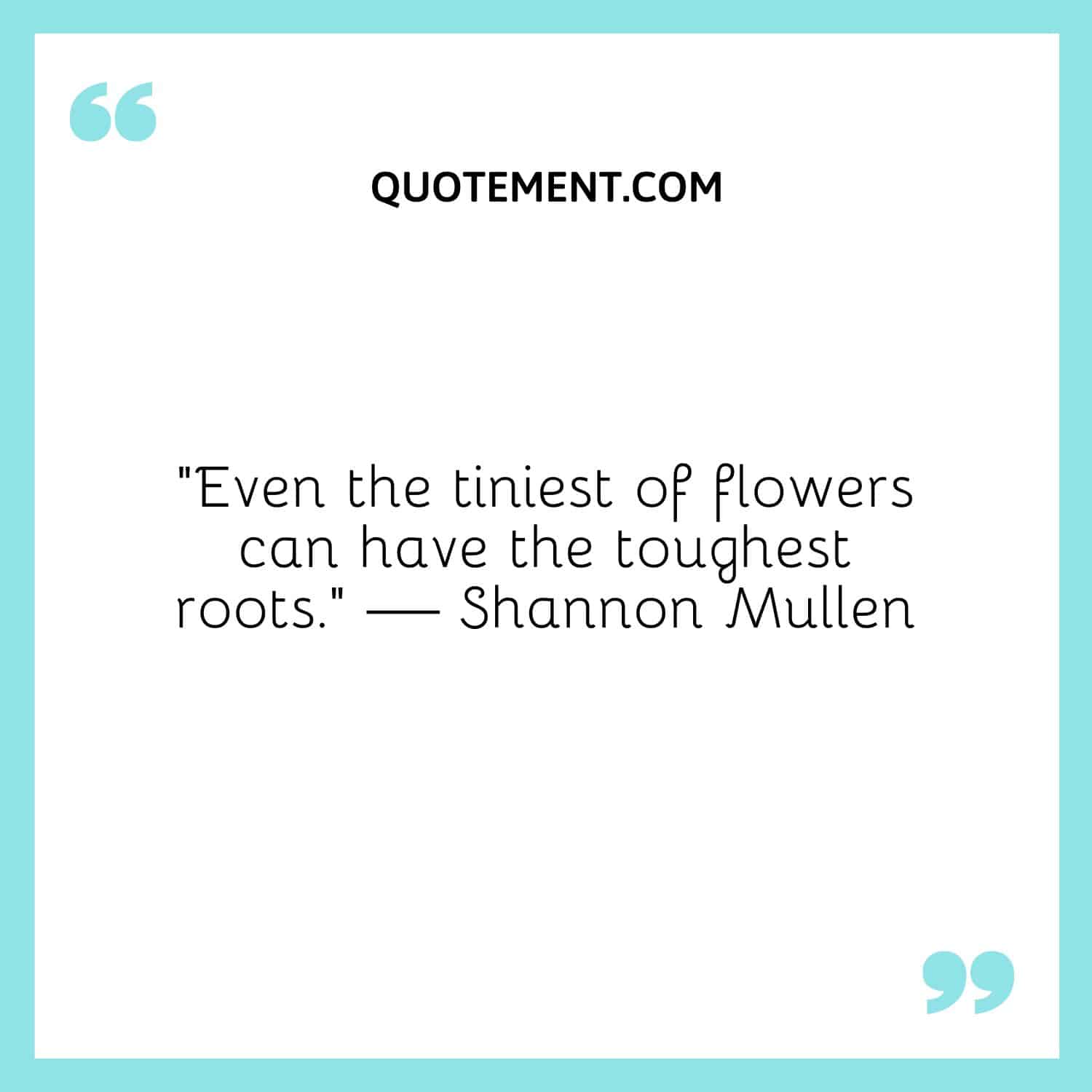 6. "Where the flowers bloom, so does hope." — Lady Bird Johnson
7. "Earth laughs in flowers." — Ralph Waldo Emerson
8. "You'll grow beautifully in your own way." — Dhiman
9. "After women, flowers are the most divine creations." — Christian Dior
10. "To plant a garden is to believe in tomorrow." — Audrey Hepburn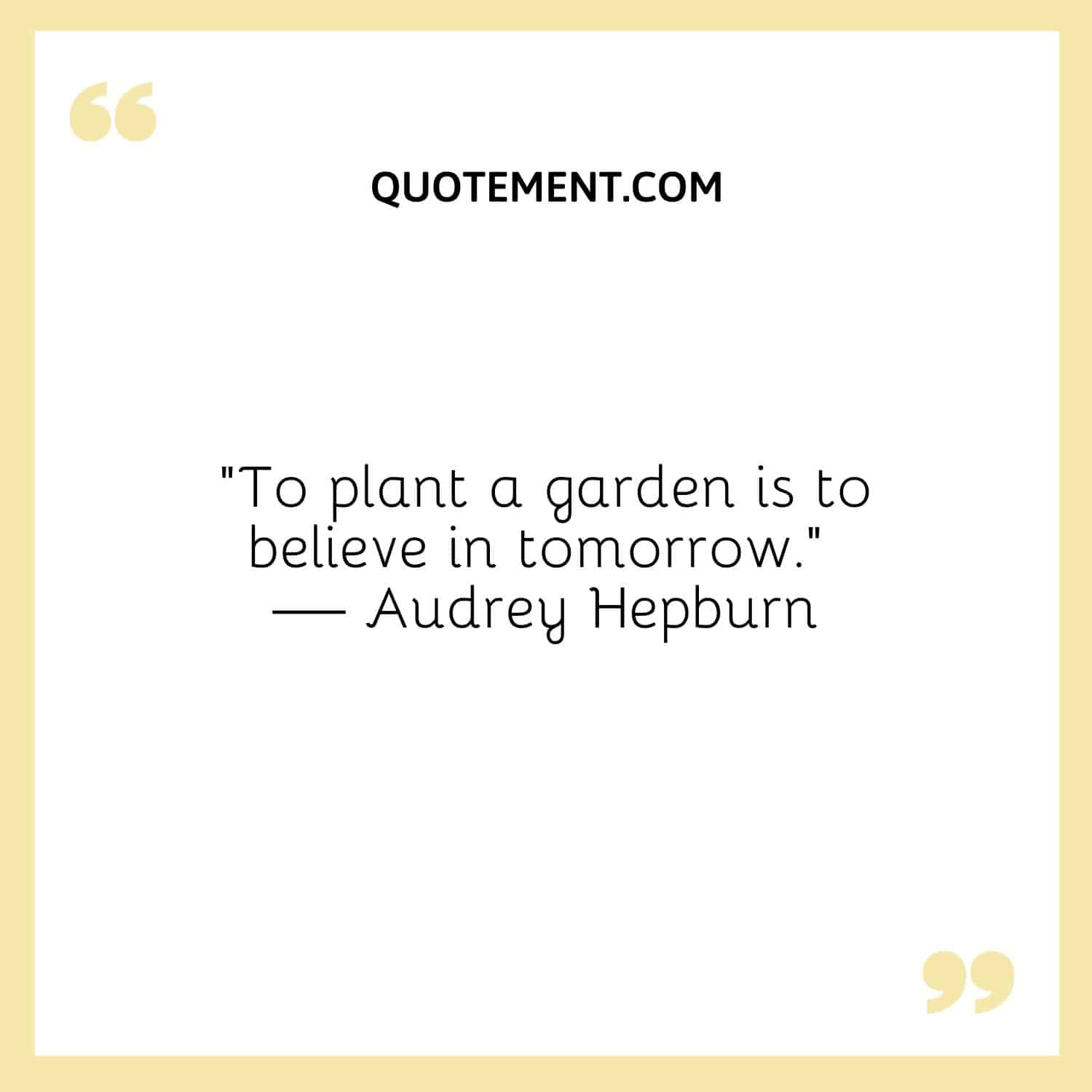 11. "I must have flowers, always and always." — Claude Monet
12. "There are always flowers for those who want to see them." — Henri Matisse
13. "Don't wait for someone to bring you flowers. Plant your own garden and decorate your own soul." — Luther Burbank
14. "A flower blossoms for its own joy." — Oscar Wilde
Final Words
I'm certain you found a perfect flower caption in this article, and that you're ready to share some flower magic with the world.
Hope to see you again soon!