If you've just had an awesome night that went great for you, you probably took a few perfect photos and want to post them on social media.
The problem is, you're missing the perfect caption to go with them!
If you're having trouble thinking of a suitable classy title for your night selfie, then you've come to the right place because i'm here to help!
It would be a shame to post an awesome pic without a perfect caption.
I have made an ultimate list of trending night captions for Instagram and night quotes that I could find online.
You'll find a suitable photo caption for any type of photo you want to upload among these 190 + quotes and captions I found just for you.
Check out my extensive archive of night selfie captions for Instagram and other social media and choose the best one for your photo.
Best 40 Night Captions For Instagram
1. When you are at the party then don't look at the past and worry about something, just a party.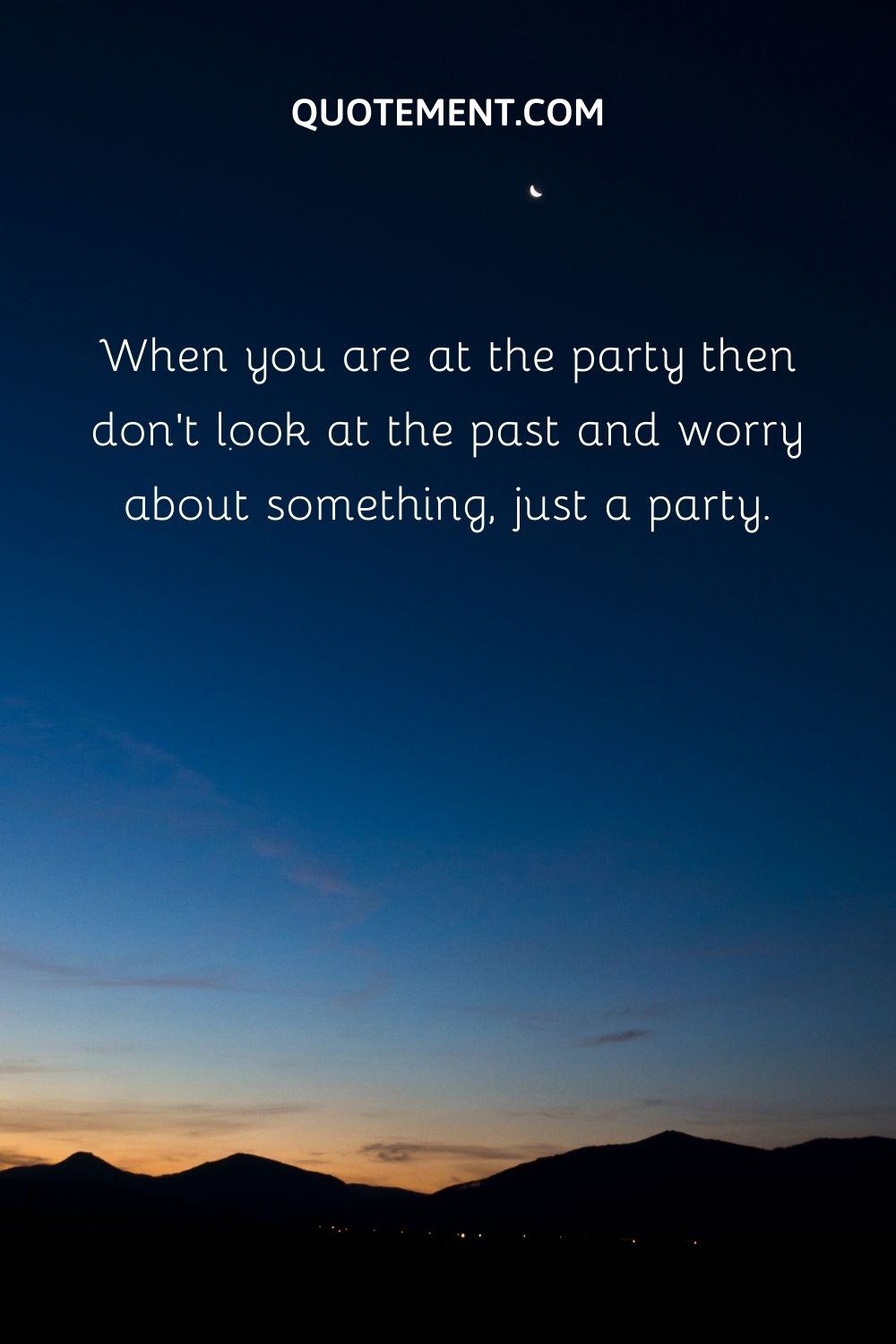 2. It's been one blur of fun.
3. Dear, Saturday Night. You are my favorite. Don't tell the other Nights.
4. Nothing else matters except that I have fun, and I'm still having fun.
5. Here's to the nights that turned into mornings with friends who turned into family.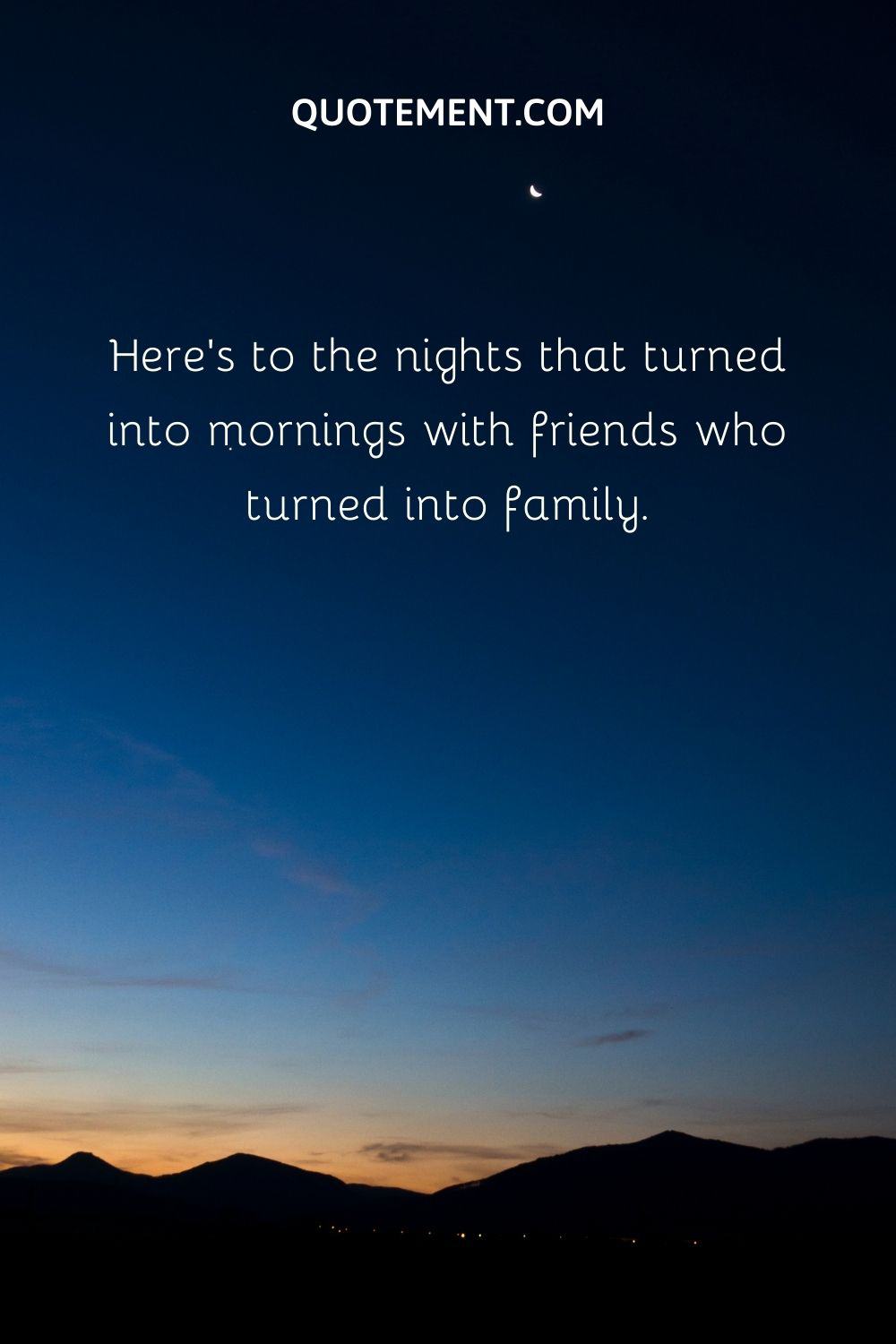 6. I can't focus on today, still thinking about last night.
7. Did it for the memories. Totally worth it!
8. I need six months of vacation twice a year.
9. I know the voices in my head aren't real but sometimes their ideas are just absolutely awesome!
10. Friends who slay together stay together.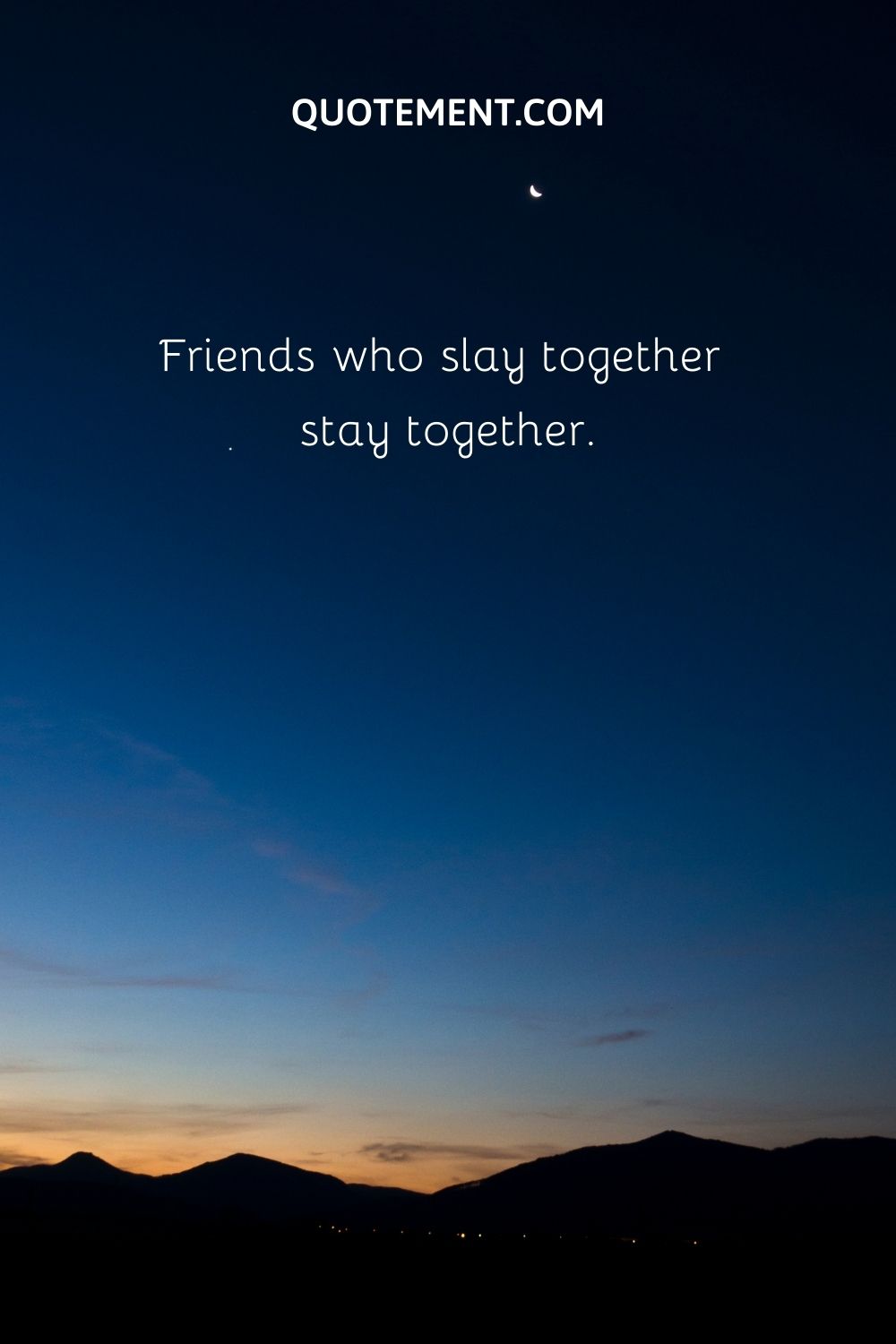 11. Summer nights and city lights.
12. Last night was insane, to say the least.
13. There may be no excuse for laziness, but I'm still looking.
14. The best times begin at the end of your comfort zone.
15. The rest of the world was black and white, but we were in screaming color.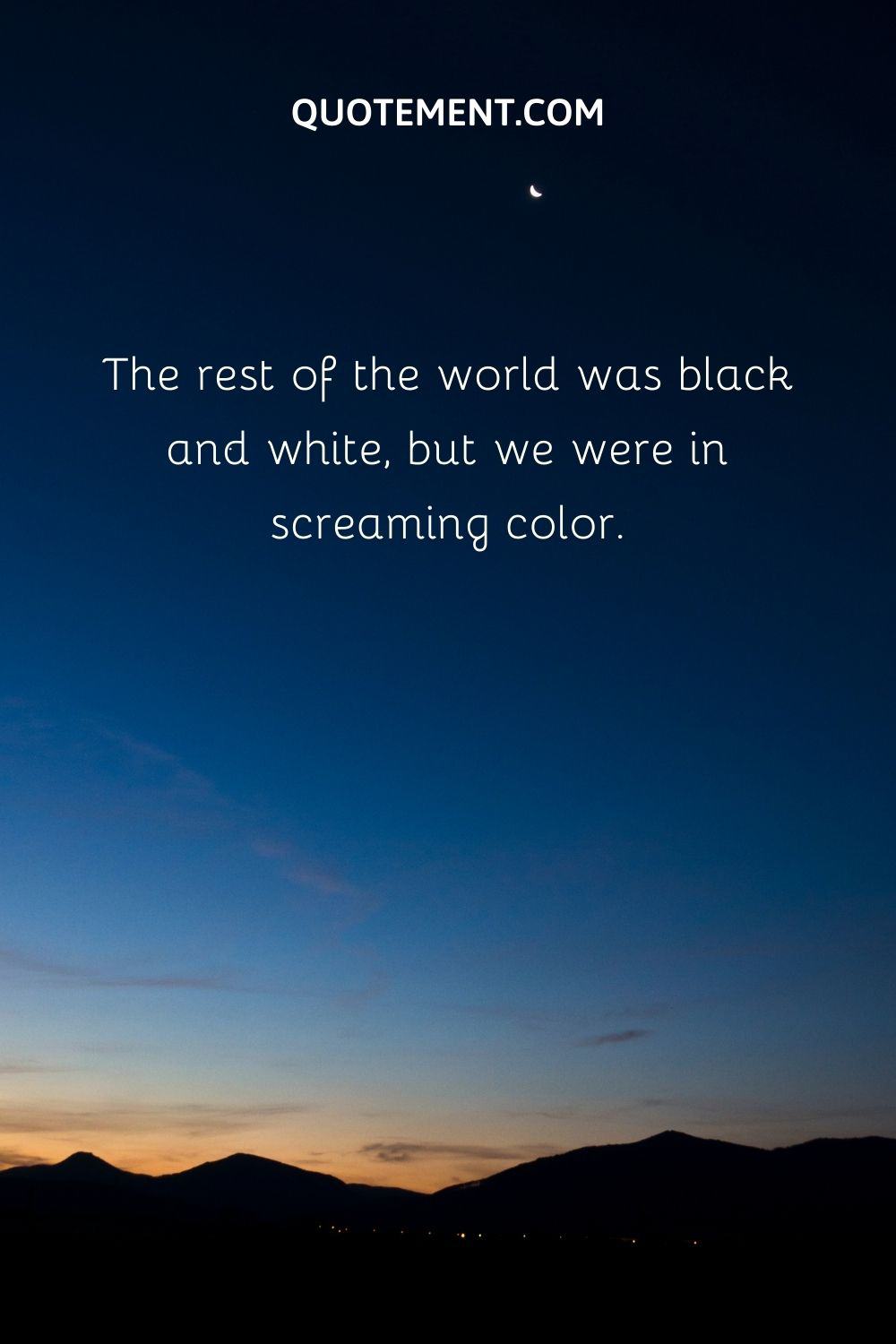 16. We tried to be normal once. Worst two minutes of our lives!
17. Better an "oops" than a "what if."
18. All I want is good music, great friends, bright lights and late nights.
19. Good company and summer nights.
20. We are much crazier than we look.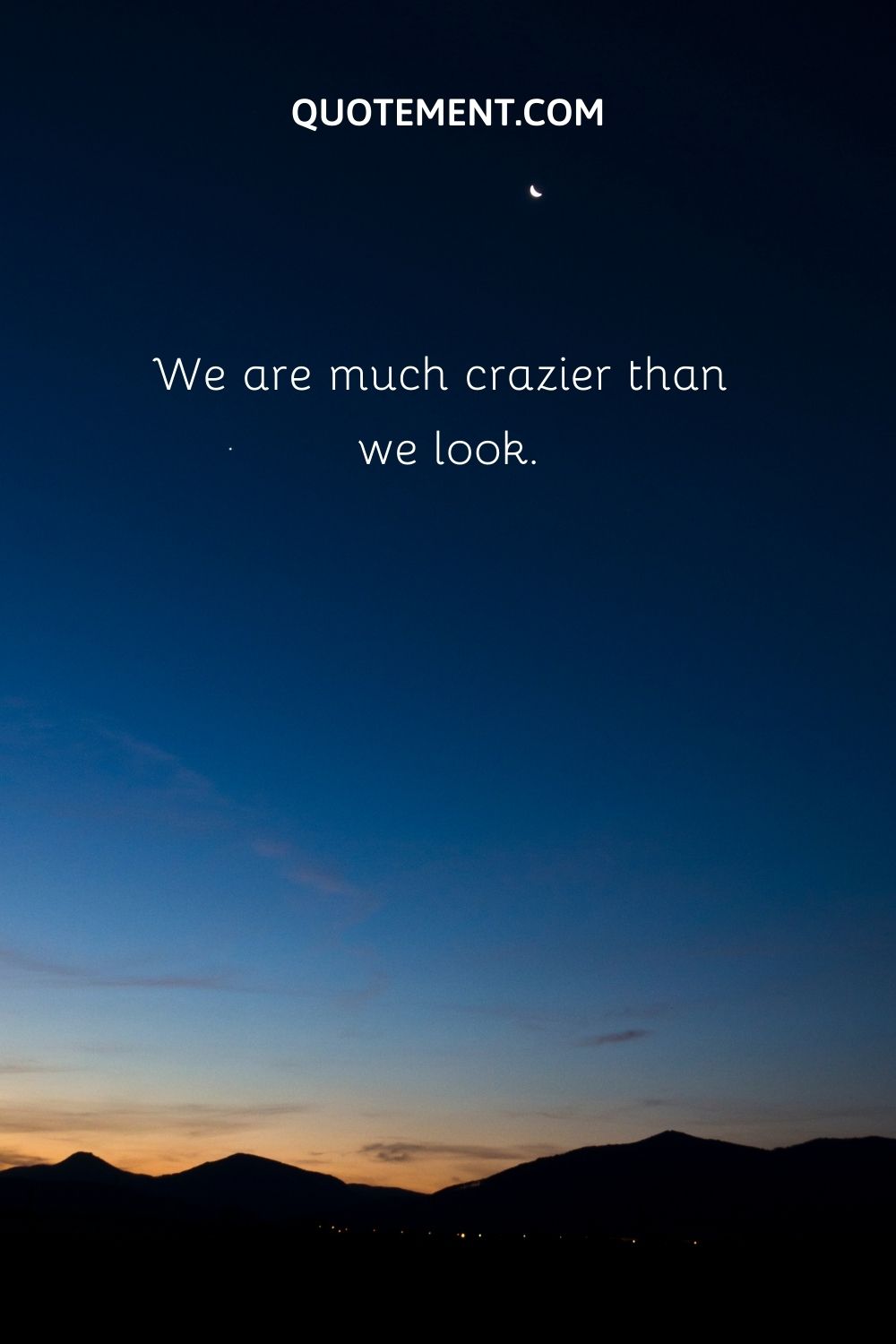 21. Beer is proof that God loves us.
22. Let's celebrate with a toast and get lost.
23. One-shot, two shots, three shots, four shots than the floor.
24. It's easy to impress me, I don't need a part, all I need is good food, some good friends, and the most important good laugh, that's it.
25. When life hands you lemons, bust out the Tequila and salt!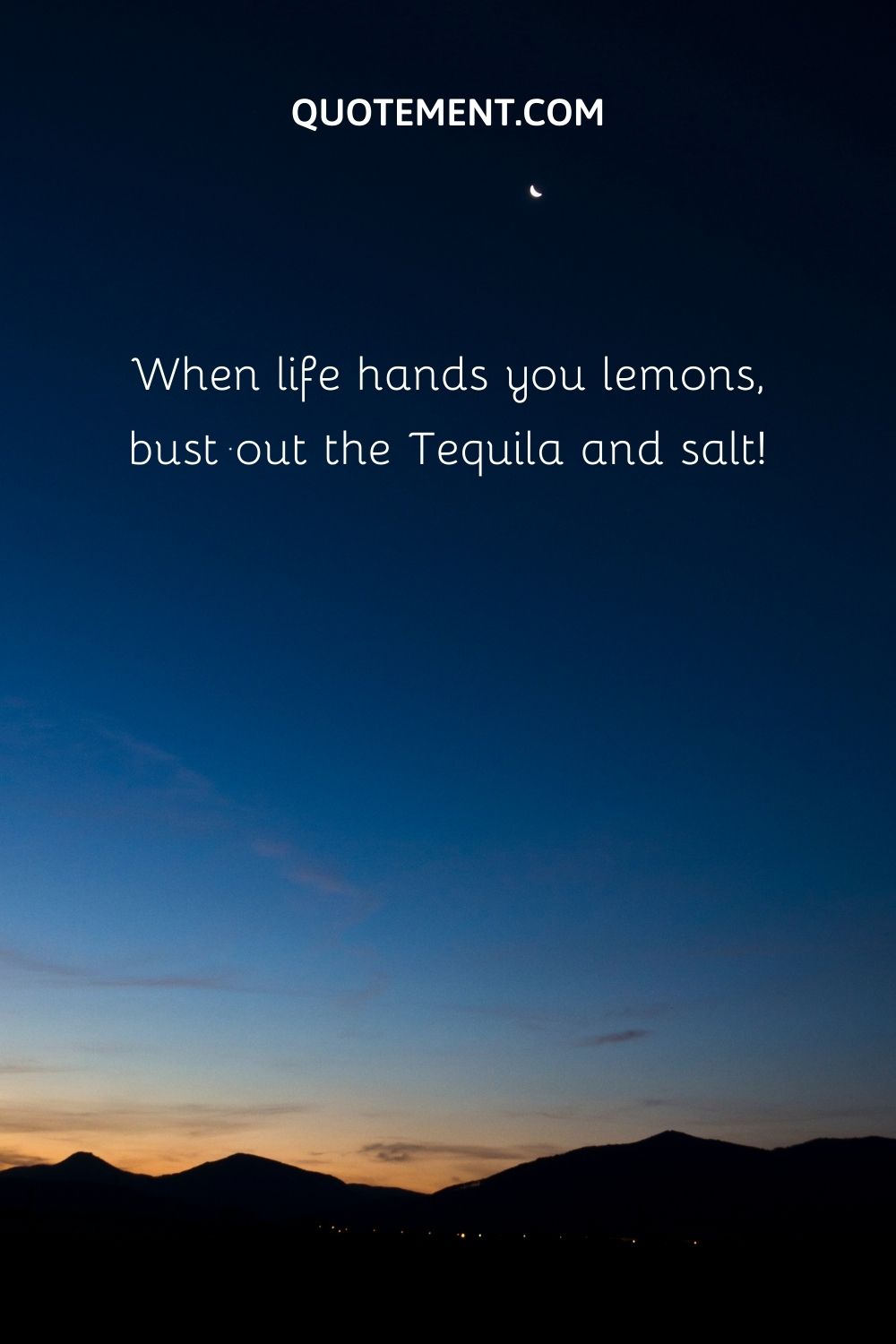 26. No one will ever be as entertained by us as us.
27. Fear is stupid. So are regrets.
28. When I'm good, I'm good. But when I'm bad I'm better.
29. Being happy never goes out of style.
30. I have found that often forgiveness is easier to obtain than permission.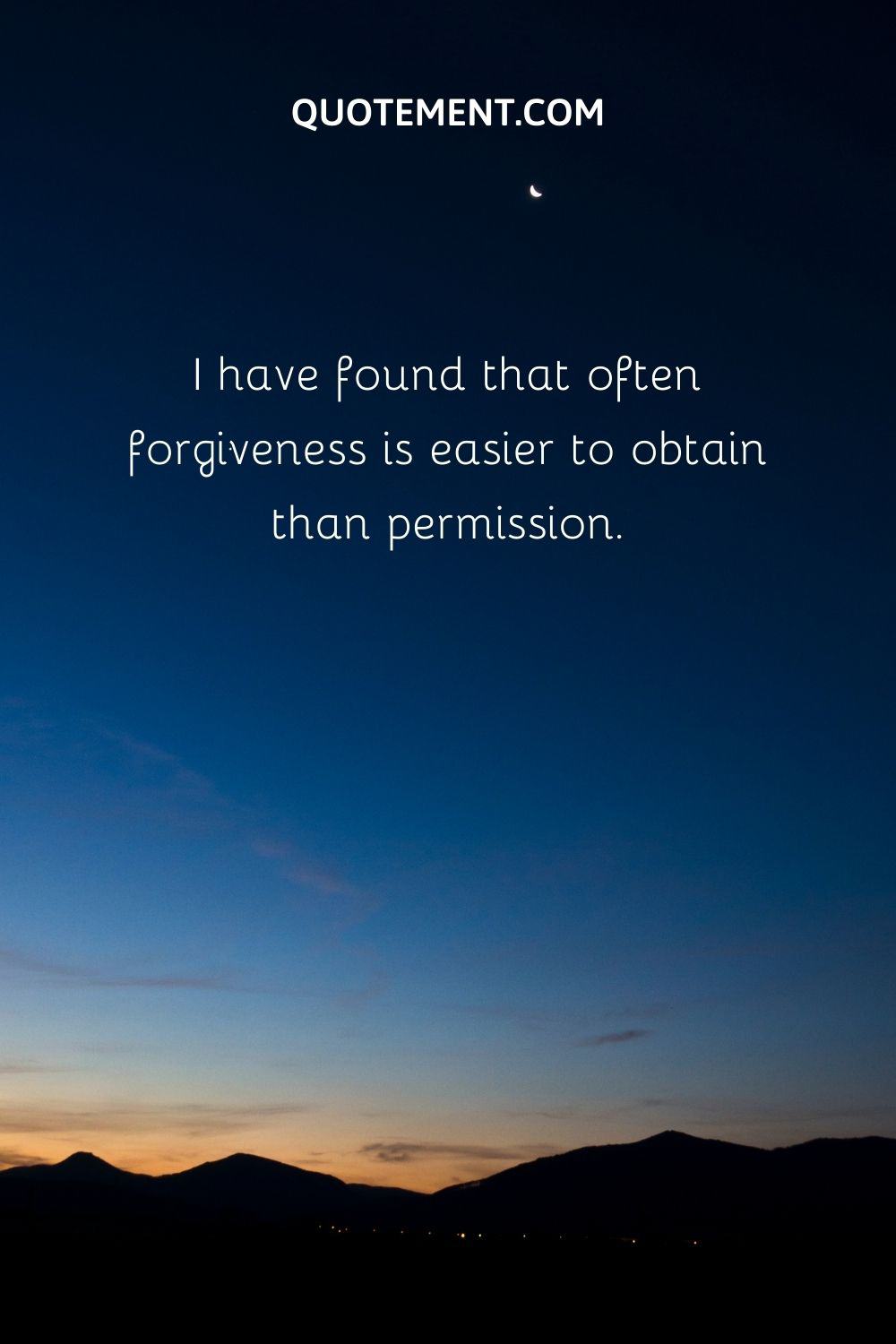 31. Life's too short to post your photo on the same day that it happened.
33. Goodnights and even better company.
34. Anything is possible with a little lipstick and champagne!
35. As long as you're having fun and still doing stuff, it doesn't matter what other people think.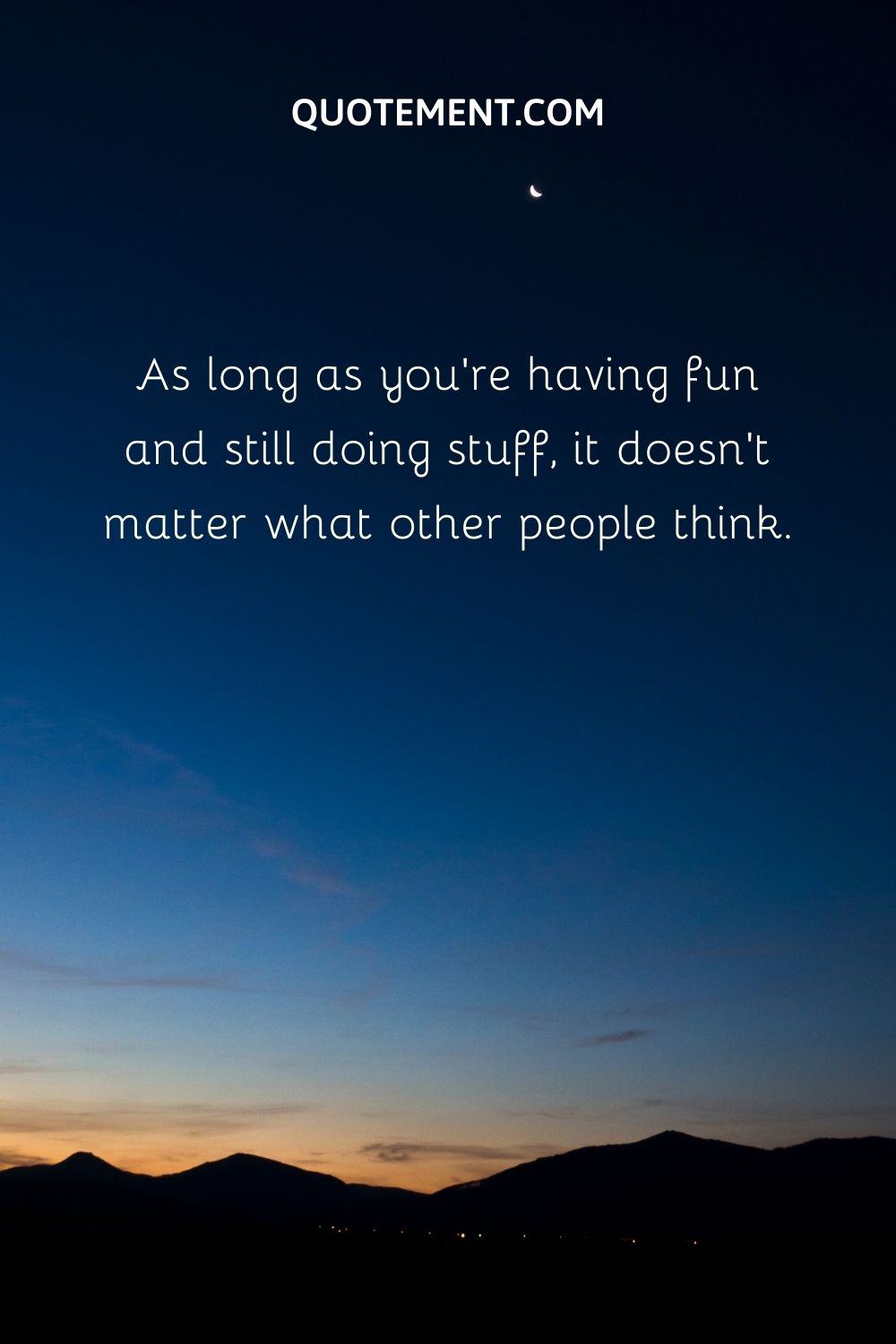 36. Well-behaved people don't make it into history books.
37. I wish we could cuddle all night long… and fall asleep after watching the sunrise together. Good night.
38. Here's to the nights we don't remember and the friends we won't forget.
39. We know the voices in our heads aren't real, but sometimes their ideas are just too good to ignore.
40. Forget about the world and enjoy the moment because we are young.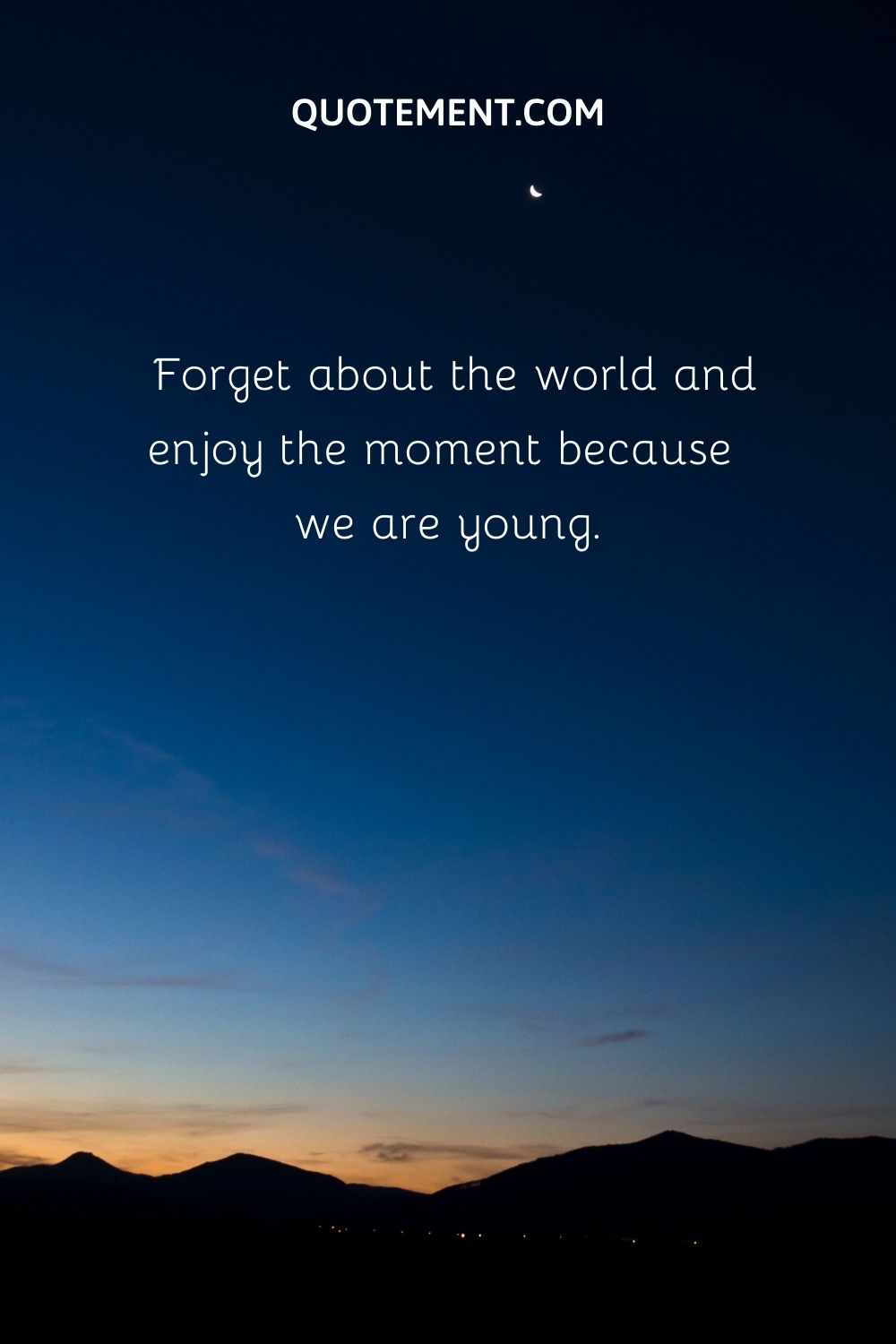 Night Out Captions For Instagram
Check out some more of best instagram captions for a night out:
1. Don't worry about anything, go out and have a good time.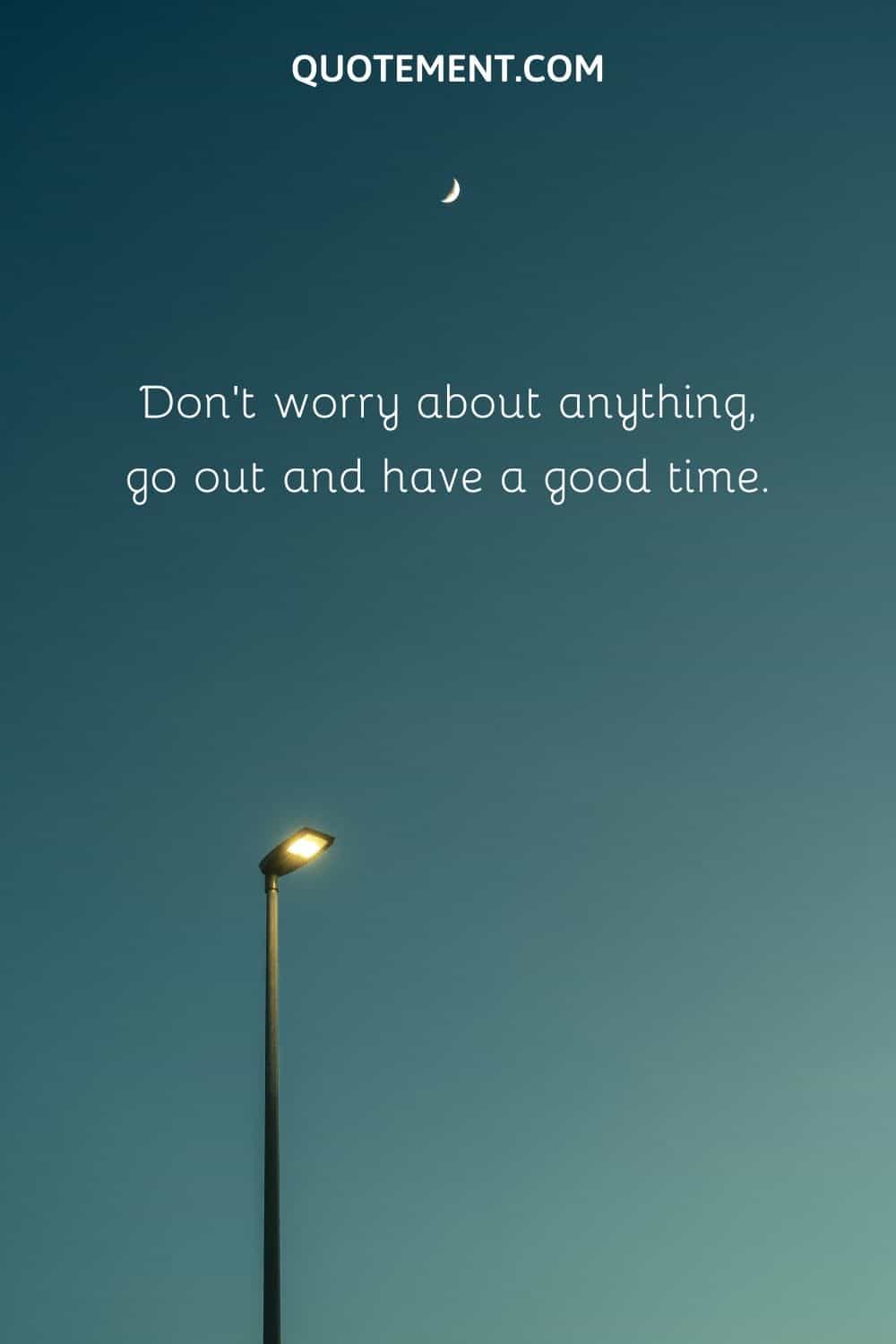 2. Best night out in a long time.
3. It's dark but thanks to the moon for being there.
4. Night is my best friend.
5. Day is over, night has come forget all the worries and do some fun.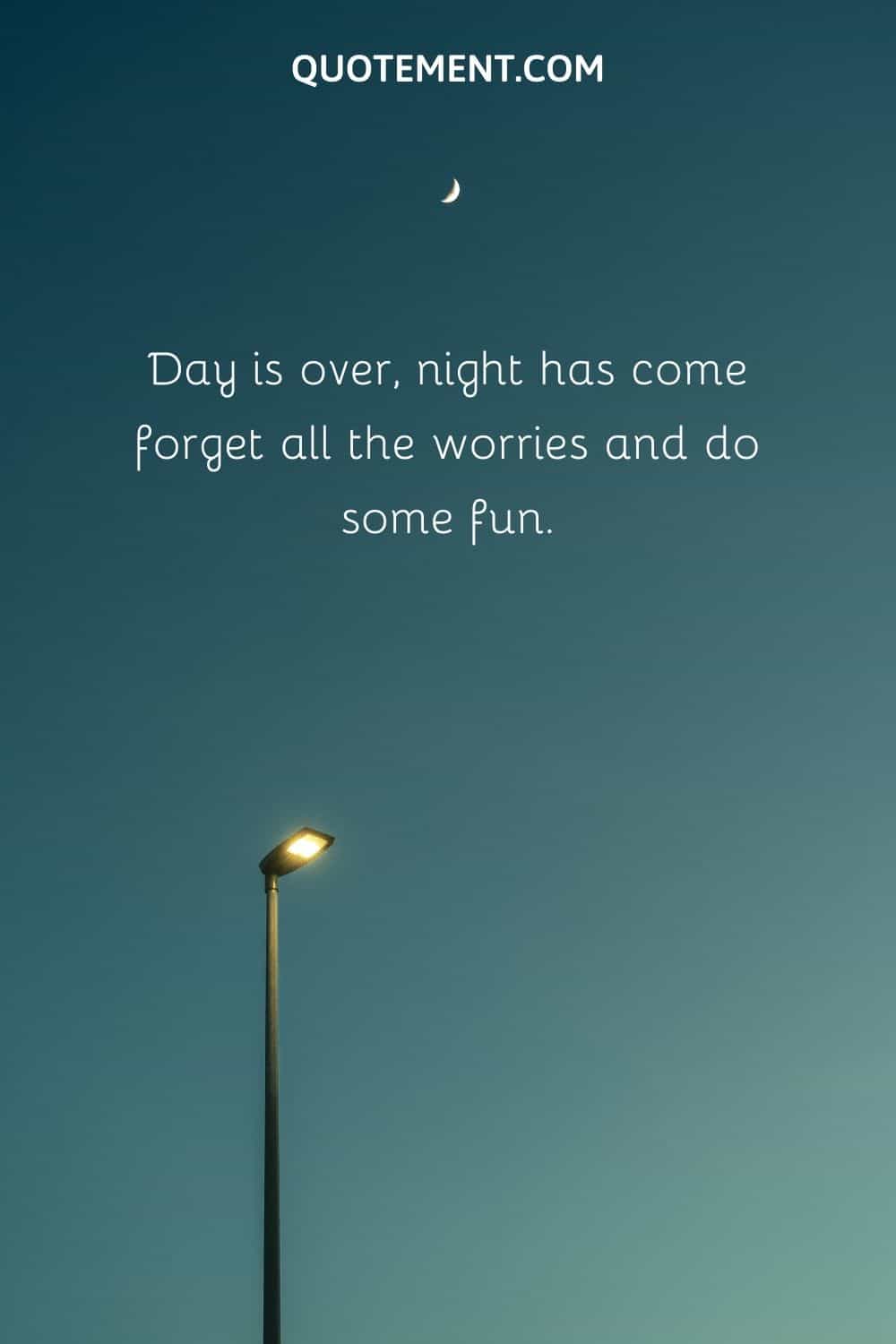 6. Darker the nights the brighter the stars are.
7. When the night is darkest, the stars come out.
8. That amazing feeling of taking high heels off after a long night out.
9. Night out with friends – perfect end of the week.
10. A night out with your loved ones is the best.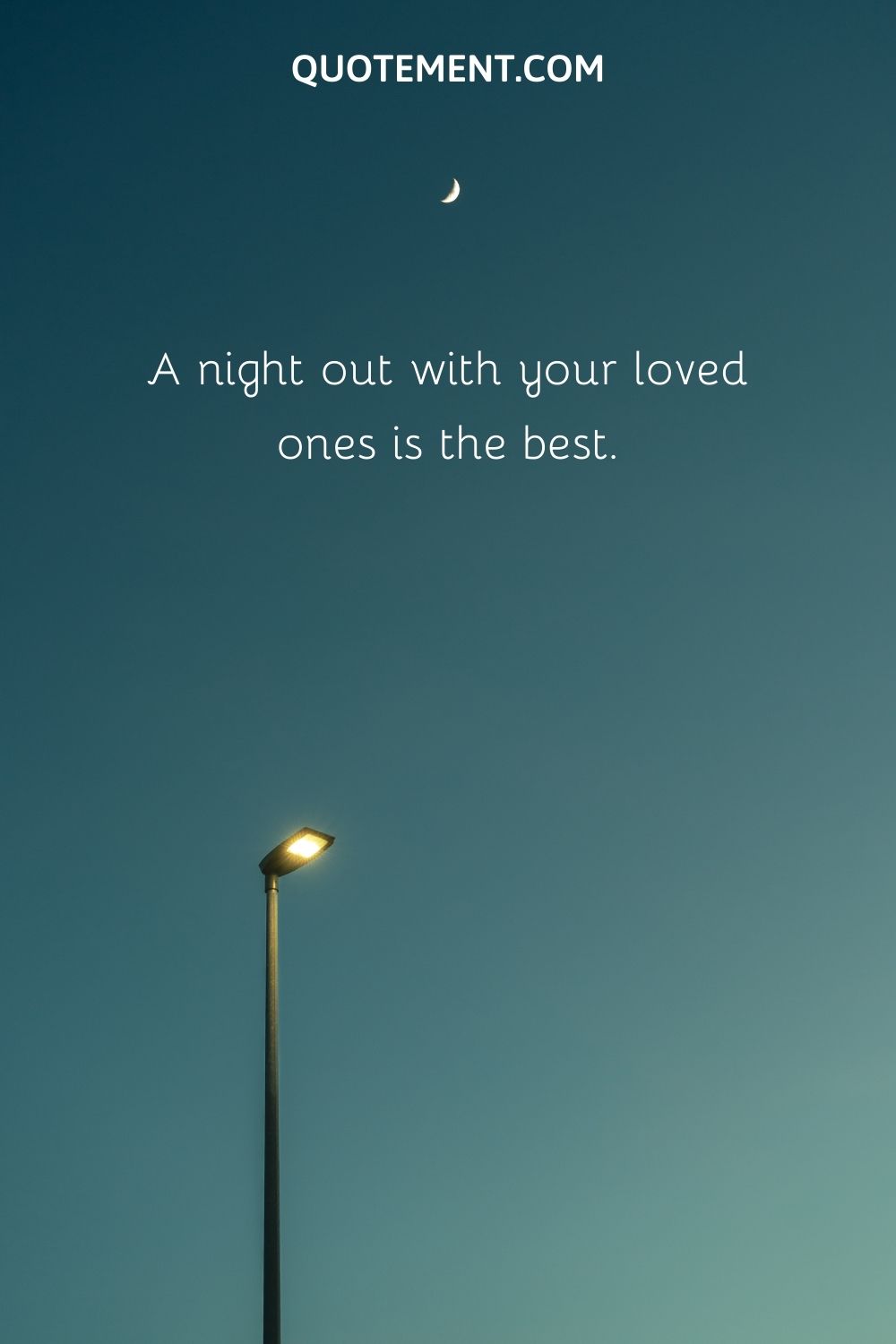 11. Cinderella never asked for a prince. She asked for a night out and a dress.
12. Make every night count.
13. Unplanned night out holds lifetime memories.
14. I can't recall a thing last night but woke up with a smile in the morning.
15. Life may not be the party, but while we're here, can we dance?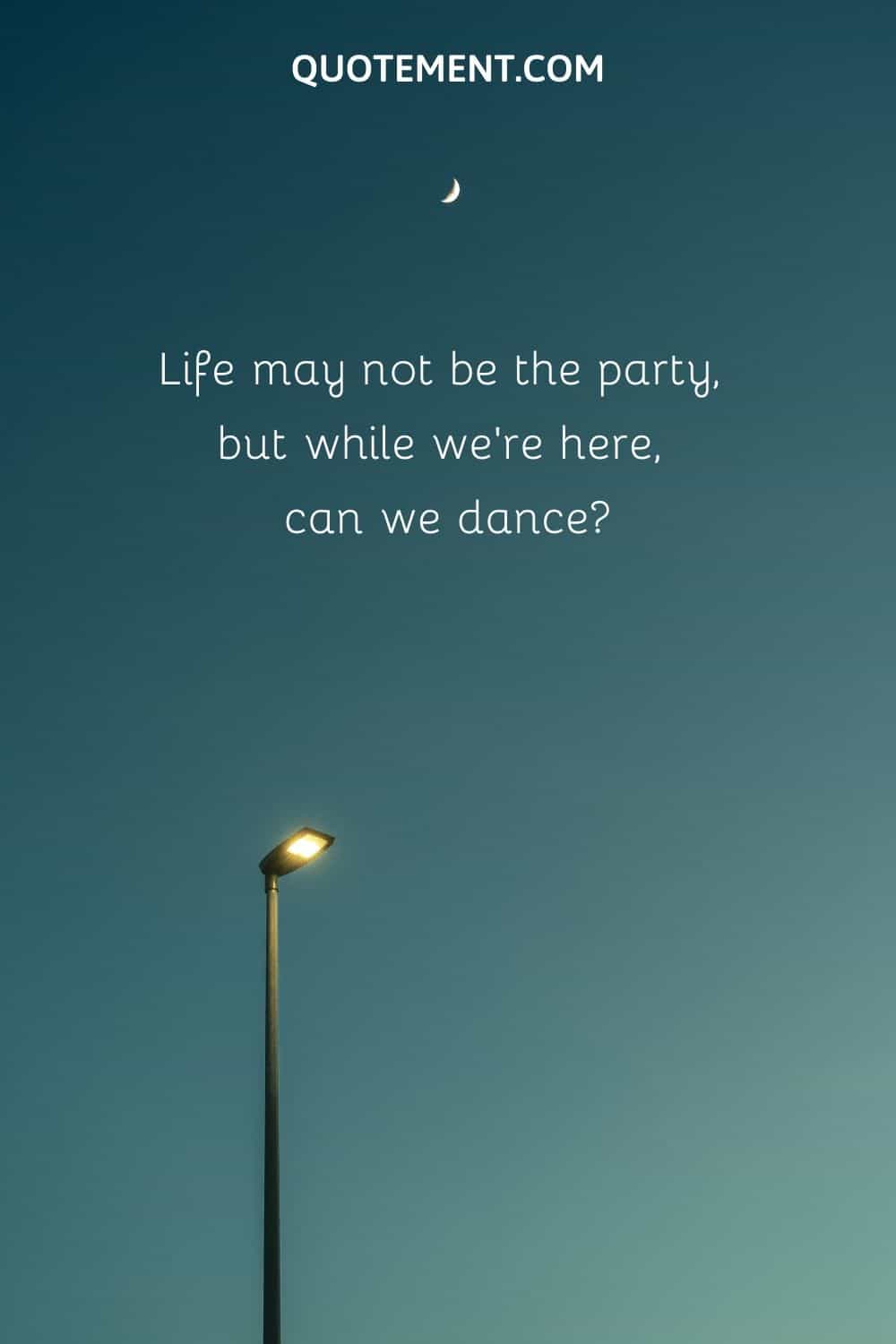 16. In the event of drinking and driving, she kills and spills her drink.
17. Come and meet some legends!
18. Sometimes you just need to do a thing called "whatever you want."
19. I know I was with you last night but it feels like it's been so long.
20. A party without a cake is just a meeting.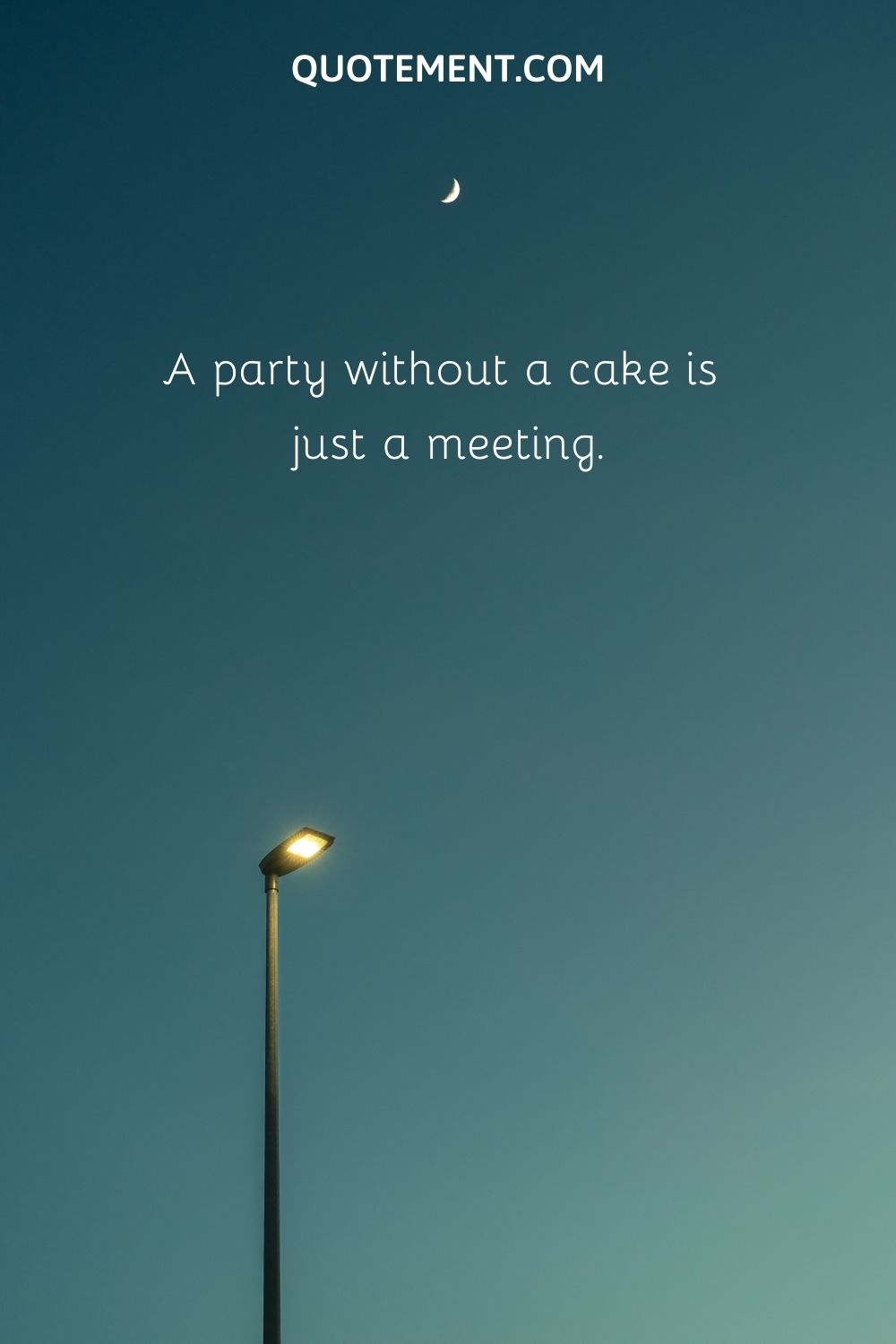 21. There are 24 hours in a day and 24 beers in a case. Coincidence? I think not.
22. That awkward moment when you're wearing Nike's and you can't do it.
23. Girls want to have fun!
24. Time to drink and dance on the table.
25. I could never in a hundred summers get tired of this.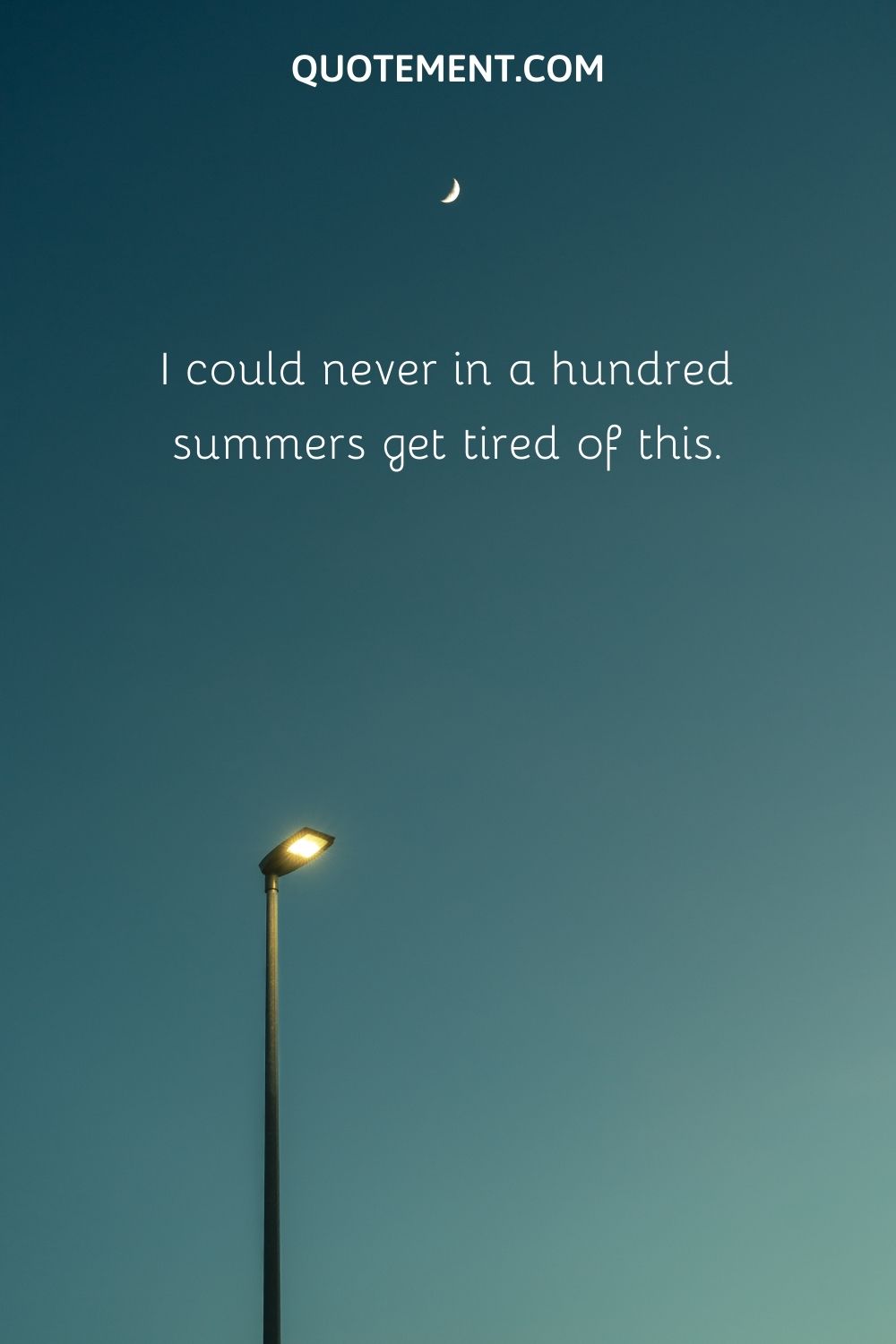 26. I was too busy having fun to post this one.
27. Life is too short for bad vibes.
28. Make the most out of tonight and worry about it all tomorrow.
29. I chill harder than you party.
30. Sleep all day. Party all night. Never grow old. Never die.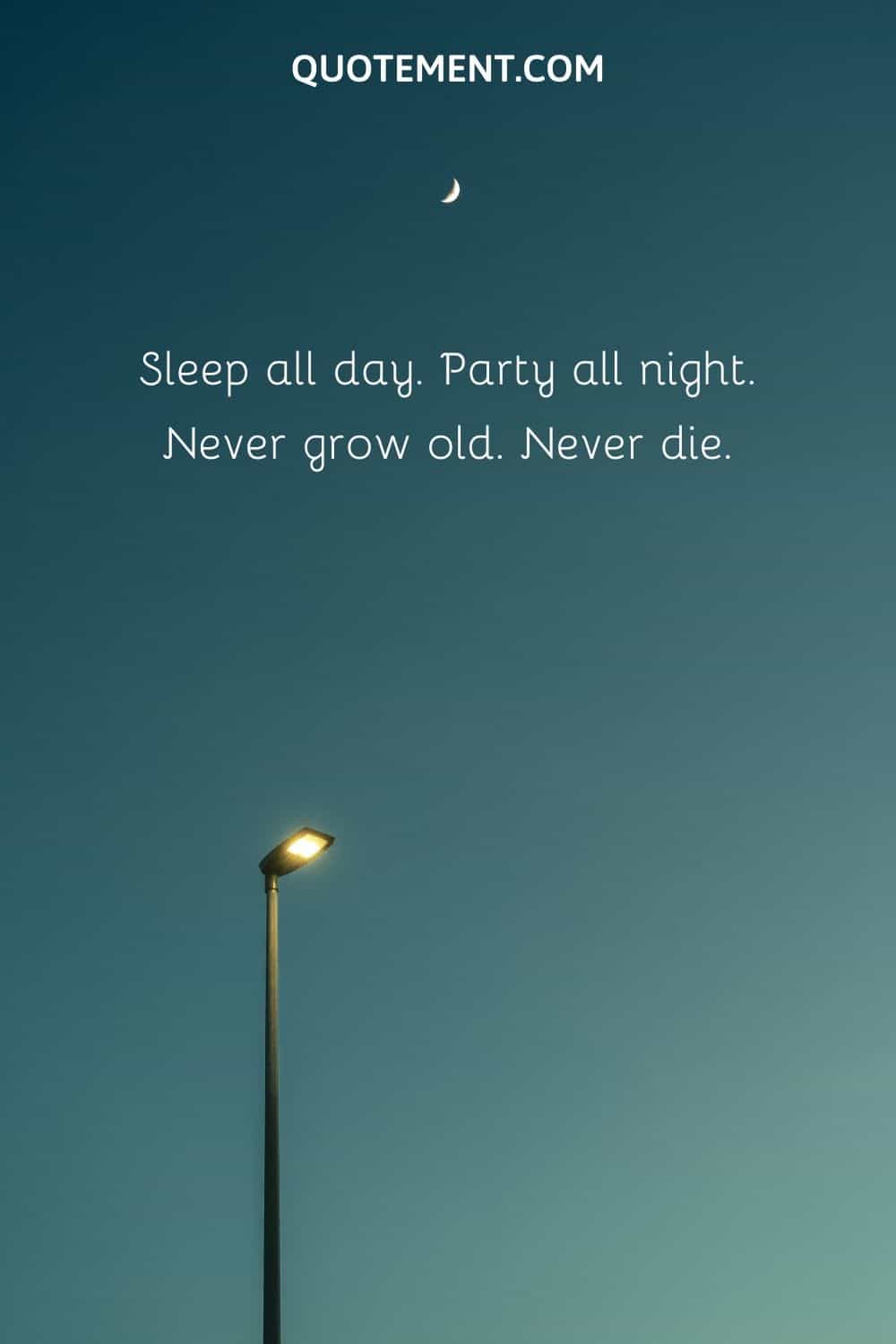 31. The listening song at a night party is a beautiful experience. We lost ourselves in the night.
32. She had a cocktail in her hand and confetti in her hair. I'm going to live like tomorrow doesn't exist.
33. Getting bored with these people is just impossible.
34. When I read about the evils of drinking, I gave up reading.
35. We never leave the party until the morning.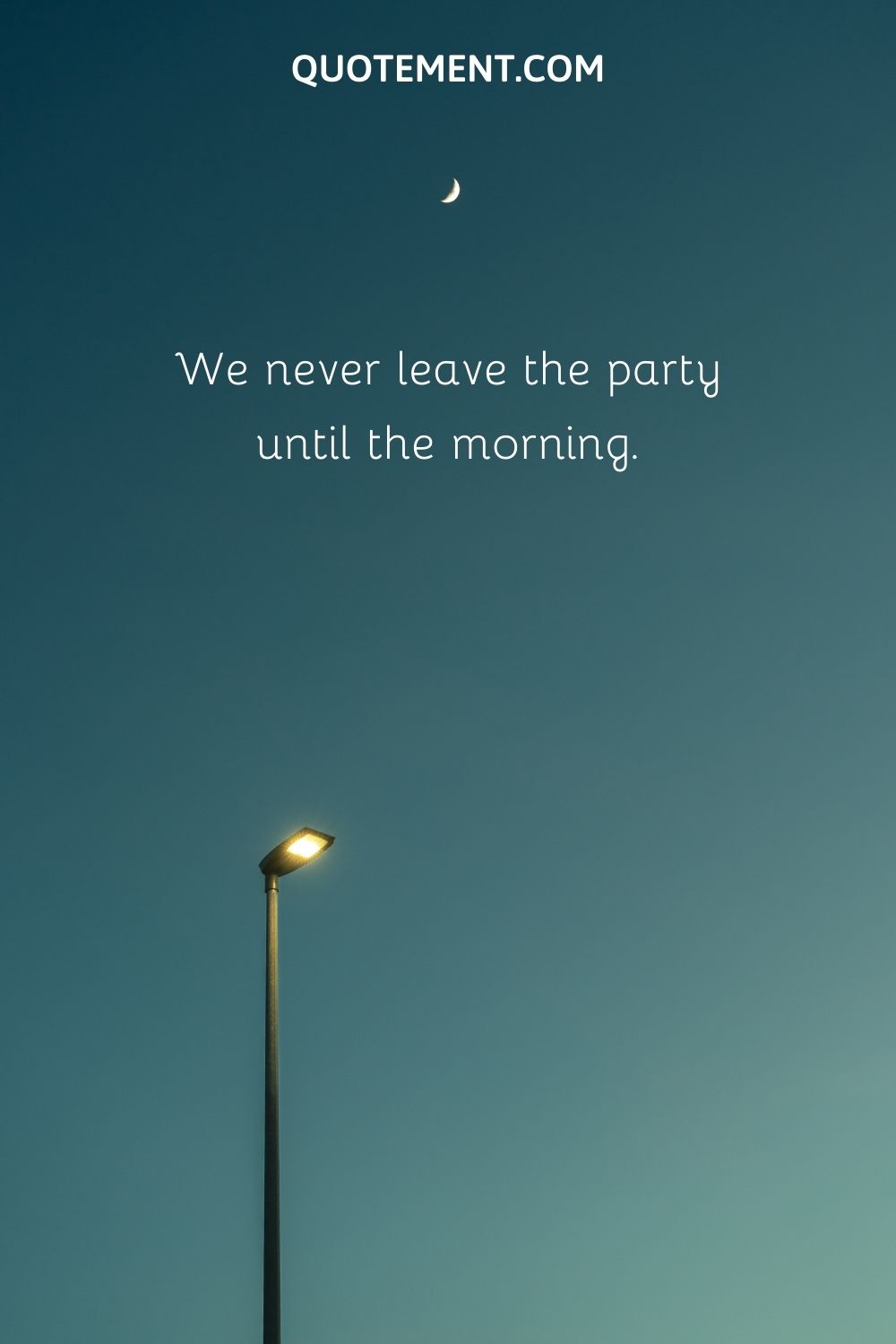 36. I wanna be your Friday night sweet ride. Summertime sunshine barefoot in the moonlight.
37. Did I do anything last night that suggested I was sane?
38. Wine + dinner = Winner.
39. Here's to the nights we felt alive.
40. Wine not?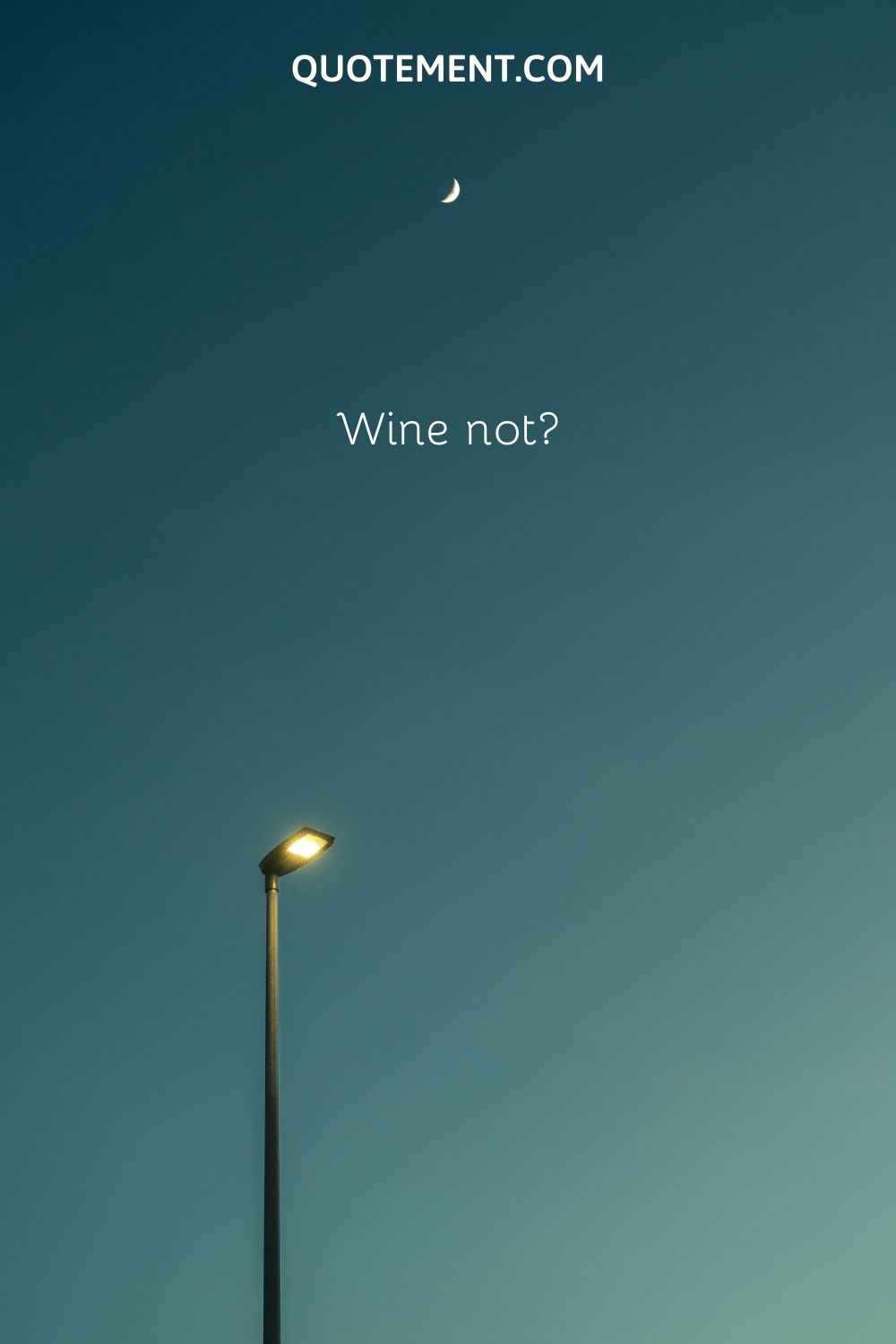 41. Soup of the day: Tequila.
42. Booze is the greatest of all equalizers. Rich drunks and poor drunks both pass out the same way.
43. Life is made of small moments like this.
Girls Night Out Captions For Instagram
Find your favorite party captions in the list bellow.
1. Girls just wanna have fun.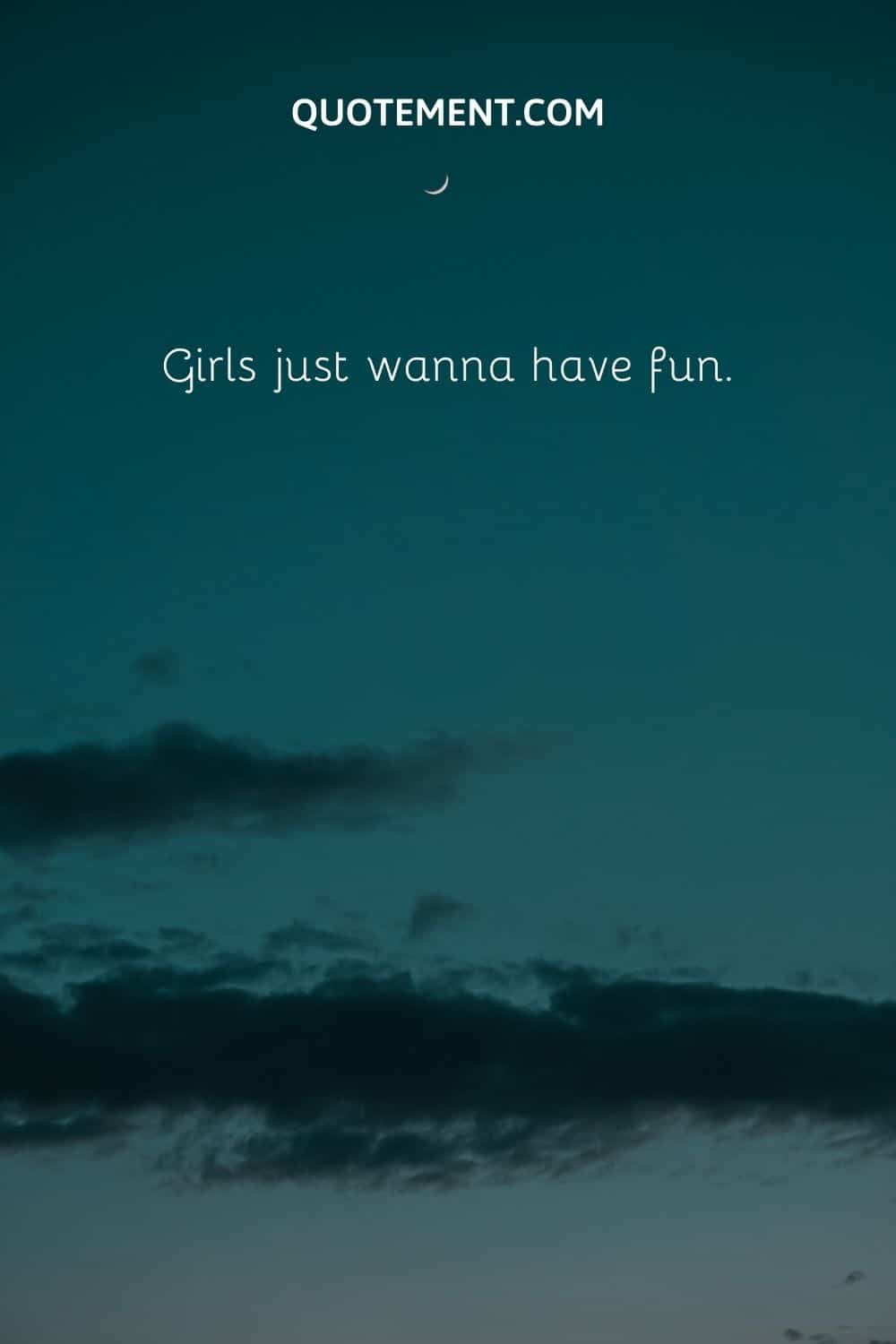 2. Summer evenings, lovely night out with the girls.
3. I'm kidding. Look, we're just having fun. It's Girls Night Out.
4. Girls night! Leave the men at home, and let's get our party on!
5. Come on Barbie, Let's party.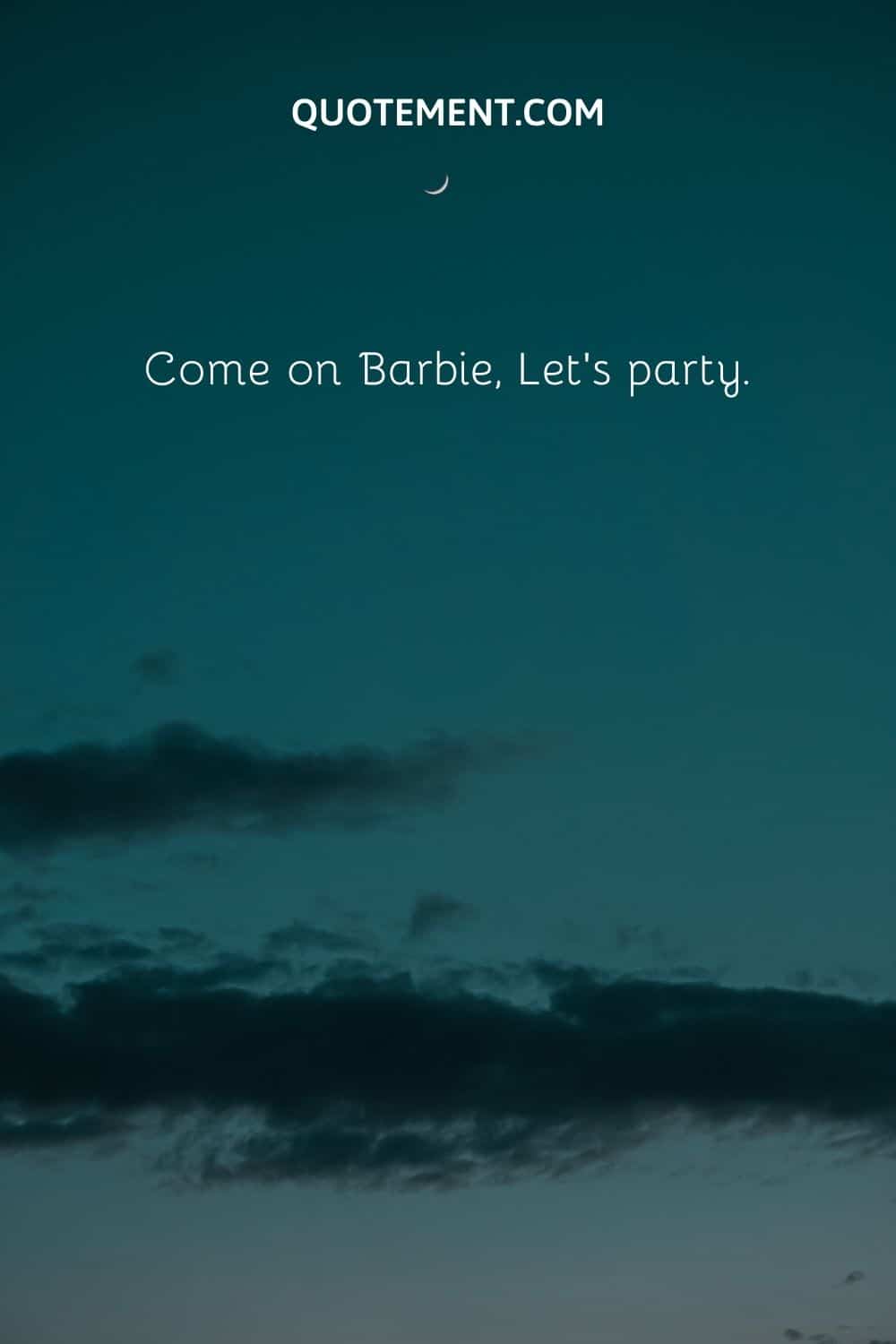 6. A girls' night out is a chance to live in the moment.
7. What happens at girls night out stay with the girls!
8. Dinner date out with the girls!
9. Relieving the best girls night with these girls. We laughed, drank and we laughed some more.
10. Go, girl, seek happy nights to happy days.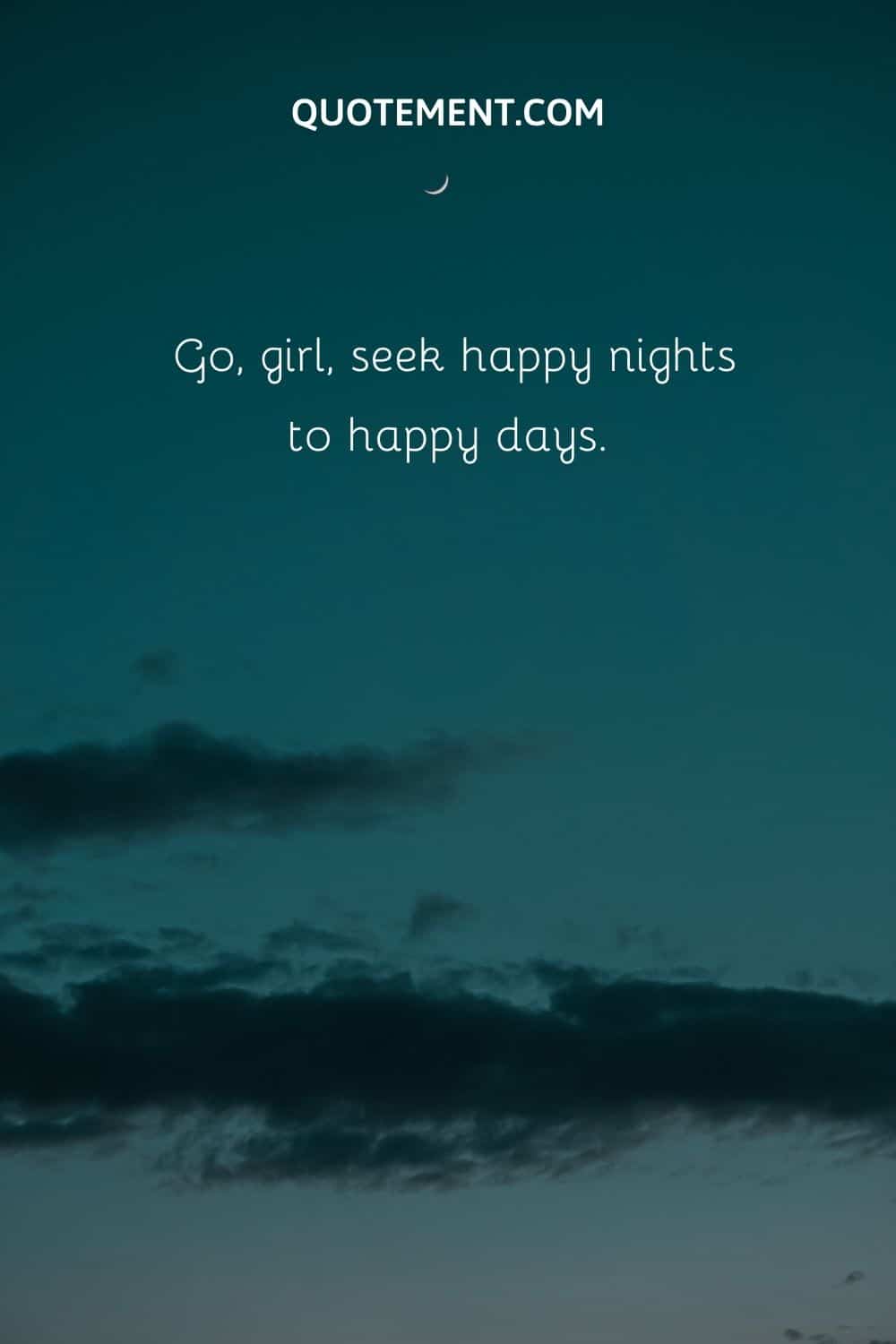 11. Keep calm and enjoy girls night.
12. Dressing appropriately for a girls' night out is the trick to having a great time.
13. Here's to a girls' night with stronger women and even stronger drinks.
14. You might call it girl's night out, I call it therapy.
15. Good girls with bad habits.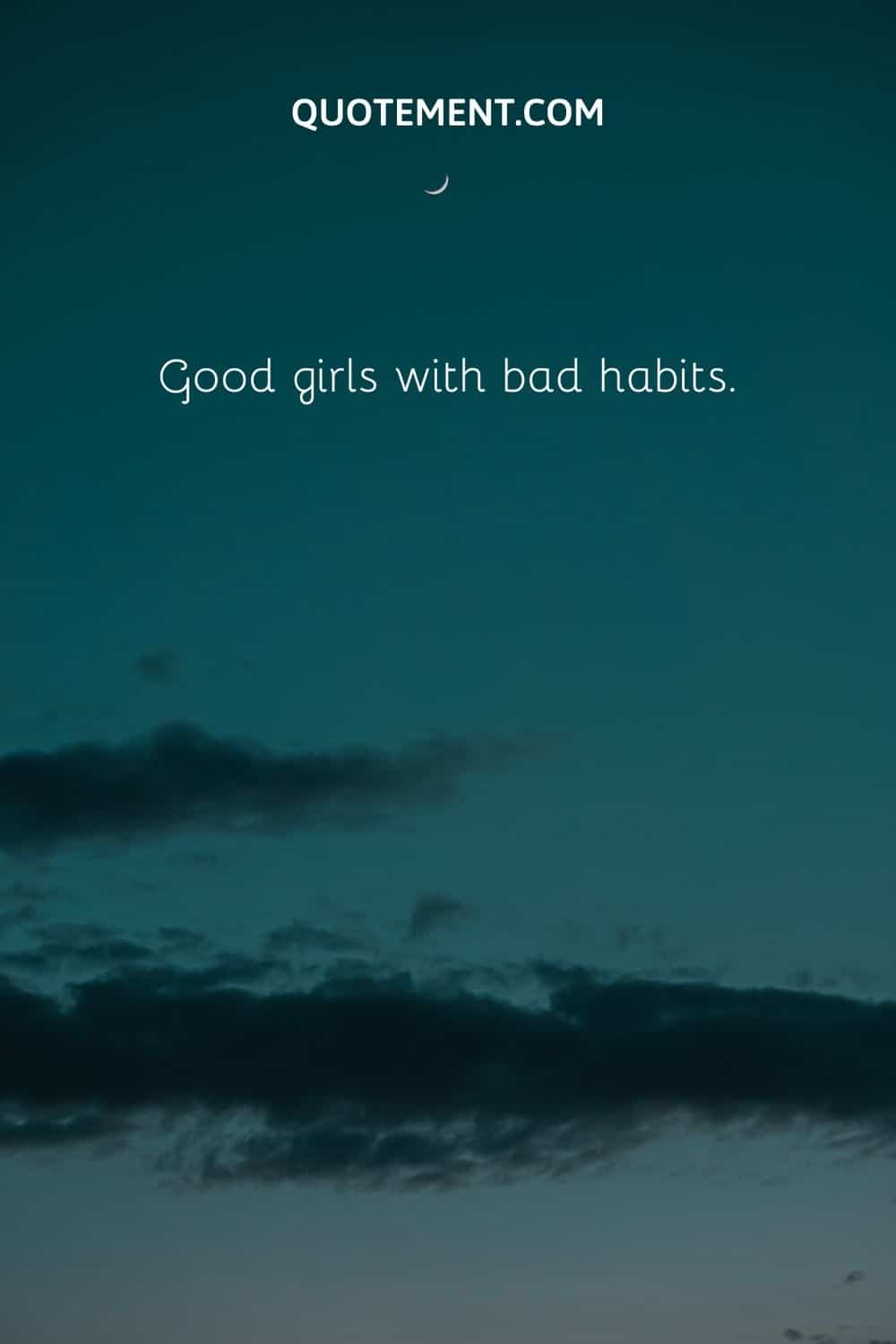 16. My favorite type of girls night out is when we get drunk and stay in.
17. What a fun night with champagne ladies!
18. Sassy but still classy.
19. Much needed ladies night with an amazing view.
20. I think it's time to plan a crap talking, venting, wine drinking night, I mean let's plan a girls night out.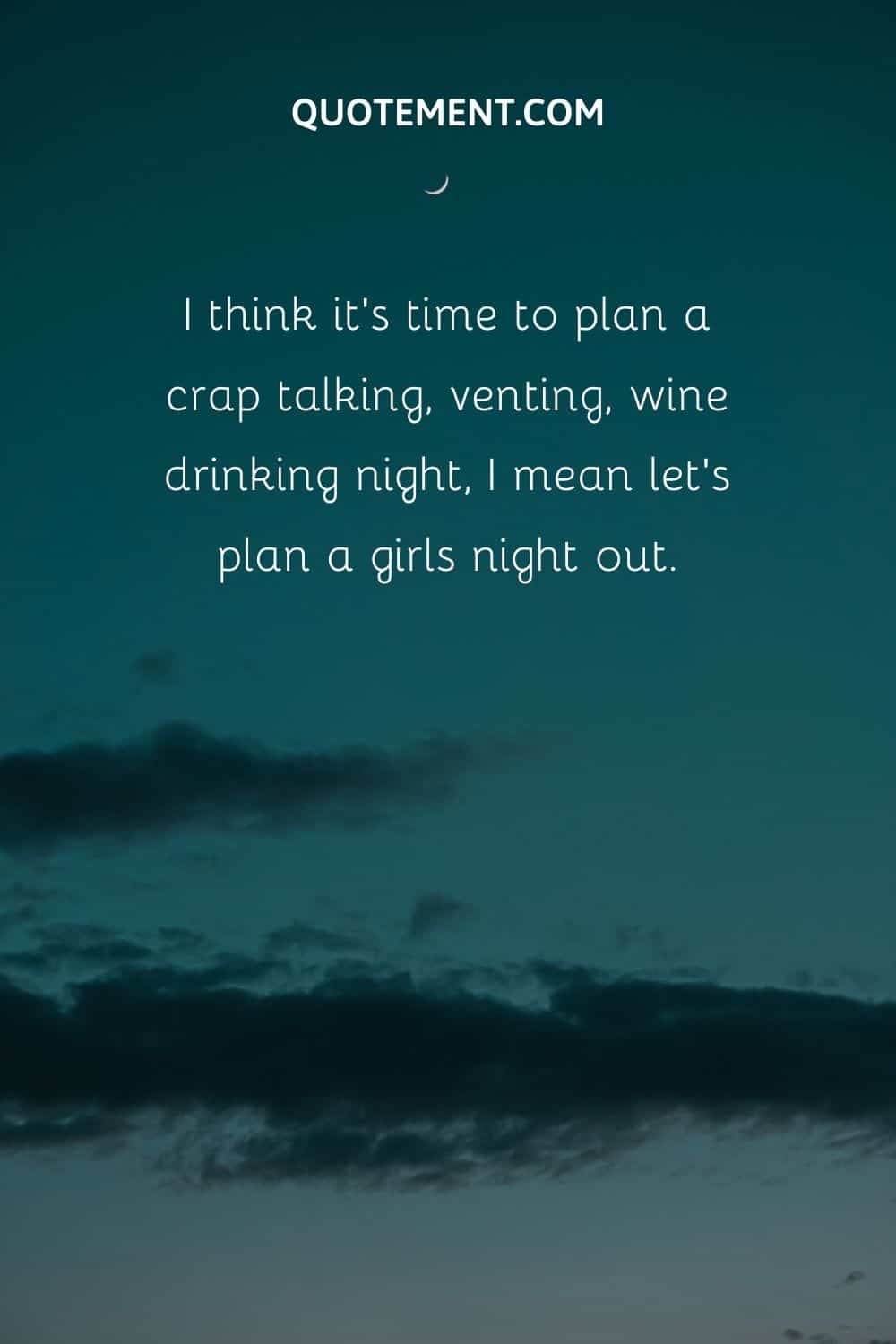 21. Girls night out! Much needed break from the daily!
22. It's girls night out and time to party.
23. What's better than having an amazing ladies night special!
24. Tomorrow I'd be like "good morning" and then go back to sleep a few more times.
25. How amazing was this girls night out! Have to do it again!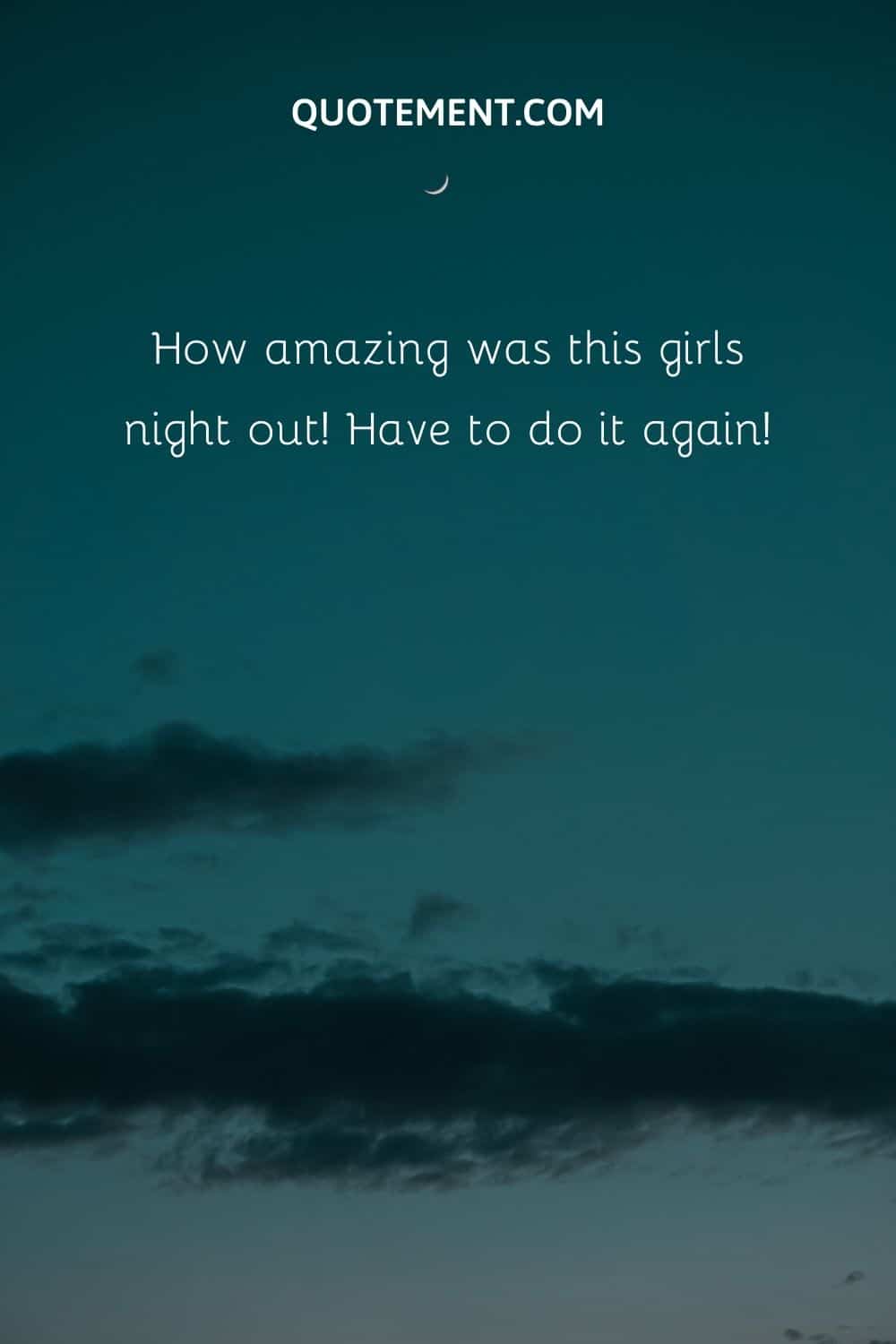 26. Girls night, every night.
27. Last was my girls night out in ages and it was absolutely perfect.
28. Put on your dancing shoes, it's girls night!
29. Every woman needs a night out.
30. If someone says "Let's have a girls' night out", I will run in the opposite direction.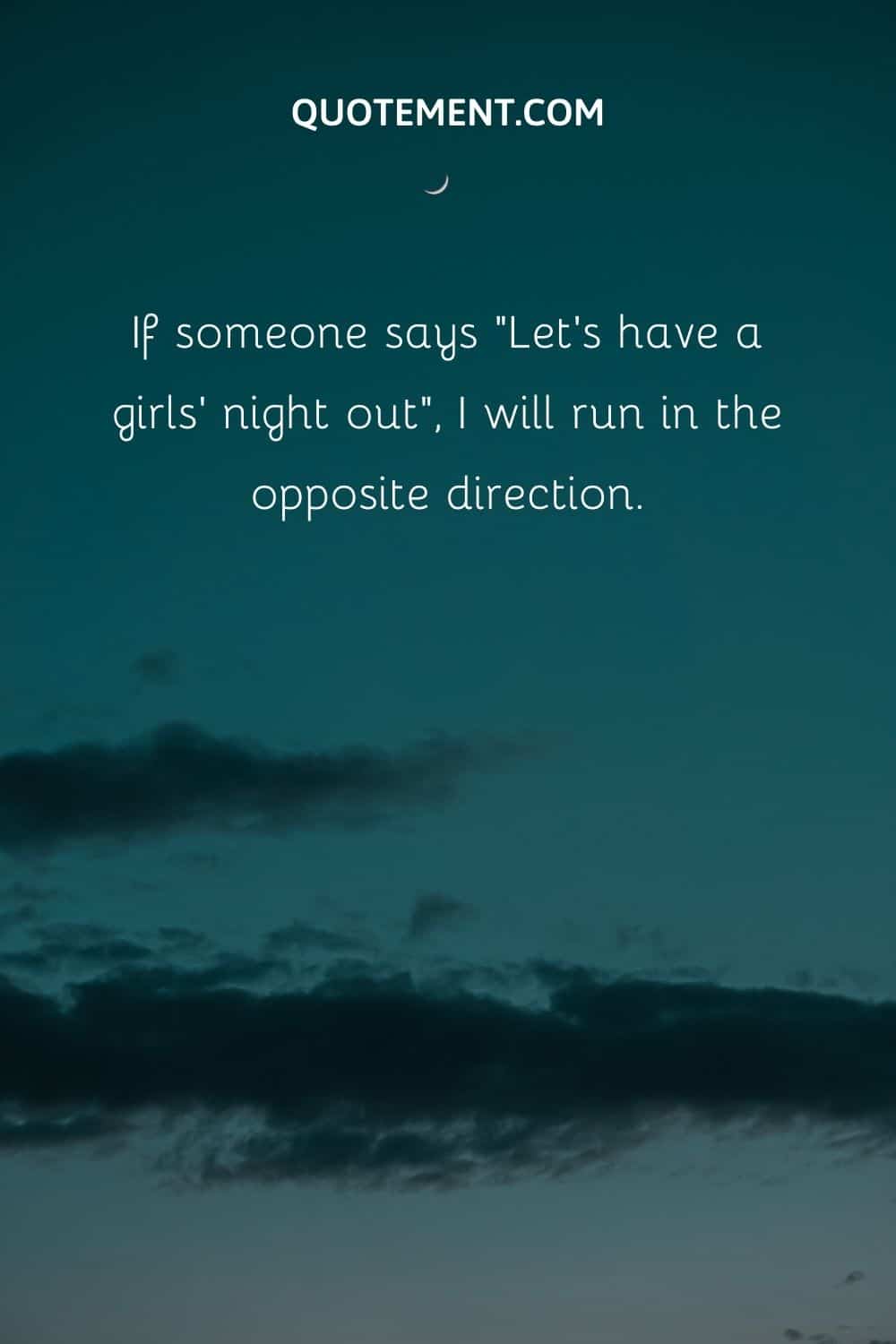 31. Night out with the babes.
32. Me on the way out of house for girls night out.
33. What happens at a girls' night stays with the girls.
34. Go girl, seek happy nights to happy days.
Guys Night Out Instagram Captions
1. Guys night out like old times.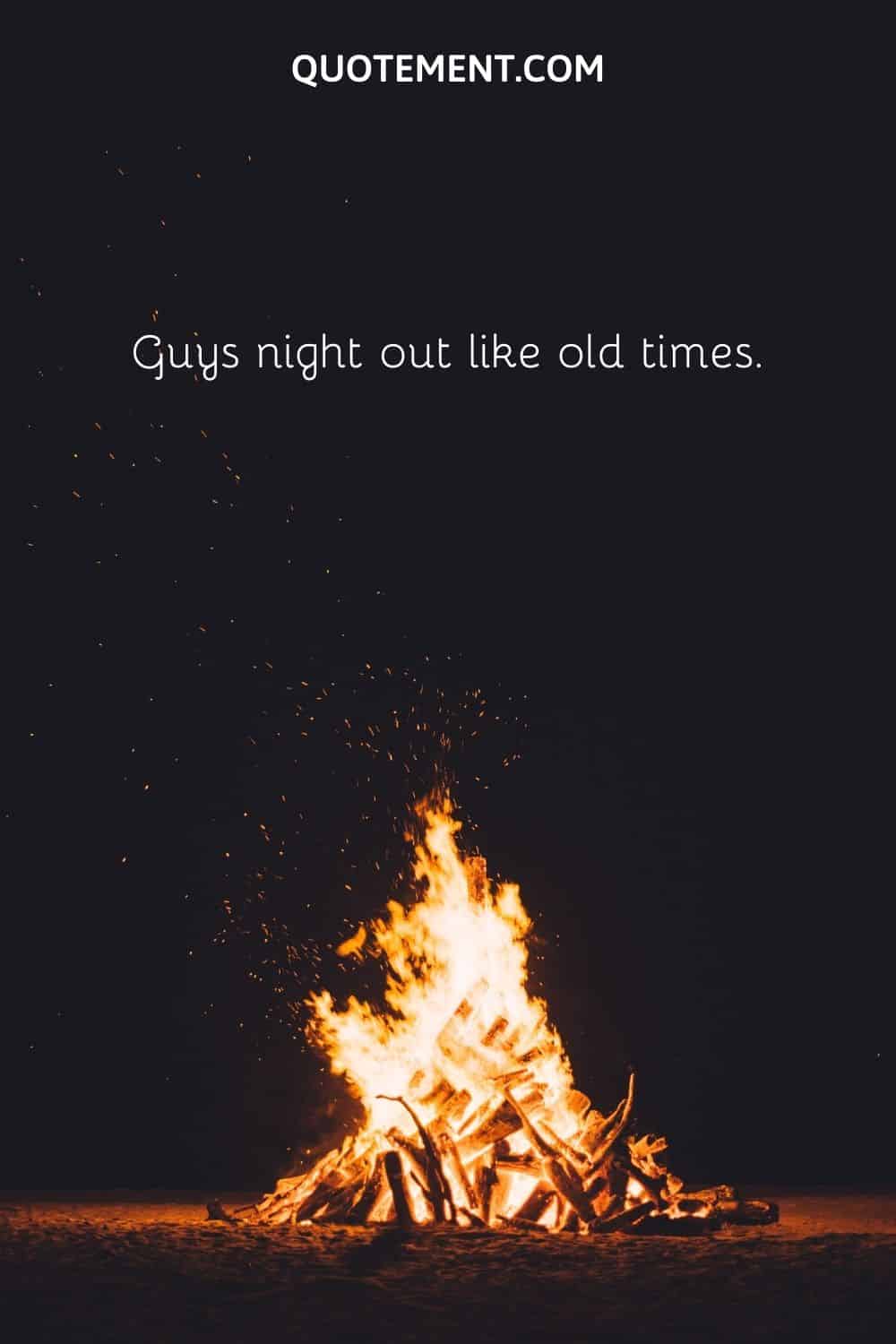 2. Nothing better than wine with a boy.
3. Went out with a great group of guy for guys night out.
4. Saturdays are for the boys night out.
5. Out with my guys.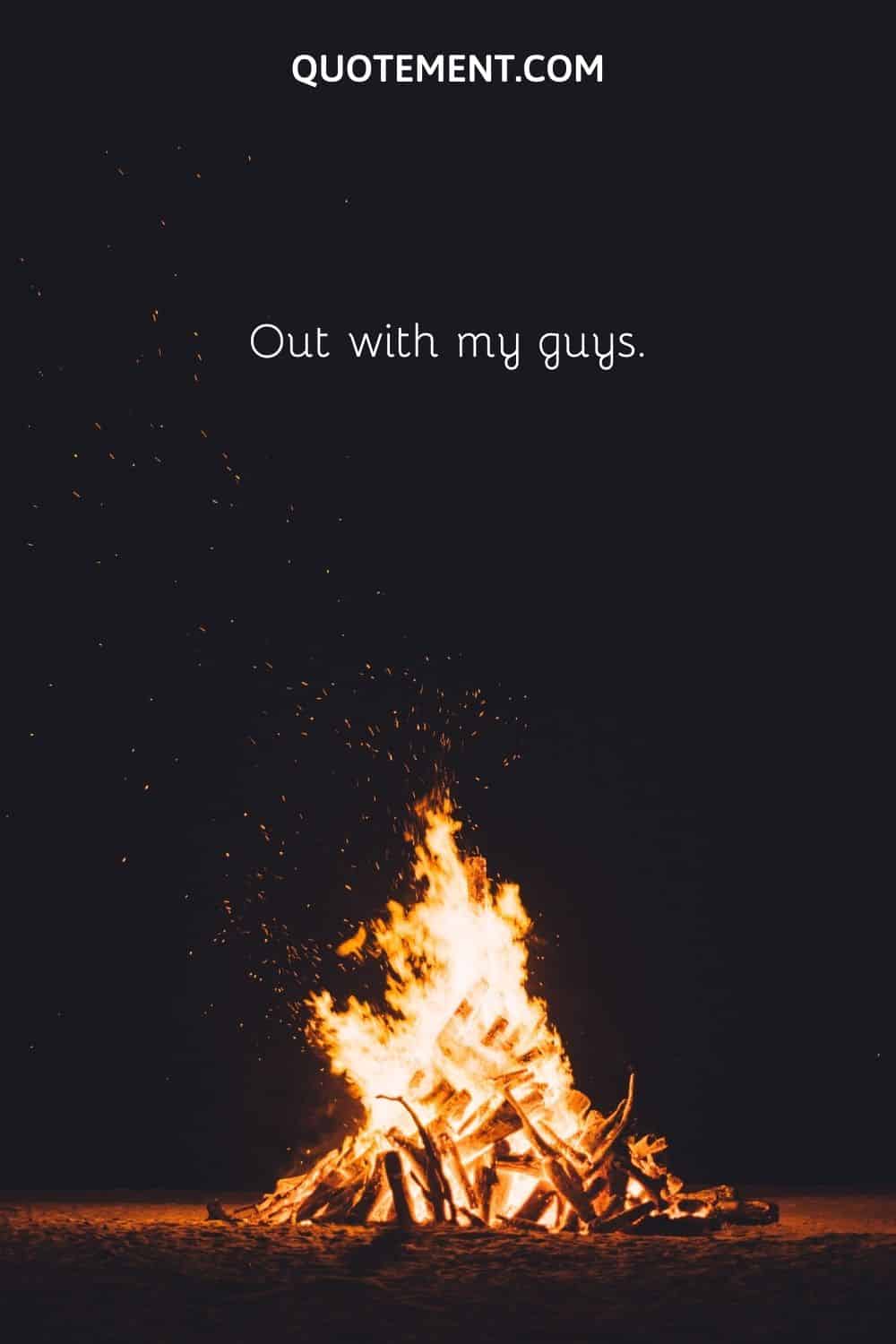 6. You know we're going to be legends tonight.
7. Feel like a great night for a guy's night.
8. Great night out with the boys for…
9. It was a guys night out.
10. Guys night out in finnish style.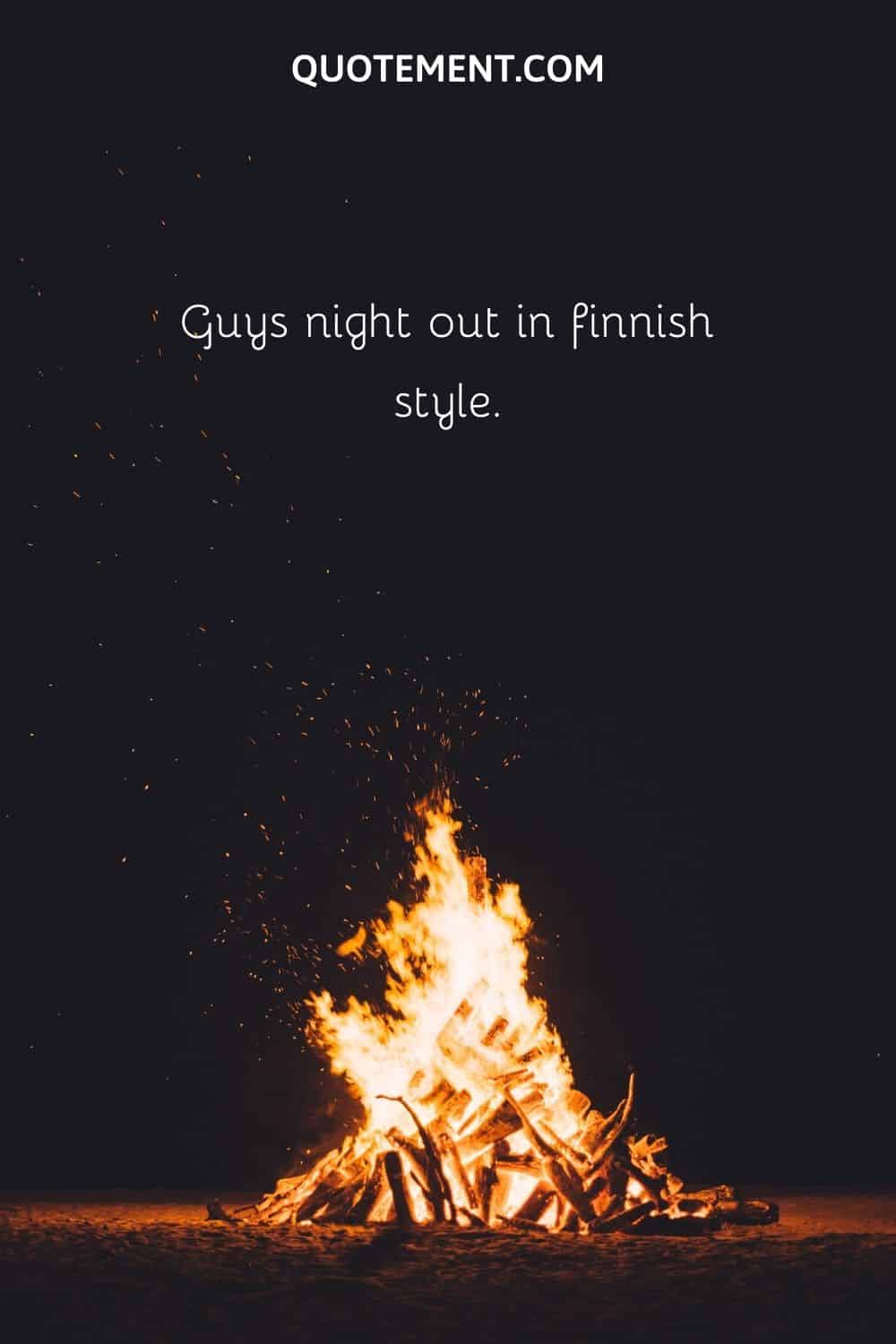 11. Awe remember, when guys night out.
12. Dope days, chill night, good company and mellow vibes.
13. Guys night out always good to have a bit of fun.
14. Good night out guys.
15. The night is still young and the wine is too good.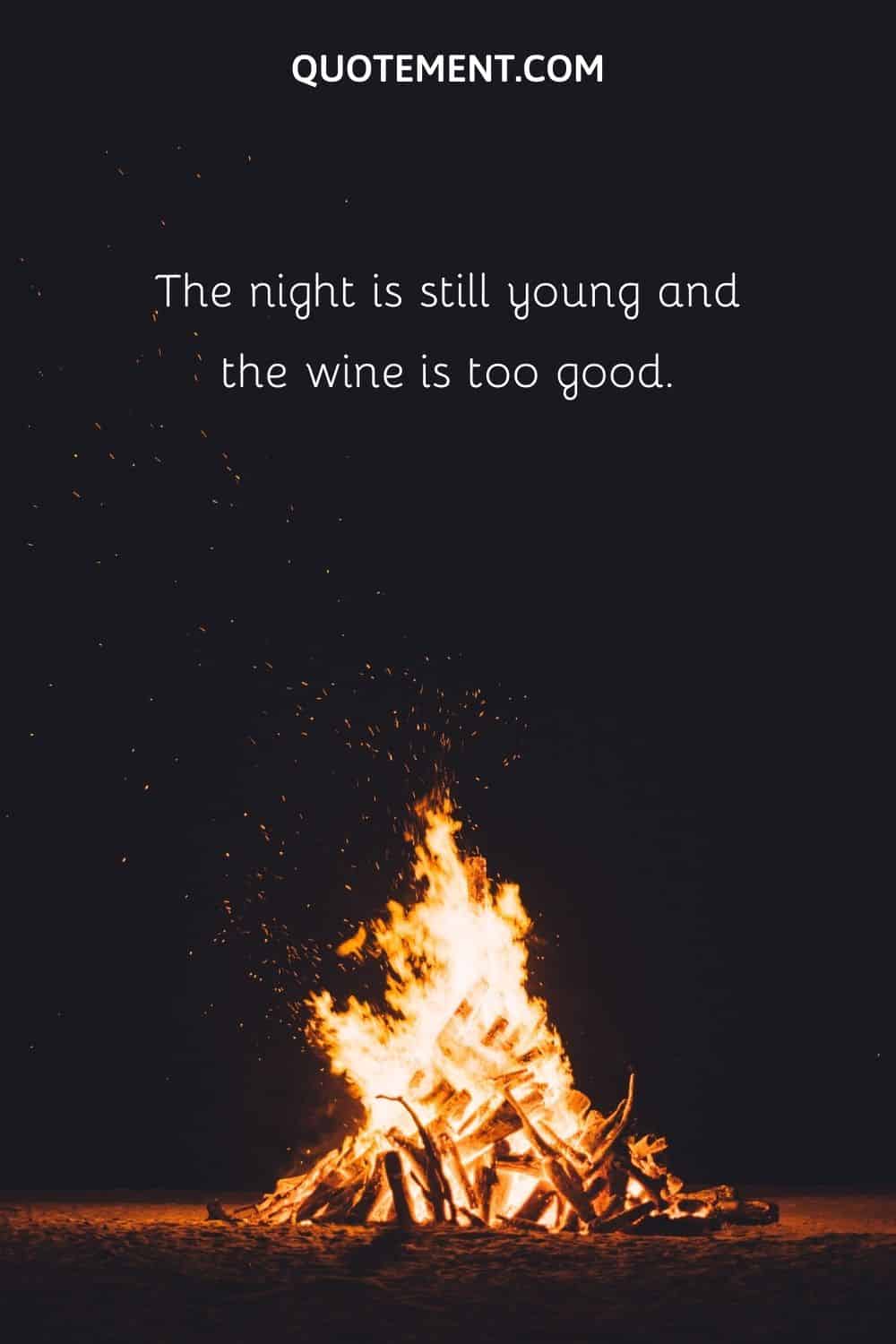 16. We had a hell of a night.
17. Always good times with the homies.
18. Fun night out with the bros.
19. Shout out to my guys. Definitely more guys night outs to come.
Night View Instagram Captions
If you're looking for a night captions for instagram, maybe this list can be helpful.
1. On a night like this, you can't help but feel alive.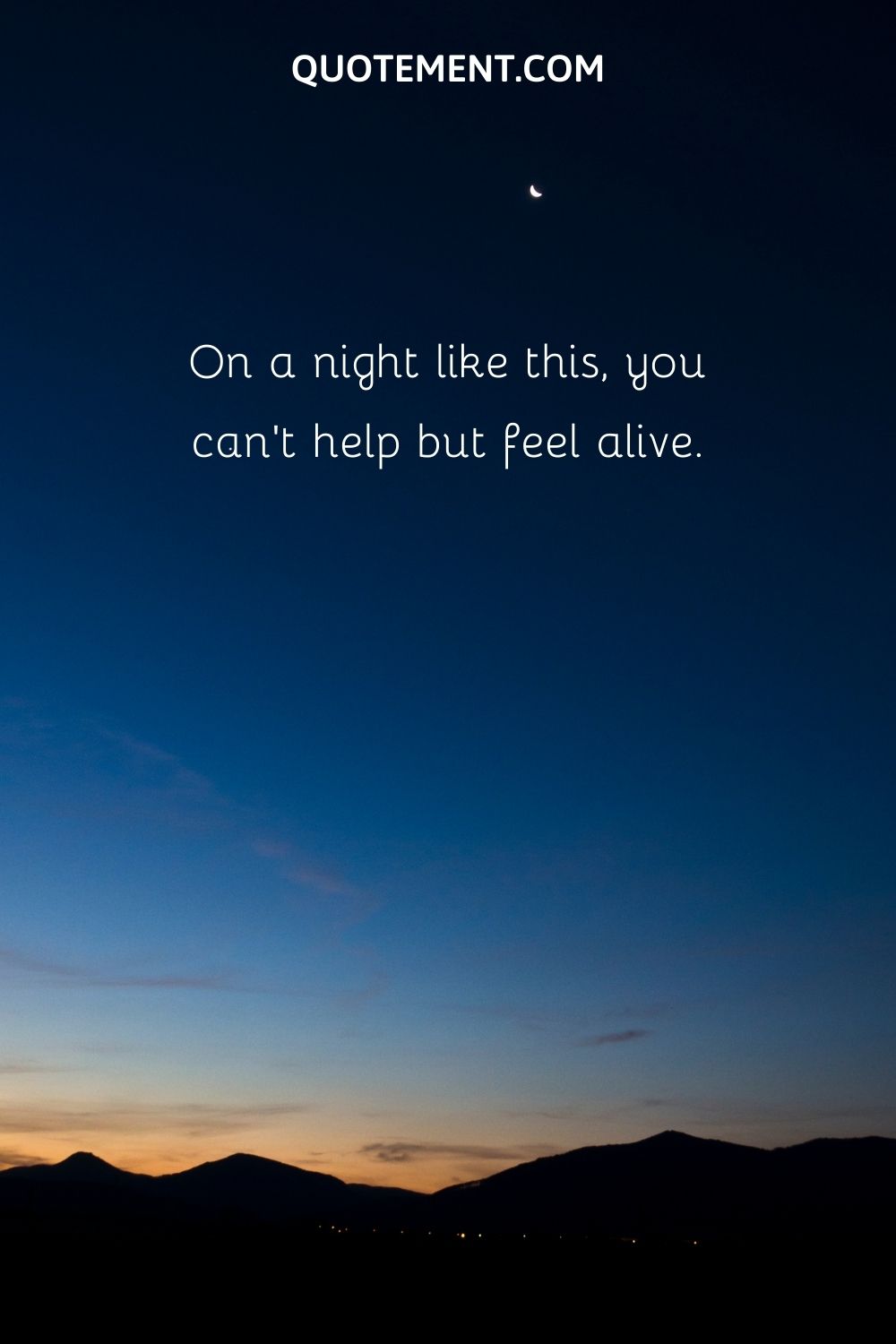 2. At night, you can see the stars and the city lights, but you will always wonder which is brighter.
3. It's a beautiful night on the upper west side…
4. No matter how dark things may be, you will always shine brighter than the moon.
5. Goodnight. And may the force be with you.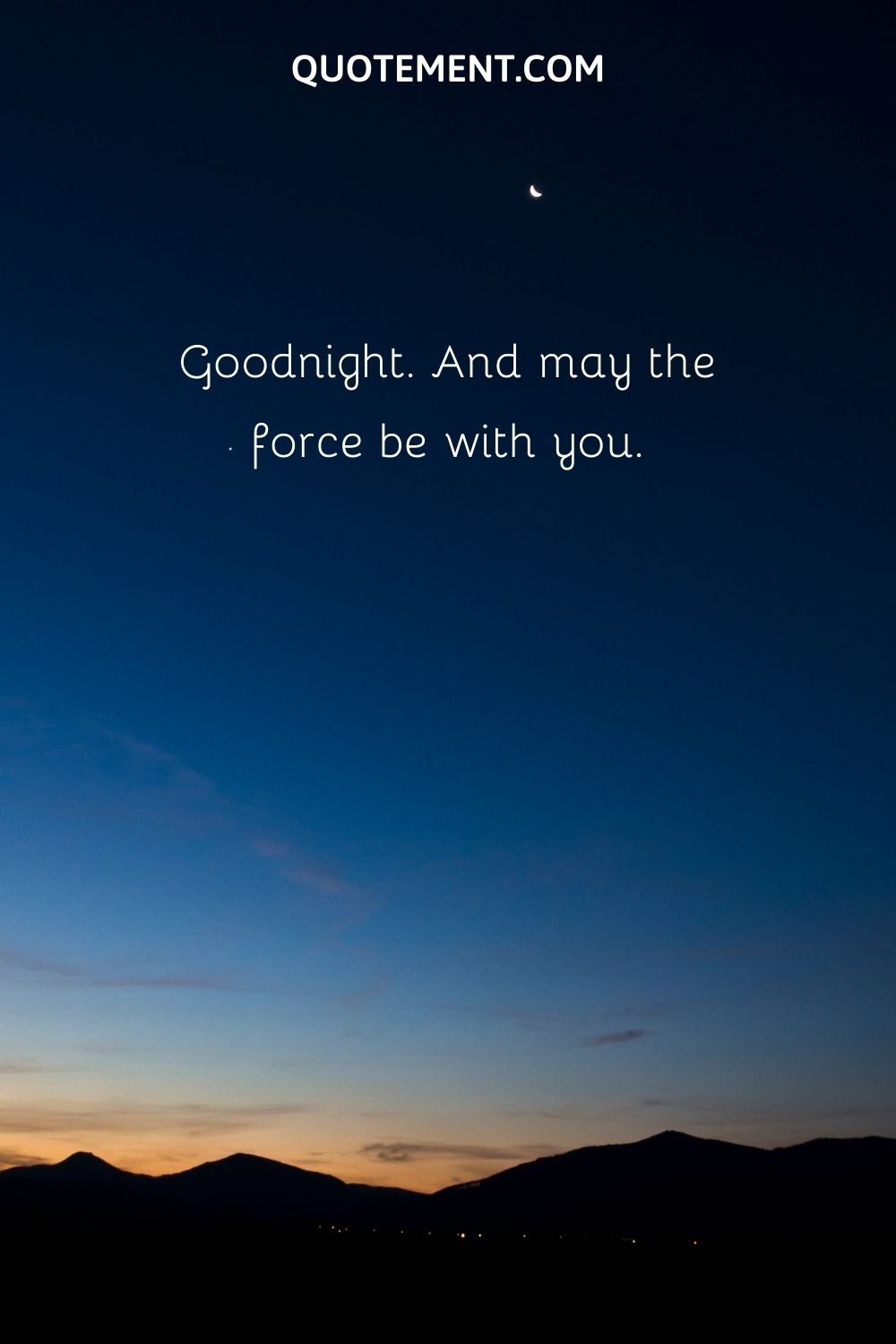 6. It's that time of year where I eat the same thing every night, and it's completely fine: ramen.
7. If the stars, moon and all the planets were aligned, I would still wait for you.
8. When you gotta get to work in the dark, but it's actually pretty good.
9. The night is when I feel true.
10. The moment you realize you can no longer see your breath, it's a beautiful night.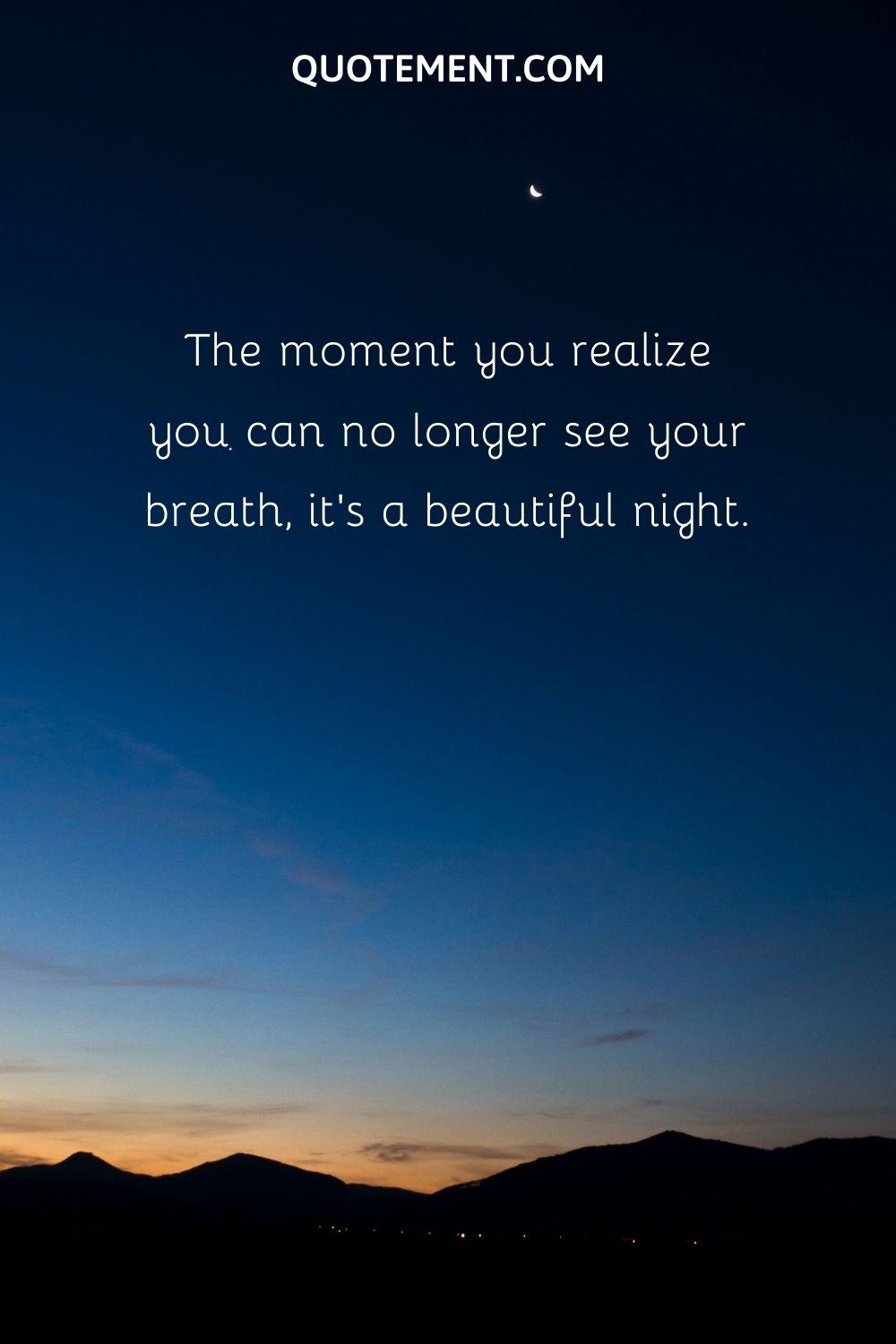 11. There's really nothing like a night under the stars. (I'm sure I've seen this view before…)
12. Beach days late nights going out late living life.
13. Adventuring into the night.
14. Someday, out of the blue… You'll see me for who I really am.
15. The stars are the brightest at night, which makes this the perfect time to look back at your year.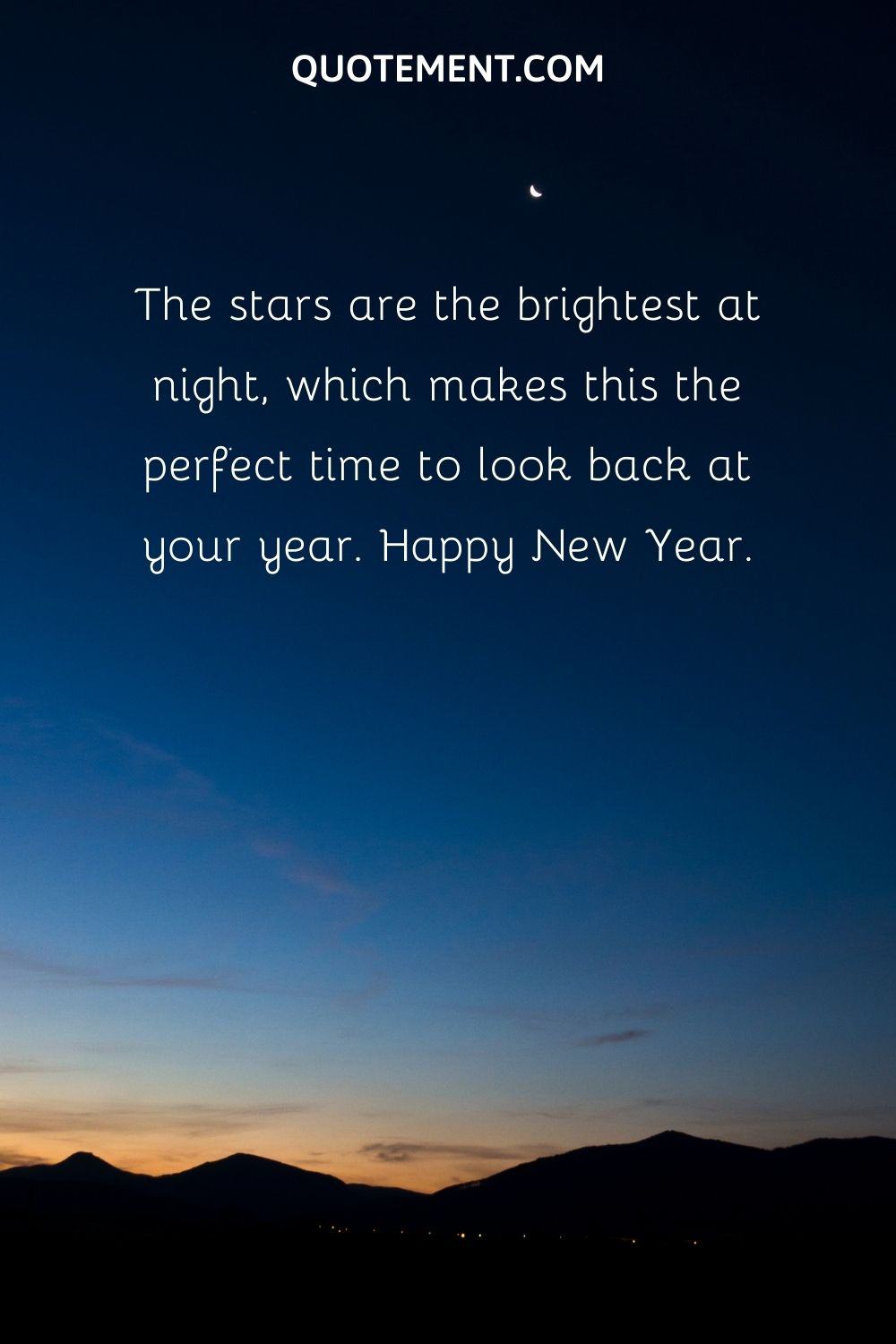 16. You don't need the perfect evening. You just need the night that's right for you.
17. We were catching magical moments on a clear night after the sun went down.
18. There's little that's better than freezing cold weather, bright blue skies and the closest people to you.
19. I was sitting next to the fire at night, taking in the beautiful sunset. So grateful for this amazing life.
20. Hello, darkness. My old friend.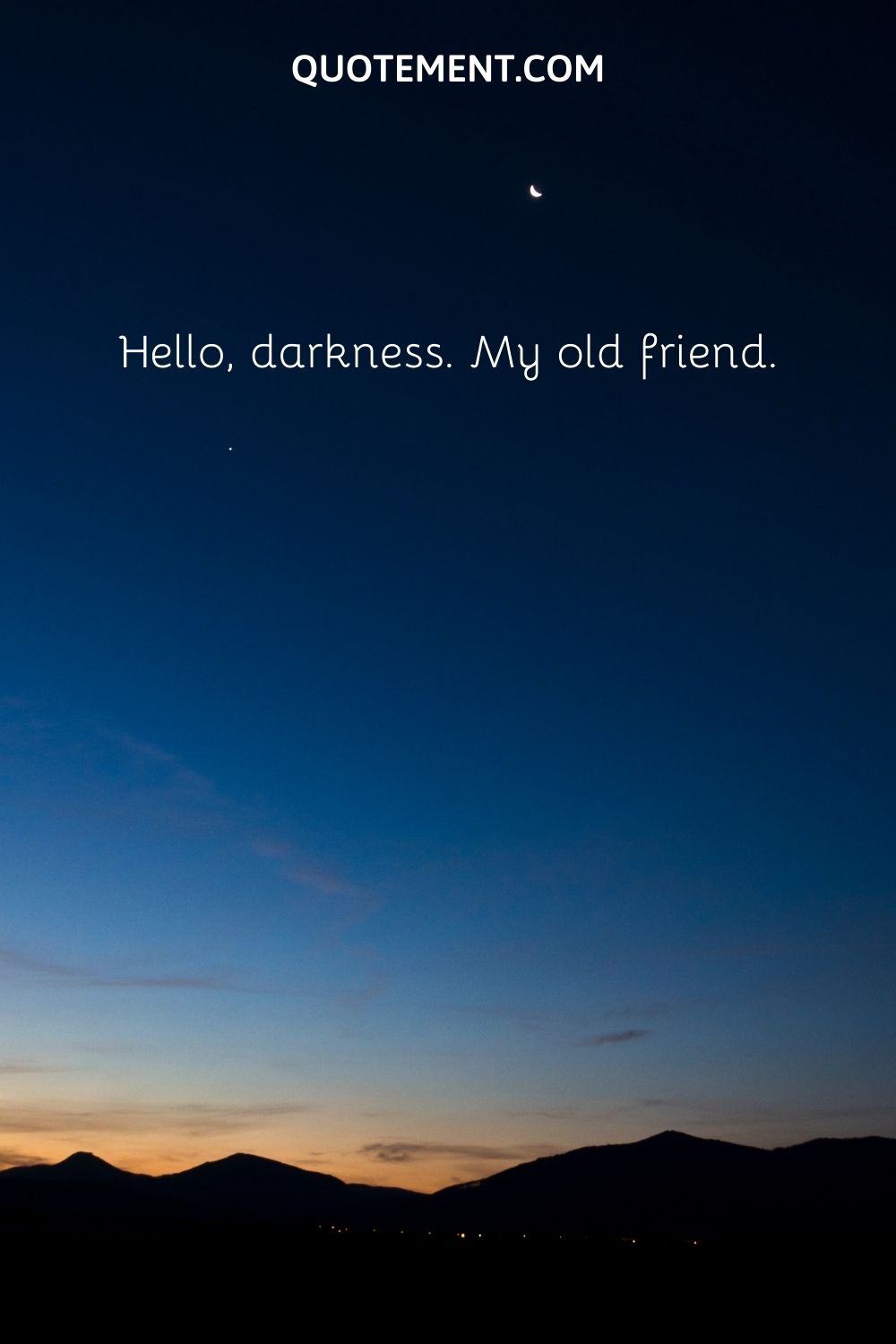 21. Even the office is way more interesting at night!
22. I love the night…Without the dark, we'd never see the stars.
23. Lights abound in this beautiful world, both far away and close by. Turn them down tonight.
24. If you're looking for a late-night win, look no further.
25. Turn your day into a dream with asleep under the stars.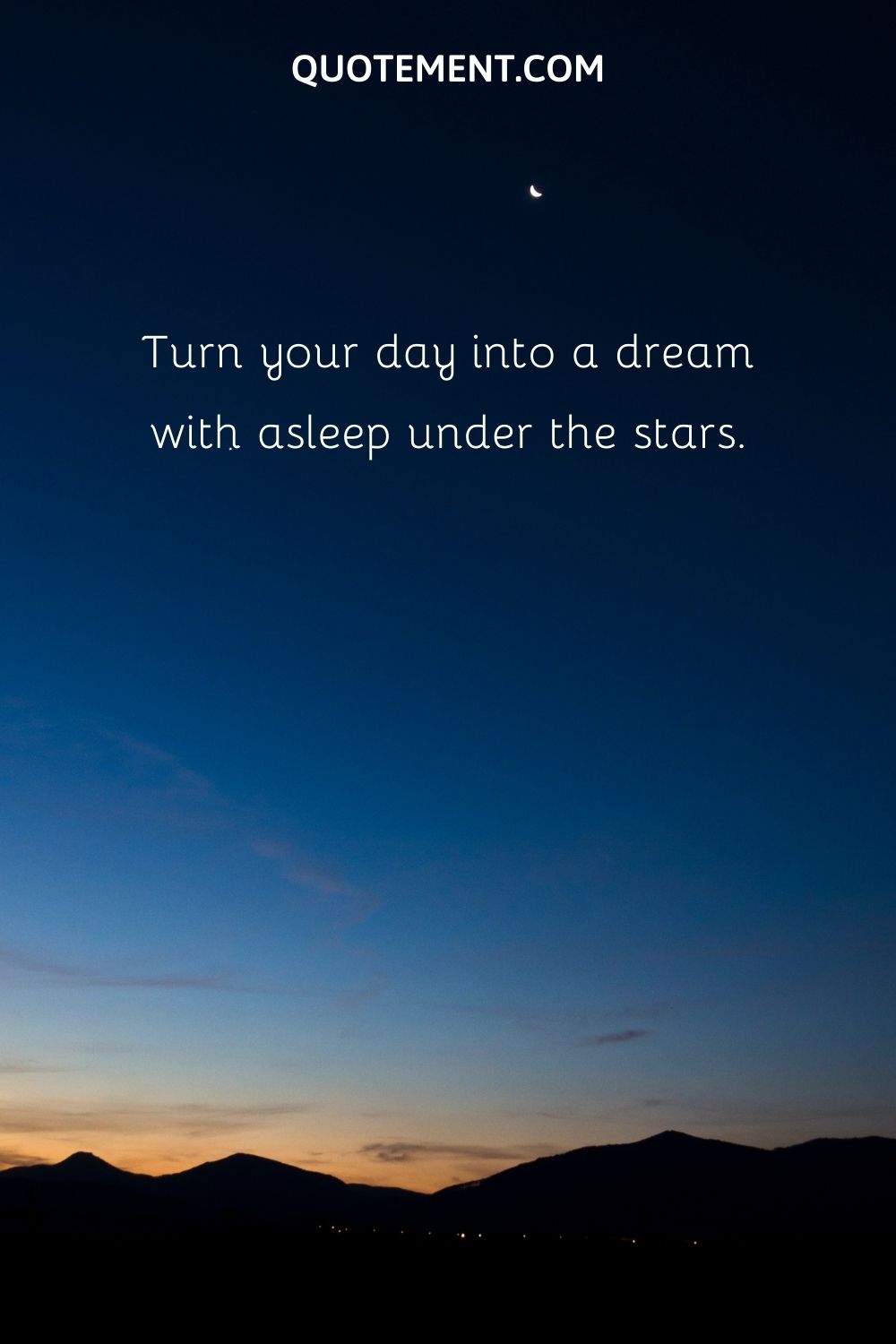 26. Clocks change, but as long as we have dreams, as long as we have daylight, as long as we have each other, the time is always Now.
27. You're my brightest star in the darkest night.
28. When the sun goes down, the nightlife shines up.
29. At night, you can see the stars and the city lights, but you will always wonder which is brighter.
30. Take a nighttime stroll through the city and catch a breathtaking sunset…with one of our handcrafted small batch, cold brew coffees.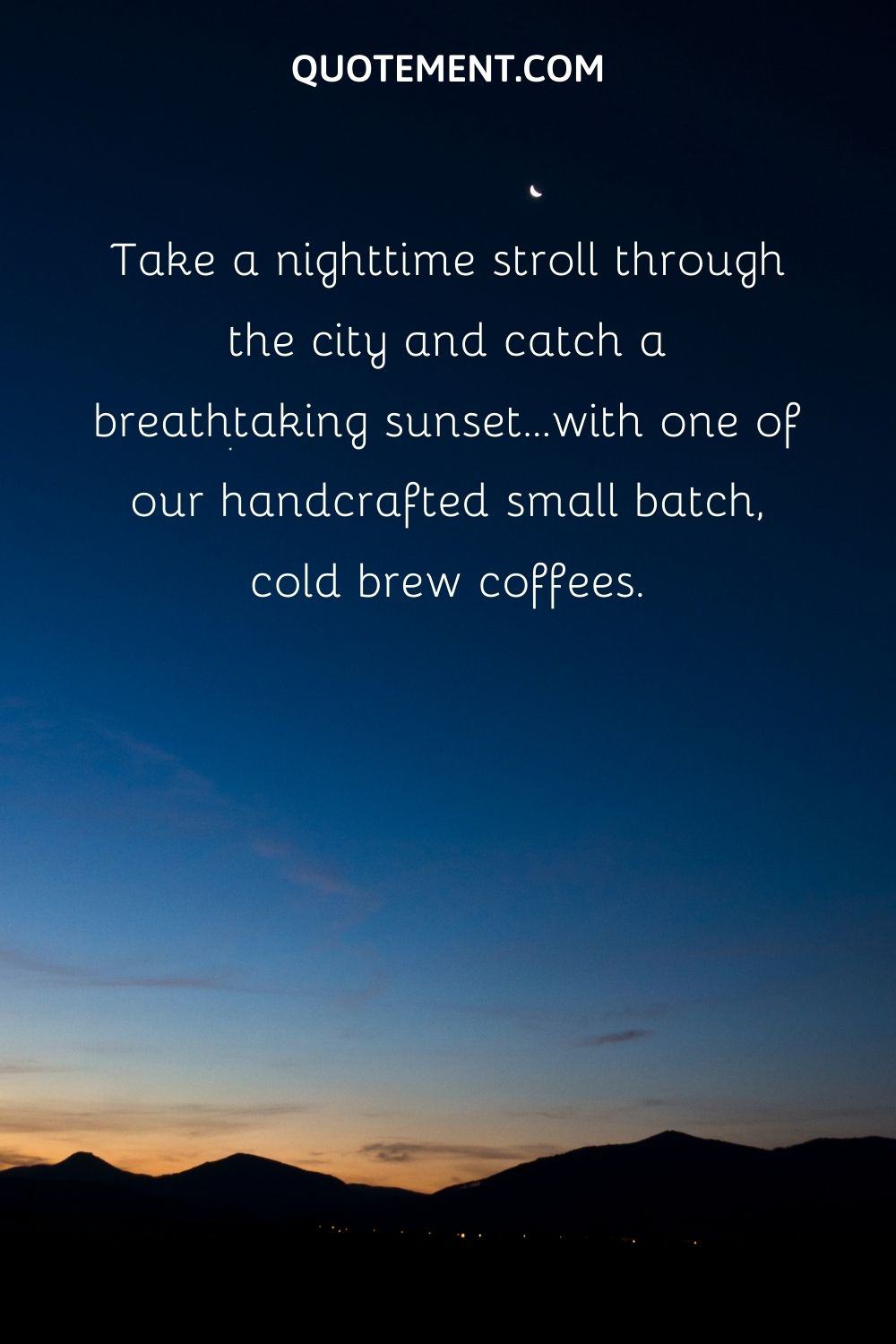 See also: 340 Absolutely Best Sunset Captions For Instagram + Quotes
31. Sunset in Manhattan.
32. Turn off the screens, tune in to your senses, and view the city that never sleeps in an all-new way.
33. The moonlight guides us home.
34. We can't wait for the moon to come out tonight.
35. Sitting on the roof tonight and looking at the stars… Well, technically, they're streetlights, but it's still a nice view.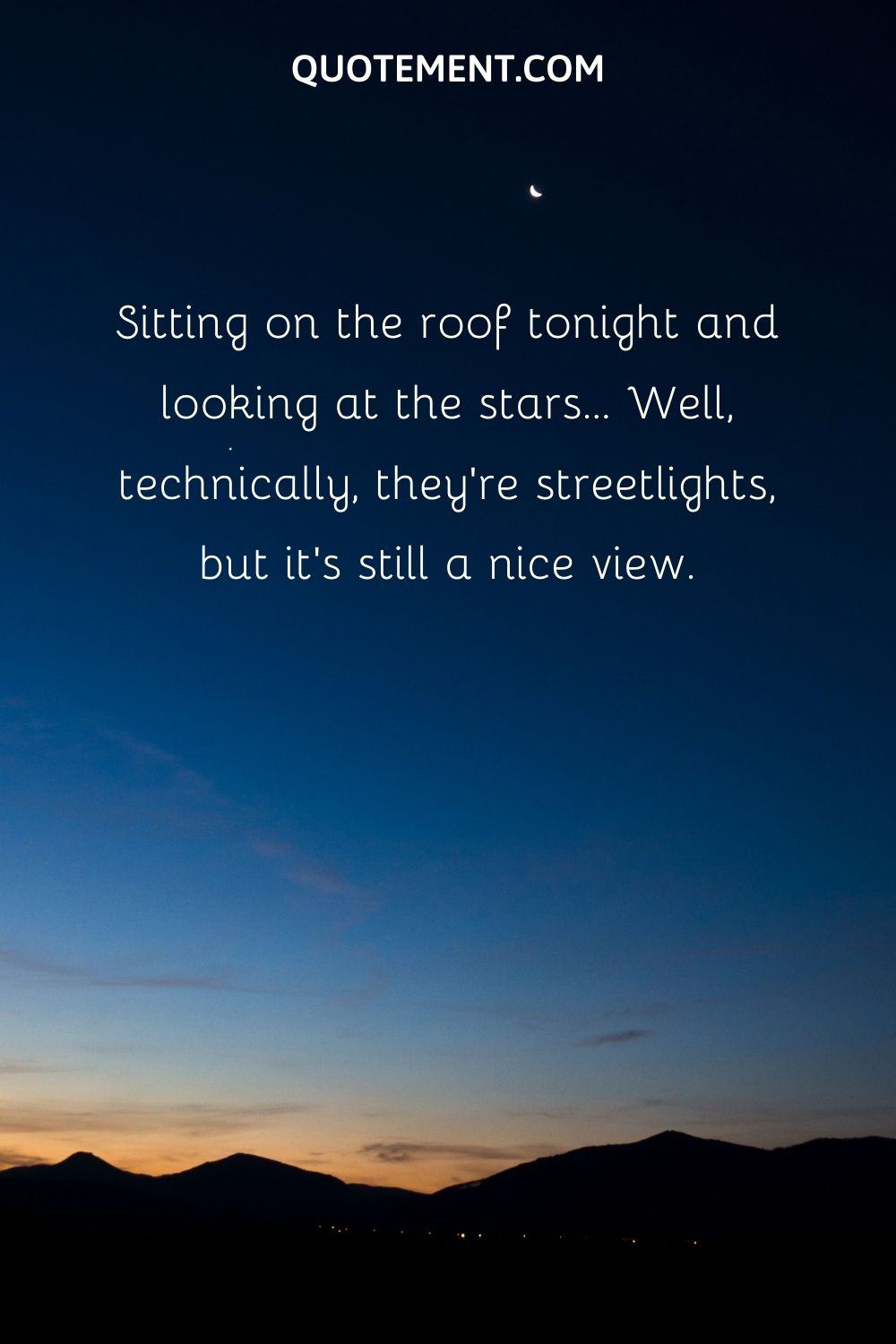 36. The stars are out. The air is crisp. Fall is in the air… make it a night full of stars!
37. Lights in the sky, stars that guide me on my way. It's a new day, another chance for me to find a better way.
38. Night view never looked so good.
39. I have loved the stars too fondly to be fearful of the night.
40. It is a beautiful night, calm and clear, and somewhere a lone-some angel is singing.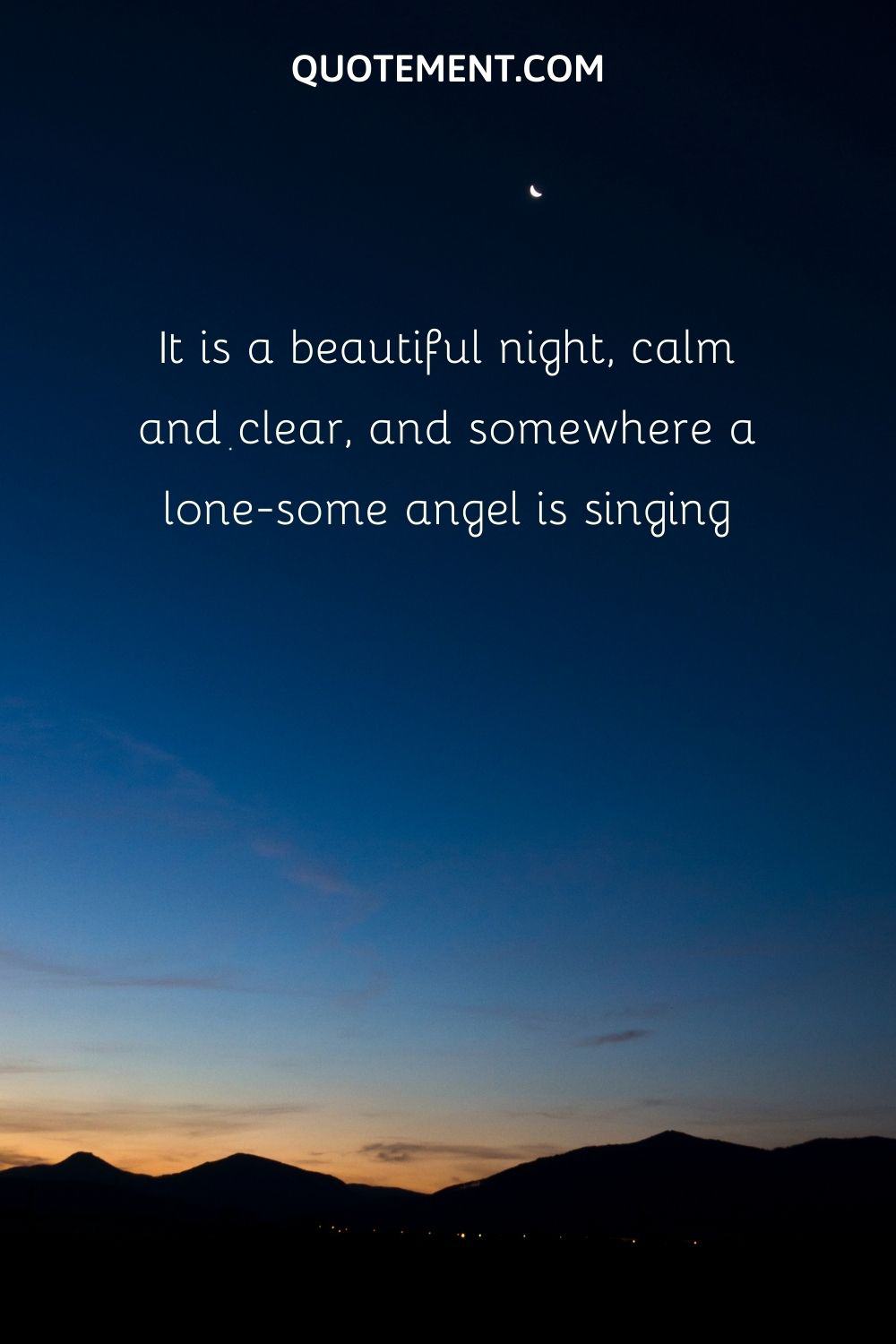 41. Tonight, is always the night before a bright tomorrow.
42. The stars are out. The air is crisp. Fall is in the air… make it a night full of stars!
43. Lights abound in this beautiful world, both far away and close by. Turn them down tonight.
44. Stars, trees, dimmed lights. Hold my hand. Wish upon every star in the dark. That wish will come true someday.
45. Nothing more magical than a nighttime view.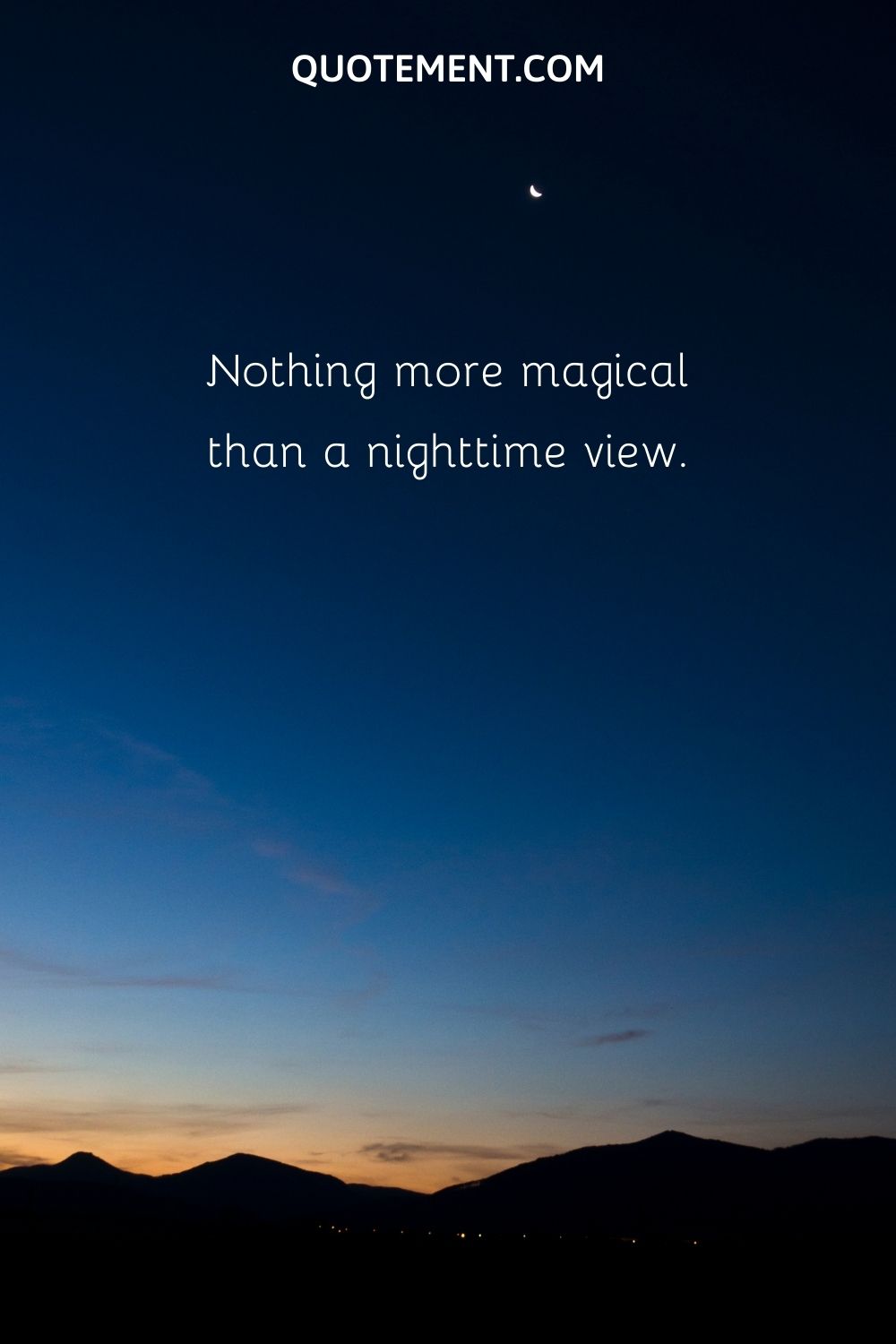 46. In a city that never sleeps, the only way to appreciate the night is from behind a giant cup of coffee.
47. When the day is done, stargaze this atmosphere.
48. Falling asleep to the lights of the city is a lot nicer than counting sheep.
49. Even the office is way more interesting at night!
50. Only thing on right now, like a night light.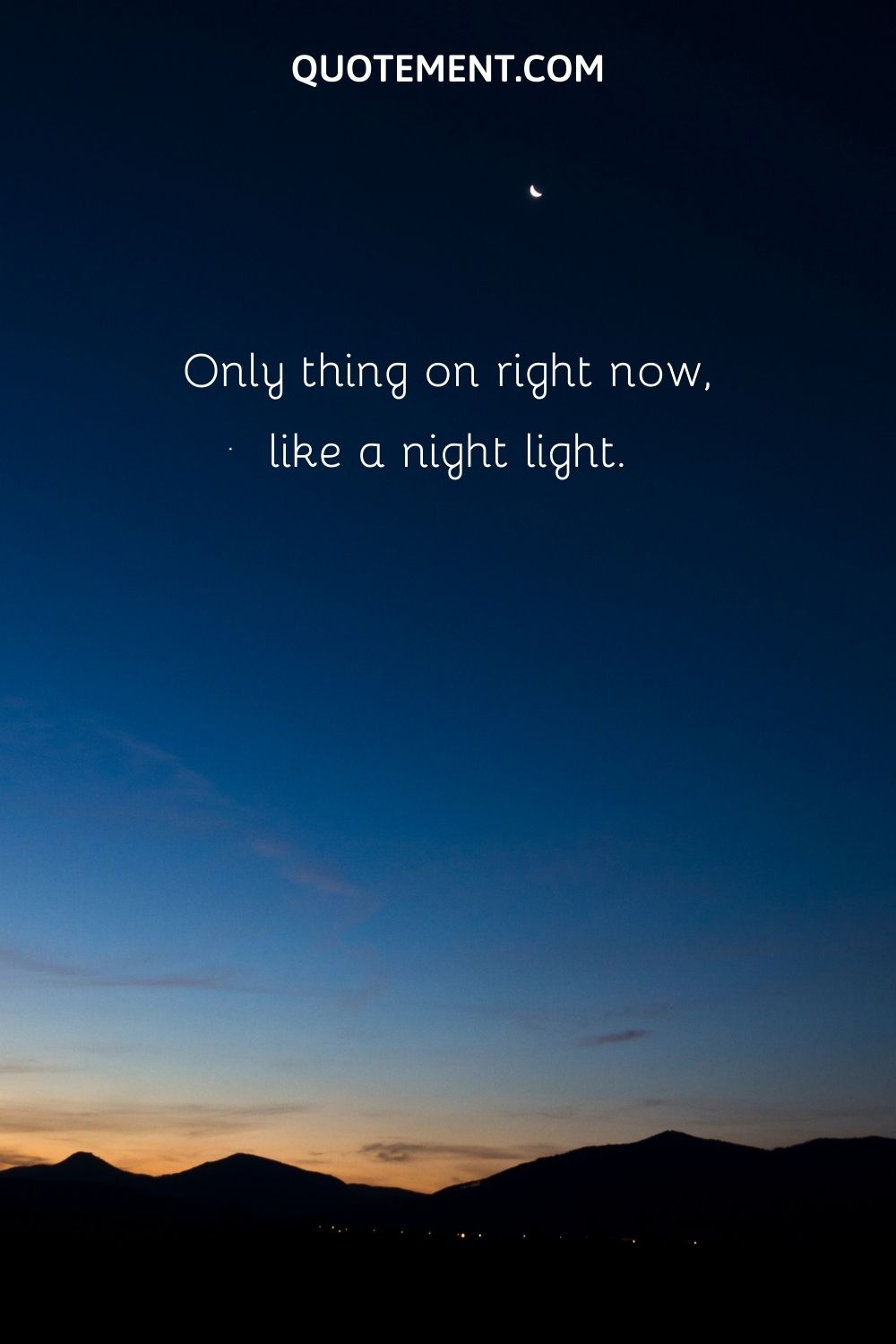 51. Sunset view all the way down to the beach.
52. Watching the sun kiss the moon goodbye.
53. A night view of the city below. What are your thoughts?
54. Cities are more charming by night.
55. Wishing every night was full of glitter, mystery, good friends, and chocolate.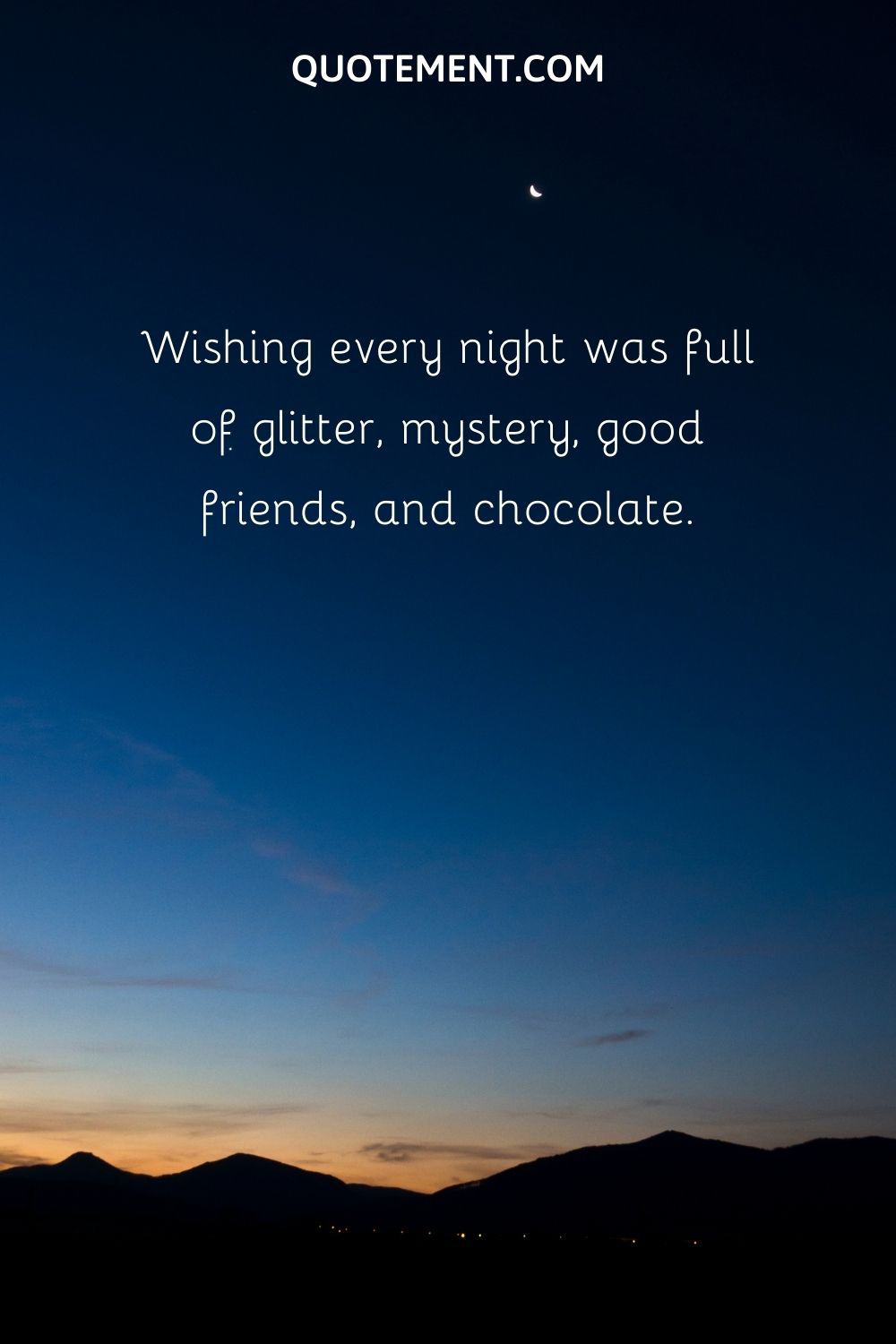 56. We are so excited about what the night has in store.
57. I'm so over this endless summer thing—let's take two minutes to imagine tucking into fall tights and floral tops.
58. No sunset in particular about captioning this photo, so I figured you could take your pick from these many.
59. When the sun leaves for the night, stars come out. Catch a glimpse of tonight's stars in our new Estrellas Collection.
60. You're my brightest star in the darkest night.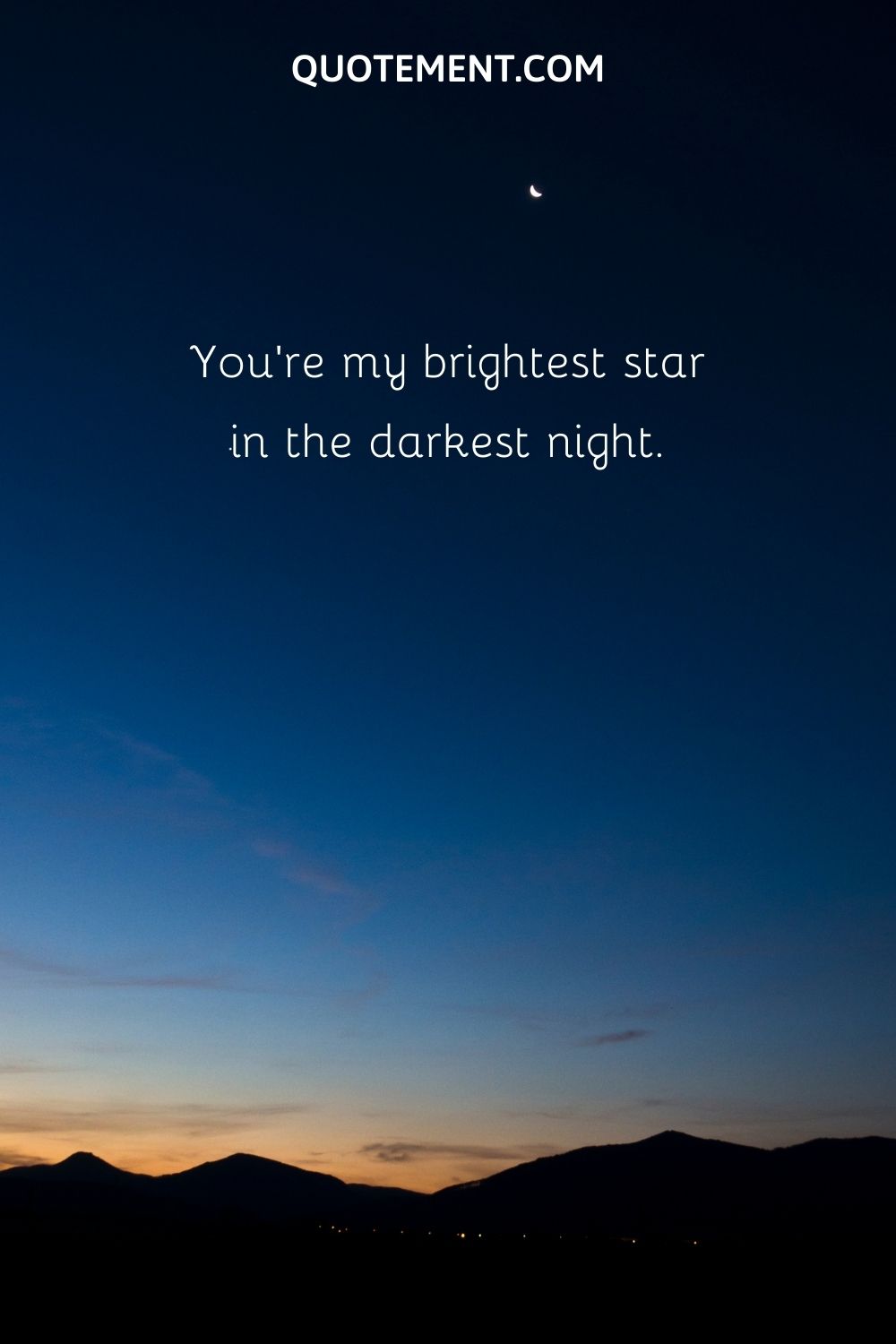 61. It is a beautiful night, calm and clear, and somewhere a lone-some angel is singing.
Final Words
I hope you found what you were looking for to help you make the perfect Instagram post.
I picked the best of all the night captions for Instagram we could find.
Whether it's a celebrity quote, mantra for you and your friends, or even one of the hilarious puns, then congratulations, you have yourself a perfect Insta photo!
Now it's time to sit back, relax, and watch your Instagram engagement skyrocket.
Until next time!