Welcome to my fabulous collection of 330 cute captions for Instagram that'll help you capture all of your cute, unforgettable and priceless moments!
Whether you're looking for cute caption ideas for the moments spent with your sweetheart, friends, pets, or you simply need a little inspiration for your photos or videos taken in the nature, on a vacation or at a restaurant – you'll find them all in one place!
What's more, my exciting list also includes cutest captions for your selfies, one-word caption ideas, inspirational lyrics that make amazing captions, and so much more!
If this sounds good, just stick with me!
Let's check them out!
Top 30 Cute Captions For Instagram
1. Dancing in the moonlight.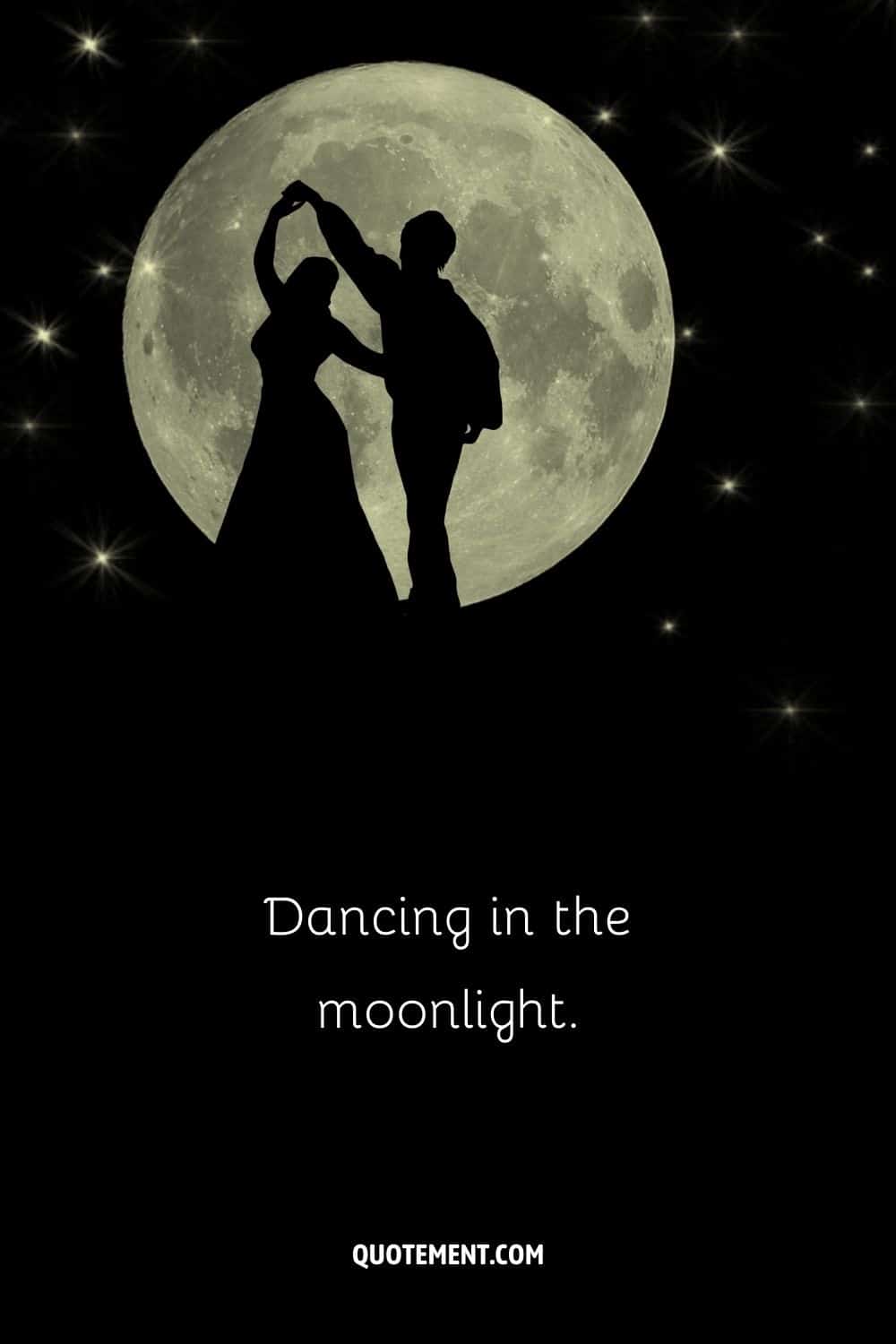 2. Say yes to life.
3. If you were looking for a sign, here it is.
4. Every little thing is gonna be alright!
5. Love the life you live. Live the life you love.
6. The impossible is now possible.
7. Self-care selfie!
8. You're my favorite distraction.
9. Look for the magic in every moment.
10. Say yes, take risks, and live life on your own terms.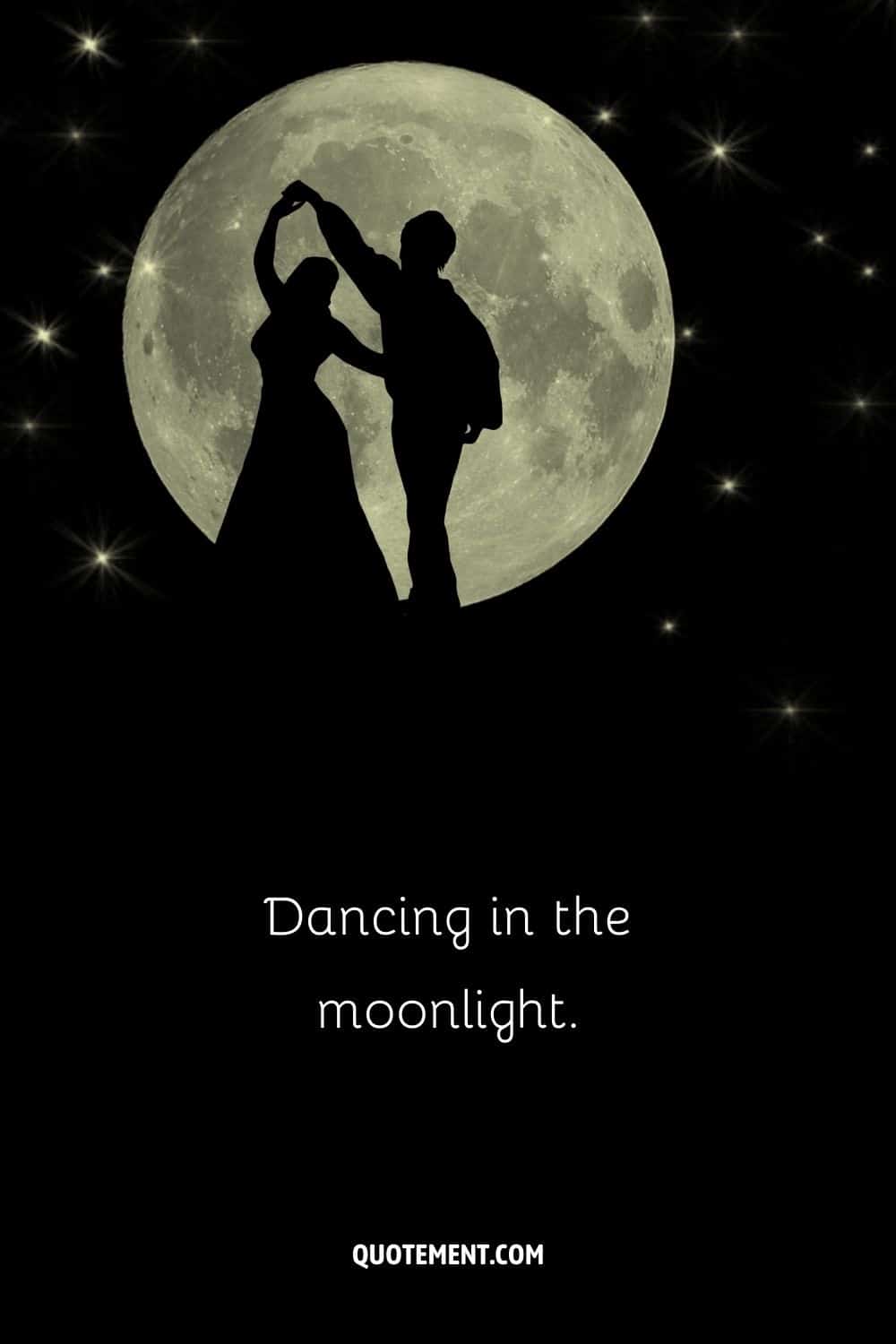 11. This is my pretty hungry face.
12. Life isn't perfect but your outfit can be.
13. Make your own kind of music.
14. Warm weather + long weekend = happy me. Simple math.
15. In my happy place.
16. Be awesome today.
17. Today's gonna be the best day ever.
18. Born this way.
19. My favorite filter is reality.
20. Home is where the heart is.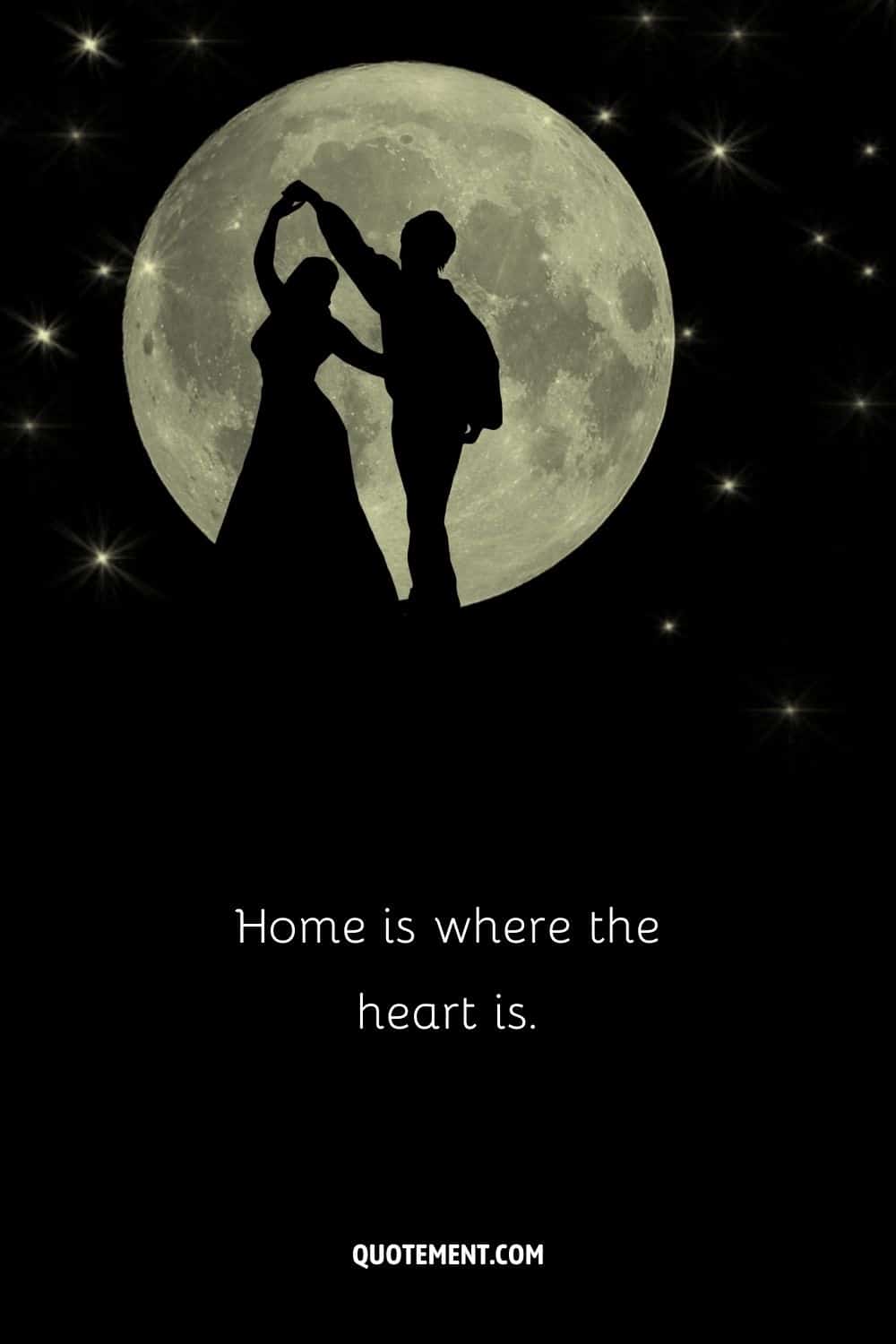 21. Cozy nights. Good books. Hot chocolate.
22. Don't let the colors fade.
23. Positive vibes only.
24. Felt cute, might delete it later.
25. You add magic to my world.
26. It's time to sparkle!
27. When the sun goes down.
28. Just another dreamer.
29. One step closer to paradise.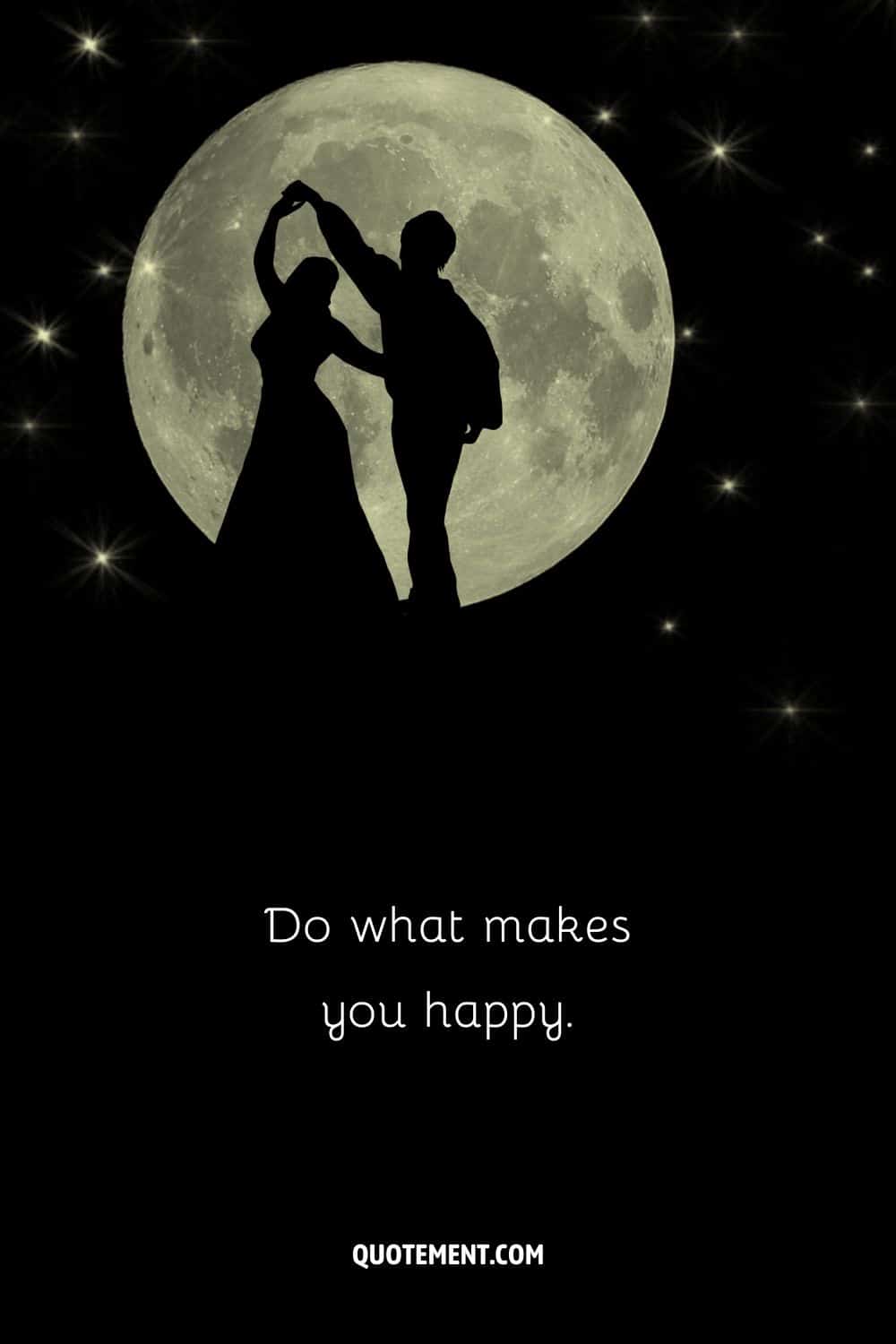 Cute Ig Captions For Selfies
1. Be a cupcake in a world of muffins.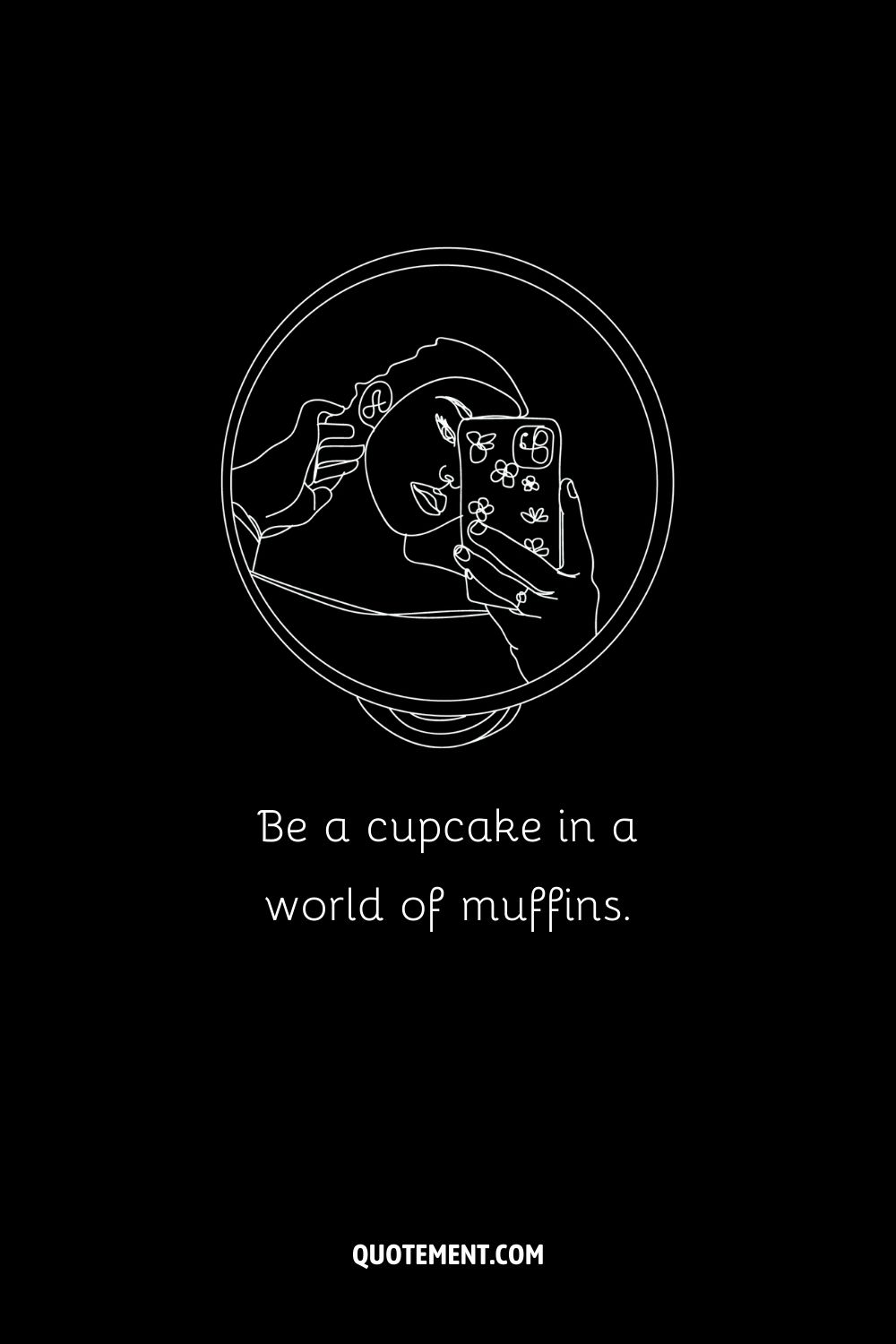 2. I don't always take a selfie, but when I do…
3. Do whatever makes you happiest.
4. Pursue your passion and you'll never work a day in your life.
5. Me, myself and I.
6. If you could be doing anything right now, what would it be?
7. Miss me?
8. I woke up like this.
9. Work hard, then work harder.
10. A smile can change the world.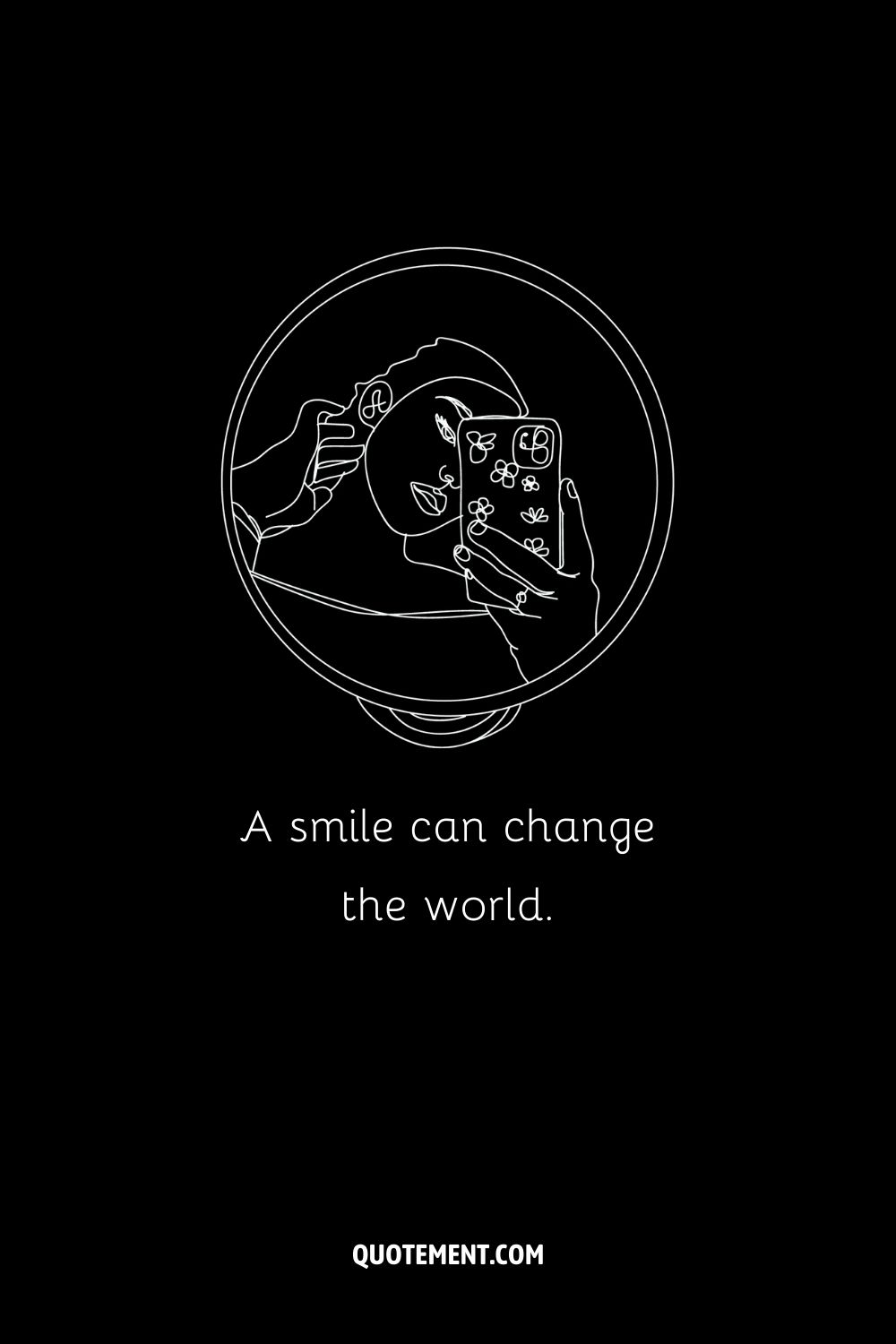 11. Don't trust everything you see, even salt can look like sugar.
12. Everyone has a chapter they don't read out loud.
13. But first, let me take a selfie.
14. Too lit to quit.
15. Life is tough, but so am I.
16. Set goals you don't tell anyone about. Achieve them. Then give yourself the highest of fives!
17. Dreams don't have expiration dates, keep going.
18. Life is the biggest party you'll ever be at.
19. Chase moments, not things.
20. But first, let me take 40 selfies until choosing one that actually works.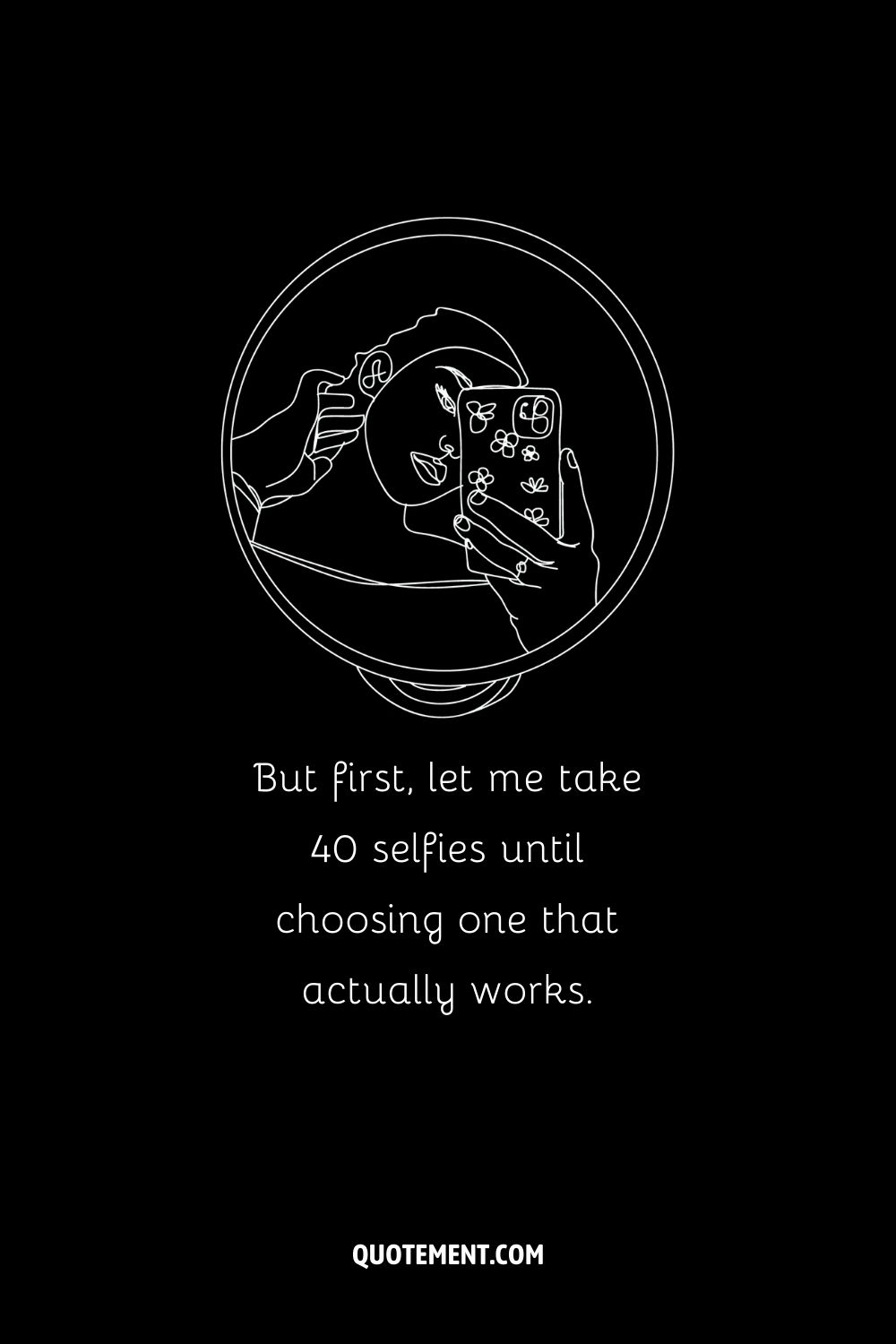 Cute Captions For Couples
1. Your smile is my favorite.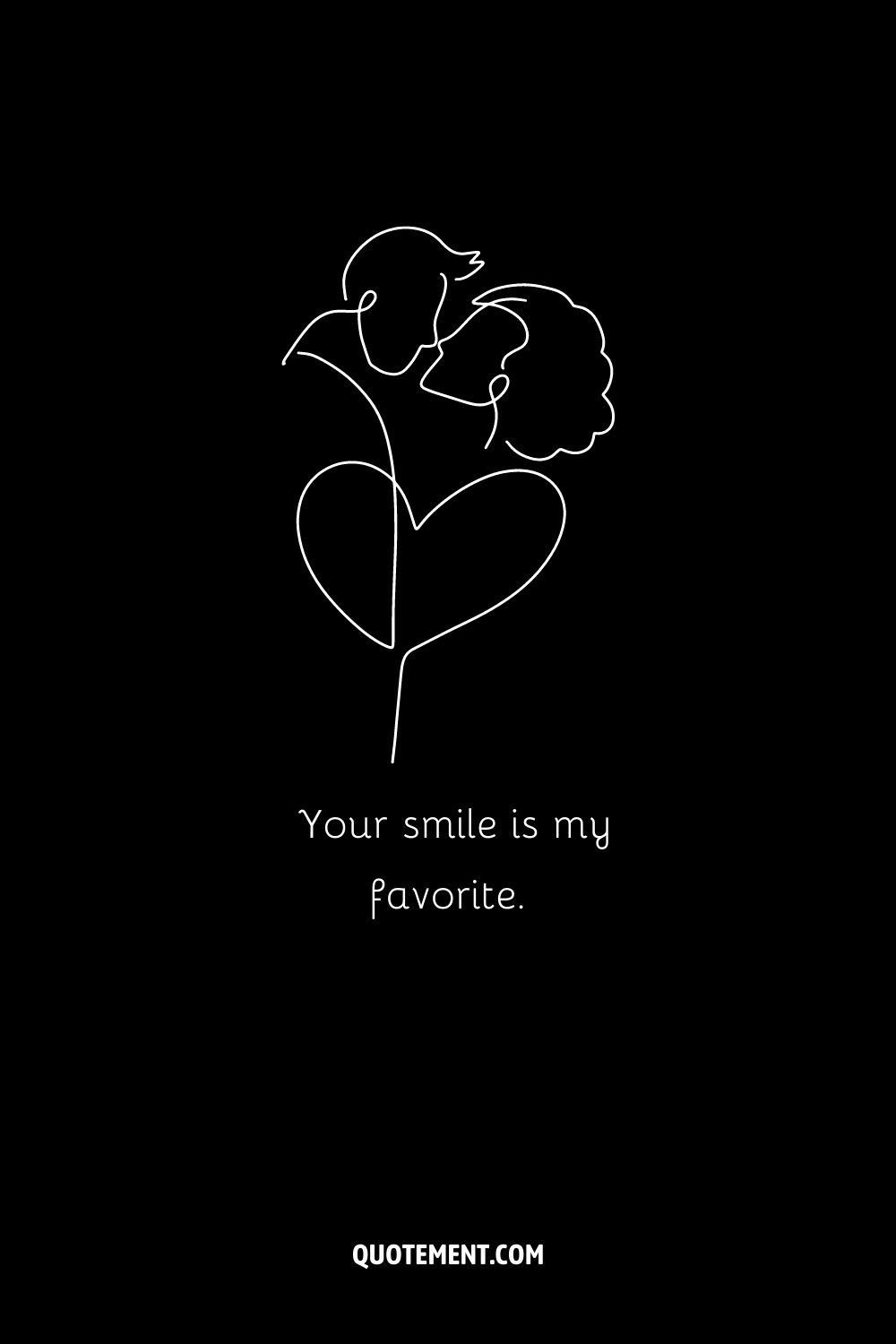 2. P.S. I love you.
3. All I ever wanted is right in front of me.
4. Worth the wait.
5. Sometimes relationships end so love stories can begin.
6. Our beginning.
7. My one and only.
8. Finally found my happily ever after.
9. Just the two of us.
10. My favorite place in the world is next to you.
11. We are totally #couplegoals.
12. From this moment on, everything changes.
13. Together is a wonderful place to be.
14. Together we make the perfect team.
15. You're my favorite notification.
16. I never want to stop making memories with you.
17. The good things in life are even better with you.
18. Billions of humans and you're my favorite.
19. I don't need a filter when I'm with you.
20. After all these years, it's still you.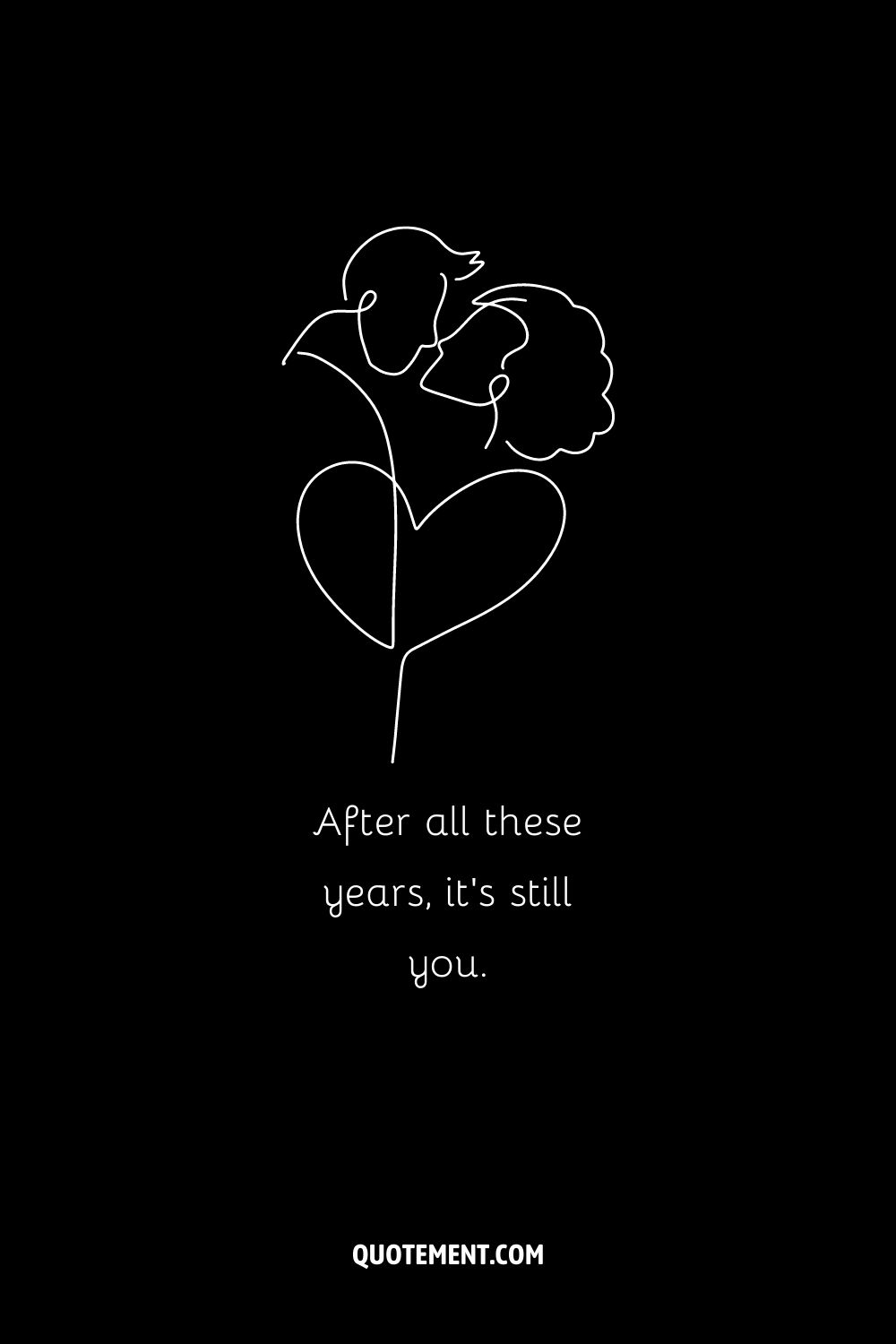 Cute Instagram Captions For Friends
1. We all have that one friend…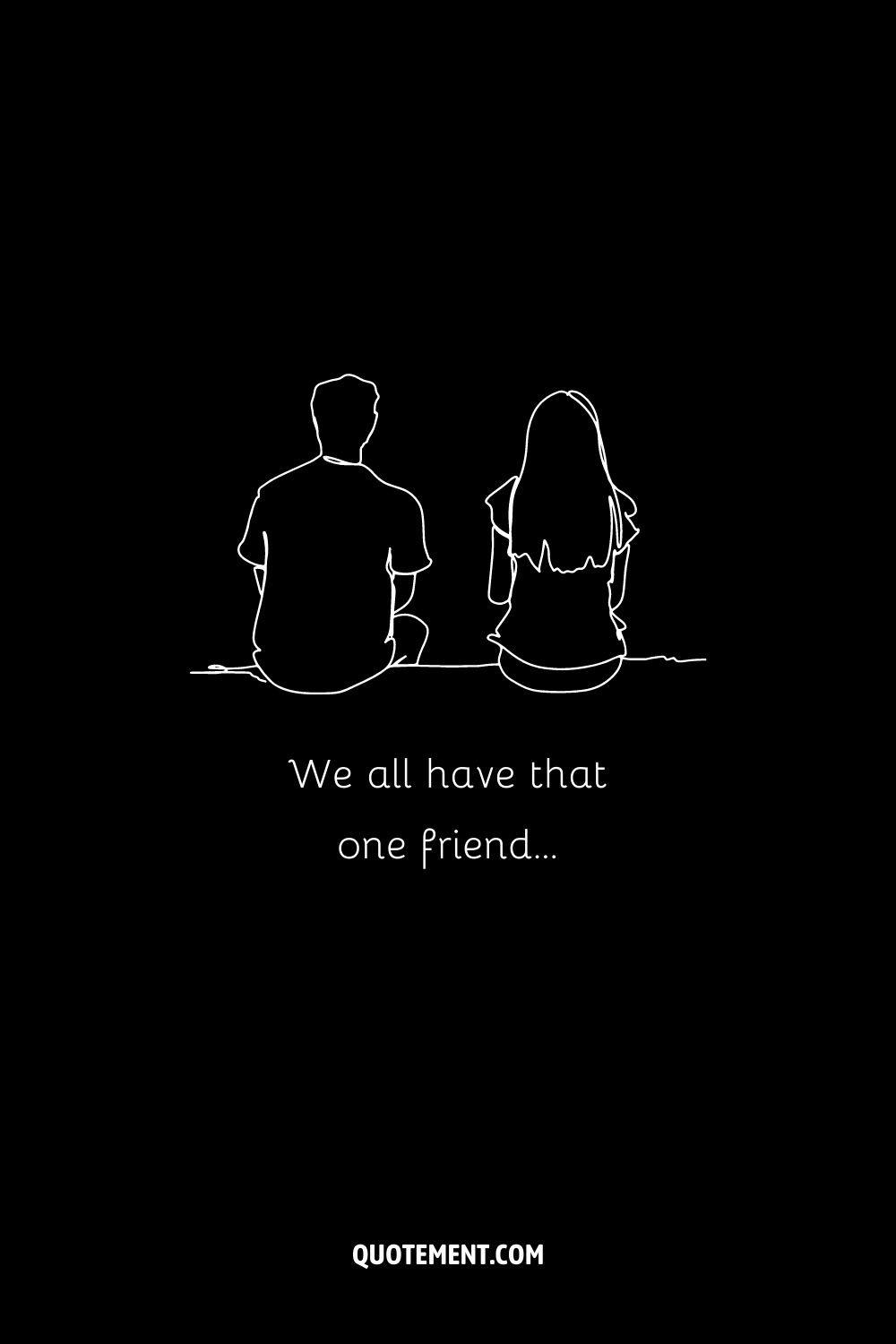 2. Laughing at random things. Partying 'til the sunrise. There's no one else I'd want by my side. Love ya!
3. Putting the 'we' in weird.
4. I would never let my best friend do anything stupid… alone.
5. A best friend is like your favorite bra: supportive, comfortable, hard to find, and close to your heart.
6. You're amazing, brave, strong, beautiful and perfect in every way.
7. Nothing shines brighter than a heart of gold.
8. Friends are like stars, constantly coming and going, but the ones that stay, burn as bright as the sun.
9. Good vibes only.
10. Friends are the family we choose for ourselves.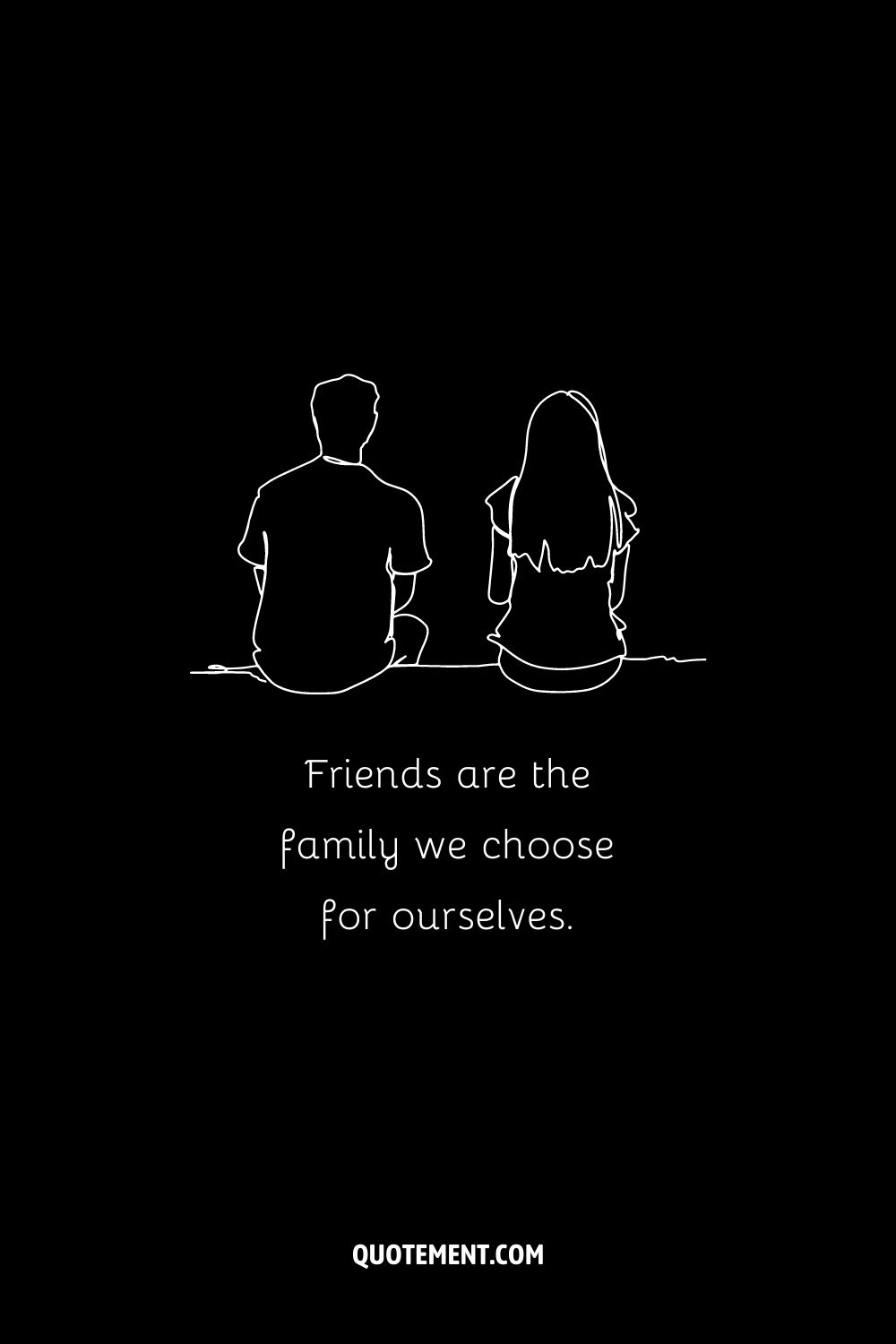 11. A good friend might know your wild stories but your best friend was right there with you.
12. Just two friends having a good time.
13. Back in the old days my best friend was quiet and shy. I turned her into a monster.
14. Friends who laugh together, stay together.
15. Laughter is the sound of friendship.
16. Hold onto your best friend because you'll never find someone like them again.
17. Friends are better than chocolate.
18. Find someone who brings out the best in you.
19. Having a friend like you is worth more than gold.
20. Inseparable.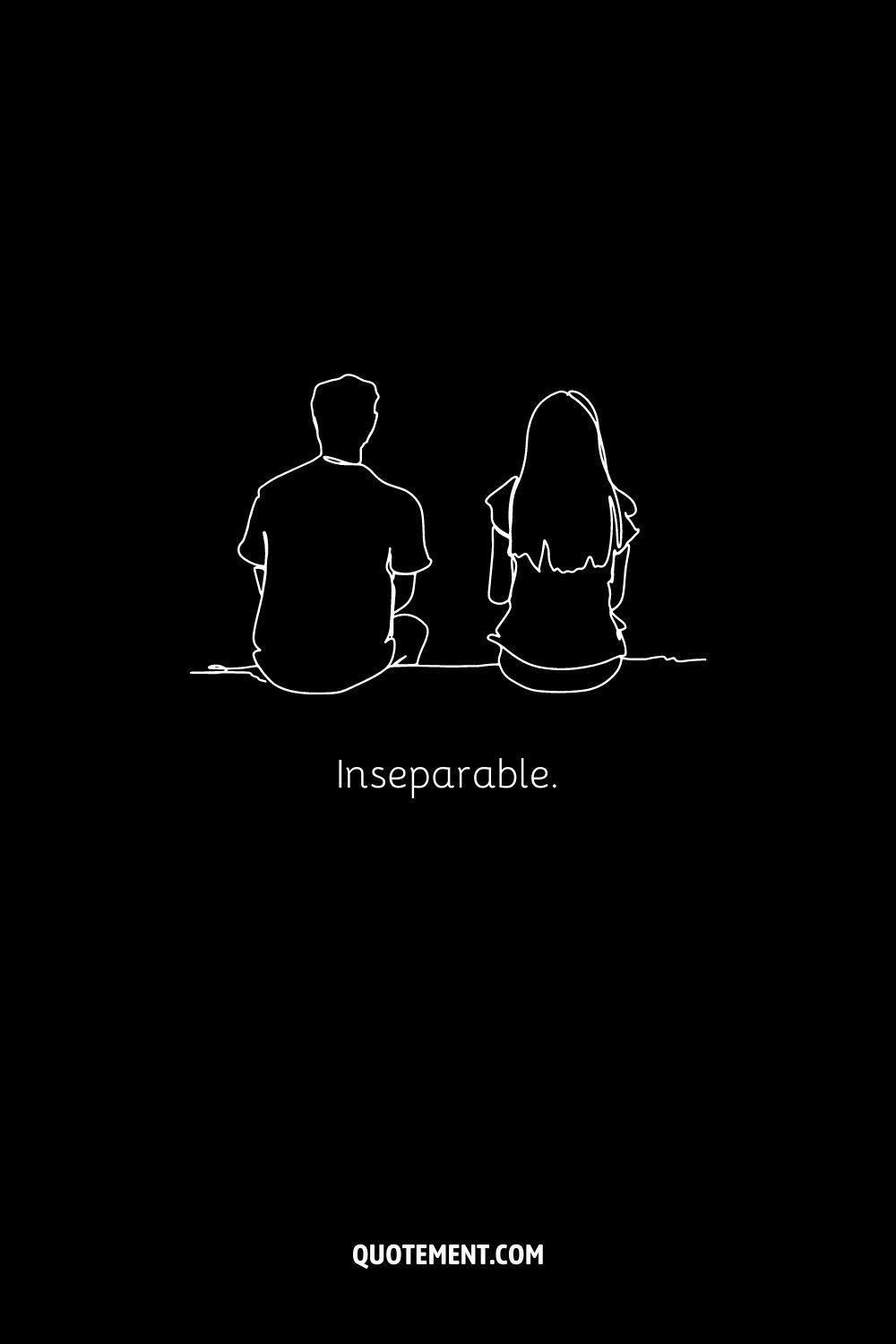 Cute One-Word Ig Captions
1. Majestic.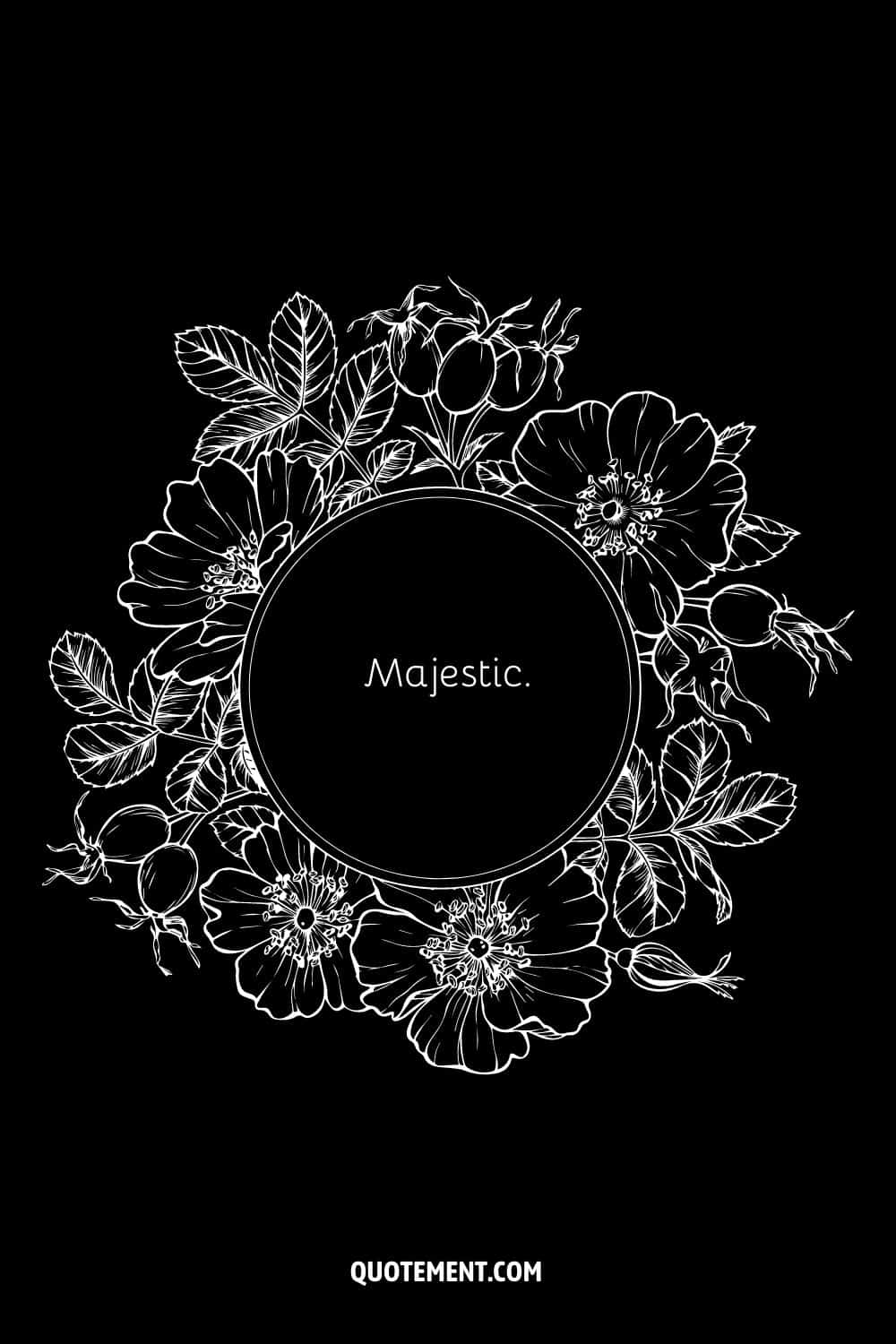 2. Fabulous.
3. Magical.
4. Champagne.
5. Therapy.
6. Adorbs!
7. Surprise!
8. Hustlin'.
9. Fancy.
10. Princess.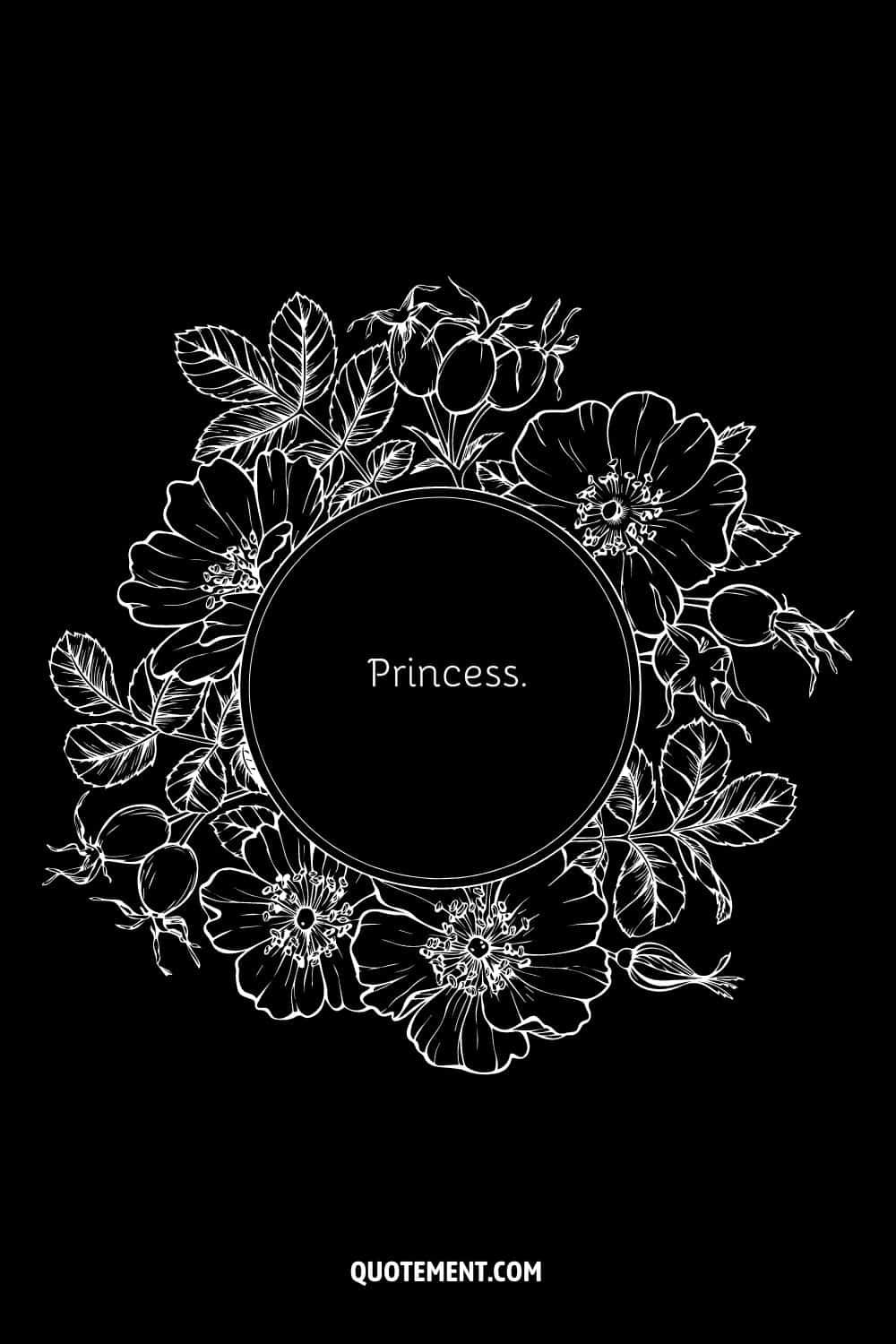 11. Family.
12. Bloom.
13. Eternal.
14. Sparkling.
15. Forever.
16. Butterfly.
17. Vibing.
18. Smile.
19. Love.
20. Lovely.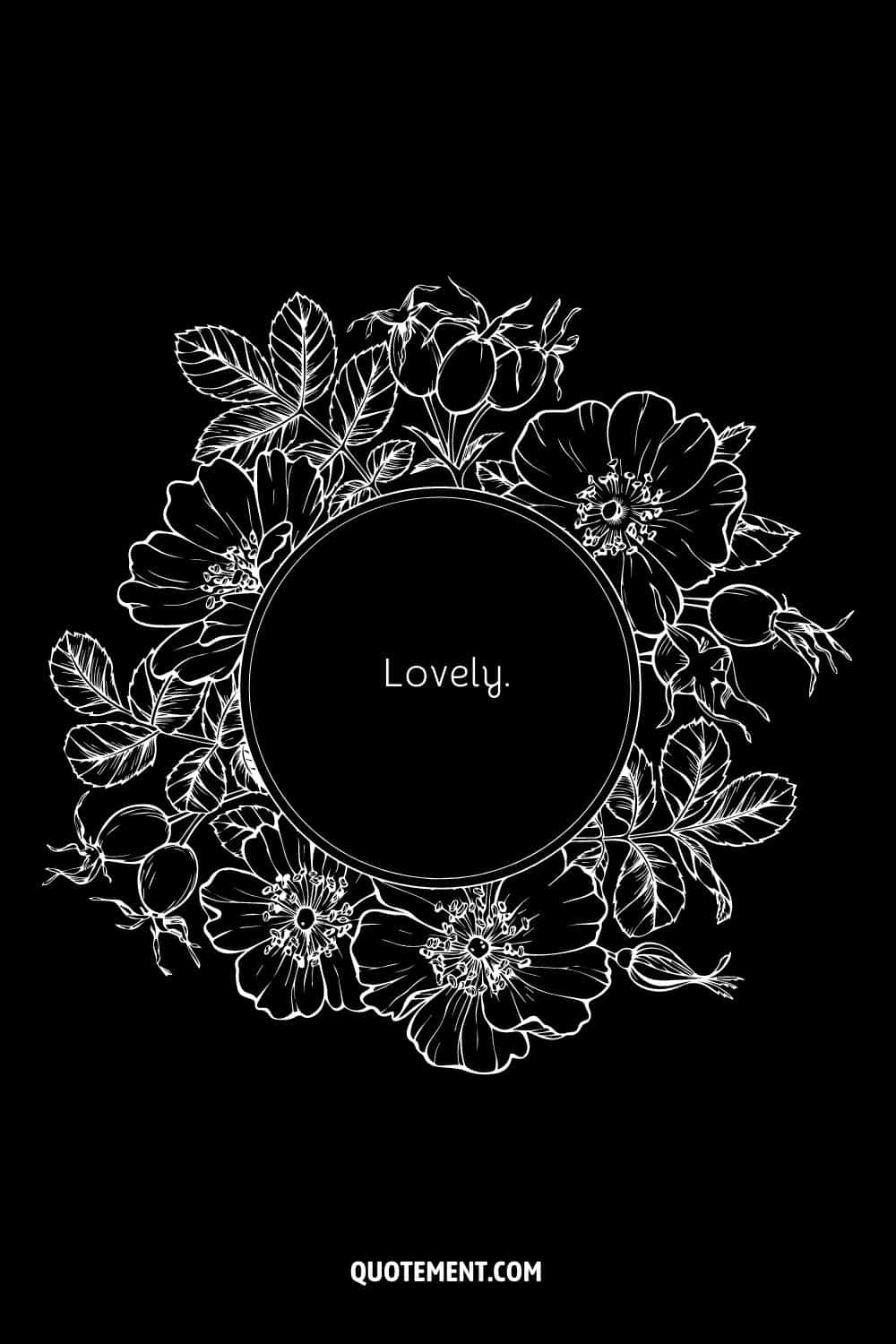 Lyrics That Make Cute Ig Captions
1. "You get ready, you get all dressed up to go nowhere in particular. Back to work or the coffee shop, doesn't matter 'cause it's enough to be young and in love." – Lana Del Rey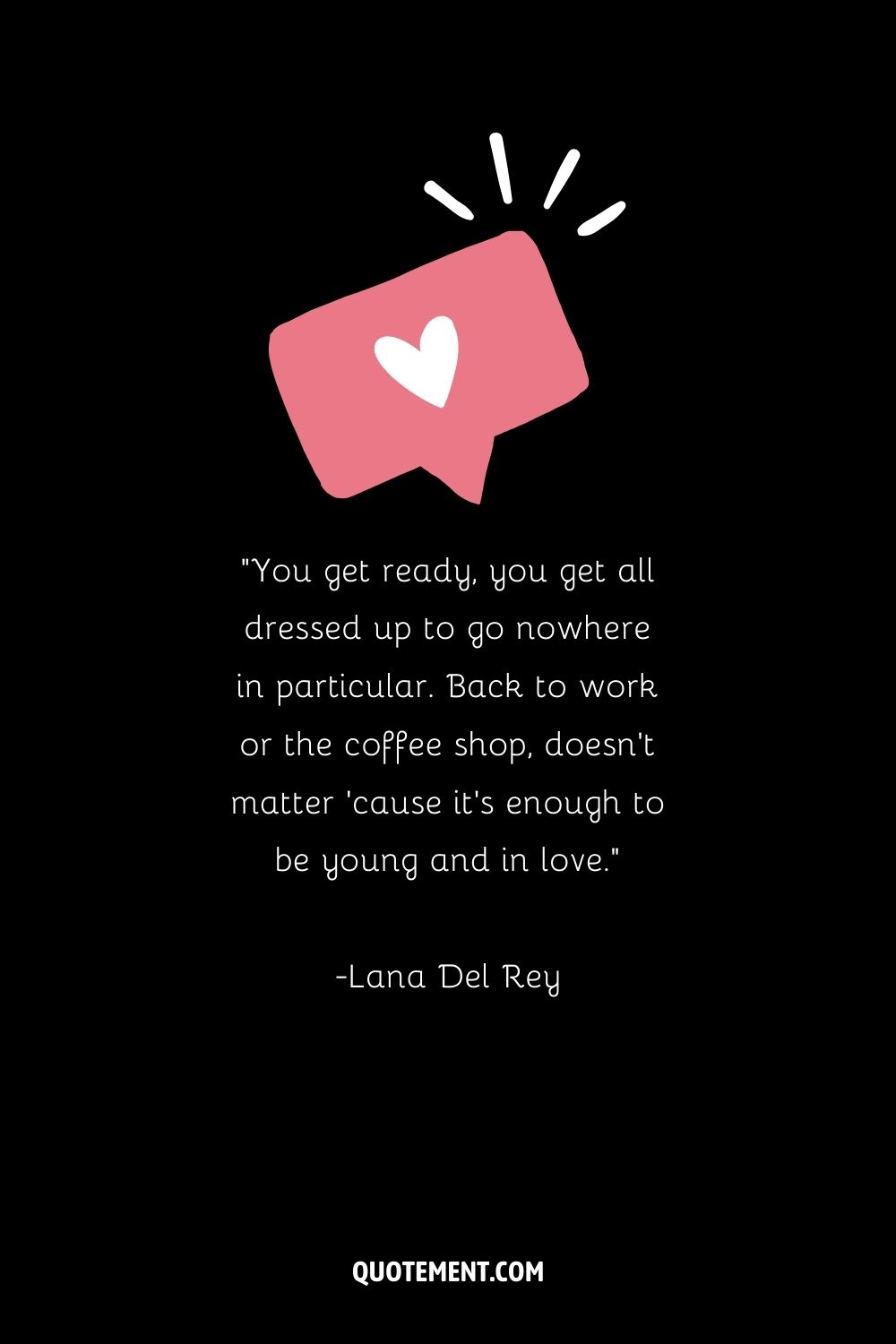 2. "When it comes to you, there's no crime. Let's take both of our souls and intertwine." – Justin Bieber
3. "Yeah, I'm not here to make friends." – Sam Smith
4. "Tastes like strawberries on a summer evenin' and it sounds just like a song. I want more berries and that summer feelin'. It's so wonderful and warm." – Harry Styles
5. "Oh, baby, when you talk like that you make a woman go mad." – Shakira
6. "Just put your paws up 'cause you were born this way, baby." – Lady Gaga
7. The night is dark but the moon is bright. We're staring at this summer night. Tan skin looks damn good in white." – Selena Gomez
8. "Yeah, I wanna dance with somebody, with somebody who loves me." – Whitney Houston
9. "In your heart, I see the start of every night and every day. In your eyes, I get lost, I get washed away." – Tina Turner
10. "Oh daddy dear, you know you're still number one, but girls, they wanna have fun." – Cyndi Lauper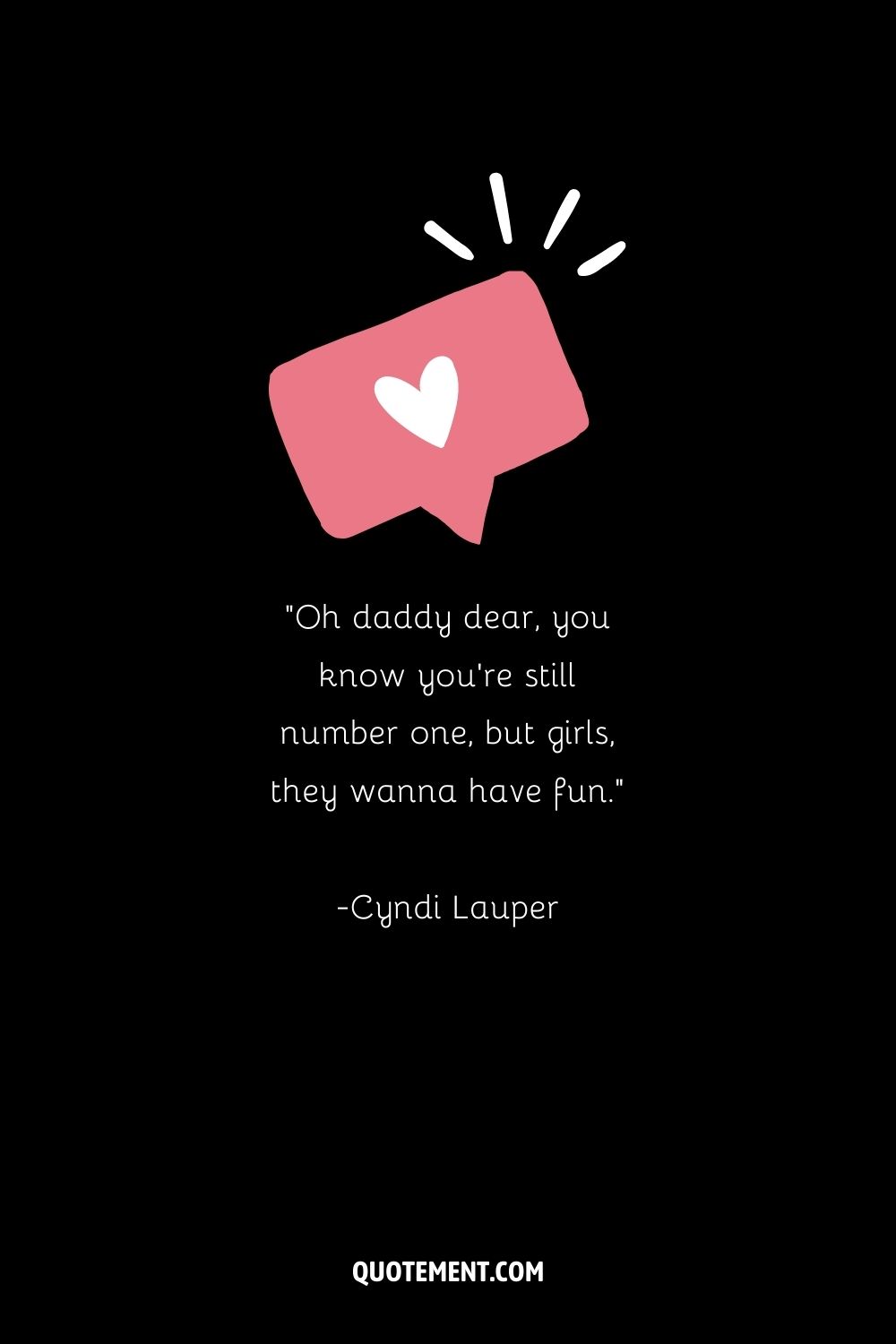 11. "Yeah, it's a party in the U.S.A." – Miley Cyrus
12. "I will follow you way down wherever you may go. I'll follow you way down to your deepest low. I'll always be around wherever life takes you. You know I'll follow you." – Imagine Dragons
13. "Slipping through my fingers all the time, I try to capture every minute, the feeling in it." – Abba
14. "Now throw your hands up in the air, wave 'em around like you just don't care. And if you wanna party, let me hear you yell." – Backstreet Boys
15. "'Cause I, I, I'm in the stars tonight, so watch me bring the fire, and set the night alight." – BTS
16. "Can you pull the curtains? Let me see the sunshine." – Ed Sheeran
17. "I wish that I could have this moment for life." – Nicki Minaj
18. "You make all my wrongs feel right, like a devil's paradise." – Inna
19. "Stop, wait a minute; fill my cup, put some liquor in it." – Bruno Mars
20. "Show the world you've got that fire, feel the rhythm getting louder!" – Meghan Trainor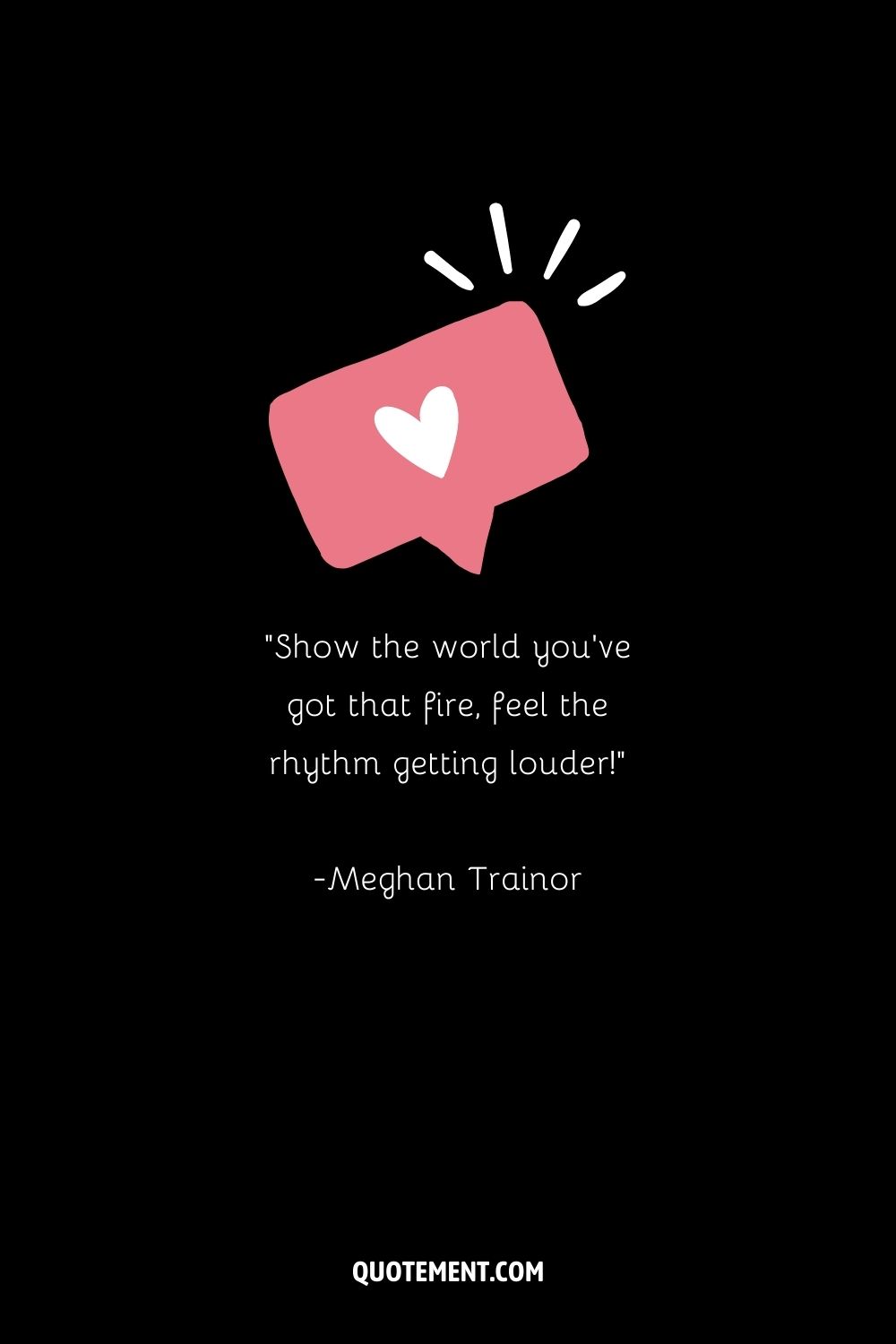 Cutest Summer Instagram Captions
1. Chasin' the sun.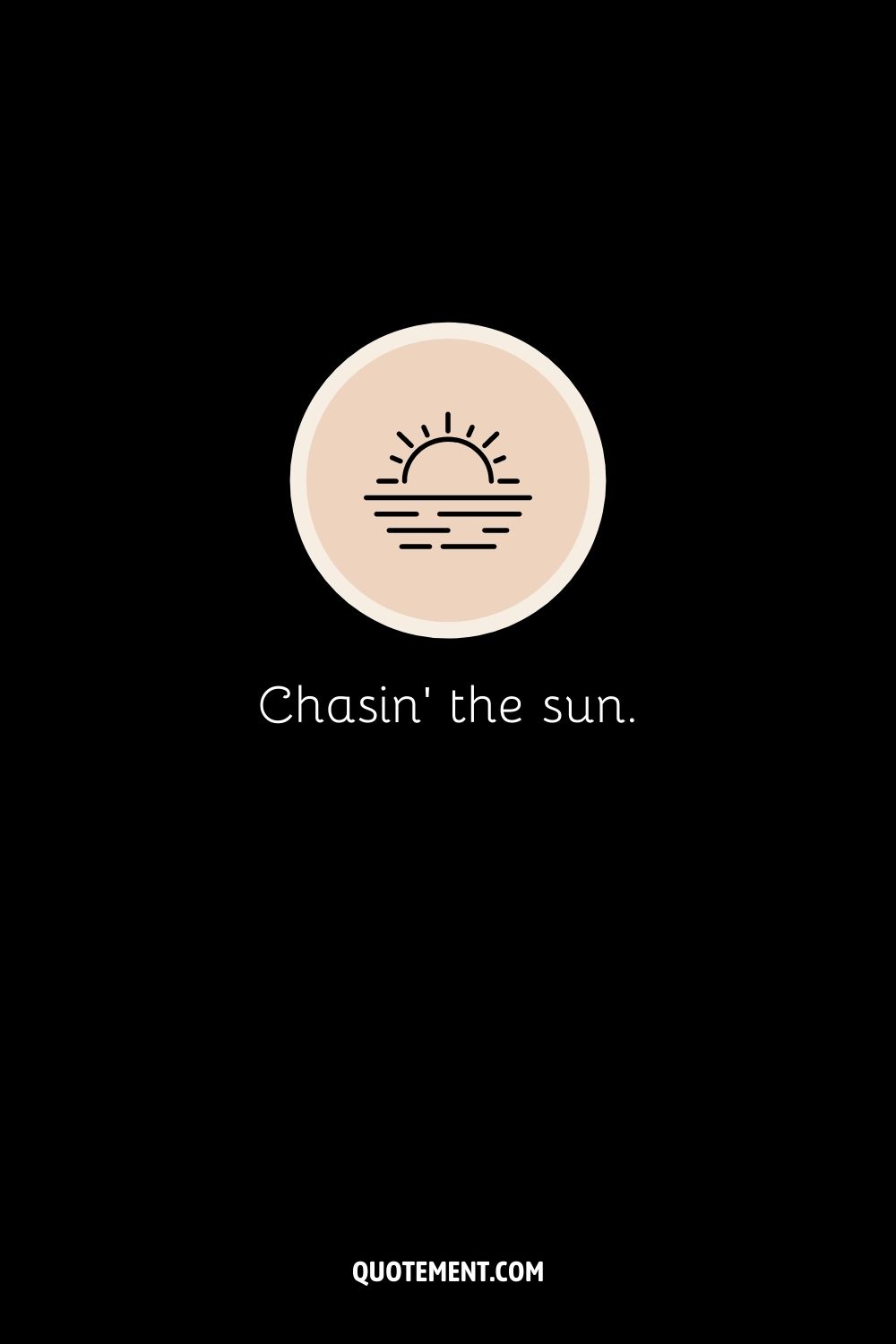 2. Blue skies, high tides and good vibes.
3. This is my resting beach face.
4. Eat, tan, sleep, repeat.
5. When daydreams become reality.
6. Feelin' hot, hot, hot.
7. Pure, sunburned happiness.
8. There's nothing more healing than the sound of the ocean.
9. Tan lines are just kisses from the sun.
10. Summertime and the livin' is easy.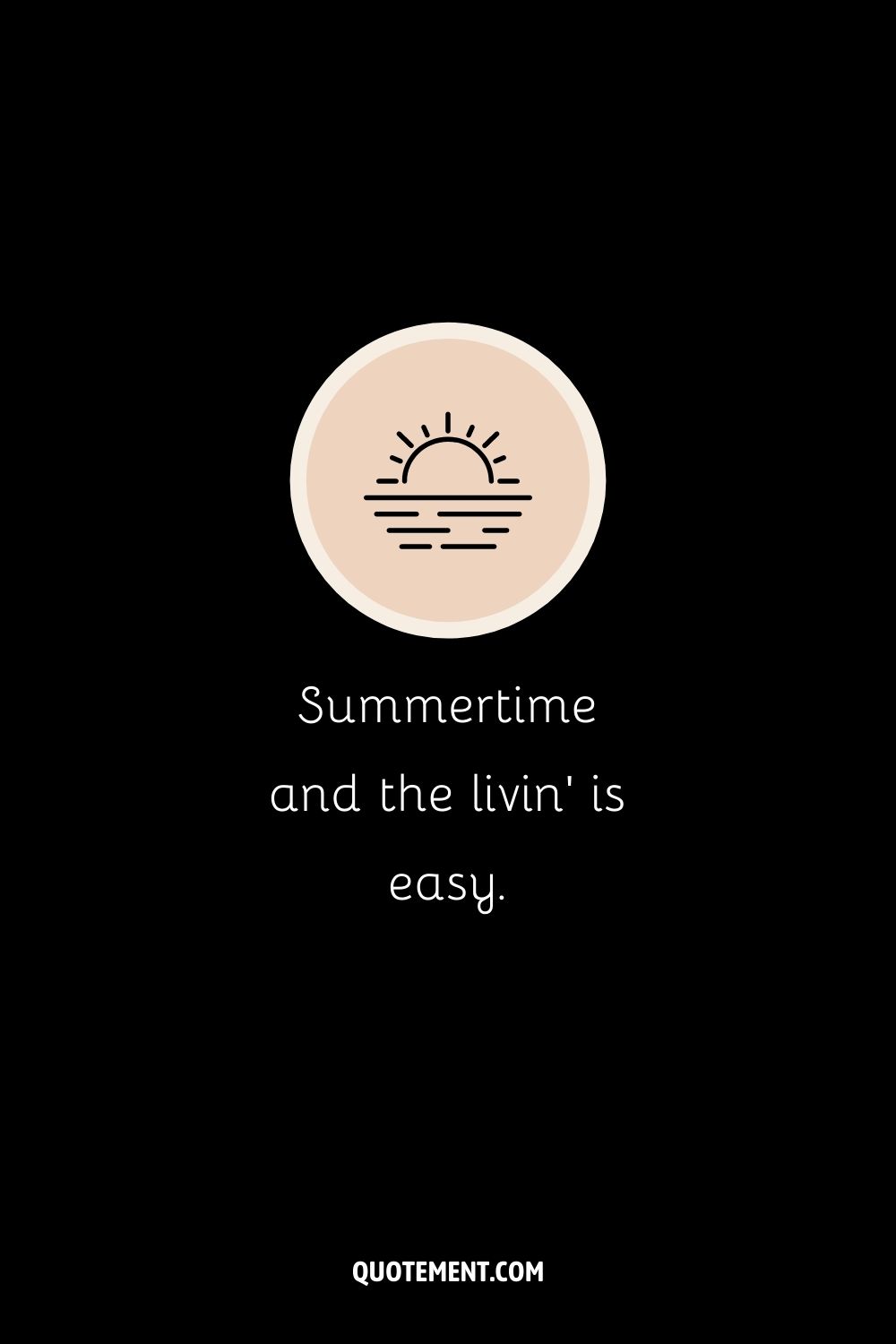 11. Girls just wanna have sun!
12. You're one in a watermelon.
13. No shoes, no worries.
14. If you're not barefoot, you're overdressed.
15. So much sun, so little time.
16. Hello grill season!
17. I prefer my footprints in the sand than the snow.
18. Does anyone know where I can find more vacation days?
19. I love you, summer, and piña coladas.
20. Mermaid kisses and seashell wishes.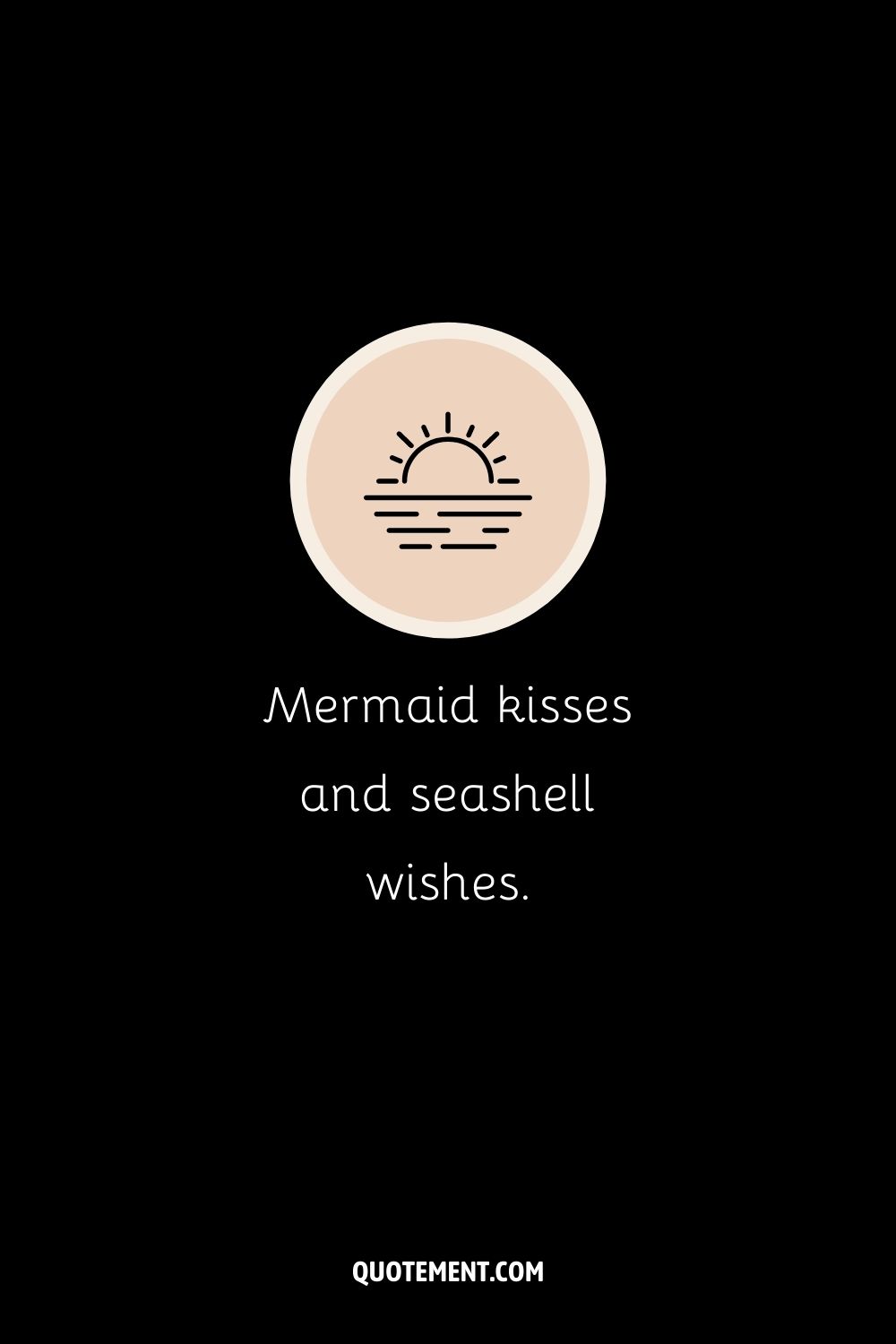 See also: 110 Powerful Mermaid Quotes That Are Sure To Amaze You
Cute Nature Captions
1. By getting lost in nature, you get closer to finding yourself.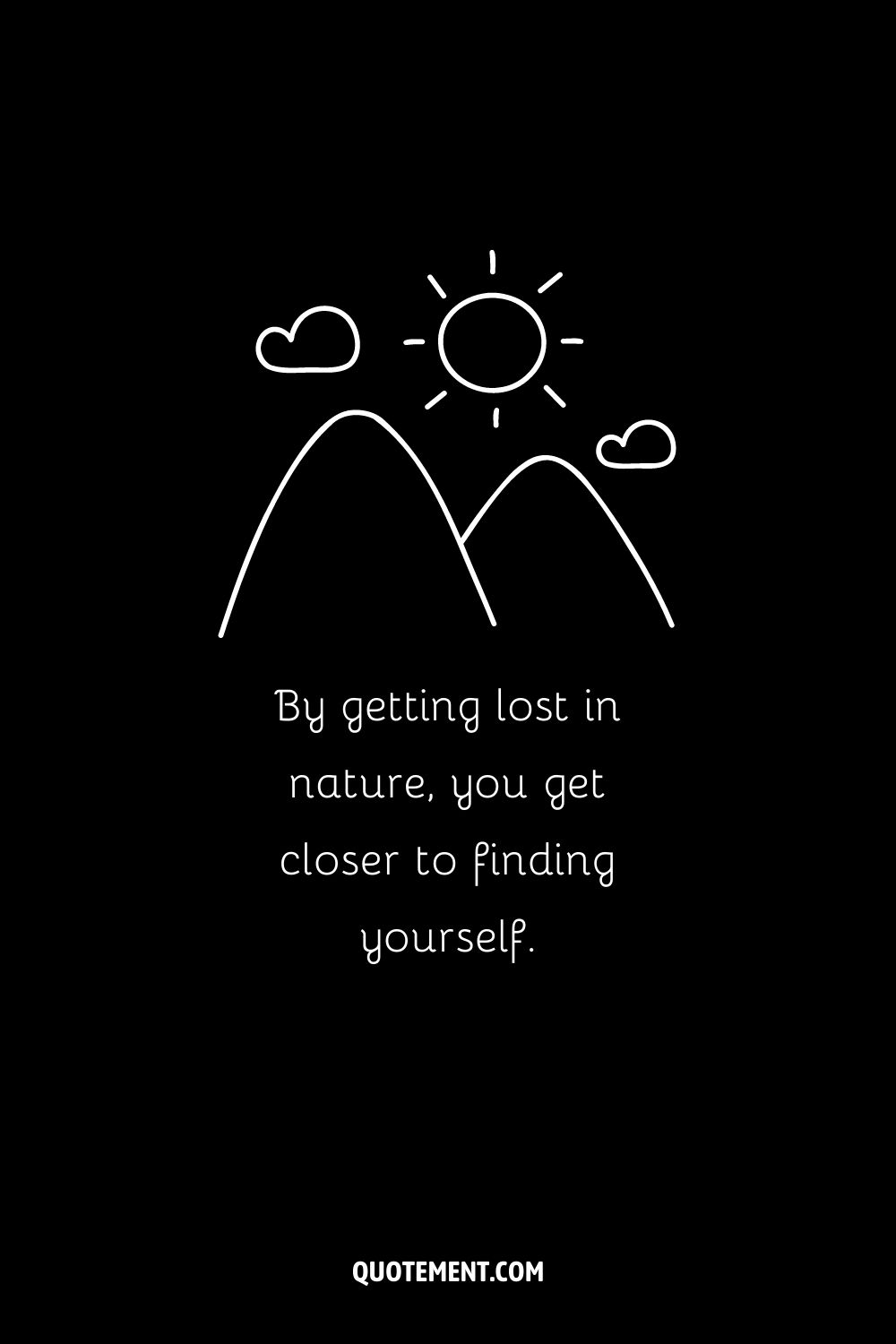 2. There is no time to be bored in a world as beautiful as this.
3. Nature transcends all.
4. The earth laughs in flowers.
5. Words, like nature, half reveal and half conceal the soul within.
6. Nature always wears the colors of the spirit.
7. Go to the place where you feel most alive.
8. There's no Wi-Fi in the forest, but I promise you'll find a better connection.
9. If you're looking for heaven on earth, just step outside.
10. Just another day in paradise.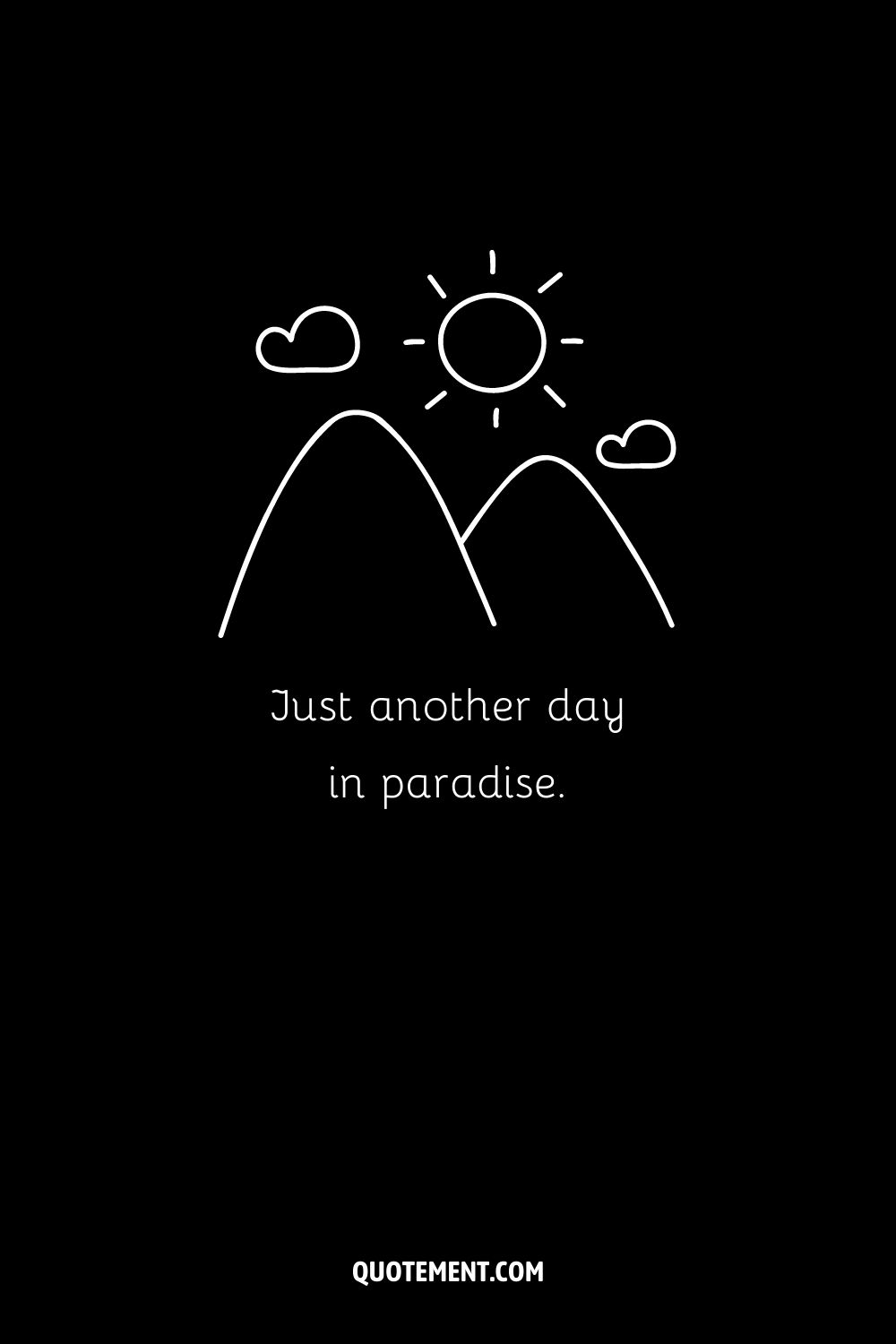 11. Free as a bird.
12. A walk in the woods feels like home.
13. Hiking hair, don't care.
14. Nature never goes out of style.
15. Keep your eyes open.
16. If you're looking for beauty, you'll find it in nature.
17. In awe of God's creation.
18. Another day, another sunrise.
19. It's a big world out there – explore!
20. Take it or leaf it!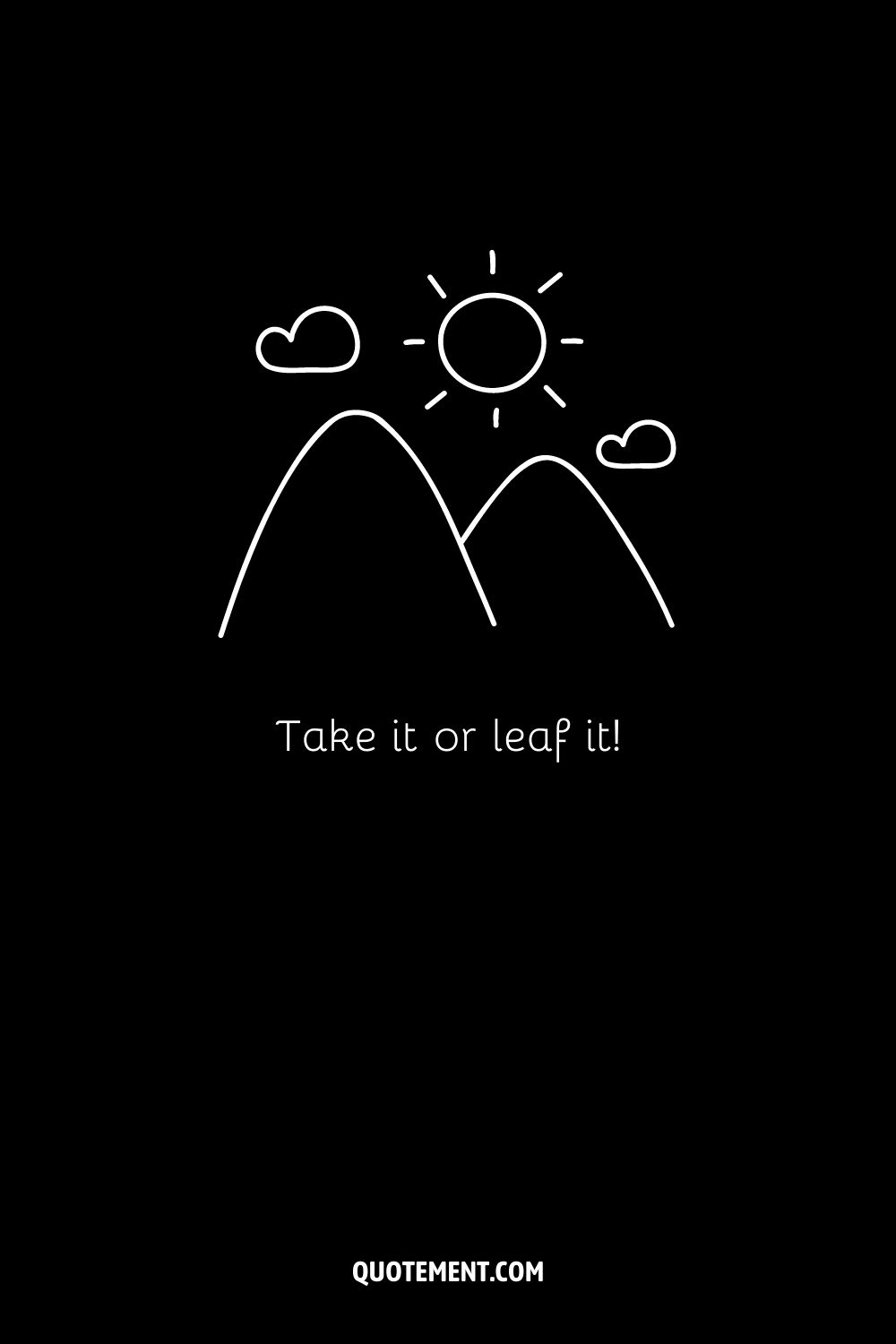 Cute Travel Insta Captions
1. When in doubt, just travel!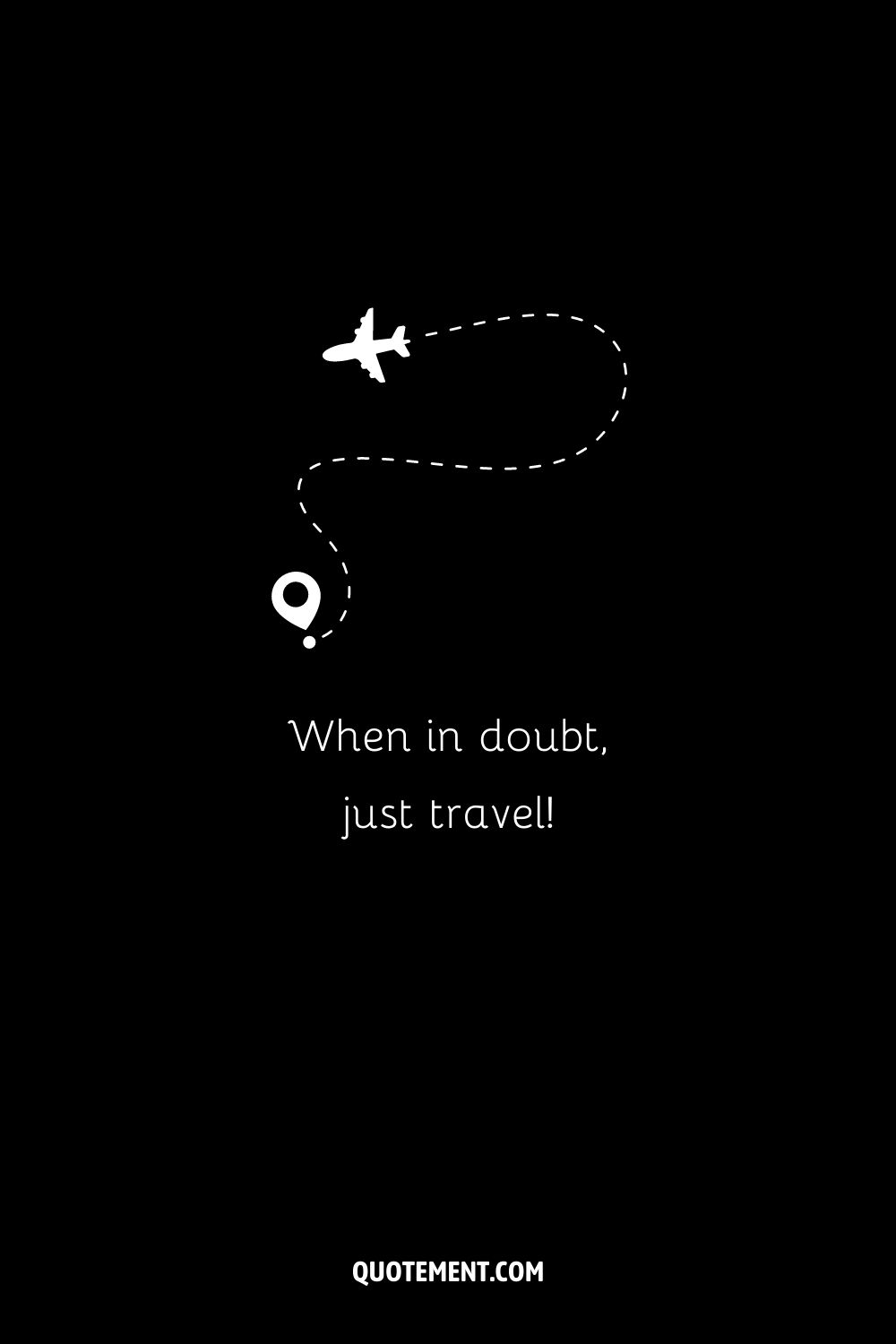 2. Wanderlust.
3. Vacation calories don't count!
4. Be back never.
5. What's on my bucket list? Everywhere!
6. Where am I? Is this paradise?
7. Time for an adventure!
8. If you could travel anywhere in the world, where would you go first?
9. Happiness comes in waves.
10. Wouldn't wanna be anywhere else.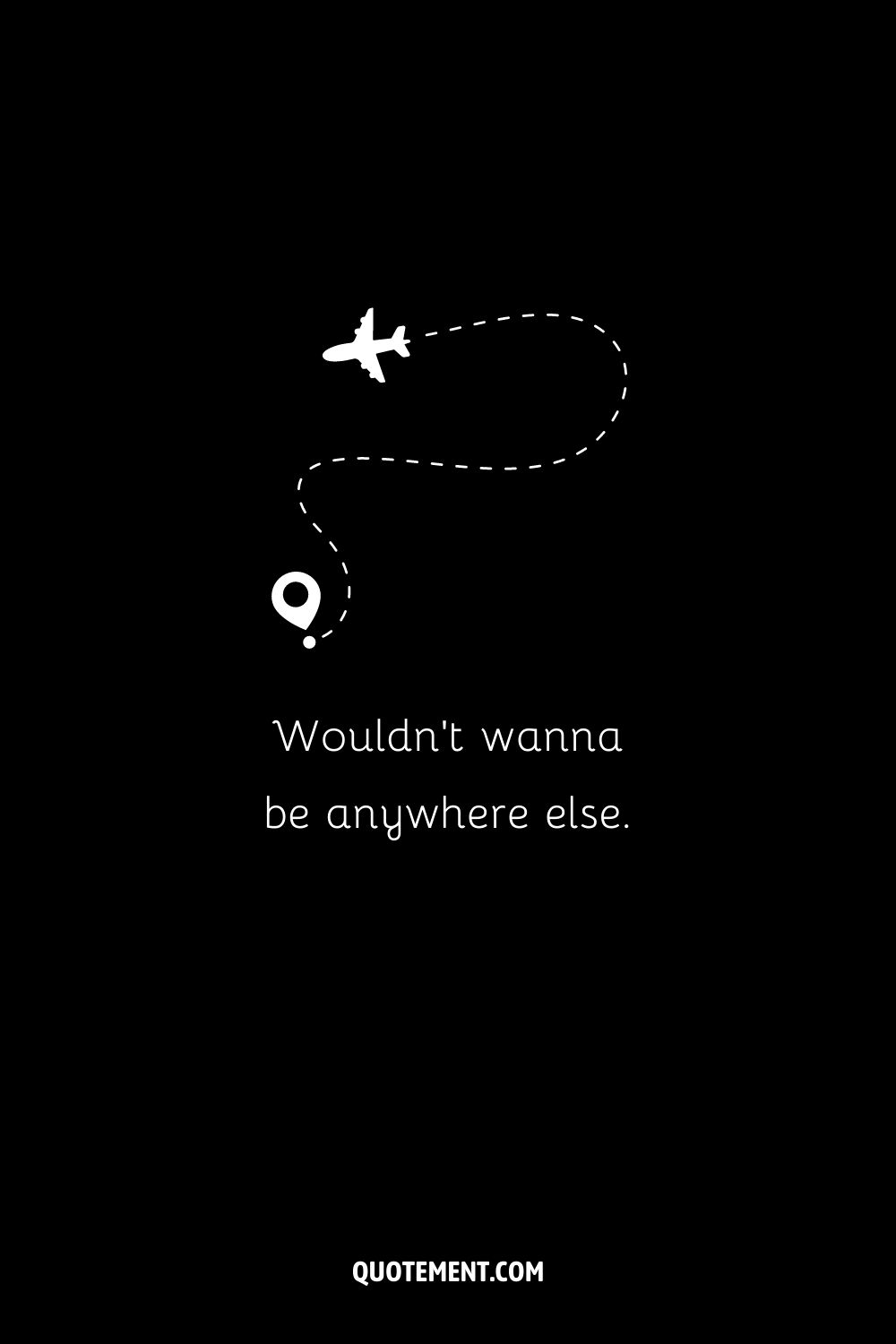 11. Work. Save. Travel. Repeat.
12. Seas the day!
13. The beach is calling and I must go!
14. Be right back, exploring the world!
15. I travel because you can always get more money, but you can never get more time.
16. Just gonna cross this off the bucket list…
17. I don't know where I'm going, but I'm on my way.
18. Some beautiful paths can't be discovered without getting lost.
19. Travel is my therapy.
20. Catch flights, not feelings.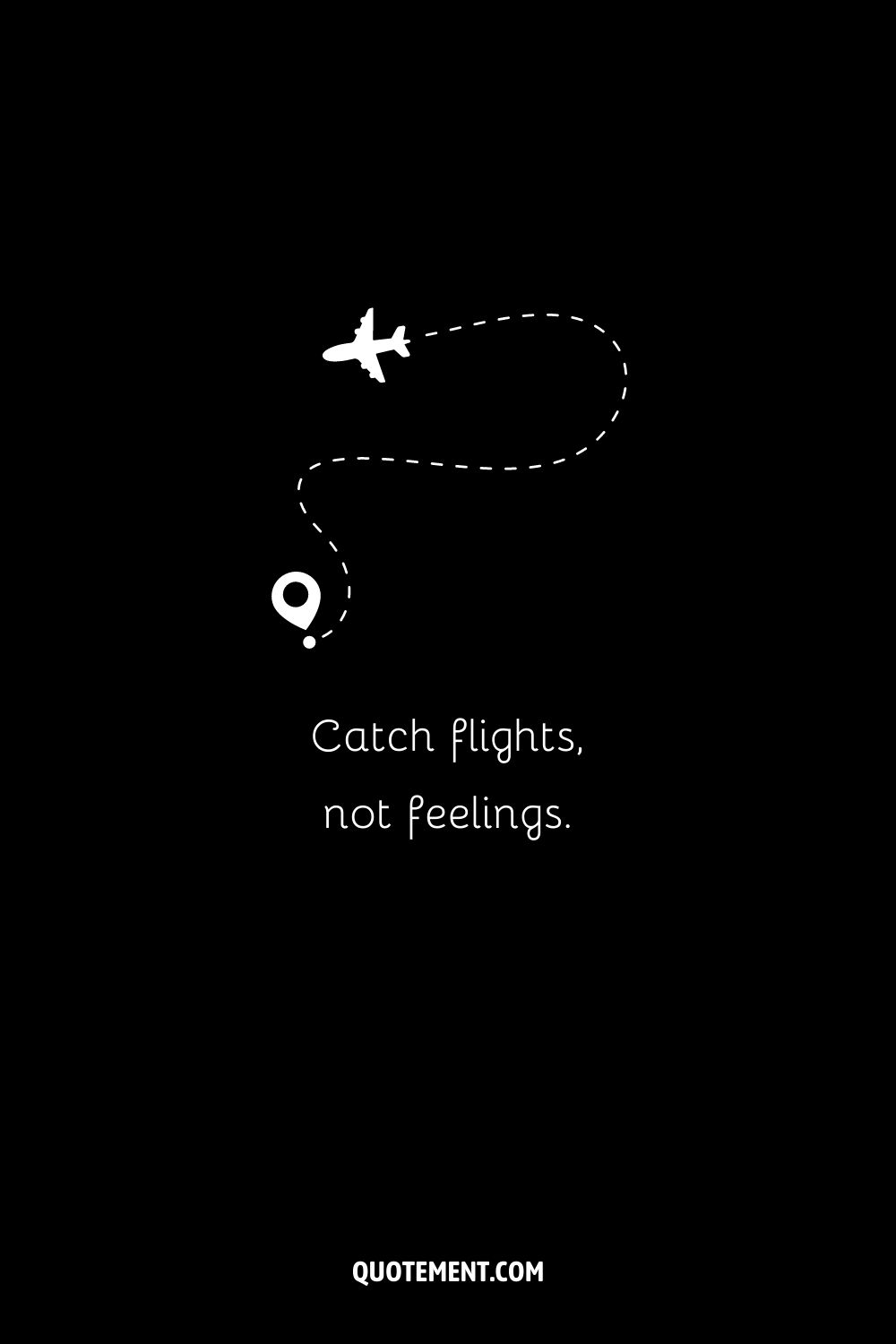 Cute Vacation Captions For Insta
1. These are the days we live for.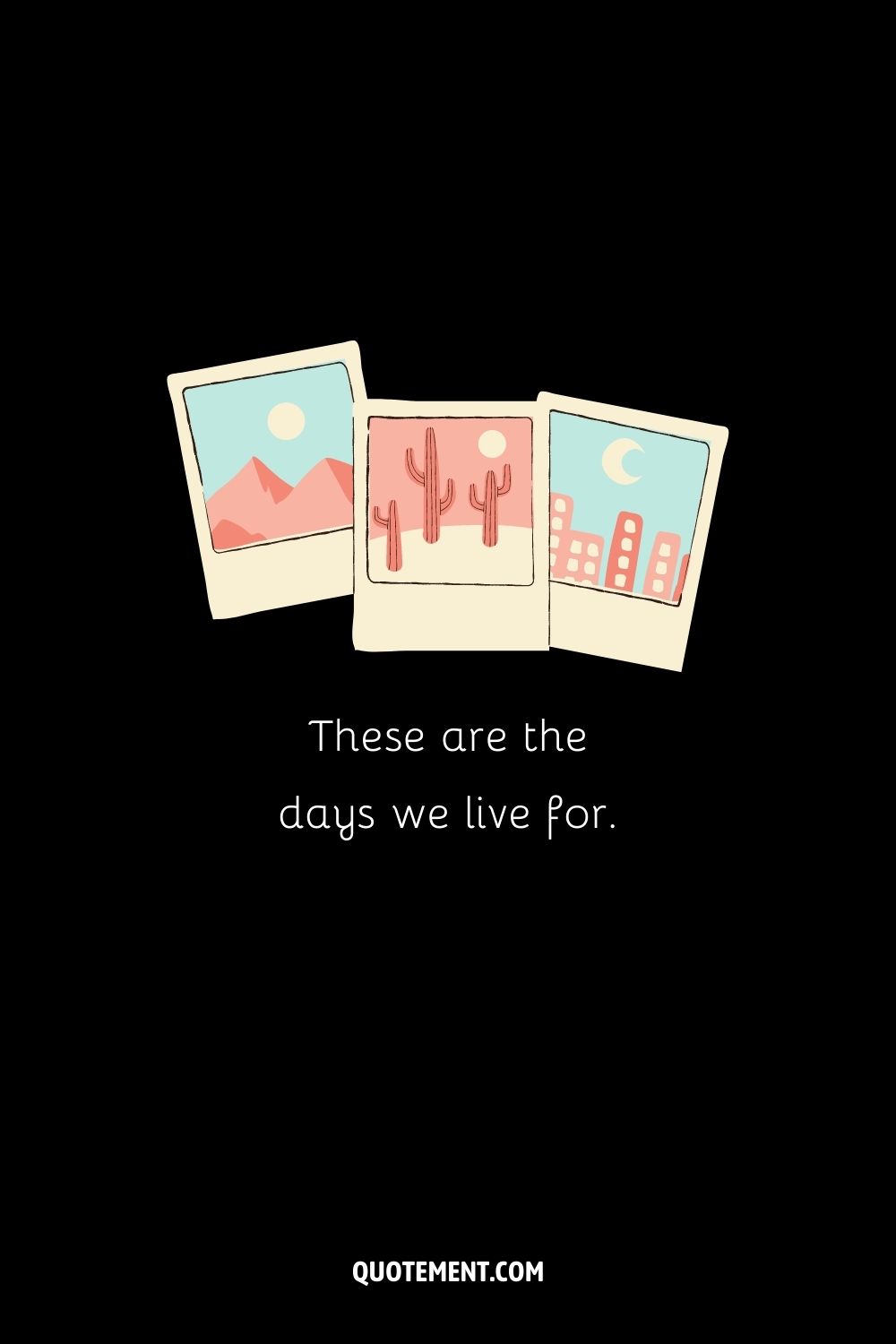 2. It's not polite to keep a vacation waiting.
3. Let's get the party started!
4. The only vacation you'll ever regret is the one you didn't take.
5. Passports and palm trees.
6. Vacay mode ON.
7. BEACH: Best Escape Anyone Can Have.
8. Life is better with the sand between your toes.
9. Life is all about smiles and high fives.
10. Some call it vacation, I call it heaven.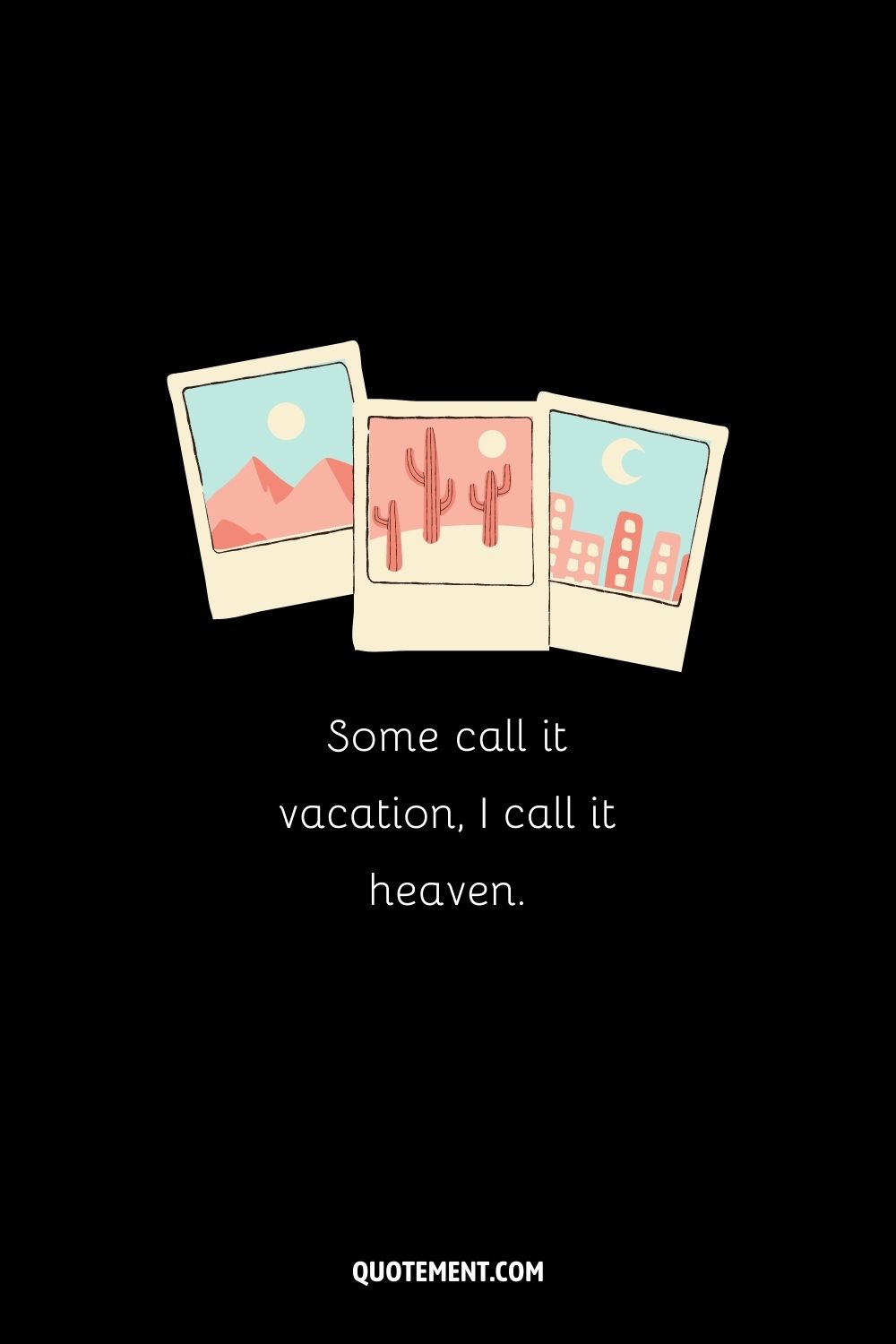 11. Sleep like no one's watching.
12. Some days start better than others.
13. I need a six-month holiday, twice a year.
14. I googled my symptoms… Turned out I just needed to go on a vacation!
15. Life is better by the pool.
16. Majestic moments in [place].
17. If you need me, call me on my shell phone.
18. Summer calls for colorful drinks.
19. My fave adventure partner.
20. Catch me outside…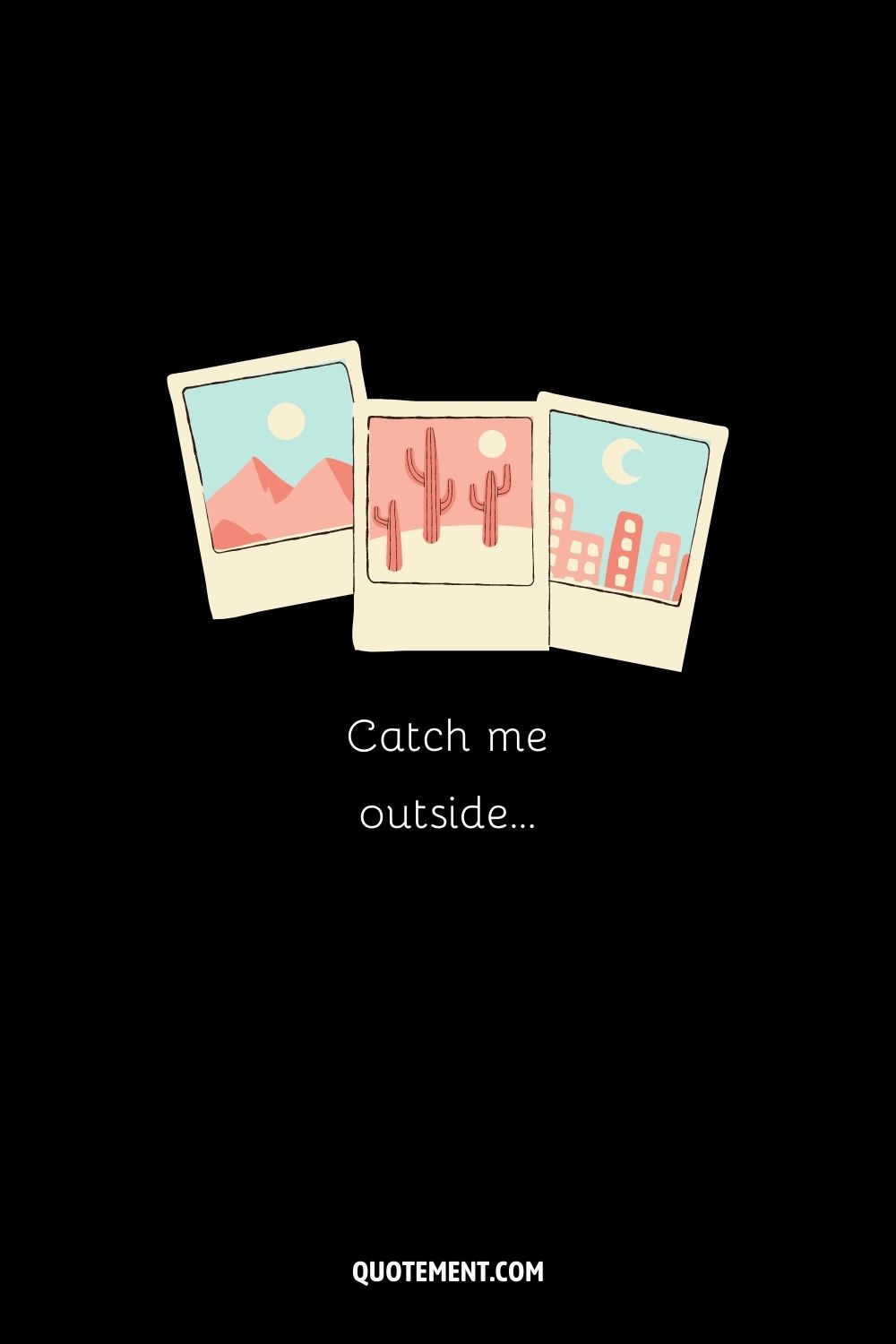 Cute Ig Captions For Girls
1. Girl power.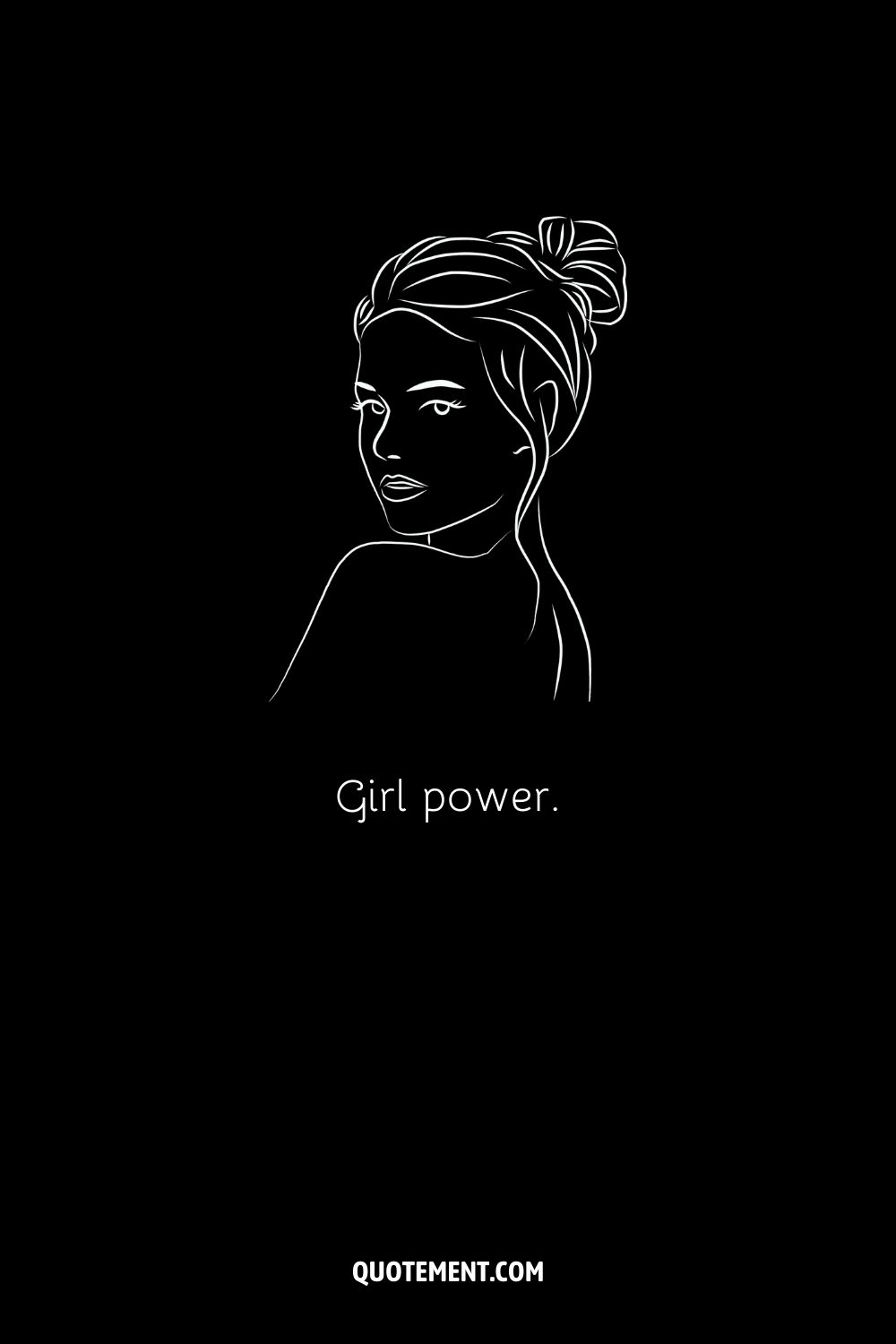 2. I'm a girl. What's your superpower?
3. Wake up and makeup.
4. Silly girls are the best.
5. Don't let anyone dim your shine.
6. Conquer the world one smile at a time.
7. Leave a little sparkle everywhere you go.
8. I got it from my mama.
9. Be the girl that decided to go for it.
10. She who dares, wins.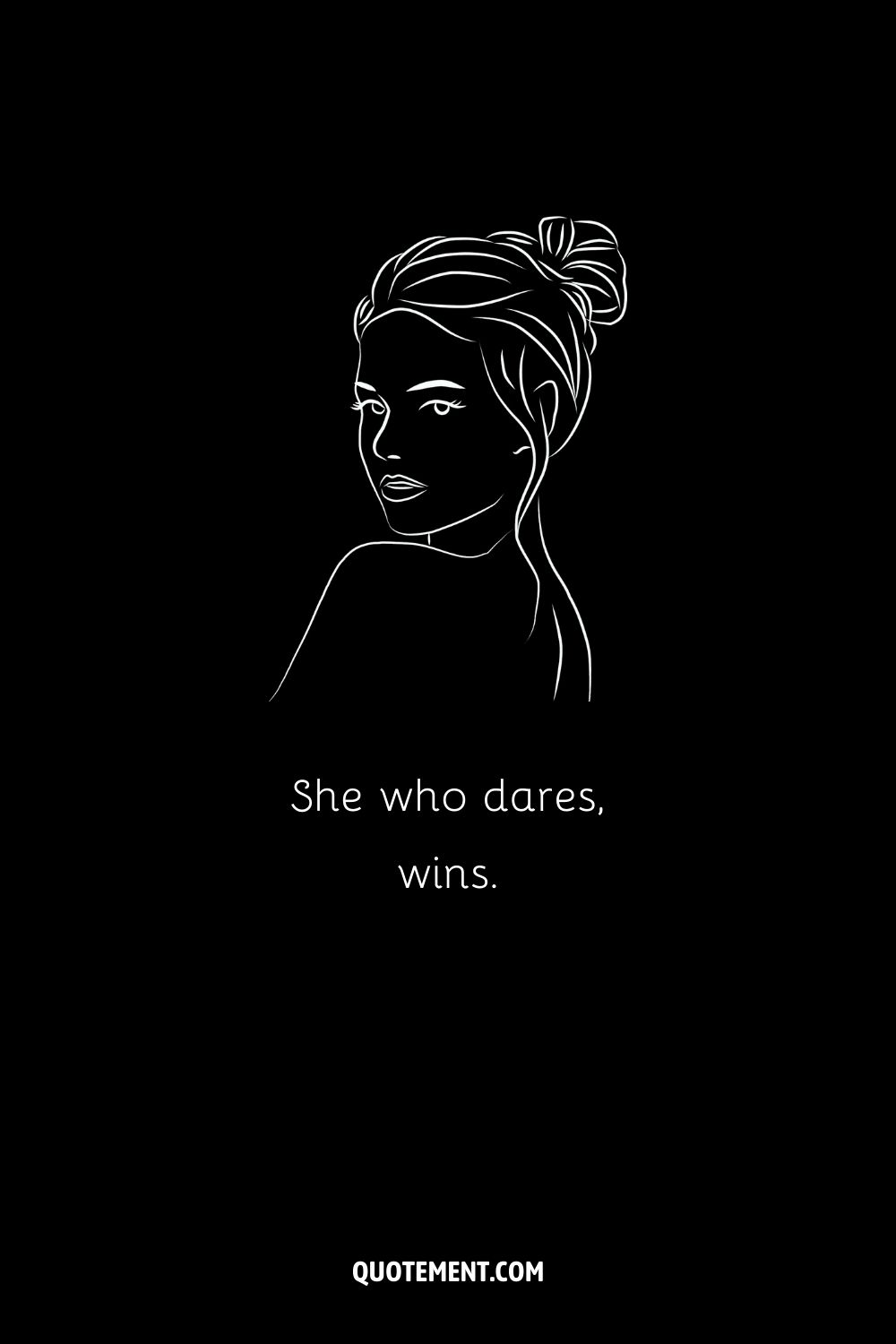 11. I'm ready for my close-up.
12. Morning hair, don't care.
13. A perfect work-in-progress.
14. It's all about the glow.
15. I'm beautiful because God makes no mistakes.
16. Little girl with dreams becomes a woman with vision.
17. Sprinkling kindness everywhere I go.
18. A balanced diet is chocolate in both hands.
19. Be your kind of beautiful.
20. A girl should be two things: classy and fabulous.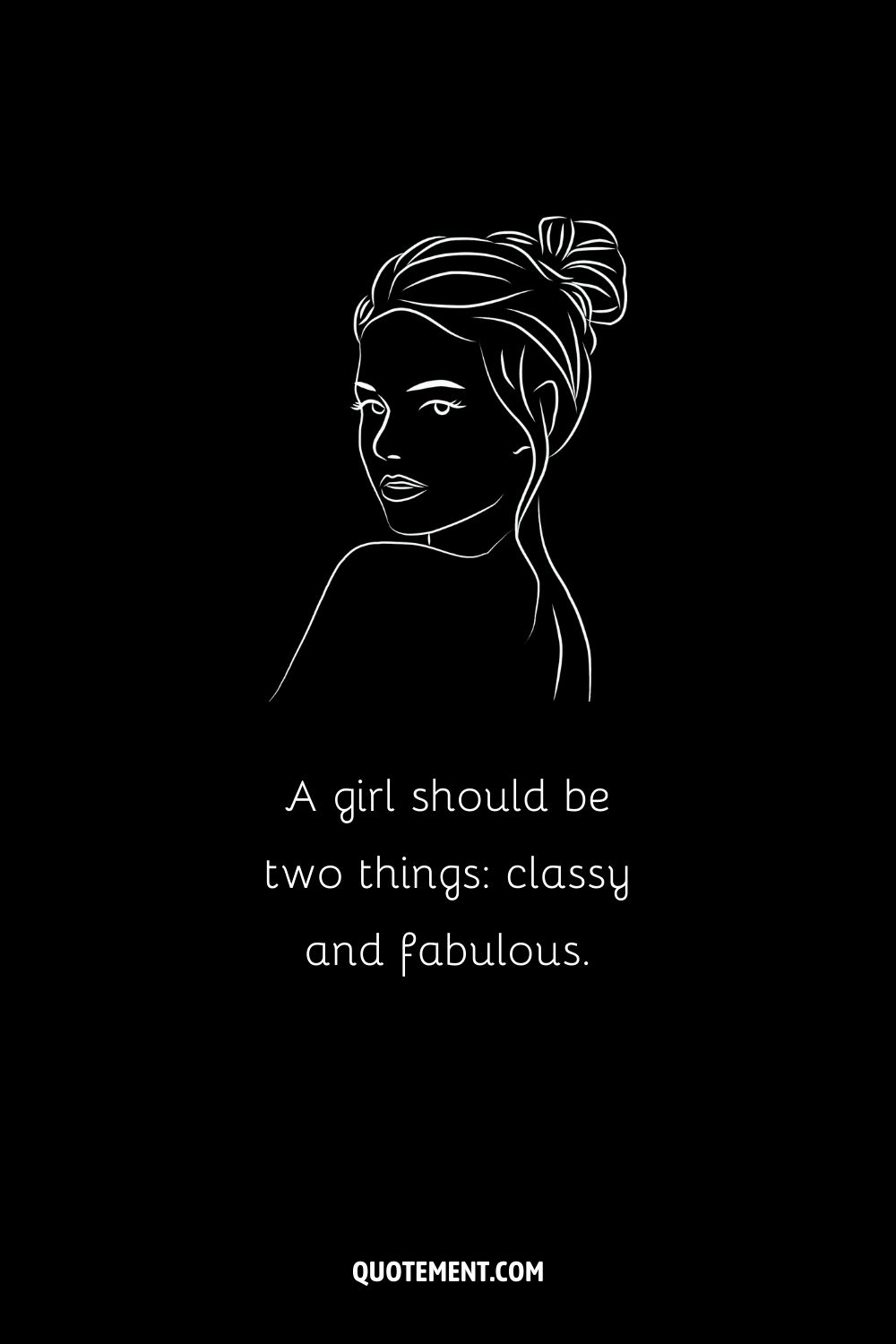 See also: 430 Ideal Instagram Captions For Girls Who Love Themselves
Cute Ig Captions For Boys
1. Everything we do is epic.
2. Partners in crime.
3. Friends buy you food. Best friends eat your food.
4. My brother from another mother.
5. Saturdays are for the boys.
6. Life is better when you are laughing.
7. Chillin' with my bros.
8. Warning: you may fall in love with me.
9. We got that Friday feeling.
10. Cosmopolitan.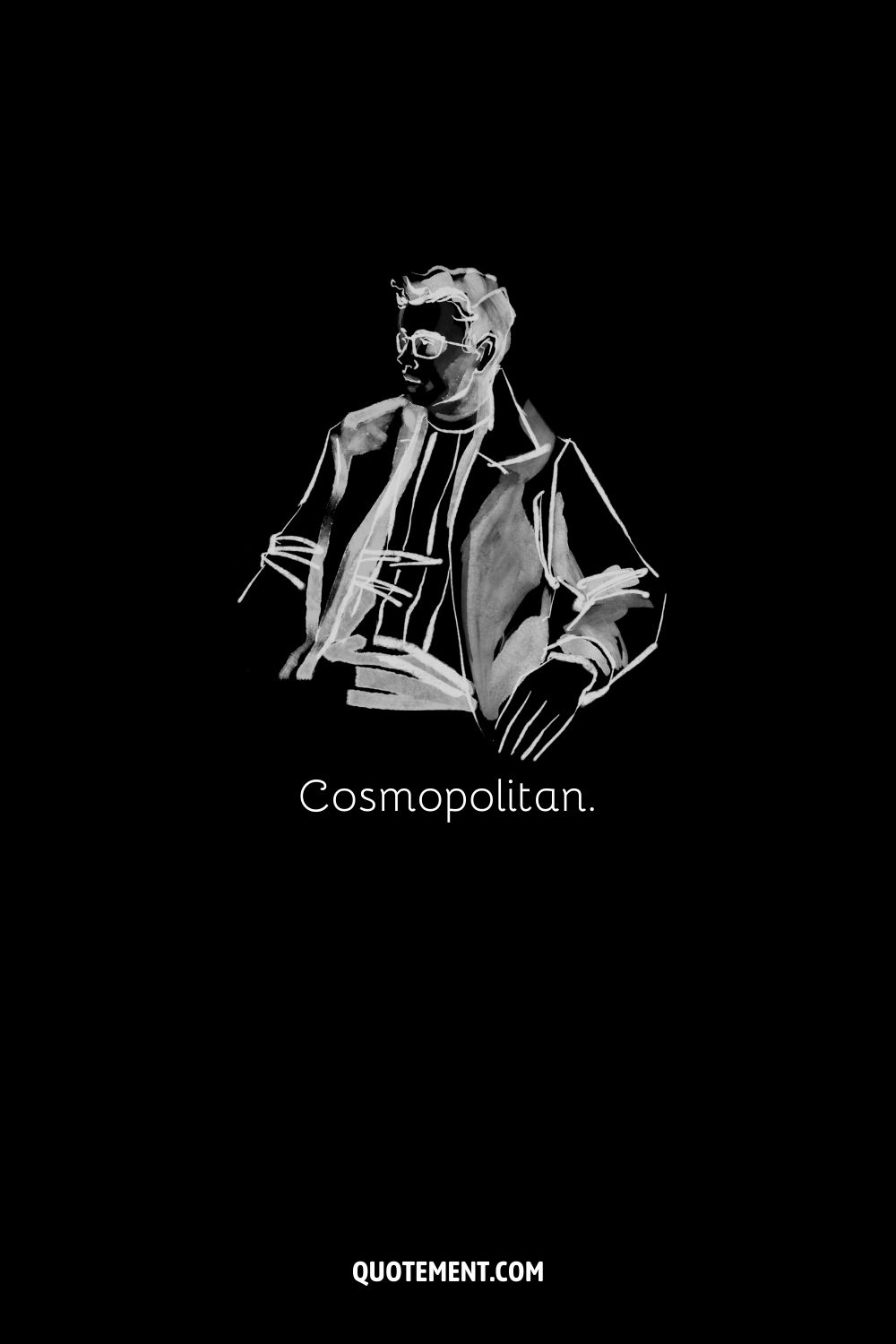 11. Always say yes to new adventures.
12. Boys will be boys.
13. Smile, it confuses people.
14. Just a good-hearted soul.
15. Enjoy what you do, and do what you enjoy.
16. This is my morning look.
17. Unforgettable.
18. Dedicated to happiness.
19. Blessed and well-dressed.
20. Messy hair, who cares?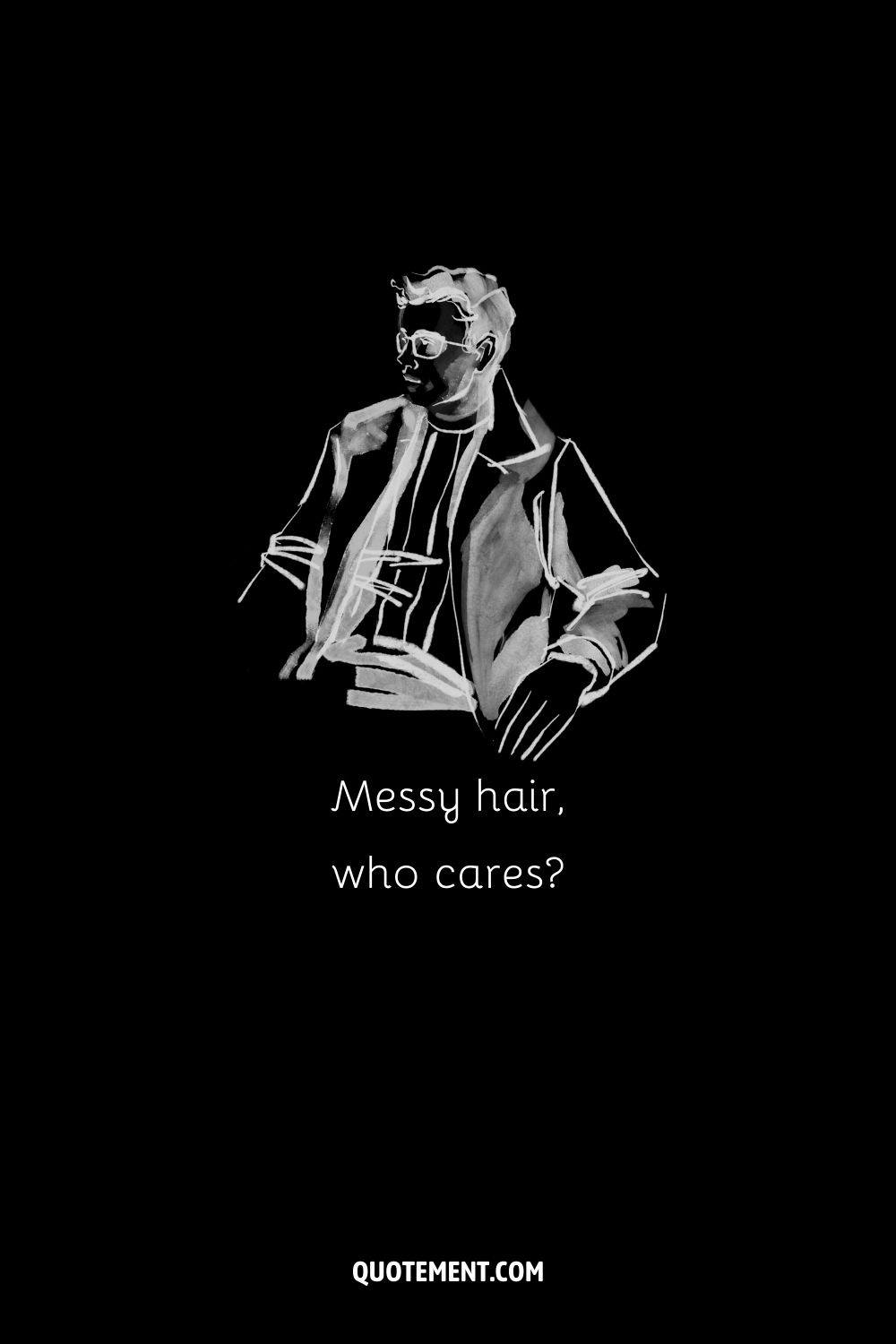 Cute Food Captions
1. Pasta la vista, baby!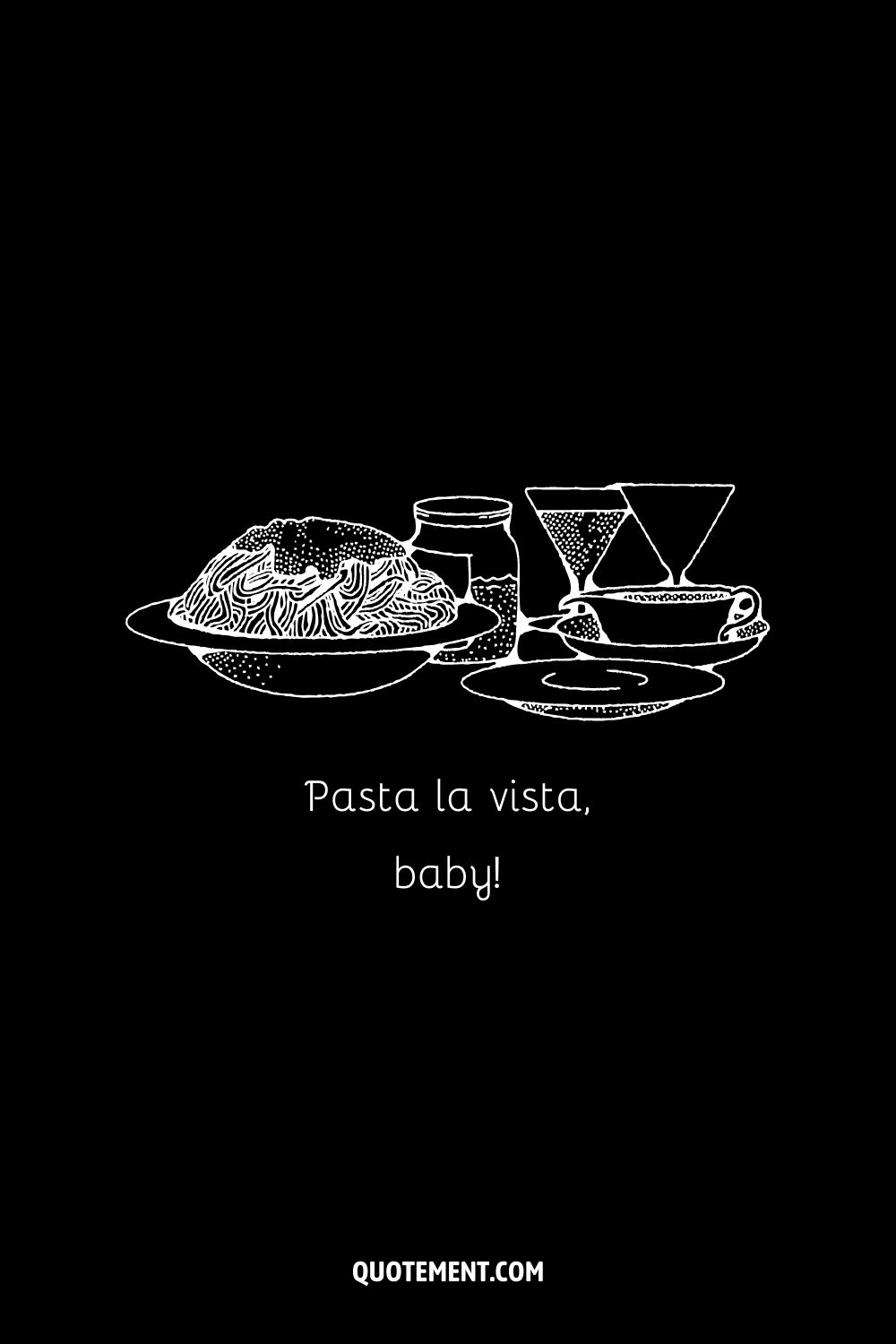 2. Yup, another food pic.
3. Good food with even better people.
4. I'm just a girl, standing in front of a salad, asking it to be a cupcake.
5. Waffles are just pancakes with abs.
6. Life is short, eat dessert first.
7. Food is love made visible.
8. Good food, good mood.
9. A party without cake is just a meeting.
10. I make ice cream disappear. What's your superpower?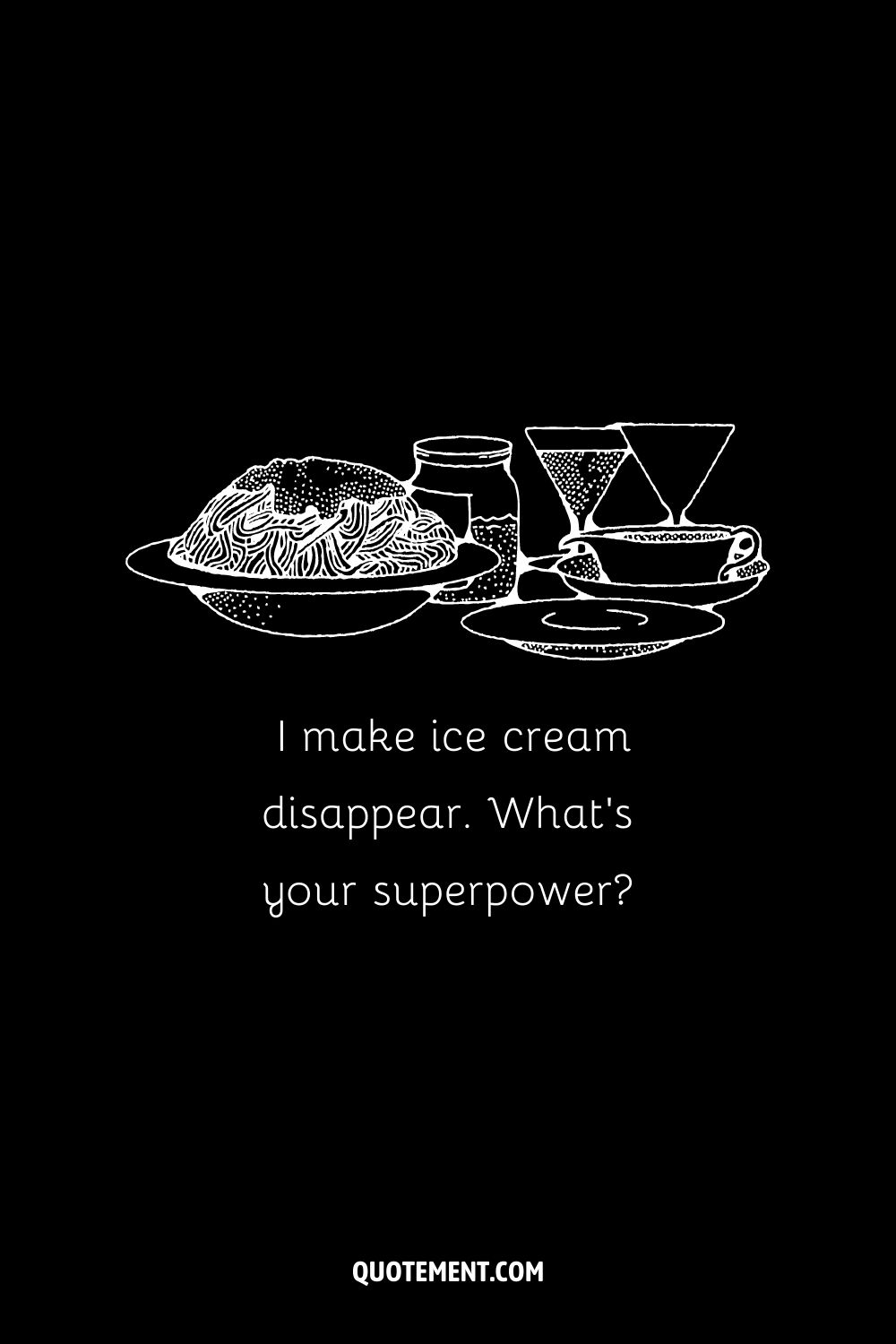 11. Don't be upsetti, eat some spaghetti.
12. Never settle for just one scoop.
13. Chocolate is cheaper than therapy.
14. Good food equals good mood.
15. Food is always a good idea.
16. Savor the flavor.
17. Everything tastes good when you're on a diet.
18. If I share my food with you, it's a big deal.
19. Pilates? I thought you said pie and lattes!
20. The only thing better than talking about food is eating it.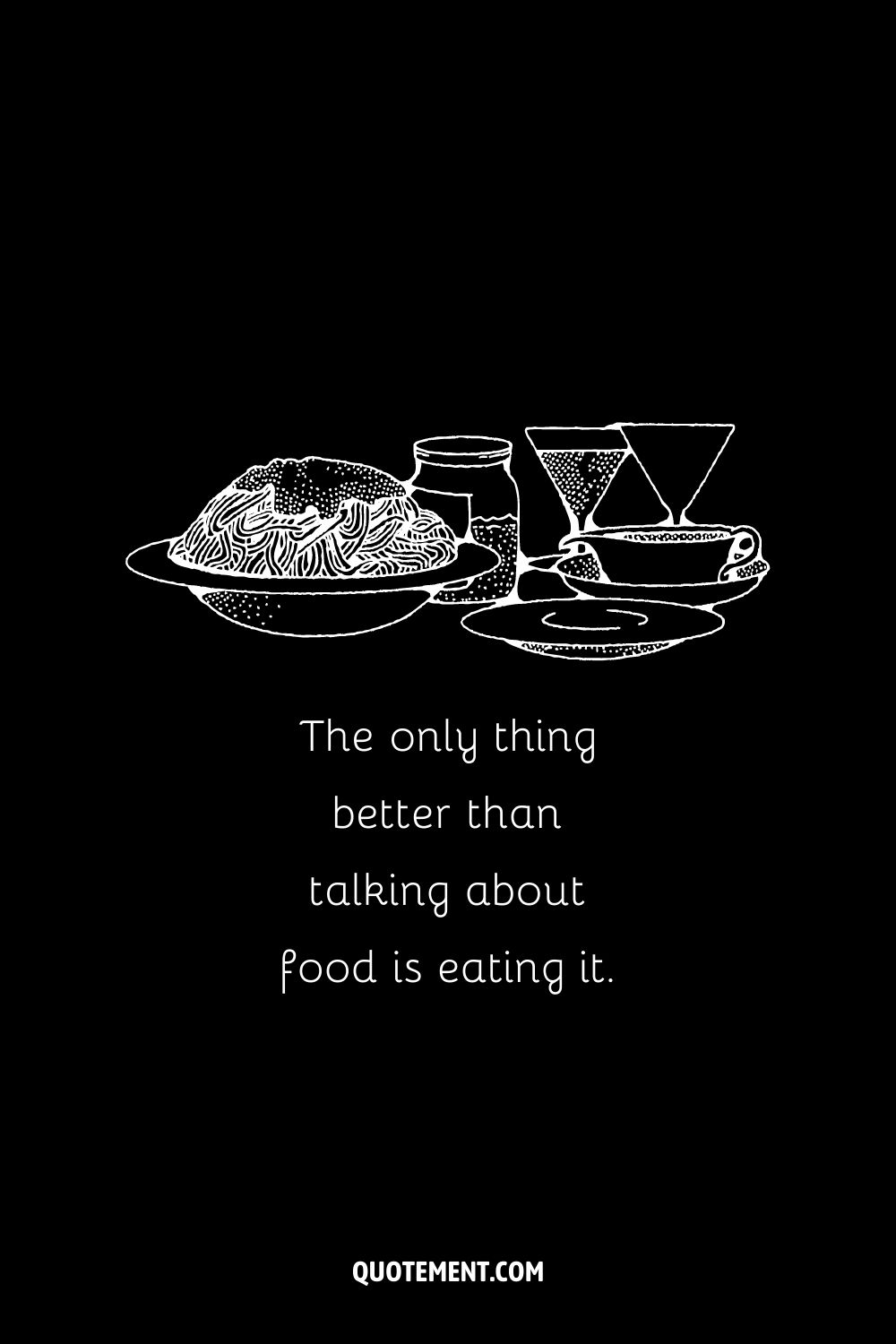 See also: 350 Awesome Food Captions For Instagram + Food Quotes
Short & Cute Insta Captions
1. Escape the ordinary.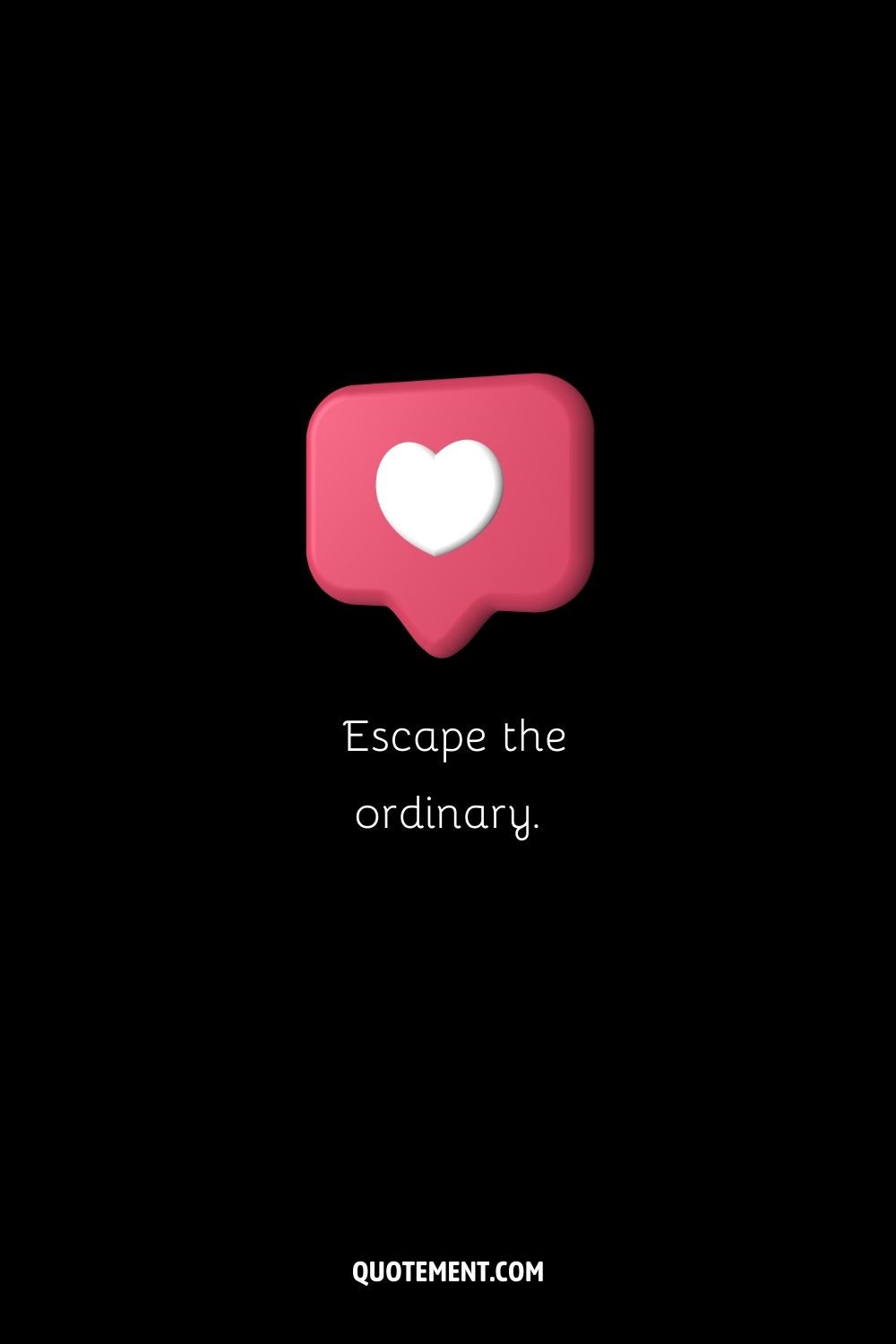 2. Smile big, laugh often.
3. Mentally here.
4. Crazy hair, don't care.
5. Let it be.
6. Oh, hey there!
7. Create your own sunshine.
8. Couldn't pick one.
9. Why so serious?
10. Once upon a time…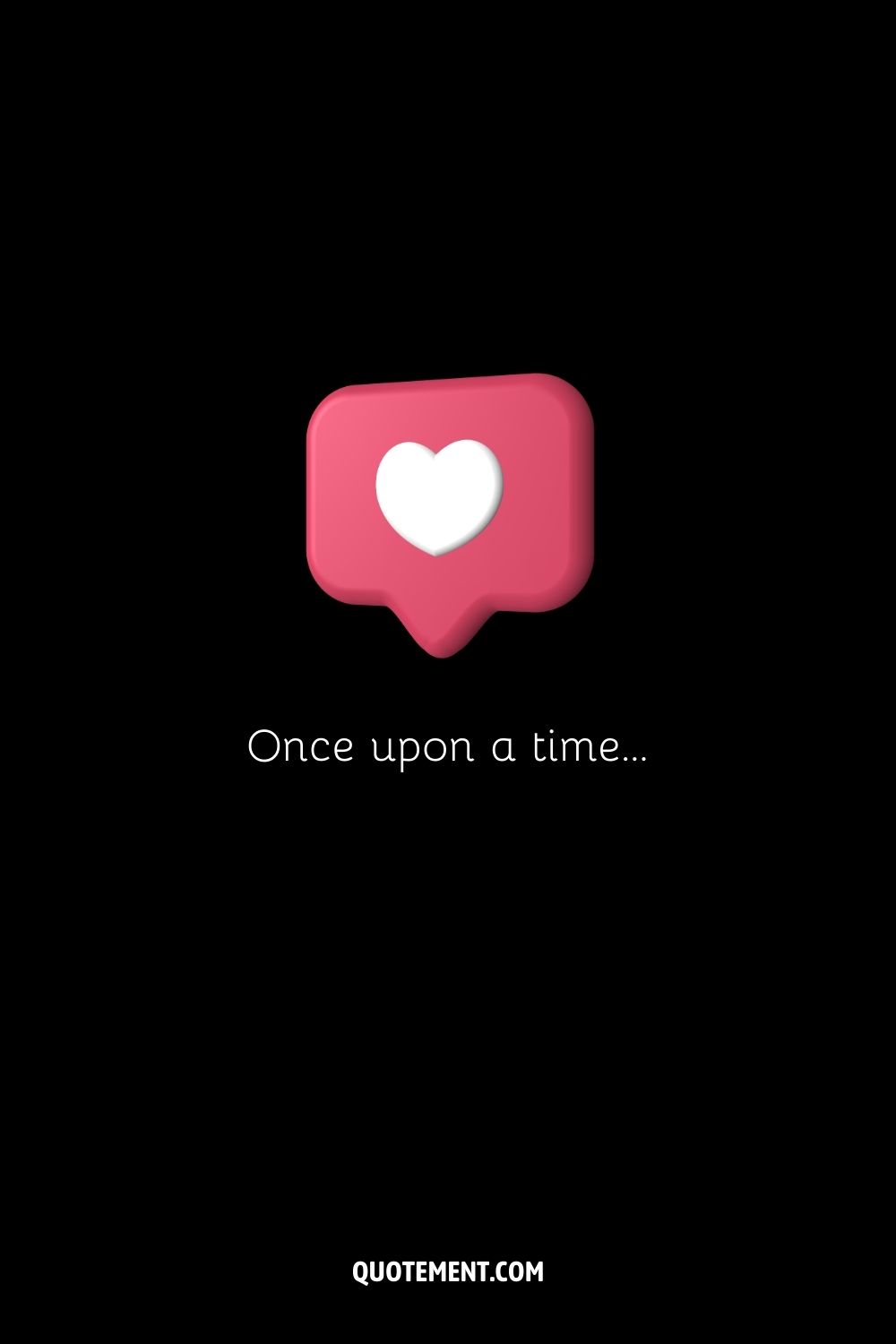 11. Say less.
12. Smile more.
13. Taking it slow.
14. Follow your dreams.
15. Paradise found.
16. My dream.
17. A night to remember.
18. Tonight, we're young.
19. All-time favorite.
20. We did it!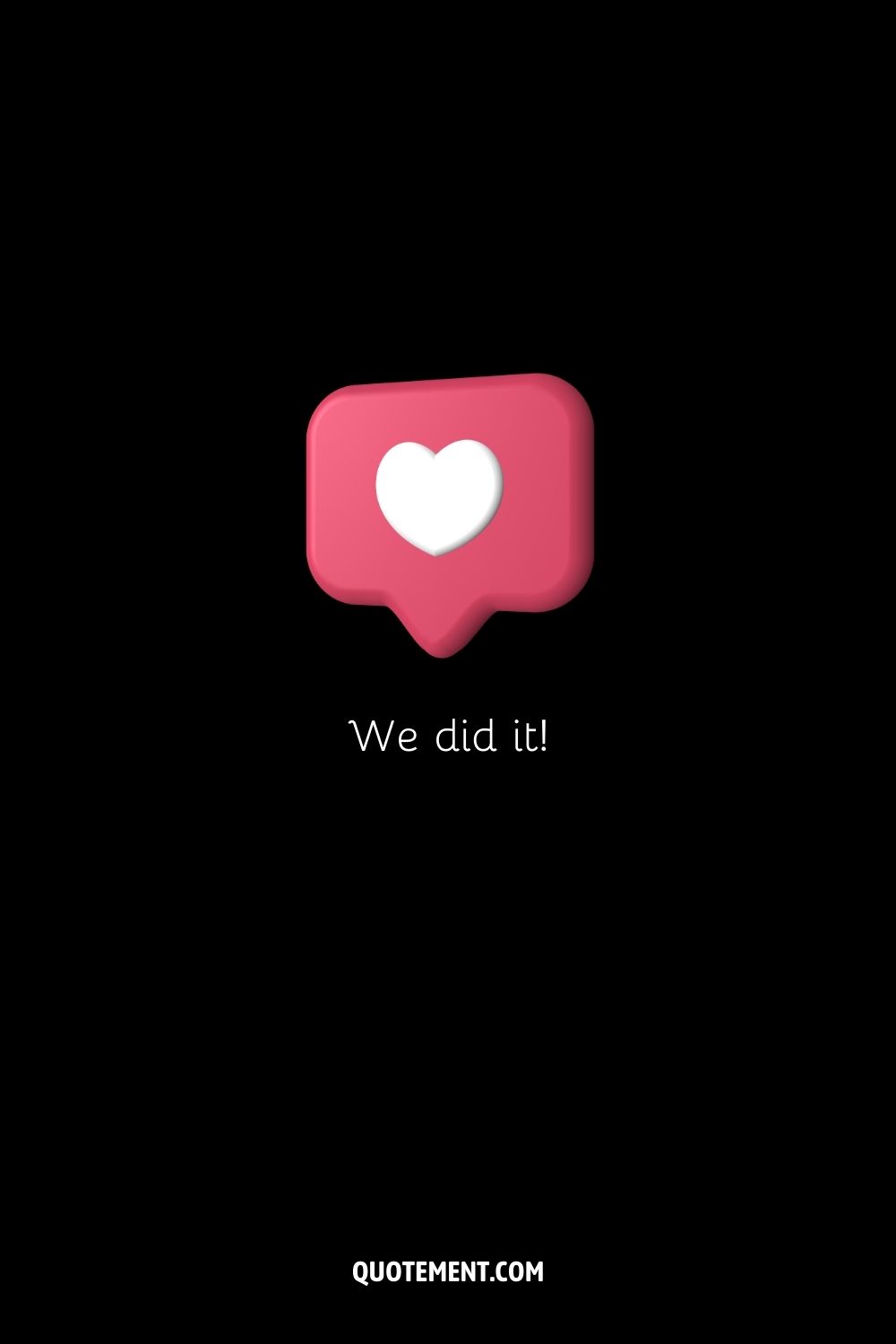 See also: 330 Best Short Instagram Captions For Your Exciting Posts
Cat Captions For The Cutest Posts
1. These meowments are priceless!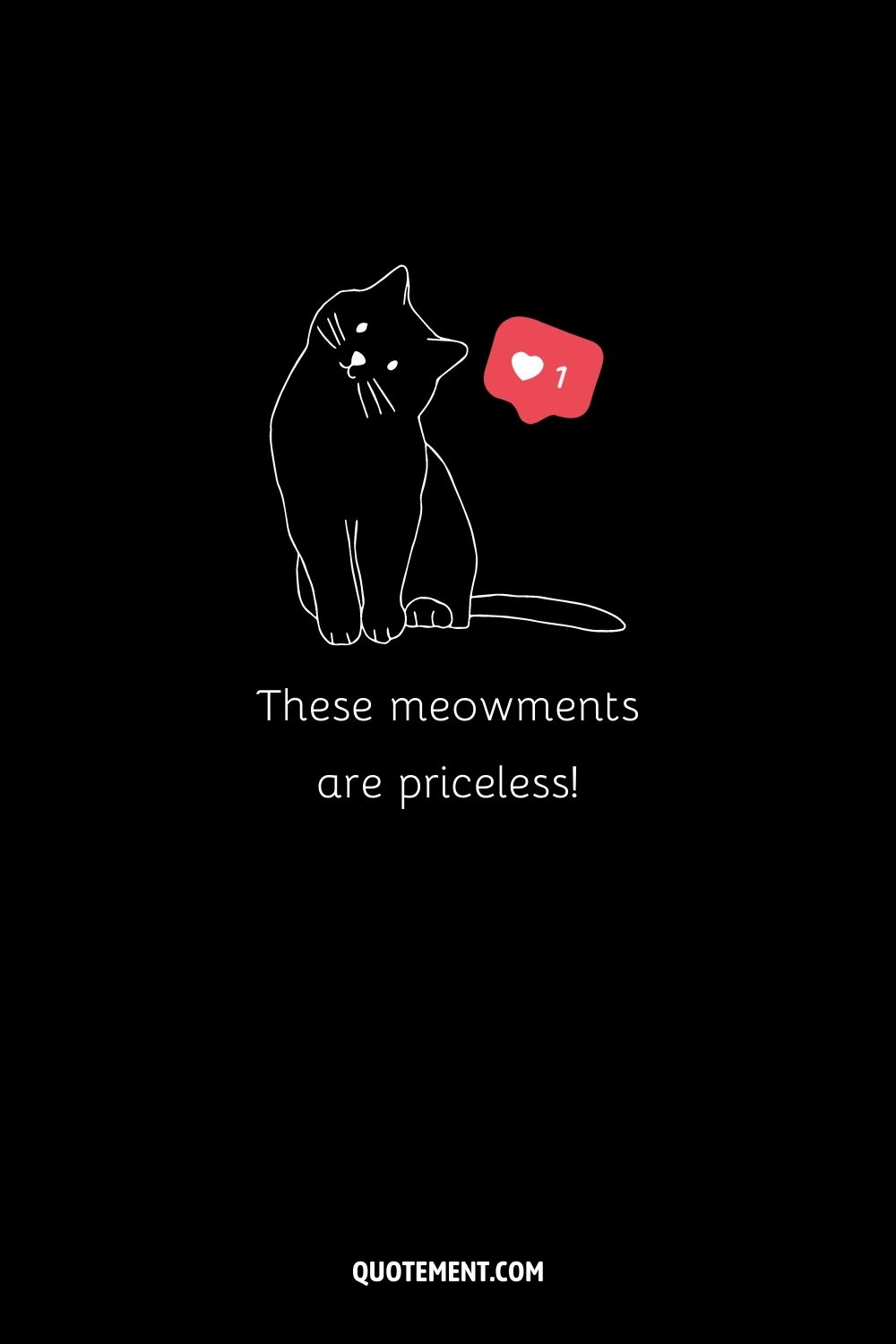 2. Hmm, how did I get up here?
3. Isn't she purrfect? Isn't she lovely?
4. Owning a cat is like eating M&Ms – you can't have just one!
5. You went outside without me hooman? Unacceptable!
6. I litter-ally can't live without my cat.
7. Home is where my cat is.
8. Her meow melts my heart.
9. Proud cat lady.
10. Fur real though.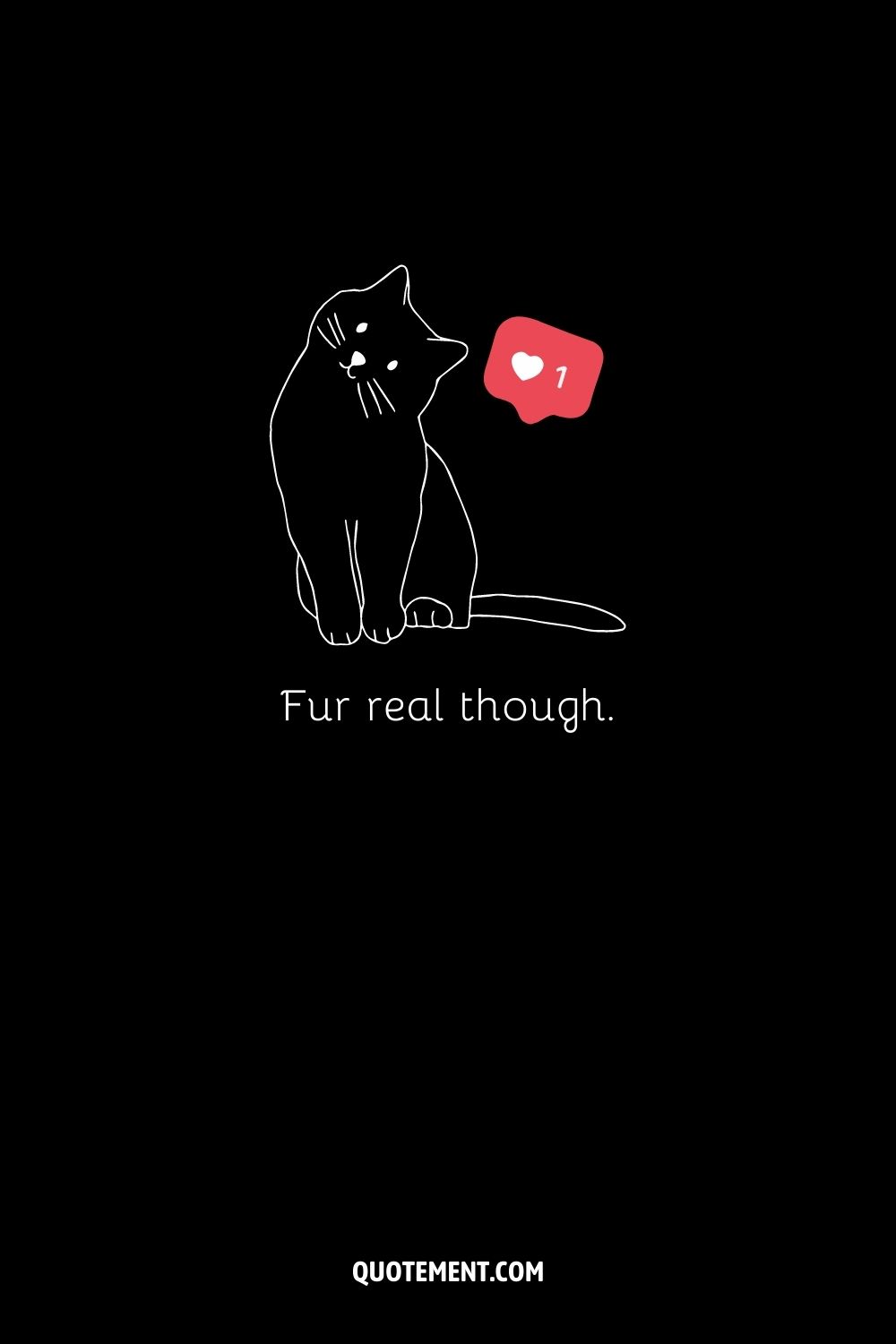 11. Whisker Wednesday. So nice outside today.
12. You'll never regret time spent with your cat.
13. I love you meow and furever.
14. If there are no cats in heaven, I don't want to go.
15. Looking good, feline better.
16. The cat is in charge, I just pay the rent.
17. All visitors must be approved by the cat.
18. We're just kitten around.
19. Boys? Whatever. Cats? Forever.
20. She came, she purred, she conquered.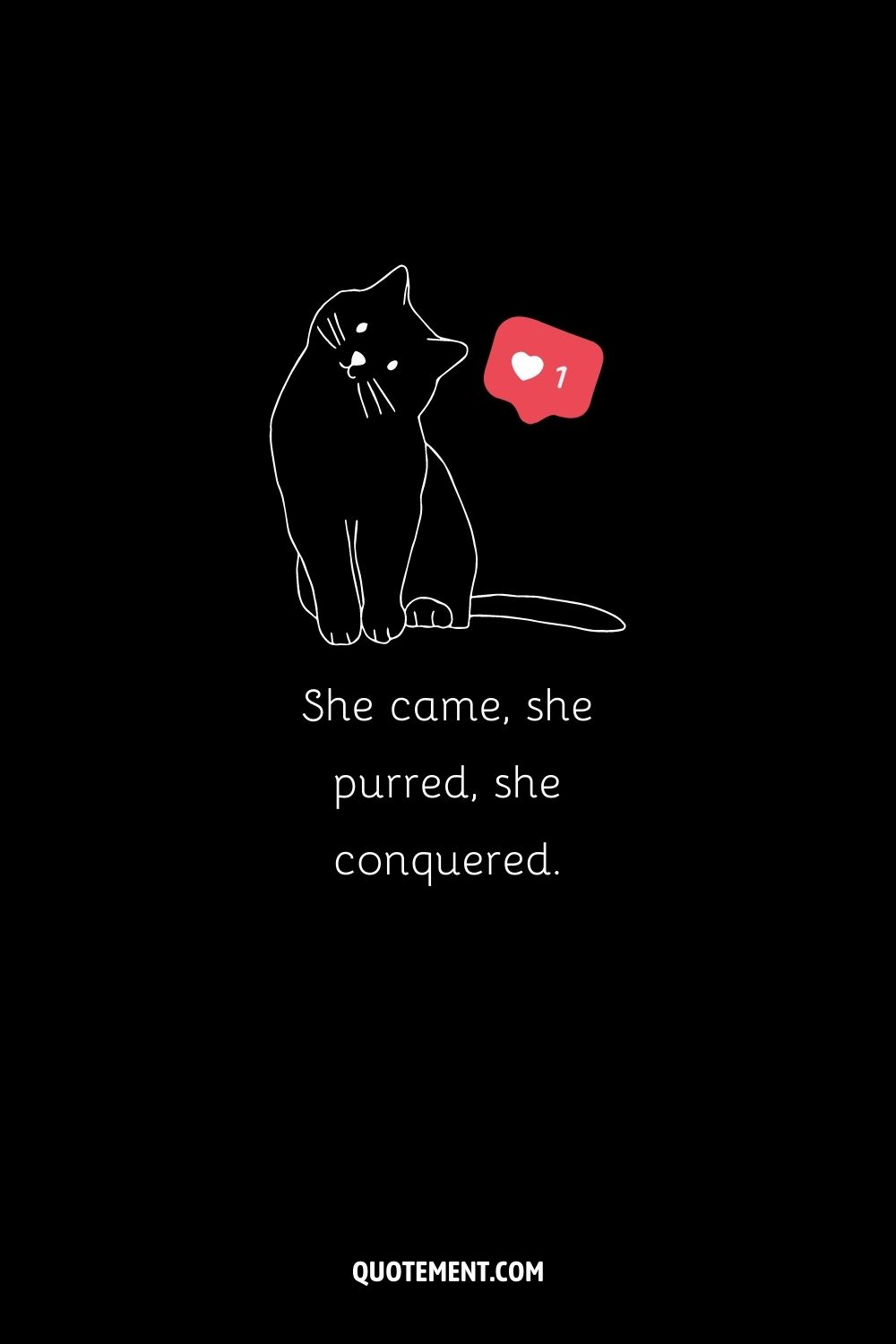 Cute Dog Captions For Instagram
1. Sorry, can't hang out… My dog and I have plans.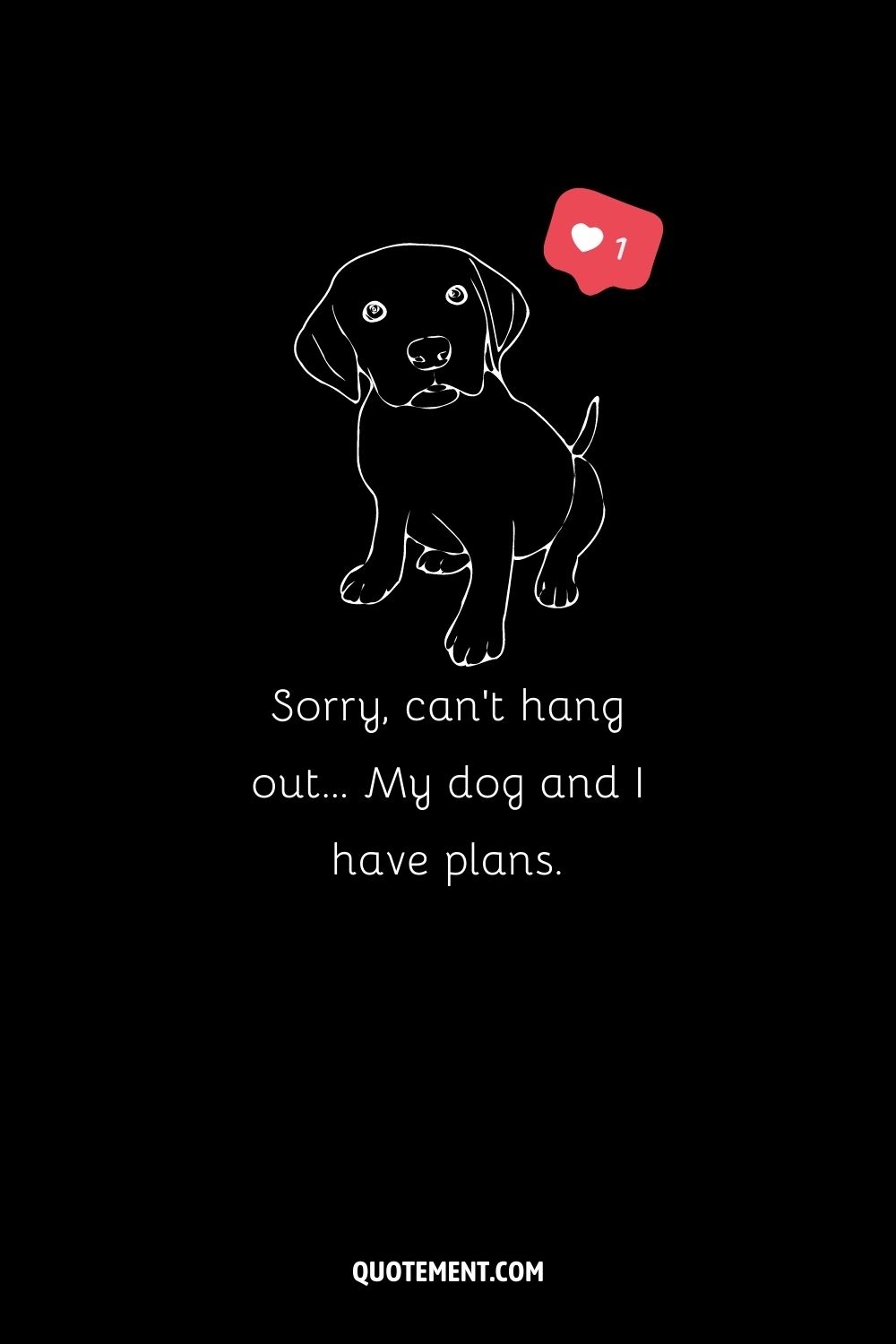 2. Be the kind of person your dog thinks you are.
3. Home is where the dog hair is.
4. Life is better with dogs.
5. You're pawfect.
6. Who let the dogs out?
7. My heart is full of paw prints.
8. Life is too short to not have a dog.
9. Every day is an adventure with my four-legged buddy.
10. Everything's better with your little paws by my side.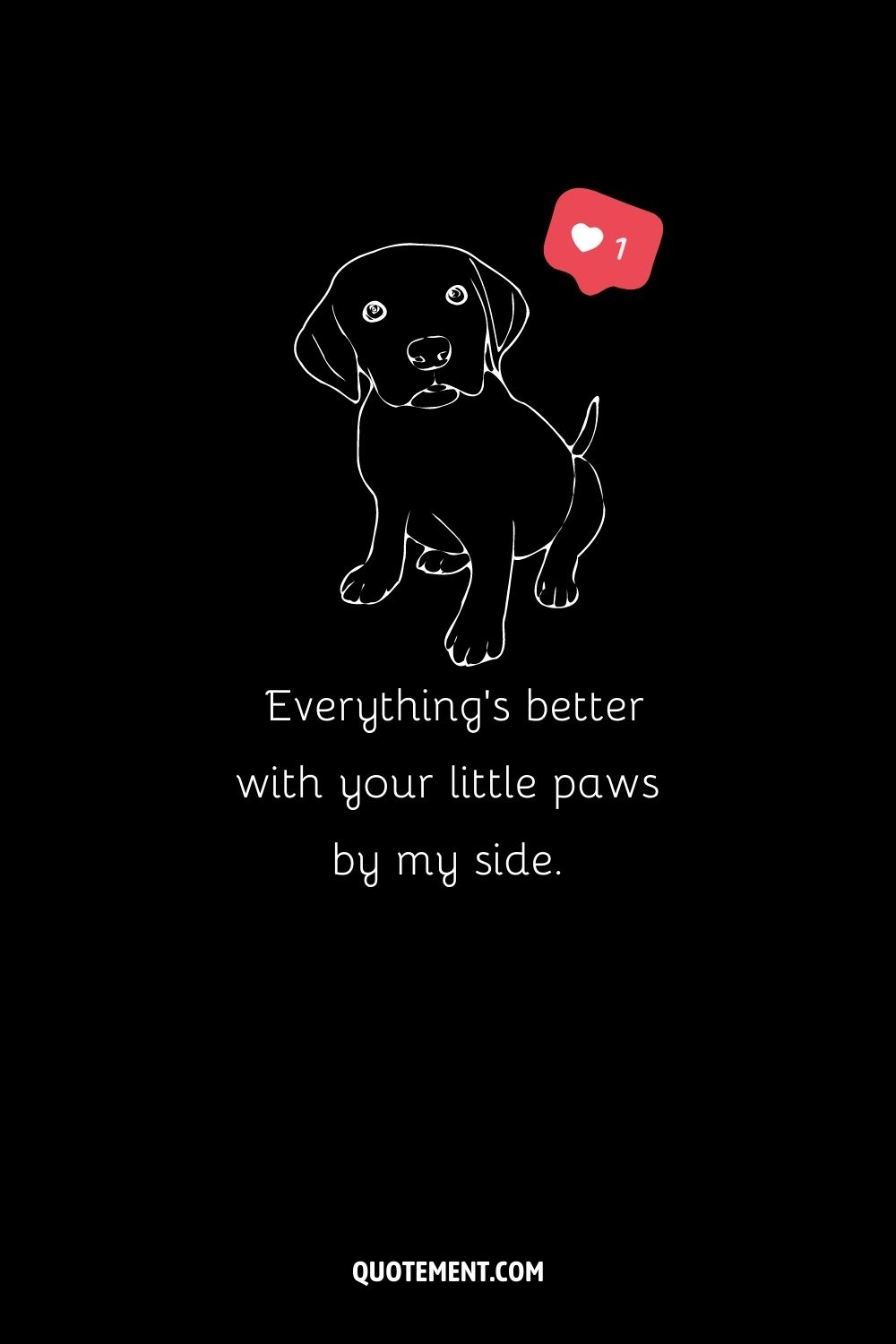 11. Who needs a therapist when you have a dog?
12. The only thing better than coming home after a long day is being greeted by you.
13. My dog thinks I'm kind of a big deal.
14. Cuteness overload.
15. First he stole my shoes, then he stole my heart.
16. Eat, sleep, cuddle, repeat.
17. Man's furever friend.
18. Love is a wet nose and a happy tail.
19. I'm not fat, I'm a little husky.
20. Home is where my doggo is.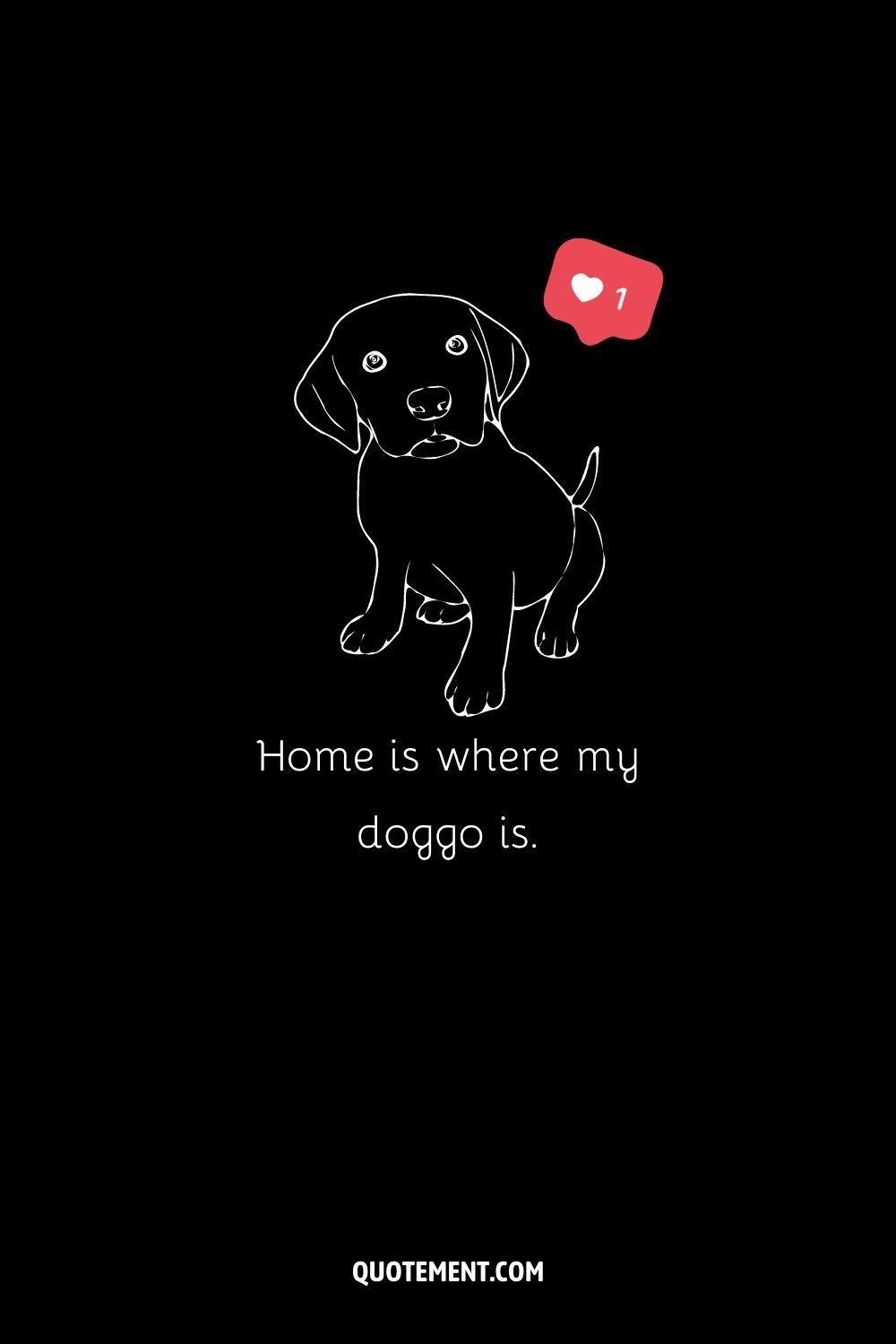 Wrapping It Up
What a cute and inspiring list, right?
Thanks for checking out my collection of 330 cute captions for Instagram – I hope you enjoyed it!
P.S. If you liked this post, make sure to save it and share it! See you next time!
Read next: 140 Photo Dump Captions To Capture Life's Best Moments