There are so many life quotes about happiness all around the internet.
I carefully read extensive lists of these positive quotes to round up my own collection containing the very best do what makes you happy quotes I could find.
I hope you'll like these motivational quotes as much as I did.
Top 20 Do What Makes You Happy Quotes
1. "The most important thing is to enjoy your life — to be happy. It's all that matters." — Audrey Hepburn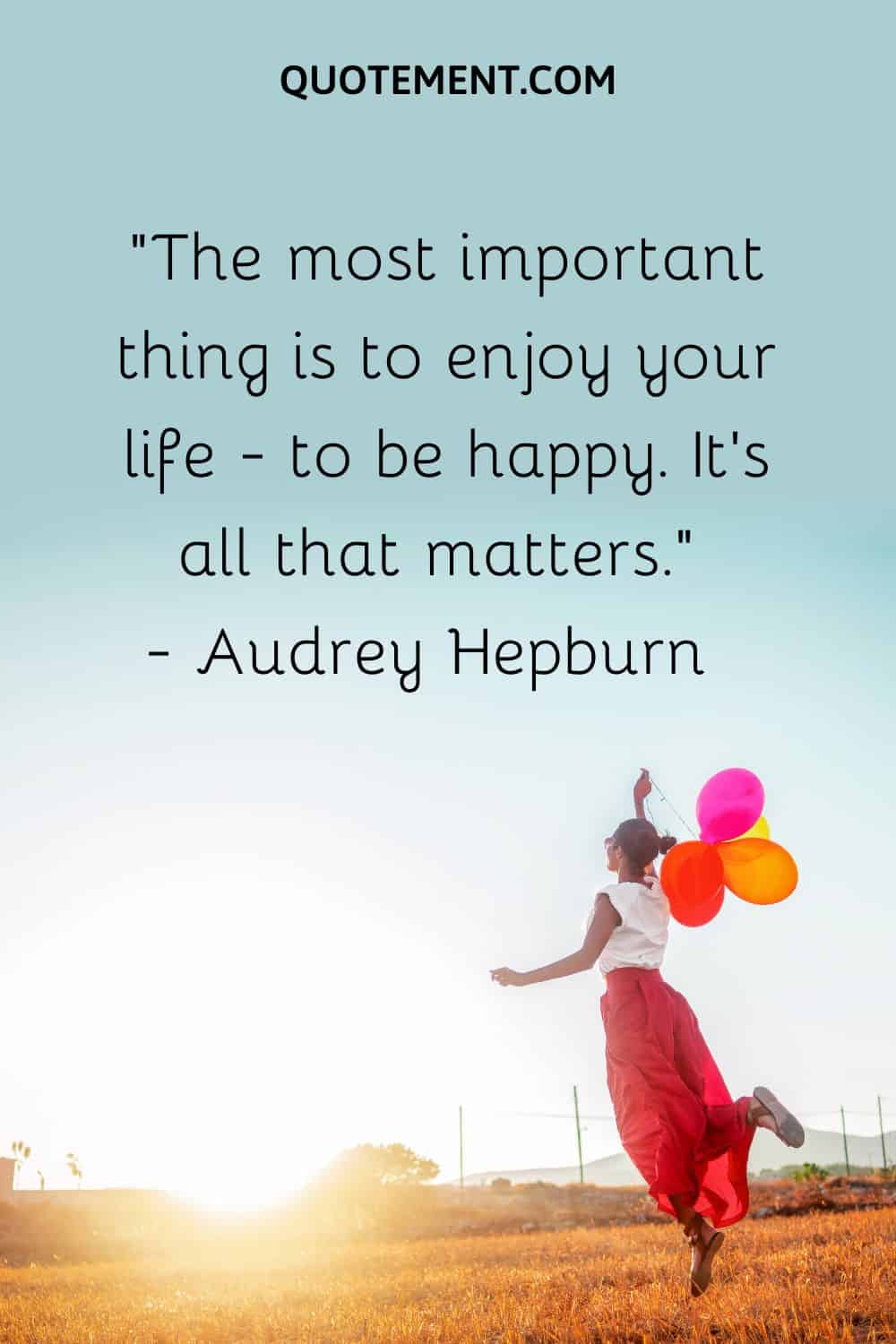 2. "Whatever you decide to do. Make sure it makes you happy." — Paulo Coelho
3. "The biggest adventure you can ever take is to live the life of your dreams." — Oprah Winfrey
4. "The purpose of our lives is to be happy." — Dalai Lama
5. "Plenty of people miss their share of happiness, not because they never found it, but because they didn't stop to enjoy it." — William Feather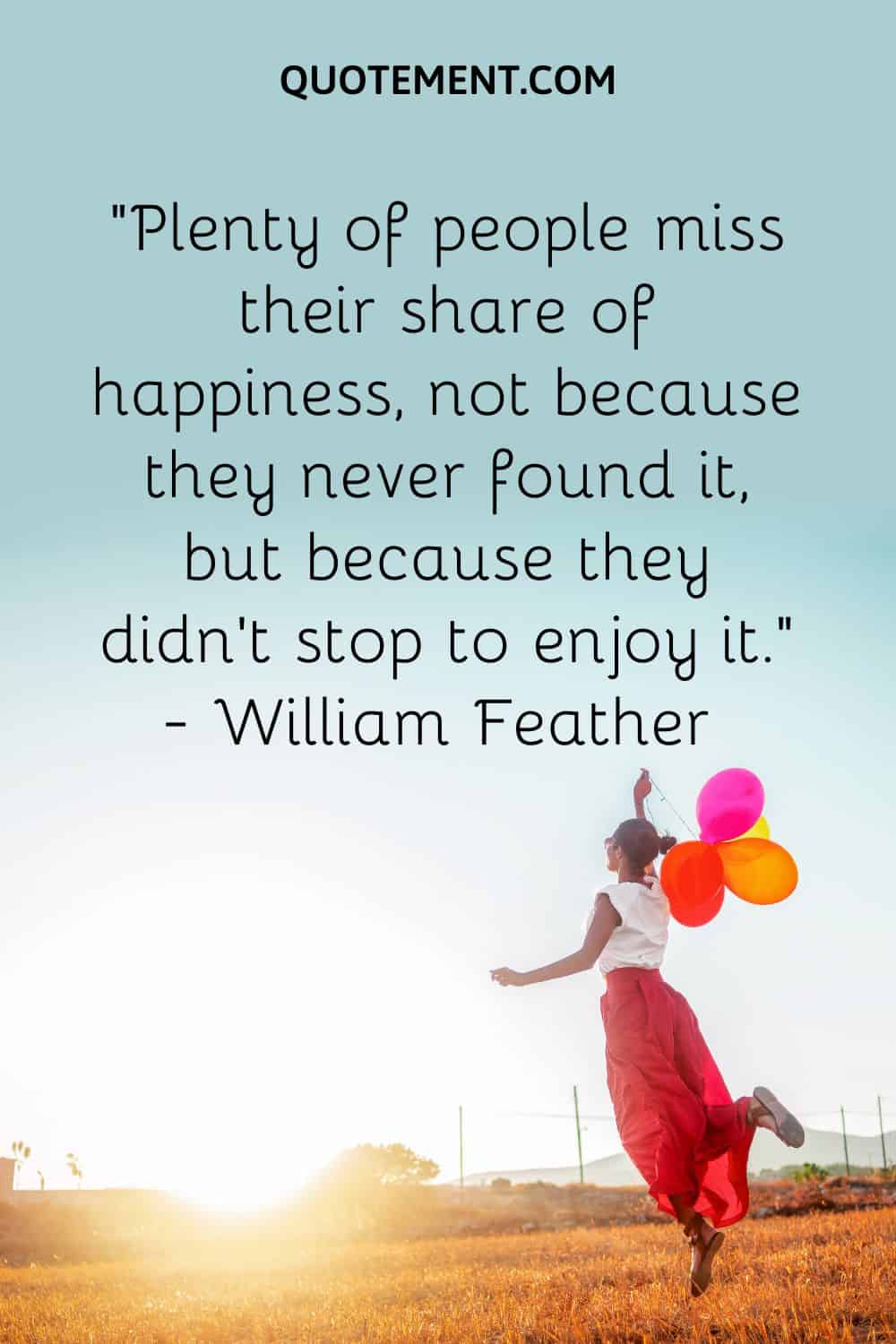 6. "No medicine cures what happiness cannot." — Gabriel García Márquez
7. "Happiness is a state of mind. It's just according to the way you look at things." — Walt Disney
8. "Being happy never goes out of style." — Lilly Pulitzer
9. "Happiness is not doing fun things. Happiness is doing meaningful things." — Maxime Lagacé
10. "Very little is needed to make a happy life; it is all within yourself, in your way of thinking." — Marcus Aurelius Antoninus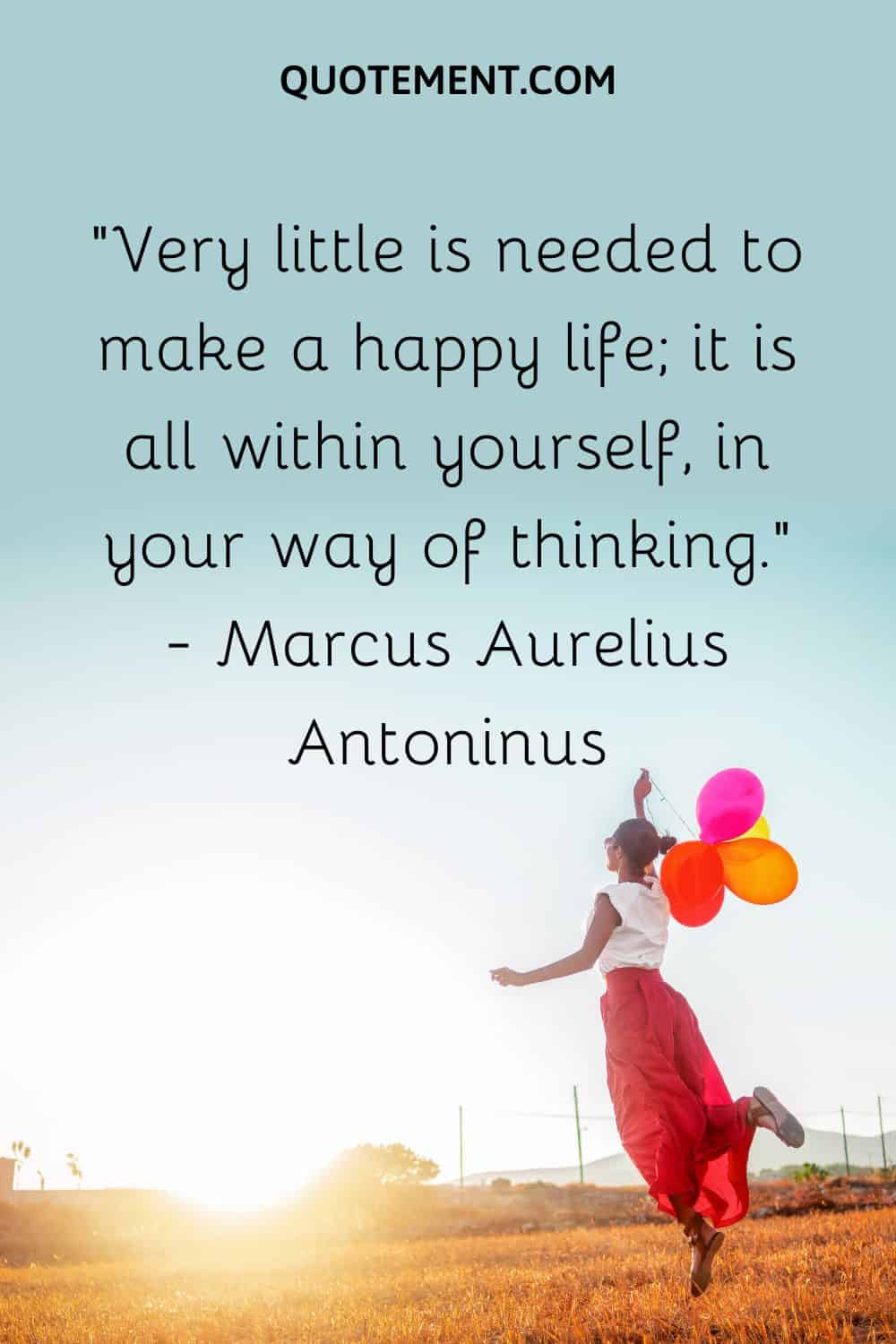 11. "True happiness is not attained through self-gratification but through fidelity to a worthy purpose." — Helen Keller
12. "Happiness is not something ready-made. It comes from your own actions." — Dalai Lama
13. "You will never be happy if you continue to search for what happiness consists of. You will never live if you are looking for the meaning of life." — Albert Camus
14. "Don't wait around for other people to be happy for you. Any happiness you get, you've got to make yourself." — Alice Walker
15. "Think of all the beauty still left around you and be happy." — Anne Frank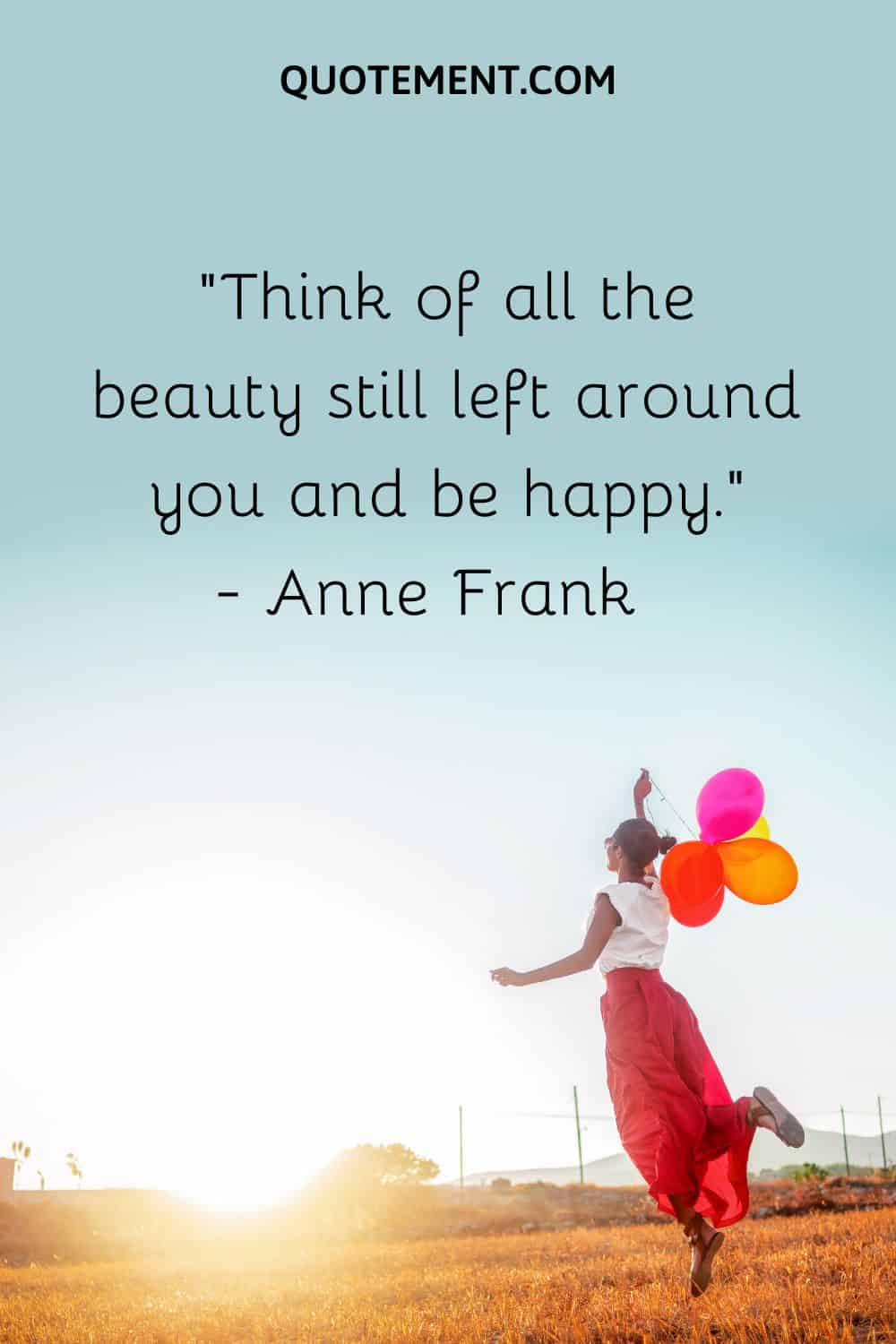 16. "Others may know pleasure, but pleasure is not happiness. It has no more importance than a shadow following a man." — Muhammad Ali
17. "The only way to avoid being miserable is not to have enough leisure to wonder whether you are happy or not." — George Bernard Shaw
18. "Spread love everywhere you go. Let no one ever come to you without leaving happier." — Mother Teresa
19. "Happiness is a warm puppy." — Charles M. Schulz
20. "Happiness doesn't depend on any external conditions, it is governed by our mental attitude." — Dale Carnegie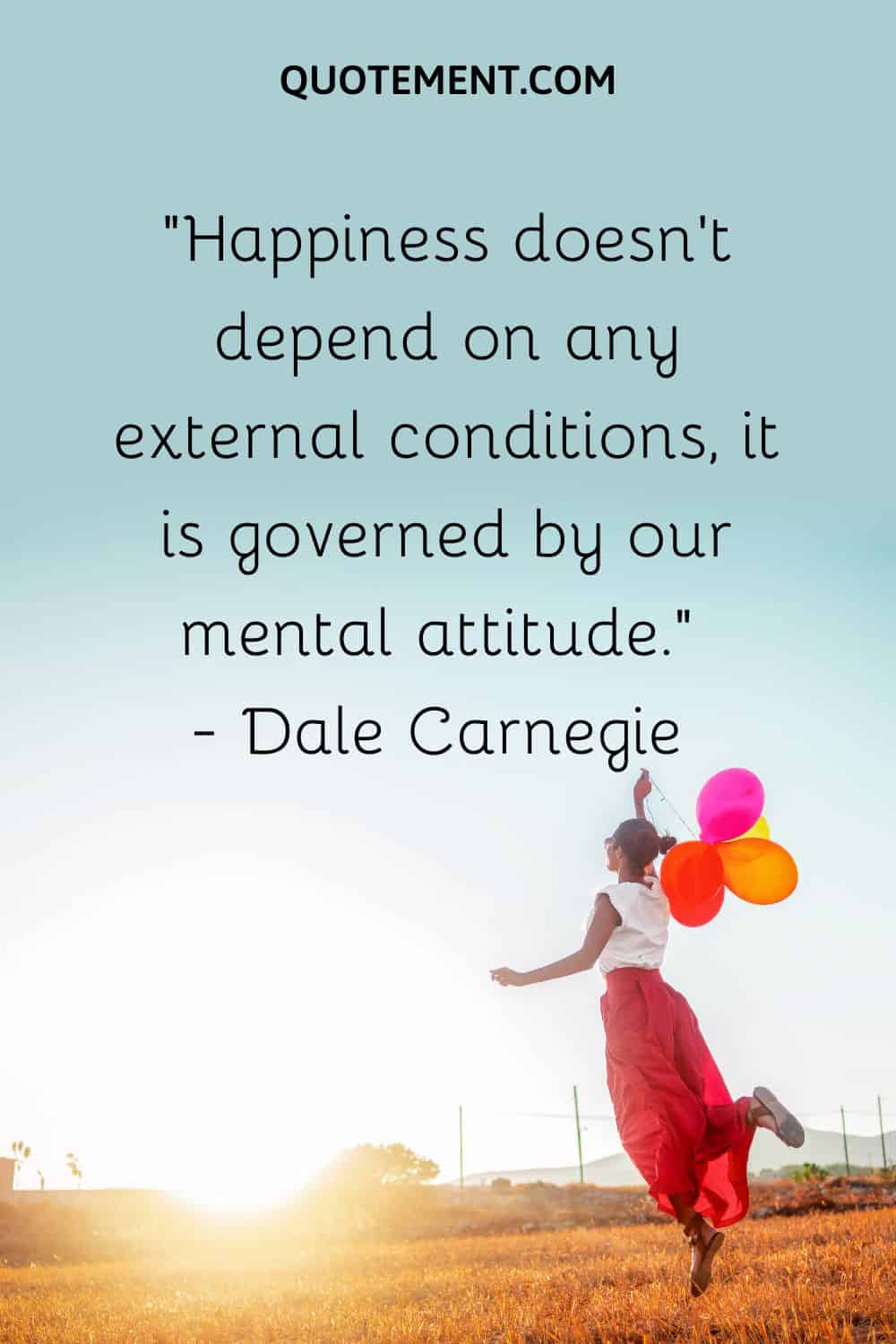 Inspirational Quotes About Doing What Makes You Happy
1. "You can't stop the waves, but you can learn to swim." — Jon Kabat Zinn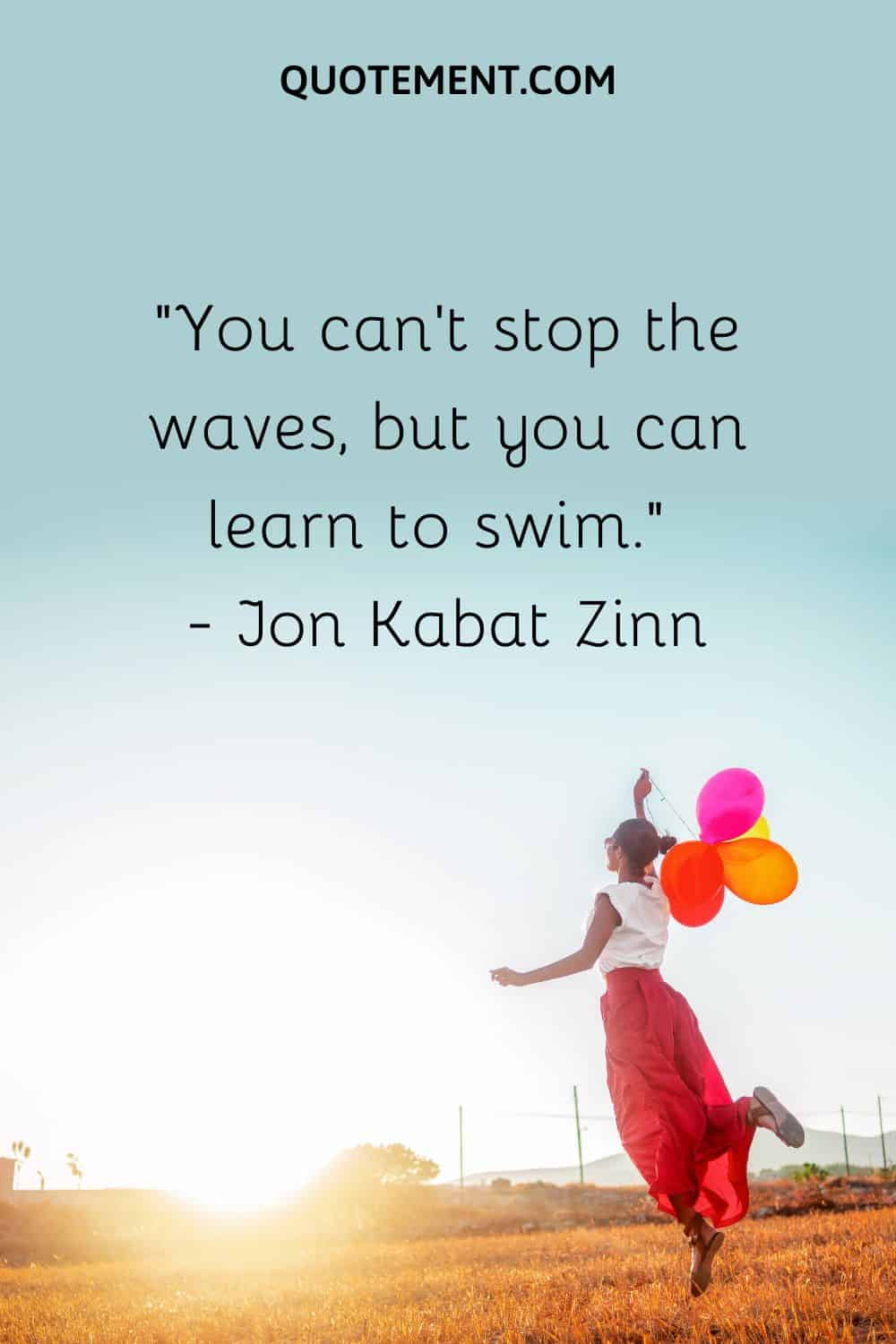 2. "Roll with the punches and enjoy every minute of it." — Meghan Markle
3. "Happiness is the best makeup." — Drew Barrymore
4. "If you have only one smile in you, give it to the people you love." — Maya Angelou
5. "Let us be grateful to people who make us happy, they are the charming gardeners who make our souls blossom." — Marcel Proust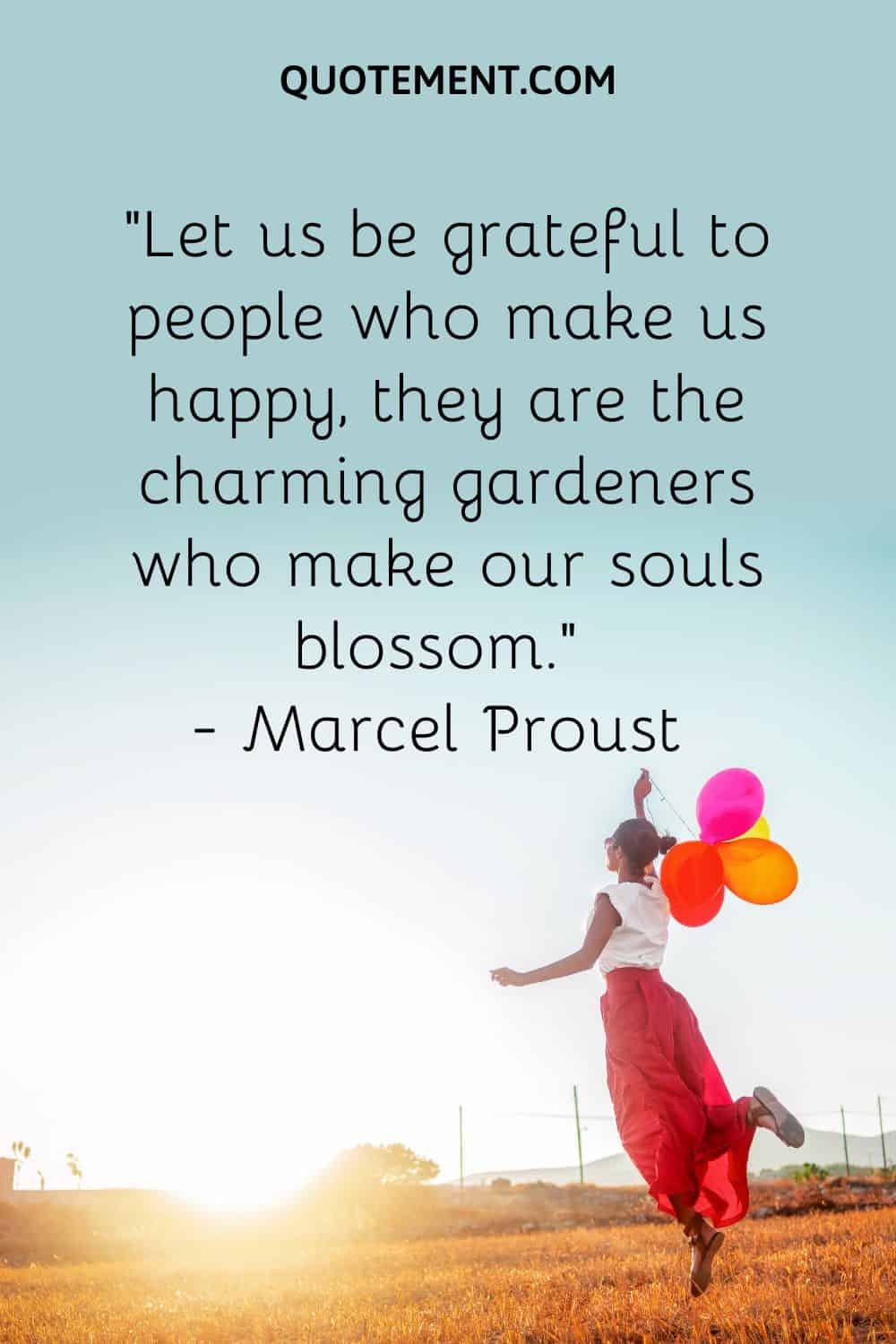 6. "The point is not to pay back kindness but to pass it on." — Julia Alvarez
7. "Every day is a new day." — Carrie Underwood
8. "Life is the dancer, and you are the dance." — Eckhart Tolle
9. "Beauty is everywhere. You only have to look to see it." — Bob Ross
10. "Embrace the glorious mess that you are." — Elizabeth Gilbert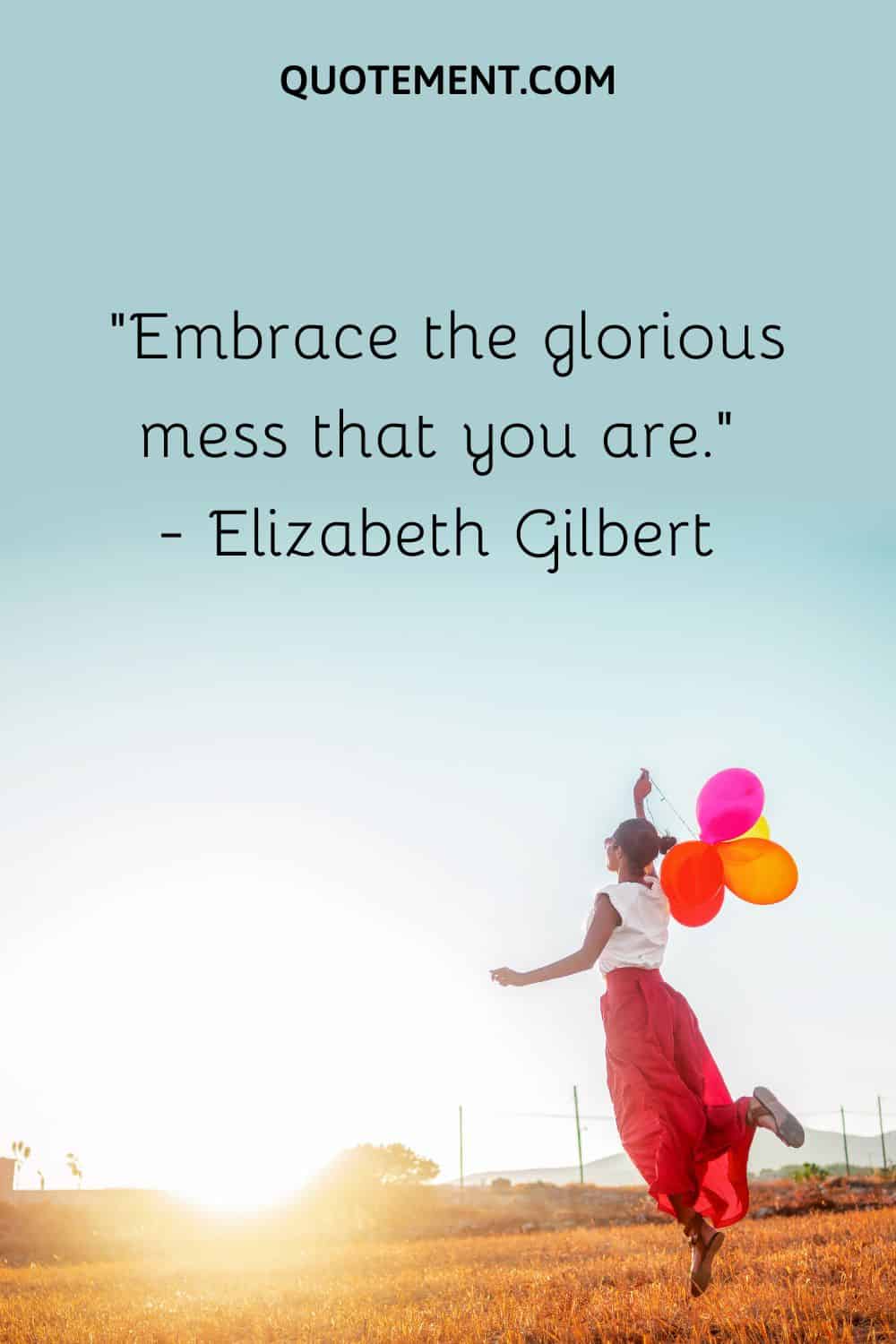 Do It Because It Makes You Happy
1. "Be healthy and take care of yourself, but be happy with the beautiful things that make you, you." — Beyoncé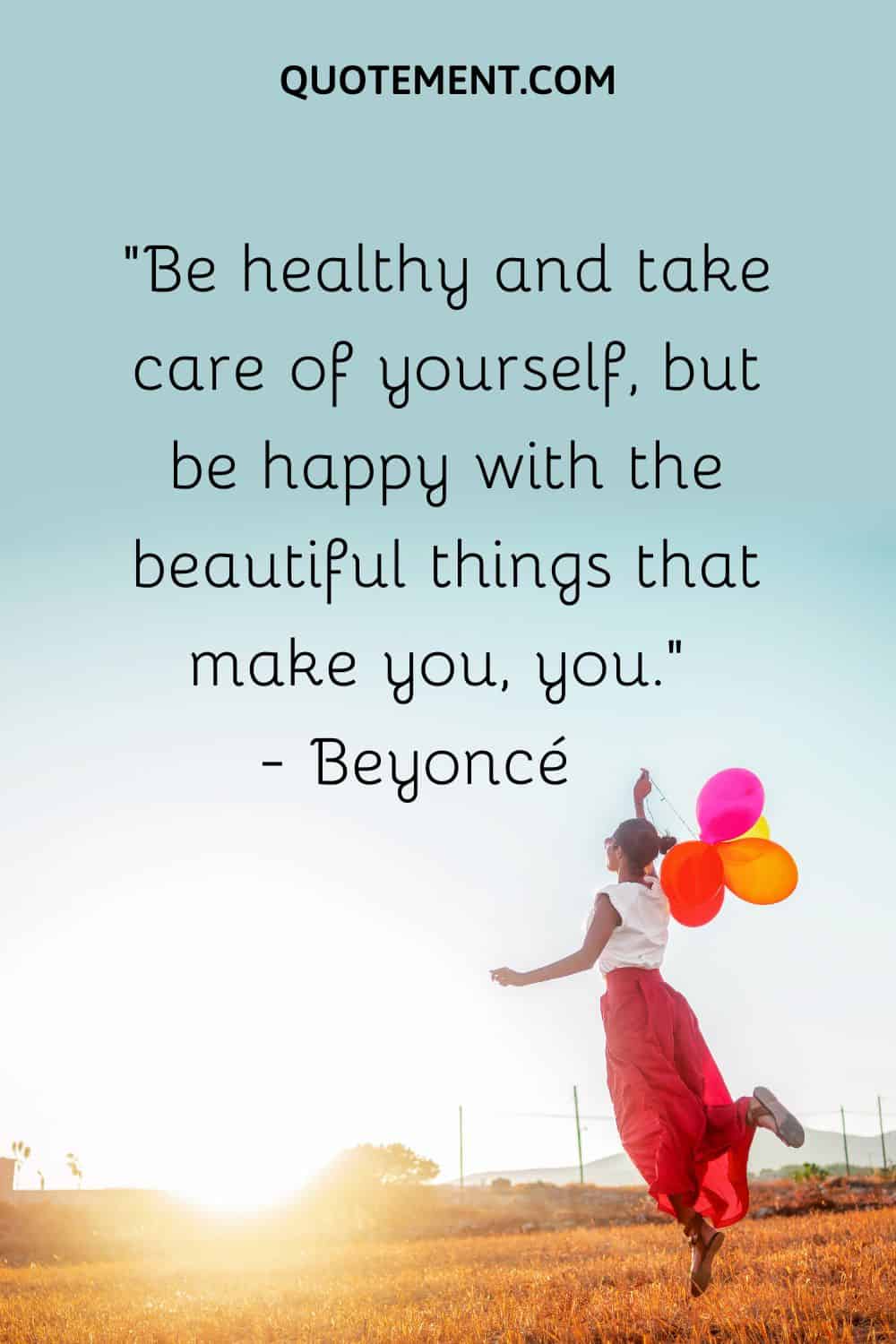 2. "It shouldn't be hard to be happy for someone else's accomplishments because being happy for someone other than yourself makes it easier for you to accomplish your own sense of happiness, too!" — Unknown
3. "You should do what suits you and what makes you happy instead of doing something you don't like." — Anurag Prakash Ray
4. "Life is not about depending on others to make you happy. It's about doing whatever makes YOURSELF happy." — Unknown
5. "You gotta look for the good in the bad, the happy in your sad, the gain in your pain, and what makes you grateful, not hateful." — Karen Salmansohn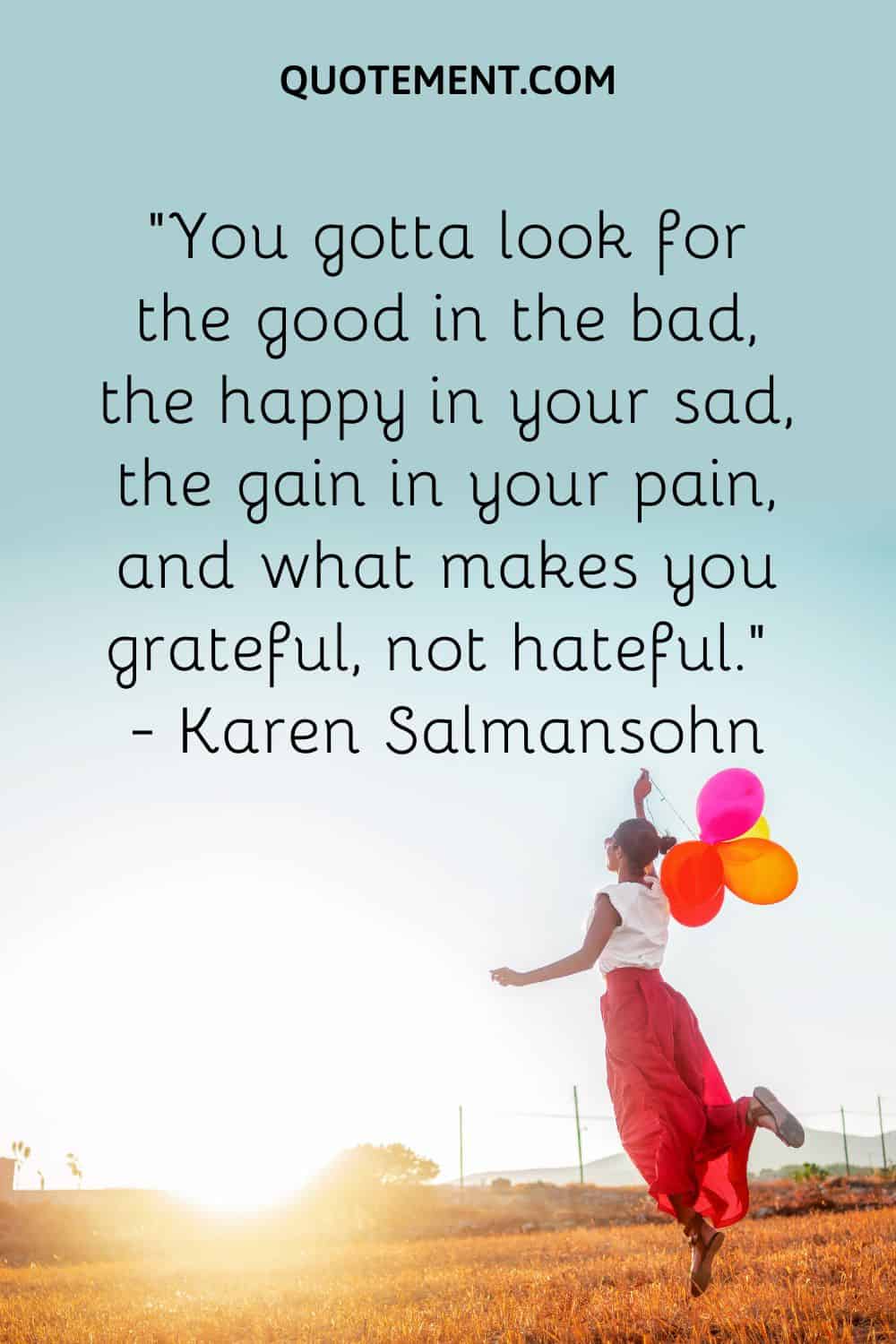 6. "Be close to the person who makes you happy. But be closer to the person who cannot be happy without you." — Unknown
7. "If you fail, you will be criticized, and if you succeed, you will be criticized, you can't make everyone happy. So you may as well do what makes you happy." — Senora Roy
8. "Let people speak anything they want, be yourself, and do what makes you happy." — Unknown
9. "Better late than never, do what's best for yourself. Only you know what makes you happy and what's gonna make you happy." — Unknown
10. "I think, whatever makes you happy in life, you gotta do it. You can't plan in life too much." — Tyga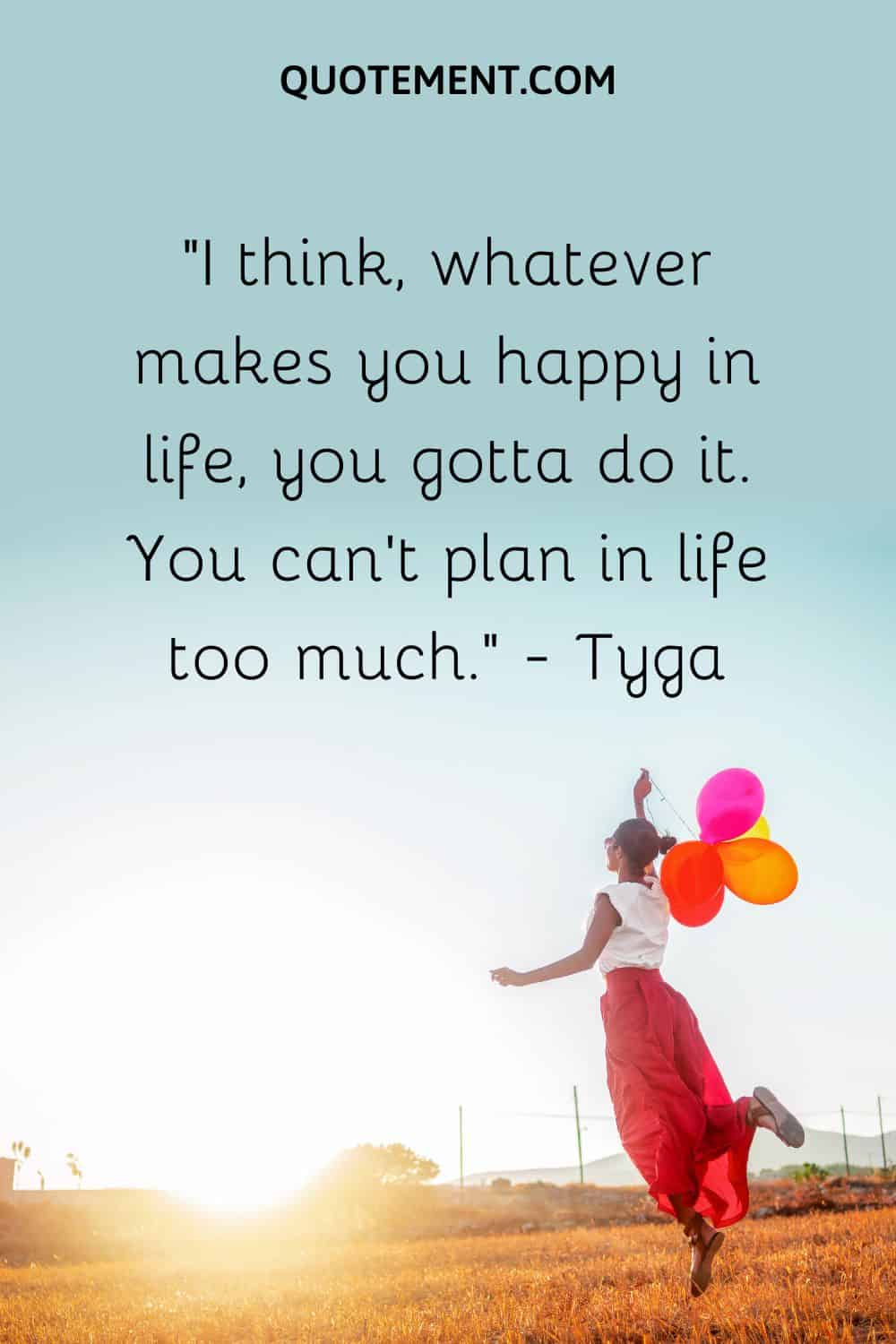 Always Do What Makes You Happy Quotes
1. "The only thing that will make you happy is being happy with who you are." — Goldie Hawn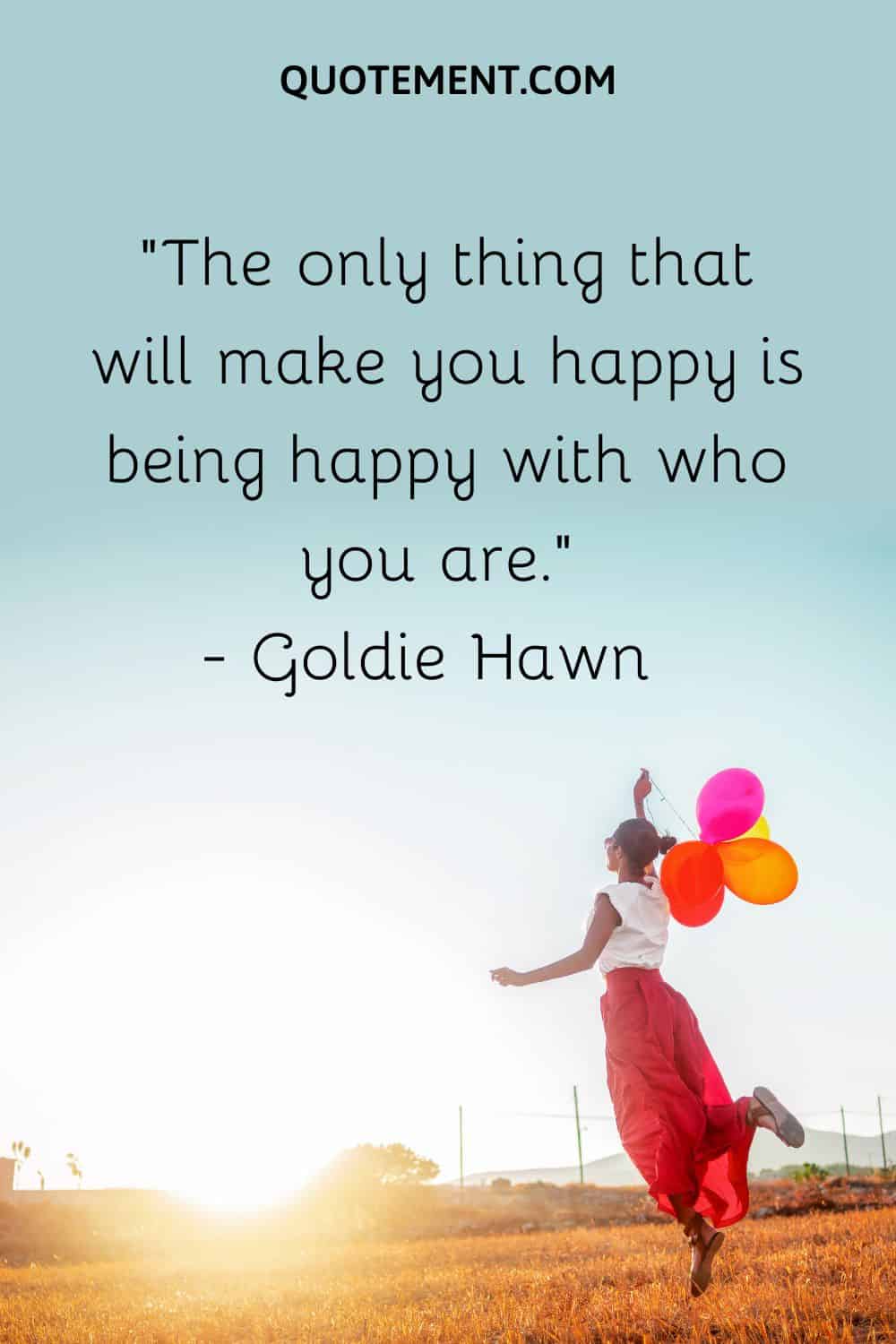 2. "DO MORE of what makes you happy, spend more time with those who make you smile. Worry not about the person that doesn't like you back…" — Unknown
3. "Never hesitate in doing something that makes you happy." — Anurag Prakash Ray
4. "Follow your dreams and don't care what others think." — Unknown
5. "If you want to be happy, be." — Leo Tolstoy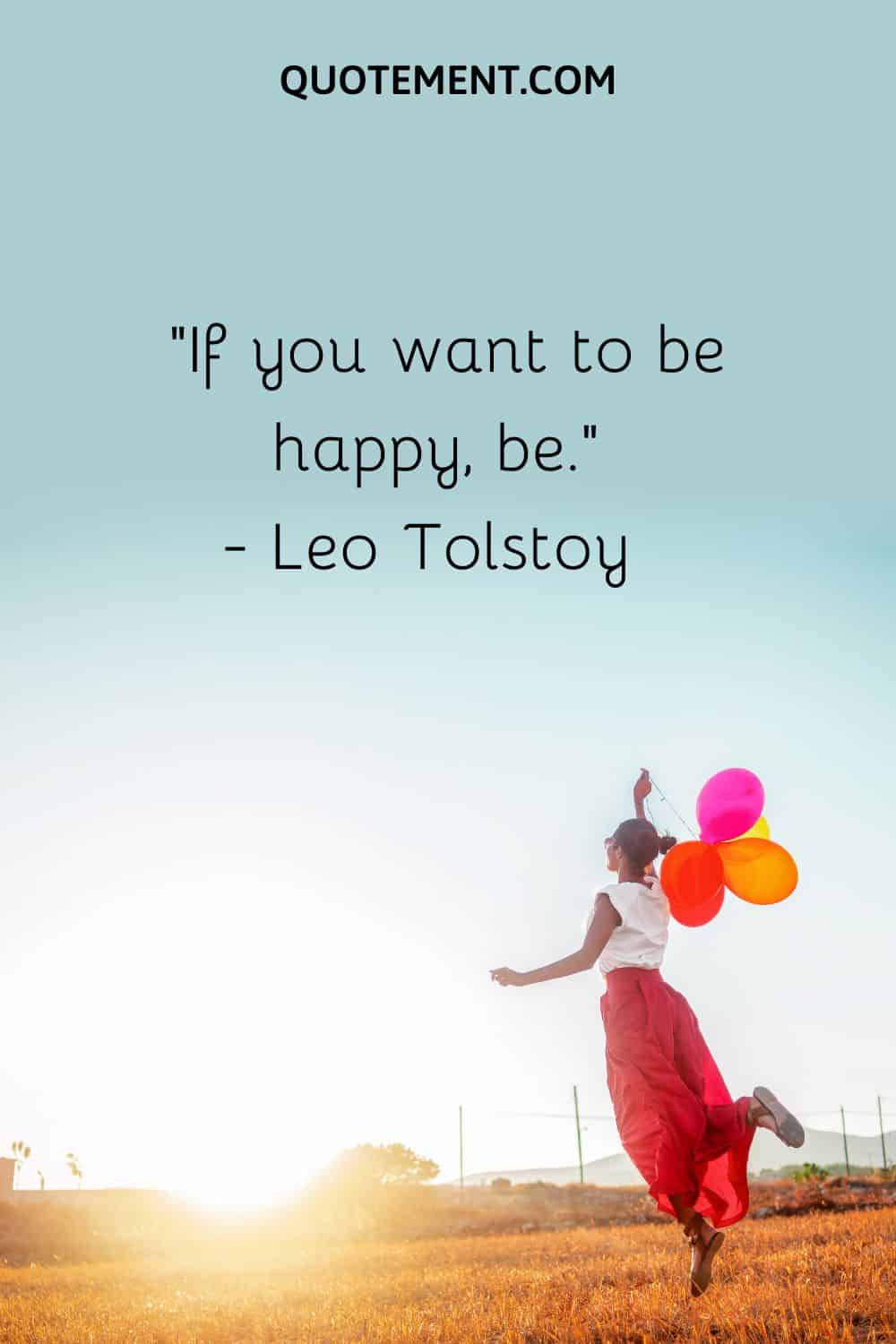 6. "Happy people plan actions, they don't plan results." — Denis Waitley
7. "True happiness is…to enjoy the present, without anxious dependence upon the future." — Seneca
8. "Don't waste your time in anger, regrets, worries, and grudges. Life is too short to be unhappy." — Roy T. Bennett
9. "Happiness in this world, when it comes, comes incidentally. Make it the object of pursuit, and it leads us a wild-goose chase and is never attained." — Nathaniel Hawthorne
10. "Life is short, do whatever makes you happy." — Unknown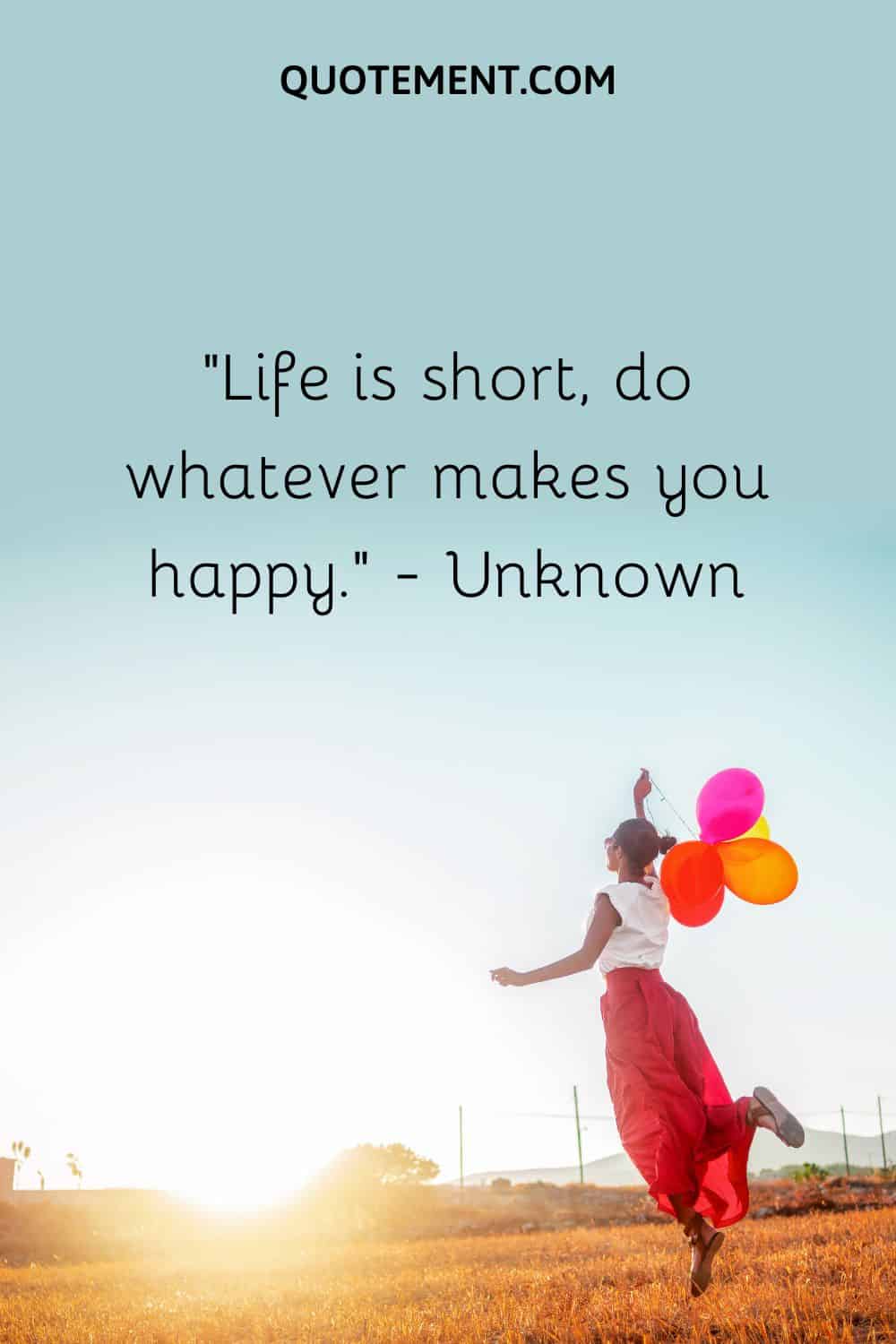 Find What Makes You Happy Quotes
1. "There is only one way to happiness, and that is to cease worrying about things which are beyond the power of our will." — Epictetus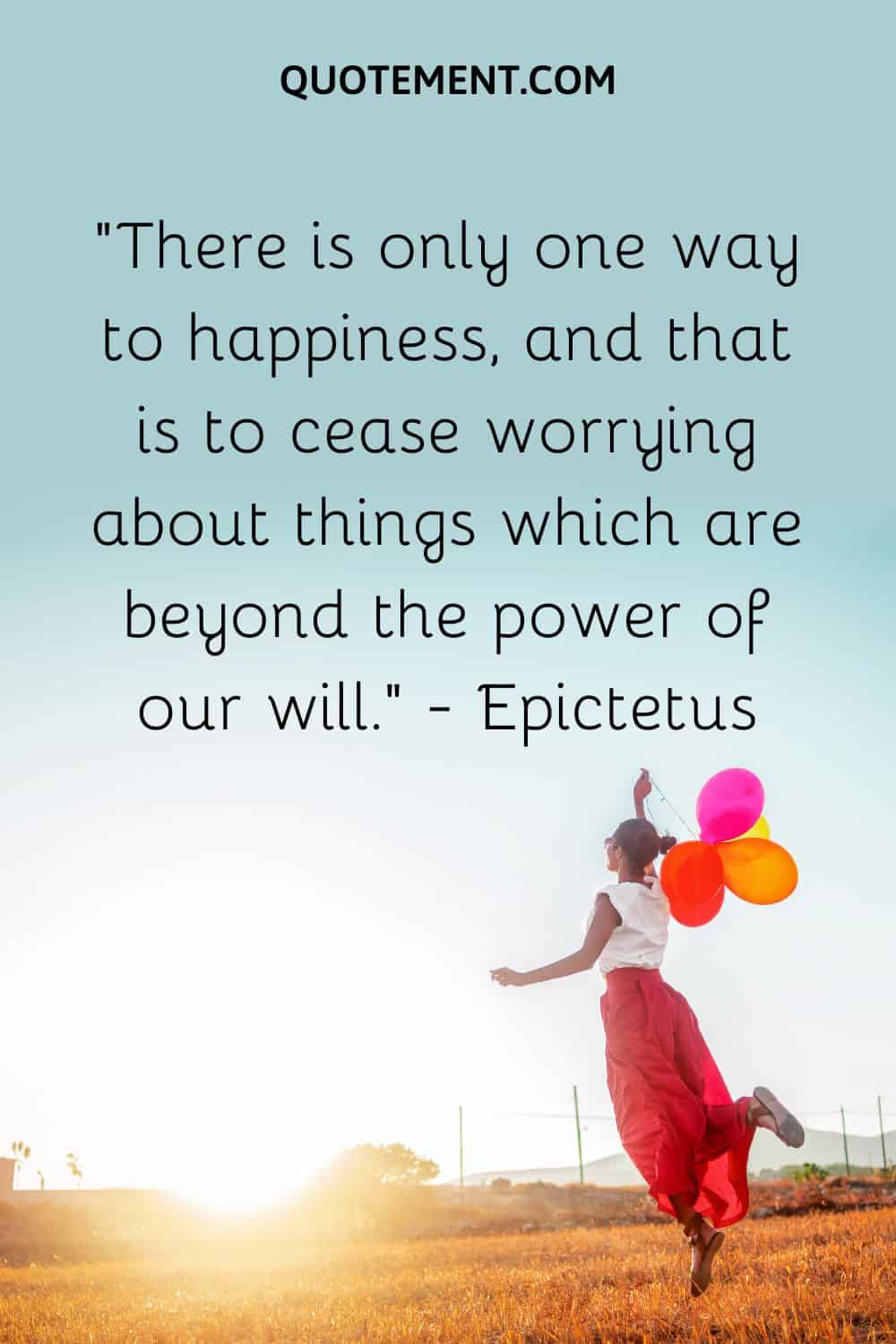 2. "Never live your life for anyone else but you, find and do what makes You happy." — Rashida Rowe
3. "Happiness comes in waves. It'll find you again." — Unknown
4. "It's a helluva start, being able to recognize what makes you happy." — Lucille Ball
5. "Happiness is when what you think, what you say, and what you do are in harmony." — Mahatma Gandhi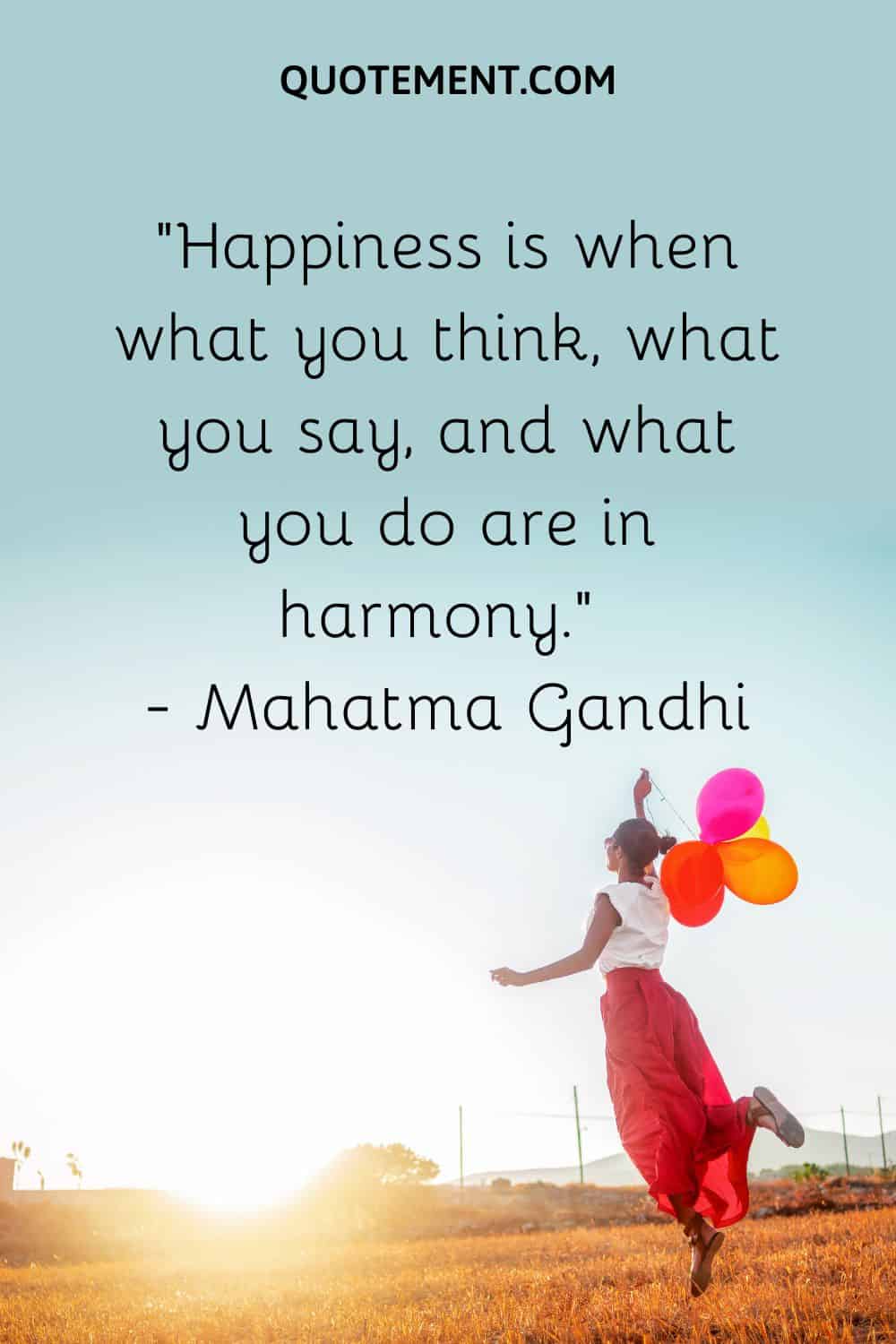 6. "What you do not want to be done to yourself, do not do to others." — Confucius
7. "To be happy, we must not be too concerned with others." — Albert Camus
8. "Happiness depends upon ourselves." — Aristotle
9. "There are more things to alarm us than to harm us, and we suffer more often in apprehension than reality." — Seneca
10. "Sometimes your joy is the source of your smile, but sometimes your smile can be the source of your joy." — Thich Nhat Hanh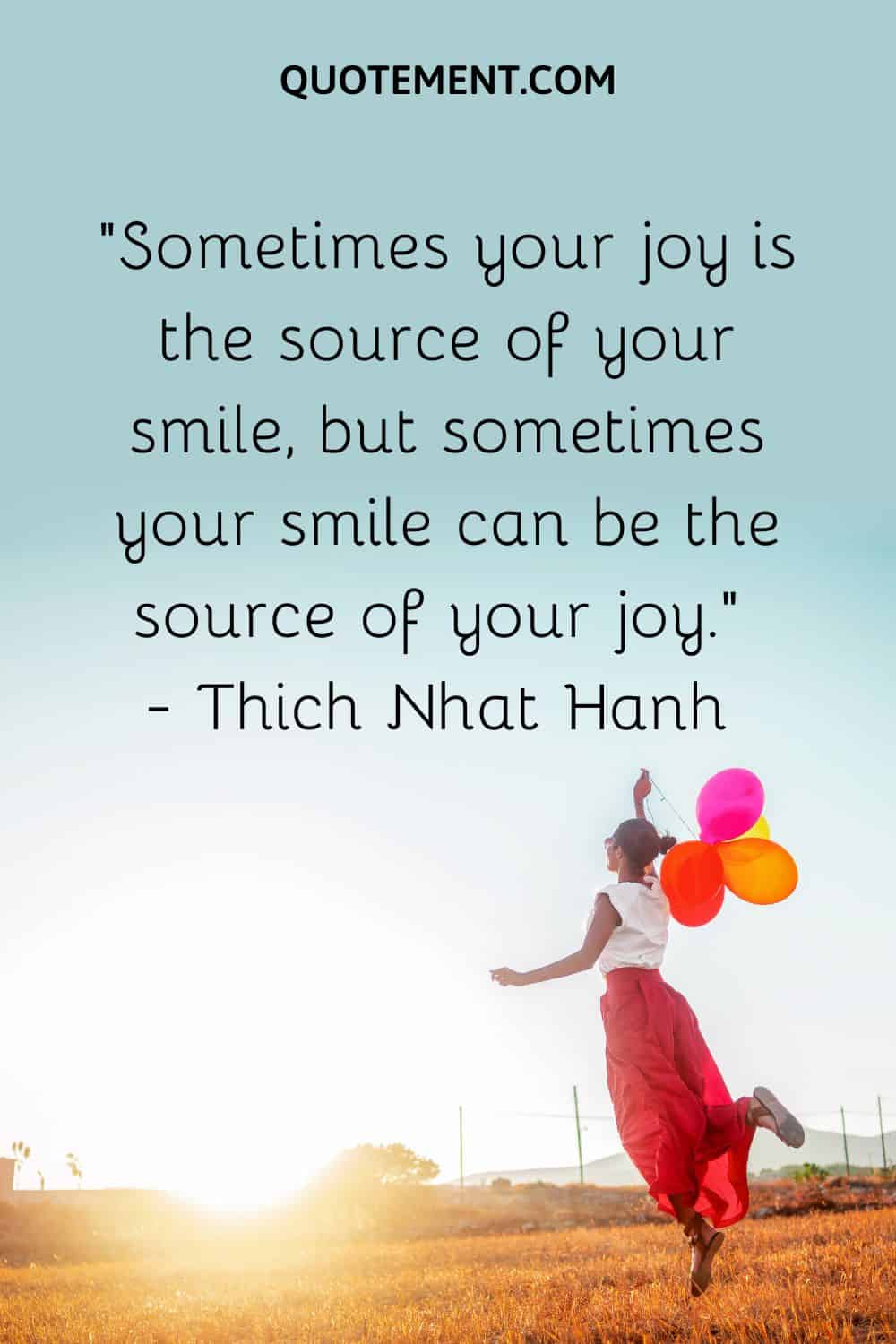 Wrapping It Up
I hope these do what makes you happy quotes inspired you to focus on things that bring a smile to your face and make you feel good, as it is the best way to live a better life.
Until next time!
Read next: 90 You Only Live Once Quotes To Lead You To A Better Life