What separates class from crass is manners.
It's that aura of confidence, sophistication, grace, and constant cultivation toward these traits no matter the situation or social setting.
Being classy has nothing to do with coming from an upper socio-economic class. It has everything to do with character!
It concerns both the inner state and the physical appearance, thus requiring a lot of work — inside and out.
And that shows!
If you're nodding affirmatively, I'll take it that you've recognized yourself in the above said.
Why don't you show off those fancy traits of yours and let the world of Instagram know what a classy, sassy, and on-point person you are?!
I've got just the perfect classy captions for Instagram that'll not only express your already elegant nature, but they'll also add some extra glam to it!
Here we go!
10 Classy Captions For Instagram That Speak Glam
1. Classy & Fabulous.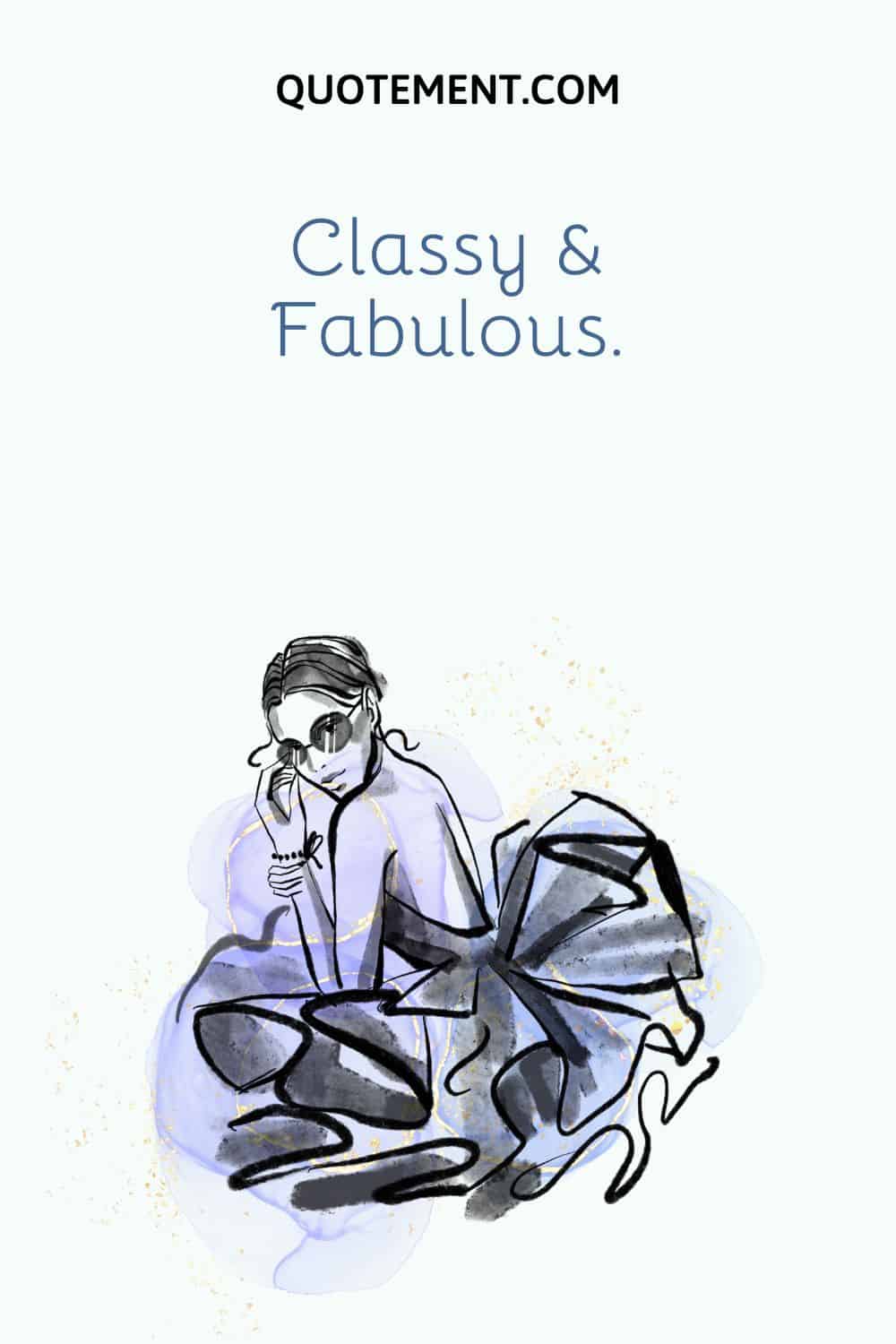 2. I was born to stand out.
3. Keep shining because it makes haters blind.
4. Darling, I chase goals, not people.
5. Be your own kind of beautiful.
6. Nothing can dim the light that shines from within.
7. Act like a lady, think like a boss.
8. Too glam to give a damn.
9. Curvy hips, red lips, and a dangerous pair of eyes.
10. Coffee in one hand, confidence in the other.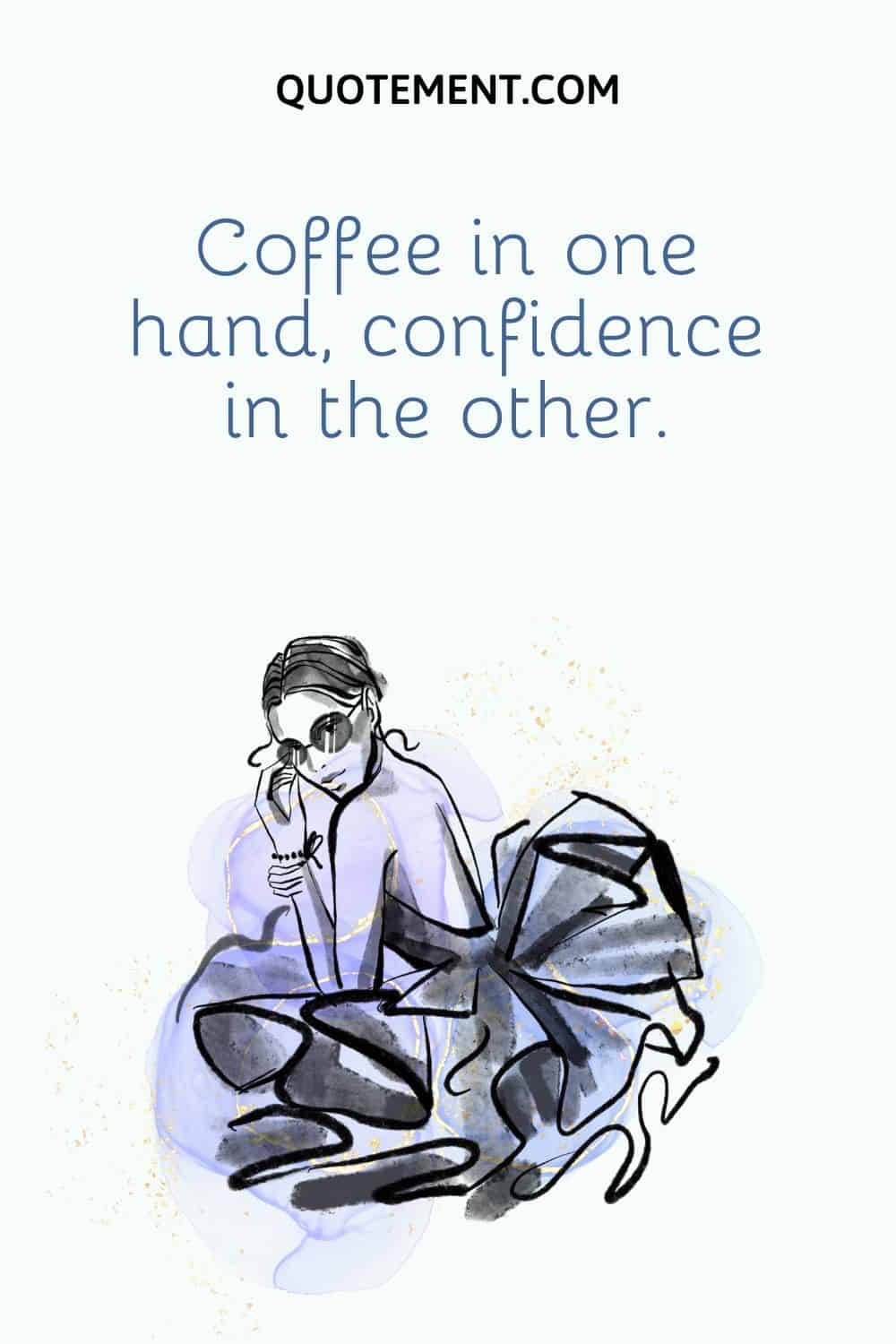 See also: 80 Inspirational Confidence Affirmations To Empower You
Classy And Empowered? You Go Girl
1. What she tackles, she conquers.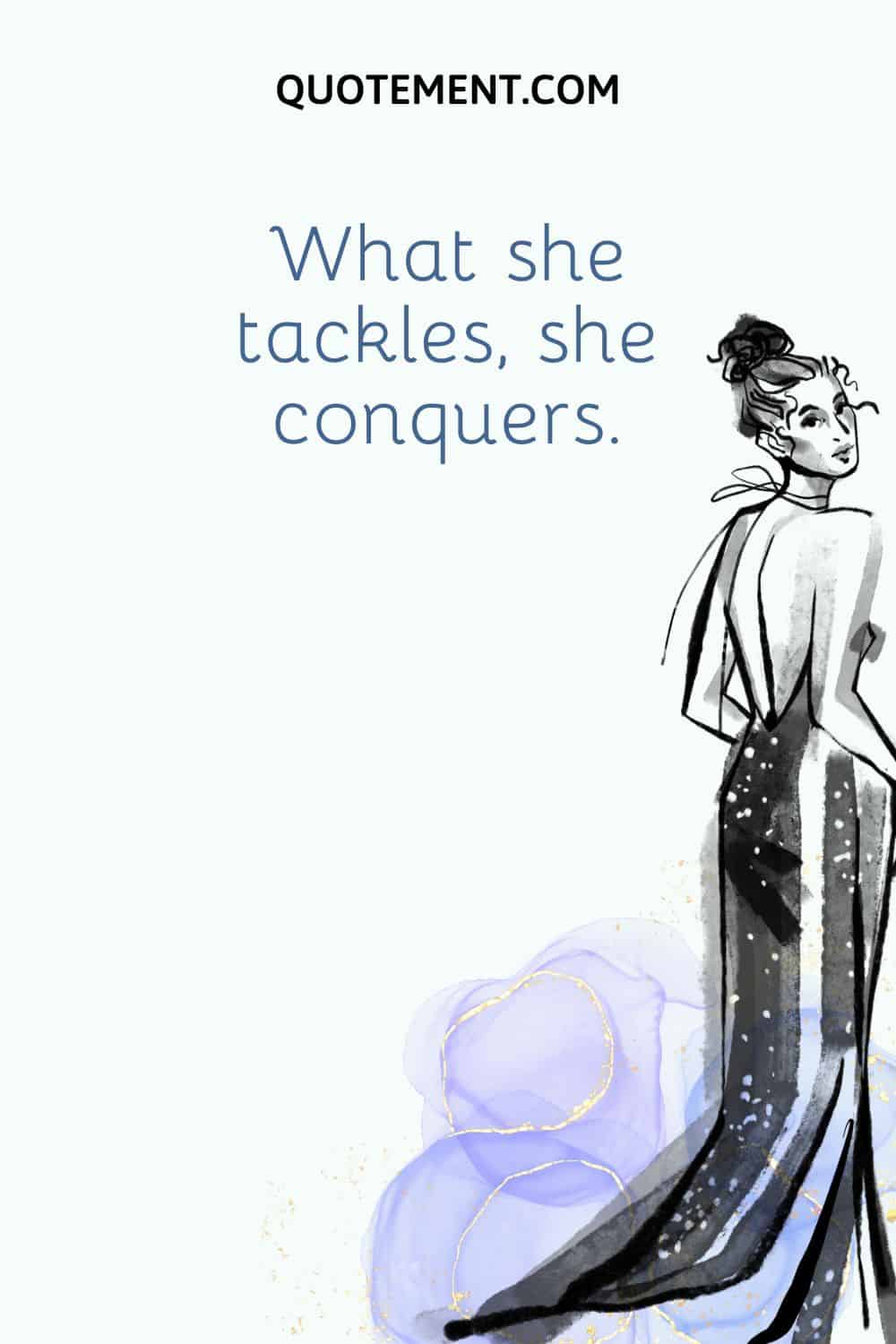 2. Walk like you have three men walking behind you.
3. The best of me is yet to come.
4. Happier than a seagull with french fries.
5. Aside from gravity, nothing can keep me down.
6. Some people were born to shine.
7. My mission in life is to thrive.
8. I'm headed to space with the rest of the stars.
9. I may not be the best, but I'm definitely not like the rest.
10. When you can't find the sunshine, be the sunshine.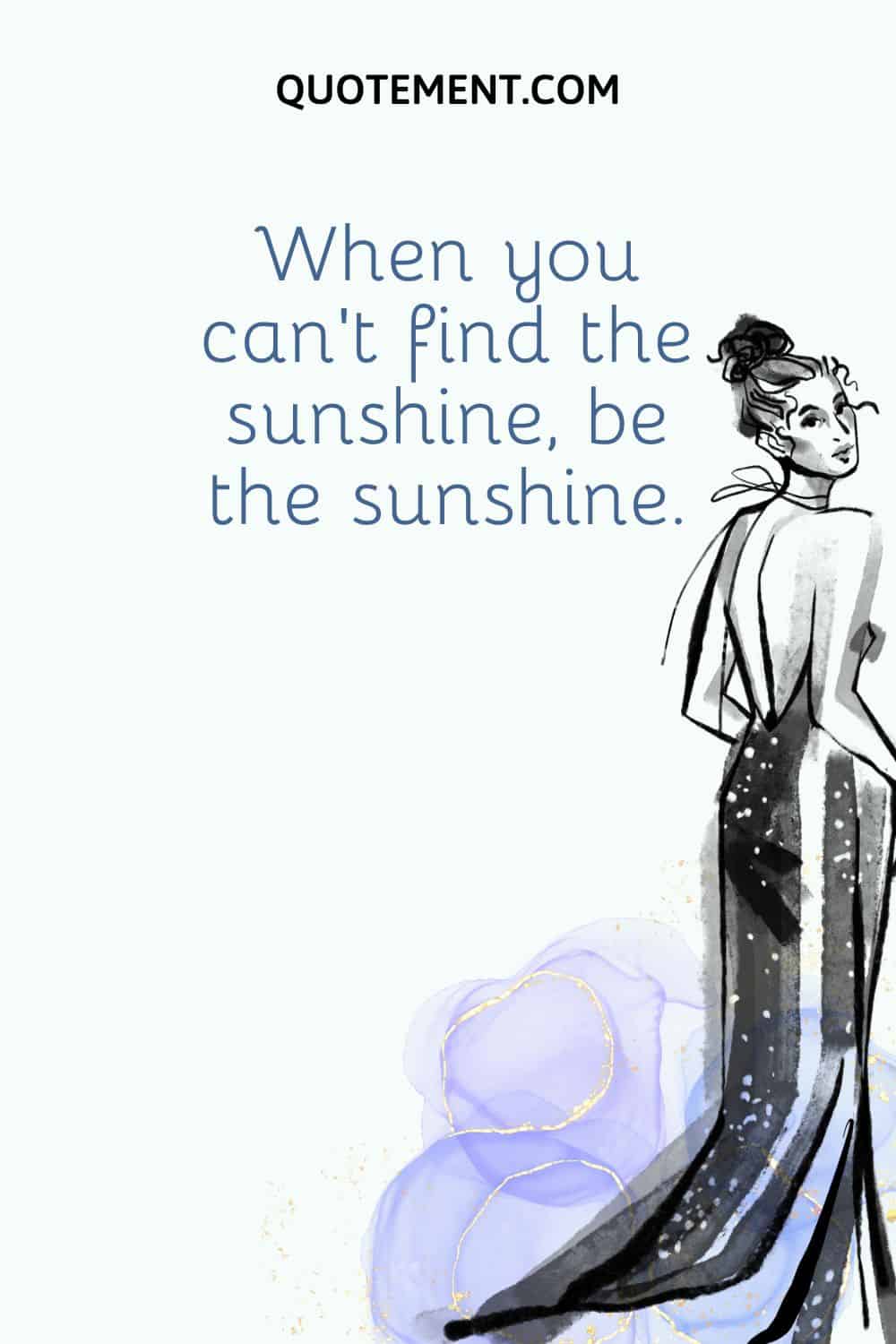 11. Classy is when you have a lot to say, but you choose to remain silent in front of idiots.
12. Lift up your head, princess, if not, the crown falls.
13. A girl should be like a butterfly. Pretty to see, hard to catch.
14. There is no beauty without originality.
15. I am worth losing a sleepover.
16. I'm no beauty queen. I'm just beautiful me.
17. You were my cup of tea, but I drink champagne now.
18. Don't let your eyes blind seeing my beauty.
19. Classy is when a woman has everything but doesn't show off.
20. Self-love is the best love.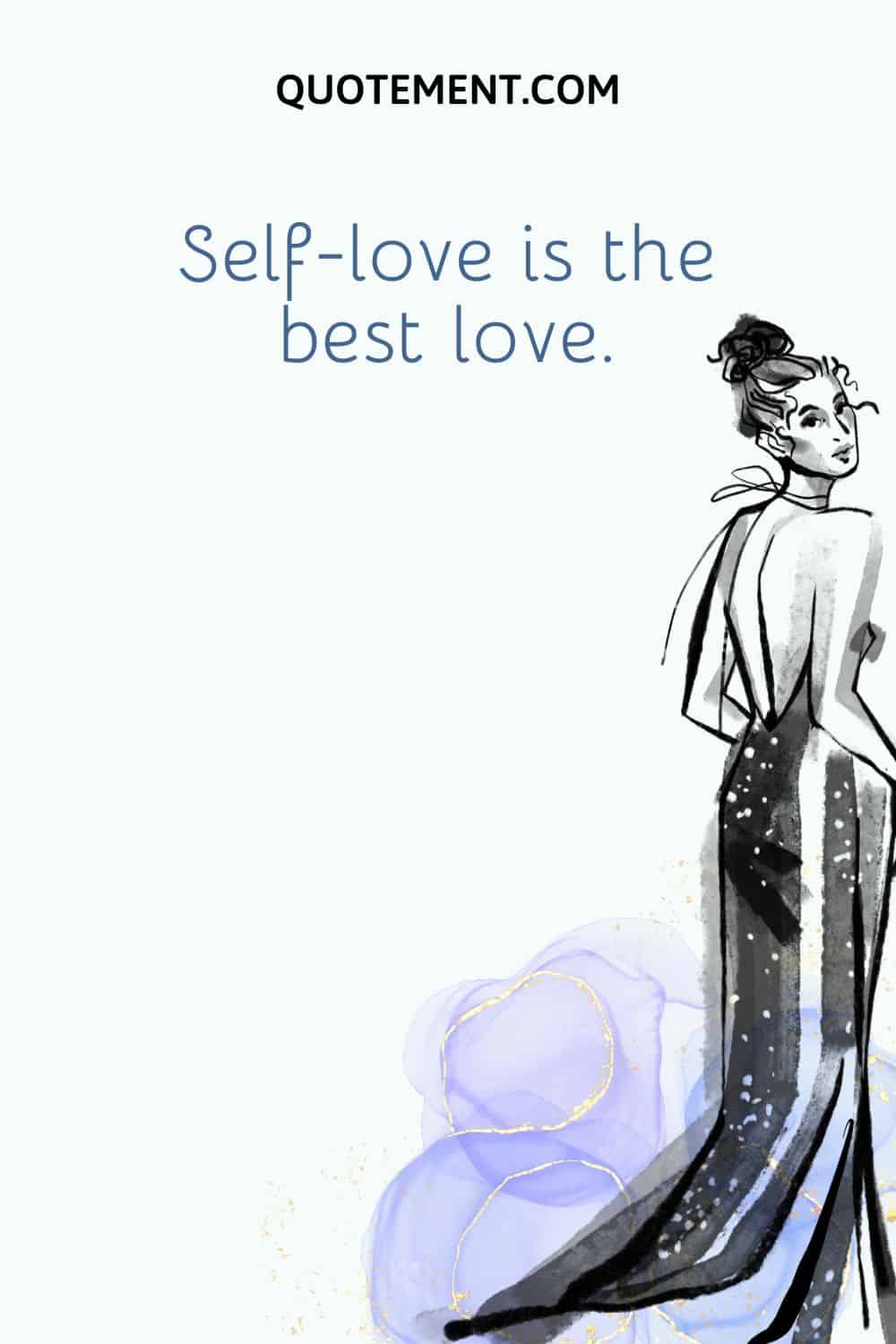 See also: 210 Killer Self Love Captions For Instagram To Lift You Up
It's All About Being Unique & Classy
1. Confidence is true beauty.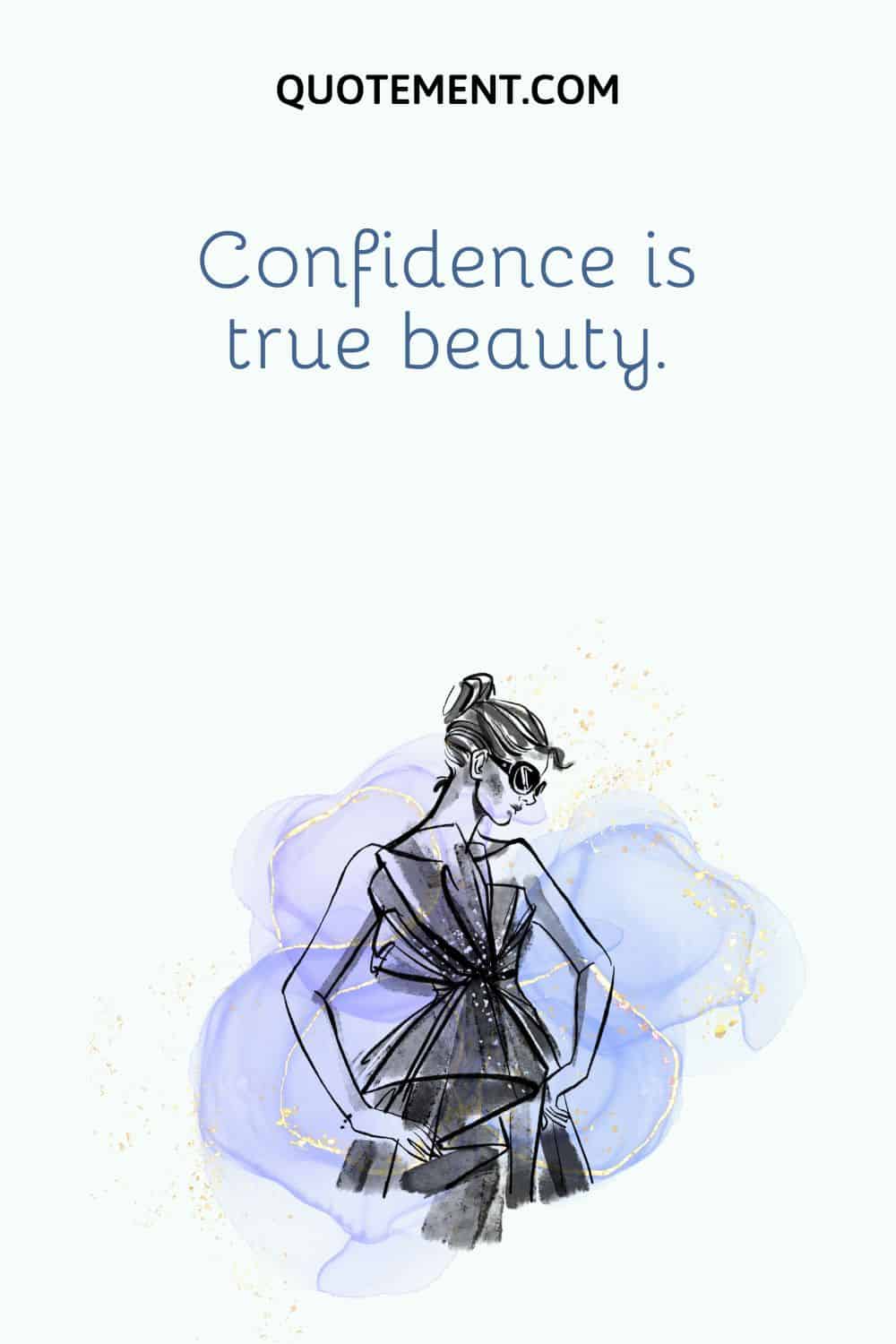 2. Cuteness Overloaded.
3. Be who you are.
4. Ambition on fleek.
5. Be a lady and a legend.
6. I'm born beautiful.
7. It's all about the glow.
8. Too blessed to be stressed.
9. Maybe she's born with it…
10. Keep calm and stay classy.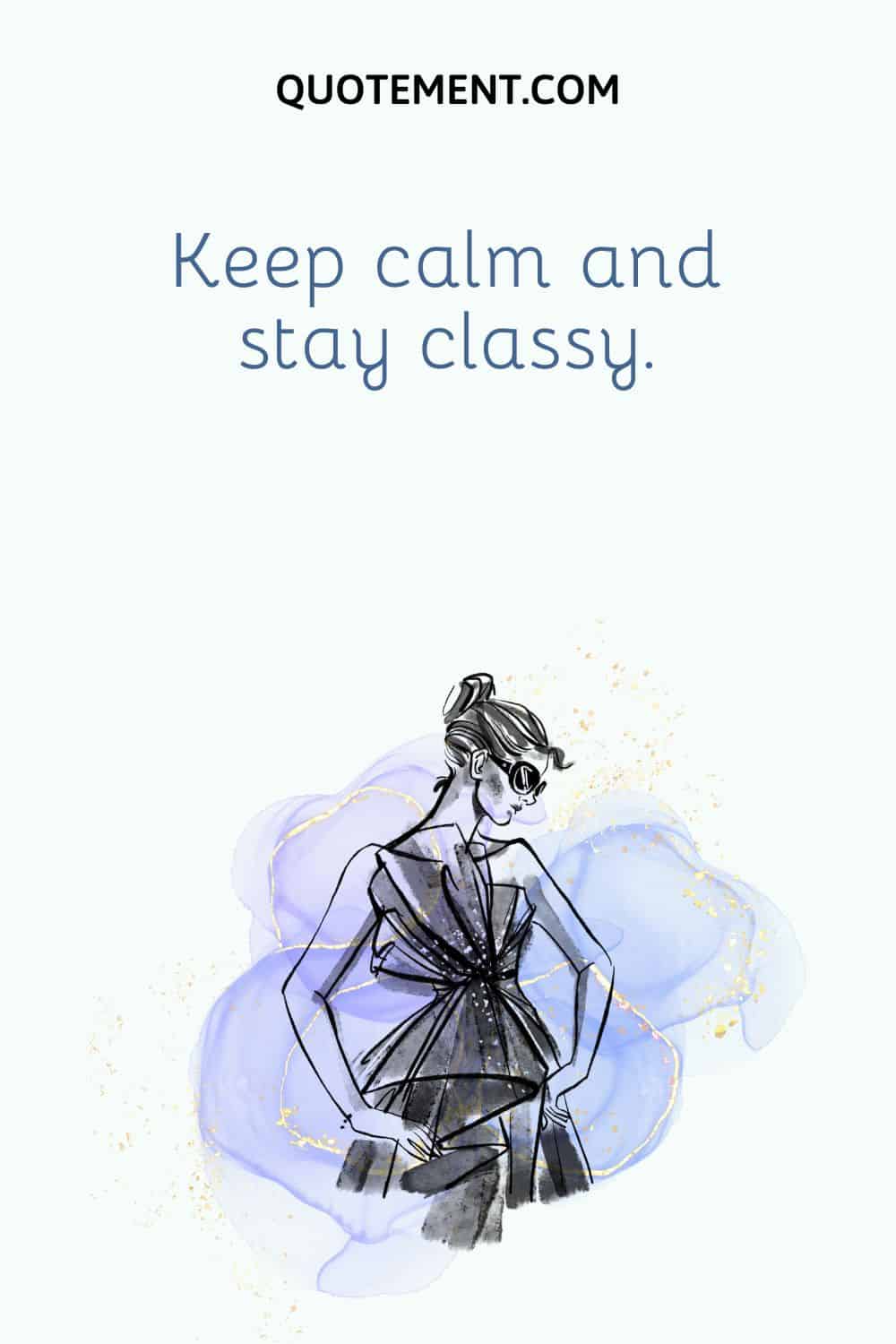 11. Be you. The world will adjust.
12. I got beauty, I got class.
13. Haters are my greatest motivators.
14. I decide the vibe.
15. I woke up like this.
16. Kind of classy kind of hood.
17. Your beautiful nightmare.
18. Be like a sea, wild, free, and beautiful.
19. Life is way too short for bad vibes.
20. Be your own reason to smile.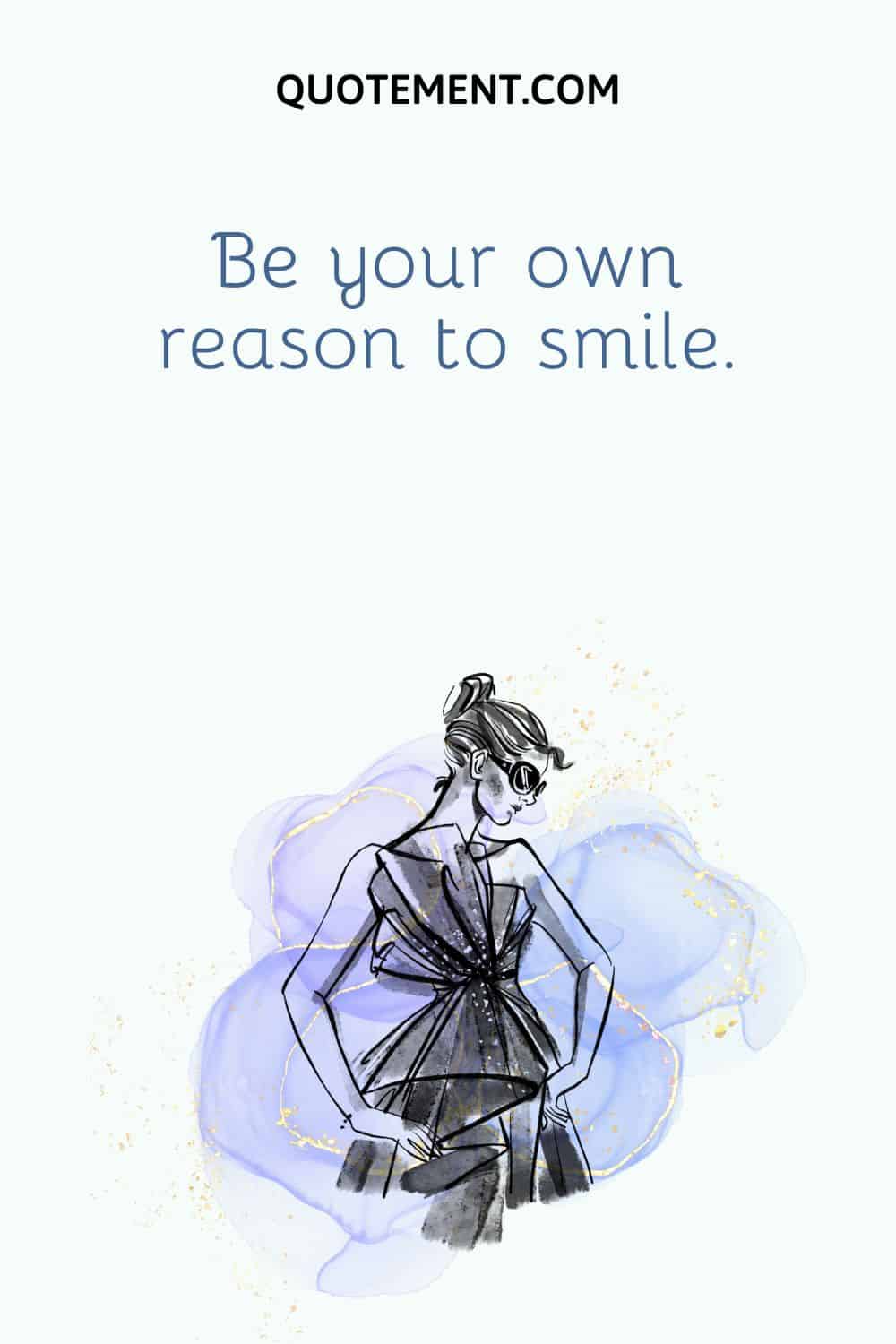 Elegance Never Goes Out Of Style
1. Elegance is when the inside is as beautiful as the outside.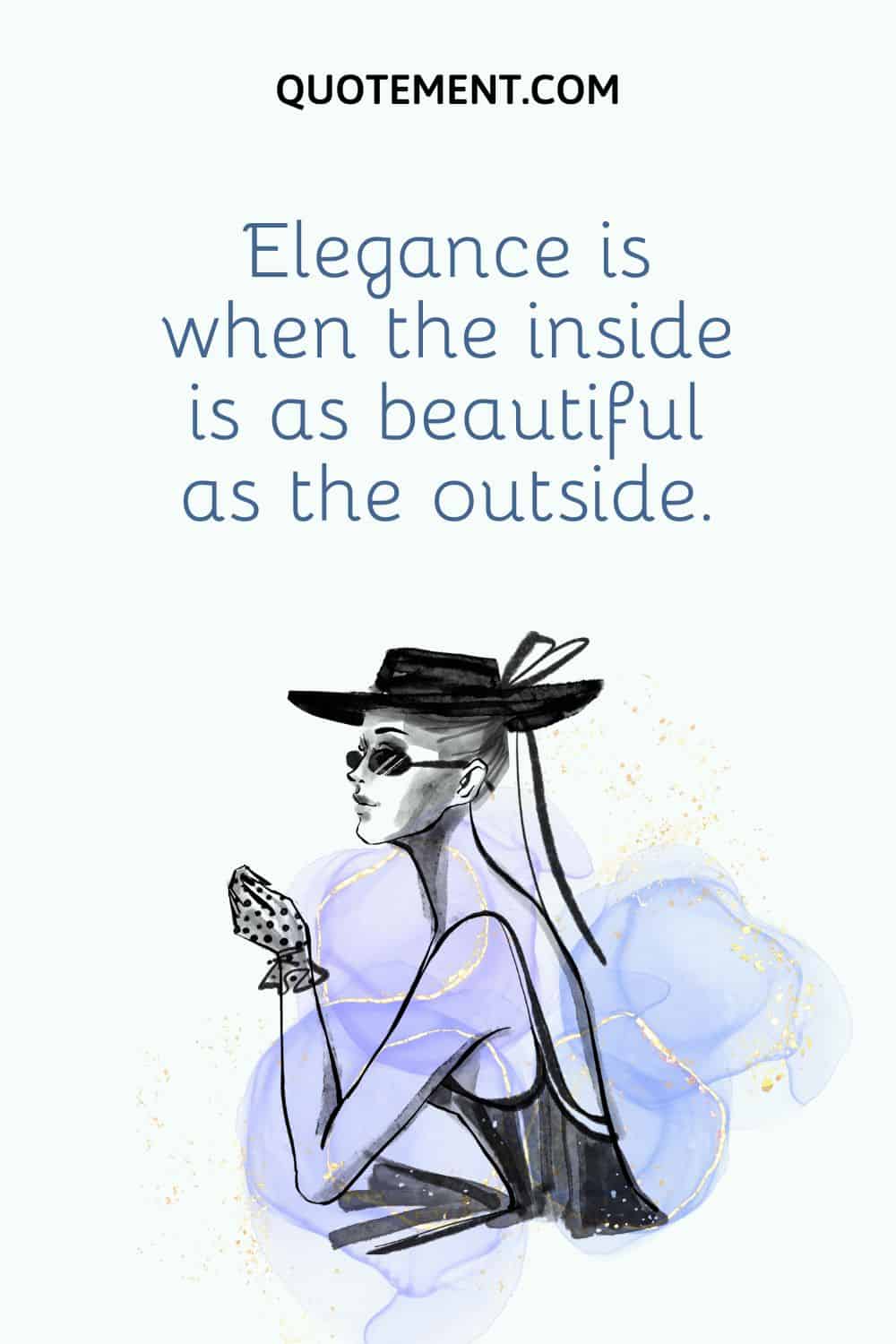 2. Life's short; make sure your heels aren't.
3. The classy woman never loses their dignity.
4. Snapbacks and tattoos? No honey. Good job and nice suits.
5. Girls have an attitude, the lady has class.
6. Be a girl with a mind, a woman with attitude, and a lady with class.
7. She had a galaxy in her eyes, a universe in her mind.
8. As beautiful on the inside as I am on the outside.
9. Girls are intellectual paintings; even though you don't understand them, they are admired.
10. Eat diamonds for breakfast and shine all day.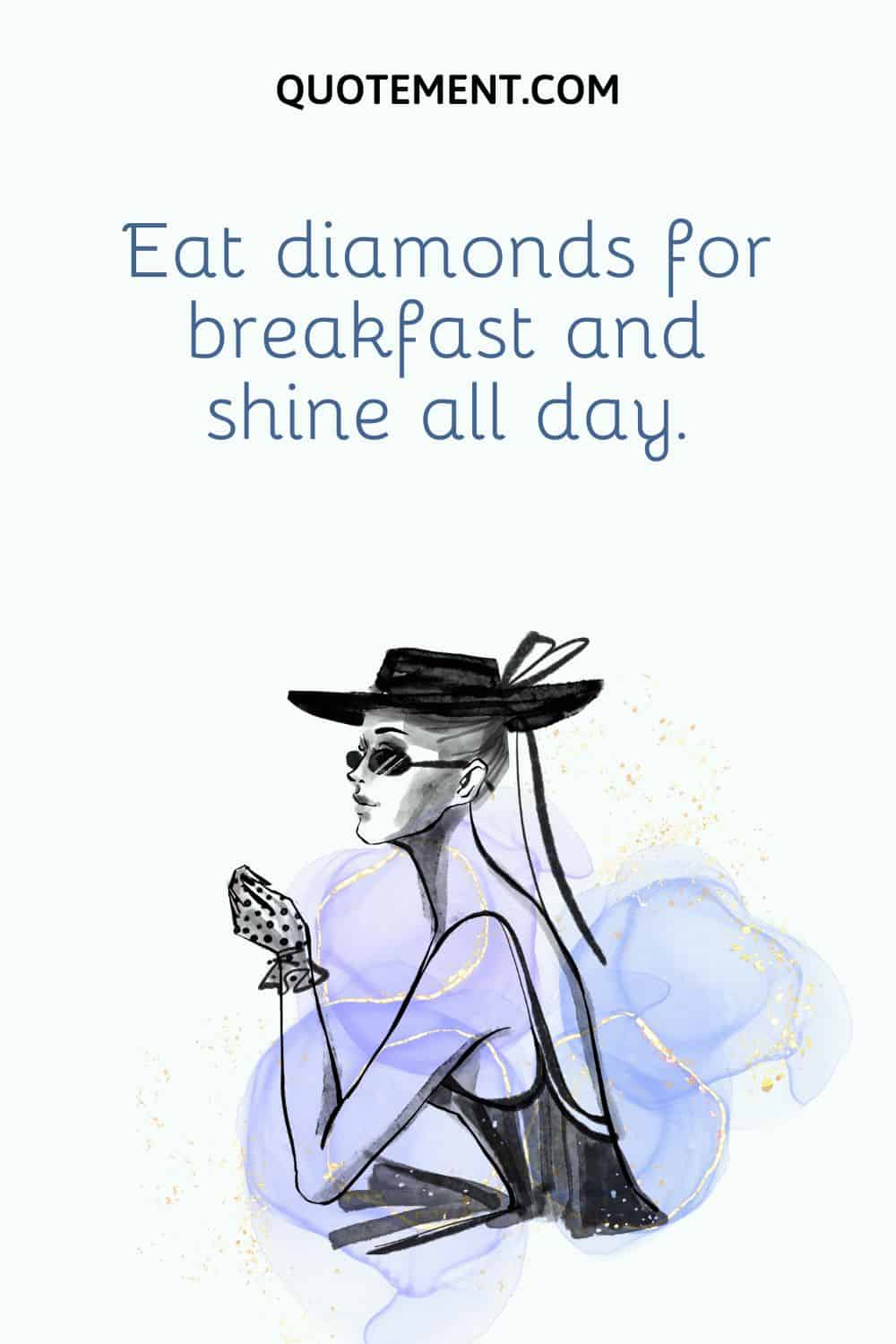 See also: List Of 140 Eye-opening Diamond Quotes To Check Out
Throw Some Sass Around
1. A sass a day keeps the basics away.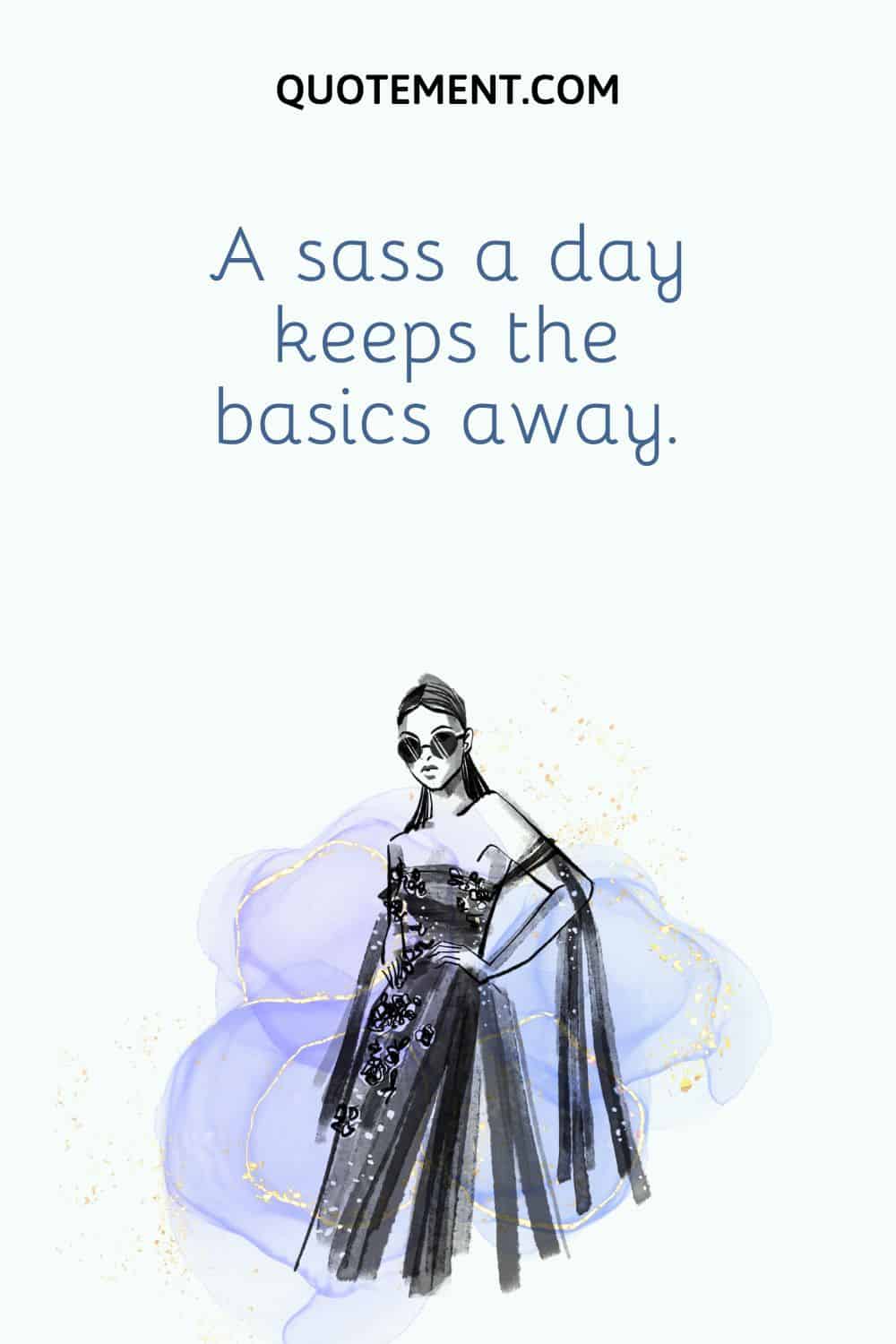 2. Be classy, sassy, and a bit smart-assy!
3. Using sass like an overly excited kid uses confetti.
4. Always classy, never trashy, and a little bit sassy.
5. My personality is sassy and cheeky.
6. 50% Classy and 50% Sassy.
7. I don't need your approval darling.
8. Sassy but still classy.
9. I know I'm lucky that I'm so cute.
10. Sweet, classy, and sassy.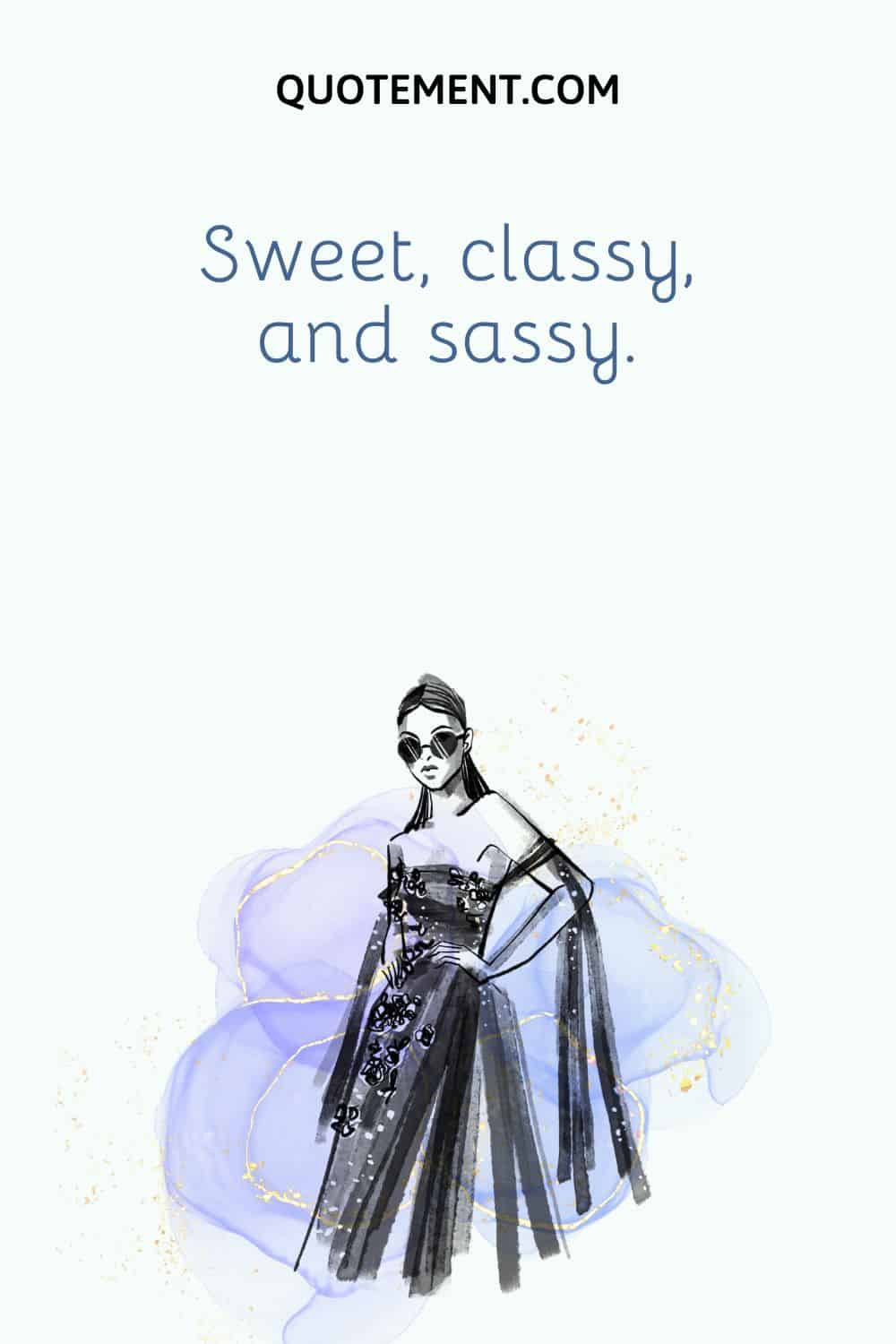 See also: 240 Sassiest & Classiest One Line Caption Ideas For Instagram
Add A Dash Of Your Savage Spirit
1. Her attitude is savage, but her heart is gold.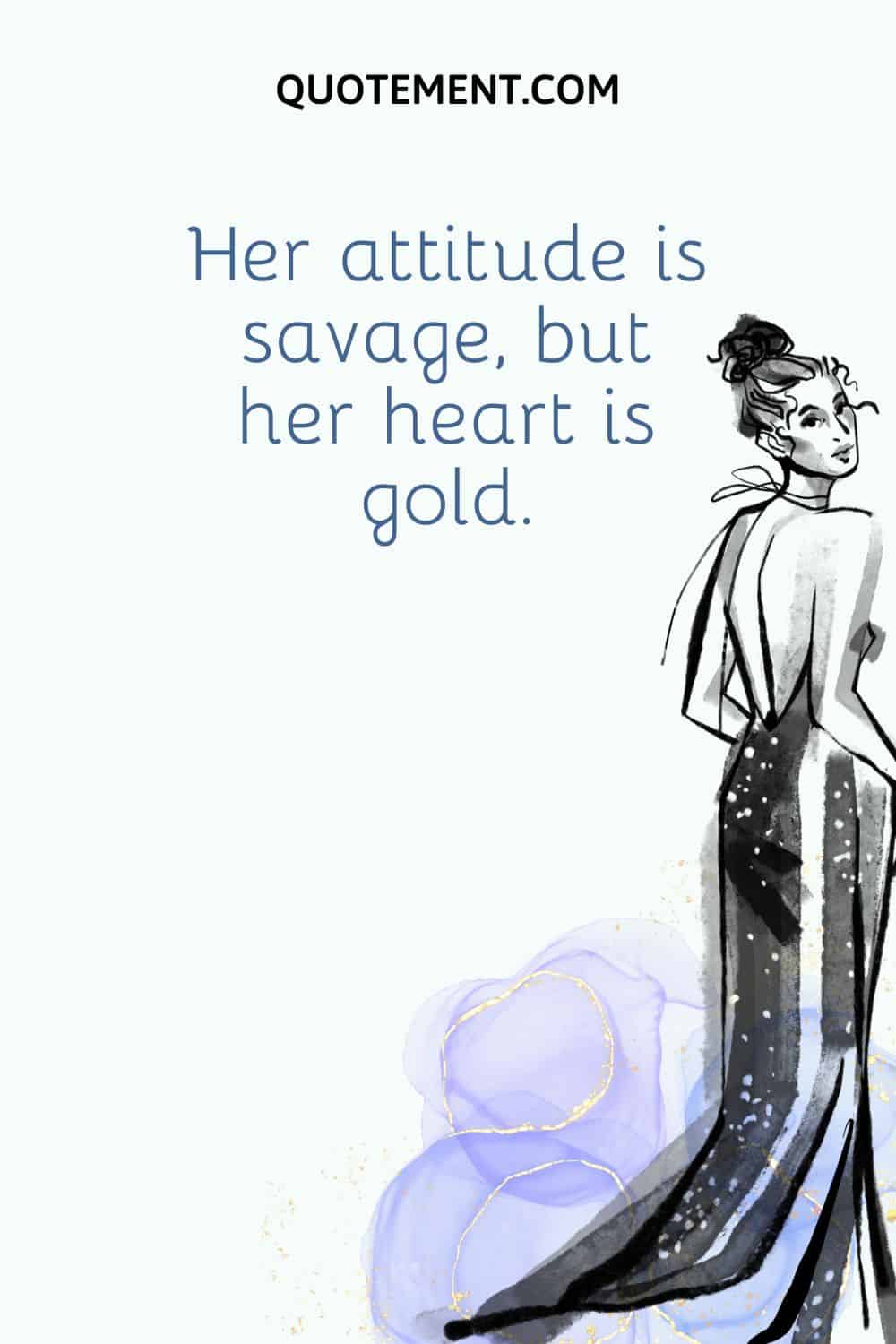 2. I am 99% angel, but oh, that 1%…
3. Treat me like a joke, and I'll leave you like it's funny.
4. They say good things take time… That's why I'm always late.
5. Not your speed so catch up or get left behind.
6. Sometimes you gotta be a beauty and a beast.
7. I would never let my best friend do anything stupid … without me!
8. They told me I couldn't, that's why I did.
9. My heels are higher than most people's standards.
10. 50% Savage, 50% Sweetheart.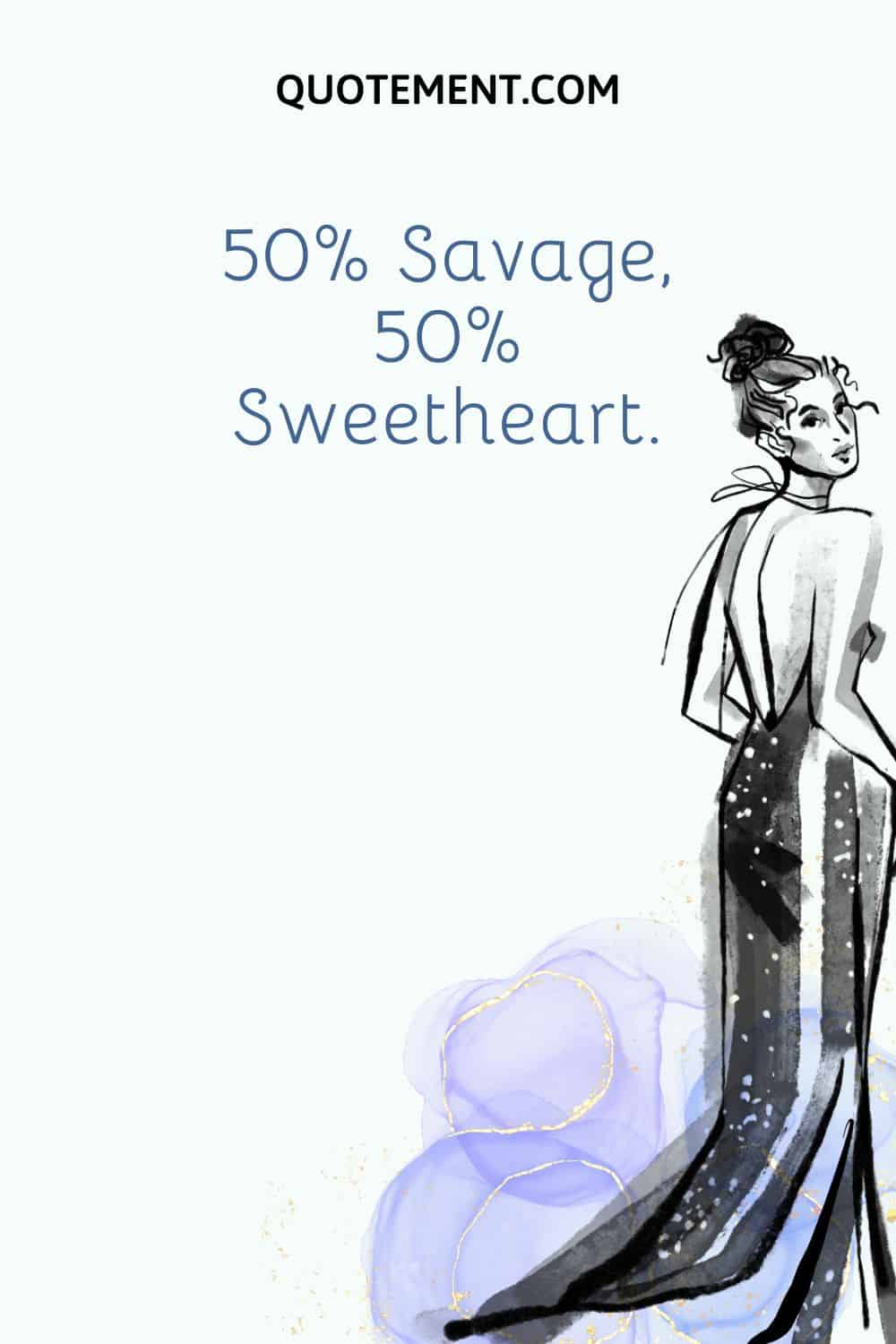 See also: 210 Unique Savage Quotes To Embrace Your Bold Attitude
Classy Captions For Girl Power
1. Once a queen, always a queen.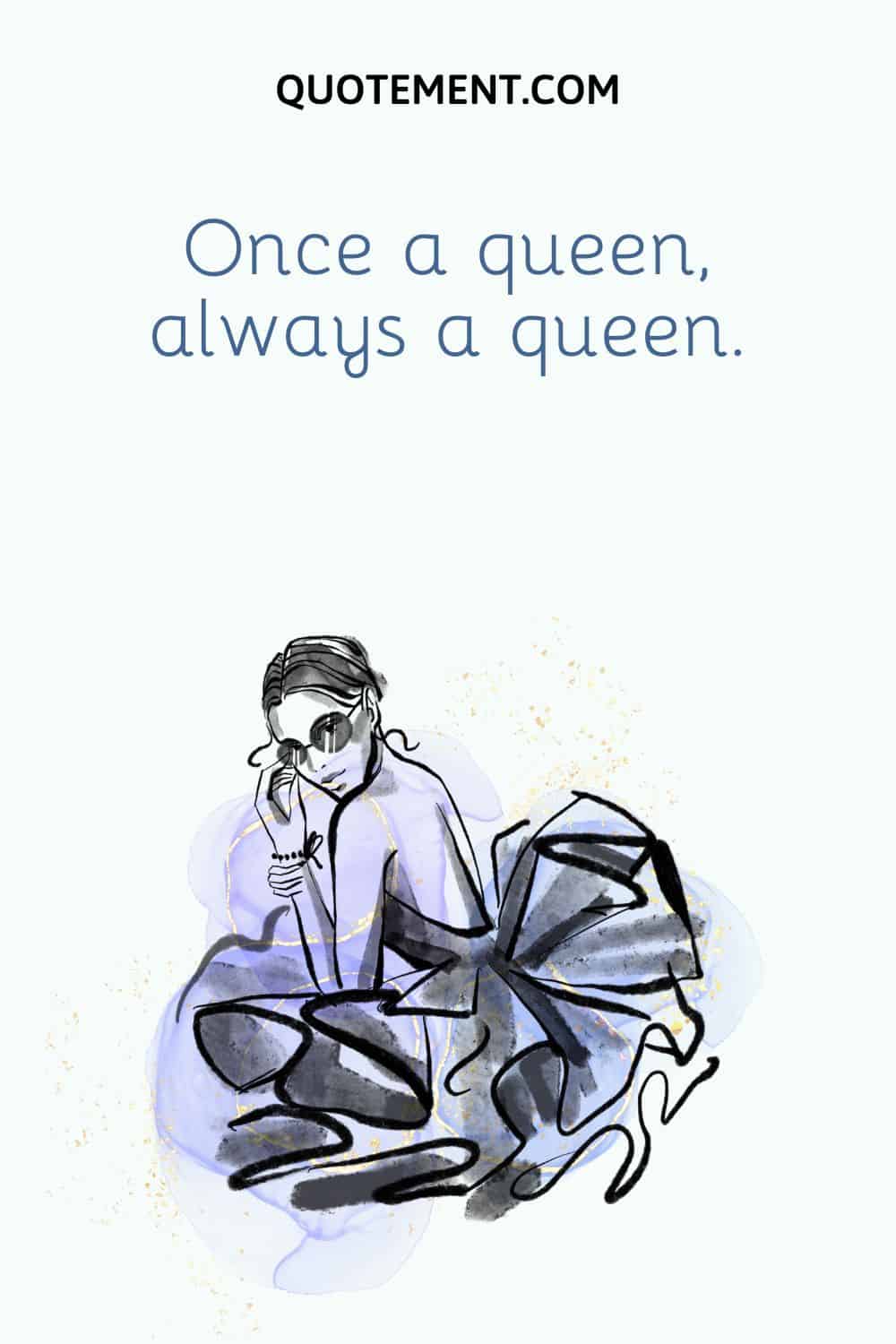 2. Be the stiletto heels in a room full of flats.
3. Who runs the world? GIRLS.
4. Brains make a woman classy.
5. I am a girl with a deadly combination of beauty and swag.
6. I run on coffee, sarcasm, and lipstick.
7. The No. 1 rule of a lady: stay classy.
8. Cinderella never asked for a prince.
9. Classy is when a woman has everything to flaunt but chooses not to show it.
10. May your coffee be hot and your eyeliner even.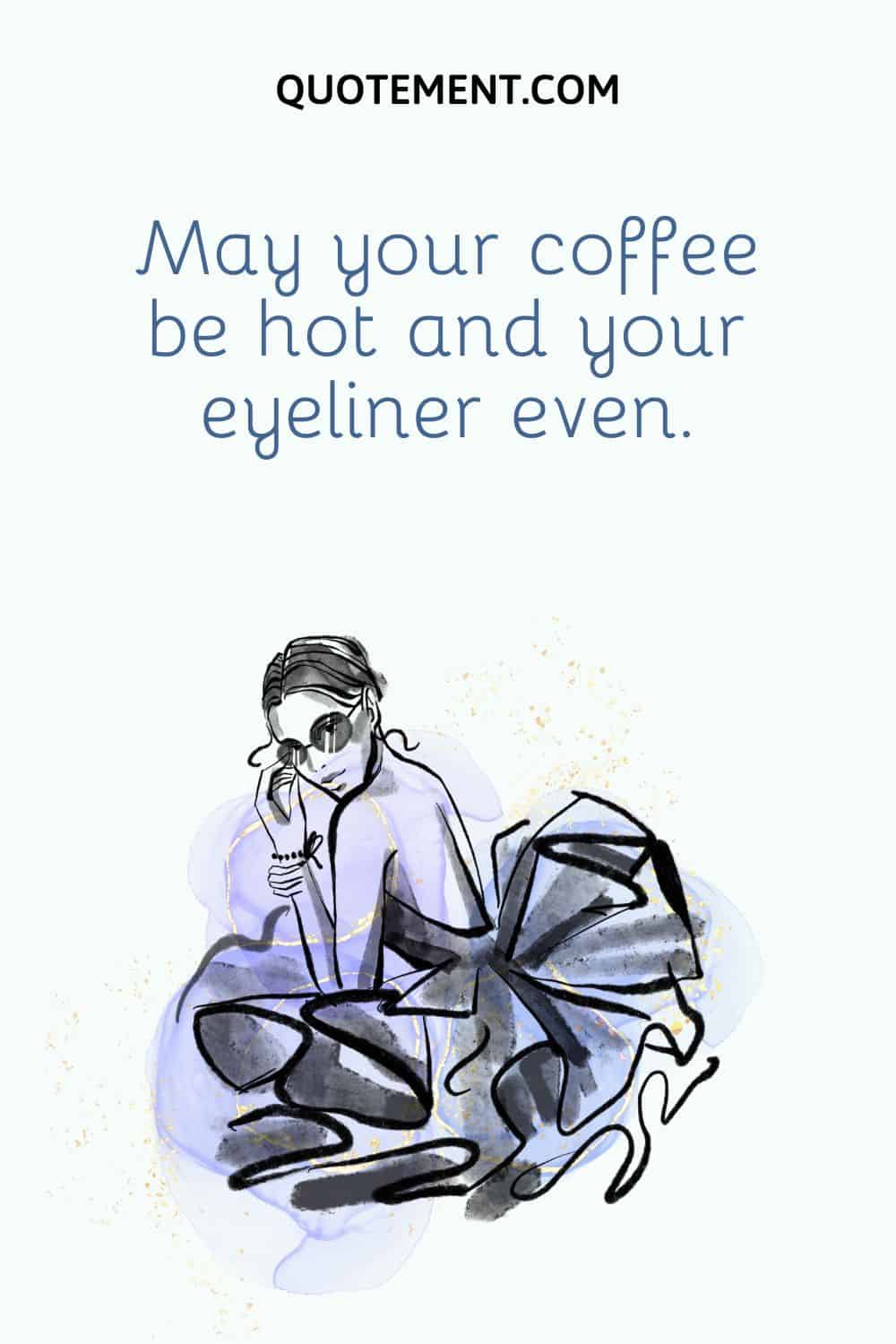 11. The way you carry a style reflects your personality.
12. I'm the queen of my own little world.
13. Girly and flirty to edgy and chic.
14. Be too much of a lady to put up with anything less than a gentleman.
15. Don't chase. Get Chosen.
See also: 50 Phenomenal Woman Quotes To Awaken The Goddess In You
Guys, Make Yourself A Class Act
1. When you stop chasing, they start noticing.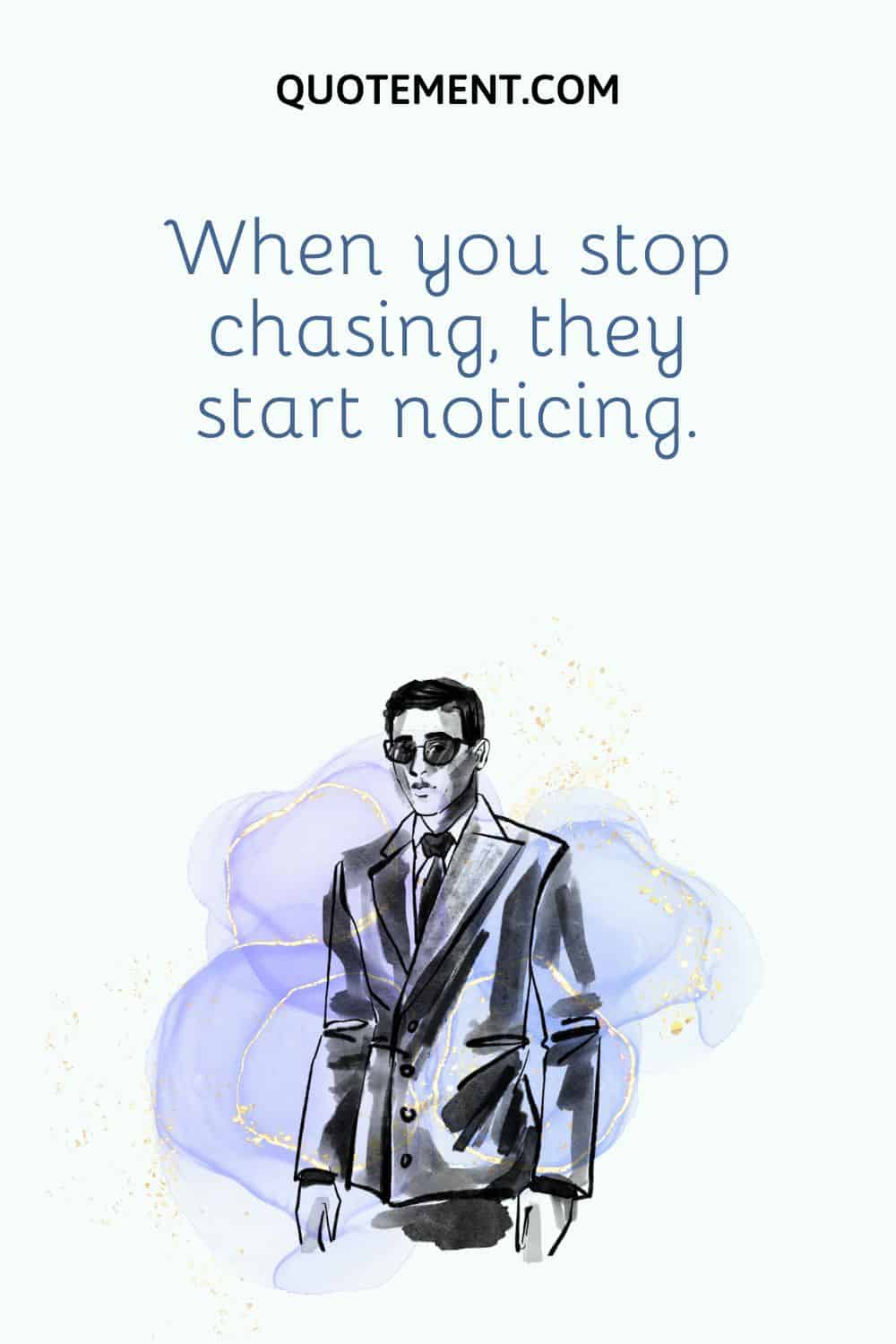 2. Know yourself; know your worth.
3. It is better to live one day as a lion than a thousand days as a lamb.
4. Equal parts swagger and smarts.
5. A real man protects, provides, and perseveres.
6. Being classy isn't a choice. It's a lifestyle.
7. Be yourself because an original is worth more than a copy.
8. I never lose. Either I win, or I learn.
9. I am ME, and that is my power.
10. Boys got swagger, men have style, but gentlemen have class.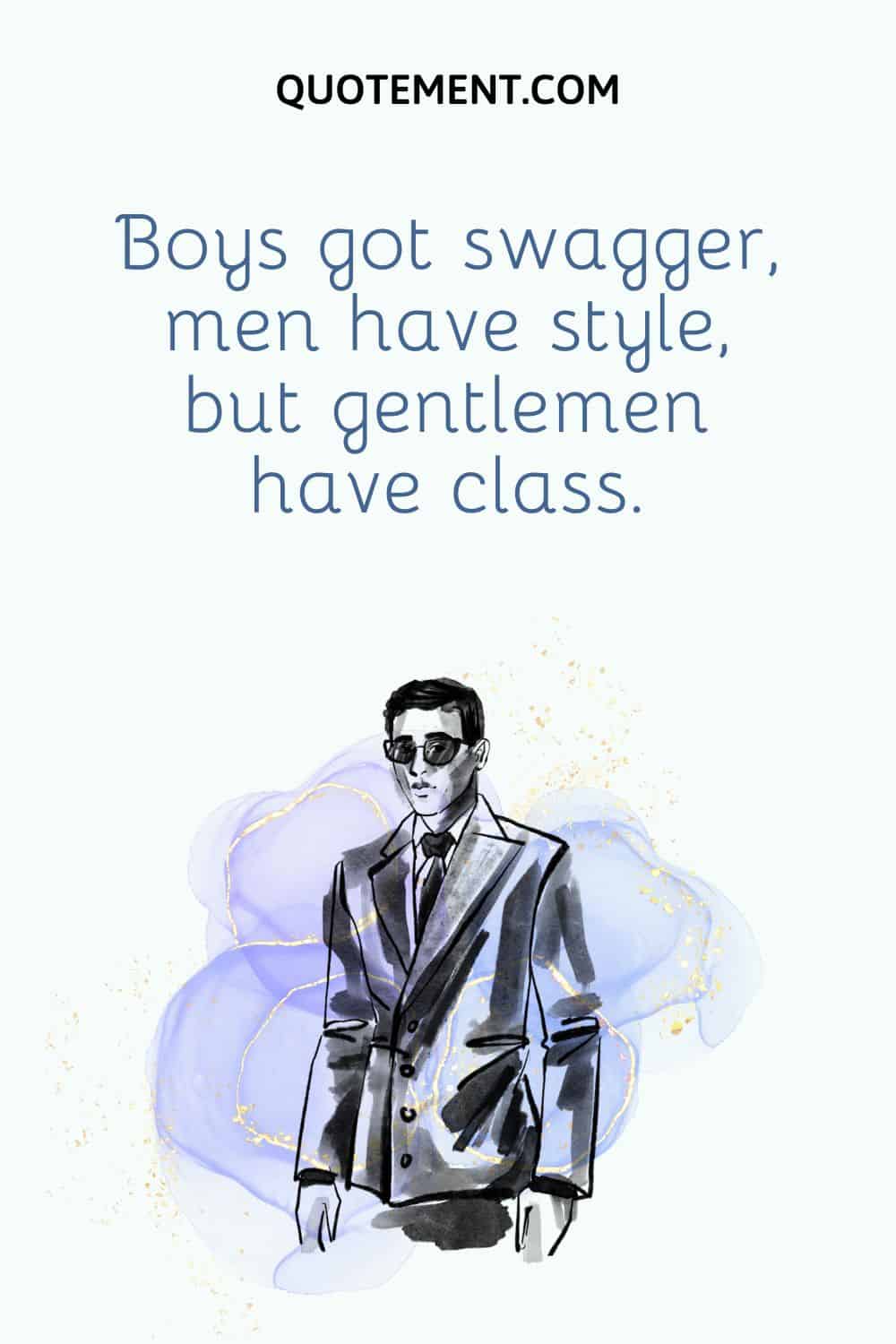 11. I'm a hot dude with a cool attitude.
12. No pen & no paper, but I still draw attention.
13. Swag is for boys. Class is for men.
14. Not looking for my better half because I'm already whole.
15. Part classy, part hood, 100% authentic.
Add A Note Of Classy To Your Selfies
1. It's a classy selfie.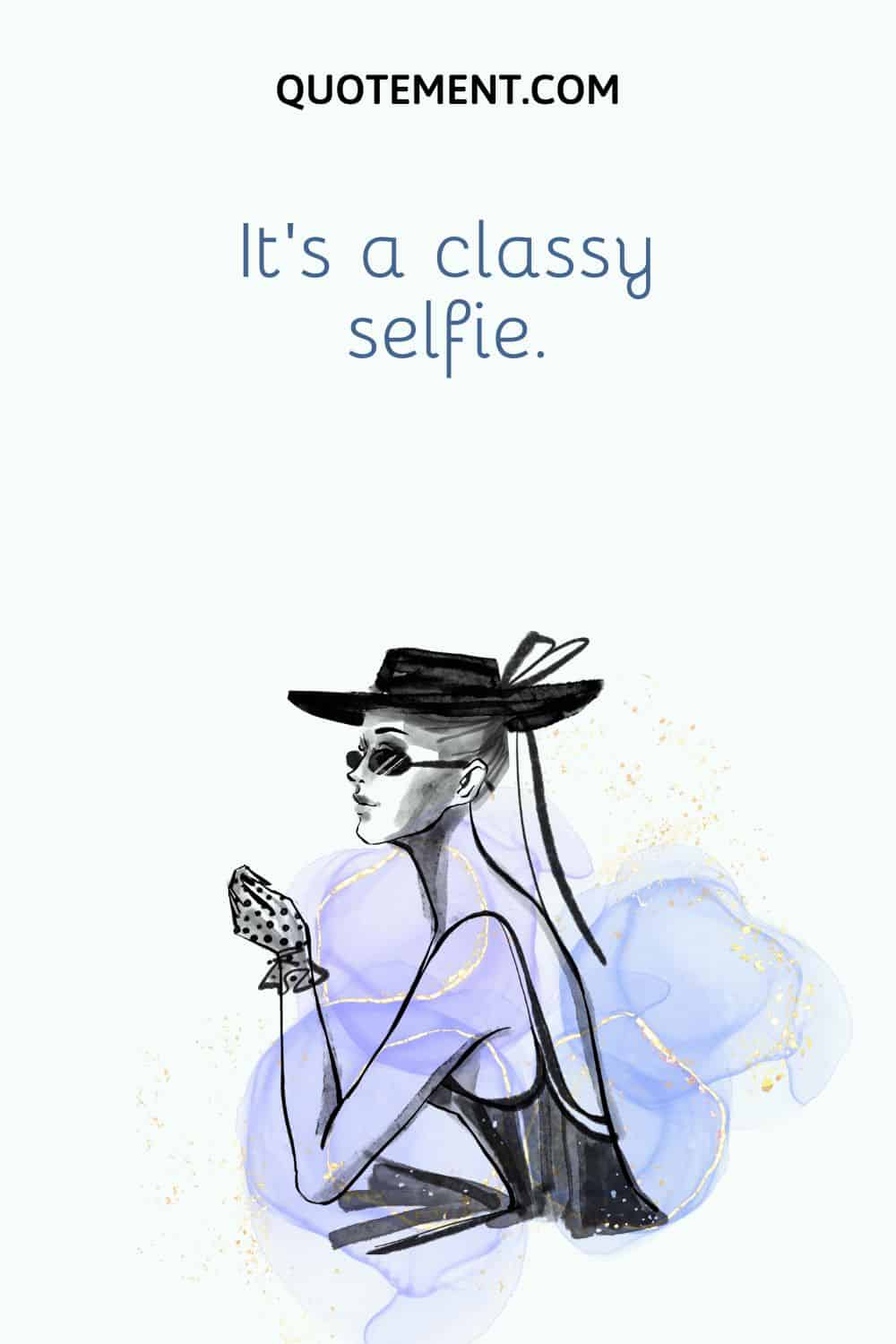 2. Bad vibes don't go with my outfit.
3. Confidence level: selfie with no filter.
4. May your day be as good as a perfect selfie on the first try.
5. Social media is like an ocean to me, and my Instagram selfie is like a boat.
6. Proof that I can do selfies better than you.
7. Sending my selfie to NASA because I'm a star.
8. I was born to shine… and to take selfies of myself.
9. Classy selfies change your attitude.
10. Good morning, world, here is the selfie that you were desperately looking for.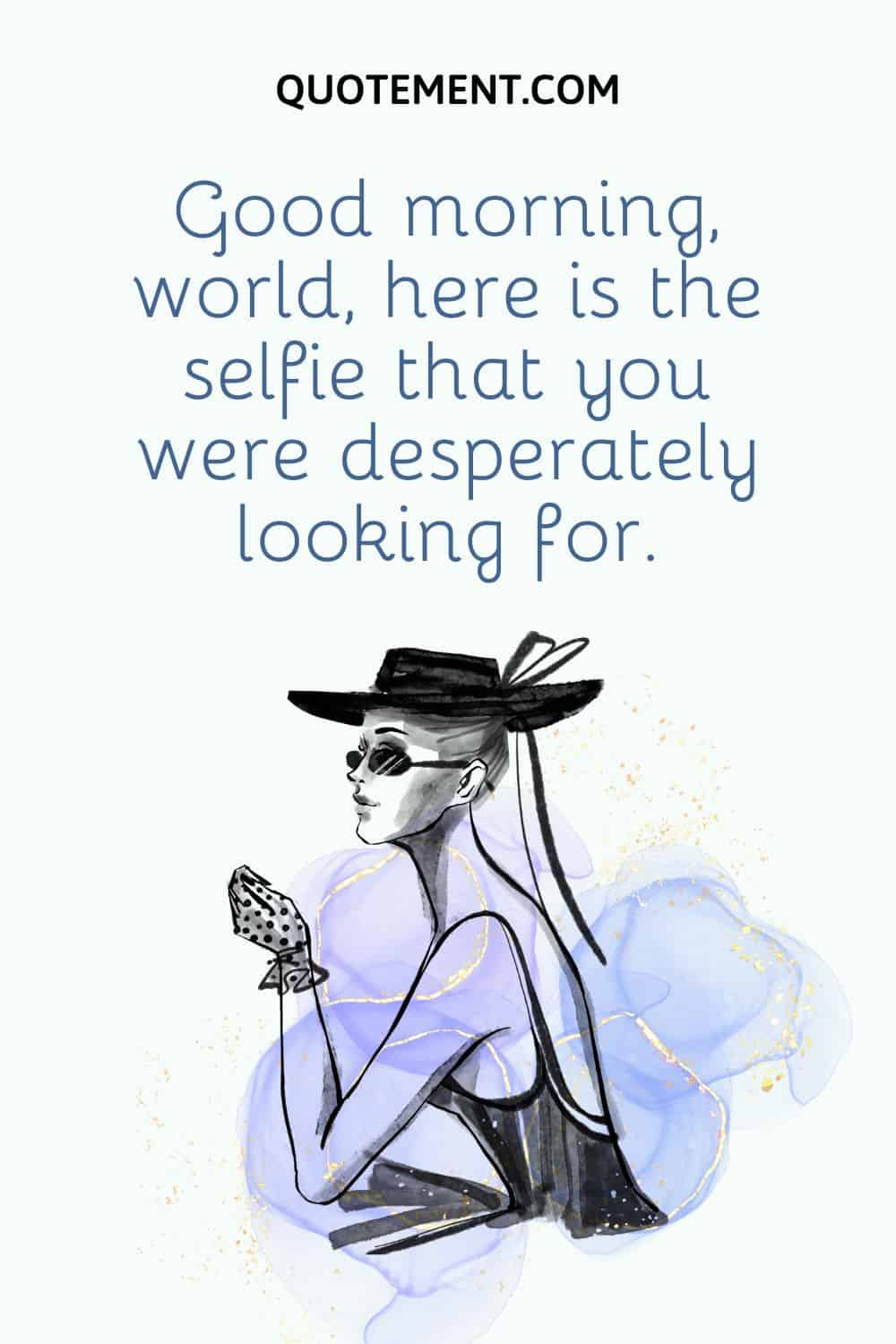 Tone Your Pics With Style & Class
1. Many have an idea of me. Few get the picture.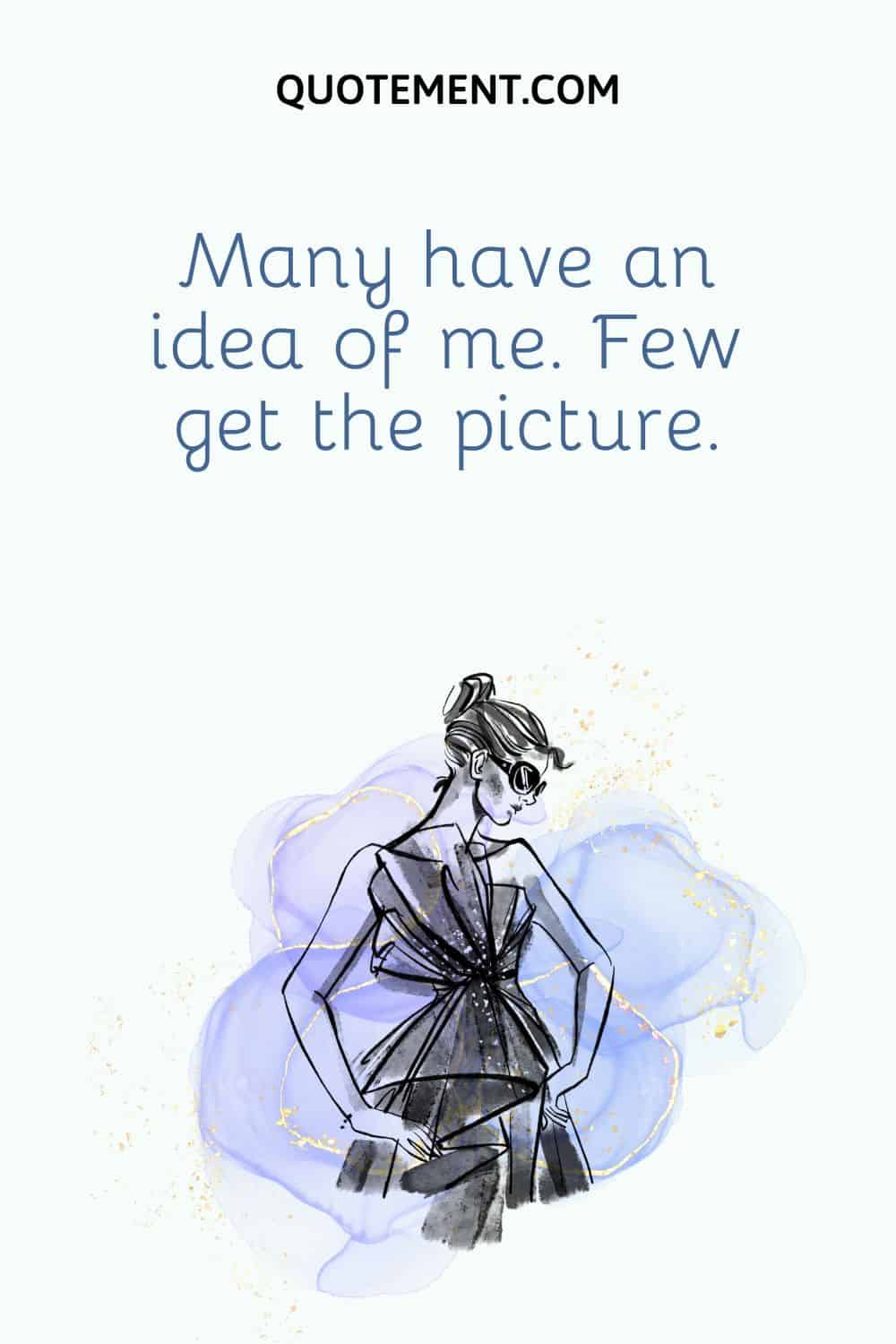 2. Like my classy pic.
3. She acts like summer and walks like rain.
4. Girls just wanna have sun.
5. Life isn't perfect. But my hair is!
6. In a world full of trends, I want to remain a classic.
7. I am not afraid to walk this world alone.
8. I'm a model, and my agency is — Instagram!
9. Need a room full of mirrors, so I can be surrounded by winners.
10. Classy is the original black.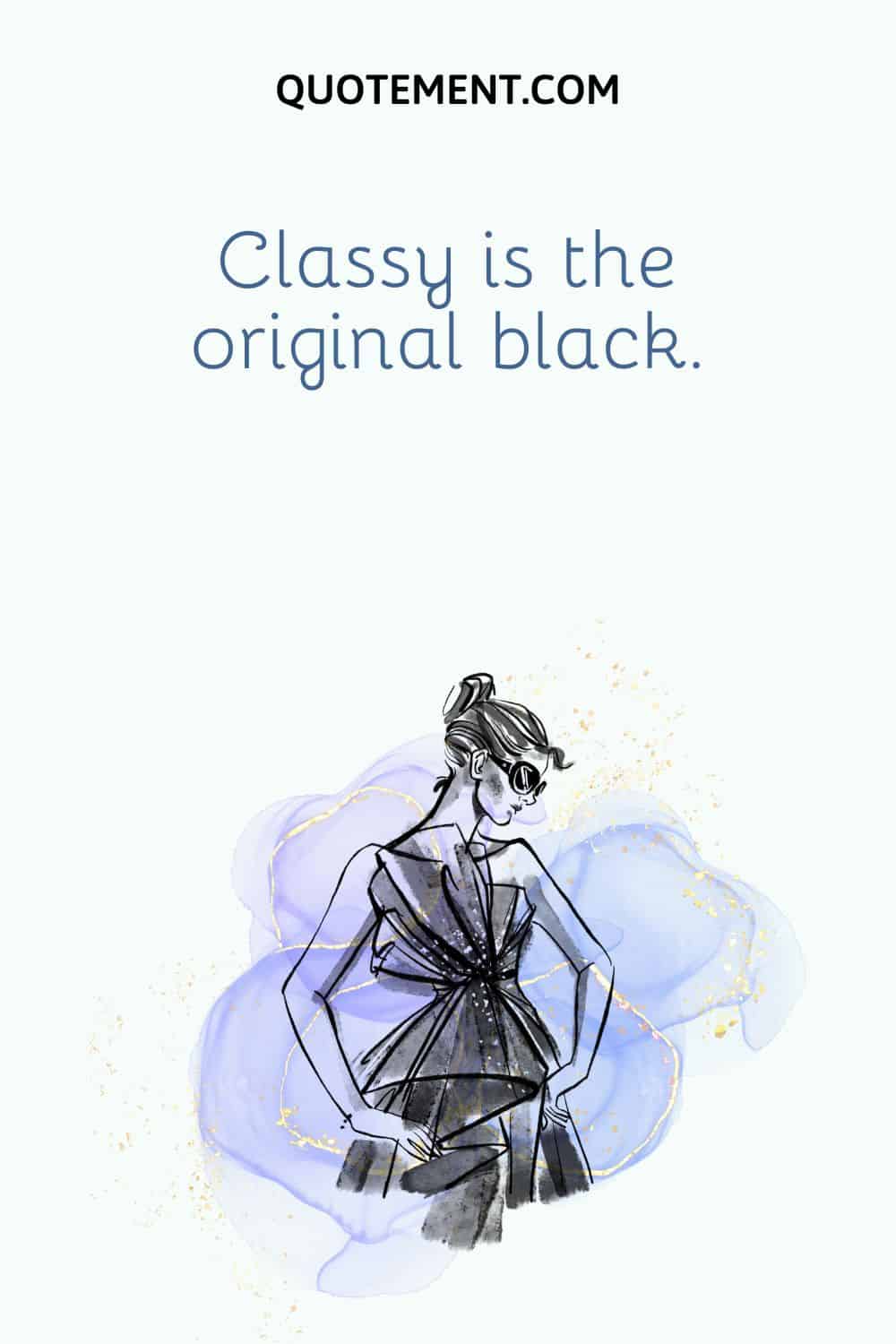 See also: 110 Wearing Black Quotes To Inspire You To Go All Black
Show Off That Classy Attitude
1. Attitude is a little thing that makes a big difference.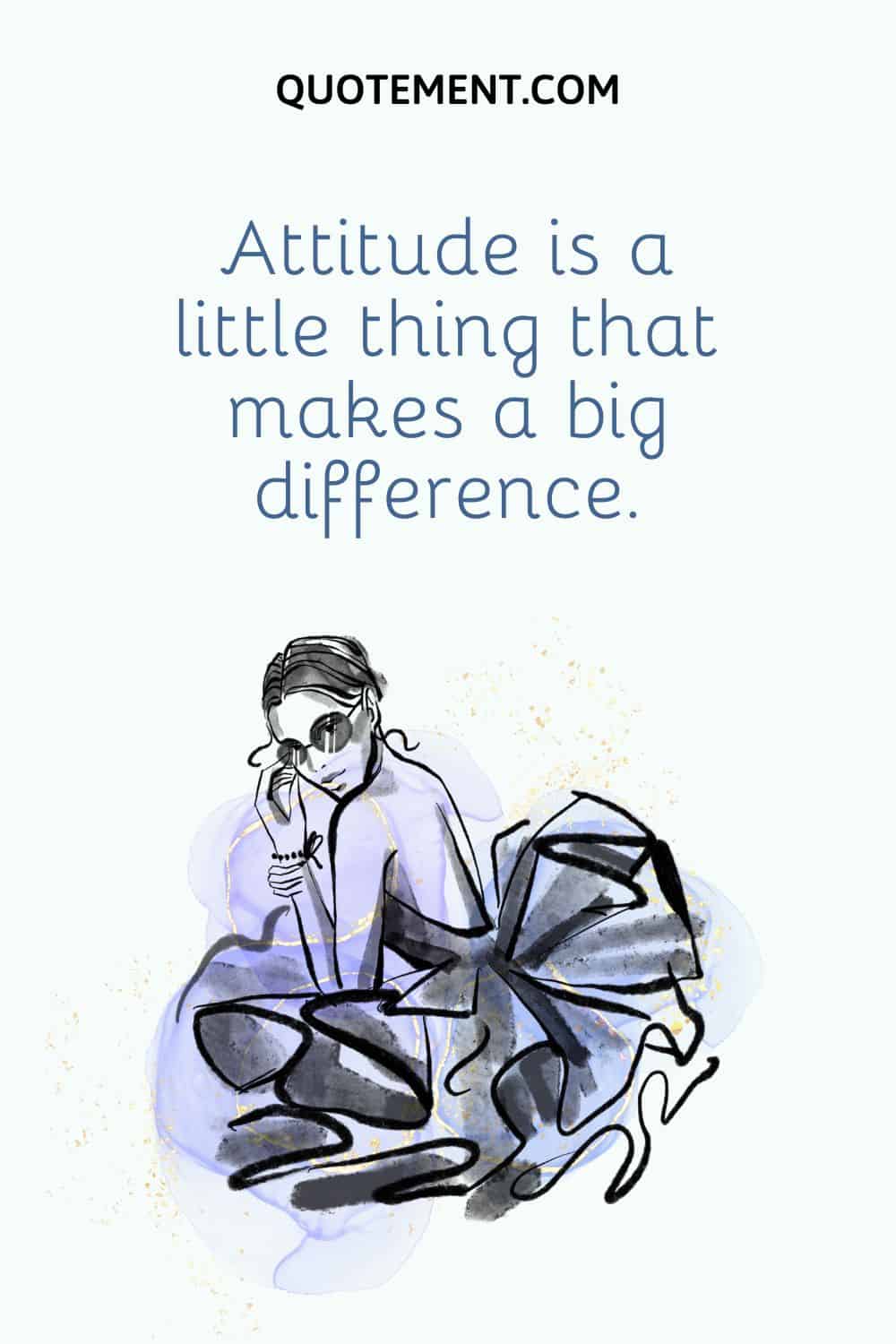 2. My life, my rules.
3. My attitude, Oh! I got it from my mama.
4. Success is never for the average.
5. My real identity is my attitude.
6. Life is way too short for bad vibes.
7. Never sacrifice your class to get even with someone who has none.
8. Grow through what you go through.
9. Be a badass – with a good ass.
10. My real identity is my attitude.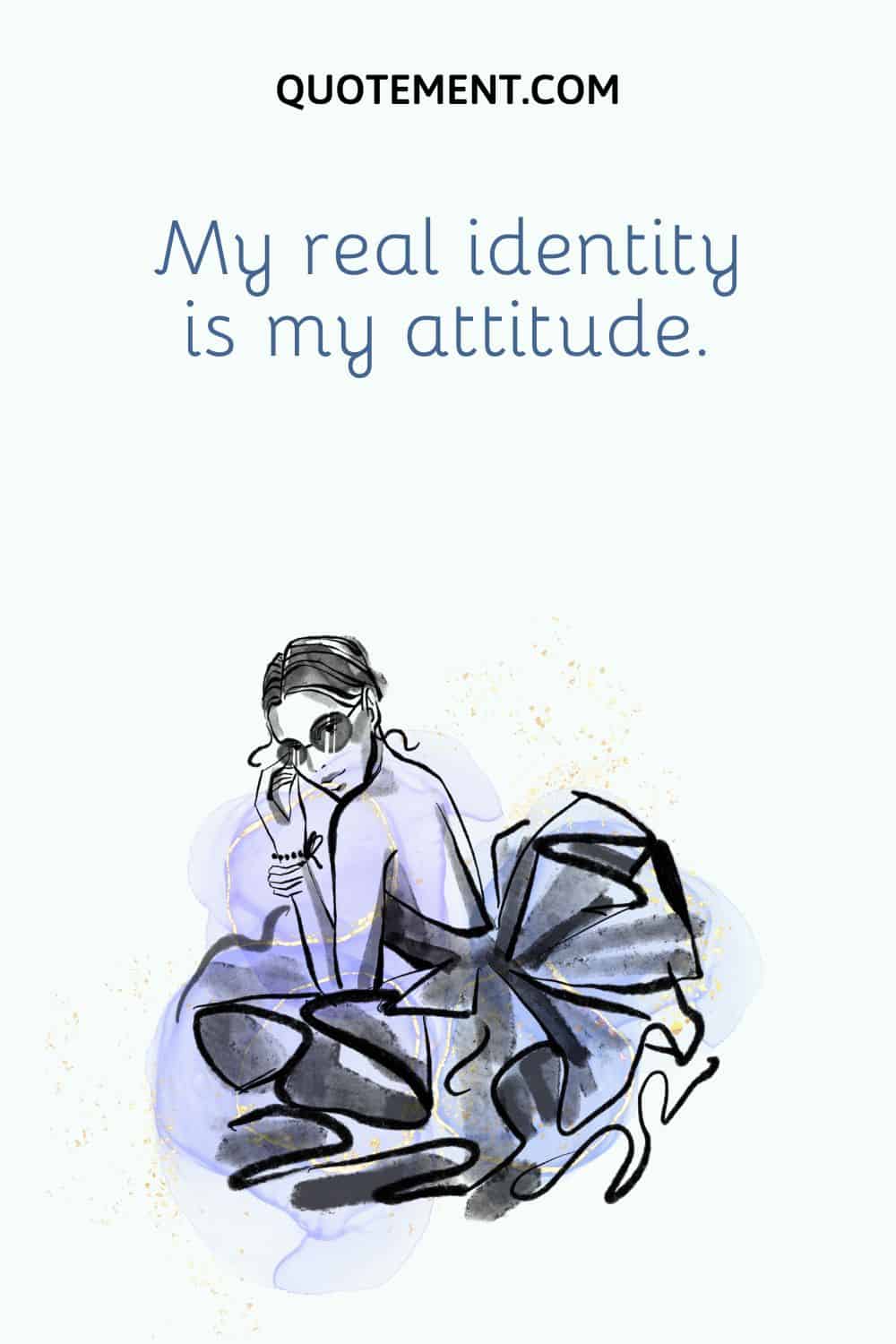 See also: 270 Best Attitude Caption Ideas To Make Your Instagram Pop
Classy Quotes To Be Used As Captions
1. "A girl should be two things: classy and fabulous." — Coco Chanel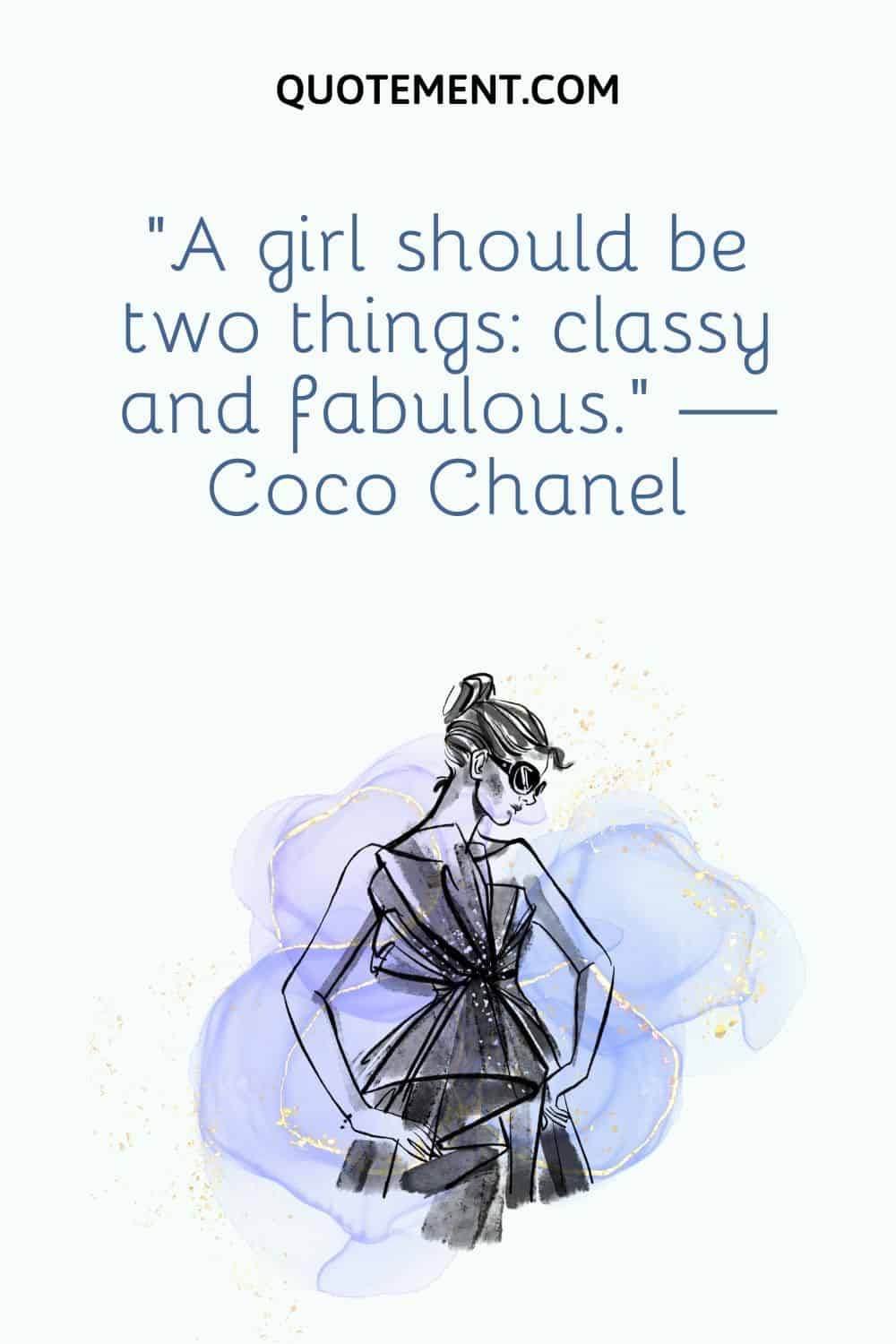 2. "Keep your heels, head, and standards high." — Coco Chanel
3. "Your clothes should be tight enough to show you're a woman but loose enough to show you're a lady." — Marilyn Monroe
4. "Do it big, do it right, and do it with style." — Fred Astaire
5. "Elegance is the only beauty that never fades." — Audrey Hepburn
6. "Darling, I'm a nightmare dressed like a daydream." — Taylor Swift
7. "Happiness and confidence are the prettiest things you can wear." — Taylor Swift
8. "Being female is a matter of birth and being a woman is a matter of age, but being a lady is a matter of choice." — Unknown
9. "Make it simple but significant." — Don Draper
10. "Life is a party. Dress for it." — Audrey Hepburn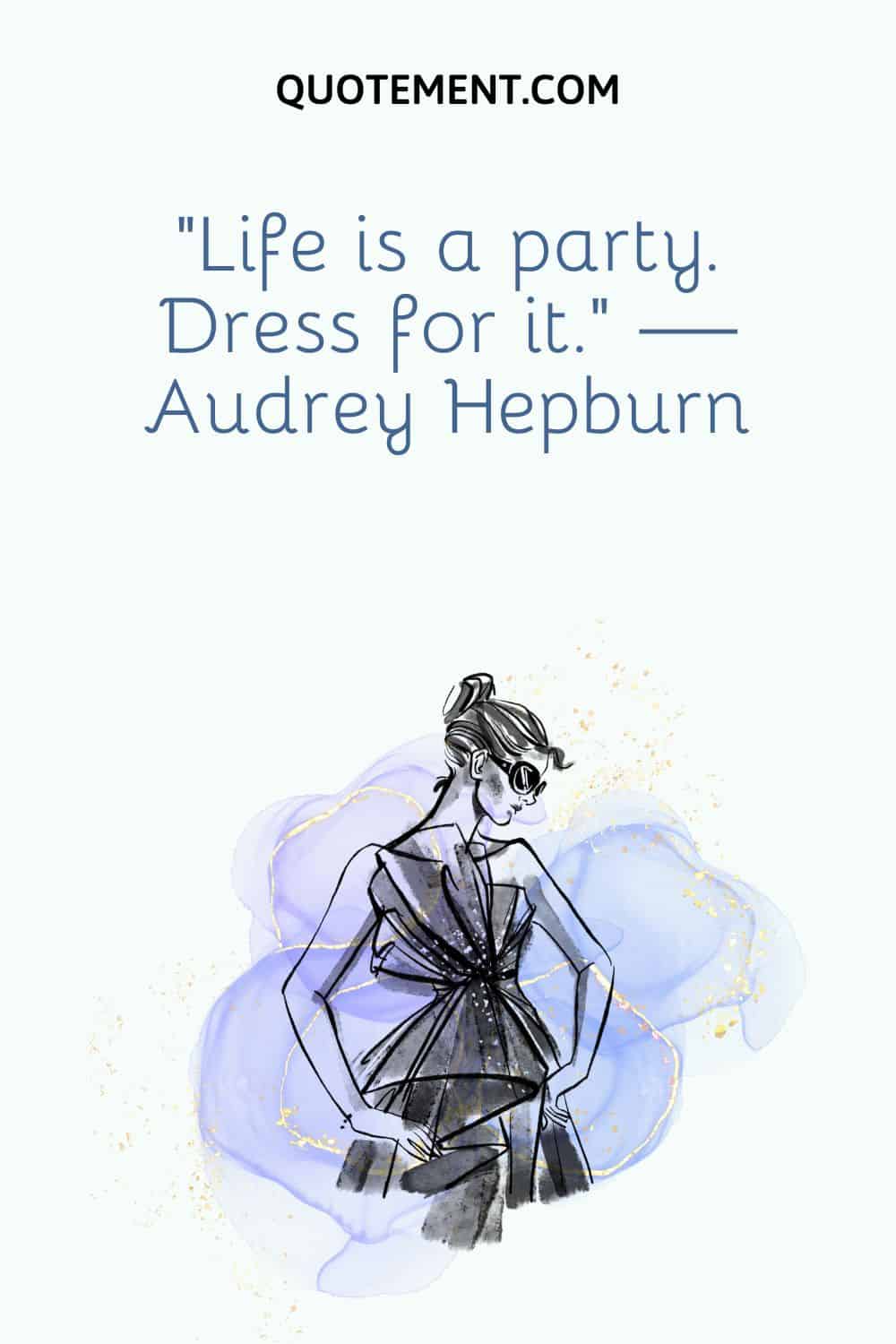 Final Words
It is said that you can tell if a person is classy by their behavior, their looks, and the way they speak.
Adding these classy captions for Instagram to your status updates will make you sound as classy as possible, giving your post a little touch of sassy and a whole lot of glam!
P.S. I suggest you bookmark this page so you never lack a good Instagram caption for every new classy pic you want to share!