If you think that long paragraphs ruin an Instagram post (and I definitely agree with you on this), you need a short and powerful one line caption!
Not everyone is a poet, and that's ok. Some people love expressing themselves through words, but others (like you and me) prefer to keep it simple.
To that end, I've made this extensive list of one-liner captions you can use for your ig captions, Tik Tok captions, or even a one line Whatsapp status.
You'll also find some famous one line quotes that will serve well as catchy Instagram captions.
Whether you want something motivational, empowering, sassy, classy, or funny, you'll find it all here.
Let's dive right in!
Top 20 One Line Caption Ideas For Instagram
These are the best Instagram captions anywhere on the web. Check them out!
1. Simplicity is the essence of happiness.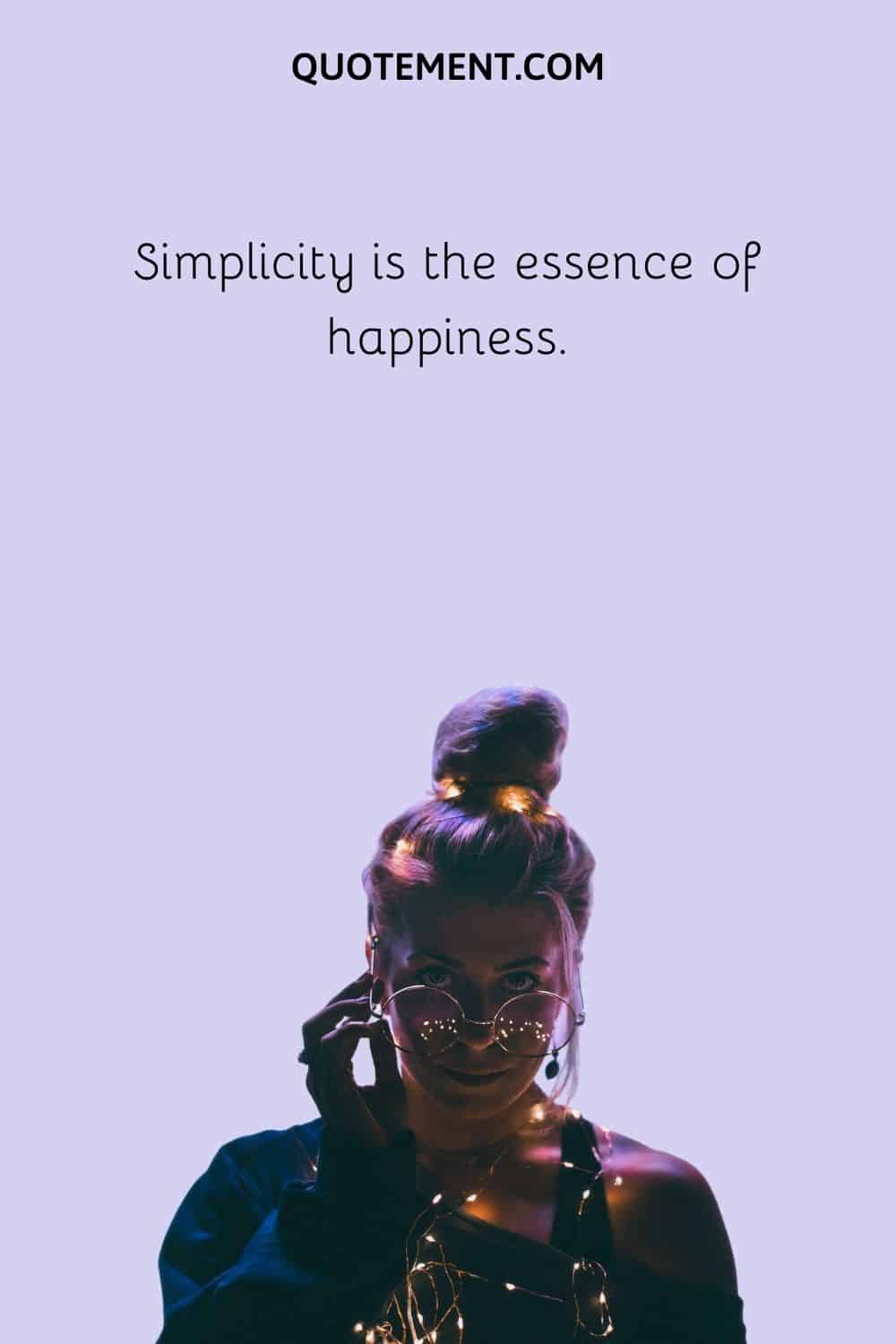 2. I don't compete for a spot, I am the spot.
3. Hating me doesn't make you pretty.
4. Life shrinks or expands in proportion to one's courage.
5. Deal with it.
6. I'm worth it, always was, and always will be.
7. When you look at me, what do you see?
8. You don't need a reason to help people.
9. The way you speak to yourself matters the most.
10. Be your own kind of beautiful.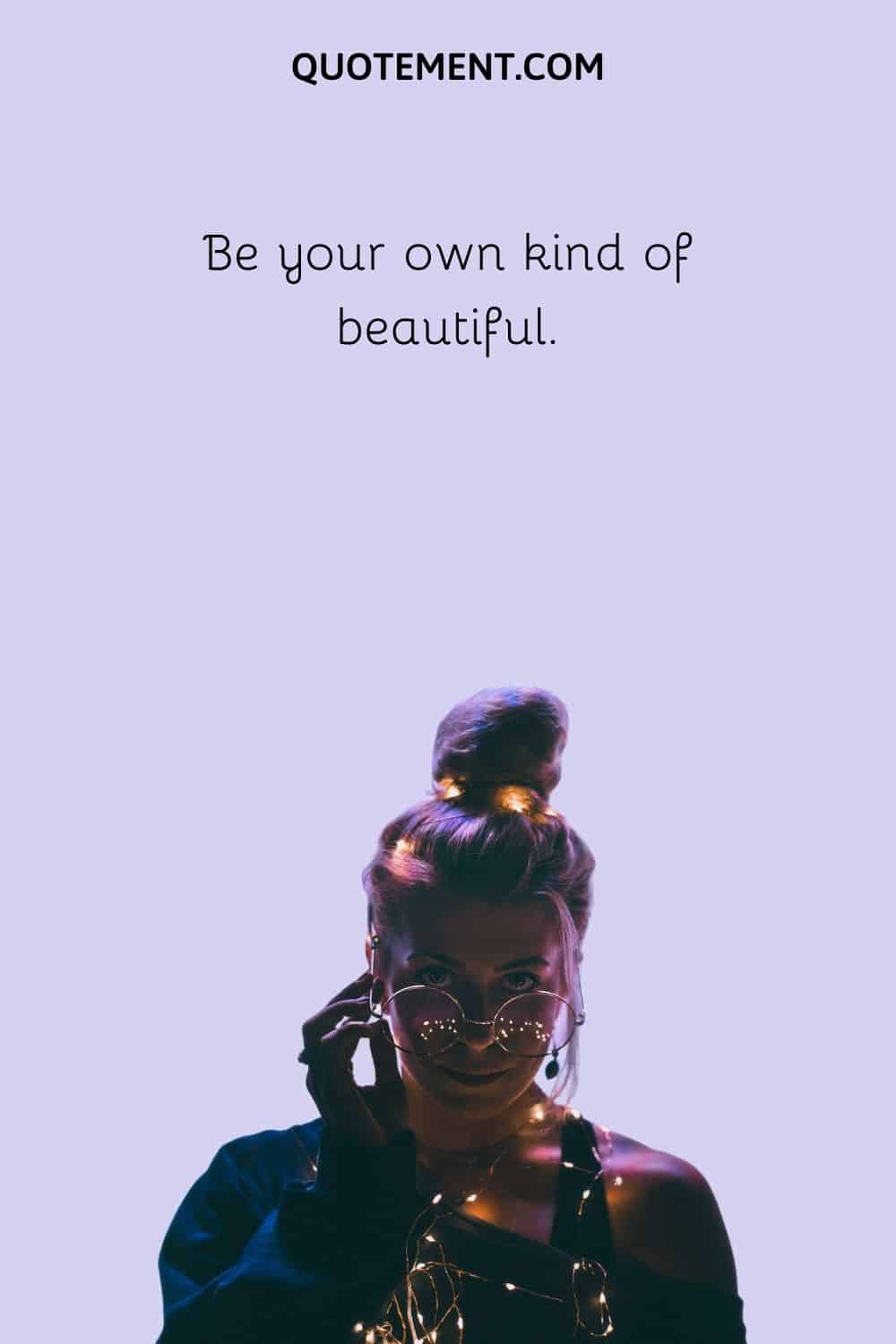 11. You don't know this new me, I put back my pieces differently.
12. I started with nothing, and I still have most of it.
13. The world is changed by your example, not your opinion.
14. You will never win if you never begin.
15. All my focus is on the good.
16. Enjoy your life without comparing it to others.
17. If nothing was learned, nothing was taught.
18. Attitude and class will always be my first preference.
19. Be a cupcake in a world of muffins.
20. Don't be like the rest of them, darling!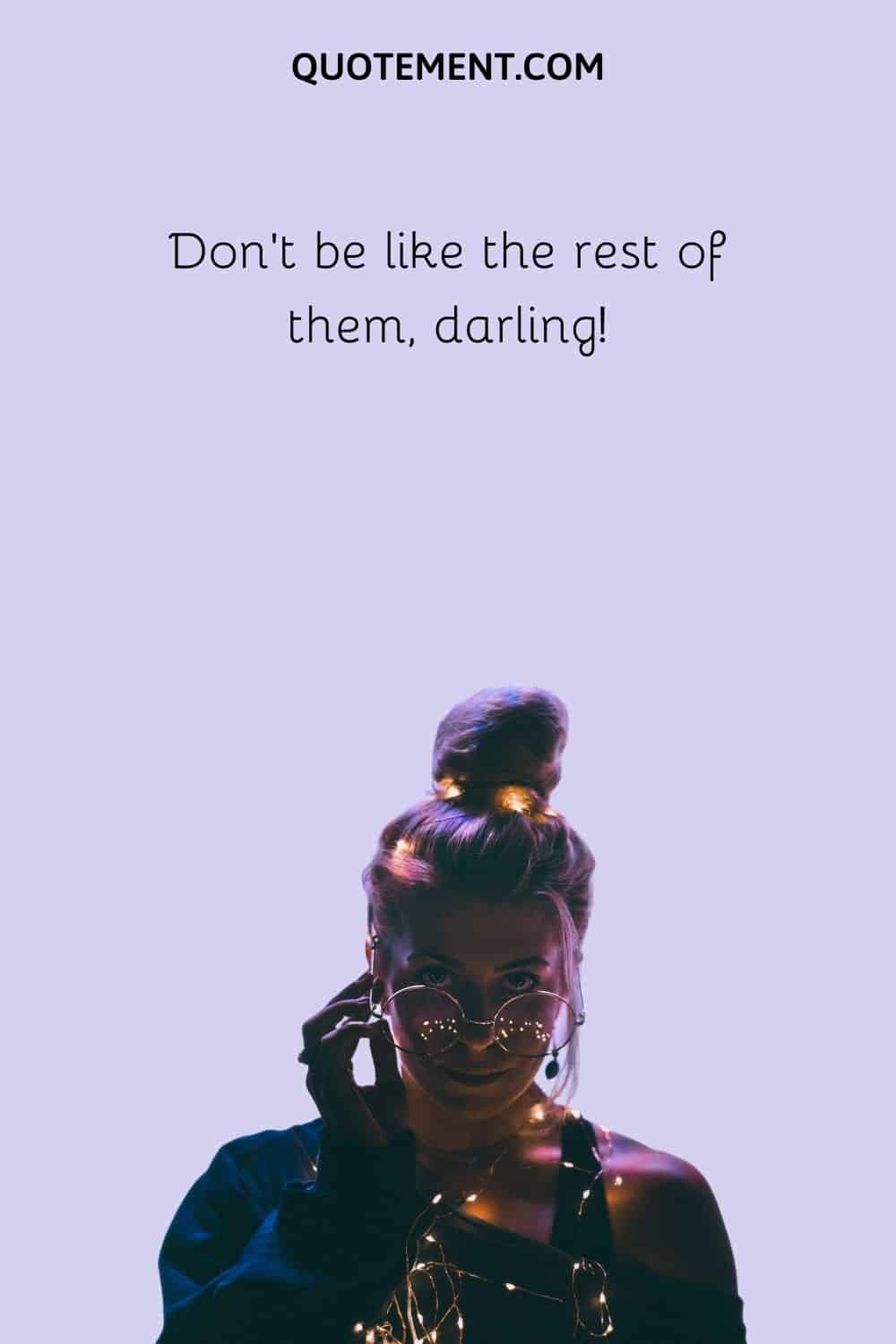 Best One Line Captions For Instagram
Here are some more amazing one line caption ideas for you.
1. Know your limits.
2. Life is full of surprises.
3. Sweet as sugar, hard as ice, hurt me once, I'll kill you twice.
4. I don't dislike my haters, they dislike me, I'm doing nothing wrong, I'm just being me.
5. This is my life, not yours, don't worry about what I do.
6. If you're not doing what you love, you are wasting your time.
7. Life is not a problem to be solved but a reality to be experienced.
8. Dream big and dare to fail.
9. Fear is stupid. So are regrets.
10. Life is a journey and I am a traveler.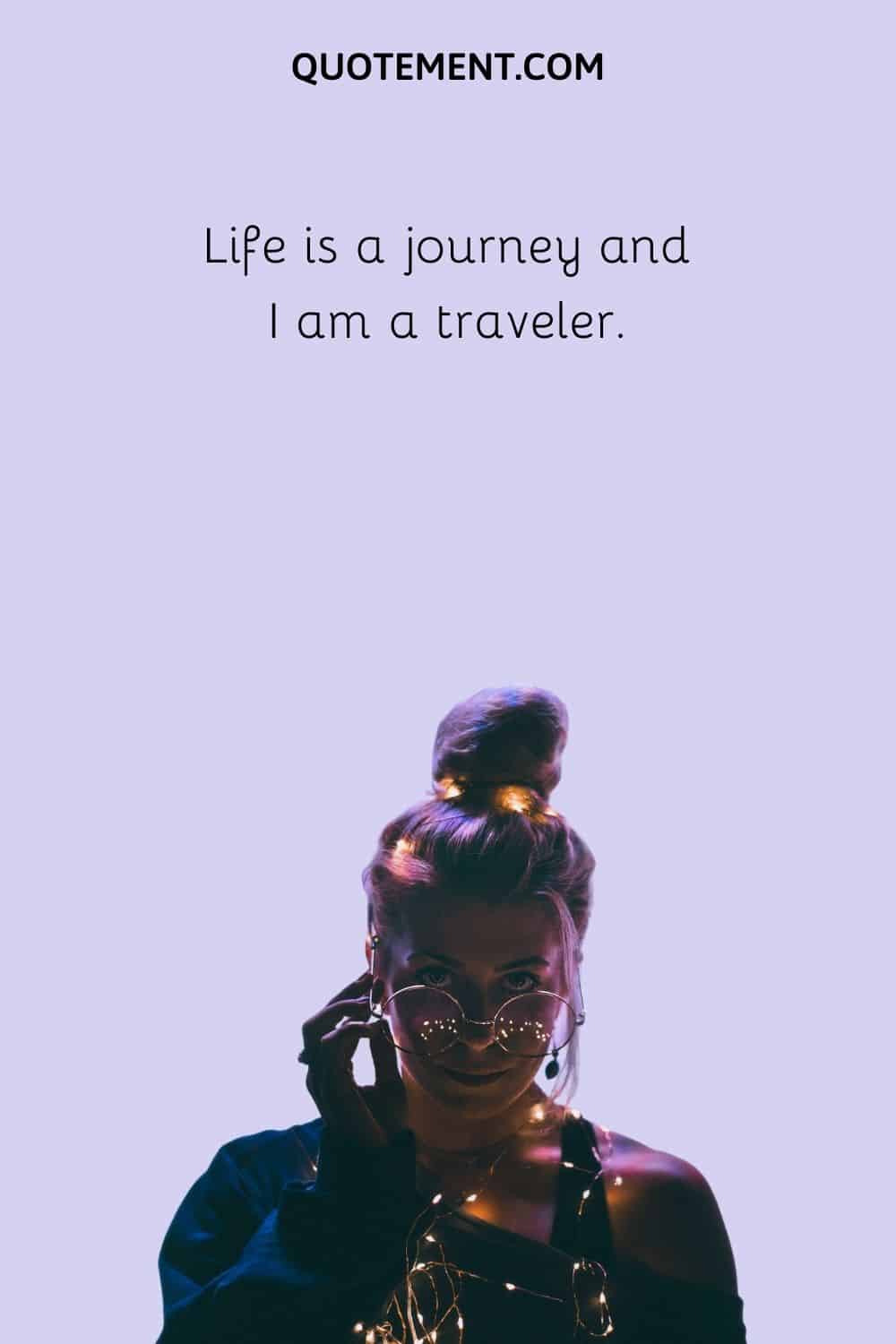 11. Being happy never goes out of style.
12. Happy mind, happy life.
13. Did it for the memories – totally worth it!
14. Life doesn't get easier, you just get stronger.
15. Blocking is for weak people, I want you to see me and cry.
16. Don't think about the solution, think about the problem.
17. Your only limit is you.
18. Share your problems with God, not with social media.
19. Whatever is good for your soul, do that.
20. Treat me like a joke and I'll leave you like it's funny.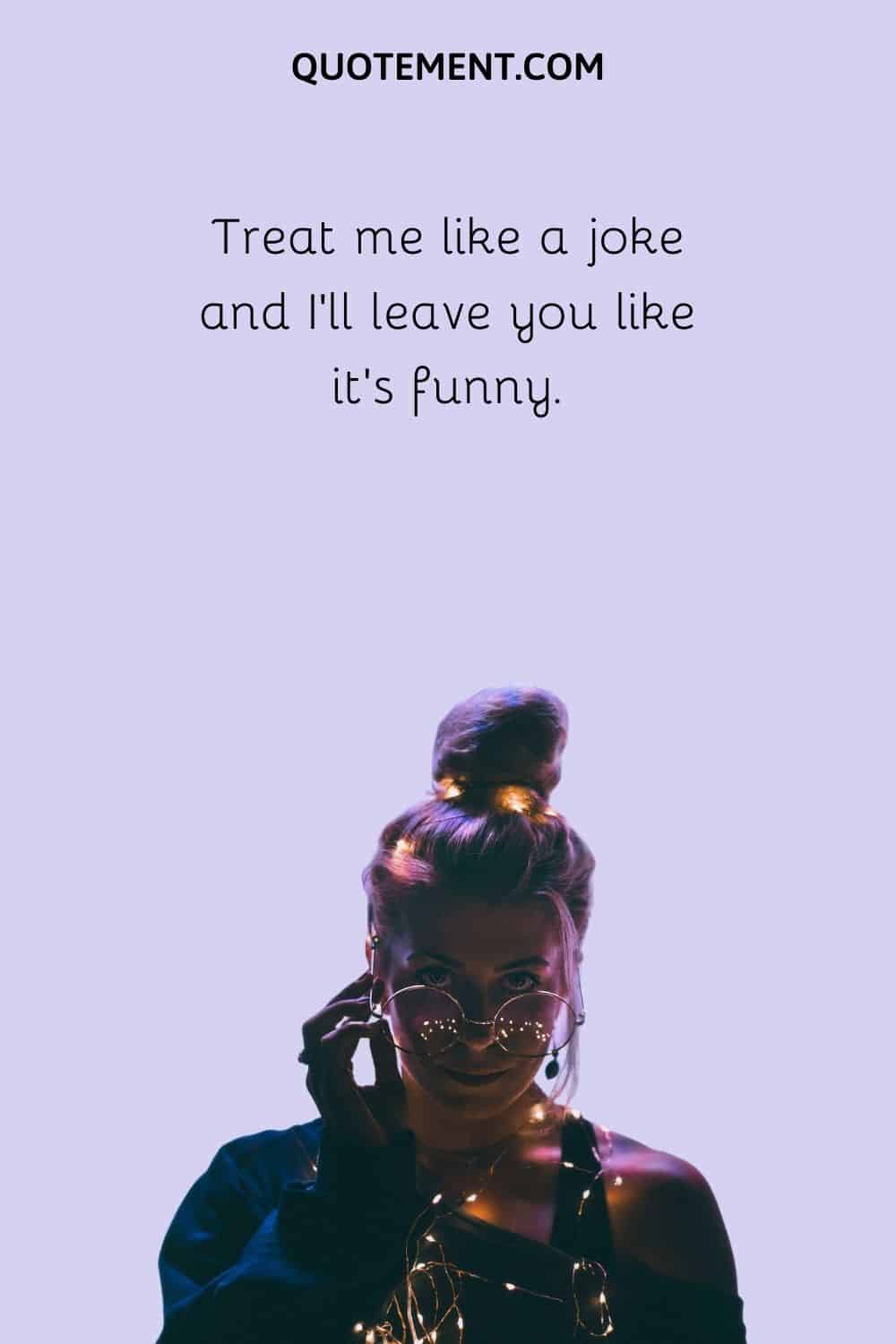 Funny One Line Instagram Captions
Show your unparalleled sense of humor with one of these funny one-line captions!
1. I used to think I was indecisive, but now I am not so sure.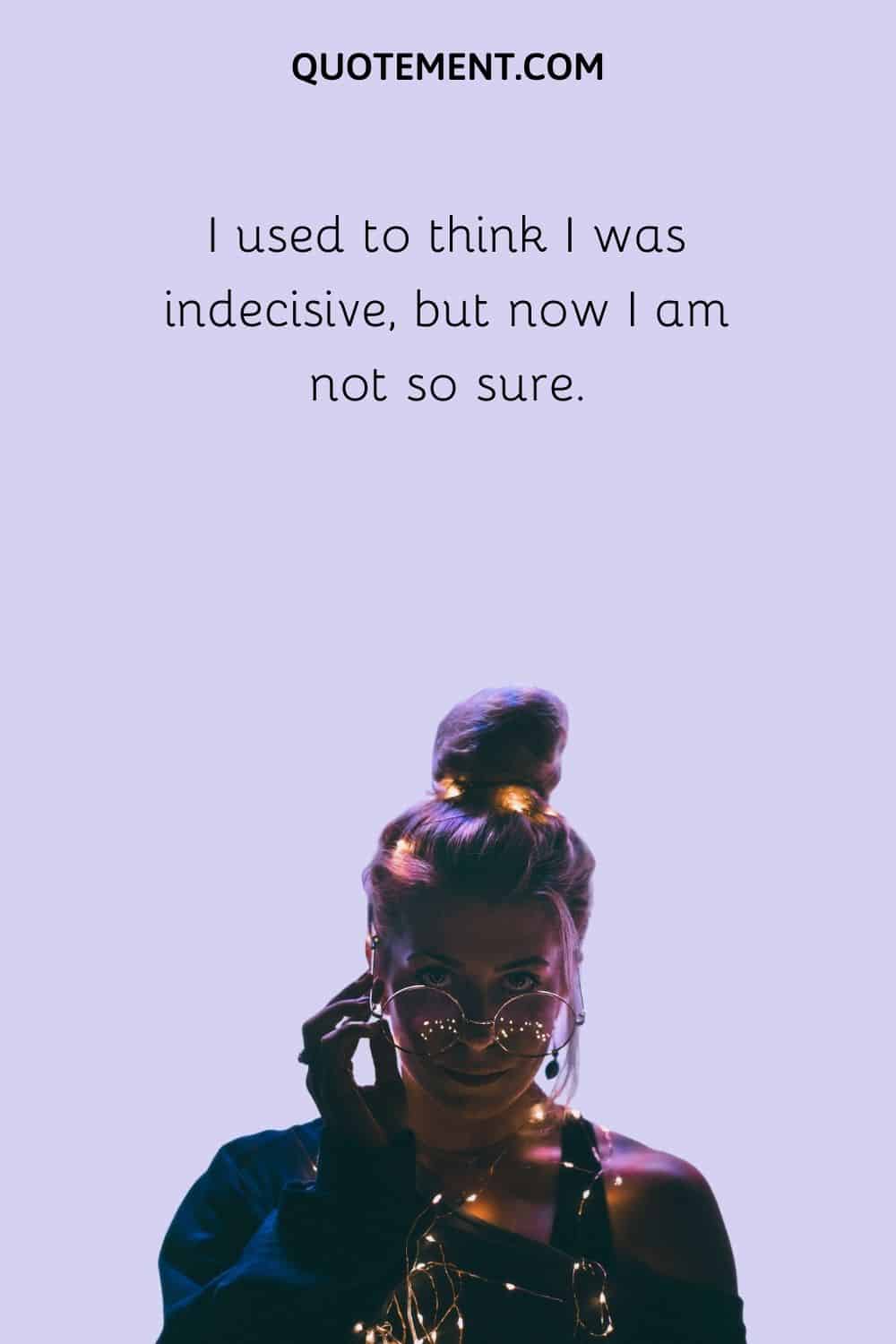 2. Tried to lose weight, but it keeps finding me.
3. Sure, I do marathons. On Netflix.
4. I don't care what people think of me, mosquitos find me attractive!
5. When nothing goes right, go left.
6. I love my life, but it just wants to be friends.
7. I keep on dreaming high, but gravity pulls me down.
8. Dear sleep: thanks for trying, but you can't beat surfing the net.
9. There's no "we" in fries.
10. Another fine day ruined by responsibilities.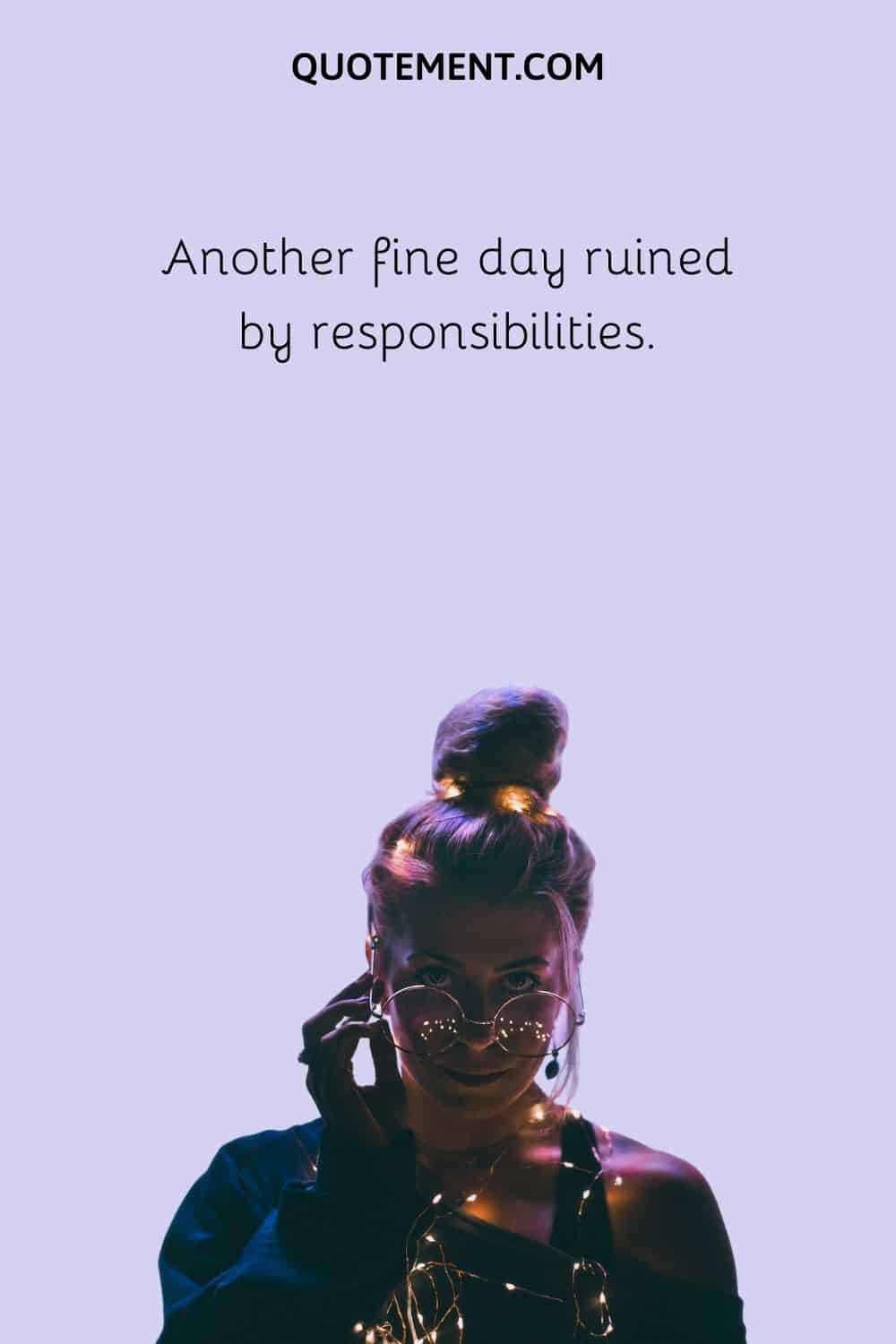 11. If size mattered, the elephant would be the king of the jungle.
12. I'm not lazy, I'm on power-saving mode.
13. I'm in shape, unfortunately, it's the wrong one.
14. With great power comes a great electricity bill.
15. I like cooties.
16. You never know what you have until you have cleaned your house.
17. My bed is a magical place, I suddenly remember everything I had to do.
18. I followed a diet, but it didn't follow me back, so I unfollowed it.
19. I've only been in love with a beer and a mirror.
20. It's better to arrive late than to arrive ugly.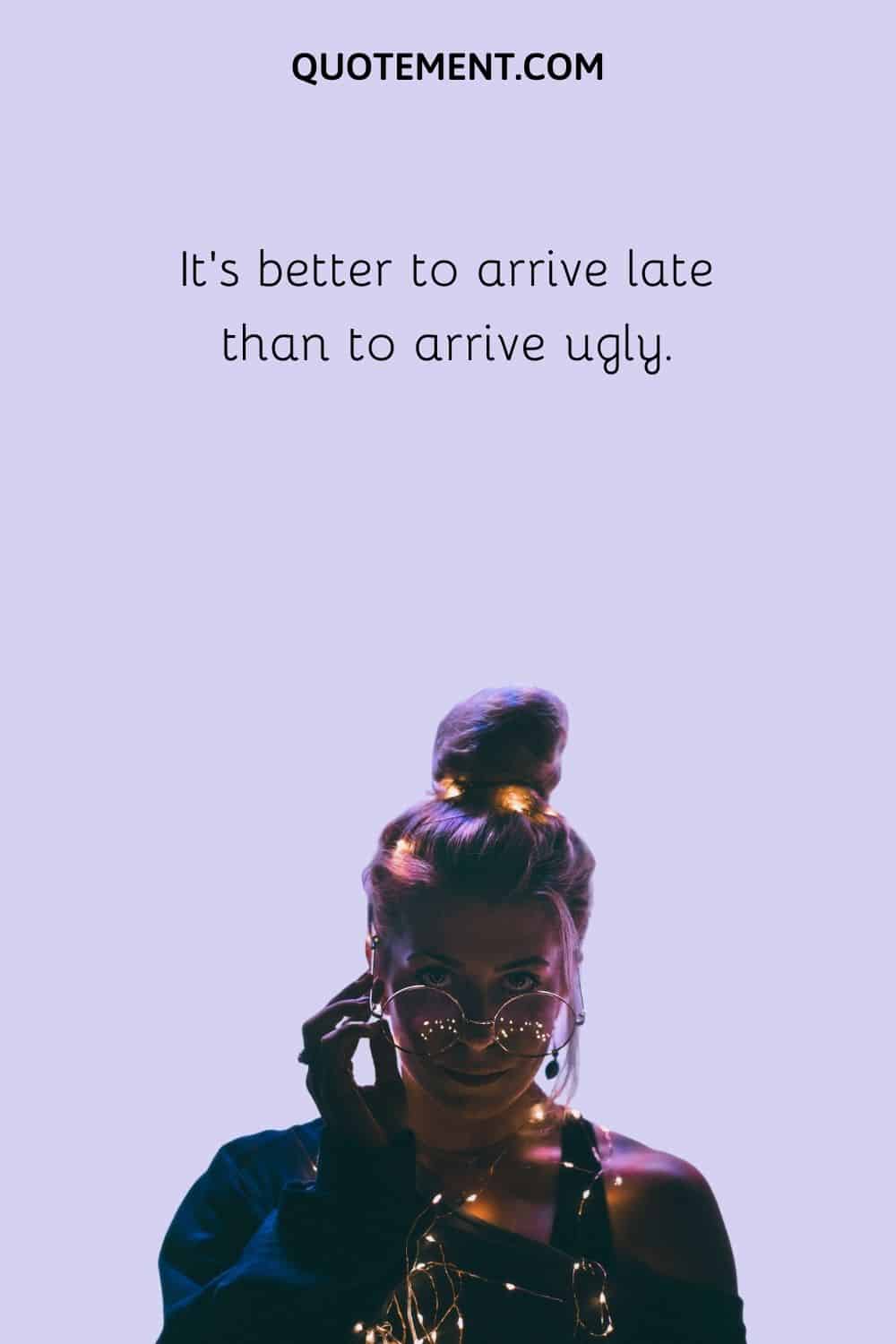 Motivational One Line Captions For Instagram
If you want to impress with not only your cute Instagram pic, but also with its accompanying words, you need an attitude caption!
1. Be heroes of your own stories.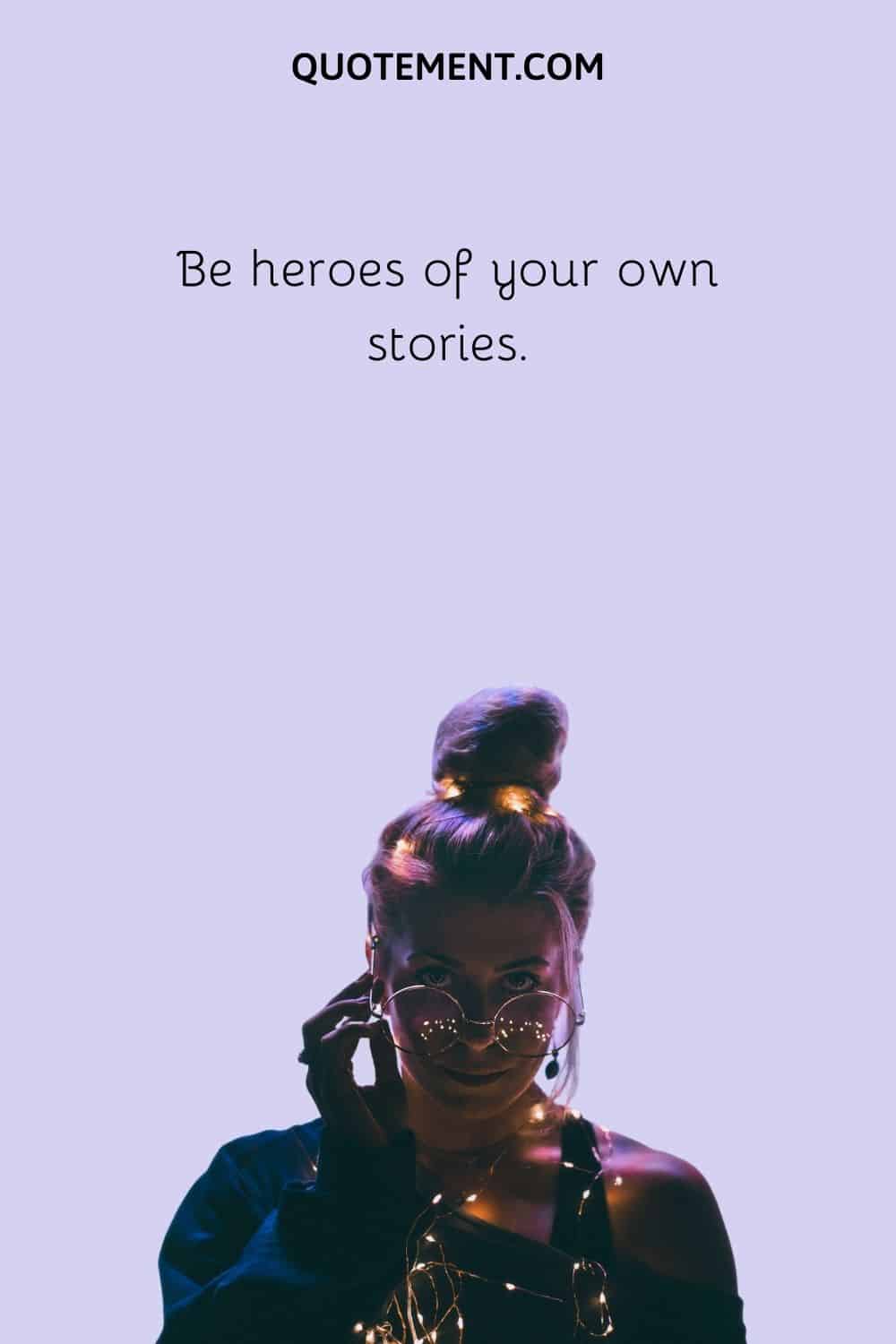 2. Focus on your life goals, couple goals can wait.
3. My life, my choices, my mistakes, my lessons, not your business.
4. Beautiful people aren't always good, but good people are always beautiful.
5. Things always seem impossible until they're done.
6. If you want to shine like a sun, first you have to burn like a sun.
7. If your dreams don't scare you, they are too small.
8. Talk is cheap until you hire a lawyer.
9. I don't race, I don't chase, that's why I can't be replaced.
10. It's going to be hard, but hard doesn't mean impossible.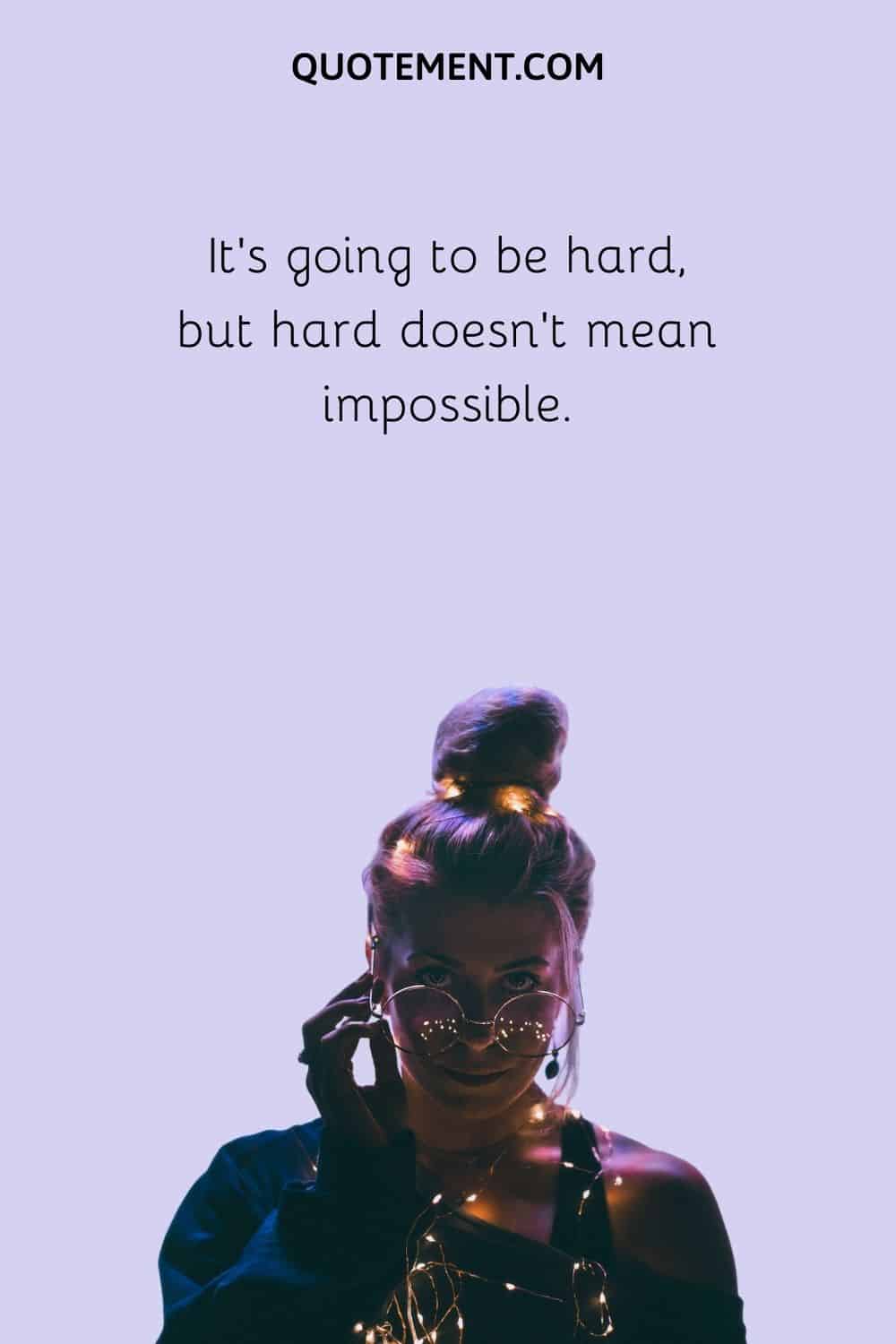 11. Be pretty, get educated, dress well, make money!
12. Every day is a second chance!
13. If you can dream it, you can achieve it.
14. Life is a story, make yours the best seller!
15. I'm not toxic, you're just not used to what's real.
See also: 200 Most Toxic Instagram Captions To Show Your Dark Side
16. Even the tiniest flower can have the toughest roots.
17. Little progress each day can add big results.
18. Note to self: I am worthy, I am capable. I am enough.
19. It is never too late to be what you might have been.
20. I am more than what you see.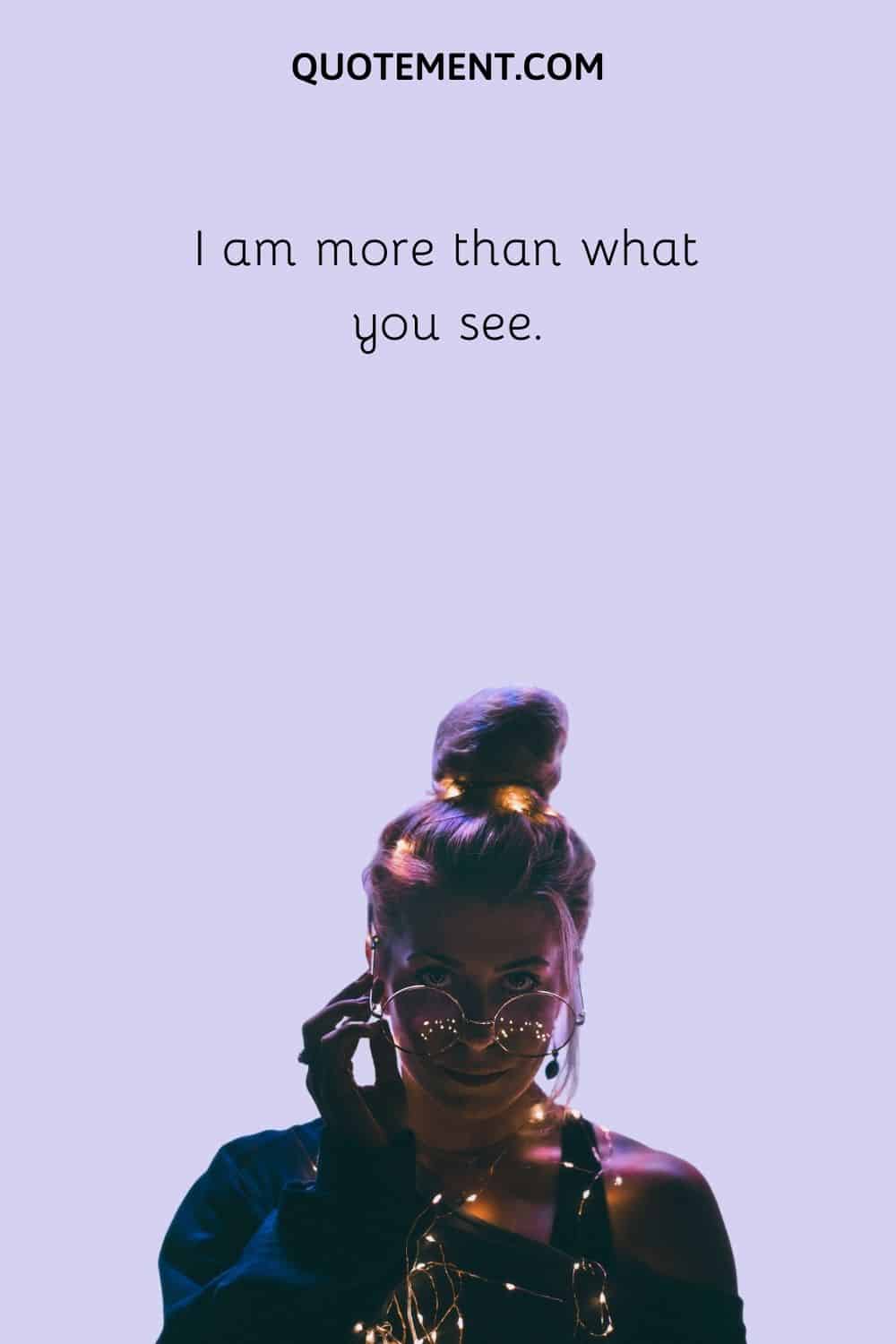 See also: Best Attitude Caption Ideas To Make Your Instagram Pop
One Line Caption For Selfies
Finding a proper mirror selfie caption is not as easy as it first seems. Luckily, I have the solution for you here.
1. Put a selfie on top of the tree because I'm the star.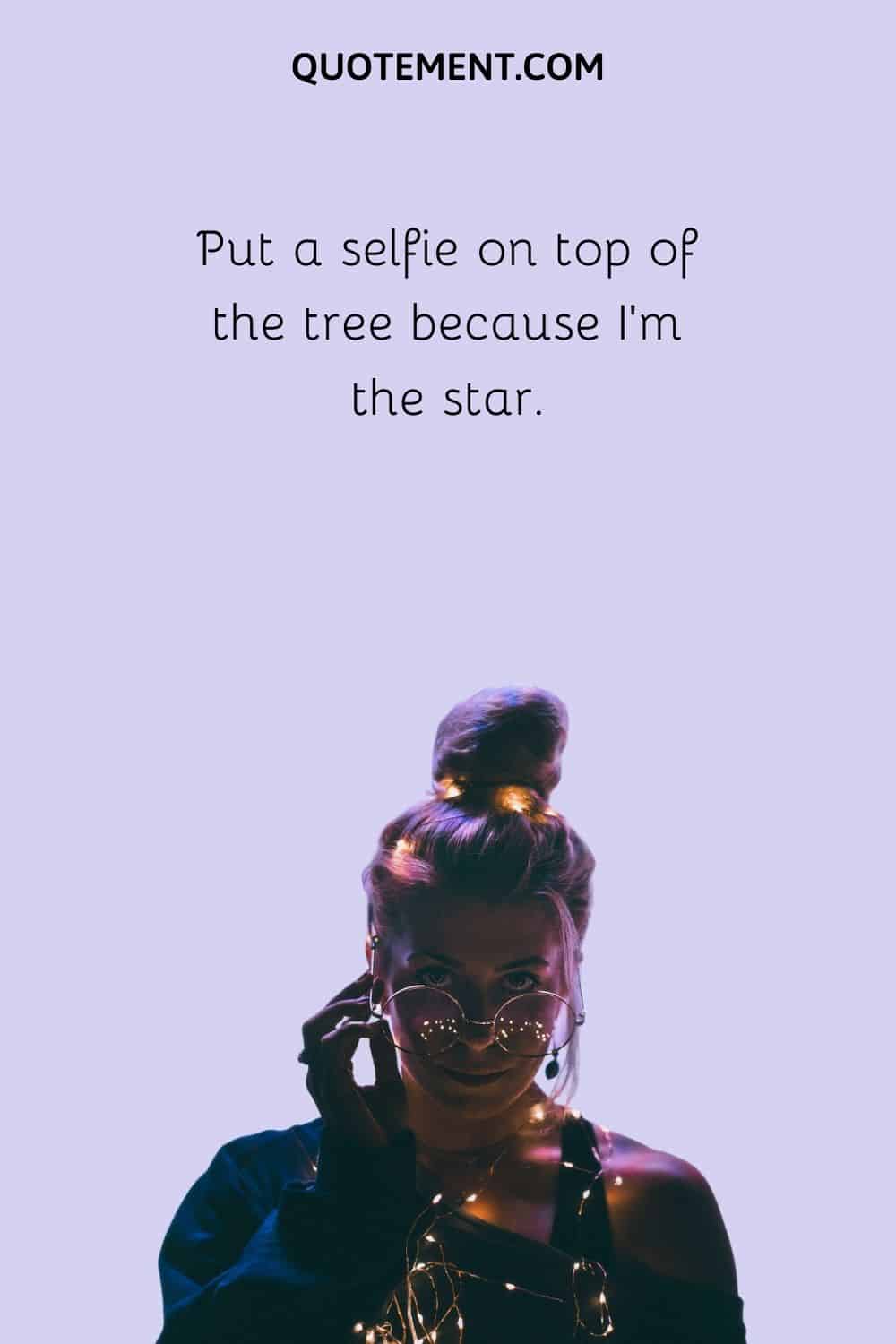 2. Messy bun and getting stuff done.
3. I don't always take a selfie, but when I do…
4. No rain, no flowers.
5. Best selfie ever.
6. Not today, Satan.
7. Self-love is the best love.
8. But first, let me take a selfie.
9. Always classy, never trashy, and a little bit sassy.
10. A selfie once a day keeps the depression away.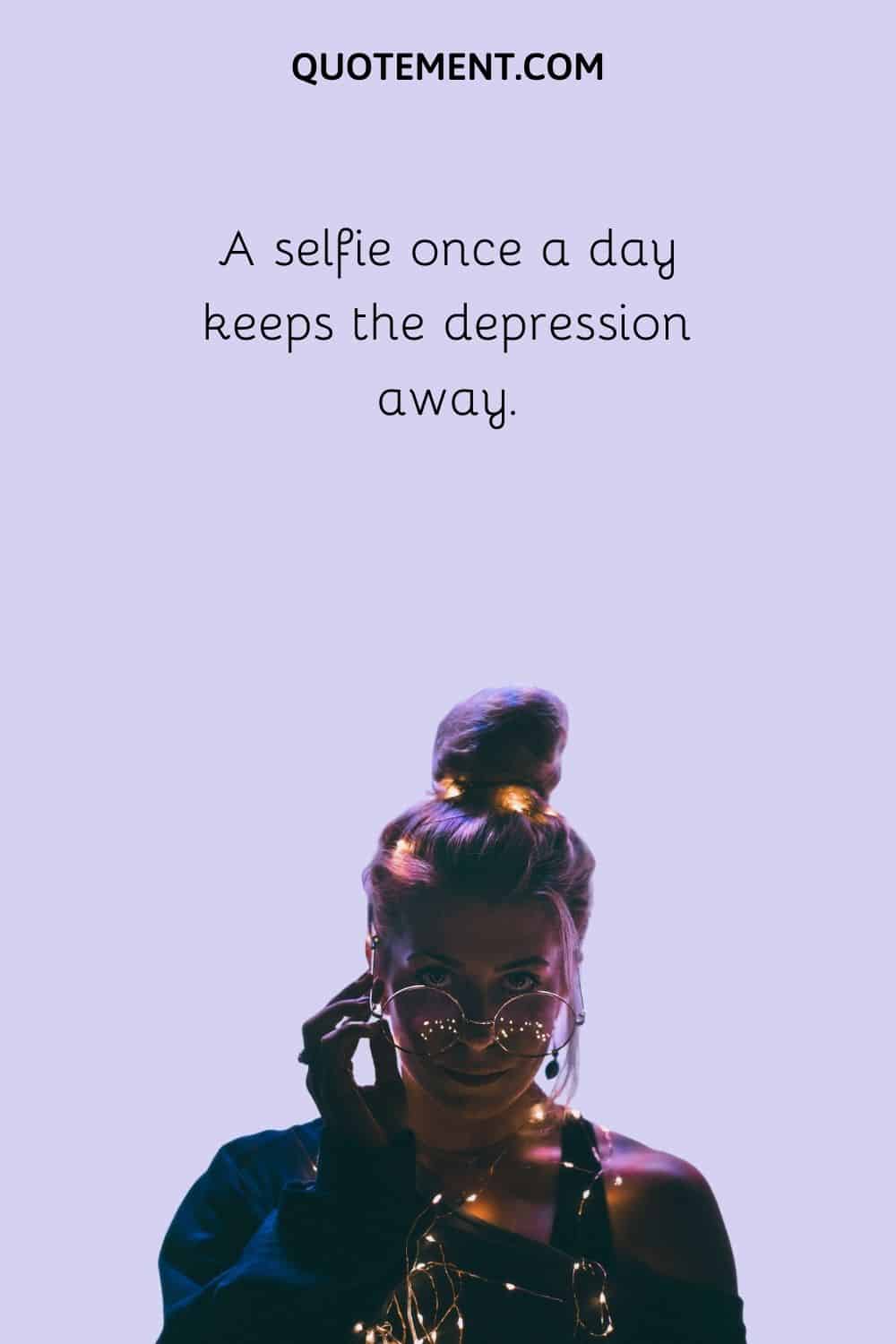 11. There is always a wild side to an innocent face.
12. I look really good!
13. I'm everything you want but can't have.
14. A sass a day keeps the basics away.
15. I was born to shine.
16. Smile big, laugh often.
17. Me, myself and I.
18. Getting my pose on.
19. Cinderella never asked for a prince.
20. Dear camera, why can't you treat me as well as the mirror does?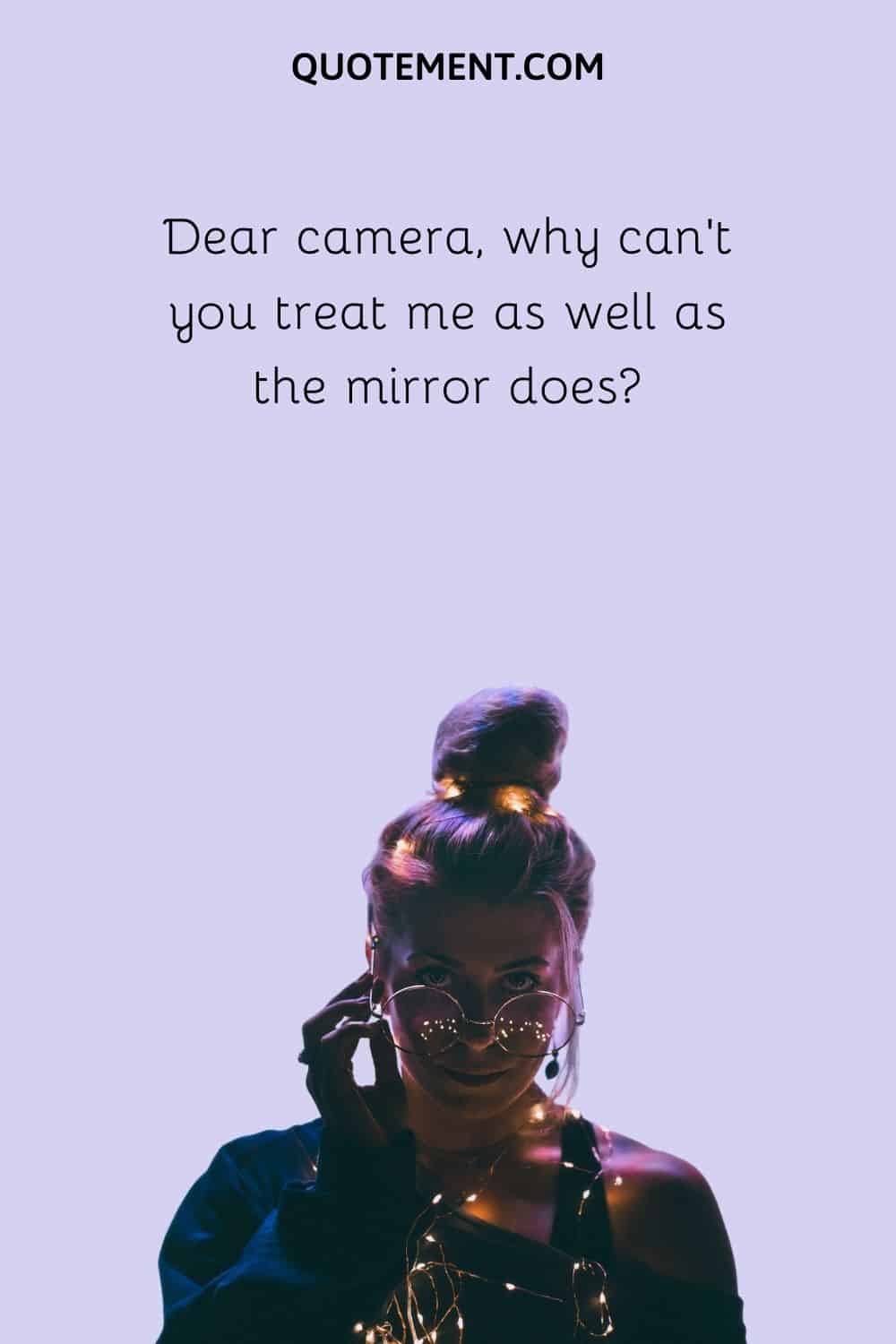 Sassy One Line Caption For Girls
If you're a girl looking for a cute and sassy one line caption for your adorable insta pic, check out these awesome ideas!
1. Good girls go to heaven, bad girls go wherever they want.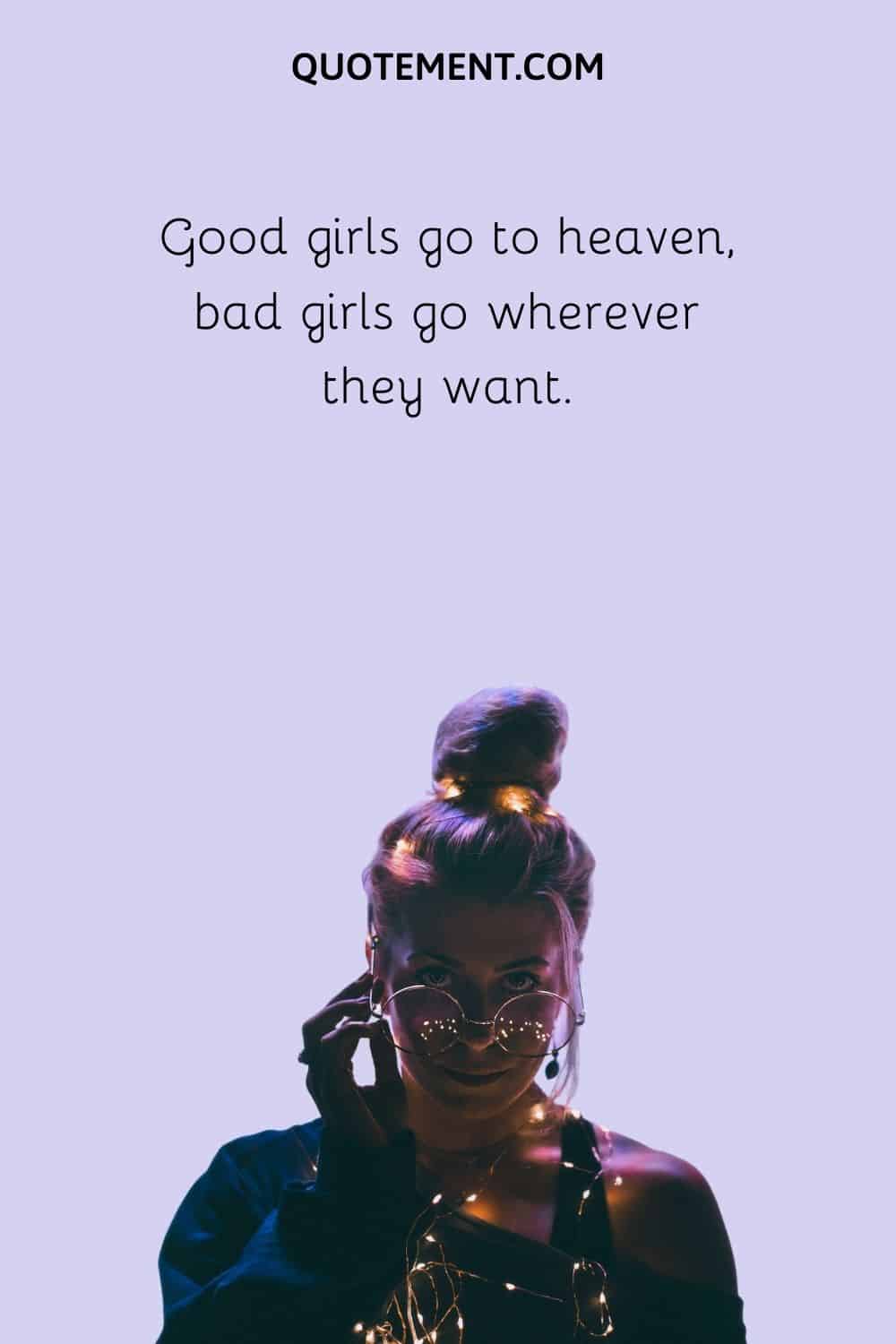 2. Keep your heels, head, and standards high.
3. Being a woman is priceless!
4. Always act like you are wearing an invisible crown.
5. Miss me?
6. Strong women rule the world.
7. Maybe she's born with it!
8. Once a queen, always a queen.
9. Every girl's dream = To eat without getting fat.
10. Lift your head up, princess. If not, the crown falls.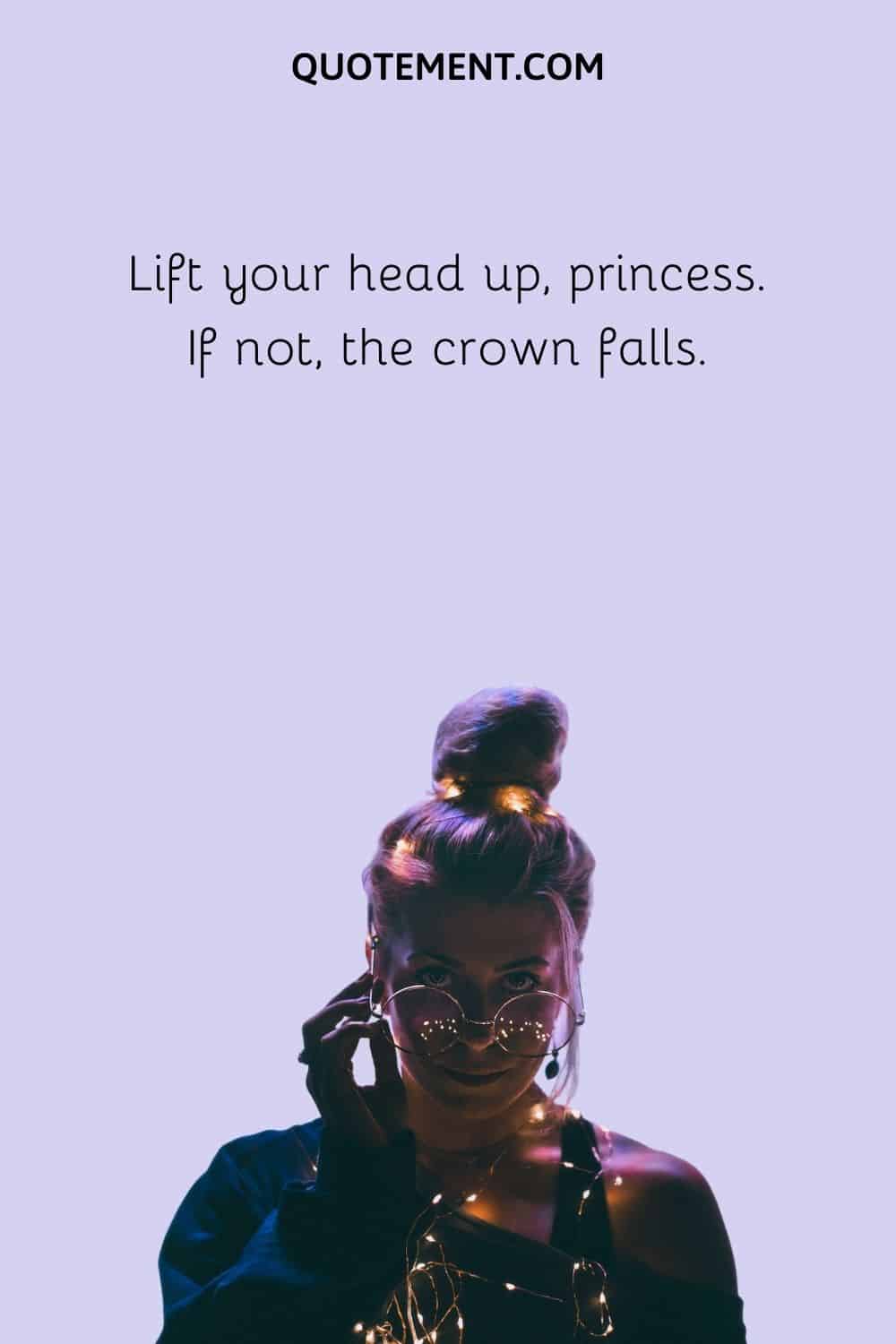 11. A girl's best friend is her pride.
12. A girl's prettiest curve is her smile!
13. Elegance is a kind of beauty that never fades.
14. Fresh out of the shower, no make-up.
15. Girls are like parking spaces, all the good ones are taken.
16. I got it from my mama.
17. It's so beautiful when a boy smiles.
18. A girl doesn't need anyone who doesn't need her.
19. I love the confidence that makeup gives me.
20. Good girls are bad girls that never got caught.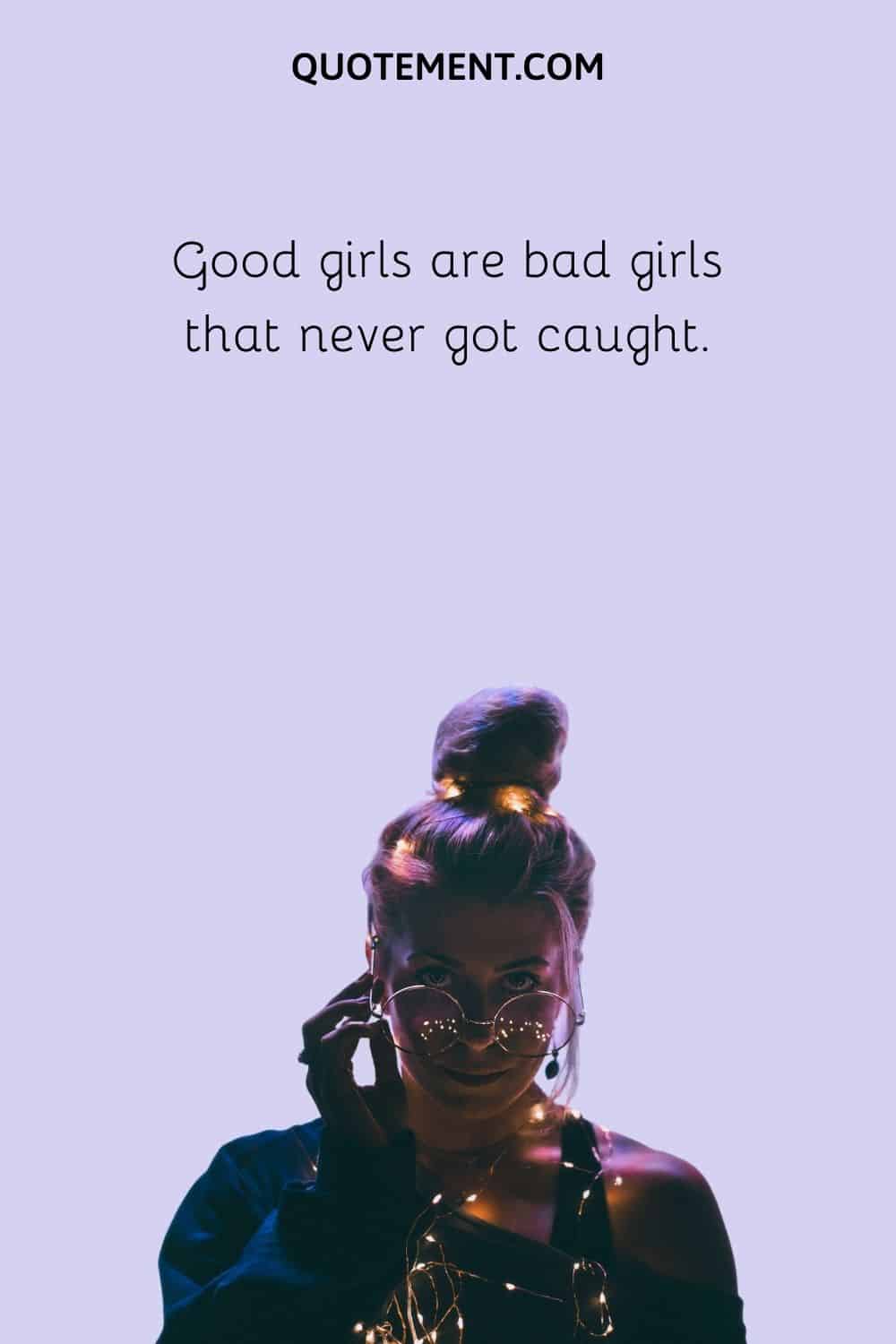 One Line Captions For Best Friend
To celebrate your friendship, use one of these great one line caption ideas for friends.
1. I don't know what's tighter, our jeans or our friendship.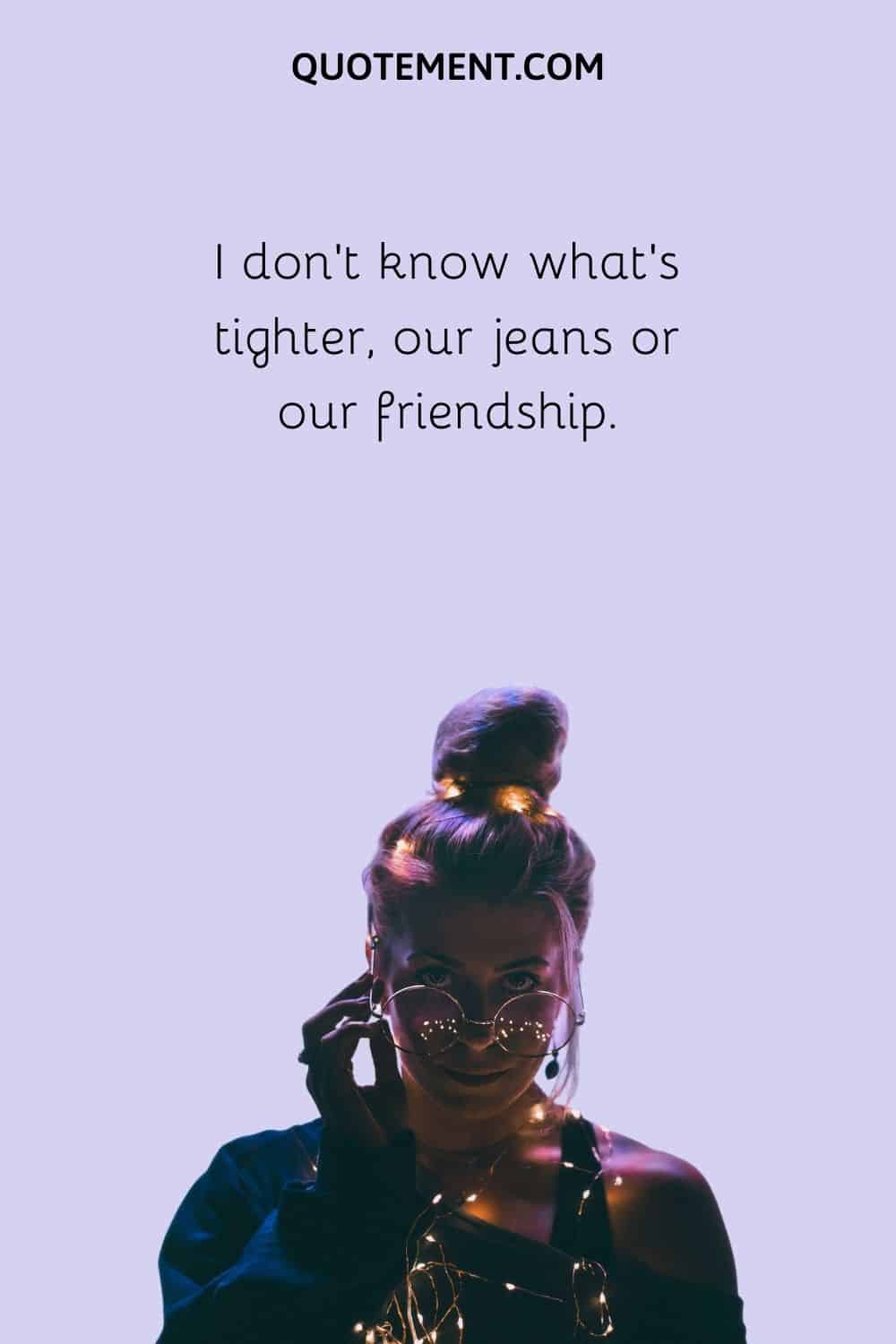 2. Nobody really likes us except for us.
3. If we could only turn back time.
4. Chocolate doesn't ask silly questions, chocolate understands – just like best friends!
5. Our friends make our world.
6. No one will ever be as entertained by us as us.
7. Meet my PARTNER in CRIME!
8. Friends buy you food, best friends eat your food.
9. Happiness is having friends who are idiots!
10. No friendship is an accident.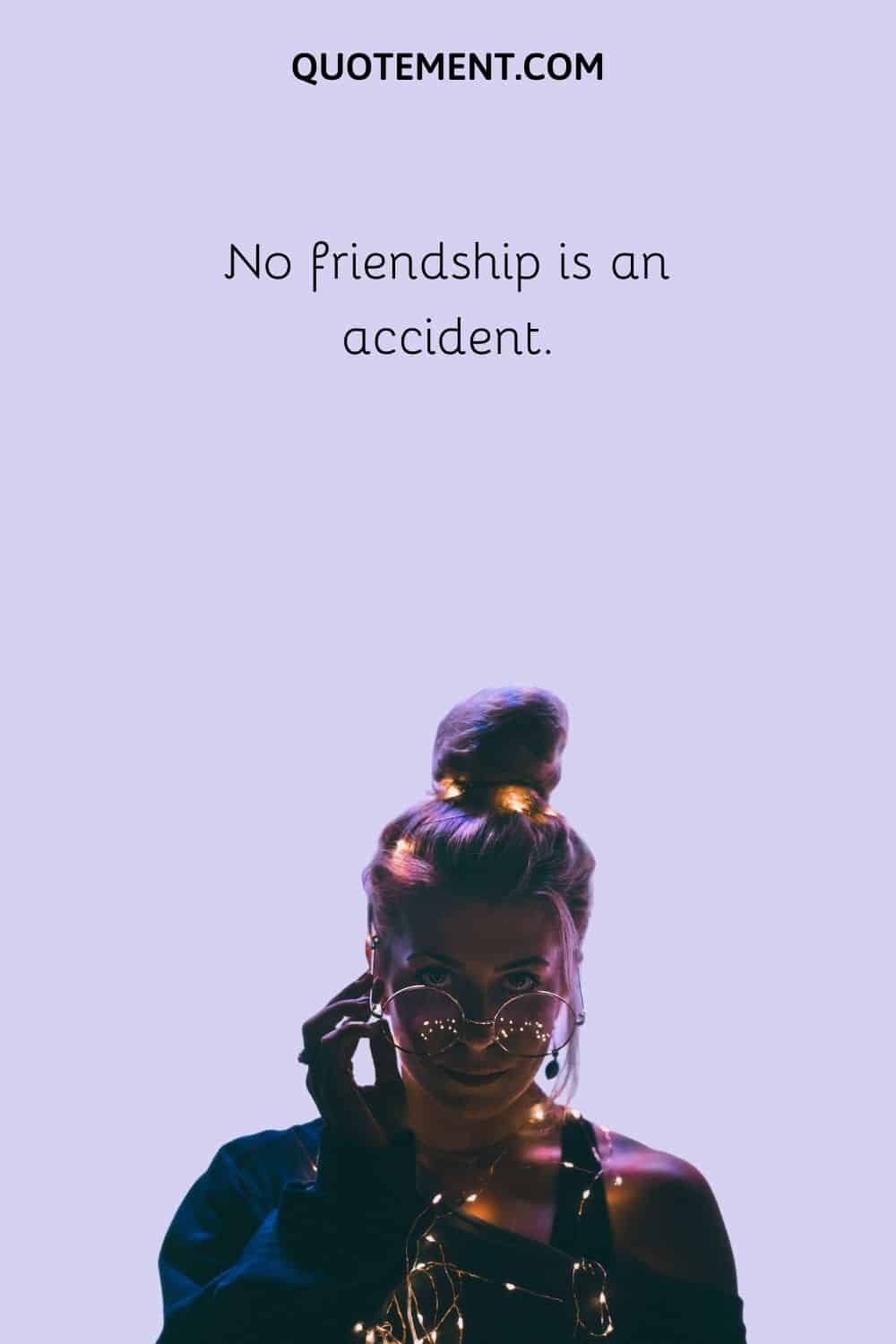 11. My best friend is the one who brings out the best in me.
12. They say don't try this at home…so I went to my friend's home!
13. A true friend knows your weakness but shows you your strength.
14. You and me, we are like a small gang!
15. Friends: people who borrow my books and set wet glasses on them.
16. Friends are the chocolate chips in the cookie of life.
17. Finding friends with the same mental disorder – priceless!
18. Best friend? Nah, she's my sister.
19. Behind every successful woman is a best friend giving her crazy ideas.
20. If you don't own matching shirts, are you really friends?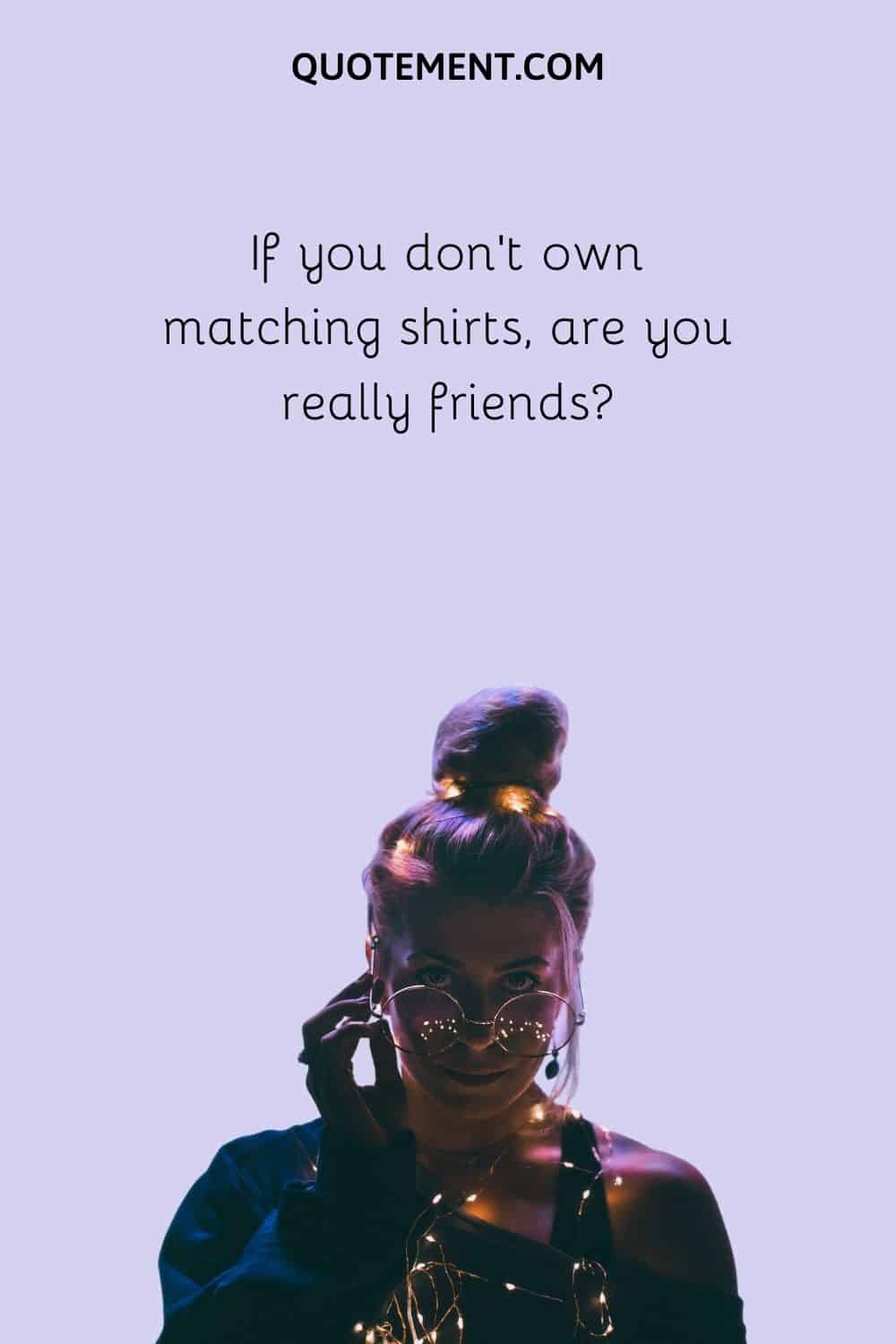 See also: 140 Captions For Three Friends To Use On Instagram
Cute One Line Caption For Couples
When posting a couple pic, you want to avoid being overly emotional (or, God forbid, cringey) at all costs. Why don't you try one of these couple captions?
1. You're the king, baby, and I'm your queen!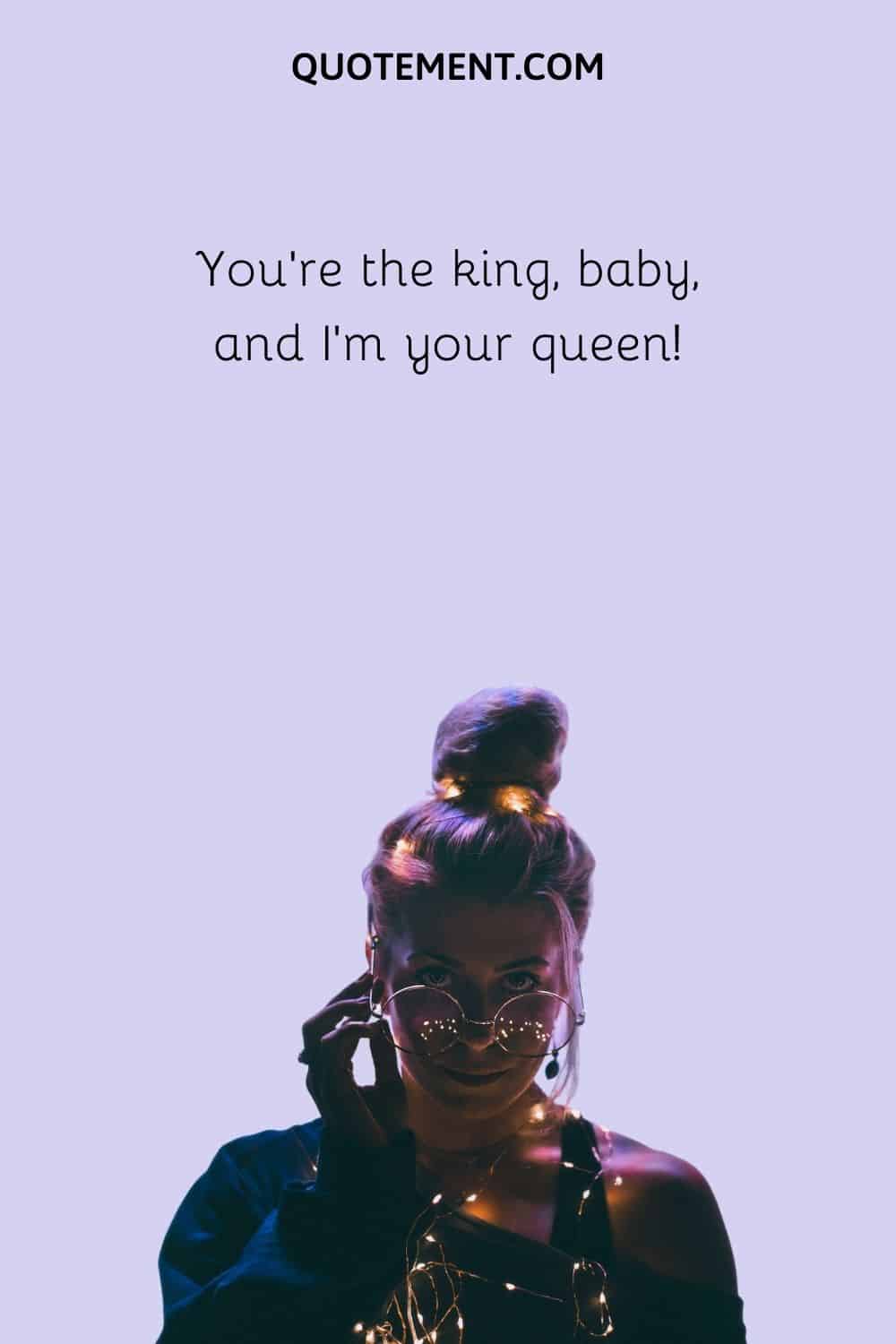 2. You're my 1 in 7 billion!
3. Always better together!
4. I wish you were here to make me smile right now.
5. If I know what love is, it is because of you.
6. Just in love.
7. Be with someone who feels like home.
8. My world, my heart, my everything!
9. I fell in love with you more than once.
10. Save your feelings for someone who cares for you.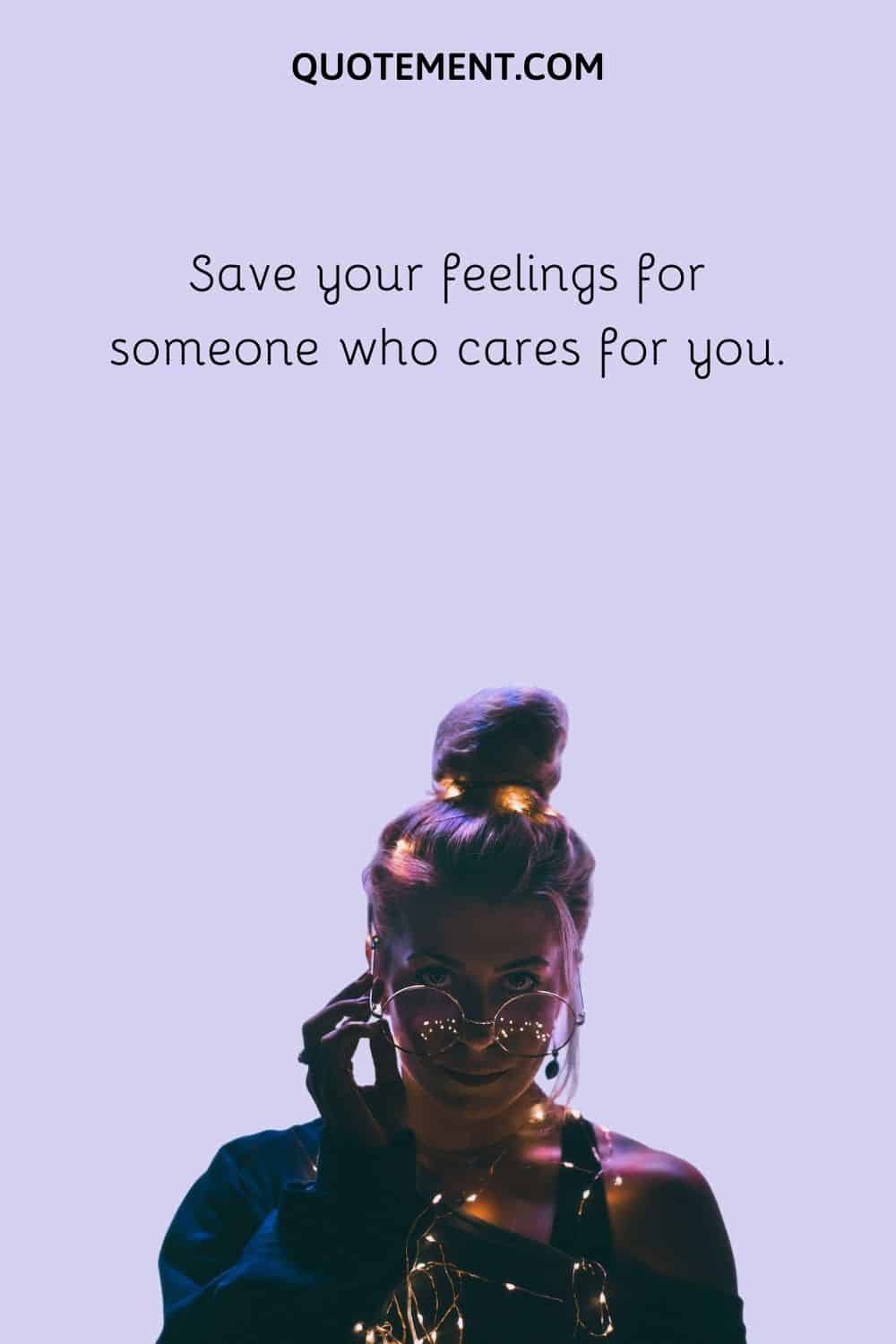 11. Missing some true hearts around.
12. You mean the world to me!
13. Be with me, darling, early and late!
14. There is no perfect person, but someone's heart can have a perfect intention.
15. Being with you has made me 100% complete.
16. I must destroy you with hugs and kisses.
17. You are my sunshine on a rainy day!
18. Boys are great, every girl should have one.
19. My ride or die.
20. P.S. I love you.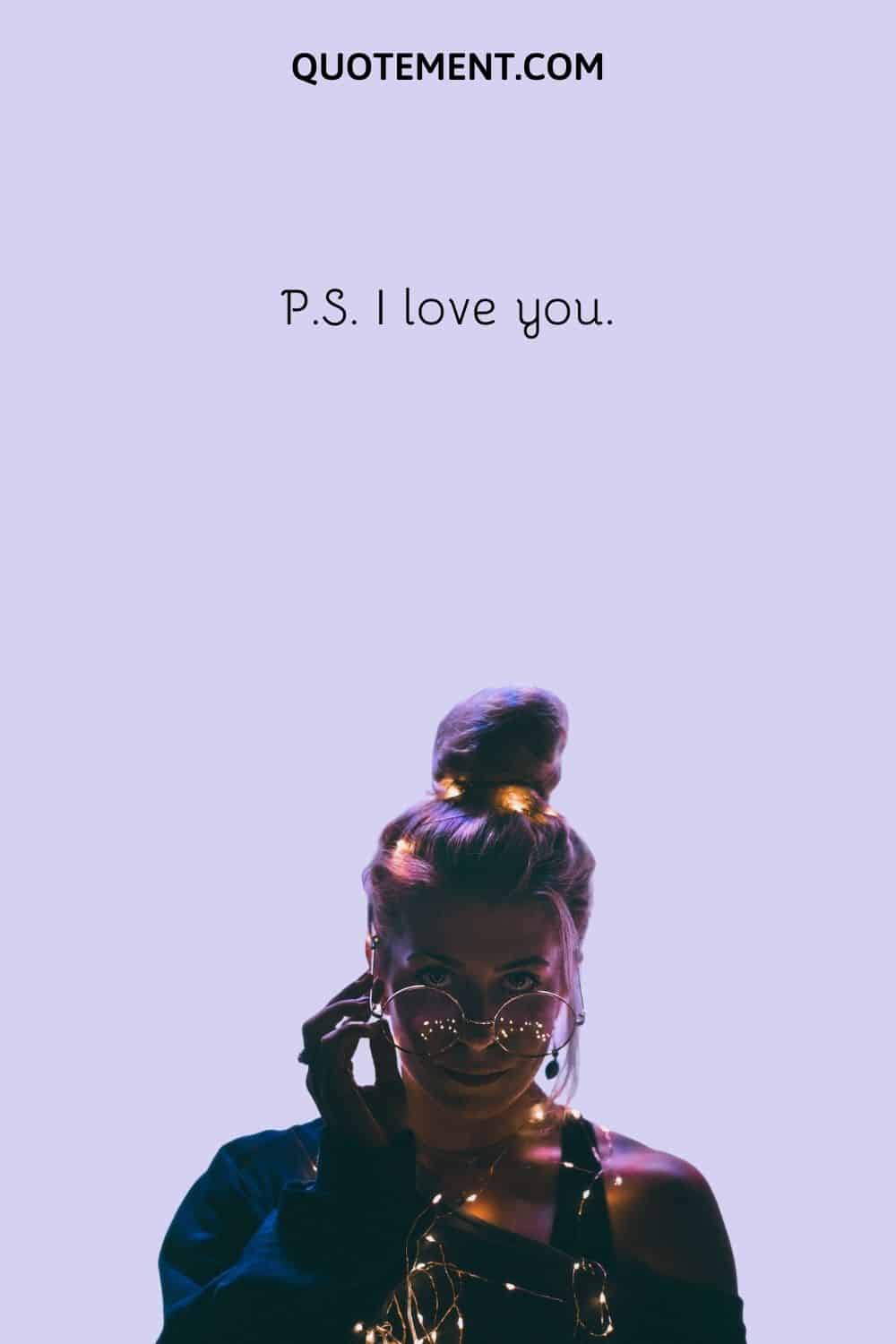 Catchy One Liner Insta Captions
If you need a catchy one line caption, you've come to the right place.
1. Today is a good day for cake.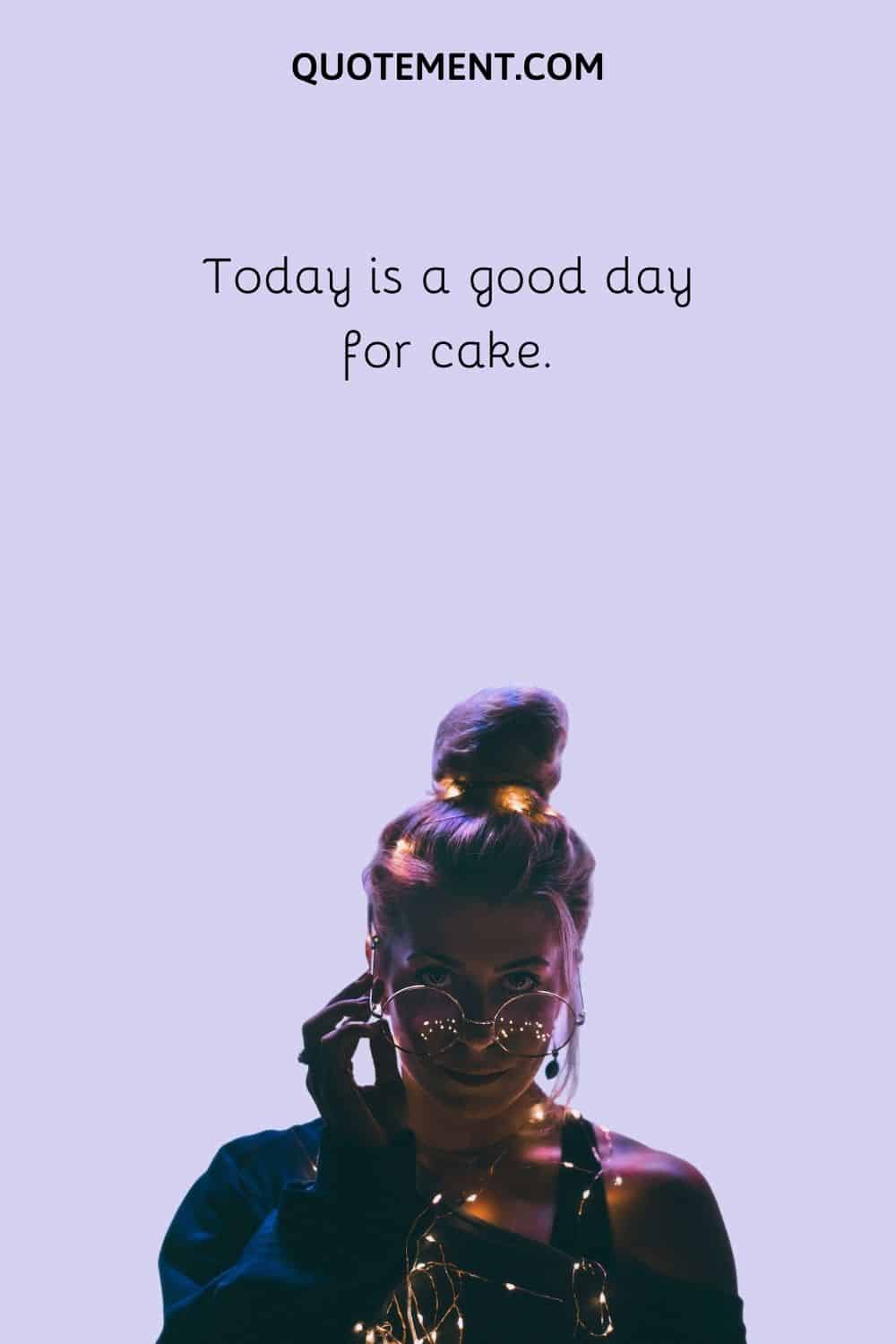 2. We made it, it's Friday!
3. Sea, sun and smiles.
4. Radiate positive vibes.
5. Dog is better than a fake company.
6. Stay strong, the weekend is coming.
7. Stars can't shine without darkness!
8. Give me respect, dammit, or get damaged.
9. Create your own sunshine.
10. I need a break from my own thoughts.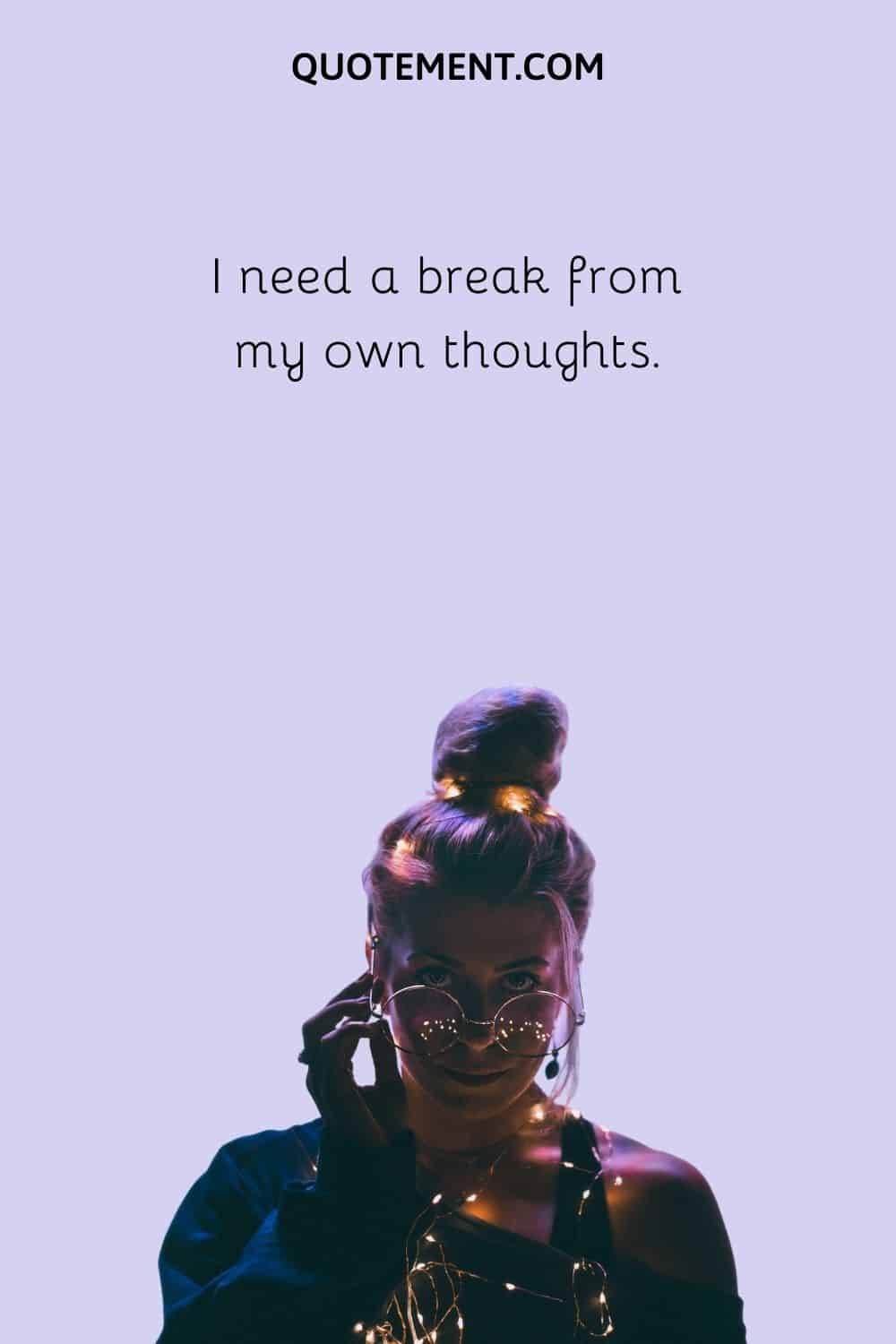 11. OMG, that's so cute!
12. If not me, who? If not now, when?
13. Breaking news: I don't care.
14. Life is simple, it's just not easy.
15. Got my coffee and donut.
16. Silence is the most powerful scream!
17. I can show you the world.
18. A simple Hello could lead to a million things.
19. Maybe I am born with it.
20. Throw sass around like confetti.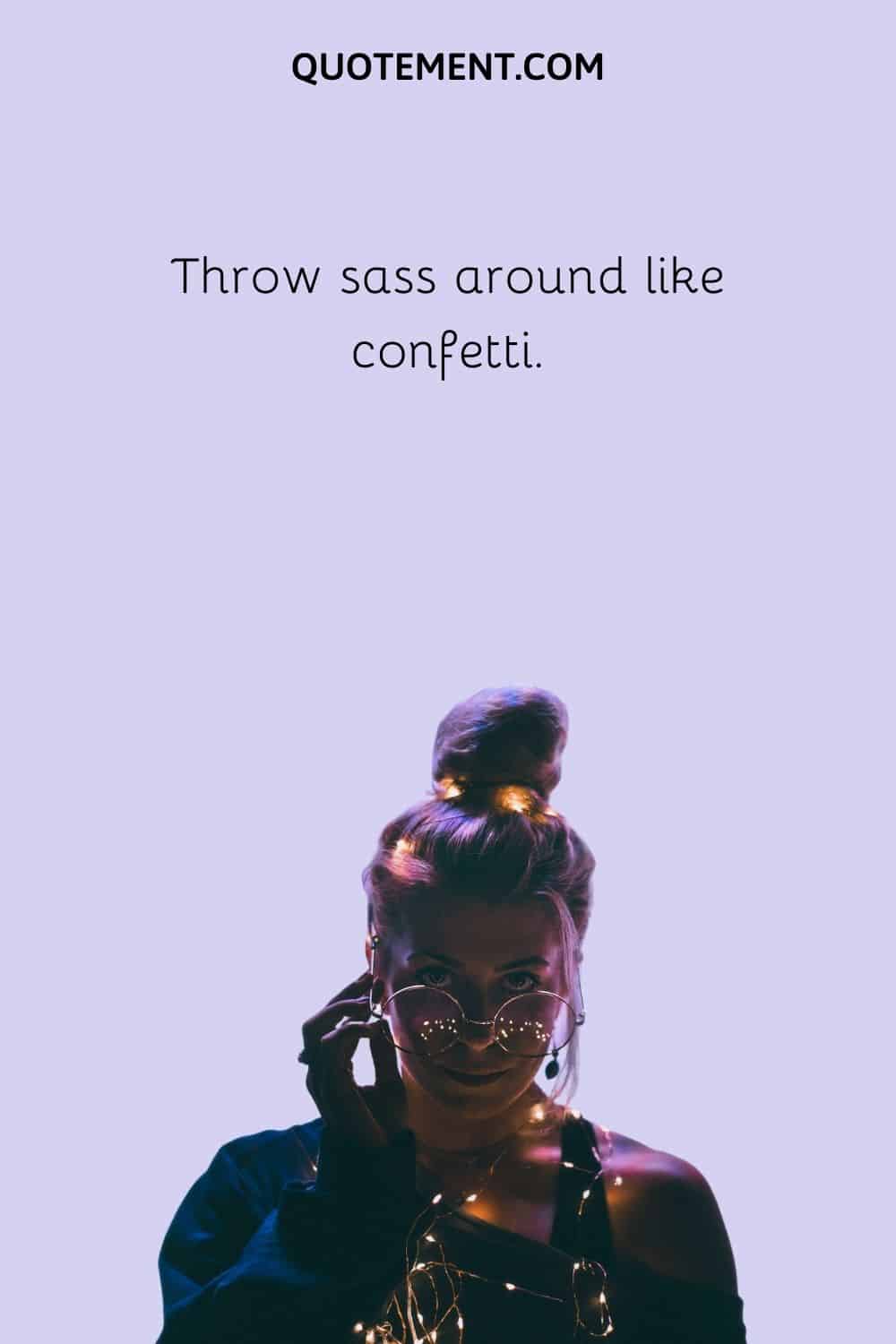 Short One Line Captions
Telling a story in just a couple of words? Challenge accepted!
1. It's You VS You.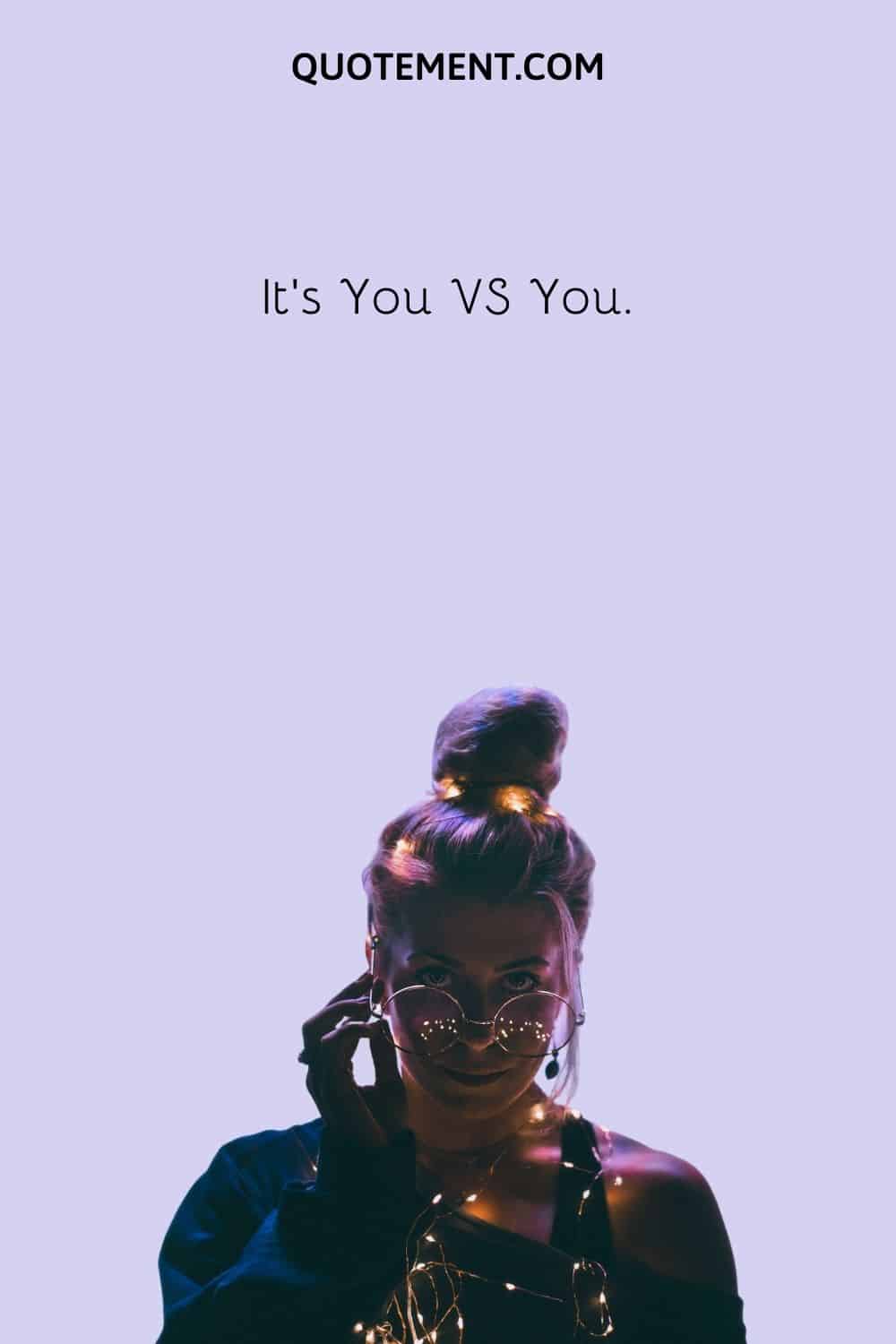 2. At dawn, we ride.
3. Learn your worth.
4. I am what I am.
5. I do what I want!
6. Be honest.
7. Typical ME!
8. Chasin' the SUN!
9. I say why not?
10. Dear Santa… I can explain.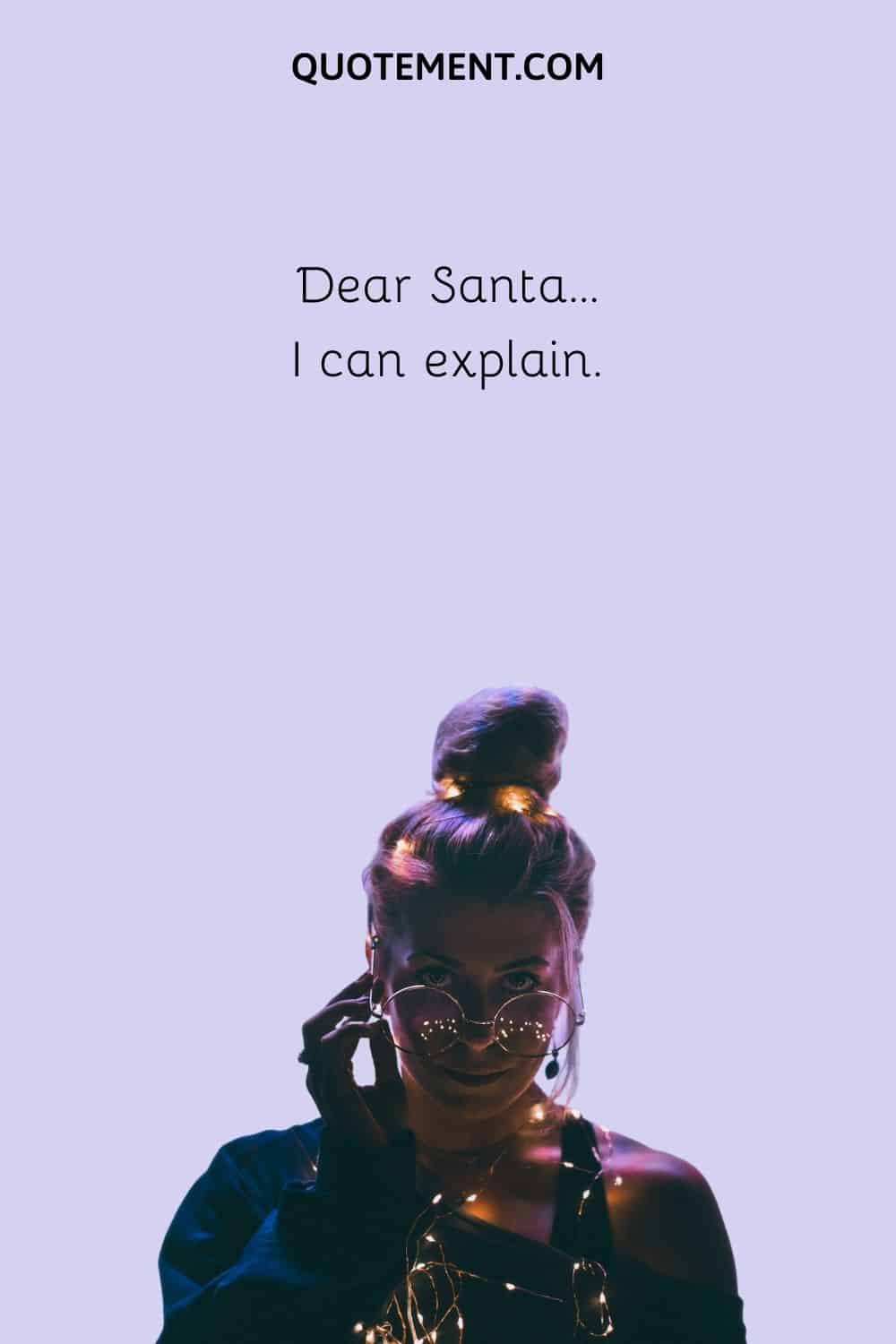 11. Under construction.
12. Friday, my second favorite F word.
13. You can, end of story.
14. Sweeter than honey.
15. Crossfit? I play real sports.
16. Life is short – chat fast!
17. This won't last.
18. Start somewhere.
19. On my way to school!
20. Wander often, wonder always.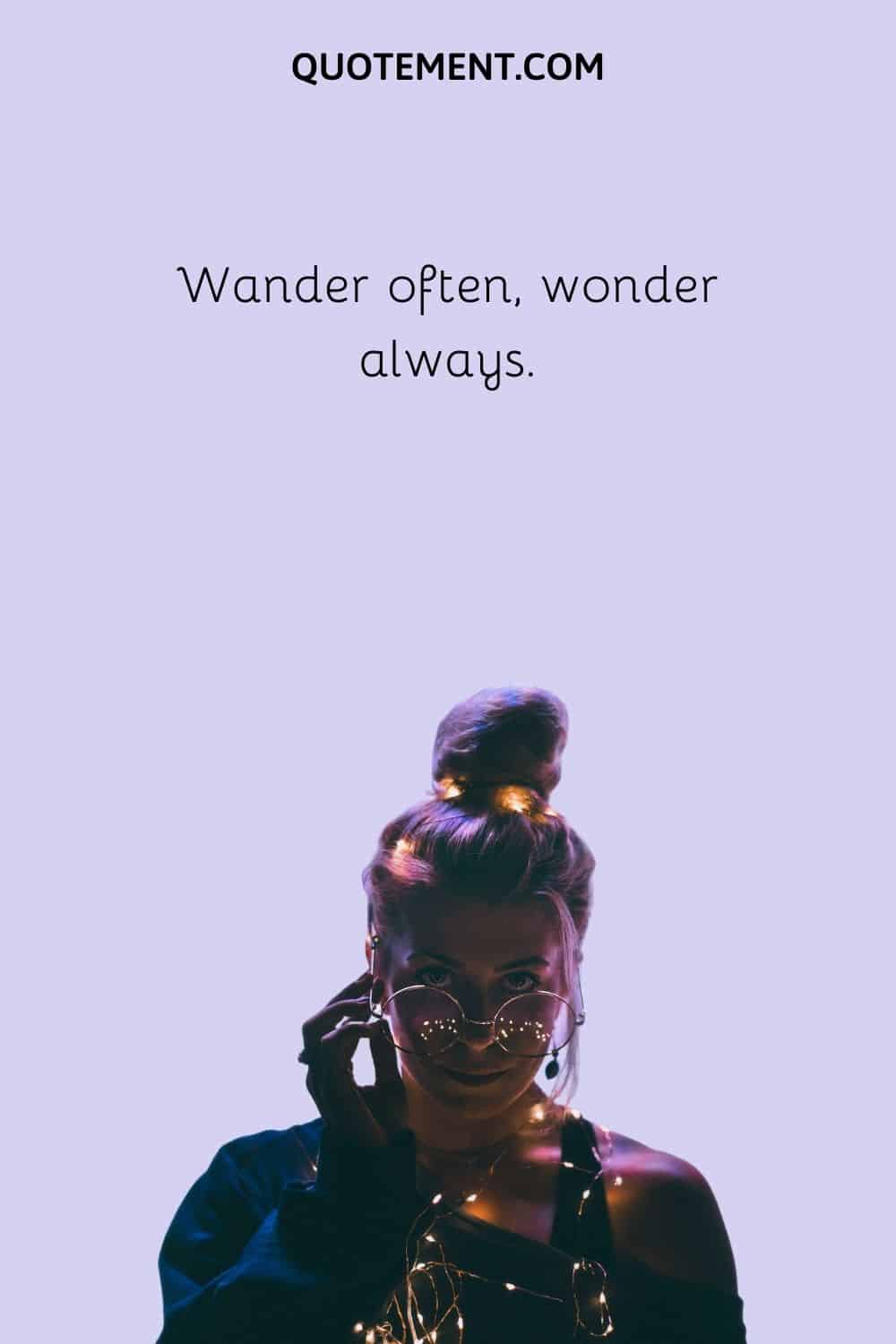 See also: 160 Motivational 4 Word Short Deep Quotes To Inspire You
One Word Caption Ideas
One line caption? What about a one-word caption?
1. Savage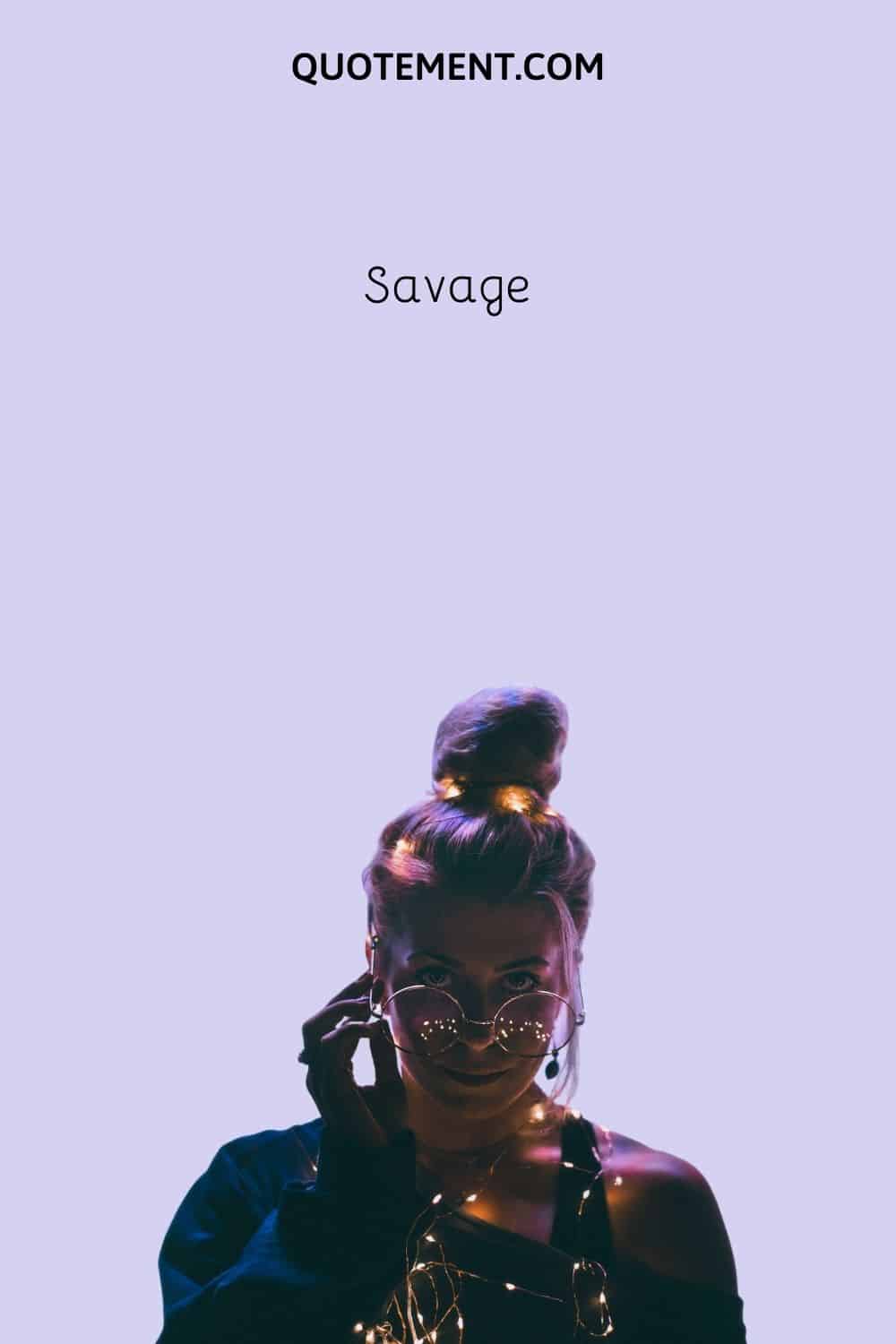 2. Fire
3. OMG!
4. Smile
5. Passion
6. Blessed
7. Flawless
8. Vibin'
9. Free
10. Fashionista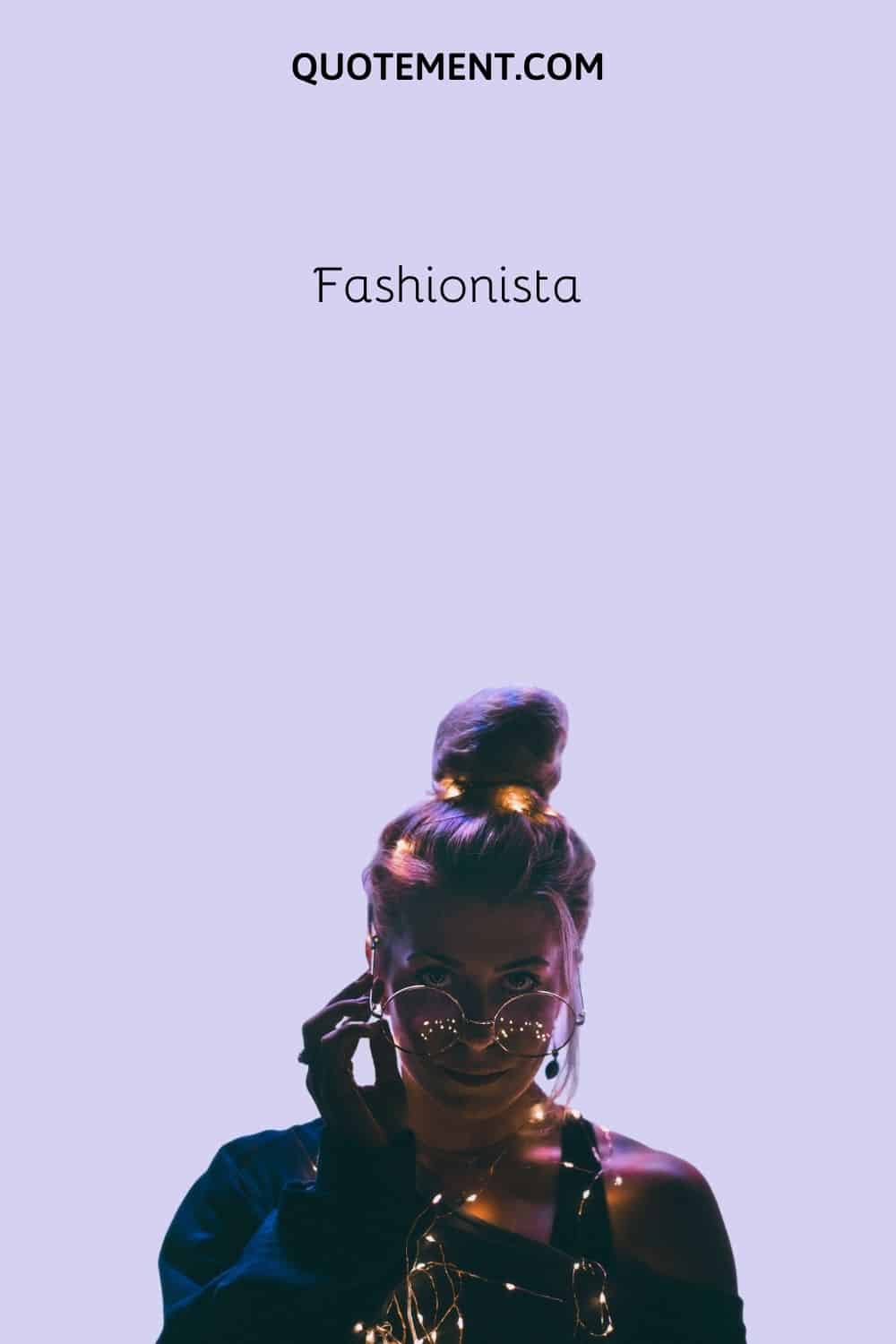 Inspiring One Line Caption Ideas
Inspire and put a smile on people's faces with these inspiring one line caption ideas.
1. I am who I am, I don't care who likes it and who doesn't.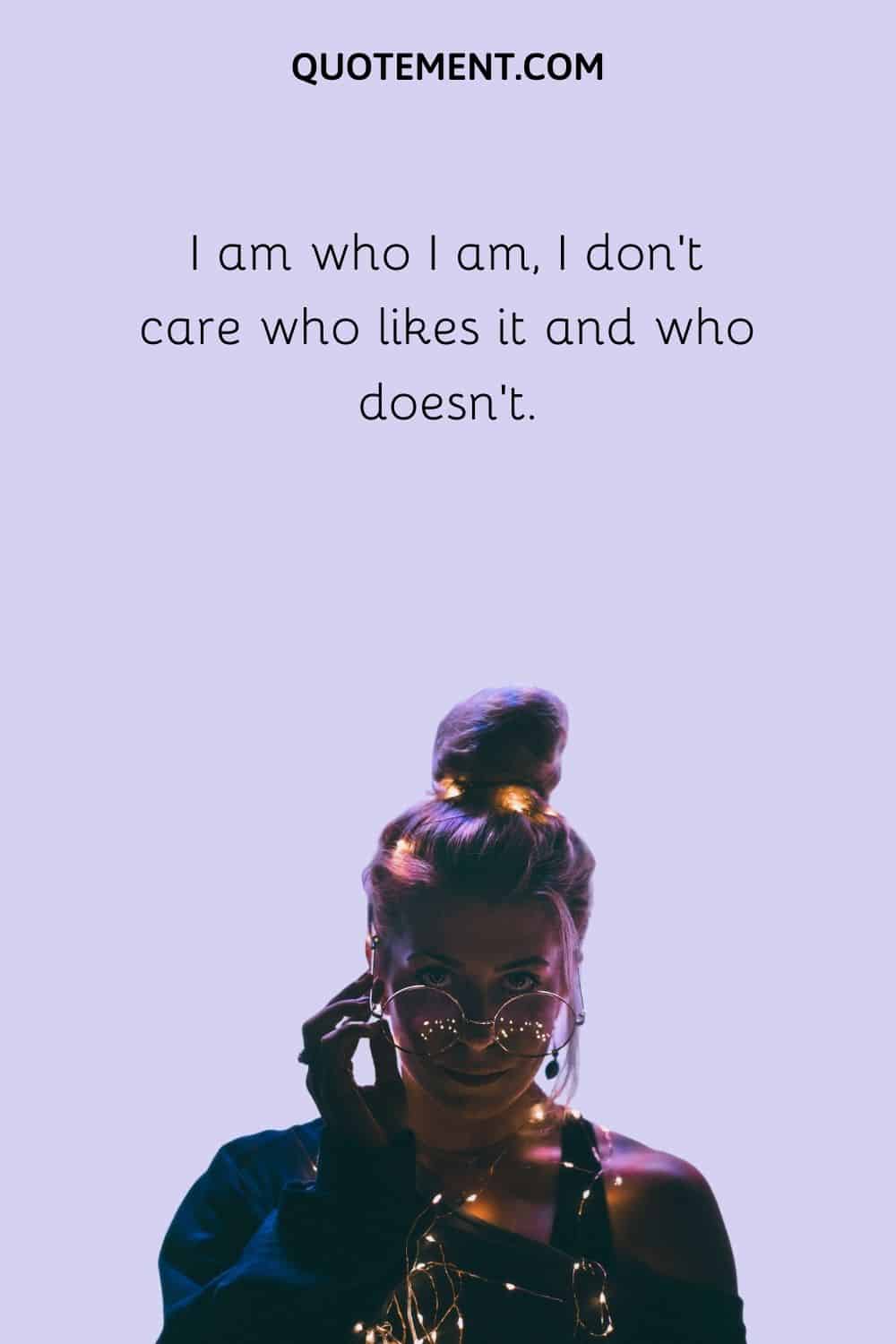 2. I am not a product of my circumstances, I am a product of my decisions.
3. "No pressure, no diamonds." — Thomas Carlyle
4. When I feel a little down, I put on my favorite high heels and dance.
5. I got lost in thoughts. it was unfamiliar territory.
6. Remember that happiness is a way of travel, not a destination.
7. I'm a wonder of wonders.
8. I am in love with myself, with my heart.
9. Dreams don't work unless you do.
10. Forgive, YES; Forget, NEVER!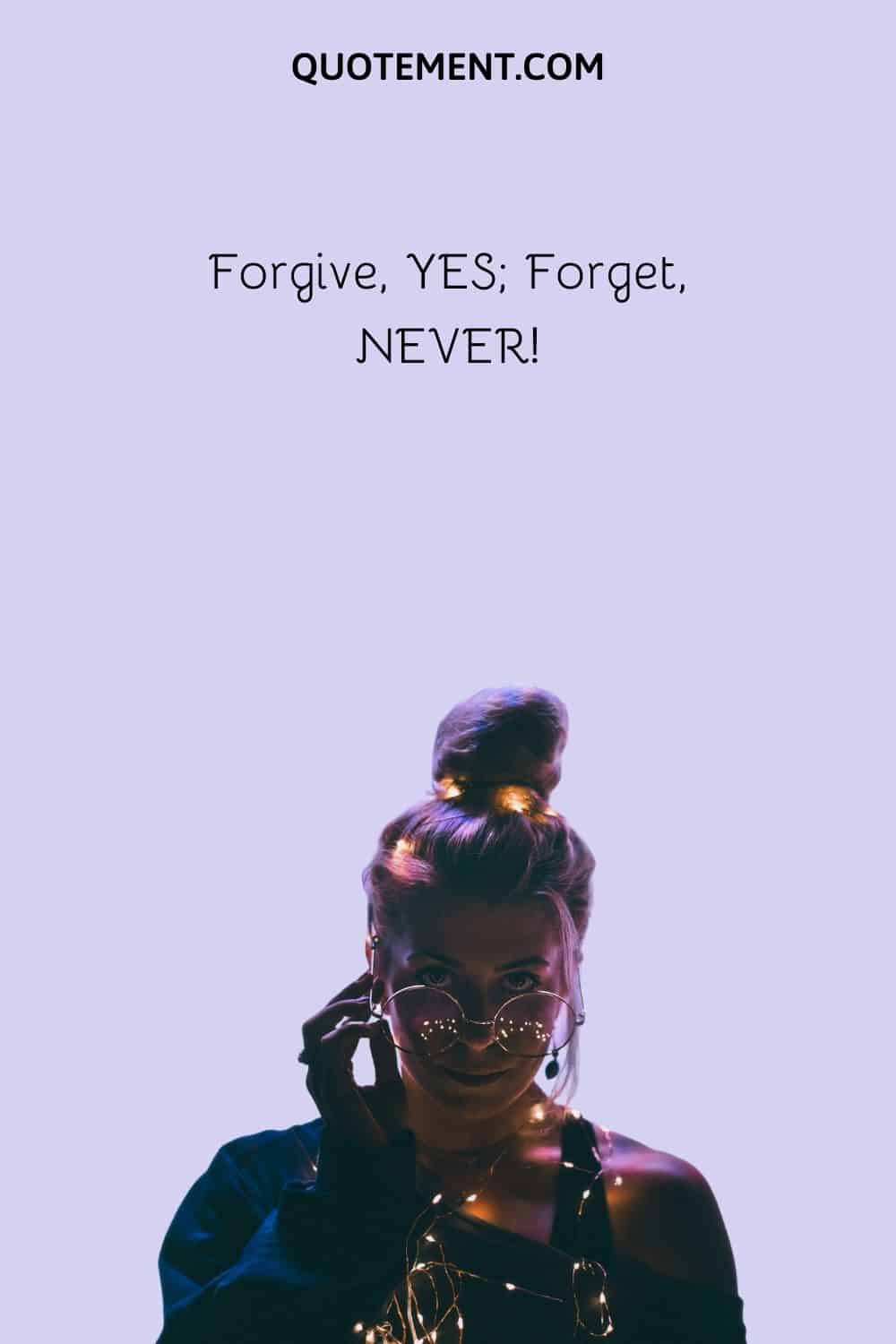 11. Remember, only you can change your life.
12. If you can not be positive, then at least be quiet.
13. Be yourself, the world will adjust.
14. Treat each day as your last; one day you will be right.
15. Be you, those who mind, don't matter, those who matter, don't mind.
16. I'm saying yes to new adventures.
17. I don't know where I'm going, but I'm on my way.
18. Life is the art of drawing without an eraser.
19. Be who you needed when you were younger.
20. They see me rollin, they hatin.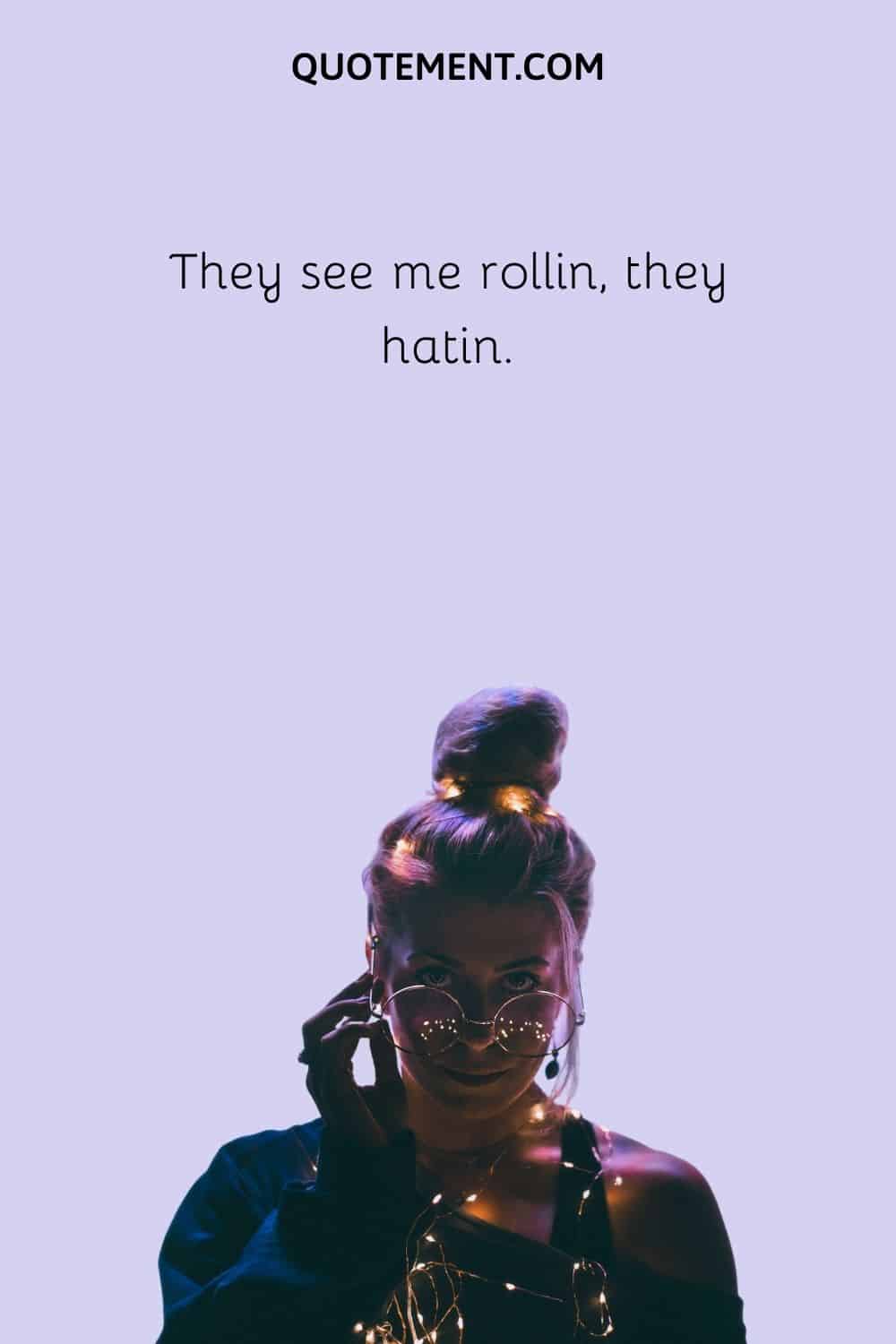 See also: 300 Cool And Inspirational Smile Caption For Instagram
Best One Liner Quotes For Instagram
I've picked the 10 best quotes for Instagram that send a powerful message and will grab your followers' attention!
1. "The greatest pleasure of life is love." — Euripides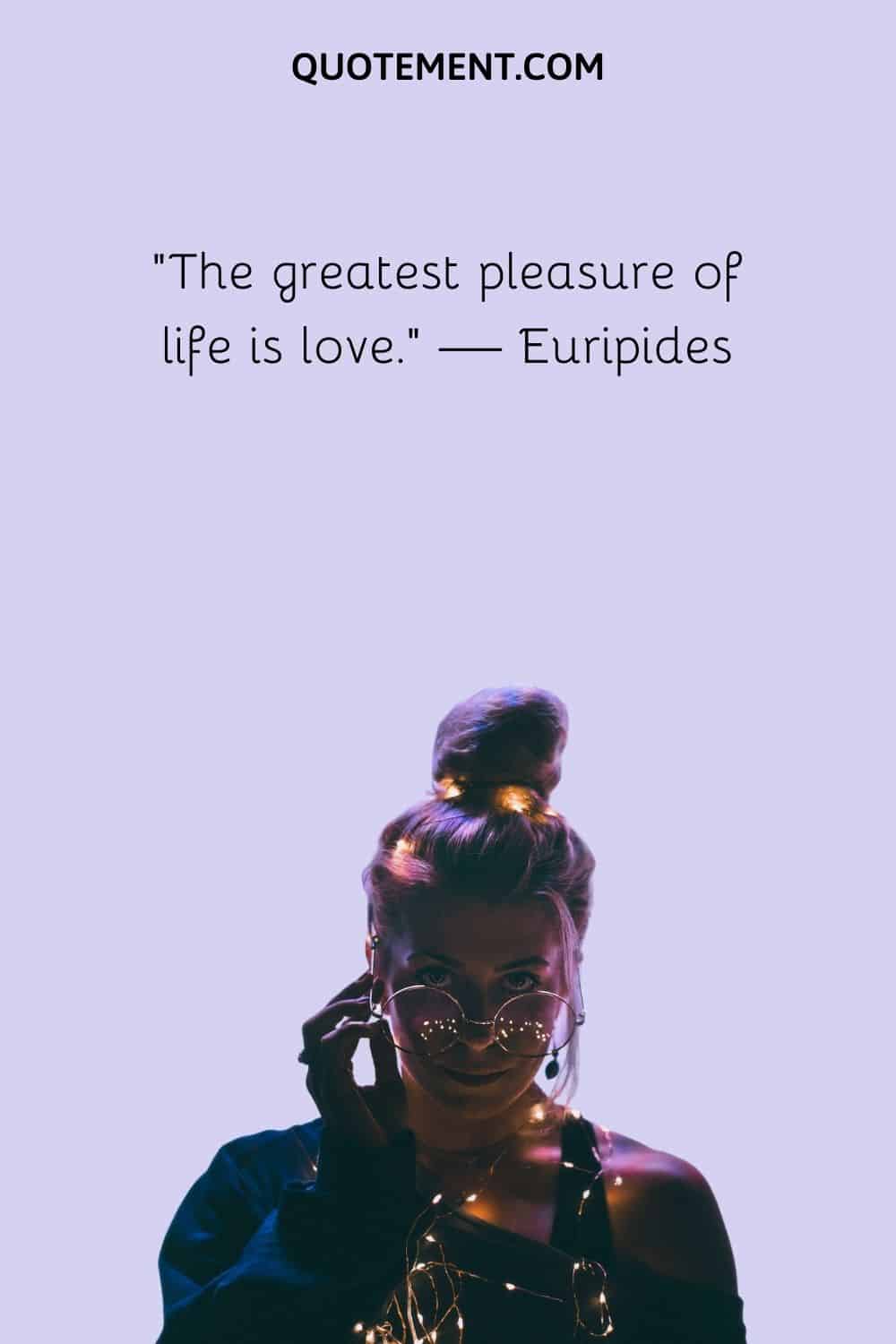 2. "Believe you can and you're halfway there." — T. Roosevelt
3. "Life would be tragic if it weren't funny." — Stephen Hawking
4. "In order to write about life first you must live it." — Ernest Hemingway
5. "Nobody who ever gave his best regretted it." — George Halas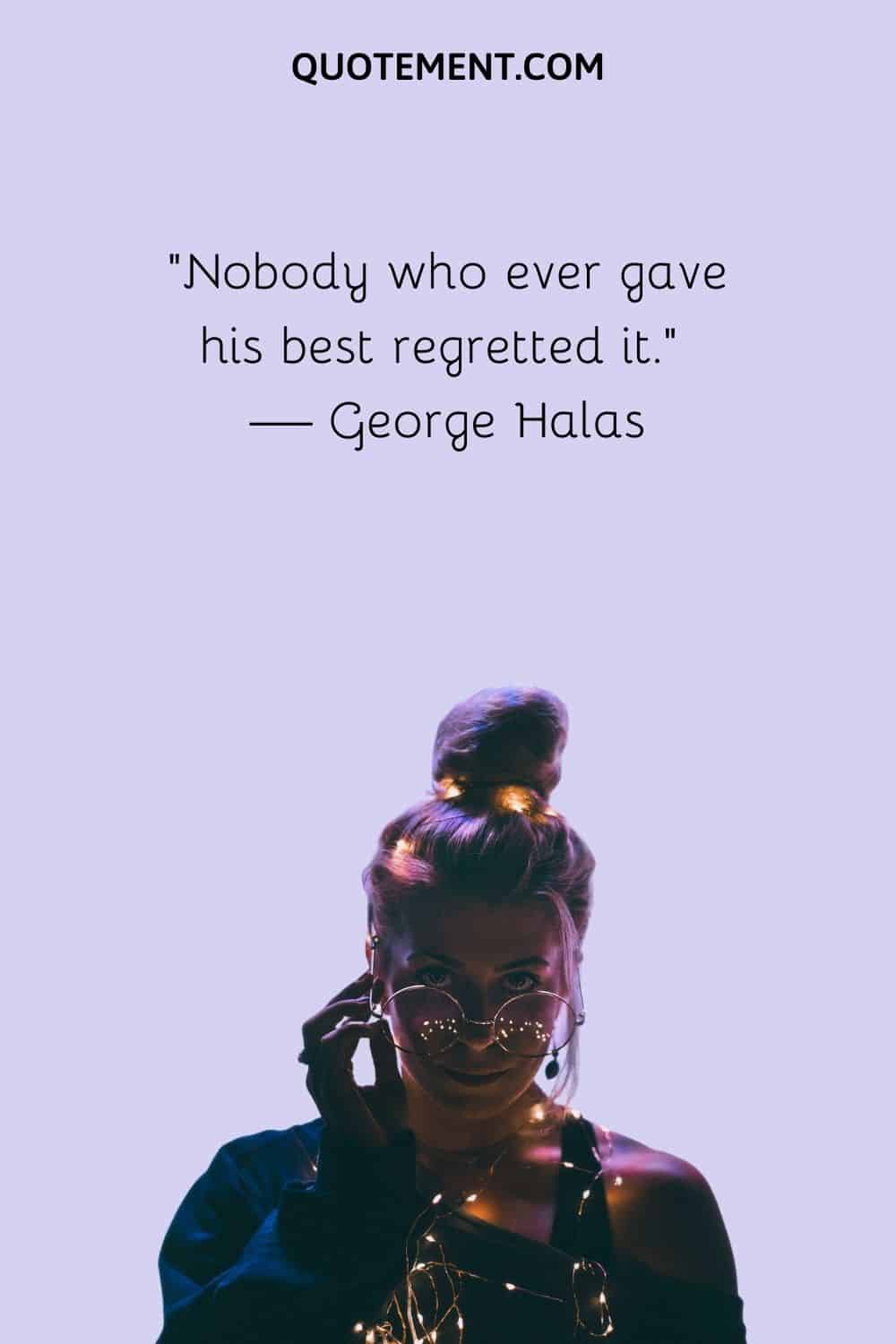 6. "You don't take a photograph. You make it." — Ansel Adams
7. "You have every right to a beautiful life." — Selena Gomez
8. "Whatever you are, be a good one." — Abraham Lincoln
9. "Impossible is just an opinion" — Paulo Coelho
10. "Wherever you go, go with all your heart." — Confucius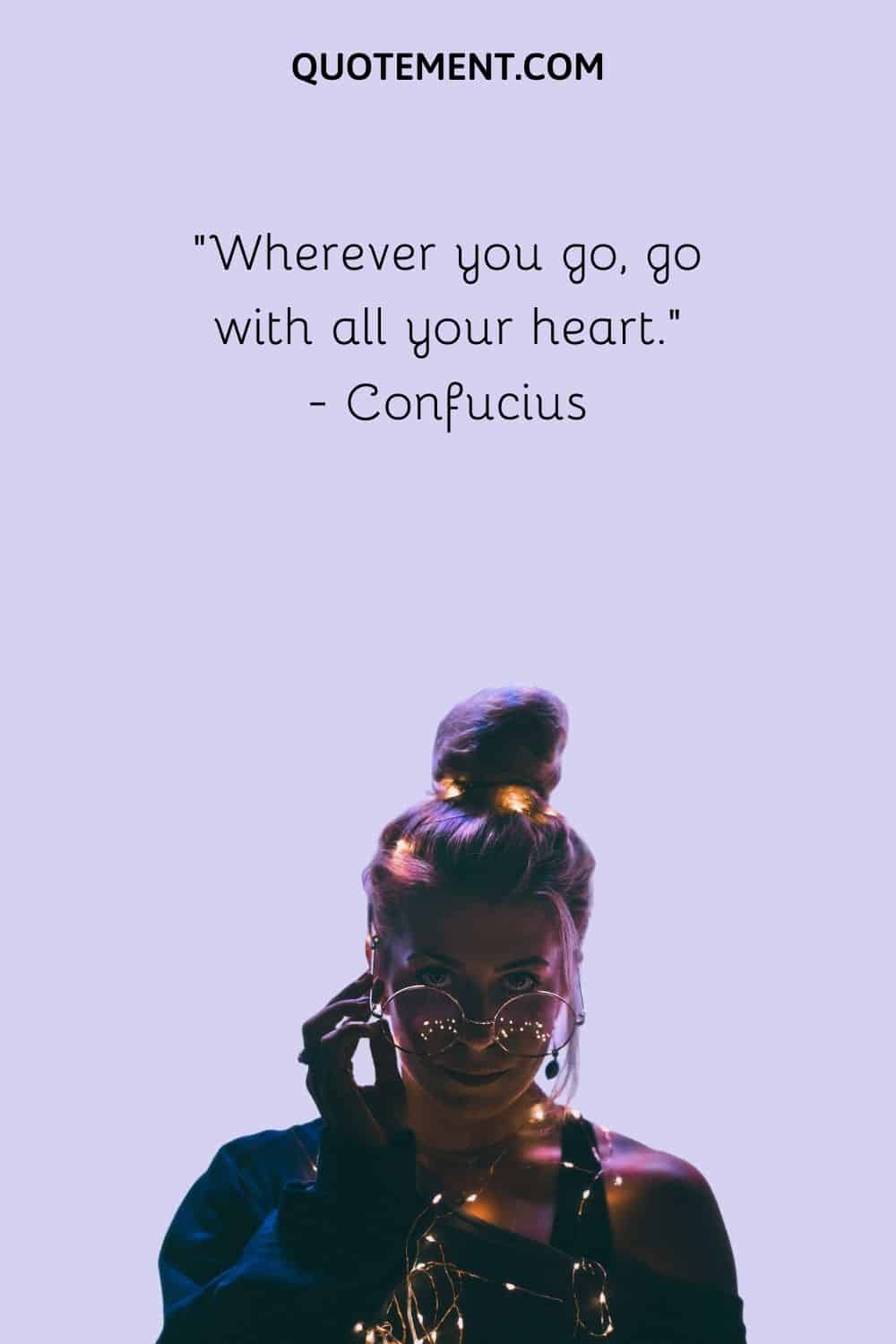 In Conclusion
That was fun, wasn't it? These one line caption ideas are the coolest!
Choosing a social media post caption can be really stressful and frustrating. I hope this article helped.
Let me know your favorites in the comments section below.
Until next time!
Read next: 150 Classy Captions For Insta That Are Simply Phenomenal