It's time to release the devil inside you and spice up your social media game; it's time for some toxic Instagram captions!
Being nice and friendly is great, but sometimes you need to tell it how it is.
Maybe you went through a painful breakup, had a friend betray you, or you're simply tired of dealing with the nonsense of the people around you.
These brilliant toxic Instagram captions will help you express your thoughts and feelings using a bit of sarcasm and humor.
You can use them to add some extra magic to your killer Insta pics to show off what a baddie you are.
I've collected the 200 most genius, toxic, & savage Ig captions from different web sources to make your next Instagram post fire!
Check them out!
Top 20 Toxic Instagram Captions
Out of all the amazing ideas I found, these are the 20 very best toxic Instagram captions. Take a look!
1. I do very bad things, and I do them very well.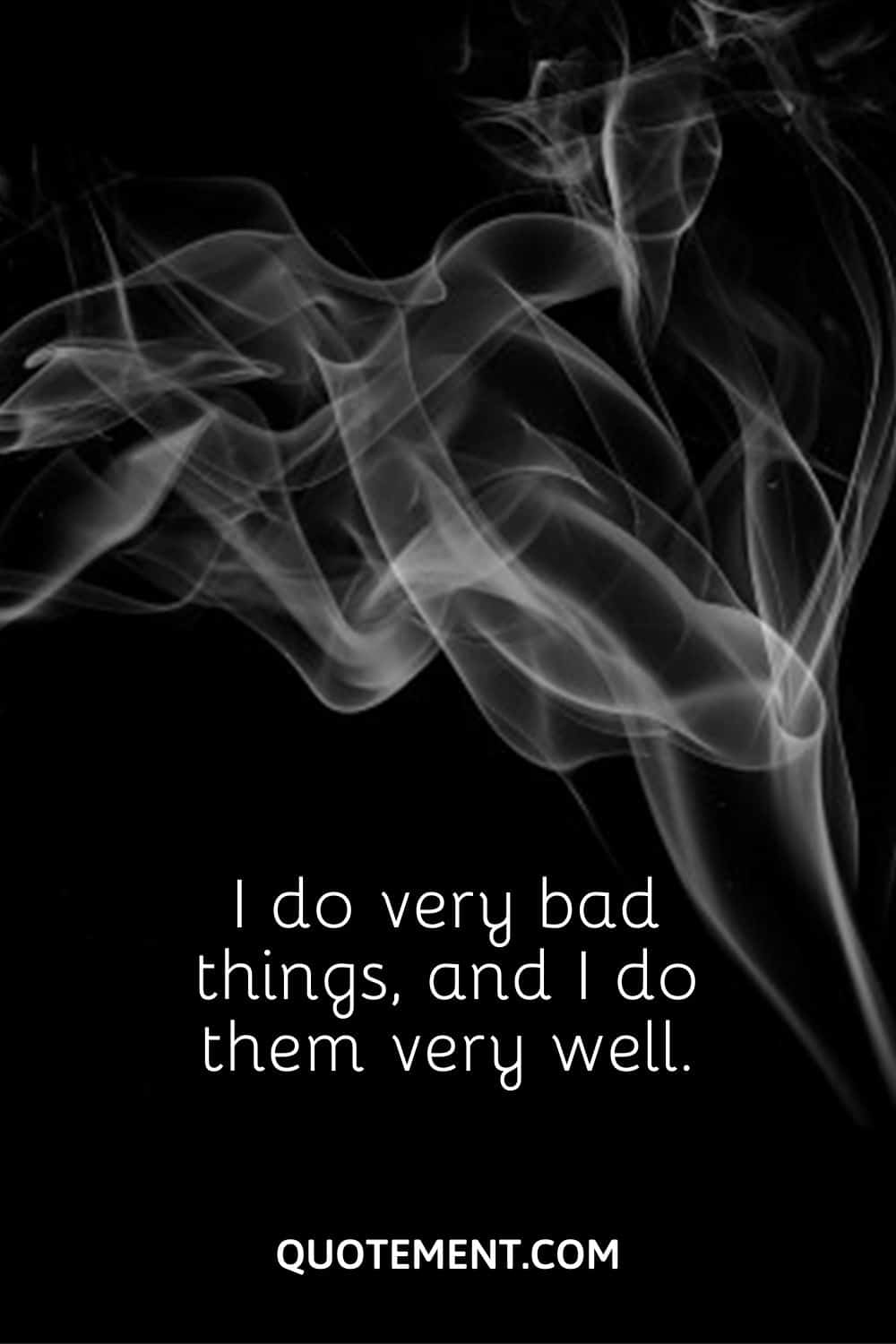 2. If you treat me like an option, I'll leave you like a choice.
3. I love sarcasm. It's like punching people in the face. But with words.
4. People say I act like I don't care. I'm not acting.
5. I need a room full of mirrors so I can surround myself with winners.
6. I'm sunshine mixed with a little hurricane.
7. Sending my photo to NASA 'cause I'm a star.
8. "They ask me why I shine so bright: This is what happens when scars turn into light." — Kristin Kory
9. Some people hate you because of the way that other people love you.
10. If you don't like and still watch everything I do, you're a fan.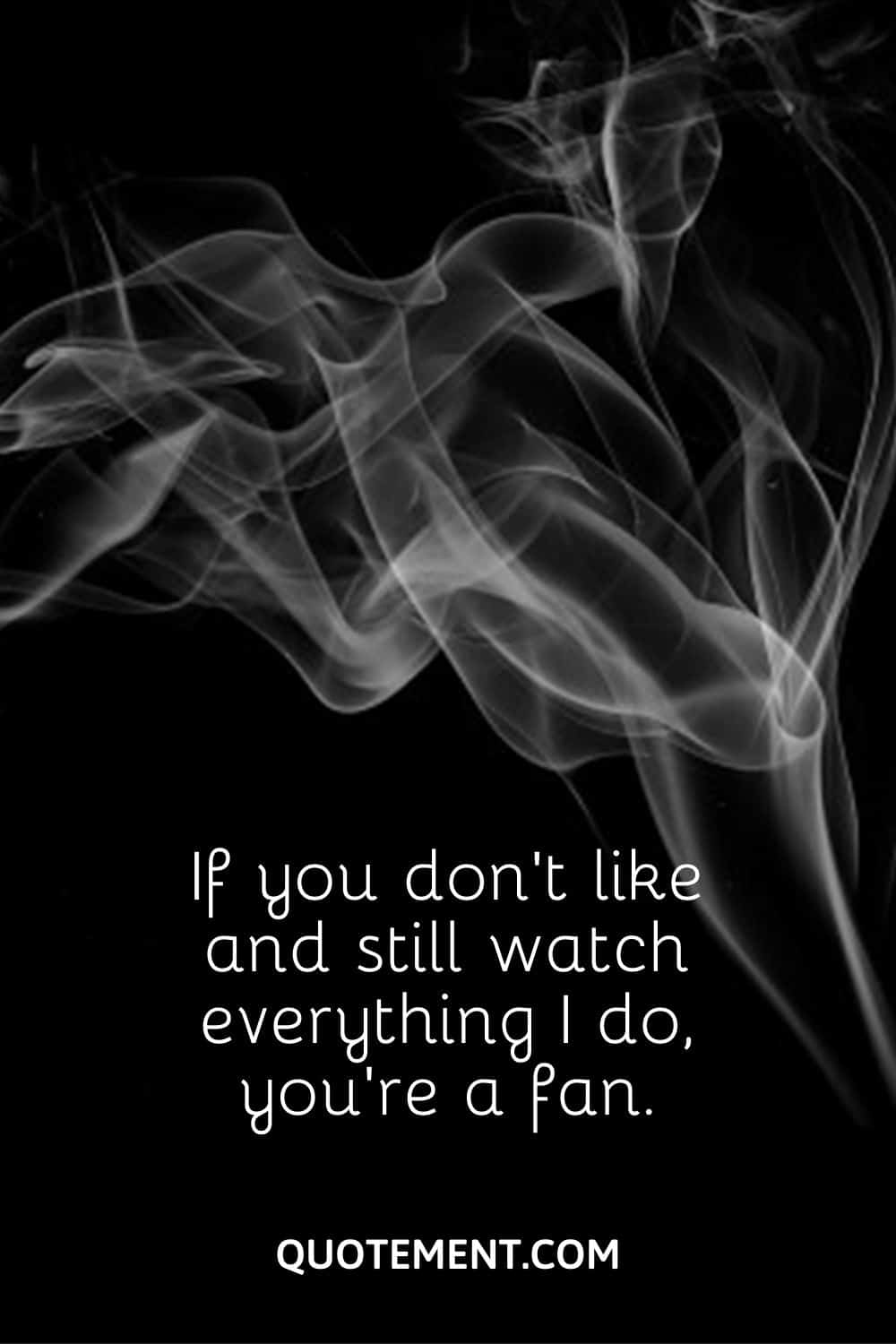 11. It must be hard putting makeup on your two faces.
12. Bad luck, you can't photoshop your personality.
13. I like my coffee how I like myself: Dark, bitter, and too hot for you.
14. Hi, stalker. I'm still fabulous. Thanks for checking up on me.
15. I love being me. It pisses off all the right people.
16. Be savage because when you are savage, no one else is.
17. I'm not shy. I just have no interest in talking to you.
18. Bro, you have an entire life to be stupid. Take a day off.
19. If you can't handle me at my worst, you don't deserve me at my best.
20. Haters are cute little reminders that you are amazing!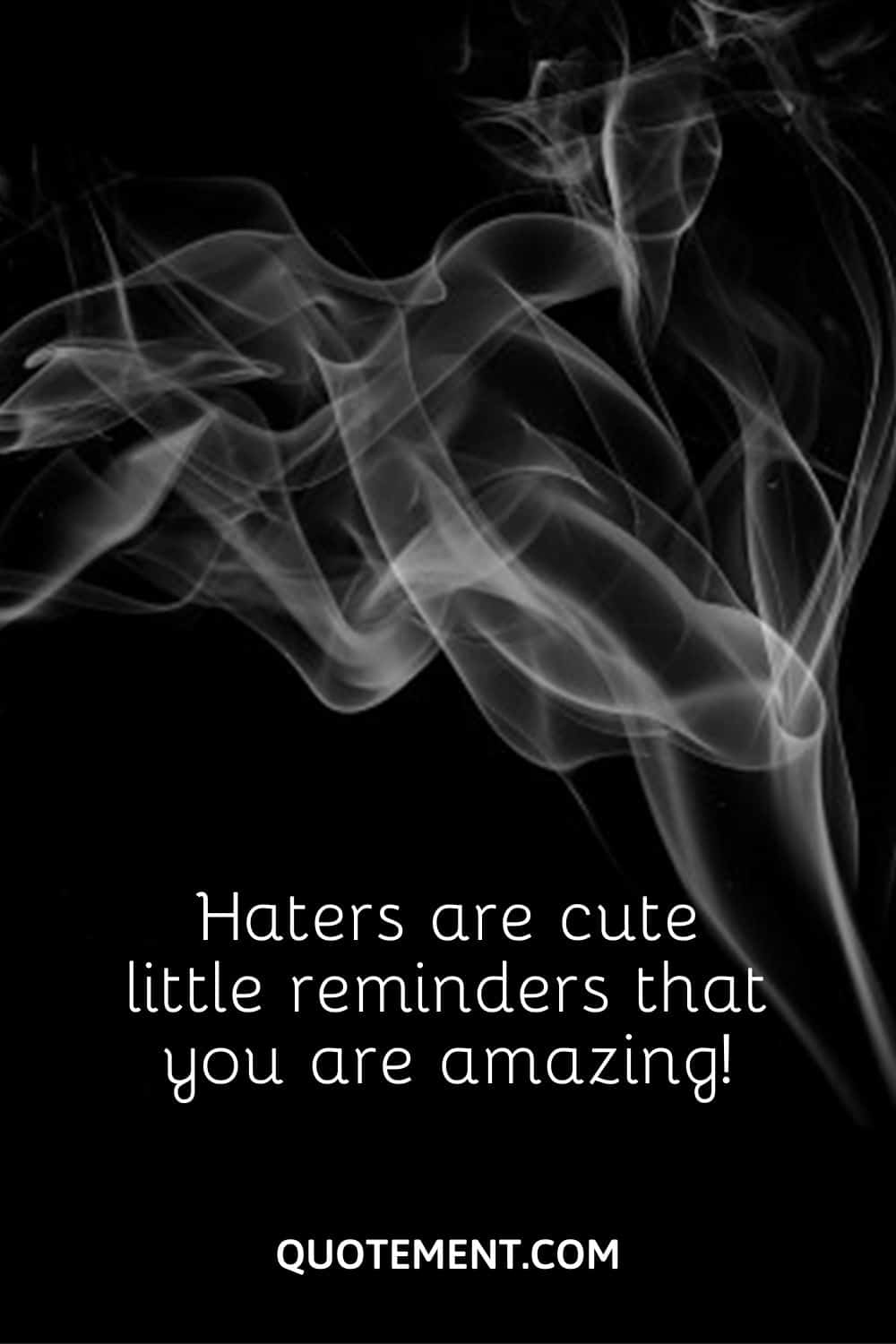 See also: 140 You Are Amazing Quotes To Fall In Love With Yourself
Savage Toxic Captions For Instagram
I'll continue with a collection of the best savage Instagram captions you're going to love!
1. I don't hate you. I'm just not necessarily excited about your existence.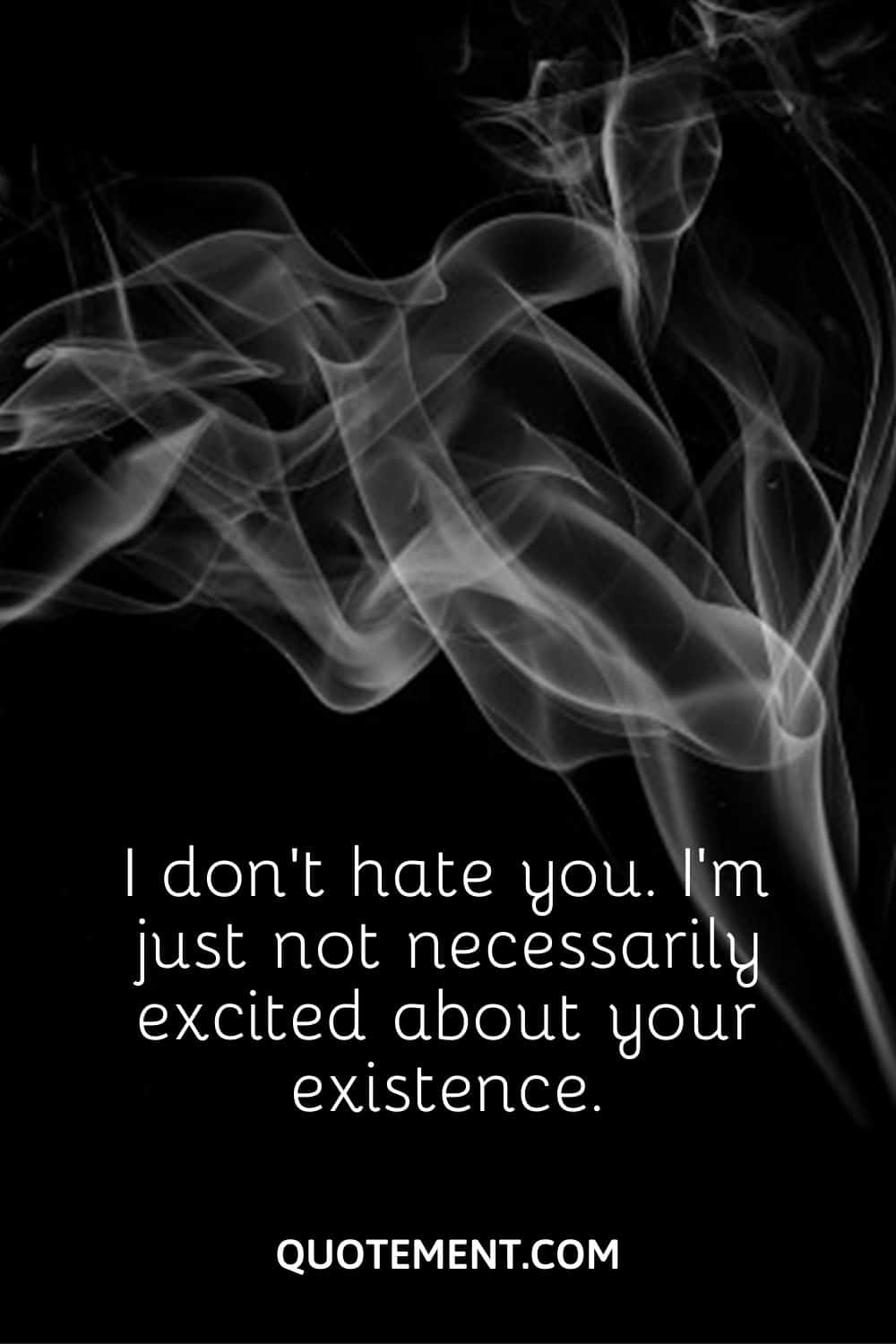 2. You want fire, my speciality is ice.
3. It's mission impossible.
4. This is a game for us.
5. Too busy to update bio.
6. If you ran like your mouth, you'd be in good shape.
7. It's good to be different in a world full of copycats.
8. Everyone is a gangster until the real gangster enters.
9. They hate me because they know they'll lose & I'll win!
10. Nope, I can't go to hell. Satan still has a restraining order against me.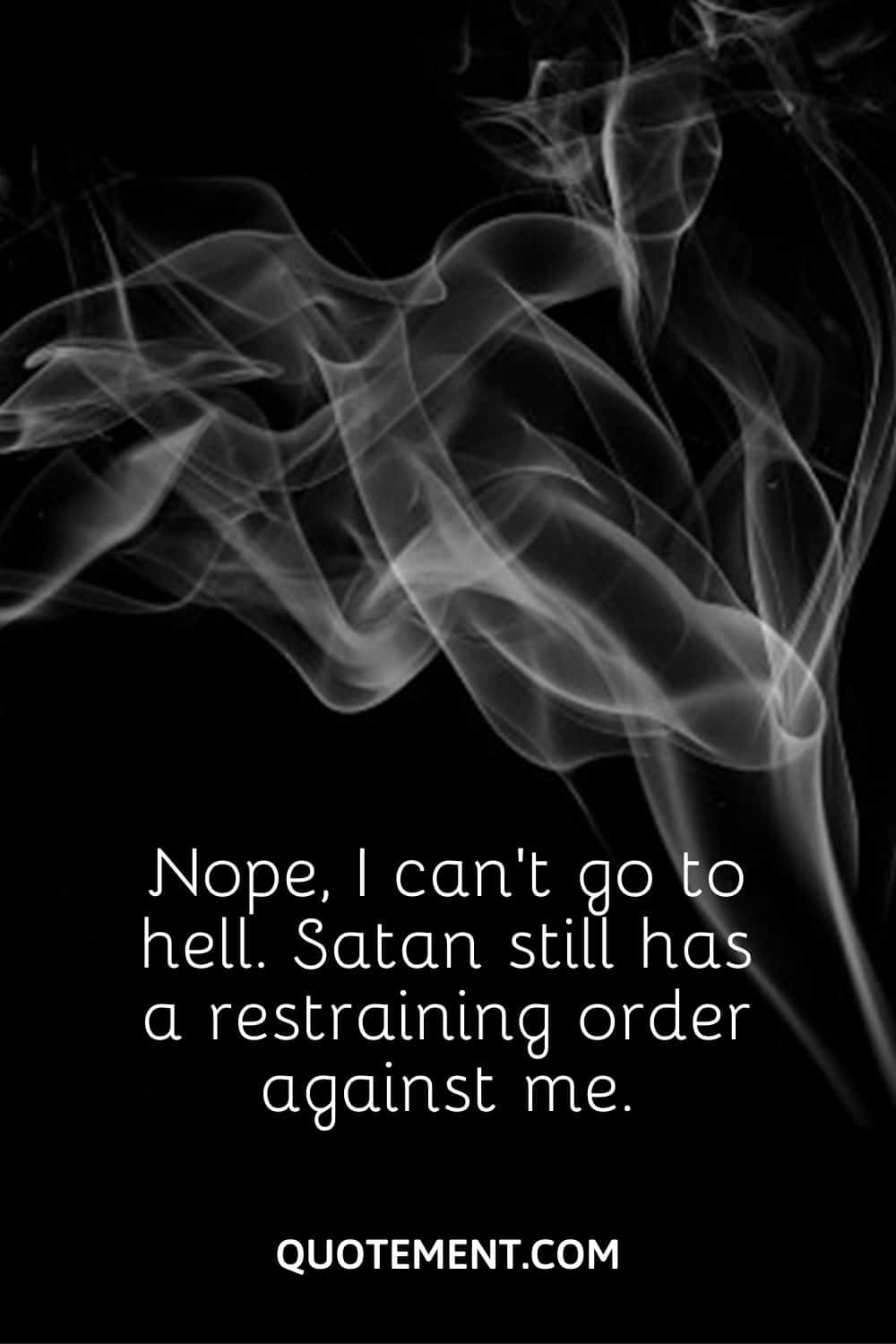 11. Error: Instagram bio unavailable.
12. I wouldn't say differently. I would say better.
13. I don't have the energy to pretend to like you today.
14. Sometimes you just gotta go and do whatever you want! Because life offers only one chance, and I'm damn sure I don't wanna waste on stupid things!
15. Let them keep underestimating you cause you'll have more than enough knowledge to embarrass them.
16. If I was meant to be controlled, I would have come with a remote.
17. Proof that I can do selfies better than you.
18. Be savage, not average.
19. It's totally okay if you don't like me because not everyone in this world is born with good taste.
20. There's no reason to repeat yourself. I ignored you just fine the first time.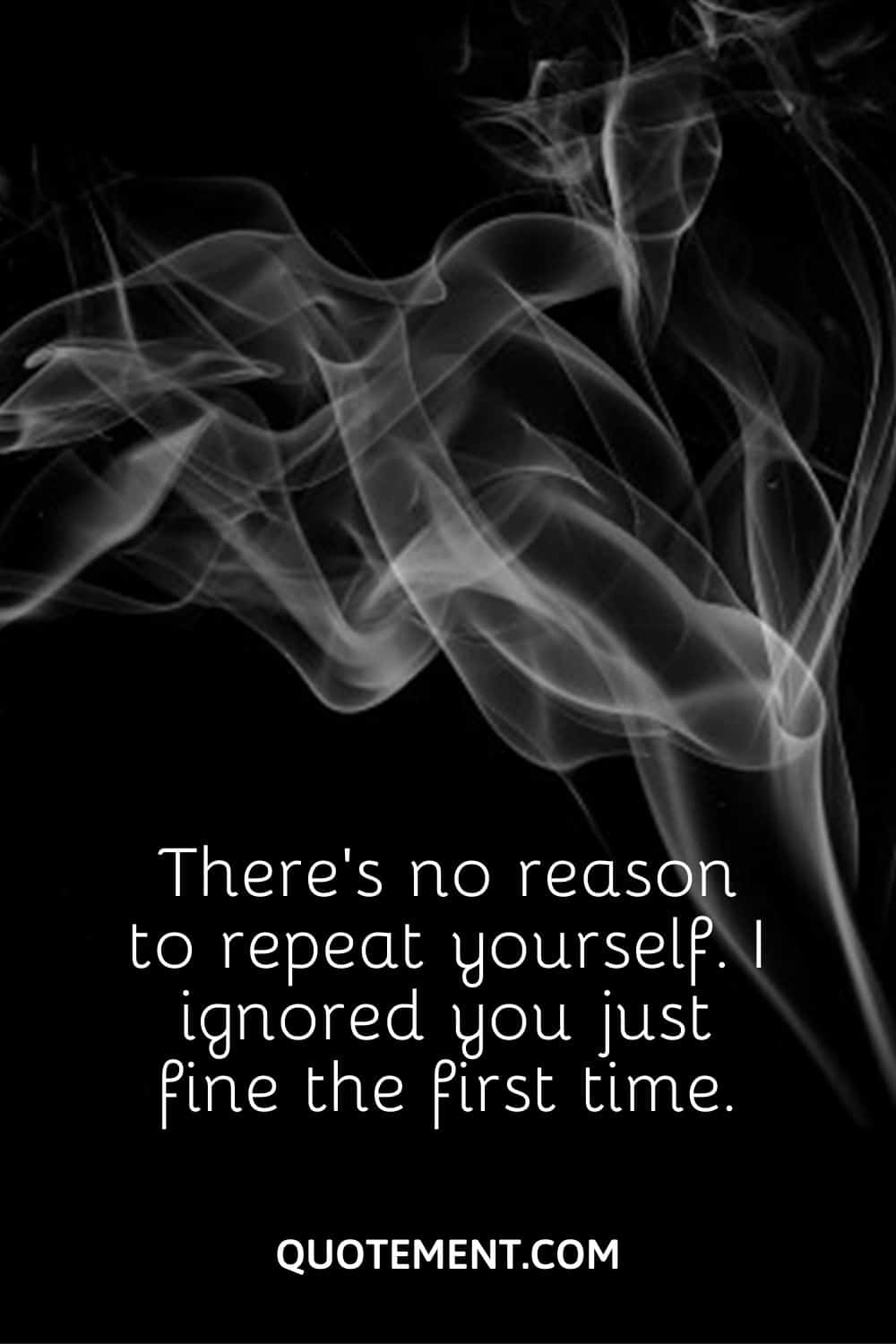 21. Remember to shine like the sunshine because the sun does not give a damn even if you go blind.
22. Pain can shape anyone into a warrior.
23. I sometimes wonder how many calories people burn by jumping to conclusions.
24. Of course I'm humble, I know what I'm worth, and it's a lot more than you'll ever be worth.
25. I hit the gym, so I won't have to hit you.
See also: 160 Funny Gym Captions For Instagram To Make you Laugh!
26. Make them stop and stare.
27. Sorry, but your opinion of me doesn't define who I am.
28. Mad because you can't afford my lifestyle, no? Get grinding and stop hating!
29. Confuse them with your silence & amaze them with your actions.
30. Always classy, never trashy, and a little bit sassy.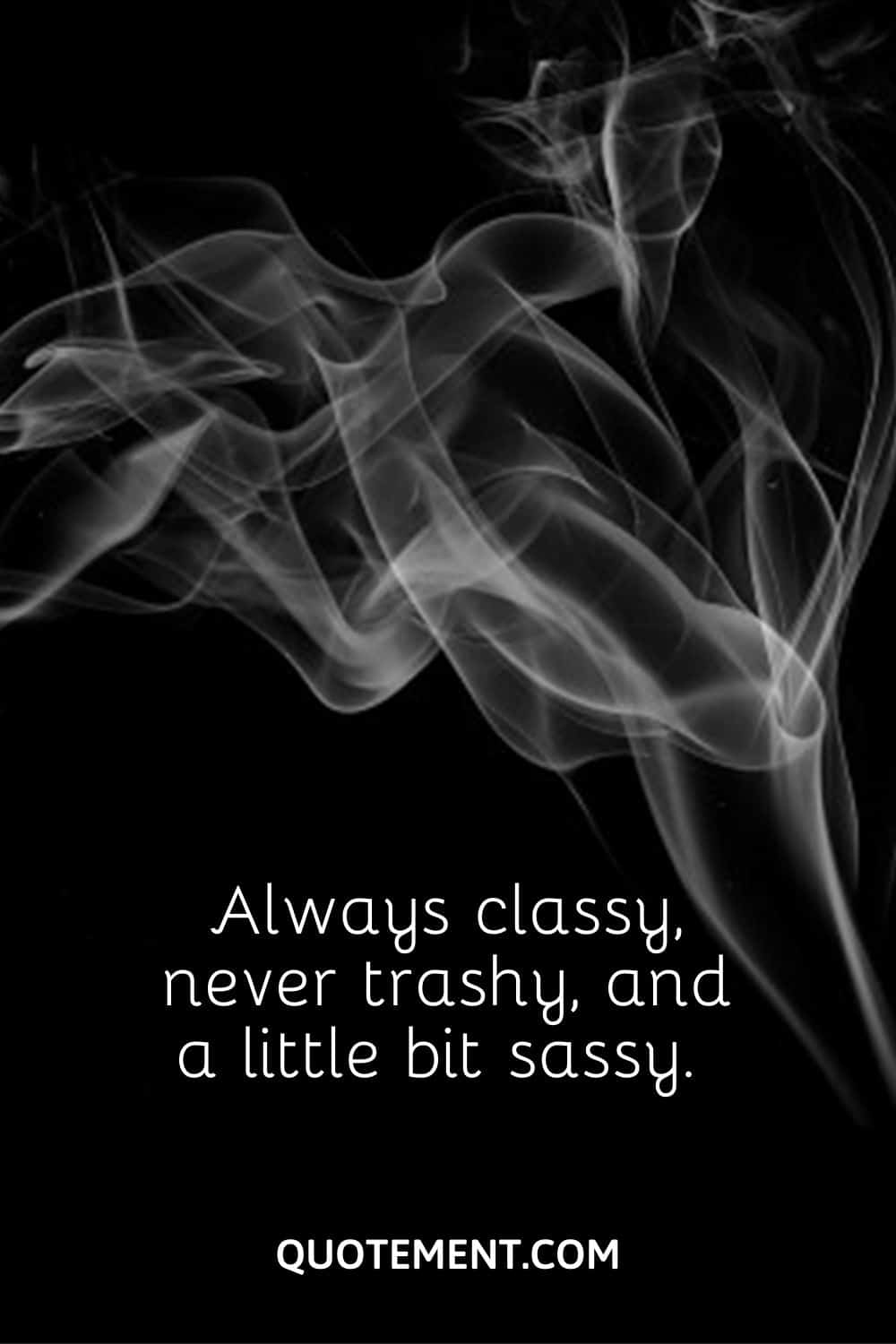 See also: 240 Sassiest & Classiest One Line Captions For Instagram
Toxic Instagram Captions For Ex
If you're fresh out of a toxic relationship, you're going to love this section! Check out my collection of the finest toxic Instagram captions for your toxic ex!
1. No shade, but the peace I have now was worth everything I left behind.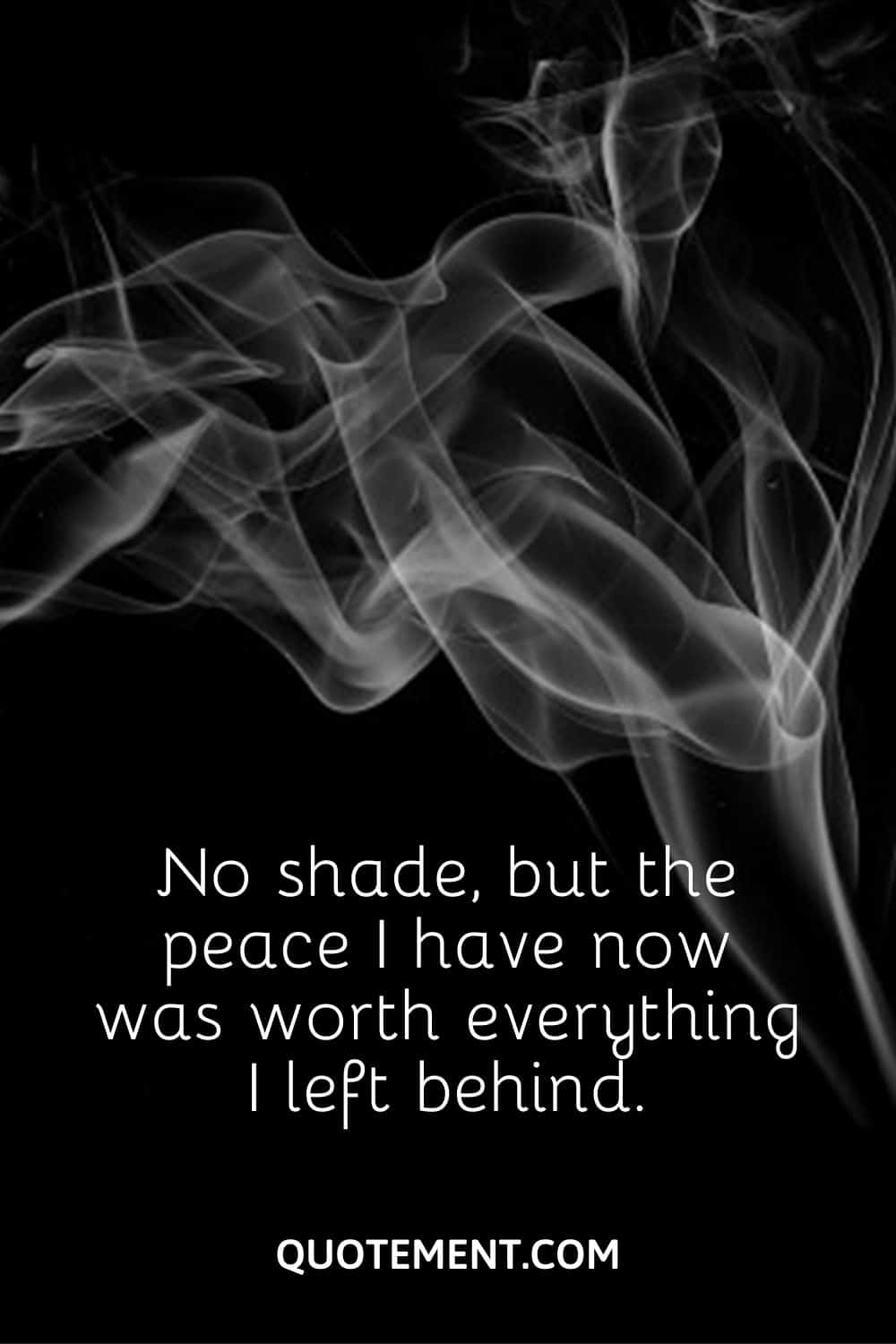 2. Definition of Ex? = Thanks for the EXperience. Our time has EXpired. Now EXit my life!
3. While you can't control someone's negative behavior, you can control how long you participate in it.
4. Life goes on, with or without you.
5. Raindrop. Drop top. All I do is eat non stop.
6. Relationships end, but they don't end your life.
7. Best part about me is I ain't nothing like you.
8. What's a queen without her king? Well, historically speaking, more powerful.
9. Did your brain take a laxative? Because there is a lot of sh*t coming out of your mouth.
10. Let's just say Darwin would not have written about evolution had he met you first.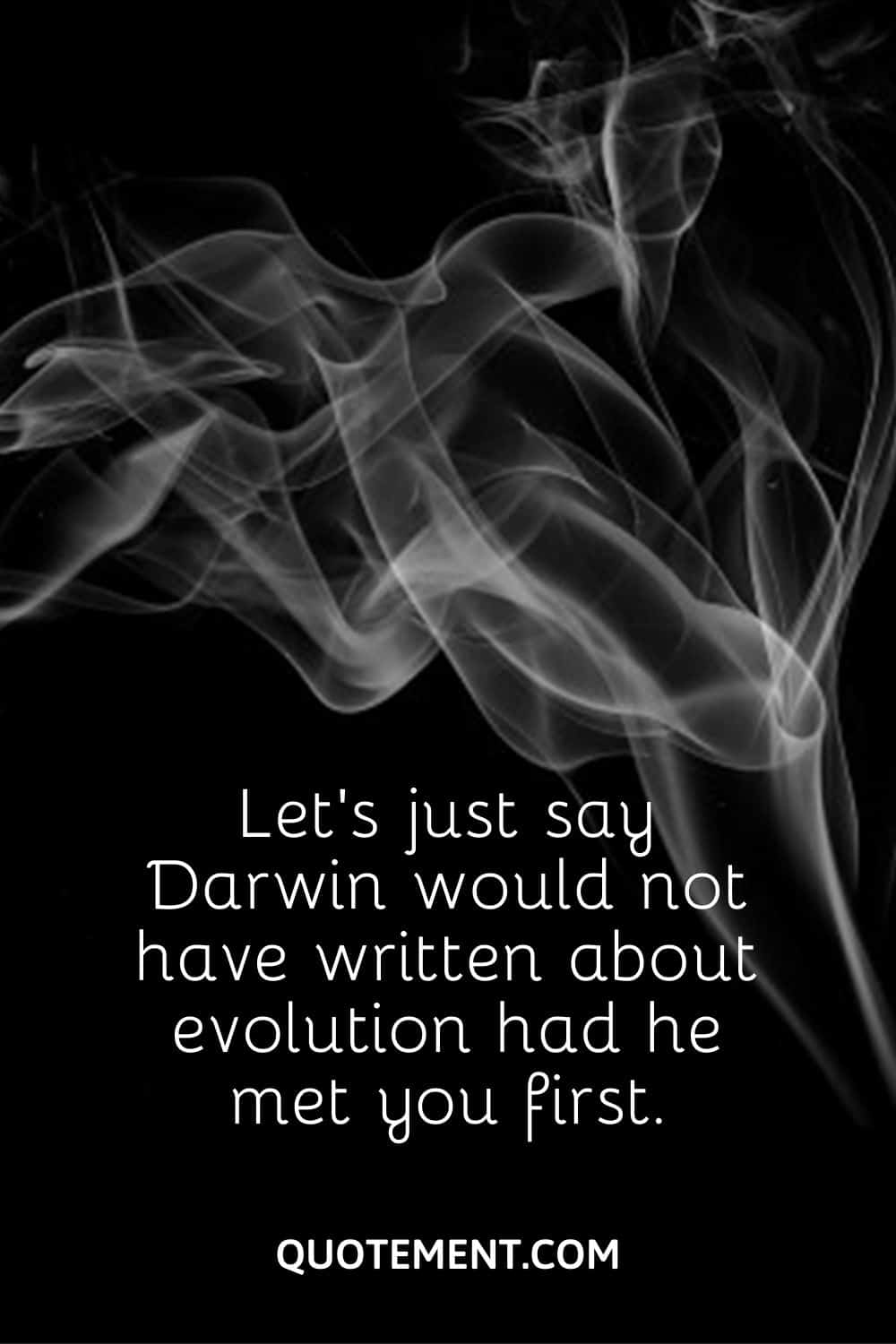 11. I do a thing called what I want.
12. Dear, I am flattered that I'm always a trending topic in your life.
13. When a monkey puts on makeup. It is still the same monkey.
14. People hate you because of the way that other people love you.
15. The longer you take to respond, the better your homeboys look.
16. If I treated you the way you treated me, then you would hate me.
17. Don't test me. I have screenshots.
18. Cancel my subscription because I am done with your issues.
19. Today I saw something that reminded me of you, and then I flushed it.
20. He said he had a dream where I was cheating on him, so I made his dreams come true.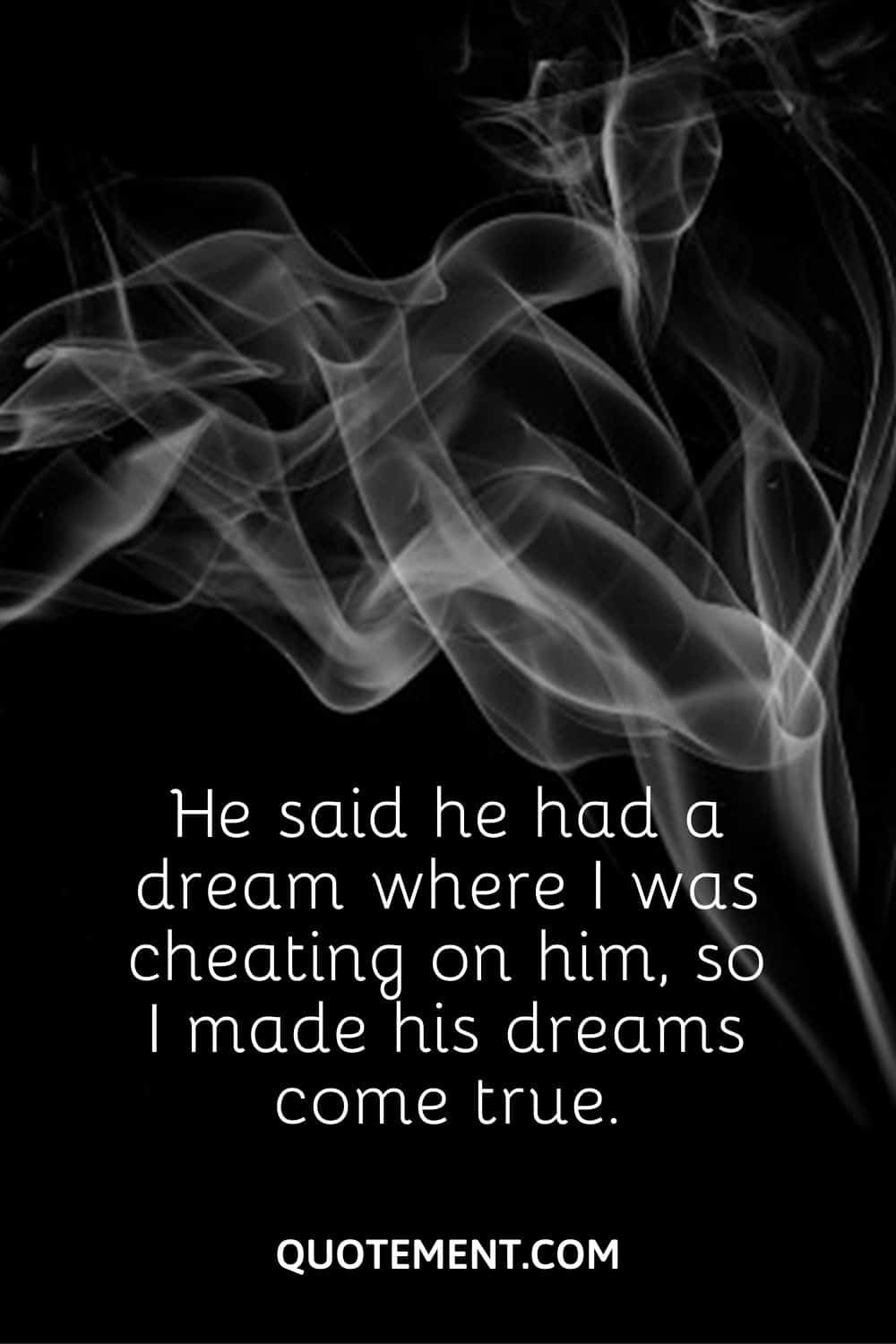 See also: 170 Best Cheating Captions To Help You Regain Your Power
Toxic Instagram Captions For Haters
Say hello to your haters, they're your most faithful audience after all! Here are some of the best toxic Instagram captions for haters!
1. Hated by many, wanted by plenty, disliked by some, confronted by none.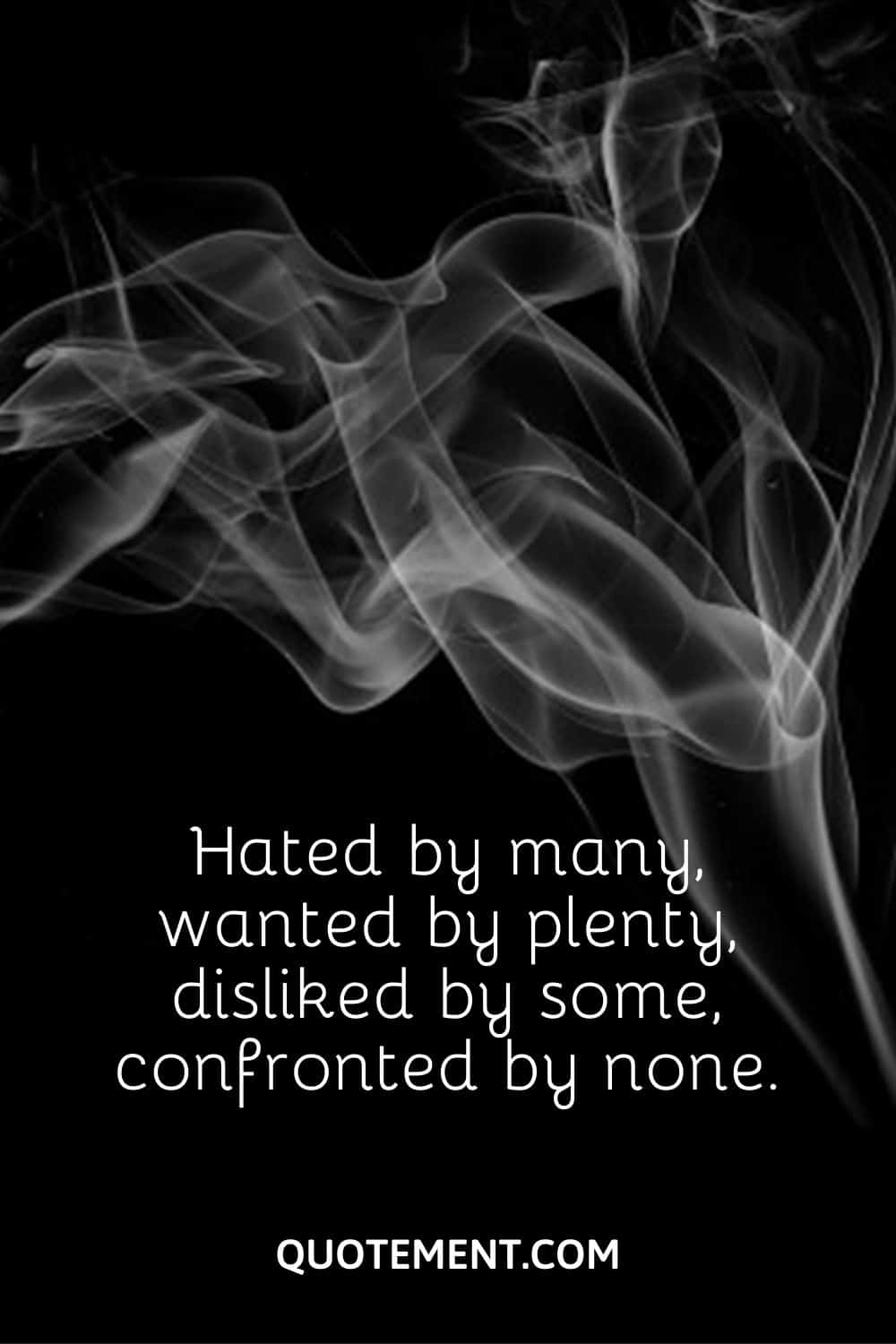 2. Hustle until your haters ask if you're hiring.
3. Your selfies are as disgusting as your attitude.
4. They don't hate me; it's the jealousy of my lovely dear ones!
5. Some people visit my past way more than I do. I don't live there anymore, darling. Keep up.
6. Hell is empty, and all the devils are here.
7. I'm Luke Skywalker on these haters.
8. Animals of the jungle don't hate Lions; it is the Fear of the Lion!
9. If you think you are tough like Wood, then I am an Axe!
10. They talk about me because when they talk about themselves, nobody listens.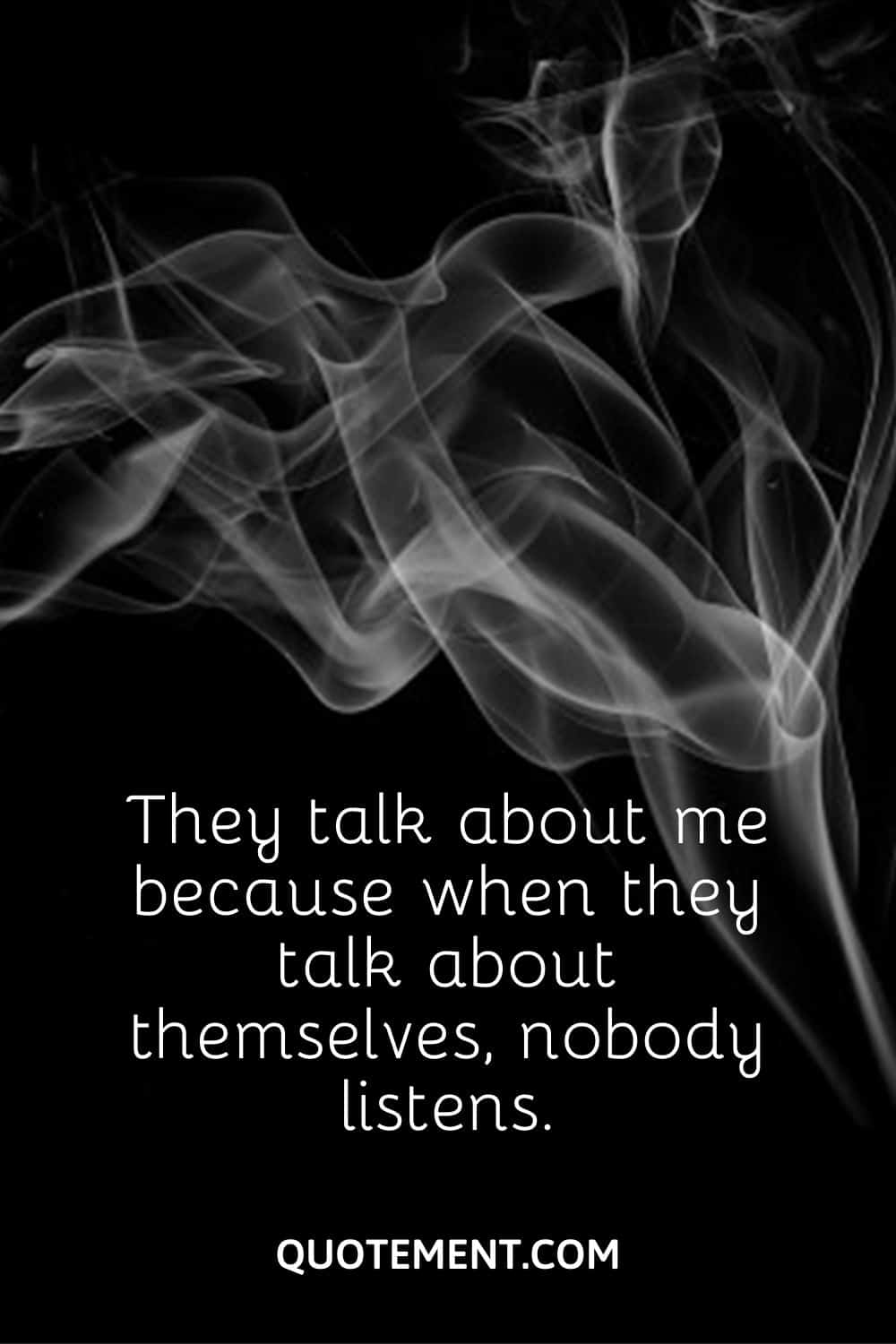 11. I would like to confirm that I do not care.
12. Because this is my life! And that's the only explanation you need.
13. I want new haters; the old ones became my fans!
14. If I hear the phrase "selfie" one more time, I'll have to enroll myself in anger management classes.
15. Sometimes you expect more from someone cause you'd do that much for them.
16. Maybe you should eat some makeup so you can be pretty on the inside too.
17. Underestimate me. See what happens.
18. Honey, I rose up from the dead; I do it all the time.
19. If I swallow scrabble pieces and barf it out, that would still make a better statement than what you said.
20. Don't mistake my kindness for weakness. I'm stronger than you think.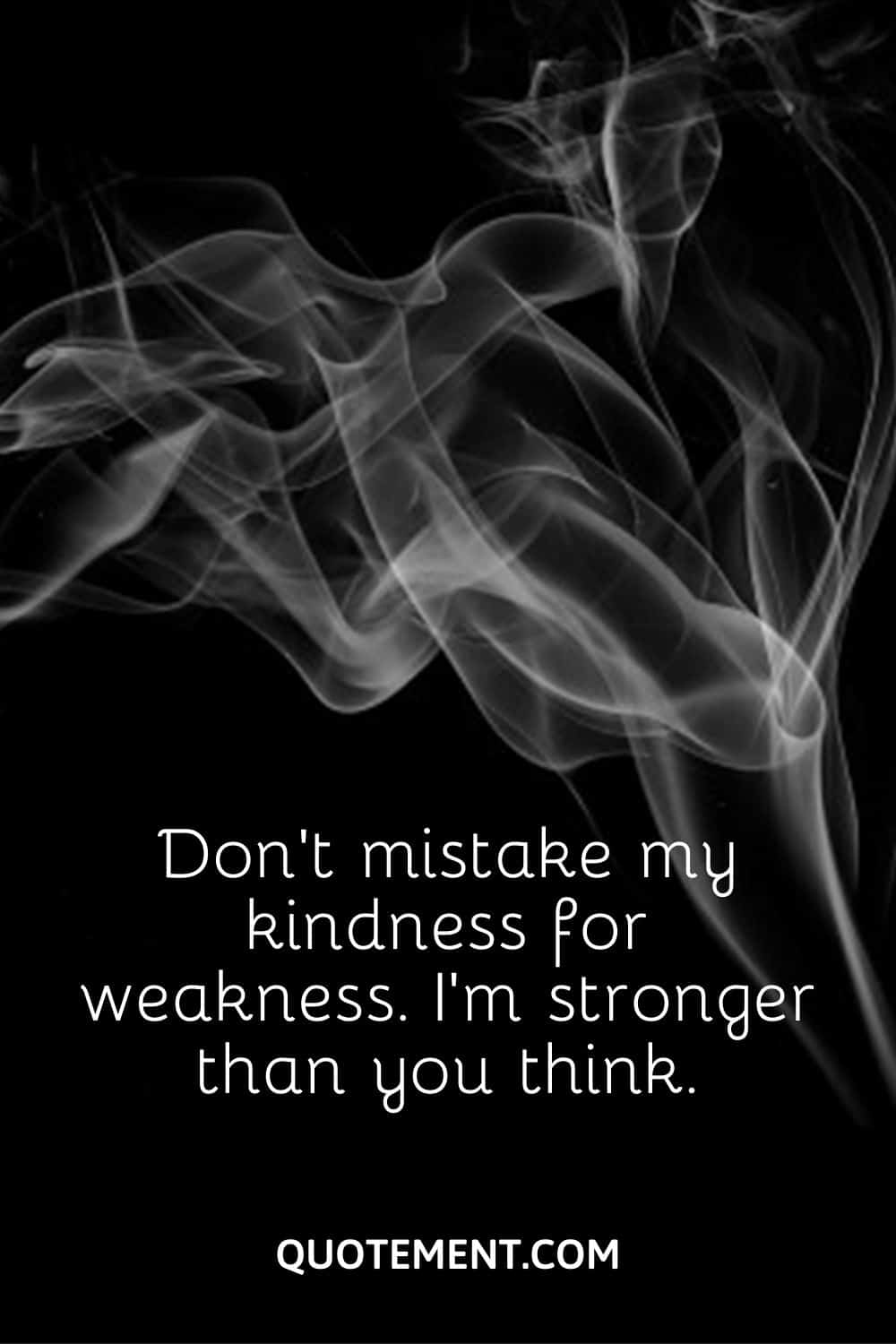 See also: 60 Inspirational You Are Stronger Than You Think Quotes
Toxic Instagram Captions For Friends & Family
Below you'll find loads of catchy toxic Instagram captions for friends and family!
1. We are the kids our parents warned us about.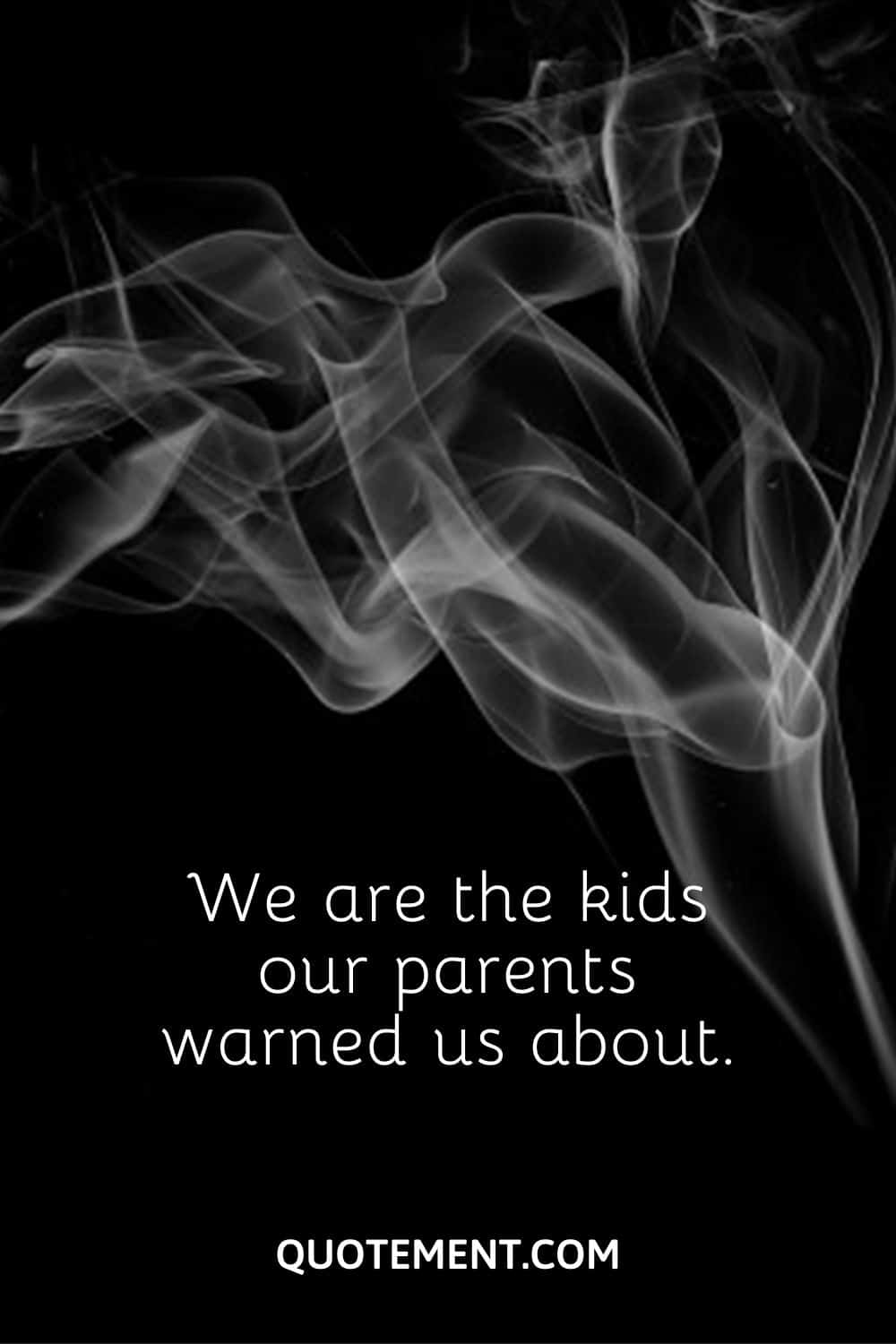 2. The term Brother (or Sister) means nothing more than what you define it as.
3. I hope we're friends until we die. Then, I hope we stay ghost friends so we can walk through walls and scare the crap out of people.
4. People don't abandon people they love. People abandon people they were using…
5. Not all friends know they have lost you.
6. I don't know what I did to have a best friend like you.
7. Just wing it. Life, eyeliner, everything.
8. Hate is jealousy. That's why the hell you are better than them!
9. Friends are like glue, they stick together.
10. If you hurt my best friend in any way, I will make your death look like an accident.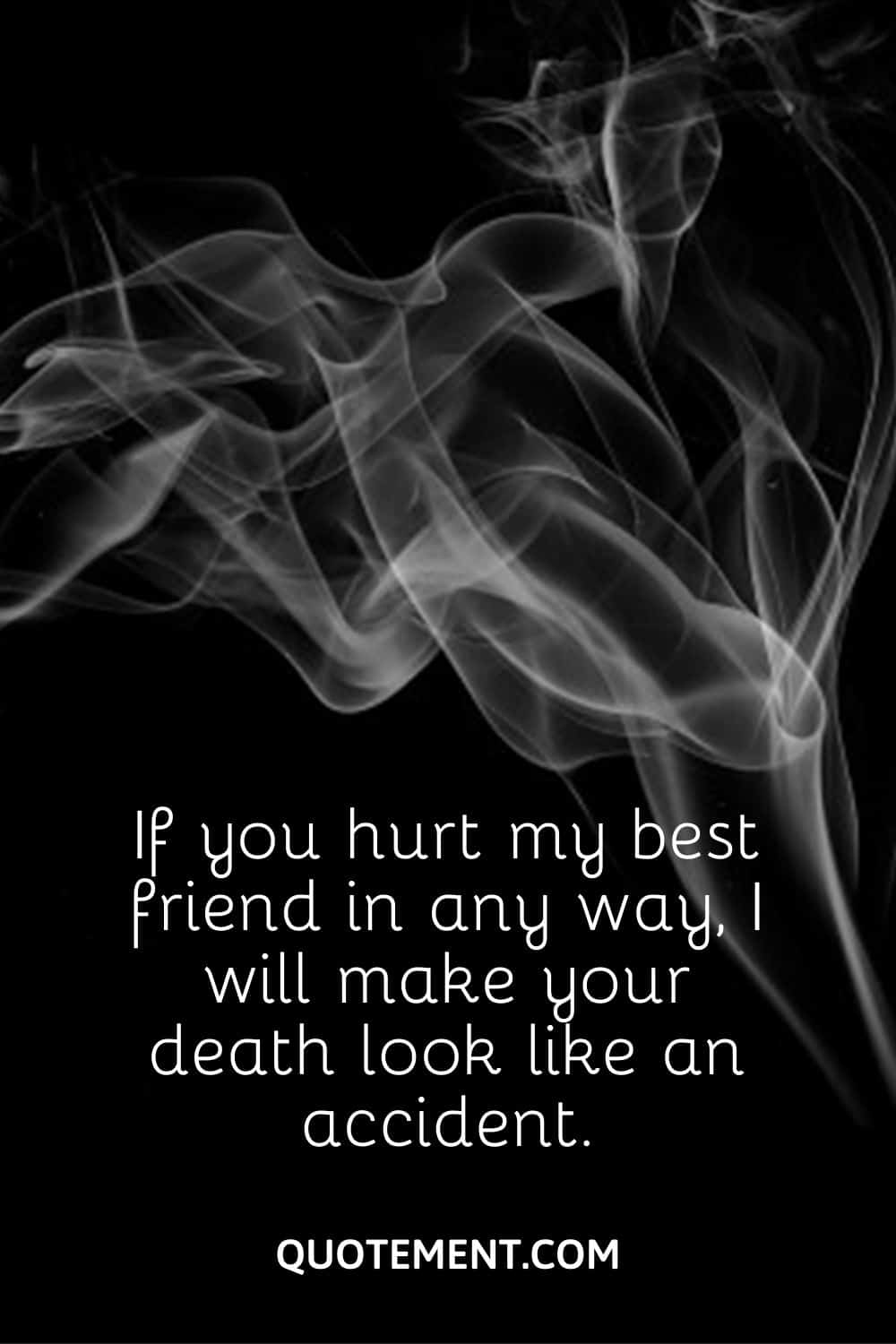 11. If you accept the expectations of others, especially negative ones, then you will never change the outcome.
12. You will face your greatest opposition when you are closest to your biggest miracle.
13. "Nobody really likes us except for us." — Drake
14. If you're not making mistakes, then you're not making decisions.
15. Trust the vibes you get. Energy doesn't lie.
16. The uglier the Snapchat, the closer the friendship.
17. Some people go to priests, others to poetry, and I to my friends.
18. We never lose friends. We simply learn who the real ones are.
19. Haters don't really hate you. They hate themselves because you are a reflection of what they wish they could be.
20. Calling this a family doesn't make it a loving home, it just makes it a hateful lie.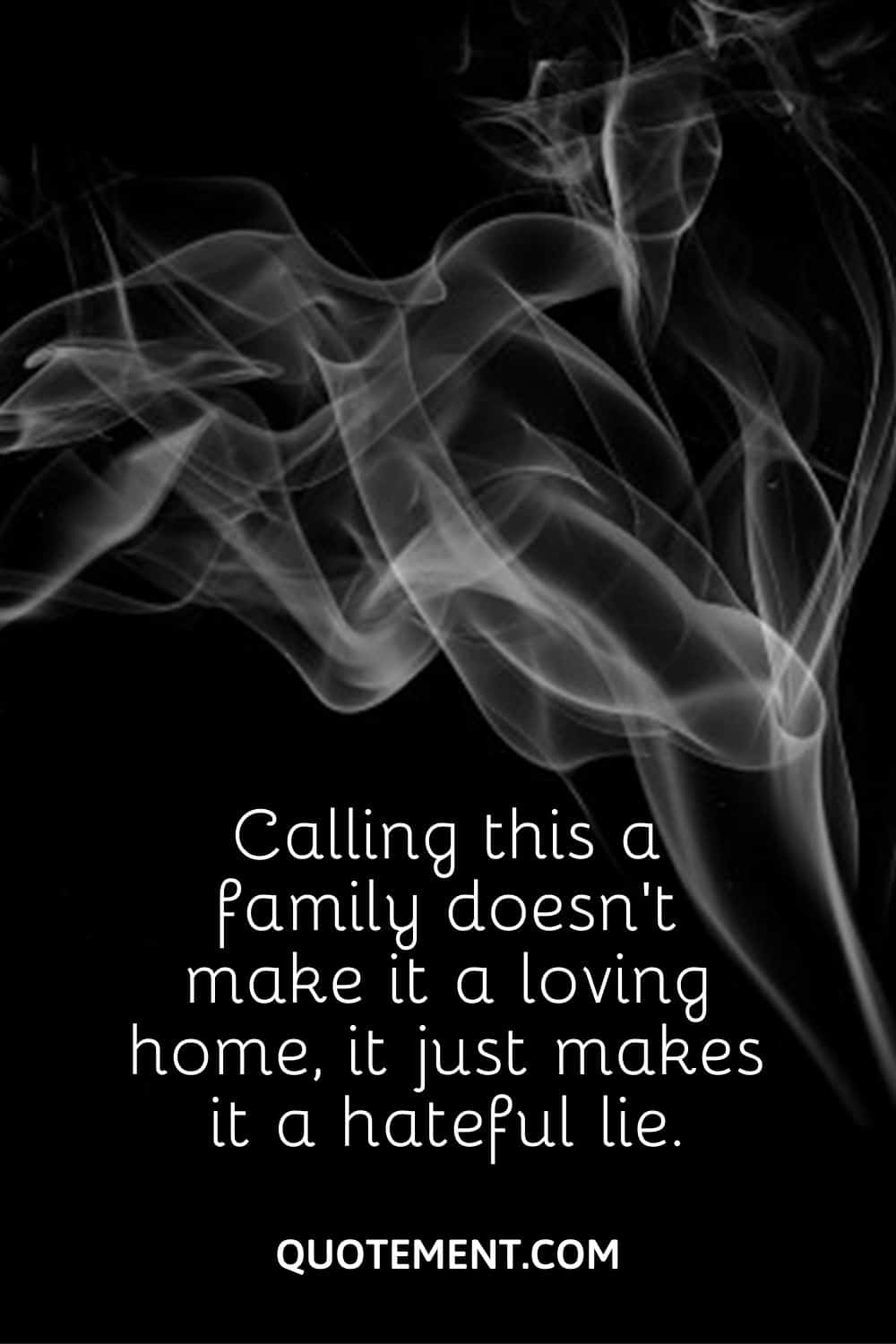 See also: 140 Greatest Fake Family Quotes To Get Over It
Toxic Instagram Captions For Girls
Are you looking for a baddie caption to use with your cute selfie? You can use these awesome toxic Instagram captions to captivate your audience!
1. Focus on your goals. These men only want to waste your damn time.
2. I don't need a weapon, I am one.
3. She is clothed in strength and dignity, and she laughs without fear of the future.
4. She's a combination of sensitive and savage!
5. My mascara is too expensive to cry over stupid boys like you.
6. A woman simply is, but a man must become.
7. Love me or hate me. Either way, I'm on your mind.
8. Don't get bitter, get better.
9. Stay classy, sassy, and a bit badassy.
10. "Darling, I'm a nightmare dressed like a daydream. " — Taylor Swift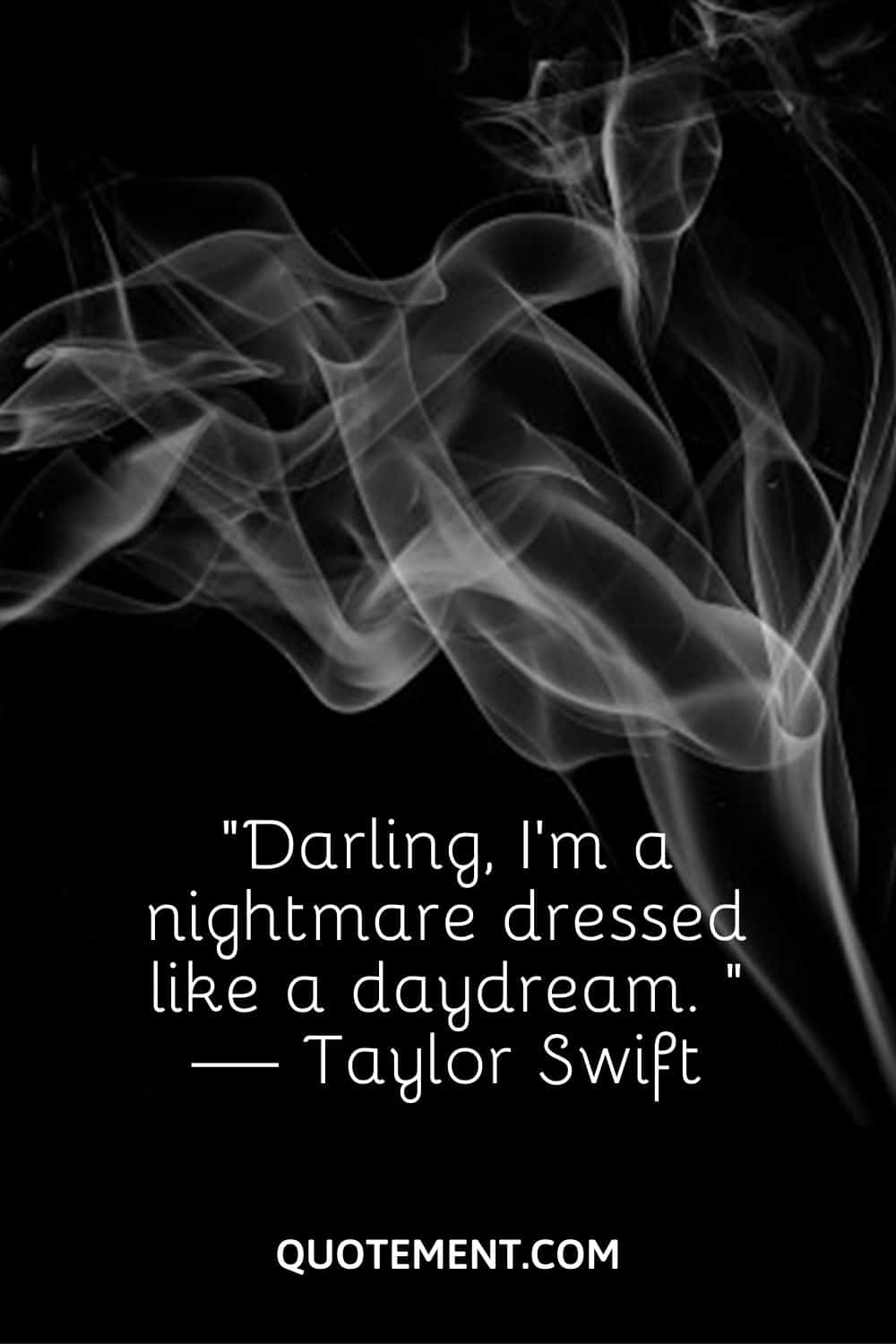 11. Go to hell? Oh honey, where do you think I came from?
12. I love the sound you make when you shut up.
13. Hey, we can't all be queens. Someone has to clap when I pass by.
14. Even my middle finger is bigger than your heart.
15. I always laugh when people try to hurt my feelings. As if I have any.
16. My lips are the gun. My smile is the trigger. My kisses are the bullets. Label me a killer.
18. Sweet as sugar, cold as ice, hurt me once, I will break you thrice.
19. Good girls are made up of sugar and spice, while me and my type of girls are made of whiskey and ice.
20. I am not a princess who needs saving. I am a queen. I have got this handled.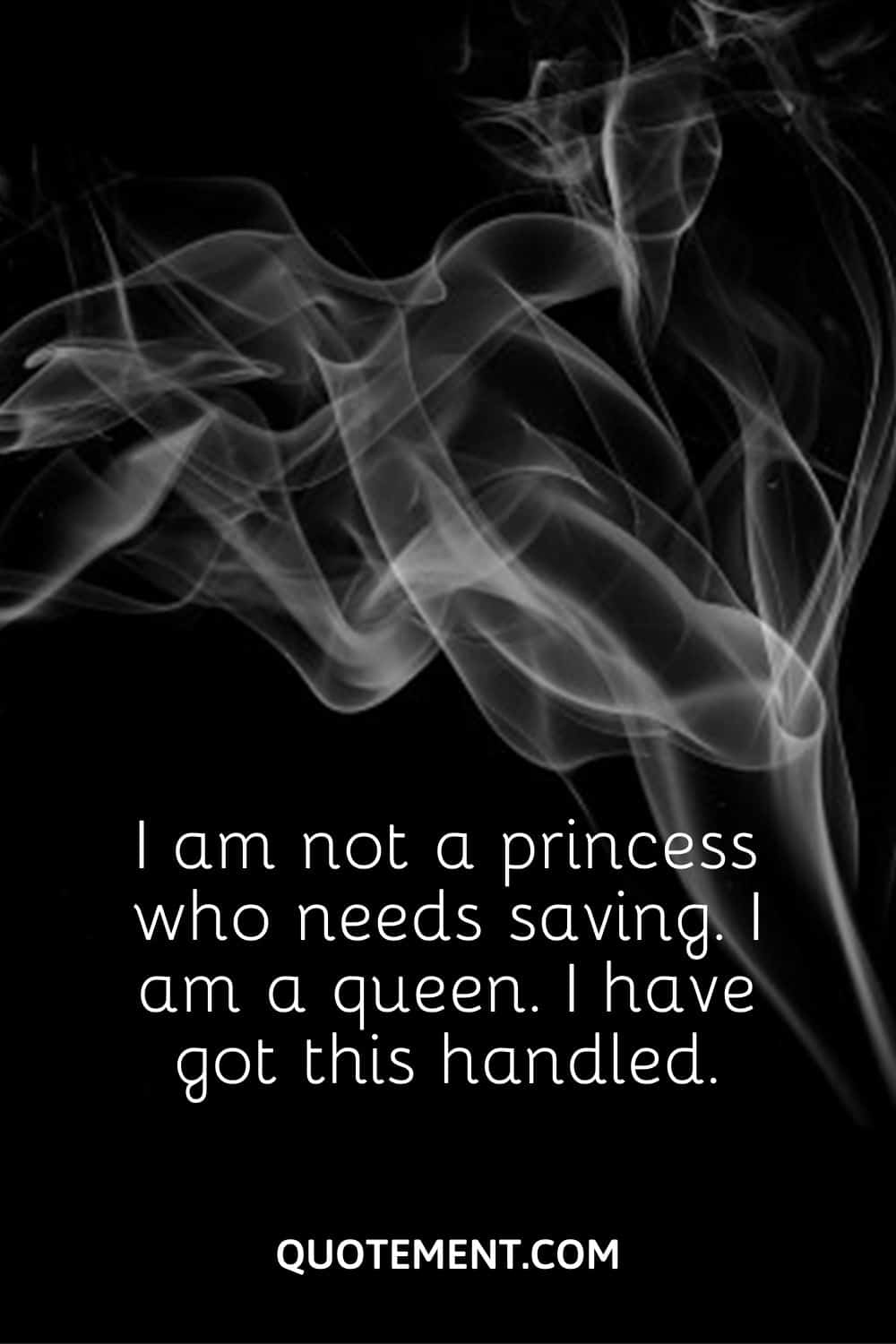 21. Be that kind of woman that when your feet hit the floor each morning, the devil says, "oh crap, she's up."
22. If I say "first of all," run away because I have prepared research, data, and charts, and will destroy you.
23. Be passionate. Be positive. Be attractive.
24. Don't flirt with me because If I flirt back, you will fall in love alone.
25. Clever as the Devil and twice as pretty.
See also: 220 Awesome Devil Quotes For Instagram + Devil Captions
Toxic Instagram Captions For Guys
Guys, you have to see these toxic Instagram captions because they're absolutely brilliant!
1. Lions don't concern themselves with the opinion of sheep.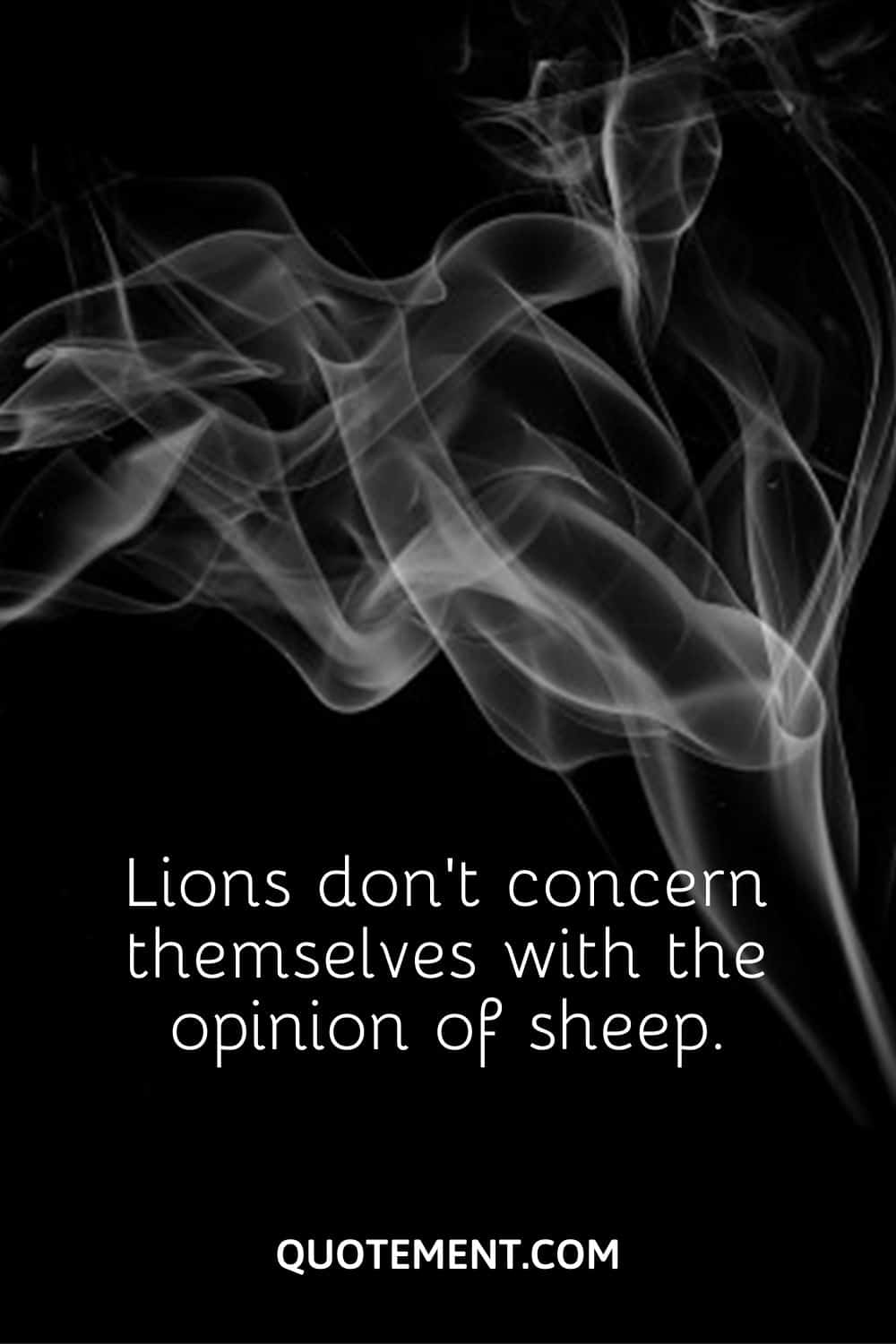 2. I respect my haters, that's why I salute them with my middle finger!
3. Don't put me in a position where I got to show you how cold my heart can get.
4. A sass a day keeps the basics away.
5. Note to self: You're good. Get going.
6. Every girl is beautiful, it just takes the right filter to see it.
7. If you can't be the first, be different!
8. If life is not smiling at you, give it a good tickling.
9. Turn ya savage up and lose ya feelings.
10. I am probably the reason why your girl isn't answering you.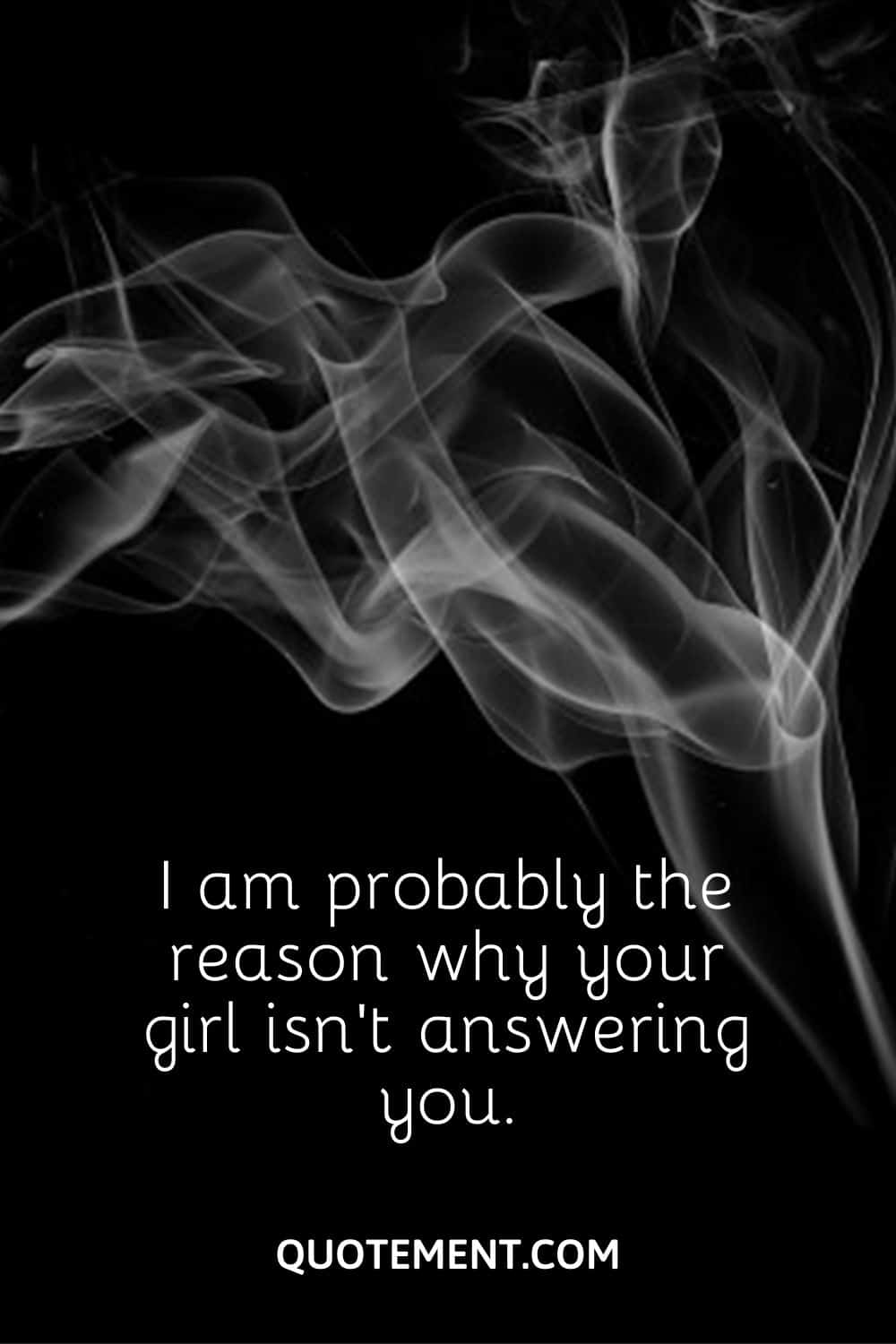 11. Mirrors don't lie, and lucky for you, they don't laugh.
12. Children want attention. Adults want respect. Legends don't care.
13. The stuff you heard about me is a lie. It's way worse.
14. I hope Karma slaps you in the face before I do.
15. Did you fall from heaven? Because so did Satan.
16. Be aggressive in the pursuit of your goals. Don't be afraid to show teeth and say no, remove negativity, live like a king, and be remembered. Or die and be forgotten like everyone else
17. Your word is just a word, but mine is a katana sword!
18. The trash gets picked up tomorrow. Better get ready.
19. You cannot expect the world to be fair to you if you are fair. Would you expect a lion not to eat just because you didn't eat him?
20. My personality is who I am. My attitude depends on who you are.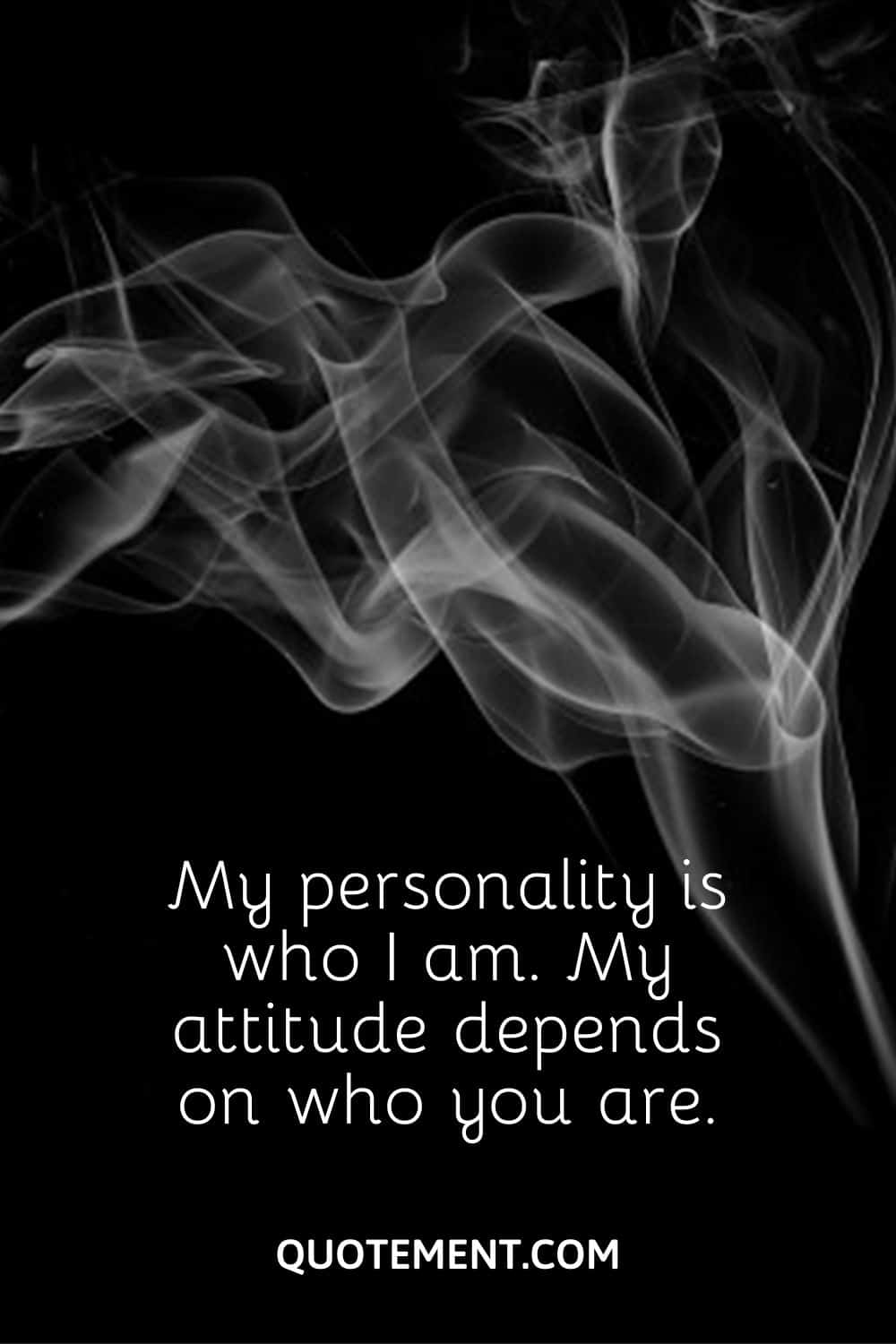 21. Reality is just intangible. What we do not believe is something that we cannot see.
22. If you have a problem with me. Call me. If you don't have my number, then that means you don't know me well enough to have a problem.
23. Please sign in the air like I'm Nixon.
24. Don't judge me cause I'm quiet. No one plans a murder out loud.
25. I'm not heartless; I just don't care about people who aren't me.
See also: 80+ Heartless Selfish Quotes You Simply Must See!
Savage Instagram Captions After A Breakup
If you're dealing with a painful breakup, these toxic Instagram captions are exactly what you need!
1. Karma's just sharpening her nails and finishing her drink. She says she'll be with you shortly.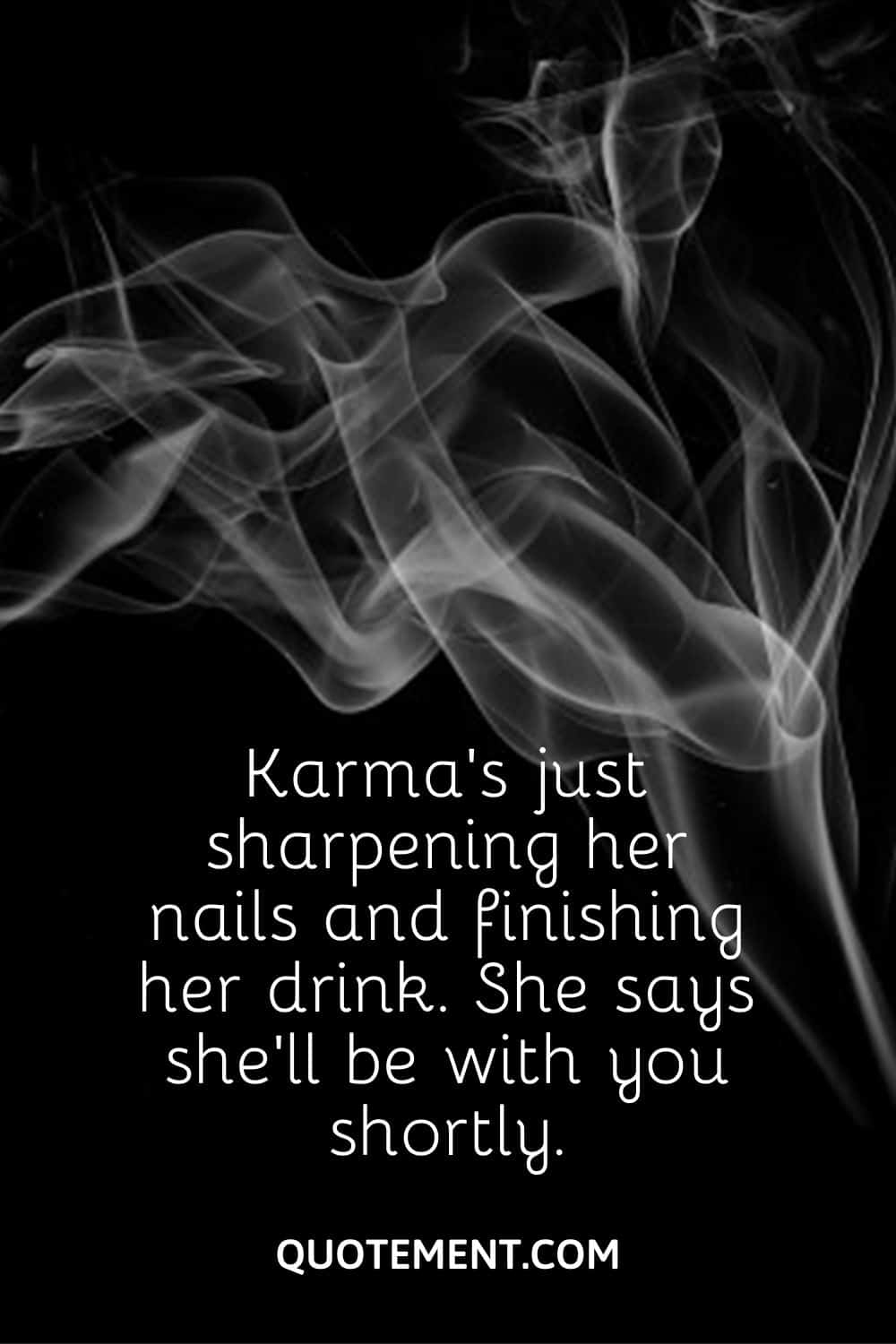 2. Don't stand so close to the heart. Plastic melts.
3. Hotter than your Ex, Better than your next.
4. I cried when you left me, but I laughed when I saw what you left me for.
5. Dear haters, beware of my mood today!
6. Remember when you were better than me? Yeah, neither do I.
7. I need someone who sees the fire in my eyes and wants to play with it.
8. You were my cup of tea, but I drink champagne now.
9. There comes a time when you have to stop crossing oceans for people who wouldn't jump puddles for you.
10. I believe in karma very much, but if karma does not hit you, I will.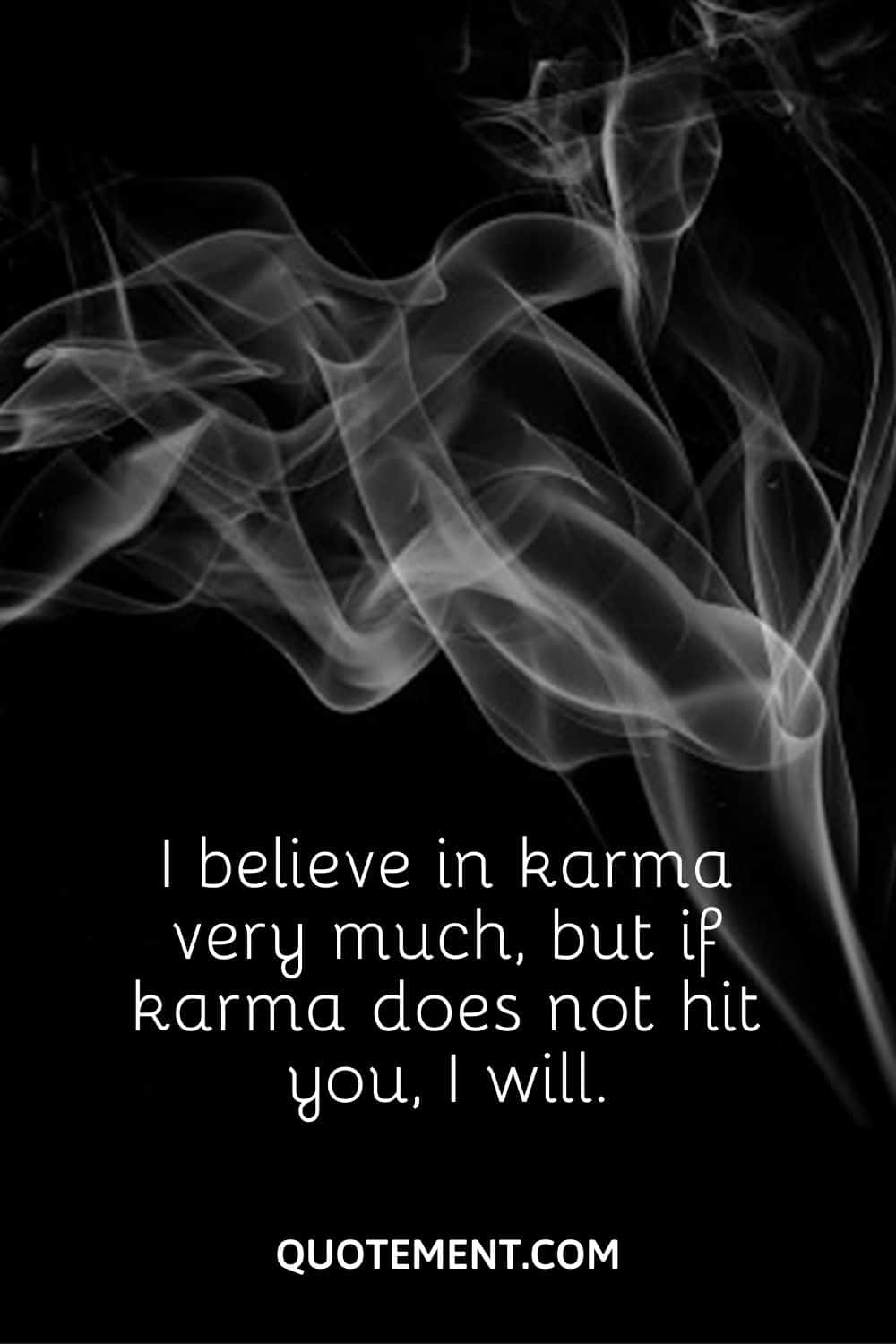 11. I really don't hate you that much, but if you are on fire and I had the water, I would simply drink it.
12. Toxic people attach themselves like cinder blocks tied to your ankles and then invite you for a swim in their poisoned waters.
13. Do you want me to list everything annoying about you?
14. I am aware of the fact that I am a handful, but that is the reason why you have only two hands.
15. You are the one dating my ex? I am eating a sandwich; do you care to eat the leftovers?
16. Some people always deserve to get a high-five right on their face.
17. If I wanted to kill myself, I'd climb your ego and jump to your IQ.
18. The real reason I'm over you is that now I see who you really are.
19. Treat me like a joke, and I'll leave you like it's funny.
20. Self-love is the greatest middle finger of all time.
See also: 210 Killer Self Love Captions For Instagram To Lift You Up
Funny Toxic Captions For Instagram
1. They say 'love is in the air'. Maybe that's why there is so much air pollution these days.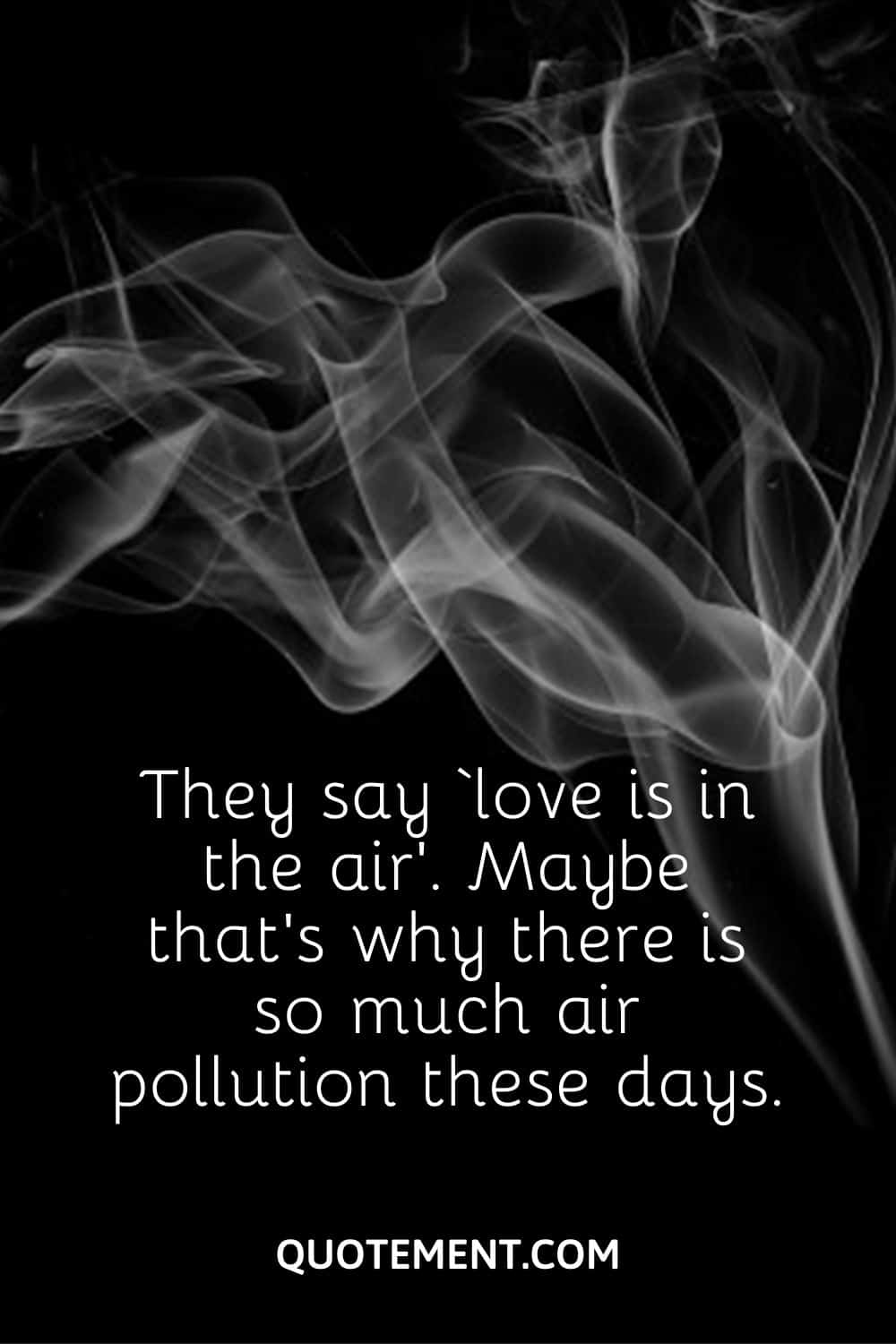 2. So blunt you can smoke my truth.
3. You remind me of my Chinese friend… Ug Lee.
4. Don't be ashamed of who you are. That's your parent's job.
5. I don't do drugs. I am a drug!
6. Hey, I found your nose. It was in my business.
7. I wish common sense was common.
8. You are so fake, even China denied they made you!
9. I wanna slap you, but I don't know which face.
10. Everyone is entitled to stupidity, but some abuse that privilege.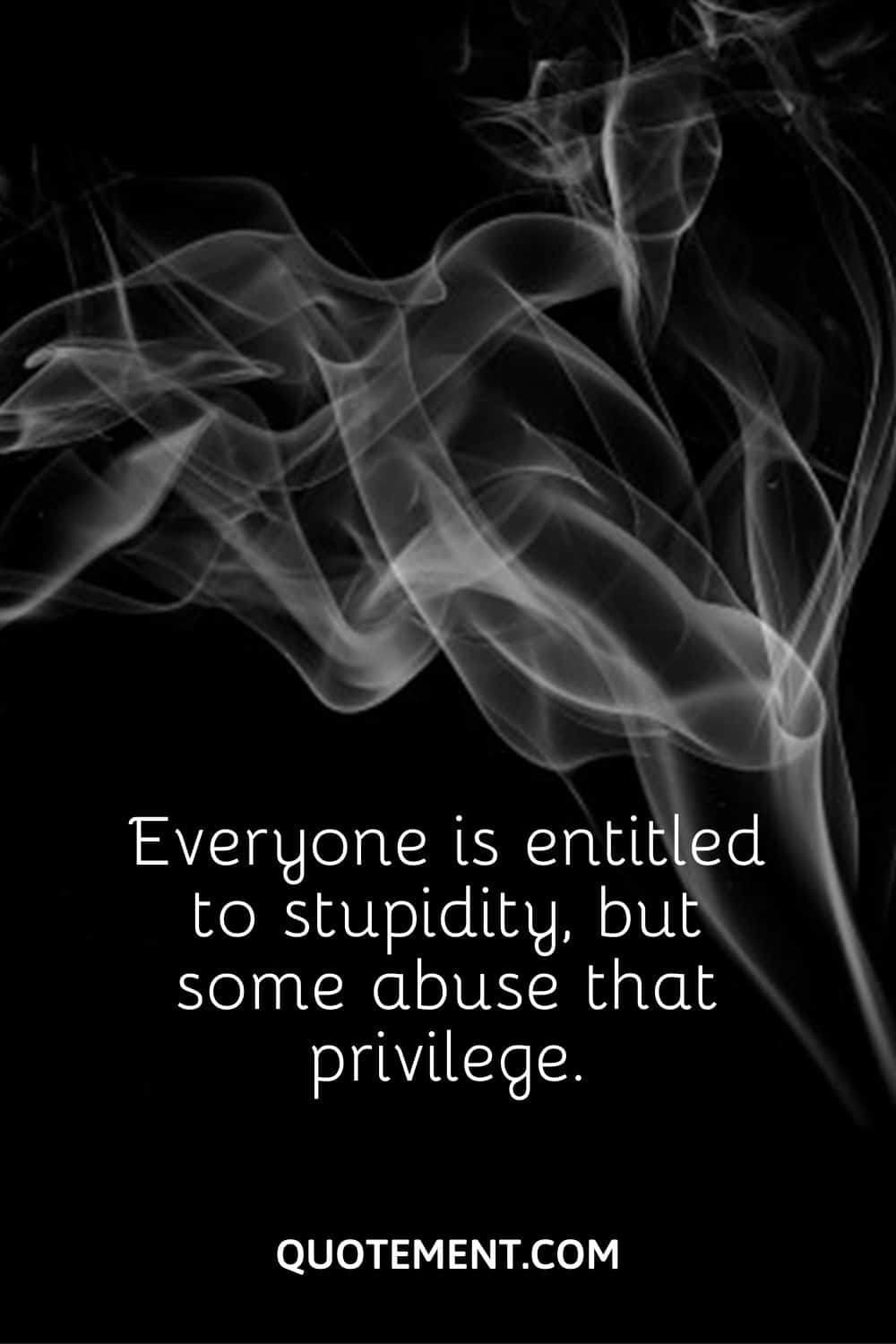 11. If I have a gun with two bullets and meet with Hitler, Bin Laden, and you, I'll shoot you twice.
12. There's no "we" in fries.
13. I just don't want to look back and think, "I could've eaten that.
14. Keep rolling your eyes. Maybe you'll find a brain back there.
15. I'm not always sarcastic, sometimes I'm sleeping.
16. If you think you can buy anything, go & first buy a brain darling!
17. You look like something I drew with my left hand.
18. My haters bark at me because they know they are typical Street Dogs!
19. They say good things take time. That's why I'm always late.
20. I don't have an attitude problem. You have a perception problem.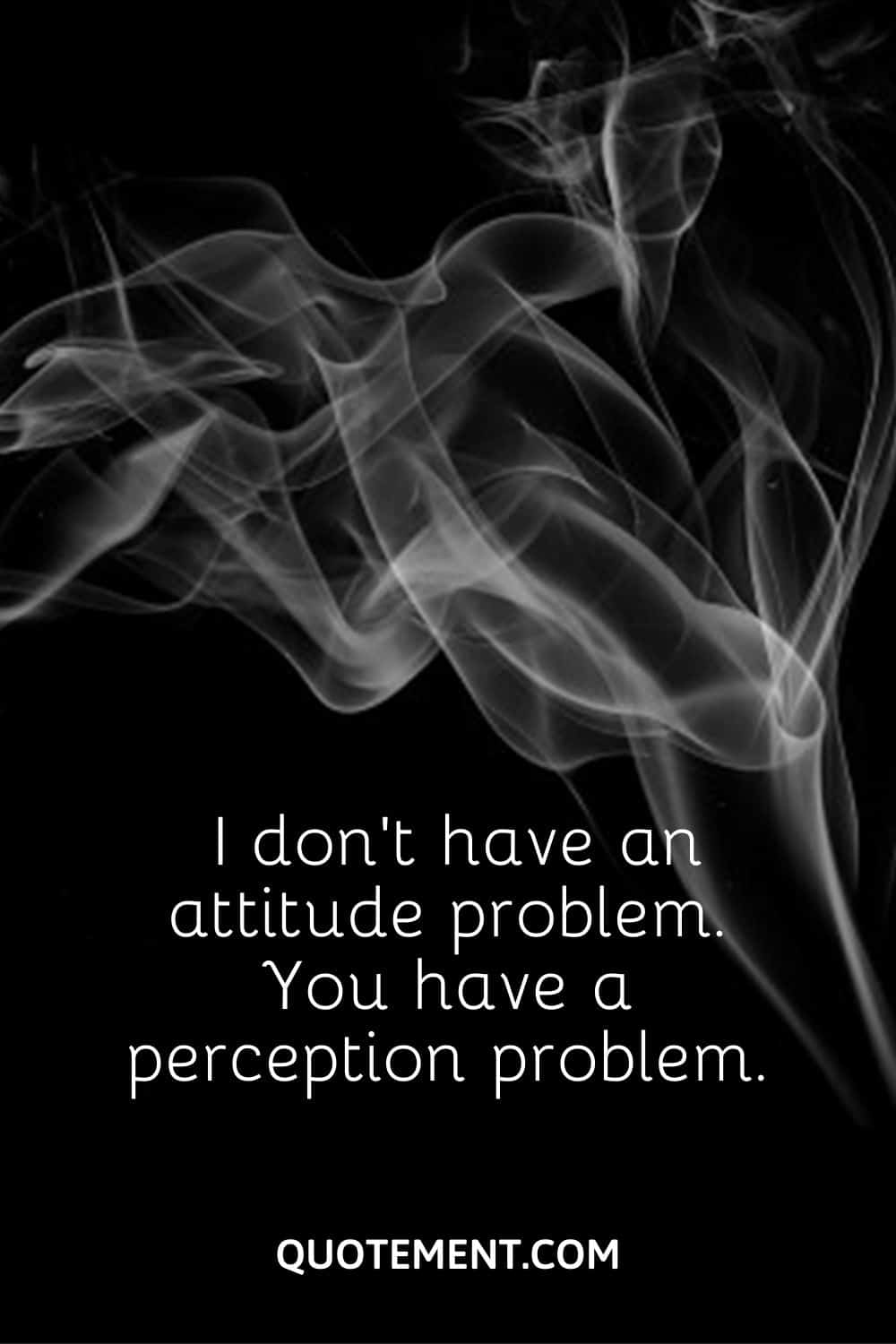 See also: 270 Best Attitude Caption Ideas For Instagram To Use In 2022
The End
I hope you liked my collection of toxic Instagram captions! Let me know your favorite in the comments section below!
Be savage, not average.
Until next time!