Tuesday is the day to be bold, aggressive, assertive, and get things done!
Do you notice how Tuesdays usually go…unnoticed. We hate Mondays, and can't wait for Fridays to come, but nobody says anything in particular about Tuesdays.
This is so unfair because Tuesday is the perfect day to go fiercely about things that matter to you. Tuesday is ruled by Mars, the planet of assertive energy and you should take advantage of that.
Here are 180 Tuesday affirmations you can use to align your energy with the energy of powerful Mars and make the best out of your Tuesday.
10 Best Tuesday Affirmations To Unlock Your Full Potential
1. I am the architect of my life; I build its foundation and choose its content.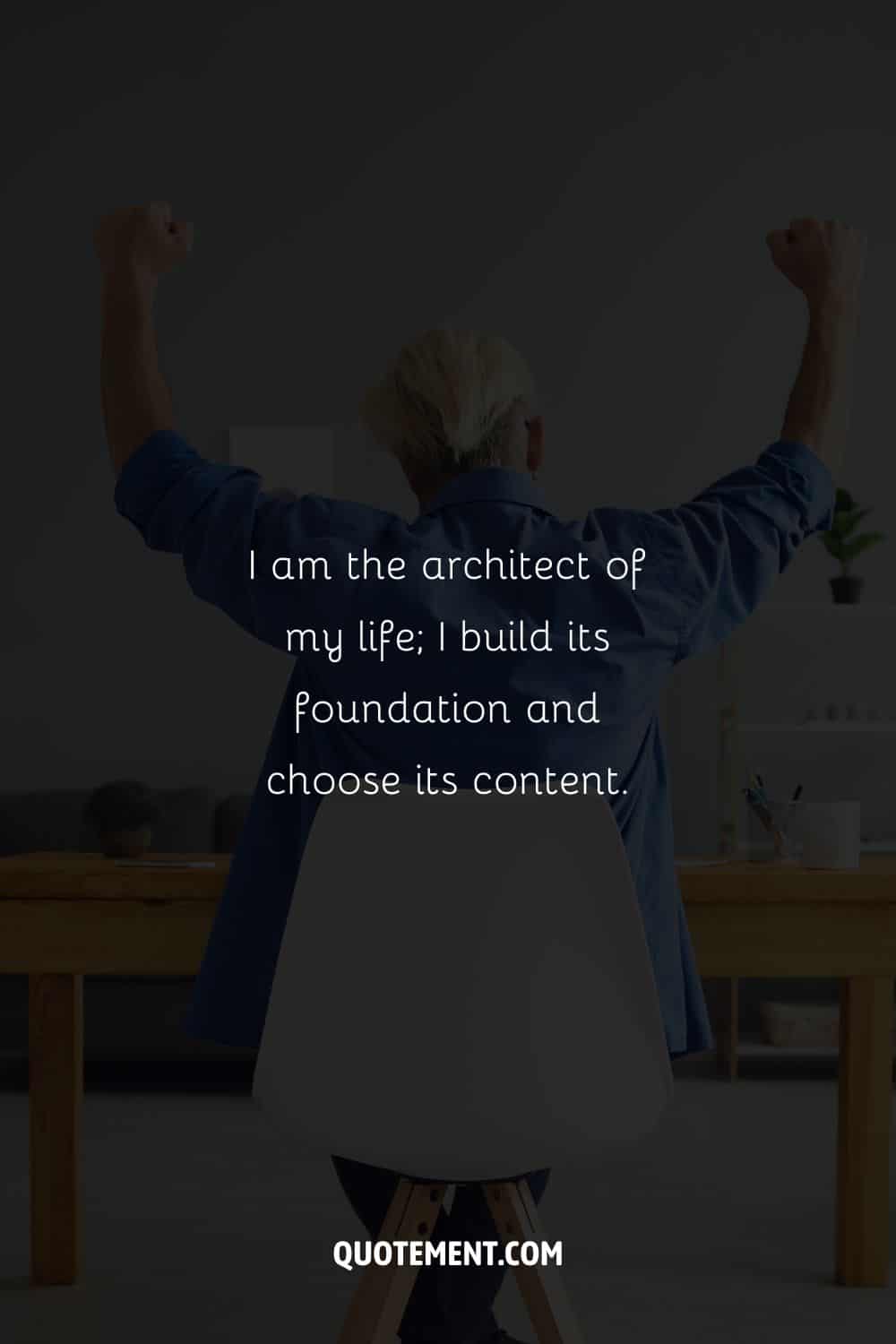 2. I release myself from the weight of my regrets.
3. This Tuesday is a blessing.
4. I release all fear and welcome change.
5. I am capable of great things!
6. I'm breathing. I'm thankful. I'm blessed.
7. Everything I desire comes my way.
8. I'm growing into the best version of myself.
9. I am creating the life of my dreams.
10. I have all the courage and strength that I need within me.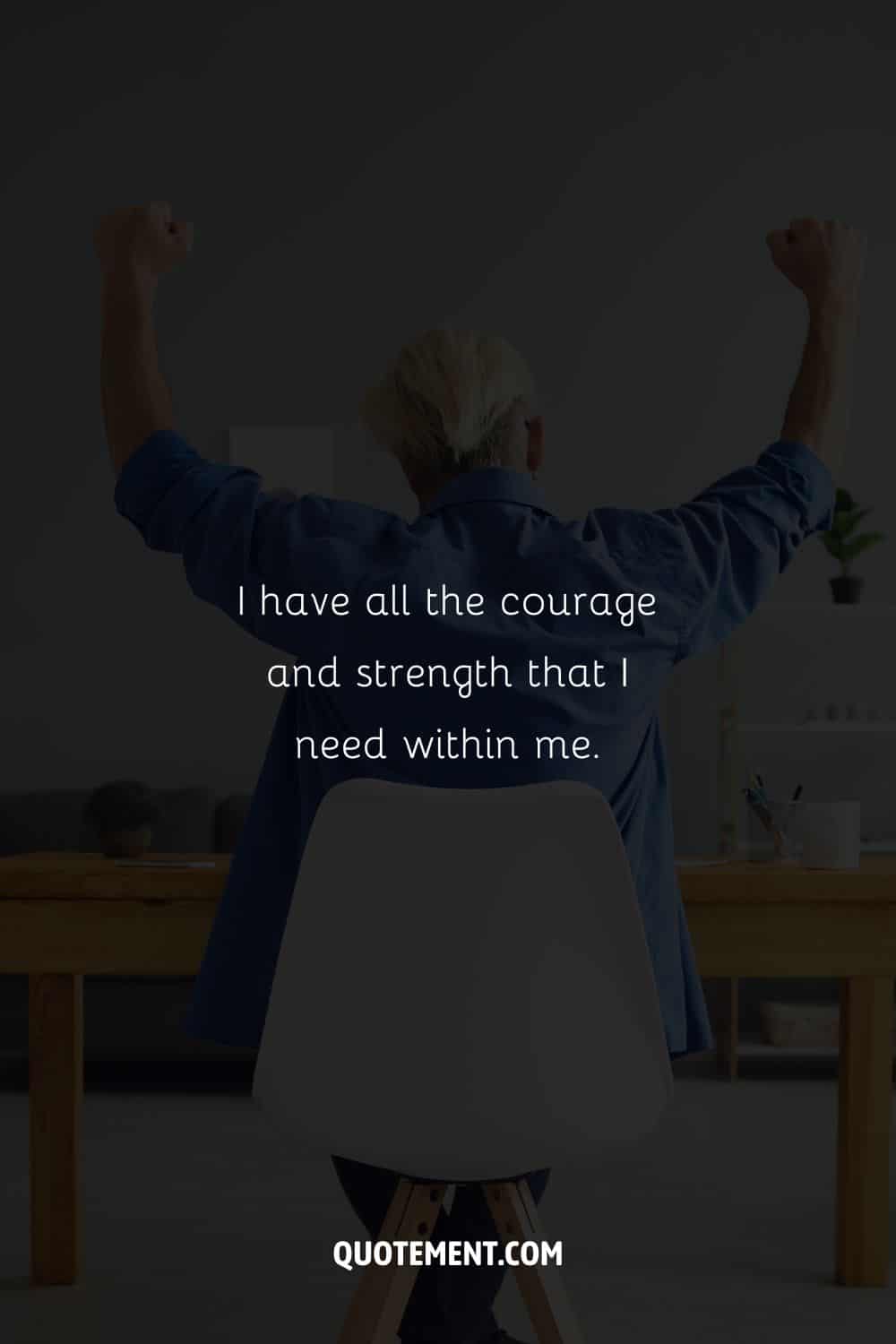 Uplifting Tuesday Affirmations
1. I am ready to take on whatever challenges come my way.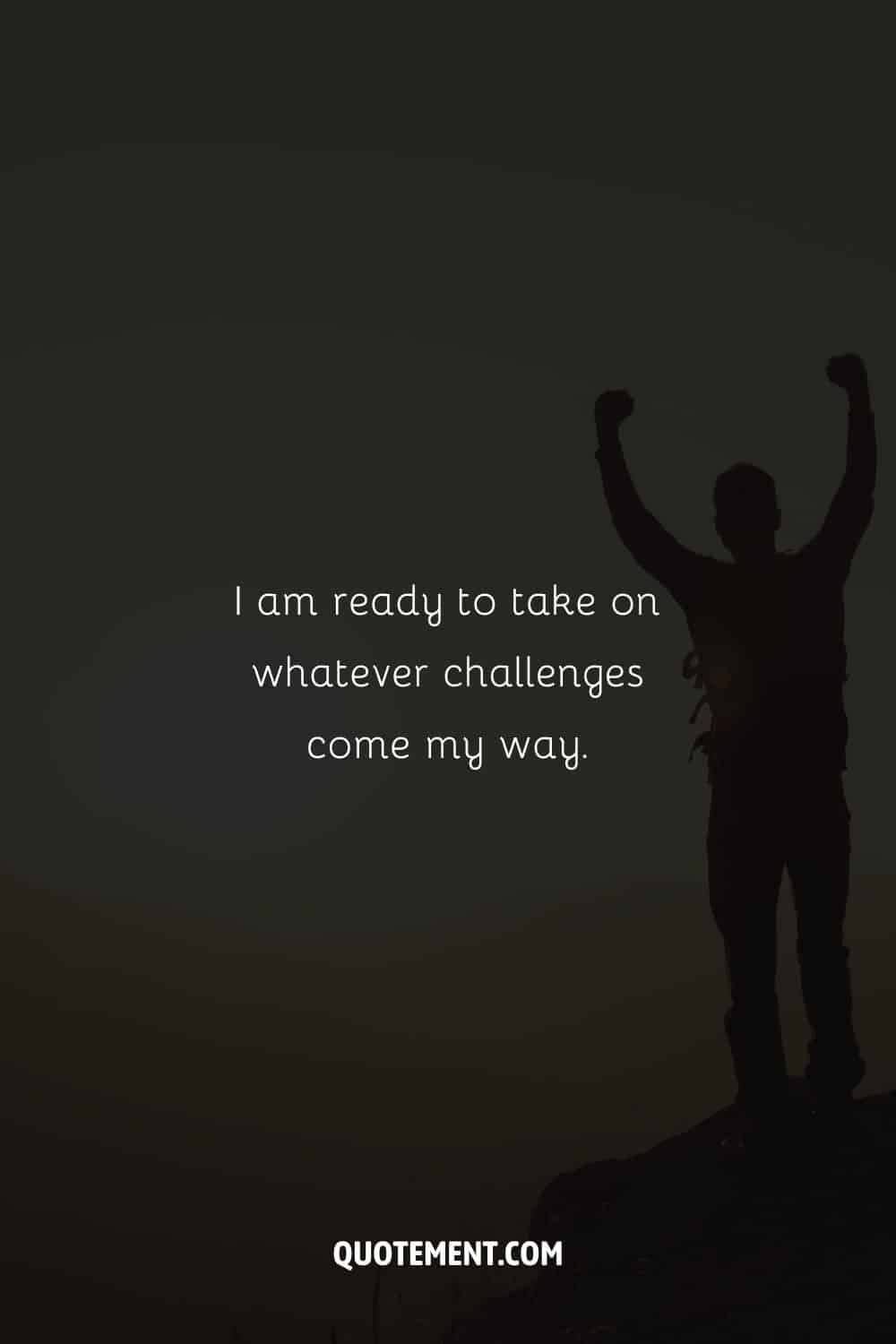 2. I deserve the best and I accept it now.
3. I'm loved. I'm important. I'm unique.
4. Today, there is no past, there is no future. There is only this moment.
5. I am open to growth, learning, and change.
6. I am in control of my thoughts, feelings, and actions.
7. I am creative, resilient, and powerful.
8. My confidence is strong and I will be brave in the face of adversity.
9. I choose to focus on what I can control and let go what I can't.
10. There's nothing that can stop me from achieving my goals this Tuesday.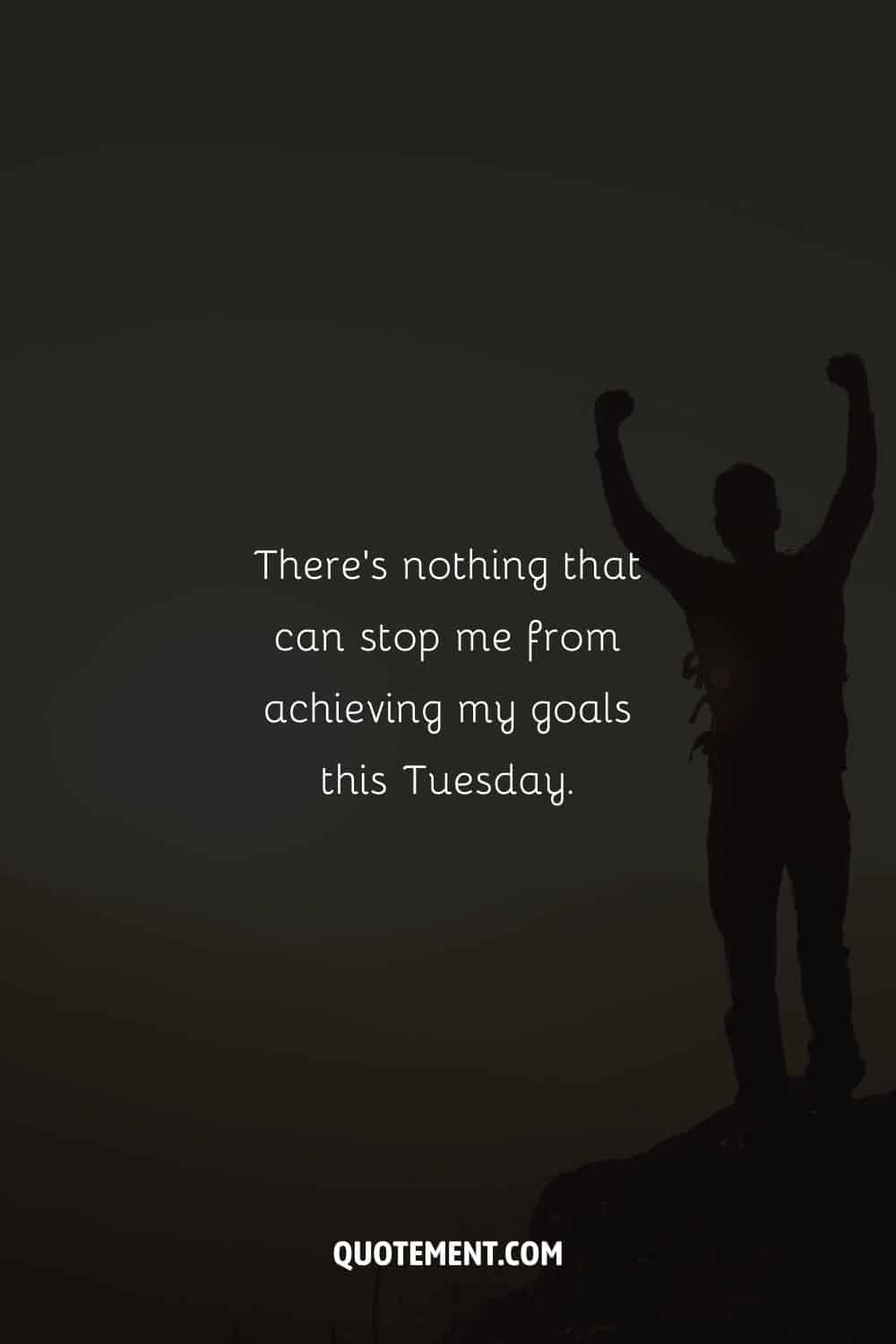 11. I feel inspired, energized, and ready to go.
12. I have the power to create the life I want.
13. I am healthy, happy, and radiant.
See also: 130 Powerful Health Affirmations For A Healthy Lifestyle
14. I choose to embrace every part of myself today.
15. I am grateful for the positive impact I make on the world.
16. Living my best life means making decisions that reflect my core values.
17. Dear Tuesday, I greet you with fresh eyes and new ideas.
18. My thoughts are powerful and can shift my energy which will change my life for the better.
19. Things are getting better and better for me every day.
20. I accept myself just as I am – with all my strengths and weaknesses.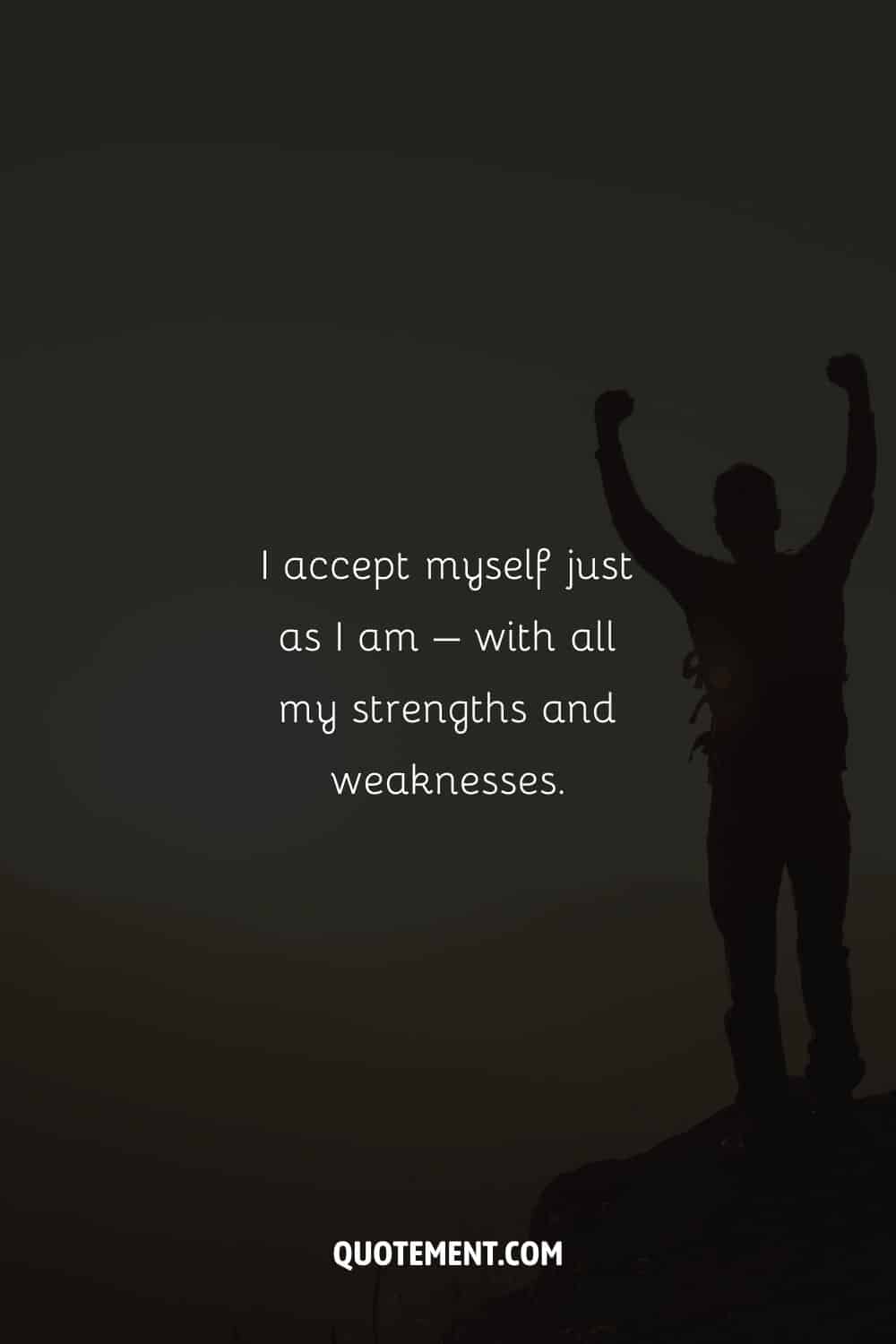 21. I welcome the little things to fill my day with joy.
22. Today, I will balance rest and productivity.
23. I find it easy to get into a good creative flow.
24. New challenges will help me to see my potential and what I am capable of.
25. I am the author of my fate, and I determine my destiny.
26. I trust my inner wisdom and know I already have the answers I need.
27. Today I will manifest the best possible experiences for myself.
28. When one door closes another opens.
29. I have plenty of energy to get through my entire day.
30. This Tuesday, I take things one step at a time.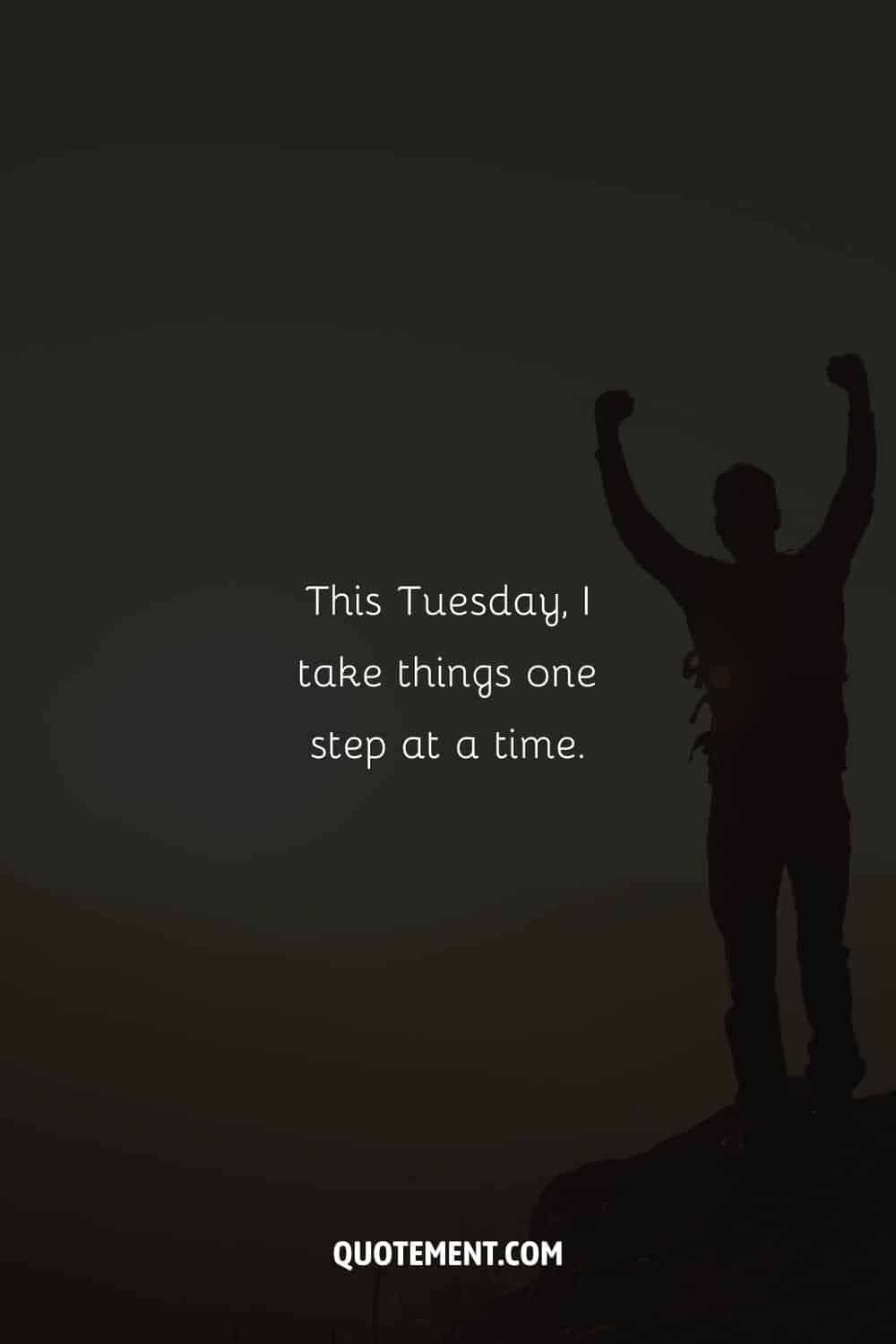 See also: 150 Tuesday Motivation Quotes To Make You Love This Day
Morning Tuesday Affirmations To Start The Day Right
1. I'm starting this day with a good mood and uplifting energy.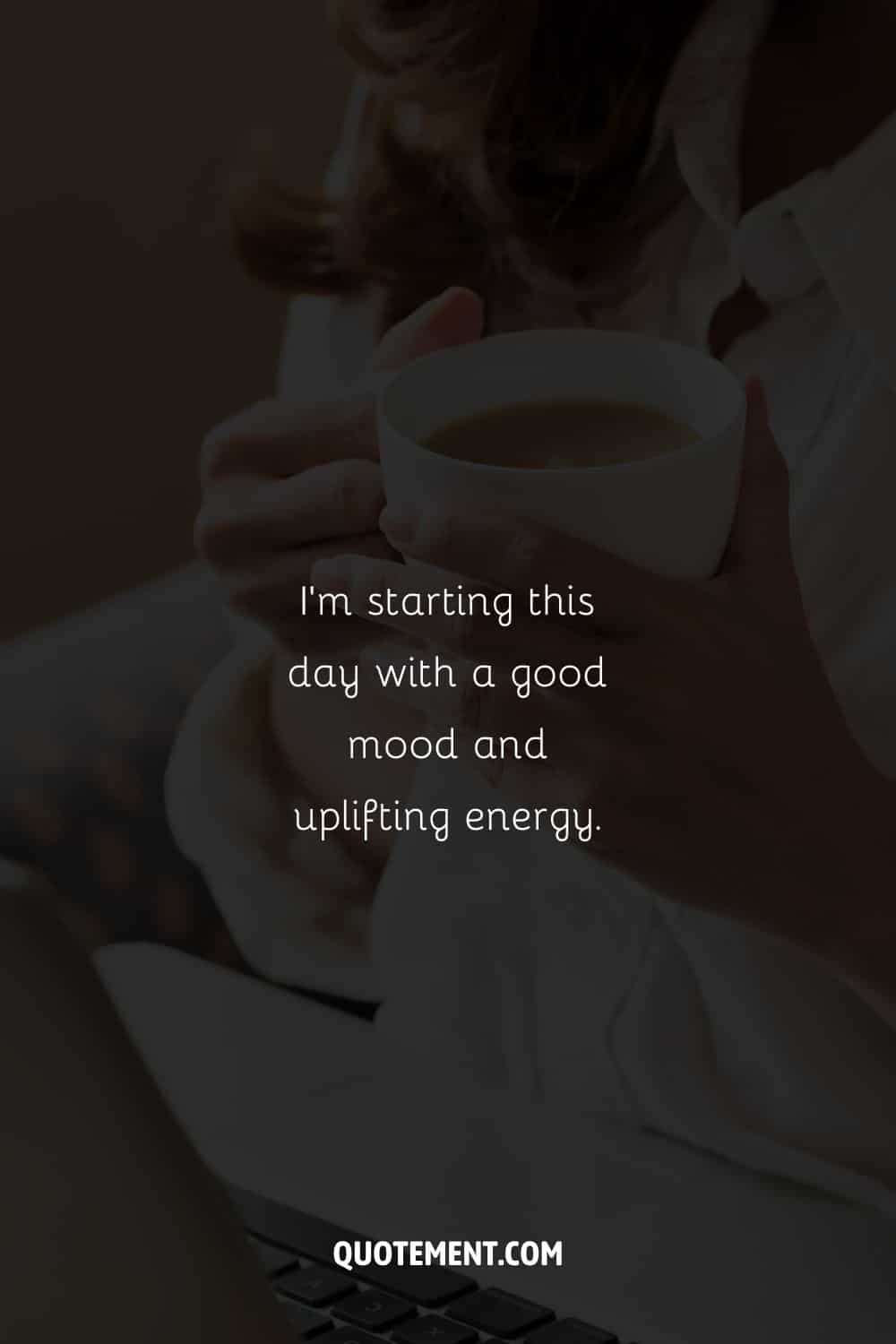 2. I start each day with a positive mind.
3. Today is a fresh start, my goals can be achieved with grace, grit, and gusto.
4. I woke up with a smile on my face this morning.
5. My Tuesday offers a new beginning overflowing with possibility and opportunity.
6. This Tuesday morning is a blank canvas for me to create a masterpiece.
7. I begin this Tuesday morning with a celebration of life.
8. Every morning when I wake up, I feel gratitude for another wonderful opportunity.
9. On this Tuesday when I wake up, I feel gratitude for another wonderful opportunity.
10. I am ready to take on this day with joy, enthusiasm, and gratitude.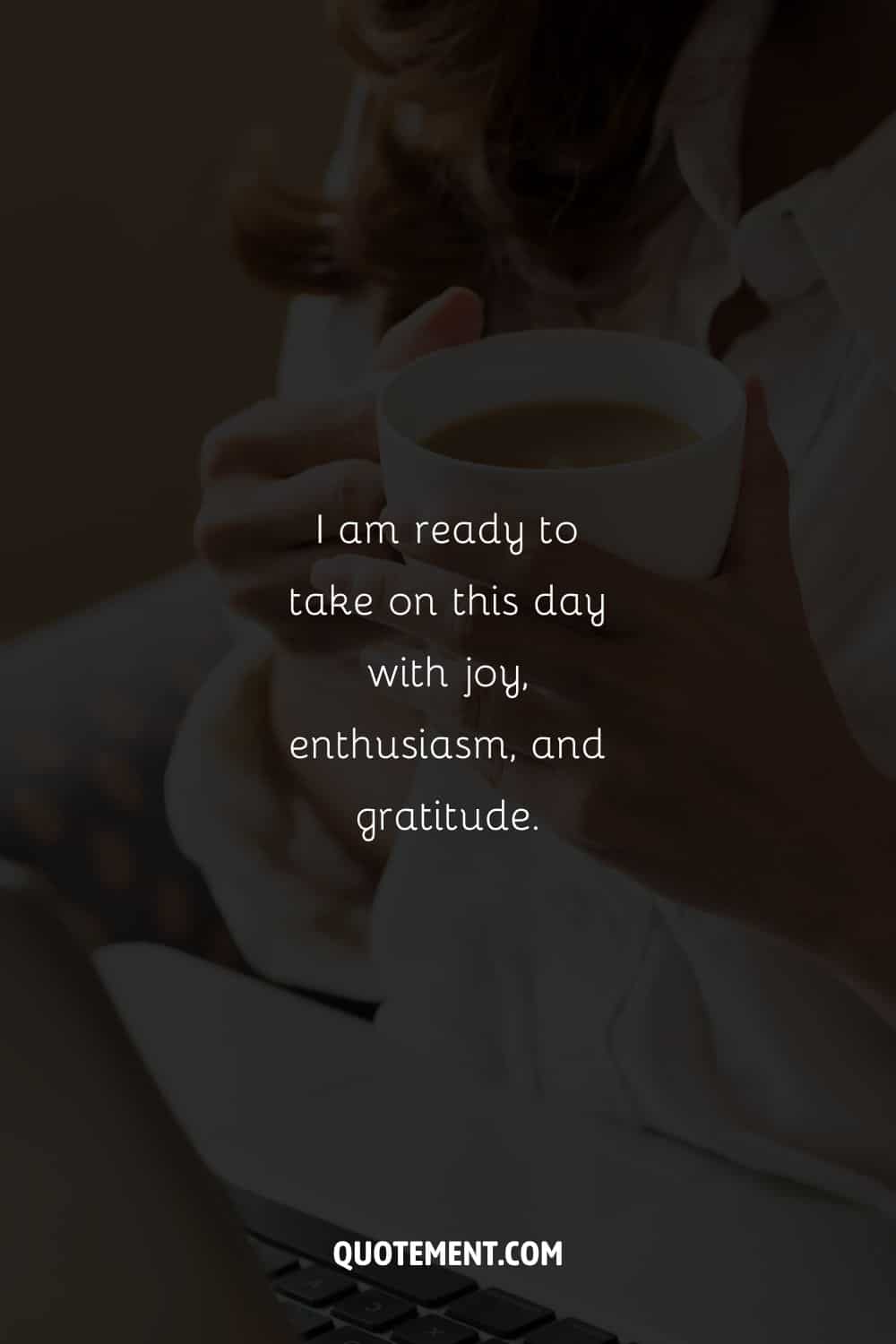 11. Today is a new day and a new opportunity to do amazing things.
12. Great things are on the horizon – I can see them coming my way.
13. This abundance, this positive energy allows me to step into my day, into my work, into my mission, into every word and action.
14. I will finish my tasks with joy today.
15. All things are possible for me because I believe in myself.
See also: 160 Believe In Yourself Quotes To Bask In Your Confidence
16. I am taking the chance to truly unwind and let go of any stressors I felt today.
17. I equate Tuesday with positive energy and expect only good things to come my way today.
18. I have the powerful energy of Mars supporting me on Tuesdays.
19. Waiting for the right time to do something will never happen – I will take action on my wellness needs now.
20. Today is an opportunity to take a step closer to my goals.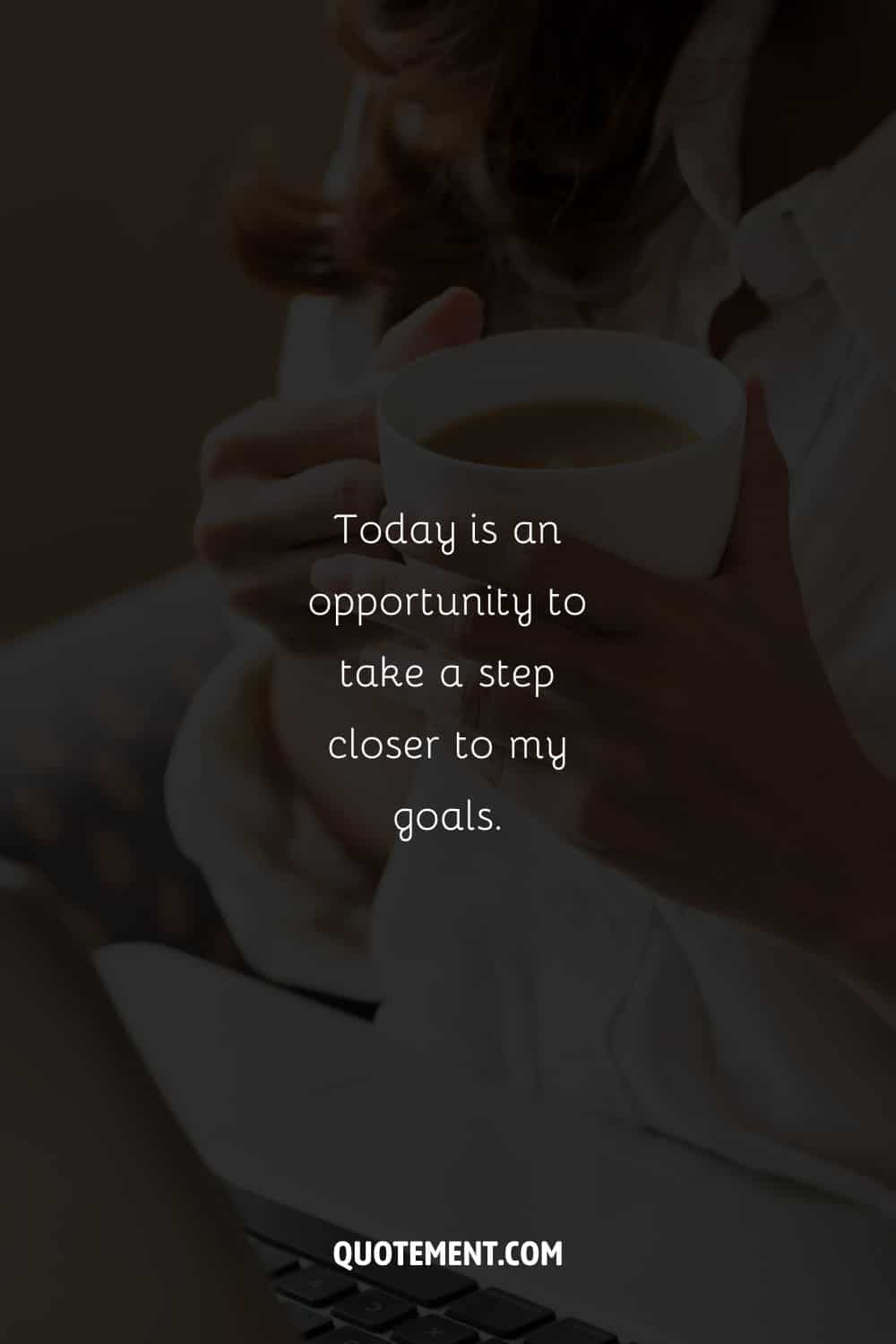 21. I will practice kindness and patience today.
22. I feel enthusiastic and ambitious.
23. I send love to each organ, bone, and muscle in my body.
24. I will be present today and enjoy every minute of my day.
25. I am thankful for this Tuesday and all it offers.
26. Some remarkable things are about to happen to me today.
27. I feel empowered, in control, and confident.
28. I welcome every experience today brings me.
29. This Tuesday will be very fruitful for me.
30. I'm feeling refreshed and recharged this morning.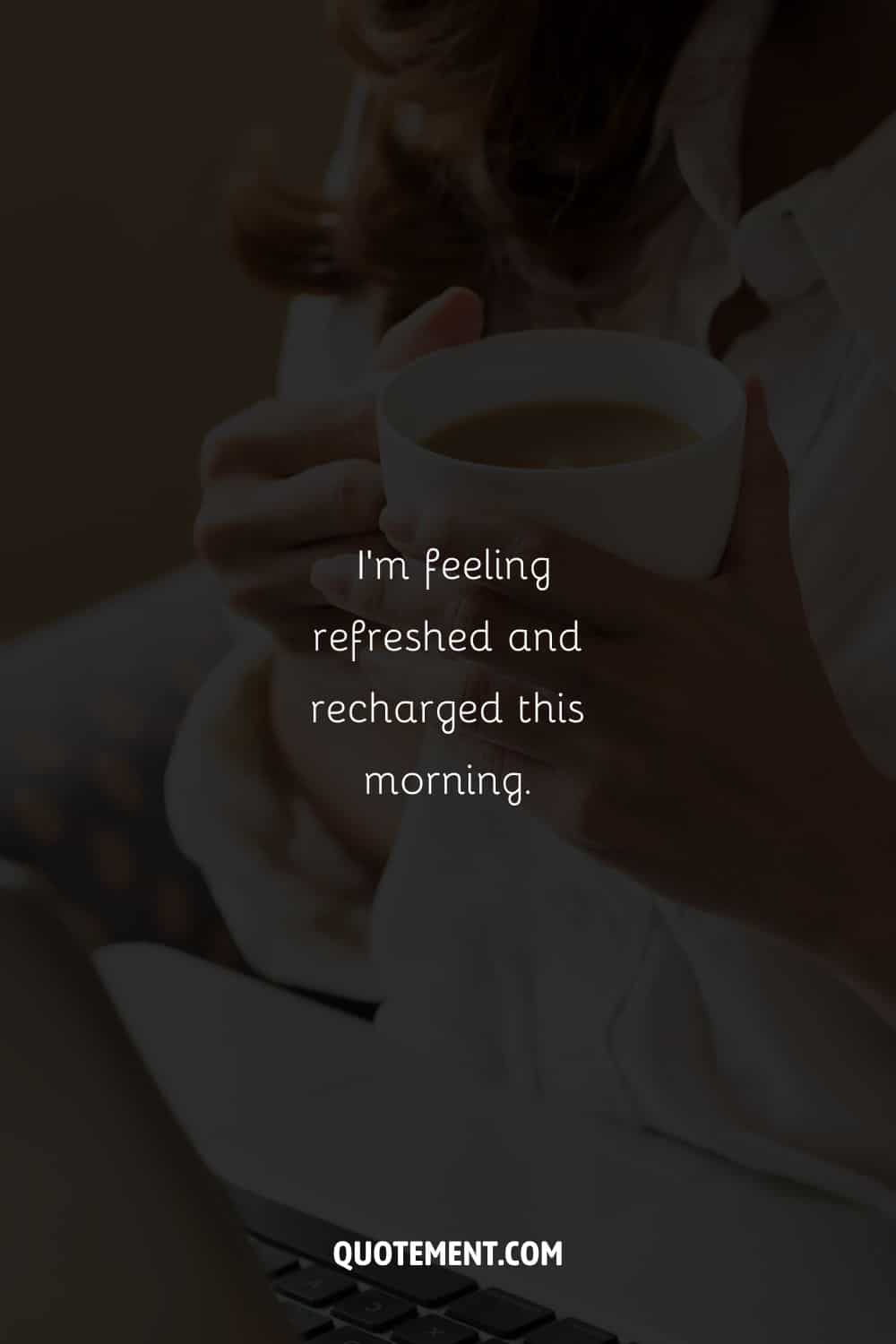 See also: 130 Morning Affirmations To Set You Up For A Fabulous Day
Tuesday Affirmations To Get You Ready For Work
1. Today is the day that I make progress toward my dreams.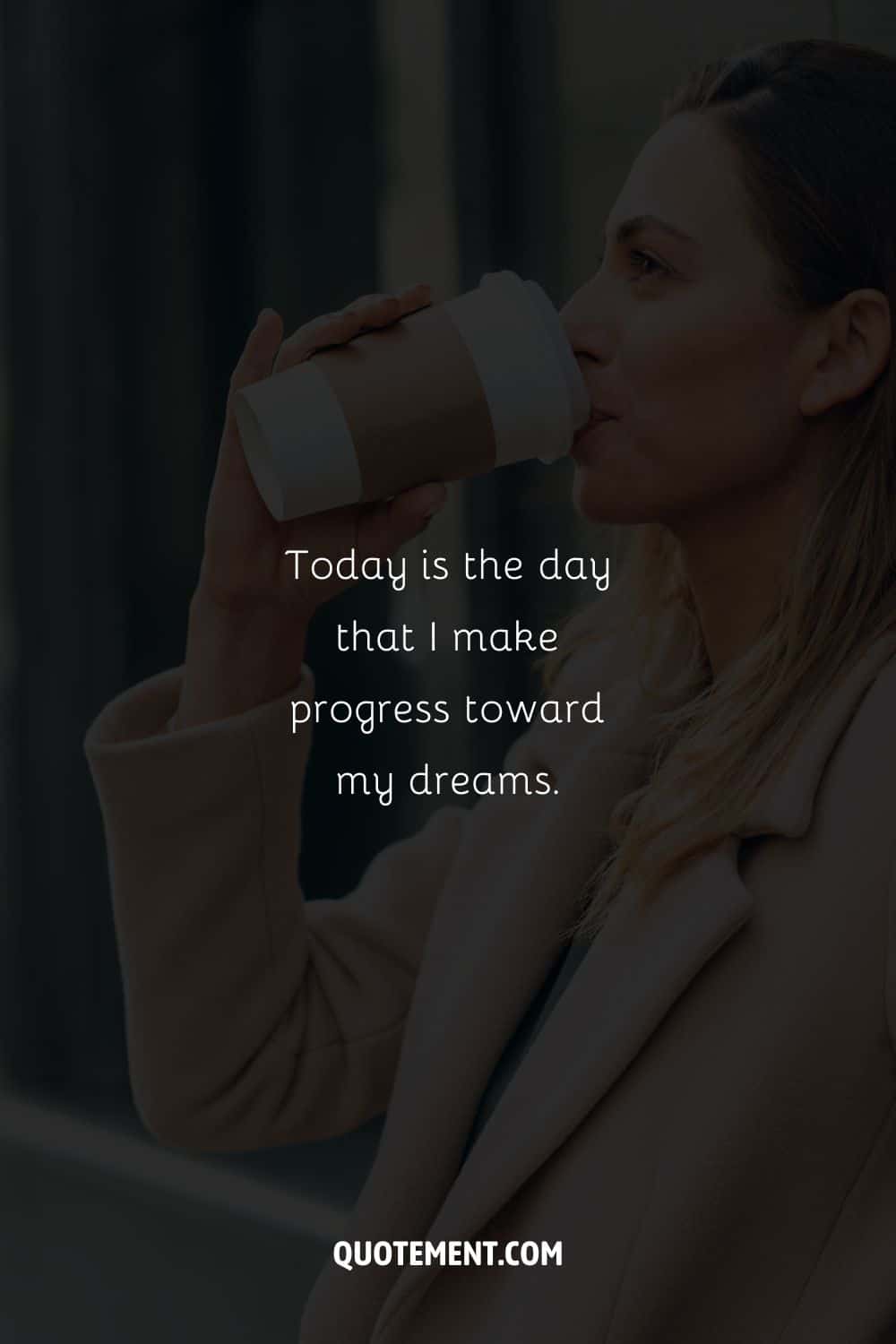 2. This Tuesday will be the best day of my week.
3. I will actively work to make a positive impact on Tuesday, even if it's in small ways.
4. I look for the little things to look forward to both at work and afterward.
5. The work today does not have to end in perfection to be considered a success.
6. I am grateful for all the little achievements I make every day.
7. My time today will be spent wisely and productively.
8. I am focused and on-task.
9. Creating realistic goals today will help me stay on track and motivated.
10. This Tuesday I am prepared to make the most out of my day.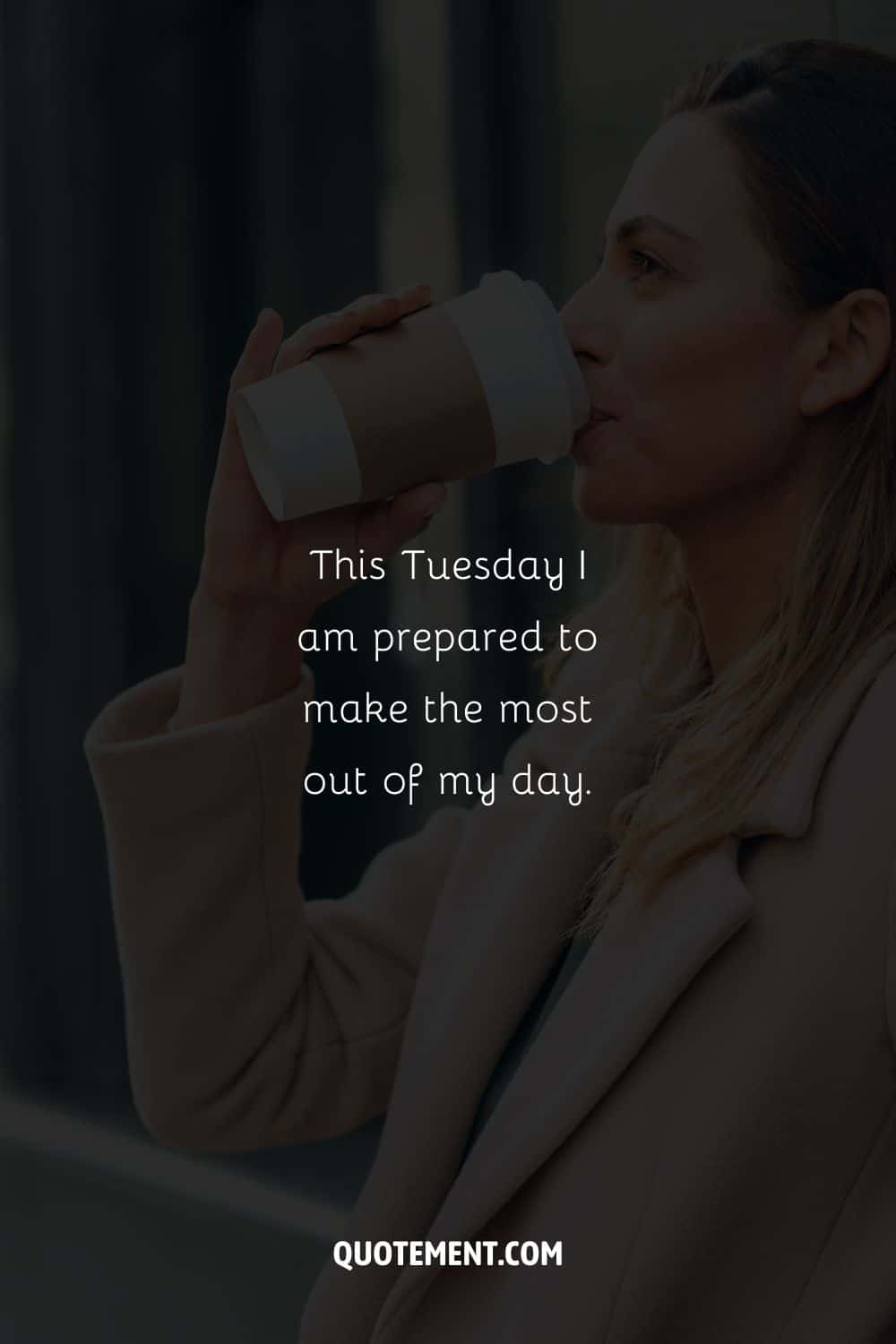 11. This day is filled with possibilities and potential.
12. Tuesdays grant me the wonderful opportunity to move closer to my goals and dreams.
13. Holding space for my accomplishments is more important than dwelling on my failures.
14. I am organized, focused, and motivated to get the job done.
15. I am confident and capable of achieving my goals.
See also: 170 Genius Goal Achievement Quotes To Help You Succeed
16. I am motivated to do my best and achieve success.
17. Pivoting my attention to my successes creates reinforces positive thinking.
18. The fresh start today allows me to reflect on areas of improvement from the previous week.
19. My hard work and dedication always pay off, no matter what.
20. I'm so thankful for the abundance my work brings me.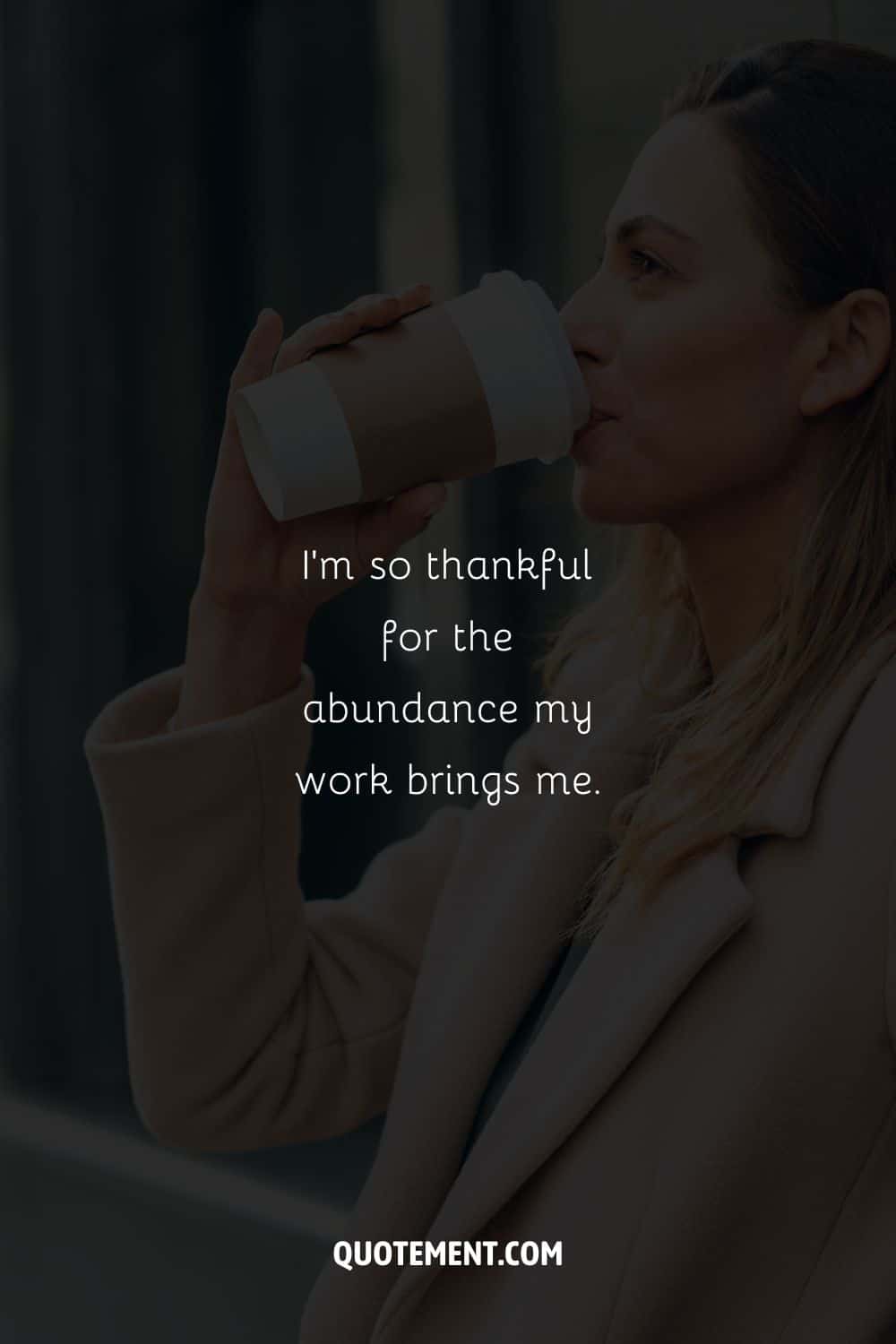 21. I associate Tuesdays with success, motivation, and creativity.
22. I take initiative and make the most of every opportunity.
23. There's nothing that can stop me from achieving my goals today!
24. My work is important, and I take pride in it.
25. All the issues that shall come my way are meant for my growth.
26. I am passionate about my work and enjoy doing it.
27. I will bring out the best in my coworkers today.
28. My success depends on me alone, not anyone or anything else.
29. The work I do today will make tomorrow easier for me.
30. My work helps me create a better world for everyone.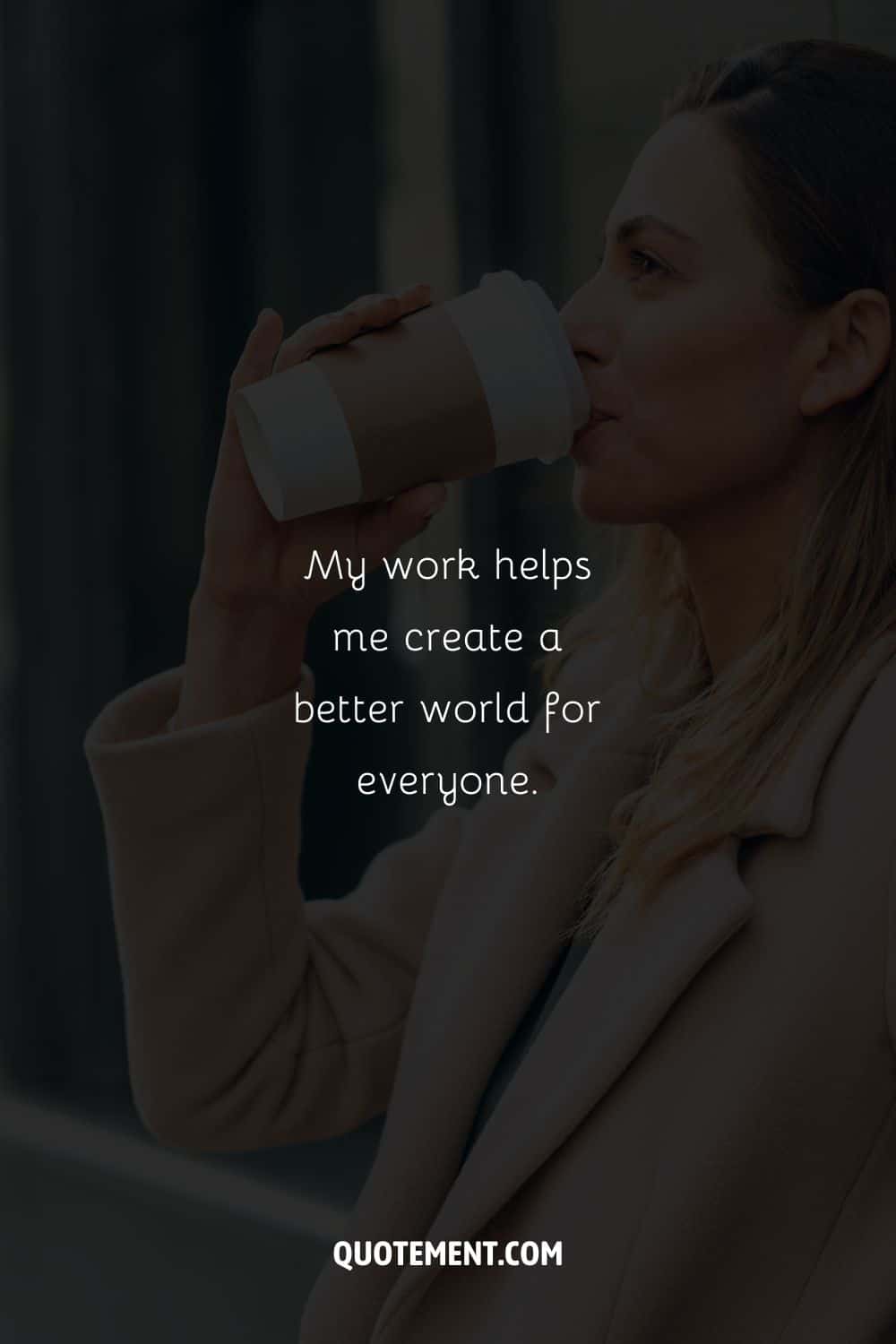 See also: 70 Positive Affirmations For Work That Will Provide Excellence
Positive Tuesday Affirmations To Spread Good Vibes
1. Tuesday is a new day, and I can do whatever I want with it.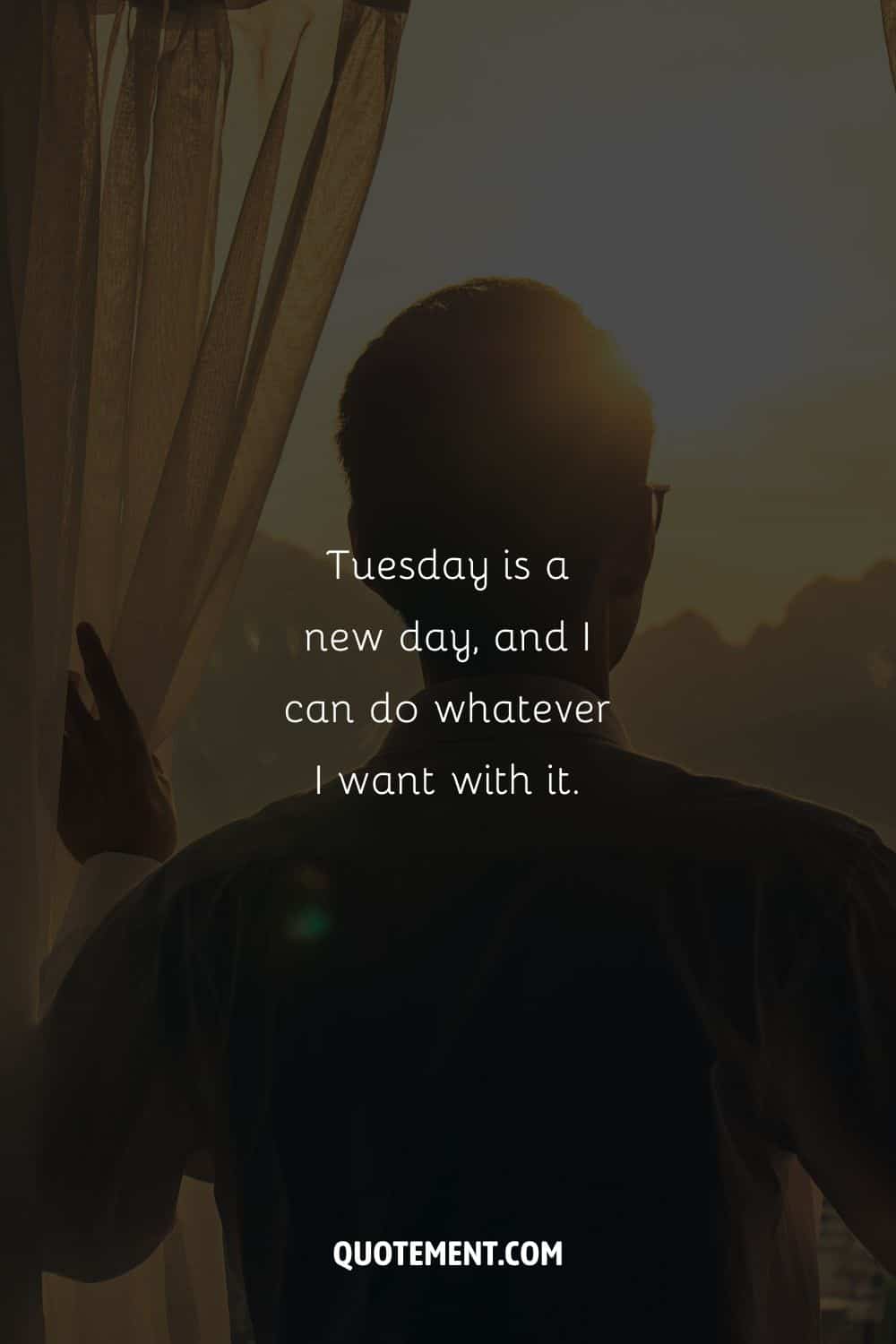 2. I embody being a happy person that doesn't need anyone's validation but my own.
3. I inhale positive vibes and exhale stress and tension.
4. I know that this Tuesday is bringing a lot of joy.
5. I deserve to be happy with today.
6. I am choosing to do kind things for myself.
7. I wake up this Tuesday with peace.
8. I can feel my positive energy radiating from me.
9. My Tuesday is a new opportunity to start over again.
10. I experience Tuesday with an open heart and an open mind.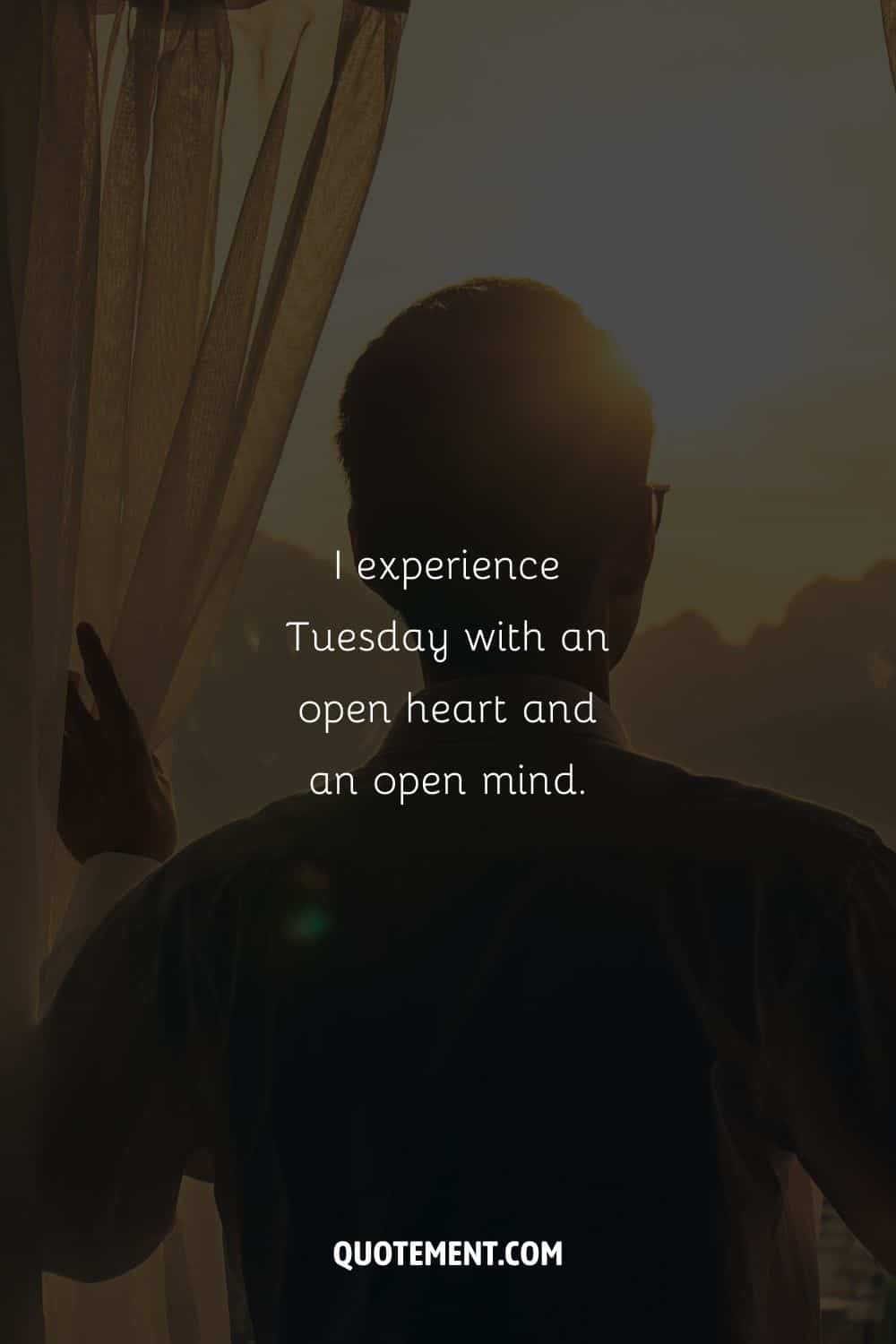 11. Being happy today means that I have a chance at a better tomorrow.
12. I deserve happiness today.
13. I have space to be compassionate towards others today.
14. I am welcoming an abundance of love, joy, and prosperity into my life today.
See also: 130 Powerful Abundance Affirmations For A Prosperous Life
15. I am ready to experience Tuesday with joy.
16. I radiate positive energy into the world, knowing this energy will always come back to me.
17. I am grateful for the kind and loving people in my life.
18. Everyone is fighting their own battle so I will not take anything personally today.
19. I forgive myself for any mistakes that I made yesterday.
20. What other people think of me does not make me who I am.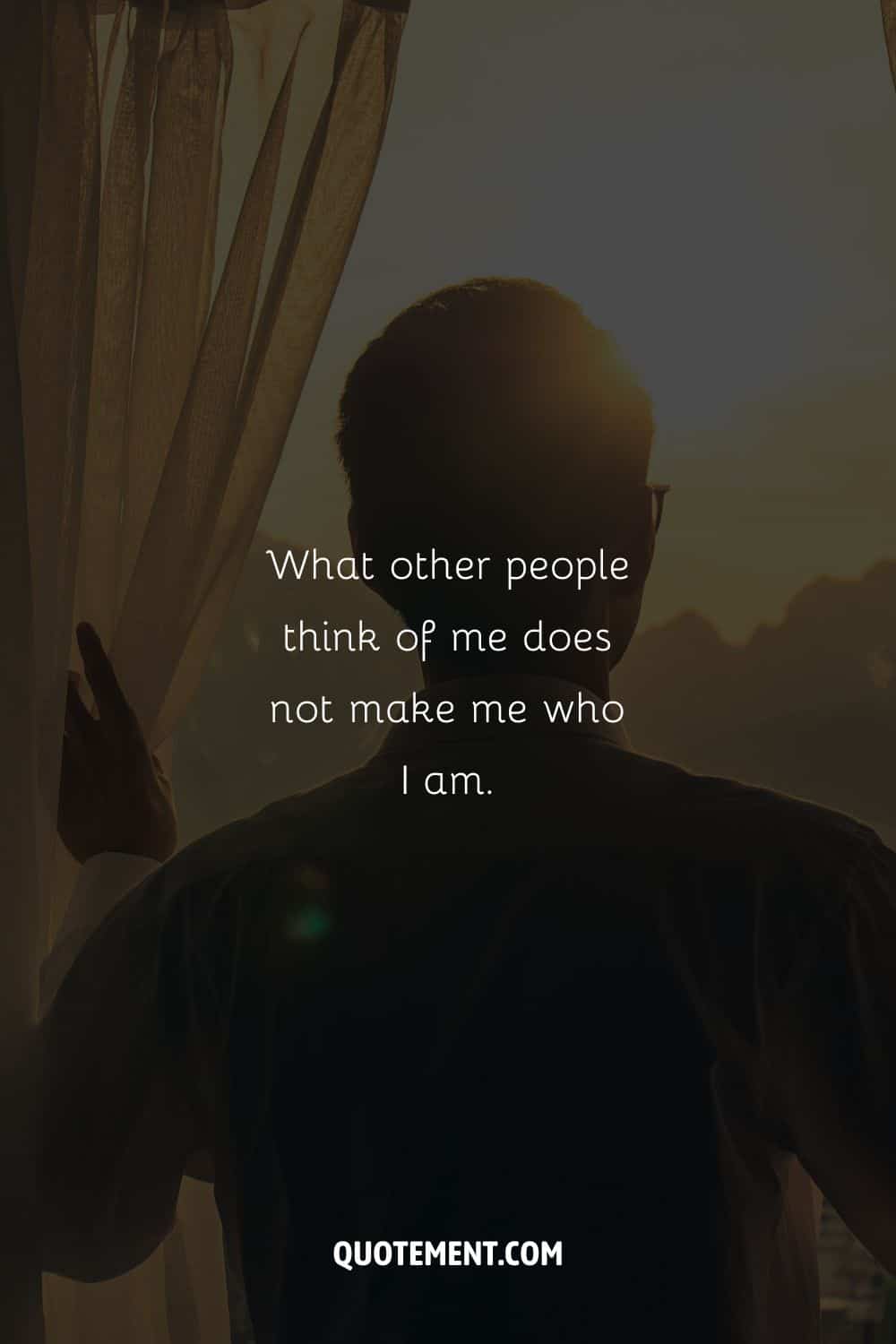 21. I am grateful for my imagination, creativity, and all the great ideas I come up with.
22. I am a happy person and I choose to share that happiness with the world.
23. The Universe is sending me to the right circumstance just at the right time.
24. I choose to be happy and content with my life.
25. I allow negative feelings to pass by and focus on ways to have a beautiful Tuesday.
26. I will go through my day with an open heart and an open mind.
27. Today, my world is beautiful because it's mine to create.
28. I focus on what I can change and let go of everything else.
29. I choose to fill myself with positive energy.
30. I release all negativity and anxiety, I welcome joy.
See also: 120 Positive Affirmations For Anxiety To Set You Free
Tuesday Affirmations To Keep You Inspired
1. I make decisions that serve my highest good.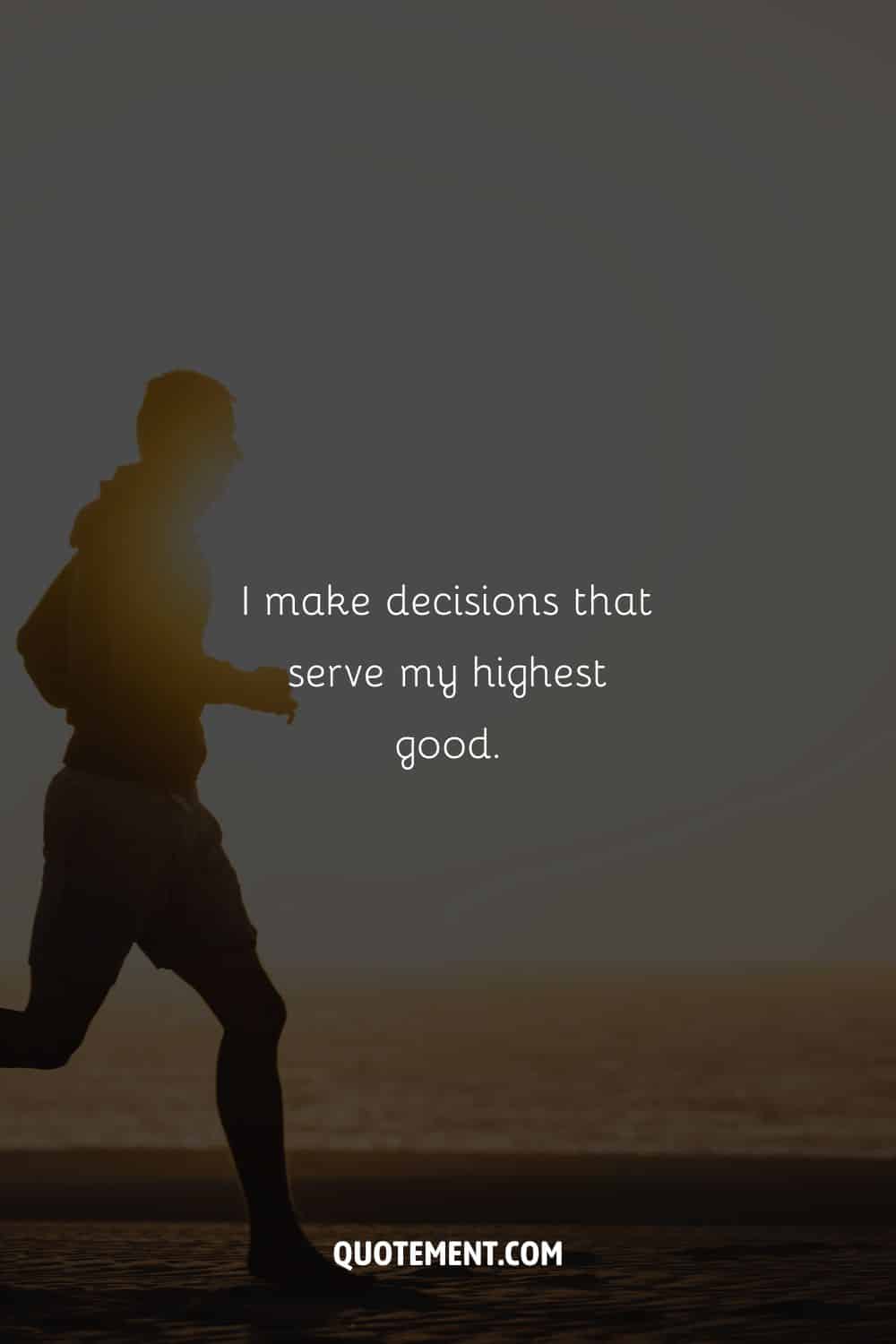 2. I choose to stay focused and productive today no matter what challenges come my way.
3. Tuesdays are a good time for second chances.
4. I am one step closer to being where I truly want to be.
5. It feels good not to overthink everything. I am moving in the right direction.
6. My positive mindset is an active choice that I make every day.
7. Every day, in every way, I'm getting better and better.
8. I am clear on my goals today and what I need to do to achieve them.
9. Every single thing that happens in my life has been leading me towards something better.
10. Everything I did today was a step towards my bright future.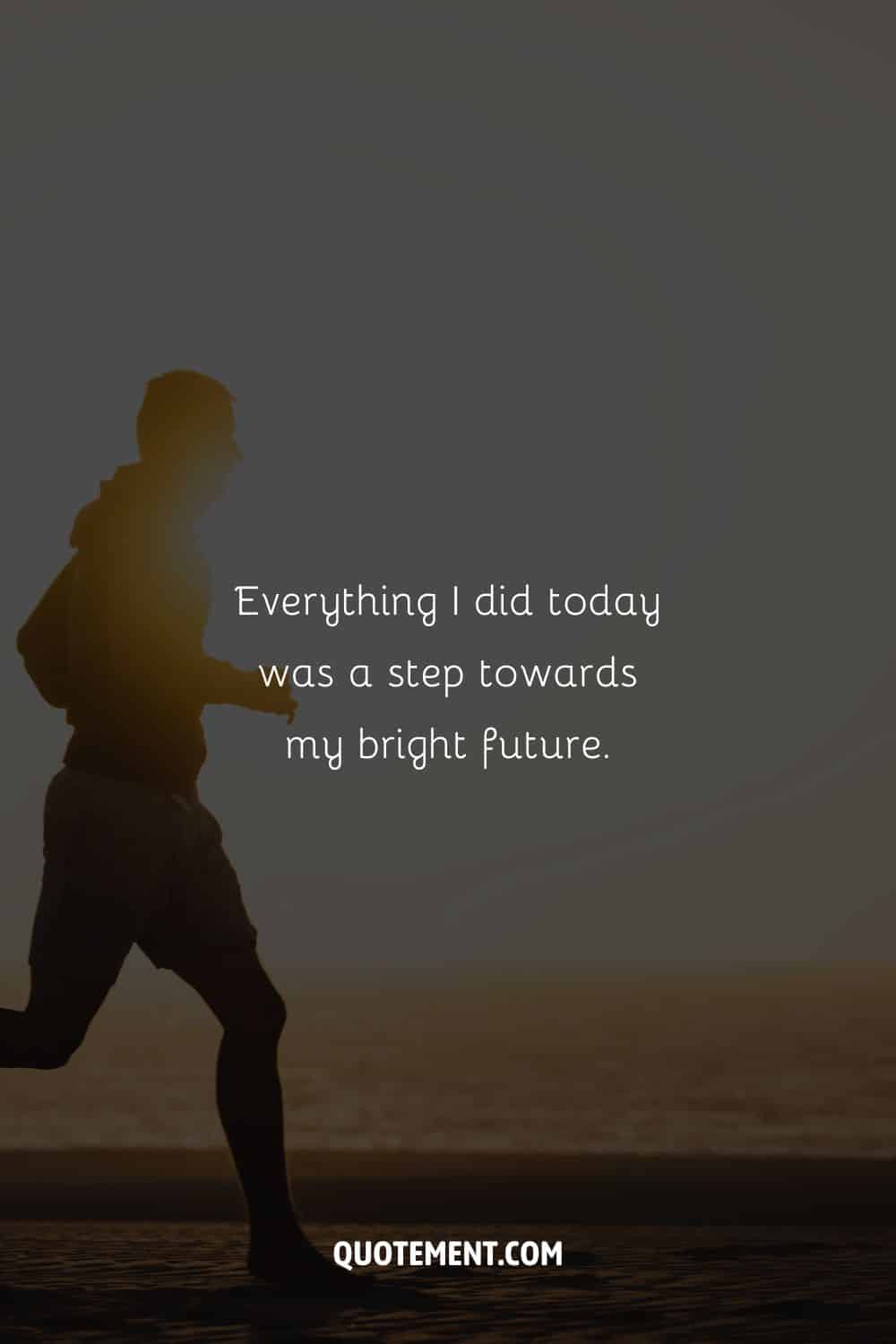 11. I am thankful to be alive today. There's not a single thing in the world that would affect that.
12. I can make it happen.
13. Today is going to be an amazing Tuesday.
14. Anxiety has no place in my day.
15. I have the power within me to make a difference in this world.
See also: 80 Powerful Making A Difference Quotes To Inspire Change
16. I allow great ideas to come to me by keeping an open mind and heart.
17. I am complete and whole just the way I am.
18. I have abundant energy, vitality, and well-being.
19. I feel truly grateful that I am able to experience this wonderful and abundant life.
20. The universe supports me and my dreams and wishes.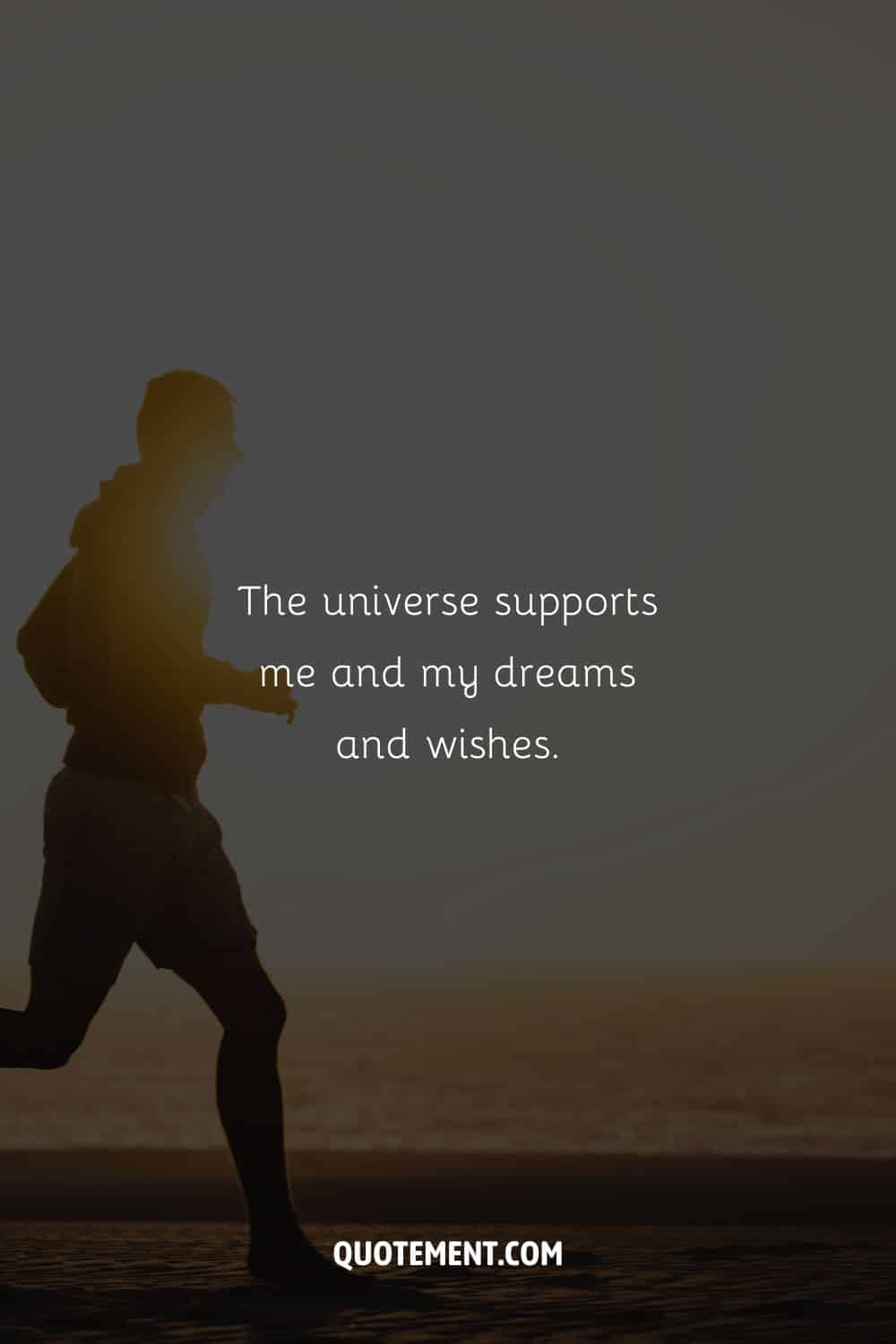 21. My passion and determination will guide me through this Tuesday.
22. I am excited about what the wonderful future has in store for my life.
23. I am grateful for the gifts and opportunities this day brings.
24. My body deserves love and care from myself.
25. I am constantly attracting the best things for myself.
26. My mind is clear and I'm able to be fully present in everything I do.
27. I have more than enough time, energy, and resources to get through this day.
28. I'm waking up with positive energy.
29. I enjoy and appreciate every small step I make, they will lead me to bigger and better things.
30. Every day is an opportunity to make a new beginning.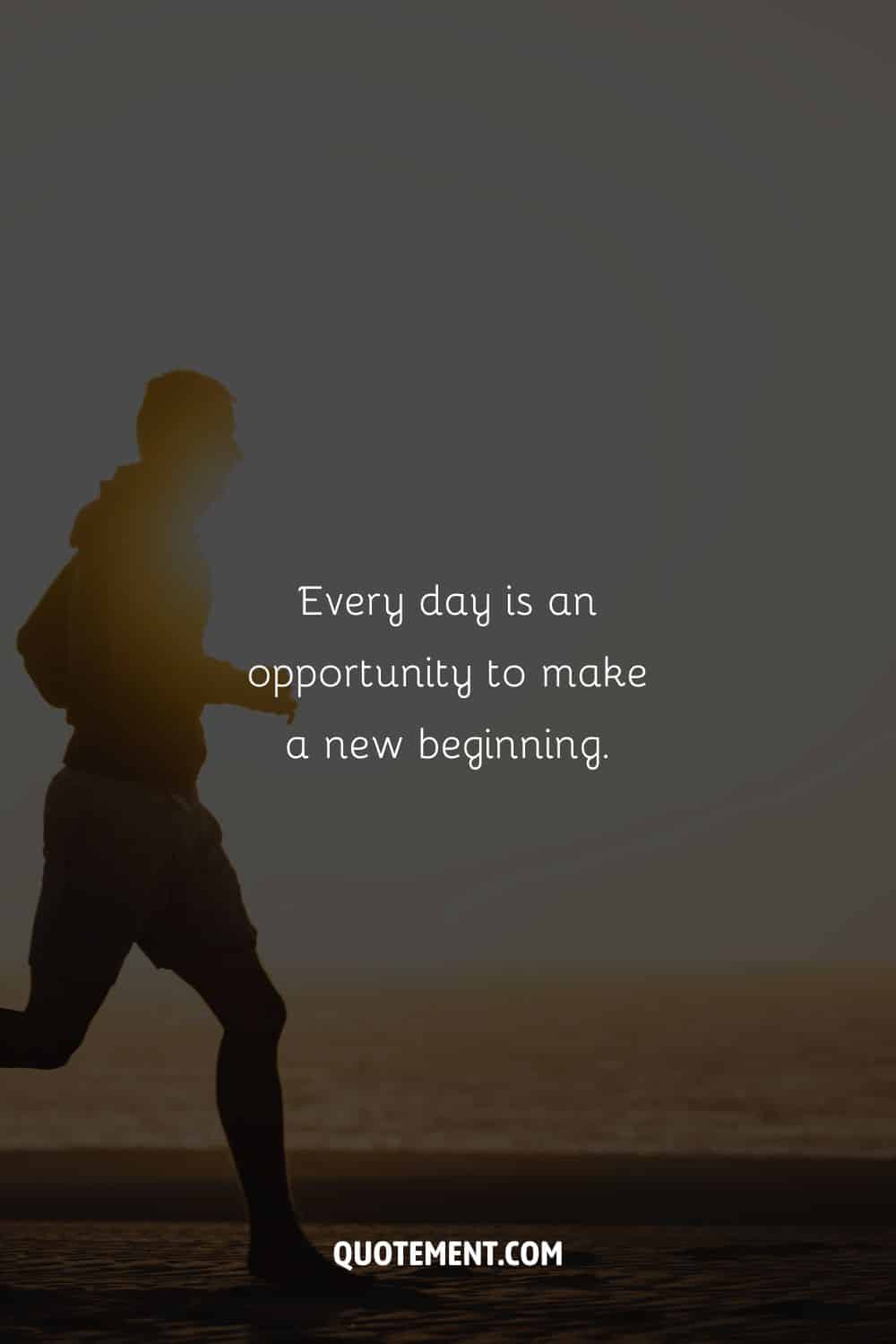 See also: 90 New Beginning Quotes To Embrace A New Day And New You
Evening Tuesday Affirmations
1. I'm leaving behind the day and welcoming a quiet, peaceful night.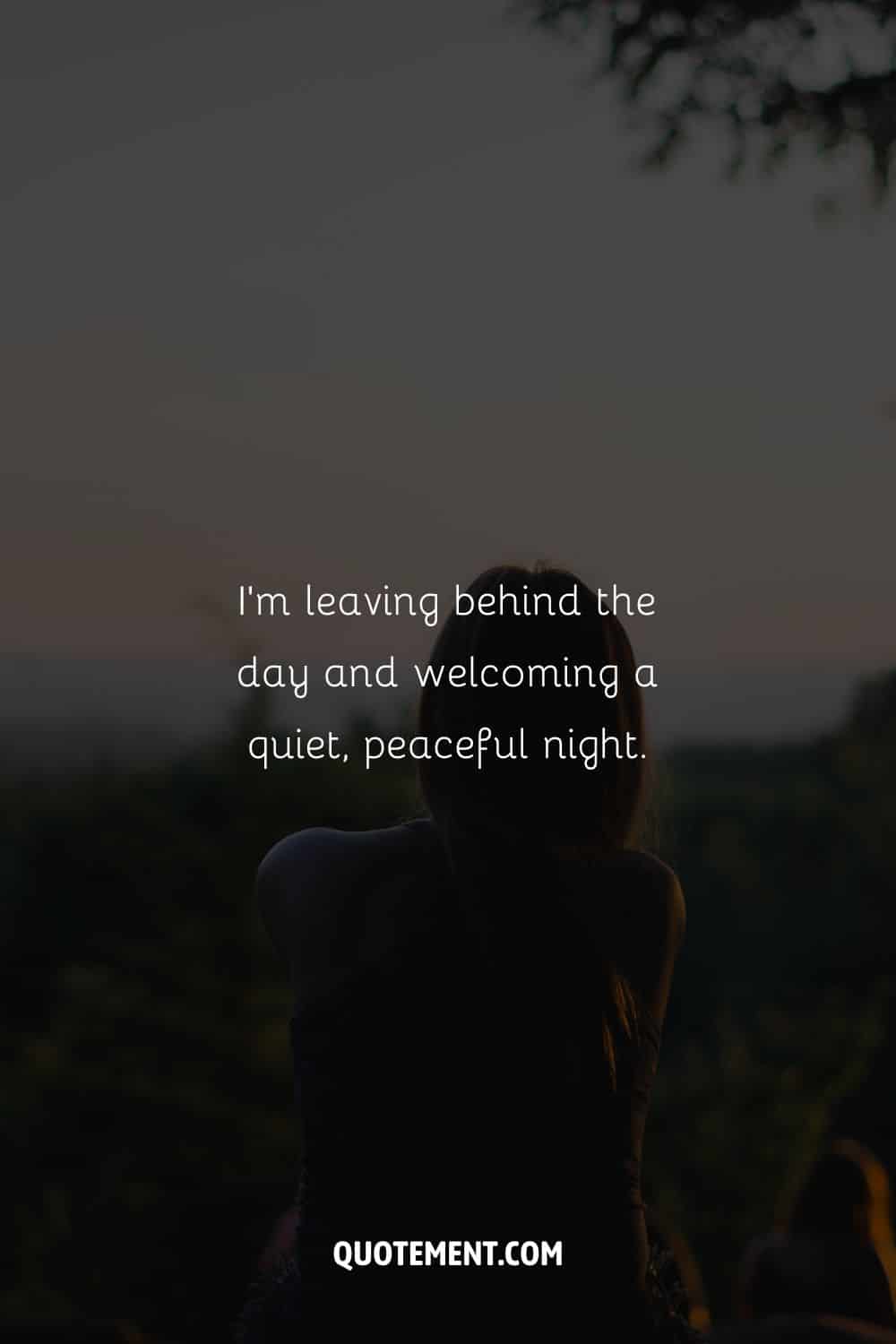 2. I'm leaning into the slowness of my night routine.
3. Tomorrow, I will wake up fresh and ready to prosper.
4. I look forward to a peaceful and restful sleep.
5. My heart is open to receiving all of the love of the universe.
6. I will not carry stress or negativity to bed.
7. I am safe and secure right where I am.
8. I am grateful for my bed, my room, and my quiet body.
9. I am letting go of every worry and going to bed.
10. I am choosing to fill my mind with nurturing and healing energy.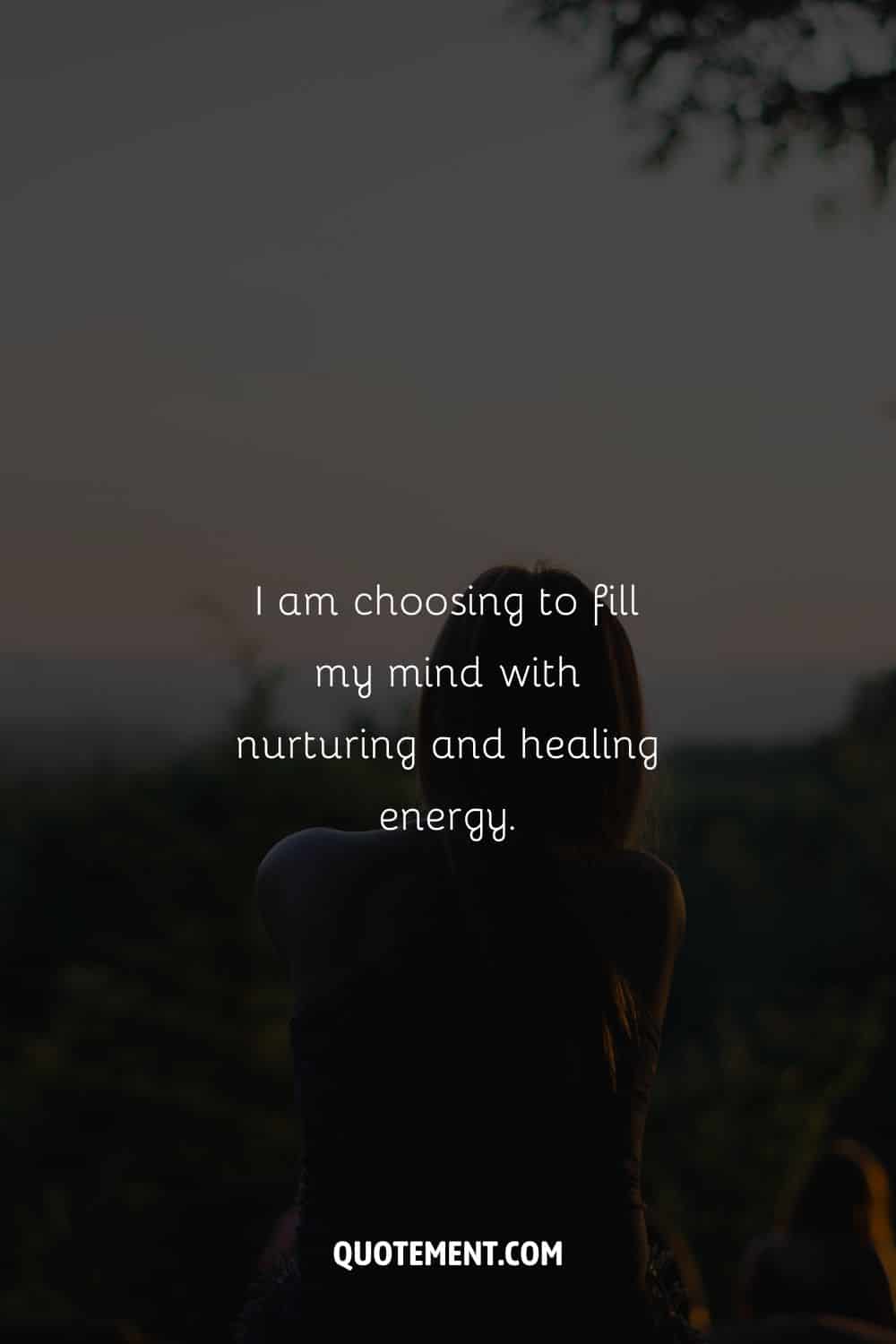 See also: 110 Spiritual Healing Quotes To Find Strenght And Peace
11. It is time to sleep soundly and wake up refreshed and ready to take on tomorrow.
12. My mind is at peace and ready to rest.
13. I am releasing all stress and worries.
14. As I welcome sleep, I feel grateful for the many ways that I am blessed.
15. I relax my head, face, neck, arms, stomach, legs, and feet. I let them sink deeply into the bed.
16. With every breath, I find peace and become calmer.
17. I'm letting my body rest and recharge.
18. I'm diving deeper into silence and peace.
19. I sleep tonight to get charged to a better tomorrow.
20. I am finishing my day with joy and a sense of gratitude.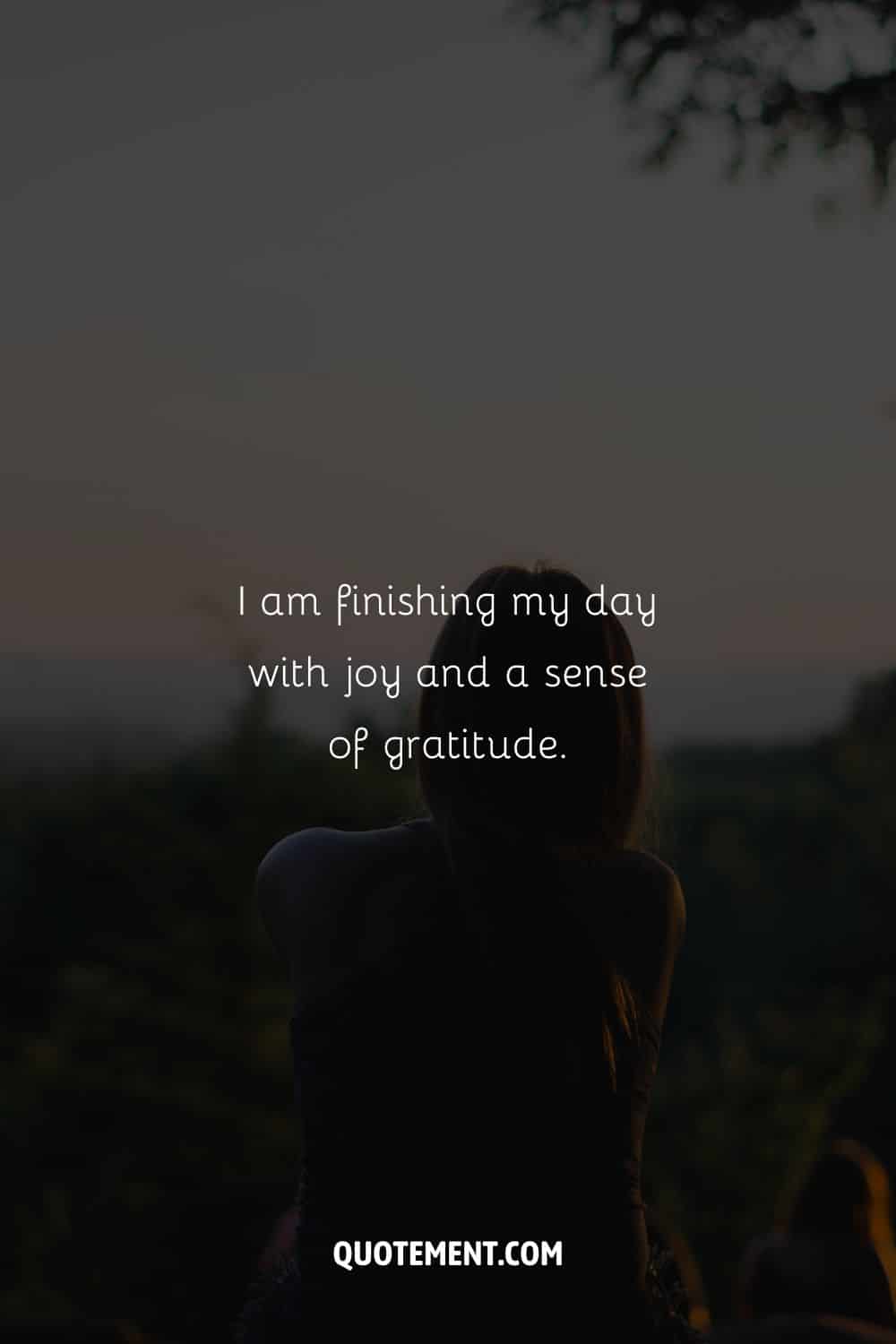 See also: 130 Gratitude Affirmations To Make Your Life More Joyful
Final Thoughts
Every day brings new opportunities and Tuesday is not any different. With the help of these Tuesday affirmations you can make every Tuesday the best day of your week.