For me, the afternoon is the most treasured time of the day. It marks the midpoint of my busy day when the whole world seems to slow down and take a break.
It is in these moments that I pause too, and focus myself on finding tranquility, rest, and peace.
Here are some lovely good afternoon quotes I collected from various online sources to remind you to cherish the afternoon and transform it into moments of tranquility, joy, and renewal!
10 Loveliest Good Afternoon Quotes
1. "Mornings belong to whatever is new. The current composition. Afternoons are for naps and letters." — Stephen King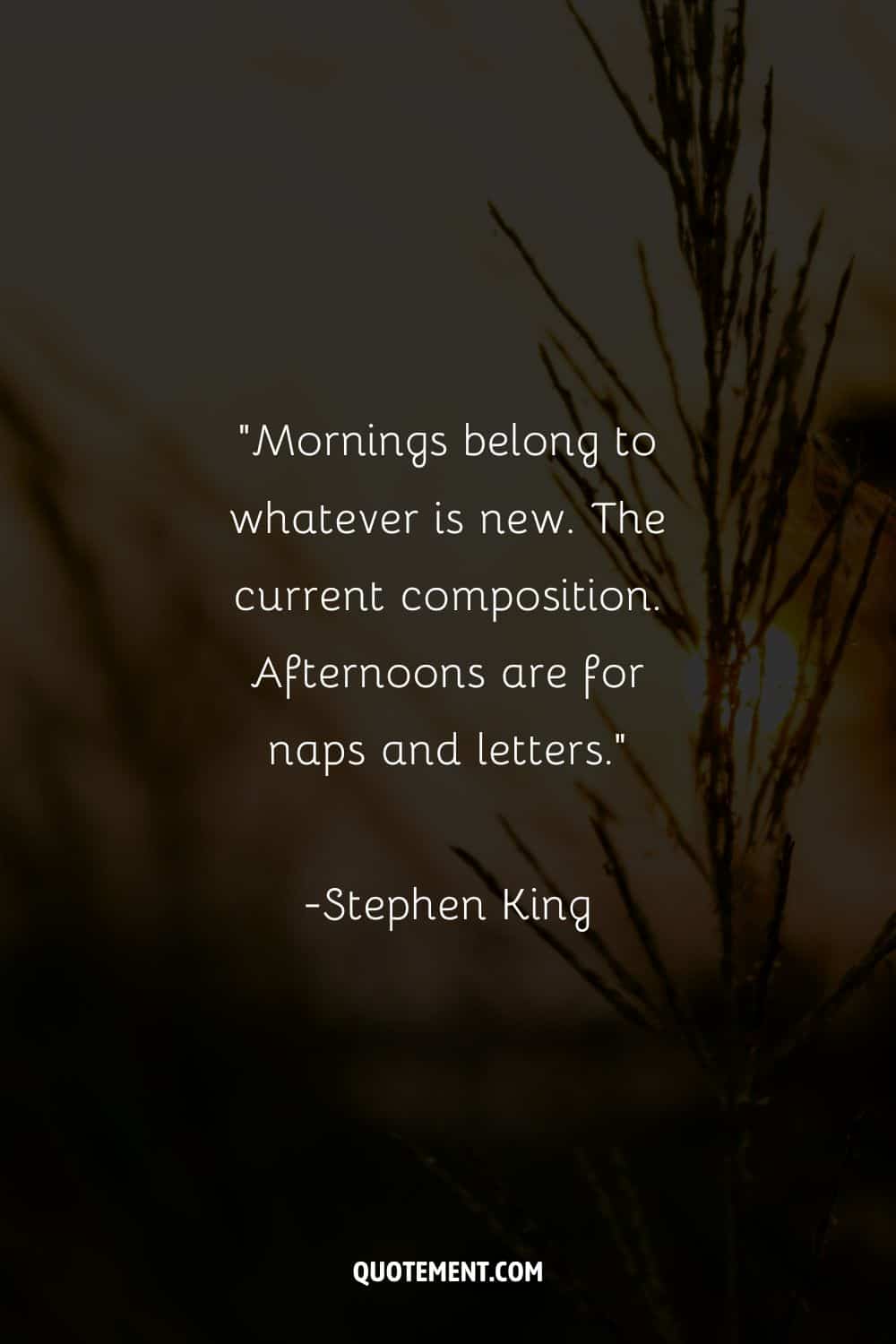 2. "Leave me a smile just warm enough to spend a million golden afternoons in." — Sanober Khan
3. "The afternoon is a time to slow down and to simply bask in the warmth of the sun." — Louisa May Alcott
4. "Afternoon, a time for reflection, a time for calmness, a time for renewal." ― Lailah Gifty Akita
5. "Summer afternoon, summer afternoon; to me, those have always been the two most beautiful words in the English language." — Henry James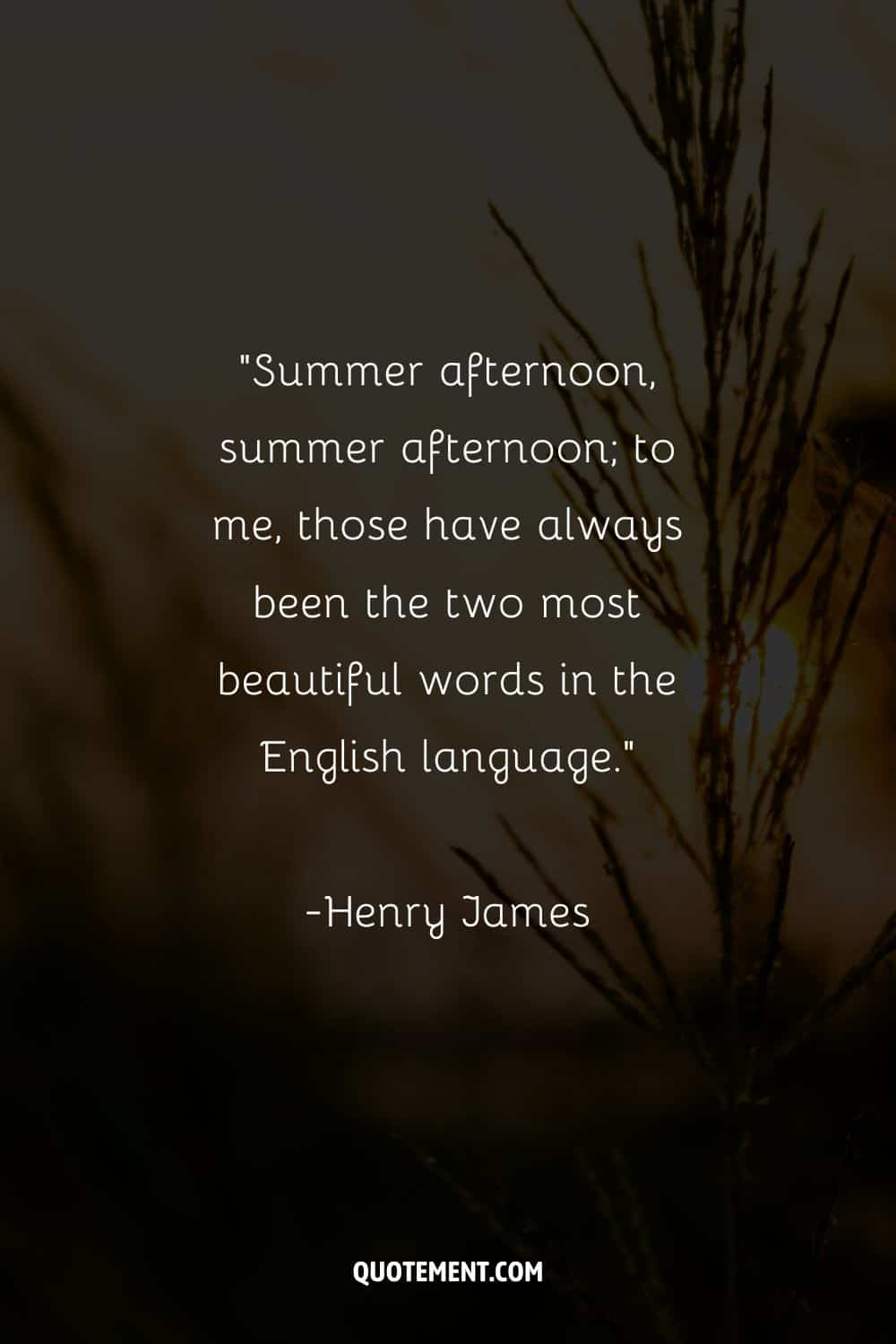 6. "The afternoon of a human life must also have a significance of its own, and cannot be merely a pitiful appendage to life's morning." — Carl Gustav Jung
7. "It is the still, yellow kind of afternoon when one is apt to get stuck in a dream if one sits very quiet." — Dodie Smith
8. "The afternoon is not only the middle of the day it is the time to complete our essential task and go ahead in life." — Shashikant Shinde
9. "Her legs swing complete afternoons away." — Jill Eisenstadt
10. "There is nothing so wrong in this world that a sensible woman can't set it right in the course of an afternoon." — Giraudoux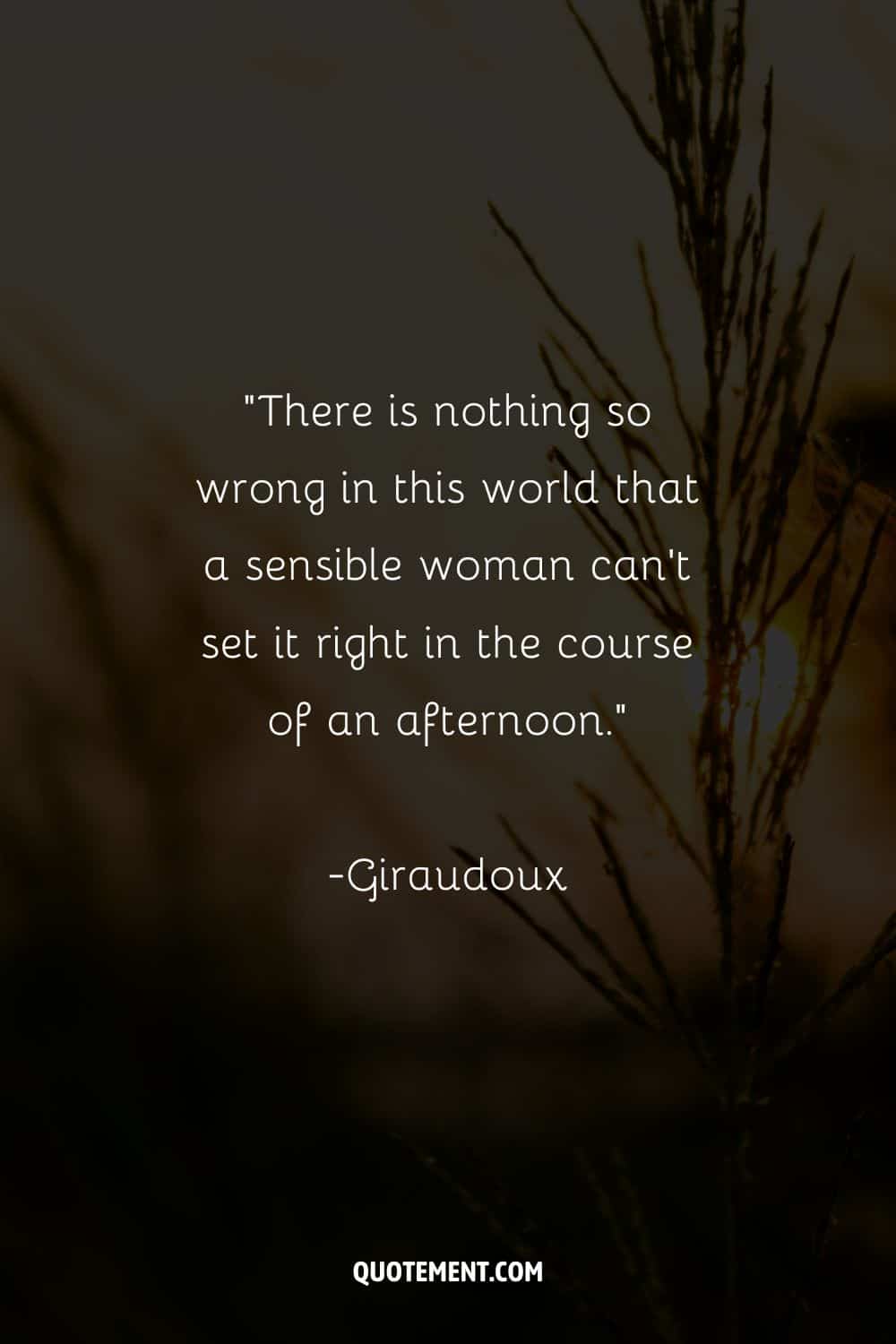 Good Afternoon Inspirational Quotes
1. "The afternoon has its own beauty, different from the morning and the night." ― Rabindranath Tagore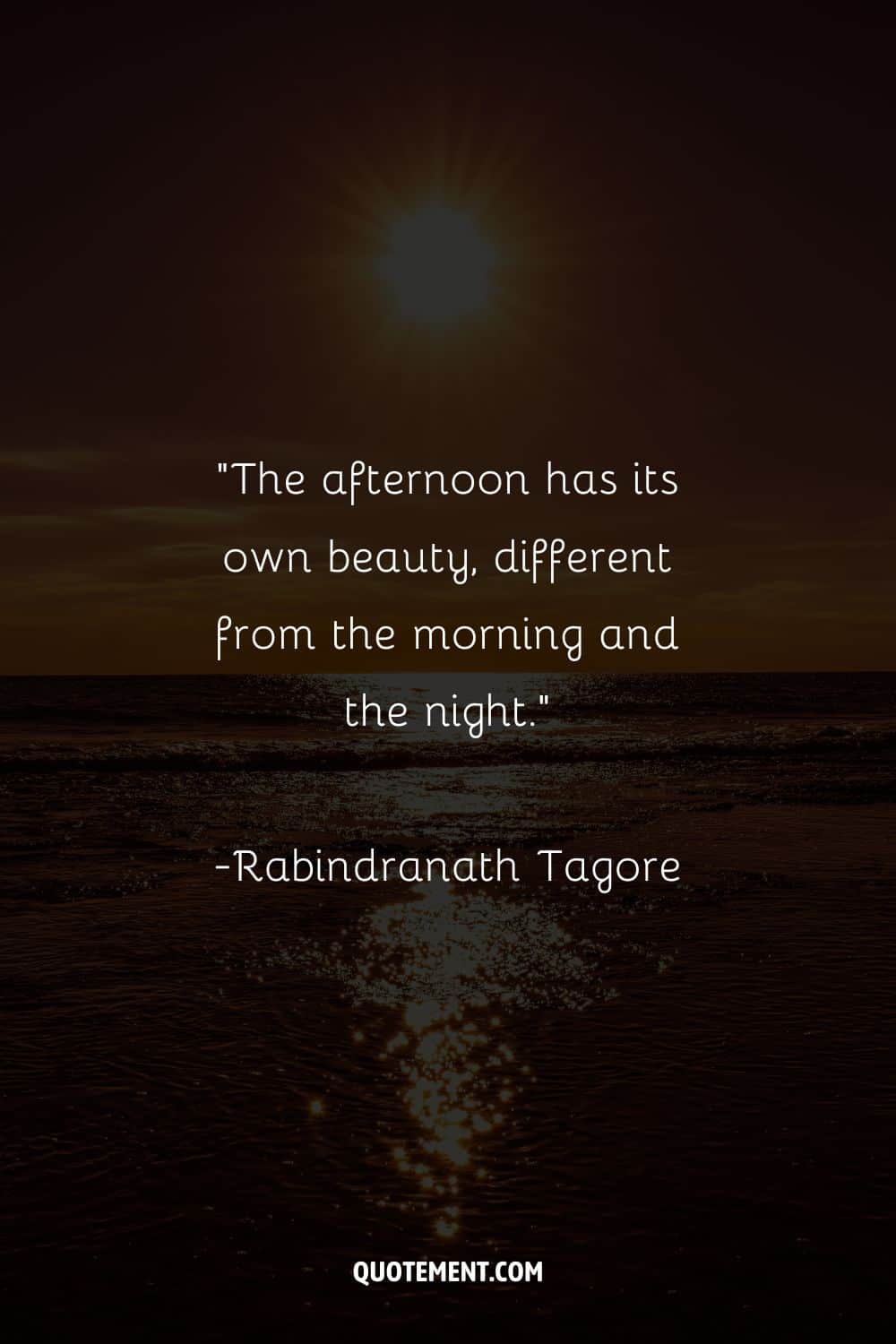 2. "It's afternoon, and the world is beautiful, yet still so full of possibility." ― Maya Angelou
3. "Good, better, best. Never let it rest. 'Til your good is better and your better is best. Good Afternoon." — St. Jerome
4. "Be bright like the afternoon sun and let everyone who sees you feel inspired by all the great things you do. You have one life here on earth. Make it count in whatever way you can." — Delna Rose
5. "The afternoon is a great time for reflection and for resetting for the rest of the day." ― Oprah Winfrey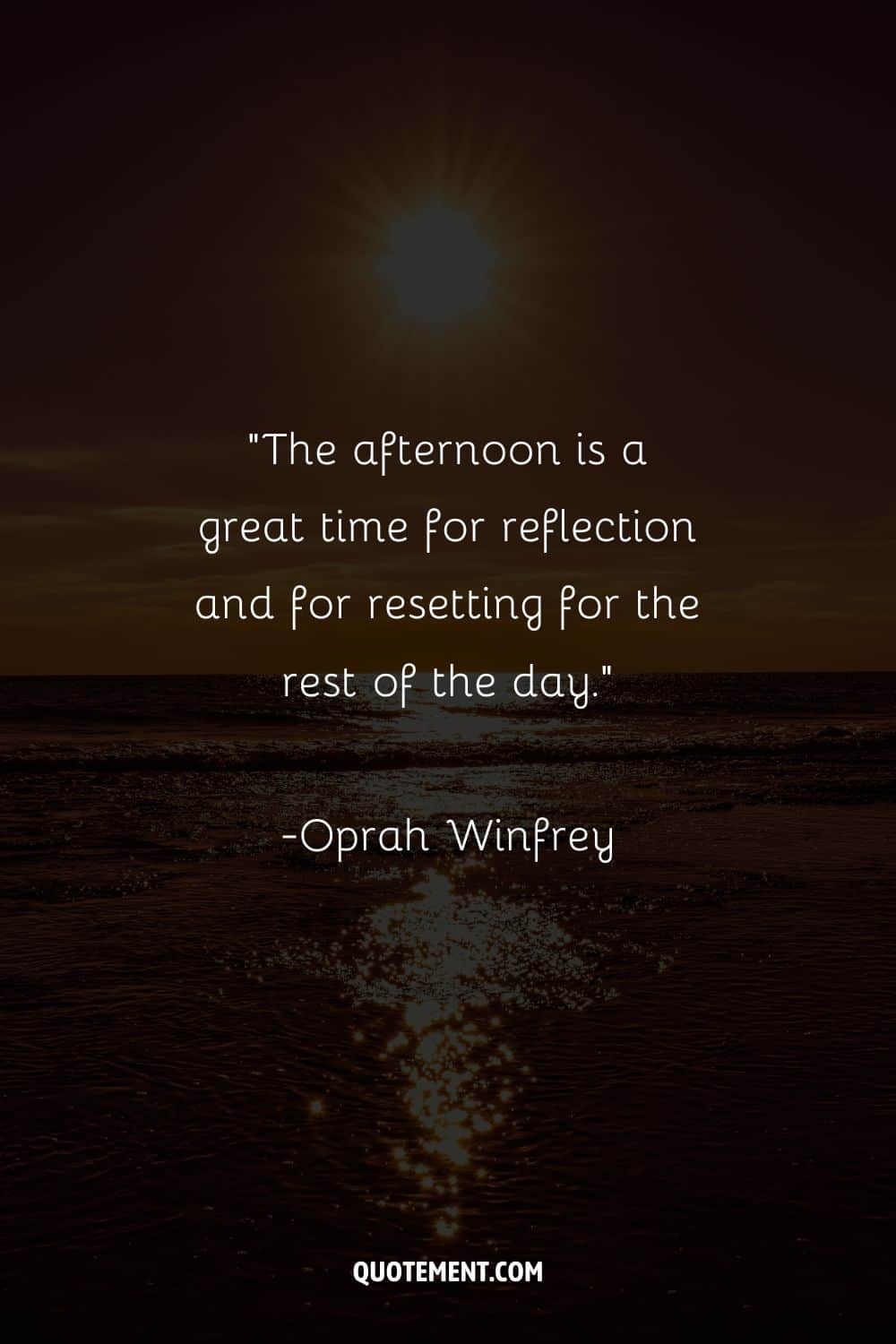 6. "Spend the afternoon. You can't take it with you." — Annie Dillard
7. "Late afternoon on the West Coast ends with the sky doing all its brilliant stuff." — Joan Didion
8. "Leave all the afternoon for exercise and recreation, which are as necessary as reading. I would rather say it is more necessary because health is worth more than learning." — Thomas Jefferson
9. "The afternoon has always been the best part of the day." — Emily Bronte
10. "Afternoons are the golden hours of childhood, slanting towards the warm, comforting sun." — L.M. Montgomery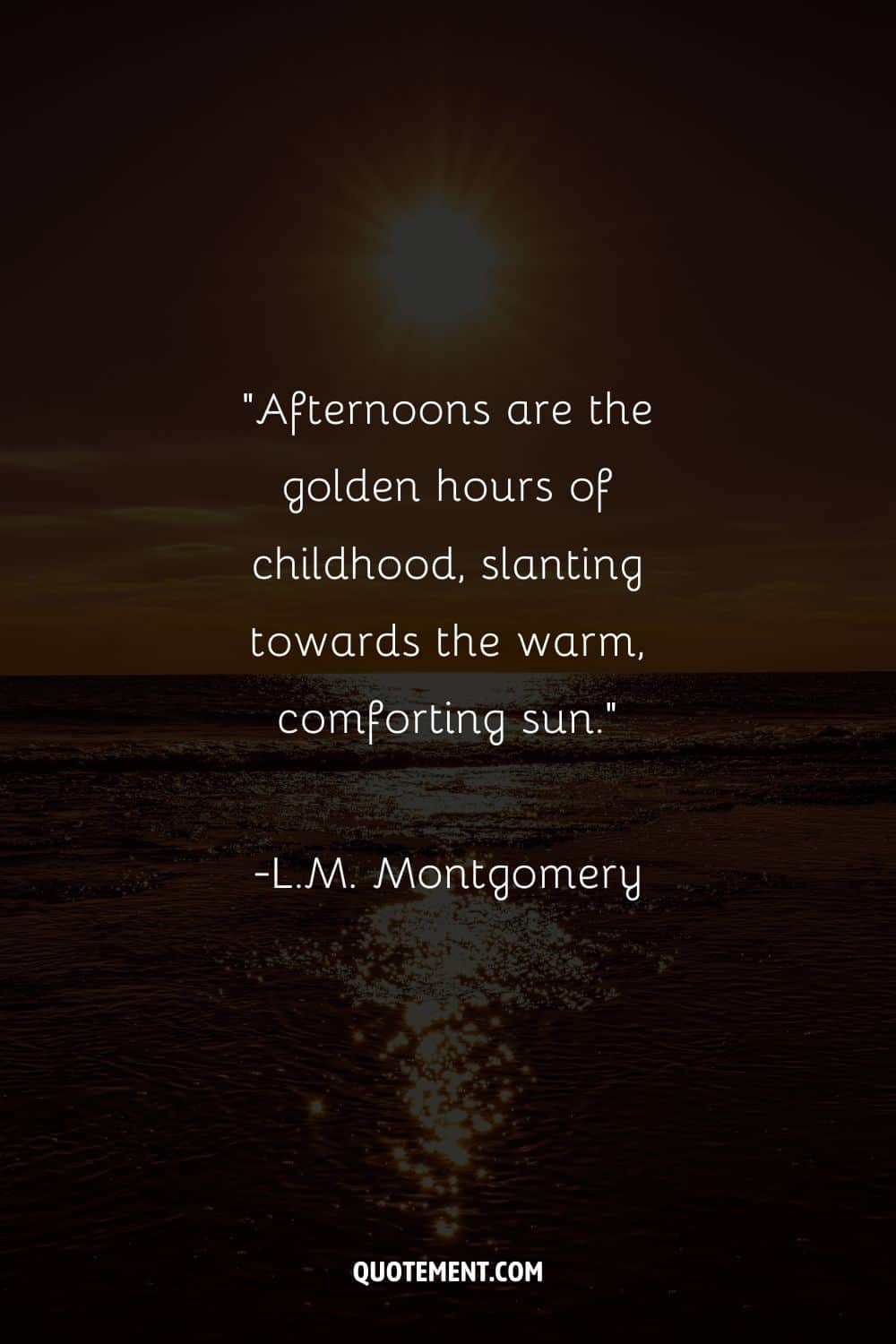 11. "Sometimes I reminisce about the chances I missed on a dull afternoon. Then I remind myself that I am not here by accident and I can still have opportunities to own. I take up a winning attitude and win through the day." — Oregon Mass
12. "We should live our lives as though Christ were coming this afternoon." — Jimmy Carter
13. "Good afternoon,' I said cheerfully, with an especially saccharine smile for the High Lord." — Sarah J. Maas
14. "Bliss…as though you'd suddenly swallowed a bright piece of that afternoon sun and it burned in your bosom, sending out a little shower of sparks into every particle." — Katherine Mansfield
15. "To sit with a dog on a hillside on a glorious afternoon is to be back in Eden, where doing nothing was not boring — it was peace." — Milan Kundera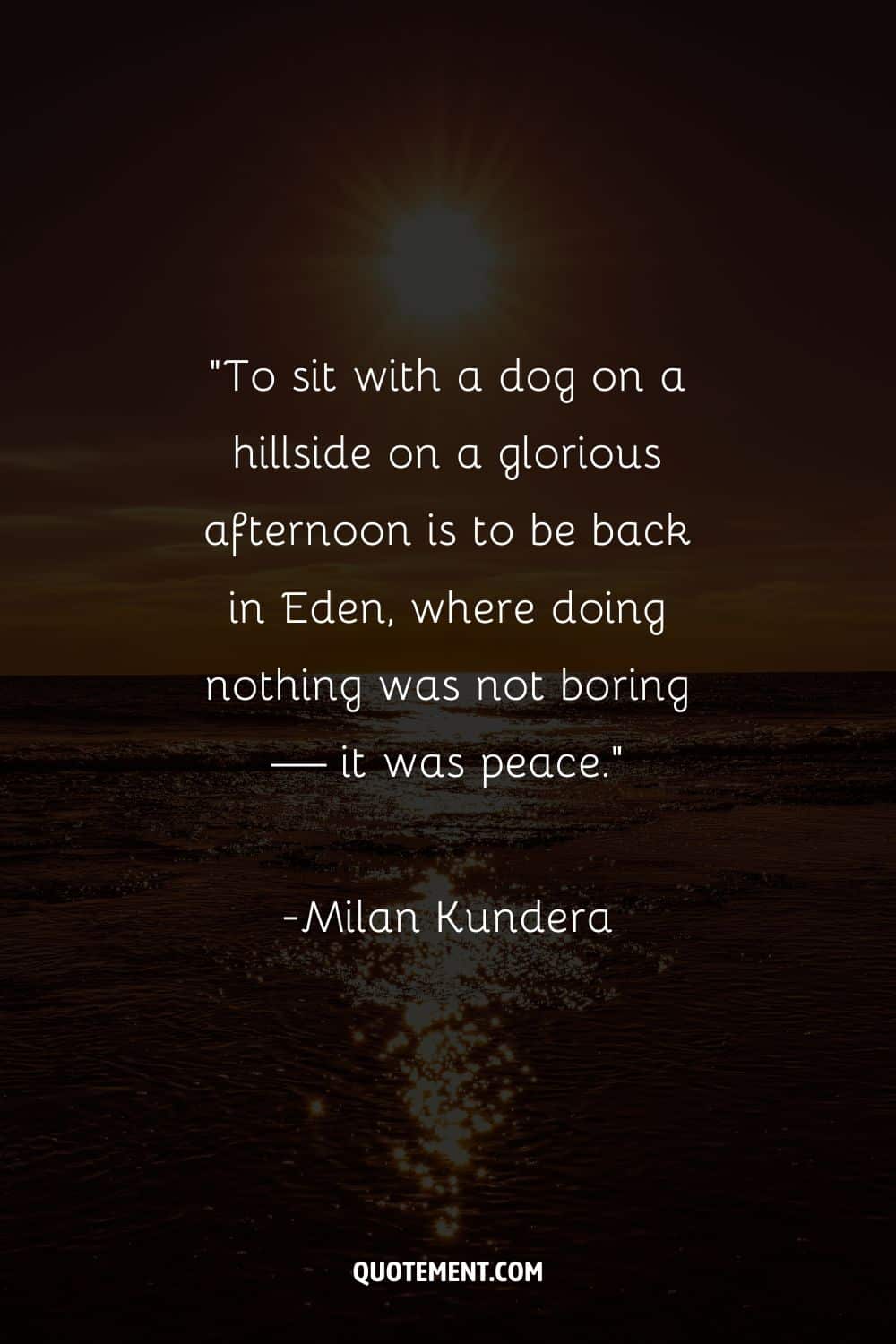 16. "You could get a simple idea one afternoon that could completely change your life. Great innovators just needed one idea to change everything. Keep striving and you will reach success." — Doreen Bill
17. "A great day to start with gratefulness, positive thoughts, and planning to make it right. Good afternoon!" — Unknown
18. "What I most enjoyed about this afternoon tea sessions was it was a time when my grandfather would engage our inquisitive young minds in discussions about anything under the sun." — Jodi-Anne Williams-Rogers
19. "It is the end of a fine bronze-tinted afternoon with purple shadows and febrile scraps of cloud." — Daniel Arsand
20. "Learning history is so easy but making history is so difficult. Make a history of yourself and make others learn it! Good Afternoon!" — Vrishab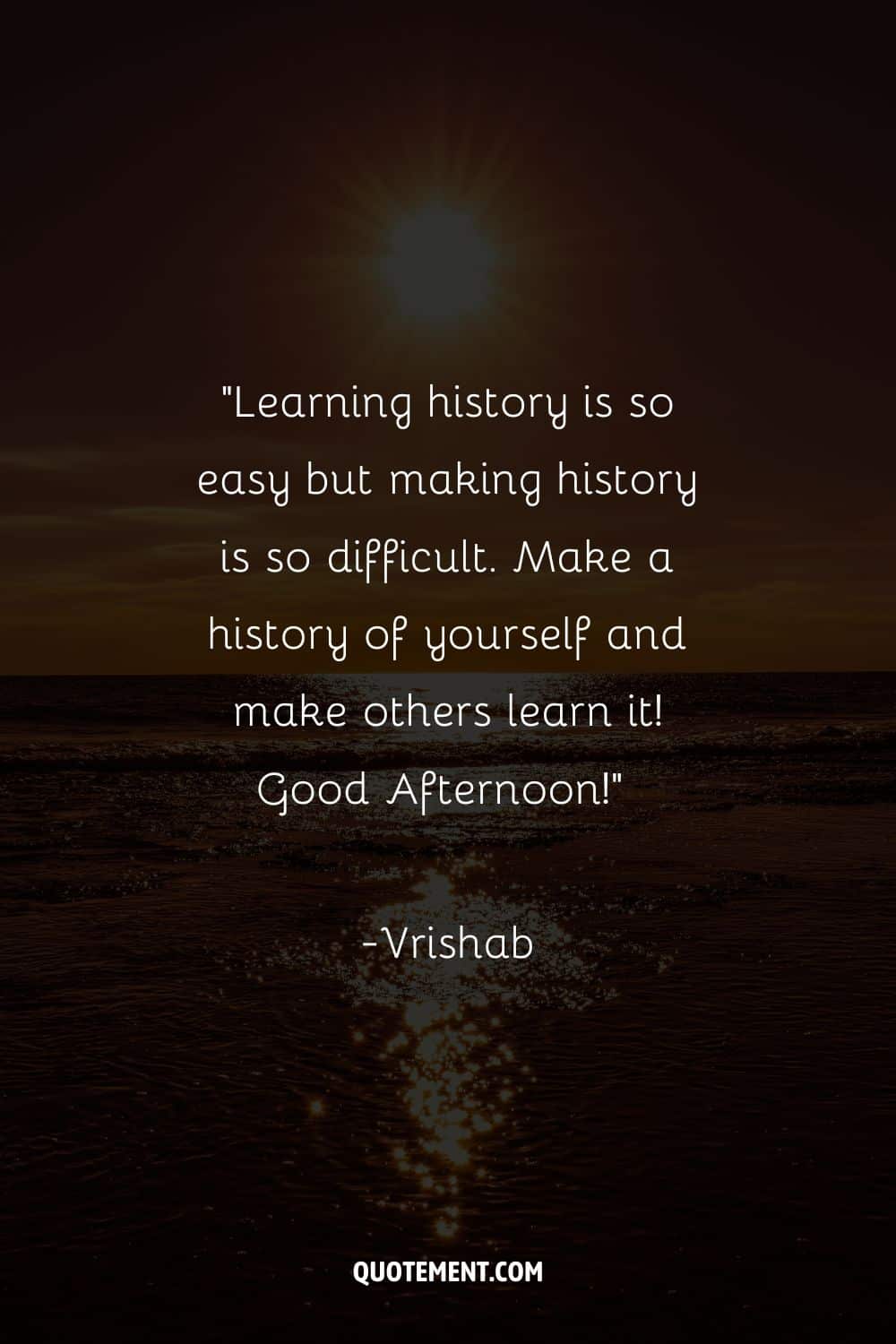 21. "An afternoon well spent brings a happy sleep." ― Leonardo da Vinci
22. "The afternoon glow is brightening the bamboo, the fountains are bubbling with delight, the soughing of the pine is heard in our kettle." — Okakura Kakuzō
23. "What I really want from music: That it be cheerful and profound like an afternoon in October." ― Friedrich Nietzsche
See also: 110 Magical October Quotes Capturing The Beauty Of Fall
24. "In the afternoon we returned the same way, and had the picture in our minds of magnificent regions of space and mountain not seen before." ― Robinson Jeffers
25. "If you come at four in the afternoon, I'll begin to be happy by three." ― Antoine de Saint-Exupéry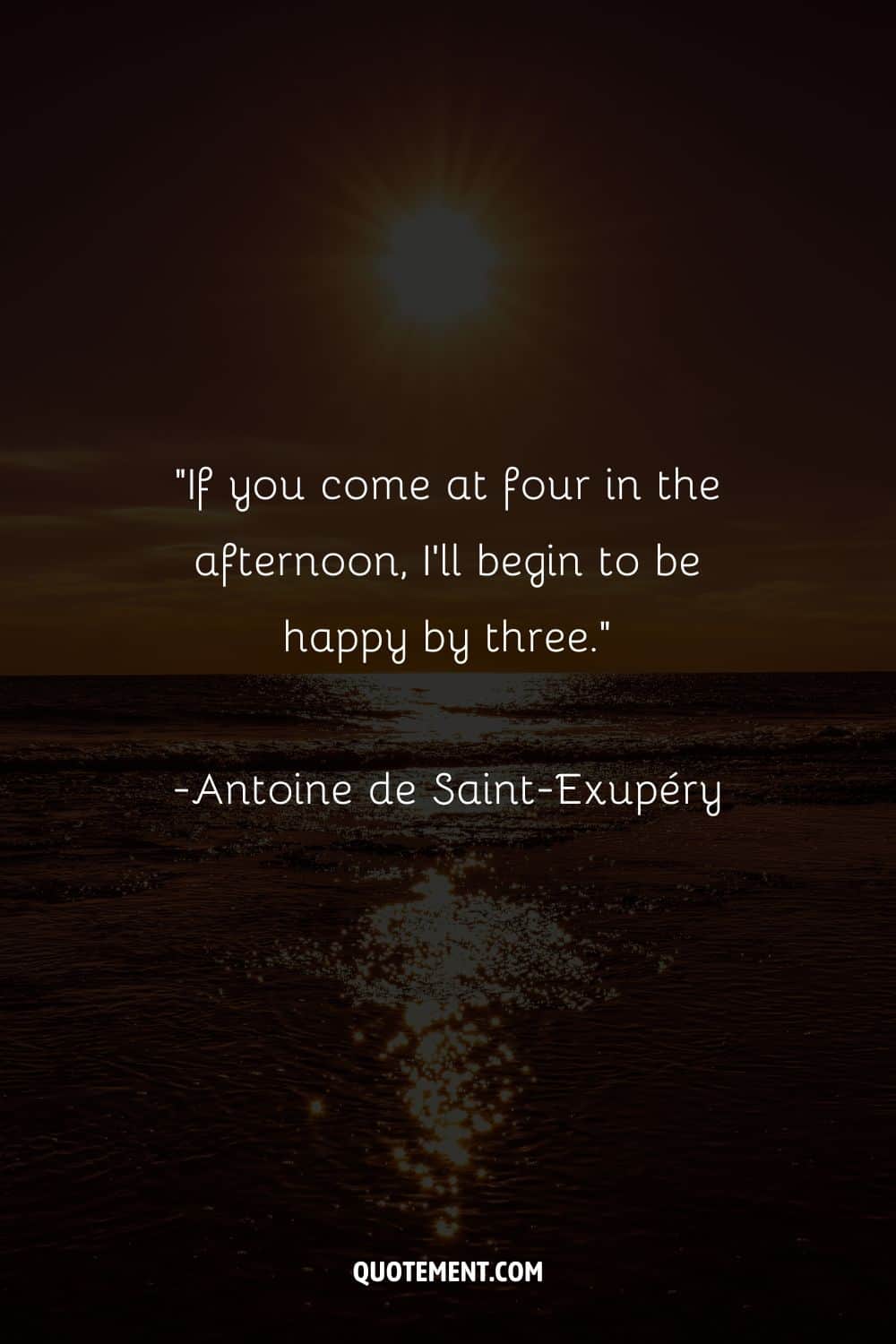 26. "Life is an open book. If anyone needs to get some motivation, it is the best source to get it. Remain favored and attempt to be receptive. Good afternoon!" — Unknown
27. "What vague, delicious dreams, / Born of this golden hour of afternoon, / And air balm-freighted, fill the soul with bliss, / Transpierced like yonder clouds with lustrous gleams, / Fantastic, brief as they, and, like them, spun / Of gilded nothingness!" ― Emma Lazarus
28. "Happiness is a hot bath on a Sunday afternoon." — A.D. Posey
See also: 90 Sunday Motivation Quotes For A Relaxed Weekend
29. "The afternoon is a time for reflection, where one can let the experiences of the morning sink in and prepare for the evening ahead." — Unknown
30. "As you climb the ladder of success, check occasionally to make sure it is leaning against the right wall. Good Afternoon and Good Day!" — Swati Khare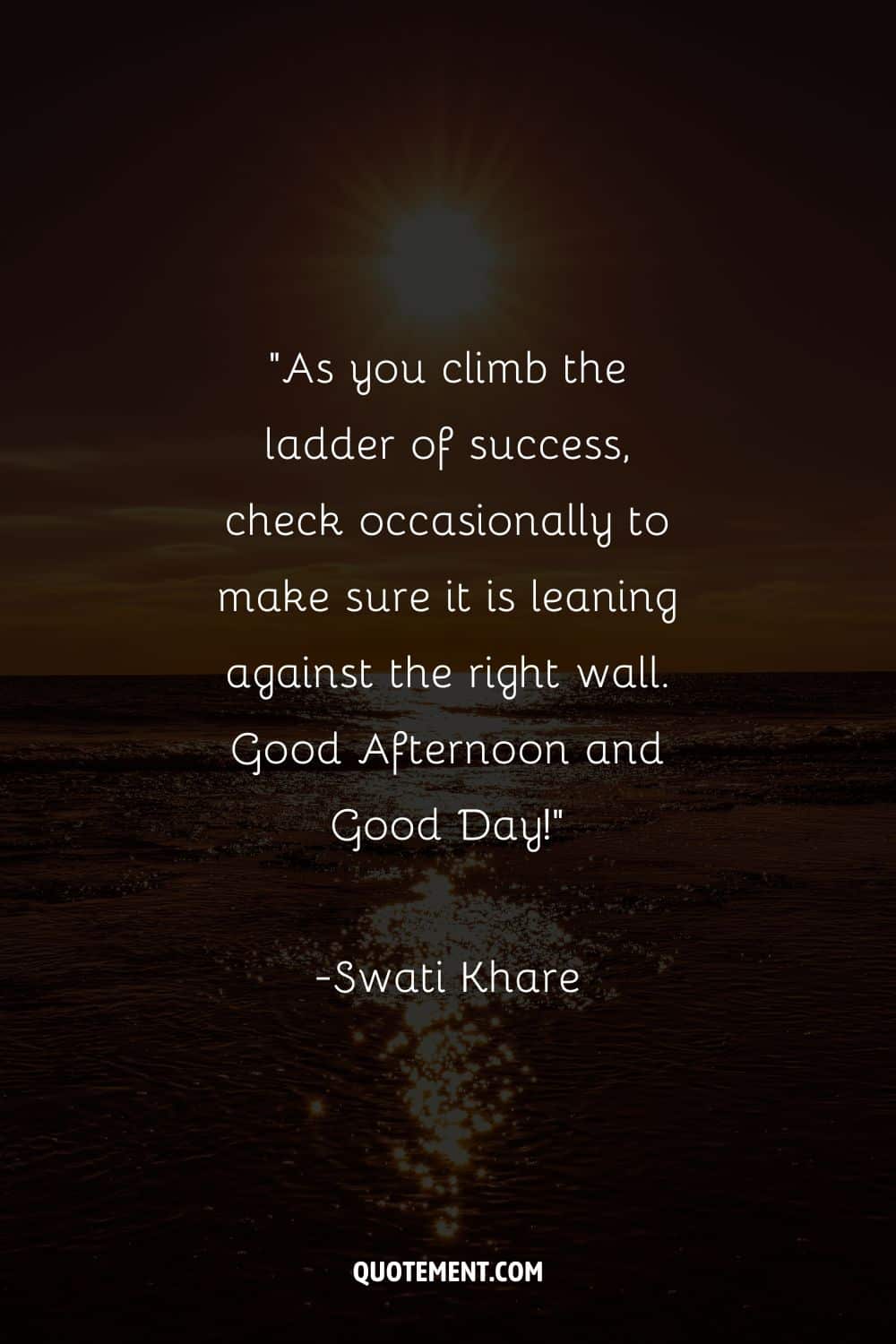 Good Afternoon Quotes For A Time Of Relaxation
1. "A frozen daiquiri of a scorching afternoon is soothing. It makes living more tolerable." — Tallulah Bankhead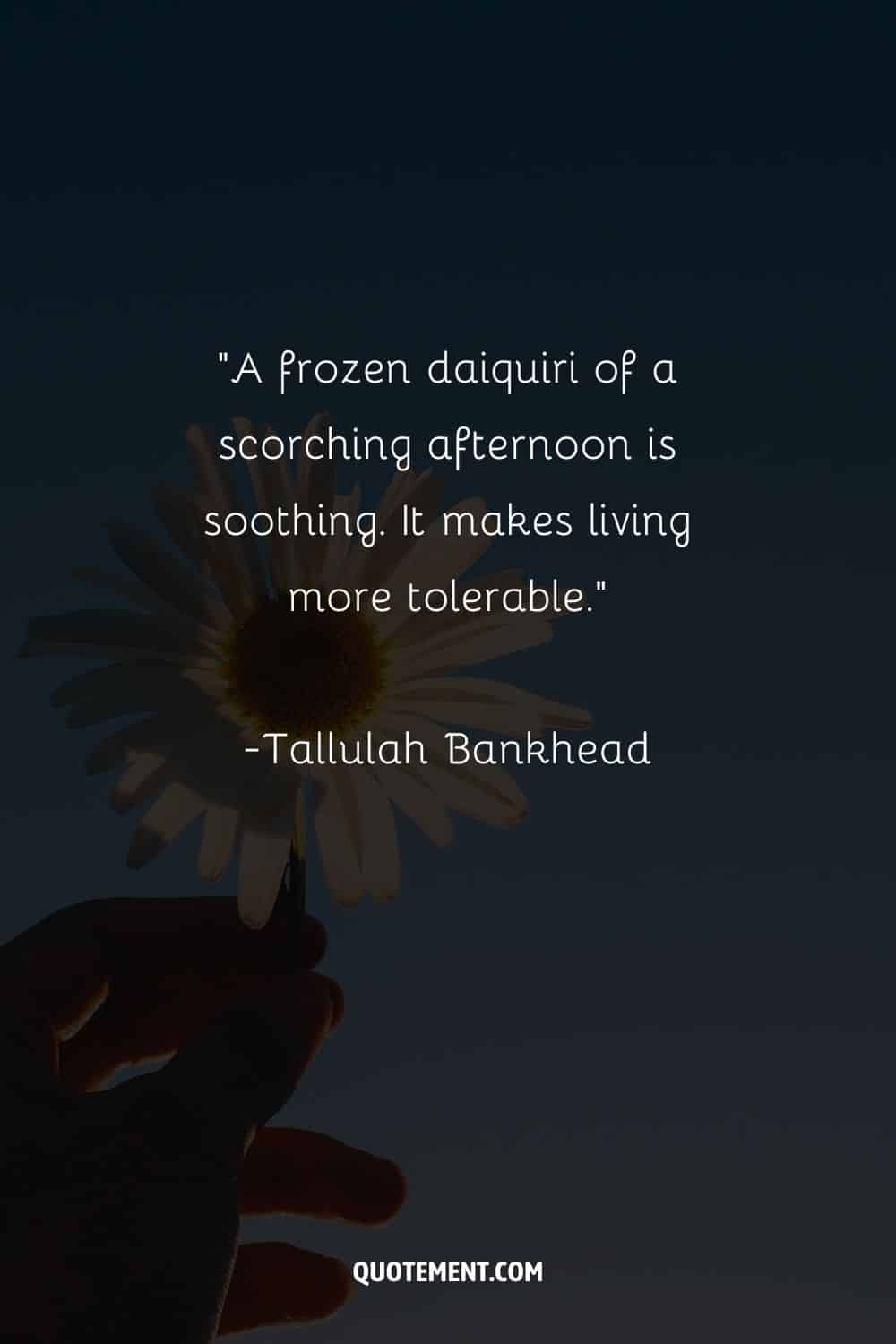 2. "If me and my friends are feeling decadent, we go for afternoon tea." — Sophie McShera
3. "Who can resist sleep at two or three in the afternoon in these sunlit parts of the Mediterranean?" ― André Aciman
4. "If I had a free afternoon, I would play music, sit in my backyard, and drink coffee." — Aja Naomi King
See also: 280 Awesome Coffee Captions To Show Your Coffee Obsession
5. "The afternoon light filters through the leaves, making everything look golden and full of magic." — Sarah Addison Allen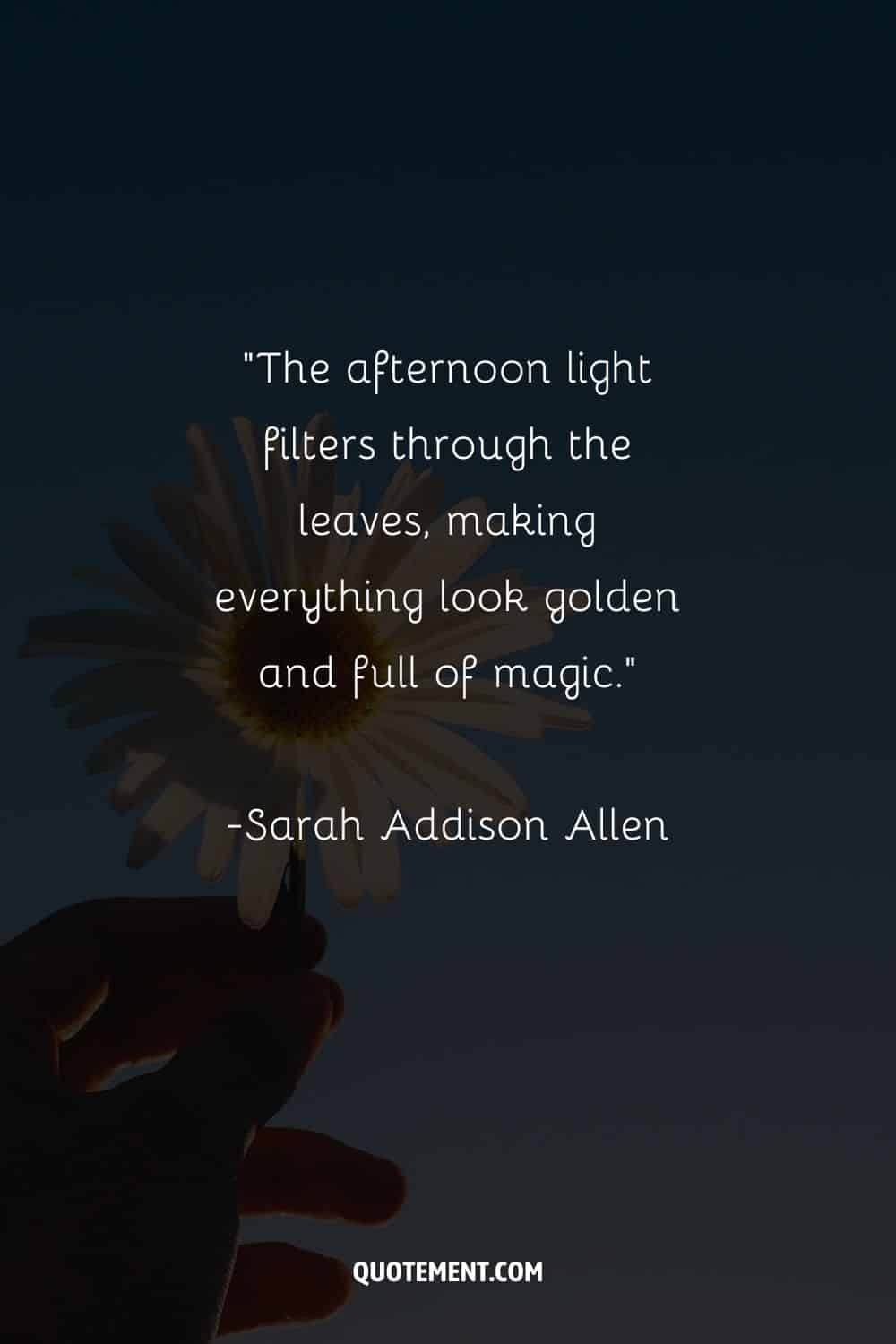 6. "Tea! Bless ordinary everyday afternoon tea!" — Agatha Christie
7. "Learn from yesterday, live for today, look to tomorrow, rest this afternoon." — Charles M. Schulz
8. "And this is how we loved it: a fifth of vodka and an afternoon in the attic." — Ocean Vuong
9. "Think what a better world it would be if we all, the whole world, had cookies and milk about three o'clock every afternoon and then lay down on our blankets for a nap." — Barbara Jordan
10. "In the afternoon, when the day has started to tire, there is a quiet beauty in the light." — J.B. Priestley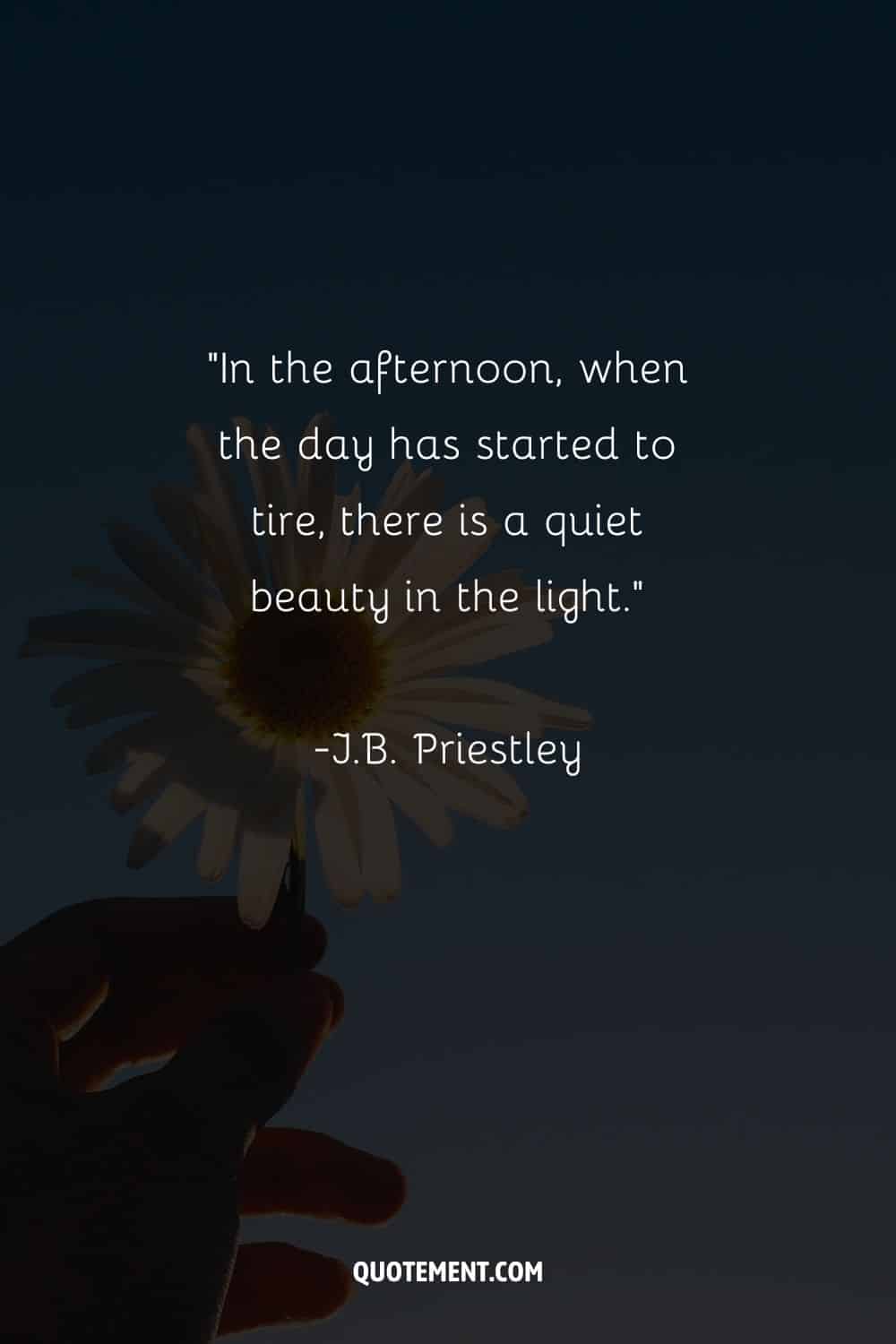 See also: Brilliant List Of 120 Light Quotes To Awaken Your Mind
11. "The afternoon is a time to reflect, to gather one's thoughts and find peace." — Henry Wadsworth Longfellow
12. "Well, there's nothing better than putting your feet up on a Sunday afternoon and grabbing a good book." — Chris Klein
13. "China tea, the scent of hyacinths, wood fires, and bowls of violets â that is my mental picture of an agreeable February afternoon." — Constance Spry
14. "Baseball is for the leisurely afternoons of summer and for the unchanging dreams." ― Roger Kahn
See also: Top 320 Baseball Instagram Captions That Are A Real Catch
15. "Under certain circumstances, there are few hours in life more agreeable than the hour dedicated to the ceremony known as afternoon tea." — Henry James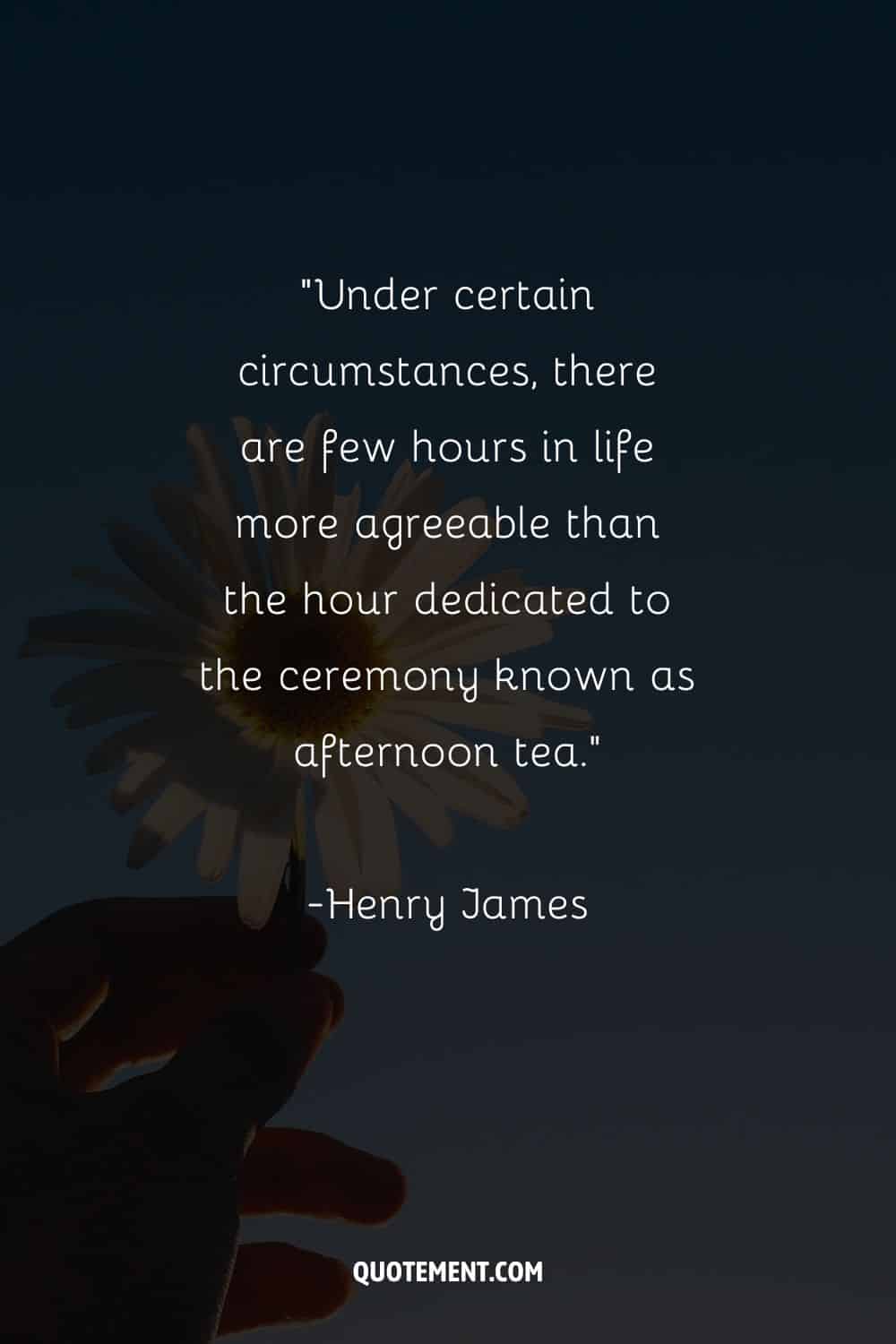 See also: 350 Awesome Tea Captions For Instagram For Tea Lovers
16. "I wished only to be set down in Canada, and take one honest walk there as I might in Concord woods of an afternoon." ― Henry David Thoreau
17. "The greatest luxury is being able to go to movies and plays now and then in the afternoons." ― Robert MacNeil
18. "The afternoon tea tradition is something I hope to carry forward with my own children and perhaps my grandchildren someday." — Jodi-Anne Williams-Rogers
19. "I like to sleep about four or five really solid hours at night, and then sometimes take a nap in the afternoon or early evening after dinner. I love naps." ― Dan Chaon
20. "Afternoon is a time of day when one should be able to put his feet up and enjoy the quietness of solitude." — Jeff Riggenbach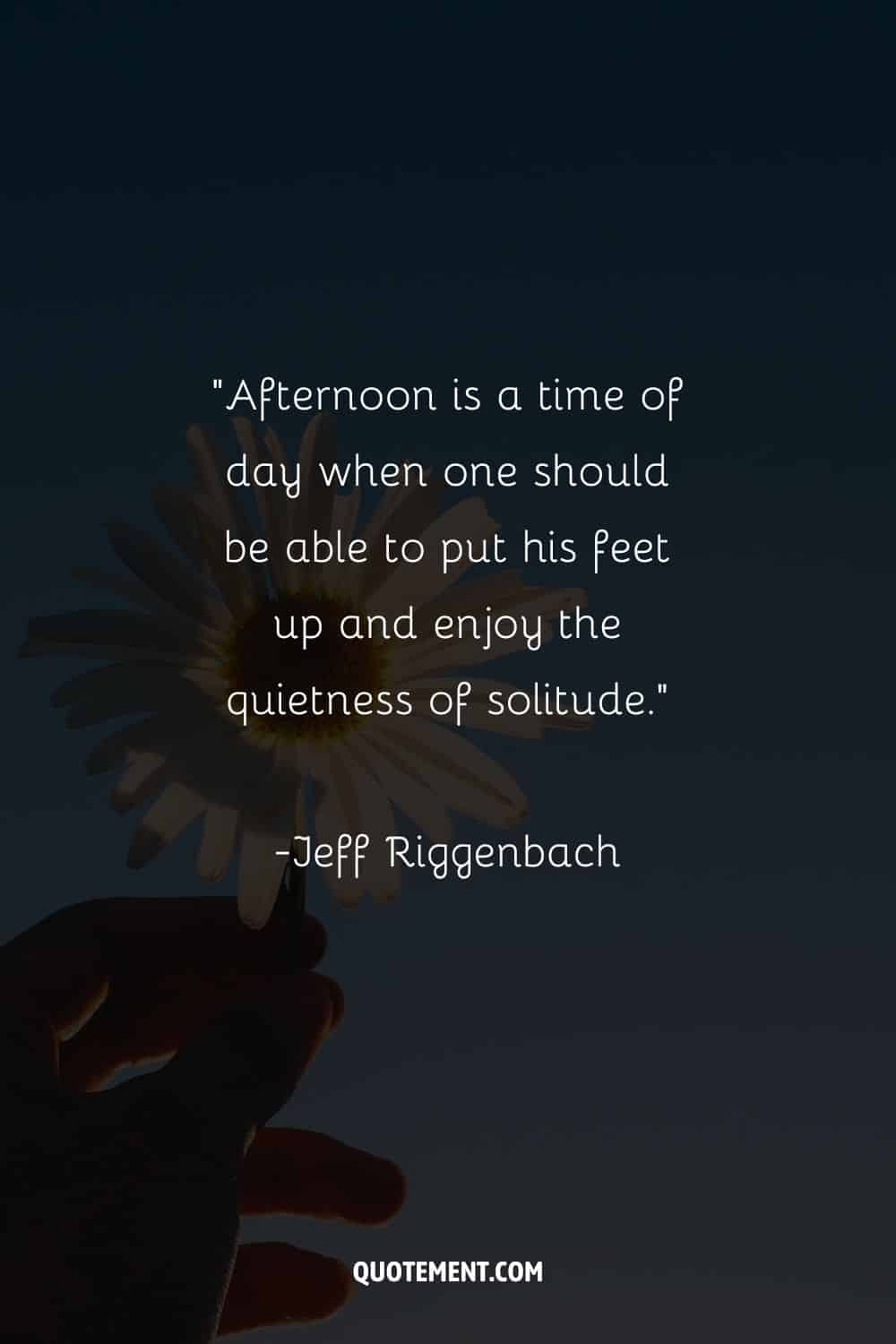 21. "The afternoon with my parents was a beautiful sunny day that began with a tour of the historic winery in the morning." ― Kate Fiduccia
22. "My hour for tea is half-past five, and my buttered toast waits for nobody." — Wilkie Collins
23. "This afternoon he will play guitar and sing 'I Taste A LiquorNever Brewed.'" — Hans Ostrom
See also: 230 Best Guitar Captions And Guitar Quotes For Instagram
24. "Afternoons are a time to dream and to catch one's breath." — Isabel Allende
25. "The afternoon is a time to slow down, to appreciate the beauty of life and to savor the moment." — Jane Austen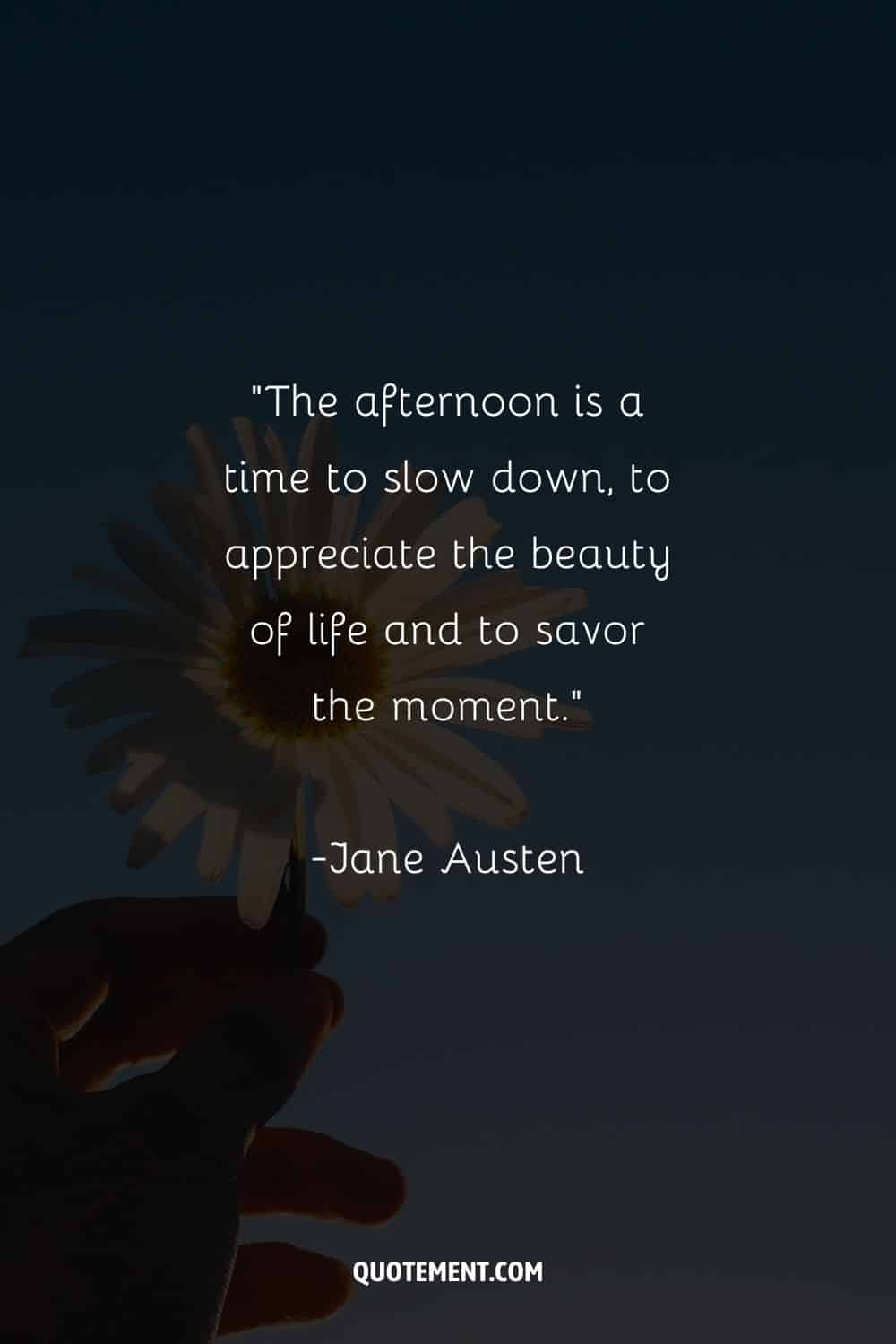 26. "The afternoon sun is warm on my skin, and the breeze is a gentle caress." — Nalini Singh
See also: 280 Best Sun Captions For Instagram For A Shiny Post
27. "The afternoon is the perfect time to recharge, to stop and just breathe." — Charles Baudelaire
28. "In the still of the afternoon, the beauty of life is felt with a sweet serenity." — Debasish Mridha
29. "In the stillness of the afternoon, one can feel the peace that comes from being surrounded by nature." — Alice Sebold
See also: 150 Nature Captions For Instagram For All The Nature Lovers
30. "The afternoon is a time to relax, to put aside the worries of the day and simply be." — Oprah Winfrey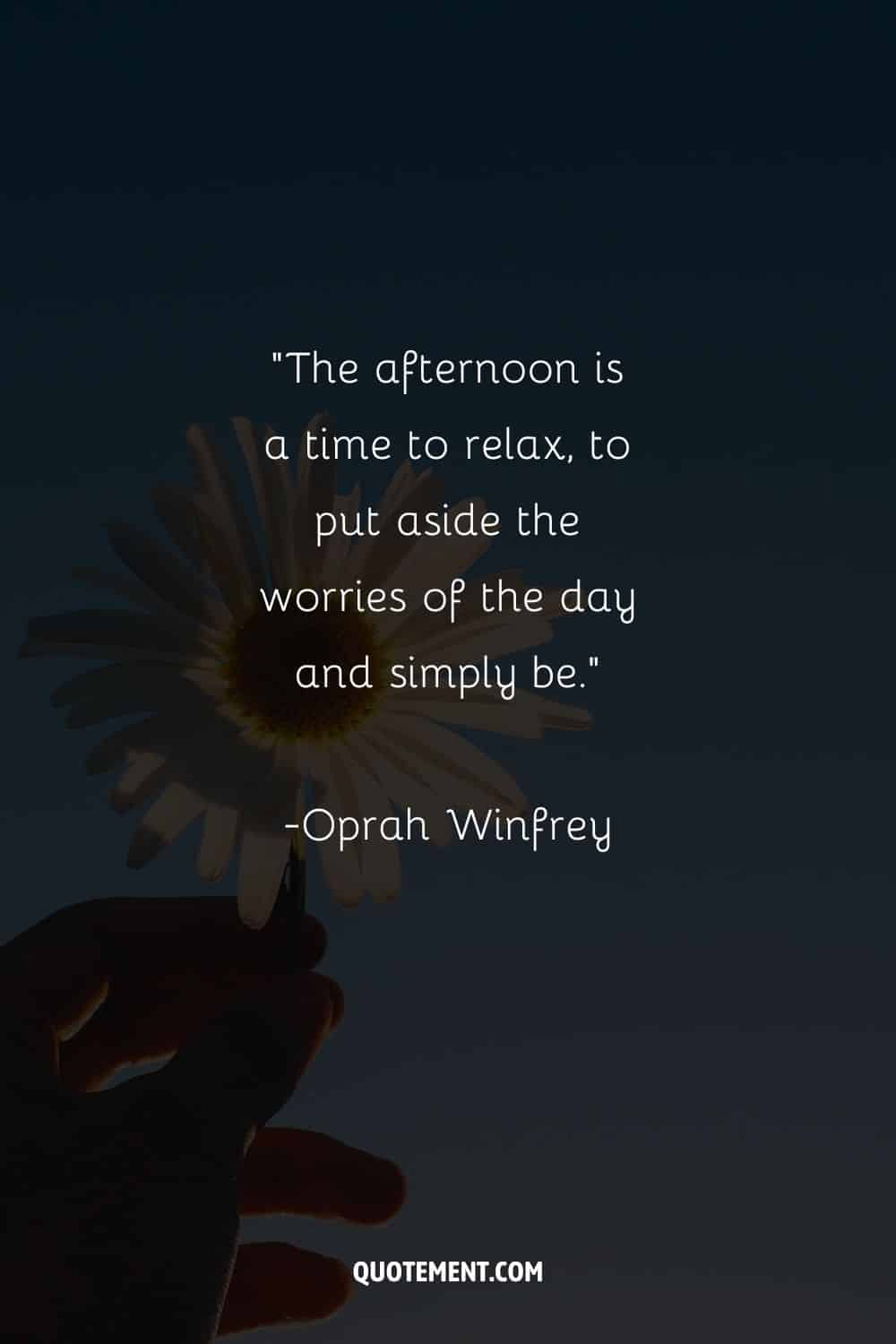 Thought-Provoking Quotes About Afternoon
1. "What'll we do with ourselves this afternoon? And the day after that, and the next thirty years?" — F. Scott Fitzgerald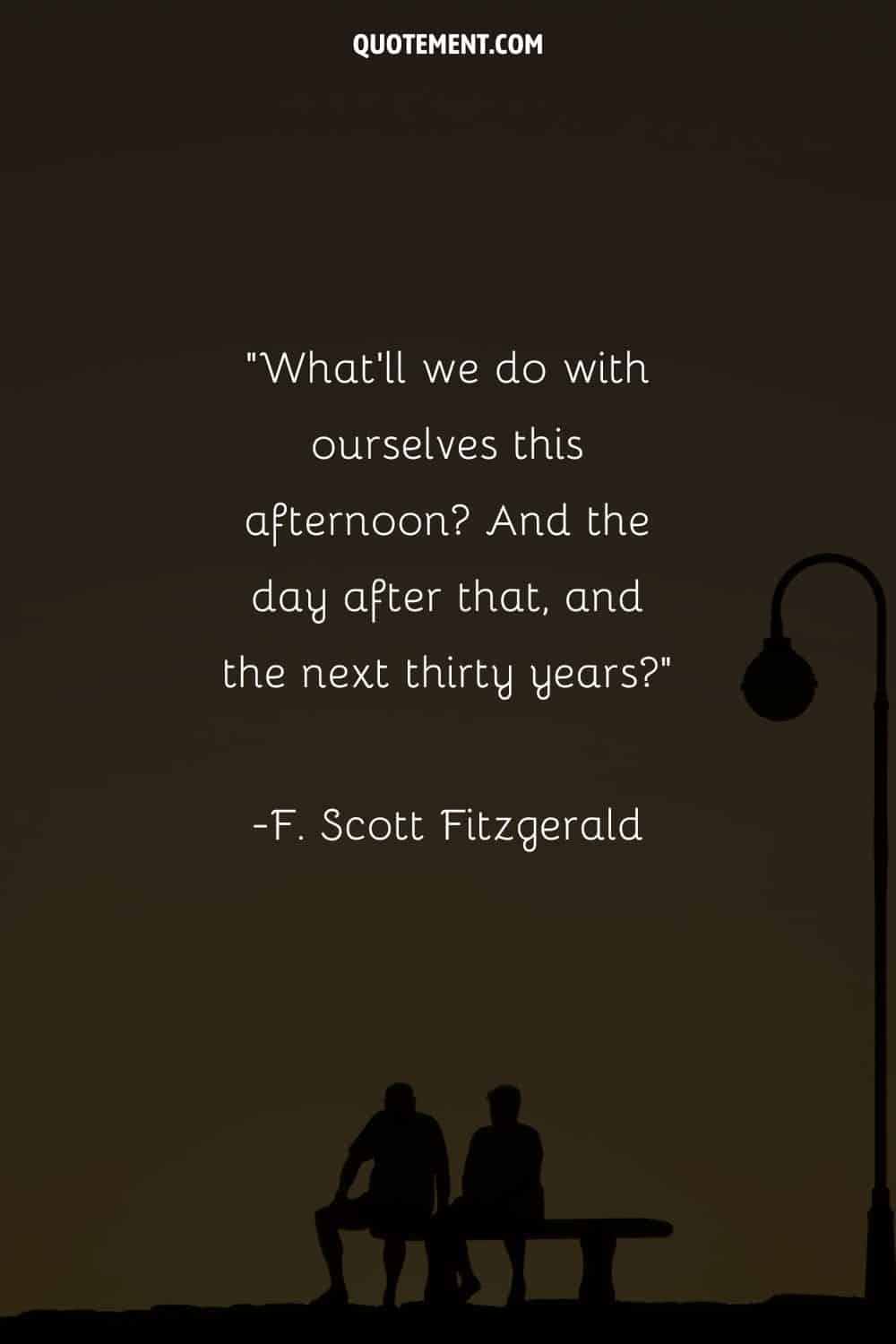 2. "A dead afternoon in a dark bar was not the worst of fates." — Don DeLillo
3. "Home may be where the heart is but it's no place to spend Wednesday afternoon." — Walker Percy
See also: 140 Amazing Wednesday Captions To Make Your Instagram Pop
4. "Millions long for the immortality who don't' know what to do with themselves on a rainy Sunday afternoon." — Susan Ertz
5. "In the afternoon of life we shall be judged on love, and not one of us is going to come off very well, and were it not for my absolute faith I could not live." ― Madeleine L'Engle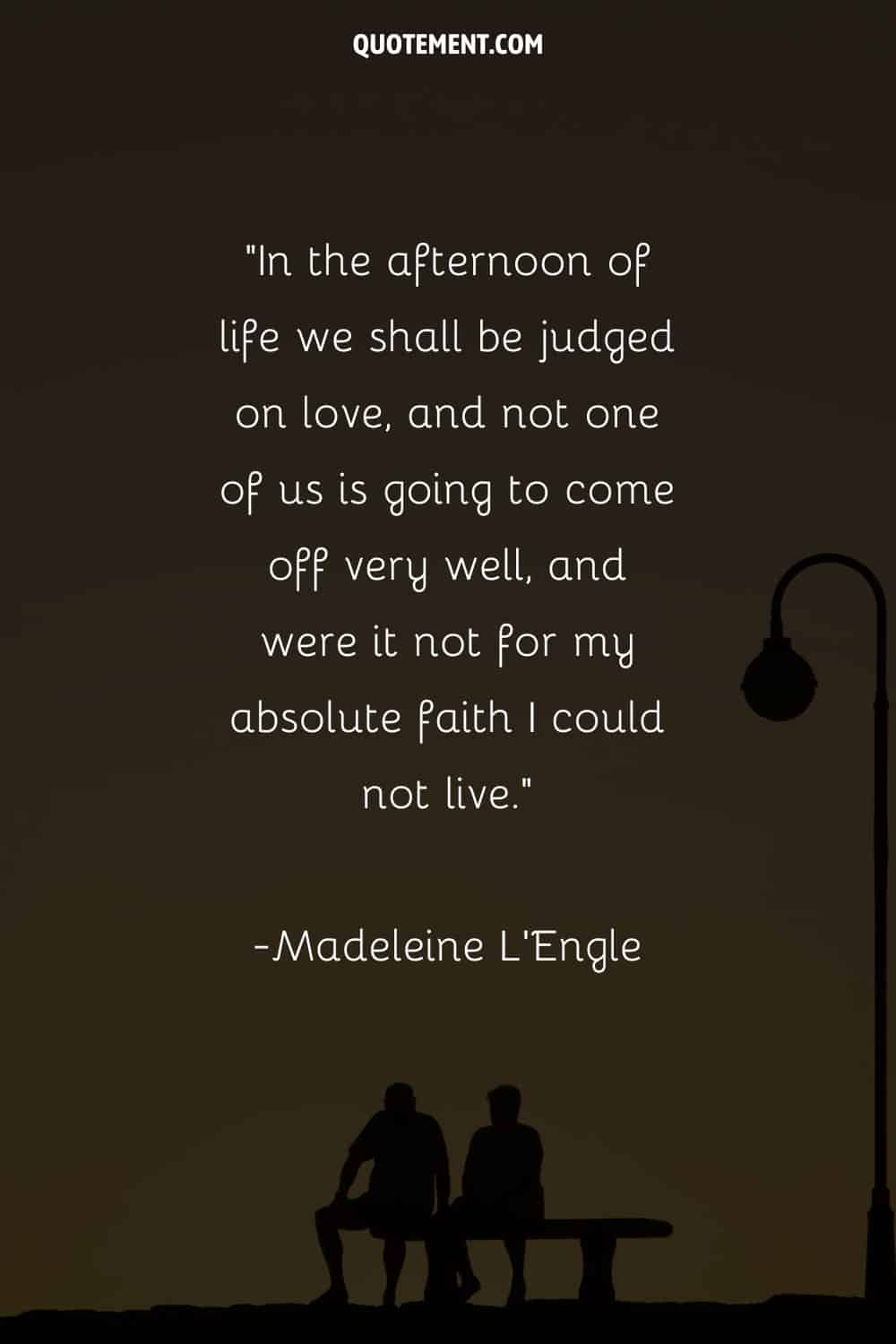 6. "Sleeplessness at night is not always a medical condition for some people. Sometimes it's the punishment from God for those who sleep during such a beautiful afternoon!" — Unknown
7. "The stillness of an afternoon can be a source of inspiration and creativity." — Vincent van Gogh
8. "Afternoons are unguarded, like the backs of old men who sleep on park benches." — Michael Chabon
9. "There comes a time late in the afternoon when the light is just so and my circadian rhythms are at exactly at a certain point, when the only solid thought in my mind is to run." — Alison Townsend
10. "You cannot plant an acorn in the morning, and expect that afternoon to sit in the shade of an oak." — Antoine de Saint-Exupéry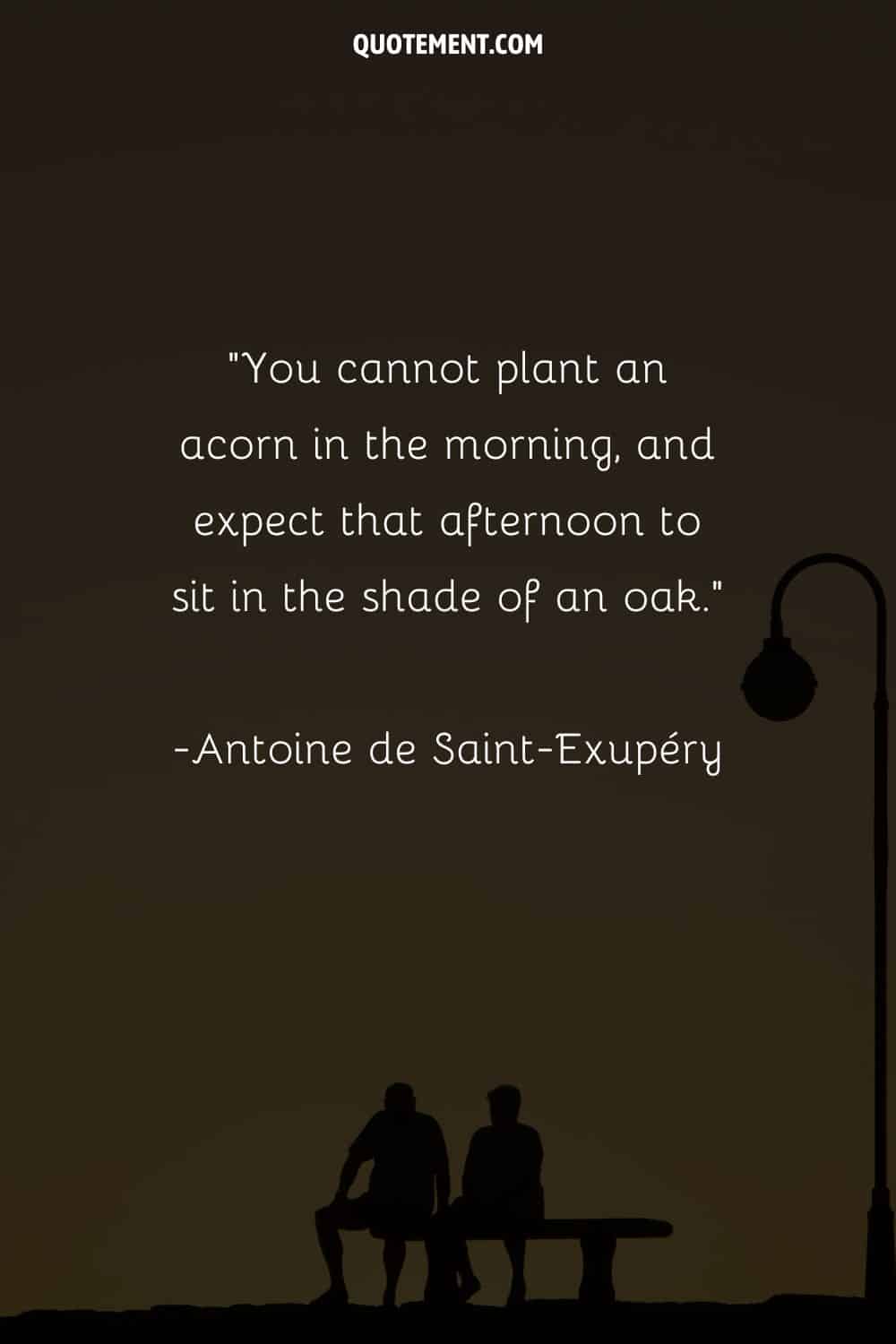 11. "There is an hour in the afternoon when the plane is on the verge of saying something. It never says, or perhaps it says it infinitely, or perhaps we do not understand it, or we understand it and it is untranslatable as music." — Jorge Luis Borges
12. "The afternoon has come to imply that the end is near." ― Henry James
13. "At the time of day when the afternoon draws close to twilight, my memory floats back to the pristine days of my childhood in the early 1980s." ― Jodi-Anne Williams-Rogers
14. "However, football's so hard it is almost a sin / Victory takes time / More than flipping a dime / If it were so easy why / Waste a Sunday afternoon." ― Robert Curran
See also: 330 Perfect Football Captions For Instagram To Inspire You
15. "The most dreamless and introspective time of day, a sort of midnight of the daytime." ― Amit Chaudhuri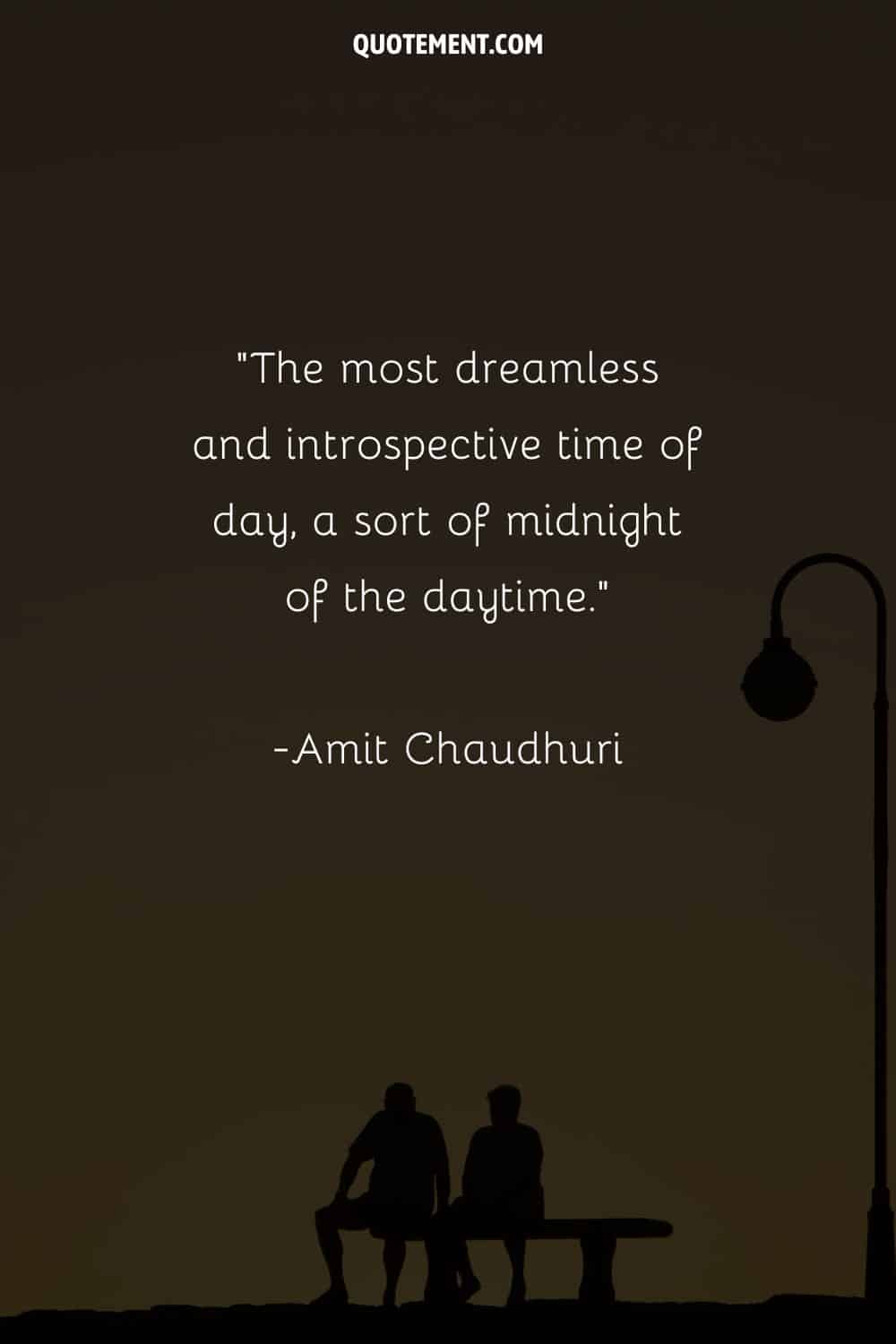 16. "I still maintain that an ordinary human being has the right to be horrified by a mangled body seen on an afternoon walk." ― Timothy Findley
17. "I like to read away as much of the afternoon as possible until real life rears its ugly head." — Anne Lamott
18. "The afternoon knows what the morning never suspected." — Robert Frost
19. "Time pulses from the afternoon like blood from a serious wound." ― Hilma Wolitzer
20. "That's the way we all feel about conservation — it won't come this afternoon, but we ought to get started this afternoon if it's ever going to come." ― John F. Kennedy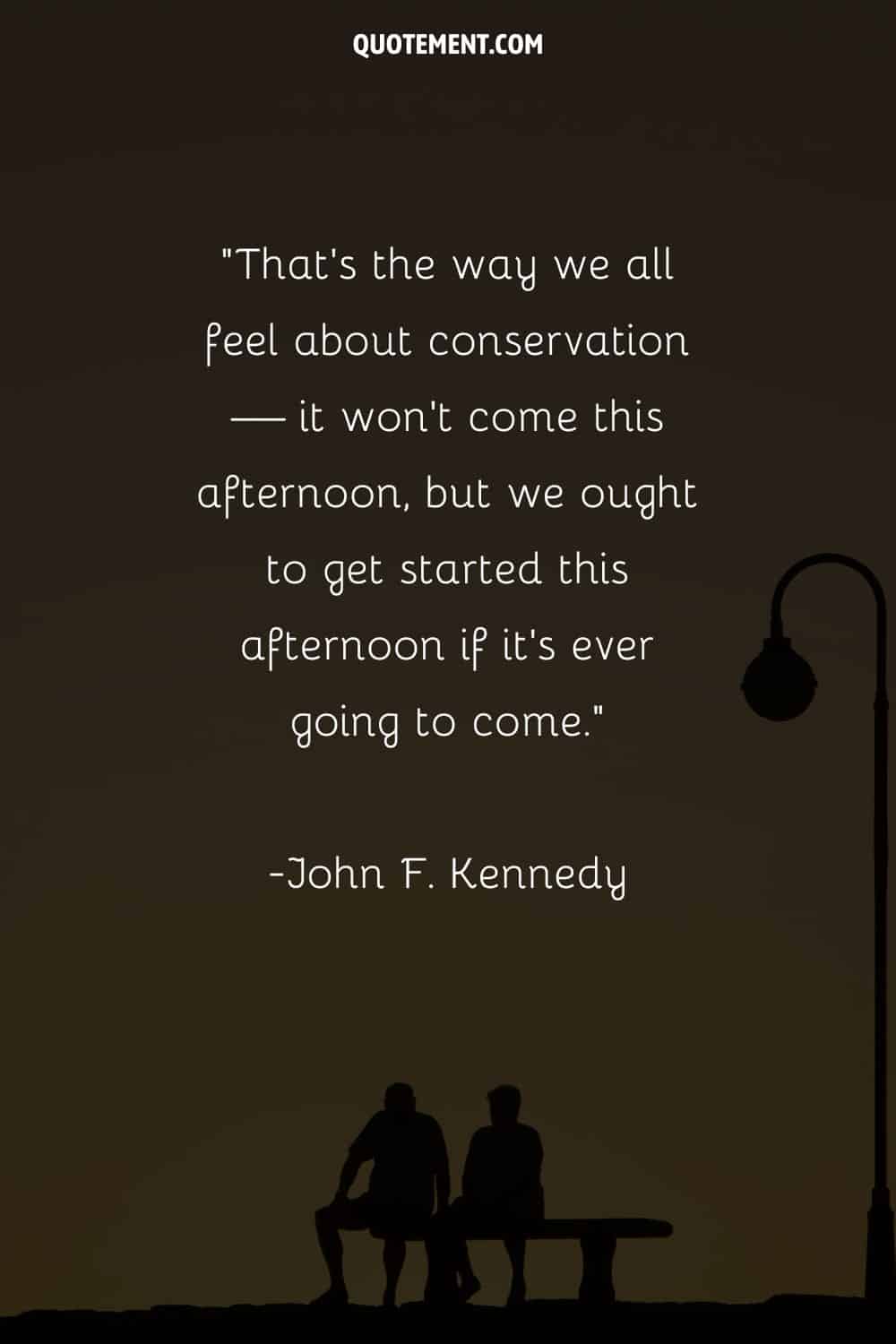 21. "Good afternoon! Do not say that victory is lost if it is from battles that one lives life." — Unknown
See also: 100 Quotes On Life Struggles To Help You Fight Better
22. "I work every morning, all morning, sometimes in the afternoons. Then sometimes I hunt in the afternoons — quail, doves, grouse up north – but just to stay alive, because writers die from their lifestyle but also from their lack of movement." — Jim Harrison
23. "The late afternoon sunlight, warm as oil, sweet as childhood…" — Stephen King
24. "If you have responsibility in the afternoon, you must have energy in the morning." — Chinese Proverb
25. "The afternoon sun is a reminder that there is still beauty in the world, even on the hardest days." — J.K. Rowling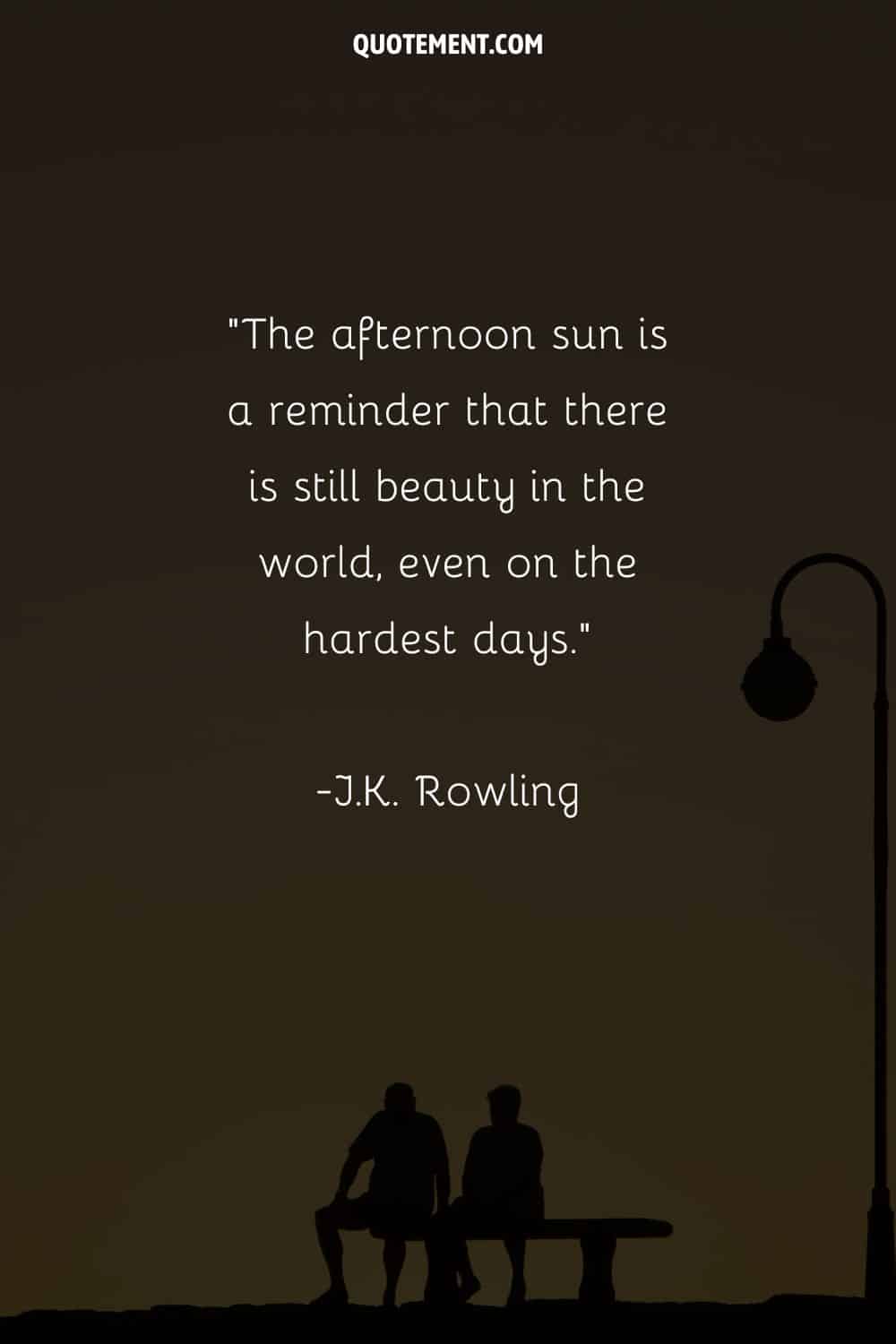 26. "A bright afternoon, blue sky, and hot coffee. I take a sip from my second cup, look up at the sky, and smile. Nobody's here now. It's very quiet. I can hear myself much better now." ― Bhuwan Thapaliya
27. "I get satisfaction of three kinds. One is creating something, one is being paid for it and one is the feeling that I haven't just been sitting on my ass all afternoon." — William F. Buckley, Jr.
28. "Nobody looks at the moon in the afternoon, and this is the moment when it would most require our attention, since its existence is still in doubt." — Italo Calvino
See also: 430 Beautiful Moon Captions For A Magical Instagram Post
29. "No one can possess a sunset like the one we saw that evening. Just as no one can possess an afternoon of rain beating against the window, or serenity of a sleeping child, or the magical moment when the waves break on the rocks. No one can possess the beautiful things in this Earth, but we can know them and love them." ― Paulo Coelho
30. "I'm… having one of those honeyed afternoons when I don't know who I am." ― Catie Rosemurgy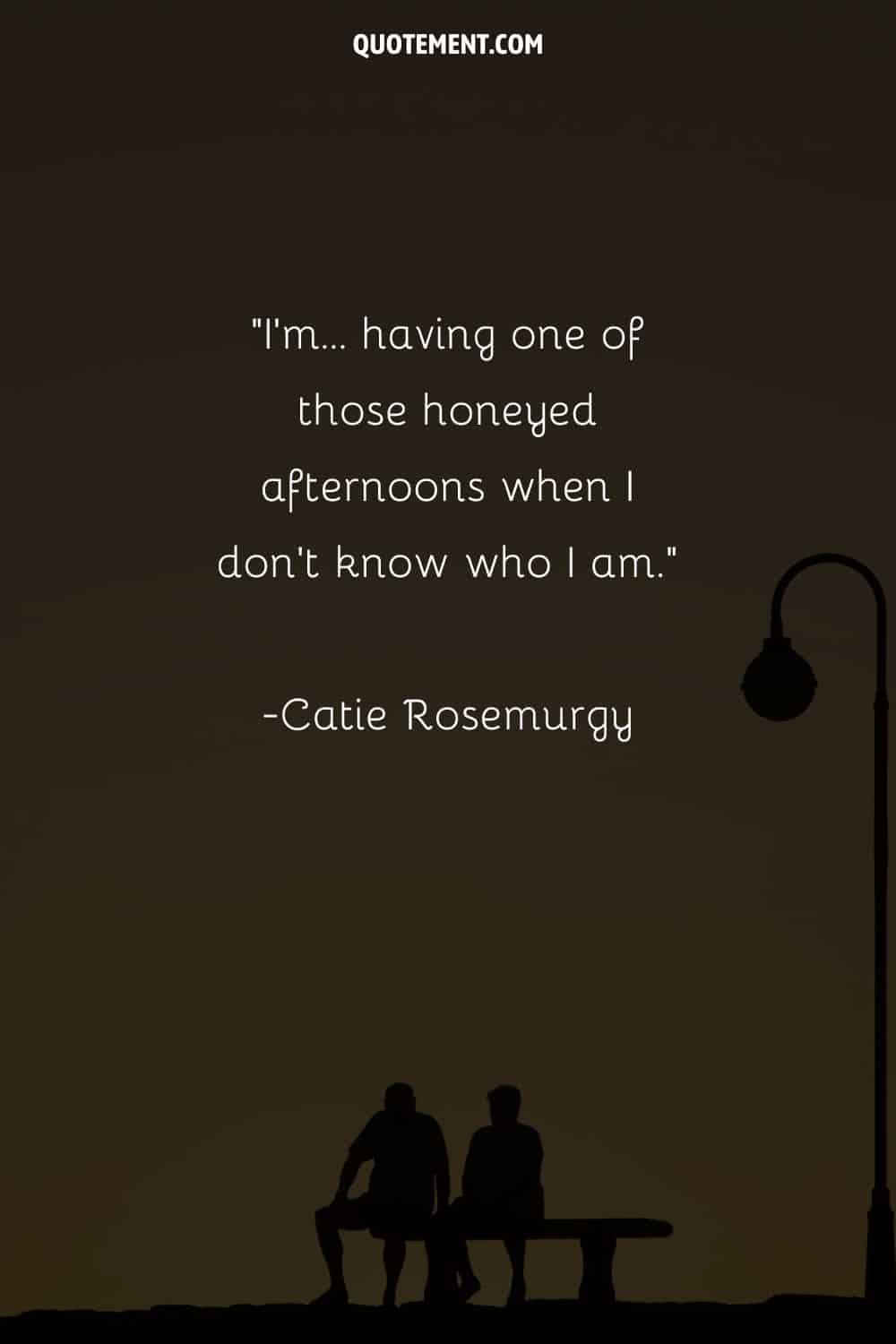 Good Afternoon Quotes To Brighten Someone's Day
1. "Good afternoon baby, I sure missed you while I was gone, but you know I got to work honey, hey, let's just do something later on." — Chris Rogers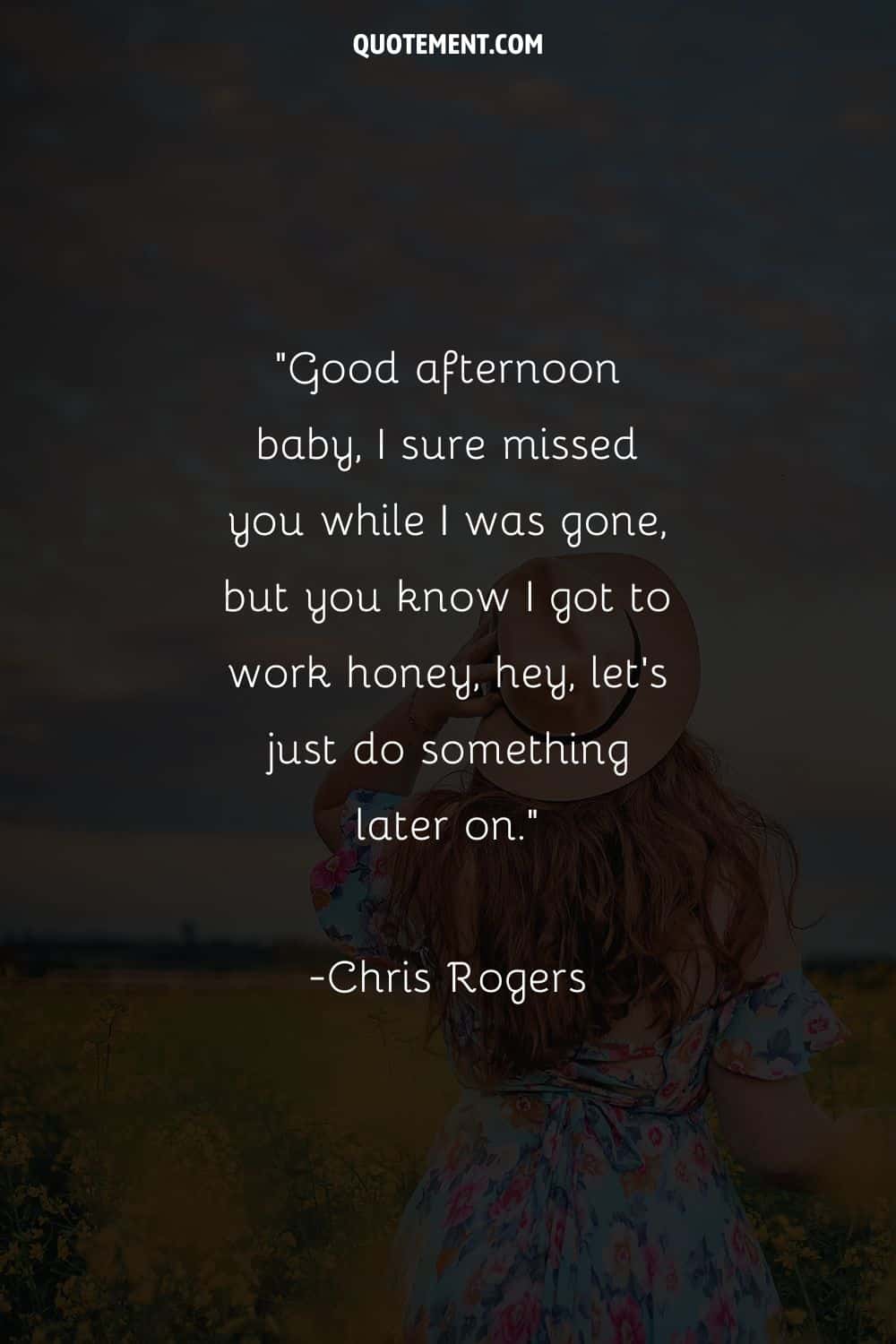 See also: 150 Good Afternoon Messages For Her To Make Her Smile
2. "I wish I were with you this time of the day. We hardly have a beautiful afternoon like this nowadays. Wishing you a peaceful afternoon!" — Unknown
3. "If I was a dove I would daily bring you peace. A sheep I would bring you miracles, an angel I would bring you love, but since I'm only human I can only wish you the best. Good afternoon." — Mundia Andy
4. "Good afternoon to the one who holds the keys to my heart! I hope you had a wonderful morning. Good afternoon sweetheart." — Unknown
5. "Gardens will bloom, flowers lamps will burn at night, pray to the Lord to be happy the rest we offer you Afternoon." — Unknown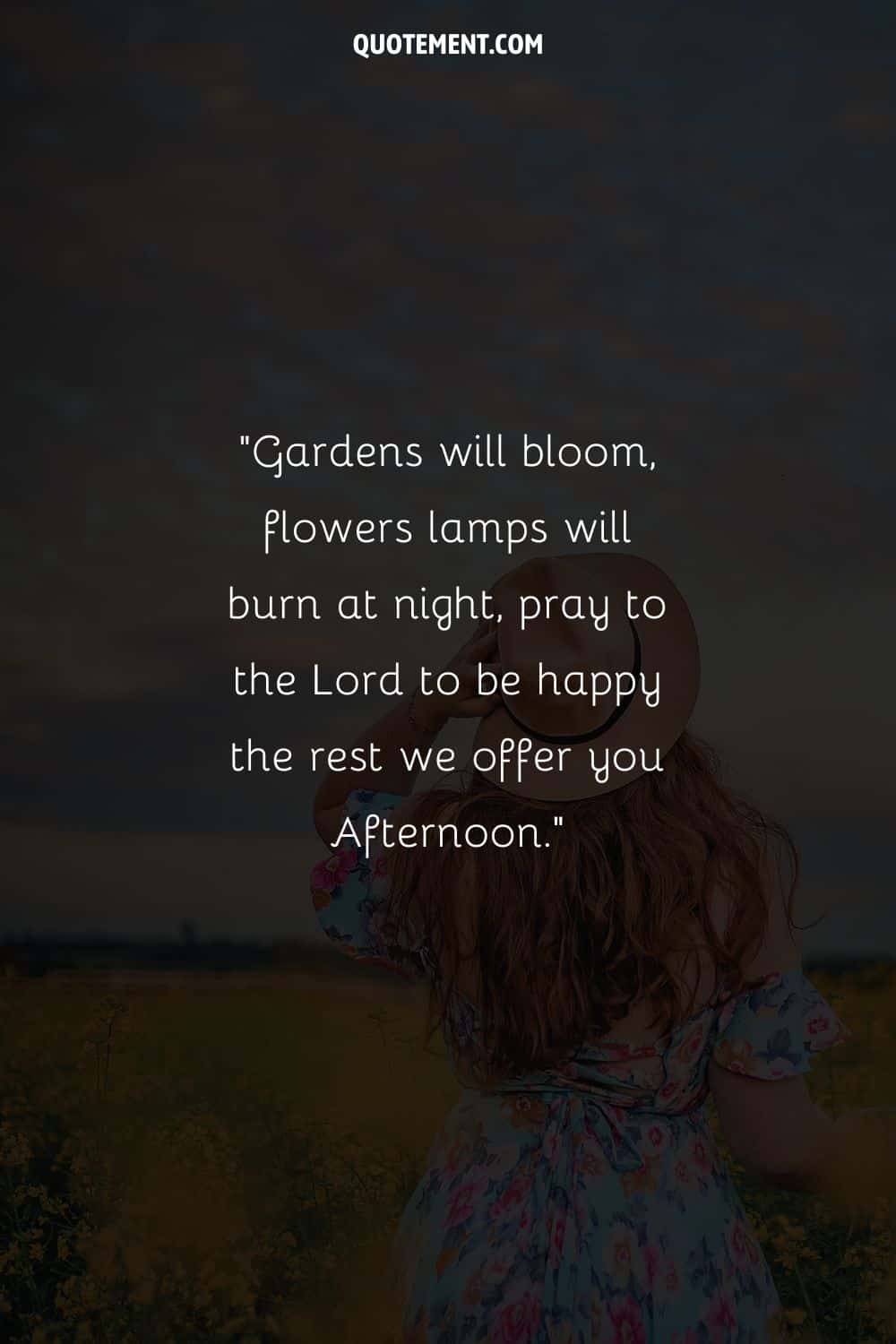 6. "You are a blessed soul if you are still alive to experience this amazing afternoon today. Take your inspiration from this bright sun and make your life wonderful." — Unknown
7. "Hey, beautiful! Hope your day is as beautiful as you are. Good afternoon sweetheart." — Unknown
8. "It is a wonderful afternoon, but it is more wonderful when I hear your beautiful voice. I love you, sweetheart. Have a good afternoon." — Unknown
9. "With a deep blue sky over my head and a relaxing wind around me, the only thing I am missing right now is the company of you. I wish you a refreshing afternoon!" — Unknown
10. "Your dream doesn't have an expiration date. Take a deep breath and try again this afternoon." — Unknown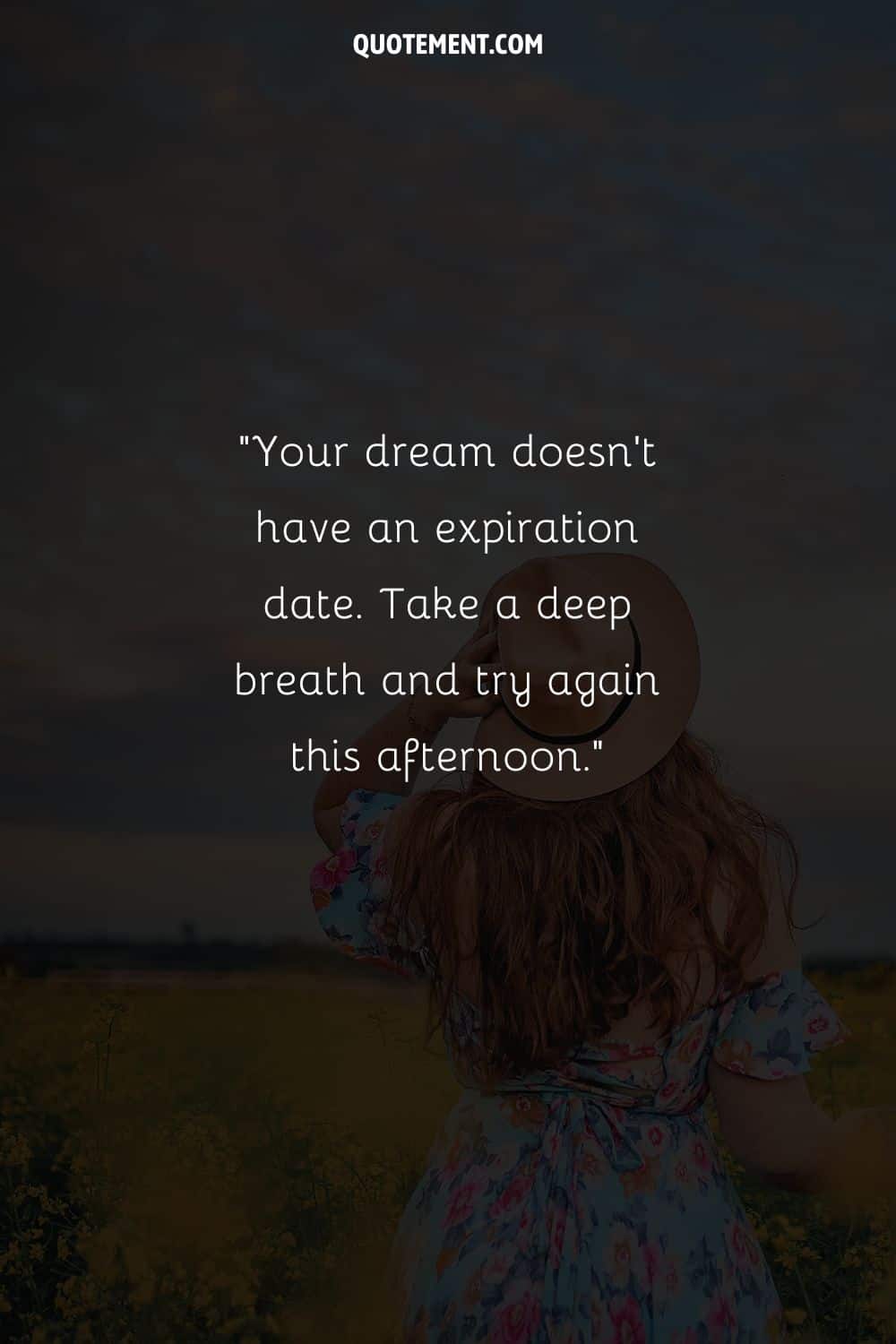 11. "Are you stuck again on an afternoon with nothing to do? Start with your dreams, decide where you want to be, and create a plan to reach there. Every little step will lead you closer to your destiny." — John Ross
See also: 120 Follow Your Dreams Quotes To Keep You On The Track
12. "The biggest motivation is your own thoughts, so think big and motivate yourself to win. Good afternoon!" — Unknown
13. "I give you my heart, full of love and passion. Wishing you a beautiful afternoon." — Unknown
14. "Darling, it's another wonderful afternoon. May your dreams and aspirations be fulfilled. I love you." — Unknown
15. "Nature gives us true peace, and the afternoon is the perfect time to enjoy that nature. May God grant you another good afternoon!" — Unknown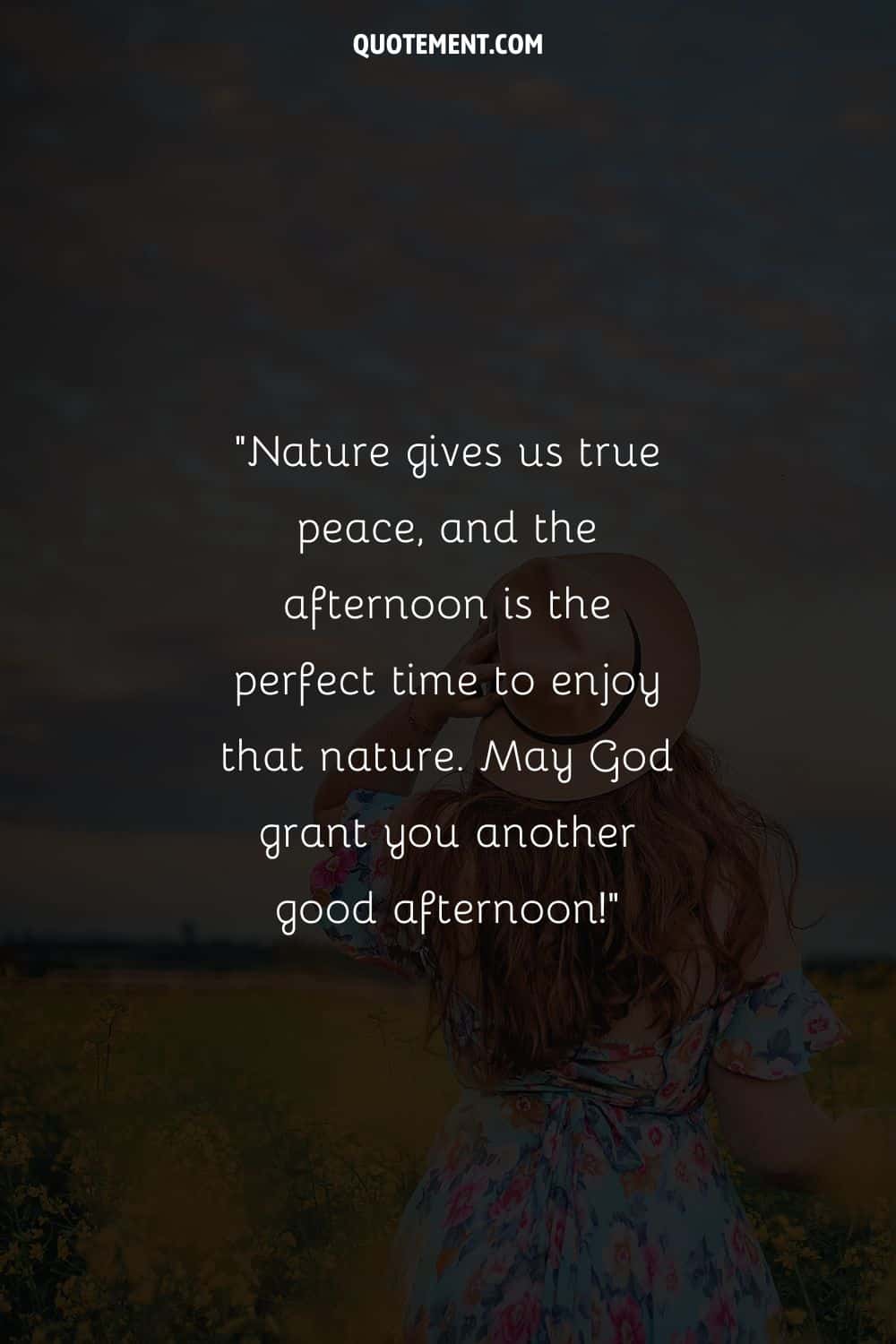 16. "My day is not whole without wishing you a wonderful afternoon. Good afternoon, sweetheart." — Unknown
17. "My afternoon is not complete without a thought of you and telling you how much you mean to me. Good afternoon, my love. Have a pleasant day ahead." — Unknown
18. "Life is magic. The beauty of life is the next second. Enjoy this afternoon." — Unknown
19. "Today my kiss goes to you beautiful person that even so far always makes itself present. Good afternoon." — Unknown
See also: 130 Sweet & Touching Good Afternoon Messages For Him
20. "Good afternoon guys, just remember that no matter where you are right now focus and a positive mindset can lead you to where you want to be in life." — Allan Thicke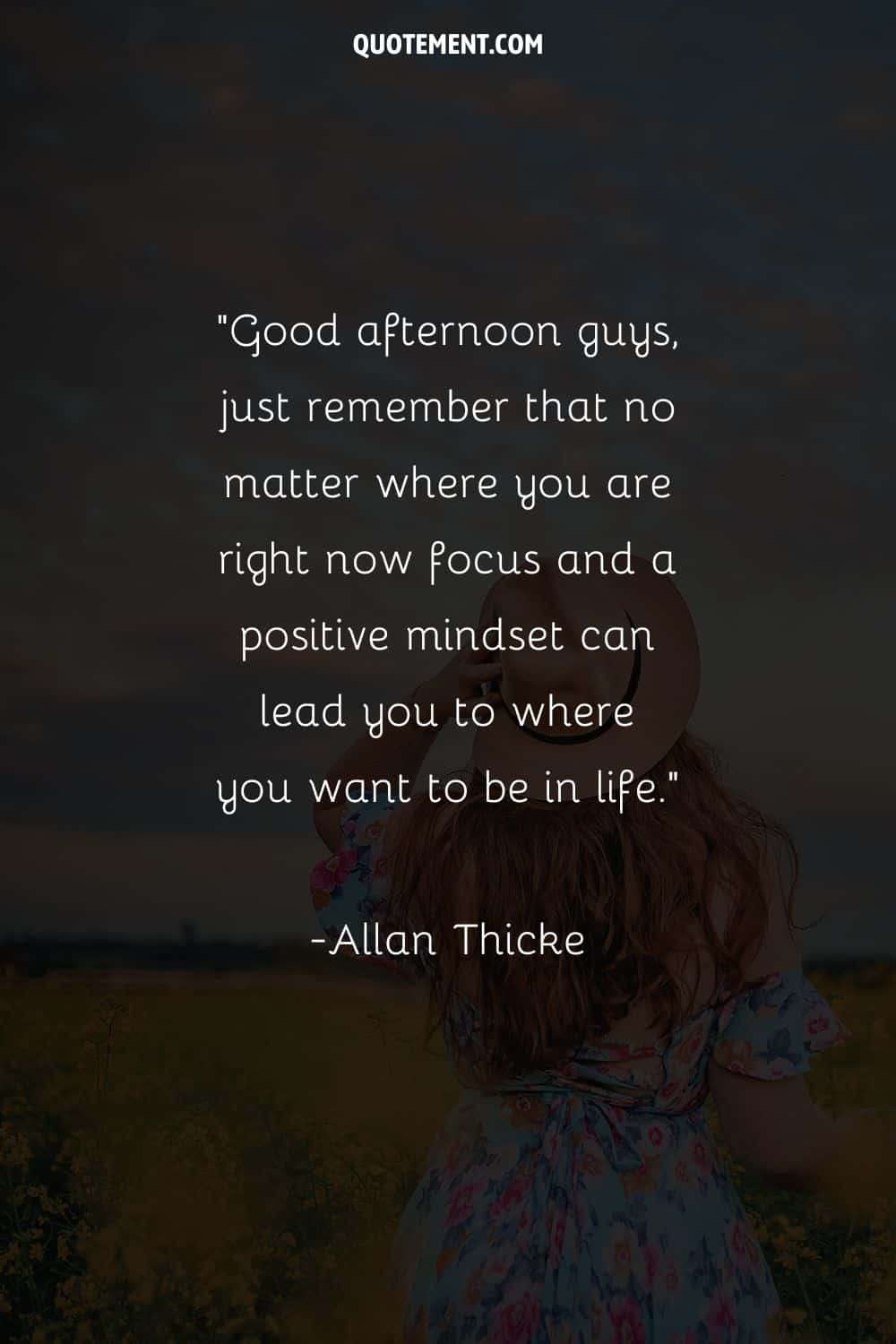 Funny Afternoon Quotes
1. "What is it about a beautiful sunny afternoon, with the birds singing and the wind rustling through the leaves that makes you want to get drunk!" — Unknown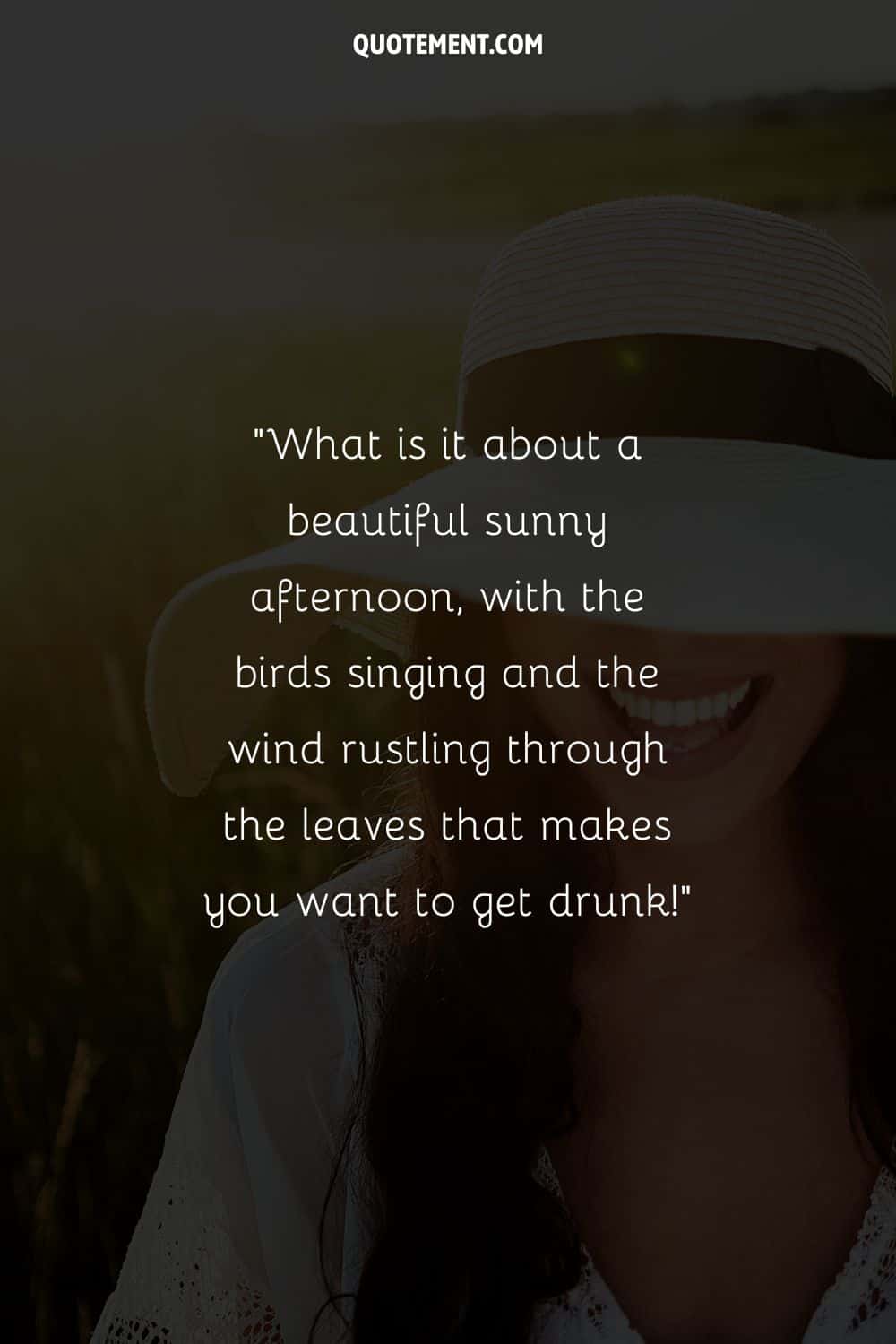 See also: 320 Cool & Catchy Drinking Captions For Instagram
2. "My daily routine: Morning: Feeling tired, cranky, and lazy. Afternoon: I could go for a nap. Night: I can't sleep." — Unknown
3. "I was enjoying this beautiful afternoon so much when I thought of you and said to myself, that idiot friend of mine must be sleeping. What a misfortune of you to miss such a beautiful afternoon!" — Unknown
4. "The only good morning are those that start in the afternoon." — Unknown
5. "If you can spend a perfectly useless afternoon in a perfectly useless manner, you have learned how to live." — Lin Yutang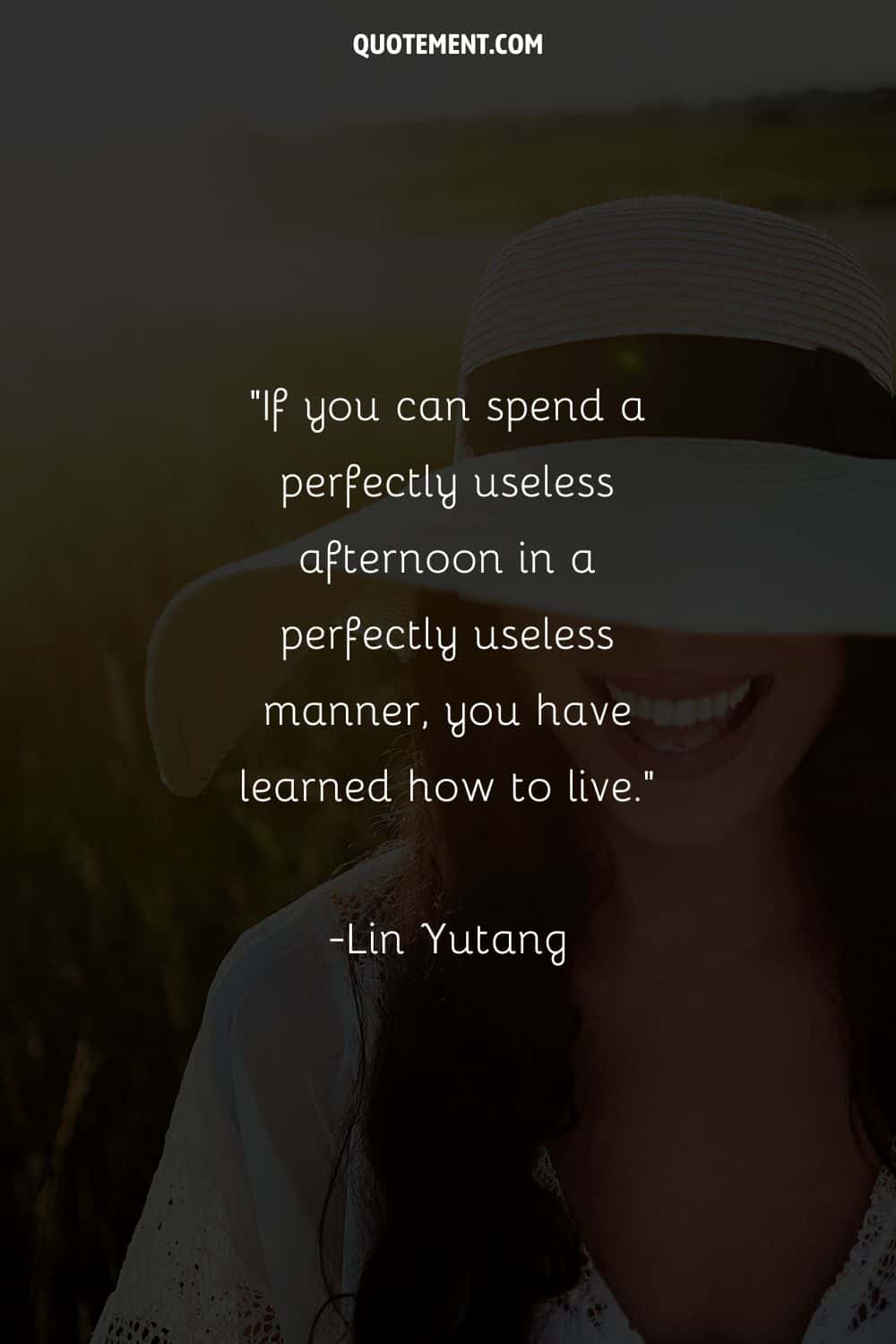 6. "If I didn't finish my meat, I had to sit with it for most of the afternoon. No wonder I'm a vegetarian now." — Celia Imrie
7. "Good afternoon, everybody-ugh, Jesus, gimme a sec." ― Barack Obama
8. "I don't always say good afternoon to anyone, but when I say, I say it to mean that I'm ready for the afternoon party!" — Unknown
See also: Top 270 Party Captions To Get The Party Started
9. "I like to take afternoon naps in the nude." ― Cleo Moore
10. "I never drink coffee at lunch. I find it keeps me awake for the afternoon." — Ronald Reagan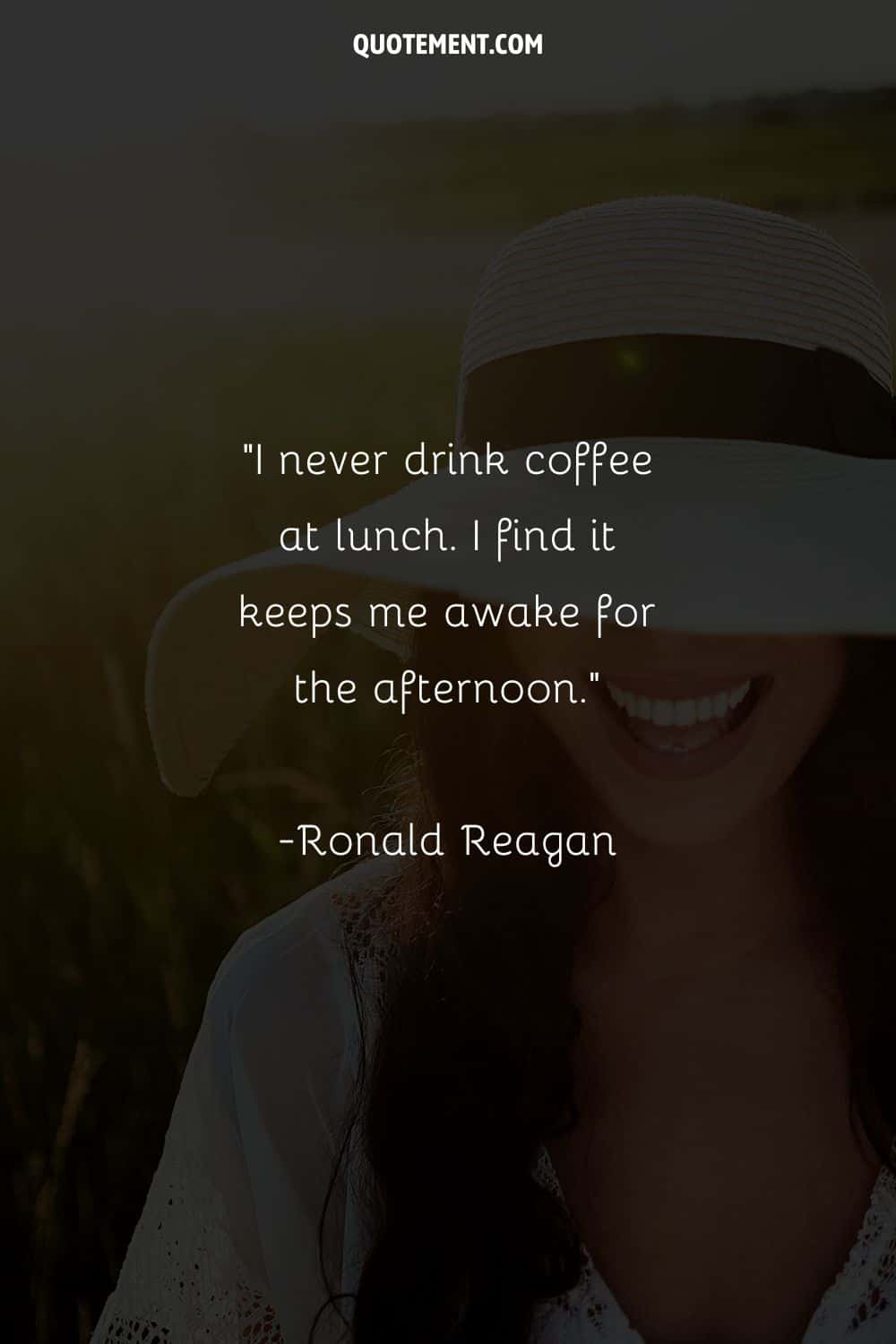 Final Thoughts
I hope my collection of good afternoon quotes will help you embrace the opportunity of precious afternoon hours to find rest, peace, and rejuvenation amidst the daily whirlwind of life!