It's Wednesday and it's the perfect time to start thinking of your health, both mental and physical.
If you're feeling like you could use a bit of motivational help, lucky you, I've got it!
I've prepared a collection of 90 most inspiring Wellness Wednesday quotes to remind you of the importance of healthy habits.
Have a look!
10 Most Inspiring Wellness Wednesday Quotes
1. "If you can change your mind, you can change your life." — William James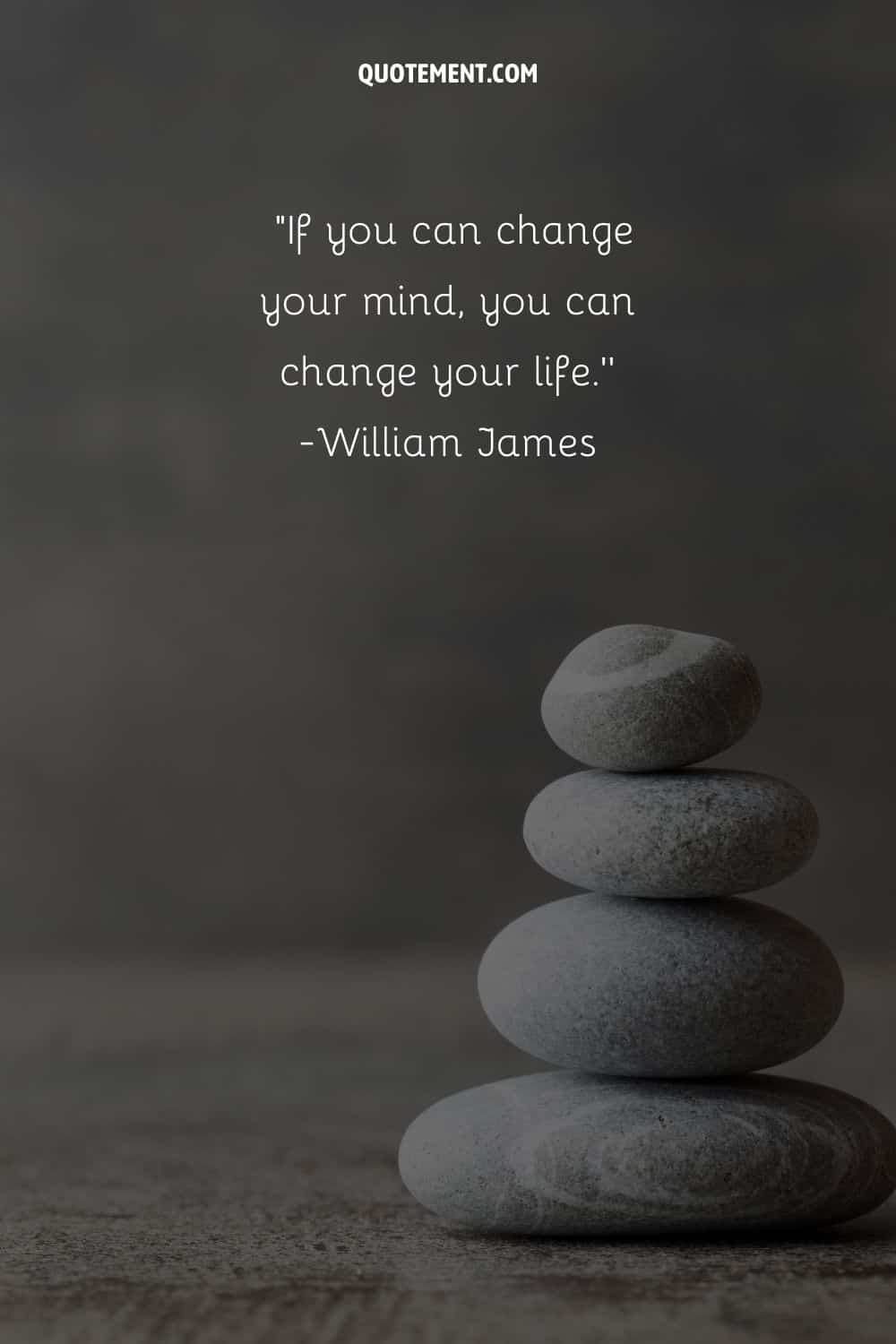 2. "A healthy attitude is contagious but don't wait to catch it from others. Be a carrier." — Tom Stoppard
3. "He who has health has hope; and he who has hope has everything." — Thomas Carlyle
4. "Your body holds deep wisdom. Trust in it. Learn from it. Nourish it. Watch your life transform and be healthy." — Bella Bleue
5. "We are what we repeatedly do. Excellence, then, is not an act, but a habit."
— Aristotle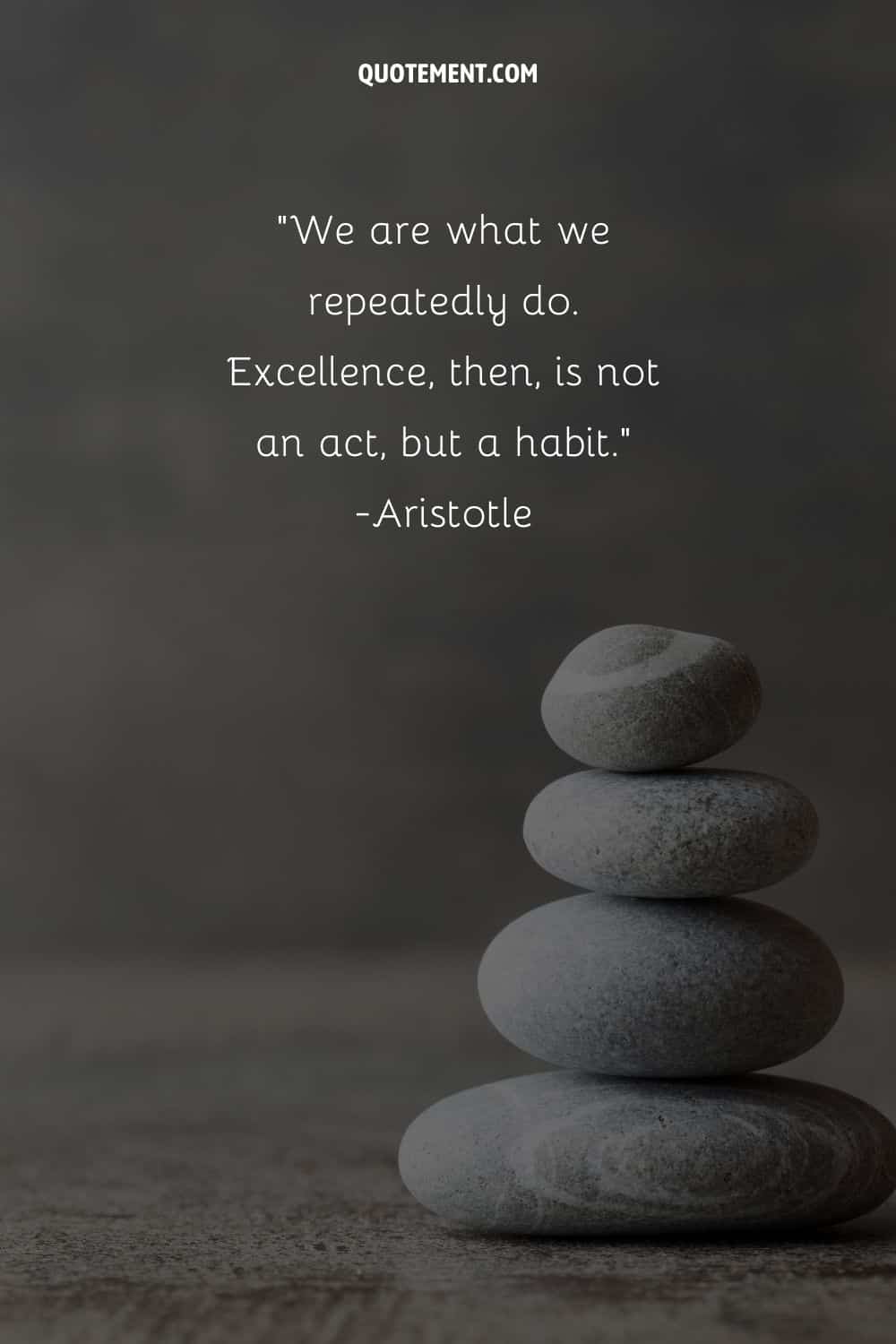 6. "Early to bed and early to rise, makes a man healthy, wealthy, and wise." — Benjamin Franklin
7. "Our bodies are our gardens – our wills are our gardeners." — William Shakespeare
8. "Health is a state of body. Wellness is a state of being." — J. Stanford
9. "Keeping your body healthy is an expression of gratitude to the whole cosmos- the trees, the clouds, everything." — Thich Nhat Hanh
10. "In order to achieve the impossible, one must first try the absurd." — Fernando Pessoa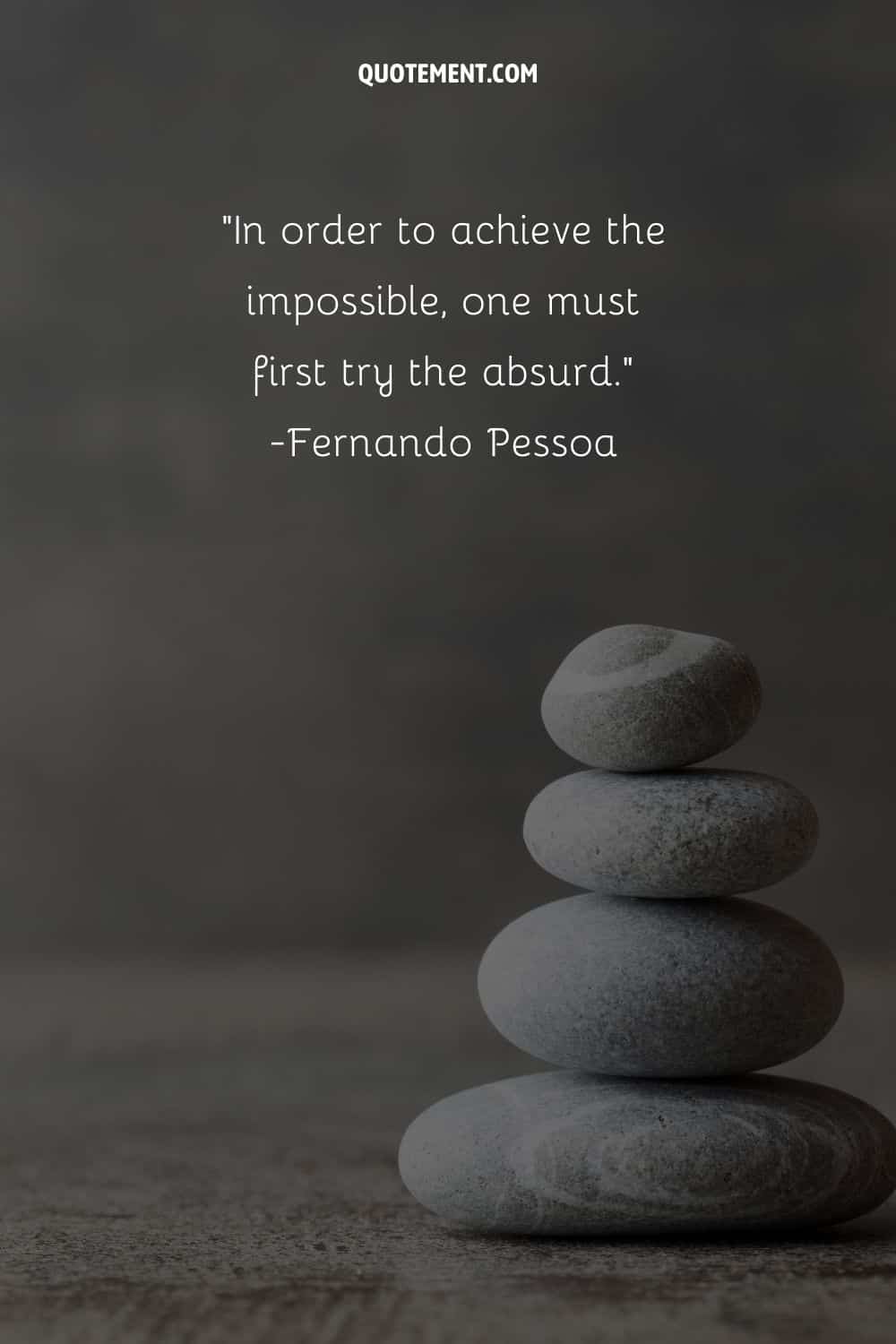 See also: 170 Genius Goal Achievement Quotes To Help You Succeed
Wellness Quotes To Start Your Wednesday Right
1. "Today is your day to start fresh, to eat right, to train hard, to live healthily, to be proud." — Bonnie Pfiester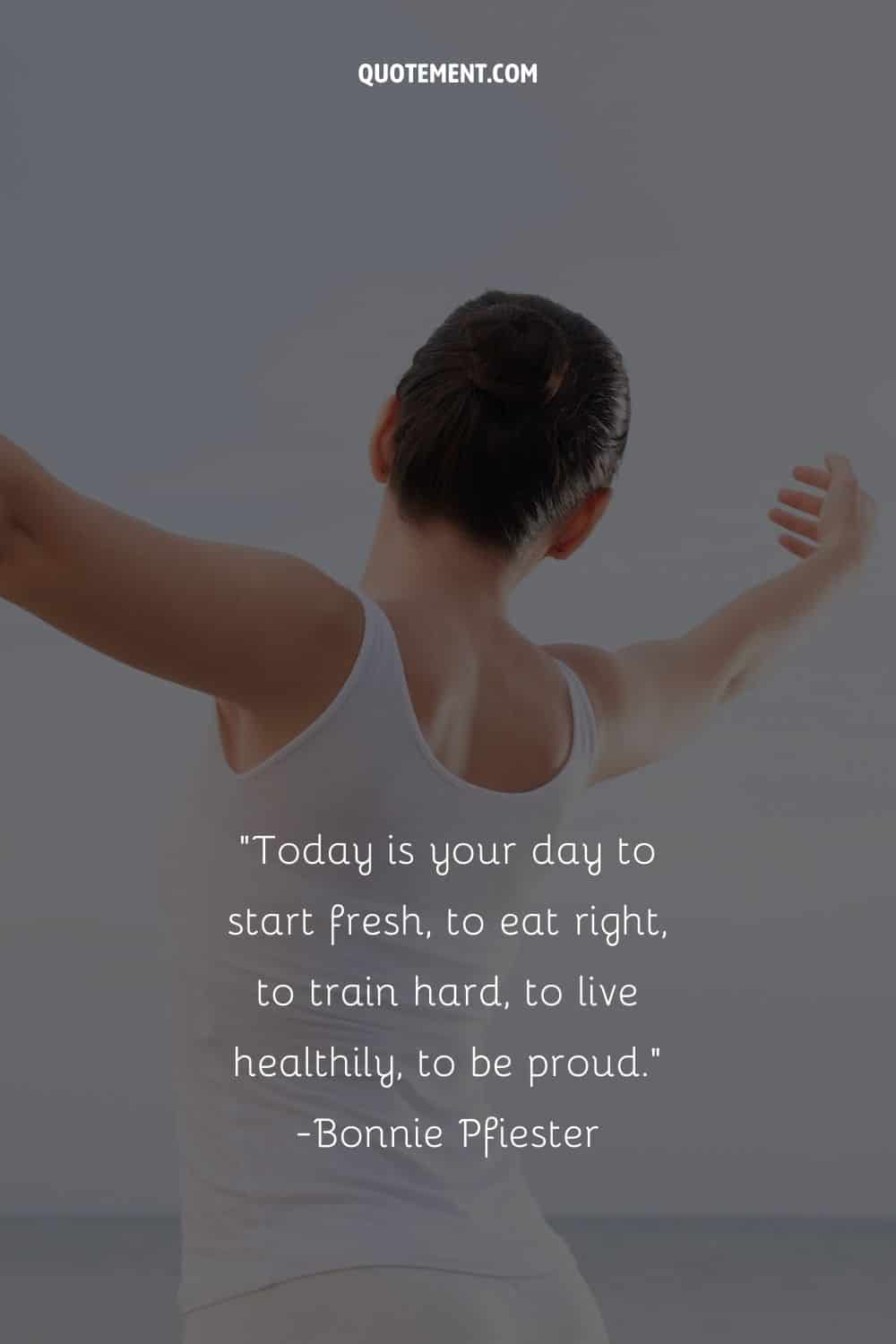 2. "Exercise is king. Nutrition is queen. Put them together and you have got a kingdom " — Jack Lalanne
3. "Self-care is not selfish. You cannot serve from an empty vessel." — Eleanor Brown
4. "To ensure good health: eat lightly, breathe deeply, live moderately, cultivate cheerfulness, and maintain an interest in life." — William Londen
5. "Work joyfully and peacefully, knowing that right thoughts and right efforts will inevitably bring about right results." — James Allen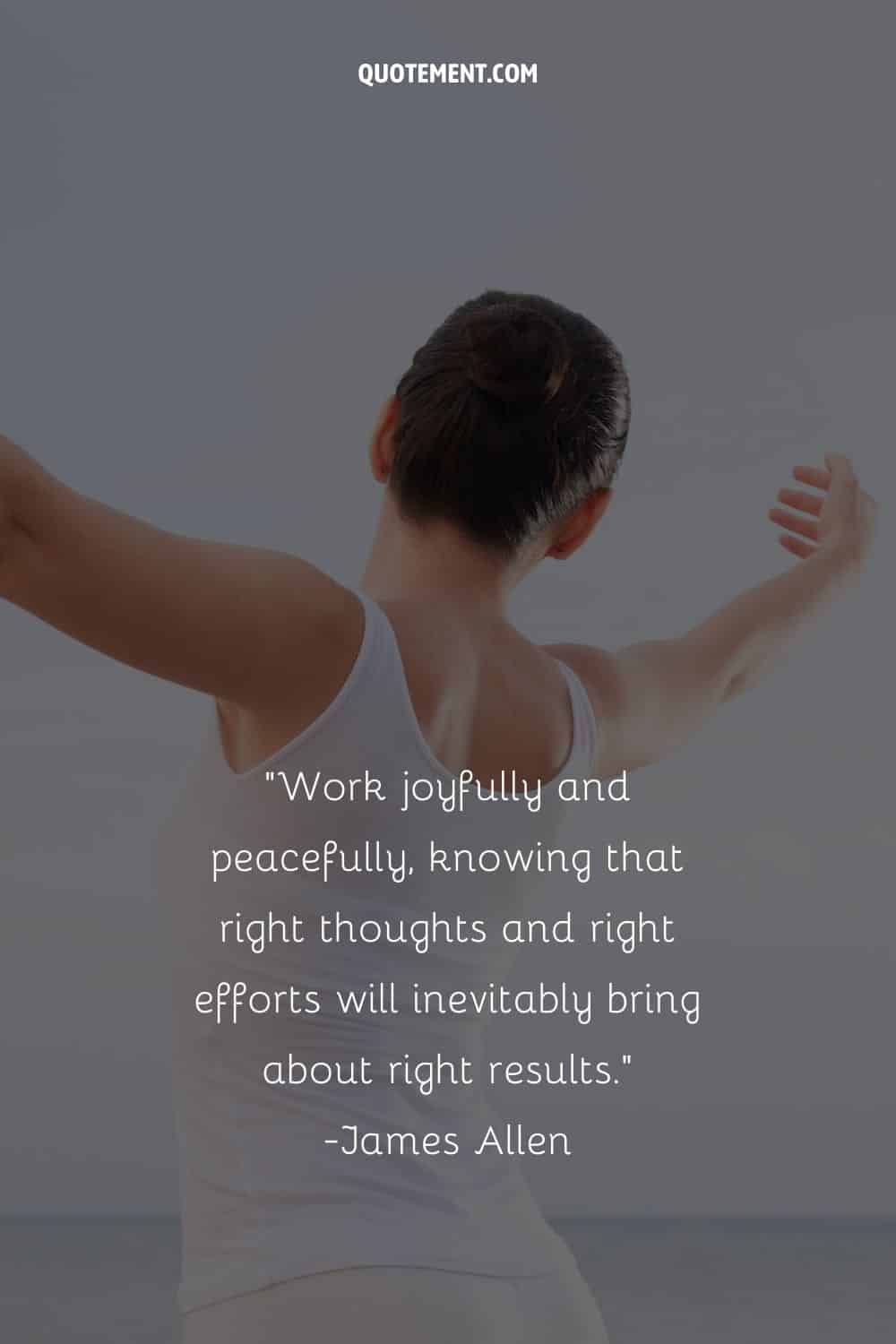 See also: 80 Inspiring Quotes On Joy To Turn Your Frown Upside Down
6. "It's pretty amazing to wake up every morning, knowing that every decision I make is to cause as little harm as possible. It's a pretty fantastic way to live." ― Colleen Patrick-Goudreau
7. "To create a wonderful day sometimes takes just a slight change in the way you look at it. Be willing to let go of an old, negative way that you look at something, and look at it in a new, positive way." — Louise Hay
8. "The higher your energy level, the more efficient your body The more efficient your body, the better you feel and the more you will use your talent to produce outstanding results." — Tony Robbins
9. "Wellness is the complete integration of body, mind, and spirit – the realization that everything we do, think, feel, and believe has an effect on our state of well-being." — Greg Anderson
10. "Your well-being affects (and is affected by) those waves through small ripples of self-care and the decisions you make." — Melissa Steginus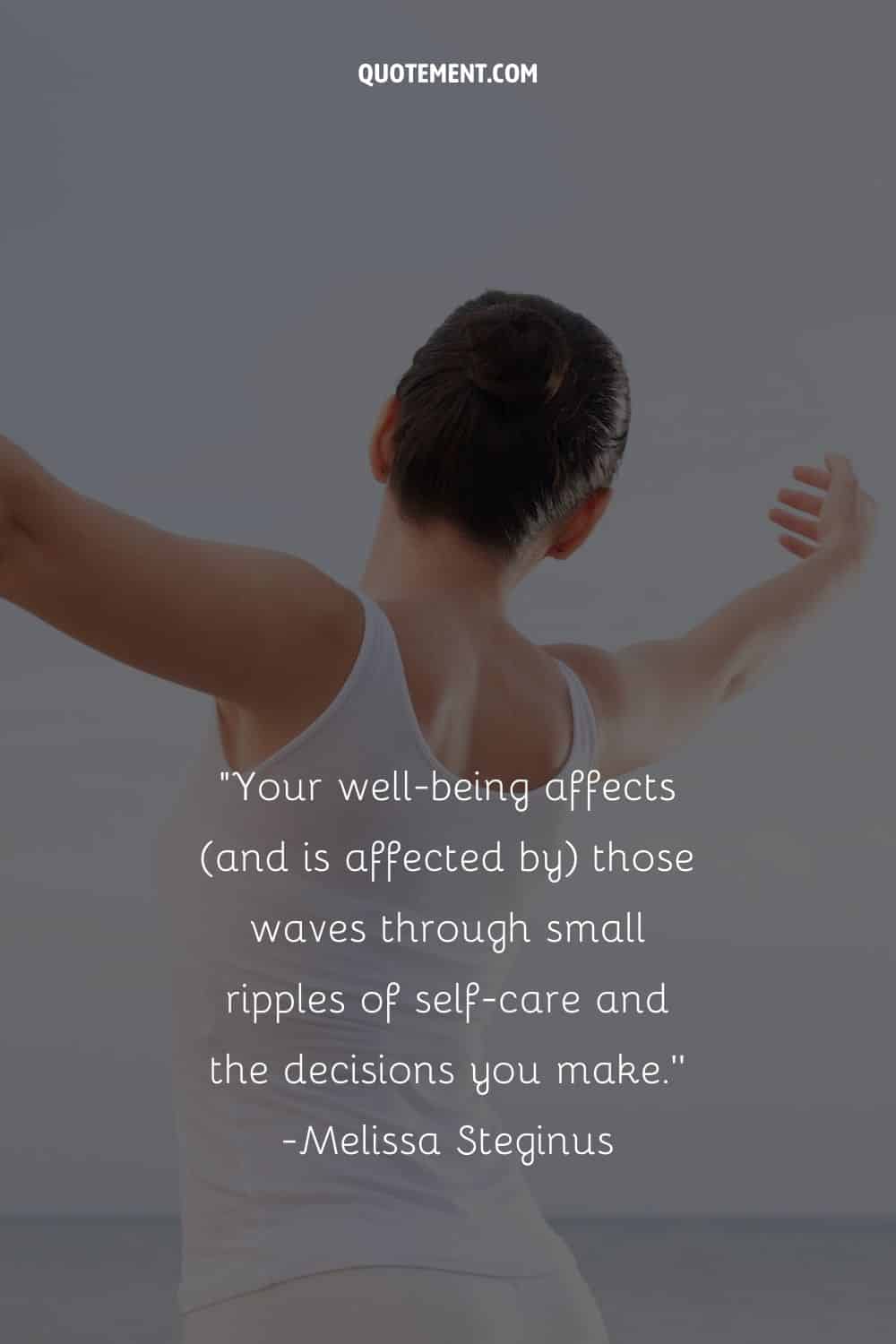 11. "People who laugh actually live longer than those who don't laugh. Few persons realize that health actually varies according to the amount of laughter." — James J. Walsh
See also: 90 Funny Affirmations To Start Your Day With Laughter
12. "There is no greater predictor of human well-being than the amount of social time we spend with one another." ― Tom Rath
13. "Each morning when I open my eyes I say to myself: I, not events, have the power to make me happy or unhappy today. I can choose which it shall be. Yesterday is dead, tomorrow hasn't arrived yet. I have just one day, today, and I'm going to be happy in it. " — Groucho Marx
14. "Stay positive and happy. Work hard and don't give up hope. Be open to criticism and keep learning. Surround yourself with happy, warm, and genuine people." — Tena Desae
15. "One day you will wake up and there won't be any more time to do the things you've always wanted. Do it now." — Paulo Coelho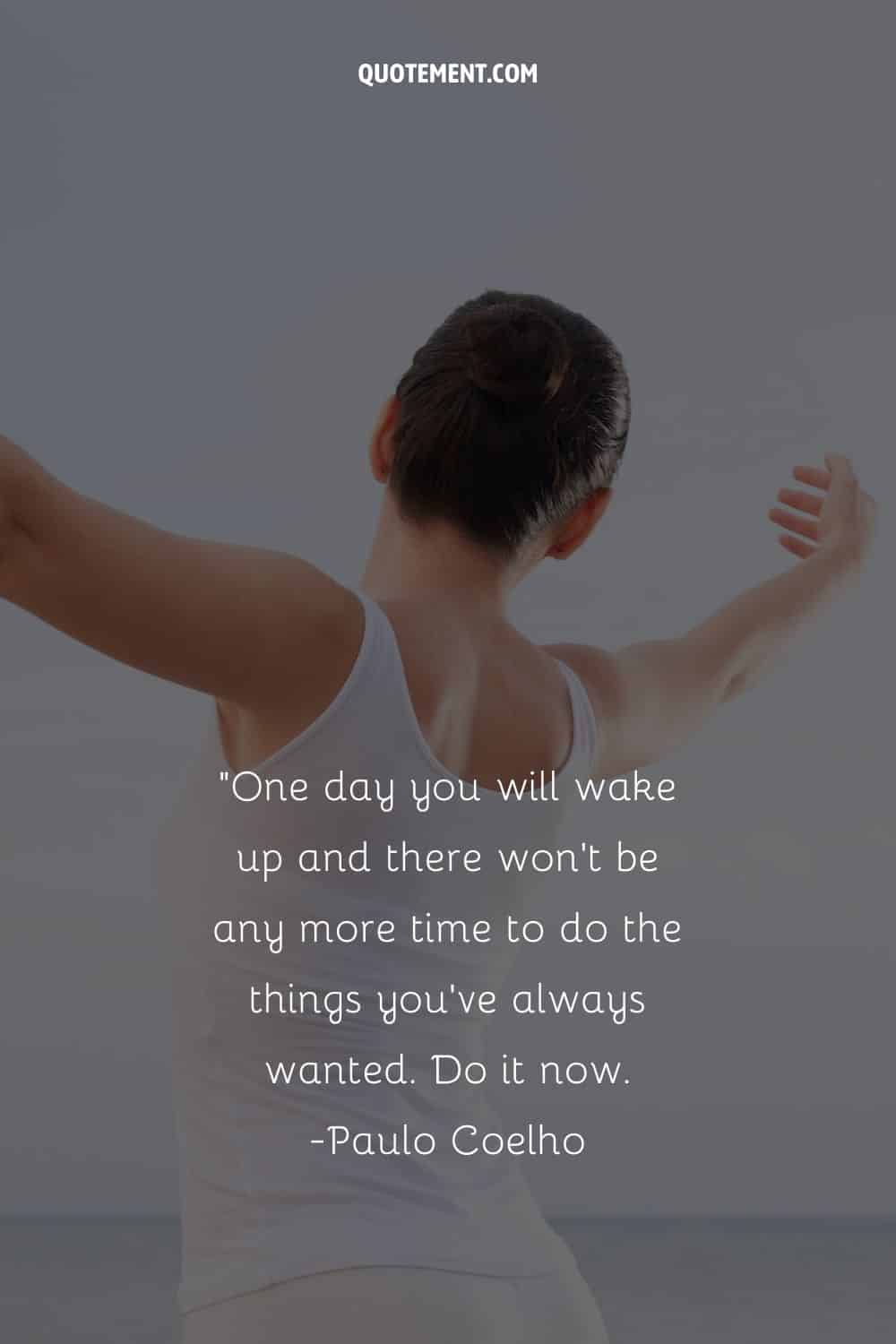 16. "You always have two options, either sit and regret about failure or bounce back and overcome failure in life. The choice is yours." — Invajy
17. "Instead of wondering when your next vacation is, you ought to set up a life you don't need to escape from." — Seth Godin
18. "For the grateful, there is no room for disappointment; each moment offers life." — Oscar Auliq-Ice
19. "Keep your head high, keep your chin up, and most importantly, keep smiling, because life's a beautiful thing and there's so much to smile about." — Marilyn Monroe
20. "Good day, be grateful. Bad day, be graceful. Be grateful, be graceful, and on it goes." ― Rivvy Neshama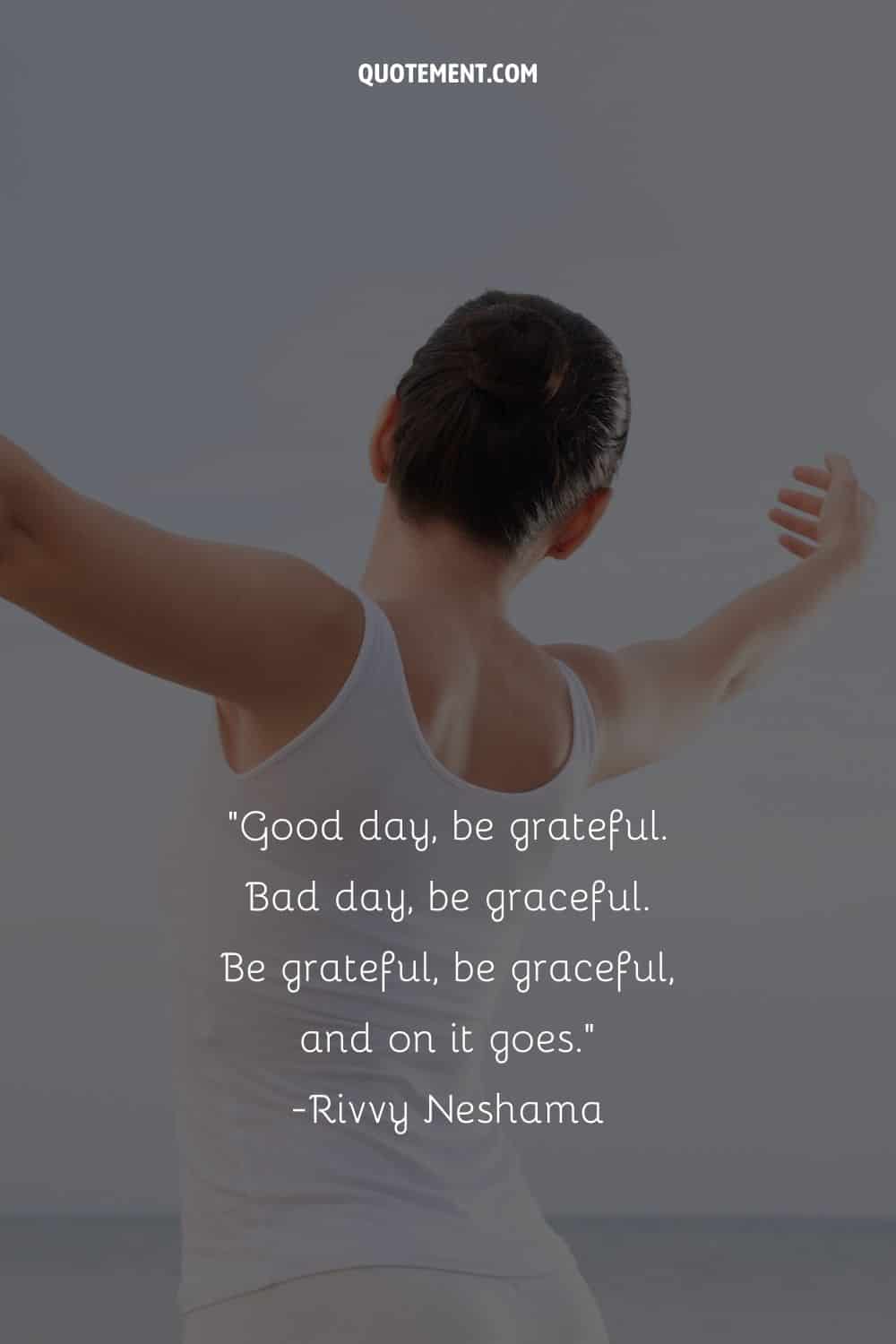 See also: 100 Wise Quotes About Bad Days To Help You Stay Positive
Wednesday Inspirational Quotes To Get You Moving
1. "If you don't do what's best for your body, you're the one who comes up on the short end." — Julius Erving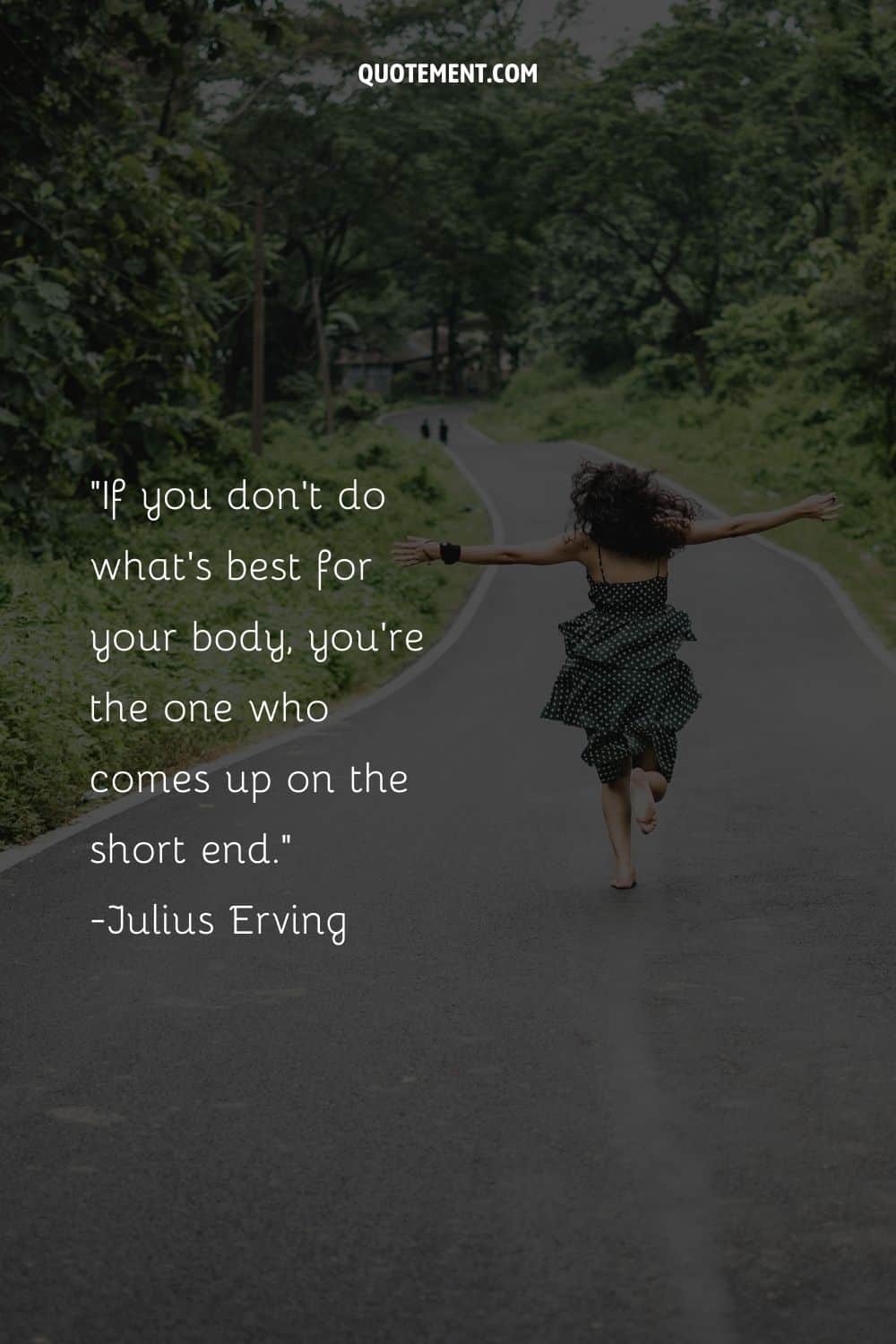 2. "A man too busy to take care of his mental and physical health is like a mechanic too busy to take care of his tools." — Spanish Proverb
3. "Today is your day to start fresh, to eat right, to train hard, to live healthily, to be proud." — Bonnie Pfiester
4. "The body is like a piano, and happiness is like music. It is needful to have the instrument in good order." — Henry Ward Beecher
5. "All growth depends upon activity. There is no development physically or intellectually without effort, and effort means work." — Calvin Coolidge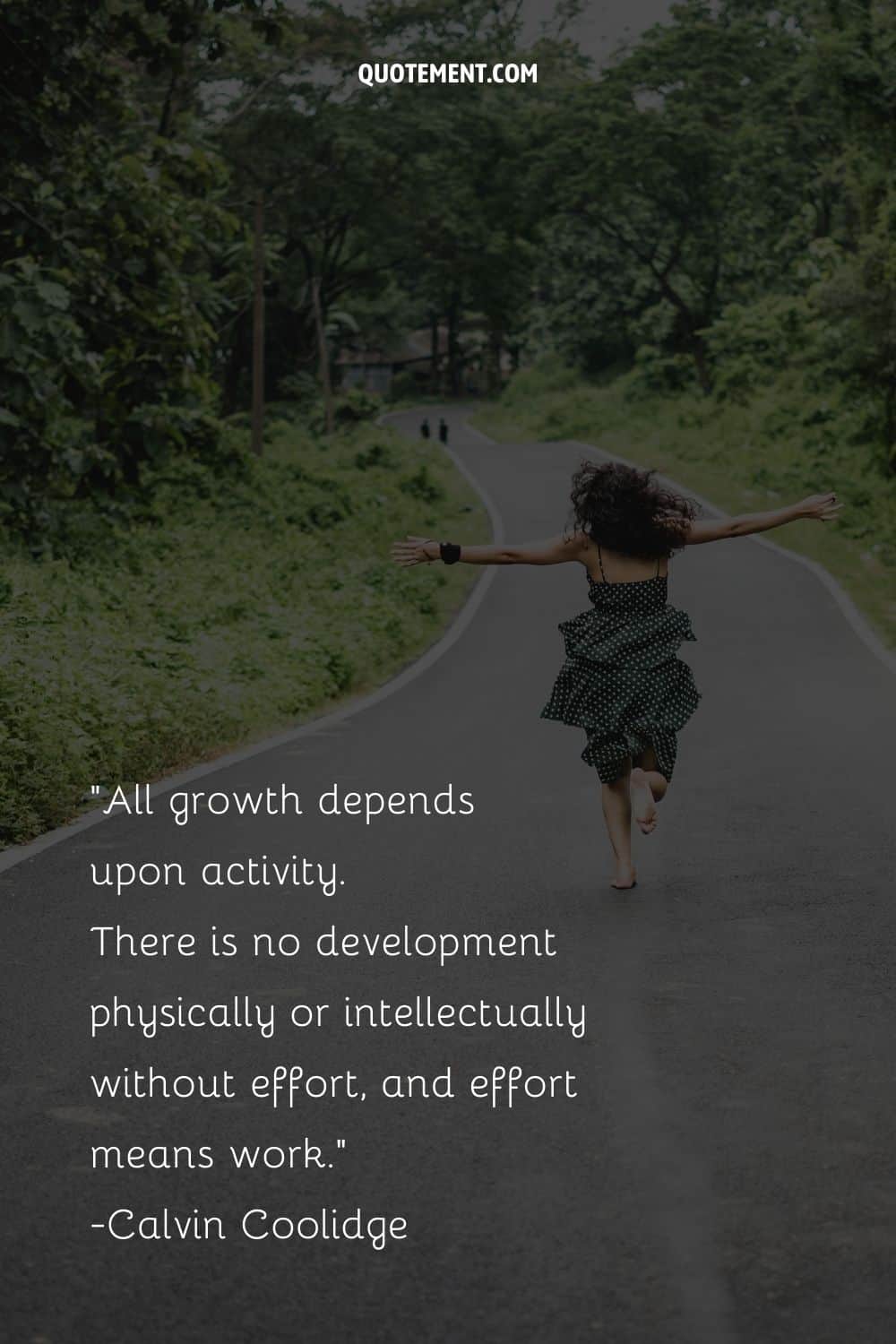 See also: 120 Ultimate Best Quotes About Progress To Fuel Your Growth
6. "We can't become what we need to be by remaining what we are." — Oprah Winfrey
7. "It's important to point out that mental health is more about wellness rather than sickness." — Matt Purcell
8. "Your mental health is everything – prioritize it. Make the time like your life depends on it, because it does." — Mel Robbins
9. "I've got a theory that if you give 100% all the time, somehow things will work out in the end." — Larry Bird
10. "Nurturing yourself is not selfish – it's essential to your survival and your well-being." — Renee Peterson Trudeau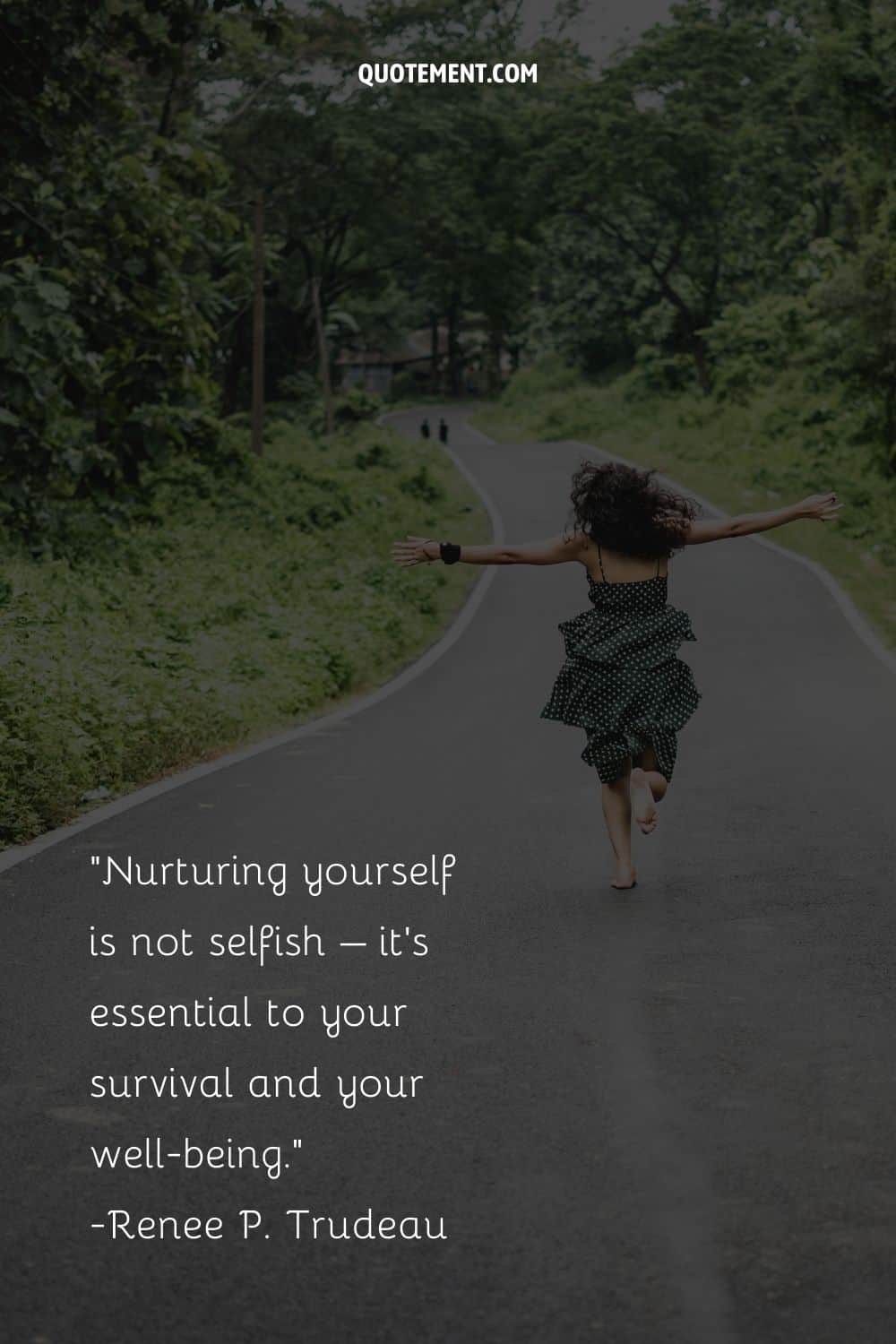 See also: 130 Self-Love Affirmations To Help You Embrace Yourself
11. "Baby steps are a lot better than nothing. As long as you're working toward a better life you're on the right path." ― Susan Barbara Apollon
12. "To keep the body in good health is a duty… otherwise we shall not be able to keep our mind strong and clear." — Buddha
13. "Inspiration is one thing and you can't control it, but hard work is what keeps the ship moving. Keep up the good work." — Kevin Eubanks
14. "I quit being afraid when my first venture failed and the sky didn't fall down." — Allen H Neuharth
15. "Be not afraid of growing slowly; be afraid only of standing still." — Chinese Proverb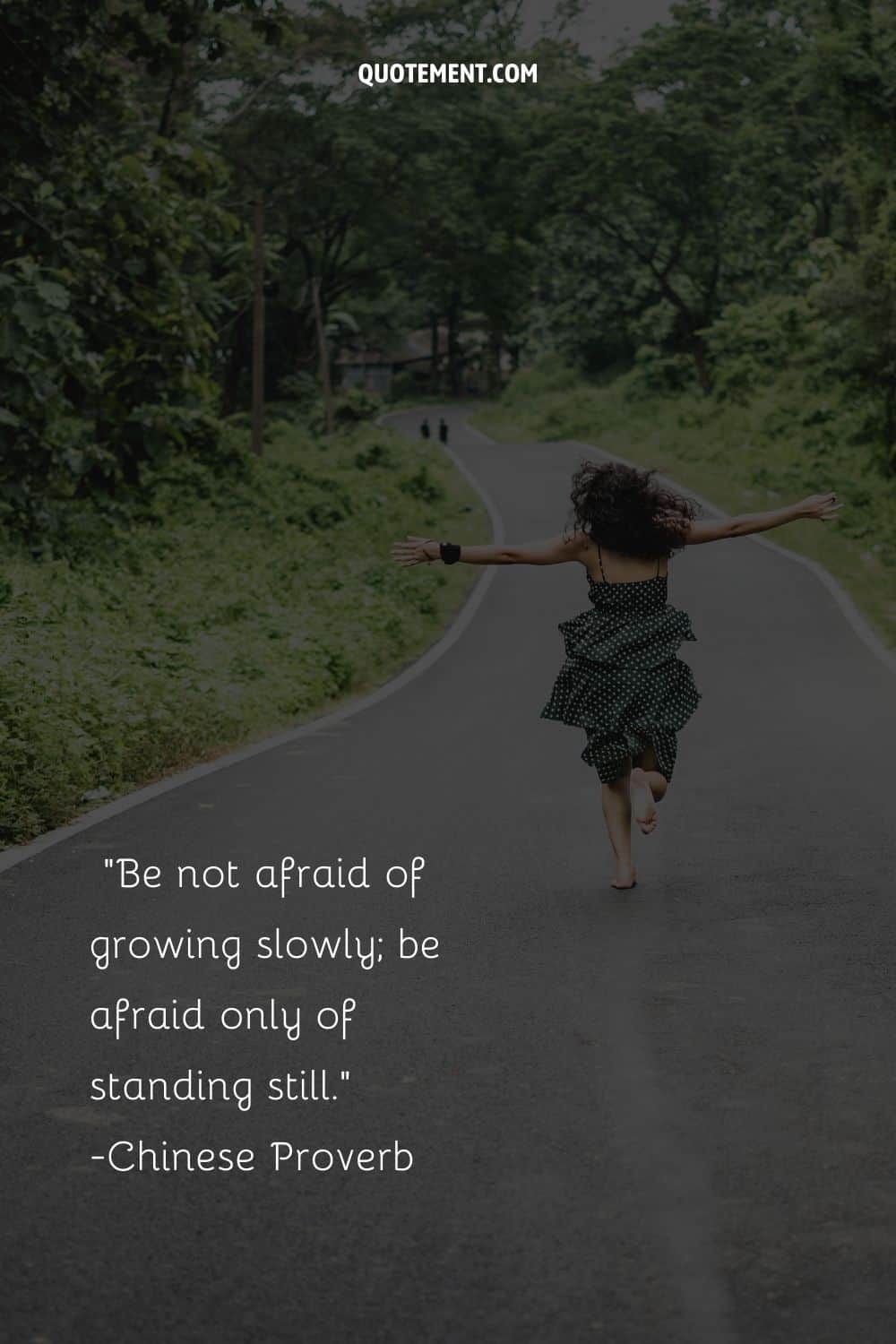 See also: 100 Growth Mindset Quotes For Those Who Want To Succeed
Wednesday Motivational Quotes To Keep You Going
1. "When we strive to become better than we are, everything around us becomes better too." — Paulo Coelho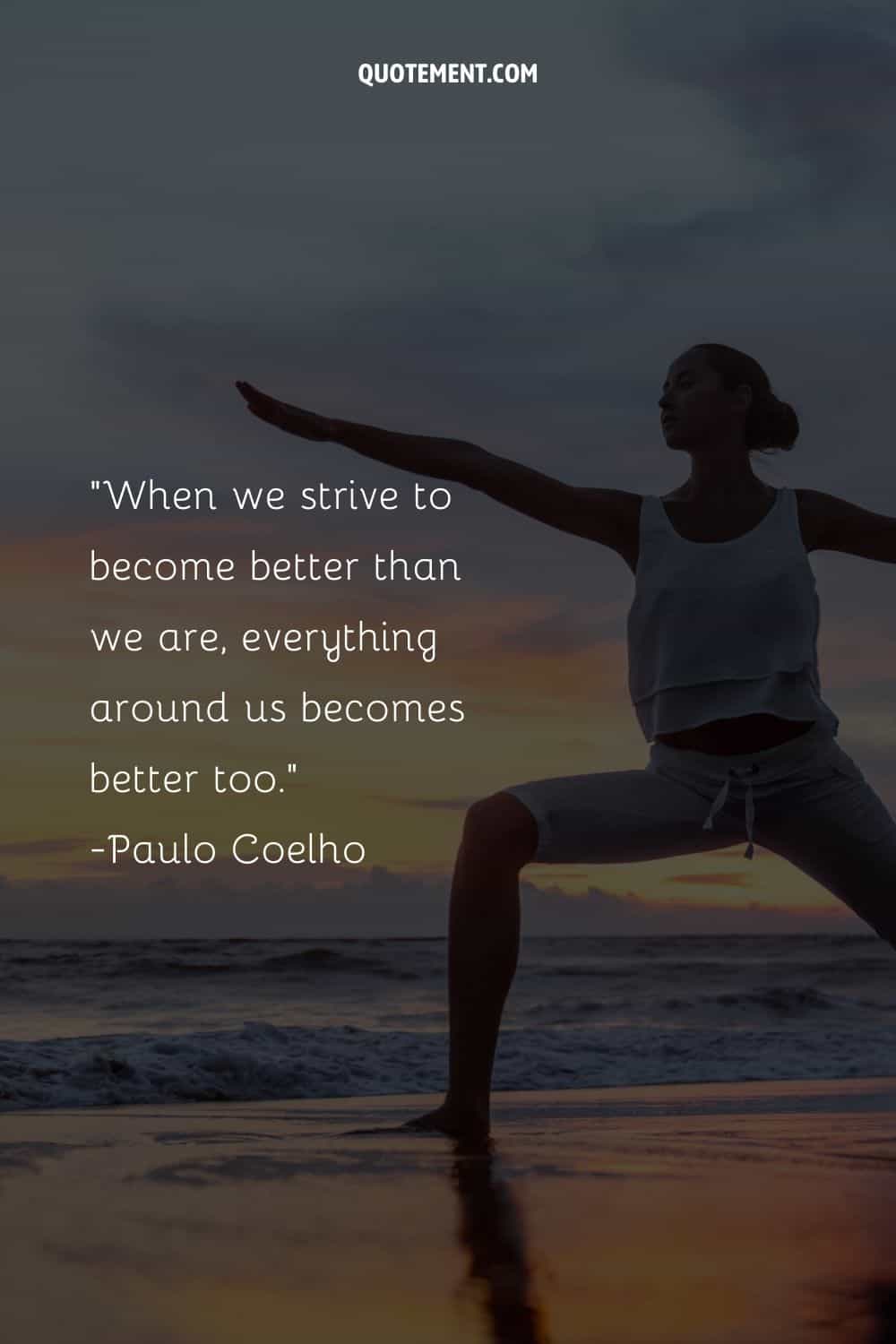 2. "A little progress each day adds up to big results." — Satya Nani
3. "We do not stop exercising because we grow old – we grow old because we stop exercising." — Kenneth Cooper
4. "The ability to be in the present moment is a major component of mental wellness." — Abraham Maslow
5. "I hate every minute of training. But I said, don't quit. Suffer now and live the rest of your life as a champion." — Mohammad Ali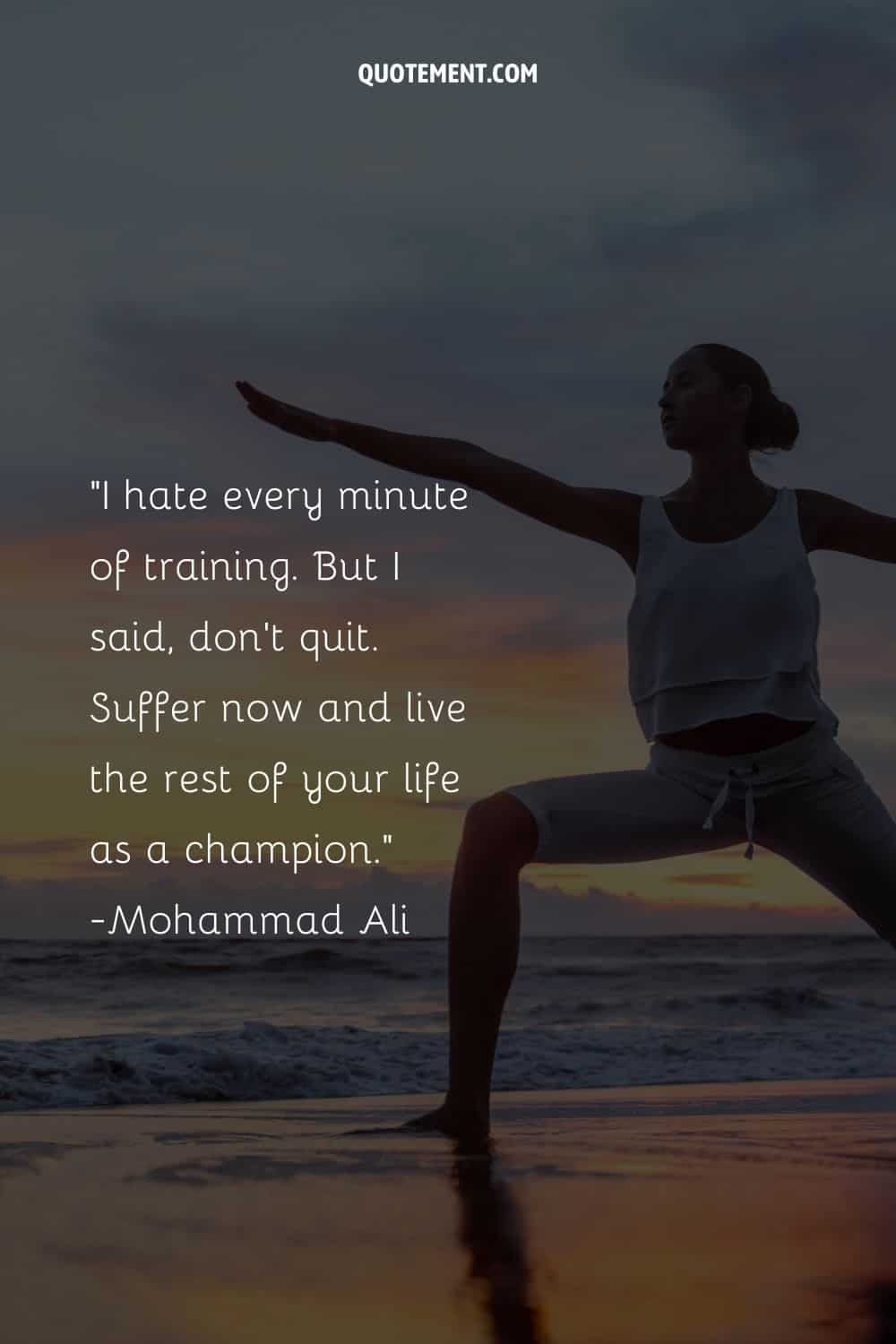 6. "Rest when you're weary. Refresh and renew yourself, your body, your mind, your spirit. Then get back to work." — Ralph Marston
7. "Being strong means rejoicing in who you are, complete with imperfections." — Margaret Woodhouse
8. "What mental health needs are more sunlight, more candor, and more unashamed conversation." — Glenn Close
9. "Women have to take the time to focus on our mental health — take time for self, for the spiritual, without feeling guilty or selfish. The world will see you the way you see you, and treat you the way you treat yourself." — Beyoncé
See also: List Of 120 Treat Yourself Quotes To Live Your Dream Life
10. "What drains your spirit drains your body. What fuels your spirit fuels your body." — Caroline Myss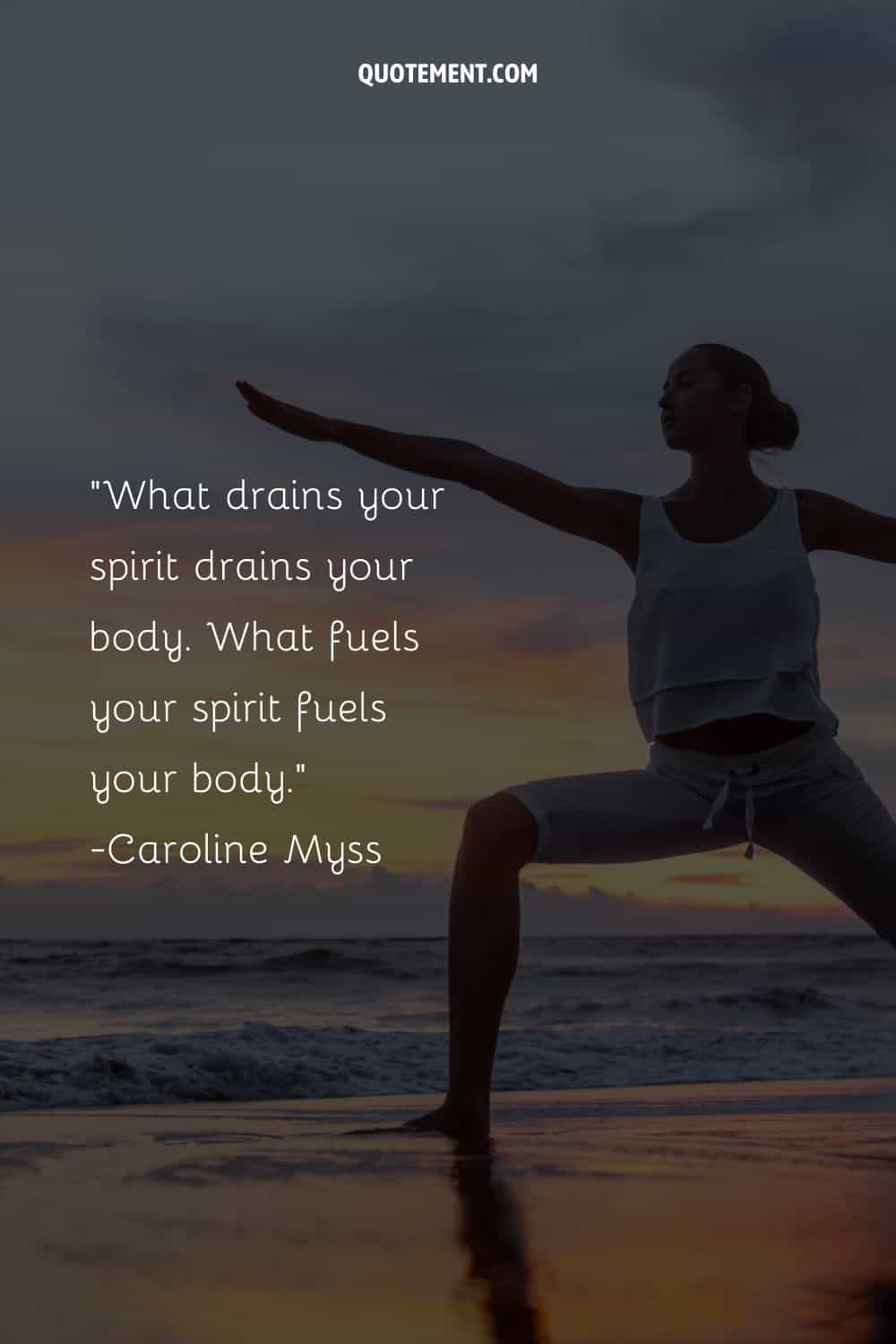 11. "When one door of happiness closes, another opens, but often we look so long at the closed door that we do not see the one that has been opened for us." — Helen Keller
12. "Exercise is the key not only to physical health but to peace of mind." — Nelson Mandela
13. "The next time you feel slightly uncomfortable with the pressure in your life, remember no pressure, no diamonds. Pressure is a part of success." — Eric Thomas
14."Wellness, I came to realize, will not happen by accident. It must be a daily practice, especially for those of us who are more susceptible to the oppressiveness of the world." — Jenna Wortham
15. "What you do makes a difference, and you have to decide what kind of difference you want to make." — Jane Goodall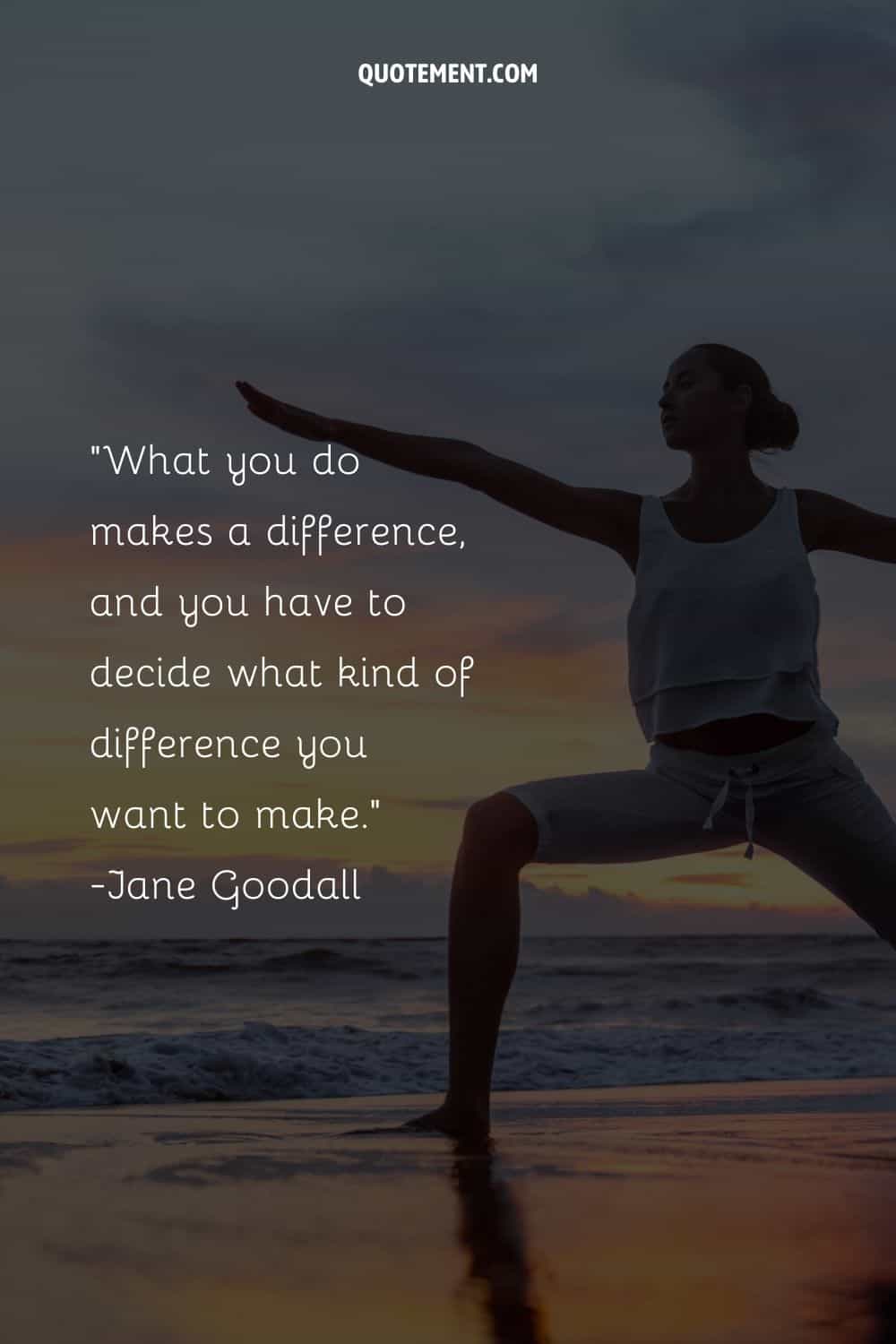 See also: 80 Powerful Making A Difference Quotes To Inspire Change
Wednesday Positive Quotes To Finish Your Day Satisfied
1. "The quality of your sleep depends on the quality of your day." — Deepak Chopra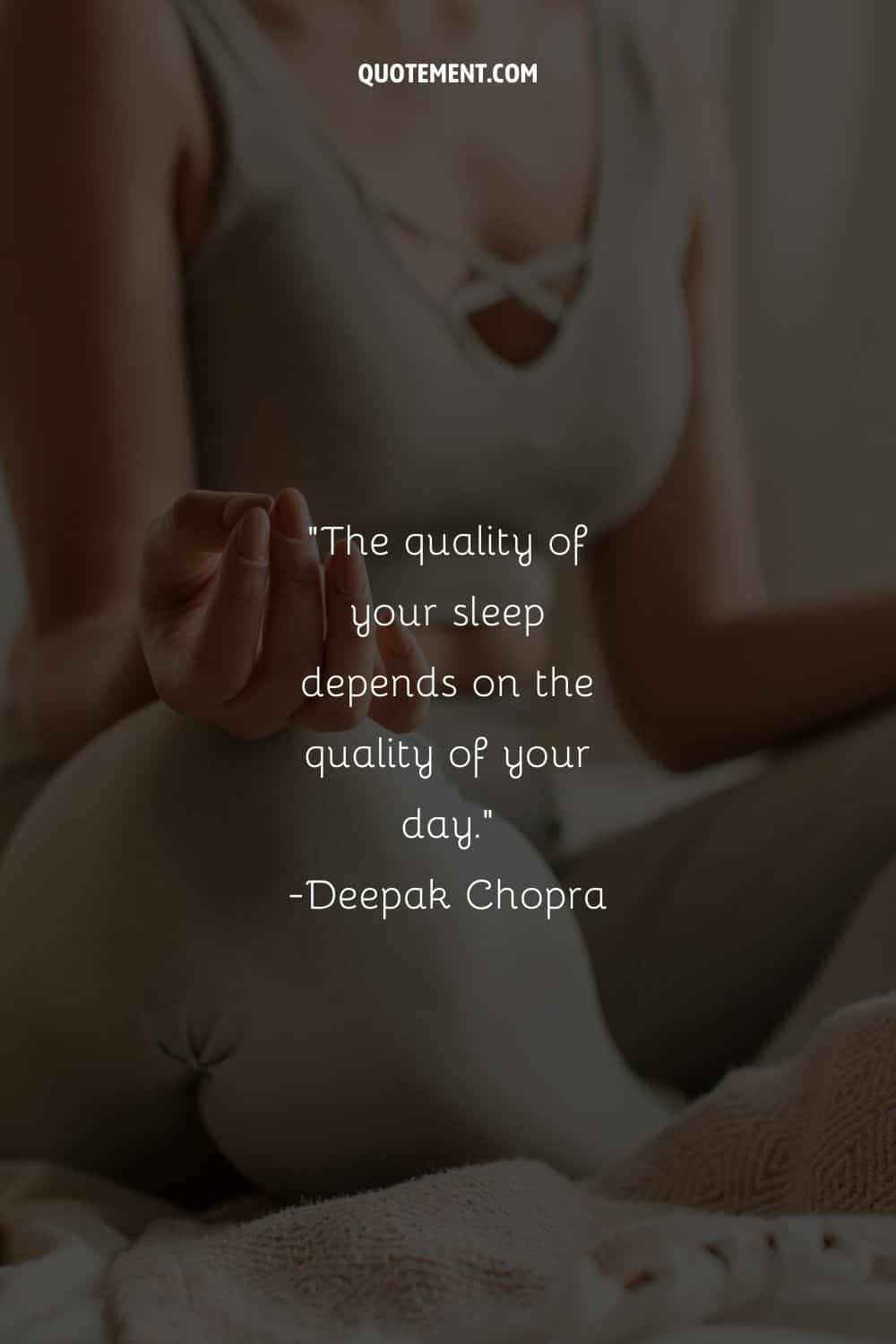 2. "When we train our minds to radiate positive viewpoints, we will see positive results in our lives." — John Faulkner
3. "The elimination diet: Remove anger, regret, resentment, guilt, blame, and worry. Then watch your physical health, and life, improve." ― Charles F. Glassman
4. "To get rich never risk your health. For it is the truth that health is the wealth of wealth." — Richard Baker
5. "The universe is not outside of you. Look inside yourself, everything that you want, you already are." — Rumi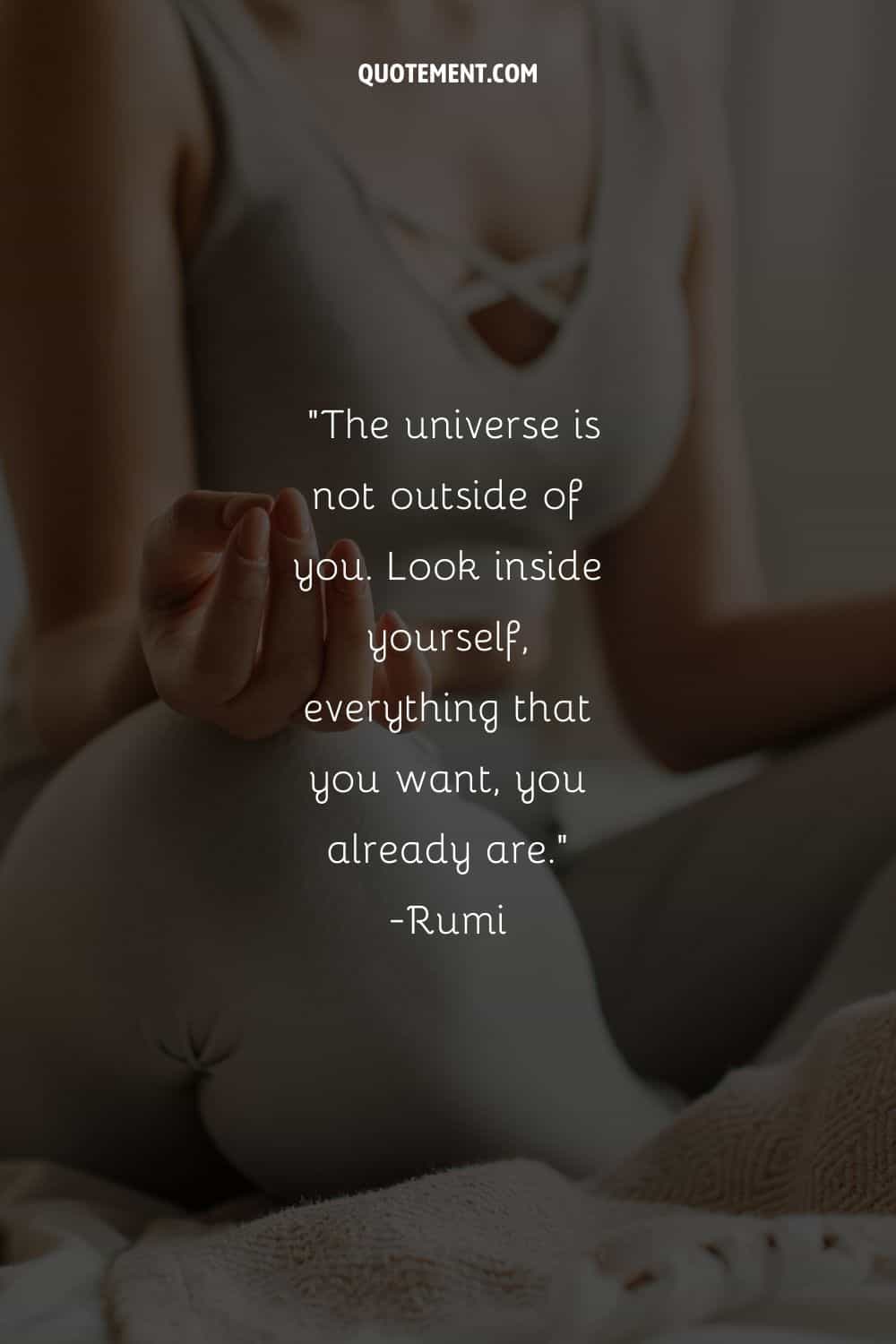 See also: 120 Best Spiritual Universe Quotes To Contemplate Life
6. "Optimism is a happiness magnet. If you stay positive, good things and good people will be drawn to you." — Mary Lou Retton
7. "The ingredients of health and long life, are great temperance, open air, easy labor, and little care." — Philip Sidney
8. "The wellness remembers the deep living of the wound, and so is happier than any easy health." ― Taisia Kitaiskaia
9. "Failure is simply the opportunity to begin again, this time more intelligently." — Henry Ford
10. "Your mind will take the shape of what you frequently hold in thought, for the human spirit is colored by such impressions." — Marcus Aurelius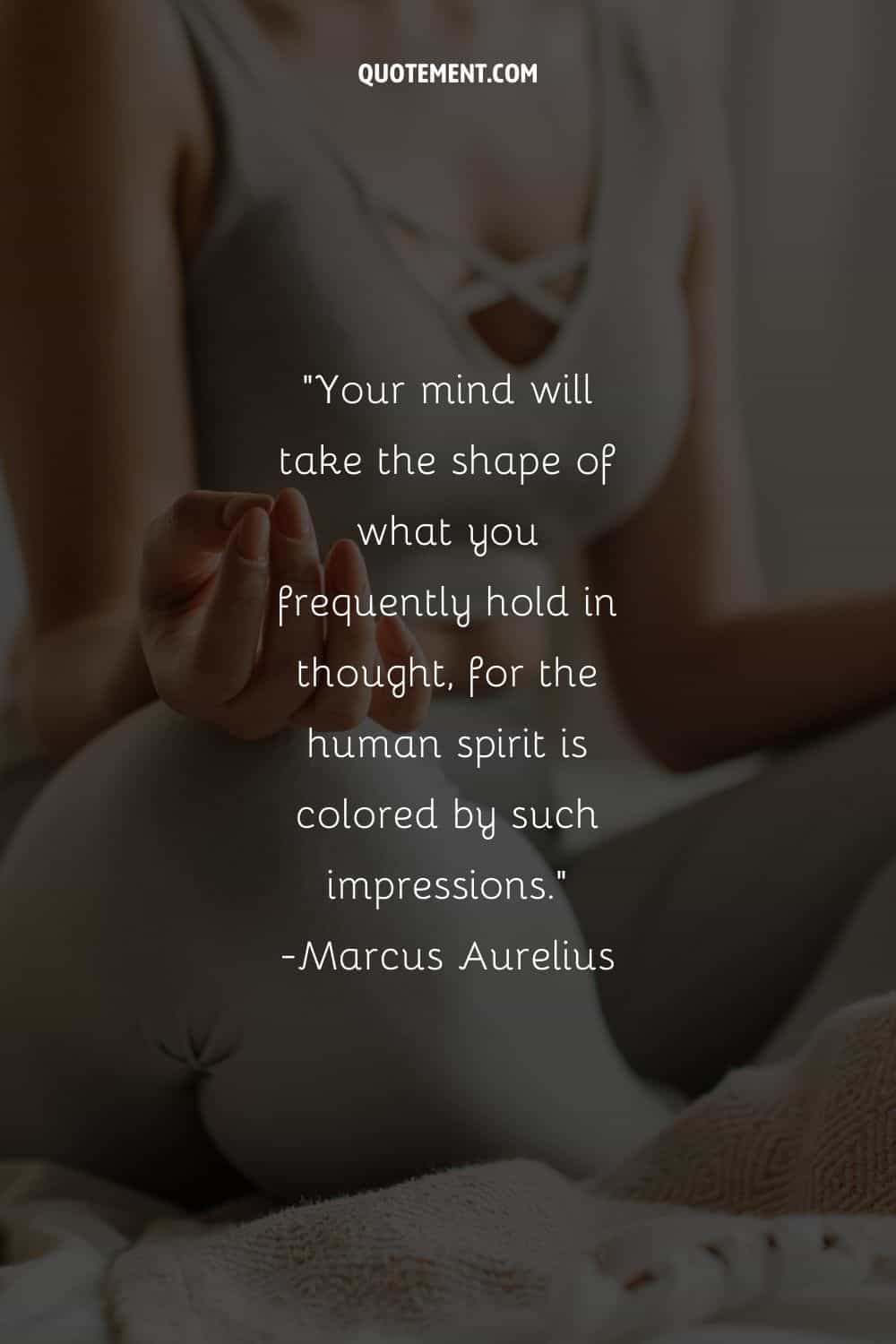 See also: 70 Marcus Aurelius Quotes To Change Your Outlook On Life
11. "Someone is sitting in the shade today because someone planted a tree a long time ago." — Warren Buffett
12. "Happy Wednesday! Give your love to all, trust in the team to which you are joined, and do not do wrong to others for your own self-gratification." — Byron Pulsifer
13. "In life, don't let the elements make you bitter; instead, let them strengthen you. Let the rain cleanse you, the snow preserve you, and the heat test all you are made of. " — Eric McQuesten
14."Without peace, all other dreams vanish and are reduced to ashes." — Jawaharlal Nehru
15. "Healing is a matter of time, but it is sometimes also a matter of opportunity." — Hippocrates II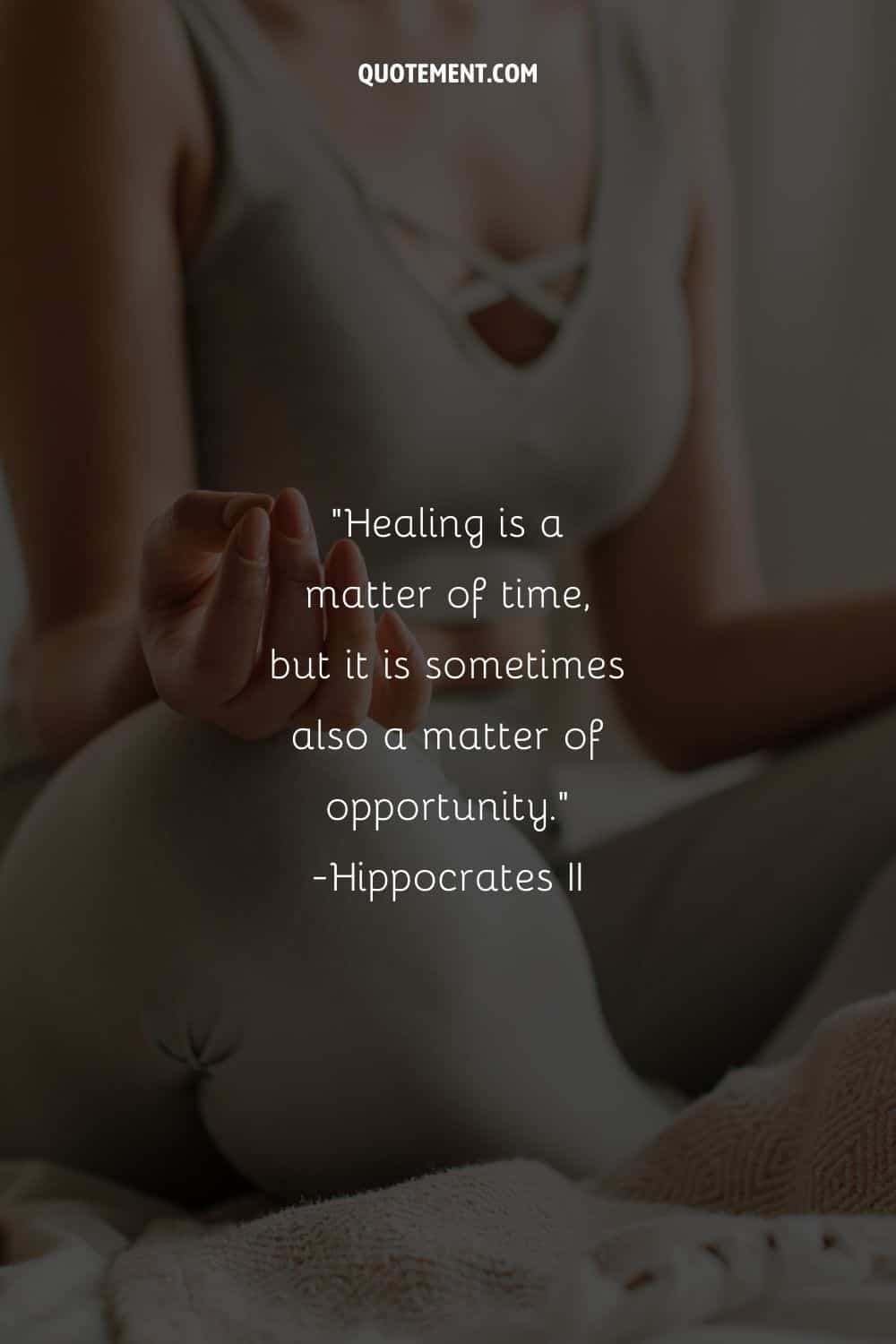 See also: 110 Spiritual Healing Quotes To Find Strength And Peace
Healthy Lifestyle Quotes To Always Keep In Mind
1. "But the real secret to lifelong good health is actually the opposite: Let your body take care of you." — Deepak Chopra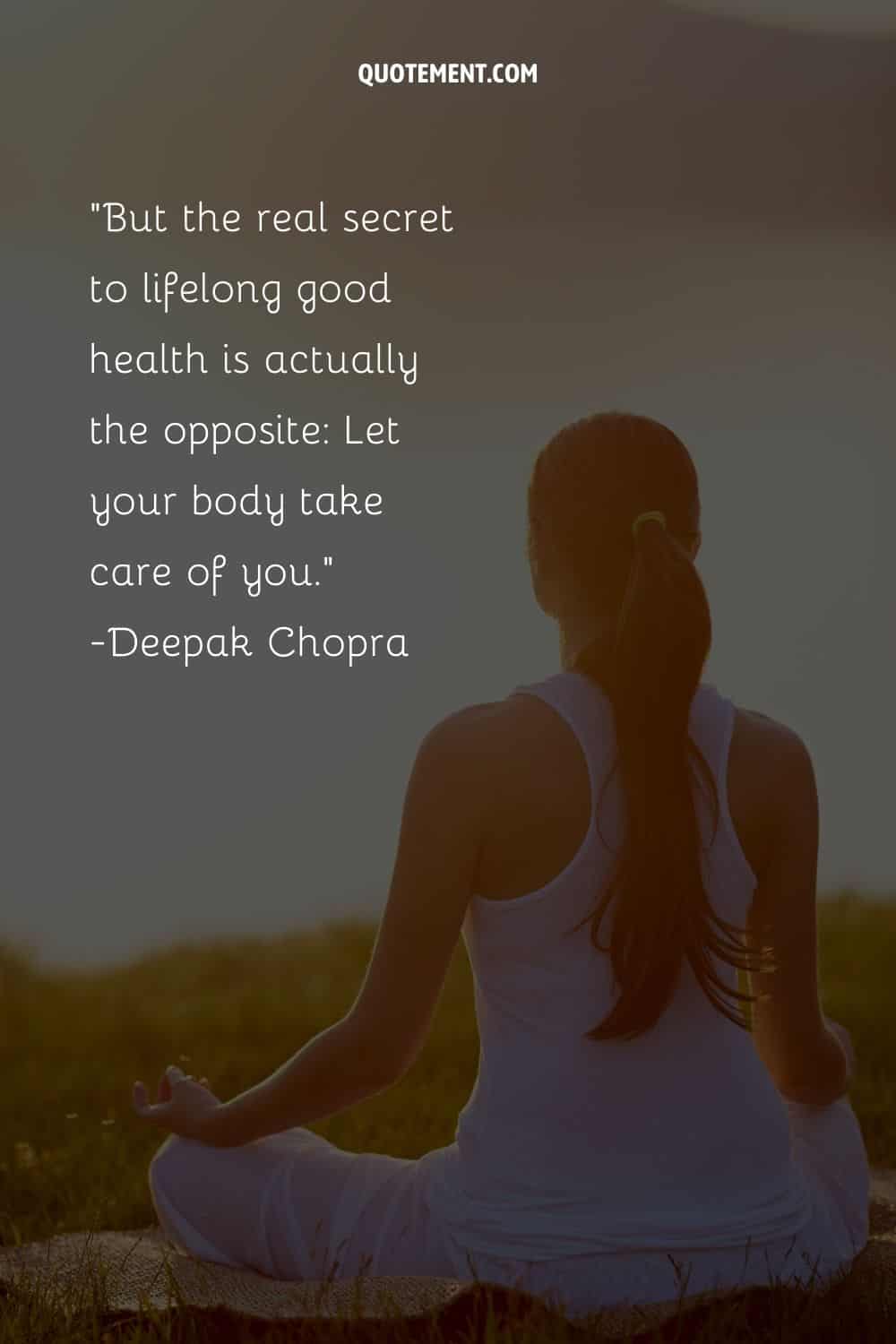 2. " Wellness is a state of complete physical, mental, and social well-being, and not merely the absence of disease or infirmity." — World Health Organization
3. "Your health account, your bank account, they're the same thing. The more you put in, the more you can take out." — Jack LaLanne
4. "It is health that is real wealth and not pieces of gold and silver." — Mahatma Gandhi
5. "A calm mind brings inner strength and self-confidence, so that's very important for good health." — Dalai Lama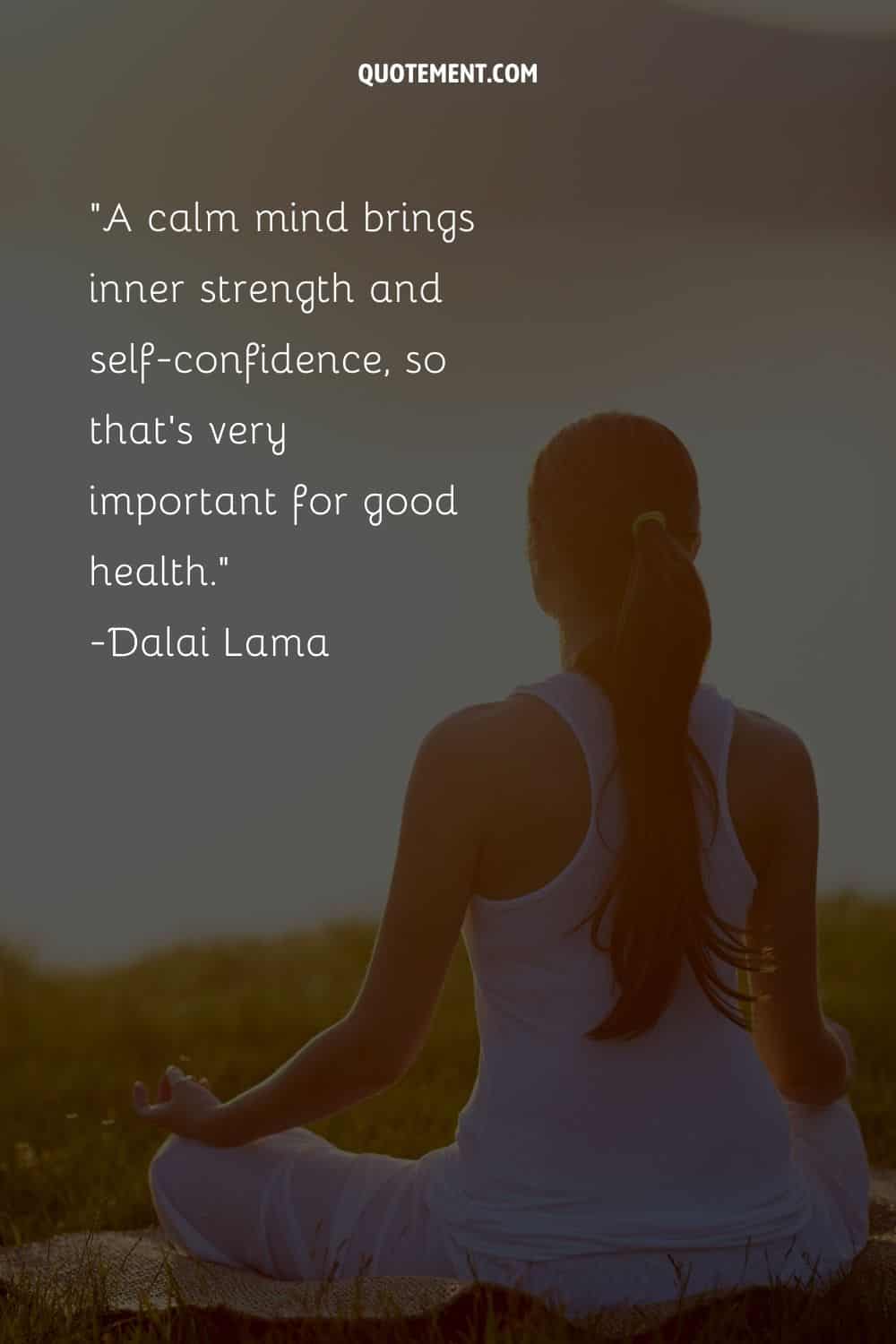 See also: 130 Best Positive Inner Strength Quotes To Build You Up
6. "A vigorous five-mile walk will do more good for an unhappy but otherwise healthy adult than all the medicine and psychology in the world." — Paul Dudley White
7. "There are six components of wellness: proper weight and diet, proper exercise, breaking the smoking habit, control of alcohol, stress management and periodic exams." — Kenneth H. Cooper
8. "Wellness is not the lack of sickness, but the capacity to overcome sickness." ― Abhijit Naskar
9. "Health isn't about being "perfect" with food or exercise or herbs. Health is about balancing those things with your desires. It's about nourishing your spirit as well as your body." — Golda Poretsky
10. "When diet is wrong medicine is of no use, when diet is correct medicine is of no need." — Ayurvedic Proverb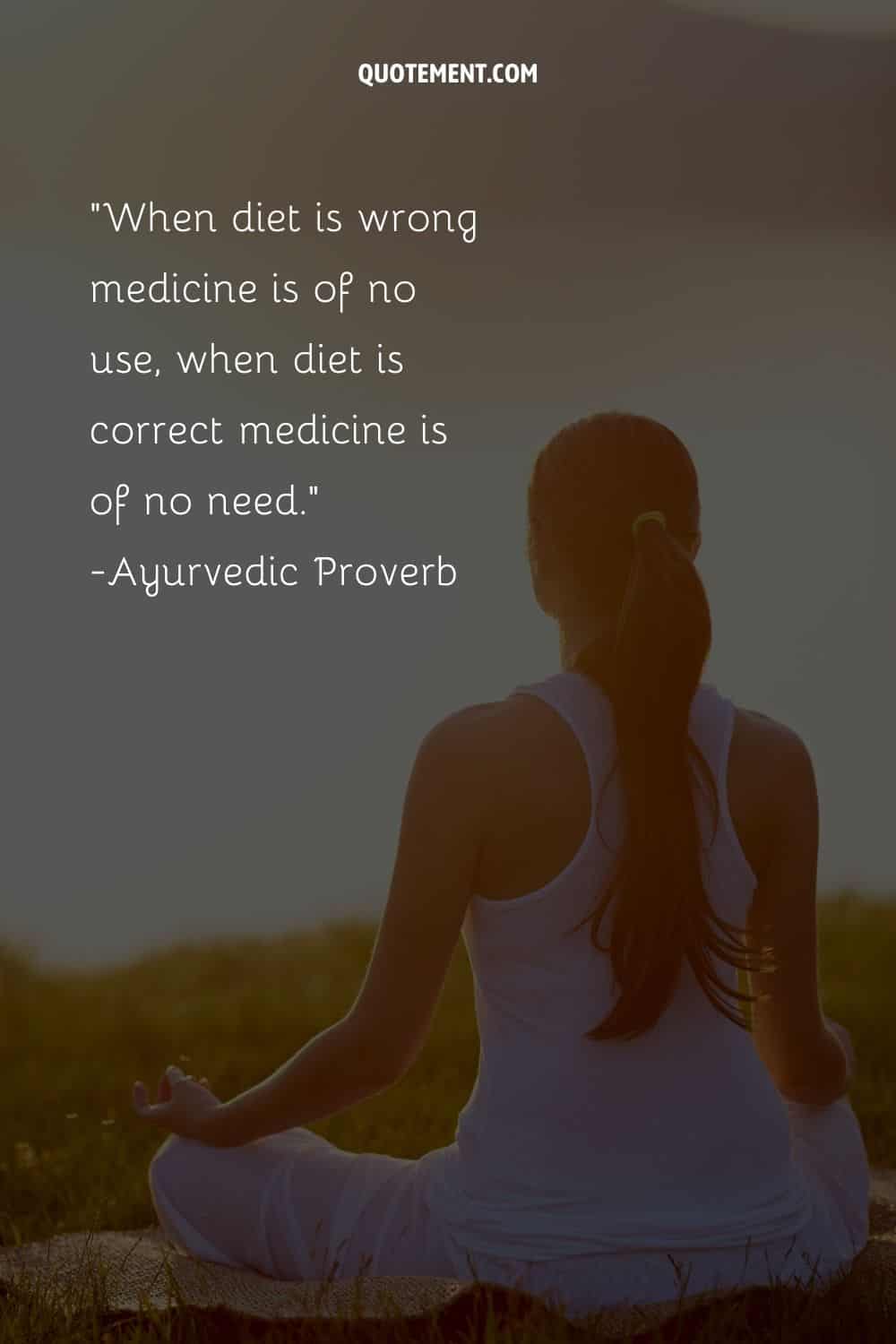 11. "Physical fitness is not only one of the most important keys to a healthy body, it is the basis of dynamic and creative intellectual activity." — John F. Kennedy
12. "Wellness is not a 'medical fix' but a way of living – a lifestyle sensitive and responsive to all the dimensions of body, mind, and spirit, an approach to life we each design to achieve our highest potential for well-being now and forever." — Greg Anderson
13. "Those obsessed with health are not healthy; the first requisite of good health is a certain calculated carelessness about oneself." — Sydney J. Harris
14. "Wellbeing is about the combination of our love for what we do each day, the quality of our relationships, the security of our finances, the vibrancy of our physical health, and the pride we take in what we have contributed to our communities." — Tom Rath
15. "There is no medicine you can take that will replace what you can do for your own health." ― Aarti Patel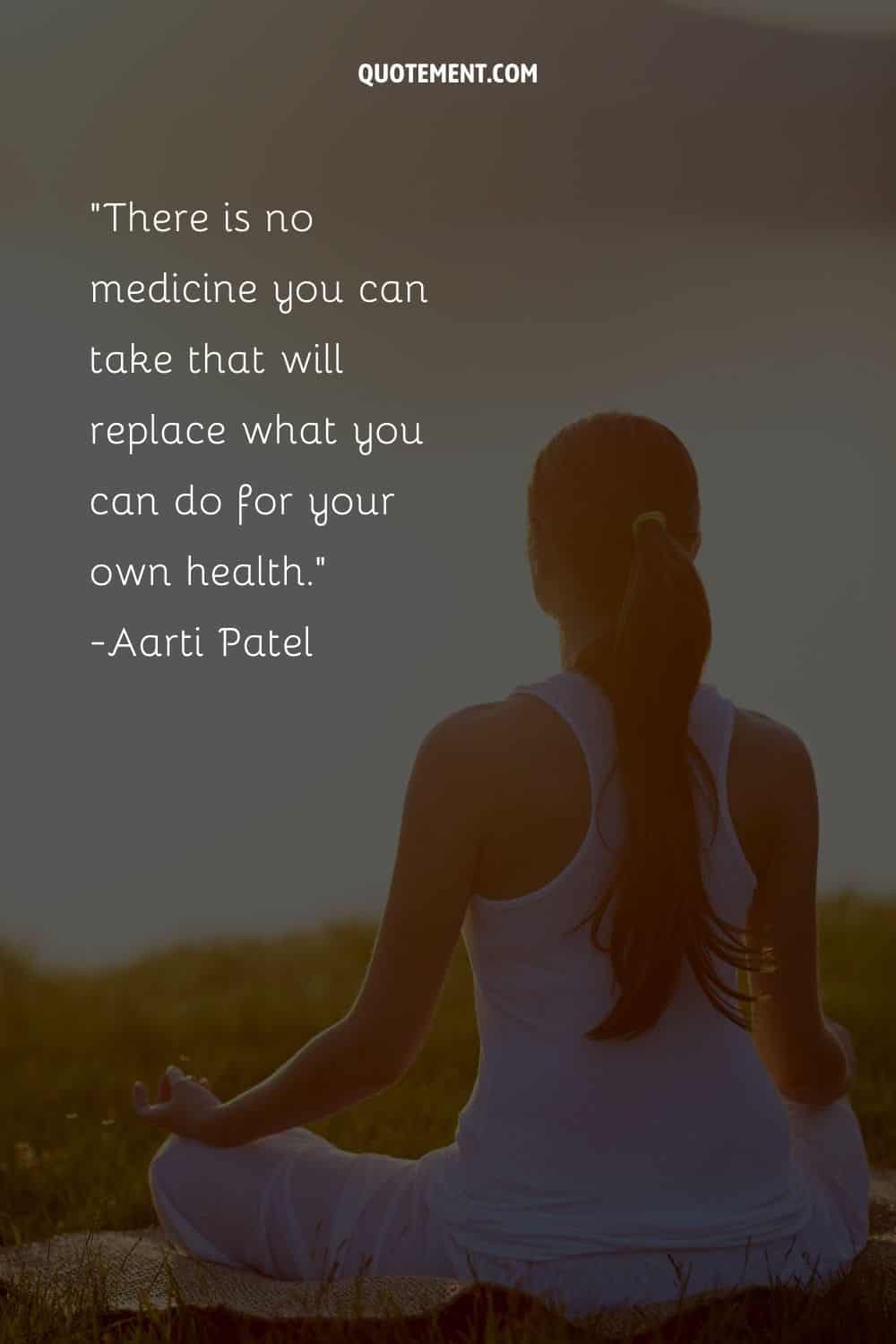 See also: 130 Powerful Health Affirmations For A Healthy Lifestyle
To Conclude
I hope these Wellness Wednesday quotes have pumped you with inspiration.
Don't wait for another Monday, start living your best life now!
Read next: 120 Inspiring Wednesday Morning Blessings To Motivate You