Looking for some thoughtful quotes to inspire you to see the beauty inside and around you? Short, motivational quotes about good energy and positive vibes? Look no further!
Here you'll discover the best aesthetic deep short quotes that perfectly capture our inner beauty, as well as the beauty of things that surround us.
These inspirational quotes are all you need to keep you going through this complicated thing called life.
The list of deep aesthetic quotes from this article contains the best quotes about life, inspiring beauty quotes, great quotes about what one needs to be happy, and cute quotes about love.
You'll read some motivational aesthetic deep short quotes from famous people, as well as many aesthetic quotes from unknown sources I collected on the web.
Scroll down to read my lovely collection of aesthetic deep short quotes.
Top 20 Aesthetic Deep Short Quotes
1. "The best and most beautiful things in the world cannot be seen or even touched — they must be felt with the heart." — Helen Keller
2. "Challenges are gifts that force us to search for a new center of gravity. Don't fight them, just find a new way to stand." — Oprah Winfrey
3. "The eye is the painter, and the ear is the singer." — Ralph Waldo Emerson
4. "If you want to be happy, do not dwell in the past, do not worry about the future, focus on living fully in the present." — Roy T. Bennett
5. "Use your smile to change the world. Don't let the world change your smile." — Connor Franta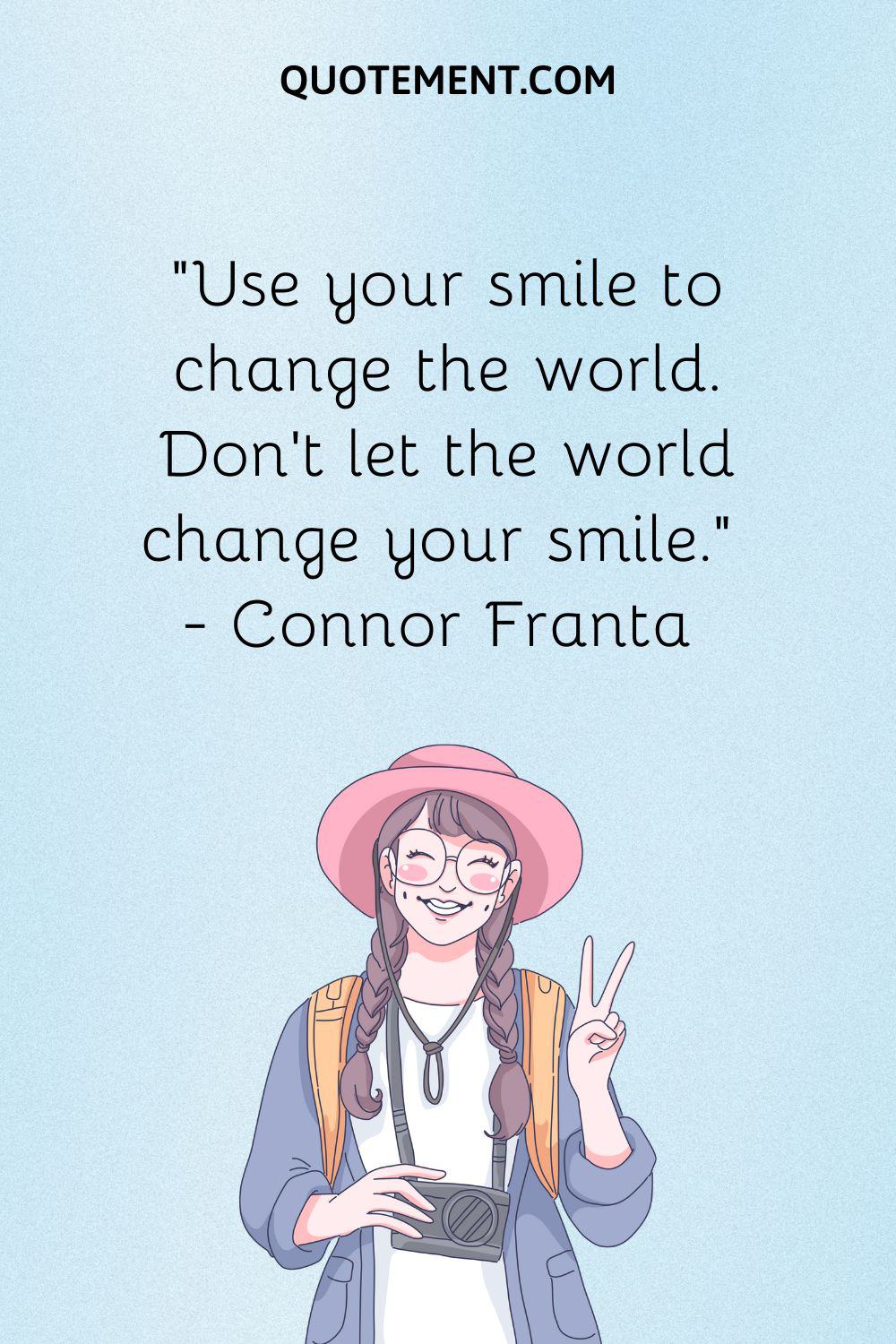 6. "Beauty is how you feel inside, and it reflects in your eyes. It is not something physical." — Sophia Loren
7. "The wound is the place where the light enters you." ― Rumi
8. "He who is untrue to his own cause cannot command the respect of others." — Albert Einstein
9. "In so far as the mind sees things in their eternal aspect, it participates in eternity." — Baruch de Spinoza
10. "Happiness is the secret to all beauty. There is no beauty without happiness." — Christian Dior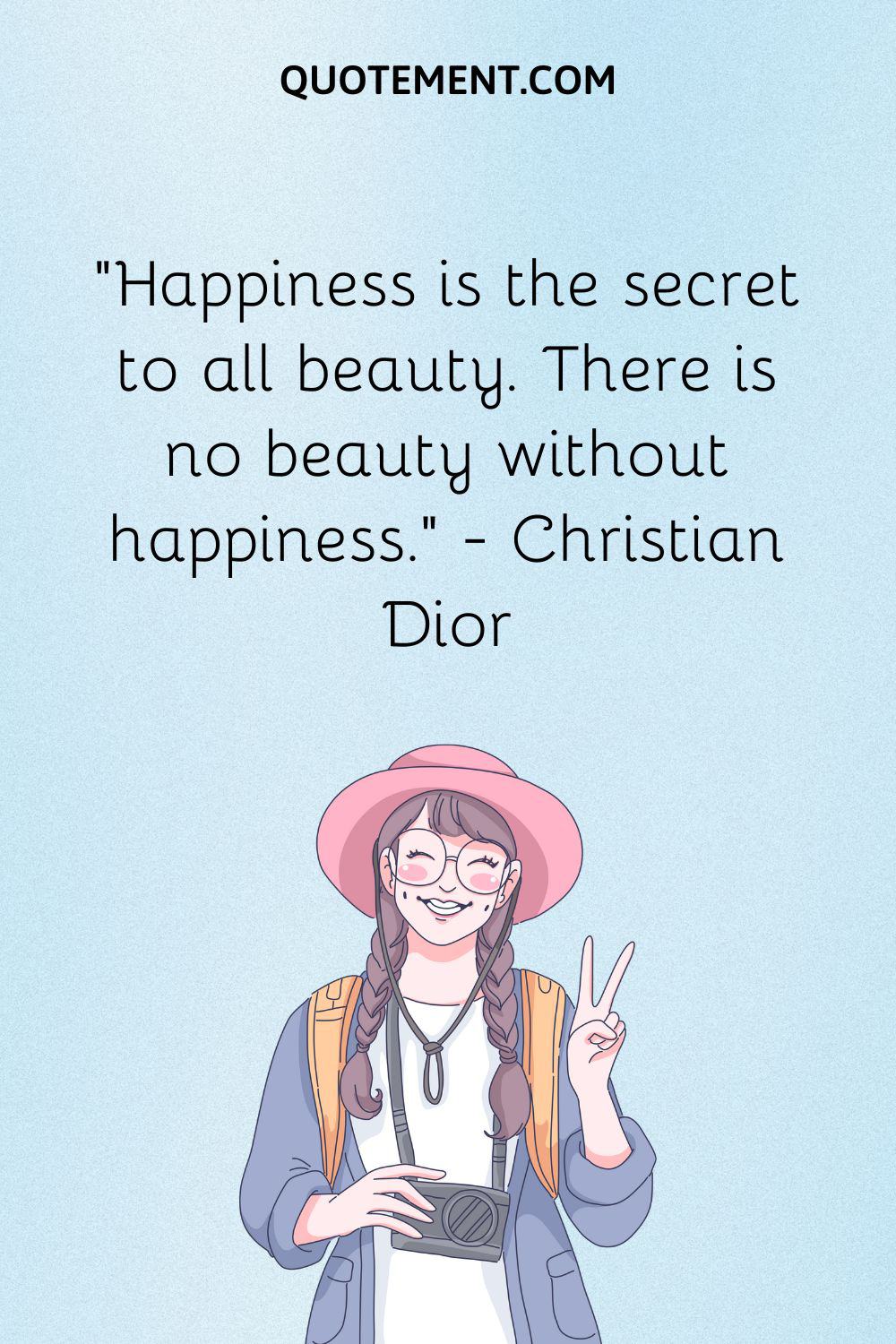 11. "Art is an invention of aesthetics, which in turn is an invention of philosophers… What we call art is a game."— Octavio Paz
12. "I don't need to be so full of myself that I feel I am without flaw. I can feel beautiful and imperfect at the same time. I have a healthy relationship with my aesthetic insecurities. — Lupita Nyong'o
13. "Art is the imposing of a pattern on experience, and our aesthetic enjoyment is recognition of the pattern." ― Alfred North Whitehead
14. "I don't pay attention to the world ending. It has ended for me many times and began again in the morning." — Nayyirah Waheed
15. "Enjoy the little things, for one day you may look back and realize they were the big things." — Robert Breault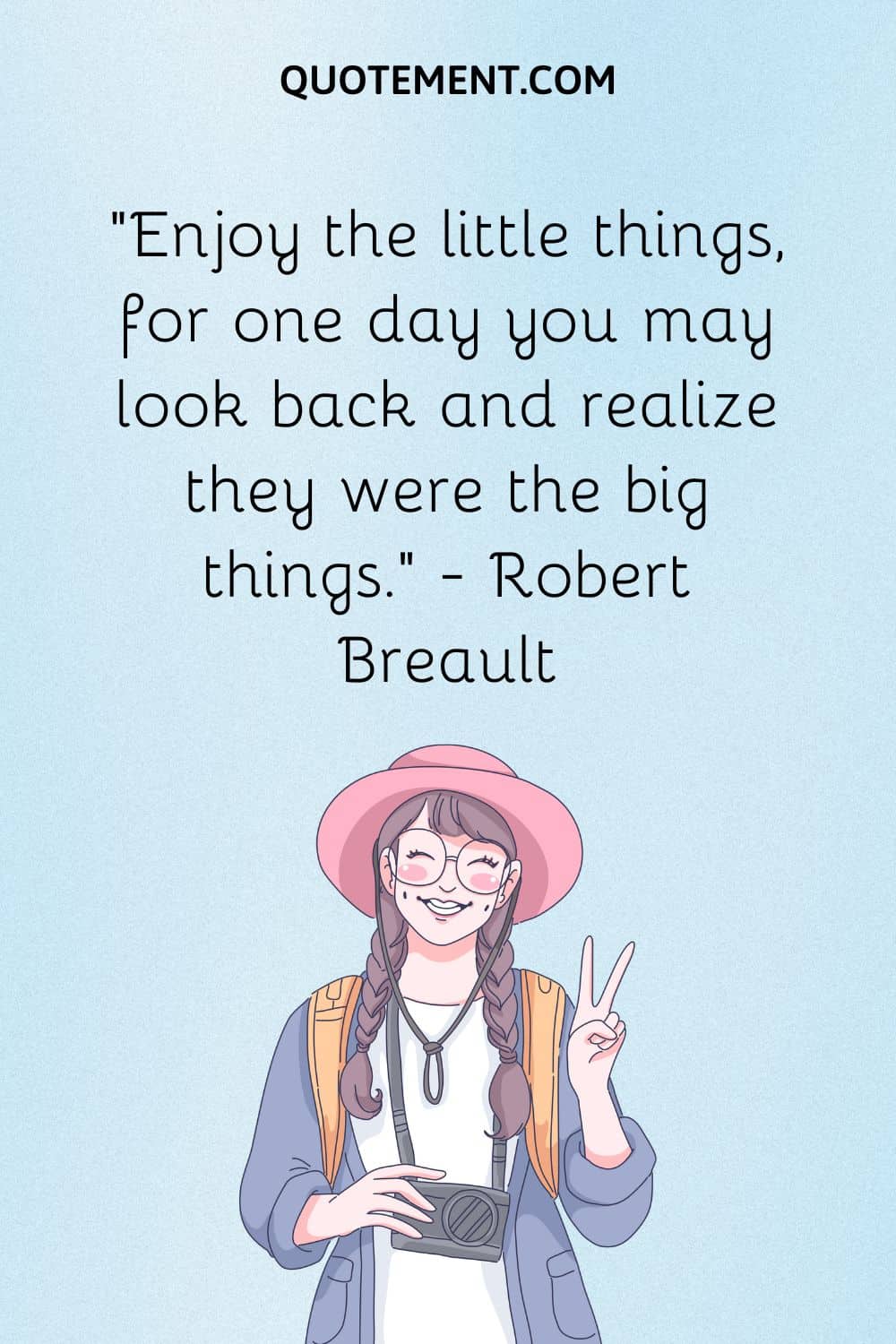 16. "Never say goodbye, because saying goodbye means going away, and going away means forgetting." — Peter Pan
17. "Try again. Fail again. Fail better." — Samuel Beckett
18. "My aesthetic is pretty classic. I like to keep things simple but appreciate the details." — Jessica Jung
19. "What counts can't always be counted; what can be counted doesn't always count." — Albert Einstein
20. "Nothing's perfect, the world's not perfect. But it's there for us, trying the best it can; that's what makes it so damn beautiful." ― Hiromu Arakawa, Fullmetal Alchemist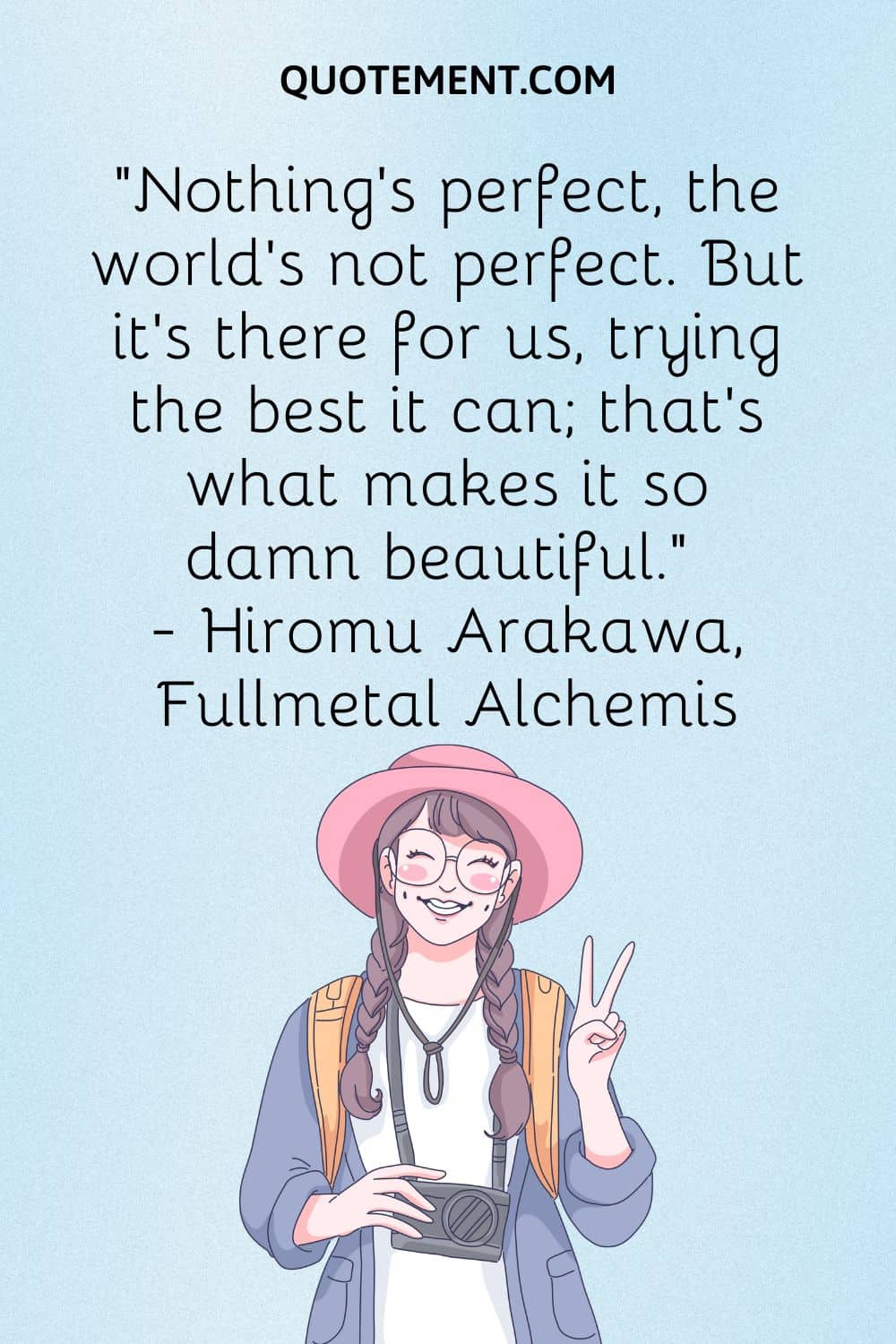 Deep Aesthetic Quotes
1. "Be a voice, not an echo." — Albert Einstein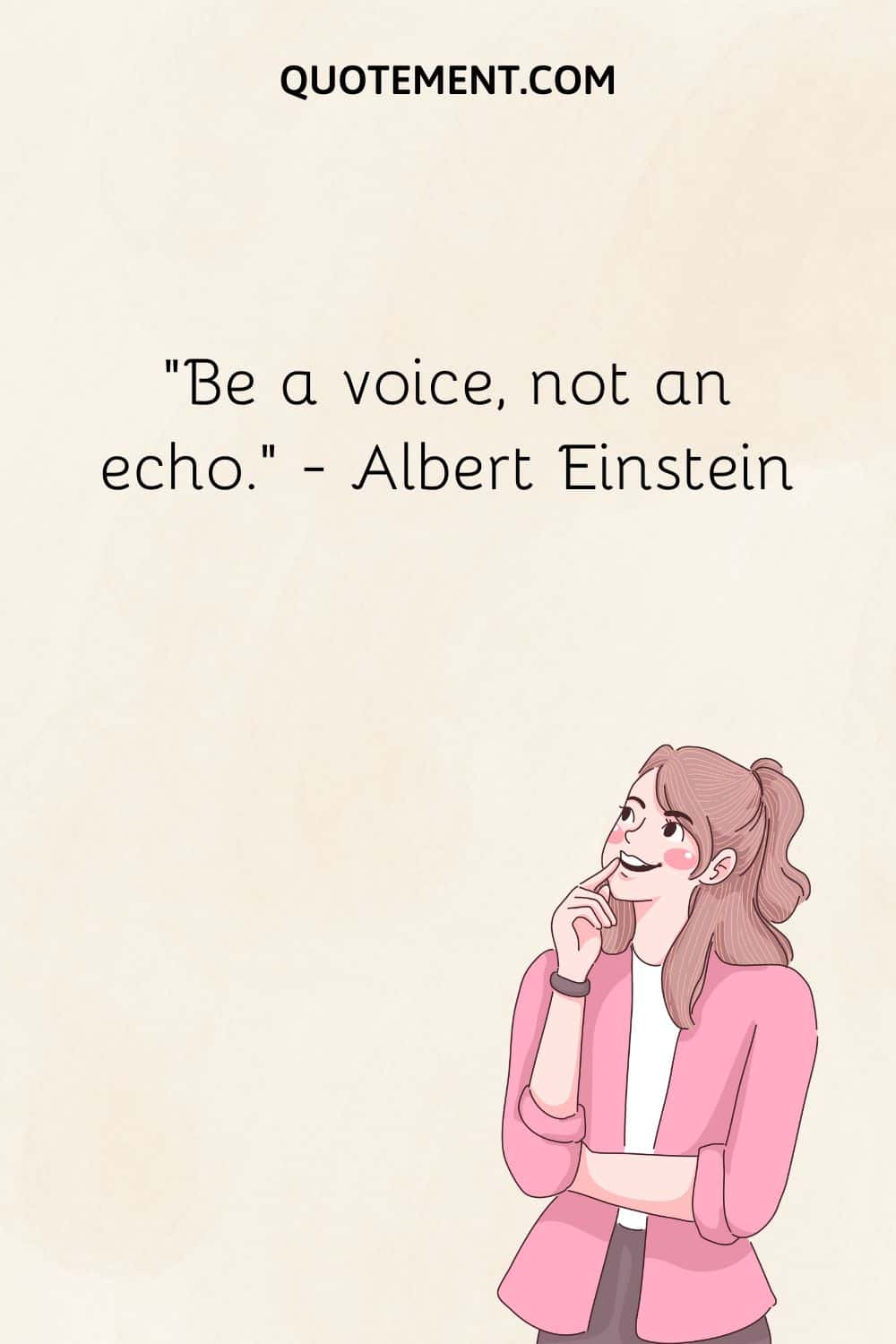 2. "Nature holds the key to our aesthetic, intellectual, cognitive, and even spiritual satisfaction." — E. O. Wilson
See also: 150 Nature Captions For Instagram For All The Nature Lovers
3. "Feel what you need to feel and let it go. Do not let it consume you." — Dhiman
4. "Smile because it confuses people. Smile because it's easier than explaining what's killing you inside." — The Joker
See also: 170 Most Inspiring Quotes About Smiling Through Pain
5. "Some things break your heart, but clear your vision." — Unknown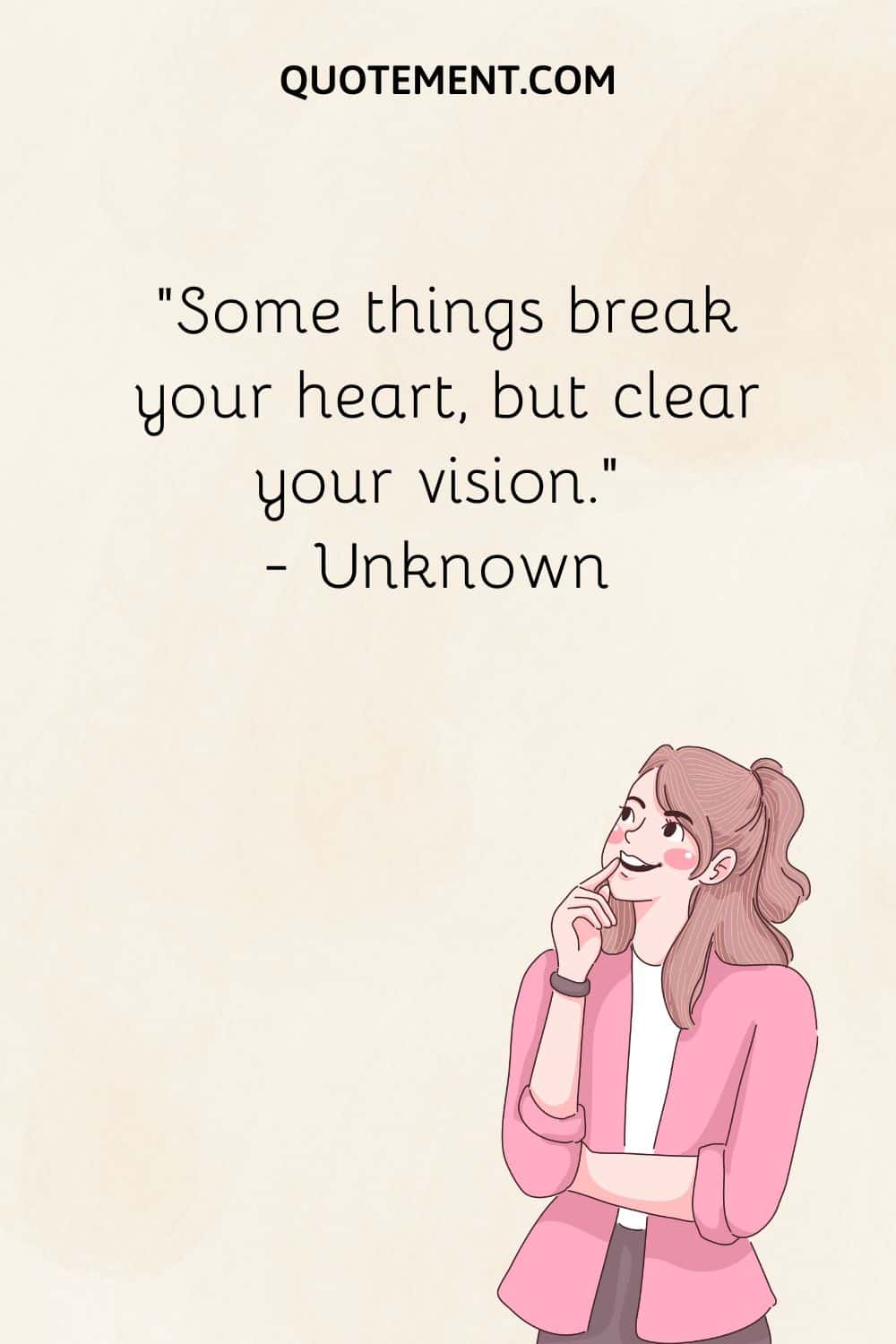 6. "Someday someone will break you so badly that you'll become unbreakable." — The Joker
7. "Things may come to those who wait, but only the things left by those who hustle." — Abraham Lincoln
8. "I always loved aesthetics. Not particularly fashion, but an idea of beauty." — Miuccia Prada
9. "Your current safe boundaries were once unknown frontiers." — Unknown
10. "I always wondered why somebody didn't do something about that, then I realized I am somebody." — Unknown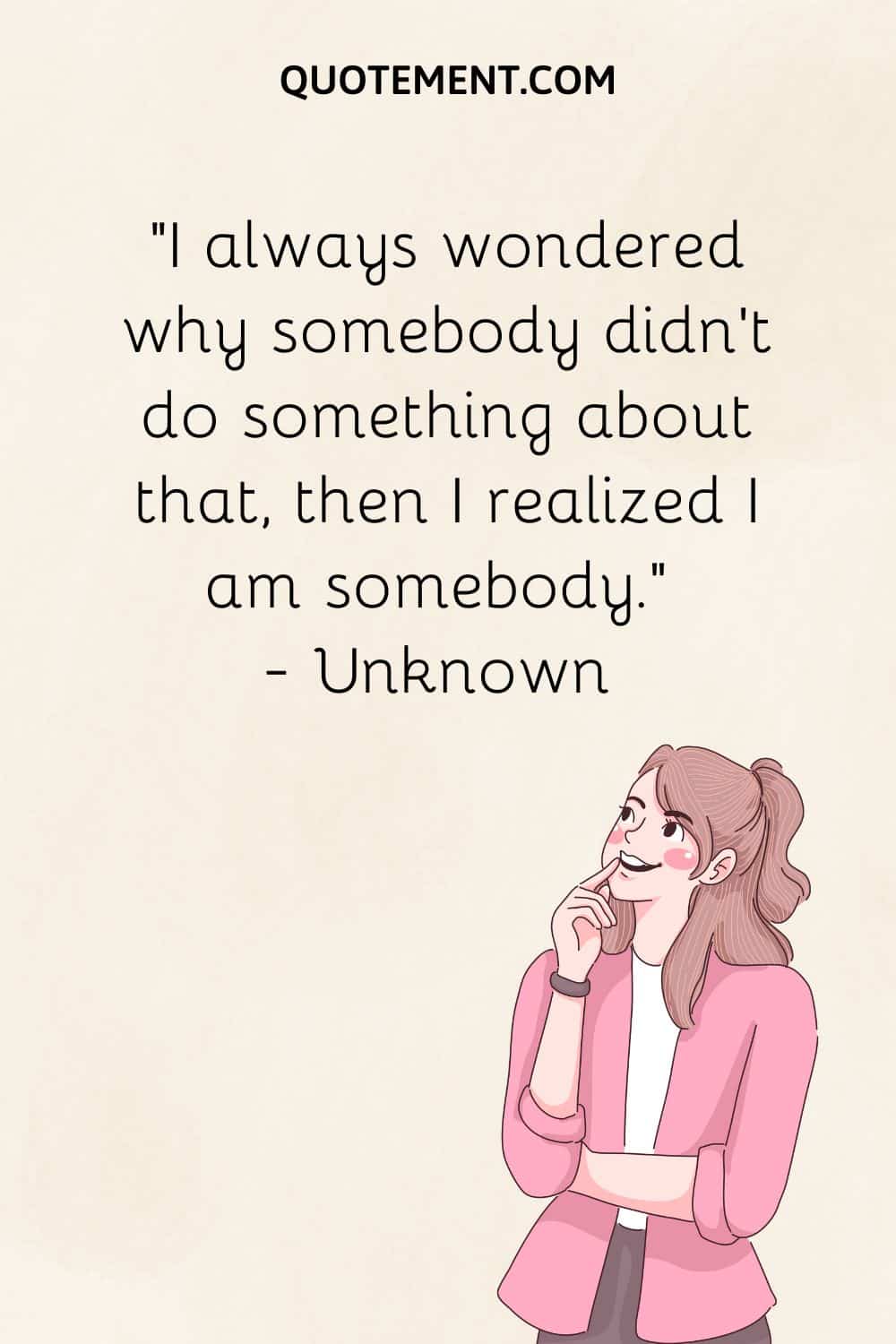 11. "Creating is about sharing ideas, sharing aesthetics, sharing what you believe in with other people." — Shepard Fairey
12. "It always rains the hardest for people who deserve the sun." — J Cole
13. "Behind every exquisite thing that existed, there was something tragic." — Oscar Wilde
14. "There is no substitute for hard work." — Thomas Edison
15. "Show me what people admire, and I will tell you everything about them that matters." — Jack McDevitt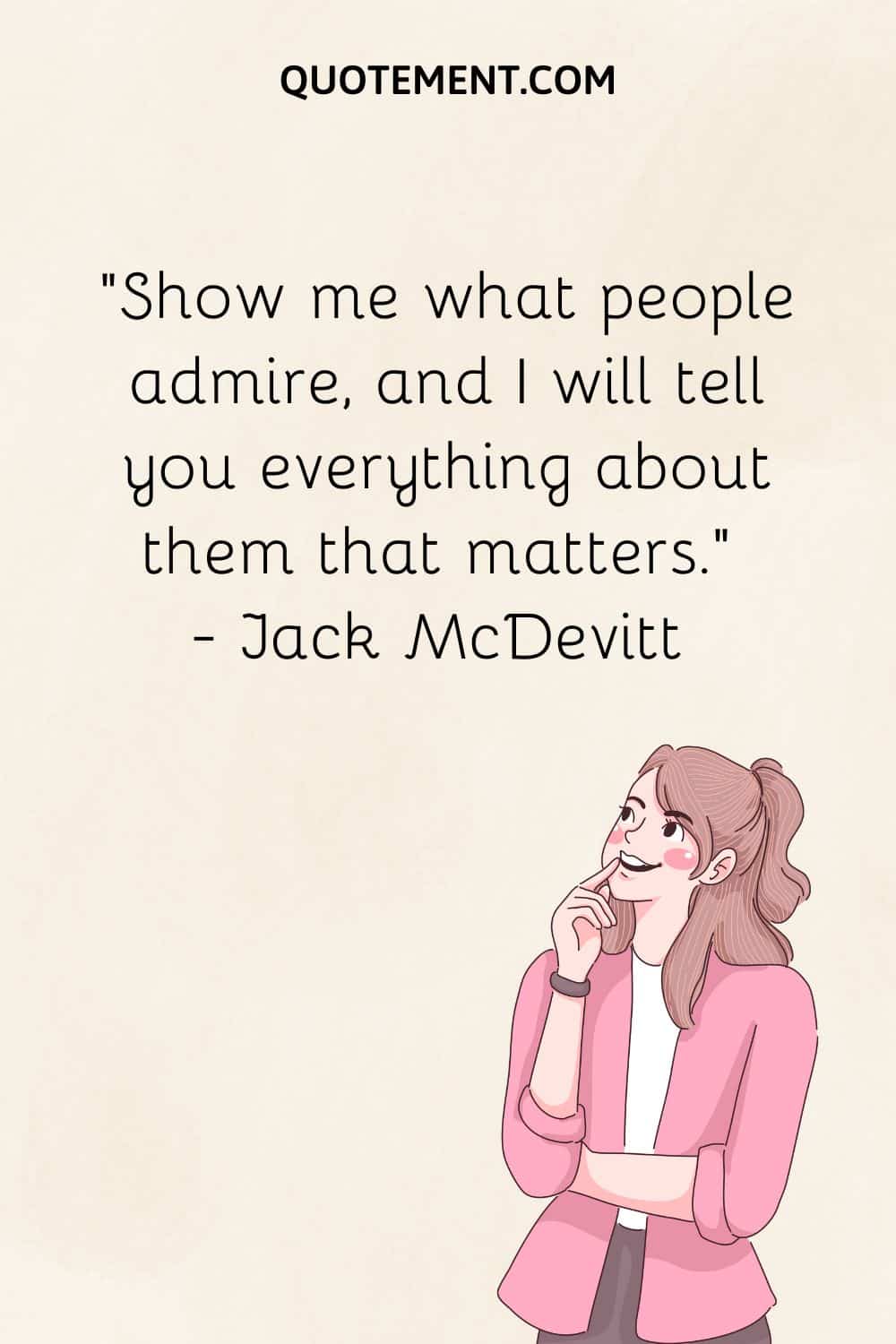 Aesthetic Life Quotes
1. "You are the artist of your own life. Don't hand the paintbrush to someone else." — Unknown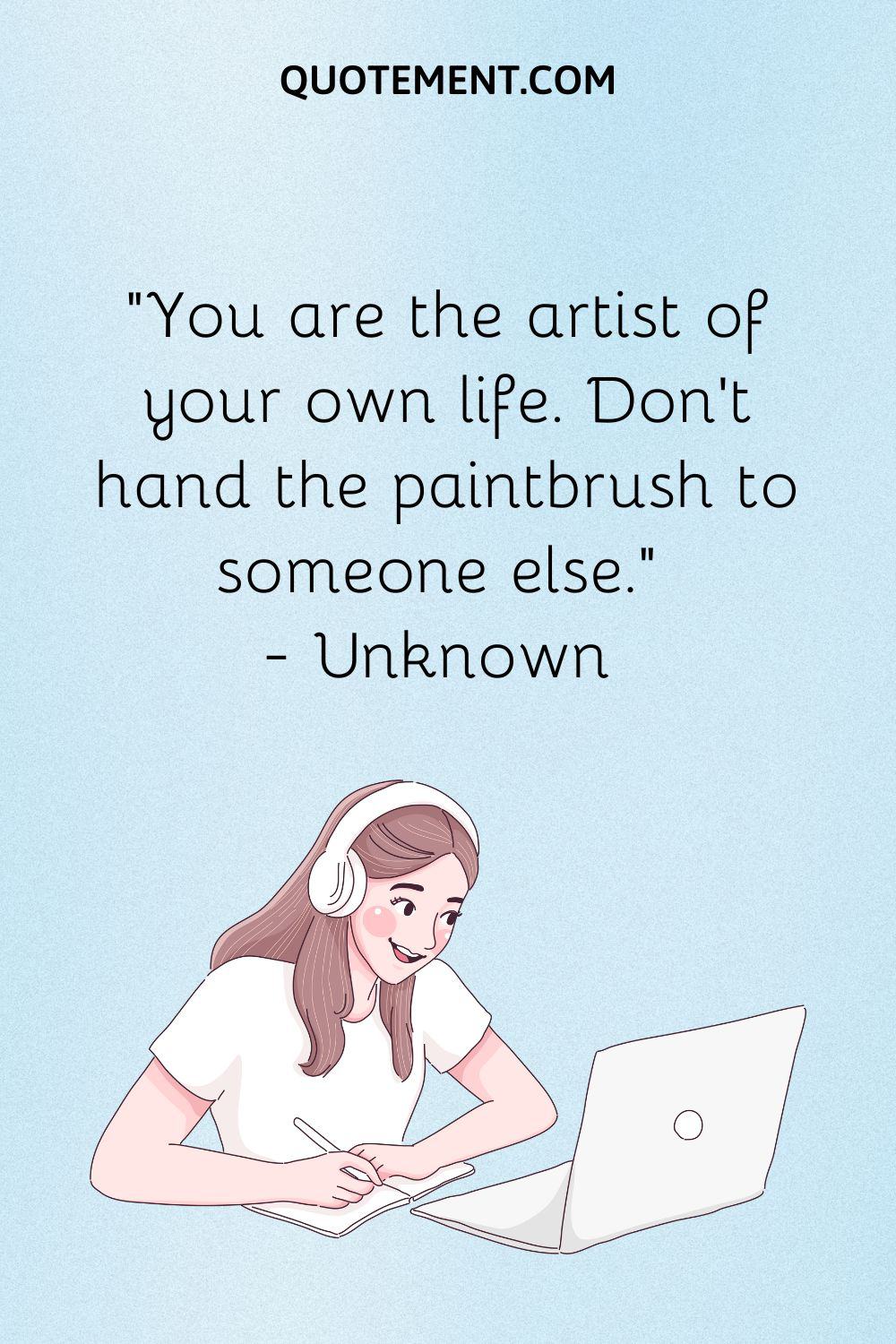 2. "Life is too short to spend it at war with yourself." — Unknown
3. "Life is the dancer, and you are the dance." — Eckhart Tolle
4. "Live life to the fullest and focus on the positive." — Matt Cameron
5. "Social media is training us to compare our lives instead of appreciating everything we are. No wonder why everyone is depressed." — Bill Murray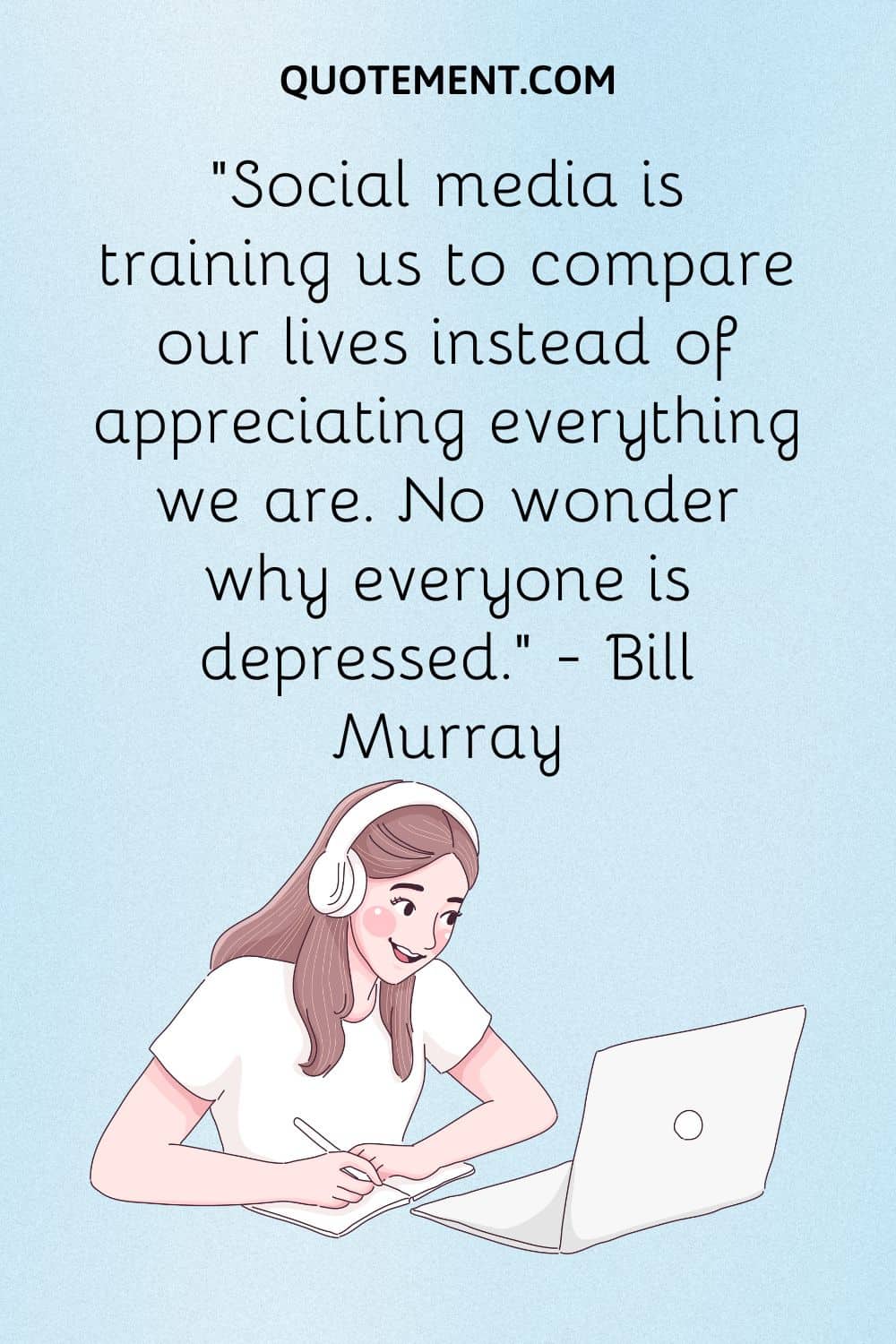 6. "It's hard to combine a simple life with a love of aesthetics." ― Marty Rubin
7. "Life is only as good as your mindset." — Unknown
See also: 100 Growth Mindset Quotes For Those Who Want To Succeed
8. "Life is a gift. Wake up every day and realize that." — Unknown
9. "Look at all the beauty in your life and be happy." — Unknown
10. "The biggest adventure you can take is to live the life of your dreams." — Oprah Winfrey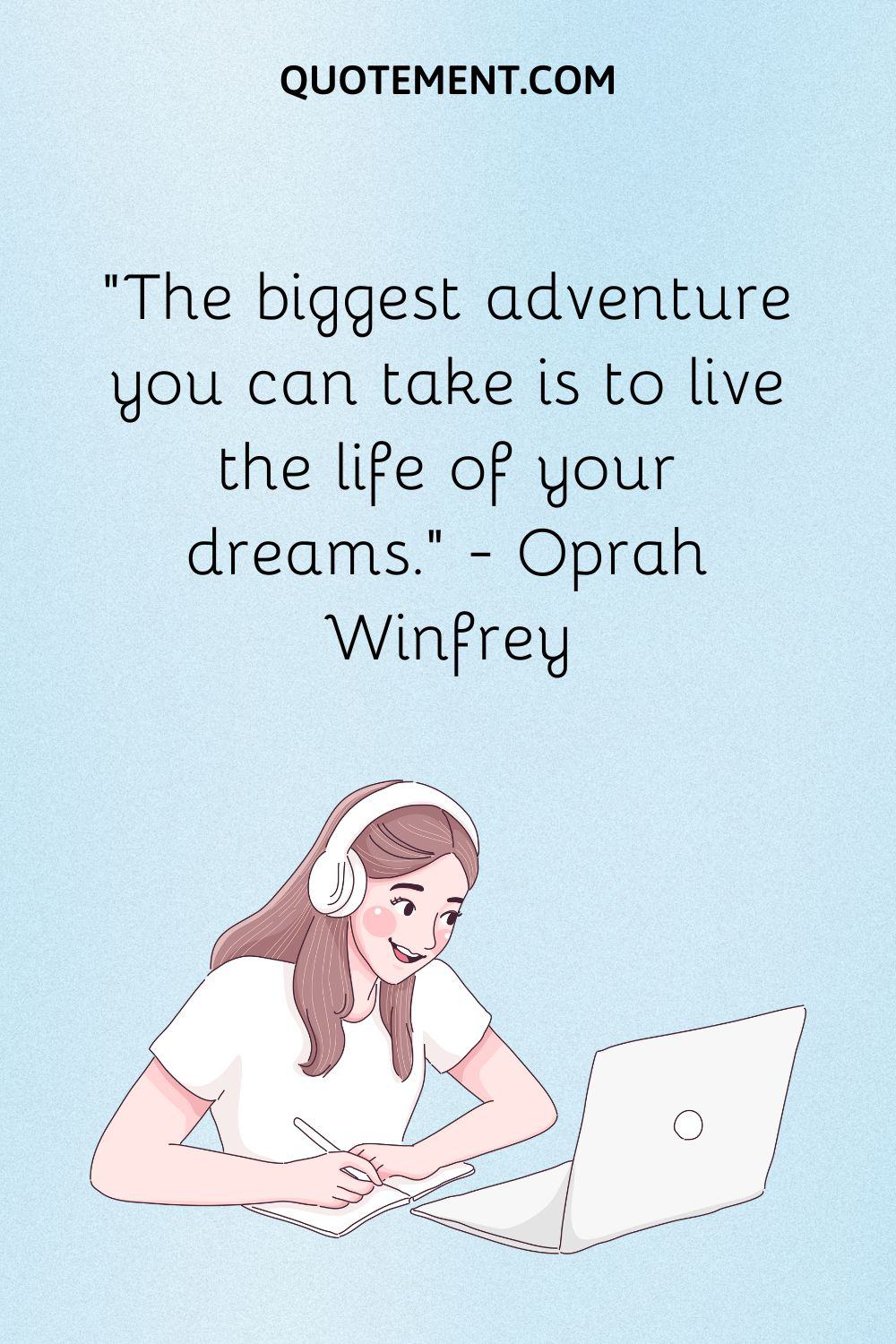 11. "Life is not accumulation, it is about contribution." — Stephen Covey
12. "Live by life's blessings every single day." — Unknown
13. "Darkness cannot drive out darkness; only life can do that. Hate can not drive out hate; only love can do that." — Unknown
14. "Live by the sun. Love by the moon." — Unknown
15. "Life is an endless battle for self-love, a continuous journey of finding and improving yourself." — Unknown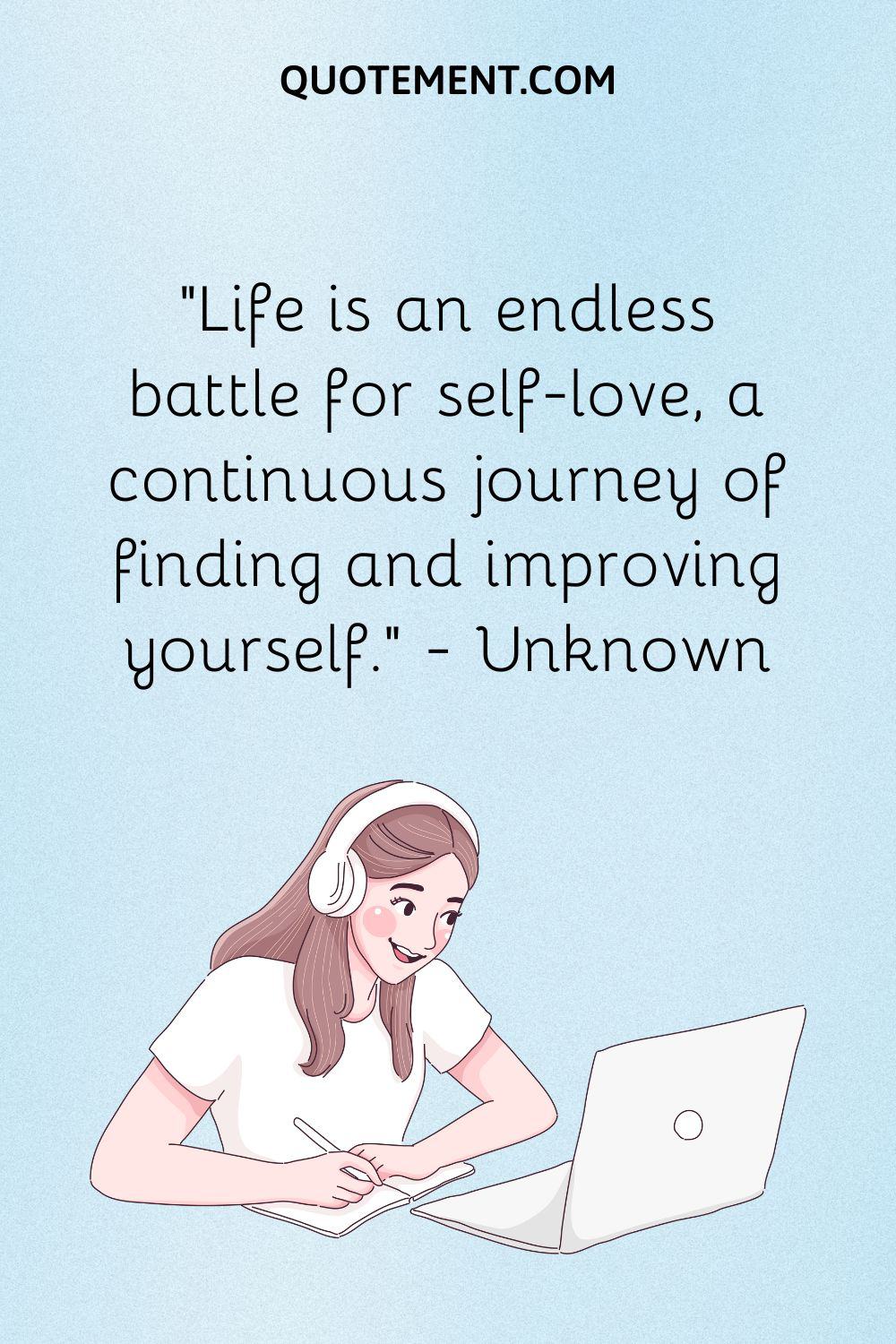 Positive Aesthetic Quotes
1. "Good things happen to those who hustle." — Anaïs Nin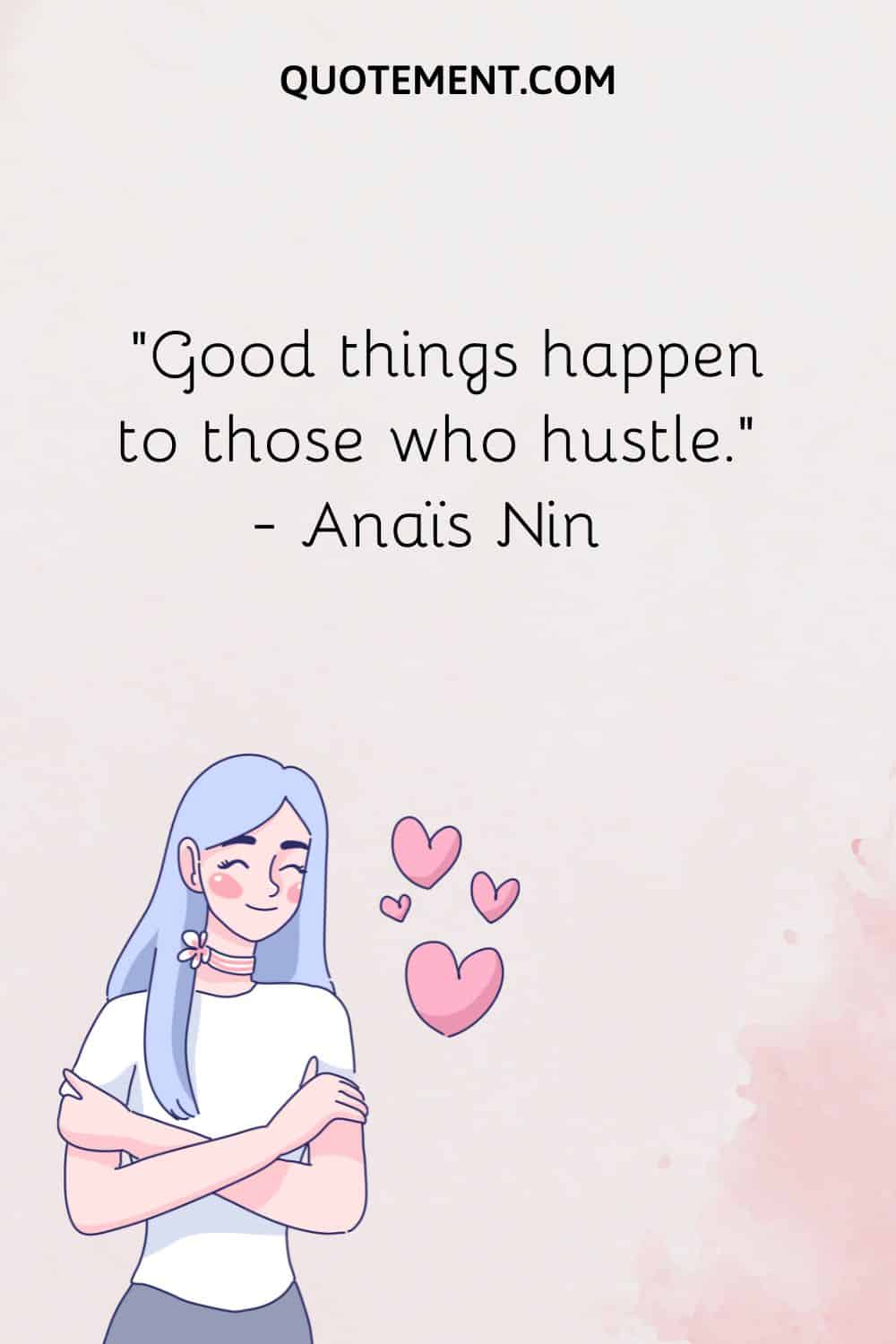 2. "Happiness comes in waves. It'll find you again." — Unknown
3. "Should you shield the canyons from the windstorms, you would never see the true beauty of their carvings." — Elisabeth Kubler-Ross Quotes
4. "Sunsets are proof that beauty can come from the end. — Unknown
See also: 340 Absolutely Best Sunset Captions For Instagram + Quotes
5. "A happy soul is the best shield for a cruel world." — Atticus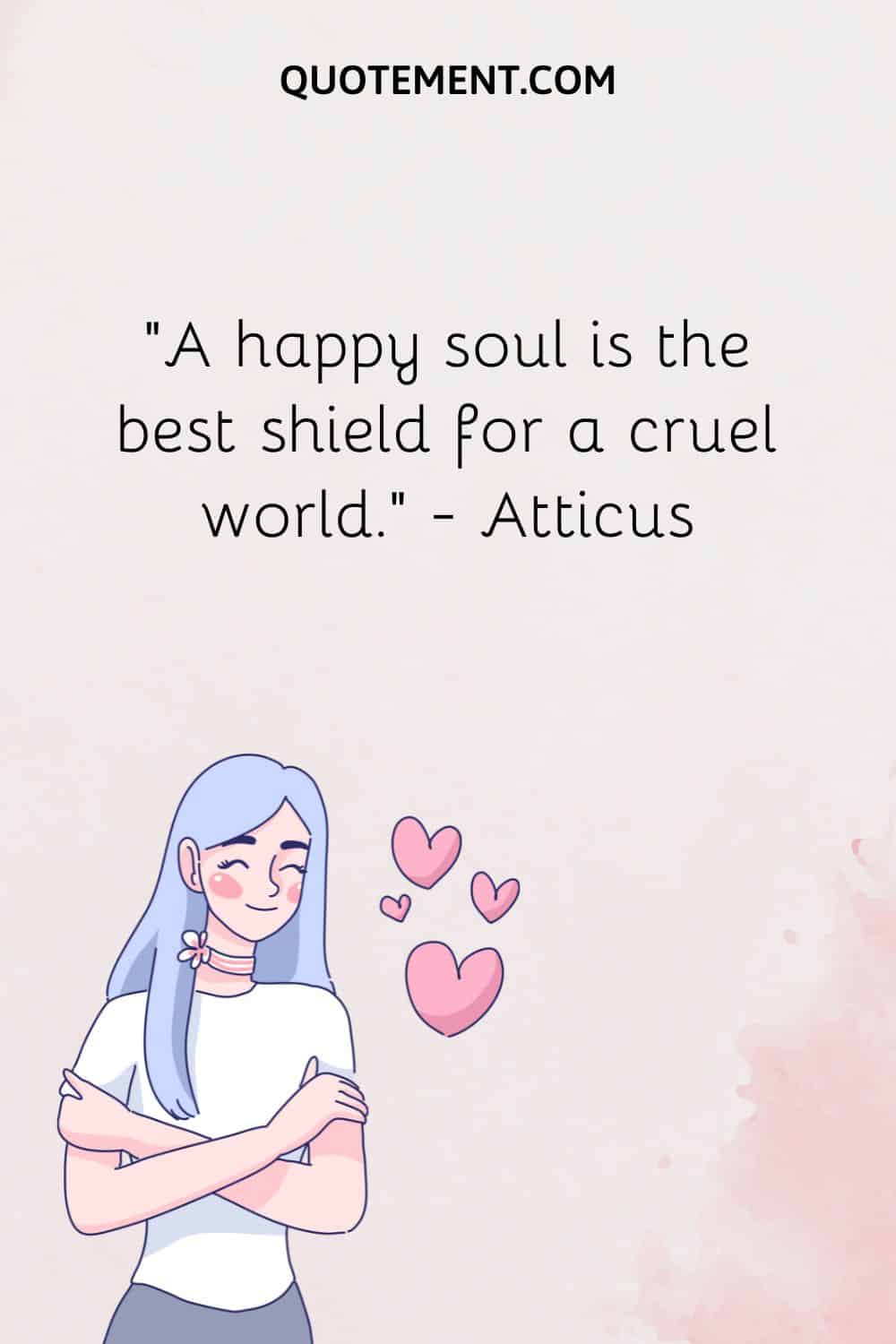 6. "Let the ocean worry about being blue." — Unknown
7. "There's nothing like deep breaths after laughing that hard. Nothing in the world like a sore stomach for the right reasons." — Stephen Chbosky
8. "Happiness is more than doing fun things. It's about doing meaningful things." — Maxime Lagace
9. "You have the freedom to create what you want." — Unknown
10. "The only thing that will make you happy is being happy with who you are." — Goldie Hawn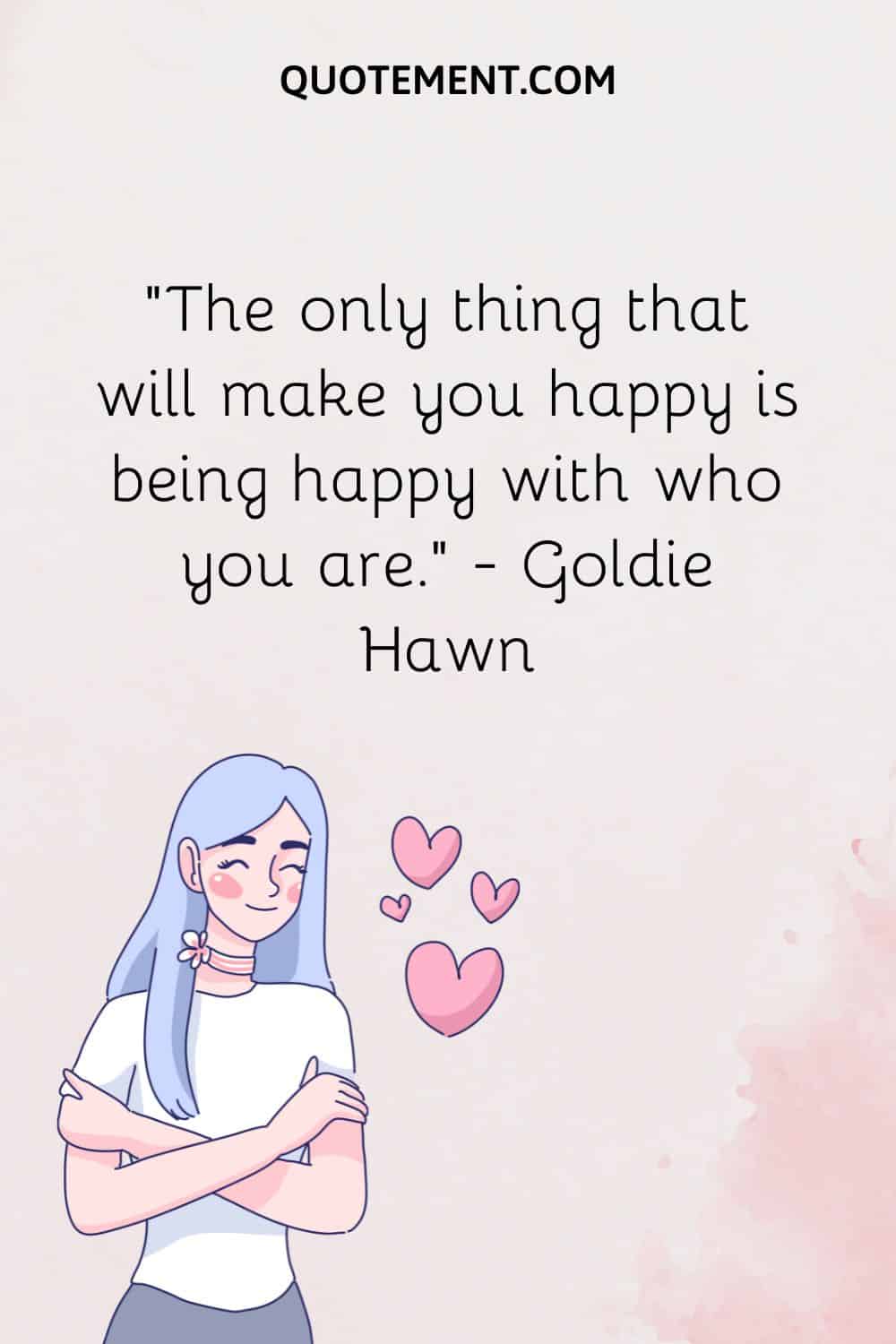 11. "Your happiness depends on your mindset." — Unknown
12. "Having a rough morning? Place your hand over your heart. Feel that? That's called purpose. You're alive for a reason. Don't give up." — Unknown
13. "No medicine cures what happiness cannot." — Gabriel García Márquez
14. "Flower child, you're about to blossom." — Unknown
See also: 140 Beautiful Flower Captions To Make Your Post Stand Out
15. "The happiest people seem to be those who have no particular cause for being happy except that they are so." — William Ralph Inge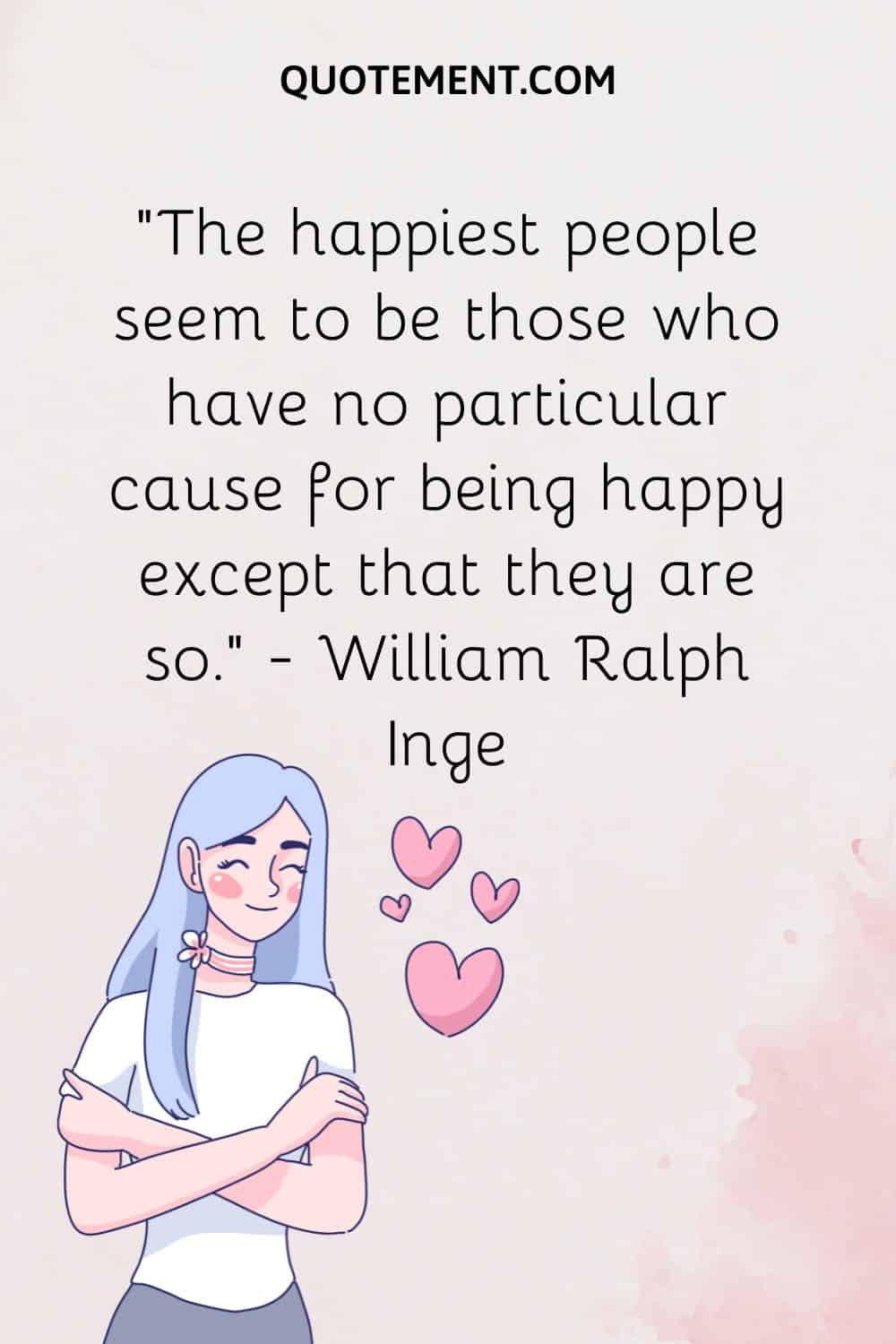 16. "What comes from sorrow, watered by tears, grows something of beauty. A salt garden. And so this I leave behind. A harvest for those who find their way into my life and I into theirs." ― Cindy McCormick Martinusen
17. "Wake up and live a happy life." — Unknown
18. "If you really want it, things will work out." — Unknown
19. "More sunshine, more lemons, more sunsets, more bananas, more sunflowers, more yellow, more happiness." — Unknown
20. "Beauty is truth's smile when she beholds her own face in a perfect mirror." — Rabindranath Tagore Quotes
Deep Aesthetic Love Quotes
1. "I think the perfection of love is that it's not perfect." — Taylor Swift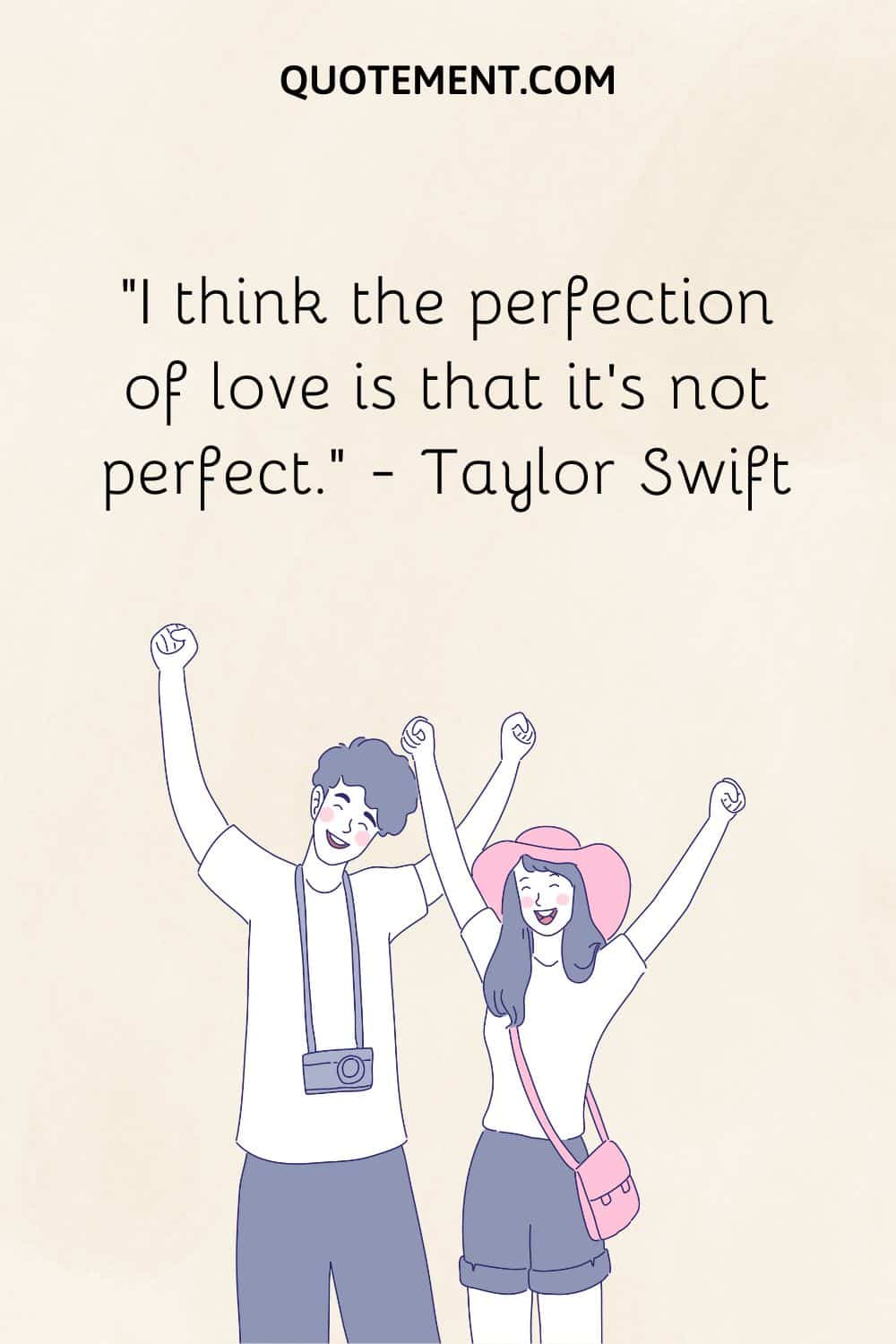 2. "The right person will make you fall in love with yourself too." — Unknown
3. "I'll never finish falling in love with you." — Unknown
4. "Loving someone you don't see every day is not a bad thing. It's just proof that love is not in sight but in the heart." — Unknown
5. "Let us be grateful to the people who make us happy; they are the charming gardeners who make our souls blossom." — Marcel Proust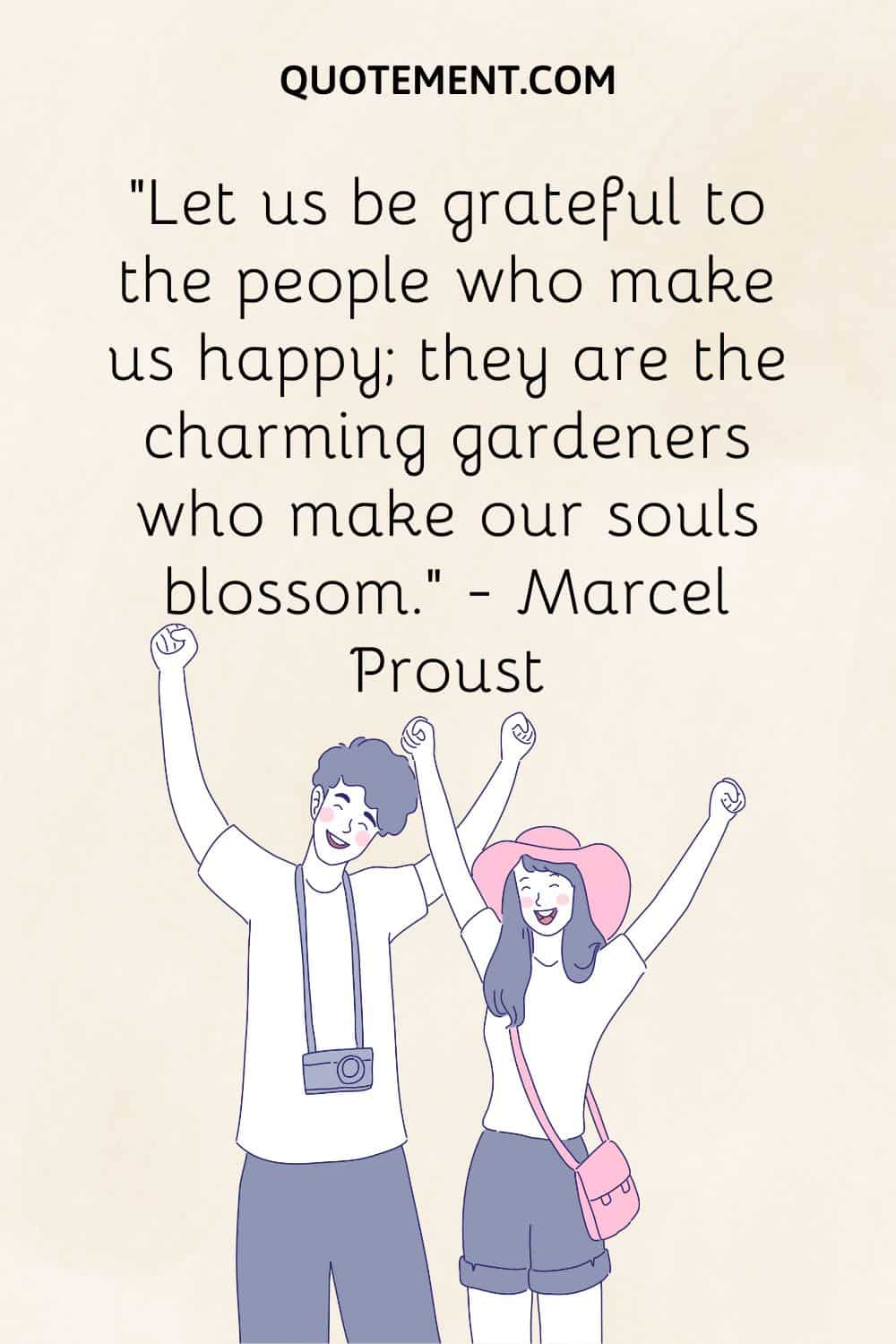 6. "The only magic I still believe in is love." — Unknown
7. "Self-love isn't selfish; it's important." — Unknown
8. "A person who values you wouldn't ever put themselves in a position to lose you." — Unknown
9. "Live by the sun. Love by the moon." — Unknown
See also: 280 Best Sun Captions For Instagram For A Shiny Post
10. "Only a life lived for others is a life worthwhile." ― Albert Einstein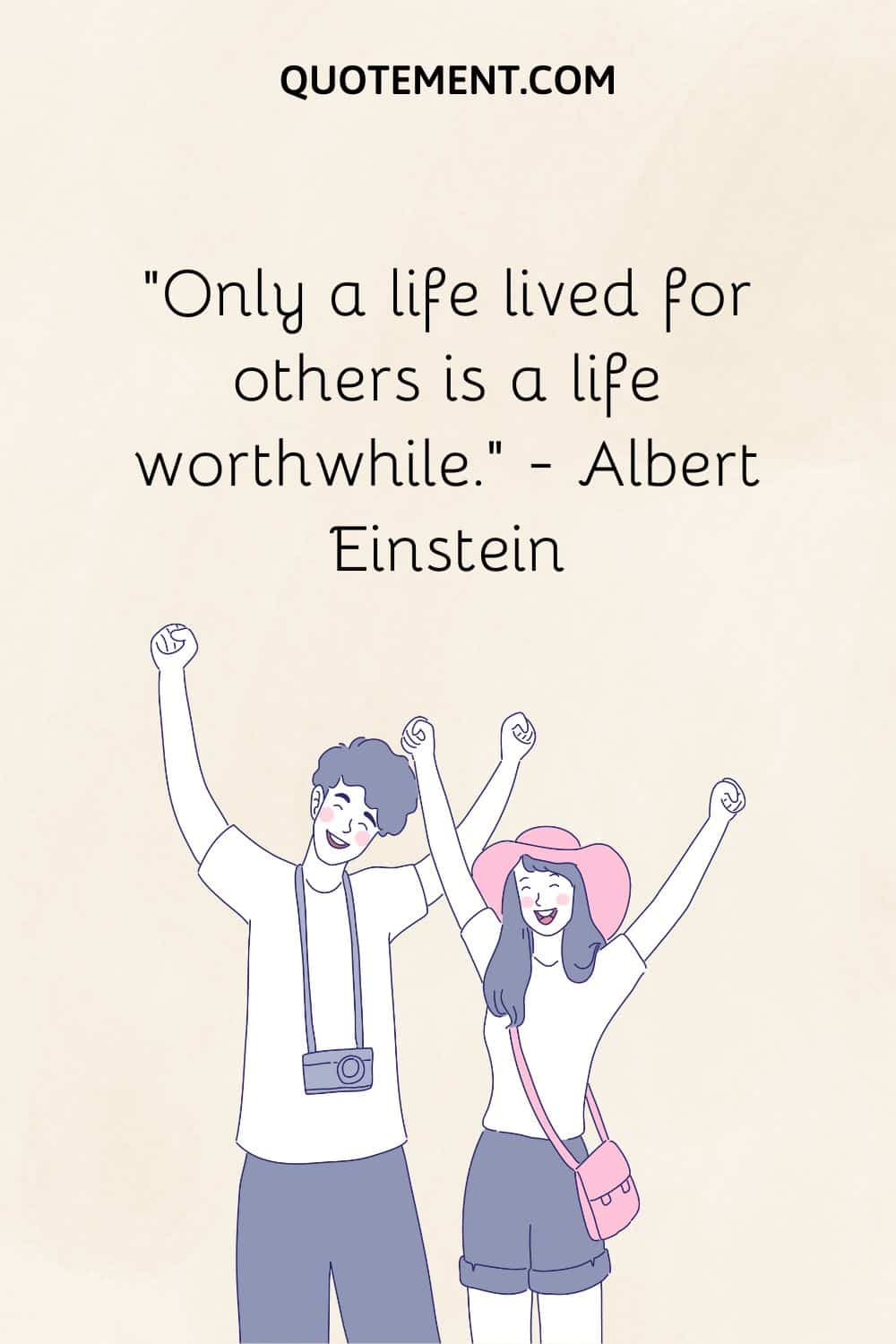 Motivational Aesthetic Short Quotes
1. "Your vibe will make you fall in love with your vibe. Choose it wisely." — Unknown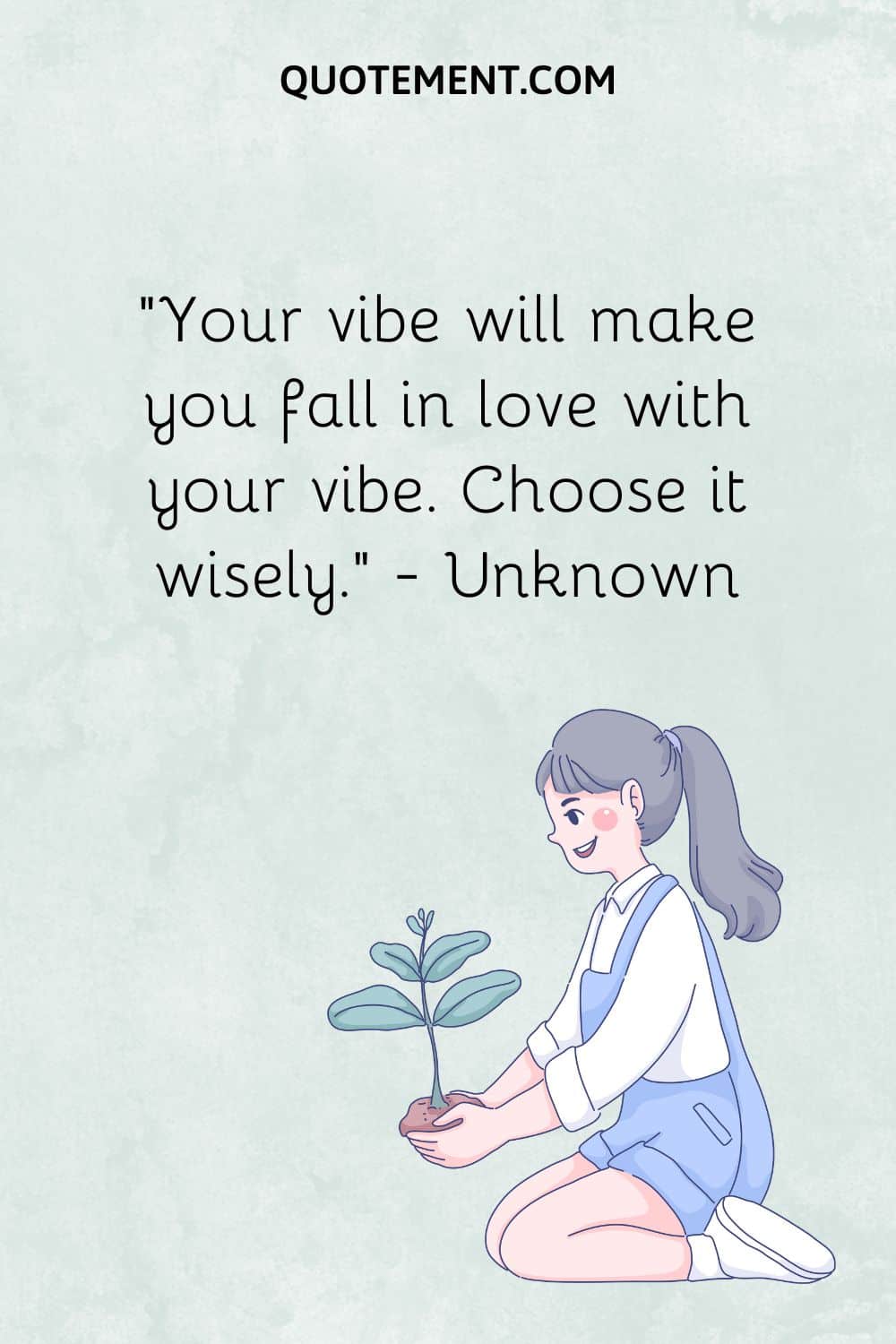 2. "Don't trust everything you see, even salt looks like sugar." — Unknown
3. "Our hearts are drunk with a beauty our eyes could never see." ― George William Russell
4. "Don't take it personally, It's not about you." – Unknown
5. "Beauty is the illumination of your soul." — John O'Donohue
6. "There are some places so beautiful they can make a grown man break down and weep." — Edward Abbey
7. "People will look at you, so make it worthwhile." — Unknown
8. "Life isn't about waiting for the storm to pass. It's about learning how to dance in the rain." — Vivian Greene
See also: 200 Best Rain Captions For Instagram To Rock Your Post!
9. "Whatever you are, be a good one." — Unknown
10. "Beauty is in the eye of the beholder." — Unknown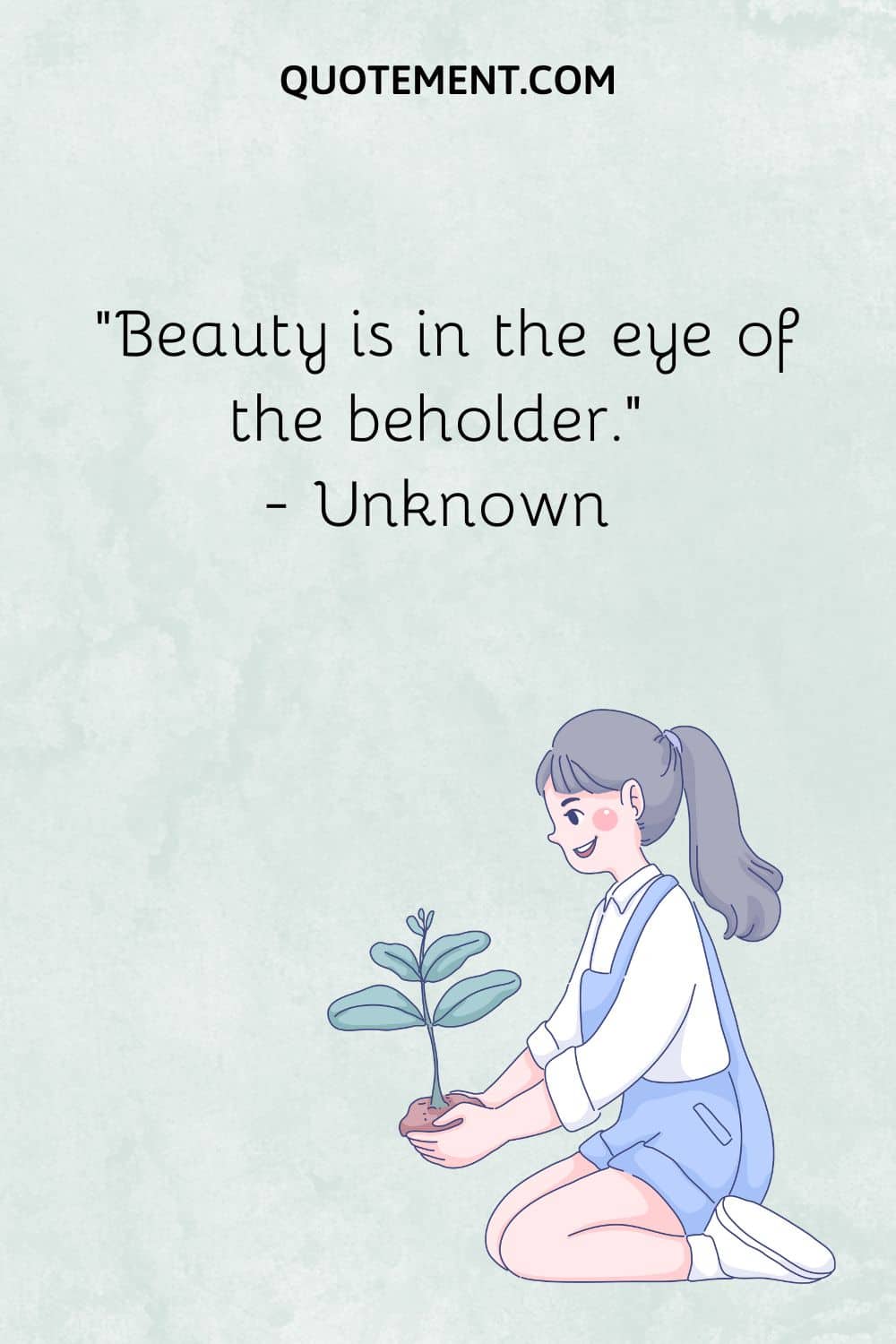 11. "There is nothing more beautiful than someone who goes out of their way to make life beautiful for others." — Mandy Hale
12. "Speak the truth, even if your voice shakes." — Unknown
13. "Clouds come floating into my life, no longer to carry rain or usher storm, but to add color to my sunset sky." — Rabindranath Tagore
See also: 180 Beautiful Cloud Captions To Boost Your Instagram Post
14. "If you see beauty in something, don't wait for others to agree." — Unknown
15. "The power of finding beauty in the humblest things makes home happy and life lovely." — Louisa May Alcott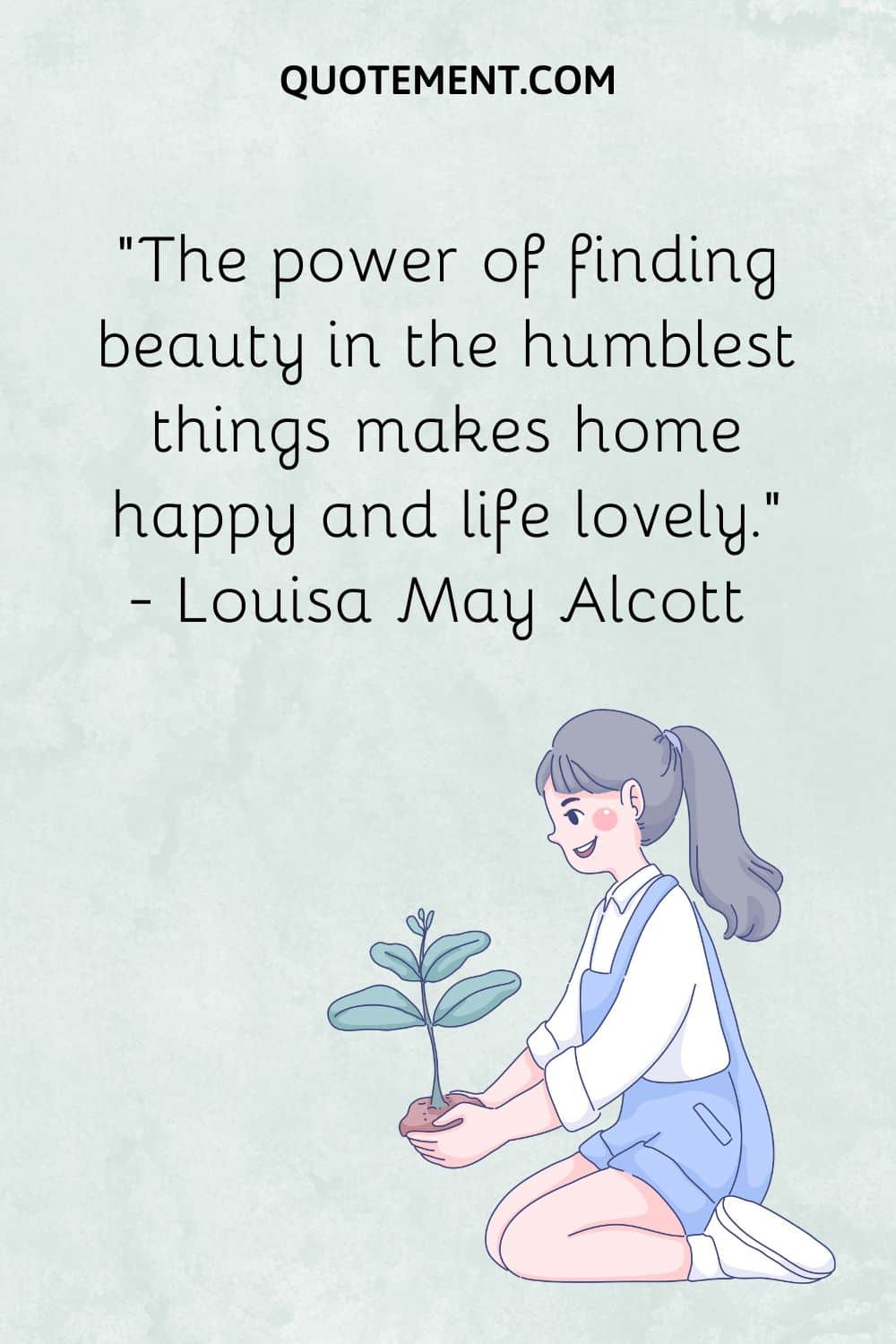 16. "A strong person is able to look at a challenge and give it a wink." — Unknown
17. "Dwell on the beauty of life. Watch the stars, and see yourself running with them." — Marcus Aurelius
18. "Thank yourself for how far you have come. It hasn't been easy." — Unknown
19. "When I started counting my blessings, my whole life turned around." — Willie Nelson
20. "Appreciate the aesthetic and creativity of nature and be grateful for being part of it." ― M.F. Moonzajer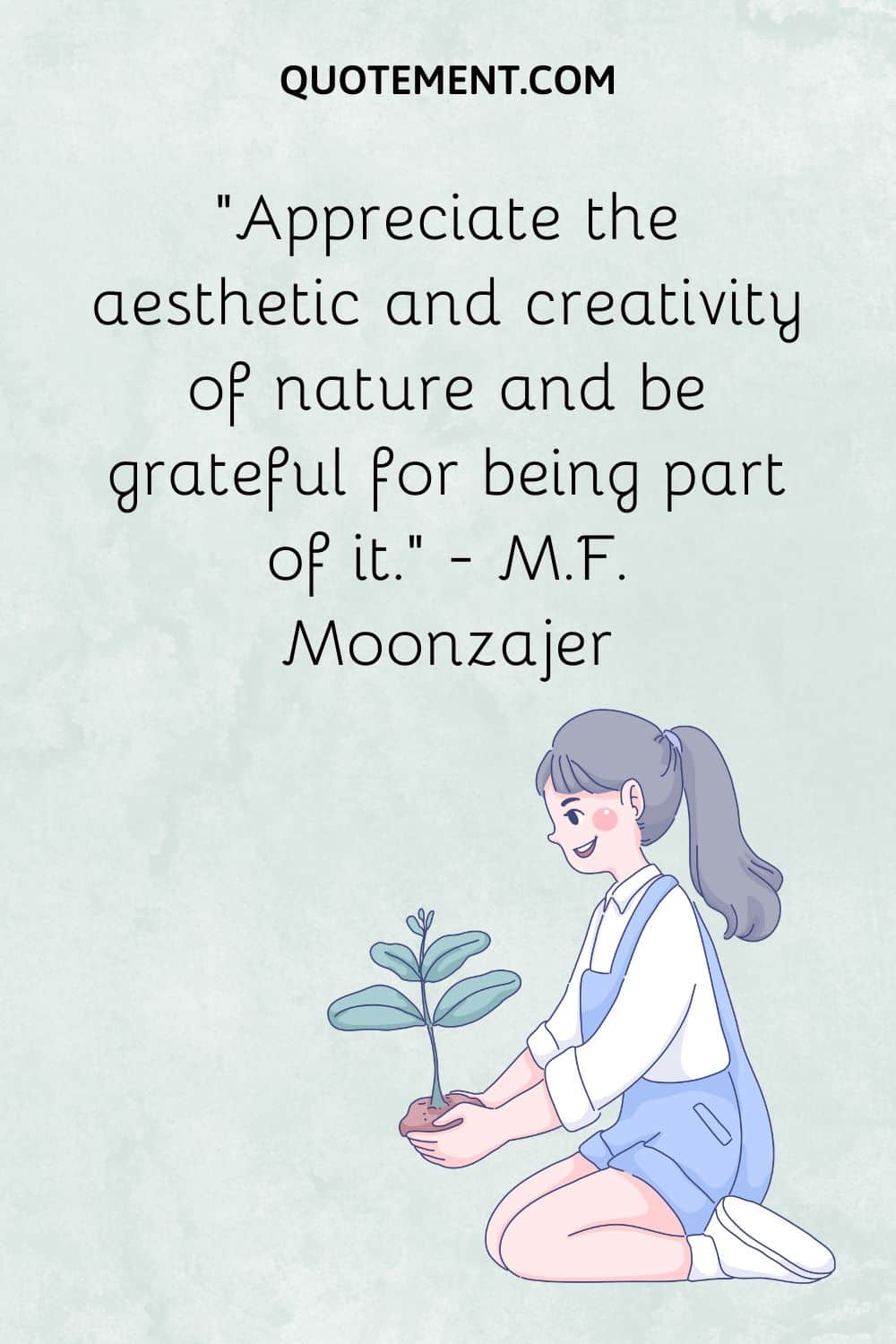 Wrapping It Up
These aesthetic deep short quotes have really inspired me to change my perspective on life. I hope you feel the same way.
Until next time!
Read next: 330 Cool And Catchy Aesthetic Captions For Instagram