Are you ready for the snowboard season? I hope you are excited as I am!
As for me, I wish it snowed all year round so I could enjoy my time in the mountains and keep working on my snowboarding skills.
Here are the best snowboarding captions I could find on the Internet to complement all the snowboarding photos and selfies you'll be sharing on social media.
I got some good Instagram captions for beginner snowboarders, clever snowboarding and skiing captions, funny snowboarding captions and puns, as well as famous snowboarding quotes.
Keep reading to find captivating Instagram captions about snowboarding to add an extra element of fun to your powdery Instagram posts!
20 Best Snowboarding Captions
1. Life is like snowboarding: You must get up every time you fall.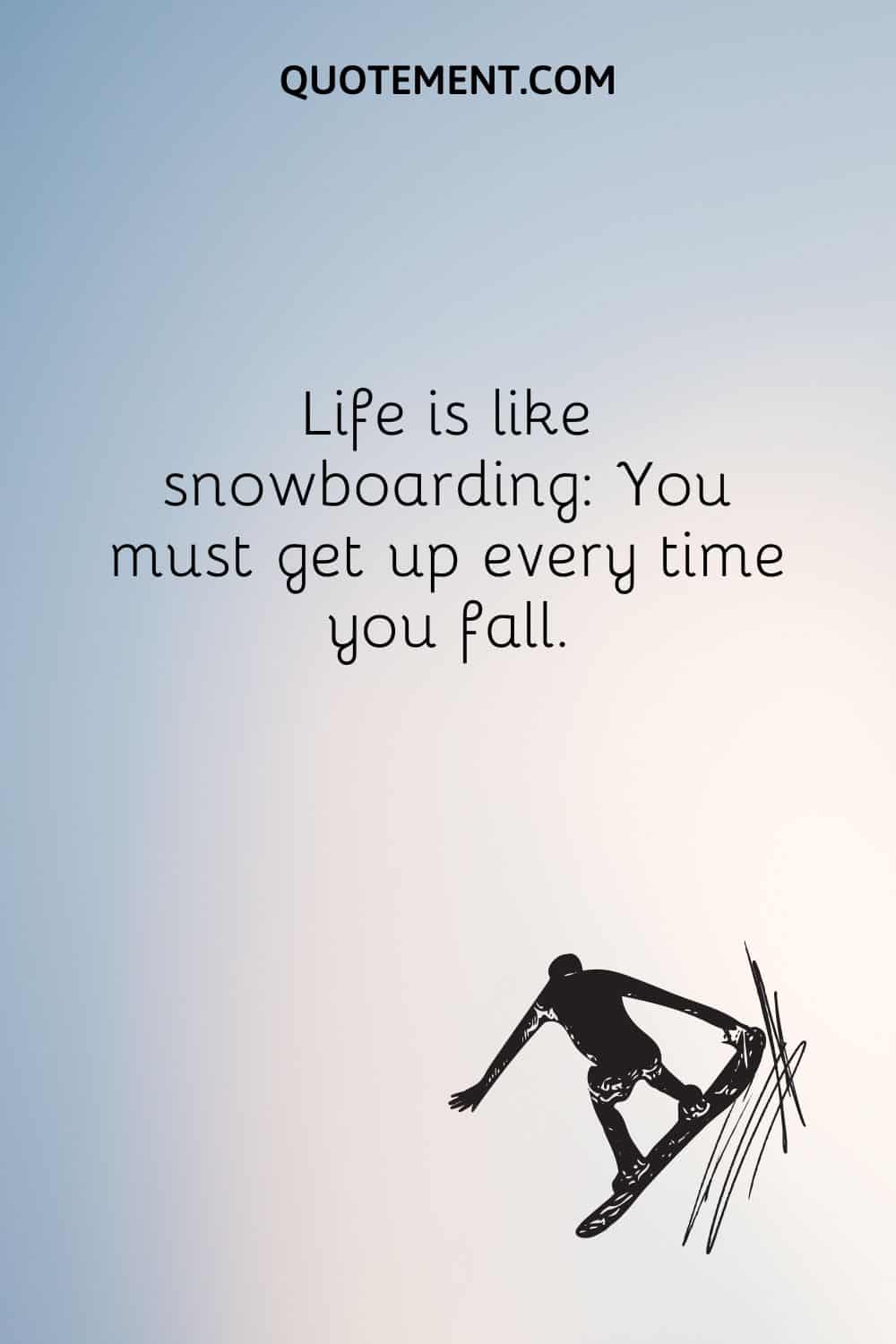 2. Happiness is the first track in fresh snow.
3. You can't buy happiness, but you can buy a lift pass.
4. The mountains are calling, and I must go.
5. White lips, pale face, breathing in snowflakes.
6. When it comes to skiing, the question isn't if but when.
7. Let it snow! Winter is here, and we're ready for some powder.
8. Season's greetings from the slopes!
9. Rise and glide, my friends.
10. All about my winter sports.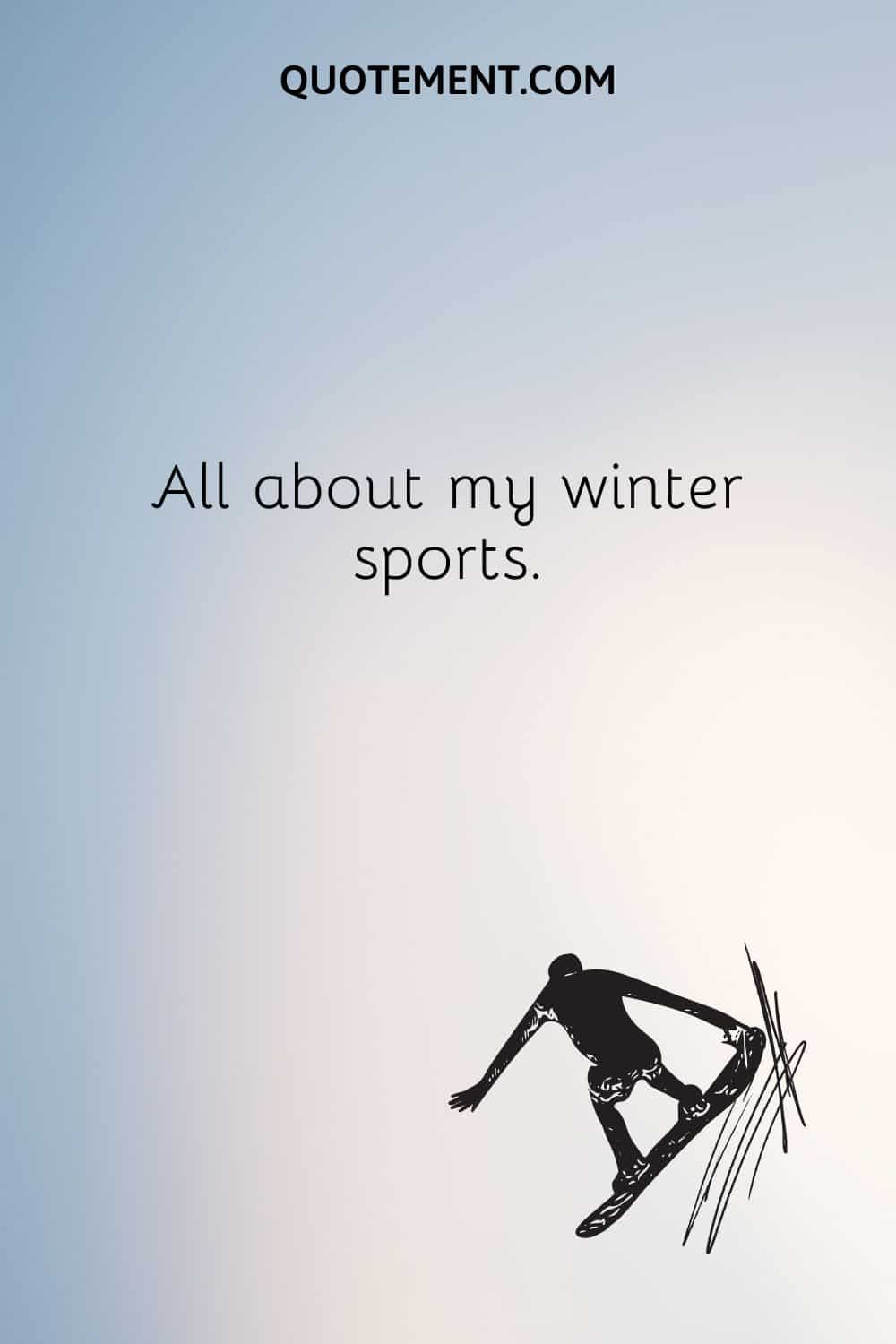 11. Getting out there, riding with your friends, and having a good time is what it's all about.
12. Gone snowboarding. Be back later.
13. Life is better on the slopes.
14. Skiing is more than a sport, it is a way of life.
15. CEO of snowboarding.
16. Skiing makes your heart race just when like you're late for work.
17. Riding until the snow melts and the sun goes down.
18. My best friend may be my snowboard.
19. Landing new tricks like it's my full-time job.
20. When snow falls, nature listens.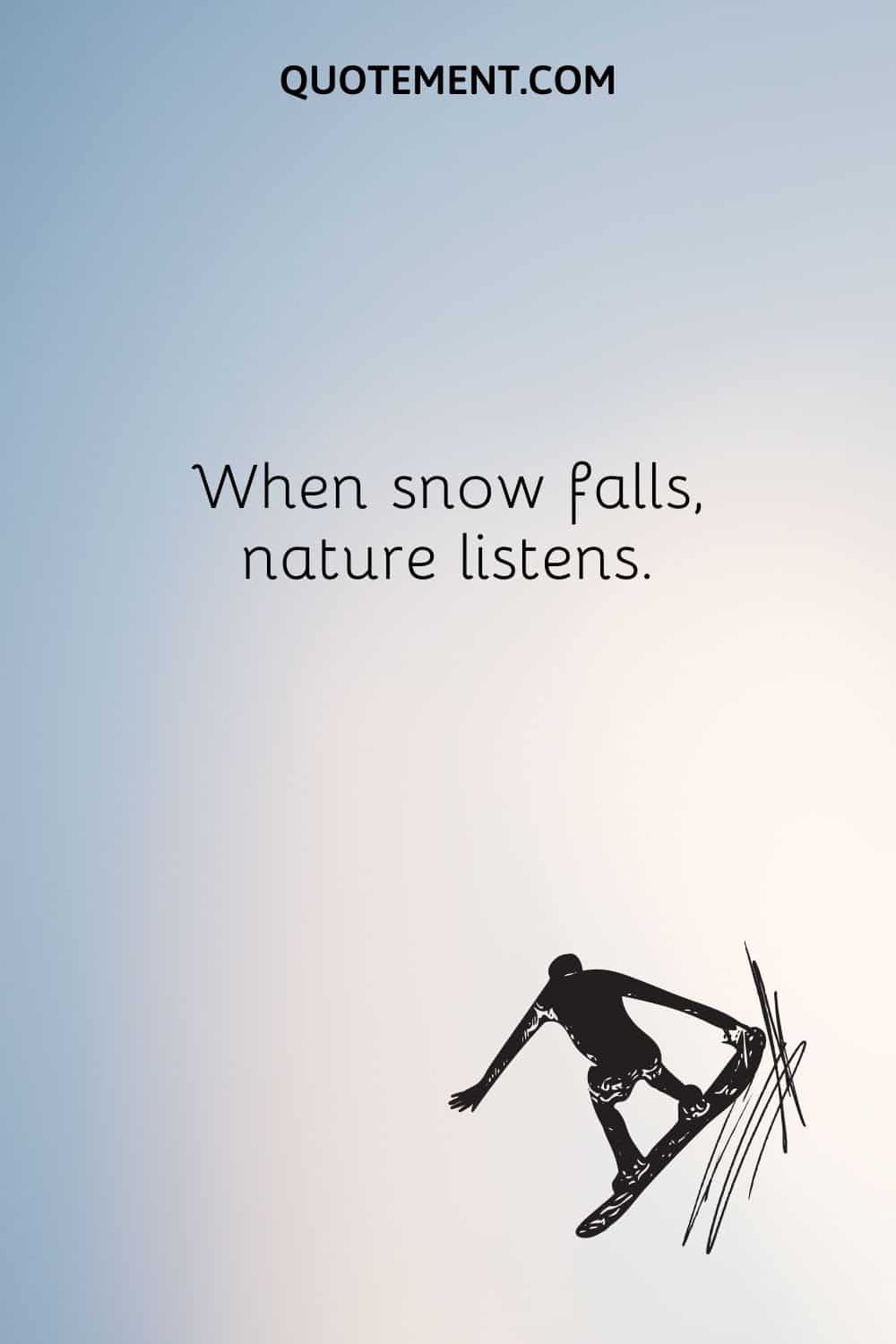 See also: 150 Nature Captions For Instagram For All The Nature Lovers
Snowboarding Instagram Captions
1. Close to heaven. Down to earth.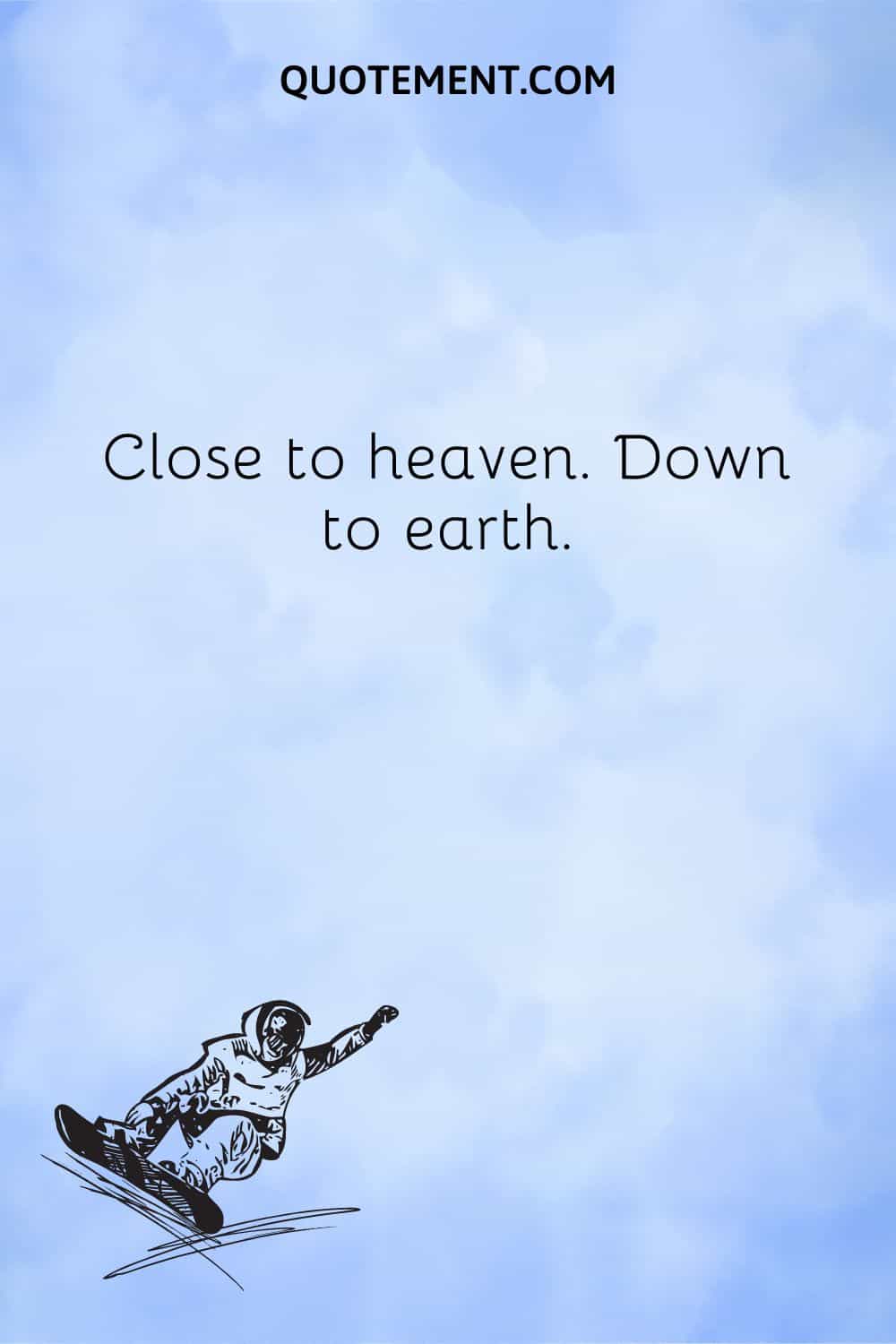 2. The slopes are calling.
3. Shreddin' the gnar since [insert year].
4. Up to snow good with the crew.
5. My drug of choice is a white powder.
6. Going to the mountains is going home.
7. When I die, bury me with my ice skates on.
8. If you listen carefully, the silence of snow falling is beautiful.
9. Life without snowboarding is not life.
10. There's no party like a snow party.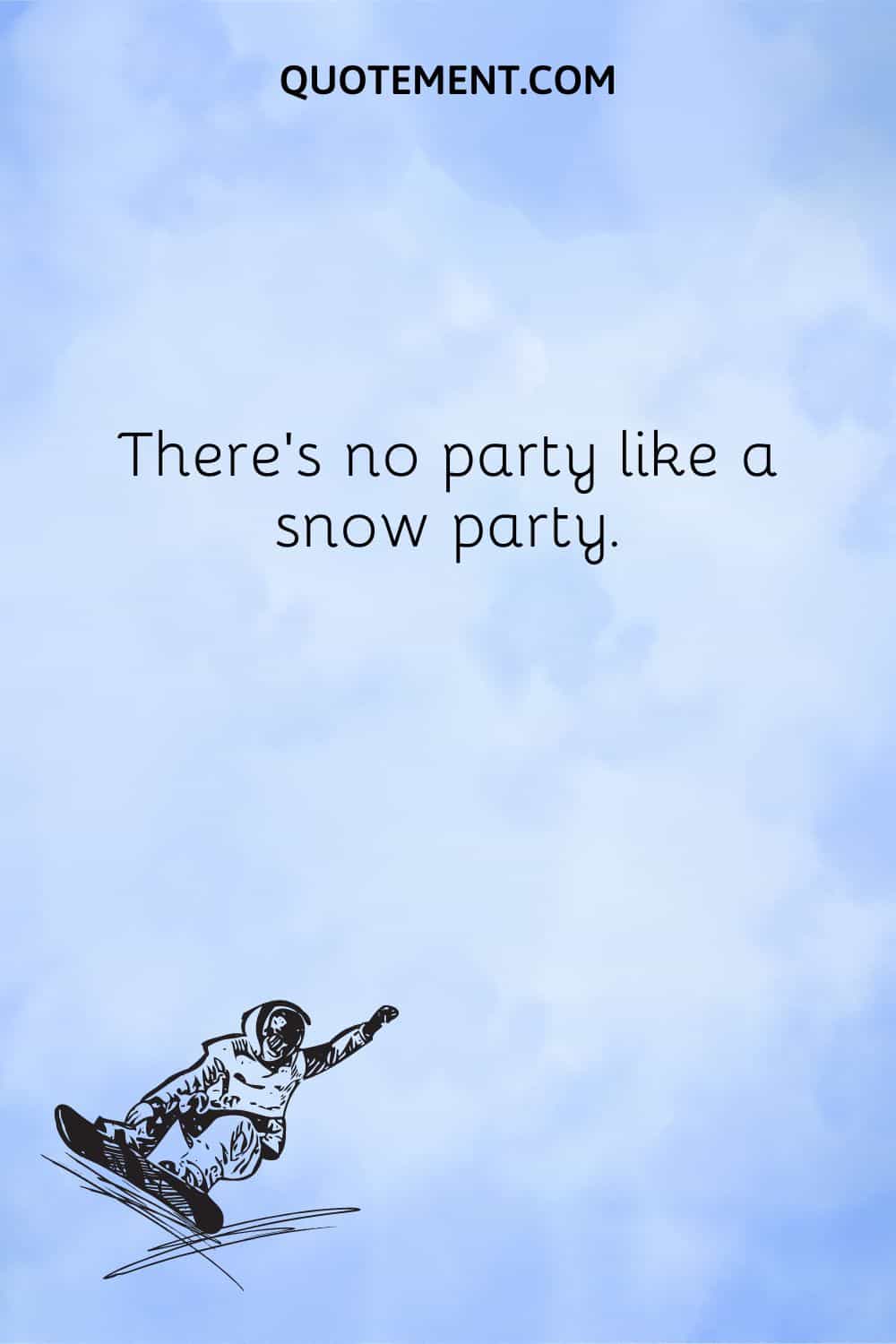 See also: Top 270 Party Captions To Get The Party Started
Snowboarding Captions for Beginners
1. Turn off the world and fly.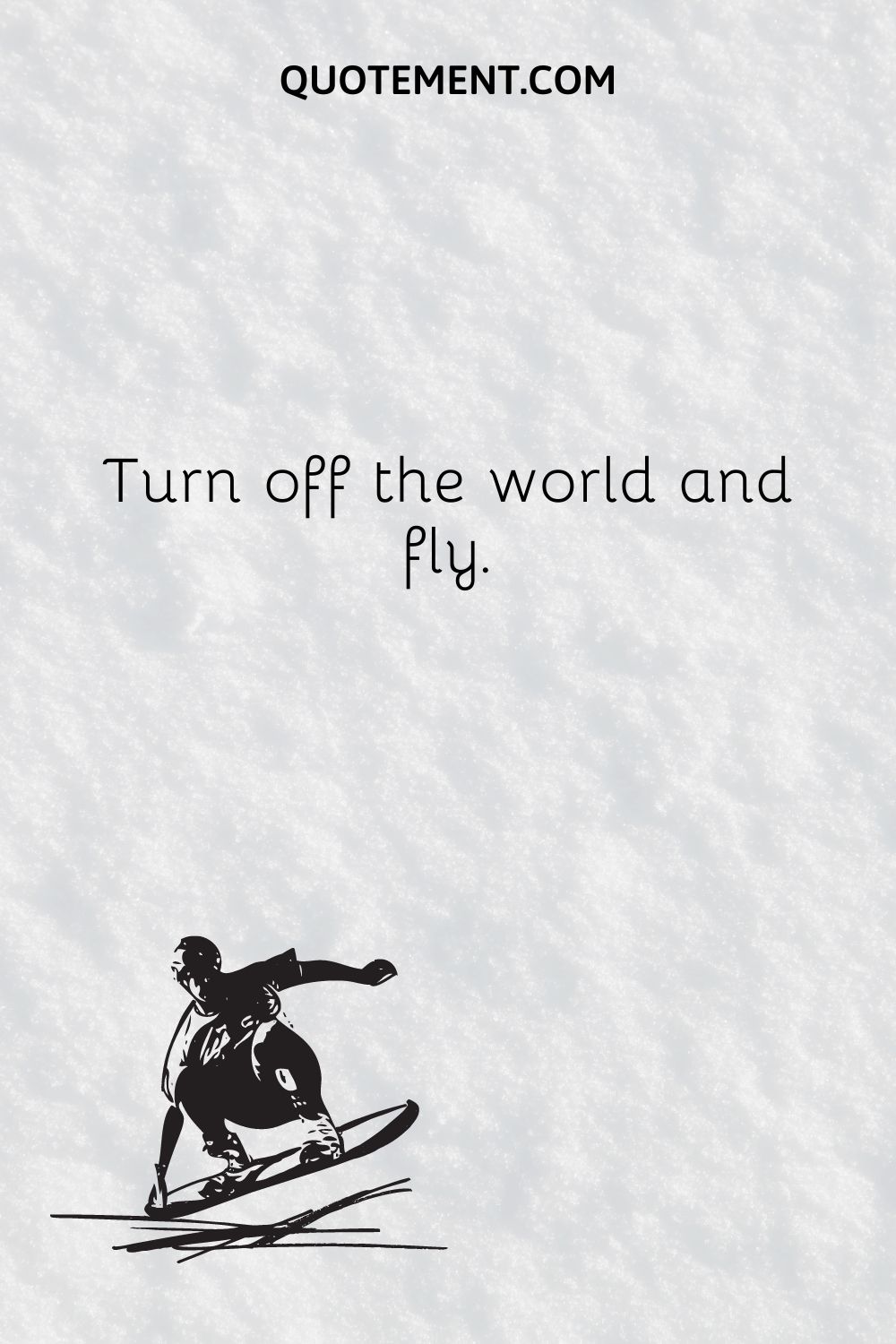 2. The pain won't last, but the memories will.
3. It's only cold if you are standing still.
4. Dream big and dare to fall.
5. Turn right, turn left, repeat as necessary.
6. The season has begun.
7. Let's go find some deep powder.
8. The line is open for the first time this season, so everyone just wants to ride the black diamonds. Let's get after it!
9. We're coming to you live from our snowboarding lesson.
10. If you're not failing, you're not learning.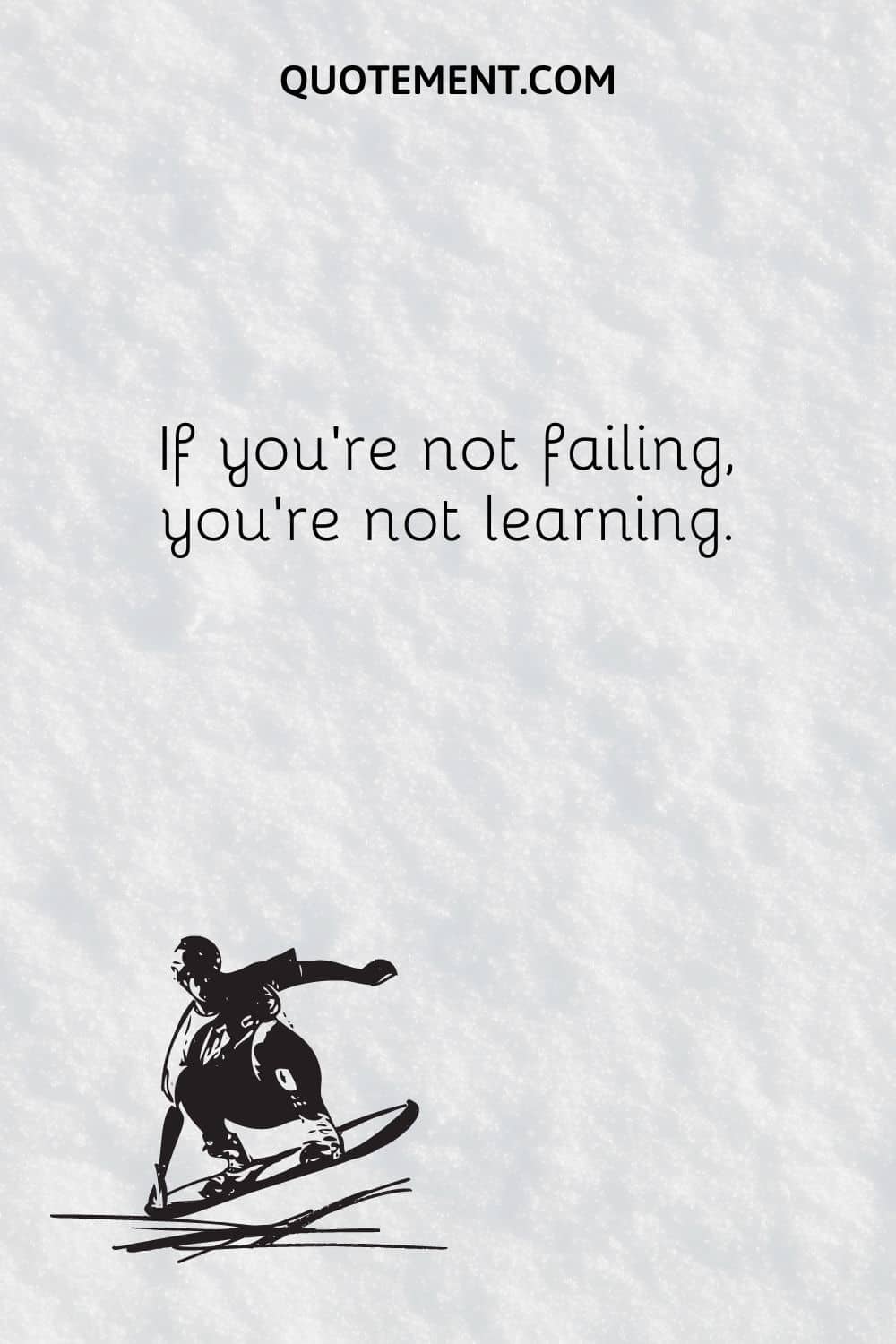 Short Snowboarding Captions
1. Wake me up when it's snow.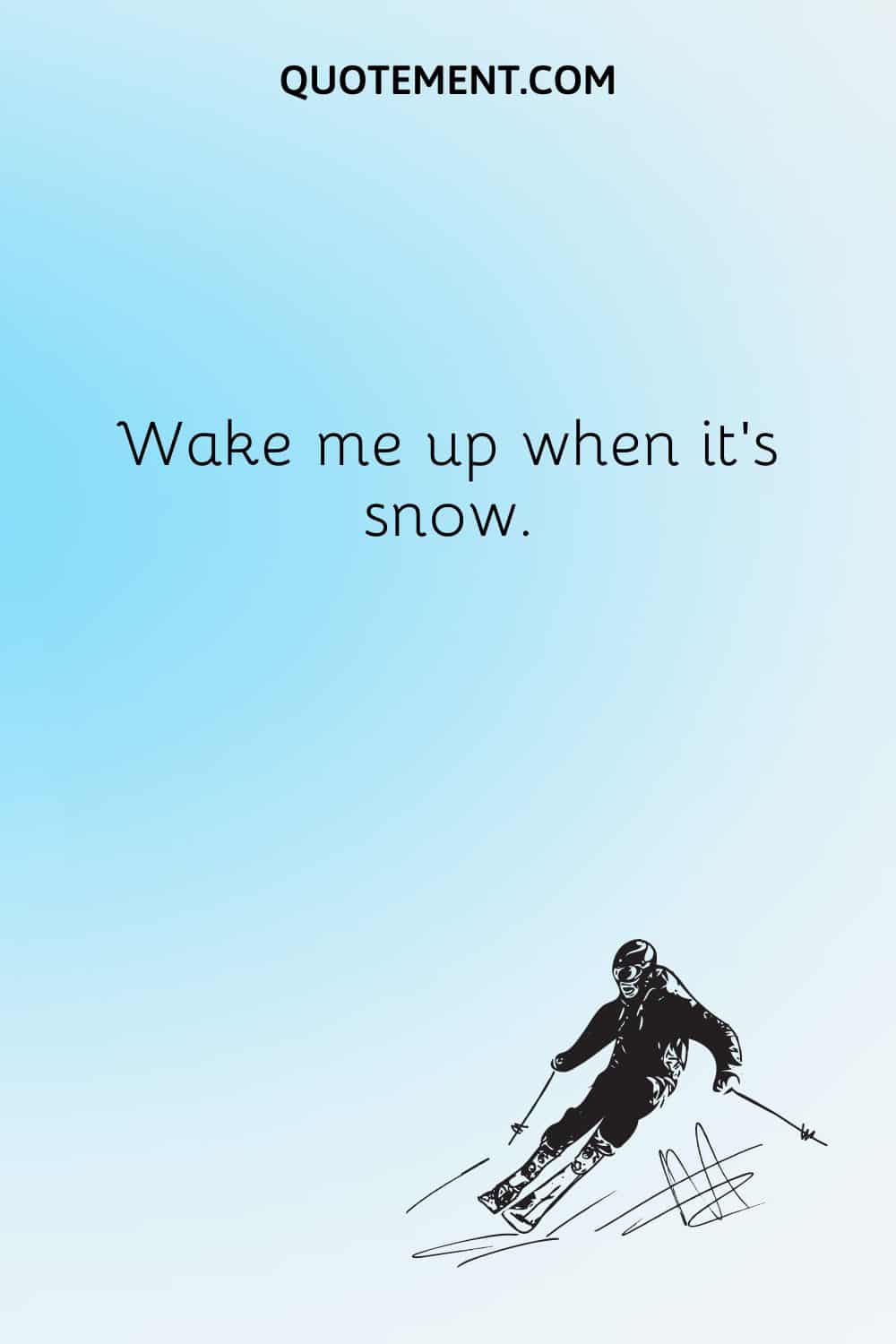 2. The snuggle is real.
3. Jumping is easy. Landing is hard.
4. Snow angel squad.
5. Winter is coming.
6. See you in the mountains.
7. It's a powder party.
8. Children of winter never grow old.
9. Time to shred.
10. Live, breathe, ski.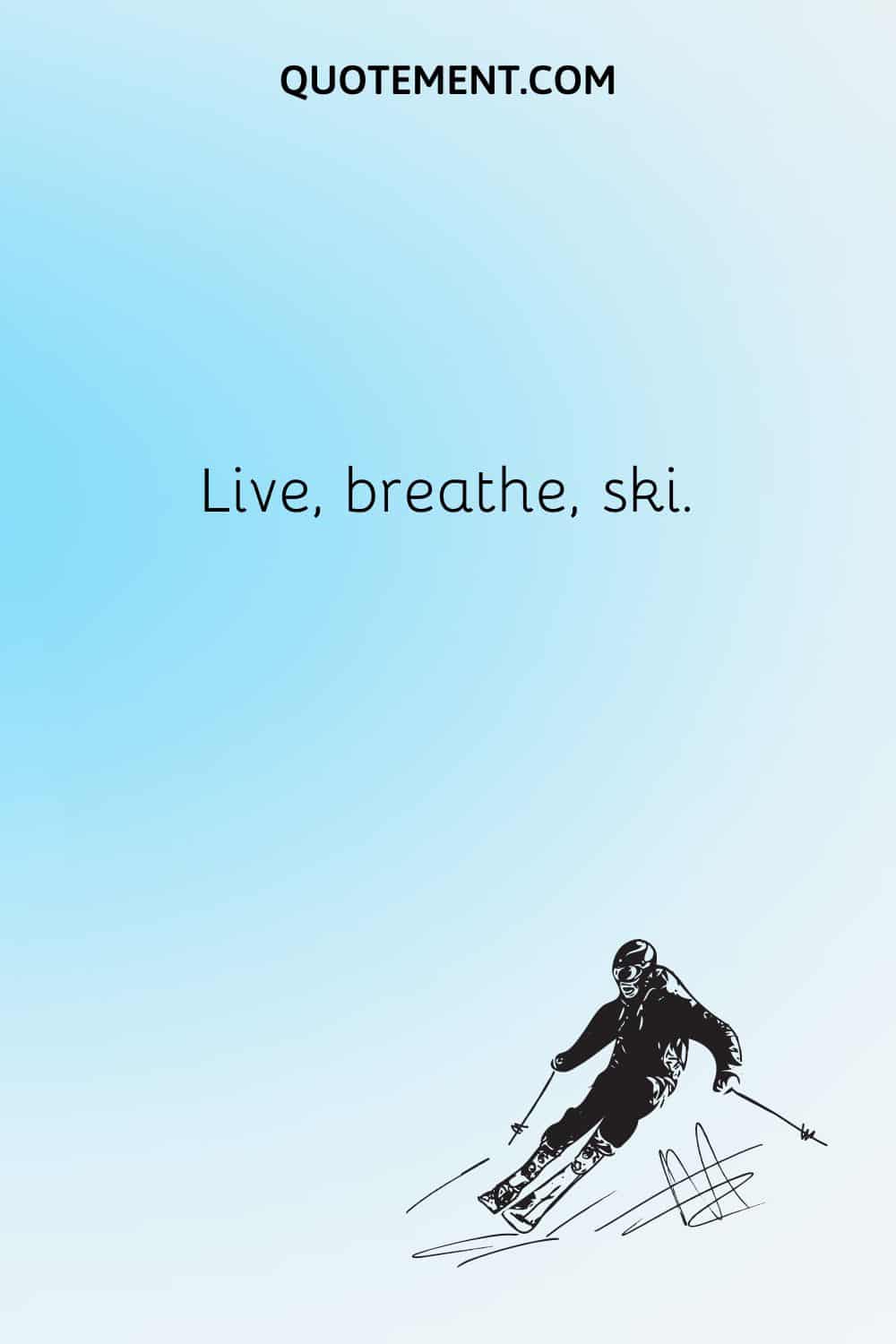 Funny Snowboarding Captions
1. If only my teeth were as white as my legs in the winter.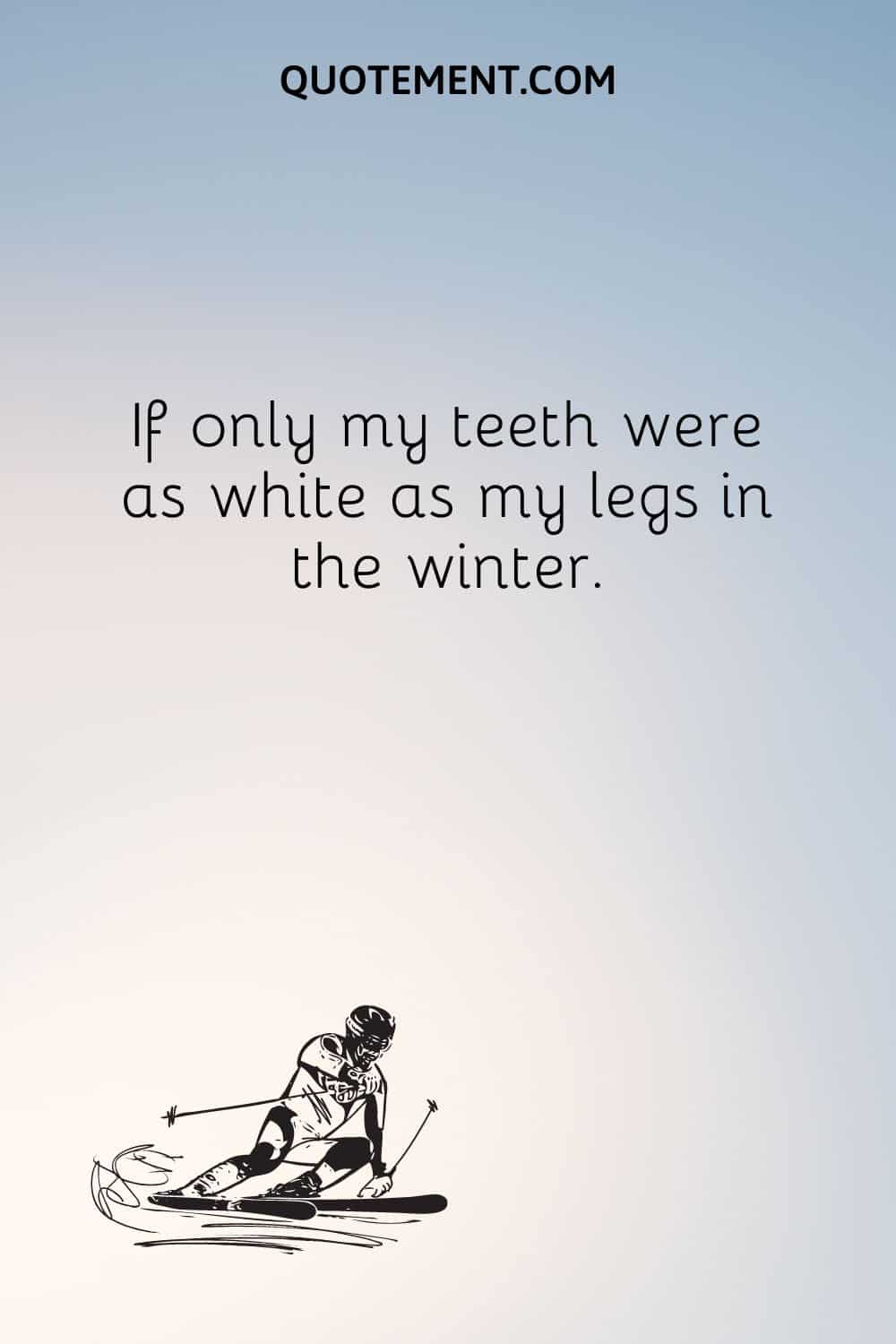 2. My favorite winter sport is watching people fall while ice skating.
3. Is it just me, or does it feel like we're trapped in a snow globe, and some jerk keeps giving it a shake?
4. White powder specialists.
5. I can't walk on two feet, but I can balance on thin blades.
6. What happens on the slopes gets laughed about all year.
7. Everything is bigger in Texas except the snowmen.
8. Born to snowboard. Forced to work.
9. What do you get when you cross a vampire with a snowman? FROSTBITE!
10. Don't wear white while skiing. You're going to disappear.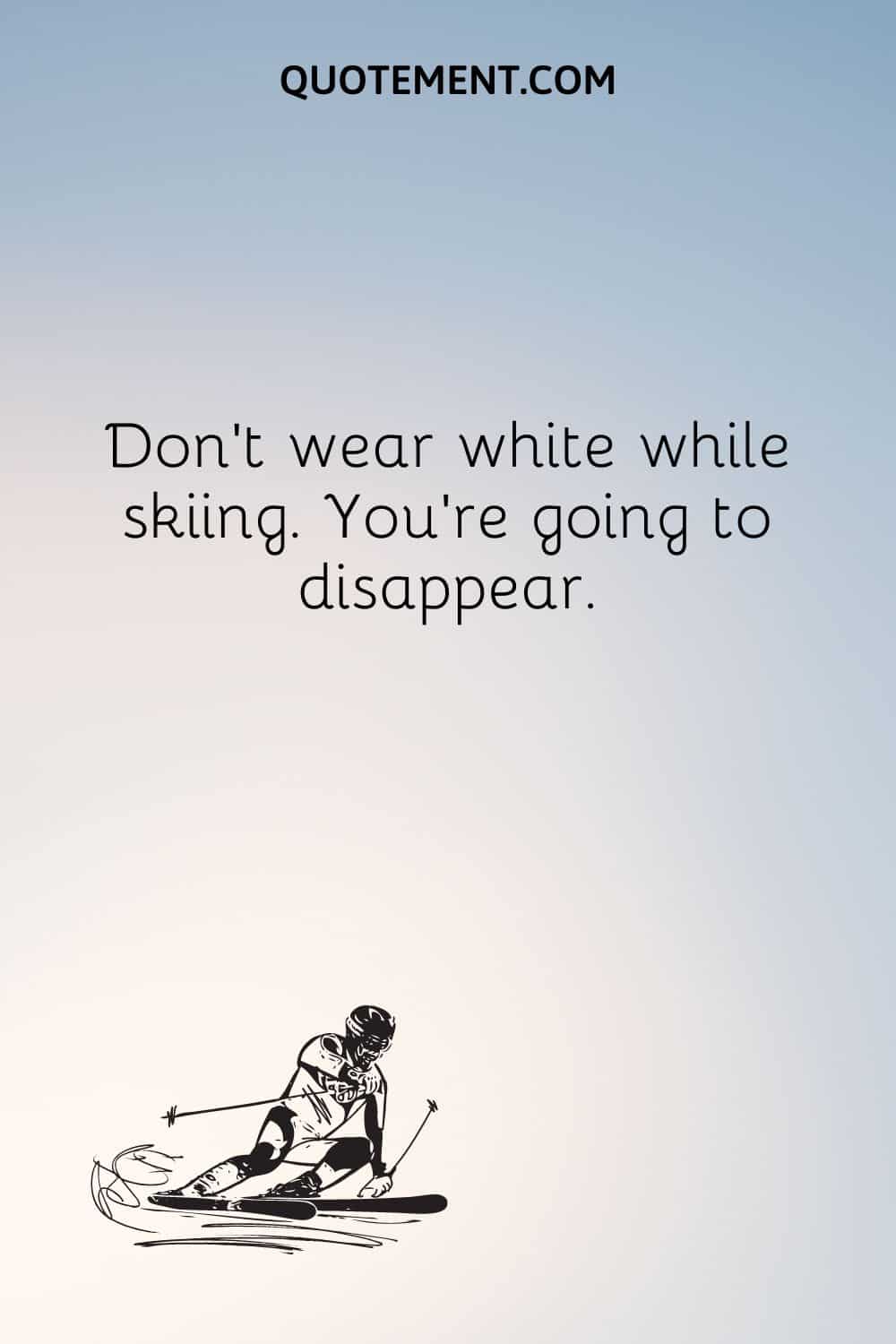 See also: 110 Perfect Dreamy White Outfit Captions For Instagram
Clever Snowboarding Captions for Instagram Posts
1. A bad day on the mountain is better than a good day at the office.
See also: 150 Mountain Quotes To Make You Wanna Hike Right Now
2. What happens on the slopes stays on the slopes.
3. The secret of life? Just enjoy the ride.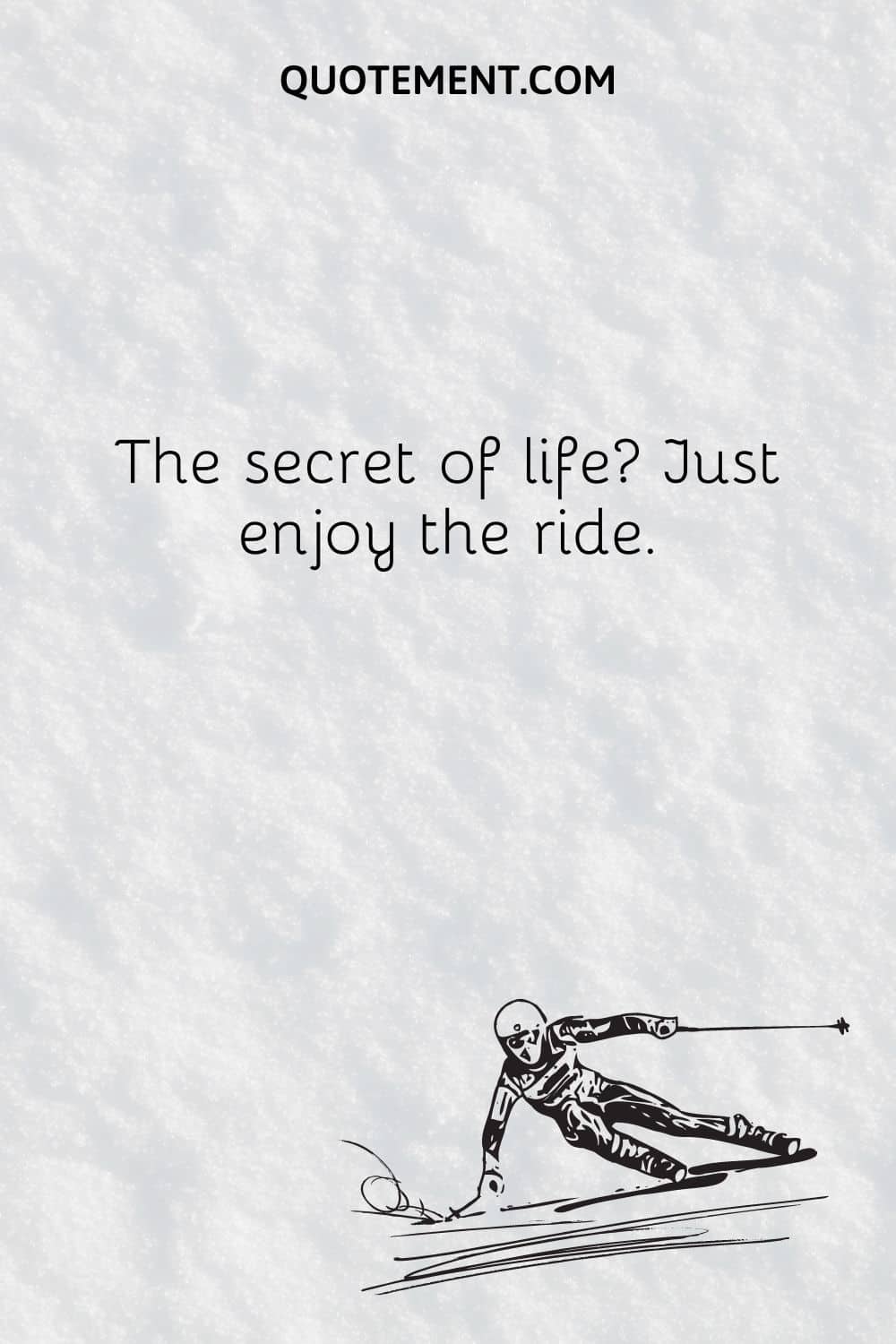 4. On the top of the mountain is where everything makes sense.
5. It takes one to snow one.
6. Going on a snowboarding trip, and it's all downhill from here.
7. Snowboarding might as well be a superpower.
8. This girl likes black diamonds.
9. Life's a mountain, not a beach.
10. It is better to go skiing and think of God than go to church and think of sport.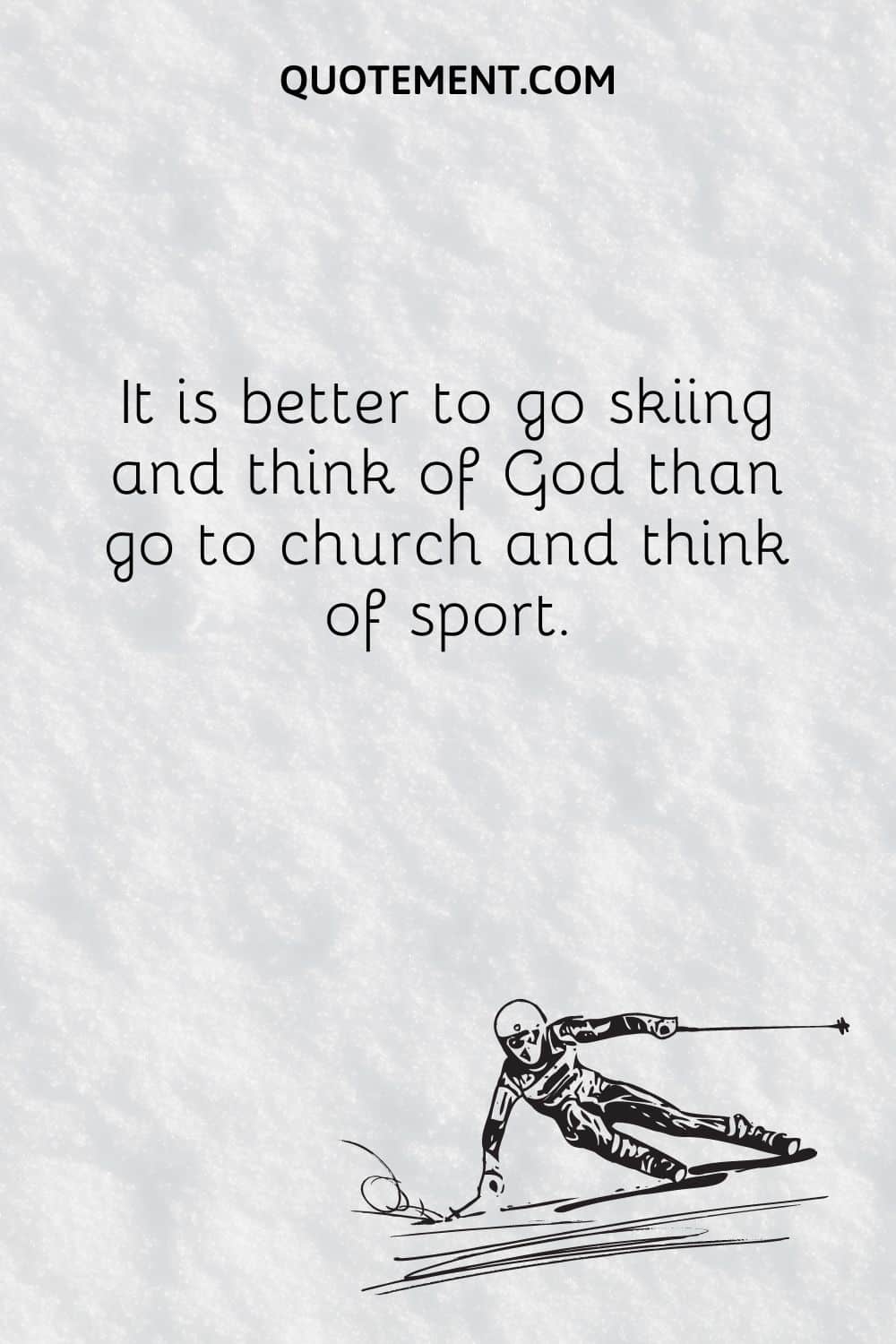 See also: 100 Awesome Sports Captions For All The Proud Sportsmen
Skiing Captions
1. Know your limits. Ski beyond them.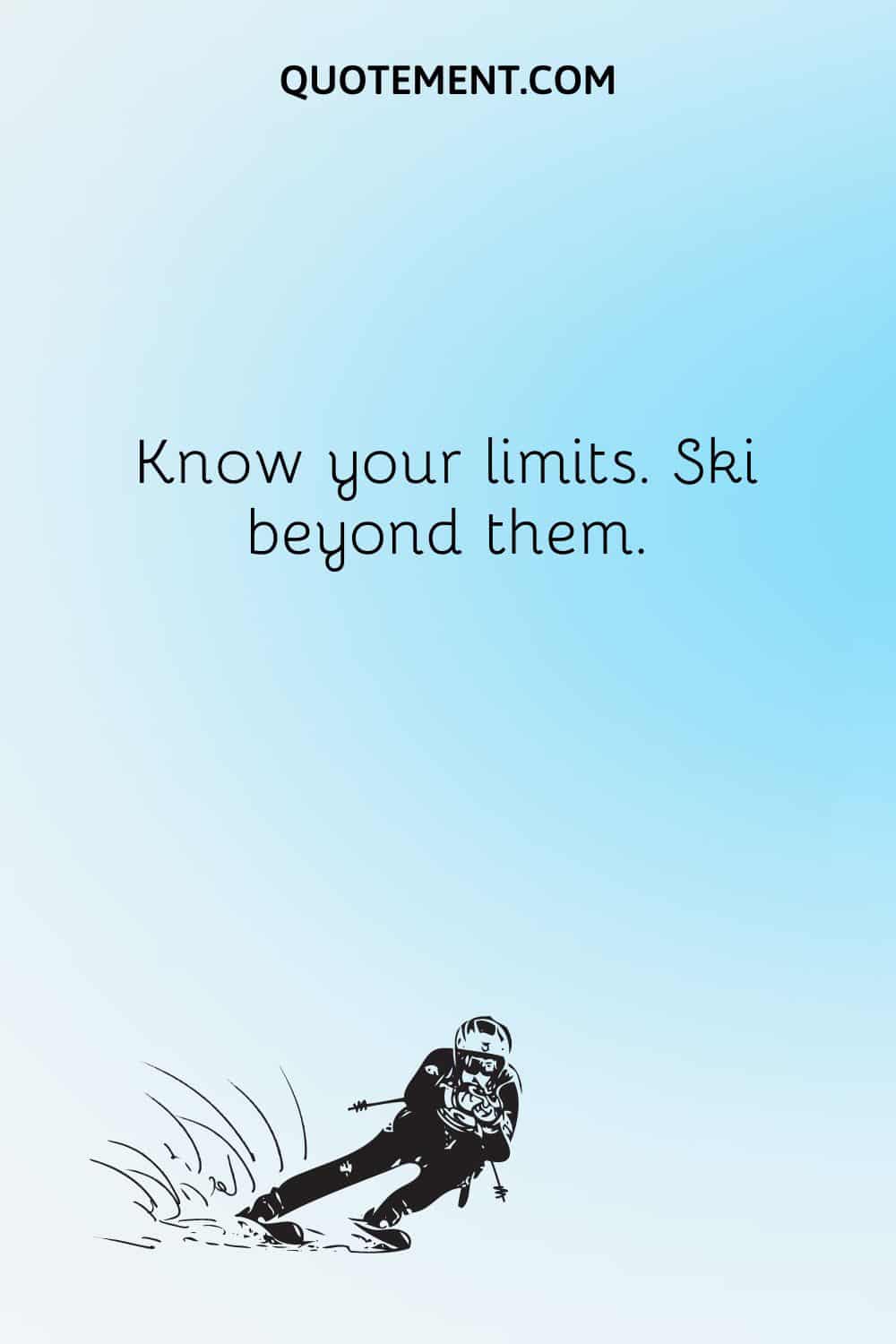 2. Every skier is a morning person on a powder day.
3. Skiing is expensive, but it's cheaper than therapy.
4. Start skiing and sharing your moment.
5. Skiing: the art of catching a cold and going broke while rapidly heading nowhere at great personal risk.
6. Who needs wings when you have skis?
7. There's no such thing as bad snow, just bad skiers.
8. I am getting snow Board of all these skiers.
9. We'll dance in the summer. We'll go skiing in winter.
10. Skiing is a dance, and the mountain always leads.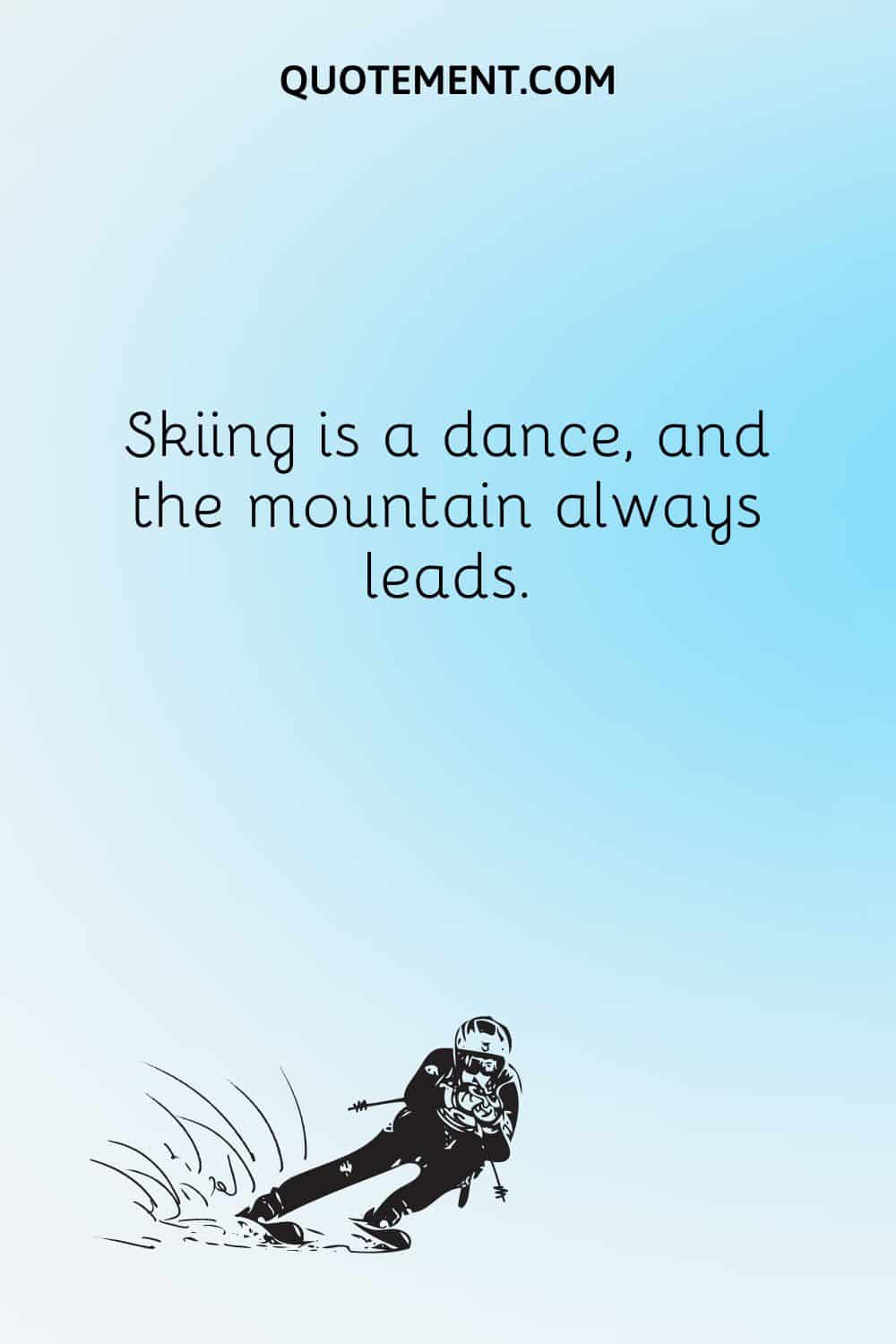 See also: The 280 Best Dance Captions To Awaken The Dancer In You
More Snowboarding Captions For Instagram
1. My life is going downhill.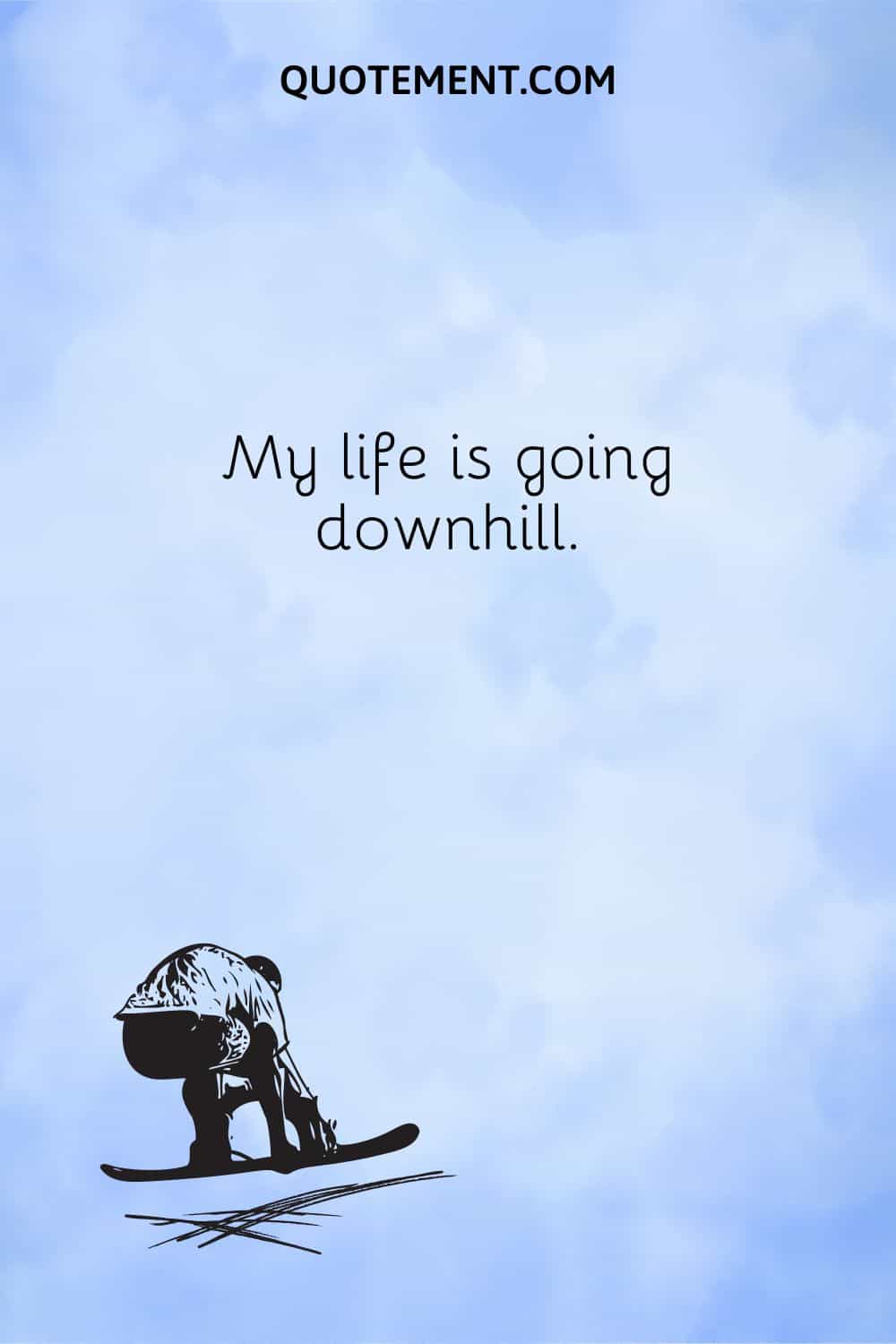 2. Try not to hate me because I got a snow day.
3. No time for bunnies, honey.
4. Paradise doesn't have to be tropical.
5. There are no rules in snowboarding.
6. There is no such thing as too much snow.
7. Shredding has never felt so good.
8. When life gives you snow, make snowmen.
9. Happiness is the view from a ski lift.
10. Here for the post-snowboarding hot chocolate and some sweet times.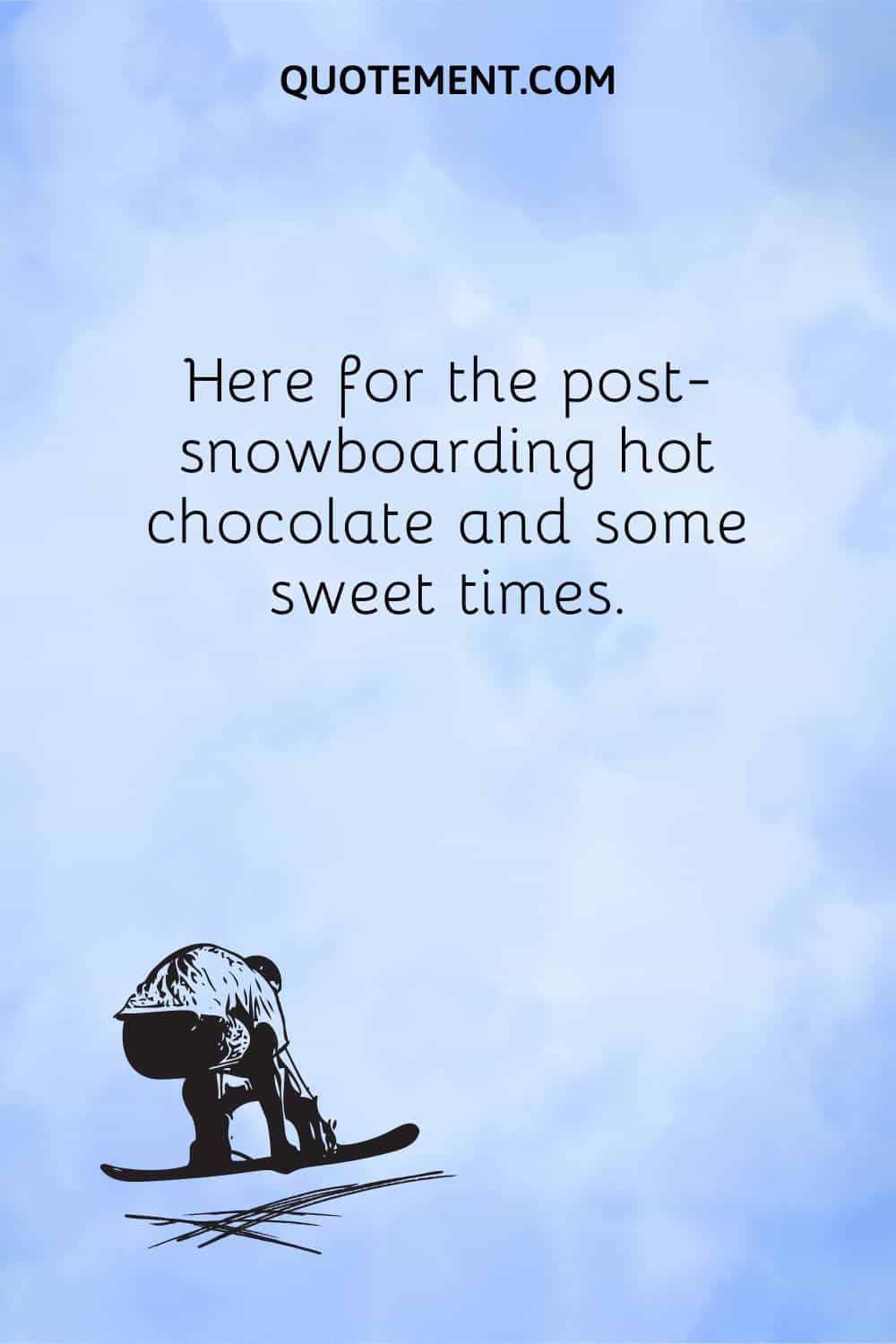 See also: 200 Sweet Chocolate Captions For Instagram You'll Love
Snowboarding Quotes That Can Be Used As Captions
1. "A pair of skis are the ultimate transformation to freedom." — Warren Miller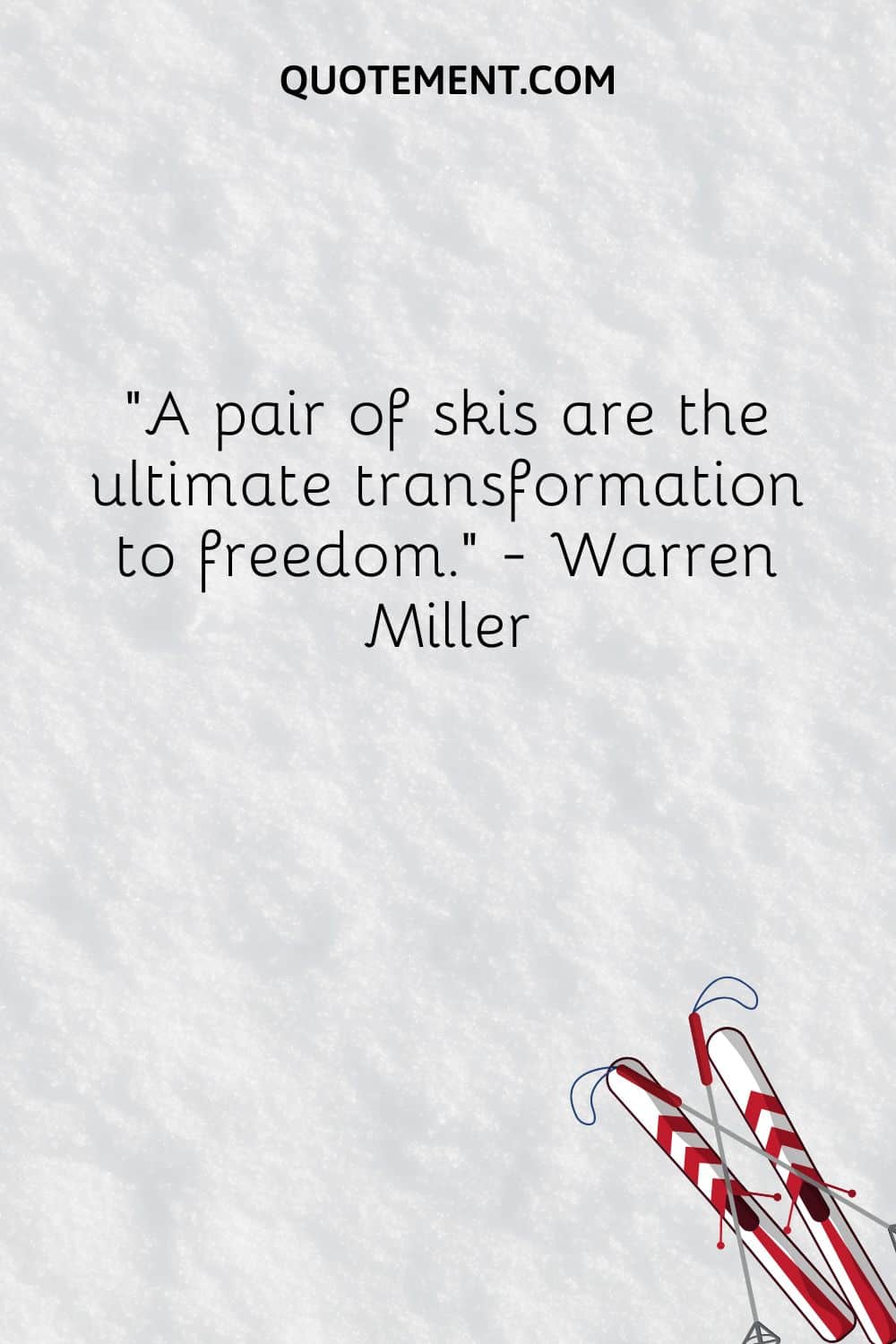 2. "To appreciate the beauty of a snowflake, it is necessary to stand out in the cold." — Aristotle
3. "Some individuals attach snowboards to their feet, and very few attach them to their souls." — Shaun White
4. "Skiing can be thought of as a control and guidance activity, sliding down on a varying surface." — David W. Murrie
5. "There's no blueprint to snowboarding, you know? You can really make your own mark." — Sage Kotsenburg
6. "A day without snowboarding is like a day on skis." — Luke Whelan
7. "When you think about it, we're strapping strange planks of wood to our feet and launching off of giant snow walls. It's pretty intense." — Shaun White
8. "Snow provokes responses that reach right back to childhood." — Andy Goldsworthy
9. "Snowboarding is an activity that is very popular with people who do not feel that regular skiing is lethal enough." — Dave Barry
10. "The snow is sparkling like a million little suns." — Lama Willa Miller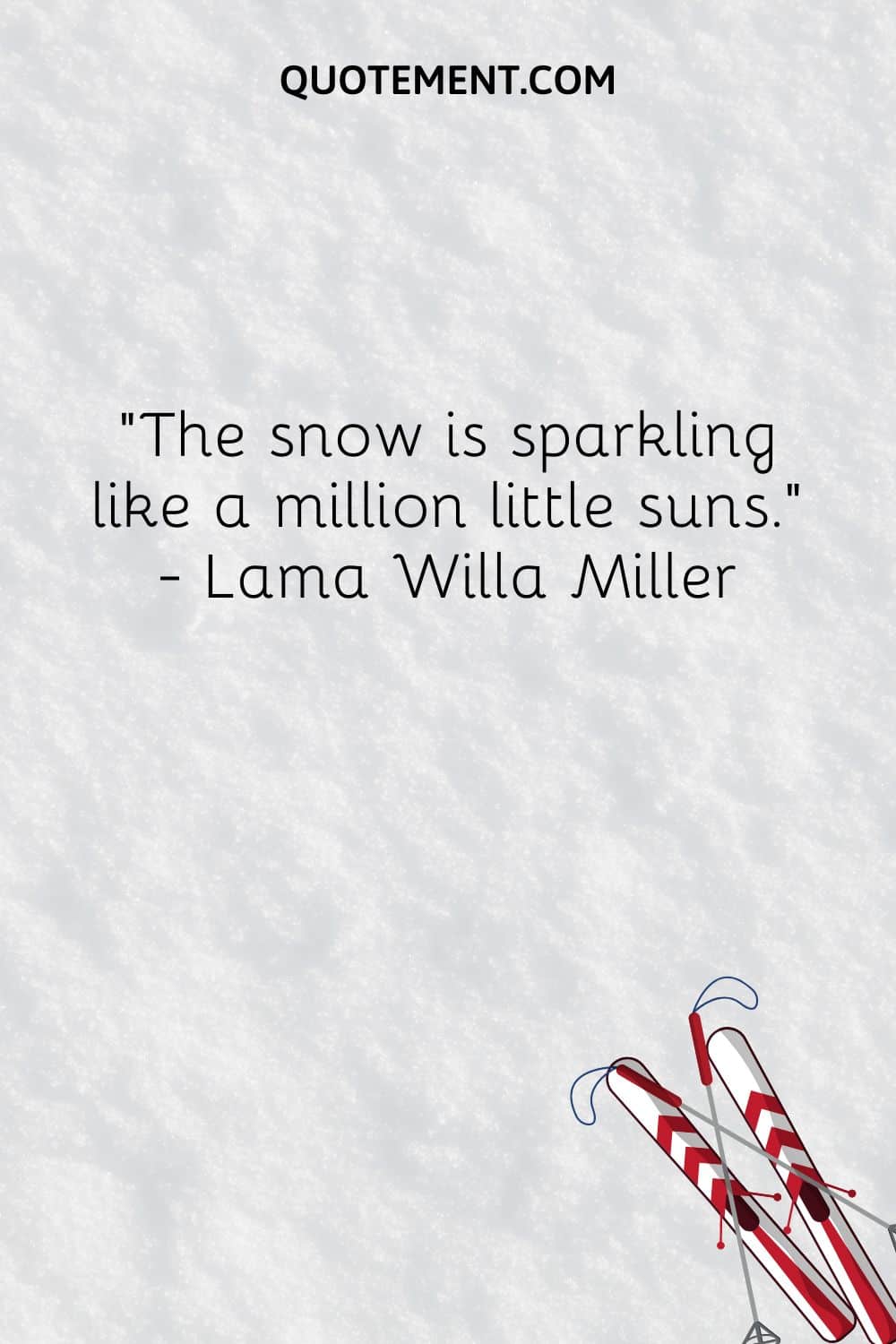 See also: 280 Best Sun Captions For Instagram For A Shiny Post
To Conclude
I hope my collection of snowboarding captions provided you with just what you need to make your snowboarding Instagram post fun and engaging.
Enjoy the slopes season!
Read next: 150 Fantastic Hockey Captions You Don't Want To Miss