While you're living your best boat life, making stunning Instagram photos, I've made sure you have all the best boat Instagram captions in one place.
Making an Instagram-worthy boat photo is easy. However, finding a perfect boat caption to go with it can be a tricky task. Luckily, I've got all you need.
This article brings you more than a hundred amazing boat captions that will fit your boat pics perfectly.
Next time you decide to post that cute boat selfie on your social media, just pick one of these boat Instagram captions, and you're good to go.
Let's see what it's all aboat!
Top 10 Boat Instagram Captions
These are the top 10 boat Instagram captions bound to get you double taps!
1. Be an anchor in a world of waves.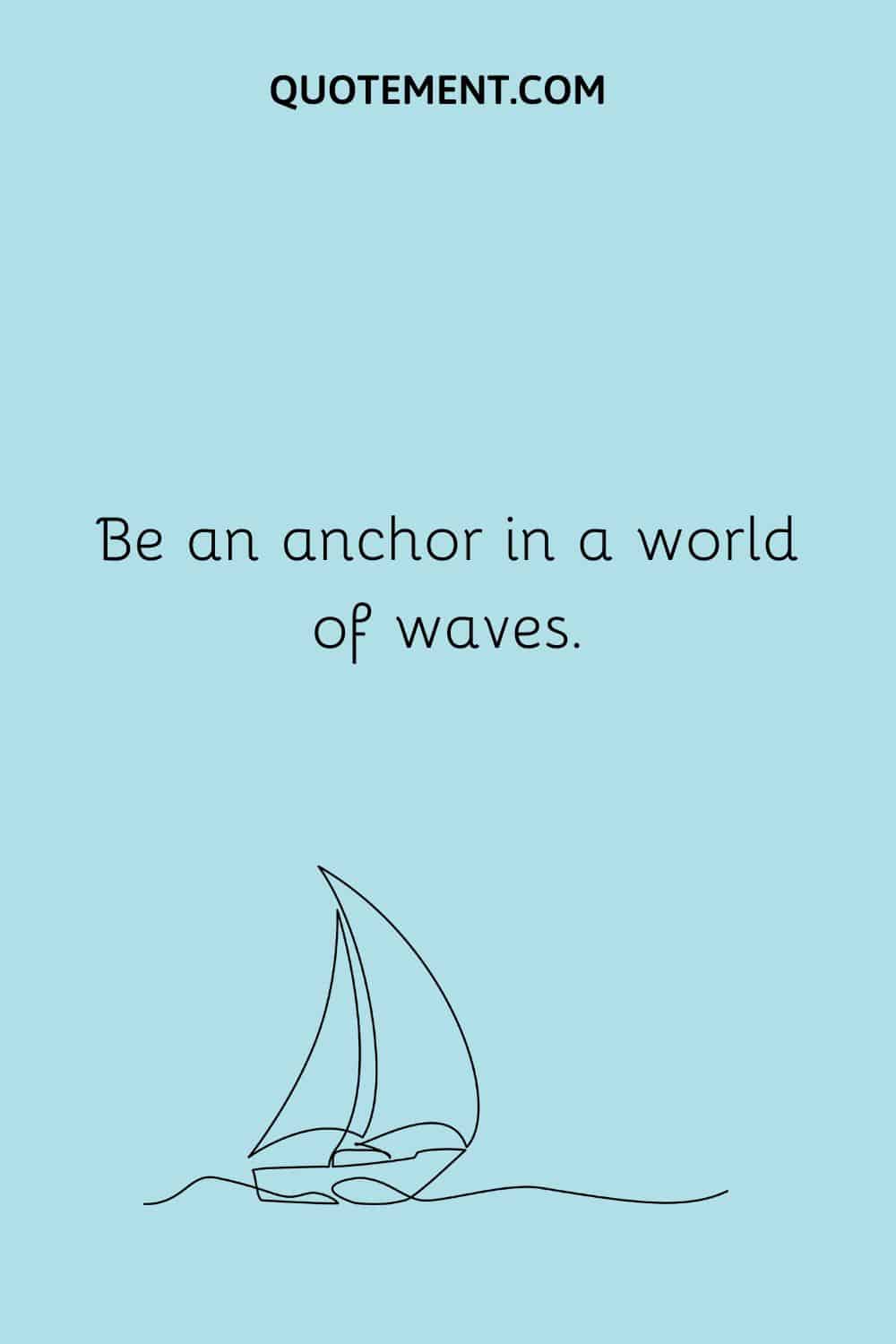 2. Staying hydrated by always being on the sea.
3. So we beat on boats against the current.
4. Forever in need of some vitamin sea.
5. Some grow roots, but I put down anchors far into the sea.
6. I got 99 problems, but the beach ain't one.
7. Heading straight to the horizon.
8. Home is where the anchor drops.
9. Land was created as a place for boats to visit.
10. The water may be salty, but this is the sweetest life.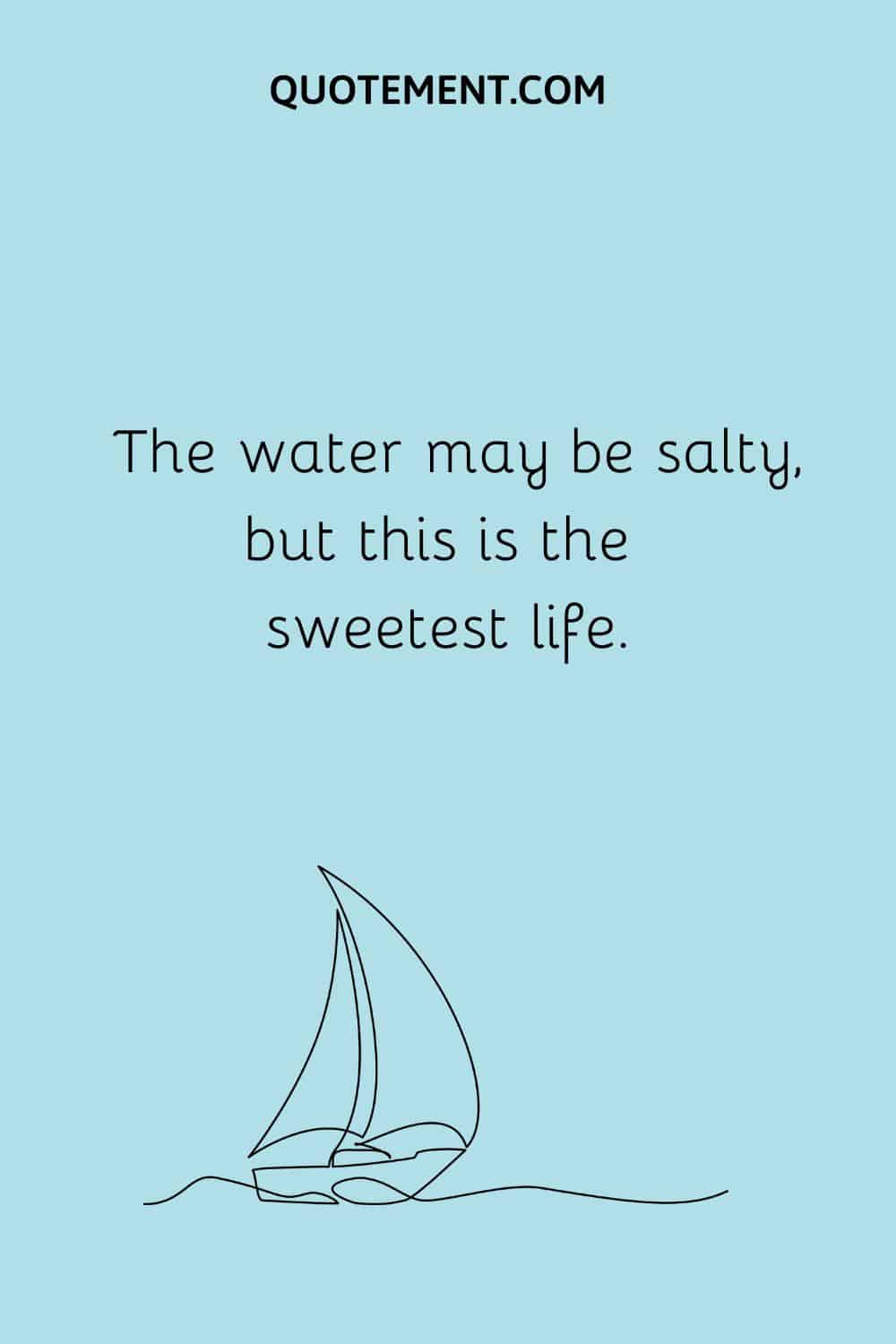 Boat Captions For Instagram Pics
Here are more interesting boat Instagram captions. Check them out!
1. Shopping is fun and all, but this is my favorite kind of sail.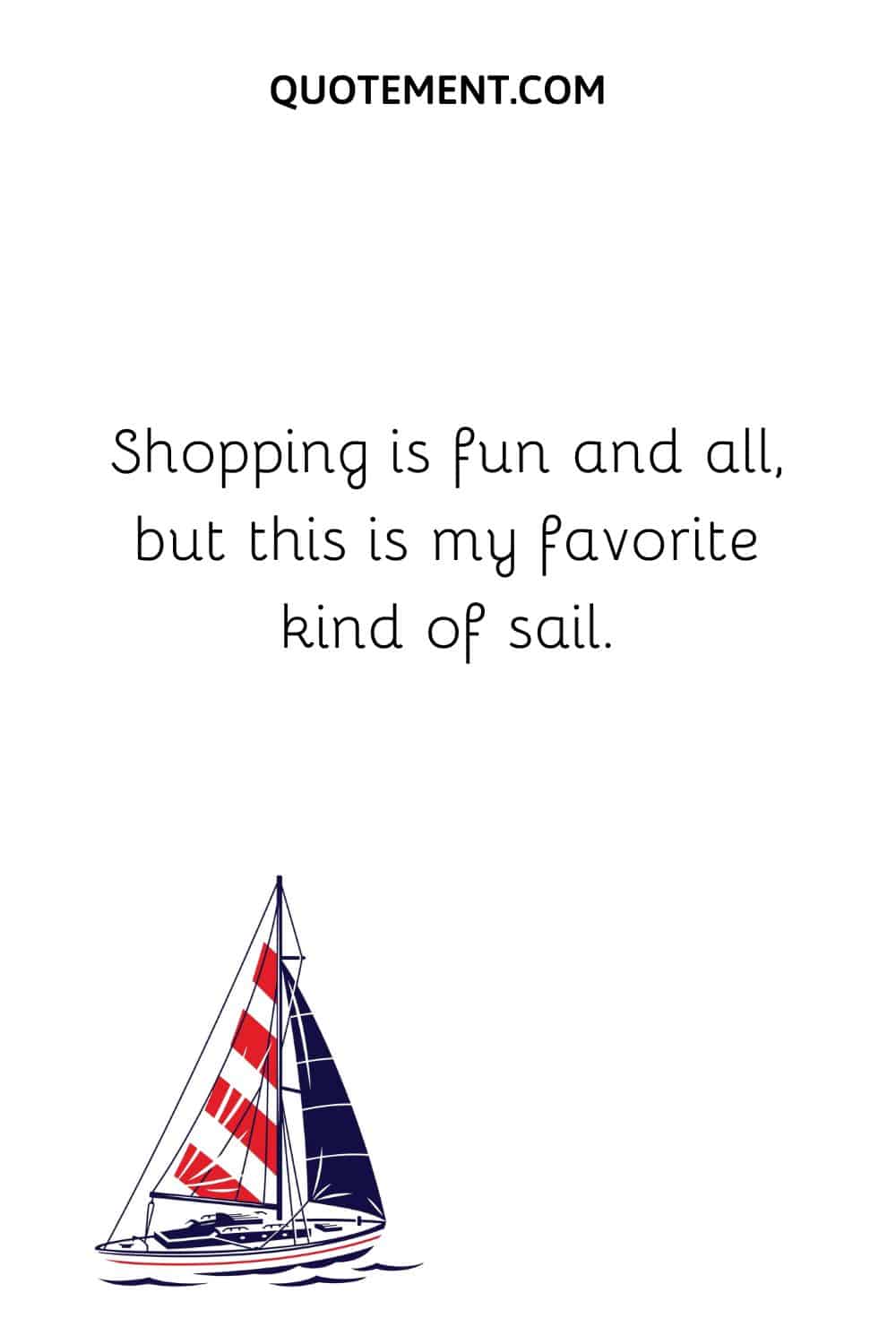 2. Water you looking at?
3. Good vibes happen on the tides.
4. You can't be crabby when you're on a boat.
5. Where there's a will, there's a wave.
6. Keep calm and boat on.
7. Hooked on that summer feeling.
8. This is where the fun begins.
9. There is no better view from my boat.
10. Decided to let my dreams set sail.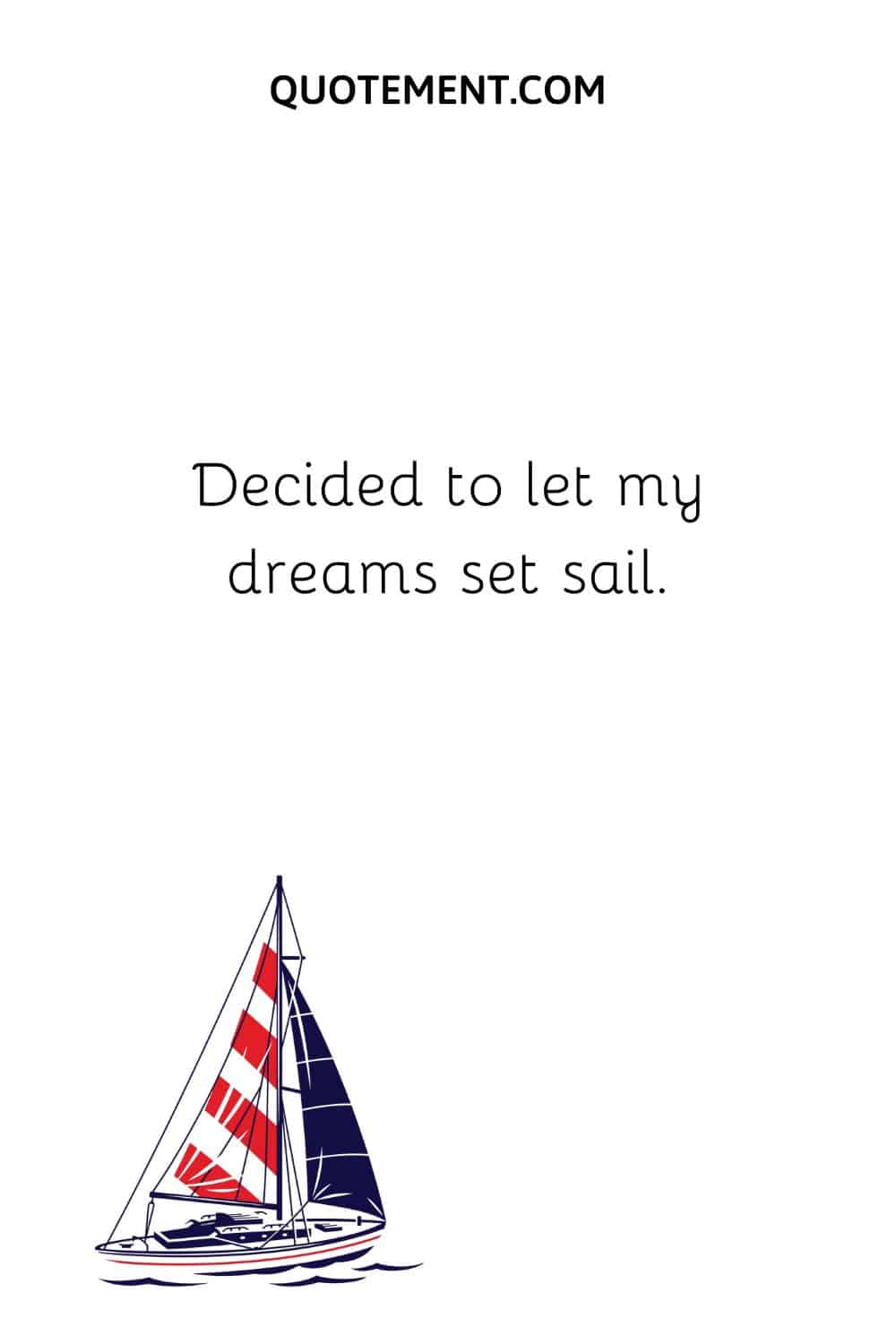 11. Making waves.
12. Money doesn't buy happiness…. but it buys a boat!
13. I don't need therapy, I just need a boat.
14. Sail it like you stole it.
15. Mermaid to be in the sea.
See also: 110 Powerful Mermaid Quotes That Are Sure To Amaze You
16. The ocean is everything I want to be — beautiful, mysterious, wild, and free.
17. The goal is not to sail the boat, but rather to help the boat sail itself.
18. Decks, docks, and flip-flops.
19. To the river I go, to lose my mind and find my soul.
20. Boat waves, sun rays, ain't nothing like lake days.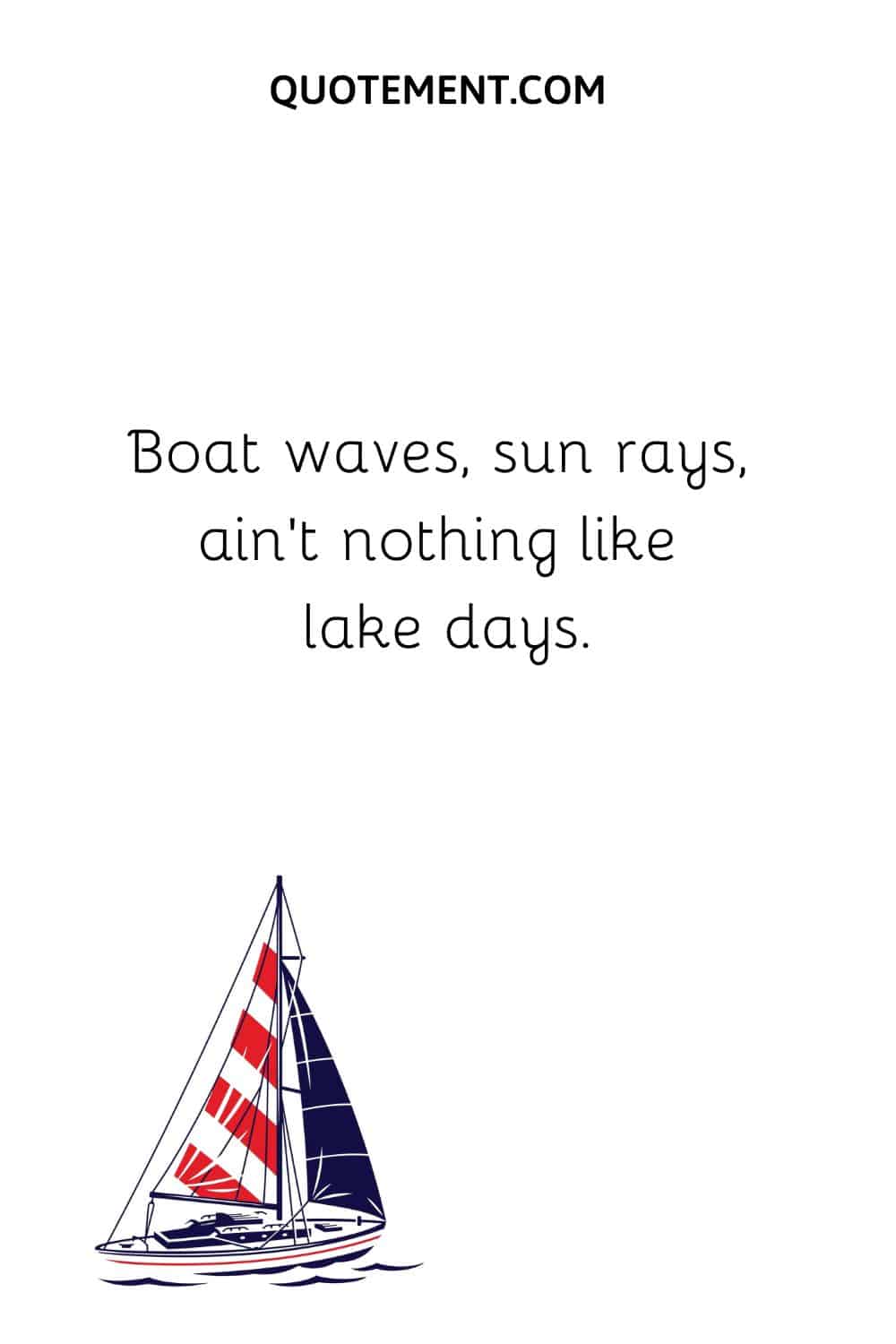 See also: 260 Amazing Lake Captions For True Lake Lovers To Enjoy
Boat Life Instagram Captions
If you're searching for the perfect boat Instagram captions to describe that sweet boat life, you'll find them here.
1. It is from small streams that big rivers rise.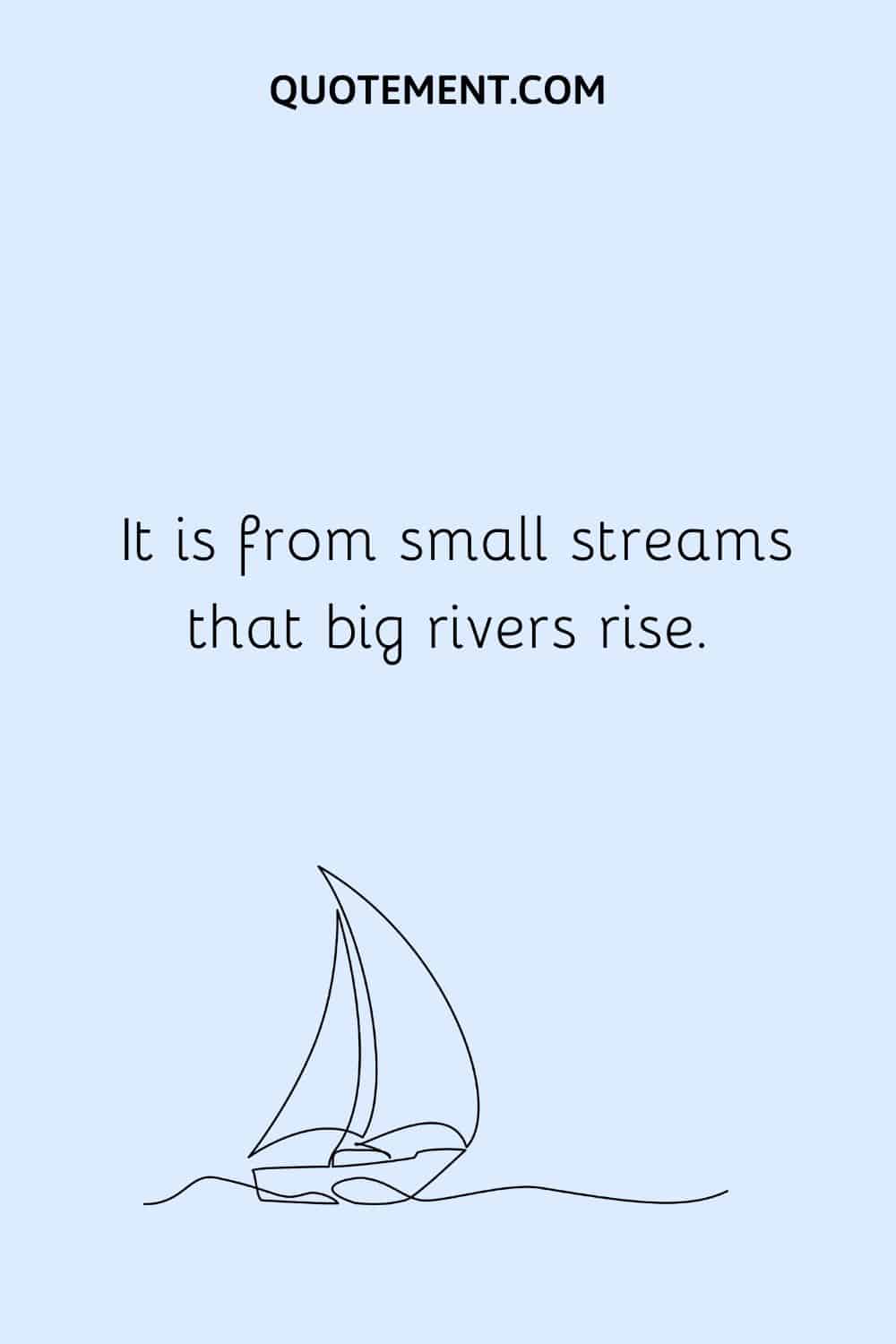 2. Be the bigger boat.
3. Make sure everyone in your boat is rowing and not drilling holes when you're not looking.
4. Sailing a boat calls for quick action, a blending of feeling with the wind and water.
5. Paradise found.
6. Shipfaced.
7. Fun on the water.
8. Find your flow and row, row, row.
9. May your anchor be tight, your cork be loose, your rum be spiced, and your compass be true.
10. Escaping all that ordinary that's back on shore.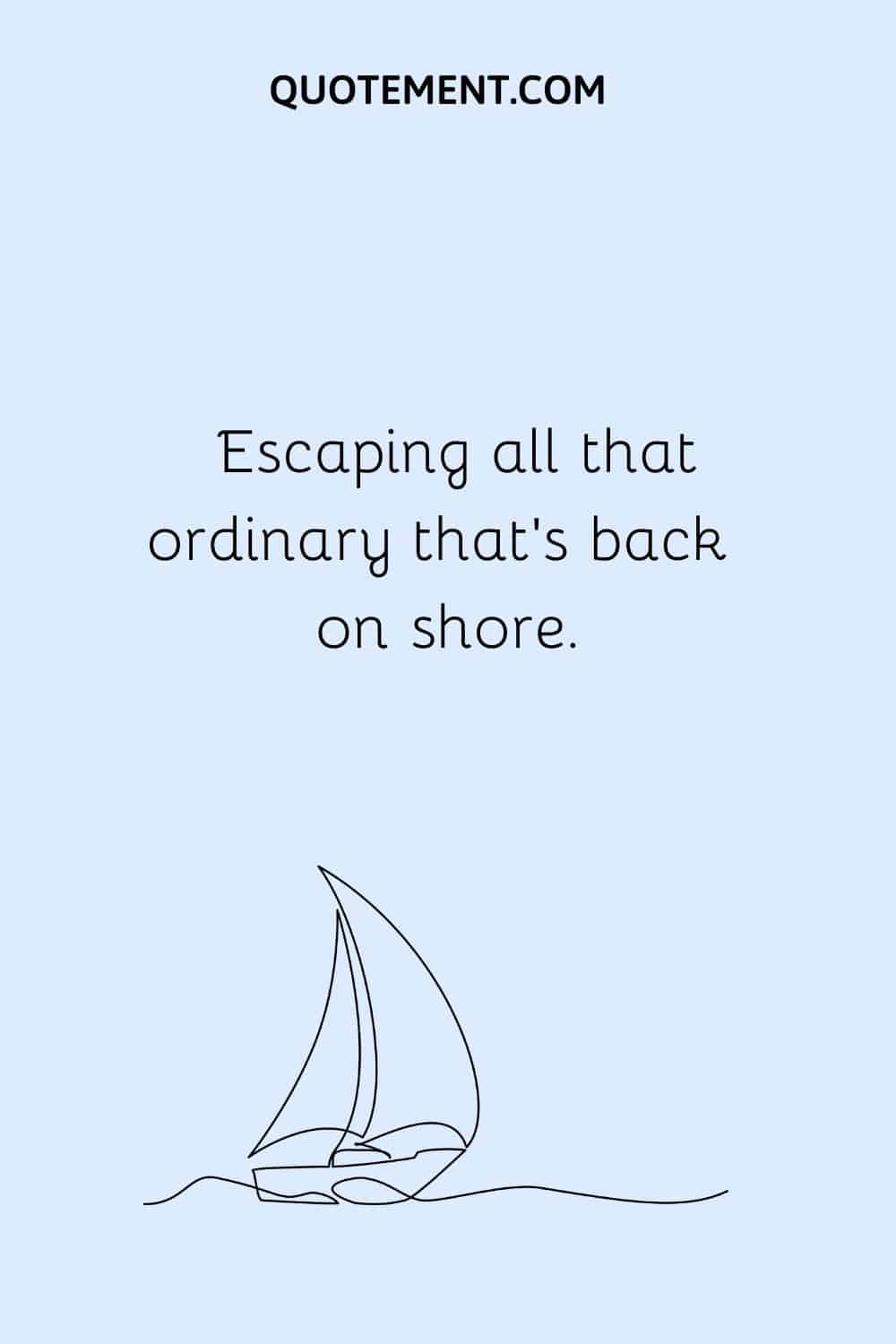 11. You can't buy happiness, but you can buy a boat, and that's pretty close.
12. Fortune brings in some boats that are not steered.
13. Daydreams of river streams.
14. Good vibes on the high and low tides.
15. No ship, Sherlock.
16. Sailing is all about feeling the breeze and moving with the wind.
17. Life is simple, just add water.
18. Once a year, go somewhere you've never been before.
19. If you need me, I'll be on the boat.
20. We can't direct the winds, but we can direct the sails.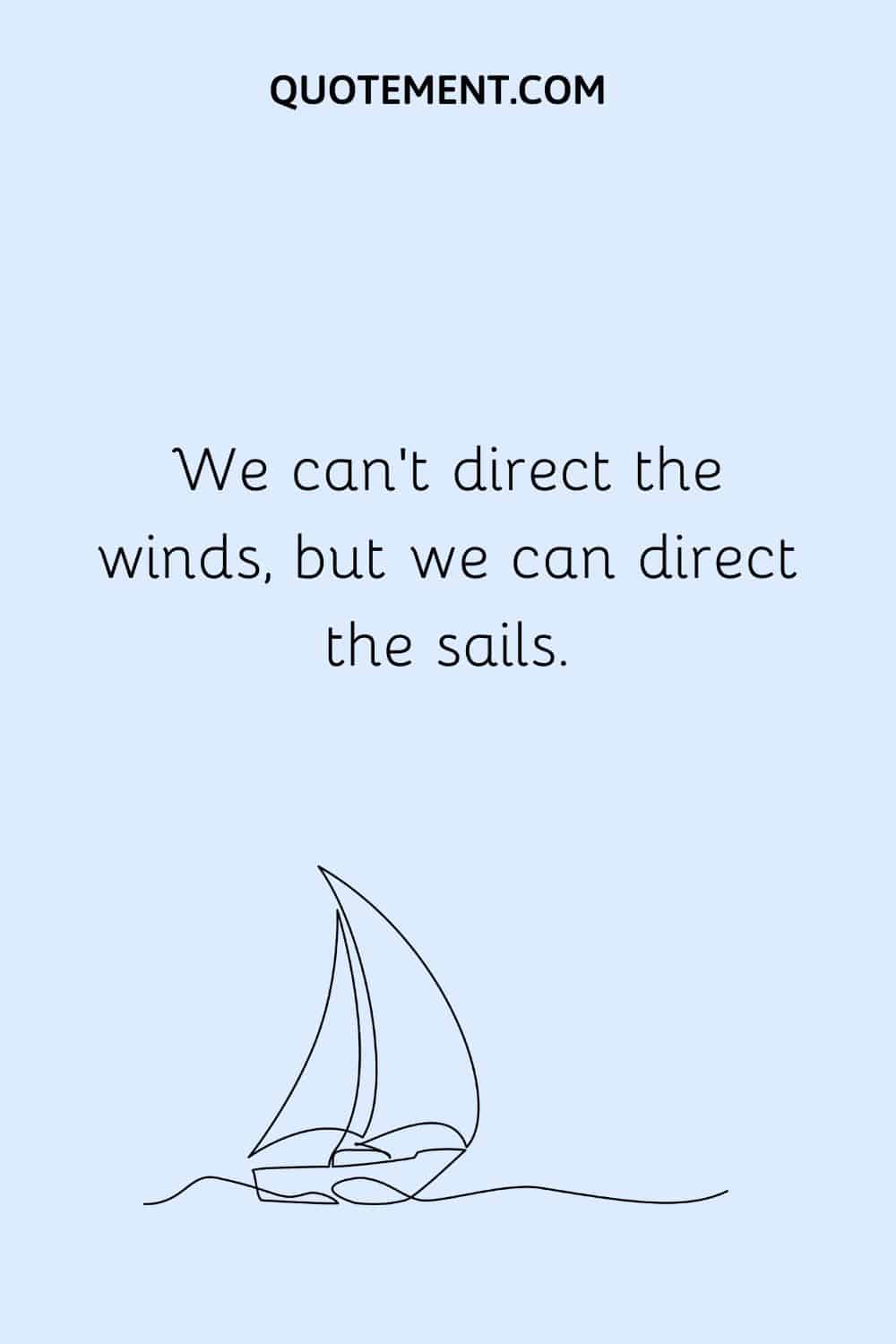 Funny Boat Instagram Captions
Check out these funny boat captions for Instagram.
1. Some would say that I'm an aqua-holic.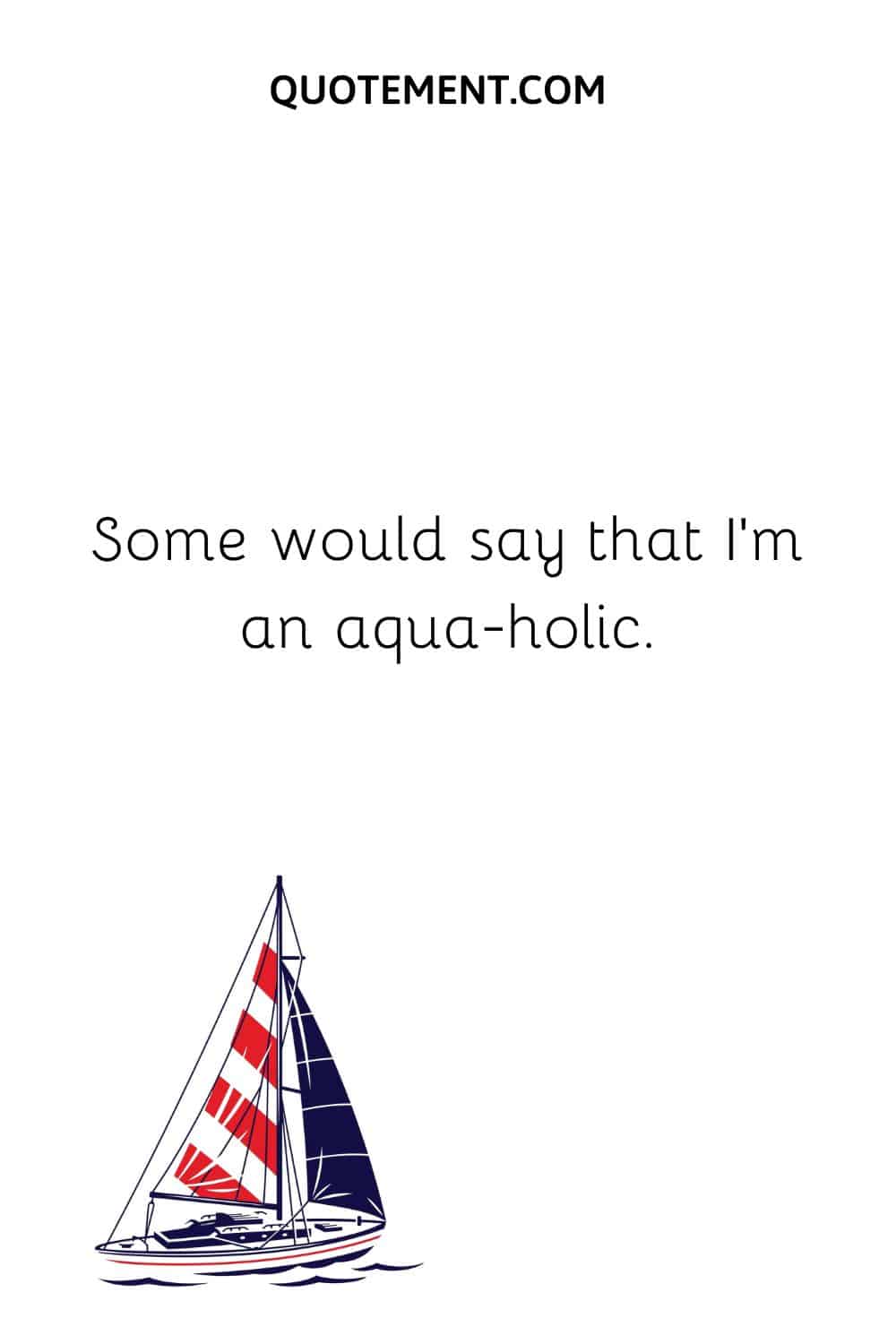 2. I make my own wakes.
3. This weekend was knot too bad.
4. It's aboat time we all made it out on the water.
5. Let's get nauti.
6. I live for taking the sea-nic route.
7. Finding out what's around the river bend.
8. Hooked on that summer feeling.
9. Things are going quite swell.
10. My milkshake brings all the buoys to the yard.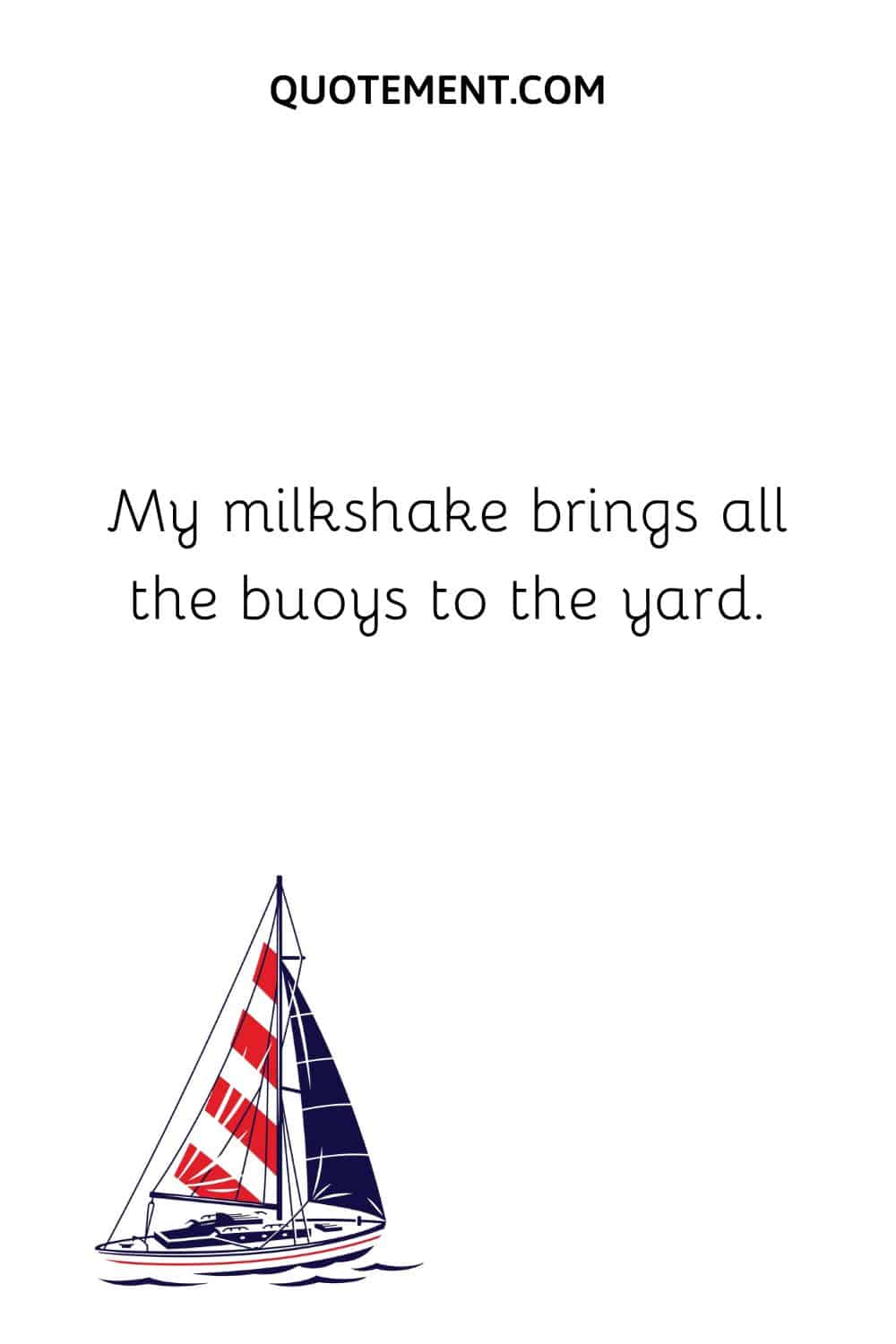 See also: 340 Best Milkshake Captions For Instagram Of All Time
Yacht Captions For Instagram
If you're spending your summer on a yacht, you might as well brag about it. Here are some exciting yacht captions for instagram.
1. What happens on the yacht stays on the yacht.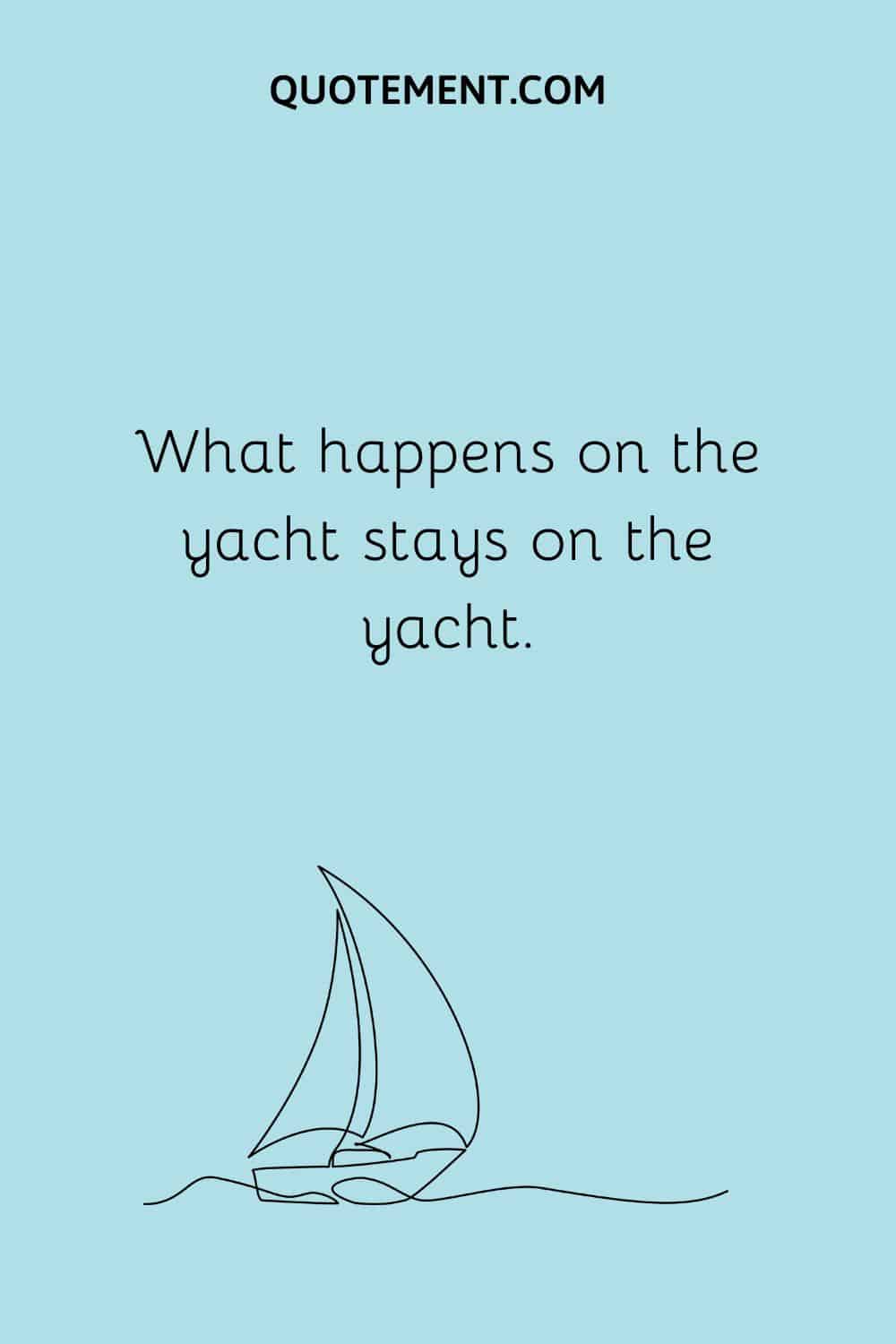 2. Having yachts of fun with you.
3. I pull up in yachts so big that they try to hit me with boat fines.
4. Always yachts of fun with this crew.
5. This is my happy place.
6. I am having more fun than you.
7. You can't ship with us.
8. You, me, and the sea.
9. Water you doing today? I'm on a yacht.
10. Yacht to have all the fun in the summer.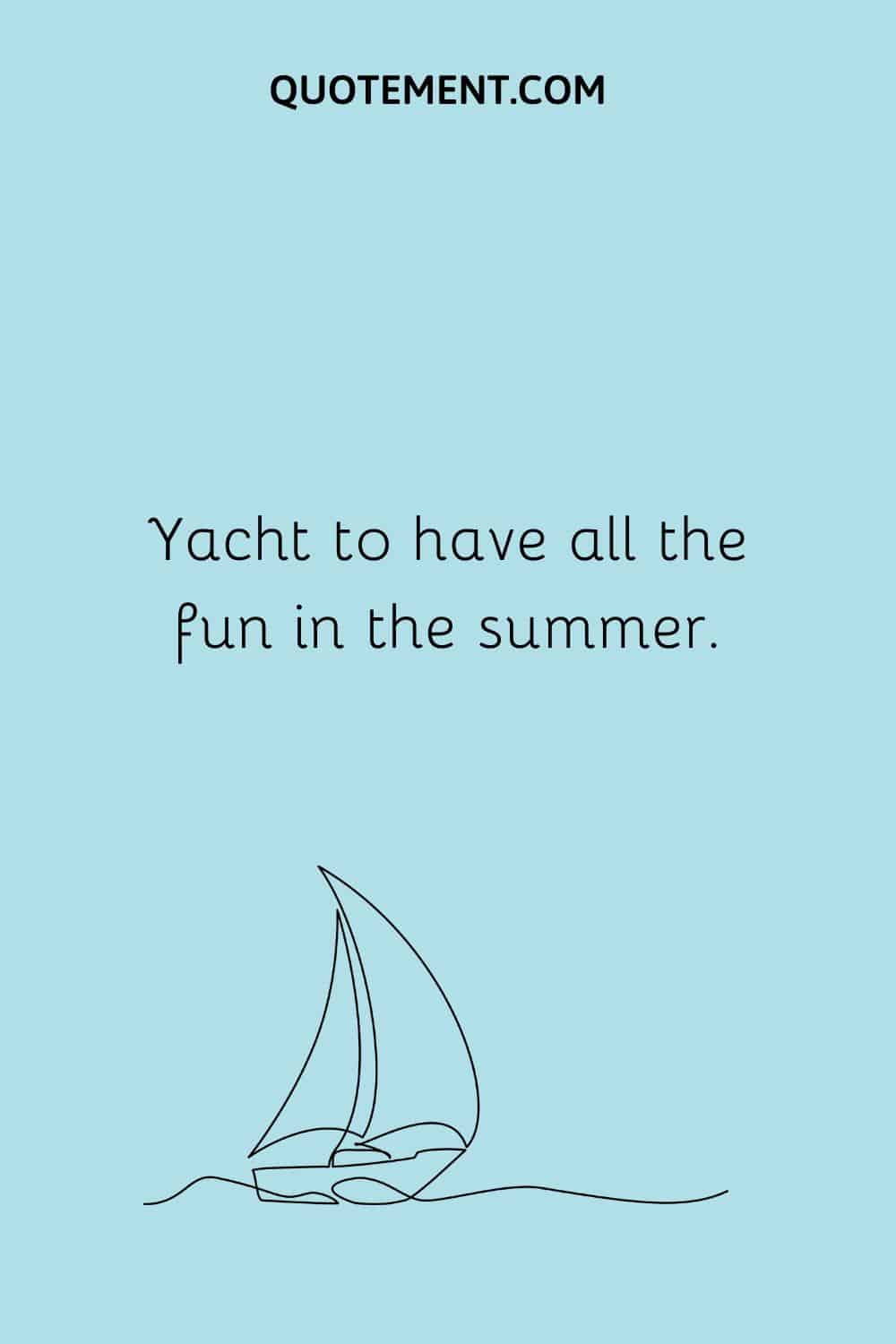 11. Sometimes you just need to get out on the water.
12. Floating into the weekend.
13. I love you a yacht.
14. I pull up in yachts so big that they try to hit me with boat fines.
15. Out on the water until the sun goes down.
See also: 280 Best Sun Captions For Instagram For A Shiny Post
Boat Day Captions For Instagram
Next up is a collection of boat day captions for Instagram. Have a look!
1. Signing a petition for all of my days to be boat days.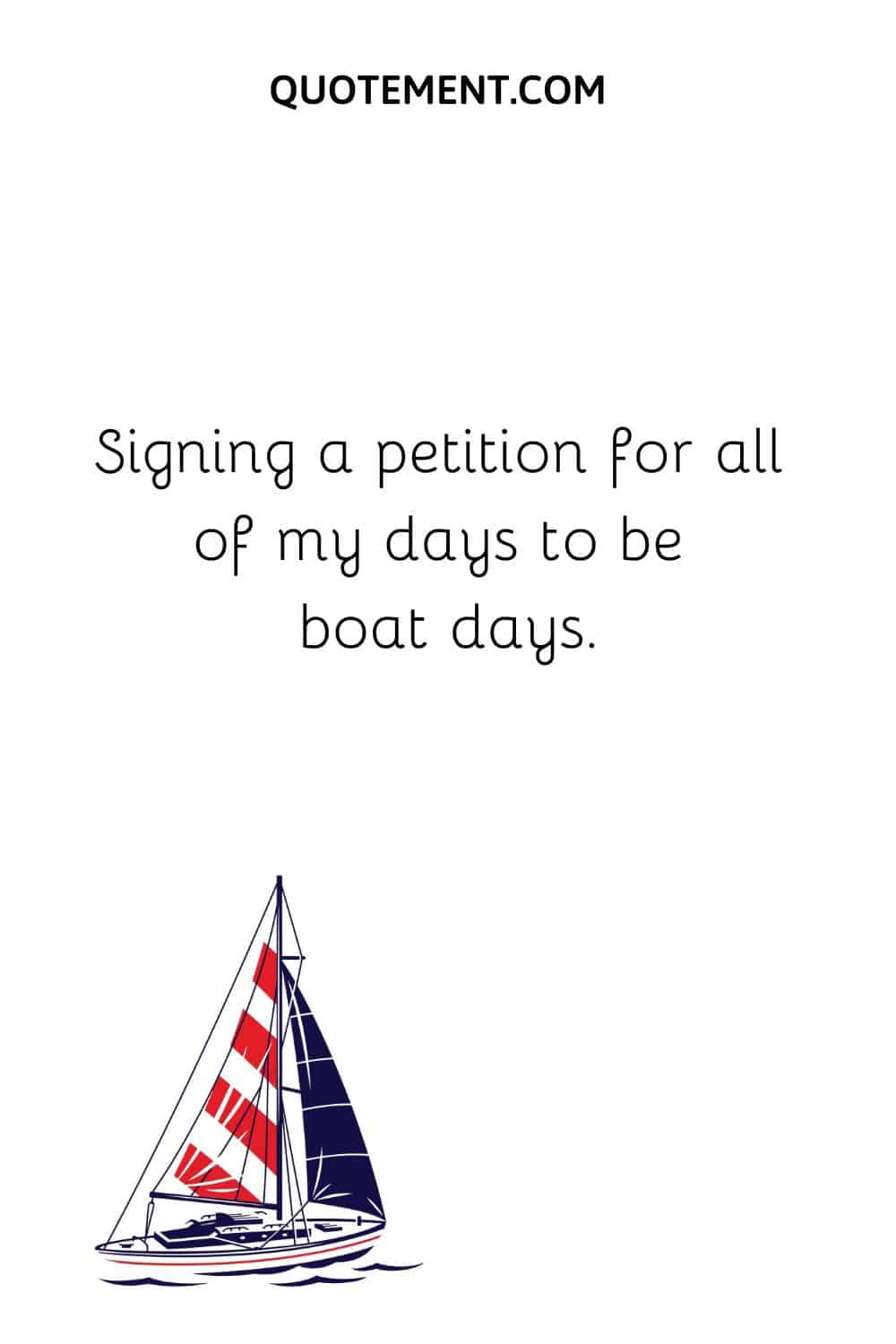 2. Never enough vitamin sea puns to last me through the summer.
3. Some people are boat people. I am one of those people.
4. Giving in to the pier pressure.
5. A bad day on the boat is better than a good day anywhere else.
6. Messy buns and boat days.
7. "See the line where the sky meets the sea? It calls me. And no one knows how far it goes." – "How Far I'll Go" from Moana
8. How do you make any boat a hat? You flip it over, and it becomes capsized.
9. Where there's a wave, there's a way.
10. When life gets complicated, just get on the boat.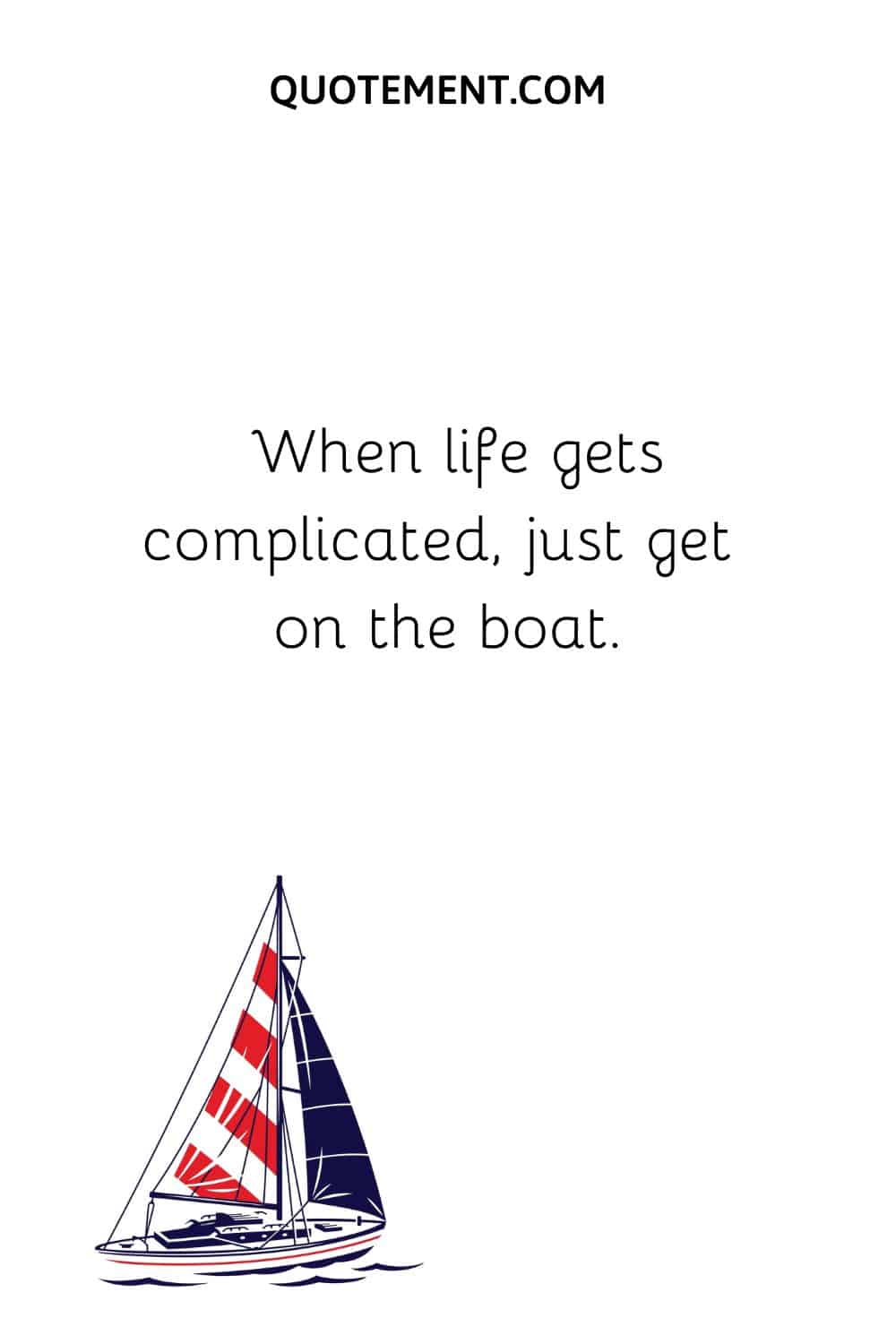 11. If you aren't boating, you are missing out.
12. "I'm the leader, the captain of the ship, and I have to take responsibility." — Alan Trammell
13. It's going to be a long time with no sea.
14. Thanks for making sure we don't sink.
15. Sunsets are better on the water.
See also: 340 Absolutely Best Sunset Captions For Instagram + Quotes
Cute Boating Captions
You'll find more cute boat Instagram captions below.
1. I work to support my cruising addiction.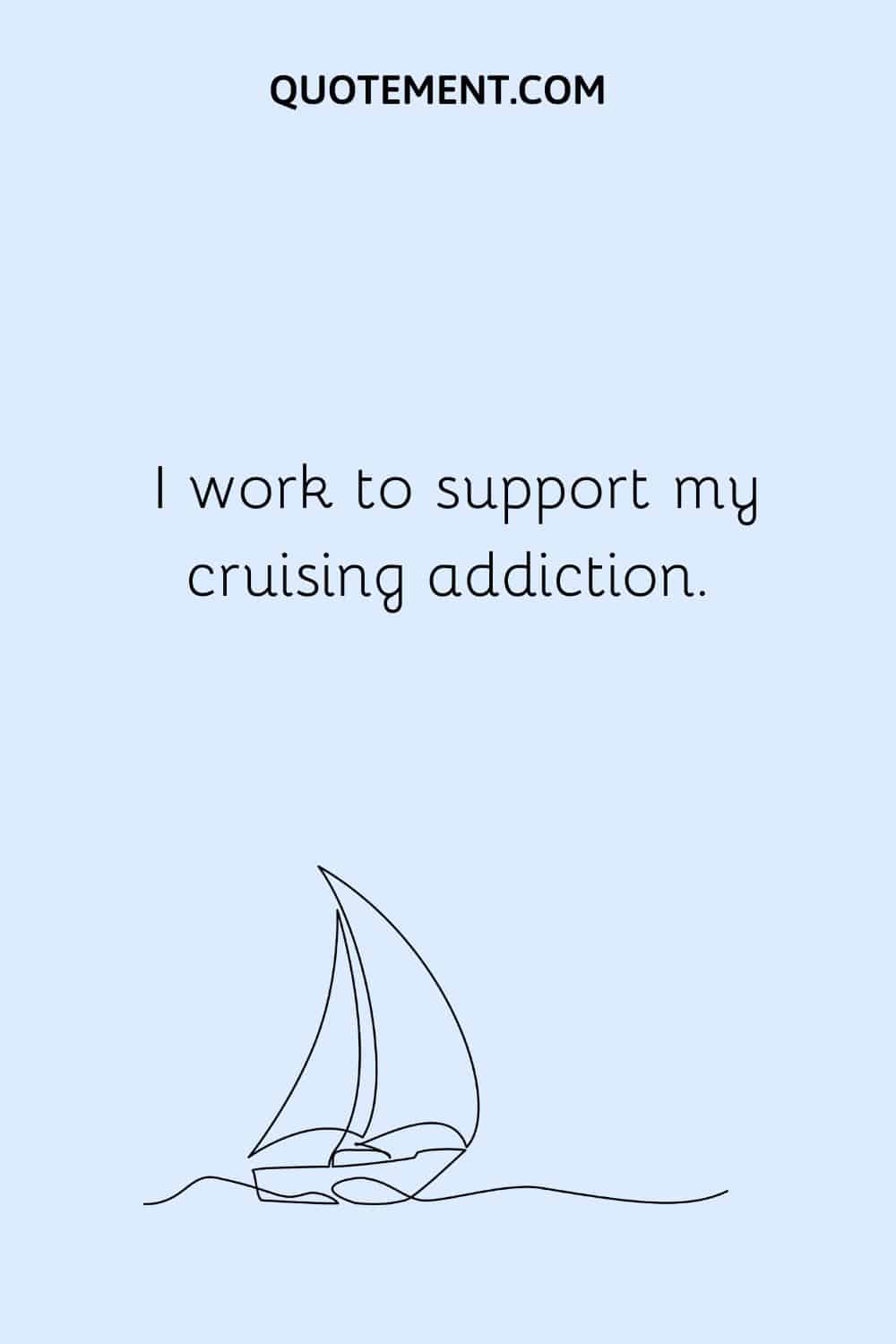 2. Ahoy, matey.
3. I'm sorry I couldn't hear you over the sound of the waves.
4. Ocean air, salty hair.
5. Let's just cruise and see where the waves go.
See also: 150 Ultimate Cruise Captions For The Best Instagram Post
6. Time wasted on the boat is never wasted.
7. The tans will fade, but the memories will last forever.
8. Summertime spritz on the sea.
9. Just a fish out of water
10. Never miss a moment to take out the boat.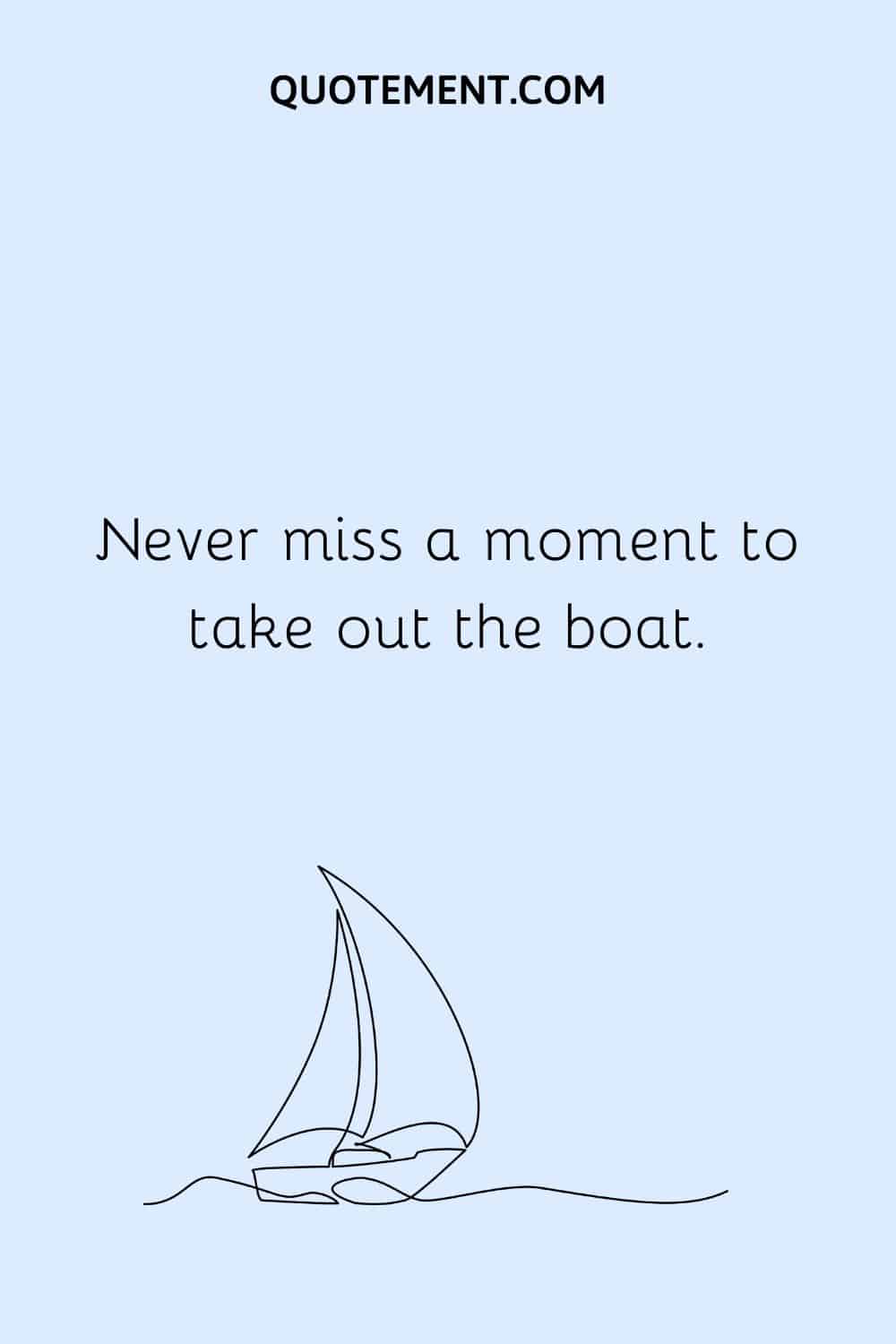 11. You don't stop sailing when you get old. You get old when you stop sailing.
12. Whatever floats your boat.
13. Isn't life better on a boat?
14. There's nothing quite like the sound of your sails flapping in the wind and the waves underneath you.
15. Boat party time!
See also: Top 270 Party Captions To Get The Party Started
Catchy Boat Instagram Captions
Check out these super catchy boat Instagram captions, you're gonna love them!
1. A smooth sea never made a skillful sailor.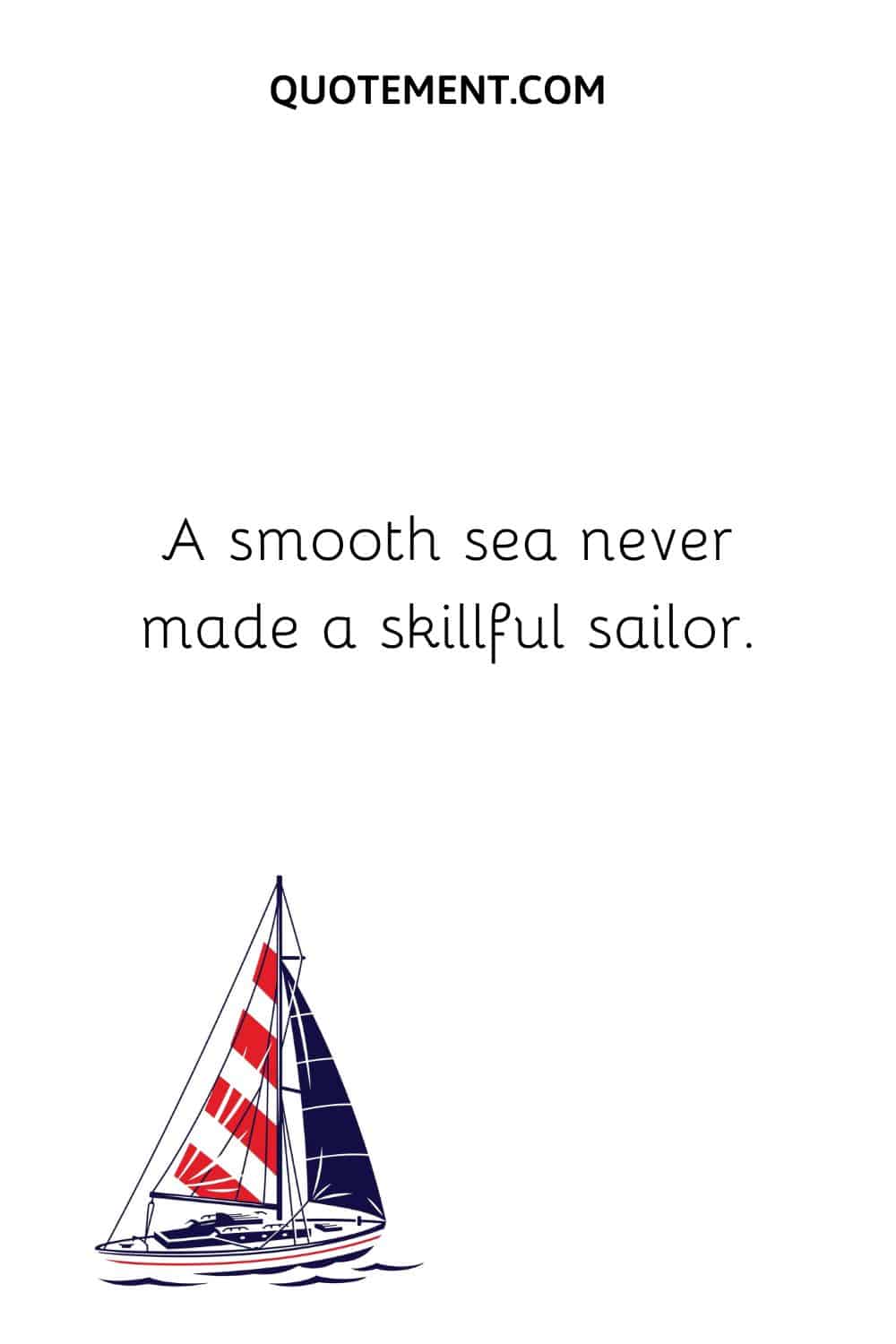 2. Boat hair, don't care.
3. Oh buoy, we're not ready for summer to be over, yet.
4. Breathe in the salty air.
5. The boat life is the best life.
6. This is not just a hobby. It's my escape from reality.
7. I like big boats, and I cannot lie.
8. Having a reel good time with my besties.
9. Ocean air, salty hair
10. Long weekends and living the boat life.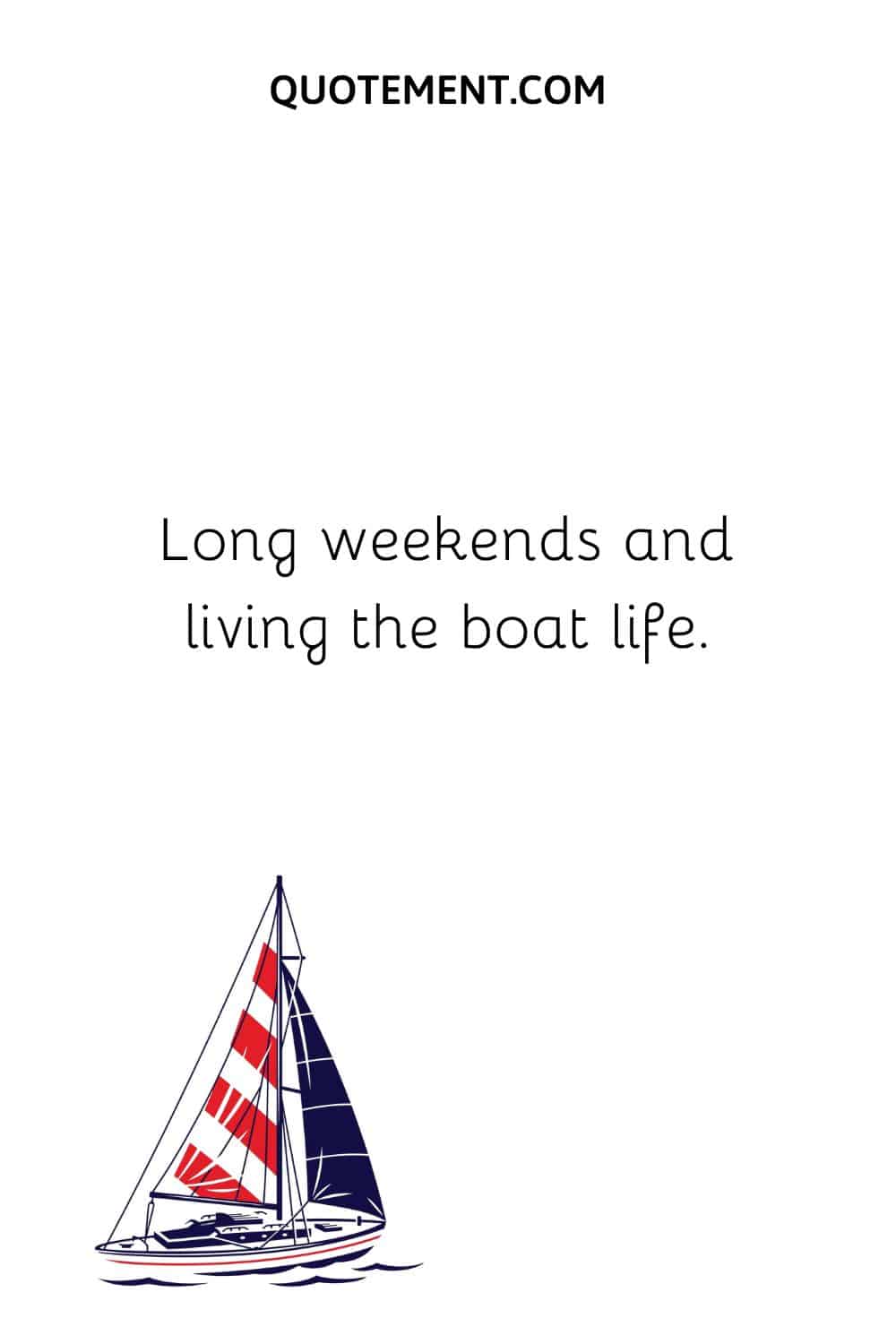 11. You keep me from getting lost at sea.
12. Gone boating.
13. Always say yes to taking out the boat.
14. Eat. Sleep. Boat. Repeat.
15. A day on the water keeps the worries away.
See also: 260 Gripping Water Captions For Instagram To Inspire Change
In Conclusion
Boating is fun, and so are these boat Instagram captions!
I hope you enjoyed the article and hope to see you soon.
Until next time!