Your hair is flawless, your skin is glowing, your attitude is right, and you're slaying it; some days, you just feel like the queen you are!
On those days, you need a baddie quote that perfectly matches your baddie vibes.
To that end, I've collected 120 killer baddie quotes for my slaying queens to hype you up and keep you going.
You can use these baddie quotes as selfie captions to show that you're owning it!
Show them who you are, girl!
Check out all the amazing quotes for baddies I've collected from different sources on the web. Let's get it started!
Top 10 Baddie Quotes For Instagram
Your perfect mirror selfie needs one of these perfect baddie quotes to show what a true baddie you are.
1. "You couldn't handle me even if I came with instructions."
2. "I play dumb for smart reasons."
3. "Heavy on my privacy, what you see is what I allow."
4. "I keep it real 'cause I'm not afraid to make enemies."
5. "Don't check for me unless you have a check for me."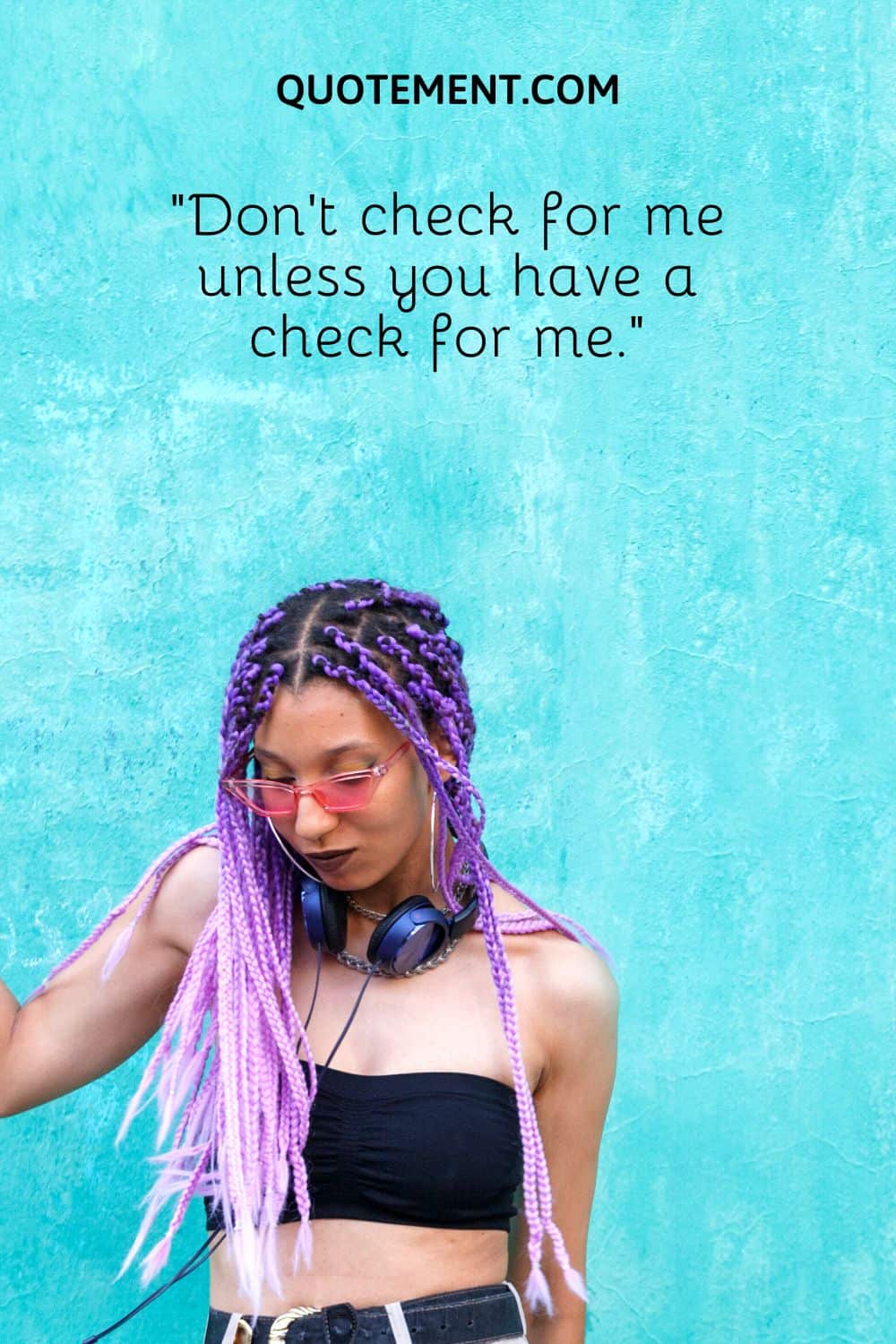 6. "I don't tolerate lies. I'm a nice person, not a stupid one."
7. "You manifest your entire life. Control your thoughts. You have powers."
8. "Hotter than your ex, better than your next."
9. "I don't have an attitude problem. I have a personality that you can't handle."
10. "She's made out of affirmation and self love. You can't break a woman like that."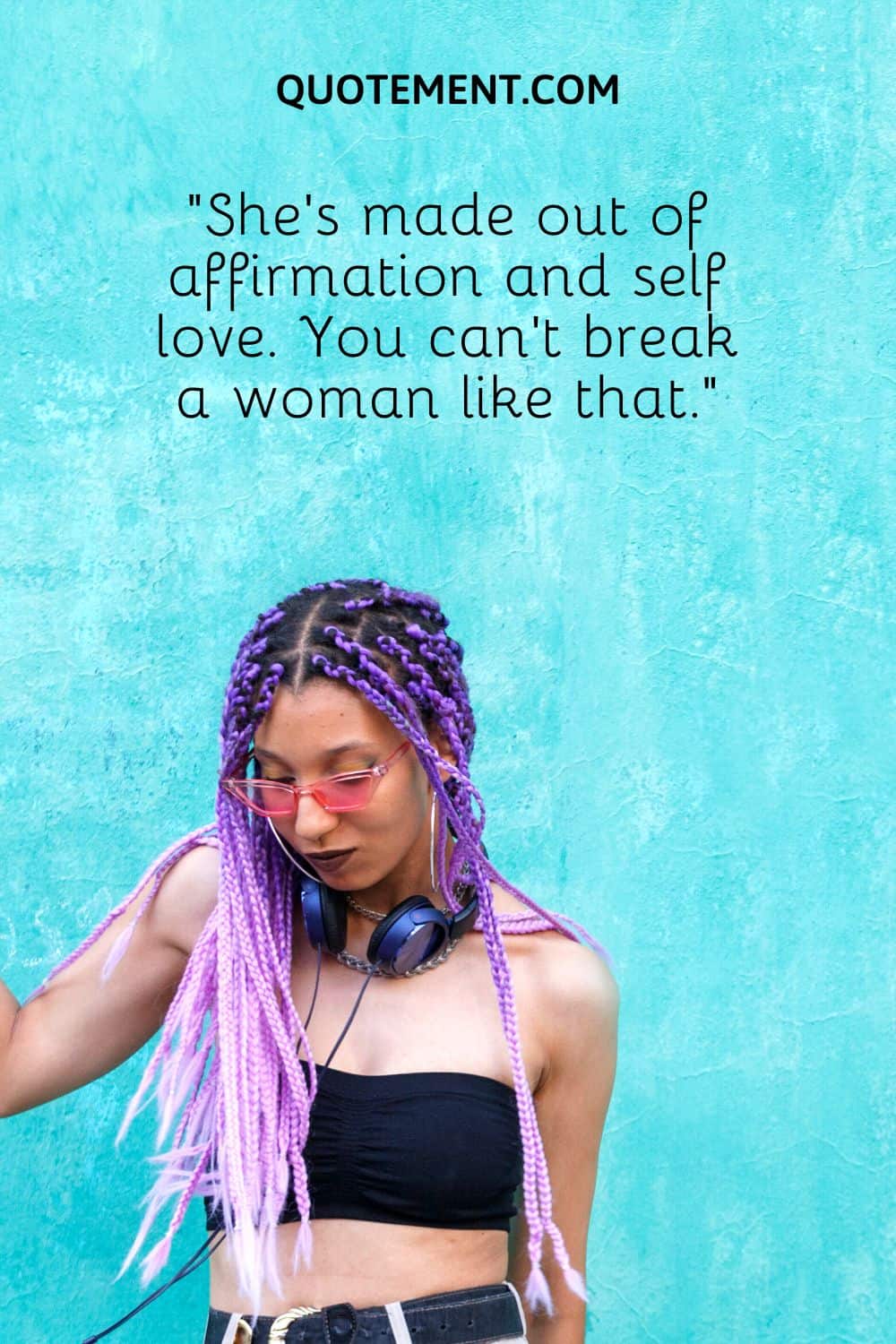 See also: 210 Killer Self Love Captions For Instagram To Lift You Up
Clever Instagram Quotes For Baddies
Being a baddie is not only about looking your best but being the best in every aspect. Show them how smart you are with one of these clever baddie quotes for Instagram.
1. "Too bad you can't photoshop an ugly personality."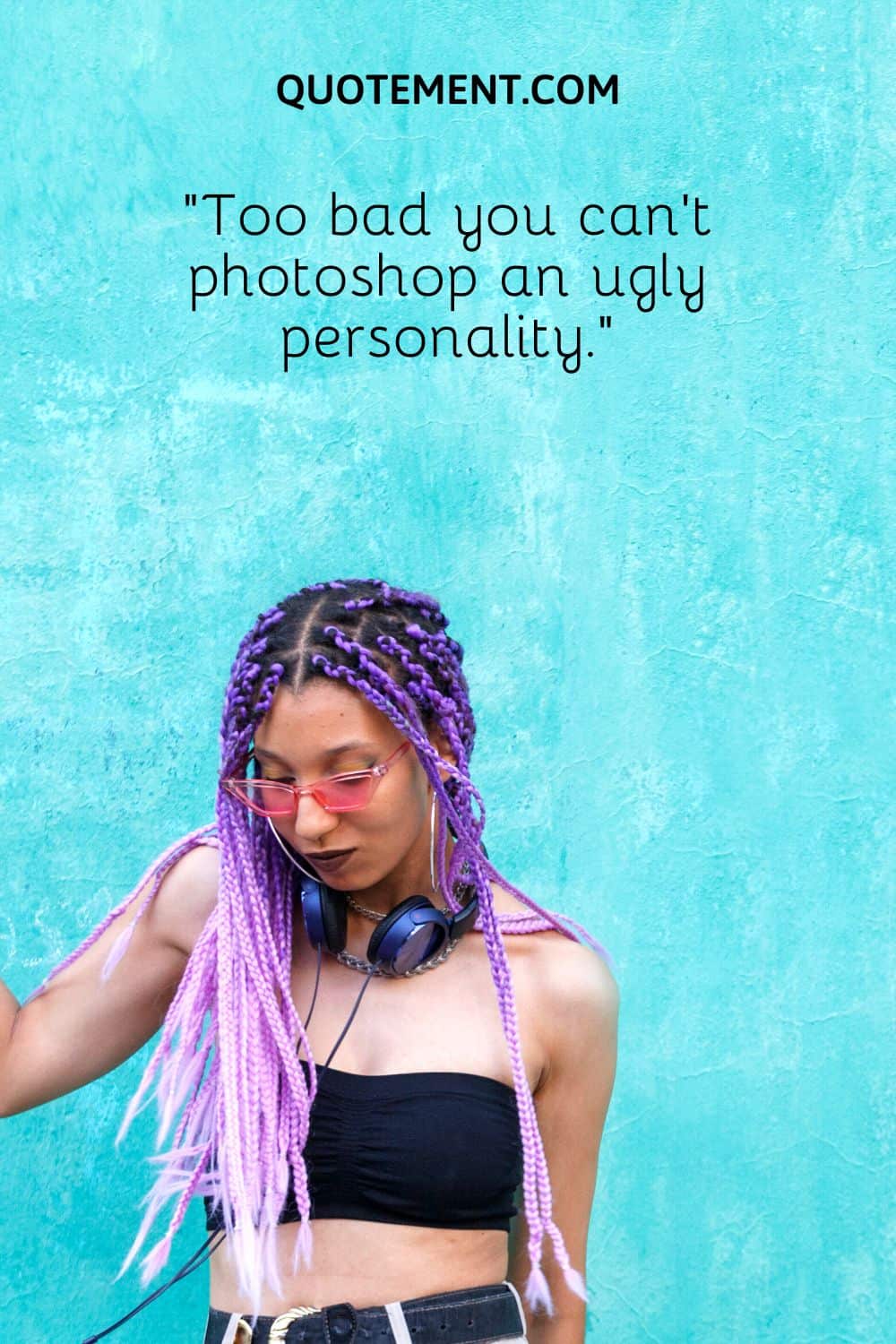 2. "The lion doesn't turn around when a dog barks."
3. "People don't remember good, they remember different."
4. "You know I got the sauce, you know I'm saucy." — Rihanna
5. "Sometimes you have to leave not for ego but for self-respect."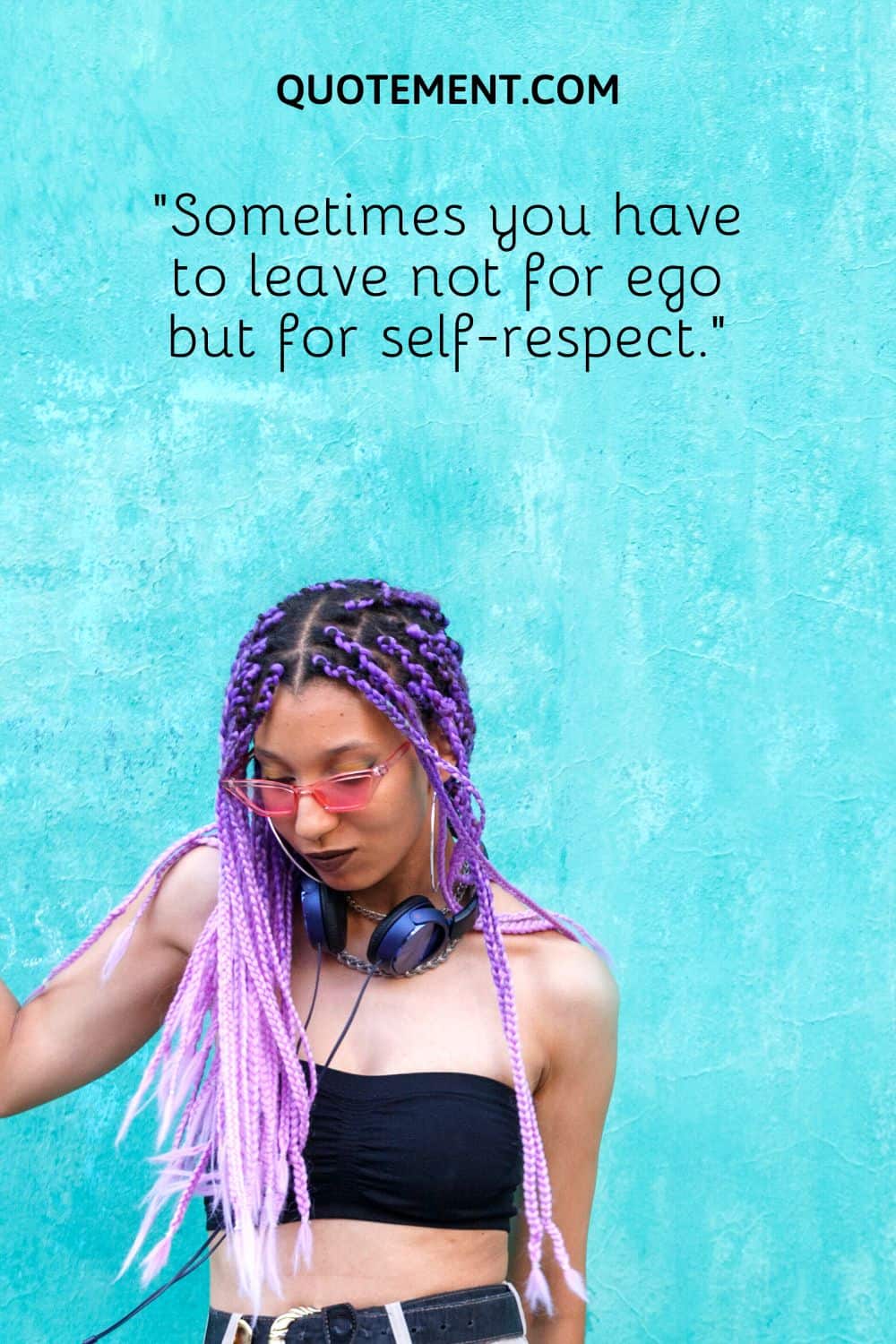 6. "I was patient, now I can scream that we made it."
7. "I'm a vibe that no one else can replace."
8. If your woman is not your biggest fan, Get a new woman.
9. "Stay consistent, you know they hate on my existence."
10. "When people hate on you, it's because you've got something they want."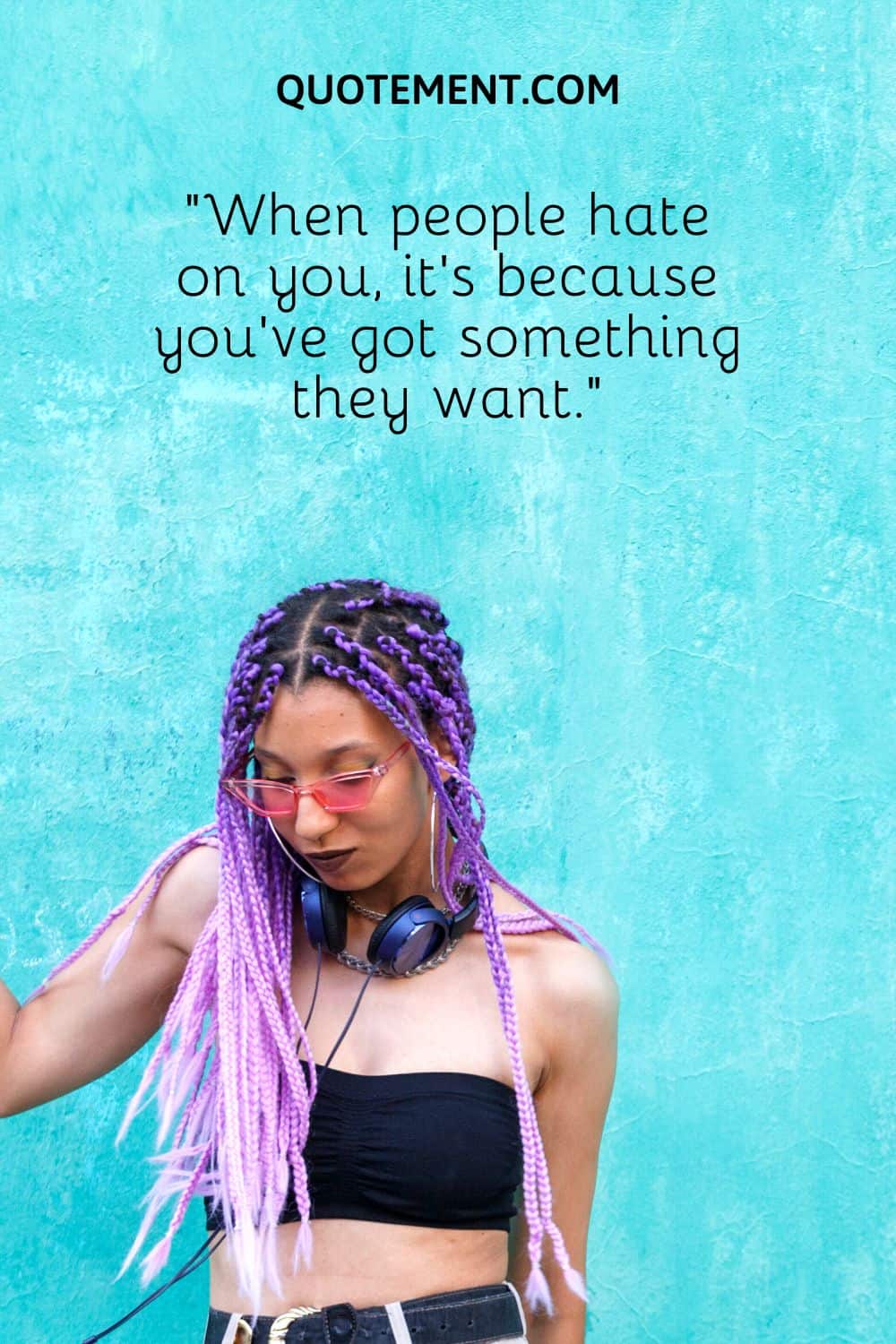 11. "Nobody watches you harder than people who hate your confidence. Give them a show."
12. "The best payback is getting yourself together and never looking back."
13. "My soul is desperately calling for a new environment."
14. "People treat you exactly how they feel about you."
15. "I don't work for money, money work for me."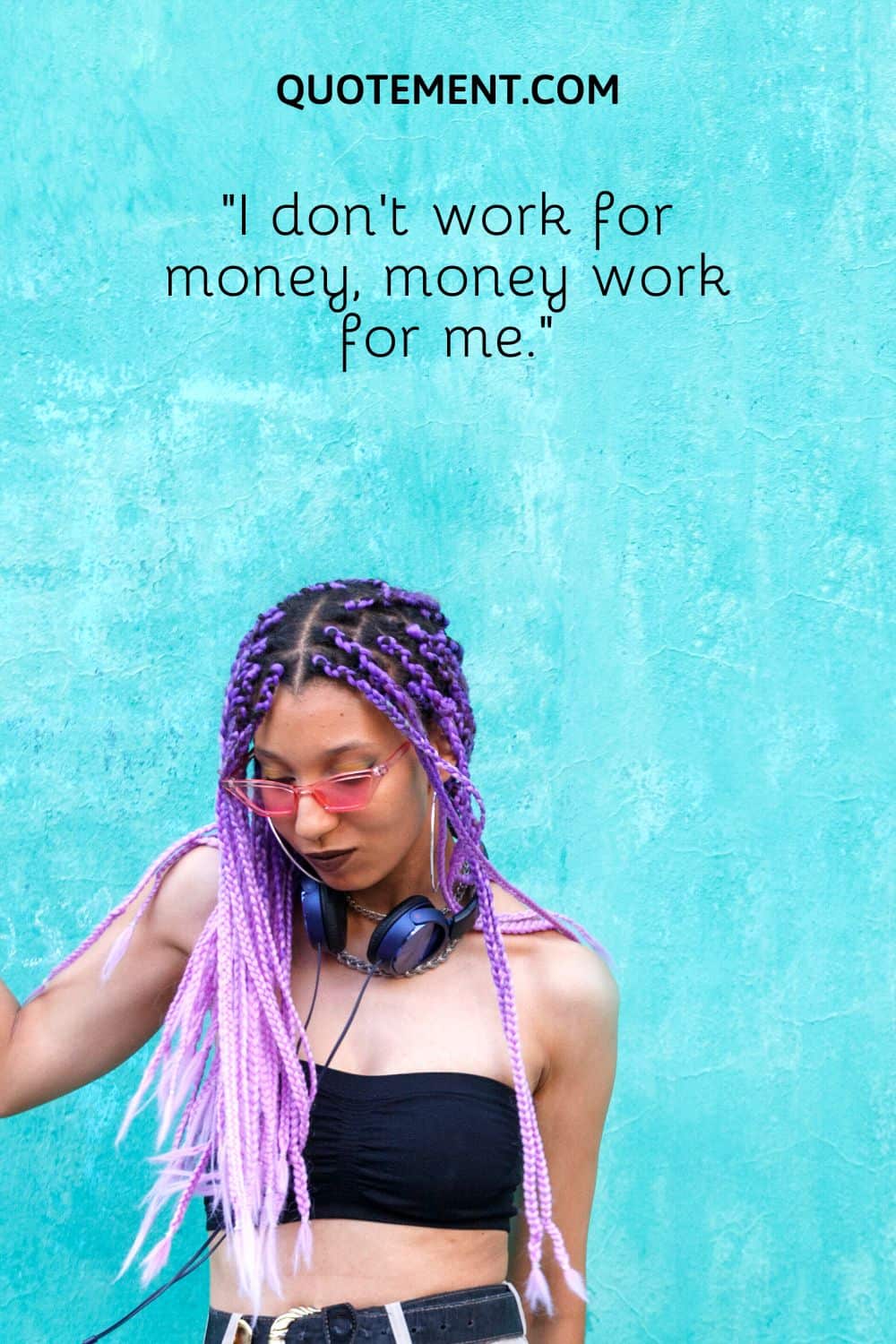 See also: 280 Positive Money Affirmations For An Abundance Mindset
Sassy Baddie Quotes For Instagram
It's time to show some sass and class with these sassy baddie quotes for Instagram!
1. "This is not a race, but I still take the first place."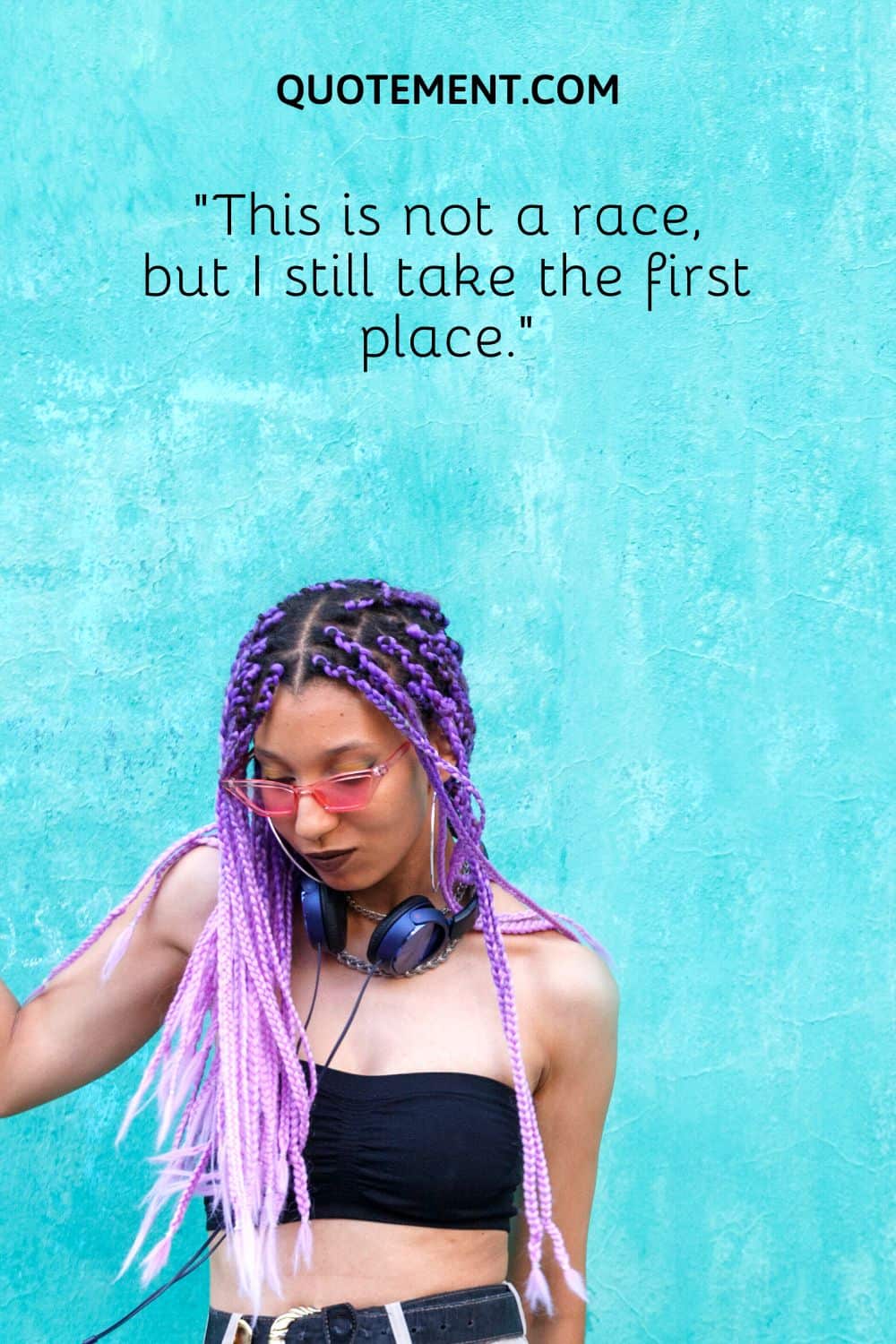 2. "I'm the bad guy, duh."
3. "Me? Weird? B*tch Please! I am Limited Edition."
4. "Don't look back, you're not going that way."
5. "Mirror, mirror on the wall, who's the baddest one of them all?"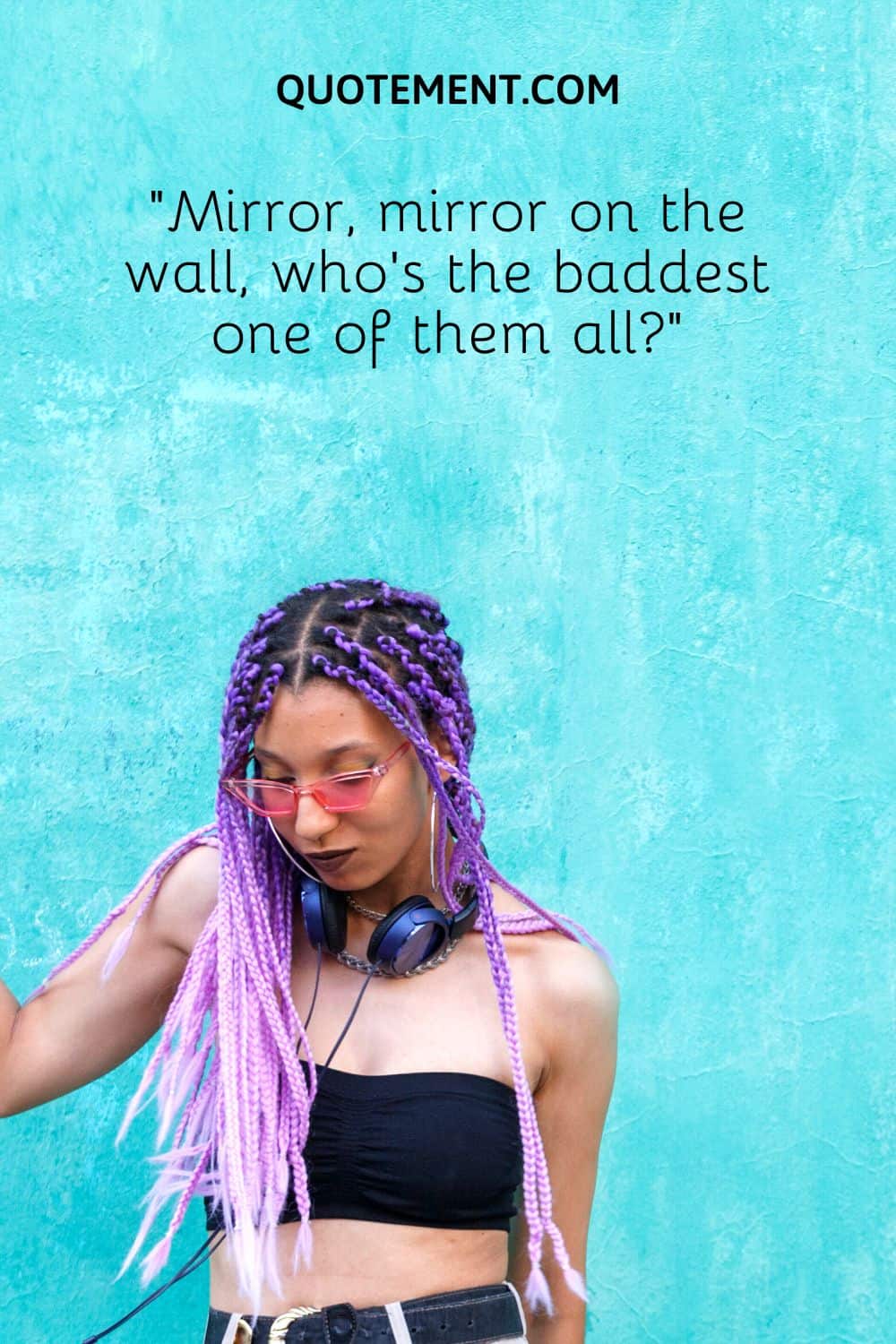 6. "Throwing shade isn't going to help you shine."
7. "She does what she wants, she is breaking the rules."
8. "She's so innocent but also so damn bad."
9. "So don't look now, I'm shining like fireworks." — Taylor Swift
10. "Some days, the supply of available curse words is insufficient to meet my demands."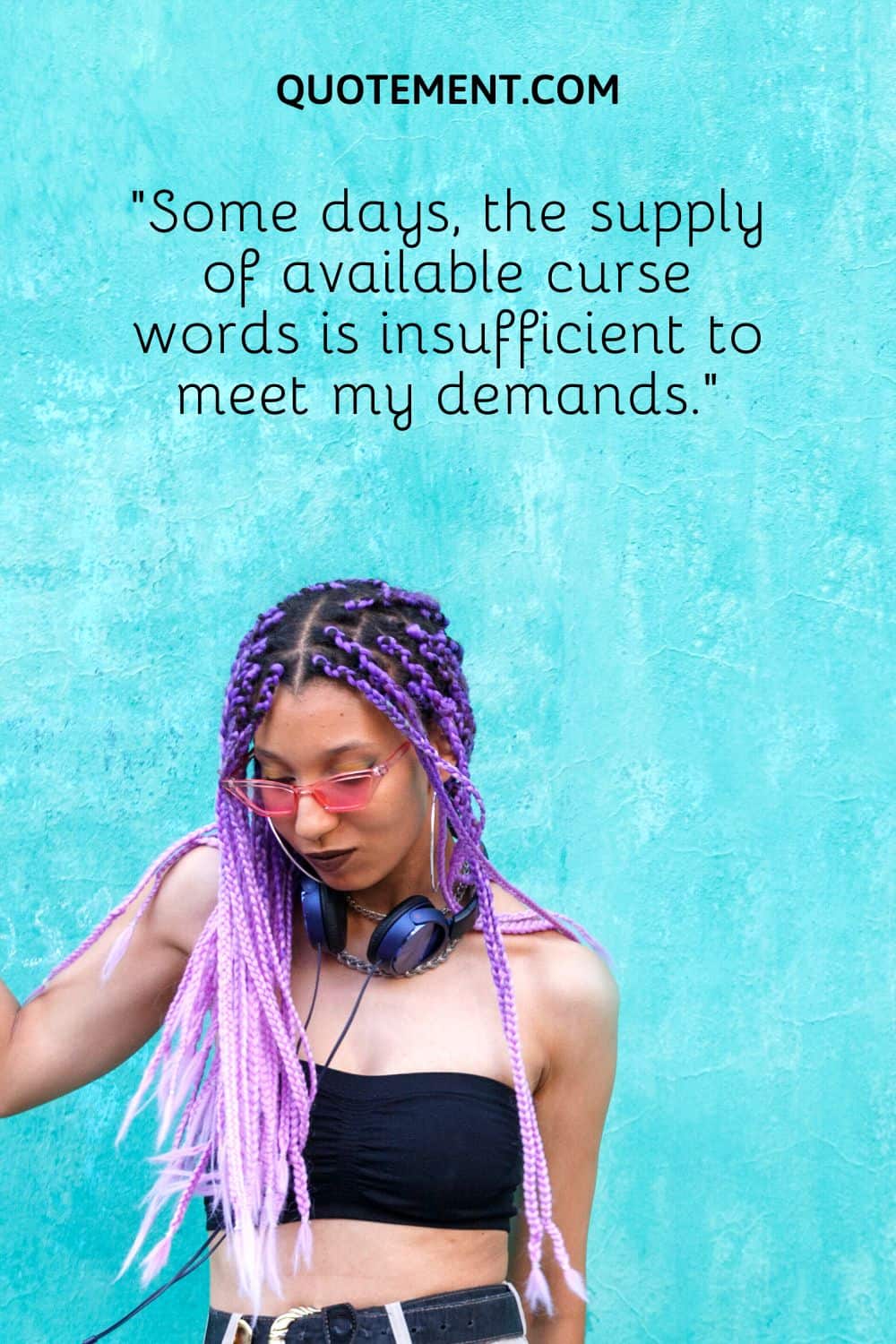 11. "Be gangsta with your emotions. Discipline yourself to stay calm through any situation. Nothing is worth losing your peace of mind."
12. "Never feel bad about doing what's best for you."
13. "No matter how hard life gets, I'm getting stronger with time."
14. "She slept with wolves without fear, for the wolves knew a lion was among them." — R.M. Drake
15. "Don't play games with me 'cause you ain't gonna like when I play back."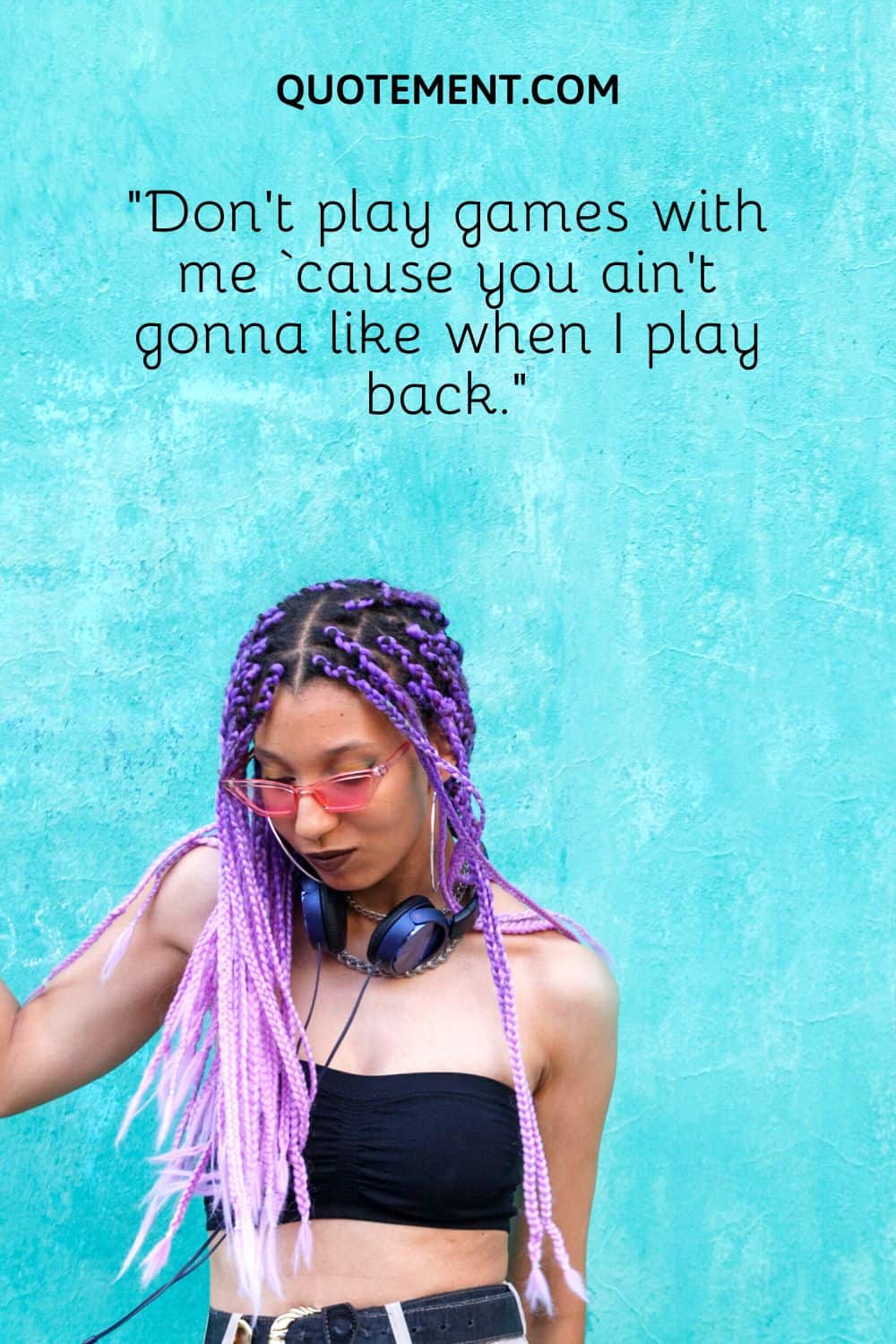 See also: 90 Brilliant Don't Play Games With Me Quotes To Remember
Aesthetic Baddie Quotes
If you're looking for a cool aesthetic caption for Instagram, check out these aesthetic baddie quotes you can use as captions!
1. "Blood type: matte black with a hint of gold."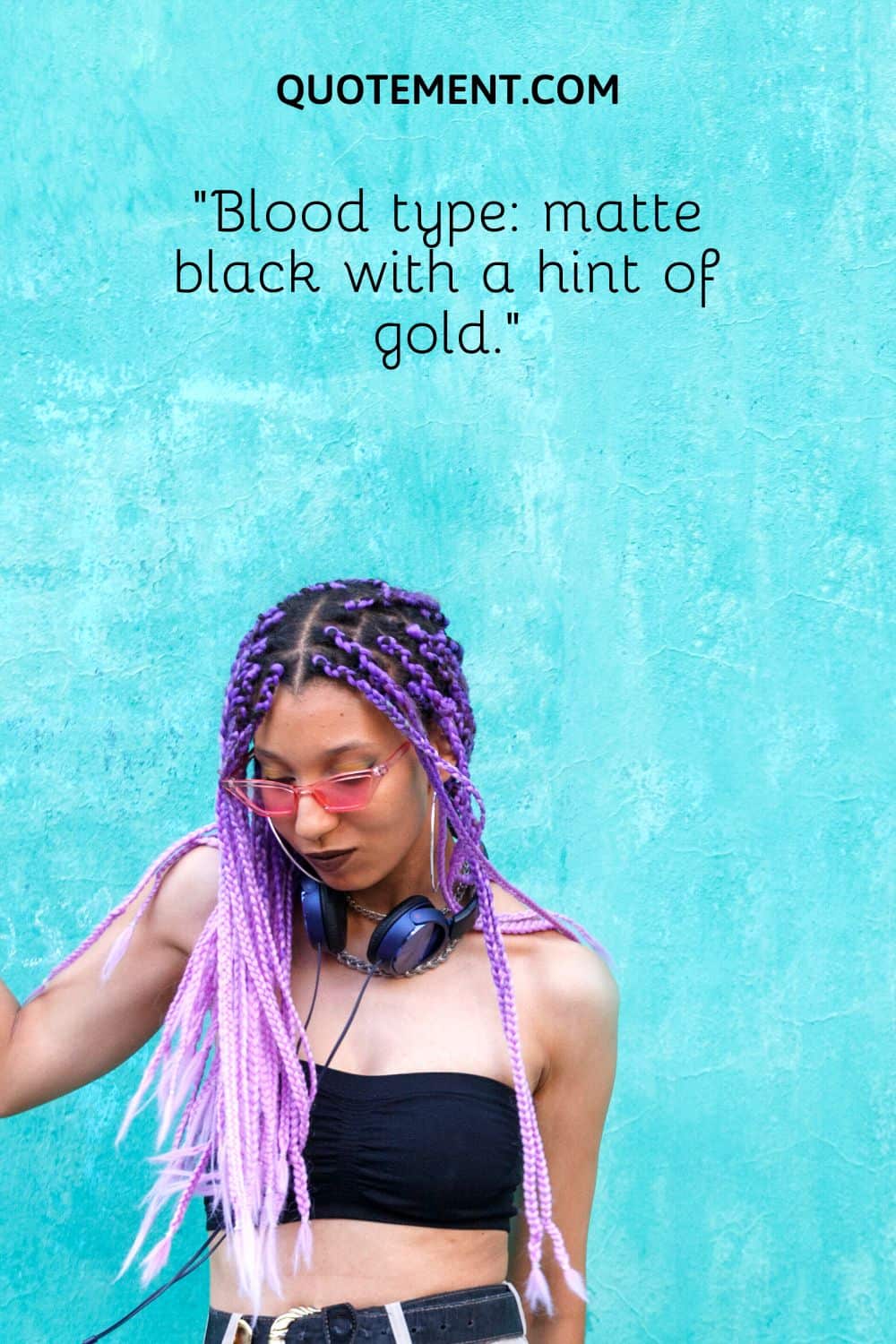 2. "Find me where the wild things are."
3. "Some people just can't handle perfection."
4. "My attitude is higher than your height."
5. "You can't break a girl that has walked through fire and danced in storms."
6. "Only accept apologies in cash."
7. "Outfit: perfect. Attitude: worth it."
8. "If you obey all the rules, you'll miss all the fun."
9. "I'm the truth, so hold your lies."
10. "I guess this is what it feels like to be free." – Selena Gomez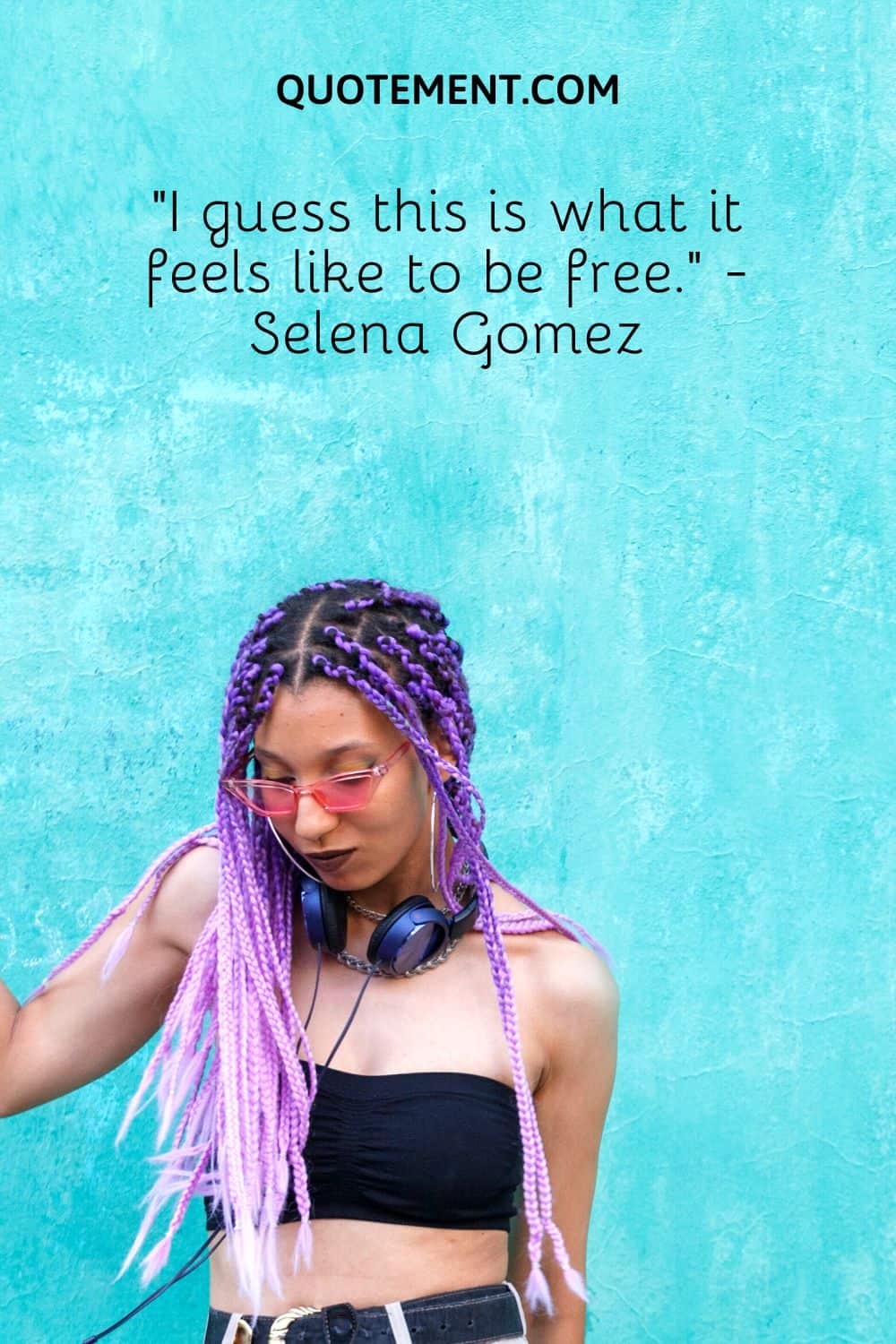 11. "Mistakes are meant for learning, not repeating."
12. "I don't take shit personally from a person who doesn't know me personally."
13. "The way I mastered detachment is scary, I can act like I never knew you."
14. "She wore a smile like a loaded gun."
15. "I'm working on myself, by myself, for myself."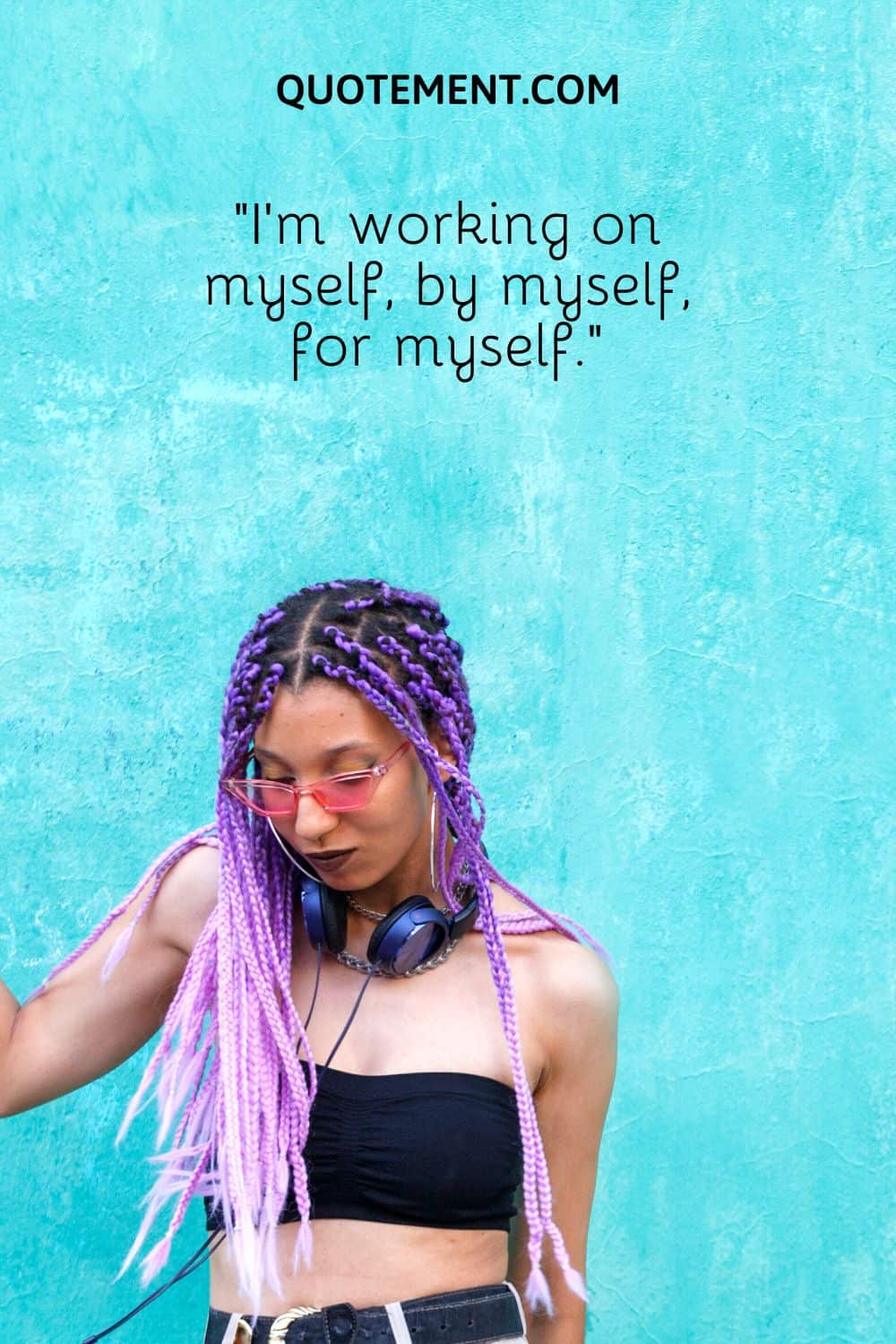 See also: 200 Me Myself And I Quotes To Make You Love Yourself More
Straight Up Baddie Quotes
Tell it how it is with one of these straight-up baddie quotes!
1. "Money doesn't impress me. Giving it to me does."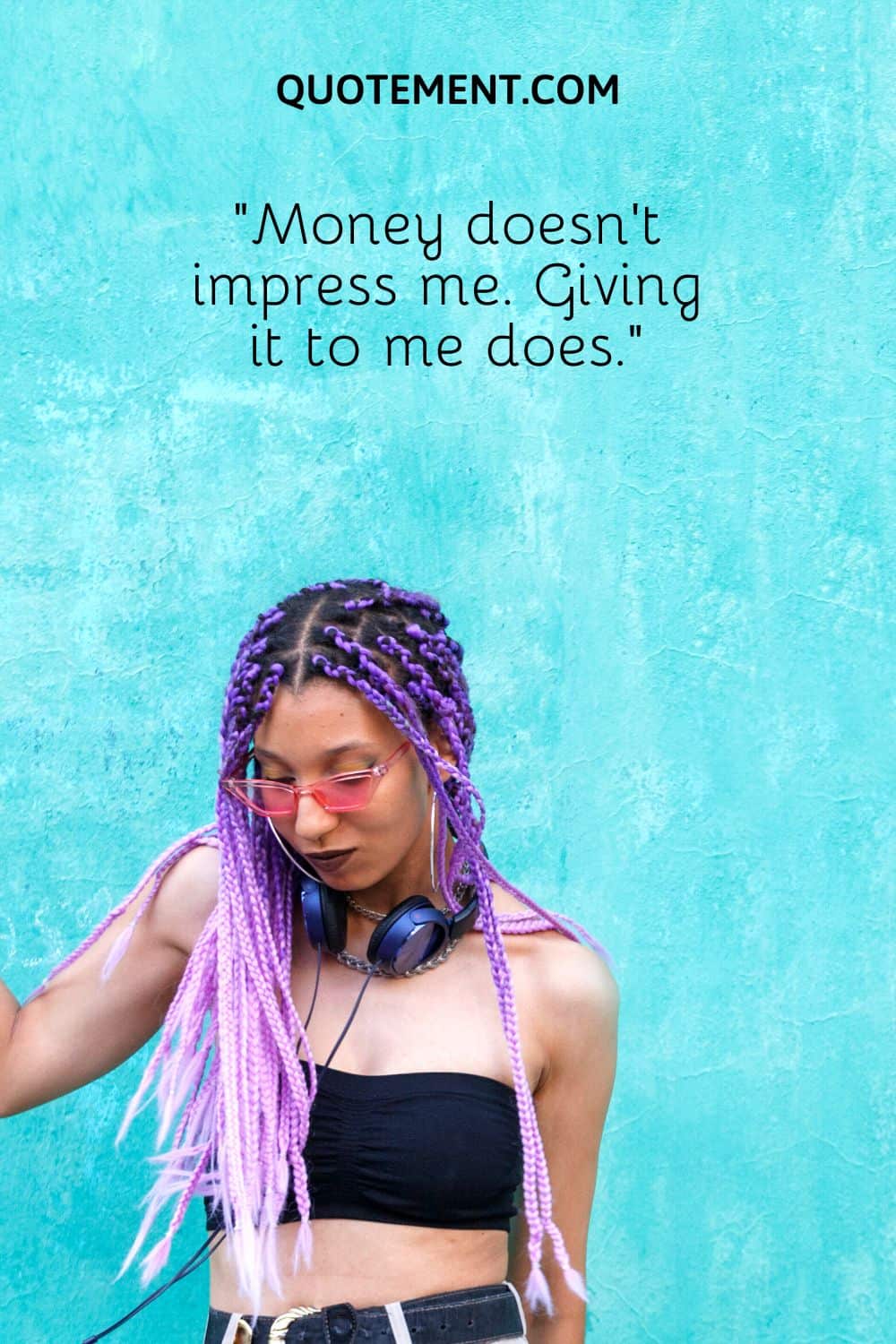 2. "Behind every bad bitch is a sweet girl who got tired of everyone's bullshit."
3. "I live my life in fast forward, but the haters wanna rewind me."
4. "If you are gonna be two-faced, at least make one of them pretty."
5. "I always laugh when people try to hurt my feelings. As if I have any."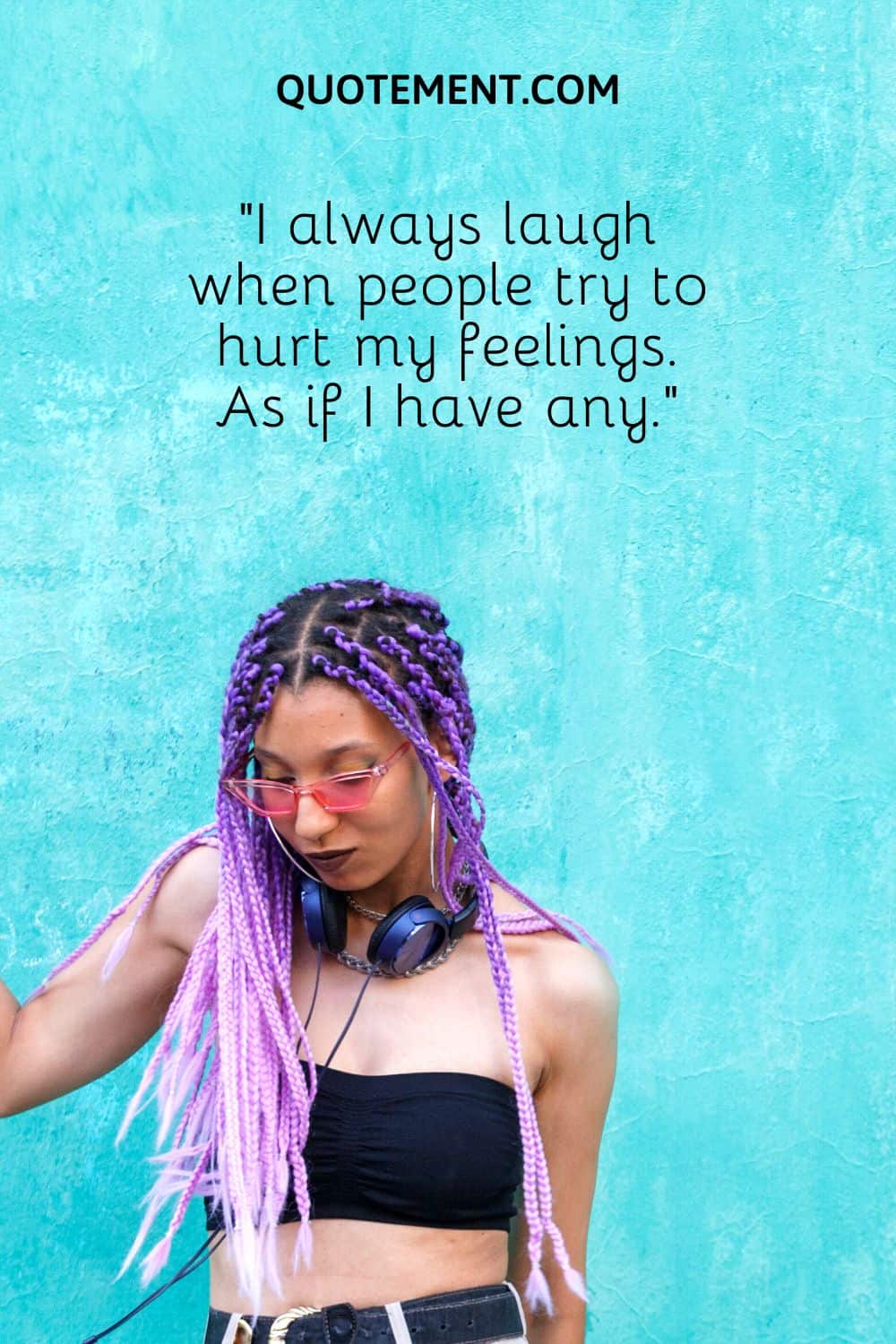 6. "You all laugh at me because I'm different, but I laugh at you because you're all the same."
7. "You look like something I drew with my left hand."
8. "No darling, I have checked my receipt, and I didn't buy any of your bullshit."
9. "You could be the king but watch the queen conquer." — Nicki Minaj, "Monster"
10. "High standards protect you from low-quality experiences."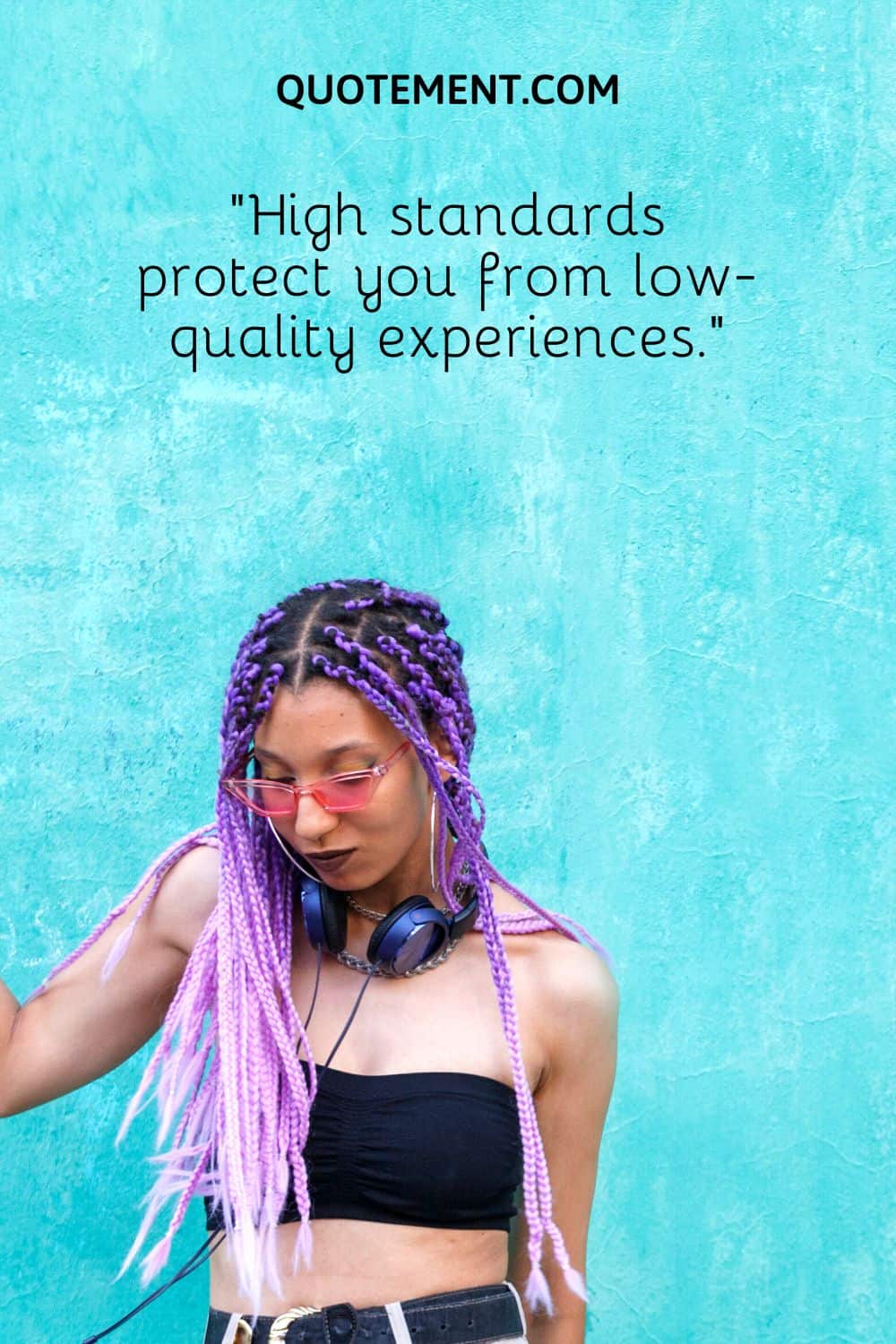 11. "Not doing them how they did you is what's keeping your blessings coming."
12. "If you seemed less, I'm doing more."
13. "I hate being stared at, but I understand."
14. "Learning how to leave people alone and go on with your life is a needed skill. You must master it."
15. "I may want you. But please don't ever think I need you. I don't need anyone."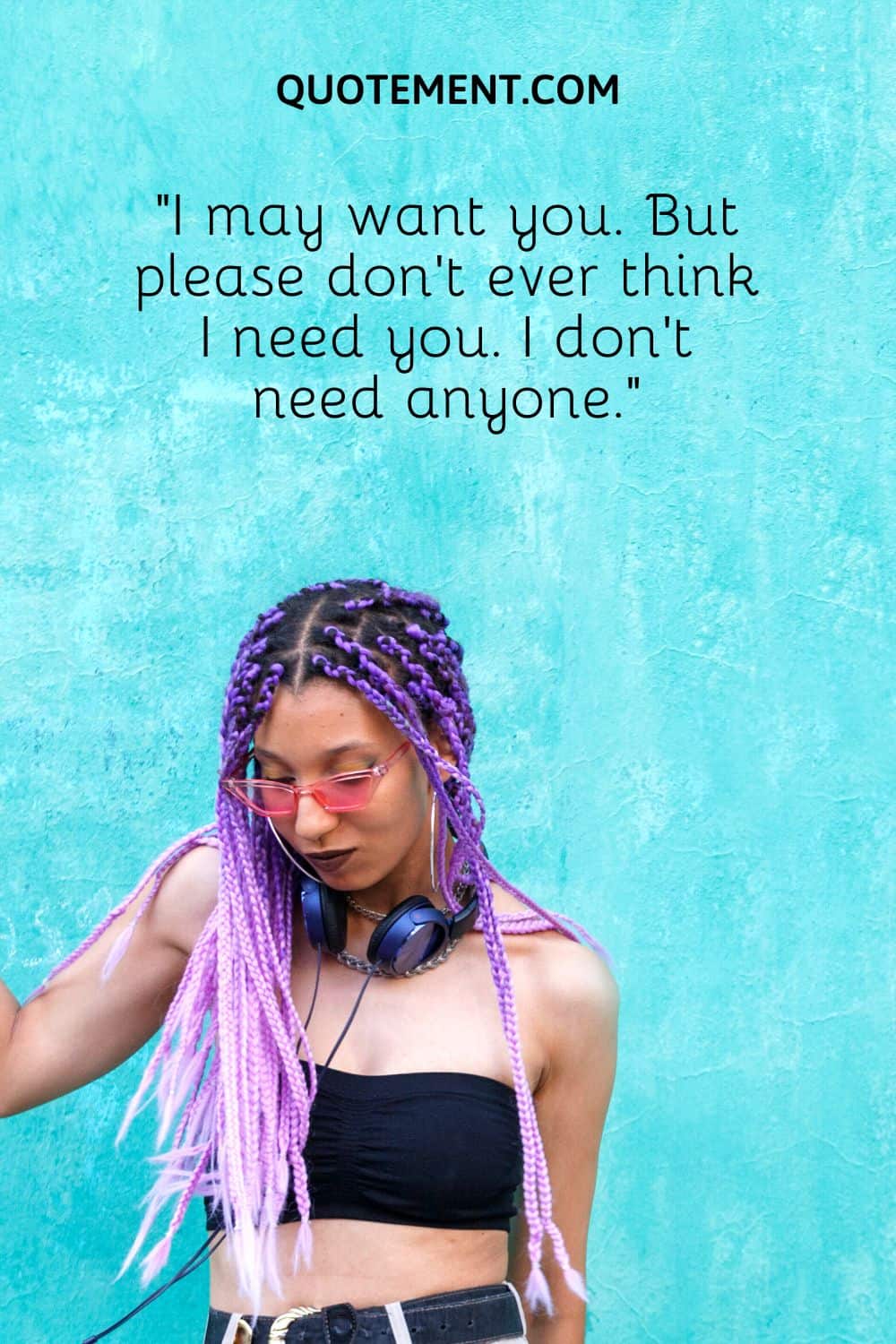 See also: 130 Inspirational I Don't Need Anyone Quotes To Live By
Short Baddie Quotes For Instagram
If you need a short Instagram caption, I've got something for you. Below you'll find a collection of impressive short baddie quotes that are on point!
1. "Blame it on my cold heart."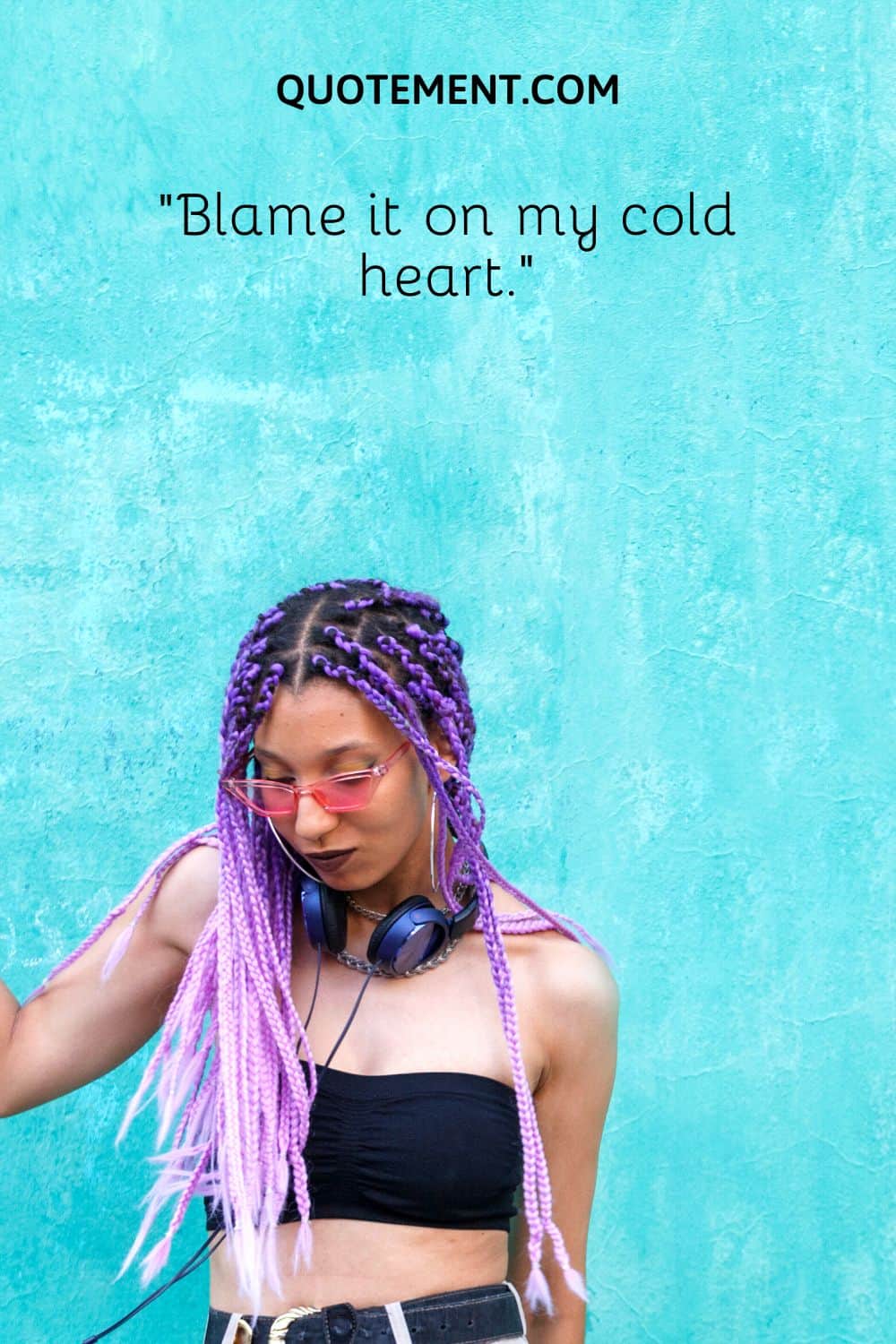 2. "Shorty fine."
3. "Bad to the bone."
4. "I was born to stand out."
5. "Part sweet, part savage."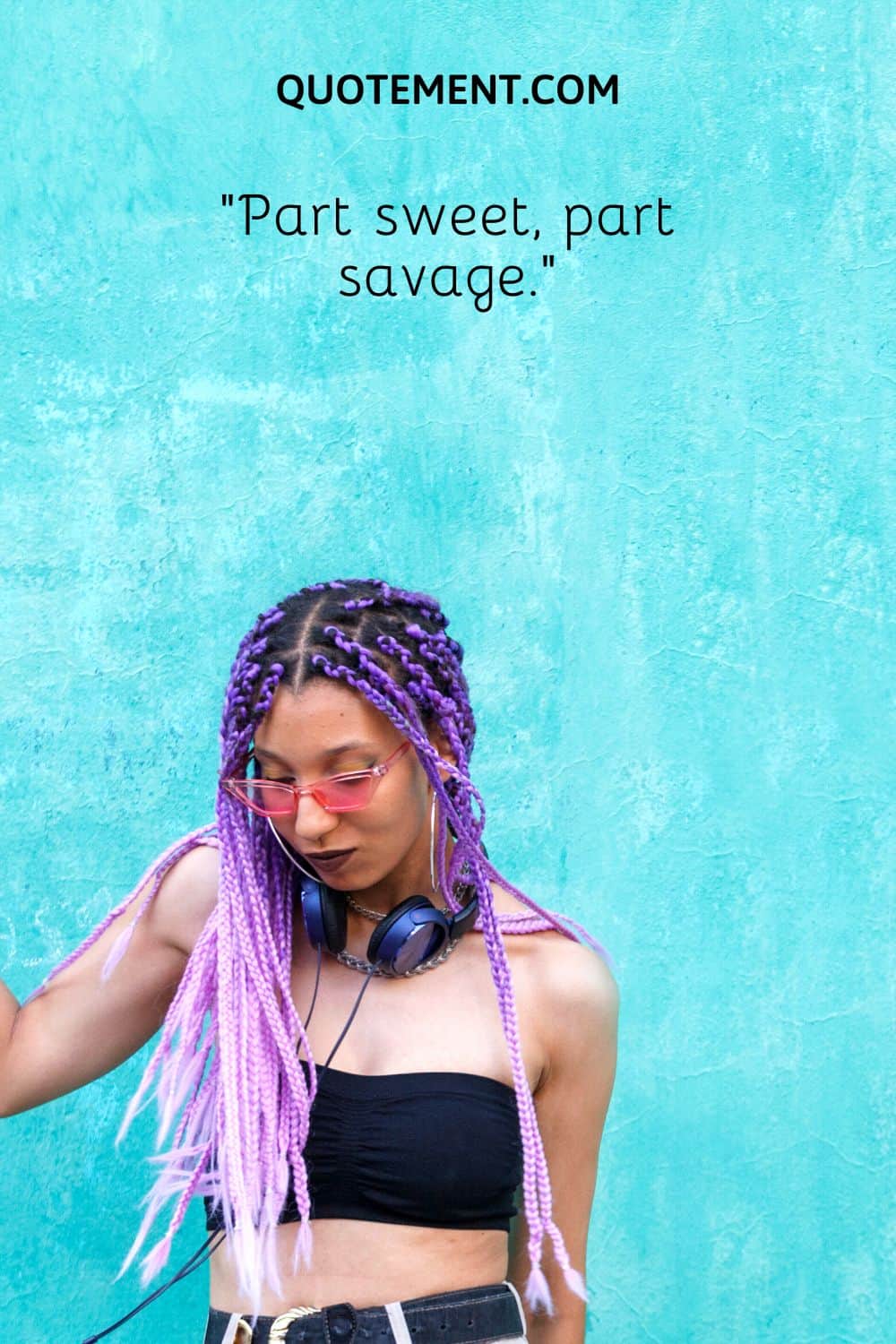 6. "Bad lil' thang."
7. "On my worst behavior."
8. "Cha-ching."
9. "I got my own back."
10. "Short, sassy, cute, and classy."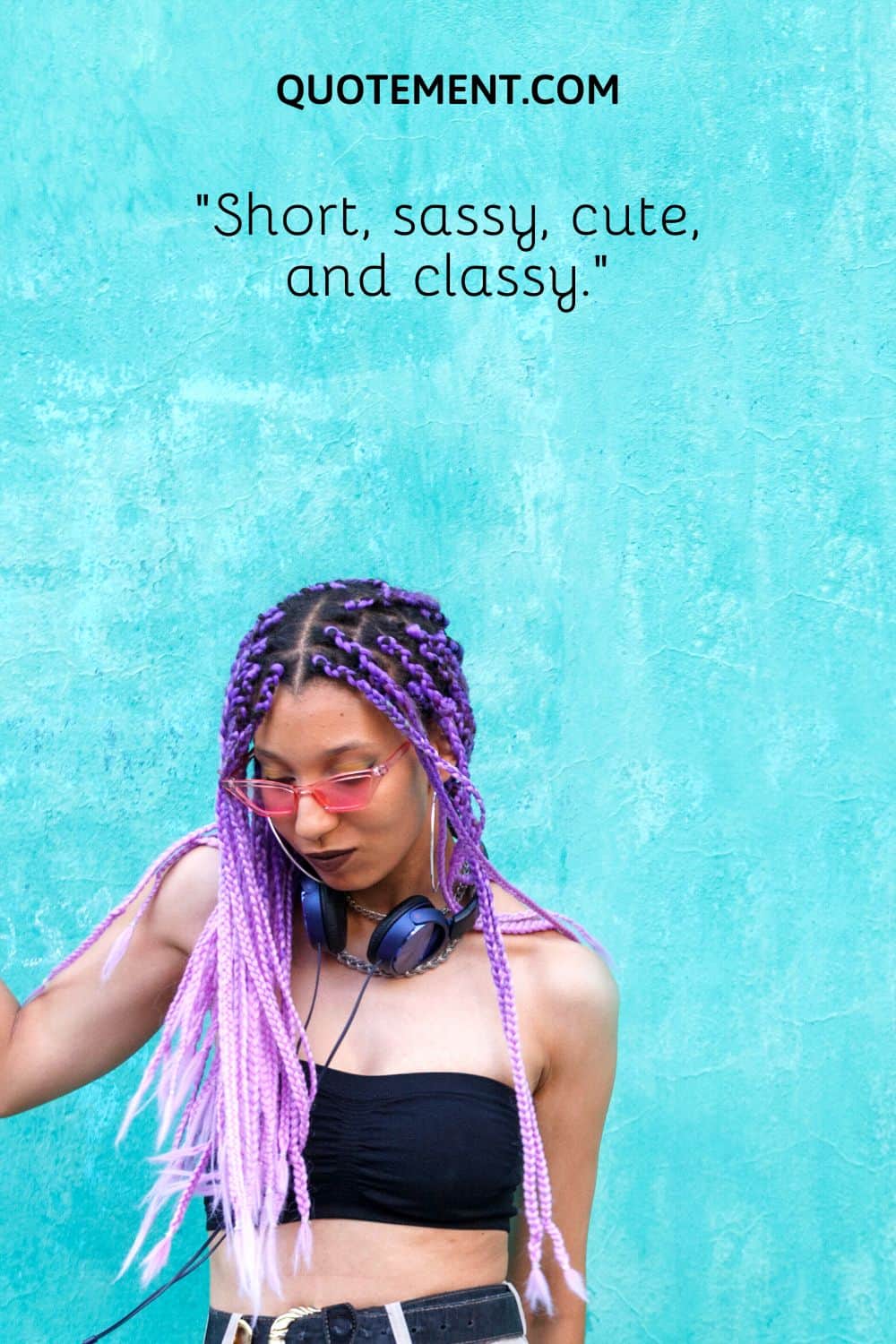 See also: 240 Sassiest & Classiest One Line Caption Ideas For Instagram
Badass Quotes For Baddies
You don't need yet another love quote today. You need a badass baddie quote that will make even your haters double-tap it!
1. "I become unreachable to those that had all access and abused it."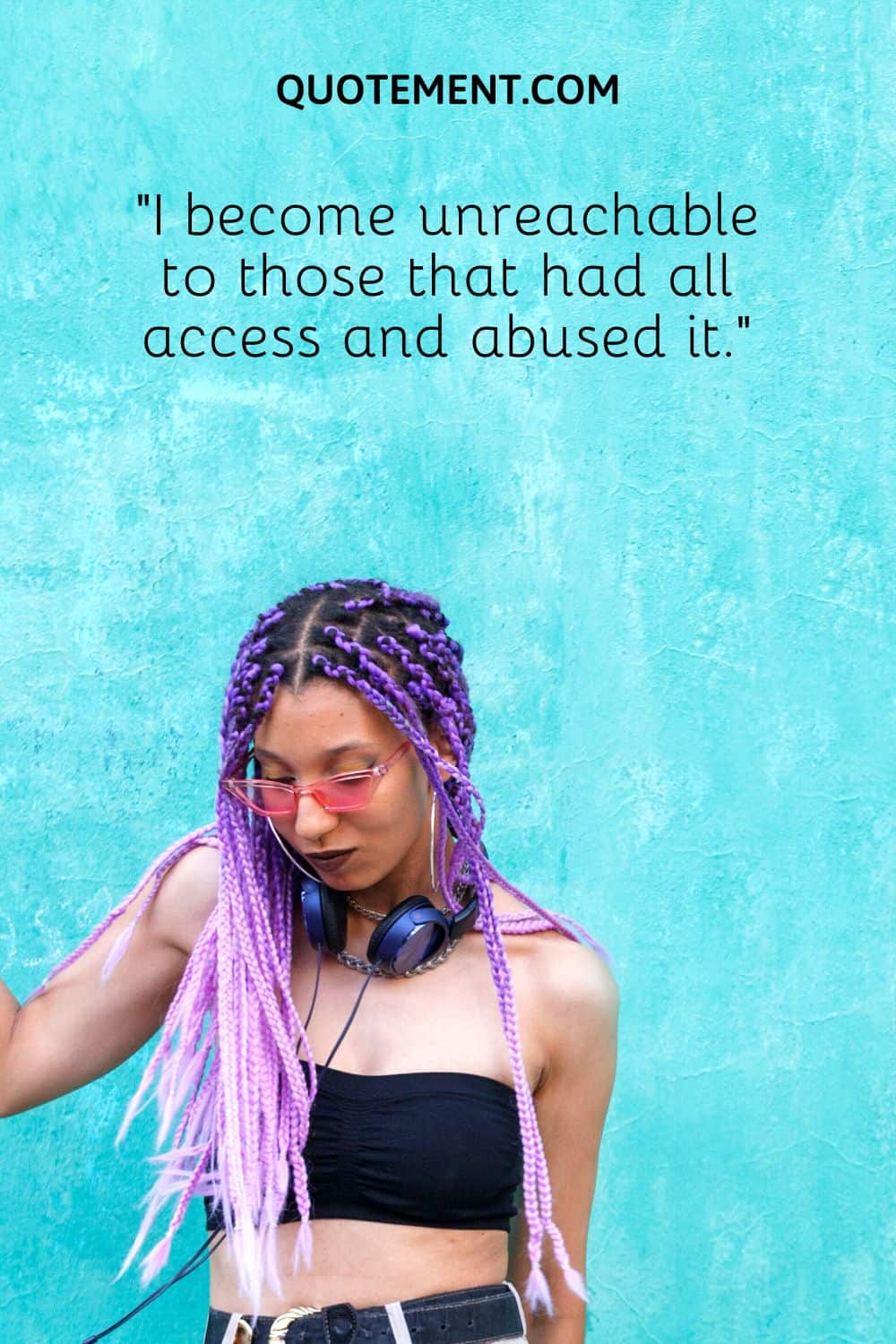 2. "Best friends have all the therapy you need."
3. "Life goes on, with or without you."
4. "You better lock your door and look at me a little more." — Billie Eilish
5. "The question isn't who's going to let me, it's who's going to stop me."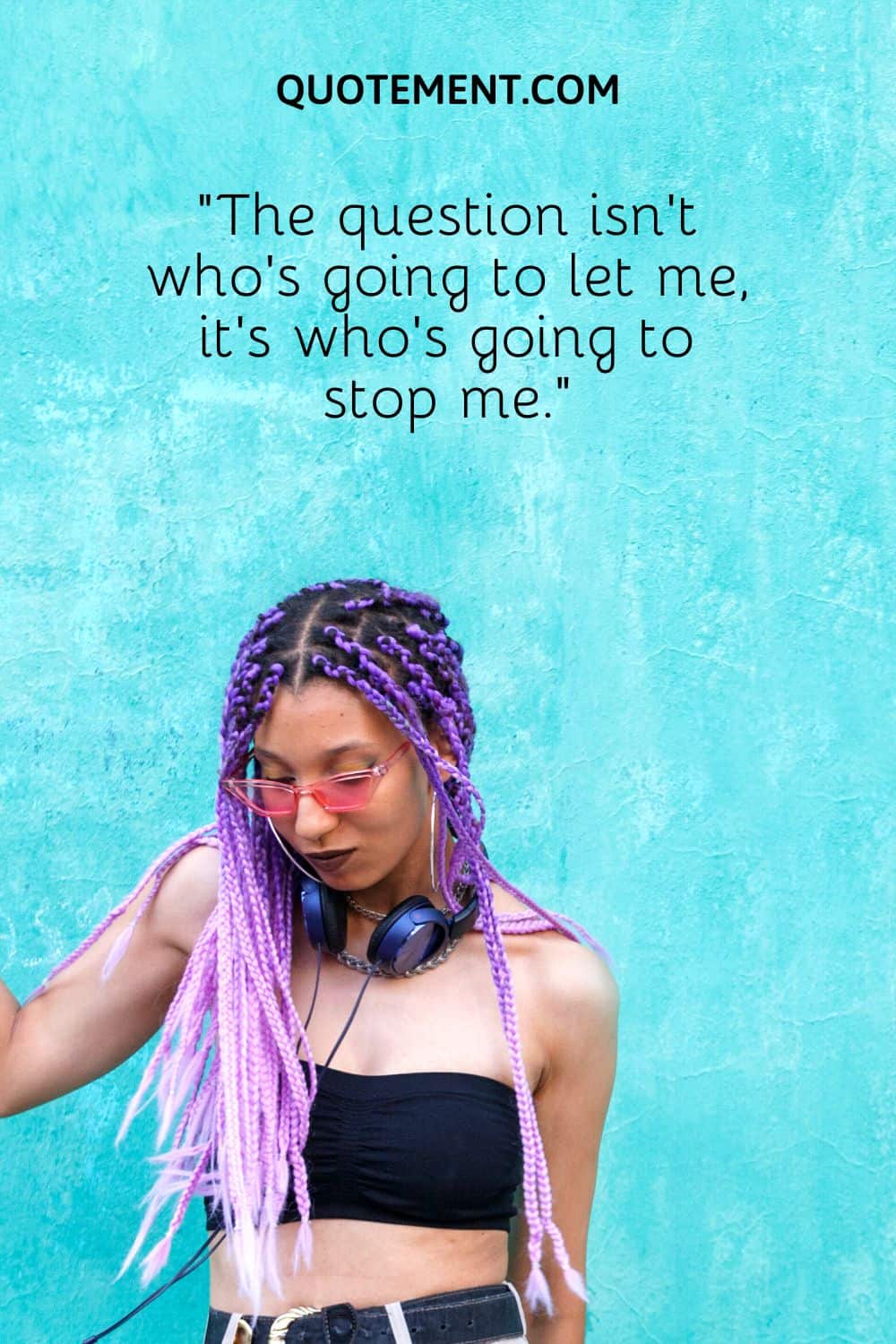 6. "If you don't like me and still watch everything I do. Bitch, You are a fan."
7. "Tell me not to do something, and I will do it twice and take a picture."
8. "Letting the sun dry my tears and light up my biggest dreams."
9. "I put the Coco in Chanel."
10. "Just because I don't react doesn't mean I didn't notice."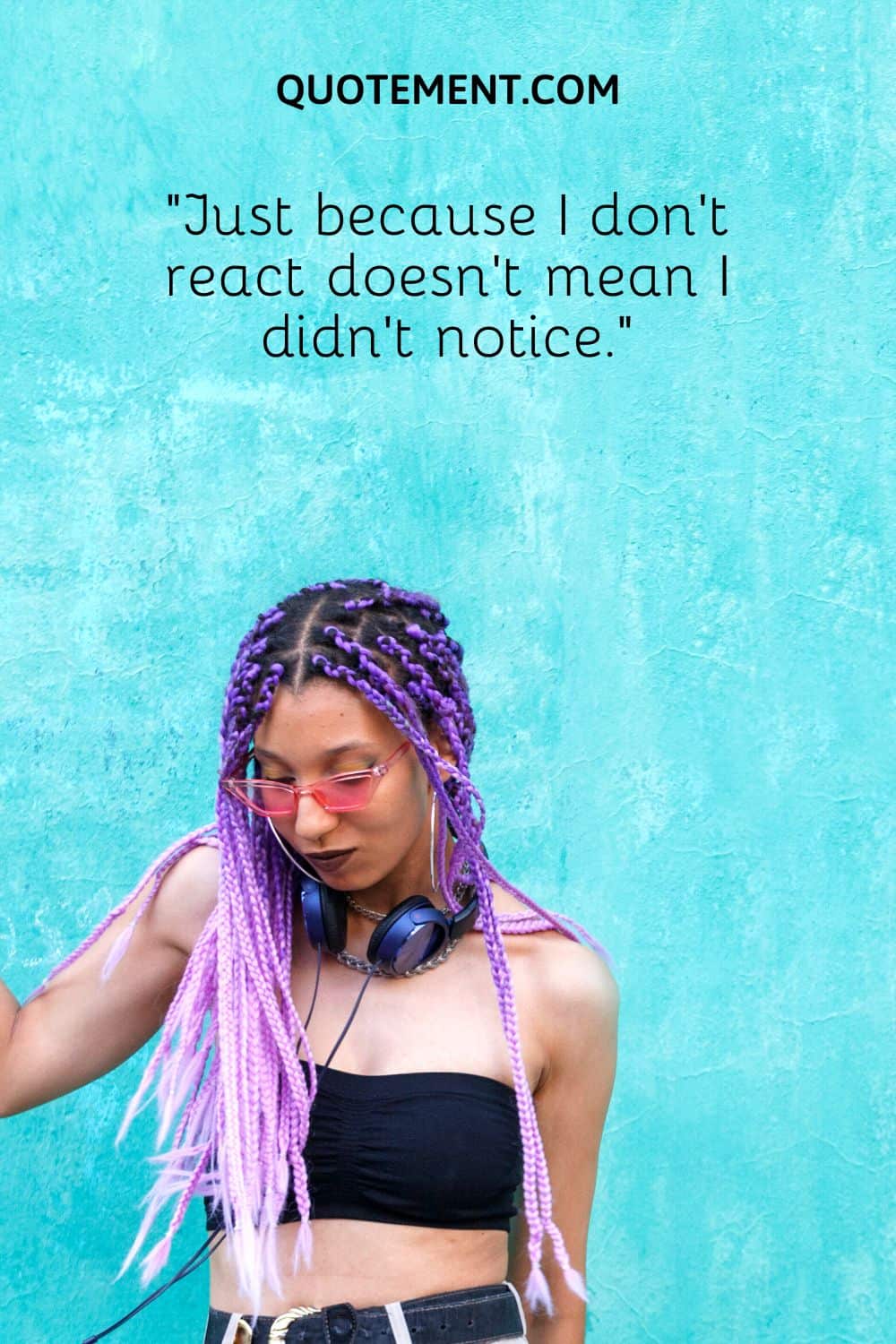 See also: Collection Of The 70 Best I Notice Everything Quotes
Savage Quotes For Baddies
The true baddie is bold and savage, and she's not afraid to show it!
1. "People be in secret competition against you and still be losing."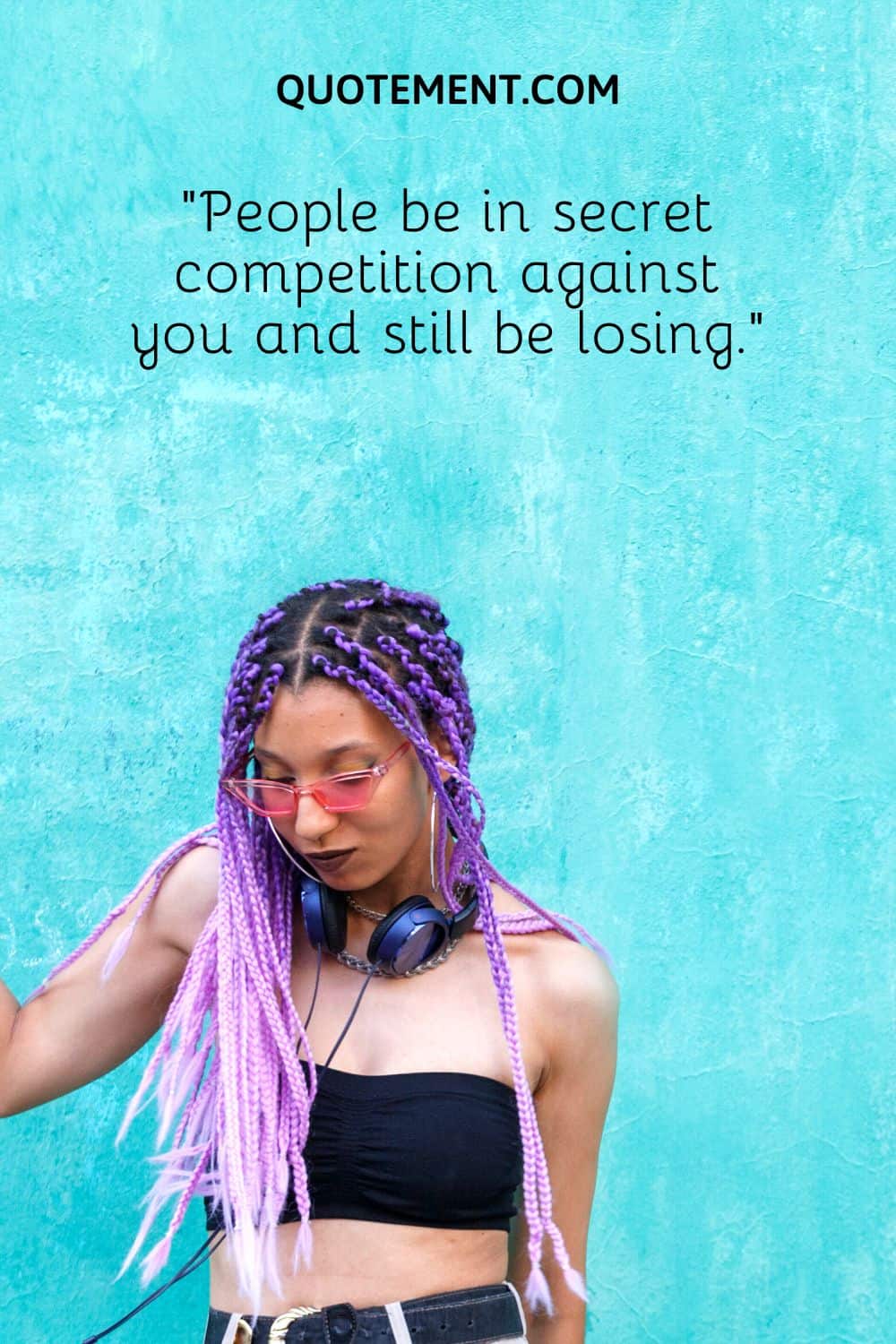 2. "Top 2 and I ain't #2" — Beyoncé
3. "Get my pretty name out of your mouth." — Billie Eilish
4. "They tried to bury us, but they didn't know. We were a seed."
5. "A confident person speaks in silence. Their aura will speak for themselves."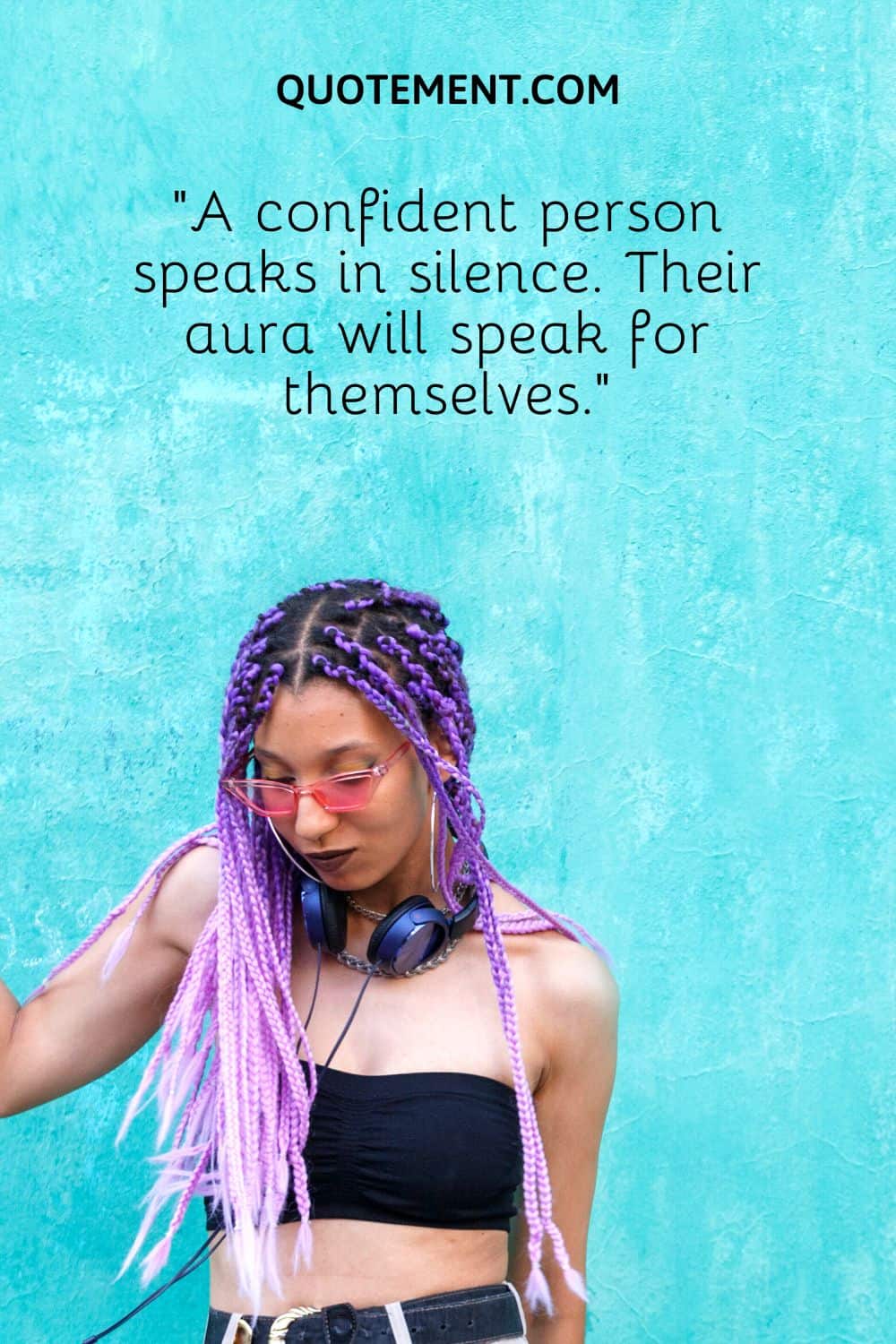 6. "Things always get harder right before the level-up. Remember that."
7. "They have to talk about you. Because when they talk about themselves, nobody listens."
8. "Be so positive that negative people unfollow you on social media."
9. "I gotta stop giving CPR to dead situations."
10. "I'm not rude, you just ain't used to being around honest people."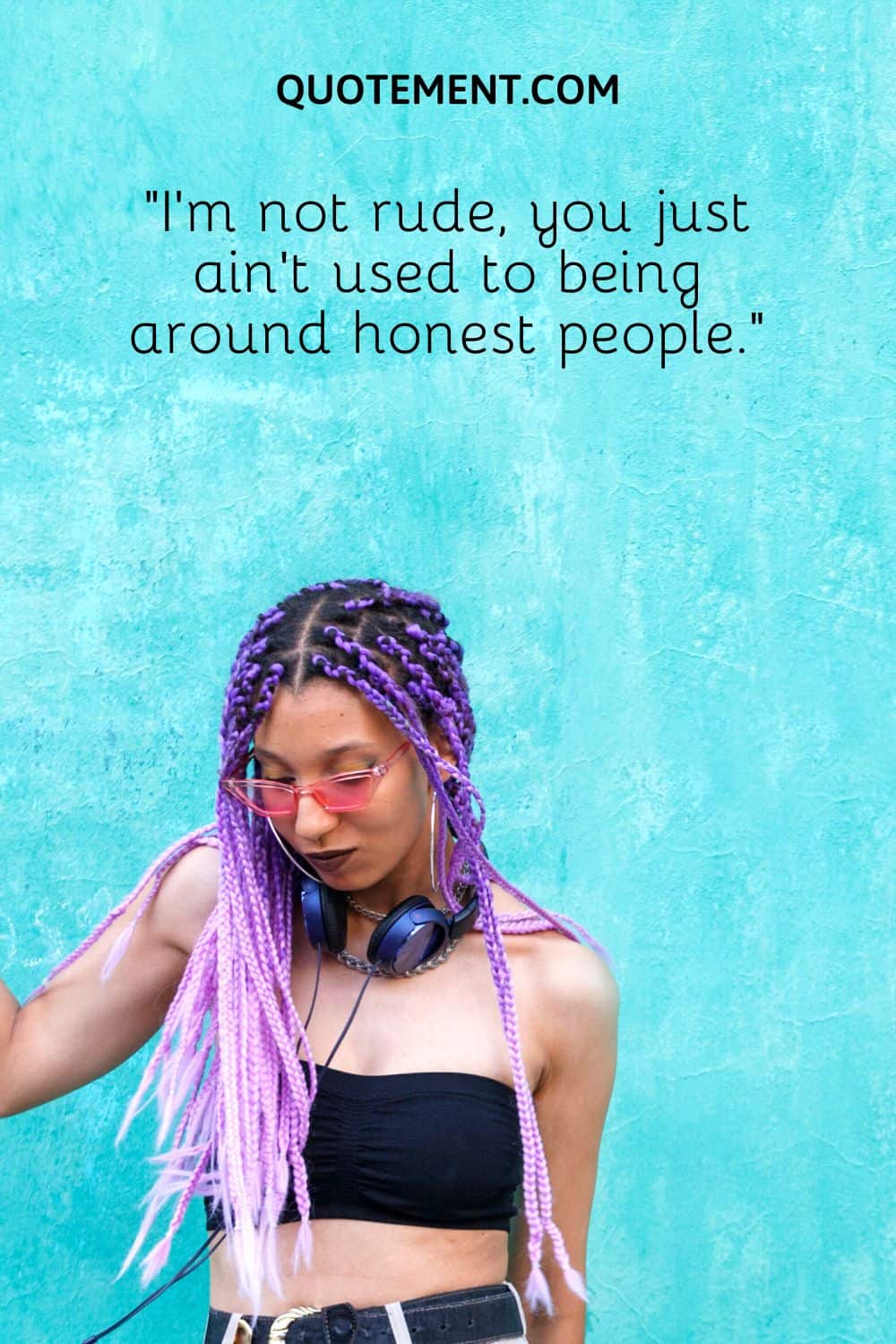 11. "The same ol' me, just a little bit more fabulous."
12. "Not everyone likes me, but not everyone matters."
13. "Alpha females don't run in packs."
See also: The 130 Best Alpha Female Quotes For Women's Empowerment
14. "Never jealous, never intimidated, never in competition. I got my own blessings."
15. "Her attitude is savage, but her heart is gold."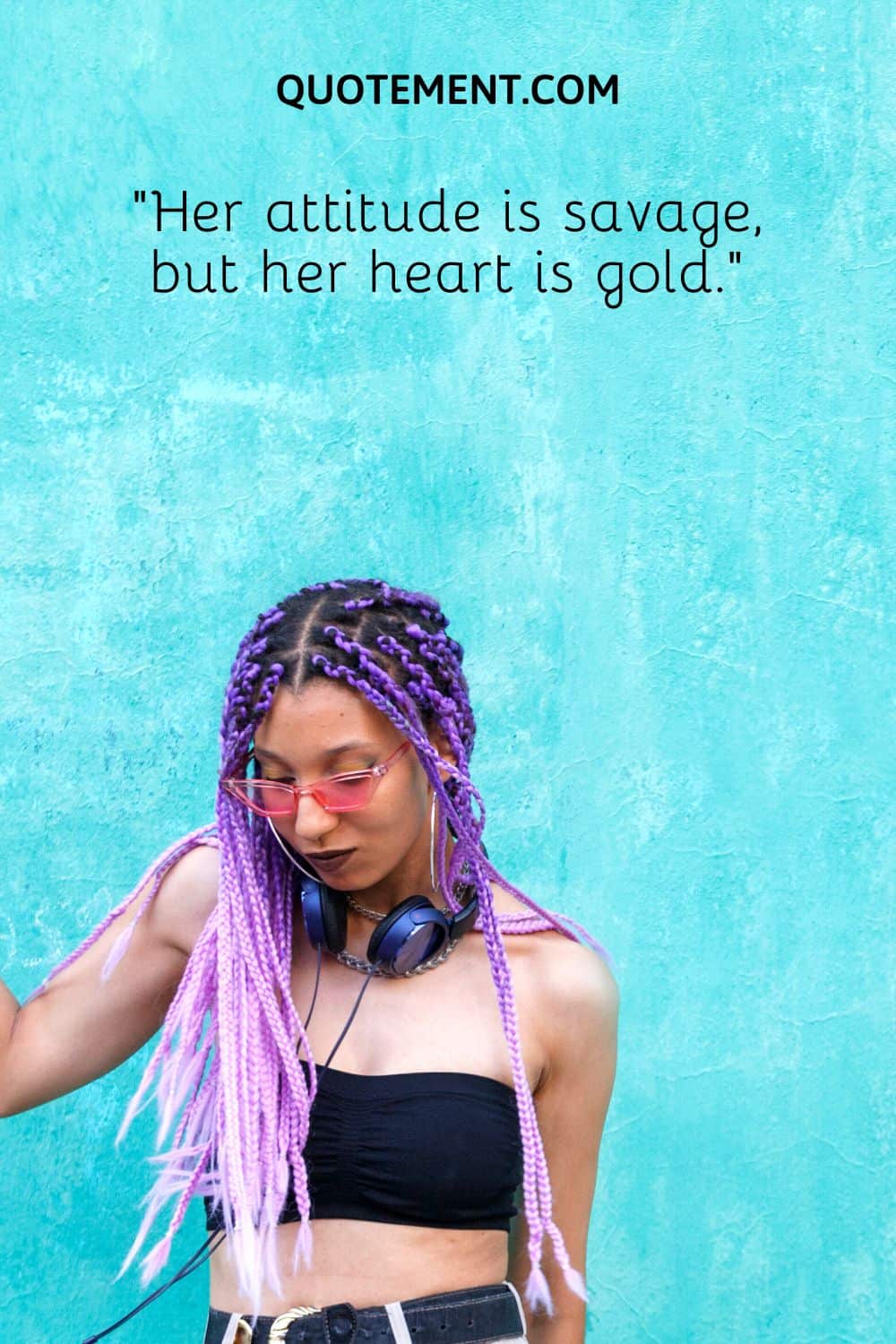 See also: 270 Best Attitude Caption Ideas To Make Your Instagram Pop
Catchy Baddie Quotes For Selfie Pics
Here are some more catchy baddie quotes to make all of your pics perfect. Check them out!
1. "Confidence level: selfie with no filter."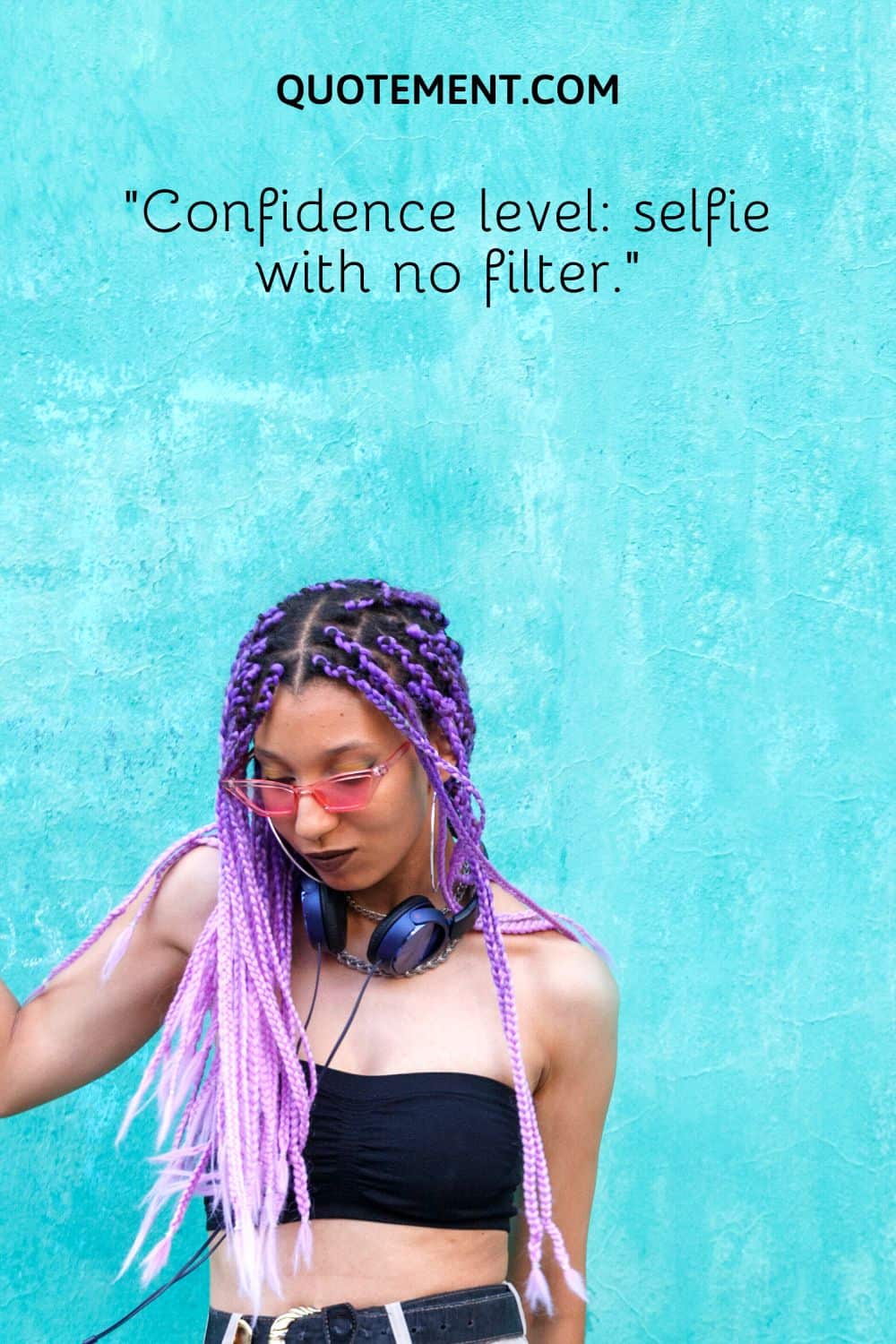 2. "Proof that I can do selfies better than you."
3. "Not everybody has to like me. I can't force you to have good taste."
4. "Queens do not compete with hoes."
5. "She has fire in her soul and grace in her heart."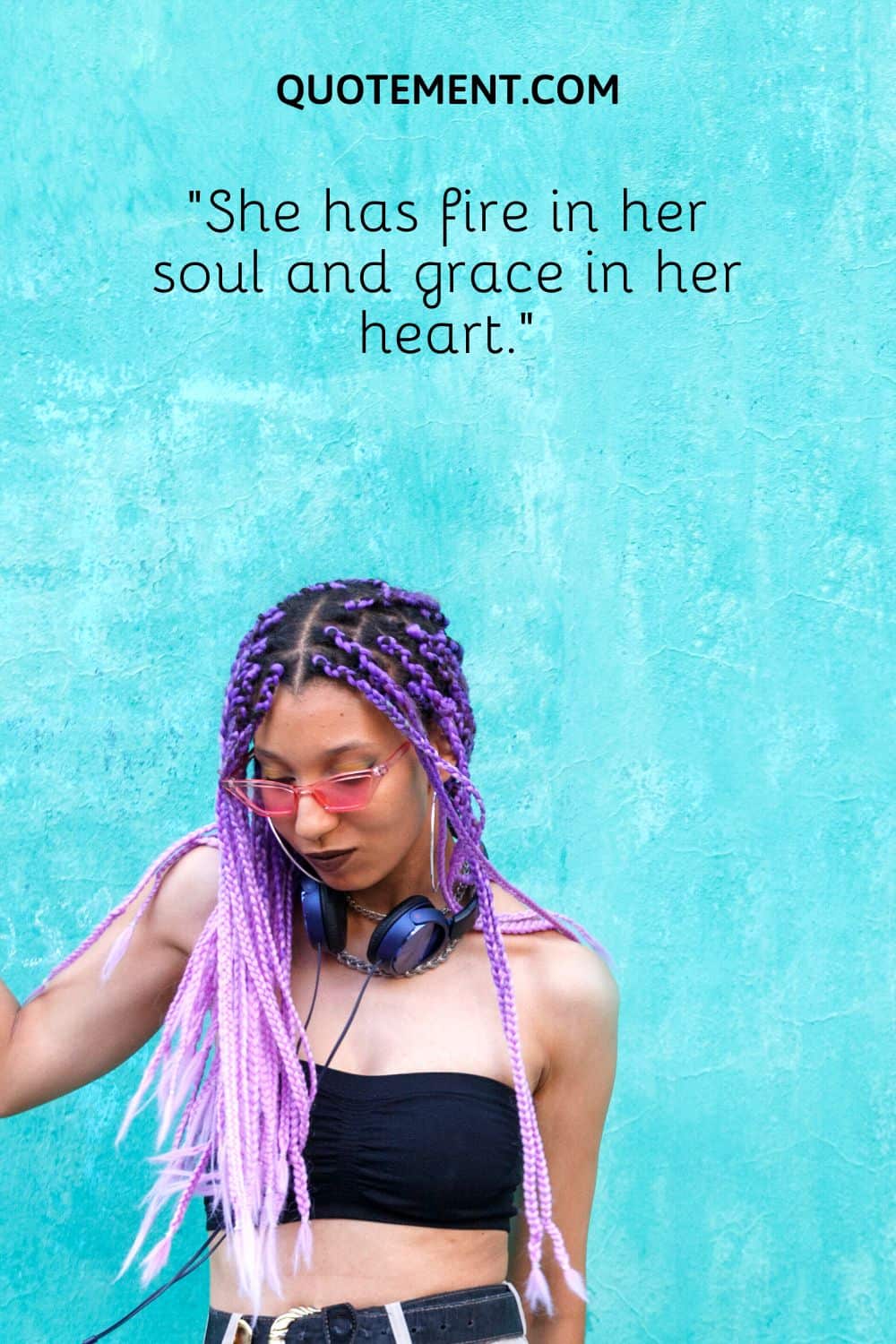 6. "I just keep uppin' the score, and you can't even keep countin.'"
7. "For every person that makes you sad, there are more people that love you so much."
8. "Oh, I saw something that reminded me of you today but don't worry, I flushed it."
9. "I'm a hot girl, don't try it at home." — Megan Thee Stallion
10. "Sweet as sugar, cold as ice, hurt me once, I'll break you twice."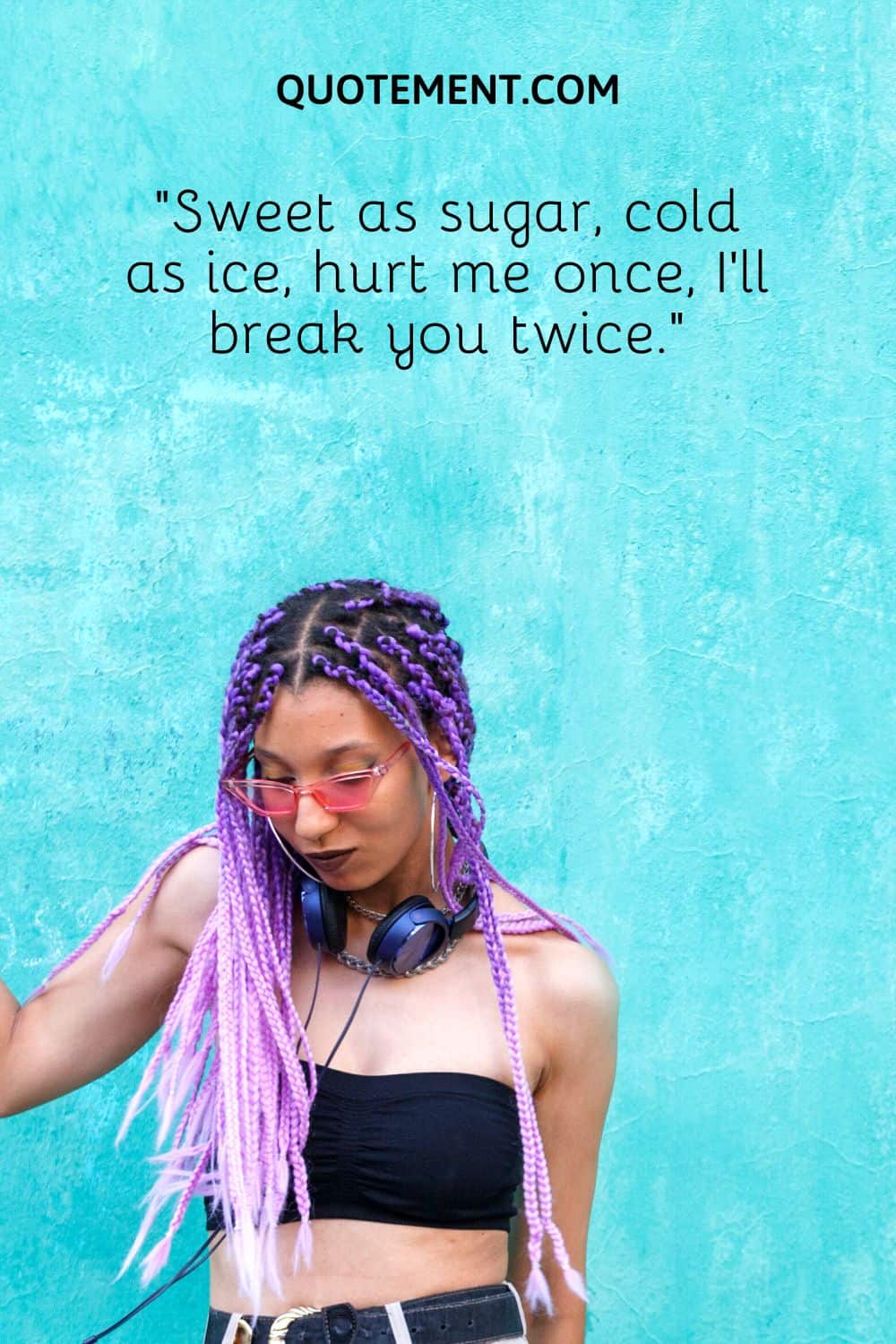 11. "Being alone is not boring. For me, it's my comfort zone. I love my own space."
12. "The plan is to be a rich wife, not a rich man's wife."
13. "My parents raised a very respectful lady with a very bad attitude problem with the biggest heart."
14. "All the mean-looking girls smile as soon as you talk to them."
15. "I picked me up, and that's something you'll never understand."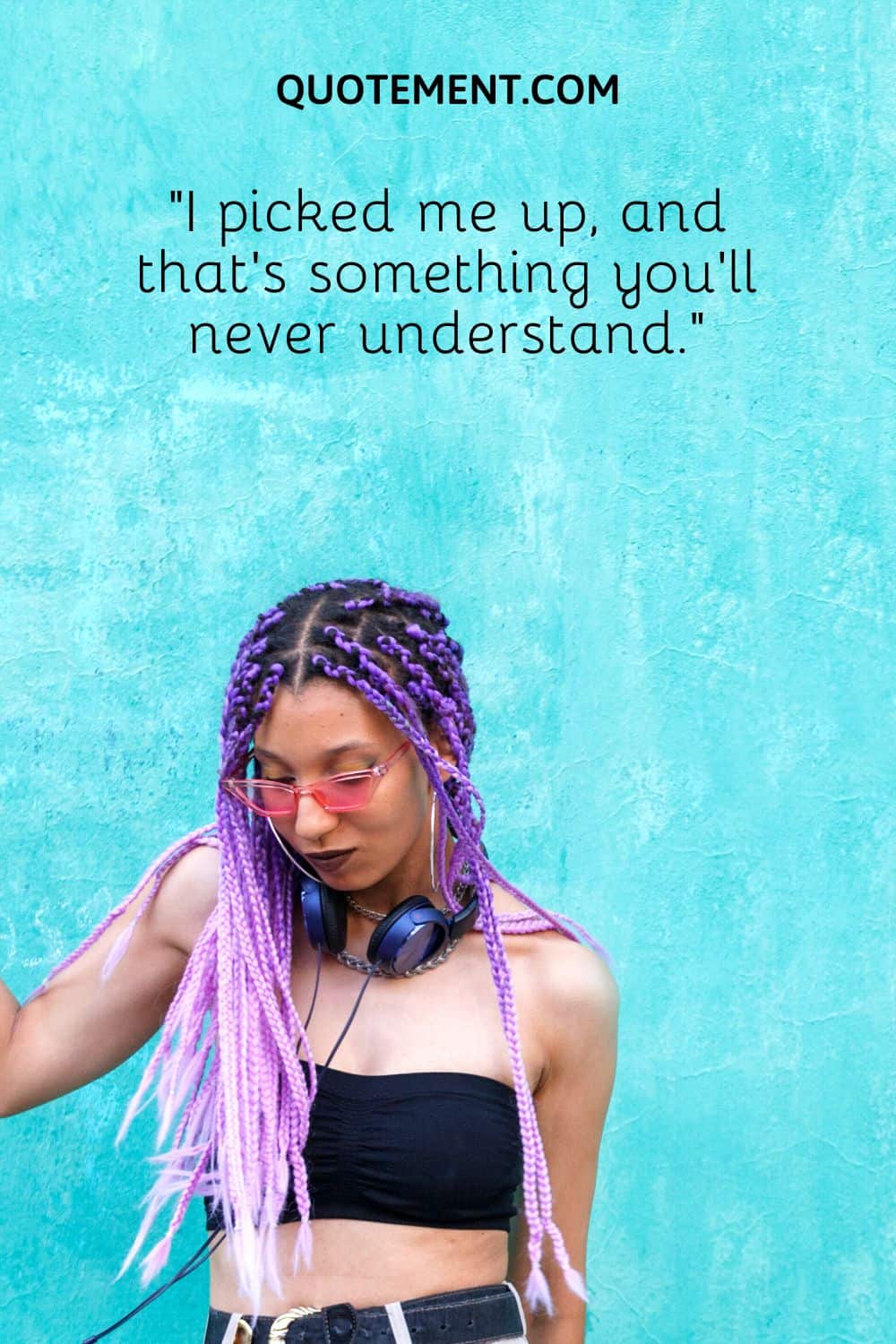 See also: 90+ Inspiring Pick Yourself Up Quotes To Keep You Going
To Sum Up
Being a baddie is a full-time job, and you own it like a pro! Keep your sass and class up, keep your head up, and love yourself unapologetically!
I hope you liked my collection of baddie quotes and hope to see you again.
Until next time!
Read next: 310 Best Boss Babe Quotes On Success For Strong Women