Are you feeling stuck looking for the perfect caption for your stunning desert picture? Don't worry, I've got you covered with the best desert captions for Instagram of all time!
Visiting a desert is such a wonderful and fulfilling experience. As well as enjoying its beauty, you get the chance to snap so many awesome pics to share on social media.
I've found many captions on the web dedicated to all the beauty that nature surrounds us with, such as lovely sun and moon captions, beautiful cloud and rain captions, and loads more.
And I felt like the selection of Instagram captions for the desert were a bit neglected.
That's why I decided to collect this extensive list of desert captions for Instagram; so all your Instagram photos can get the perfect addition to stand out and beat all the other Instagram posts.
As well as all the beautiful desert captions for Instagram, you'll also discover plenty of desert puns and a list of desert quotes you can use as Instagram captions.
Let's dive right into my list of the best desert captions for Instagram!
Top 20 Desert Captions For Instagram
1. And into the desert I go, to lose my mind and find my soul.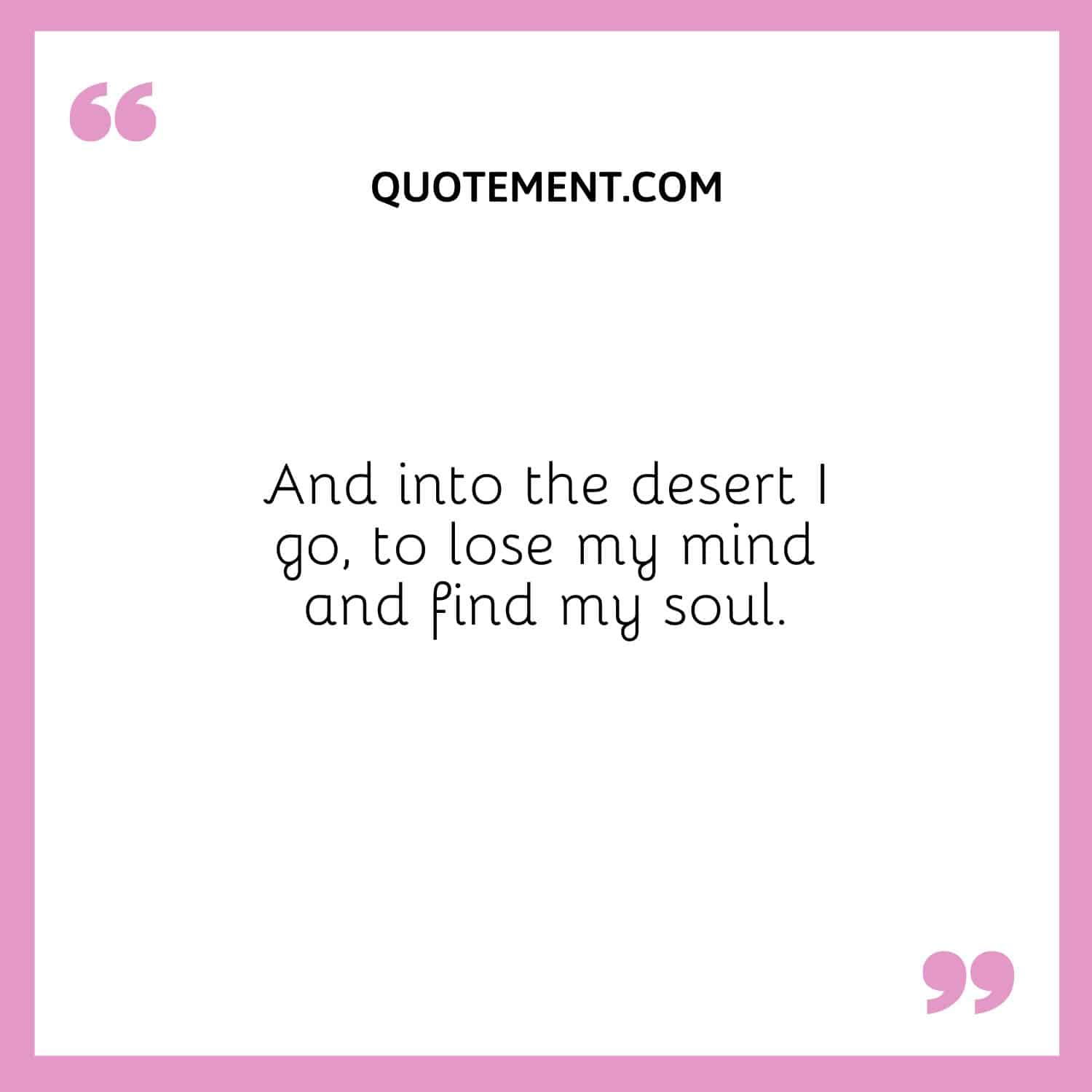 2. She is desert. And he is the single drop of water.
3. Somehow, the stars are just better out here.
4. Cactus, sunshine, and desert life.
5. Ready to make tracks in the sand.
6. The desert is my therapy.
7. A desert is a place for growth.
8. The desert has its holiness of silence.
9. Love me or hate me, the desert seems to say, this is what I am and this is what I shall remain.
10. When you escape to a desert, the silence shouts in your ear.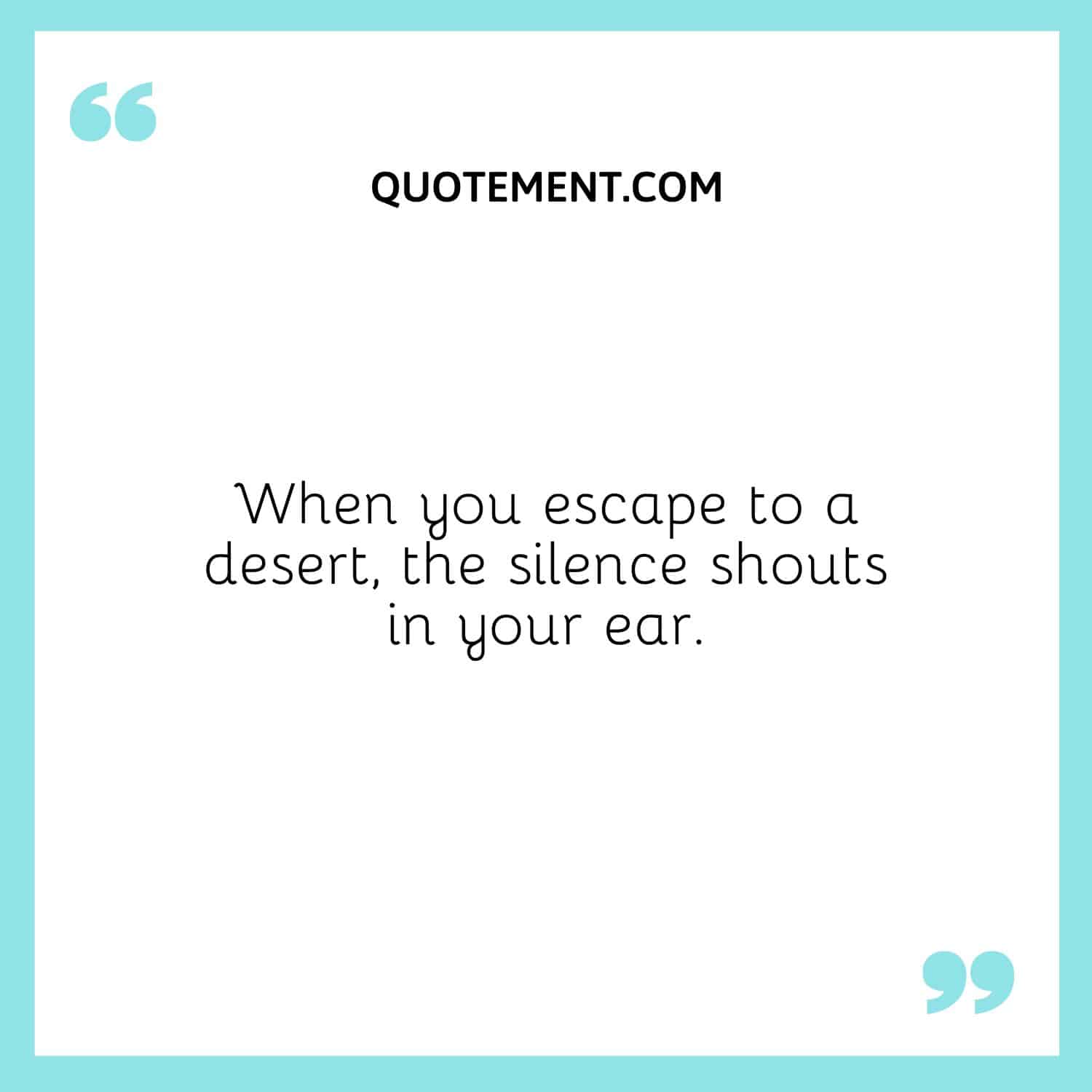 11. The desert prickles my fancy.
12. Gone to the desert. Back never.
13. But in the desert, in the pure clean atmosphere, in the silence where you can find yourself.
14. The desert: lands of the lost borders.
15. There's no WiFi in the desert, but I'm definitely going to find a better connection out here.
16. The desert works constantly to forbid it, and still the cactus blooms.
17. Once a year, go someplace you have never been before.
18. Life is always like a desert. You'll either find an oasis or will end up in a mirage while finding one.
19. Wanderlust and desert dust.
20. Never met a desert sunset I didn't like.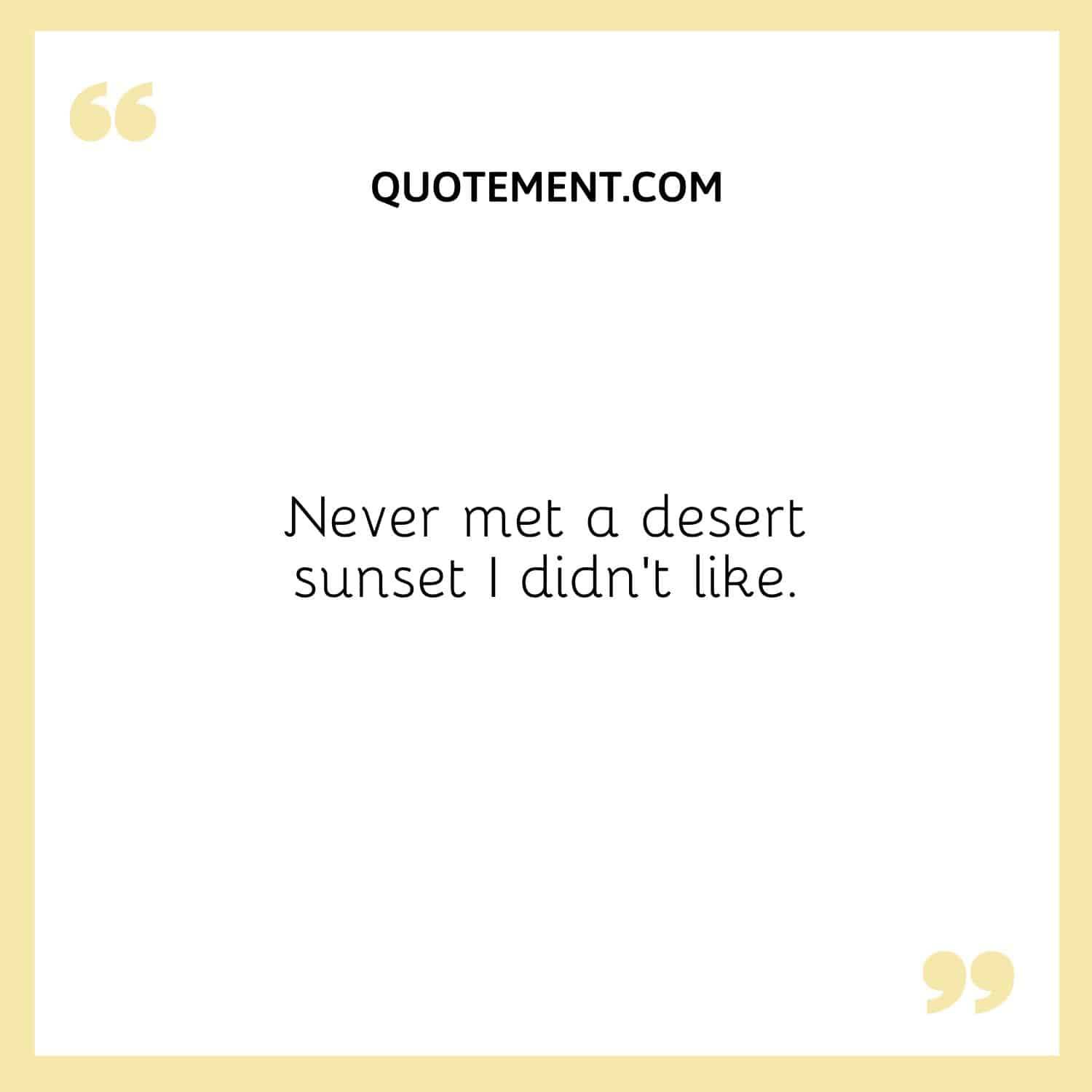 See also: 340 Absolutely Best Sunset Captions For Instagram + Quotes
Lovely Desert Instagram Captions
1. Life is like a desert. You only regret the oasis you let pass.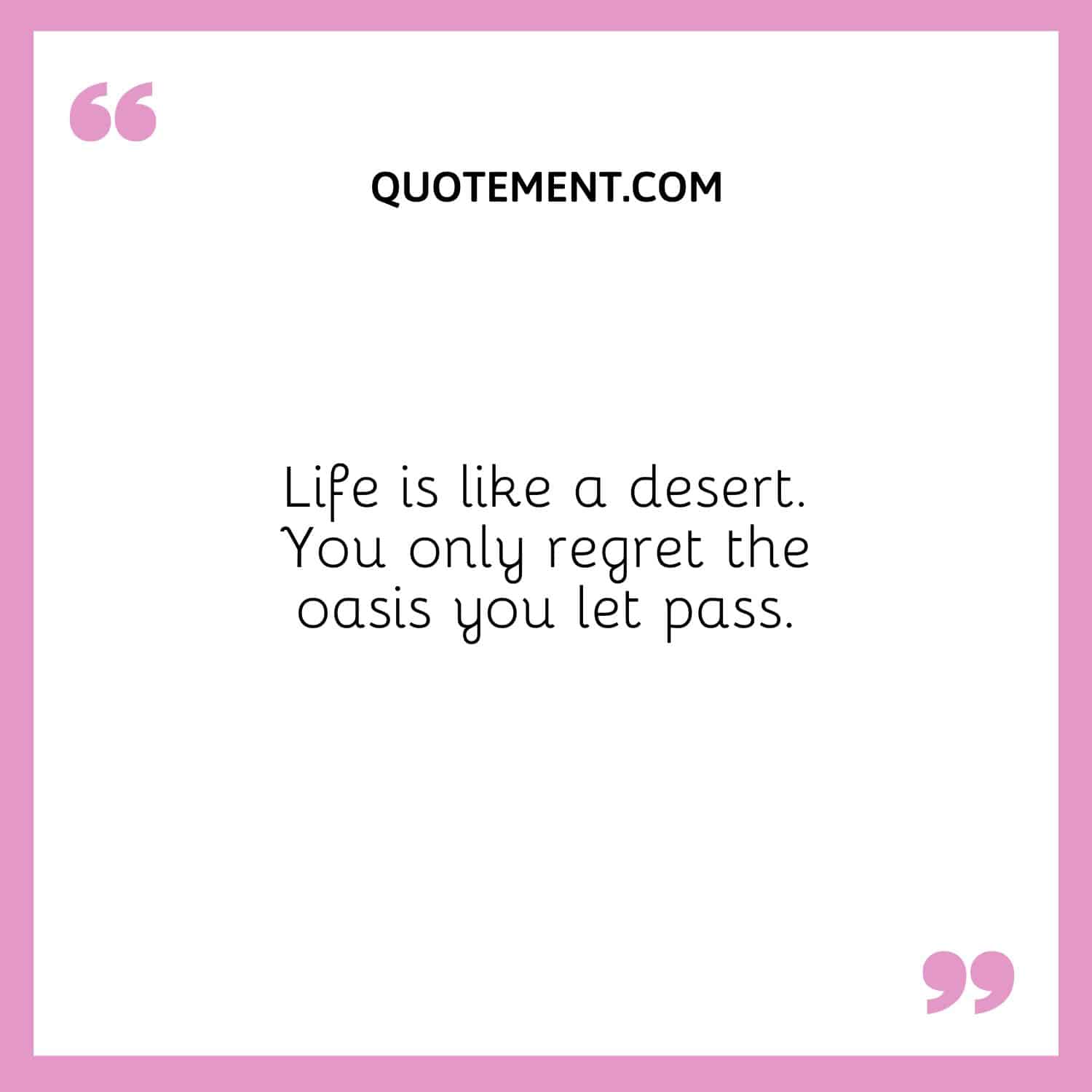 2. Jobs fill your pockets, but adventures fill your soul.
3. Adding sand writing to my resume.
4. To receive the grace of God, you must go to the desert and stay awhile.
5. Even in the most barren desert, one would still feel one's heart beating.
6. Camping, bonfire, and music, forget about the rest.
7. Always take the scenic route.
8. Traveling makes you speechless and then turns you into a storyteller.
9. Follow me to the desert.
10. Sometimes you find yourself in the middle of nowhere. Sometimes, in the middle of nowhere, you find yourself.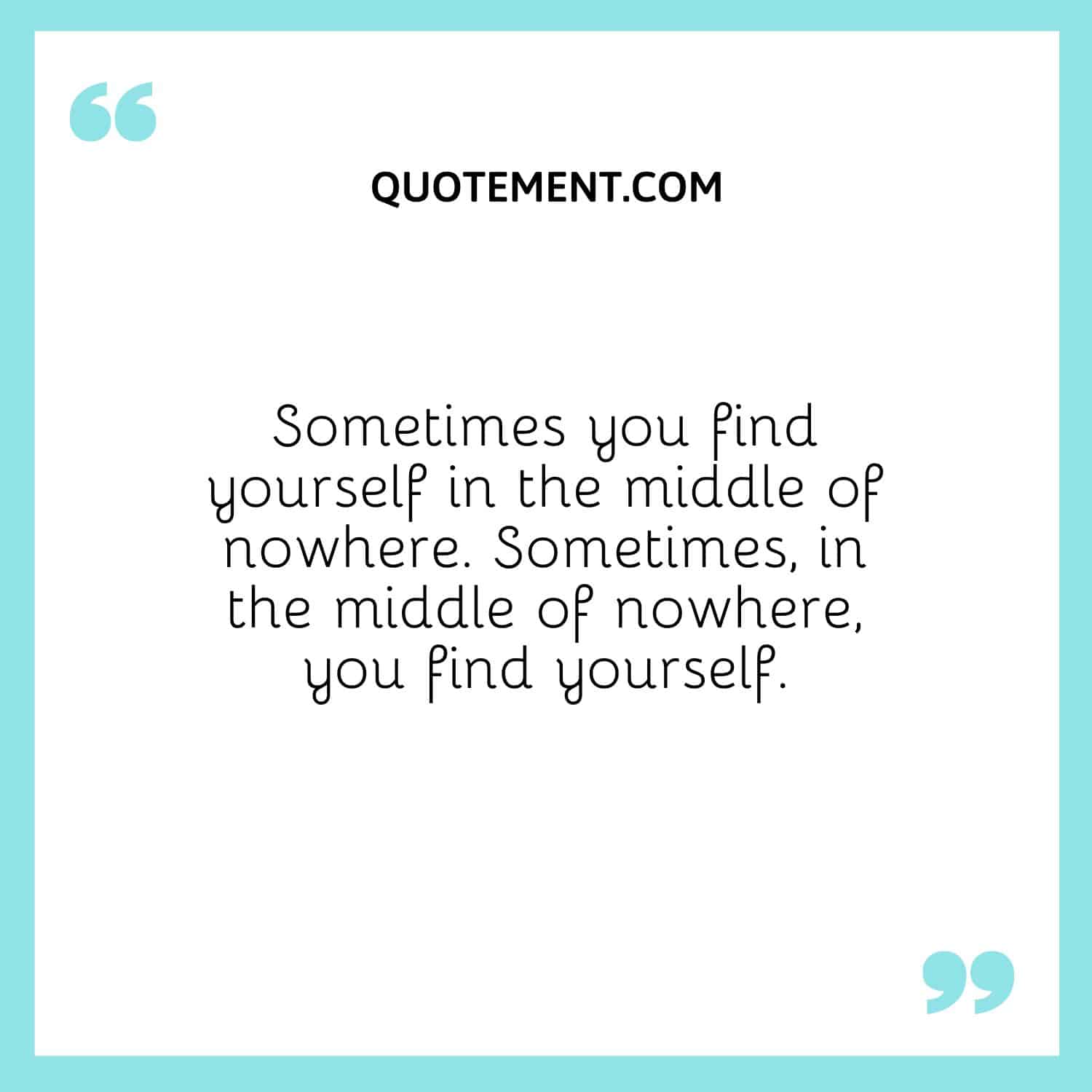 11. Switched out my Netflix streaming for an Airstream instead.
12. My favorite thing is to go where I have never been.
13. A change in latitude would help my attitude.
14. I love the desert…even though it gives me the hump sometimes.
15. Surrounded completely! By the unique fragrance of sands.
16. Bullet ride and desert camping is every gang's dream.
17. I have always loved the desert. One sits down on a desert sand dune, sees nothing, hears nothing.
18. Magic of the shadows can best be seen in the deserts.
19. Really the best place to spend the rest of my vacation.
20. Every dreamer deserves to get away every once in a while.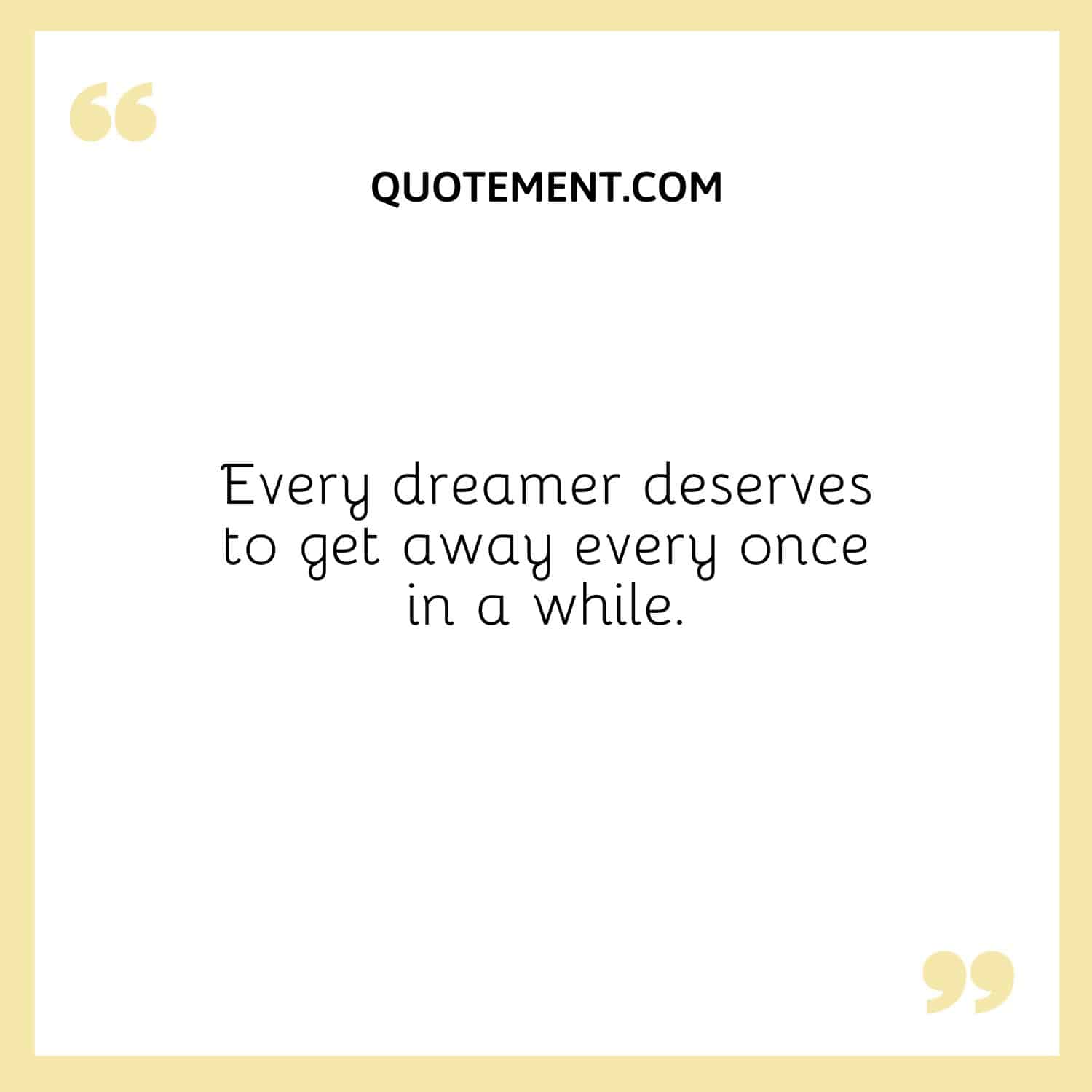 21. Catch me under the stars.
22. Dear desert, I dream about you all the time.
23. Life is short, but the desert is huge.
24. All knotted up within the sun and sand.
25. Soaking up the sun in the desert.
See also: 280 Best Sun Captions For Instagram For A Shiny Post
Short Desert Captions For Instagram
1. Desert vibes only.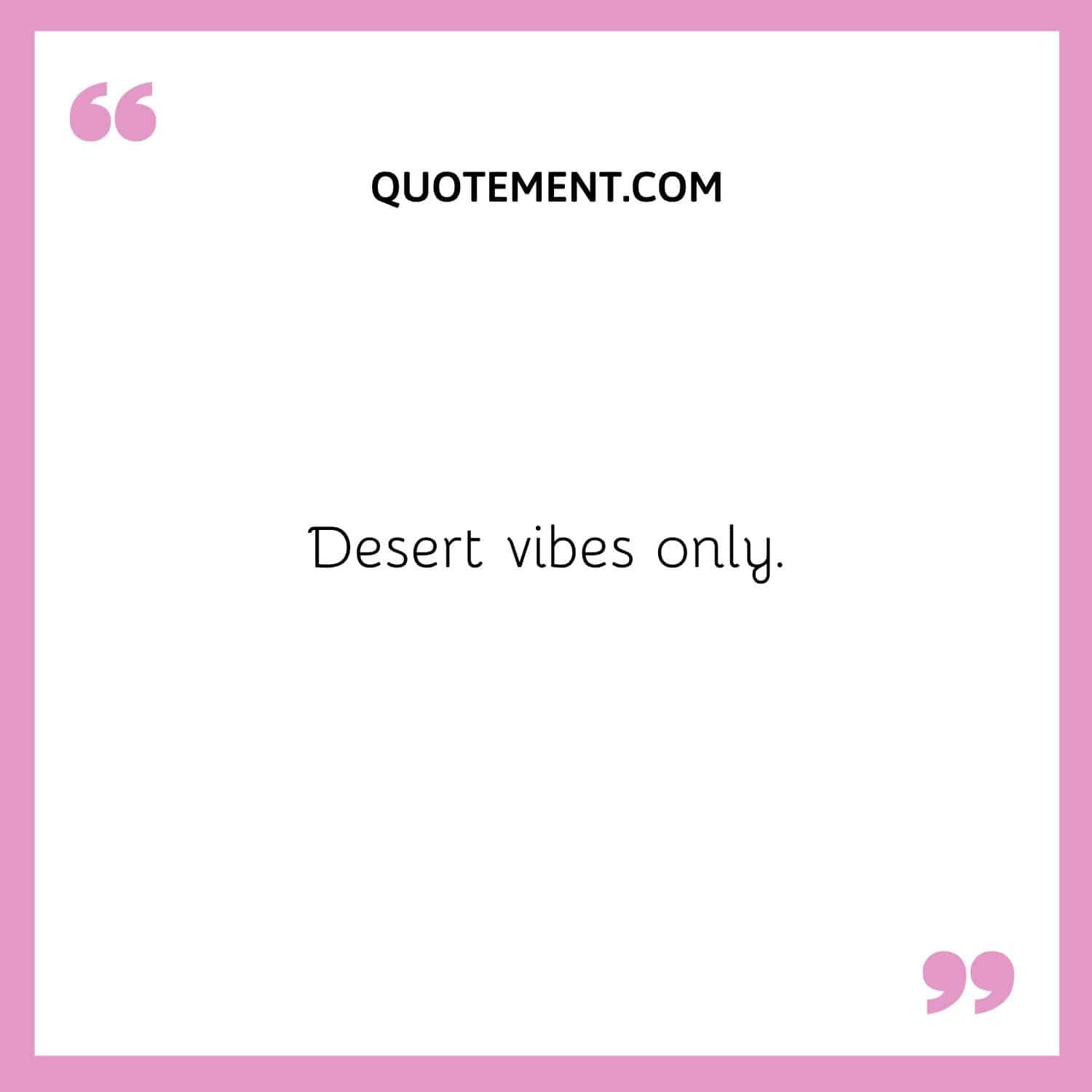 2. To travel is to live.
3. Call of the wild.
4. Desert hair, don't care.
5. Talk to the sand.
6. Starry skies and fireflies.
7. Aloe my little friend.
8. She created a life she loved.
9. Desert Hearts.
10. Camping hair, don't care.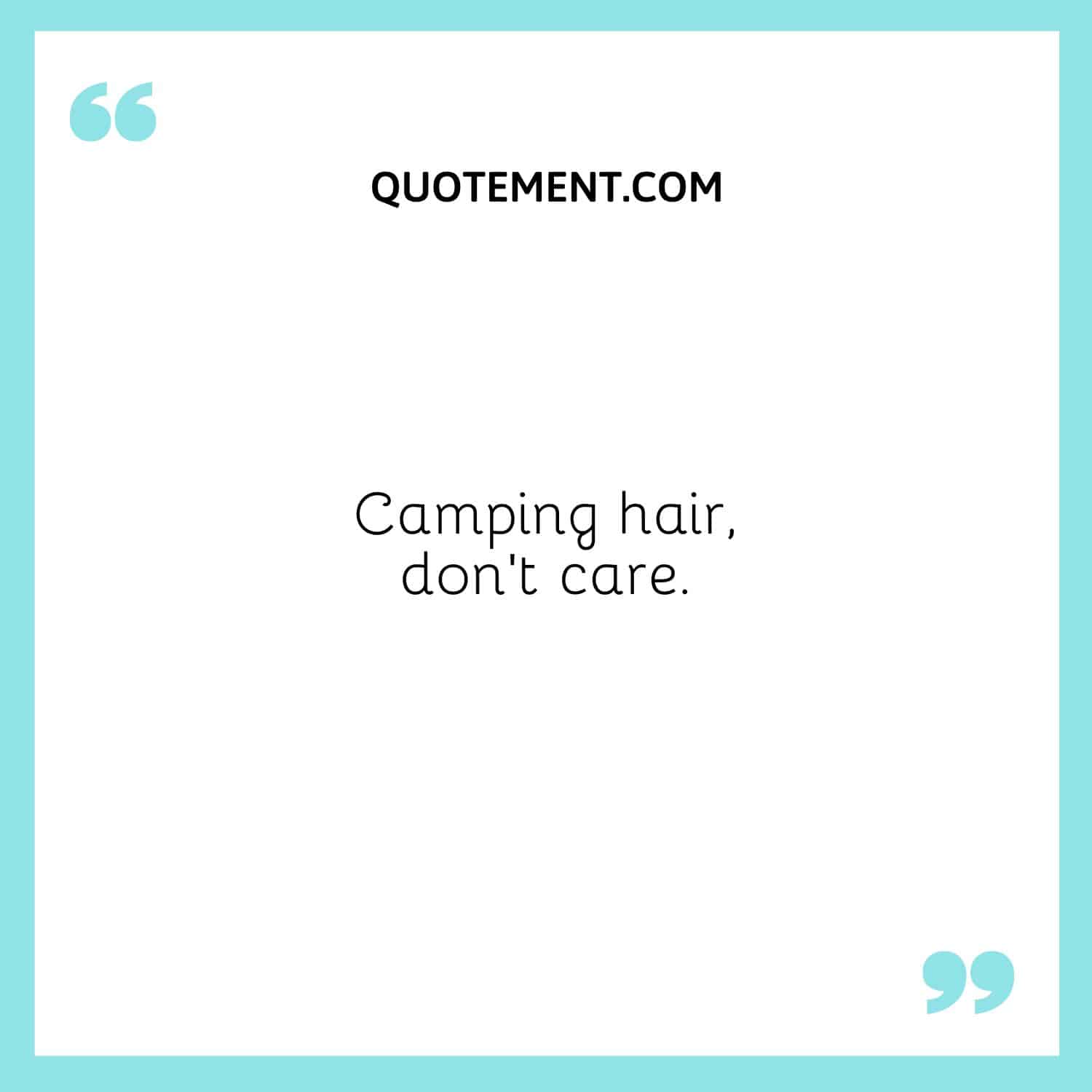 11. Sandy toes, freckled nose.
12. Peace, love, and desert dust.
13. Take me to the desert.
14. Kissed by the sun and roasted by sand.
15. Sun kissed.
See also: 80 Glowing Sun Kissed Quotes For A Perfect Instagram Post
Beautiful Desert Instagram Captions
1. Forever wandering where the WiFi is weak.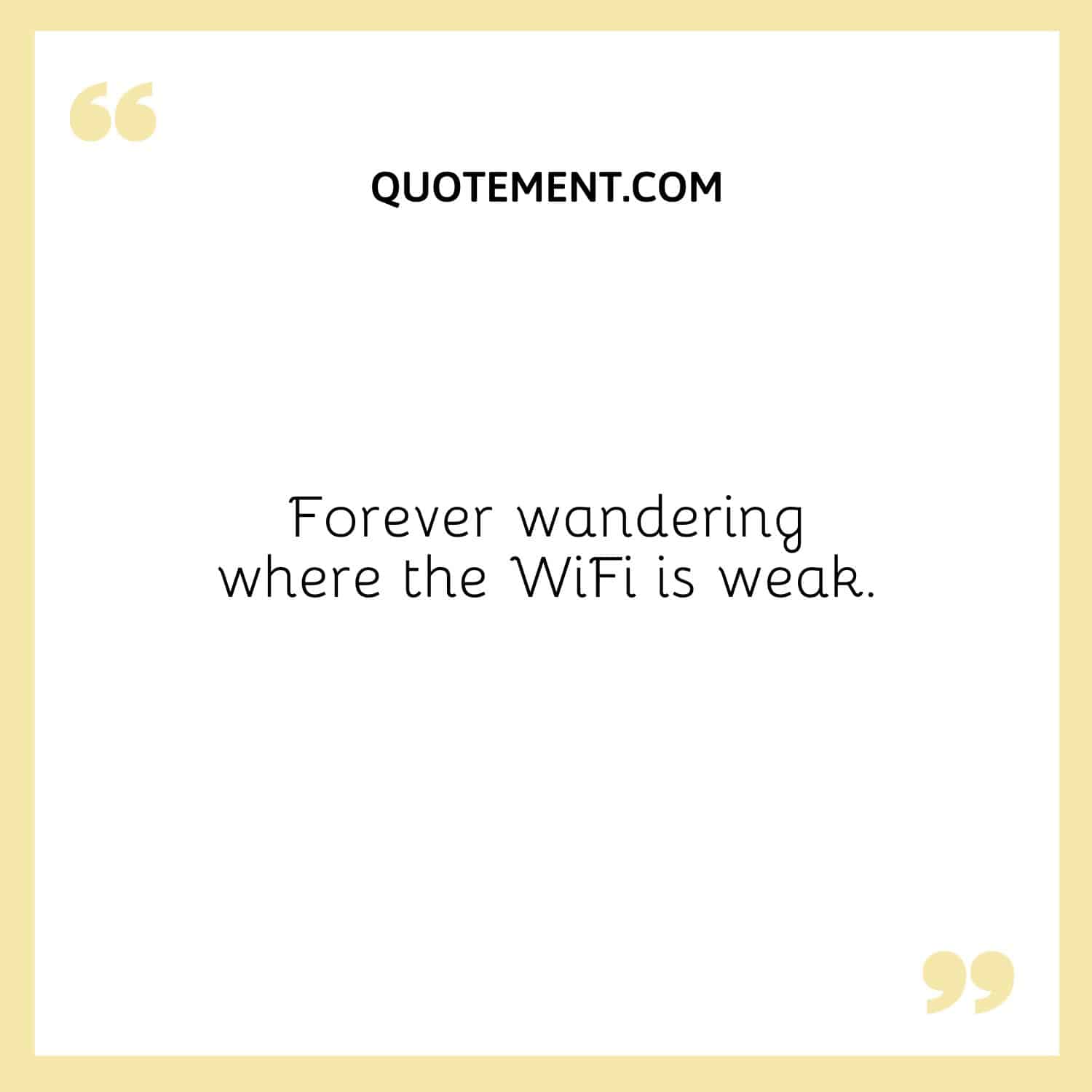 2. Plugin your headphones and watch the sky near the bonfire.
3. Left breathless at the beauty of the setting sun in the desert.
4. Go where you feel the most alive.
5. Good, clean laugh – within the sand.
6. Travel … The best way to be lost… And found… At the same time.
7. Life is dry as a desert. Find the oasis of love.
8. The desert is so huge, and the horizon so distant, that they make a person feel small.
9. What makes the barren region lovely is that someplace it hides a well.
10. Of all the paths you take in life, make sure some of them are sandy.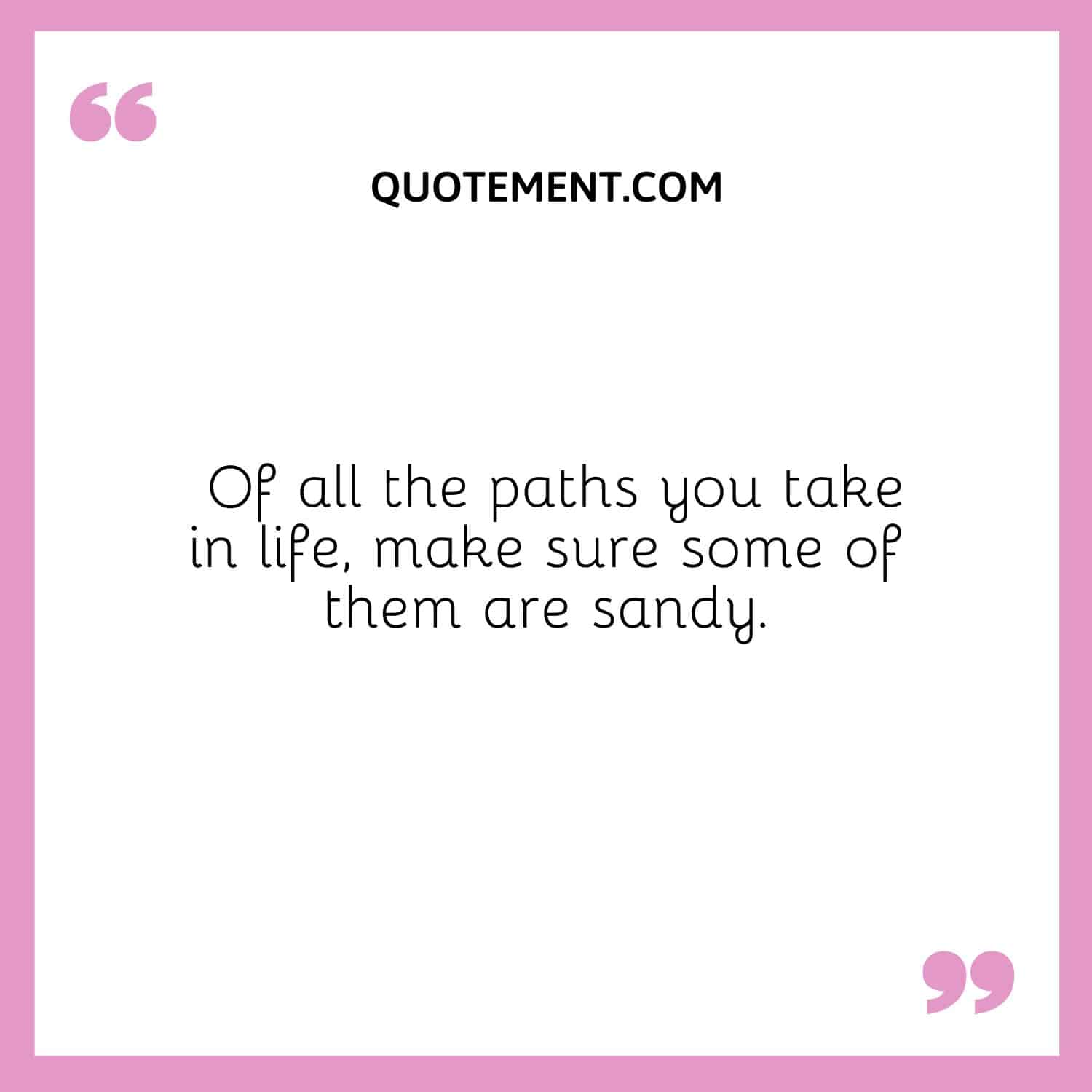 11. It feels good to be lost in the right direction.
12. The dunes change with the wind, but deserts remain the same.
13. Without music, life is a journey through the desert.
14. You can never starve in a desert because of all the sand which is present in it.
15. You're off to great places. Today is your day. Your desert is waiting so get on your way.
16. A forest is a mystery but the desert is truth. Life pared to the bone.
17. Into the desert, I go to lose my mind and find my soul.
18. You should not see the desert simply as some faraway place with little rain. There are many forms of thirst.
19. Palm trees are all the shade I need to have a perfectly sandy summer.
20. If I have ever seen magic, it has been in the desert.
21. You can't fight the desert. You have to ride with it.
22. I left a piece of my soul that will always rightfully belong in the desert.
23. Windows down, wind through my hair, desert dust in my shoes.
24. Take only memories. Leave only footprints.
25. Find me where the wild things are.
26. Cover the Earth before it covers you.
27. We were like wanderers in a desert, blessed with a rare downpour.
28. Of all the paths you take in life, make sure a few of them are through the desert.
29. The desert sky is encircling, majestic, terrible.
30. I knew I was a grain of sand in the vast desert that never ended and he was a sparkling star in the sky.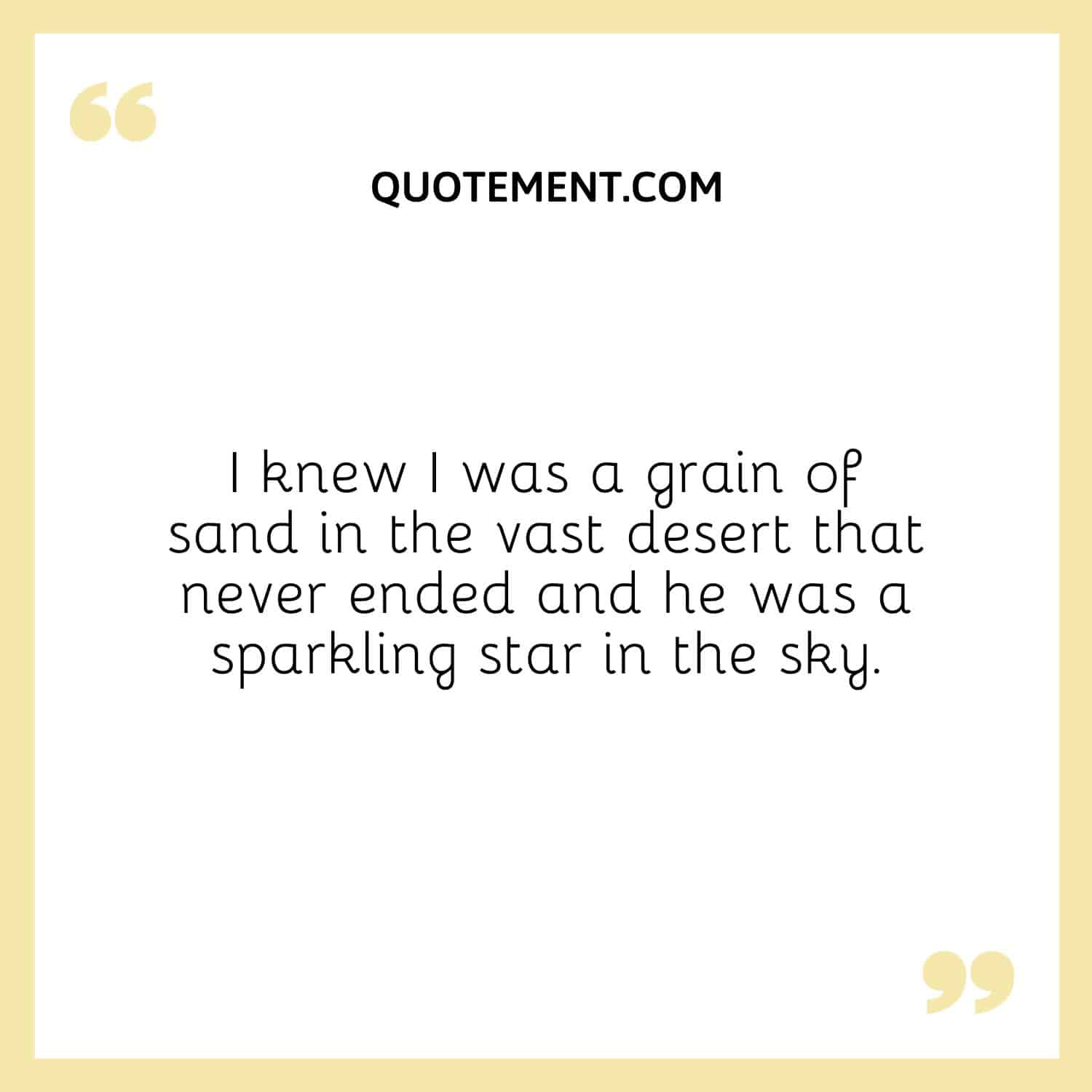 See also: 270 Absolutely Beautiful Sky Captions For Instagram
Cute & Funny Desert Captions For Instagram
1. What did the camel say to the Oasis? I'll never desert you.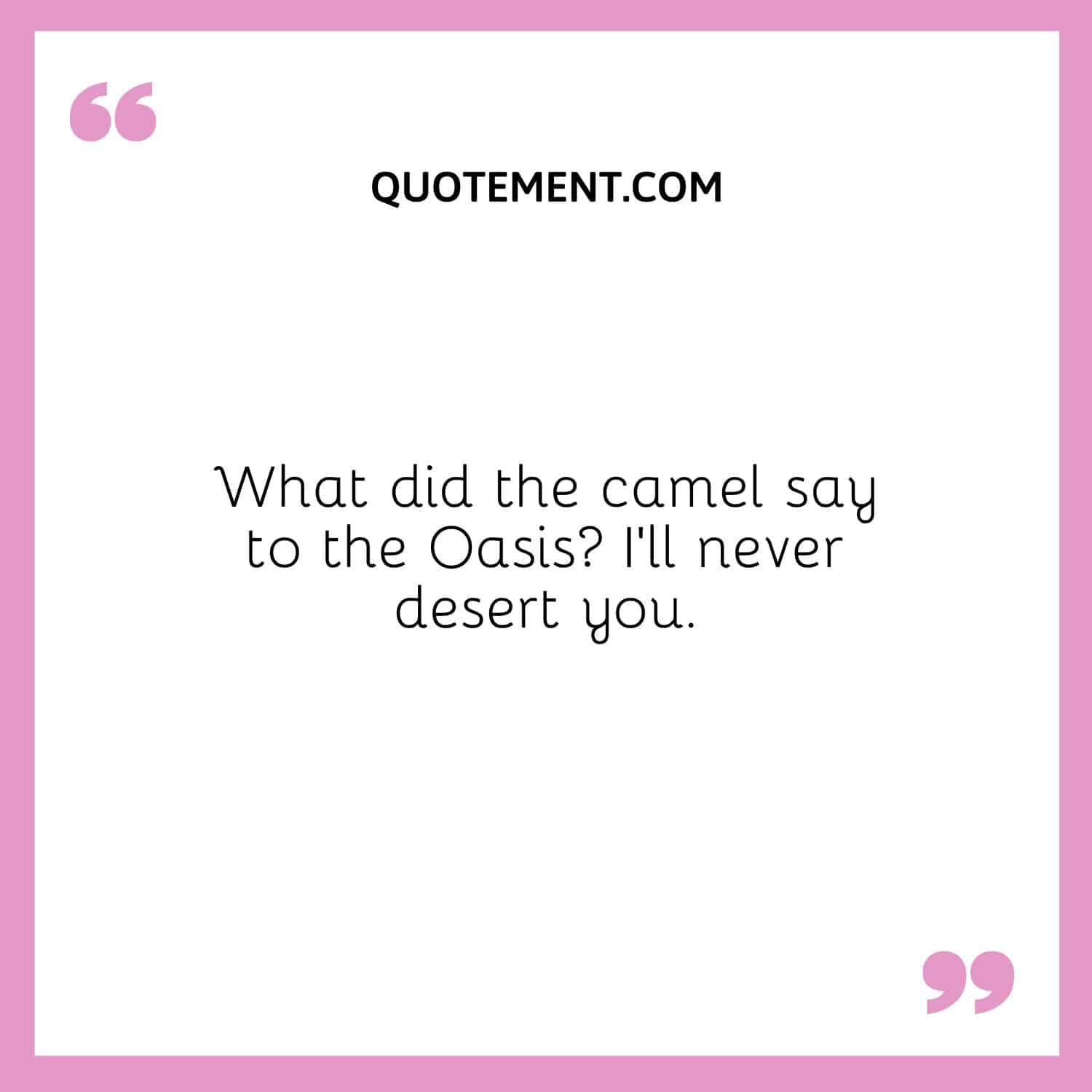 2. If a pig gets hot in a dessert it shouts, "I'm bacon out here."
3. Are we dune yet?
4. Pretty fly for a cacti.
5. When a camel needs to hide in the desert, they usually camel-flage themselves.
6. Been there, dune that.
7. I distrust camels and anyone else who can go a week without a drink.
8. Ridin' these dunes.
9. The weird guy brought a car door to the desert. He thought he could wind the window down if it gets too warm.
10. OK Mother Nature, you didn't need to flex that hard.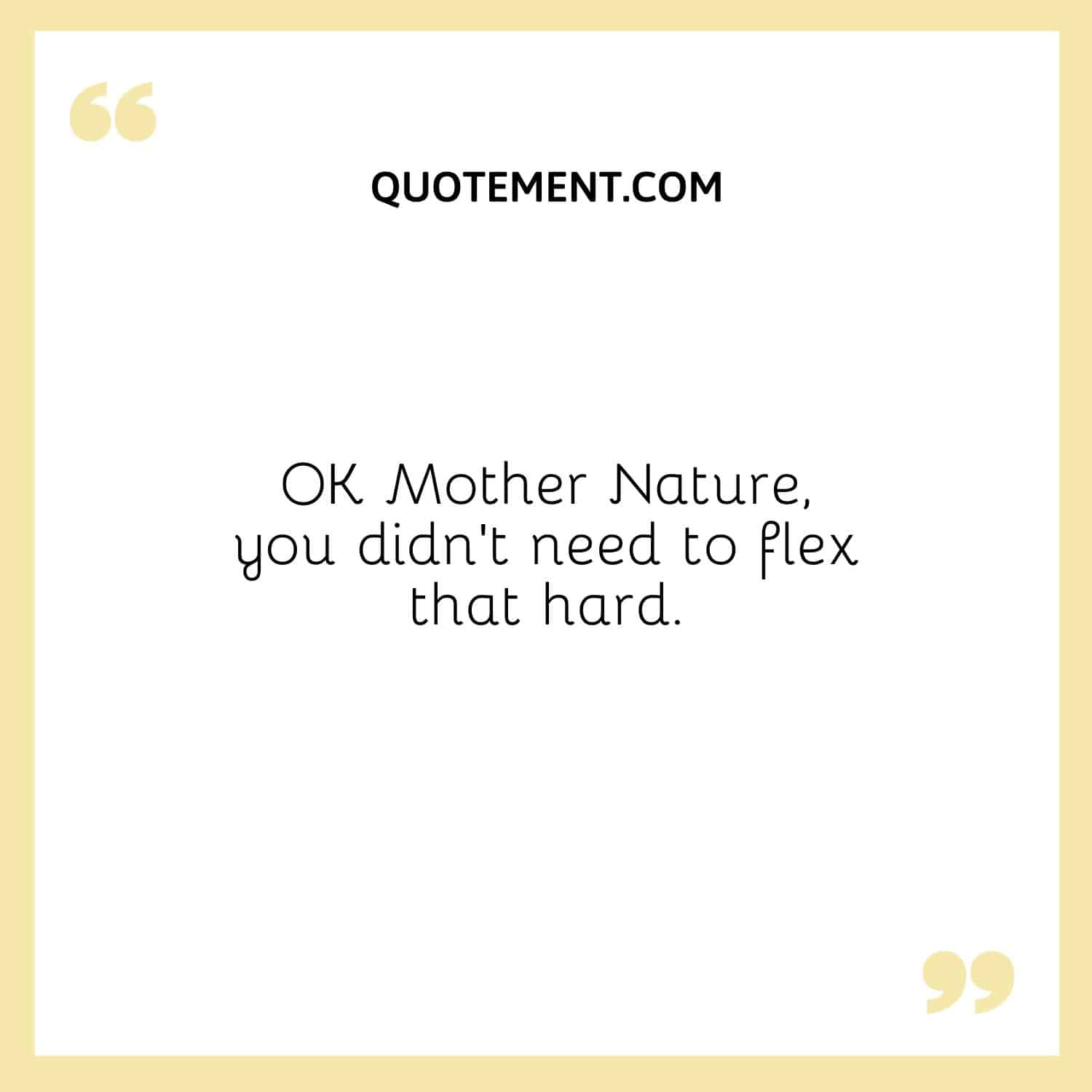 See also: 150 Nature Captions For Instagram For All The Nature Lovers
Instagram Captions For Desert Pics & Selfies
1. Good, clean fun — in the sand.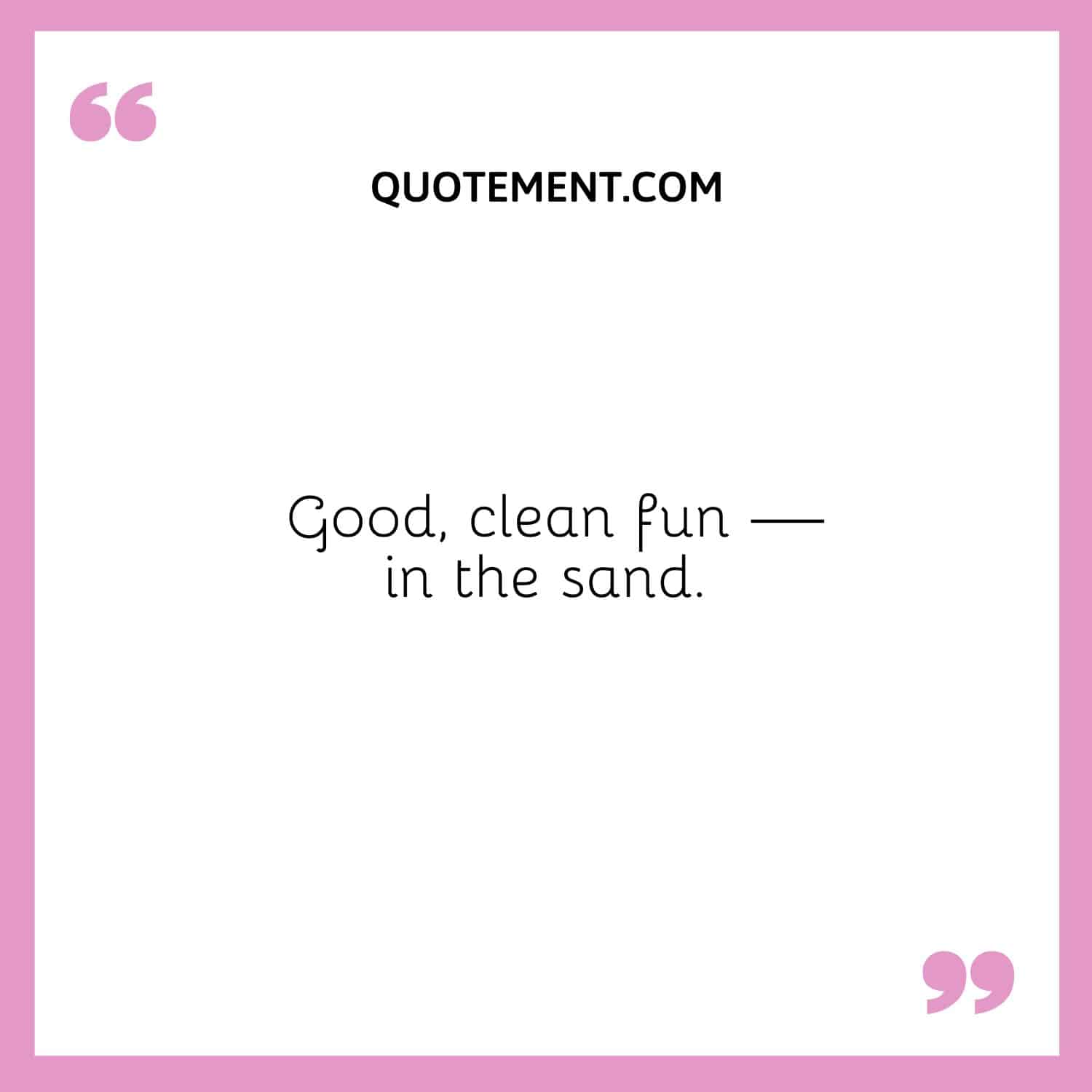 2. I was born to explore.
3. Lost in the desert.
4. Feelin' sandy.
5. Into the dunes.
6. Having a fan-cactus day in the desert.
7. Another day, another desert sunrise.
8. Normal is boring.
9. Just another day in paradise.
10. The sky above, Earth below.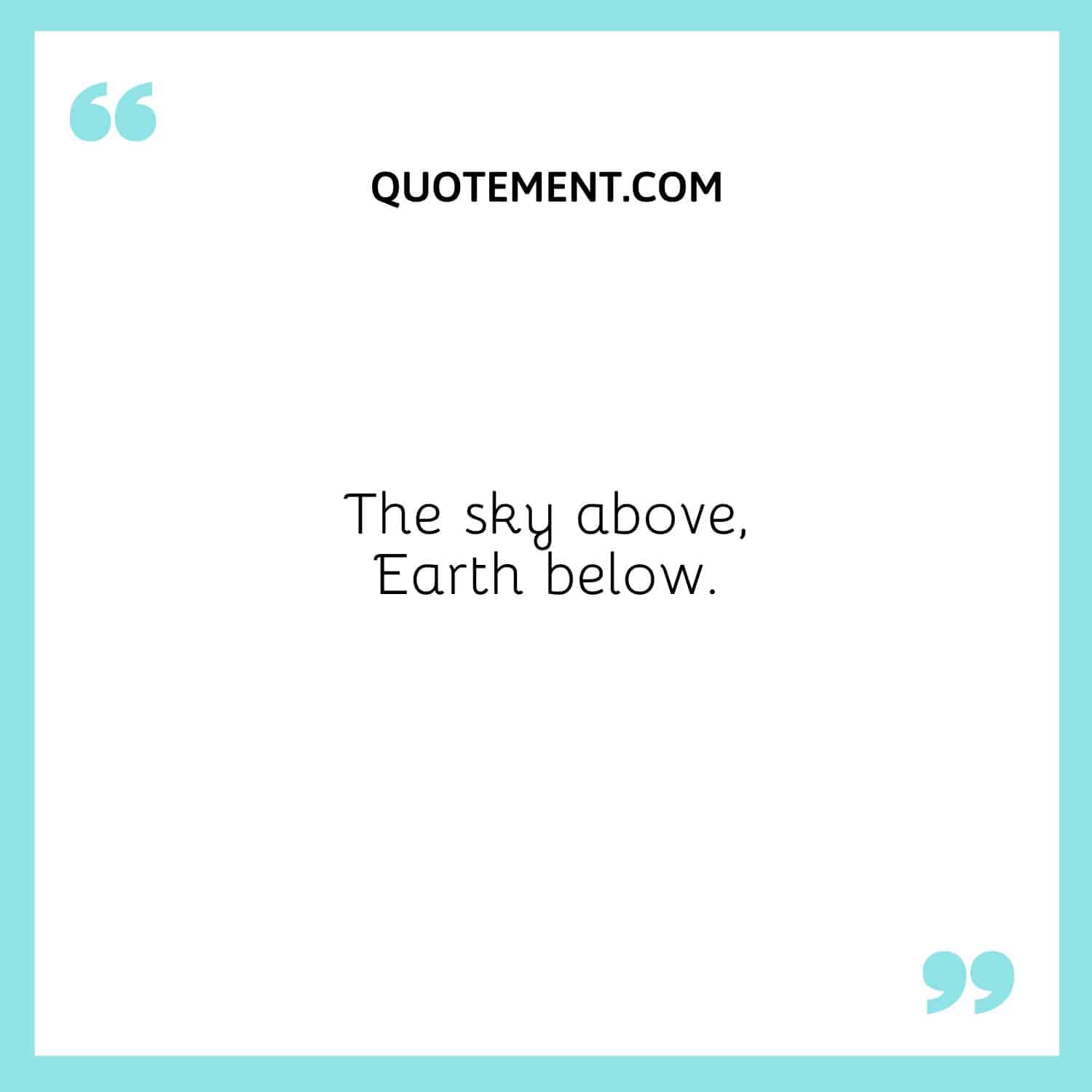 11. Taking a long way home.
12. Serving you just deserts.
13. No filter needed.
14. Heaven on Earth.
15. Feeling good-natured.
16. There's no time to be bored in a world as beautiful as this.
17. Child of nature.
18. Young and wild and free.
19. Desert bathing.
20. Just a girl dreaming of the desert.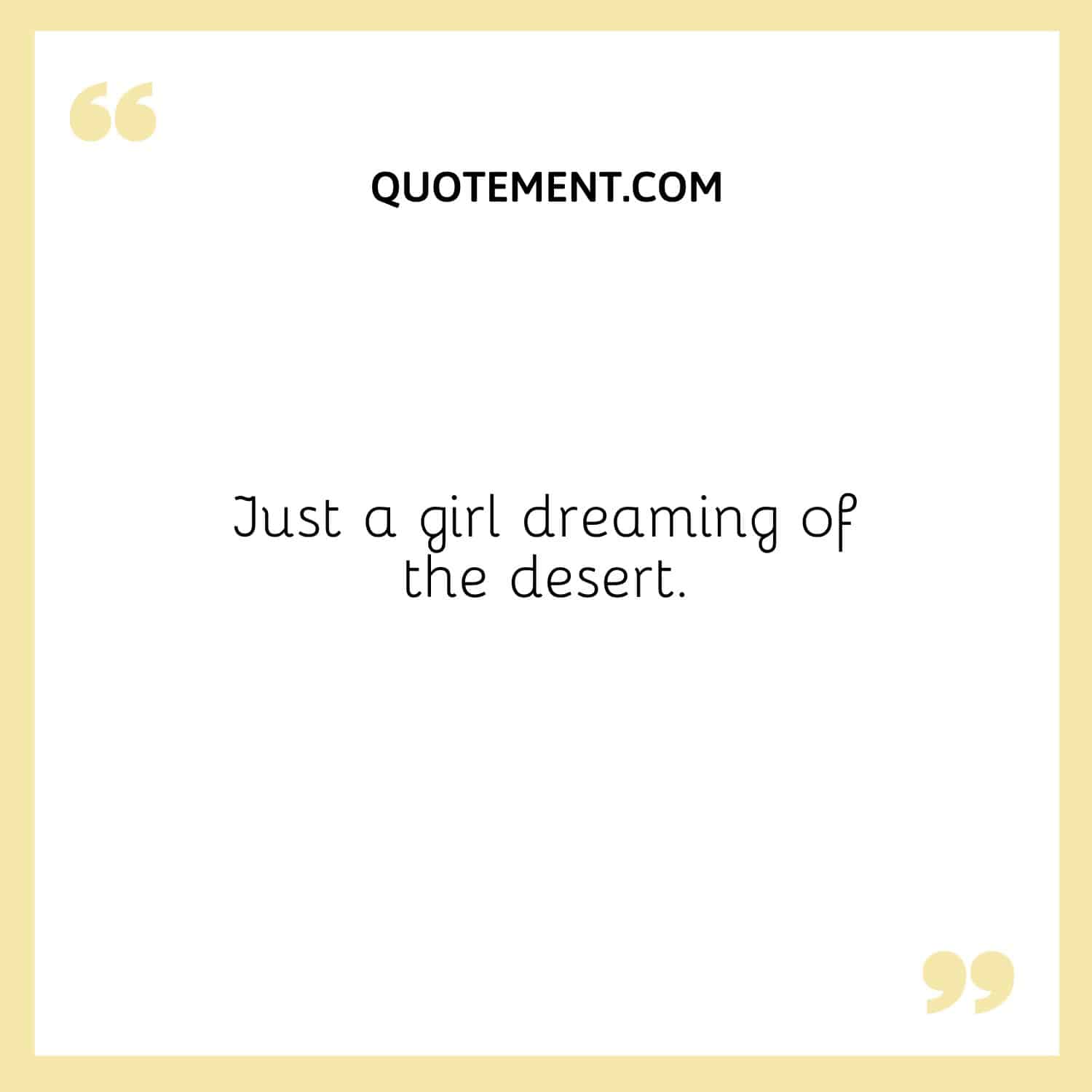 21. Planting myself here for a while.
22. Got lost in nature and found myself.
23. Letting nature take its course.
24. The view from the top.
25. The great, wild somewhere.
26. We're going on an adventure.
27. Hot sun and sandy buns.
28. Taking a safari to the dunes.
29. A flower blooming in the desert proves to the world that adversity, no matter how great, can be overcome.
30. If a flower can flourish in the desert, you can flourish anywhere.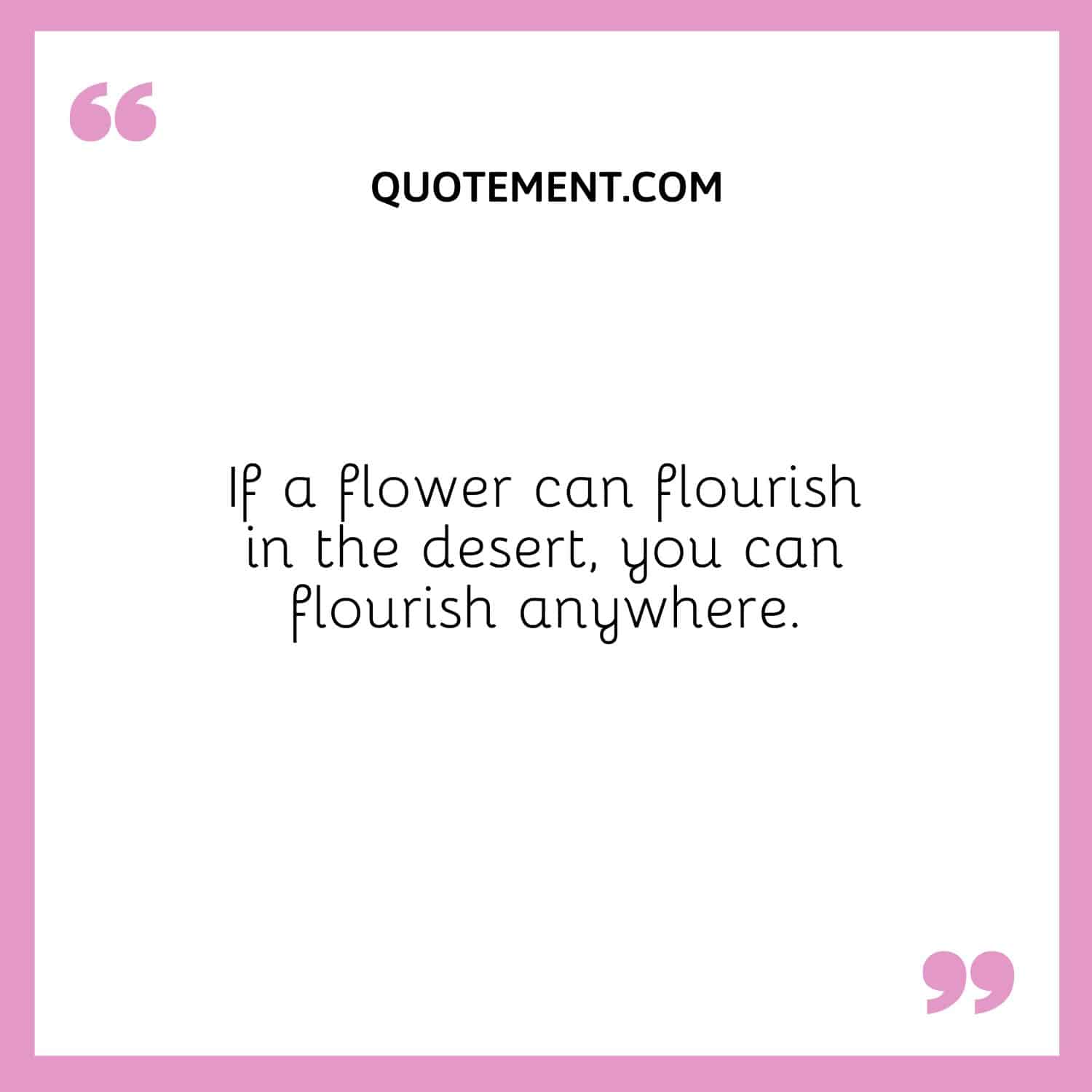 See also: 140 Beautiful Flower Captions To Make Your Post Stand Out
More Desert Instagram Captions
1. The desert is a natural extension of the inner silence of the body.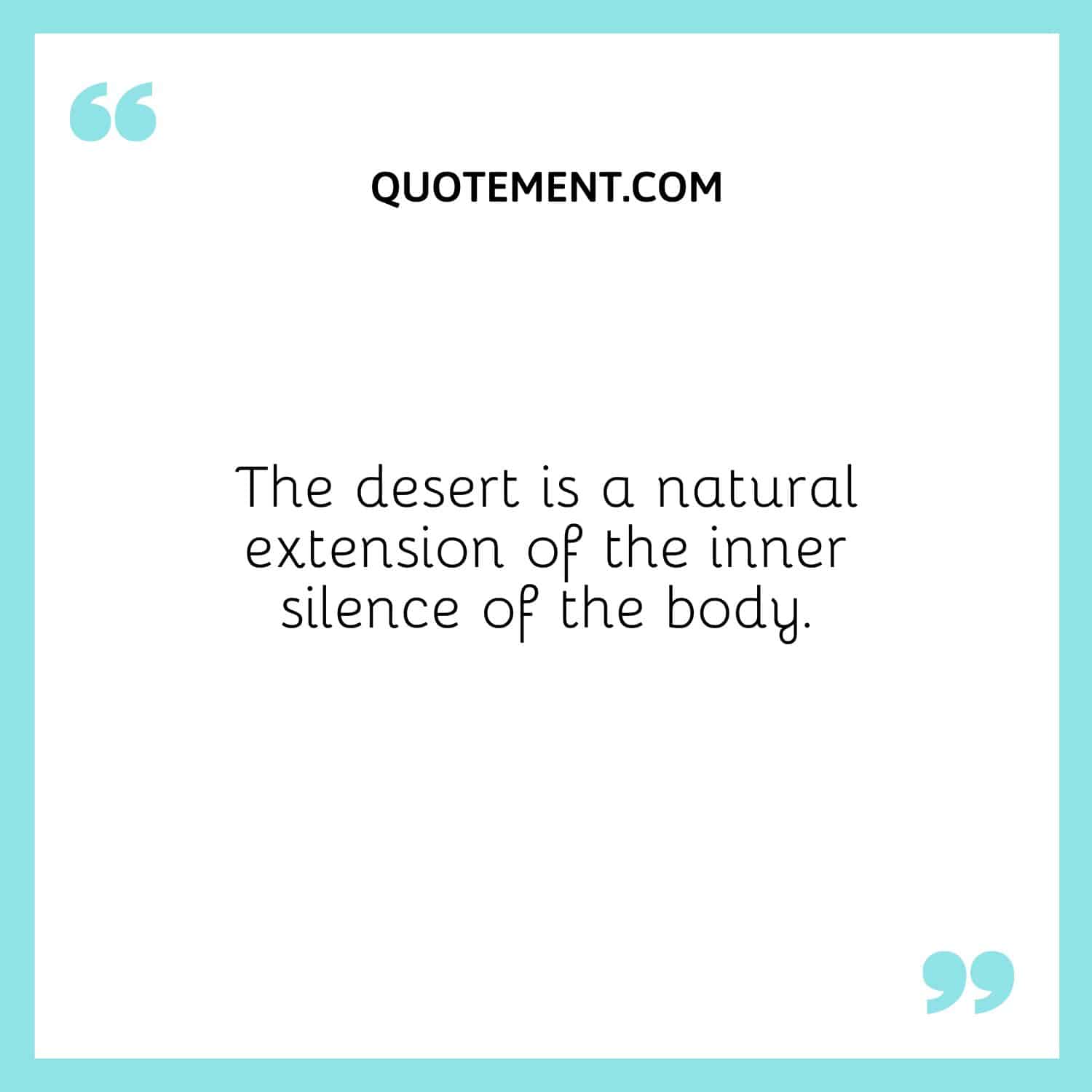 2. Now I realize that the desert has something more than sand.
3. Don't listen to what they say. Go see it for yourself.
4. Give me a sandy beach, and I'll have the summer of my life.
5. Dear desert, many thanks for creating us feel tiny, sandy, humble, and inspired, all directly.
6. Everybody's going to the party…dancing in the desert blowing up the sunshine.
7. Keep calm and take a trip to the desert.
8. They make a desert and call it peace.
9. A desert, in general, is a very good place to find yourself. Or lose yourself.
10. Paradise is anywhere you'll write within the sand.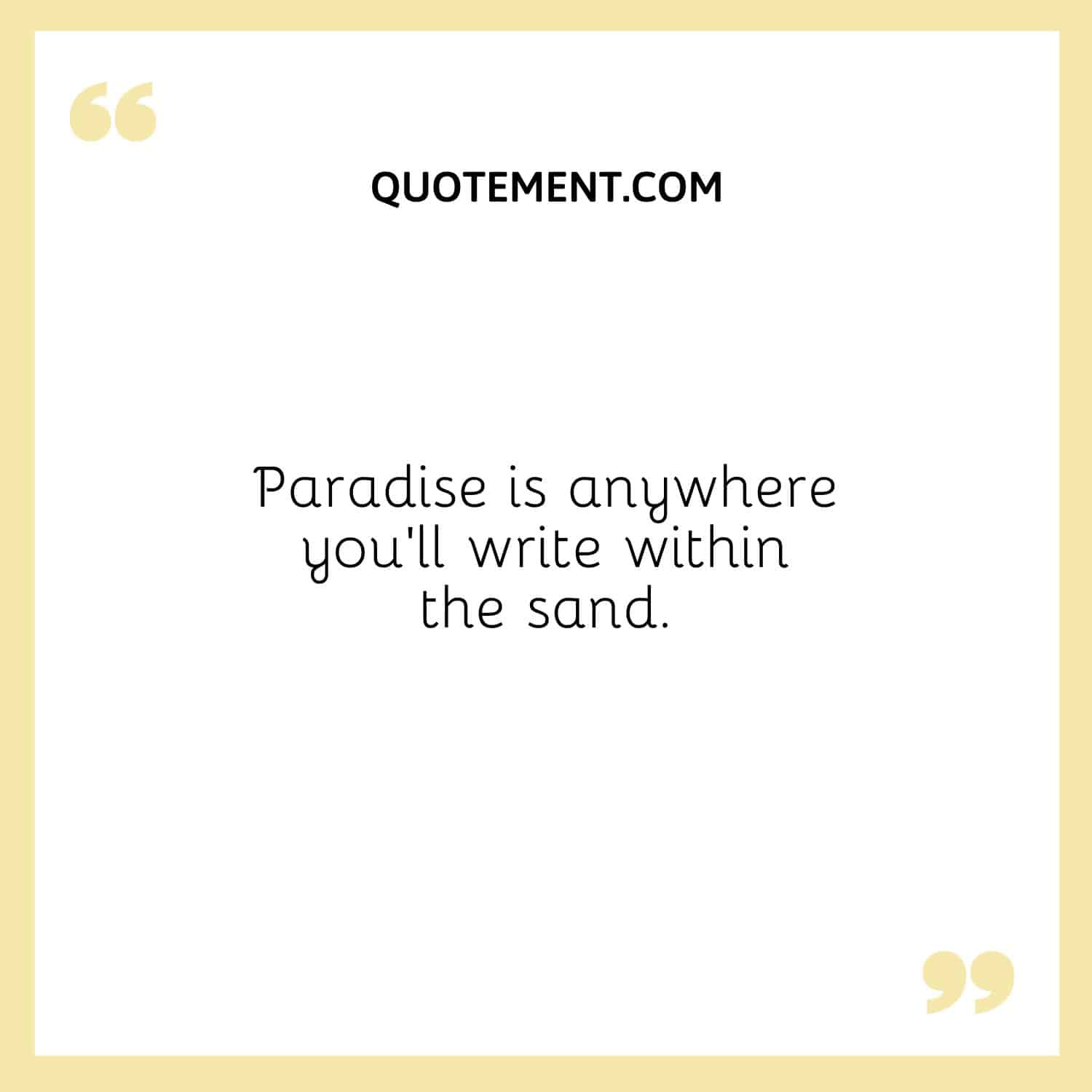 11. Your wings already exist, all you have to do is fly.
12. I shivered in those solitudes when I heard the voice of salt in the desert.
13. Sand is my favorite color.
14. Out here, whenever there's a lull in the conversation, nature gives us a real tumbleweed to break the silence.
15. I don't like sand. It's coarse and rough and irritating and it gets everywhere.
16. I'm standing in the desert, waiting for my ship to come in.
17. Everything makes sense in the desert.
18. Explore the world and camp in every desert.
19. A daisy blooming in the desert is worth more than a rose blossoming in a rainforest.
20. The desert shall rejoice, and blossom as the rose.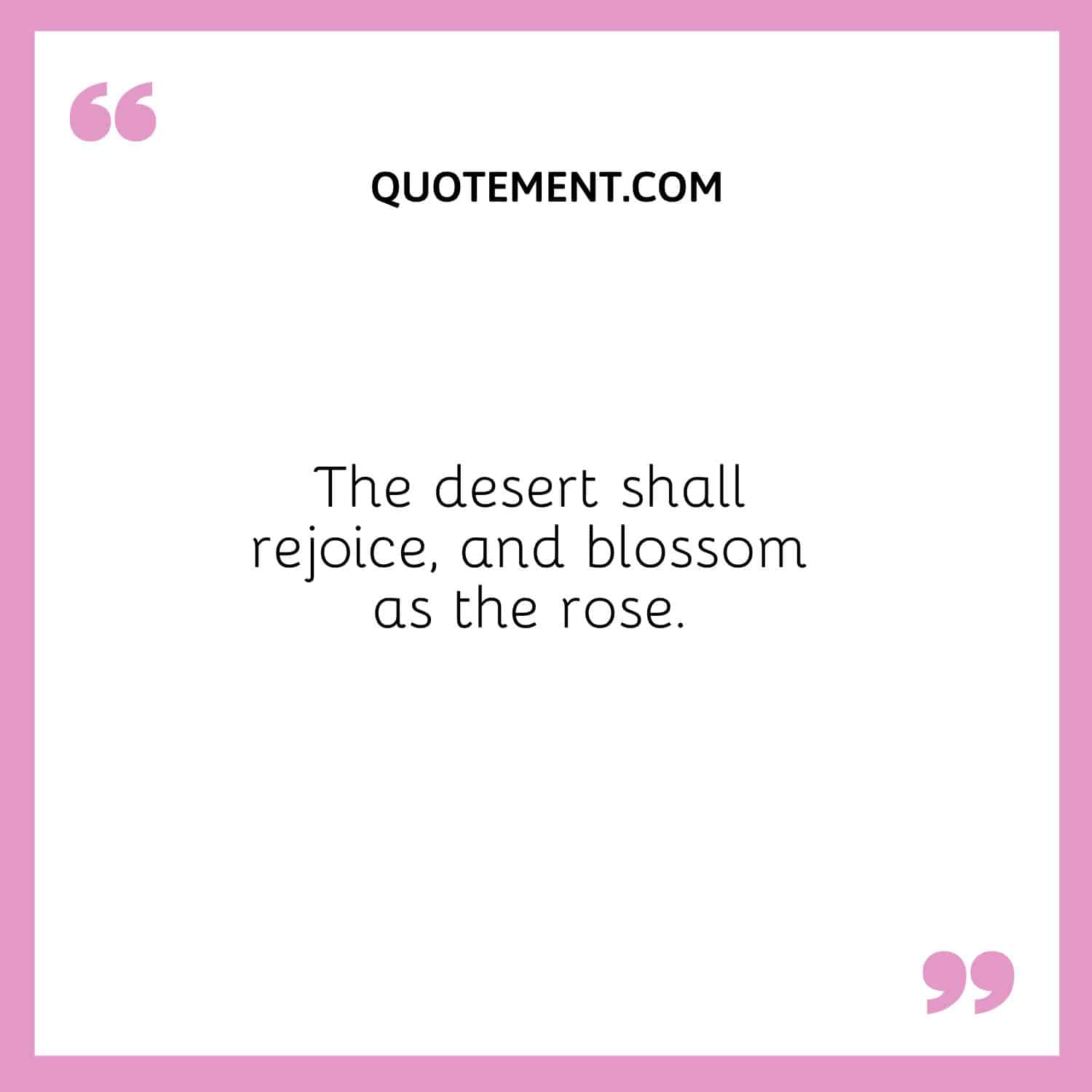 See also: 290 Beautiful Rose Captions For Instagram To Inspire You
Desert Quotes That Can Be Used As Captions
1. "He'd lived in the desert all his life, and he loved it. He was its child. It was his home." ― Tony Taylor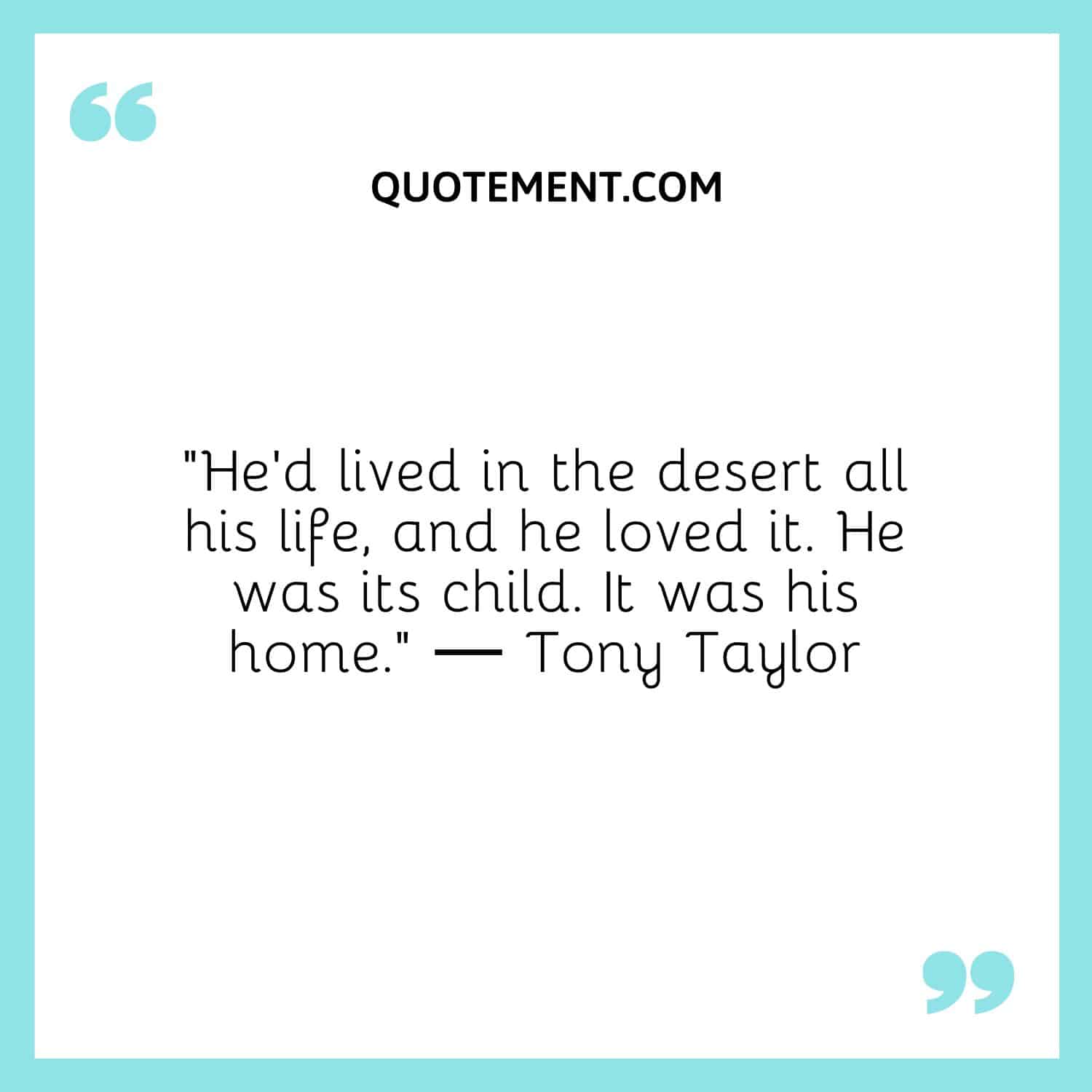 2. "It is the possibility of having a dream come true that makes life interesting." ― Paulo Coelho, The Alchemist
3. "What makes the desert beautiful is that somewhere it hides a well." ― Antoine de Saint-Exupery
4. "The desert is so vast that no one can know it all." — Unknown
5. "A desert is a place without expectation." — Nadine Gordimer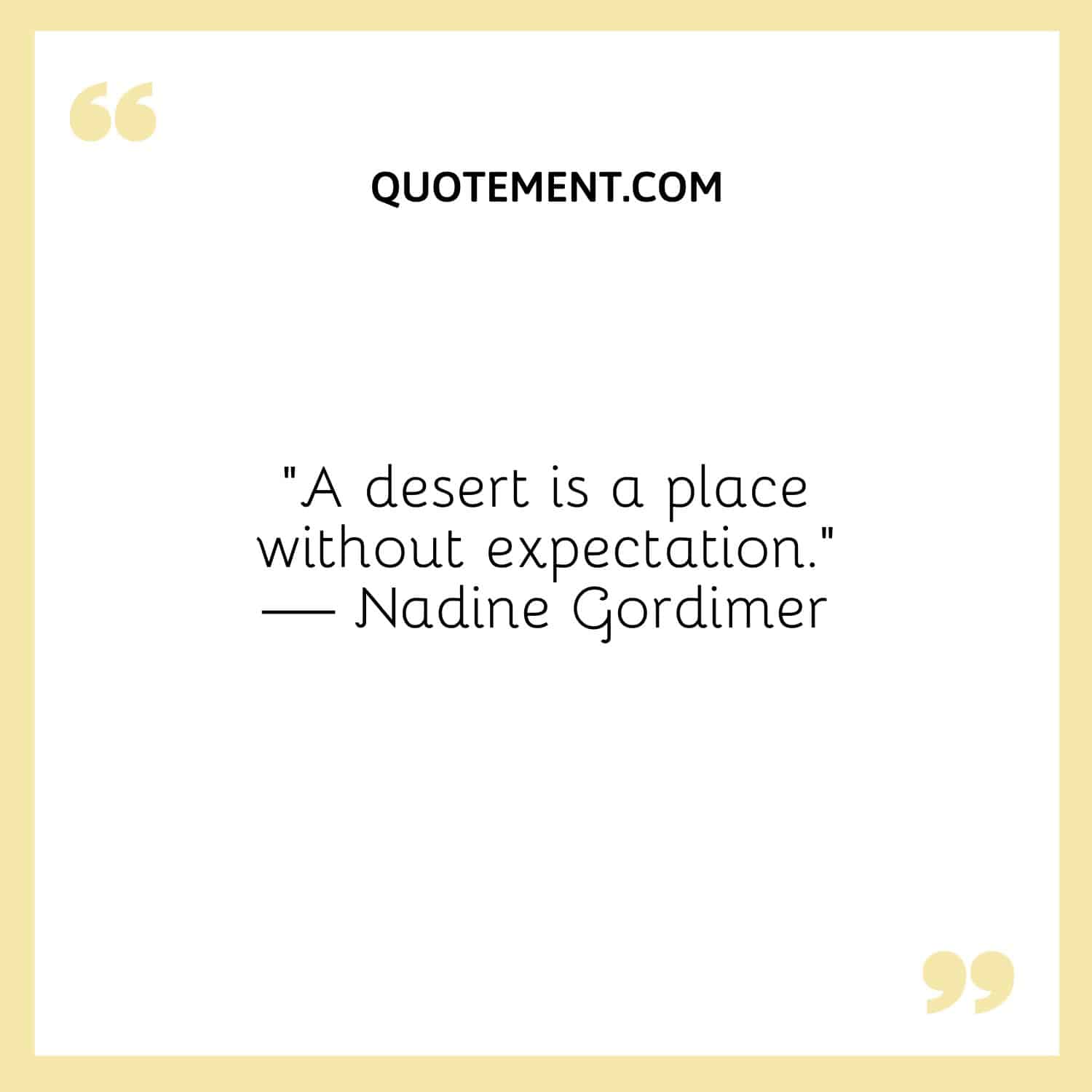 6. "I love the desert and its incomparable sense of space." — Robyn Davidson
7. "All you have to do is contemplate a simple grain of sand, and you will see in it, all the marvels of creation." ― Paulo Coelho
8. "What draws us into the desert is the search for something intimate in the remote." ― Edward Abbey
9. "The desert sun is brilliant. It is over five thousand degrees!" — Unknown
10. "If you sing of beauty though alone in the heart of the desert you will have an audience." ― Khalil Gibran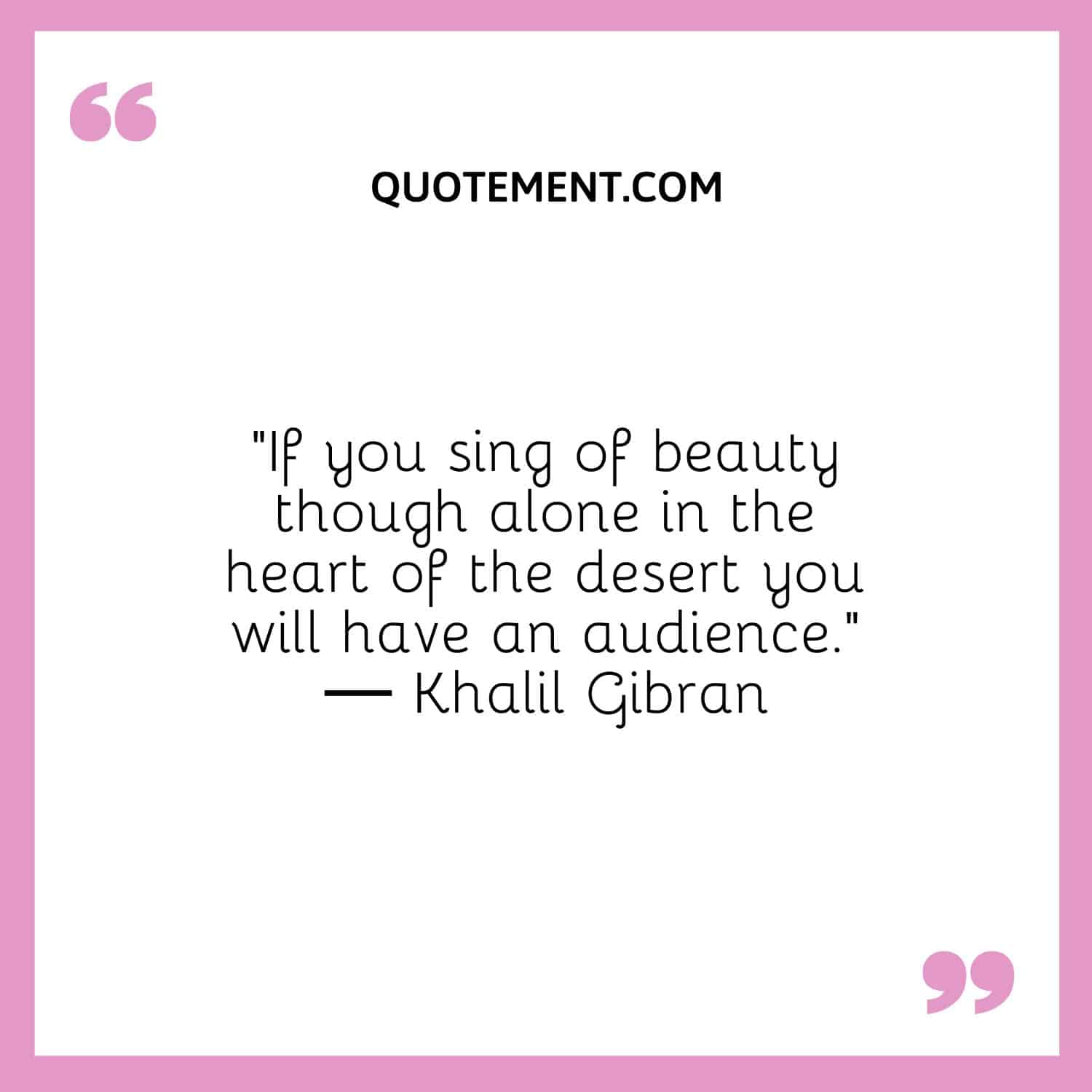 11. "This creed of the desert seemed inexpressible in words, and indeed in thought." ― T. E. Lawrence
12. "This is the sense of the desert hills, that there is room enough and time enough." — Mary Hunter Austin
13. "The desert tells a different story every time one ventures on it." — Robert Edison Fulton JR
14. "The desert, when the sun comes up, I couldn't tell where heaven stopped and the earth began." ― Tom Hanks
15. "Night comes to the desert all at once, as if someone turned off the light." ― Joyce Carol Oates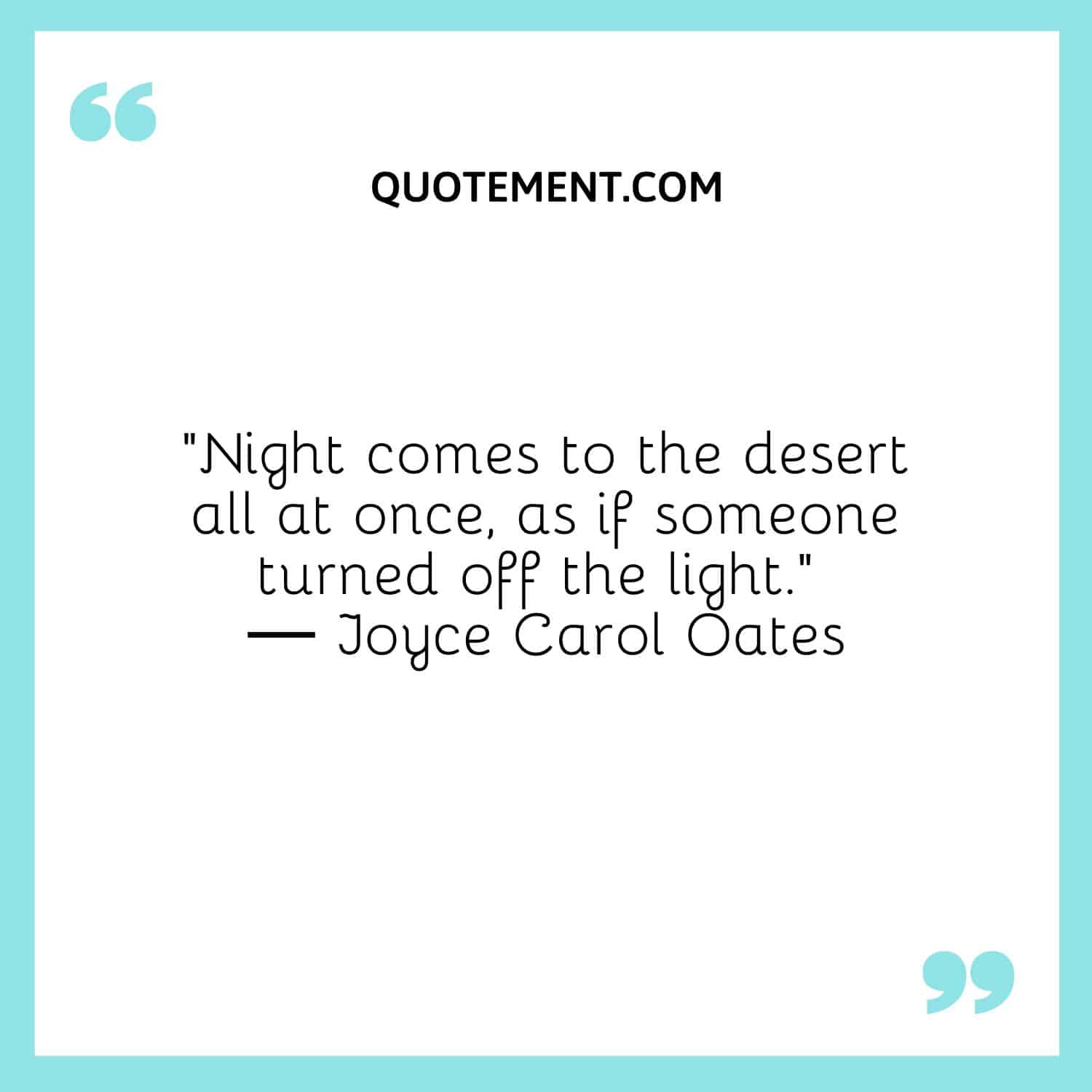 16. "Dubai, with all of its glitz and glamor rose in the heart of the desert." ― Soroosh Shahrivar
17. "I don't see the desert as barren at all; I see it as full and ripe, It doesn't need to be flattered with rain. It certainly needs rain, but it does with what it has and creates amazing beauty." — Joy Harjo
18. "If you put the federal government in charge of the Sahara Desert, in 5 years there'd be a shortage of sand." ― Milton Friedman
19. "Like water in the desert is wisdom to the soul." ― Edward Counsel
20. "A rose in a desert can only survive on its strength, not its beauty." ― Matshona Dhliwayo
Wrapping It Up
I hope you found this collection of desert captions for Instagram helpful.
An Instagram caption is a really important addition to an Instagram photo because it's the best way to express your thoughts, perspectives, feelings, and vibes.
So, choose your favorite desert Instagram caption from the collection above and pair it with your stunning desert picture.
I'm sure it will get you tons of likes, make your feed more engaging, and your Insta profile more attractive.
Until next time!