Starting over can be a daunting process, filled with uncertainty and doubt.
Whether you're starting a new job, ending a relationship, or simply seeking a fresh start, it's easy to feel overwhelmed by the unknown.
However, starting over can also be an incredible opportunity for mindset growth, learning, and self-discovery.
To reach this, all we need is a little inspiration to help us take that first step forward.
And that's exactly what I'm going to give you — the most inspiring starting over quotes I could find online to encourage you on your journey towards a new beginning.
Let's go!
10 Most Encouraging Starting Over Quotes
1. "Recreate your life, always. Remove the stones, plant rose bushes, and make sweets. Begin again." — Cora Coralina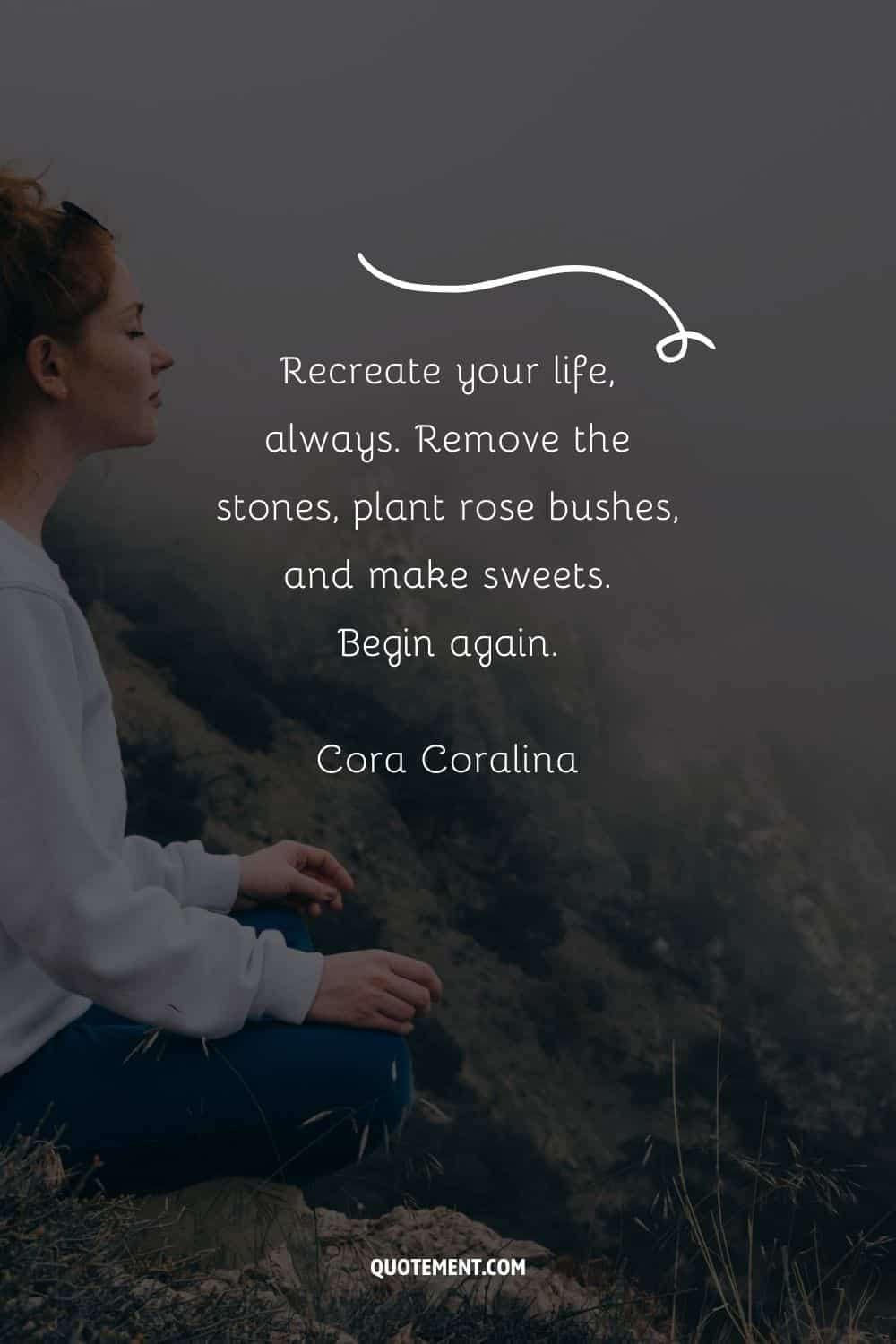 2. "Starting over can be challenging, but also it can be a great opportunity to do things differently." — Catherine Pulsifer
3. "It's good to start over. It will be scary but you will see what you're really made of; it's the best opportunity to achieve what you never thought you could." — Jennifer Coletta
4. "Reinvent yourself over and over and over and over and over until you find home. There is no timeline for the soul." — Malebo Sephodi
5. "Don't worry. Just when you think your life is over, a new storyline falls from the sky and lands right in your lap." — Rebekah Crane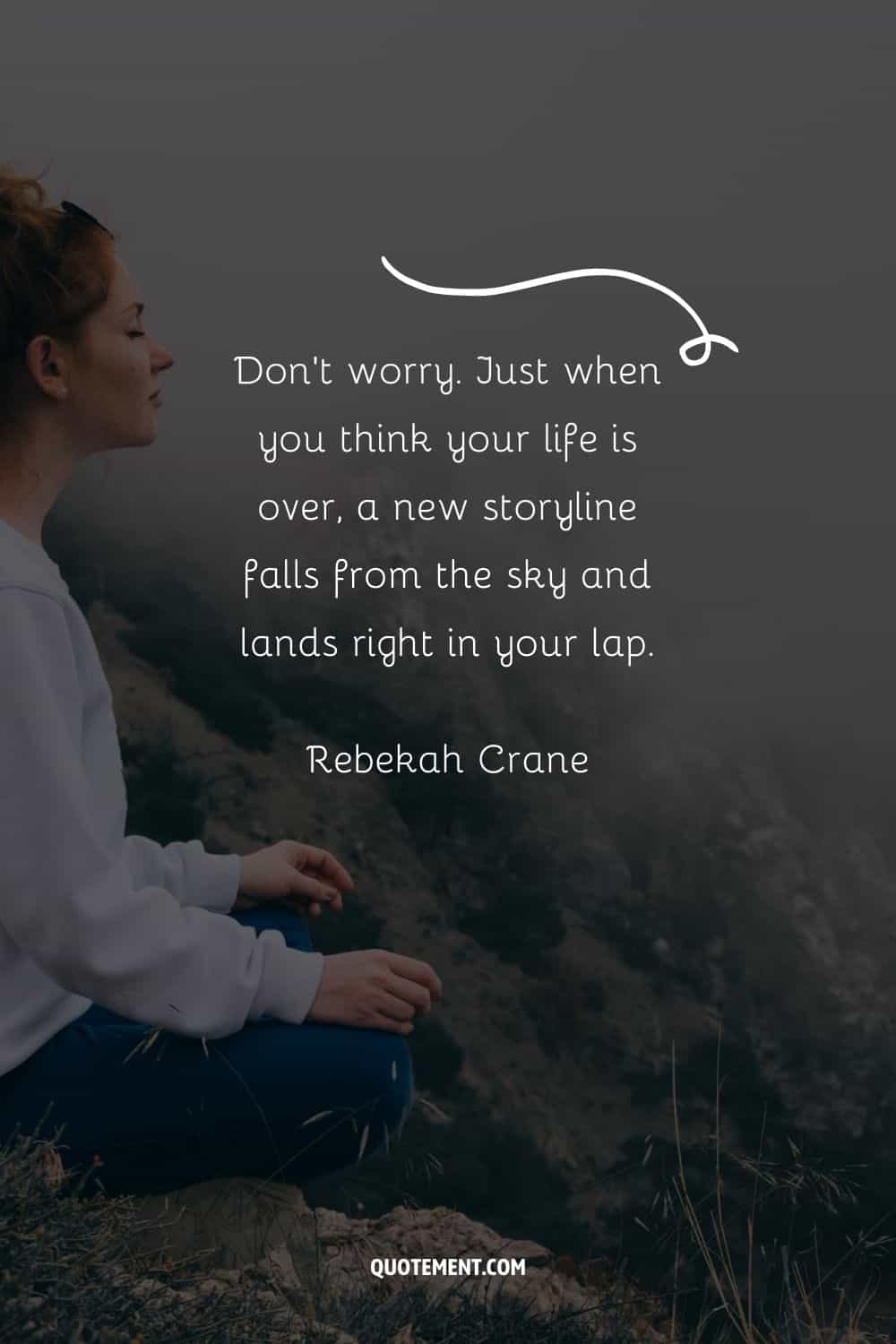 6. "Though we may not have reached the heights we anticipated yesterday, today is a brand new day to begin a new climb." — Chinonye J. Chidolue
7. "Every day begins like a blank chalkboard, on which each one of us can write the poem of our present and our dreams for the future." — Ricky Martin
8. "What's wonderful about life is you always have to start over. No many how many meals you've eaten, words you've spoken, breaths, you've taken, you always have to start over." — Marty Rubin
9. "Start over; my darling. Be brave enough to find the life you want and courageous enough to chase it. Then start over and love yourself the way you were always meant to." — Madalyn Beck
10. "I can feel it… the chance to start over, to live right, to love right, to burn up in a fiery cloud and never again be buried in the mud." — Isaac Marion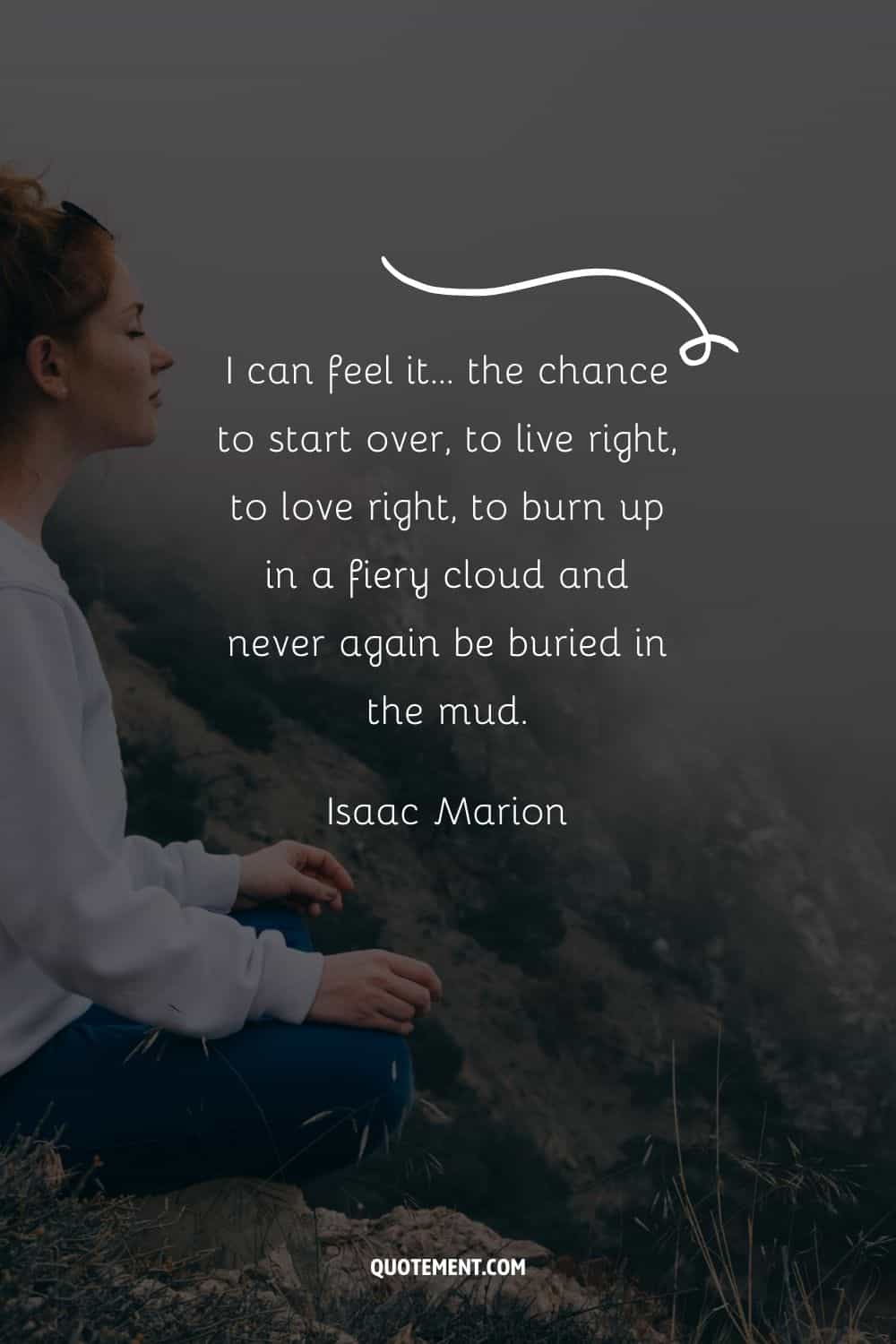 Inspirational Quotes About Starting Over
1. "Whatever wrong turns you've taken in life you can always start over and find your way back to happiness." — Marty Rubin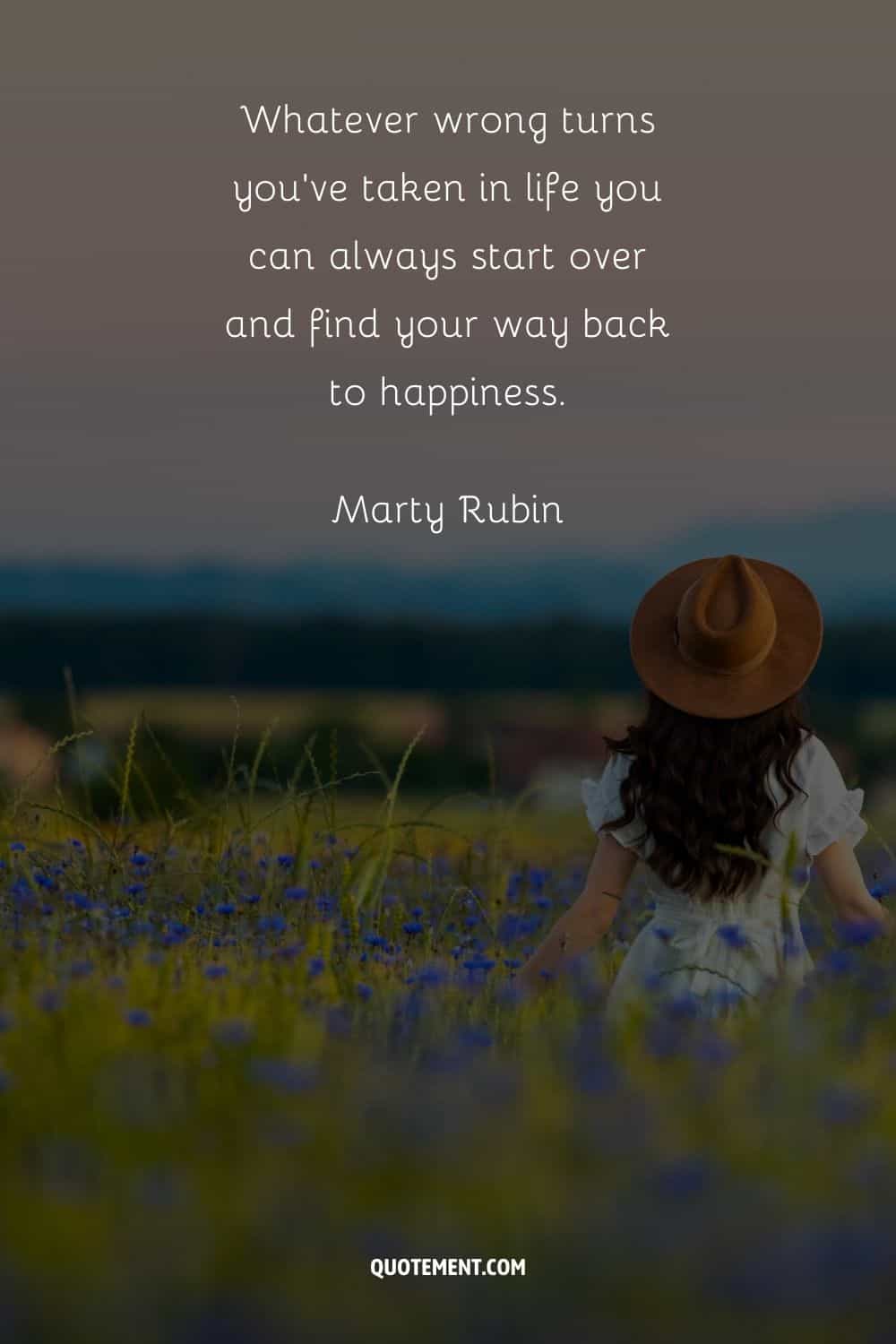 2. "Take a deep breath, pick yourself up, dust yourself off, and start all over again." — Frank Sinatra
3. "It's painful and it's messy. But sometimes you just have to make the break and start again." — Tony Parsons
4. "As long as you're still alive, you always have the chance to start again." — Emily Acker
5. "The best thing about endings is knowing that just ahead is the daunting task to start over." — Jodi Picoult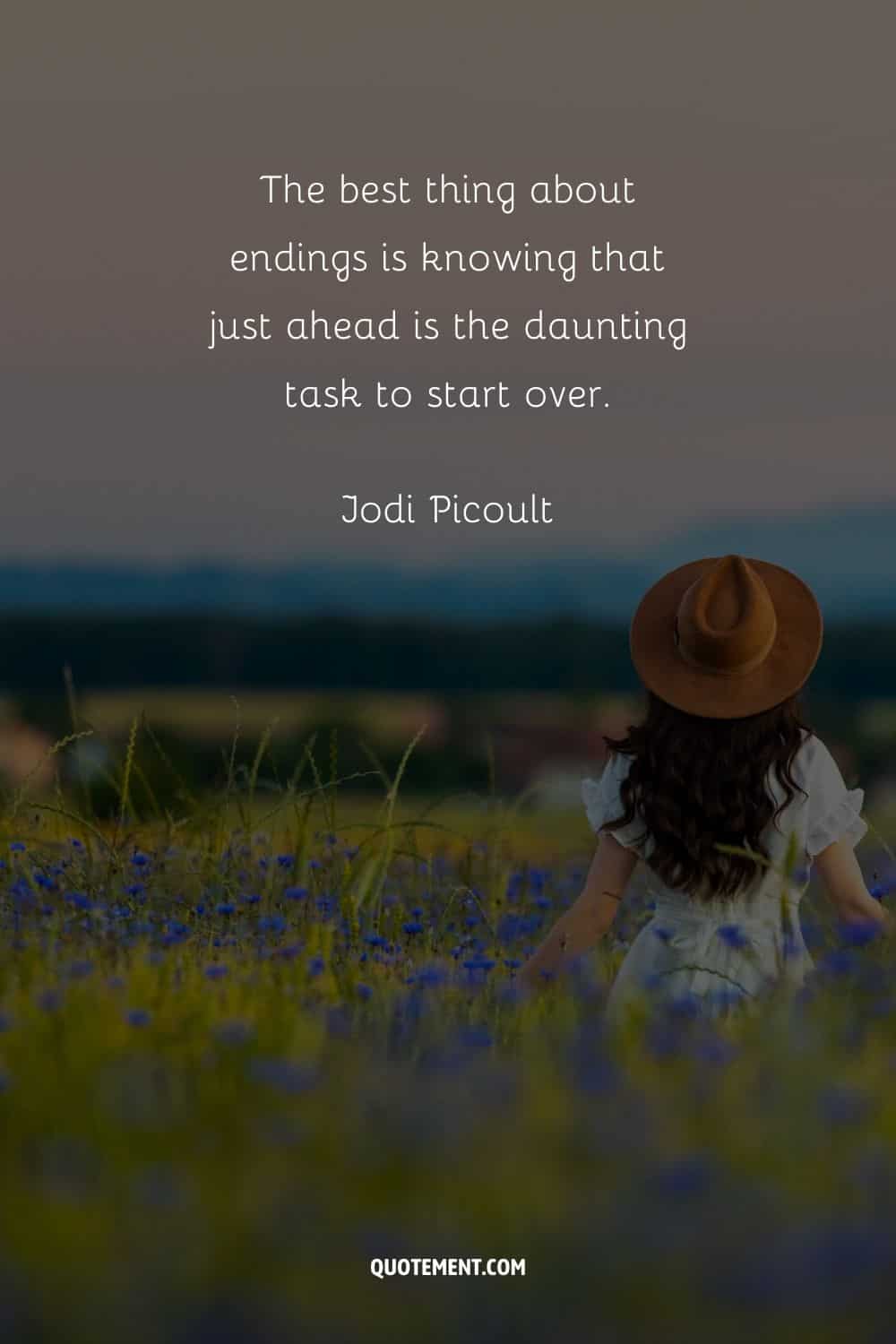 6. "It's so empowering to say, 'This isn't serving me,' and walk away in peace." — Unknown
7. "When you can no longer think of a reason to continue you must think of a reason to start over." — Linda Poindexter
8. "Don't be afraid to start over. It's a brand new opportunity to rebuild what you truly want." — Unkn
9. "If you don't like the road you're walking, start paving another one." — Dolly Parton
10. "It's okay to be scared, but you have to get out there, open up, love, make mistakes, learn, be stronger, and start all over again." — Unknown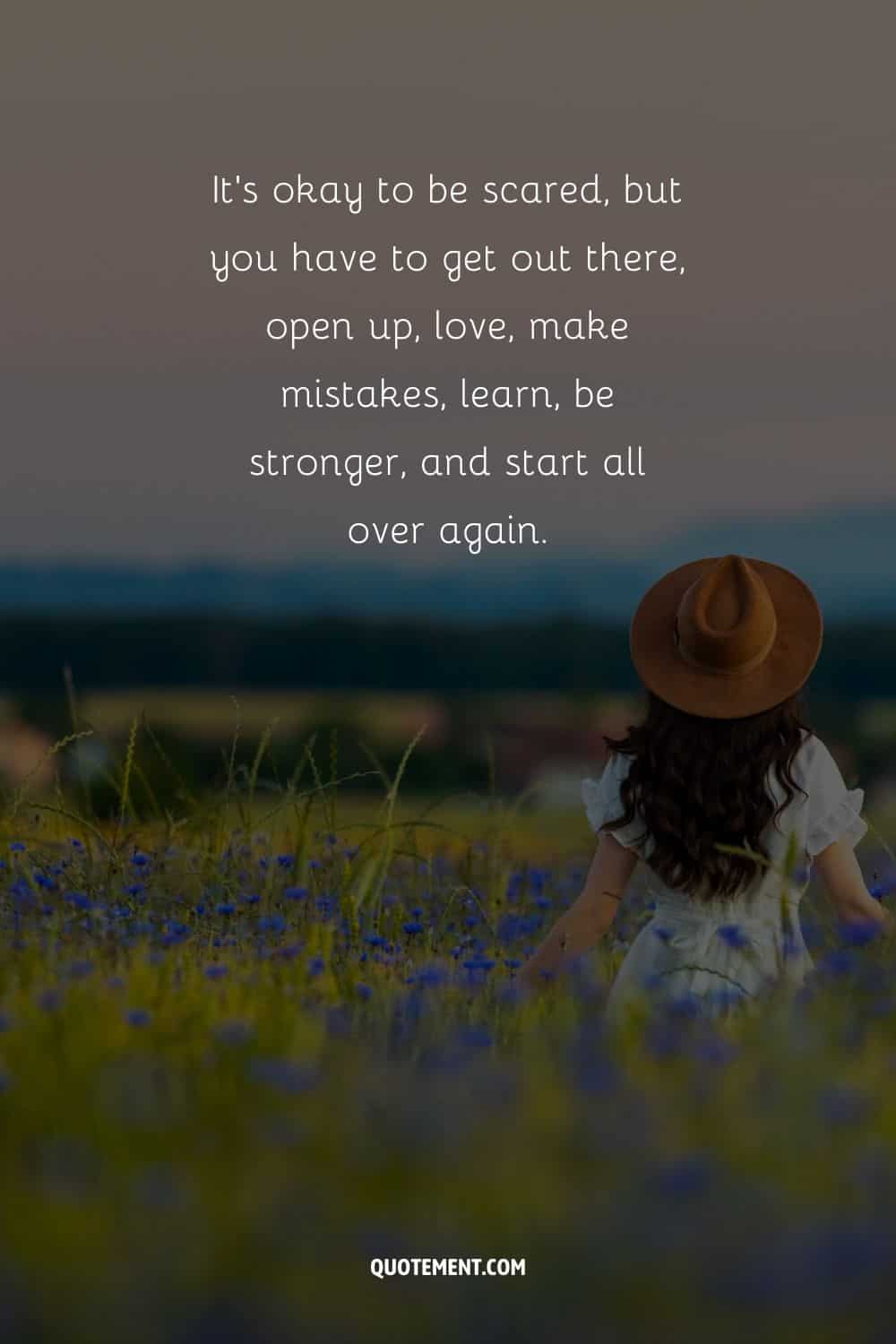 11. "There is no such thing as going back to square one. Remember that you are starting over with more knowledge, strength, and power than you had before. Your journey was never over, it was just waiting for you to find it again." — Unknown
12. "You are never too old to start over. Every day is a chance to make changes to create the life we want." — Karon Waddell
13. "For what it's worth: It's never too late to be whoever you want to be. I hope you live a life you're proud of, and if you find that you're not, I hope you have the strength to start over." — F. Scott Fitzgerald
14. "The secret to change is to focus all of your energy, not on fighting the old, but on building the new." — Dan Millman
15. "Instead of saying, "I'm damaged, I'm broken, I have trust issues", say "I'm healing, I'm rediscovering myself, I'm starting over." — Horacio Jones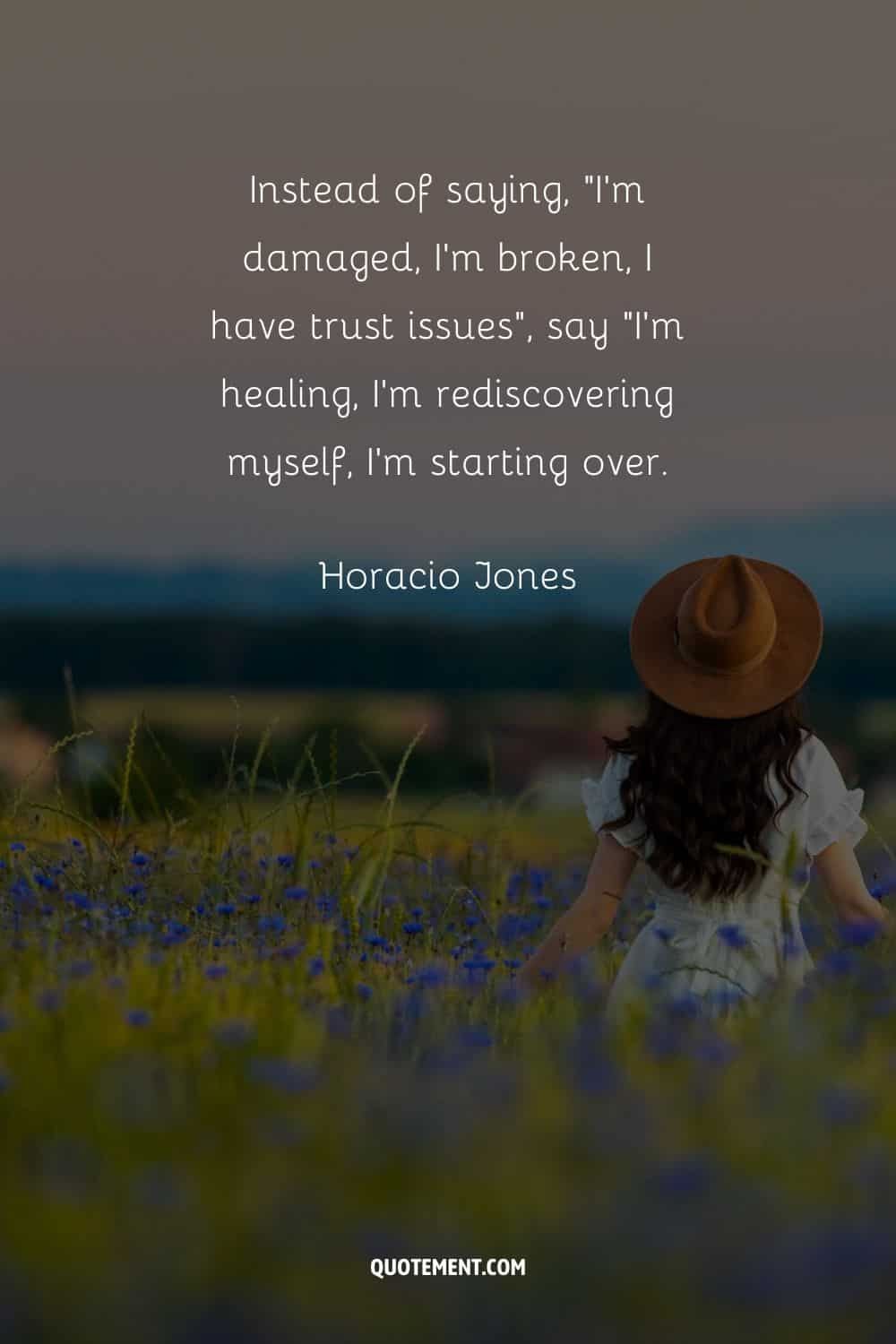 16. "So what do we do? Anything. Something. So long as we just don't sit there. If we screw it up, start over. Try something else. If we wait until we've satisfied all the uncertainties, it may be too late." — Lee Iacocca
17. "Never feel guilty for starting again. It's your chance to rebuild your life that way you wanted all along." — Rupi Kaur
18. "It's never too late to start over. If you weren't happy with yesterday, try something different today. Don't stay stuck. Do better." — Unknown
19. "Life is not a race. You don't start in the same position and everyone isn't going in the same direction. You have your own space, your own pace, and your own place you want to get to." — Jay Shetty
20. "There comes a moment when you realize that there are no more chapters left in the book of your (current) life and it's time to start a new book." — Malebo Sephodi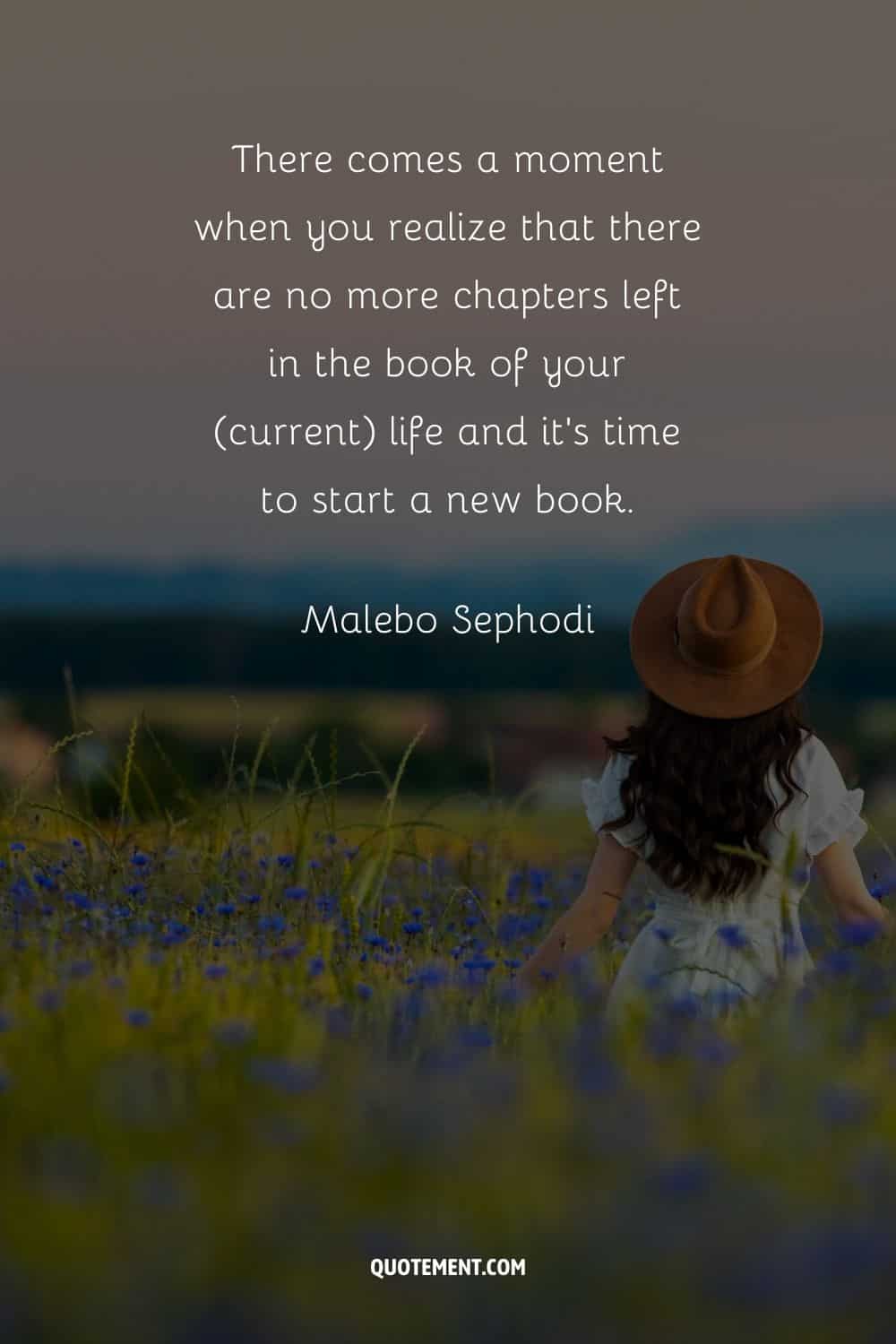 Letting Go And Starting Over Quotes
1. "We need to learn to let go as easily as we grasp and we will find our hands full and our minds empty." — Leo F. Buscaglia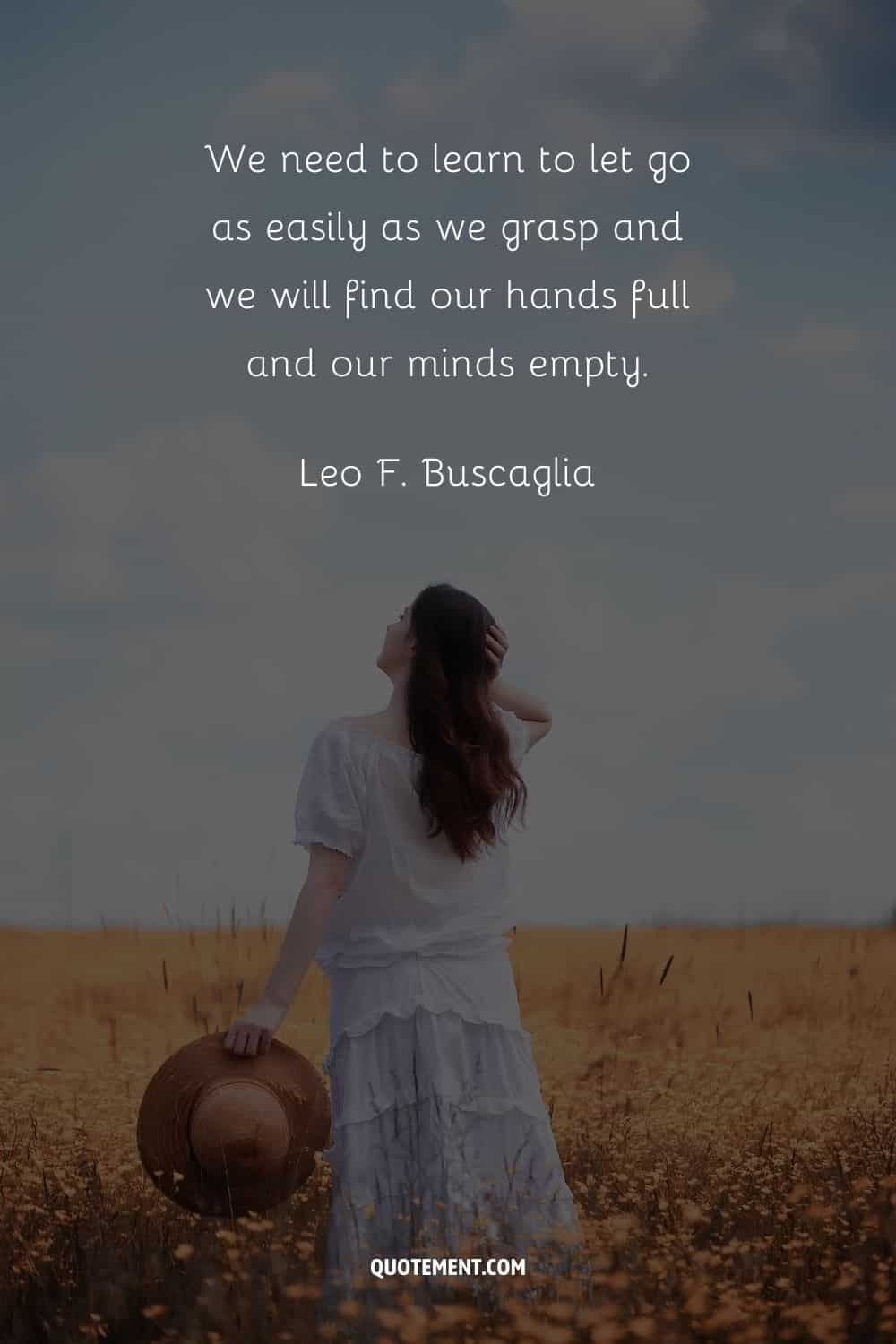 2. "Letting go means to come to the realization that some people are a part of your history, but not a part of your destiny." — Steve Maraboli
3. "Breathe. Let go. And remind yourself that this very moment is the only one you know you have for sure." — Oprah Winfrey
4. "Some of us think holding on makes us strong, but sometimes it is letting go." — Hermann Hesse
5. "We must be willing to let go of the life we planned so as to have the life that is waiting for us." — Joseph Campbell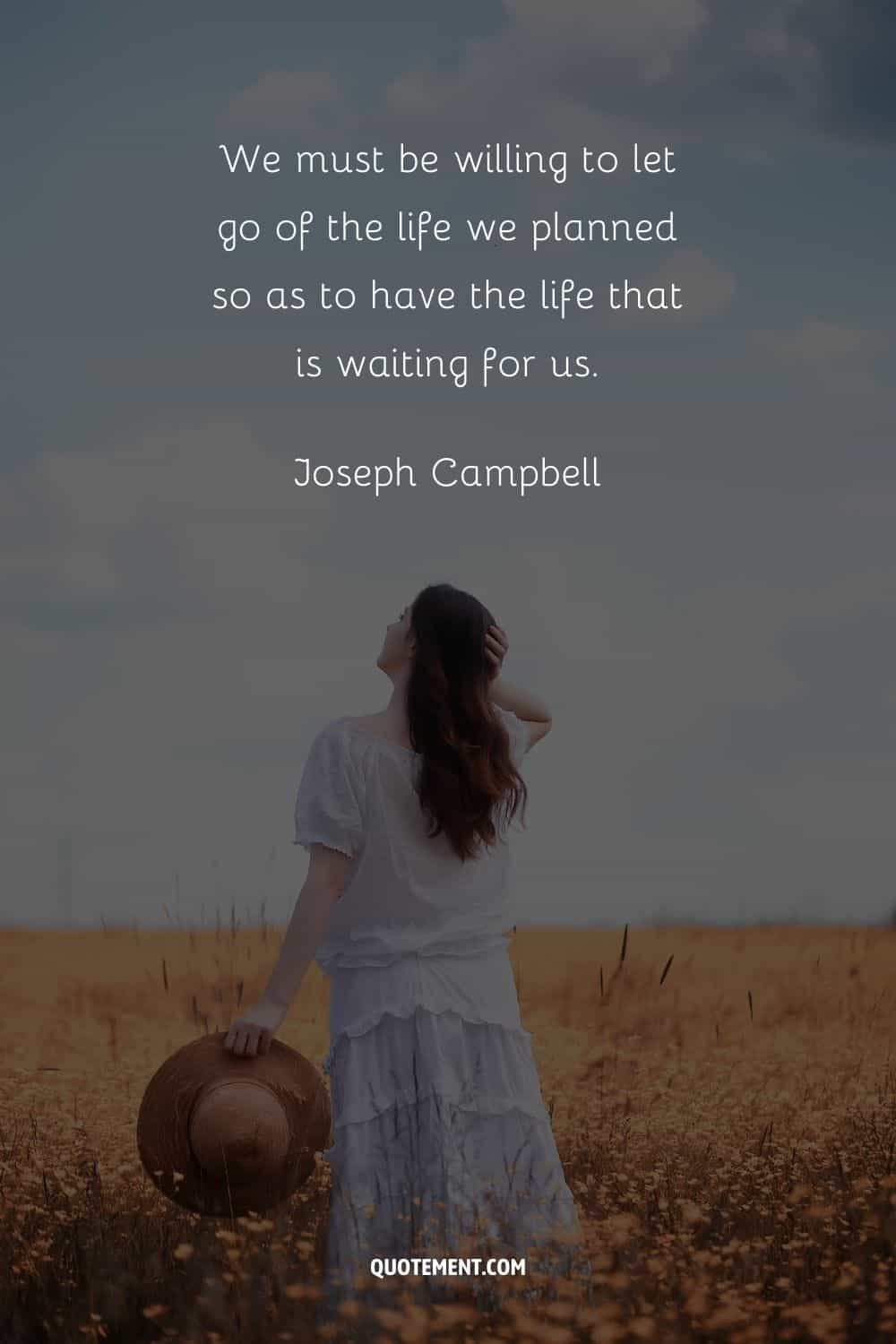 6. "There are things that we never want to let go of, people we never want to leave behind. But keep in mind that letting go isn't the end of the world, it's the beginning of a new life." — Unknown
7. "Pain will leave you when you let go." — Jeremy Aldana
8. "You will find that it is necessary to let things go; simply for the reason that they are heavy. So let them go, let go of them. I tie no weights to my ankles." — C. Joybell C.
9. "Nothing in the universe can stop you from letting go and starting over." — Guy Finley
10. "Holding on is believing that there's a past; letting go is knowing that there's a future." — Daphne Rose Kingma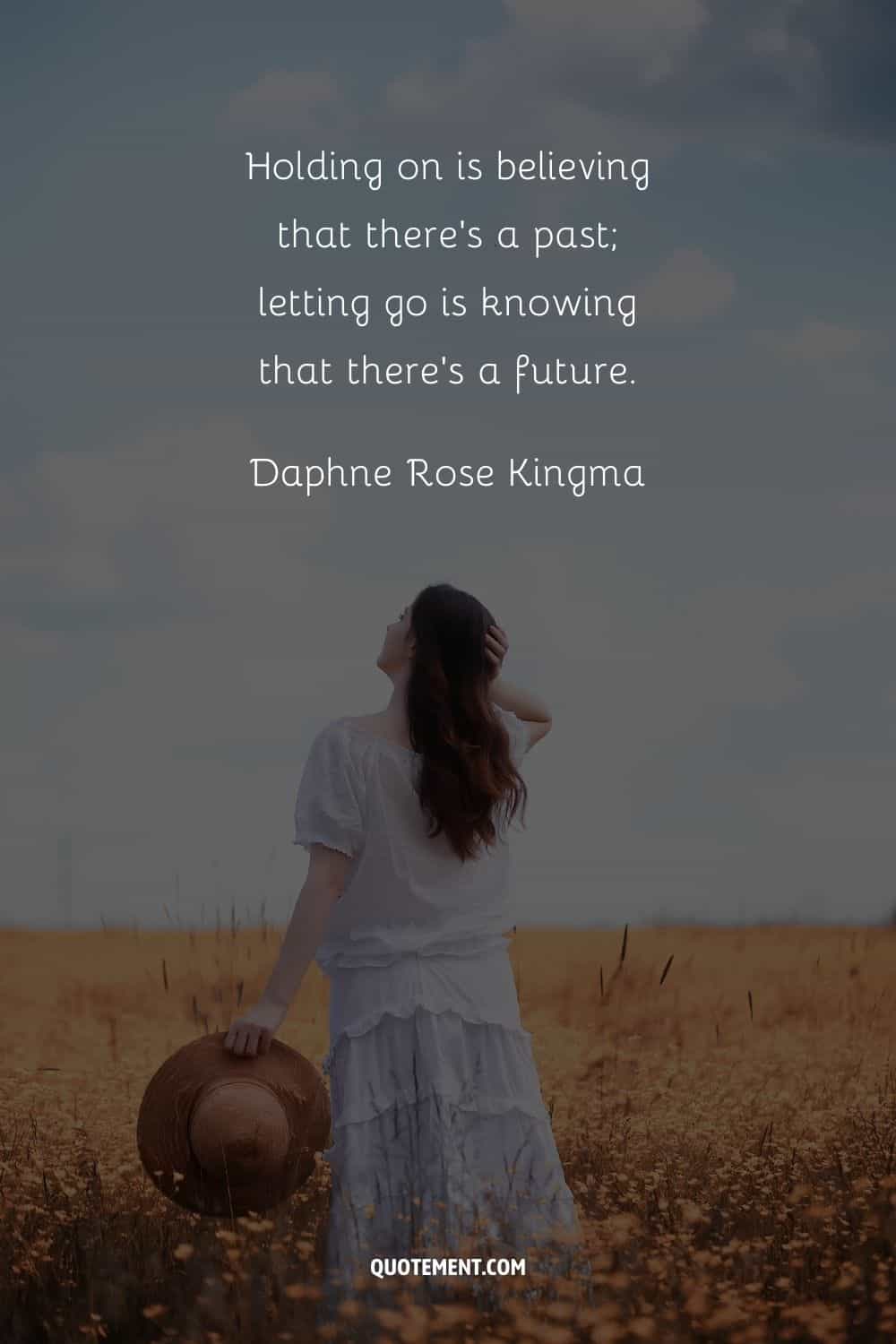 11. "Your future is not governed by the past. You have the power to let go of the past and move on." — Unknown
12. "It's only human to make mistakes. You always have a choice to learn from it, let it go, forgive yourself and start over." — Unknown
13. "When I let go of what I am, I become what I might be. When I let go of what I have, I receive what I need." — Lao Tzu
14. "Letting go is hard but being free is beautiful." — Wilder Poetry
15. "Letting go may sound so simple, but rarely is it a one-time thing. Just keep letting go, until one day it's gone for good." — Eleanor Brown
16. "The truth is, unless you let go, unless you forgive yourself, unless you forgive the situation, unless you realize that the situation is over, you cannot move forward." — Steve Maraboli
17. "Your heart's strength is measured by how hard it holds on. Your self-worth and faith are measured by finally letting go. However, your peace is measured by how long you don't look back." ― Shannon L. Alder
18. "Sometimes the hardest part isn't letting go but rather learning to start over." — Nicole Sobon
19. "There's a trick to the graceful exit. It begins with the vision to recognize when a job, a life stage, a relationship is over — and to let go. It means leaving what's over without denying its value." — Ellen Goodman
20. "Let go of the past and go for the future. Go confidently in the direction of your dreams. Live the life you imagined." — Henry David Thoreau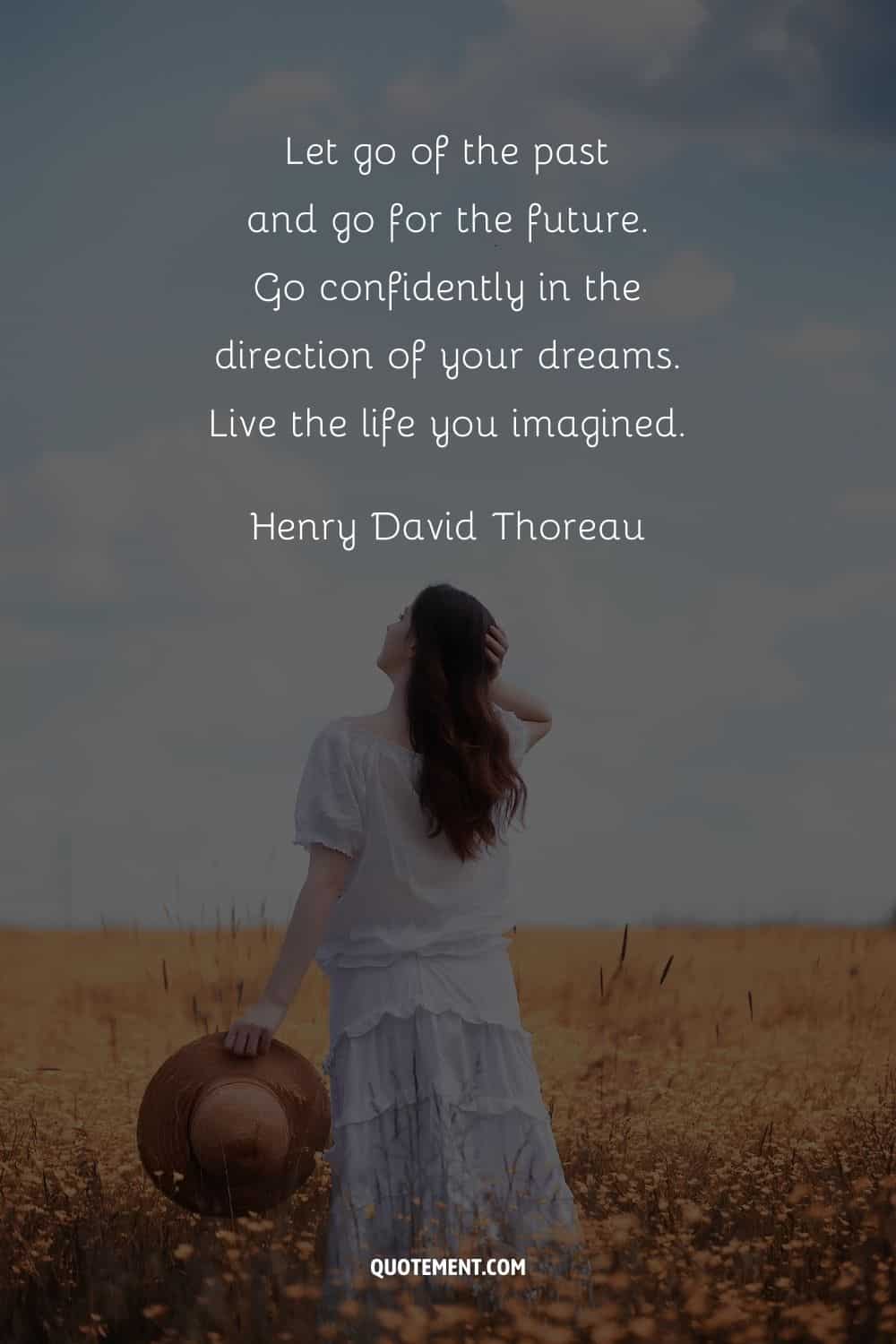 Wise Starting Over Quotes
1. "You can start anew at any given moment. Life is just the passage of time and it's up to you to pass it as you please." — Charlotte Ericksson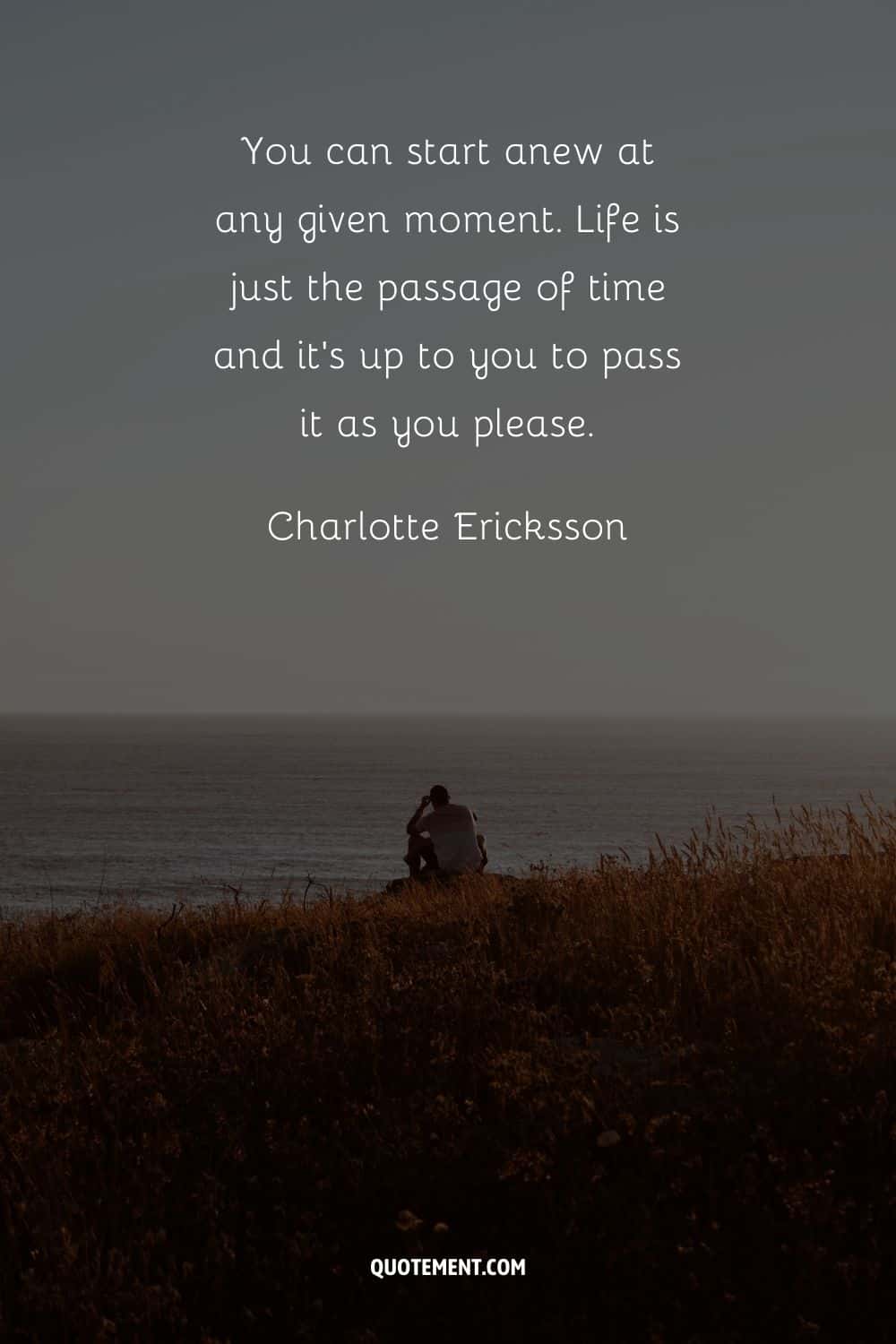 2. "Sometimes it's not about trying to fix something that's broken. Sometimes it's about starting again and building something new. Something better." — Leisa Rayven
3. "If you keep picking at that scab on your heart, it won't heal." — Antonia Perdu
4. "The direction you choose to face determines whether you're standing at the end or the beginning of a road." — Richelle E. Goodrich
5. "Advice to my younger self: 1. Start where you are with what you have. 2. Try not to hurt other people. 3. Take more chances. 4 If you fail, keep trying." — Germany Kent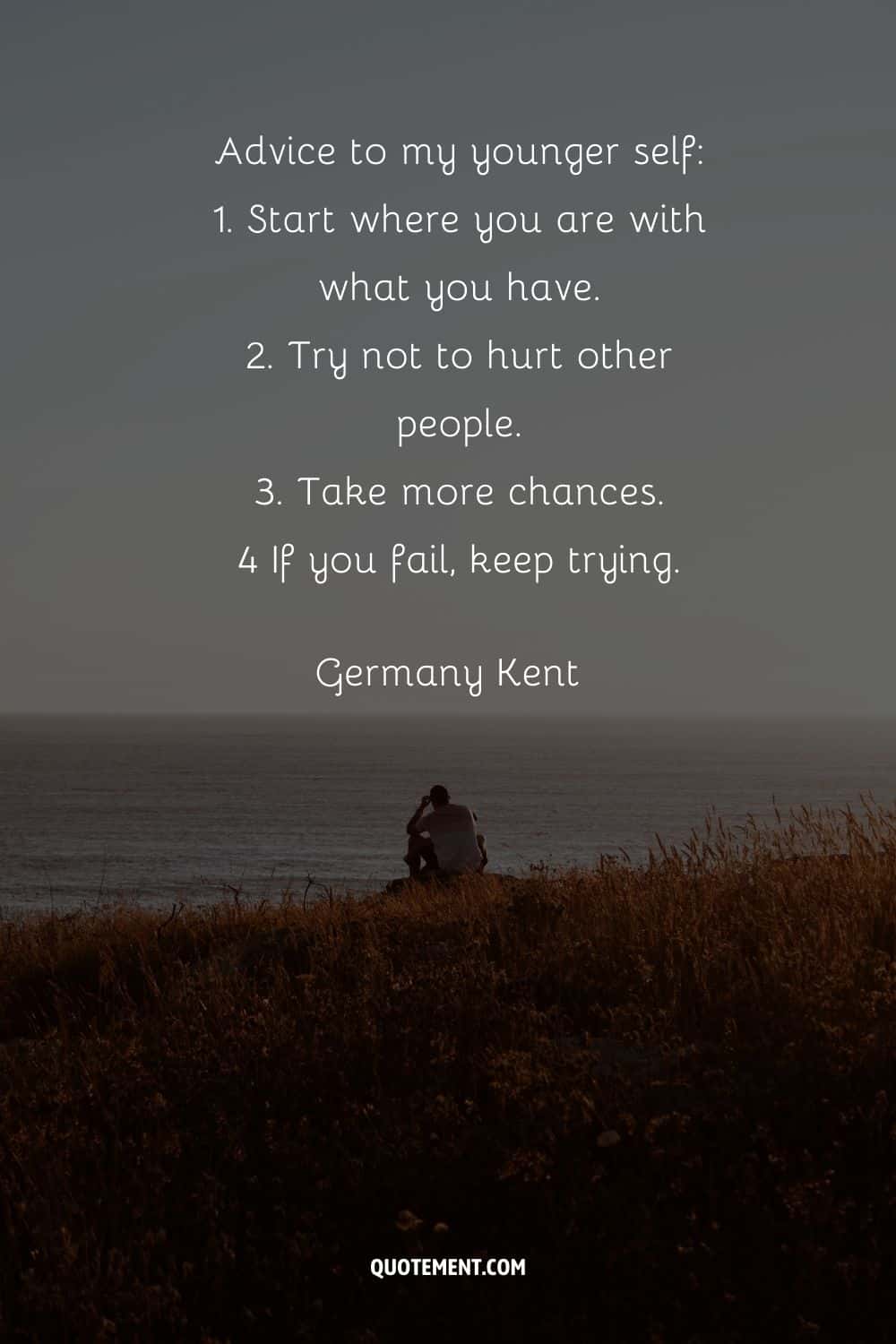 6. "When one door closes, another opens, but we often look so long and so regretfully upon the closed door that we do not see the one which has opened for us." — Alexander Graham Bell
7. "Don't be afraid to start over. This time you're not starting from scratch. You're starting from experience." — Unknown
8. "Remembering where and why you fell and learning the lessons well is a good starting point to start all over again with a better insight and a renewed fortitude and wit to dare again for victory!" — Ernest Agyemang Yeboah
9. "Life is never too heavy to pick up where we left off." — Curtis Tyrone Jones
10. "Starting over is opportunity informed by failure, which is opportunity made intelligent." — Craig D. Lounsbrough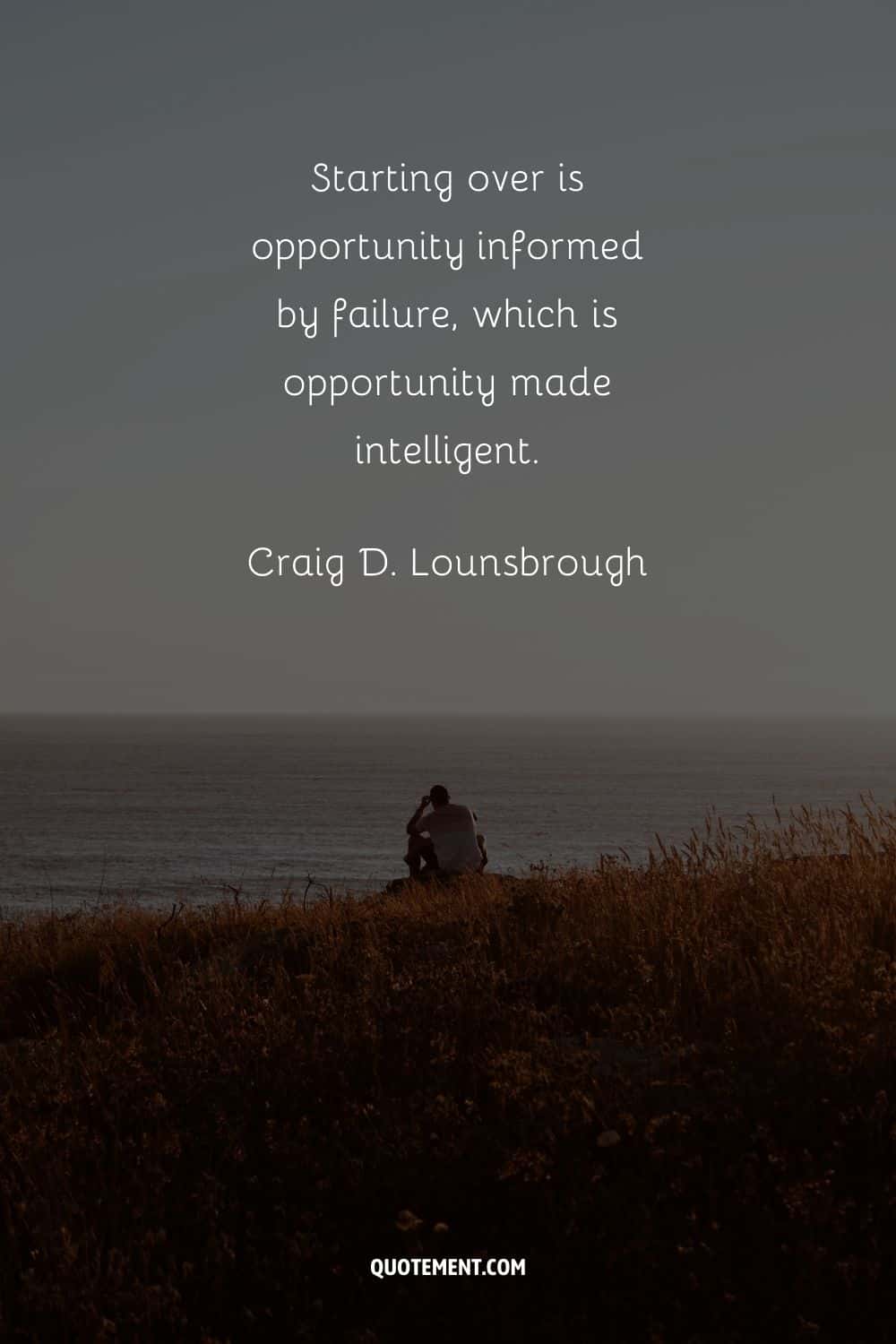 11. "Success is not final. Failure is not fatal. It's the courage to continue that counts." — Winston Churchill
12. "The old skin has to be shed before the new one can come." — Joseph Campbell
13. "Chance is not a word to toss in the air. It's a word to take in, a word to give yourself." — Michelle Muriel
14. "Failure is the opportunity to start over again more intelligently." — Henry Ford
15. "Take the first step in faith. You don't have to see the whole staircase, just take the first step." — Martin Luther King Jr.
16. "Make it a rule of life never to regret and never to look back. Regret is an appalling waste of energy; you can't build on it; it's only good for wallowing in." — Katherine Mansfield
17. "If you fail the first time that's just a chance to start over again." — Lenny Wilkins
18. "What the caterpillar calls the end of the world, the master calls a butterfly." — Richard Bach
19. "You have come a long way and your experiences have taught you so much. Use this knowledge to start over and build the life that you have always dreamed of." — Unknown
20. "It is not merely enough to have the ability to be persistent, you must also have the ability to start over." — F. Scott Fitzgerald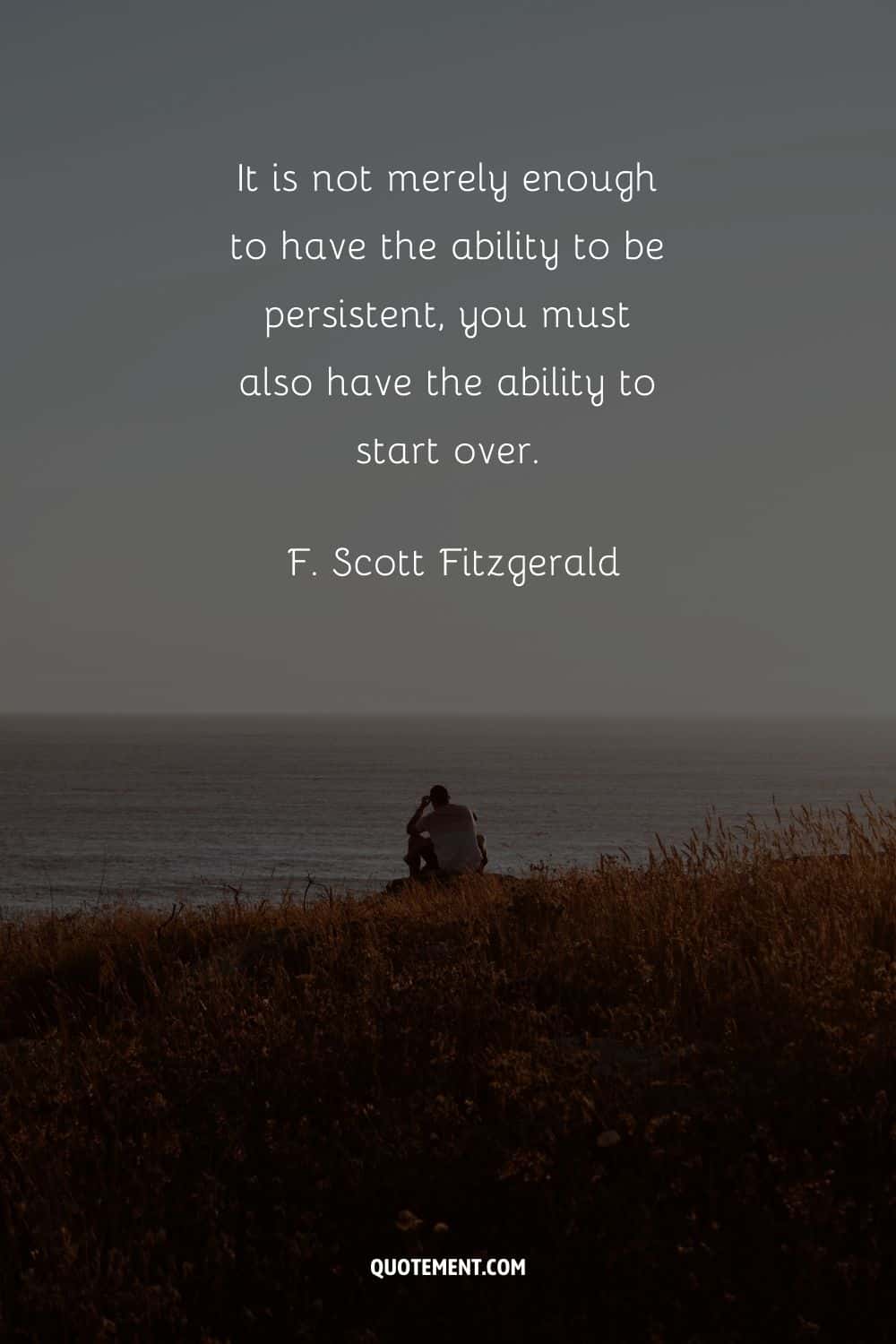 Moving On Quotes
1. "The answer to every adversity lies in courageously moving forward with faith." — Edmond Mbiaka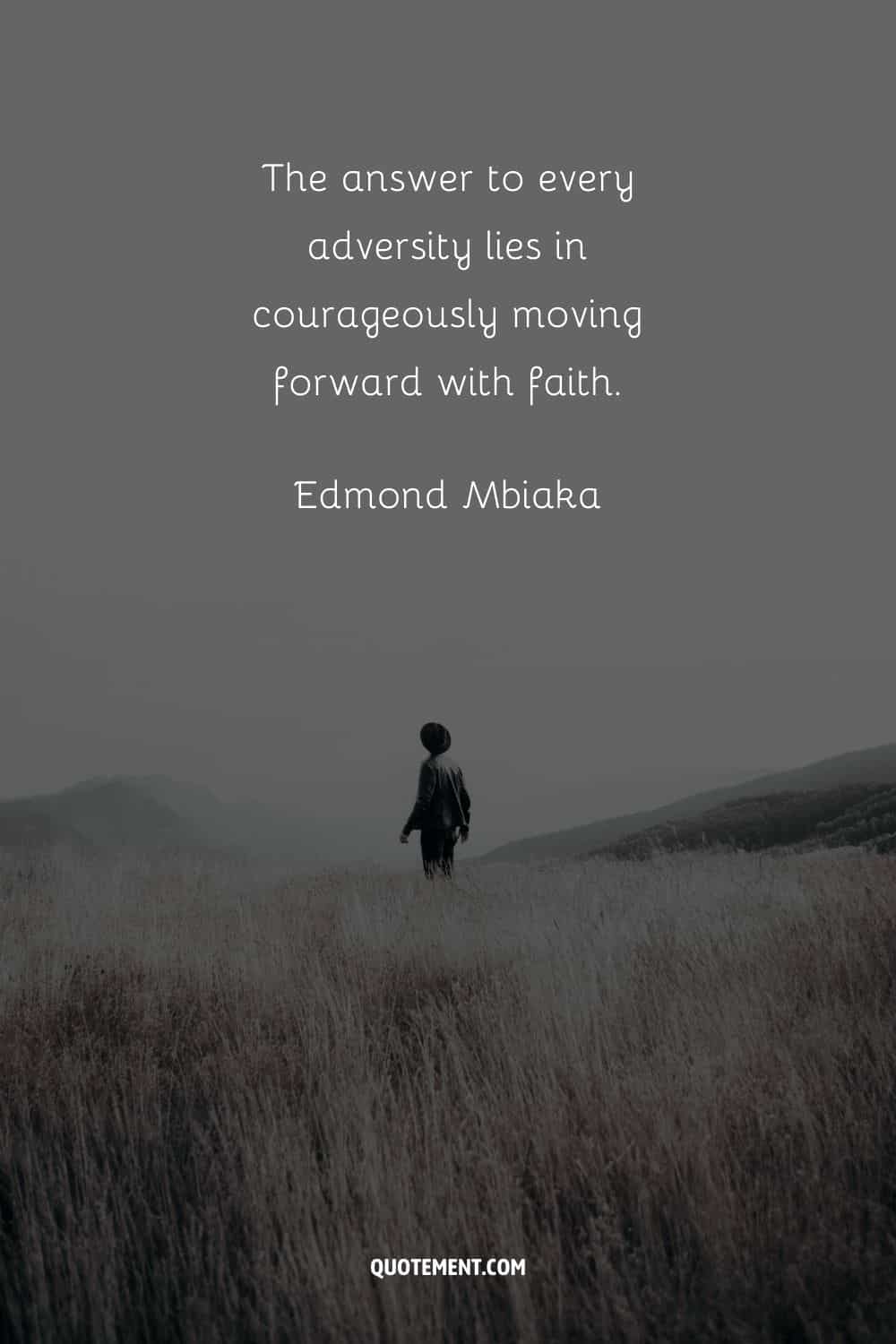 2. "You can love them, forgive them, want good things for them…but still move on without them." — Mandy Hale
3. "You don't have to have it all figured out to move forward. Moving forward is essential but doing so with extreme clarity isn't essential." — Unknown
4. "Cry. Forgive. Learn. Move on. Let your tears water the seeds of your future happiness." — Steve Maraboli
5. "The first step towards getting somewhere is to decide you're not going to stay where you are." — J.P. Morgan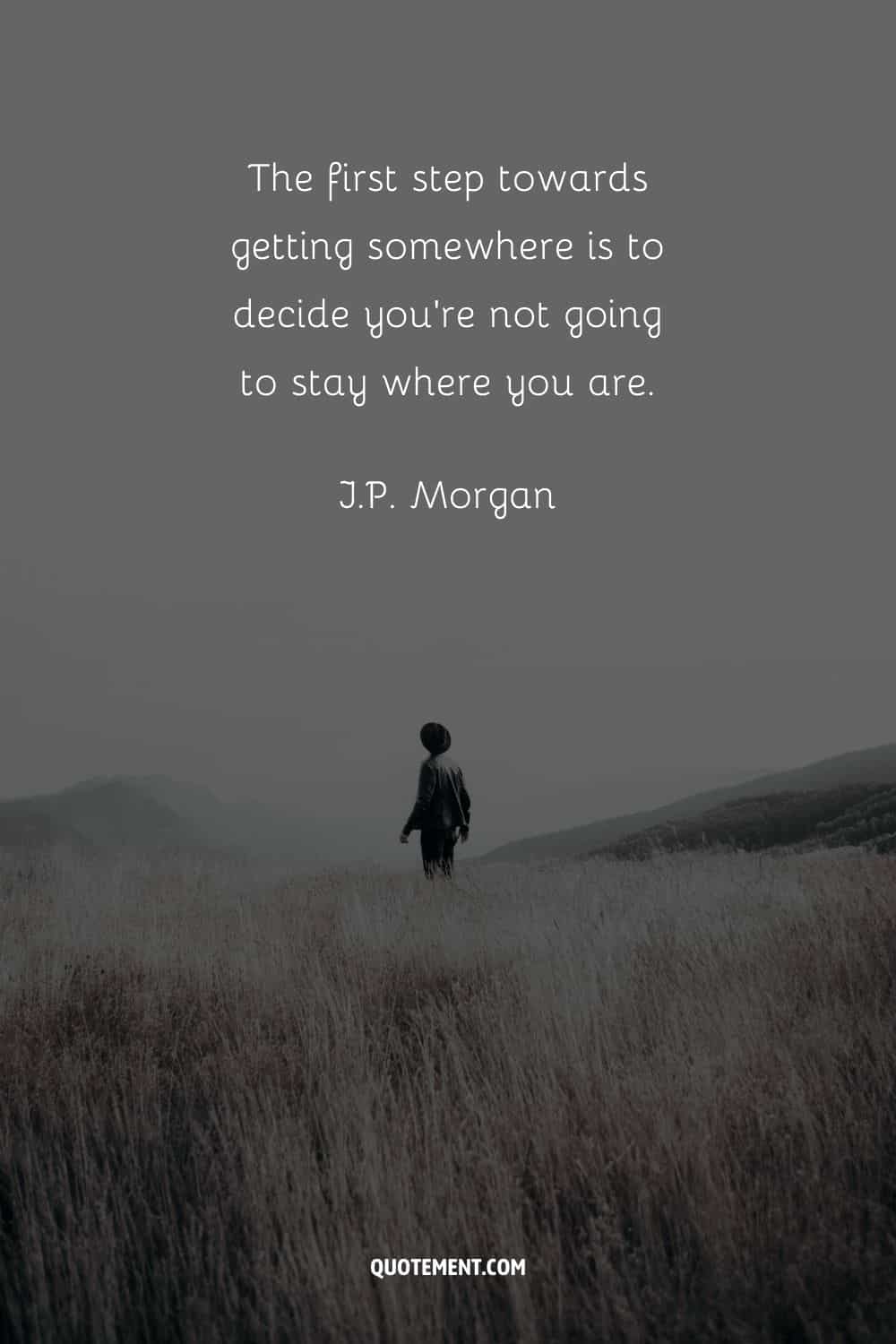 6. "It happens to everyone as they grow up. You find out who you are and what you want, and then you realize that people you've known forever don't see things the way you do. So you keep the wonderful memories, but find yourself moving on." — Nicholas Sparks
7. "It is important that we forgive ourselves for making mistakes. We need to learn from our errors and move on." ― Steve Maraboli
8. "You must make a decision that you are going to move on. It won't happen automatically. You will have to rise up and say, 'I don't care how hard this is, I don't care how disappointed I am, I'm not going to let this get the best of me. I'm moving on with my life." ― Joel Osteen
9. "I demolish my bridges behind me…then there is no choice but to move forward." ― Fridtjof Nansen
10. "I've been burdened with blame trapped in the past for too long, I'm moving on." ― Rascal Flatts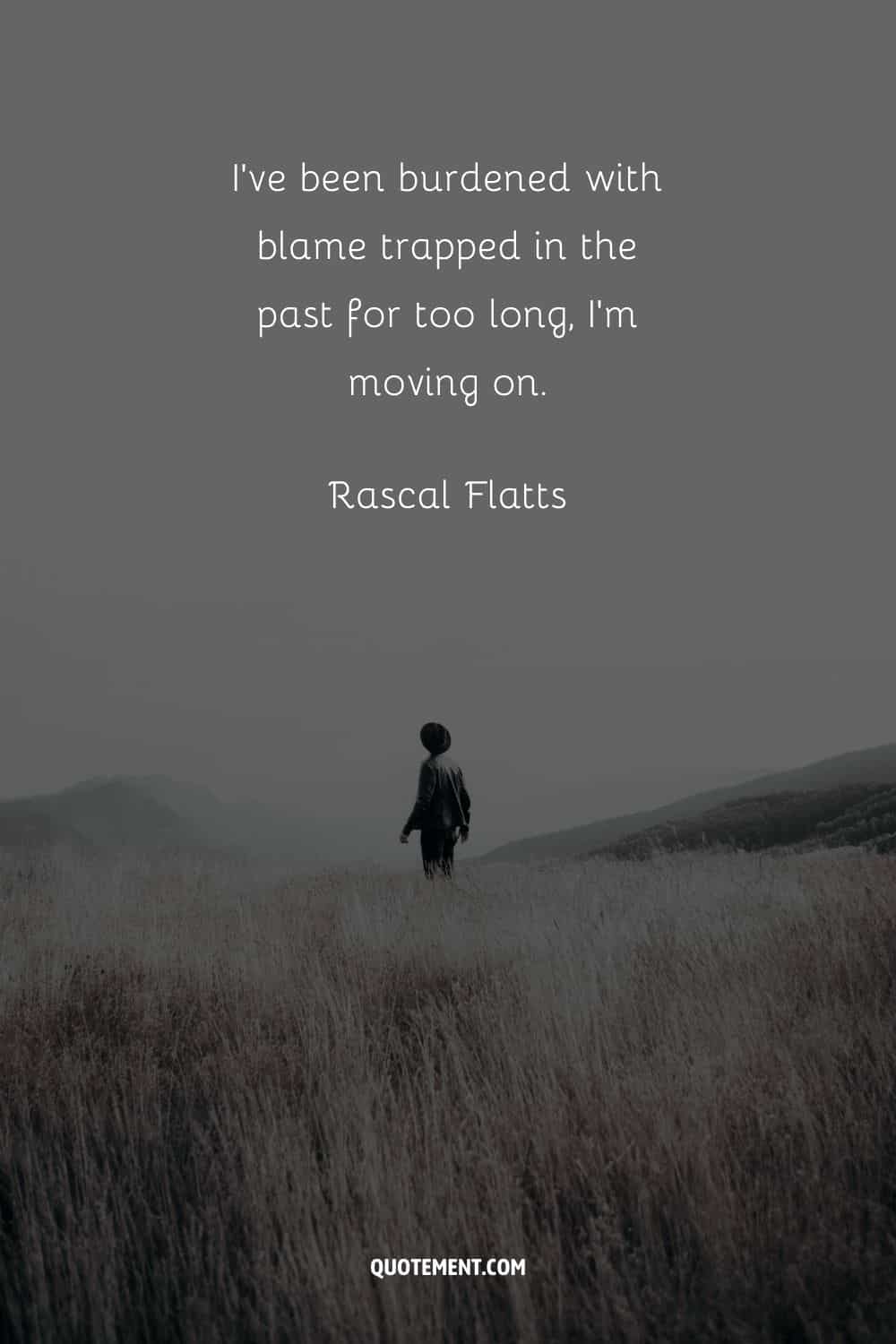 11. "The only thing a person can ever really do is keep moving forward. Take that big leap forward without hesitation, without once looking back. Simply forget the past and forge toward the future." — Alyson Noel
12. "Keeping baggage from the past will leave no room for happiness in the future." ― Wayne L Misner
13. "Should've, could've, would've, but you didn't. So you move on." ― Dominic Riccitello
14. "The only way to escape the pain of the past is to allow yourself to move on and focus on the future." — Unknown
15. "If you want to fly in the sky, you need to leave the earth. If you want to move forward, you need to let go of the past that drags you down." — Amit Ray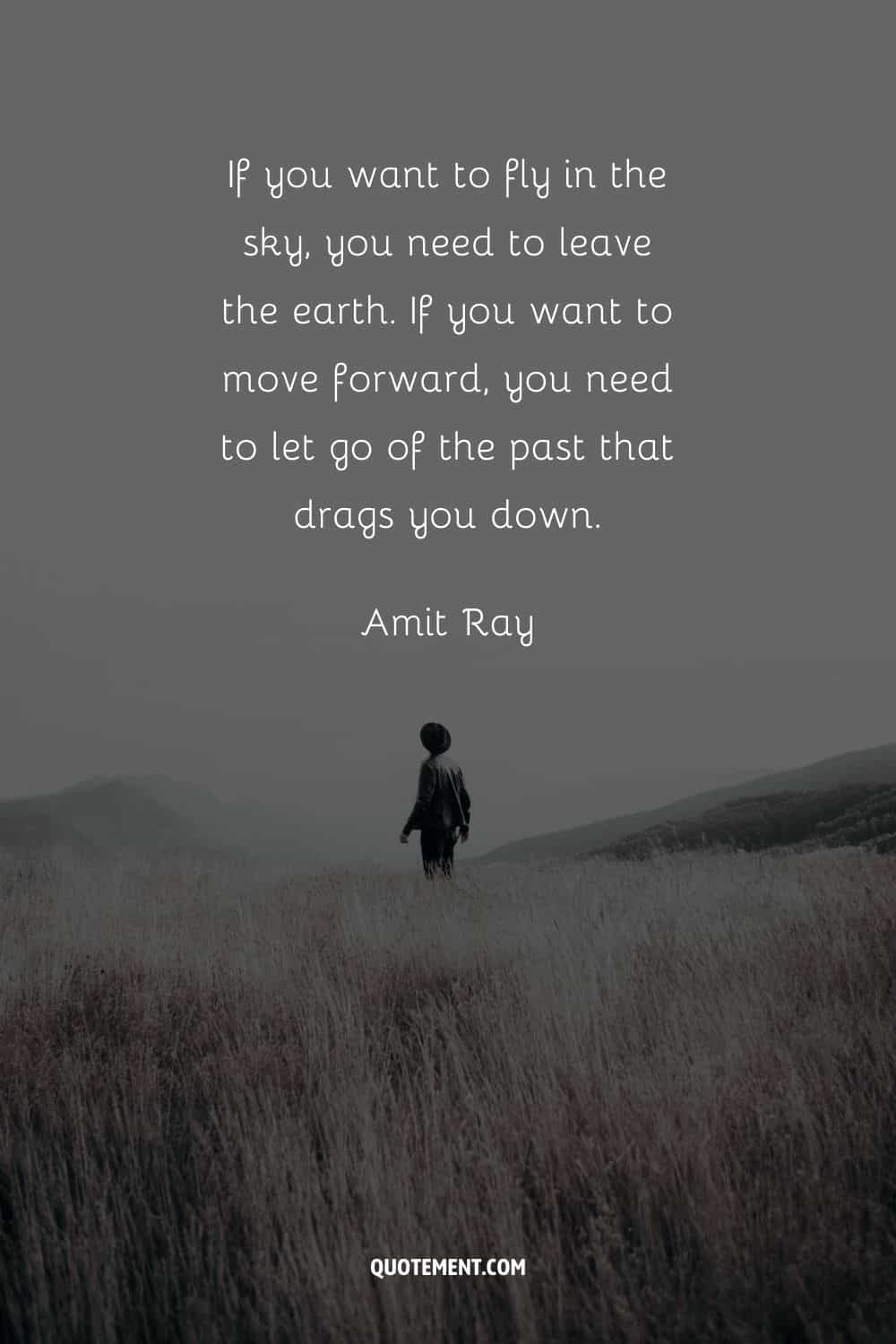 16. "Imagine a future where you hold no grudges towards anyone. You're not angry at past lovers, not bitter about failures, not disappointed in your parents. You forgive, send love, and move on. You're free." ― Charlotte Eriksson
17. "Someone once told me that just because you can't have the life you wanted, you shouldn't give up and fade out of existence. That's how we become living ghosts — by never moving on." ― Roshani Chokshi
18. "Sometimes the best way to be happy is to learn to let go of things you tried hard to hold on to that are no longer good for you." ― Faraaz Kazi
19. "Gather your strength, woman. And move on." ― Mitta Xinindlu
20. "Life moves forward. The old leaves wither, die, and fall away, and the new growth extends forward into the light." — Bryant McGill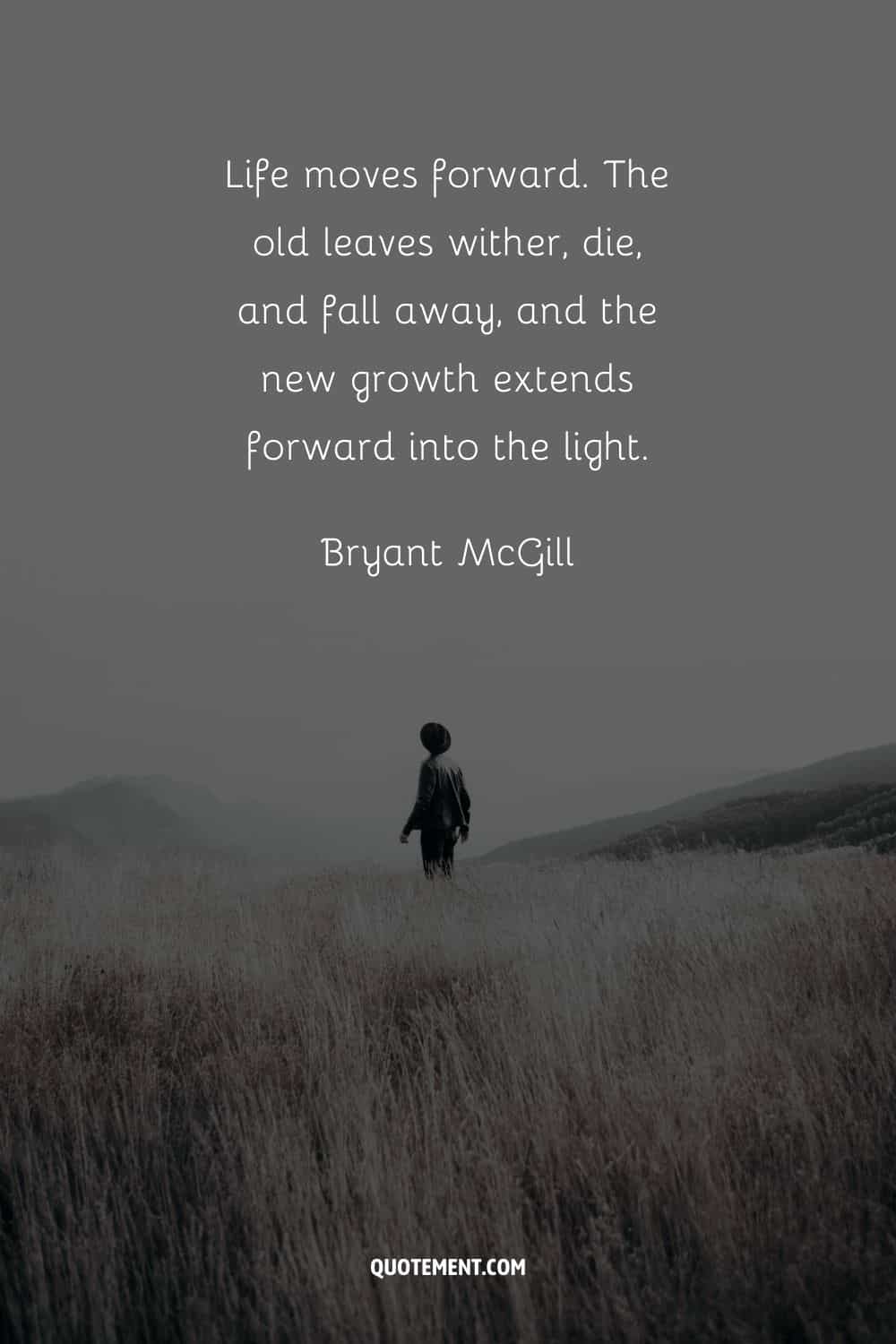 See also: 110 Inspiring Moving On Quotes To Help You Forge Ahead
Uplifting Quotes About New Beginnings
1. "And suddenly, you know…It's time to start something new and trust the magic of beginnings." — Meister Eckhart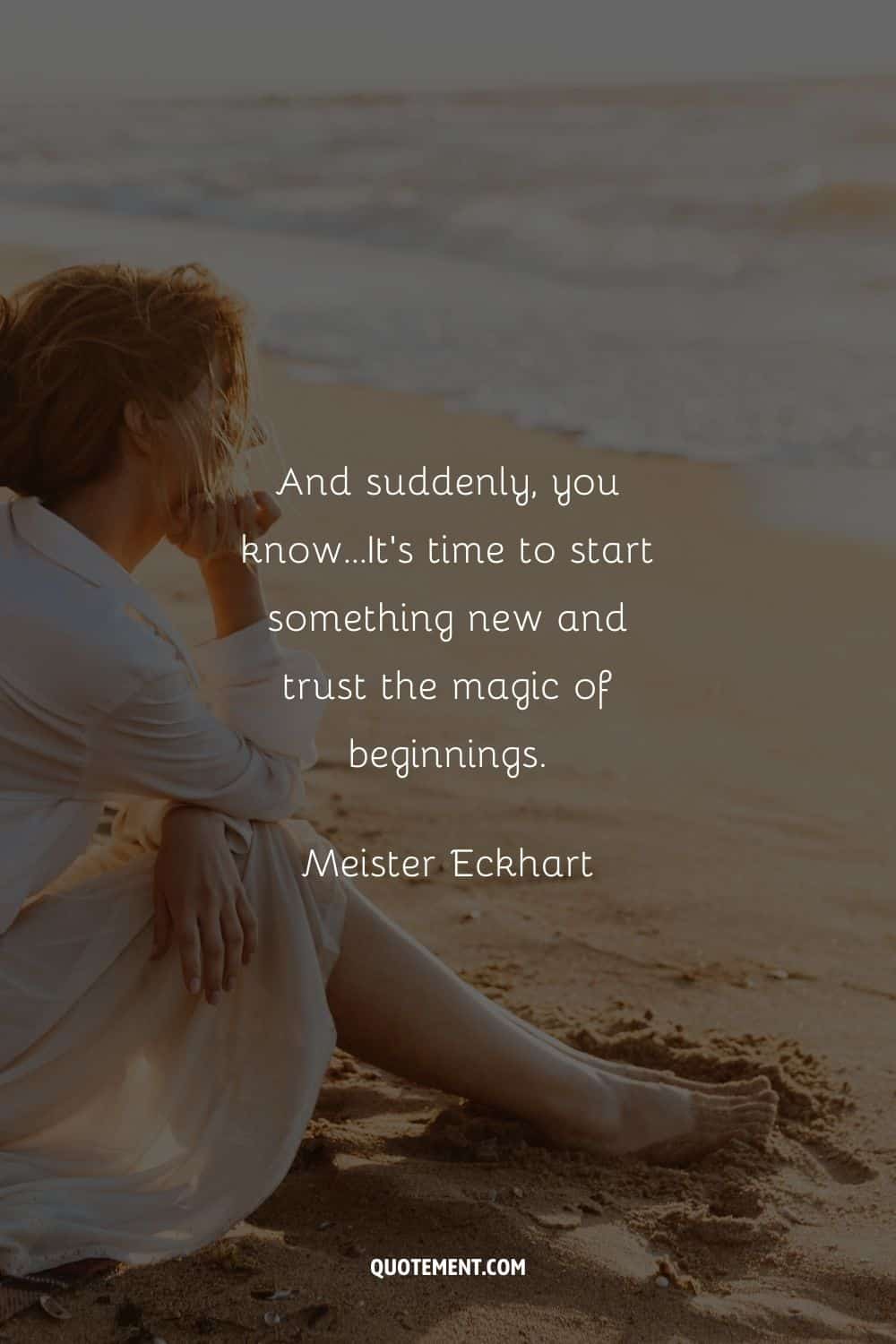 2. "Sometimes you just need a fresh start. A new beginning. A clean slate. Just get rid of everything going wrong and make it go right. Color your hair. Quit your job. Purge all the negative things and focus on all the positives. Just do it." — Unknown
3. "New beginnings are often disguised as painful endings." — Lao Tzu
4. "So, I close my eyes to old ends and open my heart to new beginnings." — Unknown
5. "Though nobody can go back and make a new beginning, anyone can start over and make a new ending." — Chico Xavier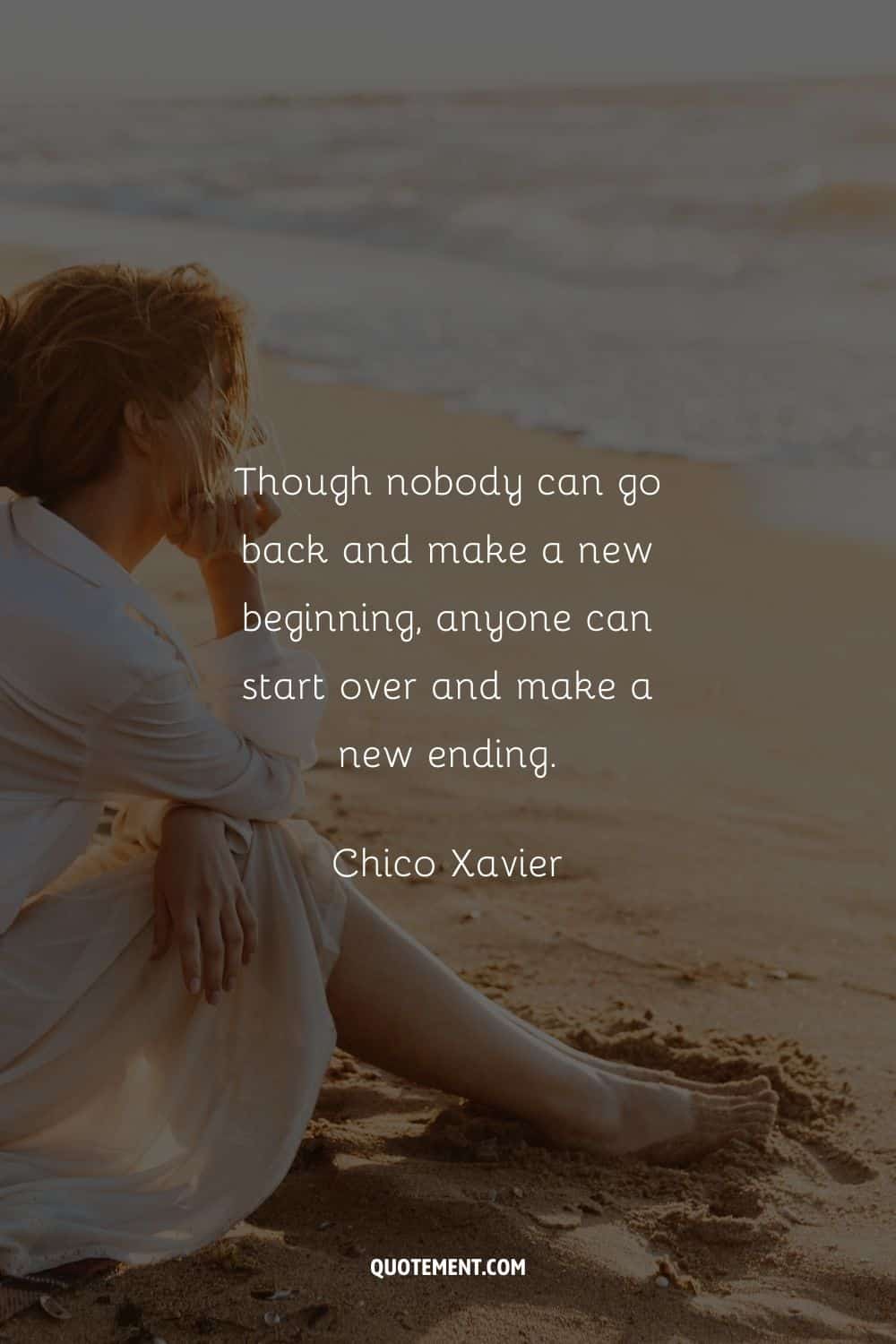 6. "How to begin: Rebuilding life from within. Love yourself, unconditionally. Release your bottled-up emotions. Make time for long walks, alone. Avoid living beyond your means. Nurture your inner strength. Stop apologizing for being you. Surround yourself with positive people. Embrace your situation, whatever it may be." — Unknown
7. "Be willing to be a beginner every single morning." — Meister Eckhart
8. "The beginning is always today." — Mary Shelley
9. "Embrace the newness of life every day, be thankful for endings instead of constantly reliving the lost. Life is worth living every day and with its endings is the unique blessing of beginning something new." — Scott Patrick Erwin
10. "Think of an end as a beginning to something new, a means to start over, start fresh and everything else." — Unknown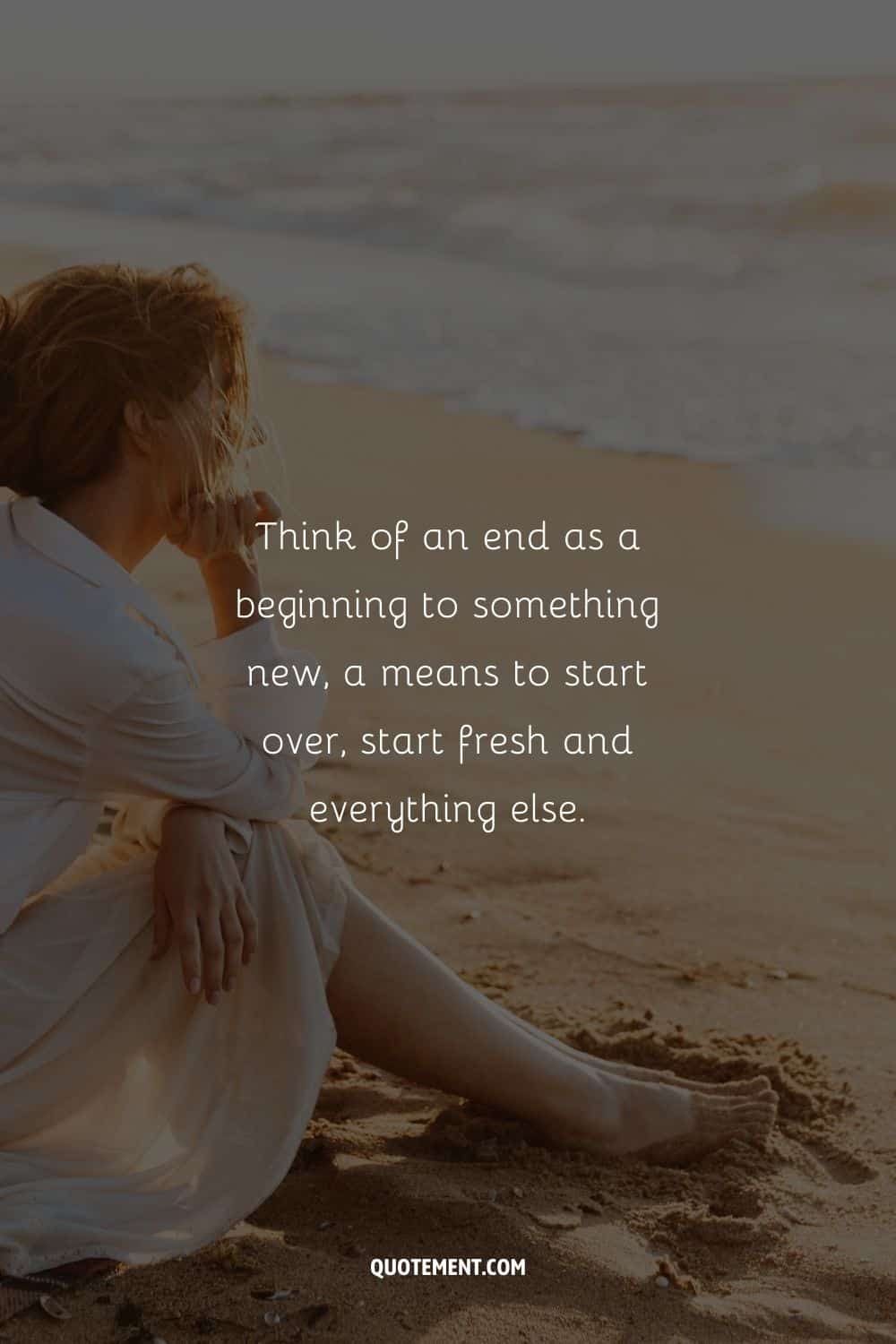 11. "Spring is proof that there is beauty in new beginnings." — Matshona Dhliwayo
12. "Keep on beginning and failing. Each time you fail, start all over again, and you will grow stronger until you have accomplished a purpose — not the one you began with perhaps, but one you'll be glad to remember." — Anne Sullivan
13. "No matter how hard the past, you can always begin again." — Buddha
14. "Each day is a new beginning. You can start fresh, anticipating what today will bring. Or you can just settle for yesterday's doubts, fears, or worries. Which road will you take? Do you take the path to the clear present or the shadows of the past?" — Eve Evangelista
15. "Every sunset is an opportunity to reset. Every sunrise begins with new eyes." — Richie Norton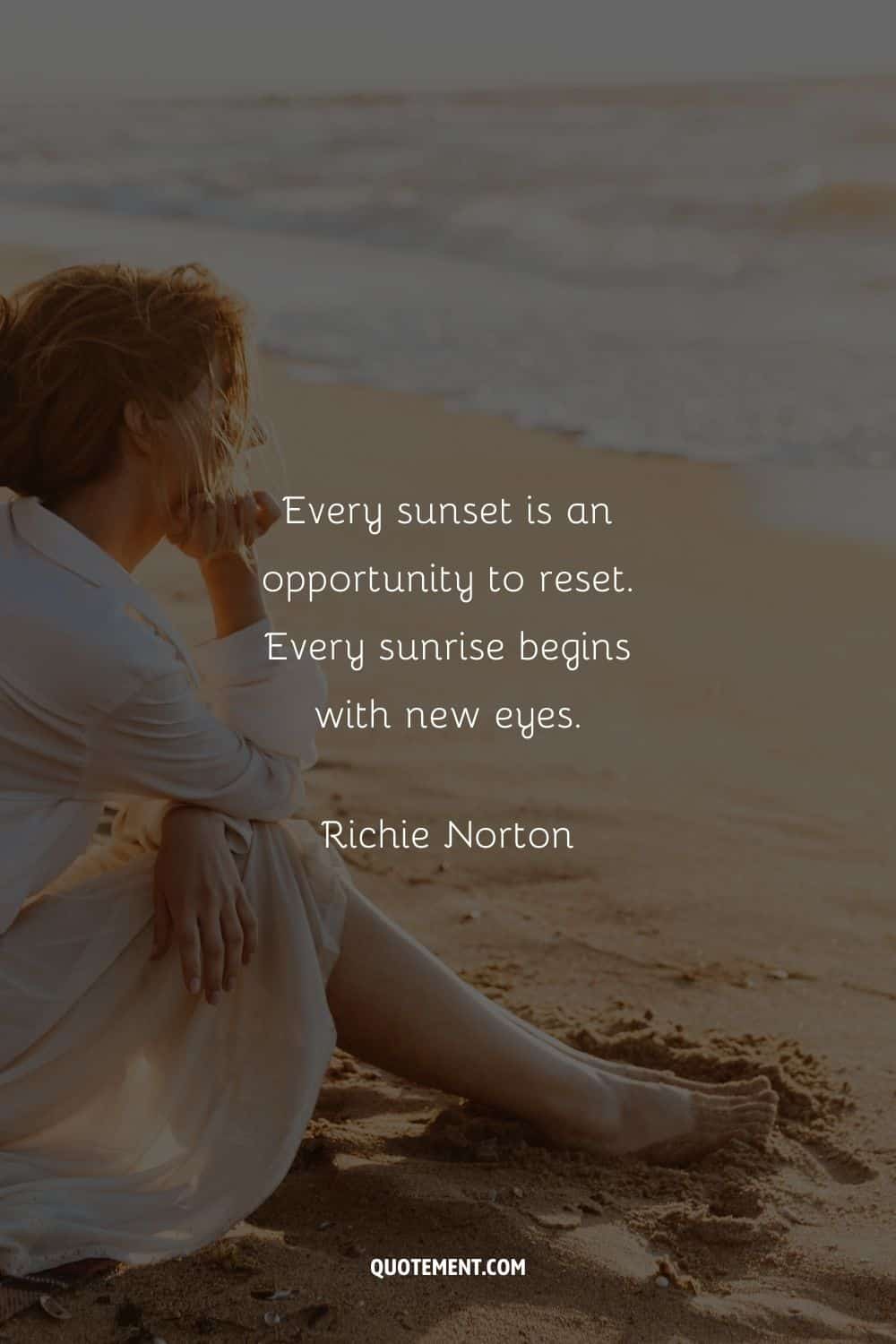 16. "No, this is not the beginning of a new chapter in my life; this is the beginning of a new book! That first book is already closed, ended, and tossed into the seas; this new book is newly opened, has just begun! Look, it is the first page! And it is a beautiful one!" — C. JoyBell C
17. "The secret to a rich life is to have more beginnings than endings." — Dave Weinbaum
18. "There is something beautiful about a blank canvas, the nothingness of the beginning that is so simple and breathtakingly pure. It's the paint that changes its meaning and the hand that creates the story. Every piece begins the same, but in the end, they are all uniquely different." — Piper Payne
19. "The earth provides us a brand new beginning every twenty-four hours. It is a repeated invitation to breathe in the cool morning air and start afresh; to mimic the sunrise and brighten up while reaching once more for the sky; to carry a glad song in our heart like the early birds; and, as faithfully as the morning dew, to wash off the dust from yesterday." — Richelle E. Goodrich
20. "Nothing is predestined. The obstacles of your past can become the gateways that lead to new beginnings." — Ralph Blum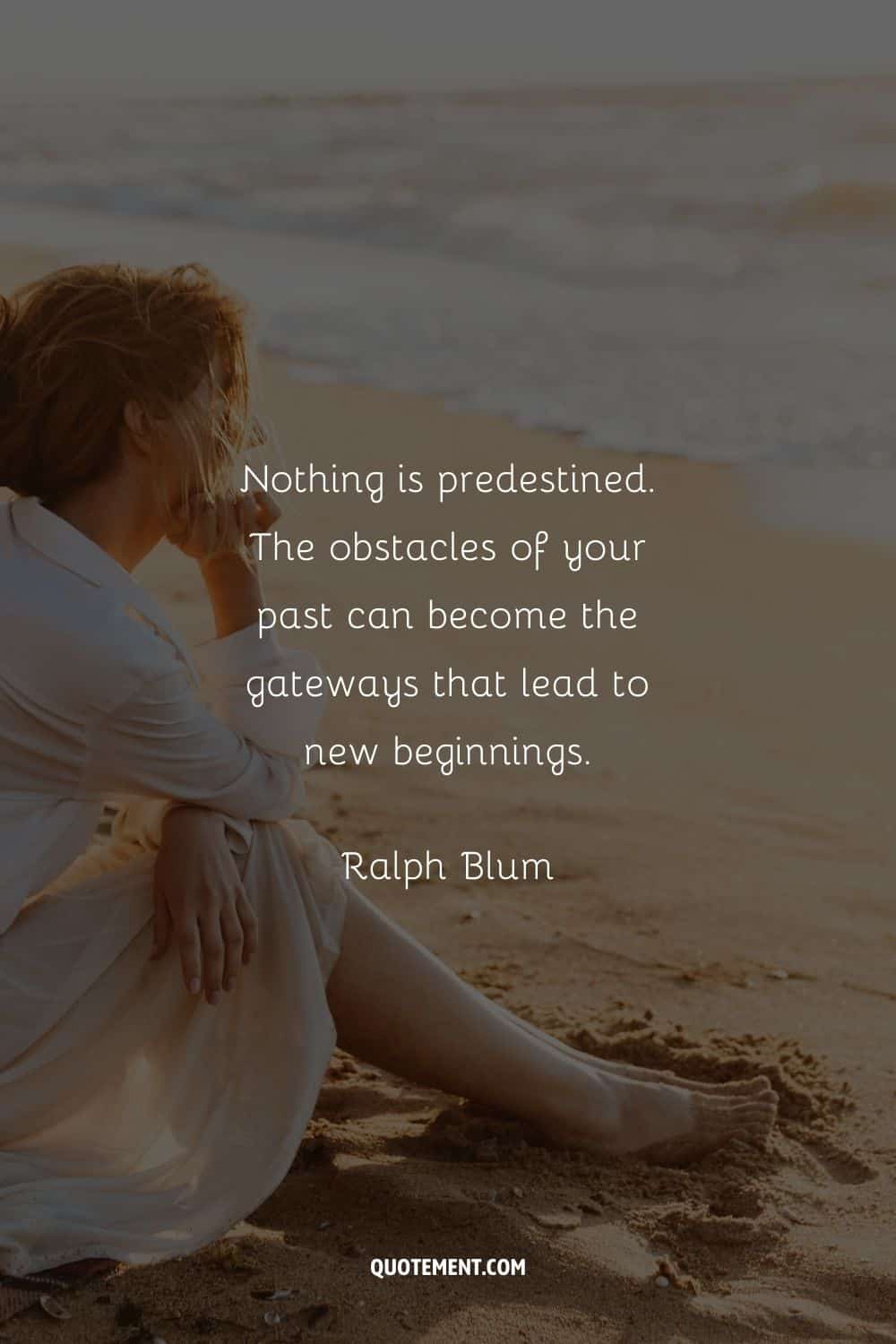 See also: 90 New Beginning Quotes To Embrace A New Day And New You
Starting Over After A Breakup Quotes
1. "Divorce is okay. Breaking up is okay. Starting over is okay. What is not okay is staying somewhere you're not appreciated, that's not okay." — Unknown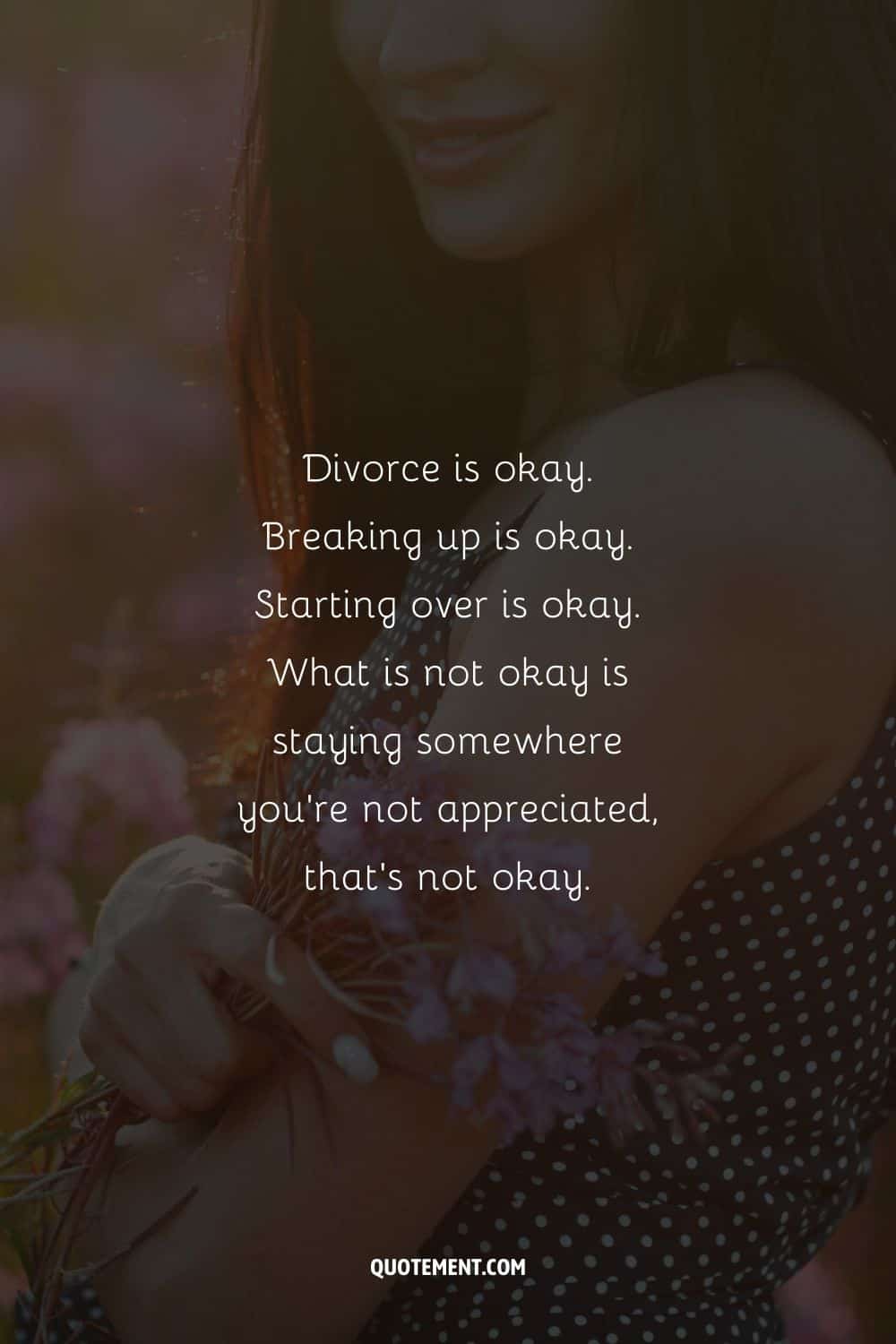 2. "Sometimes it takes a heartbreak to shake us awake and help us see we are worth so much more than we're settling for." ― Mandy Hale
3. "It is better to end something and start another than to imprison yourself in hoping for the impossible." — Unknown
4. "There's a great deal of relief in goodbyes and a lot of promise in hellos." — Laarni Venus Marie Giango
5. "You have to start over. That's what they say. But life is not a board game, and losing a loved one is never really "starting over". More like "continuing without." — Mitch Albom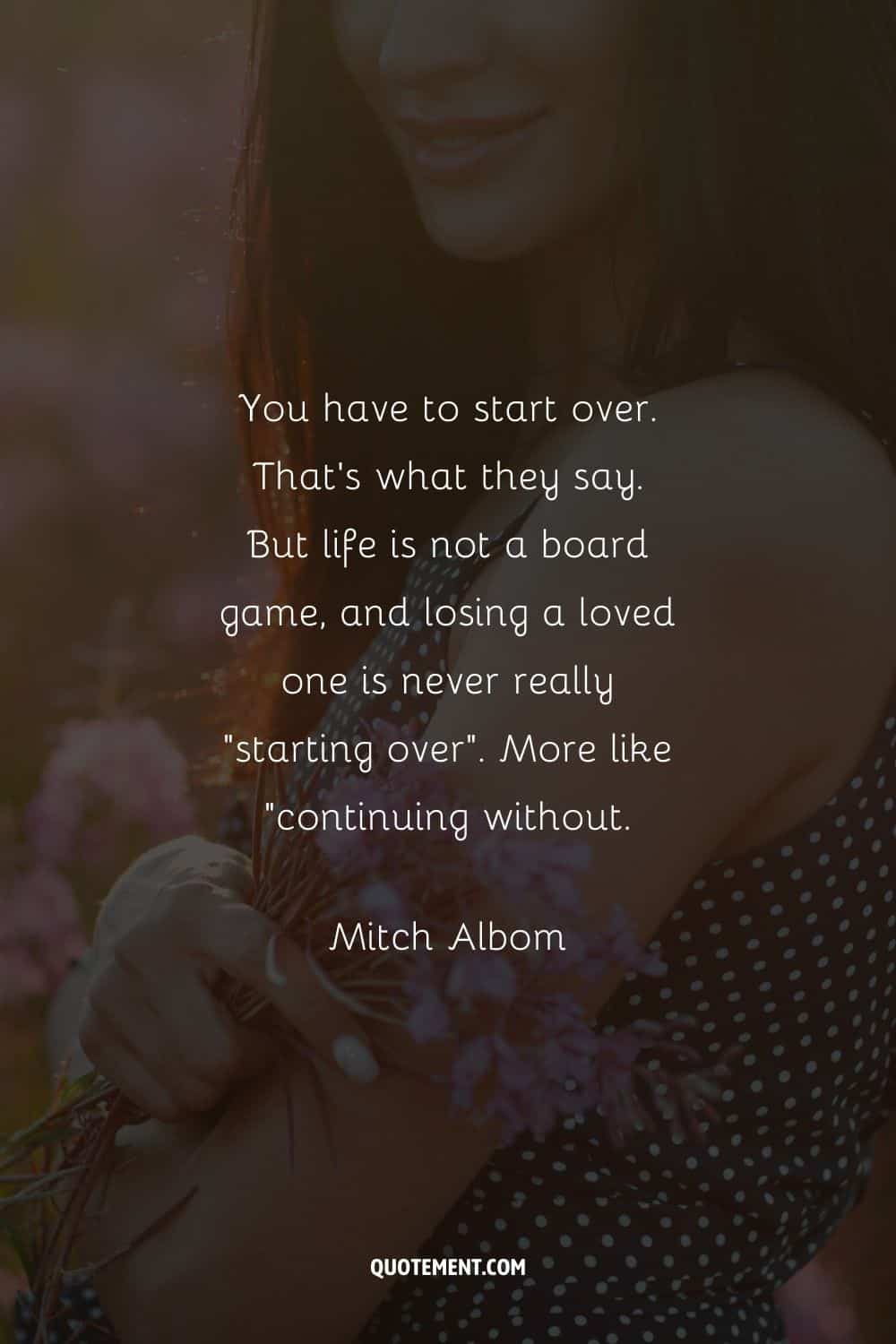 6. "And maybe, for now, a happy ending doesn't include a relationship. Maybe it's you, on your own, picking up the pieces and starting over, freeing yourself up for something better in the future. Maybe the happy ending is just… moving on." — Unknown
7. "Somewhere between heartaches and waiting, comes the chance to be found by someone who can show you that you don't have to be just an option, but the only choice." — Unknown
8. "If you keep going backwards with the same people that God has intentionally removed from your life, you will continue to stay stuck. There is no joy in being confused and unhappy. Get rid of old bad habits and leave them where they belong. What is meant for you will be yours, learn to let go. Dysfunction isn't love." — Unknown
9. "You will evolve past certain people. Let yourself." ― Mandy Hale
10. "It was strange, really. A couple of months ago, I had thought I couldn't live without him. Apparently, I could." ― Gabrielle Zevin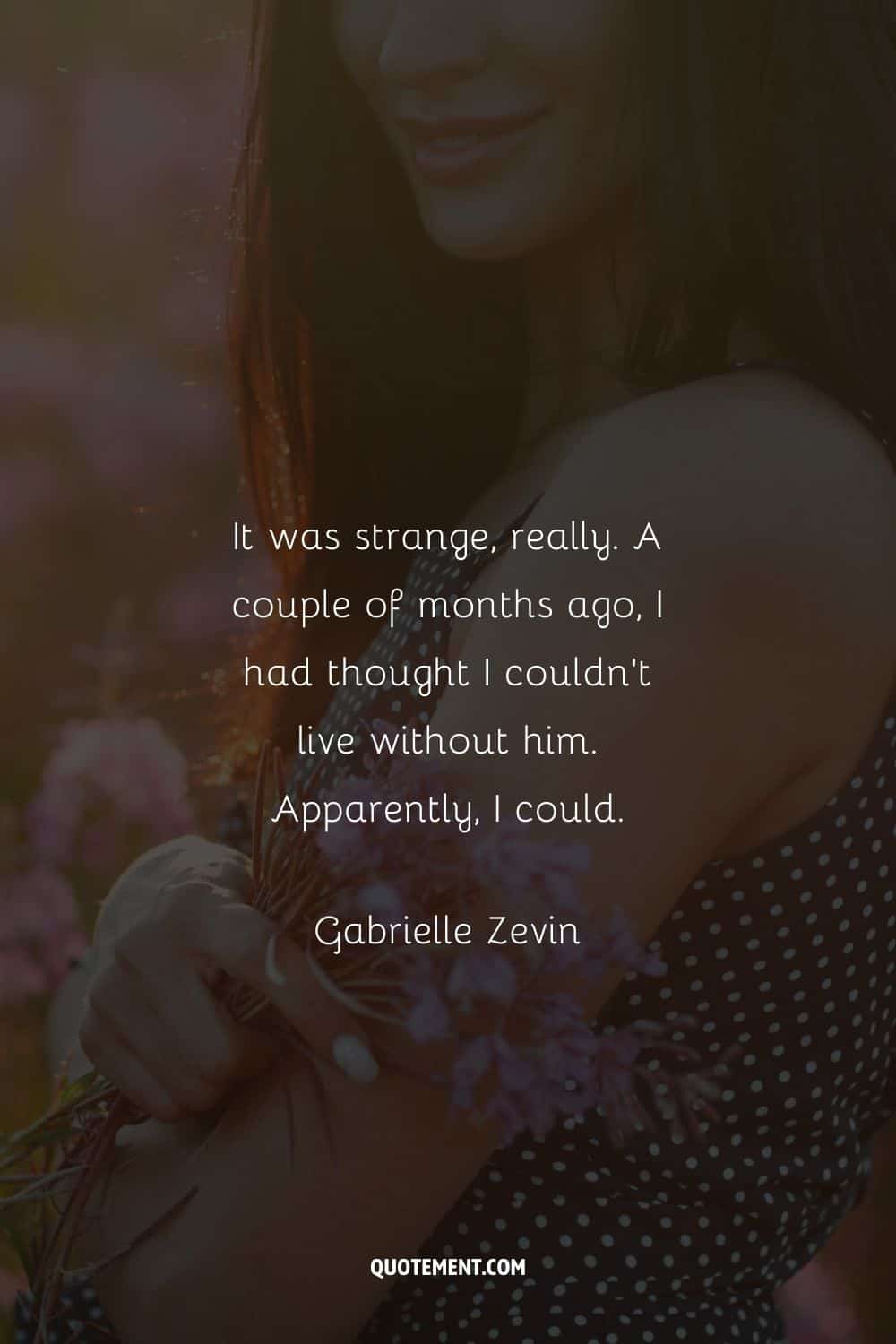 11. "If you spend your time hoping someone will suffer the consequences for what they did to your heart, then you're allowing them to hurt you a second time in your mind." ― Shannon L. Alder
12. "A heart clouded by bitterness holds back the rain of love." ― Temi O'Sola
13. "That's all you can do in this world, no matter how strong the current beats against you, or how heavy your burden, or how tragic your love story. You keep going." ― Robyn Schneider
14. "Don't tie your heart to a person that has nothing left to offer you. Let it go. It might hurt for a while, but when you get over it, you'll see that it's better." ― Orebela Gbenga
15. "There's a weird freedom in letting go of what you lost and looking forward to the possibilities the empty space leaves behind." ― James Lanman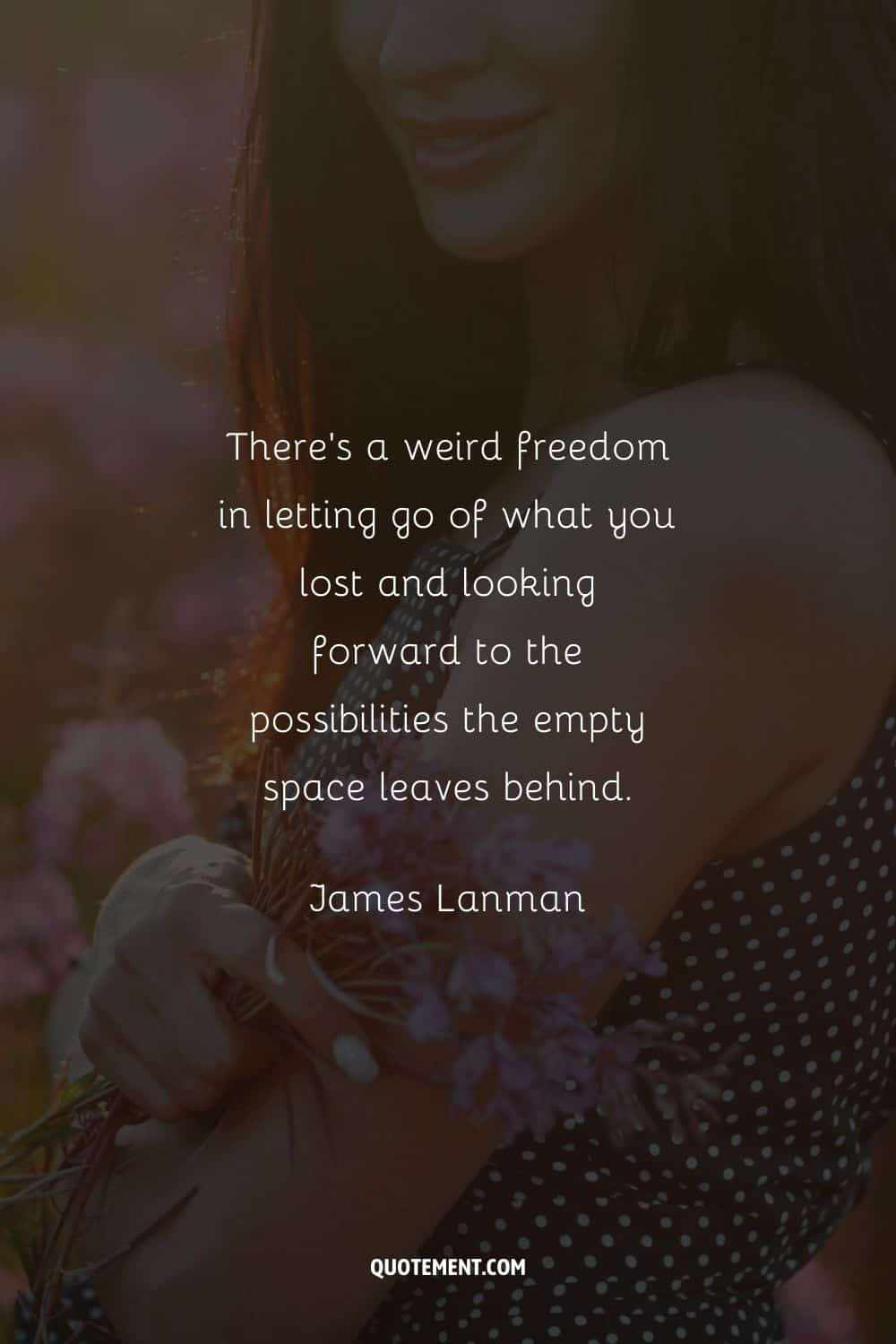 16. "Don't waste time thinking about them. If they walked away from your love, they don't deserve your pain." ― C.L. Brown
17. "Unfortunately, life doesn't wait for you to get over your ex; it will carry on." ― Elelwani Anita Ravhuhali
18. "I will not allow myself to not feel chosen every single day. And I'll wait till whenever that is." — Hannah Brown
19. "Pain makes you stronger, fear makes you braver, heartbreak makes you wiser." — Drake
20. "When you think this pain is all you deserve, you are right. You are the only one that can decide how long you will walk in hell." ― Shannon L. Alder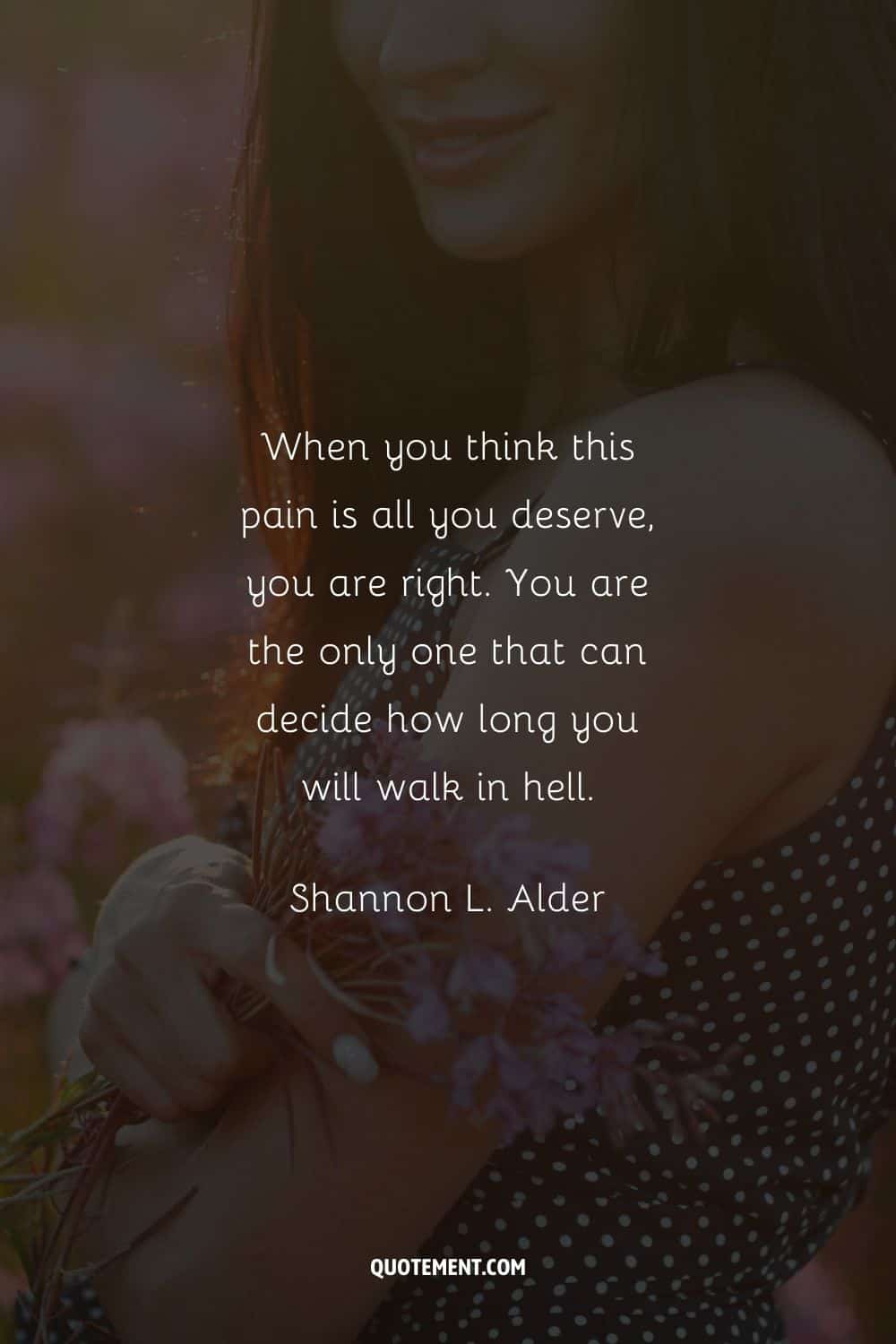 See also: 280 Heart Touching Breakup Quotes To Help Heal Your Wounds
Motivational Starting Over Quotes
1. "No brooding over old worries, let's start a new series. Forget about all the negatives, think of new possibilities." — Shon Mehta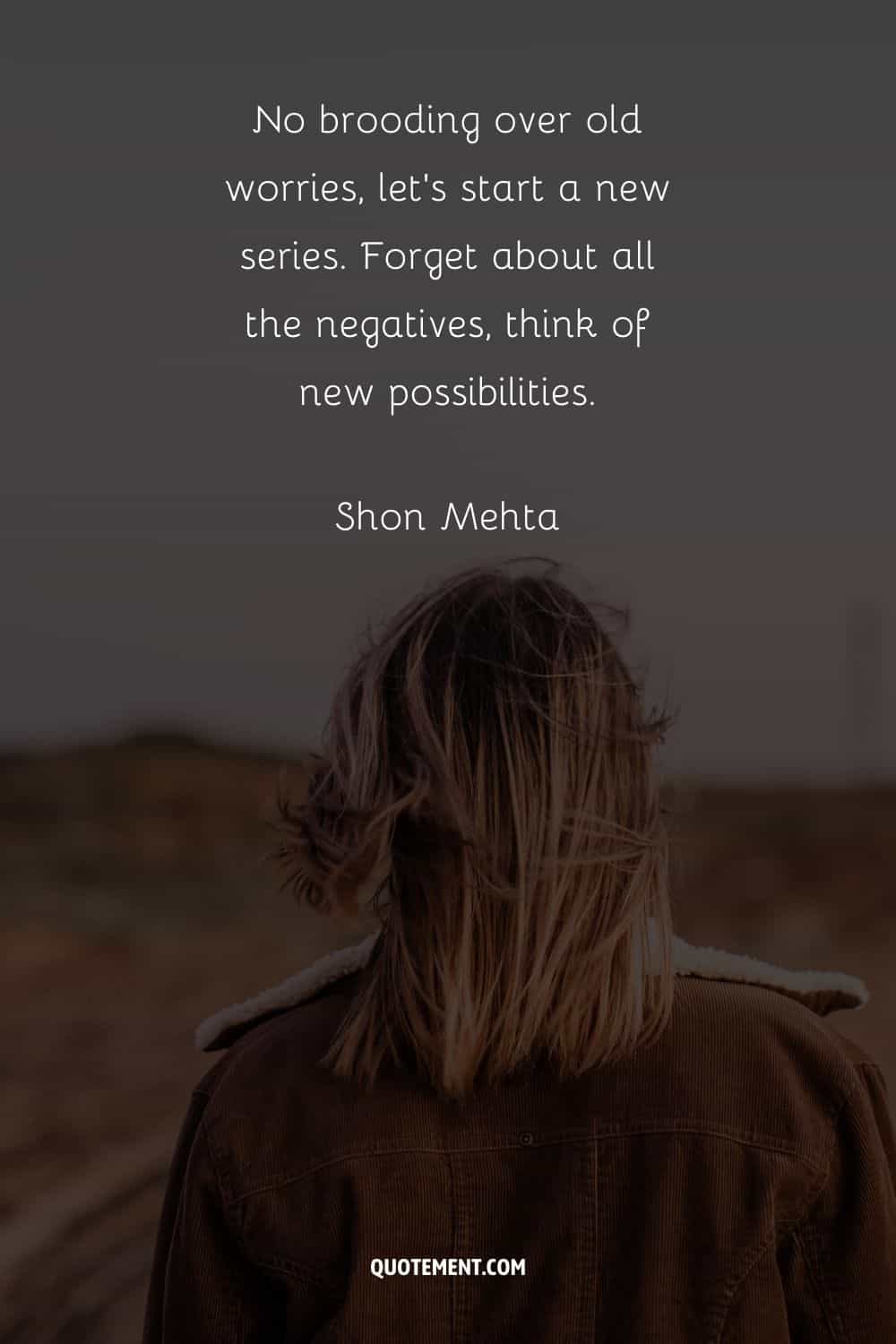 2. "Keep planting and sowing, living and knowing: beautiful things take time, and that is okay." — Morgan Harper Nichols
3. "If I must start somewhere, right here and now is the best place imaginable." — Richelle E. Goodrich
4. "Today is a brand new day — a perfectly good reason to get up and start over. Never give up." — Richelle E. Goodrich
5. "This is life. Things get taken away. You will learn to start over many times — or you will be useless." — Mitch Albom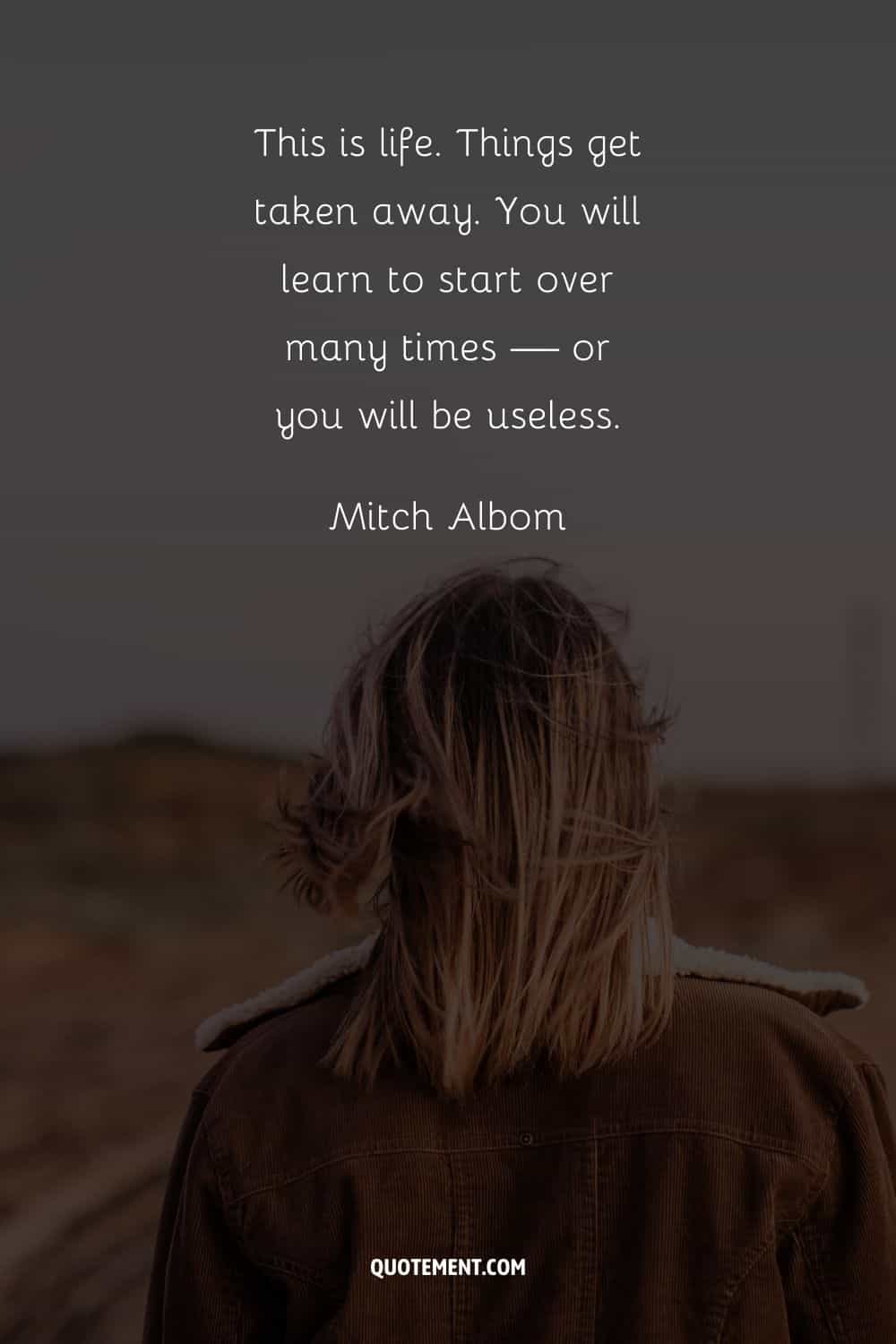 6. "It's never too late to start over!" — Lynne Gentry
7. "Starting today, I need to forget what's gone, appreciate what still remains, and look forward to what's coming next." — Unknown
8. "And now I'll do what's best for me." — John Green
9. "Left alone, no matter at what age or under what circumstance, you have to remake your life." — Katharine Graham
10. "I'm starting over. A new pattern of thoughts. A new wave of emotions. A new connection to the world. A new belief system in myself." — Unknown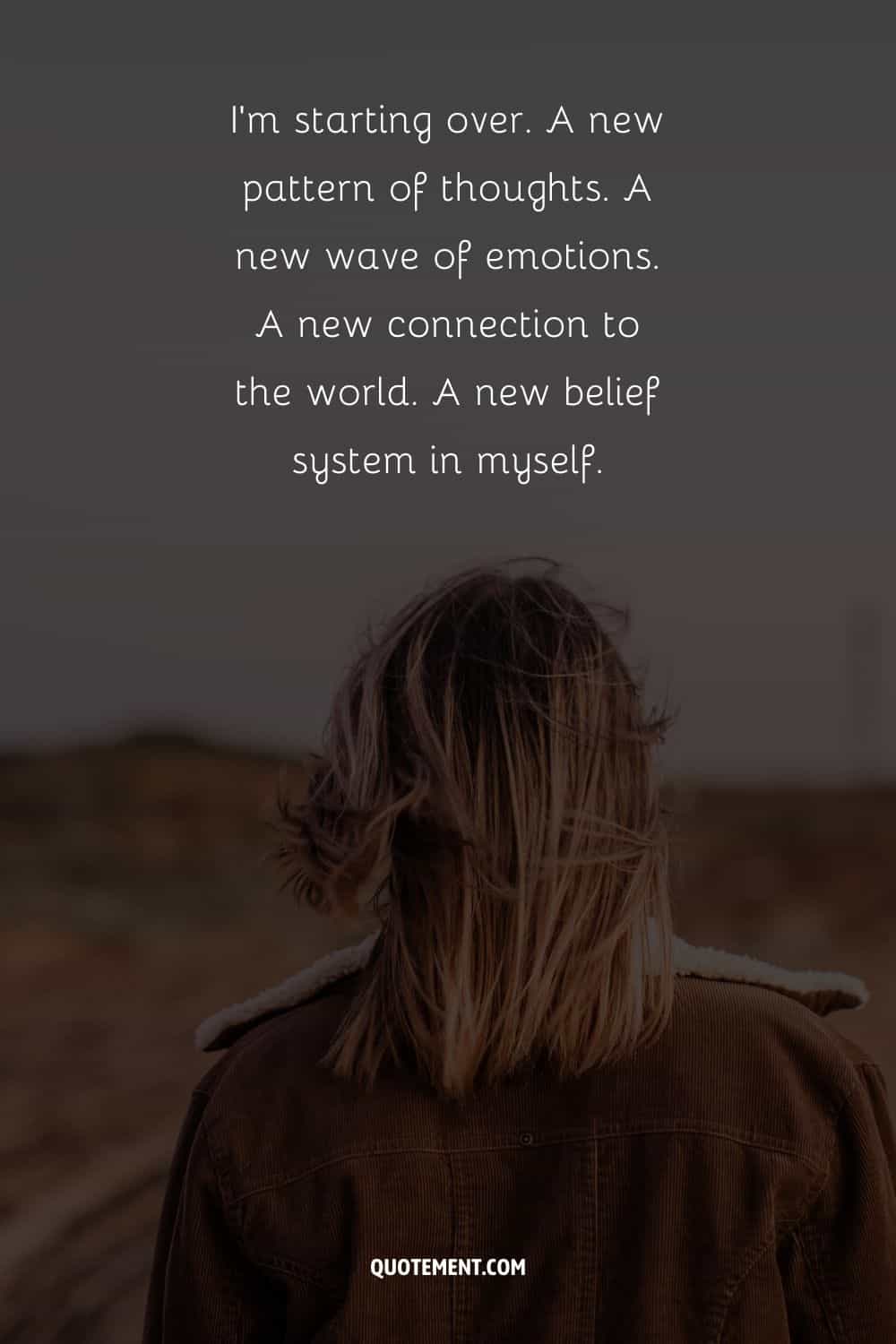 11. "A sunrise is God's way of saying, "Let's start again." — Todd Stocker
12. "Strength shows, not in the ability to persist, but the ability to start over." — Unknown
13. "That last page turned is a perfect excuse to write a whole new book." — Toni Sorenson
14. "It's never too late to become who you want to be. You have the power within to start over." — F. Scott Fitzgerald
15. "If God closes a door AND a window, consider the fact that it might be time to build a whole new house." — Mandy Hale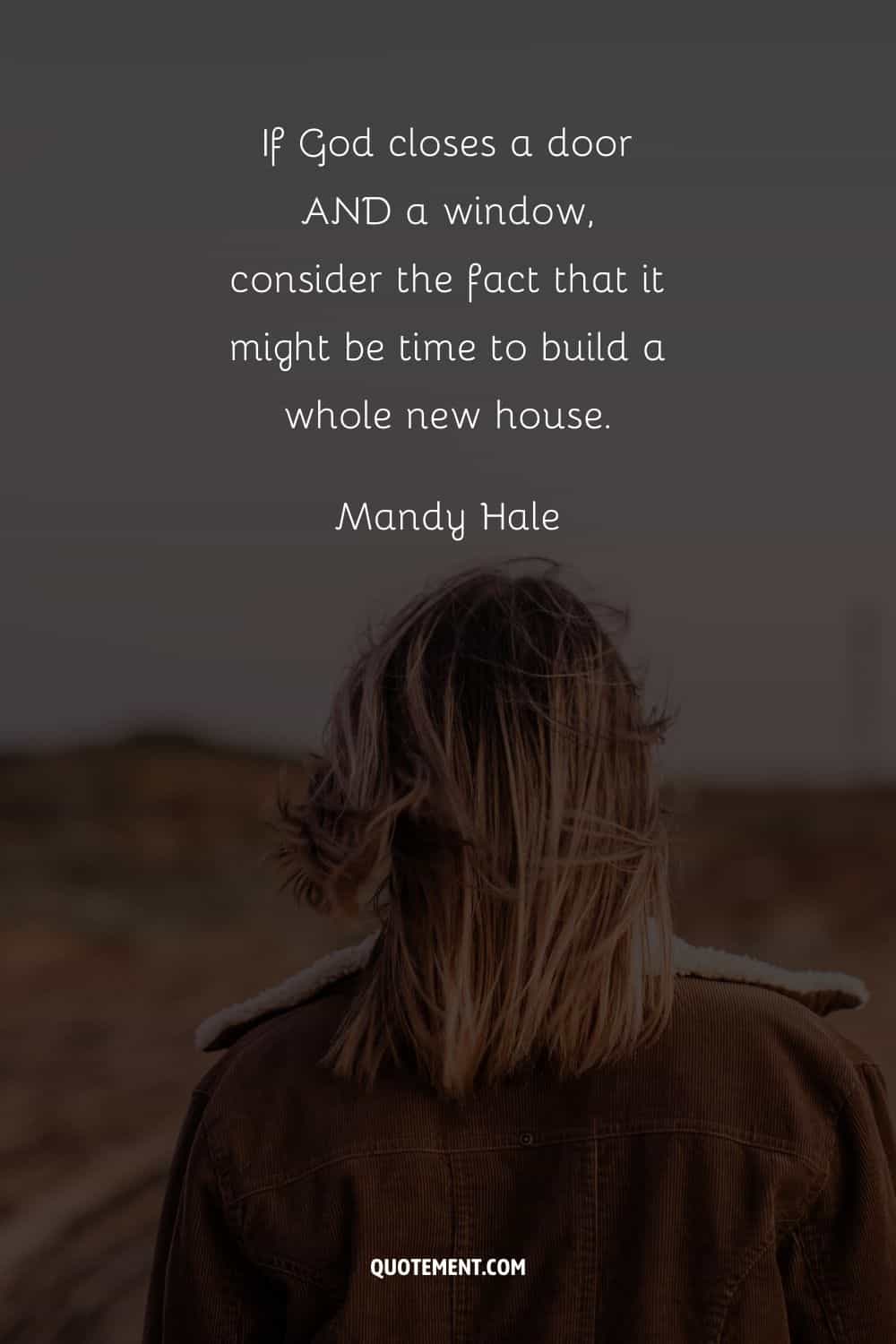 16. "The future lies ahead, calling us up, offering us a new chance to make a new choice every day, offering us the chance to go another way, to start over. The possibilities are countless. All you have to do is just dare to take them." — Zoe Haslie
17. "You are never too old to set another goal or to dream a new dream." — C. S. Lewis
18. "If you're brave enough to say goodbye, life will reward you with a new hello." — Paulo Coelho
19. "You'll never get a new ending if you keep starting with the same tired beginning." — Lisa Daily
20. "Life is a process — just one thing after another. When you lose it, just start again." — Richard Carlson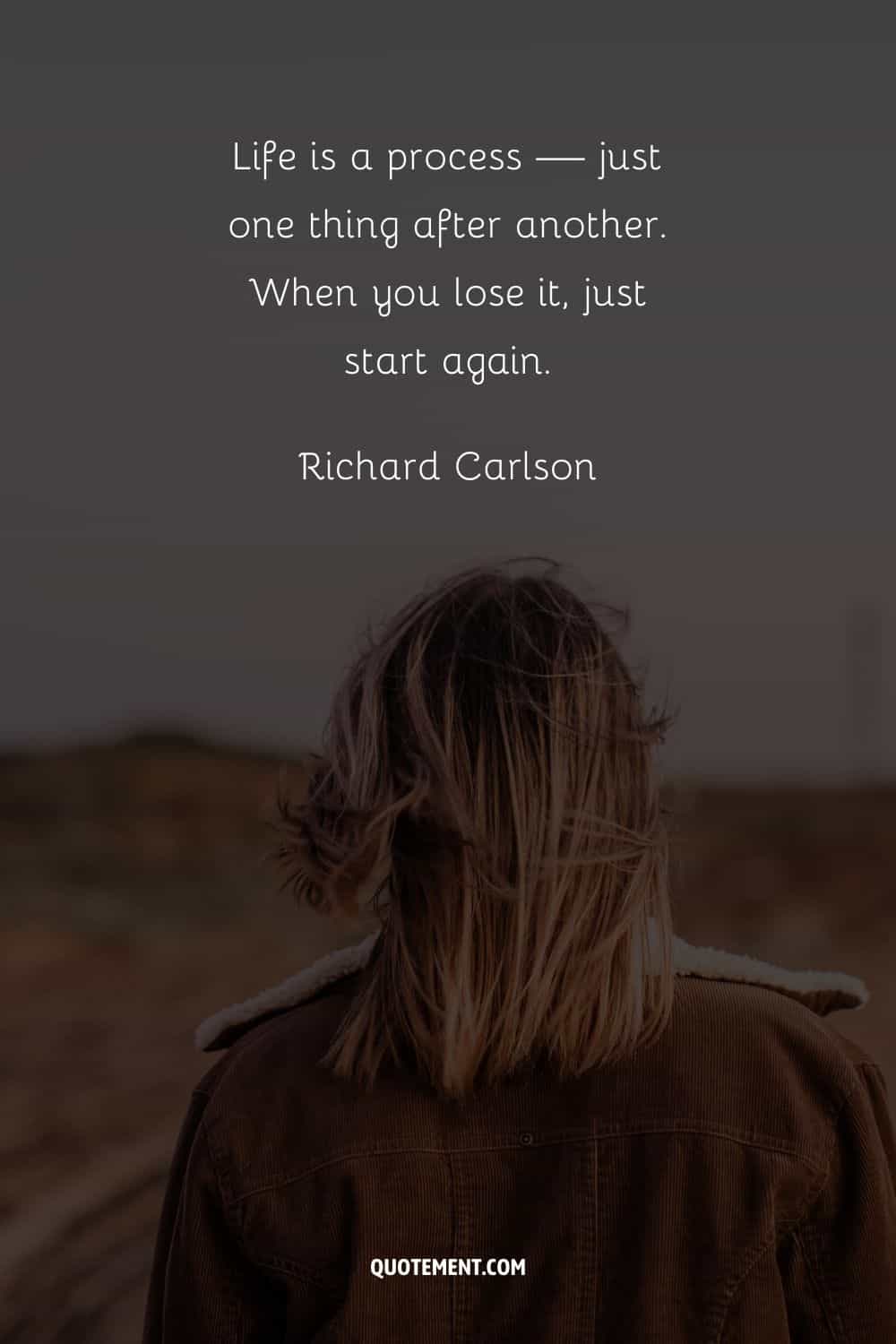 Let's Wind Up
Starting over can be challenging.
But I hope the collection of starting over quotes you just read has reminded you that it can also be so rewarding because, with each new beginning, there is a great potential for happiness!