If you're planning to go public with the news of the baby's arrival, you'll definitely want to post a cute announcing pregnancy picture on your Facebook or Instagram site.
However, in this case, the alone picture is not enough.
What you need is a cute and attention-grabbing pregnancy announcement caption that will give everyone a mind-blow.
And I've got the greatest captions to announce pregnancy on Facebook, Instagram, or any other platform, handpicked from various online sources to add an extra element of fun!
Scroll down to find the best ways to announce pregnancy on social media to adequately communicate how you feel about the incredibly joyous occasion of a new baby coming.
Keep reading and take your pick!
10 Best Pregnancy Announcement Captions
1. Love makes the belly go round.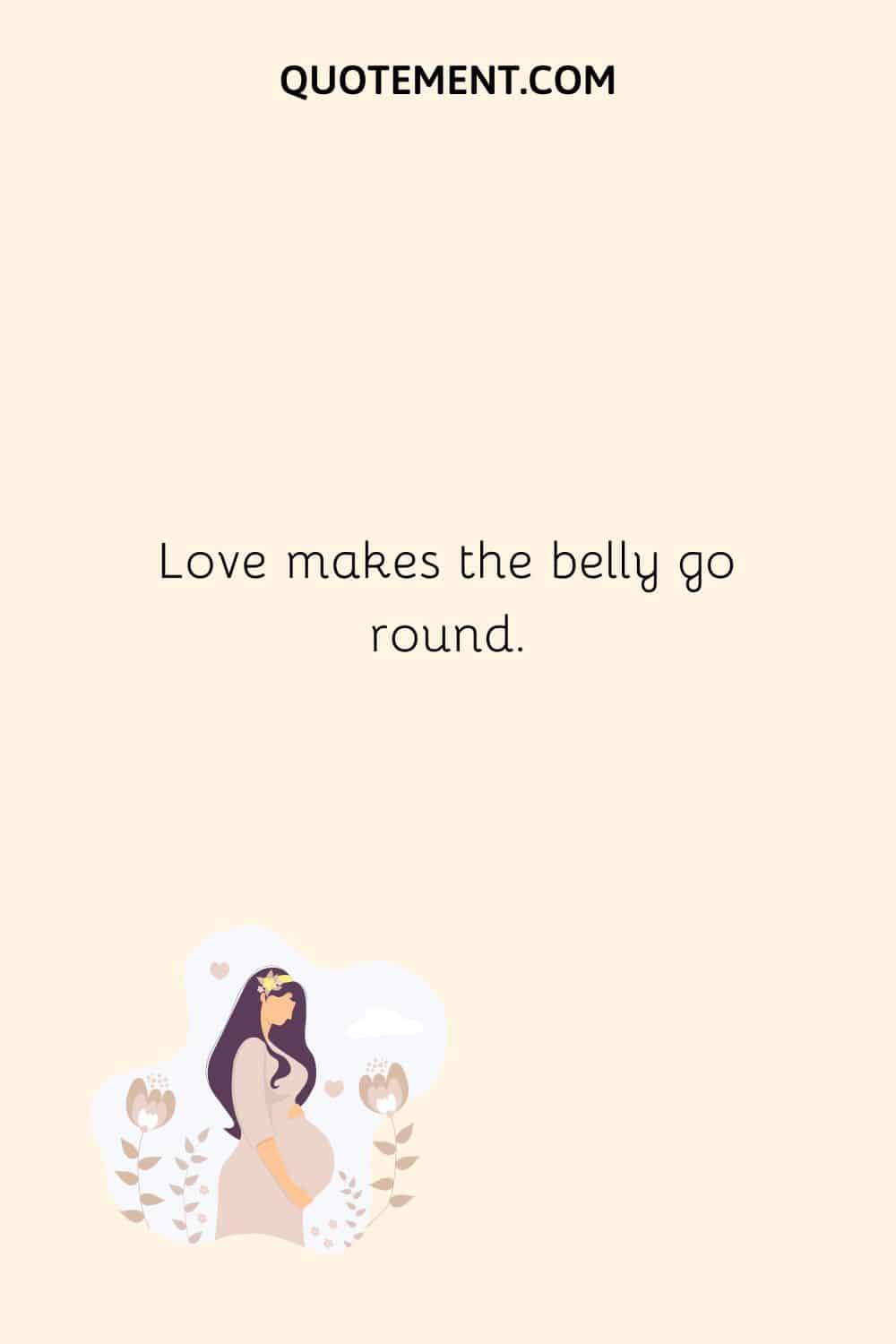 2. Look who decided to show up.
3. I grow humans. What's your superpower?
4. Nauseous. Tired. Can't Sleep. Terrified. Thrilled. Pregnant!
5. I'm in love with a human I haven't met yet.
6. We are adding a new pair of ears to our family.
7. We're getting a roommate.
8. God knew our hearts needed you.
9. We wished upon a star, it came true.
10. I can't believe that our 'someday' has turned into our 'finally'.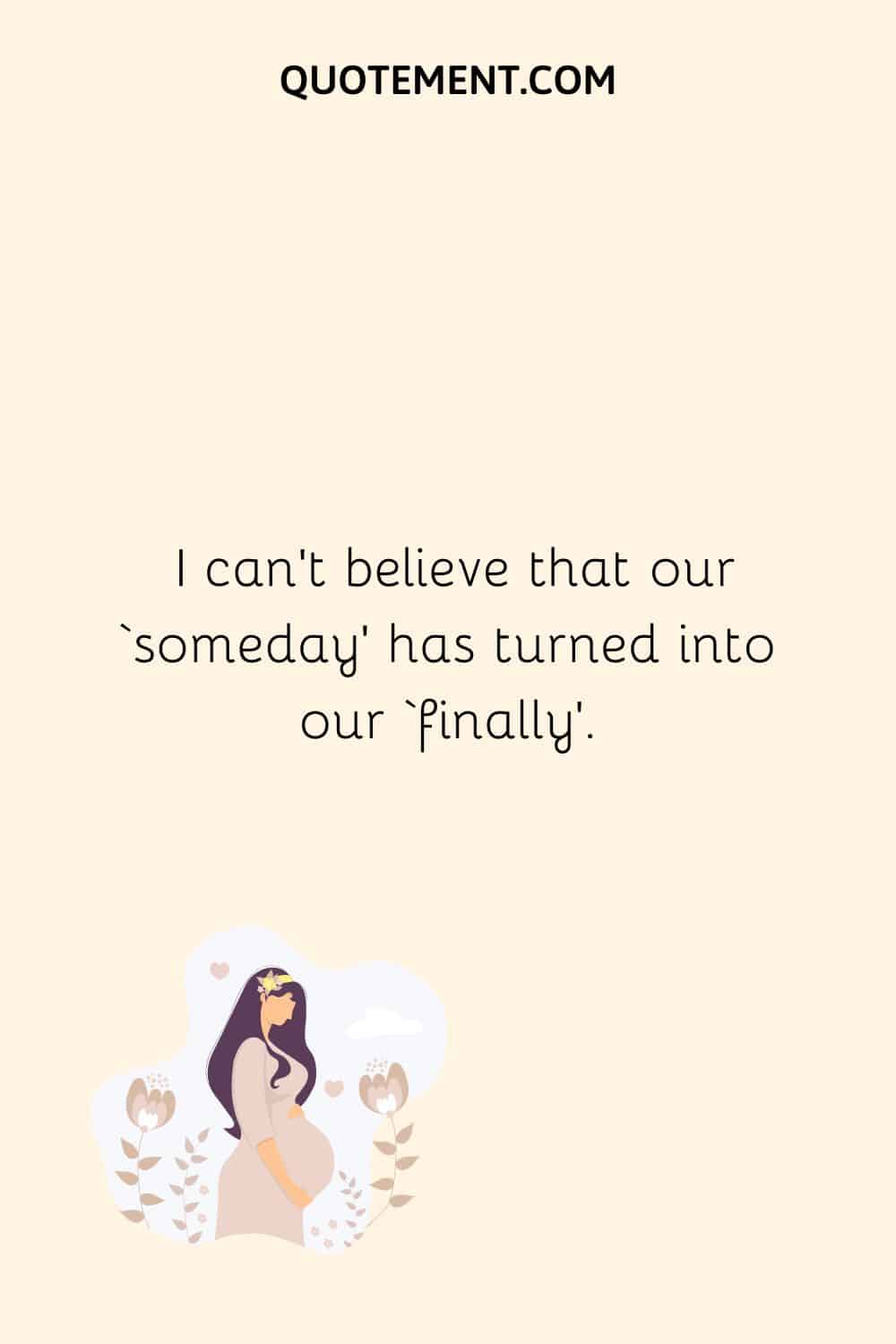 See also: 90 First Born Quotes To Welcome Your Child With Style
Cute Baby Announcement Captions
1. Little bundle loading…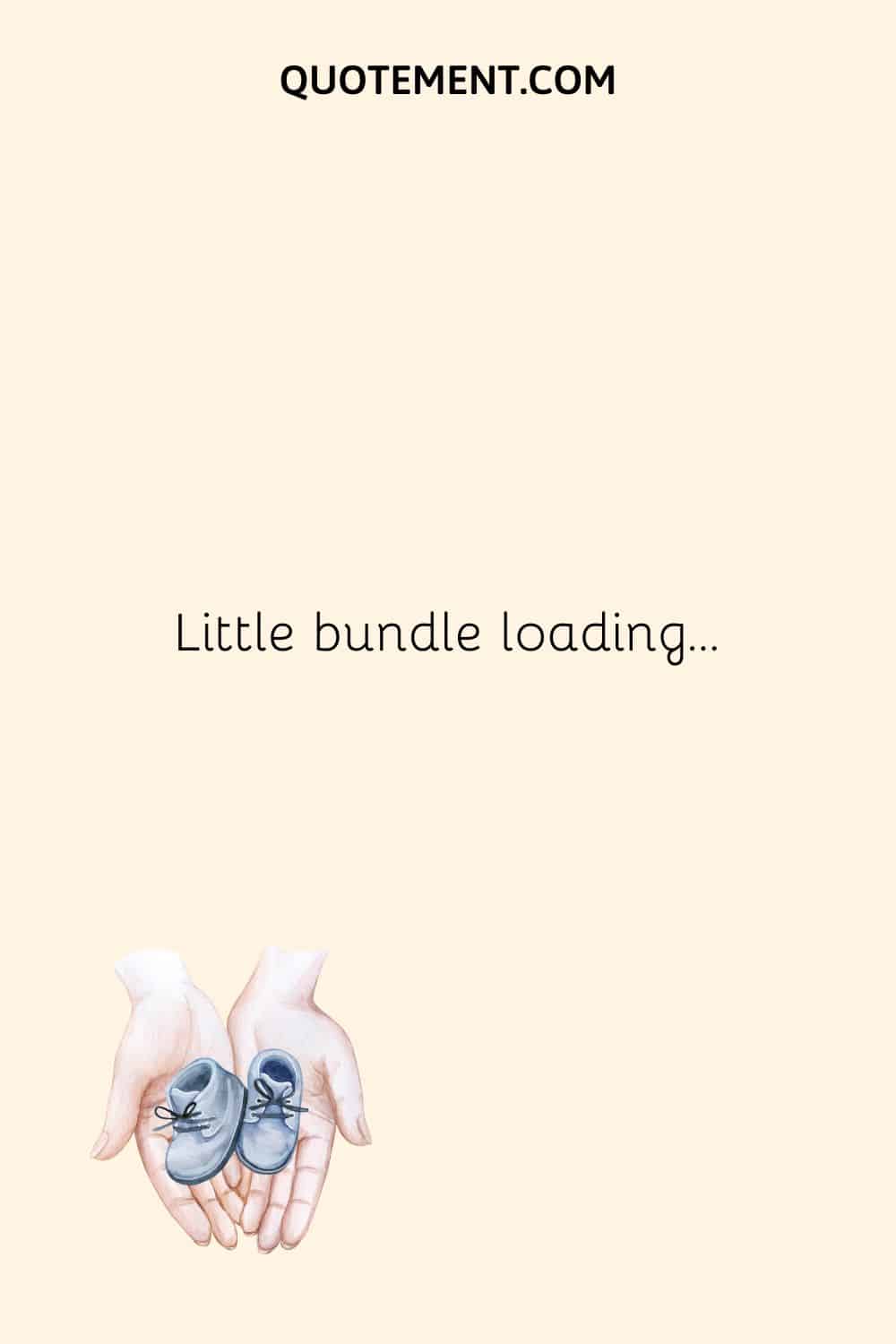 2. The best is yet to come.
3. the! best! secret! we've! ever! kept!
4. We made a wish and you came true.
5. We're in for the ride of our lives.
6. First came love, then came you.
7. My heart is full of love, my belly too.
8. There will be a new character in the next chapter of our love story.
9. Happiness is carrying a whole world inside you.
10. Baby shark due due due!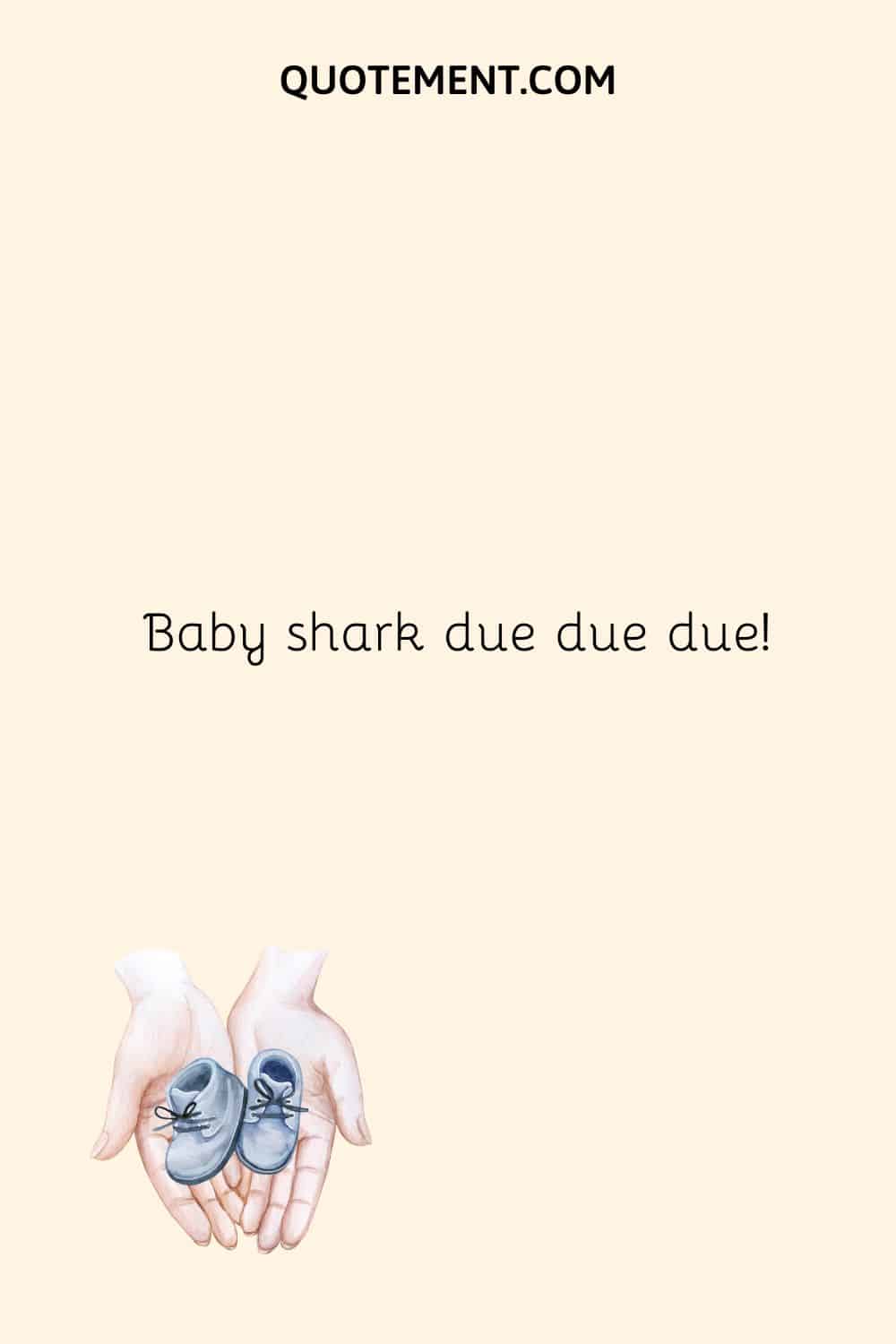 See also: 90 Super Cute Gender Reveal Quotes For Your New Baby
Simple Pregnancy Announcement Captions
1. Baby on board.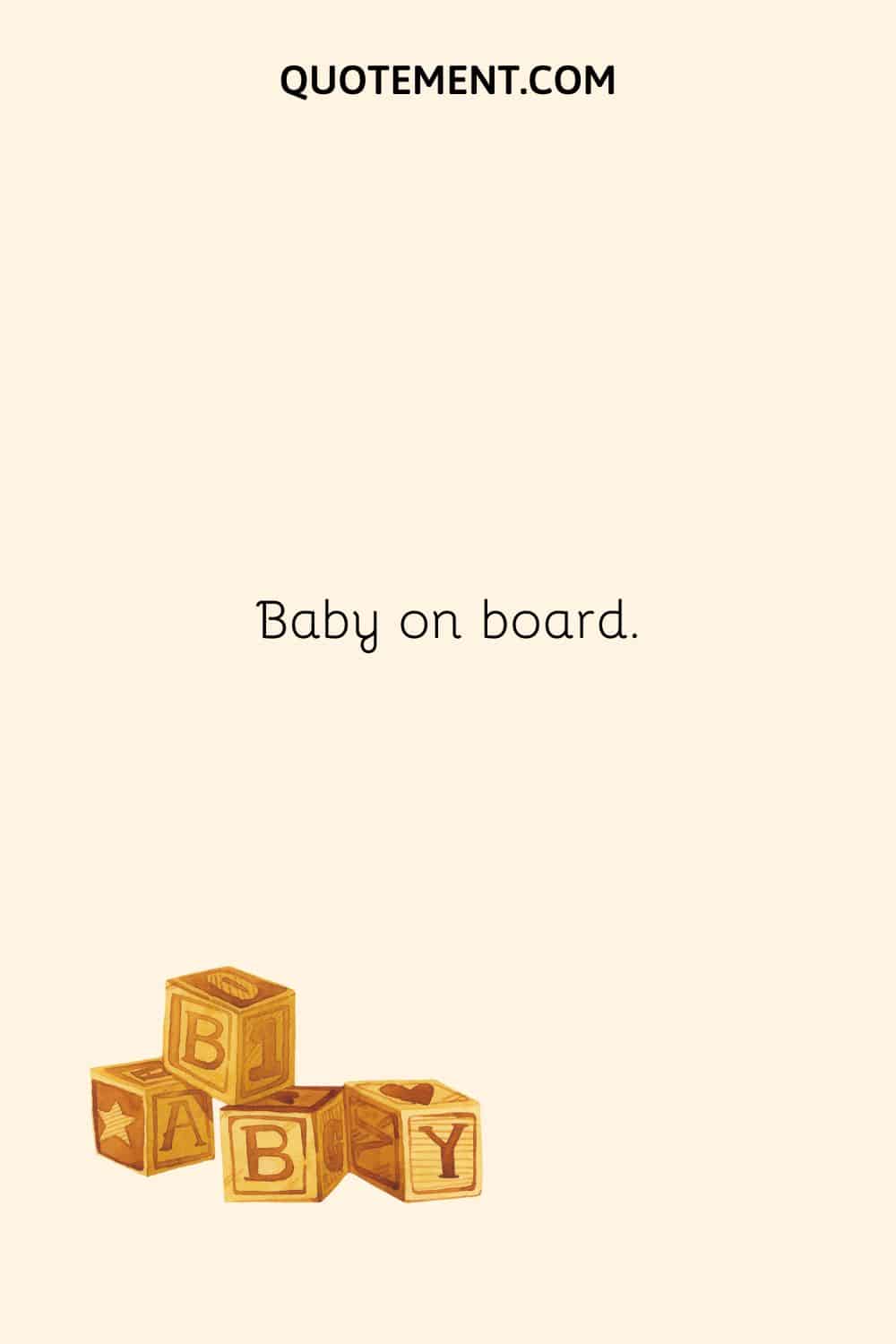 2. Soon to be – family of 3.
3. Baby is on the way!
4. You + me = three.
5. I am happy, healthy… and pregnant!
6. Surprise, we're expecting!
7. We're going to need a bigger car.
8. Our soon-to-be newest family member.
9. Hello baby, I can't wait to meet you.
10. Time to spill the beans — we've got a baby brewing.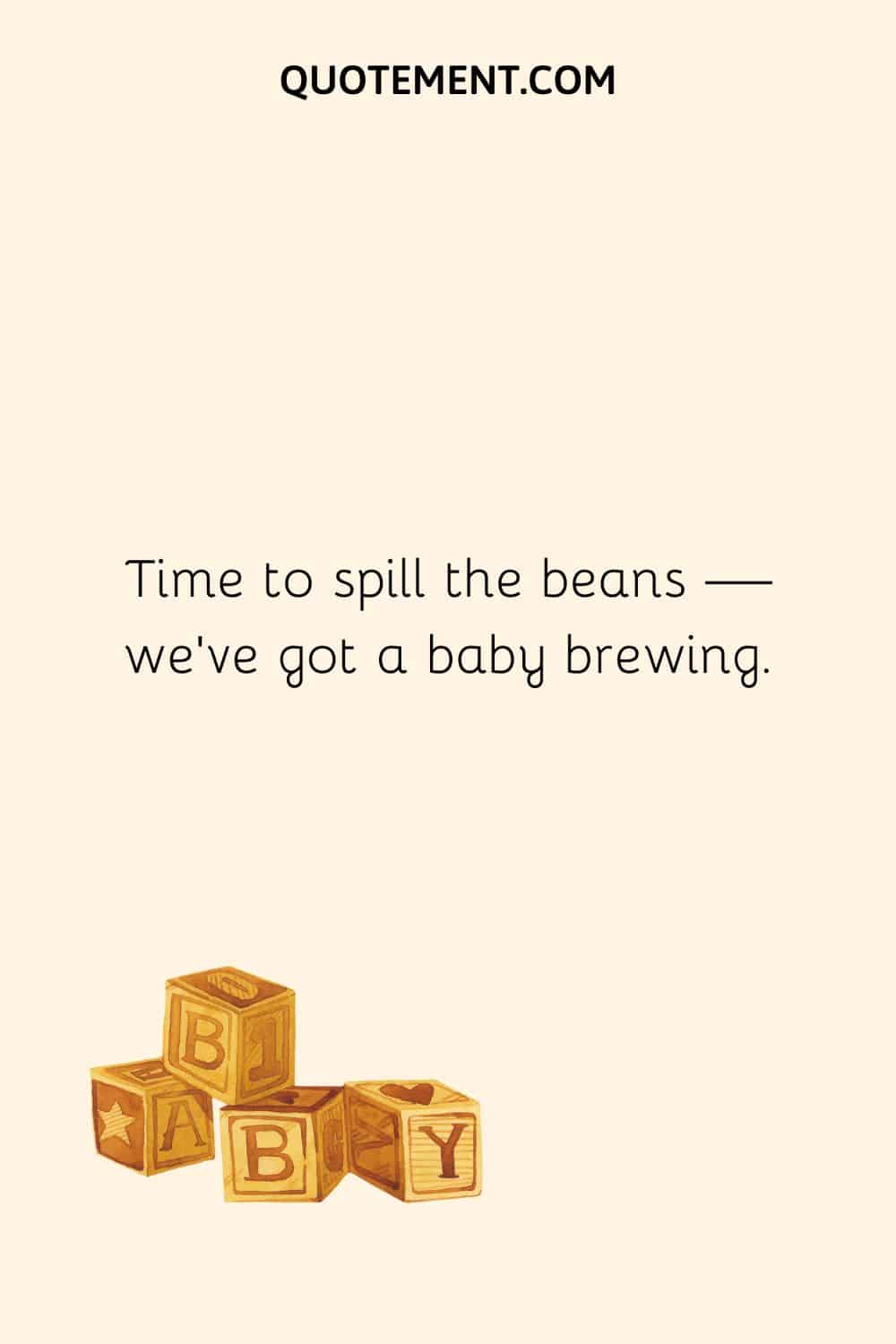 Creative Pregnancy Announcement Captions
1. The butterflies in my belly turned into 2 tiny feet.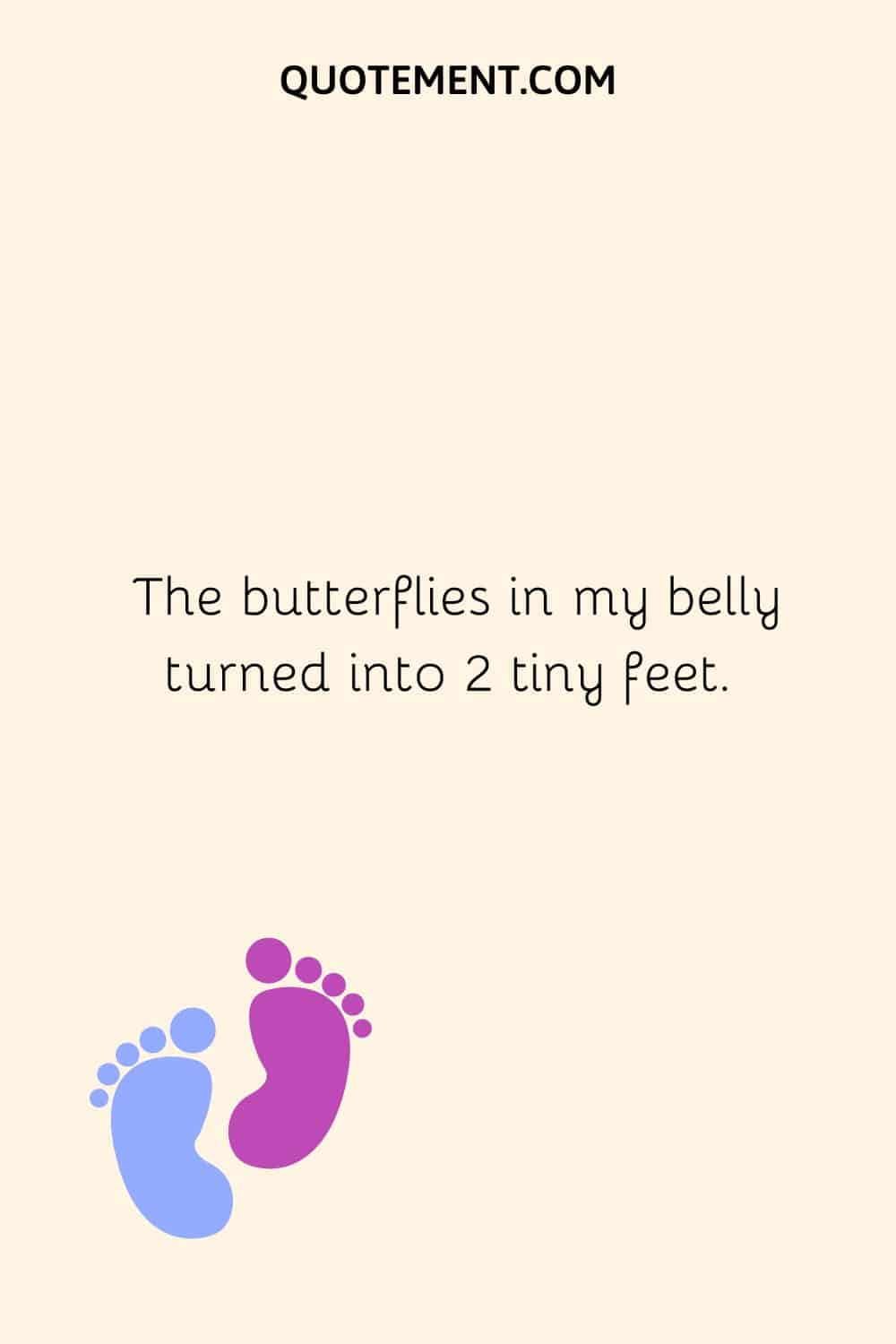 2. Dreams do come true!
3. New human, sleep thief.
4. Break out the pickles and ice cream.
5. Best oops ever.
6. There's nothing like a brand-new pair of genes. We are expecting.
7. Super tired, super hungry, super pregnant.
8. Not fat just… Pregnant!
9. Mom level unlocked.
10. Here we grow again!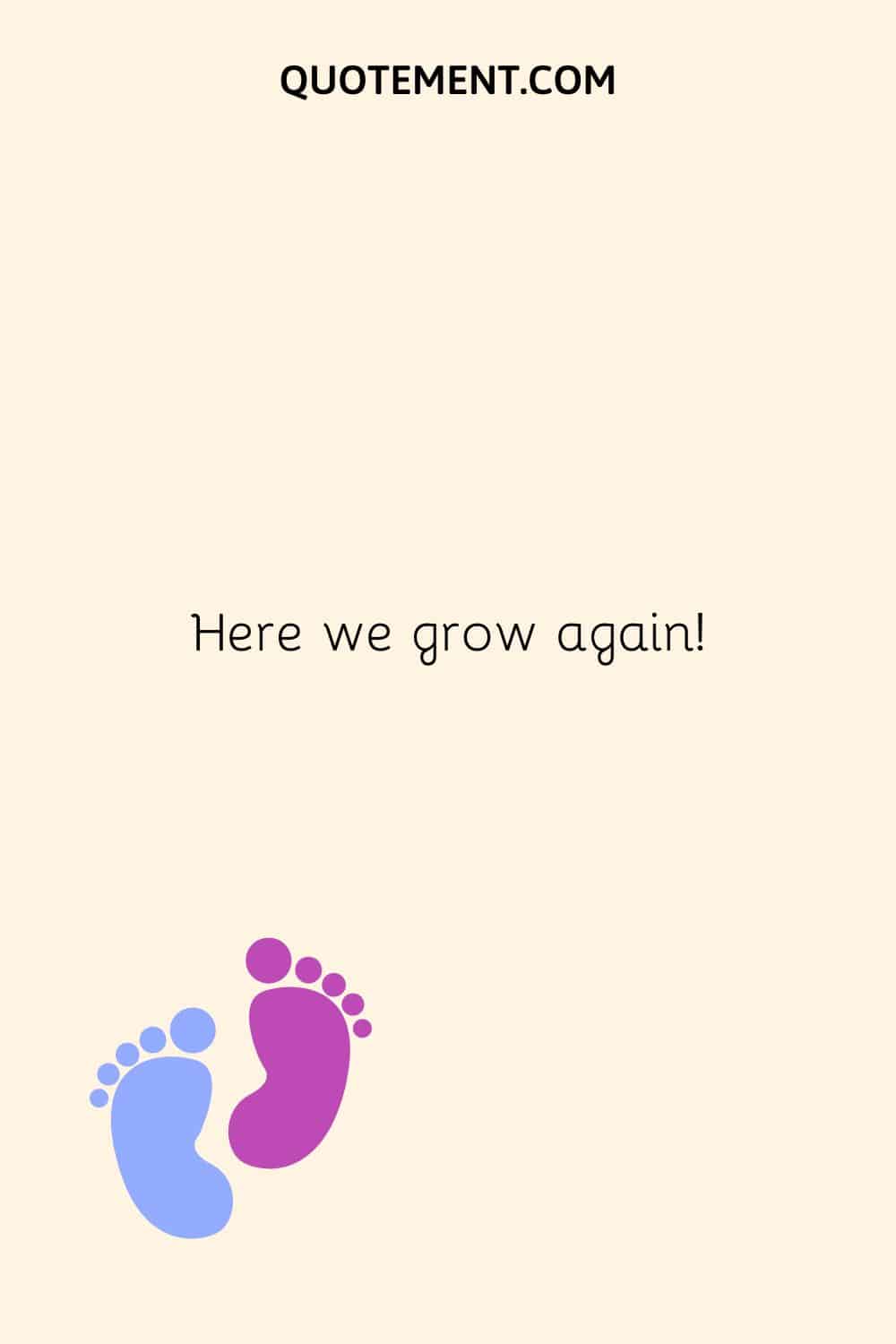 See also: 140 Bond Between Mother And Child Quotes To Warm Your Heart
Pregnancy Announcement Captions For Siblings
1. I've got the scoop — mommy's due with baby #2.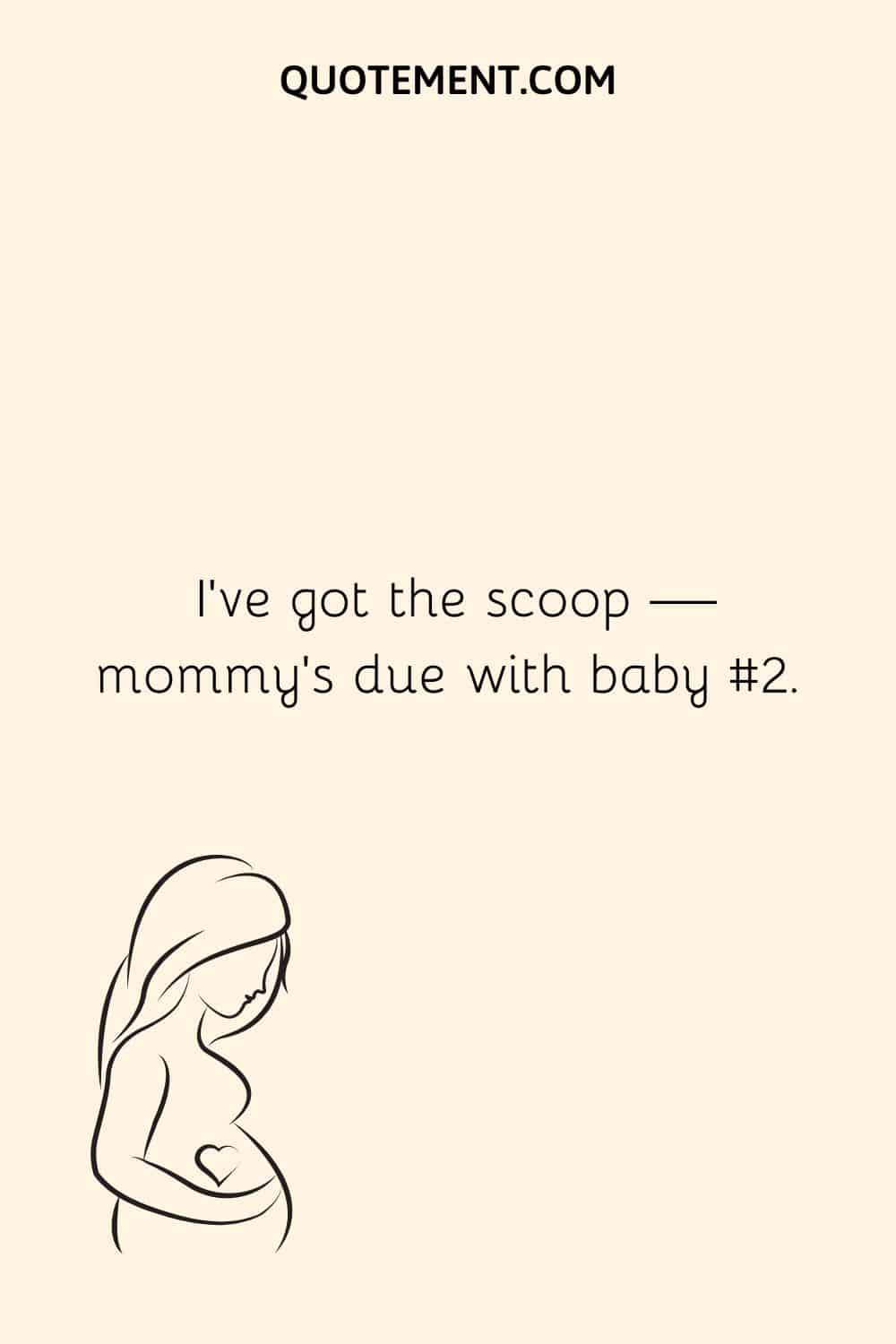 2. My role as an only child's coming to an end, cuz mommy's due with my new best friend.
3. Leveled up to big bro.
4. Promoted to big sister.
5. I'm so cute, my parents are having another!
6. Patiently waiting for the arrival of my little sibling.
7. Our crew keeps growing.
8. Sentenced to 18 years of sisterhood.
9. Every superhero needs a sidekick.
10. Oldest Only Child.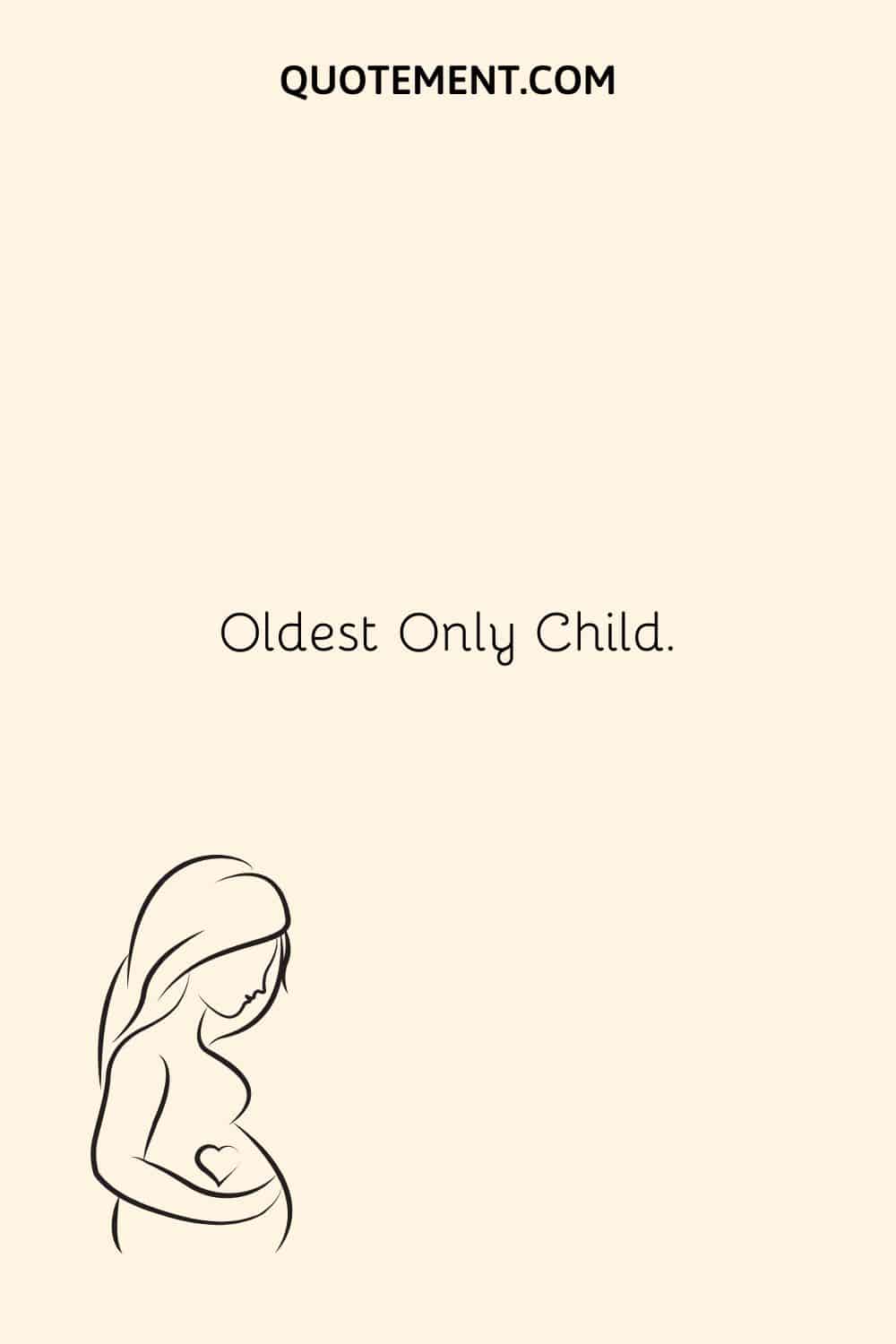 See also: 80 Best Inspirational Second Child Quotes You Will Love
Funny We Are Expecting Captions
1. Looking forward to a new tax deduction!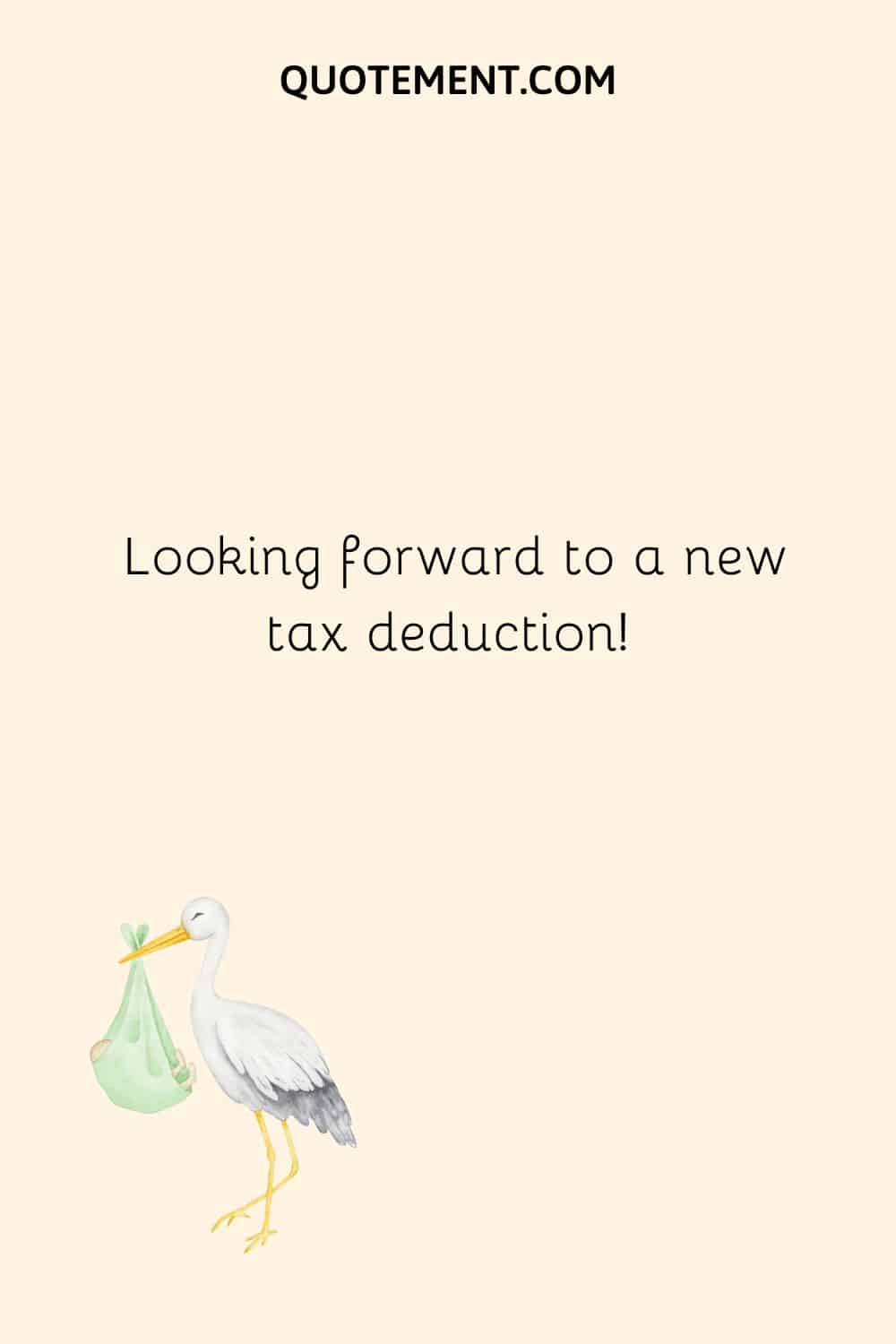 2. Baby has entered the chat.
3. Oops! We did it again.
4. A new roommate expected.
5. I declare pregnancy!
6. One of us is eating for two, while the other is drinking for two.
7. No, really, this is the last one.
8. The best gifts are homemade.
9. Boarding now for our newest adventure! Destination: Sleepless nights.
10. We may have taken Netflix and chill a little too seriously.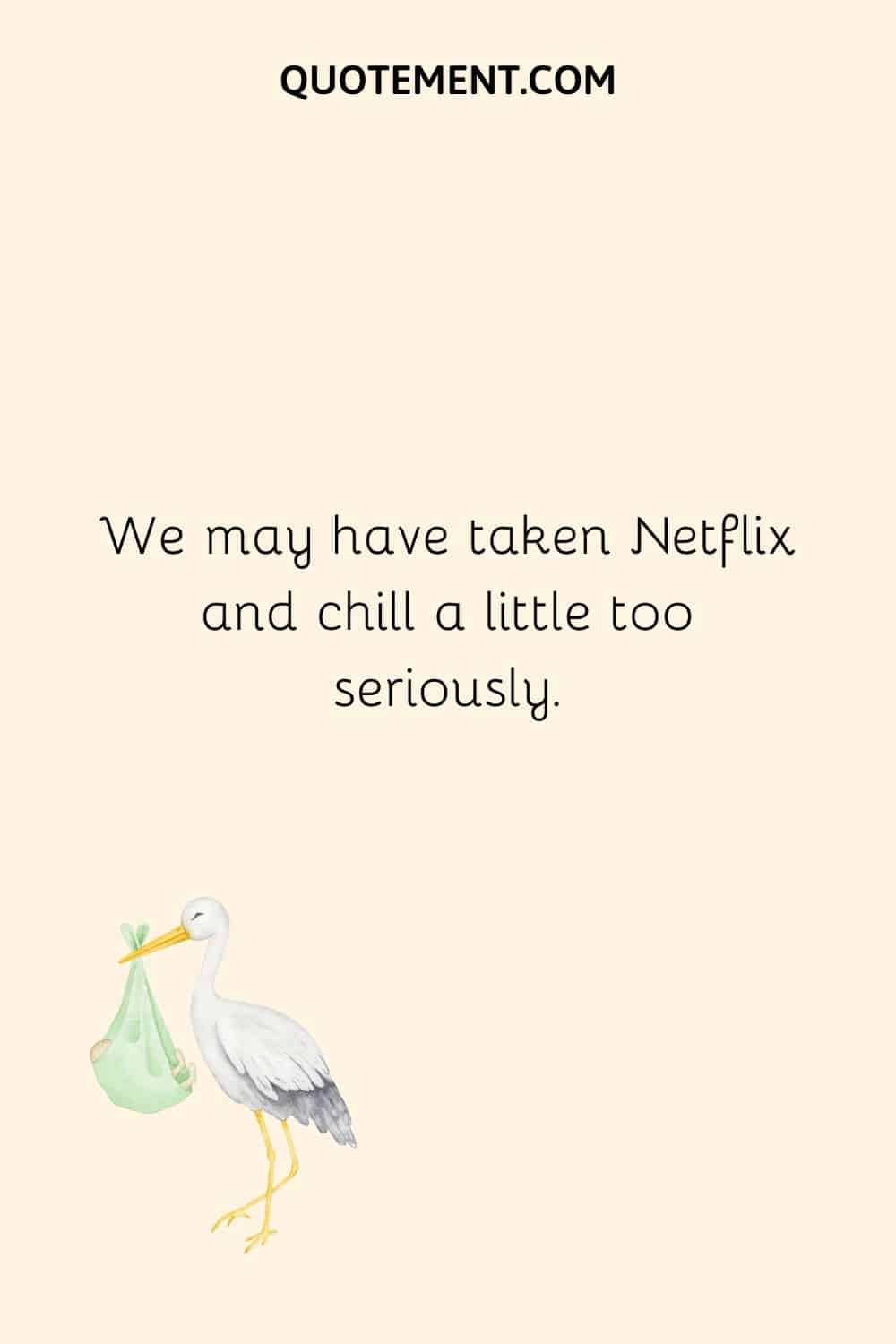 Baby Boy Announcement Captions
1. Boy, oh, boy! We're expecting a bundle of joy.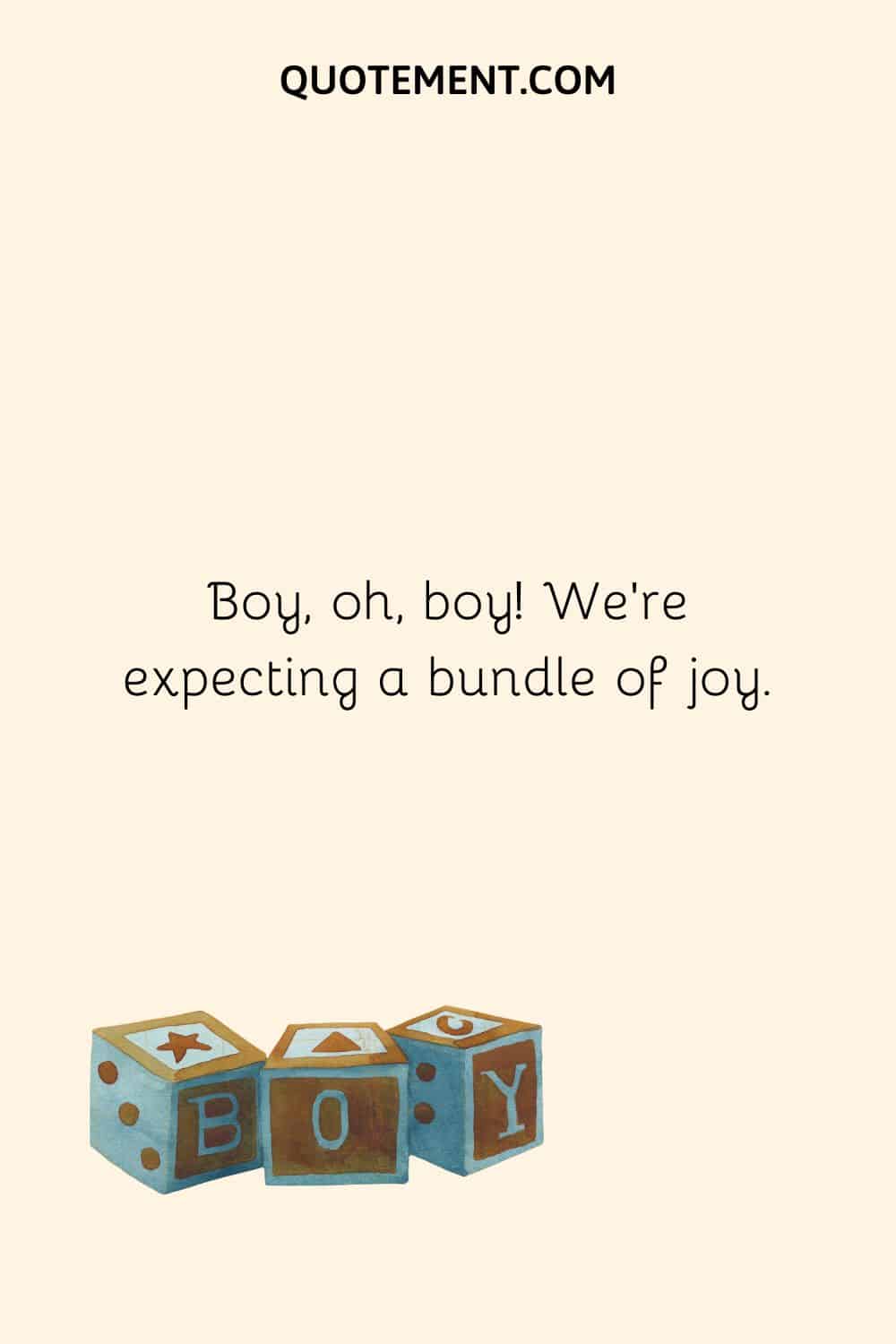 2. The snuggle is real with this baby boy.
3. Move over, hubby, a new guy is coming to town!
4. Adding a baby boy to our crew.
5. Counting down the days until we meet Prince Charming.
6. Dreams do come true and ours will be wrapped in blue!
7. Waiting on my dream man.
8. Baking the sweetest of buns. Ecstatic to announce we are expecting a son!
9. Daddy is getting his very own assistant.
10. Little hero in the making.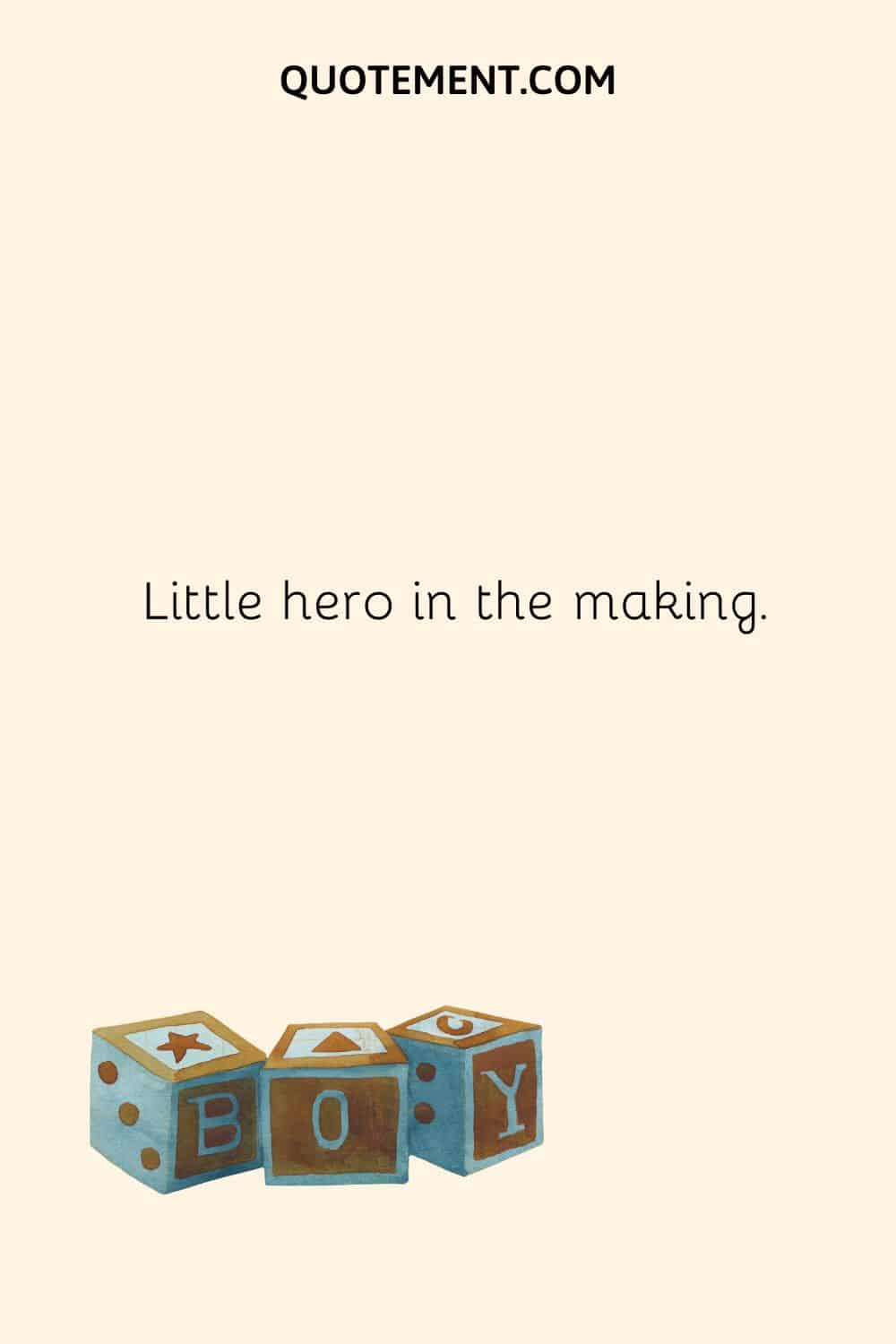 See also: 120 Cool Boy Mom Quotes For All The Proud Moms Raising Boys
Baby Girl Announcement Captions
1. Can't wait to meet my new bestie! Baby girl coming!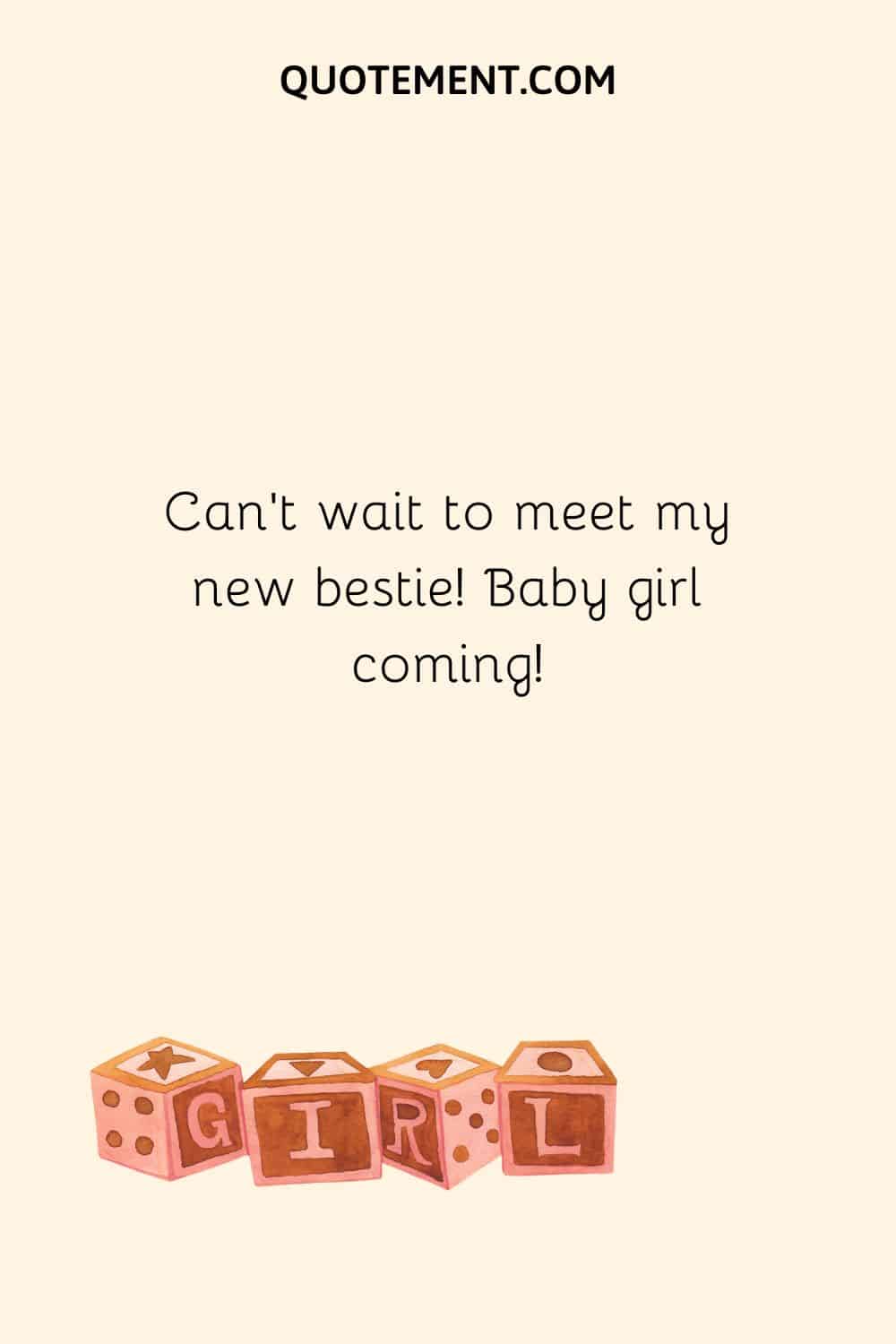 2. A little cutie is on her way!
3. Don't mind me, just gearing up to birth my bestie! Baby girl arriving later this year.
4. Baking my mini-me and making my dreams come true.
5. For this girl, we have waited.
6. We can't wait to meet our sweet baby girl.
7. Our little sweet princess makes us a family of three.
8. It's a pink day…
9. We're ridiculously excited to meet this little lady.
10. Stocking up on bows, glitter, and pink!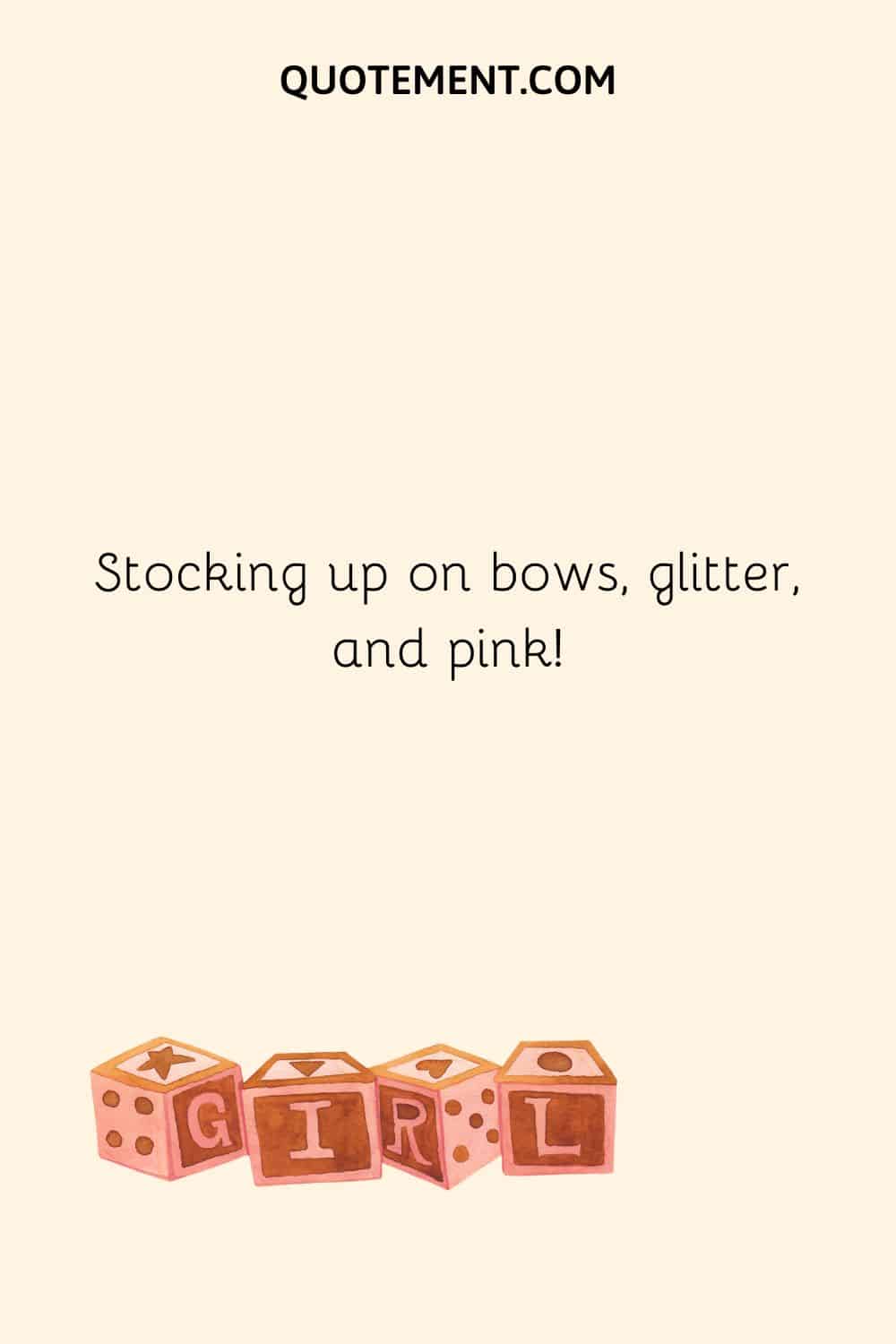 See also: 120 Best Pink Captions For Your Pinkish Instagram Posts
Pregnancy Announcement Captions For Twins
1. Sometimes, miracles come in pairs.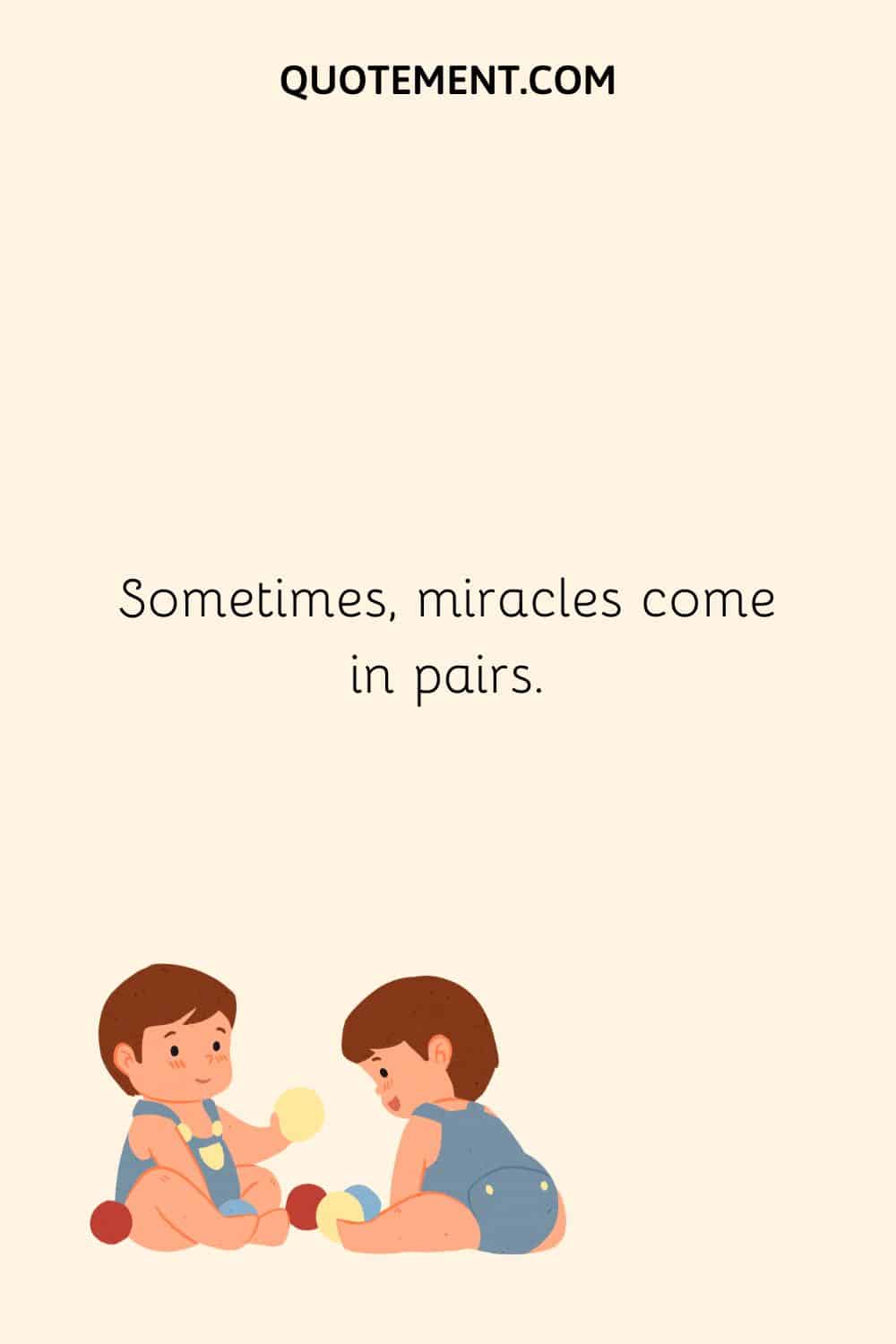 2. Double the trouble, double the fun, our family is growing by 2, not 1.
3. Sometimes when you pray for a miracle – you get two.
4. Coming soon. Me too!
5. Pink or blue, either will do, all we know is that there are two!
6. Double Trouble.
7. Double the giggles, double the grins, double the trouble, when you're blessed with twins.
8. And just like that… our hearts are twice as full.
9. Prayed for one, blessed with two.
10. Our little crew is growing by two.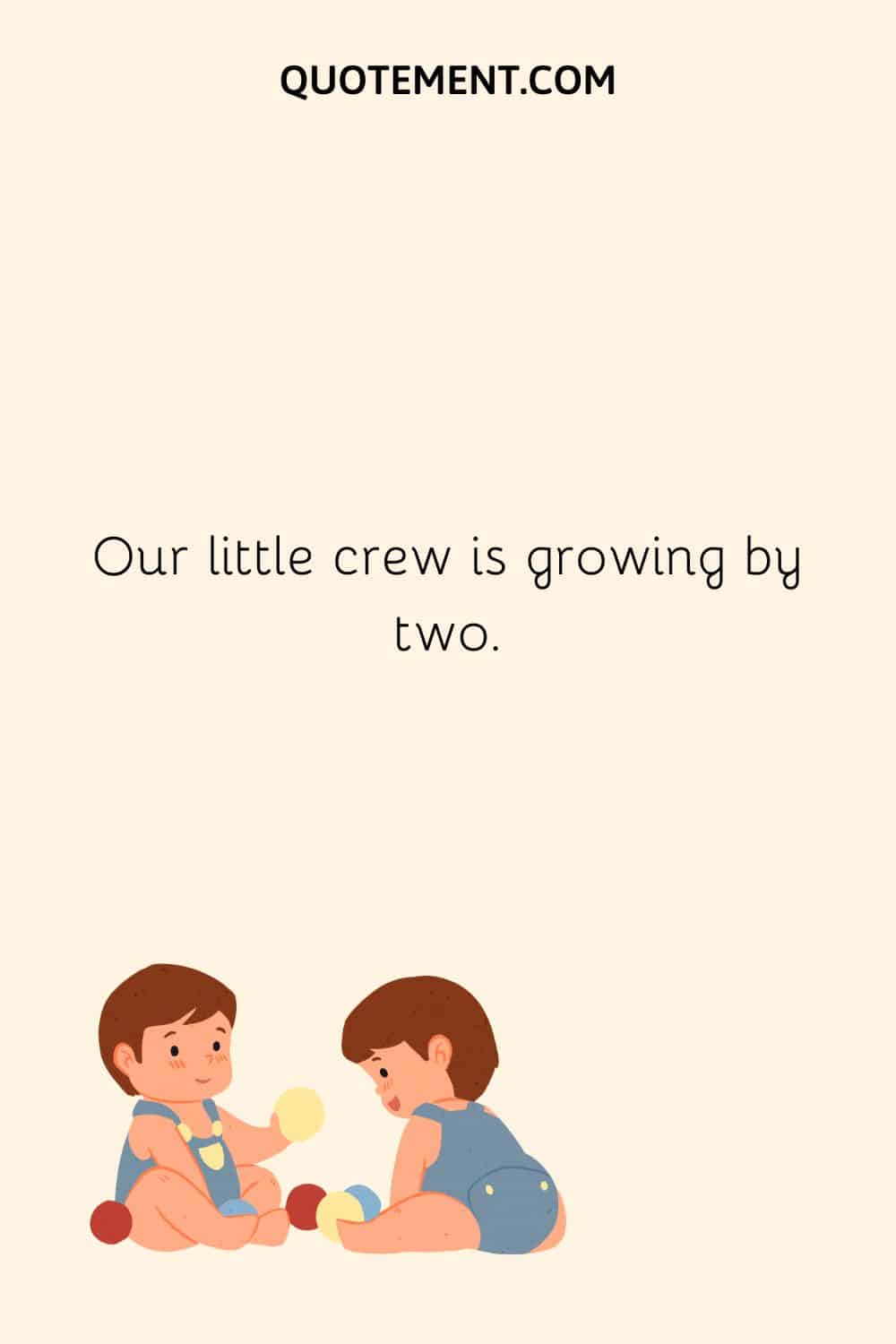 Spring Pregnancy Announcement Captions
1. Spring is in the air and we have some news to share.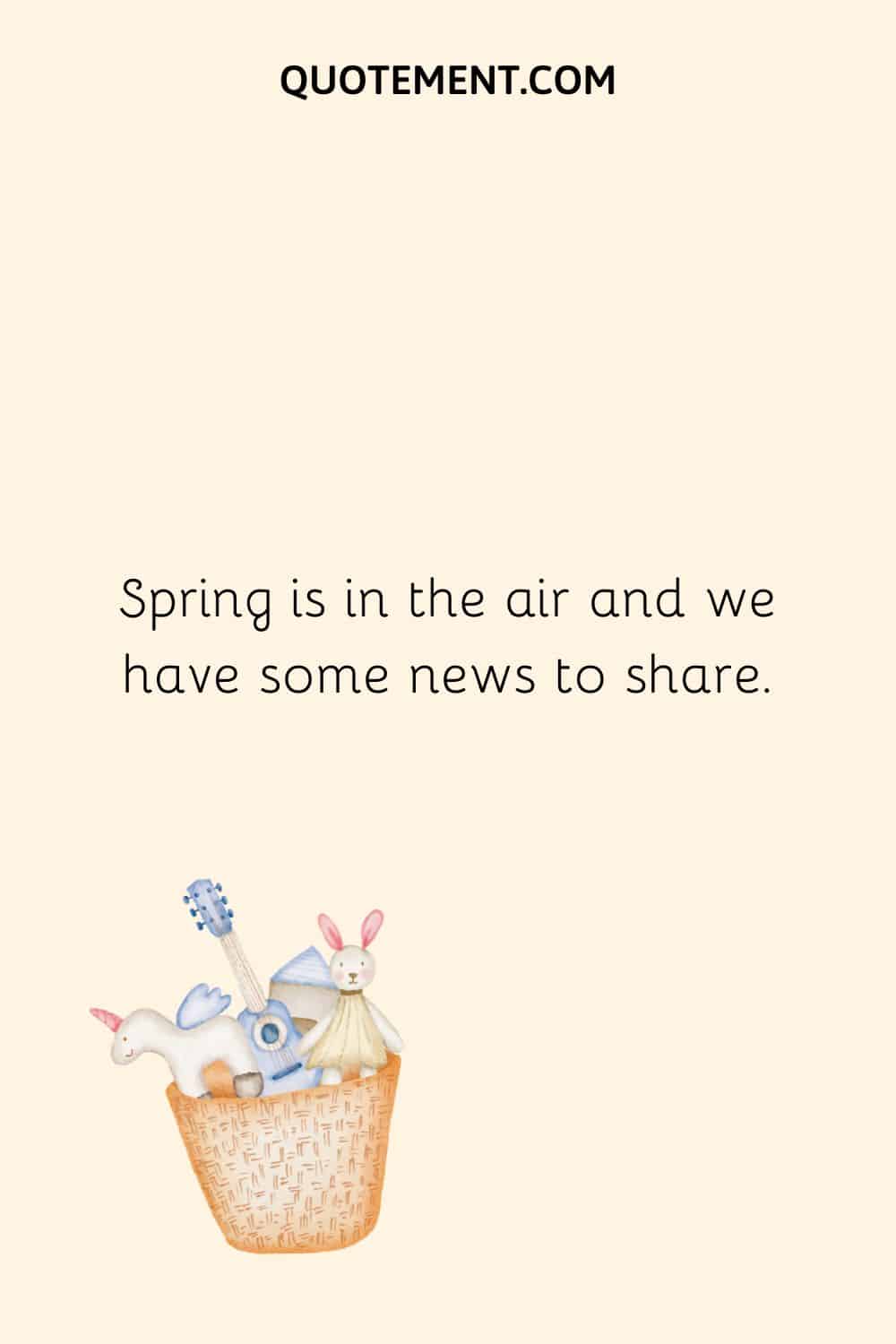 2. This Easter is extra sweet, our little family is growing by one heart and two little feet.
3. Baby in bloom.
4. Somebunny special is on the way.
5. Flowers aren't the only thing growing this spring, and so is our family!
6. We're egg-specting this spring!
7. A new peep is joining our family.
8. Sleeping soundly in my mother's womb until I am ready to bloom.
9. A new baby is like spring — the beginning of all things – wonder, hope, a dream of possibilities.
10. In full bloom…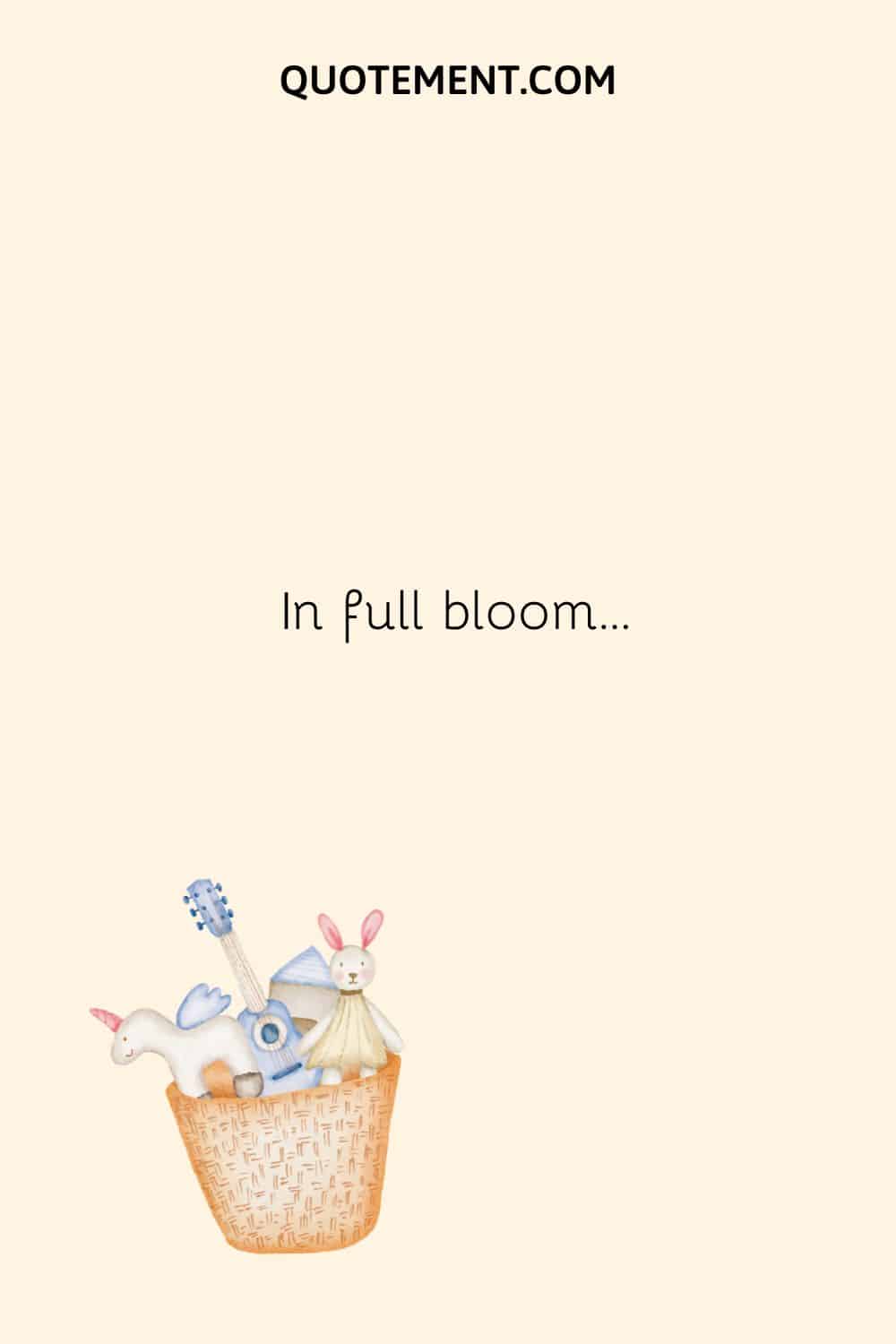 Pregnancy Announcement Captions For Summer
1. Summer breeze… and a baby, please!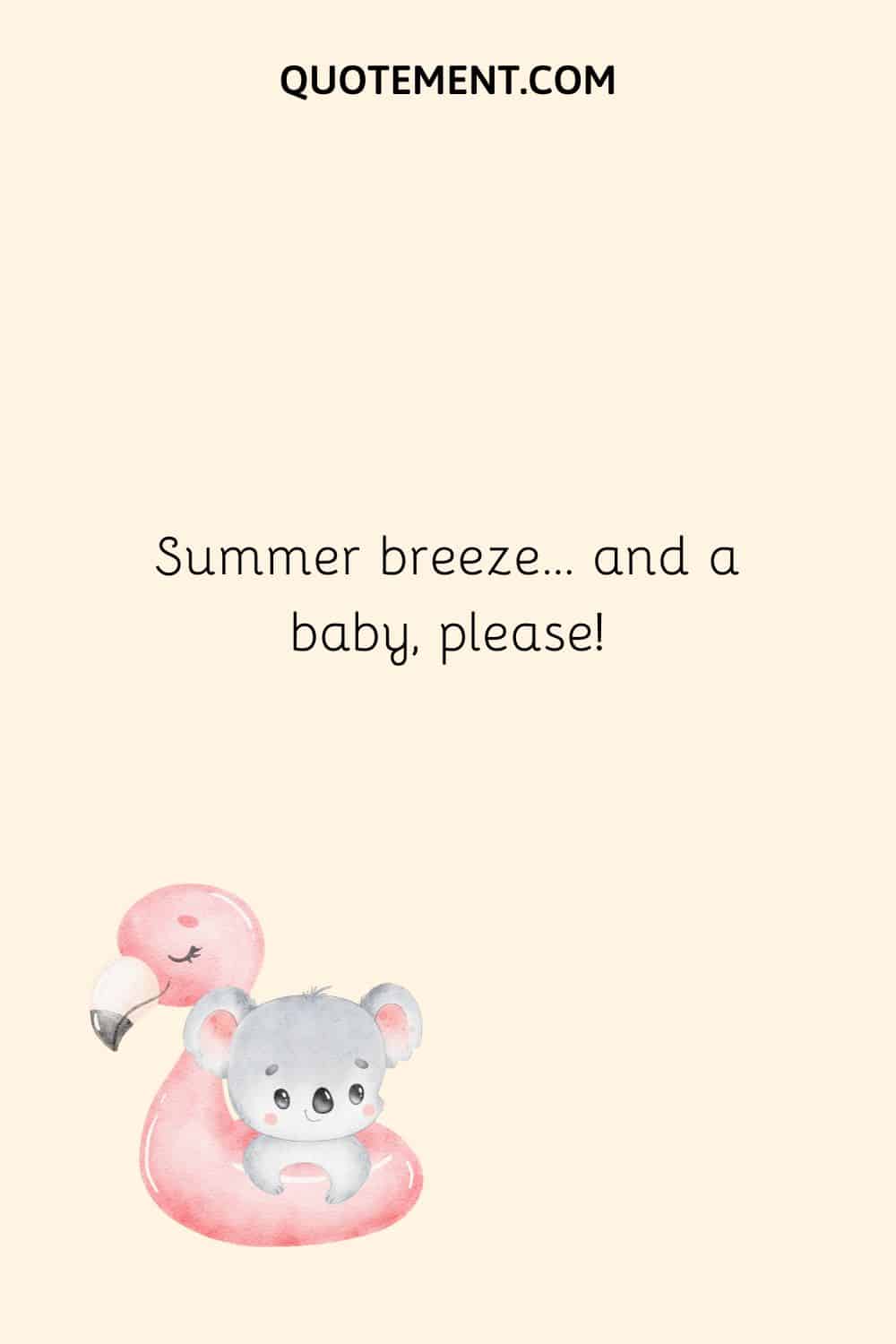 2. This one is pretty much the summer motto for us all — Bra off. Hair up. Belly out.
3. Can't wait to welcome our little moon in summer.
4. Red, White, and Due!
5. Sun's out, bump's out.
6. Our little firecracker is on the way.
7. Summertime and the living's easy, new baby makes three!
8. Baby, you're a firework!
9. Our lucky charm is arriving in summer.
10. A grand adventure is about to begin in the summer.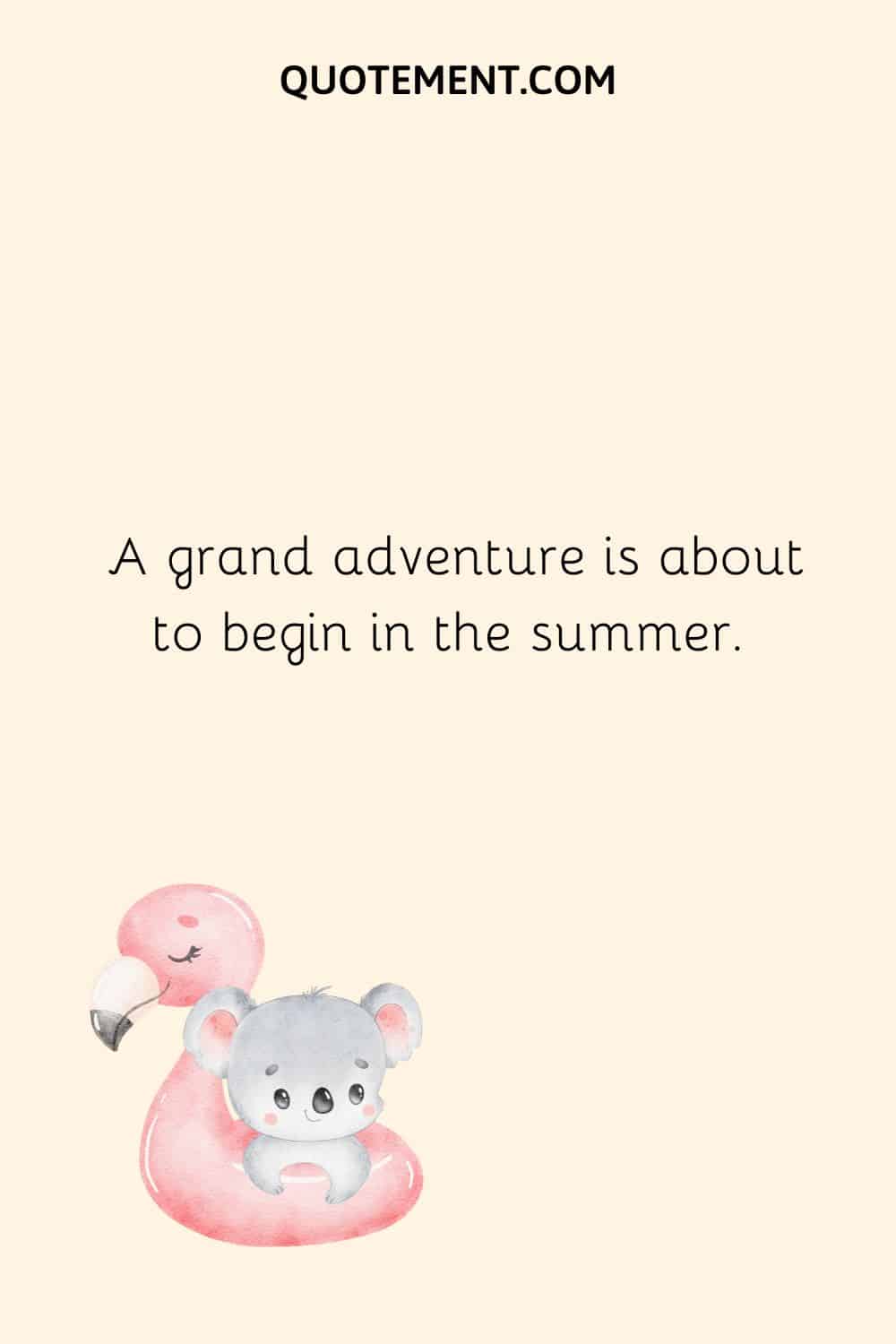 Fall Pregnancy Announcement Captions
1. The turkey isn't the only thing in the oven this Thanksgiving…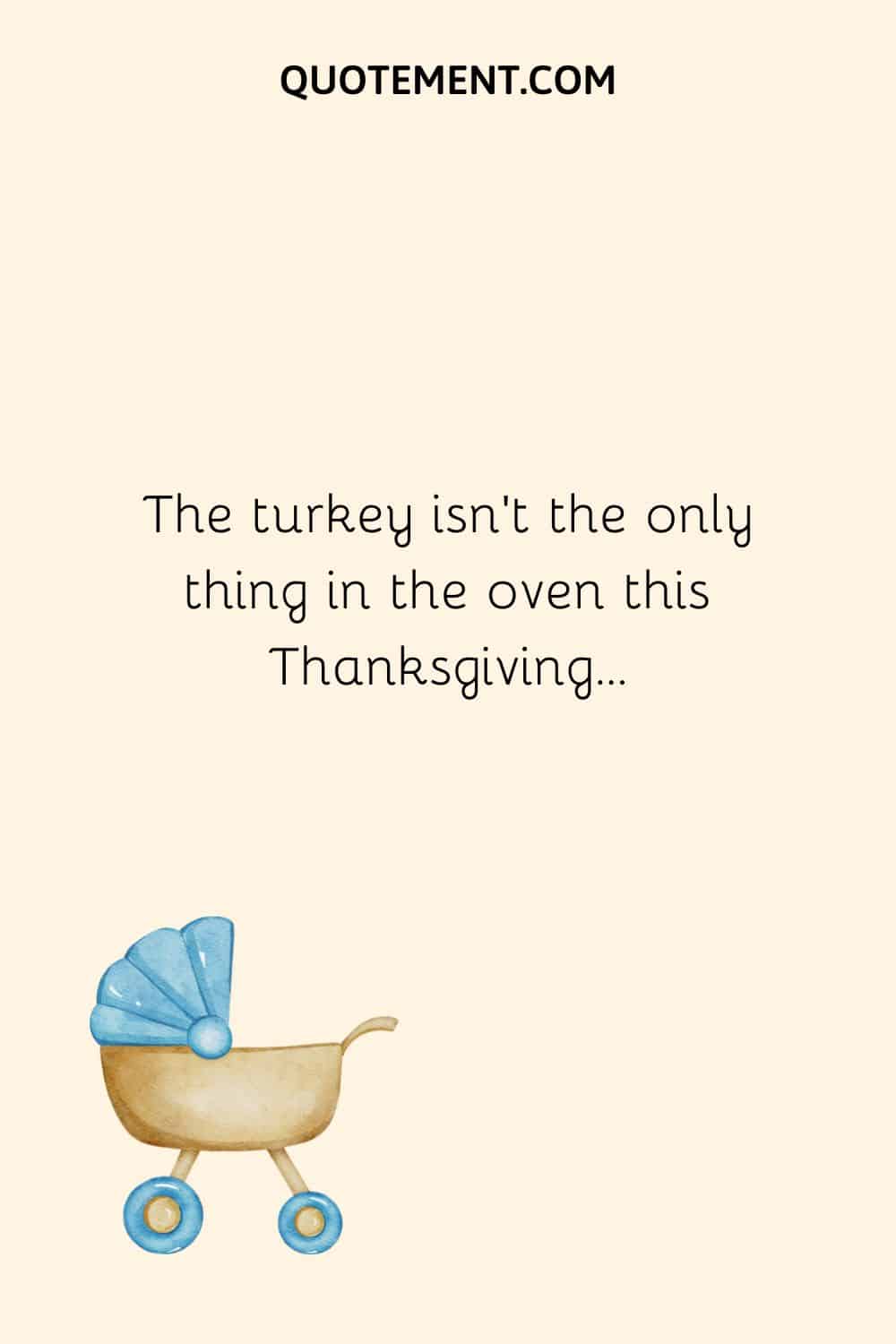 2. We're adding another pumpkin to the patch.
3. Eating pumpkin pie for two this year.
4. Sweater weather and baby kicks — Coming soon.
5. Bump's first pumpkin spice season.
6. Leaves are a fallin' and the couch is a callin' — we're expecting!
7. No tricks, just a treat, our family is growing by two little feet.
8. Spice Spice Baby.
9. Get ready to fall in love with our new arrival.
10. Not smuggling a pumpkin this Autumn!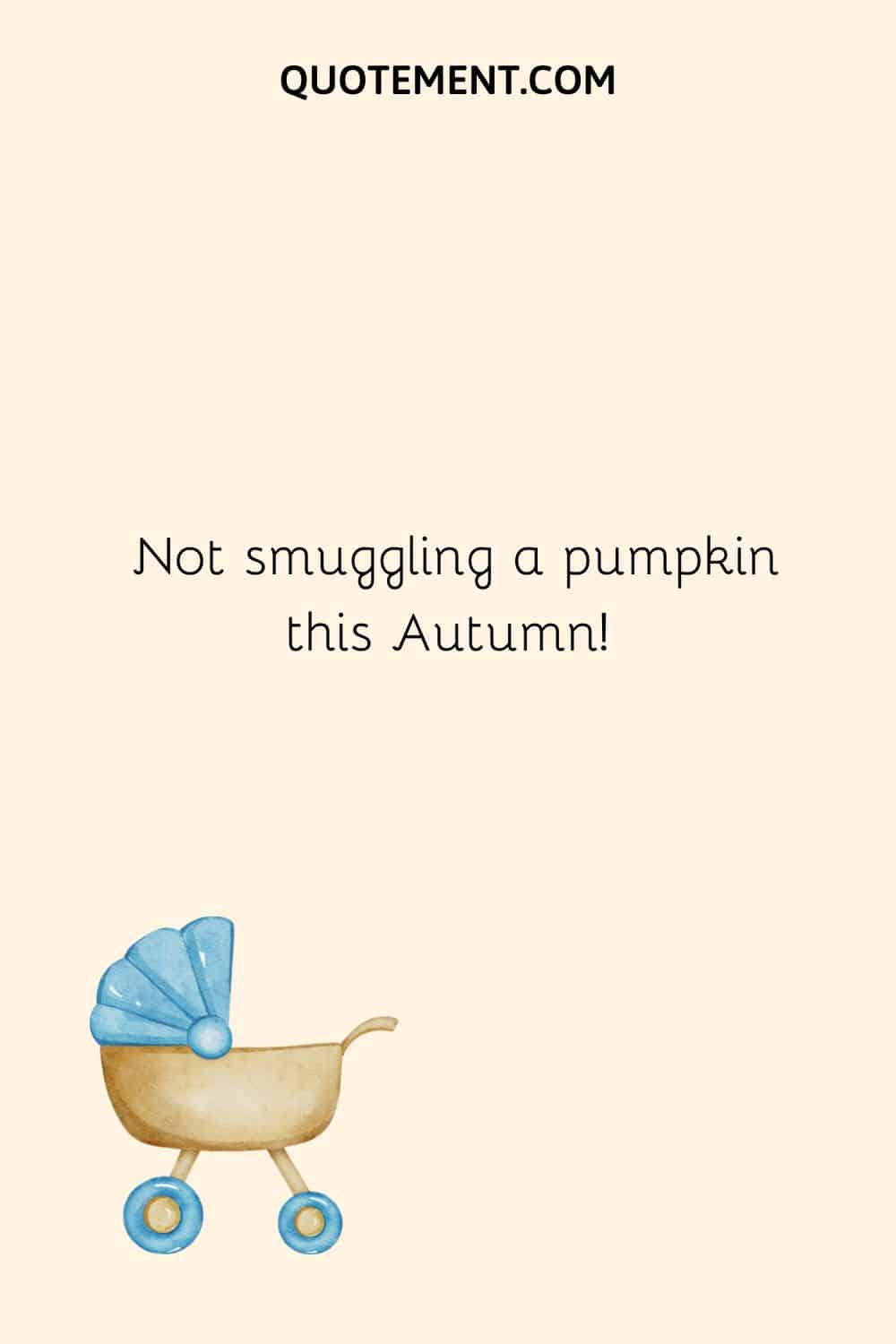 Pregnancy Announcement Captions For Winter
1. A little snowflake is on the way.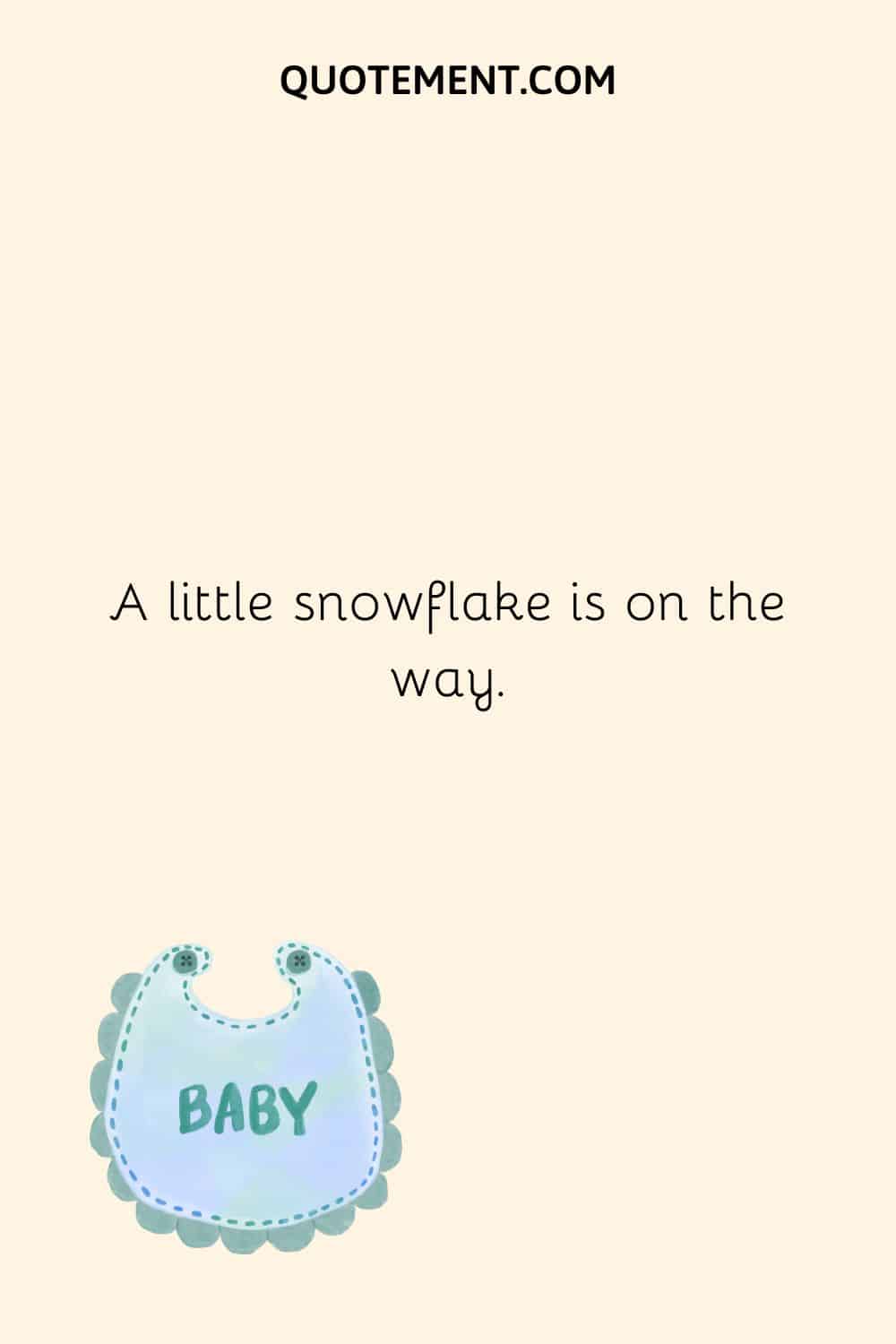 2. Baking more than cookies for Santa this year.
3. This Christmas is extra sweet, our family is growing by one heart & two feet.
4. The best presents aren't under the tree.
5. Santa isn't the only one coming to town.
6. Oh baby – the more, the merrier!
7. A tiny gift for Christmas.
8. Jingle bells, jingle bells, jingle all the way – Oh what fun, it is to say, a baby is on the way!
9. Mistle toes coming soon…
10. One more reason to be merry.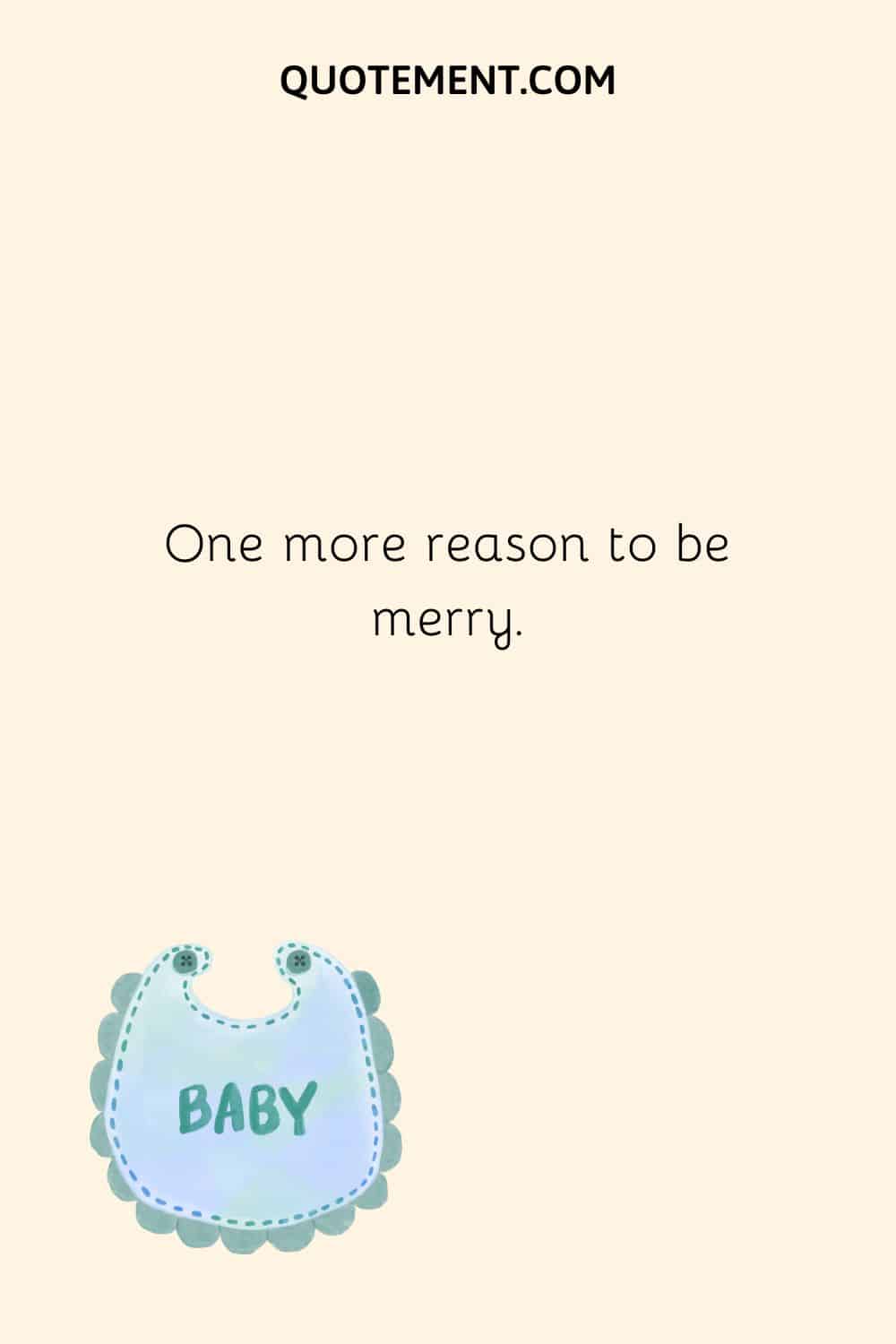 Final Words
Now that you got all these cute pregnancy announcement captions, snap a cool announcing pregnancy photo to which you'll add one of these captions.
It will definitely light up your friends and family's feeds!
Read next: 80 Beautiful Unplanned Pregnancy Quotes To Lift You Up