There's nothing wrong with being a little petty on social media, and these petty captions will help you to be petty in style!
If you've been looking for the best petty selfie caption to make your Instagram pictures stand out, you'll find them in this article.
I've searched wide and far for the best Instagram caption ideas to put into my collection of petty captions.
I've collected 160 amazing petty captions I'm sure you'll be thrilled with.
Let's have a look!
Top 10 Petty Captions
I'll start off with the top 10 petty captions anywhere on the web!
1. Too bad you can't photoshop an ugly personality!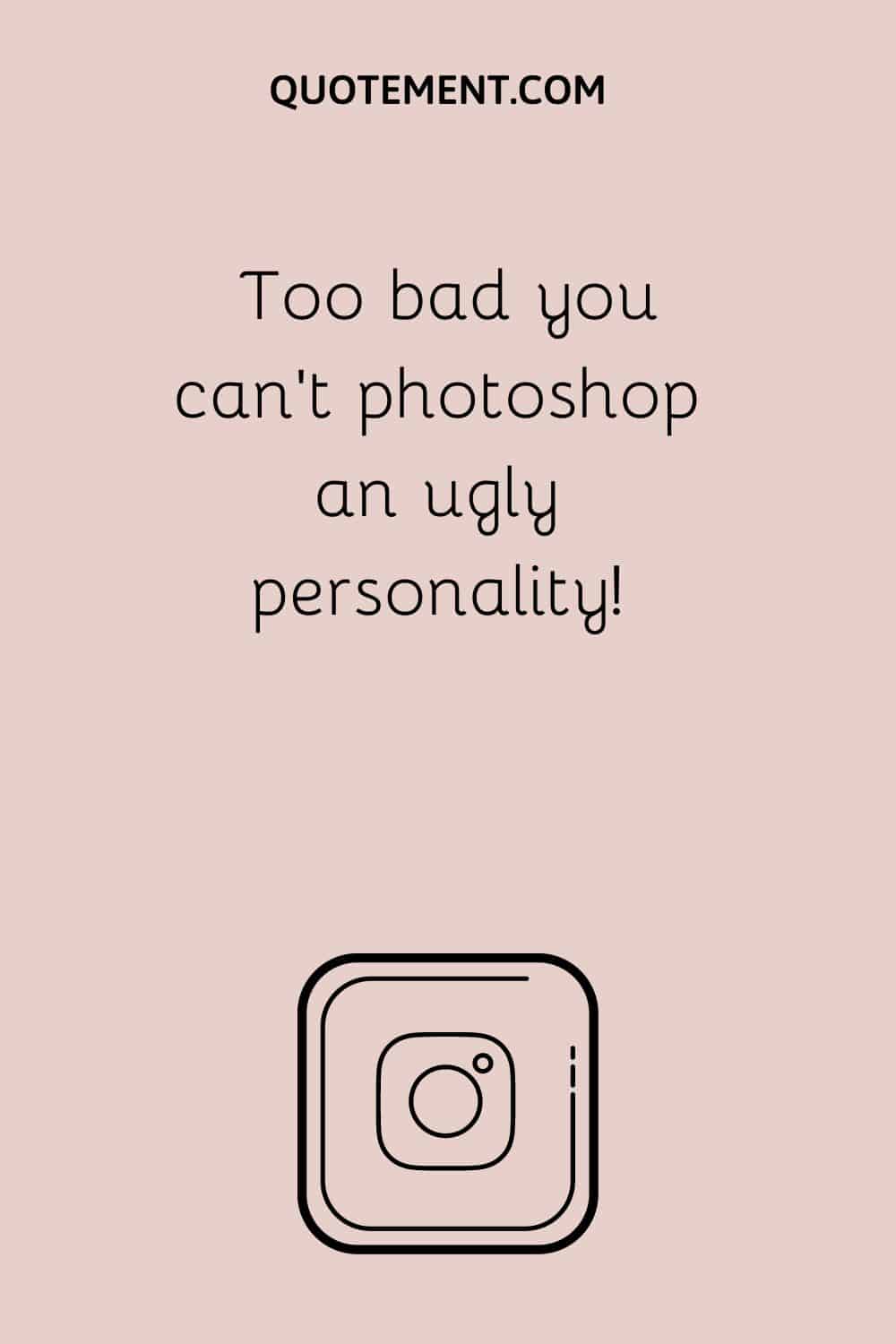 2. I don't need a relationship, I just want to make you jealous!
3. I'll be seeing you soon…in my nightmares!
4. I know your lane sucks, sis, but stay in it.
5. It's not my fault that I've been blessed with this type of personality.
6. Switched upon on none, fell back from plenty.
7. When I said you can't by my love, I meant with your salary.
8. I feel like I'm always fighting not to repeat myself.
9. I don't hold grudges – wait, yes, I do.
10. My attitude is based on how you treat me.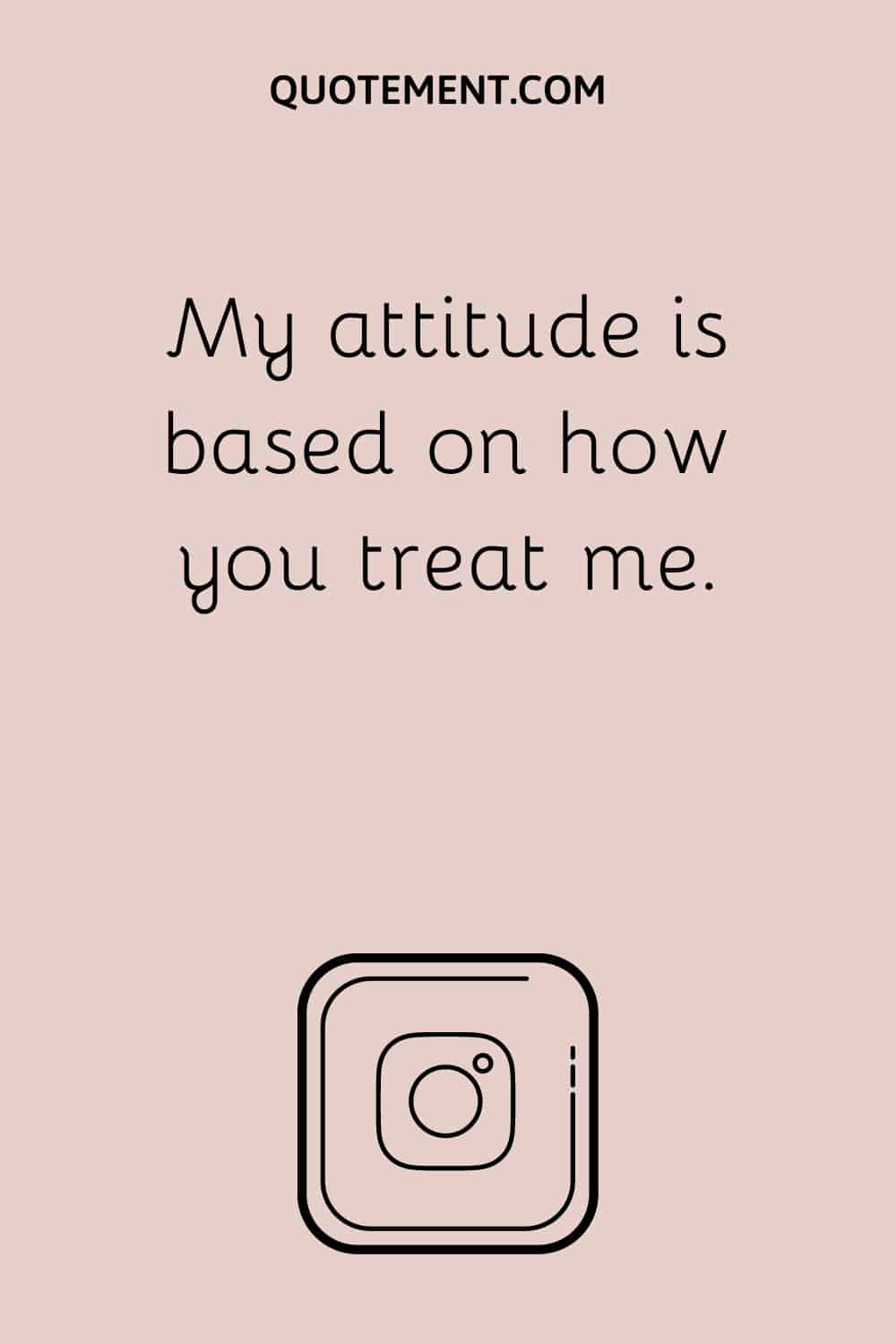 See also: 270 Best Attitude Caption Ideas To Make Your Instagram Pop
Petty Instagram Captions For Selfies
Spice up your selfie game with these petty captions!
1. Do it for the people who want to see you fail.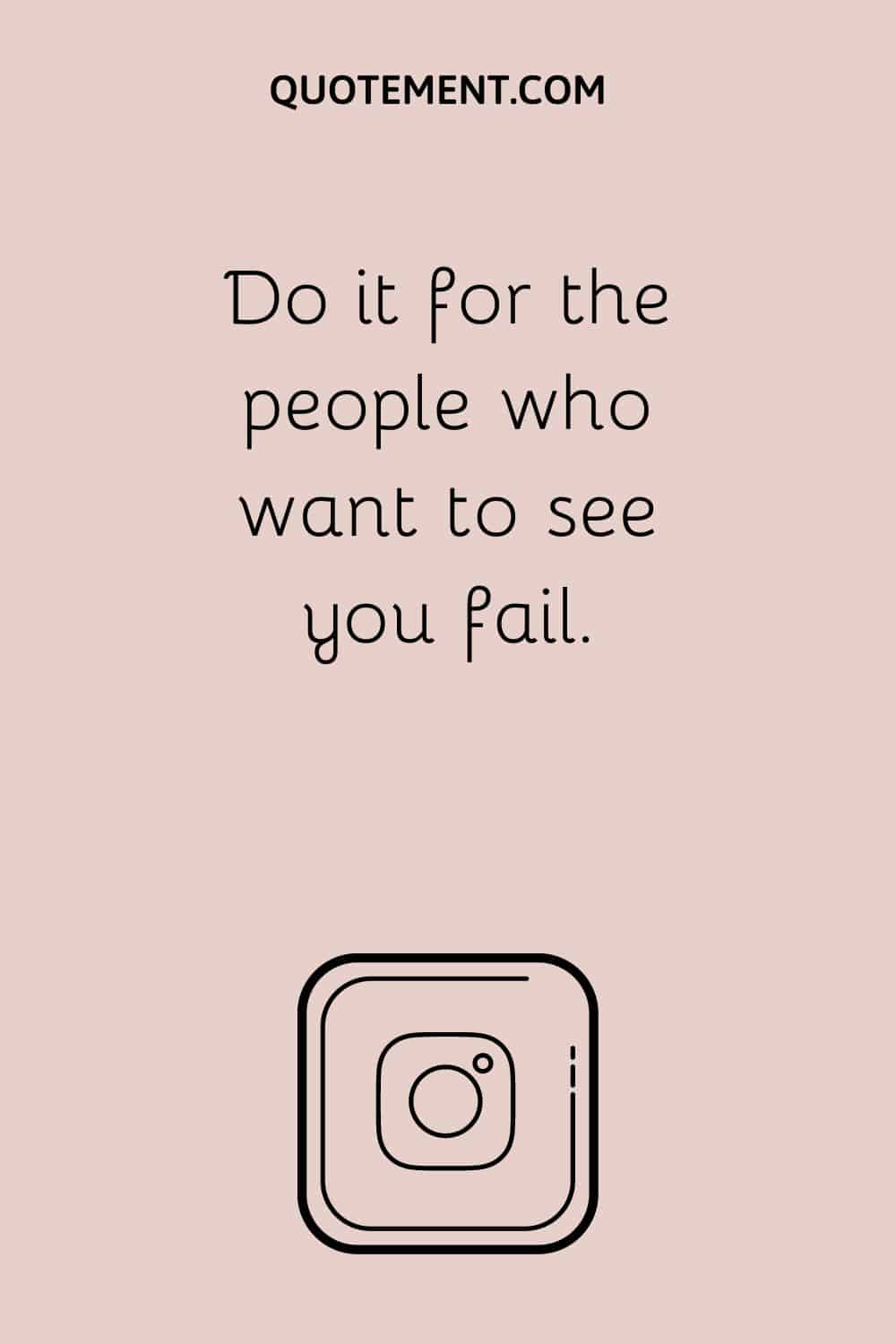 2. My life is better now that you're not in it!
3. No man is an island, entire of itself. It is not made up of parts.
4. As usual, there is a great woman behind every idiot.
5. You were my last first kiss.
6. Don't be fooled by my filter, I'm still ugly.
7. Love is the most fragile thing we have in this world, it breaks so easily.
8. It's weird how I never see him anymore…
9. I'm not even mad that you're gone, I just don't like the idea of someone else having your attention.
10. They wanna see you do well, but never better than them. Remember that.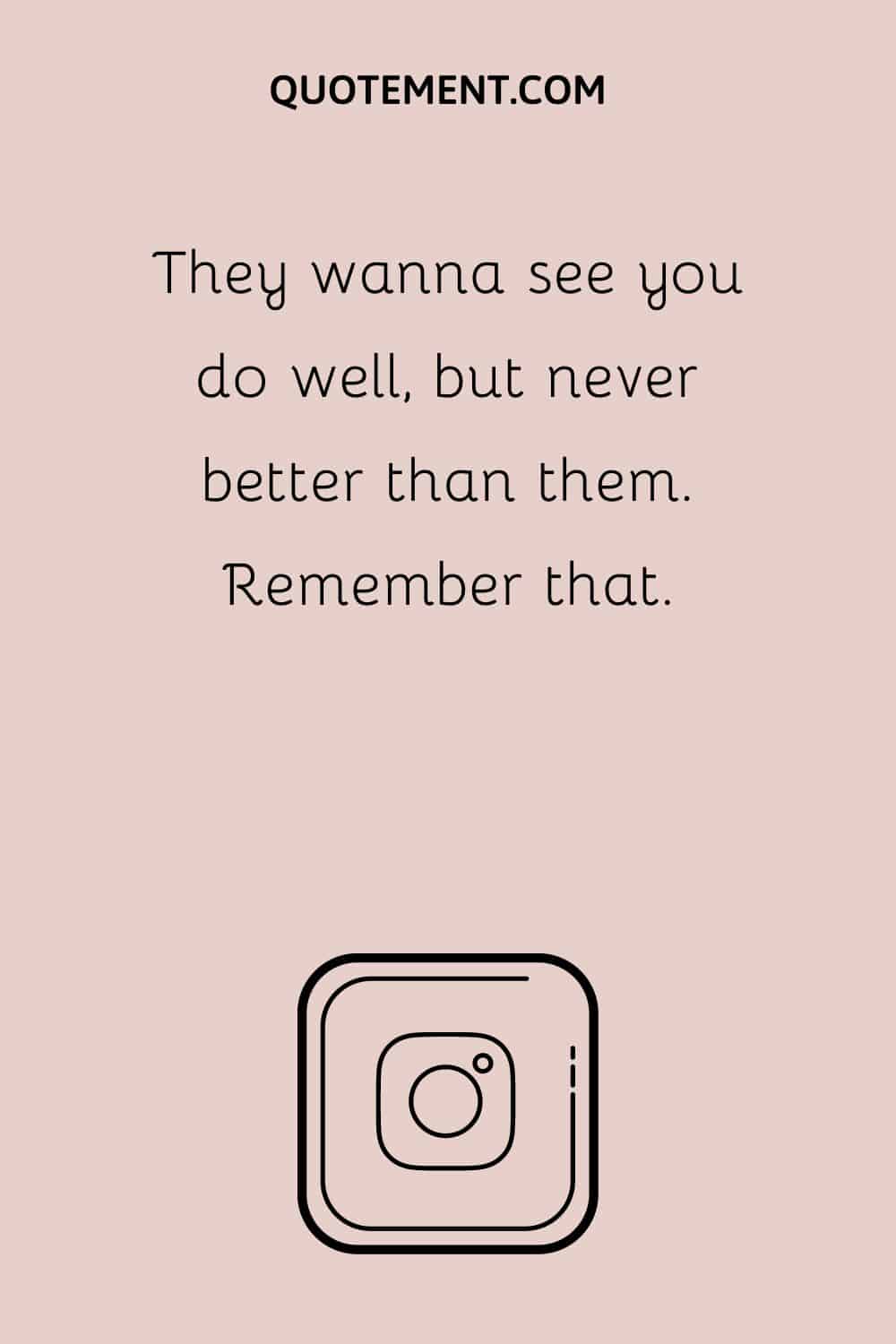 11. Sometimes, you gotta be a beauty and a beast.
12. I'm not doing this for the likes, but thanks in advance!
13. Believe in yourself, God has sent you on earth for some special task.
14. I don't wear makeup to impress boys; I wear it, so when you take my picture, there are no wrinkles on my face… okay, maybe a little bit of mascara too.
15. It's a sad day when the only person who cares enough to send a text message is my dog.
See also: 220 Best Sad Instagram Captions To Get It Off Your Chest
16. On this day, a queen was born.
17. Don't hate my selfies because they're flawless!
18. I'm a vibe that no one else can replace.
19. If your selfie game is weak… don't worry about it… mine's non-existent too.
20. Don't let your friends and family put you down.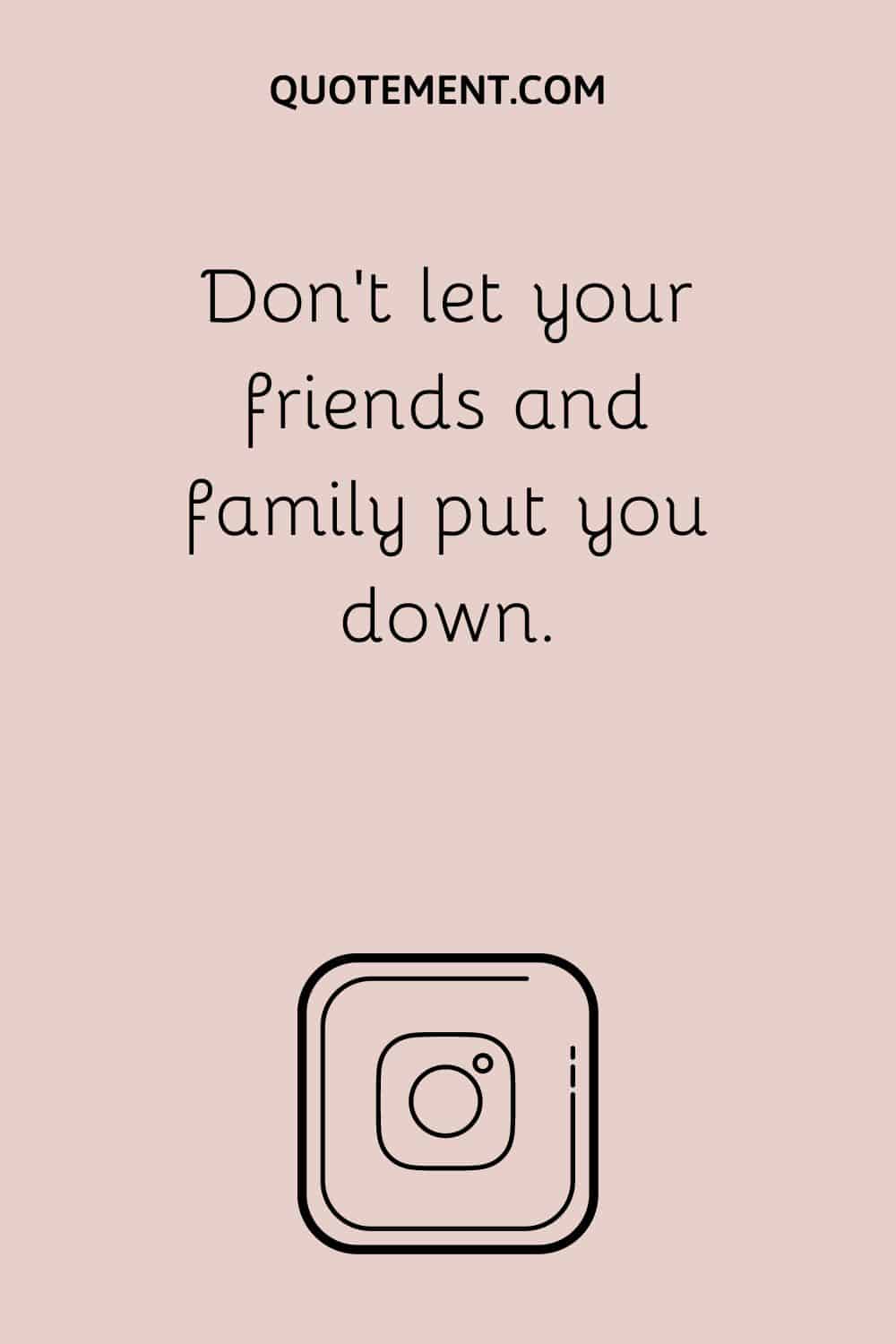 See also: 110 Inspiring When Someone Puts You Down Quotes To Live By
Petty Instagram Captions For Baddies
Check out my collection of baddie petty captions for Instagram below.
1. All of my clothes cost more than your rent.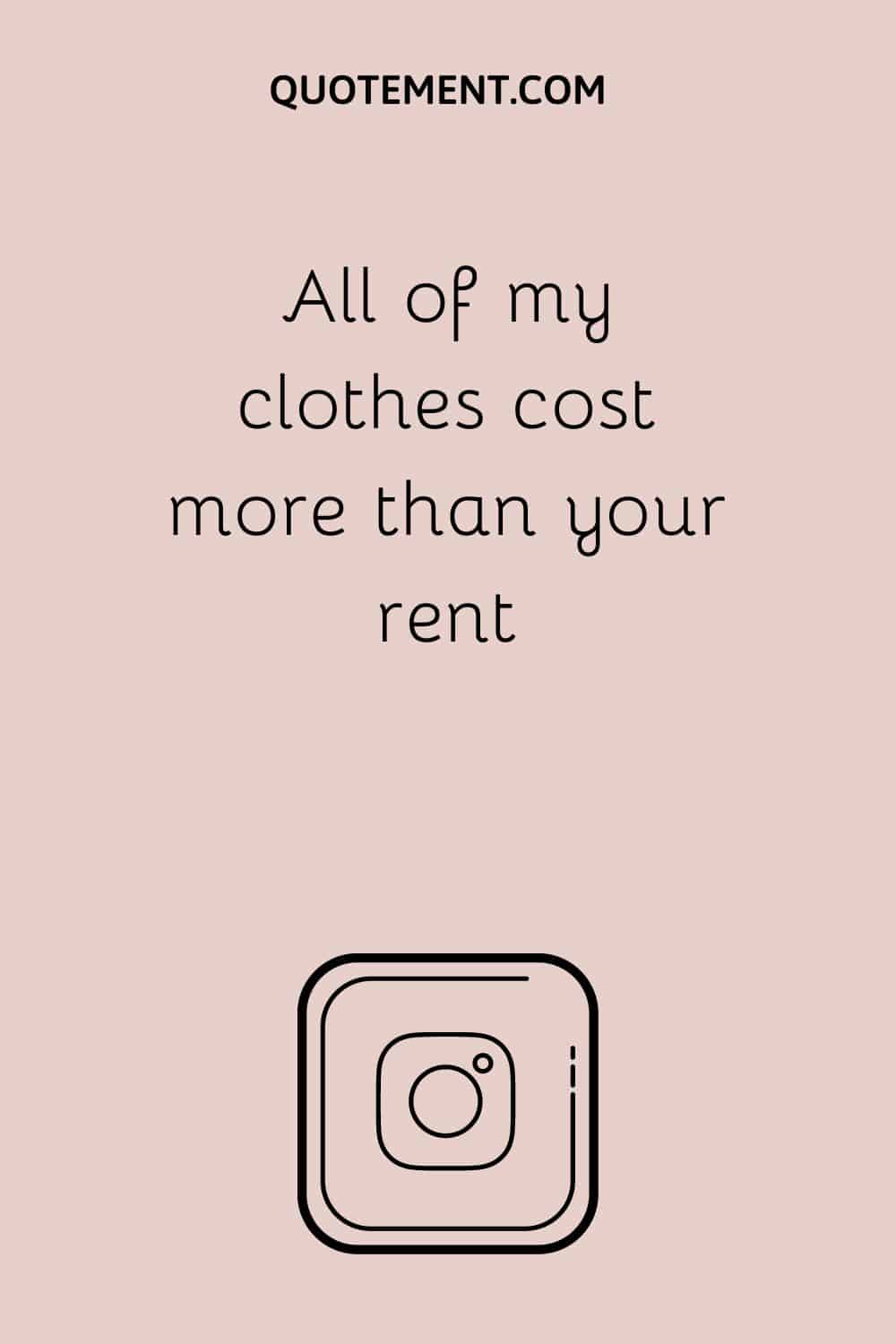 2. You can call me queen bee.
3. Trouble never looked so fine.
4. Not sure which is more annoying, the sound of crying or his face?
5. Just because we're not a thing doesn't mean that your opinion isn't invalidated.
6. They say beauty is only skin deep. But I think it's more than that.
7. The only thing worse than loving an ex is hating them too much to delete their number
8. I'll never be as good at it as I was with you.
9. Your Priorities Decide Your Attitude!
10. Confuse them with your silence and amaze them with your actions.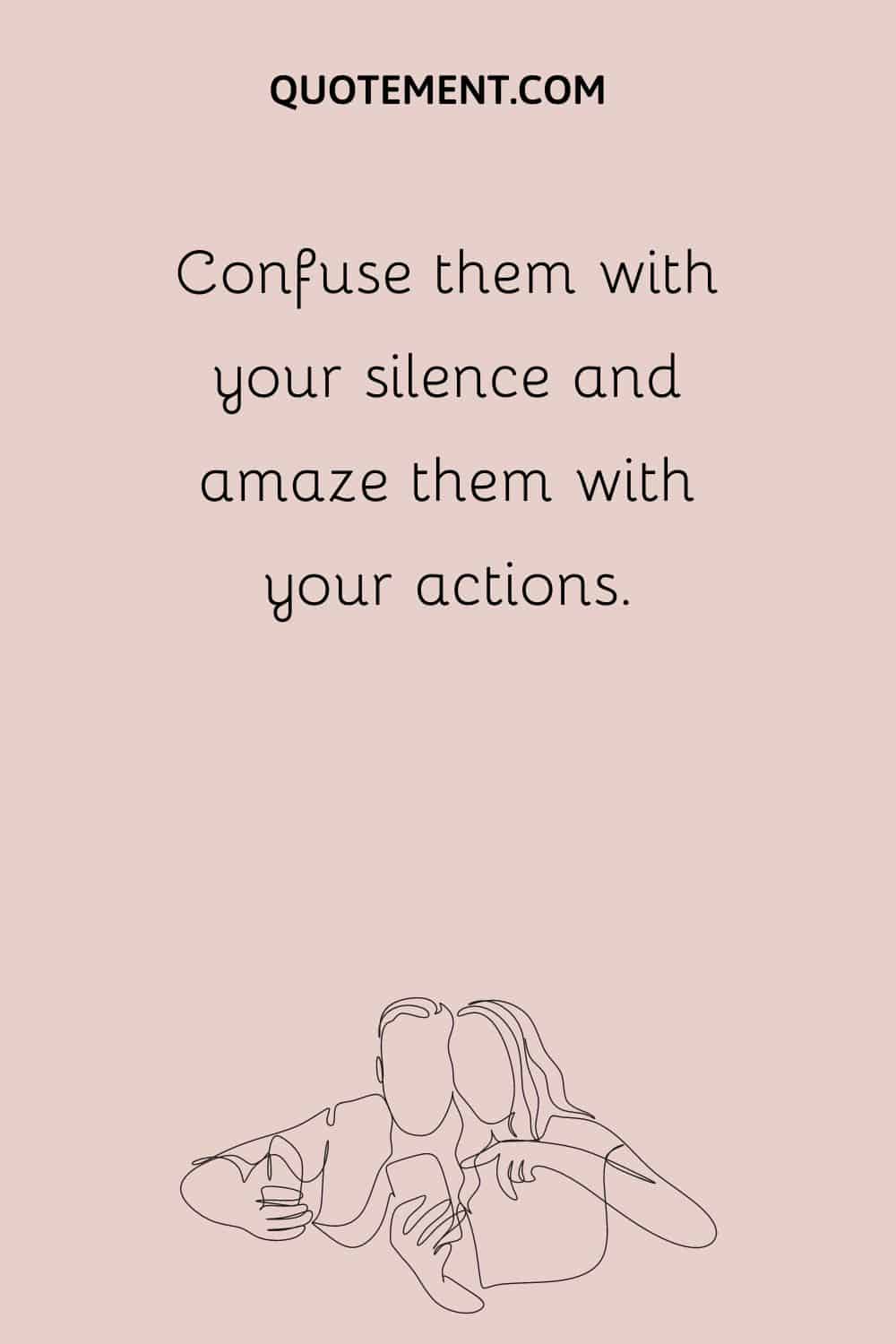 11. "Some people are in such utter darkness that they will burn you just to see the light. Try not to take it personally." — Kamand Kojouri
12. If all exes looked like you, then I would never leave my house.
13. My friends think I'm into you, but what they don't know is I just want to be friends with your wallet.
14. People will stare. Make it worth their while.
15. Don't hate me because I'm fabulous. Hate me because your boyfriend thinks I'm better than you.
16. I'm not busy, you're just boring!
17. I may be a little bit of a drama queen, but it's all in your best interest!
18. She has fire in her soul and grace in her heart.
19. Don't hate me because I'm beautiful… but if you do – here is some ice for that burn!
20. I don't mind being underrated by someone who doesn't know me well.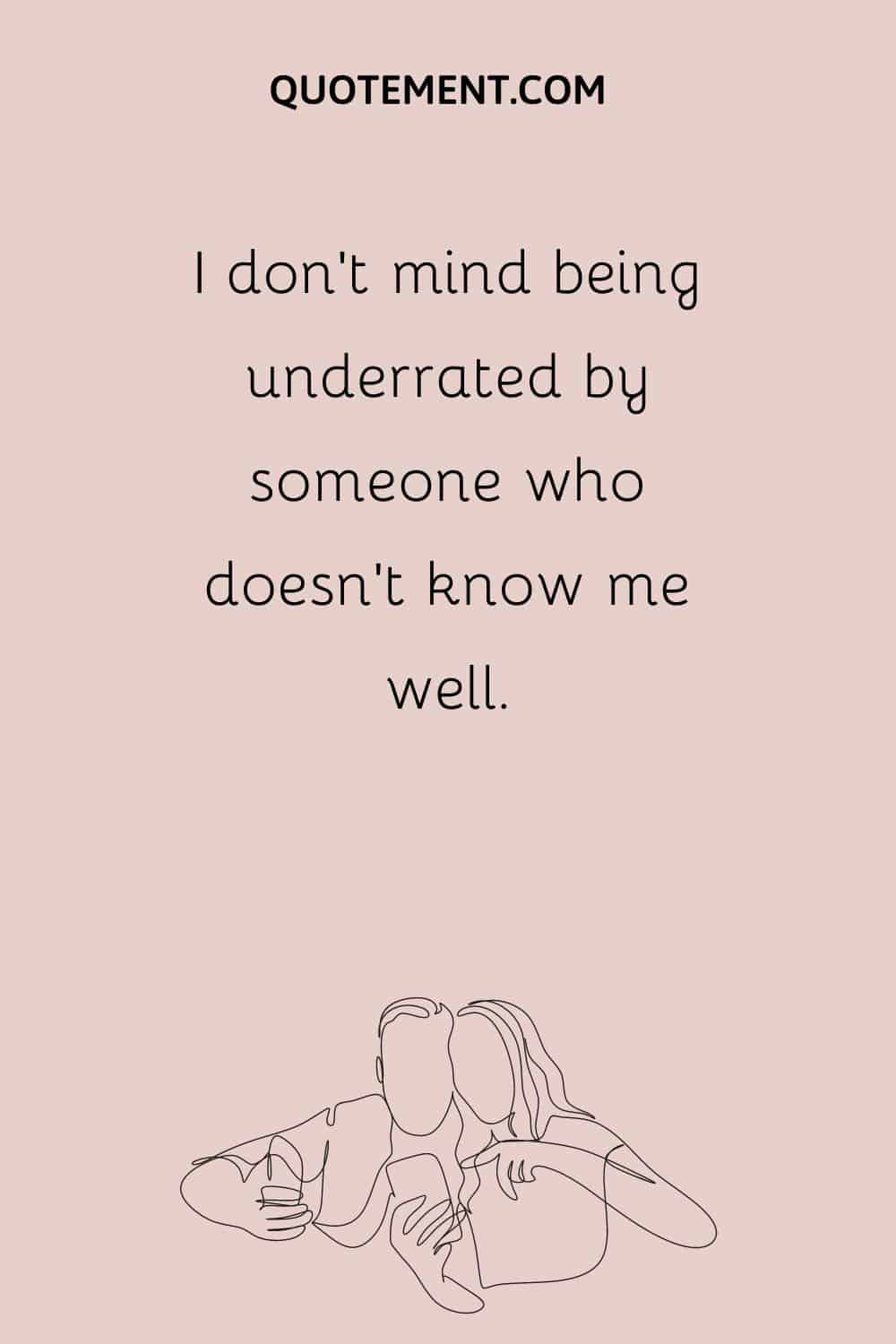 See also: The 120 Best Baddie Quotes For Instagram To Slay The Day
Petty Insta Captions For Haters
Say hello to your haters using one of these petty captions for Instagram.
1. Hustle until your haters ask if you're hiring.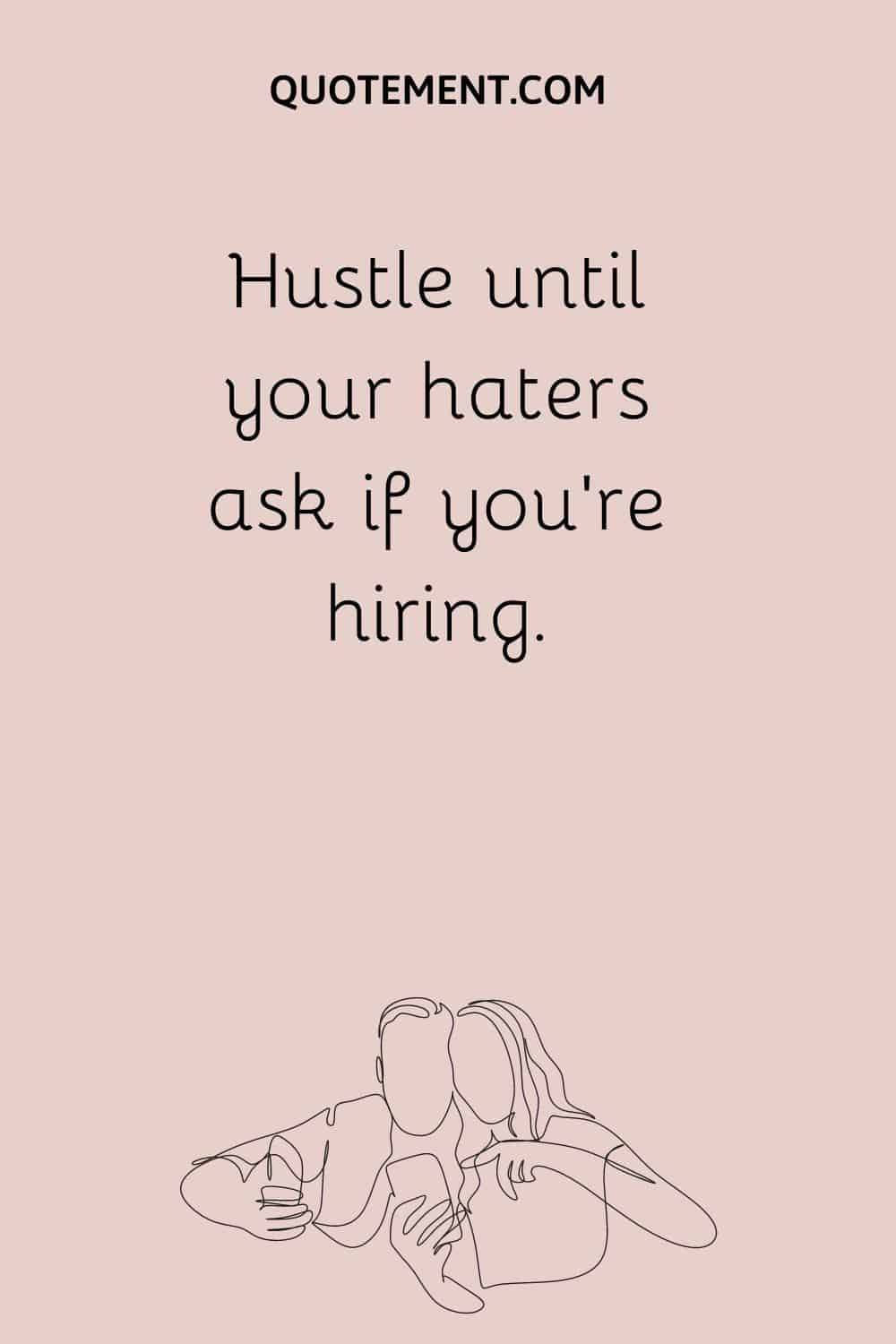 2. You can't afford my Swag, B*tch!
3. I don't care if you don't like me coz I ain't sure that you like yourself too.
4. Just because I don't use words doesn't mean my vocabulary sucks.
5. Don't cross oceans for people who wouldn't jump puddles for you.
6. You should never judge a book by its cover, but a lot of people do.
7. "Toxic people will pollute everything around them. Don't hesitate. Fumigate." — Mandy Hale
8. Don't stop me now!
9. They don't care about you anyway. You are the one person they really want to see happy.
10. I live my life in fast forward, but haters wanna rewind me.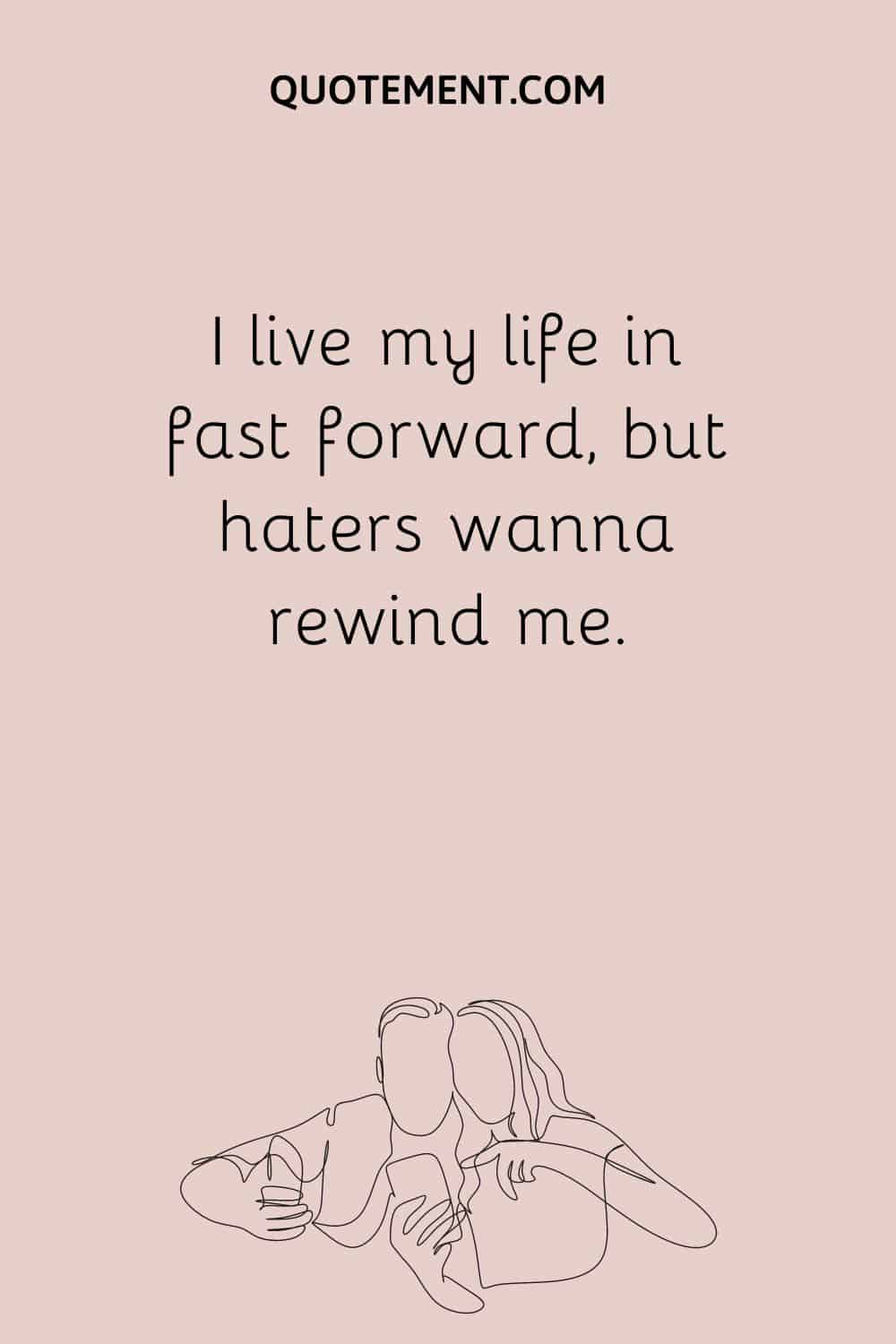 11. You can't spell ex without 'me.'
12. If you don't have anything nice to say, don't say anything at all. Sometimes, silence is golden.
13. A man is never free who does not know how to give himself away freely.
14. My last name doesn't start with an A, so yeah.
15. I'm always honest coz I don't care about someone hating me.
16. I've always loved the idea of not being what people expect me to be.
17. I don't care if you don't like me coz I ain't sure that you like yourself too.
18. I'm not rude; you just can't handle all of this pettiness!
19. You are so fake that even China refused to accept that they made you.
20. I don't need you or anyone else to make me feel better.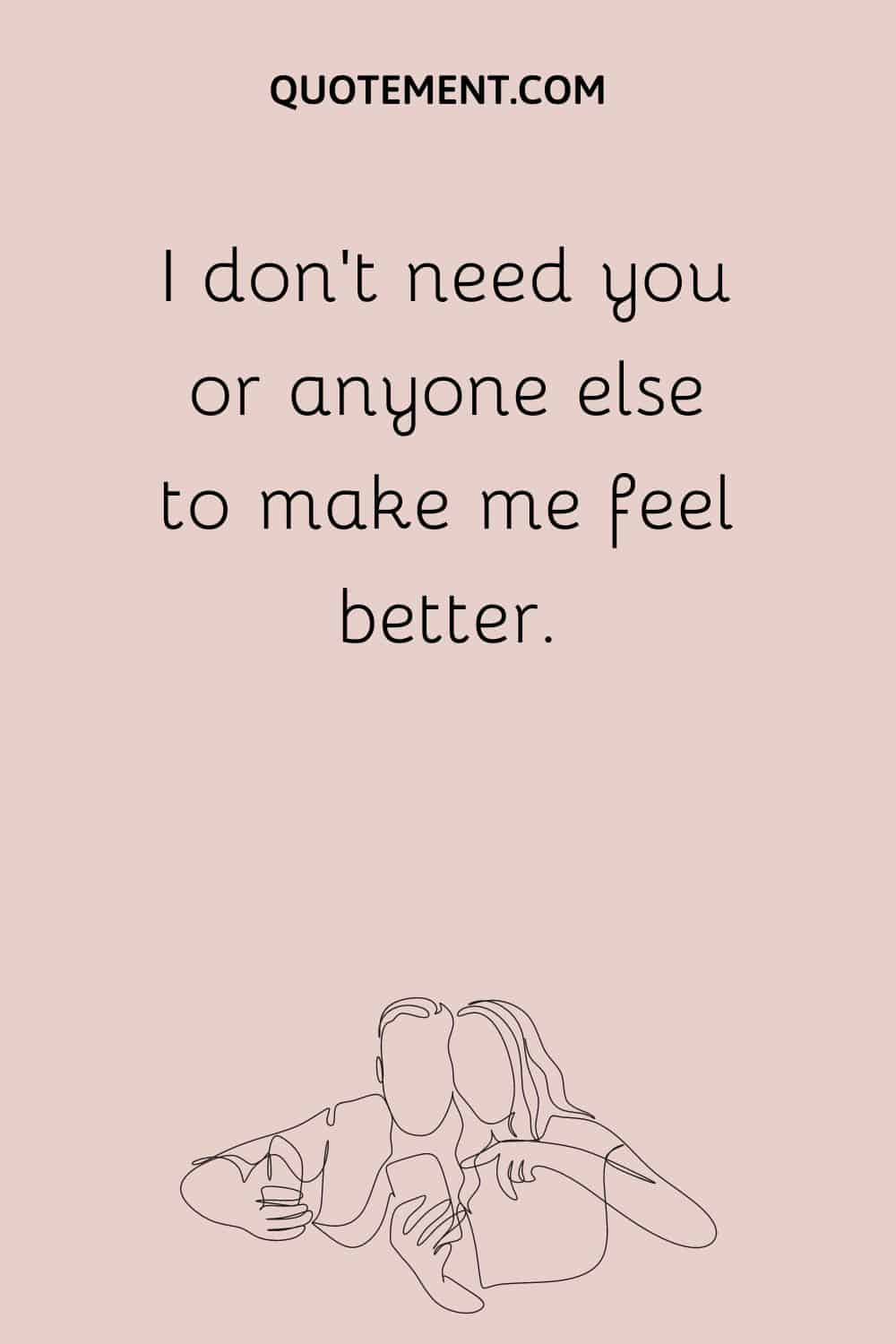 See also: 130 Inspirational I Don't Need Anyone Quotes To Live By
Petty Instagram Captions For Ex
Next up is a collection of petty captions for your ex.
1. My ex is about as useful as one of those little umbrellas in your drink!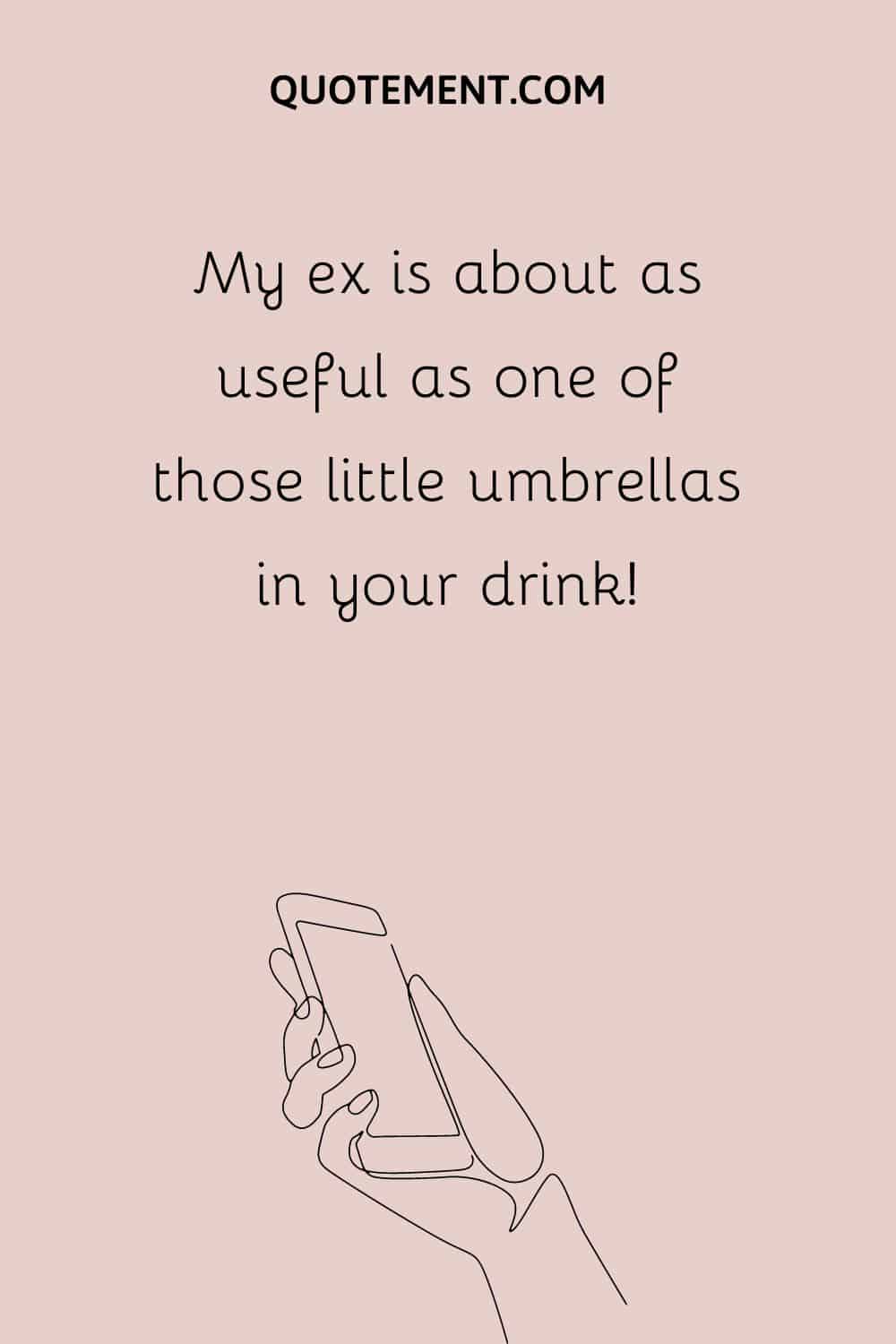 2. People hate you because of the way that other people love you.
3. Blocking is for weak people. I want you to see my posts and cry.
4. Love your haters – they're your biggest fans.
5. You're not sorry, you just hate losing.
6. I'll never be anything special because you're always looking at me like I'm a car you want to trade up.
7. It's OK if you hate me. It will make me feel better about myself.
8. Be passionate. Be positive. Be attractive.
9. Confuse them with your silence & amaze them with your actions.
10. When a monkey puts on makeup, it's still the same monkey.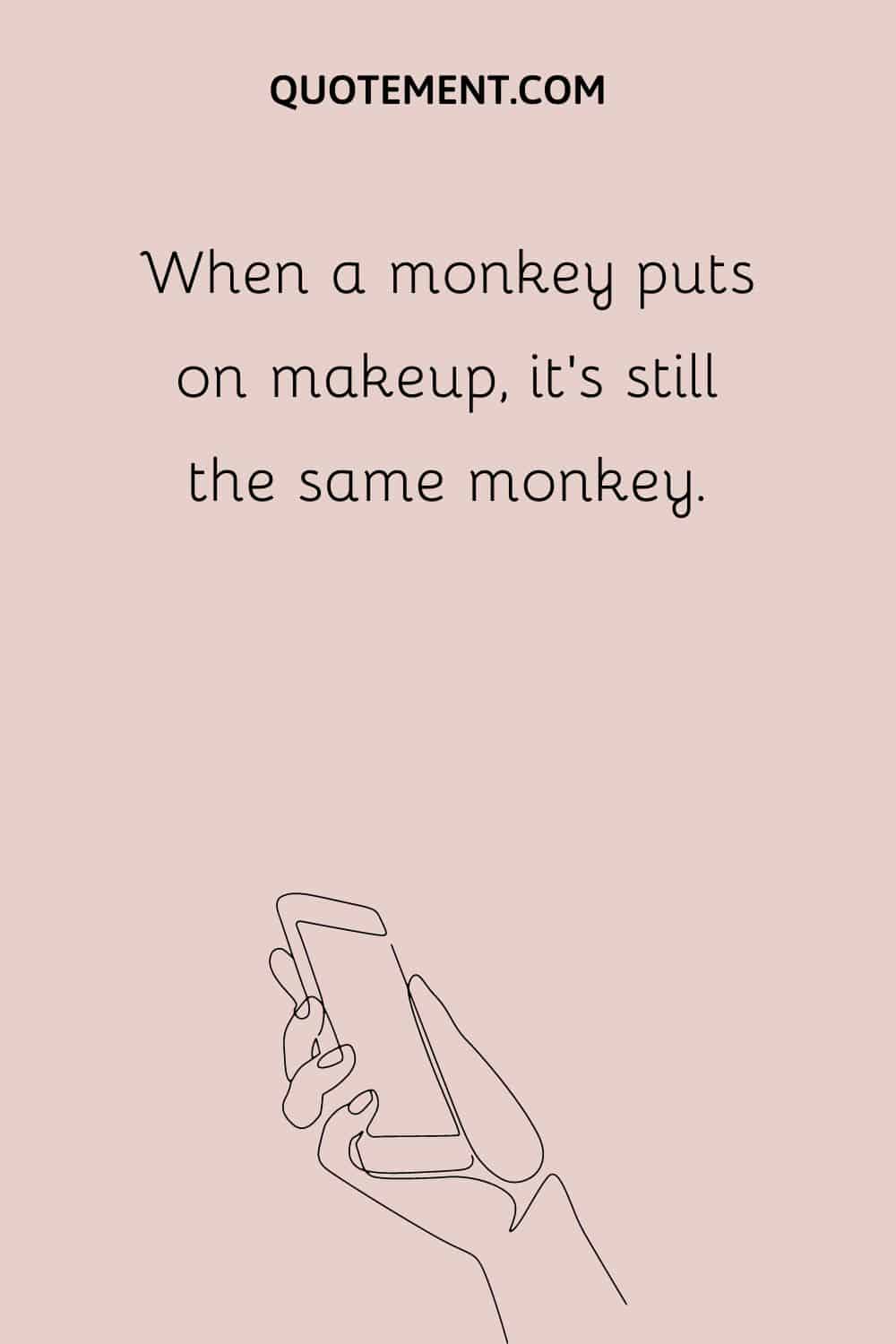 11. I hope you like the new me better than the old one!
12. My life is better now that you're not in it!
13. It's nice to know that you're just as miserable without me as I was with you.
14. I'm going to be rich and famous one day, but you'll still look like a homeless person.
15. When I fell for you, all of my common sense disappeared.
16. If Karma doesn't hit you, l gladly will.
17. If you're gonna act like an ex, then I'm going to treat you like one.
18. I'll be attending your funeral for free because that's what you get when you just disappear on me.
19. Cancel my subscription because I'm done with your issues.
20. I'm not heartless, I've just learned how to use my heart less.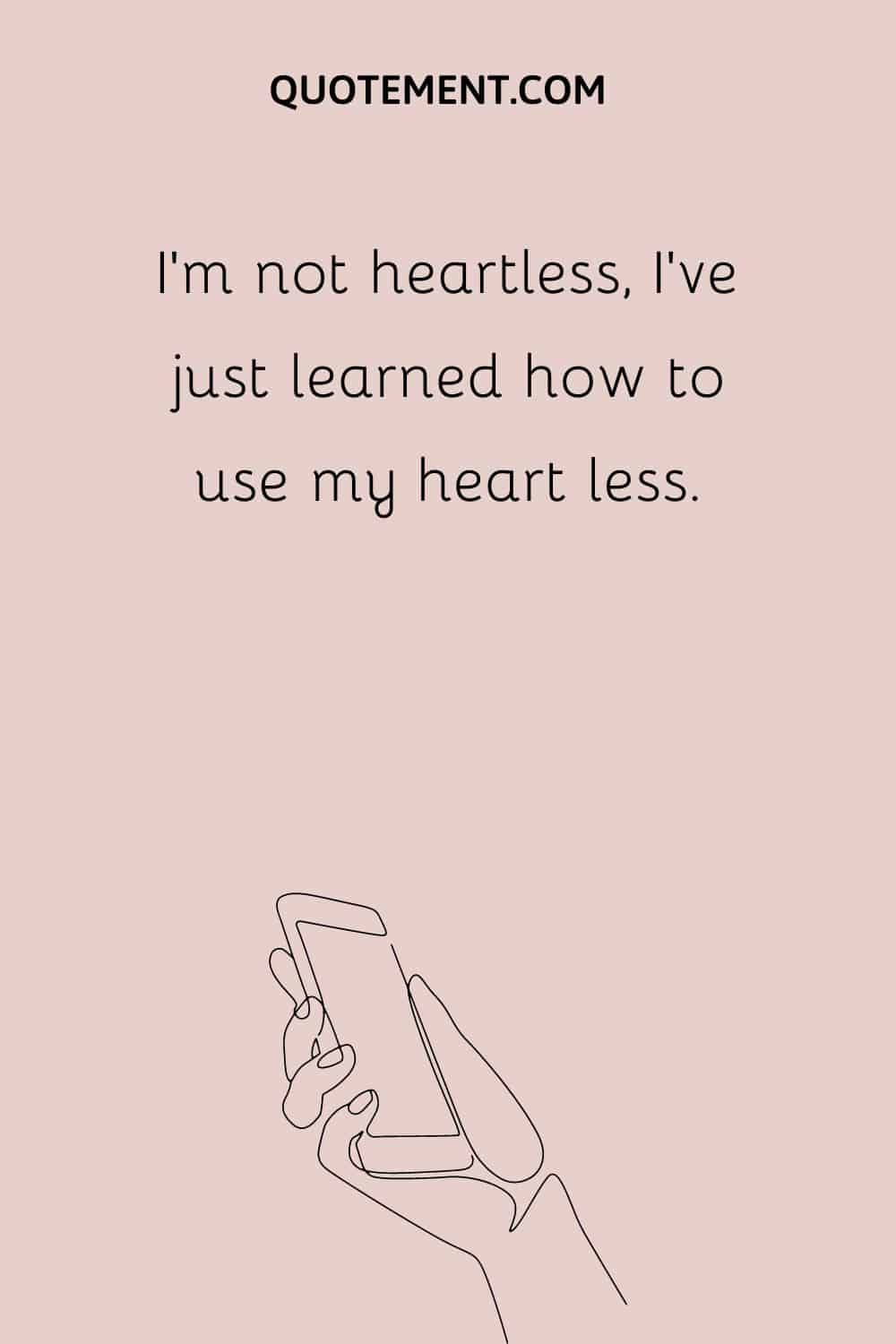 See also: 80+ Heartless Selfish Quotes You Simply Must See!
Clever Petty Captions For Instagram
Show how smart you are using these clever petty captions.
1. The best things in life aren't things. They are experiences.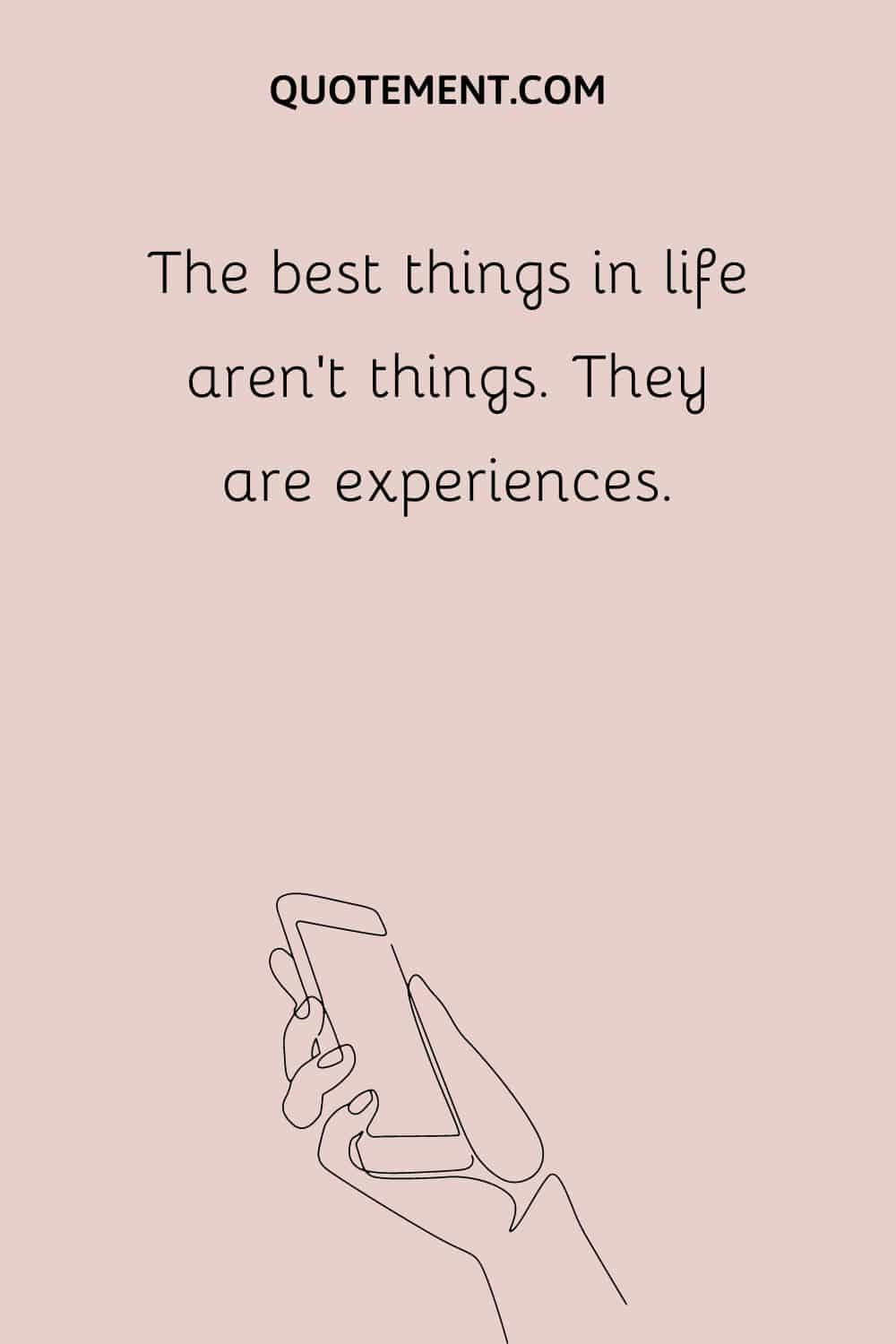 2. "Know yourself, know your worth." — Drake
3. Can't talk. Watching TV shows on Netflix in bed with my dog.
4. I'm sunshine mixed with a little hurricane.
5. I don't care about your opinion…
6. The definition of insanity is doing the same thing over and over again, but expecting different results.
7. I'll never feel what I felt for you ever again…and it feels great!
8. Don't be petty, stay focused.
9. "Weeding out the harmful influences should become the norm not the exception." — Carlos Wallace
10. A man doesn't get to choose what he does; he gets to decide how he does it.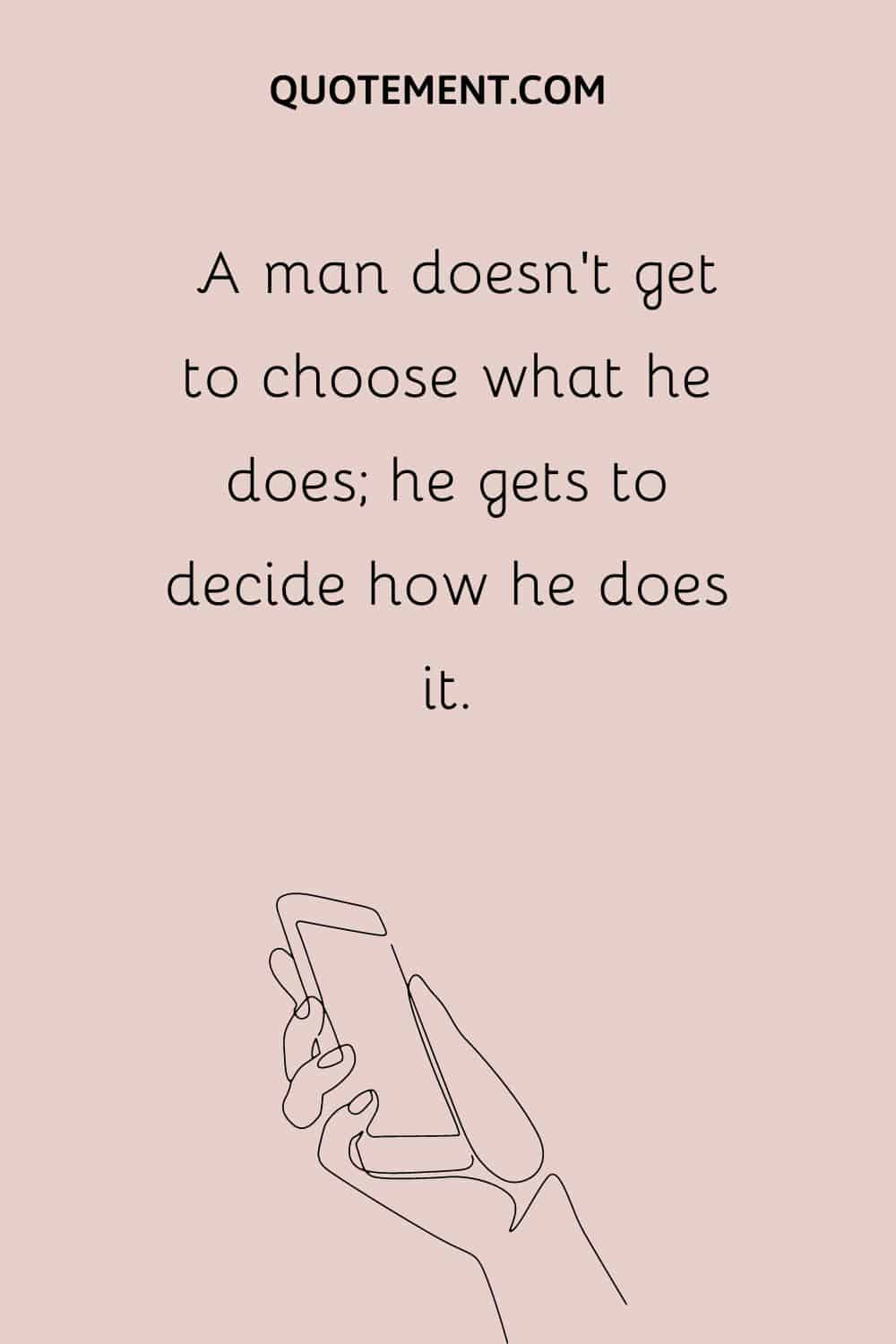 11. At least now, the only person I have to fight over is myself.
12. There are only two people in life you should trust: one is you, and the other isn't me!
13. It costs nothing to be petty.
14. Being awkward is just another way to say that I'm paying attention.
15. The lion doesn't turn when a small dog barks.
16. Love is a gift you give to yourself.
17. The best thing about being me is that there are so many people who want to be just like me.
18. The only way you'll win is if I quit.
19. It was never about the destination as long as you looked flawless along the way.
20. Just because you're not perfect doesn't mean you're not amazing.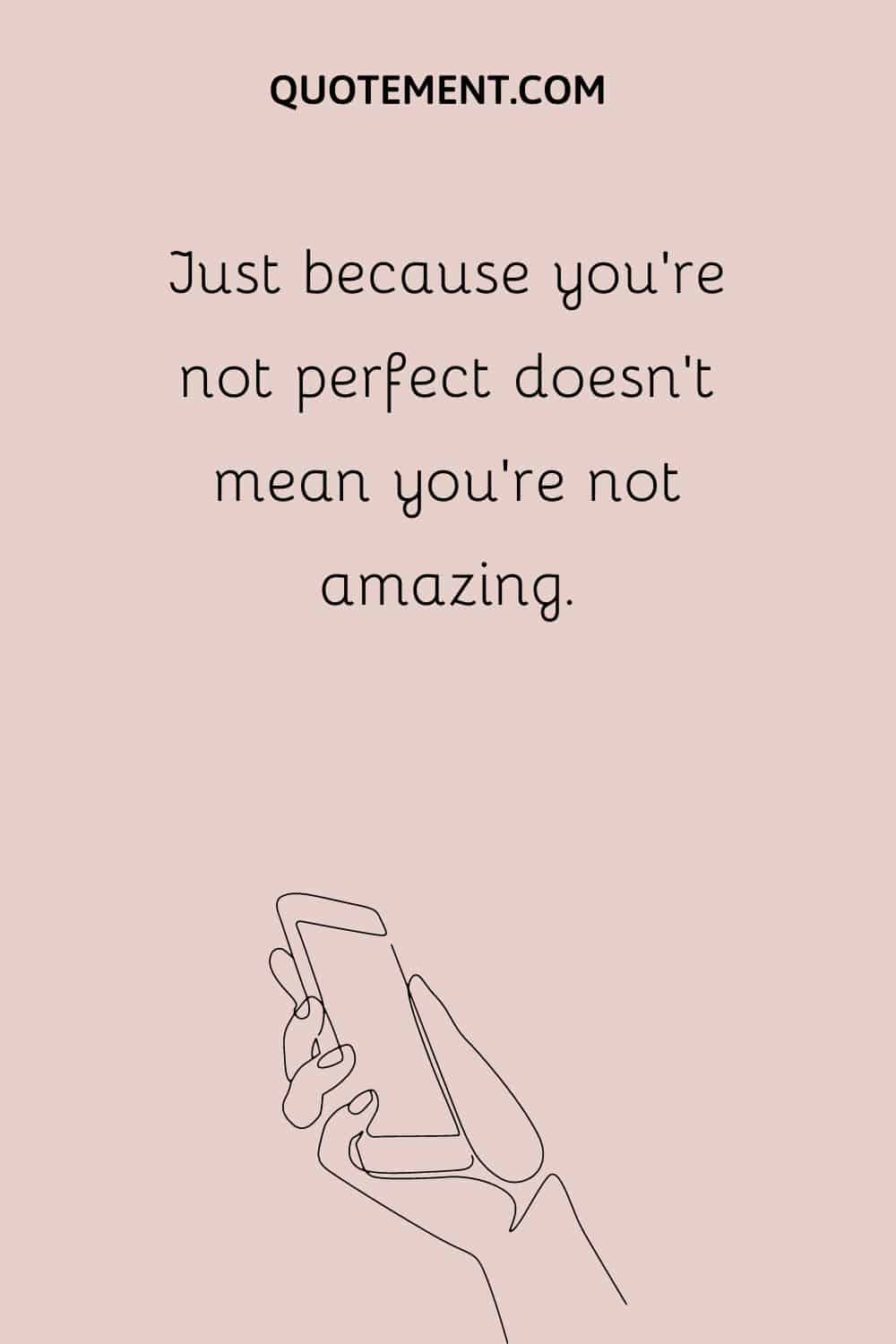 See also: 140 You Are Amazing Quotes To Fall In Love With Yourself
Petty Breakup Instagram Captions
If you're going through a breakup, these petty captions are for you.
1. I am trying to kill you inside of me, so I can live.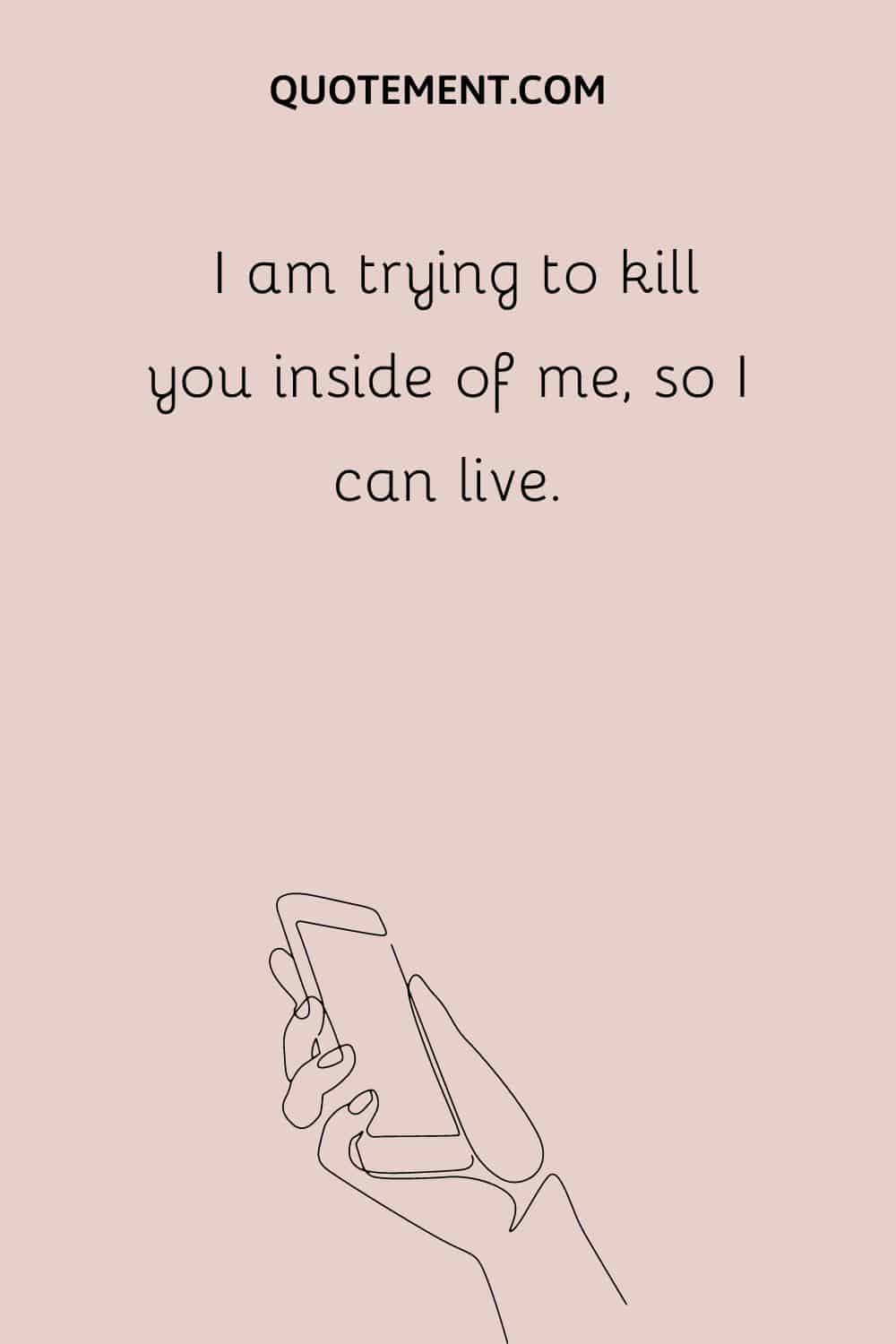 2. No revenge is the best revenge.
3. Six letters, two words, easy to say, hard to explain, harder to do: Move on.
4. The breakup isn't the best part of my day…but it's definitely up there.
5. Take all this nonsense you told me back, please.
6. You're so annoying that you actually made me like my ex again… how sad is that?
7. I miss the days when I didn't know who you were…and now that we've met, let's never cross paths again!
8. The garbage will be collected tomorrow. So, prepare yourself.
9. They say that if your ex doesn't want to be friends with you then they're still in love with you….so he wants me back?
10. Just think, your ex is someone else's problem now.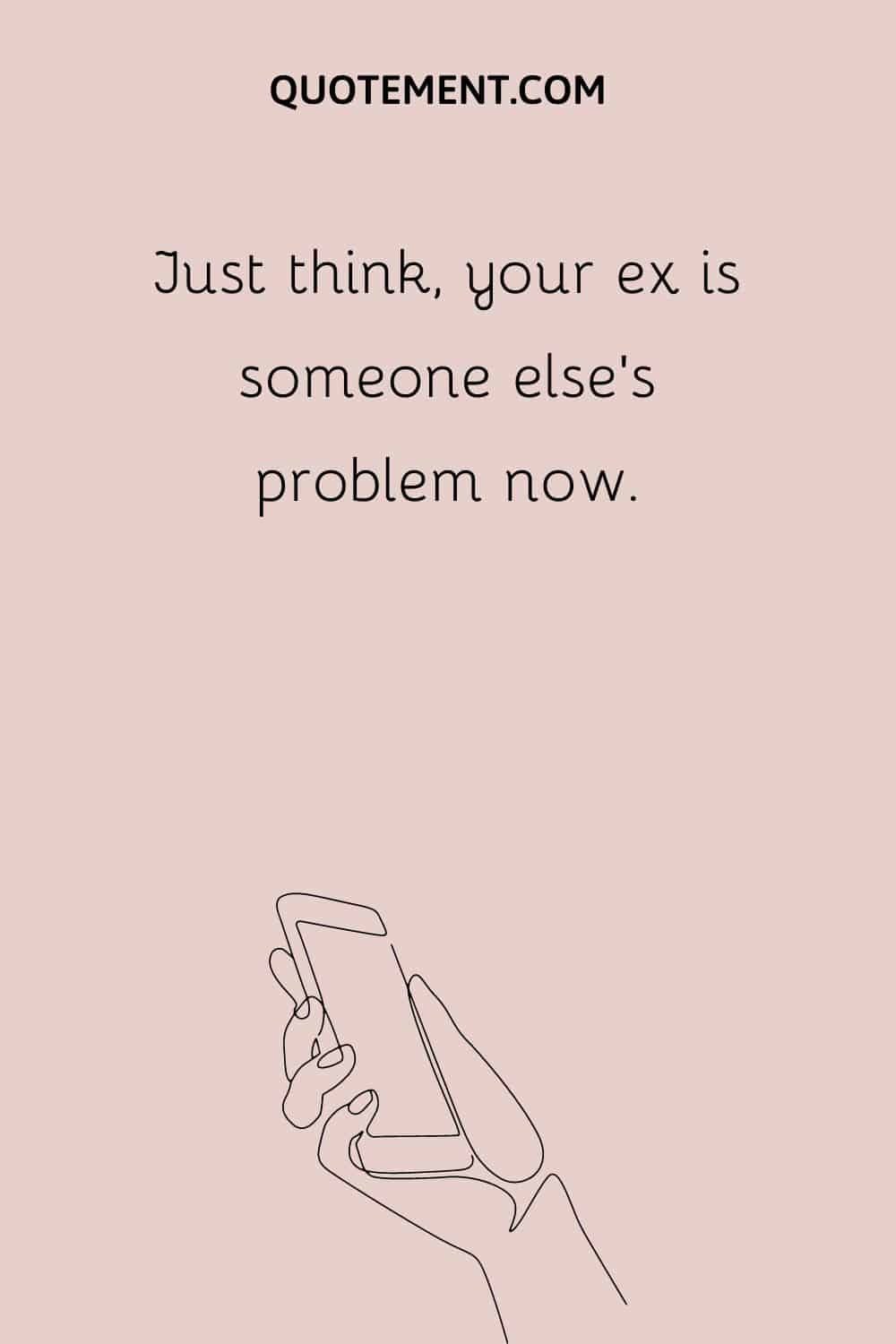 11. The only thing I miss about him is his half-price student discount at Chipotle…and now it's gone.
12. Not everybody has to like me. I can't force you to have good taste.
13. I have now come to the realization I deserve more than you.
14. I don't have time for the drama, but thanks anyway.
15. You dropped a diamond. Good luck with your rock collection.
See also: List Of 140 Eye-opening Diamond Quotes To Check Out
16. I never make the same error twice. I go over it four or five times.
17. Shout out to my ex, you're really quite the man. You made my heart break, and that made me who I am.
18. Sometimes you just have to accept the fact that some people only enter your life as a temporary happiness
19. Sometimes, God breaks our hearts to save our souls.
20. It was harder than I thought, but breakups are never easy after all, I guess.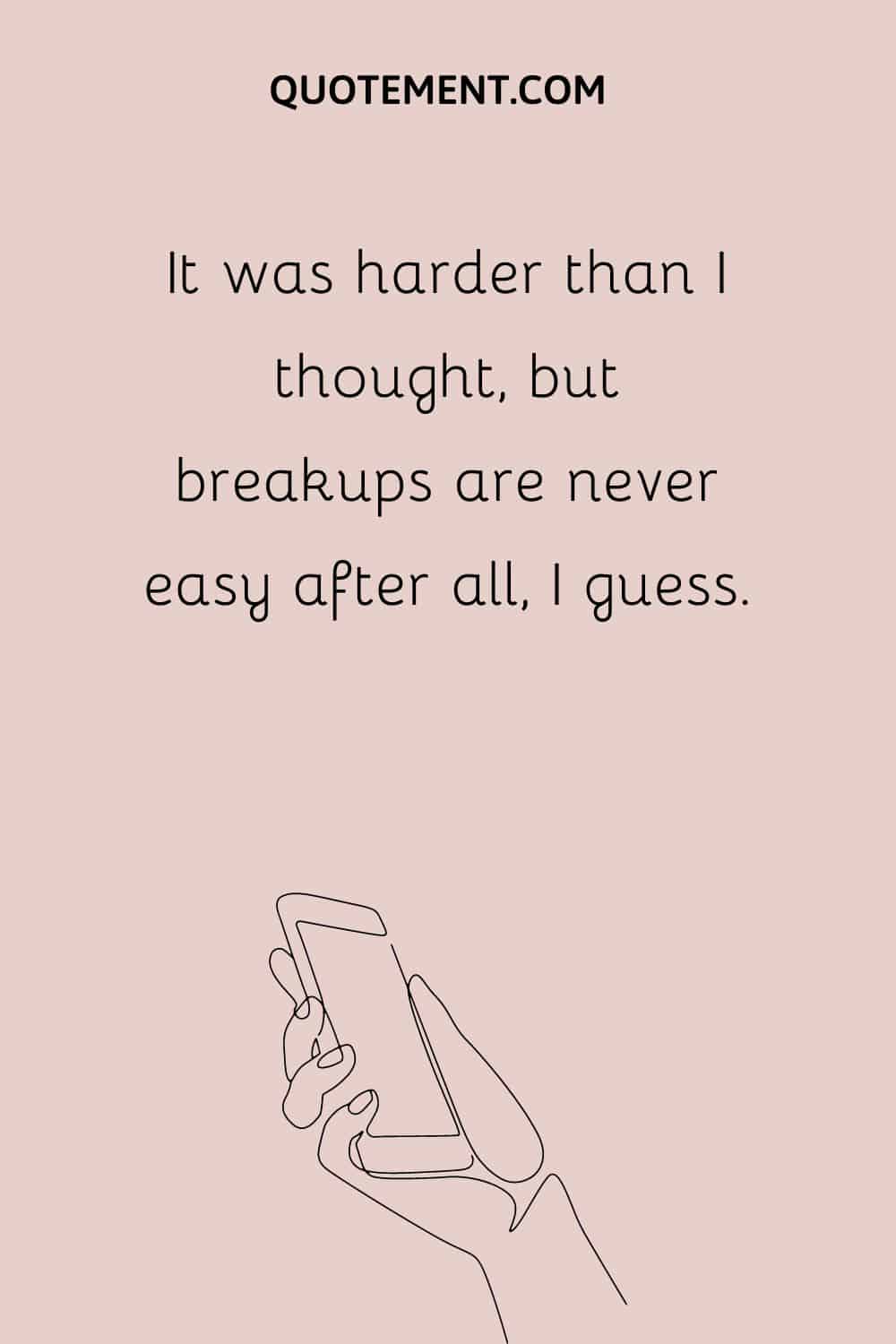 See also: 280 Heart Touching Breakup Quotes To Help Heal Your Wounds
Savage Petty Captions For Instagram
Check out how awesome these savage petty captions are.
1. Nobody can stand up for you if you don't stand up for yourself first!
2. There's always a wild side to an innocent face.
3. That's okay! You can take the picture, and I'll just Photoshop myself in later.
4. I'm more famous than you. So, please don't hallucinate.
5. Still got love for a few people I'll never speak to again.
6. I'm not passing you a tissue. Get your own!
7. I prefer being myself whatever you say.
8. You're too good for this world, and I'm too stupid for you.
9. I'm just a girl with a lot of problems.
10. If you can't handle me at my worst, you don't deserve me at my best.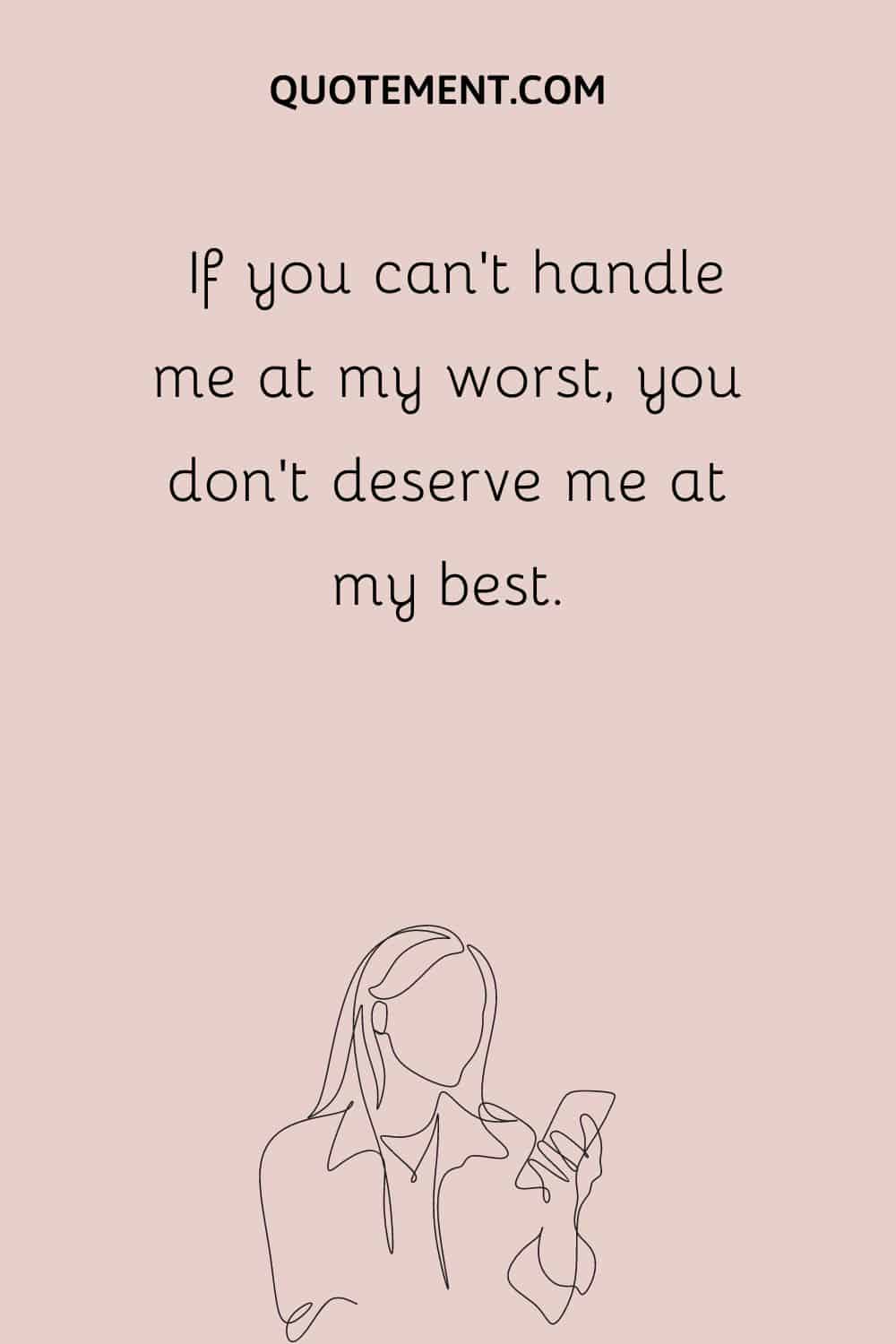 11. Single and ready to mingle…which apparently means going out with my cat every night.
12. I wish I was as thin as my patience.
13. Outfit: perfect. Attitude: worth it.
14. Catch flights, not feelings.
15. I hope your air conditioner breaks this summer.
16. When you take a selfie, and no one comments on it because they're all staring at your beautiful face.
17. If you think I am the problem, you are the problem creator.
18. Sending my photo to NASA 'cause I'm a star.
19. I don't have a drinking problem…I drink, I get drunk. No problem!
20. I'm single, so don't ask me for advice. I'm promoting breakups.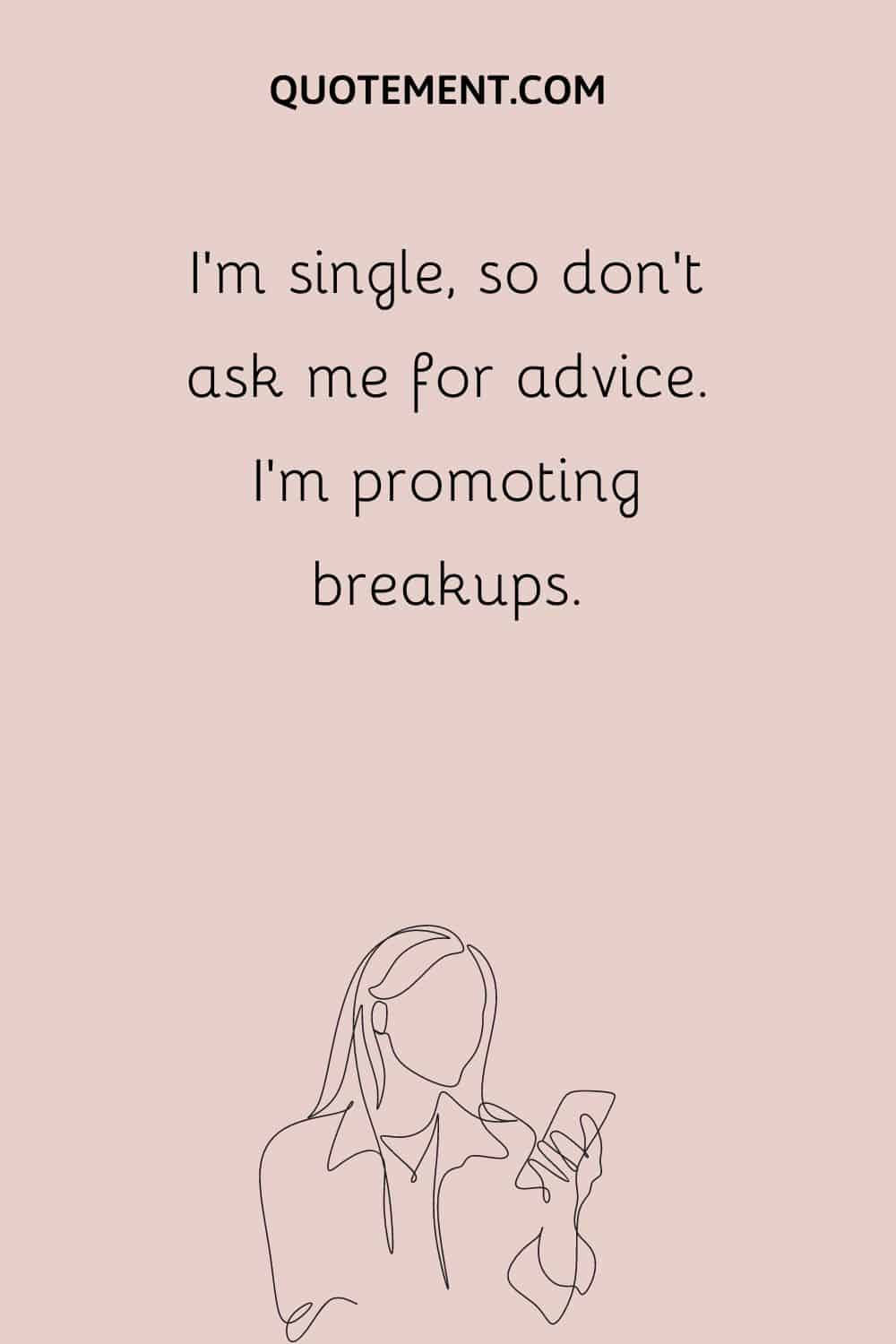 See also: 140 Single Quotes For Instagram Celebrating Single Life
Petty Captions For Fake Friends
There's nothing I hate more than fake friends, and these petty captions are for them.
1. Fake buddies are like fake coins. They have two faces and are useless.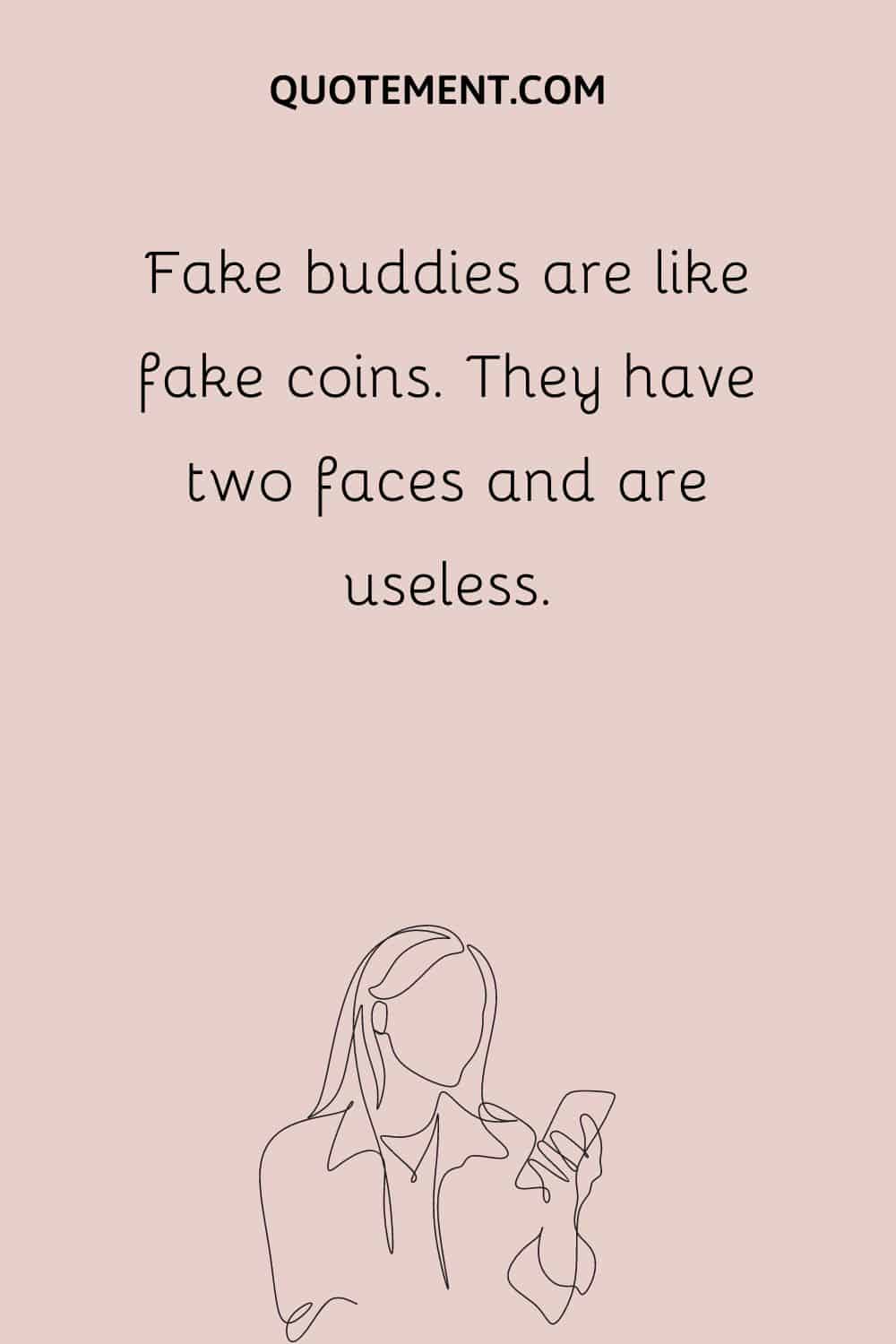 2. "Yeah, we used to be best friends." – "Oh yeah?" – "Yeah, but then she said this one thing, and well…"
3. Reality is just intangible. What we do not believe is something that we cannot see.
4. Tell me not to do something, I'll do it twice and take a picture.
5. My ex is about as useful as one of those little umbrellas in your drink!
6. I'll always remember how you broke my heart…and smile about it!
7. Choose real ones, or you could simply be a complete loser and allow others to treat you badly for the rest of your life.
8. We broke up because I said, "I don't love you anymore." He told me to go screw myself…so I did!
9. He couldn't handle me on my worst day, so he must really hate me now.
10. Who needs enemies when you have friends like mine?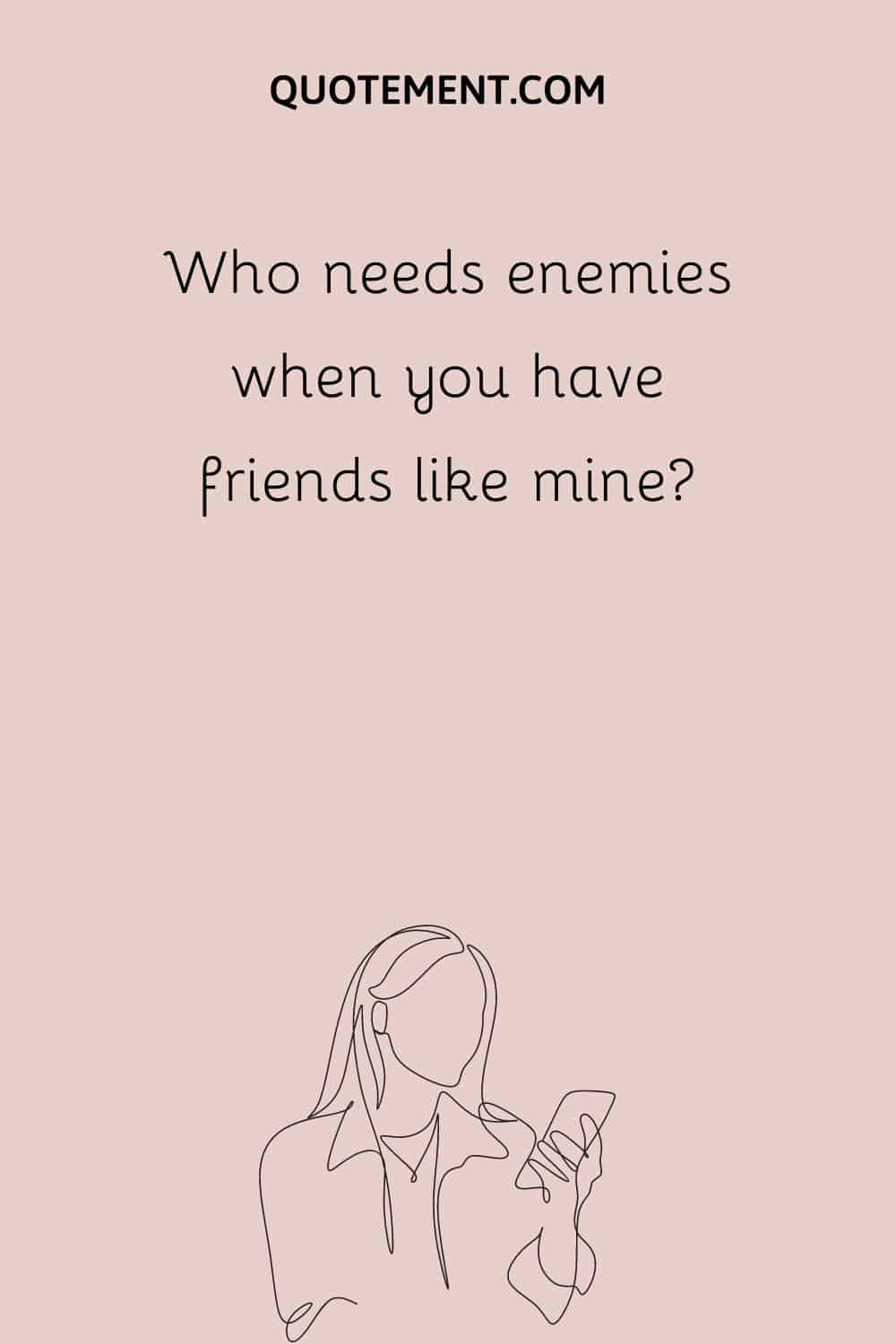 See also: 150 Brutal & Eye-Opening Fake & Selfish Friends Quotes
To Sum Up
I hope you enjoyed my collection of petty captions. What is your favorite petty caption? Let me know in the comments section below.
Until next time!