You've decided to bless your Instagram followers' feed with a dope pic, but that's just half the job done.
What you need now is a dope Insta caption.
Lucky for you, this collection has all the best dope Insta captions on the web!
Scroll down and discover 200 amazing Instagram captions that will perfectly fit your finest pics.
Top 10 Dope Insta Captions
1. You do you, I'll do better.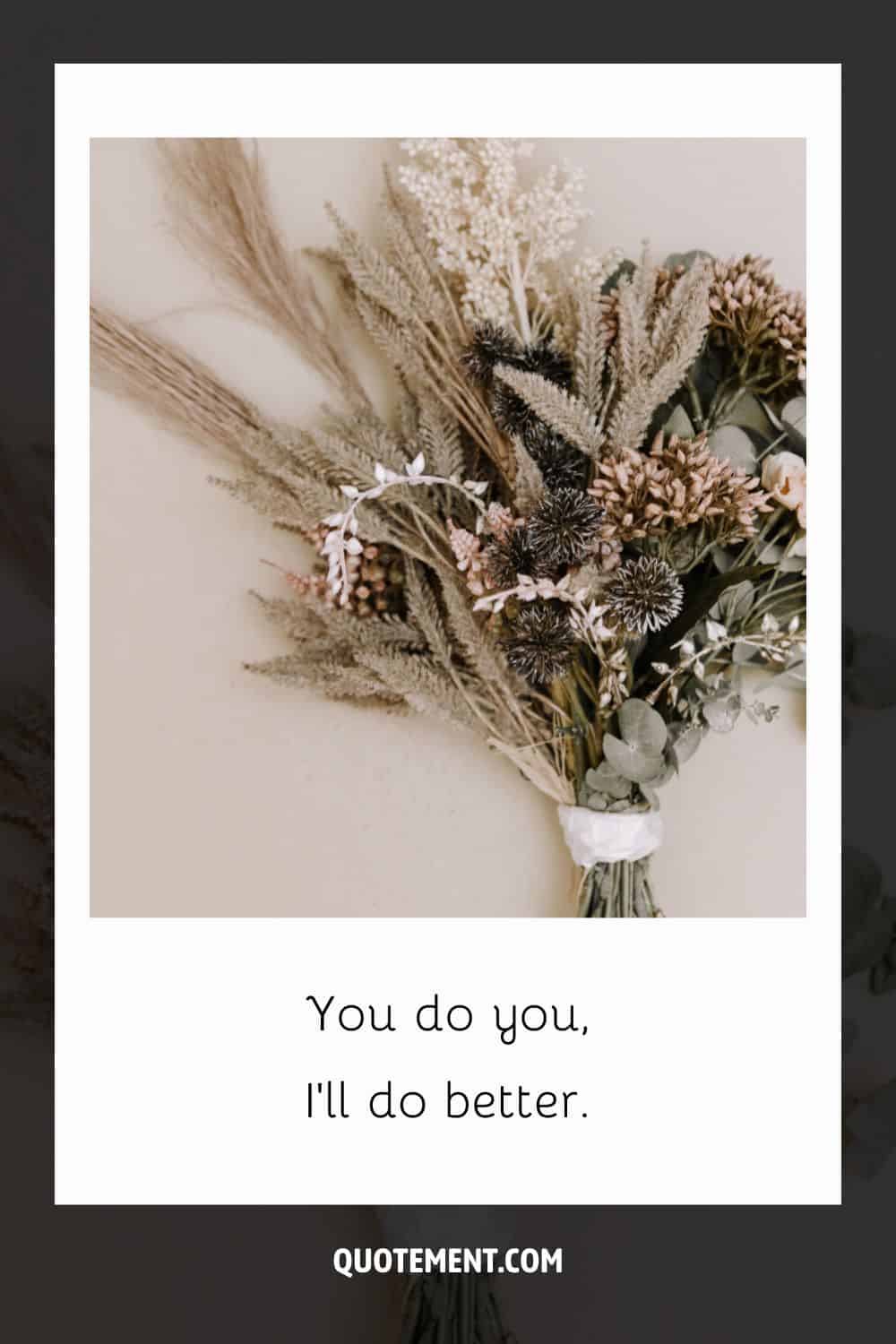 2. Main character energy.
3. Doing what makes my souls shine.
4. Catch flights, not feelings.
5. Embrace the glorious mess that you are.
6. If anything, I'm everything.
7. Life is a canvas, make it a masterpiece.
8. Believe in your flyness, conquer your shyness.
9. For your new wallpaper.
10. Life is an art. Live yours in colors.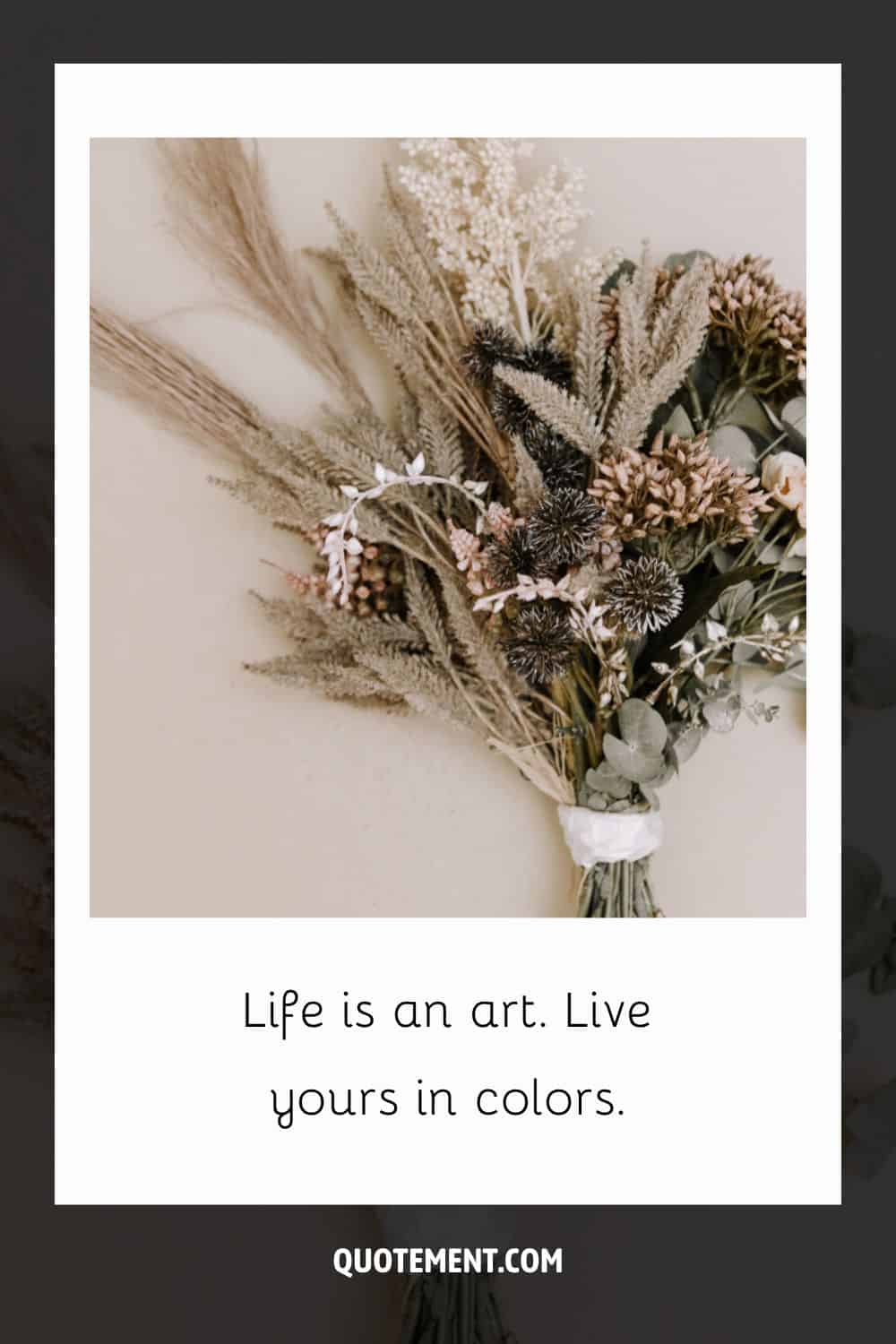 See also: 120 Inspirational Art Quotes To Awaken The Divine In You
Dope Insta Captions For Girls
1. Pronouns are she, sorry I couldn't be her.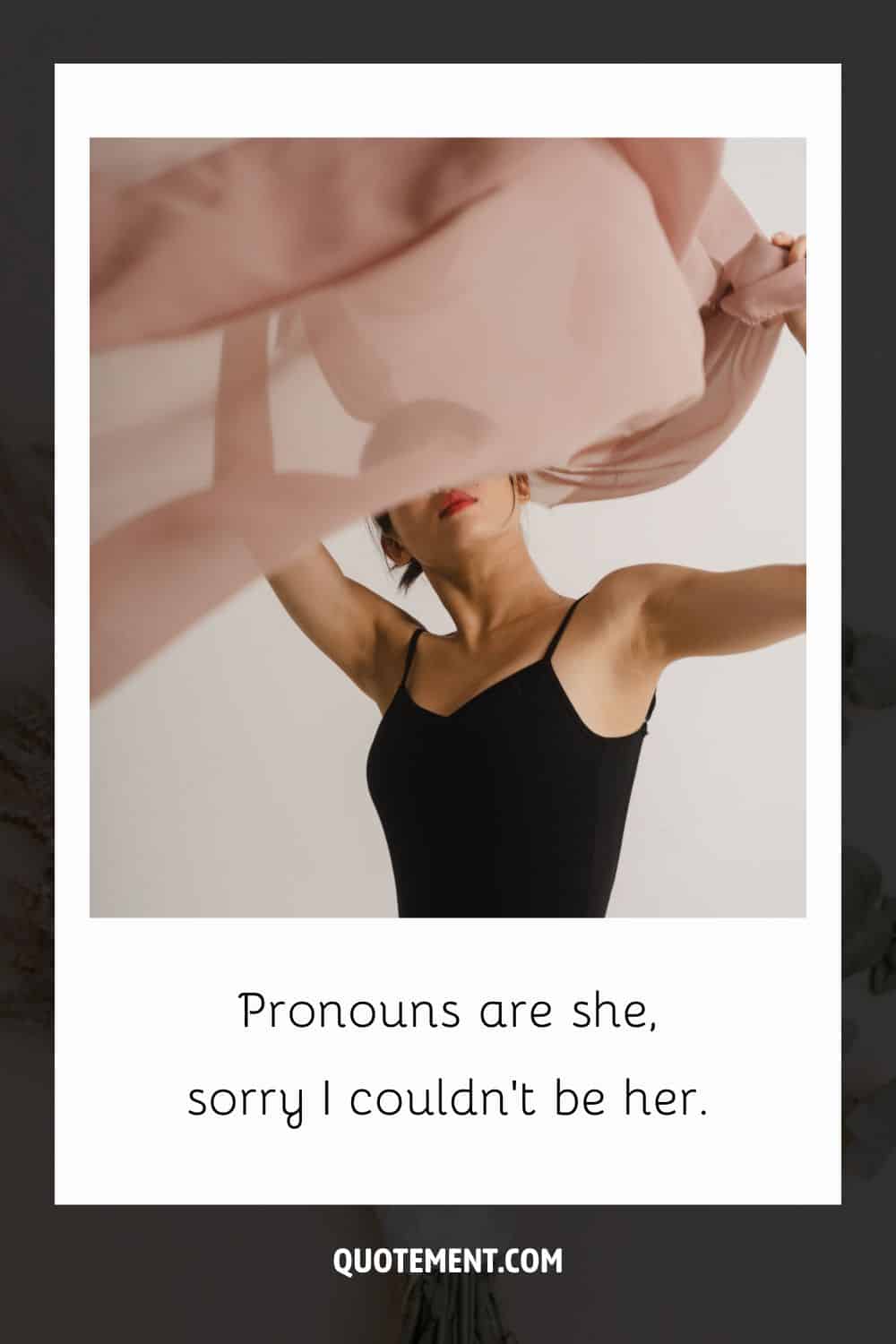 2. So fly, gave him jet lag.
3. His prettiest problem.
4. The most attractive accessory a girl can have is CONFIDENCE & COURAGE!
5. Being a girl is so expensive.
6. A girl should be like a butterfly. Pretty to see, hard to catch.
7. Feeling fabulous and unapologetically myself.
8. She's busy.
9. Breaking down barriers and creating my own path.
10. The higher the heel, the closer to god.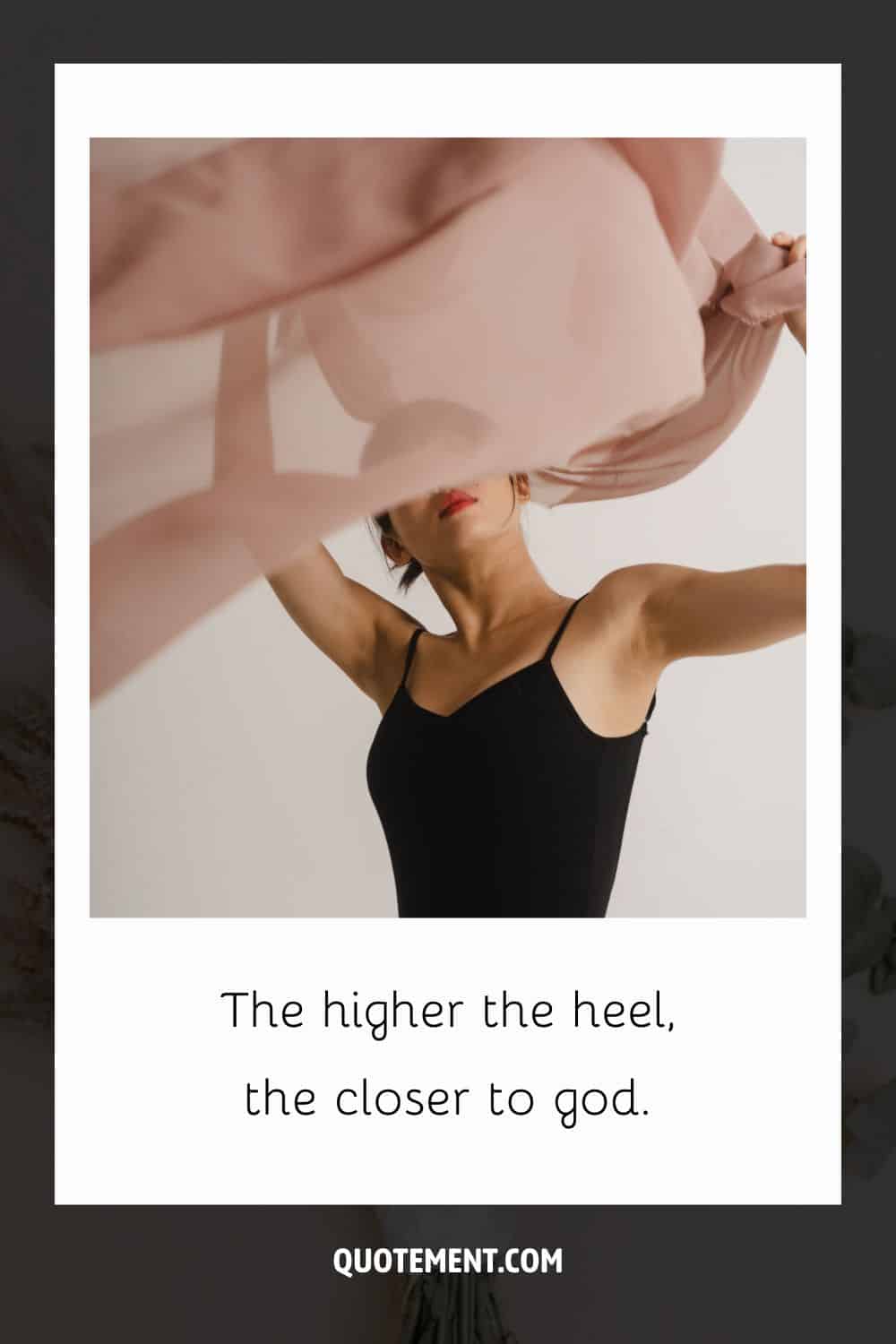 11. Empowering women to be bold and fearless.
See also: 430 Ideal Instagram Captions For Girls Who Love Themselves
12. Surround yourself with makeup, not negativity.
13. I am strong, I am powerful, I am a woman.
14. My mascara is too expensive to cry over stupid boys like you.
15. Girl power, all the way.
16. Being a woman is a superpower, and I'm using it to change the world.
17. Empowering women, one post at a time.
18. I'm a hot girl but I never lose my cool.
19. Wanderlust and city dust.
20. This queen doesn't need a king.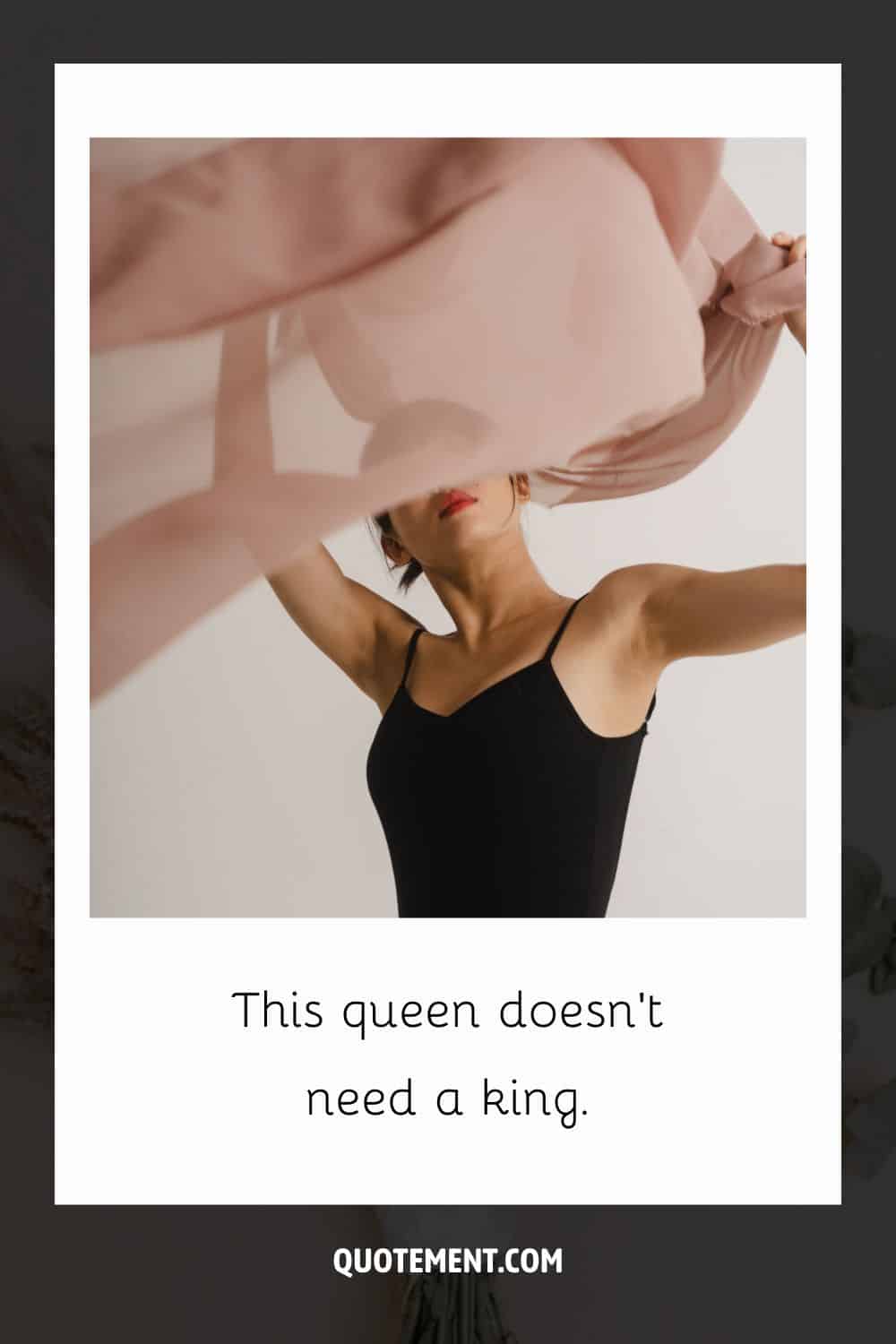 21. More issues than Vogue.
22. Be your own kind of beautiful.
23. Rarely seen, always noticed.
24. I'm not short, I'm concentrated awesome!
25. Being a girl boss and making it happen.
See also: 310 Best Boss Babe Quotes On Success For Strong Women
Dope Insta Captions For Boys
1. I am that vibe you cannot find anywhere else.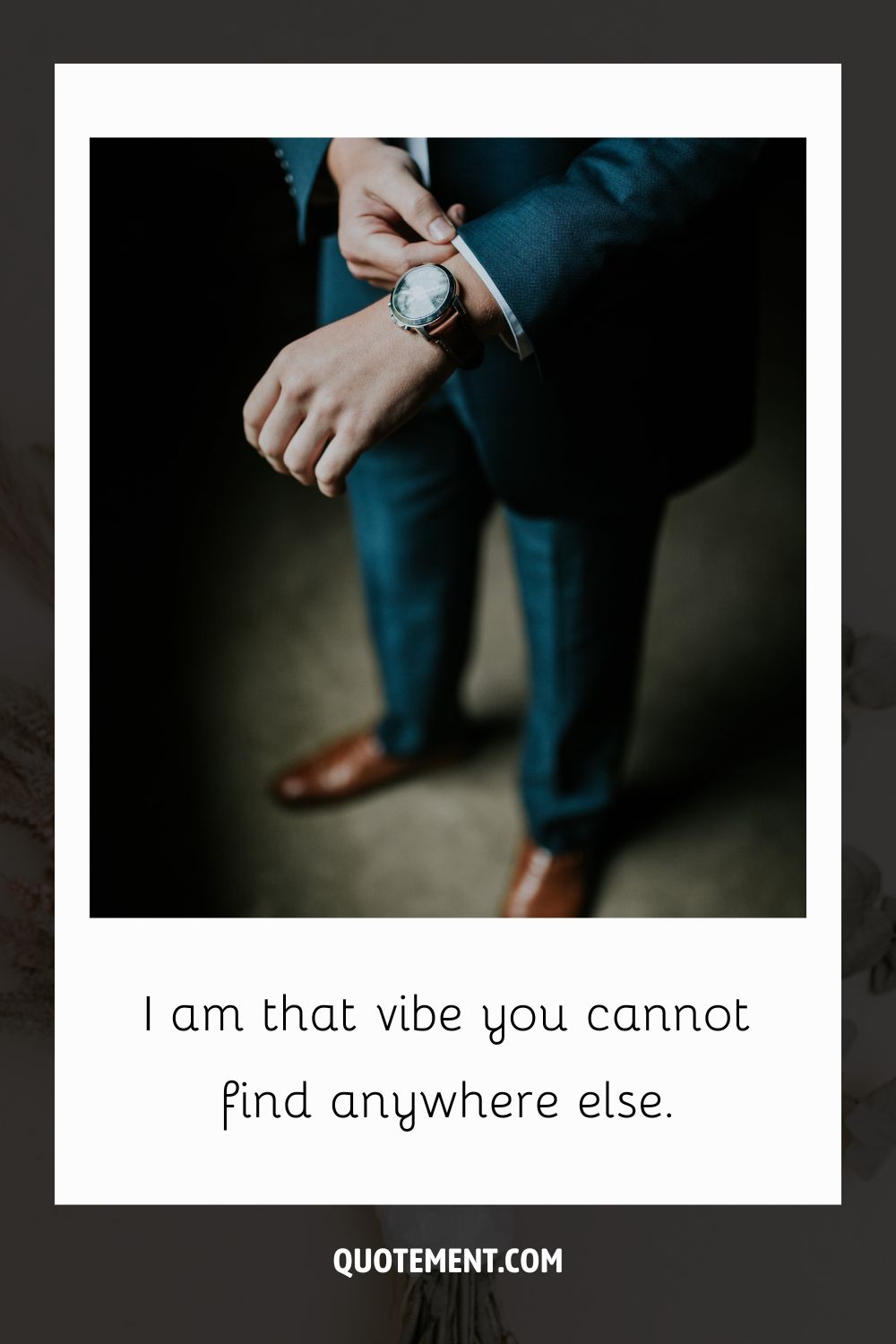 2. Once you see results, it becomes an addiction.
3. Don't sit like a rock, work like a clock.
4. Making a difference, one person at a time.
5. Save your best move until it's time.
6. Dream without fear, love without limits.
7. What others think of me is none of my business.
8. Don't be so hard on yourself.
9. I'm probably the reason your girl is not answering you.
10. Don't mistake my kindness for weakness.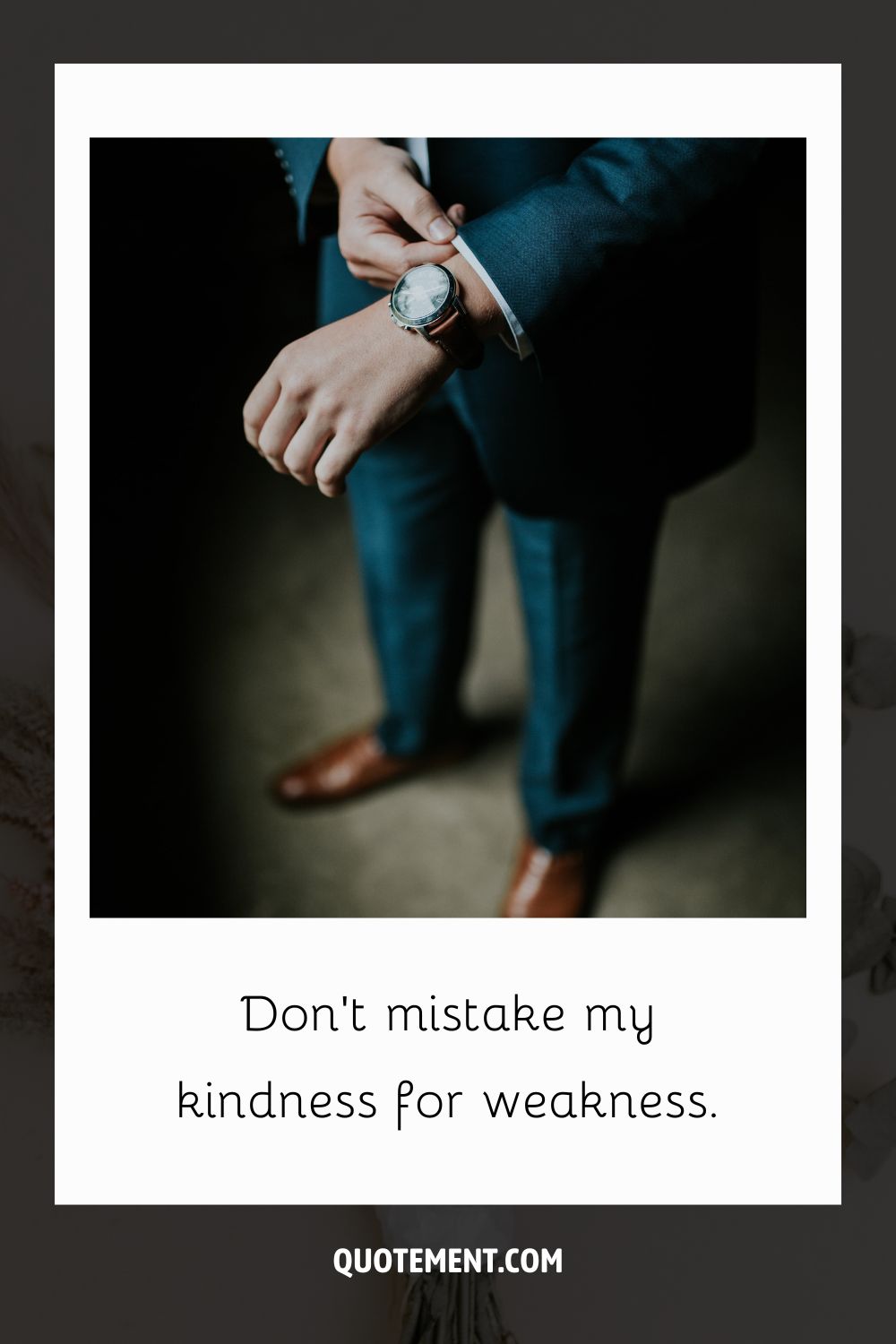 11. Born to express, not to impress.
12. When you come from the bottom, the view is always dope.
13. Life goes on, with or without you.
14. Living my best life and loving every minute of it.
15. Remind yourself that you cannot fail at being yourself.
16. Men shouldn't hide weakness, they should kill it.
17. Dope days, chill nights, good company, and mellow vibes.
18. Swag is not something you wear, it is something you are born with.
19. Either you run the day or the day runs you.
20. Own what's yours, or else others will try to.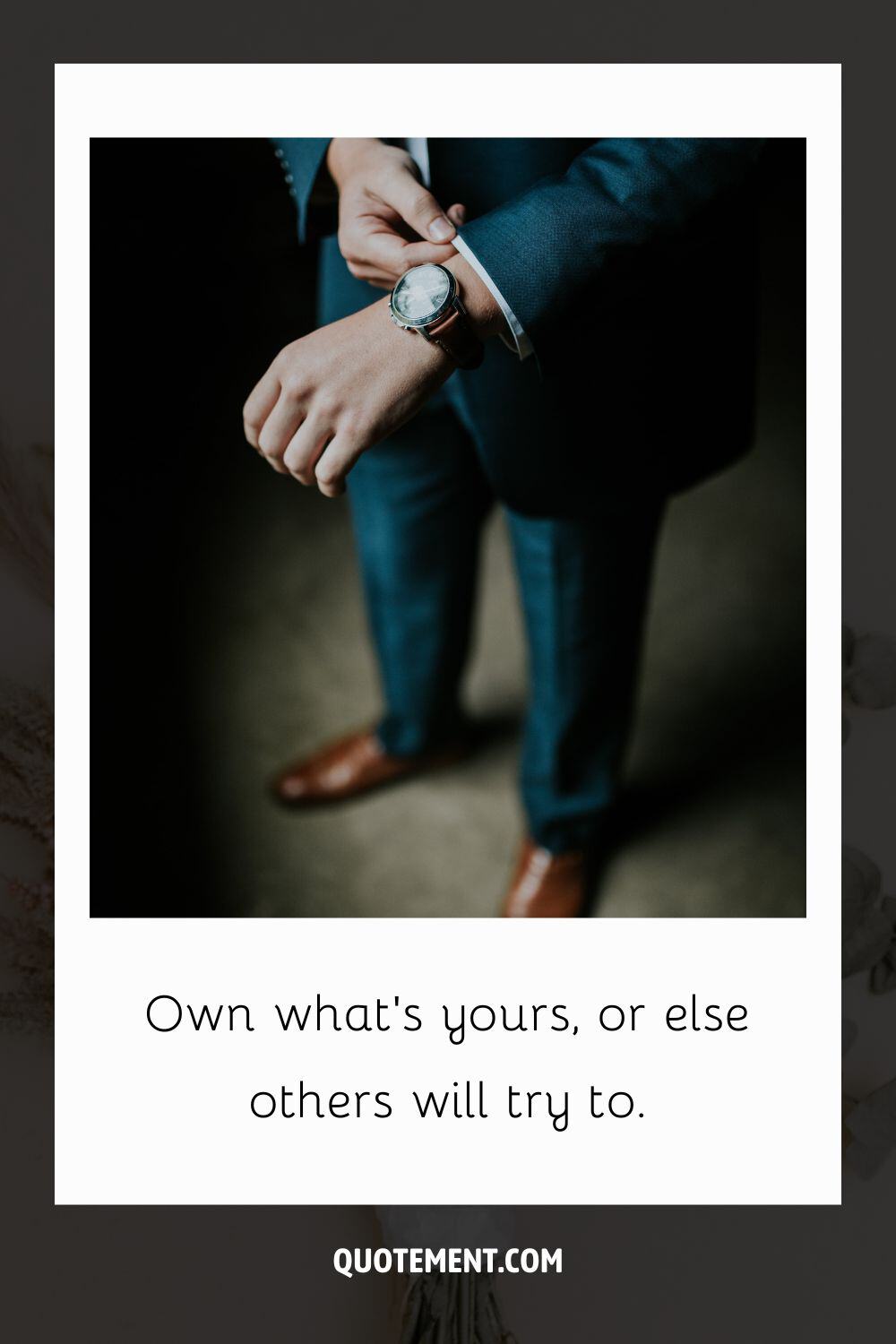 21. Trust the magic of new beginnings.
22. After a while, you just want to be with the one who makes you laugh.
23. Find a way, not an excuse.
24. I don't need your approval, I got mine.
25. A champion is someone who gets up when he can't.
See also: List Of 200 Perfectly Manly Instagram Captions For Guys
Dope Insta Captions For Selfies
1. In a room full of artwork, you'd still look at me.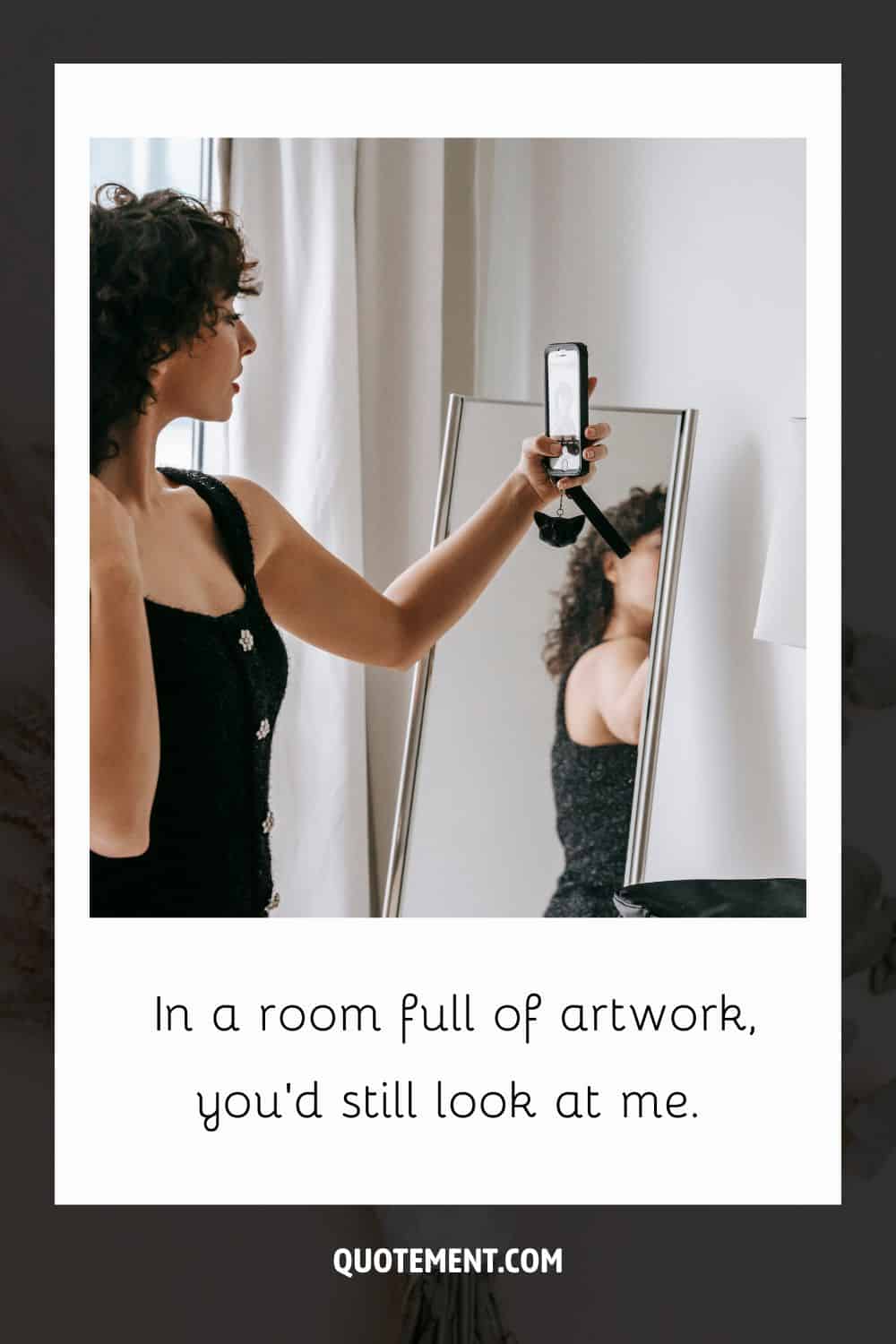 2. Confidence level: selfie with no filter.
3. A selfie a day keeps the doctor away!
4. Proof that I can do selfies better than you.
5. More than you can handle.
6. Making waves and leaving my mark.
7. No pen or paper, but I still draw attention.
8. I'd say something catchy, but I already have your attention.
9. If I send you ugly selfies, our friendship is real.
10. I don't always take a selfie, but when I do…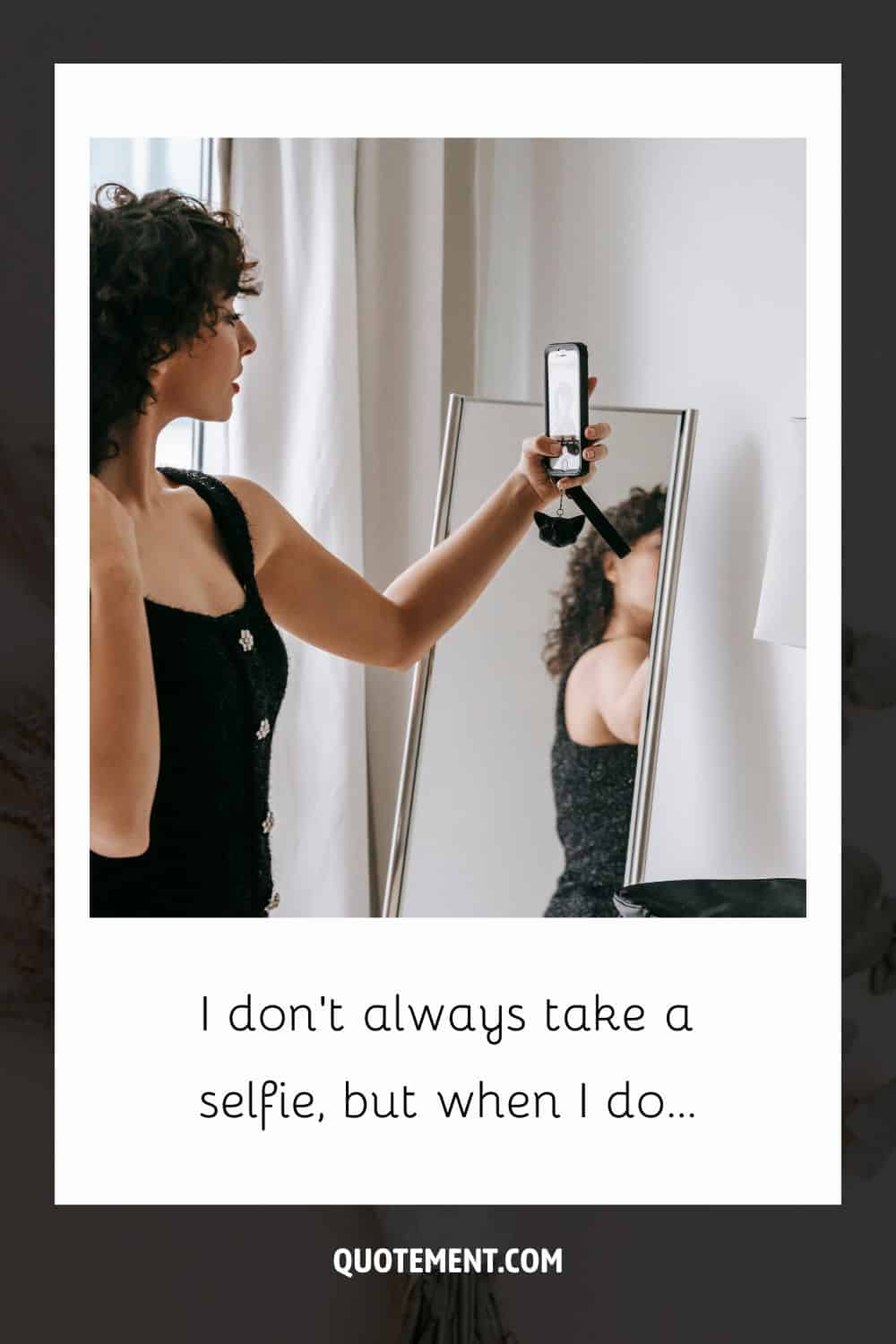 11. Living my best life, one selfie at a time.
12. Like a two-dollar bill, I'm rare.
13. I'm the only drug you need.
14. The doll you won't get to play with.
15. There's always a wild side to an innocent face.
16. Don't be like the rest of them, darling.
17. Supplying the demand.
18. Be a rainbow in someone else's cloud.
See also: 140 Perfect Rainbow Captions To Share Joy & Inspiration
19. Good morning world, here is the selfie you desperately asked for.
20. This is not a race, but I still take first place.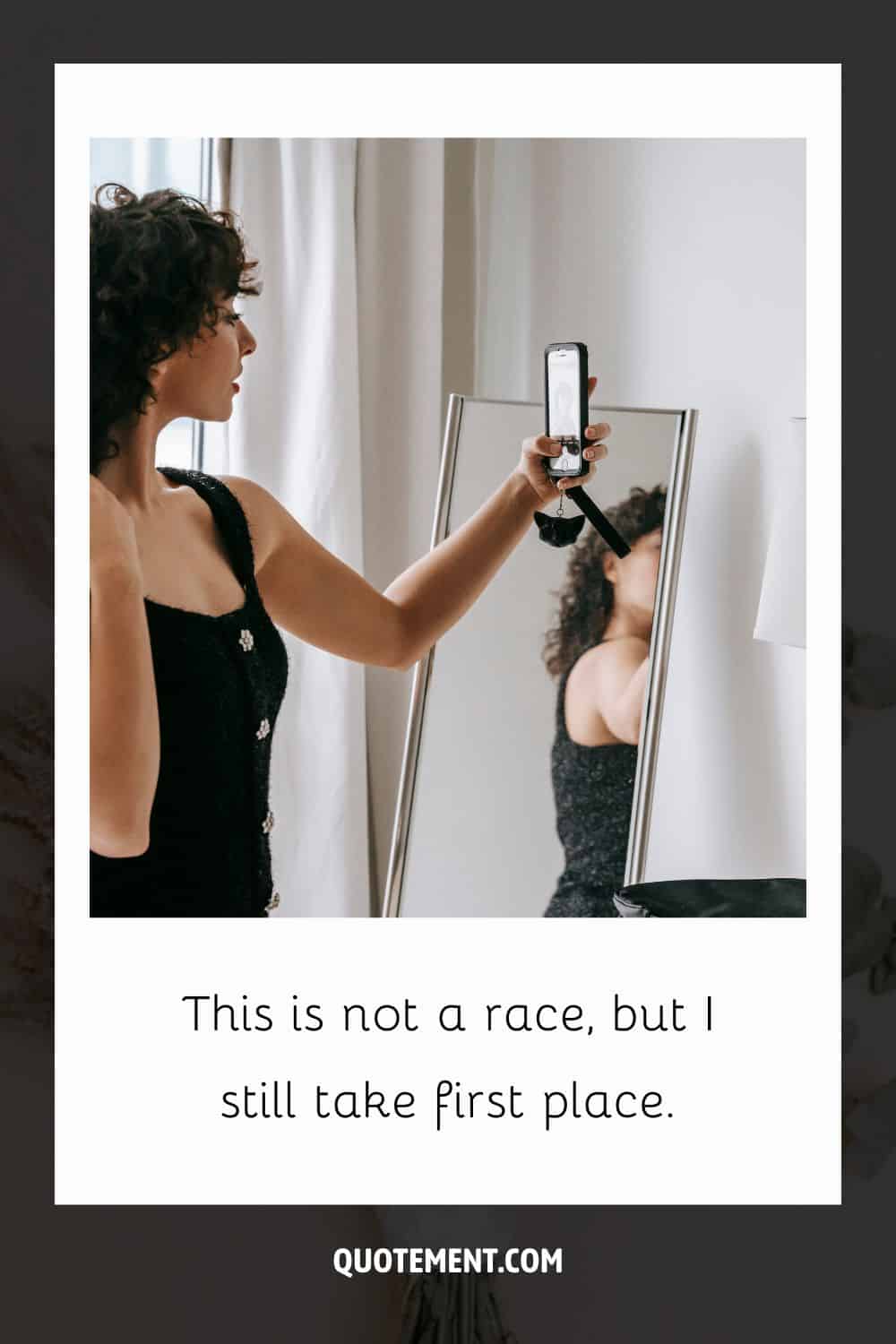 21. Make them stop and stare.
22. Life is tricky baby, stay in your magic.
23. May your day be as good as taking a perfect selfie on the first try.
24. Be a cupcake in a world of muffins.
25. Sometimes you gotta be a beauty and a beast.
26. Selfies and sunshine are my things.
27. Back like I never left.
28. Feeling cute, might delete later.
29. Just an everyday goddess, no big deal.
30. Welcome to the hot mess express.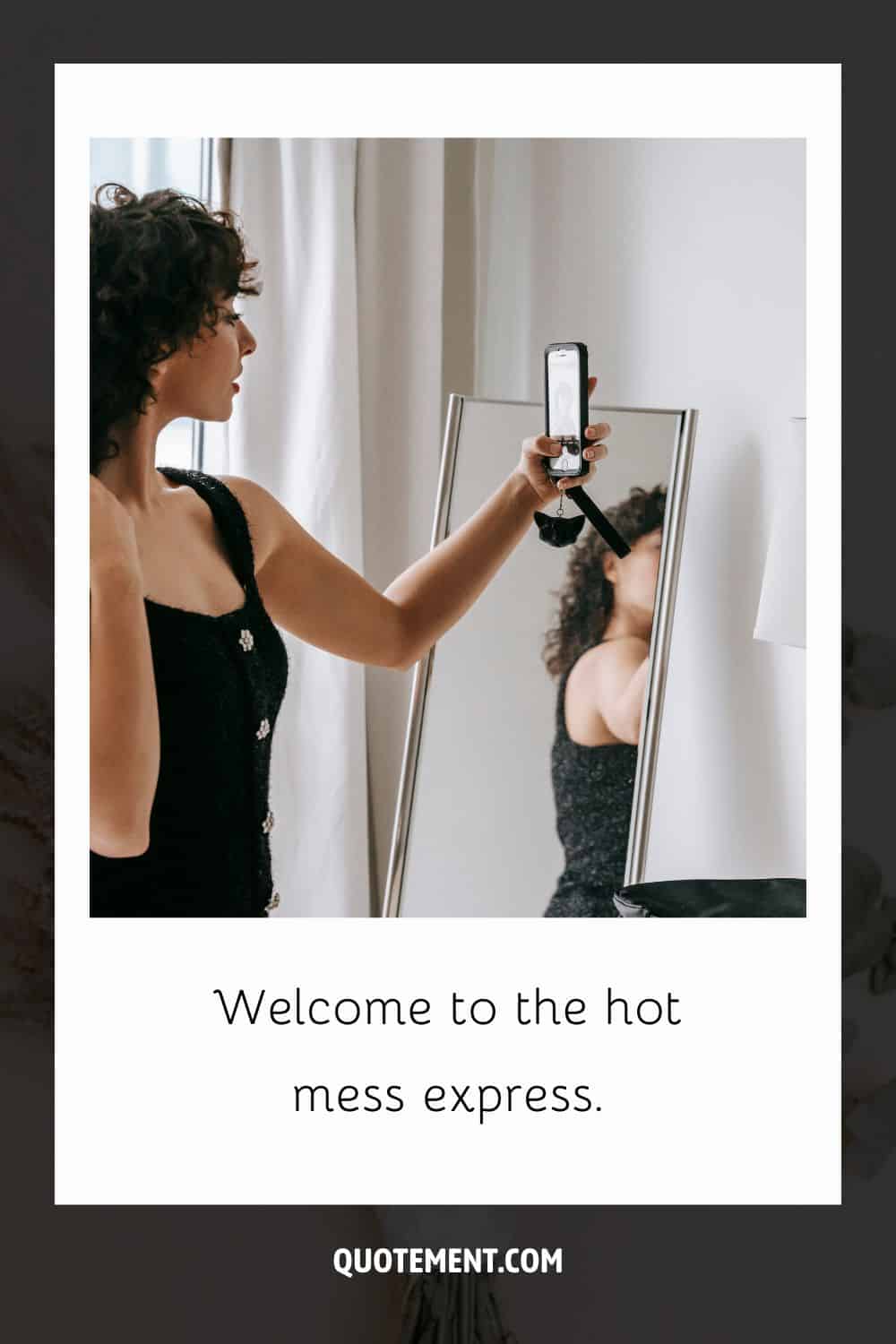 Savage Dope Insta Captions
1. The thing is, your opinion doesn't pay my bill.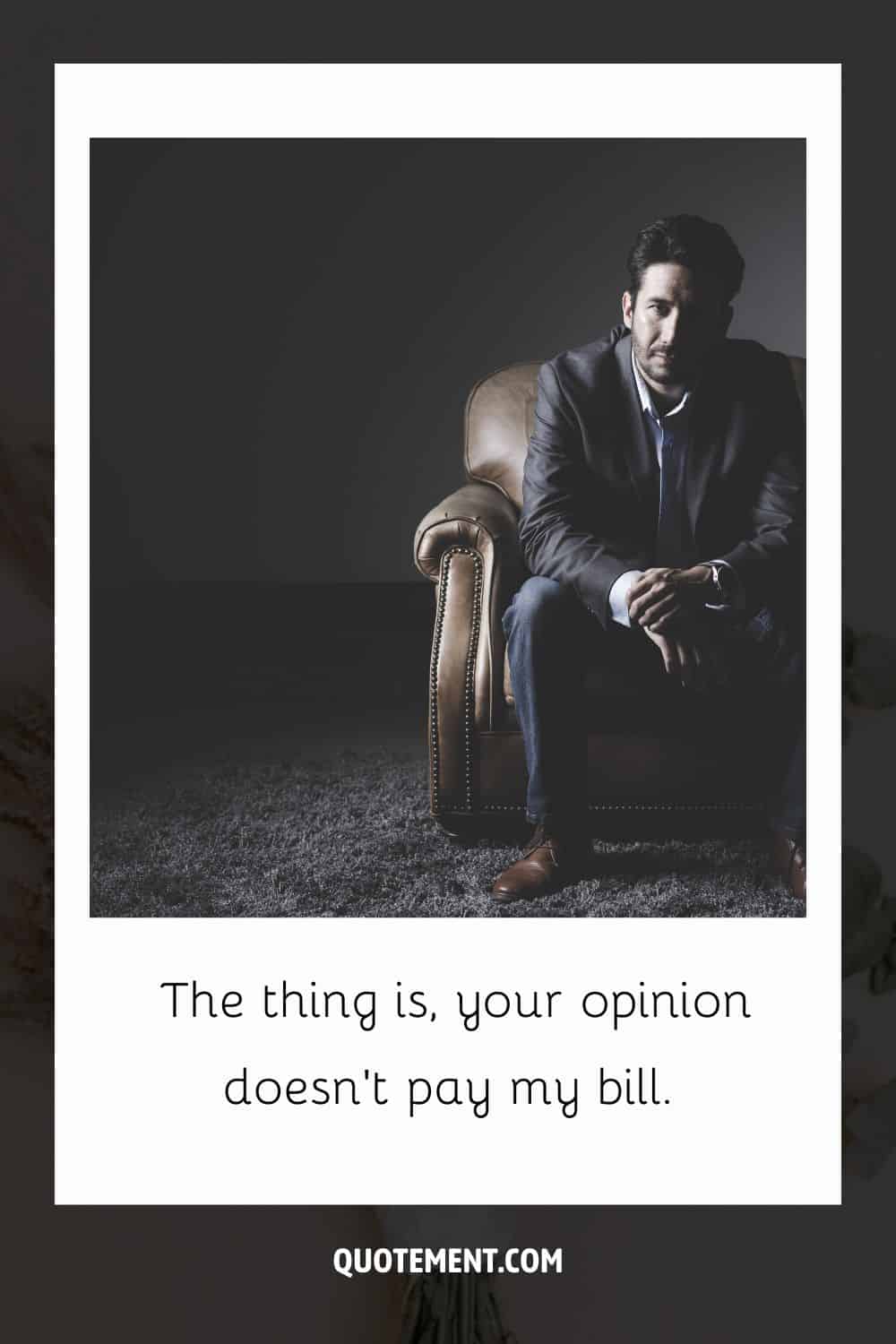 2. I don't need a machine to work out, I'm one.
3. The trash gets picked up tomorrow. Better get ready.
4. Down to earth and still above you.
5. I'm everything you want but can't have.
6. Love me or hate me, I'm still gonna shine.
7. I am not afraid to walk this world alone.
8. Find me where the worst things are.
9. Alexa, turn my feeling off.
10. I'm expensive all the time, so stop asking when I'm free.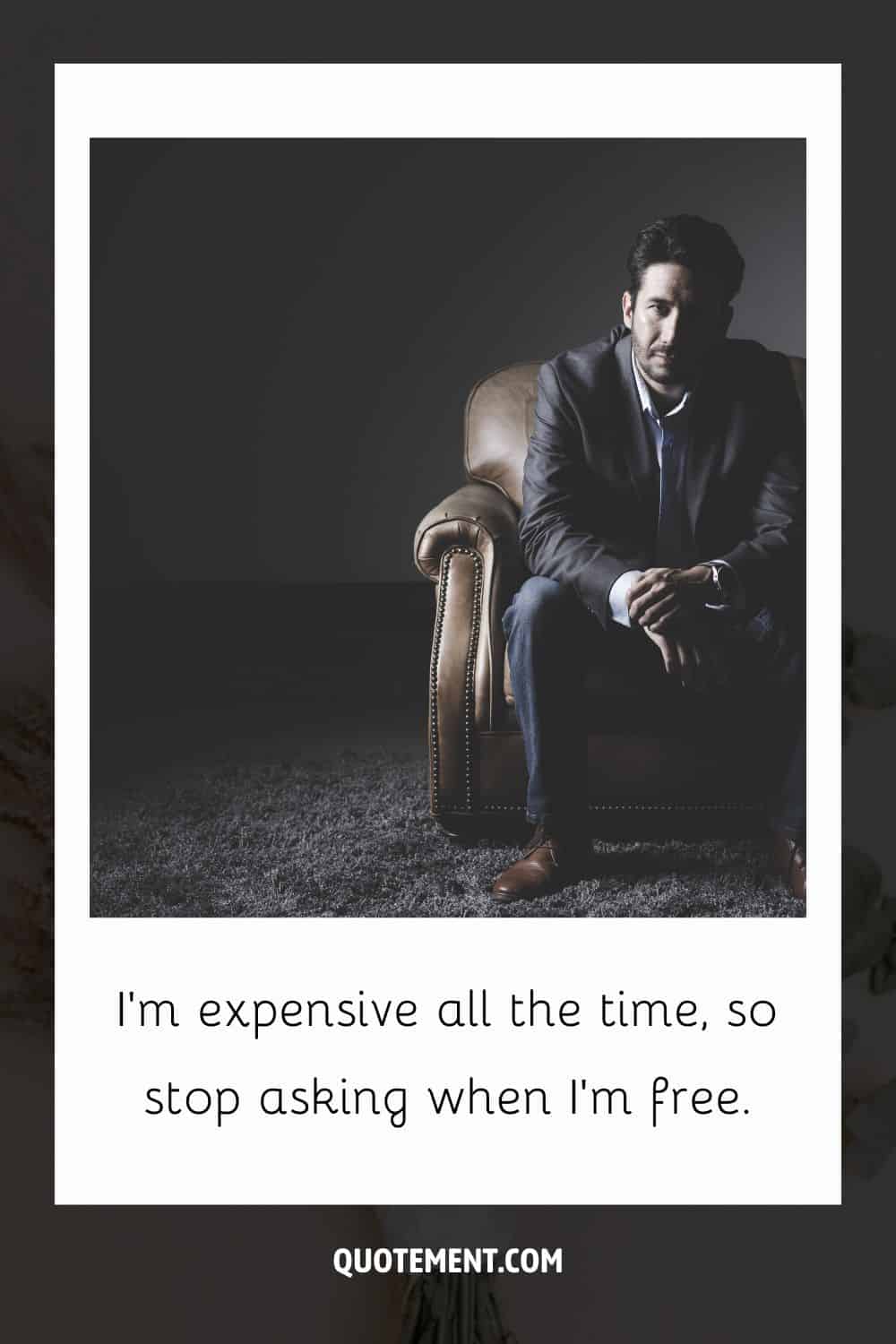 11. Savage, not Average.
12. Don't check for me, unless you got a check for me.
13. When people you don't even know to hate you, that's when you know you're the best.
14. If you can't handle me at my worst, you don't deserve me at my best.
15. Bro, you have an entire life to be stupid. Take a day off.
16. Don't lose yourself for the sake of temporary feelings.
17. I do a thing called 'what I want'.
18. I'm not here to fit into your world. I'm here to make my own.
19. Judge me when you're perfect.
20. Too busy to notice, too focused to care.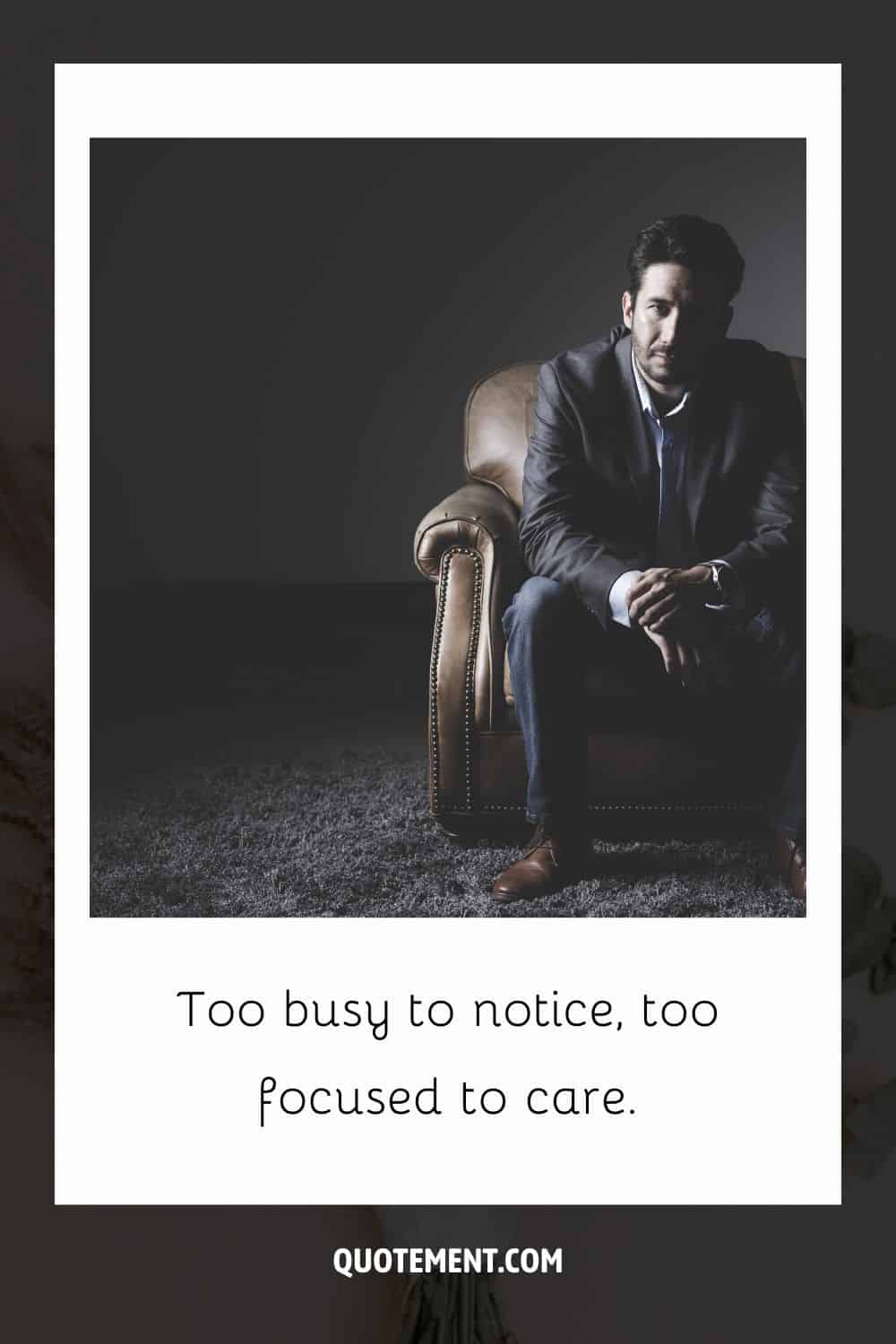 21. Why chase you when I'm the catch?
22. You were my cup of tea, but I drink champagne now.
23. People say I act like don't care. It's not an act.
24. In this deck, I'm the king, and you're the joker.
25. Not heartless, just using my heart less.
26. Take notes because I am the lesson.
27. Trouble never looked so fine.
28. Does my sparkle burn your eyes?
29. Rather lose you than an argument.
30. Keep your head high, and your middle finger higher.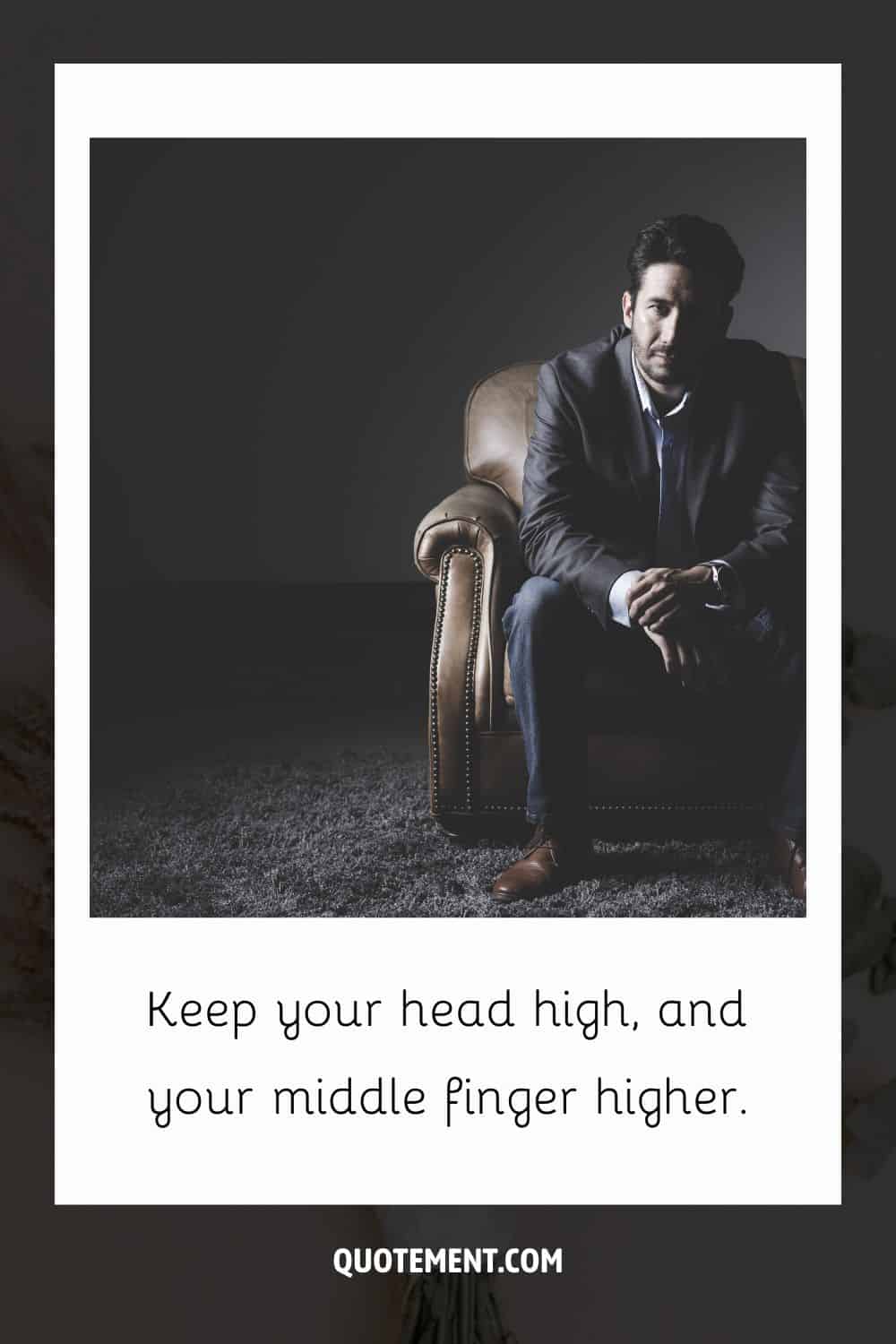 See also: 200 Most Toxic Instagram Captions To Show Your Dark Side
Short And Simple Dope Insta Captions
1. Magic comes in pieces.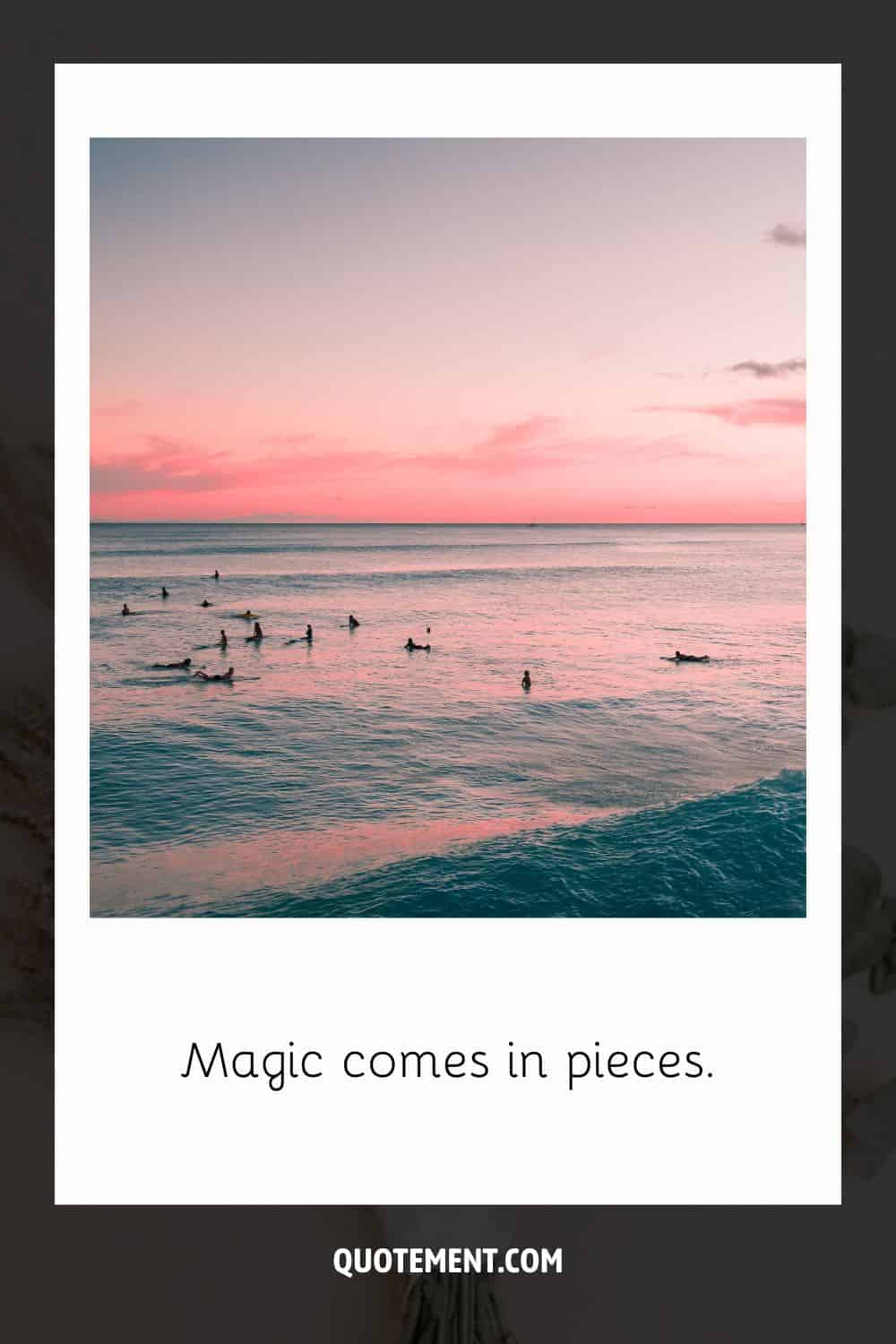 2. There's no 'we' in fries.
3. Good things take time.
4. Crazy hair, don't care.
5. Never stop dreaming.
6. Walk it as I talk it.
7. Do I have abs yet?
8. Talk to me nice.
9. Silent but deadly.
10. Never complain, never explain.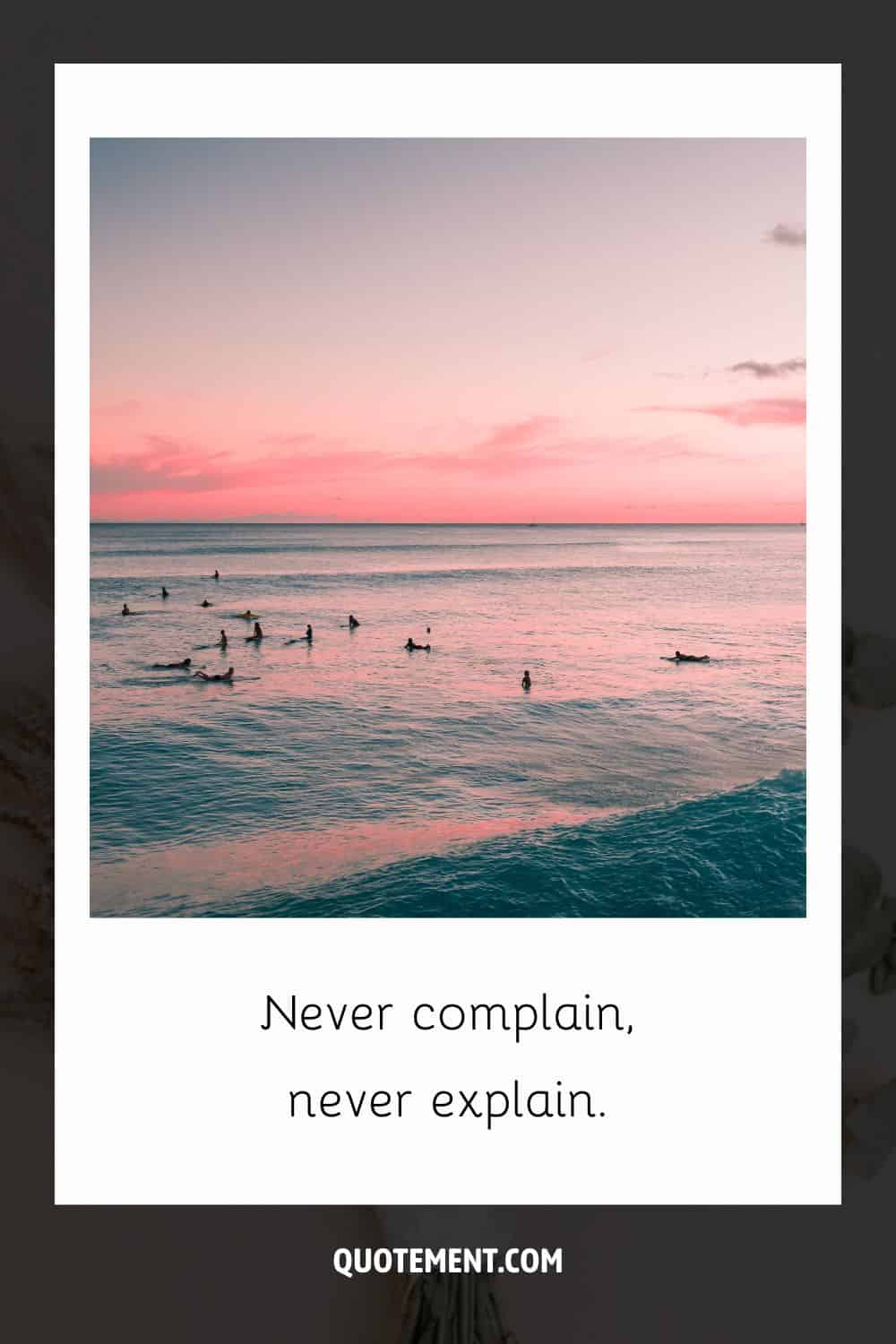 11. In my prime.
12. Do I have abs yet?
13. Just living the best I can.
14. My name is enough.
15. Limited edition.
16. Unmatched.
17. No bad vibes.
18. No caption needed.
19. Hotter than hell.
20. Perfectly imperfect.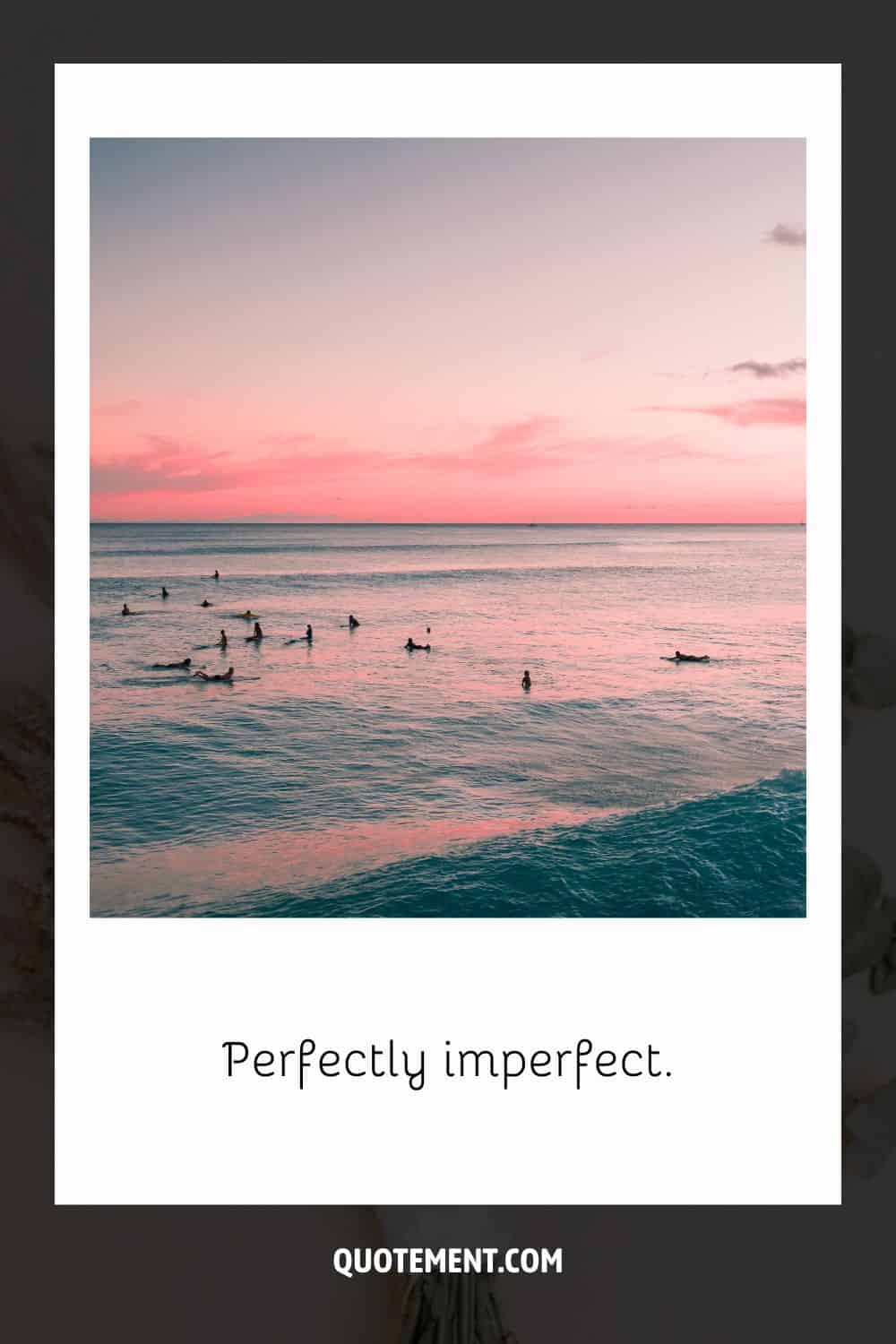 21. Just double tap.
22. No titles, just vibes.
23. Sorry, not sorry.
24. Let me remind you.
25. Cherry on top.
See also: 330 Best Short Instagram Captions For Your Exciting Posts
Dope Insta Captions To Make You Cool
1. Cooler than the other side of your pillow.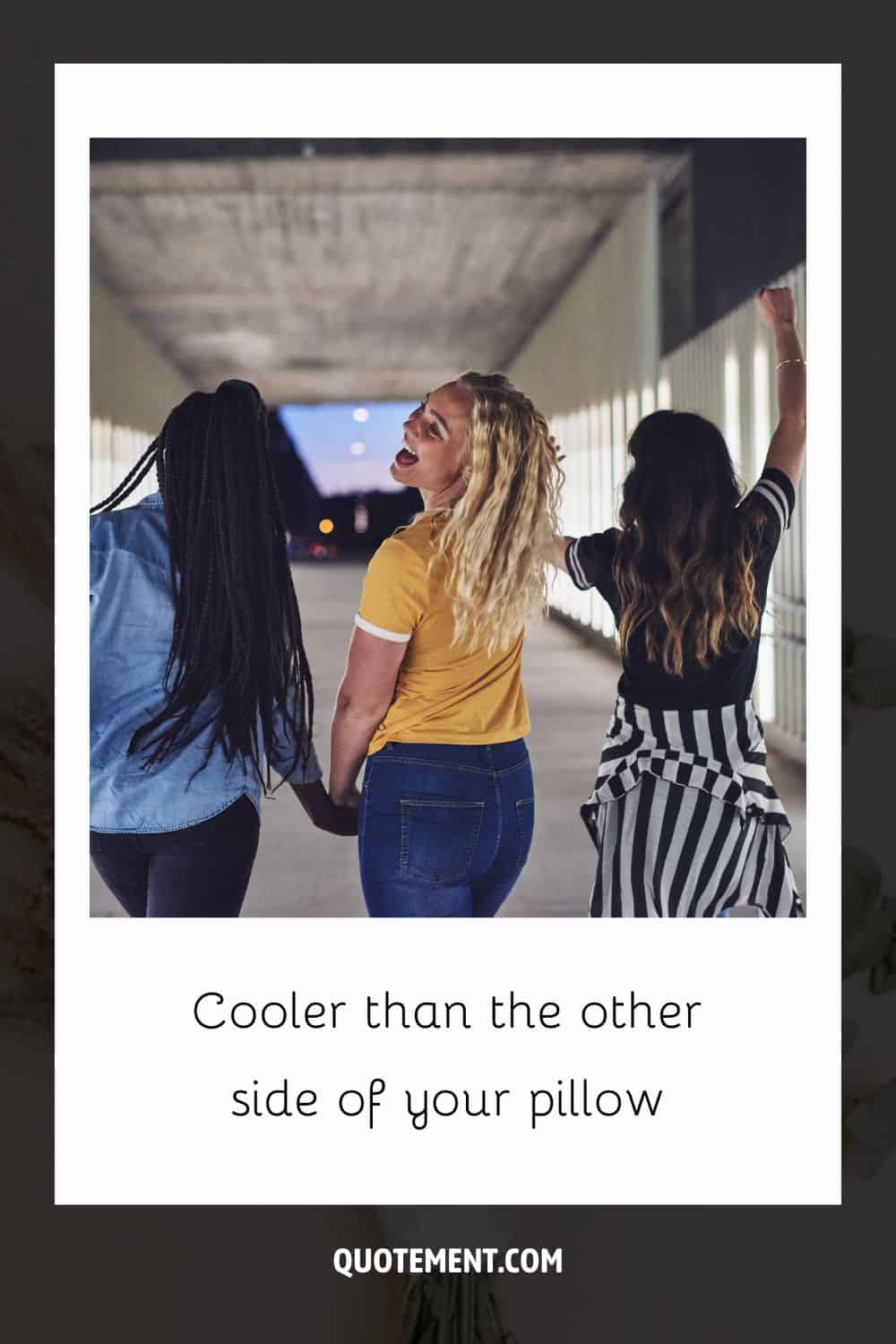 2. Your baddest habit.
3. I am not high maintenance, you are just low effort.
4. Kanye attitude with Drake feelings.
5. I am 99% angel, but oh, that 1%…
6. Humble with just a hint of Kanye.
7. I like men without the "n".
8. Vodka may not be the answer but it's worth a shot.
9. Not your speed so catch up or get left behind.
10. You don't know about me, you only what I allow you to know.
11. It's not a phase mom, it's who I am.
12. Life is a game, and I'm here to play.
13. Hell is empty and all the devils are here.
14. 100% Savage 100% Classy 1000% Stylish.
15. You can't spell awesome without ME.
16. I need new haters because old ones became fans.
17. Don't be soo easy, let people understand you.
18. Of course it's heavy, that's why they call it weight.
19. It's not about, whether you get knocked down, it's whether you get up.
20. The world is yours but the city is mine.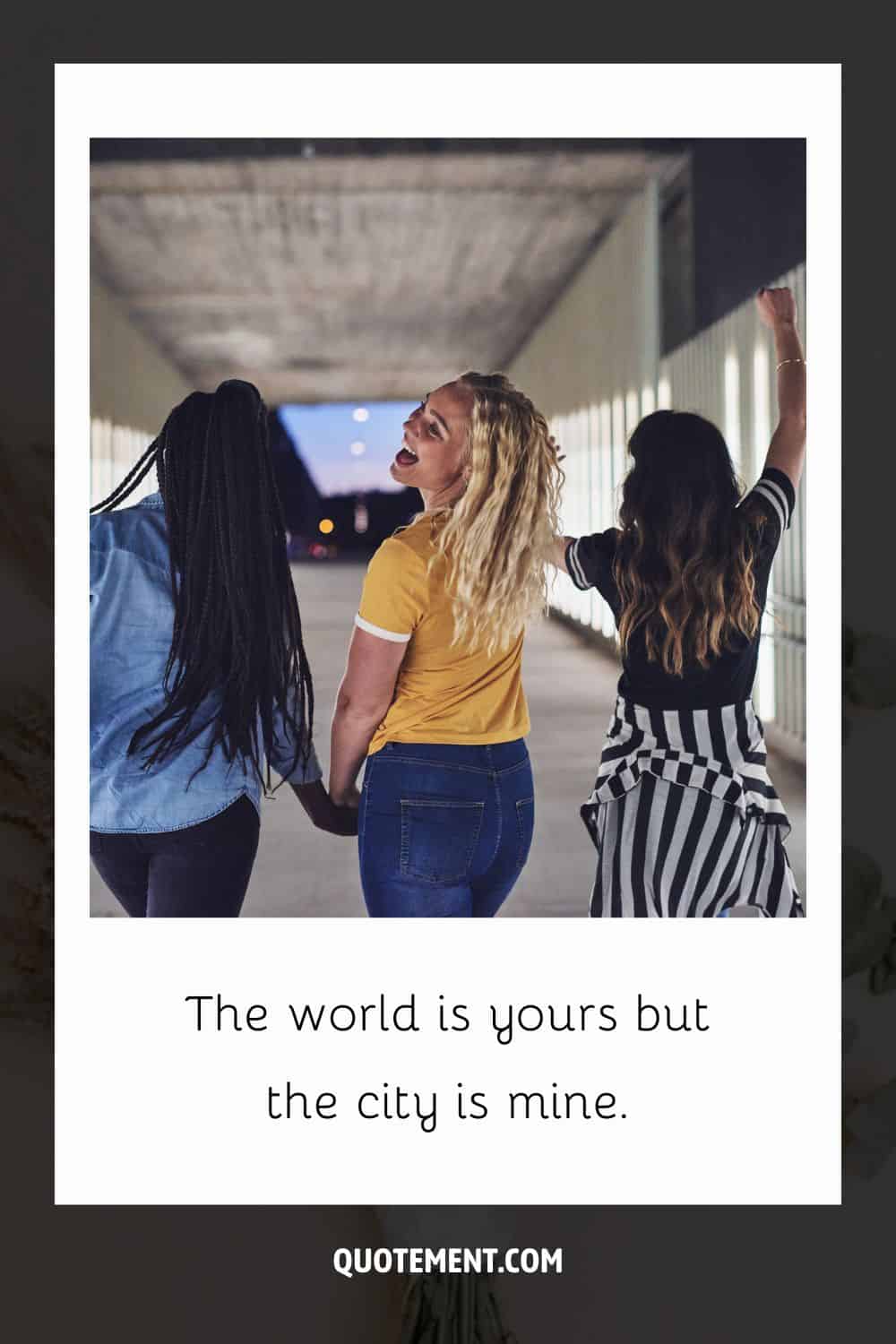 21. You never know what you have until you have cleaned your house.
22. You wouldn't get it.
23. I'm stepping over everything I used to trip on.
24. Never thought I was better, just knew I was different.
25. Life doesn't get easier, You just get stronger.
26. Being myself is what got me to where I am.
27. Missin' nothing but the money I spent.
28. Don't give up on your dreams. Keep sleeping.
29. Know your worth but don't forget to add tax.
30. You didn't sneeze, but I blessed your feed.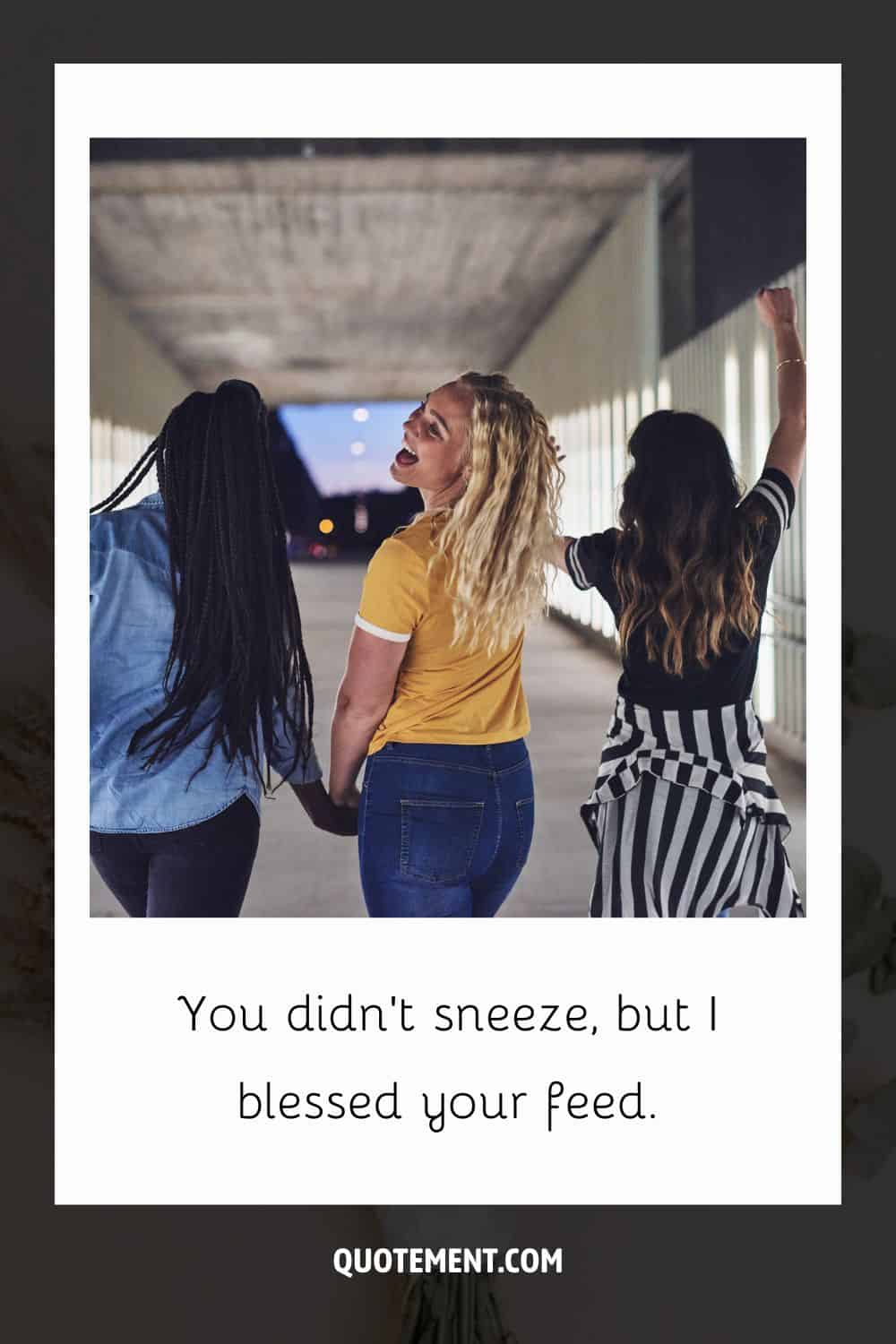 See also: 240 Sassiest & Classiest One Line Caption Ideas For Instagram
Smart Dope Instagram Captions
1. The eyes are useless when the mind is blind.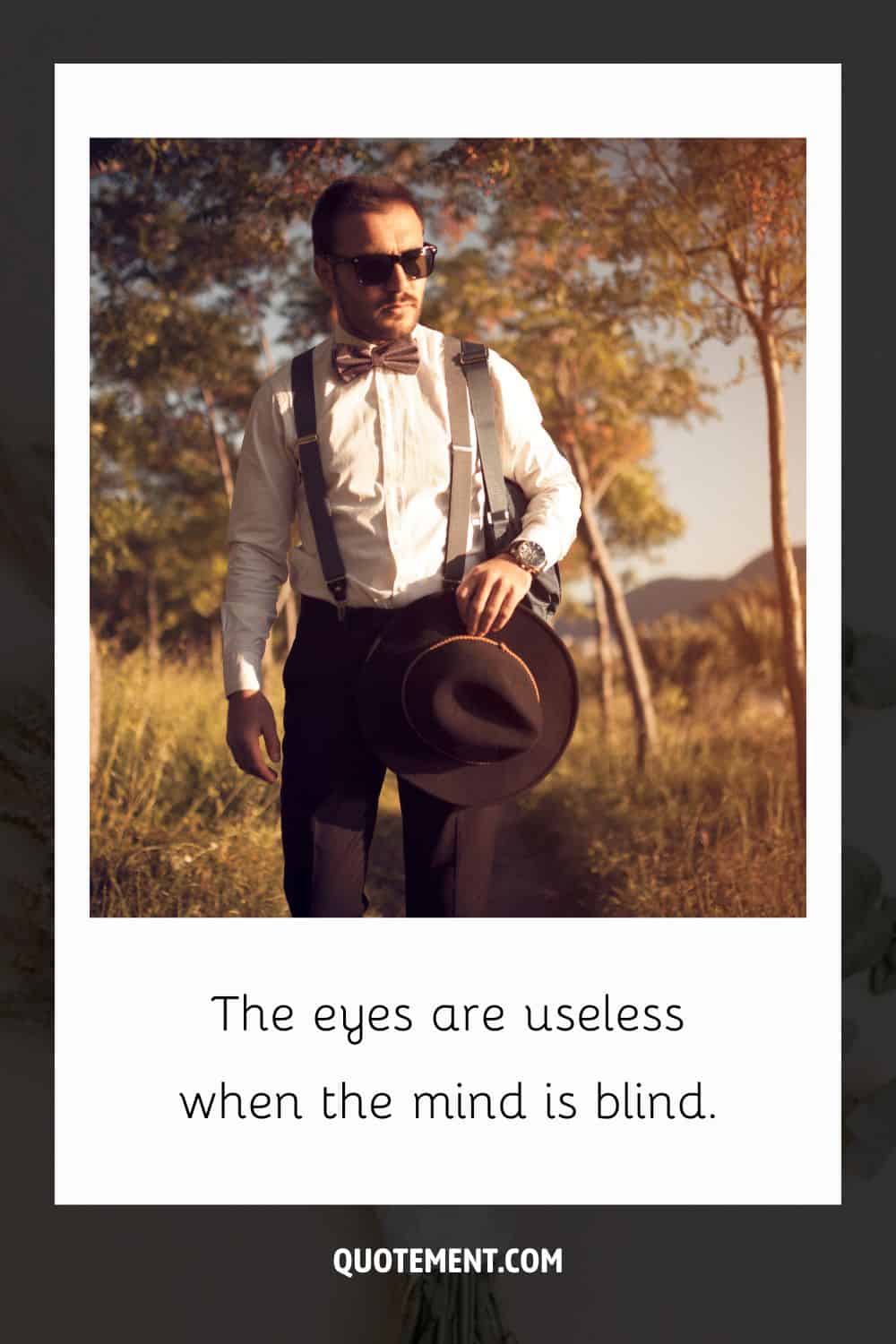 2. It hurts now, but one day it will be your warm-up.
3. Life is a balance of holding on letting go.
4. Today's struggle is tomorrow's strength.
5. I will sacrifice whatever is necessary to be the best.
6. Never tell anyone about your next move.
7. Don't tell them your plan show them your results.
8. Never a failure, always a lesson.
9. Wear your attitude before clothes coz it decides your place.
10. They told me I couldn't, that's why I did.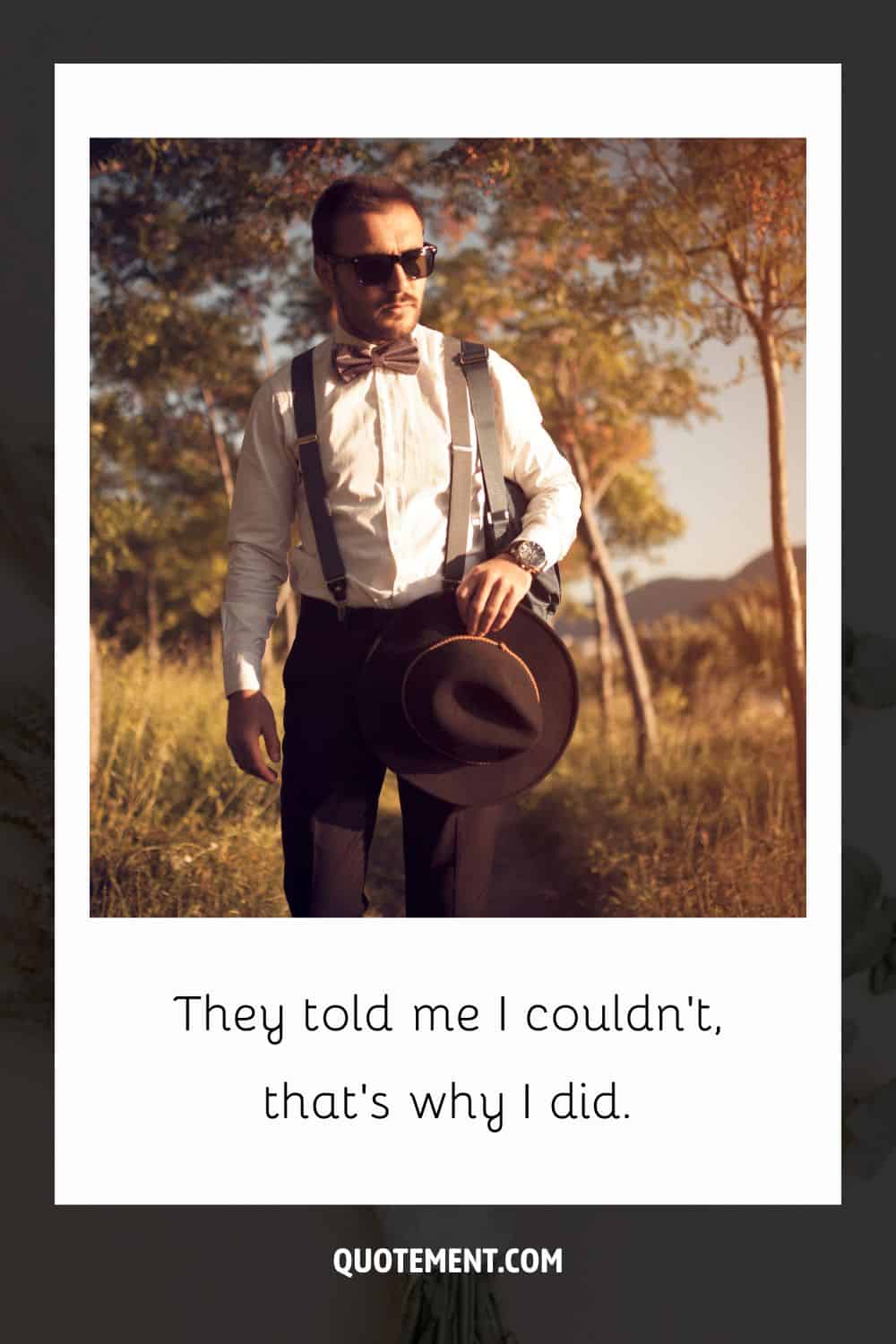 11. More pressure, more diamonds.
See also: List Of 140 Eye-opening Diamond Quotes To Check Out
12. Some beautiful paths can't be discovered without getting lost.
13. Life is a journey, make it a memorable one.
14. You can't pour from an empty cup. Take care of yourself first.
15. Never stop what you are doing just because someone doesn't give you credit!
16. My bed is a magical place I suddenly remember everything I had to do.
17. You only live once, but if you do it right, once is enough.
18. Just because your path is different doesn't mean you are lost.
19. Creating my own sunshine on a cloudy day.
20. Don't forget to fall in love with yourself first.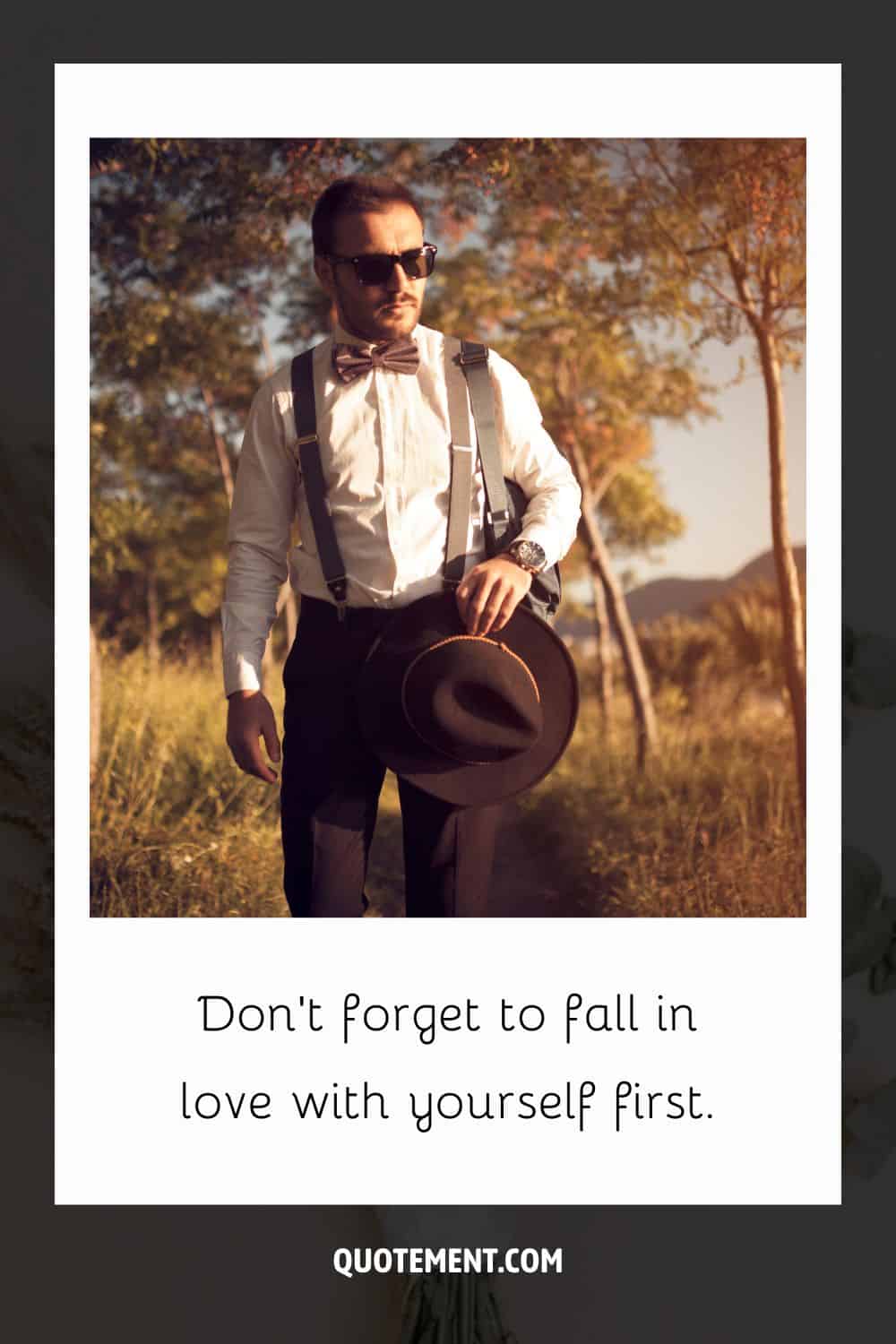 21. Only great minds can afford a simple style.
22. Brb, I'm busy exploring the world.
23. I'm not here to fit into your world. I'm here to make my own.
24. If you can't be better than your competition – just dress better.
25. Morning coffee, because anything else is worthless.
See also: 280 Awesome Coffee Captions To Show Your Coffee Obsession
The End
Now you've got all you need to make your Instagram post perfect. Just pick one of these dope Insta captions and share it with the world!