With a set of beautiful lashes, you can conquer the world! If you agree with me on this one, check out my collection of lash quotes I prepared for today's article.
Whether you're an esthetician or just a fan of beautiful long lashes, you must check out all the badass lash quotes I've collected from different sources on the web.
If you're a lash artist, you can use them as catchy Instagram quotes to showcase your work on social media. Or you can use them for when you have a new lash set done and want to post a killer selfie.
These beautiful motivational quotes about lashes will definitely add a beautiful final touch to your Instagram post.
Now let's start exploring all the beautiful lash quotes I've prepared!
Top 10 Most Beautiful Lash Quotes
Here is my selection of the top 10 lash quotes anywhere on the web!
1. "Your eyelashes will write on my heart the poem that could never come from the pen of a poet." — Rumi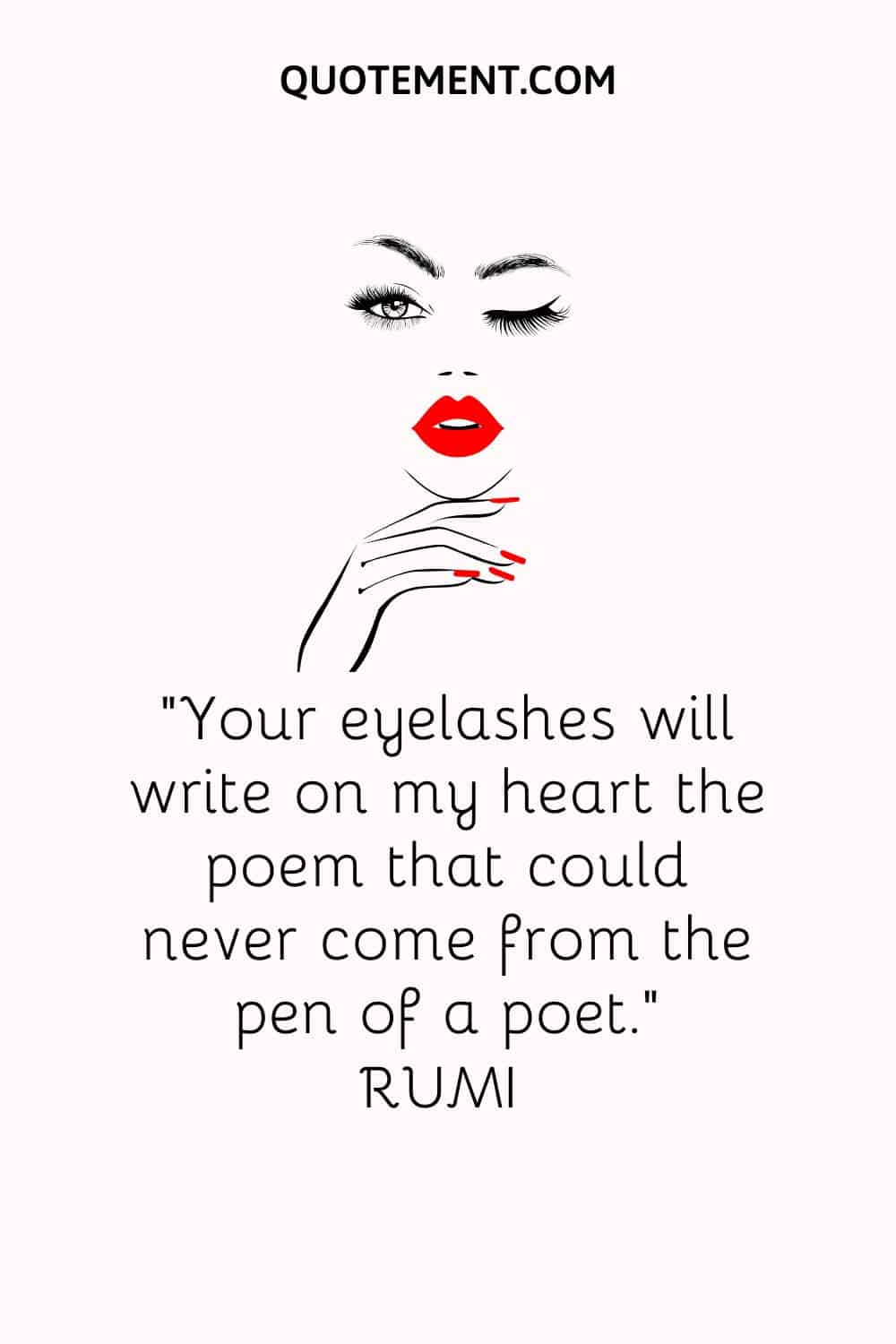 2. "What I have to say is far more important than how long my eyelashes are." — Walter Scott
3. "For makeup, a bit of blusher – what you call bronzer – a bit of an eye, and an eyelash curler."— Kate Moss
4. "She was made of flesh and eyelashes." — Leonard Cohen
5. "Don't save bold lashes and red lips for nighttime – do it in the day!" — Tyra Banks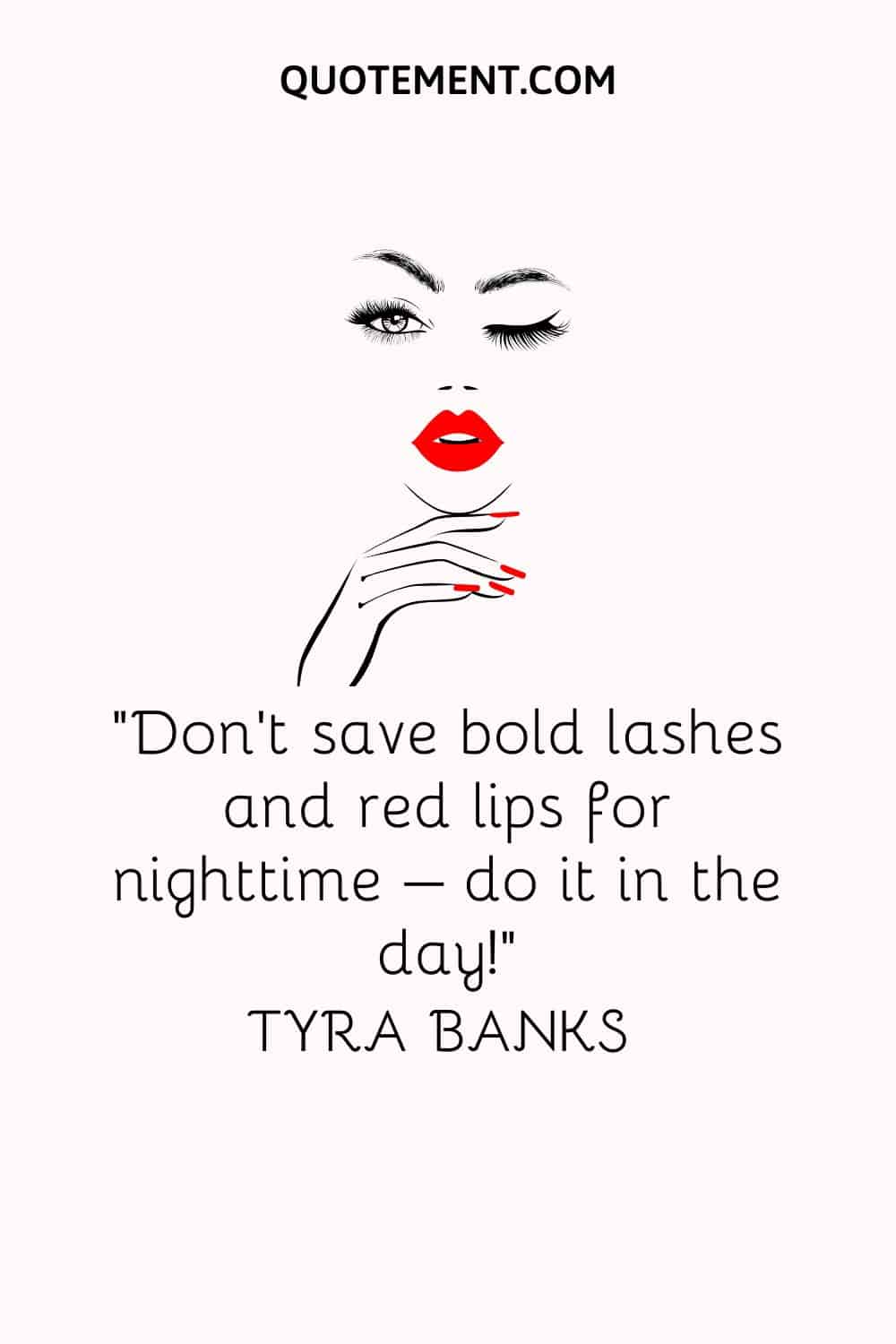 6. "It is delightful to kiss the eyelashes of the beloved–is it not? But never so delightful as when fresh tears are on them." — Walter Savage Landor
7. "It was close, but that's the way it is in war you win or loses, live or die – and the difference is just an eyelash." — Douglas MacArthur
8. "The password is a flicker of an eyelash." — Adrienne Rich
9. "The eyes are the windows to the soul." — William Shakespeare
10. "A beauty neither of fine color nor long eyelash, nor penciled brow, but of meaning, of movement, of radiance." — Charlotte Bronte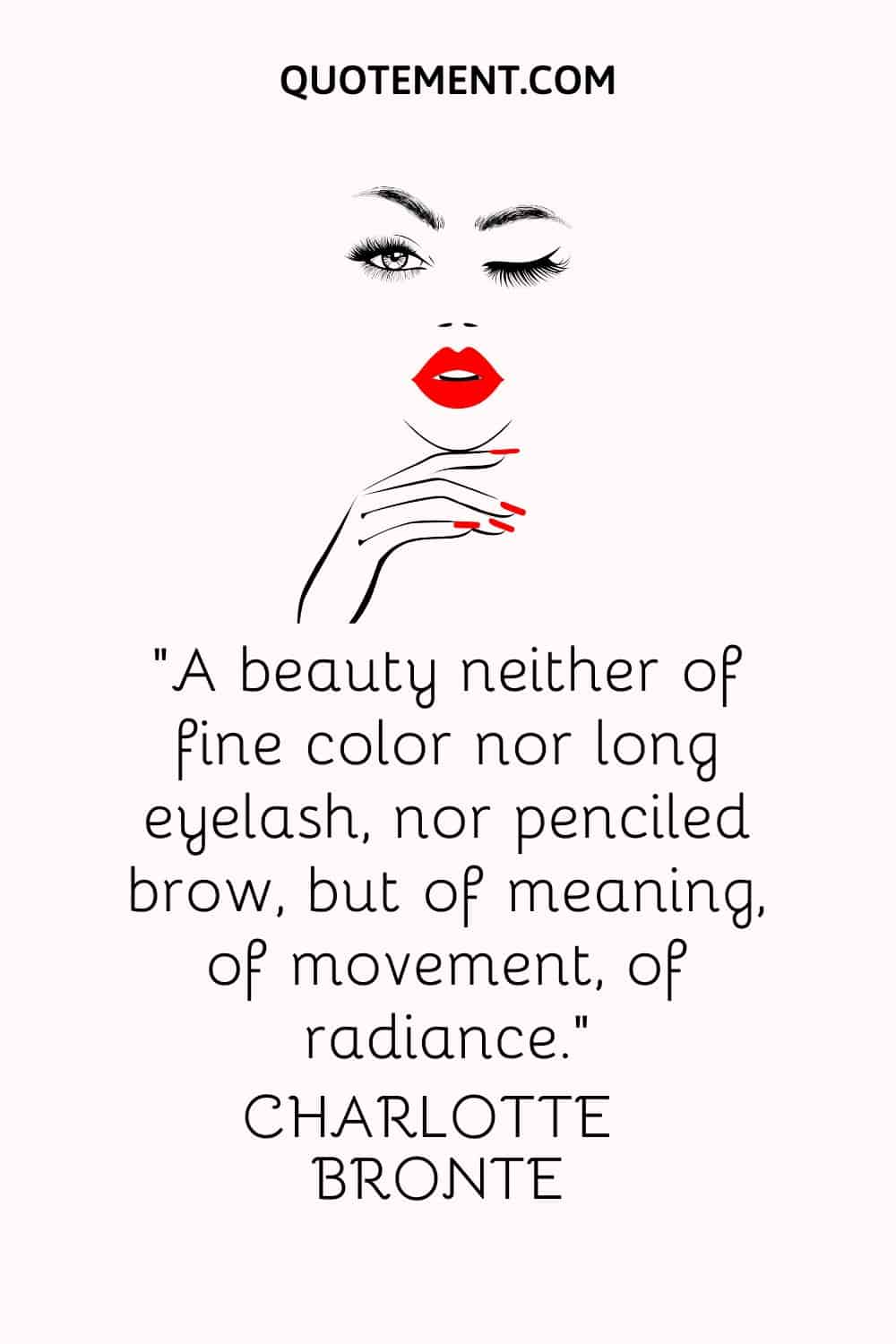 Positive Lash Quotes
That was just the beginning. More amazing lash quotes are coming your way!
1. "All men are afraid of eyelash curlers. They don't understand them, and they don't want to get near them. I sleep with one under my pillow instead of a gun." — Rita Rudner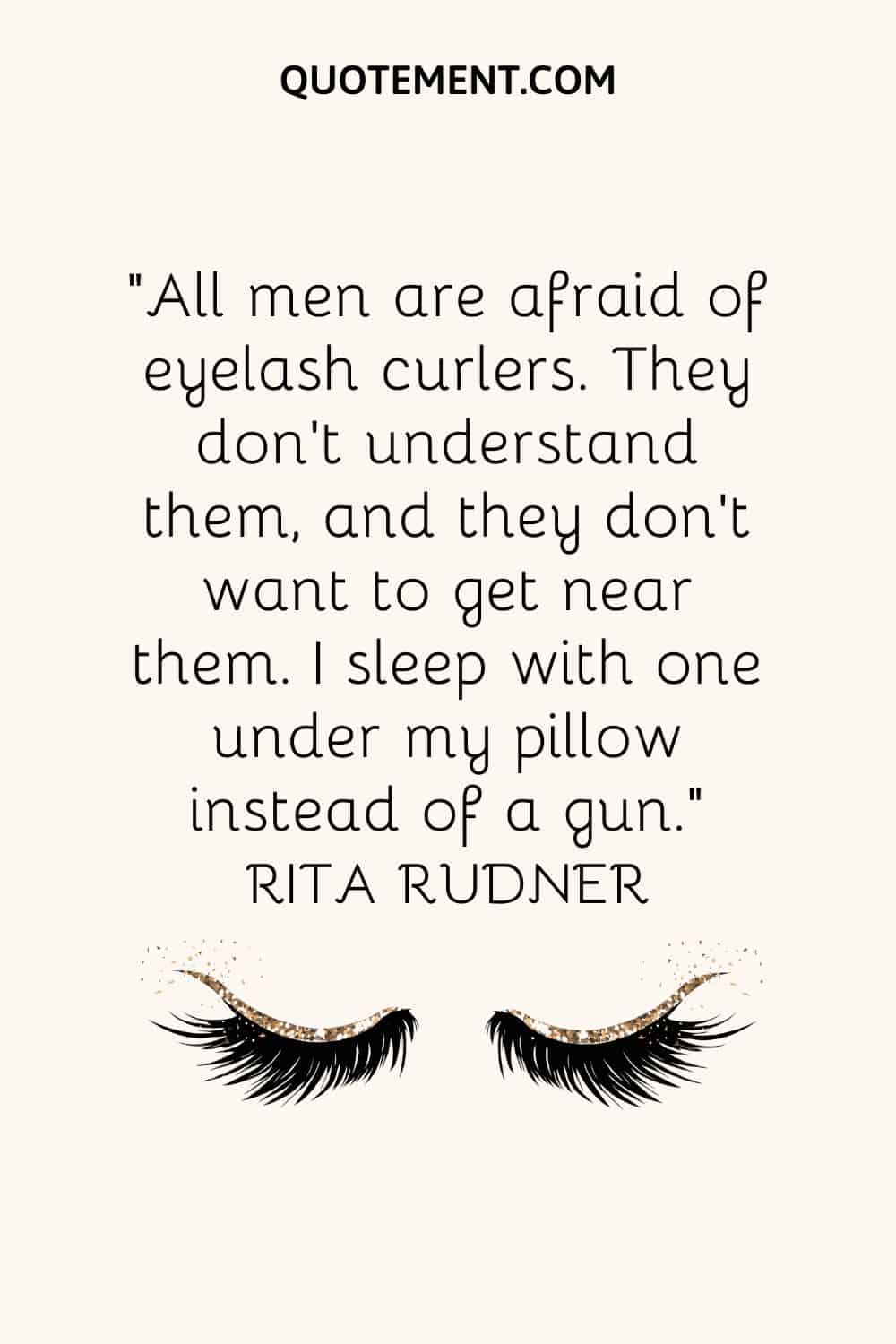 2. "I love creme liner because I have lash extensions and sometimes the liquid liner can get into the lashes. It's also easier to guide. I can create straighter lines with it." — Meagan Good
3. "I love a full face of contour, lashes, lip liner – everything!" — Huda Kattan
4. "Flirt!'s mascara is insane – I don't need false lashes when I wear it." — Heather Morris
5. "Heal the world and make it a better place for yourself and others, but first, put on some eyelash extensions!" — unknown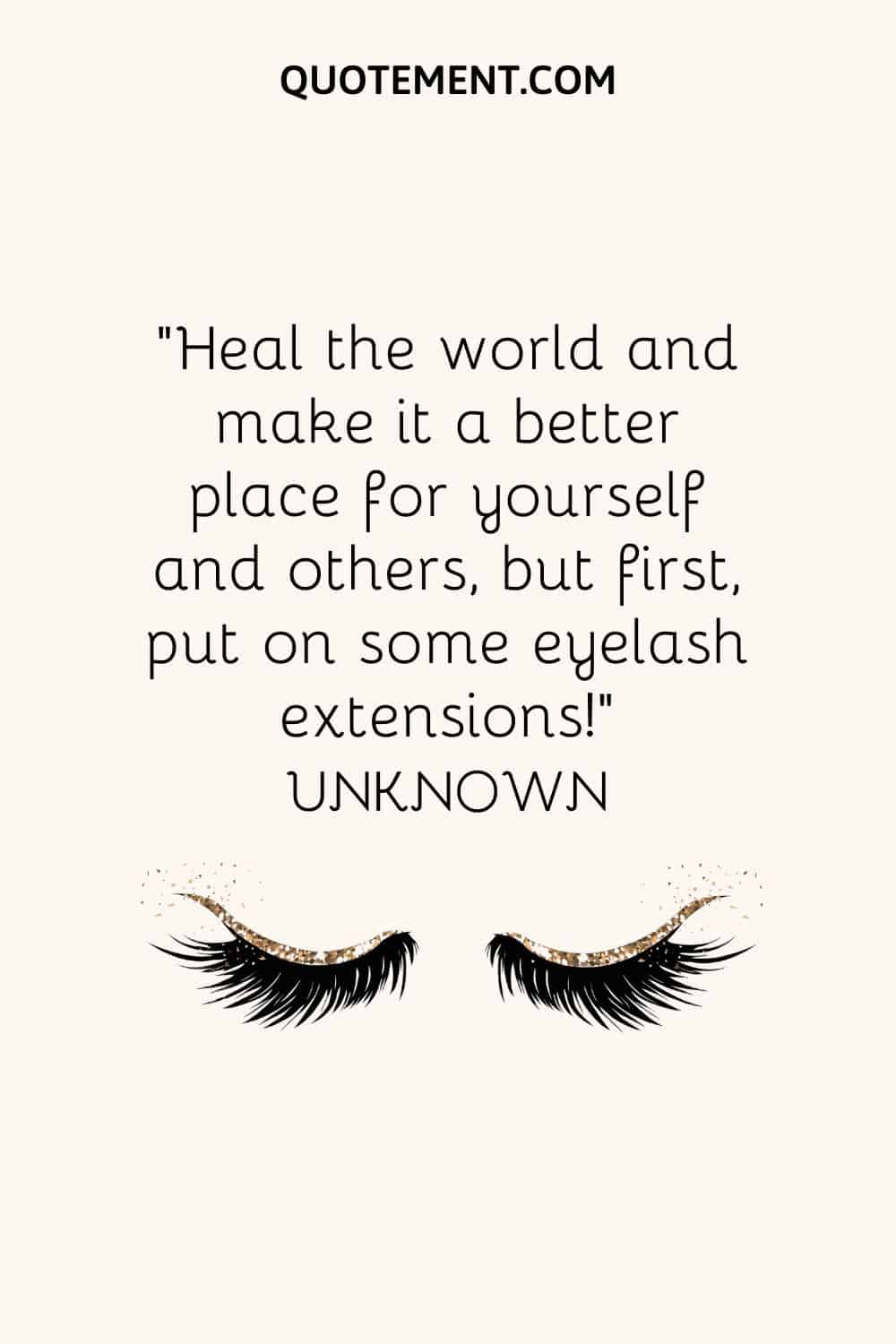 6. "I'm definitely a lash girl. I feel they are my best feature. I have tried lots of mascaras. I was drawn to Lancome Doll Lashes recently. Not only because of the name but because it smells like roses! I usually add a few coats of it for a night out" — Chloe Sevigny
7. "I'm motivated every second by my work; it doesn't switch off pictures I make come from every blink of my lashes." — Sam Taylor-Johnson
8. "May your day be as flawless as your lashes." — unknown
9. "My eyes are so big that, weirdly, I feel like an alien if my eyelashes don't match their intensity." — Sarah Hyland
10. "Now I'm going to put my eyelashes on and stretch my legs out and do a show." — Nana Visitor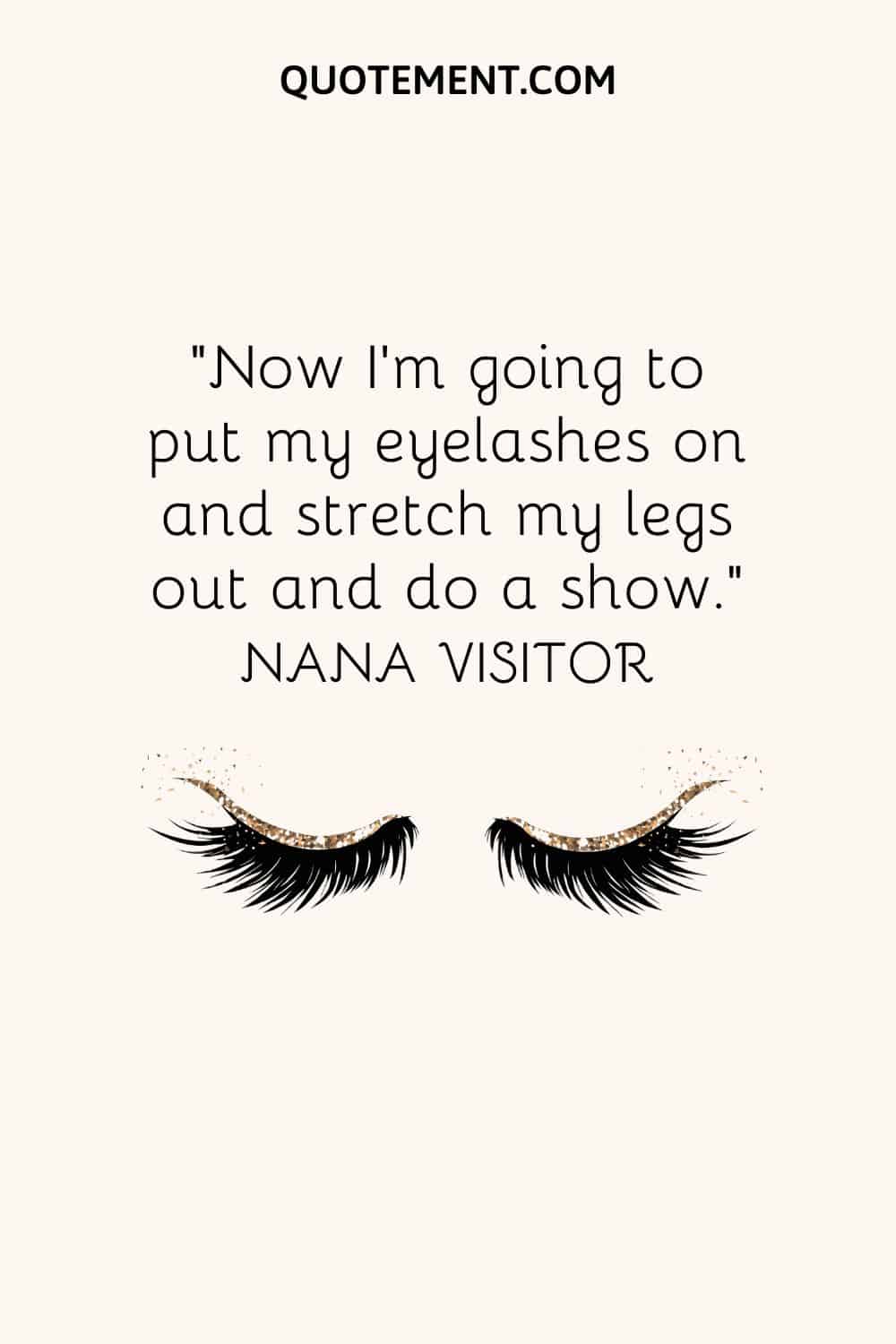 11. "On stage, you can get away with more, so I definitely use that to my advantage and go bolder with fashion, hair, and makeup. I love a smoky eye and long lashes." — Kelsea Ballerini
12. "I had no desire to be a film actress, to always play somebody else, to be always beautiful with somebody constantly straightening out your every eyelash. It was always a big bother to me." — Marlene Dietrich
13. "I feel like it's always important to curl your eyelashes. I always do when I wake up and you know you look tired when you curl your eyelashes and put on mascara. It makes such a huge difference, so that's the trick that I always use." — Doutzen Kroes
14. "Believe me, when I finish shooting 'Mad Men,' there's a huge chunk of time where I have a really hard time leaving my house without fake lashes on. Which is a complex because I'm not very good at applying fake lashes." — Jessica Pare
15. "If a woman wants to wear makeup, help her in the process. And if a woman doesn't want to wear makeup, then let her be." — unknown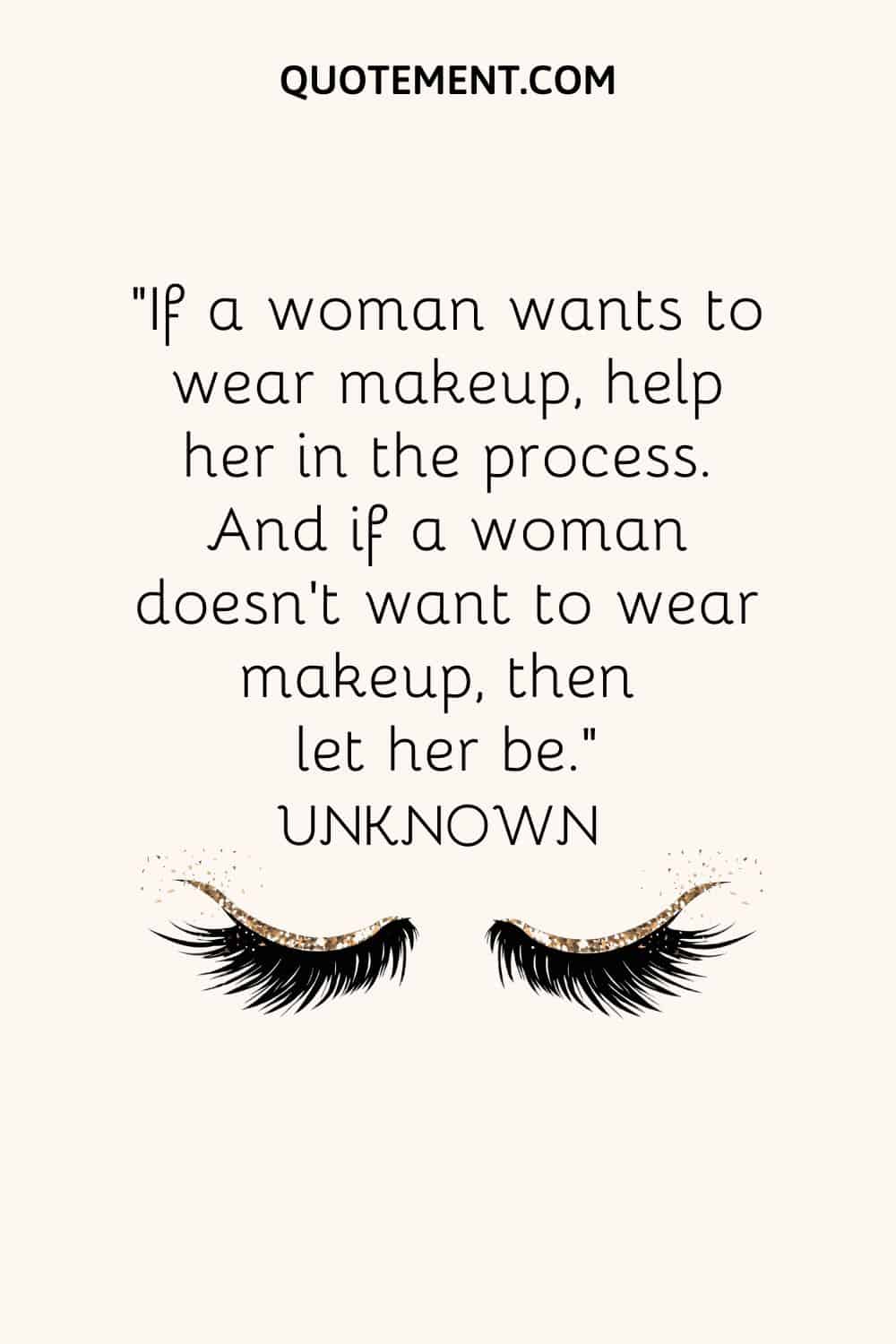 16. "Dior makes the best lip glosses going. I'm nuts about them, especially the clear one with the silver sparkles. I got addicted to DiorShow Mascara, too. It makes you look like you're wearing false eyelashes. It's the only one that rivals Maybelline." — Sharon Stone
17. "You are only as invincible as your smallest weakness, and those are tiny indeed – the length of a sleeping baby's eyelash, the span of a child's hand. Life turns on a dime, and – it turns out – so does one's conscience." — Jodi Picoult
18. "In everyday life, I am quiet and reserved, not the housekeeper type but cool and relaxed. I don't get up in the morning wearing false eyelashes, and I don't wear fancy underwear when I'm cooking popcorn. I'm a nice little ducky." — Madonna Ciccone
19. "Beauty is that little something that fills the whole world and is contained neither in a single straight nose, a long eyelash, nor a blue mountain. Some see it in a leg of mutton, others in a compound fracture; and to expect others to accept one's own definition of it is as absurd as to expect all humanity to use the same toilet brush." — William Morris Hunt
20. "Could I make you believe something that wasn't true?' He studied her through his eyelashes. 'You could make me believe anything at all." — Emma Bull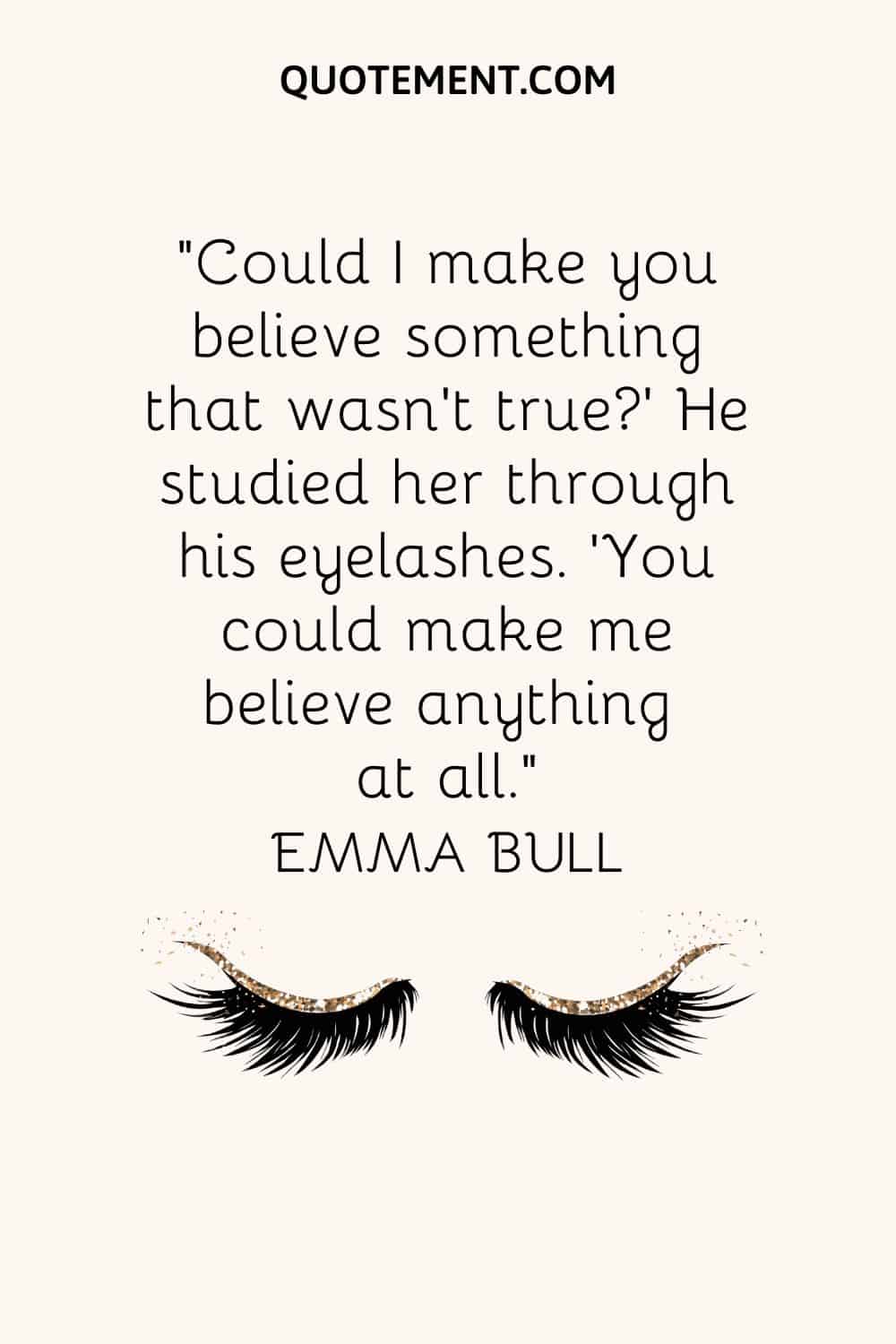 See also: The 120 Best Baddie Quotes For Instagram To Slay The Day
Lovely Lash Quotes
If you're a lash girl (or guy) like myself, you will love these lovely lash quotes. Check them out!
1. "Everyone knows I'm a lash girl by now. When I don't have my lashes, I feel naked." — Nicki Minaj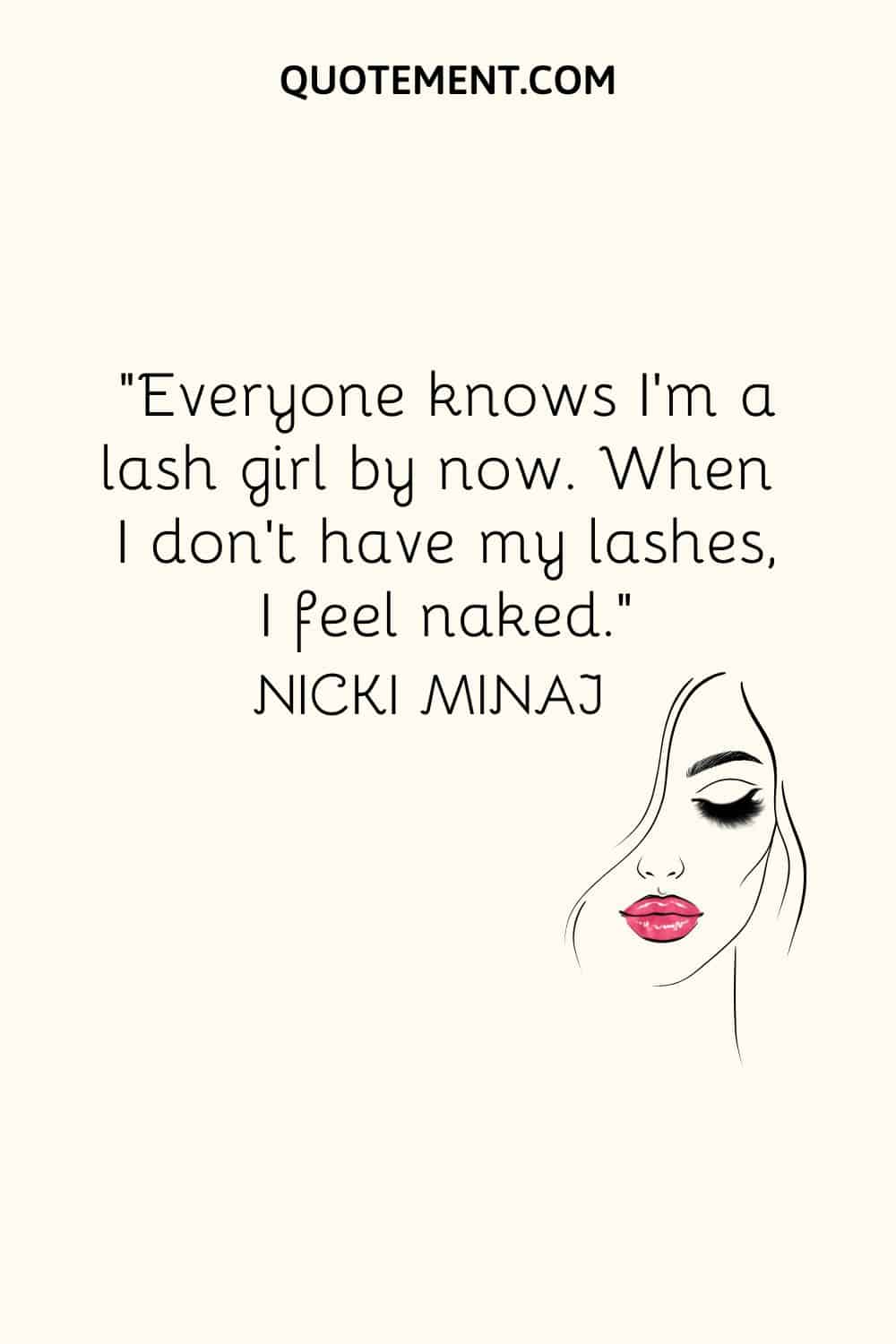 2. "Mascara and getting those lashes curled is very important." — Toni Garrn
3. "But I always curl my lashes, even if I don't put on mascara." — Denise Richards
4. "I get extensions, but when they start to get spotty, I go buy wispy lashes and cut them up. I put them where the gaps are when I don't have time to get a fill." — Saweetie
5. "I have to have my lashes. For me, it all sets the tone: I'm getting ready to go to work." — Michelle Carter
6. "A mask looks better with a fresh set of lashes." — unknown
7. "For my eyes, I wear a very thin line of black eyeliner just to lengthen the eye, and I almost never wear mascara; I like natural lashes." — Jeanne Damas
8. "On 'Black-ish,' I like my makeup to be really natural – so much that I can do it myself. My character is a mother of four and a d"ctor and a wife, who would not have time to be putting on eyeshadow or curling her lashes." — Tracee Ellis Ross
9. "I have one mascara that I use religiously, and I refuse to try anything else, and if they discontinued it, I would probably cry. CoverGirl lash blast, in the orange tube." ― Nina Dobrev
10. "I think I've gotten really good at putting on lashes. I can do it with my hand while people need tweezers or something to put them on." — La La Anthony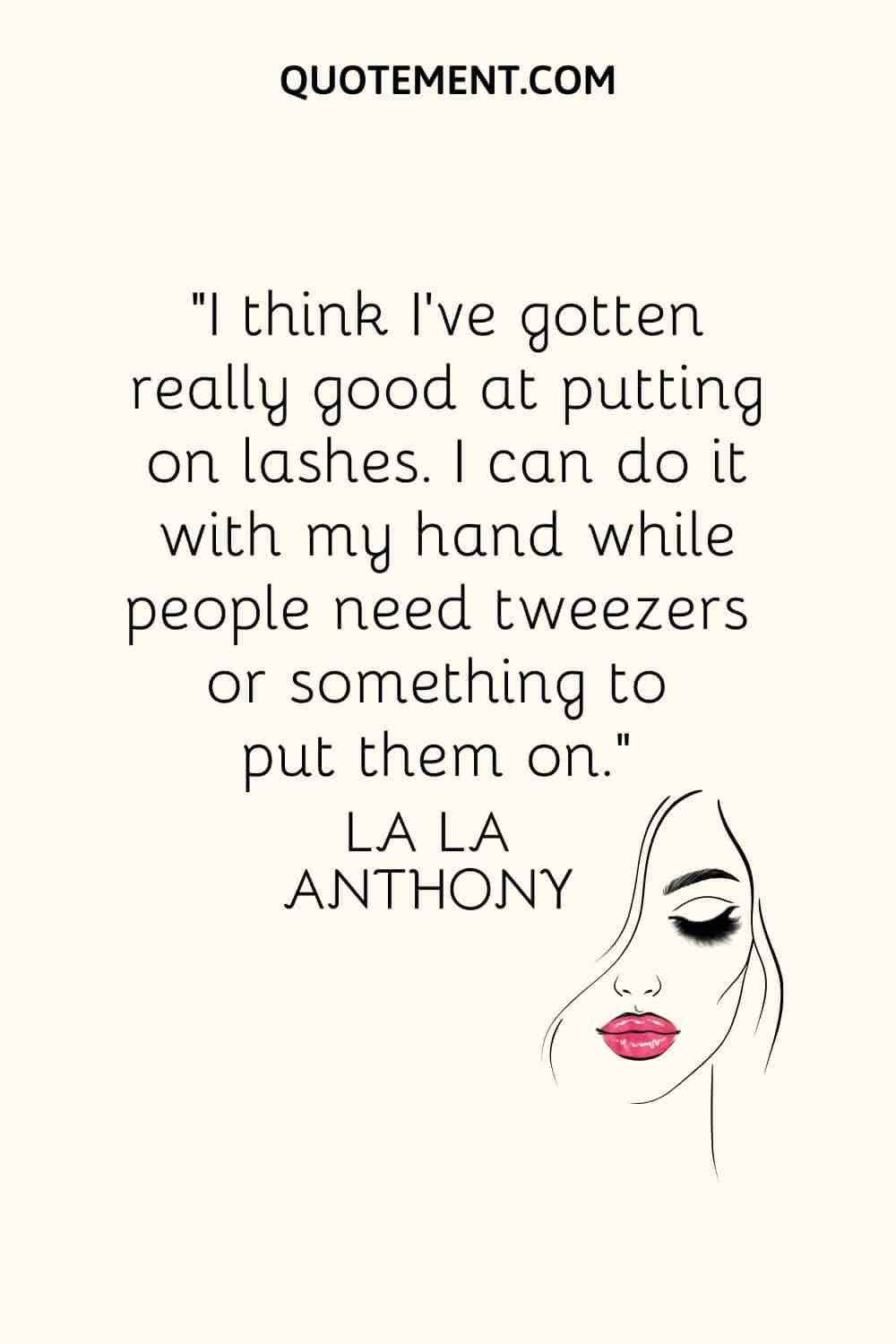 11. "I've gotten used to using individual lashes as well. A lot of girls will use strip eyelashes, but the glue comes out of each side and it gets messy. Individual lashes make your eyes look bigger and much more natural." – Katherine Webb
12. "I've got a perfect body, 'cause my eyelashes catch my sweat." — Regina Spektor
13. "I use a toothbrush on my lips as a lip scrub; occasionally, I use a toothbrush with some dark eye shadow on my eyebrows if I want to fill them in. And if I want a really thick, textured look with mascara, I put one on my lashes, as well." — Dua Lipa
14. "By the time we leave, I have red lips and curled eyelashes, and I'm wearing a bright red dress. And there's a knife strapped to the inside of my knee. This all makes perfect sense." — Veronica Roth
15. "It's always great to have a great mascara that makes your lashes look thick and full. That's a definite must-have." — Carmen Electra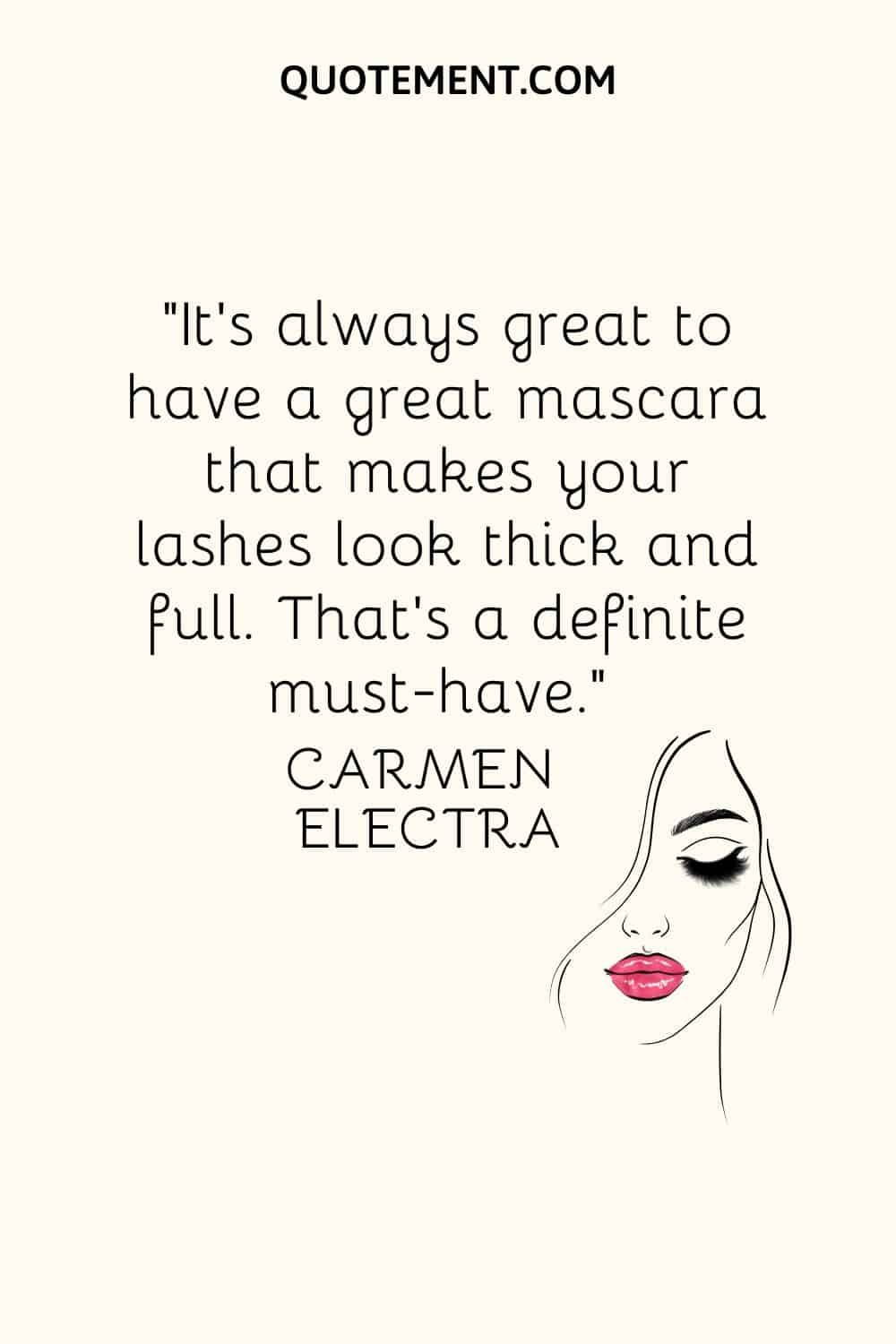 16. "His lashes fluttered like butterfly wings. "I could've made you happy, dove." "You did," I whispered." ― Ann Aguirre
17. "For a couple of years, being professional, I kind of questioned myself. Should I wear my false lashes or take the time I want to take so, I can feel good when I go out on the field? Because nobody else was really doing that. And I thought, No: I'm not going to change what I believe I should look like to fit anybody else's standards." — Michelle Carter
18. "Thine eyes are springs in whose serene And silent waters heaven is seen. Their lashes are the herbs that look On their young figures in the brook." — William Cullen Bryant
19. "In Dubai, people respect you if you wear lashes to the grocery store. I've been at the gym at 5 in the morning and seen full glam, which, I think, working out with your full makeup is just crazy." — Huda Kattan
20. "Take the whole universe all at once and put it on your eyelashes." — Yunmen Wenyan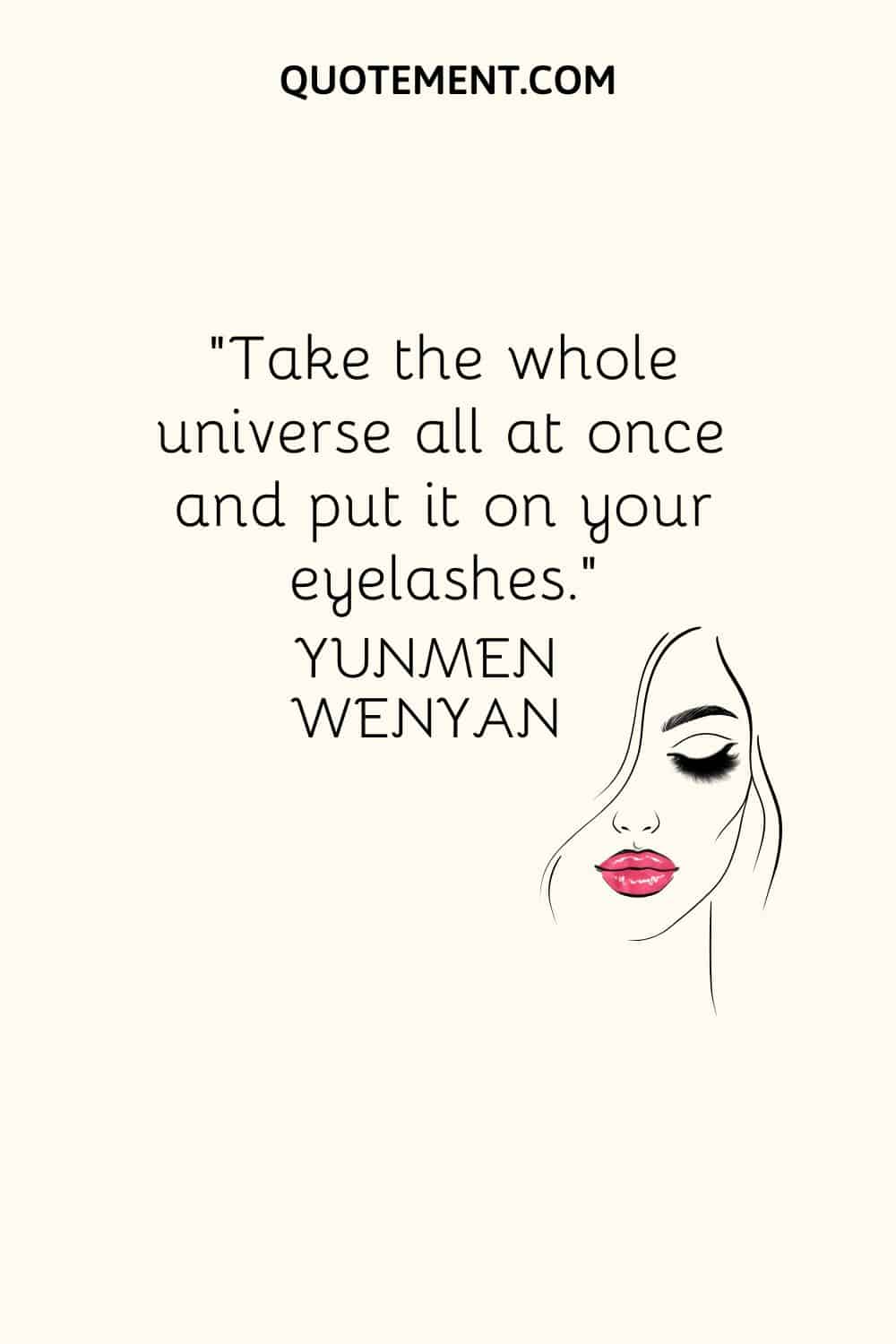 See also: 120 Best Spiritual Universe Quotes To Contemplate Life
Beautiful Eyelashes Quotes
If you need an Instagram quote to praise the beauty of your eyelashes, use one of these beautiful lash quotes.
1. "We ordinary people can see neither our own eyelashes, which are so close nor the heavens in the distance." — Nichiren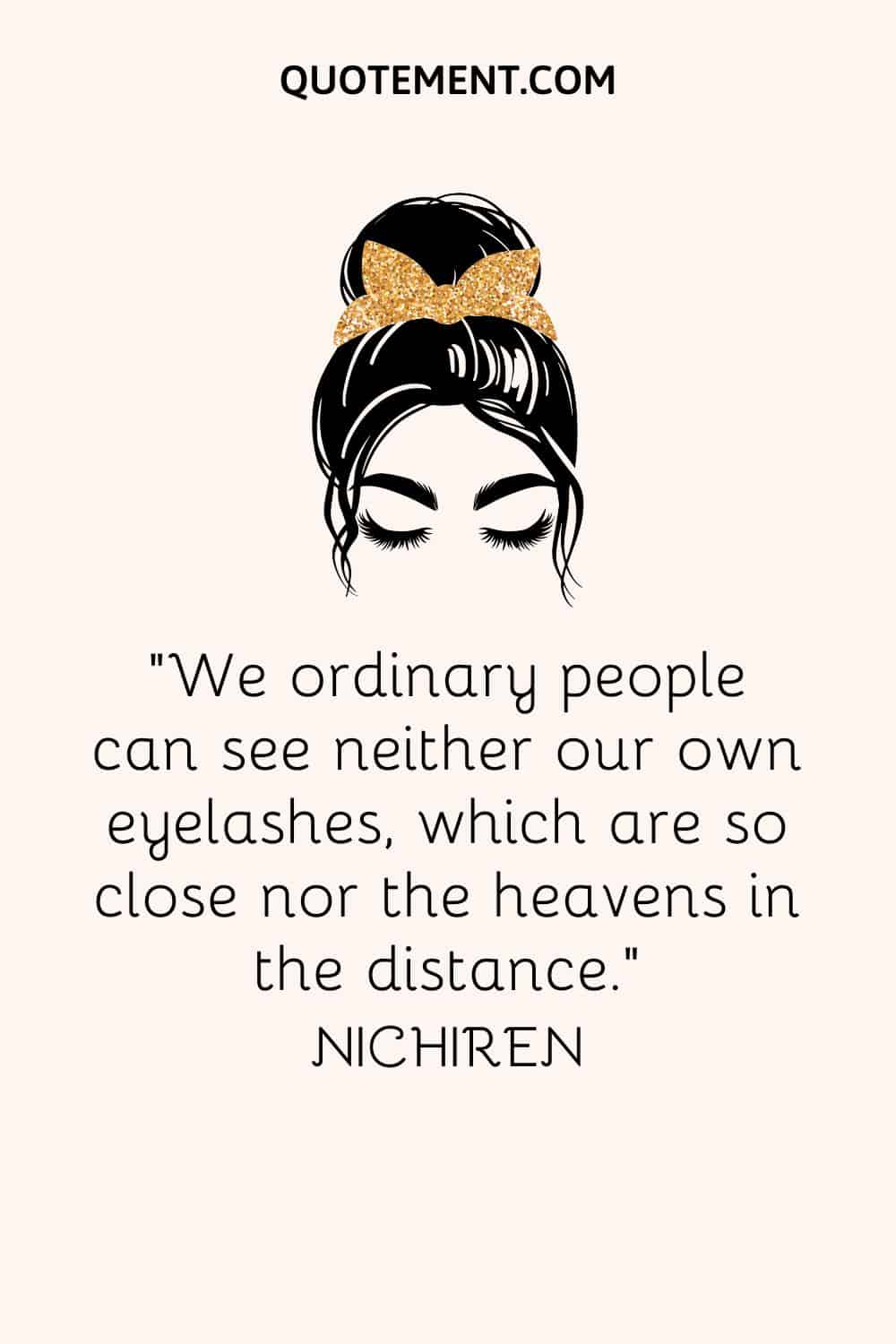 2. "Your lashes are your armor. They shield your eyes from the world and give you confidence." — Nancy Jo Sales
3. "I loved most when his eyelashes twitched, and he blinked, and suddenly happiness was there inside his eyes. Unmistakable. Like a single word printed on a clean white page." — Augusten Burroughs
4. "I always make sure my lashes look cute." — Madison Beer
5. "Curl the lashes, concealer under the eyes, blush, ChapStick, and highlight in the inner corner of the eye." — Meghan Markle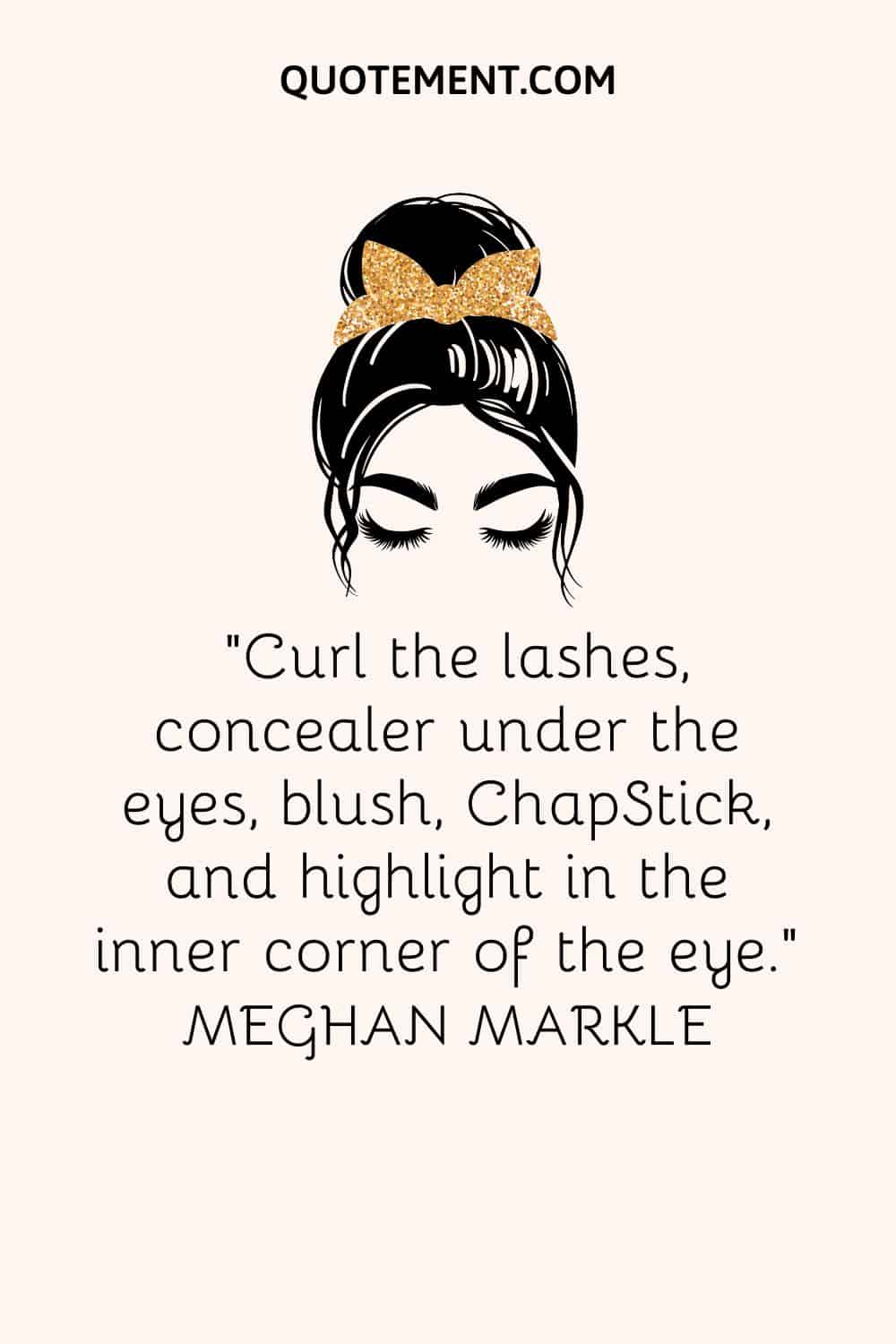 6. "For my eyes, my day-to-day just involves curling my lashes to open up my eyes and applying our mascara, The Quickie. If I'm getting my makeup done, I like to get individual lash extensions or a strip of false lashes, depending on how glam I want to get." — Kourtney Kardashian
7. "The one product I can't live without is my mascara. I'm addicted to long eyelashes and think girls just look so pretty with long lashes!" — Abbey Clancy
8. "Maintain your level high and eyelashes long." — unknown
9. "When I hug her, I notice she's still wearing yesterday's false eyelashes. Mom? You know those come off with a little makeup remover and a cotton pad?" I'm not taking them off." Why not?" I spent $180 on that makeup job and I refuse to wash my face until I get my money's worth." — Jen Lancaster
10. "To make lashes curl better, take a hair dryer to your eyelash curler for one or two seconds before using it." ― Isla Fisher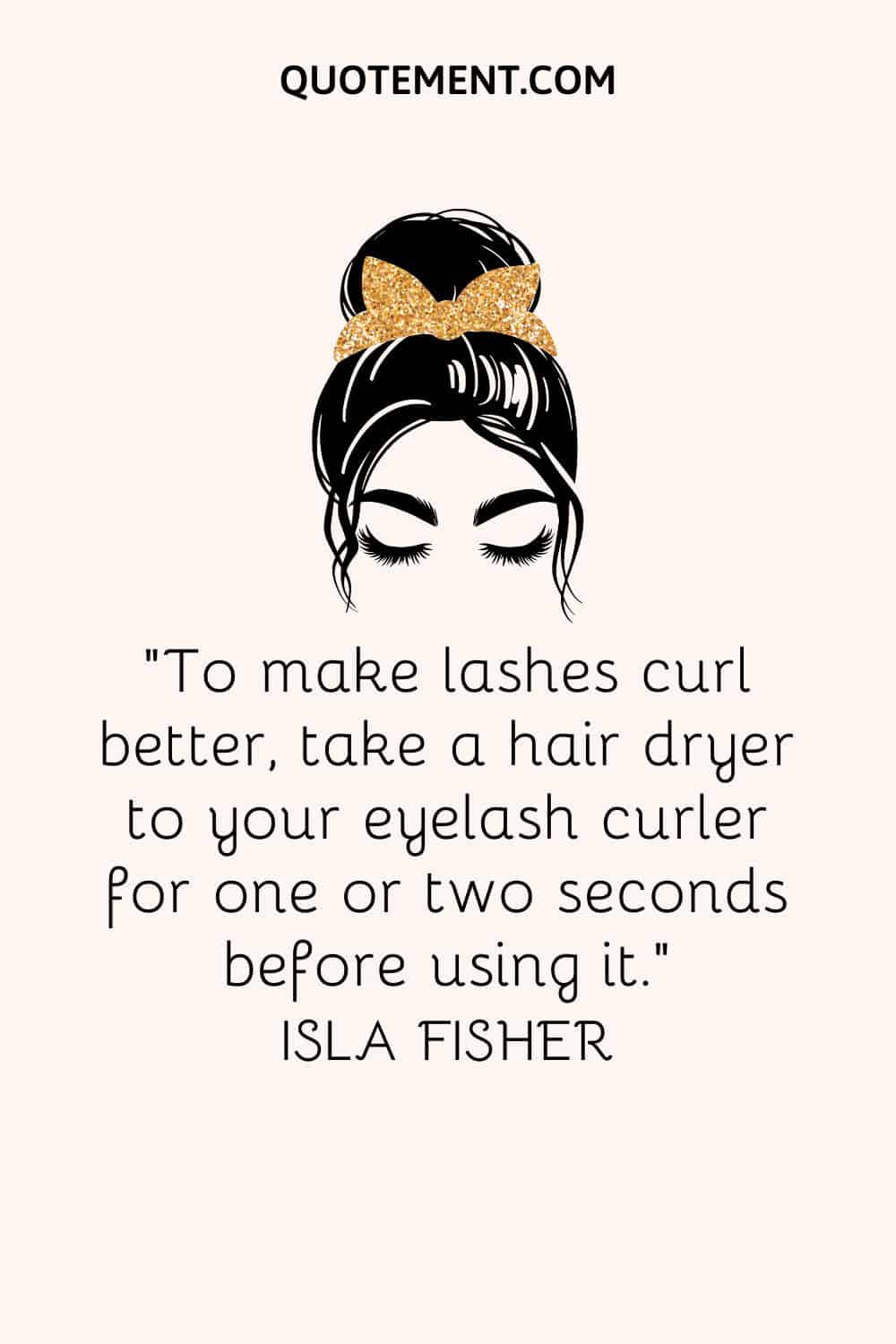 11. "I tend to gravitate toward the more powerful roles. As opposed to the doe-eyed girl who bats her eyelashes and runs around in towels, you know what I mean?" — Julia Stiles
12. "Don't win loyalty, just obedience, and only while the lash is in the room." ― Orson Scott Card
13. "My mother's into frilly dresses and eyelashes and hairstyles from the 1970s. We always argue about that." — Ashley Judd
14. "Black liner looks harsh on me because I'm so blond, so I do a brown liner with black mascara. My favorite is 'L'Oreal Voluminous' on my top and bottom lashes. For a while, I only did mascara on the upper lashes, but it makes me look too pretty." — Elsa Hosk
15. "Sometimes I think the difference between what we want and what we're afraid of is about the width of an eyelash." — Jay McInerney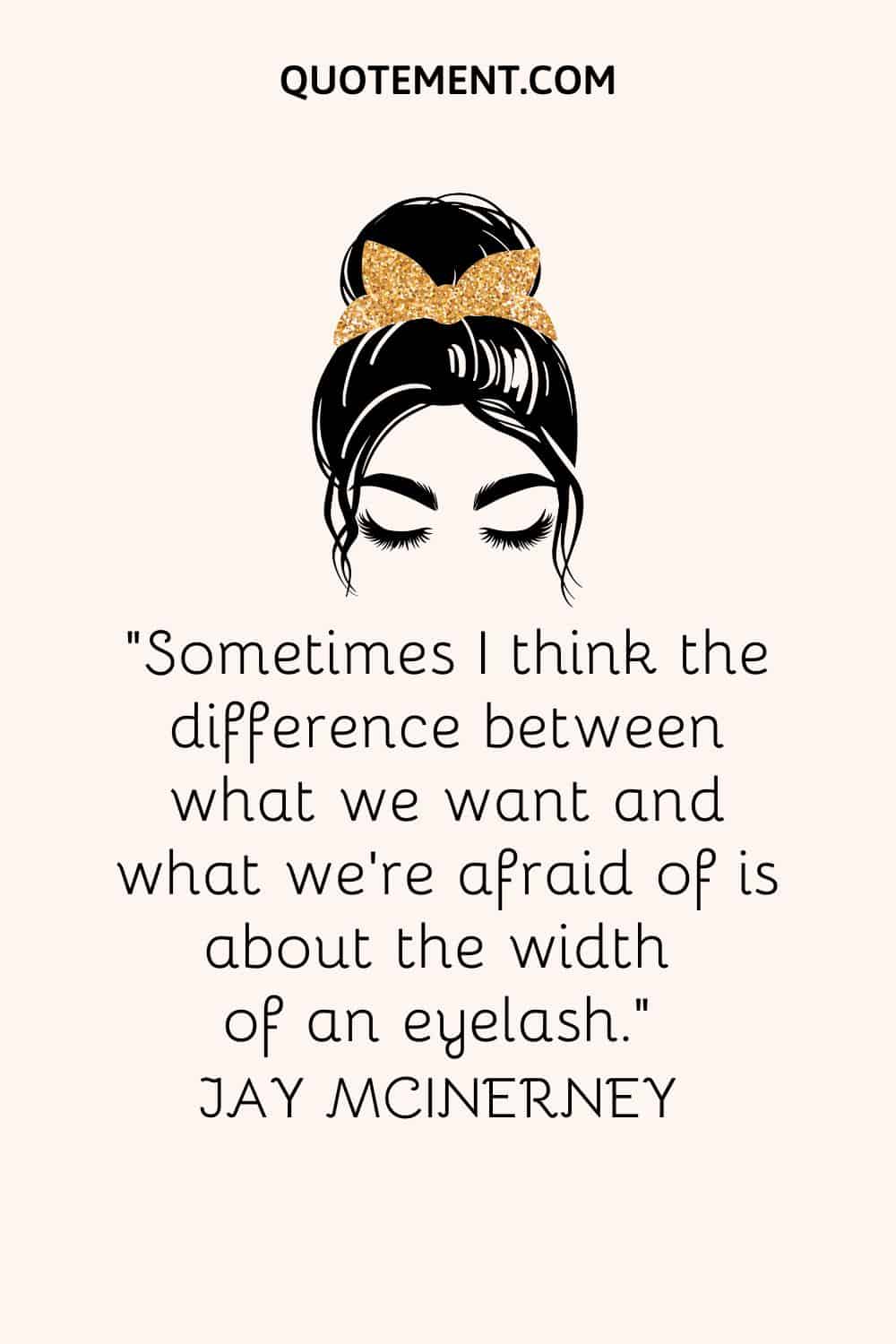 16. "I use Maybelline New York Great Lash Mascara. Thanks to my mother, I have really long lashes, so I've never had to use too much product. I've used this mascara since I was 15, and it's the only one I use. A lot of people think I wear extensions, but nope, I just apply lots of mascara because it's the one thing that makes me feel pretty!" — Brittany Snow
17. "I like Urban Decay lip products, but I don't wear much make-up on a day-to-day basis. I just apply a little mascara on my lashes and some bronzer." — Ashley Roberts
18. "I love to go all out – once I start doing my makeup, I kind of tend to do a lot of it. So like foundation, contour, highlight, eyeliner, shadow, lashes, lipstick – everything! But I really, really love my contours." — Zara Larsson
19. "I can go completely berserk with the makeup, depending on the event. I'm currently in this very mod stage. I wear false lashes and color on my eyelids. I'm really liking shiny eyelids in copper, rose, gold, or silver." — Sharon Stone
20. "Her eyes, walnut brown and shaded by fanned lashes, met mine. Held for a moment. Flew away." ― Khaled Hosseini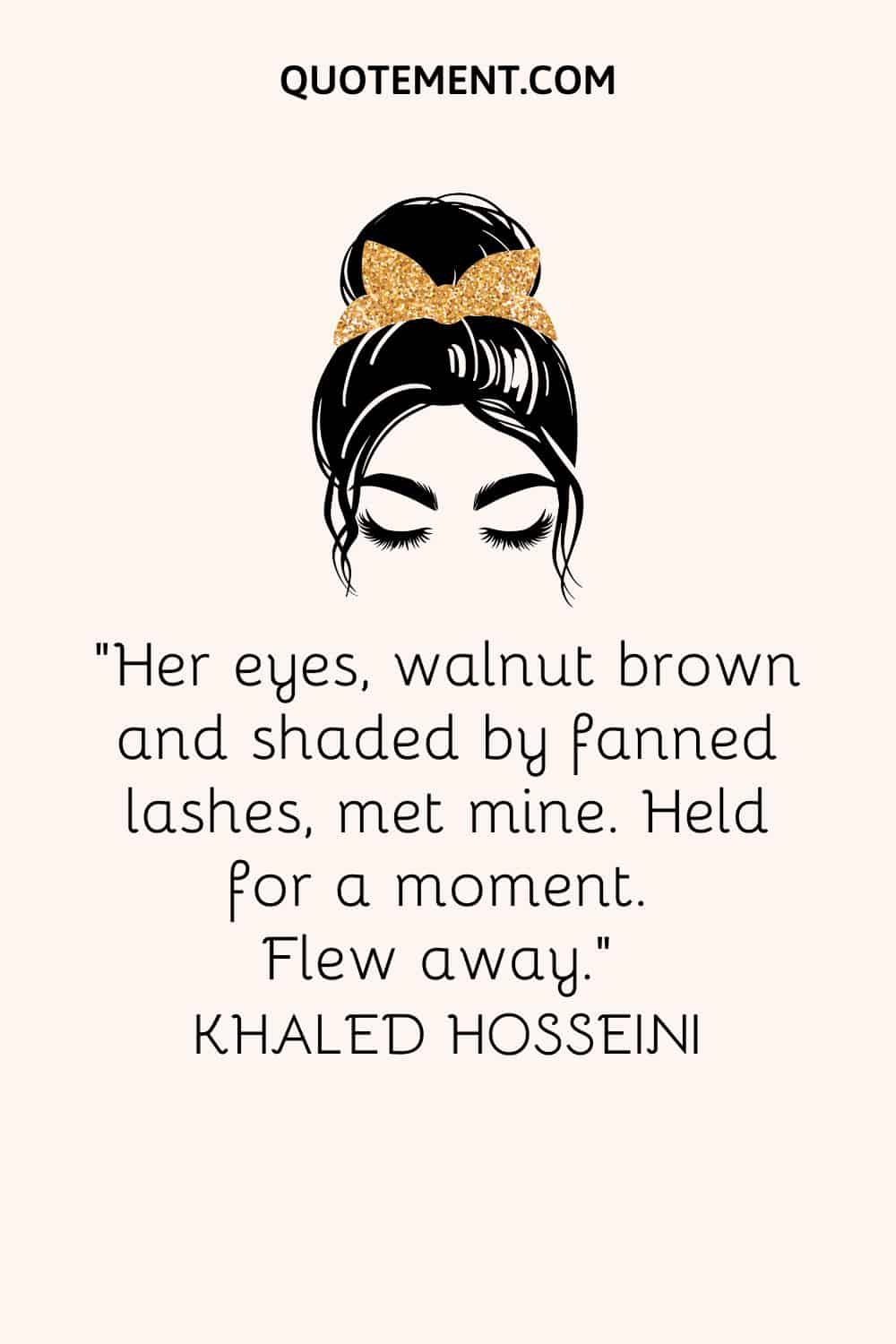 See also: List Of Top 190 Beautiful Eyes Quotes That Will Amaze You
Catchy Lash Quotes
Here are some more catchy lash quotes to make your Instagram pop.
1. "Confidence is crucial, but a set of beautiful lashes won't do any harm either." — Kirsten Hill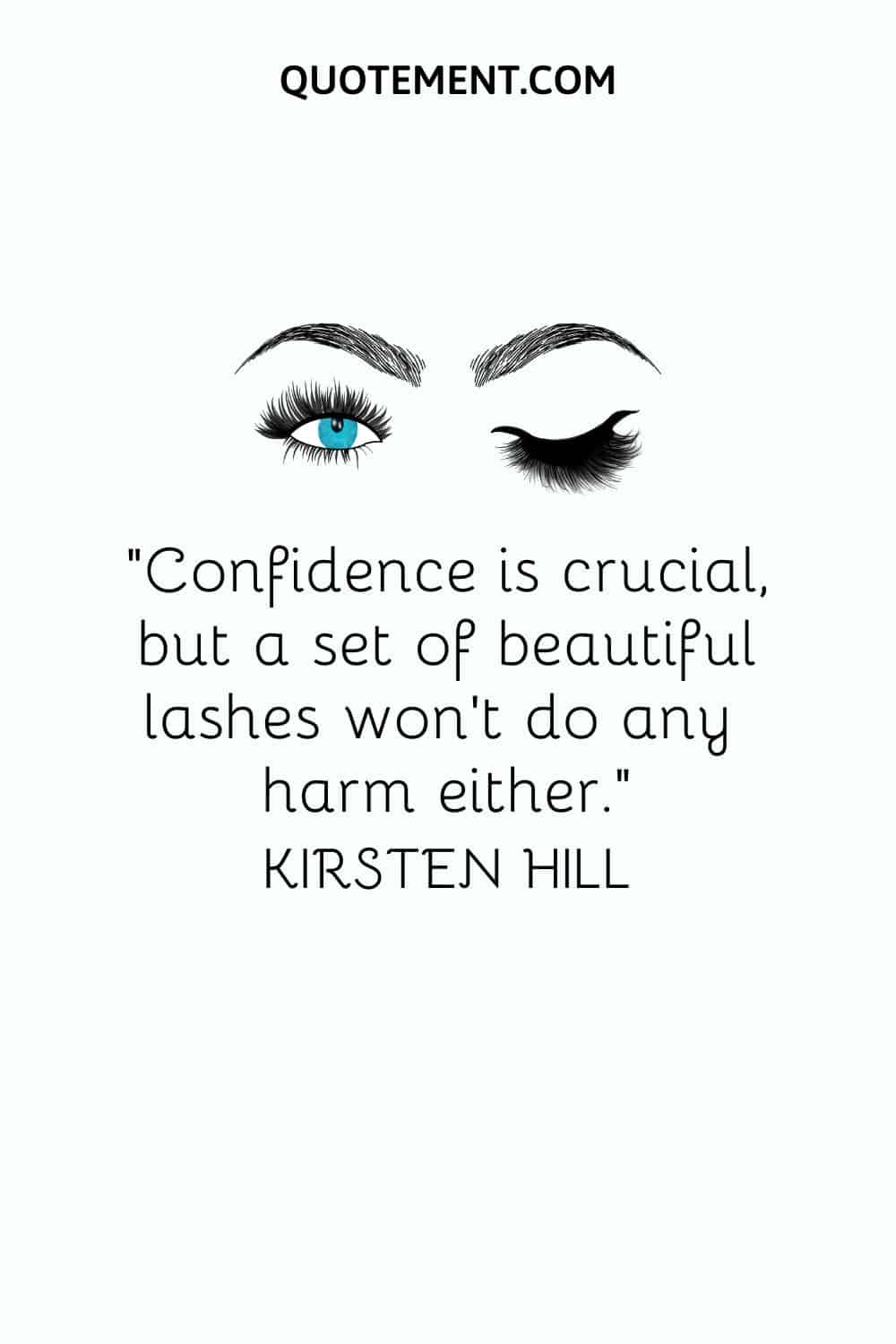 2. "I always wear fake lashes – they just look so darn good on camera!" — Cheryl Burke
3. "Companions don't allow companions to have little lashes." — unknown
4. "I pull my eyelashes when I'm tired of thinking – it's a nervous thing." — Sheridan Smith
5. "The eyebrow pencil and false eyelashes were essential; my mother didn't feel dressed without them." — Lorna Luft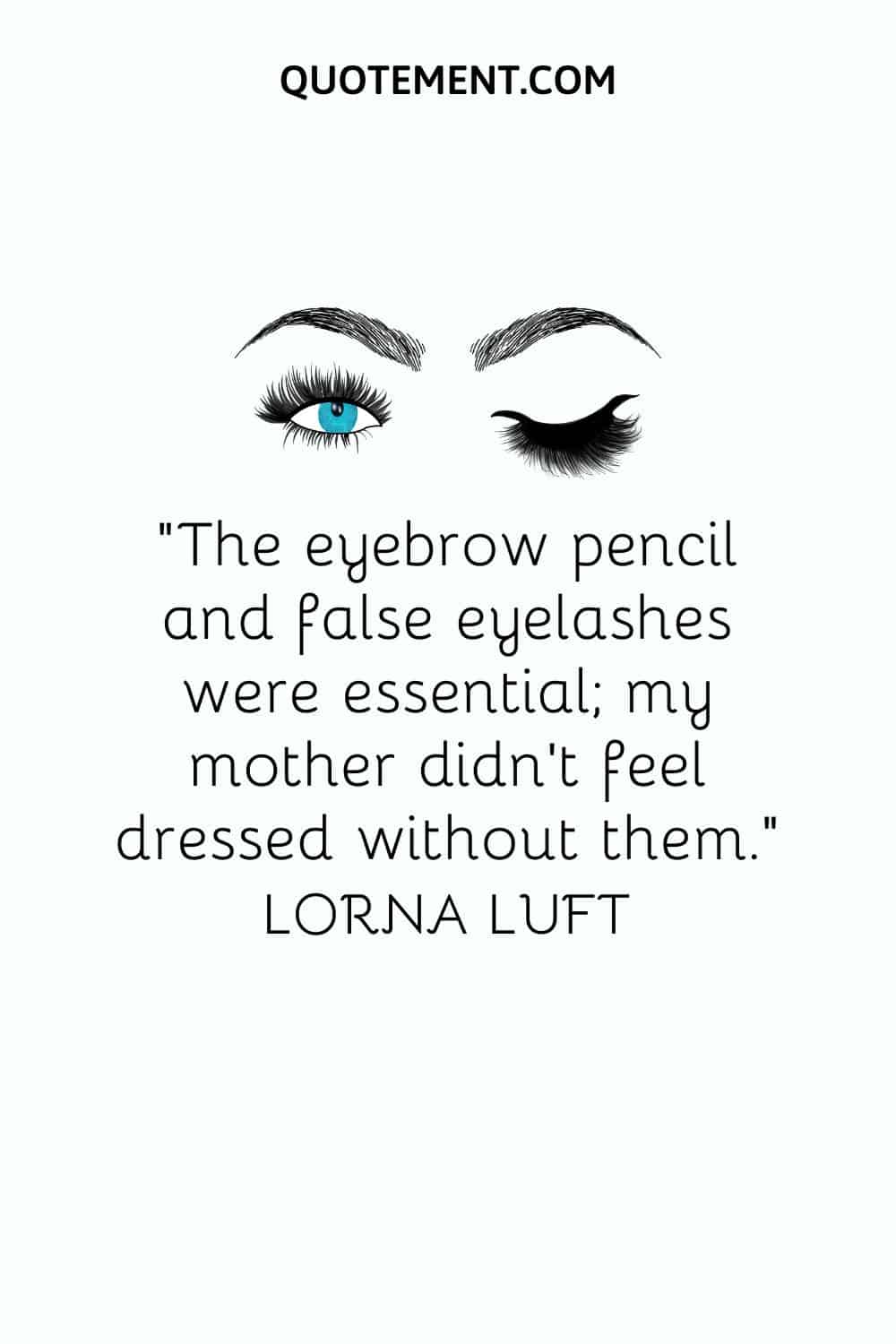 6. "Sprinkle beauty with the twinkle of your lash." — unknown
7. "That moment when your makeup artist makes you wear some lash extensions!" — unknown
8. "Thank God for Redbull and fake eyelashes." — Jeffree Star
9. "She is such a scene-stealer. She's got these lashes and big eyes, and when she walks onto the set, everybody just says "ooh."" ― Greg Kinnear
10. "Snow falling softly on lashes of eyes you love, and a cold cheek growing warm next to your own in a hushed dark familial December." ― James Schuyler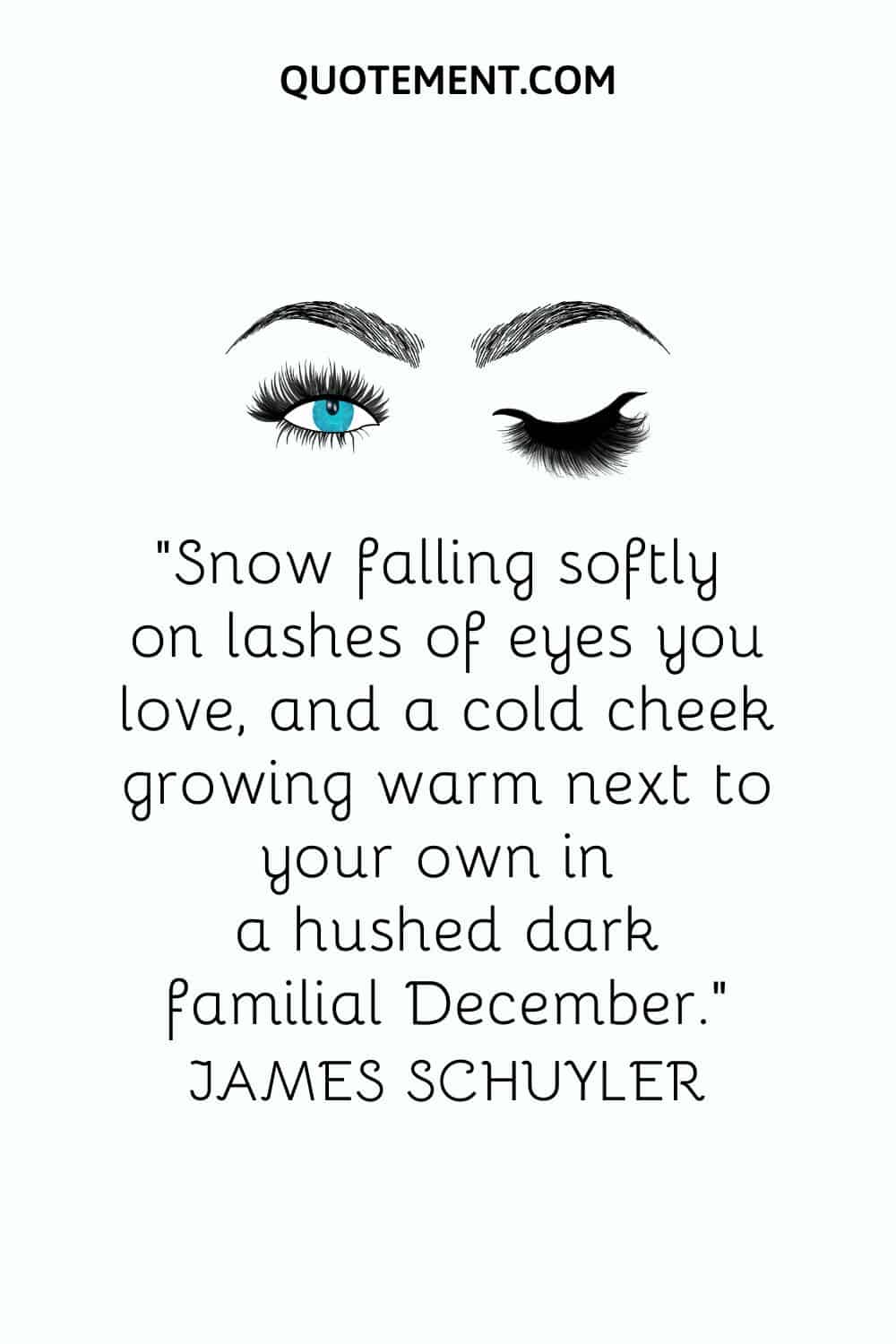 11. "My mother would apply castor oil to my lashes every night. That was kind of torturous because I would wake up with my eyes stuck close. She knew I would thank her years later for my long, curled lashes!" — Shobana
12. "How do you conduct an intimate relationship where no one ever loses it? Where no one ever lashes out, where no one ever smacks anyone in the mouth?" ― Jo Brand
13. "We all have different brow bones and different amounts of space between the eyebrow and the lashes; the space on the upper lid is bigger or smaller, the space on the bridge of the nose or between the eyes is wider or narrower. Everyone is different." — Anastasia Soare
See also: 130 Quotes About Being Different To Celebrate Uniqueness
14. "Nail polish or false eyelashes isn't politics. If you have good politics, what you wear is irrelevant. I don't take dictation from the pig-o-cratic style setters who say I should dress like a middle-aged lady. My politics don't depend on whether my tits are in or out of a bra." — Florynce Kennedy
15. "And being an obsessive man, he did things normal men did not! Like he knew the number of strands of hair that her eyelashes had!" — Avijeet Das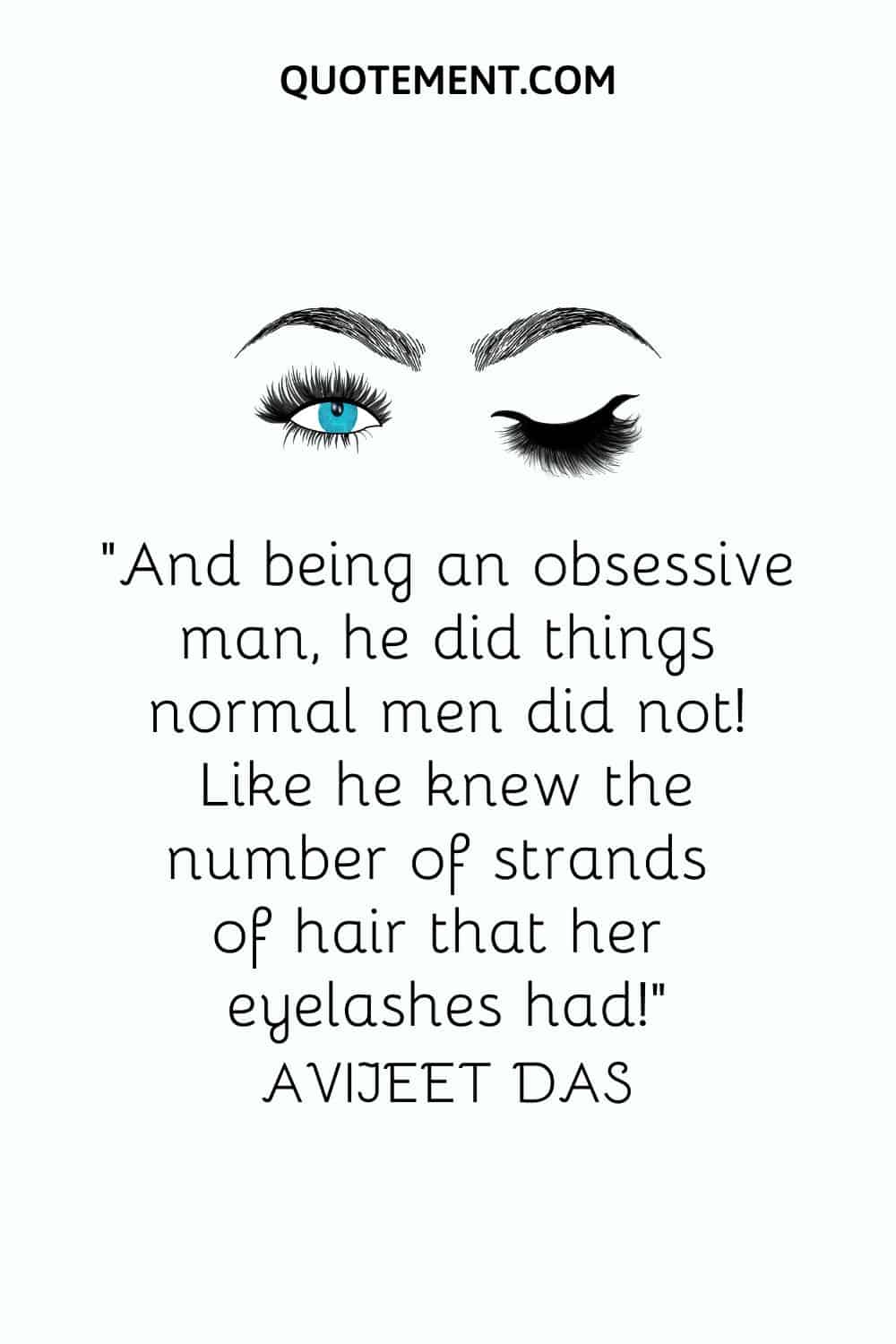 16. "Honestly, I can't survive without my MAC gloss, pigment – sometimes MAC powder. But definitely my gloss and pigment and liner. I don't do mascara all the time. I do when I wear no lashes. I use the mascara, but when I wear lashes, I don't always do mascara, because it makes it real heavy sometimes." — Lil' Kim
17. "I usually wear only a bit of pink lippy, but for TV, they add a few extra lashes to brighten my eyes and some color to my face, as without it, I look pale and uninteresting." — Mary Berry
18. "What I find is that you don't need to go for fancy mascara – I always get the L'Oreal ones from the drugstore. I get the gold tube, Voluminous Million Lashes in black." — Julia Restoin Roitfeld
19. "I don't have great lashes. They are kind of stumpy and they won't do what I want them to. I don't want to wear falsies every day, and I don't want to get eyelash extensions." — Brandi Rhodes
20. "I never underestimate the power of hot rollers for your hair and eyelash curlers for your eyelashes." — Busy Philipps
See also: 90 Fantastic Curly Hair Quotes To Embrace Your Curls
Funny Lash Quotes
Check out these funny lash quotes to add a dash of humor.
1. "A good set of lashes can fix anything… even a mugshot." — Tinsley Mortimer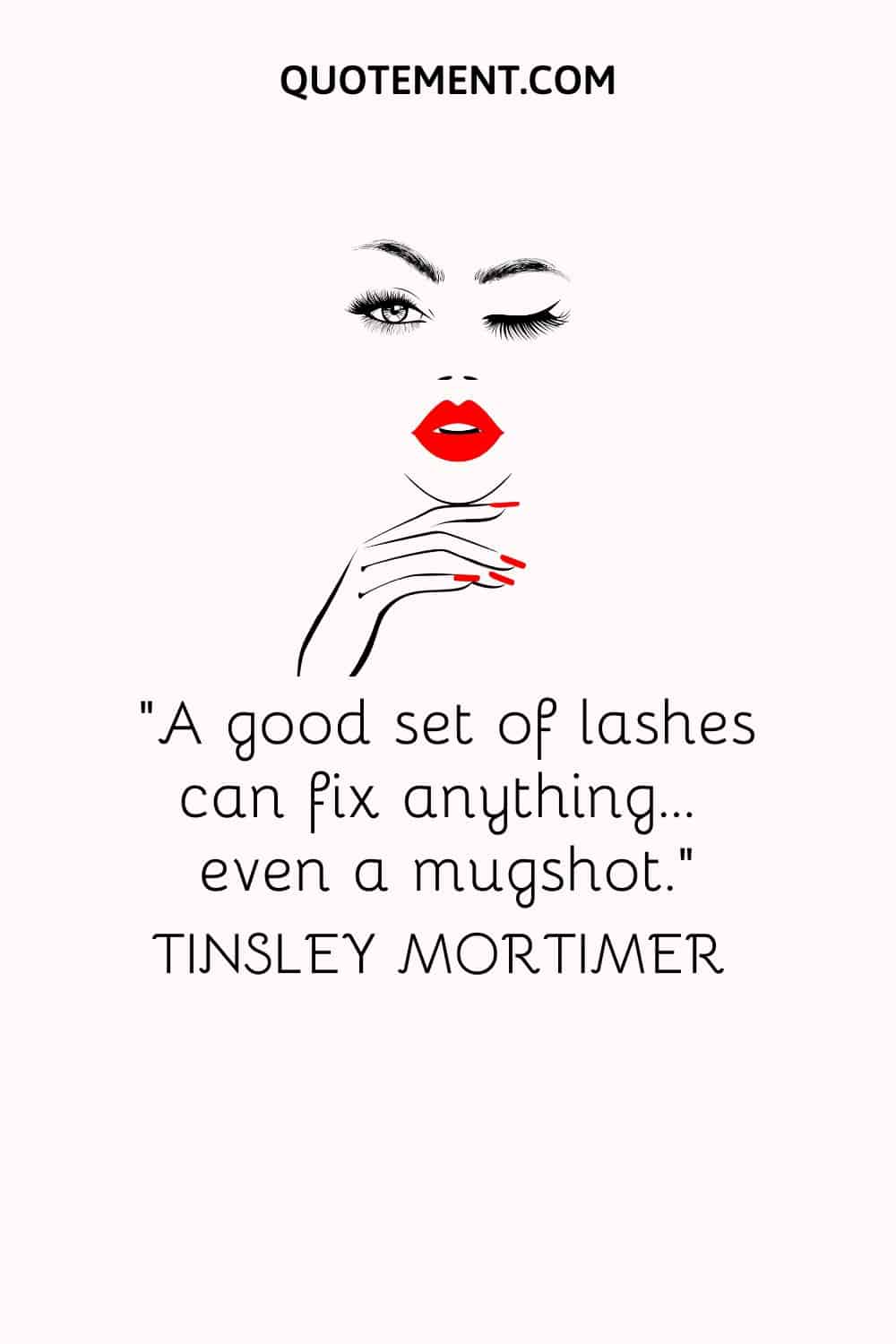 2. "Need therapy? Get your lashes done." — unknown
3. "I got 99 problems, but my lashes ain't one." — unknown
4. "My lashes are so long that if I don't curl them, I'm blind." — Hannah Simone
5. "Boys always get the best eyelashes; it's like some kind of cosmic law and half-breed kids get some kind of extra help there from genetics, too." — Lilith Saintcrow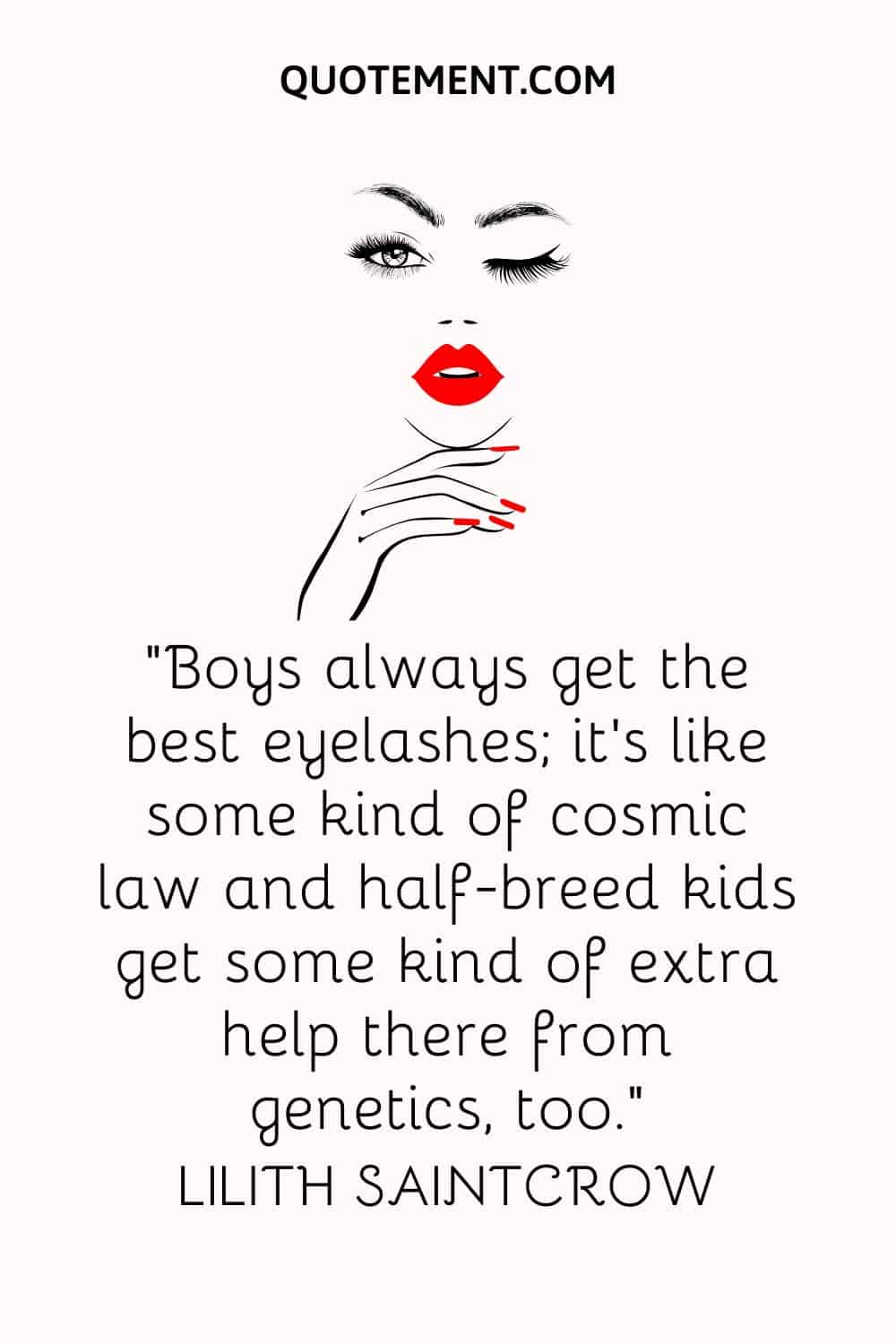 6. "Lashes are the new breasts. Women are obsessed with getting a bigger, better pair." — Vogue Magazine
7. "I batted my eyelashes and did my best to appear dumb as a board." — Ilona Andrews
8. "Honey, I am going to my grave with my eyelashes and my makeup on." — Tammy Faye Bakker
9. "If you're blond, as I am, and you have blond lashes, you have to wear mascara, otherwise you're invisible on stage." ― Michael Caine
10. "I always wear boot polish on my eyelashes because I am a very emotional person and it doesn't run when I cry." — Barbara Cartland
11. "I have an extra set of eyelashes because you never know I could cry or laugh, or it could be windy, and I'll need a standby pair." — Niecy Nash
12. "Eyelash and an eyelash extension are better friends than Thelma & Louise." — unknown
13. "Confidence is 10% hard work and 90% lashes." — unknown
14. "For my first wedding, I cried all the way down the aisle. My fake eyelash came off. My nose was red. My eyes were swollen. I'm not one of those pretty criers." — Sherri Shepherd
15. "Weapons of mass destruction: long eyelashes and long nails." — Kirsten Hill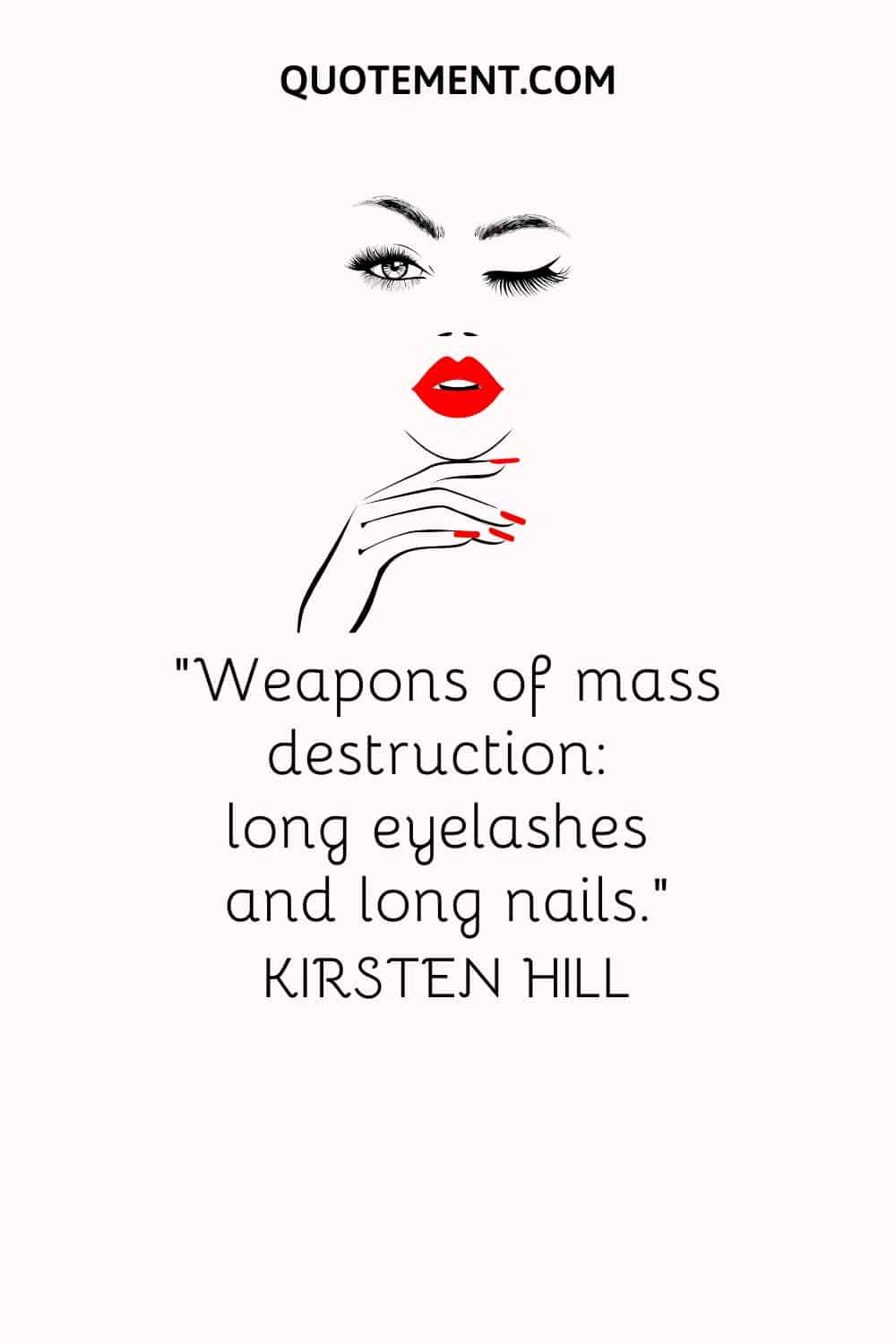 See also: 150 Best Nail Quotes To Show Off Your Nail Art Design
Cute Lash Quotes On Beauty
Beauty is in the eyes of the beholder, but we must agree that lashes add to the beauty. Here are some really interesting lash quotes on beauty.
1. "It takes more than lashes to make a woman beautiful. It takes courage, strength, and perseverance." — Toni Morrison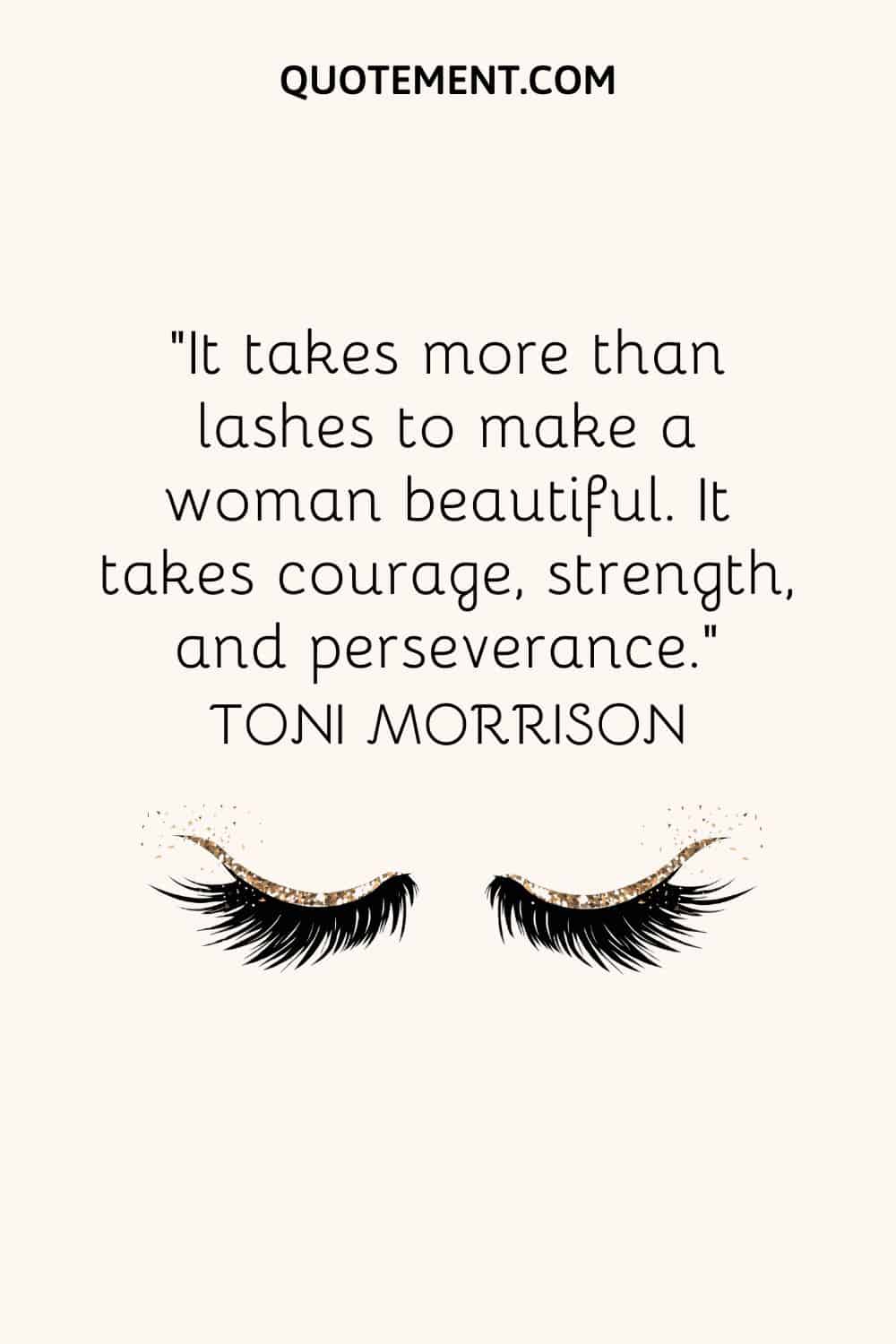 2. "I get my eyelashes done. I get my top lashes done, and then I use waterproof mascara for my bottom lashes. It's an easy regimen." — Julia Fox
3. "I love creme liner because I have lash extensions and sometimes the liquid liner can get into the lashes. It's also easier to guide. I can create straighter lines with it." — Meagan Good
4. "I always loved mascara and eyelash curlers to make your eyes look very open and wide and when I'm having a conversation with somebody that's always the first thing I'm attracted to, so I've been into mascara since I was little." — Erin Brady
5. "My basics for a daytime look are simple: powder, gloss, brows and lashes." — Brandi Rhodes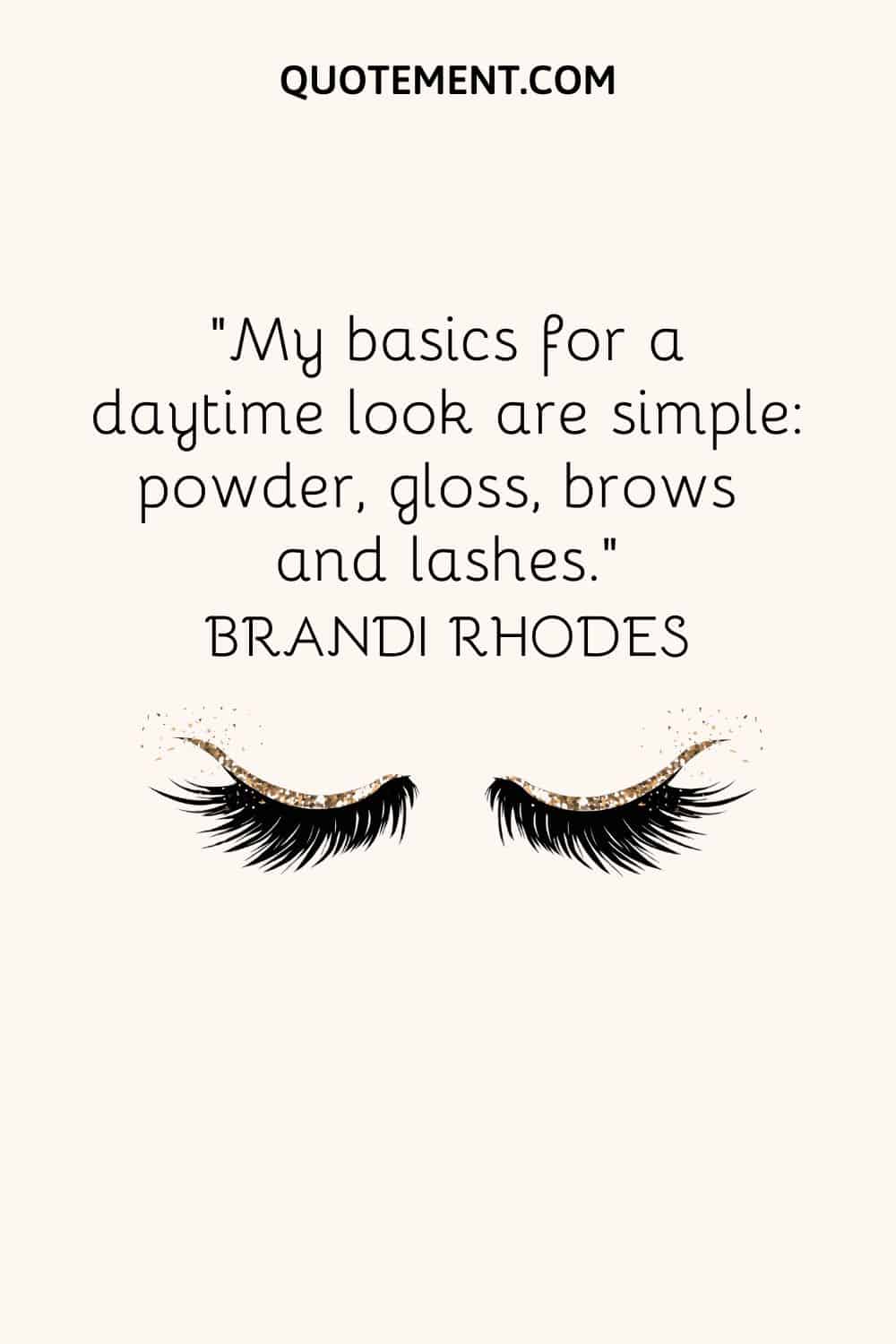 6. "I once made the mistake of going for a whole row of false eyelashes, which was just wrong as it gave me a sad, puppy-eyed look."— Sienna Miller
7. "When I'm feeling down, I like to put on my so-called "Barbie look": skin-care routine followed by cute makeup with a set of long lashes. Most times I don't even go out, but this makes me feel better in my skin instantly." — Kirsten Hill
See also: Unmatched List Of 100 Most Powerful Barbie Quotes To Read
8. "If you're at the Oscars, there's not a man on that red carpet who is not wearing make-up. Most straight actors I know get quite used to it. Even when they go out in real life, they grab some sort of bronzer and throw it on. They dye their eyebrows, they dye their lashes – they know the tricks." — Tom Ford
9. "I used to do my own make-up. I used to have this doll that had those big eyelashes on the top and bottom, and I think I copied her when I was doing my eyes, putting false eyelashes on the bottom as well as the top. So I came up with that look myself." — Twiggy
10. "I only have to do three things to look halfway decent curl my eyelashes, fill in my eyebrows, and put some lipstick on." — Courtney Cox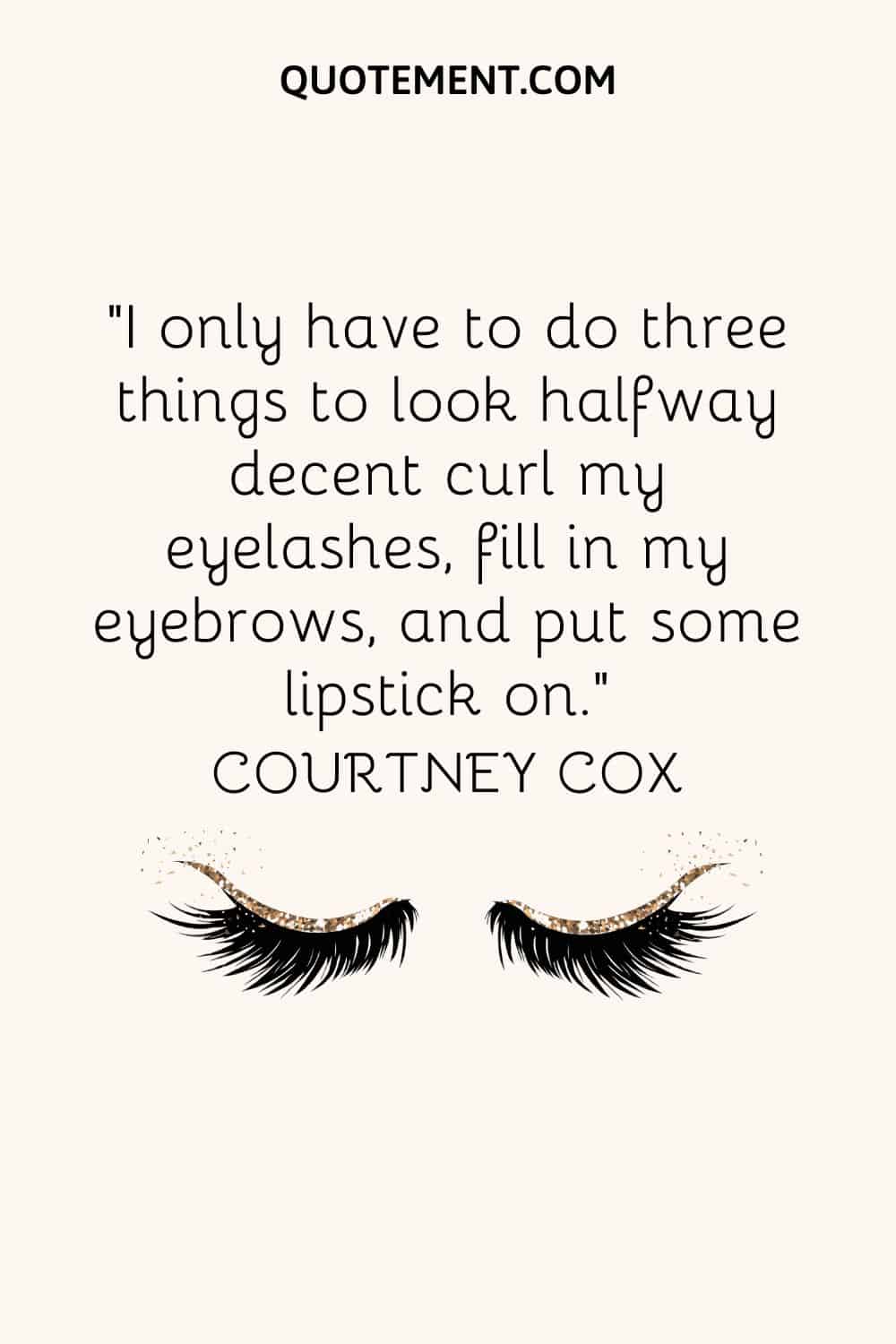 11. "I always use some fake lashes for any kind of dressed-up face, whether it's a few individual lashes or a dramatic strip. I find that fake lashes really bump the beauty up a notch and make me feel great." — Eva Amurri
12. "Mascara is my daily essential. I pile it on top and bottom lashes during the day. If I'm going out, I'll add the individual Eylure lashes at the outer corners for more drama." — Ashley Madekwe
13. "Perfect isn't normal, nor is it interesting. I have no features without makeup. I am pale. I have blond lashes. You could just paint my face – it's like a blank canvas. It can be great for what I do." — Amy Adams
14. "I always laugh about it because when I come in with hair extensions or lashes or all this makeup, she's like, 'Take it off, mommy, you're beautiful just the way you are.' It's amazing to think that a 6-year-old can have what so many women of my generation are struggling to figure out." — Denise Bidot
15. "I first learned how to do hair from drag queens. I learned eyelashes are the key to life because they make everyone look fabulous." — Tabatha Coffey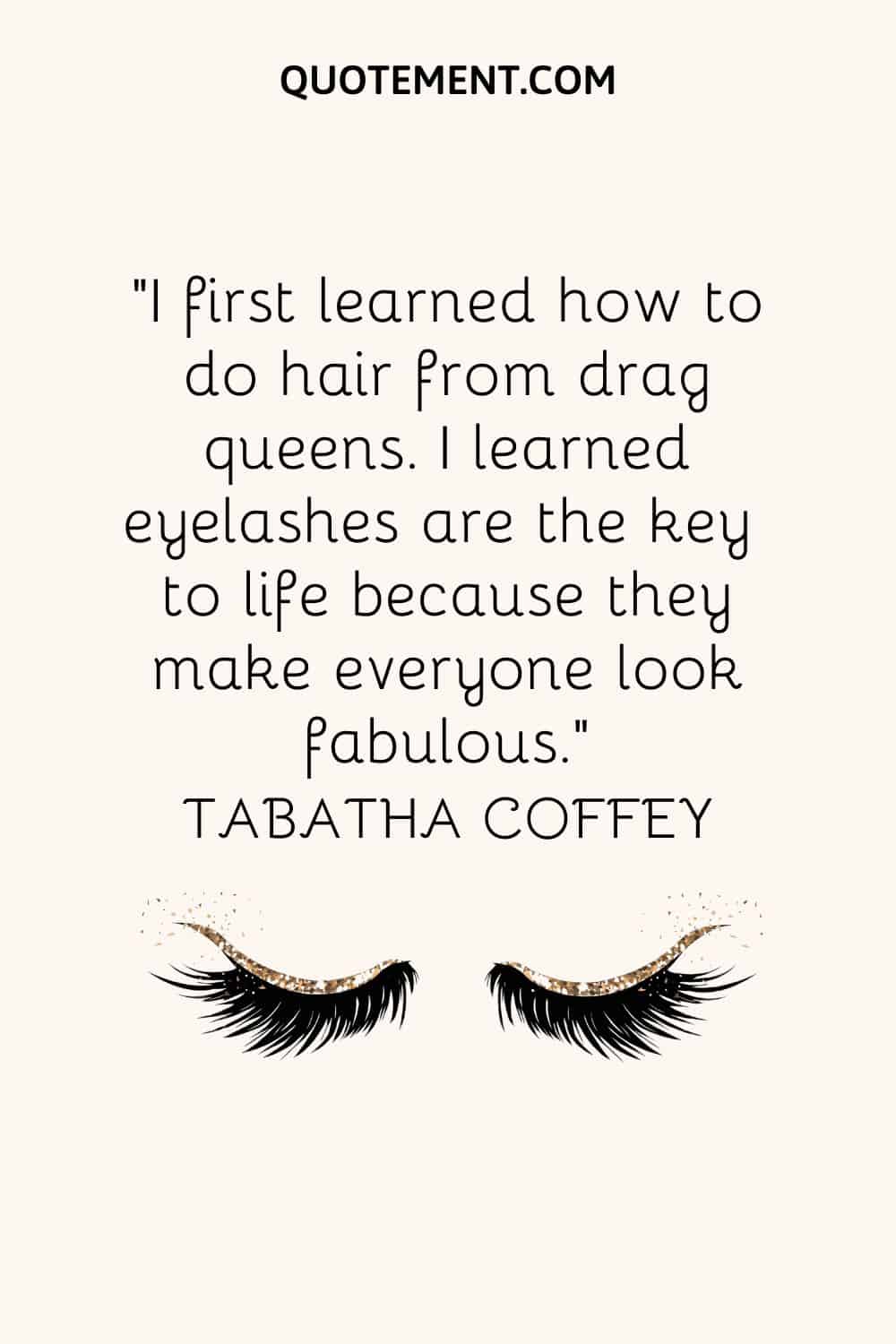 16. "A beautiful eyelash is an important adjunct to the eye. The lashes may be lengthened by trimming them occasionally in childhood. Care should be taken that this trimming is done neatly and evenly, and especially that the points of the scissors do not penetrate the eye." — Eliza Bisbee Duffey
17. "I try to bring my mascara everywhere because I'm a blonde and you know blondes have really light eyelashes, you always wanna put more and more on 'til they look like spiders, that's just what I do." — Julianne Hough
18. "I once made the mistake of going for a whole row of false eyelashes, which was just wrong as it gave me a sad, puppy-eyed look."— Sienna Miller
19. "I'm always wondering if he'll return. Sometimes I pray that he doesn't. And sometimes, I hope he will. I wish for falling stars and eyelashes. Absence isn't solid the way death is. It's fluid, like language. And it hurts so much…so, so much." — Jacqueline Woodson
20. "I don't really wear eyeshadow. I'm pretty much always about my lashes and my lips, and then I let the rest of it do its own thing." — Madelaine Petsch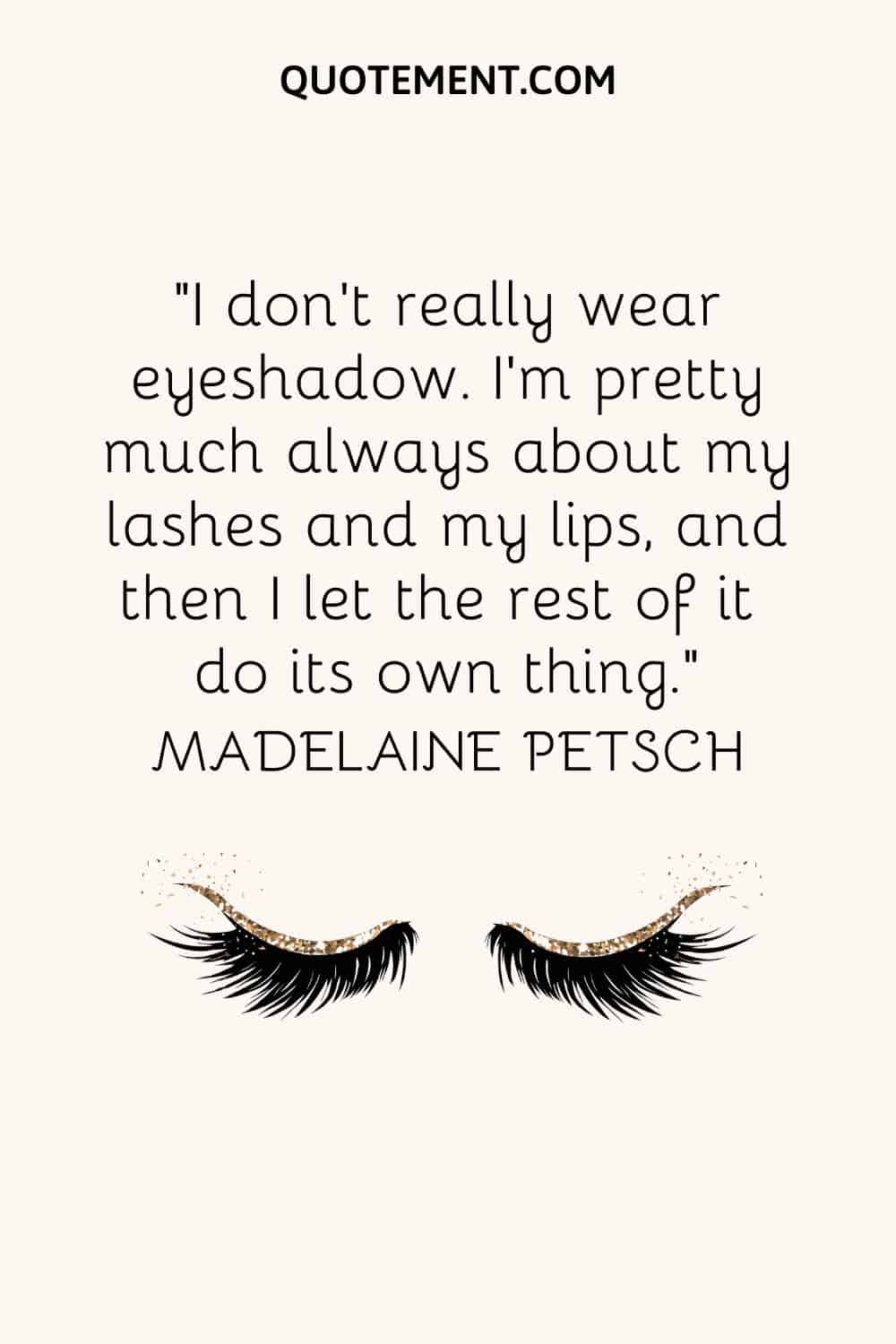 21. "I remember when I first started to be photographed, people couldn't understand how it was possible to go around with no eyelashes, no eyebrows. Now it's much more accepted for people not to wear eyelashes or lipstick or whatever they do, but then it was quite freaky. Um, a kind of boiled look." — Tilda Swinton
22. "Artificial glamor-false eyelashes, that sort of thing usually is put on to hide a vacuum. The most beautiful face can only look vacuous if it masks an empty head." — Peter Ustinov
23. "Most of today's film actresses are typical of a mass-production age: living dolls who look as if they came off an assembly line and whose uniformity of appearance is frequently a triumph of modern science, thanks to which they can be equipped with identical noses, breasts, teeth, eyelashes, and hair." — Helen Lawrenson
24. "I never thought I was pretty. I couldn't even put on eyelashes or makeup." — Pam Grier
25. "Kiss me with rain on your eyelashes, come on, let us sway together, under the trees, and to hell with thunder." — Edwin Morgan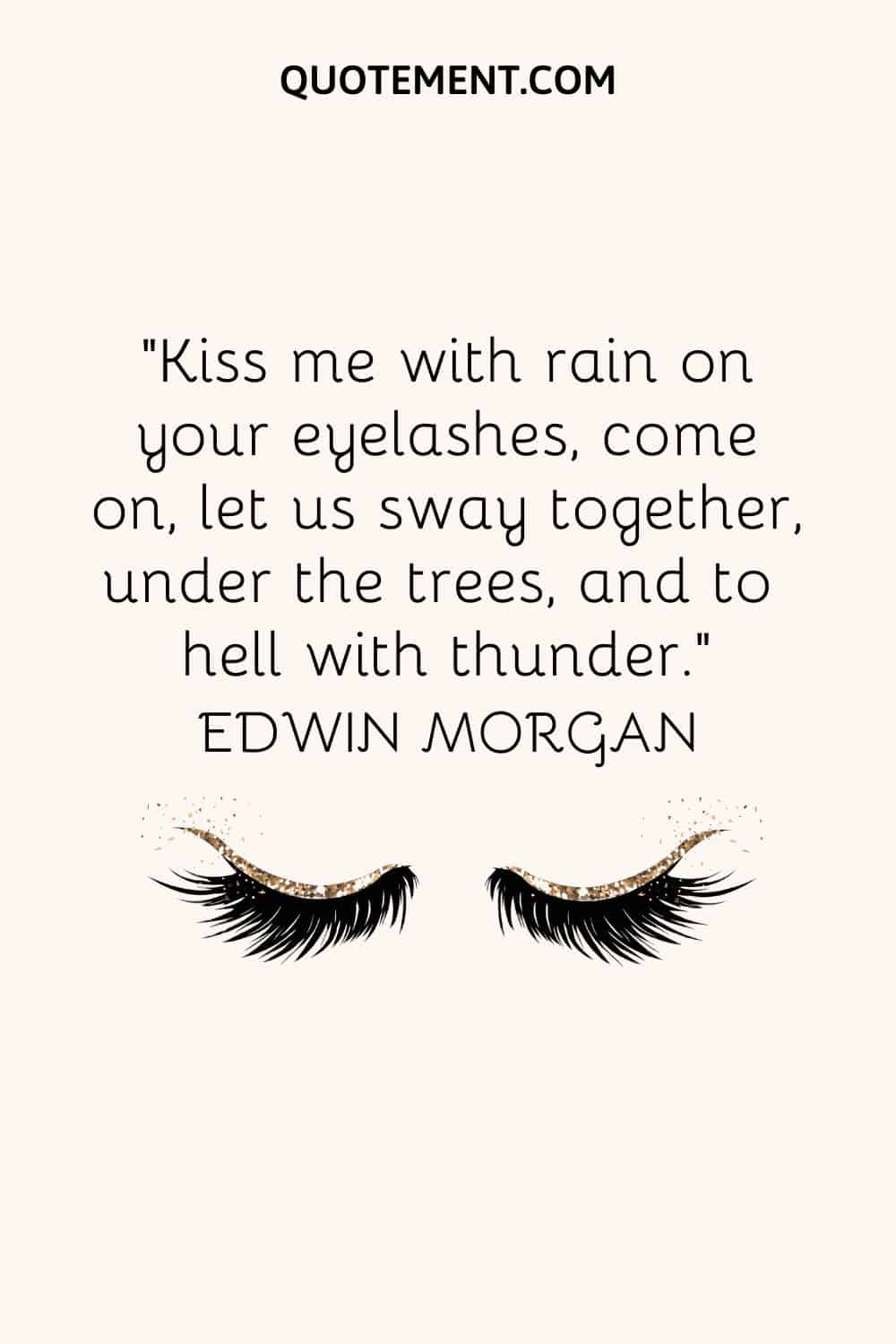 See also: 200 Best Rain Captions For Instagram To Rock Your Post
To Conclude
Here you have it, a collection of 130 fantastic lash quotes for all my fabulous lash babes.
I hope you enjoyed my article and hope to see you again.
Until next time!