Do you secretly enjoy it when someone doesn't understand your sarcasm?
Me too. I know it's bad, but sometimes, it is a great coping mechanism, trust me. If you didn't know, sarcasm is scientifically proven to be the highest form of intelligence, that increases creativity!
Having that in mind, I have created a compilation of the best epic sarcastic quotes, and I hope they will fuel your mind with some creative abstract thinking!
Best Epic Sarcastic Quotes Of All Times
1. "Yet despite the look on my face… you are still talking." ― Unknown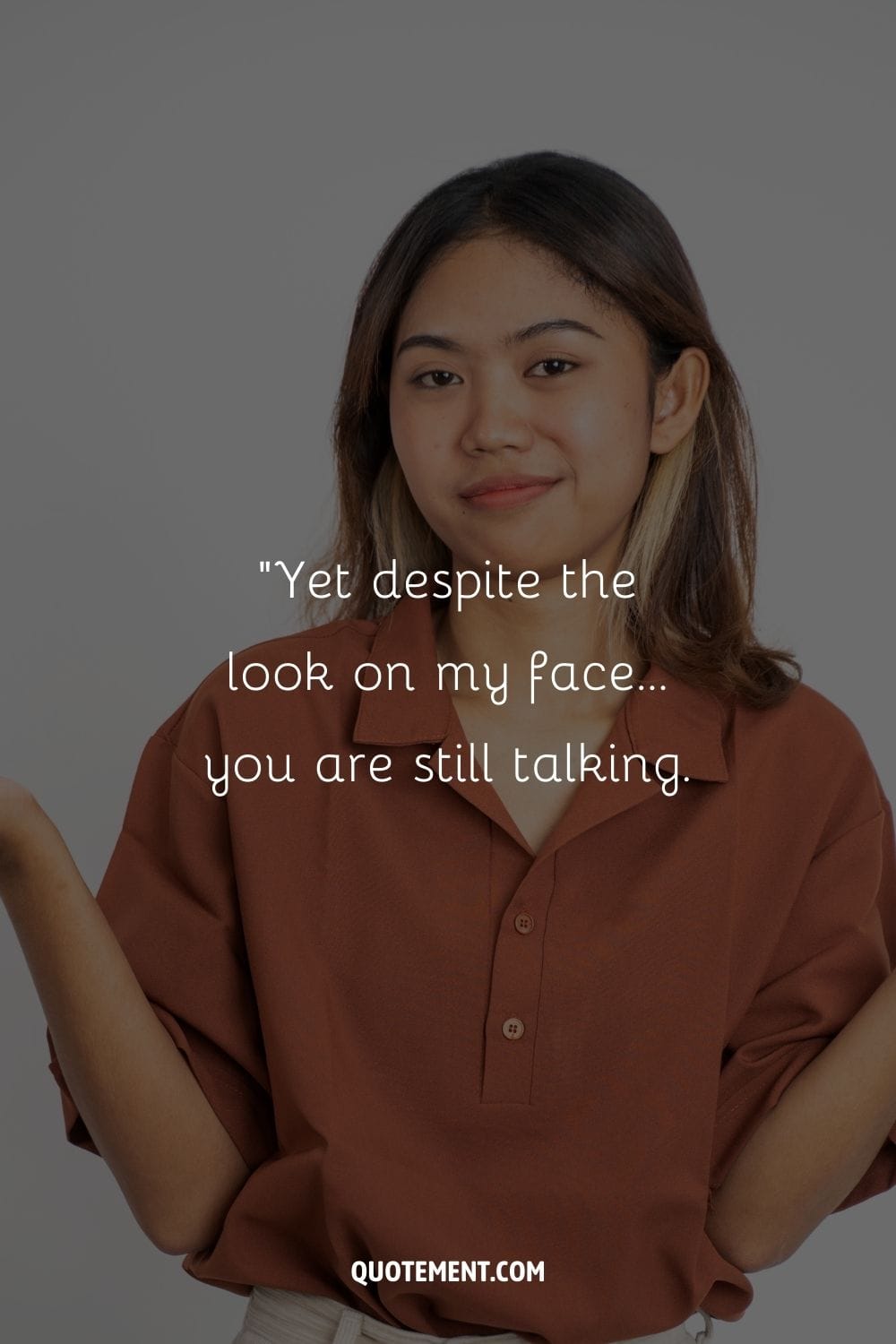 2. "You mean people don't like to see hypocrisy in their leadership? Shocking." ― Marissa Meyer, Renegades
3. "Oh no. Oh God. I couldn't possibly be so stupid."
"Don't limit yourself. You can be anything you wish." ― Tessa Dare, A Week to be Wicked
4. "How 'bout a shot of truth in that denial cocktail." ― Jennifer Salaiz
5. "I am in full possession of the amazing power of being sarcastic." ― Sarah Rees Brennan, The Demon's Covenant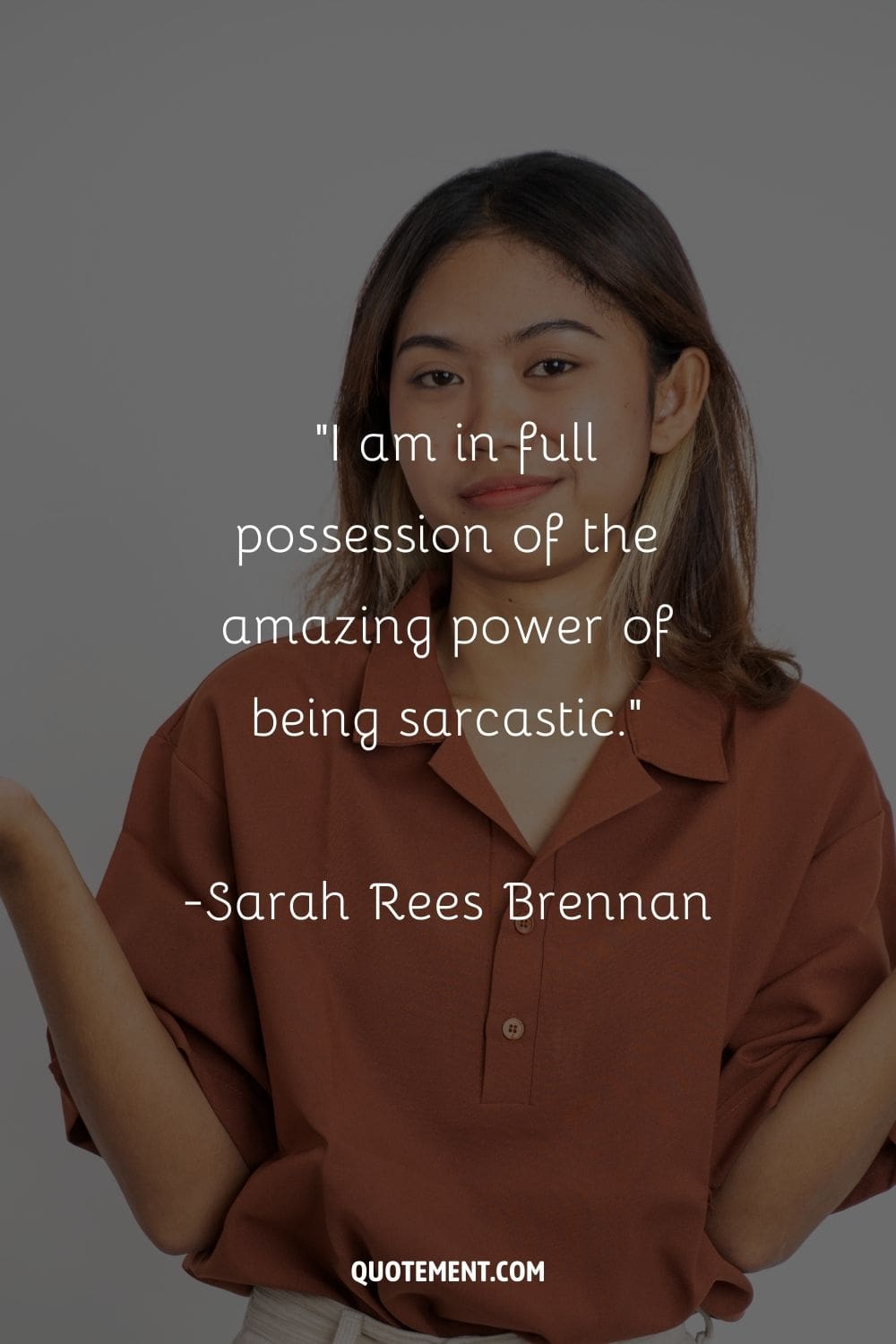 6. "It's wildly irritating to have invented something as revolutionary as sarcasm, only to have it abused by amateurs." ― Christopher Moore
7. "Are you always a smartass?'
Nope. Sometimes I'm asleep." ― Jim Butcher, Blood Rites
8. "Sarcasm is the last refuge of the imaginatively bankrupt." ― Cassandra Clare, City of Bones
9. "You see, that is the sad, sorry, terrible thing about sarcasm. It's really funny." ― Brandon Sanderson, Alcatraz Versus the Evil Librarians
10. "I can be quite sarcastic when I'm in the mood." ― J.D. Salinger, The Catcher in the Rye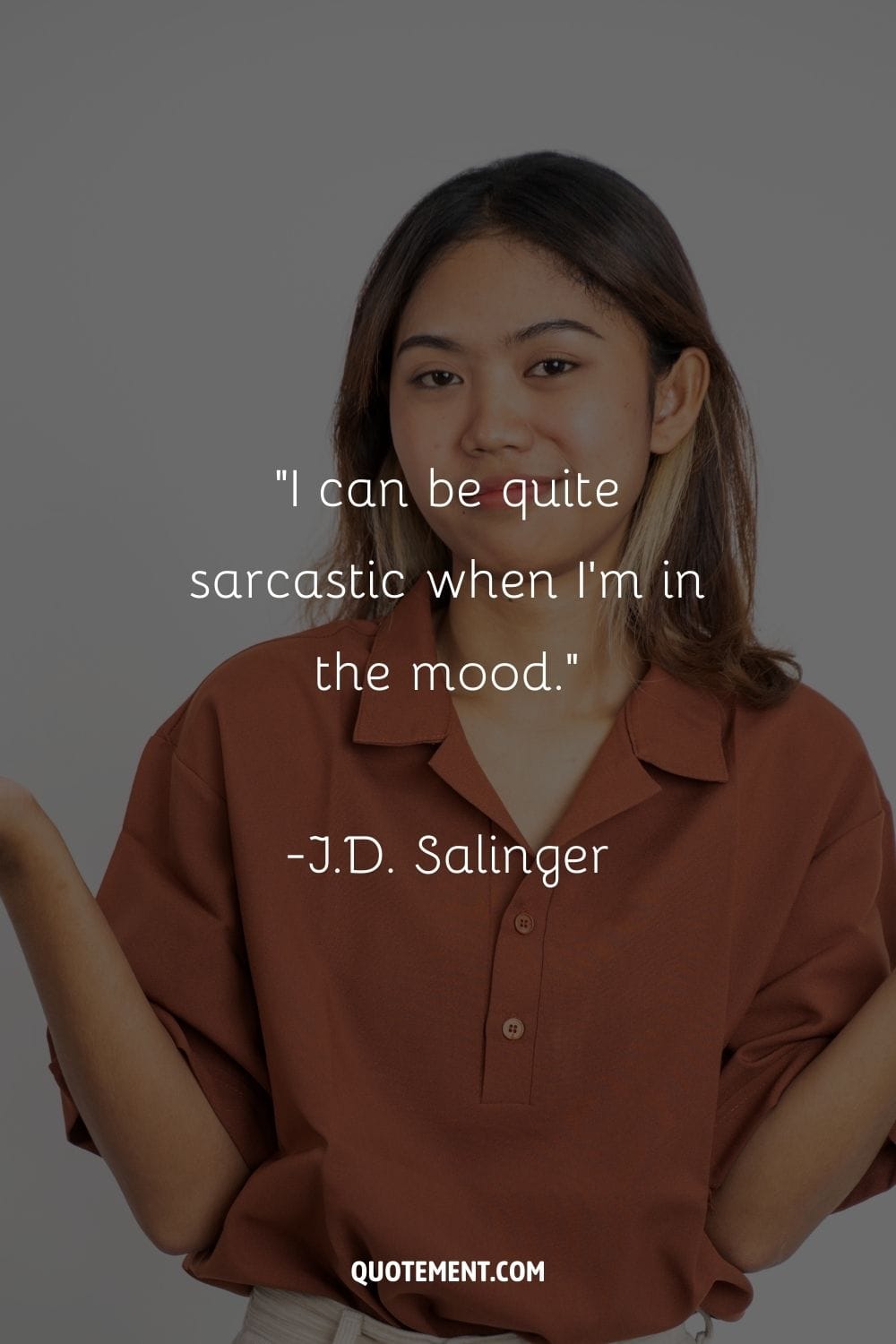 Epic Sarcastic Quotes For Enemies
1. "The more this guy talked, the more he sounded like a fortune cookie." ― Kelly Creagh, Nevermore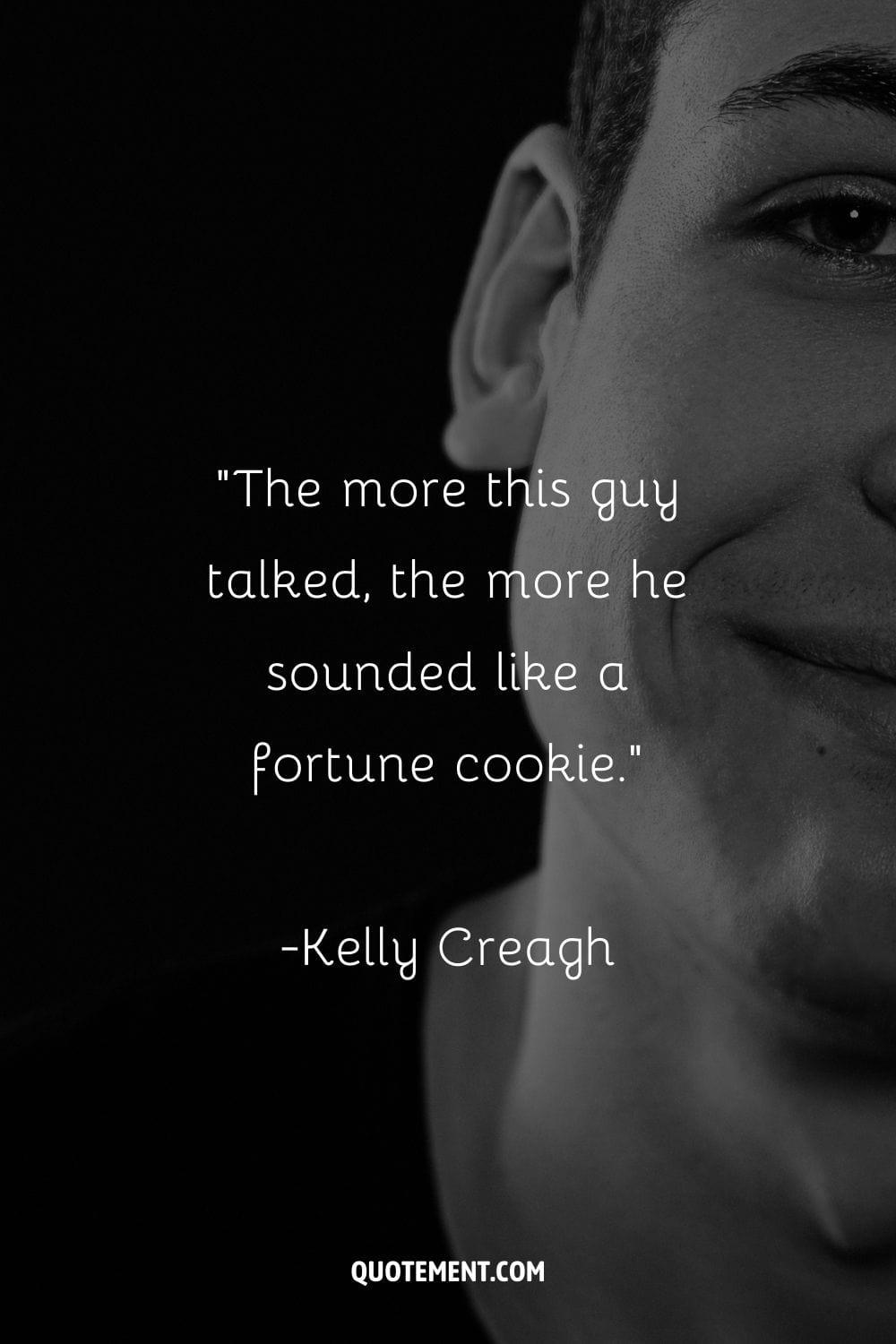 2. "I don't know how you persist in being so stubborn-"
"It's a superpower. I was bitten by a radioactive mule." ― Shannon Hale, The Actor and the Housewife
3. "Let me ask you a question Alex. What do you think is the greatest evil on this plant today?"
"Is that including, or not including you?" ― Anthony Horowitz, Eagle Strike
See also: 60 Extraordinary Prayers To Cancel Evil Plan Of The Enemy
4. "I don't know about your true form, but the weight of your ego sure is pushing the crust of the earth toward the breaking point." ― Jim Butcher, Grave Peril
5. "Mirrors can't talk, lucky for you they can't laugh either." ― Unknown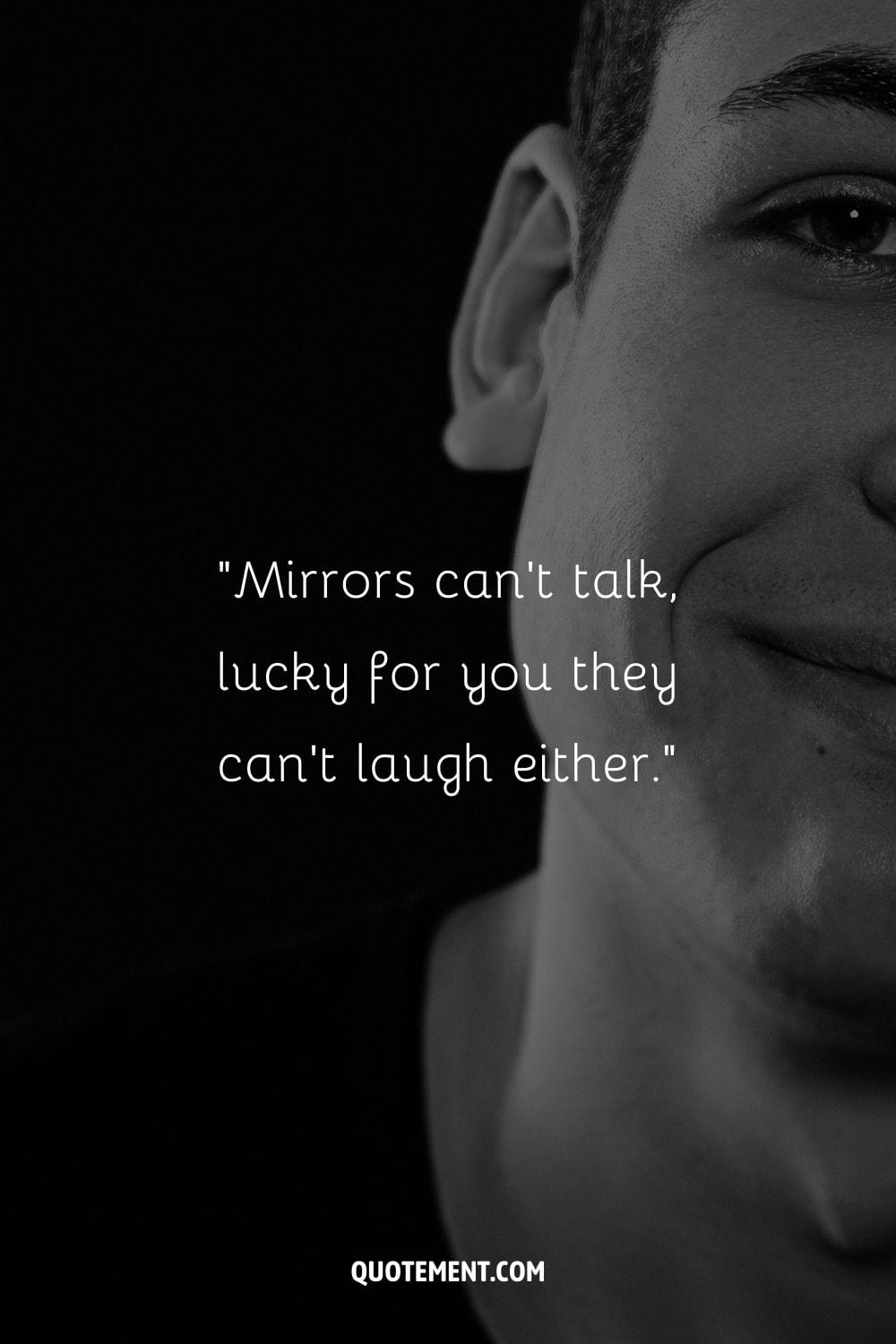 6. "Just remember that you're on my list, Marcone. Soon as I get done with all the other evils in this town, you won't be the lesser of them anymore."
Marcone stared at me with half-lidded eyes and said, "Eek." ― Jim Butcher, Changes
7. "Could you attempt, at least, to make yourself presentable? I know this is a war, but the rest of us are trying to pretend it's a party." ― Kristin Cashore, Fire
8. "I'm sorry I hurt your feelings when I called you stupid. I really thought you already knew." ― Unknown
9. "If you are not going to be a comfort, have the decency to be an empty space." ― Jennifer Crusie, Bet Me
10. "I'm not saying I hate you, what I'm saying is that you are literally the Monday of my life." ― Unknown
See also: 100 Hater Quotes That Reveal A Lot About Them
11. "His voice, the very sound of rolling eyes." ― Thomas Mullen, The Many Deaths of the Firefly Brothers
12. "You've missed a lot of things. But mostly I think you've missed several opportunities to leave. Let me assist you to the door so that you won't miss this next one." ― Victoria Laurie, Abby Cooper, Psychic Eye
13. "Don't sound so grumpy. Next thing you know you'll be whinning and giving me puppy dog eyes." ― Dana Marie Bell, Shadow of the Wolf
14. "I know a lie when I hear one." ― Adrian Mitchel
15. "I try to smile at her, but I can't extend my flexibility training to my mouth, it just won't move." ― Stephanie Campbell, Grounding Quinn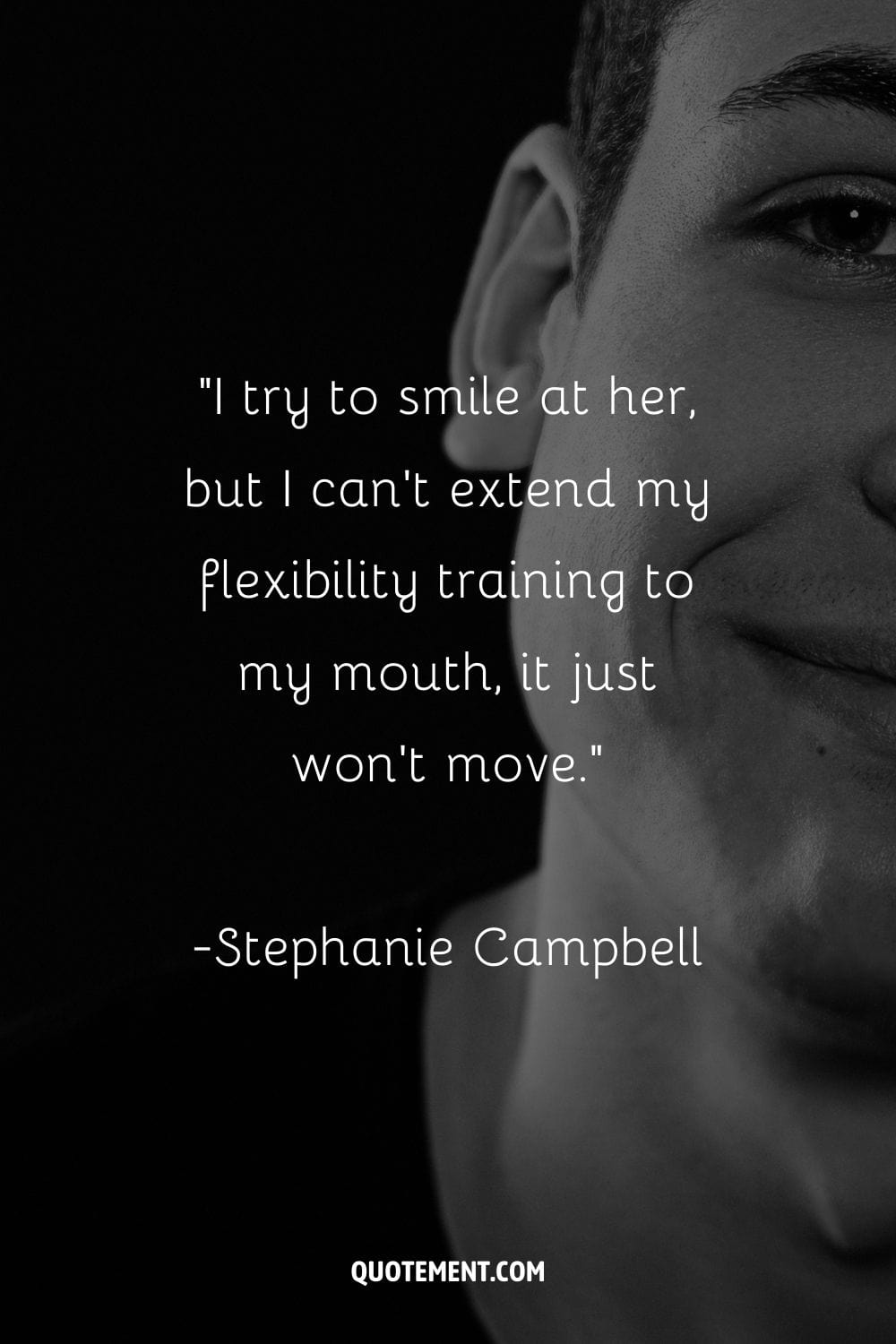 16. "people don't generally believe themselves to be evil. Just strong. And they think that the world owes them something" ― Mary Elizabeth Summer, Trust Me, I'm Lying
17. "I've heard that sarcasm is no substitute for cleverness" ― Meredith Duran, Wicked Becomes You
18. "Oh, you're an expert in crazy people now?"
"A month with you and I feel I have a master's degree in the subject." ― Jennifer L. Armentrout, Obsidian
19. "This sentence I'm reading is terrific." I can be quite sarcastic when I'm in the mood. He didn't get It, though." ― J. D. Salinger
20. "Wouldn't want to miss a war, would I?" ― Alison McGhee, All Rivers Flow to the Sea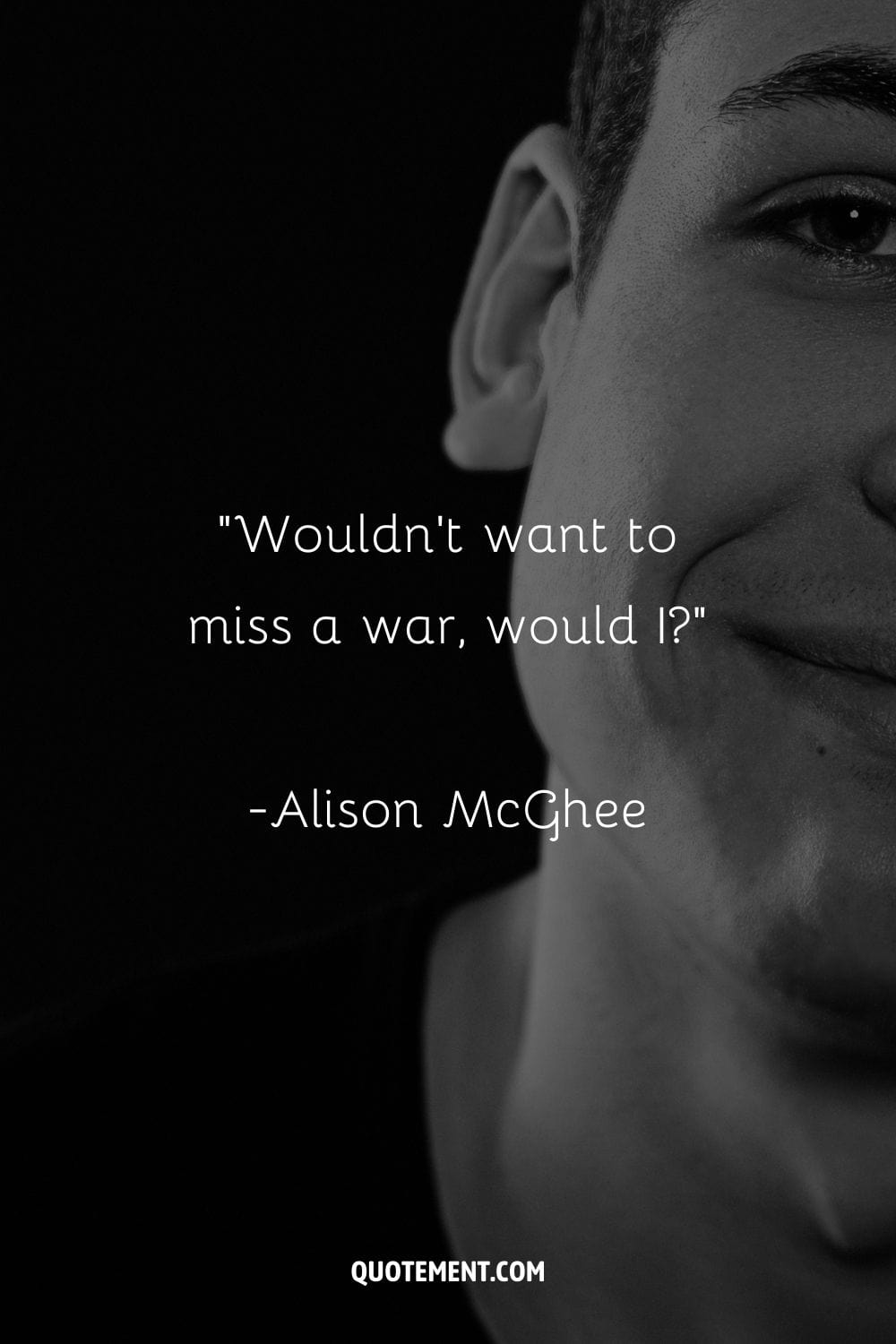 Epic Sarcastic Quotes For Friends
1. "If you say 'we're in this together,' I'm going to hurl." ― Kelley Armstrong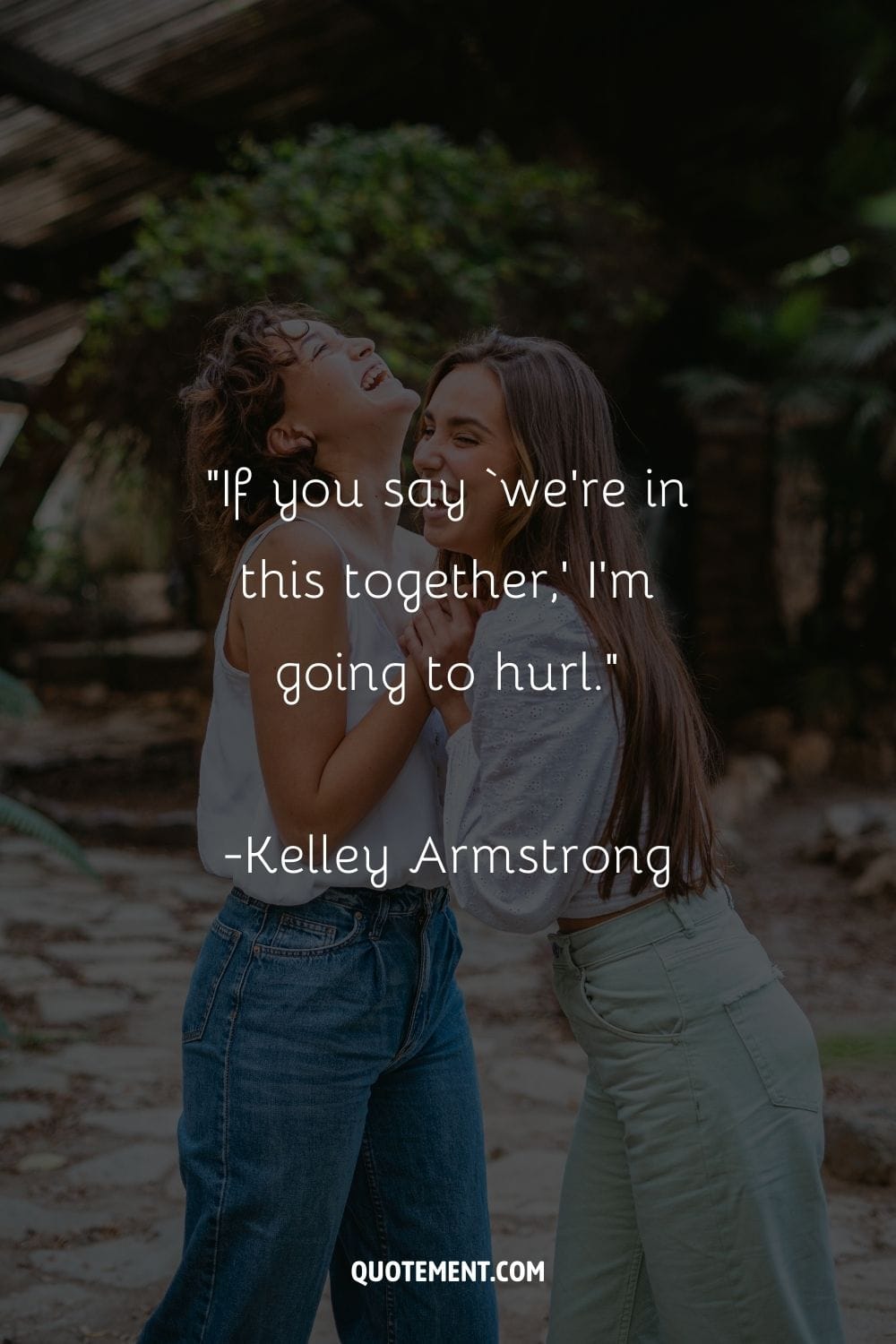 2. "High School. Society's bright idea to put all their aggressive, naive youth into one environment to torment and emotionally scar each other for life." ― Chris Colfer, Struck By Lightning: The Carson Phillips Journal
3. "You did not just say that. I have a feeling we're on the verge of hugging and coming up with cute nicknames for each other." ― Richelle Mead, Shadow Kiss
4. "We…we could be friends.'
We COULD be rare specimens of an exotic breed of dancing African elephants, but we're not. At least, I'M not." ― Neil Gaiman, Coraline
5. "You will never find me in trouble. You will find me in the library. If you can remember where that is." ― Sarah Rees Brennan, In Other Lands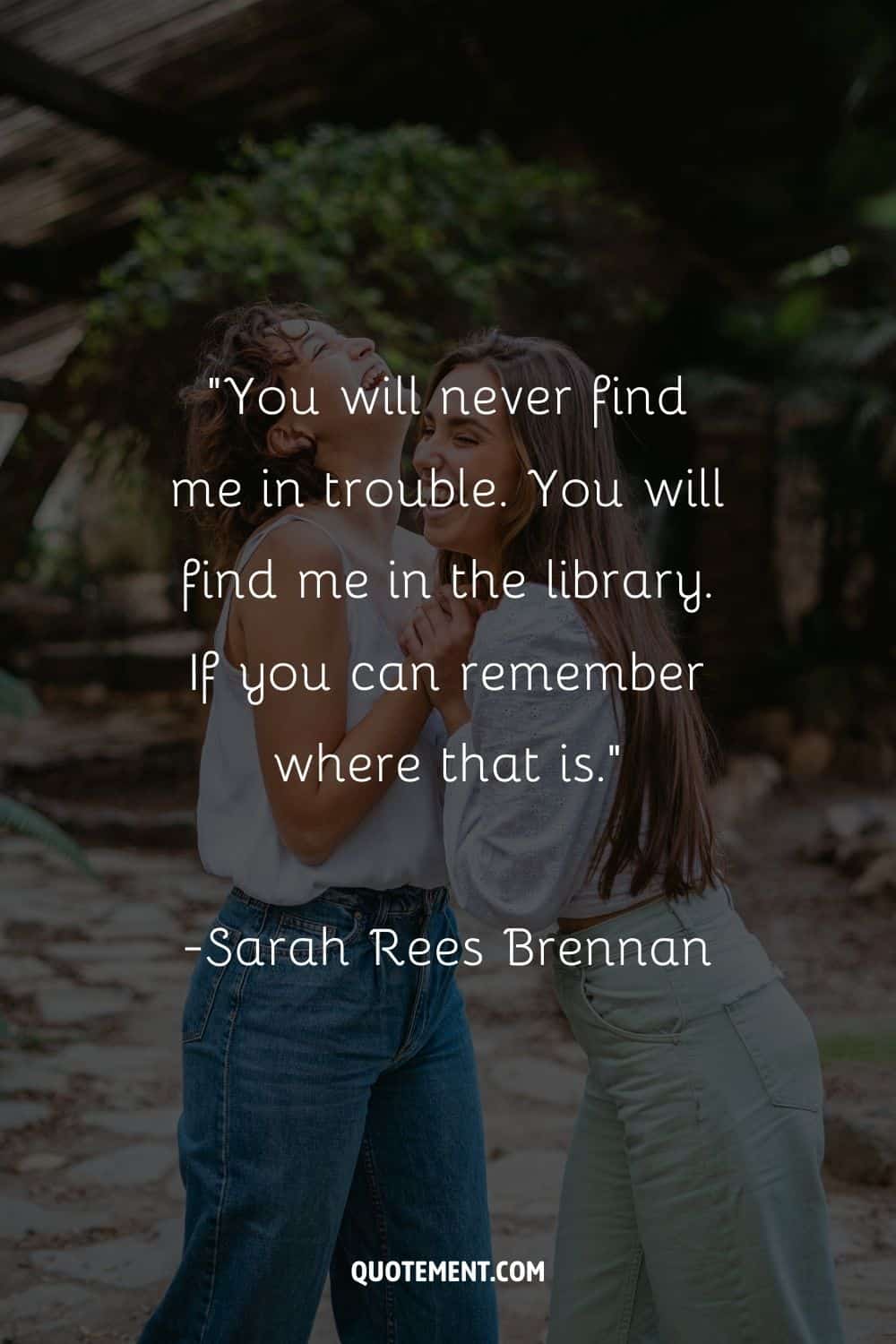 6. "Sarcasm creates a chasm between yourself and others." ― Gayle Forman
7. "Promise me you'll look after yourself … stay out of trouble …'
'I always do, Mrs Weasley,' said Harry. 'I like a quiet life, you know me." ― J.K. Rowling, Harry Potter and the Half-Blood Prince
8. "Yet, I didn't understand that she was intentionally disguising her feelings with sarcasm; that was usually the last resort of people who are timid and chaste of heart, whose souls have been coarsely and impudently invaded; and who, until the last moment, refuse to yield out of pride and are afraid to express their own feelings to you." ― Fyodor Dostoyevsky, Notes from Underground, White Nights, The Dream of a Ridiculous Man, and Selections from The House of the Dead
9. "Could you please stop dripping your sarcasm all over my car's interior?" ― Robin Benway, Emmy & Oliver
10. "My mind reels with sarcastic replies!" ― Charles M. Schulz, The Complete Peanuts, Vol. 7: 1963-1964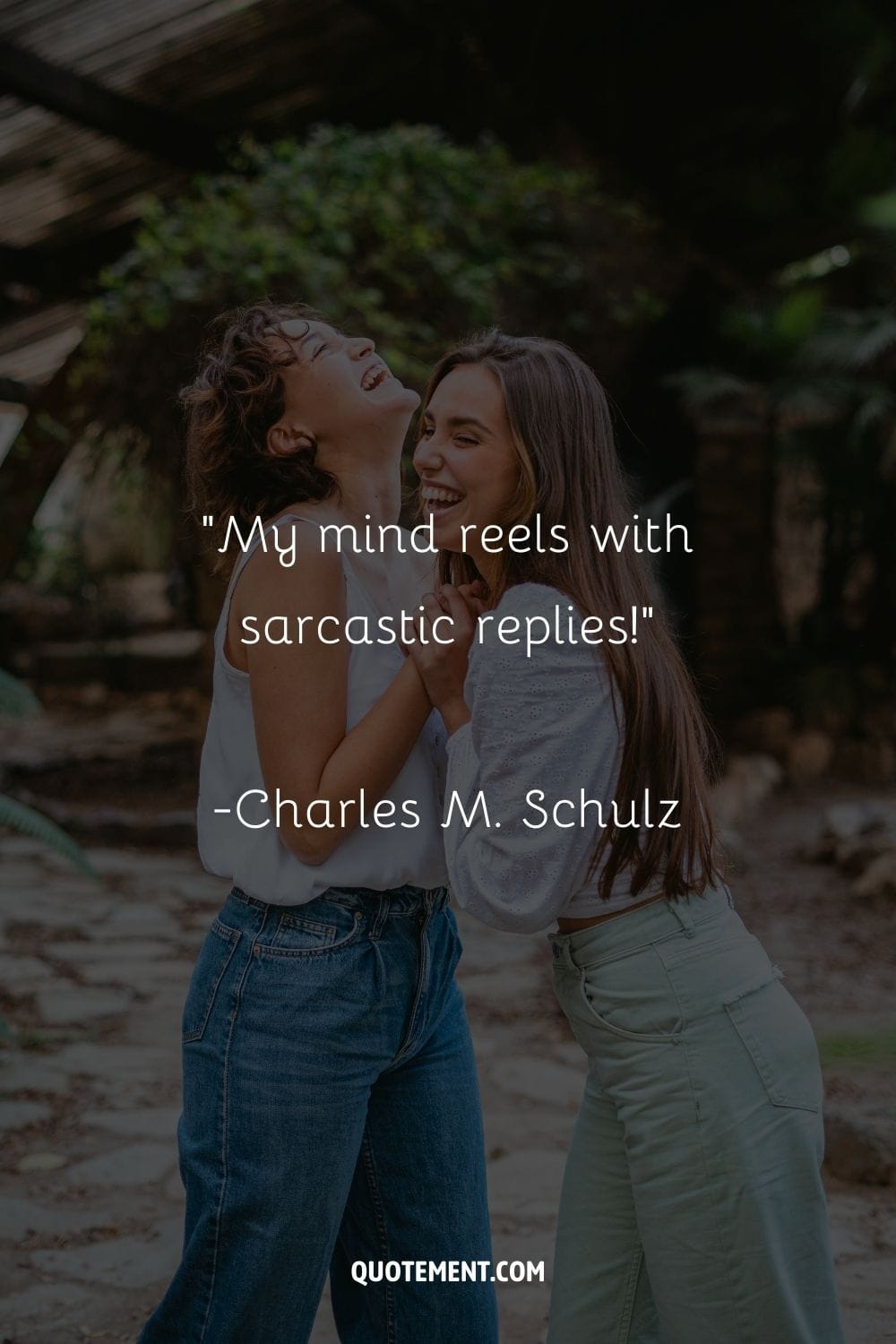 11. "Just so you know, I get incredibly bored quite easily and you will be forced to be my source of entertainment. You'll kind of be like my own personal jester."
I flipped him off.
"Well that wasn't funny at all." ― Jennifer L. Armentrout, Deity
12. "You don't have to make fun of it."
"Actually I do," I said. "I make fun of almost everything." ― Jim Butcher, Proven Guilty
13. "If you are rude, cynical, habitually-sarcastic or pessimistic, your life options are going to be very limited." ― Bryant McGill, Simple Reminders: Inspiration for Living Your Best Life
14. "Have you noticed we can breathe in here too?
Gosh, I wouldn't have picked up on that." ― Dan Abnett, Hereticus
15. "You want a friend in this city? [Washington, DC.] Get a dog!" ― Harry S. Truman
See also: 100 Awesome Quotes About Spending Time With Friends
16. "You're stubborn- anyone ever tell you that before?" ― Carrie Ryan, The Dark and Hollow Places
17. "Here is a man whose life and actions the world has already condemned – yet whose enormous fortune…has already brought him acquittal!" ― Marcus Tullius Cicero, Selected Works
18. "When all else fails…try smoking a good cigar and have a stiff drink. If that doesn't work…have another." ― Timothy Pina
19. "We are the generation of Social Media, Our biggest Revolution is a Tweet of 141 Characters." ― Sandra Chami Kassis
20. "Every day is a gift. But some days are packaged better." ― Sanhita Baruah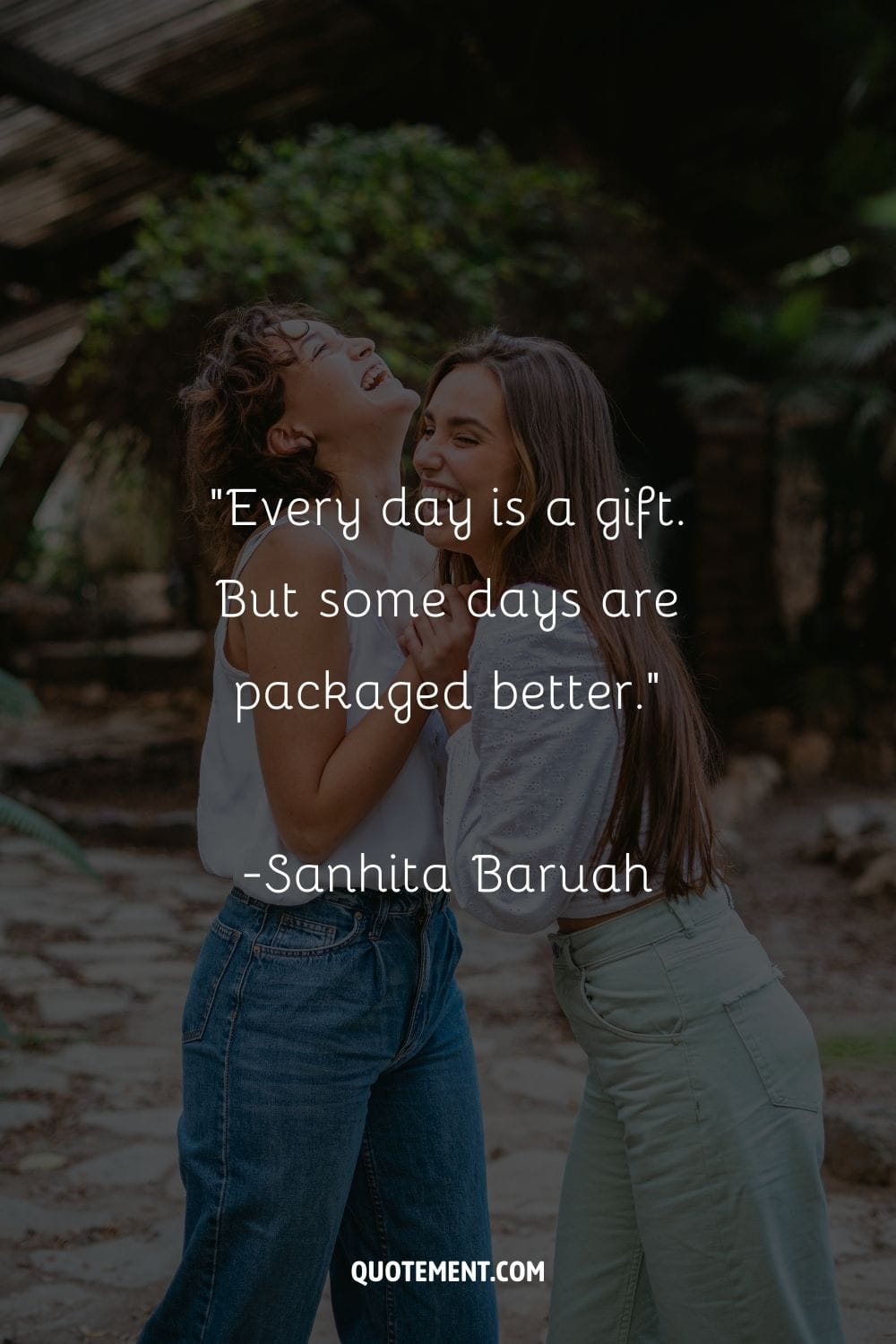 21. "Marion: What is all this? What's going on?
Clint: The same thing that's always going on. The end of the world." ― Rachel Pollack
"She's my best friend, and I know she means well, but as she talks I'm mentally calculating all the ways I could silence her. I'm bigger than her… I wonder if I could use my straw for some sort of MacGyver inspired weapon." ― Stephanie Campbell, Grounding Quinn
22. "I already know how I'm going to die"…"How?" I asked. "Spider bite. Or being sarcastic at the wrong time." ― Abby Jimenez, The Friend Zone
23. "I could use all the confidence I could get. If possible, I would steal some from the egotistical Chase. He had more than enough to spare." ― J.L. Weil, Saving Angel
24. "Thought she said to leave the door open."
"It is. It's cracked. That's Open." ― Jennifer L. Armentrout, Opal
25. "Years are like wine : You go, we will catch up with you." ― Ljupka Cvetanova, Yet Another New Land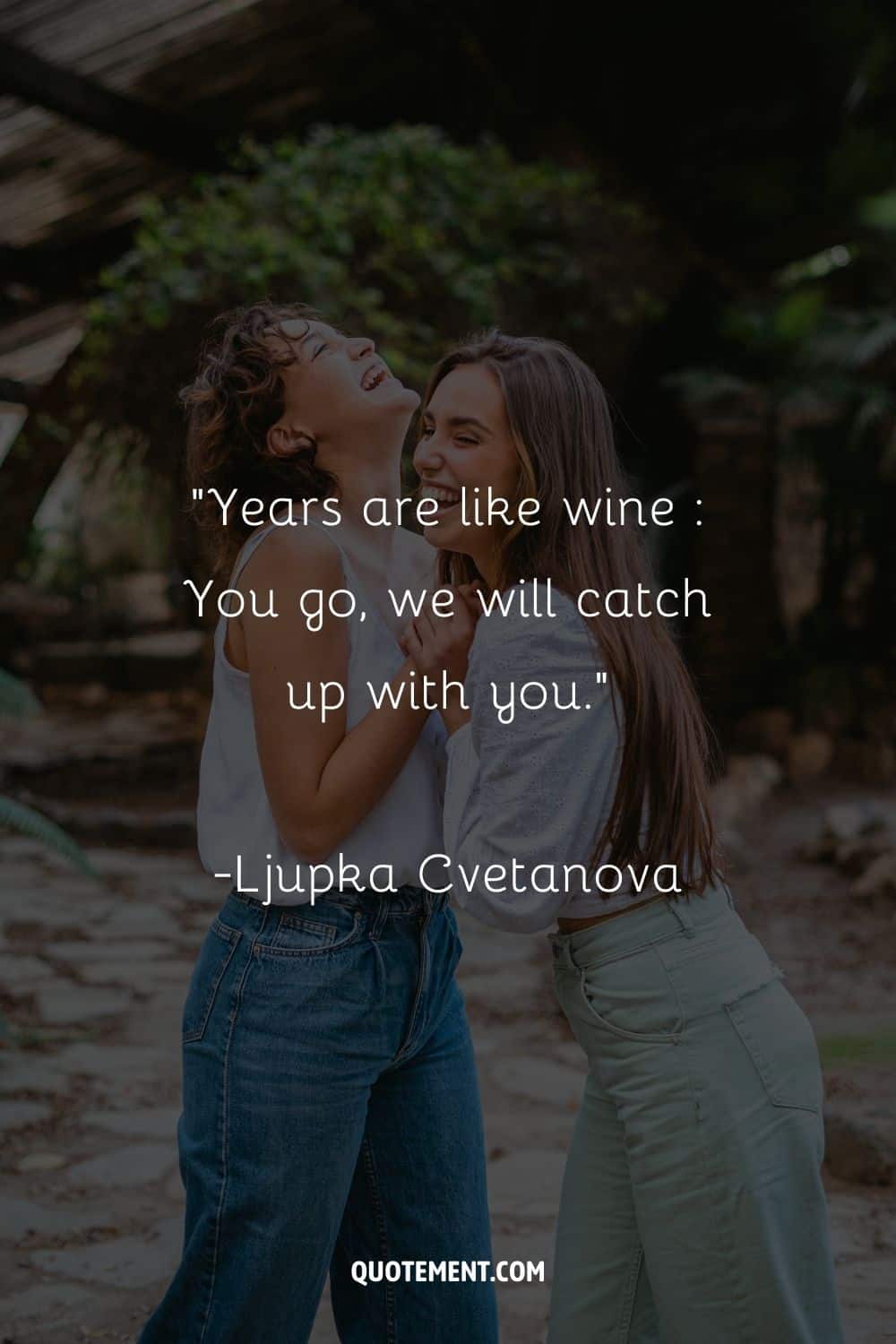 See also: 60 Brilliant Wine Quotes That'll Suit Your Taste Buds
26. "You can make fun of yourself and people will laugh at you. If you're smart, you'll end up as a comedian. If you're not, you'll end up as a clown." ― Ljupka Cvetanova, The New Land
27. "Sometimes there's an element of truth in a smidgeon of sarcasm." ― E.A. Bucchianeri, Vocation of a Gadfly
28. "I hate to break it to you, but you're one messed up mess."
"I know!" I exclaimed before breaking off into a fit of laughter. "I ought to be admitted or put on some serious medication or something." ― K.R. Grace, The Phoenix
29. "Are you really speechless or has the vodka finally impaired your ability to function like a normal human?" ― Heidi McLaughlin, Forever My Girl
30. "You don't drink coffee? Are you human?" ― Karen Rose, Every Dark Corner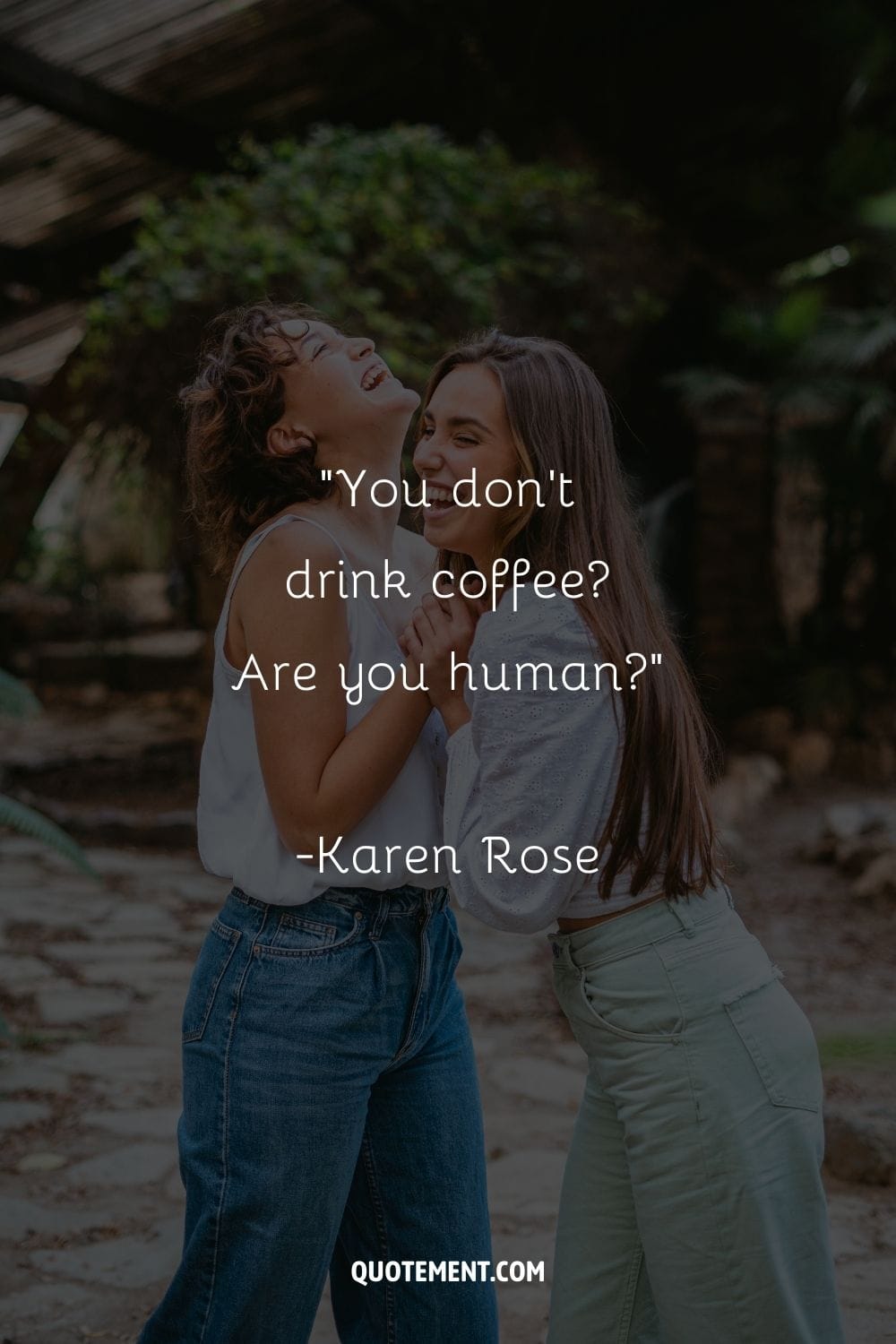 See also: 280 Awesome Coffee Captions To Show Your Coffee Obsession
Enemy Quotes That Are Funny, Yet Relatable
1. "I'd tell you nice try, but… it wasn't." ― Cynder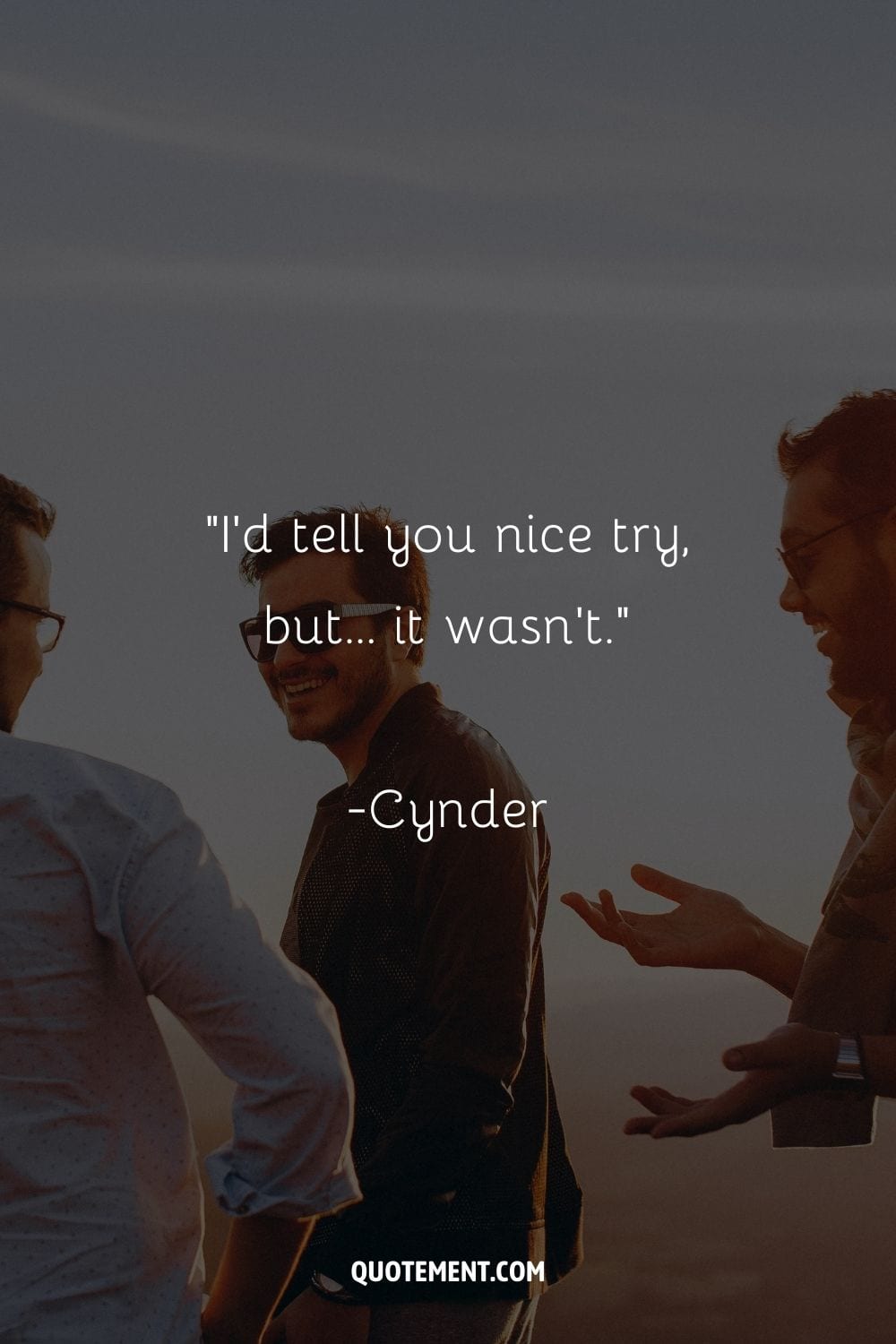 2. "Your middle name might be discreet, but mine is resourceful, Darling." ― Ella Dominguez, Continental Life
3. "If you wish to be part of my life, the door is always open.The door remains open if you choose to leave..but don't just hover in the doorway with indecision because you're blocking the traffic!" ― Karen Gibbs, A Gallery of Scrapbook Creations
4. "One might be led to suspect that there were all sorts of things going on in the Universe which he or she did not thoroughly understand." ― Kurt Vonnegut, Slaughterhouse-Five
5. "I really do mean to offend you, you know." ― Kaycee Browning, Ember Flame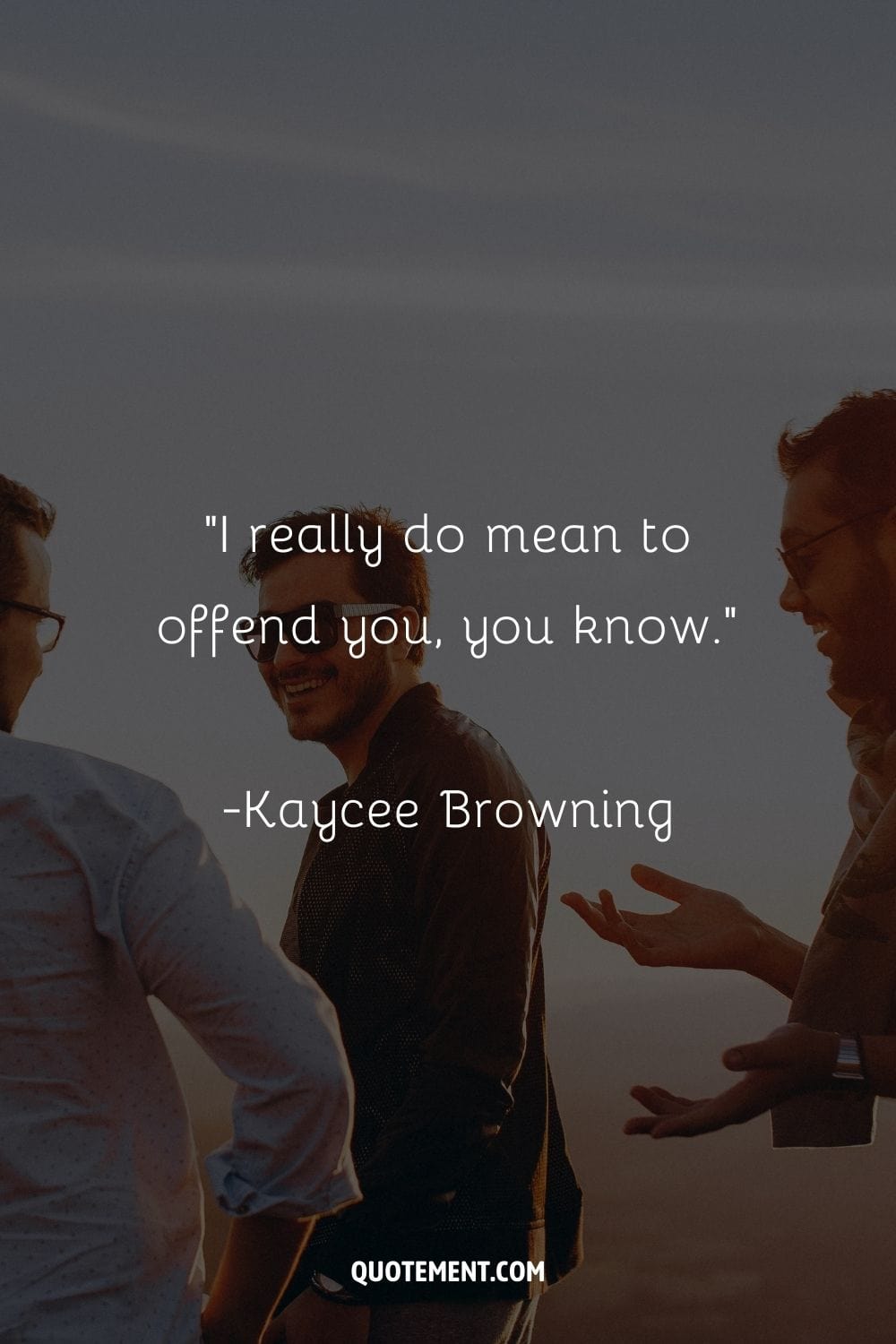 6. "To know your Enemy, you must become your Enemy." ― Sun Tzu
7. "It takes your enemy and your friend, working together, to hurt you to the heart: the one to slander you and the other to get the news to you." ― Mark Twain
8. "Your friends will believe in your potential, your enemies will make you live up to it."
― Tim Fargo
9. "The unseen enemy is always the most fearsome." ― George R.R. Martin, A Clash of Kings
10. "Do I not destroy my enemies when I make them my friends?" ― Abraham Lincoln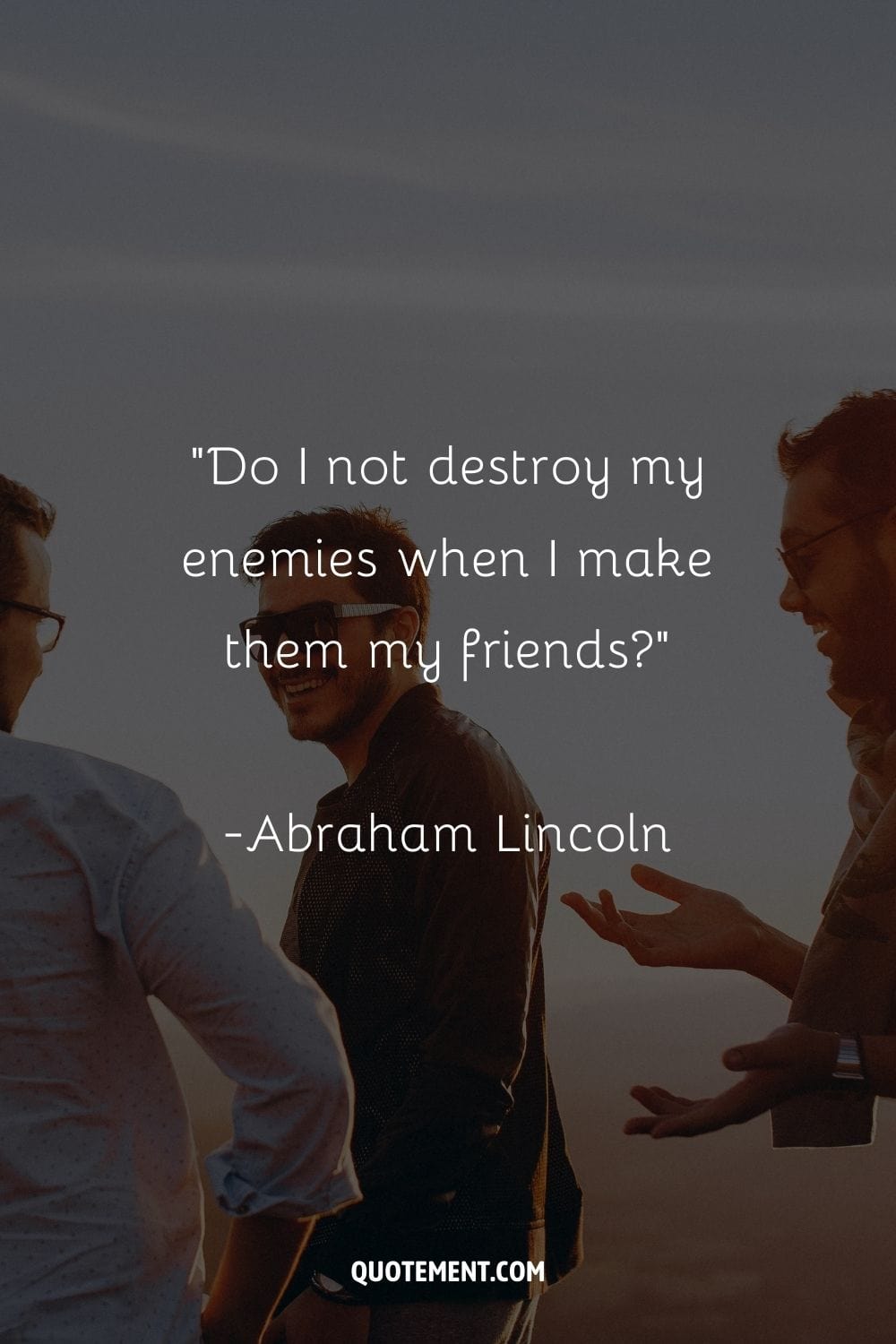 11. "When you begin to see that your enemy is suffering, that is the beginning of insight." ― Thich Nhat Hanh, Peace Is Every Step: The Path of Mindfulness in Everyday Life
12. "The deeper I go into myself the more I realize that I am my own enemy." ― Floriano Martins
13. "To have a traitor for an ally is to have an enemy in waiting" ― Jacqueline Carey, Kushiel's Dart
14. "Always forgive your enemies; nothing annoys them so much." — Oscar Wilde, 1854-1900, Irish writer
15. "Never interrupt your enemy when he is making a mistake." — Napoleon, 1769-1821, French Emperor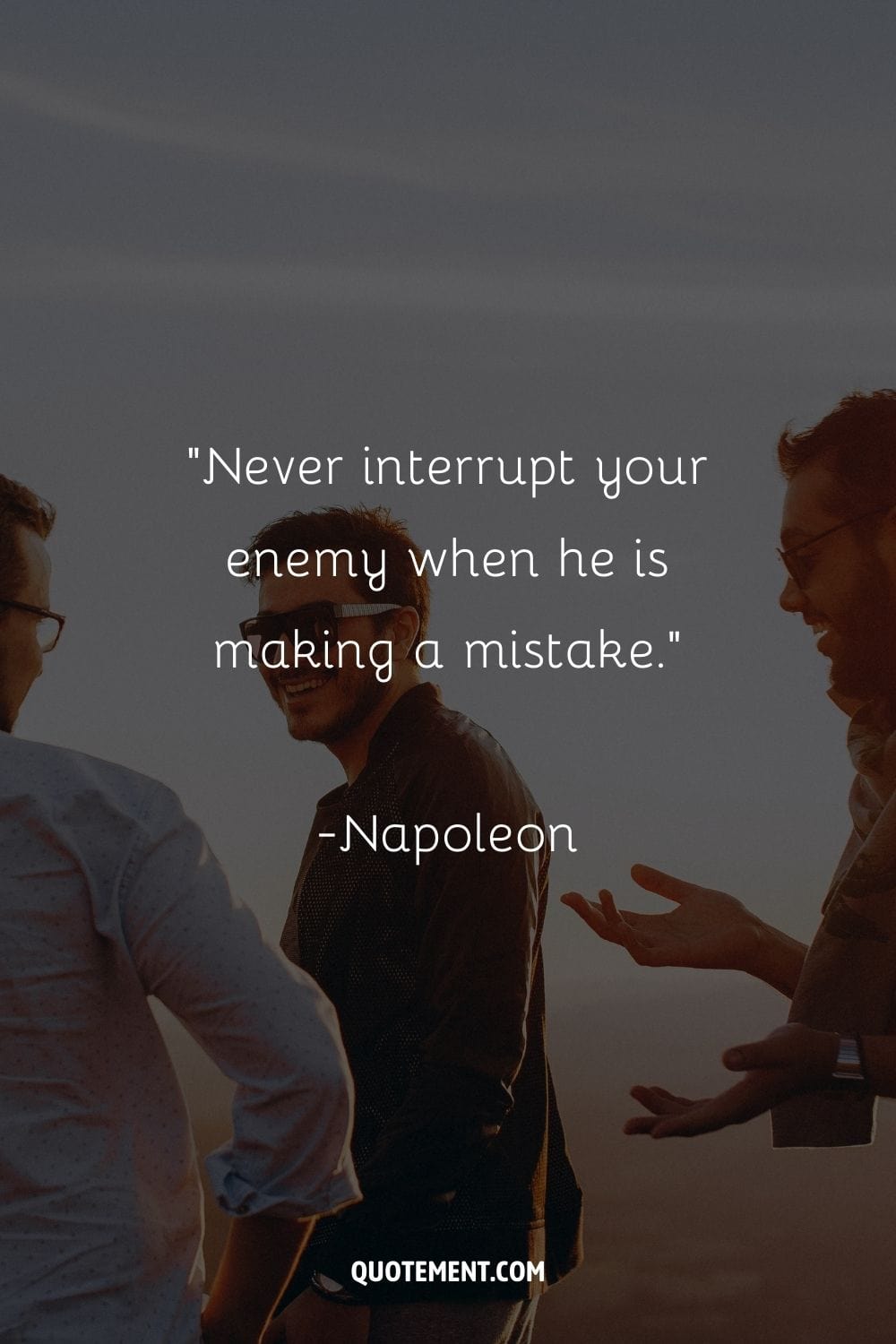 16. "When a sinister person means to be your enemy, they always start by trying to become your friend." — William Blake, 1757-1827, English poet & painter
17. "You have enemies? Good. It means you've stood up for something, sometime in your life." — Winston Churchill, 1874-1965, British Prime Minister, Nobel 1953
18. "Forgive your enemies, but never forget their names." — John Kennedy, 1917-1963, American President [1961-1963]
19. "You can discover what your enemy fears most by observing the means he uses to frighten you." — Eric Hoffer, 1902-1983, American writer & philosopher
20. "Whether we bring our enemies to justice or bring justice to our enemies, justice will be done." — George W. Bush, 1946-, American President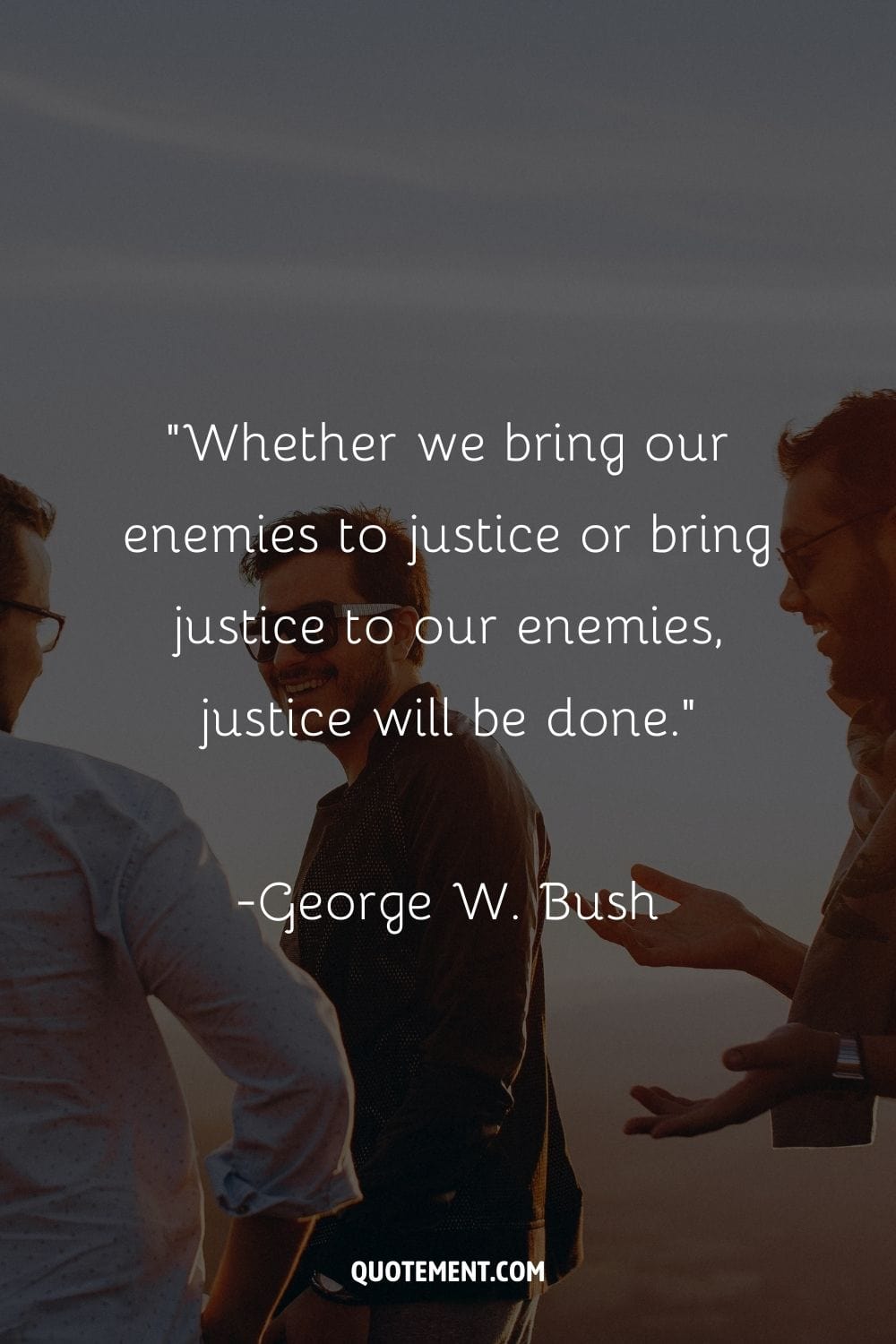 Epic Sarcastic Funny Quotes
1. "One day I'll work out what it is you are saying, my lad, and then you'll be in trouble." ― Terry Pratchett, I Shall Wear Midnight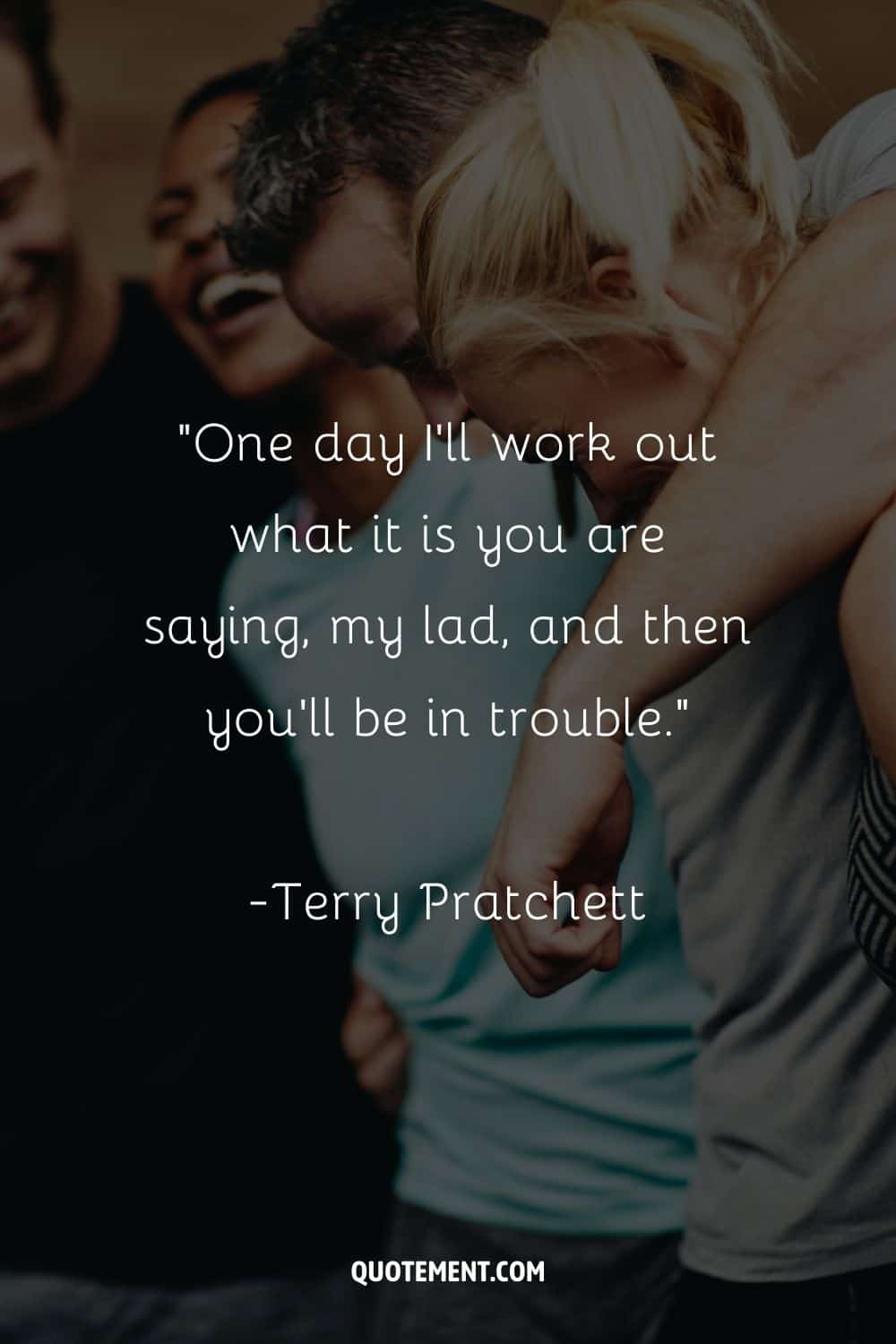 2. "I cannot speak well enough to be unintelligible." ― Jane Austen, Northanger Abbey
3. "This is what happened in love. One of you cried a lot and then both of you grew sarcastic." ― Lorrie Moore, Like Life
4. "She was heartily ashamed of her ignorance – a misplaced shame. Where people wish to attach, they should always be ignorant. To come with a well−informed mind is to come with an inability of administering to the vanity of others, which a sensible person would always wish to avoid. A woman especially, if she have the misfortune of knowing anything, should conceal it as well as she can." ― Jane Austen
See also: 90 Most Brilliant Pride and Prejudice Quotes To Remember
5. "I'm not bipolar, I've just had a bipolar life foisted upon me." ― Daniel O'Malley, The Rook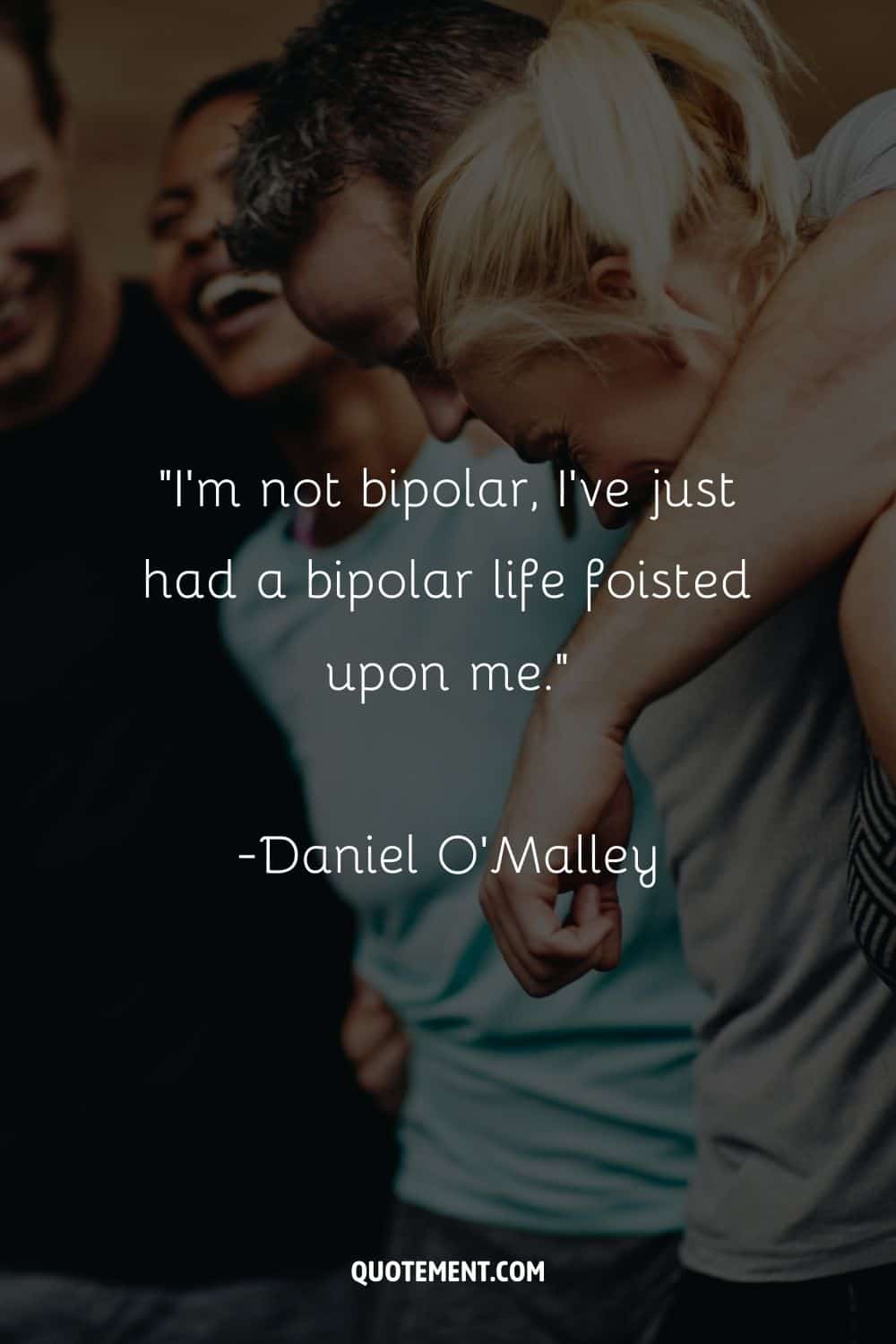 6. "Oh," she said, in a very different way. "Well. Thanks for my part in the compliment. Naturally I'd love to be watched and controlled, but I think I may be washing my hair that day." ― Sarah Rees Brennan, The Demon's Covenant
7. "By the way, if you get mad at your Mac laptop and wonder who designed this demonic device, notice the manufacturer's icon on top: an apple with a bite out of it." ― Peter Kreeft, Jesus-Shock
8. "I don't like him. He makes me laugh. It'll wrinkle my face." ― Ljupka Cvetanova, The New Land
9. "Whenever I think of something but can't think of what it was I was thinking of, I can't stop thinking until I think I'm thinking of it again. I think I think too much." ― Criss Jami, Killosophy
10. "There are these amazing little seeds called compassion. You should grow some." ― Richelle E. Goodrich, Smile Anyway: Quotes, Verse, and Grumblings for Every Day of the Year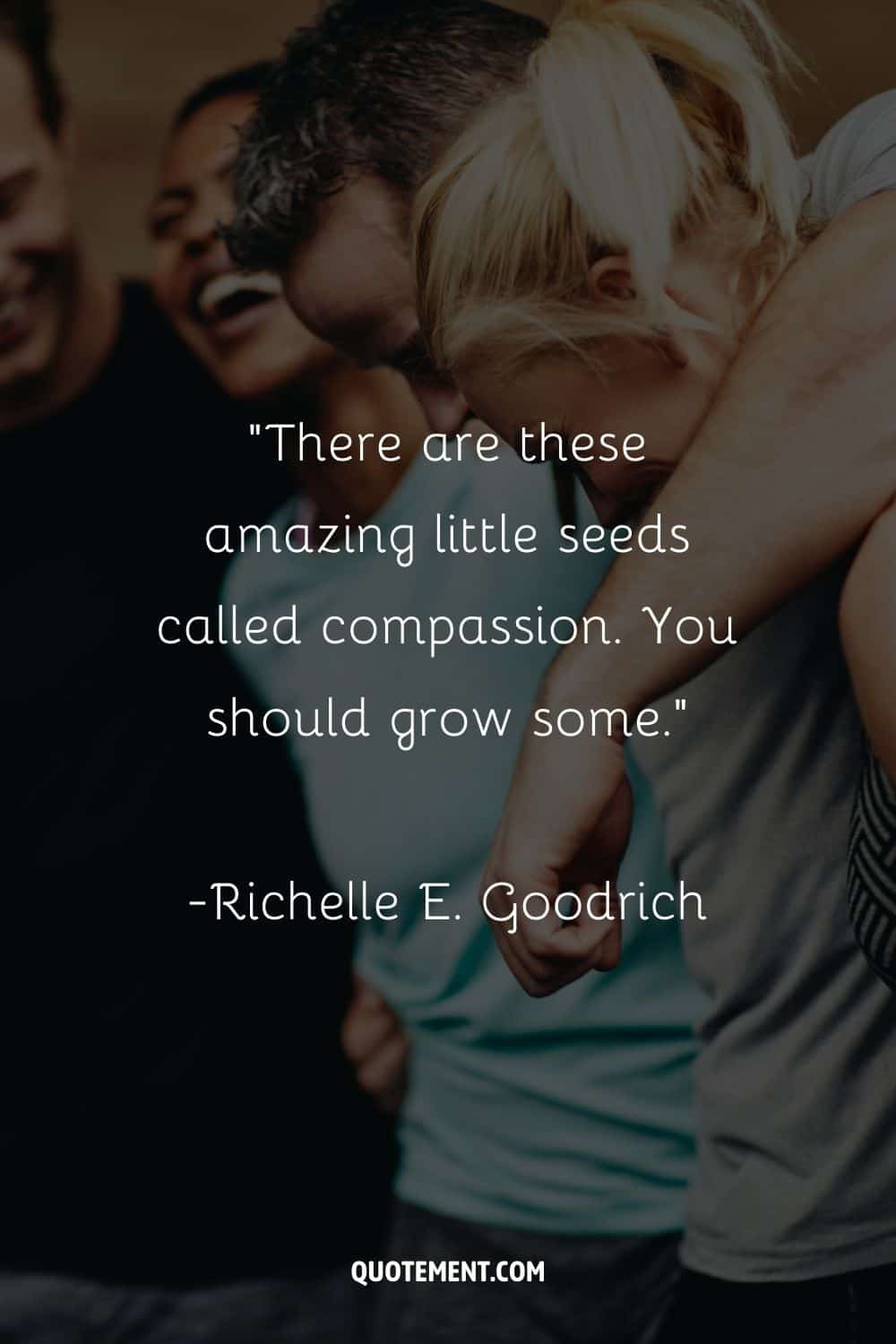 11. "Nothing so fortifies a friendship as a belief on the part of one friend that he is superior to the other." ― Honore de Balzac
12. "Politeness is the first thing people lose once they get the power." ― Amit Kalantri, Wealth of Words
13. "Histories make men wise; poets, witty; the mathematics, subtle; natural philosophy, deep; moral, grave; logic and rhetoric, able to contend." ― Francis Bacon, The Collected Works of Sir Francis Bacon
14. "You noticed that I wore this outfit twice? Why, the only thing you wear twice is a sour expression." ― L.M. Montgomery
15. "The problem with a life spent reading is you know too much." ― Josh Lanyon, The Dickens with Love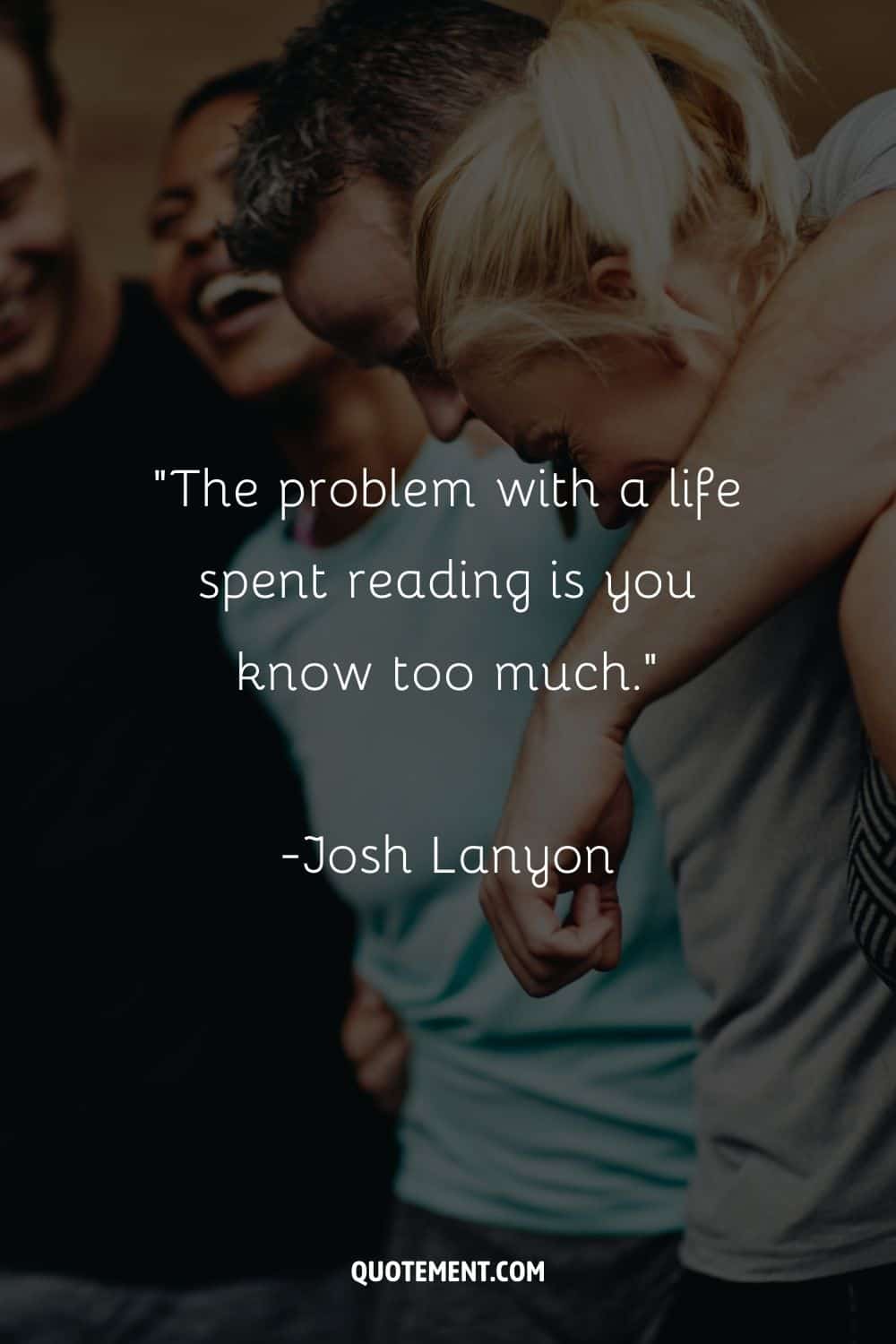 16. "A funny person is funny only for so long, but a wit can sit down and go on being spellbinding forever. One is not meant to laugh. One stays quiet and marvels. Spontaneously witty talk is without question the most fascinating entertainment there is." ― Diana Vreeland, D.V.
17. "I am not a vegetarian because I love animals; I am a vegetarian because I hate plants." ― Whitney Brown
18. "Pretending to care what men think is an art. It takes moments to learn, but lifetimes to master. I'd like to believe I'm an expert." ― Dennis Sharpe, Blood & Spirits
19. "The wittiest authors raise the very slightest of smiles." ― Friedrich Nietzsche, Human, All Too Human: A Book for Free Spirits
20. "The more I learn about people, the more I like my dog." ― Mark Twain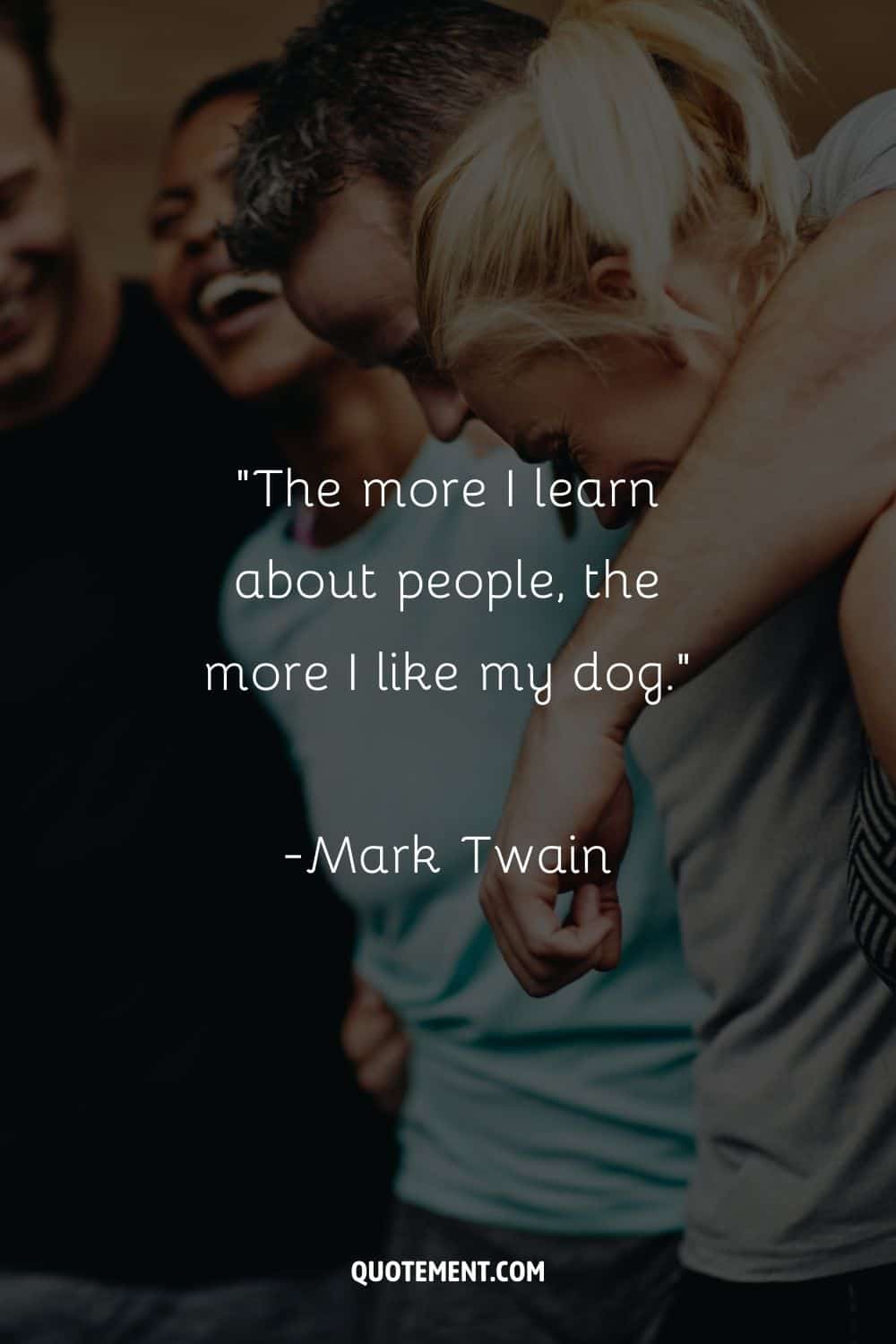 Witty Sarcastic Quotes
1. "I'm sorry. I use my rapier wit to hide my inner pain." ― Cassandra Clare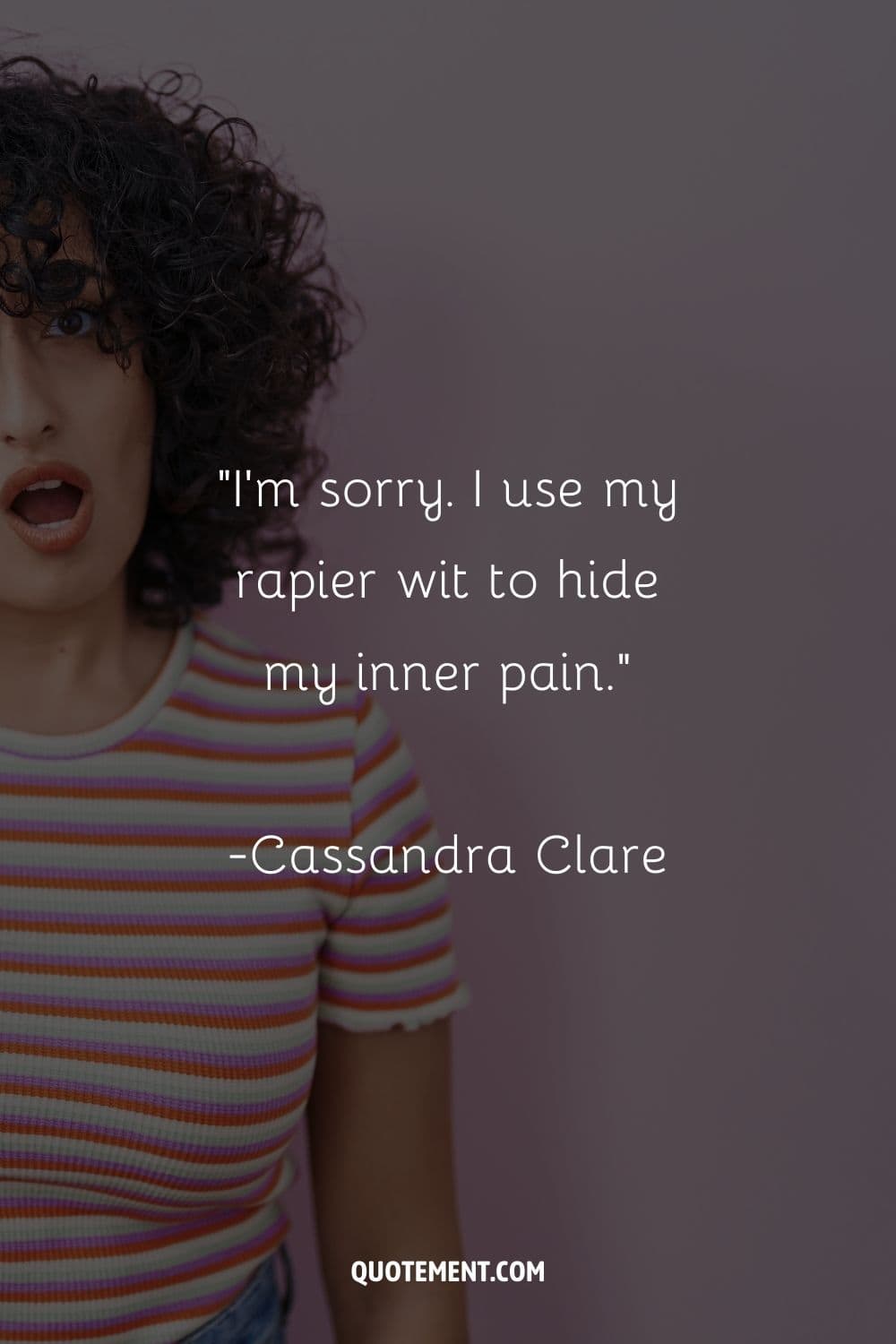 2. "Ask me no questions, and I'll tell you no fibs." ― Oliver Goldsmith, She Stoops to Conquer
3. "They say sarcasm is the lowest form of wit," Valkyrie said.
China glanced at her. "They've obviously never met me." ― Derek Landy, Mortal Coil
4. "Work fast."
"Yeah." I point at the screen. "First I have to wait for my computer to wake up."
"Hurry."
"Okay, I'll wait faster." ― Andy Weir, Project Hail Mary
5. "If money's the god people worship, I'd rather go worship the devil instead." ― Jess C Scott, Rockstar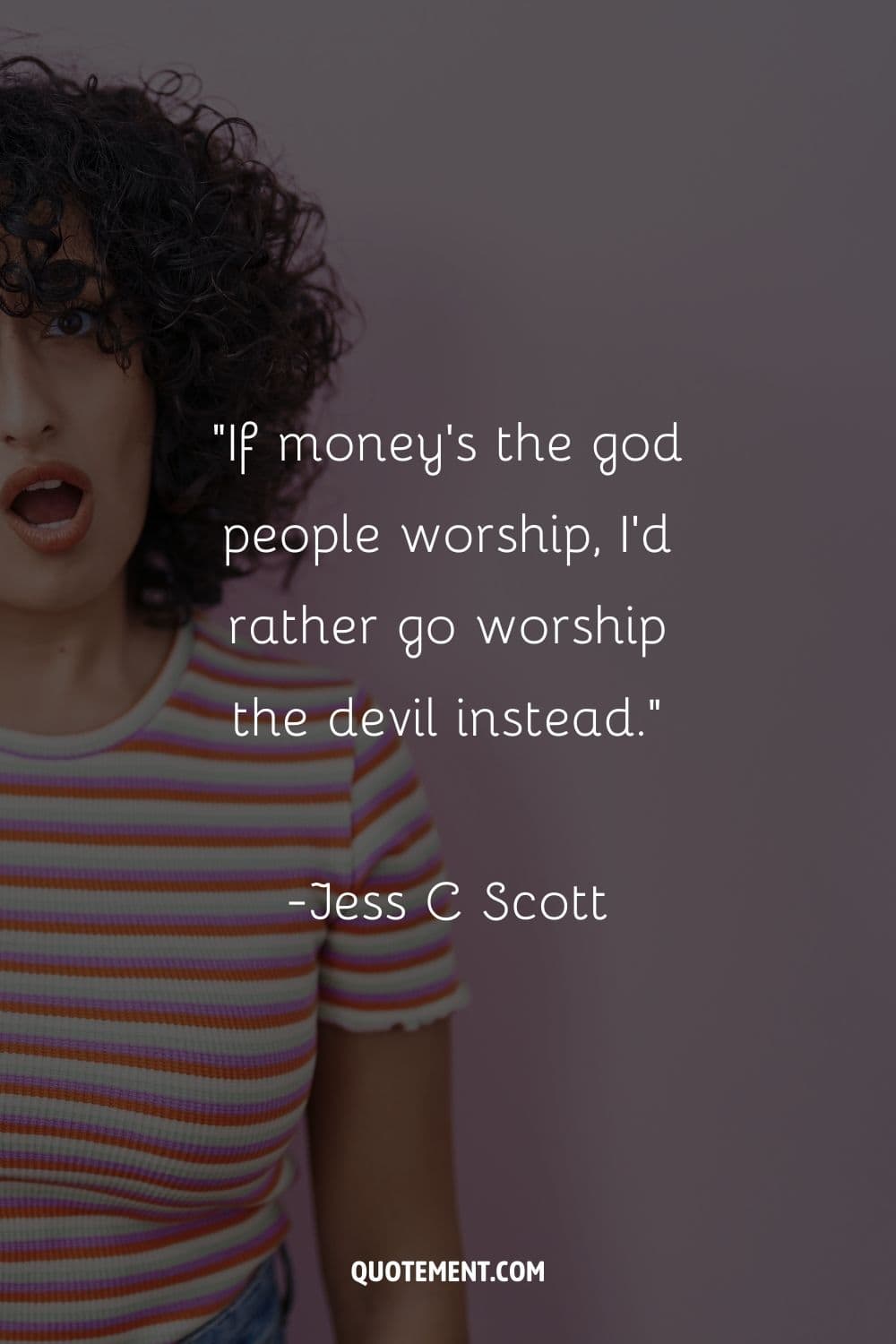 See also: 220 Awesome Devil Quotes For Instagram + Devil Captions
6. "There should be a rule against your own inner monologue throwing around that much sarcasm." ― Jim Butcher, Ghost Story
7. "Dear Karma, I really hate you right now, you made your point." ― Ottilie Weber, Family Ties
8. "Your wit is always such a delight, Mr. Zeklos. I can barely contain myself around it." ― Richelle Mead, Shadow Kiss
9. "If you turned your back on irony, it curdled into sarcasm. And what good was it then? Sarcasm was irony which had lost its soul." ― Julian Barnes, The Noise of Time
10. "Sarcasm is the lowest form of wit." ― E.L. James, Fifty Shades Darker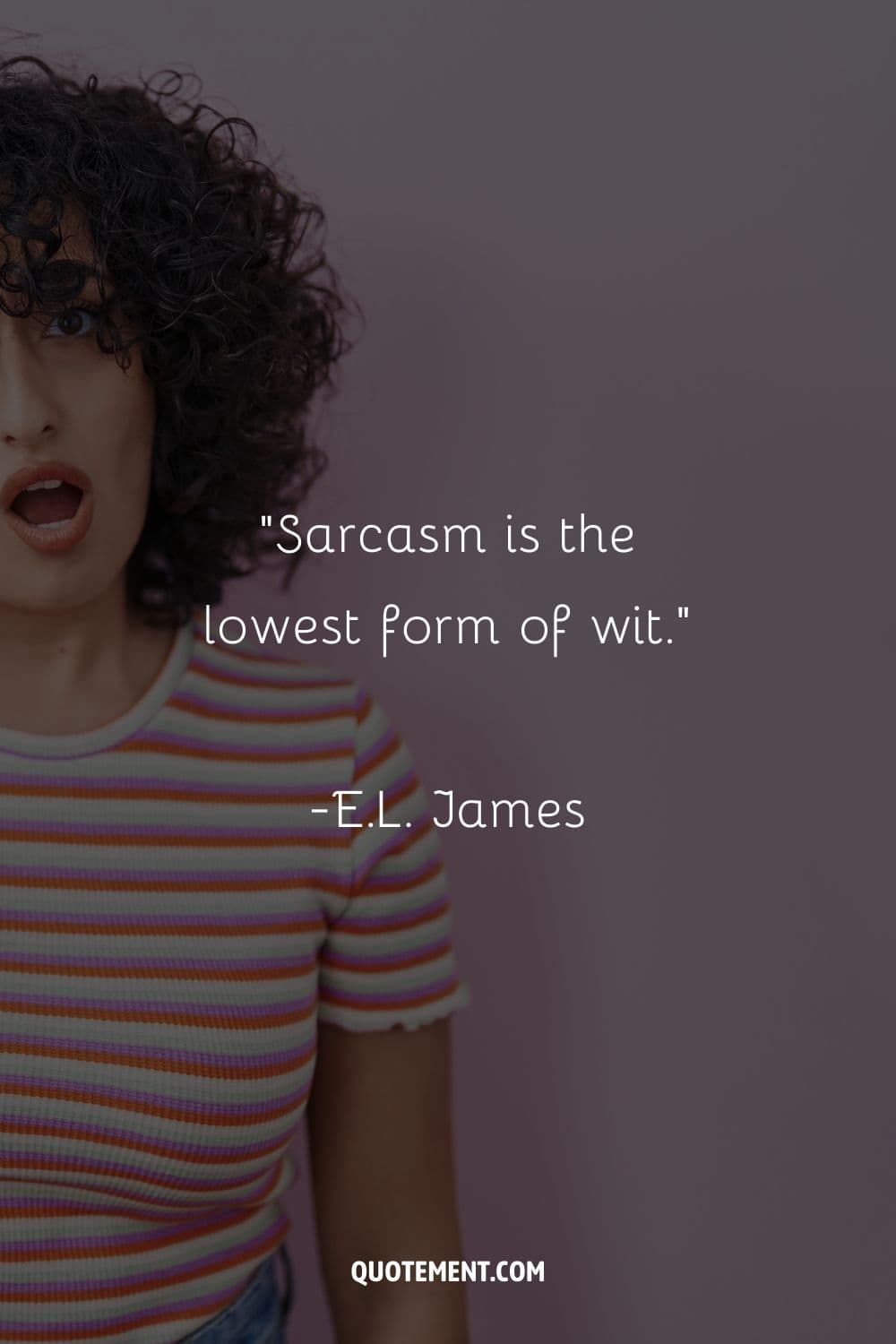 11. "Why do you have a cigarette lighter in your glove compartment?" her husband, Jack, asked her. "I'm bored with knitting. I've taken up arson" ― Audrey Niffenegger, Her Fearful Symmetry
12. "his mind's like Alcatraz. once something's in, it never gets out" ― Mary Elizabeth Summer, Trust Me, I'm Lying
13. "Do you know what happens when you play a country song backwards? You get your wife back, your dog back and your job back." ― Richard Belzer
14. "I hate it when people are at your house and they ask "Do you have a bathroom?" No, we pee in the backyard." ― Skylar Blue
15. "Aren't you supposed to say that everything is going to be okay?" ― C.V. Hunt, Legacy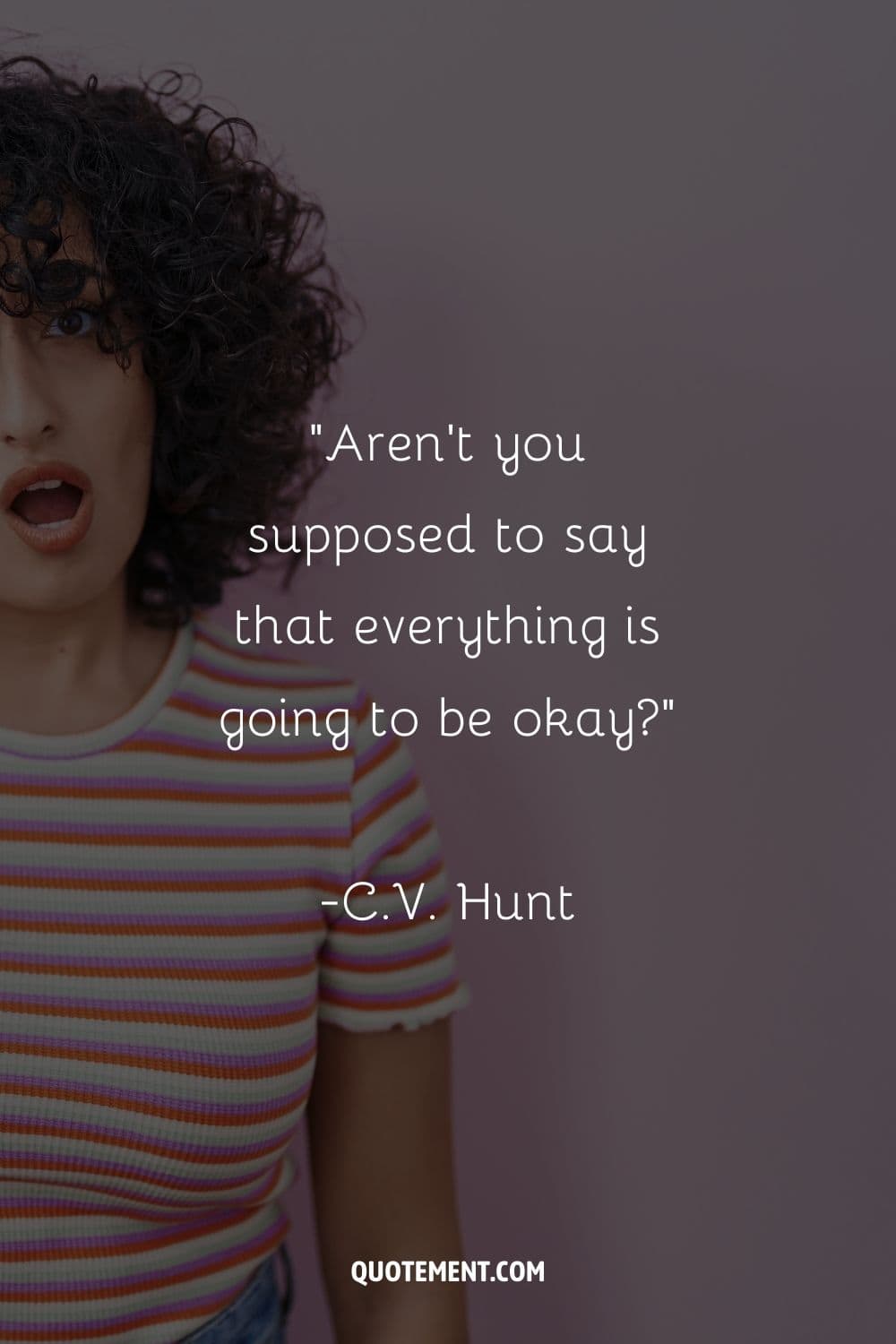 16. "How about adding to the dictionary a word we can all relate to: complesult. A remark that is part compliment, part insult, like, 'You're pretty smart, for a girl." ― Vindy Teja
17. "Going to church doesn't make you a Christian any more than going to a garage makes you an automobile." ― Billy Sunday, "Billy" Sunday, the man and his message: with his own words which have won thousands for Christ
18. "The literal meaning of life is whatever you're doing that prevents you from killing yourself." ― Albert Camus
19. "This is the fast lane, folks…and some of us like it here." ― Hunter S. Thompson
20. "Everyone has a sense of humor. If you don't laugh at jokes, you probably laugh at opinions." ― Criss Jami, Killosophy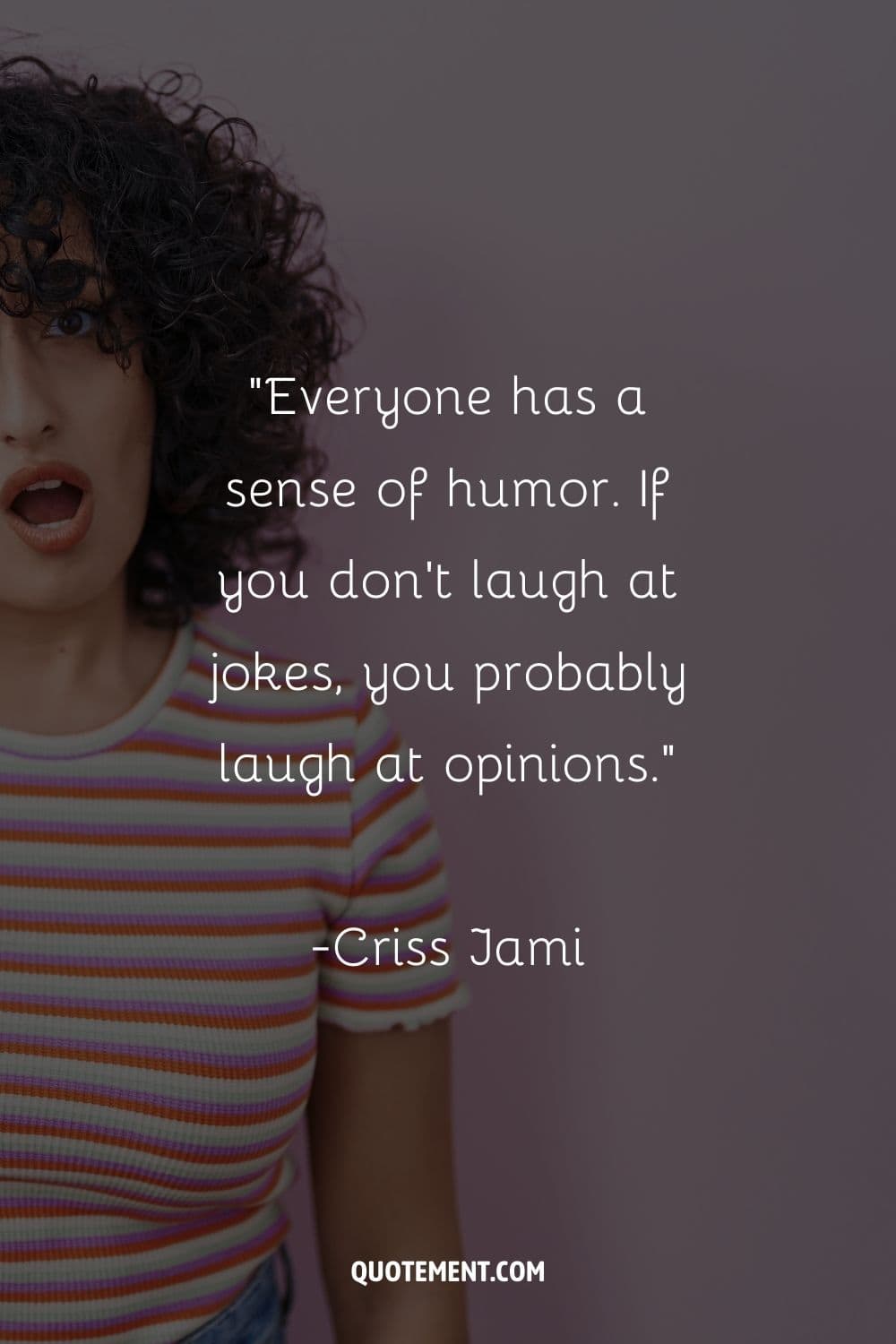 Funny Epic Sarcastic Quotes
1. "Marriage is not a process for prolonging the life of love, sir. It merely mummifies its corpse." ― P.G. Wodehouse, The Small Bachelor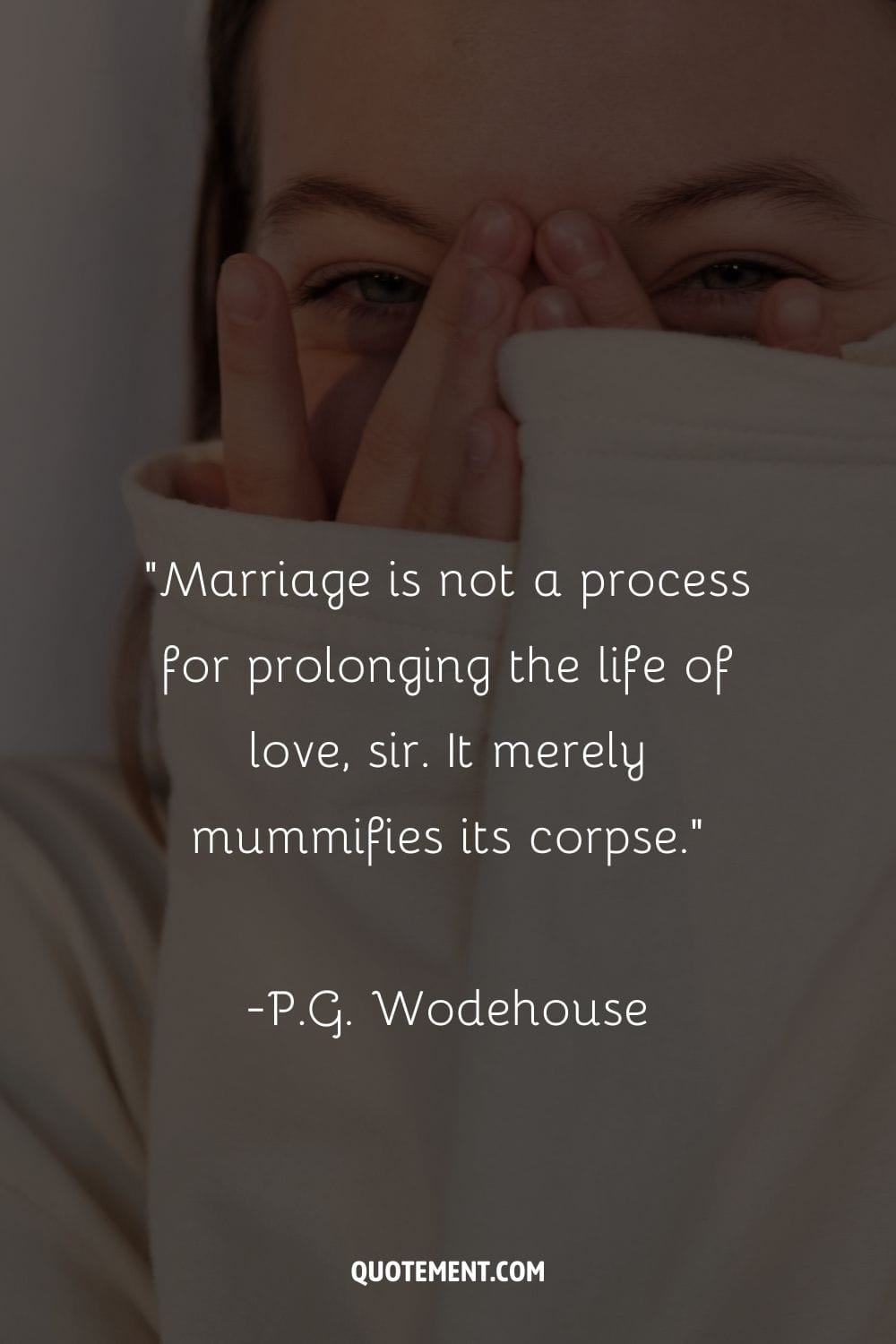 2. "You must have been going very fast."
"I was, until I hit the fence." ― Anthony Horowitz, Ark Angel
3. "I am often thought of as being remarkably bright, and yet my brains, more often than not, are busily devising new and interesting ways of bringing my enemies to sudden, gagging, writhing, agonizing death." ― Alan Bradley, The Weed That Strings the Hangman's Bag
4. "Do I look like the kind of person who wastes time turning goats into pin cushions?" ― L.J. Smith, Night World, No. 1
5. "Women KNOW, we just know. Even if we didn't know, we would know. Men won't get this, but women will..because we KNOW" ― Karen Gibbs, A Gallery of Scrapbook Creations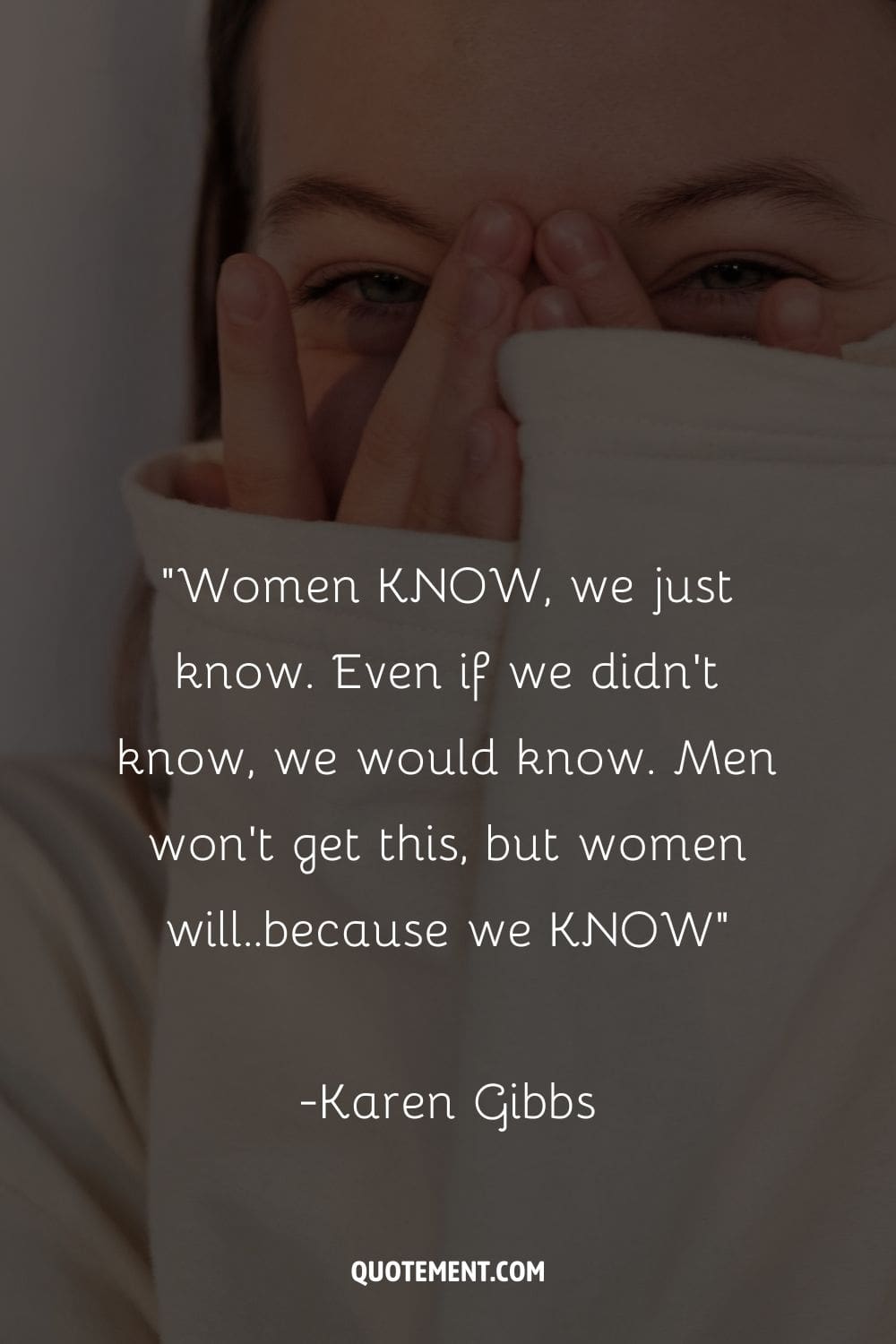 6. "I sort of fell."
"Percy! Six hundred and thirty feet?" ― Rick Riordan, The Lightning Thief
7. "Carpe Diem, just remember that we're partying on the Titanic." ― Will McIntosh, Soft Apocalypse
8. "Little-known fact about cheerleaders: They keep schedules that would make grown marines cry." ― Jennifer Lynn Barnes, Killer Spirit
9. "Anyone that does not approach politics with humor, is not paying much attention to most of the things going on in politics." ― C.A.A. Savastano
10. "When it comes to sarcasm, you pay for what you get." ― Mokokoma Mokhonoana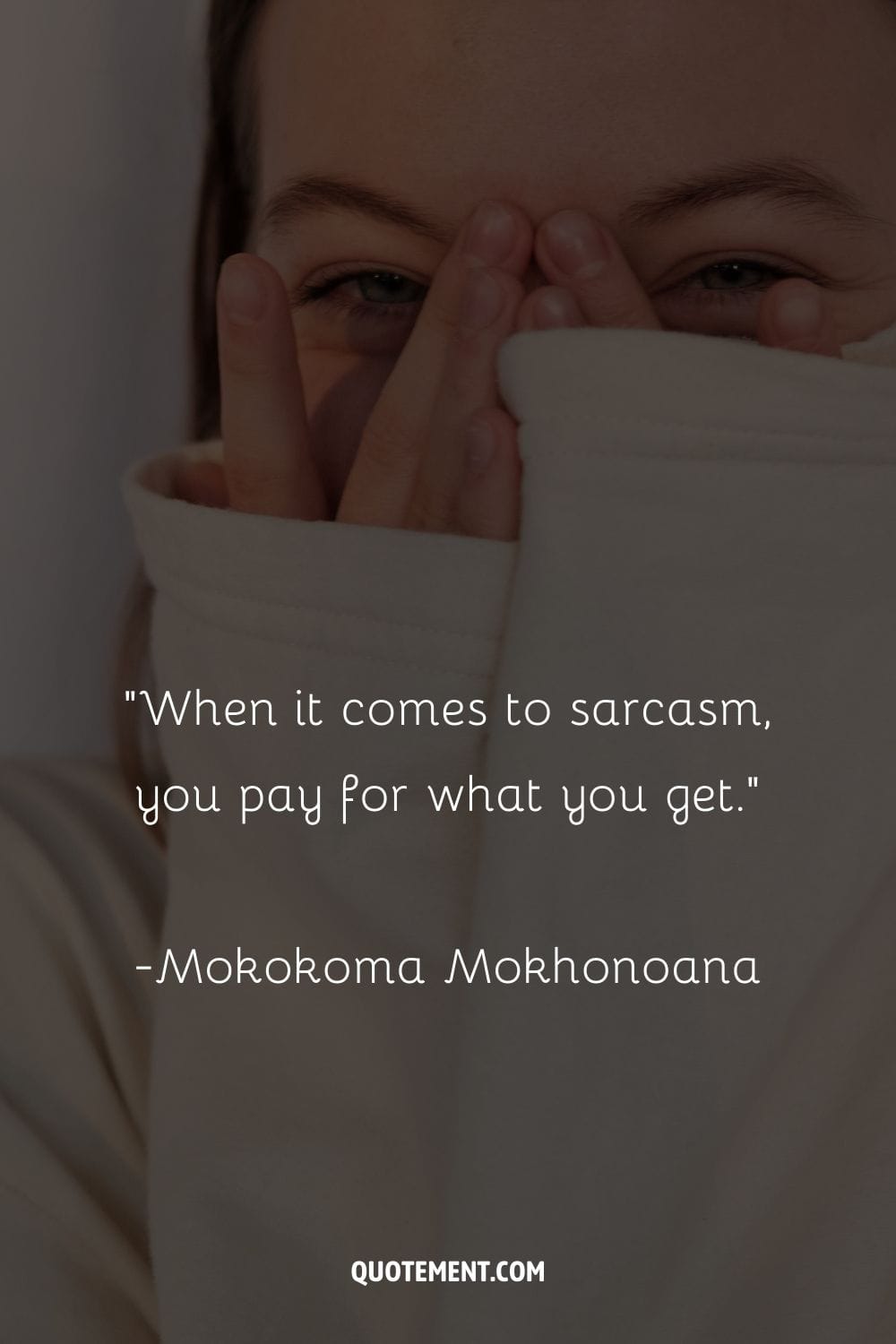 11. "Flyaways should be called siblings because they are annoying and they get in the way." ― Elisabeth Patterson
12. "They love their hair because they're not smart enough to love something more interesting." ― John Green, Looking for Alaska
13. "When life gives you lemons, squirt someone in the eye." ― Cathy Guiswite
14. "If a book about failures doesn't sell, is it a success?" ― Jerry Seinfeld
15. "Never go to bed mad. Stay up and fight." ― Phyllis Diller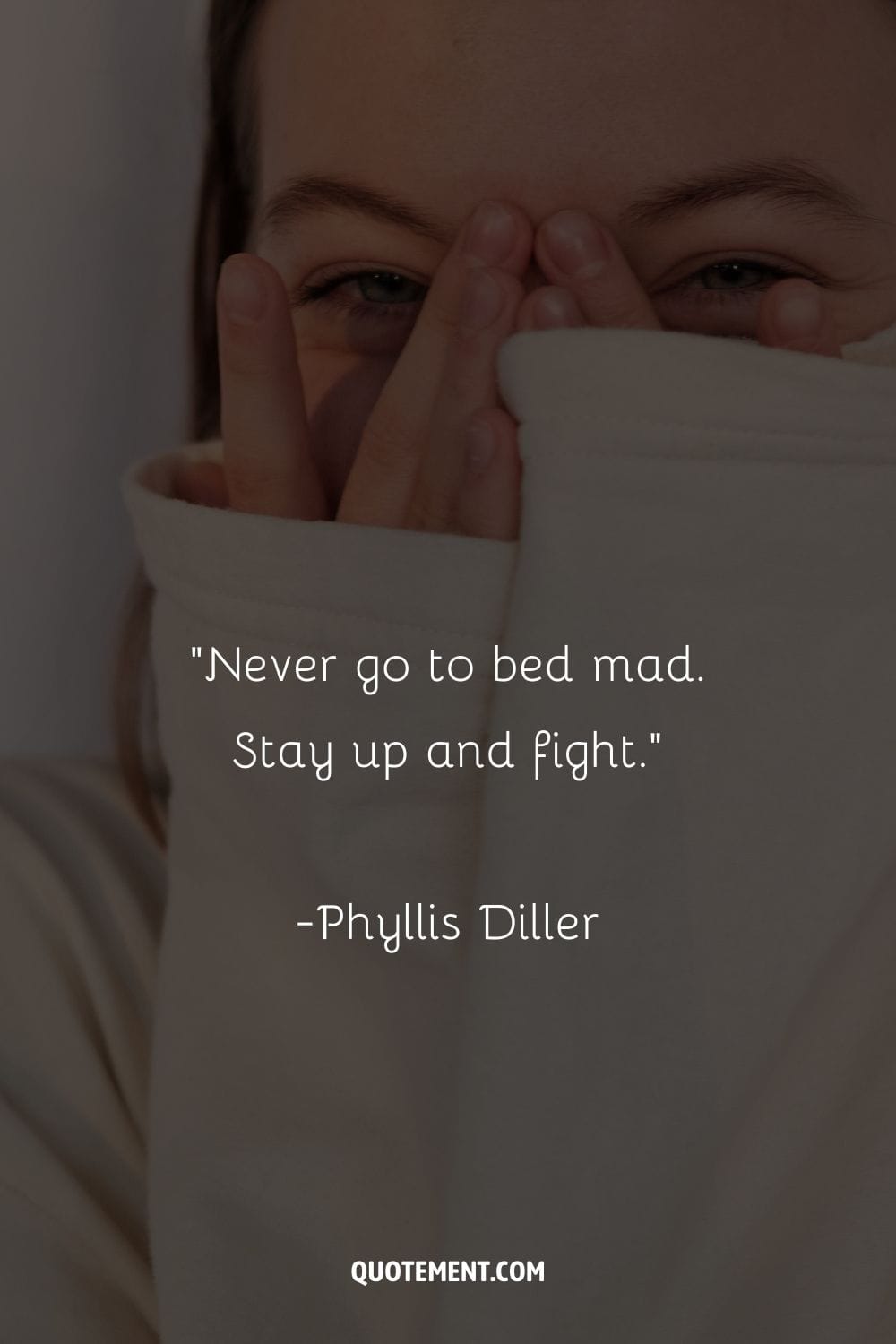 16. "I don't hate you.. I just don't like that you exist" ― Gena Showalter, Seduce the Darkness
17. "It is sometimes easier to be happy if you don't know everything." ― Alexander McCall Smith, Morality for Beautiful Girls
18. "Common sense is the most widely shared commodity in the world, for every man is convinced that he is well supplied with it." ― Rene Descartes
19. "That's the difference between irony and sarcasm. Irony can be spontaneous, while sarcasm requires volition. You have to create sarcasm." ― Christopher Moore, Lamb: The Gospel According to Biff, Christ's Childhood Pal
20. "The things I do for love." ― George R.R. Martin, A Game of Thrones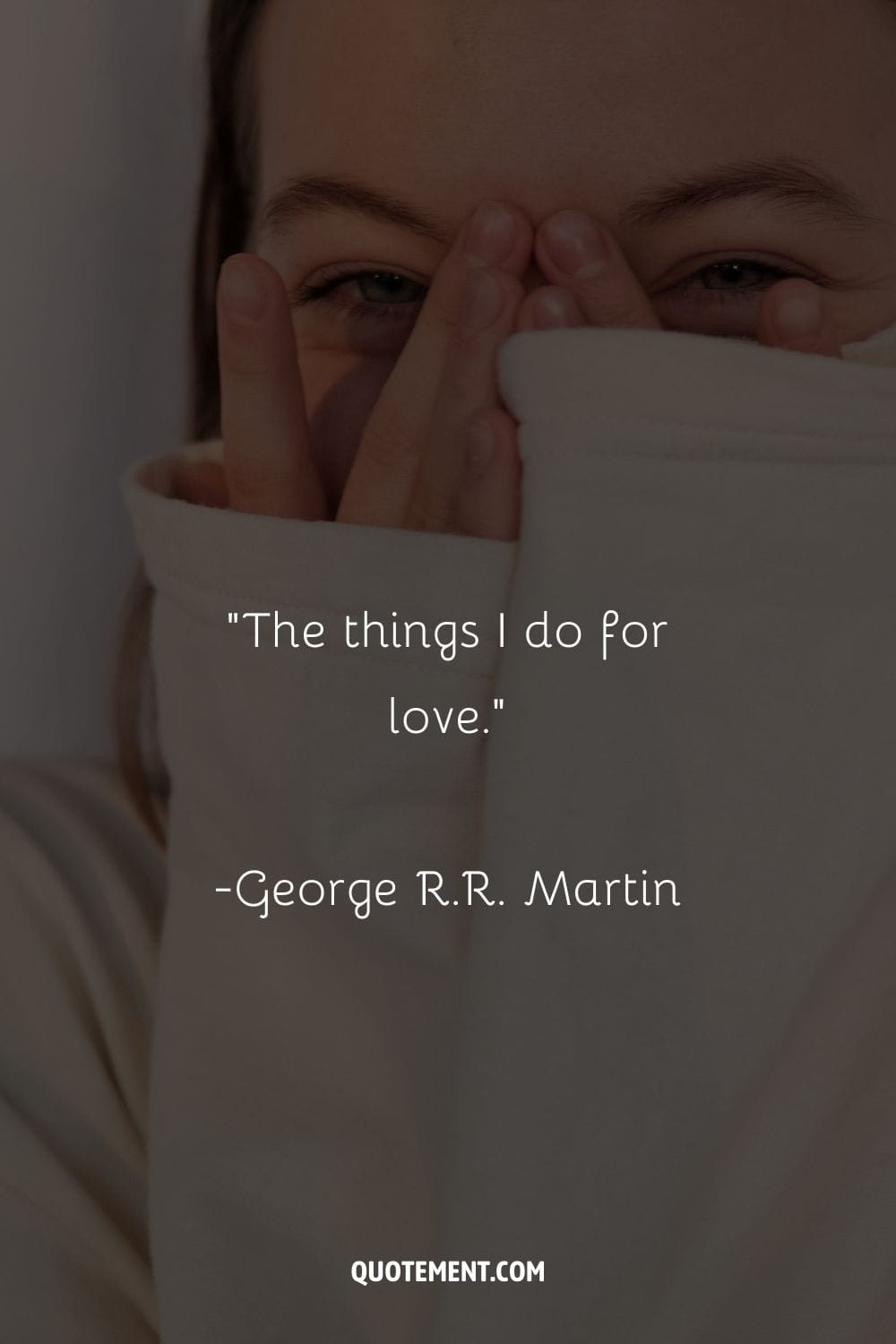 Legendary Epic Sarcastic Quotes
1. "Don't be so humble – you are not that great." ― Golda Meir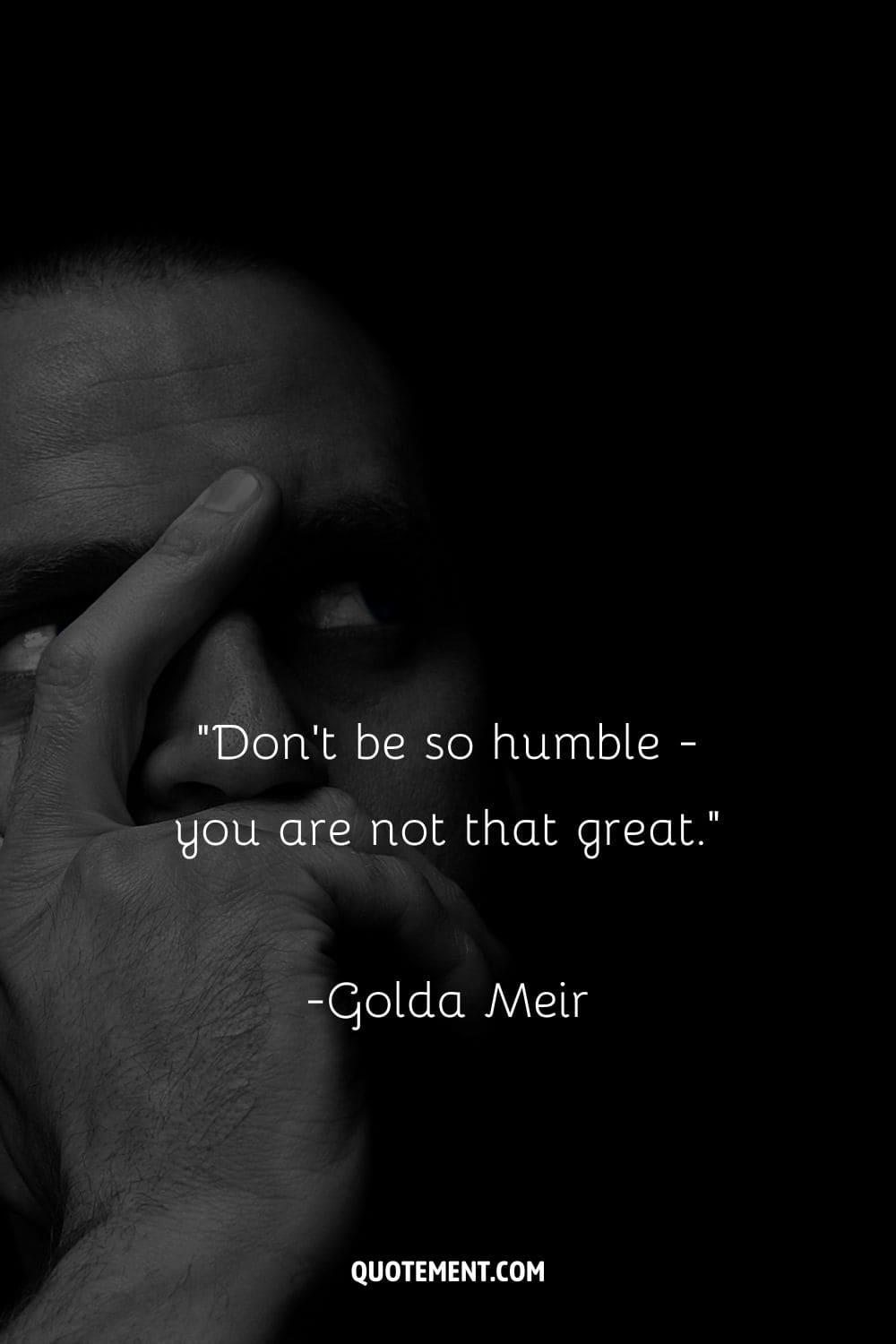 2. "Do you remember me telling you we are practicing non-verbal spells, Potter?"
"Yes," said Harry stiffly.
"Yes, sir."
"There's no need to call me "sir" Professor."
The words had escaped him before he knew what he was saying." ― J.K. Rowling, Harry Potter and the Half-Blood Prince
3. "What is your advice to young writers?"
"Drink, f*ck and smoke plenty of cigarettes." ― Charles Bukowski, Hot Water Music
4. "That's the difference between irony and sarcasm. Irony can be spontaneous, while sarcasm requires volition. You have to create sarcasm." ― Christopher Moore, Lamb: The Gospel According to Biff, Christ's Childhood Pal
5. "There are some people who come in your life pretending that they love you only because they need you." ― Uzair Lallmamod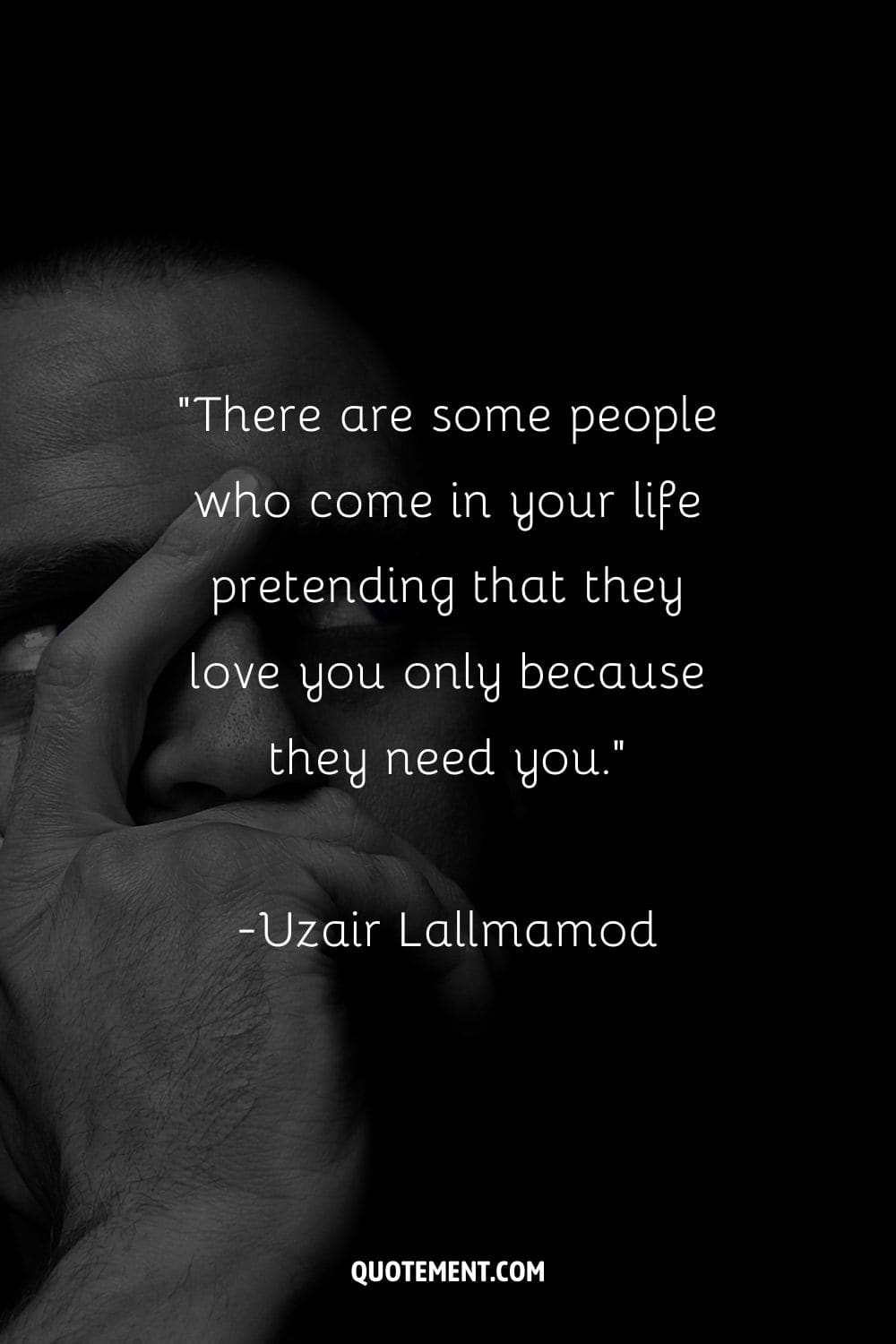 6. "Knock him out, Paris!'
'Sure. Want me to spew diamonds from my a*s while I'm at it?" ― Gena Showalter, The Darkest Night
7. "Calamities are of two kinds: misfortunes to ourselves, and good fortune to others." ― Ambrose Bierce
8. "A man can be happy with any women, as long as he does not love her." ― Oscar Wilde
See also: 140 Oscar Wilde Love Quotes That Are Absolutely Genius
9. "If you ever become a mother, can I have one of the puppies?" ― Charles Pierce
10. "History teaches us that men and nations behave wisely once they have exhausted all other alternatives." ― Abba Eban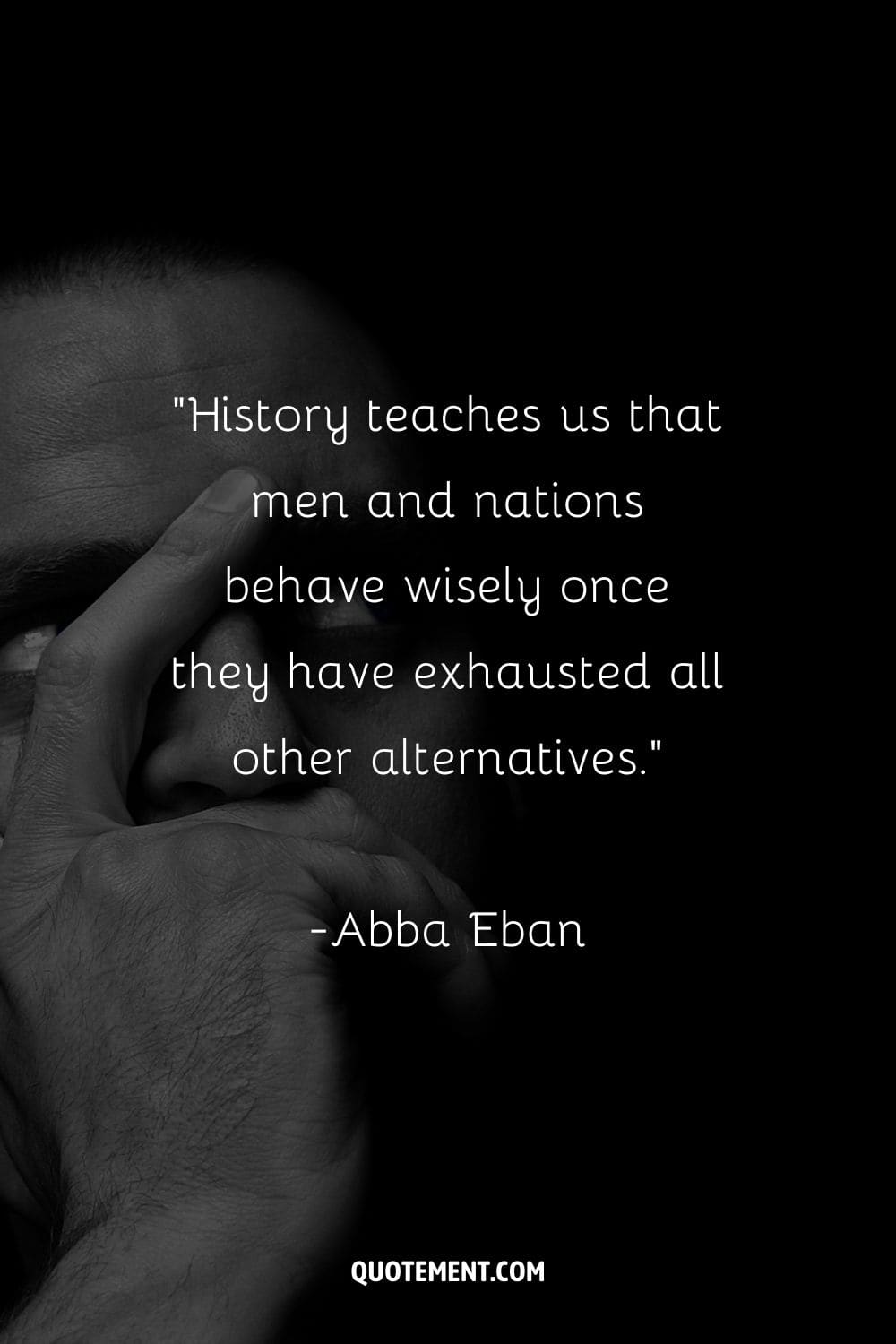 11. "You look good when your eyes are closed, but you look the best when my eyes closed." ― Unknown
12. "It's okay if you don't like me. Not everyone has good taste." ― Unknown
13. "Light travels faster than sound. This is why some people appear bright until they speak." ― Steven Wright
14. "Give a man a fish and he will eat for a day. Teach him how to fish, and he will sit in a boat and drink beer all day." ― Unknown
15. "Some cause happiness wherever they go, some whenever they go." ― Oscar Wilde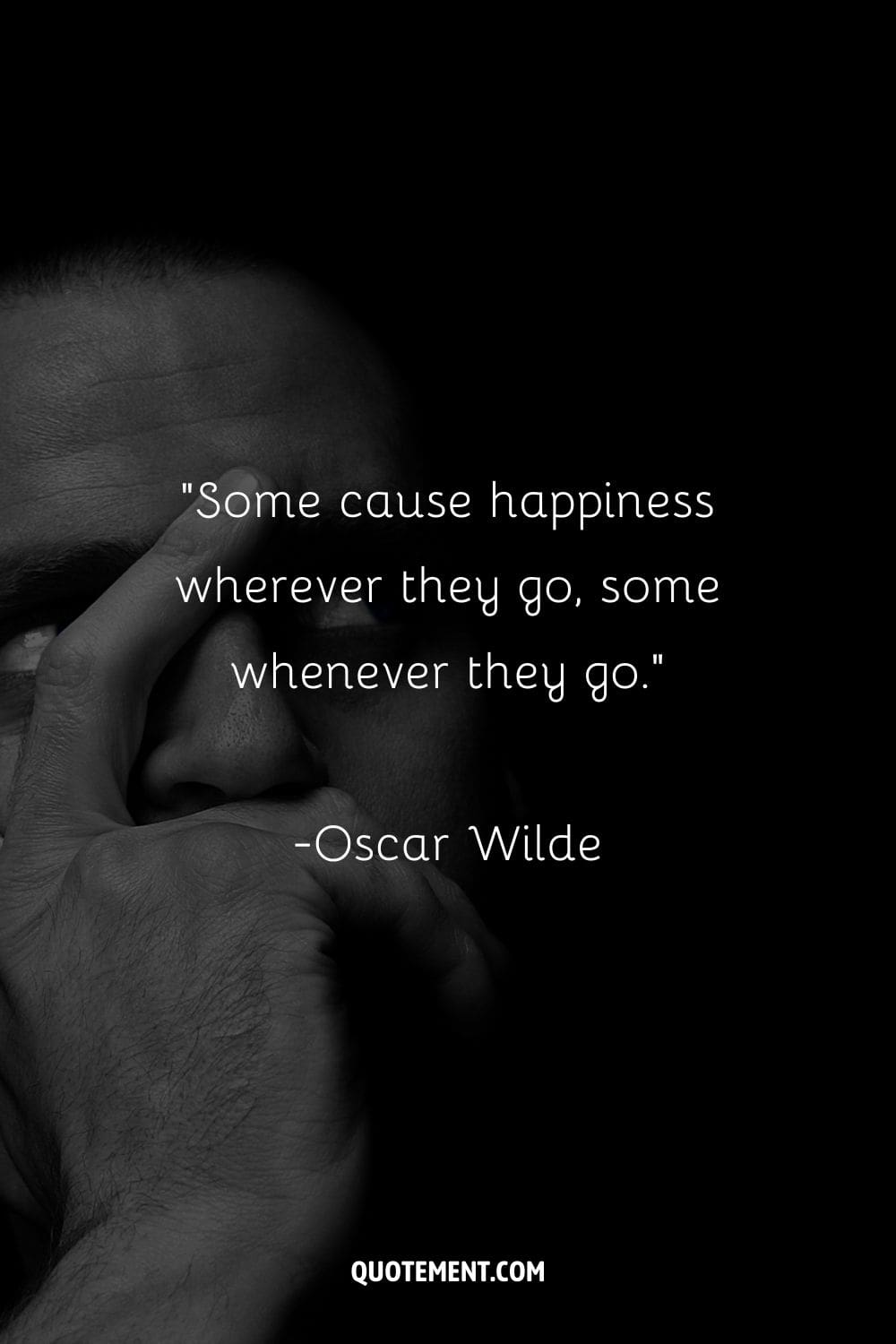 16. "A conclusion is a part where you got tired of thinking." ― Unknown
17. "You go girl! And don't come back." ― Unknown
18. "If the grass is greener on the other side, you can bet the water bill is higher." ― Unknown
19. "You never learn anything by doing it right." ― Unknown
20. "When people ask me stupid questions, it is my legal obligation to give a sarcastic remark." ― Unknown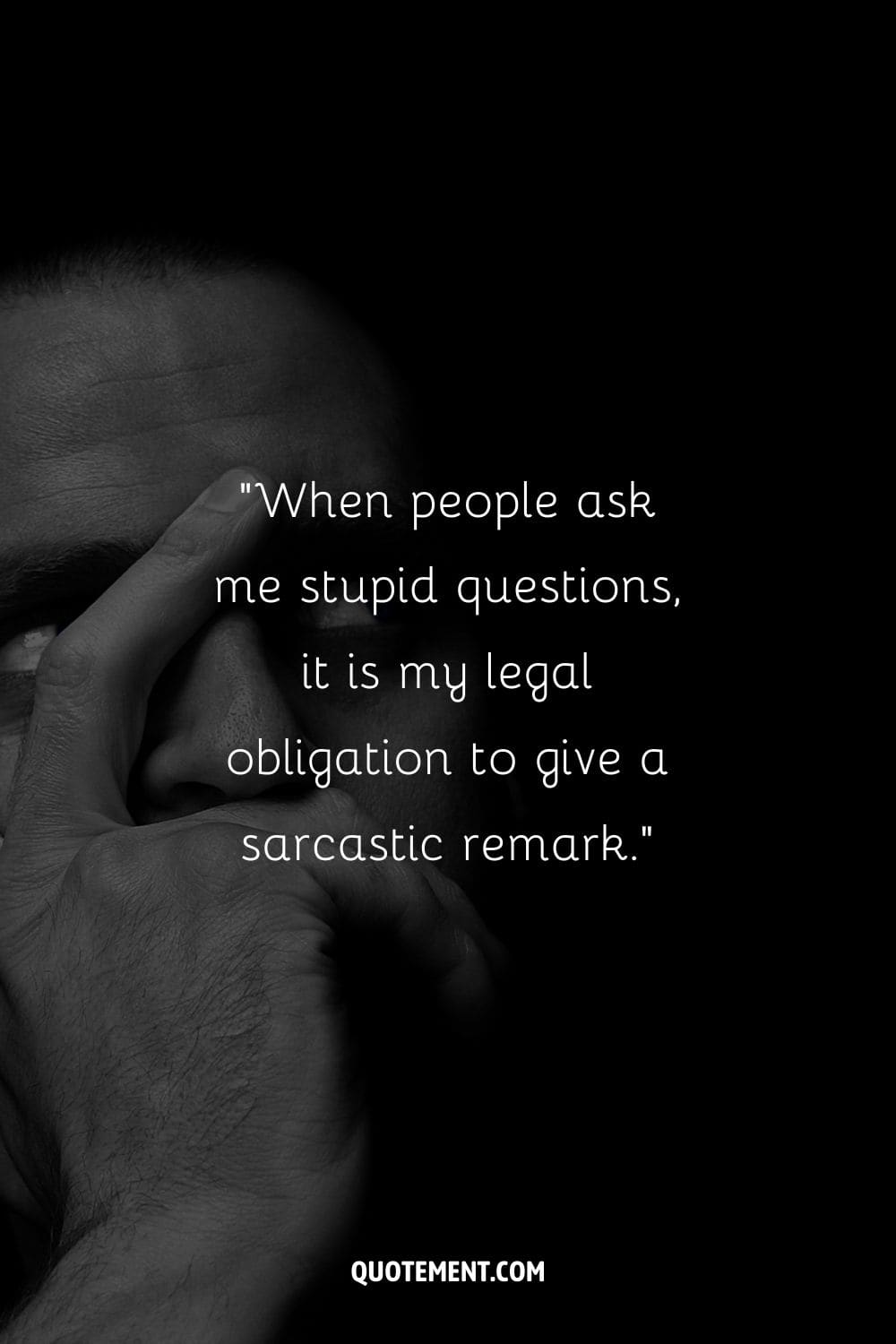 Epic Sarcastic Comments
1. "I love sarcasm. It's like punching people in the face but with words." ― Unknown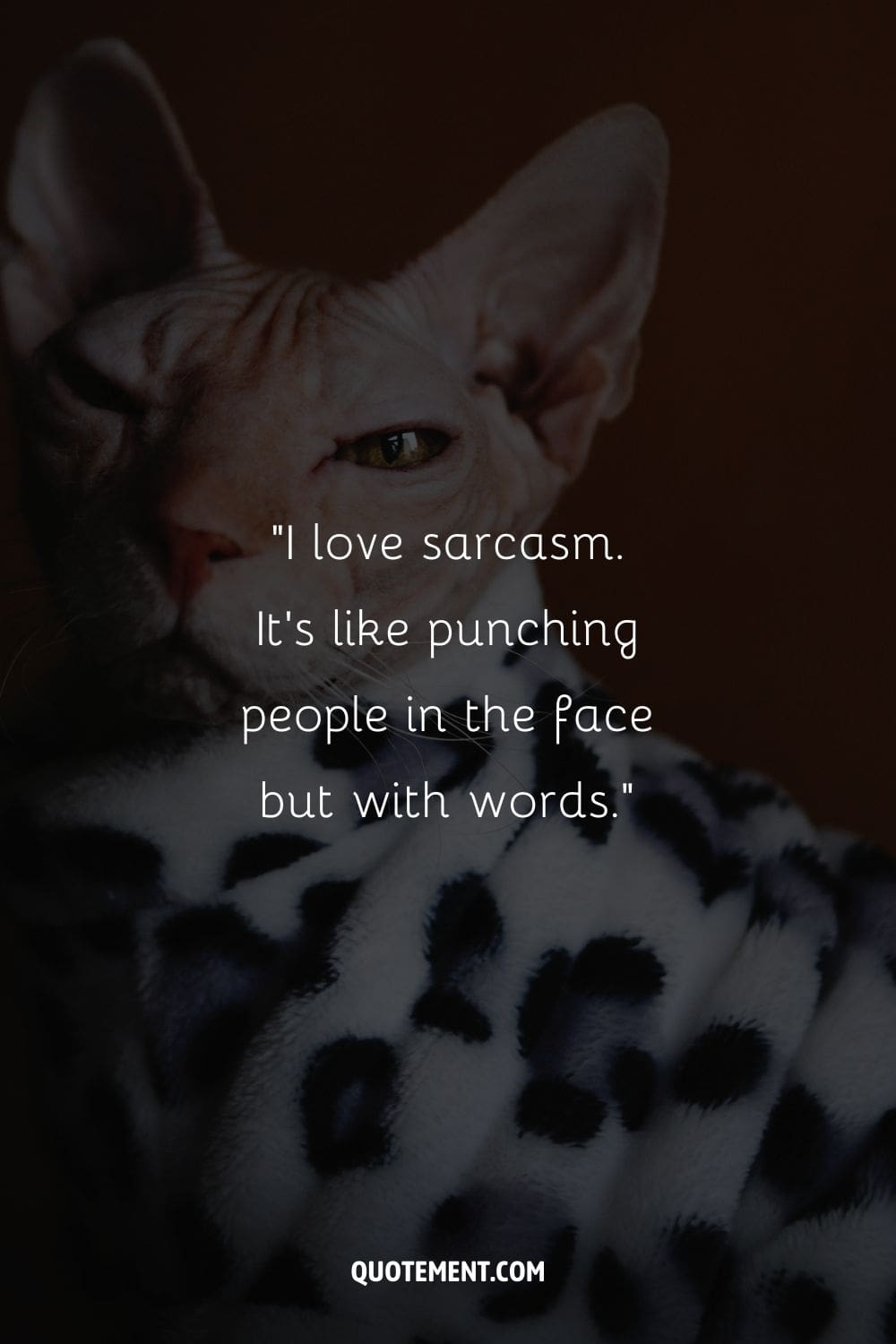 2. "What tale do you like best to hear?' 'Oh, I have not much choice! They generally run on the same theme – courtship; and promise to end in the same catastrophe – marriage." ― Charlotte Brontë, Jane Eyre
3. "If I wanted to kill myself I would climb your ego and jump to your IQ." ― Unknown
4. "Everyone seems normal until you get to know them." ― Unknown
5. "If ignorance is bliss. You must be the happiest person on this planet." ― Unknown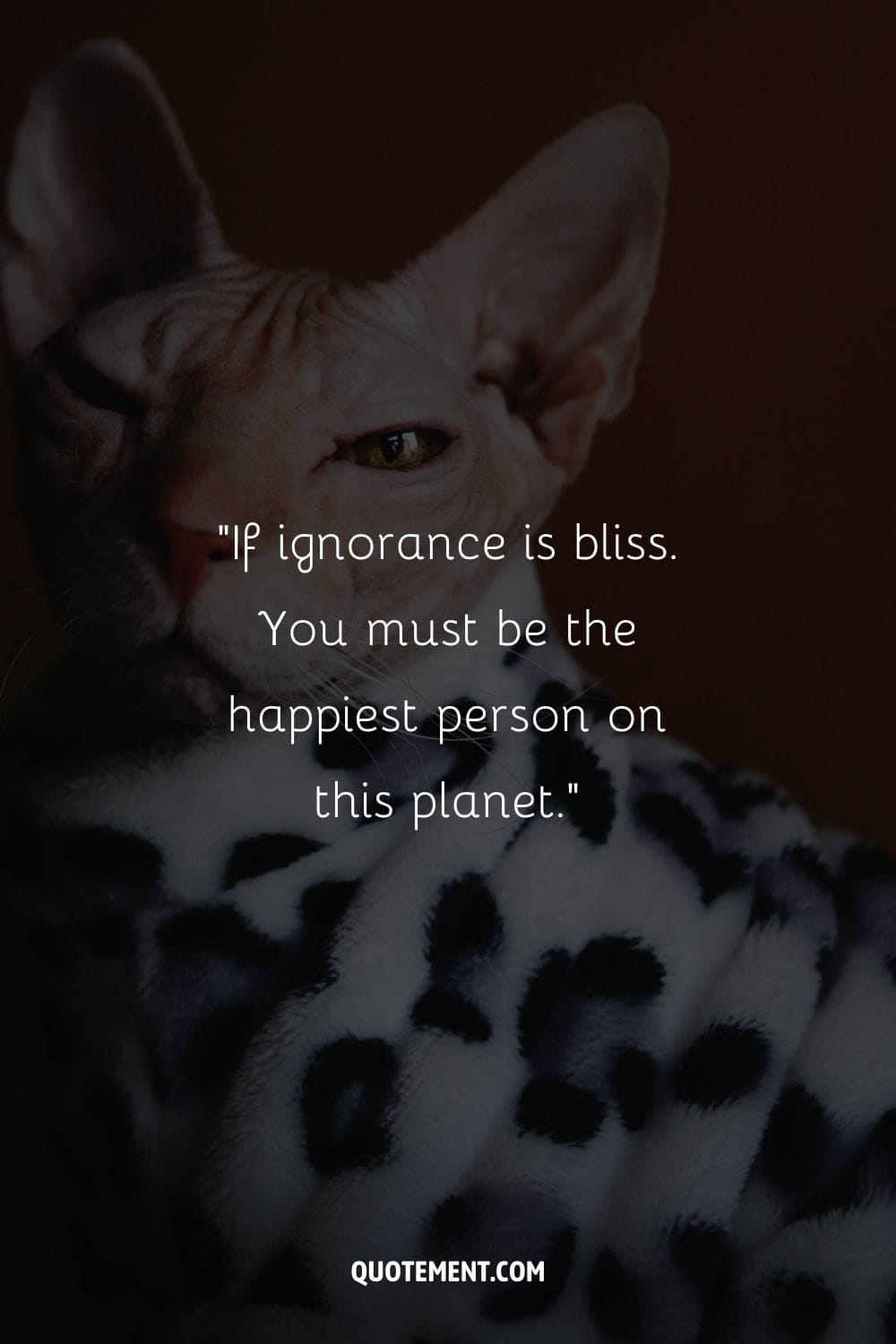 6. "Never miss a good chance to shut up." ― Unknown
7. "Some days you're the bug; some days you're the windshield." ― Unknown
8. "Before you criticize someone, you should walk a mile in their shoes. That way, when you criticize them, you're a mile away and you have their shoes." ― Unknown
9. "Whoever said nothing was impossible obviously never tried slamming a revolving door."
10. "I am busy right now, can I ignore you some other time?" ― Unknown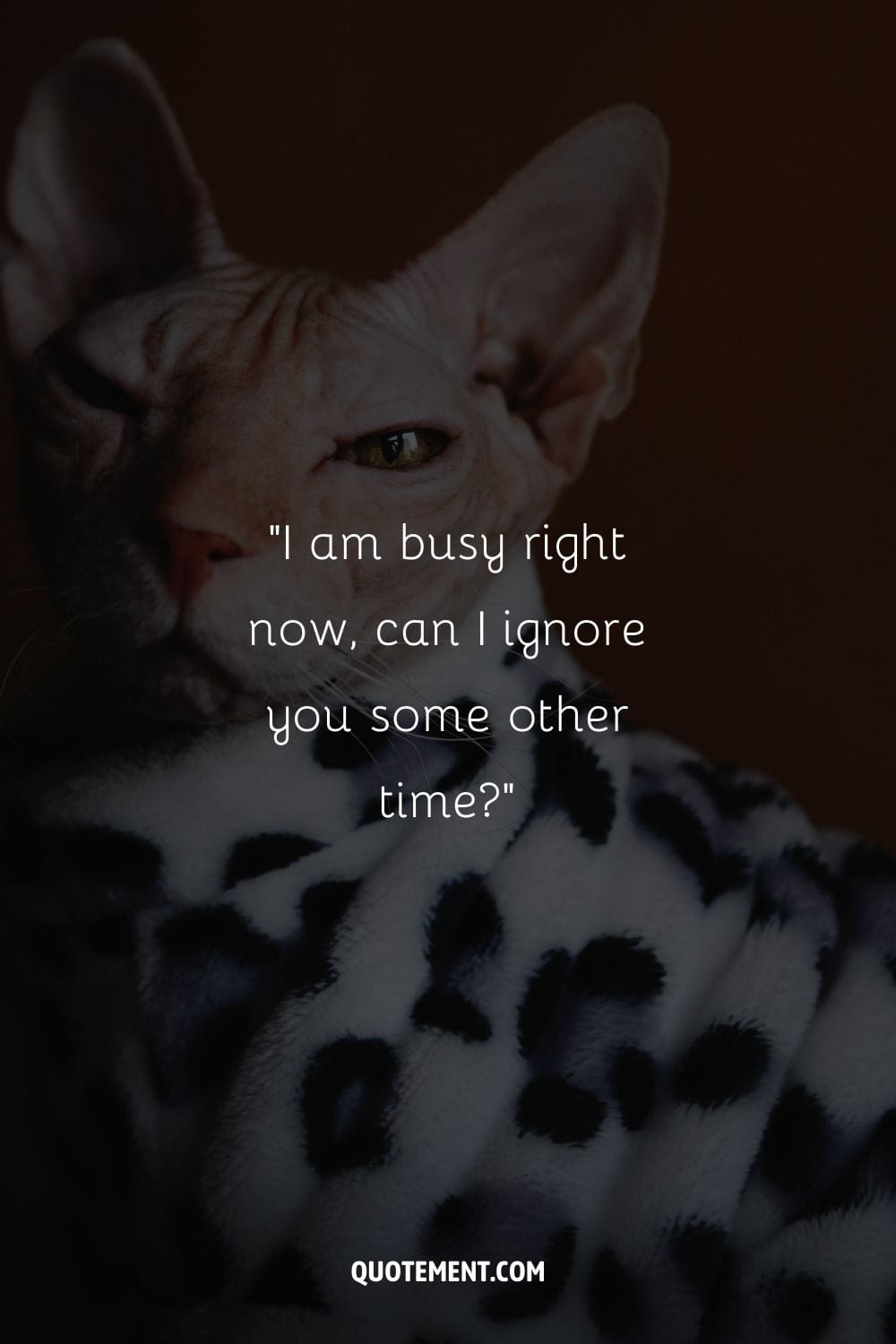 11. "Do not walk behind me, for I may not lead. Do not walk ahead of me, for I may not follow. Do not walk beside me either. Just pretty much leave me the hell alone." ― Unknown
12. "When two egotists meet, it's an I for an I." ― Unknown
13. "A pessimist's blood type is always b-negative." ― Unknown
14. "Stupidity is not a crime, so you're free to go." ― Unknown
See also: Ultimate Collection Of 120 Stupid Quotes That Are Funny
15. "Don't worry about what people think. They don't do it very often." ― Unknown
16. "Just because I don't care doesn't mean I don't understand." ― Unknown
17. "I never forget a face, but in your case, I'll be glad to make an exception." ― Unknown
18. "As the joker said, if you are good at something why do it for free." ― Unknown
19. "Let's share, You'll take the grenade, I'll take the pin." ― Unknown
20. "There are two theories to arguing with women. Neither one works." ― Unknown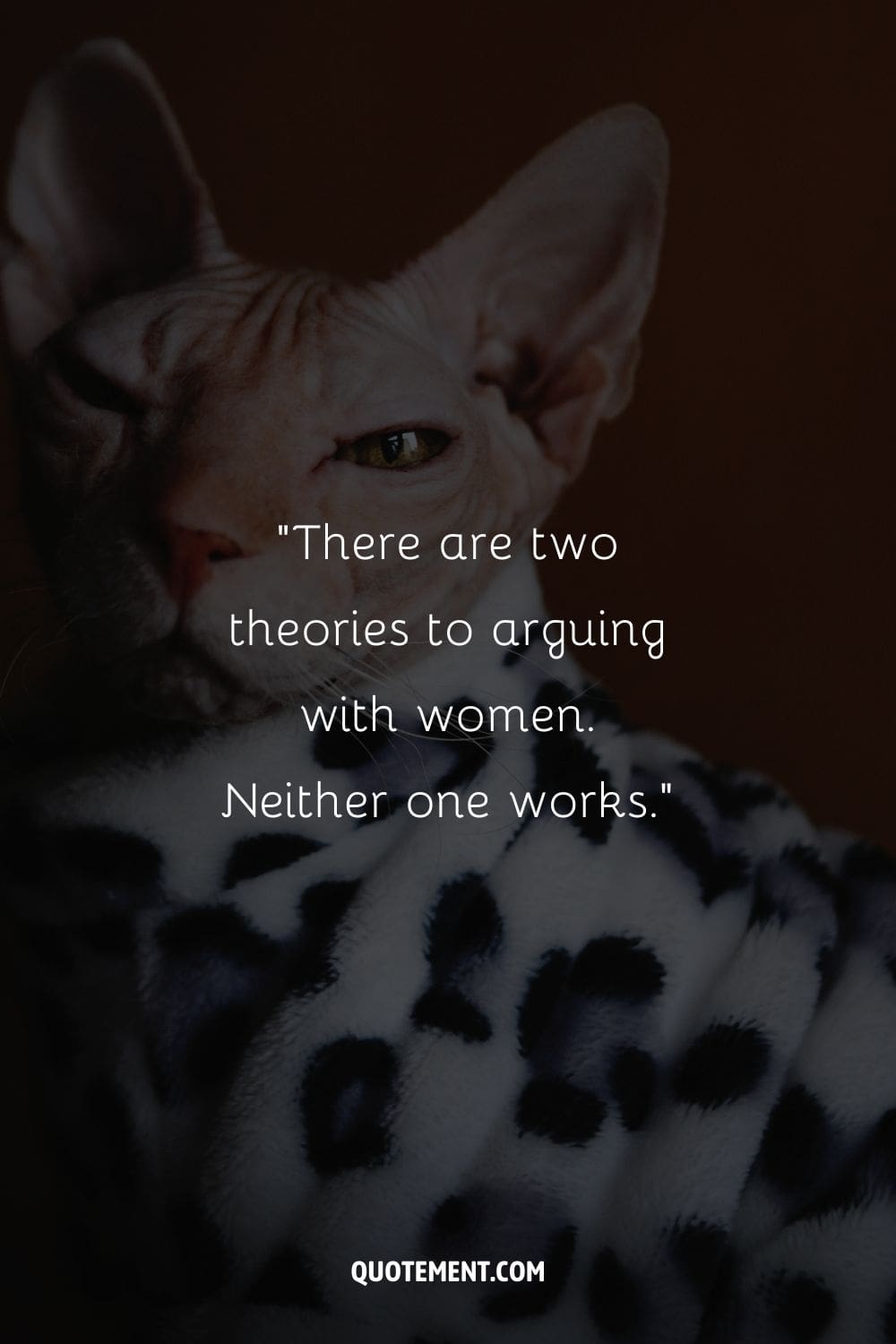 Final Word
I hope that you have enjoyed reading this compilation of the ultimate sarcastic epic quotes that can really help you think more creatively about your clapbacks, or simply put, your answers to some dull questions.
Read next: 210 Unique Savage Quotes To Embrace Your Bold Attitude