Sometimes, all you need is a bit of inspiration and an additional push towards the girl of your dreams! Using these cute pick up lines, I am sure that you will spark your conversation with your crush, and find out more about each other!
Let's see which ones you'll like best!
The Best Cute Pick Up Lines
1. Aside from being this good-looking, what else do you do in your free time?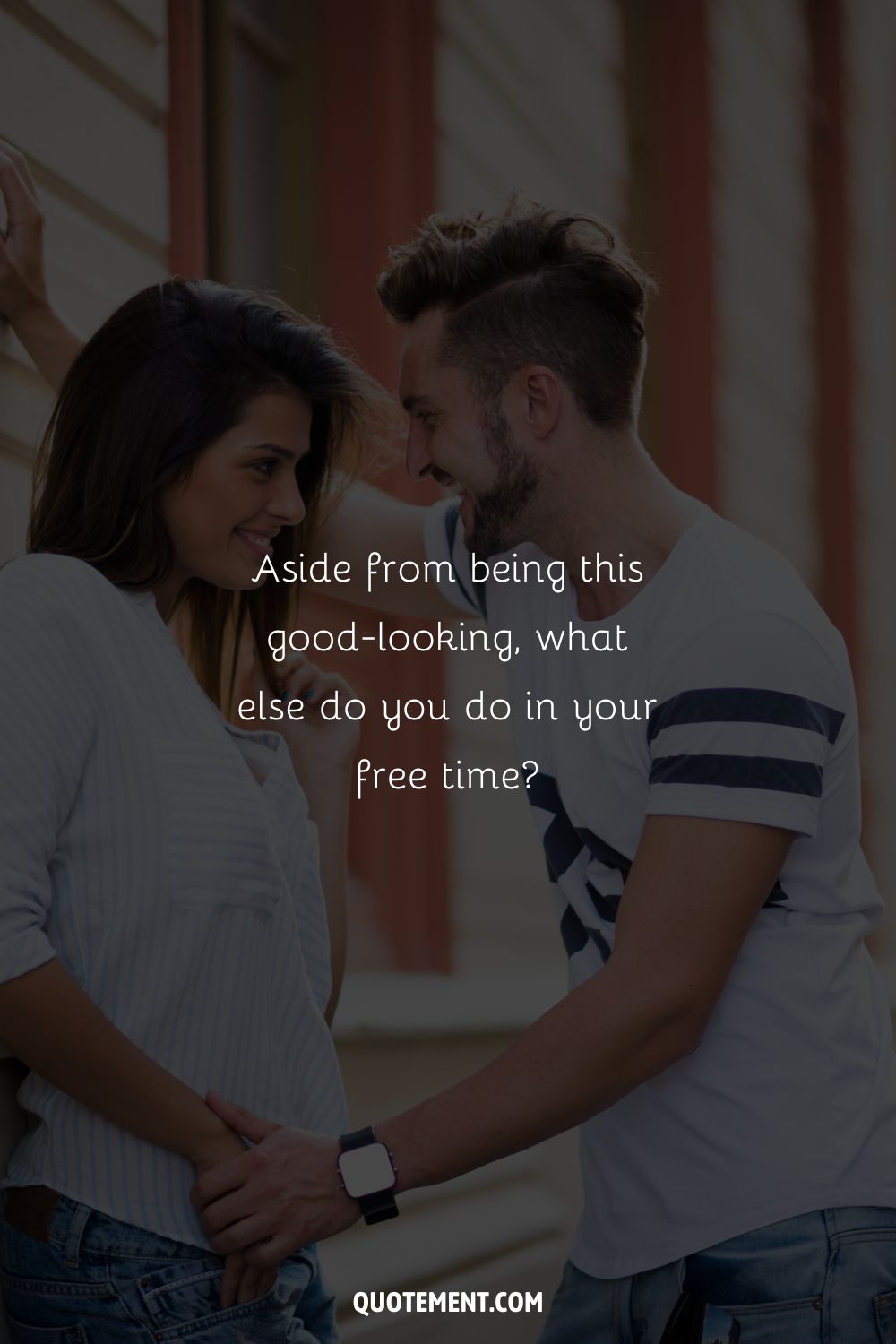 2. I know your name is [insert their name], but can I call you mine?
3. I'd say bless you, but it looks like you already have been.
4. Do you have a map? I just got lost in your eyes.
5. Truth or date?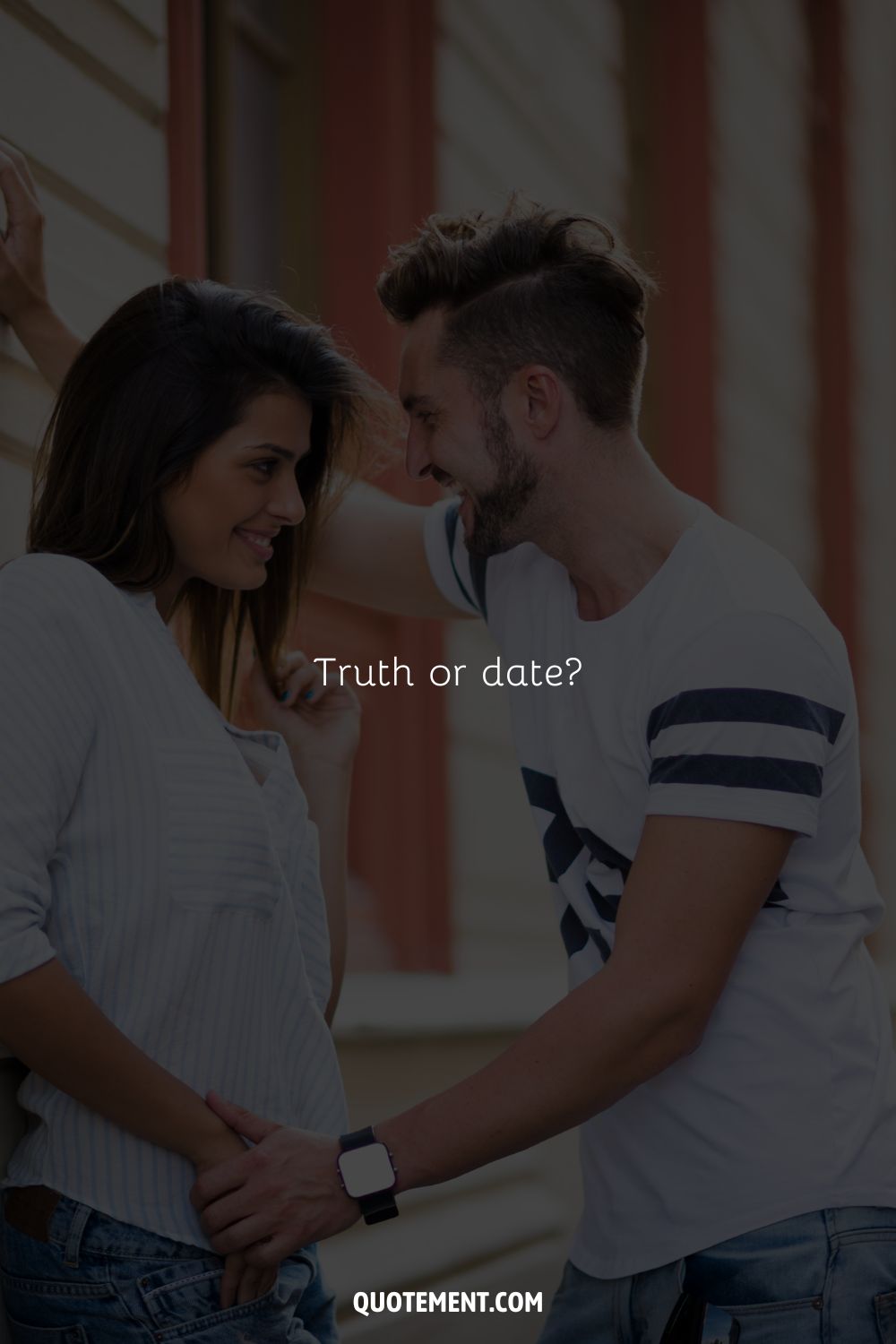 6. I assumed happiness started with an 'H' but I believe it actually starts with 'U.'
7. Are you https? 'Cuz without you I'm just ://.
8. I hope you know CPR 'cuz you just took my breath away!
9. I don't believe in love at first sight, but you have me considering love at first swipe.
10. Four and four become eight, but you and I can be fate.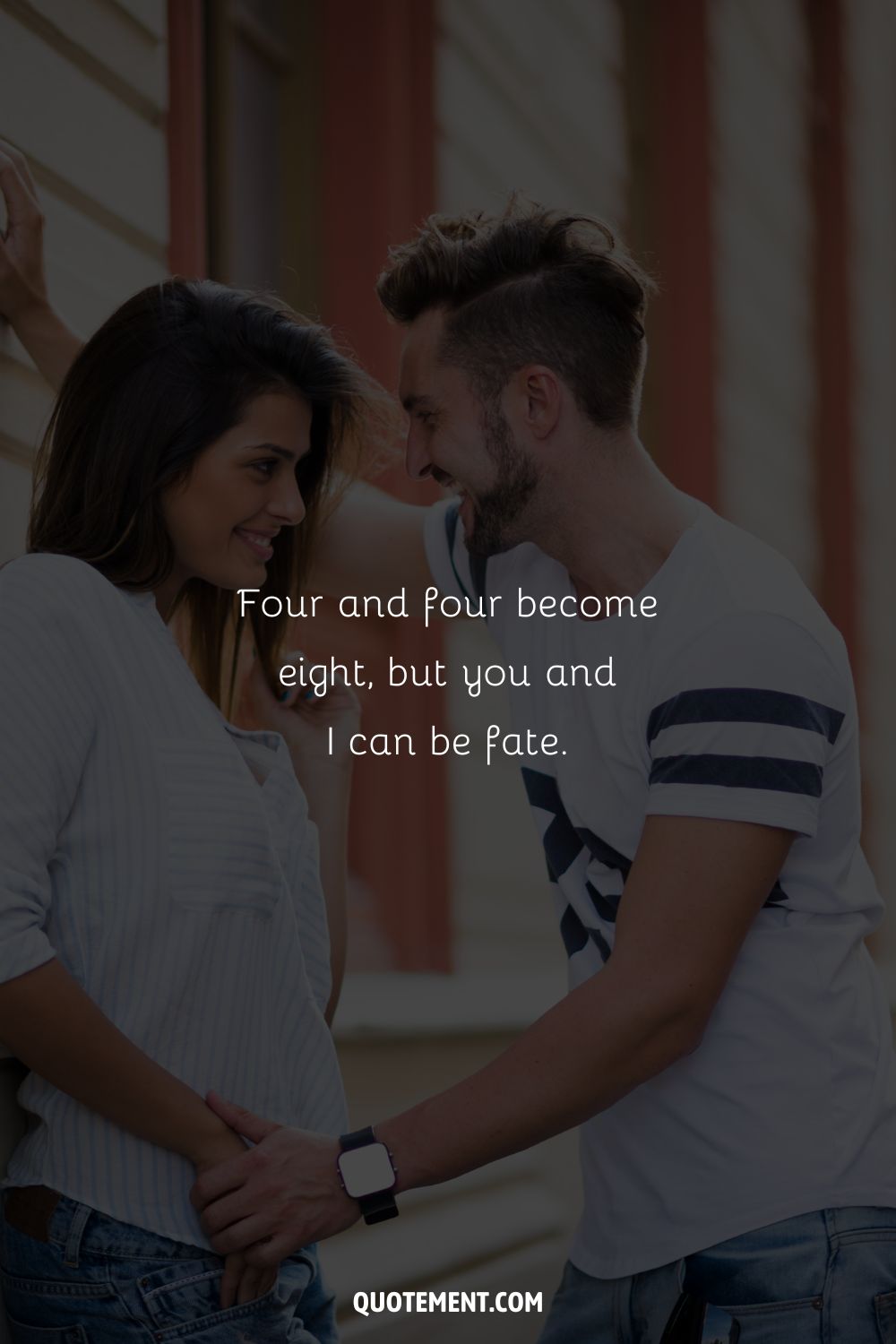 Cute Pick Up Lines For Flirting
11. Do you believe in love at first sight, or do you need to look at my profile again?
12. When I send your pic to my group chat, which one would you like me to use?
13. I'd like to take you to the movies, but they don't let you bring in your own snacks.
14. Do you know what the Little Mermaid and I have in common? We both want to be a part of your world.
15. Are you a magician? 'Cuz when I look at you, everyone else disappears.
16. When your parents made you, they were really just showing off.
17. My mom told me not to talk to strangers online, but I'll make an exception for you.
18. They say dating is a numbers game, so can I get yours?
See also: Top 200 Phone Number Pick Up Lines To Impress Your Crush
19. I usually go for 8s but I guess I'll settle for a 10.
20. Something's wrong with my eyes because I can't take them off of you.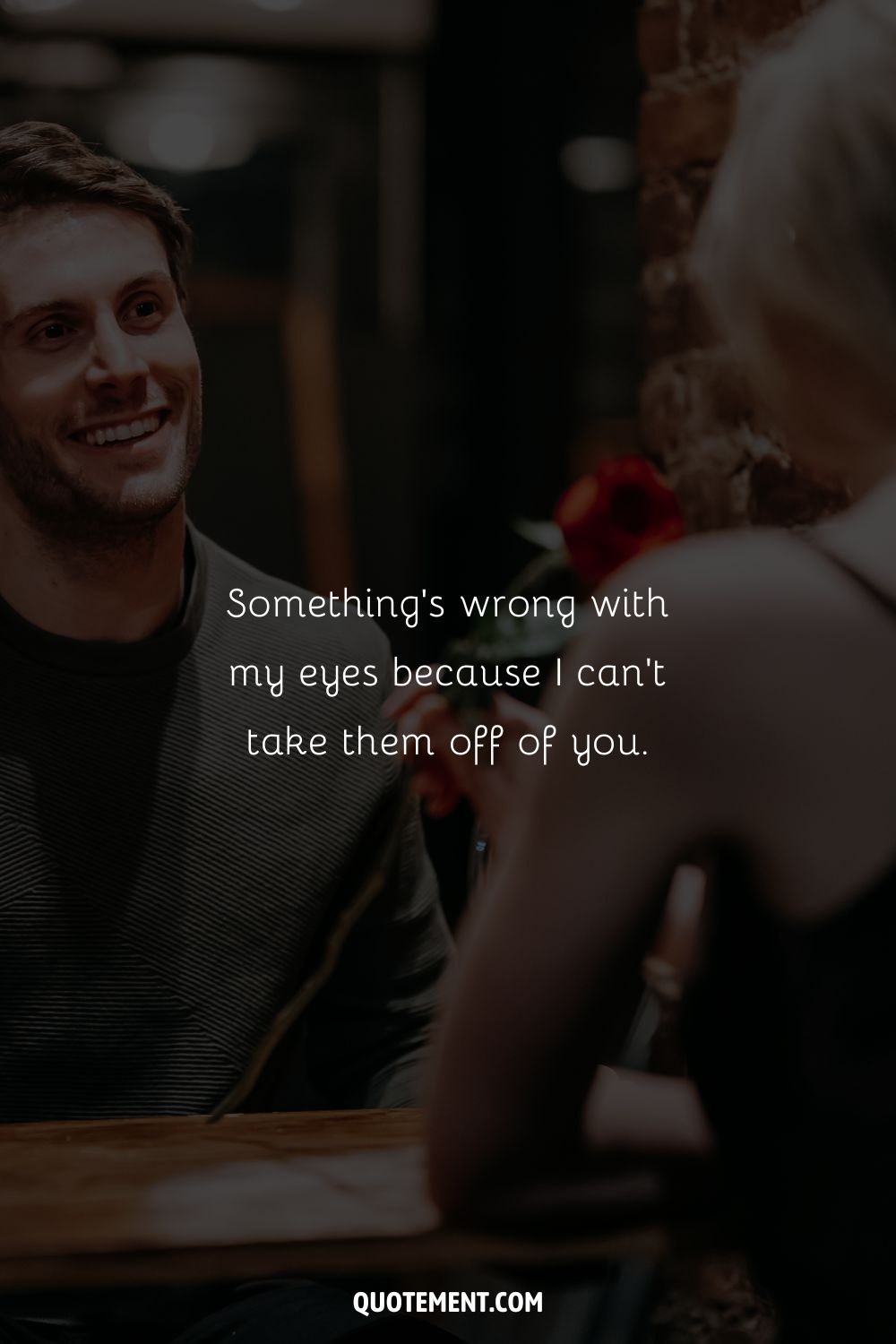 21. Hi, I'm Mrs. Right. Someone said you were looking for me?
22. Do you like Mexican food? 'Cuz I want to wrap you up and make you my Bae-ritto.
23. You don't know how many times I've had to swipe left to find you.
24. When our friends ask us how we met, what are we going to tell them? Funny answers only.
25. I don't know how this works. Are we married now?
26. If you could be anywhere in the world, doing anything you wanted, where would we be?
27. My sweet tooth has been driving me crazy since the second I saw you!
28. I had this cute pickup line, but I forgot it the moment I laid eyes on you.
29. Are you a time traveler? 'Cuz I see you in my future.
30. Hey, I'm writing an article on the finer things in life and was hoping I could interview you.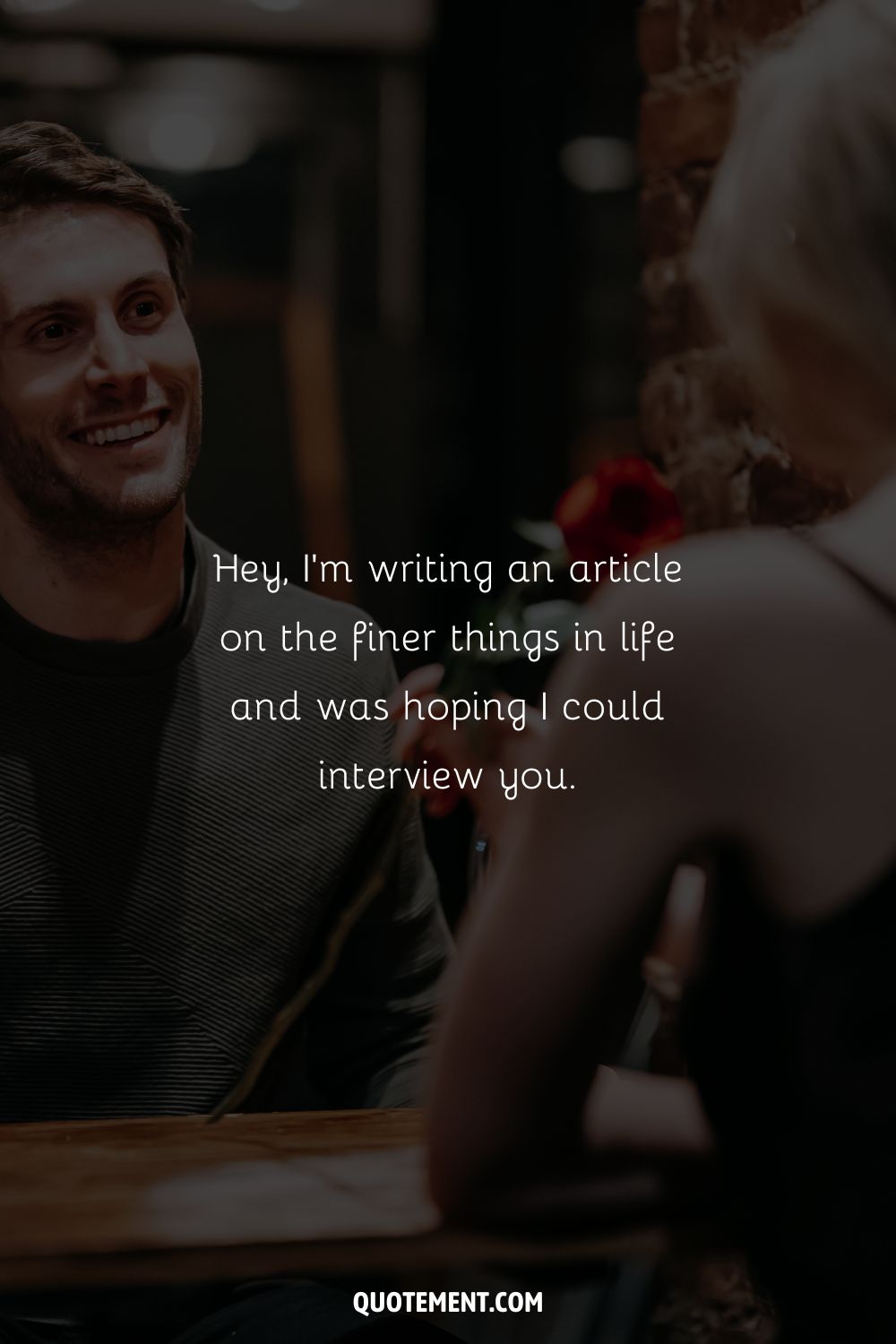 31. I'm no organ donor but I'd be happy to give you my heart.
32. Are you a bank loan? 'Cuz you have my interest.
33. Life without you is like a broken pencil… pointless.
34. I must be in a museum because you truly are a work of art.
35. Are you religious? 'Cuz you're the answer to all of my prayers.
36. Is your dad a boxer? Because you're a knockout.
37. Kiss me if I'm wrong, but dinosaurs still exist, right?
38. I am not a photographer, but I can easily picture us together.
39. I'm going to complain to Spotify about you not being in this week's hottest singles.
40. Hey, you're pretty and I'm cute. Together we'd be pretty cute.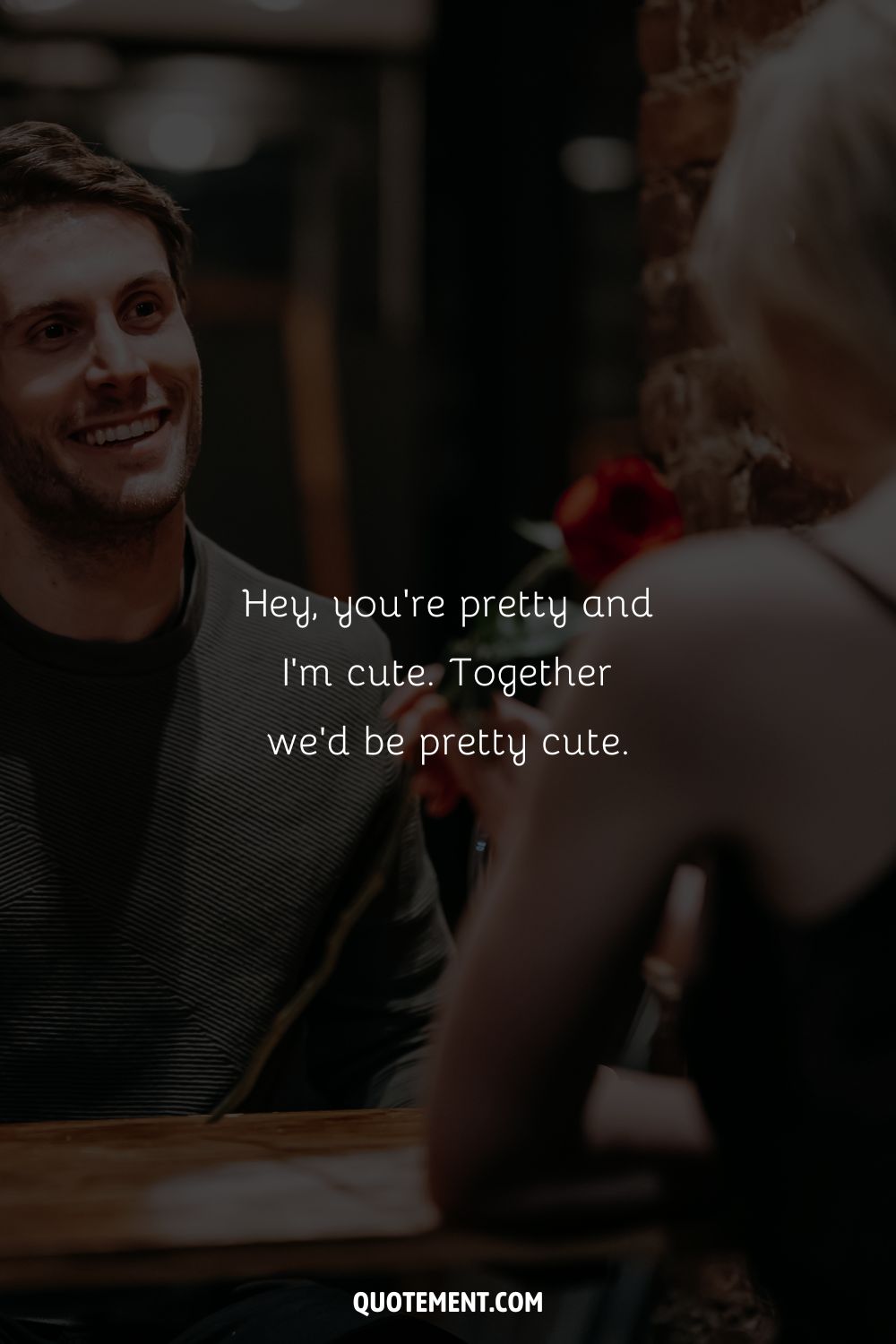 41. I would flirt with you, but I'd rather seduce you with my awkwardness.
42. I think there's something wrong with my eyes—I just can't take them off of you.
43. Can you lend me a kiss? I promise I'll give it back.
44. Do you have a map? Because I keep getting lost in your eyes.
45. My mom said she found a beautiful and intelligent girl for me. Is that you?
46. Even if there was no gravity on Earth, I'd still fall for you.
47. Are you a shooting star? Because I wish I might be the one you wish for tonight.
48. Are you a magician? Because every time I look at you, everyone else disappears.
49. I wish I could rearrange the letters of the alphabet. I would place U and I together.
50. Let's commit the perfect crime. I'll steal your heart, you steal mine.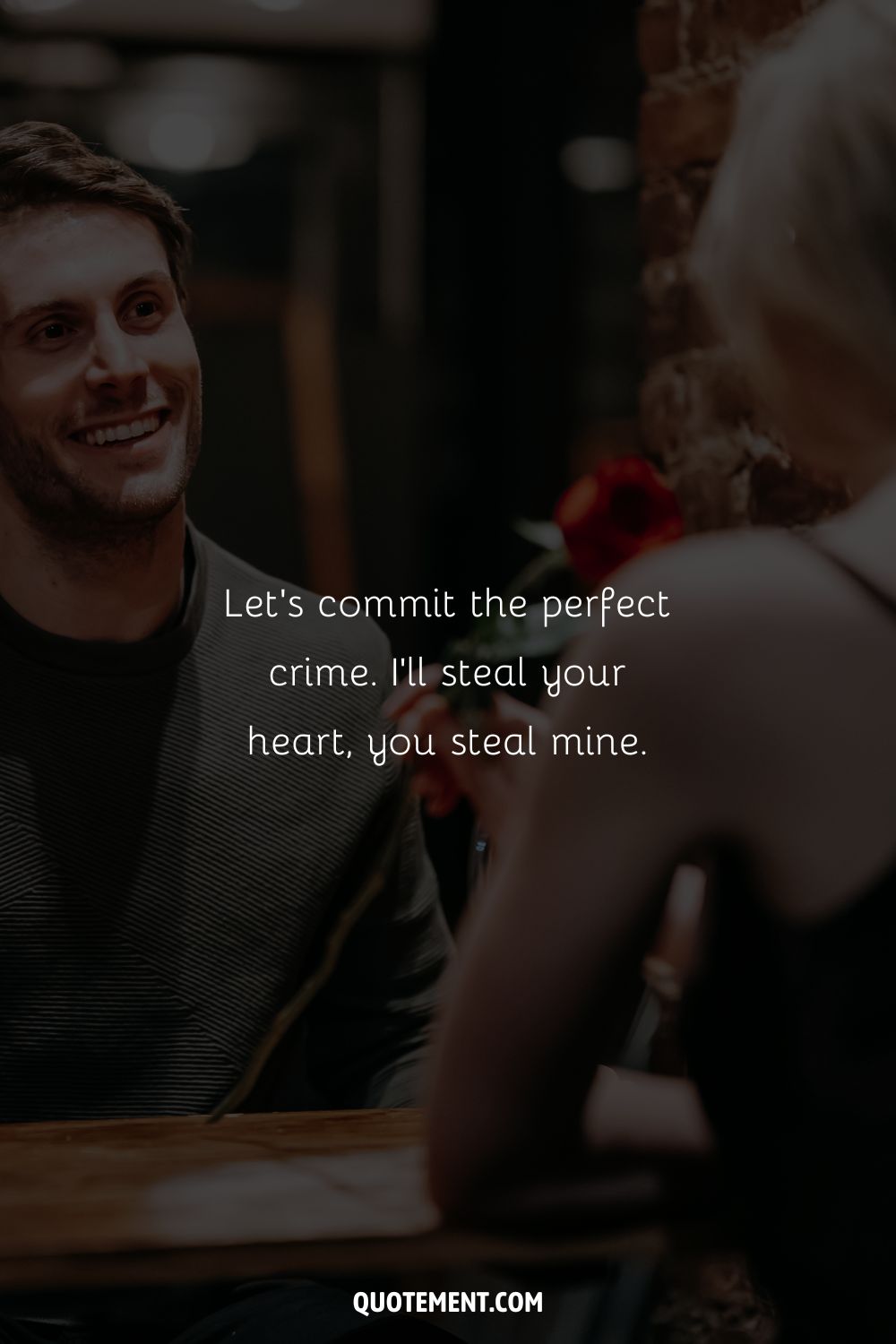 51. Do you know what's on today's menu? It's Me 'n' U.
52. I must be a snowflake because I've fallen for you.
53. If you were a poem, you'd be the verses that speak directly to my soul.
54. Did you know I am good with numbers? Give me yours so that I can prove it to you.
55. Do you believe in fairytales? Because meeting you feels surreal.
56. Are you made of Copper and Tellurium? Coz you are CuTe.
57. Mind if I tie your shoes? I'd hate to see you falling for anyone else.
58. They say nothing lasts forever, so will you be my nothing?
59. Well, you're the sweetest thing I've seen in a while on this app. Hello there!
60. Do you know how to train butterflies? The ones in my stomach right now are quite untamed.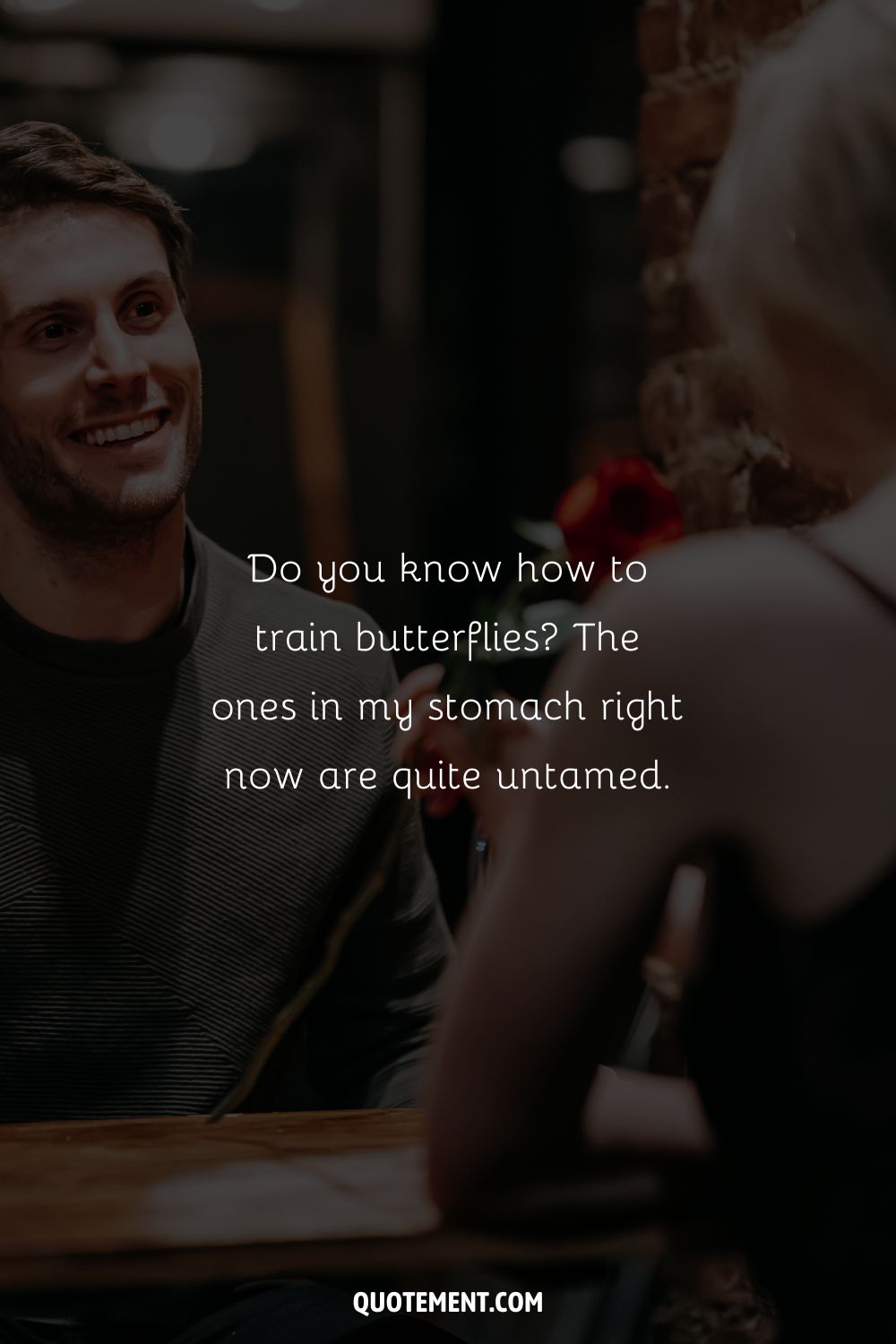 61. Are you an archeologist 'cuz you dug up a hole in my heart.
62. You have one of the most beautiful faces I've seen in a long, long time.
63. You know those gaps between your fingers? I think they were made for mine.
See also: 131 Absolutely Brilliant Pick Up Lines To Make Her Blush
64. Hi, can I get your picture? I want to show all my friends that angels really do exist.
65. If you were a book, you'd be a page-turner that I'd never want to put down.
66. Do you watch Star Wars? Because Yoda only one for me.
67. Are you a shooting star? Because you've just made all my wishes come true.
68. Is there a rainbow today? I just found the treasure I've been searching for.
69. Do you believe in rebirth? Because I feel we have a past connection.
70. Are you a camera? Why do I smile when I look at you?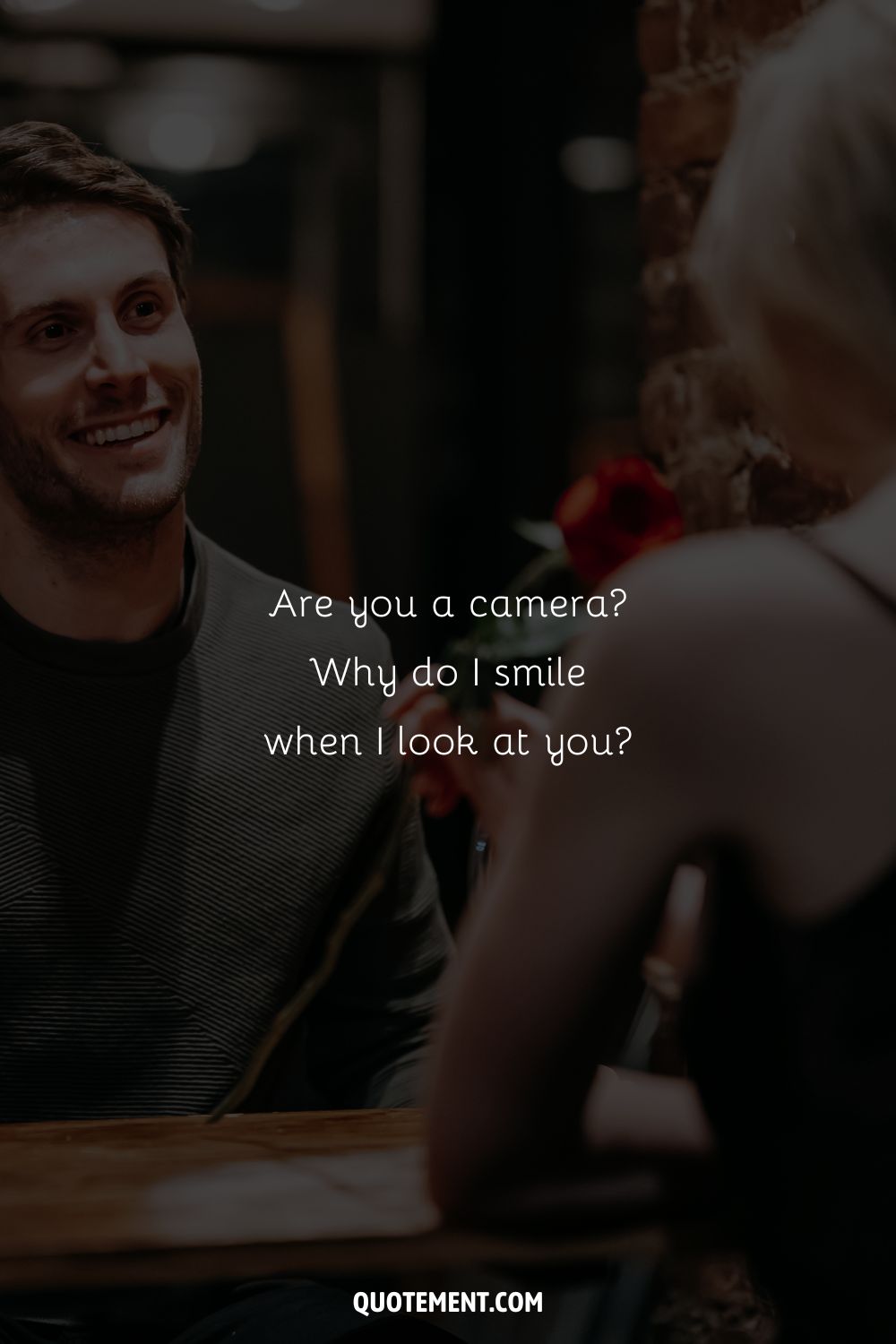 71. Do you have a pencil? 'Cuz I want to erase your past and write our future.
72. Roses are red, violets are blue, I know I can't rhyme, but I want to date you.
73. If you were a painting, you'd be a masterpiece.
74. If you were a vegetable, you'd be a 'cute-cumber.'
75. If you were a fruit, you'd be a 'berry' special one.
76. Do you have a special place in mind? Because I'd go anywhere with you.
77. If you were a novel, you'd be a bestseller.
78. If your heart were a prison, I would never mind being sentenced to life imprisonment.
79. I had the best pickup line on the way, but I saw you and now I'm speechless.
80. I think someone must have stolen the stars and put them in your eyes.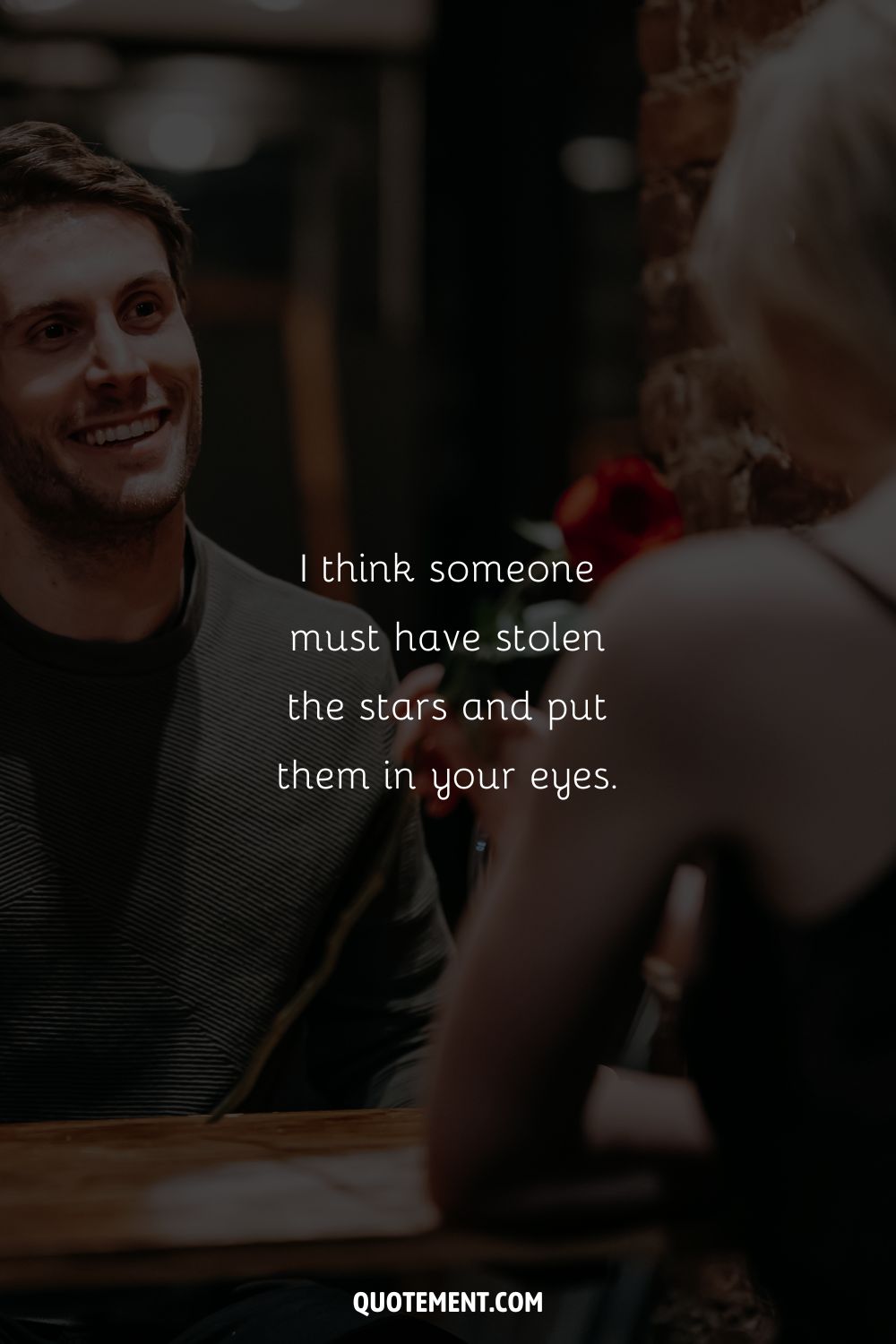 81. Oh, by the way, I'm wearing that smile you gave me.
82. Can you do me a favor? I want you to take down my number.
83. Are you a parking ticket? Because you've got "FINE" written all over you.
84. I'm not an electrician, but I can light up your day.
85. Are you a treasure map? Because finding you would be the greatest adventure.
86. Are you a 45° angle? I thought so. Because you are a-cute.
87. Can I take a picture of you, so I can show Santa what I want for Christmas?
See also: 110 Witty Christian Pick Up Lines To Impress Your Angel
88. Is your name Wi-Fi? Because I'm feeling a connection.
89. I'll cook you dinner if you cook me breakfast. Deal?
90. I'm researching important dates in history. Would you like to be mine?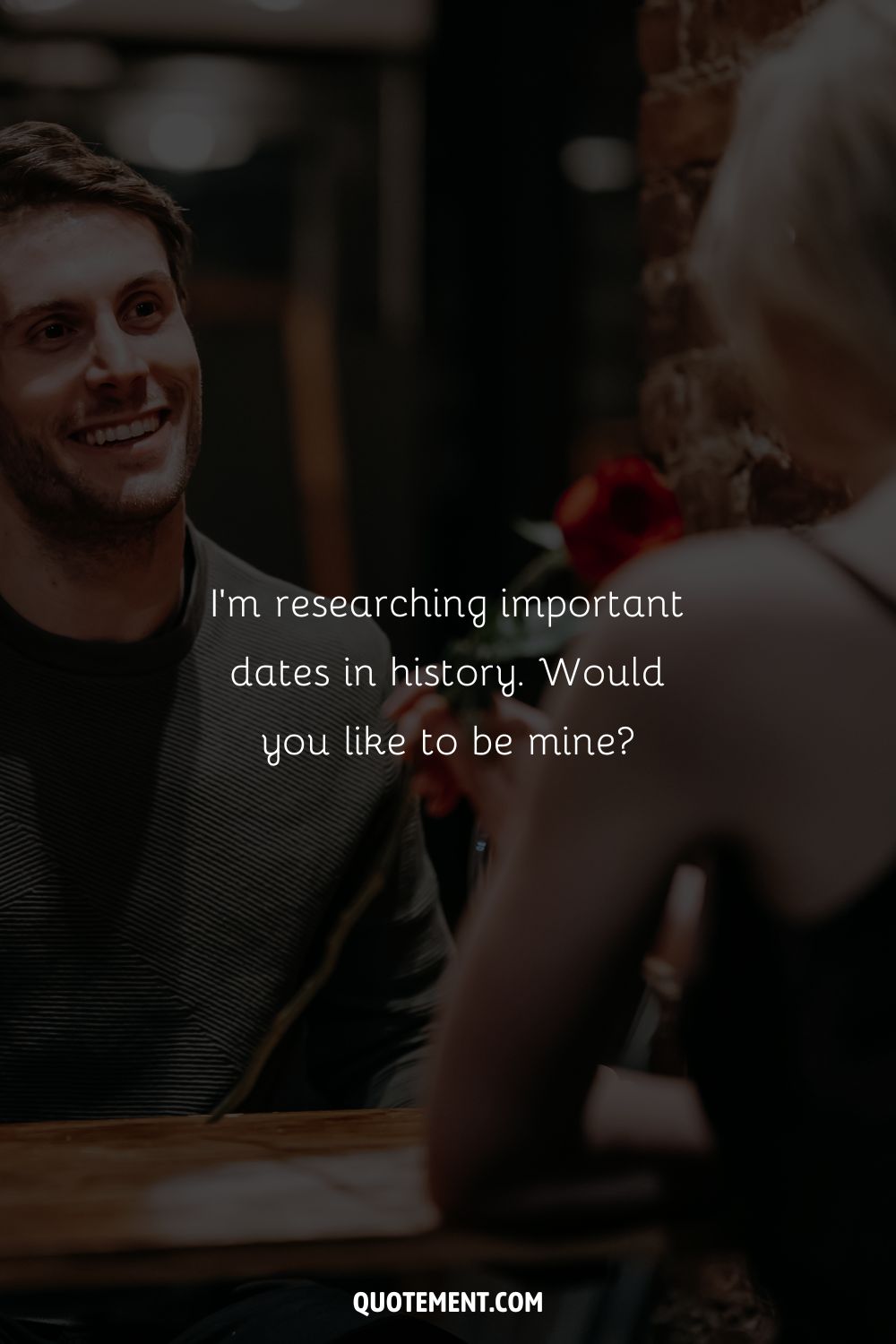 91. Damn, you have a dog! Does that mean I'll never win the 'best cuddler ever' title?
92. Do you have a name, or can I call you 'angel'?
93. I'm trying to think of something to say, but all I can think about is how cute you are.
94. If you were a dessert, you'd be a sweet escape from reality.
95. Hey! I think you have something in your eye. Oh! It's just a sparkle.
96. Is your name Autumn? Because you're a perfect fall.
See also: 50 Best Autumn Pick Up Lines For Your Fall Adventures
97. Do you have a name, or can I call you 'Serendipity'? Meeting you feels like destiny.
98. I know we're not socks, but I'm sure we'd make a great pair.
99. If you were a key, you'd unlock all the happiness in my heart.
100. Please call God. I think heaven's missing an angel.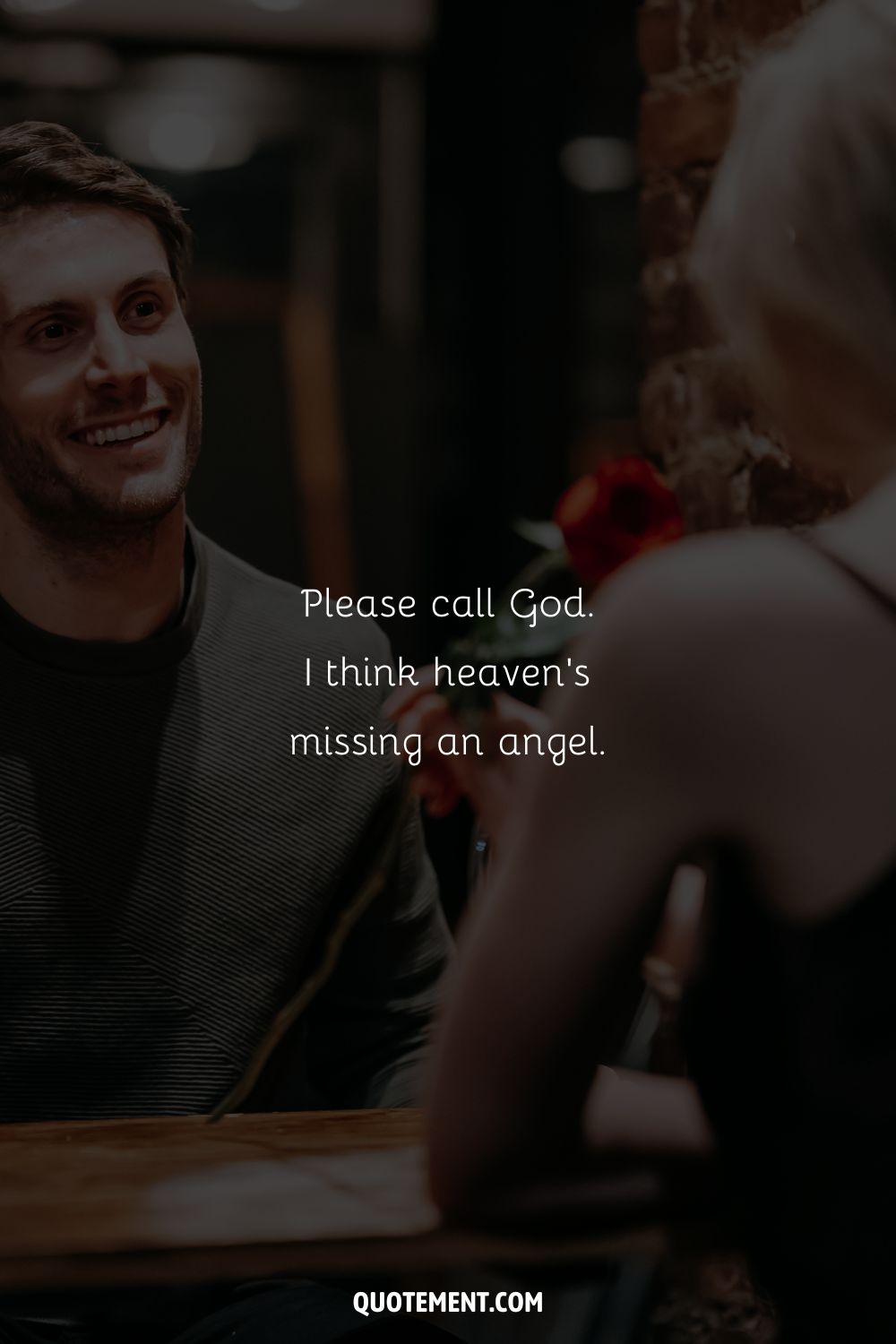 101. I am not an astrologer, but I can see my future with you.
102. Are you a volcano? Coz I lava you!
103. Oh! Was it you on the front cover of Vogue?
104. Can I borrow a compass? Because I lose direction whenever you're around.
105. No pen, no paper… but you still 'draw' my attention.
106. I am a good dancer. Hold my hands and let me prove it to you.
107. Let's take a photo together, so my friends can see a living proof that angels exist.
108. Are you a time traveler? Because I can't believe you haven't been snatched up yet.
109. Is there an airport nearby, or is that just my heart taking off?
110. I'm going for a walk. Would you mind holding my hand?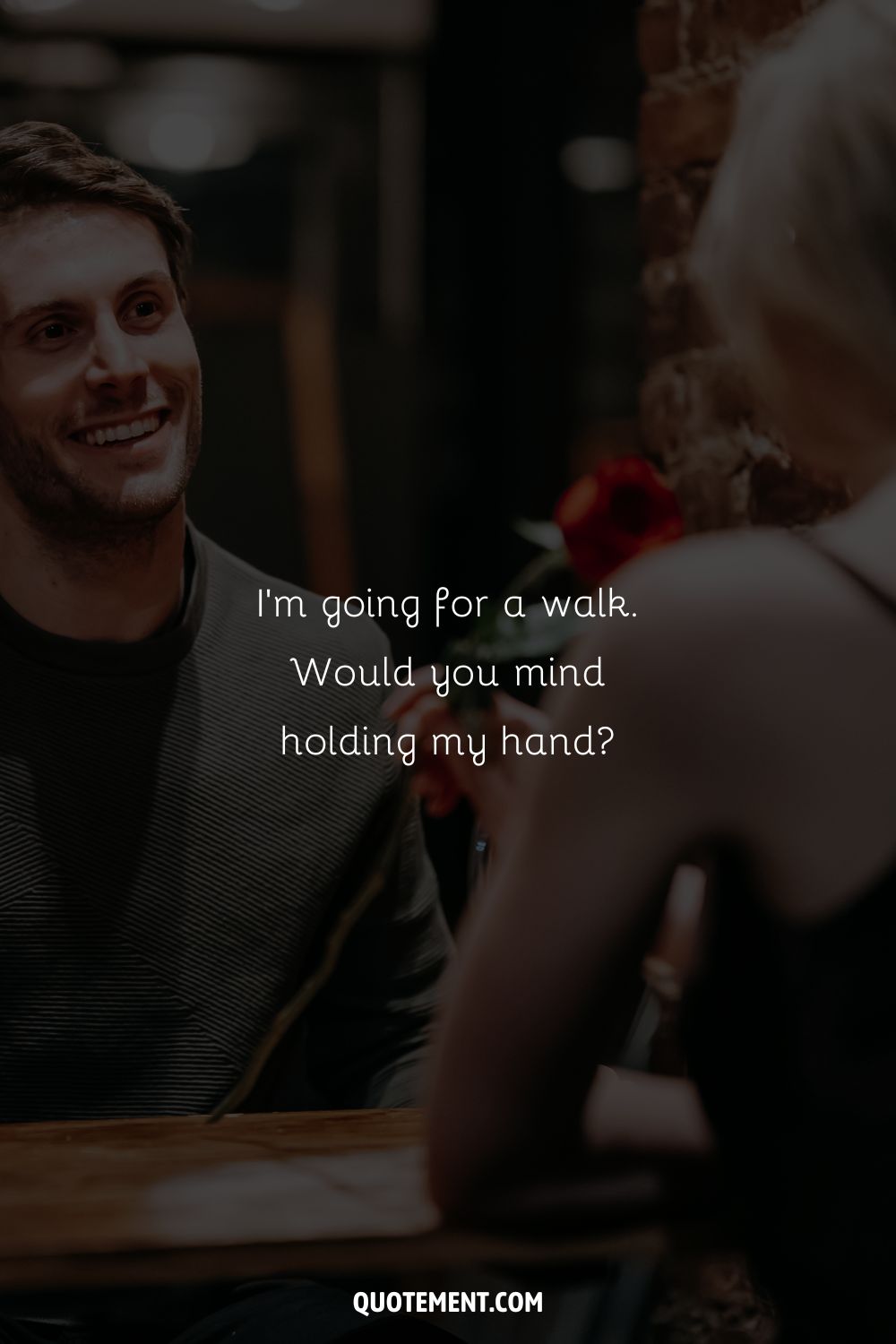 111. How does it feel to be so gorgeous?
112. Let's be together and be the number Pi, endless and irrational.
113. It looks like I've lost my phone number. Could I get yours instead?
114. Can I take a picture of you, or do you always look this stunning?
115. I guess I should wear gloves before touching you. Because you are too hot.
116. Oh God! Pinch me quickly so that I know I am not dreaming.
117. Can I take a picture of you, or do you already come framed?
118. Are you a 90° angle? Because you look so right.
119. You swiped right, I swiped right, should we establish we're not serial killers first or can we proceed to date right away?
120. Are you a pendant, because I would want to keep you close to my heart.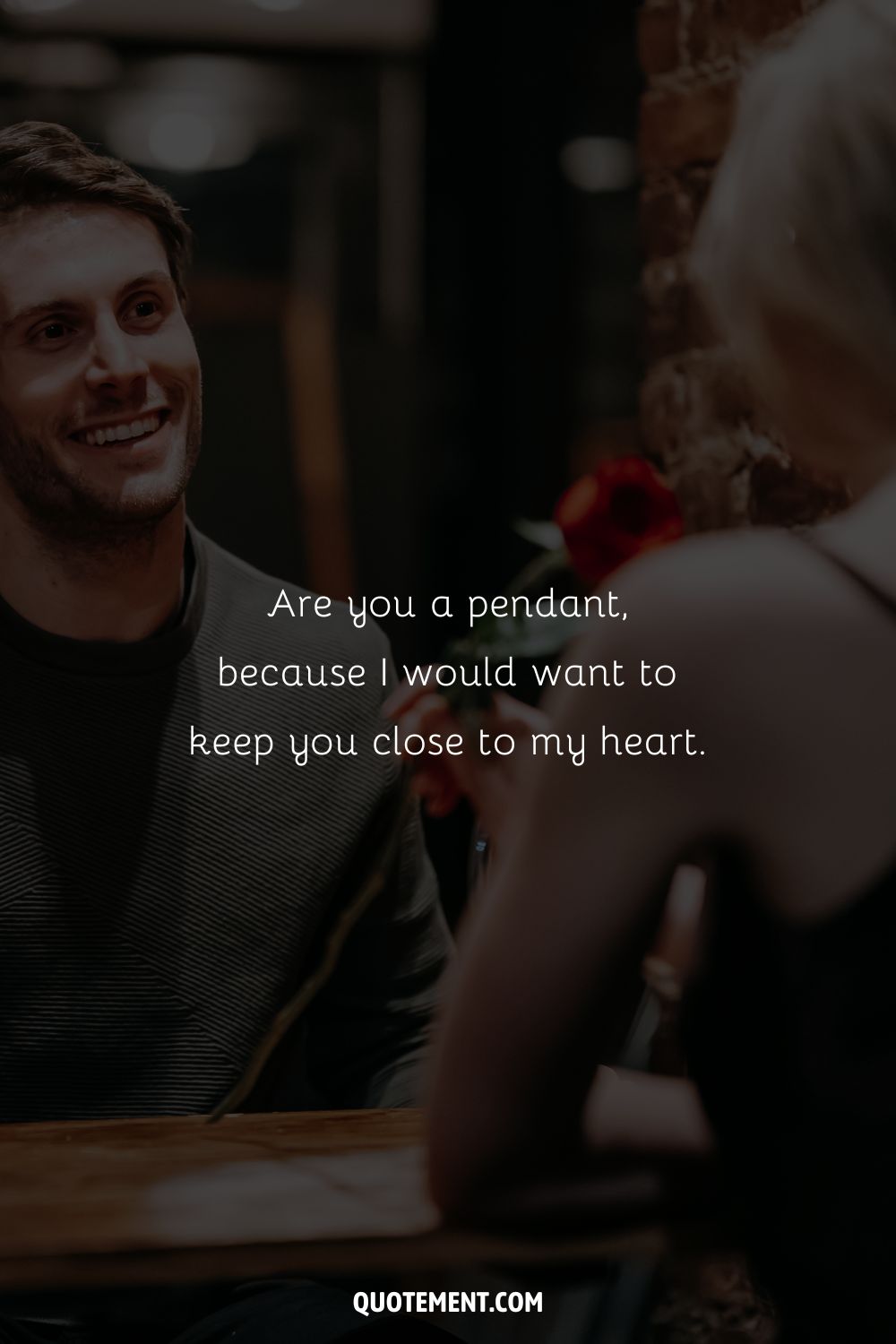 121. You can delete the app now, I'm here.
122. Not many know there's a place happier than Disneyland. It's standing beside you.
123. I'm not a photographer, but I can definitely picture us together.
124. If you were a fragrance, you'd be rare and intoxicating.
125. Do you have a map to your heart? I'd love to explore every corner.
126. Do you have a secret? Because your smile is hiding something mysterious.
127. If you were a breeze, you'd be the gentle touch that calms my soul.
128. Aside from being so gorgeous and intelligent, what else do you do?
129. I'd give up my morning cereal to spoon you instead.
130. I should take rent from you. Because you spend a lot of time in my mind.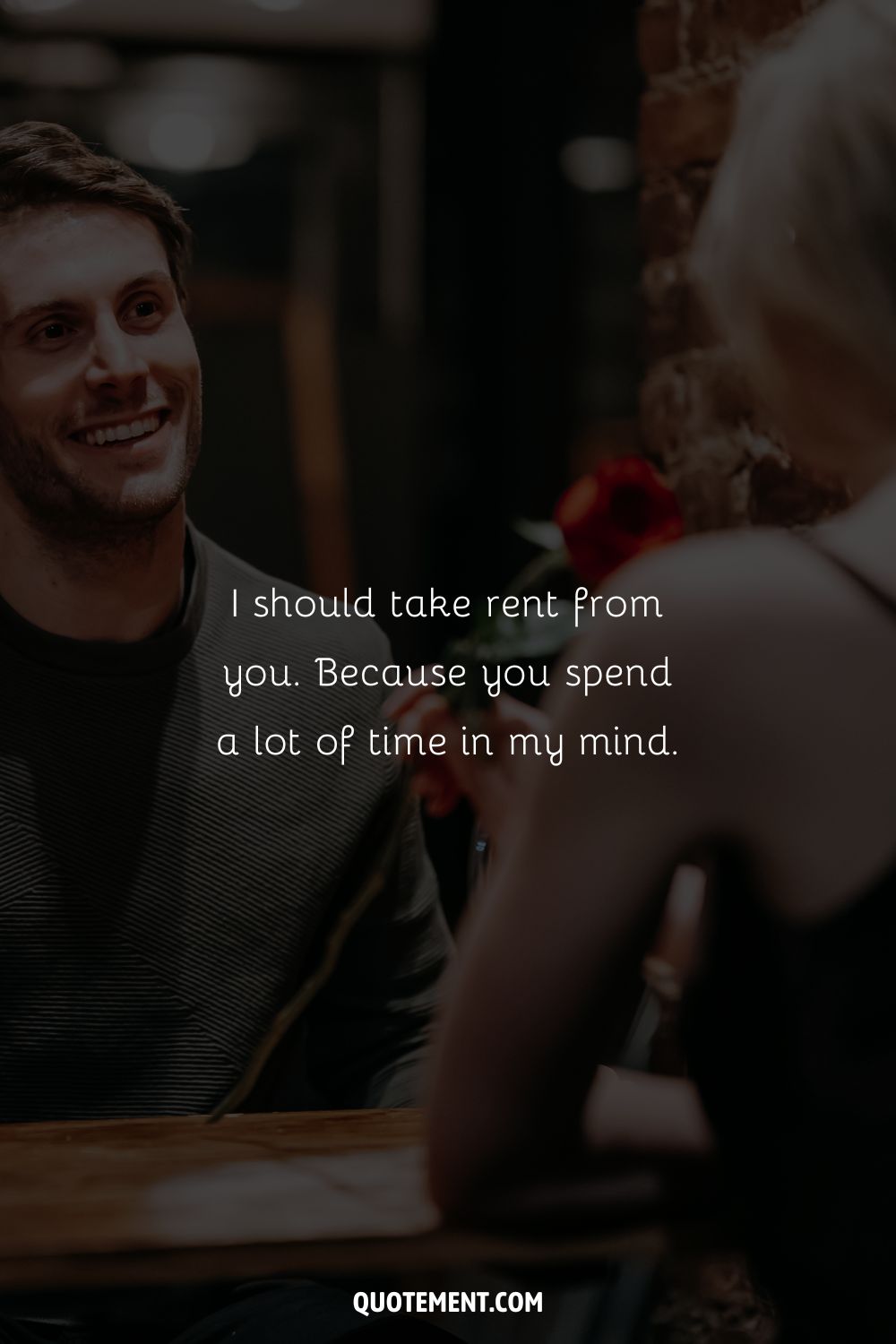 131. Are you from Tennessee? Because you're the only 10 I see.
132. Are you sure you're not tired? You've been running through my mind all day.
133. How can I plan our wedding without having your number?
134. Wanna touch my shirt? It's made of boyfriend material.
135. Roses are red, my cheeks are too, that is what happens when I'm around you.
136. Could you please talk to me? I need some sweetness in my life.
137. I believe in following my dreams. Can I have your Instagram?
138. Are your parents preachers? Because you are a beautiful blessing.
139. Did you know penguins stick to one partner their whole life? Would you like to be my penguin?
140. Are you a spiritual person? Because, I am at peace when you are around me.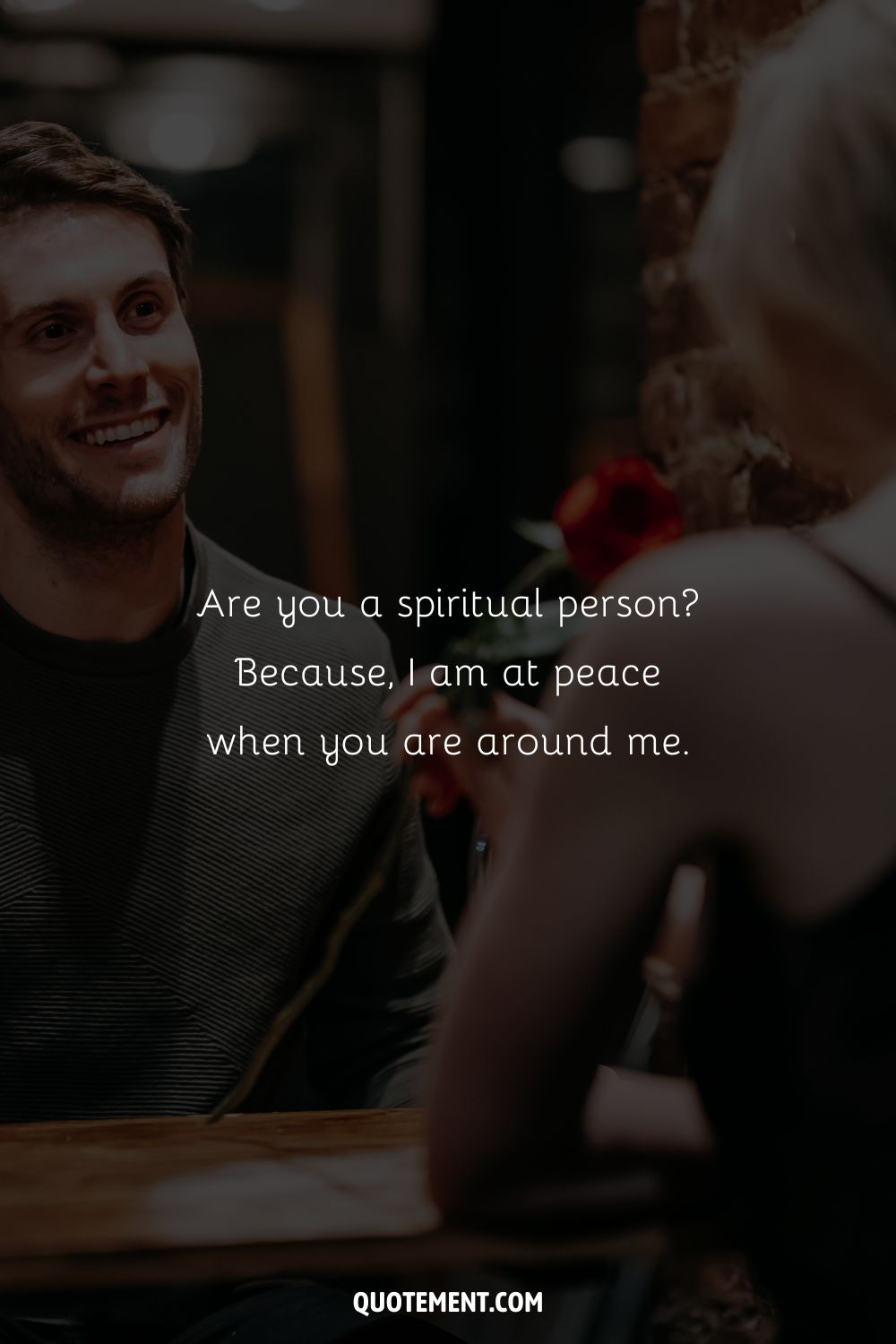 141. Allow me to follow you. Because someone told me to follow my dreams.
142. Why would I want to look at the stars when I can see the ones in your eyes all the time?
143. Is it getting hot in here? Or is it just our bond that is forming?
144. Wow! People like you only existed in my dreams until now.
145. We should never play hide and seek. Because it's difficult to find someone like you.
146. You are so perfect that you give the sun a reason to shine every day.
147. You are cute. You are fine. Can I call you mine?
148. I can die a happy guy now because I now know what heaven is like looking at you.
149. I cannot find a suitable word in the dictionary to describe your beauty.
150. My parents said, 'God bless you.' It just got real.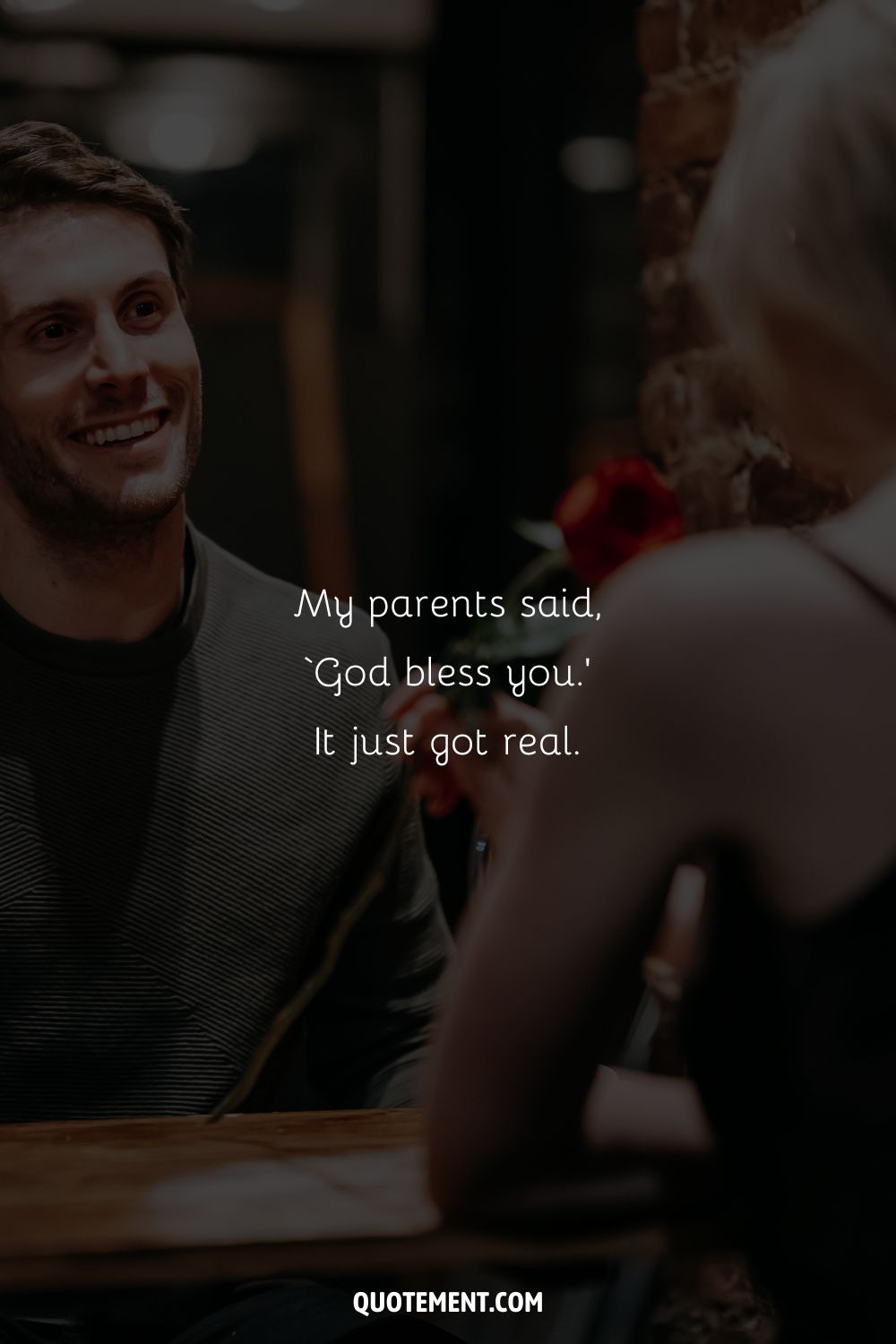 151. It's not my fault I fell for you; I got caught up in your beauty.
152. Roses are red, violets are blue, both are beautiful, and so are you.
153. I can't sleep anymore. Thanks to you, my reality is finally better than my dreams.
154. You are so sweet; you are giving me a toothache.
155. Hi, I was just gonna get a coffee, and something tells me you'd like one, too.
156. You know what's smart and pretty? The first word in my question.
157. My fortune cookie told me to be more direct. And I'd love to have dinner with you.
158. Did the sun come out from behind the clouds, or did you just smile at me?
159. Knowing you has already made me a better person. Can I thank you on a date?
160. If beauty was counted in time, you would be eternity.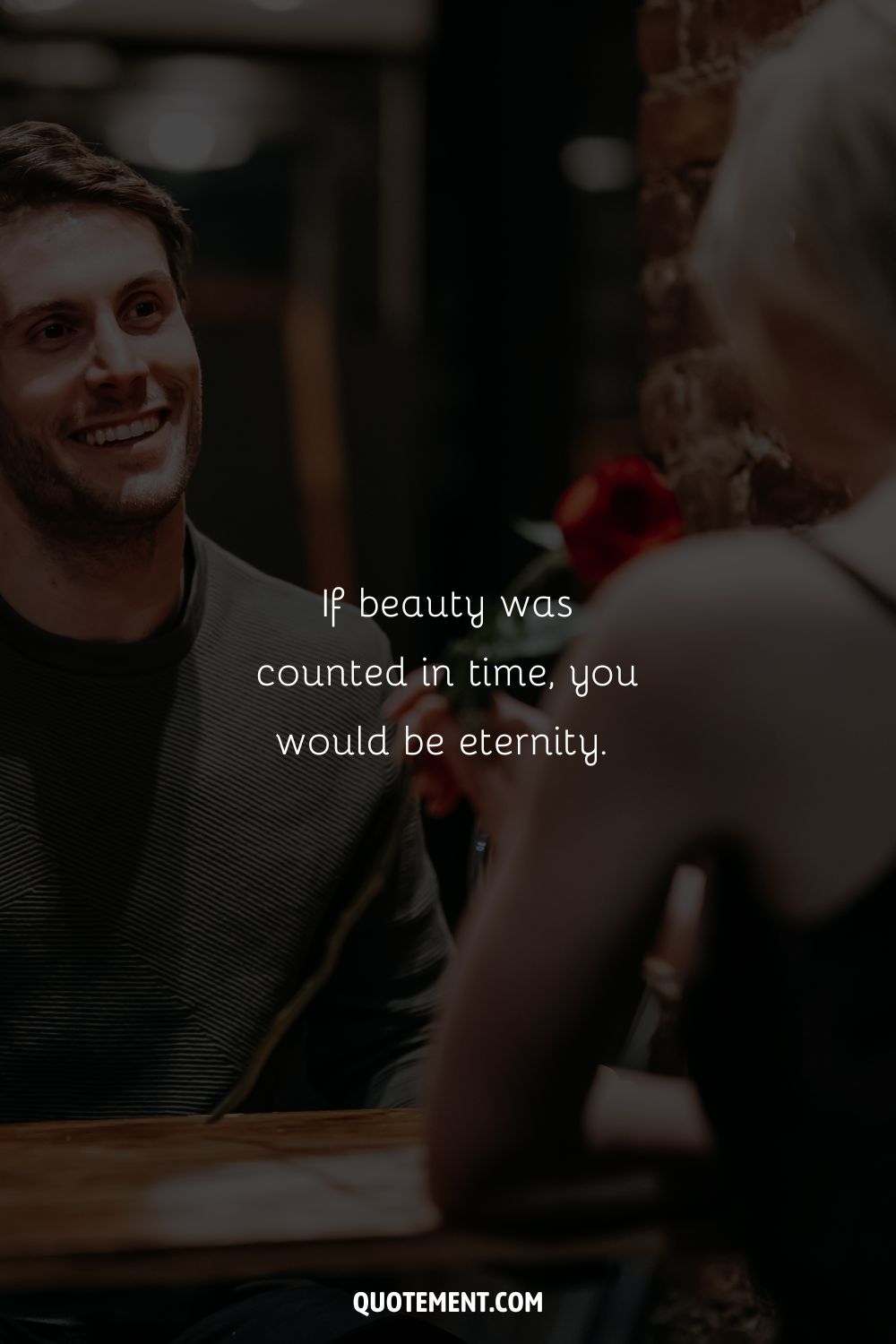 161. I need to test a theory that food tastes better when I'm sitting with you.
162. Are you lost, ma'am? Because heaven is a long way from here.
163. Hey sweetheart! Isn't that your name?
164. I don't know which I'd rather be — the wall or the one that makes you walk into it.
165. One minute in your company, and suddenly I'm thinking of new paint colors.
166. Please don't sneeze. God has already blessed you.
167. Stop me when this becomes true, but once upon a time, you and I went on a date.
168. Will you join me for dinner, or do I have to lie to my diary again?
169. Mind if I take a picture of you for my Christmas list?
170. So, aside from taking my breath away, what do you do for a living?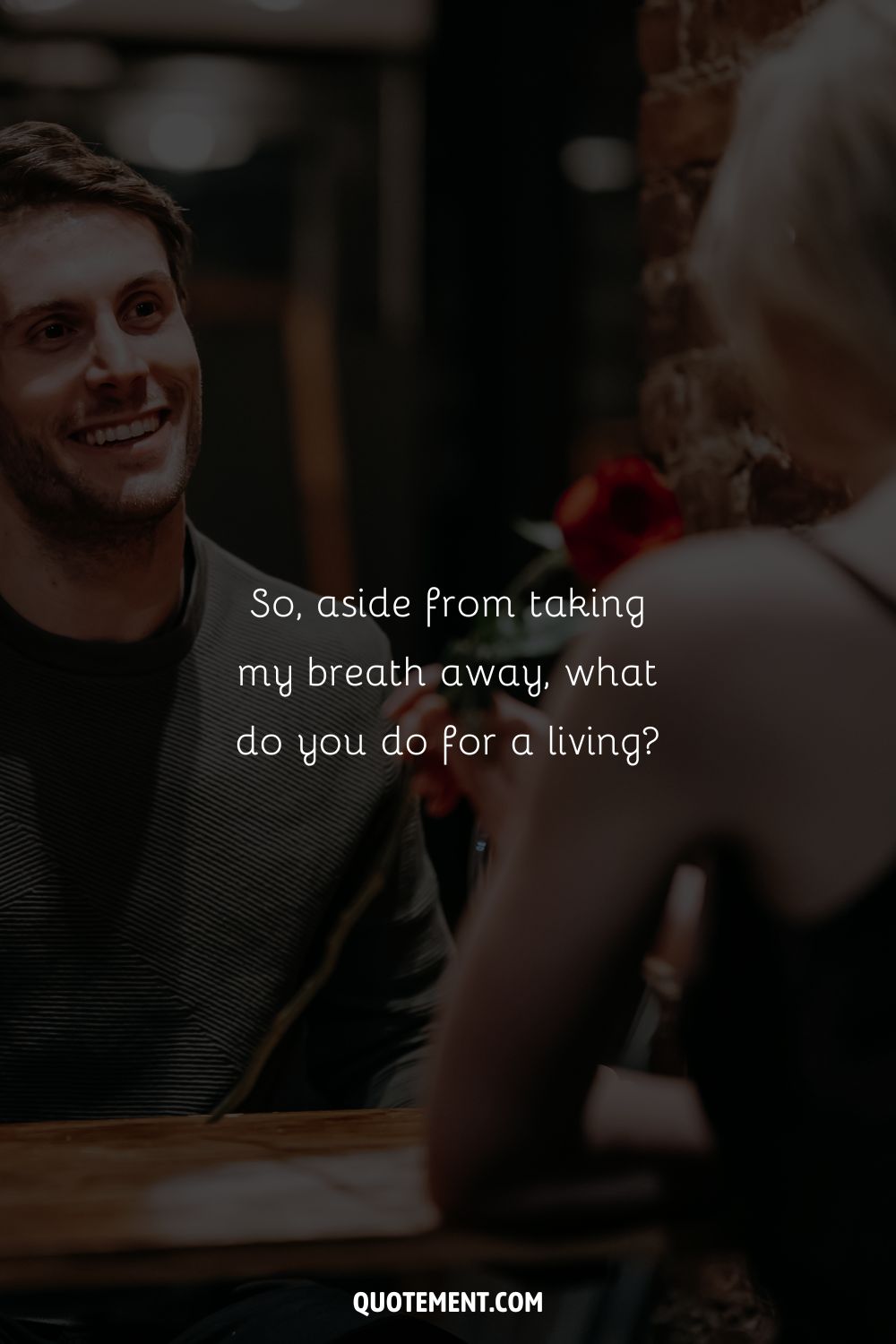 171. When I look in your eyes, I see a very kind soul.
172. Do you happen to have a Band-Aid? 'Cause I scraped my knees falling for you.
173. I didn't know what I wanted in a woman until I saw you.
174. I didn't know I had a type until I saw you!
175. You've got everything I've been searching for, and believe me—I've been looking a long time.
176. You've got a lot of beautiful curves, but your smile is absolutely my favorite.
177. You must be the light I saw glowing at the end of the tunnel.
178. I ought to complain to Spotify for you not being named this week's hottest single.
See also: 30 Fantastic Spotify Pick Up Lines That Work Every Time
179. I need a motivating quote, and you look like someone who could motivate anyone.
180. I never believed in love at first sight, right until now.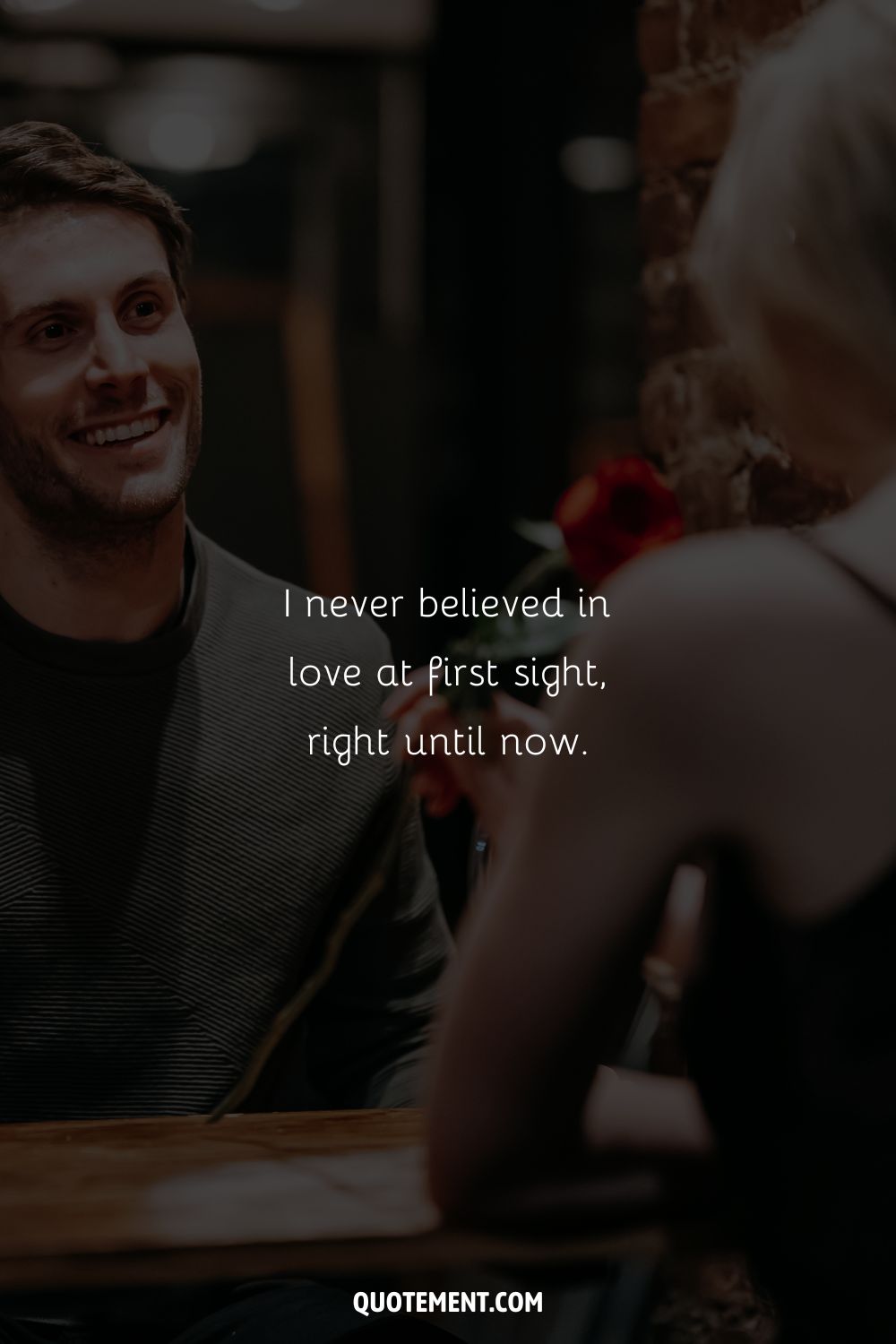 Final Word
I hope that you have found the perfect cute pick up line for the girl of your dreams! But, the thing is – you have to be careful about the appropriateness of the pick up line, and the right moment to use it!
Some of them can be used as a joke, or as an ice-breaker, but you have to feel and see the mood of the girl on who you want to use these pick up lines, and estimate the outcome. Goodluck!
Read next: 170 Fantastic Smile Pick Up Lines To Make Them Giggle