Welcome to a day of gratitude, a day that radiates positivity, and a day that turns our focus to the blessings that often go unnoticed — Thankful Thursday!
Let's embrace the spirit of this great day and take a moment to reflect on the goodness that surrounds us with an inspiring list of Thankful Thursday quotes.
I collected from all over the web to infuse your Thursday with positive thoughts, good vibes, and an optimistic attitude.
Let's start!
Top 10 Thankful Thursday Quotes
1. "On this Thursday take nothing for granted. Look around and show gratitude for your work, your family, and your friends." — Theodore Higginsworth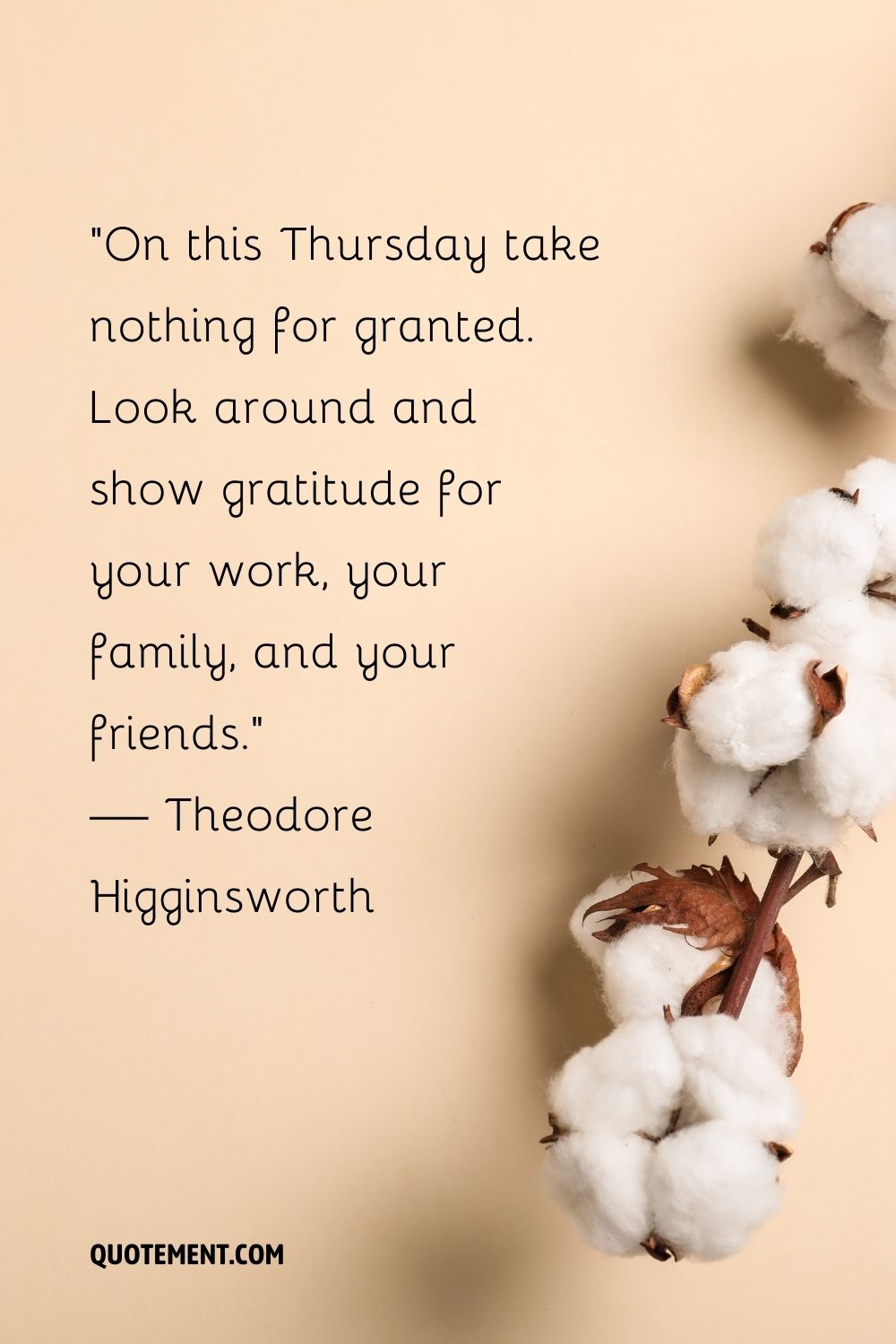 2. "Let this Thursday be filled with possibilities — be aware of the opportunities around you, don't just go through the day, live the day with your eyes and your mind open." — Catherine Pulsifer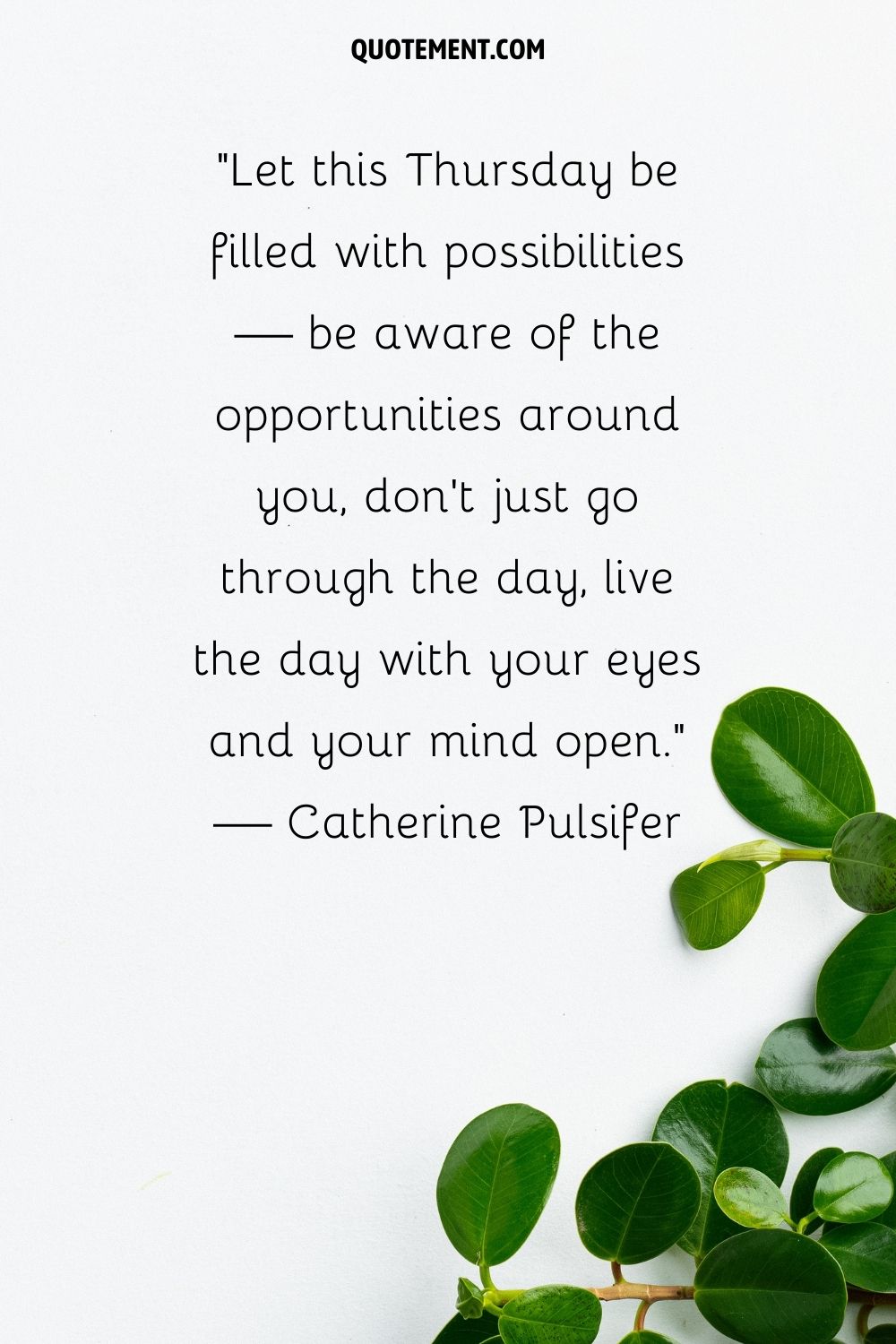 3. "Be thankful for everything that happens in your life; it's all an experience." — Roy T. Bennett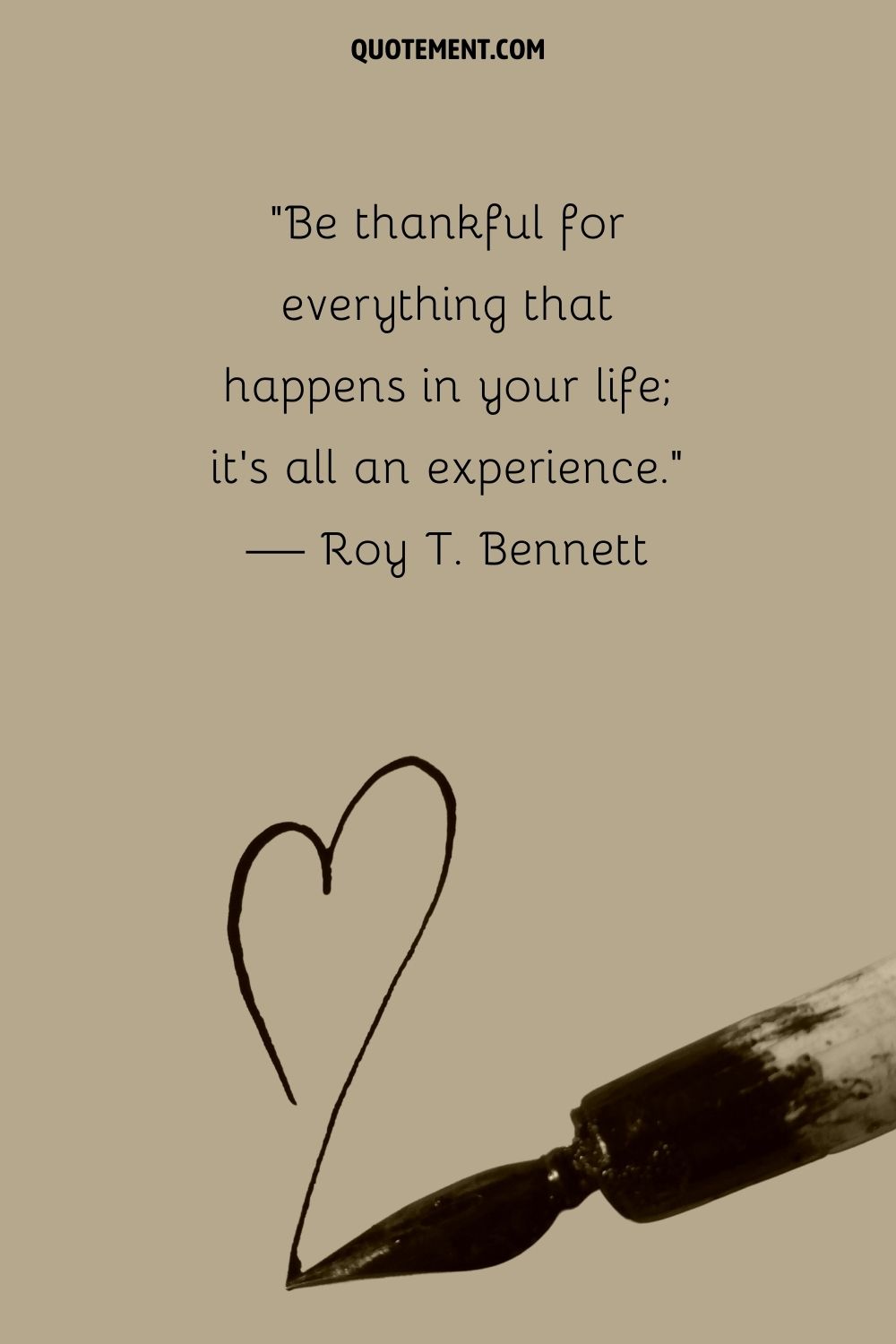 4. "He who thanks but with the lips thanks but in part; the full, the true thanksgiving comes from the heart." — J.A. Shedd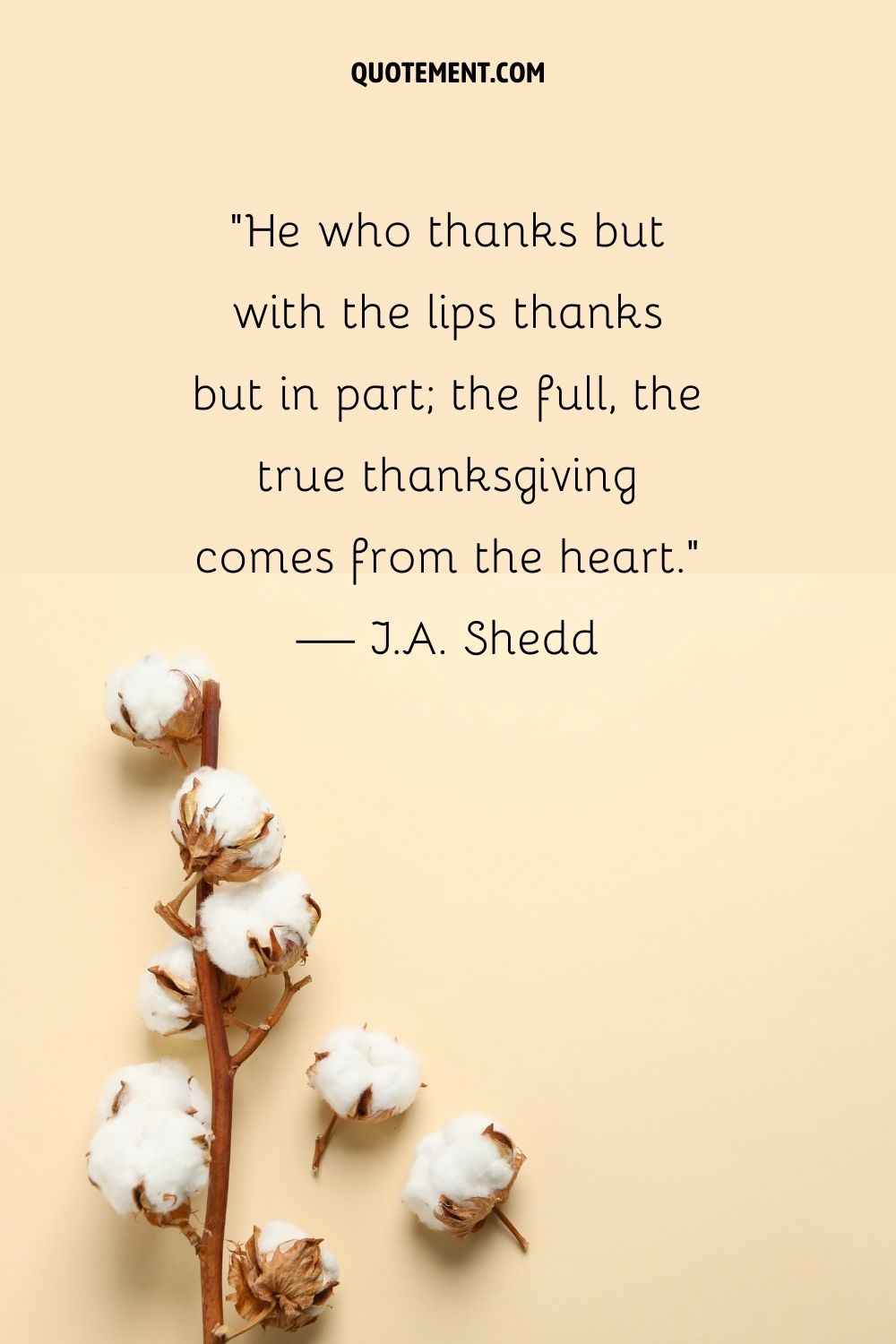 5. "Start your Thursday with an attitude of optimism. It's going to be a good day!" — Kate Summers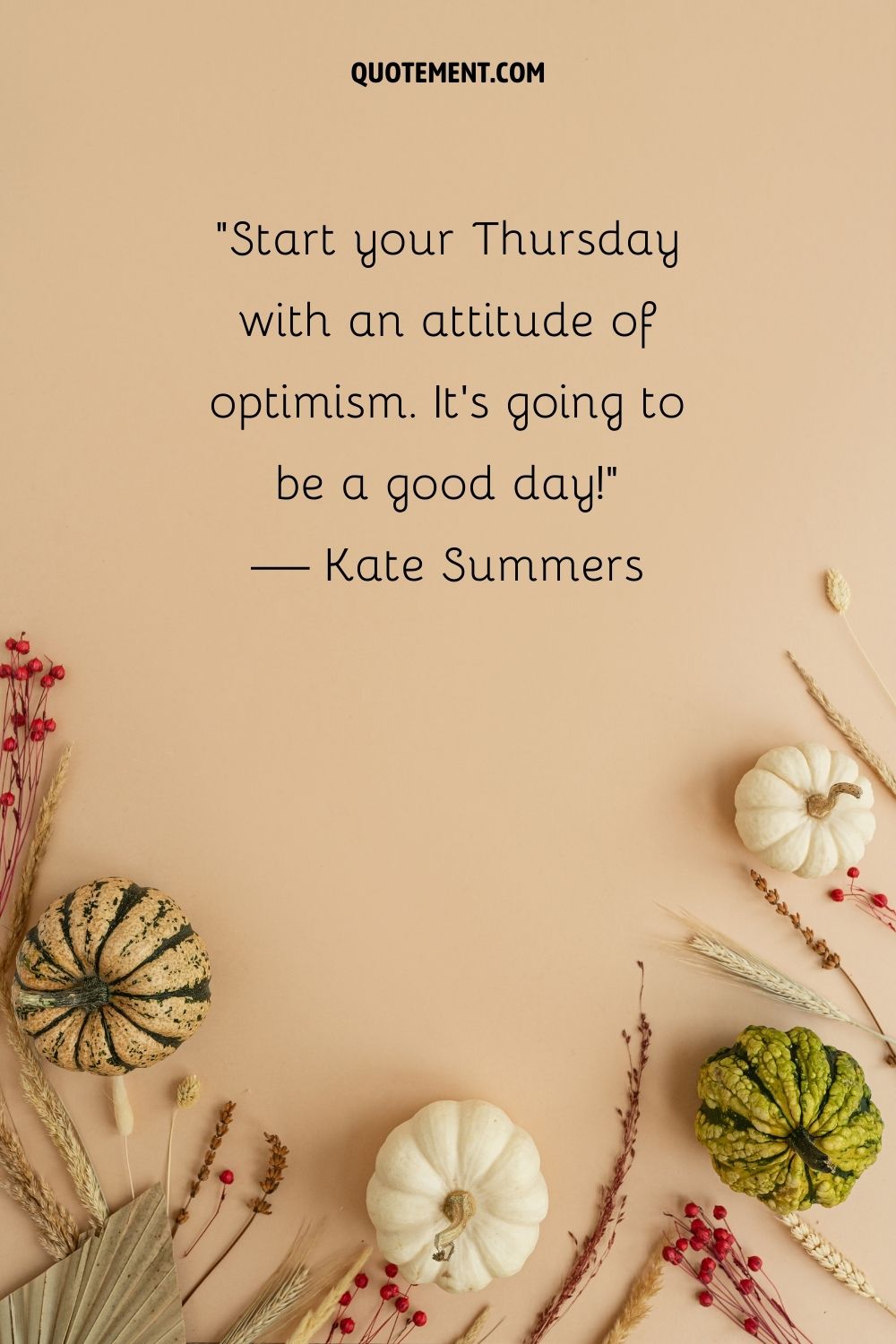 6. "The joy of living is the heart of thanksgiving." ― Lailah Gifty Akita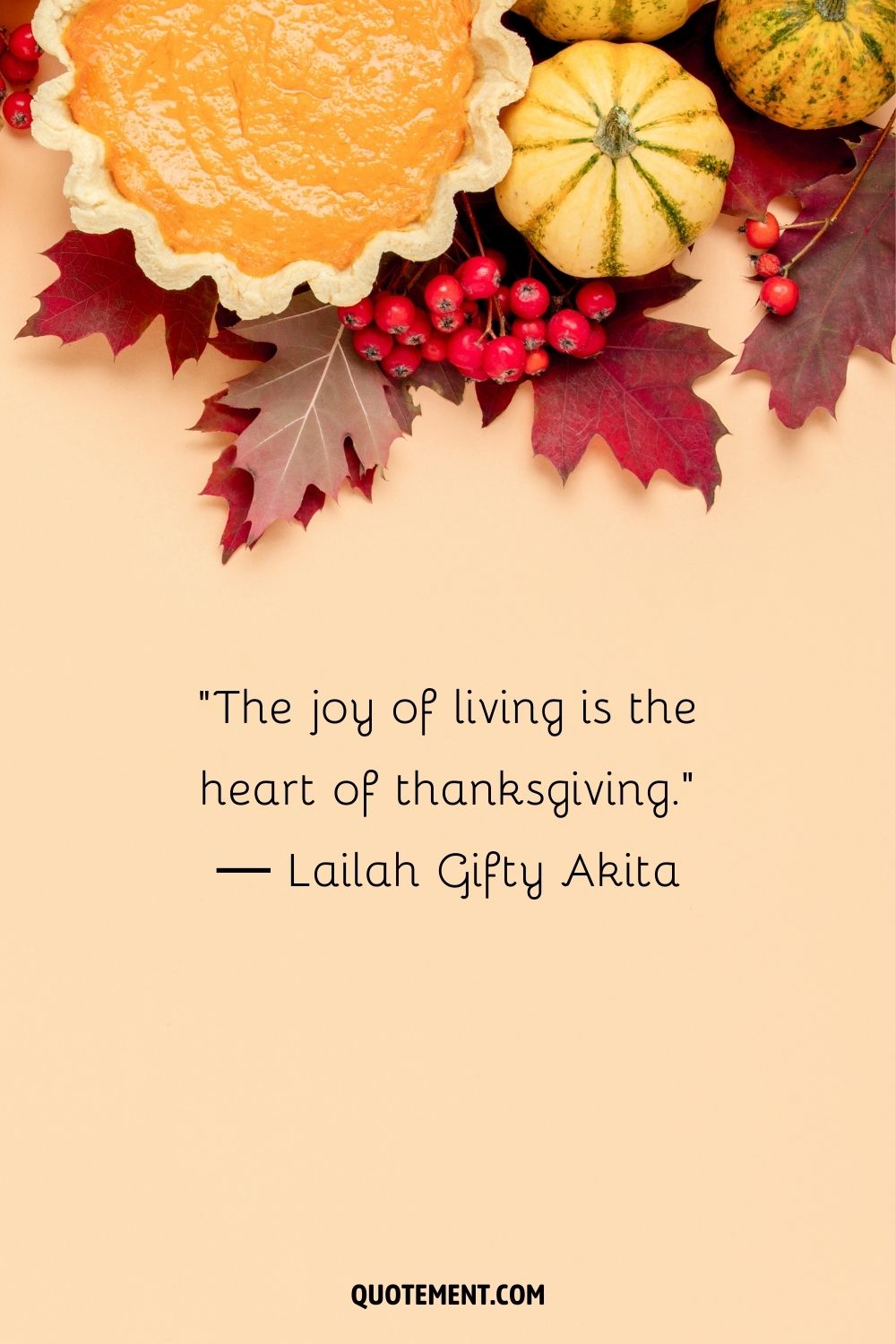 7. "Happy Thursday! Greet your problems and decisions with peace and calm. Use your inner wisdom to evaluate and make smart decisions for yourself! You got this!" — Tracey Edmonds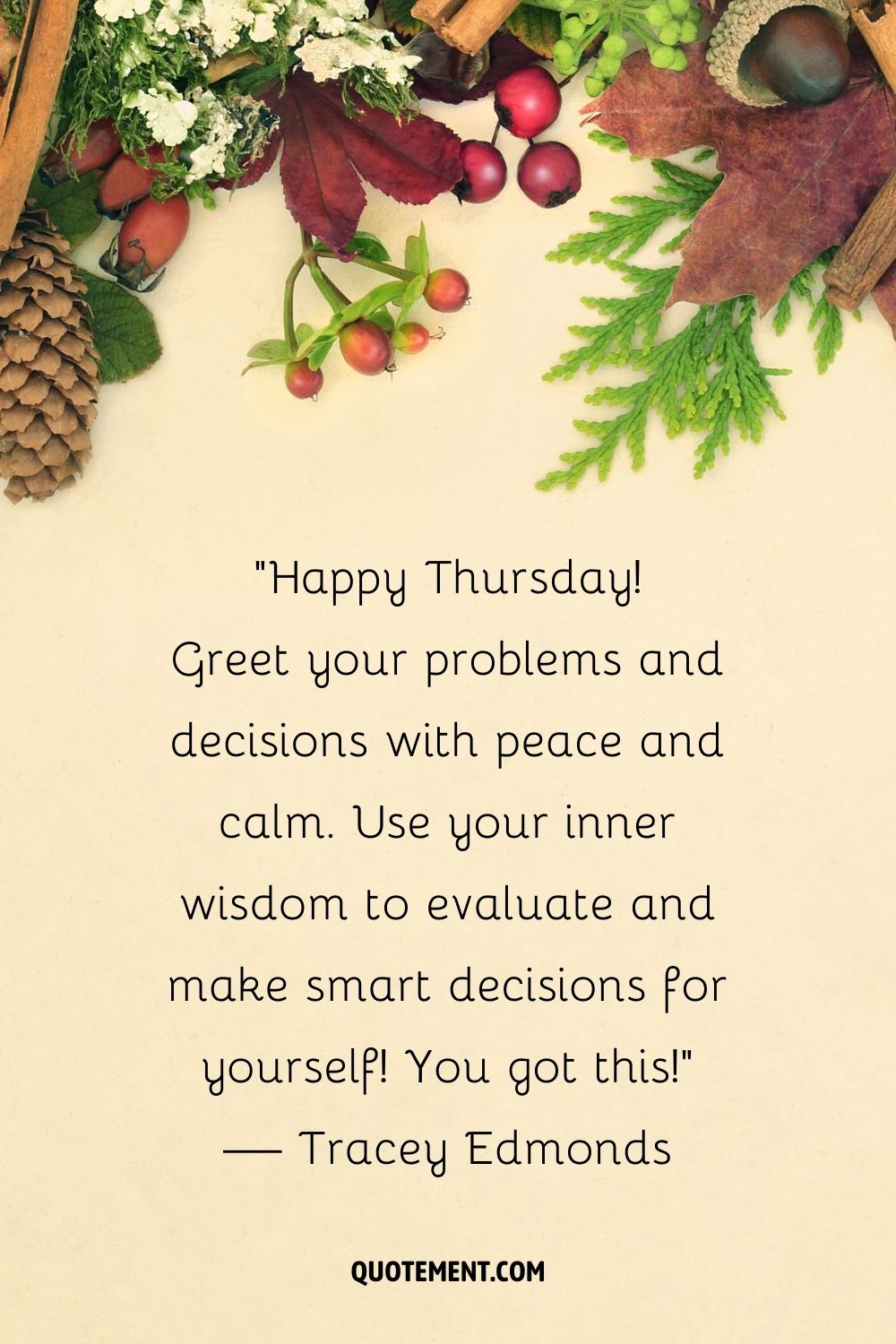 8. "Thursday is full of timeless thoughts and marshmallow dreams." — Anthony T. Hincks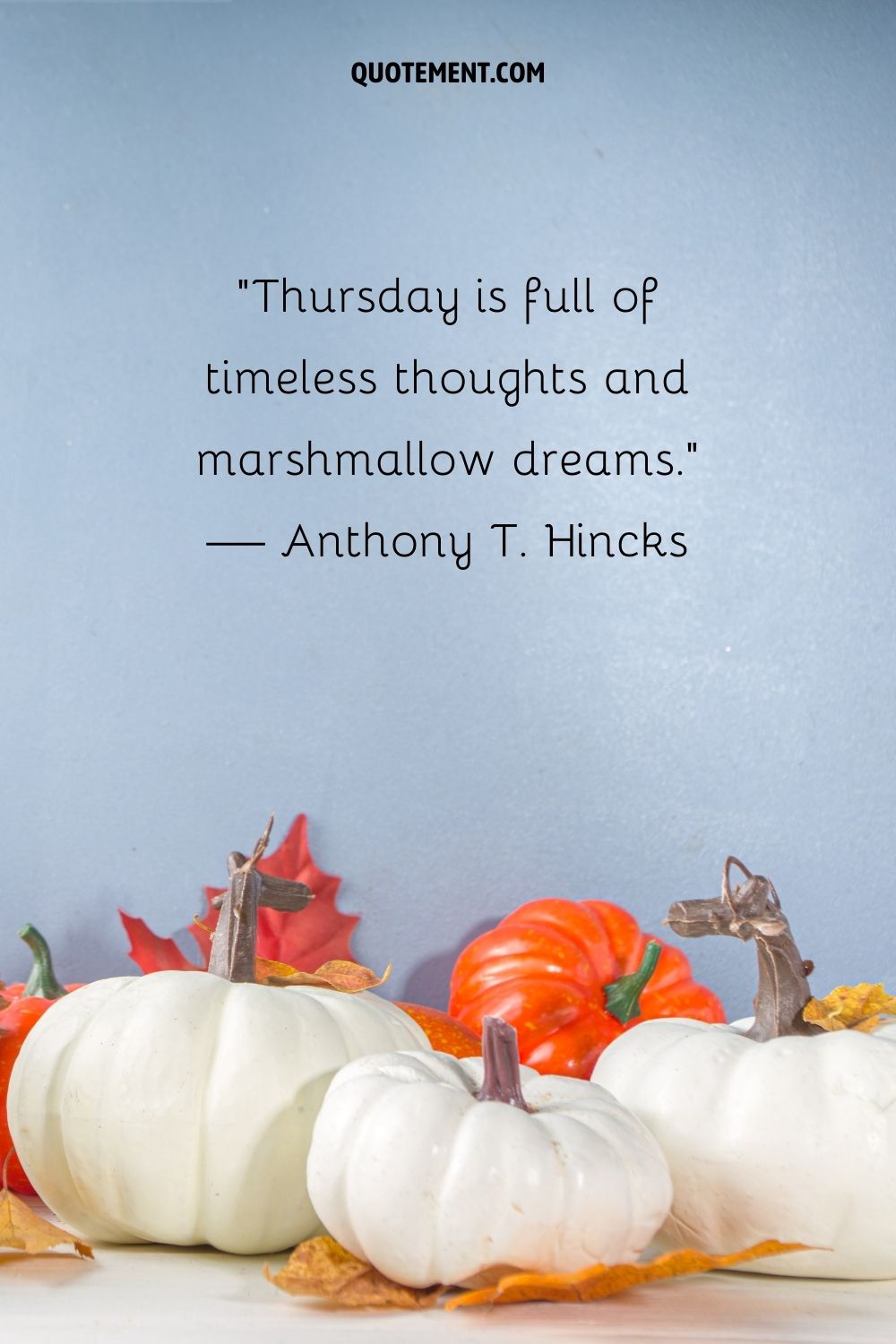 9. "Showing gratitude is one of the most powerful ways to create abundance. Giving thanks is one of the most beautiful ways to appreciate life." ― Debasish Mridha
10. "As we express our gratitude, we must never forget that the highest appreciation is not to utter words, but to live by them." — John F. Kennedy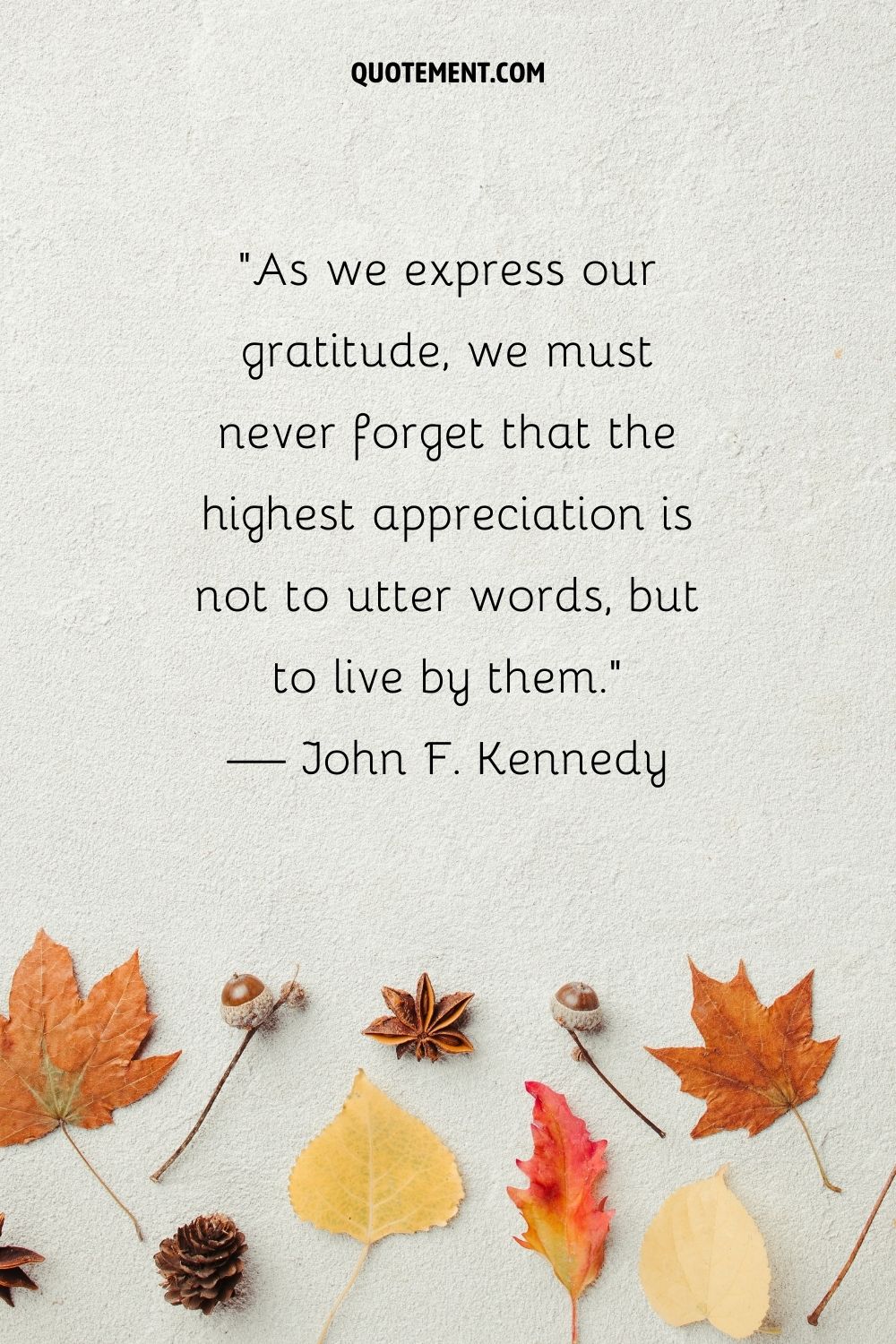 See also: 100 Actions Speak Louder Than Words Quotes To Live By
Inspirational Quotes For Thankful Thursday
1. "Don't wait until the fourth Thursday in November, to sit with family and friends to give thanks. Make every day a day of Thanksgiving!" — Charmaine J. Forde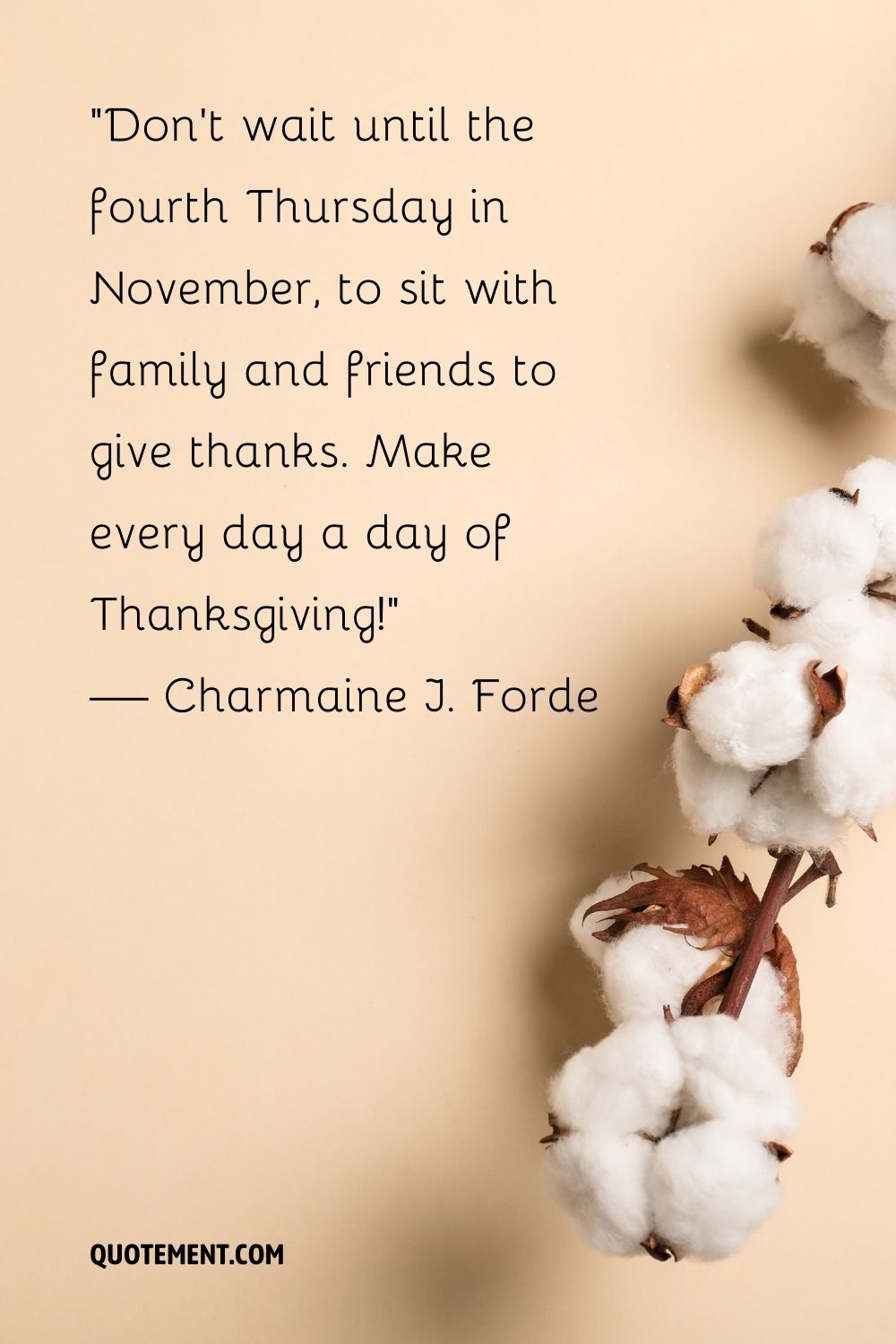 2. "As the end of the week approaches, Thursday should be a day for persistence, not inconsistence." — Byron Pulsifer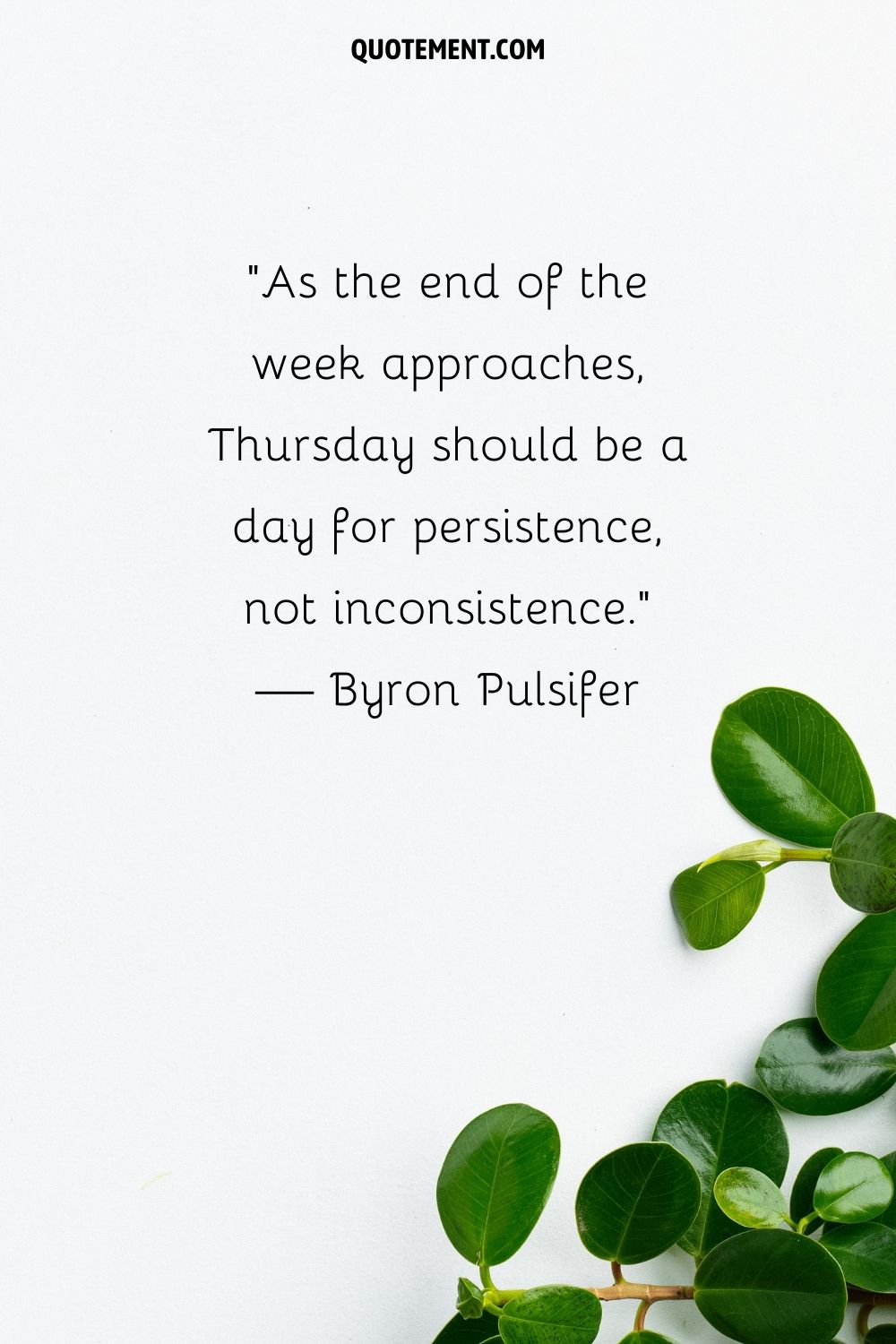 3. "To get happier, try gratitude, giving back, savoring, encouraging your optimism, and celebrating progress." — Jonathan Harnum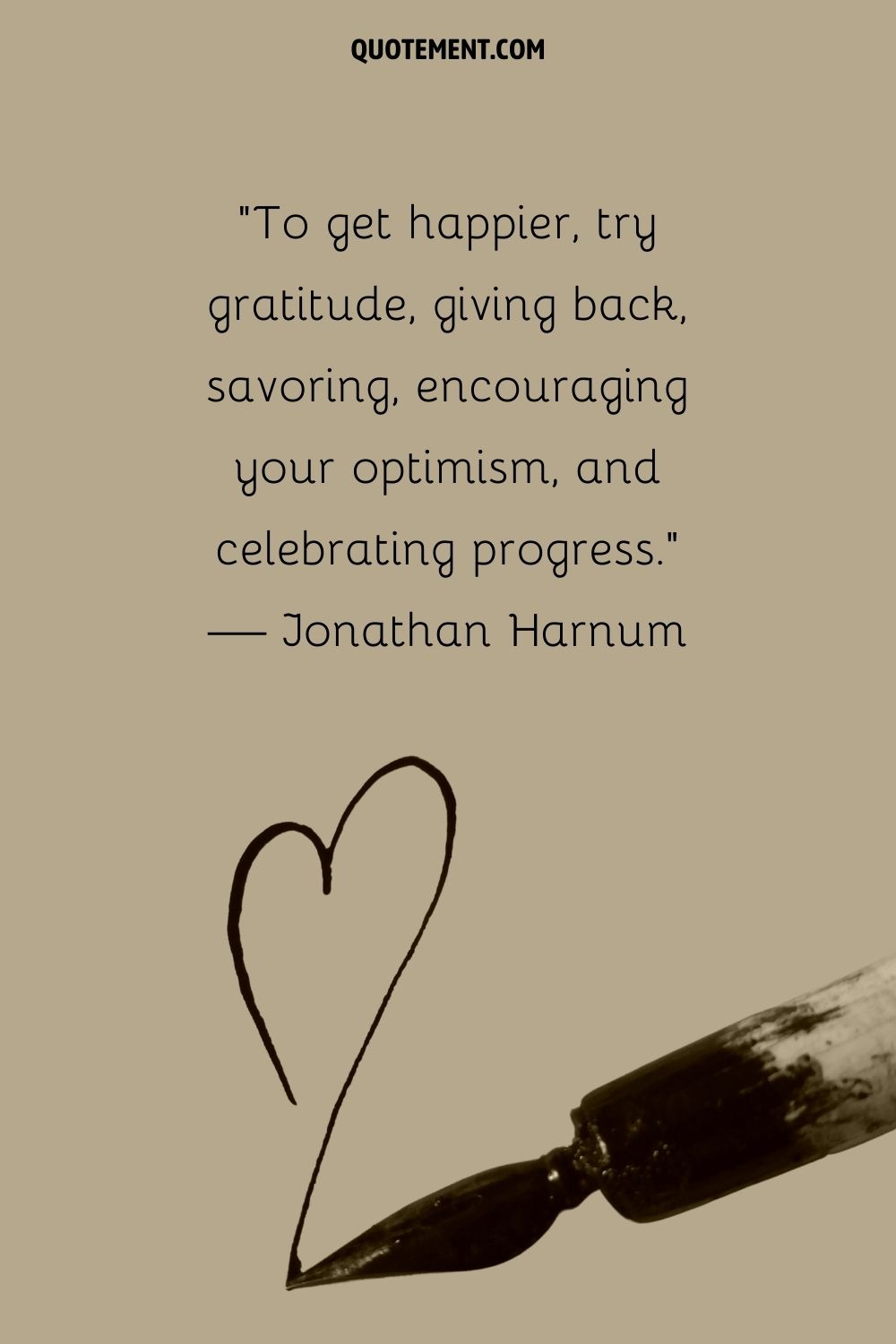 4. "Thursday is a day to admit your mistakes and try to improve." — Byron Pulsifer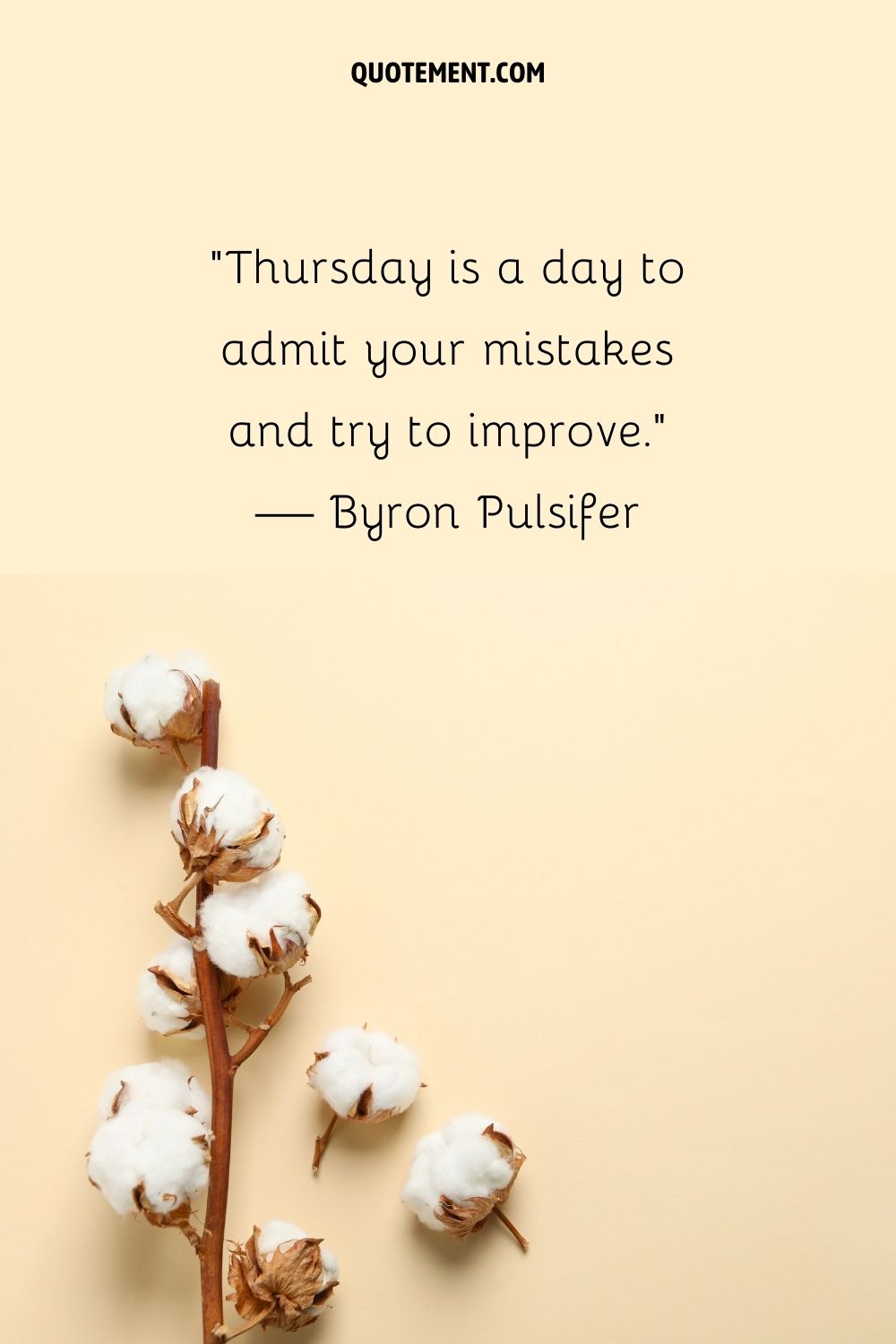 5. "Thankful Thursday: I am most thankful for all that God is & all that He proves to be in my life." — LaNina King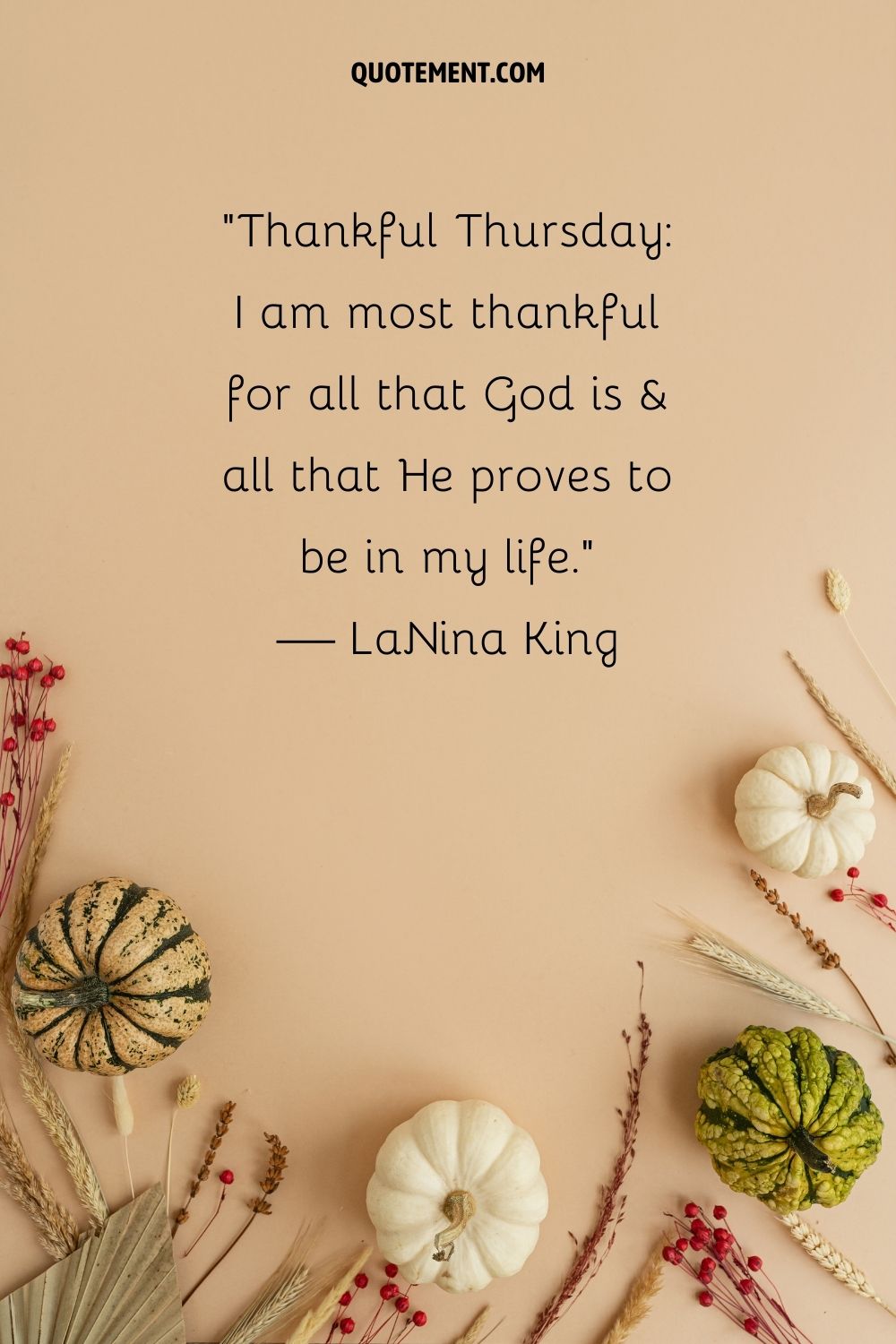 6. "It's Thursday. I'm breathing. I'm alive and I'm blessed. God is Good." — Unknown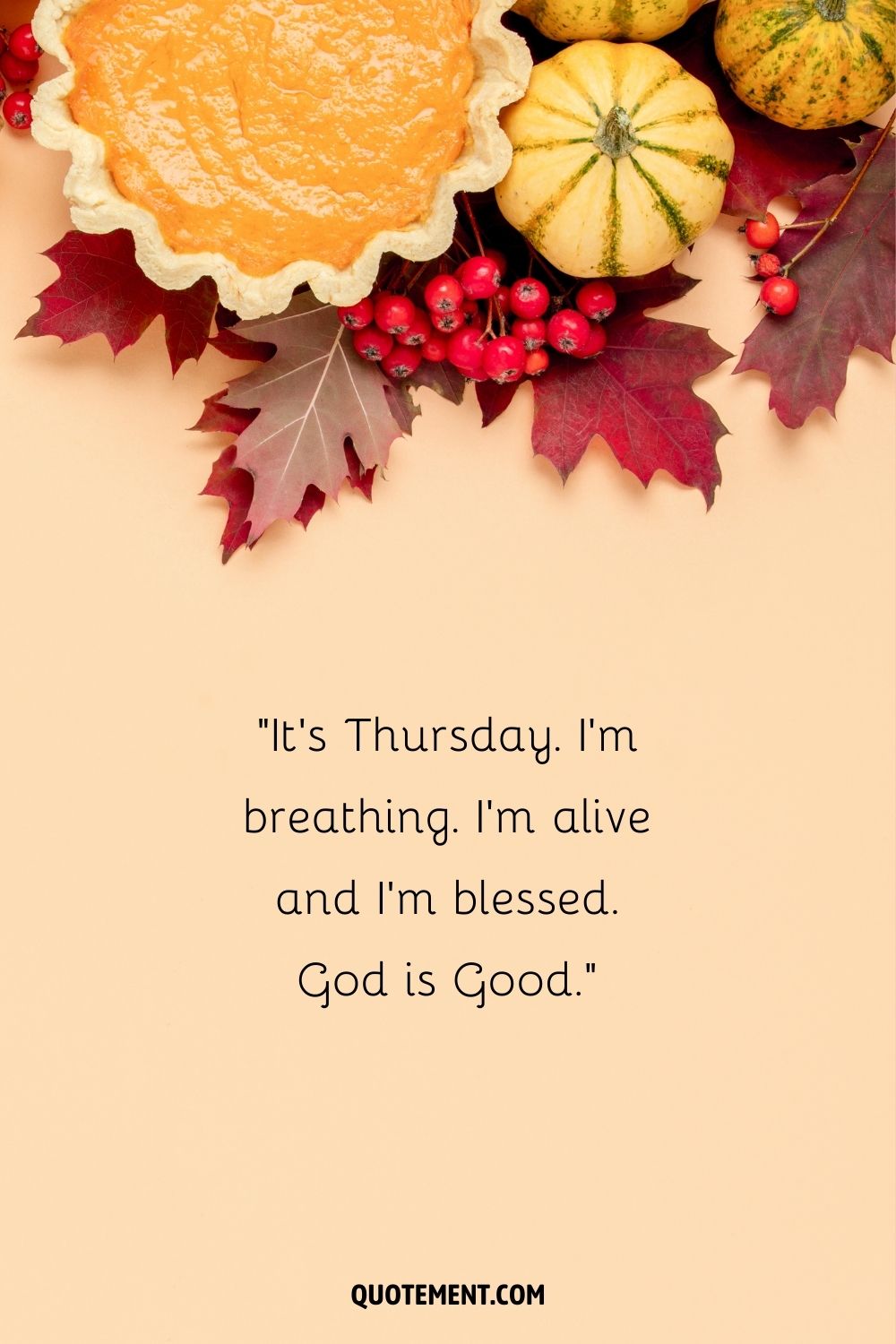 7. "Thursday …Nothing more pleasurable than opening our eyes and realizing that every day, God gives us a chance to try again. Of not looking back. To love, smile, and live!" — Unknown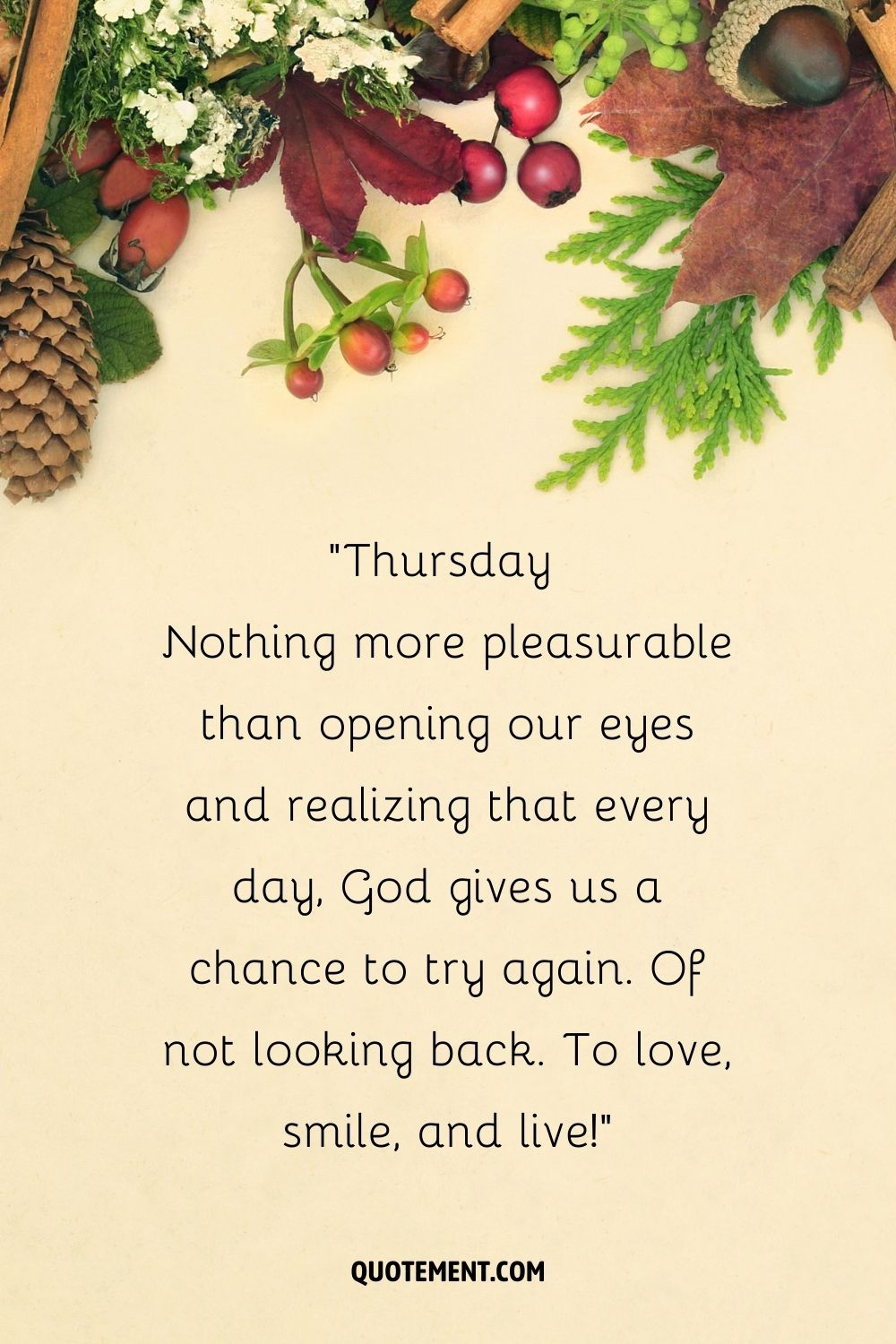 8. "Thursdays bring a focus to our week to complete all that needs to be done" — Byron Pulsifer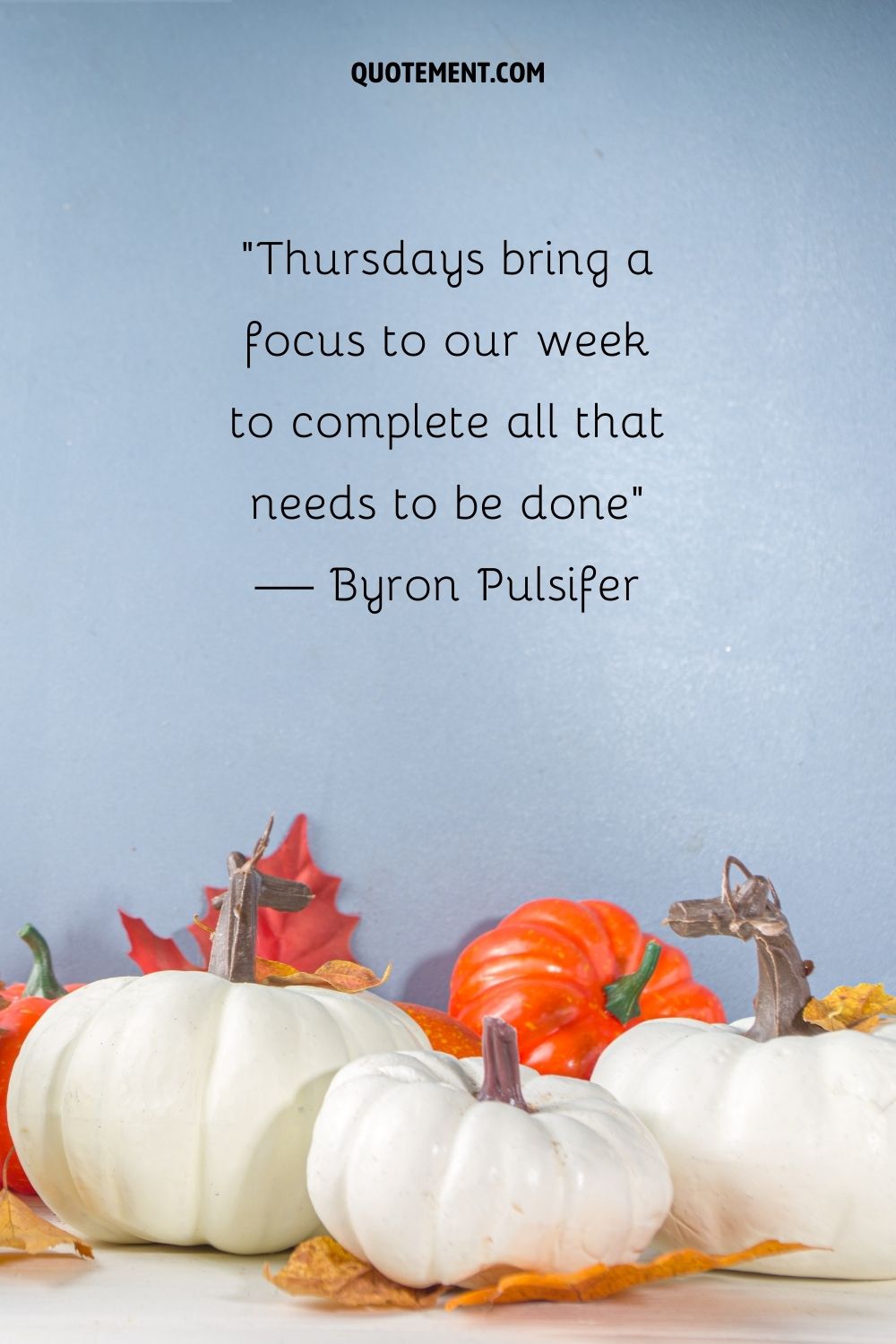 9. "Thursday, I forecast as mostly sunny. It's a much-needed break." — John Farley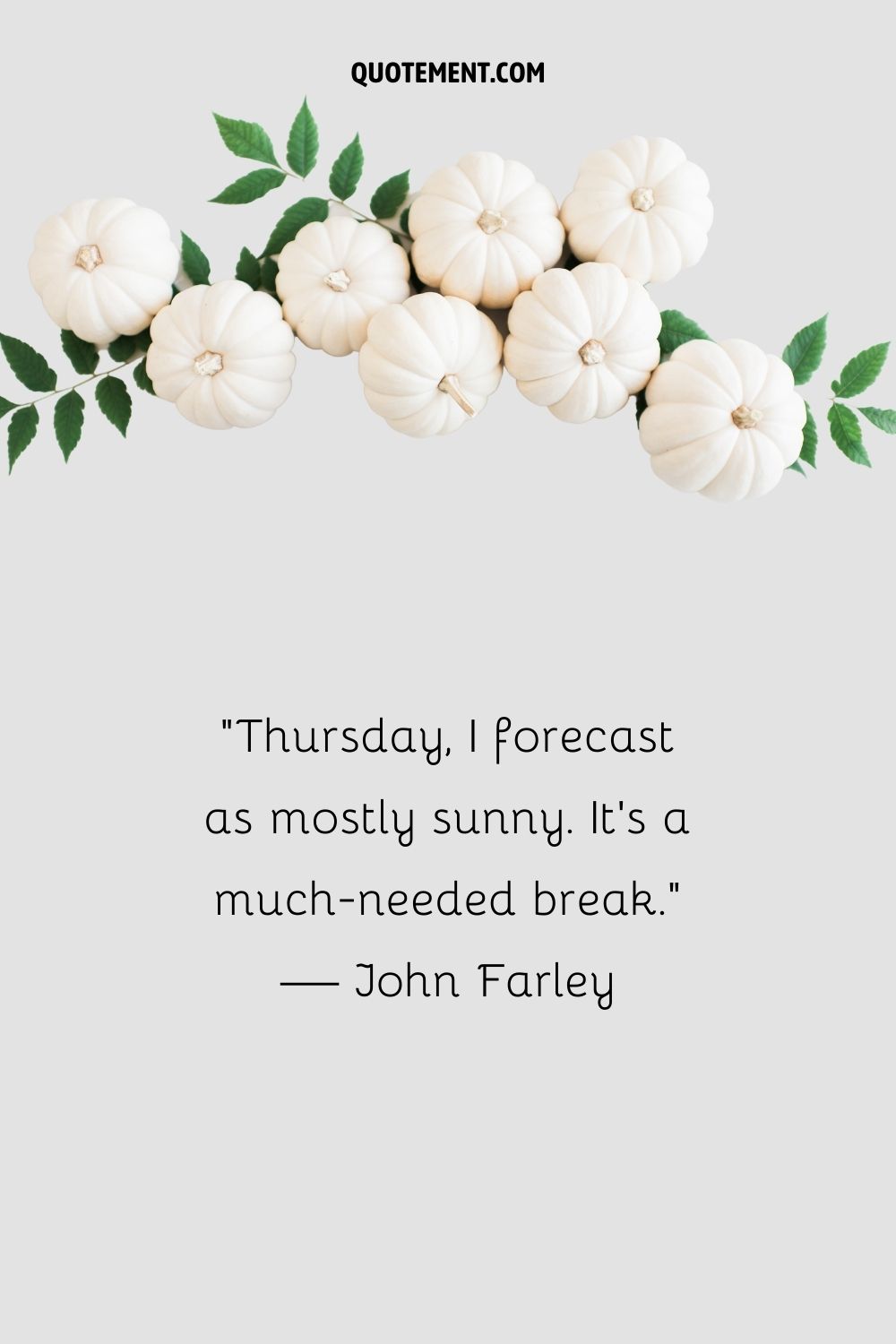 10. "Thursday is one of the days of the week that I strive to maintain a positive outlook." — Byron Pulsifer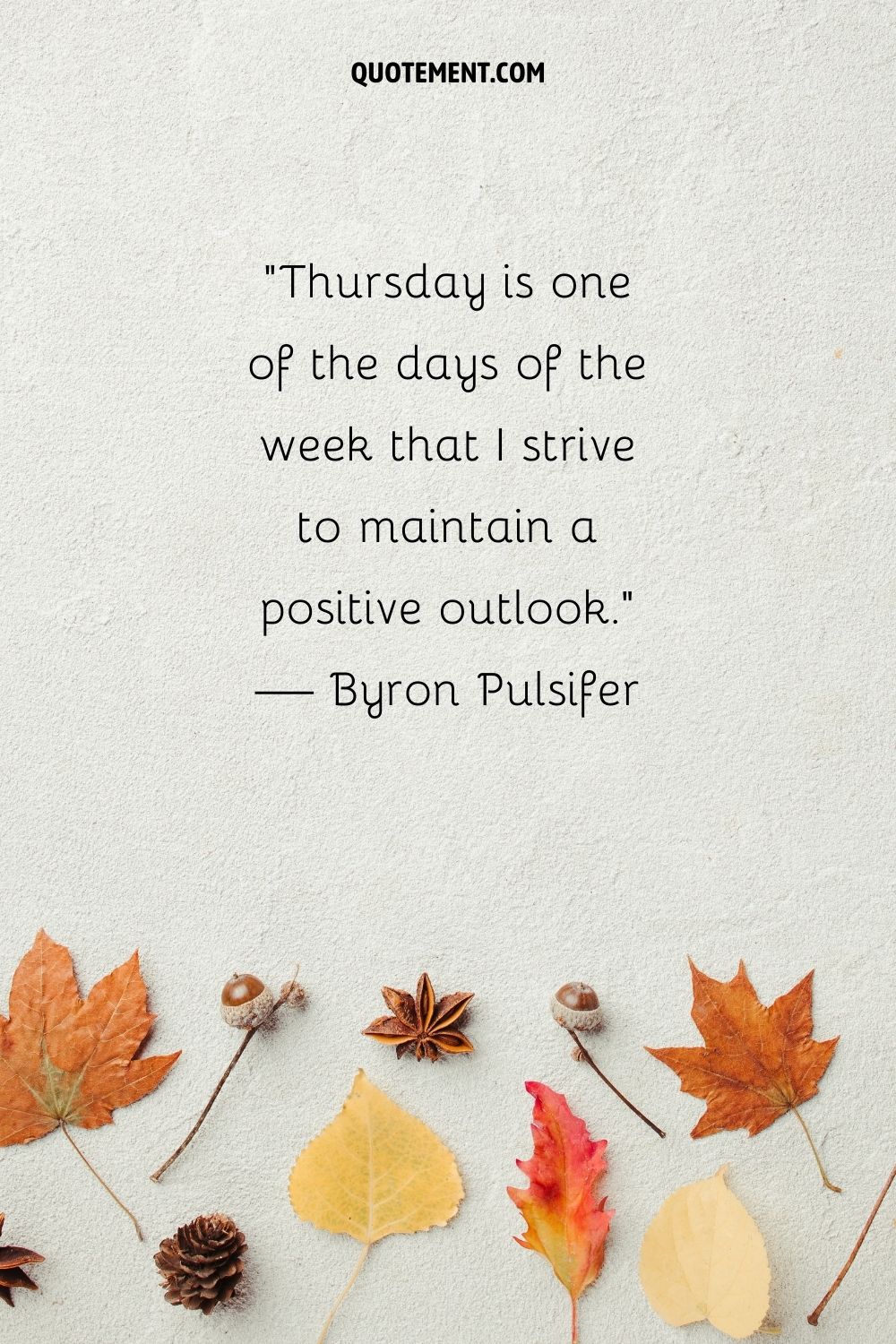 11. "Thursday is the end day of the weekend. Today you are so tired and will think about how was your week and how it will go on Thursday. With everything that has happened to you, you can either feel sorry for yourself or treat what has happened as a gift." — Wayne Dyer
12. "The thankful receiver bears a plentiful harvest." — William Blake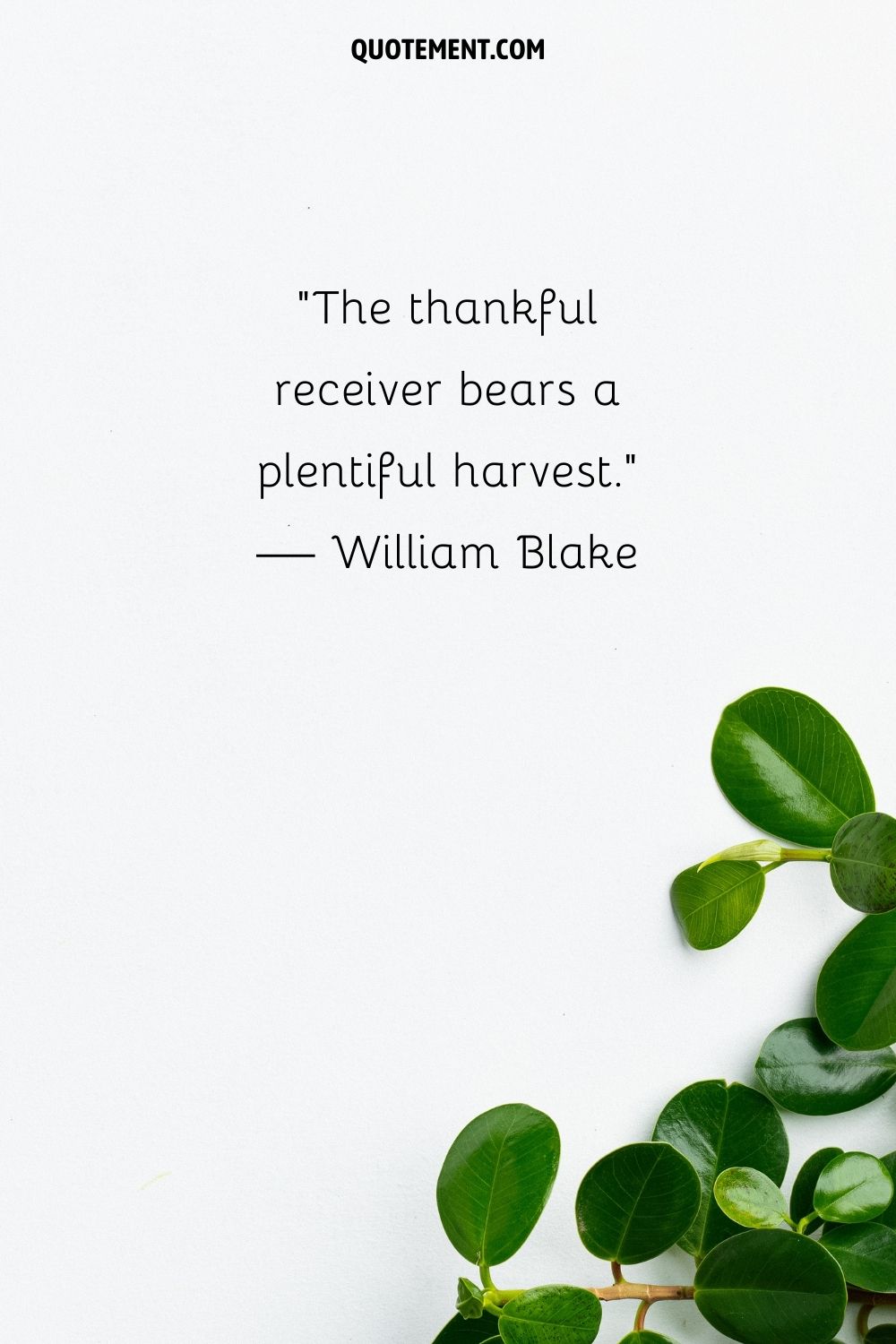 13. "If the only prayer you ever say in your life is 'thank you,' that would suffice." — Meister Eckhart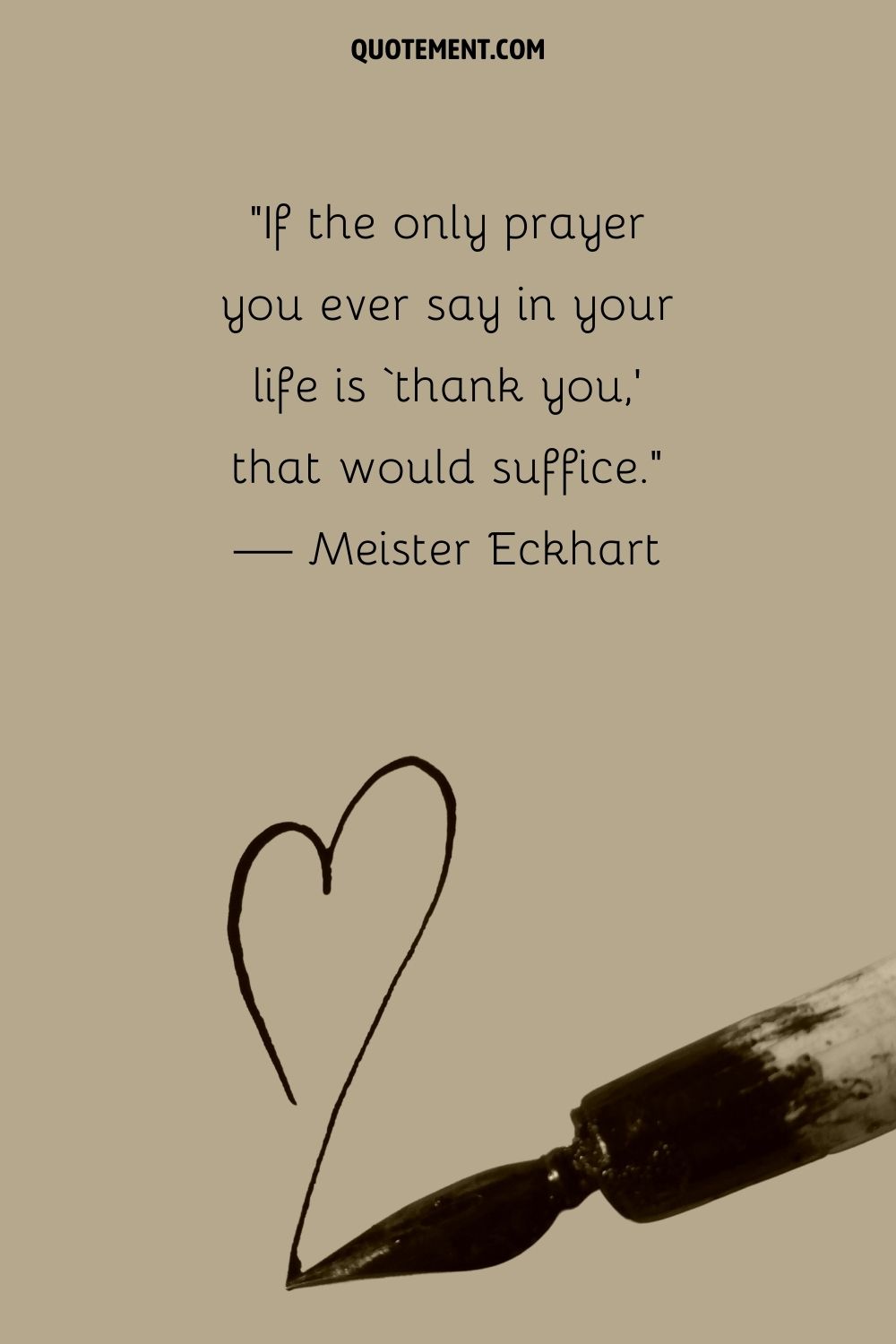 14. "Appreciation is a wonderful thing. It makes what is excellent in others belong to us as well." — Voltaire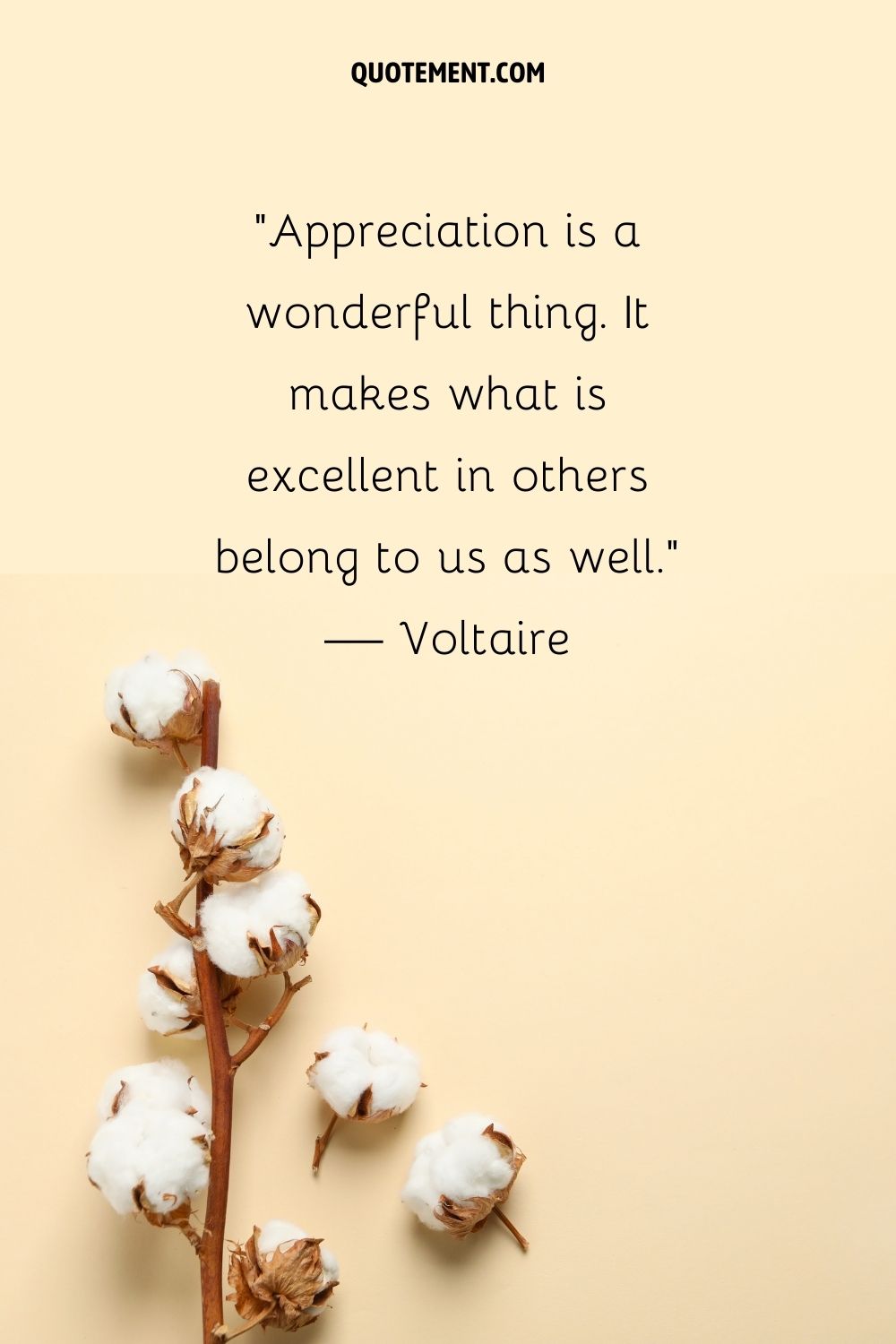 15. "A new beginning awaits you this Thursday. Embrace it with open arms and make it remarkable." — Unknown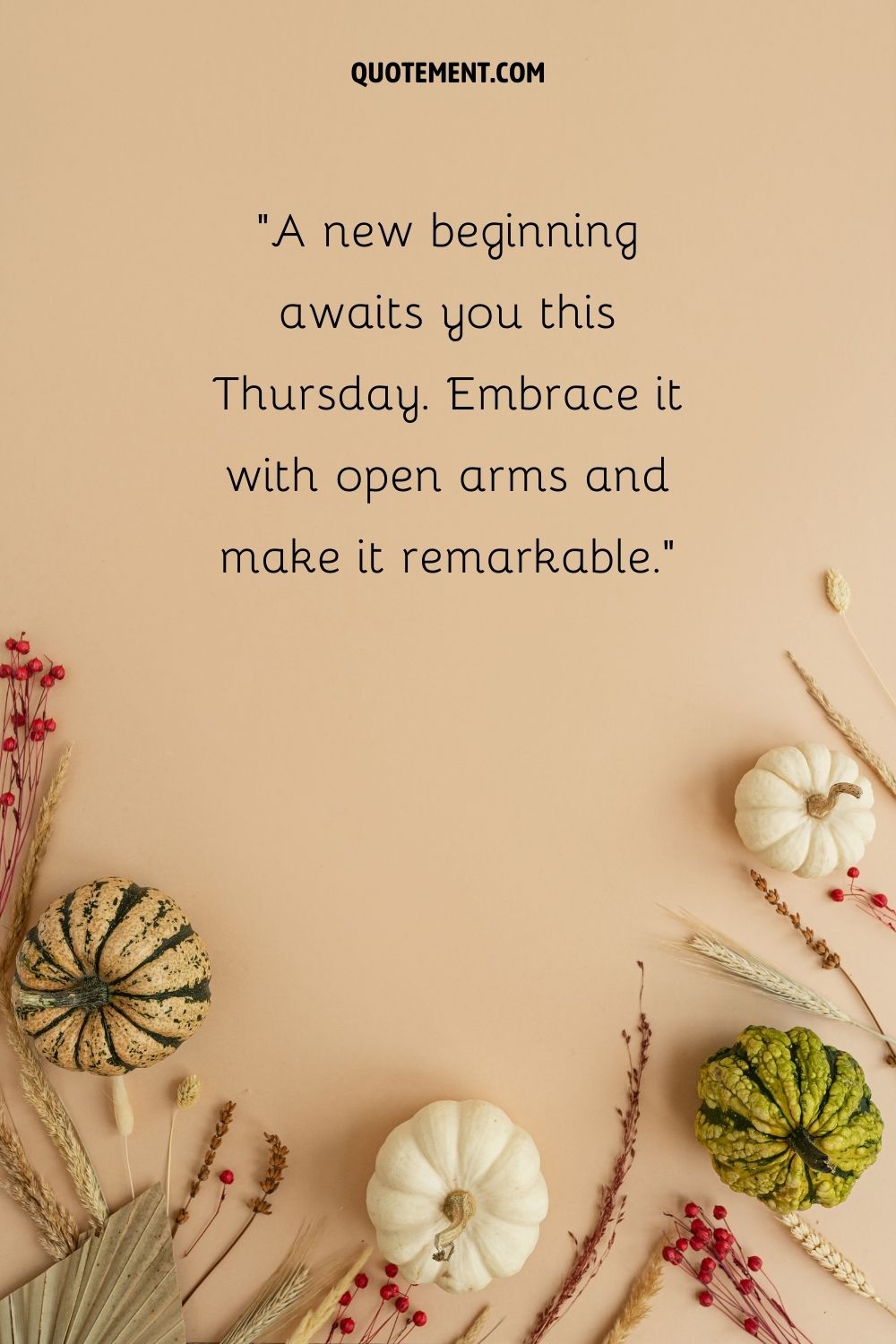 16. "We should certainly count our blessings, but we should also make our blessings count." — Neal A. Maxwell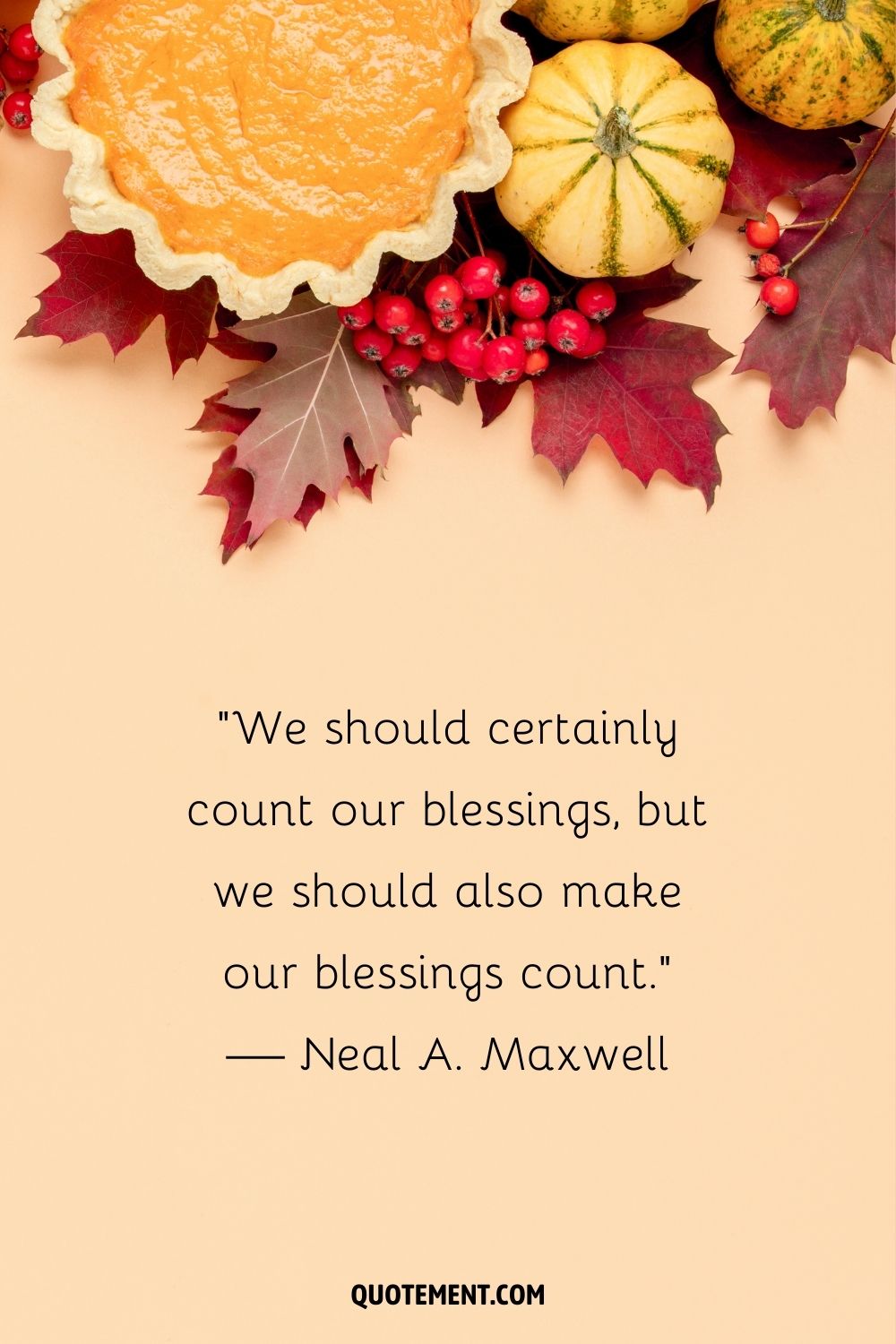 17. "Be present in all things and be thankful for all things." — Maya Angelou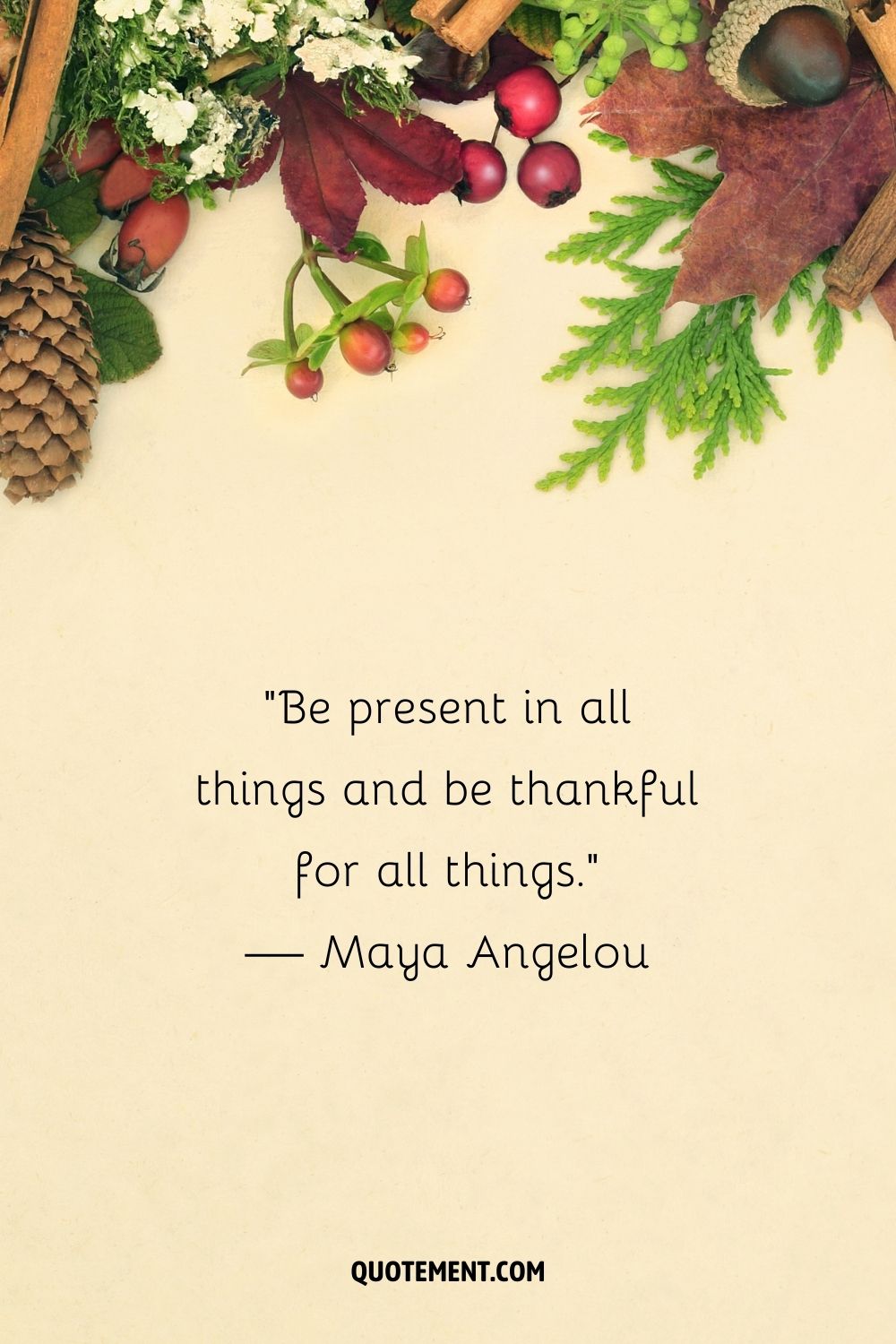 18. "Thursday is a perfect day to appreciate the little things that bring joy to our lives." — Unknown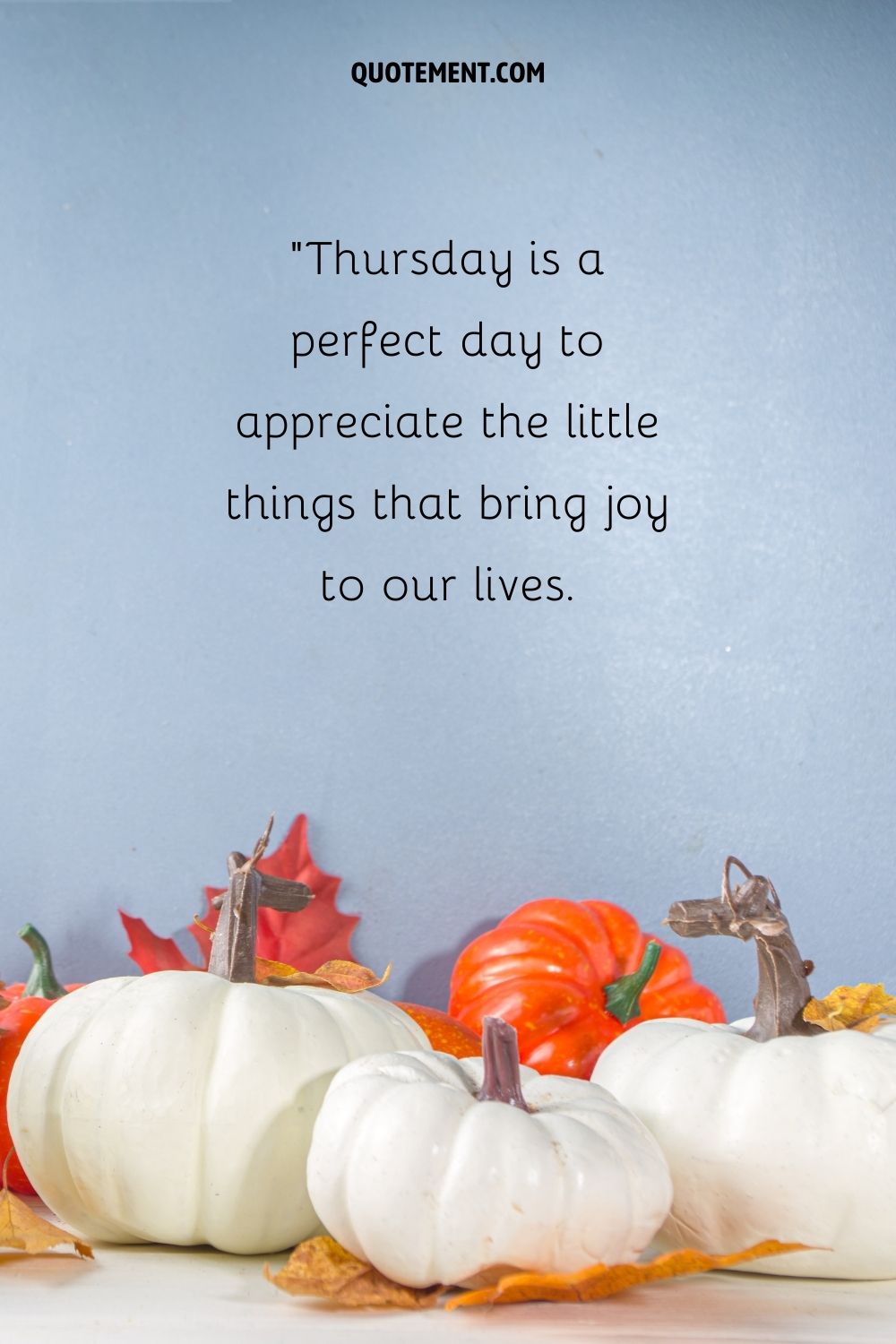 19. "Thankful Thursday and let's be thankful for the help and kindness you receive, friends and family that support you, the time you have to make it happen, and life lessons that make you wiser." — Unknown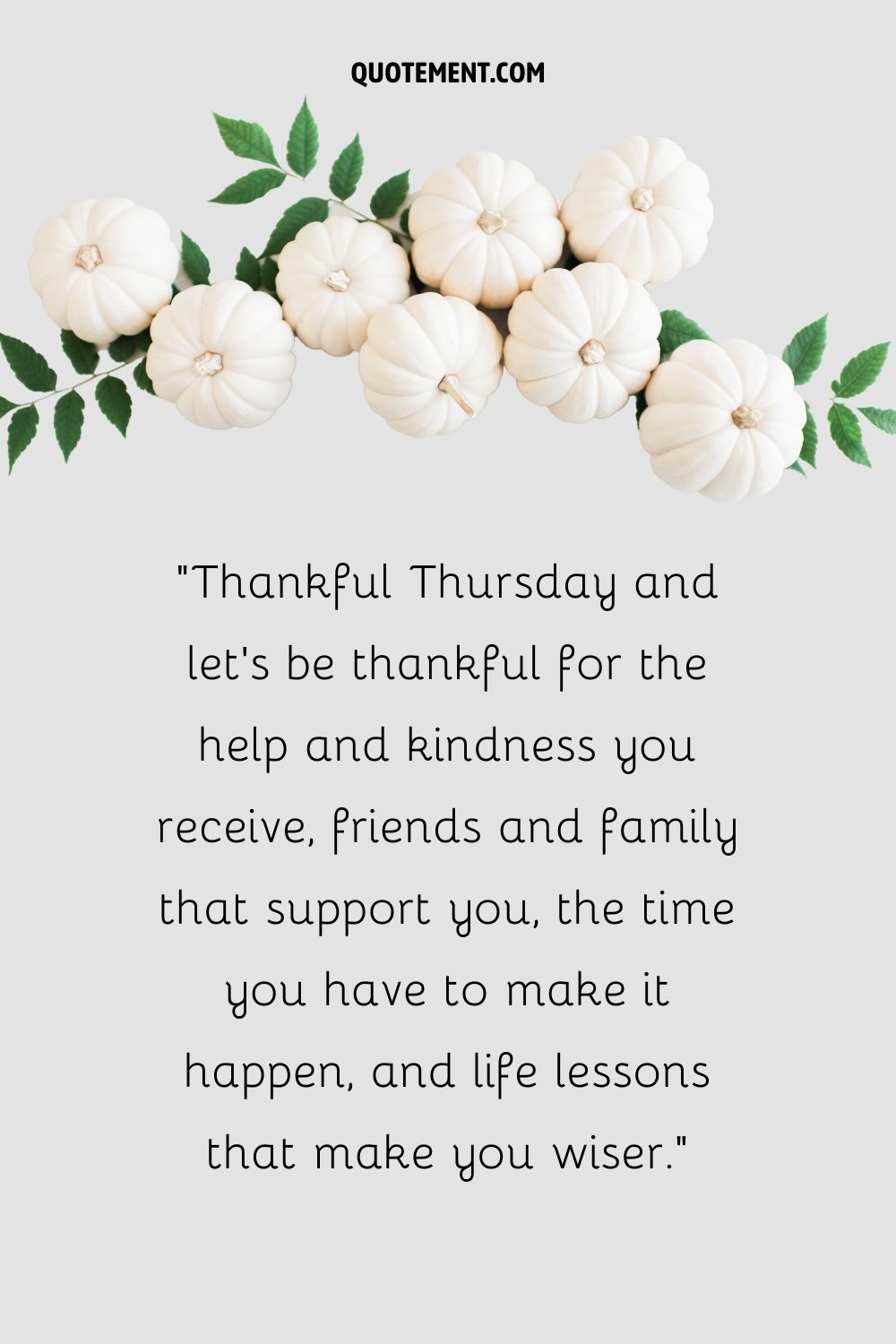 20. "Not what we say about our blessings, but how we use them, is the true measure of our thanksgiving." — W.T. Purkiser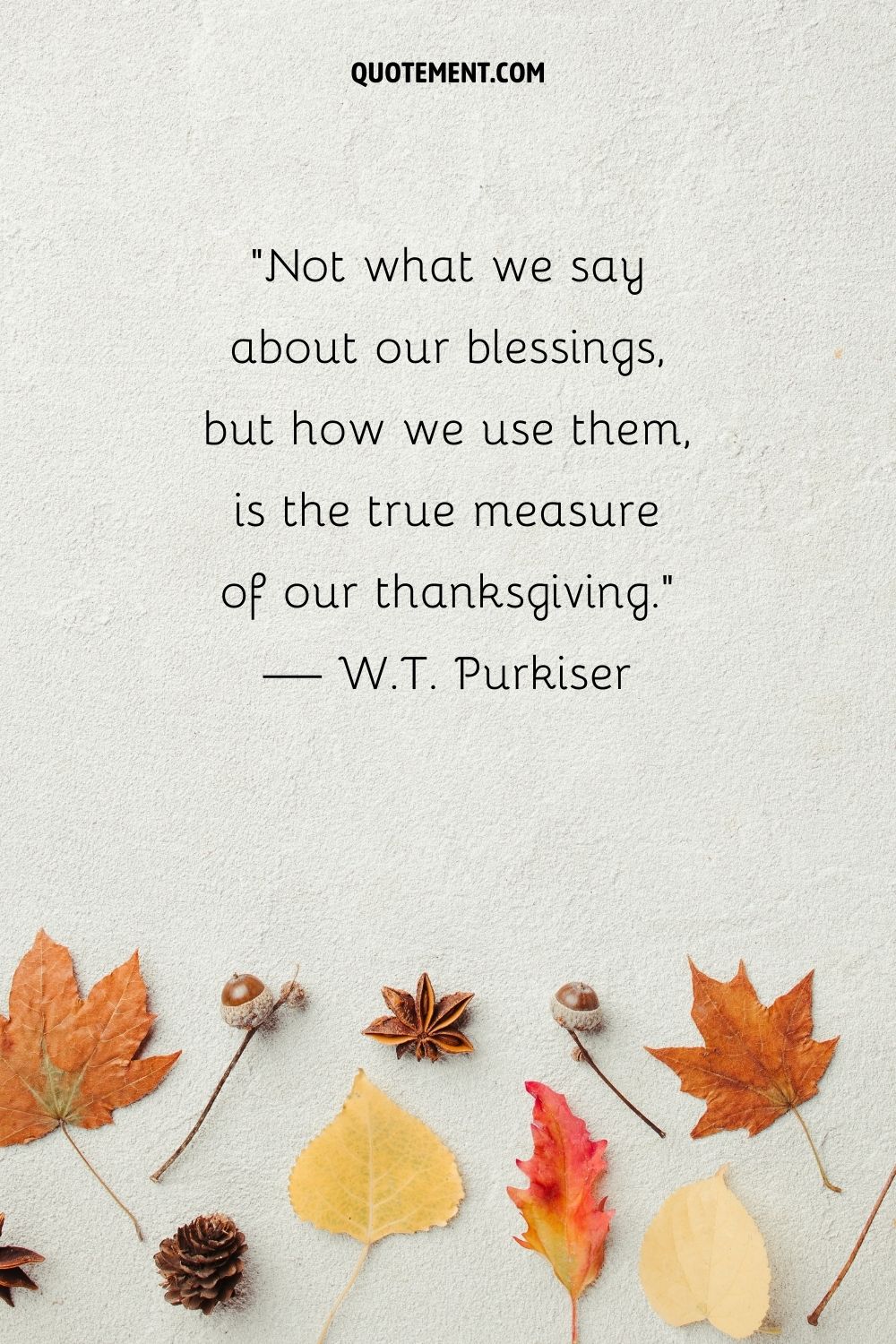 21. "Thursday is the future that I've been waiting to experience." — Anthony T. Hincks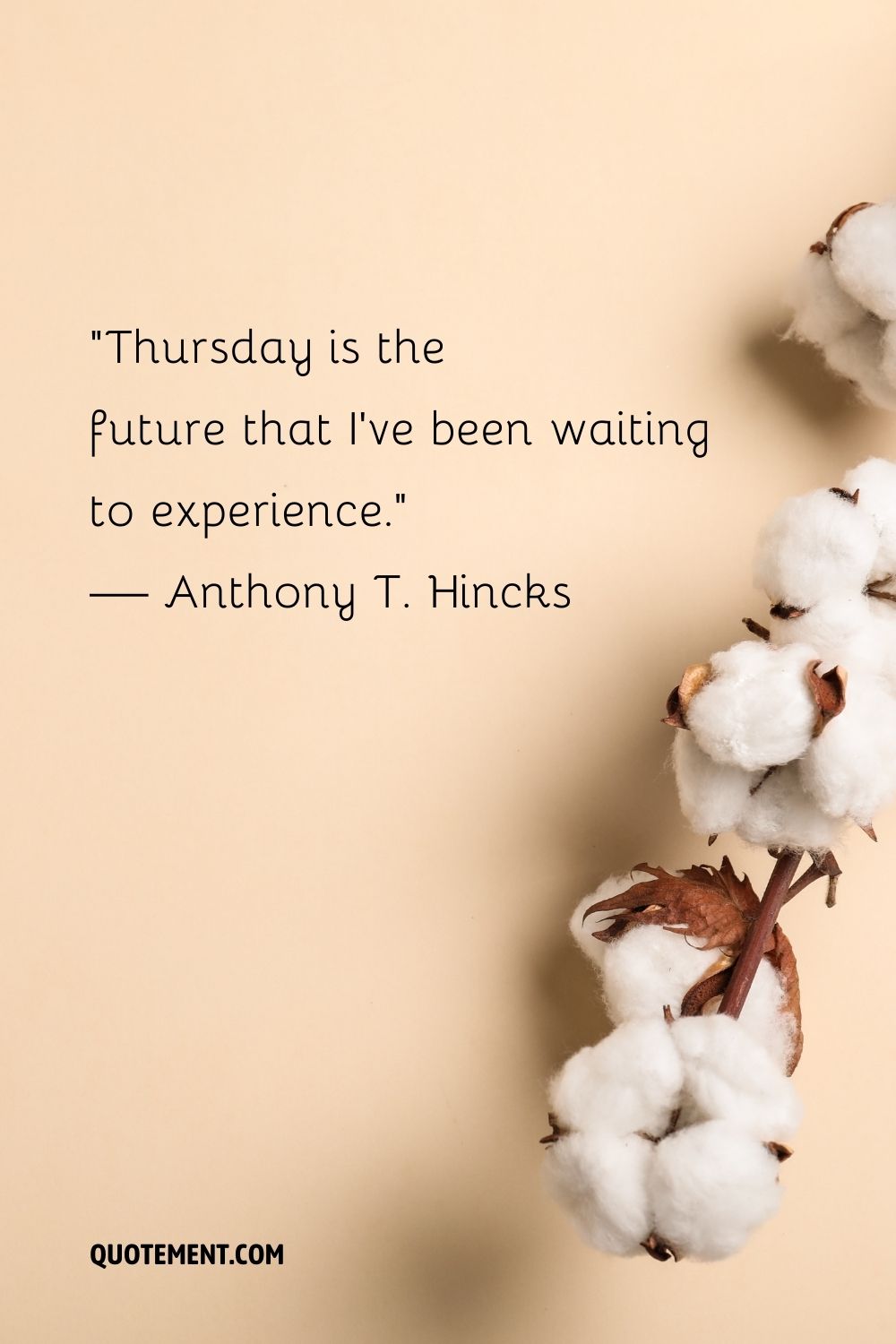 22. "On this Thursday, let's adopt a positive outlook and attract good vibes into our lives." — Unknown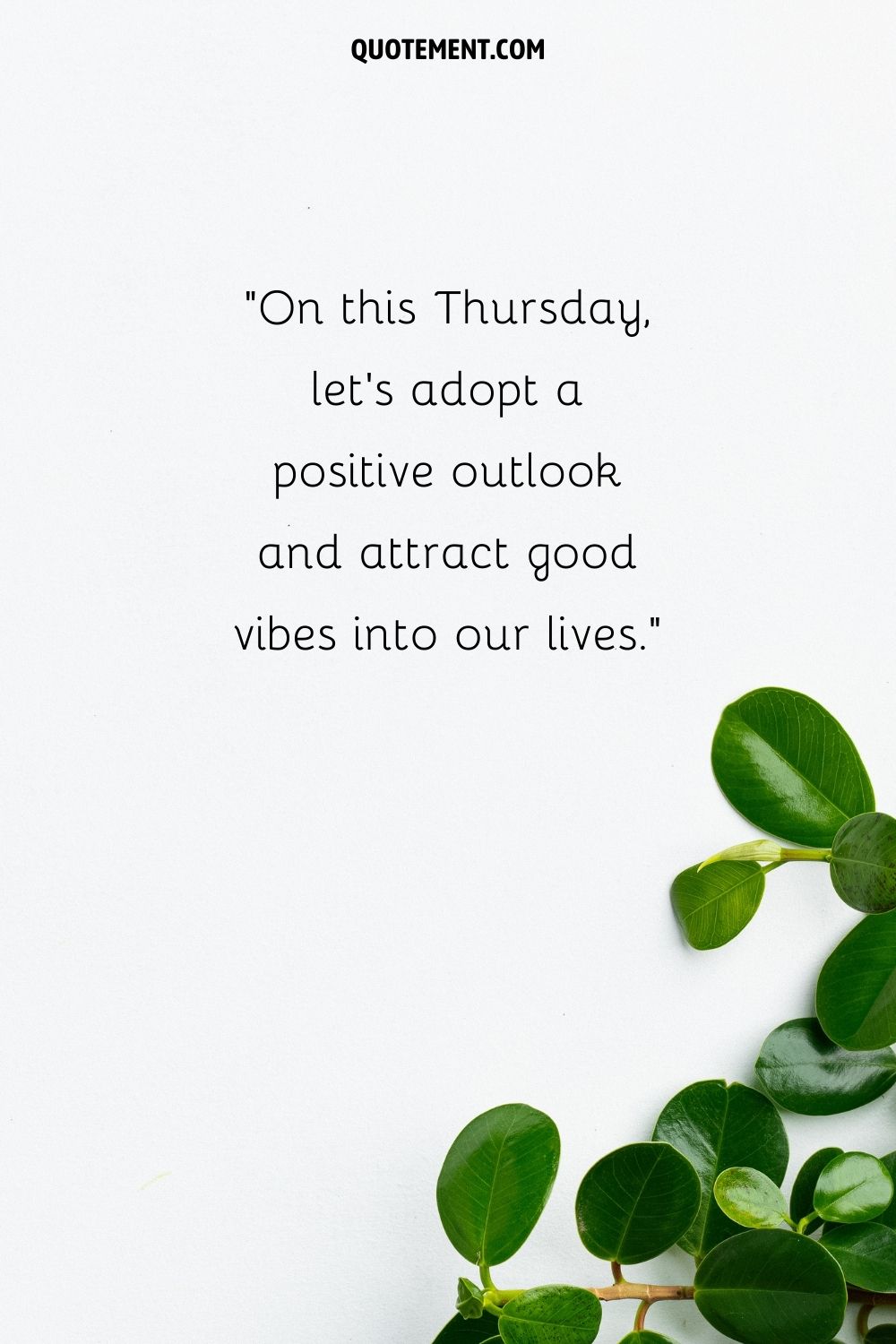 23. "Thursday is full of tenderness and kindness. So have a good day, and share it with those around you." ― Anthony T. Hincks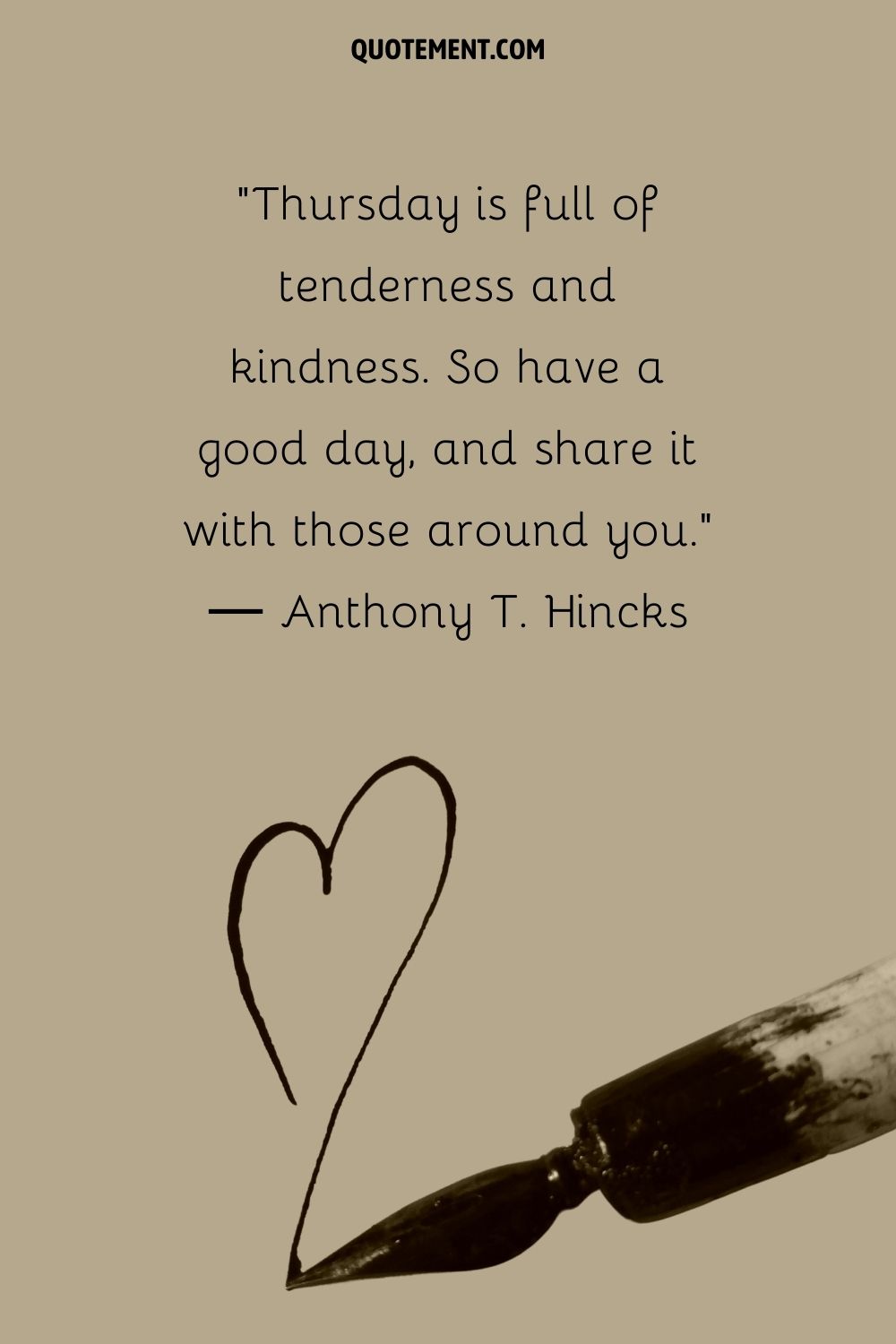 24. "Happy Thursday! Life at work and at home is so much HAPPIER when you speak and act with kindness. Share a smile and make it a great day!" — Tracey Edmonds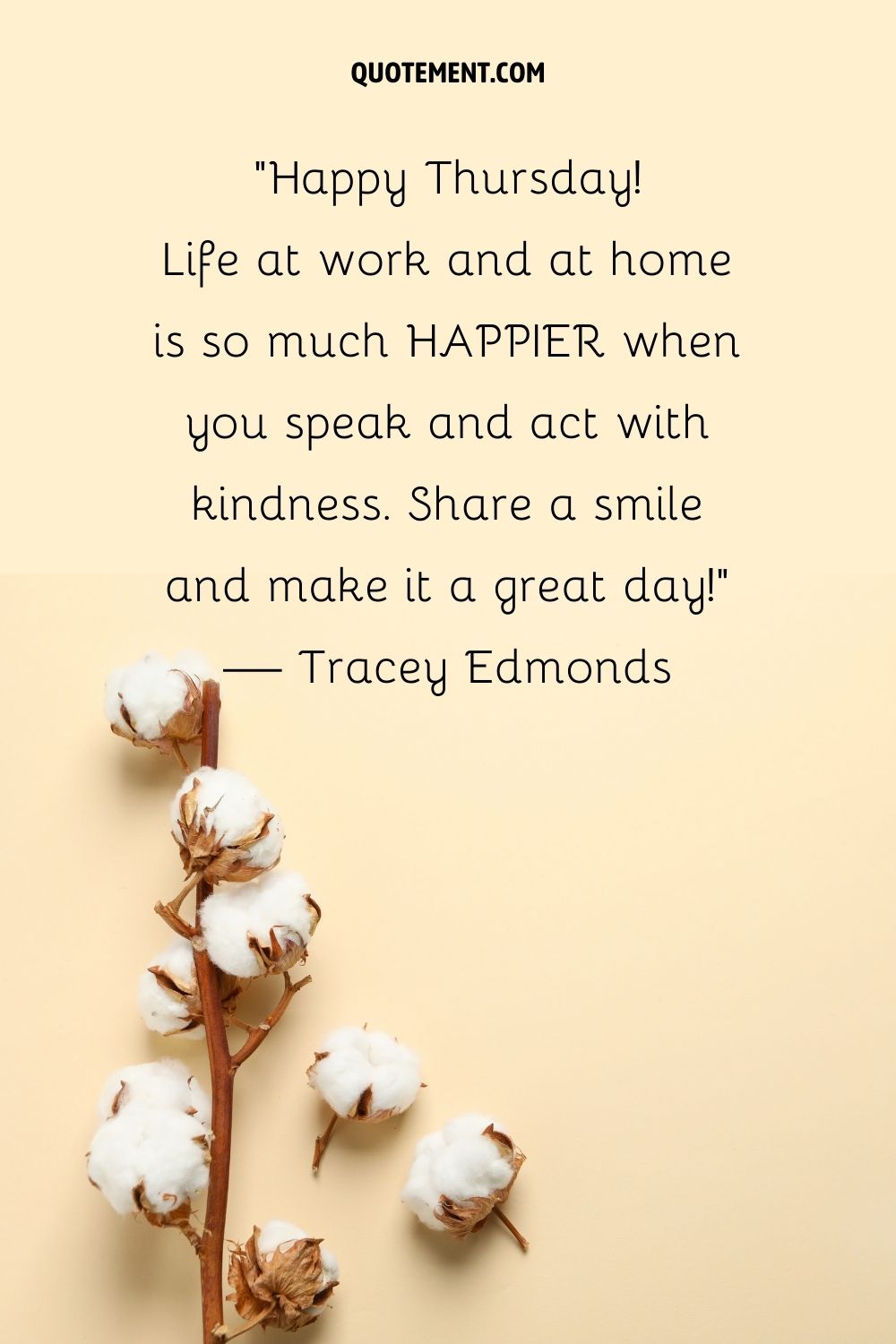 25. "Life is made out of Thursday afternoons. You just keep having them one after the other and let everything else take care of itself." — Tim Tharp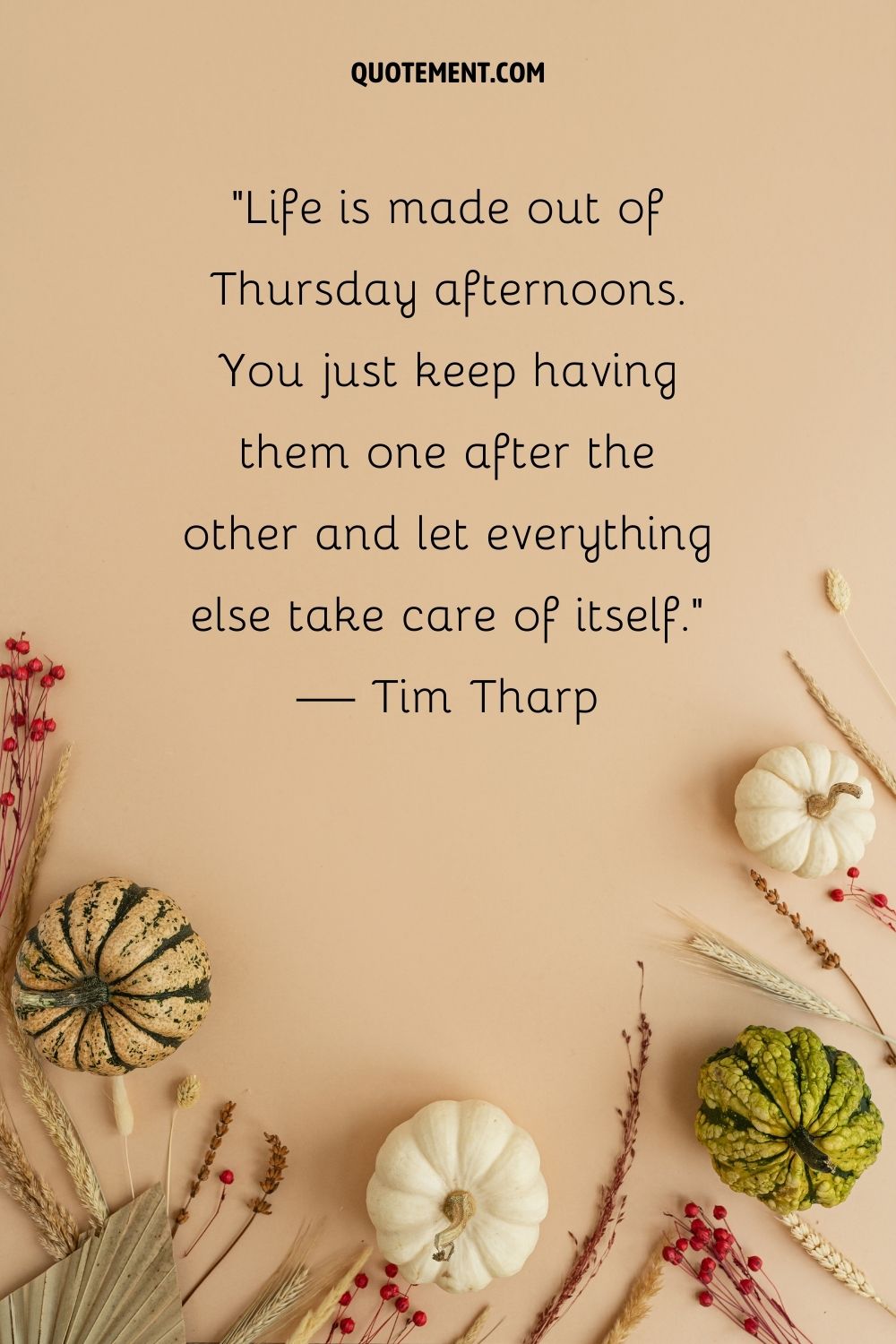 26. "This Thursday, expect nothing. Work hard. Appreciate everything." — Unknown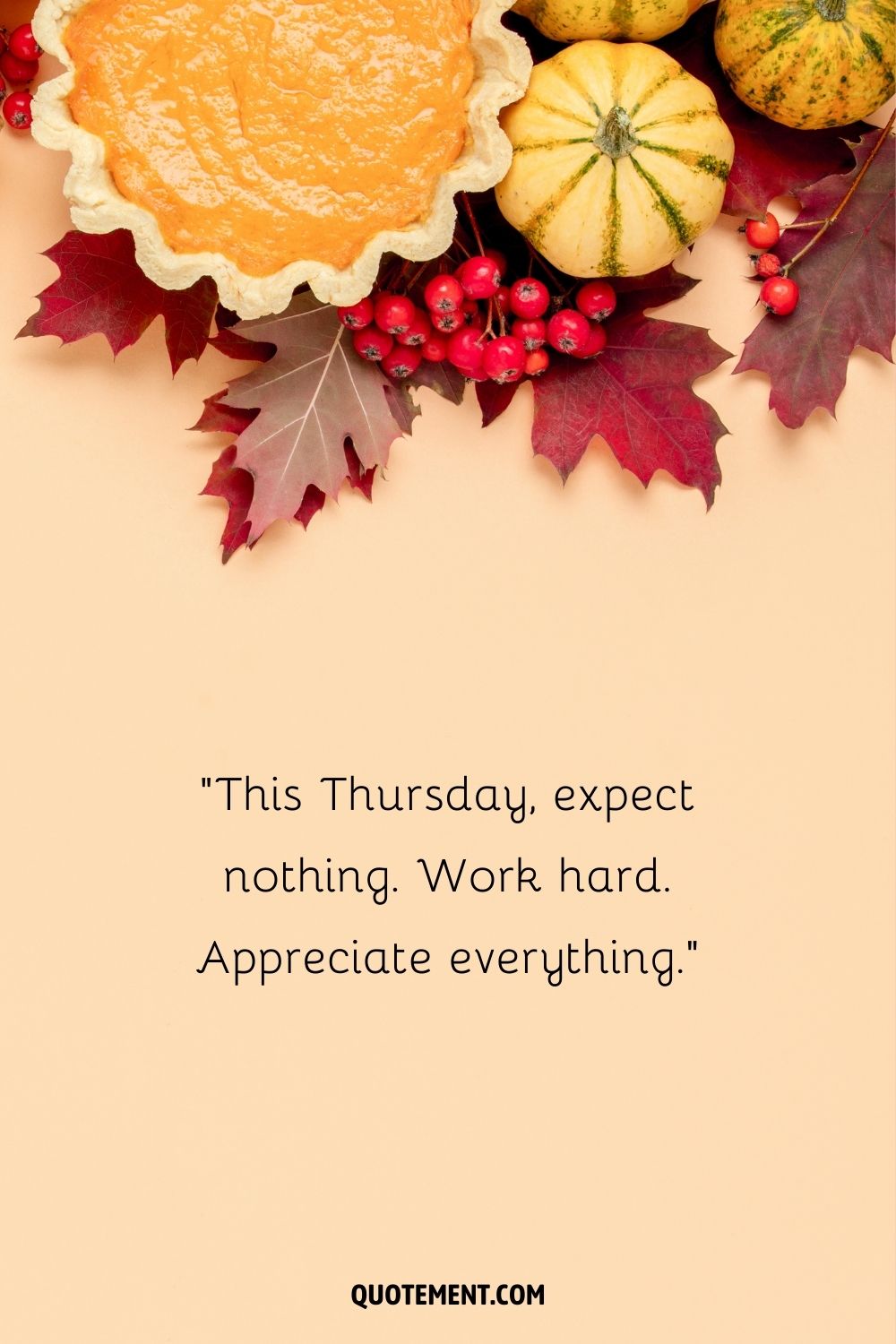 27. "I work very hard, and I play very hard. I'm grateful for life. And I live it — I believe life loves the liver of it. I live it." — Maya Angelou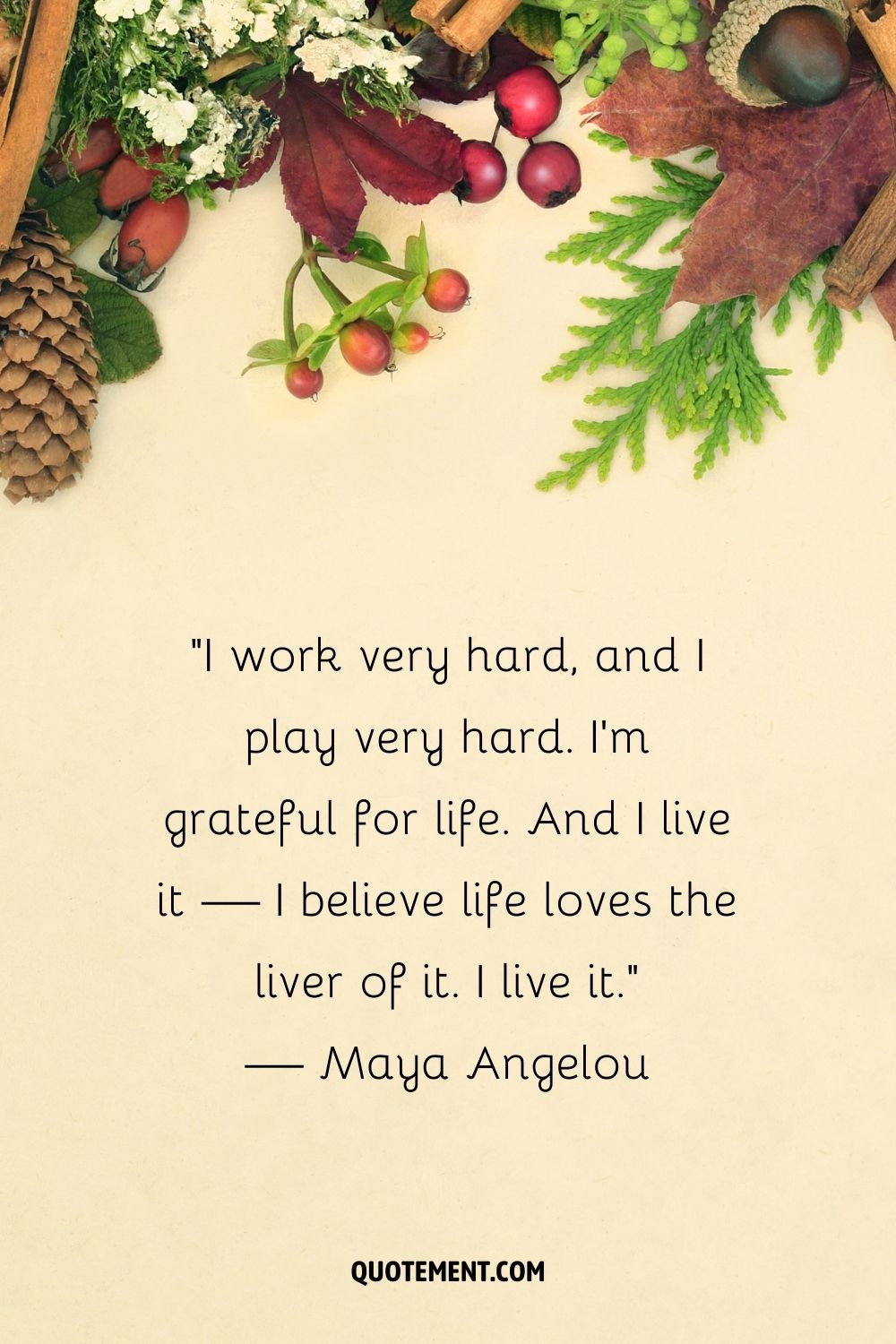 28. "Thursday is a day of reflections and thoughts." — Anthony T. Hincks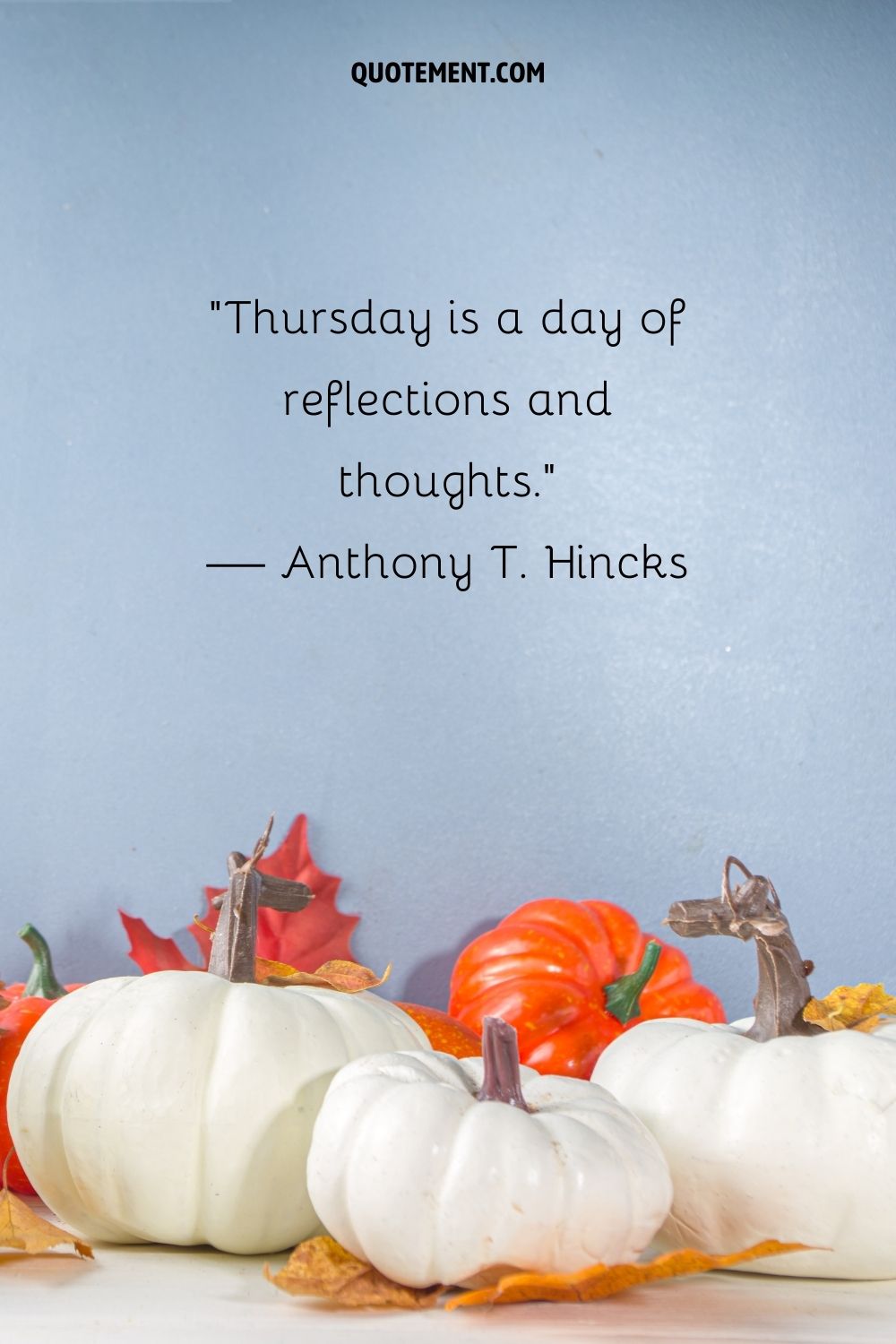 29. "Some people are always grumbling because roses have thorns; I am thankful that thorns have roses." — Alphonse Karr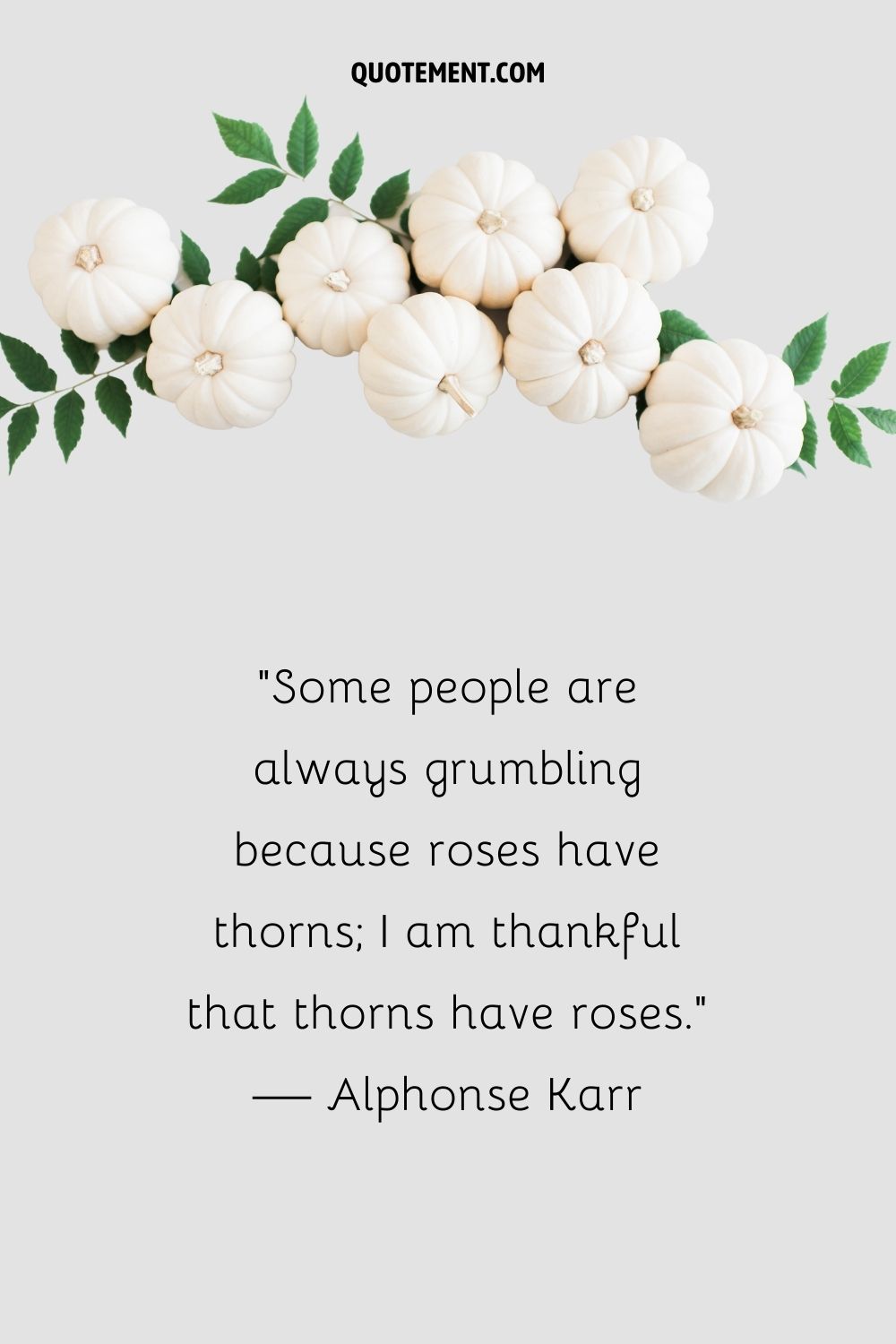 30. "Thursday is one day closer to my expectation that everything I have done through the week culminates in progress." — Byron Pulsifer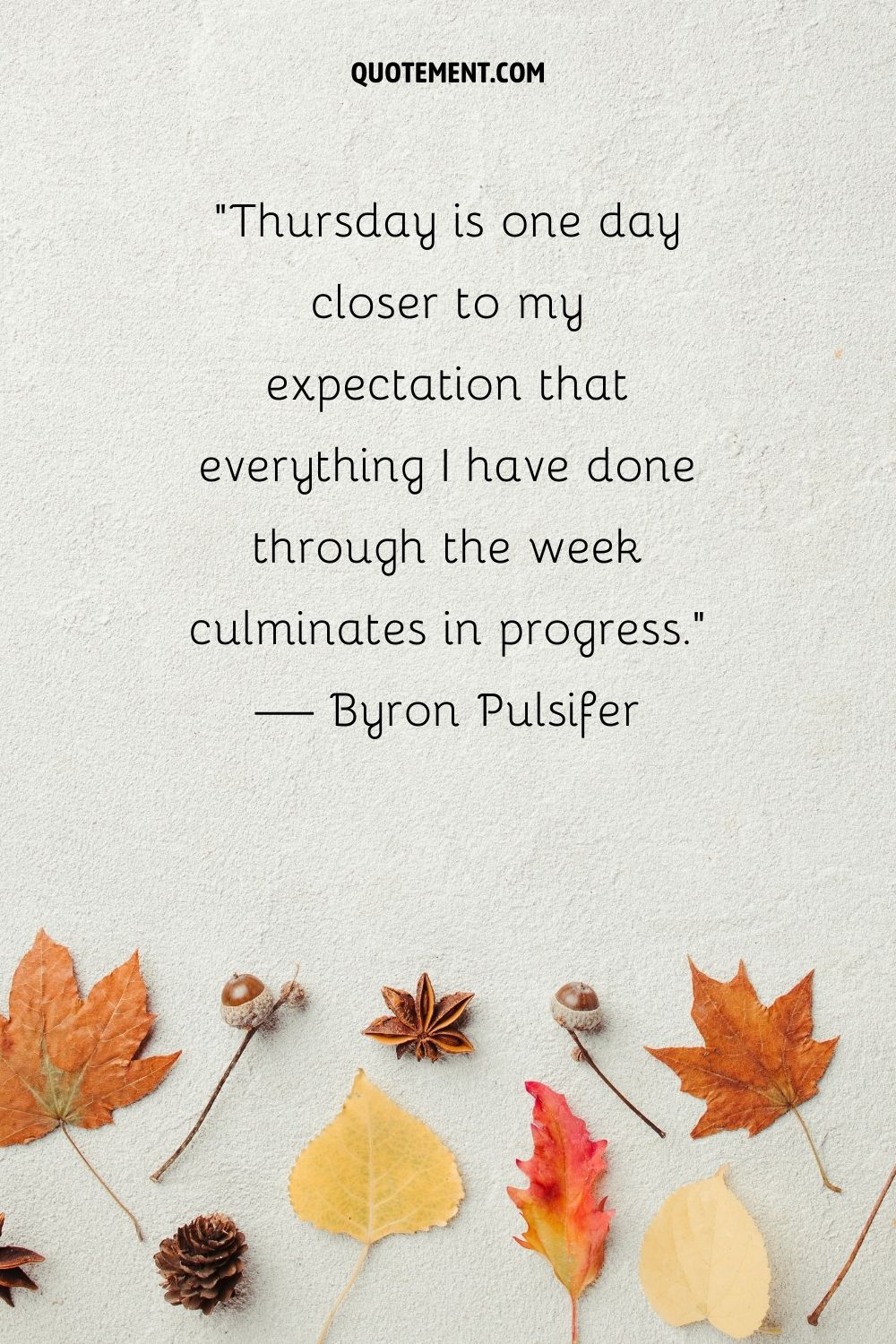 See also: 120 Ultimate Best Quotes About Progress To Fuel Your Growth
Thankful Thursday Morning Quotes
1. "Start the day with PRAISE, live the rest with RIGHTEOUS DEEDS, and end them with THANKS-GIVING." ― Bradley B. Dalina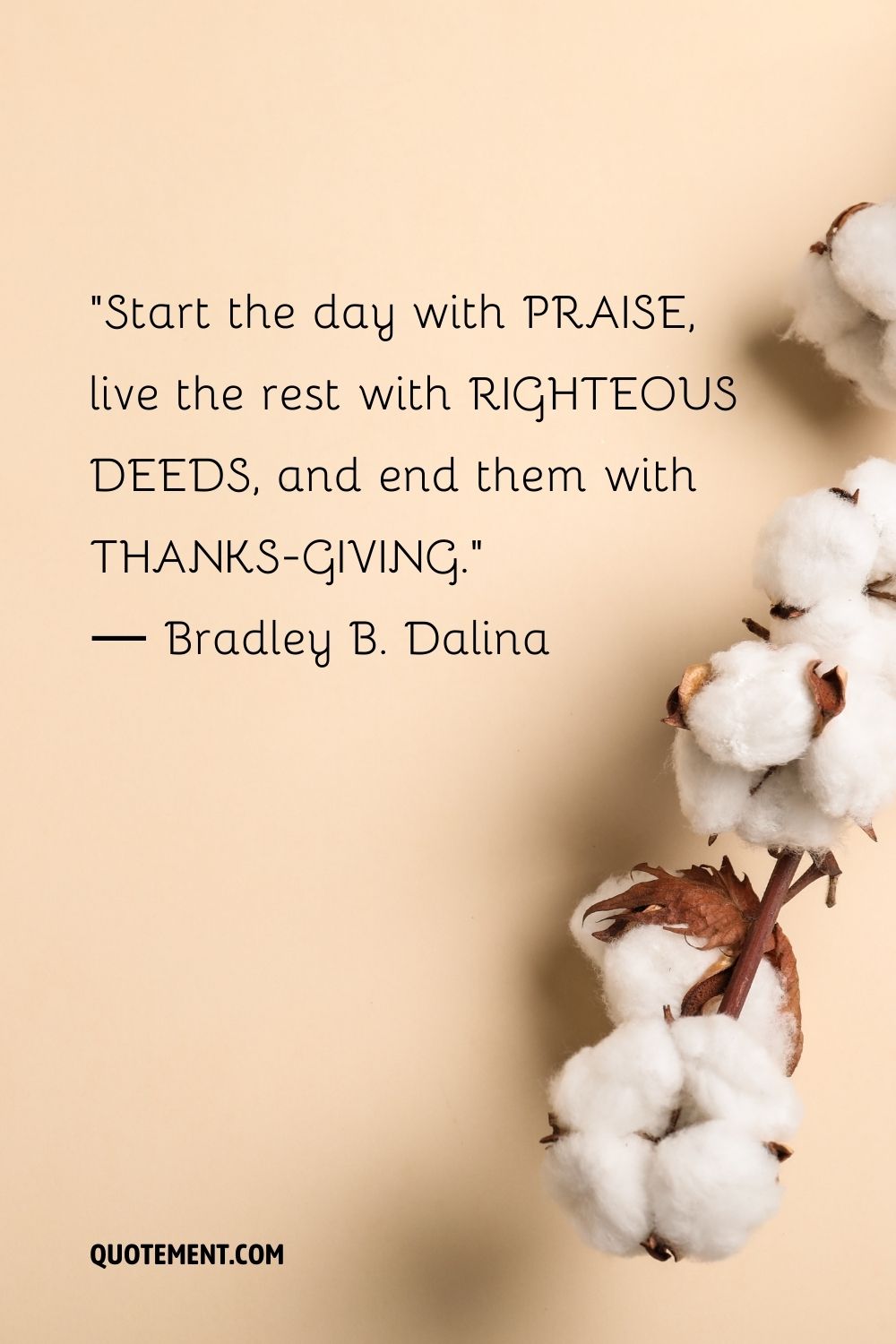 2. "Happiness will never come to those who fail to appreciate what they already have. Good morning, make this Thursday a blessed one. Apply your full and feel happy to be alive." — Unknown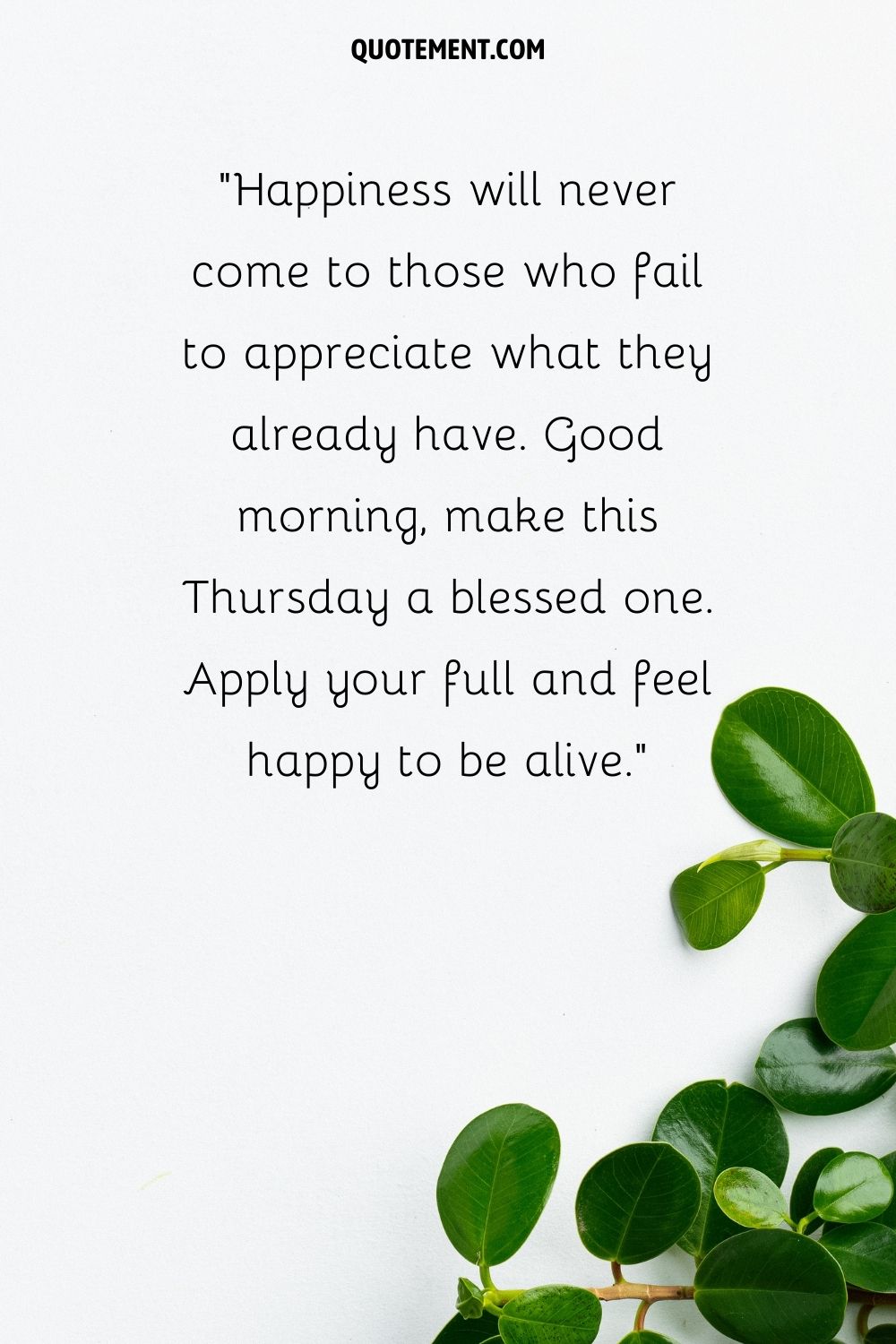 3. "When you arise in the morning, think of what a precious privilege it is to be alive—to breathe, to think, to enjoy, to love—then make that day count!" — Steve Maraboli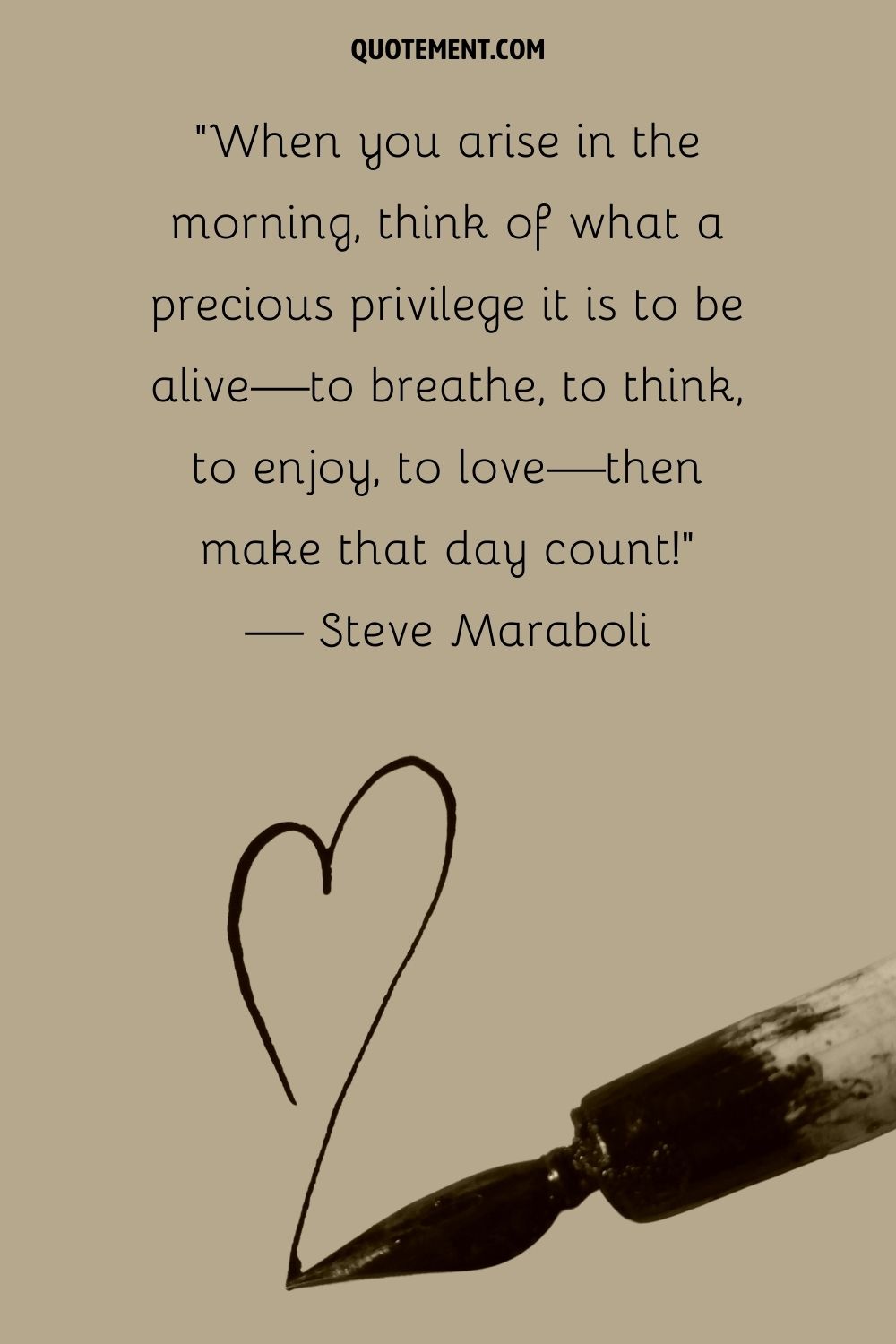 4. "Every morning is a fresh start. Wake up with a thankful heart." — Kristen Butler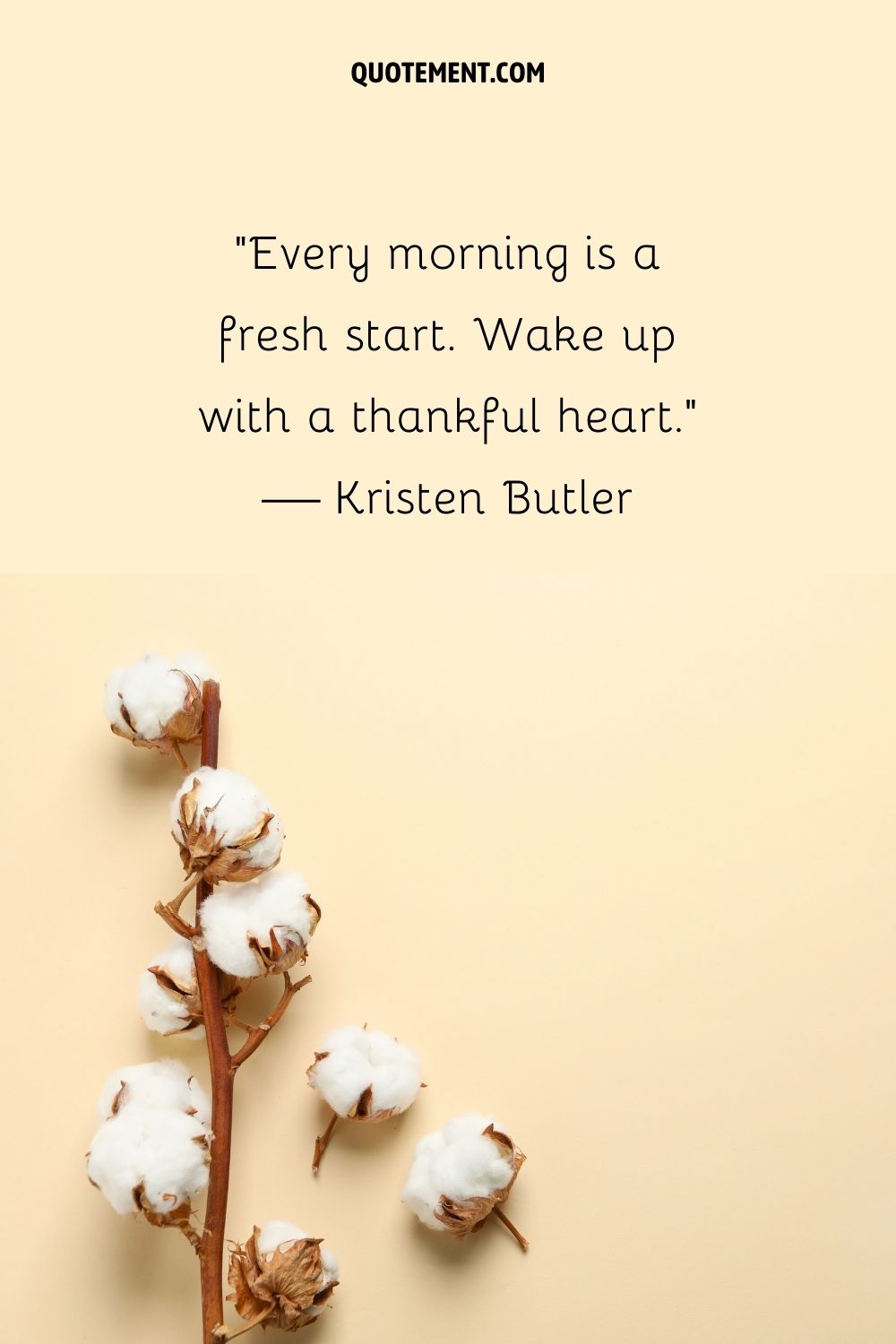 5. "One small positive thought on this Thursday morning can change your whole day." — Tahnni Dupre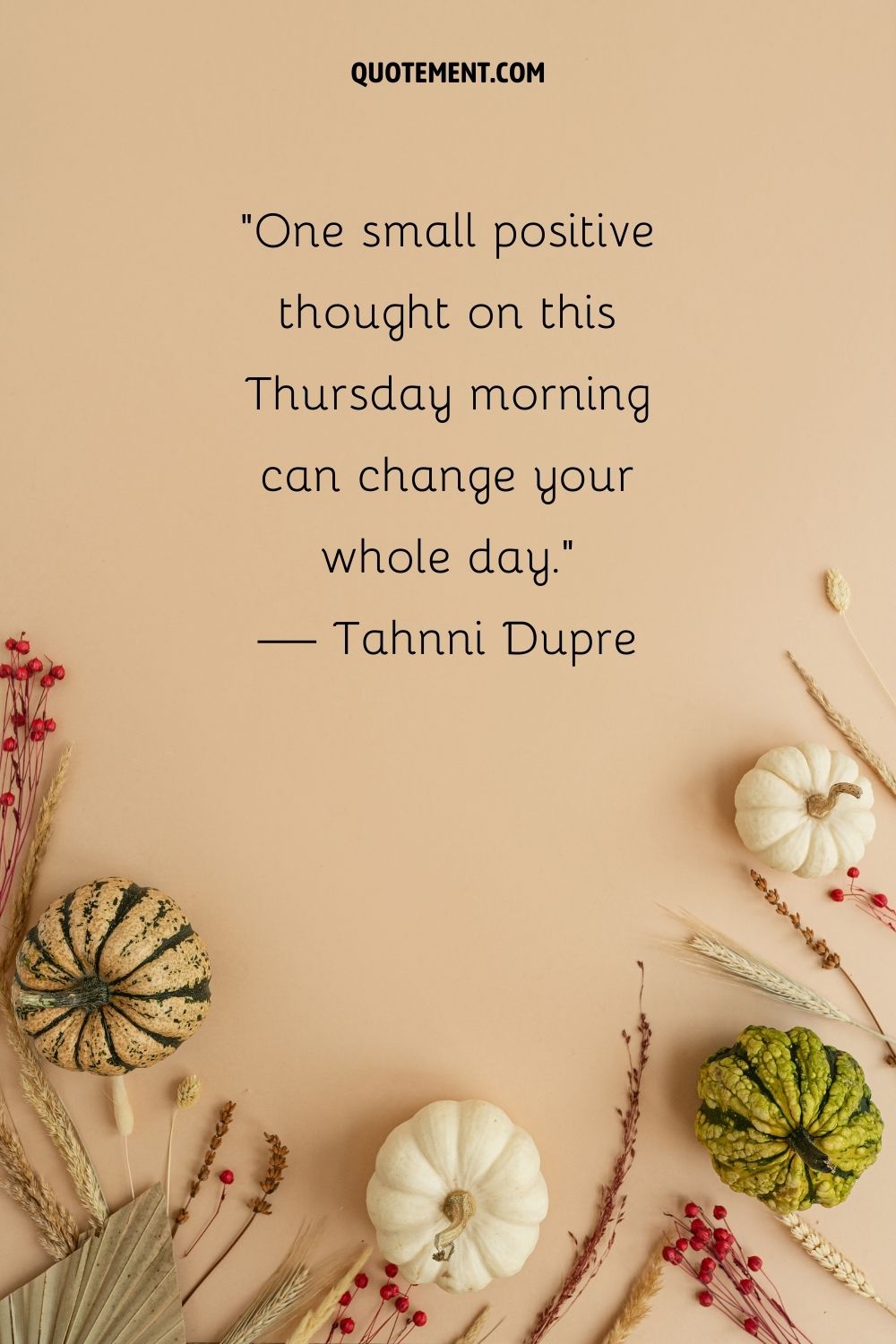 See also: 300 Powerful Thursday Affirmations To Elevate Your Mood
6. "As we step into Thursday, let's leave behind any negativity and focus on the best things life has to offer." — Unknown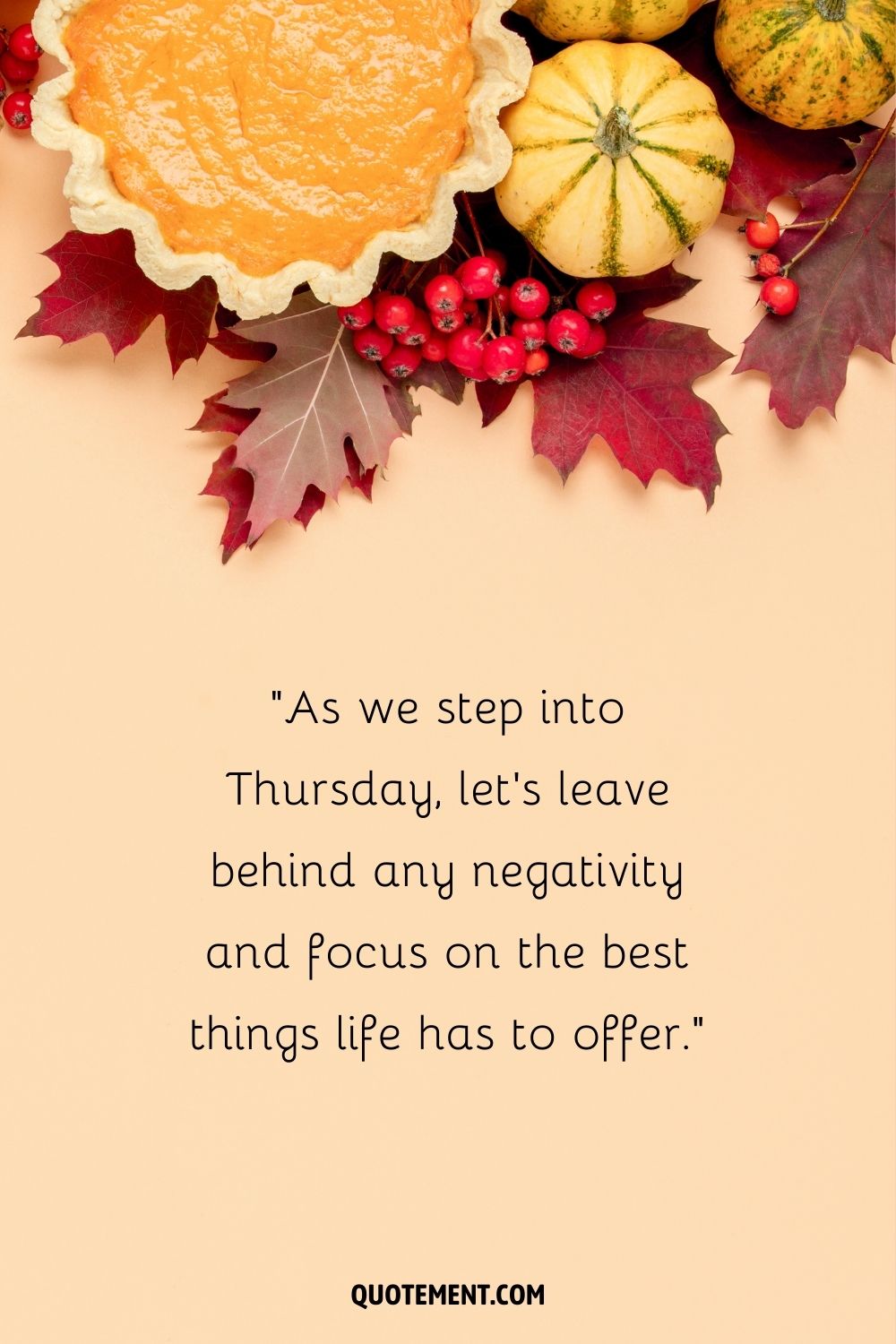 7. "True happiness is to enjoy the present without overthinking for the future or dwelling on the past memories. Good morning. Be happy and feel your present right from this Thursday!" — Unknown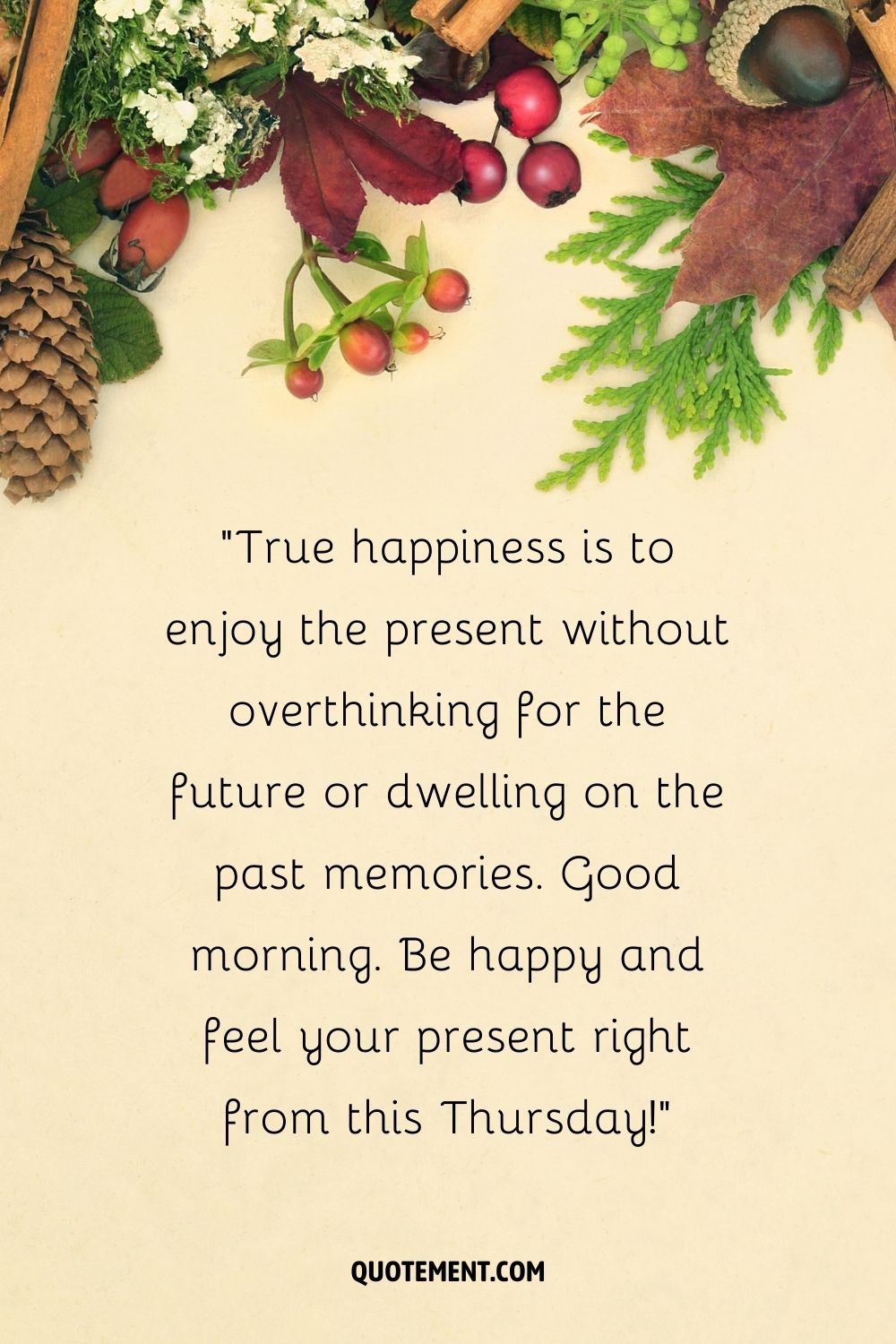 8. "Do something today that your future self with thank you for." — Sean Patrick Flanery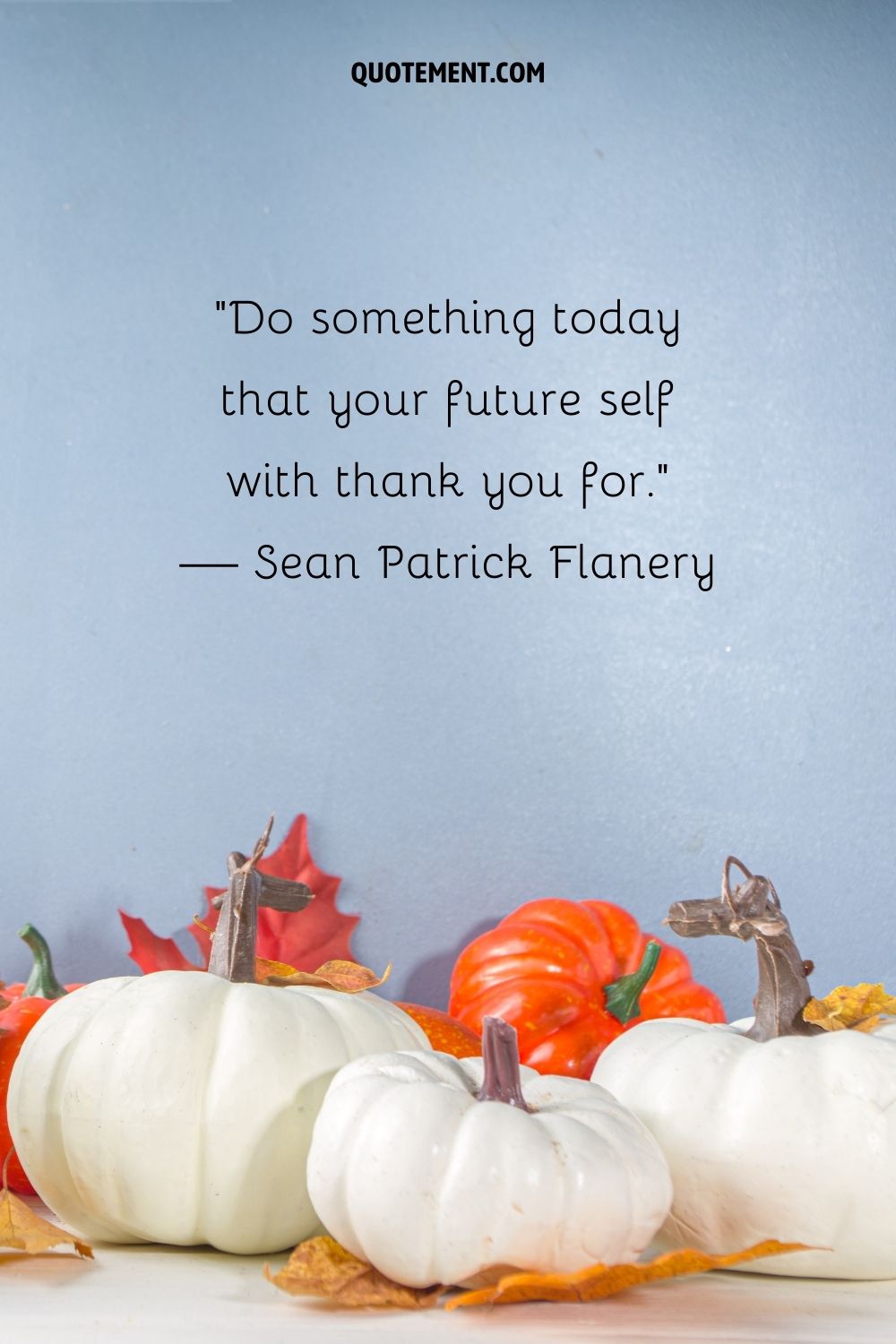 9. "Happy Thursday. I hope today, you wake up with someone you love who loves you back, something to do that sets your soul on fire, and a place to be that you call home." — Unknown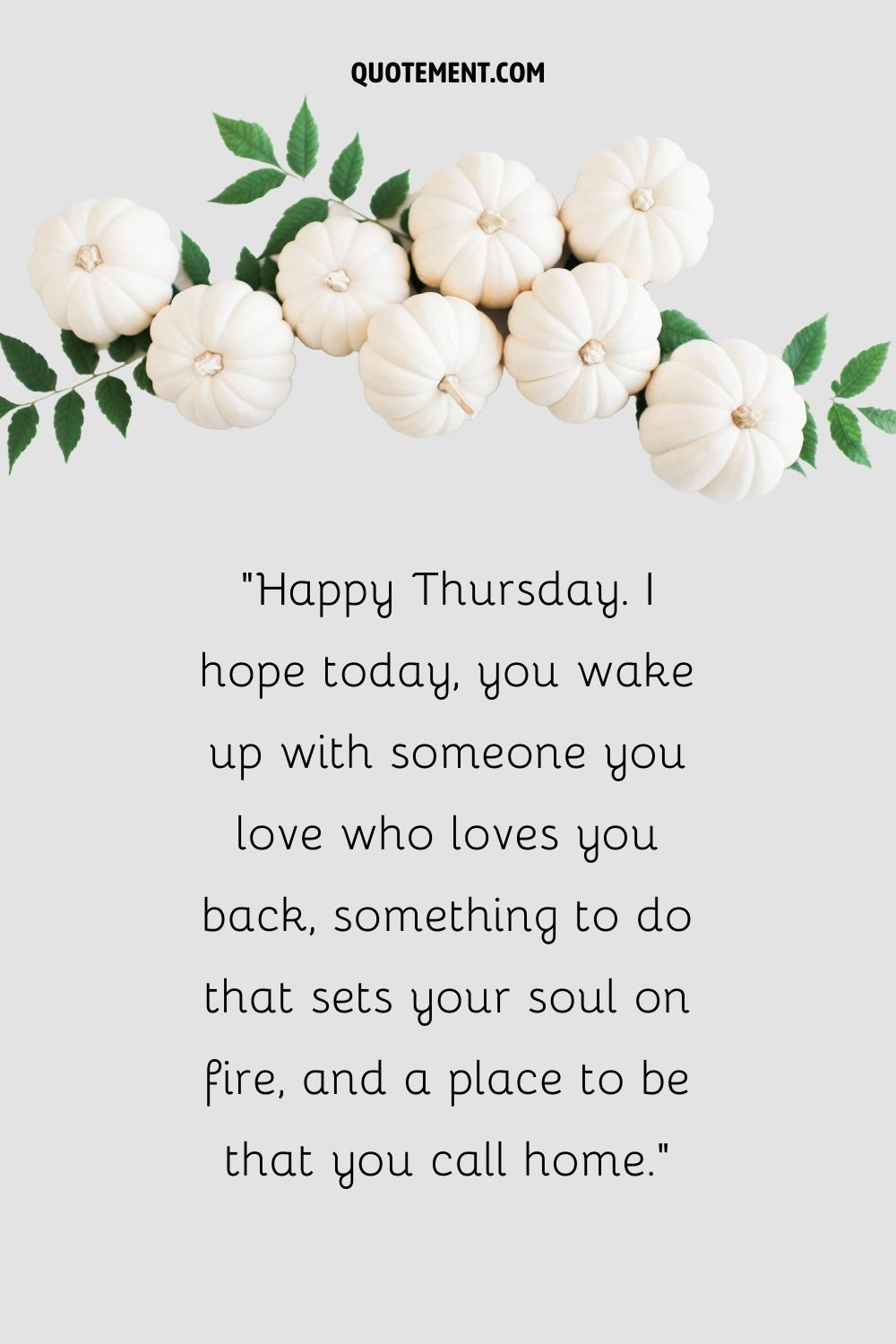 10. "A good day starts with a positive mindset, and Thursday is the perfect day to embrace that positivity." — Unknown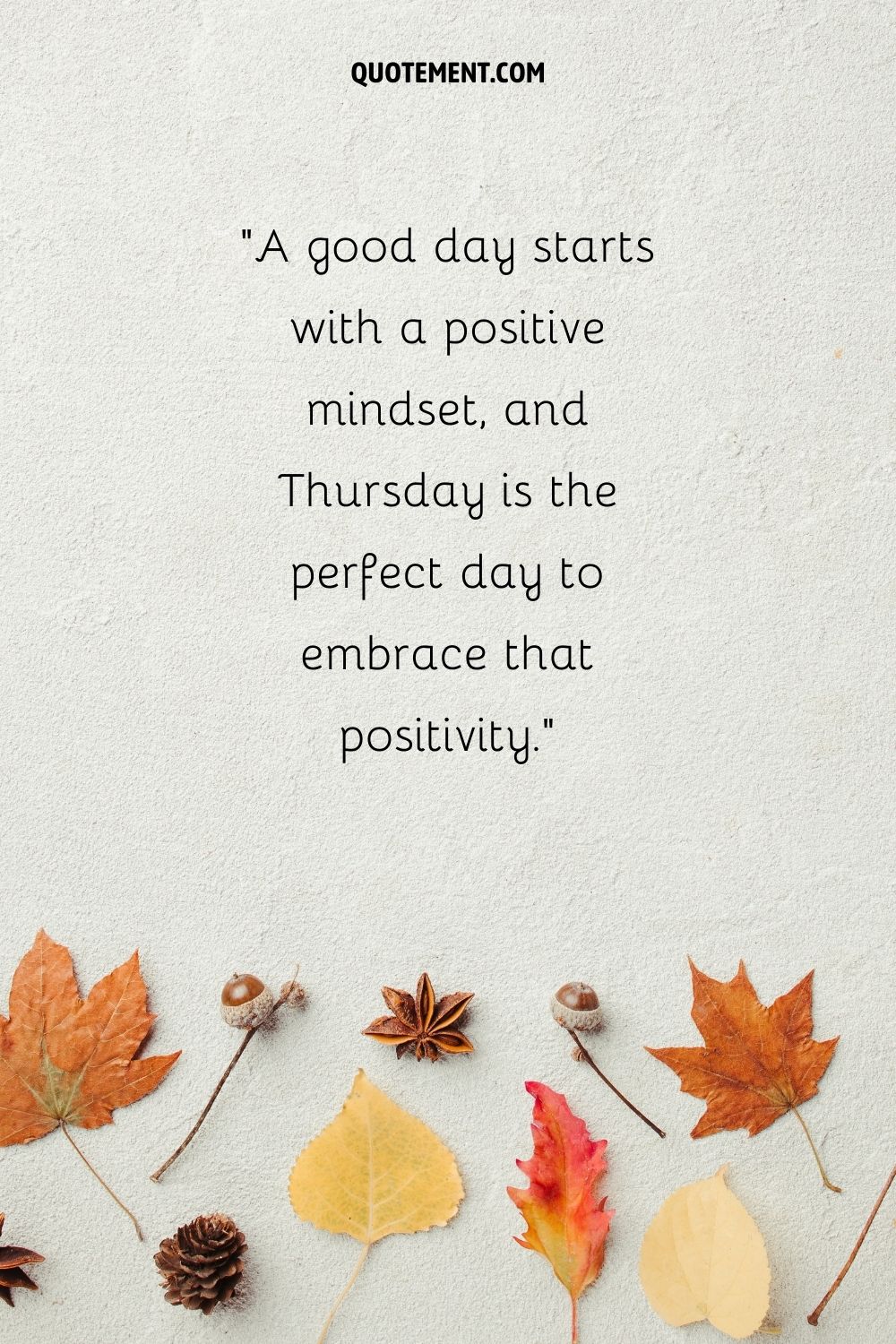 11. "Good morning! Start your Thursday with a grateful heart and watch how it transforms your day." — Unknown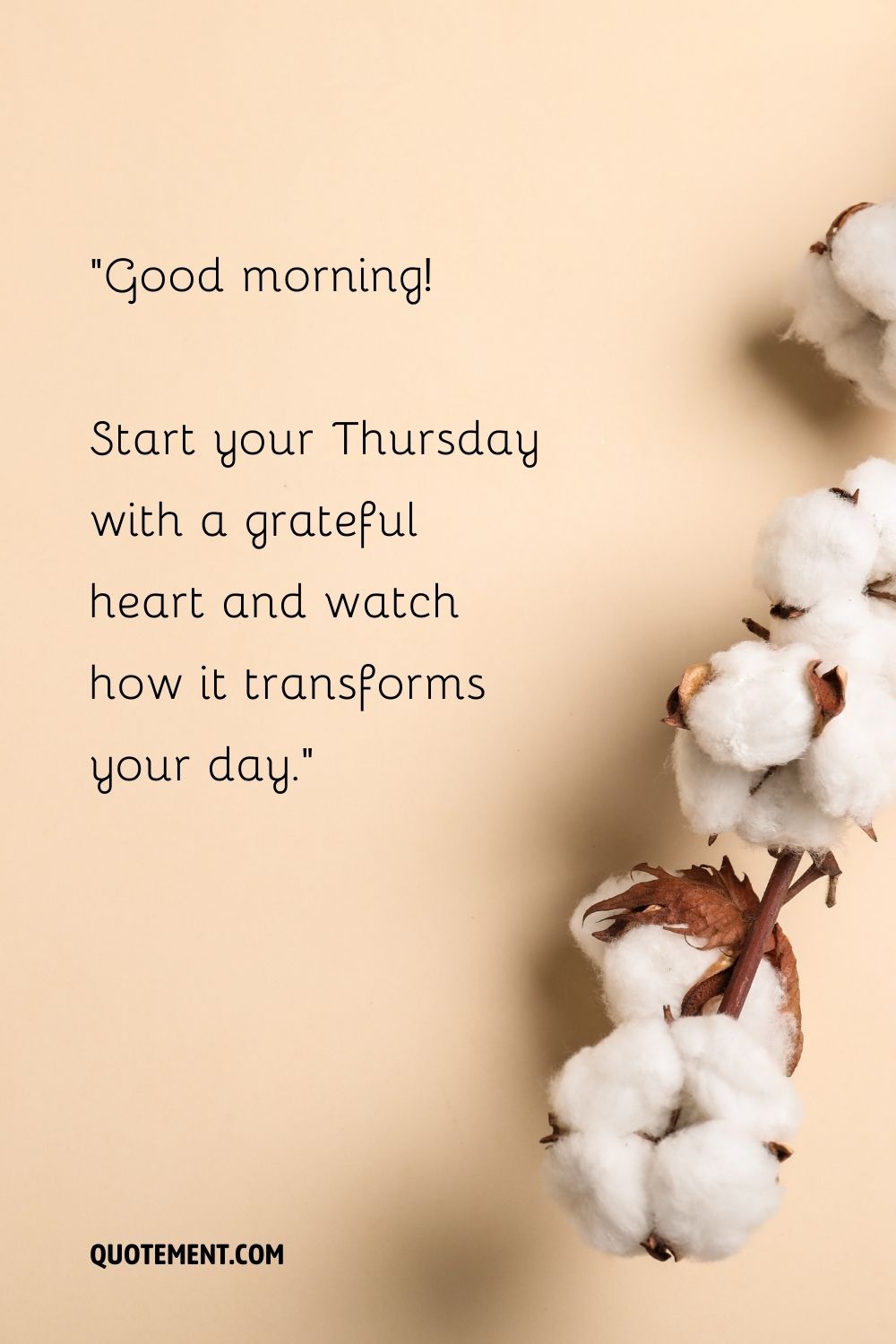 See also: 130 Morning Affirmations To Set You Up For A Fabulous Day
12. "It's Thursday and it really feels like a Thursday. Sometimes things just work out." — Demetri Martin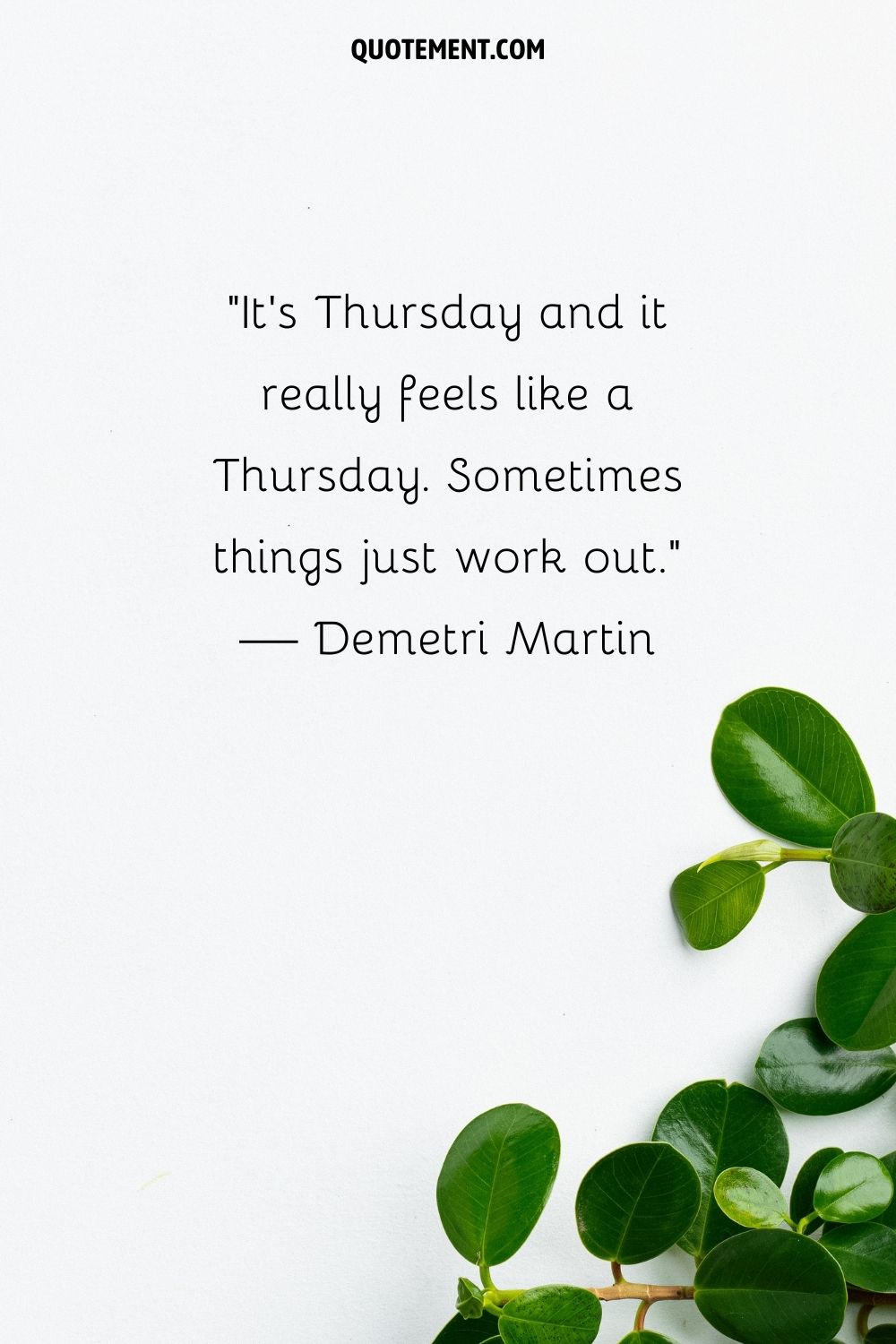 13. "When you rise in the morning, give thanks for the light, for your life, for your strength. Give thanks for your food and for the joy of living. If you see no reason to give thanks, the fault lies in yourself." — Tecumseh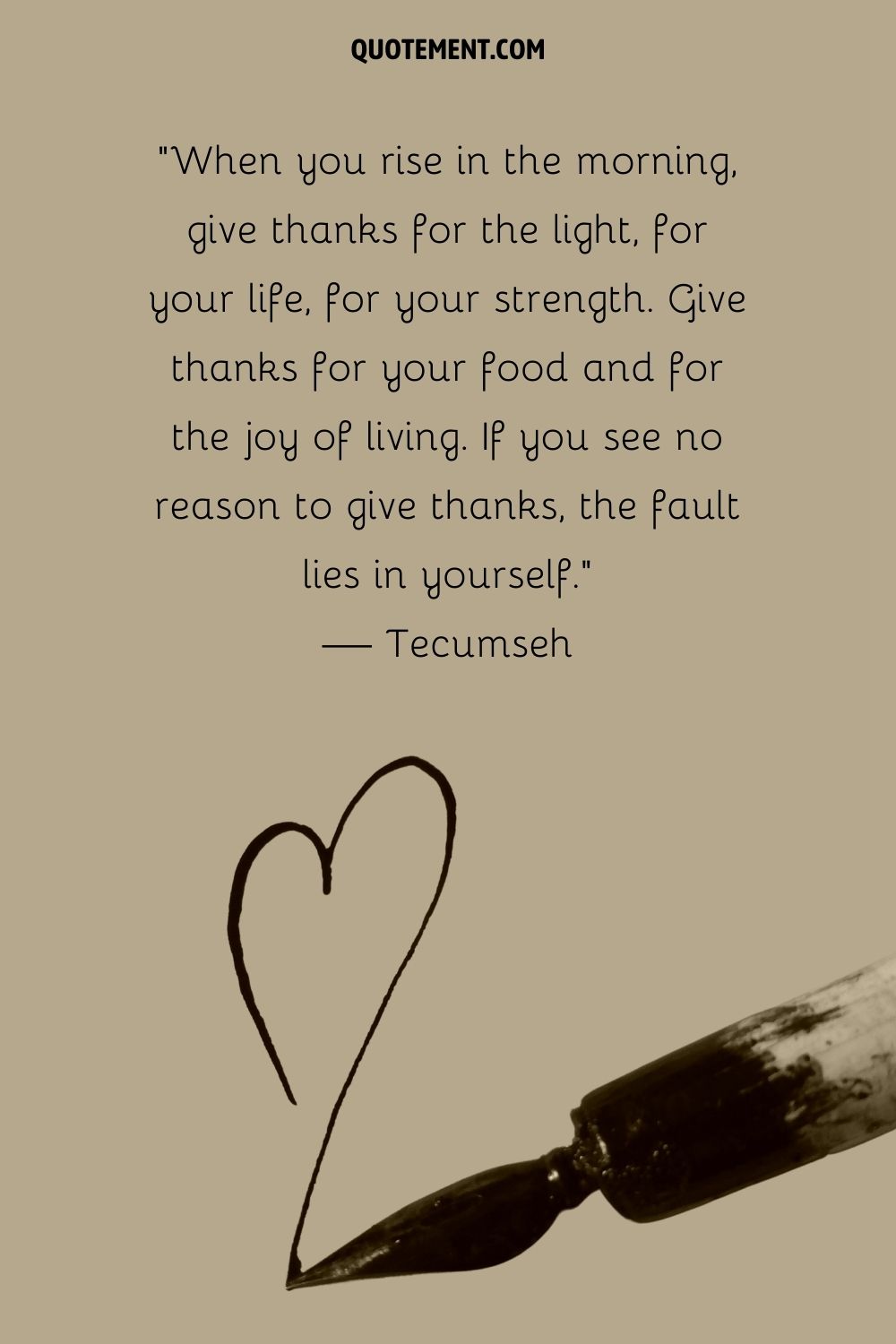 14. "You've got to get up every morning with determination if you're going to go to bed with satisfaction." — George Lorimer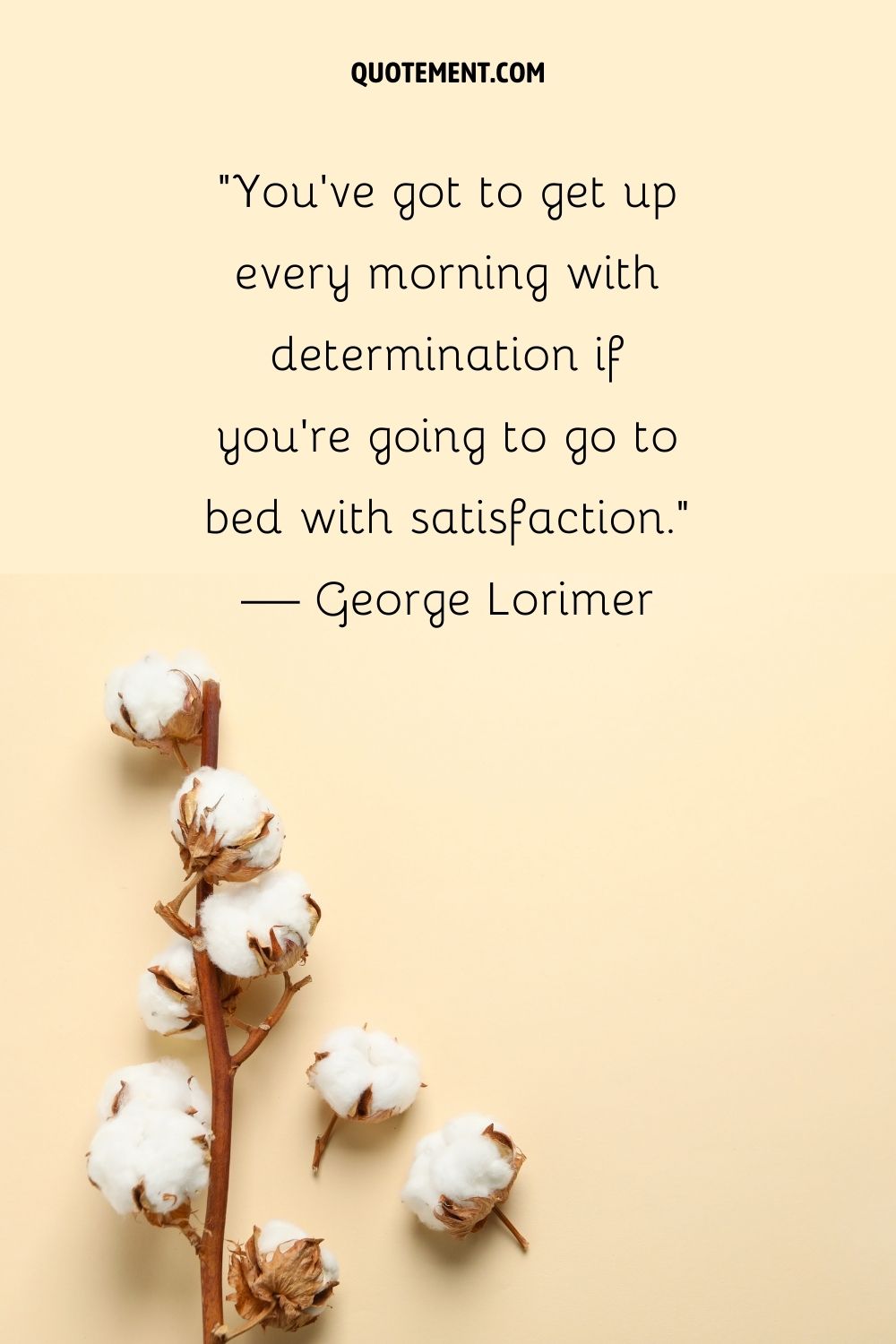 15. "Thursday morning and the sun is early. Thursday morning and the trees are singing." — Giles & Fripp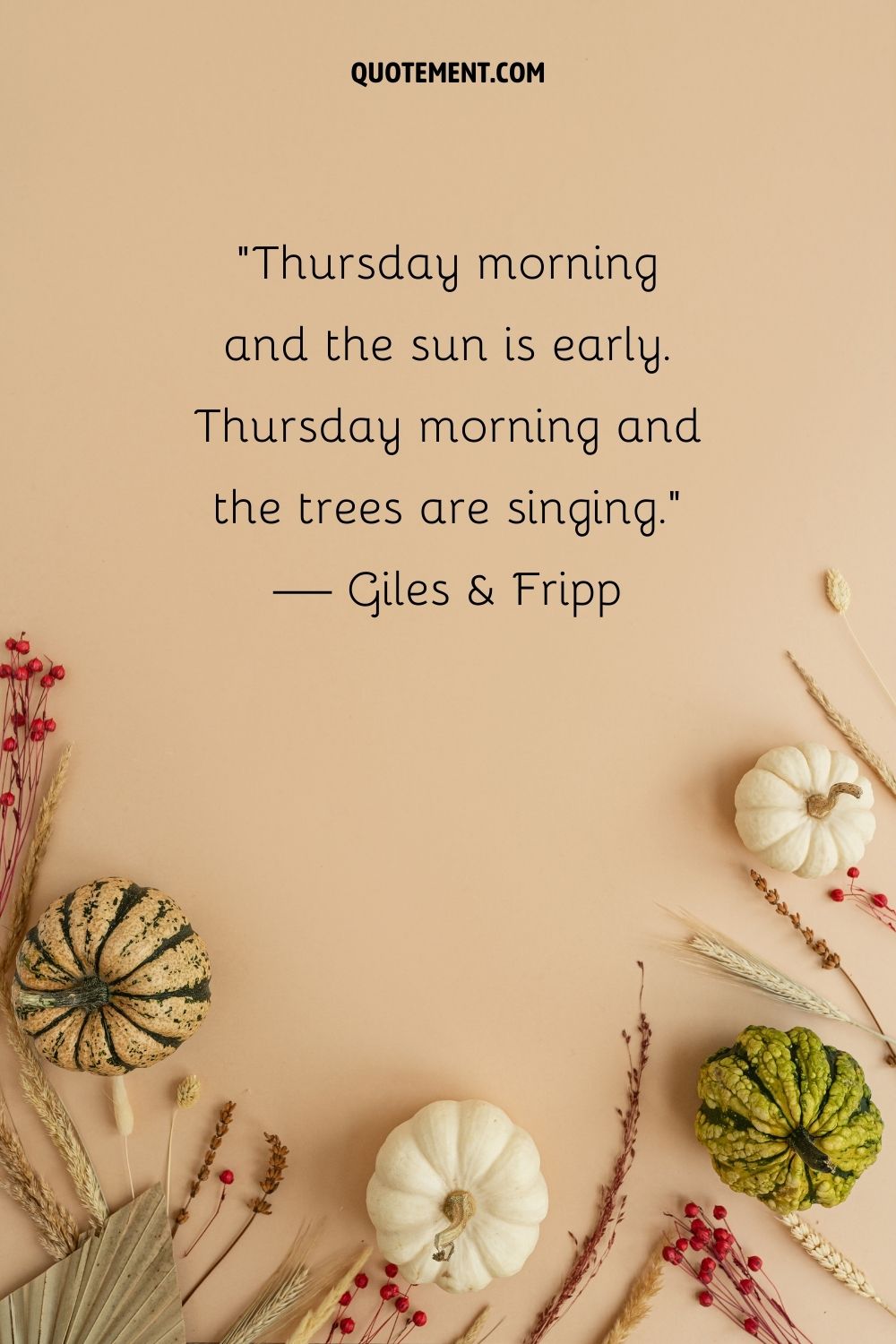 16. "As you rise and shine this morning, remember that your positive actions can make a significant impact on your Thursday and beyond." — Unknown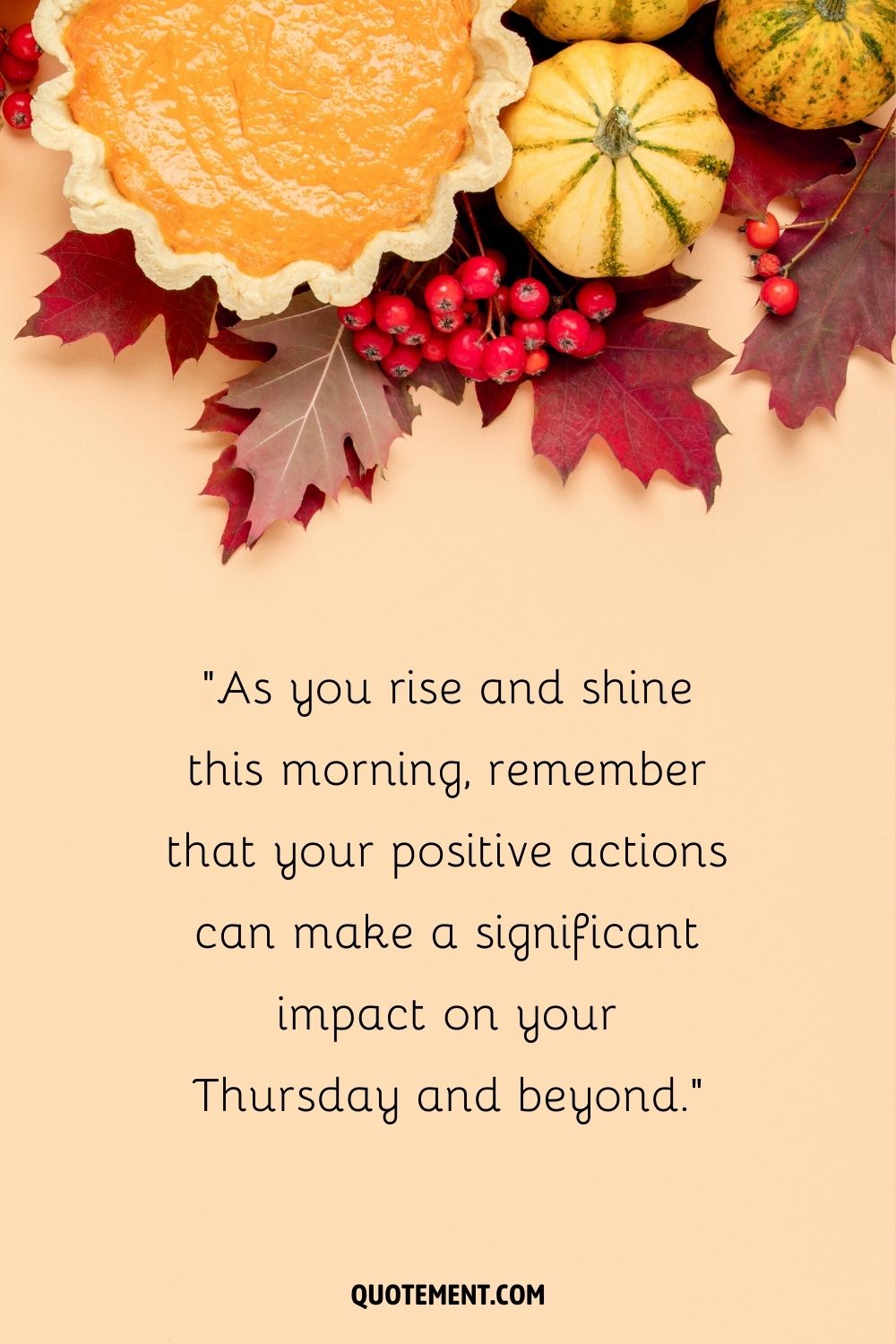 17. "Gratitude is the best way to start the day." — Unknown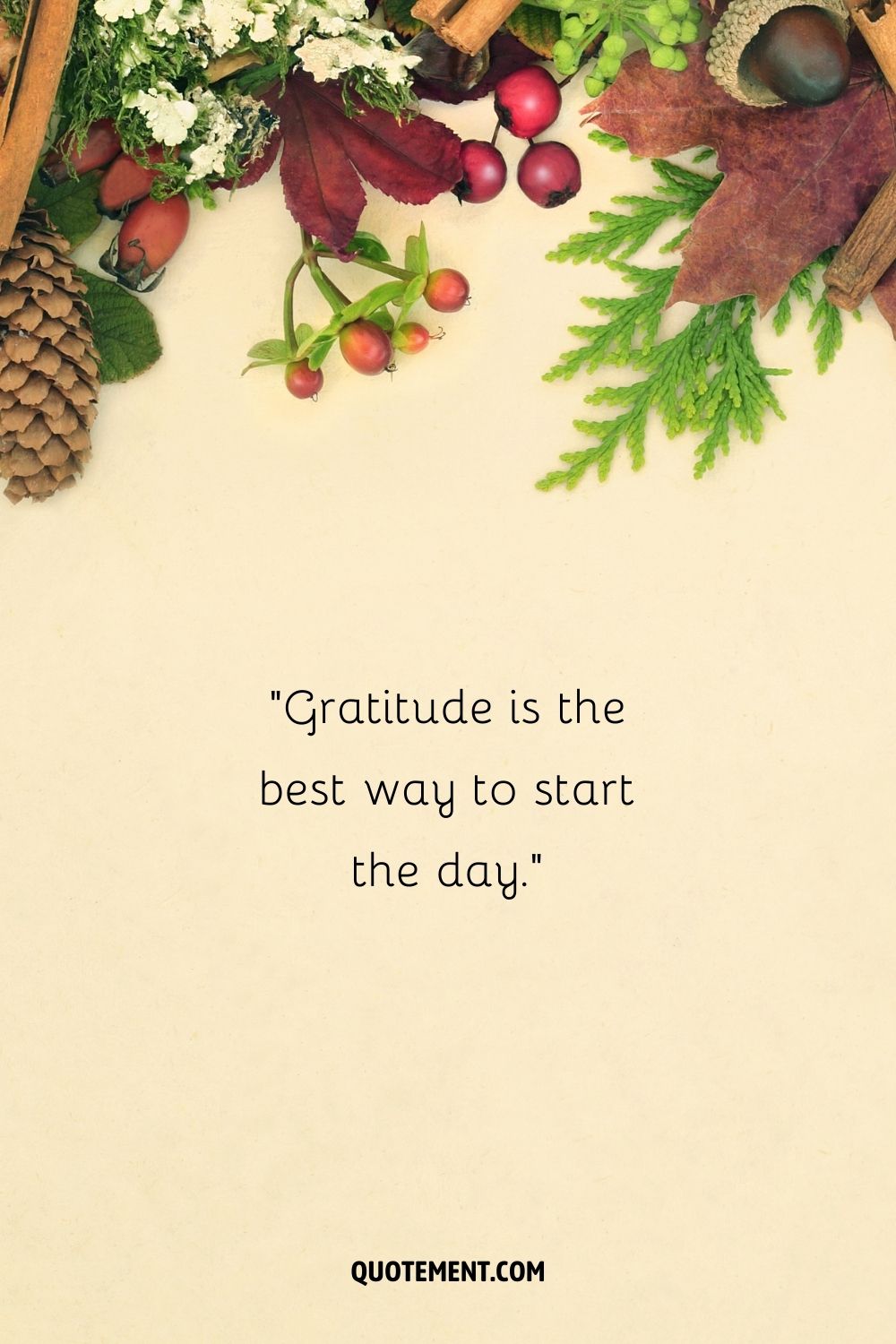 18. "Good morning! Take a moment to appreciate the sense of our past and how it has shaped the person you are today." — Unknown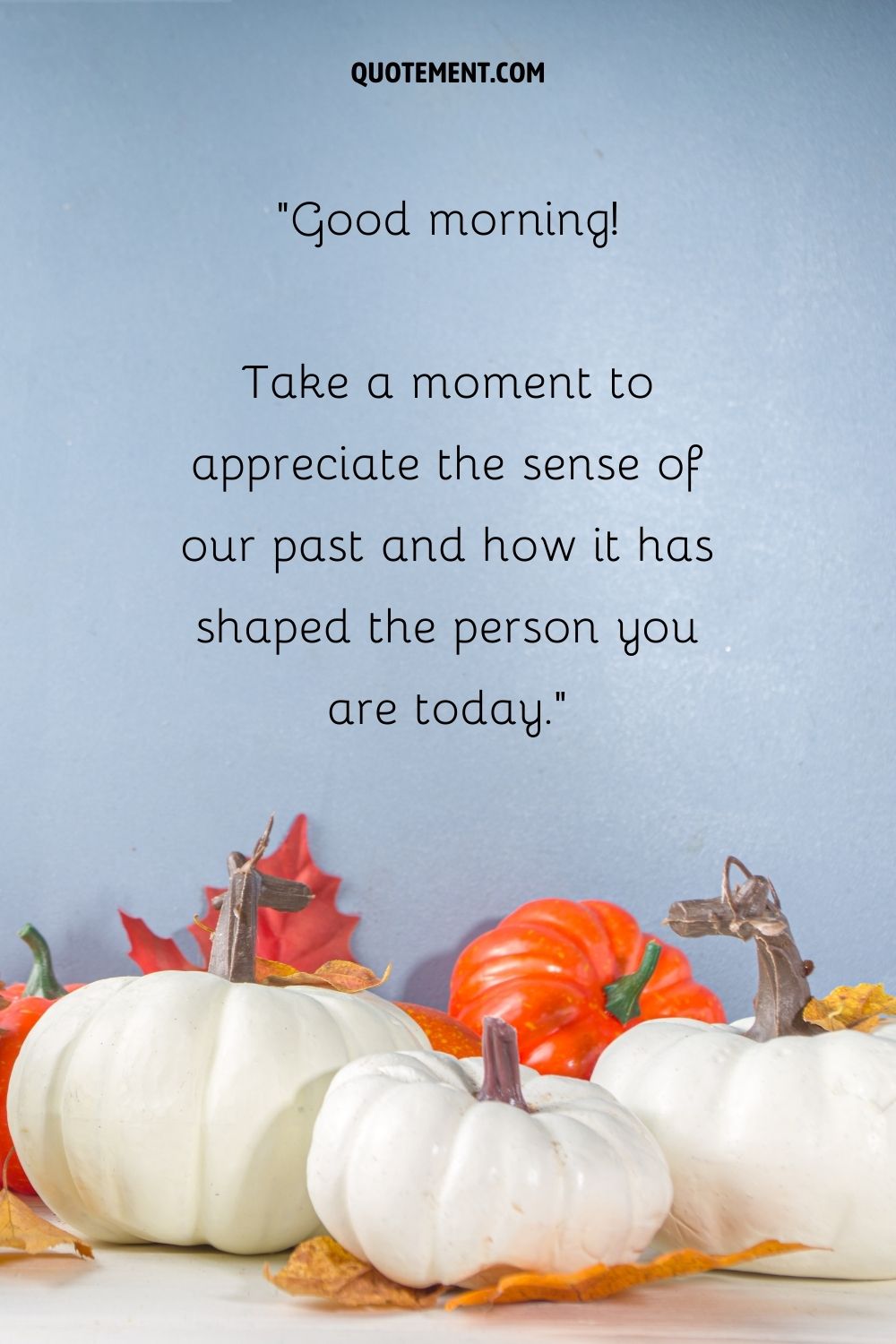 19. "May your heart be happy and your spirits be high as you embrace this beautiful Thursday morning." — Unknown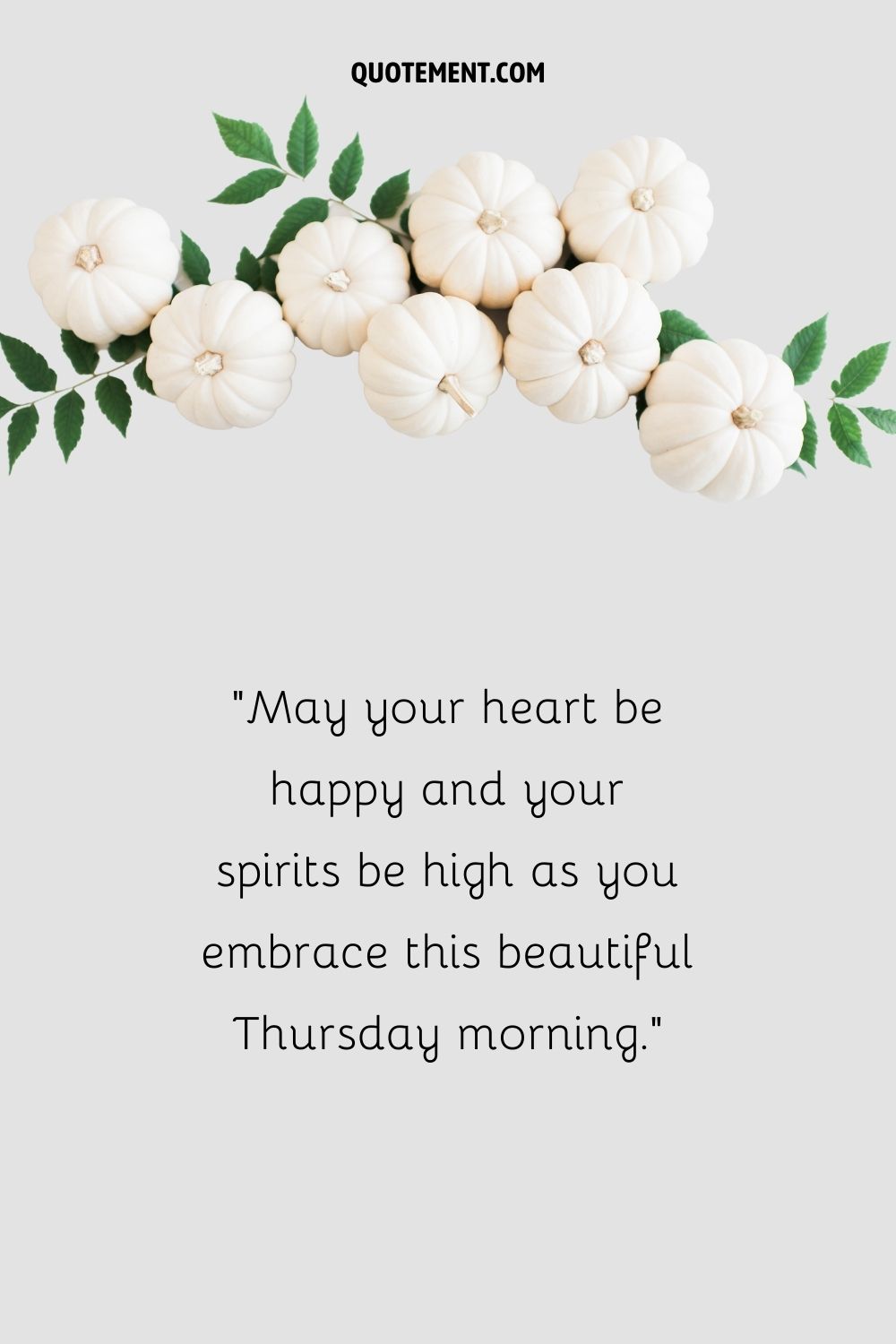 20. "Every arising in the morning, thanks for the blessing to be alive, to breathe, to feel, to think, to enjoy, to love again." ― Ebelsain Villegas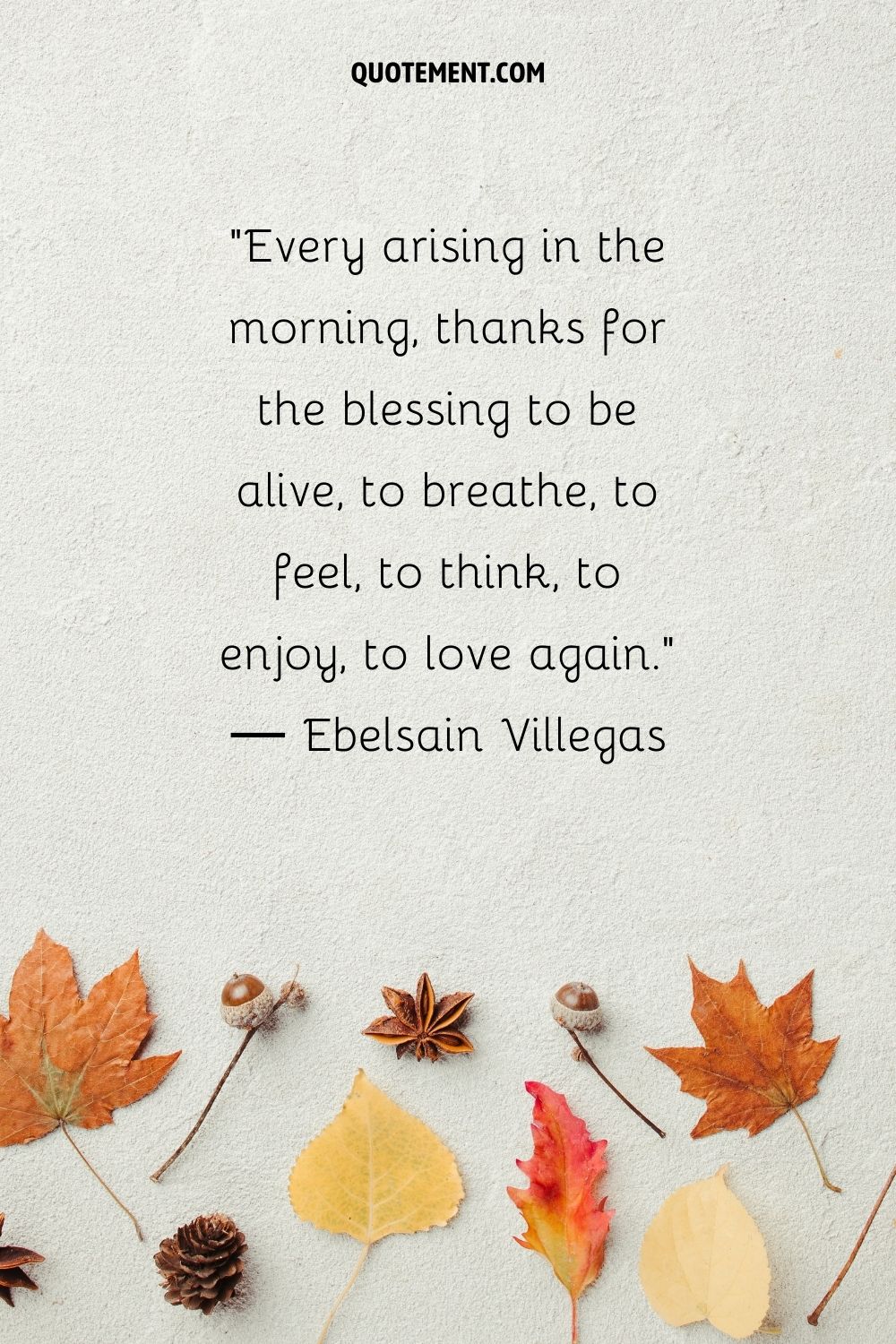 See also: 220 Empowering Good Morning Quotes To Embrace The Day
21. "I get up every morning and it's going to be a great day. You never know when it's going to be over, so I refuse to have a bad day." — Paul Henderson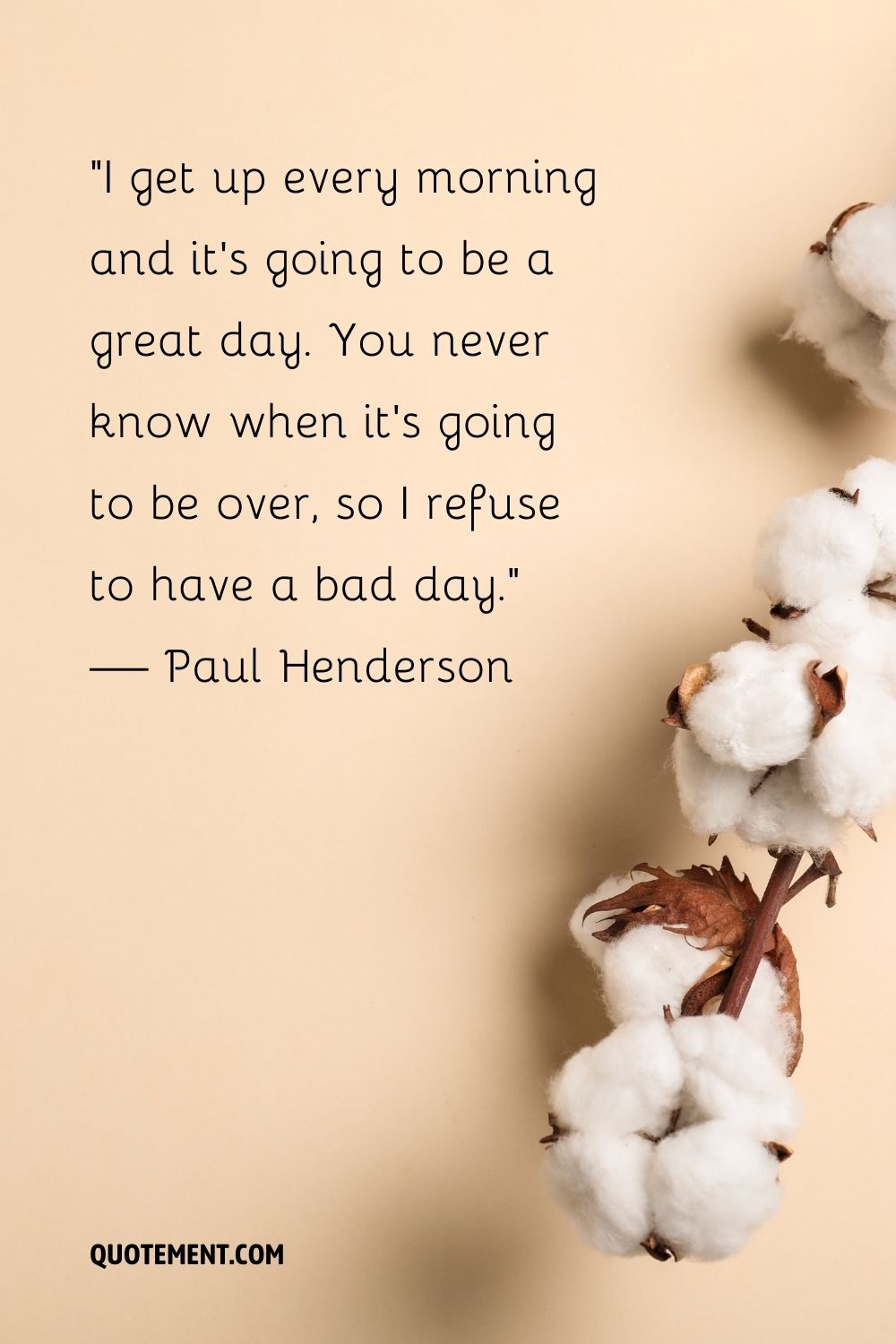 22. "The best moment to enjoy this Thursday morning is waking up and seeing yourself smiling in the mirror." — Unknown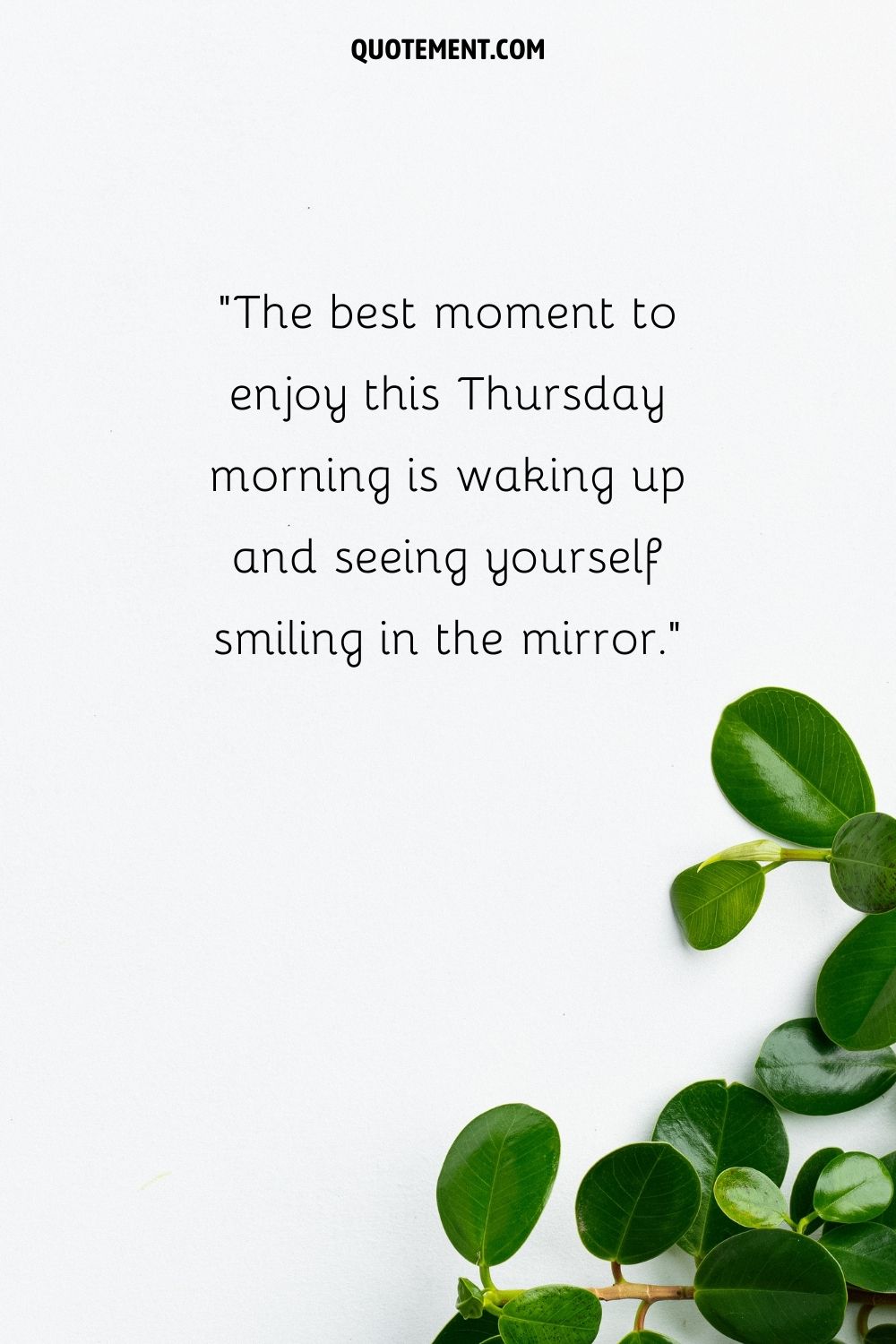 23. "Wash away negative experiences of the day from your mind. Be confident in knowing that a new day brings new experiences and a new beginning." — Shadonna Richards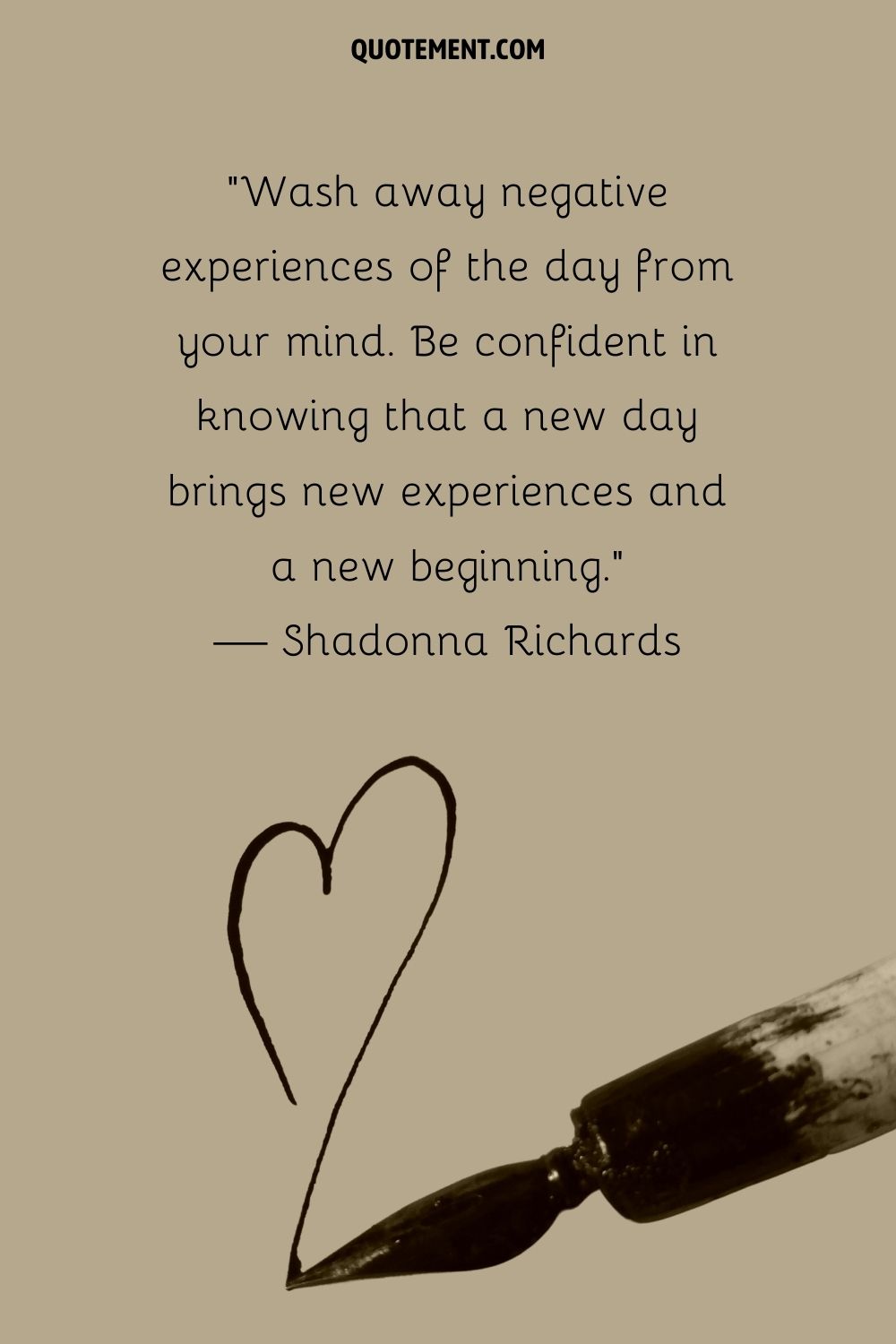 24. "Every morning you have two choices: continue to sleep with your dreams or wake up & chase them." — Kristin, Sophisticated Gal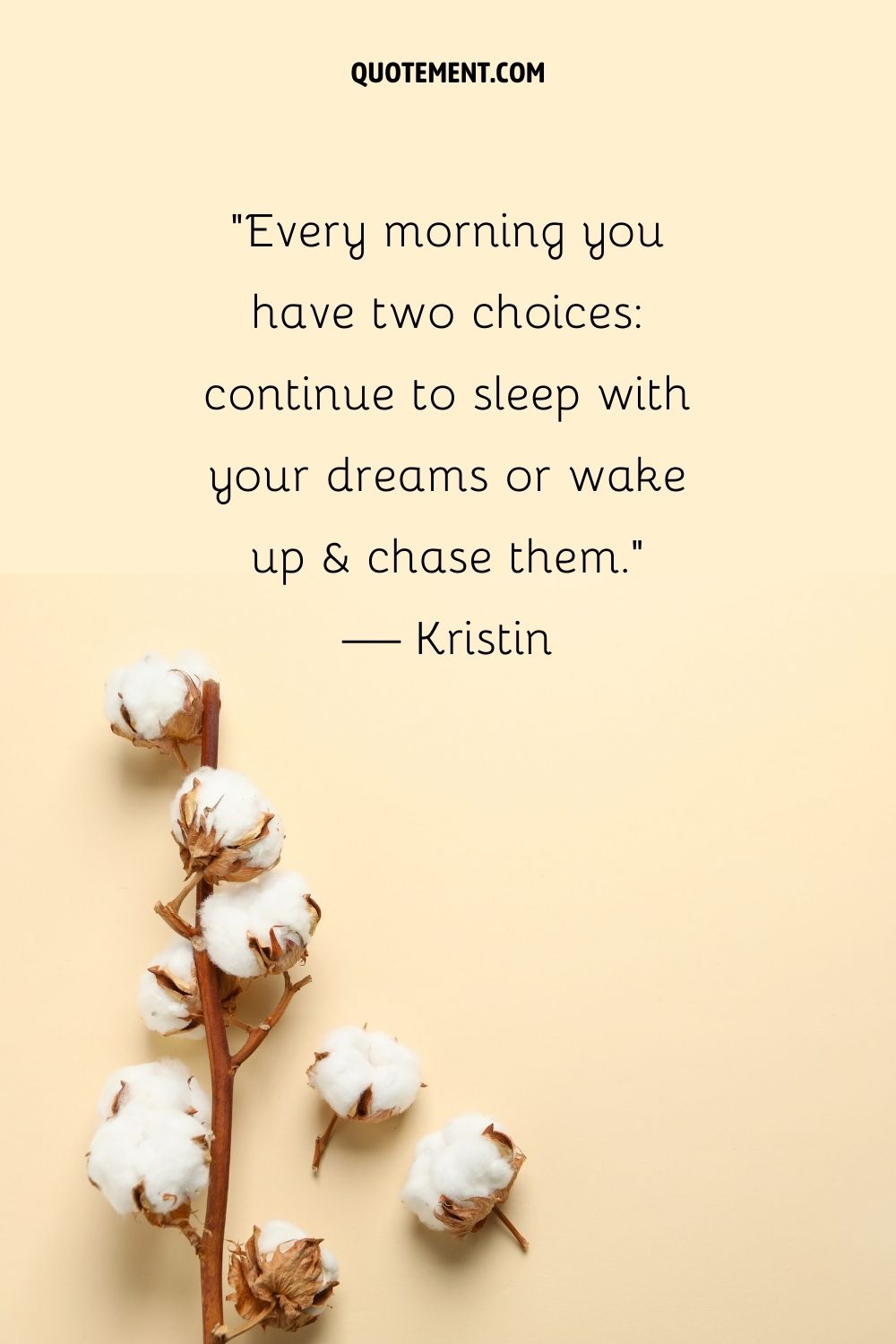 25. "Waking up this morning, I smile. 24 brand-new hours are before me. I vow to live fully in each moment." — Thich Nhat Hanh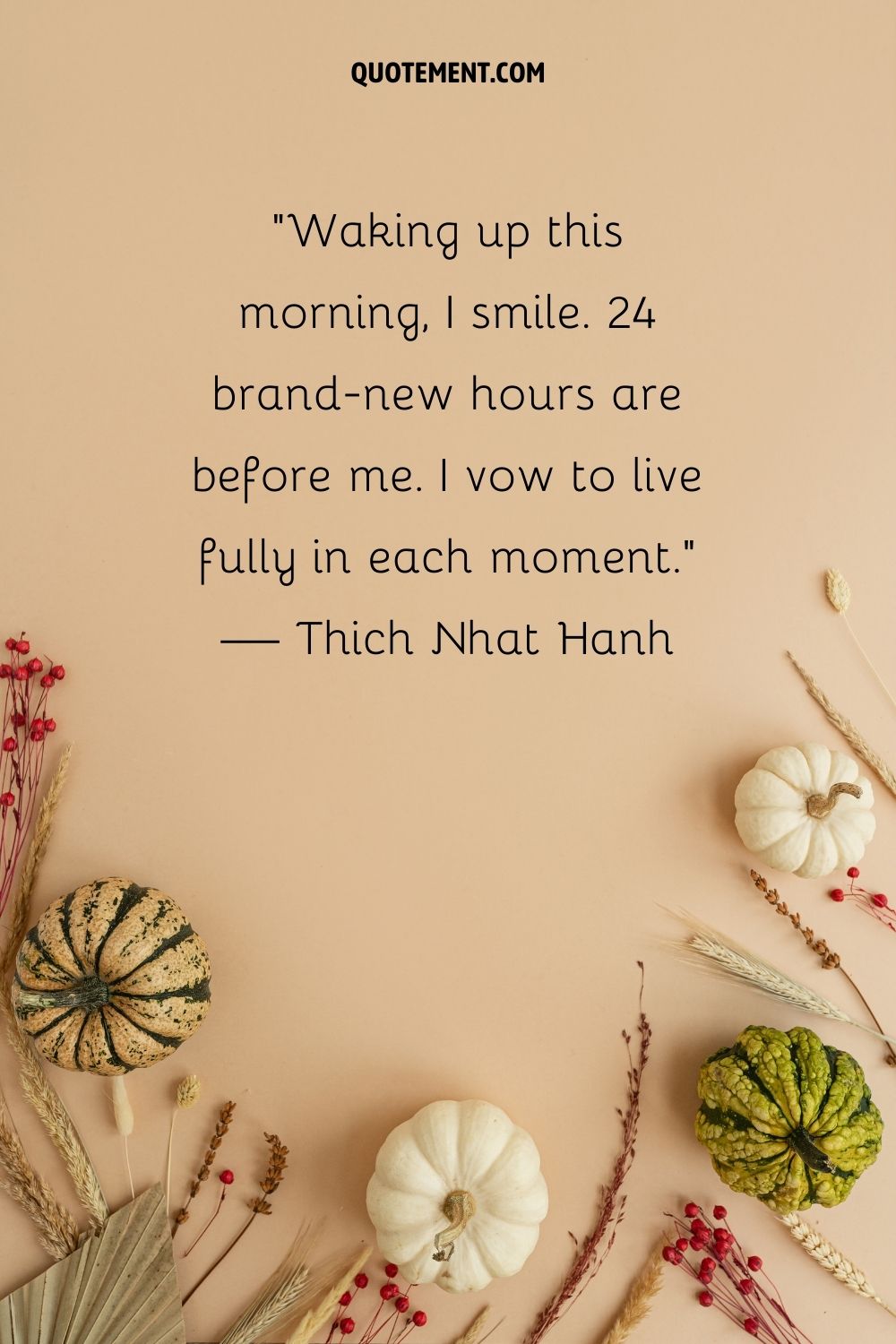 26. "Participate in your dreams today. There are unlimited opportunities available with this new day. Take action on those wonderful dreams you've had in your mind for so long." — Steve Maraboli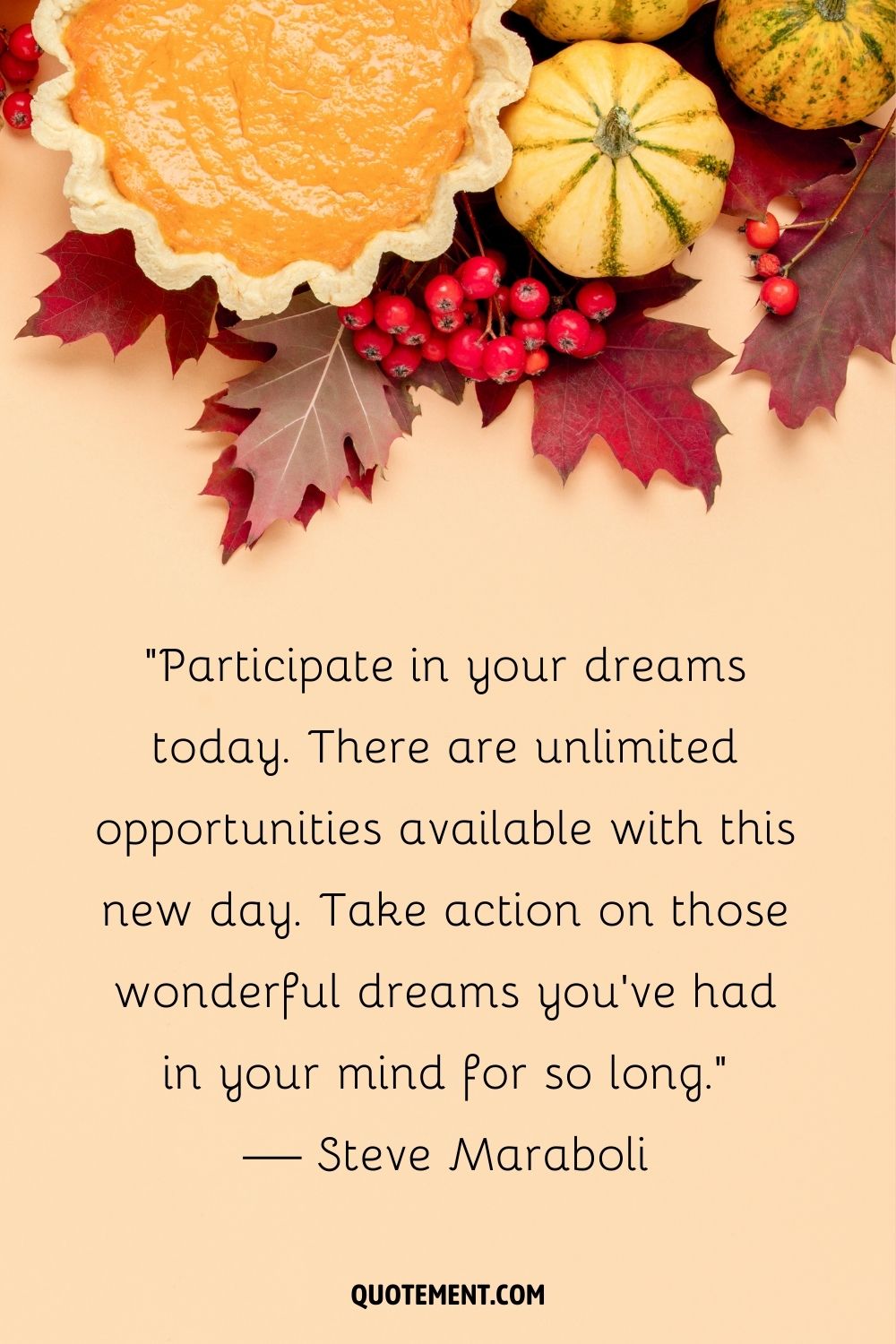 27. "It's a beautiful Thursday morning and a great opportunity to thank the Lord for reminding us how blessed we are." — Unknown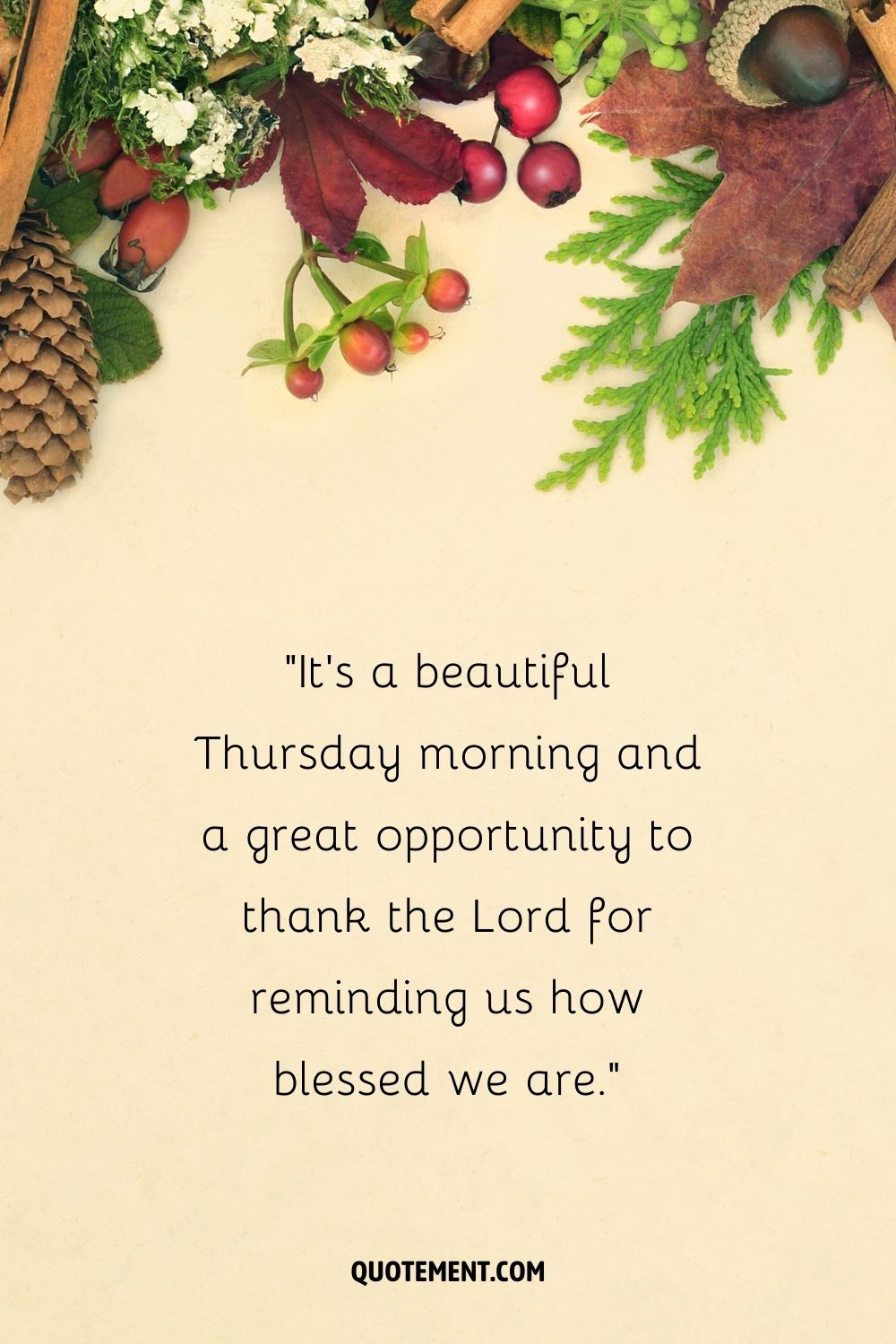 28. "Today is a brand new day. Forget about yesterday; it does not matter. Forget about tomorrow; it will take care of itself. Concentrate on this day. Make it the best ever." — Mary-Frances Winters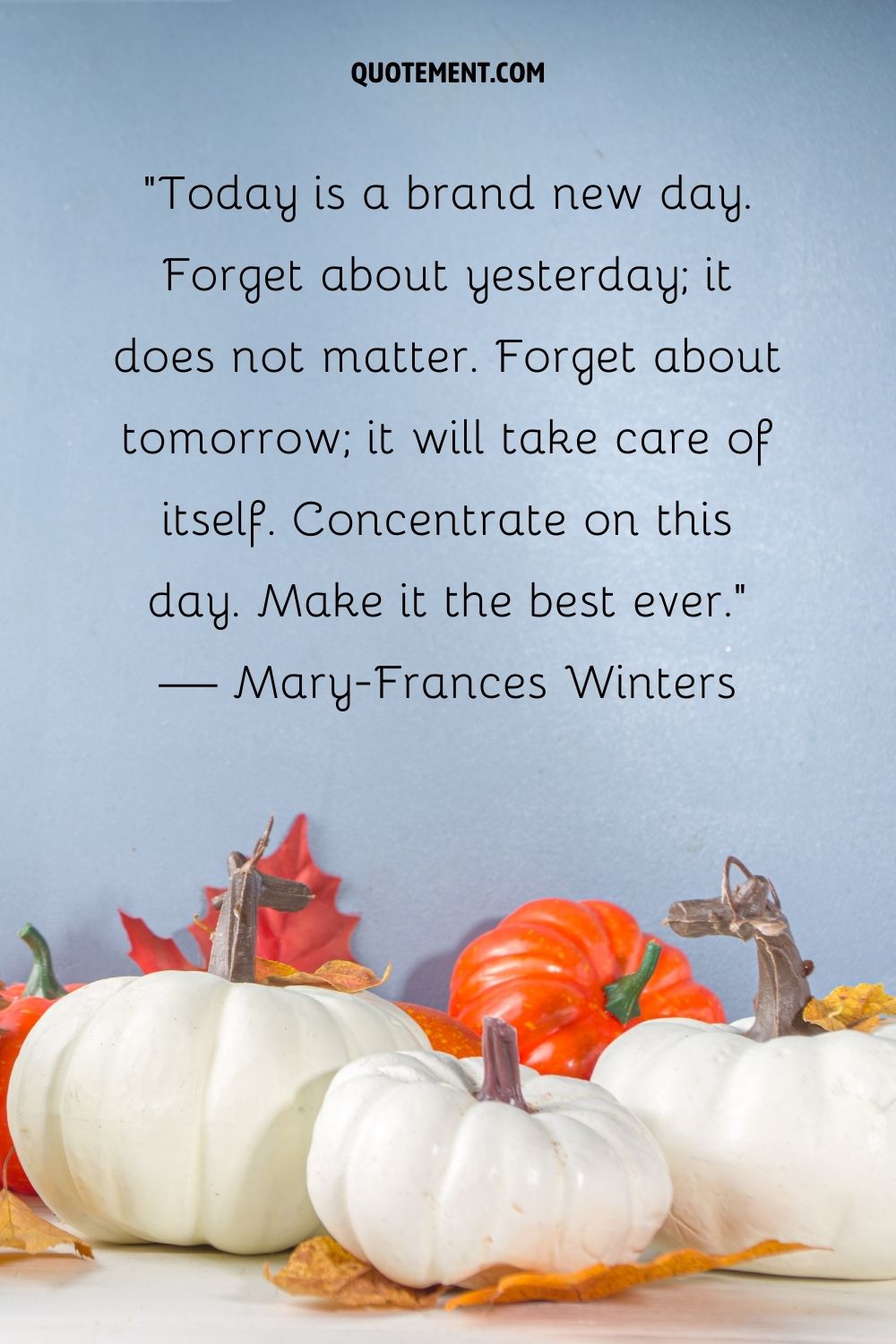 29. "Love the smell of possibility on this Thursday morning." — Unknown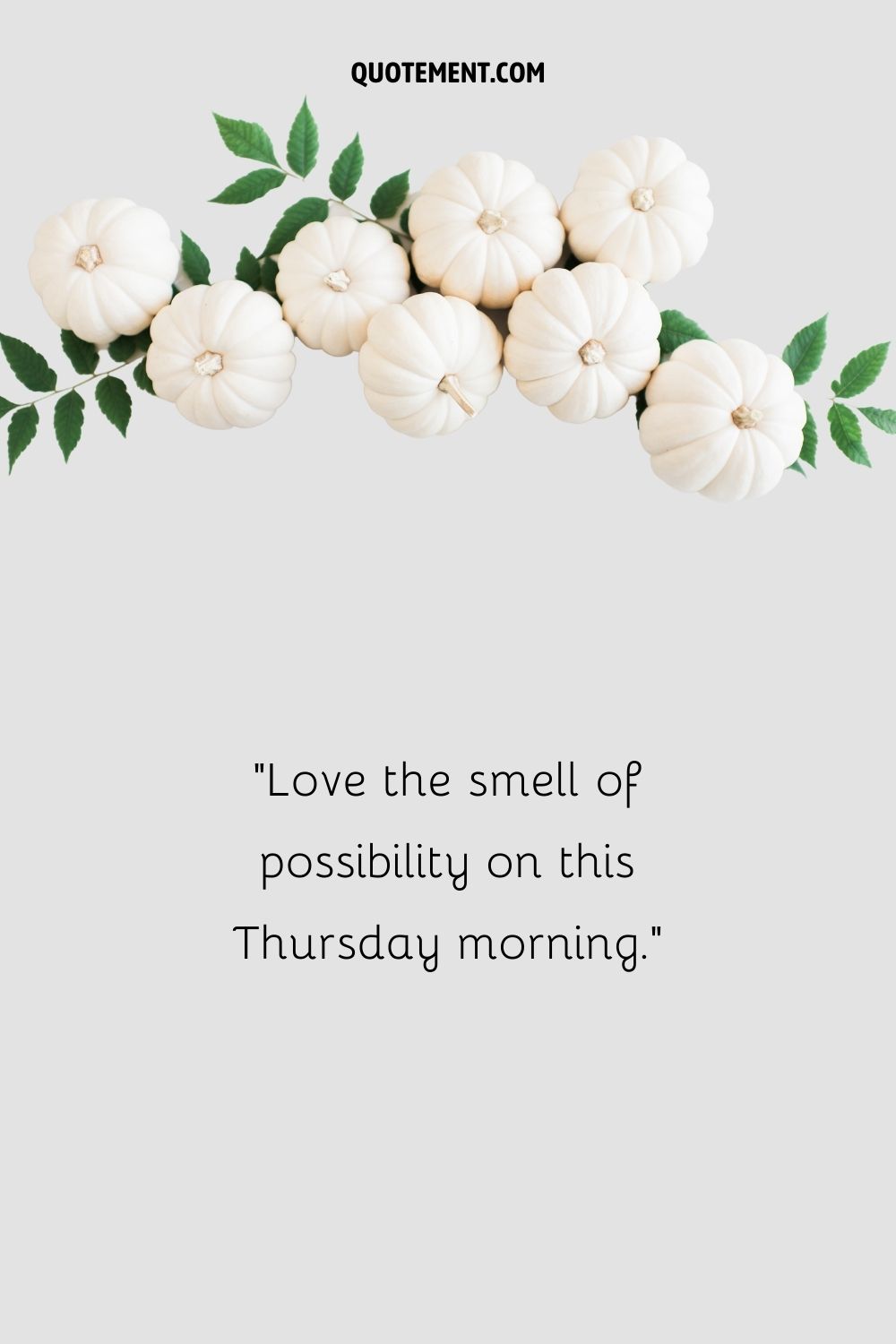 30. "Start your Thursday with a smile because you are blessed to have seen a new day." — Unknown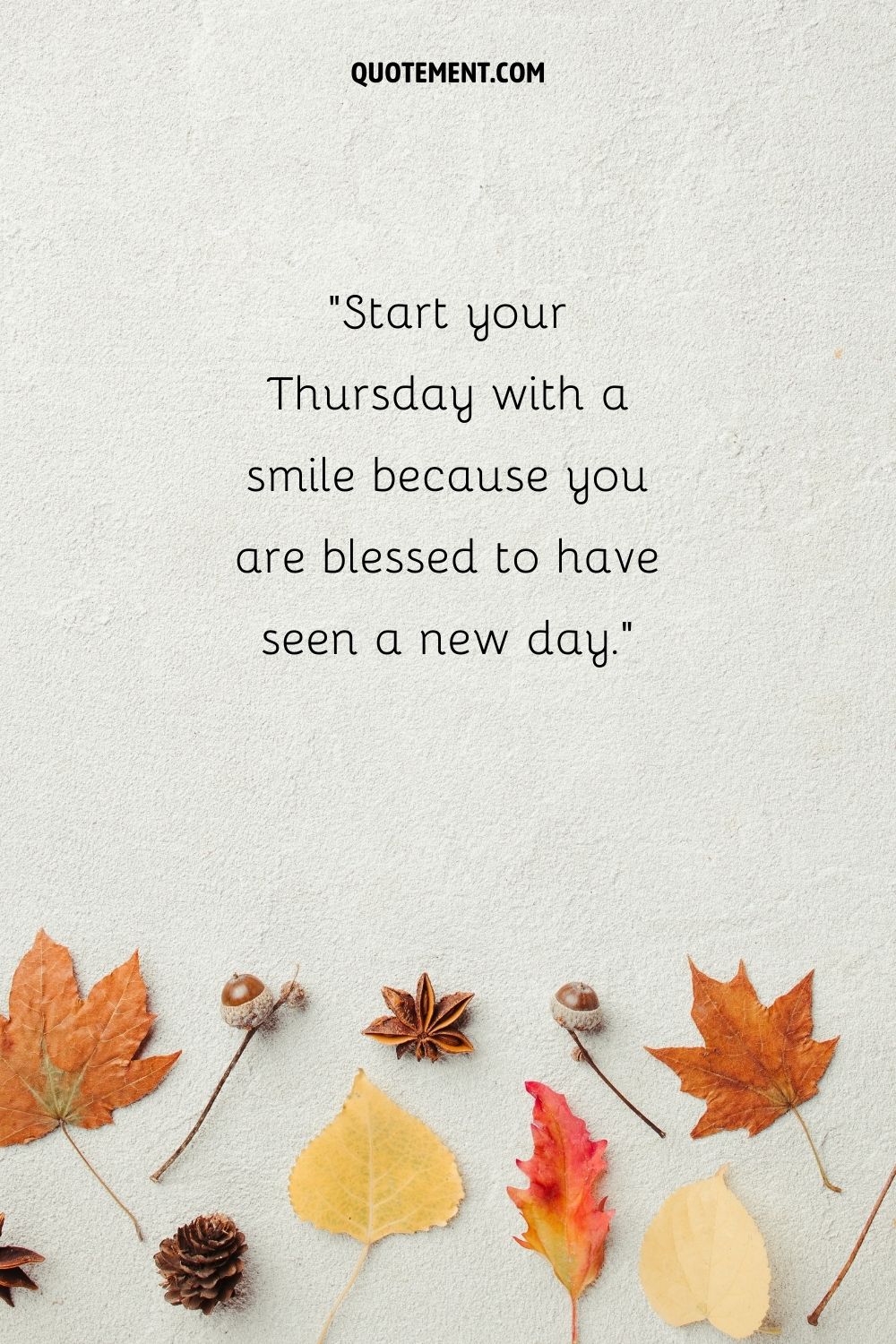 Motivational Gratitude Quotes For Thankful Thursday
1. "I am grateful for the things in my life that will be the center of my attention today." — Unknown
2. "A thankful heart is a happy heart. Being thankful for what I have, that's a good place to start." — Unknown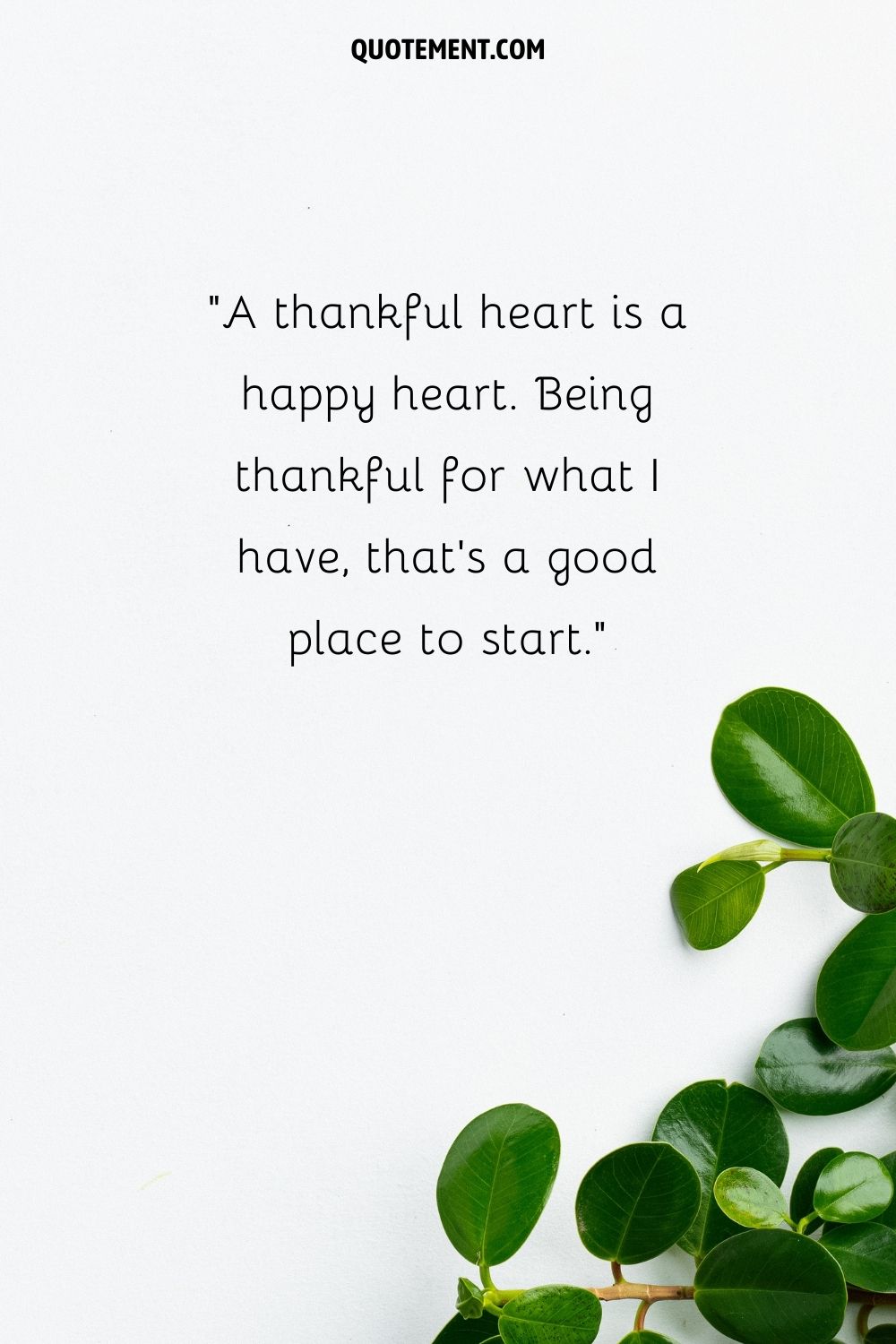 3. "Display, a life full of gratitude, and remember to give thanks each day." — Danielle Duckery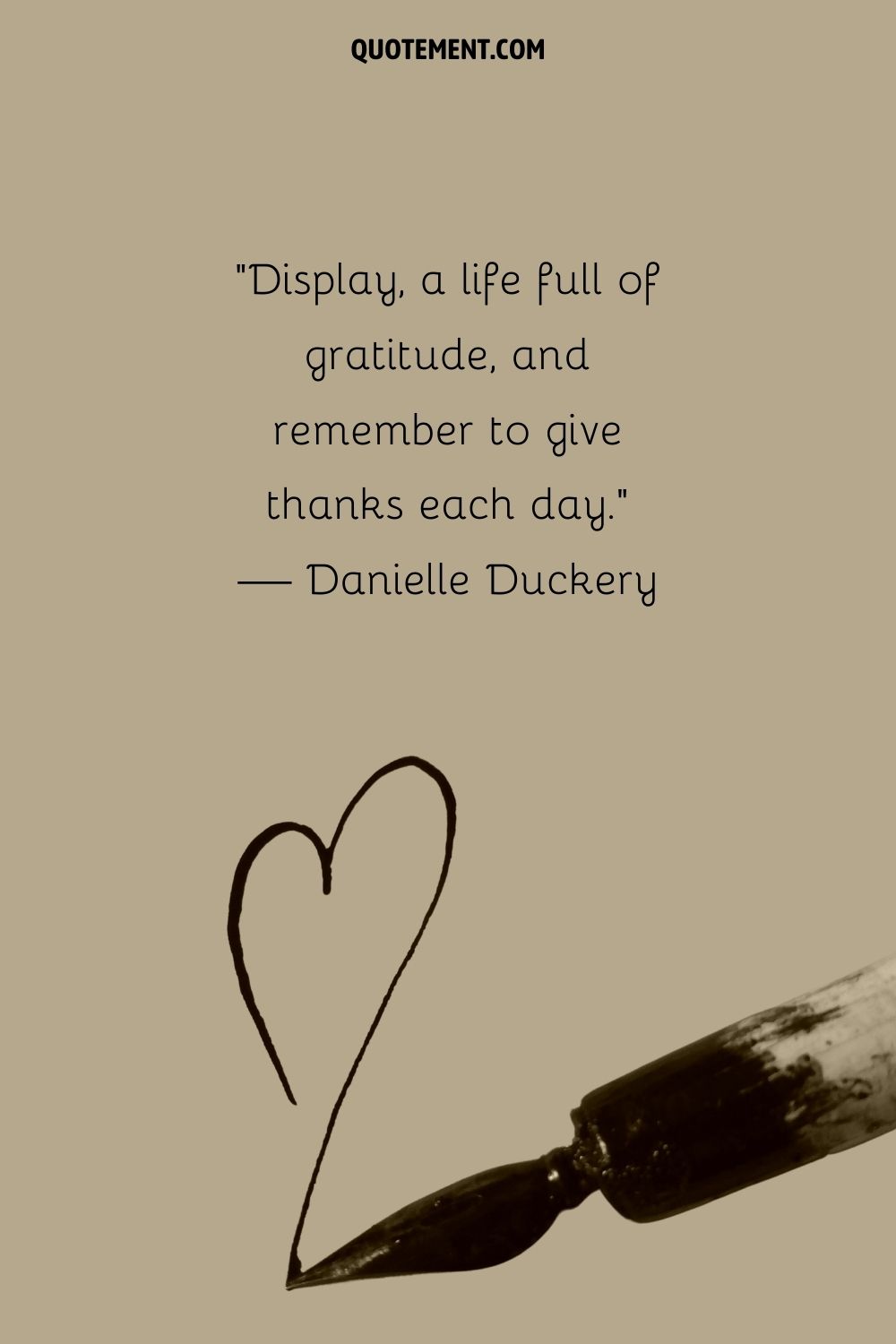 4. "I turned my attention to gratitude and discovered that the more I cultivated a sense of appreciation for all that I had, the happier and less fearful I was." — M. J. Ryan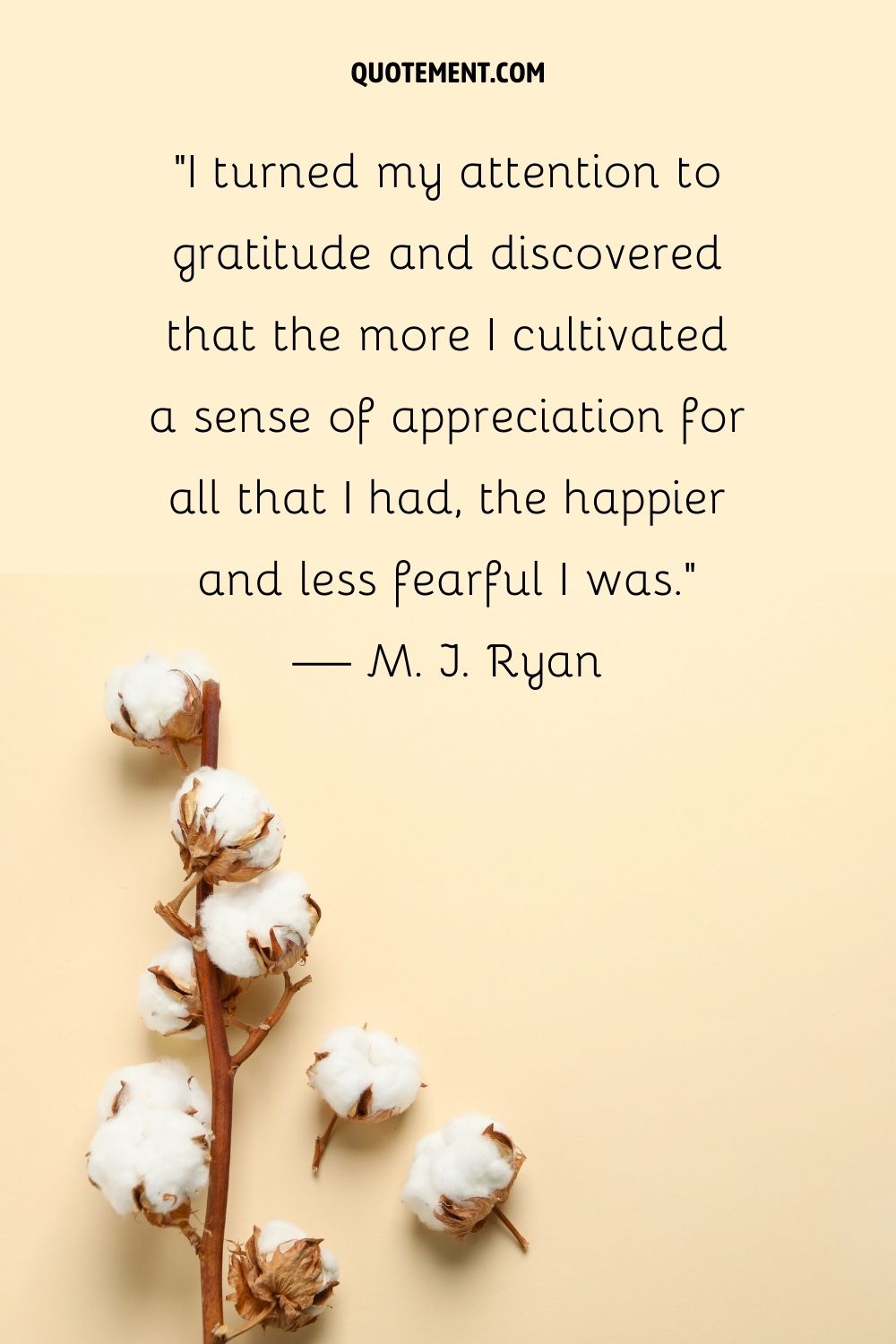 5. "When we give cheerfully and accept gratefully, everyone is blessed." — Maya Angelou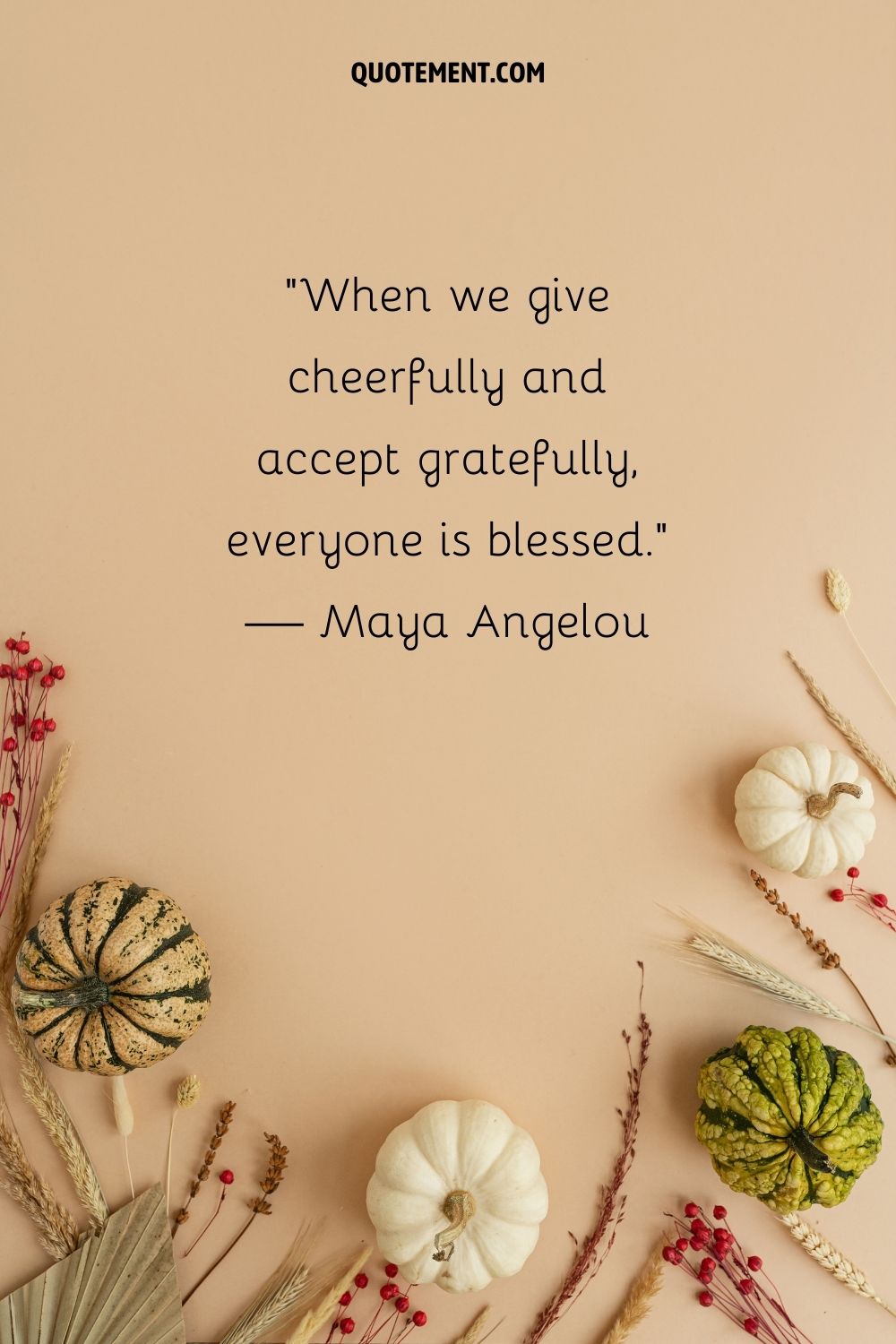 6. "Living in a state of gratitude is the gateway to grace." — Arianna Huffington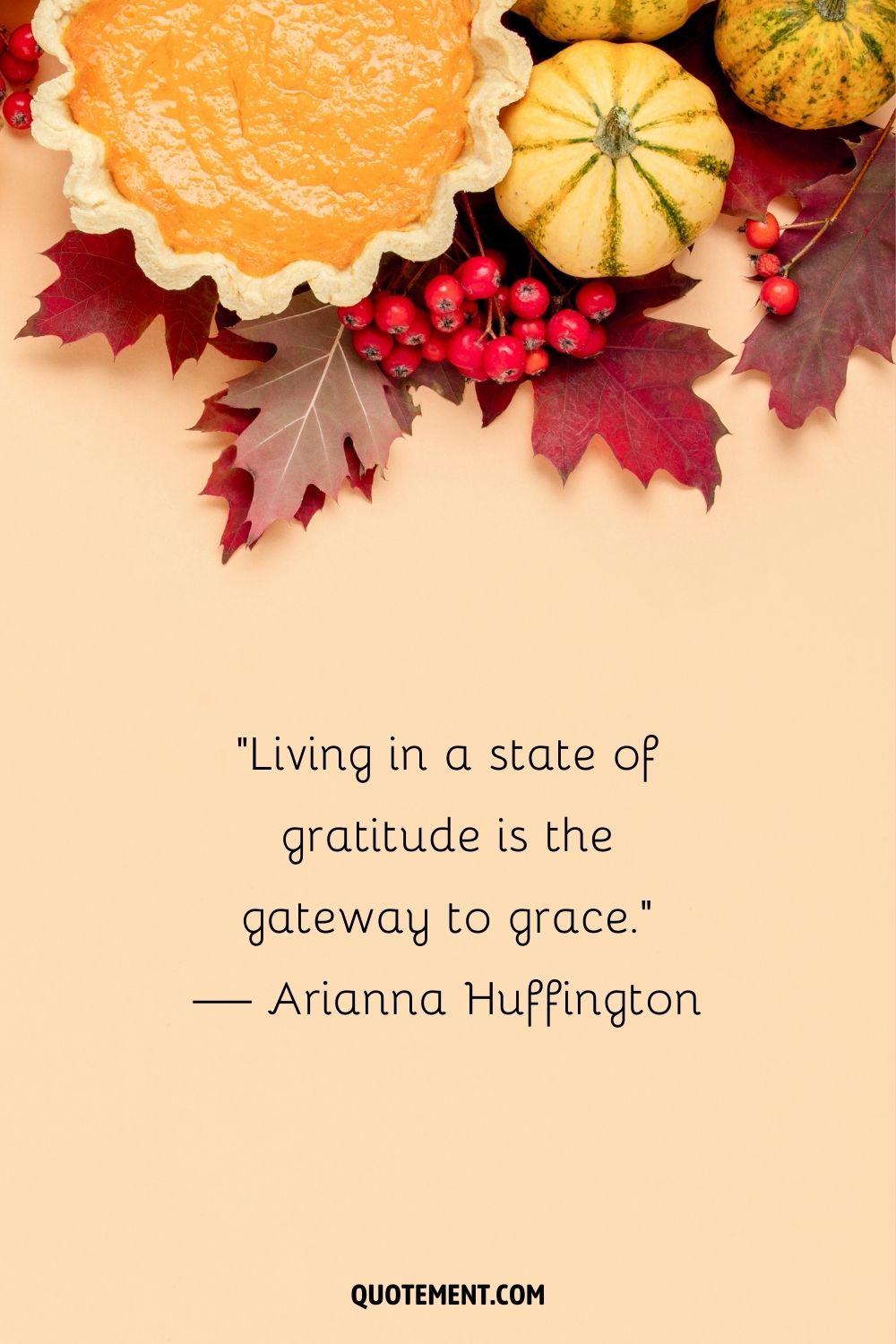 7. "When you think about what you want in the future, don't forget about what you have right now." — Unknown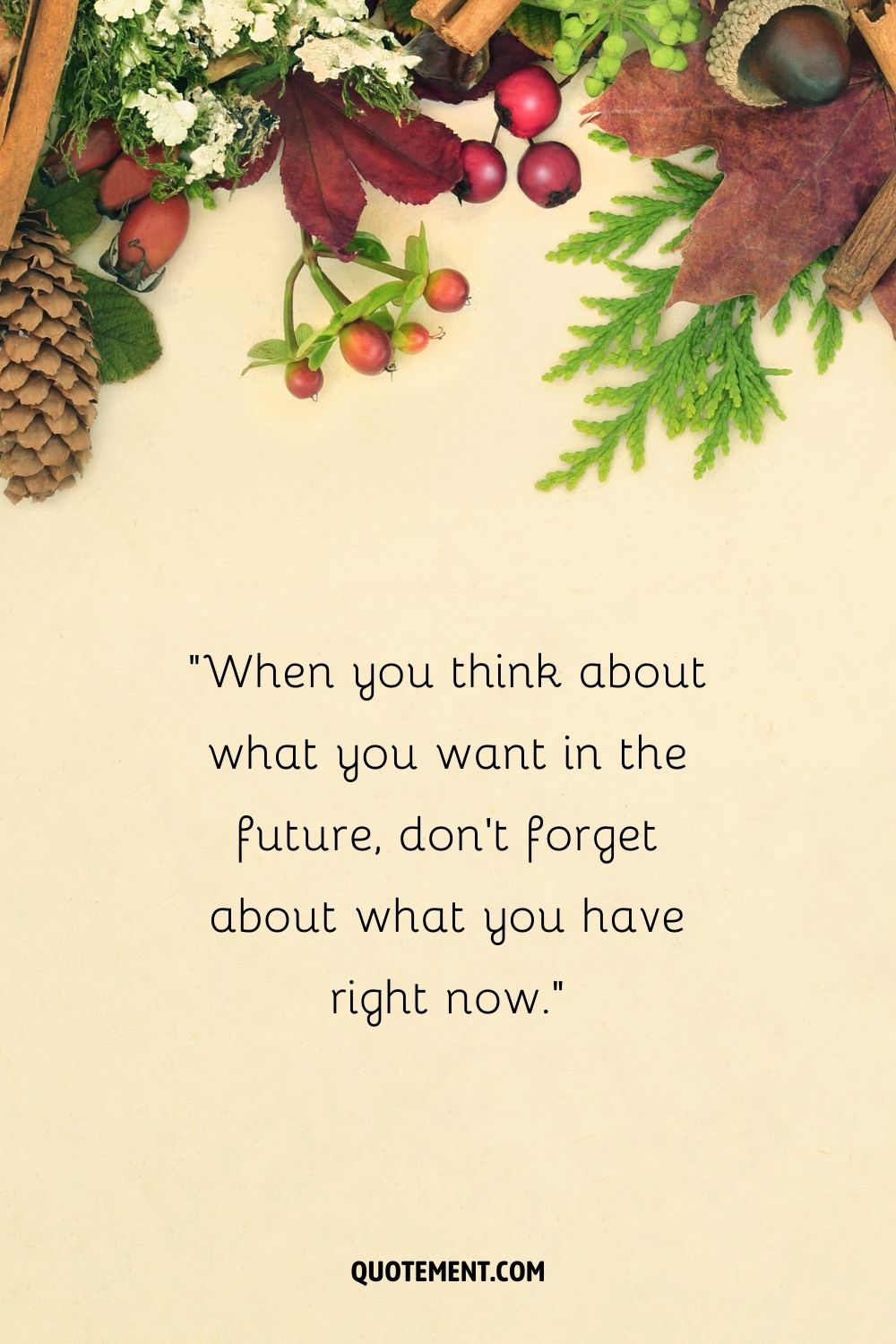 8. "Every new day is a chance to begin over. Awaken with a grateful spirit." — Unknown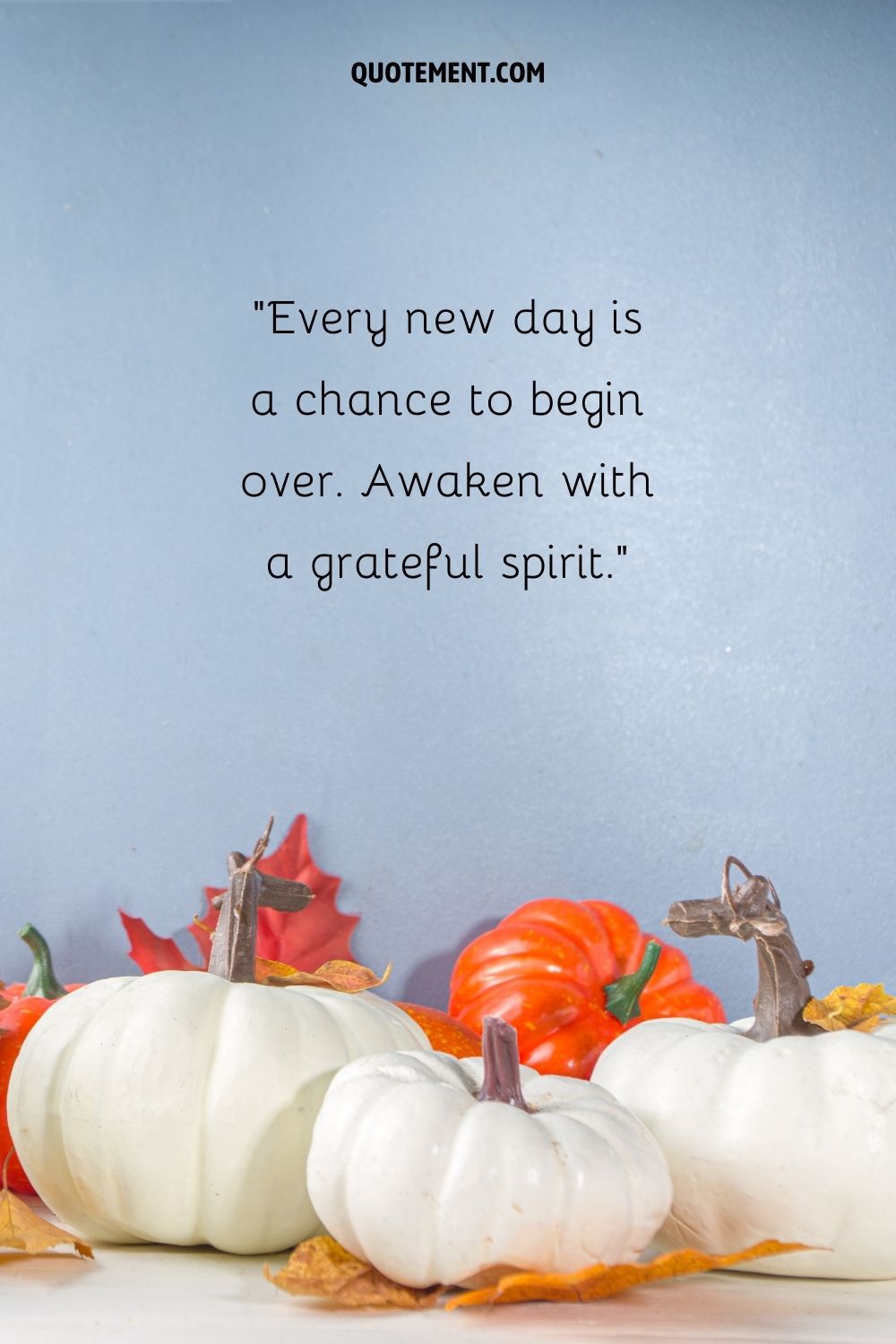 9. "The real gift of gratitude is that the more grateful you are, the more present you become." — Robert Holden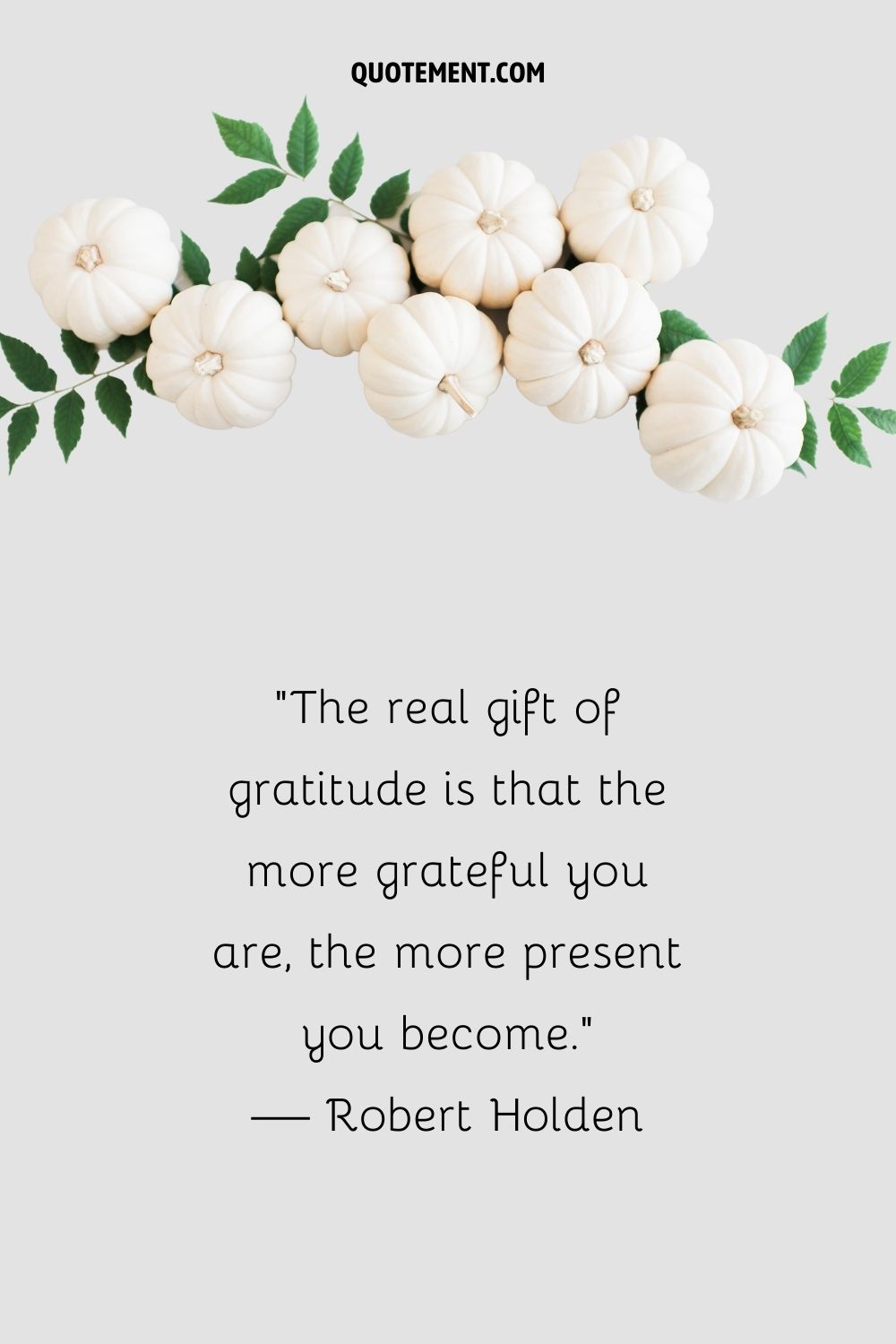 10. "Feeling gratitude and not expressing it is like wrapping a present and not giving it." — William Arthur Ward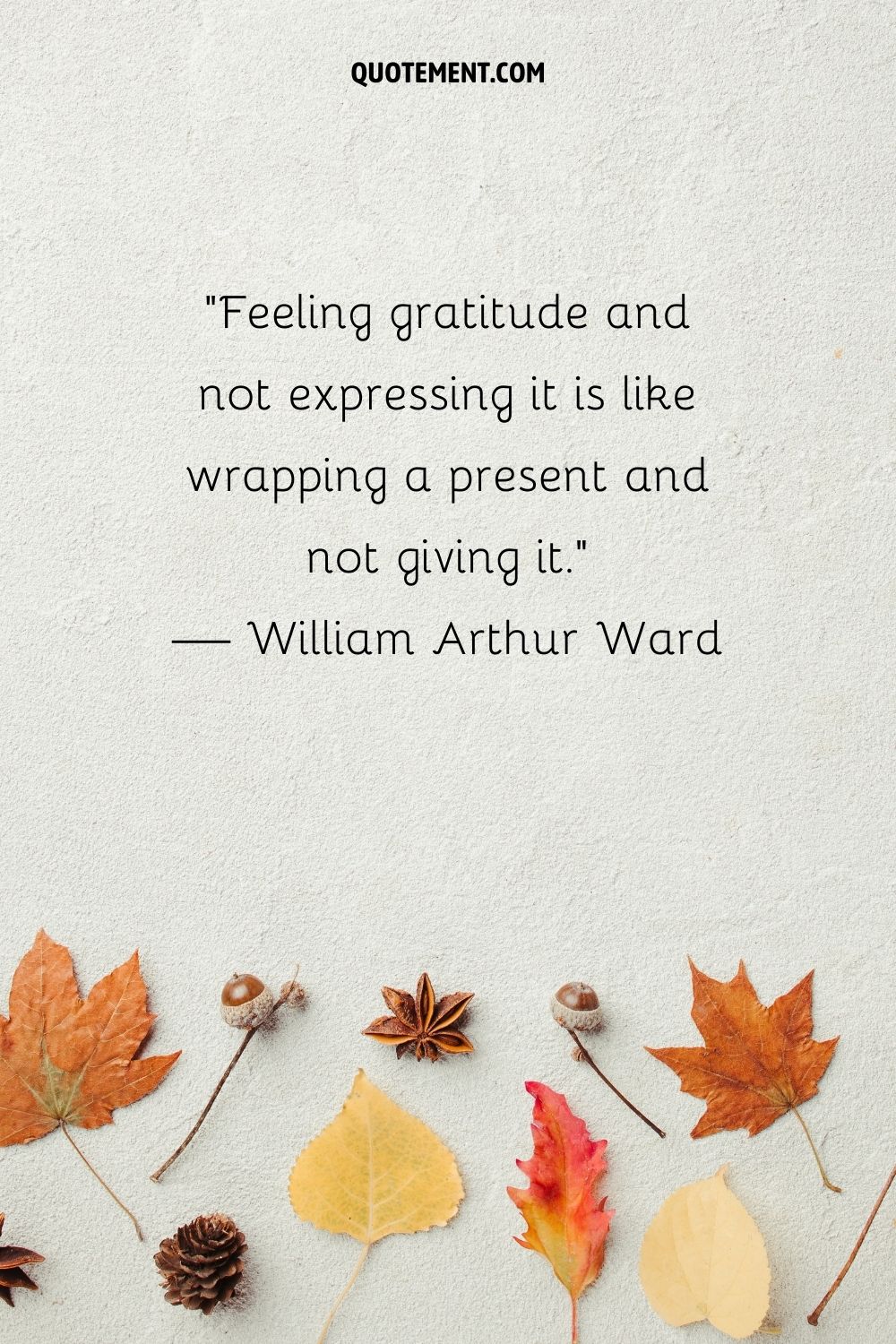 11. "Thankful and grateful this Thursday and every day." — Unknown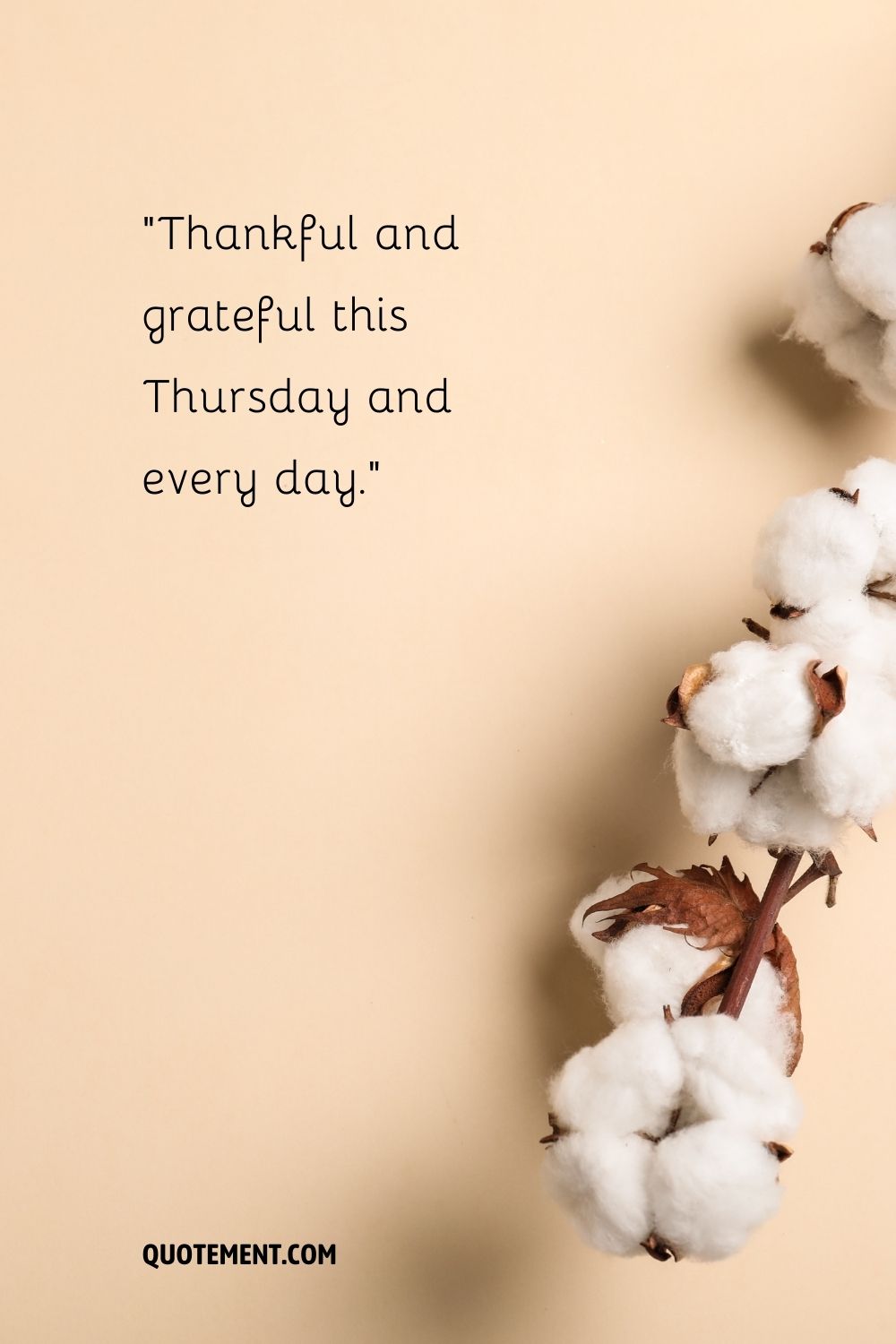 12. "Be grateful for the negative things in your life because they helped you see the good in things you hadn't previously seen." — Unknown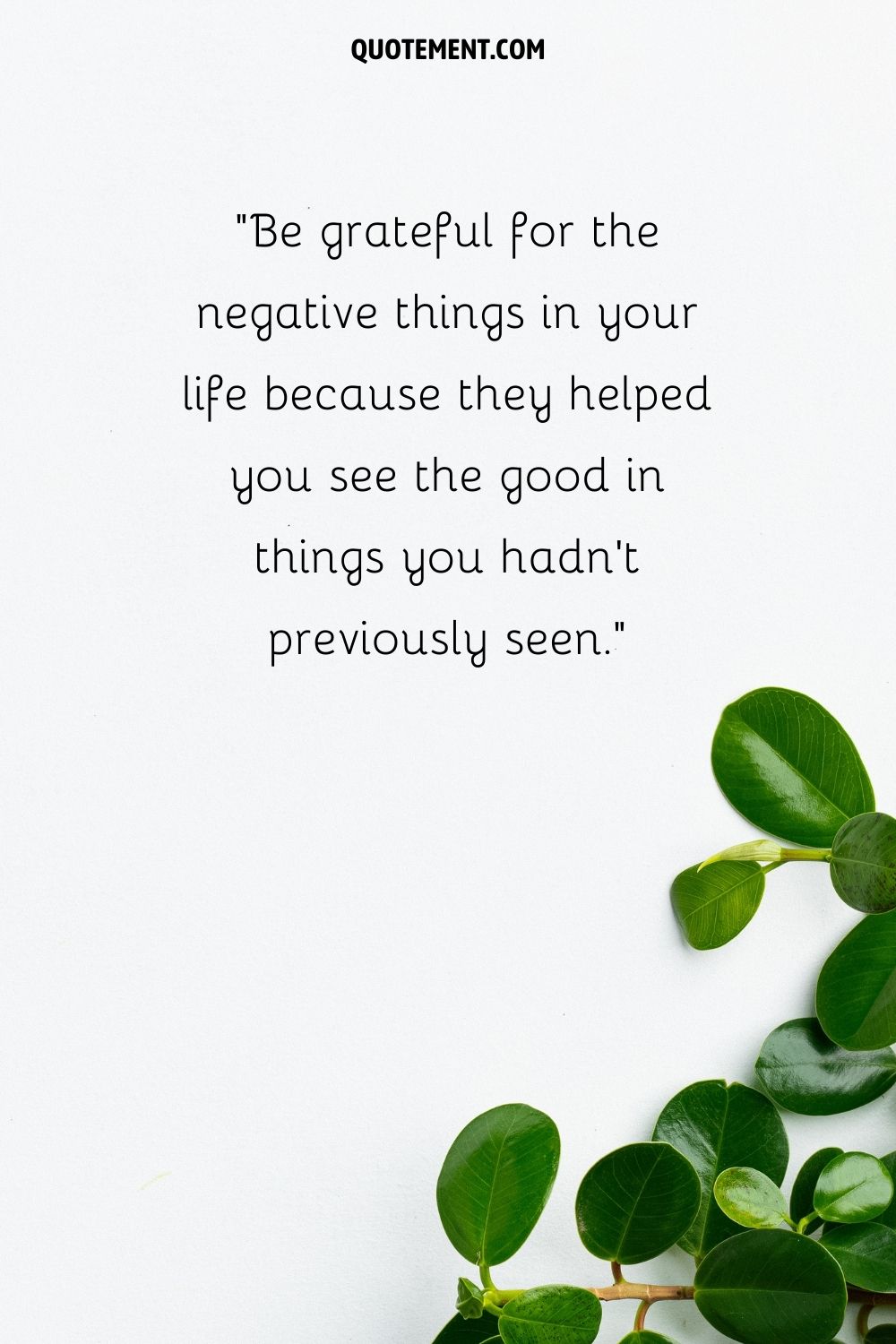 13. "Gratitude opens the door to the power, the wisdom, the creativity of the universe. You open the door through gratitude." — Deepak Chopra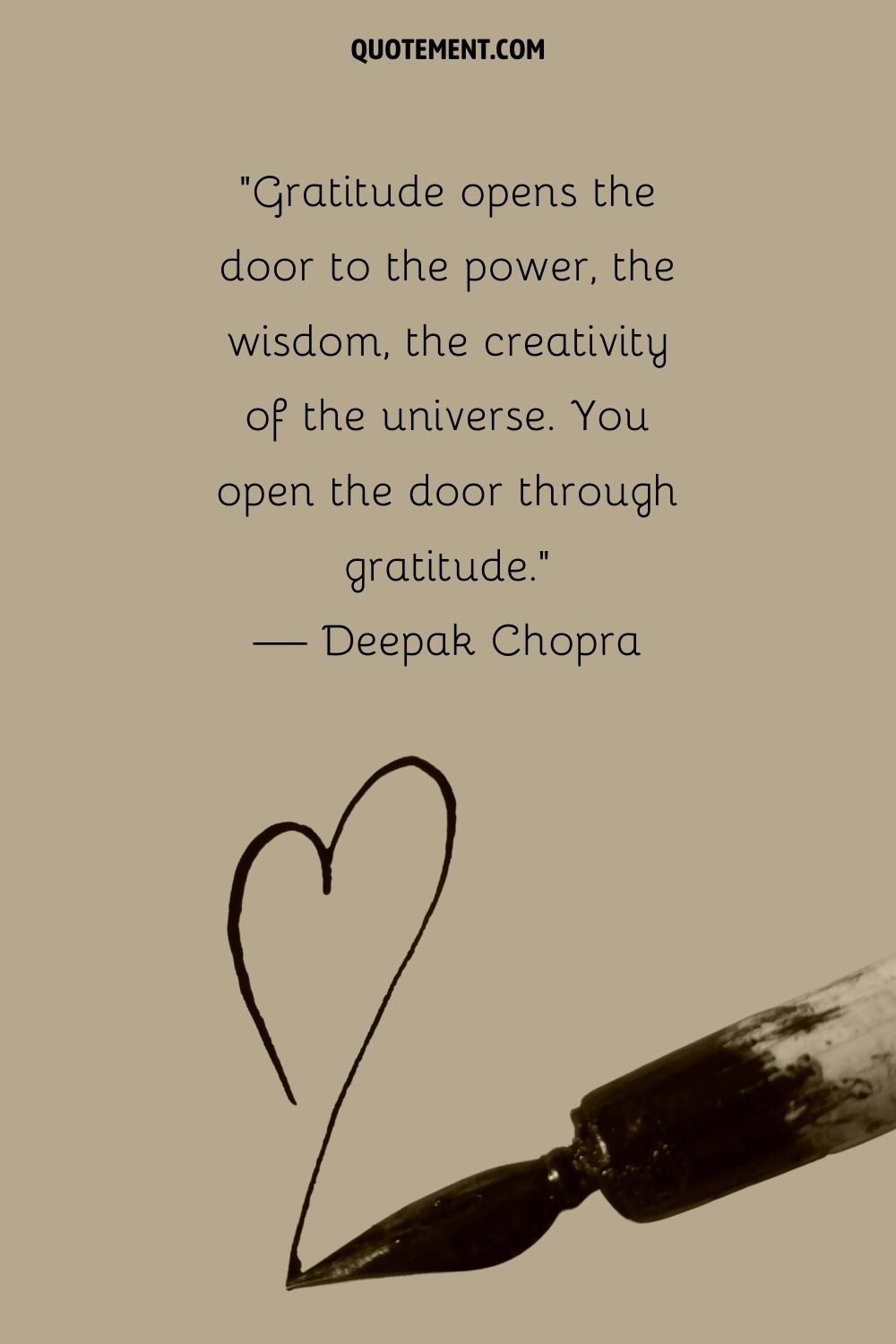 14. "I'm from Canada, so Thanksgiving to me is just Thursday with more food. And I'm thankful for that." — Howie Mandel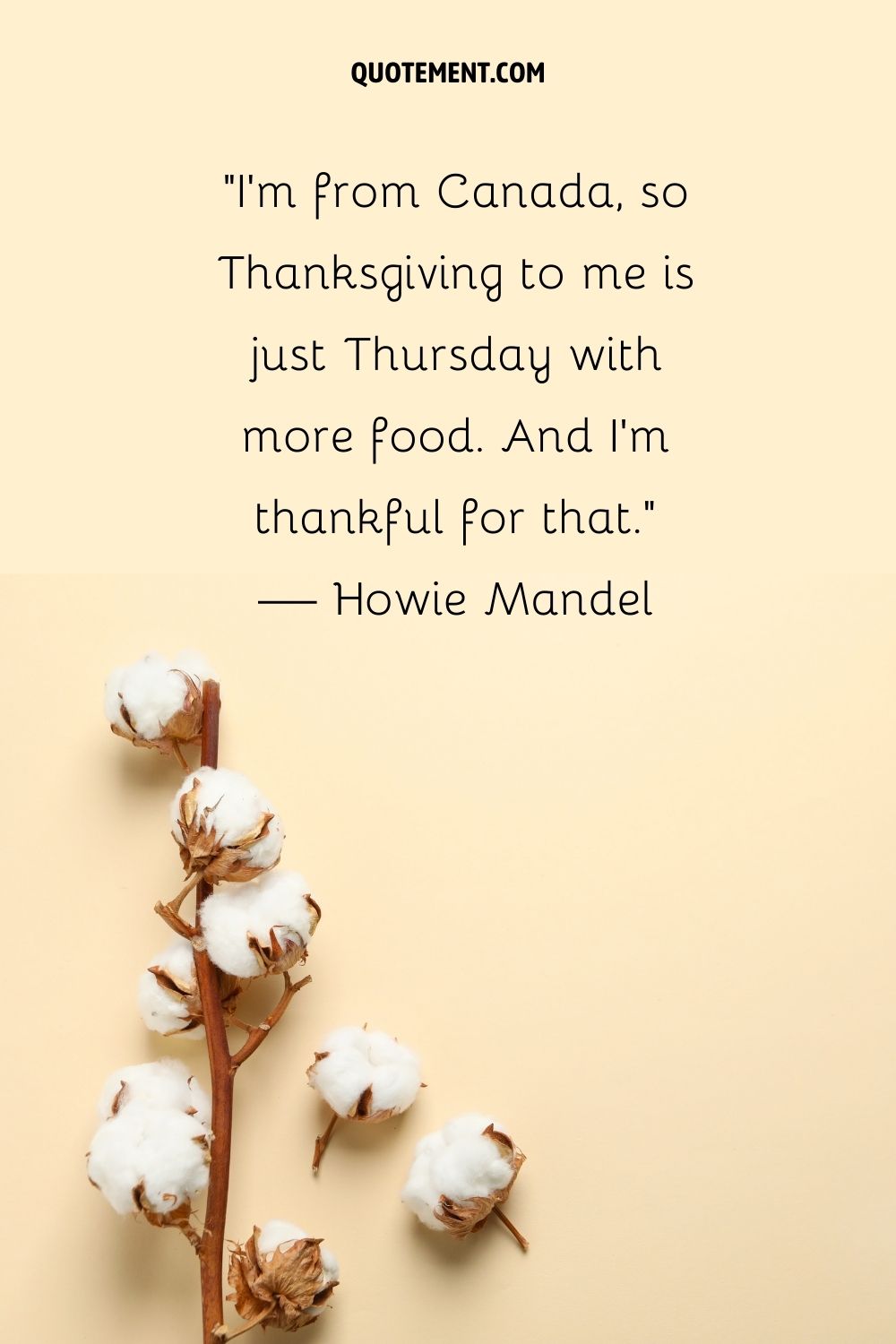 15. "The practice of gratitude empowers, heals, inspires, and fosters heartfelt well-being." — Angeles Arrien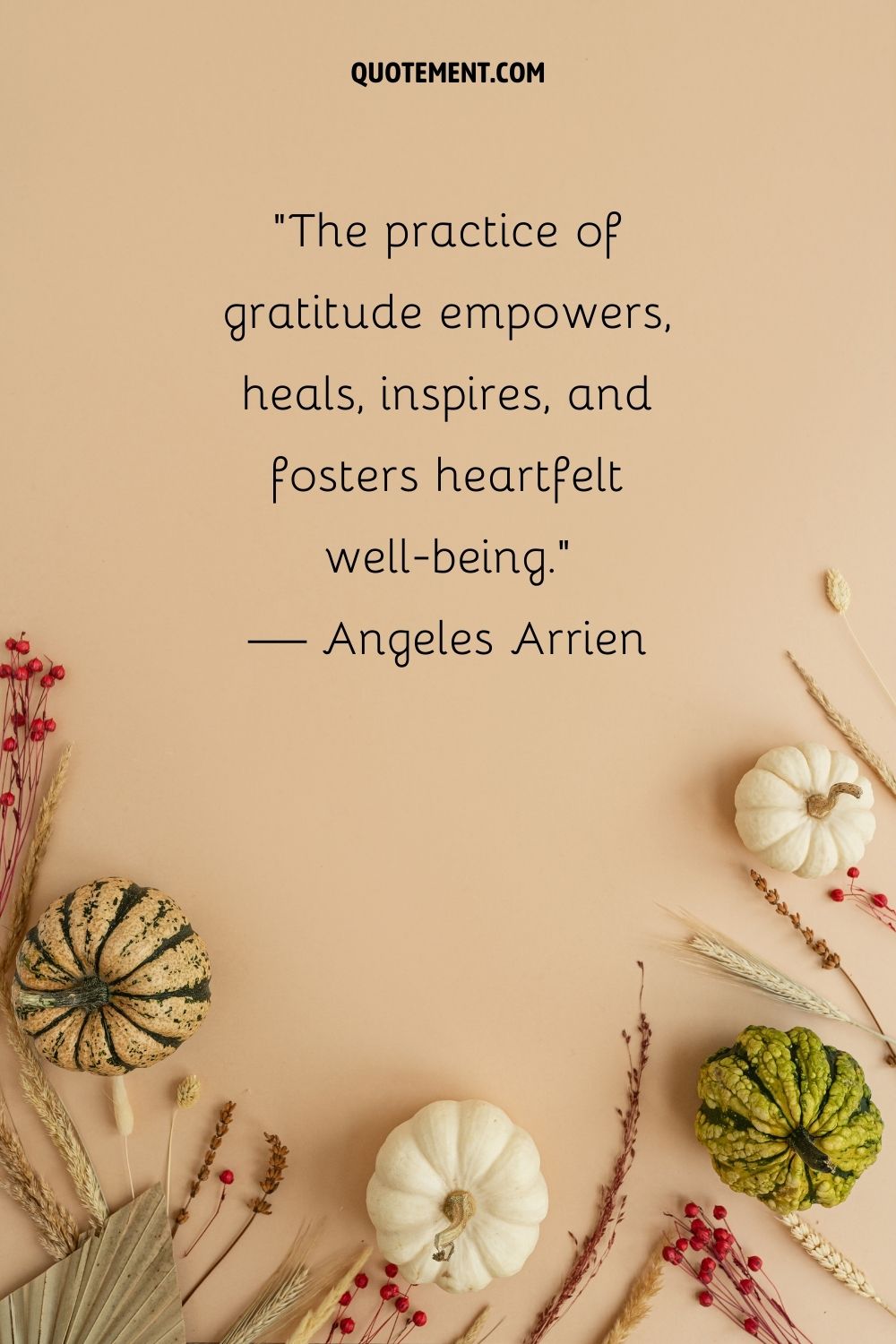 16. "Thankfulness is the beginning of gratitude. Gratitude is the completion of thankfulness. Thankfulness may consist merely of words. Gratitude is shown in acts." — Henri Frederic Amiel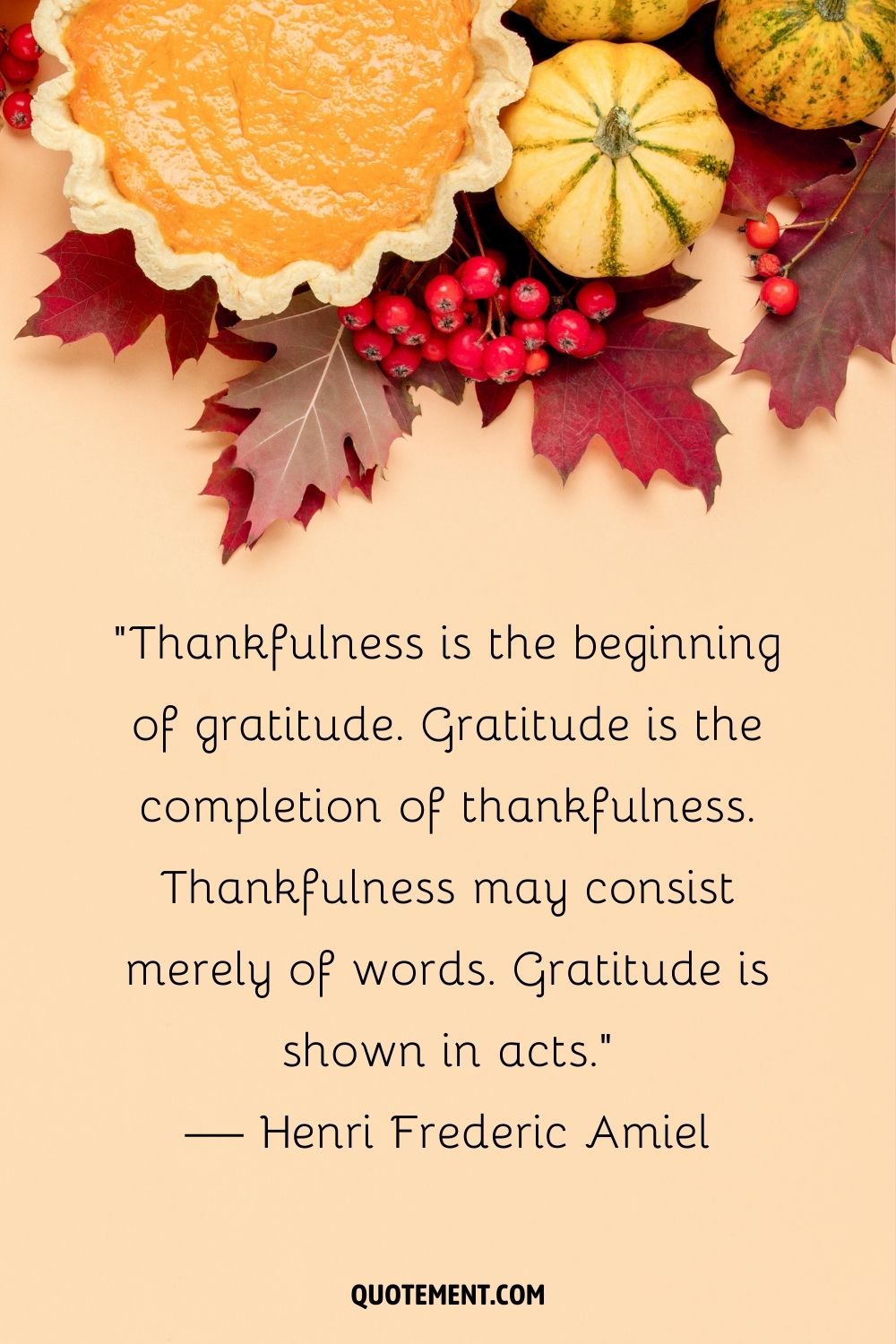 17. "The unthankful heart discovers no mercies; but the thankful heart will find, in every hour, some heavenly blessings." — Henry Ward Beecher
18. "We must find time to stop and thank the people who make a difference in our lives." — John F. Kennedy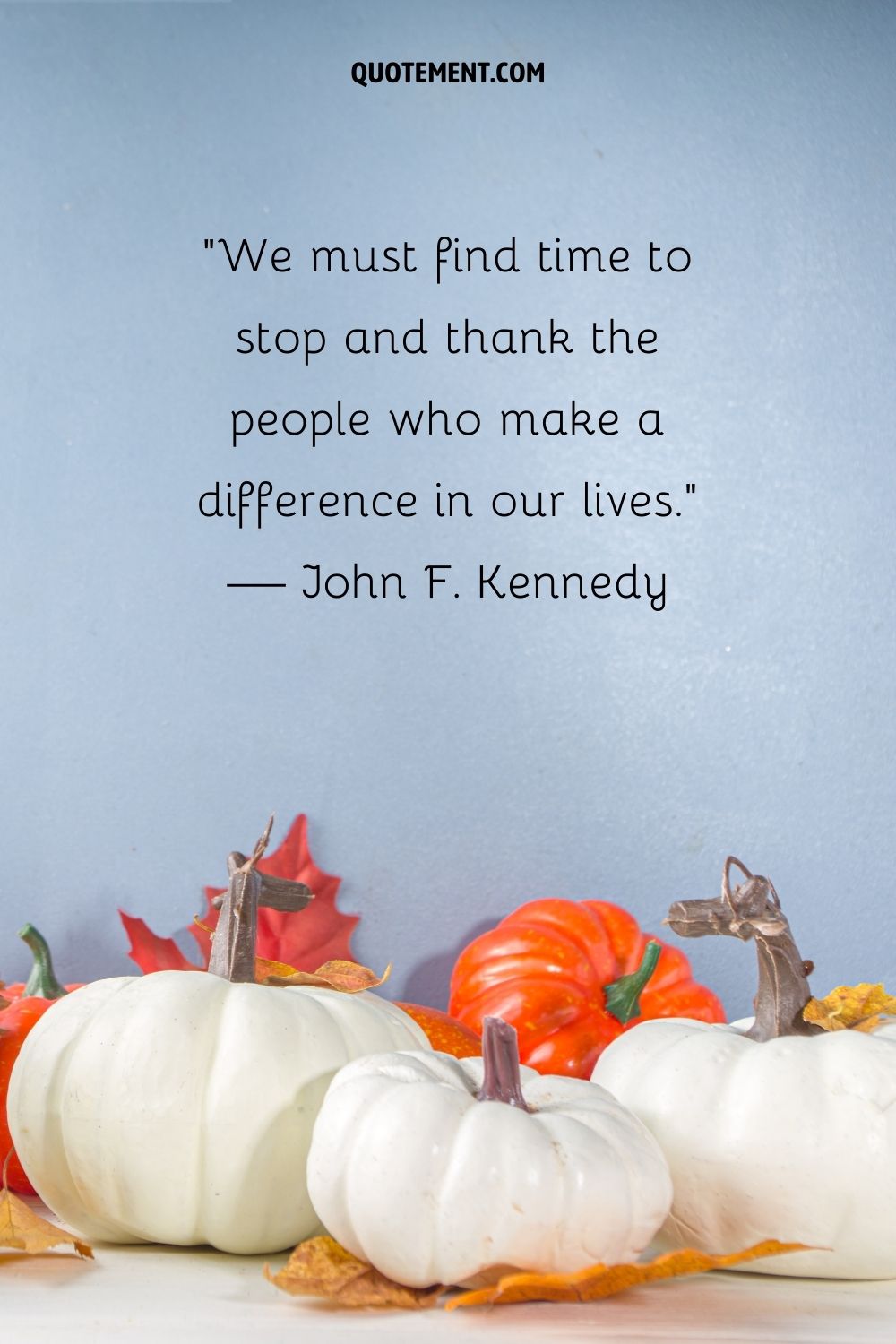 19. "What you acknowledge truly is yours. Invite your heart to be grateful and your 'thank yous' will be heard even when you don't use words." — Pavithra Mehta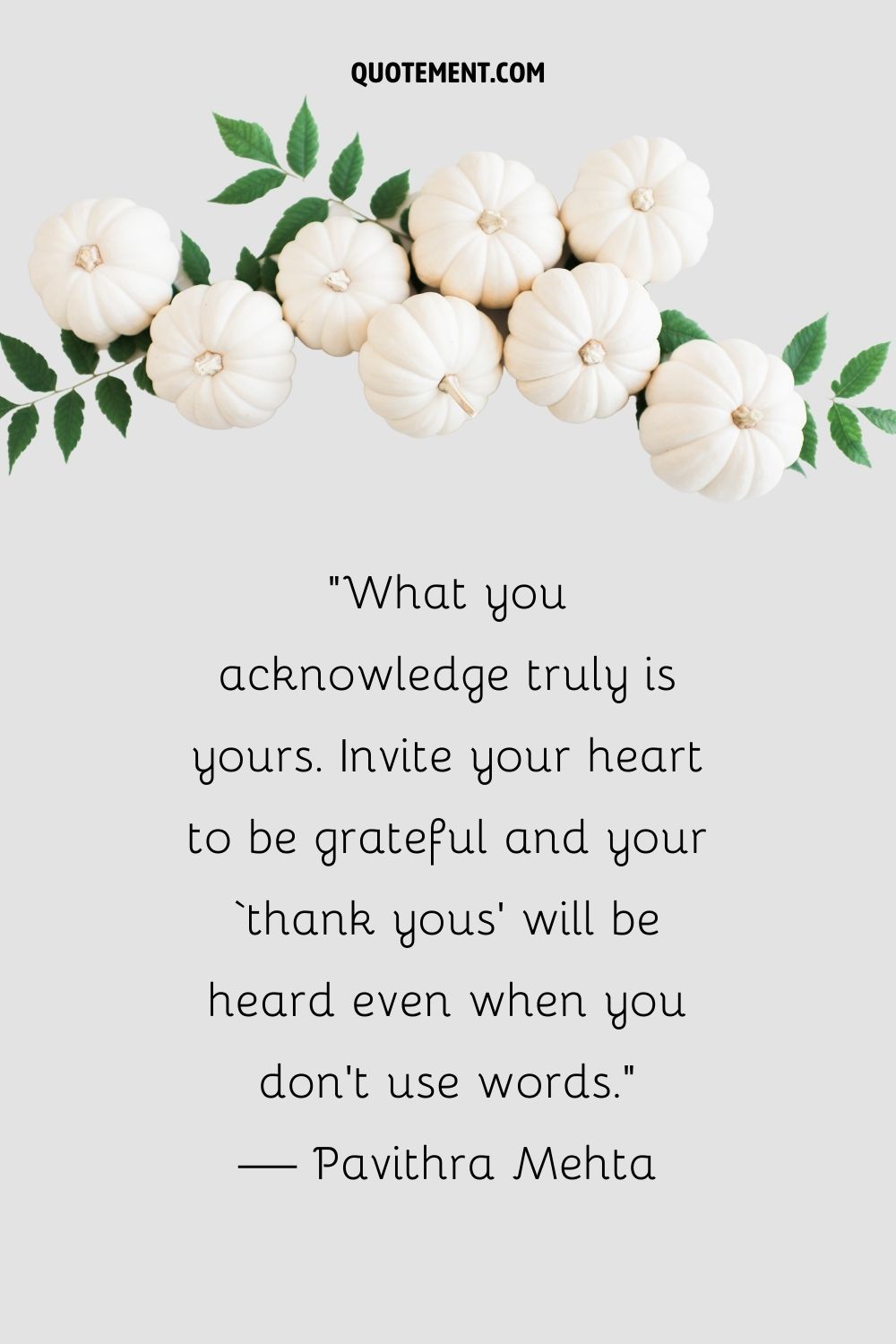 20. "Happy Thankful Thursday! Do you have at least three things you are grateful for right now?" — Unknown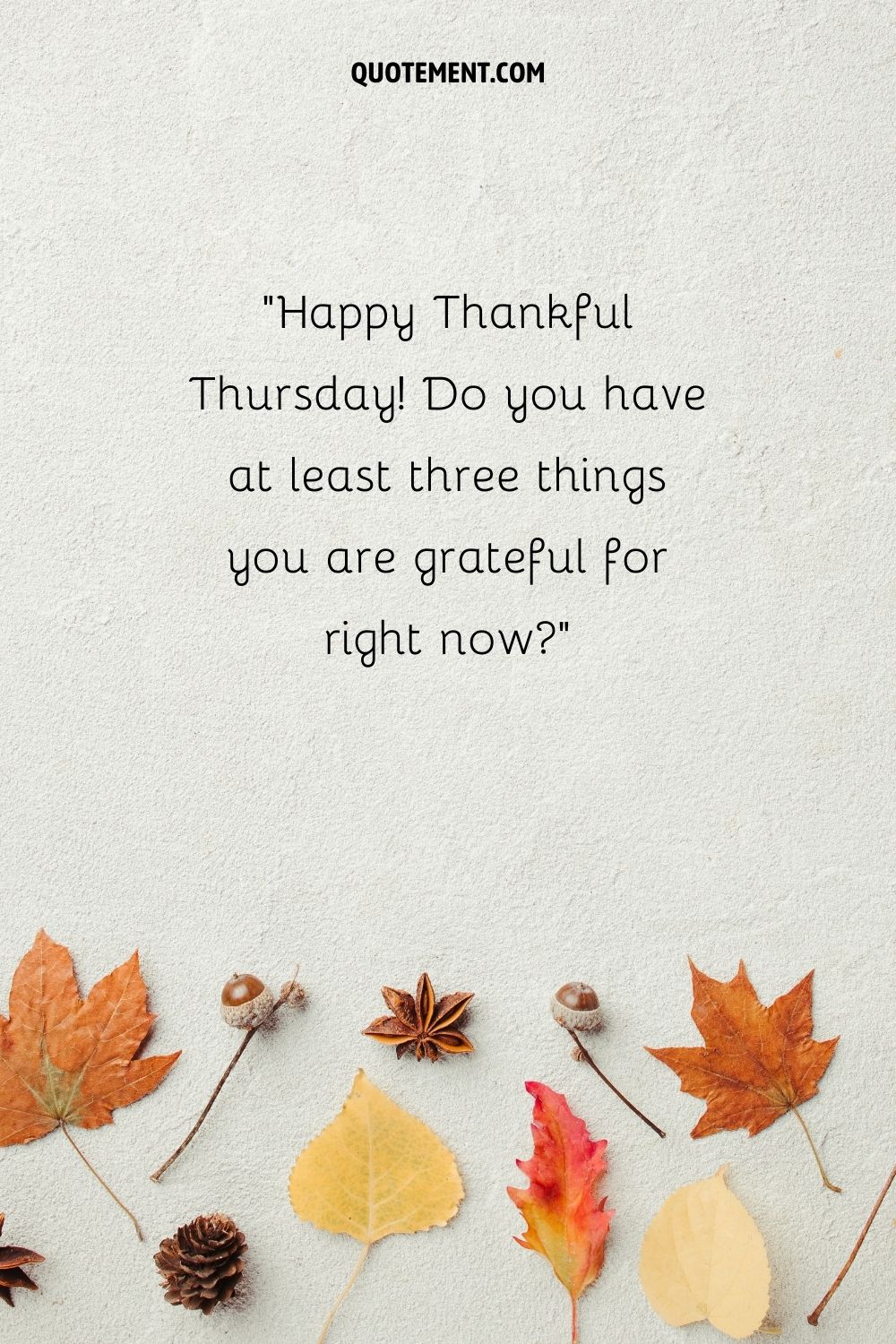 21. "I am grateful for what I am and have. My thanksgiving is perpetual." — Henry David Thoreau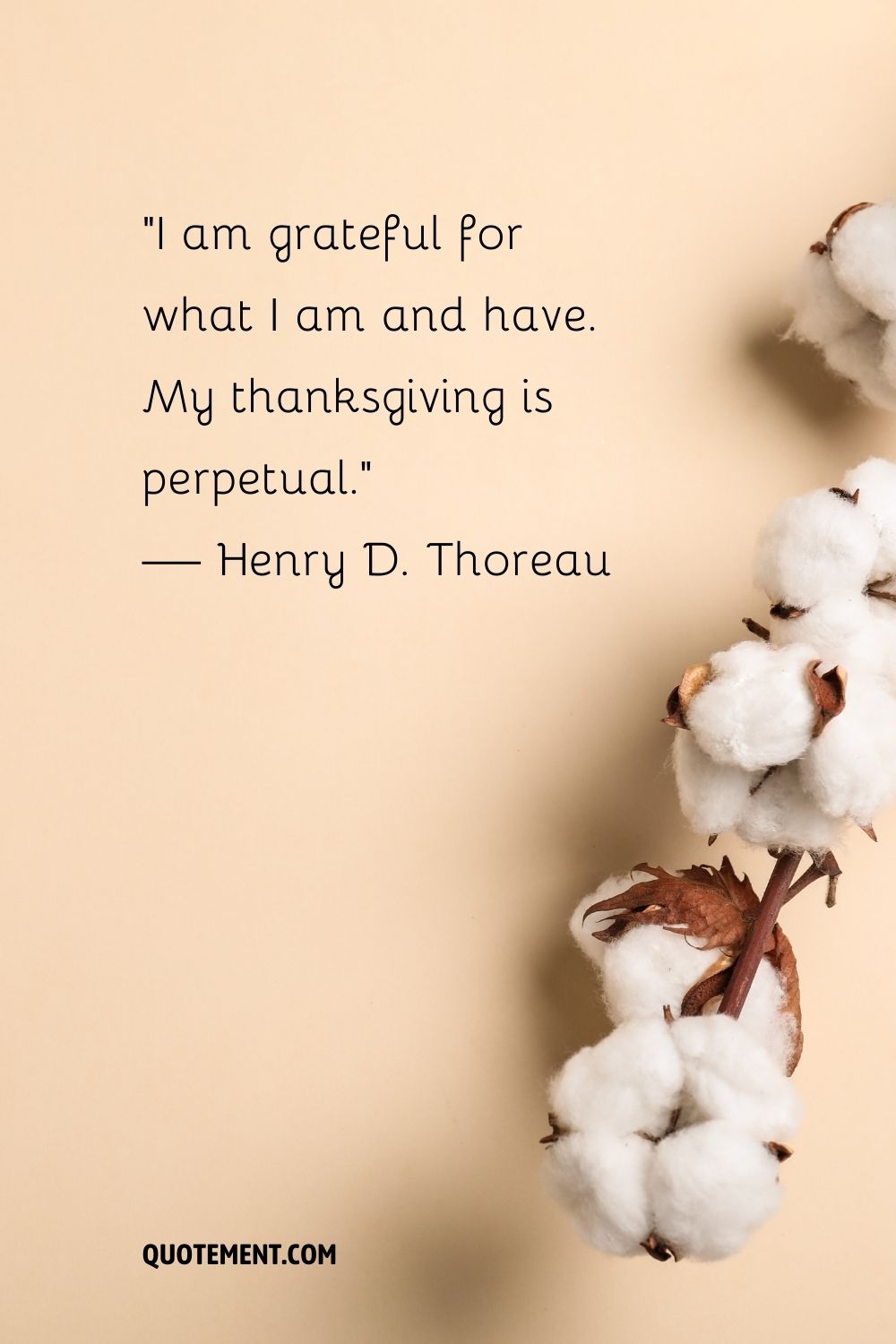 22. "Having gratitude for being alive, being able to experience an inner delight in the moment, is one of the essential roots of happiness." ― Ezra Bayda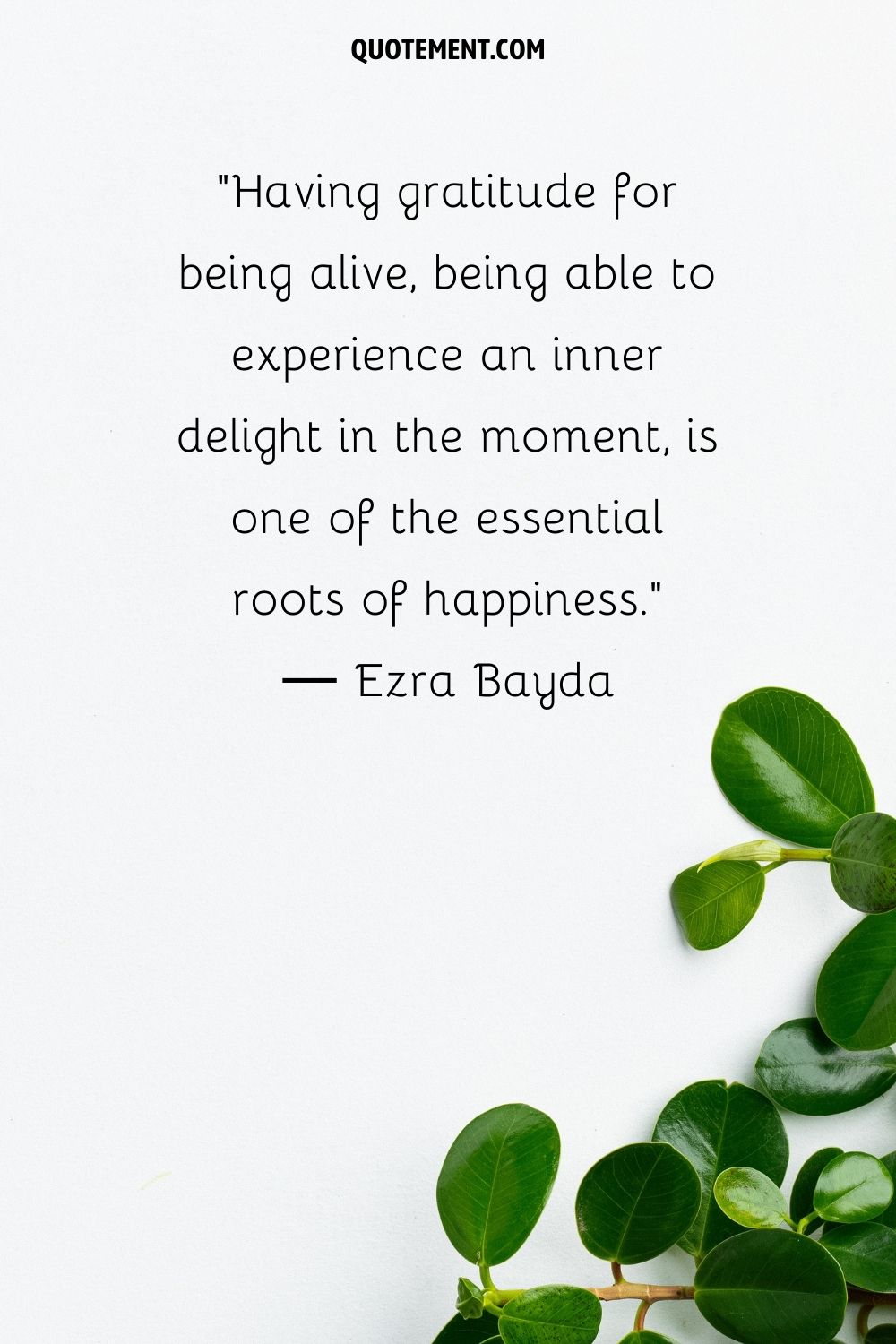 23. "If the only prayer you ever say in your entire life is thank you, it will be enough." — Meister Eckhart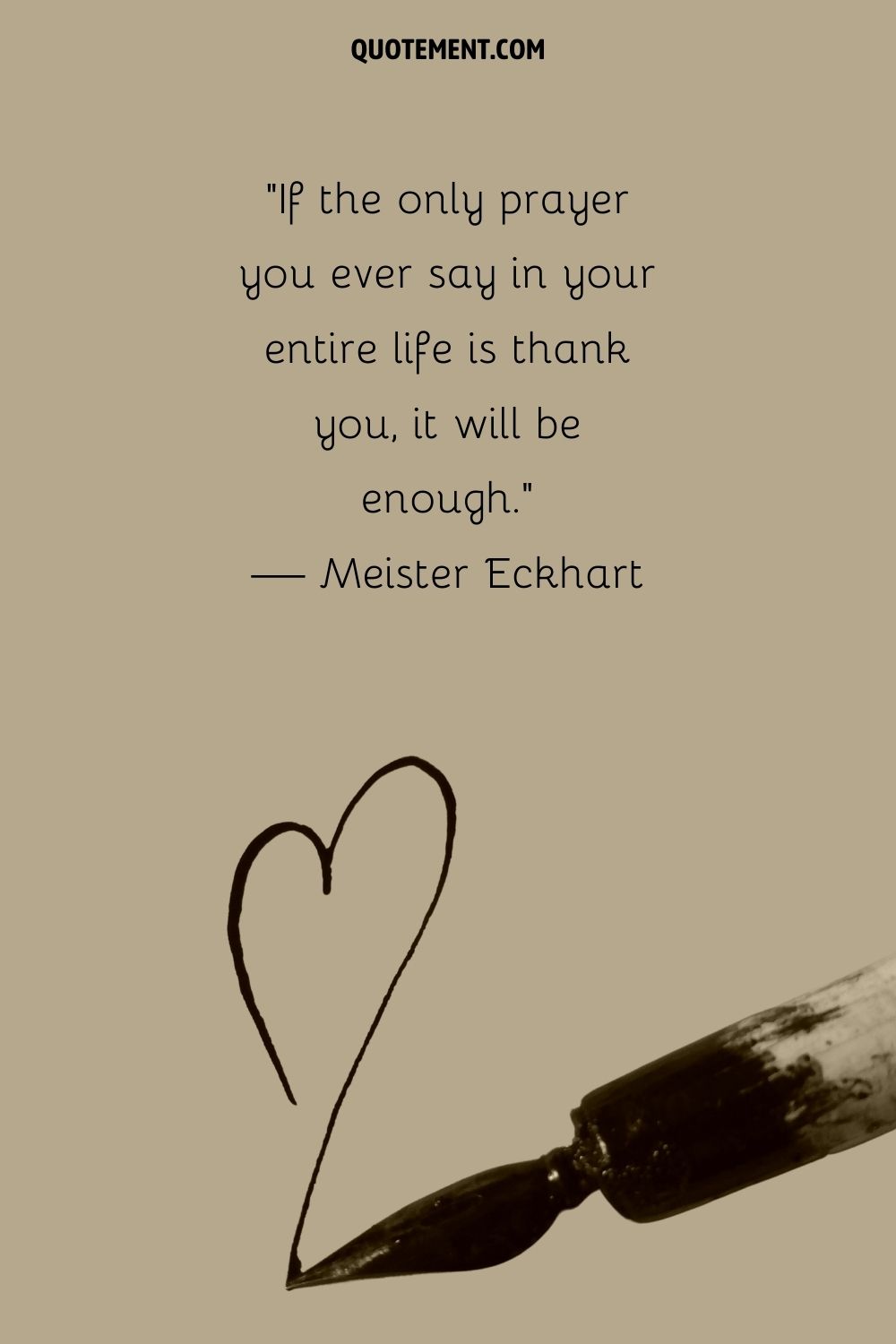 24. "The thankful heart opens our eyes to a multitude of blessings that continually surround us." — James E. Faust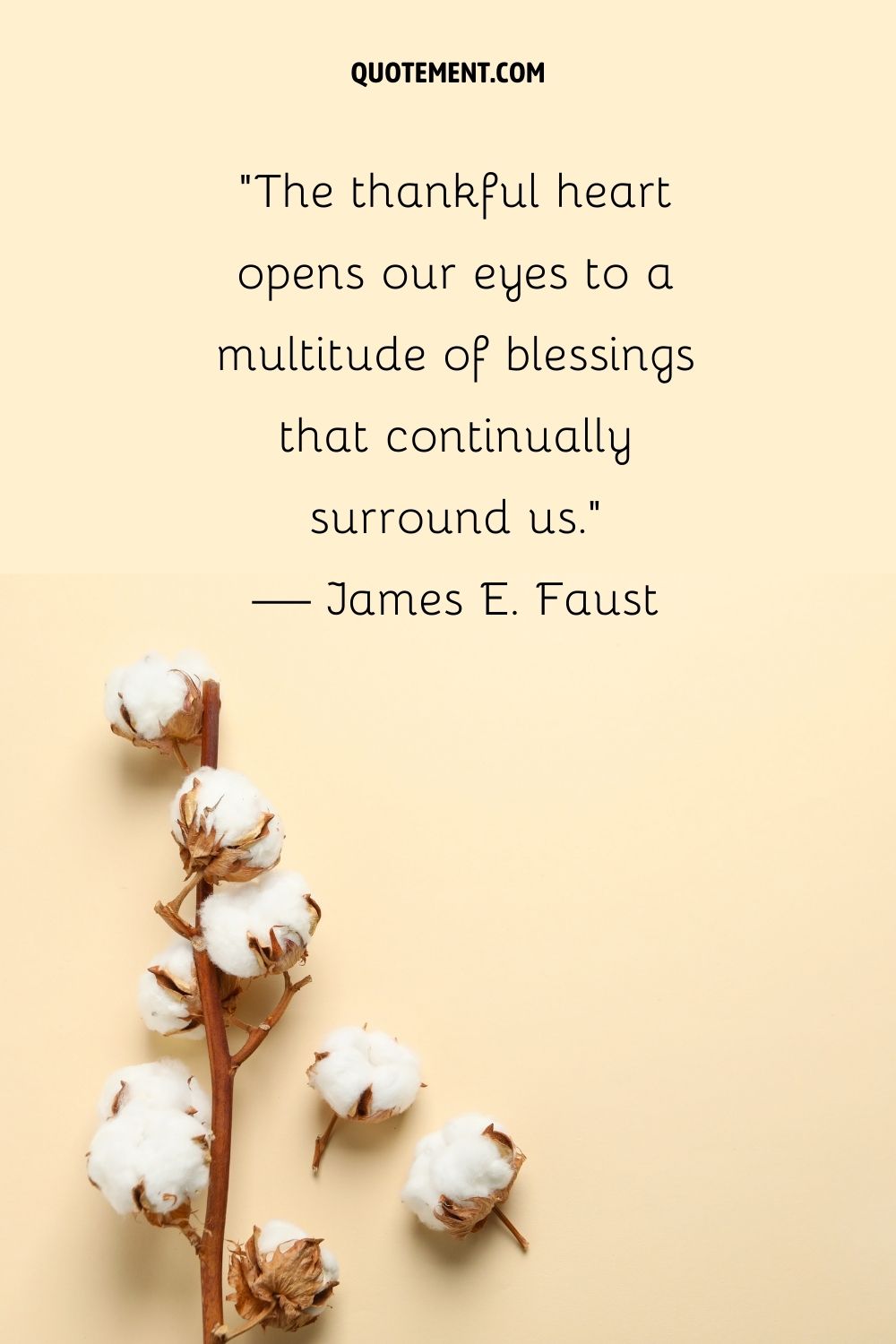 25. "A grateful mind is a great mind which eventually attracts to itself great things." — Plato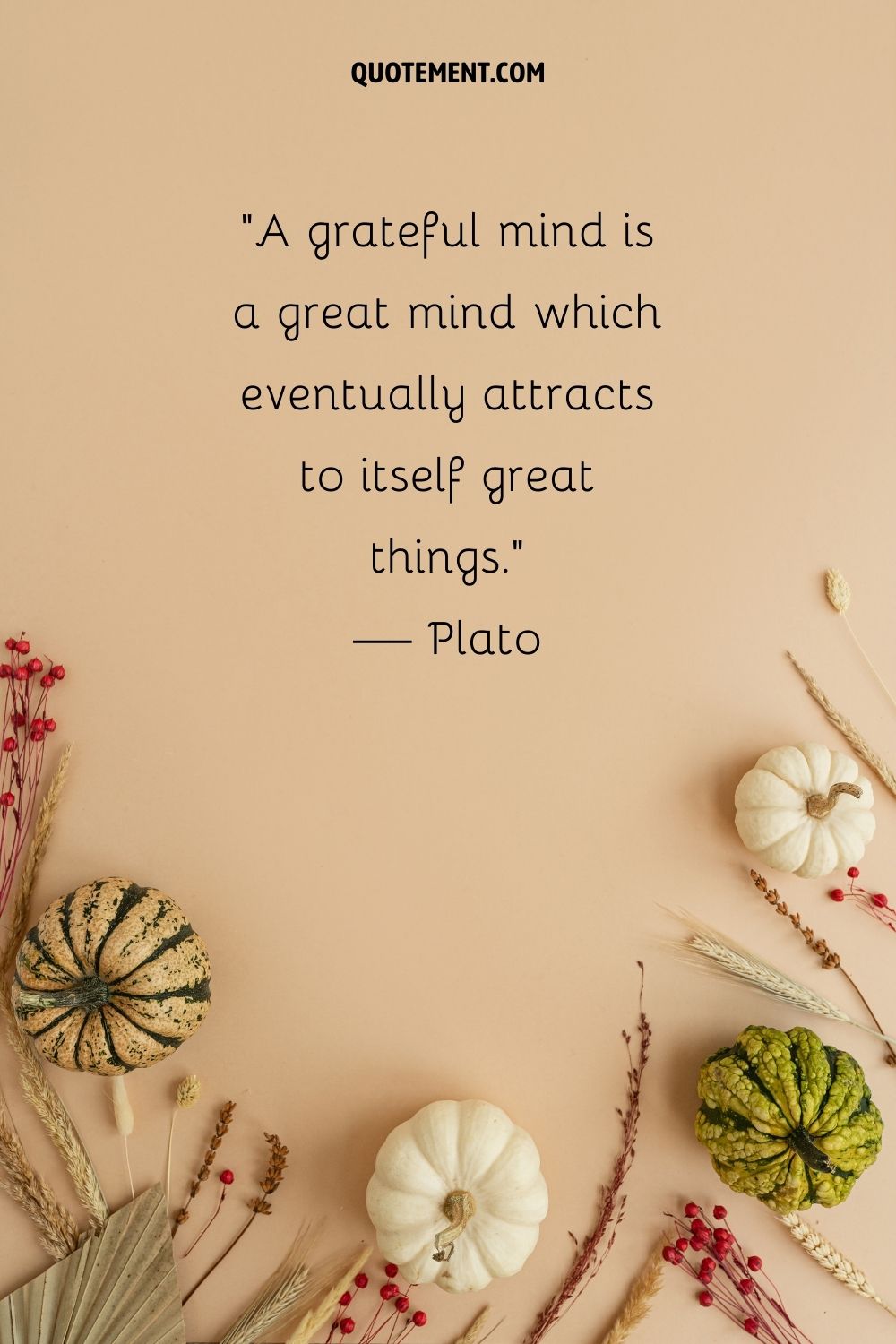 26. "Gratitude makes sense of our past, brings peace for today, and creates a vision for tomorrow." — Melody Beattie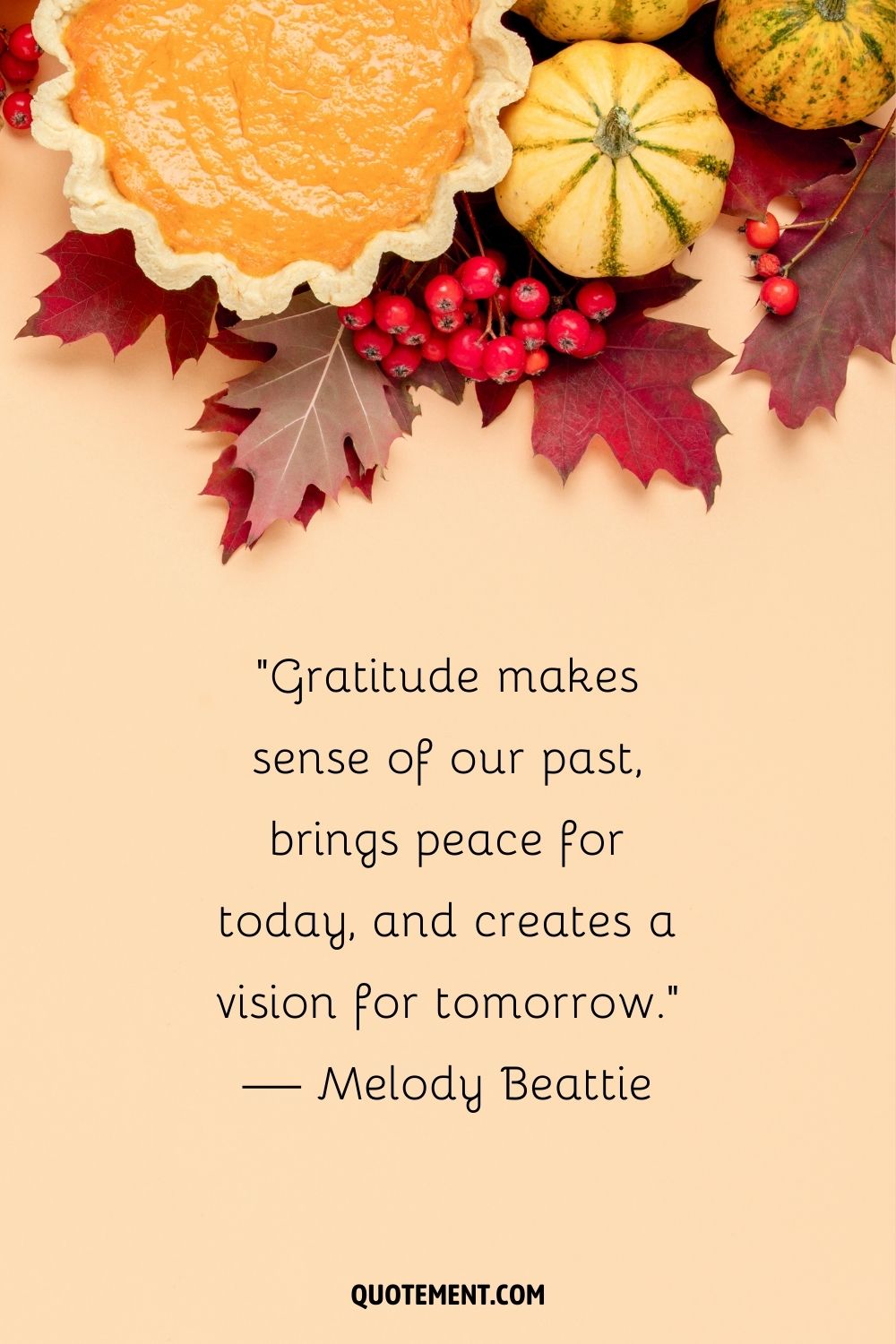 27. "Keep your eyes open to your mercies. The man who forgets to be thankful has fallen asleep in life." — Robert Louis Stevenson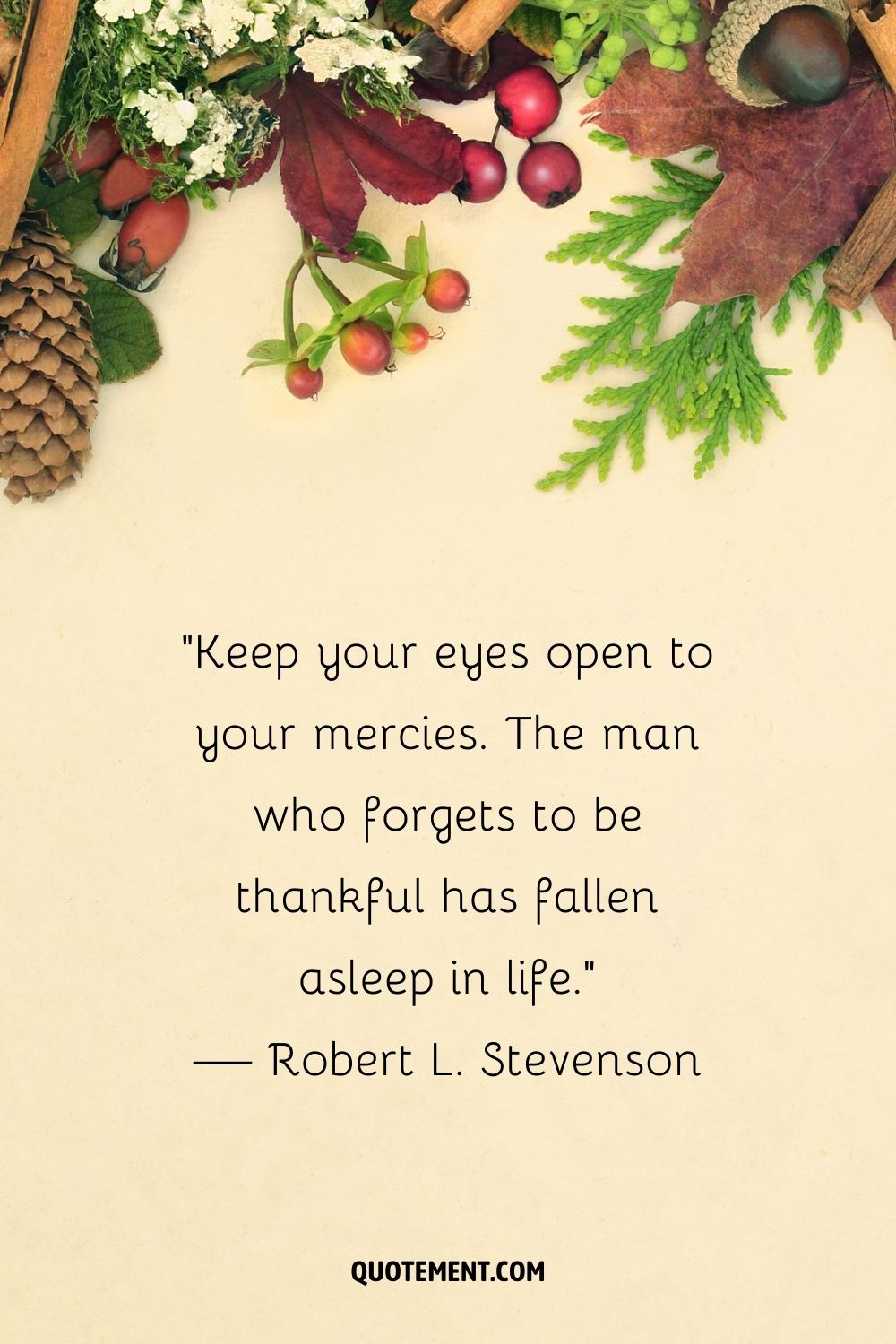 28. "There is not a more pleasing exercise of the mind than gratitude." — Joseph Addison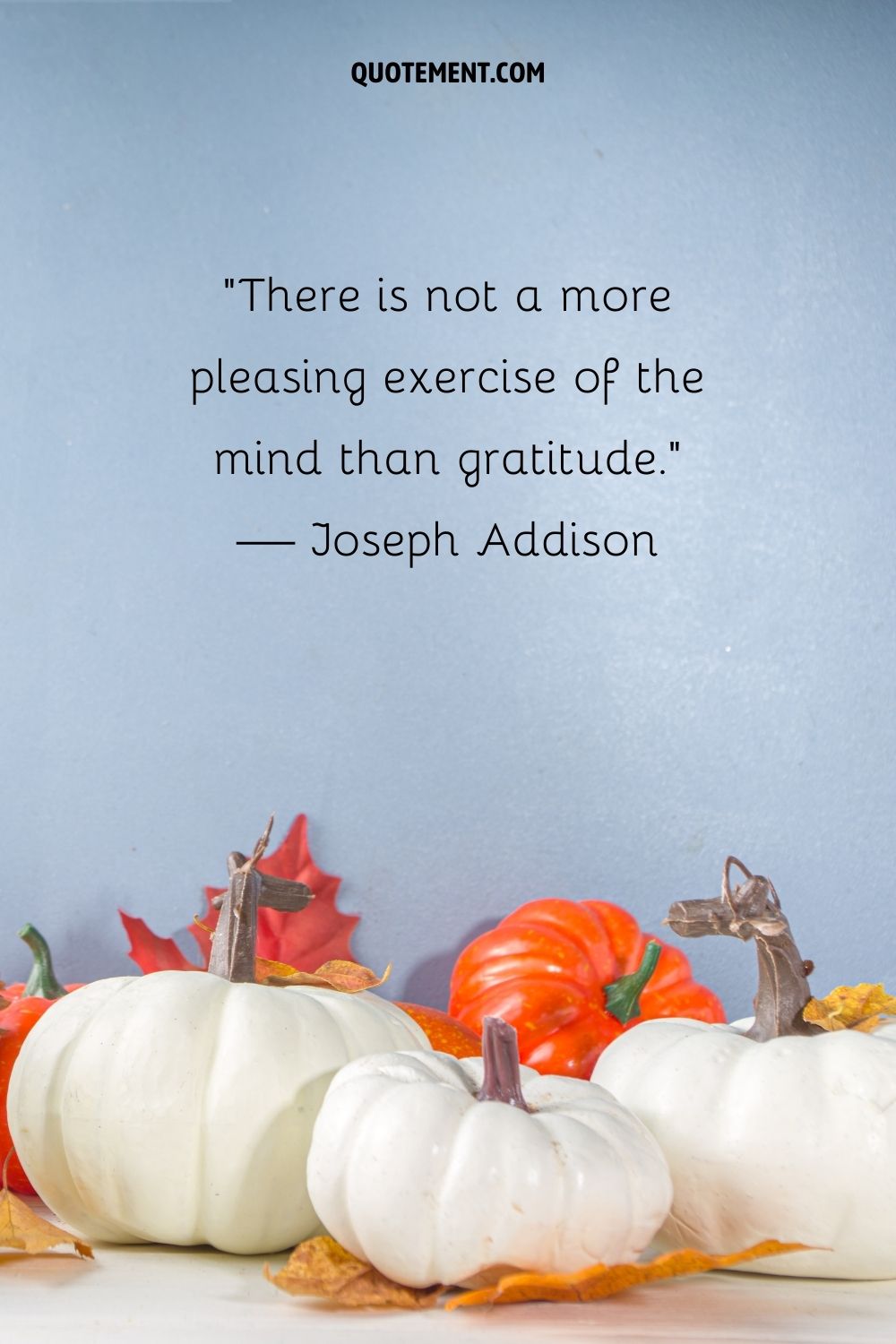 29. "Whatever life throws at me I'll take it and be grateful for it as well." — Tom Felton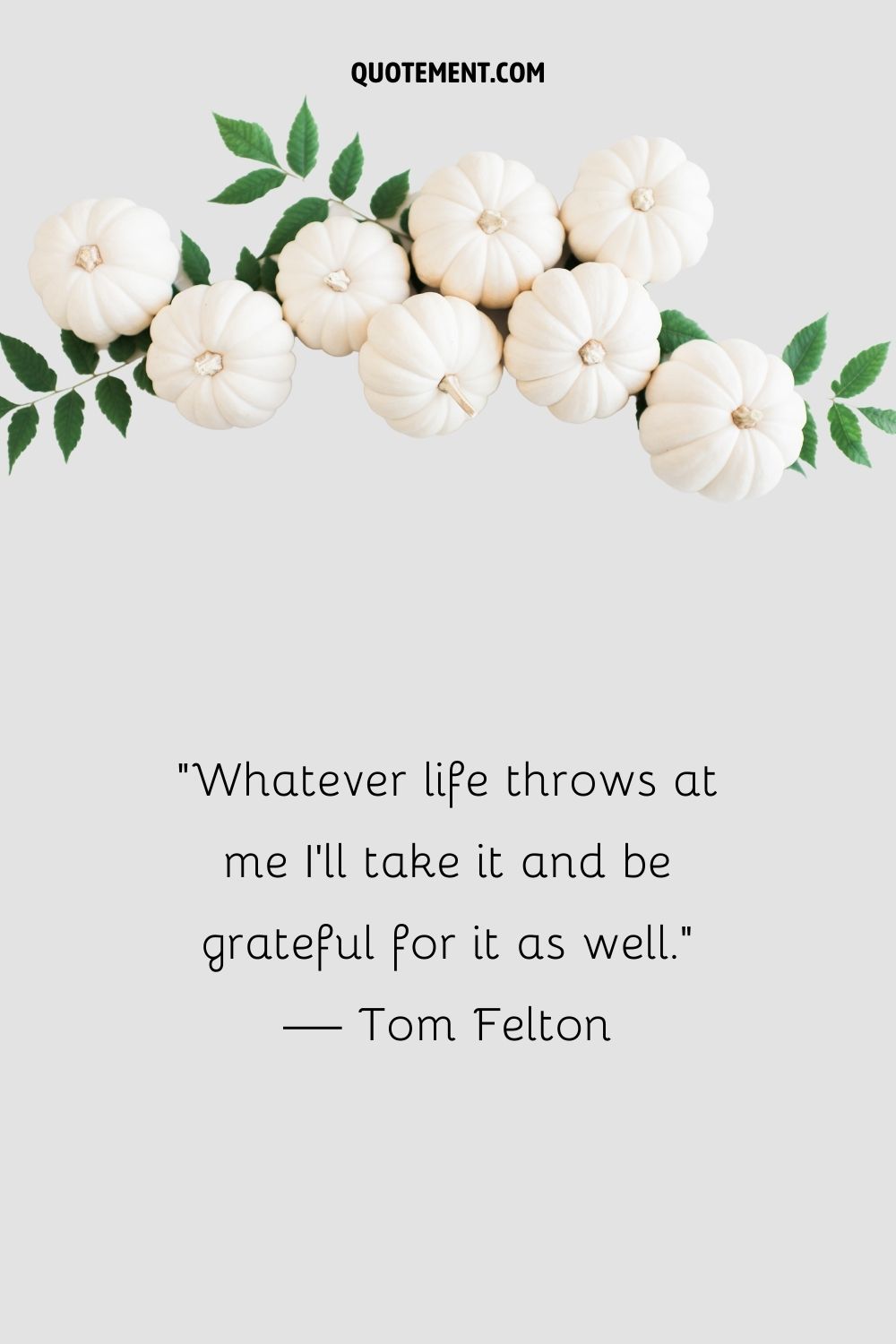 30. "I am happy because I'm grateful. I choose to be grateful. That gratitude allows me to be happy." — Will Arnett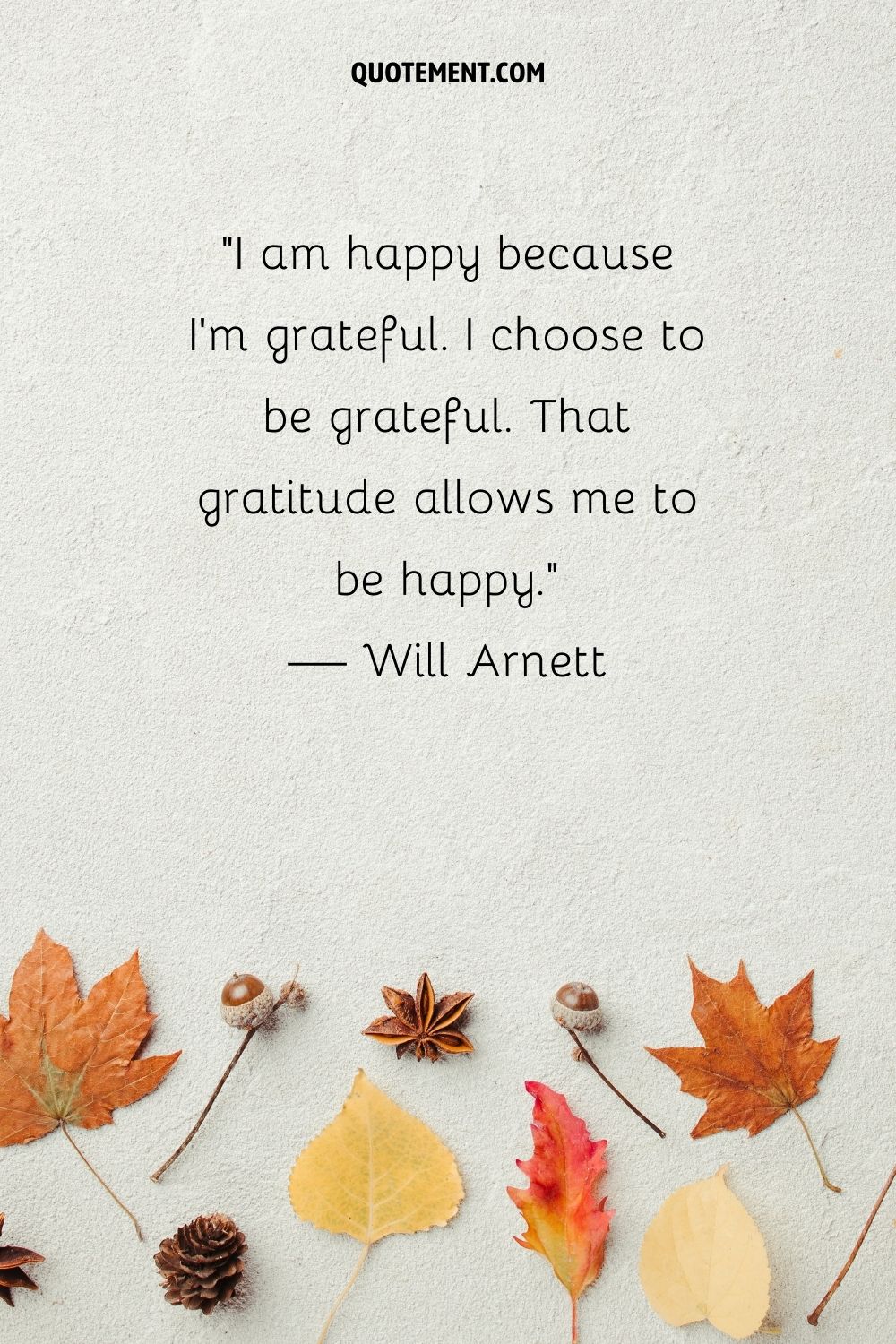 See also: 130 Gratitude Affirmations To Make Your Life More Joyful
To Conclude
I hope you enjoyed reading all these wonderful thankful Thursday quotes and that they added a little extra lightness to your heart and a newfound appreciation for the world around you.
As you move forward, may you find joy in the little things, strength in the challenging moments, and a heart that's always open to gratitude.
Happy Thankful Thursday!