Are you feeling sassy? Do you need a little pick-me-up to get you through your day? If so, then I'm here to save the day!
This article is packed with 100 of the sassiest quotes ever uttered. From Marilyn Monroe to Tina Fey, these quotes will have you feeling like a total badass in no time.
So what are you waiting for? Read on and let the sass flow!
10 Sassiest Quotes To Live By
1. "You wanted fire? Sorry, my speciality is ice." — Veronica Lodge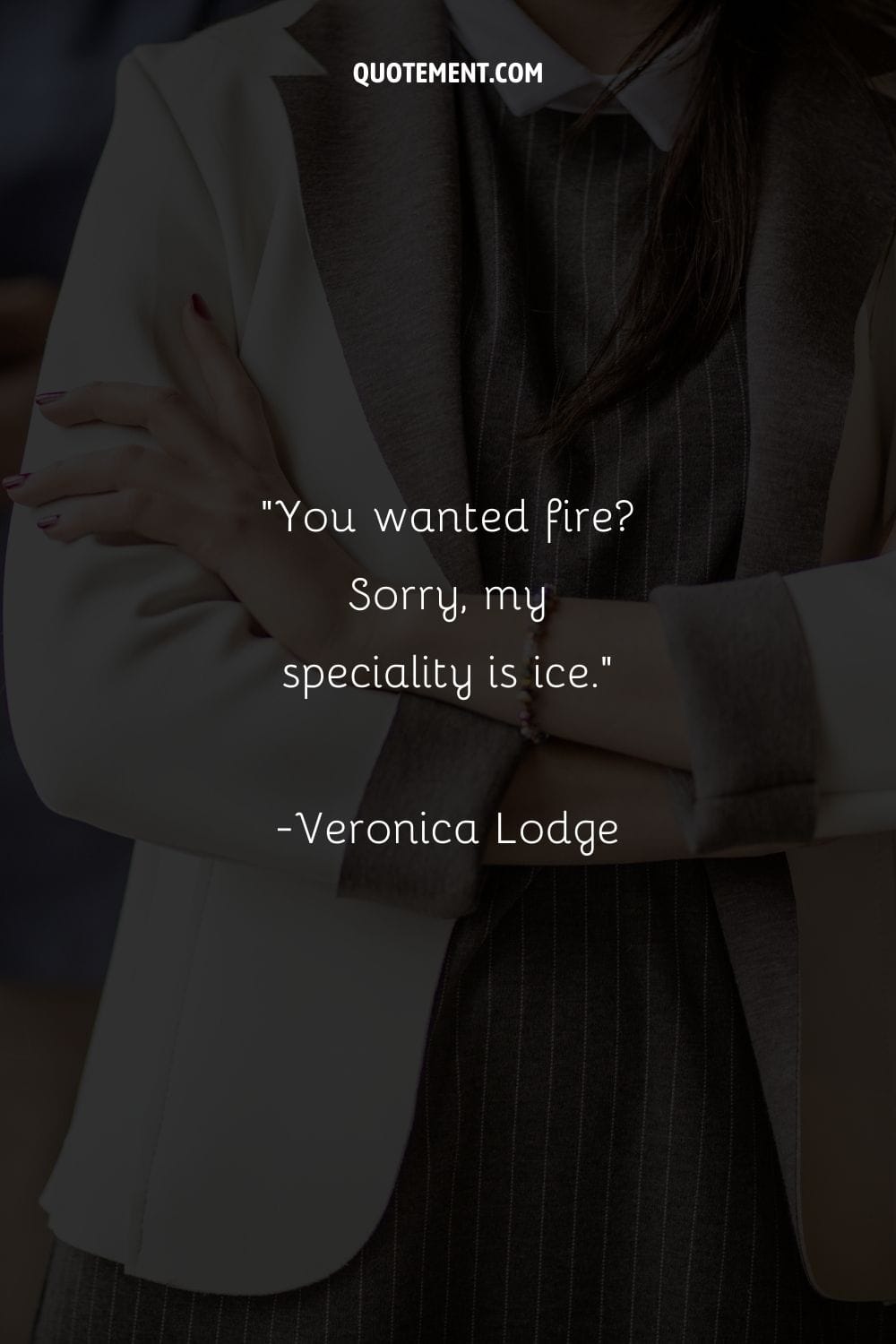 2. "Someday I want to be perfect; until then, I'll be happy being incredible." — Maxine Cartoons
3. "Sorry, I can't hear you over the sound of how awesome I am." — Harvey Specter
4. "My opinions may have changed, but not the fact that I'm right." — Ashleigh Brilliant
5. "When I'm good, I'm very good. But when I'm bad I'm better." — Mae West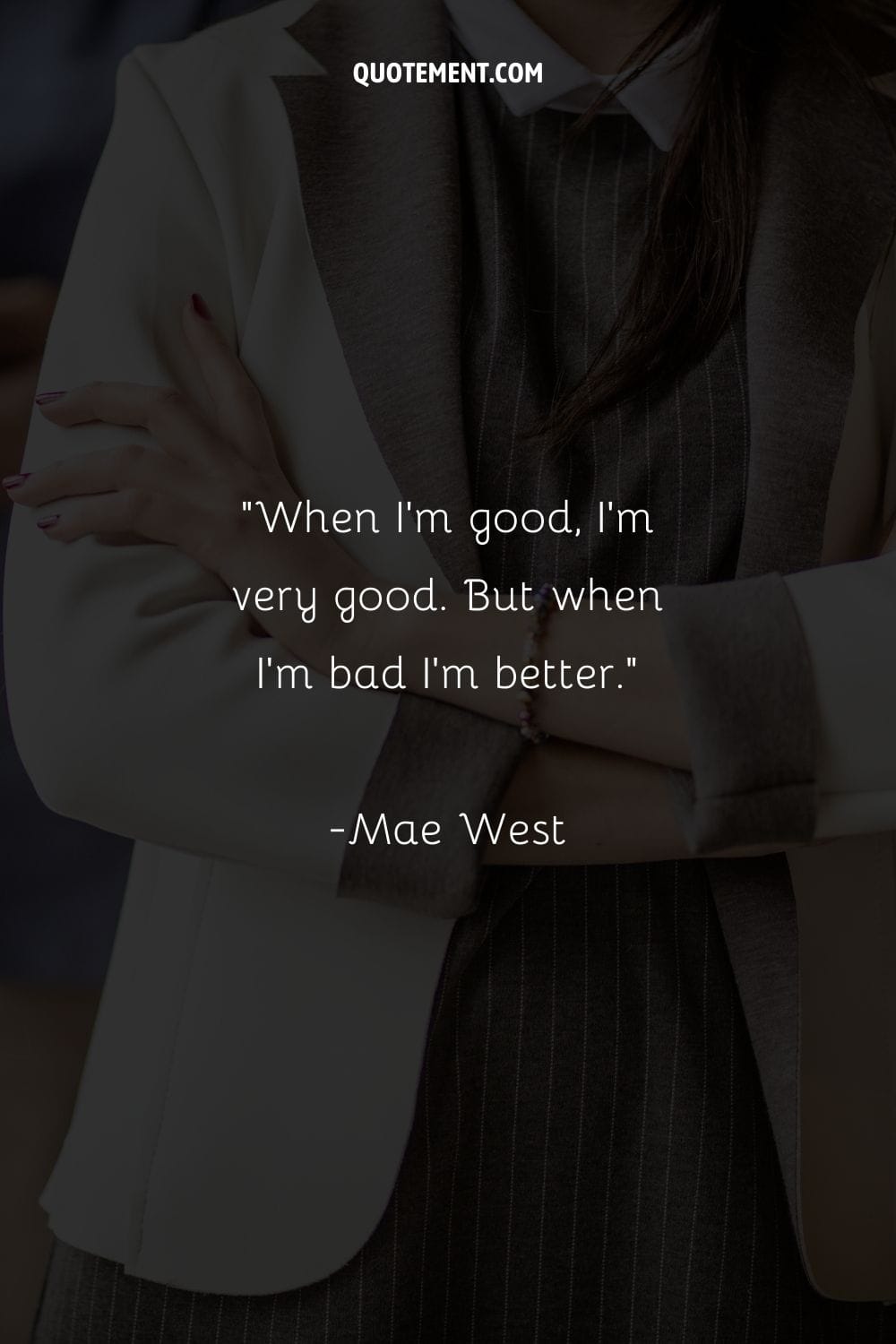 6. "Yes, I am harsh. I'm also demanding, stubborn, self-sufficient, and always right." — Samantha Jones
7. "I'm not bossy, I'm the boss." — Beyoncé
8. "If I had any talent in the world… I would be a great diva." — Ruth Bader Ginsburg
9. "I'd rather die my way than live yours." — Lauren Oliver
10. "A girl should be two things: who and what she wants." — Coco Chanel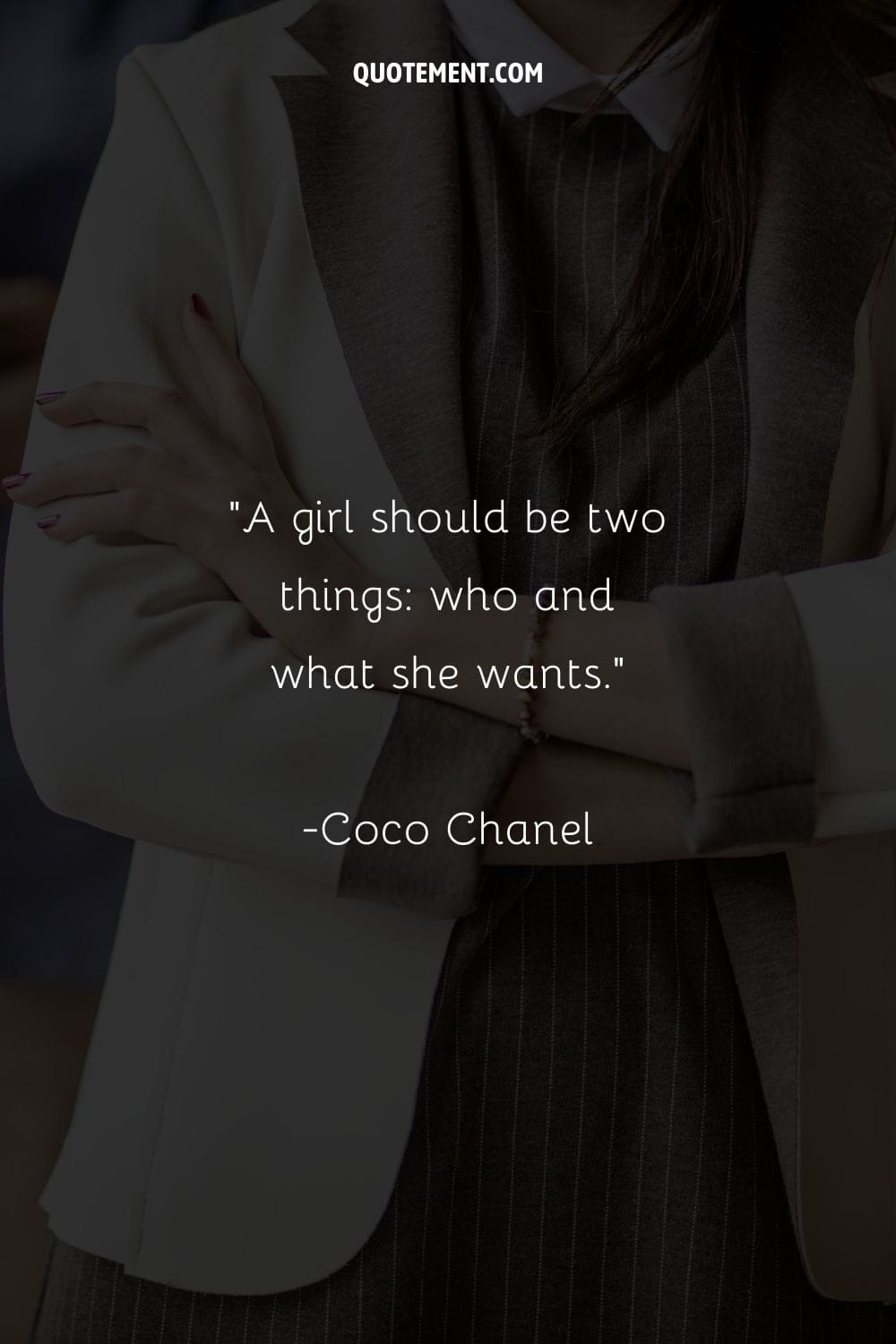 See also: 240 Sassiest & Classiest One Line Captions Ideas For Instagram
Sassy Quotes To Teach You About Life
1. "Stop wearing your wishbone where your backbone ought to be." — Elizabeth Gilbert
2. "I've learned that you shouldn't go through life with a catcher's mitt on both hands; you need to be able to throw something back." — Maya Angelou
3. "Do not take life too seriously. You will never get out of it alive." — Elbert Hubbard
4. "If you don't stand for something you will fall for anything." — Malcolm X
5. "The most courageous act is still to think for yourself. Aloud." — Coco Chanel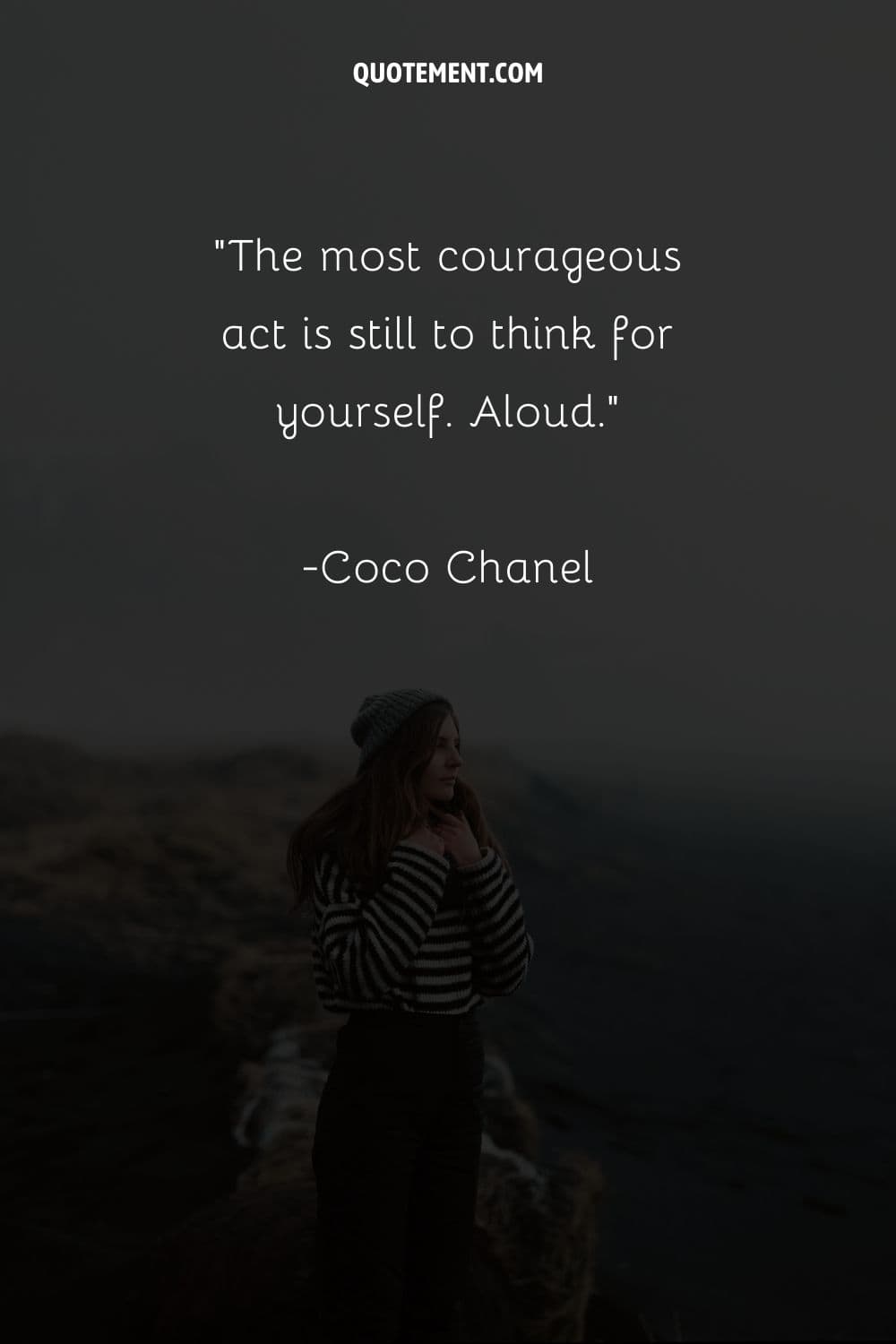 6. "If you retain nothing else, always remember the most important rule of beauty, which is: who cares?" — Tina Fey
7. "It should go without saying that anyone who introduces themselves as 'a bit weird' is almost certainly not." ― Shaun Bythell
8. "Happiness is having a large, loving, caring, close-knit family in another city." — George Burns
9. "When everything's coming your way, you're in the wrong lane." — Steven Wright
10. "Forget safety. Live where you fear to live. Destroy your reputation. Be notorious." — Rumi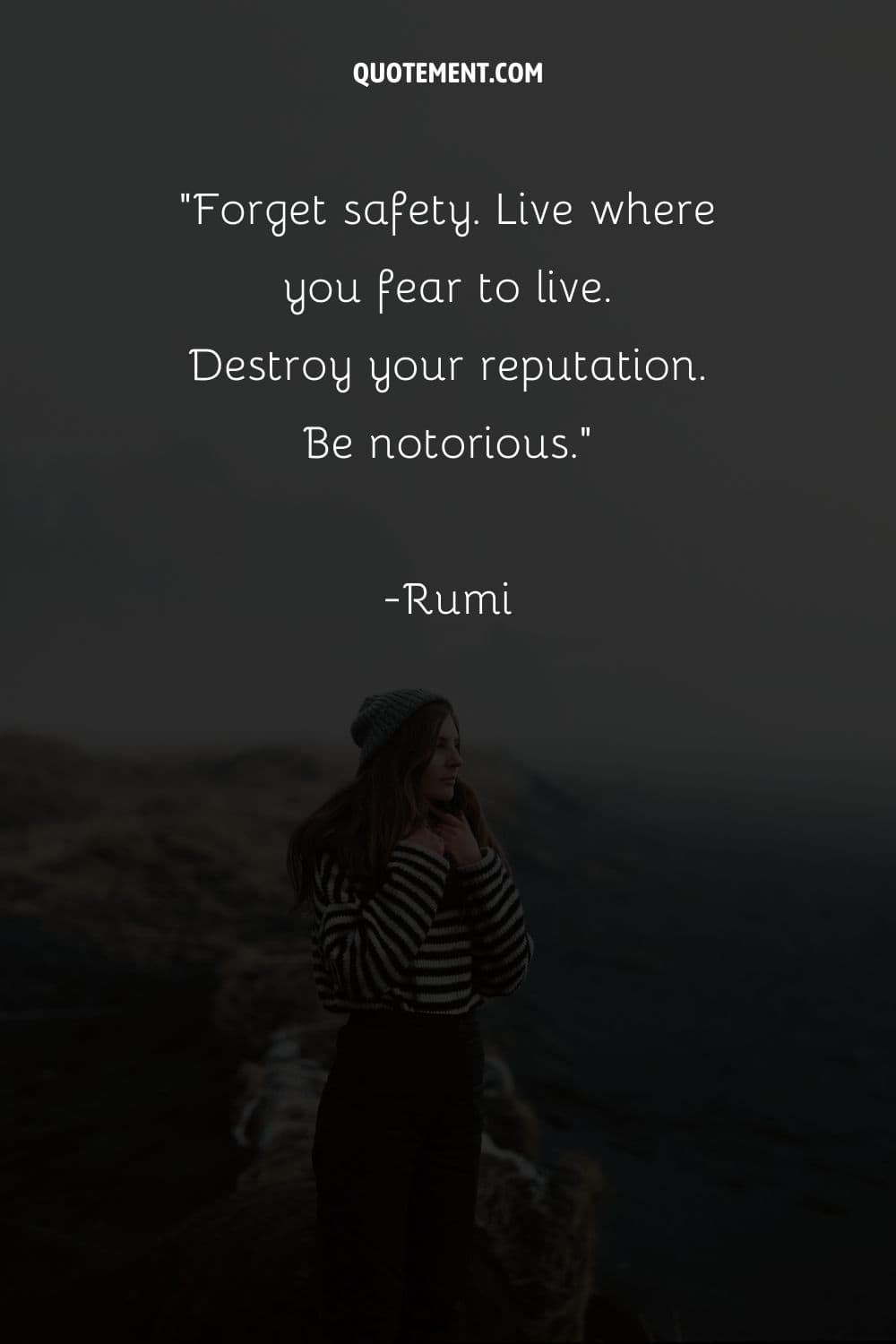 11. "A wise woman puts a grain of sugar into everything she says to a man, and takes a grain of salt with everything he says to her." — Helen Rowland
12. "Avoiding danger is no safer in the long run than outright exposure. The fearful are caught as often as the bold." — Helen Keller
13. "If you don't like something, change it. If you can't change it, change your attitude." — Maya Angelou
14. "Good advice is something a man gives when he is too old to set a bad example." – Francois de La Rochefoucauld
15. "If you don't like how the table is set, turn over the table." — House of Cards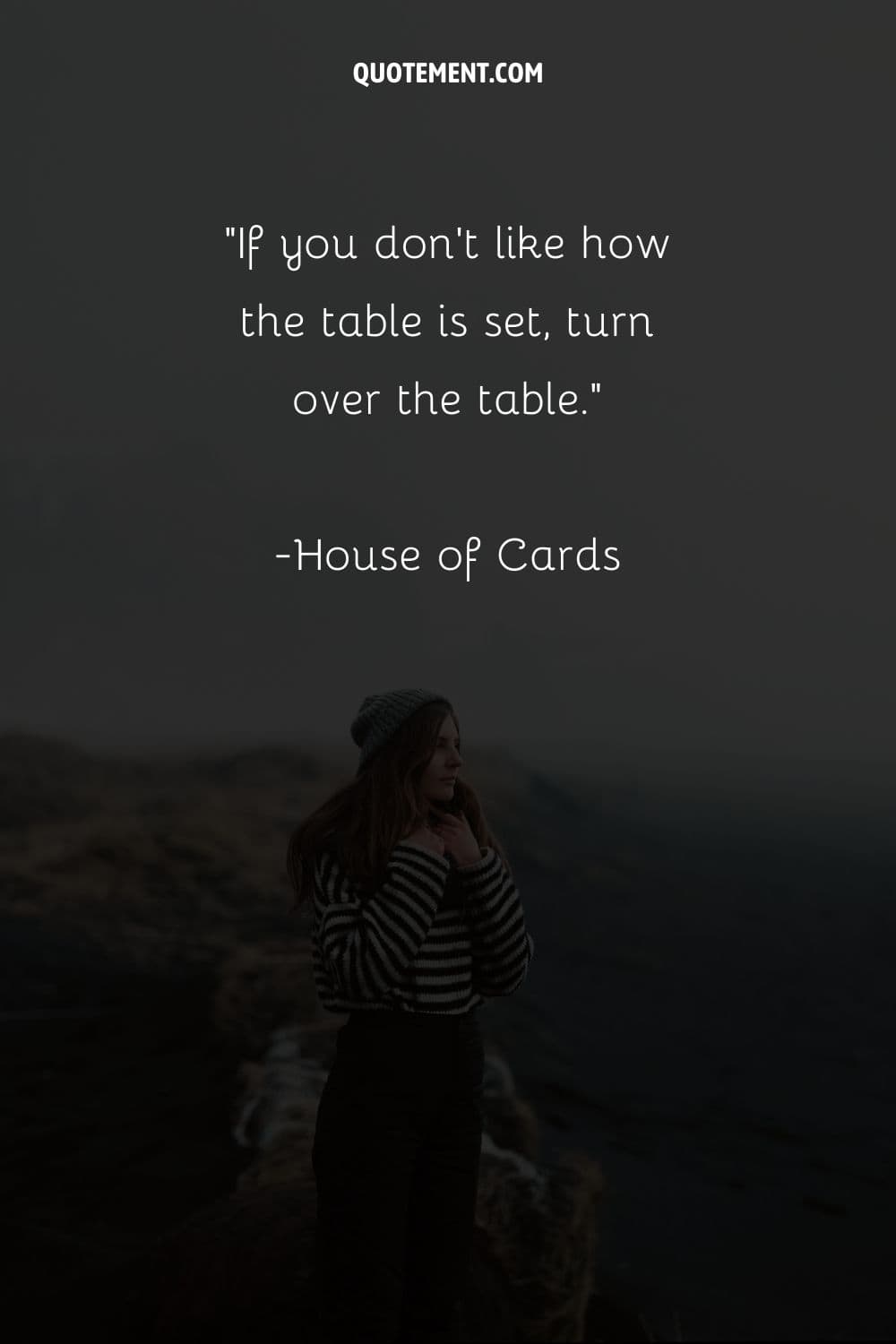 16. "You can't move mountains by whispering at them." — Pink
17. "A lot of people are afraid to say what they want. That's why they don't get what they want." — Madonna
18. "The three most harmful addictions are heroin, carbohydrates, and a monthly salary." — Nassim Nicholas Taleb
19. "Nobody ever wrote down a plan to be broke, fat, lazy, or stupid. Those things are what happen when you don't have a plan." — Larry Winget
20. "Always forgive your enemies; nothing annoys them so much." — Oscar Wilde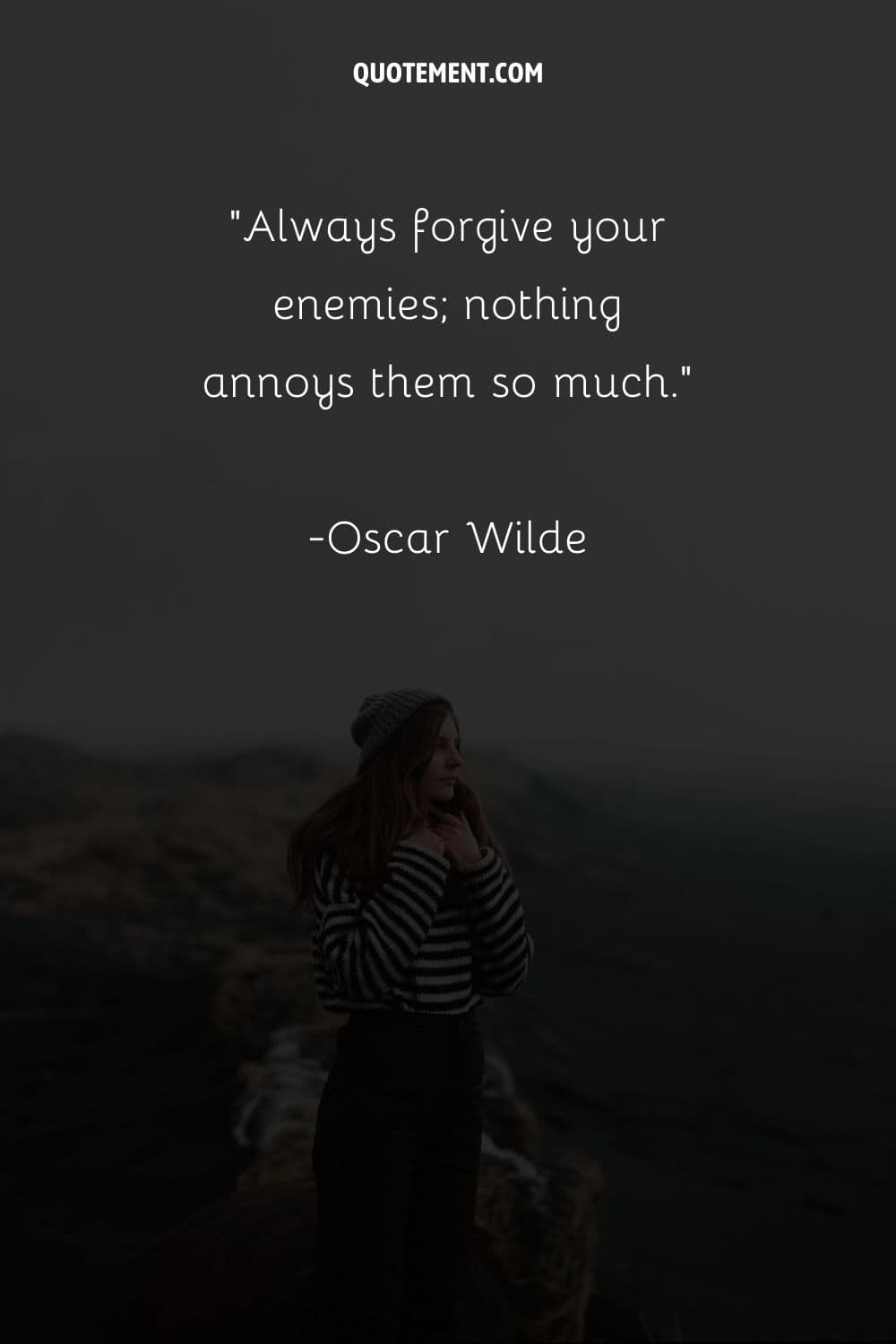 See also: 100 Oscar Wilde Quotes For Every Point Of Your Life
Sassy Quotes On Love & Relationships
1. "If you can't live without me, why aren't you dead already?" — Cynthia Heimel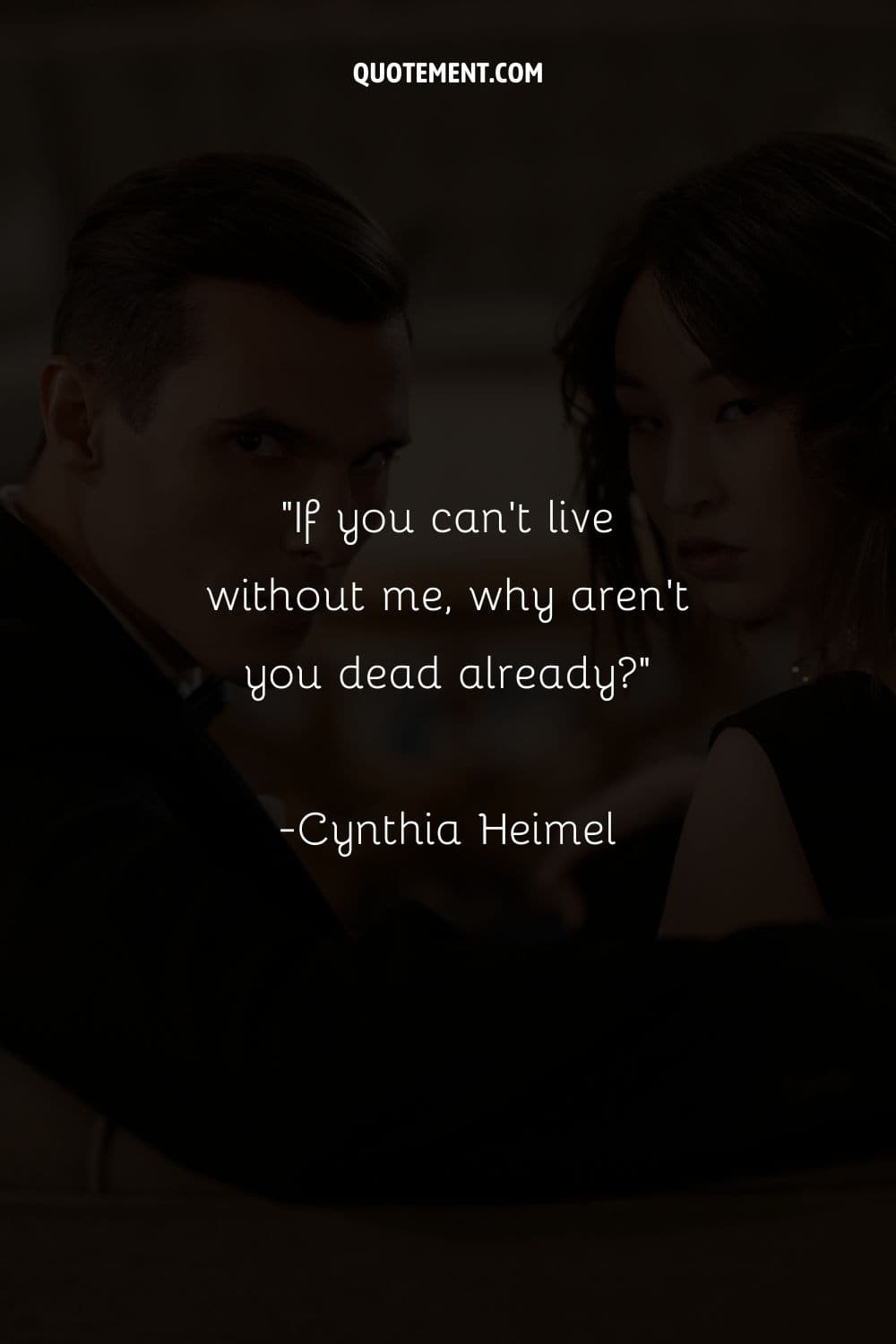 2. "If you can't love yourself, how in the hell you gonna love somebody else?" — RuPaul
3. "I've no time for broads who want to rule the world alone. Without men, who'd do up the zipper on the back of your dress? " ― Mae West
4. "If you are not going to swim deep with me, get out of my water." — Bridgett Devoue
5. "You don't deserve my tears. I guess that's why they ain't there." — Beyoncé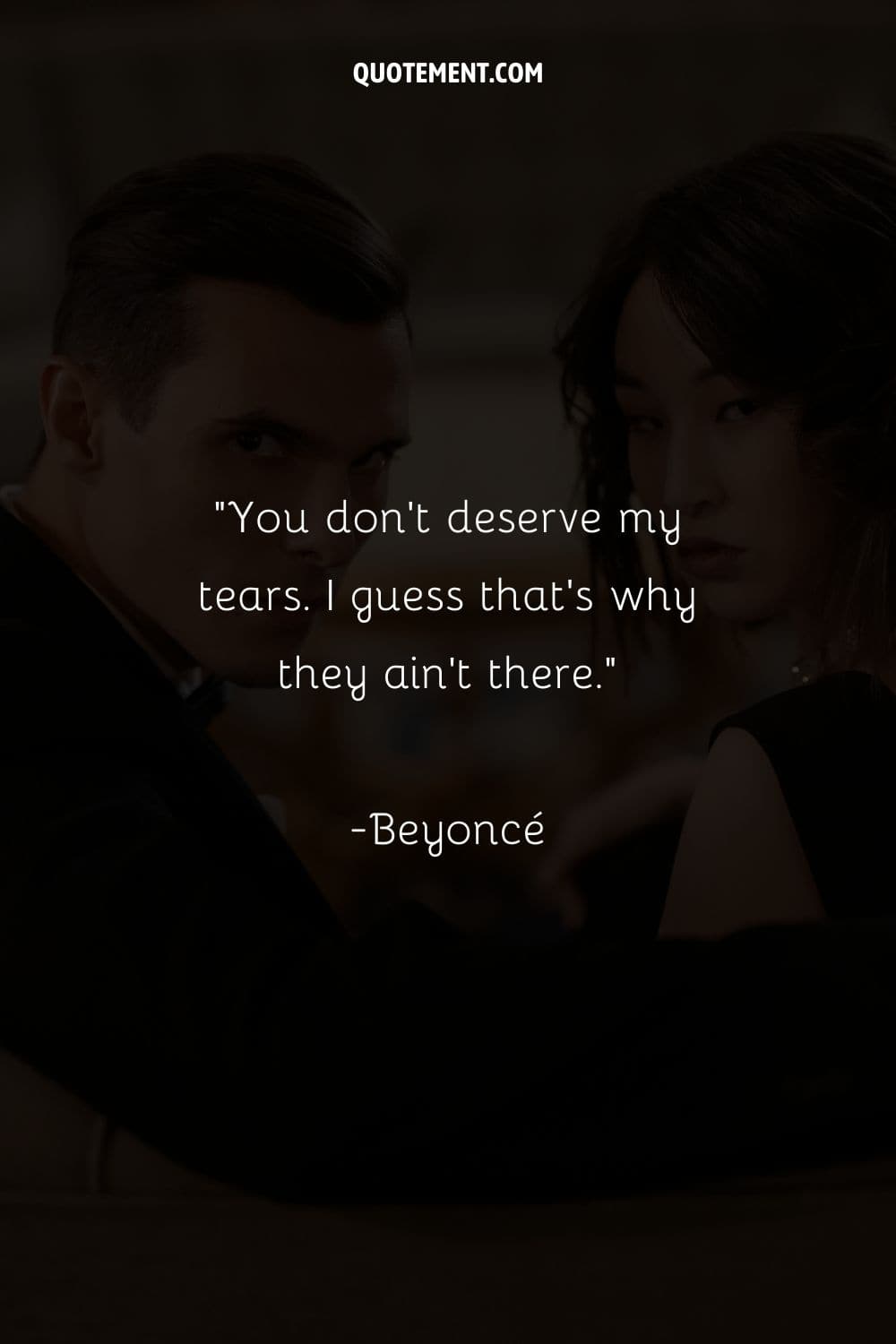 6. "Love takes off masks that we fear we cannot live without and know we cannot live within." — James A. Baldwin
7. "Sometimes I need what only you can provide: your absence." — Ashleigh Brilliant
8. "When I said you can't buy my love, I meant with your salary." — Unknown
9. "You wouldn't worry so much about what others think of you if you realized how seldom they do." — Eleanor Roosevelt
10. "All discarded lovers should be given a second chance, but with somebody else." ― Mae West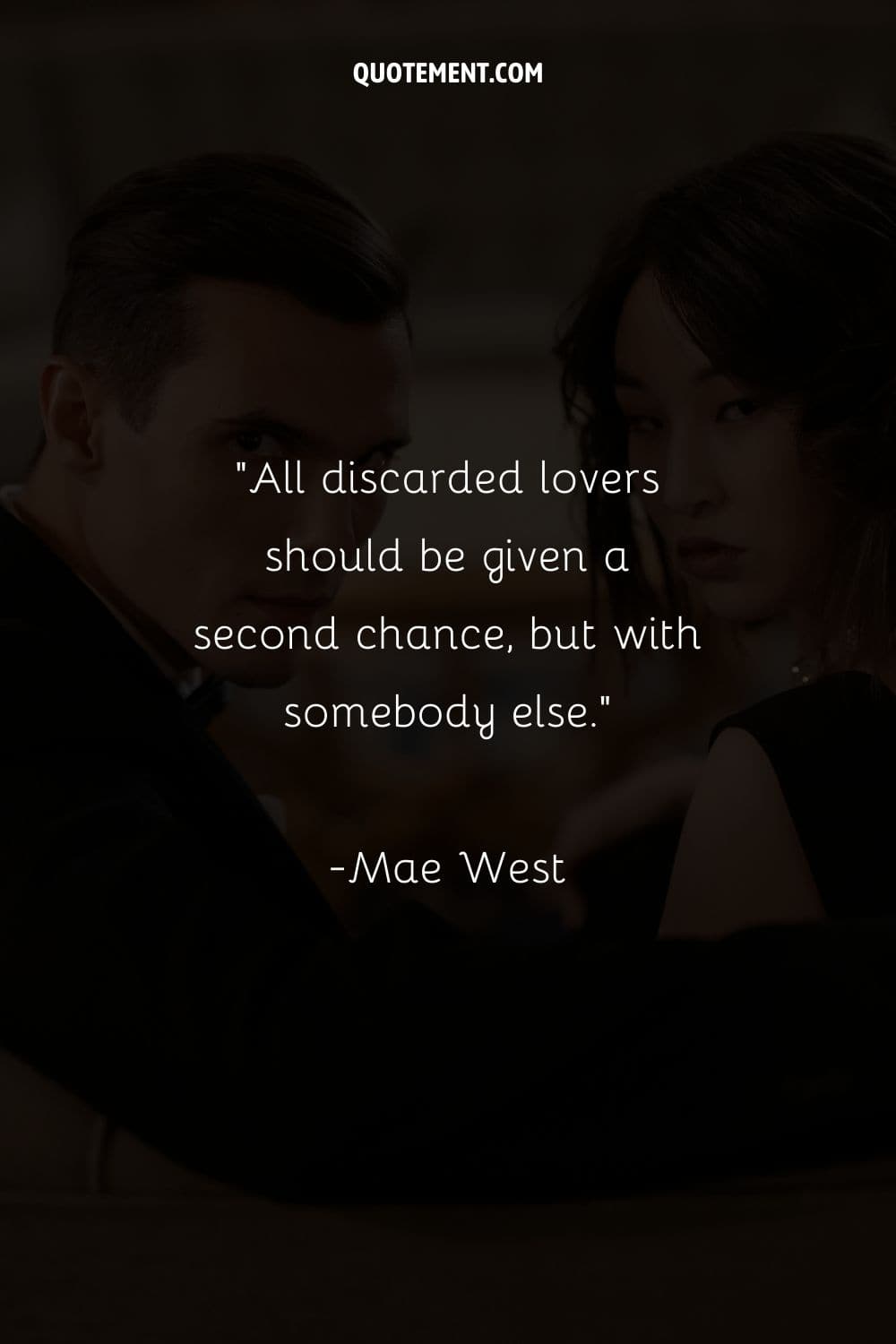 Savage Quotes To Show Off Your Sass
1. "There's nothing a man can do, that I can't do better and in heels." — Ginger Rogers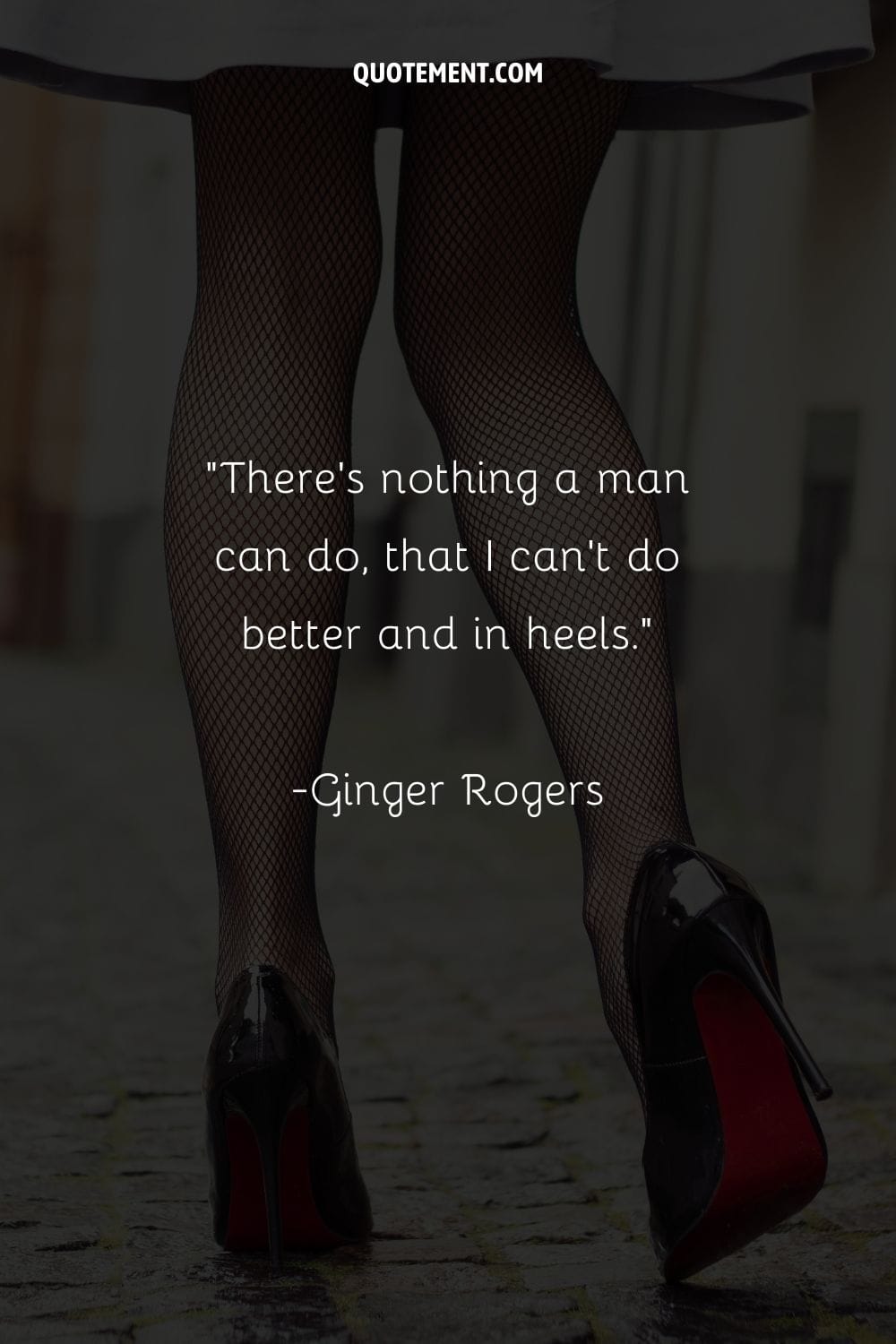 2. "Look your best – who said love is blind?" — Mae West
3. "I'm gracing you with my presence." — Kourtney Kardashian
4. "The question isn't who is going to let me: it's who is going to stop me." — Ayn Rand
5. "Between two evils, I always pick the one I never tried before." — Mae West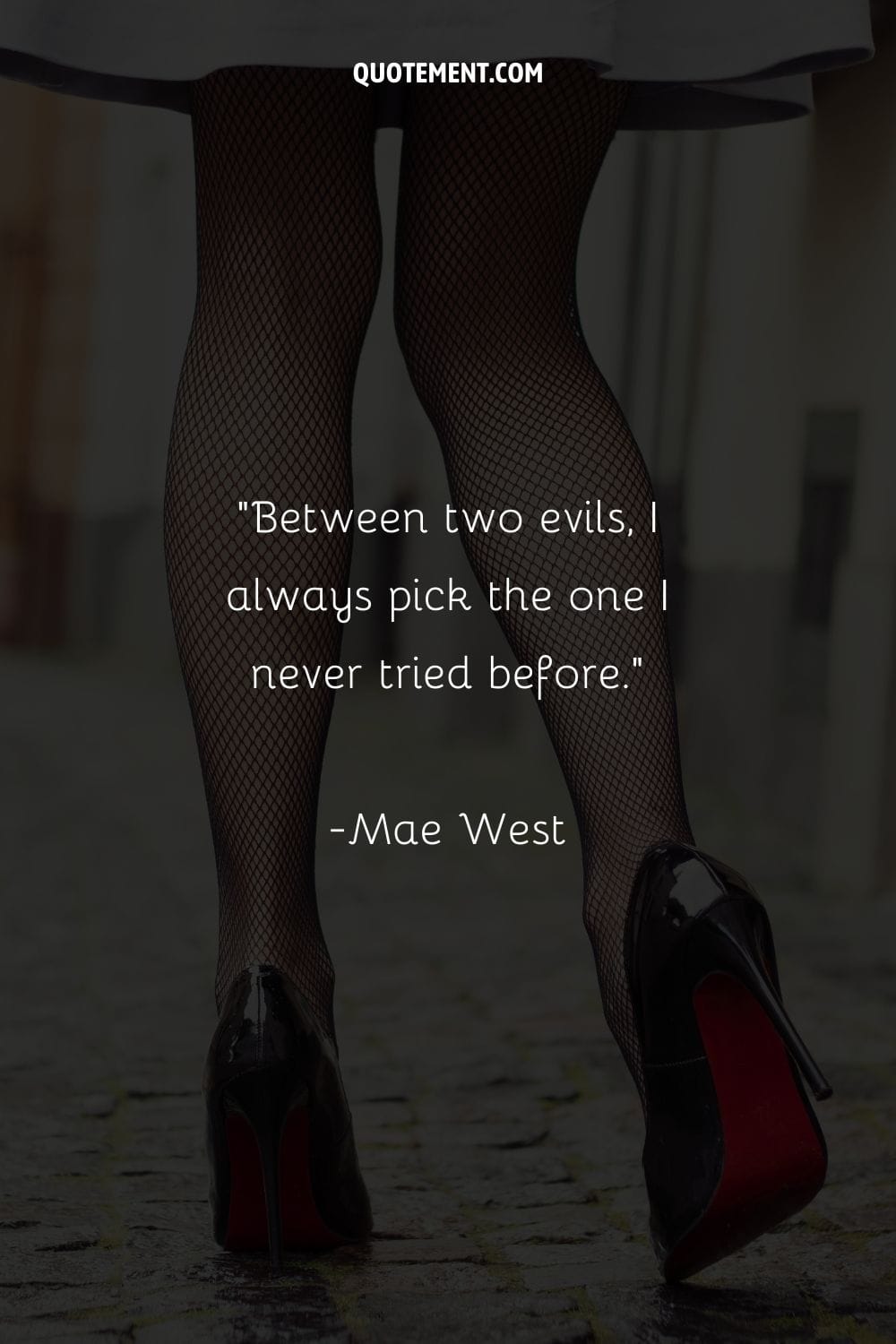 6. "Dress shabbily and they remember the dress; dress impeccably and they remember the woman." — Coco Chanel
7. "Strong women don't have 'attitudes', we have standards." — Marilyn Monroe
8. "A queen is never late. Everyone else is simply early." — Queen Clarisse Renaldi
9. "I do not want people to be agreeable, as it saves me that trouble of liking them." — Jane Austen
10. "Honey, you know me, I don't really believe in marriage; now Botox on the other hand, that works every time." — Samantha Jones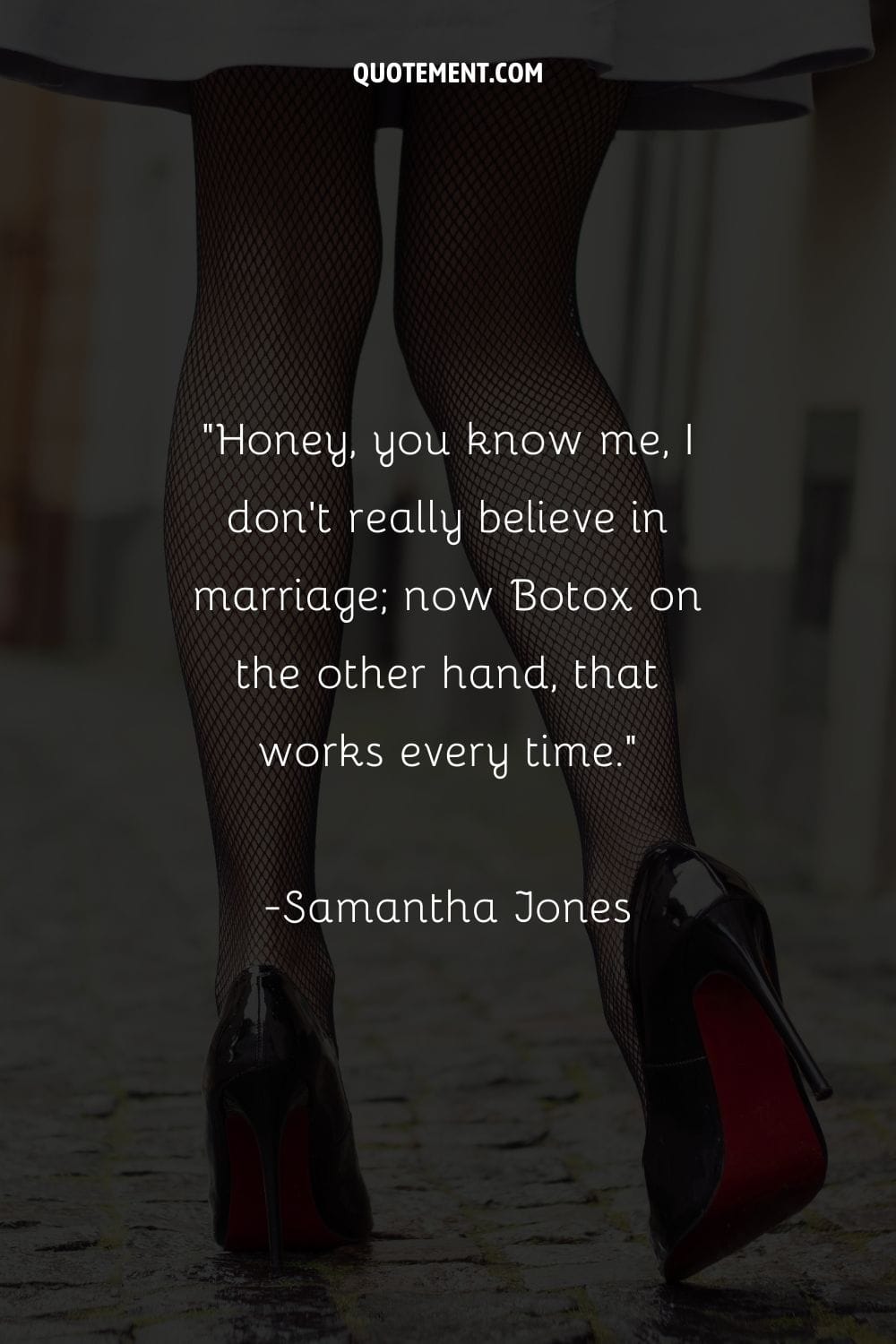 11. "I am too intelligent, too demanding, and too resourceful for anyone to be able to take charge of me entirely. No one knows me or loves me completely. I have only myself." — Simone de Beauvoir
12. "I'm tough, I'm ambitious, and I know exactly what I want. If that makes me a b-tch, okay." — Madonna
13. "If you want something said, ask a man; if you want something done, ask a woman." — Margaret Thatcher
14. "I'm a woman of very few words, but lots of action." — Mae West
15. "I just figured if I'm going to be a mess – might as well be a hot mess, right?" — Mindy Lahiri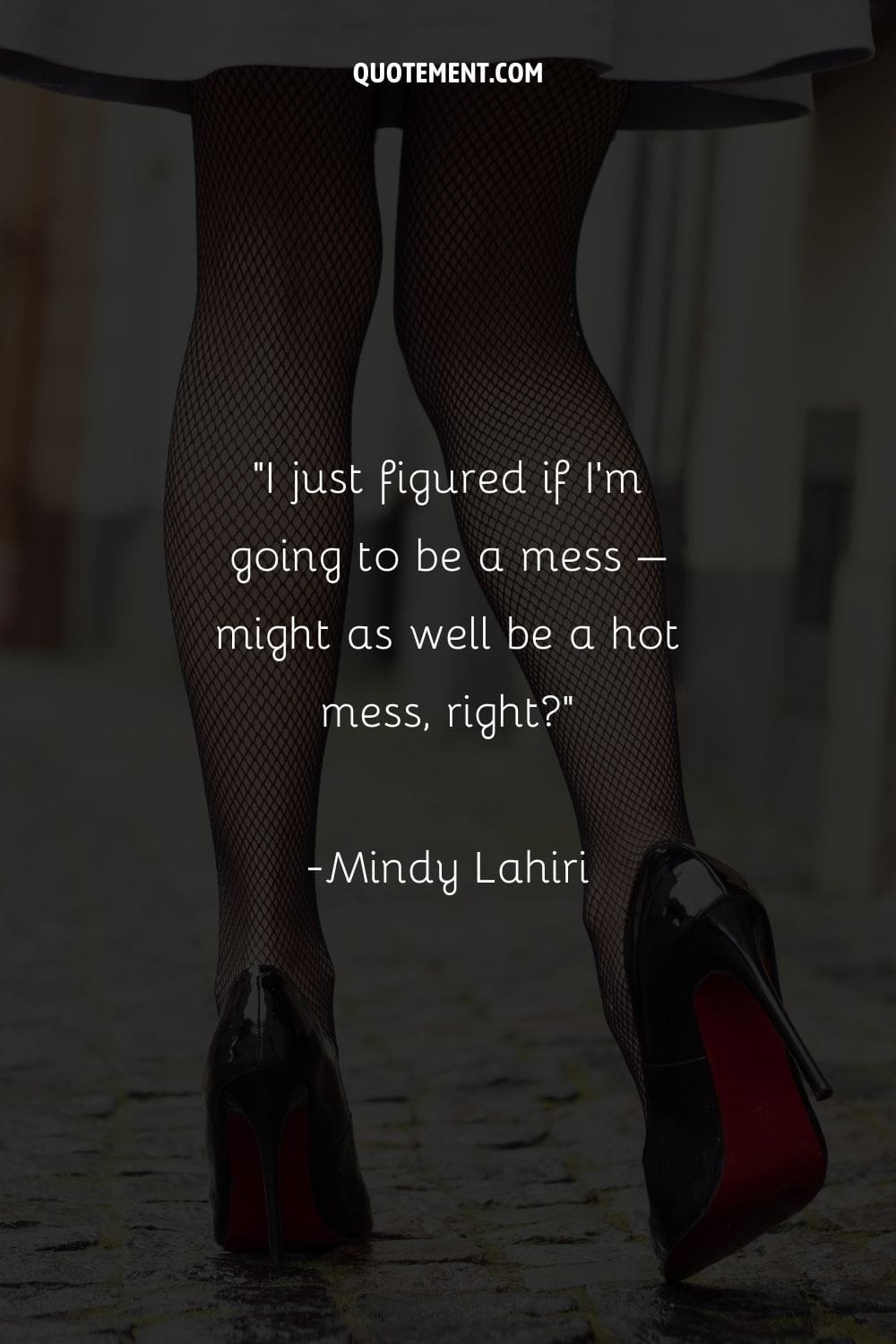 16. "I'm not bossy, I just know what you should be doing." — James Andreson
17. "It's the good girls who keep diaries; the bad girls never have the time." — Tallulah Bankhead
18. "I'm too busy writing history to read it." — Kanye West
19. "They say good things come to those who wait, so imma be at least an hour late." — Kanye West
20. "You're not gonna tell me who I am. I'm gonna tell you who I am." — Nicki Minaj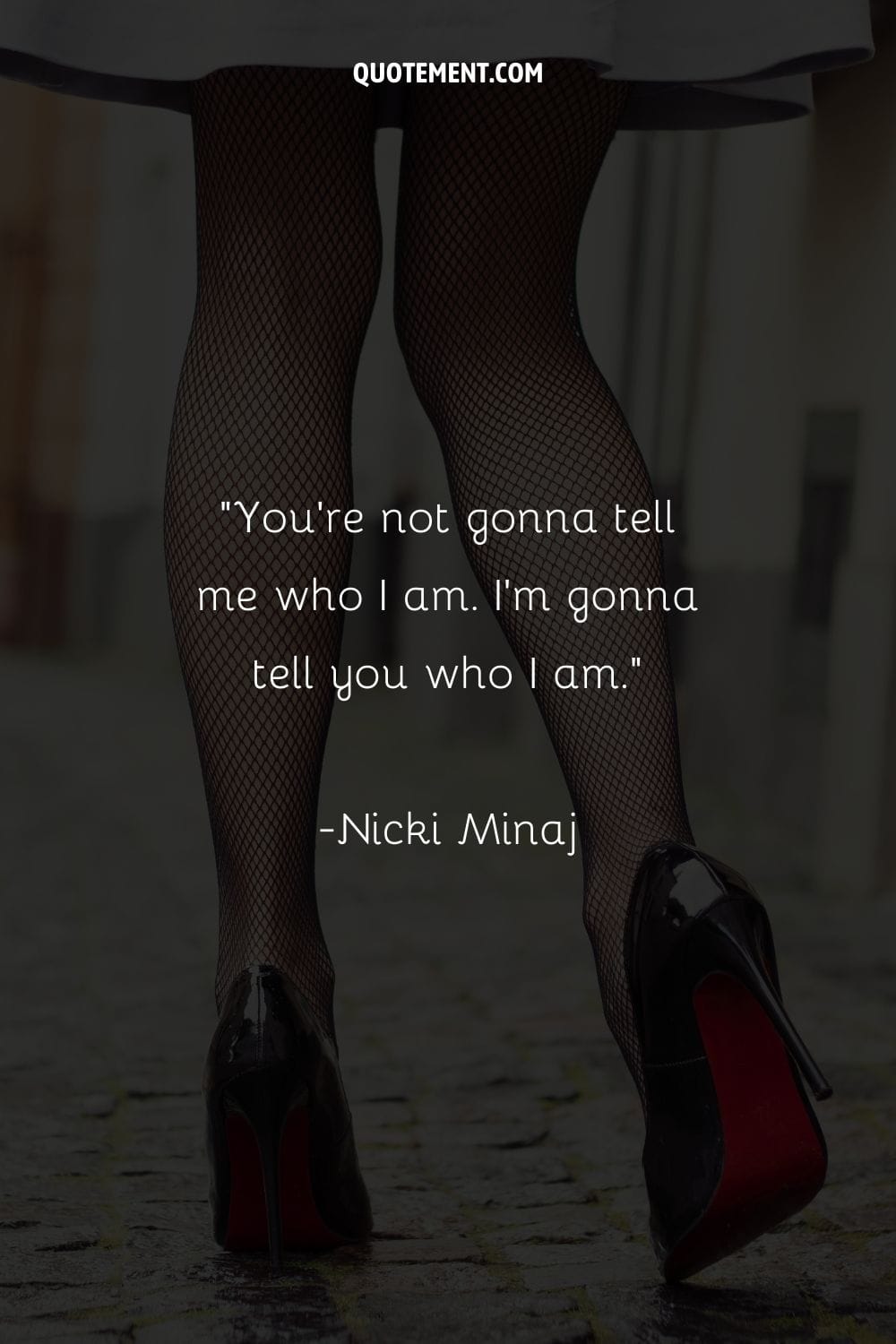 See also: 220 Best Nicki Minaj Captions For Your Next Insta Post
Sassy Quotes To Make You Feel Good
1. "For mad I may be, but I will never be convenient." — Jennifer Donnelly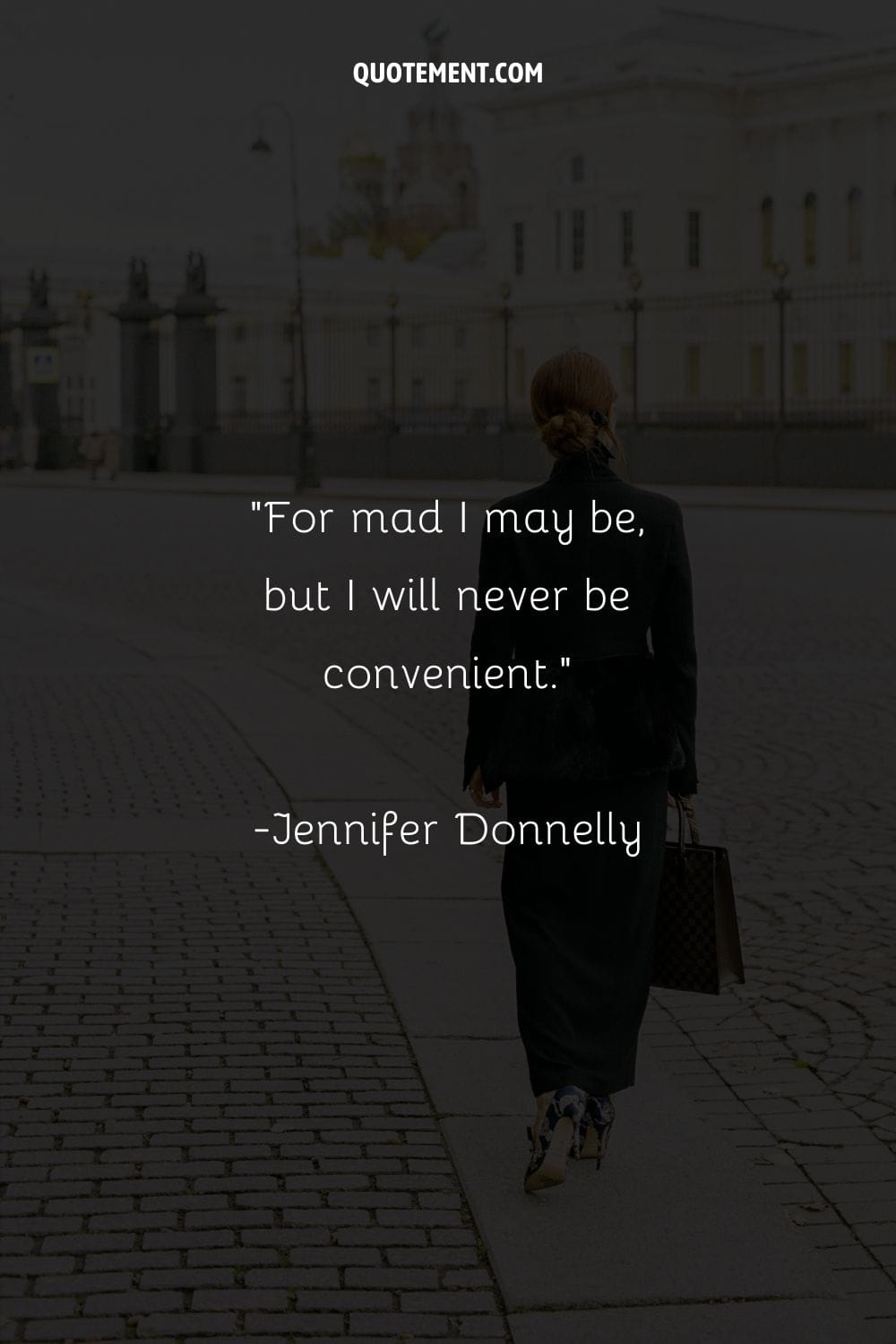 2. "It's not my responsibility to be beautiful. I'm not alive for that purpose." – Warsan Shire
3. "Pour yourself a drink, put on some lipstick, and pull yourself together." — Elizabeth Taylor
4. "The greatest pleasure in life is doing what people say you cannot do." — Walter Bagehot
5. "You have enemies? Good. That means you've stood up for something, sometime in your life." — Winston S. Churchill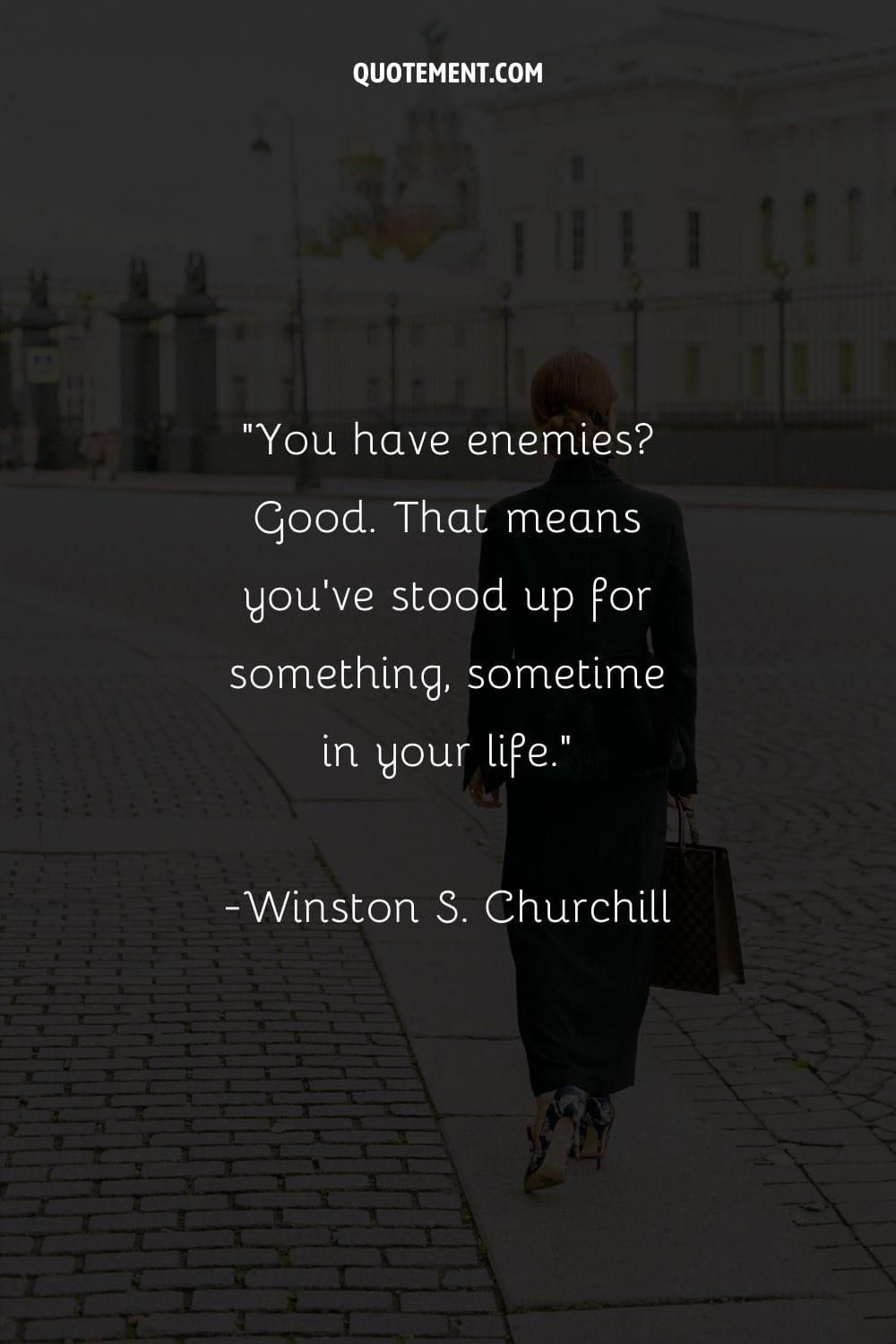 6. "I'm single because I was born that way." — Mae West
7. "Always be a first-rate version of yourself, instead of a second-rate version of somebody else." — Judy Garland
8. "I am thankful for all of those who said no to me. It's because of them I'm doing it myself." — Albert Einstein
9. "People think that all the doors are opened in front of me, but it was me who pushed them open." — Coco Chanel
10. "I am the greatest, I said that even before I knew I was." — Muhammad Ali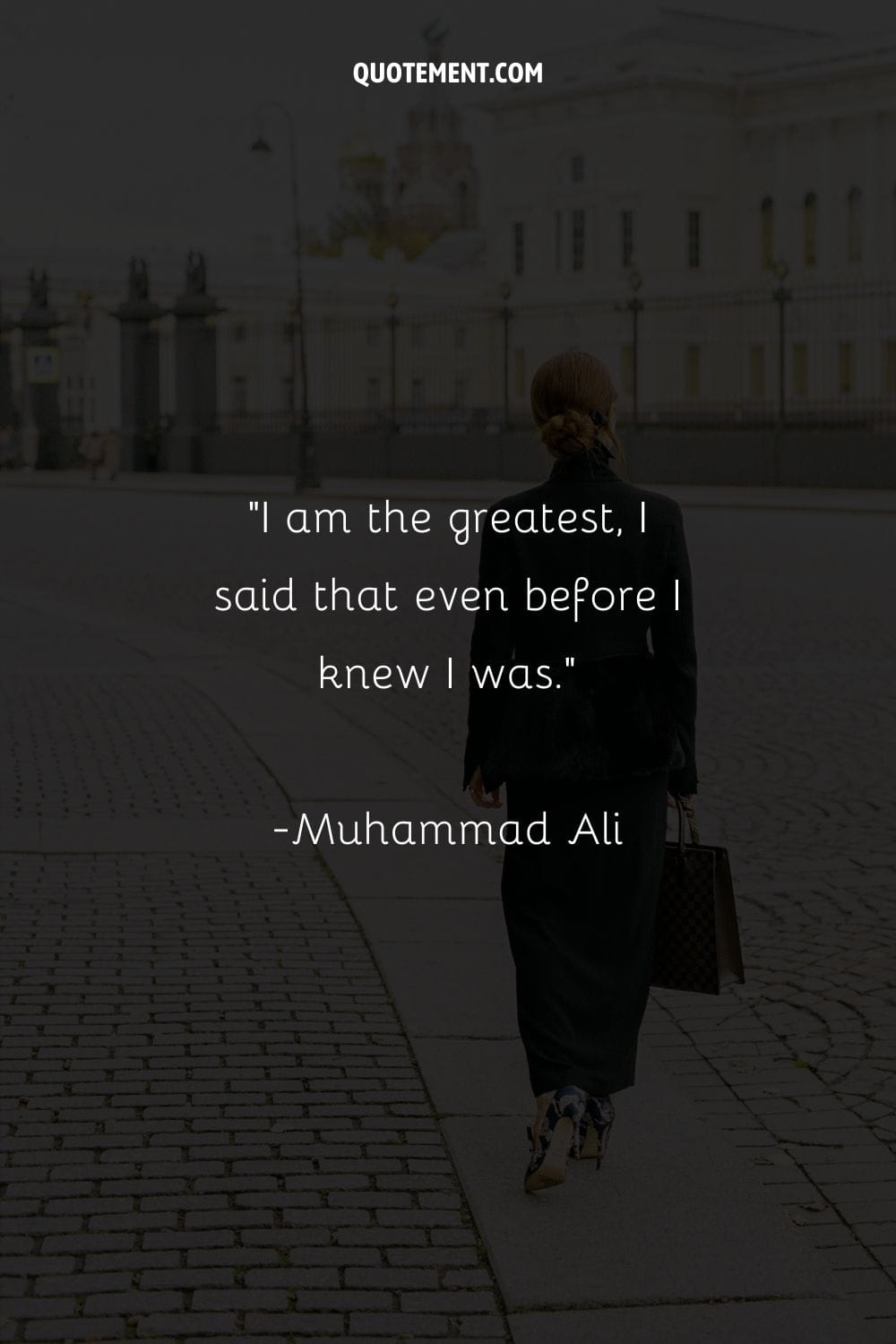 11. "I don't sweat for pounds, or inches, or a dress size. I sweat to make my outside match my inside." — Amber Dawn Hunter
12. "I'm not a stop along the way. I'm a destination." — Blair Waldorf
13. "I'm one of those people who doesn't follow trends. I set them." — Zendaya
14. "No, I am not bitter, I am not hateful, and I am not unforgiving. I just don't like you." — C. JoyBell
15. "I'm not going to limit myself just because people won't accept the fact that I can do something else." — Dolly Parton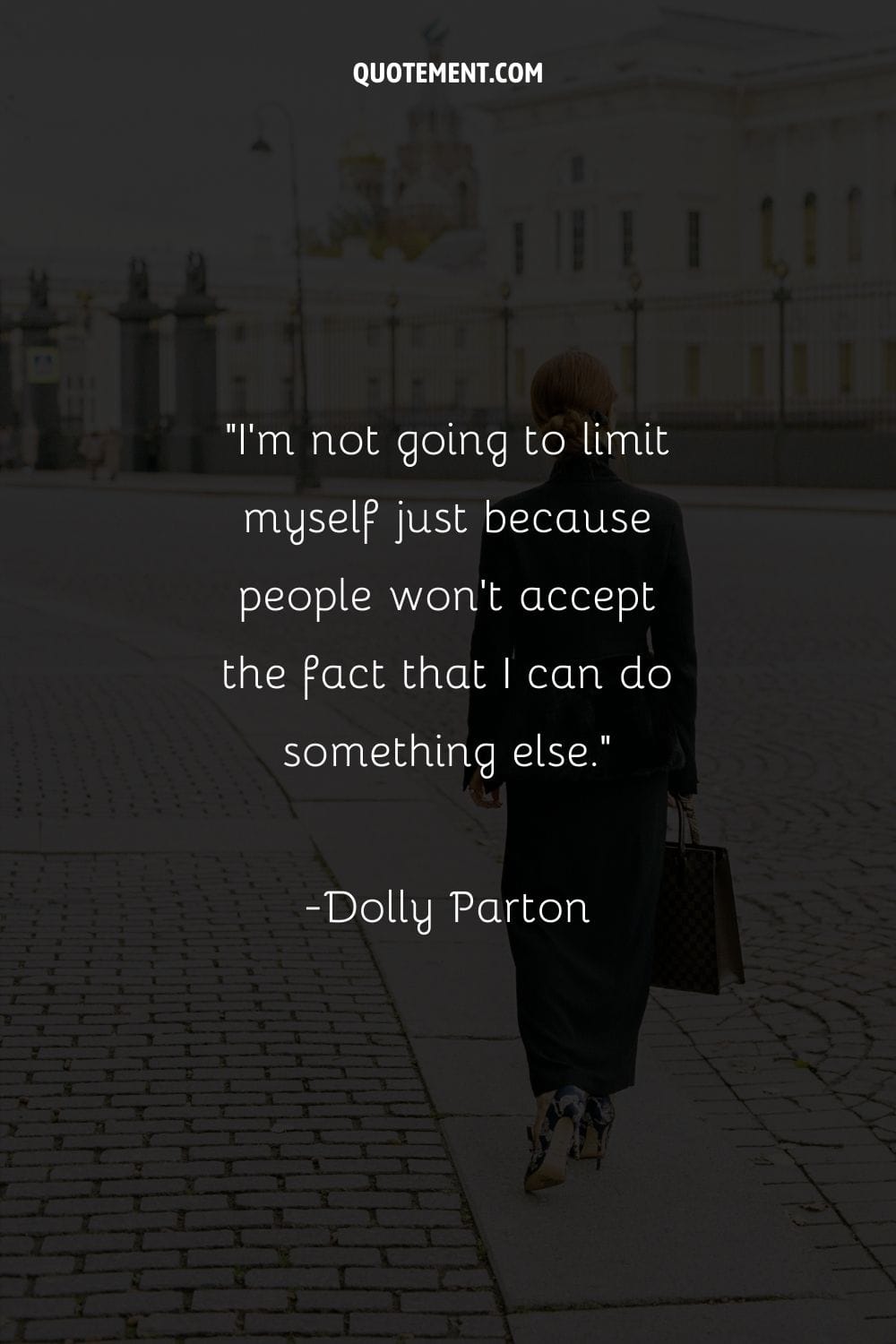 16. "Next time you'll see someone call a little girl bossy, you walk right up to that person, big smile, and you say, 'That little girl's not bossy. That little girl has executive leadership skills.'" — Sheryl Sandberg
17. "Beware; for I am fearless, and therefore powerful." — Mary Shelly
18. "I'm selfish, impatient, and a little insecure. I make mistakes, I'm out of control, and at times, hard to handle. But if you can't handle me at my worst, then you sure as hell don't deserve me at my best." — Marilyn Monroe
19. "I like to think I'm helping them by hating them. I'm reminding them that they aren't God's gift to humankind." — Veronica Roth
20. "A woman is like a tea bag – you never know how strong she is until she gets in hot water." — Eleanor Roosevelt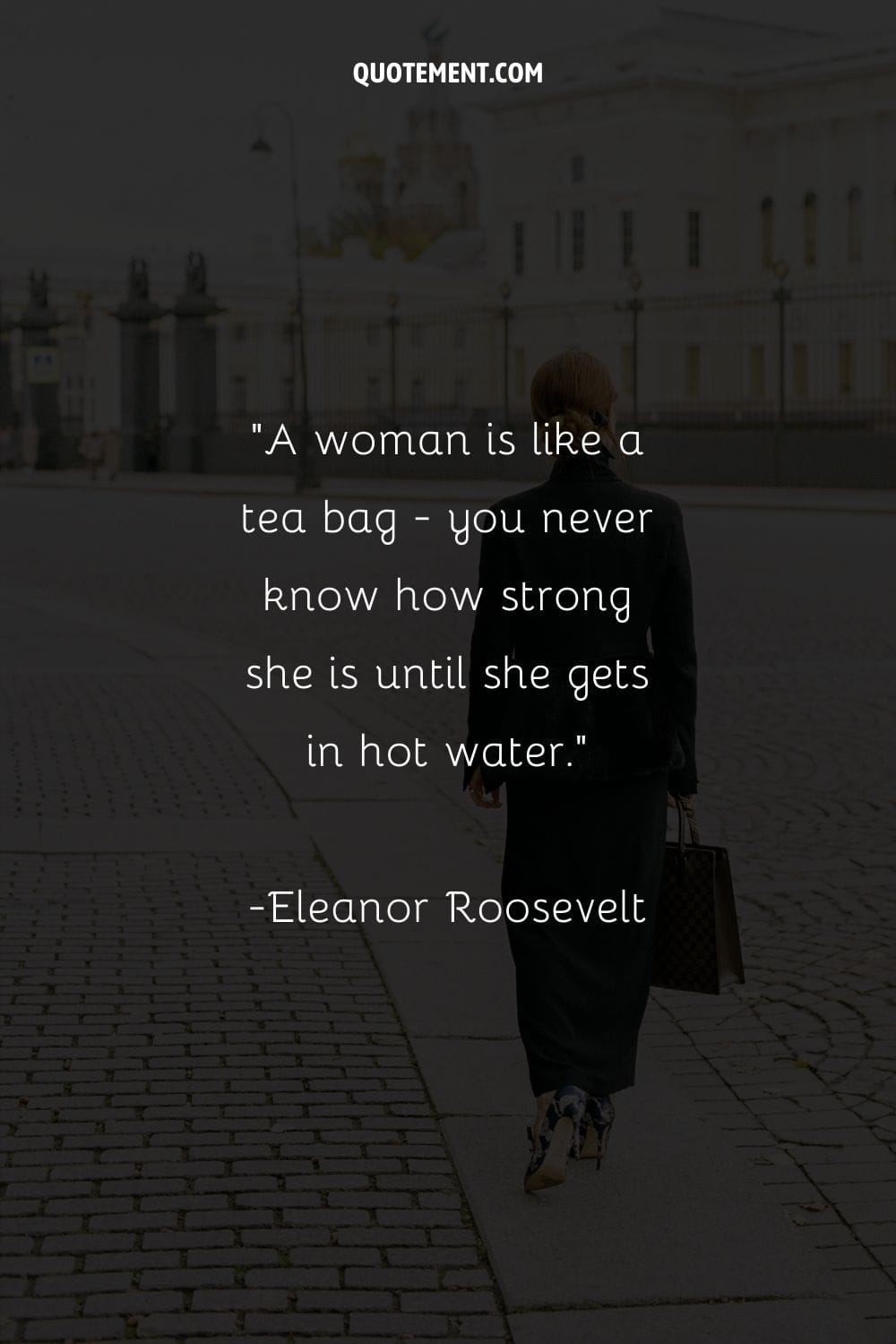 See also: 80 Best Eleanor Roosevelt Quotes To Remember Abd Live By
Sassy Quotes To Spice Up Your Life (And Instagram!)
1. "I'm not a lady. I'm a goddamn princess." — Carrie Fisher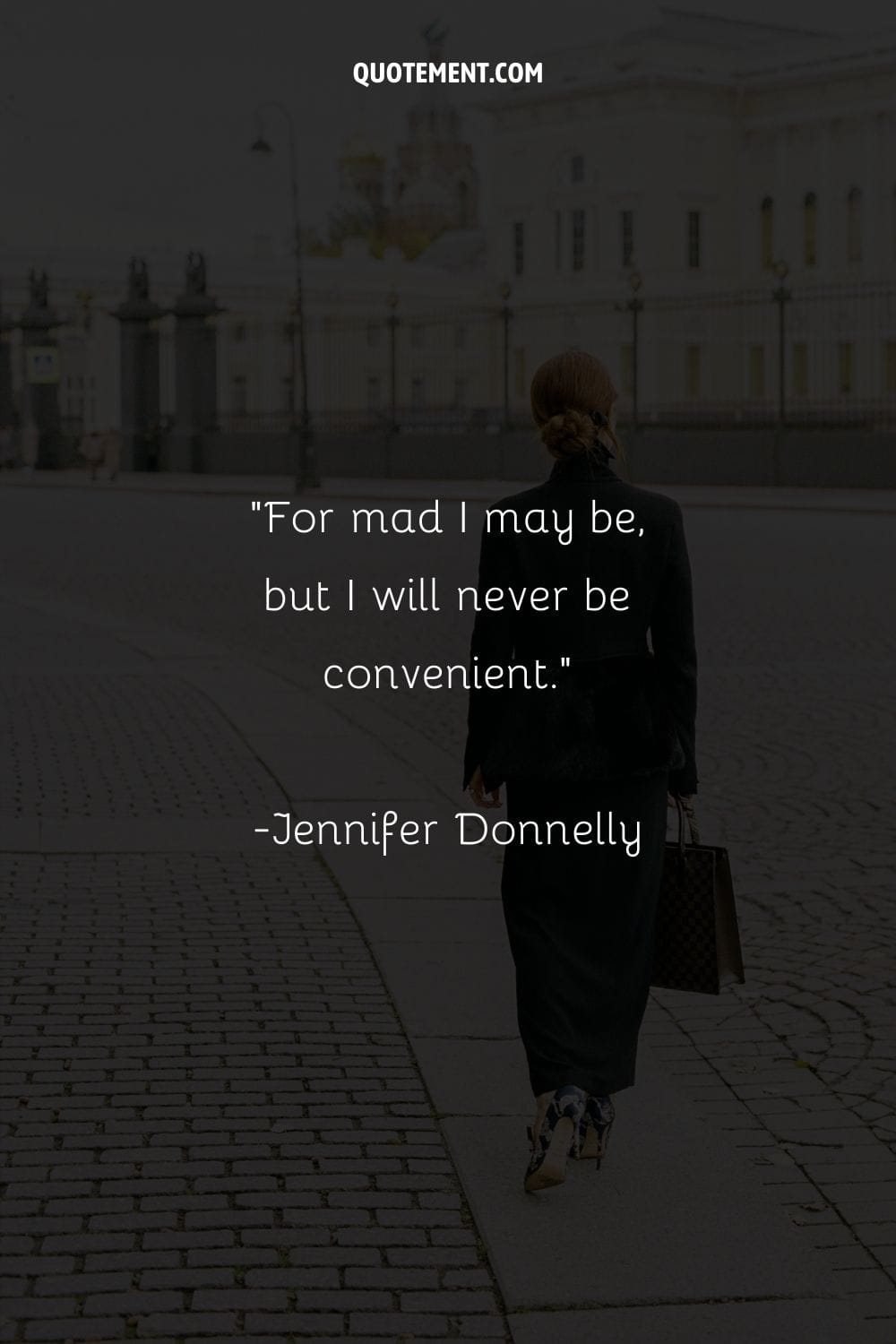 2. "Don't get bitter, just get better." — Alyssa Edwards
3. "Keep your head high and your middle finger higher." — Megan Fox
4. "If you obey all the rules, you miss all the fun." — Katharine Hepburn
5. "Whoever said money can't buy happiness didn't know where to shop." — Gertrude Stein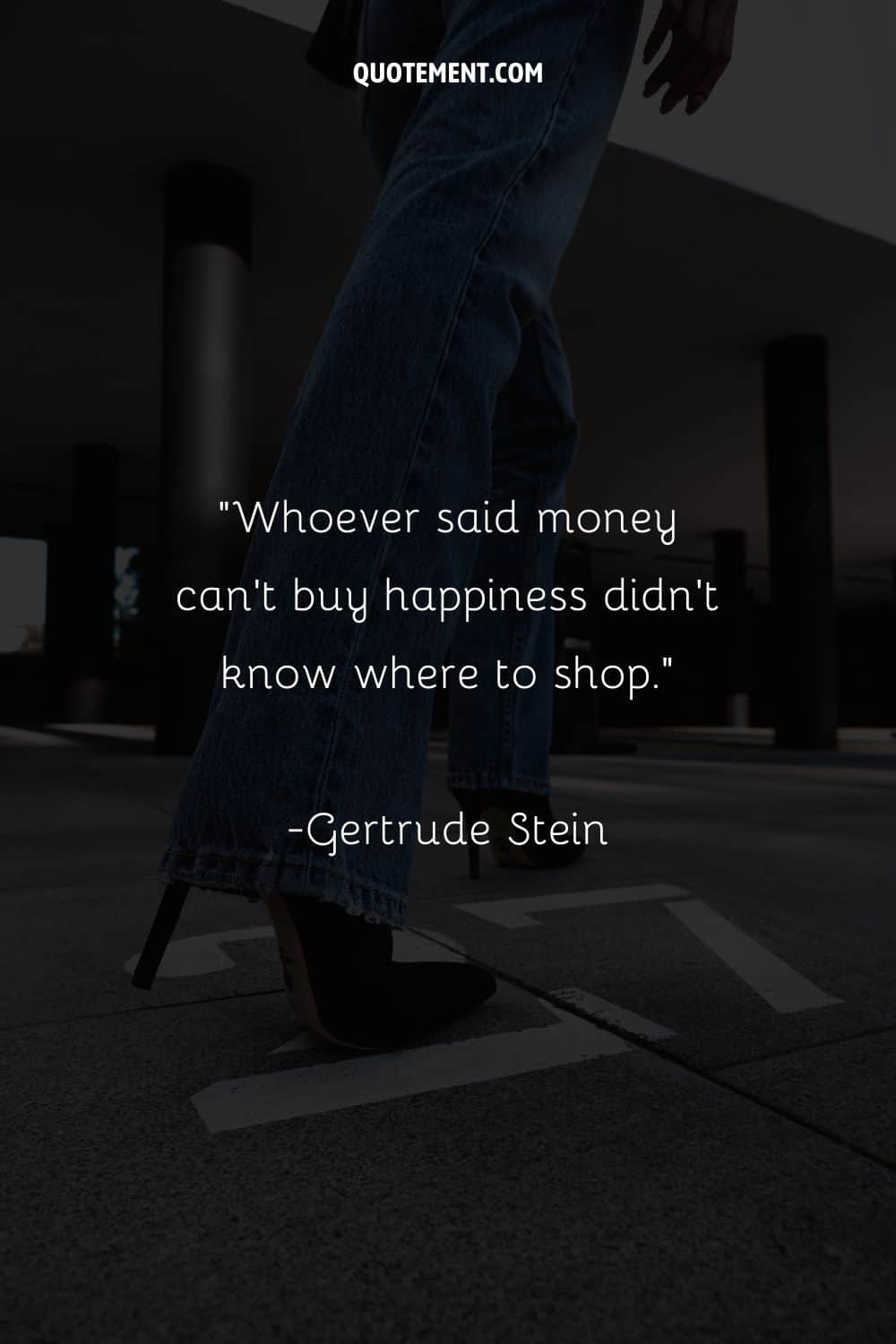 6. "Everything I like is either illegal, immoral, or fattening." — Alexander Woollcott
7. "A girl should be sassy, classy, and ballsy with a touch of badassy." ― Emmanuel Apetsi
8. "You can't put a leash on me. I'm unleashable!" — Tiffany Winfree
9. "Only the mediocre are always at their best." — Jean Giraudoux
10. "Gentlemen prefer blondes, but who says blondes prefer gentlemen?" ― Mae West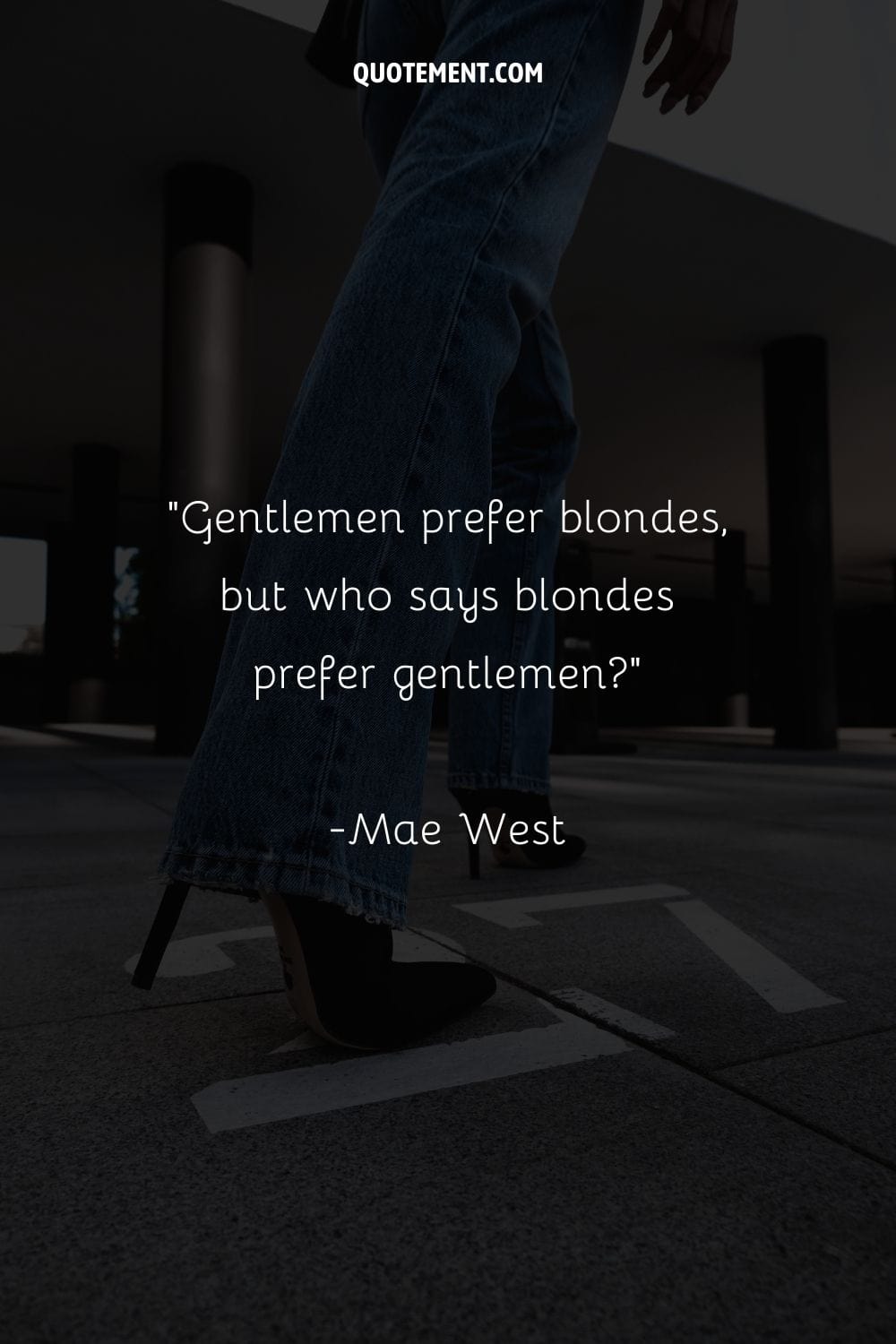 11. "I will not adjust myself to the world. I am adjusted to myself." — Anais Nin
See also: 110 Anais Nin Quotes On Being Fierce And Unapologetic
12. "Always remember you're unique, just like everyone else." — Alison Boulter
13. "Sweets, you couldn't ignore me if you tried." — John Bender
14. "If you touch me, I'll provide you with the opportunity to see if you can heal yourself." — Richelle Mead
15. "The world needs more women who are unapologetically themselves." — Melissa Broder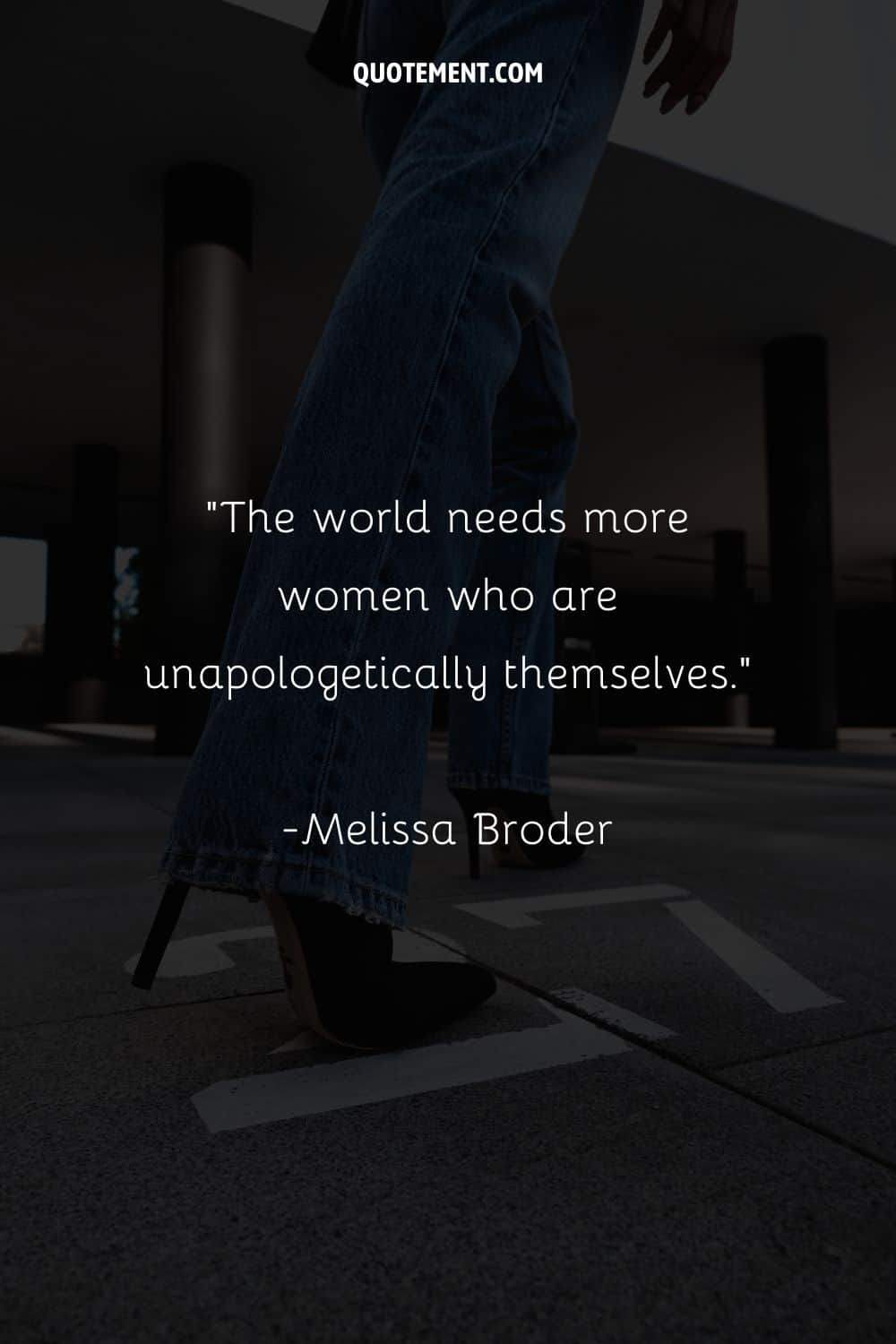 16. "If I worried what every bitch in New York was saying about me, I'd never leave the house." — Samantha Jones
17. "You only live once, but if you do it right, once is enough." — Mae West
18. "If anyone ever boos you off stage, that is simply applause from ghosts." — Sharon Needles
19. "Had I not created my whole world, I would certainly have died in other people's!" — Anais Nin
20. "Cheers to my Haters, There is so much more to come!!!" — Leonardo DiCaprio
See also: 100 Hater Quotes That Reveal A Lot About Them
To Conclude
So there you have it, 100 sassy quotes to help you through your day.
Remember, being sassy is all about being confident and unapologetic. So go out there and own it!
Read next: 210 Unique Savage Quotes To Embrace Your Bold Attitude