Are you ready to discover some of the most powerful and inspirational black love quotes in the world?
That's exactly what you'll find in this article!
I compiled this collection of the best quotes I could find online that talk about true, unconditional, bold, and passionate love! The kind you get to feel once in a lifetime – if you're lucky enough!
Whether you're looking for motivational quotes on self-love, relationship quotes, or inspirational quotes about universal love, you'll find it all right here.
These black love quotes will inspire you and show you what true love feels like.
Let's take a look!
Top 10 Black Love Quotes
I'll start off with the black love quotes I find most intriguing and powerful. Enjoy!
1. "A man who isn't willing to fight for love will always be alone." — Malcolm X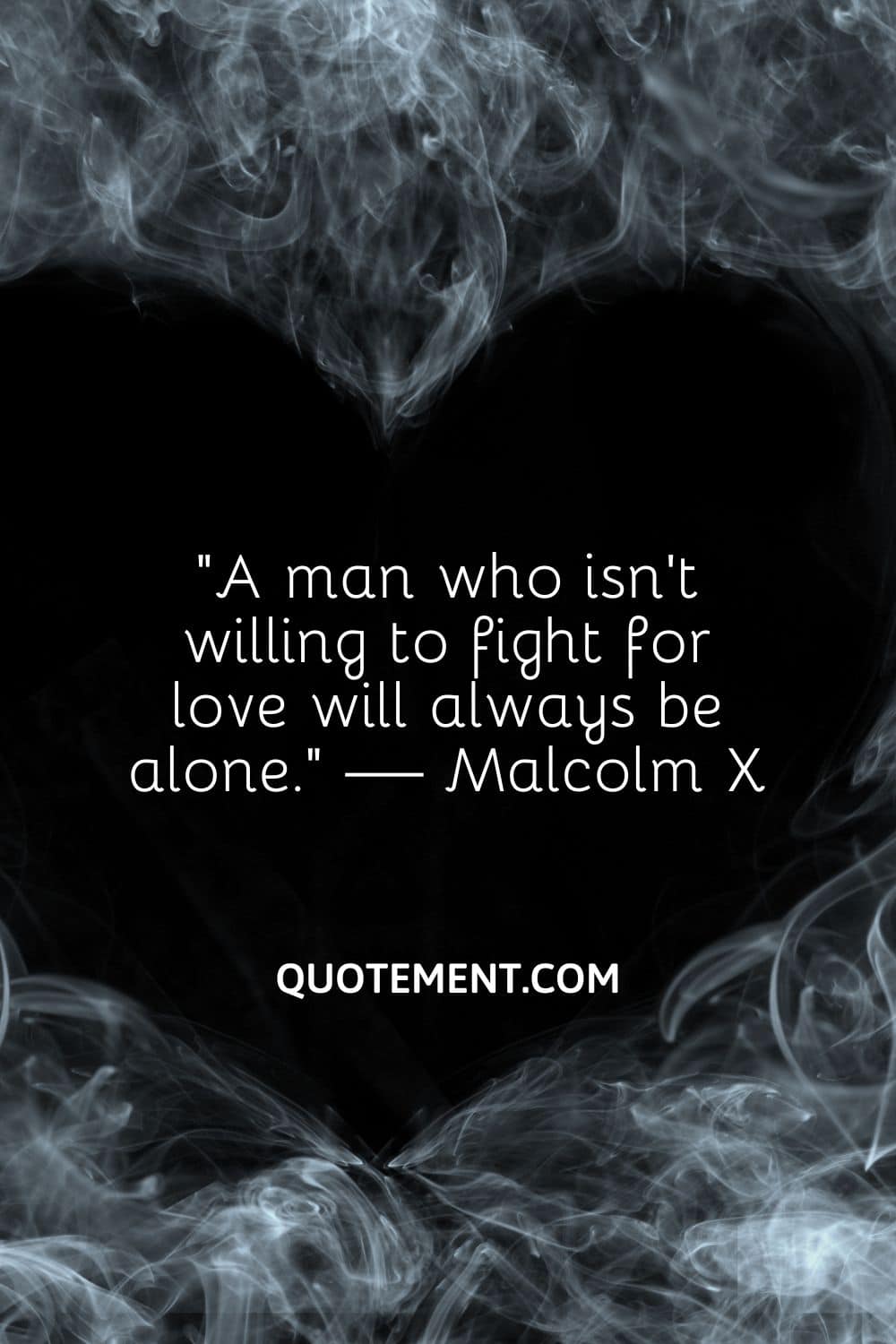 2. "Unconditional love will have the final word in reality." — Martin Luther King Jr.
3. "Love is an endless act of forgiveness. Forgiveness is me giving up the right to hurt you for hurting me." — Beyoncé
4. "I am grateful to have been loved, and to be loved now and to be able to love. Because love liberates." — Maya Angelou
5. "Finding love within yourself is truly an act of God. Love is about accepting everything about yourself." — Ntozake Shange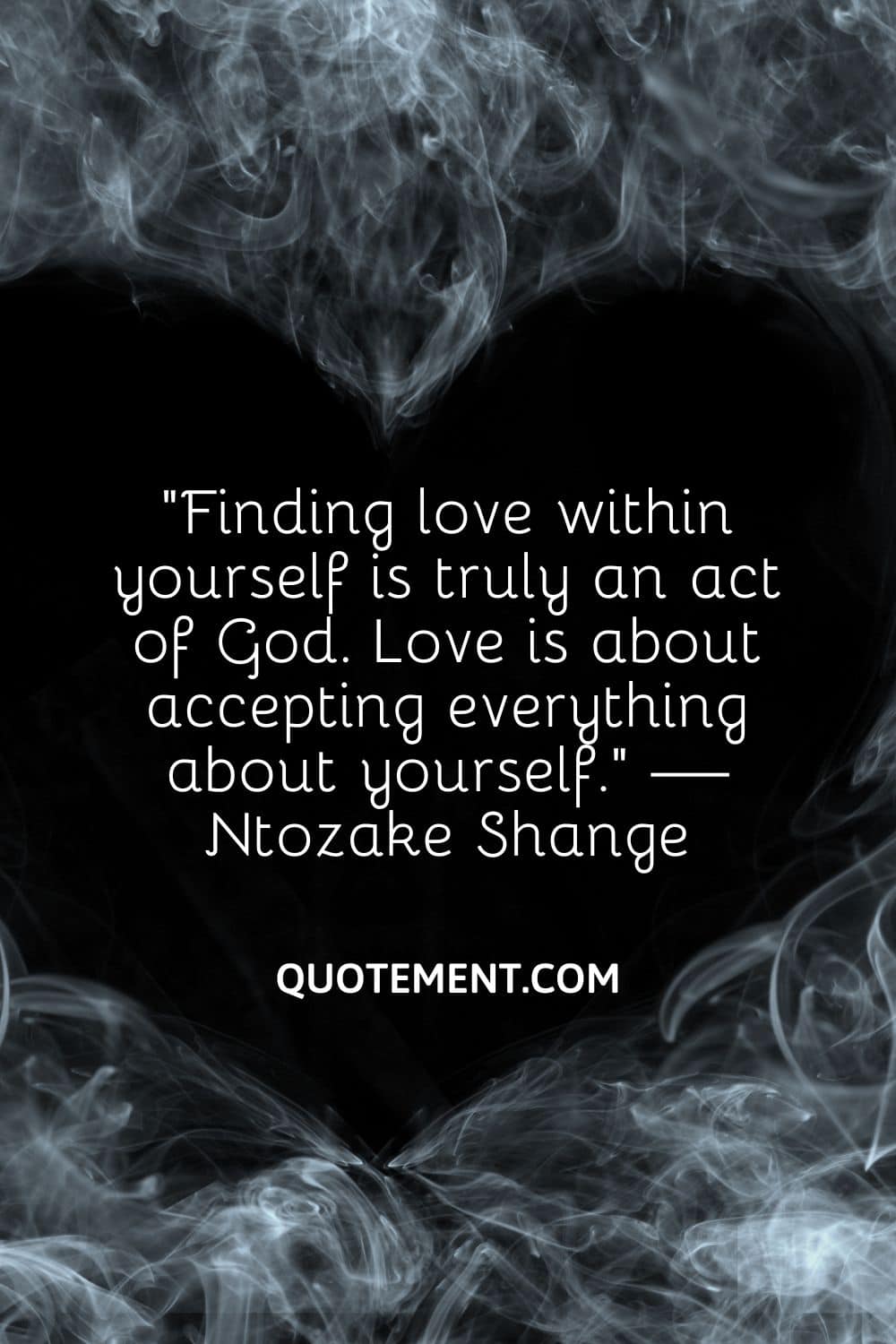 6. "When you're truly in love, you will never have anything to hide." — Jay-Z
7. "I have learned not to worry about love, but to honor its coming with all my heart." — Alice Walker
8. "Don't ever think I fell for you or fell over you. I didn't fall in love, I rose in it." — Toni Morrison
9. "Together we glow brighter than the sun and moon combined, we are love." — Sanjo Jendayi
10. "If you are out there and you want to attract somebody, fall in love with yourself." — Tina Lawson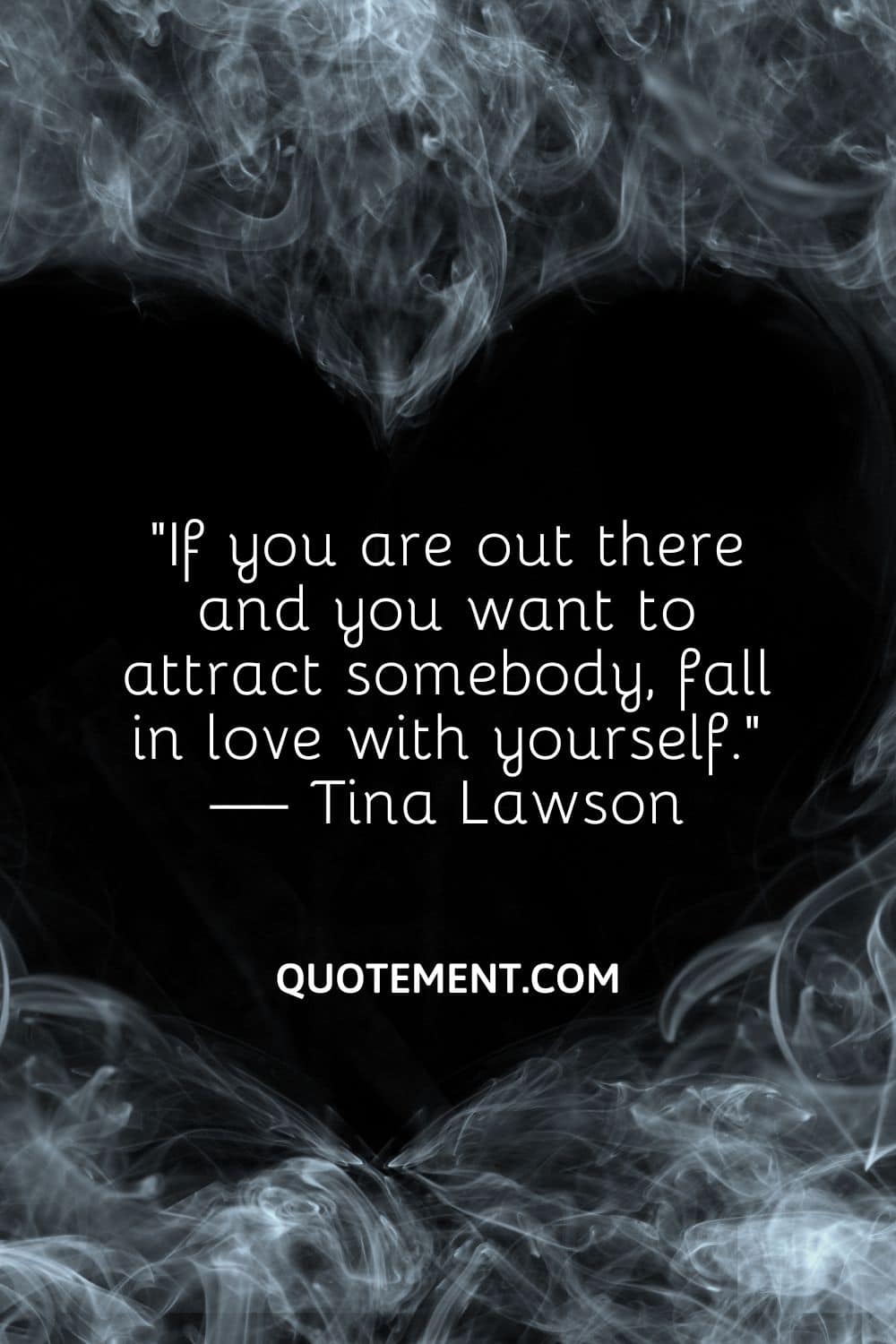 See also: 140 You Are Amazing Quotes To Fall In Love With Yourself
Black Love Quotes For Him
Whether you're looking for black love quotes to share with a loved one or for something to use on social media, these black love quotes for him will get the job done!
1. "Being in love with someone will make you come out of your comfort zone." — Zora Neale Hurston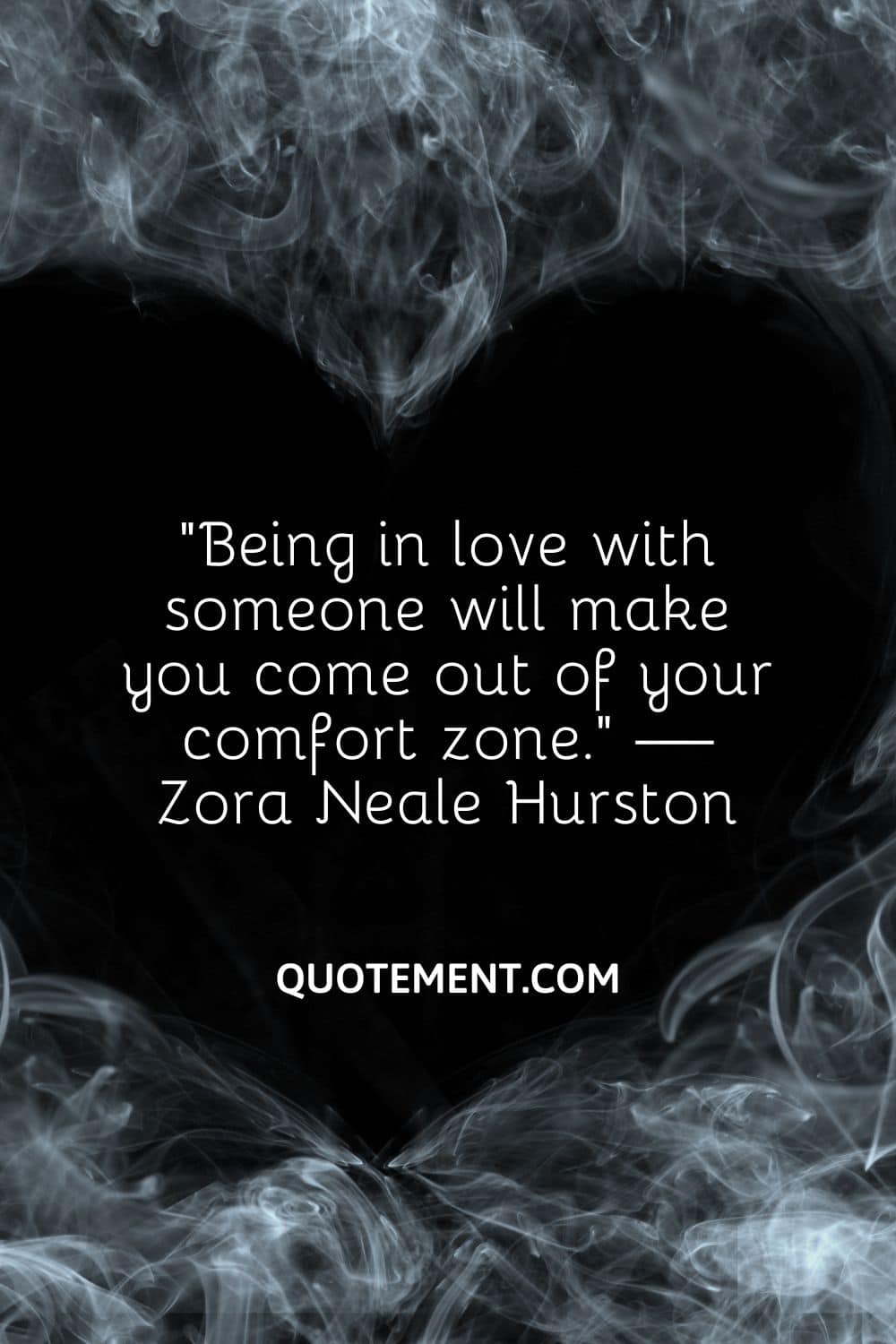 2. "Self-esteem means knowing you are the dream." — Oprah Winfrey
3. "Love consists of the choices that are made, how strongly you're committed to the relationship, and the things that keep people together." — Emily Giffin
4. "If you don't crown him, pick him up and value him, who else will? Build your King up because there are hidden battles that he fights. Don't become another battle that he has to fight. Be his peace." — unknown
5. "In a real relationship, a man doesn't make his woman feel insecure or jealous. He makes others envious of her." — Steve Maraboli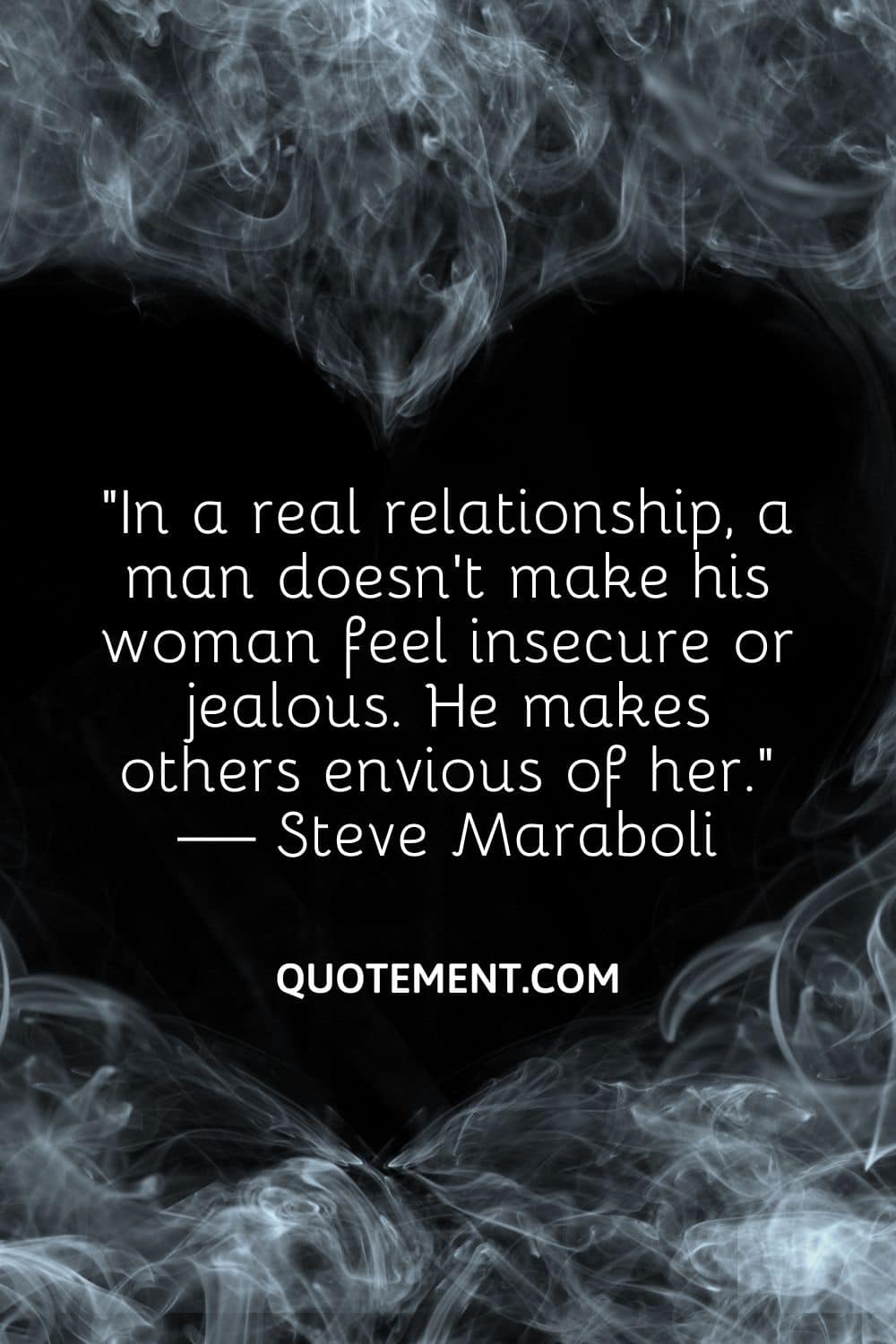 6. "We can't have a war between black men and black women because no one can be free if one-half of the mind of the people is tied up in conflict. It's going to have to be both of us or none of us." — Dr. John Henrik Clarke
7. "You must leave me now, but I feel good in my heart, we stayed together and in love; only death caused us to part." — Margaret H. Oliver
8. "It's not hard to express how you feel about love. People have been expressing their love for a long time. The realness of love is based on honesty and how it makes you feel. Anyone can say they love someone in many different ways and make it sound unique." — Kenneth "Babyface" Edmonds
9. "When you love someone, you love the person as they are, and not as you'd like them to be." — Leo Tolstoy
10. "I do not dare touch you as you contemplate the day quietly, privately, serenely. I love seeing you that way." — Margaret H. Oliver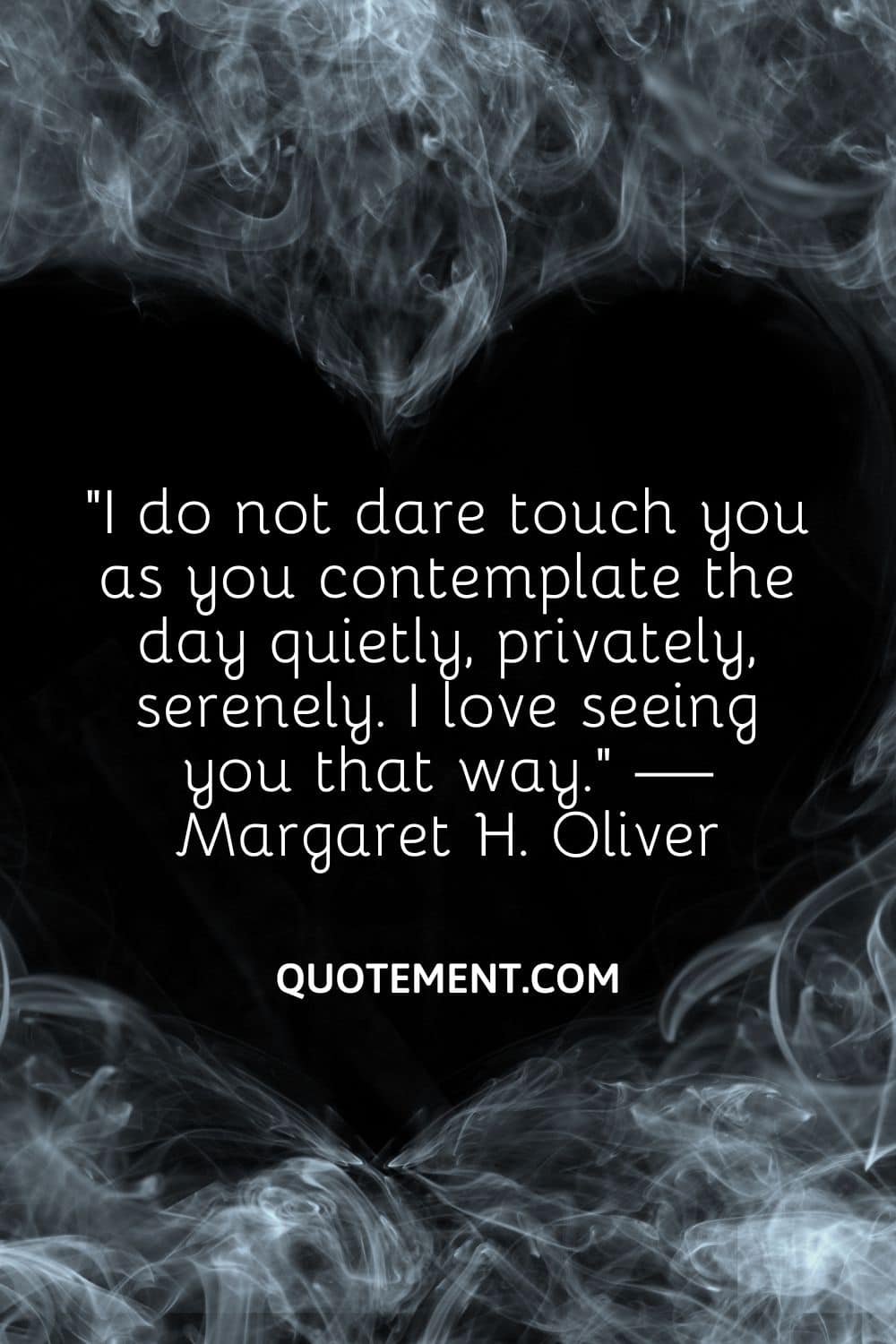 11. "She asked, 'You are in love. What does it look like?', to which I replied, 'Like everything I've ever lost came back to me'." — unknown
12. "I love you not because of who you are, but because of who I am when I am with you." — Roy Croft
13. "Love sometimes means letting go of something that isn't right for you. It's important to walk away from toxic people and things going on in your life. Love gives you strength and courage." — Lucille Clifton
14. "Don't be scared. Just remember that I belong to you. Just remember that I wouldn't hurt you for anything in this world. You're just going to have to get used to me. And we got all the time in the world. Hold on to me." — Alonzo 'Fonny' Hunt
15. " Love should be as natural as breathing and that is exactly what our feels like."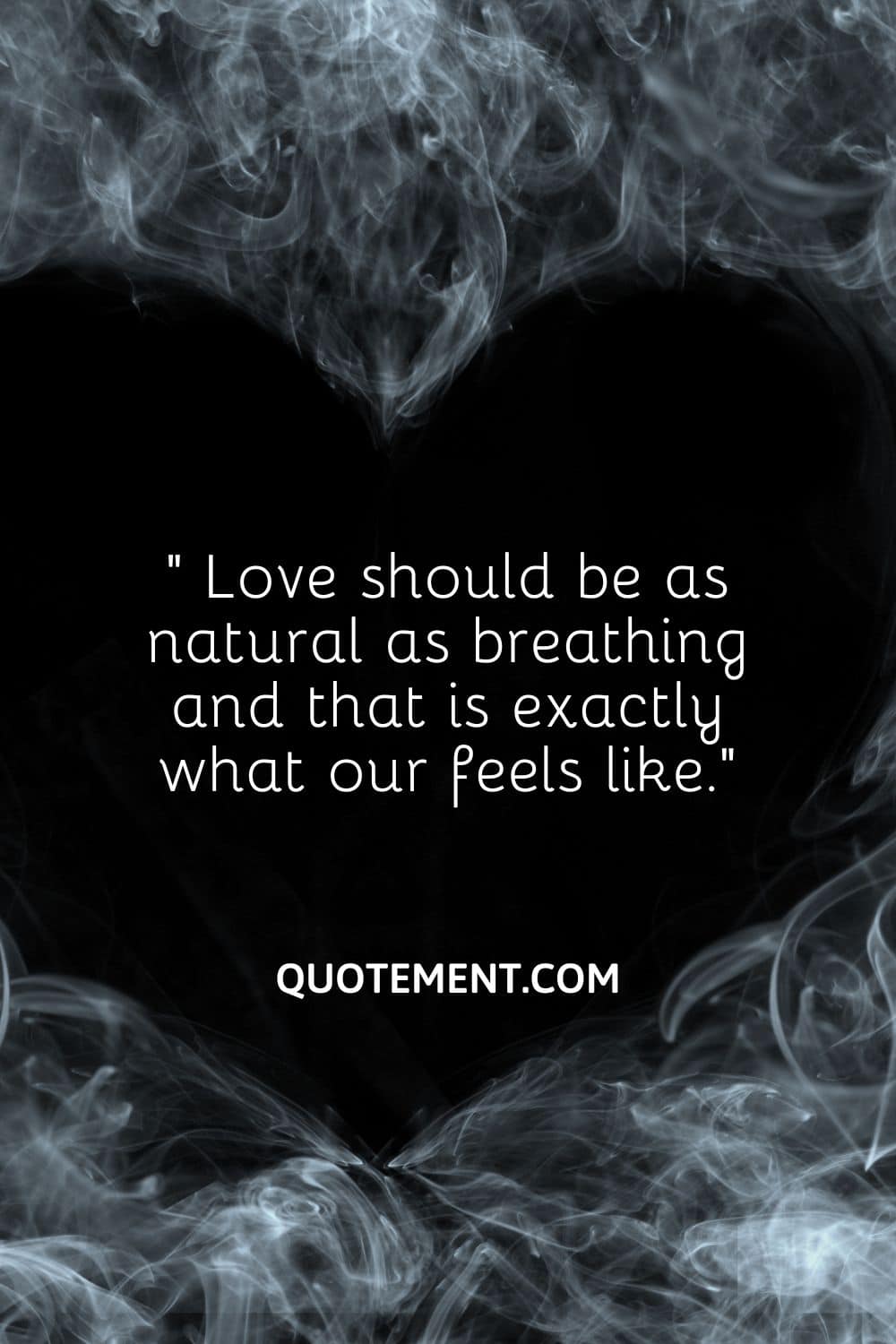 See also: 100 Maybe It's Time To Give Up Quotes To Help You Move On
Black Love Quotes For Her
If you're a girl looking for a powerful love quote to motivate you, you need to check out these black love quotes for her!
1. "Love takes off the masks we fear we cannot live without and know we cannot live within." — James Baldwin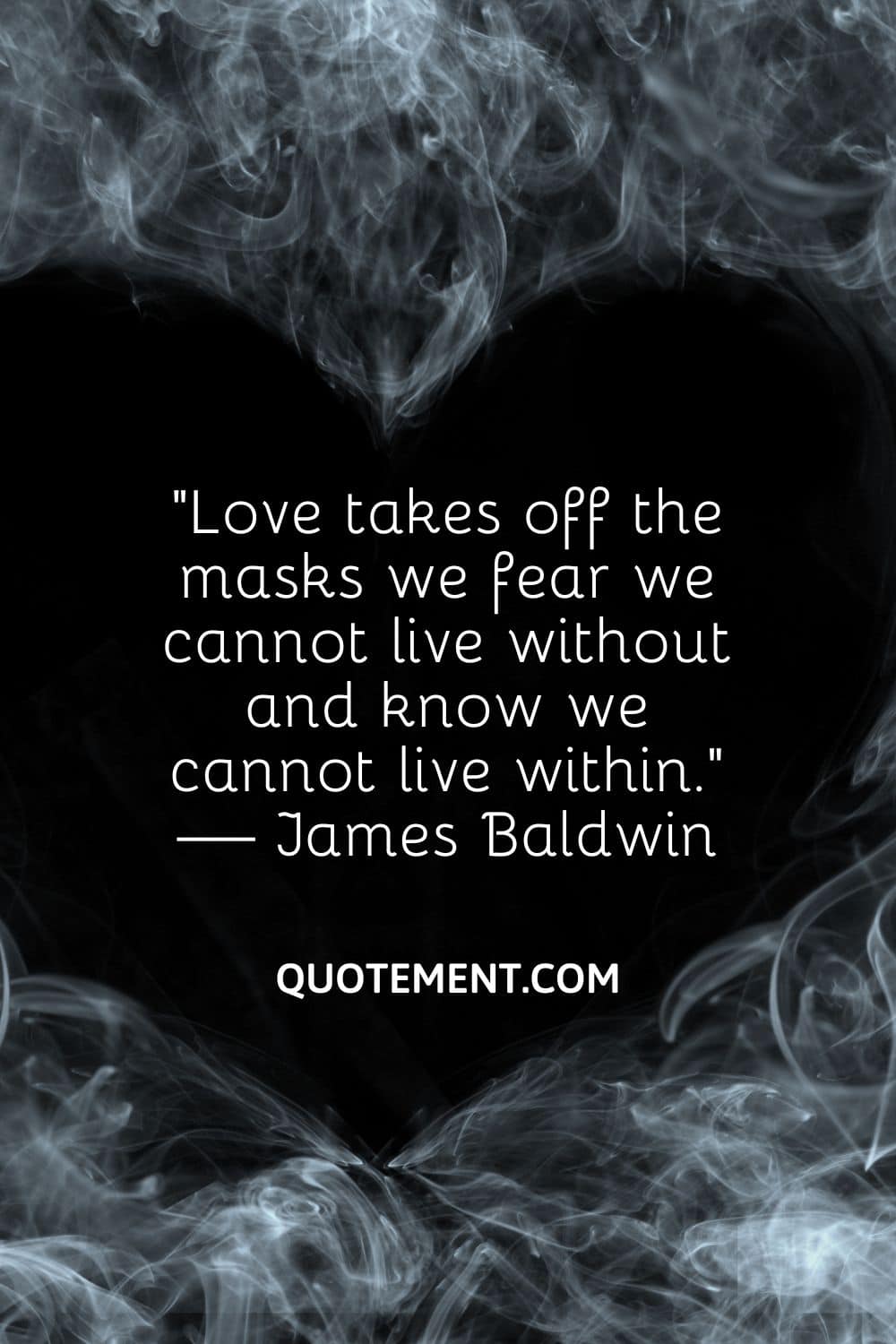 2. "To truly love, we must learn to mix various ingredients – care, affection, recognition, respect, commitment, and trust, as well as honest and open communication." — Bell Hooks
3. "I love you to the moon & black."
4. "She's a strong cup of black coffee in a world that is drunk on the cheap wine of shallow love." — unknown
5. "When we first met, I never felt something so strong. You were like my lover and my best friend all wrapped into one with a ribbon on it." — Rihanna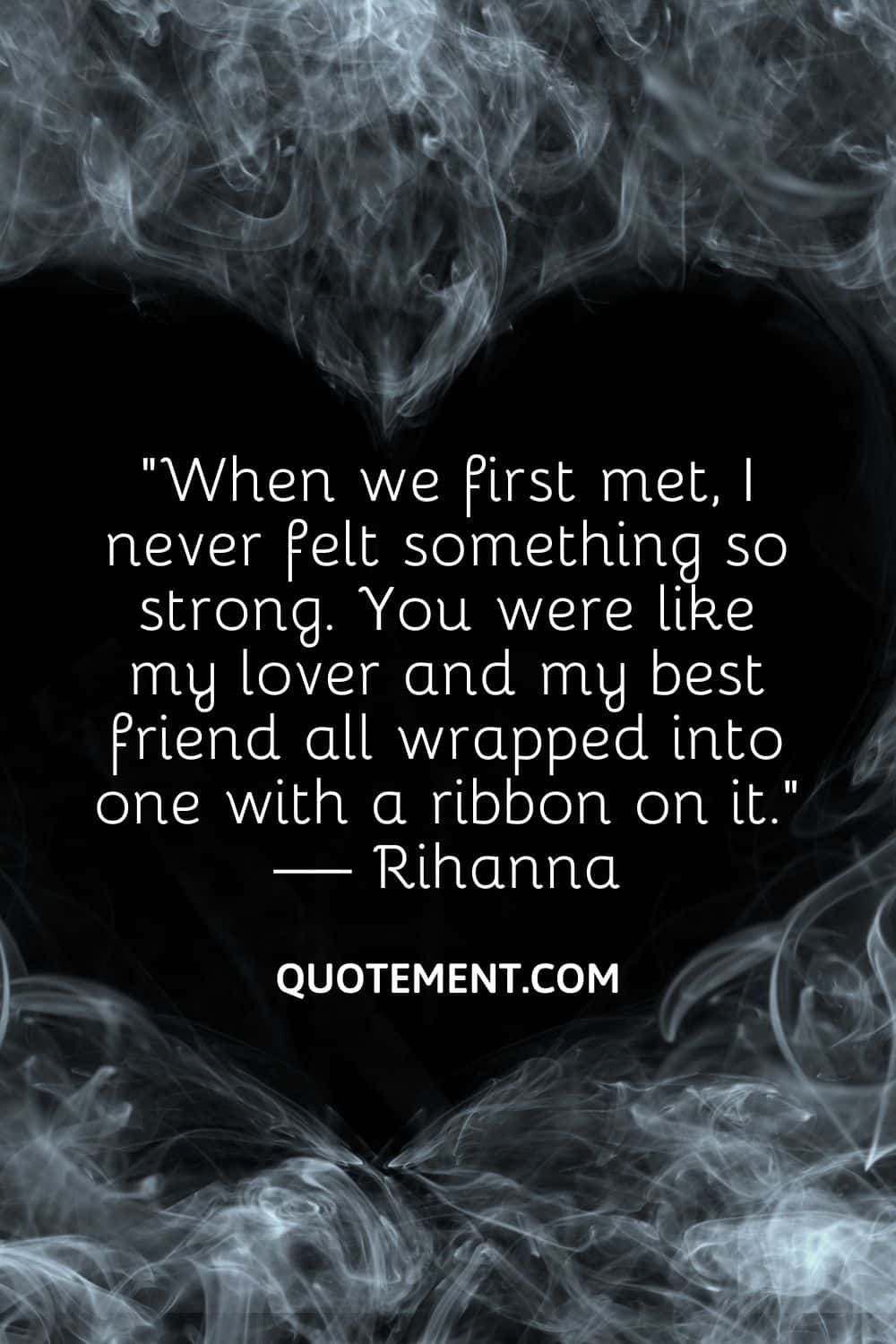 6. "Love isn't safe. And whoever you love will hurt you. It's part of the human experience. No one is perfect…people make mistakes. The secret is to focus on what they do right and decide what quirks you can live with." — Kristin Billerbeck
7. "Love makes your soul crawl out from its hiding place." — Zora Neal Hurston
8. "Because you were right. I was holding onto a ghost. You deserve better. You deserve all of me, not just bits and pieces." — Joy Avery
9. "I am a feminist, and what that means to me is much the same as the meaning of the fact that I am Black; it means that I must undertake to love myself and to respect myself as though my very life depends upon self-love and self-respect." — June Jordan
10. "Even if it makes others uncomfortable, I will love who I am." — Janelle Monáe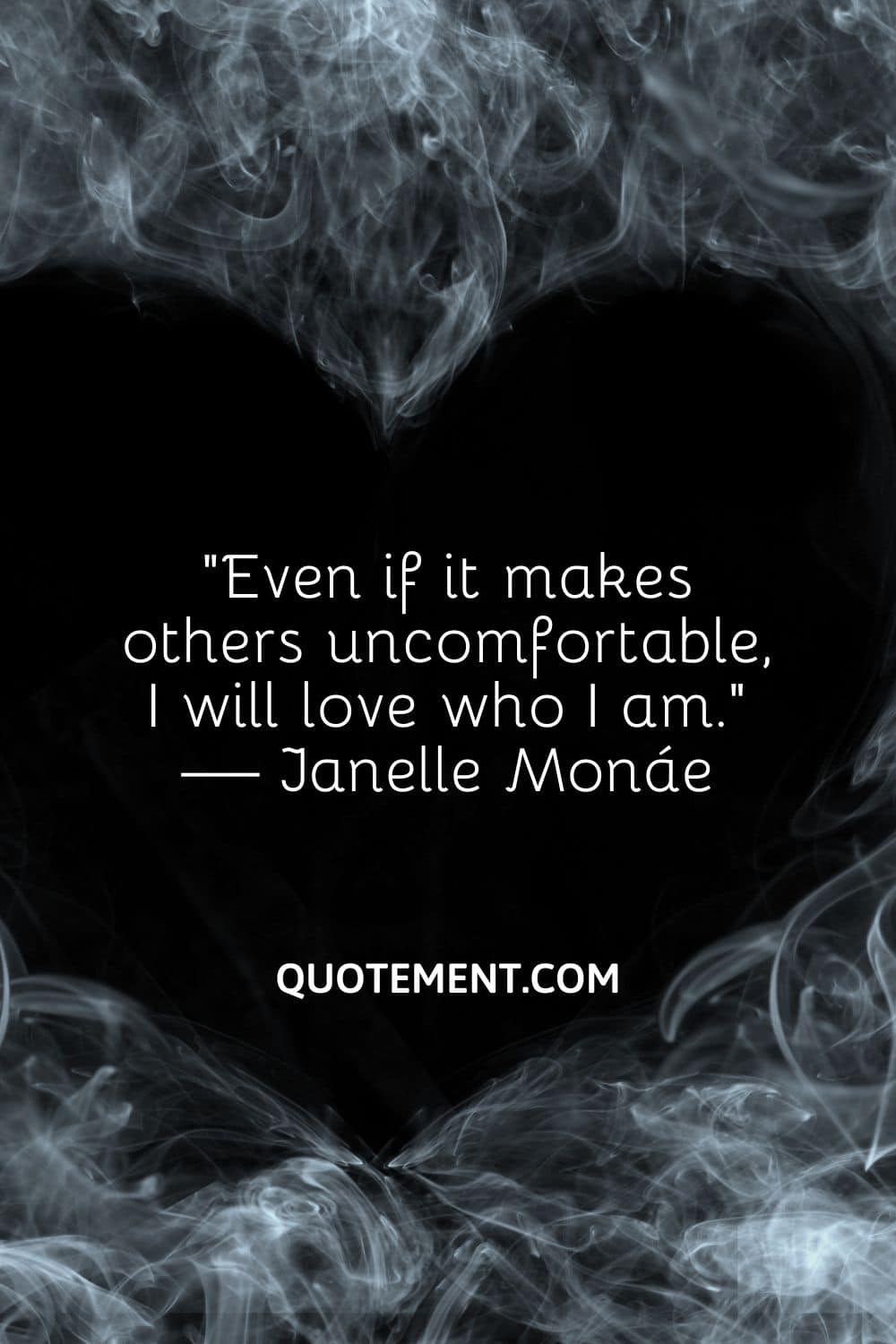 11. "I believe that two people are connected at heart, and it does not matter what you do, there are no boundaries or barriers if two people are destined to be together." — unknown
12. "The most important thing in life is to learn how to give out love, and to let it come in." — Morrie Schwartz
13. "I need to see my own beauty and to continue to be reminded that I am enough, that I am worthy of love without effort, that I am beautiful, that the texture of my hair and that the shape of my curves, the size of my lips, the color of my skin, and the feelings that I have are all worthy and okay." — Tracee Ellis Ross
14. "No. Don't never go looking for love, girl. Just wait. It'll come. Like the rain fallin' from heaven, it'll come. Just don't never give up on love." — Sonia Sanchez
See also: 160 Unexpected Falling In Love Quotes To Give You Hope
Black Love Quotes For Couples
What does it mean to truly love someone? You'll find the answer in these wonderful black love quotes!
1. "The magic isn't in getting married; it's in staying married." — William Wright Derek Luke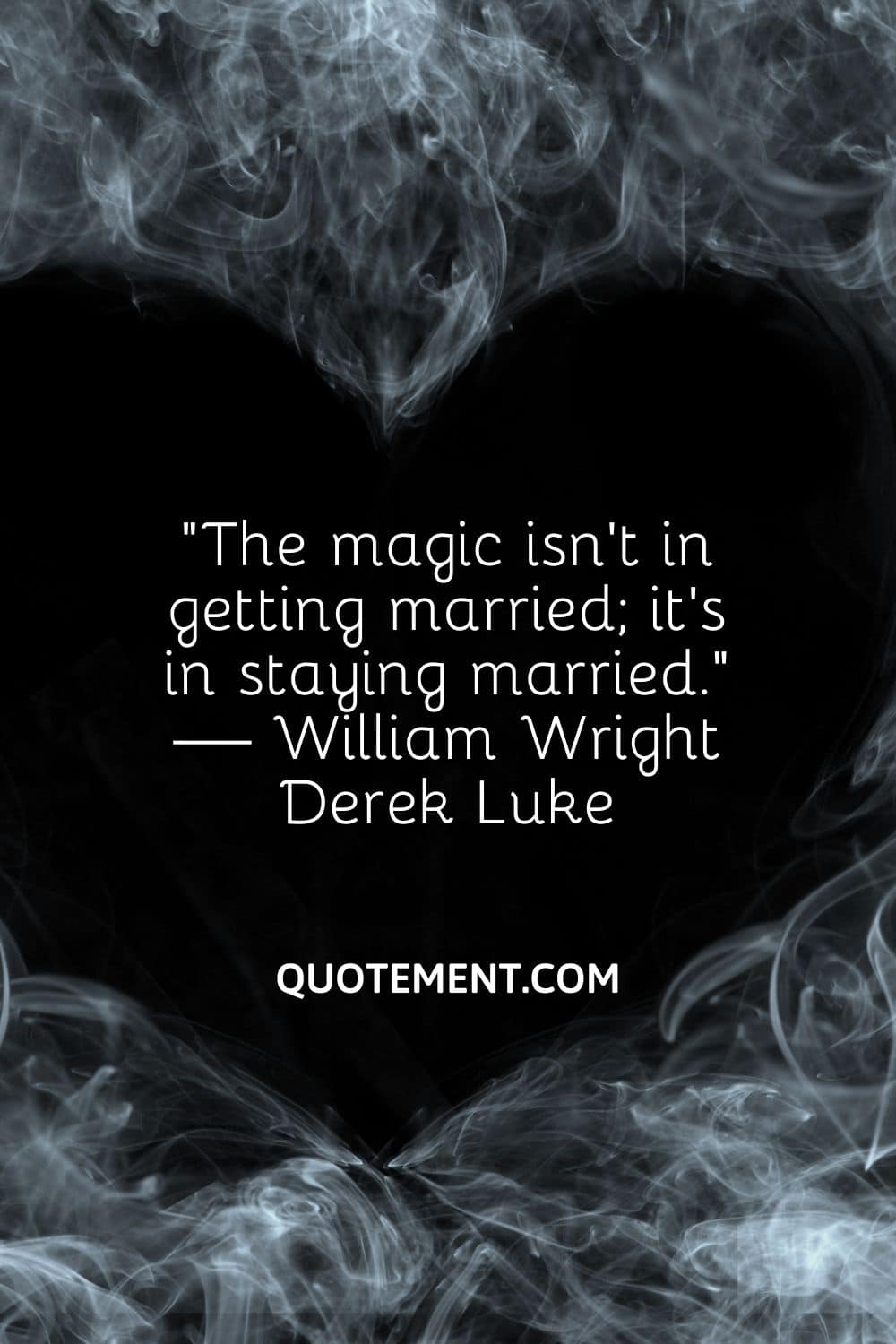 2. "The times may have changed, but the people are still the same. We're still looking for love, and that will always be our struggle as human beings." — Halle Berry
3. "We choose love. Our love for our children. Our commitment to leaving them a better world. Our love for our country … our love for our fellow citizens … that's what we choose." — Michelle Obama
4. "When you love and accept yourself when you know who really cares about you, and you learn from your mistakes, then you stop caring about what people who don't know you think." — Beyonce
5. "Couples may have their disagreements, but they should never go to bed mad." — from Sumnan Quotes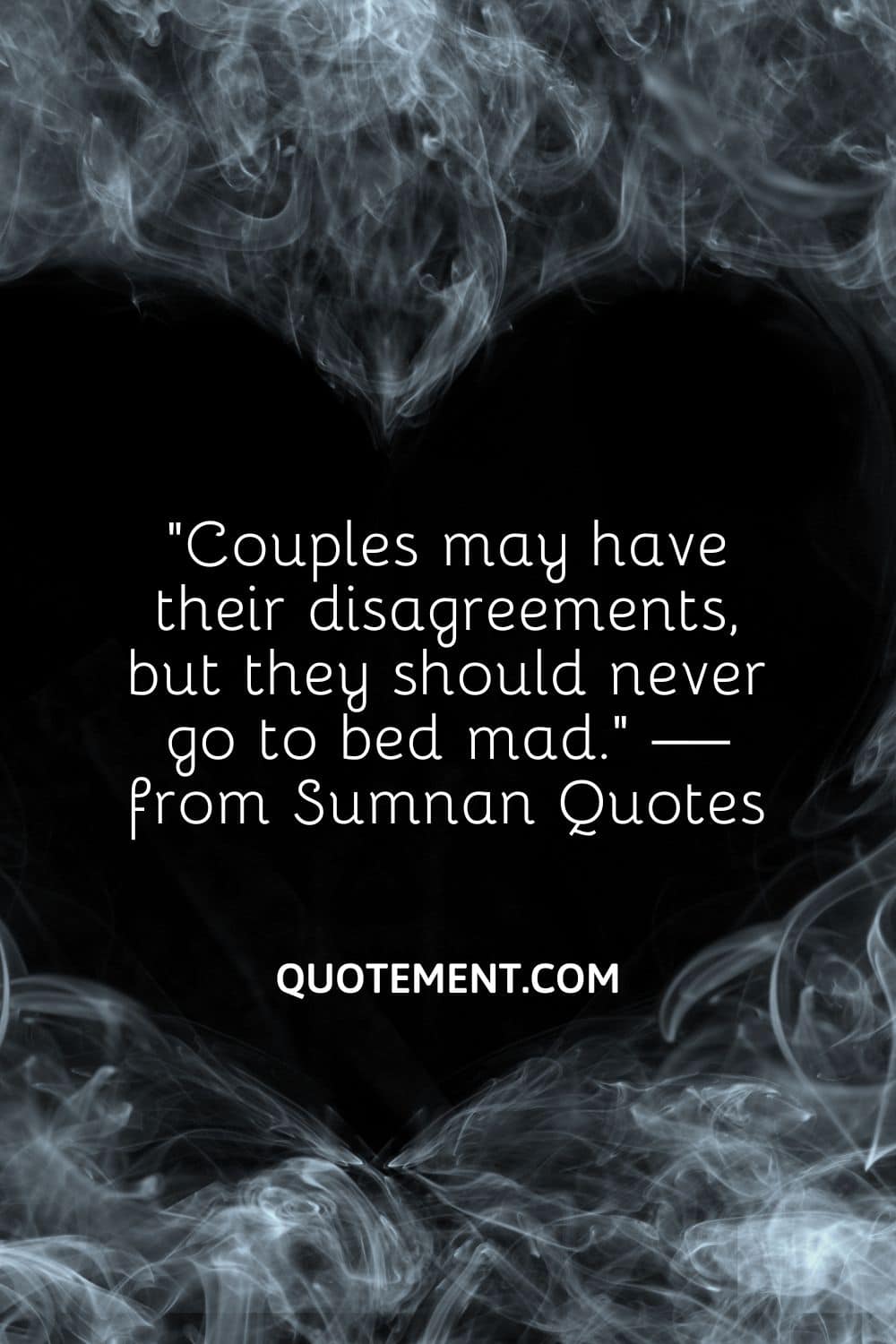 6. "I pray that someone will love you enough to see you when you are not well, to see when you need true support, to see you when you need compassion, to see you when you need kindness. I pray that somebody loves you enough to sacrifice their life for you. I pray that type of love finds you so that you can understand why I don't want my husband to put his life on the line anymore, wearing a bulletproof vest if he doesn't have to and if it's not his desire." — Tabitha Brown
7. "There shouldn't be drama among black couples because there's no freedom if people are conflicted. A decision needs to be made. You're together, or you're apart." — Dr. John Henrick Clarke
8. "There is one irrefutable law of the universe: We are each responsible for our own life. If you're holding anyone else accountable for your happiness, you're wasting your time. You must be fearless enough to give yourself the love you didn't receive." — Oprah Winfrey
9. "The couples that are meant to be, are the ones who go through everything that is meant to tear them apart, and come out even stronger." — unknown
10. "And in the end, the love you take, is equal to the love you make." — Paul McCartney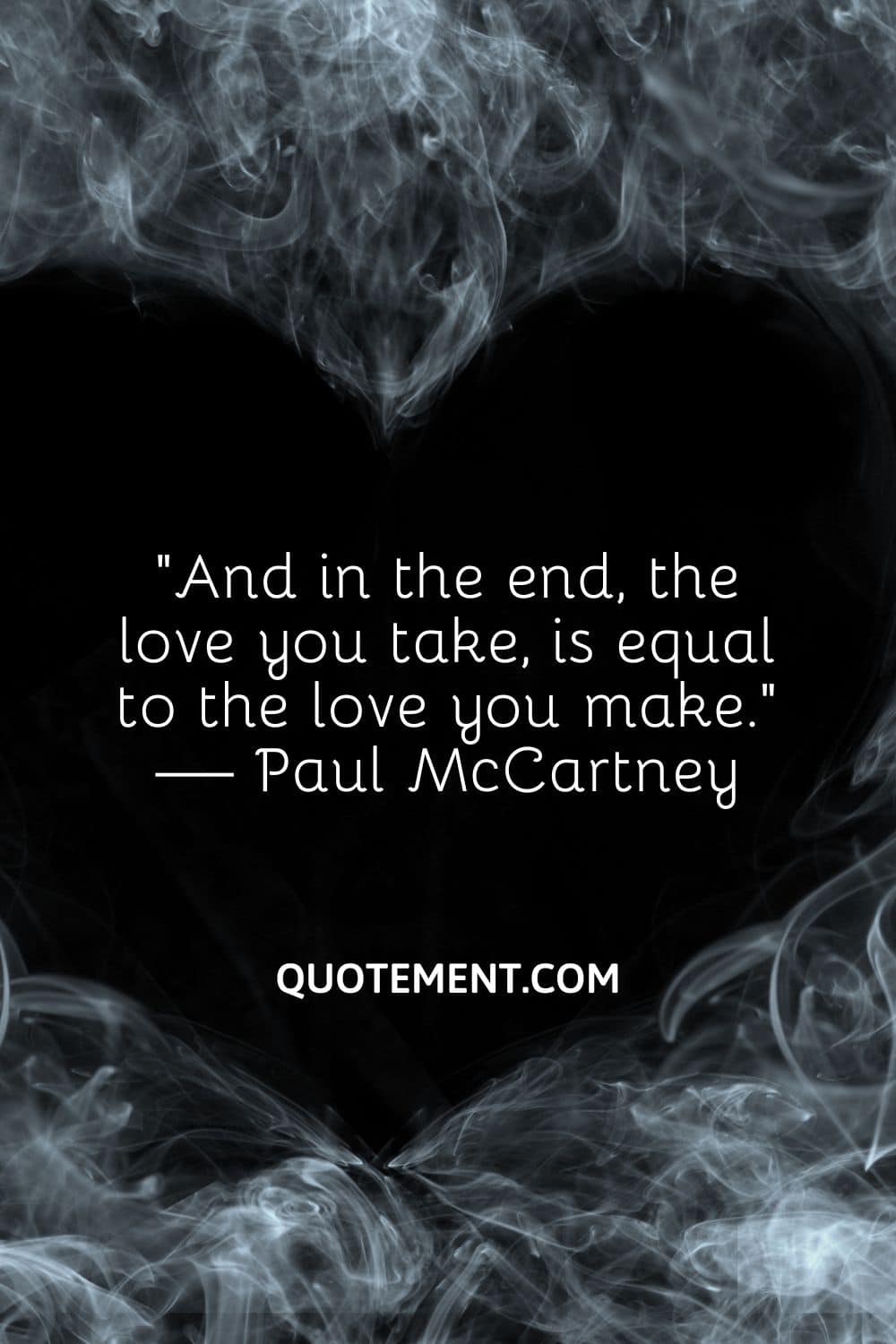 11. "Marriage does not guarantee you will be together forever, it's only paper. It takes love, respect, trust, understanding, friendship, and faith in your relationship to make it last." — unknown
12. "You must leave me now, but I feel good in my heart. We stayed together and in love. Only death caused us to part." — Margaret H. Oliver
13. "Relationships last long, not because they're destined to last long. Relationships last long because two brave people made a choice…to keep it, fight for it, and to work for it." — unknown
14. "I don't believe there are two sides to every story. It's black and white. There's right and wrong." — Joe Wurzelbacher
15. "Every man needs a woman in his life when his life is a mess because just like in a game of chess; the Queen protects the King." — unknown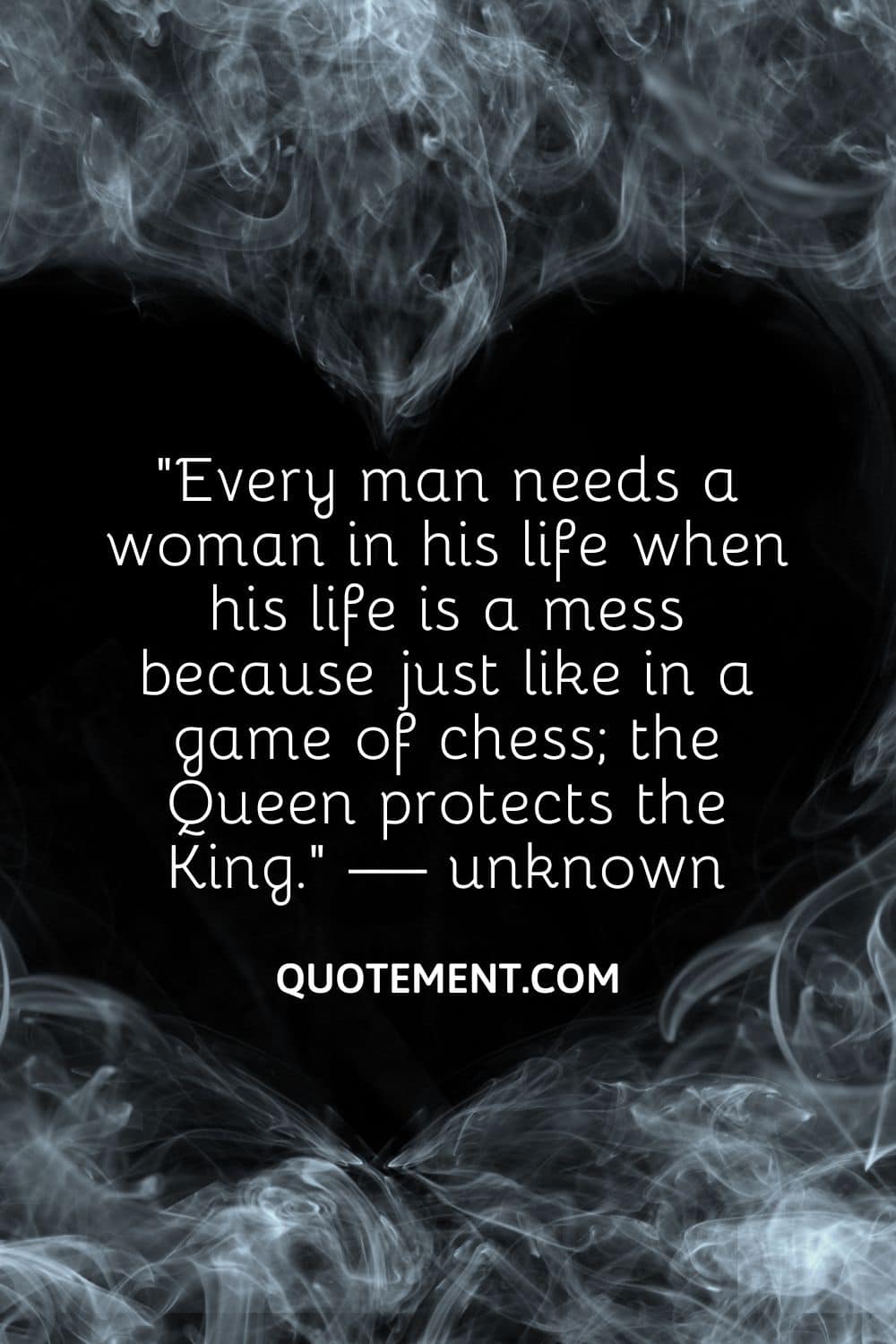 16. "To return to love, to get the love we always wanted but never had, to have the love we want but are not prepared to give, we seek romantic relationships. We believe these relationships, more than any other, will rescue and redeem us. True love does have the power to redeem, but only if we are ready for redemption. Love saves us only if we want to be saved." — Bell Hooks
See also: 200 Most Romantic True Love Messages For Your Loved Ones
Inspirational Black Love Quotes
1. "Love always begins with you. If you can't find someone you love, you always have you." –— Kendrick Lamar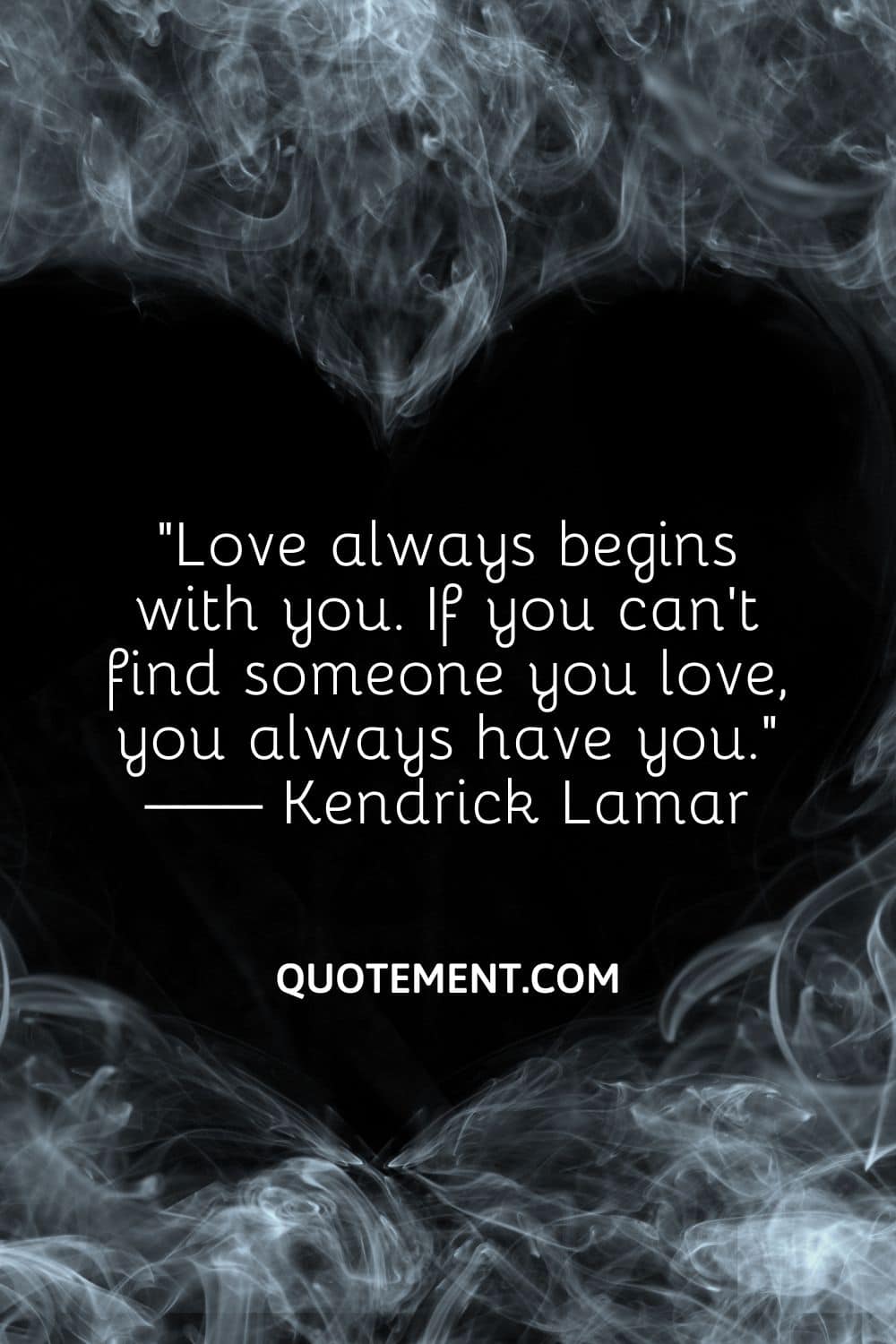 2. "Some say we are responsible for those we love. Others know we are responsible for those who love us." — Nikki Giovanniž
3. "Paradise is one's own place, one's own people, one's own world, knowing and known, perhaps even loving and loved." — Octavia Butler
4. "Love can hurt, but it shouldn't stop you from pursuing it. When you love someone, you shouldn't regret it. The feeling is worth all of the pain you may endure from it." — Langston Hughes
5. "Self-care means giving yourself permission to pause." — Cecilia Tran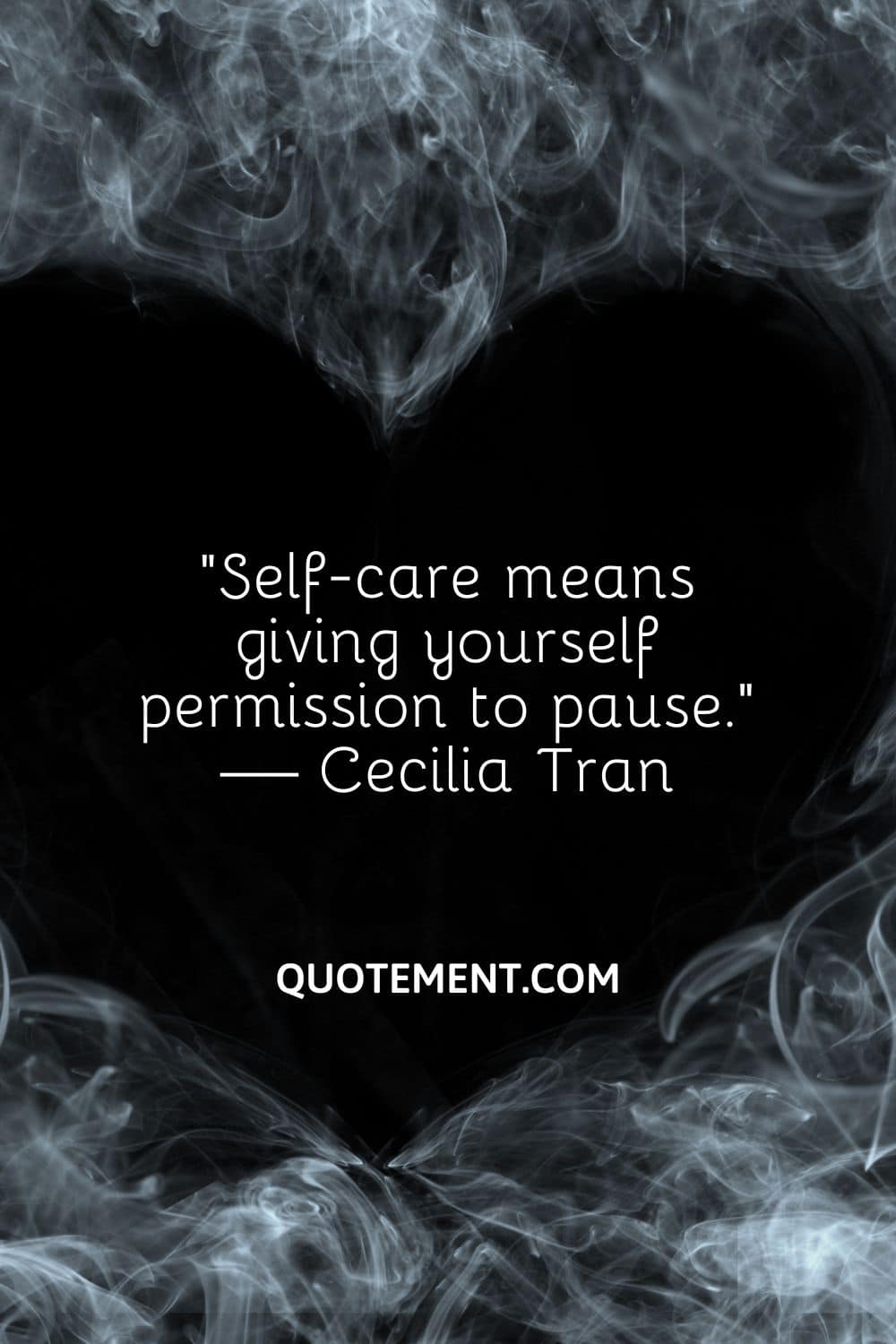 6. "No one is born hating another person because of the color of his skin, or his background, or his religion. People must learn to hate, and if they can learn to hate, they can be taught to love, for love comes more naturally to the human heart than its opposite." — Nelson Mandela
7. "I fell in love with black; it contained all color. It wasn't a negation of color…Black is the most aristocratic color of all…You can be quiet, and it contains the whole thing." — Louise Nevelson
8. "When you're the victim of the behavior, it's black and white; when you're the perpetrator, there are a million shades of gray." — Laura Schlessinger
9. "Black Poetry is not for black people… it is for everyone." — Nikki Giovanni
10. "If you have only one smile in you, give it to the people you love." — Maya Angelou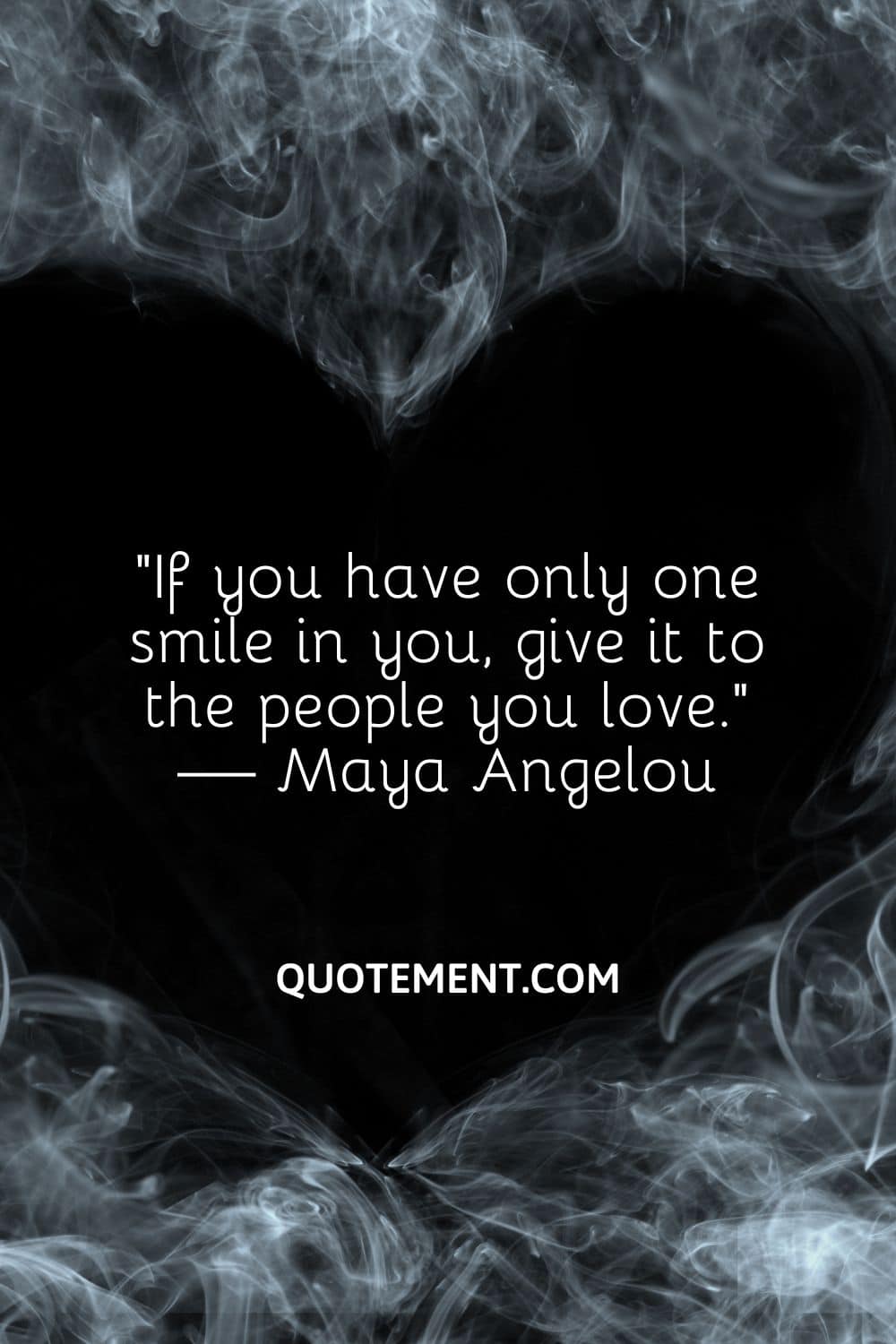 11. "Things in life are never just black or white…They are many shades in between, so before you make a snap judgment consider what's going on around you…everyone is fighting some battle of their own, and it's not all about you." — Karen Kayla
12. "I don't see the world completely in black and white. Sometimes I do." — Benicio Del Toro
13. "There are people in the world who will love you and people in the world who will hurt you, and there are people in the world who will do both. When it's over, and it's gone, you almost wish that you could have all that bad stuff back so you can have the good." — Rihanna
14. "I've learned that there's a soulmate somewhere in this world. Till you don't find that person, the search goes on." — Preity Zinta
15. "Success is liking yourself, liking what you do, and liking how you do it." — Maya Angelou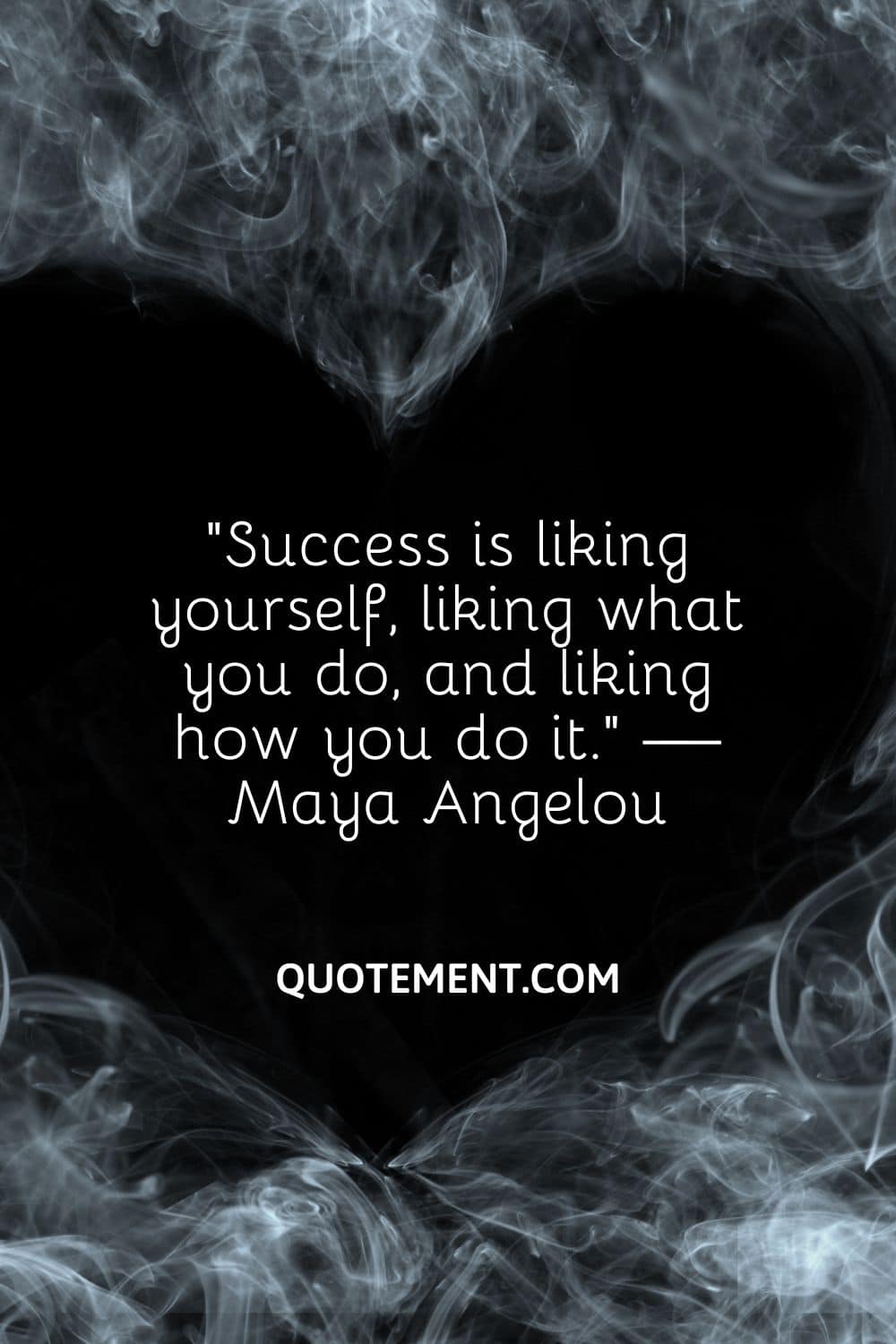 See also: 220 Best Proverbs About Success To Give You Inspiration
To Sum Up
That was all for today's article. I hope you enjoyed reading it, and discovered some black love quotes that you found inspirational.
What was your favorite black love quote from this article? Let me know in the comments section below.
Until next time!