Feeling depressed by the Monday blues? You're not alone, but don't worry because I've got good news for you — you've found an incredible list of Monday captions to help you survive the day!
For most of us, Monday is the most hated day of the week. The weekend is over and the new week is ahead of us. A new week means new tasks and new goals, for which we often feel unprepared.
But it doesn't have to be this way. We don't have to feel depressed because a fresh start to anything is always a positive thing.
To help you cope with your case of the Monday blues, take a look at this awesome collection of Monday captions I found on the web.
Some of these Instagram captions will help you capture your Monday vibes, and others you can use as perfect additions to your Monday selfies and pics.
Most of them will serve as great Monday motivation for your next Monday post on social media, earning you tons of likes from your friends and followers.
So check out these cool, sassy, and funny Monday caption ideas to help you start your week off on the right foot.
20 Best Monday Captions
Here is my list of the best Monday captions I handpicked from various sources on the web.
1. New Monday, new week, new goals.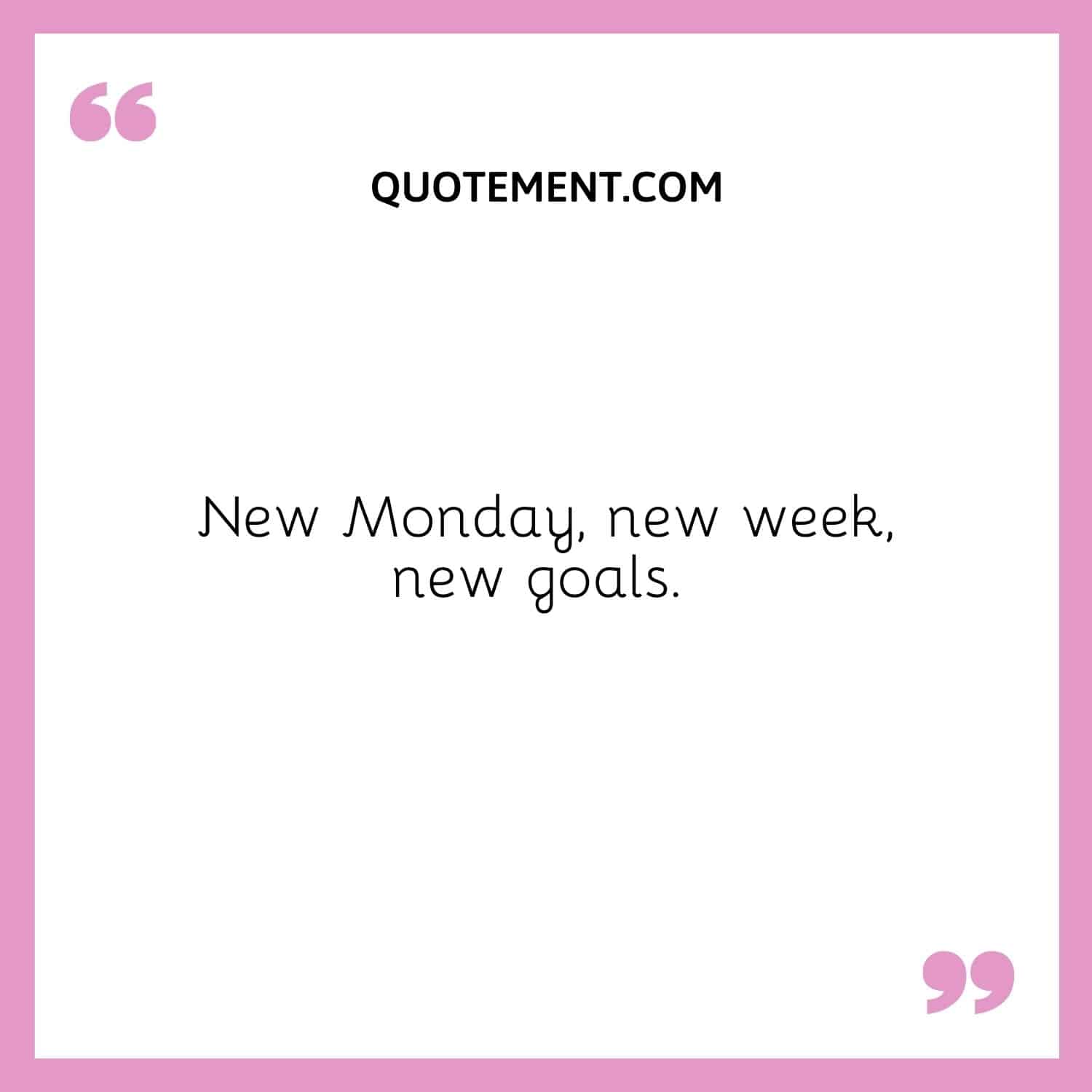 2. To all of your accomplishments, and to the ones you'll achieve this week.
3. Work so hard on a Monday that you won't need to work the rest of the week.
4. Now that the weekend has come to an end, here's to another week of awesomeness.
5. There's something about starting off a new week together that makes you feel more connected to your squad.
6. Smile away the day.
7. This morning's coffee is brought to you by HERE WE GO AGAIN!
8. Coffee + Music = Lazy Monday
9. If you start the week with a positive attitude on Monday, it'll be a lot easier to fight off negativity the rest of the week.
10. First days offer new beginnings.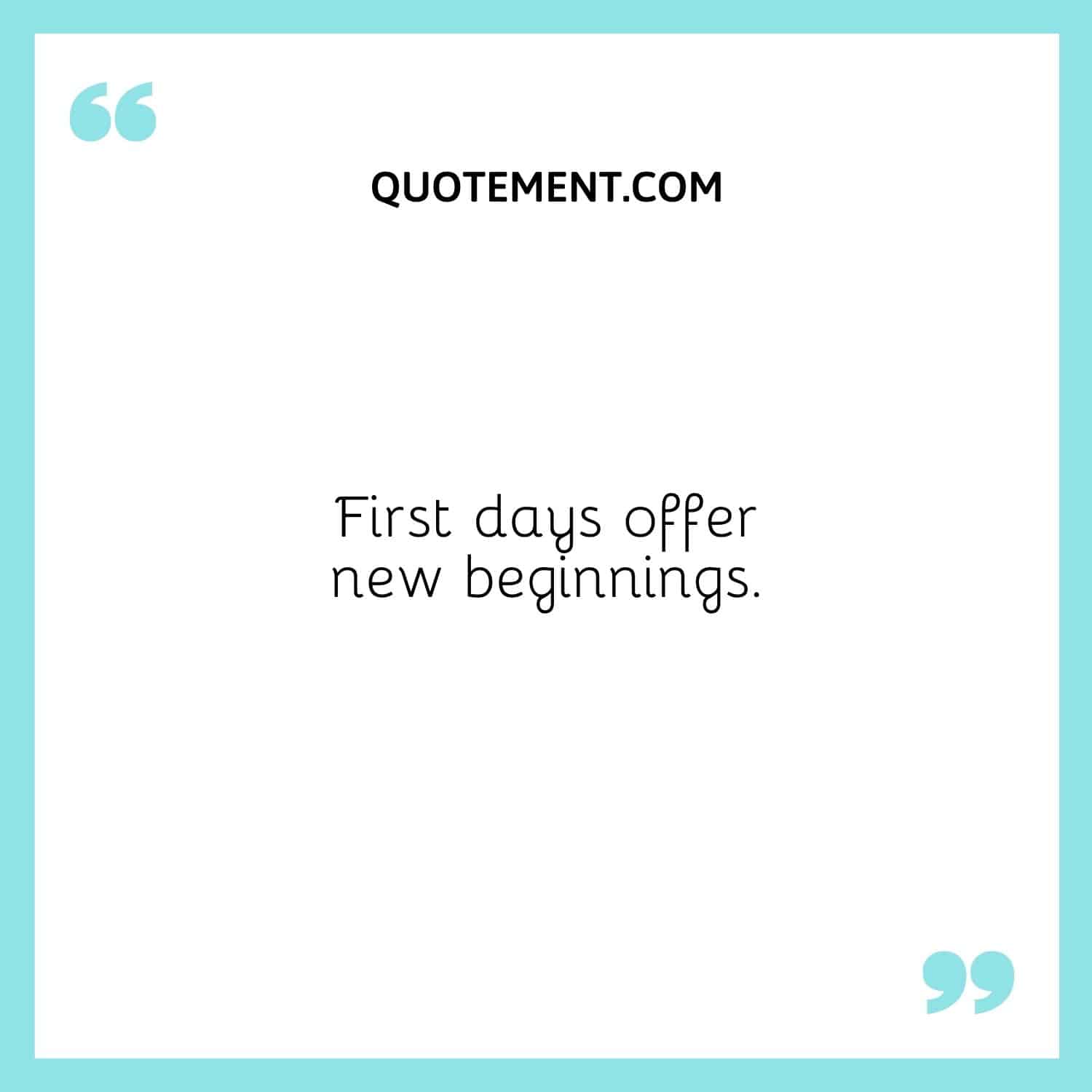 11. Shout out to everyone who braved the Monday blues today and made it through!
12. Wishing we could hit the delete button this Monday and start over.
13. Every Monday brings a feeling of a fresh start, and yet also a bittersweet feeling.
14. You know what they say… Start.
15. It's Monday, let's do this!
16. I hope you had a great weekend! I'm all for experiencing new things and I'm excited for another week of learning and growth.
17. New day, new week, new goals. Excited to get down to work today!
18. There's always a brighter side to the "blah" of Monday.
19. The struggle is real, but so are the rewards.
20. Happy Monday or as I like to call it: pre-pre-pre-pre Friday!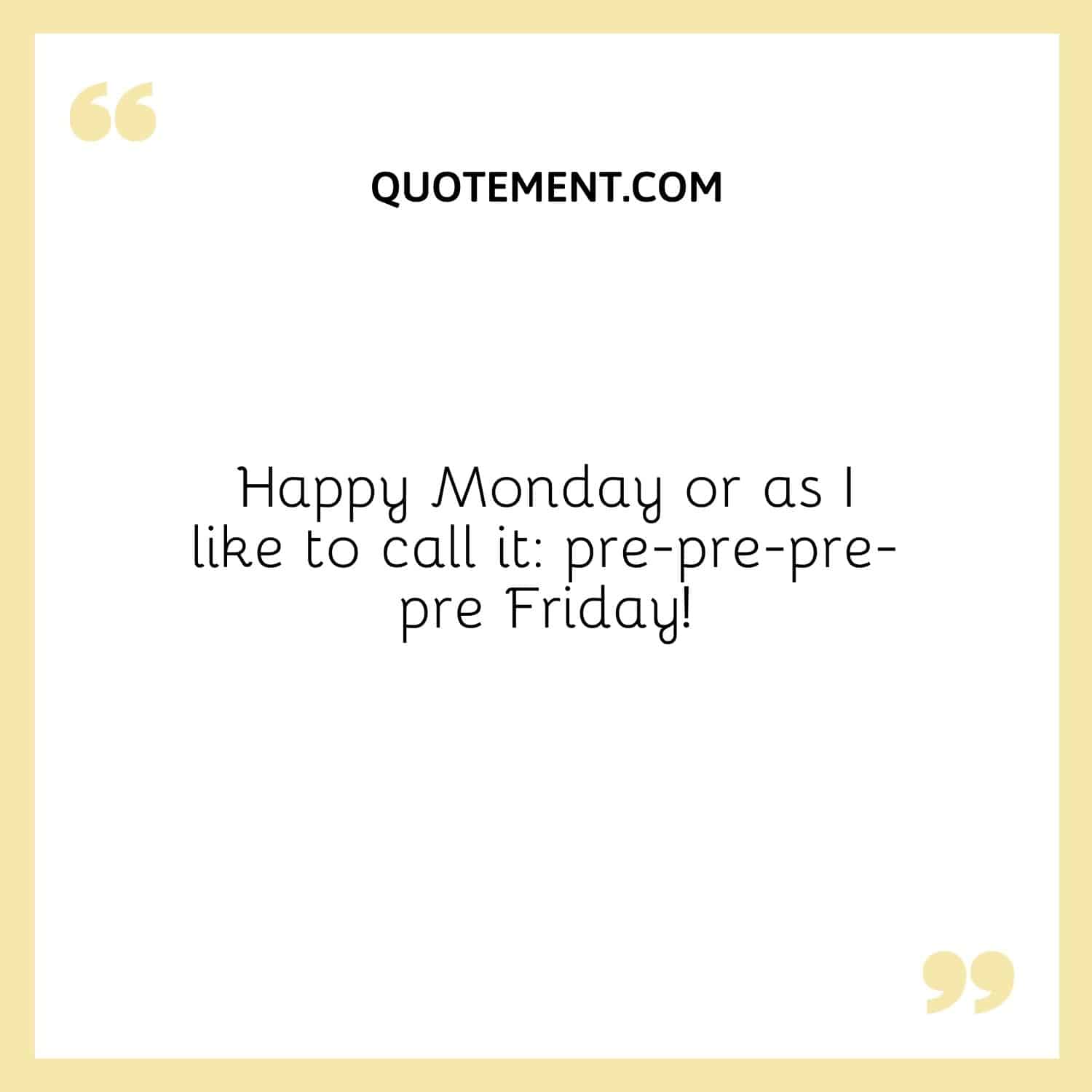 See also: 280 Awesome Friday Captions To Salute The Upcoming Weekend
Cool Instagram Captions About Mondays
Why let a case of the Mondays depress you when it can serve as a perfect way to get more engagement for your Monday post and your awesome Monday selfies and pics.
Some of the following Monday captions are inspirational, some sassy, and some capture that "I can't even" lazy Monday feeling.
Which one will you choose?
1. It takes twice as long for me to not get anything done on Monday as it does the rest of the week.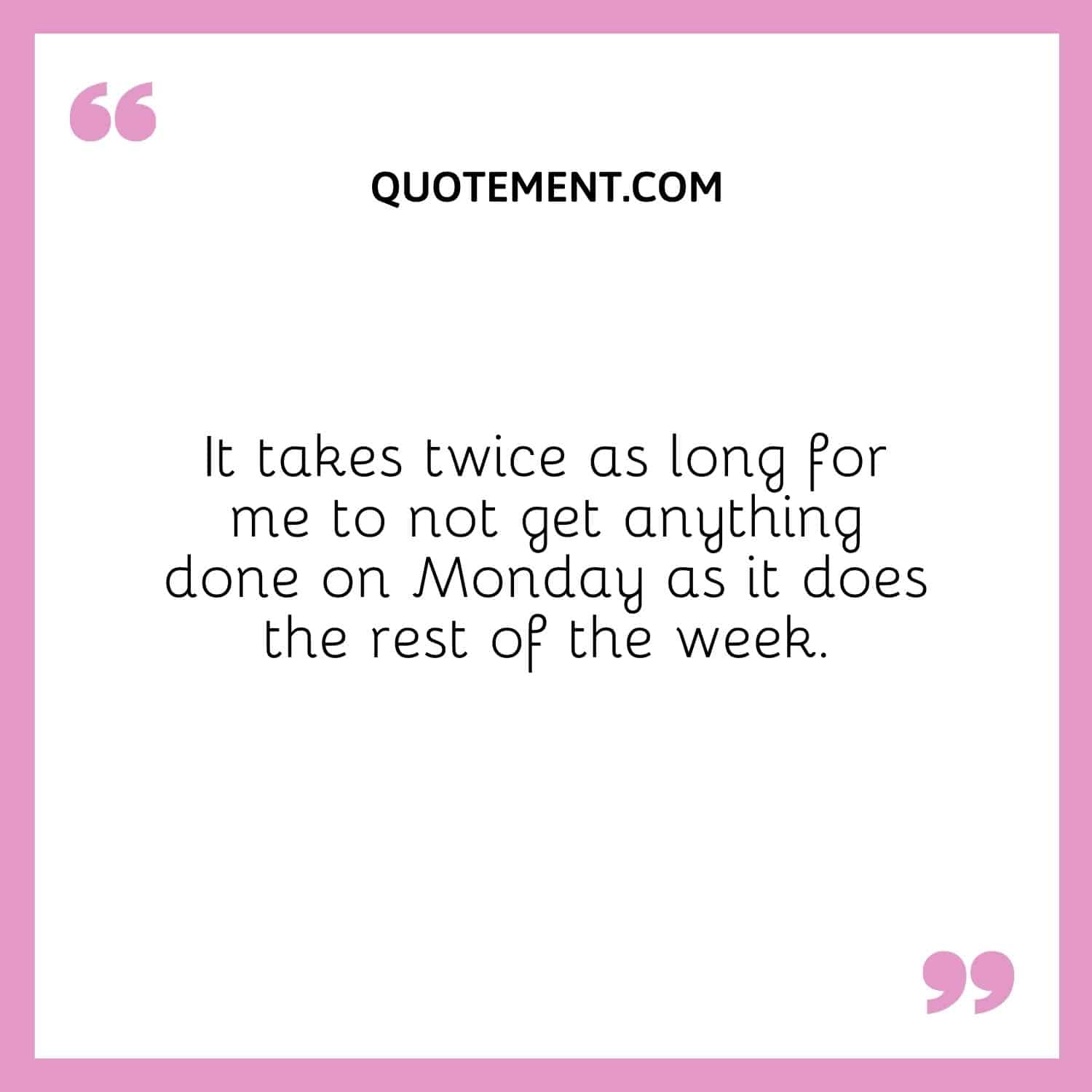 2. They say Mondays are the worst… no thanks! How was your weekend?
3. Mondays don't have to feel so bad. Start fresh with a coffee.
4. Shortest Horror Story: Monday.
5. It's Monday, get me out of here.
6. I hate Mondays with a passion, but hey at least the weekend is near.
7. Welcome to Monday, where the coffee's still hot and all your outfits are clean.
8. Mondays are hard. Better luck tomorrow.
9. Mondays aren't so bad if you have some friends to keep you company.
10. First comes Monday and the rest is a blur.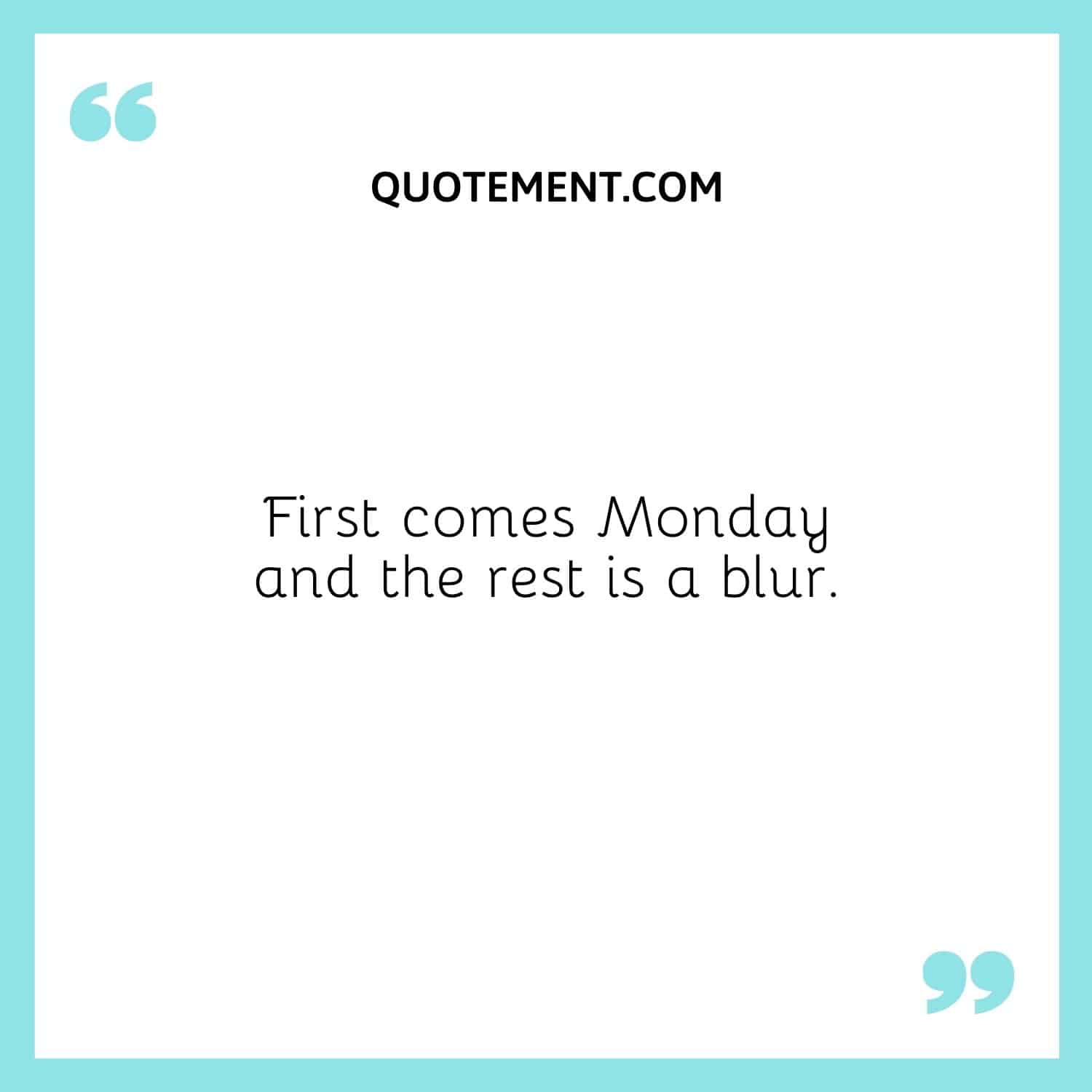 11. The most depressing day of the week.
12. Monday, you're a mean one.
13. Not even the sun can cheer you up on Monday.
14. Sounds like someone has a case of the Mondays.
15. What happens on Mondays stays on Monday.
16. Monday is not a word. It's an emotion.
17. The one day of the week that gets no respect.
18. Have a wonderful, stress-free, and down-to-earth Monday ahead!
19. If you find a reason to smile on a day like this, my hat is off to you.
20. Just living my best life!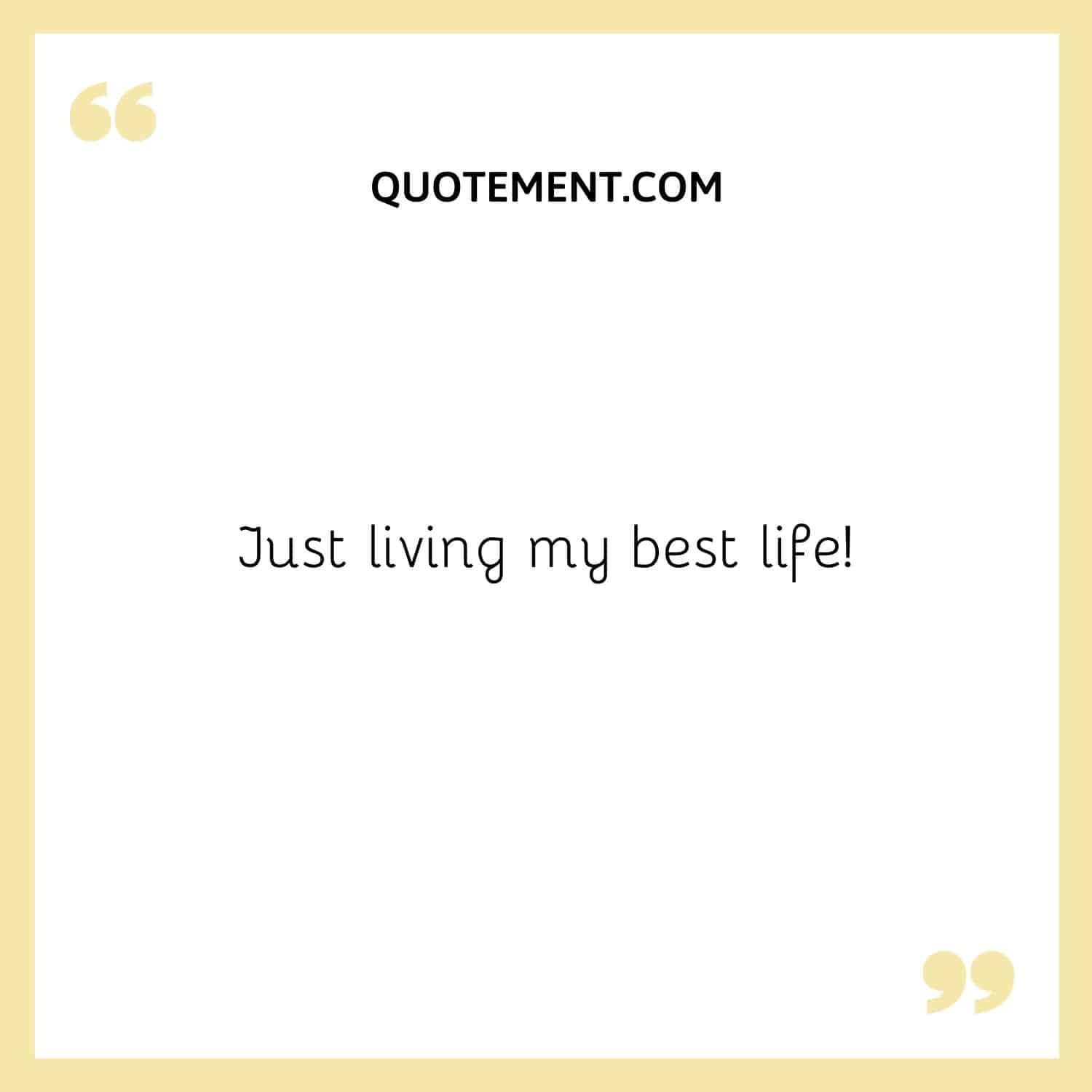 21. The more you complain about Monday the earlier it comes.
22. Hey Monday! Go step on a lego…
23. Don't complain about Mondays, pretend Monday doesn't exist.
24. Isn't it strange how we all seem to have the same perspective and feelings on Mondays?
25. Dear Monday, when you arrive, please note that the weekend is still here and we are too.
26. There is no better day to be a couch potato than Monday.
27. Sad Face(s)? Bad Hair Day? Nope! Monday!
28. Monday is a day we all love to hate.
29. Mondays are made for margaritas and long beach walks.
30. Three cheers for Monday! Says nobody ever.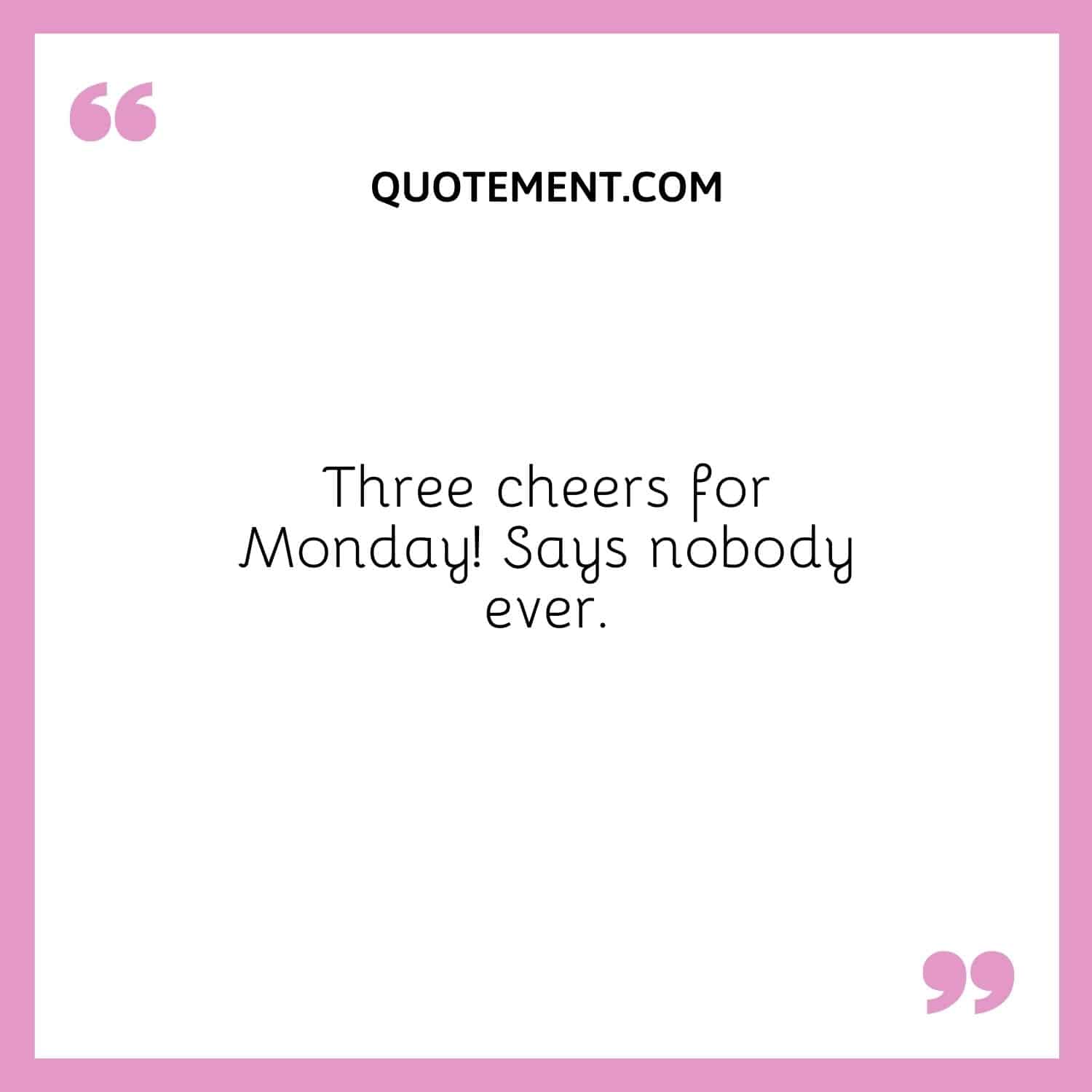 31. Rolling out this Monday with a smiley face!
32. The first Monday of the month — friends, family, food.
33. When life gives you lemons it must be Monday.
34. Monday, I don't know you.
35. The start of a new week. What are you up to?
36. Just when you thought this Monday was going to be a bummer…
37. Greetings from the weekend — we made it!
38. Here comes Monday. Let's do this again.
39. Mondays are for coffee, scones, and the knowledge that it's only a few hours until happy hour.
40. Hey, Monday. It's never personal… we're just always busy dreaming up new ways to make your week a little bit better.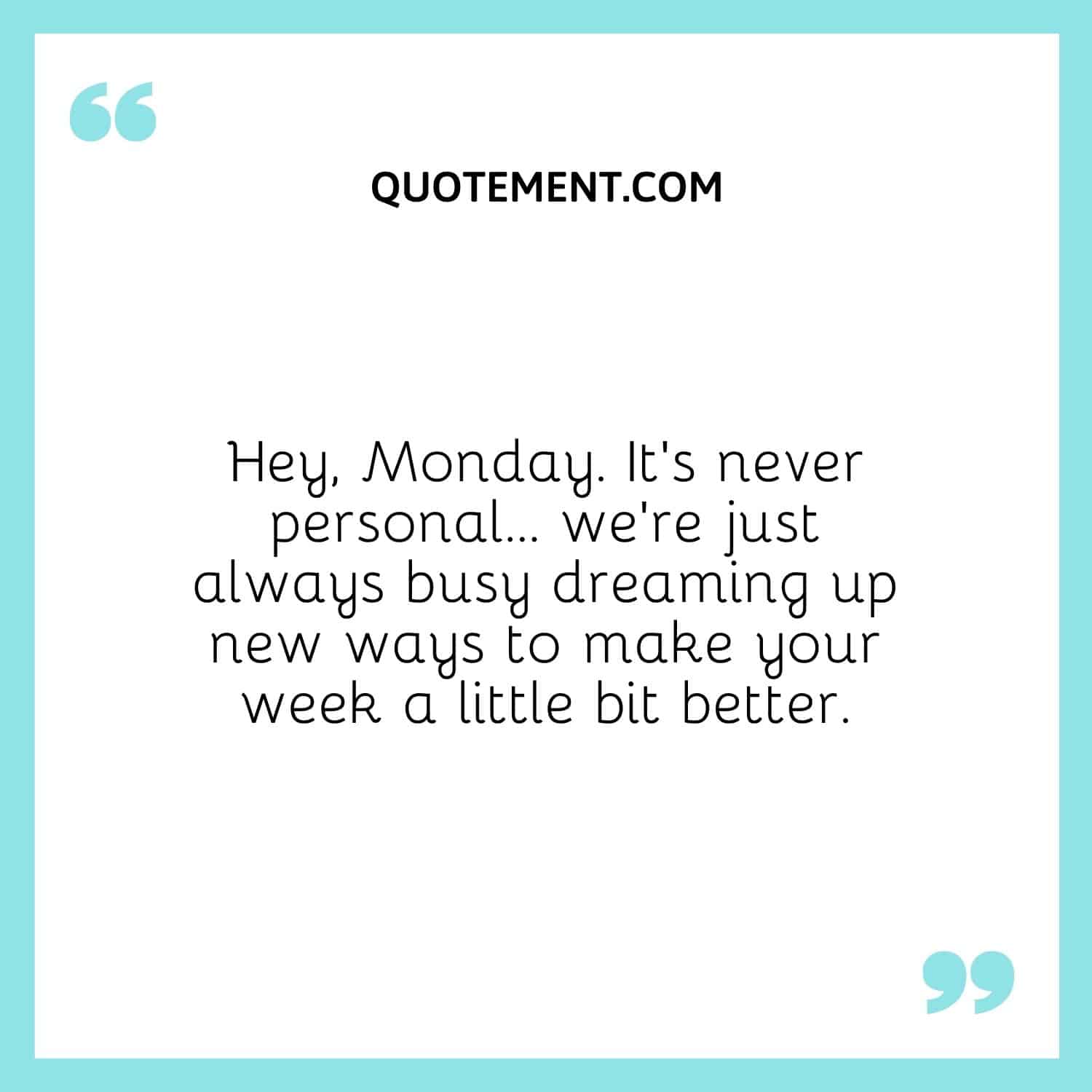 41. Is it a choice? Mondays, we don't judge.
42. First of all, you're already awesome. Second of all, enjoy your workweek!
43. Enjoy your brief respite, Monday. I'm here for you.
44. Hey, it's Monday… and I just realized there are only 51 Mondays left this year. Have the best week ever!
45. Feeling like you got a case of the Mondays? We're here to help!
46. Mondays only give us two options: move forward or turn around. So what do you say?
47. No Mondays here! Only memorable moments.
48. May the Monday mood be with you.
49. Every week's Monday deserves a fresh start. Mine just got a whole lot brighter.
50. Monday me is going to be really happy to see Sunday me.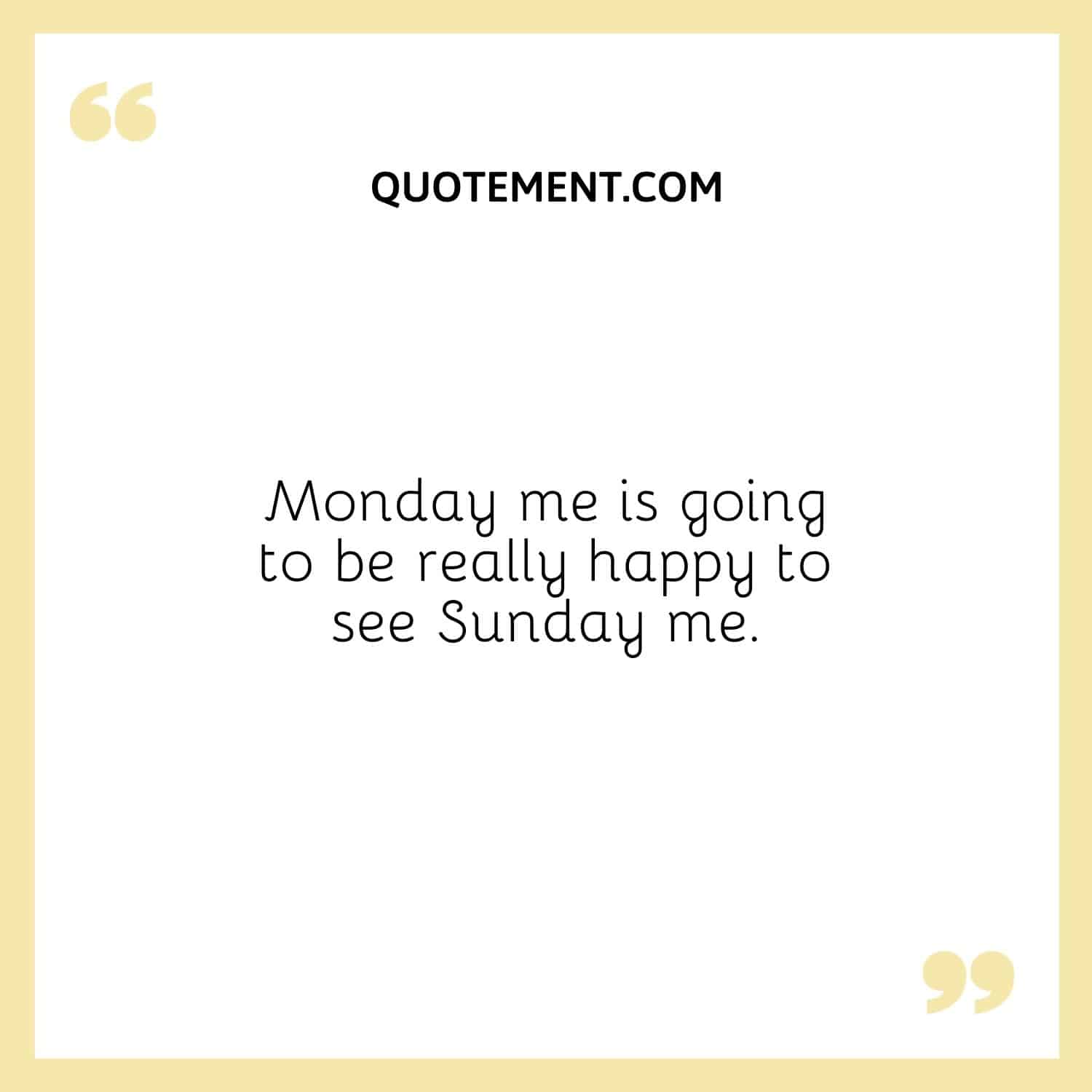 Monday Motivation Captions
If you hate Mondays, all you need is a little Monday motivation to get you going and realize that it isn't such a bad day. Check out these motivational Monday Instagram captions.
1. Put on your dancing shoes and let the good times roll — even though it's Monday.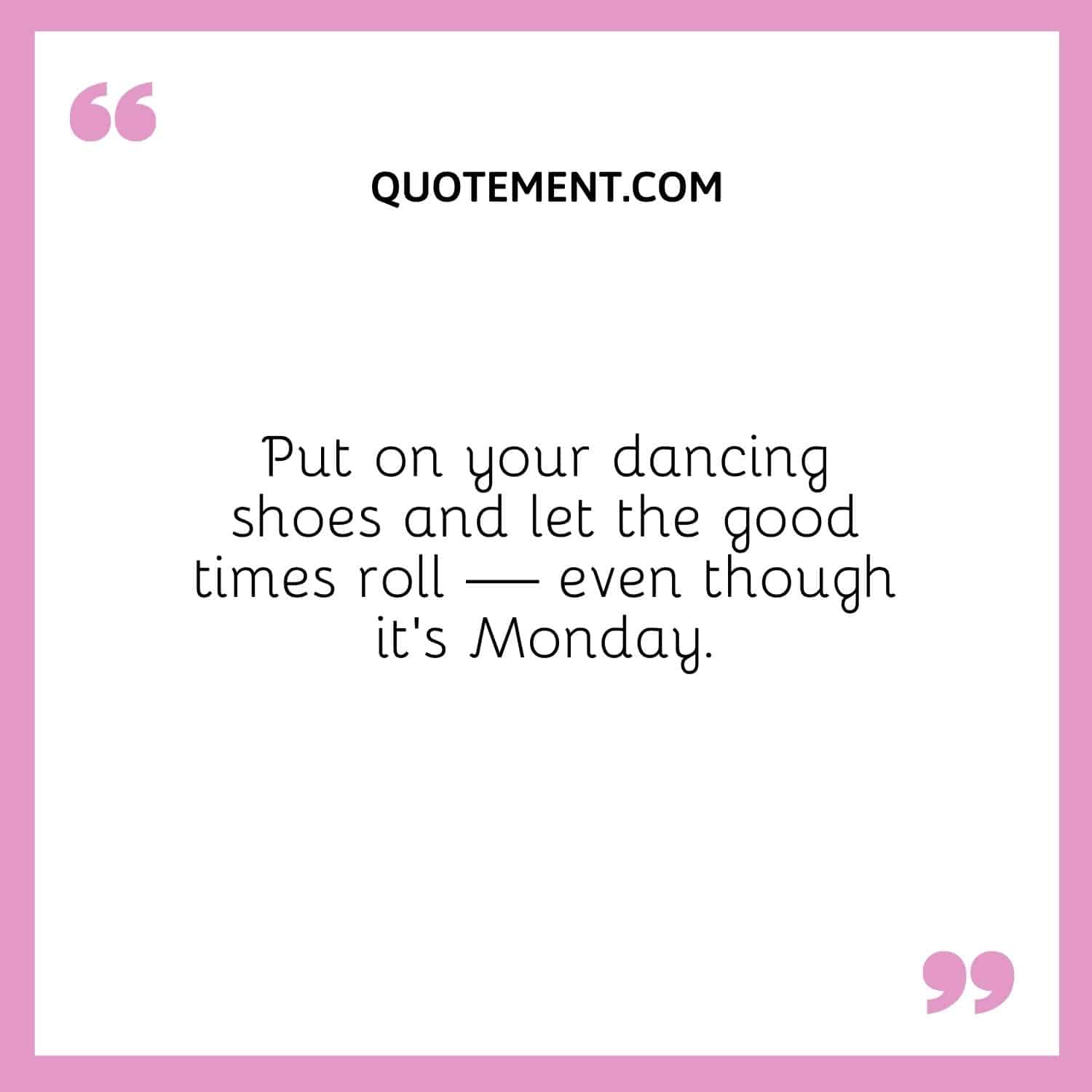 2. Monday motivation: Now is the time to break up with bad habits and take on your dreams.
3. It's Monday, the stress is real but at least the weekend is in sight.
4. Mondays… we're all in this together.
5. Mondays are for celebrating the extra hours that make a weekend.
6. Journey to your best week ever!
7. The first day of Monday and I'm already having a blast.
8. Conquering Monday with power.
9. Ready, set, go. We can do this!
10. Just one more day of the weekend… Don't stress, you got this!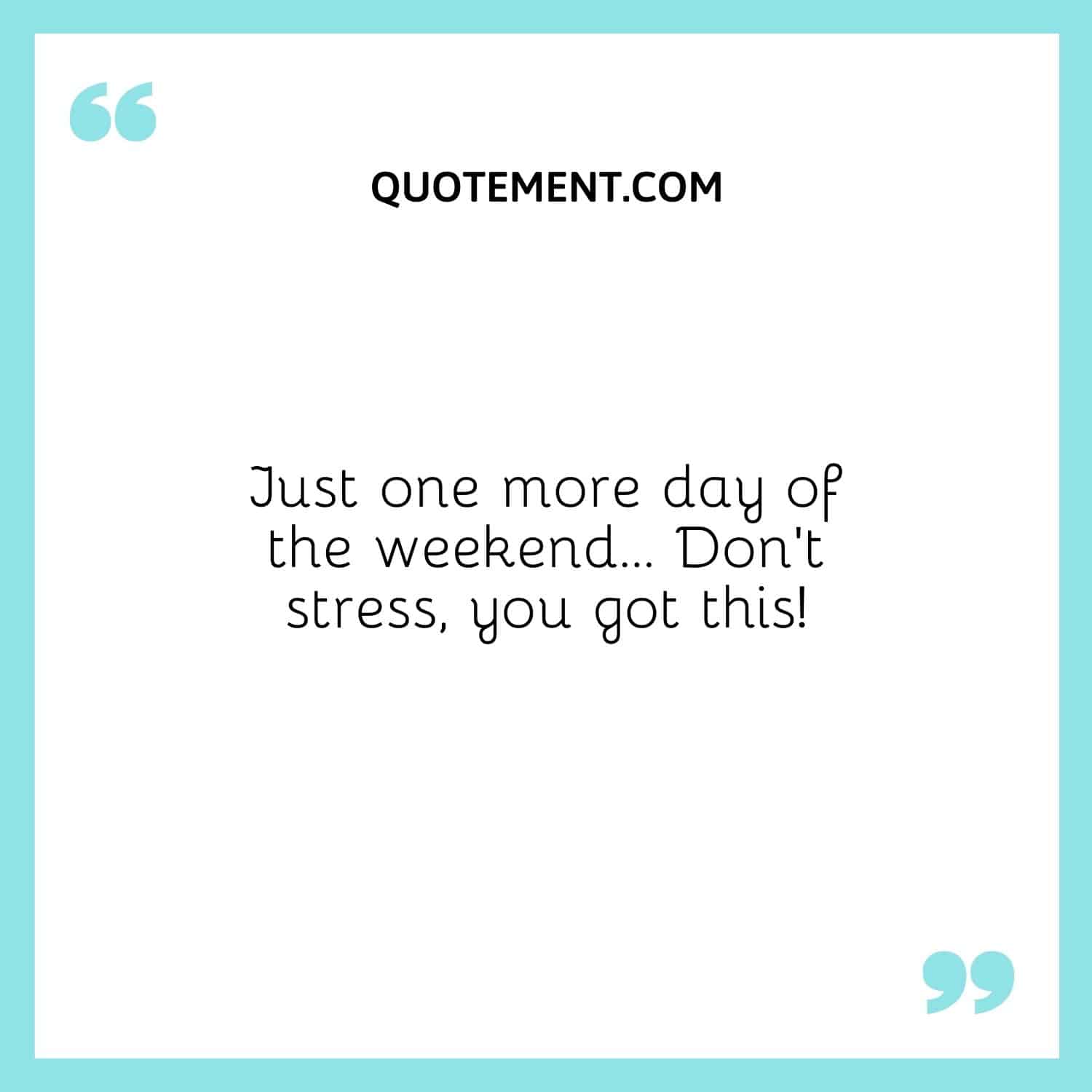 11. New goals, same pace.
12. Hope your week is off to a wonderful start.
13. When Mondays get you down, take a deep breath, remember to hydrate, and embrace the need to relax. Have a great week!
14. Every great story has a Monday and yours will be no exception.
15. Hey there, Monday. We're not gonna let you sneak up on us this time.
16. At this point getting up for another Monday feels like a really big adventure.
17. Monday, you can't scare me.
18. Convincing myself that all Mondays are just mini New Years.
19. Monday is a fine day to be alive… and if it isn't, make it so.
20. How was your weekend? Let's fill up on good vibes and slay it in the week ahead.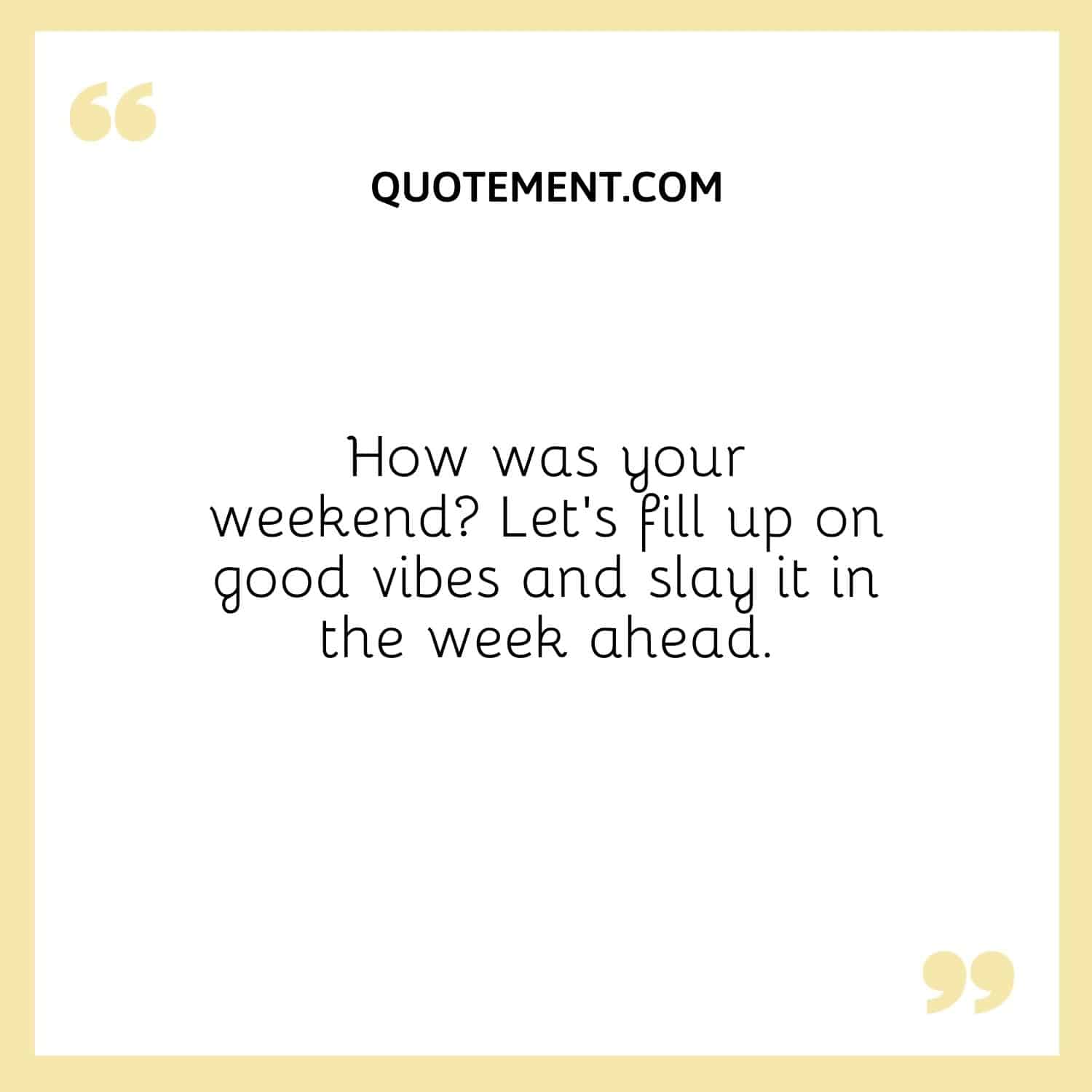 21. Monday motivation: Everything you want will come to you at the speed of opportunity.
22. We all have Monday blues, but you are stronger than it.
23. Monday motivation: Get focused or get lost.
24. Every Monday I remind myself to be a warrior!
25. It's the first day back to work after a long weekend. It can be a drag, but it doesn't have to be.
26. Start the week off strong with a double shot of motivation. Monday's got nothing on you.
27. Dress up that Monday feeling. Wake up in some good denim, a crisp shirt, and a pair of boots or sneakers, and all your Monday blues will disappear.
28. Remember your last Monday? Probably not. It was a million years ago. Well, we made it to another one! Here's to a great week.
29. You don't need a new year to make drastic changes. All you need is a Monday.
30. It's the start of a new week. Time to get up and do great things.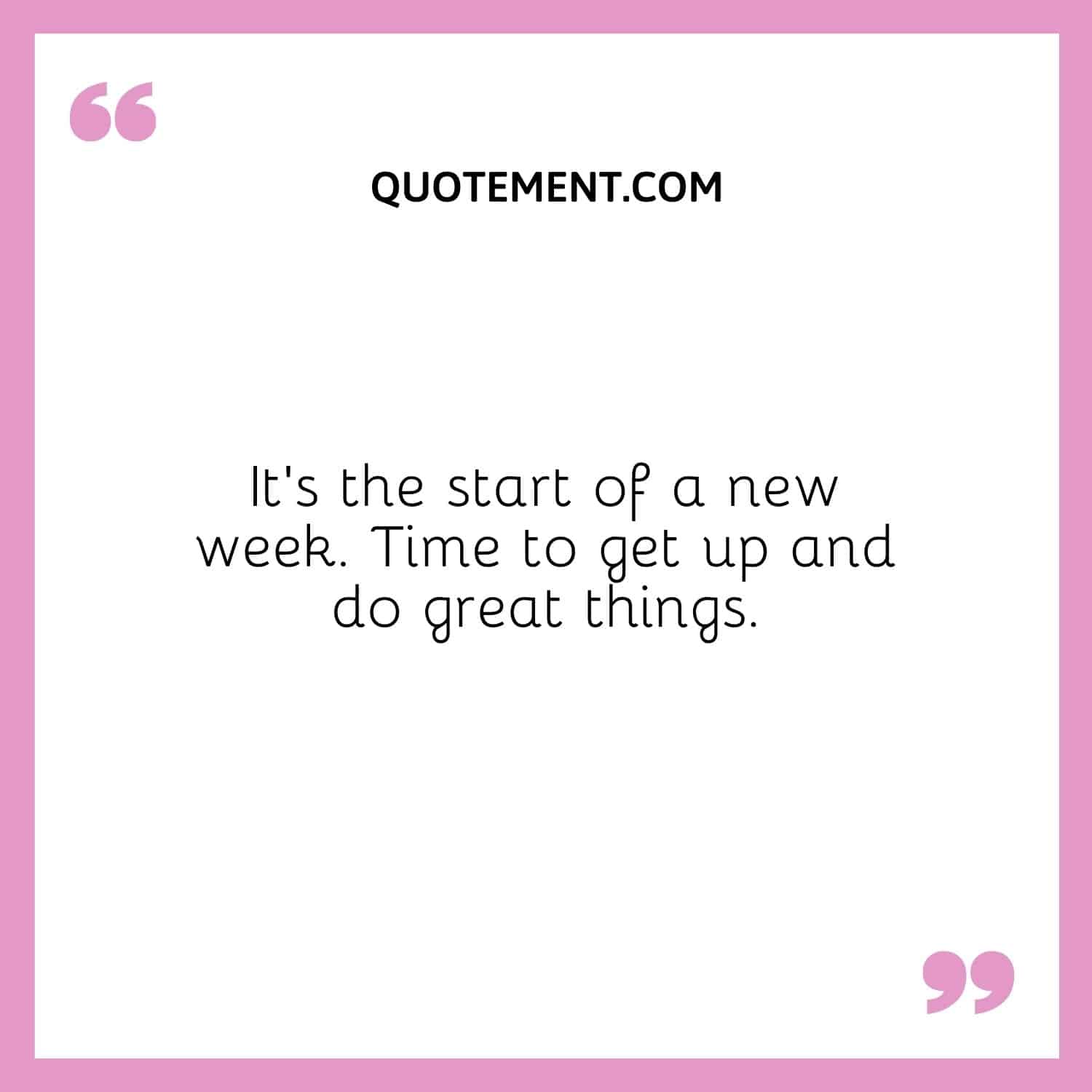 Inspirational Monday Instagram Captions
Keep reading to discover some great Monday captions that'll give you a perfect dose of inspiration to keep your goals alive for the whole week. Believe me, you can do wonders if you are inspired enough.
1. The best way to start a week is with great people.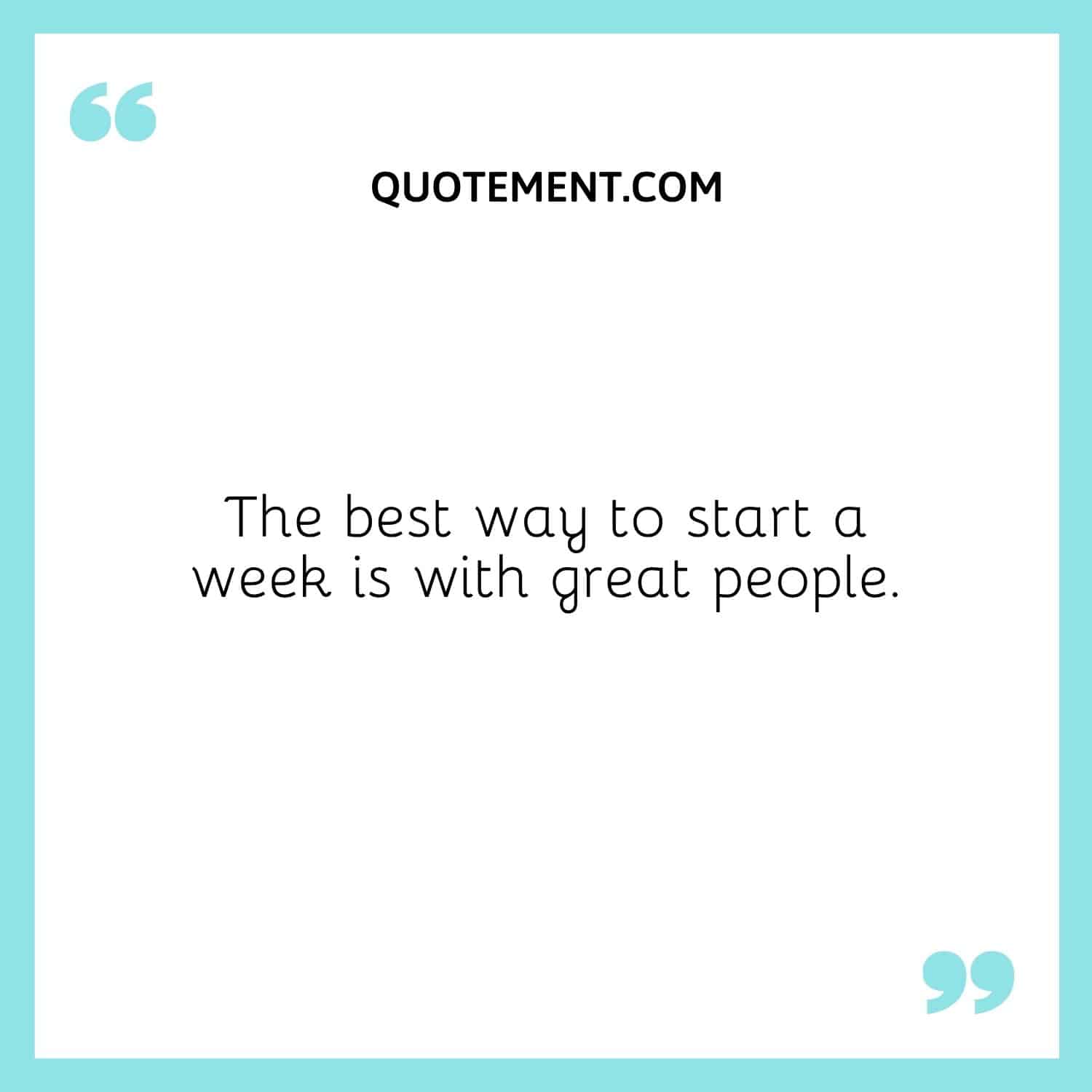 2. Going back to work is NOT a bad thing. It's how you make the rest of your week worthwhile.
3. To anyone starting their week this morning: You got this. You can do it. We've all been there… But you made it through the weekend – so you can make it through today!
4. Time to face the week. Make it a good one.
5. There's a lot you can accomplish over the weekend. How about working some of that energy out this Monday!
6. Stay kind. Here's to an awesome week ahead!
7. Don't take life too seriously. It's only a bad day if you don't look at it as practice.
8. Mondays: for getting back into the groove, feeling productive and pointed.
9. I'm super excited that Monday is here! Anybody else?
10. Turning over a new leaf and starting fresh.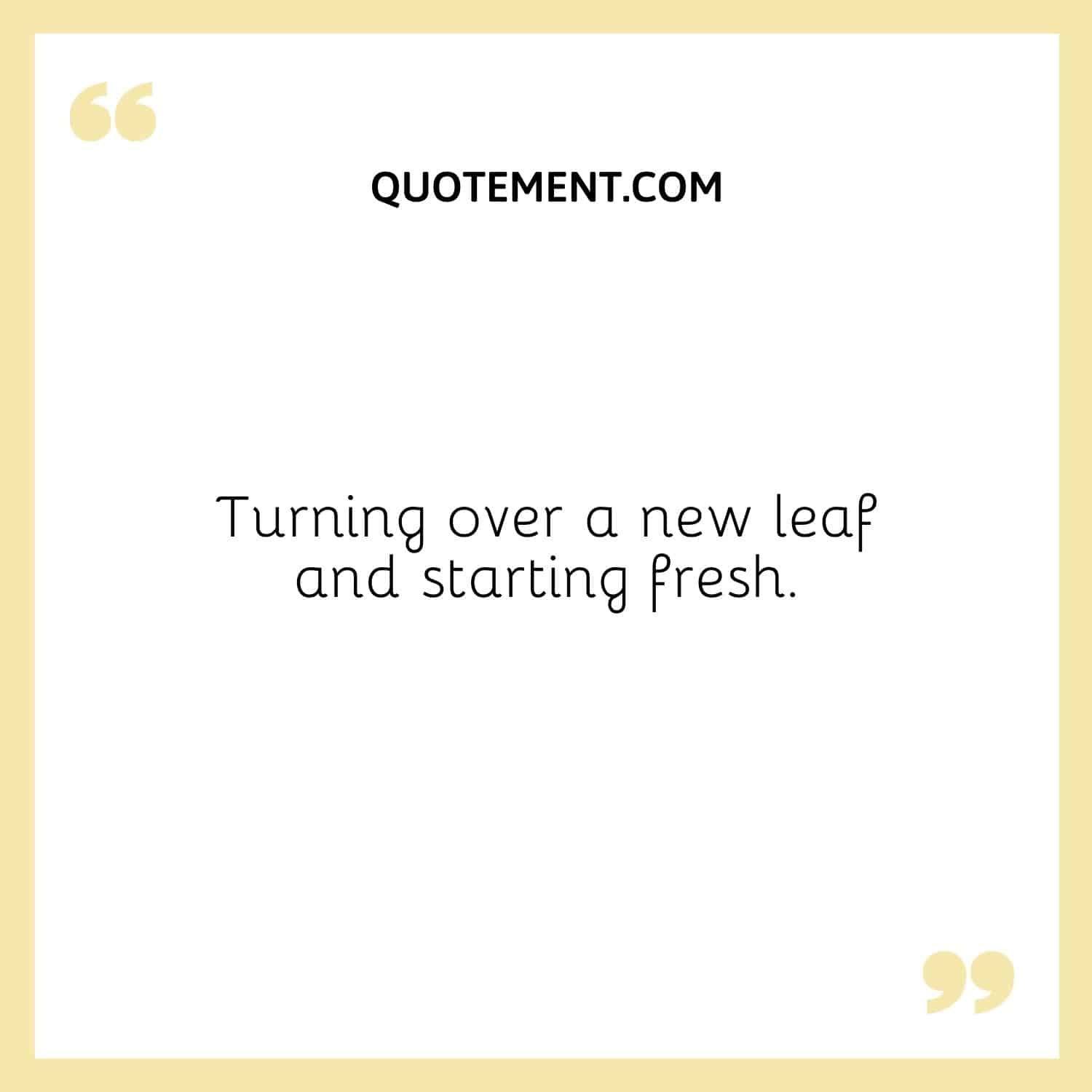 11. We hate Mondays too — let's change that.
12. Every Monday is a new side of you waiting to be uncovered.
13. If you work hard and succeed, Mondays are no big deal.
14. There's nothing like that feeling you get on Mondays when it's the start of something new.
15. Take a deep breath, put on a smile, and attack Monday.
16. Do what's necessary, then what's possible, and next the impossible.
17. The beginning of a fresh week.
18. Mondays are hard. But I am harder!
19. This is your Monday reminding you that you're wonderful and that you can do anything.
20. Hey, Monday. You can't rain on our parade. How are you?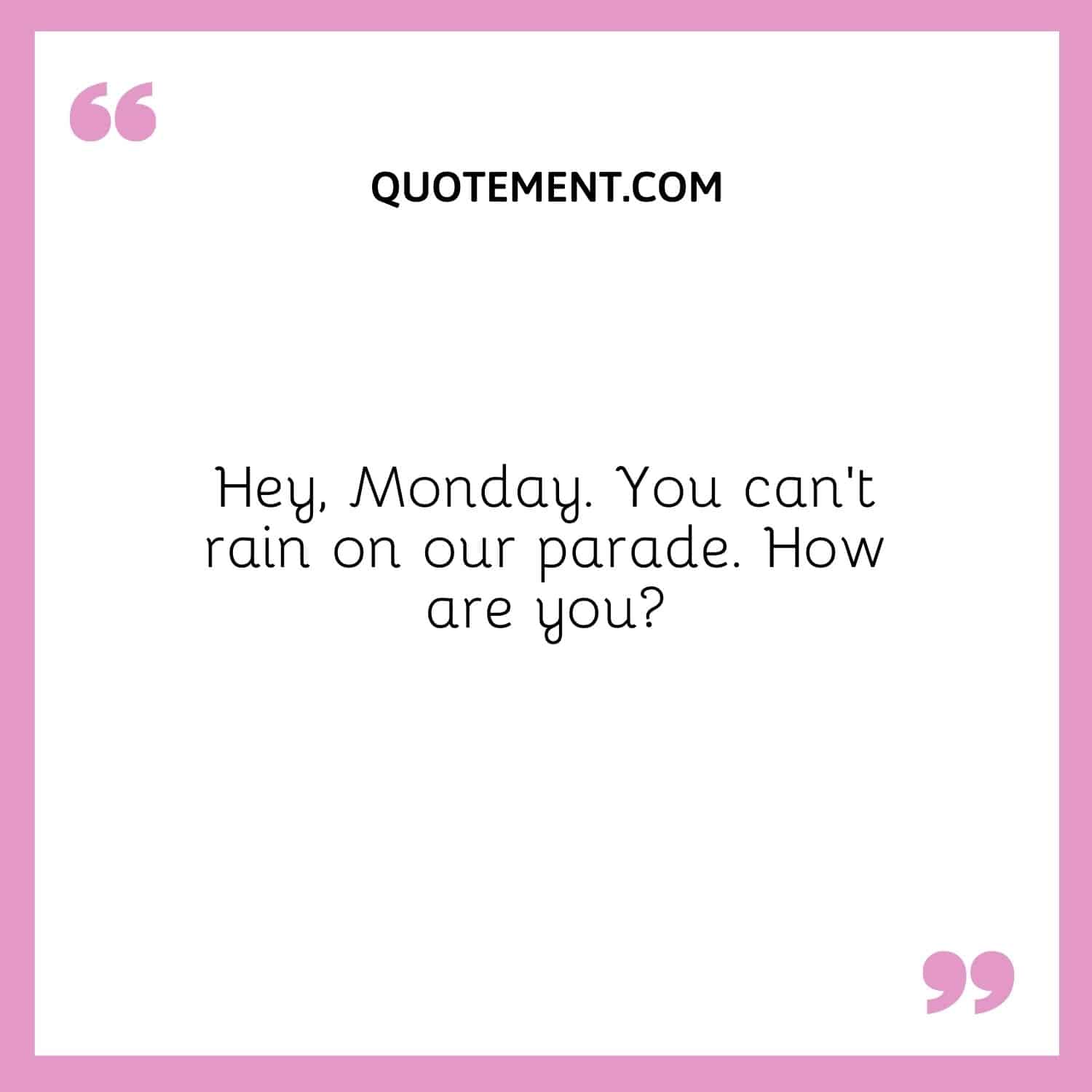 21. Another day, another chance to make things right.
22. Monday is the day we finish and restart, re-group and look at what went right, what went wrong, and how to improve.
23. Thankful for a new week. Let's make it count.
24. Mondays are for people who aren't confident enough to call their own shots.
25. Here's the good news about Mondays: At least you get to be creative! Find your voice, stay inspired and share it with our community.
26. New week, new mindset.
27. Having trouble getting out of bed on a Monday? Try bundling up, cracking your window, and listening to the birds!
28. Stay positive and keep your head high as you enter the work week.
29. You are powerful beyond measure, so seize this Monday!
30. Monday is the best day of the week. It's a new start and like a blank canvas with limitless opportunities to create something new!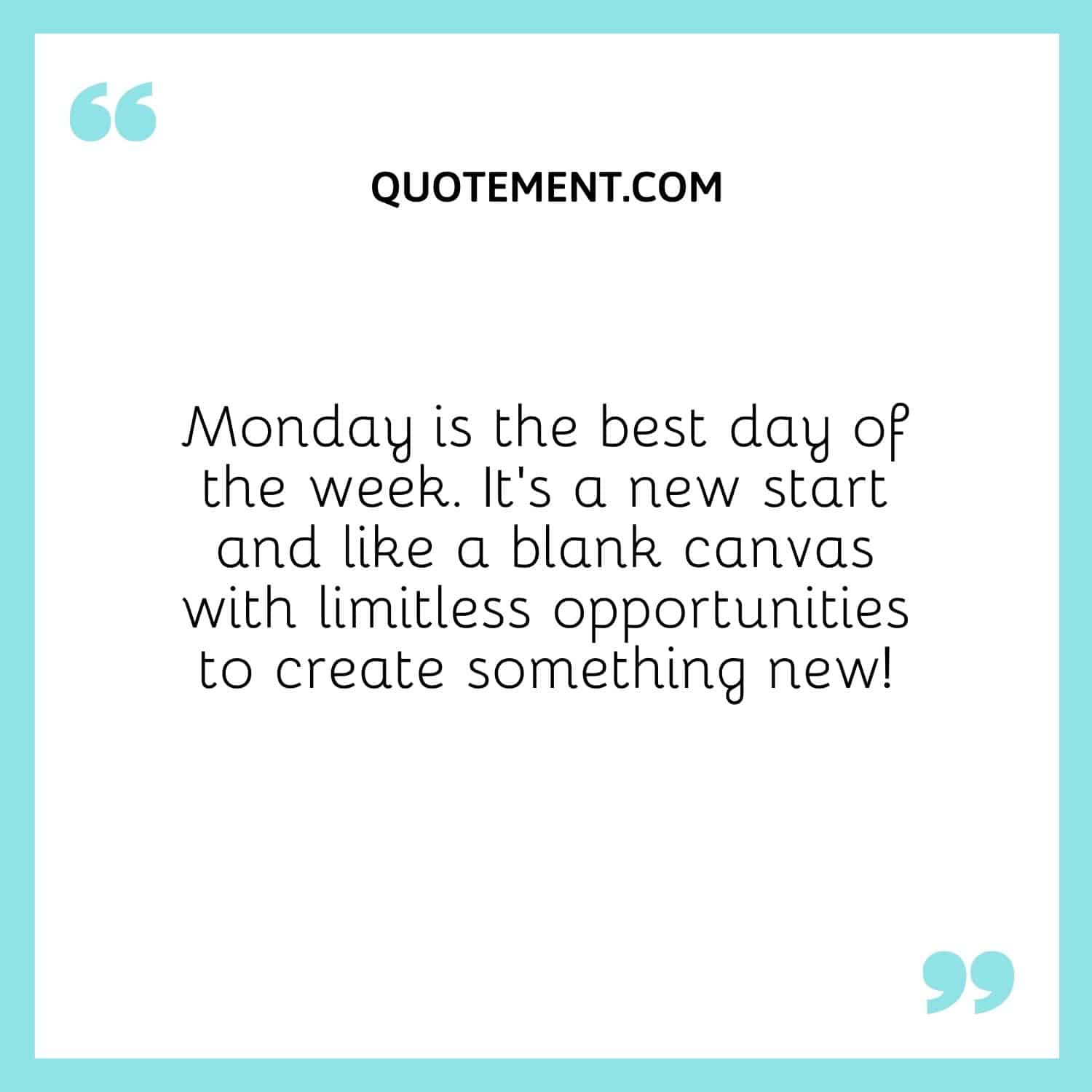 Monday Morning Captions
Here are some great Instagram captions you can use as perfect Monday morning quotes. They will really set your mood off right for the day ahead and the whole week to come.
1. To all the majestic Monday mornings!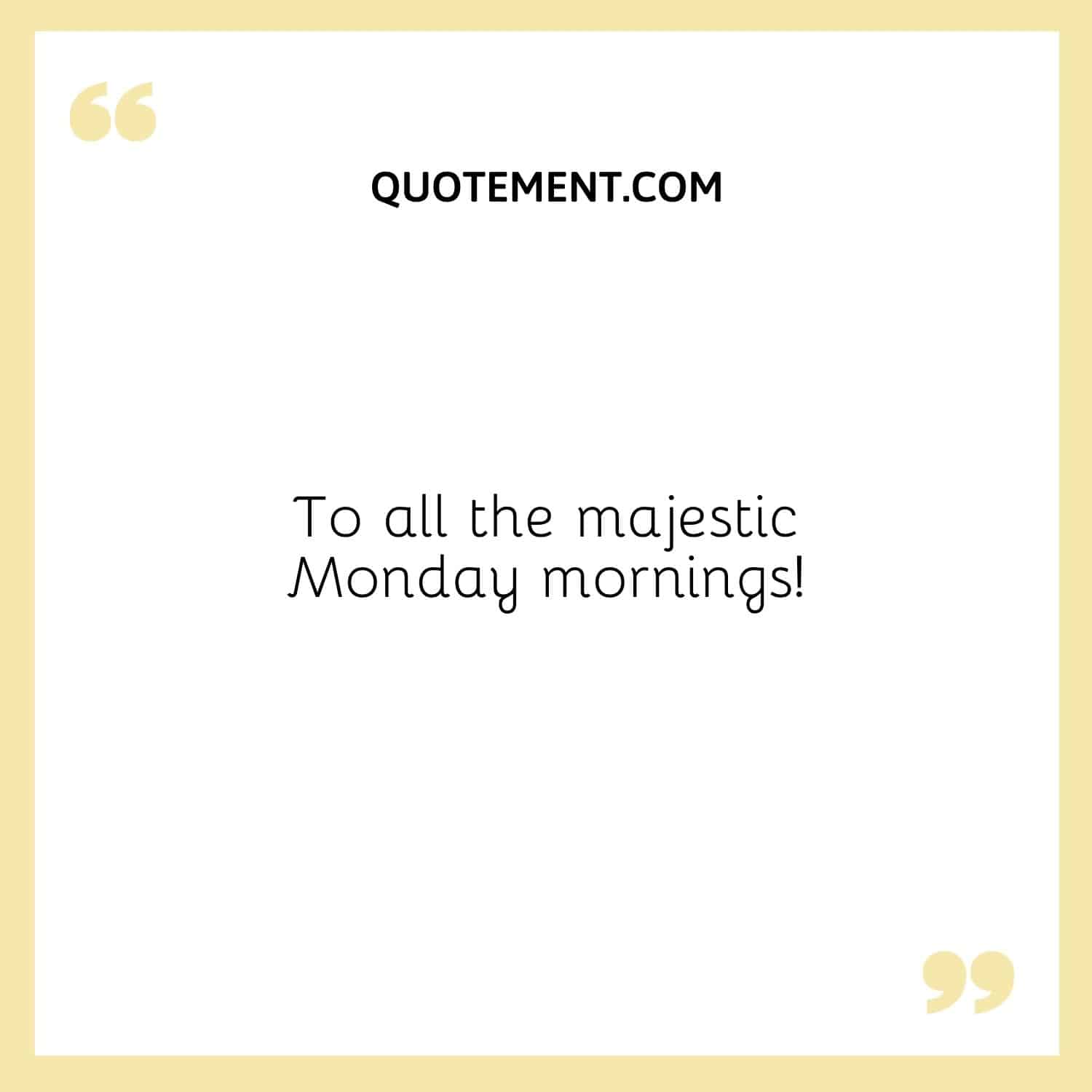 2. Here's to a Monday morning of coffee and you smiling at least once today.
3. Good morning! It's Monday but it's also sunny outside and that makes everything a little bit better.
4. On a Monday morning, the only thing you should be saying is… hellllllllo Monday!
5. Good morning! Monday again but it's going to be a glorious day, enjoy the rest of your weekend ahead!
6. When at 9 am your alarm goes off, reminding you that it's going to be a long, hard day.
7. Good morning, Monday. I have a feeling you're gonna be a good one.
8. Getting out of bed is half the battle.
9. Good morning Monday. I know, we don't get along, but if you can just chill for a sec…? We can totally be cool. Let's start now!
10. A Monday morning is no fun, but we can find a cure for that with coffee.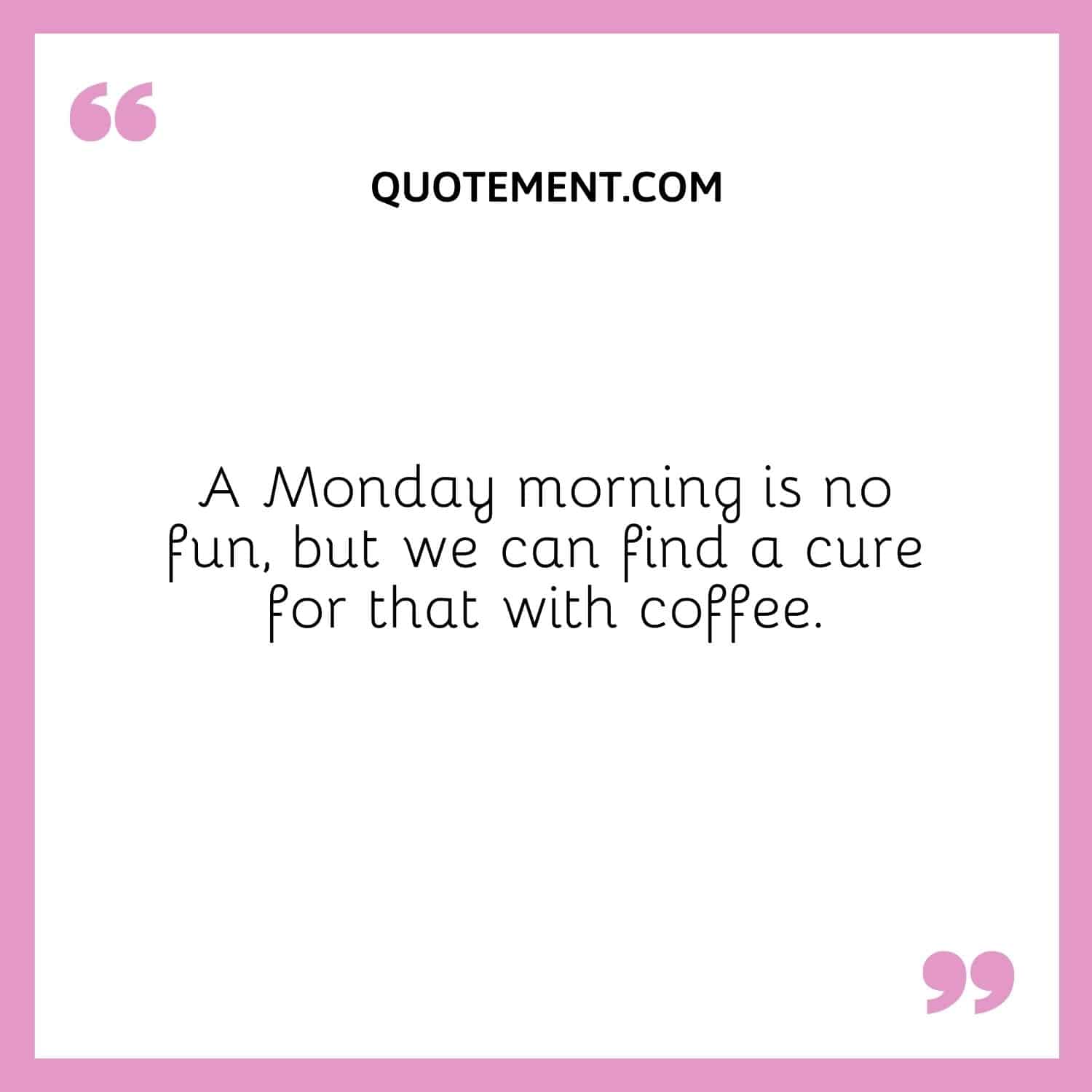 11. I love the smell of Mondays in the morning… Smells like…Monday.
12. Well, finally! It's Monday! Don't be that person who hates Mondays. Wake up! Greet the day with a smile. Good morning Monday!
13. Another Monday morning. One more day closer to Friday.
14. How's everyone's Monday morning going? These poached eggs on toast are giving me the energy I need to get through it.
15. As if Sunday night was all about making sure you had everything squared away for your week ahead, and now it's Monday morning…
16. Oh, how I love waking up on a Monday feeling the excitement of the work week and the joy of knowing you have unlimited coffee.
17. Good morning. Here's to a day full of new everything.
18. Slow mornings and tall cups of coffee.
19. We're all about relaxing on our days off, but there's something about sleeping in on a Monday morning that makes it impossible to even get out of bed.
20. Monday Mornings are like the newspaper. You never want to see them, but you know they're there.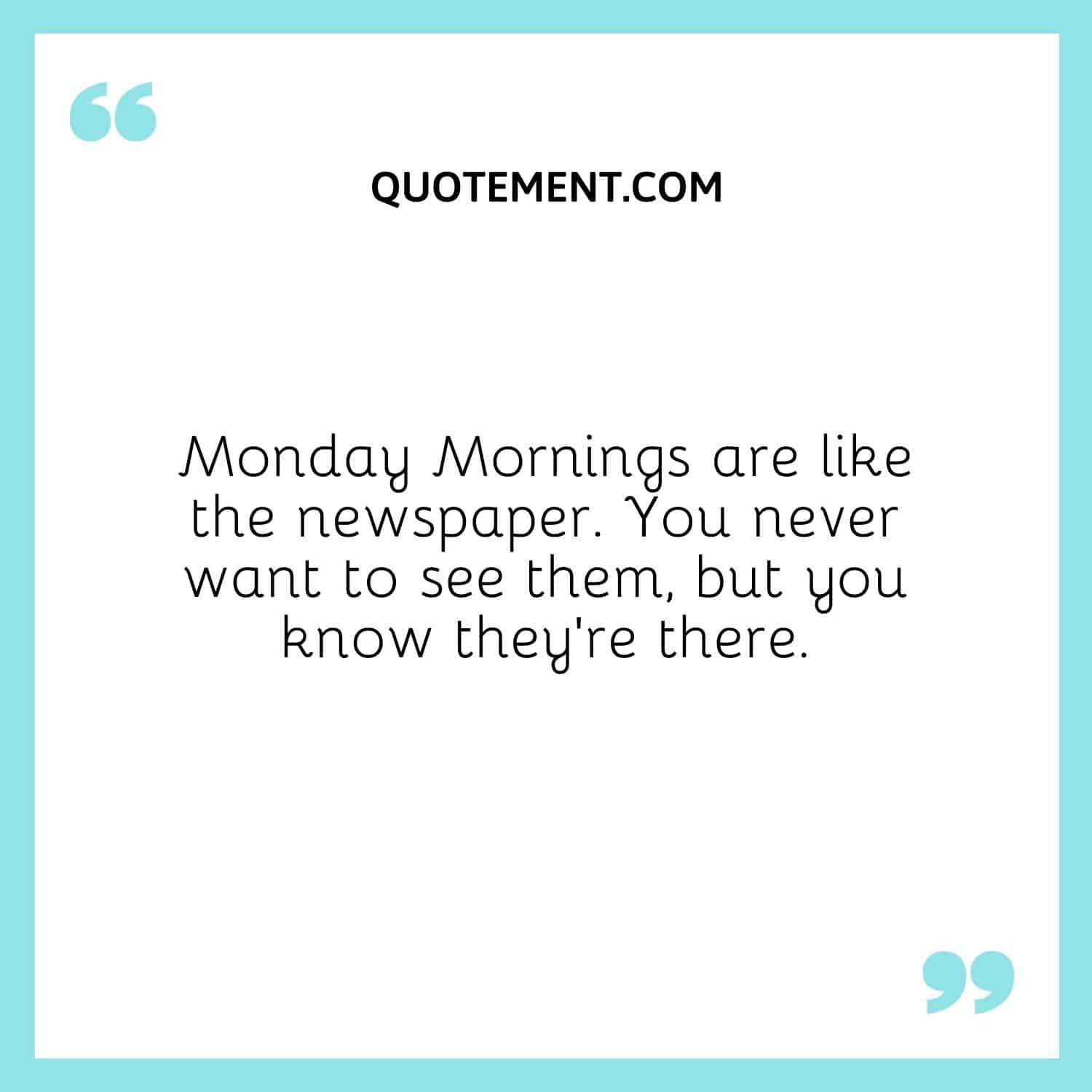 21. I am not a morning person; I don't like mornings. But if you need something to stare at this Monday morning, well, here goes…
22. Good morning. Here's to kicking off the work week on a positive note. Cheers.
23. Hey, you! It's Monday morning, time to wake up and shine!
24. Breaking out of your weekend routine this Monday, but not in that "I'm-so-over-you" kind of way. Let's have a chill morning together, shall we?
25. There's nothing like a fresh start on a Monday morning.
26. Let that Monday motivation kick in with a smooth, creamy coffee.
27. Ready to take on the week
28. Ahhh, Monday. The last thing I want to do is start the week off early, but it's necessary to get energized for the whole week.
29. Monday morning and the inevitable work stress are here!
30. Avocado toast: the best Monday morning pick-me-up.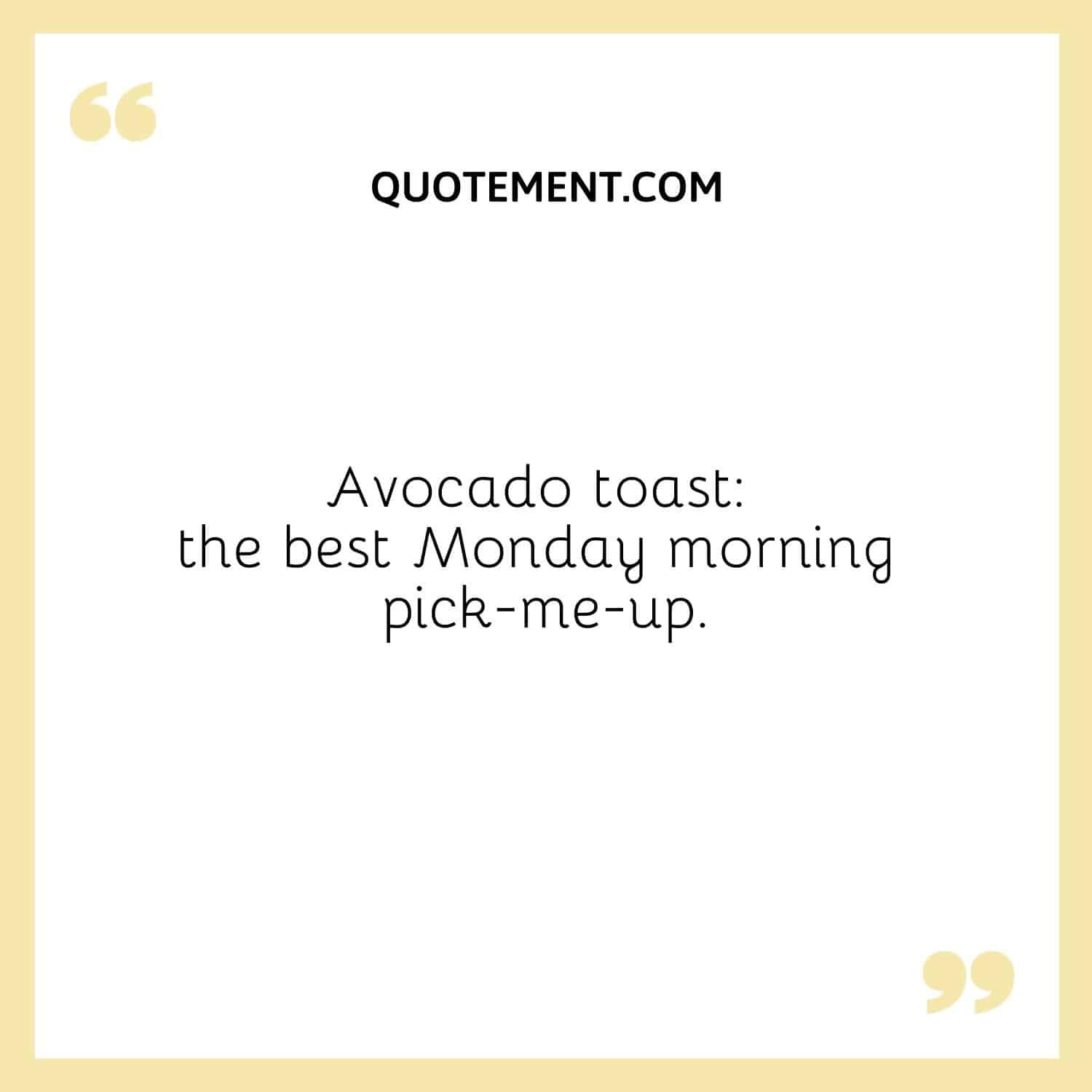 Happy Monday Captions
Celebrate Monday with these cool Monday captions and send your Insta friends and followers some motivation and positive thoughts.
1. Create a life you love with God, family, and friends. Happy Monday!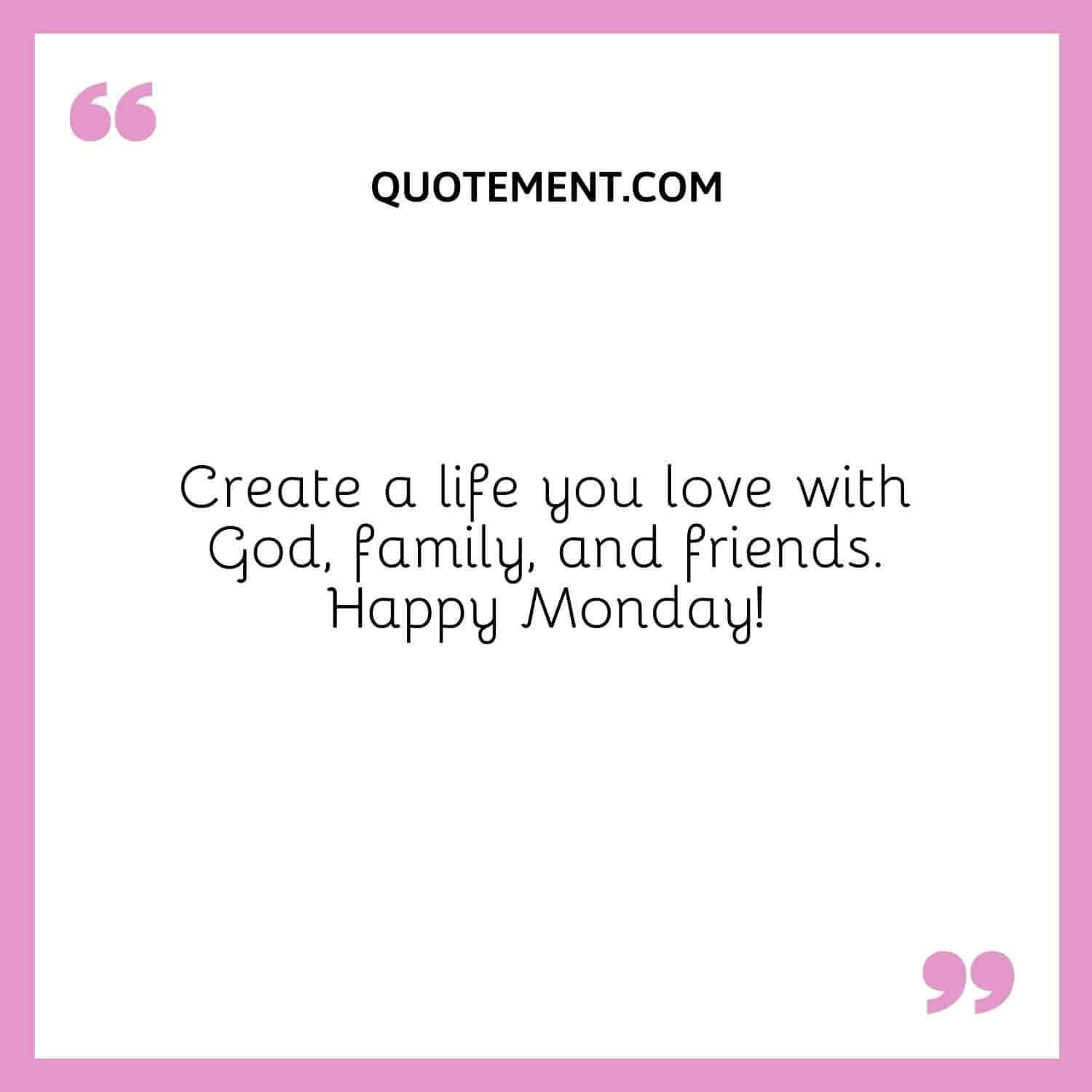 2. Happy Monday, fam! How was your weekend?
3. Sending you all a big Happy Monday!
4. Happy Monday! Your friendly reminder to stay on top of your weekly chores.
5. Happy Monday y'all. Let's get this week started right.
6. Starting the week off right with some laughter… Happy Monday!
7. Happy Monday. Happy week. Have an amazing and productive day!
8. Happy Monday! Remember: you don't have to pretend it's YOUR favorite day of the week.
9. Happy Monday! Don't let the week drag you down!
10. Happy Monday. Here's to staying motivated with a caffeinated kick this week.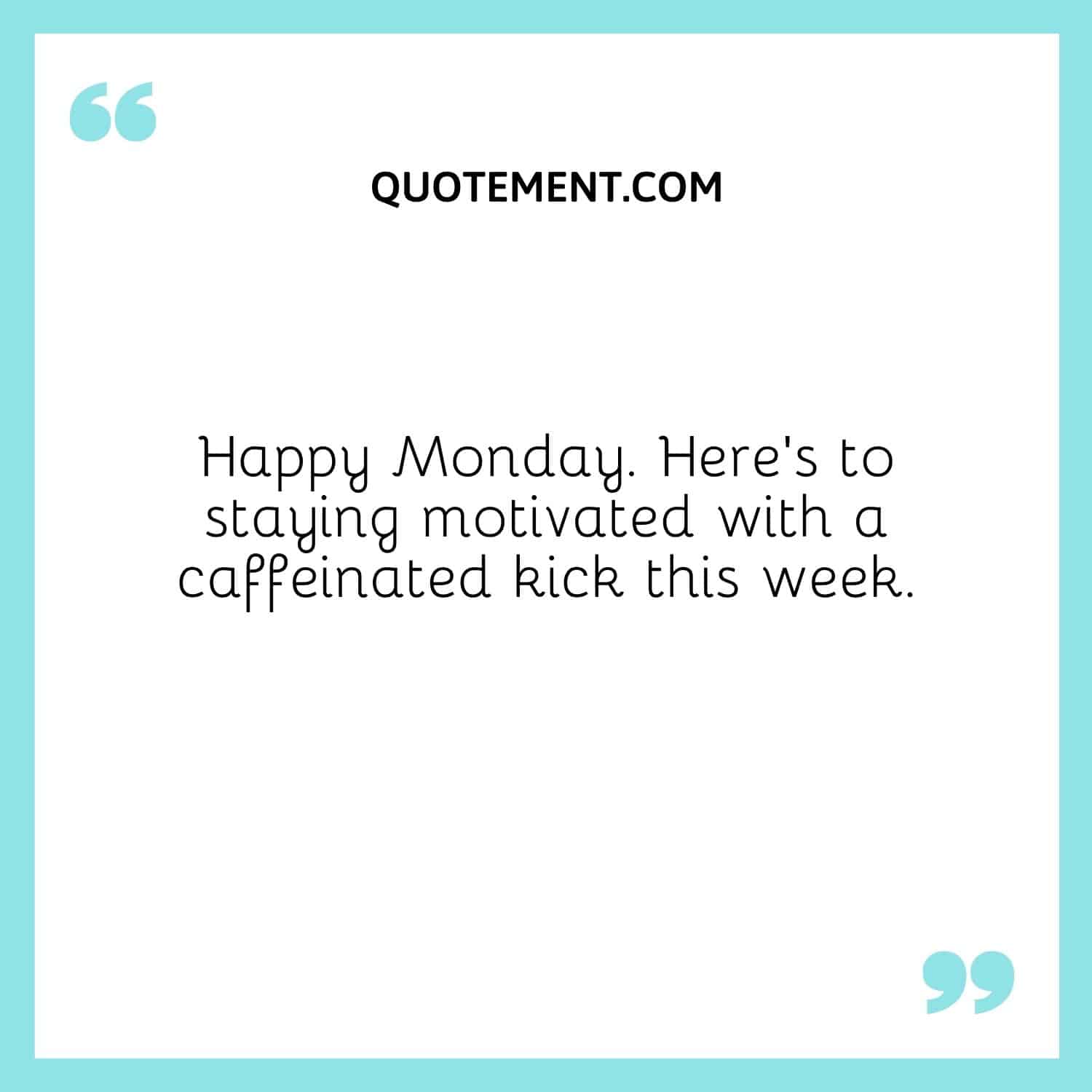 Monday Quotes That Can Be Used As Captions
Last, but not least, take a look at these motivational quotes that you can use as Monday Instagram captions.
1. "Mondays are the start of the work week which offer new beginnings 52 times a year!" — David Dweck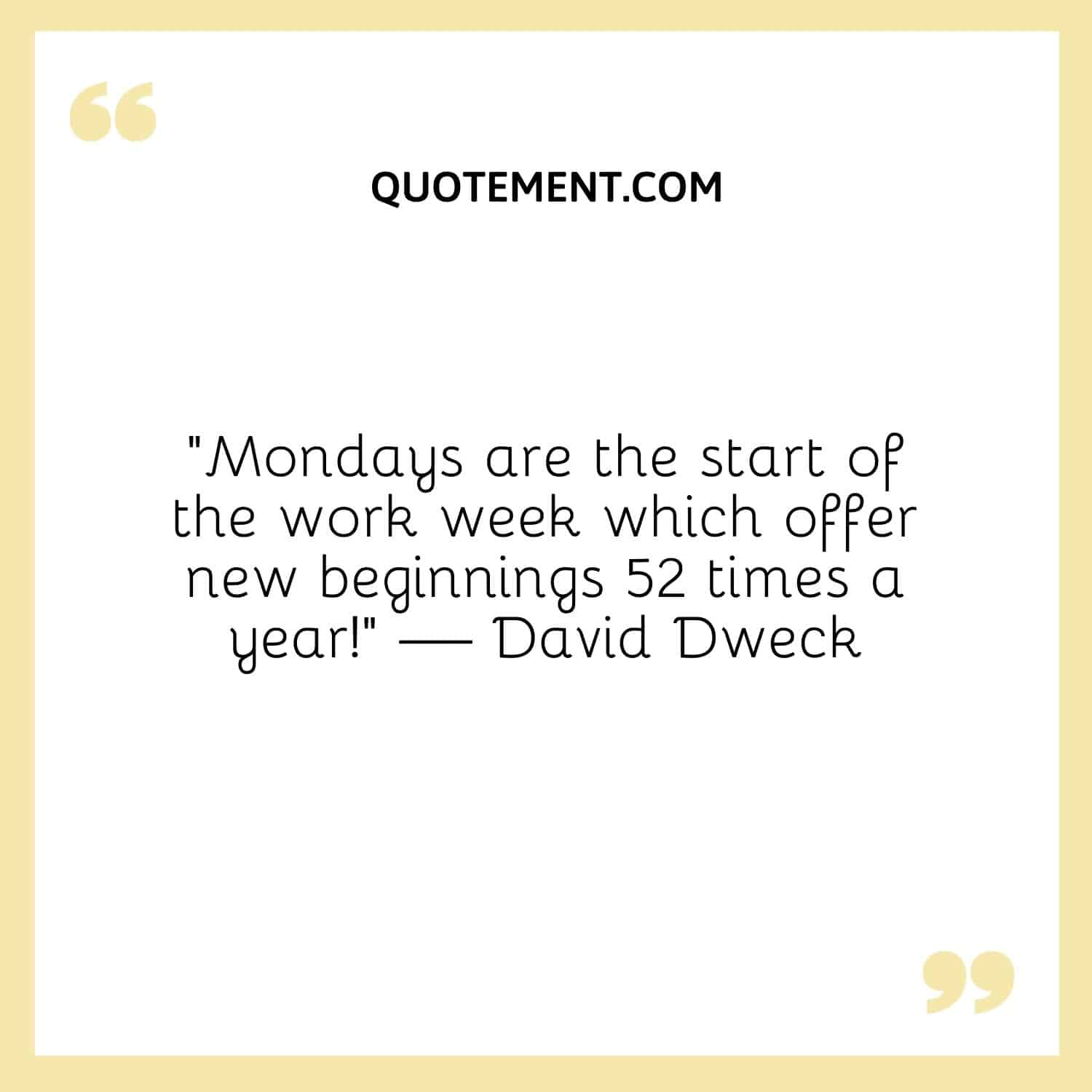 2. "May your coffee be strong and your Mondays be short." — Unknown
3. "This is your Monday morning reminder that you can handle whatever this week throws at you." — Unknown
4. "You are in control. Never allow your Monday to be manic." — Andrea L'Artiste
5. "So. Monday. We meet again. We will never be friends — but maybe we can move past our mutual enmity toward a more-positive partnership." — Julio Alexi Genao
6. "I really need a day in between Sunday and Monday." — Unknown
7. "It's Monday. Get a new perspective. Whatever obstacle you're facing — it's not permanent." — Unknown
8. "Okay, it's Monday but who said Mondays have to suck? Be a rebel and have a great day anyway." — Kimberly Jiménez
9. "Your Monday morning thoughts set the tone for your whole week. See yourself getting stronger, and living a fulfilling, happier and healthier life." — Germany Kent
10. "Monday is for people with a mission." — Cristina Imre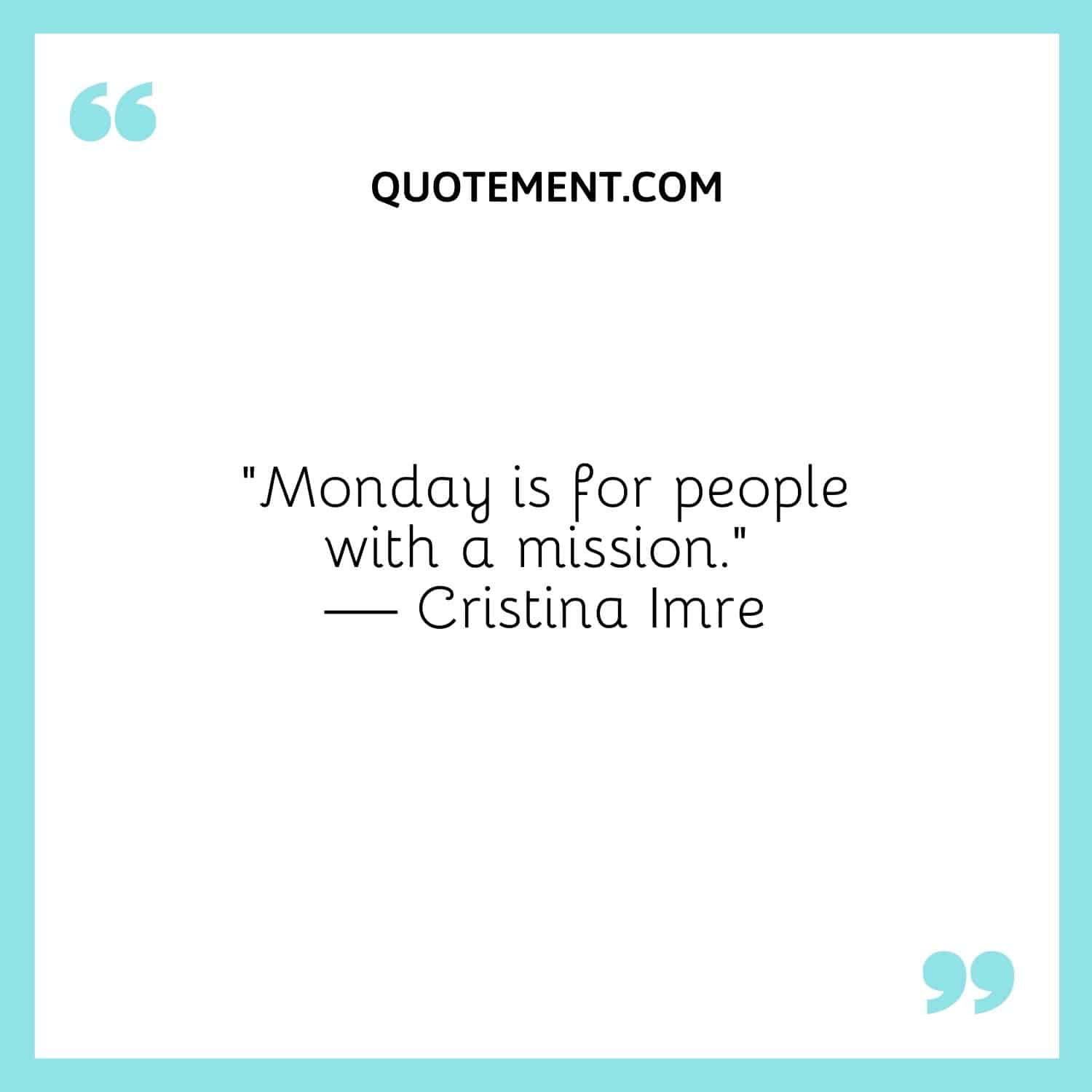 Conclusion
Thank you for taking the time to read my collection of the best Monday captions. I believe you will see yourself reflected in them.
Until next time!
Read next: The 150 Best Tuesday Captions For Your Next Instagram Post