If you prefer solitude to company, if you like to do things on your own terms and be self-motivated rather than follow the herd and someone else's ambitions, you're probably a lone wolf.
Here are the best lone wolf quotes you will definitely relate to!
I searched the internet far and wide to find the most inspirational quotes about lone wolves that will help you take full advantage of your lone wolf nature.
As lone wolfs are those who choose life paths that differ from those of other people, they are usually considered intelligent, brave, and creative individuals who know what they want in life.
These motivational quotes will inspire you to embrace your lone wolf personality and your desire to fight for what you believe in, even when nobody else does.
Let's start!
Top 20 Lone Wolf Quotes
1. "The tiger and the lion may be more powerful. But the wolf does not perform in the circus." — Earl Derr Biggers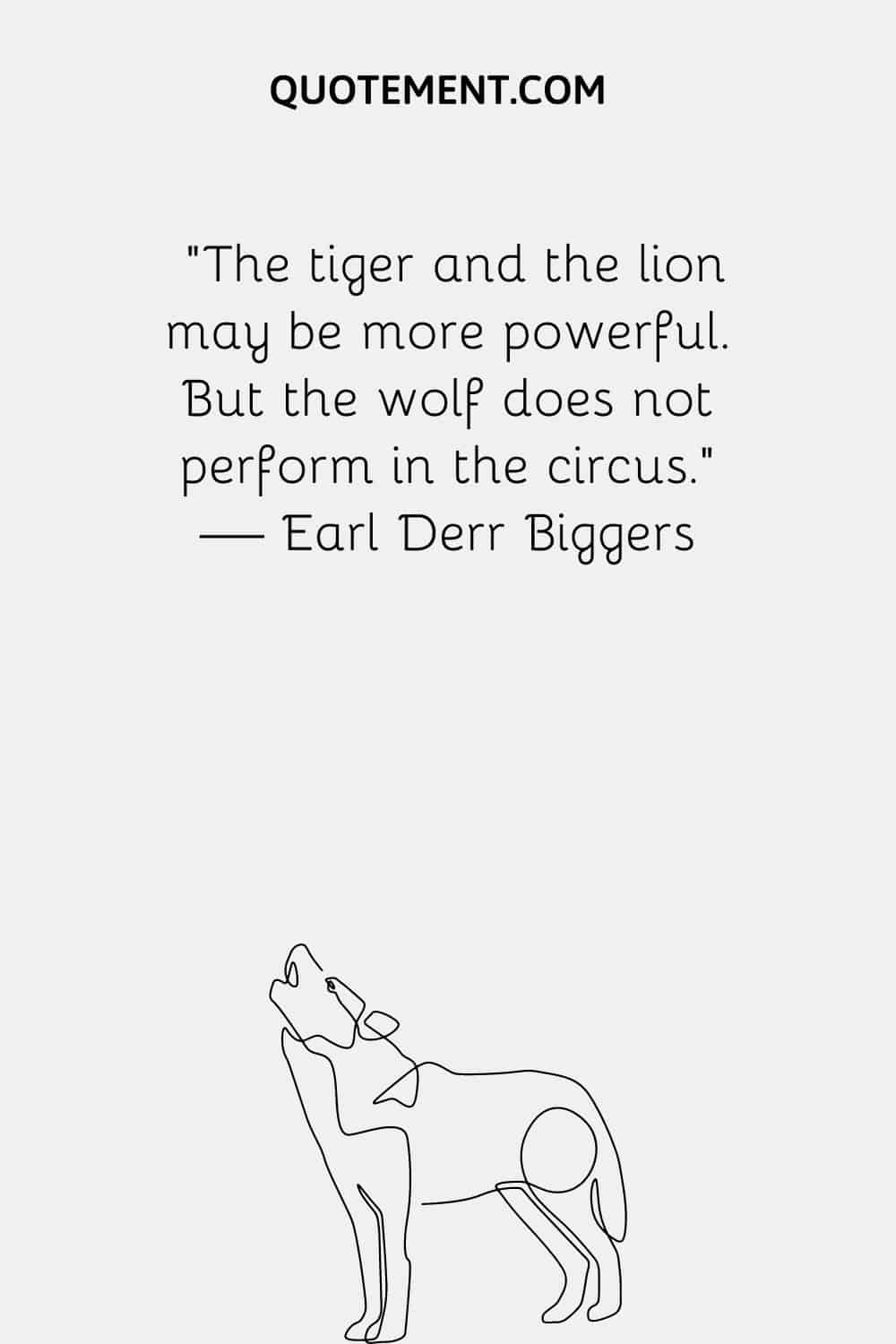 2. "Life is a lone wolf, scratching out a living with teeth and claws and a heart of stone." ― Dan Wells
3. "The wolves in the woods have sharp teeth and long claws, but it's the wolf inside who will tear you apart." ― Jennifer Donnelly
4. "The price of being a sheep is boredom. The price of being a wolf is loneliness. Choose one or the other with great care." — Hugh Macleod
5. "People who hate solitude have very low standards when it comes to the company they keep." ― Mokokoma Mokhonoana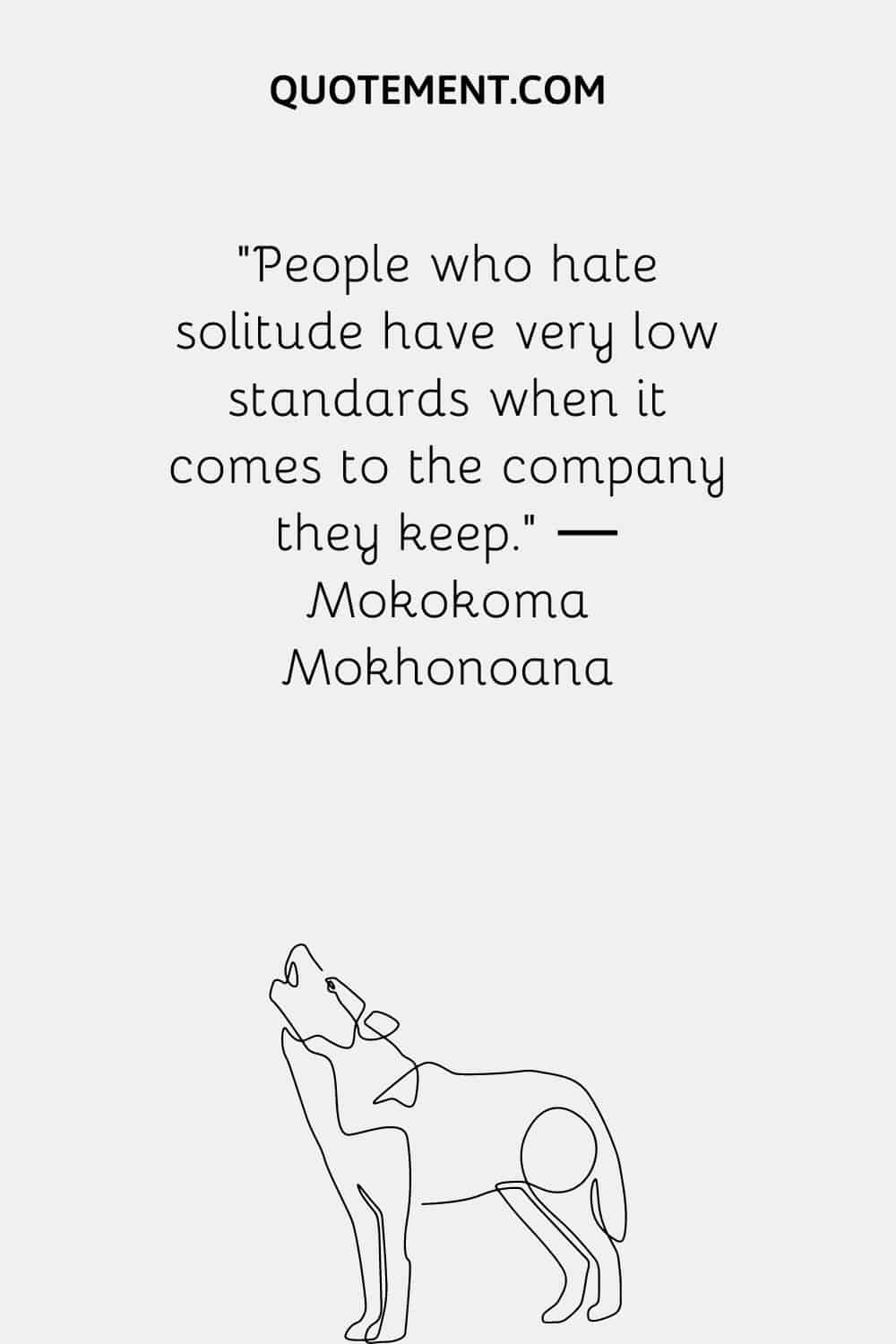 6. "A lone wolf doesn't tread paths its ilk leaves; it makes its own footprints in the snow." — Savas Moundjid
7. "Wolves fail to hide their integrity just like the way men fail to hide their own animality." — Munia Khan
8. "A wolf is no less a wolf because he's dressed in sheepskin, and the devil is no less the devil because he's dressed as an angel." — Lecrae
9. "Where there are sheep, the wolves are never very far away." — Plautus
10. "It never troubles the wolf how many the sheep may be." — Virgil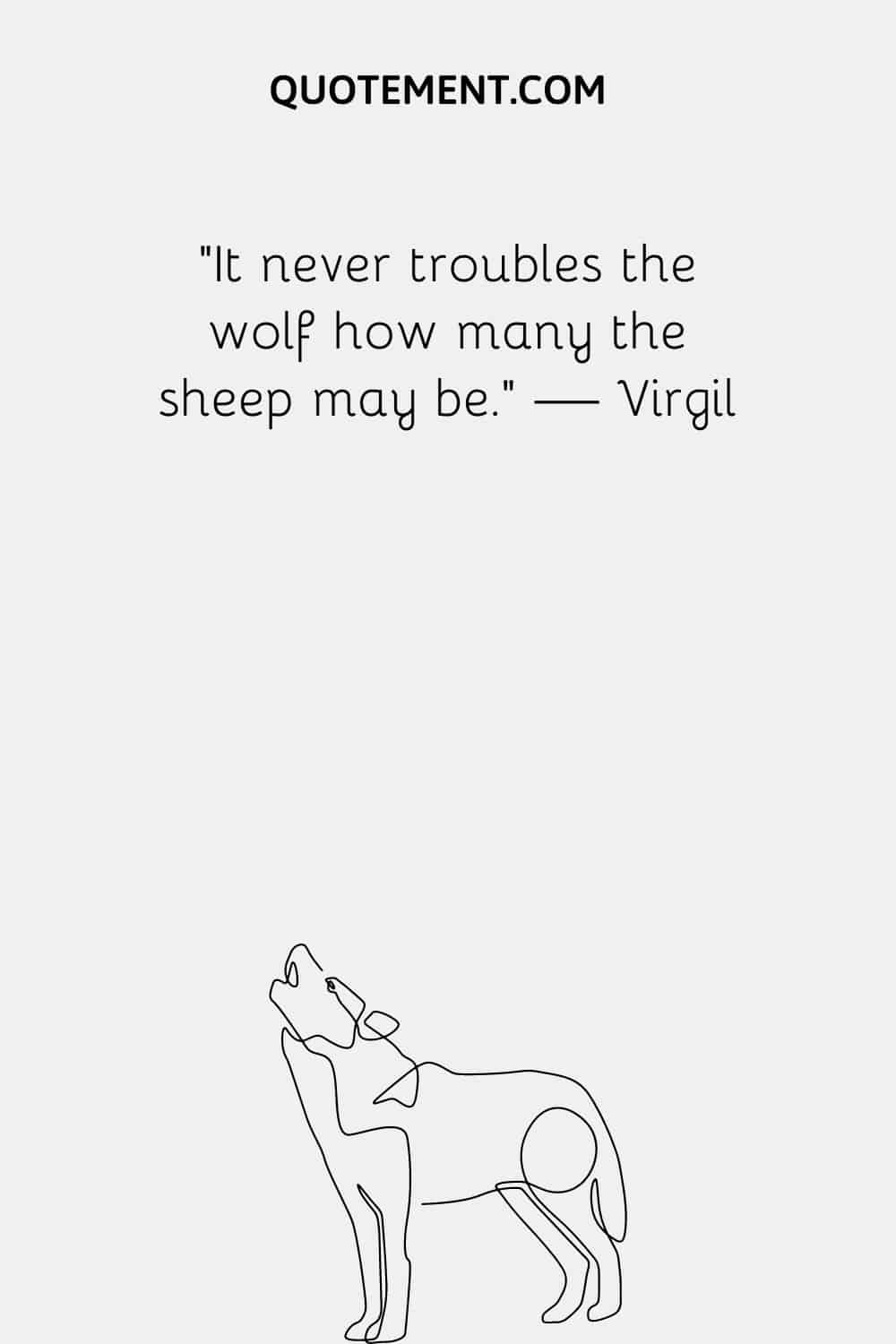 11. "We wear clothes, and speak, and create civilizations, and believe we are more than wolves. But inside us, there is a word we cannot pronounce, and that is who we are." — Anthony Marra
12. "One beast and only one howls in the woods by night." ― Angela Carter
13. "The lone wolf is the most dangerous of all wolves; he has no pack to restrain him." — Unknown
14. "For a wolf, the world is about understanding, knowledge, respect – attributes that many humans have cast off, along with an appreciation of the natural world." ― Jodi Picoult
15. "A true lone wolf wishes not to lead the pack, but to lead itself." — Eric Kay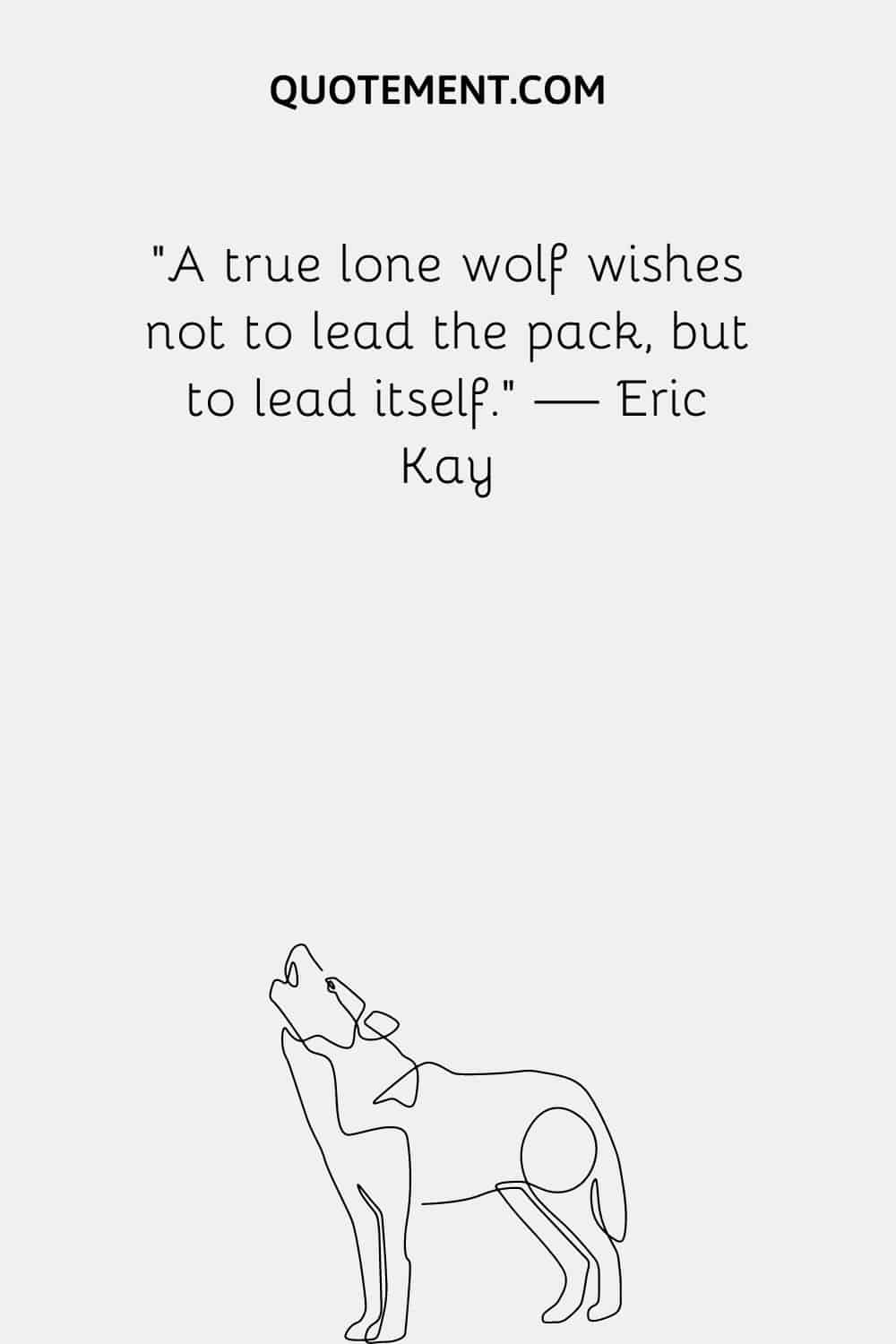 16. "There are nights when the wolves are silent and only the moon howls." — George Carlin
17. "The real power of a wolf isn't in its fearsome jaws, which can clinch with fifteen hundred pounds of pressure per square inch. The real power of a wolf is having that strength and knowing when not to use it. " — Jodi Picoult
18. "The strength of the pack is the wolf, the strength of the wolf is the pack." — Rudyard Kipling
19. "Leave the pain behind and let your life be your own again. There is a place where all time is now, and the choices are simple and always your own. Lone Wolves have no kings." — Robin Hobb
20. "A lone wolf doesn't tread paths its ilk leaves; it makes its own footprints in the snow. Most of its kind lives in packs, but it is an army in itself." — Savas Moundjid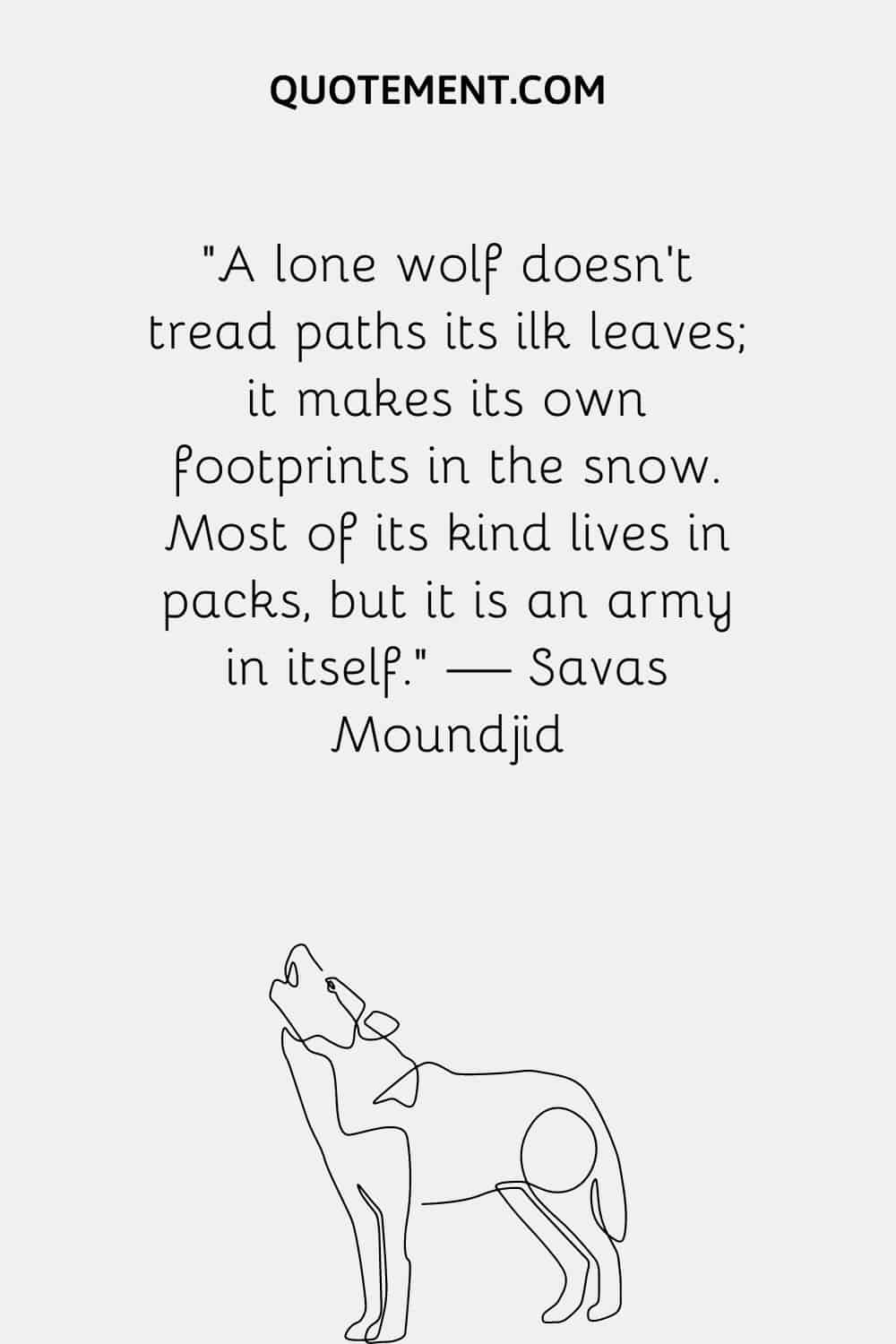 Lone Wolf Life Quotes
1. "If you run from a wolf, you may run into a bear." — Lithuanian Proverb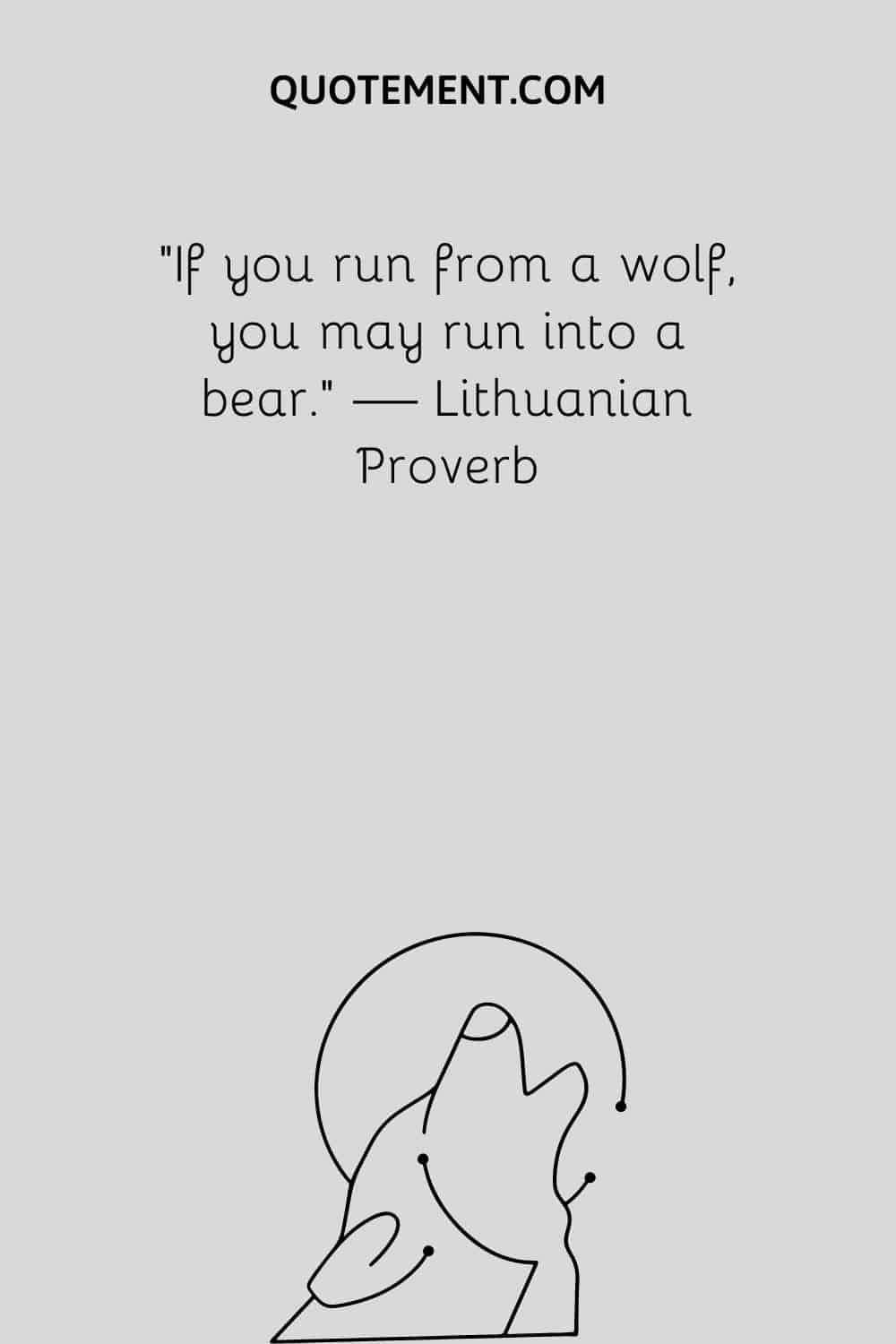 2. "Some days I am more wolf than woman, and I am still learning how to stop apologizing for my wild." ― Nikita Gill
3. "Those are the voices of my brothers, darling; I love the company of wolves." ― Angela Carter
4. "The leader of the pack is never the loudest." — Unknown
5. "It is much better to walk alone, in the right direction, than to follow the herd, walking in the wrong direction." — Unknown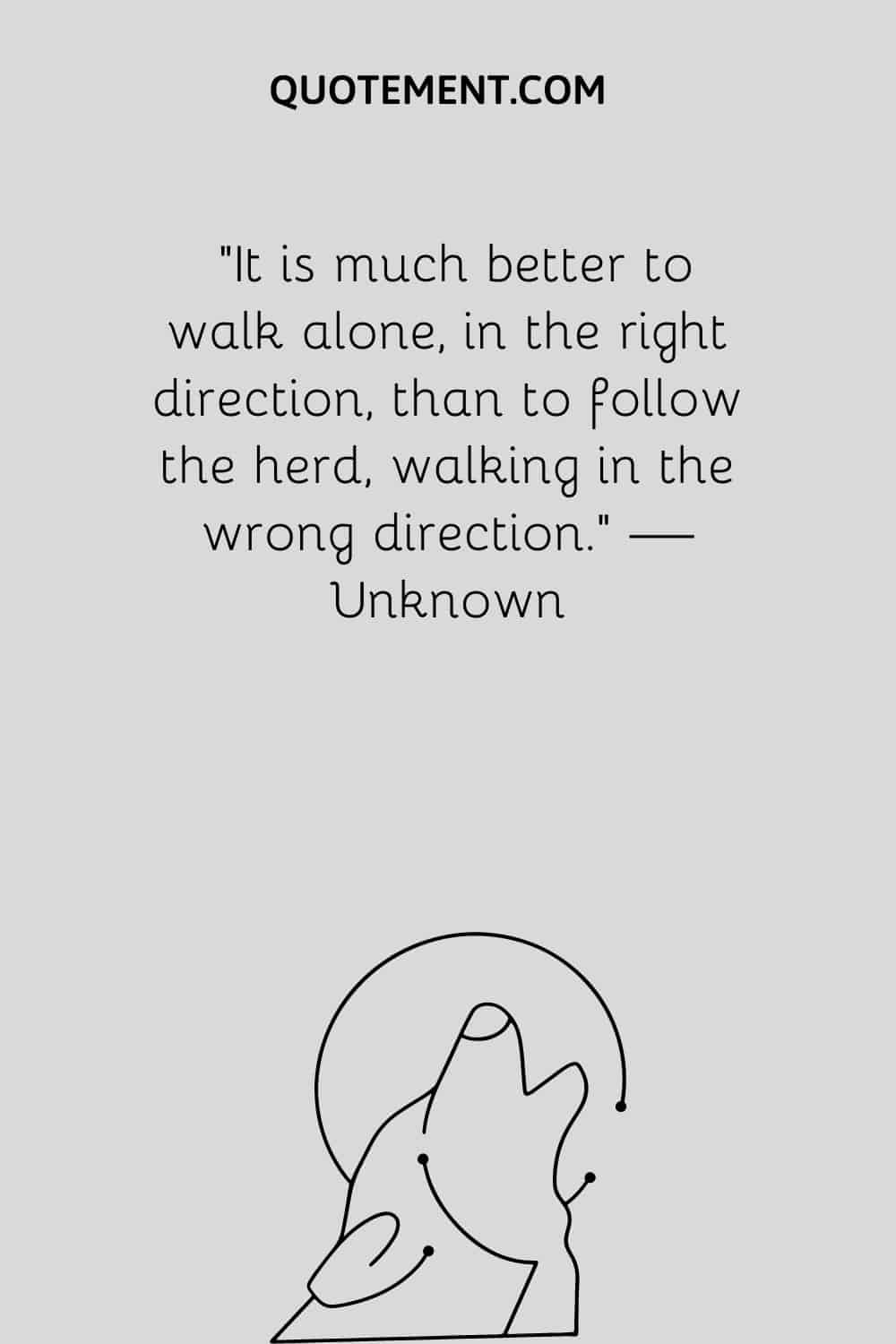 6. "A lone wolf howls and the wind plays tricks with the howling giving the sound a mesmerizing quality…" — J.L. Haynes
7. "I never found a companion that was so companionable as solitude." — Henry David Thoreau
8. "She's a wolf with a human mask…She is fierce, and she will race the moonlight until she outruns the sunrise." — Chrissie Pinney
9. "Lonely wolves are the most dangerous ones because a crowd dives deep to know your weaknesses, and you swim to the land to know their powers." — Unknown
10. "Standing with the crowd is easy, it takes courage to stand alone" — Unknown
11. "One day, a wolf bit a man, and the man caught it. Magic or science, it's all the same. The only thing magical about it is that we can't explain it." — Maggie Stiefvater
12. "Loneliness is not lack of company, loneliness is lack of purpose." — Guillermo Maldonado
13. "The strongest man in the world is he who stands most alone." — Henrik Ibsen
14. "In the calm, deep waters of the mind, the wolf waits." — F.T. McKinstry
15. "The loneliest wolf always howls the loudest at night before going into battle against its prey." — Unknown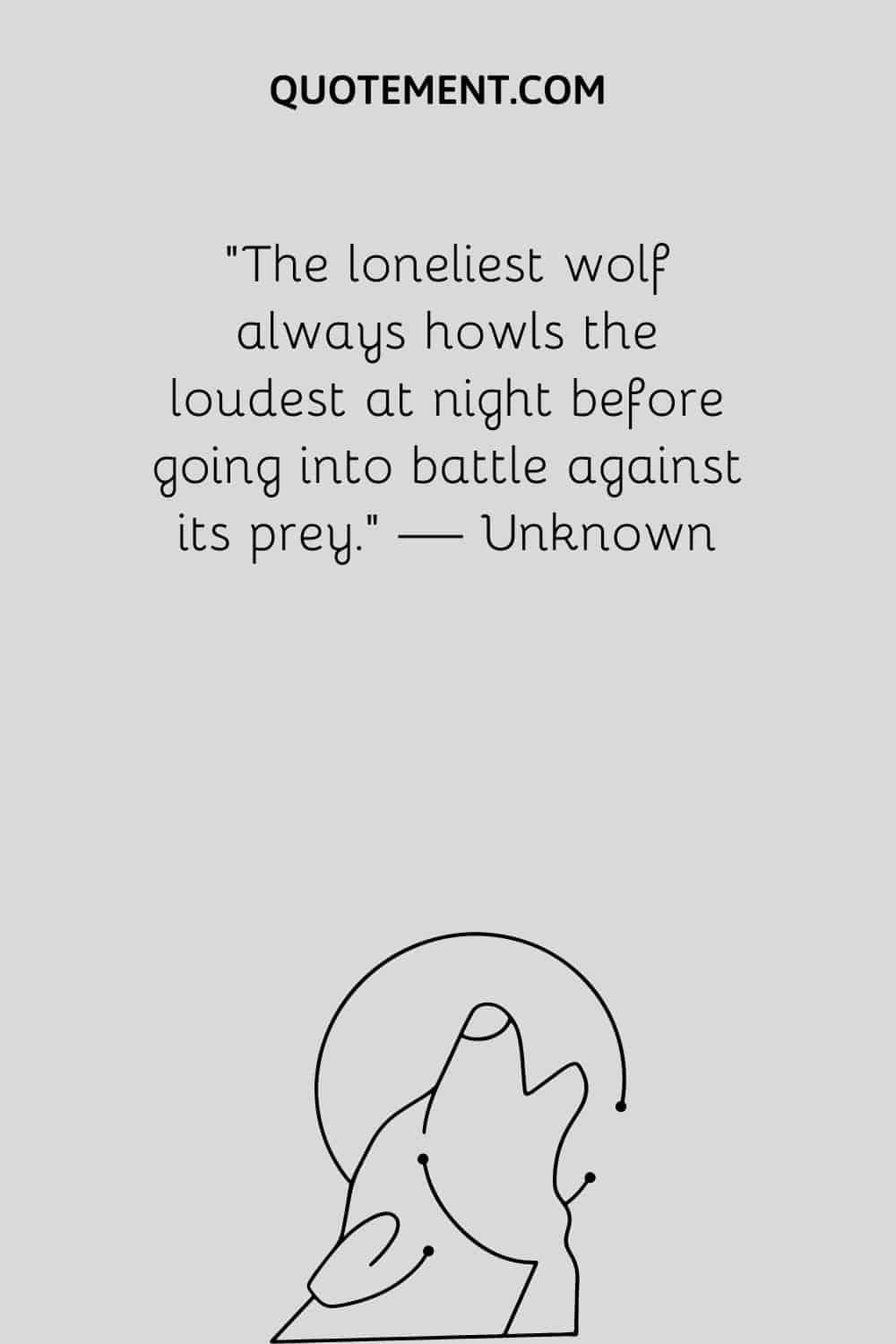 16. "Stand up for what you believe in, even if it means standing alone." — Unknown
17. "Wolves and women have much in common. Both share a wild spirit." — Clarissa Pinkola Estés
18. "You have to learn how to be lonely before you can know what it means to love somebody else." — Sarah Jio
19. "It takes a wolf to catch a wolf." ― David Ayer
20. "Success is a lonely road, only a few dare to take it." — Unknown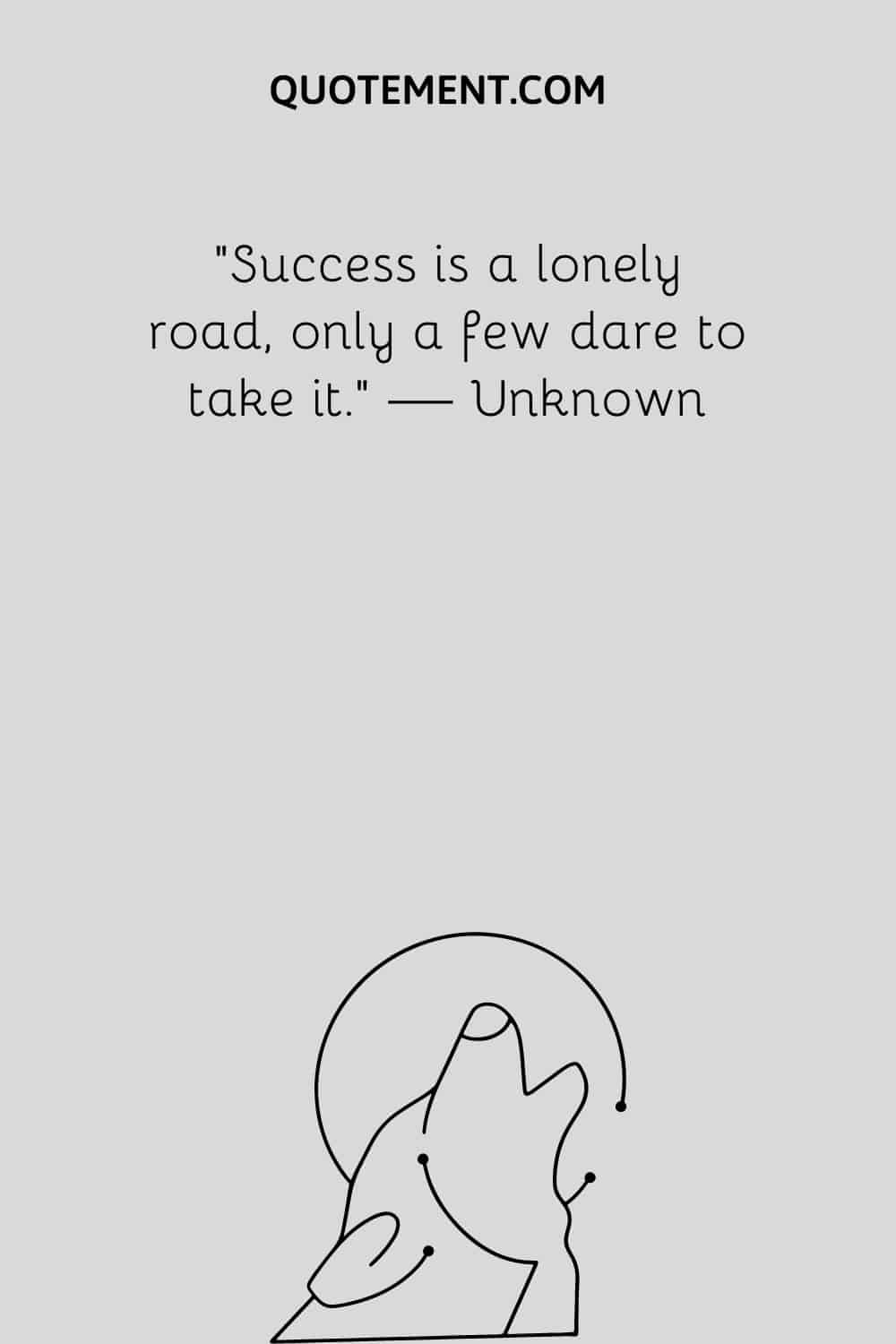 See also: 220 Best Proverbs About Success To Give You Inspiration
Alpha Lone Wolf Quotes
1. "I am not a wolf in sheep's clothing, I'm a wolf in wolf's clothing." — Ricky Gervais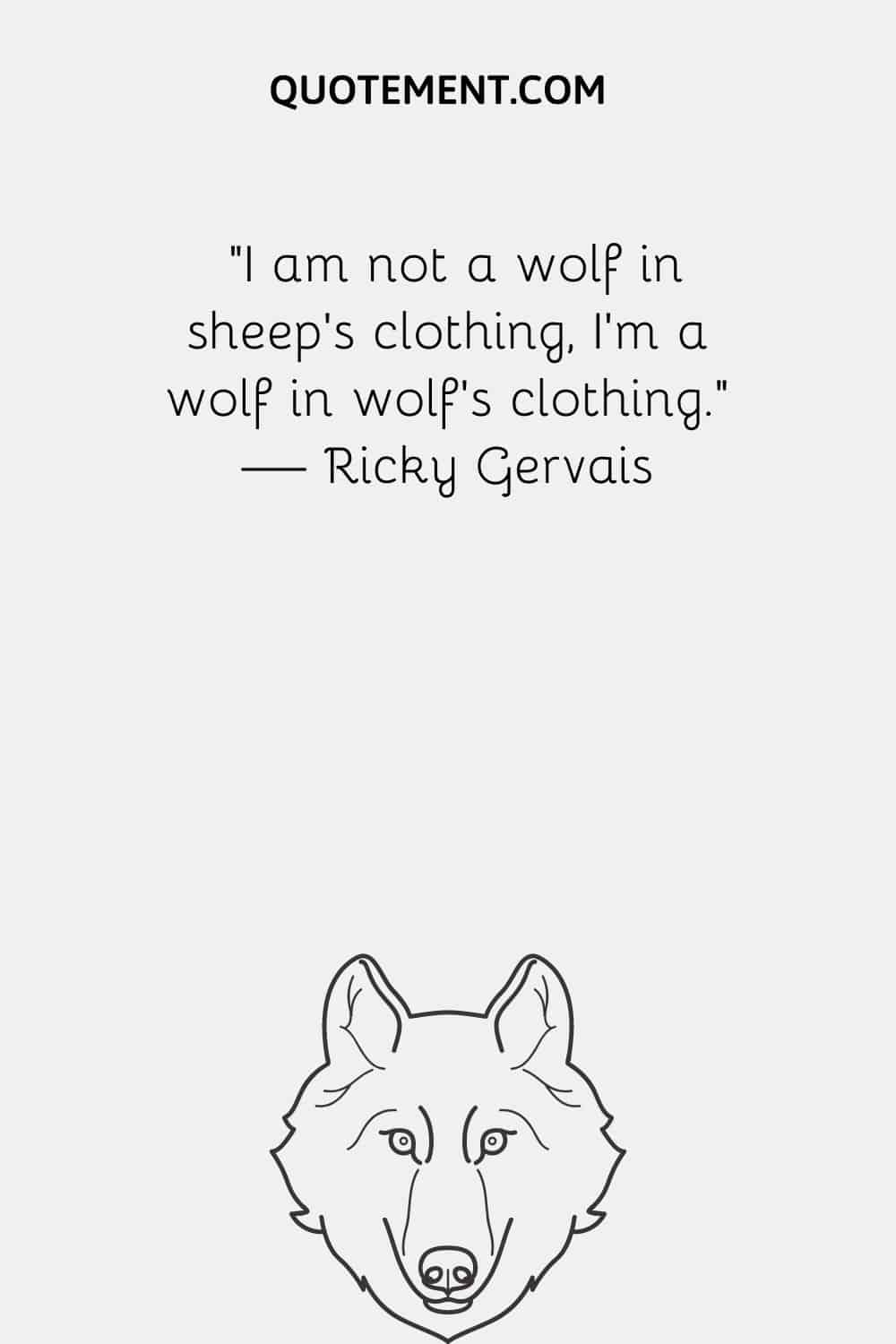 2. "Do not tame the wolf inside you just because you've met someone who doesn't have the courage to handle you." — Belle Estreller
3. "The wolf always figures out how to get its way… The Wolf, in other words, always wins." ― Cristina Rivera Garza
4. "The black wolf's curse awakes every time that a full moon points in the middle of the sky." ― Pet Torres
5. "I am the Lone Wolf, and the Moon is mine." ― Avijeet Das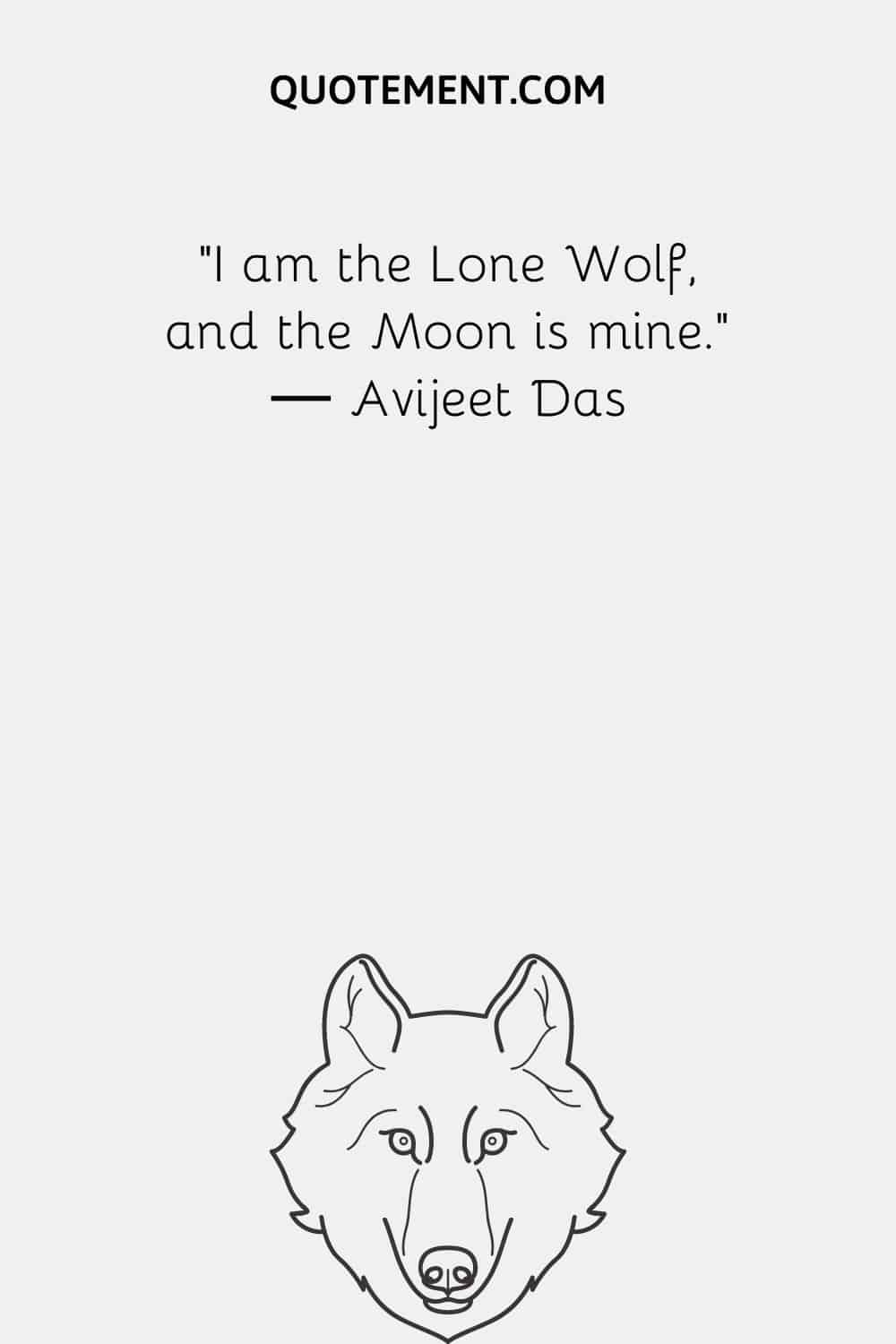 6. "The caribou feeds the wolf, but it is the wolf that keeps the caribou strong." ― Farley Mowat
7. "If the wolf had stayed in the wood, there would have been no hue and cry after him." — German Proverb
8. "In the woods, you must be lucky to avoid the wolf every time… But the wolf…the wolf only needs enough luck to find you once." ― Emily Carroll
9. "I'm the lone wolf who has never had any real pups since the day I was born." — Mick Jagger
10. "Throw me to the wolves, and I will return, leading the pack." — Seneca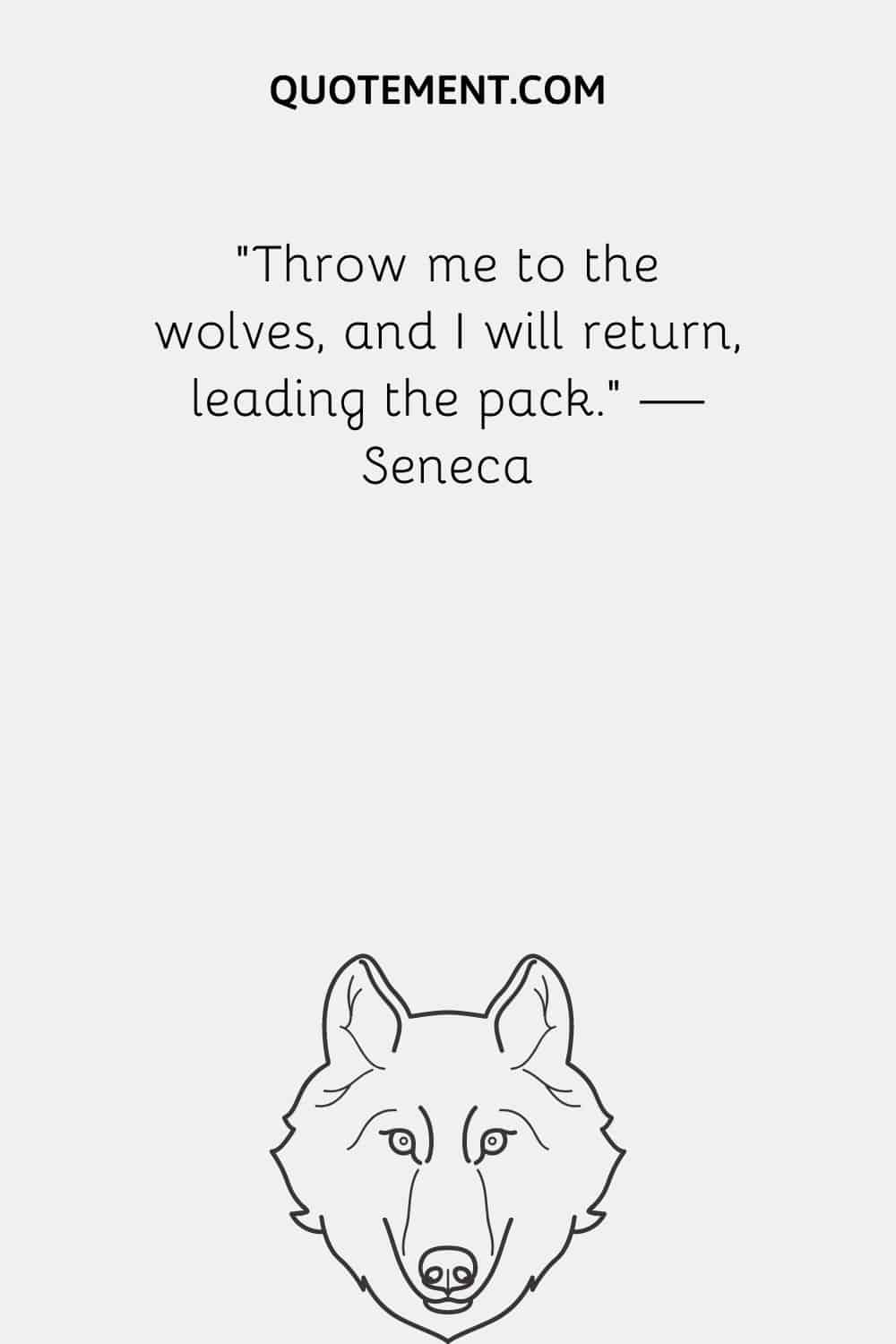 11. "Democracy must be something more than two wolves and a sheep voting on what to have for dinner." — James Bovard
12. "Have you seen what wolves do to their prey? But they do mate for life." ― Donna Lynn Hope
13. "A man might befriend a wolf, even break a wolf, but no man could truly tame a wolf." — George R.R. Martin
14. "If it's true what is said, that only the wise discover the wise, then it must also be true that the lone wolf symbolizes either the biggest fool or the biggest Einstein." ― Criss Jami
15. "The wolf on the hill is not as hungry as the wolf climbing the hill." — Arnold Schwarzenegger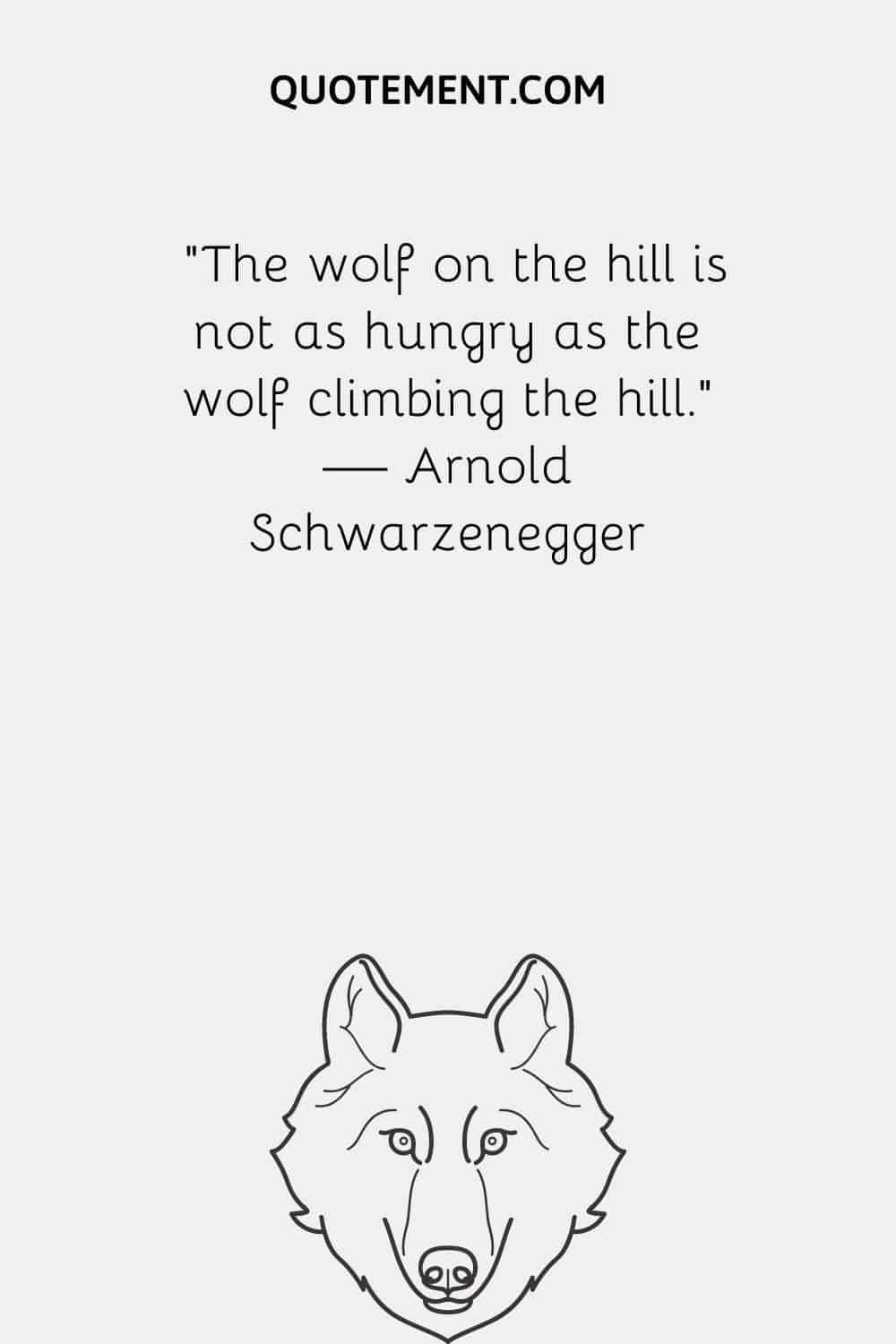 16. "It is useless for the sheep to pass resolutions in favor of vegetarianism, while the wolf remains of a different opinion." — William Inge
17. "Death smiles at everyone, a wolf smiles back." — Unknown
18. "I have always been a lone wolf and in the real sense of the word… I feel like I watch people, and I wonder why they do things." — C. JoyBell C.
19. "The Native Americans know that wolves are mirrors for humans. What they show us are our strengths and weaknesses." — Jodi Picoult
20. "Be the wolf. The wolf is relentless, never quits, and doesn't look back." — Unknown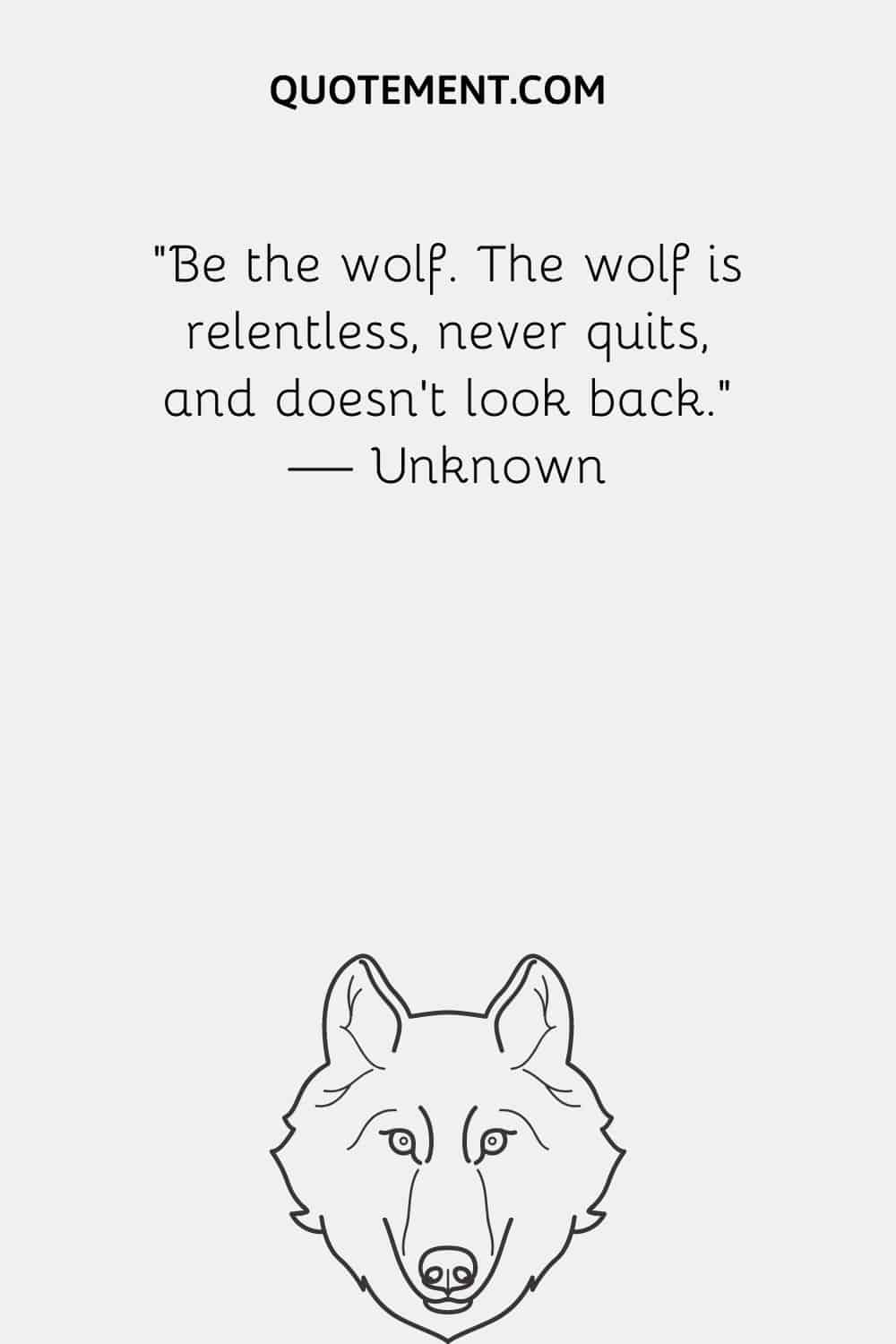 Warrior Wolf Quotes
1. "I am a wolf, quietly I will endure, silently I will suffer, patiently I will wait, for I am a warrior and I will survive." — Unknown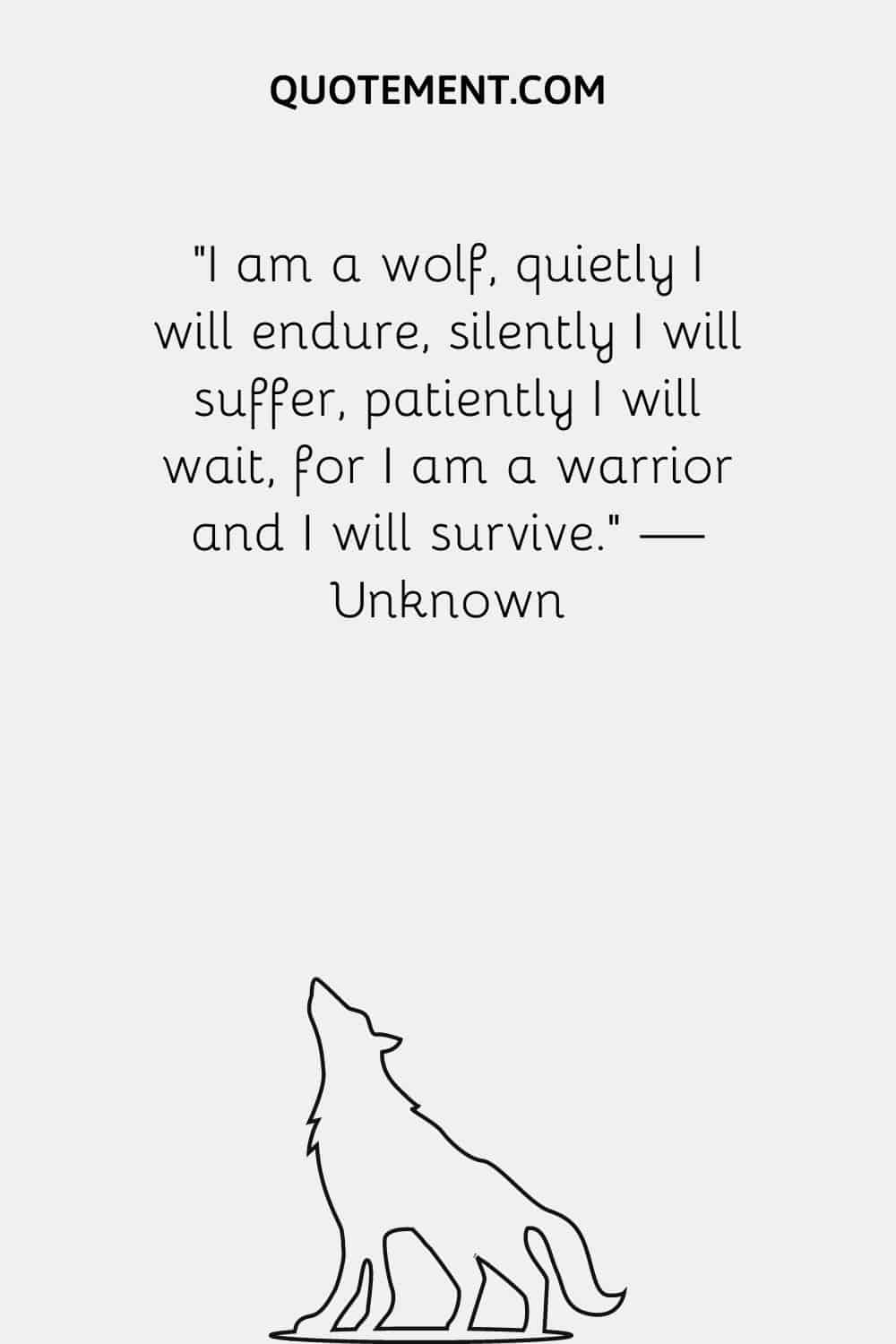 2. "You have to go ahead, even if no one goes with you." — Lailah Gifty Akita
3. "The fears we fail to face become our limits." — Robin Sharma
4. "Only a strong tree can stand alone." — Arnold Glasow
5. "The true soldier fights not because he hates what is in front of him, but because he loves what is behind him." — G.K. Chesterton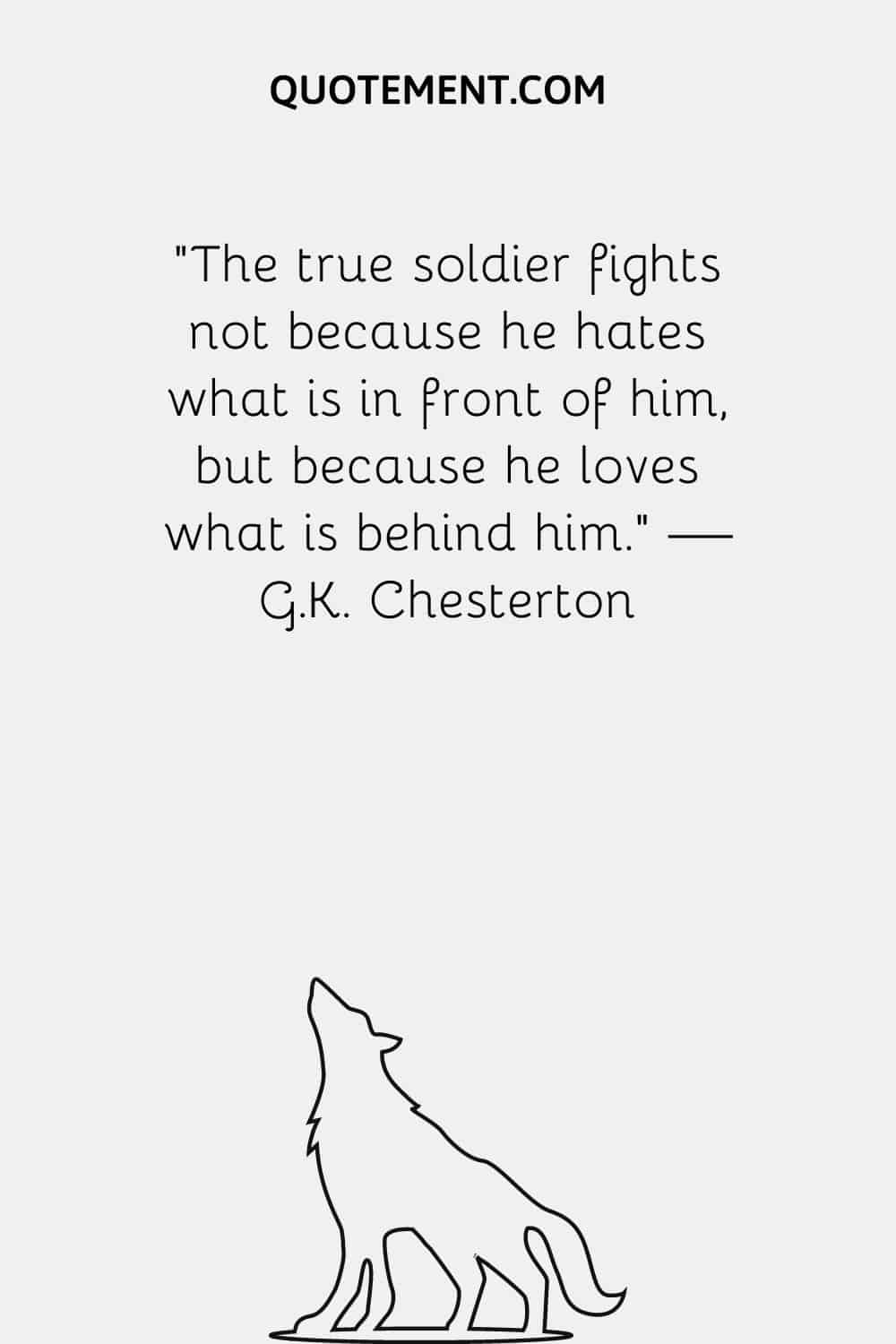 6. "Warriors want a worthy opponent. There is no redress in fighting the pathetic." ― Donna Lynn Hope
7. "Warriors should suffer their pain silently." — Erin Hunter
8. "Do we have the moral courage to stand firm for our beliefs, even if by so doing we must stand alone?" — Thomas S. Monson
9. "The more you sweat in training, the less you will bleed in battle." — Navy Seals Motto
10. "A warrior never worries about his fear." – Carlos Castaneda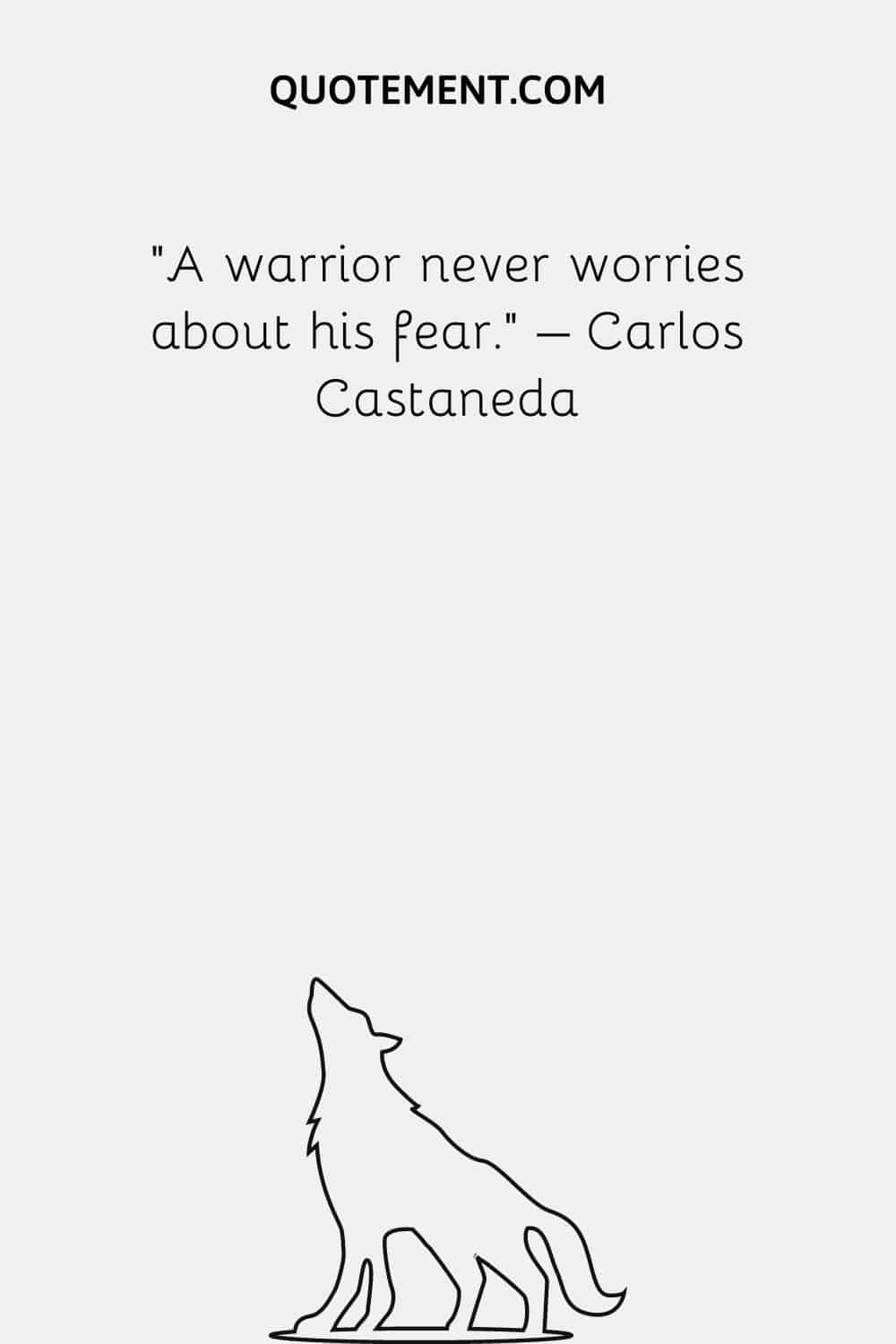 11. "Scars are just a treasure map for the pain you've buried too deep to remember." ― Jodi Picoult
12. "Anyone who wants to be truly free must be willing to stand alone in the truth." — Andrew Cohen
13. "Every man must do two things alone; he must do his own believing and his own dying." — Martin Luther King, Jr.
14. "Remember, for every wound, there is a scar, and every scar tells a story. A story that says: 'I survived.'" — Craig Scott
15. "It is the fight alone that pleases us, not the victory." — Blaise Pascal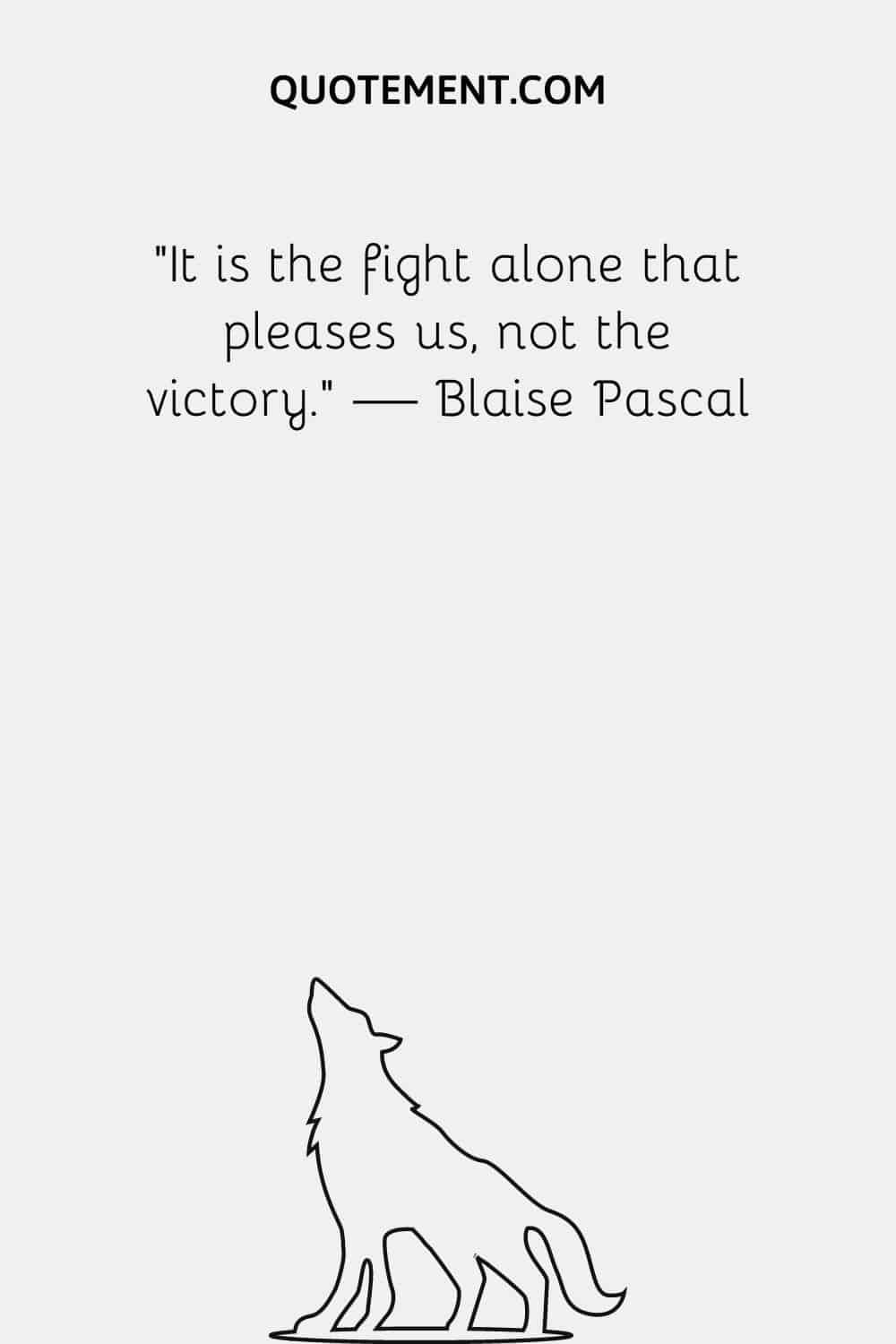 16. "Do not pray for an easy life, pray for the strength to endure a difficult one." ― Bruce Lee
17. "Victory is reserved for those who are willing to pay its price." — Sun Tzu
18. "The only thing a warrior cannot fight is her own fierce nature." ― Bianca Marais
19. "When you learn to survive without anyone, you can survive anything." — Unknown
20. "A warrior must only take care that his spirit is never broken." — Shissai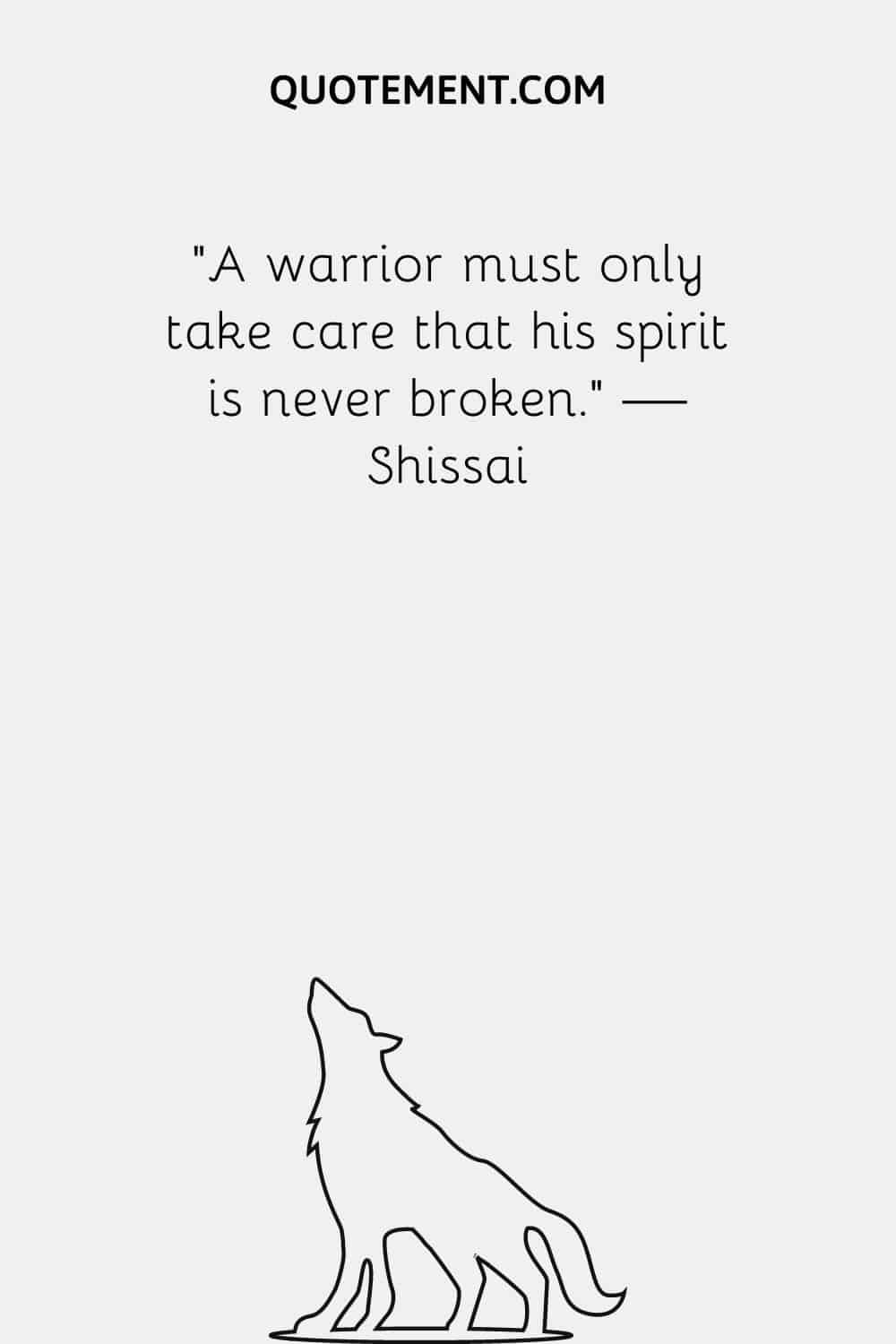 Inspirational Lone Wolf Quotes
1. "The wolves knew when it was time to stop looking for what they'd lost, to focus instead on what was yet to come." ― Jodi Picoult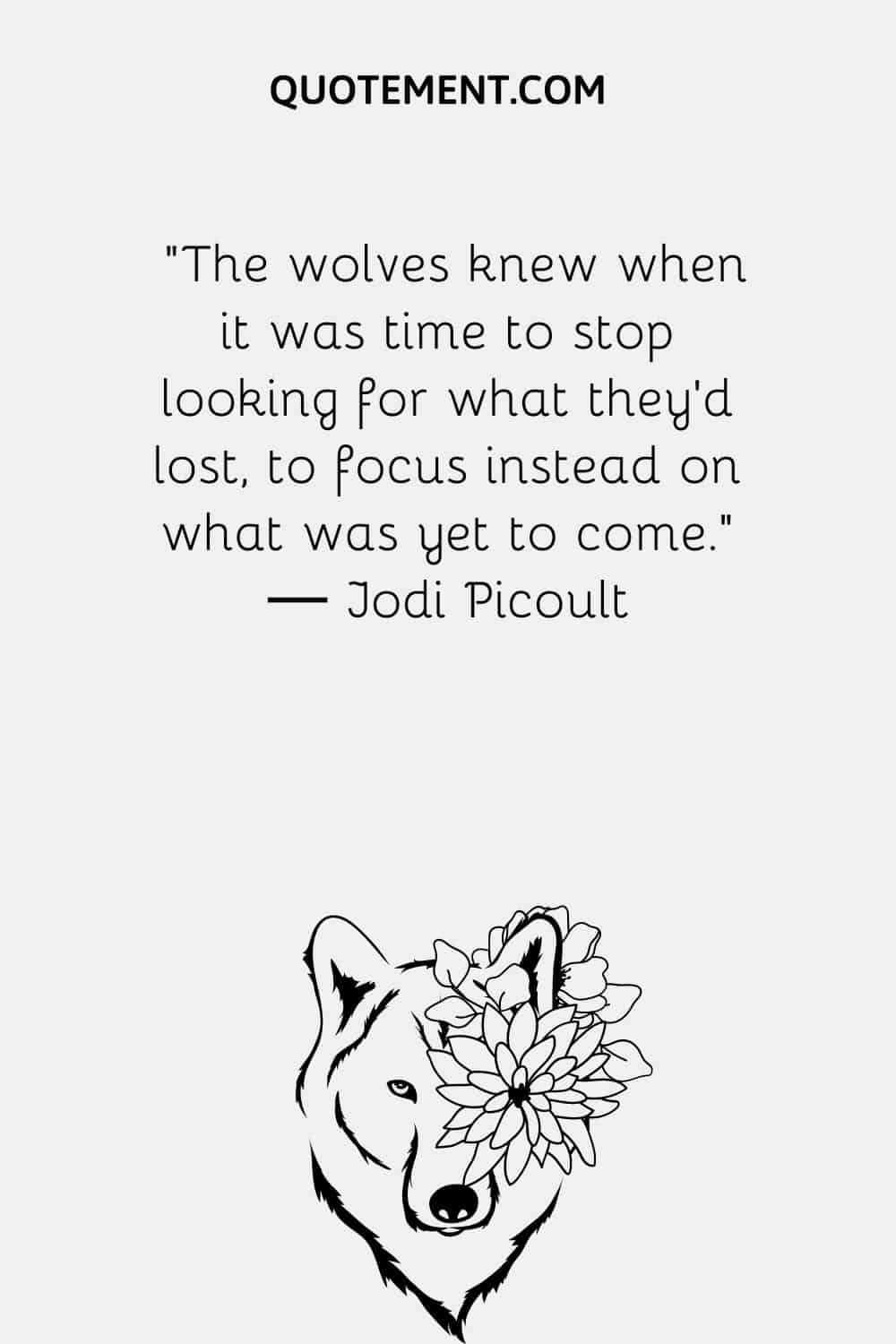 2. "The lone wolf is stronger than the pack, and so it survives." — Michael Alvear
3. "Love will find a way through paths where wolves fear to prey." — Lord Byron
4. "If you are not willing to be a lone wolf, keep your truth to yourself. If you want acceptance and your truths to be spoken, it is a slippery slope." — Pooja Bhatt
5. "Wolves don't lose sleep over the opinion of sheep." — Aristotle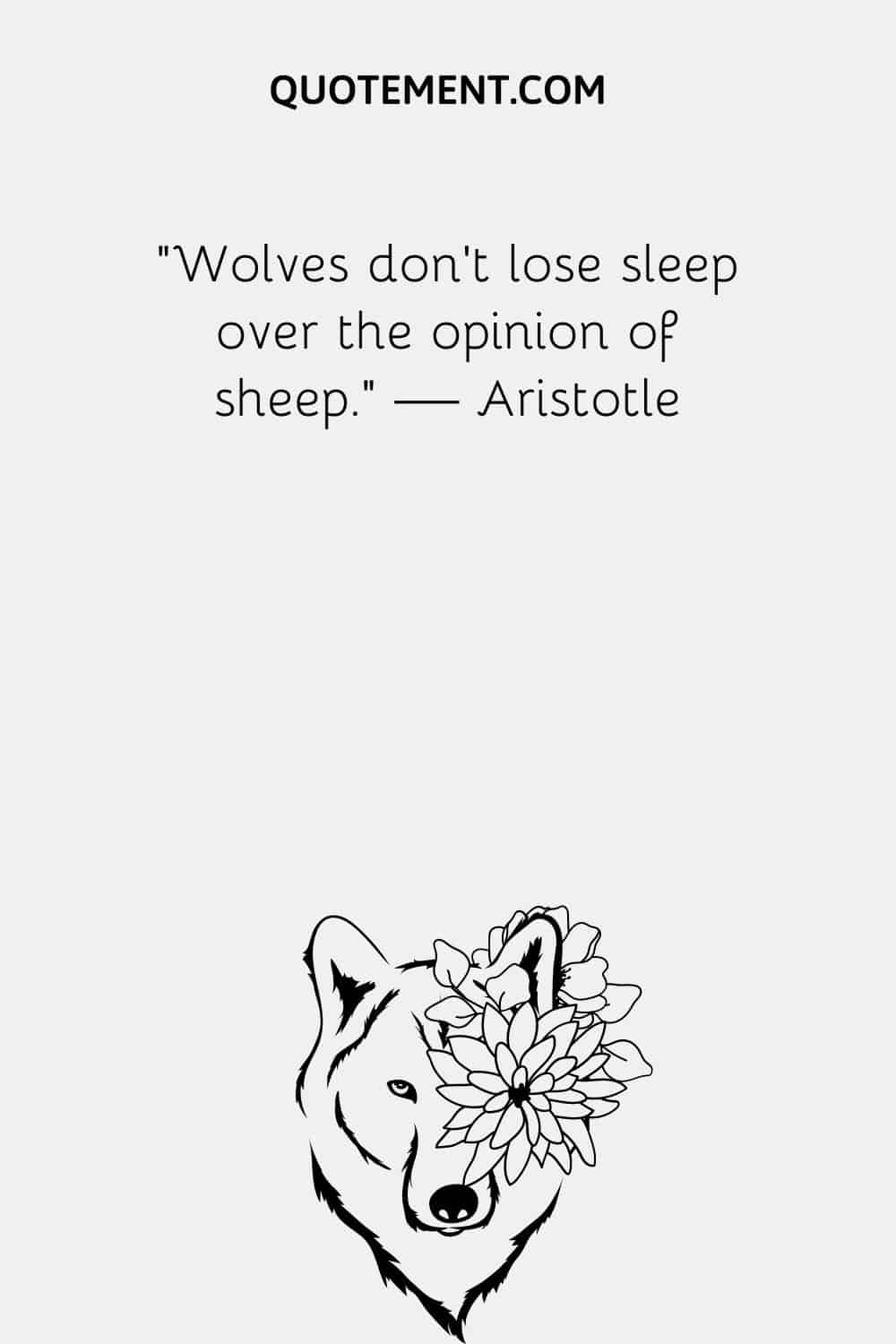 6. "Nowhere can man find a quieter or more untroubled retreat than in his own soul." — Marcus Aurelius
7. "Fear makes the wolf bigger than he is." ― German Proverb
8. "The lone wolf is the wisest animal because he lives alone and has no opinion about anything." — Unknown
9. "Go out in the woods, go out. If you don't go out in the woods, nothing will ever happen, and your life will never begin." — Clarissa Pinkola Estes
10. "It's better to be a wolf than a lion because a lion can be kept in a cage." — Unknown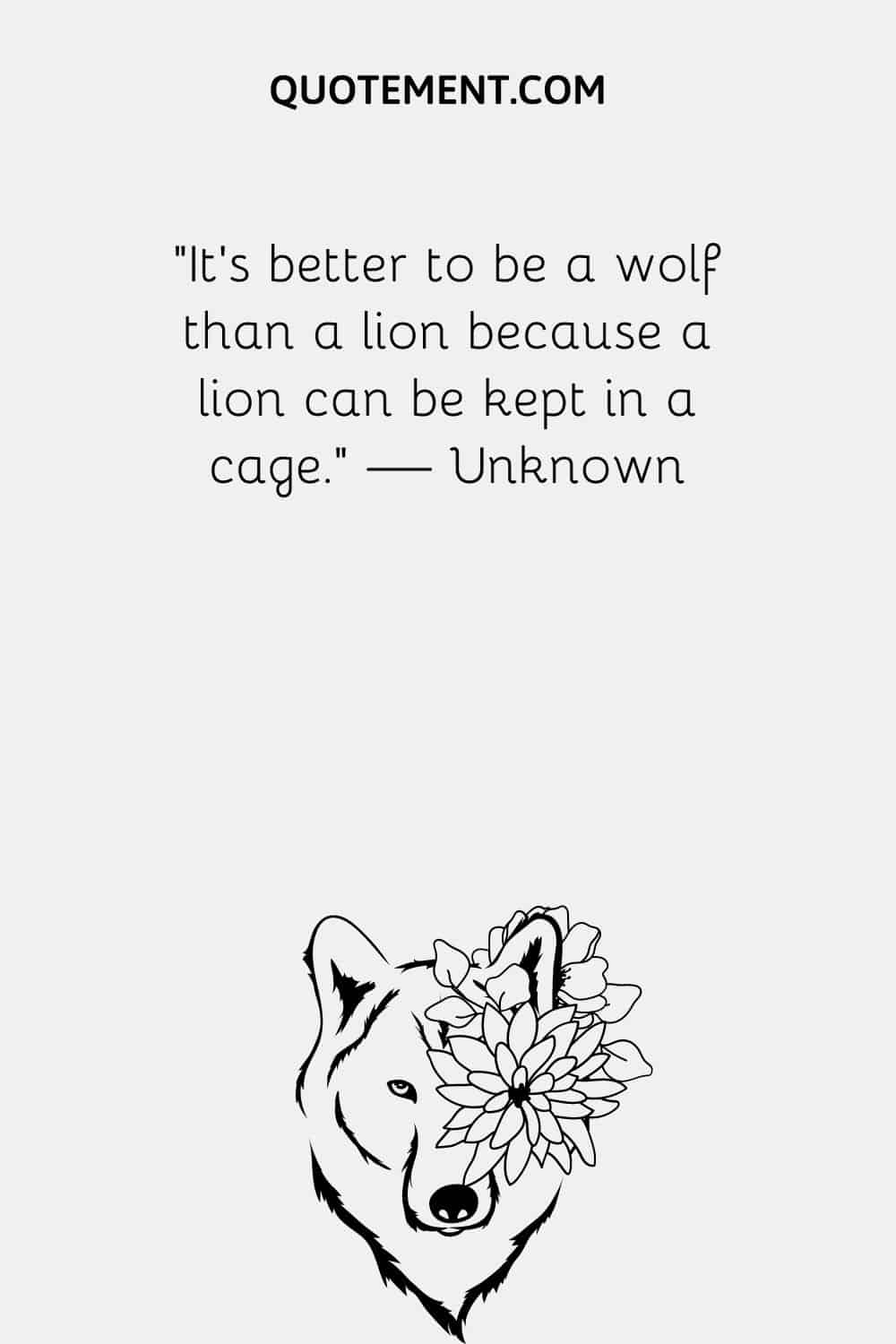 11. "The wolf is the arch type of raven, the beast of waste and desolation." — Theodore Roosevelt
12. "In the end, it is our defiance that redeems us. If wolves had a religion – if there was a religion of the wolf – that it is what it would tell us." ― Mark Rowlands
13. "The Lone Wolf is not the one who just survives, but the one who wins." — Unknown
14. "The place where most people aren't is where the real thing is." ― Henry Rollins
15. "The hardest walk you can make is the walk you make alone, but that is the walk that makes you the strongest." — Unknown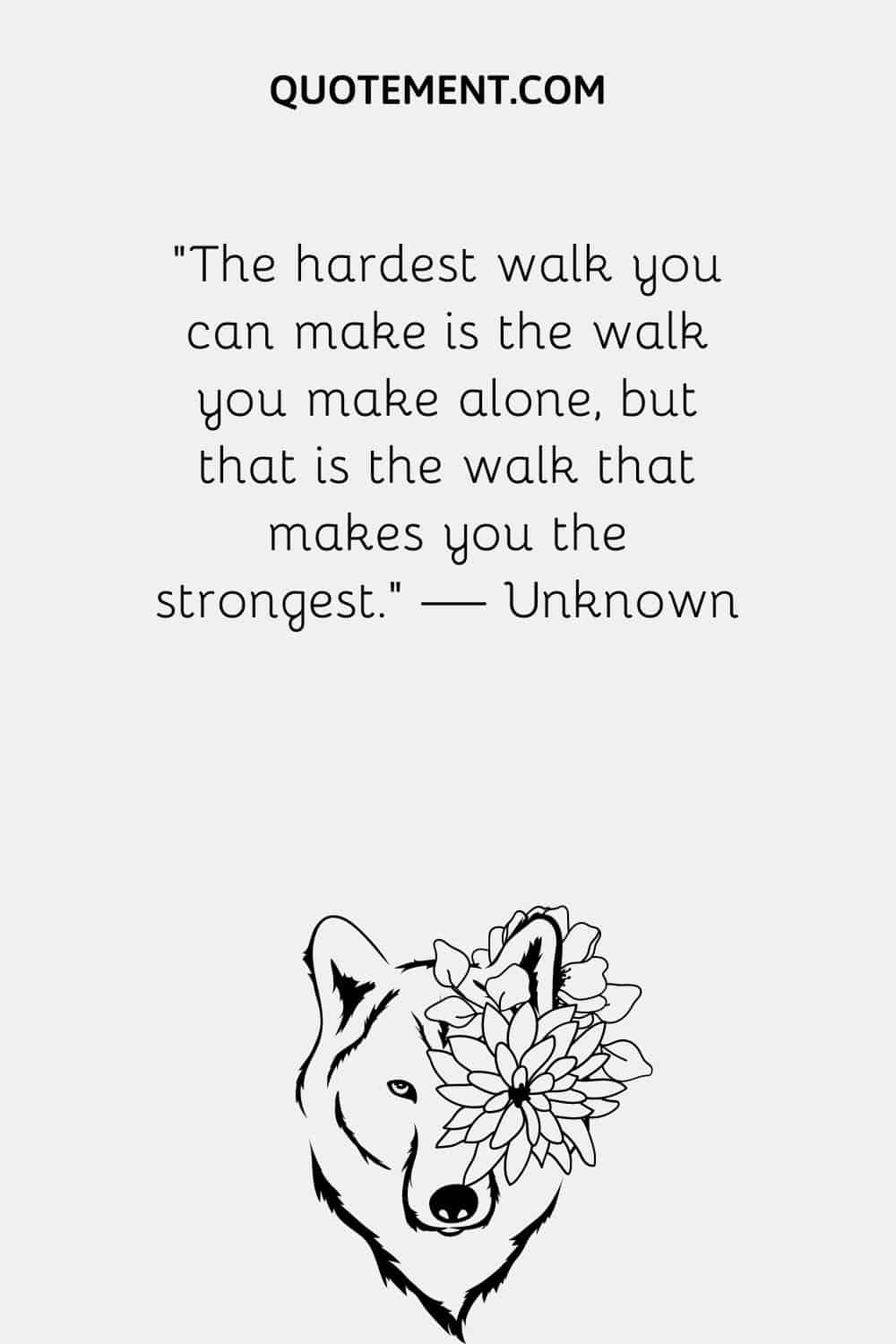 16. "If you can't face the wolves, don't go into the forest." — Unknown
17. "Sometimes a wolf has to stand alone to find out what he's made of." ― Dannika Dark
18. "Whoever becomes a sheep is eaten by wolves." — Henri-Frédéric Amiel
19. "Those who do not howl will never find their pack." — Clarissa Pinkola Estés
20. "It's better to be unhappy alone than unhappy with someone." — Marilyn Monroe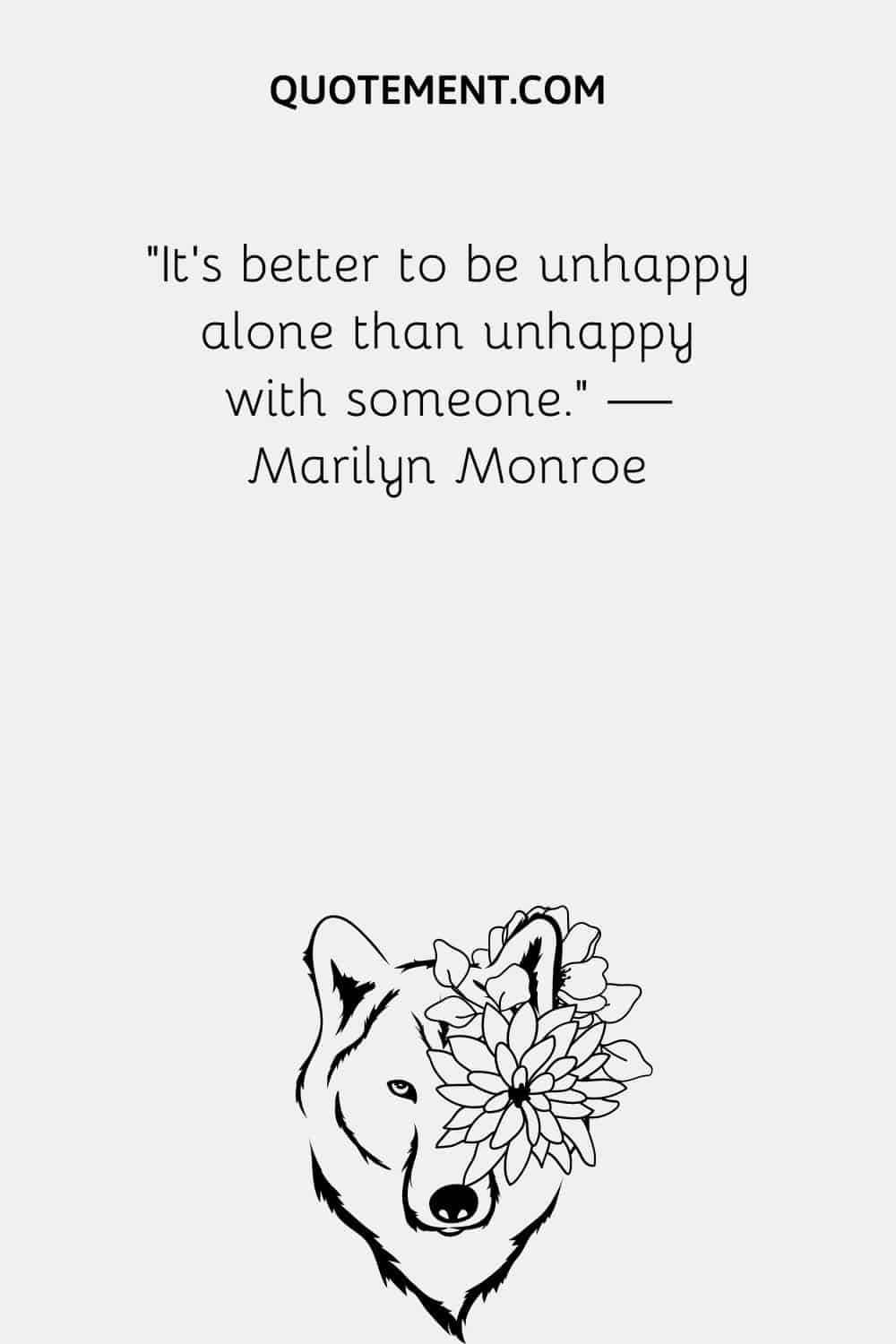 See also: 110 Attitude Happy Alone Quotes That Will Uplift You
Short Lone Wolf Quotes
1. "You cannot be lonely if you like the person you're alone with." — Wayne Dyer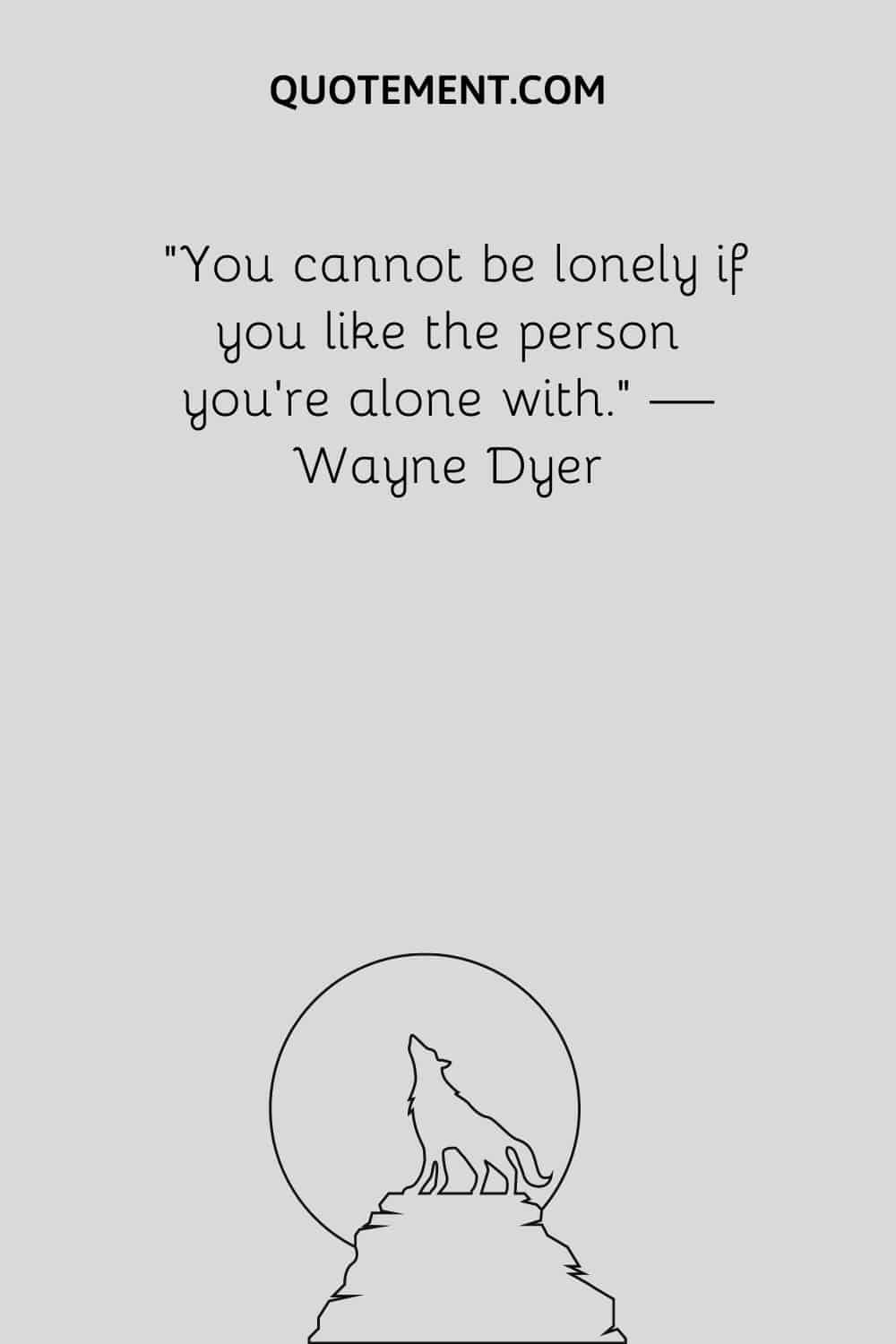 2. "Deep down inside me, there's this wolf howling to get out." — Johnny Cash
3. "The wolf that one hears is worse than the orc that one fears." — J. R. R. Tolkien
4. "I let a little bit of the wolf show." ― Sarah J. Maas
5. "A gentleman is simply a patient wolf." — Lana Turner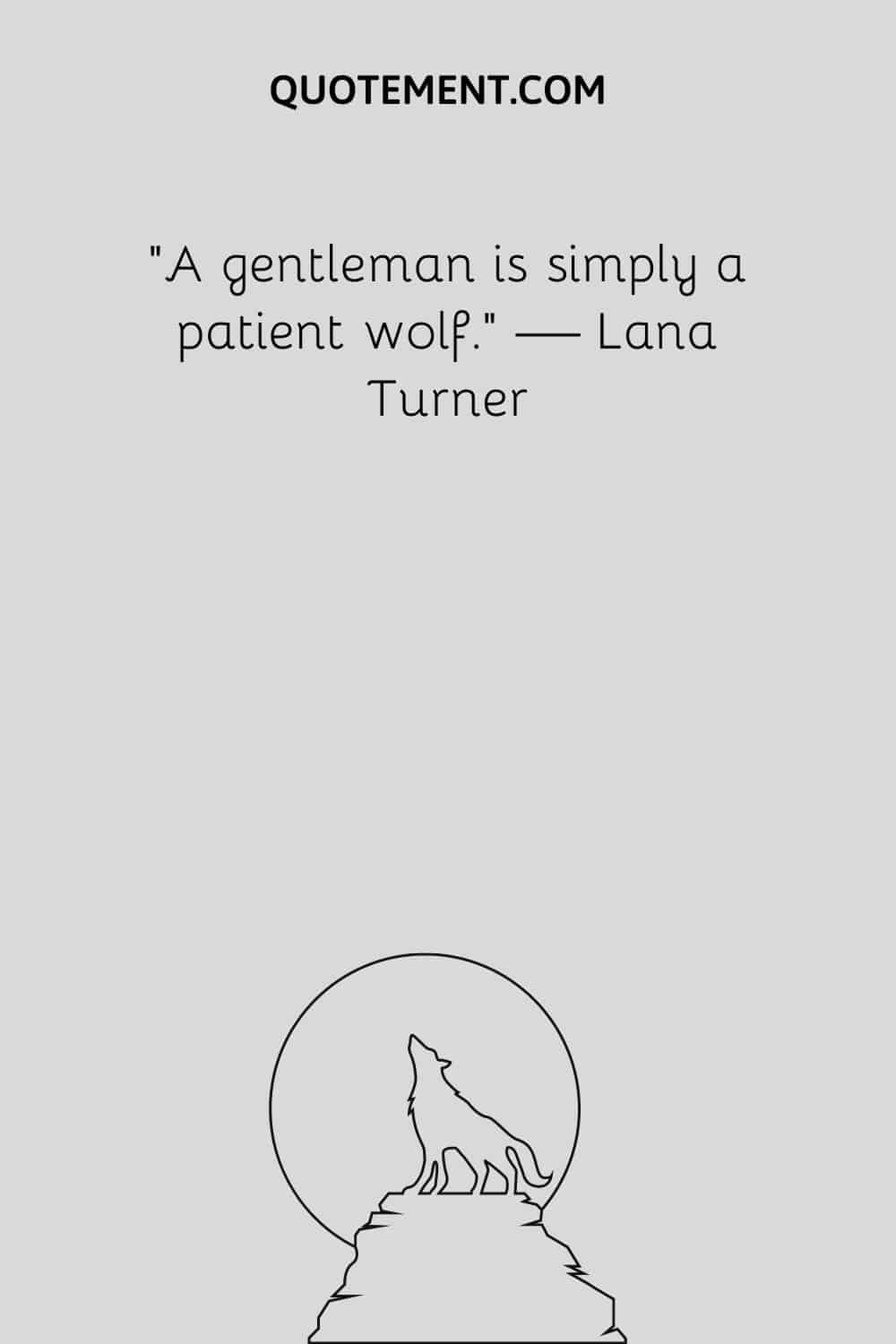 6. "You can't have five wolves and one sheep voting on what to have for supper." — Larry Flynt
7. "If the wolf would cease his running, the people would cease their shouting." — German Proverb
8. "The wolf lives by himself, an outlaw." — Navajo Proverb
9. "We're all wolves at heart." — Jonathan Safran Foer
10. "Wolves, and stars, and snow: Those things made sense." ― Katherine Rundell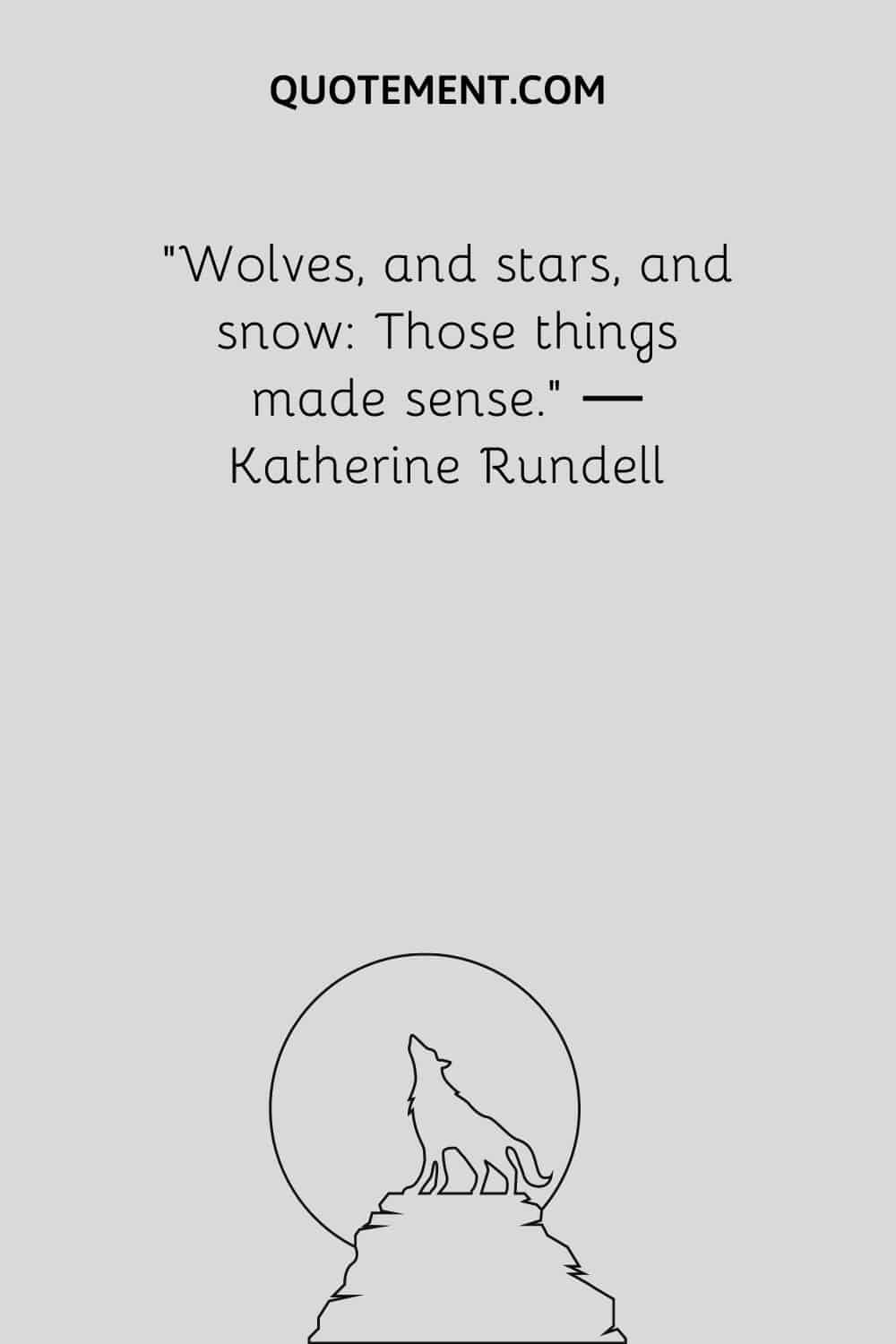 11. "She was a wolf. She was death, devourer of the worlds." ― Sarah J. Maas
12. "You have the wolf blood in you." ― George R.R. Martin
13. "If you're a rock 'n' roller, you're a lone wolf." — Gord Downie
14. "The lone wolf is all too often misunderstood." — Unknown
15. "I don't need people around me to make me happy." — Mick Jagger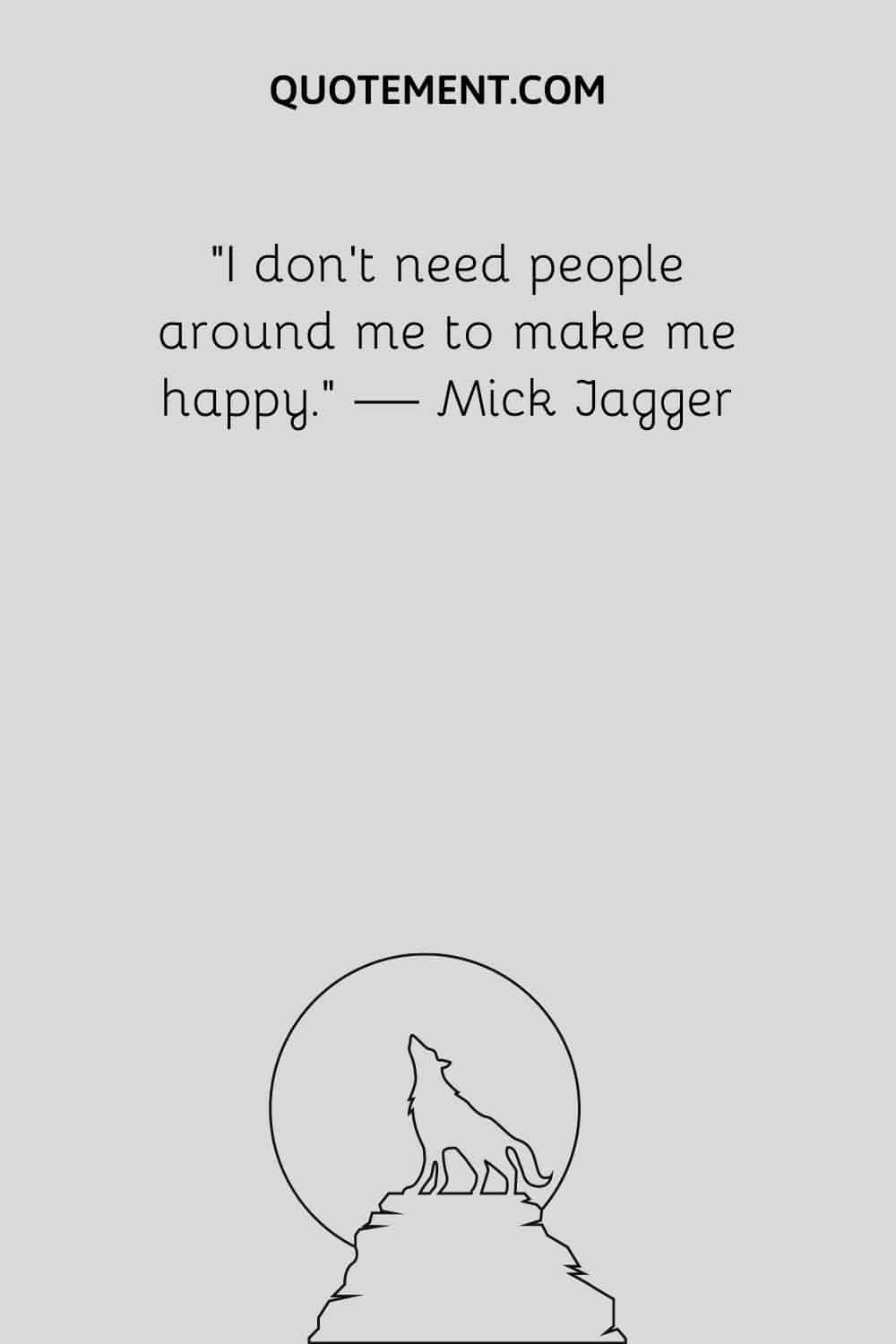 16. "A howl is as infectious to a wolf as a yawn is to a human." ― Kevin Ansbro
17. "It is very easy to love alone." — Gertrude Stein
18. "You can't track wolves, not really." — Charlotte McConaghy
19. "A wolf will never be a pet" — Unknown
20. "All great and precious things are lonely." — John Steinbeck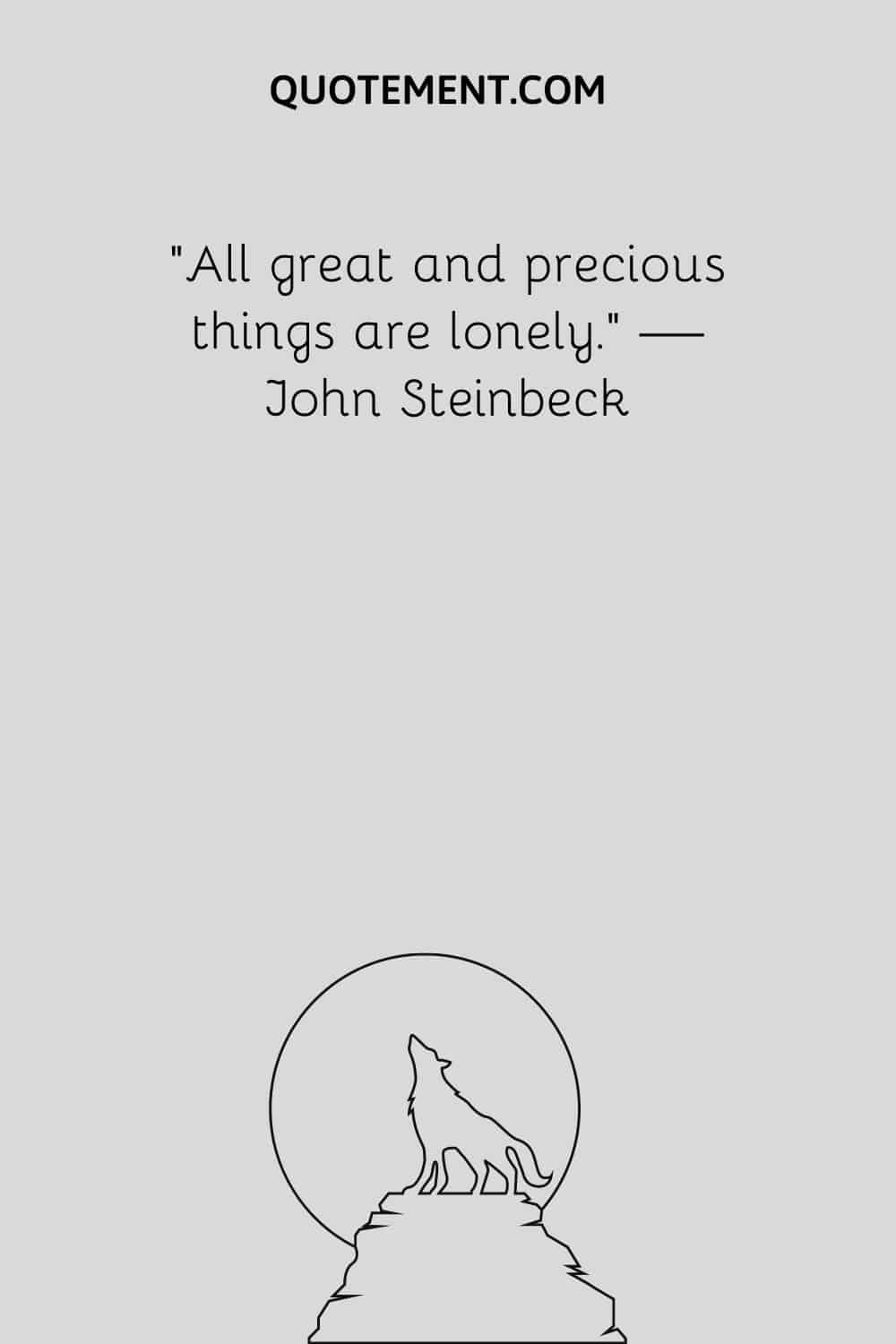 Conclusion
I collected these lone wolf quotes to encourage one's commitment to their own set of principles and one's ability to listen to the voice of their inner lone wolf to live a better and more fulfilled life.
I hope you felt that.
So, if you are a lone wolf, you should be proud of your ability to follow your ambitions of fighting for what you believe in and to stand for what you consider important, even if you're standing alone!