If you're trying to figure out how to make a girl happy and crazy about you, I have a simple solution that may surprise you.
Just send her one of these cute and flirty text messages to get her in the mood!
I've compiled an extensive collection of the sweetest text messages to get her in the mood that will make your girl smile from ear to ear.
Never underestimate the power of words, especially when it comes to seducing women. They say men are visual creatures. Well, women are slightly different; we pay great attention to what we hear and what is being said.
So, if you think that sending a romantic message won't work wonders, think again!
To help you save you time searching for the perfect love text, I've handpicked more than 150 sweet messages and hot texts you can use to start a sweet text conversation and win her heart.
Just send one of these lovely love messages to get her in the mood, and the rest will fall into place.
Let's take a look!
Top 20 Text Messages To Get Her In The Mood
Check out these incredibly sweet and flirty text messages to get her in the mood that will instantly put a smile on her face!
1. "You are turning me into an insomniac."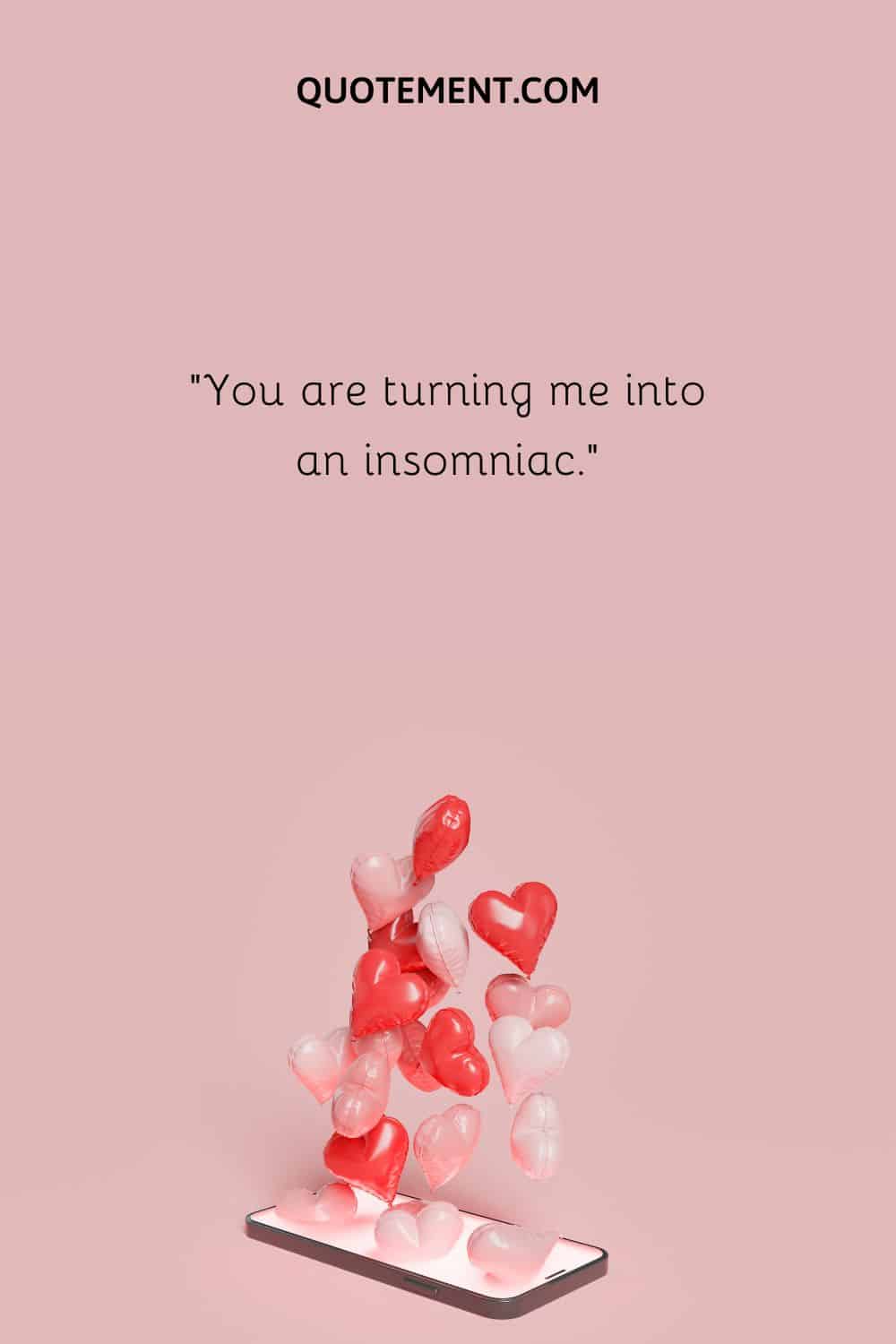 2. "Just the thought of you is enough to make me smile in the middle of whatever I'm doing."
3. "On my way, sweetheart, I can't wait to hold you in my arms."
4. "I just wanted to tell you how happy I am that you're mine."
5. "Every time with you feels like the first time — in the best possible way."
6. "In my dreams, you always look hot. In person, you look even hotter."
7. "Seeing your name on my phone makes me smile like an idiot."
8. "My favorite place is with you wrapped in my arms."
9. "I have a surprise for you this evening. Prepare to be spoiled."
10. "I never knew what it was like to want someone this badly."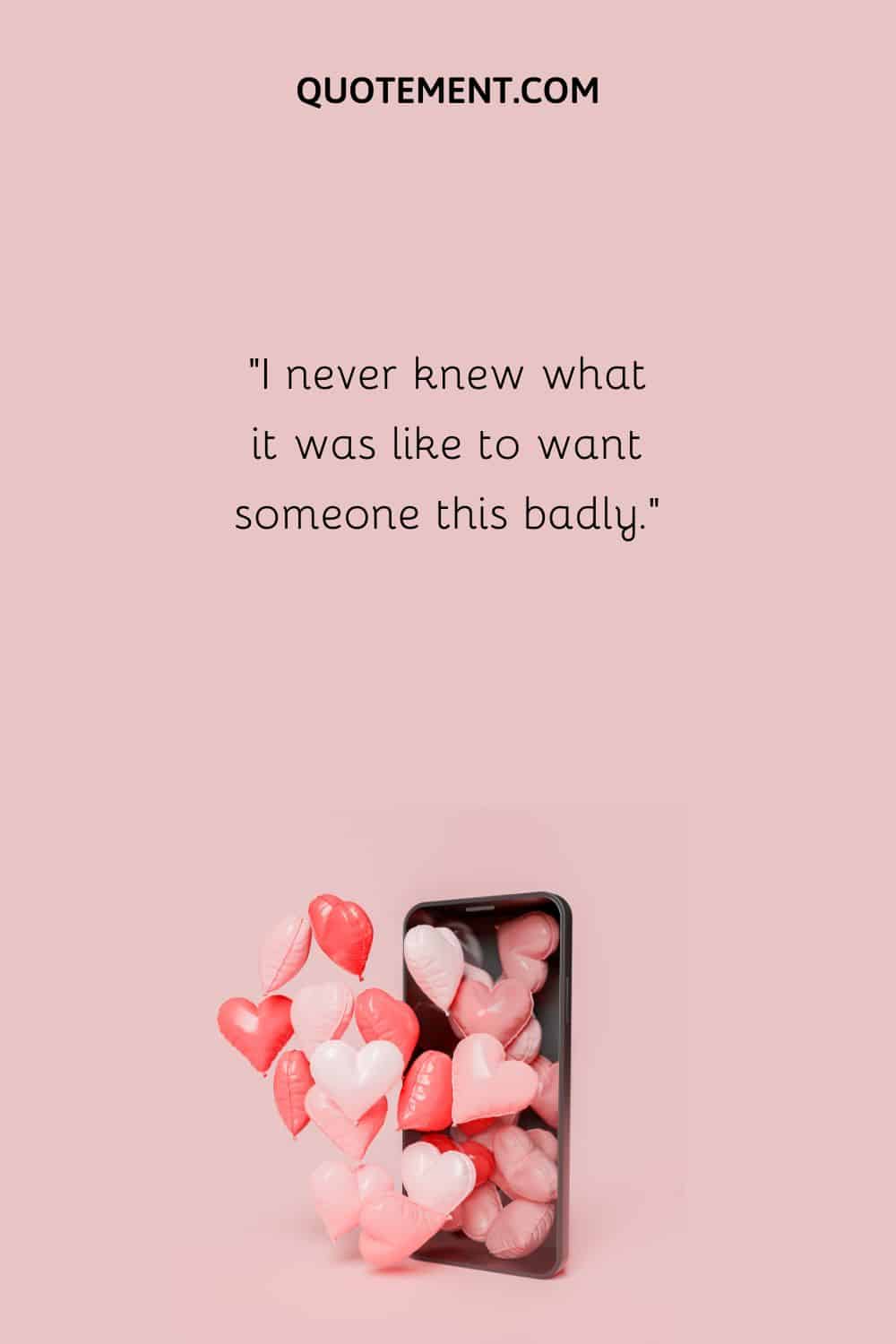 11. "I never knew hugging and kissing you would make me feel this way. I want more of it each day."
12. "Are you ready for our steamy date? I'm sure I am!"
13. "I wish I was there with you right now. I don't know how much longer I can wait to see you."
14. "I can never get enough of you."
15. "Let's be honest…you're the most stunning woman in any room."
16. "You are everything I need right now."
17. "You are my heart's epic adventure!"
18. "I want this love we share to last a lifetime. I love you."
19. "I just can't stop thinking about last night."
20. "Trying to work here, but I can't stop thinking about you."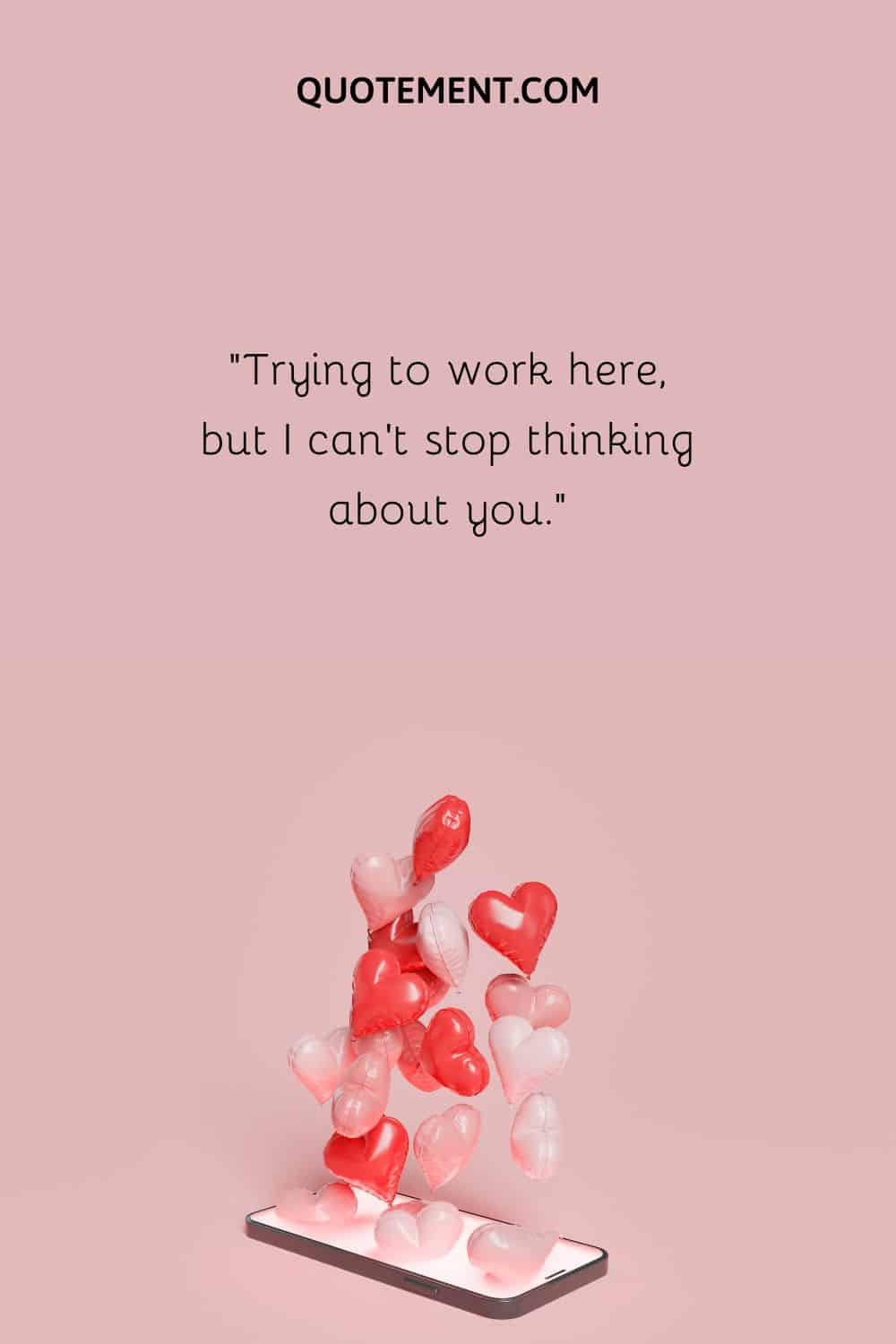 Text Messages To Get Her Thinking About You
Make sure you're on her mind even during the busiest of days. Hit her with one of these cute text messages to get her in the mood and drive her crazy about you!
1. "I am sending you to an island full of kisses on a sea of love!"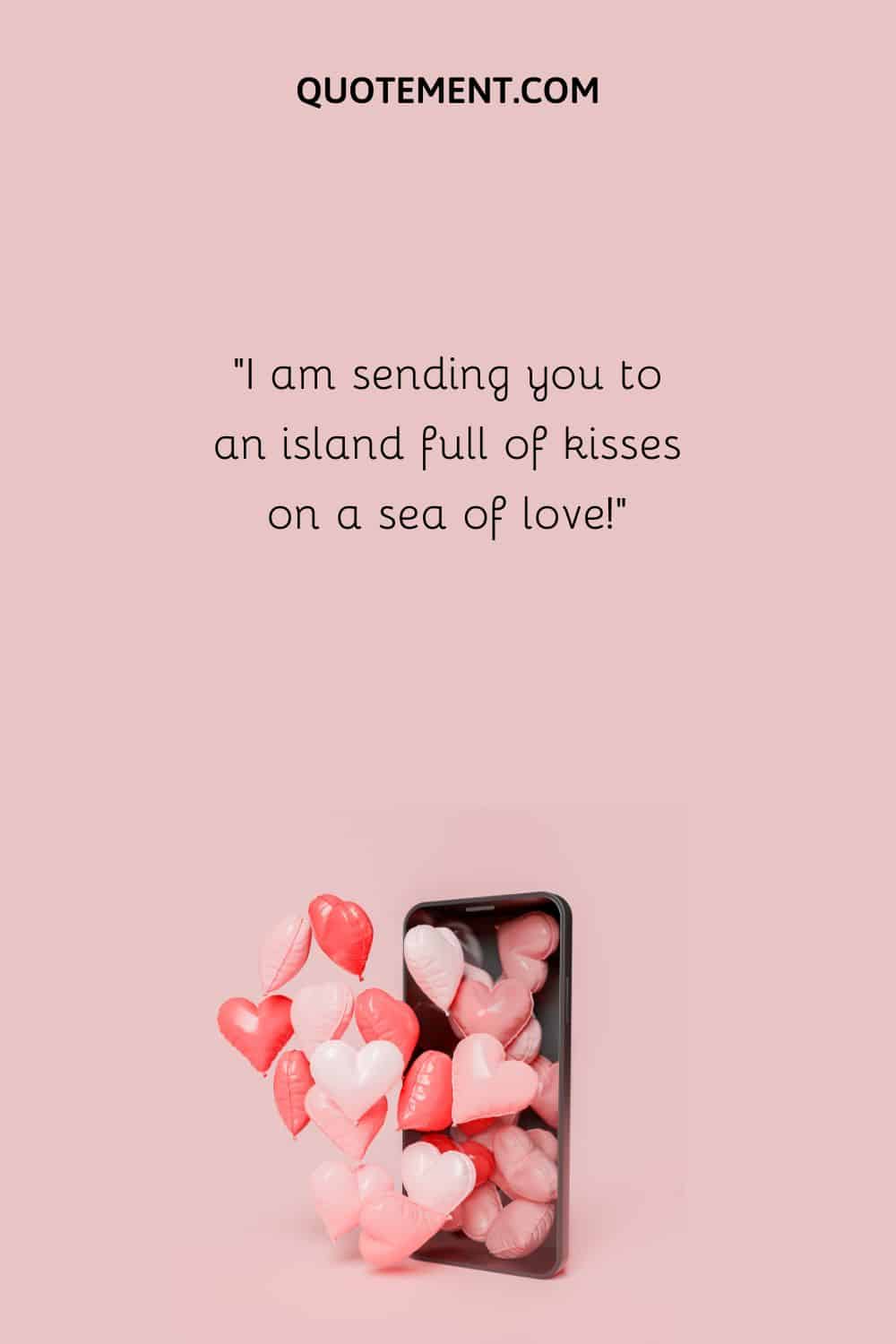 2. "Until I met you, I never thought I had a one-track mind. Must be your corrupting influence."
3. "Once again, thoughts of you have made it easier to get through the toughest parts of my day."
4. "I feel most like myself and the person I want to be when I'm with you. You are able to recognize the finest in me. And I can't help but think to myself, "Wow." "Look, there she is!"
5. "The most romantic thing in life is seeing your eyes find sleep and my body hugging you every morning. I need you more in my life."
6. "A thousand miles away, and yet I feel like you are right here with me. I love you, honey."
7. "You have stolen my heart and made me fall in love with you. Now all I ask is for you to be mine forever. I will love you with all my heart."
8. "I love the way you look at me, your eyes shine and glow with love. It is one of the best moments of my life."
9. "Ever since I met you, all the love songs suddenly turned out to be about you."
10. "I've been thinking about you an enormous amount today…and it's only 10 am."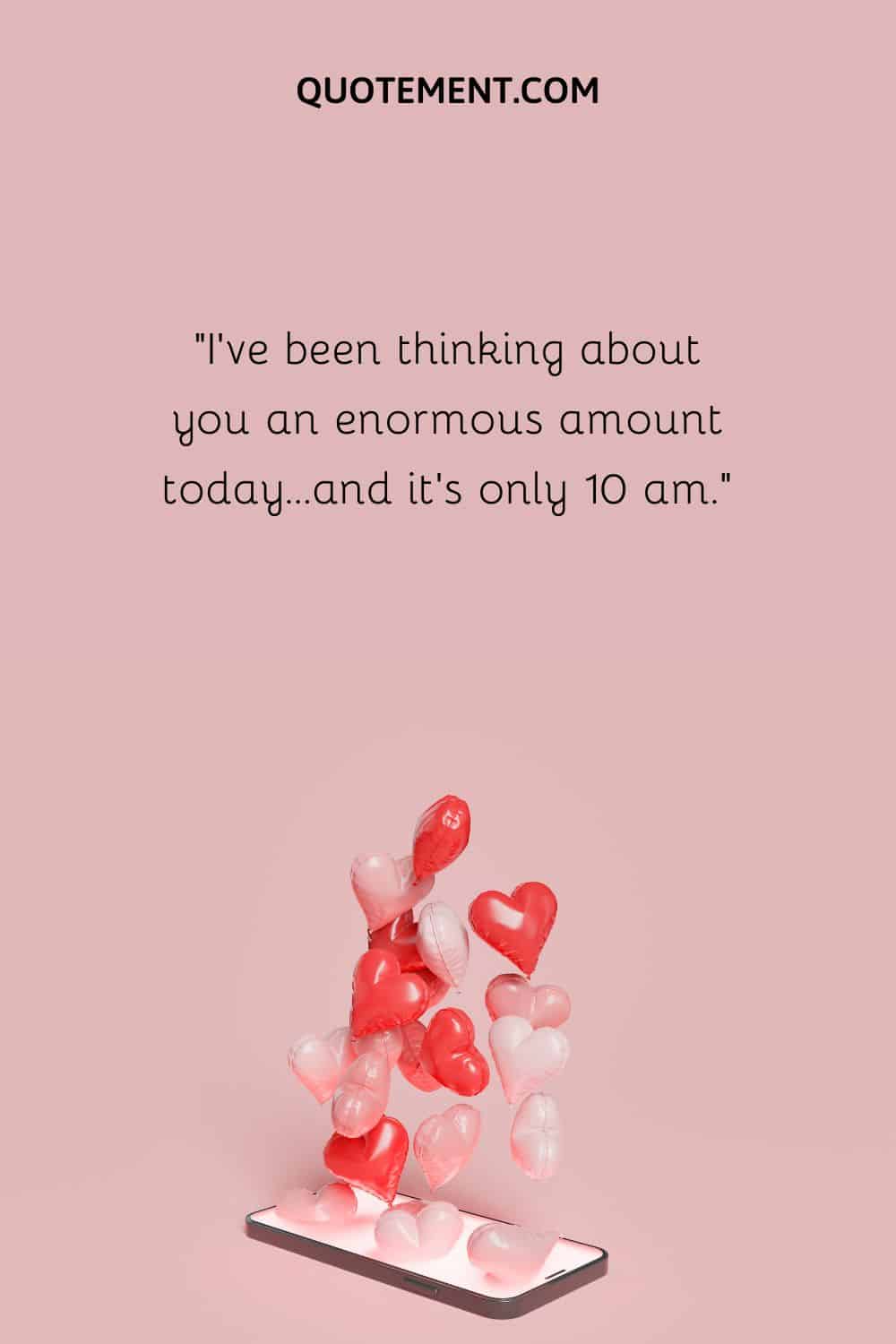 11. "Forgive me for being super cheesy, but when I wake up, you're the first person I think about each day."
12. "Here I was, comfortably numb until you came along and woke me up. Now I want to wake up to you every day."
13. "I can see a lot of beautiful girls around me. But a beautiful lady is rare. I'm glad I have met a beautiful lady like you in real life, not in my dreams!"
14. "All you have to do is walk into the room, and everyone else disappears. Or I wish they would."
15. "It hit me just how ready I am to do something crazy and risk everything — as long as I get to do it with you."
16. "I love talking to you. Nothing is off-limits or awkward. You're every bit as good at challenging me as you are at listening."
17. "My greatest goal in life would be to love you and make you feel special. I would like to make you feel like you are the most beautiful woman in the whole world."
18. "When I am around you, I feel like I can conquer the world. You are everything that I ever dreamed of."
19. "My entire body system becomes unsteady if I can't see you for a minute. I'm worried because I can't imagine my life without you."
20. "They say that there are no perfect girls, but you come pretty damn close."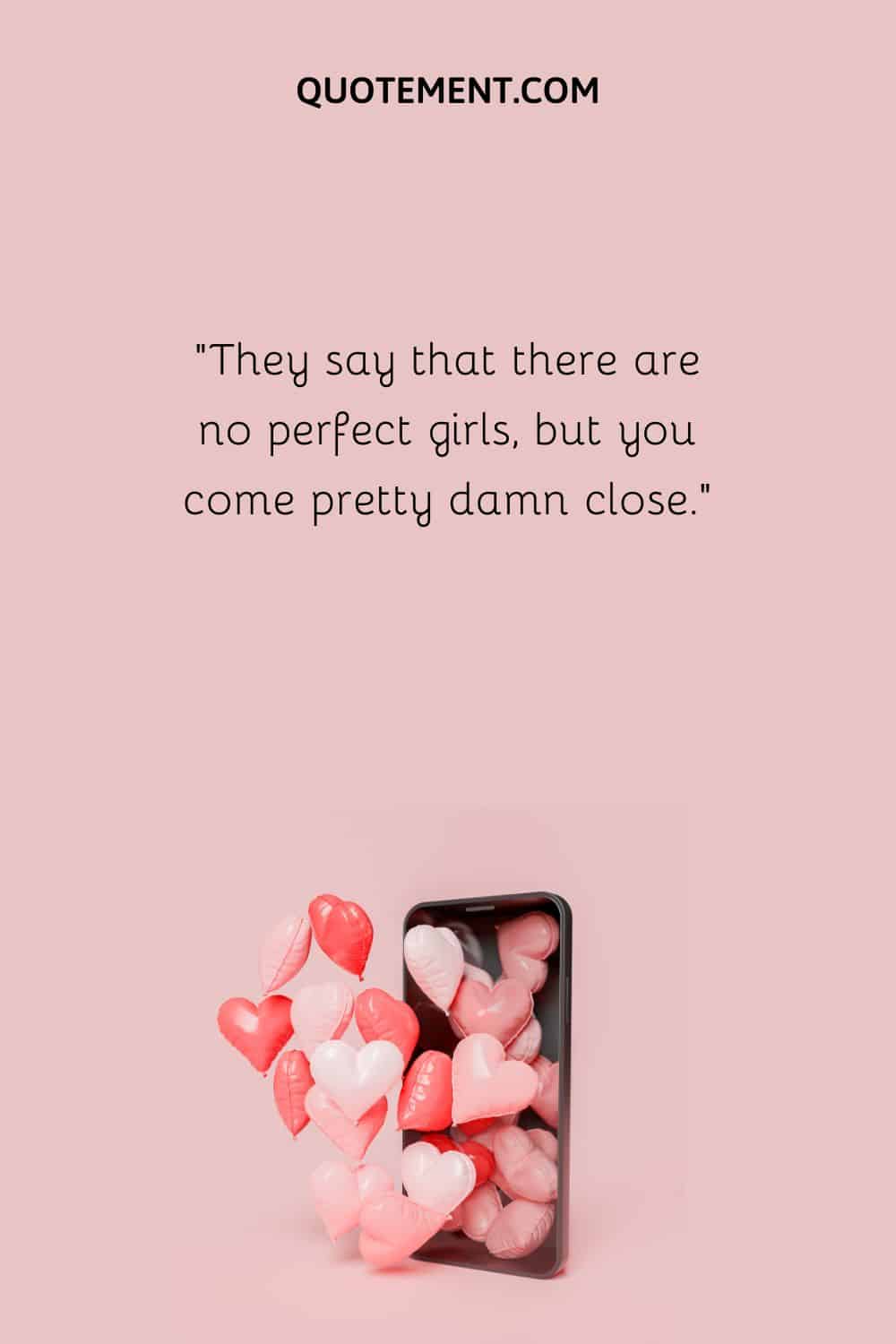 21. "Your gorgeous eyes can penetrate a thousand guards at a single blink. And my heart was just soft cardiac tissue. How could I resist falling in love with you!"
22. "I want to hold you and then kiss you just to check if you're actually made of sugar. Because you are so sweet!"
23. "There are so many wonders in this world, but I wonder how you are still single! Have a great day, beautiful."
24. "I'm thinking of making my life spicy and full of romance. I'll start calling you babe from now on. What do you think, gorgeous?"
25. "I am sure Aphrodite is jealous of you. You are what they say "divine beauty," and there is no doubt in it, I promise."
26. "You have stolen my heart, my sleep, and my thoughts. You have very little idea of what you have done. Come to my place tonight so we can discuss the ways you can compensate me!"
27. "My new hobby is daydreaming about you, but in reality, you are everything to me."
See also: 200 Best You Are My Everything Quotes To Show Your Love
Cute Flirty Text Messages To Get Her In The Mood
Here are some more cute and flirty text messages to get her in the mood you simply must check out!
1. "I've been brainstorming ideas for our next date. Can't wait to share them with you!"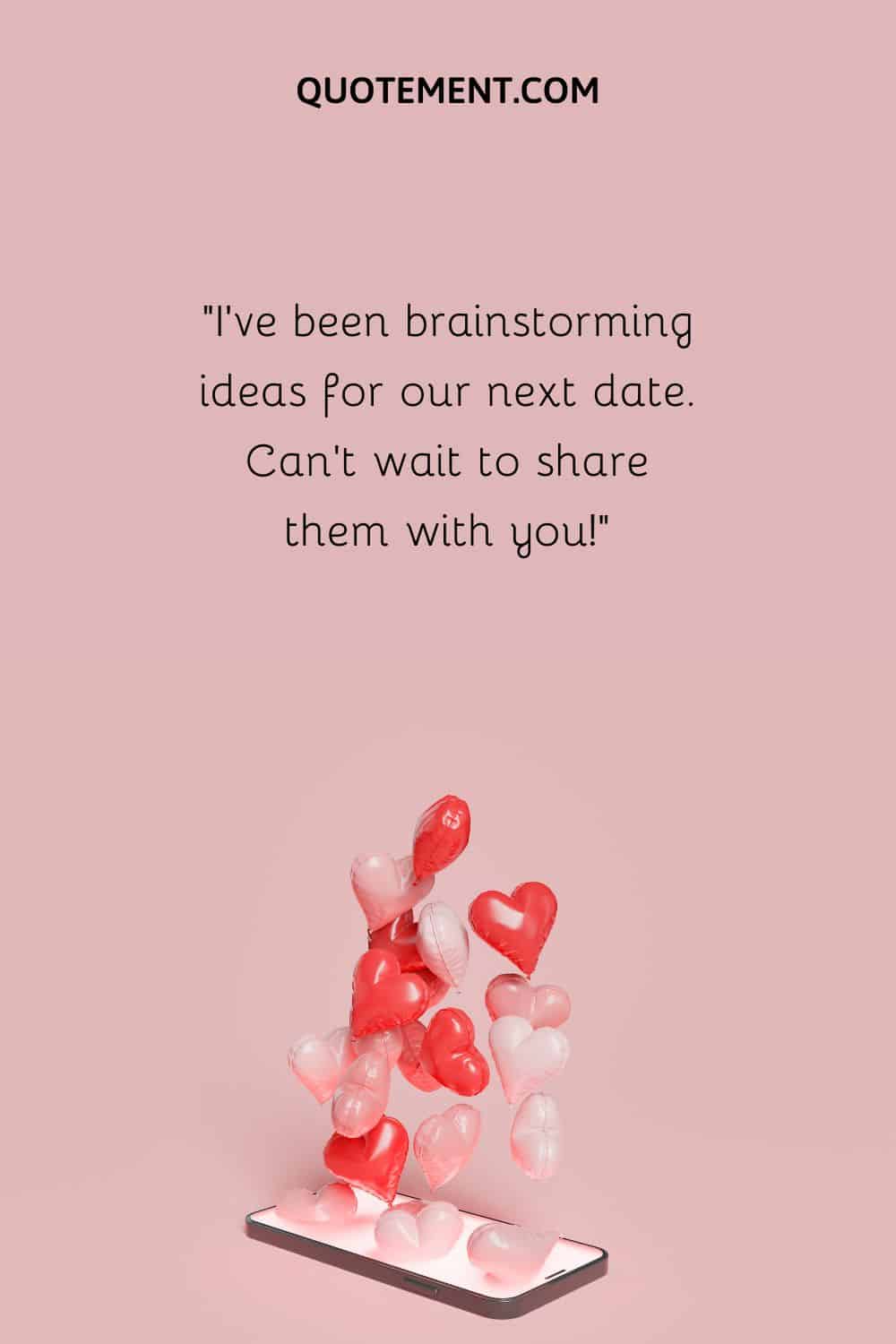 2. "Just a quick note to remind you I'm in love with you. I look forward to reminding you in person."
3. "All I want for my lunch break is a picnic somewhere with you — ideally with a tent and a sleeping bag built for two."
4. "In case I didn't say it before, you look fantastic today — more beautiful every time I see you."
5. "We just spent the whole day together, and you know what? I still want to see you."
6. "You are so lucky that being gorgeous isn't a crime. If it was, you would be the first woman to be brought to justice, and I'd be the one to turn you to the hands of the law."
7. "I want to spend the rest of my life with you; I want to be the prince who holds your hand on your wedding day."
8. "If I was a girl, I would be so jealous of you for your beauty. But I'm a man. How can I stop myself from falling in love with you! How can I not desire you in my sleepless nights?"
9. "I opened my mouth to say a word and then quickly snapped it shut. That's how dumbfounded I found myself in your presence."
10. "I'm so distracted by you, even in my thoughts. Could you stop being so damn hot for a second?"
11. "Some people attempt to suffocate the light that they perceive in others. You, on the other hand, take what little brightness you can find in me and turn it into rainbows. I'd like to see what you're seeing."
12. "I don't think about very many things, and I don't think for very long, but when I do think, it invariably tends to be about you."
13. "That smirk of yours comes to mind and turns me inside out whenever I think of you (which is often)."
14. "You were a bit red in the face, and I was wondering if I had grown hairs in my ears all of a sudden. Happened that I left my fly open while in haste to get your number. It's a funny world we live in."
15. "I can't stop thinking about how amazing you looked last night. I couldn't keep my eyes off you."
16. "I'm not so weak that I'd fall into your arms the instant you call my name. You'd have to actually be here for that to work on me."
17. "You make me want to rush home from work every single night, just cause I know you're there."
18. "I just wasted a lot of water in the shower because I was thinking about you the whole time."
19. "Being your man is amazing. I love how you speak, how you smile, how you blush when I say something nice, and how you laugh when I'm being silly. I love everything about you, baby. I love you."
20. "Today is a gorgeous day, and the only thing that could make it better is having you by my side."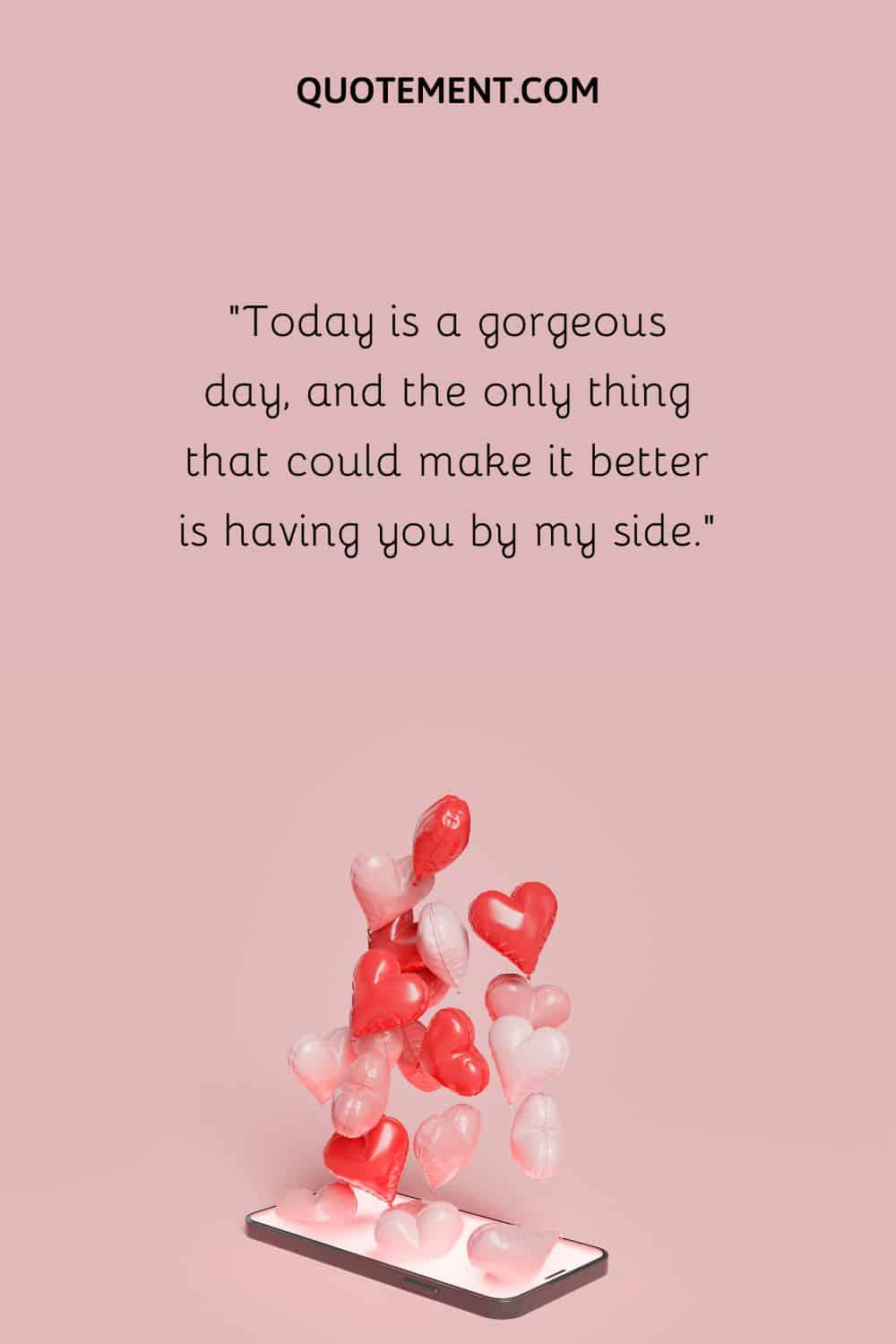 21. "What's so special about dreams that you can't make into a reality? I dreamt of holding you in my arms. Now I want to make this real. Will you help me with that?"
22. "I wish I could be your pillow so that I can get your warmth every night. I wish I could be there with you to do the pillow talk. Have a sound sleep, beautiful."
23. "Good morning. I cannot imagine my last and first thought of the day is you. This is insane, and I like it."
24. "No matter how bad of a day I've had, when I see you, all my frustration and sorrow seem to melt away. I'm so thankful I have you."
25. "I want you, all of you. Your flaws, your mistakes, your imperfections. I want you, and only you."
26. "Your eyes have the ability to raise a tsunami into the calmest sea. Has anyone ever told you what it could do to a man's heart?"
27. "You really give me that teenage feeling of being in love. You can really be my first love because I'll erase every memory of the past to start a new life with you."
28. "It never crossed my mind that I would be smitten by you within minutes of our encounter. It is not an exaggeration that love is strange. I think it's dangerous too."
Romantic Text Messages That Will Make Her Want You Badly
Send your girl one of these romantic text messages to get her in the mood and you'll be all she thinks about for the next 24 hours!
1. "Hey, baby. Just messaging to tell you that I just felt a huge surge of love for you!"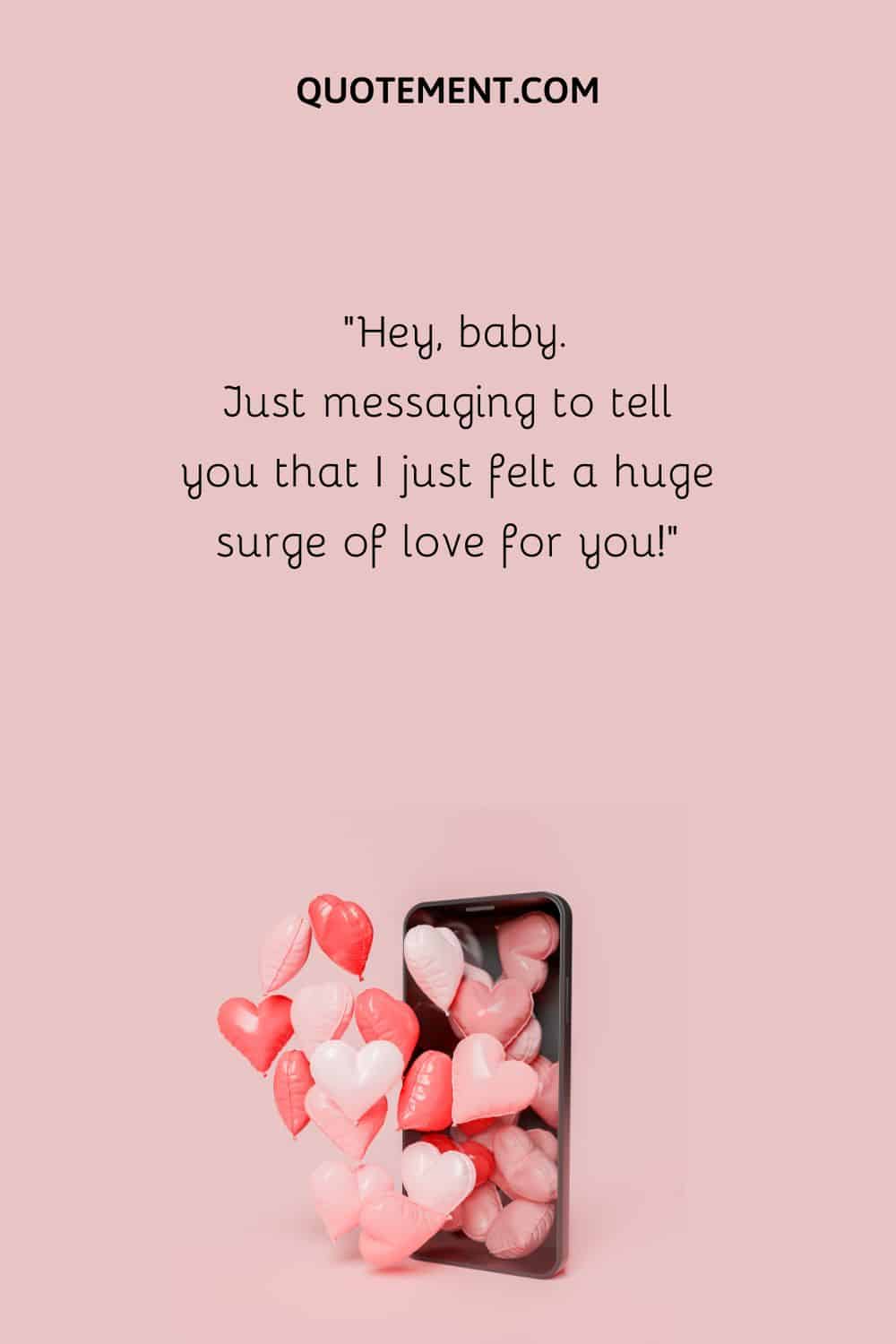 2. "You seemed distracted this morning. Is there anything I can do to make your day better?"
3. "Words alone are not enough to describe my love for you. I love you more than you can ever imagine. I will shower you with lots of hugs and kisses."
4. "You don't know how many times I've thought of kissing you so far today. We have some catching up to do."
5. "It's corny, but I wish I could turn back time…I would find you sooner and get to love you longer."
6. "Before I met you, I never knew love would be this sweet. Looking forward to meeting you later in the day!"
7. "Even if I die tonight, I will journey to the world beyond, satisfied that I got to send a text message to a gorgeous woman who I met in the most inexplicable conditions."
8. "With you, everything I have ever needed in my life became possible. I wish you the most beautiful things in life."
9. "I could say so many things about how much I care about you, but the only thing that gets the message across is this; I never want to be without you."
10. "My "dream come true" would be waking up beside you every morning."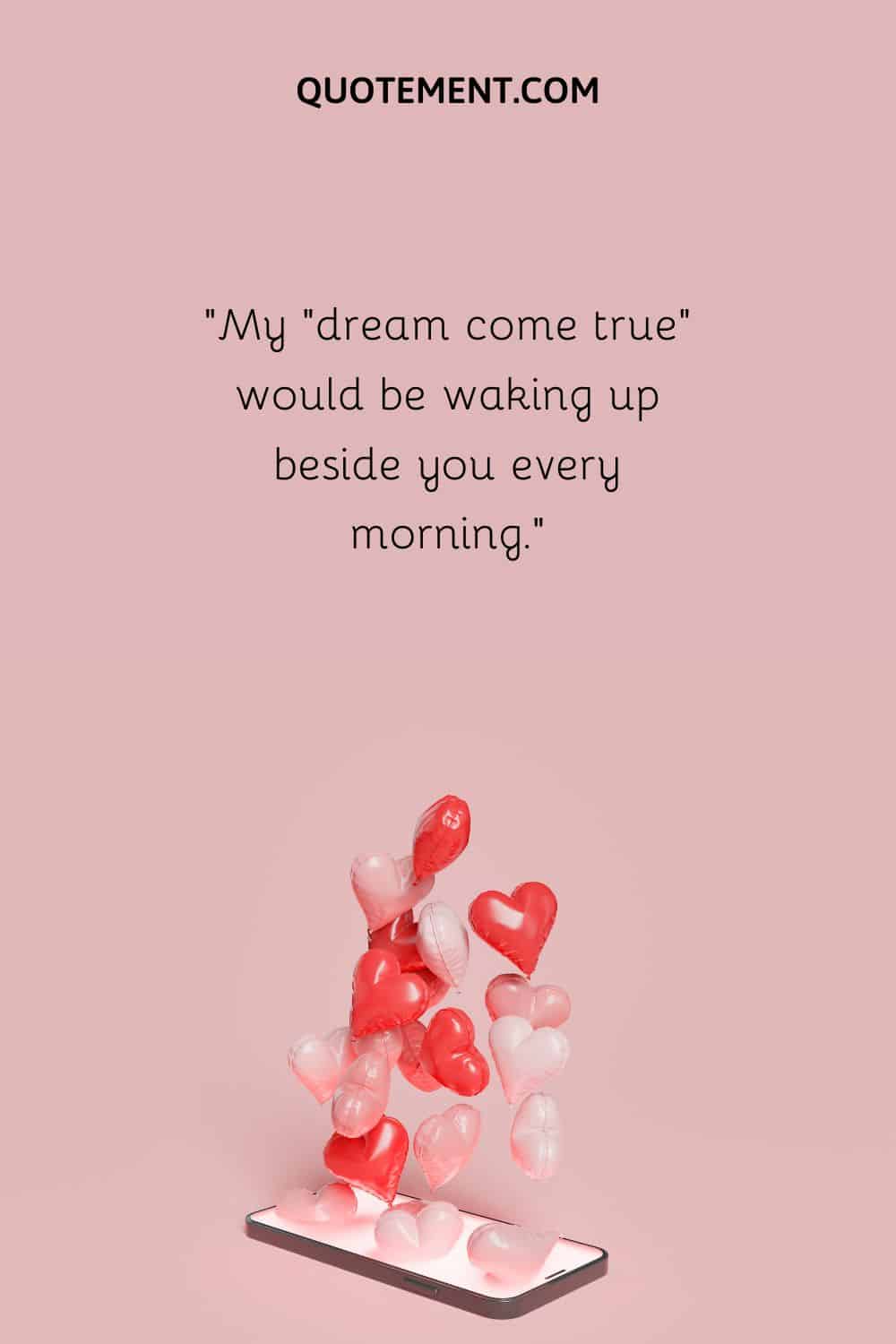 11. "You are a diamond of love and an ocean of desire, and I adore everything about you. My heart is mesmerized by your gaze, and I'm in a love coma."
12. "I have some romantic fantasies about you, and each one starts with a candlelight dinner. If you want to know all about them, come to join me for a candlelight dinner. We'll start from the start."
13. "Heaven does not always mean a place to be in. Sometimes it's a person to be with. For me, heaven is being with you all the time!"
14. "Let me hold your hands, let me kiss your cheek, and let me whisper my love for you. Your smile is all I need to brighten up my day. Your touch is all I desire. Love me like I am, and I'll love you more."
15. "I just wanted to send you a quick text to let you know that I need you in my life. You're one of my favorite people."
16. "The day I set my eyes on you, I realized that you are the missing rib that I have been searching for. Thank you for showing me your love."
17. "You've definitely already caught me, but every single day you reel me in more and more."
18. "I have a dream to dwell with you for the rest of my life; I want to be the prince that will hold your hands on your wedding day."
19. "I'm pleased we didn't meet until I had a clear idea of what I wanted to do with my life. I might have missed out on the best thing that has ever happened to me if I hadn't done so."
20. "In case I didn't say it before, you look fantastic today — more beautiful every time I see you."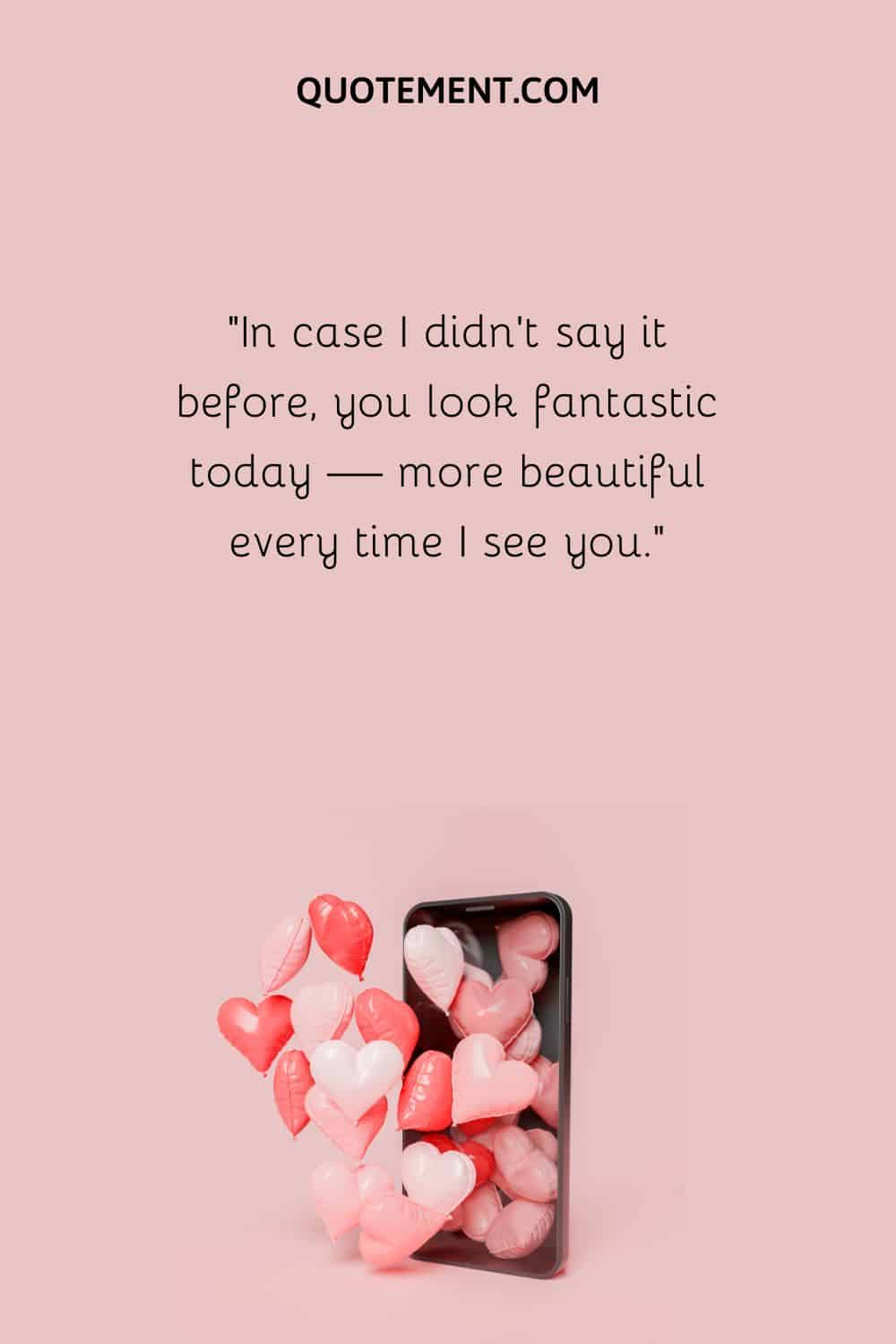 21. "You stole my heart without my permission, and I fell in love without your permission. Now I ask for your permission to marry you. Will you say yes to that?"
22. "Whether it be a romantic dinner at a fancy restaurant or a simple walk in the park, every moment we spend together is pure magic!"
23. "I am badly falling for you every day, and it is exactly what I want to do for the rest of my life. I hope you feel the same for me, prettiness. Good morning!"
24. "Here's to hoping your day consists of green traffic lights, the fastest line at the supermarket, and all the quickest routes that will bring you straight back into my arms."
25. "Let us sign the deal of dreaming about each other tonight, okay? Love you, you are my every beginning and end. Goodnight."
26. "Can you imagine how many times I have thought of being with you? I can't wait to be with you."
27. "My heart is singing a song, a love song that calls for you. A love song that longs for your love. Listen carefully, and you'll hear my heart calling your sweet name. Baby, you're all that I ever wanted, and I'll love you as you've never known before. I love you."
See also: 110 I Love You No Matter What Quotes That Melt Hearts
Funny Flirty Text Messages For Her
Do you want to start a conversation with a girl you have a crush on and ask her out on a first date, but have no idea how?
Use one of these funny and flirty text messages as cool pick-up lines to make her blush and fall for you. Success guaranteed!
1. "I'm not flirting. I'm just being extra friendly to someone who is extra attractive."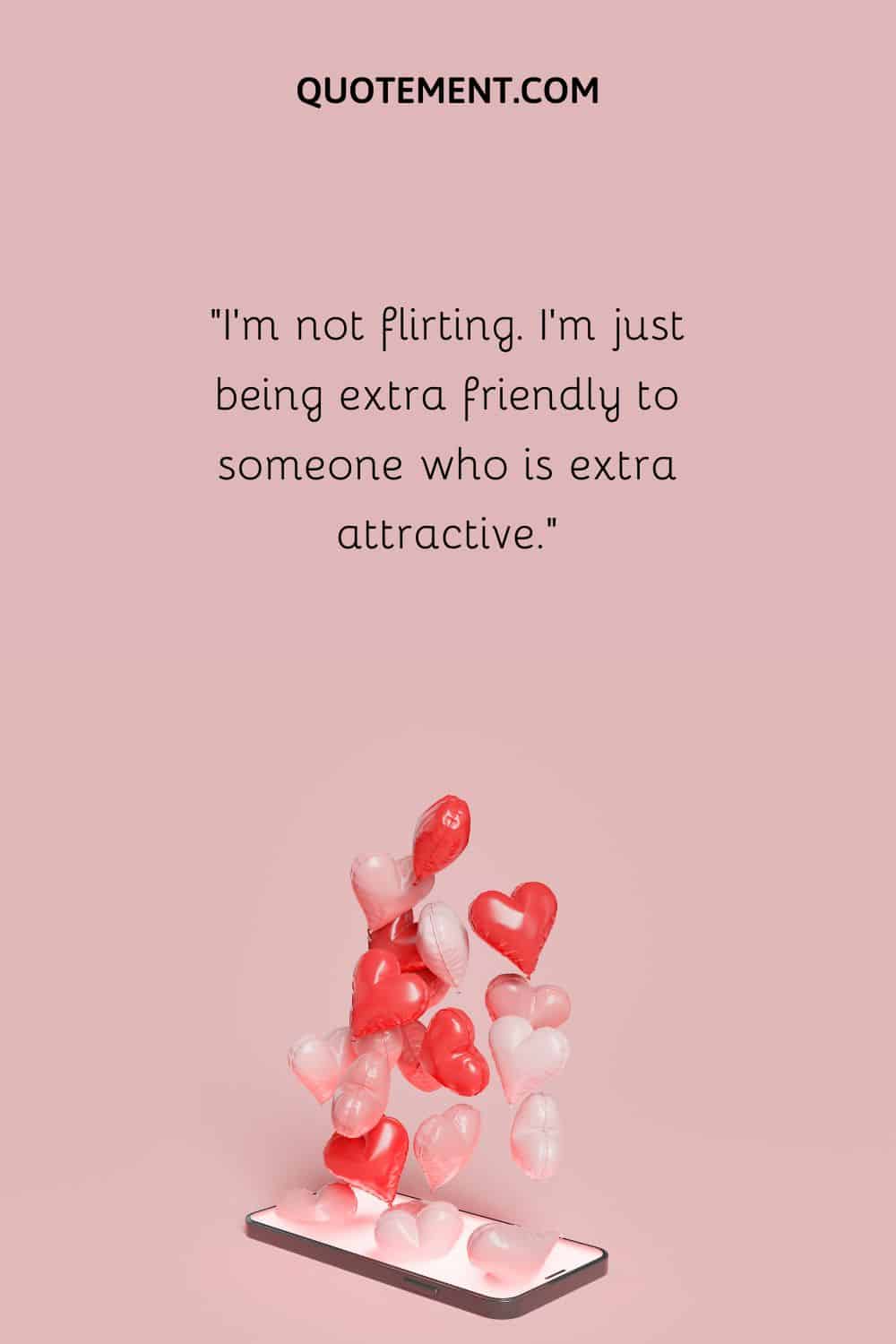 2. "If kisses were raindrops, I would send you a flood. You'd need an ark."
3. "I threw myself on my bed and, in fits of happiness, somersaulted and broke my neck. Not to worry; it is the little price to pay for getting the phone number of a damsel like you."
4. "I thought my heart was made of stone. But I never knew your beauty could melt a stone-like wax. Please save my melting heart!"
5. "Do you like my shirt? It's made of boyfriend material."
6. "Last night with you was amazing, except it was a dream. You want me to tell you what happened there?"
7. "I don't think about very many things, and I don't think for very long, but when I do think, it invariably tends to be about you."
8. "Did the sun just come out, or did you just smile at me?"
See also: 170 Fantastic Smile Pick Up Lines To Make Them Giggle
To Conclude
Thanks for stopping by. I hope you enjoyed these text messages to get her in the mood and found something that suits you.
Talk to you soon!
Read next: 190 Charming Text Messages For Her To Steal Her Heart