Summer is most people's favorite season. Summer means holidays, sun, heat, outdoor nights, and new loves.
So it should come as no surprise that this time of year has inspired many great authors to write some of their finest summer nights quotes.
Some have described it as happiness that differentiates summer, others the melancholy of its end, or carefree evenings spent with friends or lovers.
Summer is a unique set of sensations and feelings. Many associate it with happiness and youth.
You will find in the list below some of the best summer nights quotes to help you express how you feel about this wonderful season.
Let's take a look.
Top 30 Summer Nights Quotes
Check out some of the best quotes about summer nights.
1. "The summer night was settling upon the neighborhood like a dark lace veil, casting dappled shadows on the roofs and sidewalks and lawns." – Victoria Kahler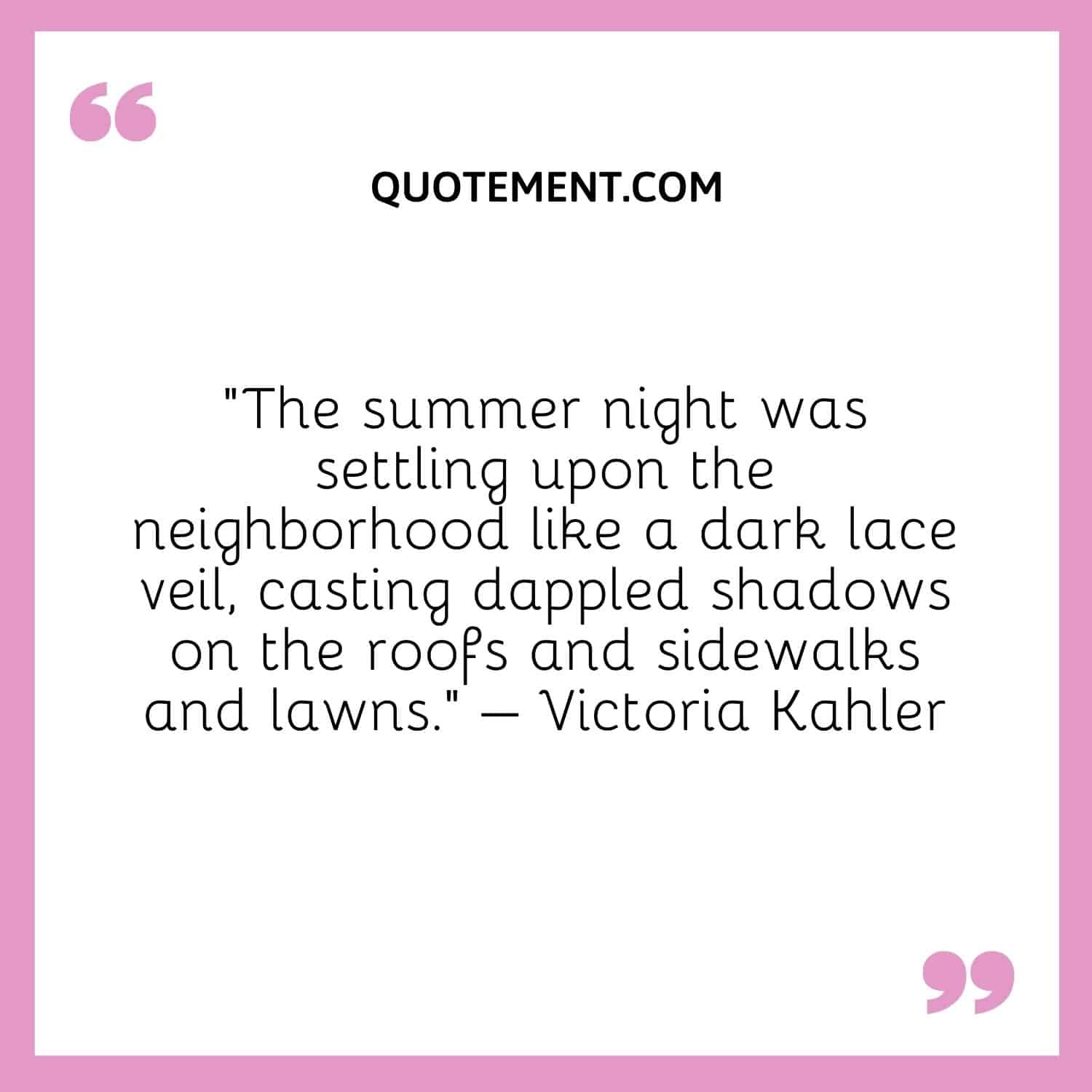 2. "Live in the sunshine. Swim in the sea. Drink in the wild air." — Ralph Waldo Emerson
3. "My folks would take us to the drive-in on summer nights, and we'd sit on the hood of the car. I just had this profound love for storytelling." – Brad Pitt
4. "Summer nights held a special kind of loneliness that gave rise to strange imaginings. One walked the beach alone and overthought." – Robert Ludlum
5. "Summer afternoon — summer afternoon; to me those have always been the two most beautiful words in the English language." — Henry James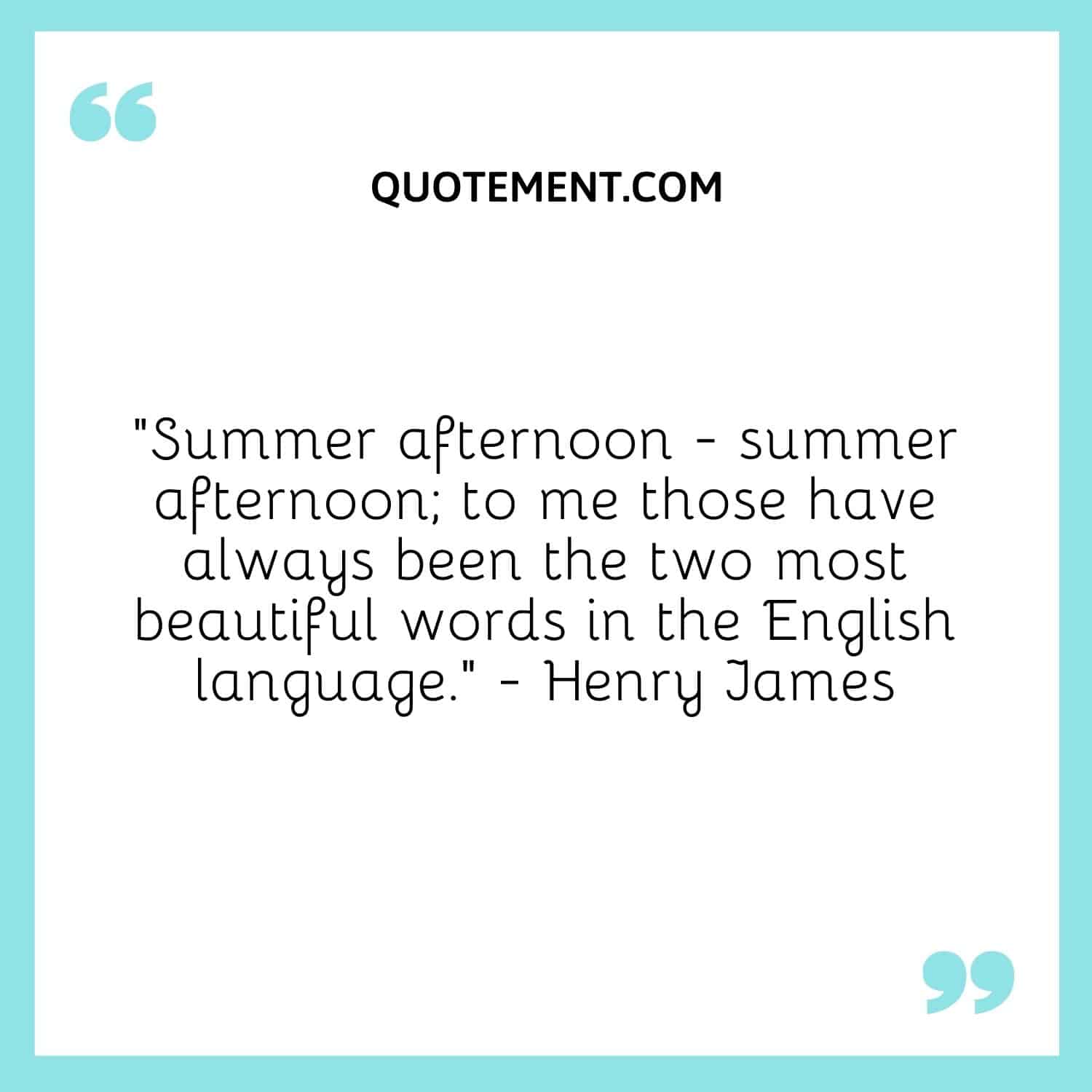 6. "Everything good, everything magical happens between the months of June and August." — Jenny Han
7. "One must maintain a little bit of summer, even in the middle of winter." — Henry David Thoreau
8. "If a June night could talk, it would probably boast it invented romance." — Bern Williams
9. "The summer night was starless and stirless, with distant spasms of silent lightning." – Vladimir Nabokov
10. "I had that familiar conviction that life was beginning over again with the summer." — F.Scott Fitzgerald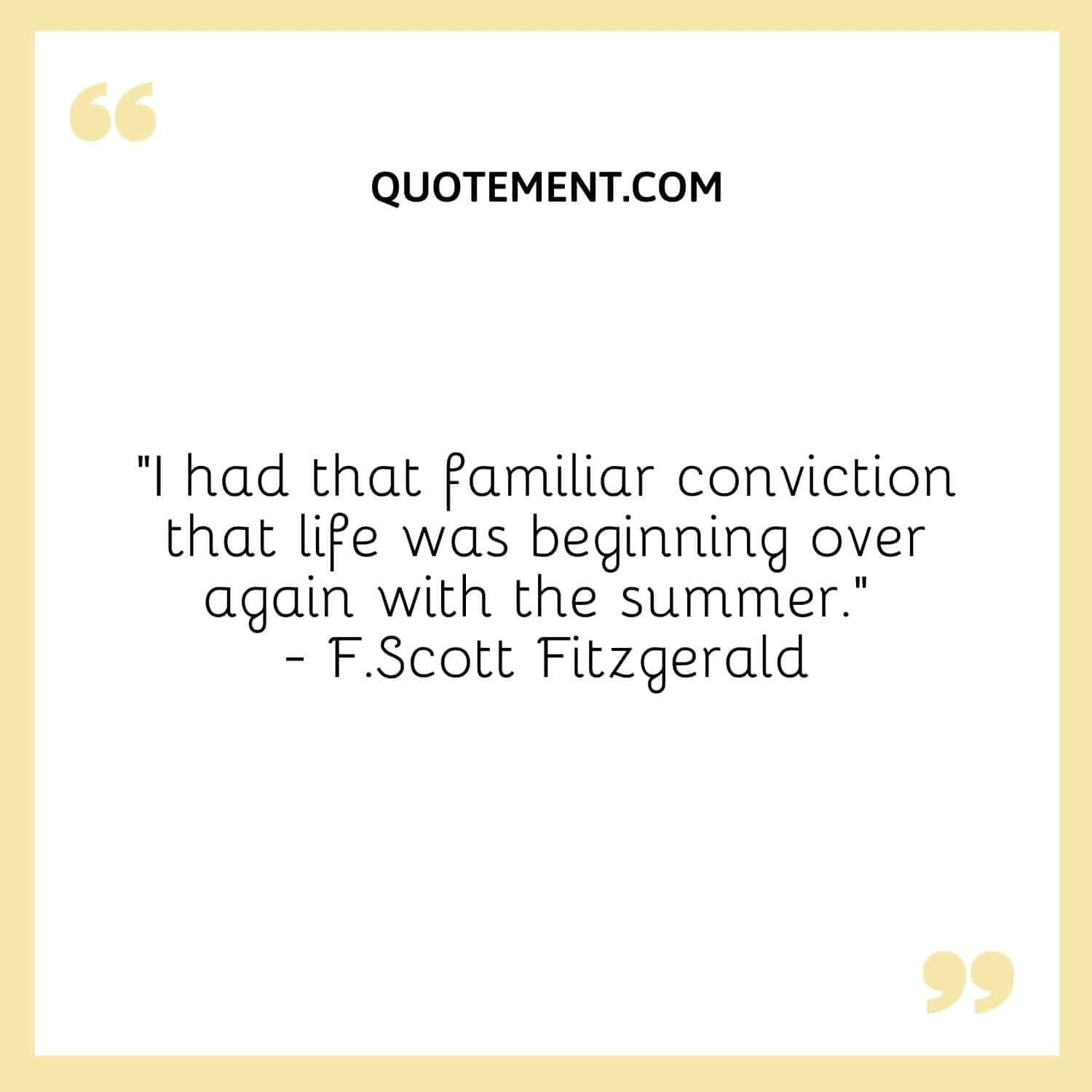 11. "We'll keep on spending the sunny days this way." – The Young Rascals
12. "Do not go gentle into that good night but rage, rage against the dying of the light." – Dylan Thomas
13. "Tears of joy are like the summer rain drops pierced by sunbeams." — Hosea Ballou
14. "Speak to the breeze cautiously during those lonely summer nights." — Marlen Komar
15. "Oh, the summer night, has a smile of light, and she sits on a sapphire throne." — Bryan Procter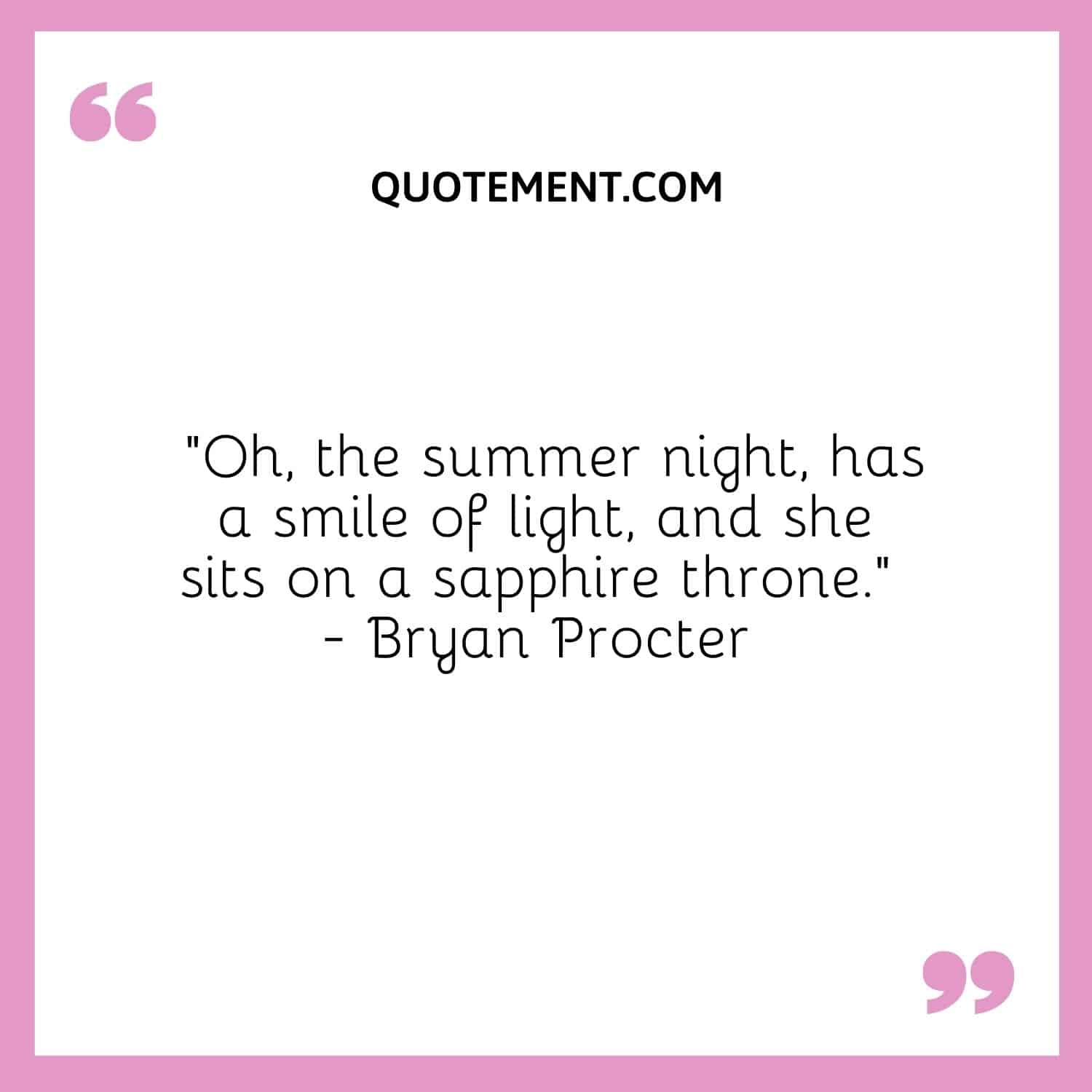 16. "You're like a cold beer, darling on a long-hot summer's day." — Rod Stewart
17. "The stars don't look bigger, but they do look brighter in summer nights." – Sally Ride
18. "On a summer night, it can be lovely to sit around outside with friends after dinner and, yes, read poetry to each other." – Michael Cunningham
19. "My favorite summer night would be dancing behind this tailgate in the countryside under the starry sky." – Easton Corbin
20. "Summer has always been good to me, even the bittersweet end, with the slanted yellow light."― Paul Monette, Borrowed Time: An AIDS Memoir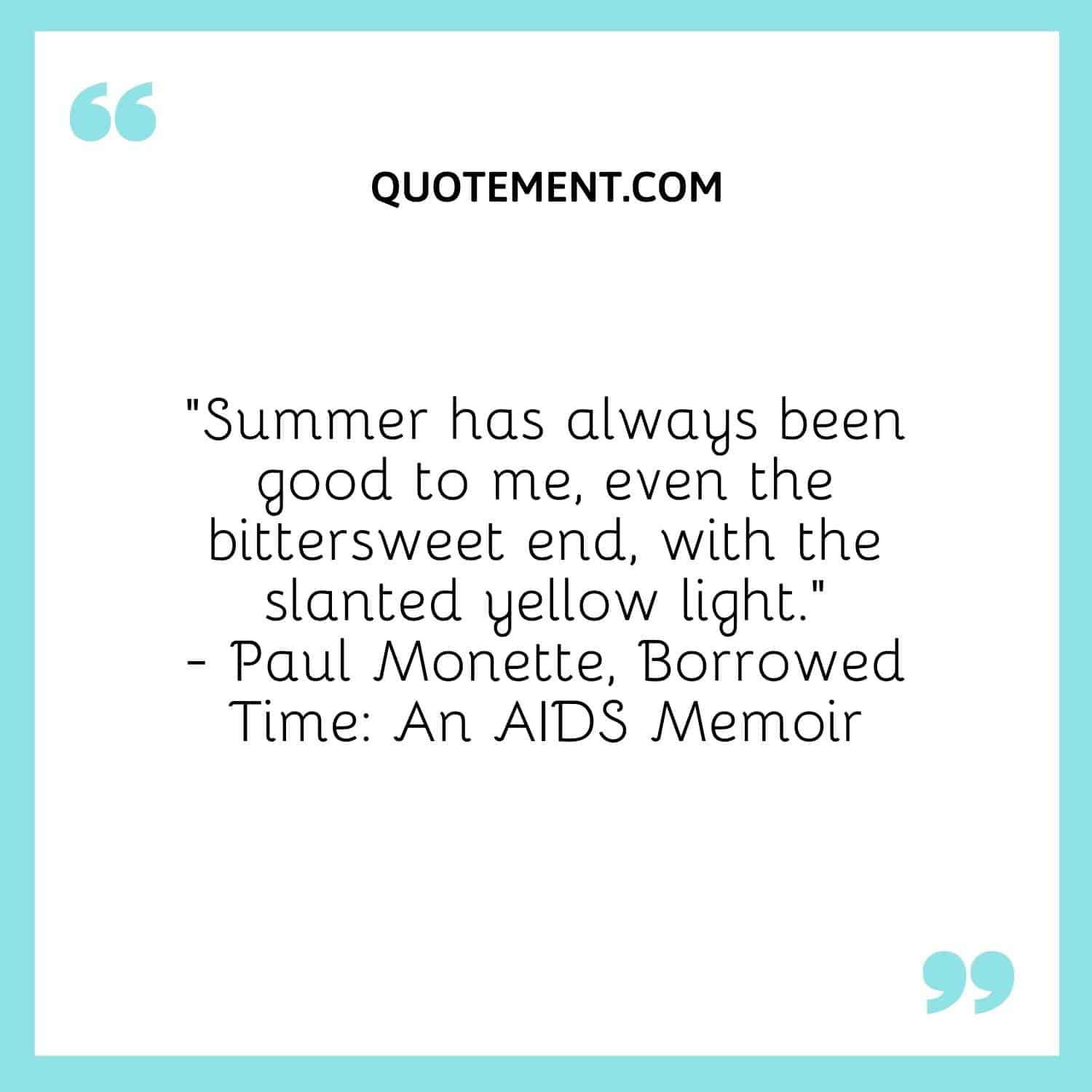 21. "The summer night, has a smile of light, and she sits on a sapphire throne." – Bryan Procter
22. "Celebrate summer – sun-drenched days and starlit nights." – Gooseberry Patch
23. "The darkness, intimacy, and I liked the deep, sad summer nights." – Haruki Murakami
24. "I often think that the night is more alive and more richly colored than the day." – Vincent Van Gogh
25. "Summer night – even the stars are whispering to each other." – Kobayashi Issa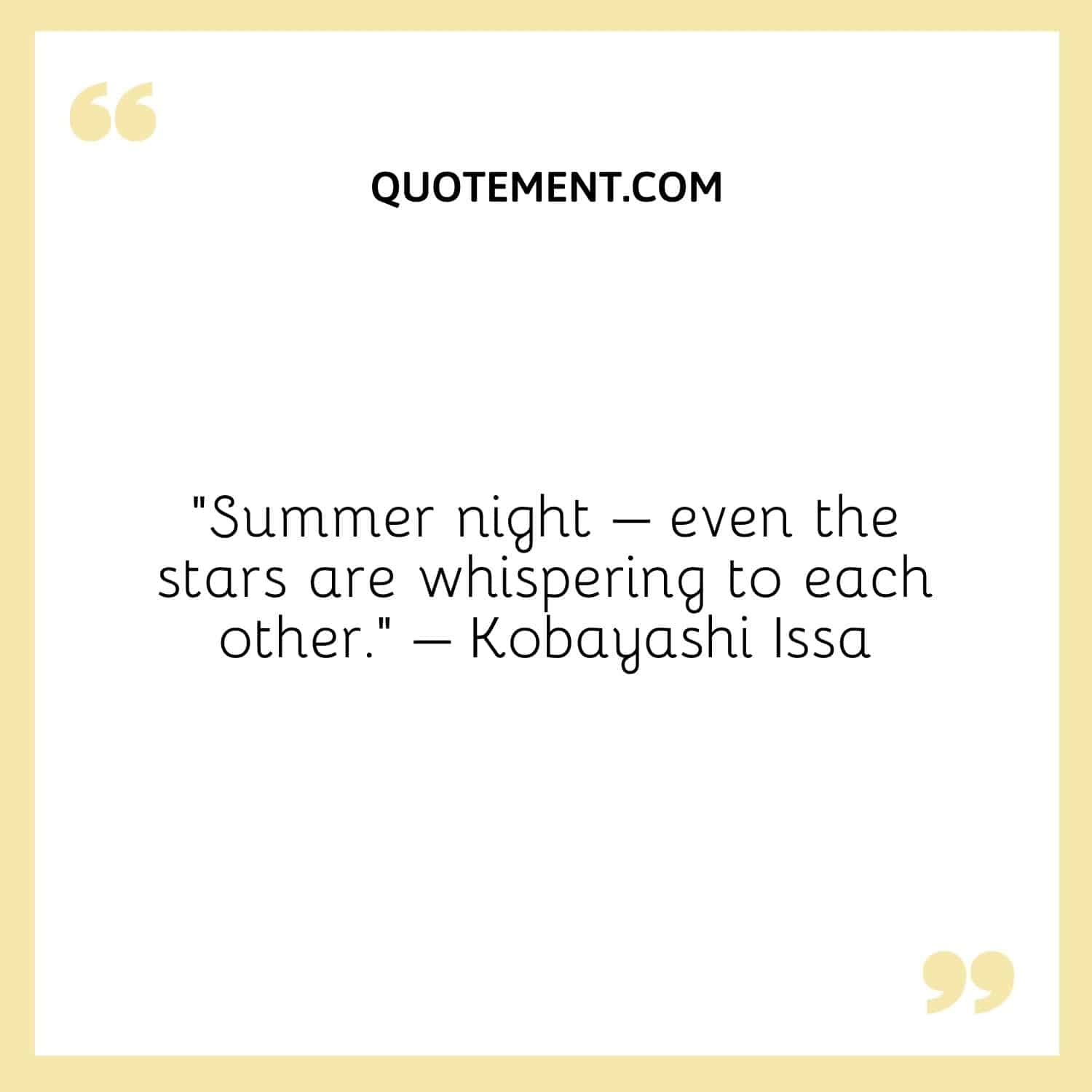 26. "Laugh until we think we'll die barefoot on a summer night." – Edward Sharpe
27. "You're like a cold beer, darling, on a long hot summer night." – Rod Stewart
28. "Summertime is always the best of what might be." – Charles Bowden
29. "Why is summer mist romantic and autumn mist just sad?" – Dodie Smith
30. "His voice is dark chocolate on a hot summer night." – Kristen Callihan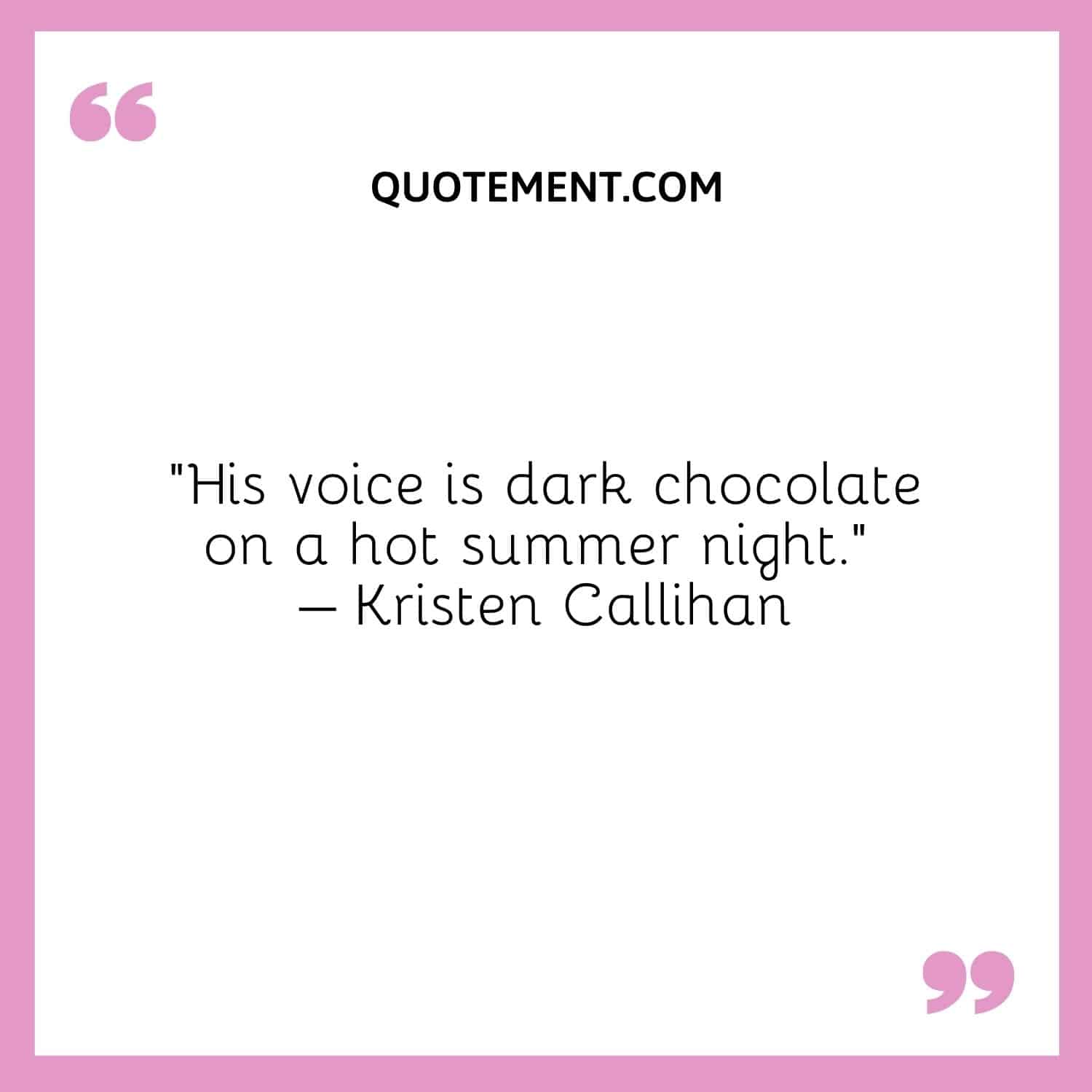 Midsummer Night's Dream Quotes
1. "Four days will quickly steep themselves in nights; Four nights will quickly dream away the time."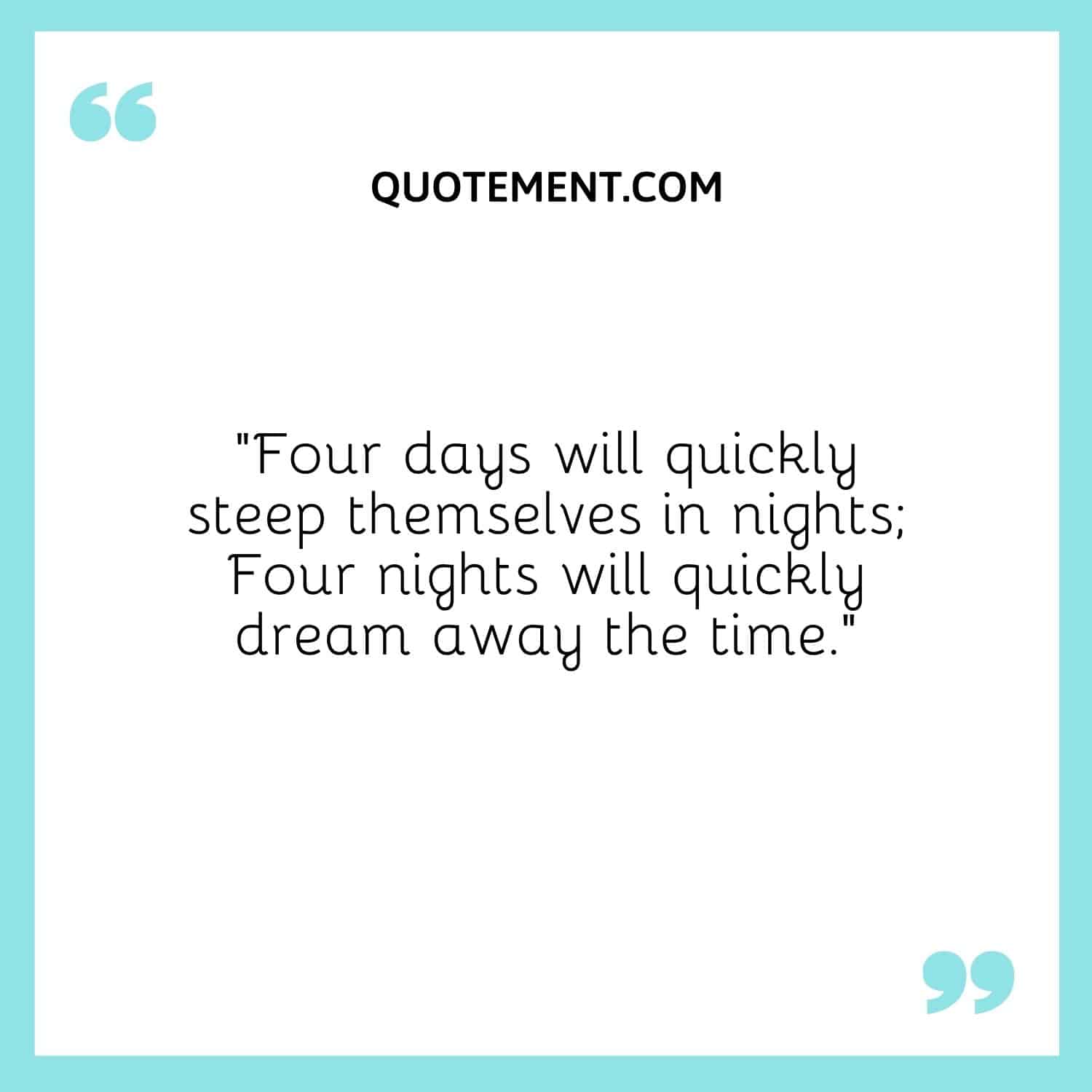 2. "So quick bright things come to confusion."
3. "O, then, what graces in my love do dwell, That he hath turned a heaven unto a hell!"
4. "The eye of man hath not heard, the ear of man hath not seen, man's hand is not able to taste, his tongue to conceive, nor his heart to report, what my dream was."
5. "Therefore, another prologue must tell he is not a lion."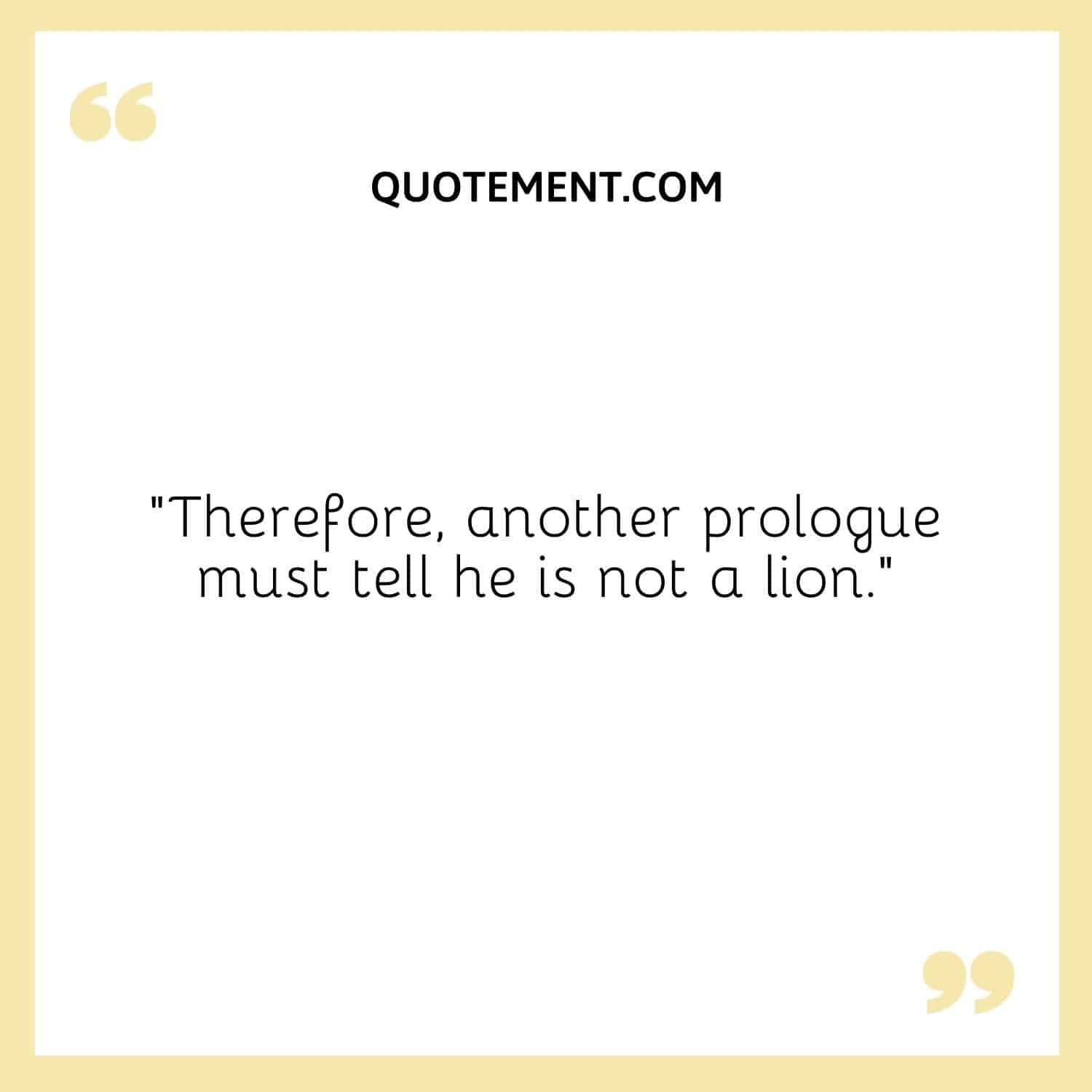 6. "Take pains. Be perfect."
7. "And sleep, that sometimes shuts up sorrow's eye, Steal me awhile from mine own company."
8. "I'll follow thee and make a heaven of hell, To die upon the hand I love so well."
9. "My soul is in the sky."
10. "Love looks not with the eyes, but with the mind, and therefore is winged Cupid painted blind."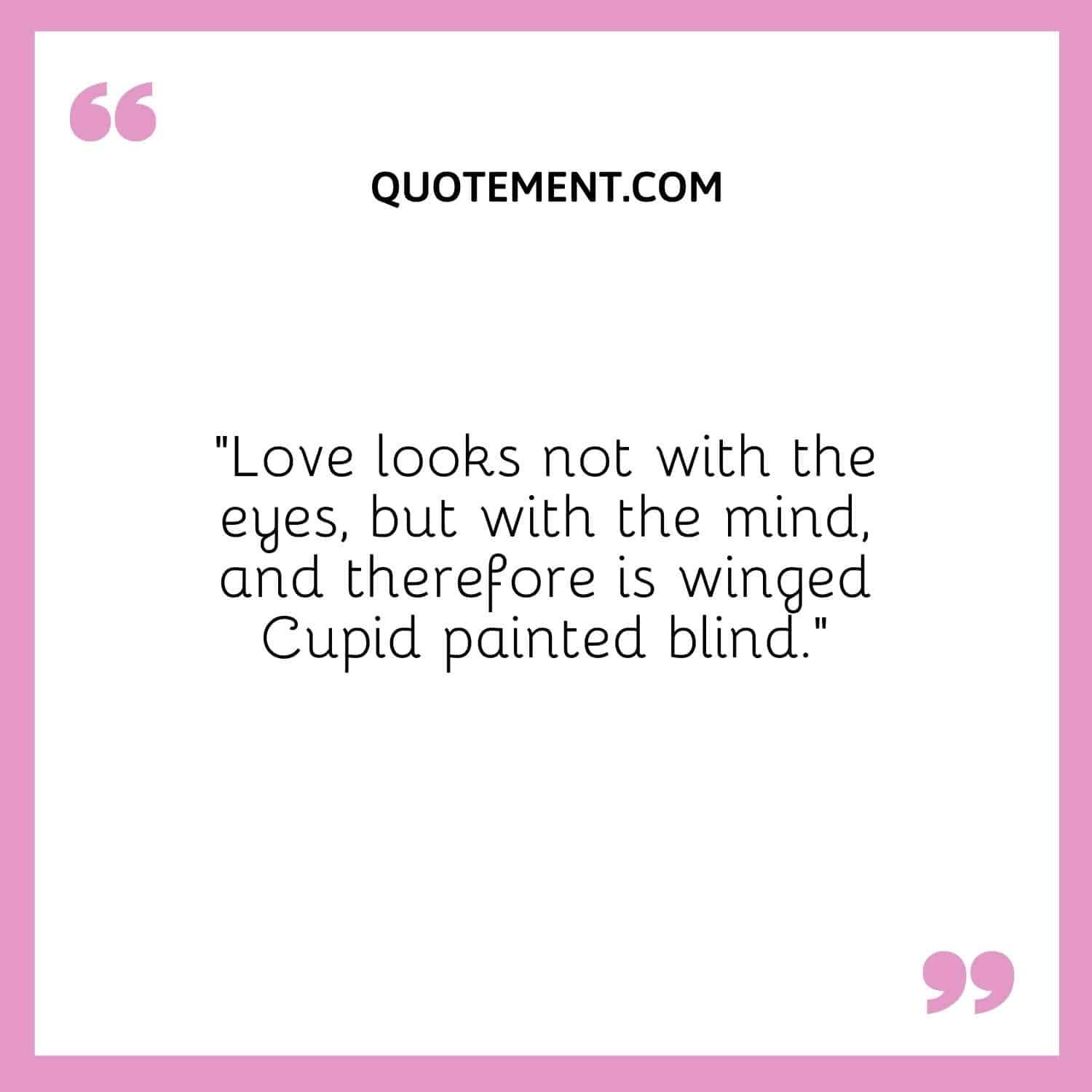 11. "Are you sure That we are awake? It seems to me That yet we sleep, we dream."
12. "Lord, what fools these mortals be!"
13. "The course of true love never did run smooth."
14. "Though she be but little, she is fierce!"
Summer Nights Quotes For Instagram
1. "In the long dusks of summer we walked the suburban streets through scents of maple and cut grass, waiting for something to happen." – Steven Millhauser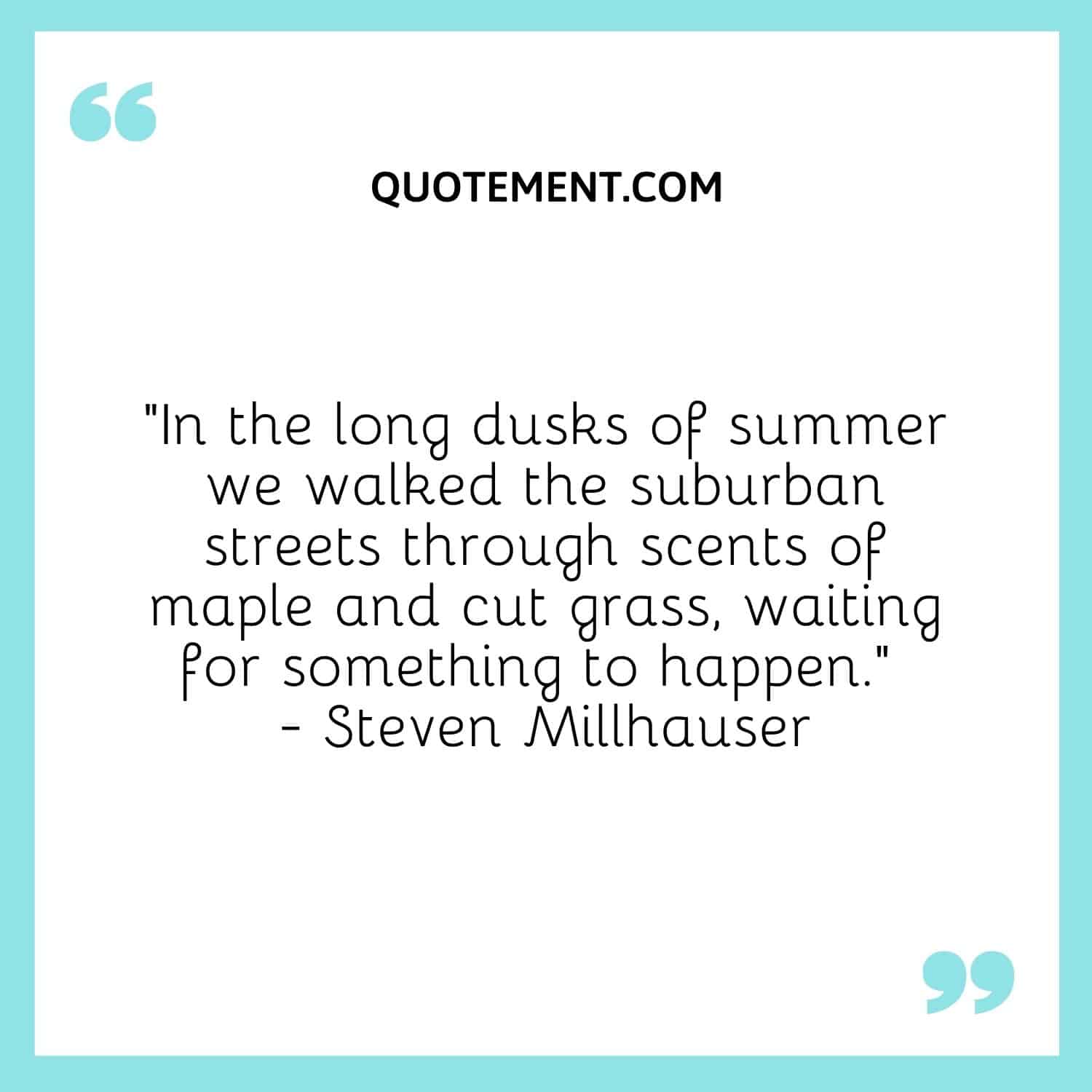 2. "Summer dreams, ripped at the seams but, oh, those summer nights…"
3. "Summer nights are proof that everything dark and mysterious is not always bad."
4. "What I think you should do is to celebrate the summer nights because they will not last forever."
5. "I miss summer weather, I miss summer nights, I miss summer tans, and I miss having no school so I can stay home and do nothing with my life."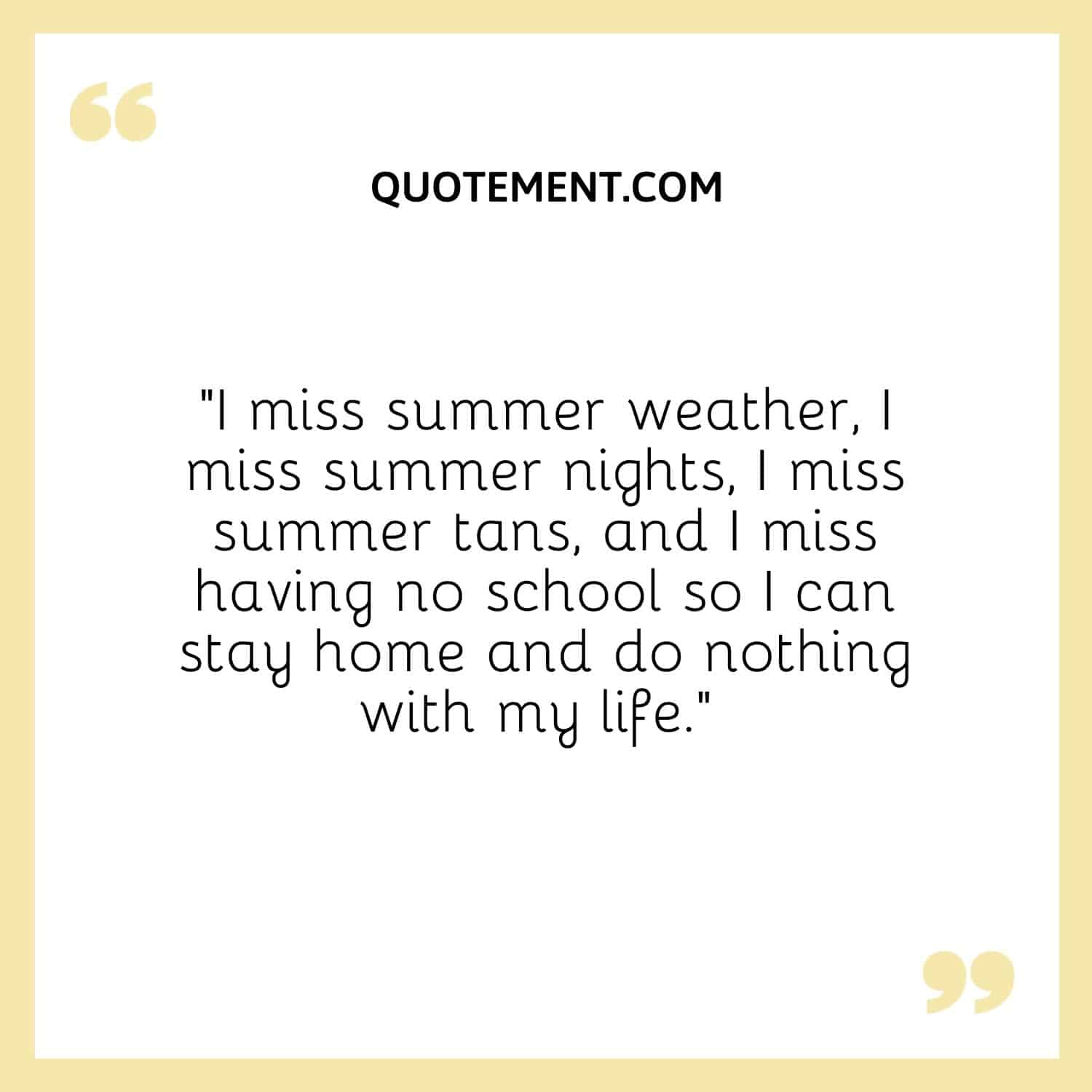 6. "The steady buzzzzzzz of the Katydid chorus, and the bass solo of the croaking Frog – a summer night's serenade." – Michael P. Garofalo
7. "The summer demands and takes away too much. But night, the reserved, the reticent, gives more than it takes." – John Ashbery
8. "Summertime. It was a song. It was a season. I wondered if that season would ever live inside of me." – Benjamin Alire Saenz
9. "It was June, and the world smelled of roses. The sunshine was like powdered gold over the grassy hillside." – Maud Hart Lovelace
10. "The moon is swimming naked, and the summer night is fragrant with a mighty expectation of relief." – Leonard Cohen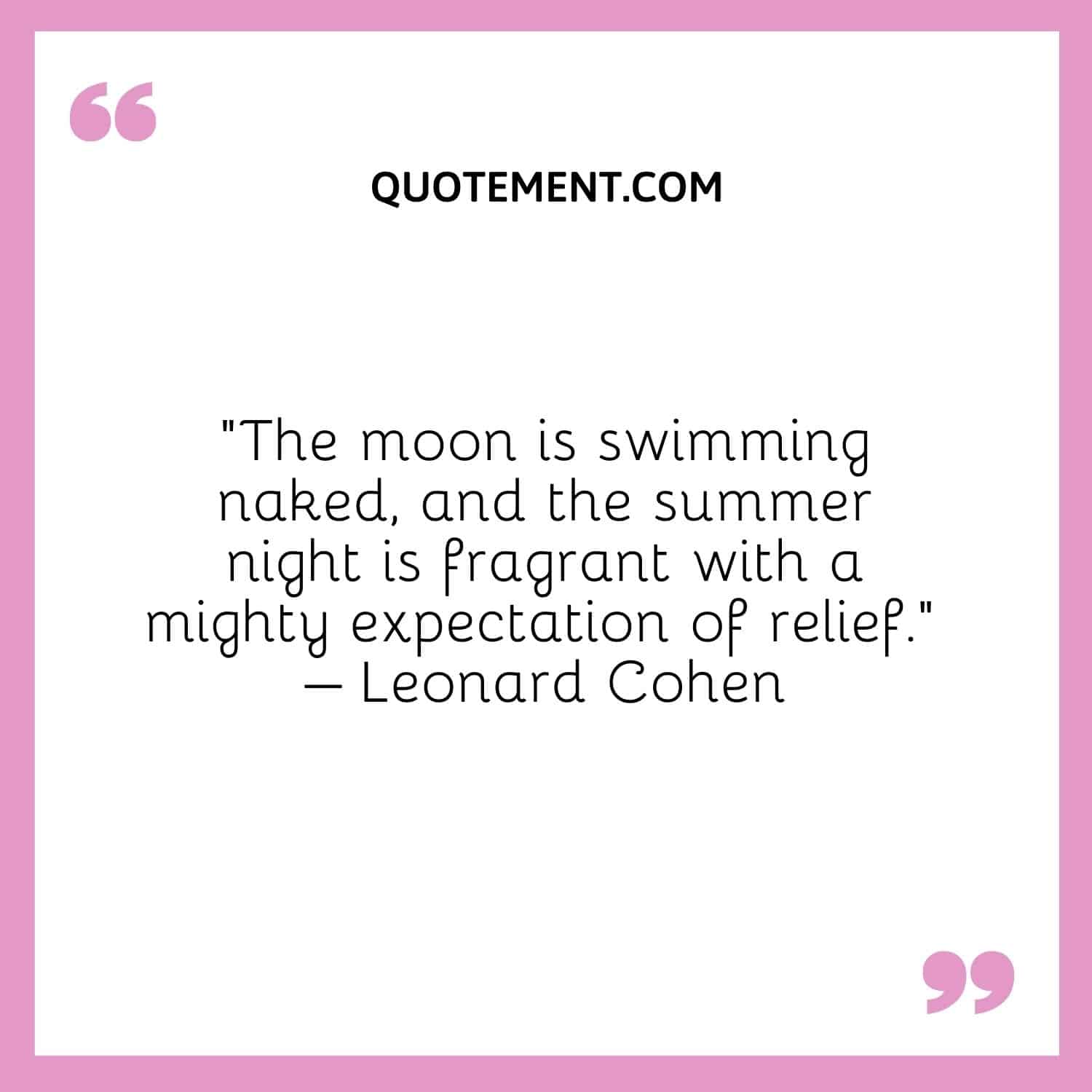 11. "Everything good, everything magical: happens between the months of June and August."
12. "It was one of the warm nights at the end of summer that makes promises that won't be kept." – Cinda Williams Chima
13. "The dreamy days and sticky nights of summer were already calling as if anything could happen." – C.J. Carlyon
14. "In early June the world of leaf and blade and flowers explodes, and every sunset is different." – John Steinbeck
15. "Good company on summer nights makes your night adventures better than your expectations."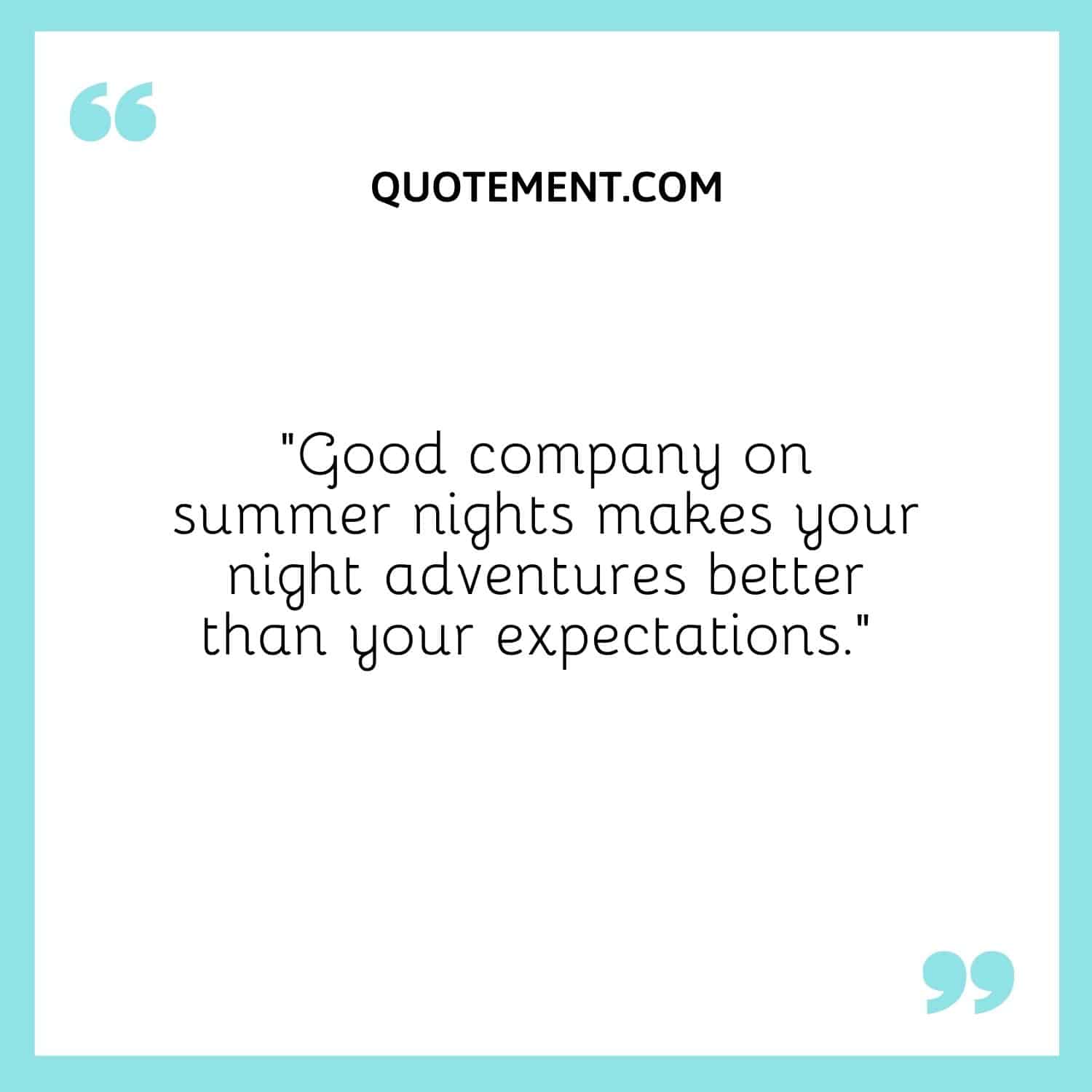 16. "What good is the warmth of summer, without the cold of winter to give it sweetness." – John Steinbeck
17. "It is as if everything else in the world stops as we lie here in the summer night." – Huntley Fitzpatrick
18. "I love how summer just wraps its arms around you like a warm blanket." — Kellie Elmore
19." A vacation is having nothing to do and all day to do it in." — Robert Orben
20. "All I cared about that summer were suntans, beaches, boys, and booze." — Shannon Celebi, Small Town Demons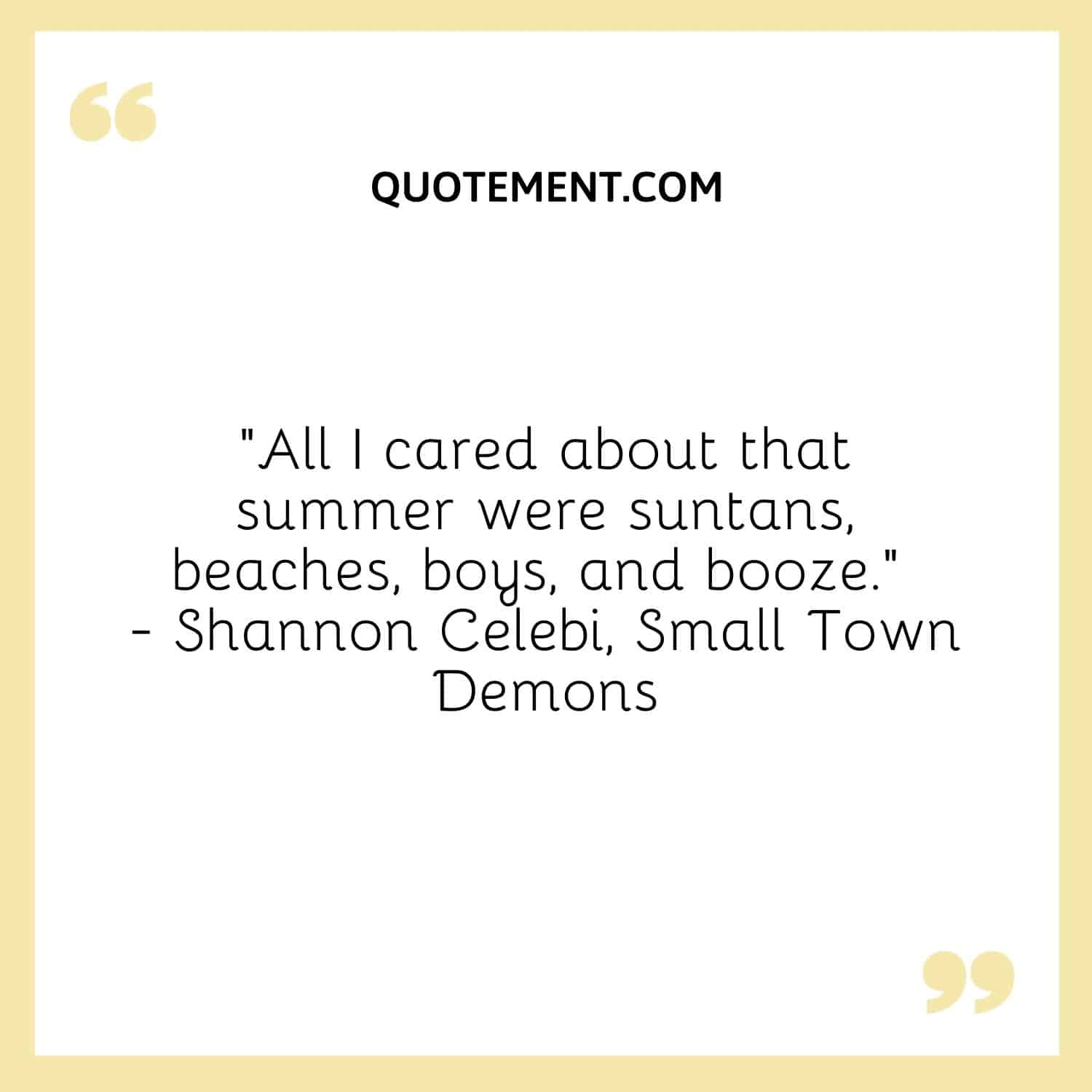 21. "Love is like a summer night – mysterious but beautiful and heartwarming."
22. "The summer night is like a perfection of thought." – Wallace Stevens
23. "Do what we can, summer will have its flies." – Ralph Waldo Emerson
24. "It was a perfect summer night. So good, it was true." – Vanna Bonta
25. "Hot summer nights, mid July when you and I were forever wild."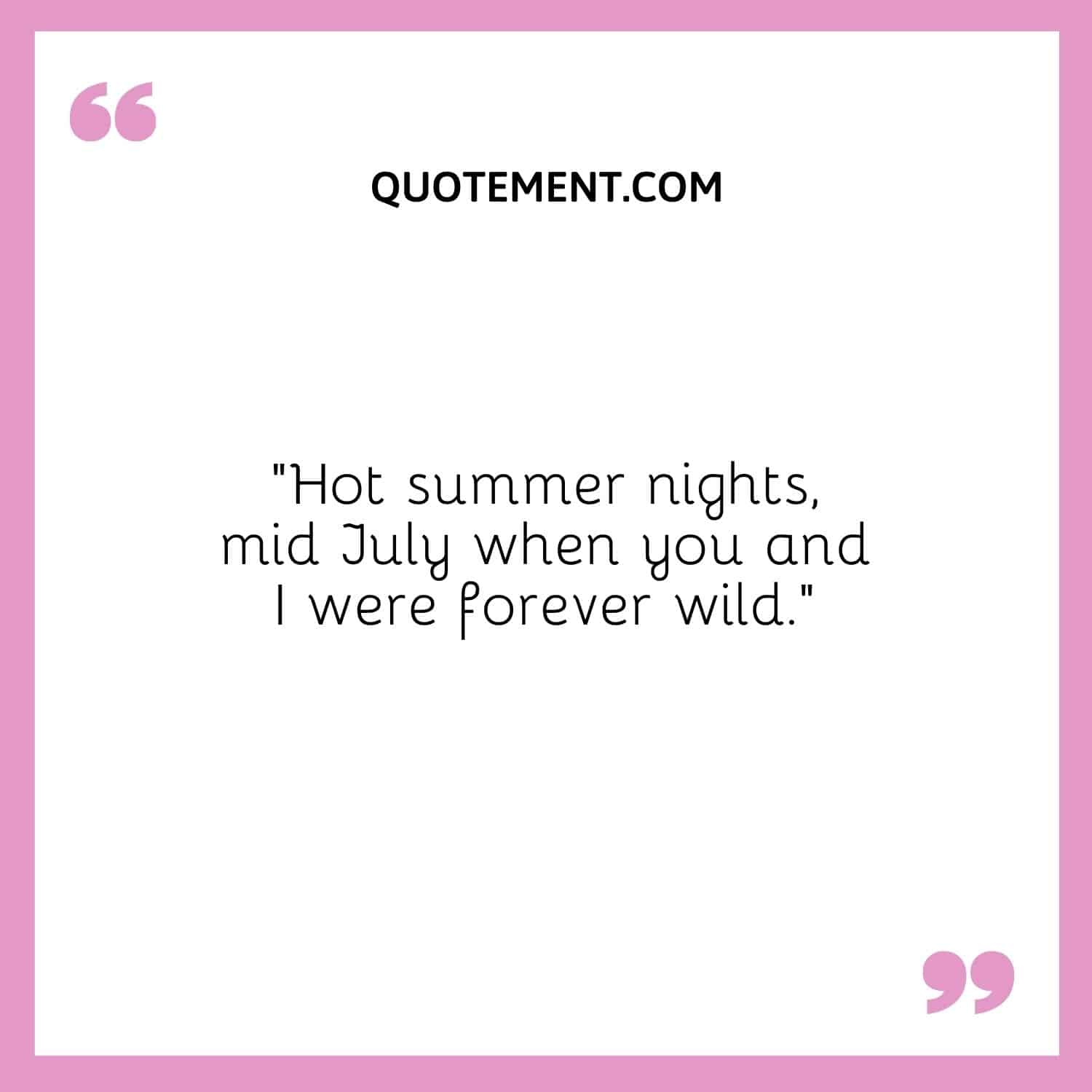 26. "There's nothing quite as wonderful as long, hot summer nights."
27. "Summer's lease hath all too short a date." – William Shakespeare
28. "Holler if you're ready for some summer nights." – Rascal Flatts
29. "Sound loves to revel in a summer night." – Edgar Allan Poe
30. "Summer nights are incredibly beautiful and mysterious."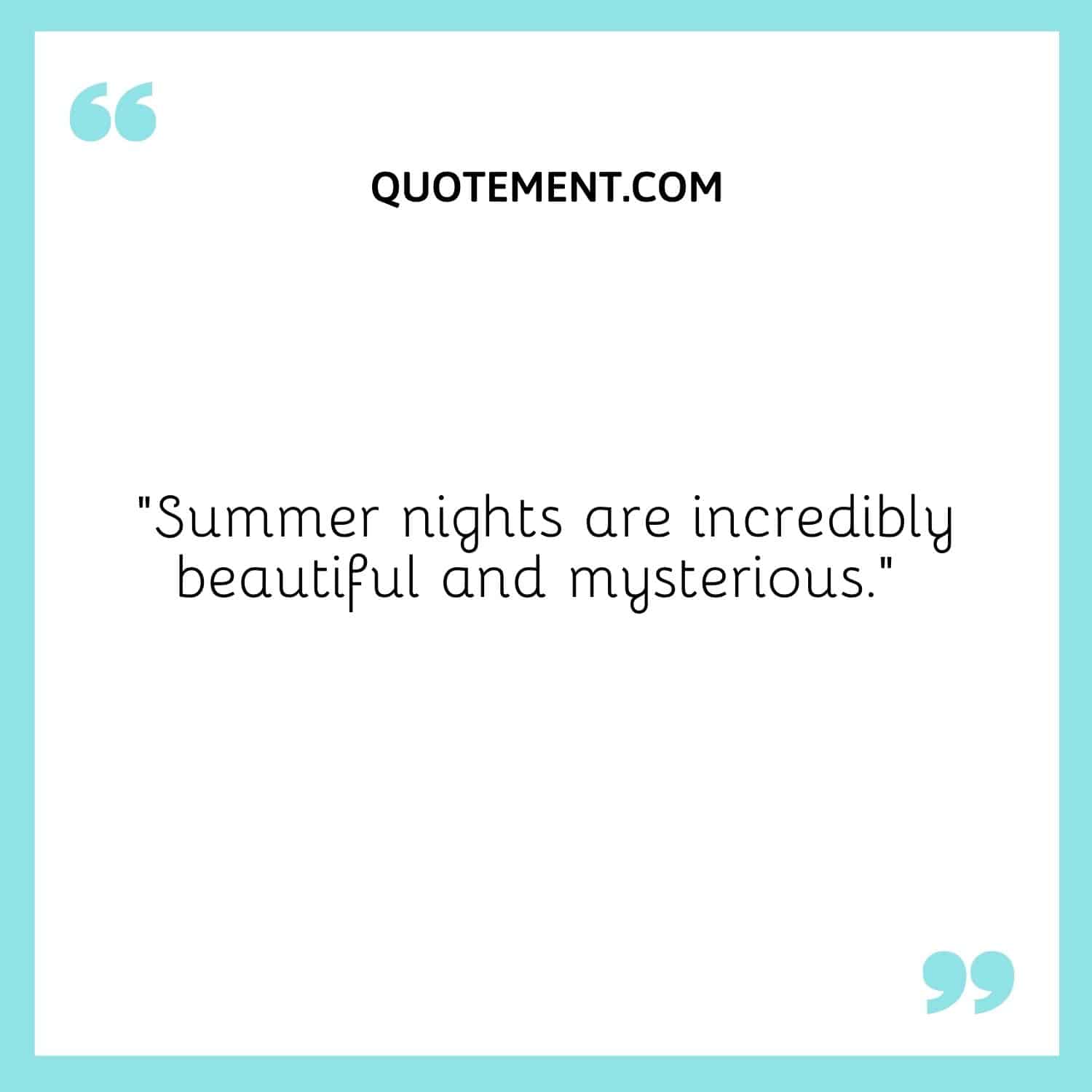 31. "I still recall every summer night like it was yesterday."
32. "Short summer nights indicate beauty is short-lived."
33. "Ain't nothing like them summer nights." – Lil Rob
34. "Mystery is the beauty of summer nights."
35. "I just need summer nights and fun."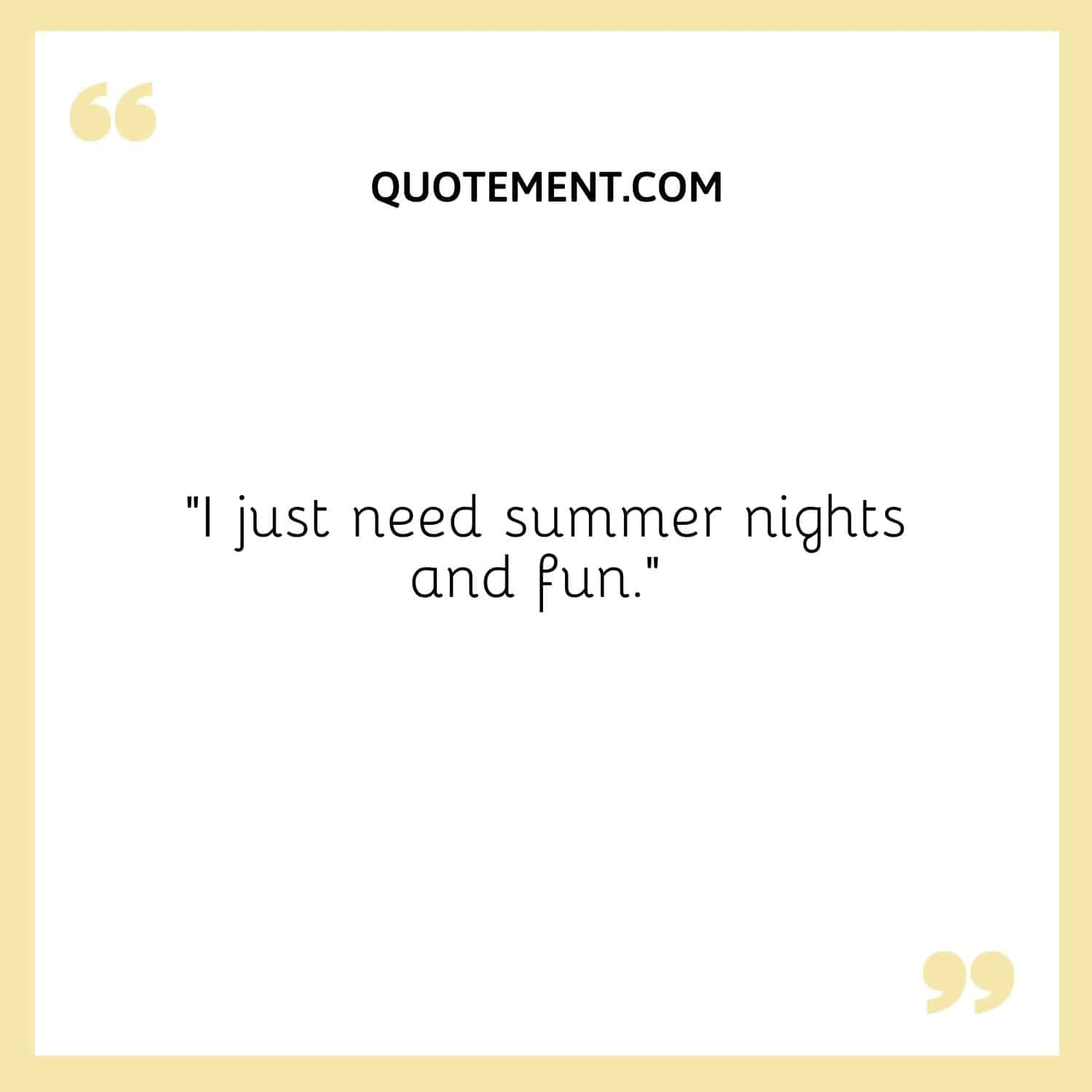 36. "Long Live Summer Nights."
37. "The night wears on; the fire dwindles; the wind shifts and my heart aches with nostalgia – summer camps and catching lightning bugs and August skies aflame with stars. The way the desert smells and the long, wistful sigh of wind rushing down from the mountains as the sun dips beneath the horizon." – Rick Yancey
38. "Like ghosts the children walked across the lawn on their bare feet. The moon was full. Above the damp grass hung a veil of mist, luminous with moonlight and spangled with fireflies. There was no wind, and the sound of the book was very distinct, tinkling, splashing, running softly." – Elizabeth Enright
39. "Oh, how beautiful is the summer night, which is not night, but a sunless, yet unclouded, day, descending upon the earth with dews and shadows and refreshing coolness! How beautiful the long mild twilight, which, like a silver clasp, unites today with yesterday." – Henry Wadsworth Longfellow
40. "On a summer night it can be lovely to sit around outside with friends after dinner and, yes, read poetry to each other. Keats and Yeats will never let you down, but it's differently exciting to read the work of poets who are still walking around out there." – Michael Cunningham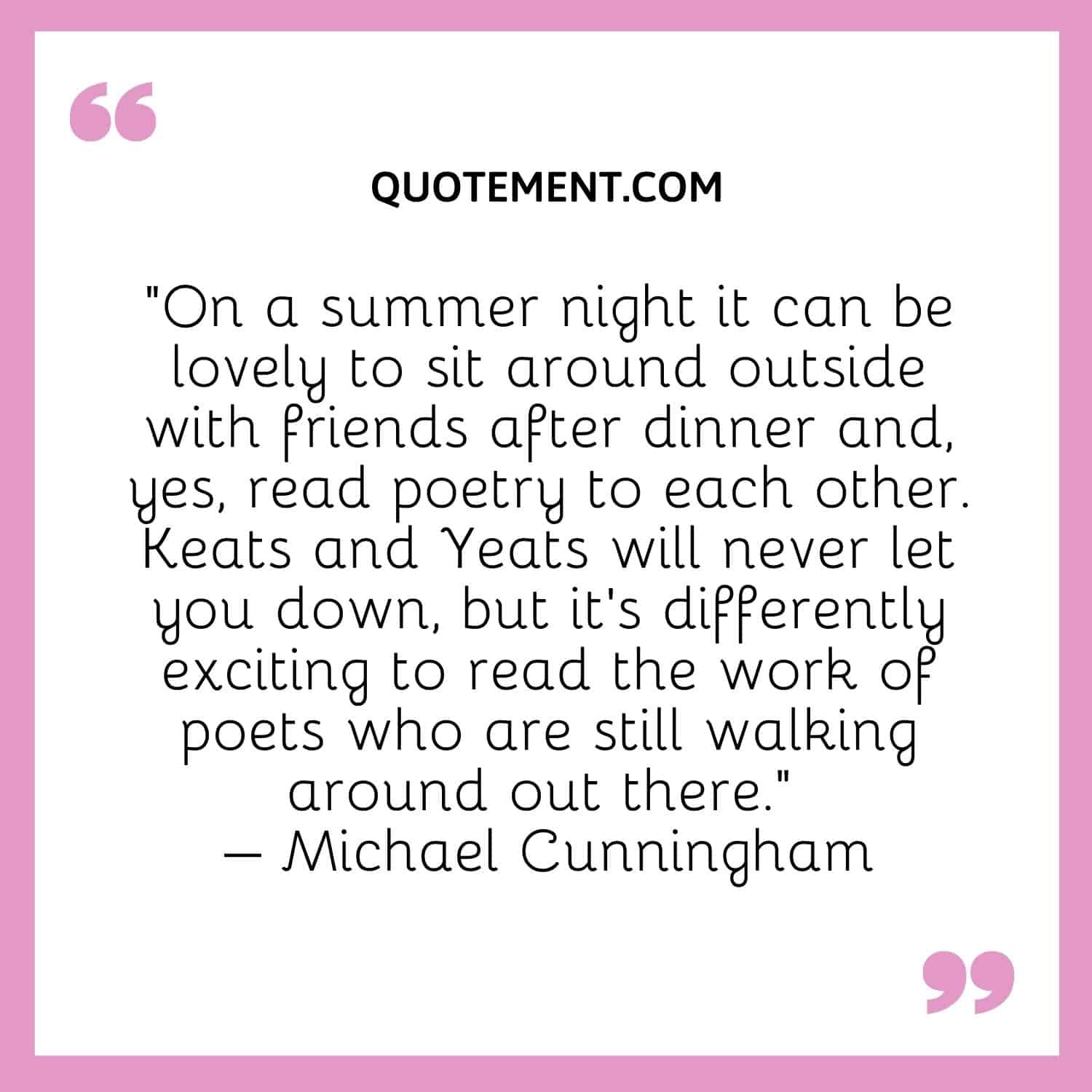 41. "Overhead hung a summer sky furrowed with the rush of rockets; and from the east a late moon, pushing up beyond the lofty bend of the coast, sent across the bay a shaft of brightness which paled to ashes in the red glitter of the illuminated boats." – Edith Wharton
42. "Everything is beautiful in its own way. Like the starry summer night, or a snow-covered winter's day. And everybody's beautiful in their own way. Under God's heaven, the world's going to find the way." – Ray Stevens
43. "In the trees the night wind stirs, bringing the leaves to life, endowing them with speech; the electric lights illuminate the green branches from the underside, translating them into a new language." – E.B. White
Cool Instagram Captions For Summer Nights
Here are some more inspirational quotes and captions you could use for Instagram.
1. Soak in the sun.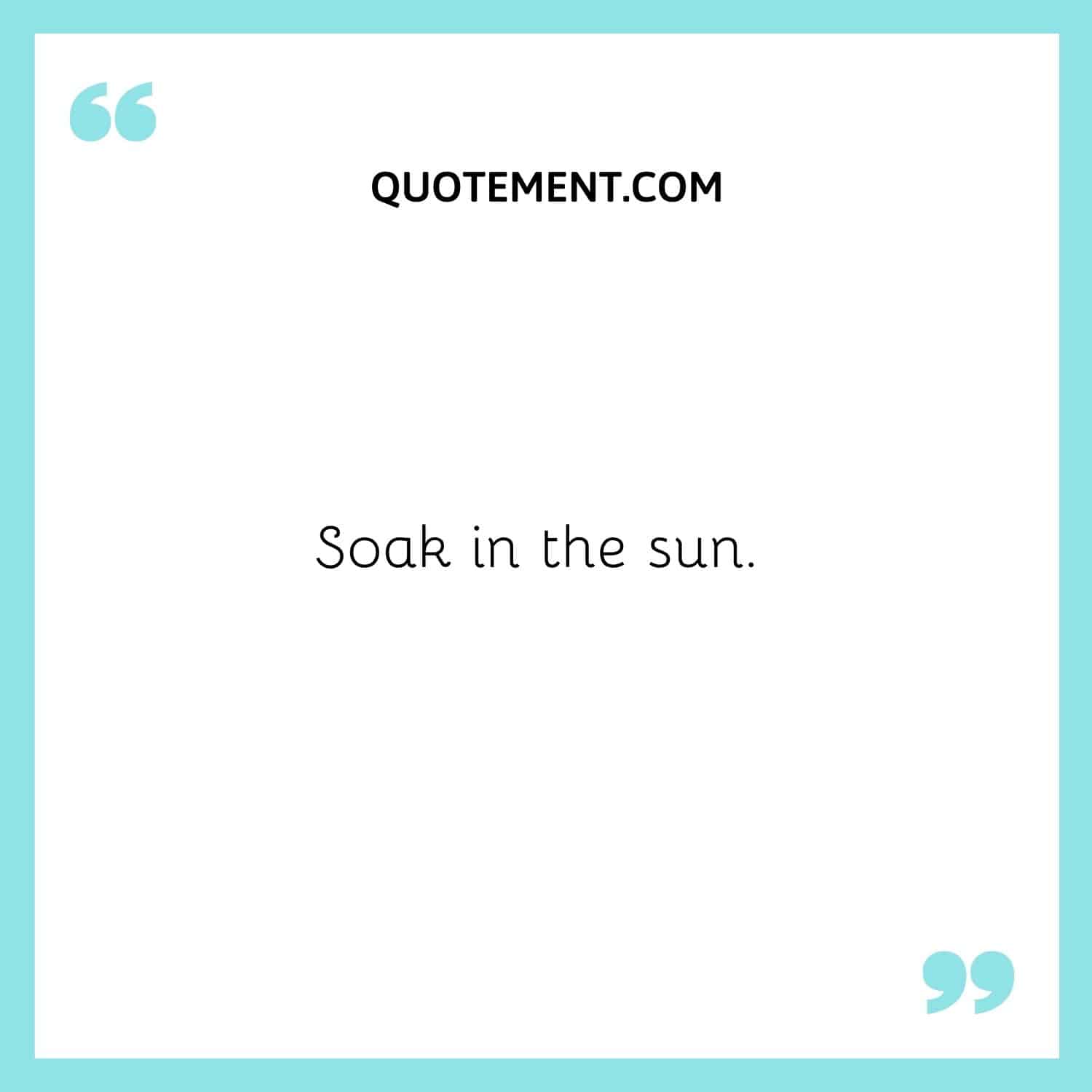 2. Block his number and enjoy your summer.
3. Always on the sunny side.
4. Into the sun.
5. Nothing but sandy skin and summer smiles.
6. Sunshine is the best medicine.
7. Girls just wanna have sun.
8. In a sunshine state of mind.
9. Summertime is always the best of what might be!
10. I stay in vacation mode.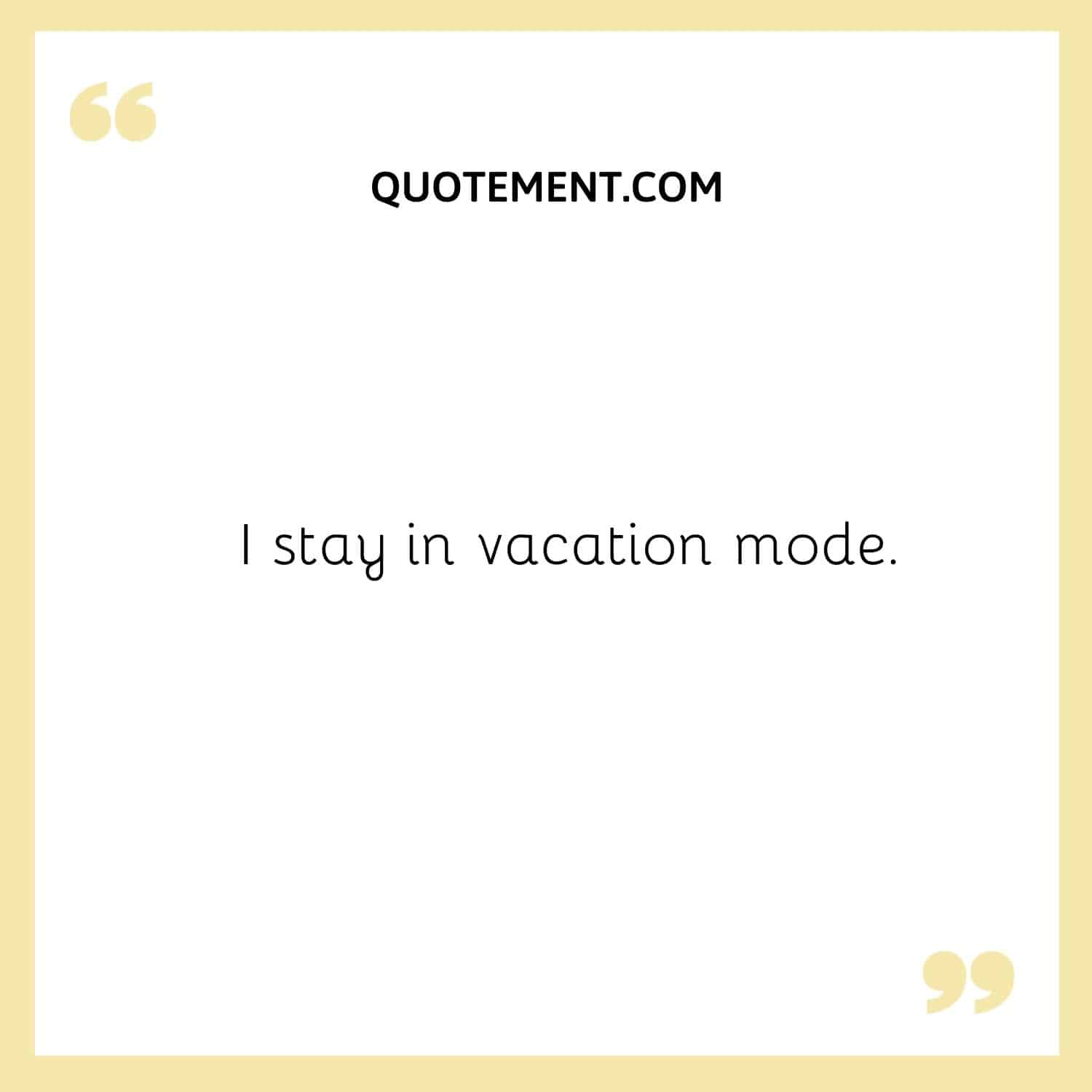 11. High tides and good vibes.
12. I'm dreaming of a hot summer.
13. Follow the sun.
14. Make your own sunshine.
15. Sandy toes, tan lines and ocean waves.
16. Let summer begin!
17. Endless sun. Endless fun. Endless summer.
18. #HotGirlSummer
19. Dreams are made of sand and sun.
20. That summer feeling.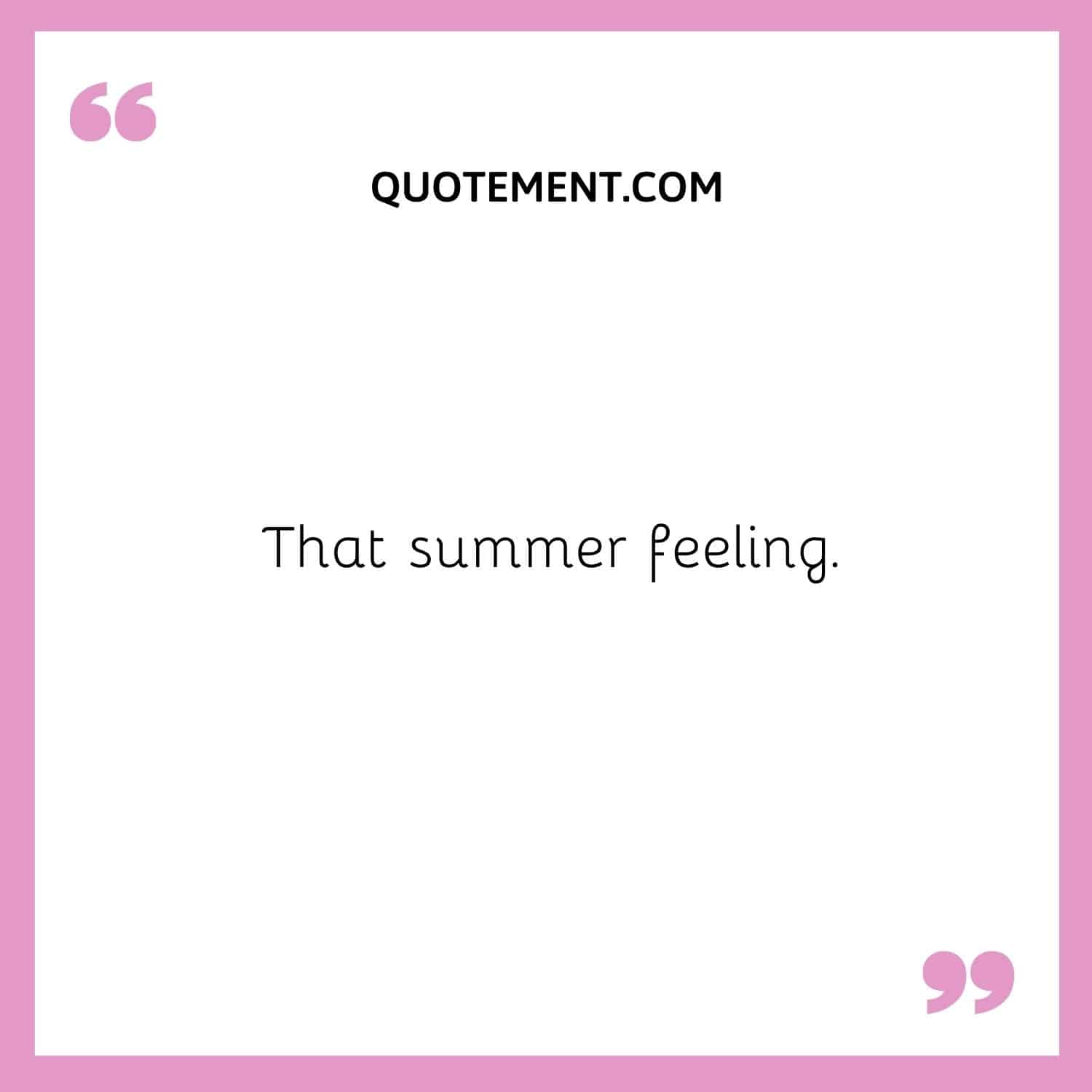 21. Tan lines fade, but friends are forever.
22. Good things come to those who swim.
23. Summer is all I want.
24. Today, fill your cup of life with sunshine, love, & laughter.
25. Make your first day of summer extra special!
26. Hello, holiday! I'm so happy to see you!
27. Wake me up when summer begins.
28. This summer will be hot, hot, hot!
29. Live in the sunshine.
30. If you want to shine like a sun, first burn like a sun.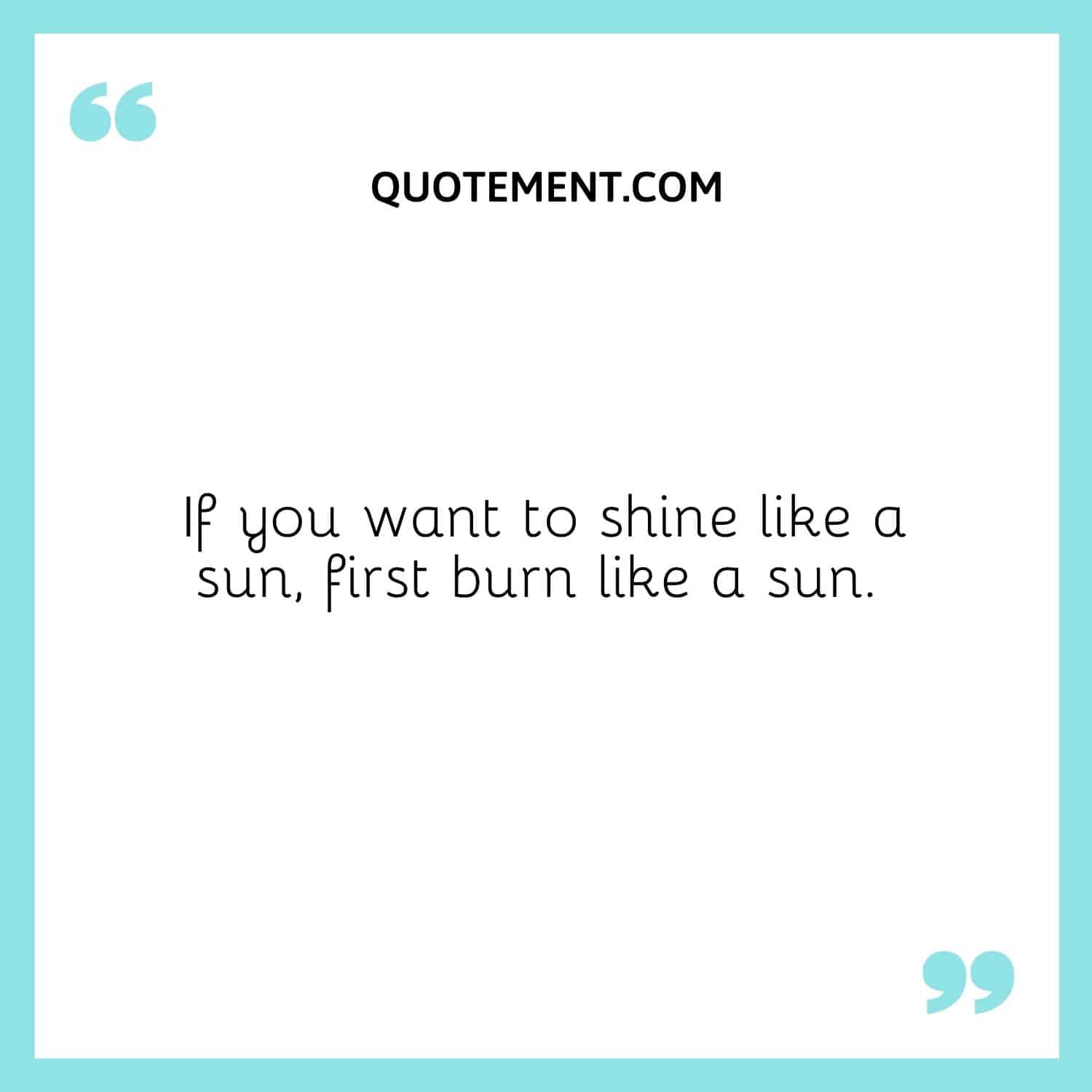 31. Every summer is its own story.
32. Mentally on the beach.
33. It's always summer somewhere.
34. Oh no! Summer is over.
35. Keep cool and wear sunglasses.
36. I dream of a never ending summer.
37. Life is cool by the pool.
38. Keep calm, it's summer vacation.
39 Keep calm and lay in the sun.
40. Wake me up when it's summer.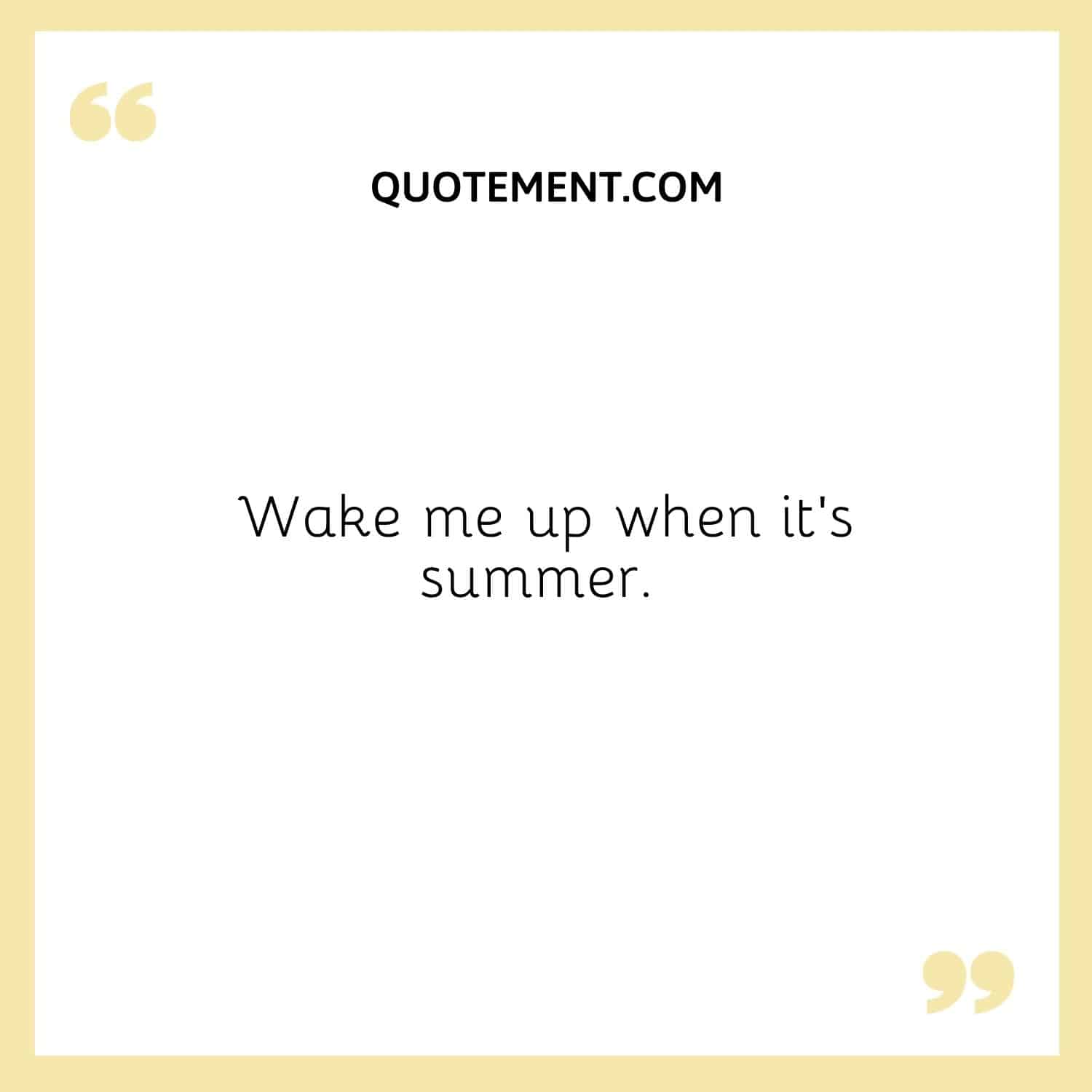 41. Summer is the best vacation.
42. Summer is the best I've ever felt.
43. A midsummer ice cream.
Conclusion
Summer is the most beautiful period of the year for many, and the summer season often evokes beautiful memories.
Maybe this period of the year reminds you of a summer fling or an adventure you can't forget about.
Are you planning the best summer of your life? Well, summer nights quotes are exactly what you need to turn your plans into reality.
Sometimes you don't need a reason to enjoy reading happy summer quotes about hot days and nights.
I hope you enjoyed this article and that you have an astonishing summer.
Thank you for reading, stay tuned for more content.
Until next time!