Sundays are for seniors, right?
So, since the time has come to post your favorite pics to celebrate your senior year and how far you've come, you've probably been searching for the best Senior Sunday captions!
Well, my article brings you plenty to choose from – in fact, 120 absolutely amazing caption ideas I collected from different online sources!
Let's check them out!
10 Best Senior Sunday Captions
1. The world is our oyster.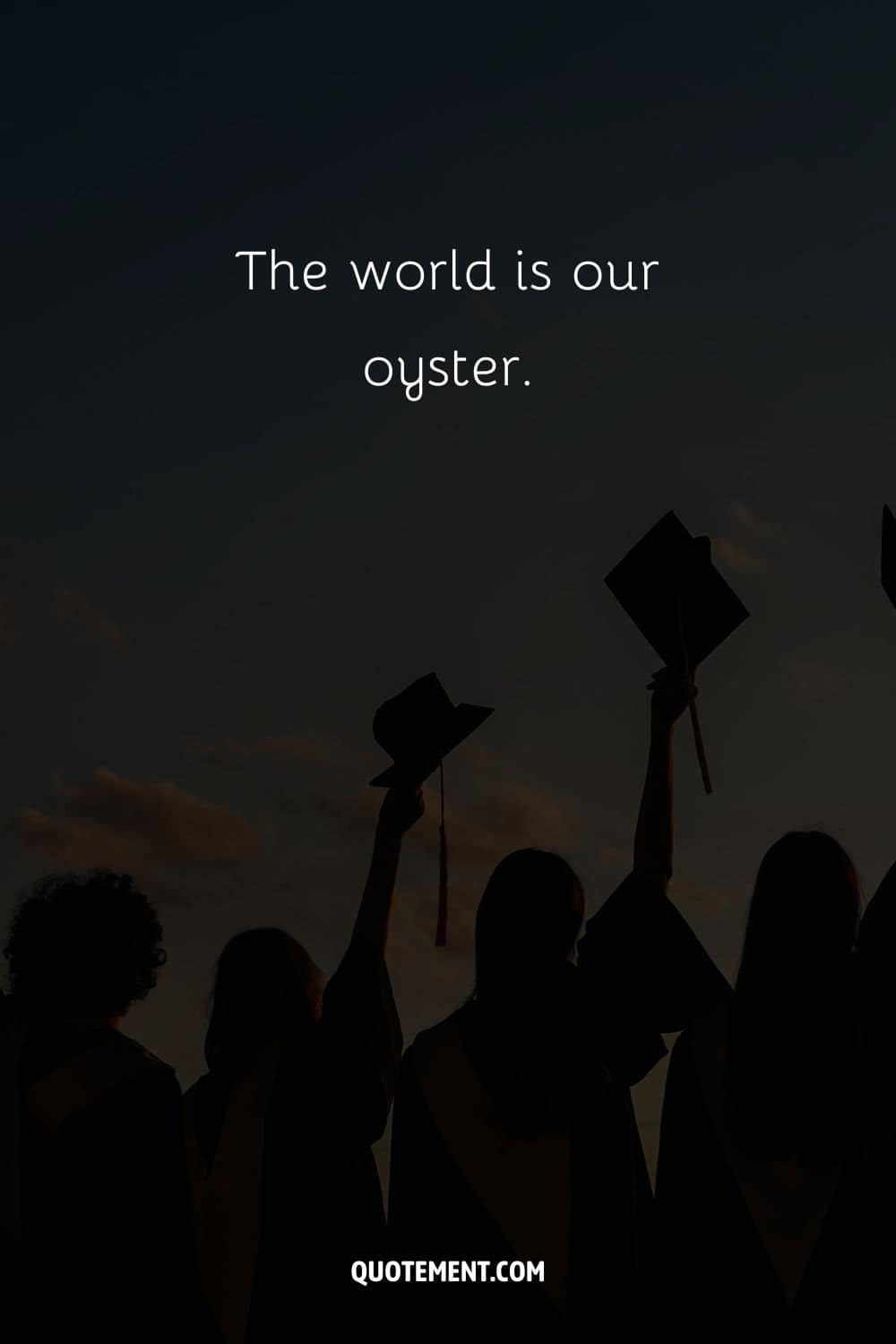 2. I only came here 'cause y'all kept calling my mom.
3. Senior year: the year where you learn to survive on three hours of sleep and a lot of coffee.
4. We're moving on to bigger and better things.
5. From classmates to friends, and now to family, we've come a long way.
6. Last first day.
7. Will I end the semester or will the semester end me? Stay tuned!
8. Allow yourself to be a little bit proud – you've made it this far!
9. Living in a constant state of senioritis.
10. If you're reading this, it's my senior year.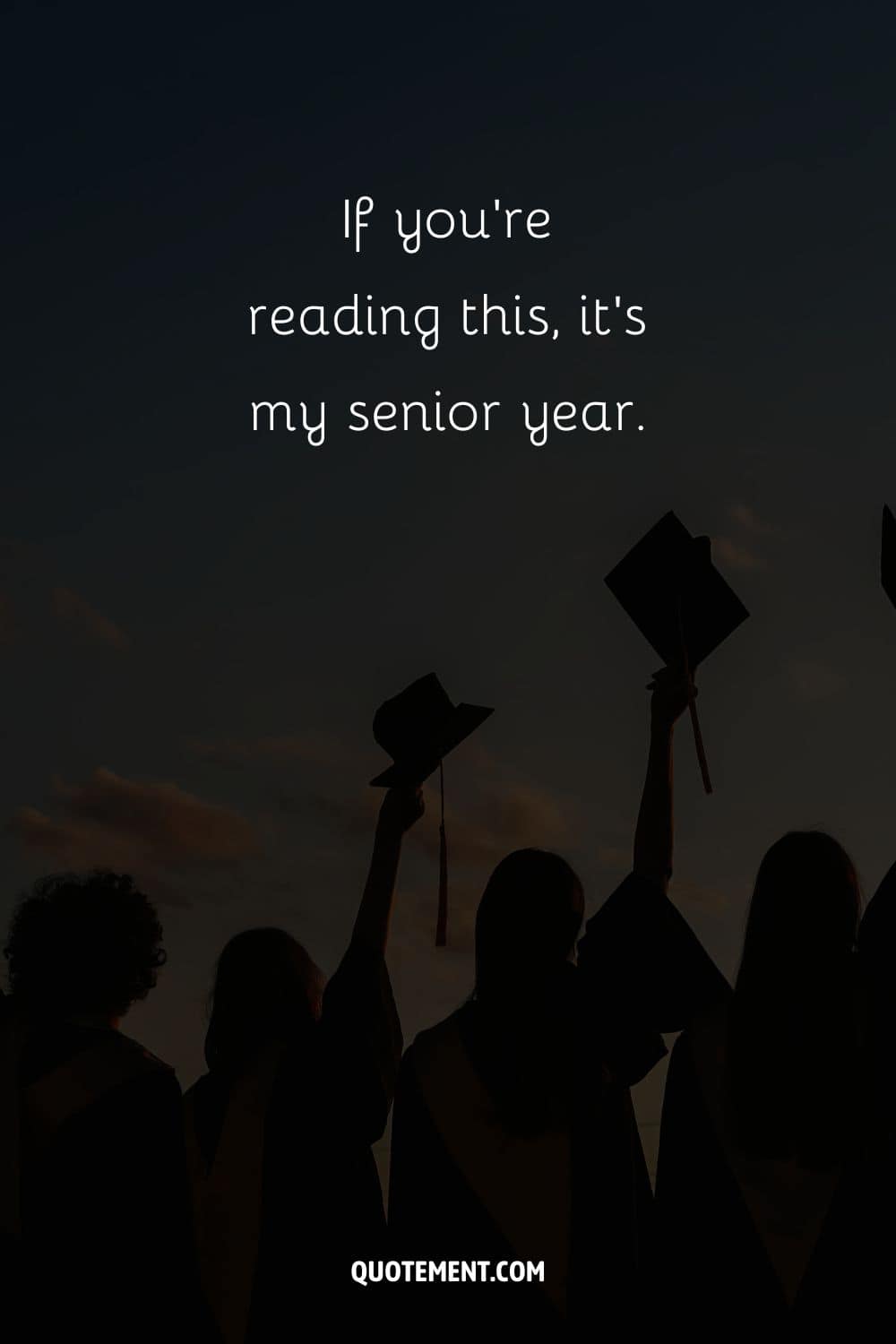 Awesome Senior Captions For Instagram
1. Why be a senior when you can be a señorita?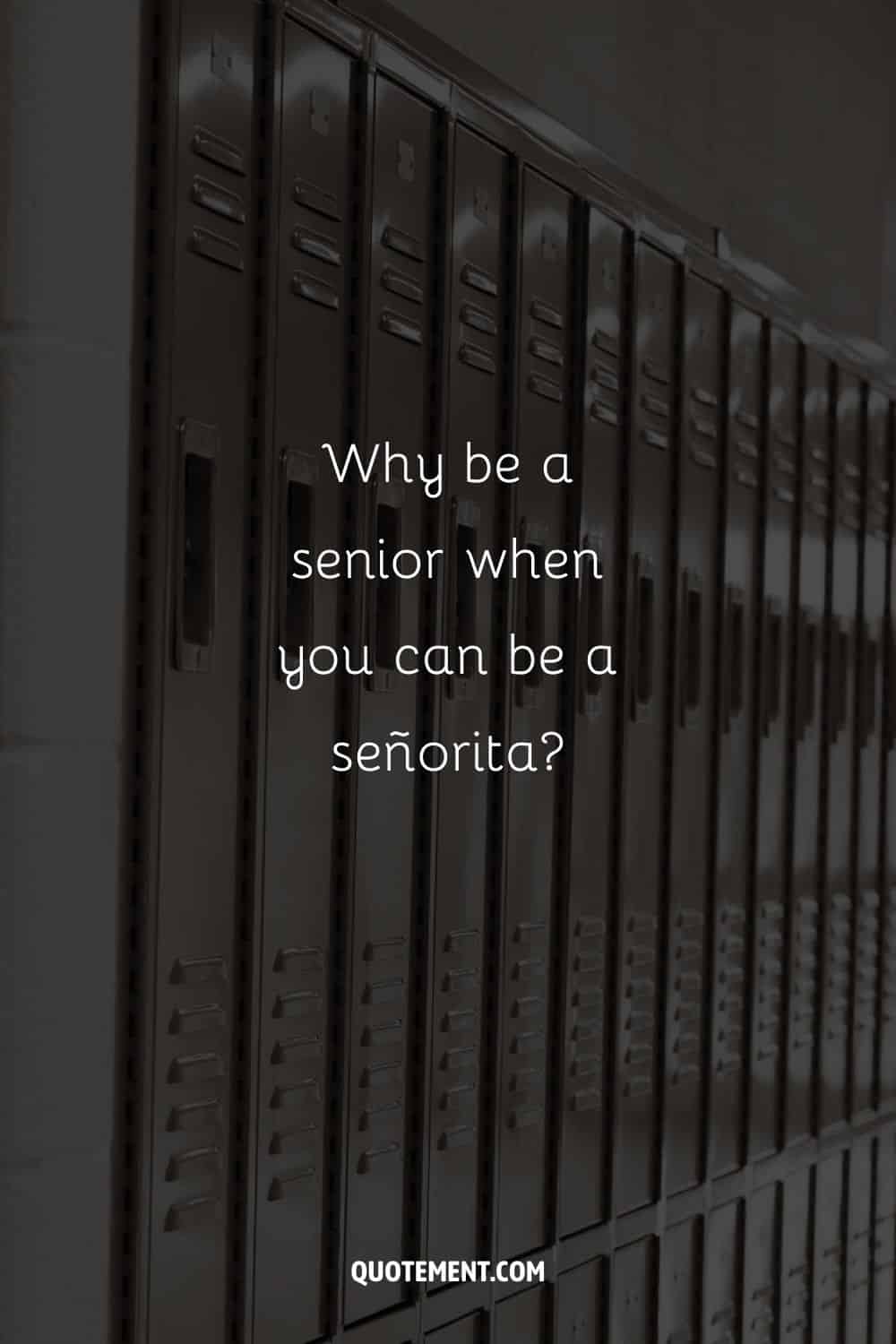 2. You haven't seen the best of me.
3. What she tackles, she conquers.
4. It always seems impossible until it's done.
5. Be fearless in the pursuit of what sets your soul on fire.
6. Don't forget to enjoy the journey.
7. Pick me. Choose me. Hire me.
8. I'd like to thank coffee for getting me to this point.
9. Endings are just beginnings in disguise.
10. Alexa, skip to graduation.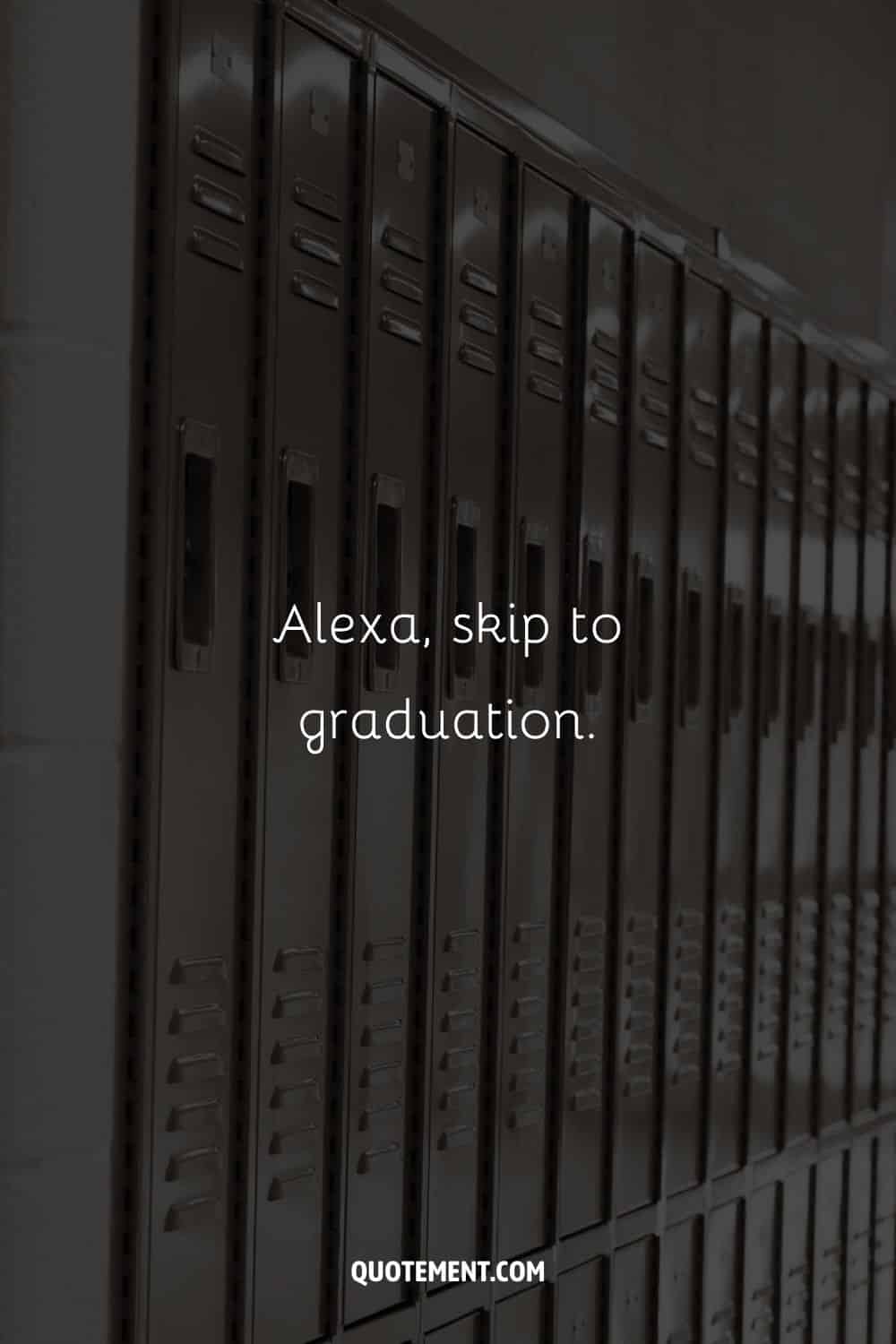 See also: Unique List Of 110 Heartfelt Graduation Wishes For Friend
11. Ok, so now someone please explain taxes.
12. "Well, that was easy!" — no one ever.
13. My senior year friends are just the best. I'll miss you all.
14. Here's to the friends who became family and the memories that will never fade.
15. It's the final countdown.
16. From a freshman to a senior, it's been one hell of a ride.
17. That escalated quickly.
18. Wondering where the time has gone and how I got here so fast.
19. Smiling through all the homework.
20. We made it through the highs and the lows.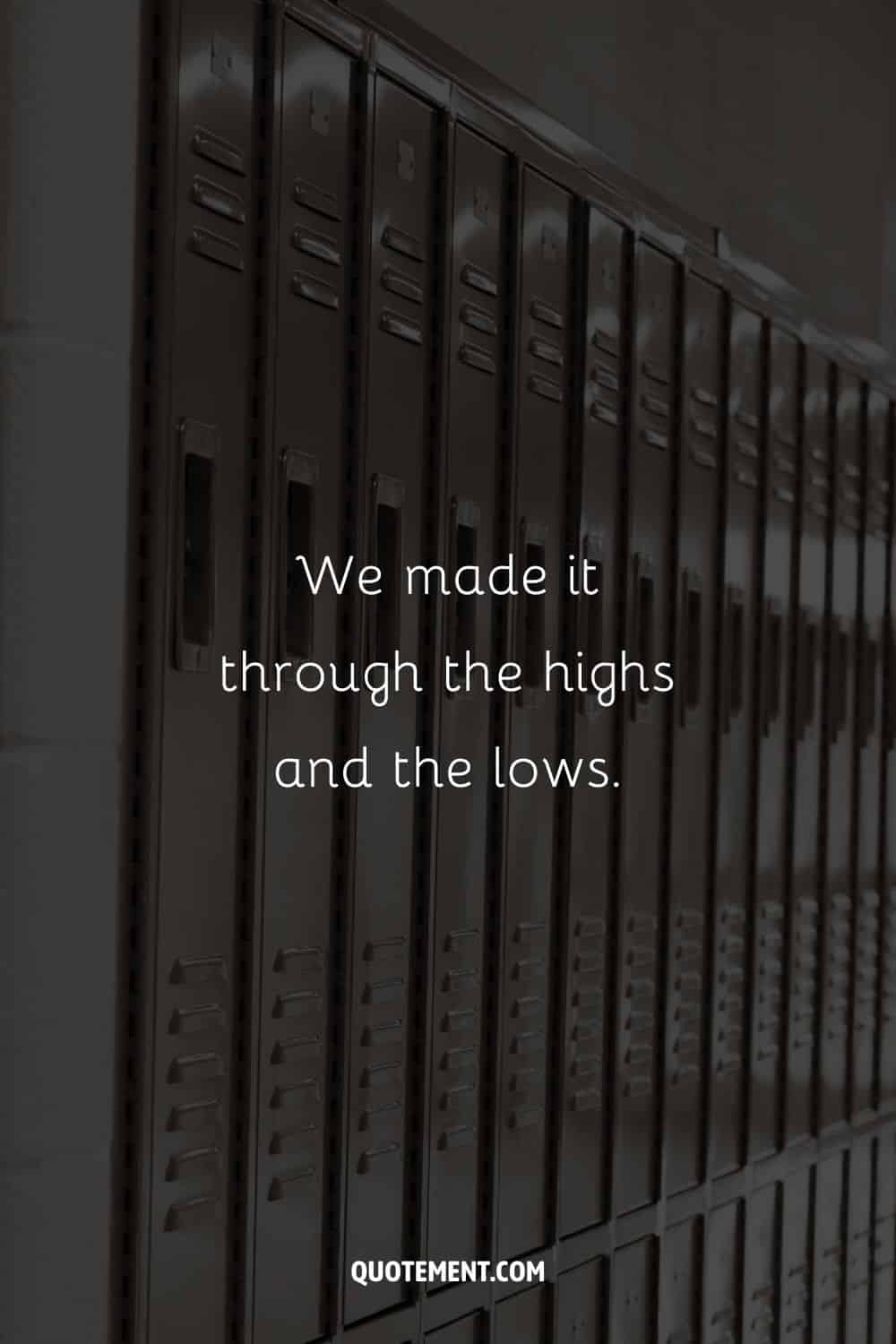 21. The only thing that's certain in life is change… and taxes, unfortunately.
22. Senior year, senior dreams, all the magic things that we can do with our new wings!
23. To the friends who became family, thank you for making high school bearable.
24. Senior year? More like senior tears.
25. The end of an era, but the start of a new adventure.
26. I still have no idea what I'm doing.
27. The best things come to those who wait…for senior year.
28. Wish me luck as I enter the real world!
29. My capacity for love and naps has increased tenfold now that I'm a senior.
30. It's official: I'm soon too cool for school.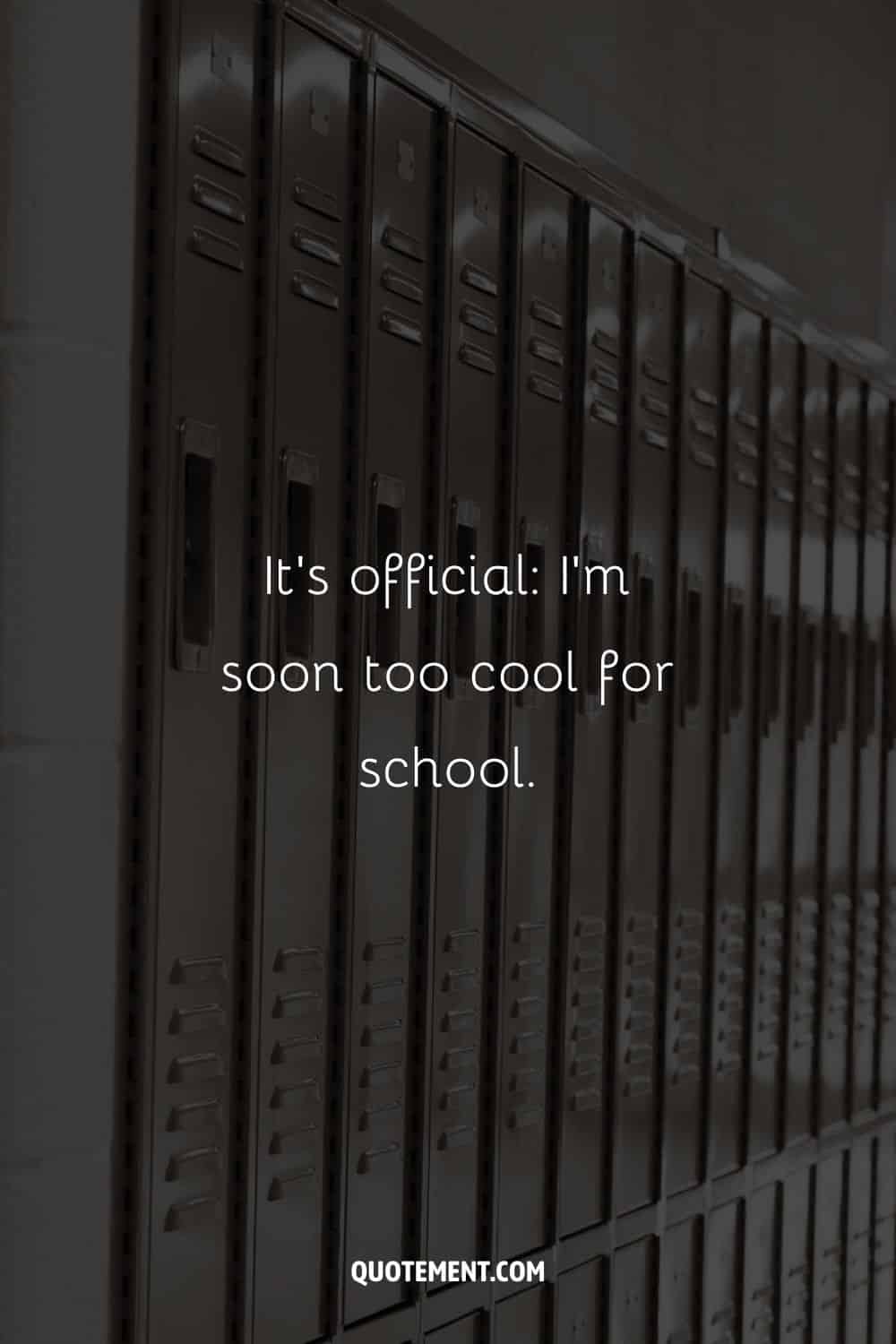 31. Although it's bittersweet, I'm excited to graduate and start a new adventure.
32. Particularly excited about naps and Netflix once I'm out of school.
33. Sticks and stones may break my bones but senioritis will never hurt me.
34. Excuse me while I grab my hire me sign.
35. Here's to no more homework!
36. Today is a day to celebrate seniors!
37. I'm not just surviving senior year, I'm thriving.
38. Senior year: where the wild things are.
39. Senior Sunday never looked better.
40. Experienced in the art of procrastination and avoiding responsibility.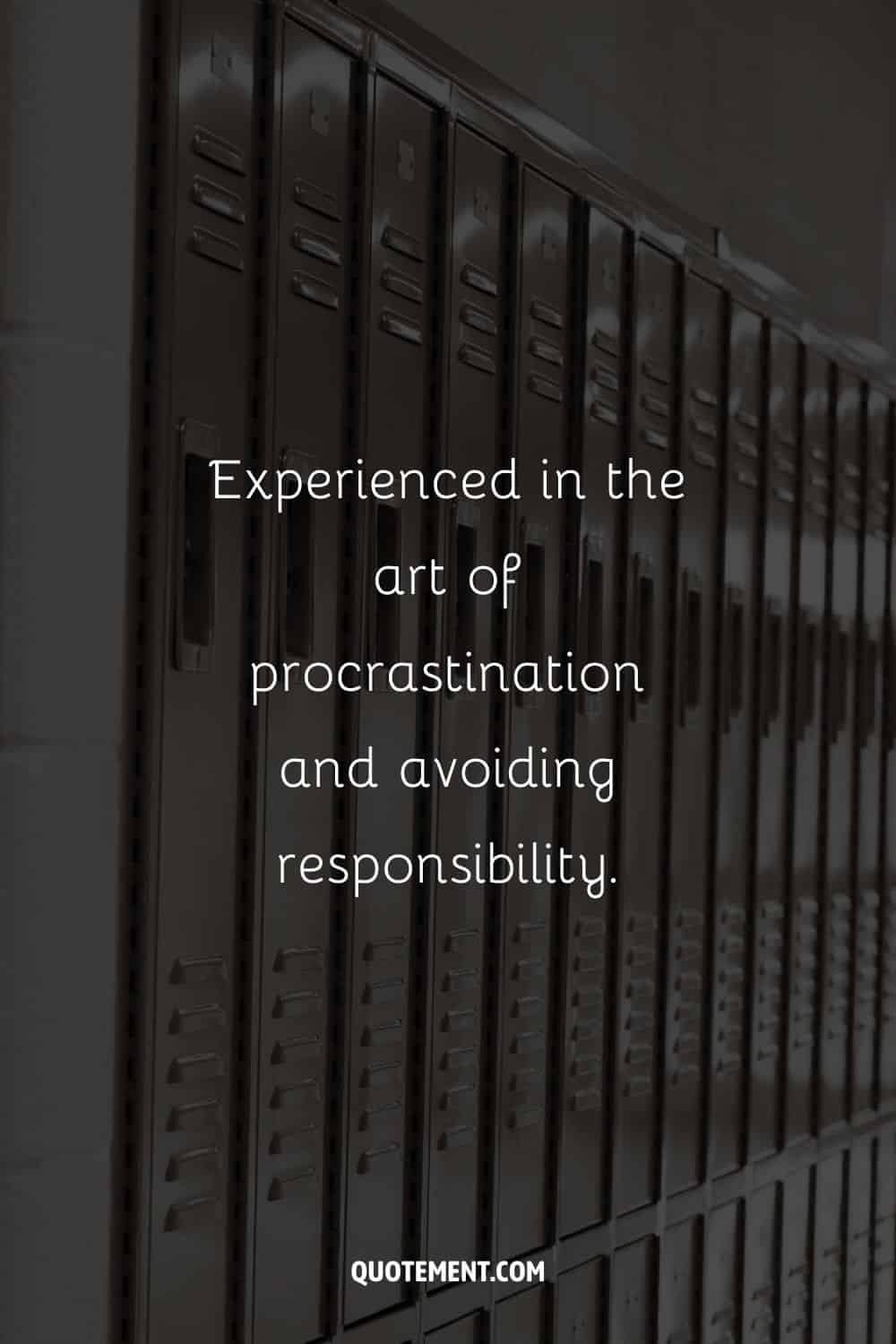 41. So long, high school! Hello, adulthood!
42. Not all those who wander are lost…just me, every day of senior year.
43. Certain that the best is yet to come.
44. One more year till I'm out of this place!
45. Time flies when you're having fun.
46. One door closes, another opens.
47. It's not the end of the road, it's just a detour.
48. Farewell to the past, embrace the future.
49. Here's to the memories and the moments.
50. These are the days we'll never forget.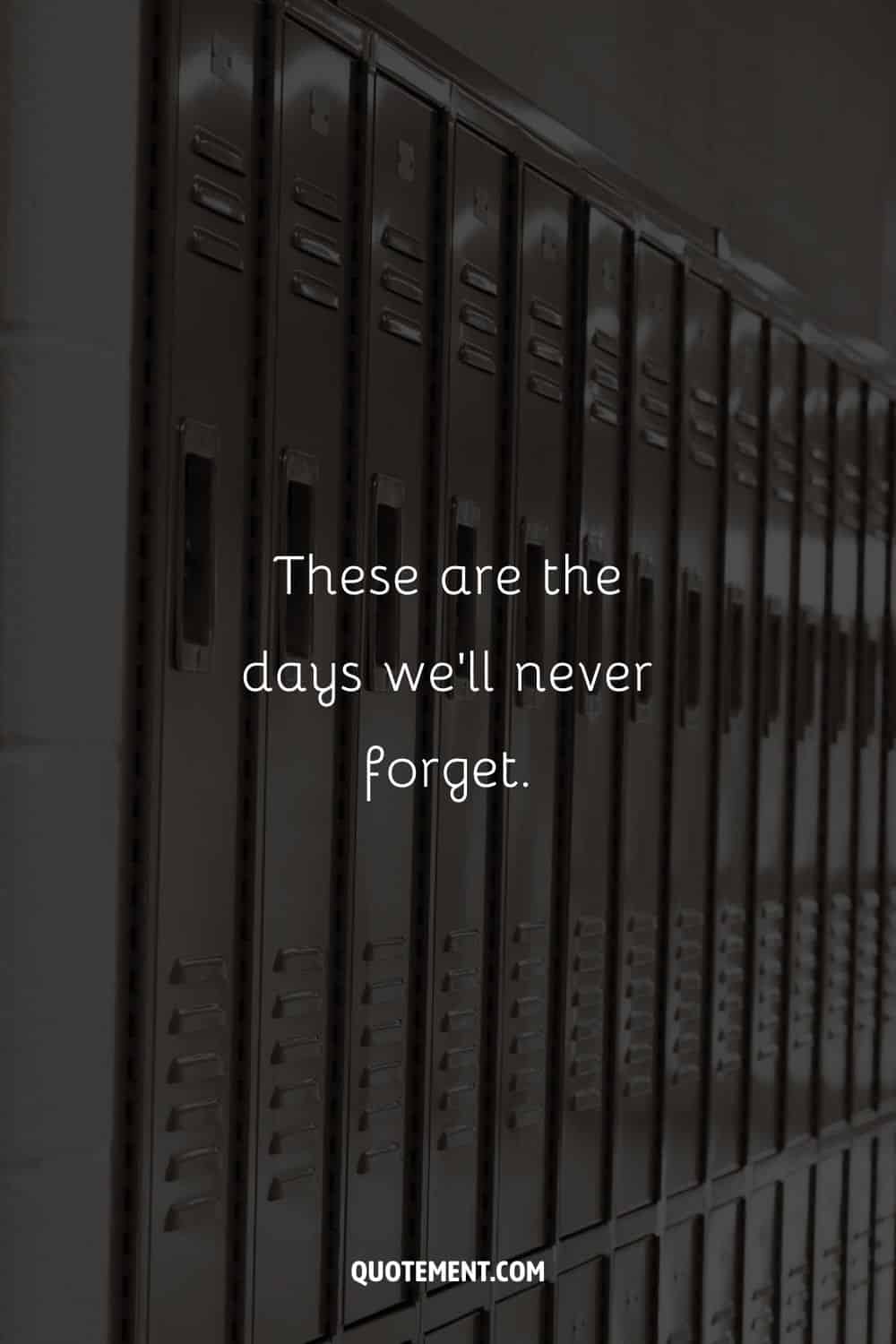 51. The best is yet to come.
52. End of an era, beginning of a legacy.
53. Today is your new beginning, so let's make it one you'll never forget.
54. Learning is a never-ending experience.
55. Senioritis is real.
The Coolest Senior Picture Captions
1. Hey Siri, how many days until graduation?
2. You're just one step away from glory. Now is not the time to abandon your dream!
3. She never let anything stop her from pursuing what mattered most to her; instead, every obstacle became an opportunity for growth.
4. That's a wap… I mean wrap.
5. Learning is a journey, not a destination.
6. Does this smile make me look like a senior?
See also: 300 Smile Captions For Instagram To Level Up Your Feed
7. Until you spread your wings, you will have no idea how far you can fly.
8. Senior Sunday never looked better.
9. Thank you for the good times, the bad times, and everything in between.
10. From senioritis to senior Sunday, we made it!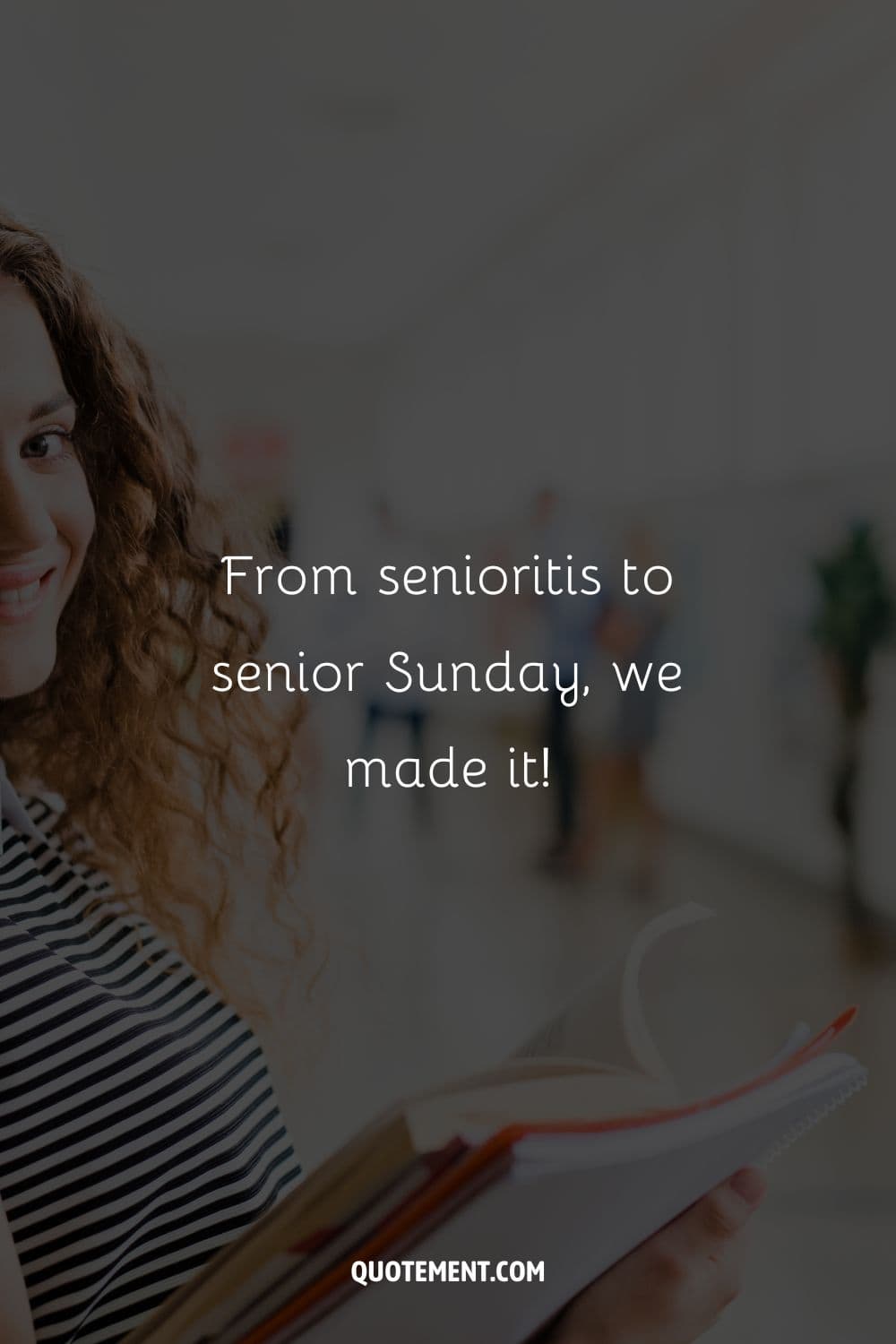 11. Stress doesn't really go with my outfit.
12. Oh no. I've heard graduation means I should start maturing…
13. Last chance to date me in high school!
14. Thankful for everything, except homework.
15. Aim for the stars and never settle for anything less.
16. Mentally done with school.
17. Senior year. New friends, new faces, new places.
18. This wasn't like High School Musical at all.
19. Is it too late to be a freshman again?
20. Education matters, but this Senior Sunday caption matters more.
21. You can't move forward without giving a nod to your past.
22. I may not be ready for adulthood, but I'm ready to graduate.
23. When the last bell rings, I might actually miss this place.
24. Oh, how I do not miss being a freshman.
25. Gonna grab my diploma and go!
26. Senior year is like walking into a party and realizing you're the oldest person there.
27. Dear homework, you will not be missed!
28. What feels like the end is often the beginning.
29. Not sure what my plans are after graduation, but I'm open to anything!
30. Absence makes the heart grow fonder. I can't wait to graduate and leave this place.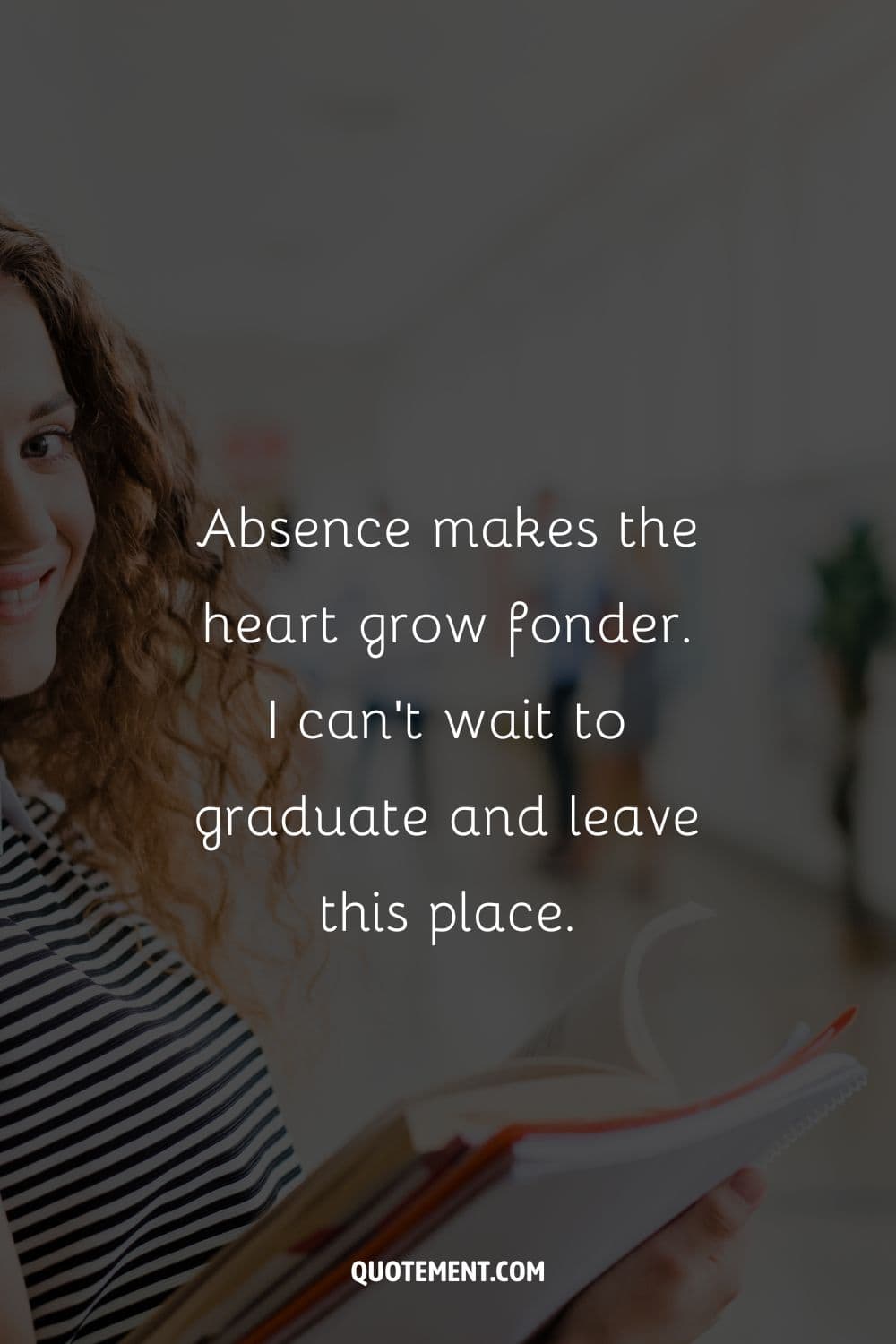 31. I don't know where I'm going but I'm on my way.
32. Filled with gratitude for all the wonderful people in my life.
33. Don't count the days. Make the days count.
34. I'm proud to have parents who instilled in me a love of learning and a thirst for knowledge.
35. To my parents, who always believed in me, thank you for your unwavering support.
36. Amazed at how fast time has flown by.
37. It's been a wild ride, but we made it to the finish line.
38. The future is bright, and we're ready to take it on!
39. Senior year goes by in the blink of an eye. Try to make every second count.
40. Ready to take on the world (or at least adulting)!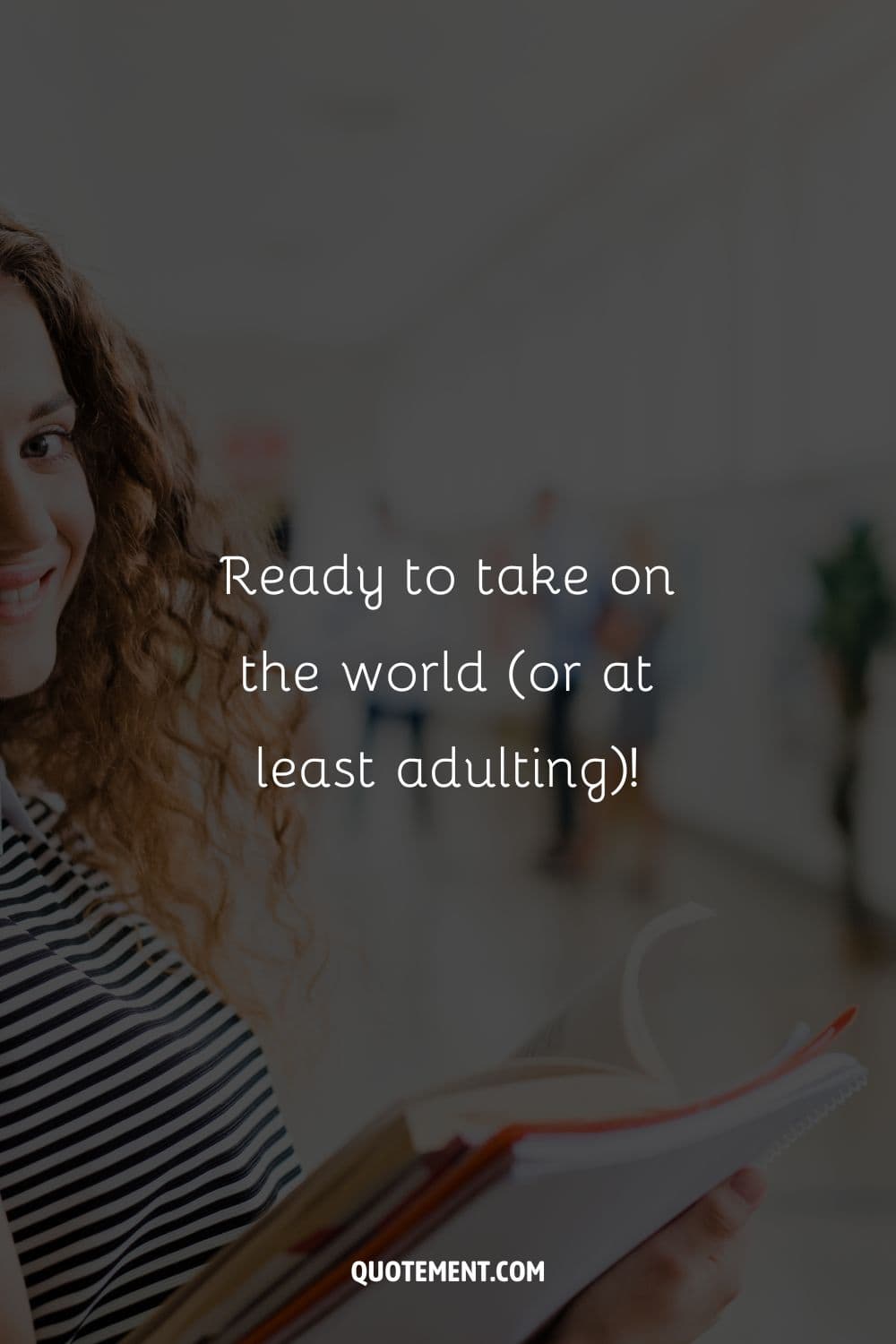 41. The countdown to graduation is on!
42. Senior Sunday: the perfect opportunity to reflect on our accomplishments.
43. High school looks so much cooler on TV.
44. Just finished my 12 year sentence.
45. Said yes to the dress.
46. Time to close one chapter and start a new one.
47. Now let's do it all over again.
48. What's next?
49. Here's to the memories that will last a lifetime
50. I can't believe this is almost over! Time flies when you're having fun… or not.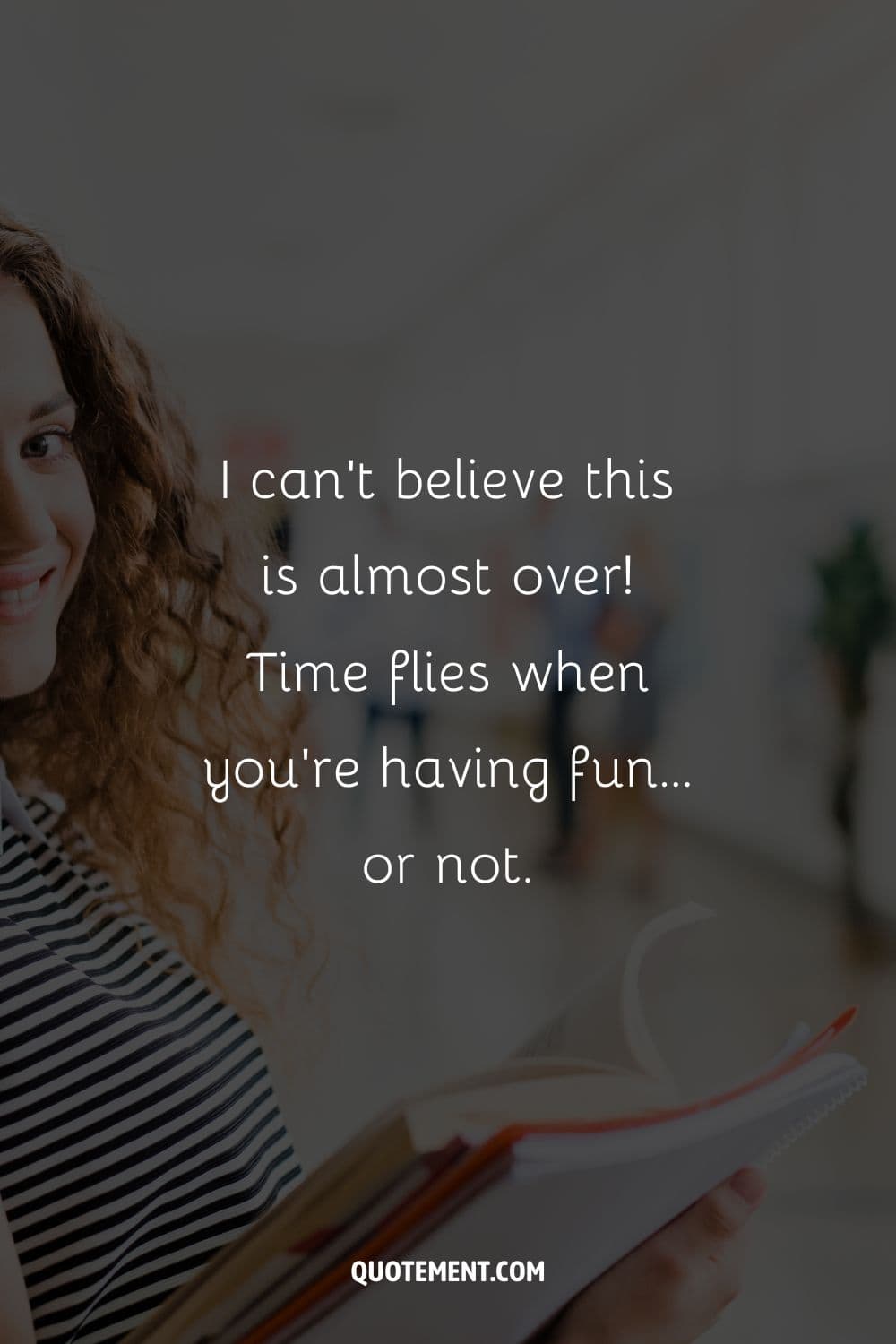 51. Senior year: the time to procrastinate and stress about things that don't matter.
52. Can't wait to see what the future holds, but for now, I'm just gonna soak up this moment.
53. Ready for whatever life throws my way.
54. Senior year is a time to reflect on the past and prepare for a bright future.
55. Shout out to senior year for providing me with the best experiences.
Wrapping It Up
Now that you've explored my collection of 120 Senior Sunday captions, I'm sure you've found plenty of amazing and inspirational caption ideas!
See you next time!
Read next: Ultimate Collection Of 330 Cute Captions For Instagram