If Paid in full is among your favorite movies, then you'll be thrilled with what I'm writing about today.
Today's article brings you the 40 greatest Paid In Full quotes to remember the most iconic movie moments.
Paid in Full is an American crime drama film that portrays the lives of three young men, professional criminals who get into the drug business hoping to make money.
The movie, directed by Charles Stone III, follows the story of three young drug dealers, Mitch (Mekhi Phifer), Ace (Wood Harris), and Rico (Cam'ron).
Some of these quotes might be difficult to understand if you haven't seen the full movie yet. But once you see the movie and know the whole story, all these great quotes make sense.
The film is rated 7.1/10 on IMDB and is definitely worth watching.
One of the leading actors in the movie, Cam'ron, has built a successful career as a hip-hop artist. If you love hip-hop, that's one more reason to check out this legendary movie.
Now let's check out all these amazing movie quotes that capture the best moments of this iconic movie.
Top 10 Paid In Full Quotes
I'll start off with the best quotes from Paid in full movie. Have a look!
1. "Even Ray Charles can see you got money." — Ice
2. "No doubt. Life is good in Harlem, baby." — Mitch
3. "Make the money count! Make the money count!" — Rico
4. "No new friends? Y'all get new friends every day, B." — Rico
5. "A real man handles his business. A real man takes care of his family" — Mitch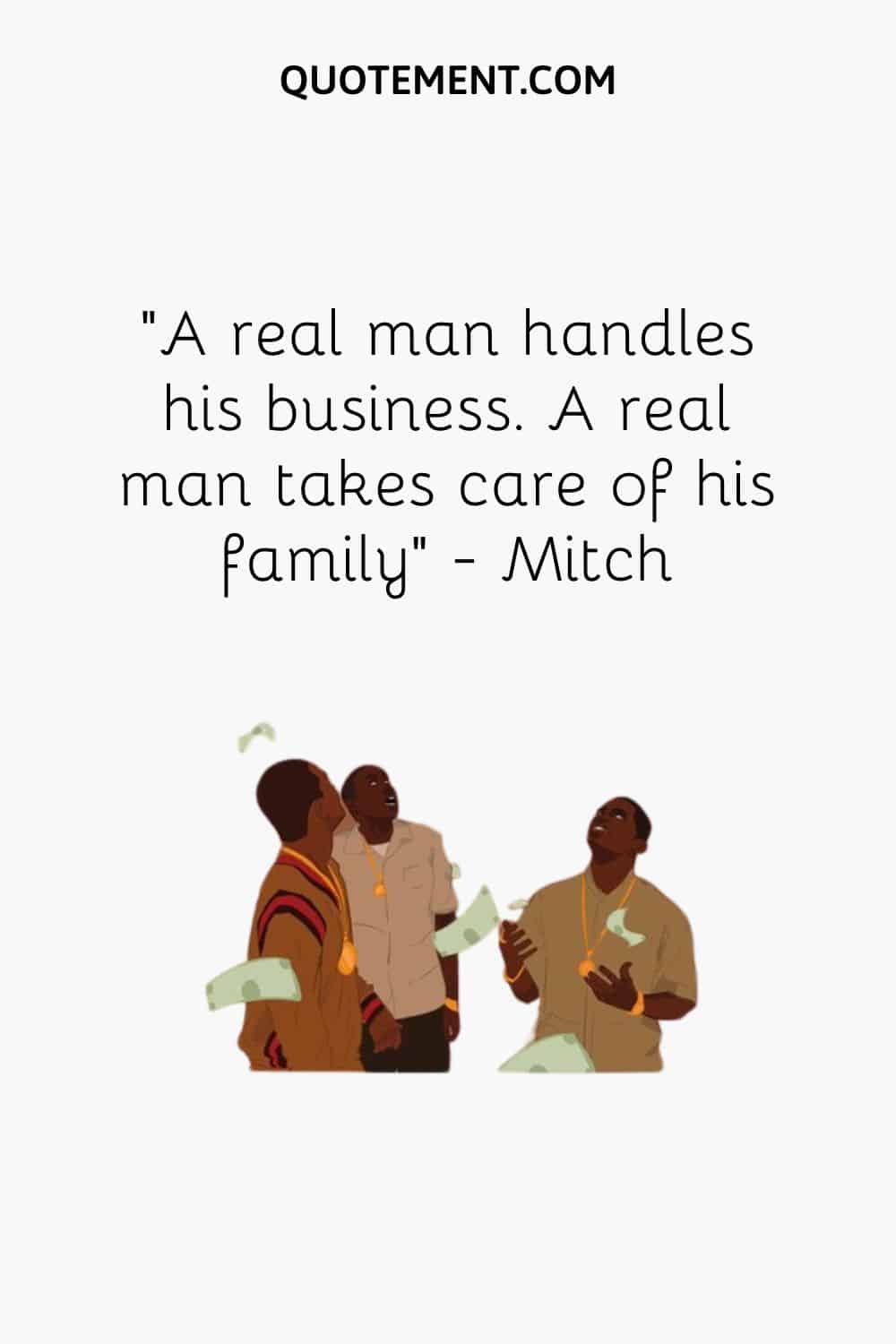 6. "It ain't just about the money." — Mitch
7. "I get love out here in Harlem, man." — Mitch
8. "You're right, man. Making money is me, man." — Mitch
9. "I done sold coke on these streets man, hash, weed, heroin…as long as niggas is feelin' it, a nigga like me can hustle it." — Mitch
10. "But it's all fake. Understand what I'm sayin'? This life. This game, there ain't no love in it. It doesn't love you back." — Ace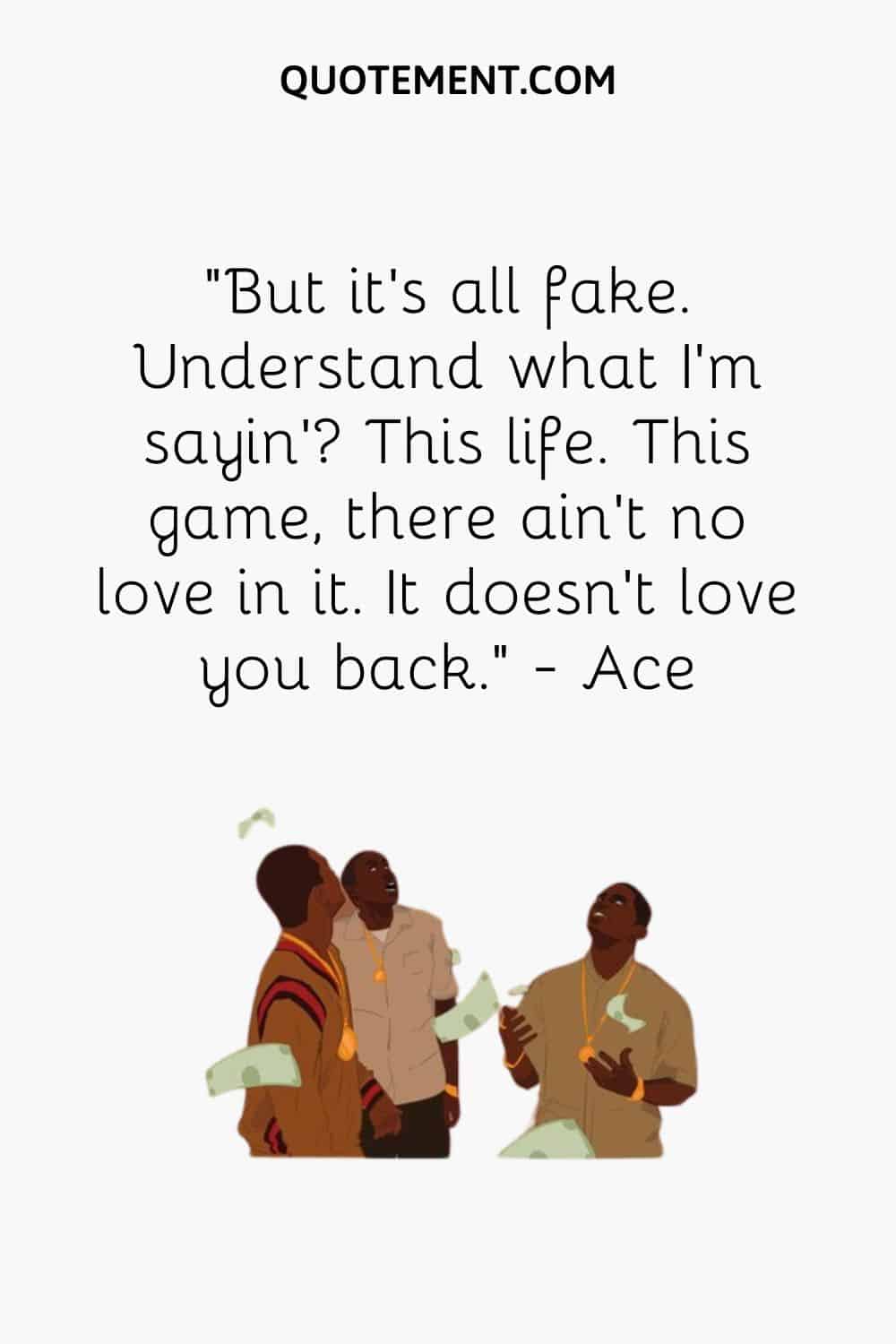 Iconic Paid In Full Quotes
Next up is a collection of iconic badass quotes every Paid in full fan must know. Check them out!
1. "Ay, yo, check here your man. Give him a thermometer, take his temperature or something, man." — Rico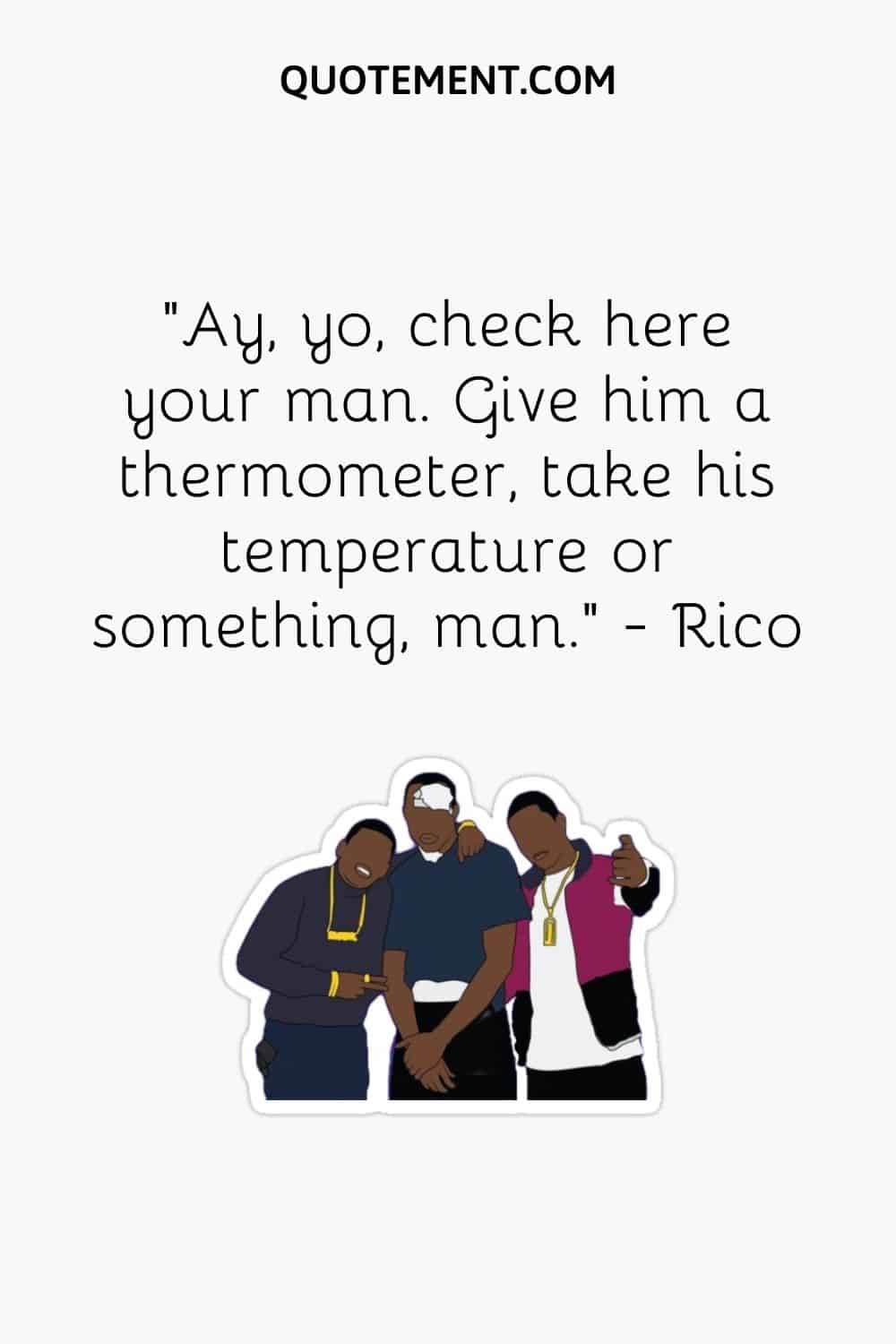 2. "Ace, make that shot again. Five thousand you can't make it again." — Rico
3. "Whooooo, that's a big *ss bill." — Pip
4. "Hey Ace, pull your skirt down B, dudes get shot every day." — Rico
5. "No ribs, no rice, no champagne! You don't eat nothing!" — Rico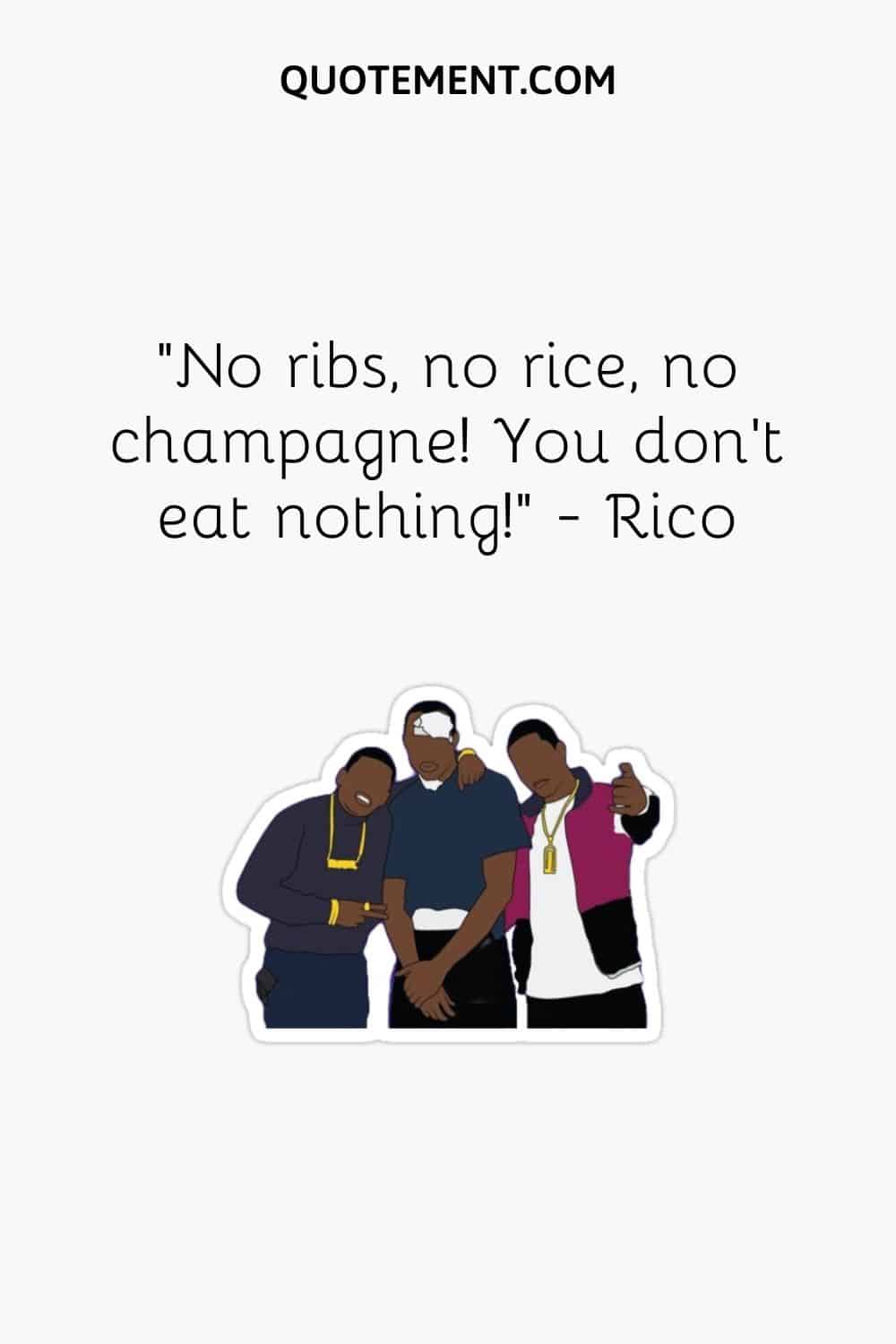 6. "I laid the murder game down letting n*ggas know we not f*ckin' around, man." — Rico
7. "Forget about the heroin, this is the wave of the future, baby." — Lulu
8. "Look at me. I've been shot in the head, baby. My body is different. I'm breathing differently. You understand what I'm saying?" — Ace
9. "What's popping Kermit?" — Ace
10. "See, the thing about the game is, they don't stop. You could be hurt, and it doesn't matter. Business will still roll up on you." — Ace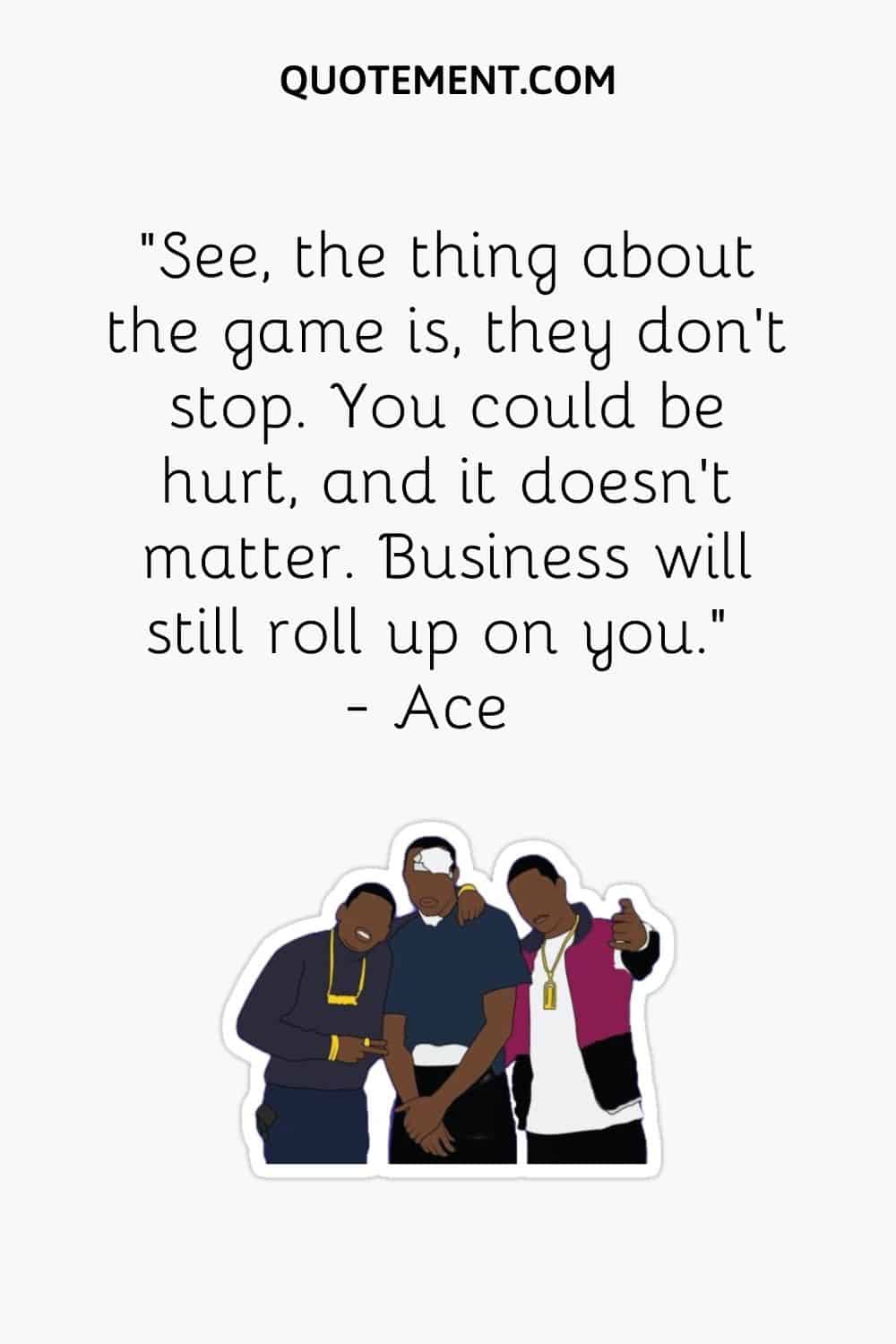 Best Mitch Paid In Full Quotes
If Mitch is your favorite Paid in full character, here you'll find his most famous movie lines.
1. "You know, I just need to be around some love, that's all." — Mitch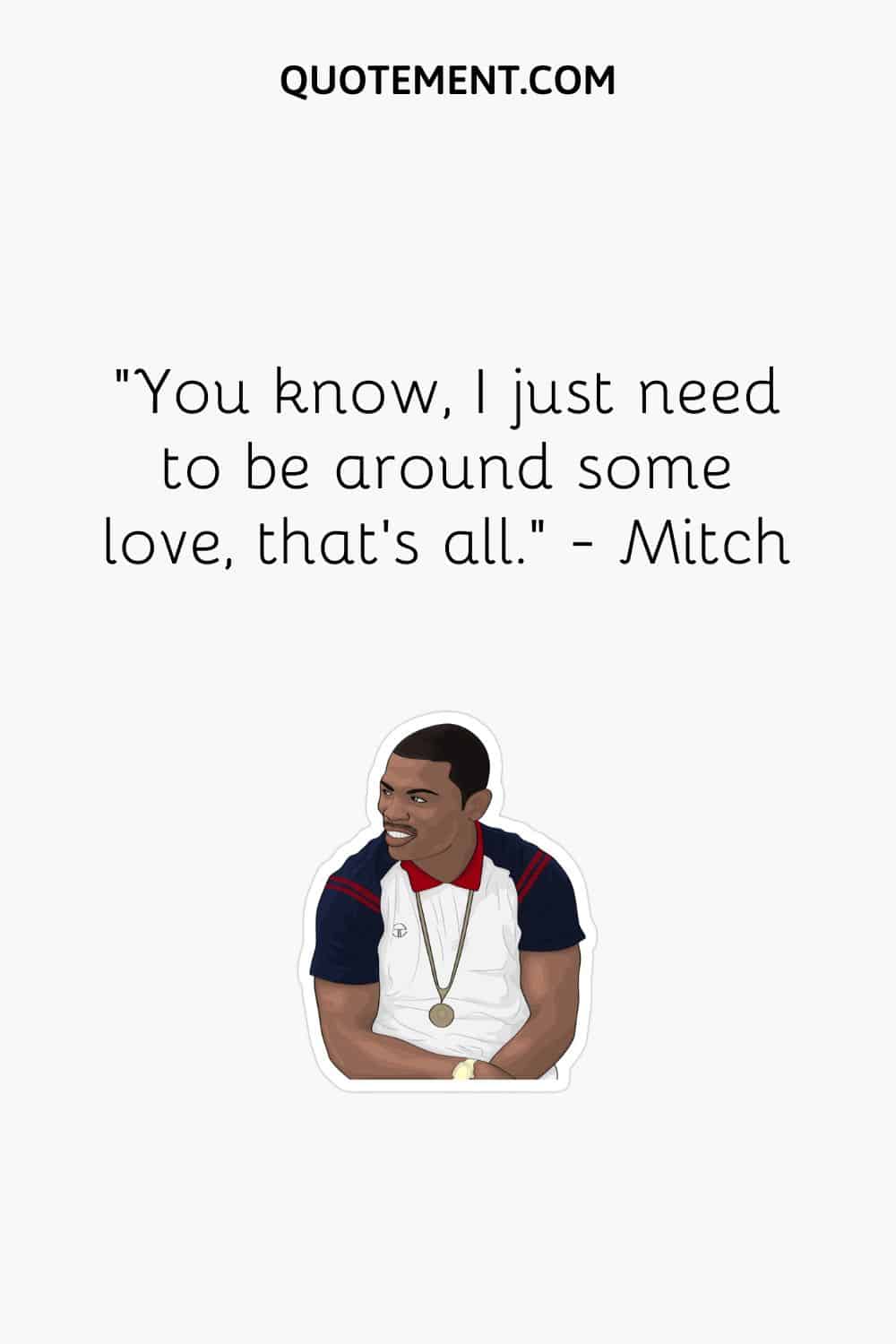 2. "You know my style, baby. It ain't my style to be running around here getting all sweaty on the court, baby." — Mitch
3. "A n*gga like me man, I love the game. I love the hustle." — Mitch
4. "Look, man, we know what's hot on the streets, man. Believe me, man. We are out there every day." — Mitch
5. "Come on, man. You know me, man. Cleanliness is next to godliness." — Mitch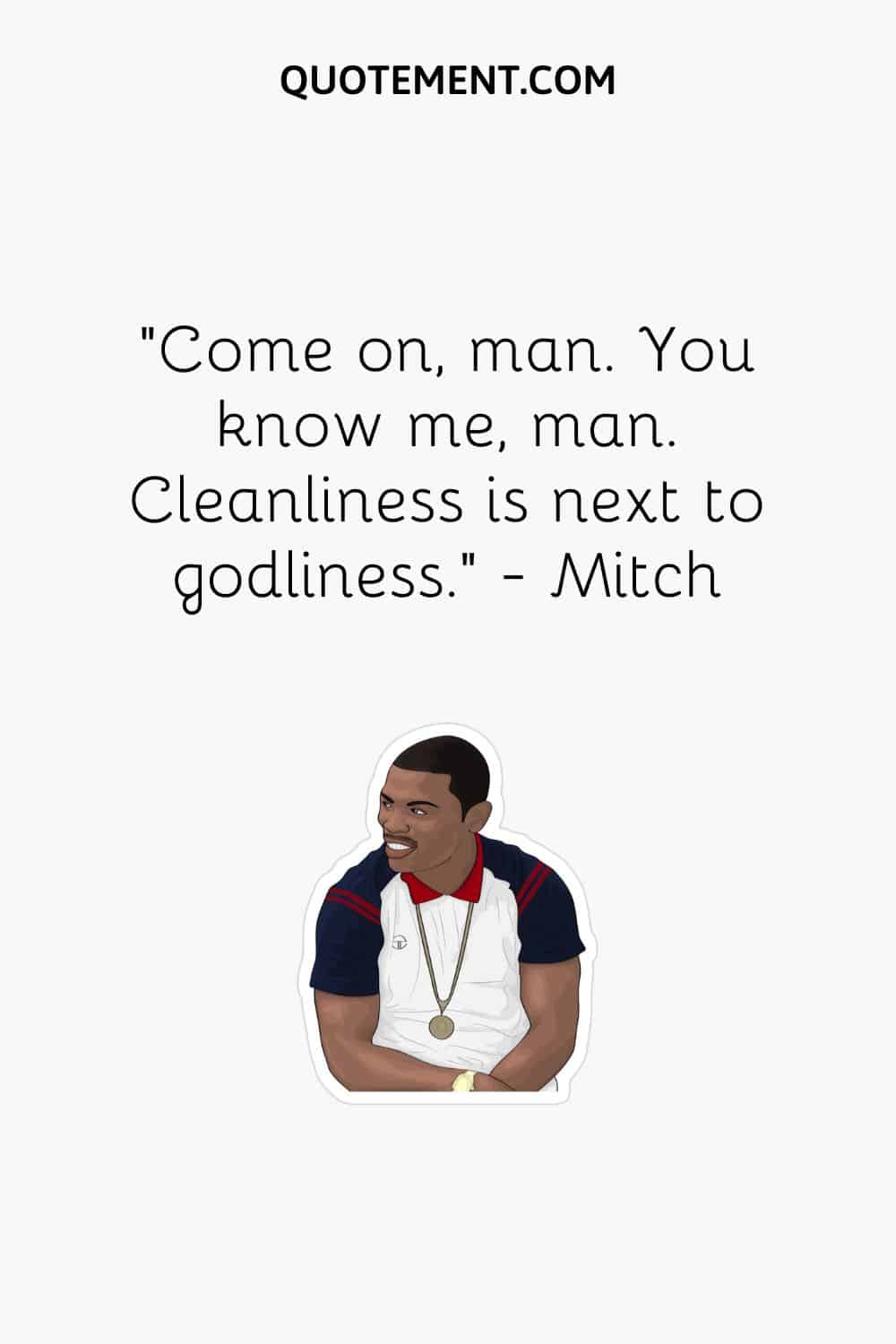 6. "I got a G for every bump on your face. Whatever you want, punk." — Mitch
7. "You ain't eatin'? What you mean you ain't… You ain't makin' this paper, man? Everybody eats, B." — Mitch
8. "Yeah, you know a n*gga got the dough. A n*gga could leave the league. But if I leave, the fans are still gonna love me, man?" — Mitch
9. "We lookin at chu like you buggin man, you buggin man." — Mitch
10. "I sold you those drugs so that you could make money." — Mitch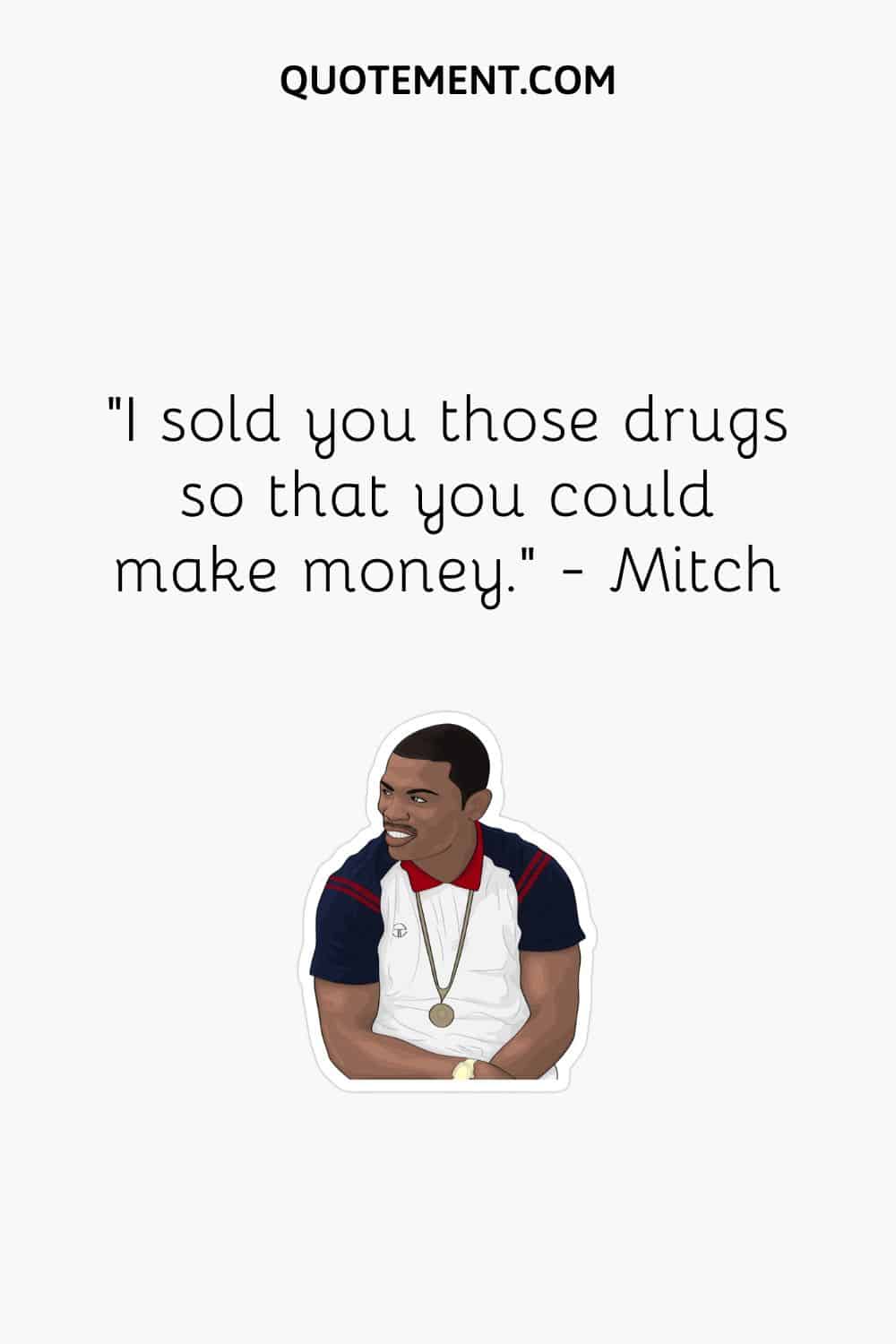 Ace Paid In Full Quotes
Ace had many memorable lines in the movie, but these are the most famous ones!
1. "You know me, B, Imma gonna eat regardless." — Ace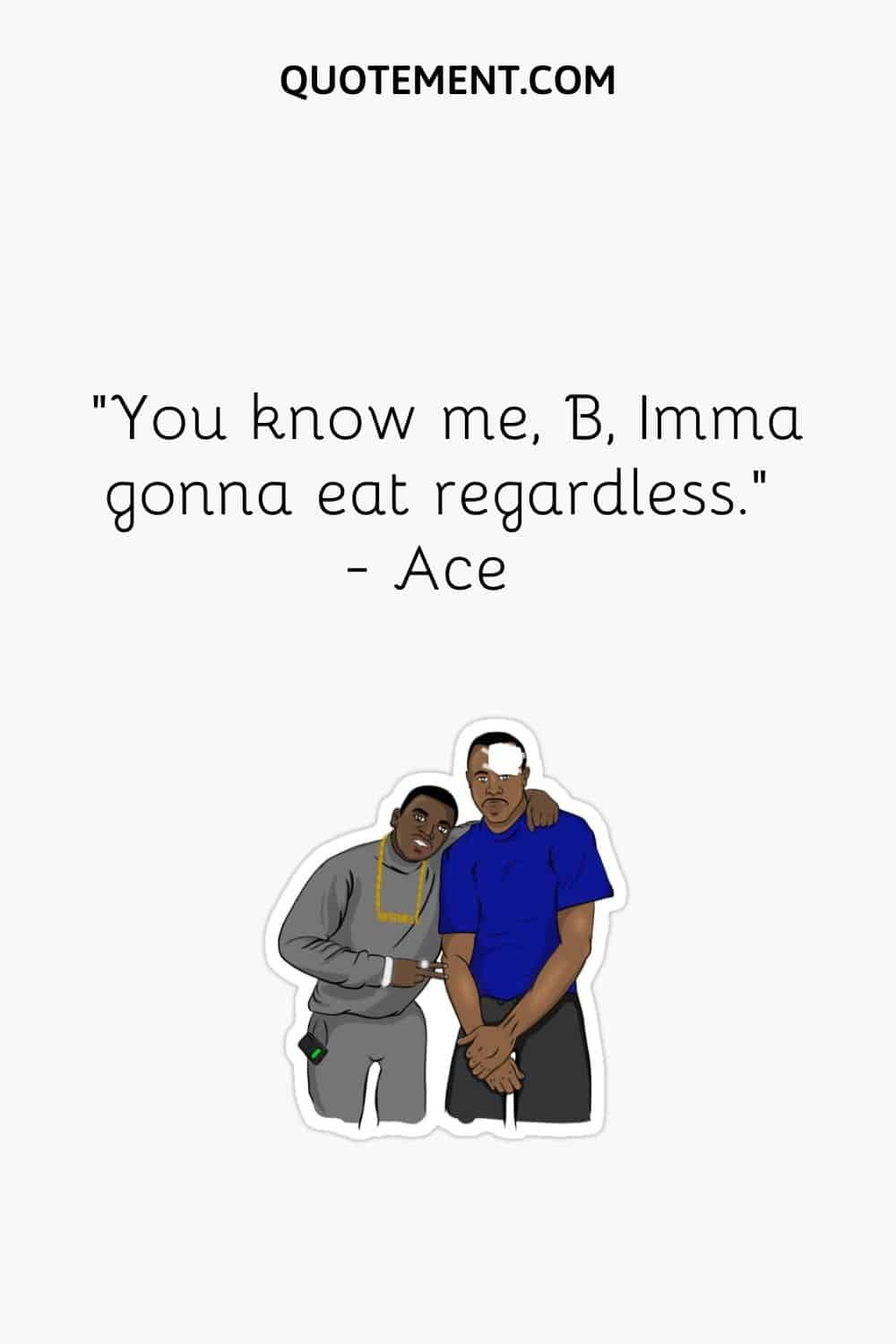 2. "I got shot in the head, baby!" — Ace
3. "Yeah, I called him. And I gave him the number of fake *ss dealers who turned out to be the feds." — Ace
4. "Now there's a new game. Us old players are gone. But you can see our story on music videos with prop guns and fake champagne." — Ace
5. "I told myself, when I could breathe without a tube, I was gonna breathe deep." — Ace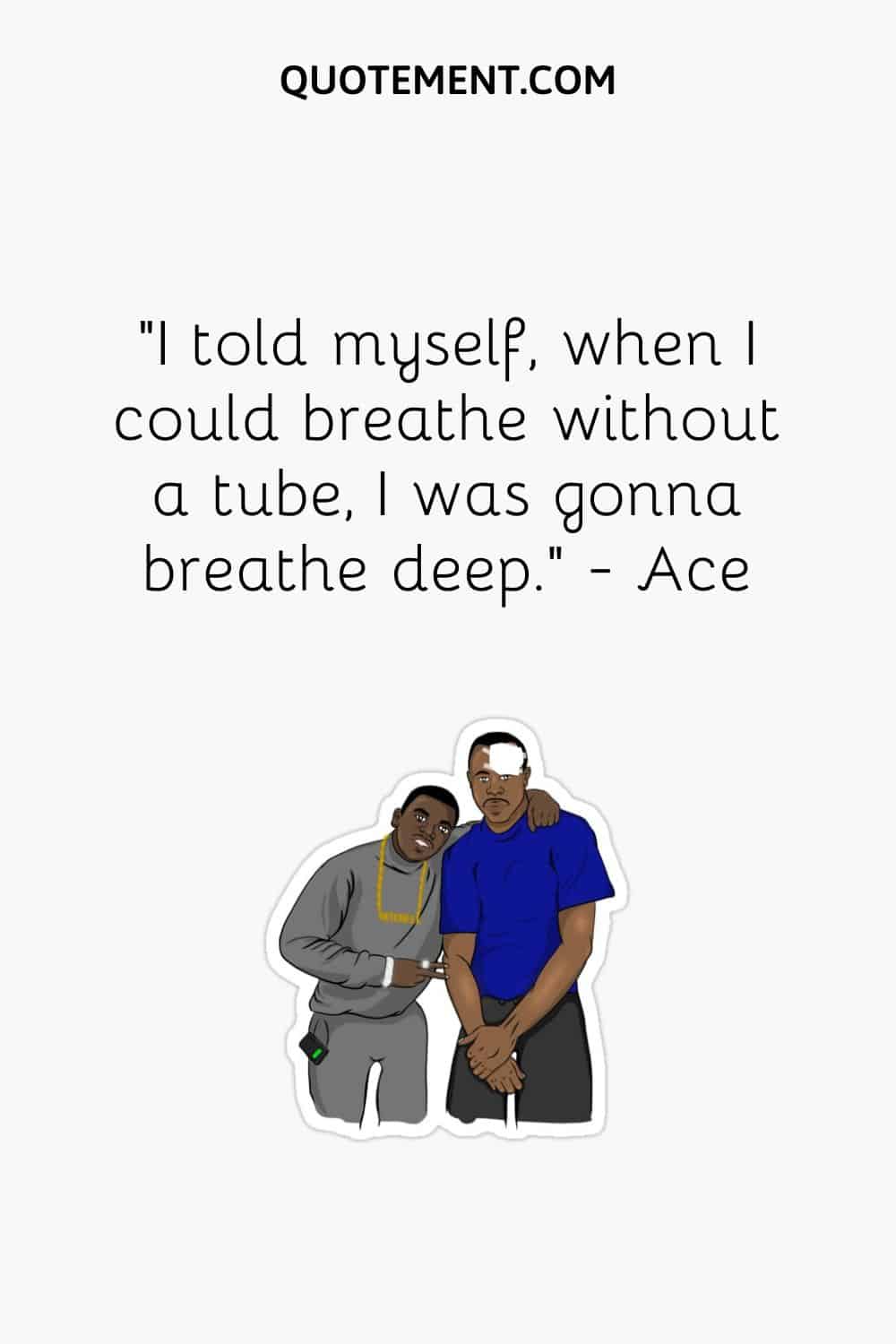 6. "You really don't have to be out here like this, broadcasting all your f*ckin' p*rn* sh*t and takin' your pictures puttin' your guns in the air, man." — Ace
7. "What the f*ck are you doing, man? Do you even know what you're doing, man?" — Ace
8. "Still got the flash of that gun in my head, man. That white light. And it was like that light, man, was sayin', you're dead." — Ace
9. "That's why I do what I do…" — Ace
10. "Everybody's gonna eat. Everybody's gonna get this money. Everybody can be happy." — Ace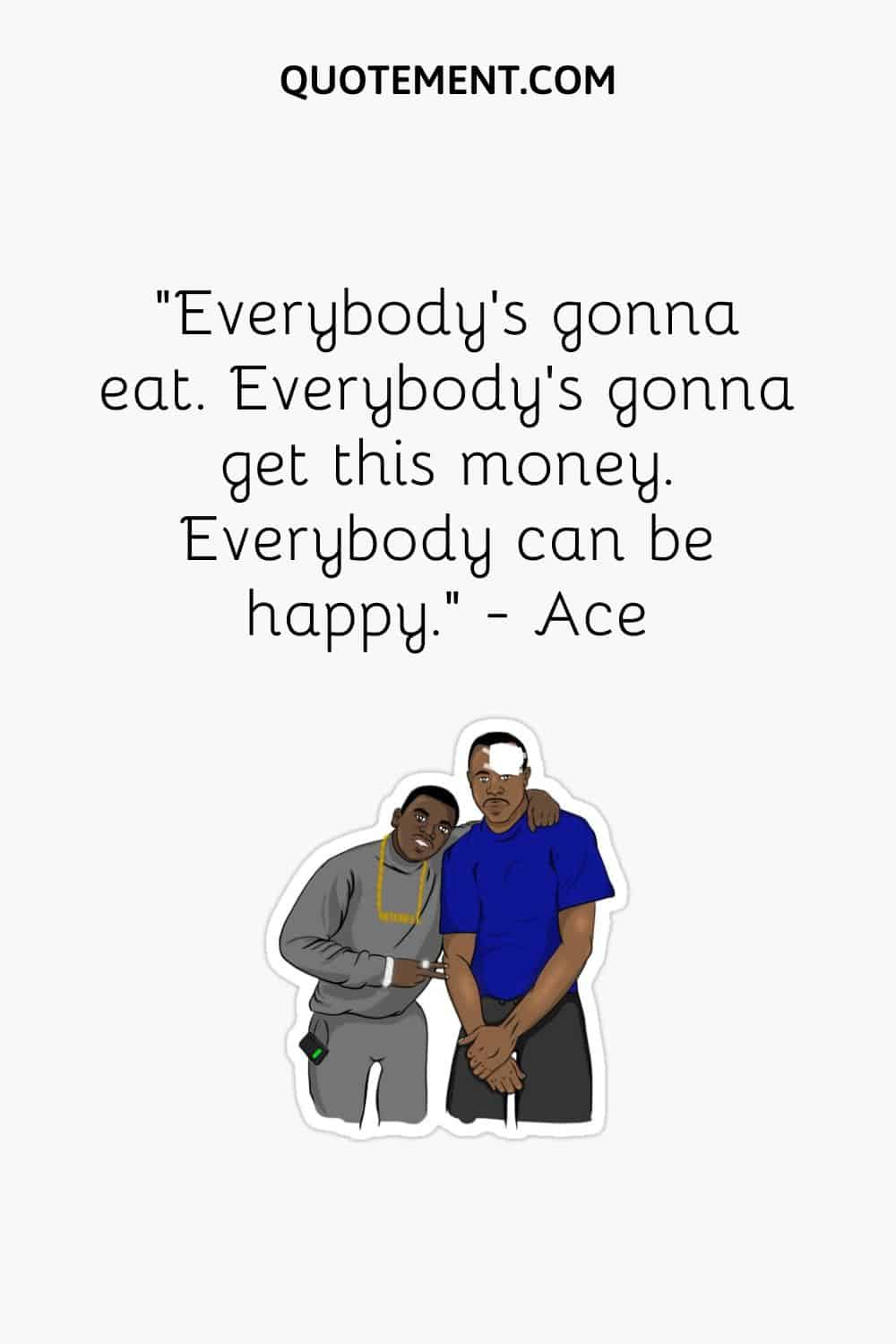 To Conclude
Here you have the most famous Paid in full quotes. What is your favorite movie quote? Let me know in the comments section below.
I hope you enjoyed my article and hope to see you again.
Until next time!
Read next: 40 Blood In Blood Out Quotes To Recall Its Best Moments