There's nothing more painful and heartbreaking than losing a child. If you're a parent mourning the loss of a son, these loss of a son quotes will help console you during difficult times.
Finding the right words to describe the pain parents feel when facing the loss of a child is impossible. The pain is immeasurable. It's such a devastating experience that a person never fully recovers from it.
If you're going through the agony that the loss of a child has caused, these inspirational quotes may help you find peace of mind again.
I've collected 25 emotional death of a son quotes to help you cope with the pain during these heartbreaking moments. Take a look at these grief quotes.
Top 10 Loss Of A Son Quotes
Here are the 10 most heartbreaking loss of a son quotes I could find online.
1. "What we once enjoyed and deeply loved we can never lose, For all that we love deeply becomes a part of us." — Helen Keller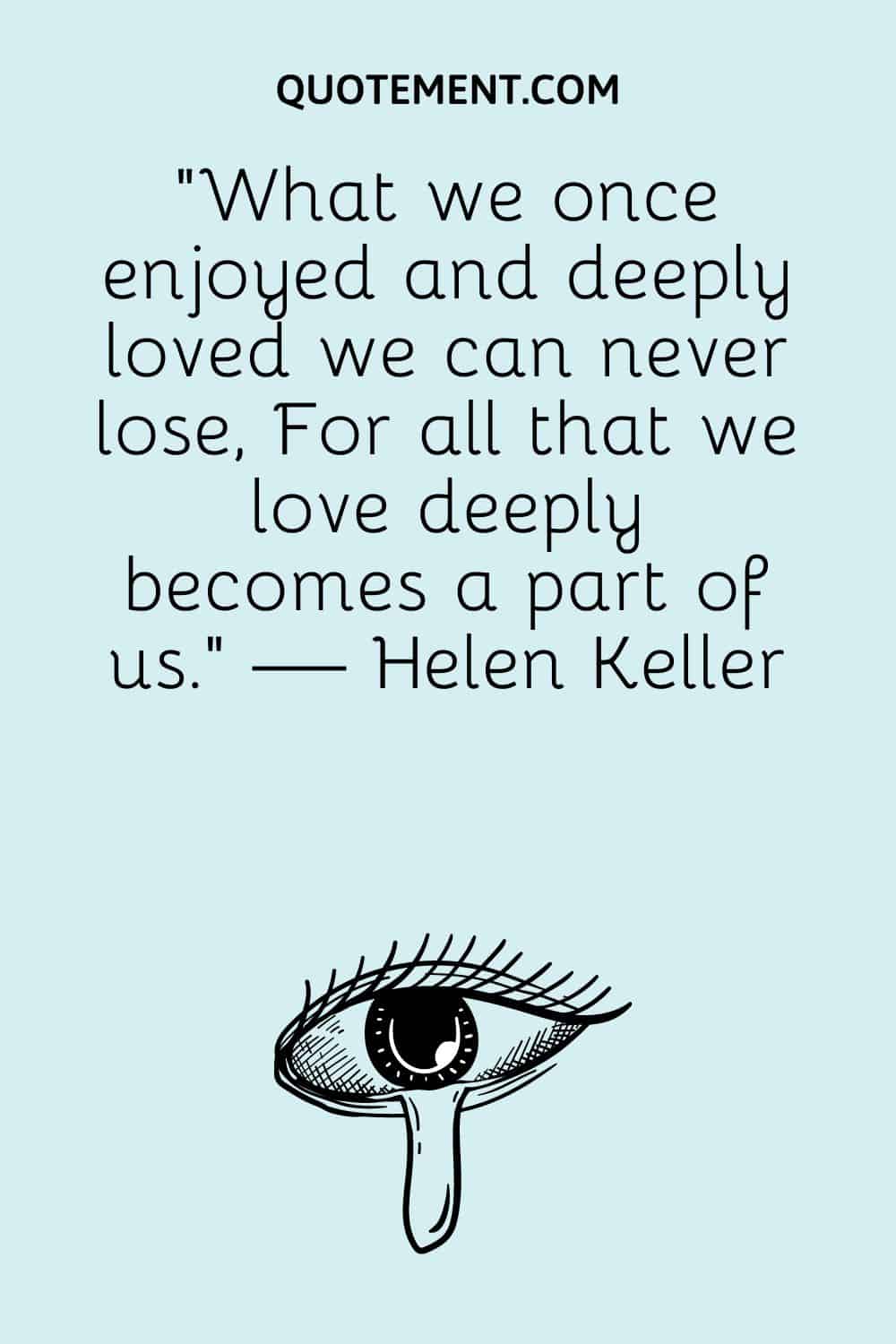 2. "Grief is the price we pay for love." — Queen Elizabeth II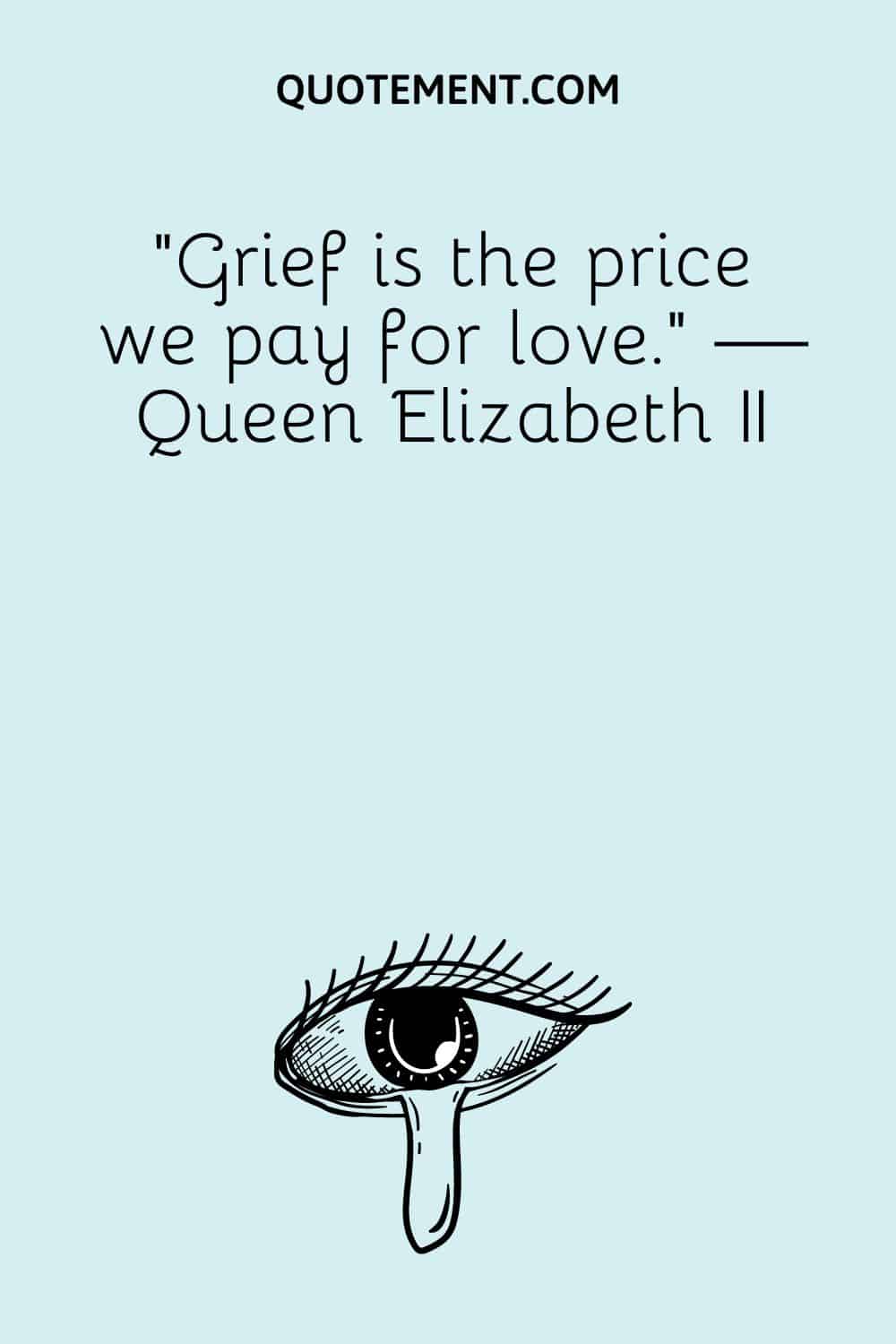 3. "As you danced in the light with joy, love lifted you. As you brushed against this world so gently, you lifted us." — TC Ring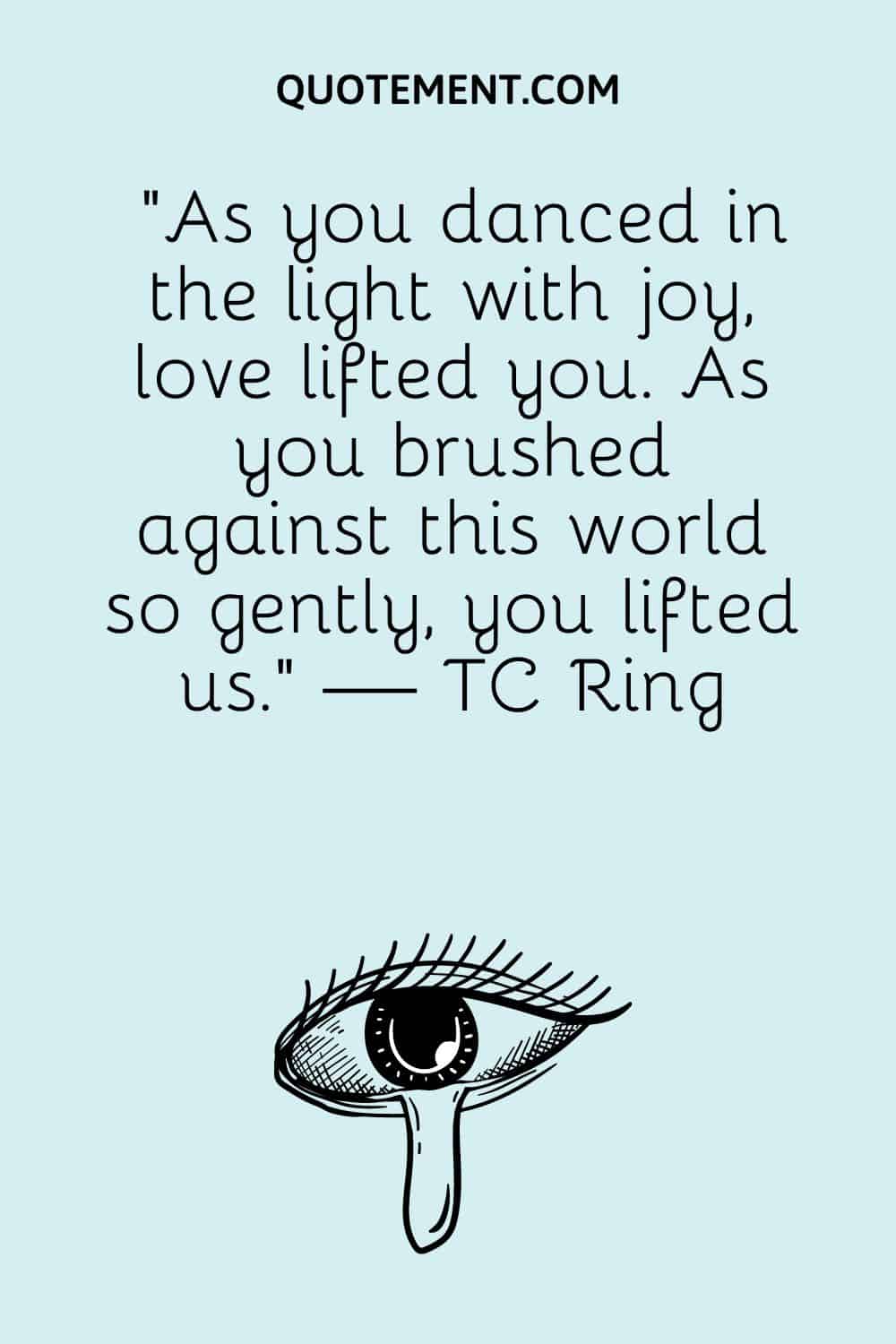 4. "The sorrow we feel when we lose a loved one is the price we pay to have had them in our lives." — Rob Liano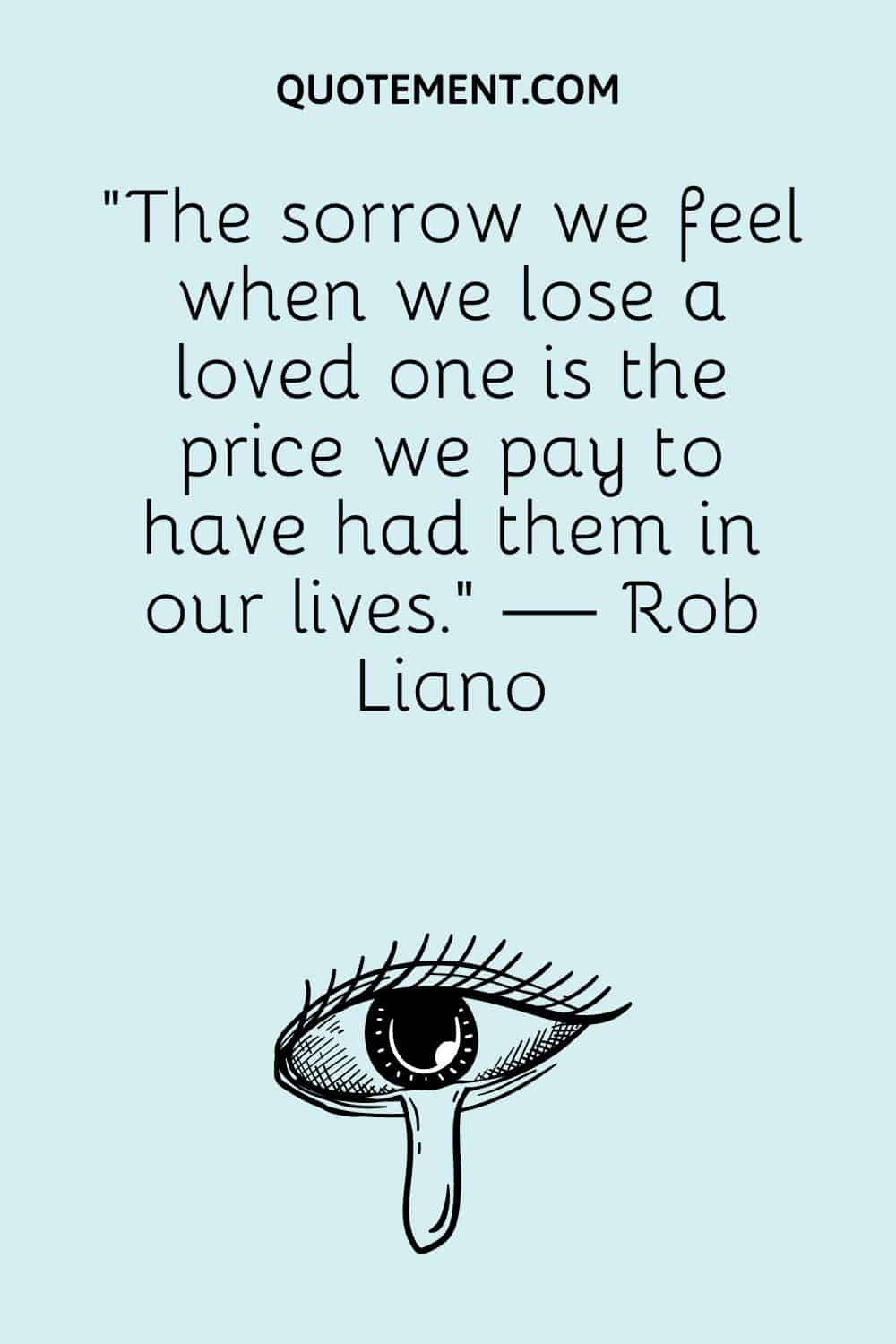 5. "There's no tragedy in life like the death of a child. Things never get back to the way they were." — D.Eisenhower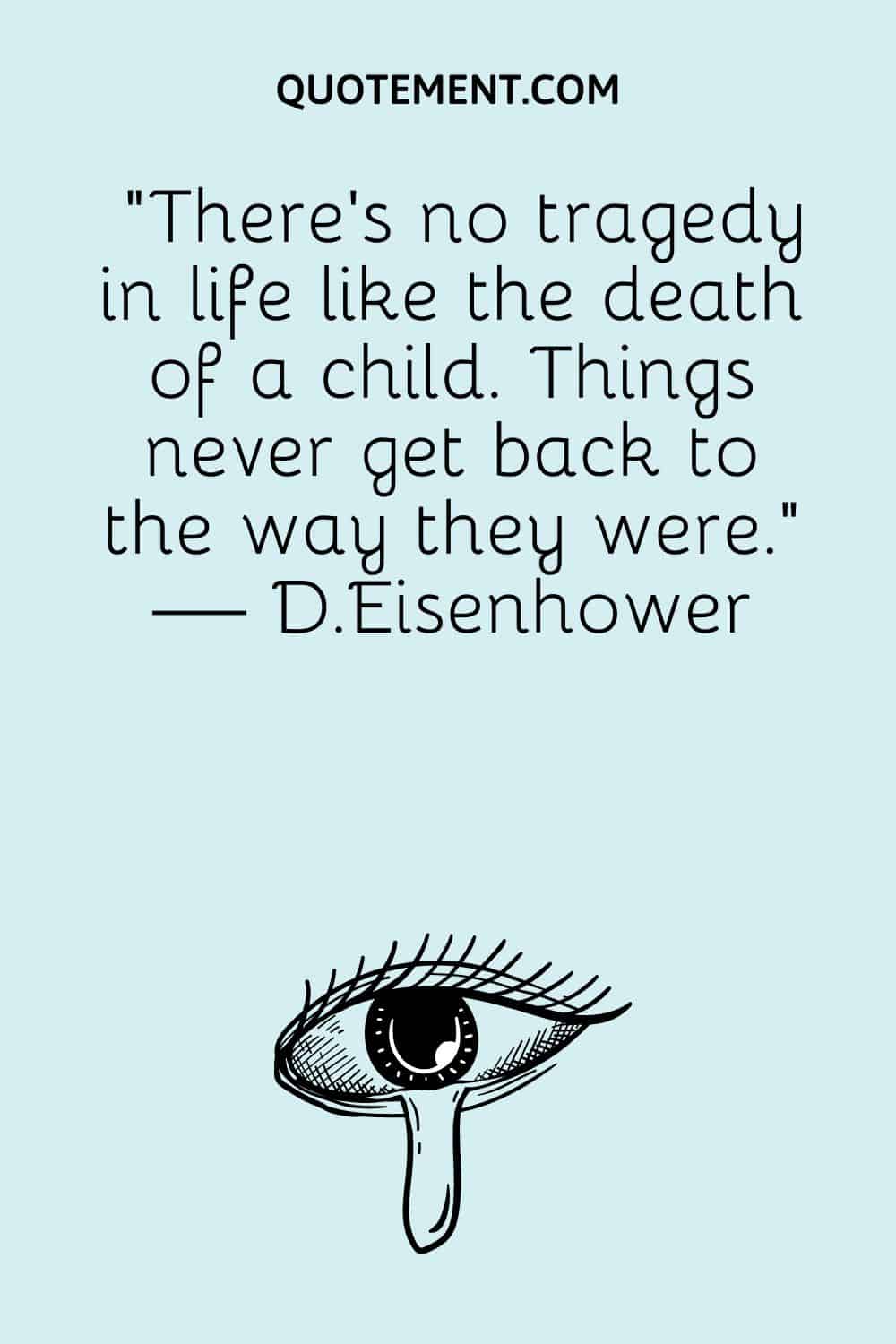 6. "As someone who has lived the nightmare of losing a child, I know that the enormous hole left behind remains forever." — Arthur Honegger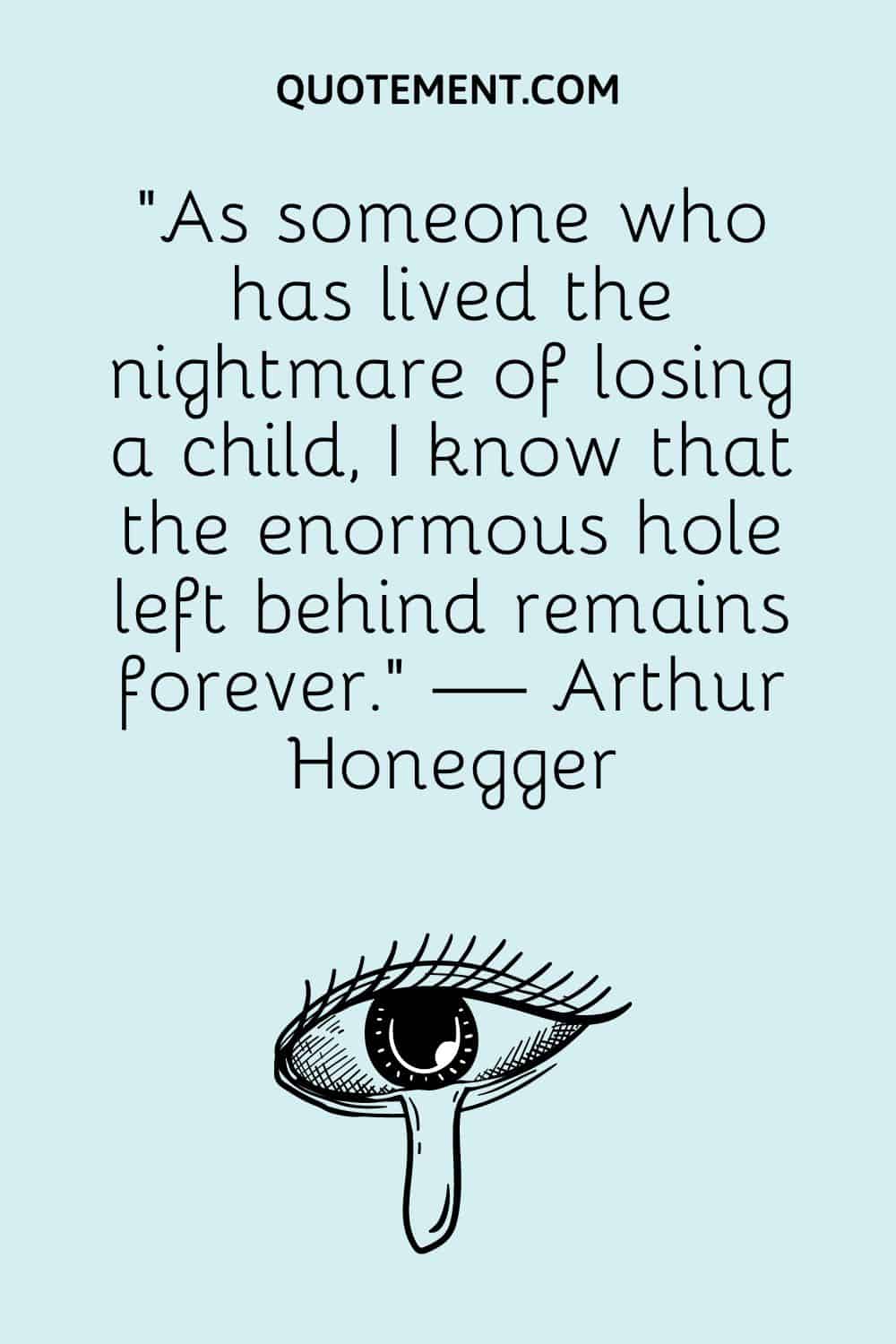 7. "His death brings a new experience to my life — that of a wound that will not heal." ― Ernst Jünger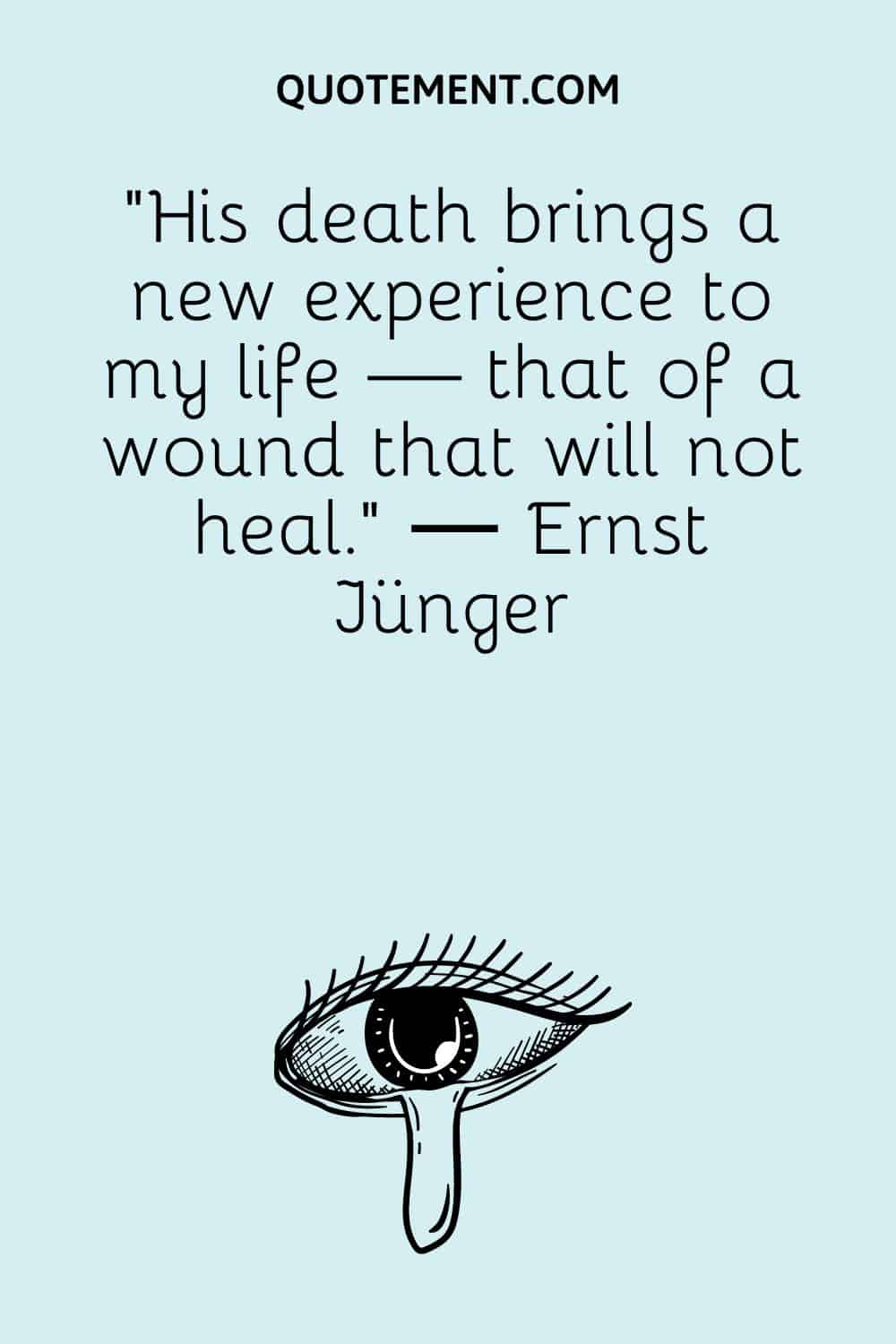 8. "I love you every day. And now I will miss you every day." ― Mitch Albom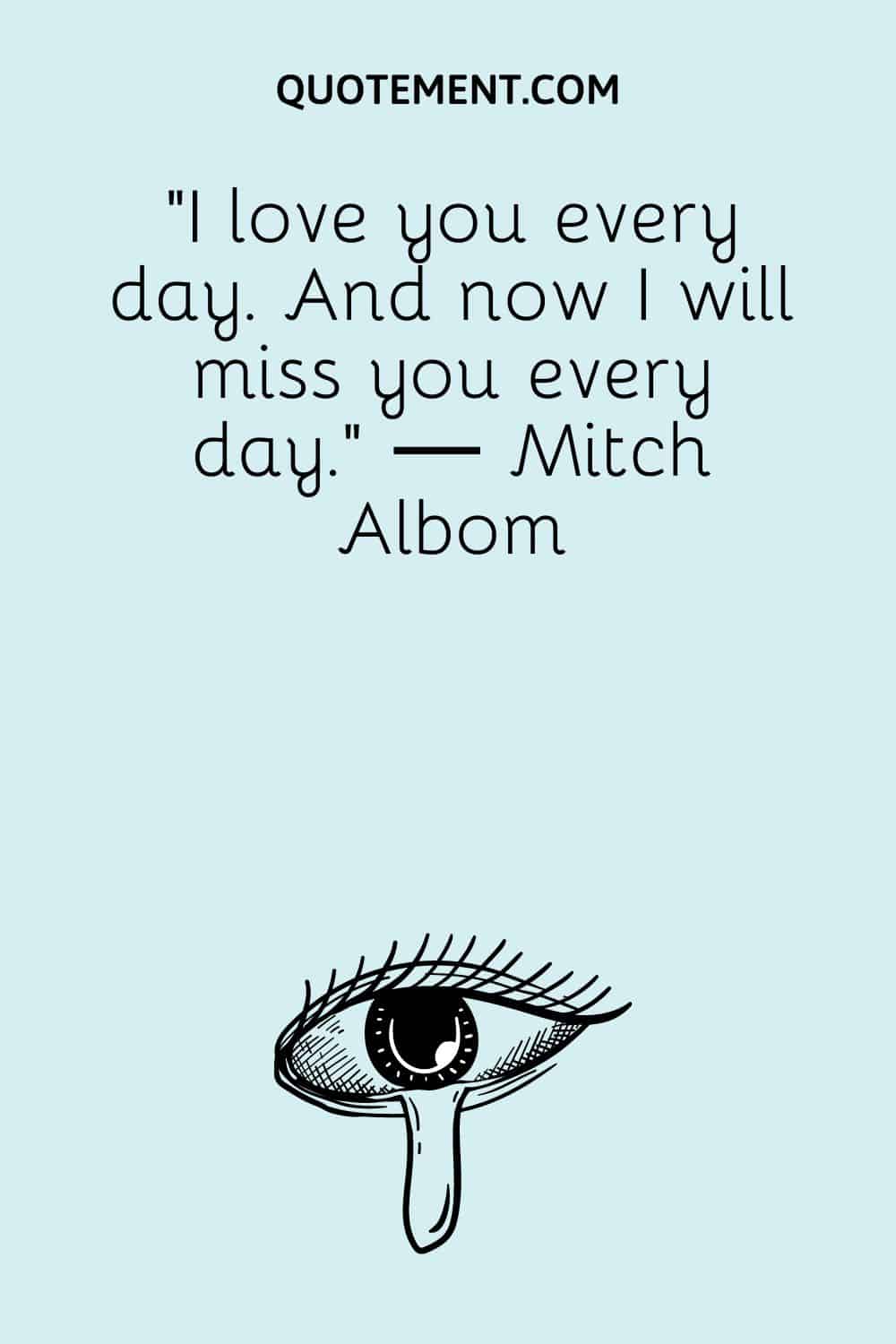 9. "We cannot think our way out of grief. We must feel our way out of grief." — Angie Corbett-Kuiper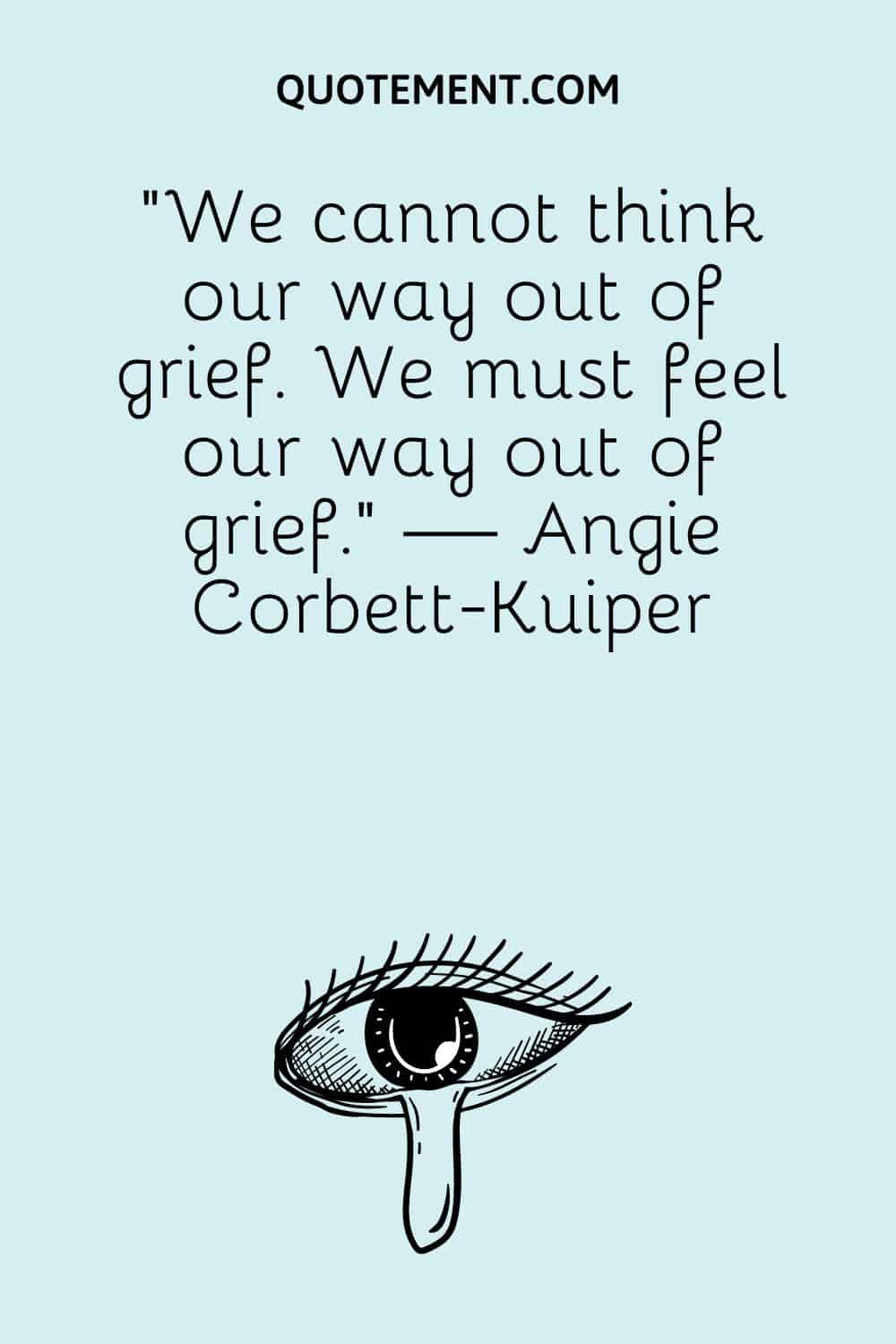 10. "The death of my own son has made me more sensitive. It's made me more compassionate." — Rick Warren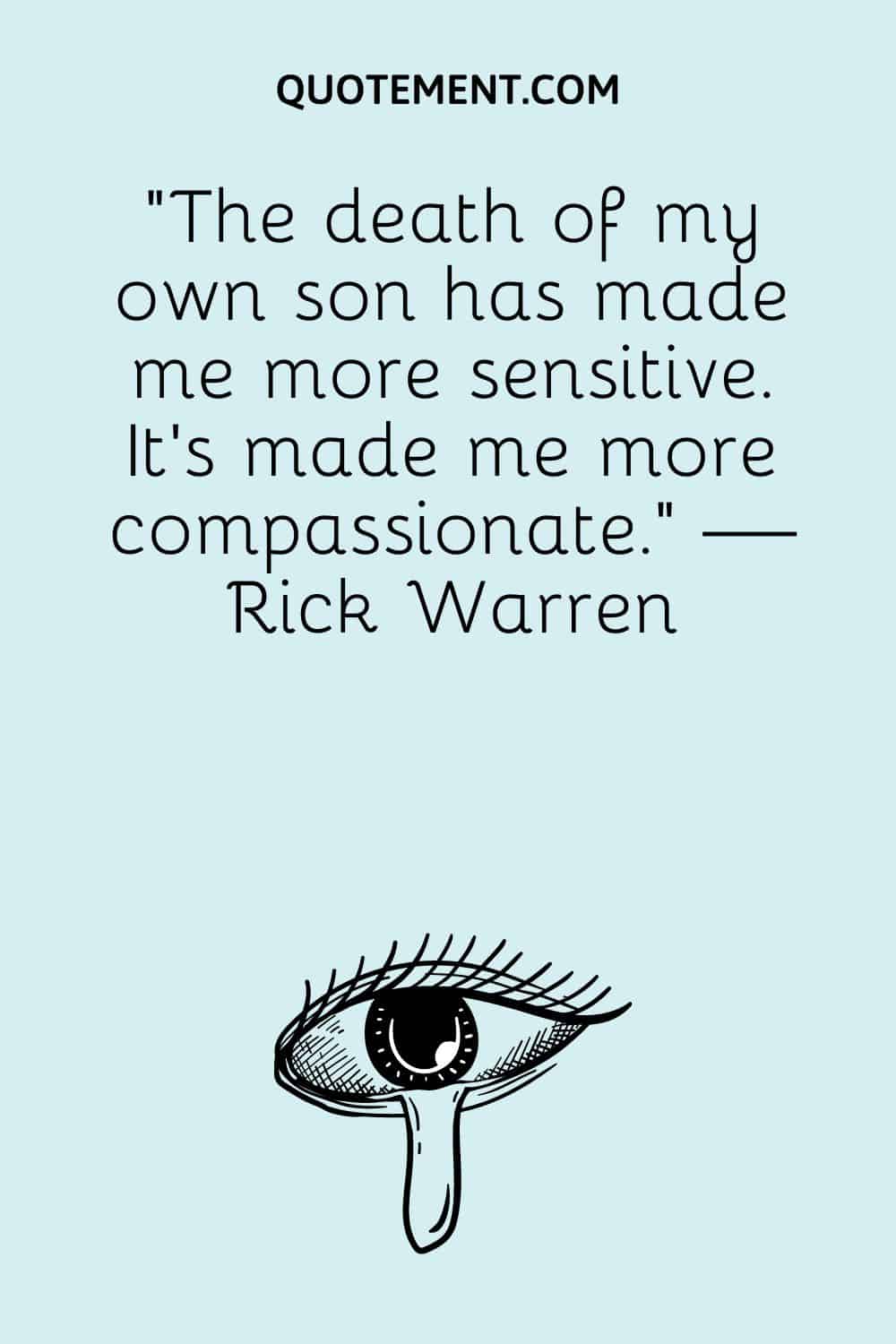 Painful Loss Of A Child Quotes
If you're looking for loss of a son quotes to help you deal with the tragic loss of a son, these loss of a child quotes will do so.
1. "I don't know why they call it heartbreak. It feels like every other part of my body is broken too." — Terri Guillemets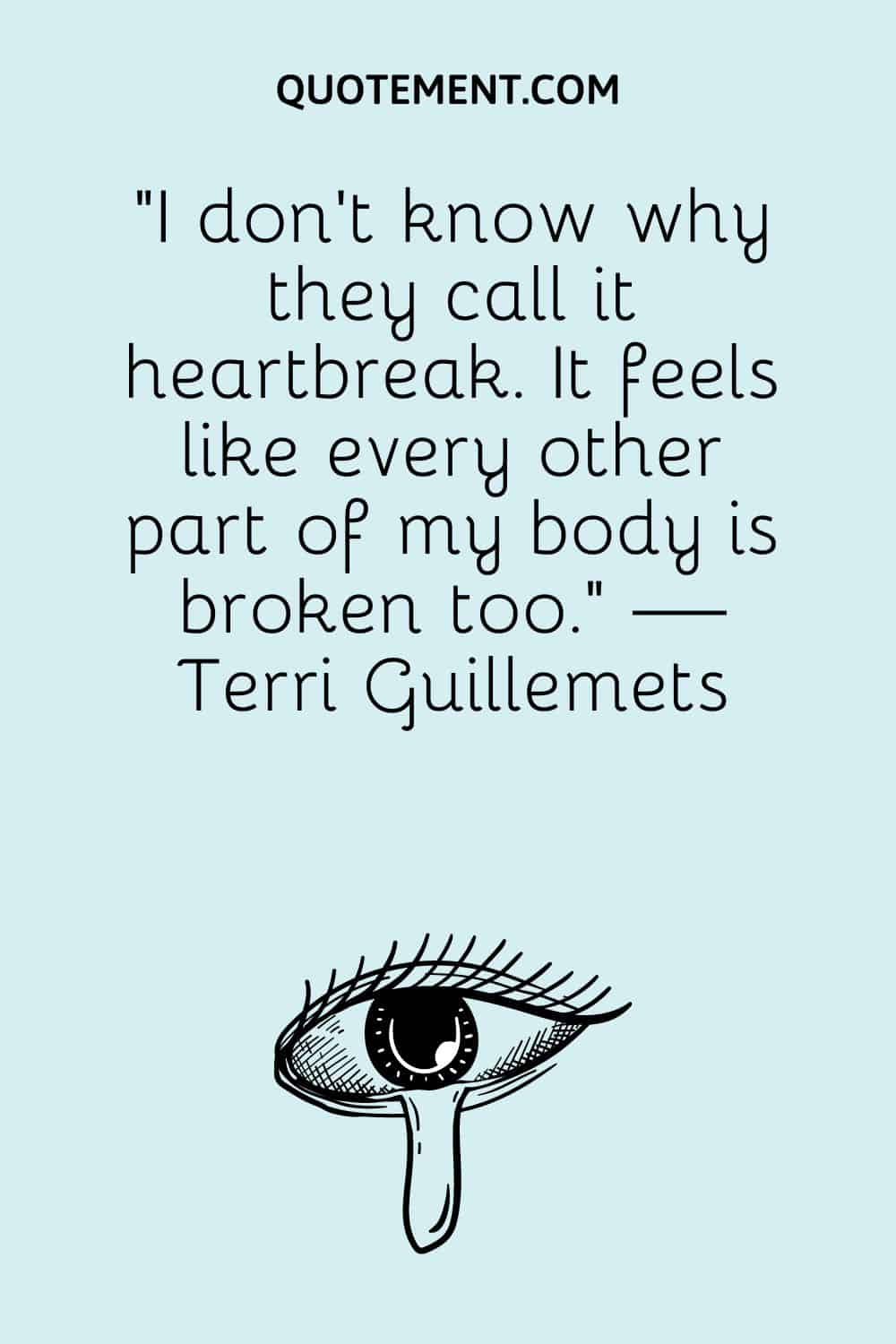 2. "When the young bury the old, time heals the pain and sorrow. But when the process is reversed, the sorrow remains forever." — Joseph P. Kennedy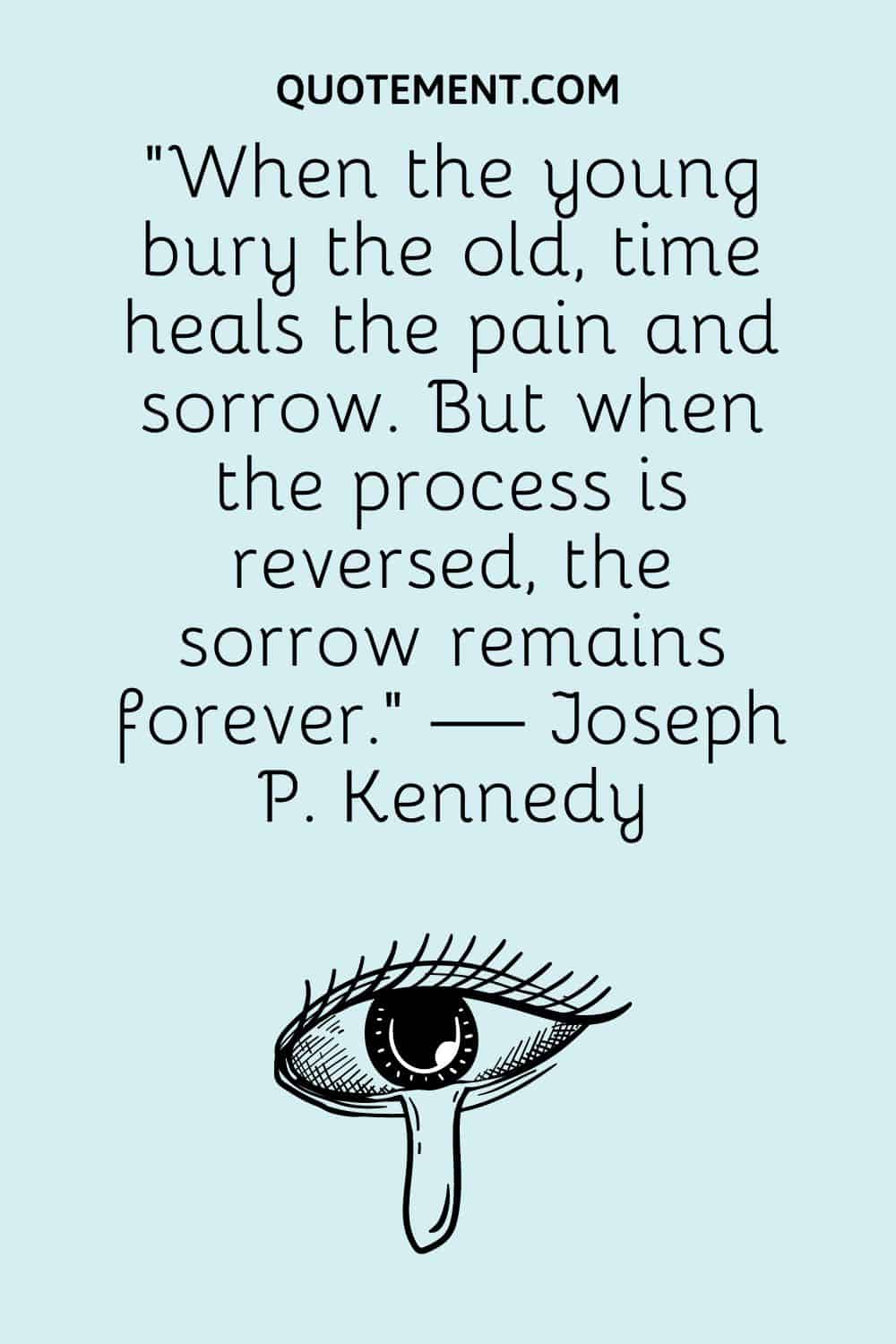 3. "A loss to us is a gain to our God, so let's rejoice to those who will see him after this life."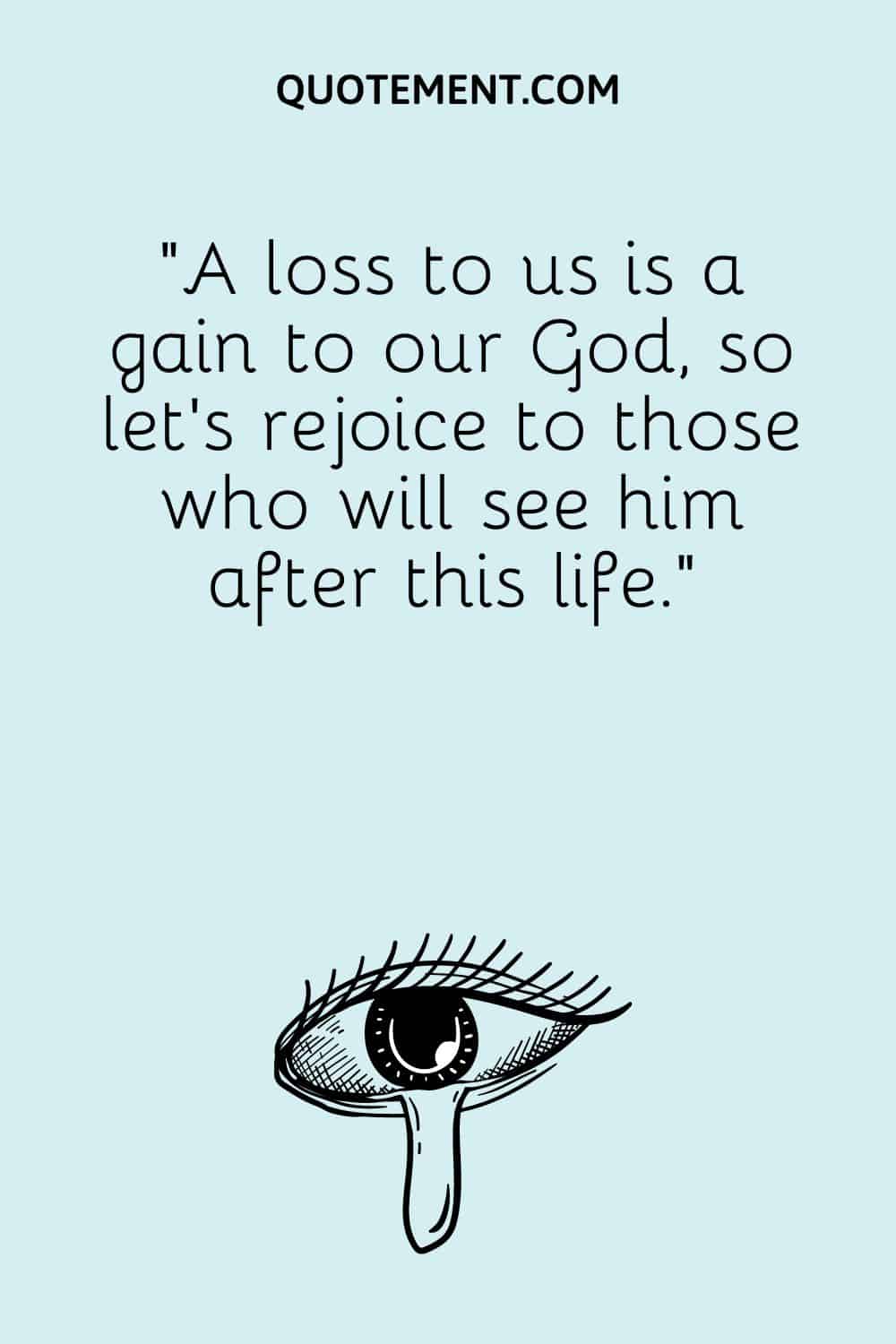 4. "Because I could not stop for death, He kindly stopped for me; The carriage held but just ourselves and immortality." — Emily Dickinson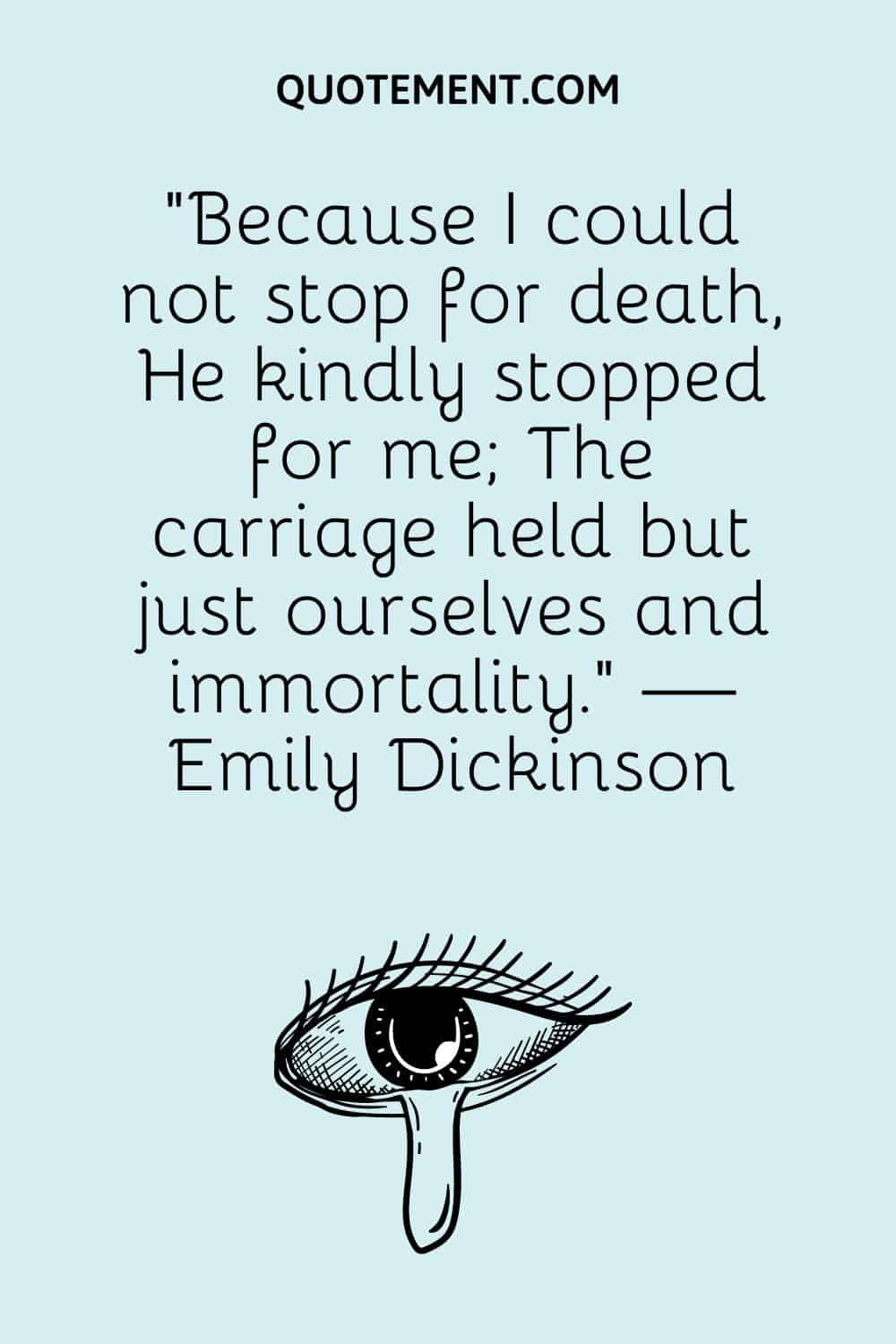 5. "Just as it is impossible to explain childbirth to a woman who has never given birth, it is impossible to explain child loss to a person who has never lost a child." ― Lynda Cheldelin Fell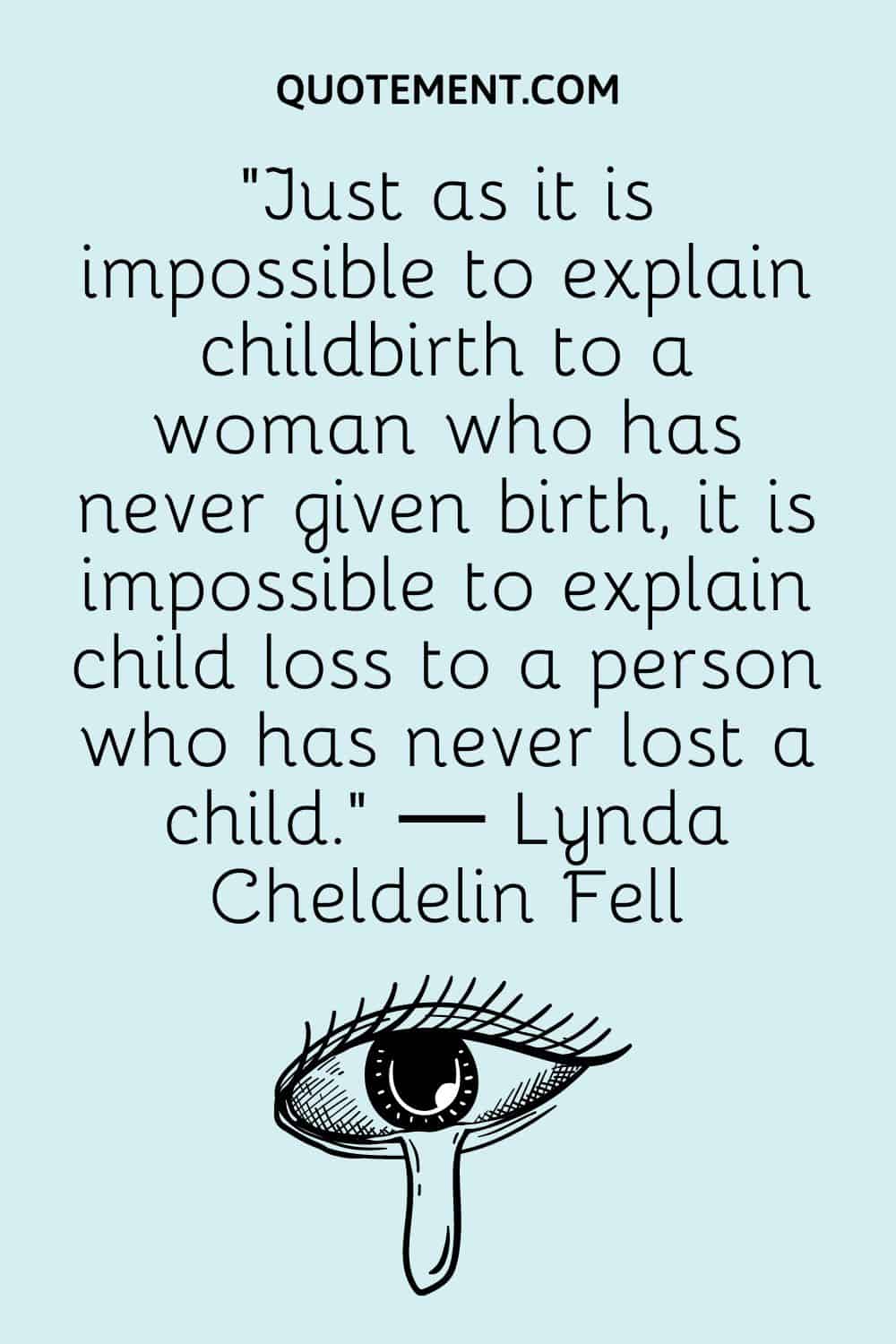 6. "We weep over the graves of infants and the little ones taken from us by death, but an early grave may be the shortest way to heaven." — Tryon Edwards
7. "The hardest thing I have ever had to hear was that my child died. The hardest thing that I have ever done is to live every day since that moment."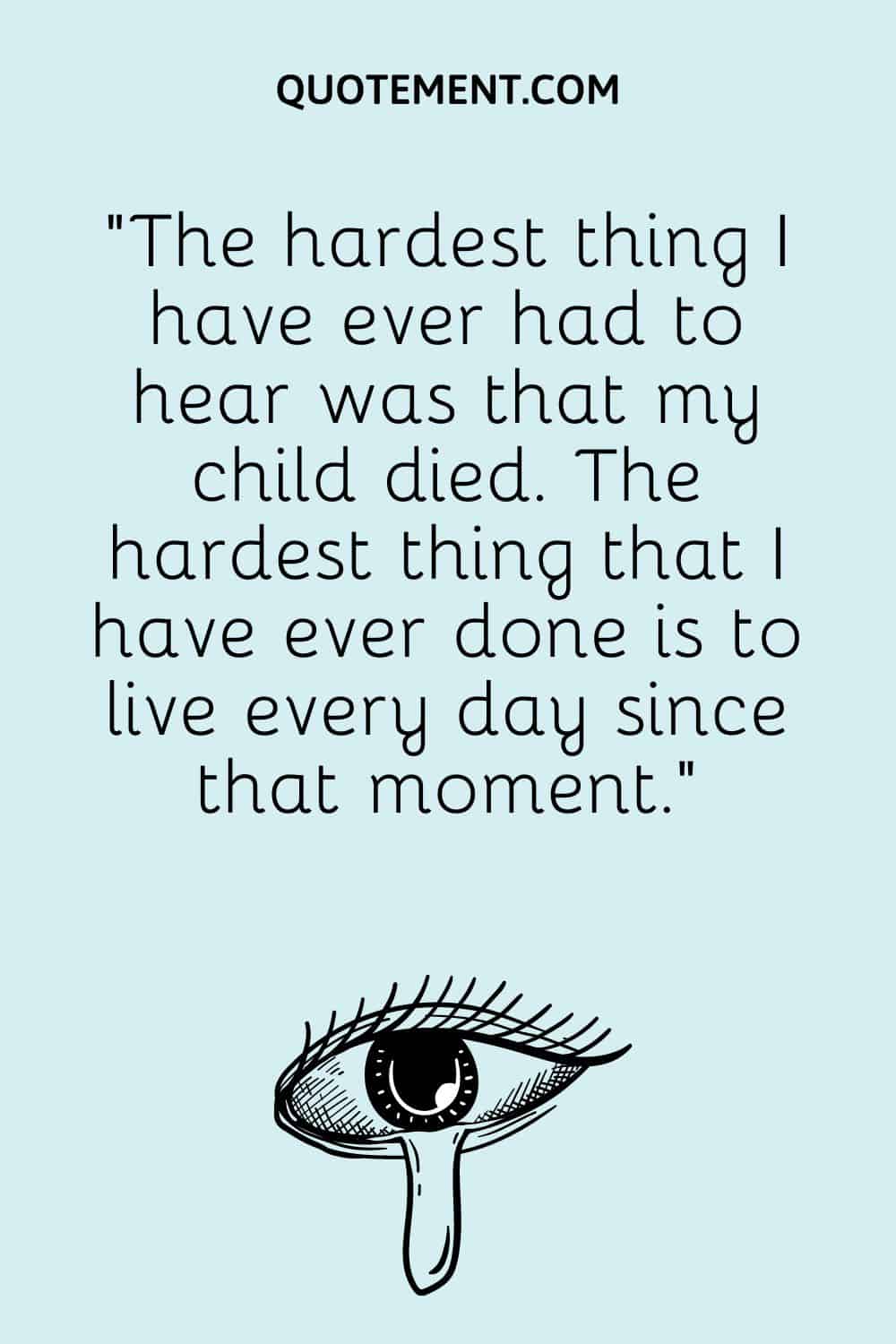 8. "Those we never love truly leave us. There are things that death cannot touch." — Jack Thorne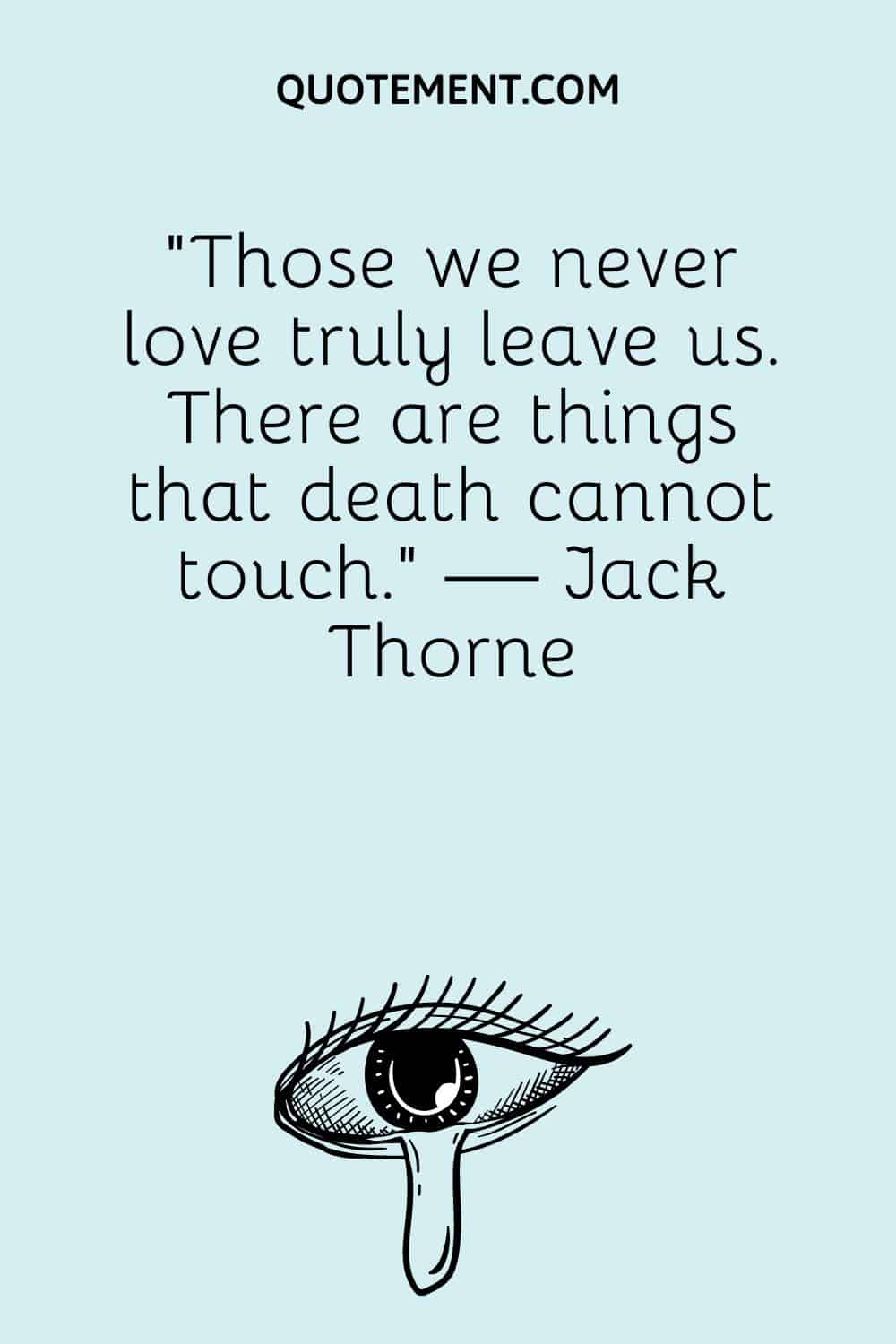 See also: 150 Deep Dark Quotes About Life, Death, Pain & Love
Mother Grieving Loss Of A Son Quotes
A mother grieving the loss of her son is the most heartbreaking thing ever. These grief quotes will help you find strength again.
1. "Any woman who'd ever lost a child knew of the hollowness that remained within the soul." — Brittainy C. Cherry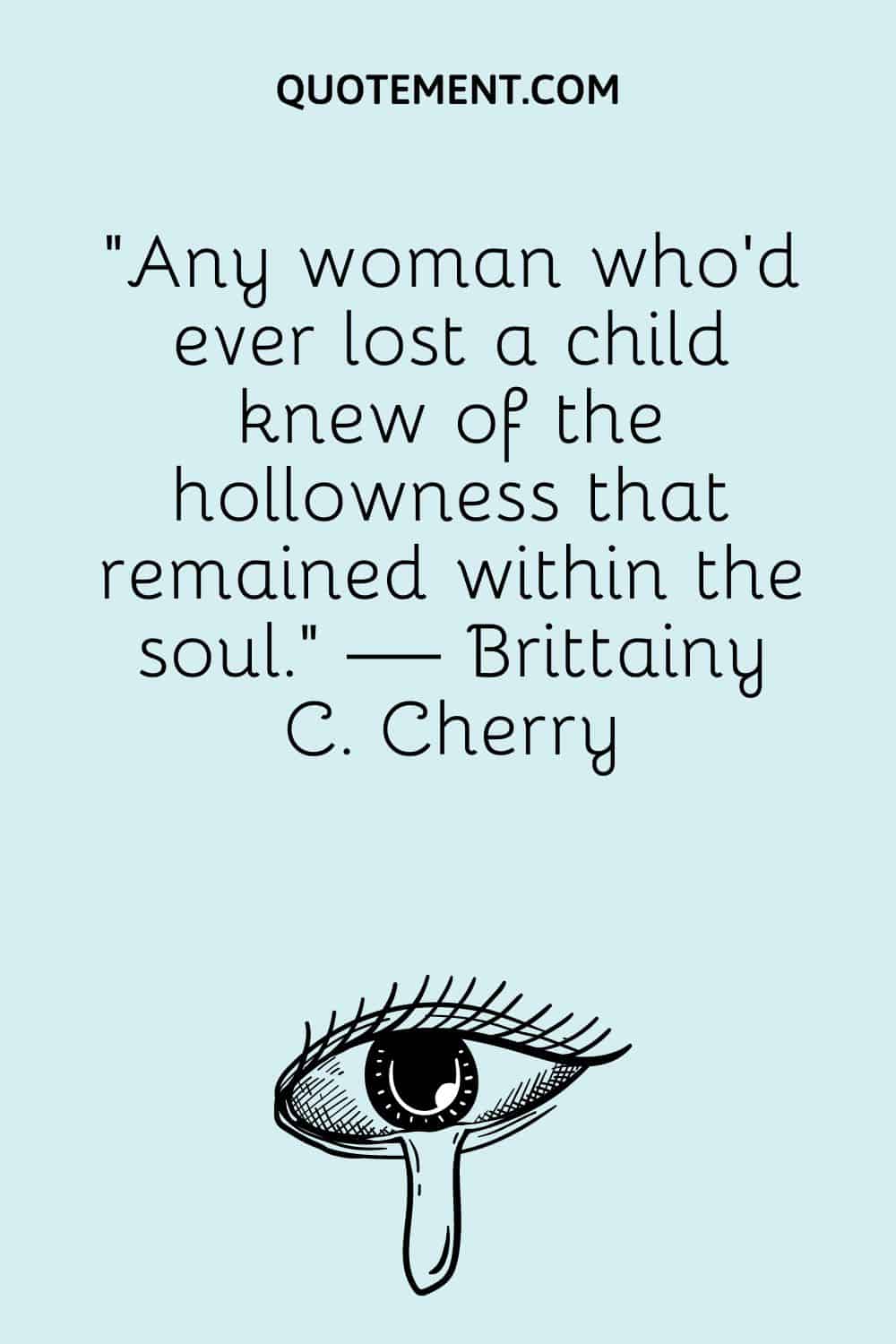 2. "As a mother, losing my son meant losing a piece of my soul for good. I will keep praying that you are now safe from harm and smiling once again. Love, Mom."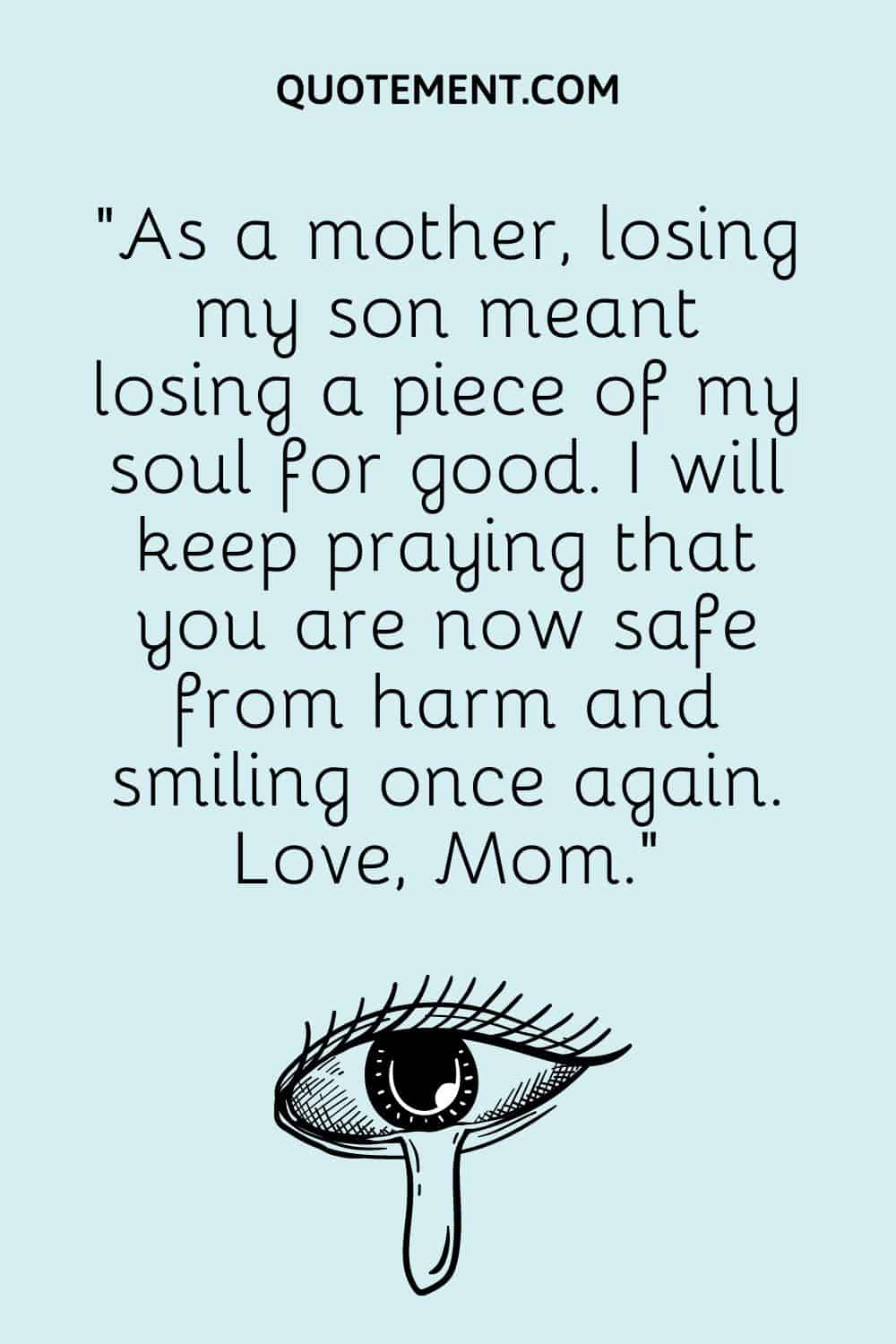 3. "A sudden death divides everything into a 'before' and an 'after'. In the 'after' of life without you, I carry your memory everywhere."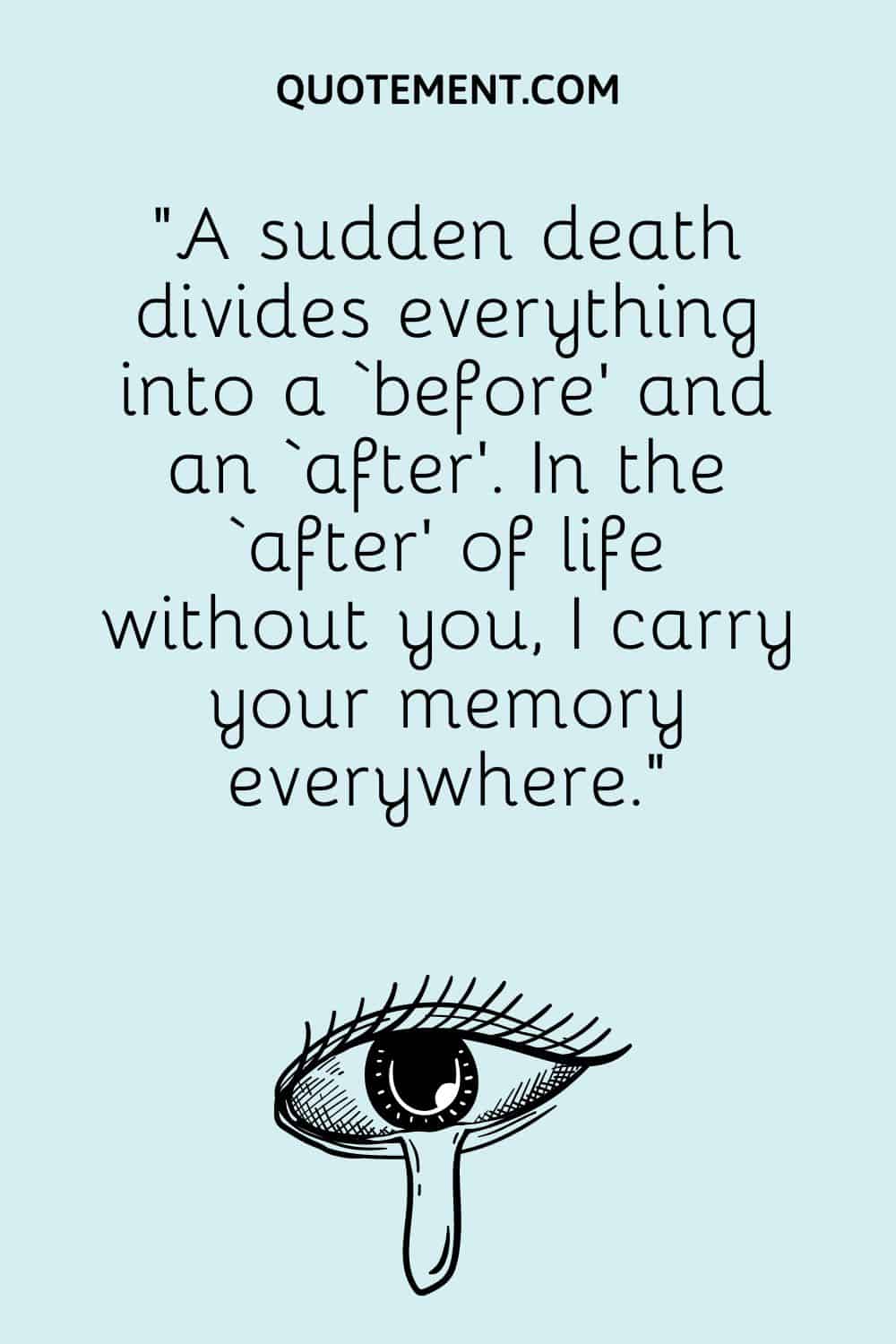 4. "In loving memory of my Son: Of all the special gifts in life, however great or small, to have you as my son was the greatest gift of all. I miss you."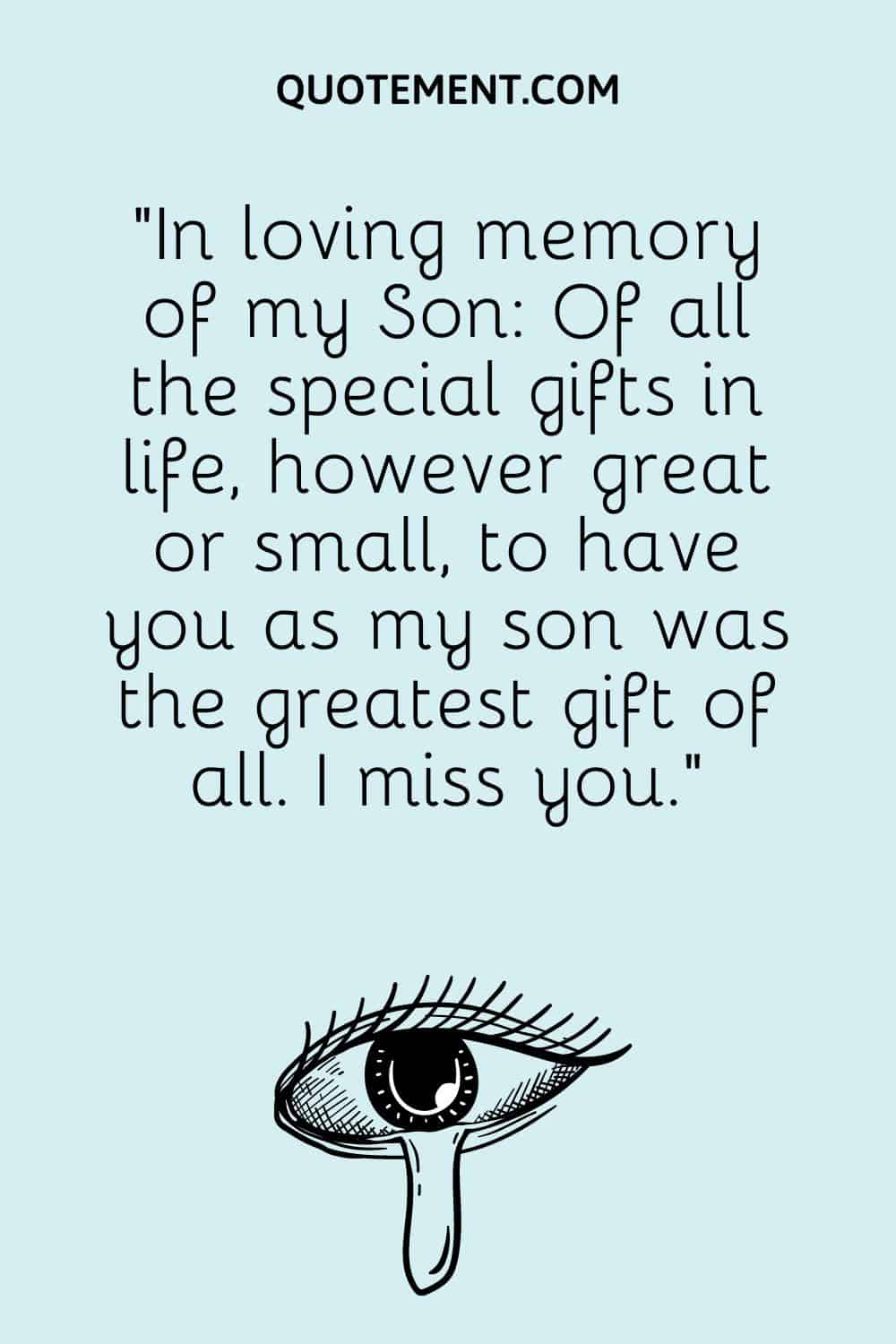 5. "There is a sacredness in tears…They are the messengers of overwhelming grief, of deep contrition, and of unspeakable love." — Washington Irving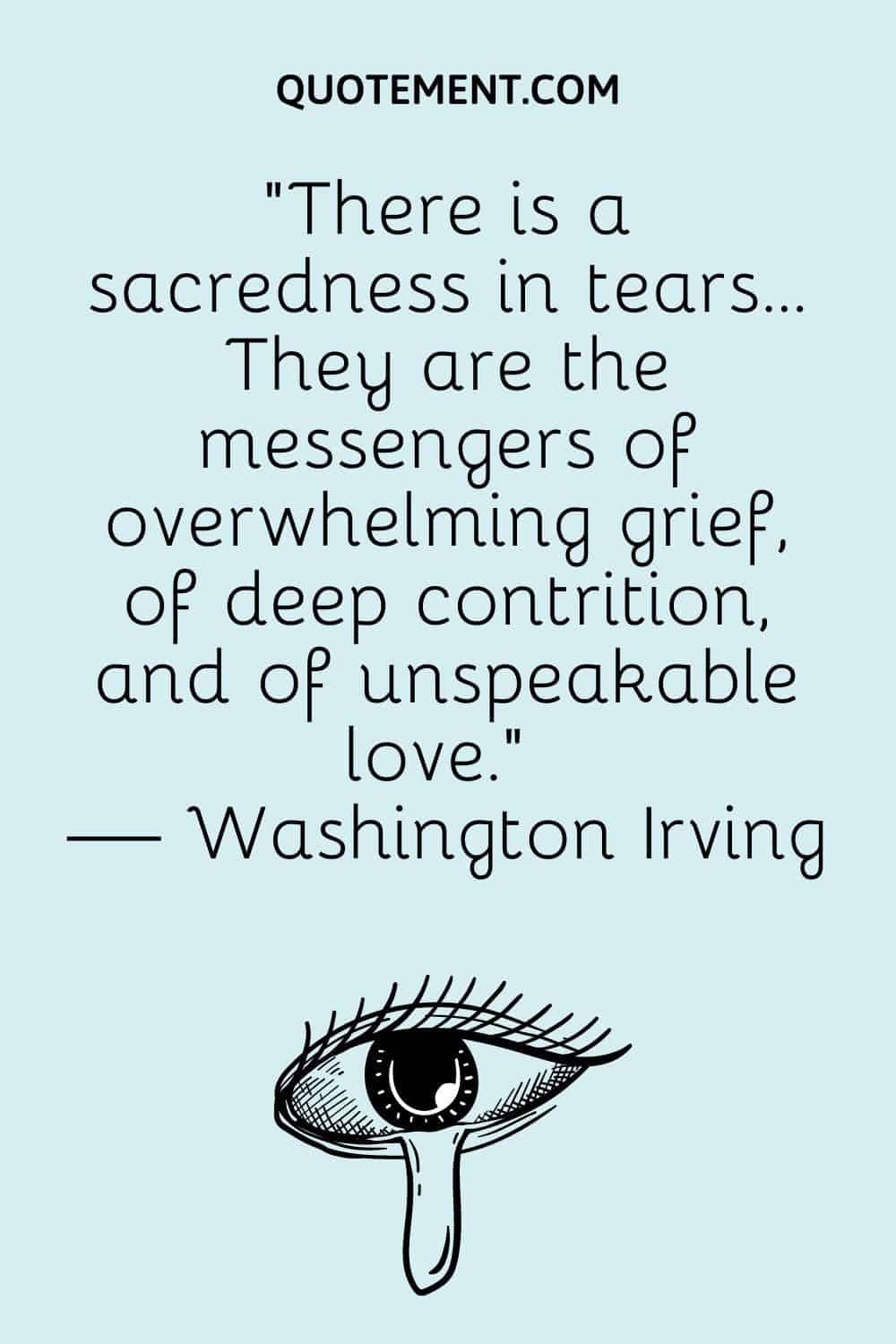 6. "Even while I mourn your sudden loss, my precious son, I am grateful for the love we continue to share."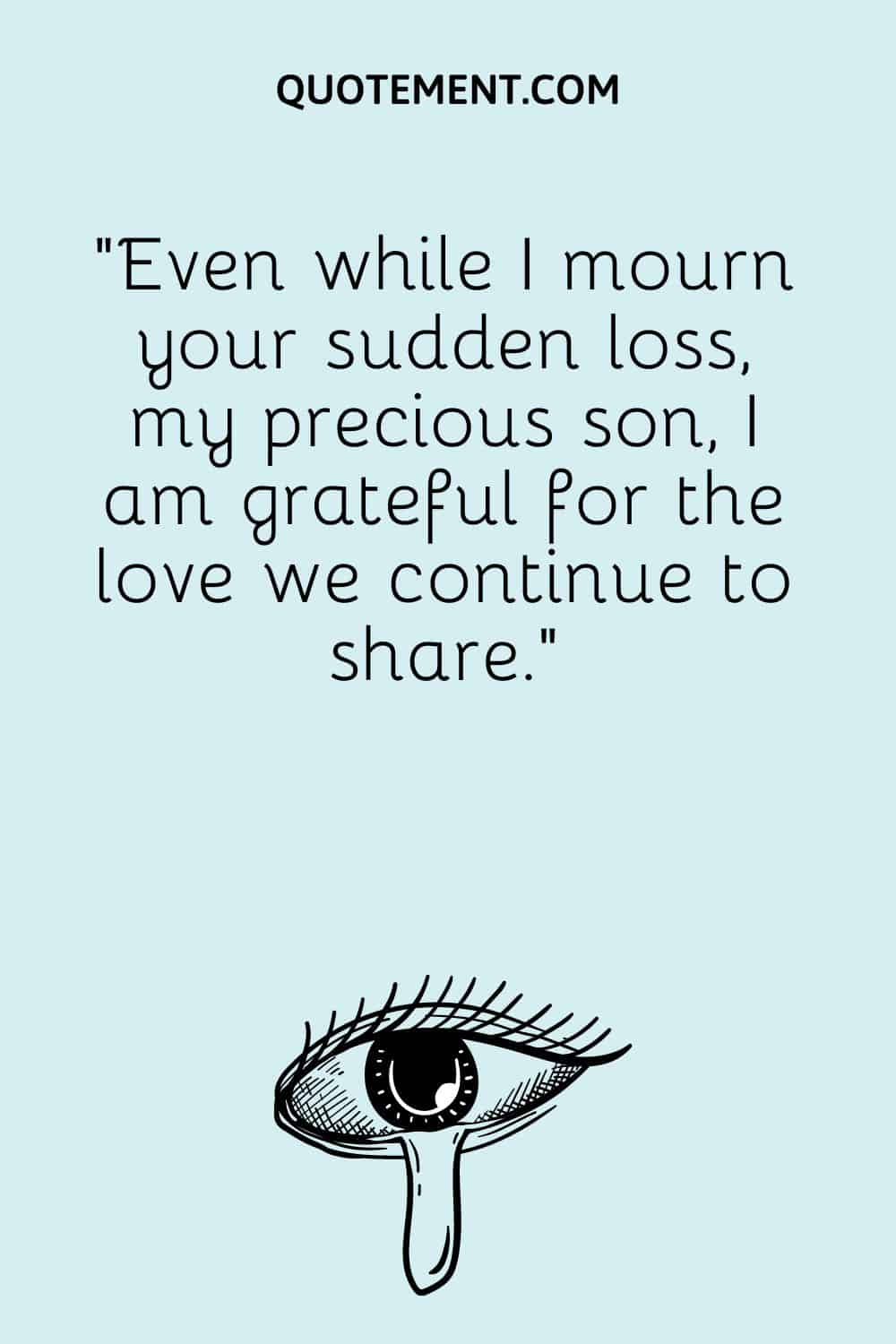 7. "The world is a little sadder without you here, my dear son, and our house is quieter. We miss you so much and will never stop loving you."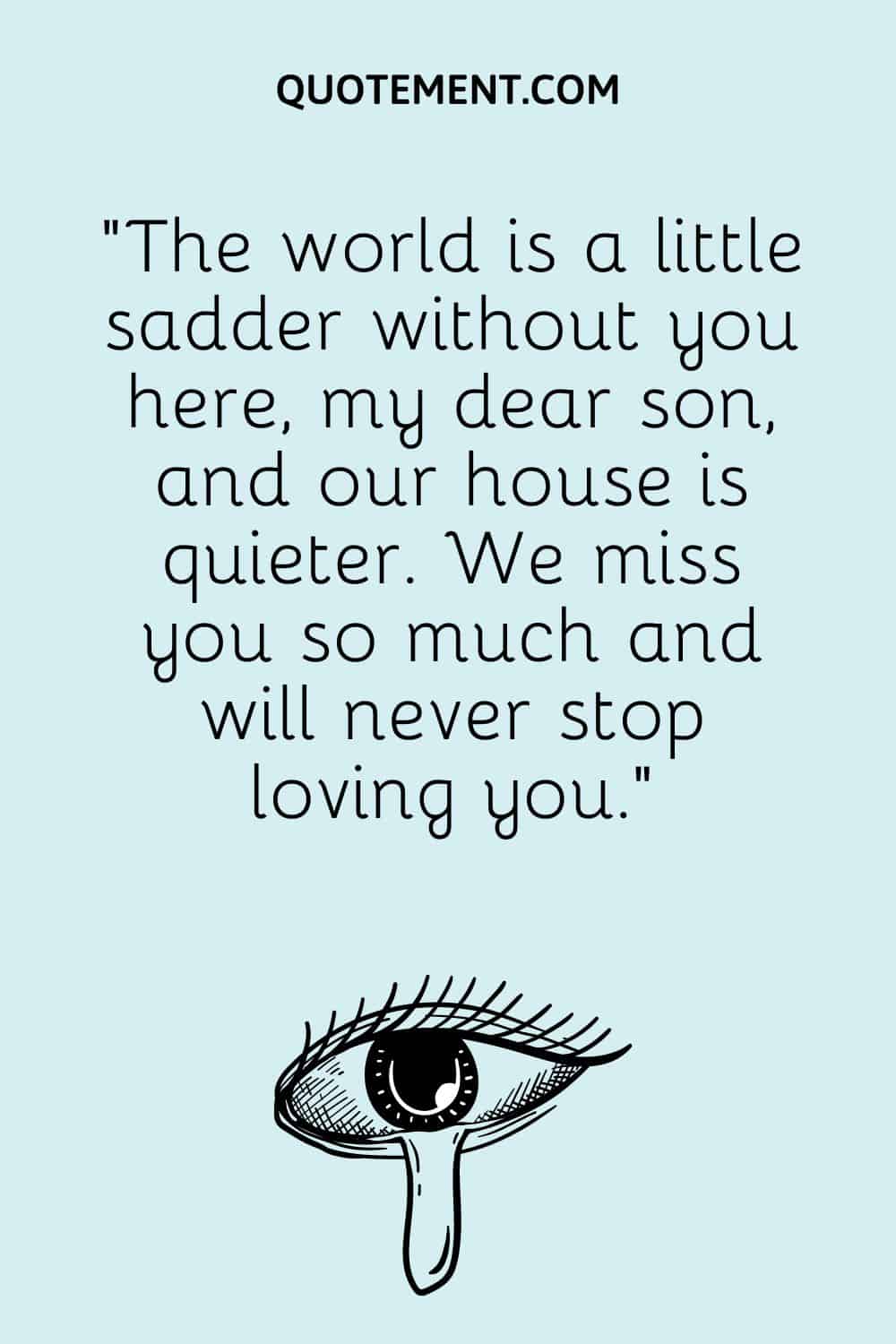 See also: 120 Heart-Touching Missing My Son Quotes To Comfort You
Final Thoughts
Losing a child is a heartbreaking and deeply traumatic experience.
During this difficult period, it's important to let yourself feel all your emotions without repressing them. It's also crucial to have the support of your loved ones.
I hope these loss of son quotes helped you through your pain.
Read next: 220 Best Gone Too Soon Rest In Peace Quotes For Loved Ones