Today's article is dedicated to LGBT people. I'm bringing you the 40 funniest gay pick up lines with little to no chance of not working!
A good pick up line is hard to find, especially if it's a gay pick up line you're looking for. To that end, I've collected the best pick up lines to make any gay guy or lesbian girl go crazy.
Whether you want to use them on Tinder or in person, these funny one-liners will work like magic in any situation. From cheesy pick up lines to funny and even dirty pick up lines, I've got them all.
If you need a funny text or funny quote to serve you as a witty conversation opener, these gay pick up lines are the best option. I must warn you to be prepared for some hilarious comebacks, though.
Take a look!
Top 10 Gay Pick Up Lines
1. When I'm around you, I can't think straight.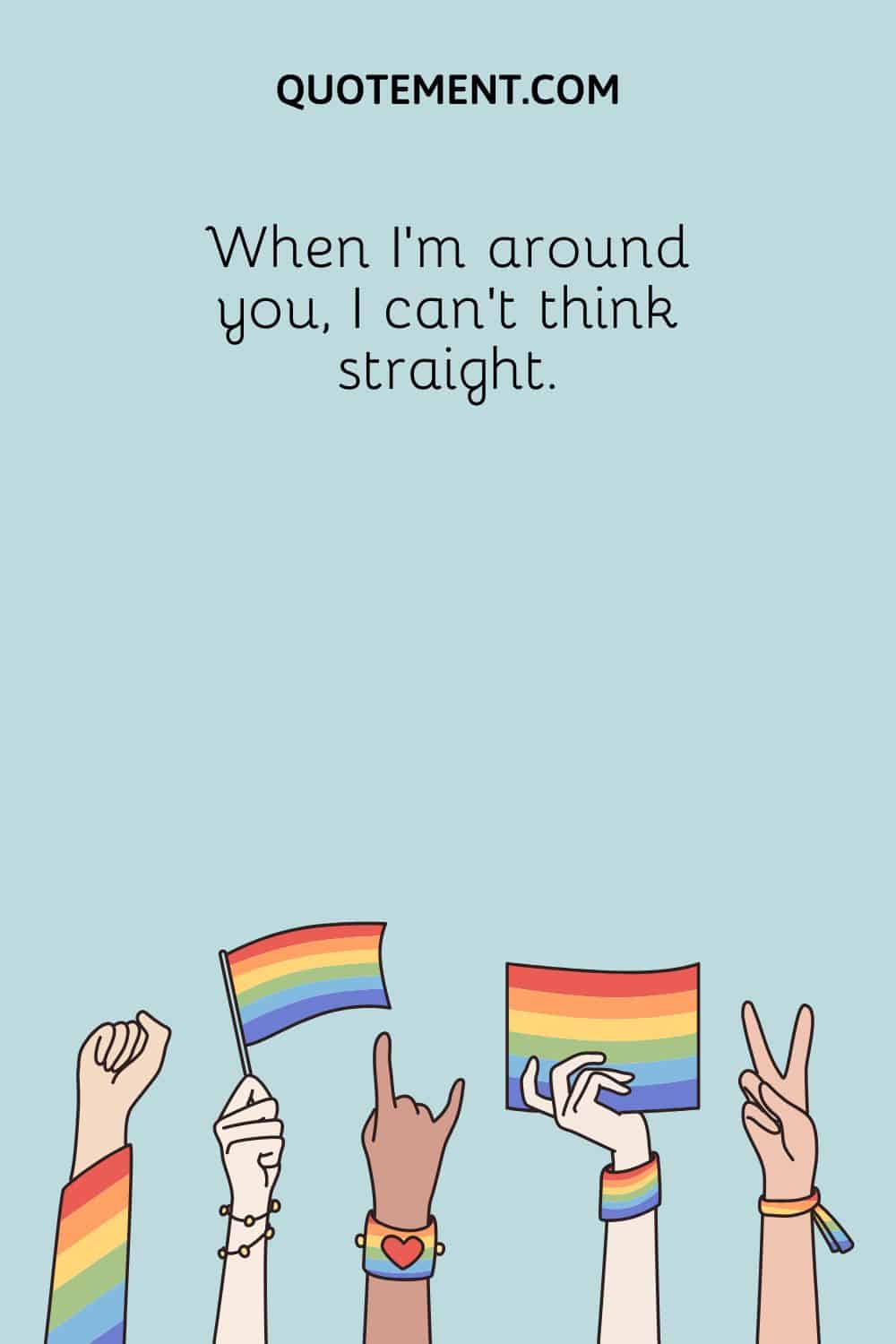 2. Wanna come over for some pizza and cuddles? No? Why? Don't you like pizza?
3. Do you believe in love at first sight, or should I walk by again?
4. Looks like you need some flame in your life.
5. I bet your license got suspended for driving all these guys crazy.
6. Cutie, are you Christmas? 'Cause I wanna marry you.
7. Do you really think you're straight? So is spaghetti till it's wet.
8. Excuse me, is your name Earl Gray? Because you look like a hot-tea! (lol!)
9. Are you balding? Because you sure do SHINE.
10. What are your favorite letters of the alphabet? Mine are LGBTQ.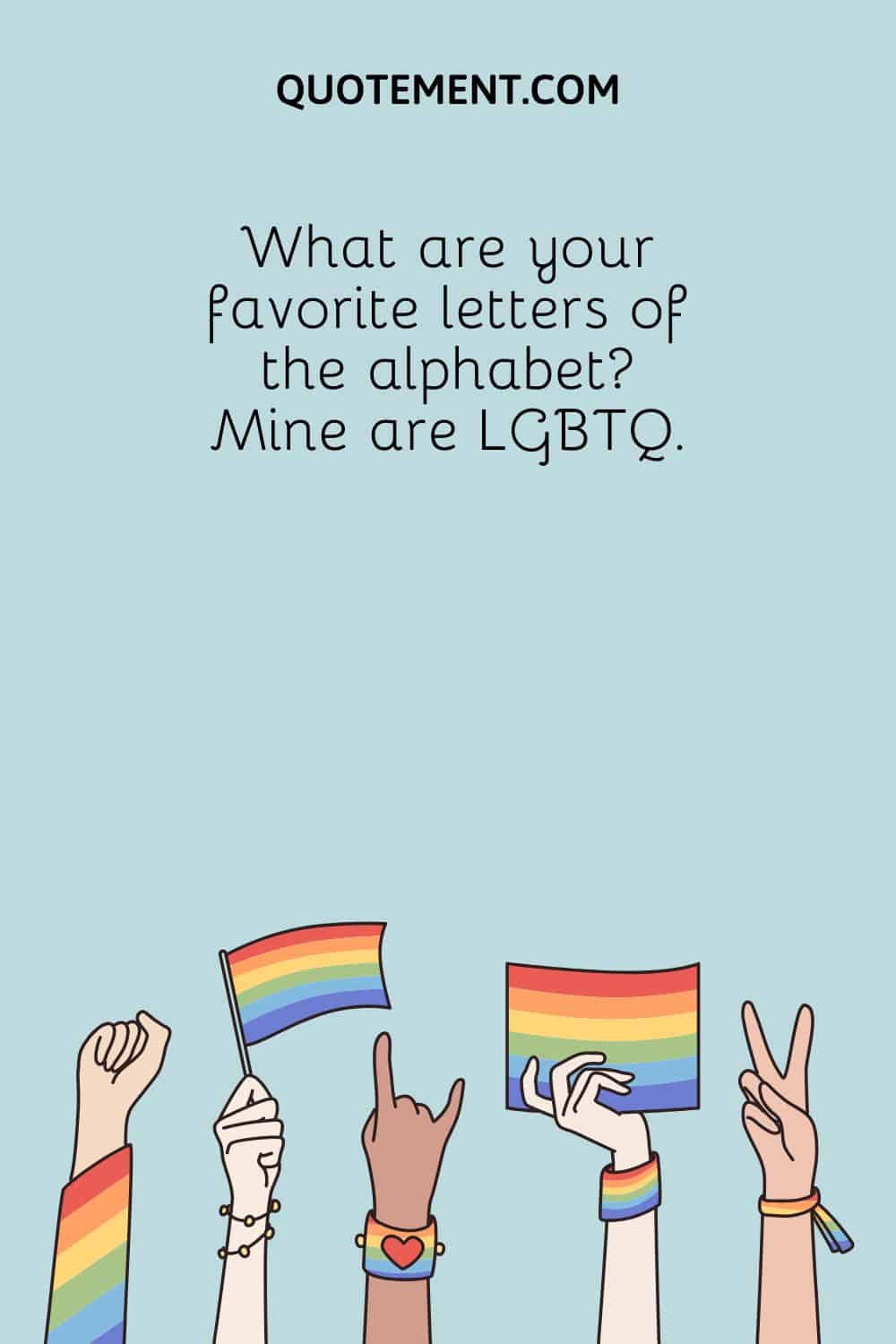 See also: 40 Hilarious Alphabet Pick-Up Lines To Impress Your Crush
Funny Gay Pick Up Lines
1. My friend wants to know if YOU think I'M cute.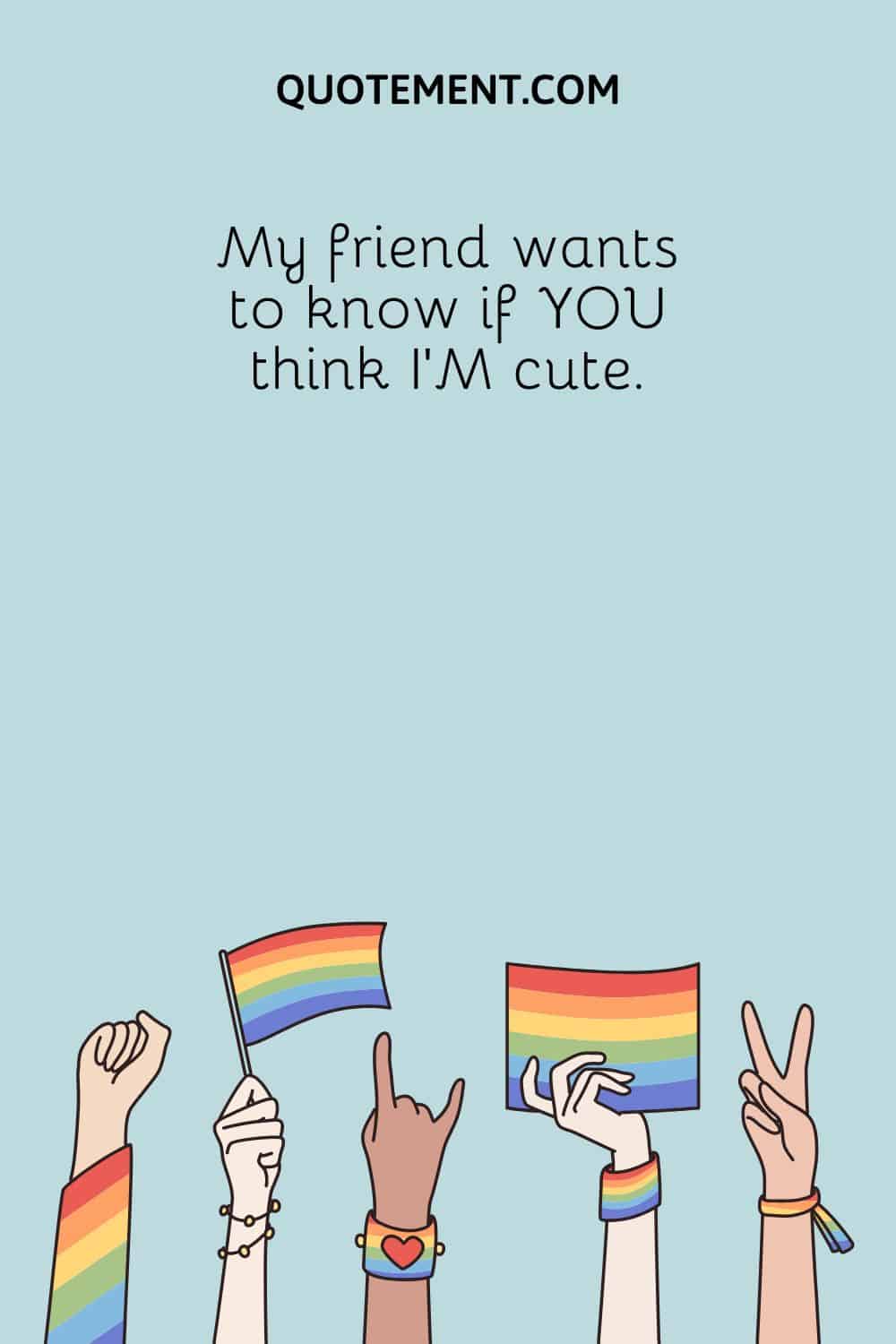 2. Do you sleep on your stomach? No…? Can I?
3. Are you a parking ticket? Cuz you've got fine written all over you.
4. I'm an interior decorator. I can fill your interior.
5. You look like you know how to have a good time. Been on any adventures lately?
6. Can we take a picture together? I want to show my mom what my next boyfriend looks like.
7. I'm gay, straighten me out! I'm joining the priesthood tomorrow.
8. Do you like Teletubbies? Because you look like Tinkie Winkie.
9. You might not be the best-looking guy here, but beauty is only a light switch away.
10. I may not be the best-looking guy in here, but I'm the only one talking to you.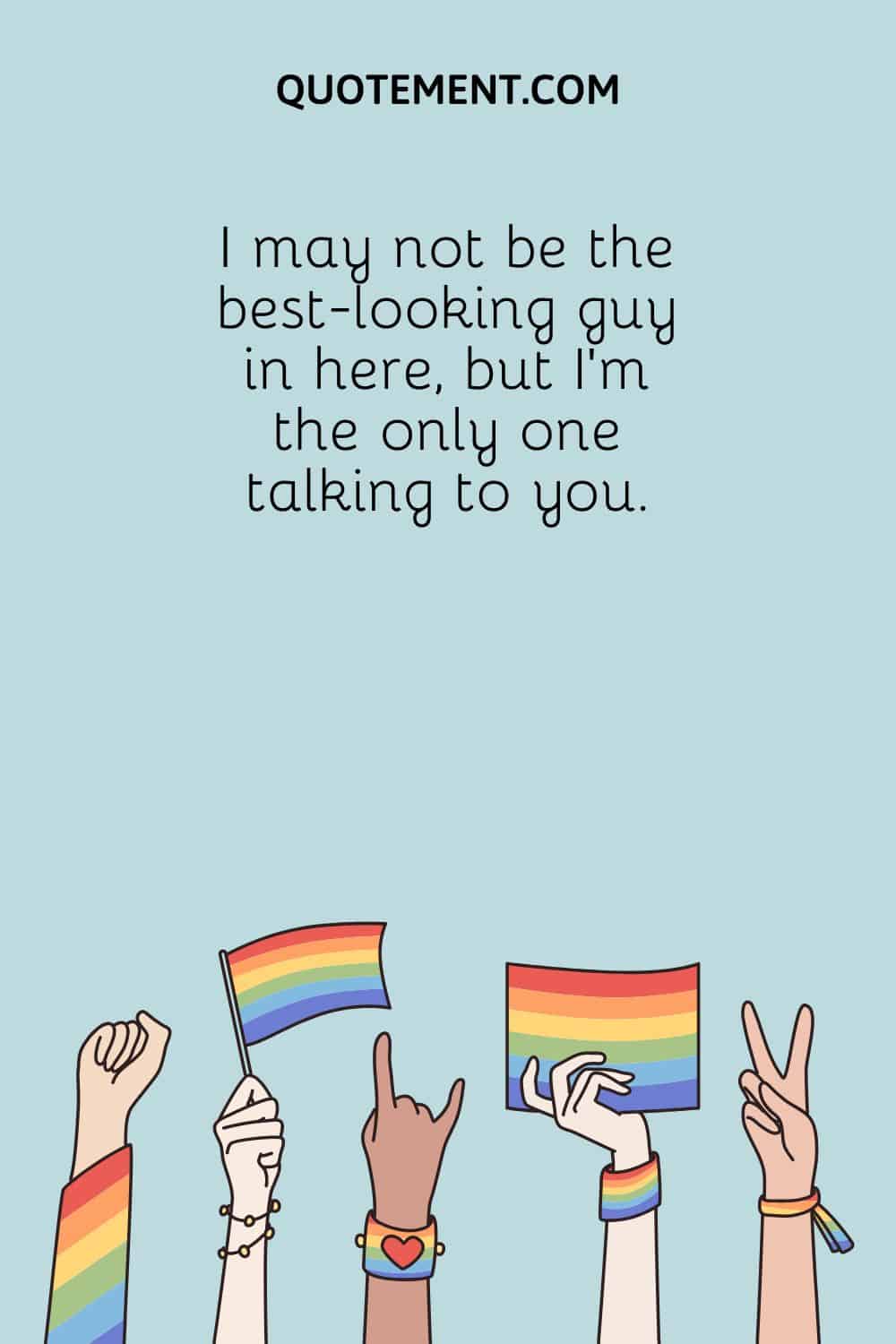 Cheesy Gay Pick Up Lines
1. I just saw George Michael in the men's room. He was asking about you.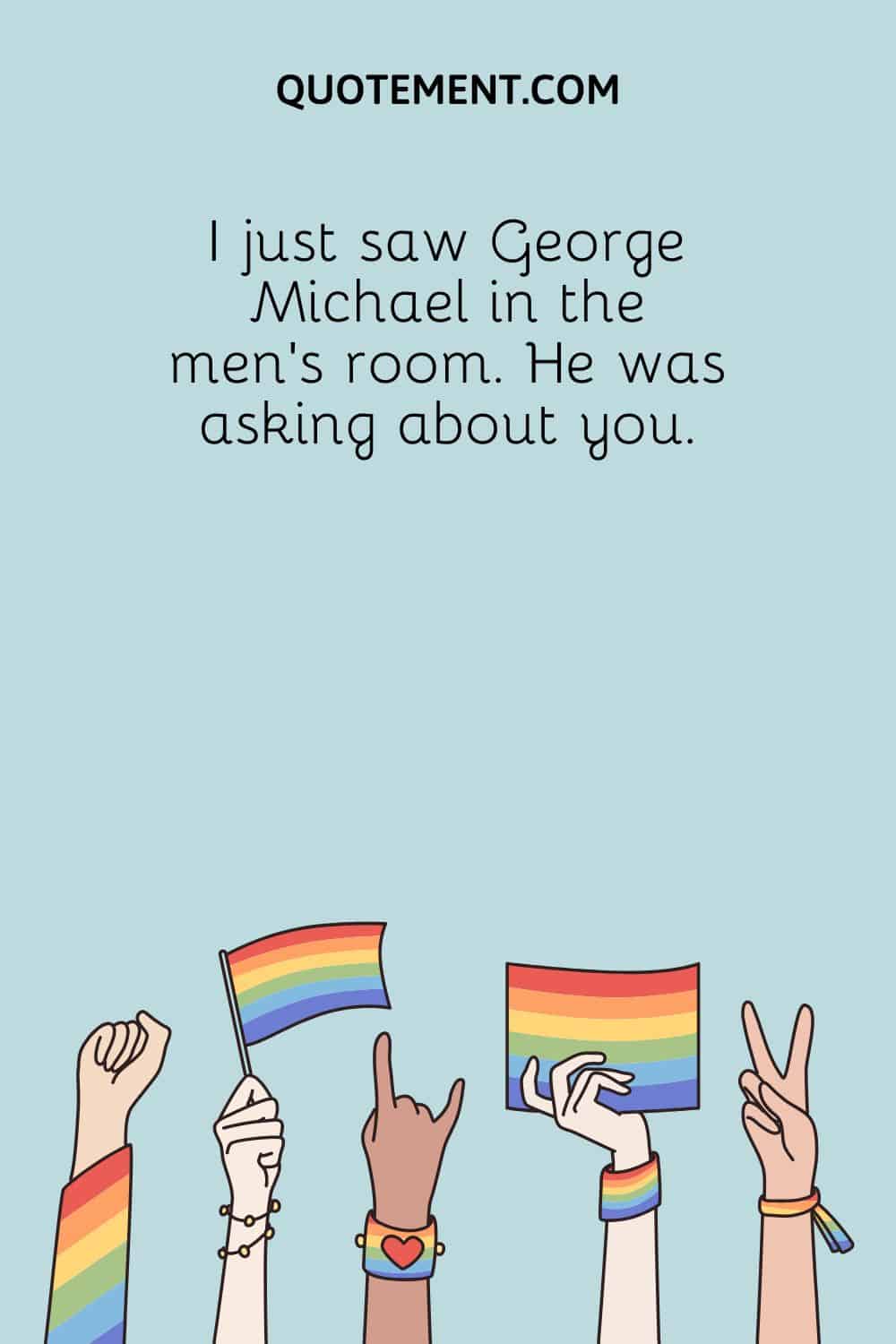 2. Can I buy you a drink, or do you just want the money?
3. Kiss me if I'm wrong, but is your name Easy Bottom?
4. Have you ever bought a vibrator? (No.) Do you want to rent one?
5. Did you know that my dong is an 8.0 on the r?
6. Hey, I lost my underwear. Can I see yours?
7. You would be perfect for this movie I'm shooting. It's called "Dirty Sanchez".
8. You know what would look great on you? Me.
9. I was just trying to buy a drink here, but you're very distracting.
10. I know you think I'm hot, I know you think I'm fine, but just like all the other guys, get a number and wait in line.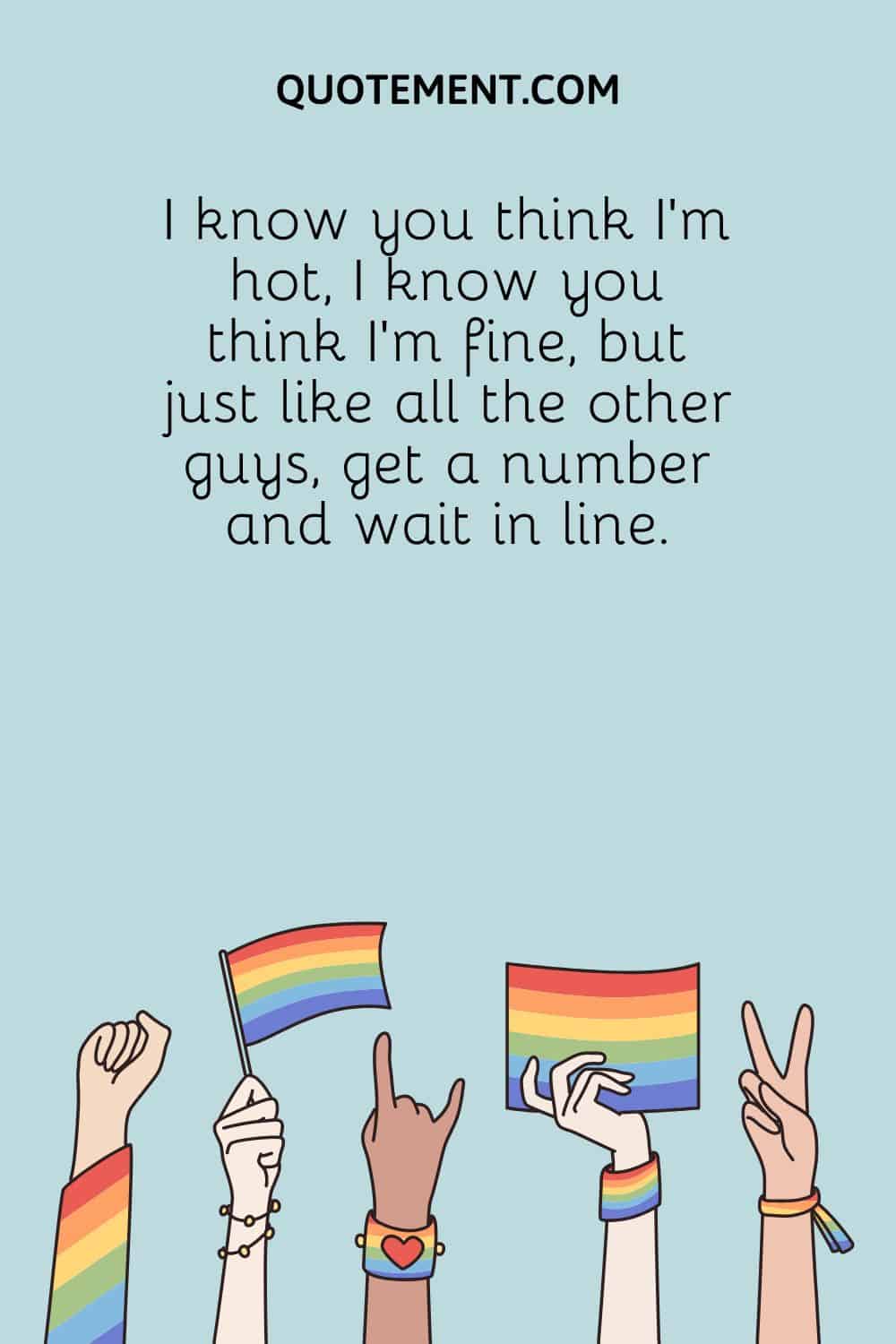 See also: Top 200 Phone Number Pick Up Lines To Impress Your Crush
Dirty Lesbian Pick Up Lines
1. Les-bi-honest… you were checking me out, weren't you?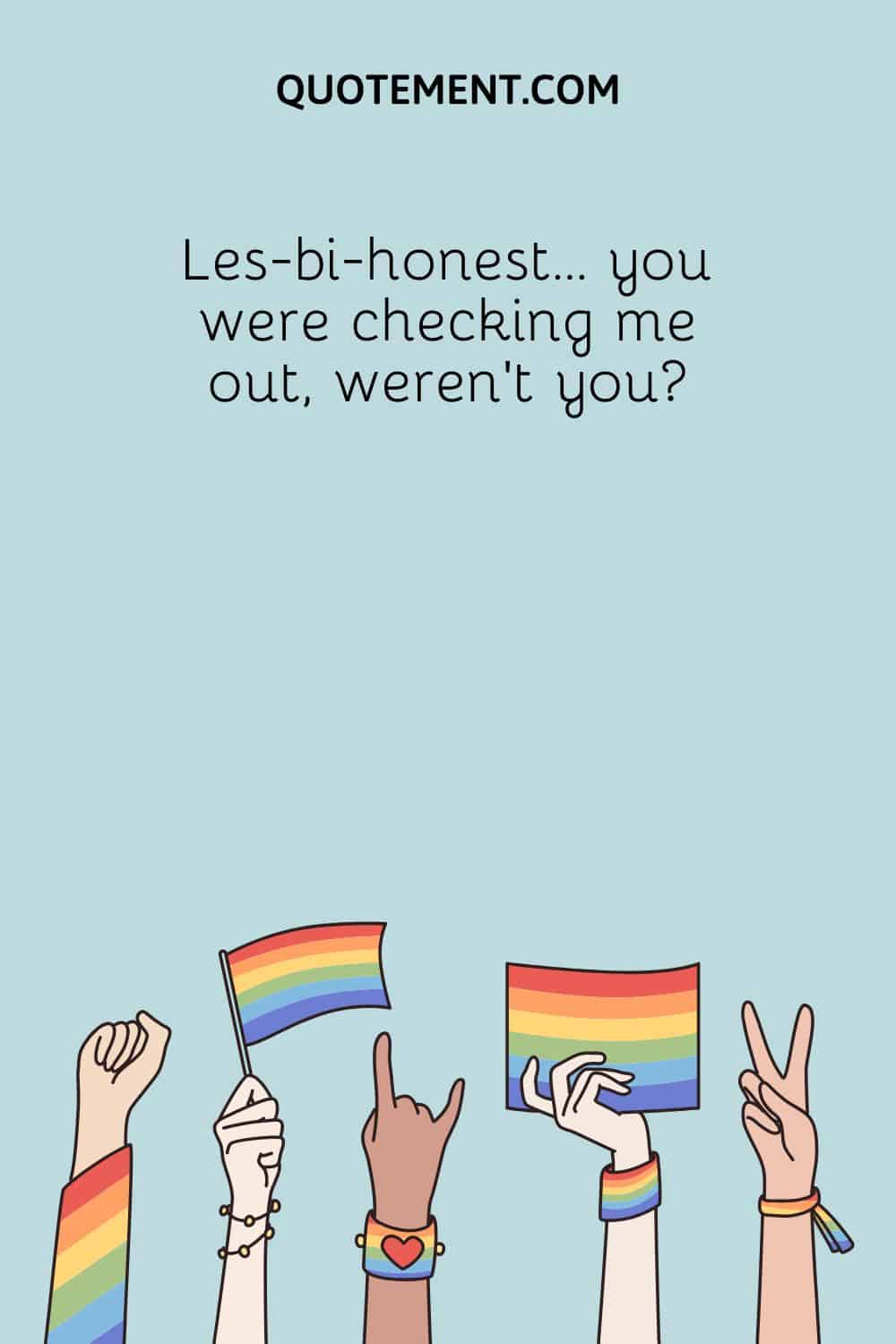 2. It's a good thing same-sex marriage is legal here because I'm already planning our wedding.
3. (Lick finger and wipe on her shirt)… Let's get you out of these wet clothes.
4. I'll give you a kiss, and if you don't like it, you can always return it.
5. Those clothes would look great in a crumpled heap on my bedroom floor.
6. Wanna know what my favorite lipstick is? Whichever one you're wearing.
7. I'm still thinking about the first time I saw you.
8. I support gay marriage.
9. Your lips look so lonely. Would they like to meet mine?
10. They call me coffee because I grind so fine, and I'll keep you up past 3 a.m.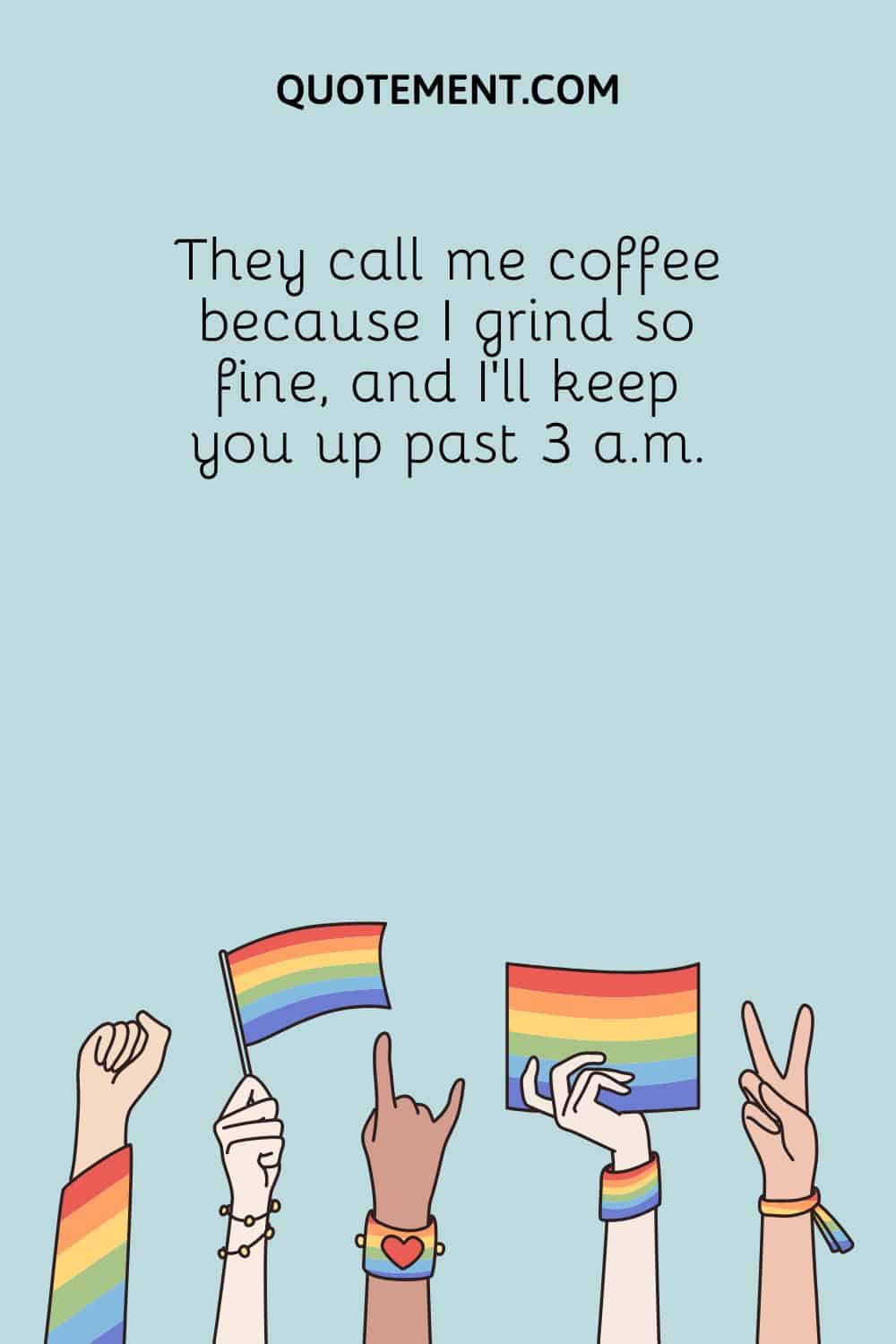 See also: 90 Genius Coffee Pick Up Lines Proven To Work Every Time!
To Sum Up
So, my bestie, that was all for today's article. Did you like it? What's your favorite gay pick up line?
Let me know in the comments section below!
Until next time!