Have you been looking for some good pick up lines to impress your basketball crush?
You're in the right place, as I bring you the best basketball pick up lines I could find online!
My pick up lines are for the great ball handlers who want to show off their basketball skills and for those who want to win over those good ball handlers.
These cute and funny basketball pick up lines will definitely help you start a conversation with someone who has a passion for basketball like you do.
The rest is up to you.
Let's start!
20 Best Basketball Pick Up Lines
1. If you were a basketball, I'd never pass because I want to keep you all to myself.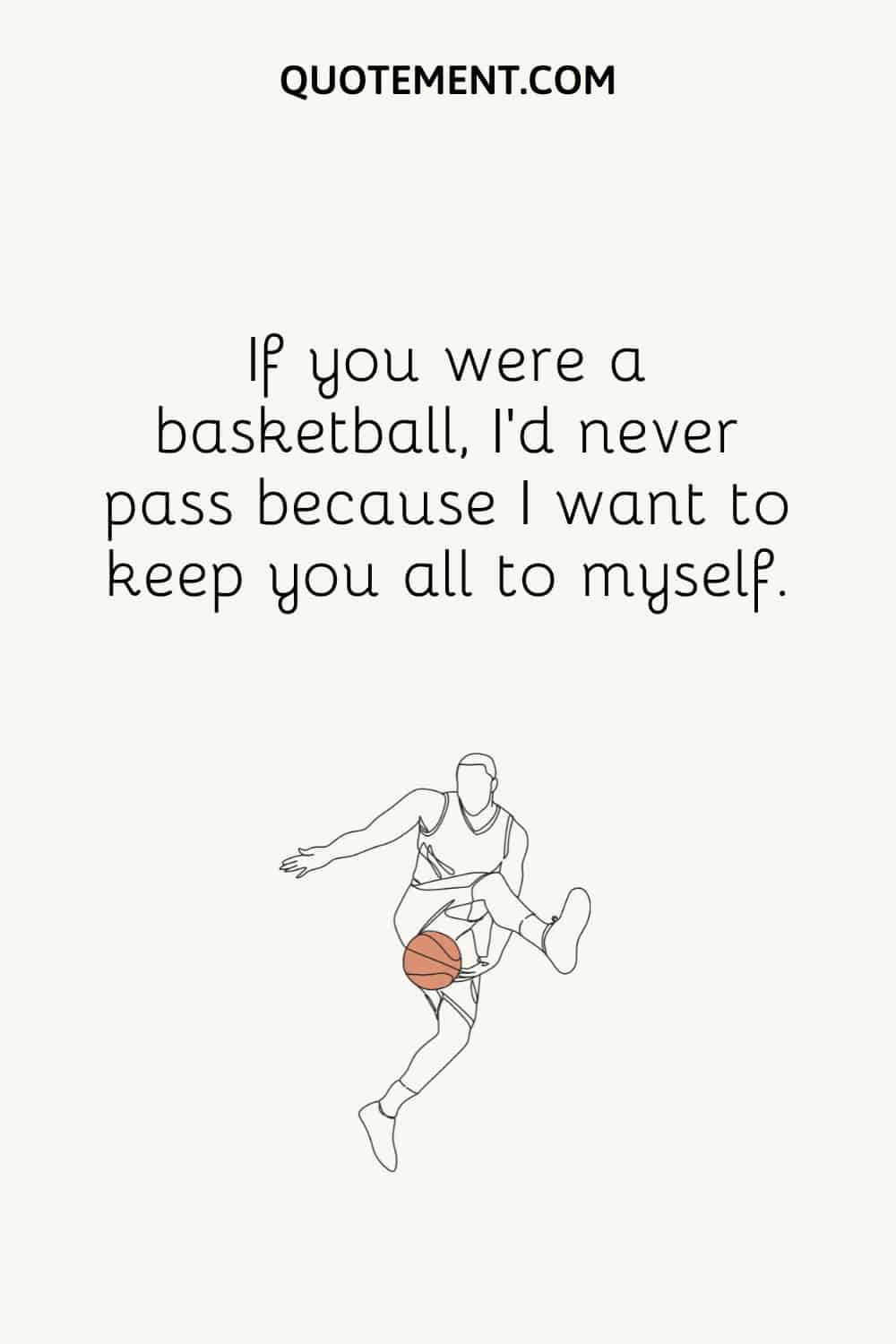 2. Do you play basketball? Because you're a slam dunk!
3. You must play defense because you definitely stole my heart.
4. You may not have much game, but honey, you're a great dribbler.
5. Baby, I'd love to get a jump ball with you, my possession arrow would always point your way!
6. Hey baby, I love playing basketball. I am a good player, but I promise not to play with you.
7. I would do all I could to keep the basketball points to myself, so I could be the MVP in your heart.
8. Basketball is very popular, but you are my top priority in this life. Will you be mine, baby?
9. Hey, big guy, you've really got an exceptionally pure shot. We'd make a cute couple, cuz I happen to be an exceptionally pure woman.
10. Your first name must be Kevin because my last name is Love.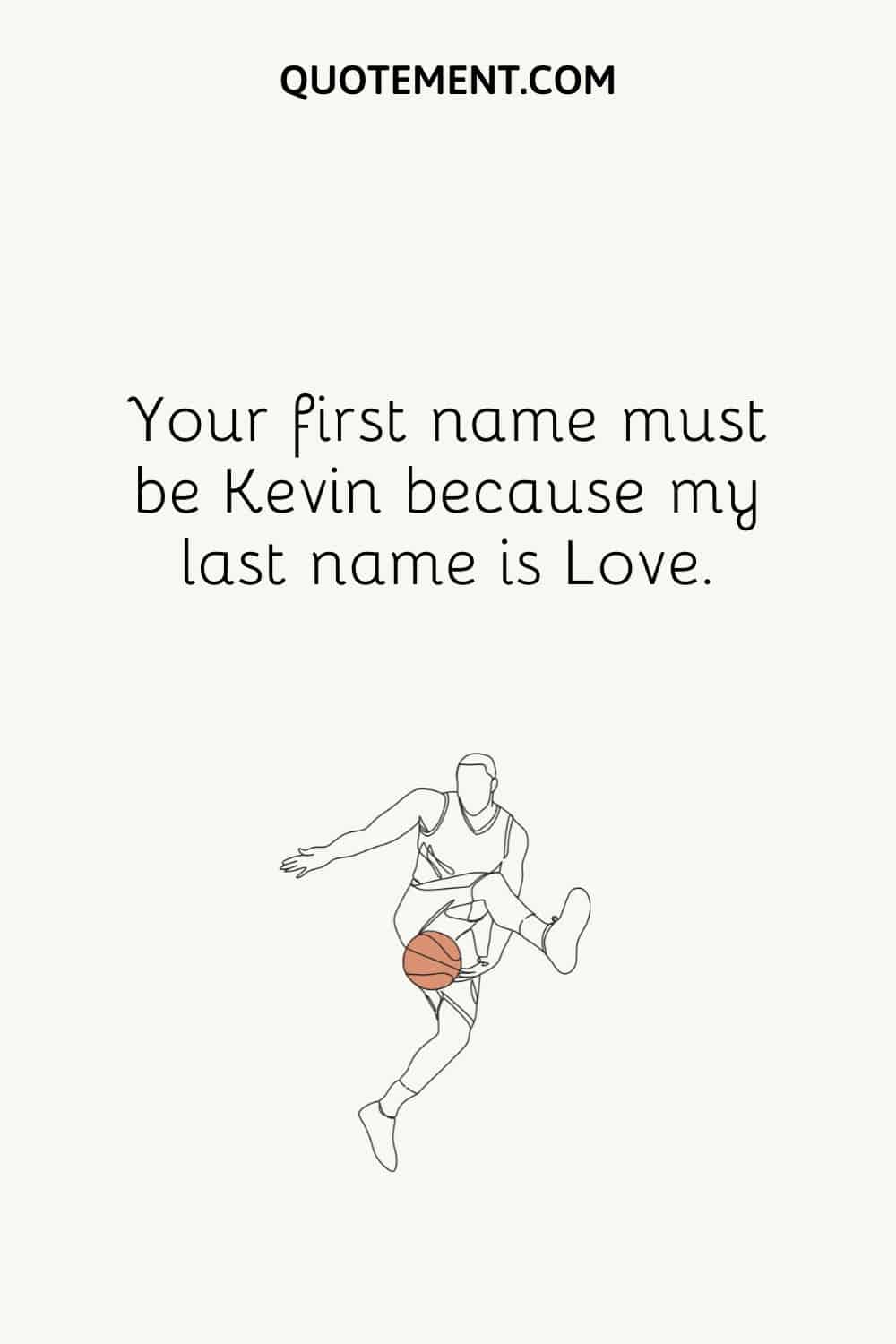 11. You seem to have the game, how about you show that to me and let us find out if you have it?
12. Damn, girl, I must be Kobe cause I can't pass you up.
13. Do you know what the Indiana Pacers and I have in common? Solid D.
14. If I were a basketball player, I'd be Shaquille O'Feel.
15. Are you from Cleveland? Cause I'm digging that Cavalier attitude.
16. I bet you and I would be a great team on the court.
17. Are you Dennis Rodman? I'll be your rebound.
18. Wanna play some one-on-one?
19. You make my heart bounce just like a basketball, dribbling in your hands slowly and happily.
20. You must be my missing rebound.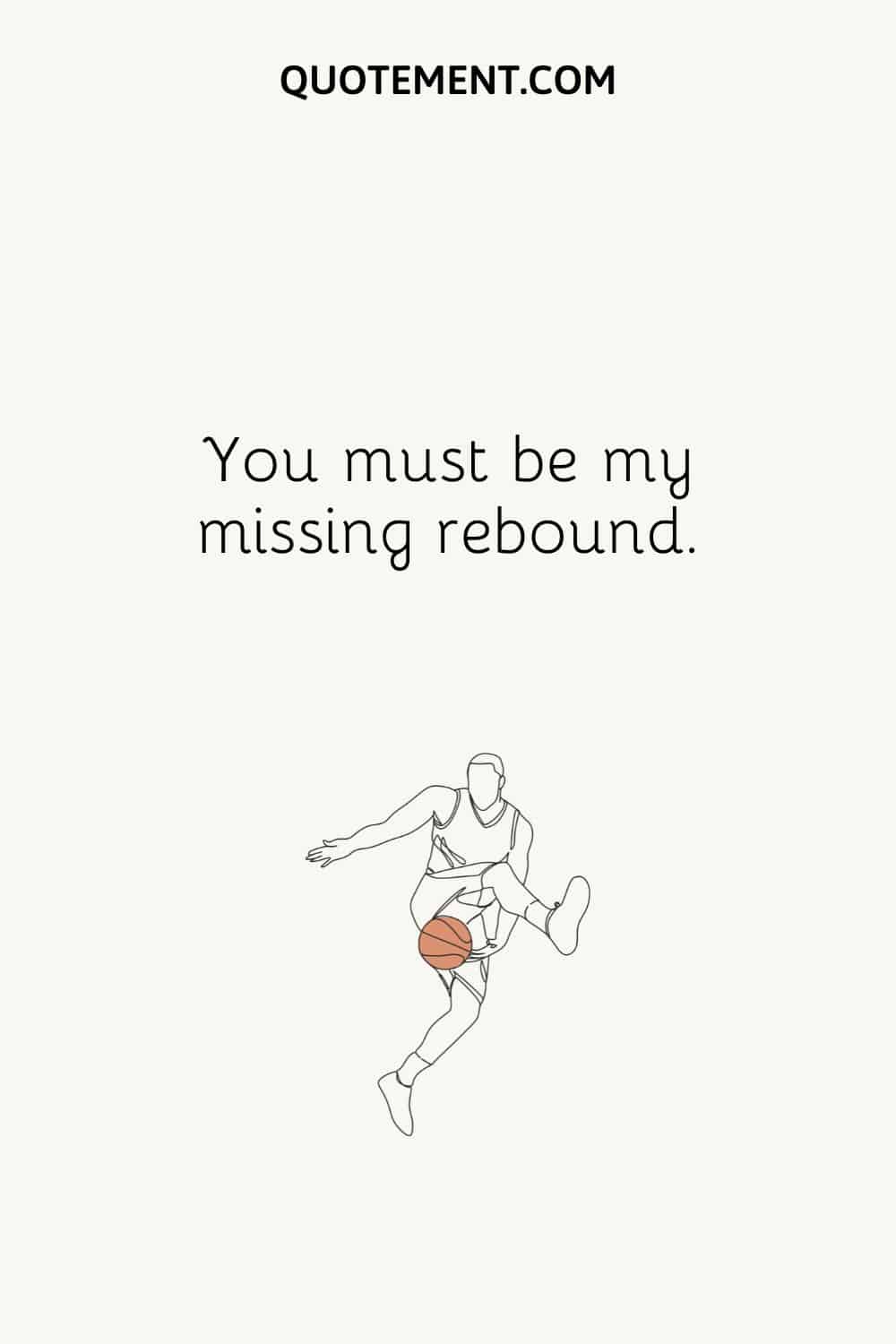 Cute Basketball Players Pick Up Lines
1. It is very hard to be a basketball player, but it gets easier because you are there for me, love.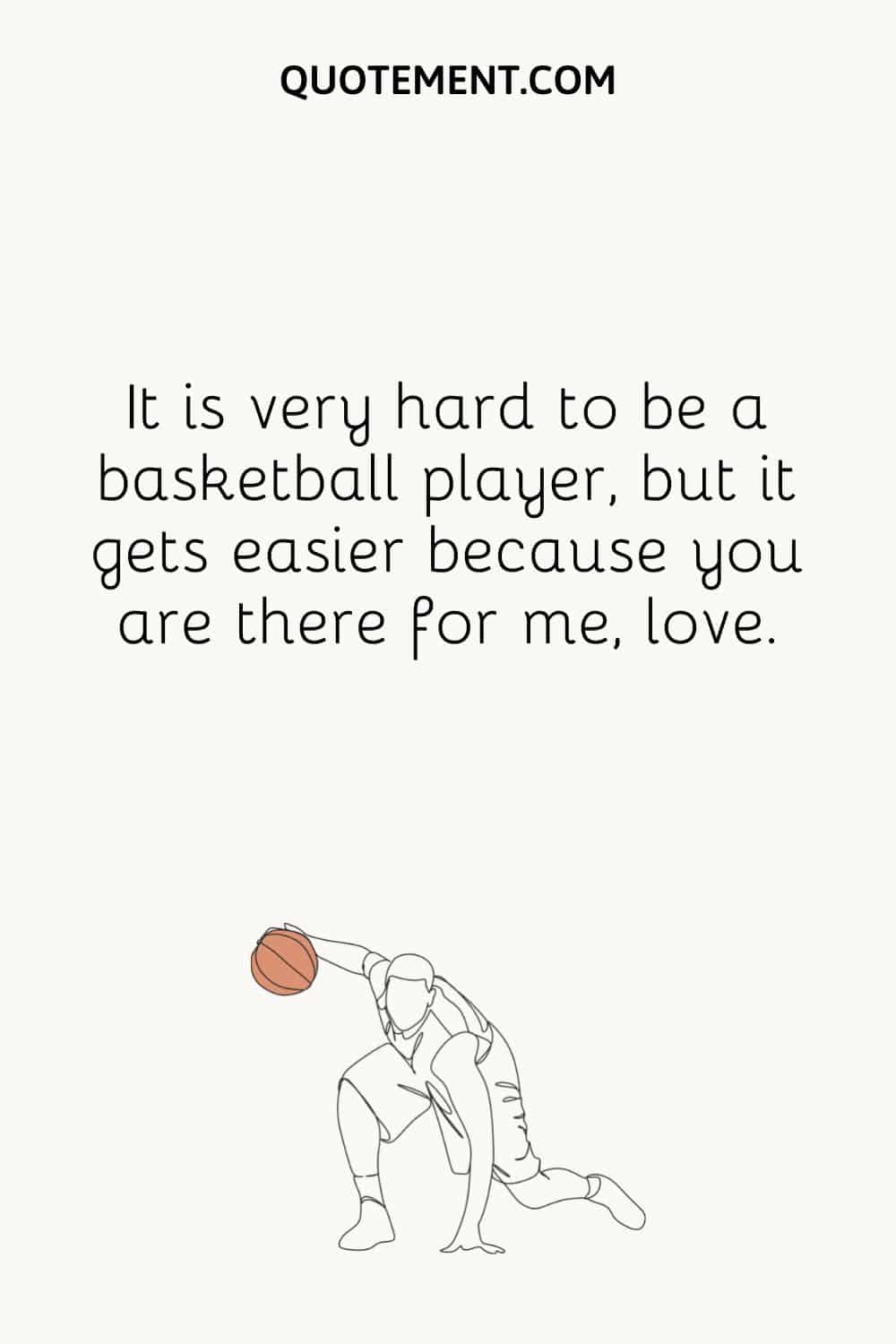 2. May you be brave enough to play basketball with me, for I love you enough to be serious.
3. You're sweeter than a Steph Curry jumper.
4. You are the only person I want to be with in a basketball game because I like you a lot.
5. There was a time when I was so addicted to basketball, but hey, now I am addicted to you.
6. If you were a basketball, I'd never shoot. Because I would always miss you.
7. I promise that I will dedicate myself to you like I have dedicated myself to basketball, dear.
8. If I swear I'm not going to treat your love like basketball, as a game, would you be with me?
9. I get breathless when I play basketball, just like whenever I am right beside you, my darling.
10. Girl, you've got mad handles, you've been crossing through my mind all day.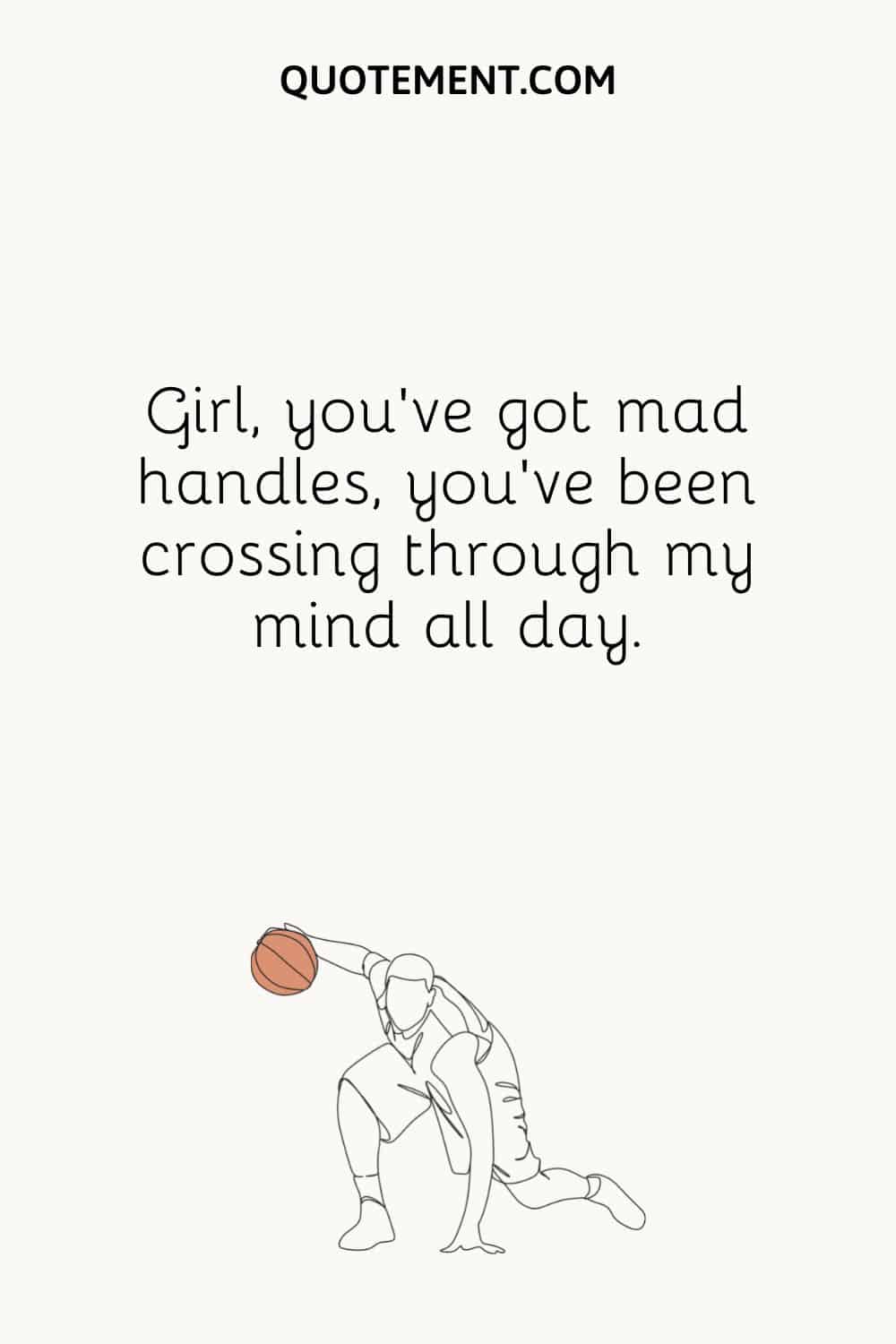 Flirty Basketball Pick Up Lines
1. Want to play basketball? If you're the Bulls, I'm definitely the Heat!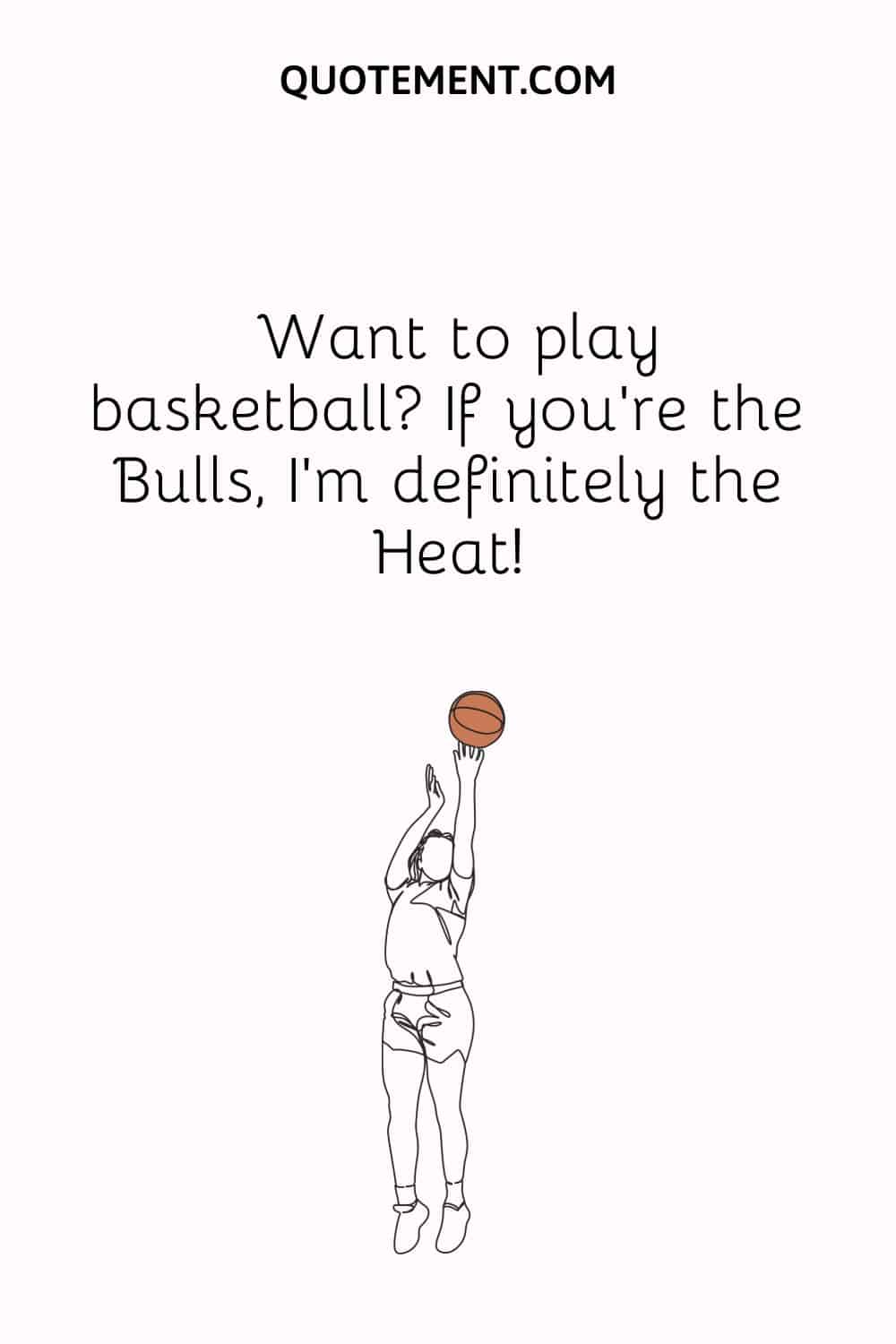 2. I bet everyone is jealous of you because you seem to have it all, beauty, talents, and guts.
3. Hey girl, Monta Ellis must be jealous. Because you truly, have it all.
4. You must be Michael Jordan. No other man can light up my world as you do. Will you be mine?
5. Do you watch basketball? Cause I can step up NBA man for you.
6. I used to think basketball was everything until I saw you enter the room, and I loved you so.
7. You're a stud on the court, but will you be my stud off the court?
8. I may be a basketball player, but I'll never play with your heart.
9. Sweetie-pumpkin, you got so much game that you must be a natural. Want to take a class with me on Natural Family Planning?
10. I'm desperate for your love. Baby, please don't play zone defense on me.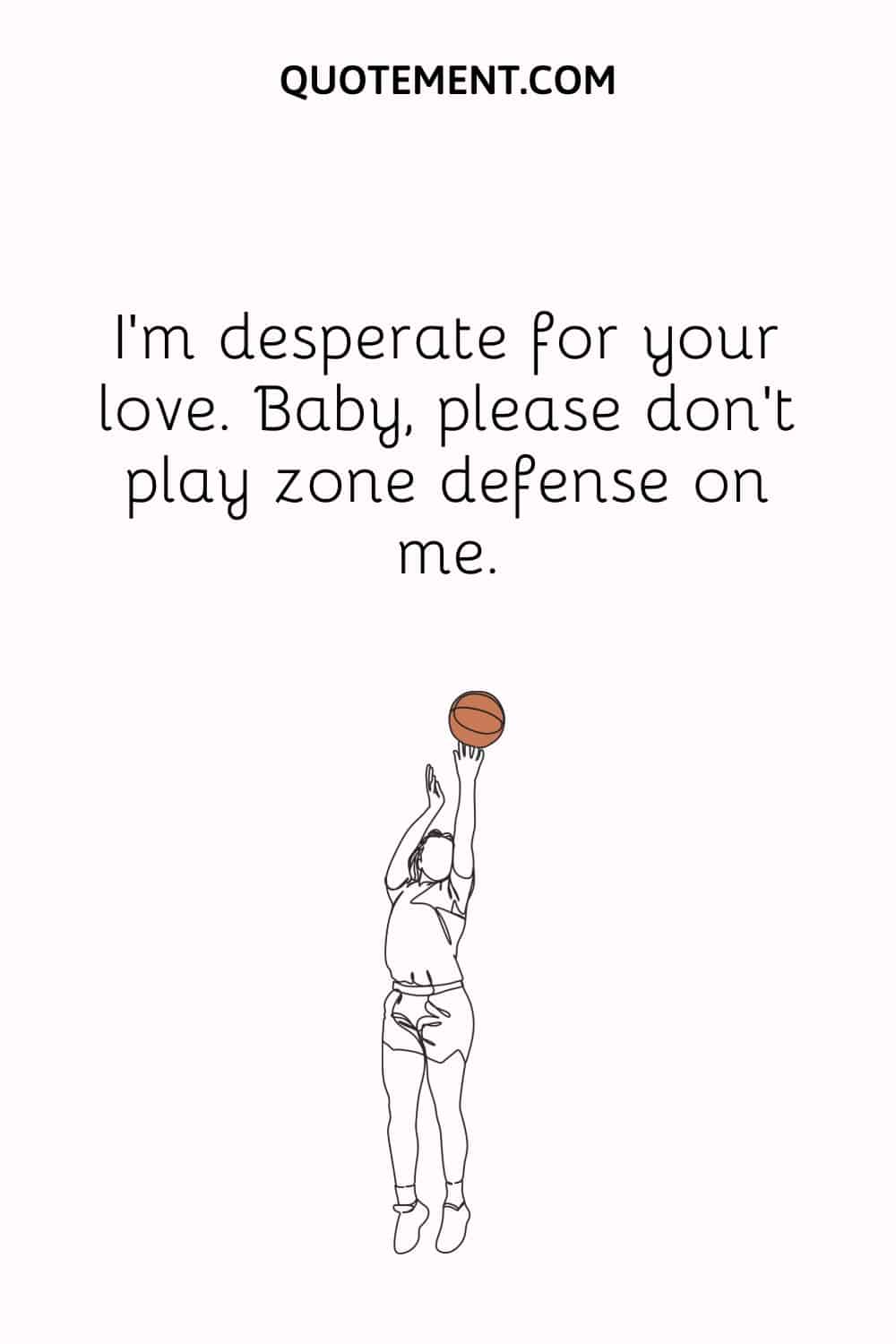 Cheesy Basketball Pick Up Lines
1. Hey, sugar-buns, do you play Center? Wanna be the center of my attention?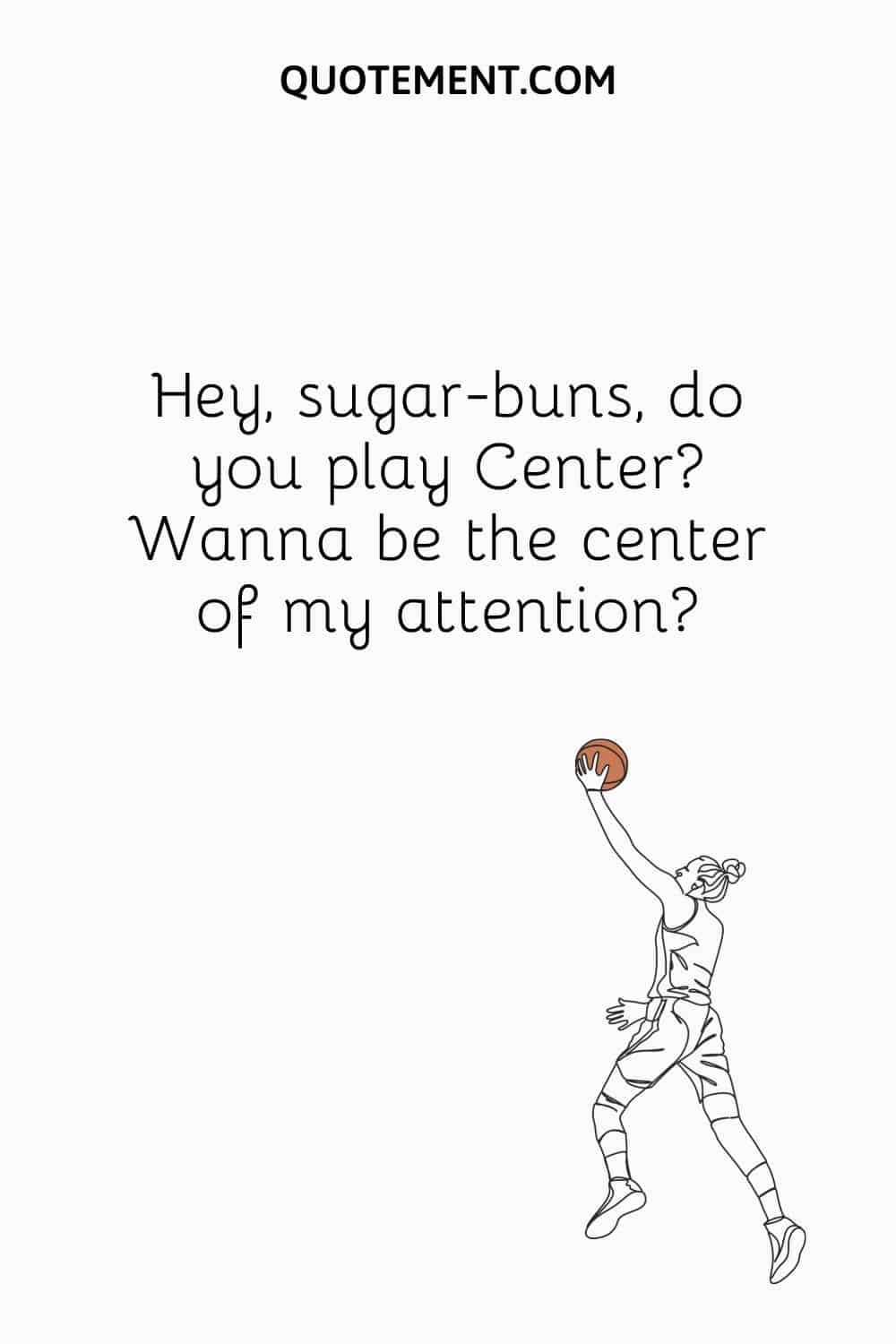 2. Let me spend some time with you, and I swear to teach you some basketball, my dear.
3. Hey, baby! I adore you more than how the nation loves basketball.
4. Girl, you can call me D. Rose 'cause you got me weak in the knees.
5. No matter how much 3-pointer I've made, it means nothing if I can't score your heart.
6. Your nickname must be Kobe because you play great offense.
7. On a scale from 1 to basketball, how free are you tomorrow night?
8. I wish I could show you that I can do some basketball really great, for I am a pro at this, love.
9. I don't wanna go to the sports bar, but I'd love to see what's on your menu.
10. Babe, can I wear your jersey? Because I really love your name, and I want your phone number, also, dear.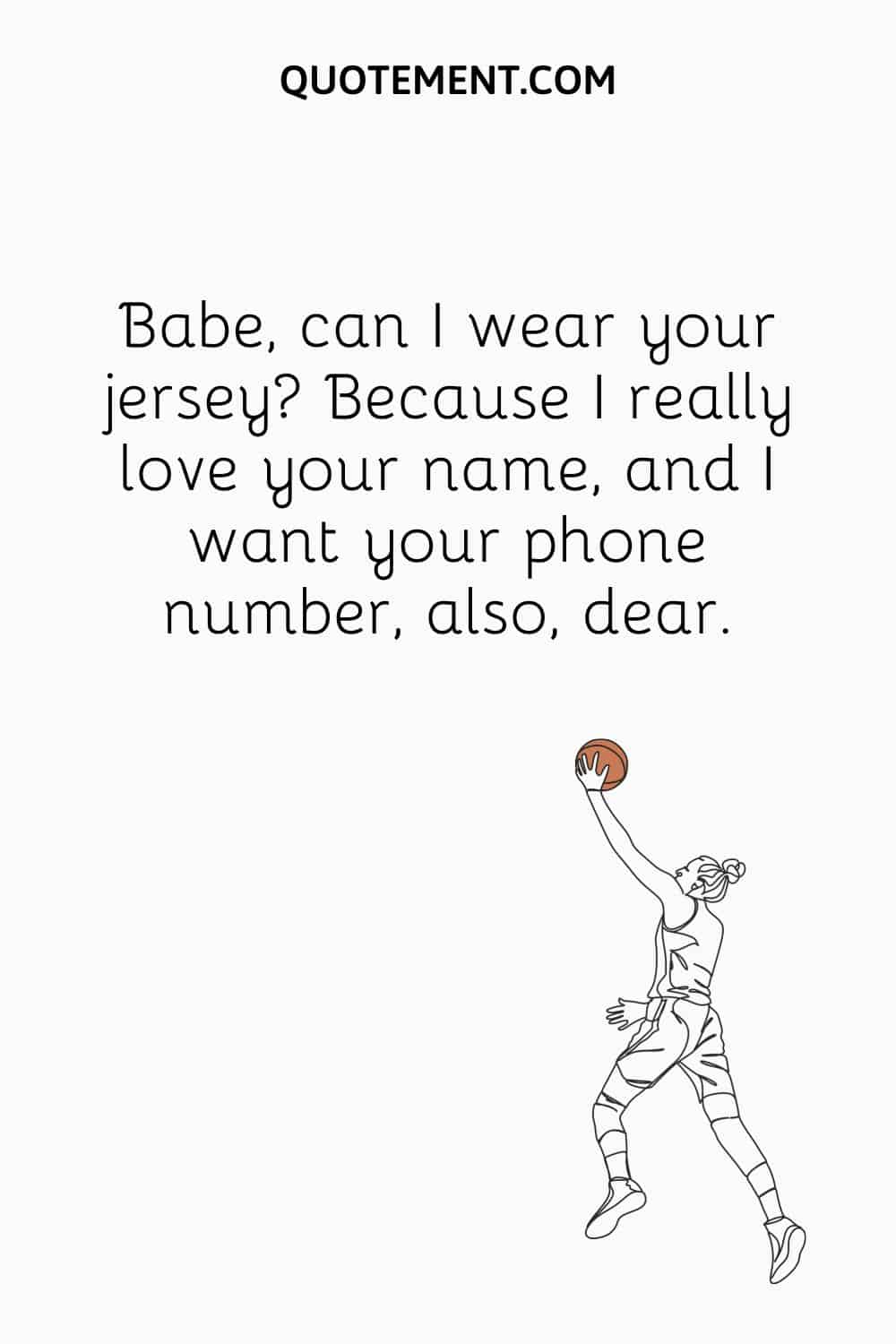 See also: Top 200 Phone Number Pick Up Lines To Impress Your Crush
Dirty Basketball Pick Up Lines
1. I bet you would love to teach me some one-on-one tonight, how about it, will you think of it?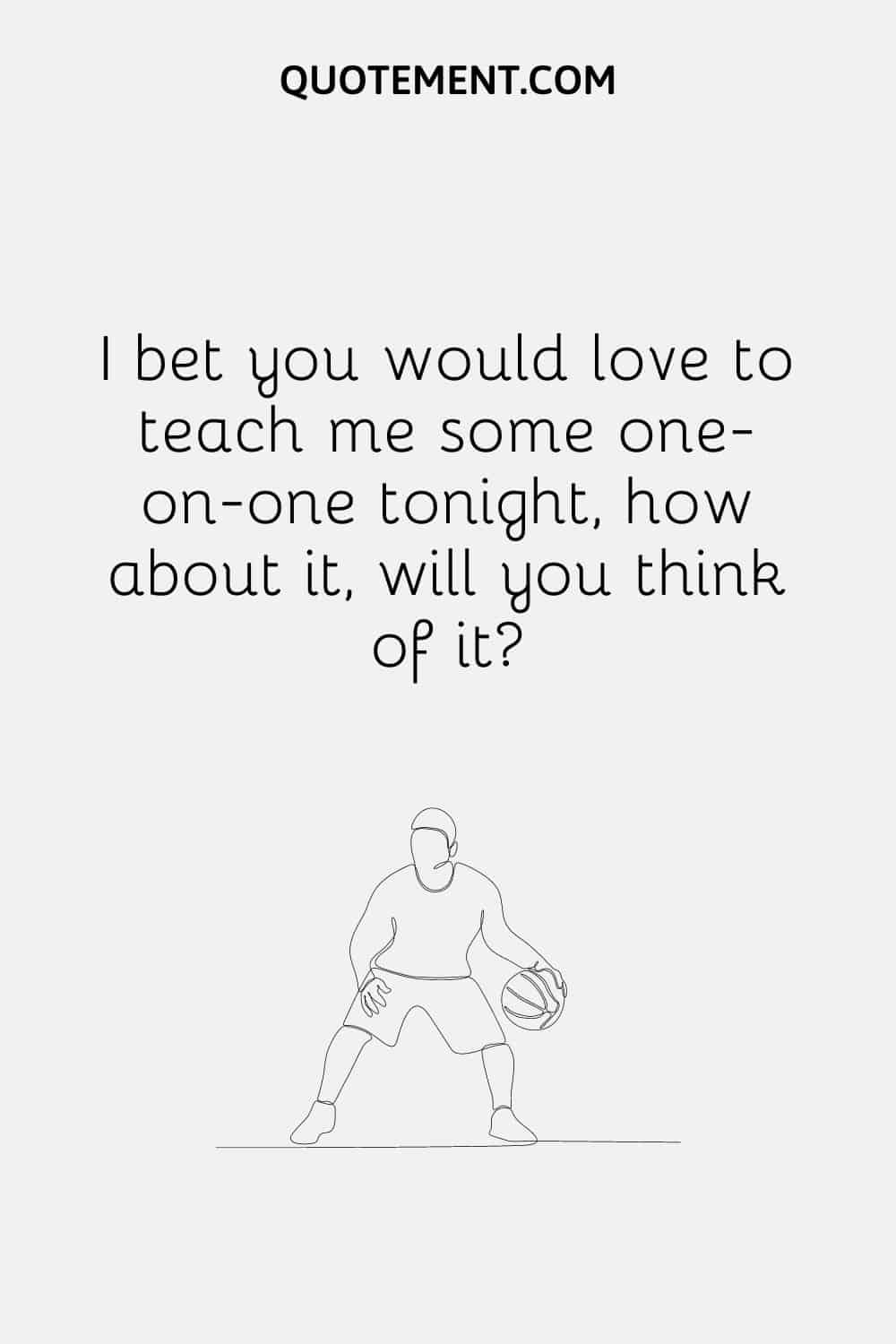 2. You have such a nice jersey on, I really love how it looks on you, it'll look better on the floor.
3. Instead of zone defense, what do you say we play some man-to-woman coverage tonight?
4. Points aren't the only thing you are gonna score tonight.
5. I will not hesitate to tackle you in basketball, but I swear I will not do anything foul, babe.
6. Can you be my referee in this basketball world because I am willing to surrender to you.
7. LeBron James may be the king, but let me show you why they call me the stud.
8. You are tall enough to be a point guard, so protect me now, and I will give you some reward.
9. Just looking at you turns me into a whole puddle of dribbles.
10. I love our time on the basketball court, but I'd love to do a different kind of yoga with you.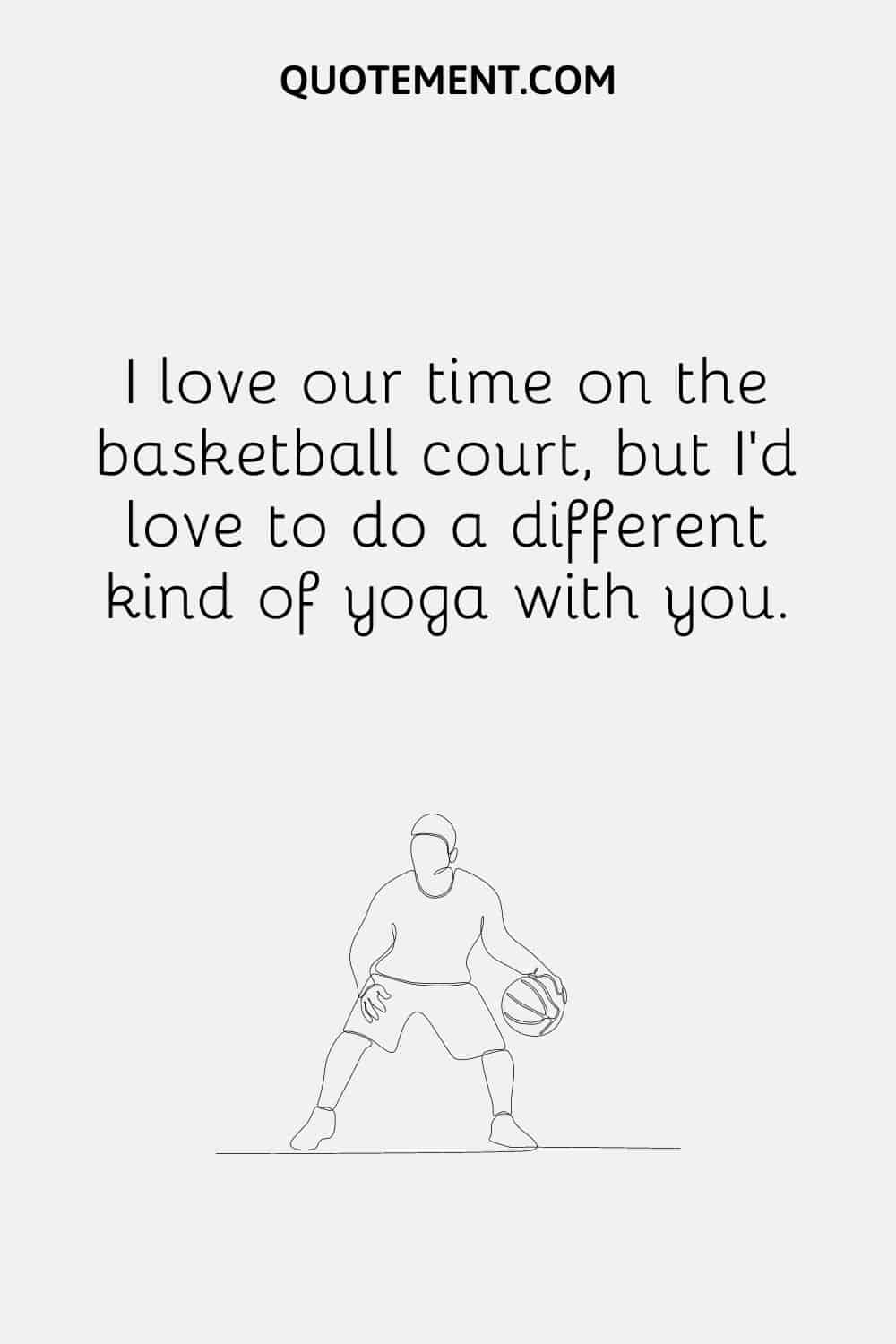 To Conclude
Pretty good basketball pick up lines, right?
Now that you have read all these great conversation starters, try them out to finally get that basketball date!
Read next: Top 210 Basketball Captions For The Most Devoted Fans