A bachelor party is a special event for most grooms and their friends. It's a rite of passage to their new life as a married man.
The purpose of a bachelor party or stag party is to celebrate the end of the groom's single life before things get a little more serious.
This kind of event is very important to people all over the world, especially in America.
Many movies have been made about bachelor parties, none more famous than "The Hangover".
Let's take a look at some of the best bachelor party quotes I managed to find on the internet.
This way you can pick your favorite one and upload it to your social media with a selfie of you and all your friends!
Top 20 Bachelor Party Quotes
1. "The whole world is strewn with snares, traps, gins and pitfalls for the capture of men by women." — George Bernard Shaw
2. "The man who says his wife can't take a joke, forgets that she took him." — Oscar Wilde
3. "Bachelor, a peacock; betrothed, a lion; married, an ass." — Spanish proverb
4. "In olden times sacrifices were made at the altar — a practice which is still continued." — Helen Rowland
5. "Bachelors have consciences, married men have wives." — H. L. Mencken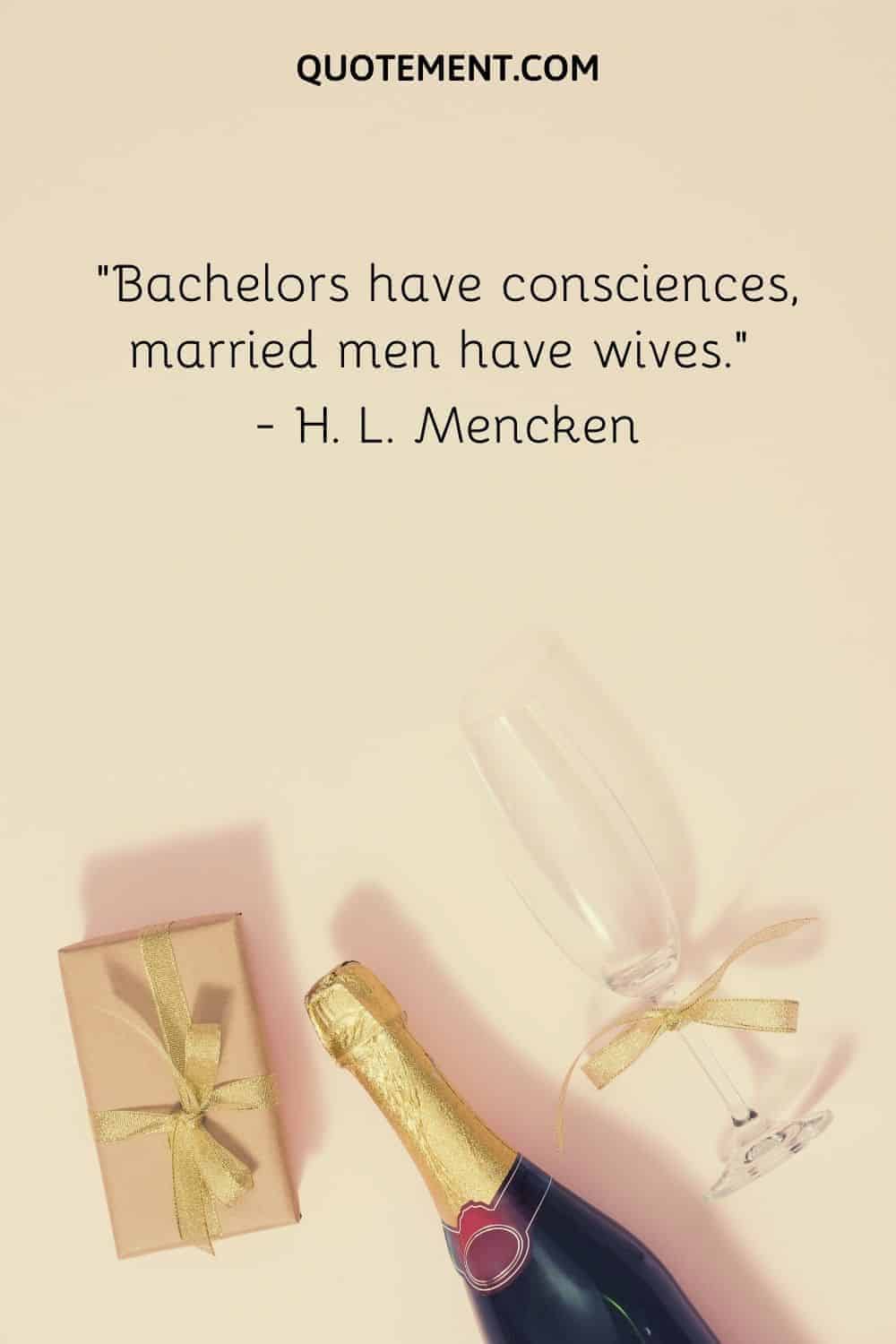 6. "I was the best man at the wedding. If I'm the best man, why is she marrying him?" — Jerry Seinfeld
7. "A bachelor is a guy who never made the same mistake once." — Phyllis Diller
8. "Rich bachelors should be heavily taxed. It is not fair that some men should be happier than others." — Oscar Wilde
9. "Never trust a husband too far or a bachelor too near." — Helen Rowland
10. "Telling lies is a fault in a boy, an art in a lover, an accomplishment in a bachelor, and second-nature in a married man." — Helen Rowland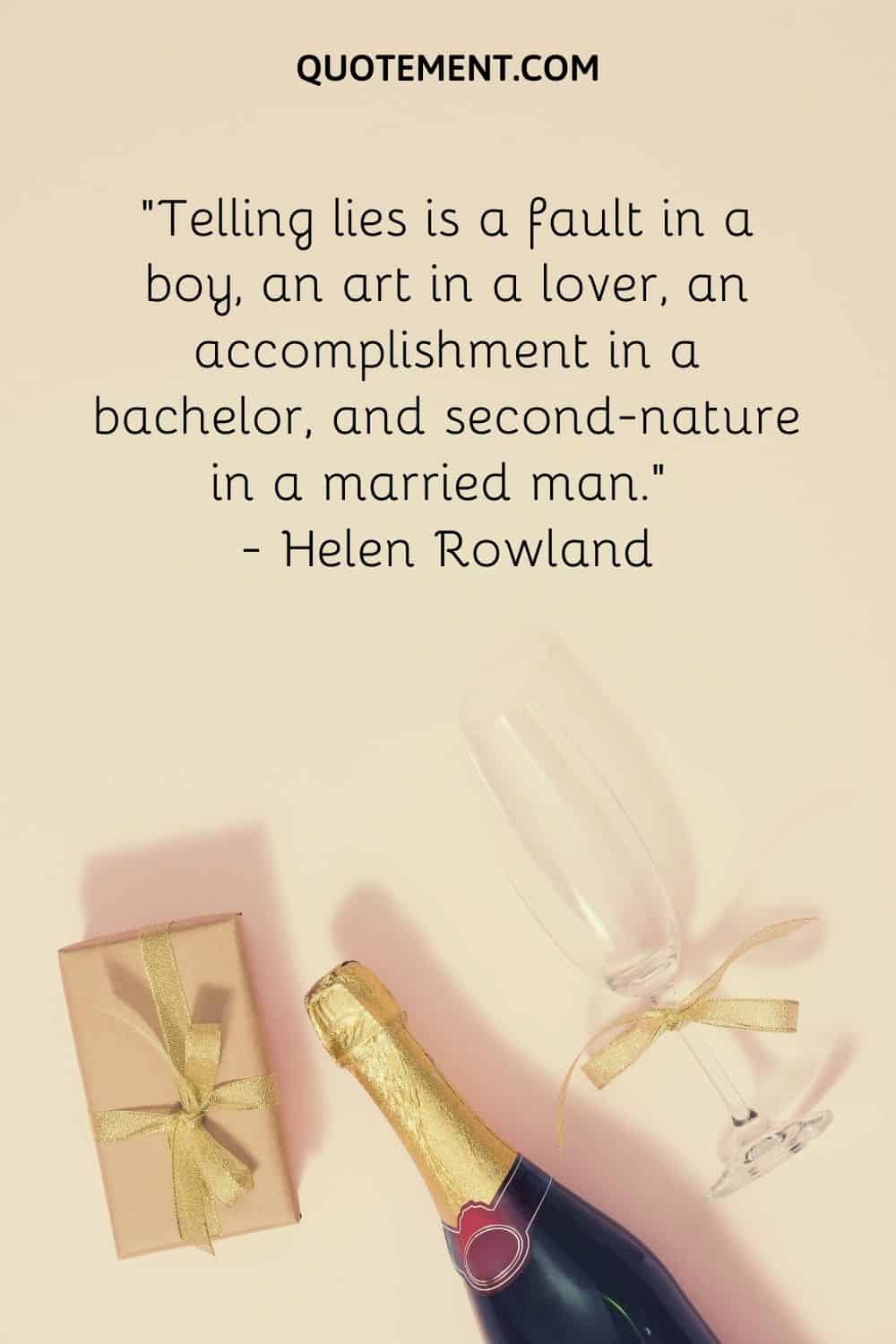 11. "The only good husbands stay bachelors: They're too considerate to get married." — Finley Peter Dunne
12. "Don't marry for money; you can borrow it cheaper." — Scottish proverb
13. "If you go to war pray once; if you go on a sea journey pray twice; but pray three times if you are going to be married." — Russian proverb
14. "A bachelor's life is a fine breakfast, a flat lunch, and a miserable dinner." — Jean de La Bruyère
15. "You know how funerals are not for the dead, they're for the living? Bachelor parties are not for the groom, they're for the uncommitted." — Bill Murray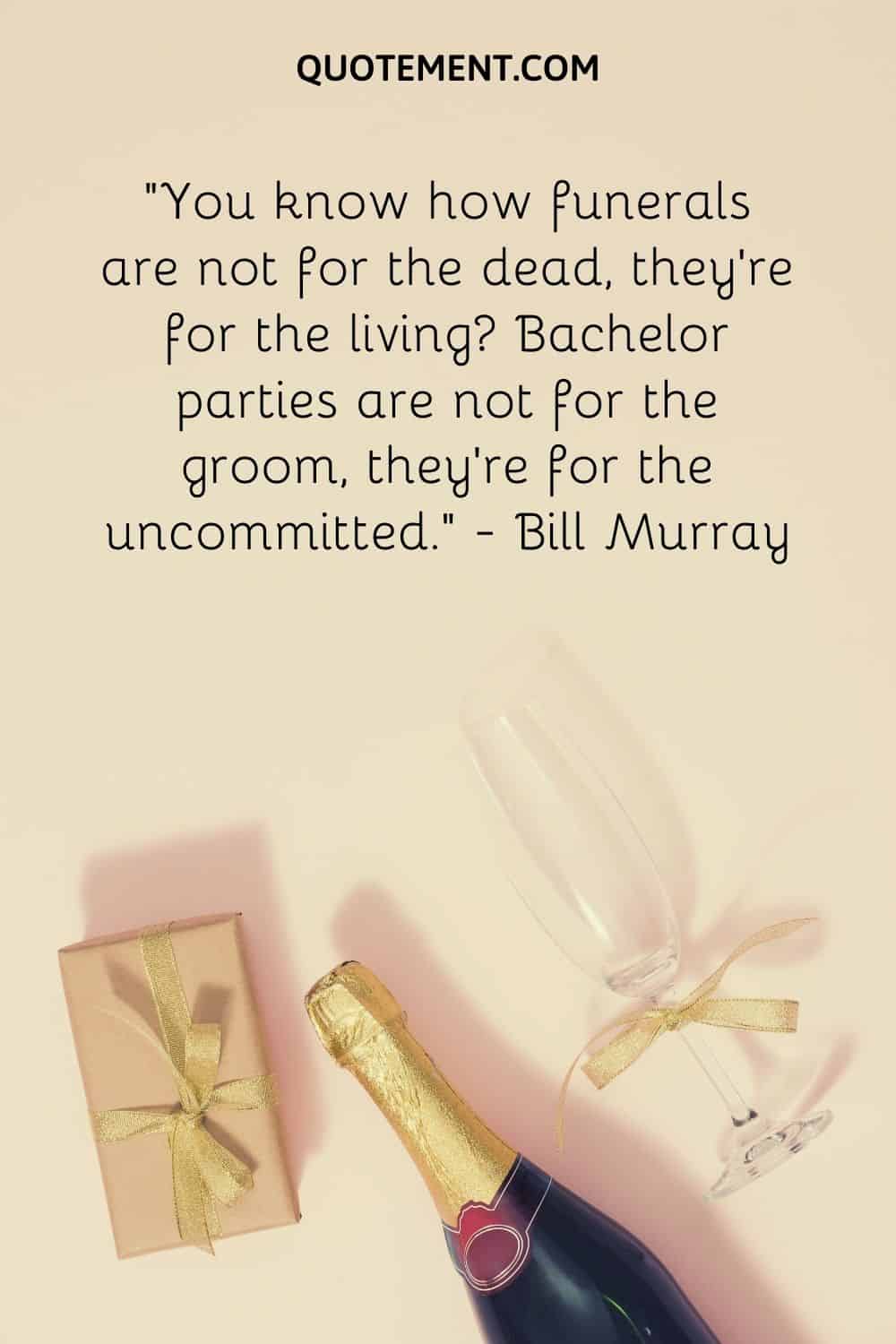 16. "He who wants to marry is on the path of repentance." — Greek proverb
17. "Bachelors know more about women than married men; if they didn't, they'd be married too." — H. L. Mencken
18. "A bachelor never quite gets over the idea that he is a thing of beauty and a boy forever." — Helen Rowland
19. "Behind every great man, there stands a surprised woman." — Maryon Pearson
20. "A bachelor's life is no life for a single man." — Samuel Goldwyn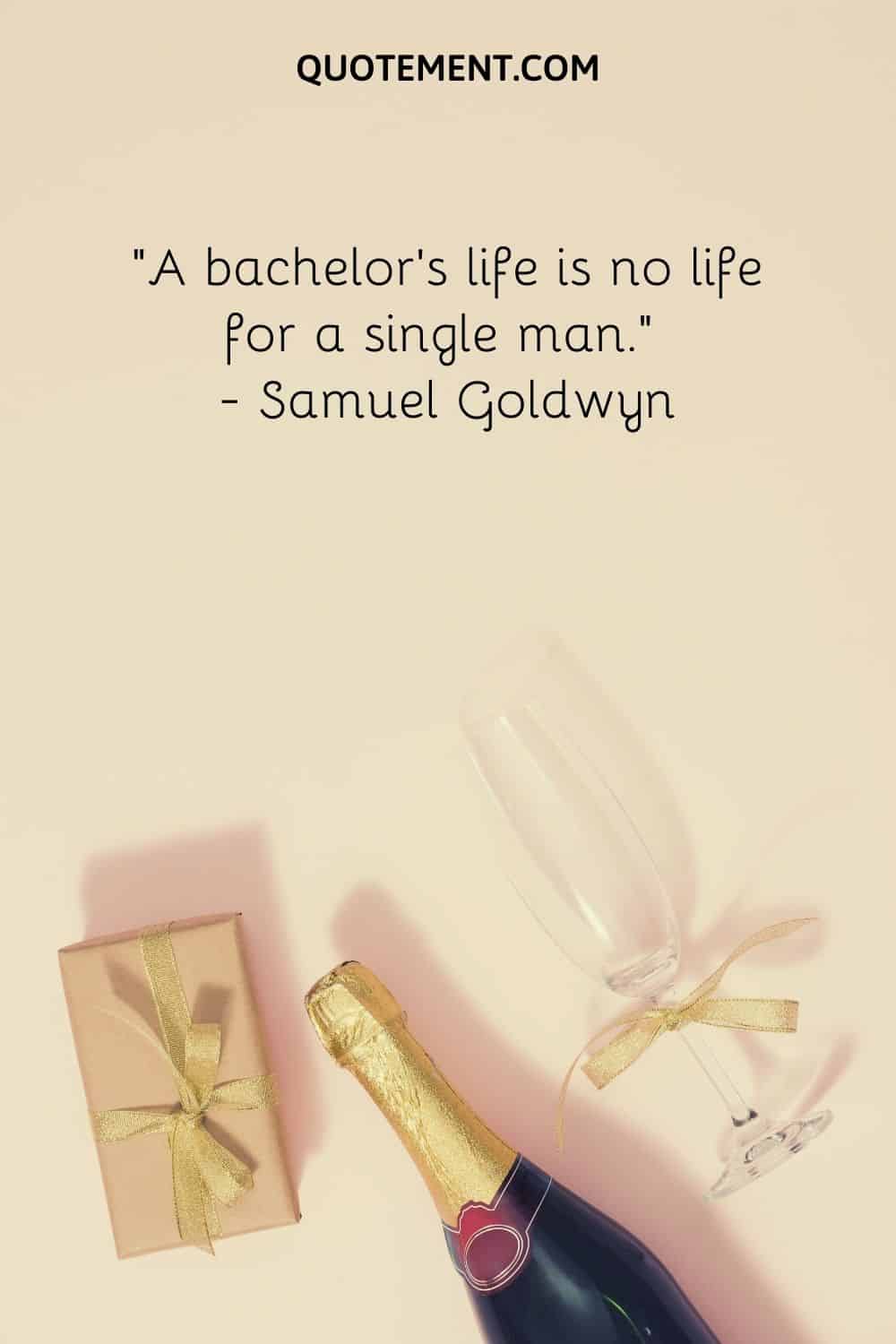 Bachelor Party Instagram Captions
Some of the captions from this list you can even use as birthday captions. Combine them with a crazy emoji and you will get a perfect party photo.
1. By all means, marry. If you get a good wife, you'll become happy; if you get a bad one, you'll become a philosopher.
2. Our buddy is getting hitched. It's our turn to paint the town red. So what are you waiting for? Hop in.
3. I know I'm not perfect, but I'm so close it scares me!
4. We've been there during World Wars, it's time for World Party I.
5. What happens at the bachelor party stays at the bachelor party!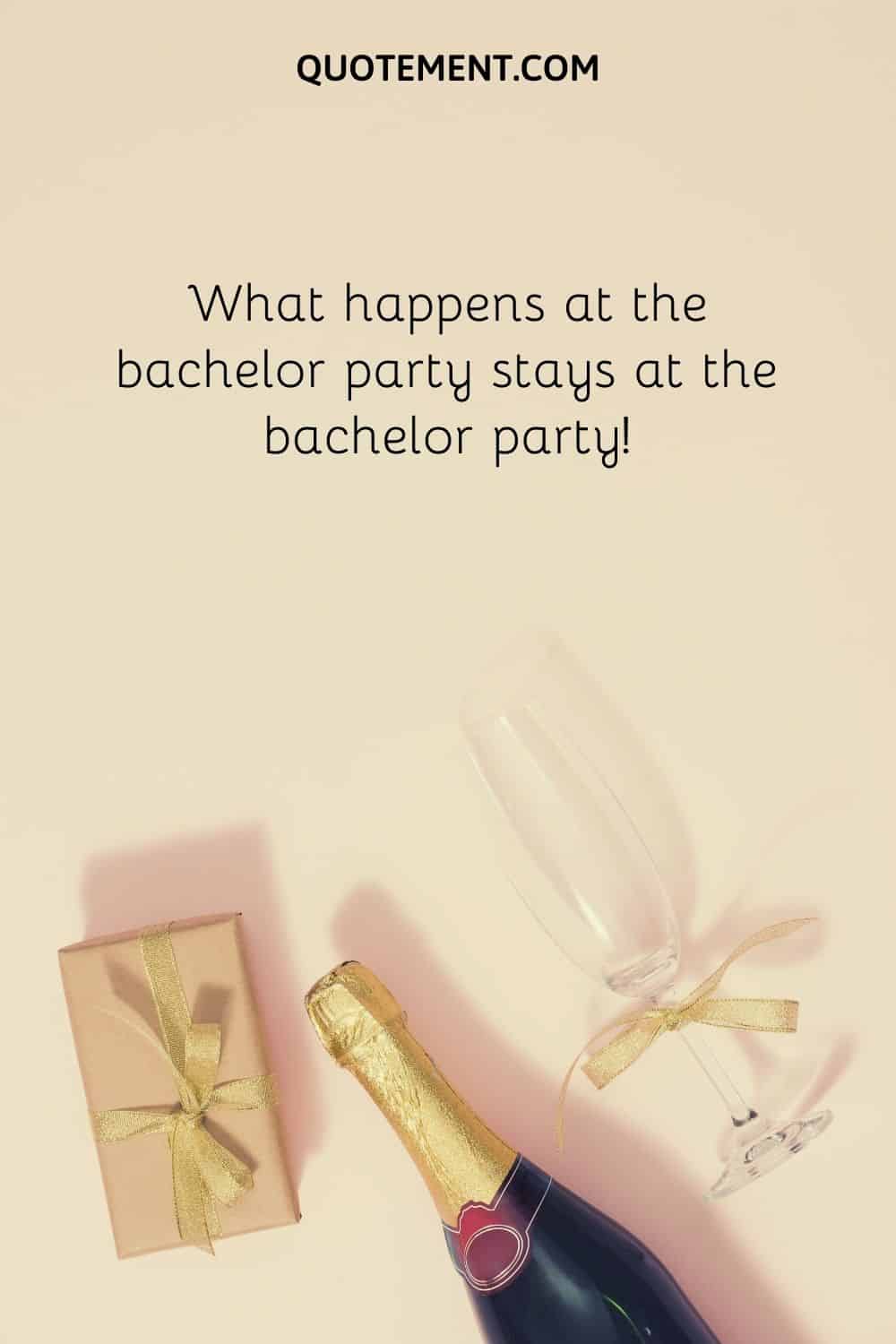 6. A gentleman and a few real good men in a one night party celebration.
7. No more days of single and ready to mingle. And that's reason enough to P-A-R-T-Y.
8. I managed to fill some helium balloons up with my farts earlier. Should be funny at the party tonight.
9. My friends had a surprise party for me last night, well I called it a surprise party they called it an intervention.
10. Mark your calendar lol' boy. Unlimited fun is coming your way.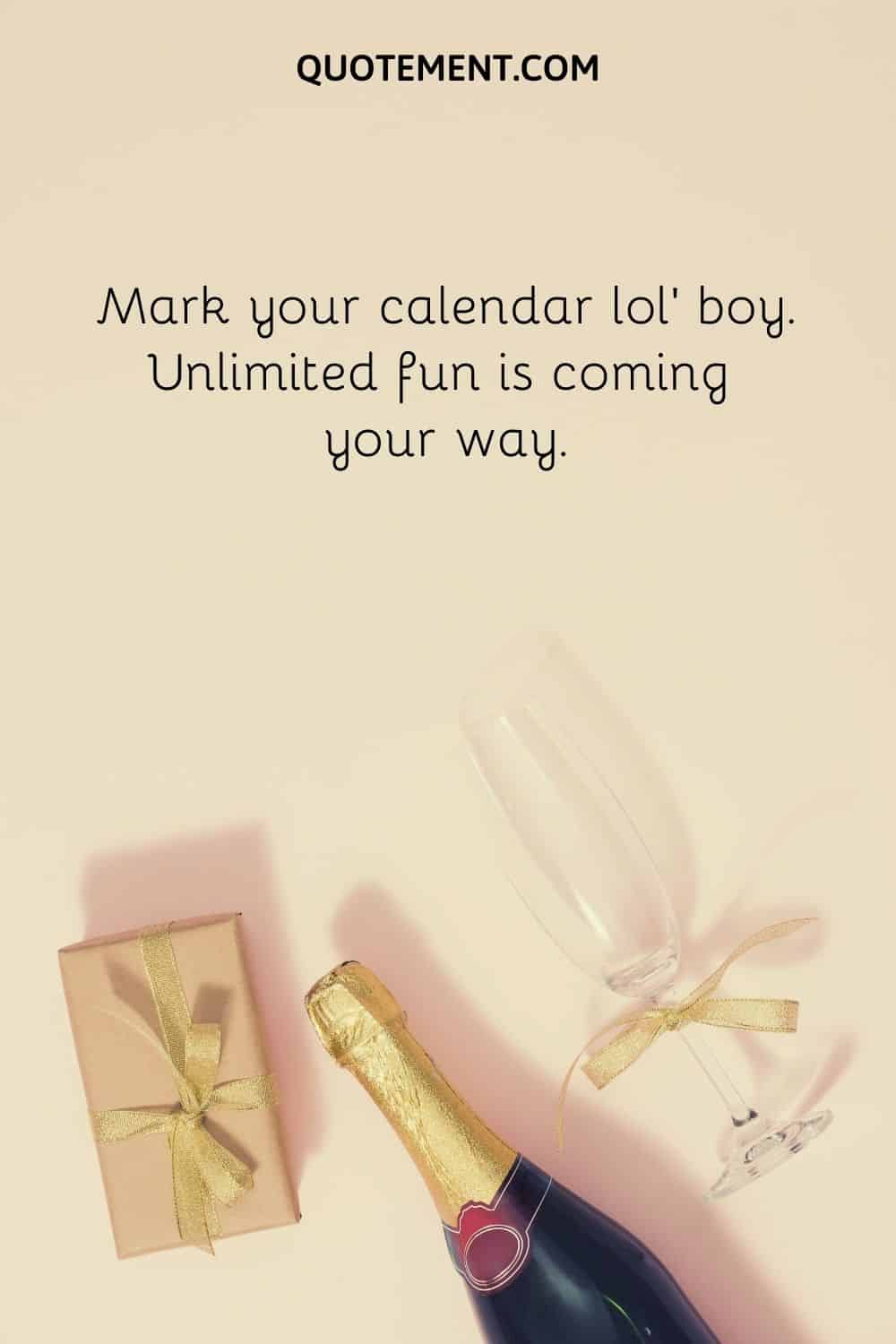 11. I'm not here to make friends, I'm here to make best friends watching m "The Bachelor."
12. Boy meets girl. They fall in love and get married. But before that his friends throw a big party and have a date with fun. Don't miss it.
13. Remember this night for years to come. Your friends will always be there to love and support you!
14. I haven't seen this many men dressed in women's clothing since my bachelor party.
15. Stripper on the Knee and a Drink in Hand. That's a Bachelor Party!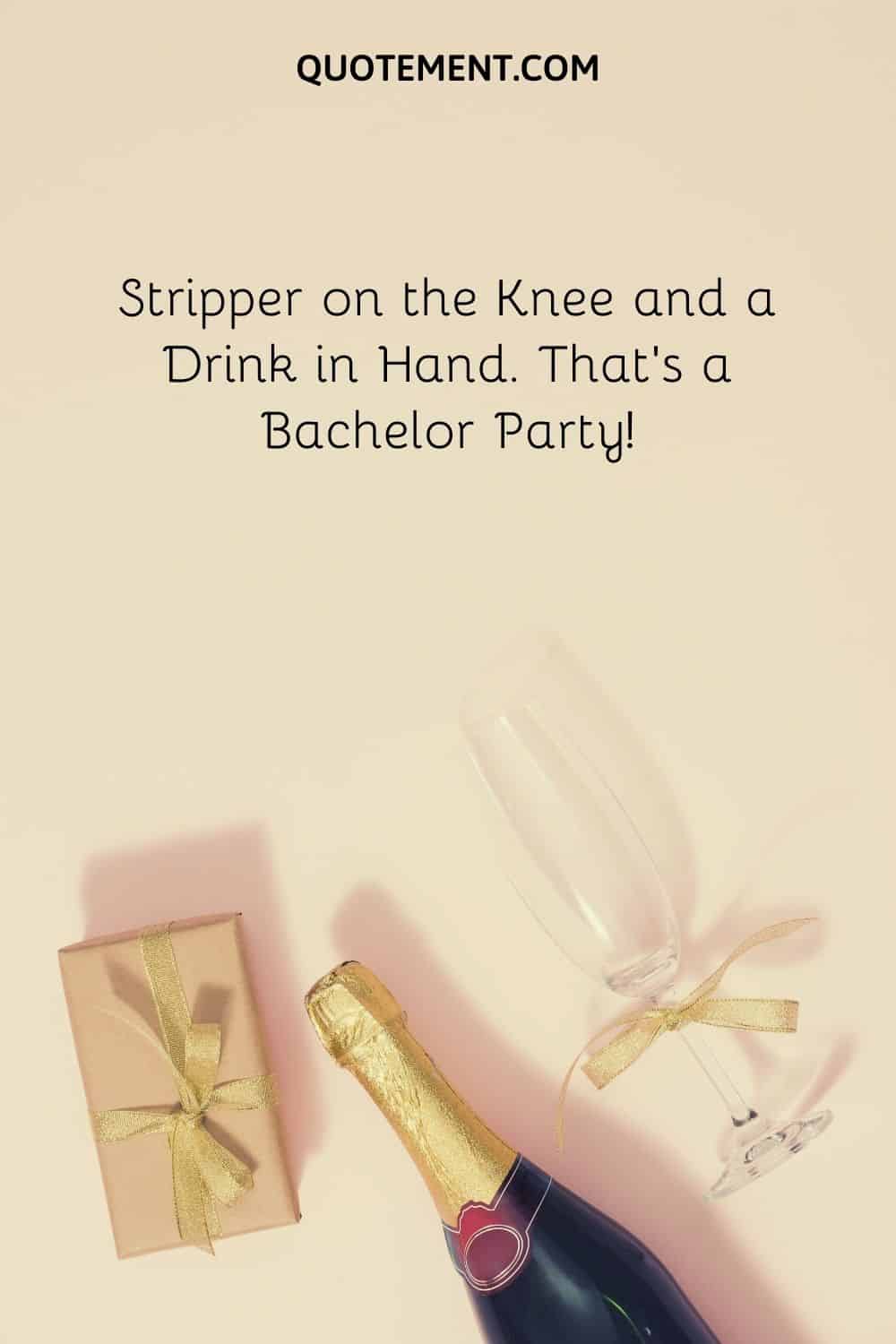 16. Soon-To-Be-Wed Sounds Eerily Similar to Soon-To-Be-Dead!
17. You have discovered the love of your life. Enjoy this tremendous moment together. We will be there to celebrate it with you.
18. Days are counting before he takes the bride to the altar.
19. Dude, she just called you useless! Oh hell no.. Hold my Bachelor of Arts Degree!
20. Life may not be the party we hoped for, but while we're here we should dance.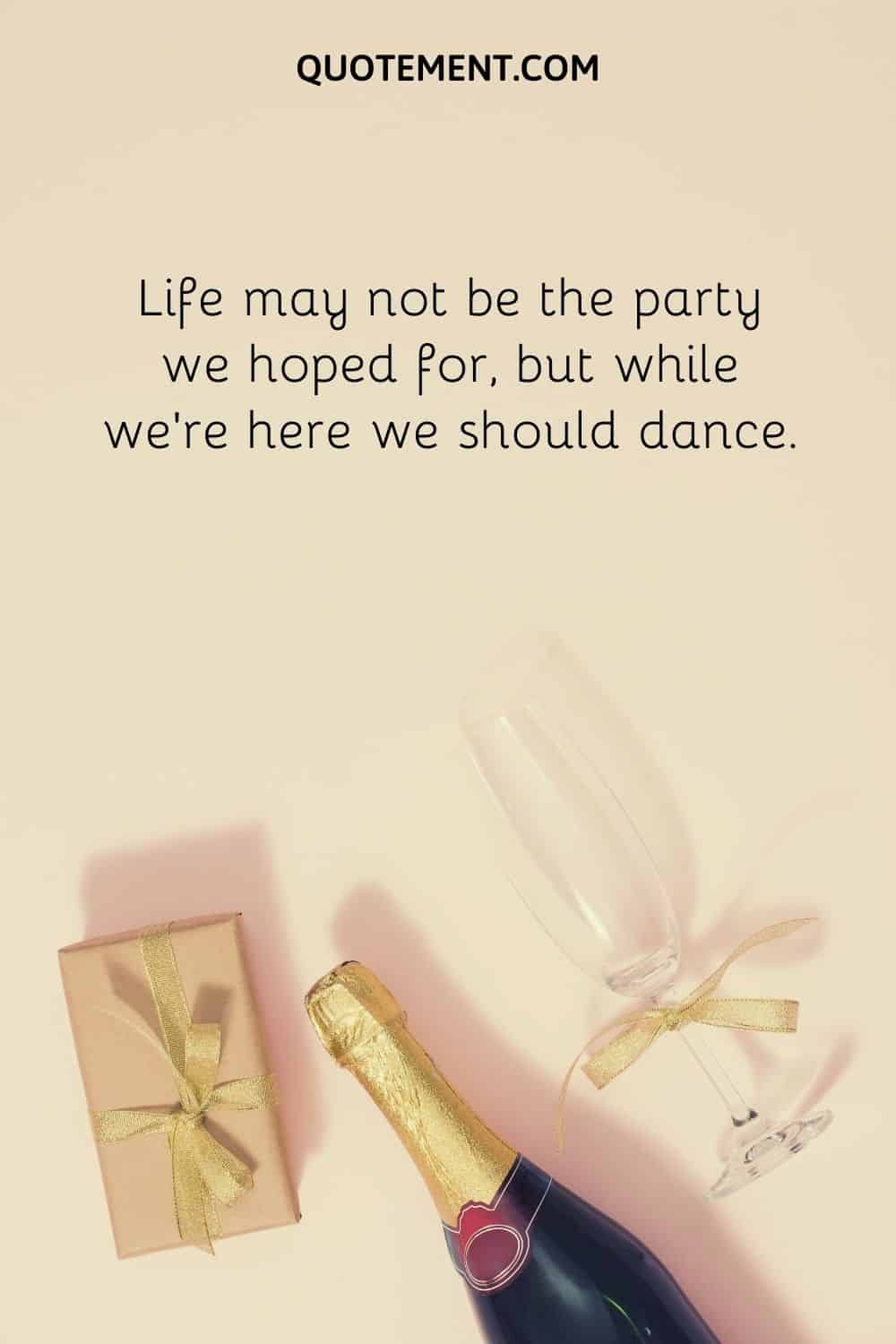 Funny Bachelor Party Quotes And Sayings
1. "A man may be a fool and not know it, but not if he's married." — H. L. Mencken
2. "Marriage is three parts love and seven parts forgiveness of sins." — Margaret Mitchell
3. "I love being married. It's so great to find that one special person you want to annoy for the rest of your life." — Rita Rudner
4. "Let's have a bachelor party with chicks and guns and fire trucks and ho*kers and drugs and booze!" — Rudy, Bachelor Party
5. "Marriage is when a man loses his bachelor's degree and a woman gets her master's degree."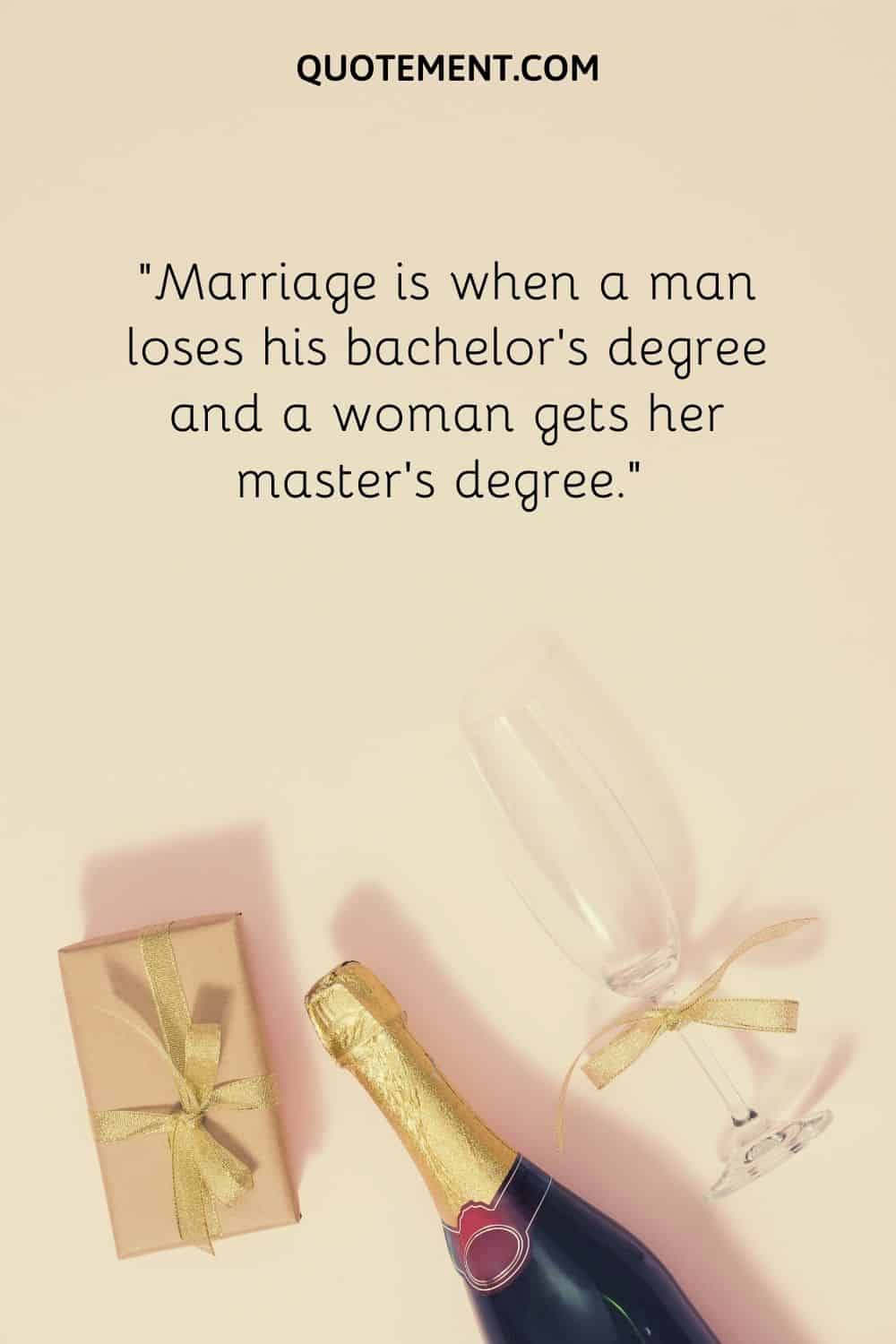 6. "Every man should get married some time; after all, happiness is not the only thing in life!"
7. "Politics doesn't make strange bedfellows, marriage does." — Groucho Marx
8. "Do not let your bachelor ways crystallize so that you can't soften them when you come to have a wife and a family of your own." — Rutherford B. Hayes
9. "It was so cold I almost got married." — Shelley Winters10.
10. "Often the difference between a successful marriage and a mediocre one consists of leaving about three or four things a day unsaid." — Harlan Miller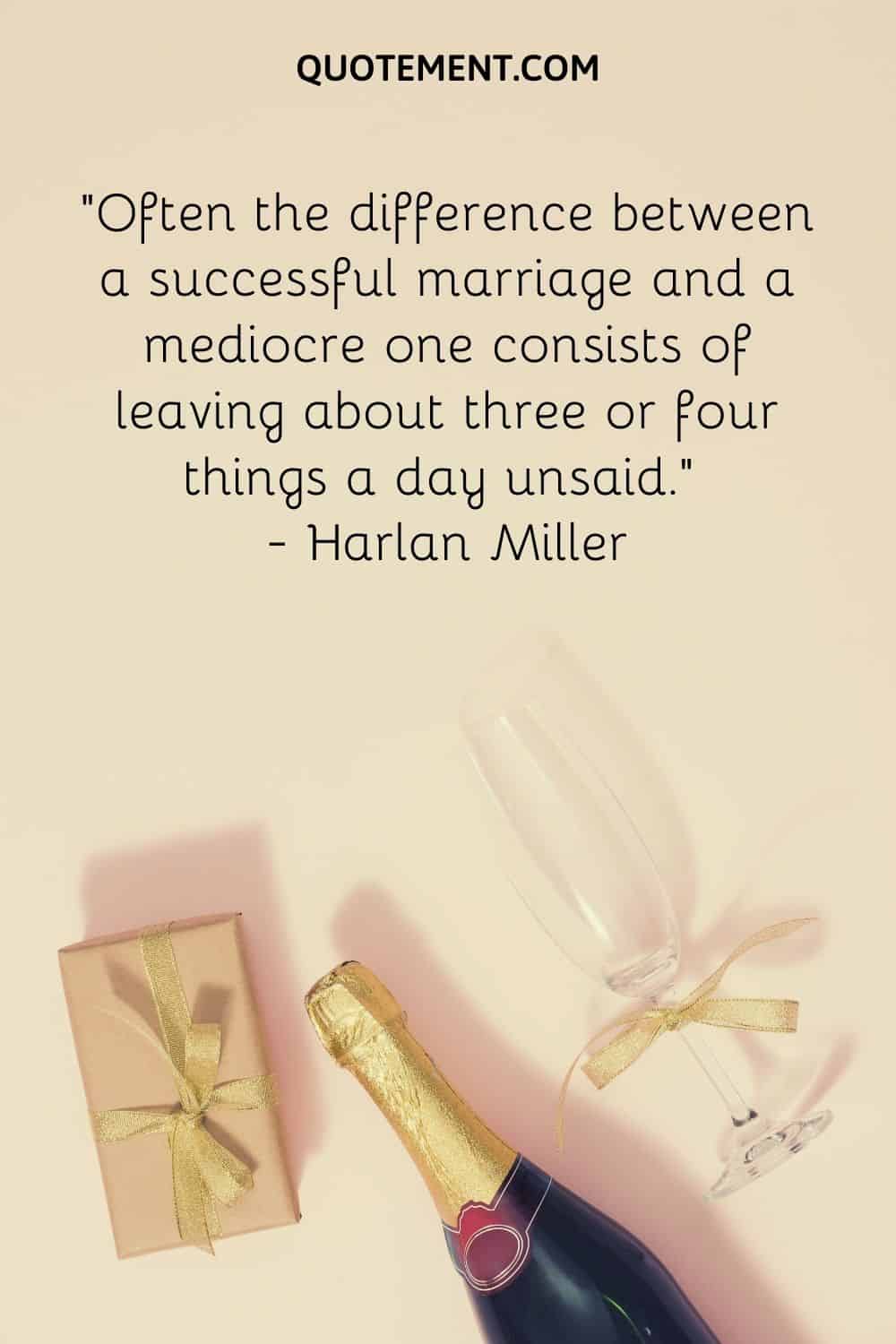 11. "All of the troubles that some people have in life are those which they married into." — Edgar Watson Howe
12. "I wish I had someone I could really respect. Hey, look at the cans on that b*mbo!" — Jay O'Neill
13. "The secret of a happy marriage remains a secret." — Henny Youngman
14. "Not that I'm complaining, but I usually don't like my filth this clean!" – Tom Hanks — Rick Gassko.
15. "Half of all marriages end in divorce — and then there are the really unhappy ones." — Joan Rivers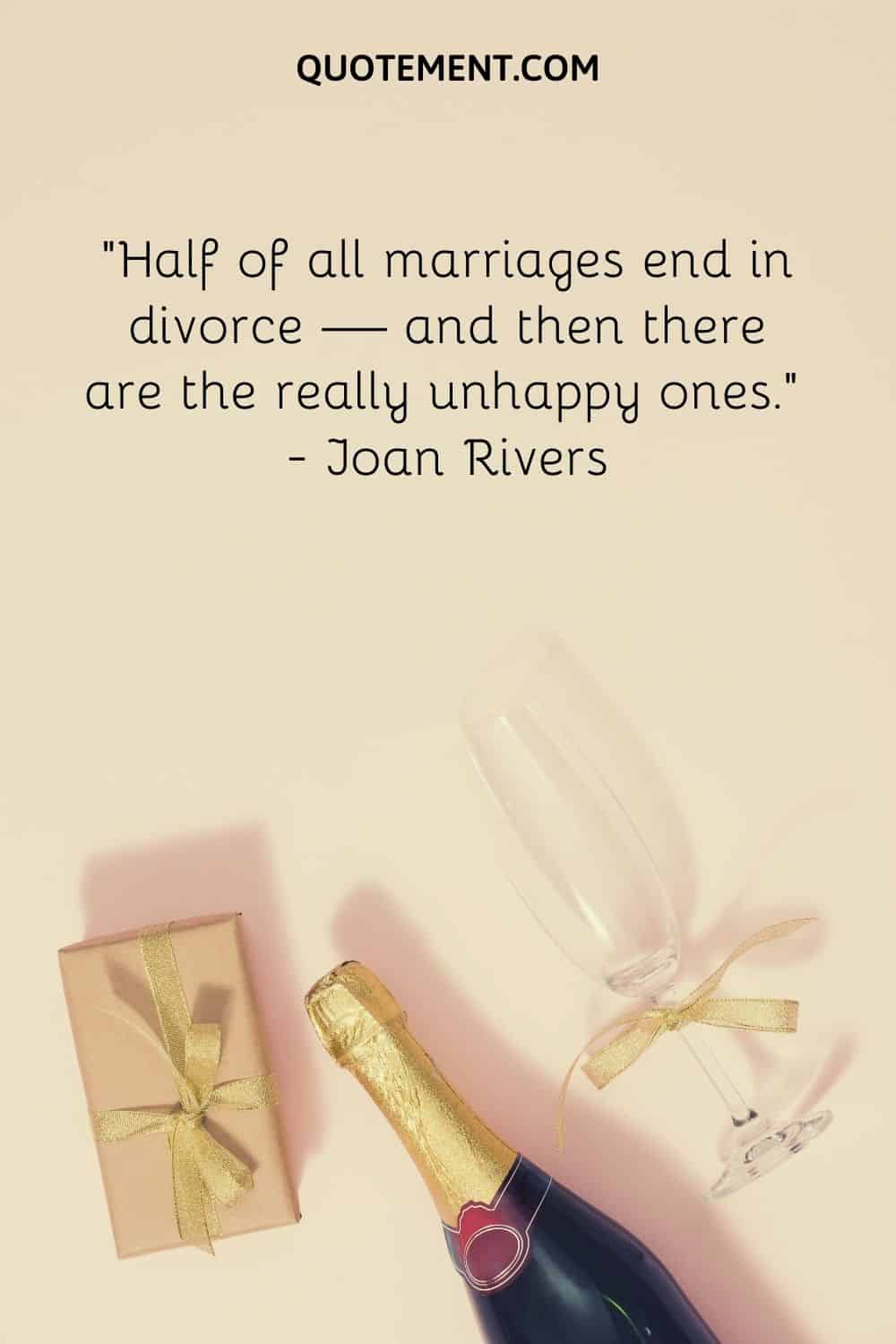 16. "Bachelor parties are for married guys." — Chrissy Teigen
17. "It's a funny thing that when a man hasn't anything on Earth to worry about, he goes off and gets married." — Robert Frost
18. "Always do sober what you said you'd do drunk. That will teach you to keep your mouth shut." — Ernest Hemingway
19. "I wish I had someone I could really respect. Hey, look at the cans on that bimbo!" — Jay O'Neill
Best Bachelor Party Captions
1. The bride tribe is ready to have a time of their lives. Let the party start.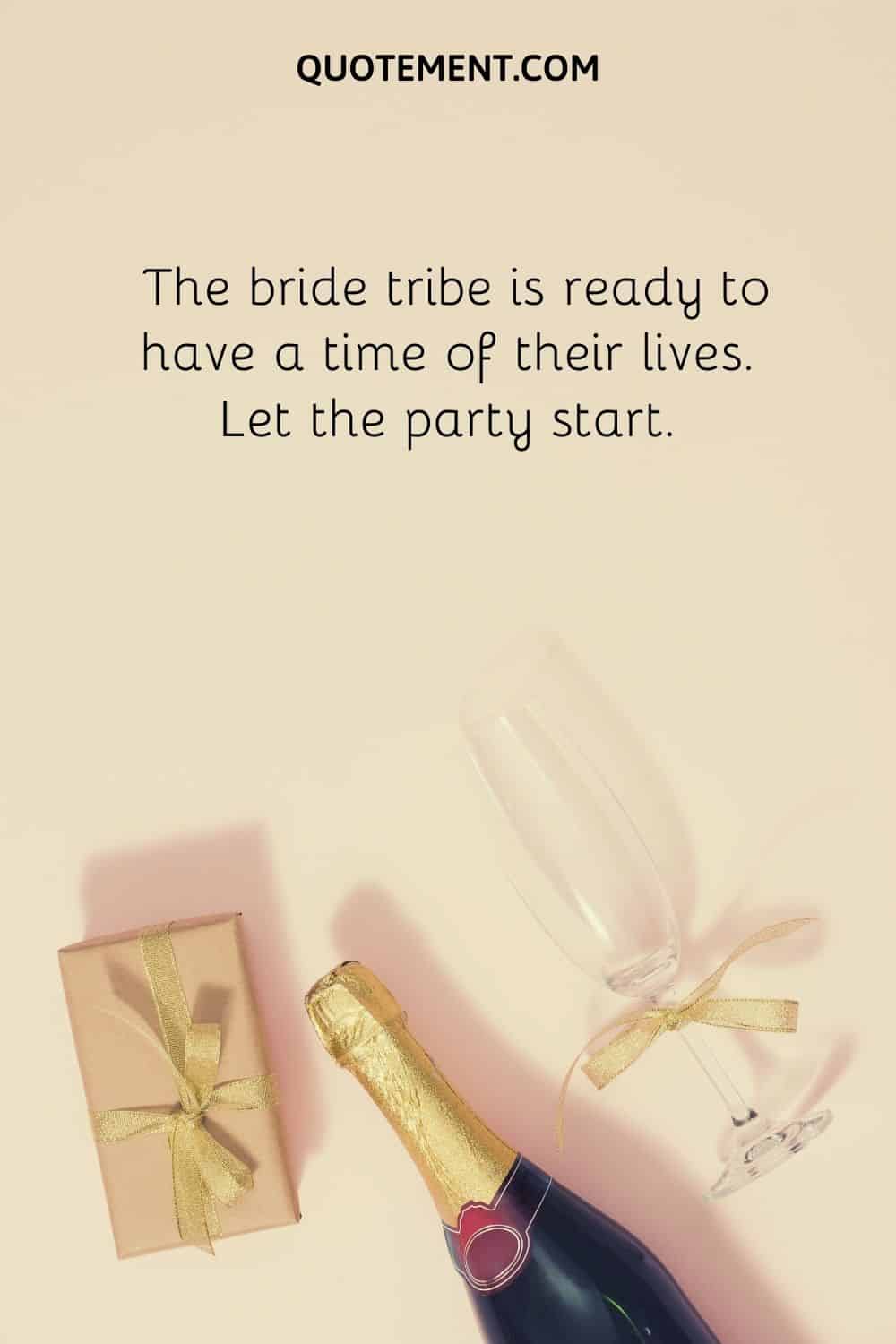 2. Good times and tan lines with the bride.
3. See you later. Off to the bach party.
4. I'm the wife of the party.
5. Nacho average bride crew.
6. Watch out: Here comes the 'I do' crew.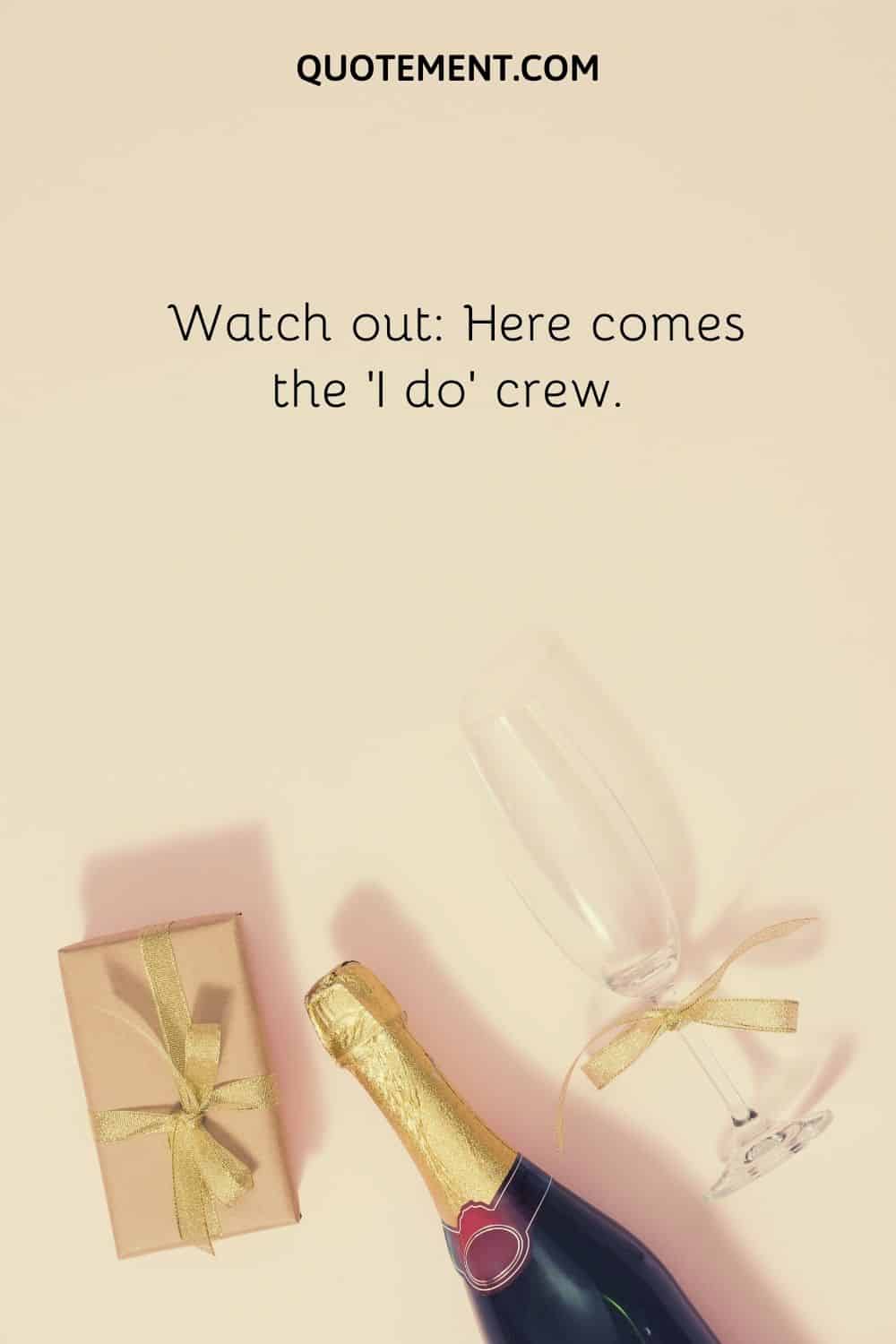 7. The last sail before the veil.
8. It's the final countdown.
9. She said yassss!
10. I'm ready to partyyyyy bridesmaids!!
11. Engaged AF.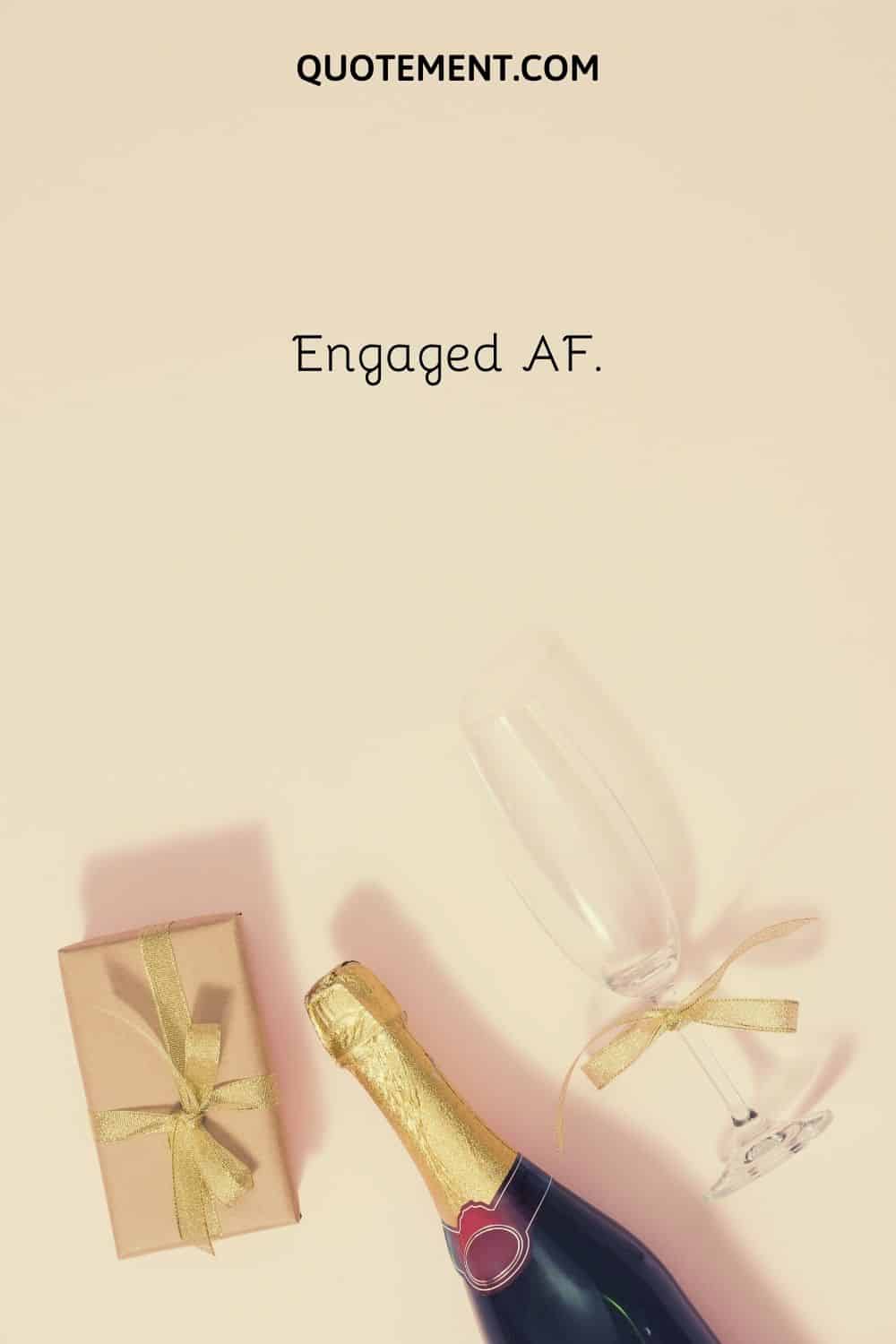 12. This Sure Beats Wedding-Planning.
13. You can't sit with us.
14. Bachelorette party mode on.
15. One tequila, two tequila, three tequila, floor.
16. Once the bachelorette weekend is set in stone, the real fun begins.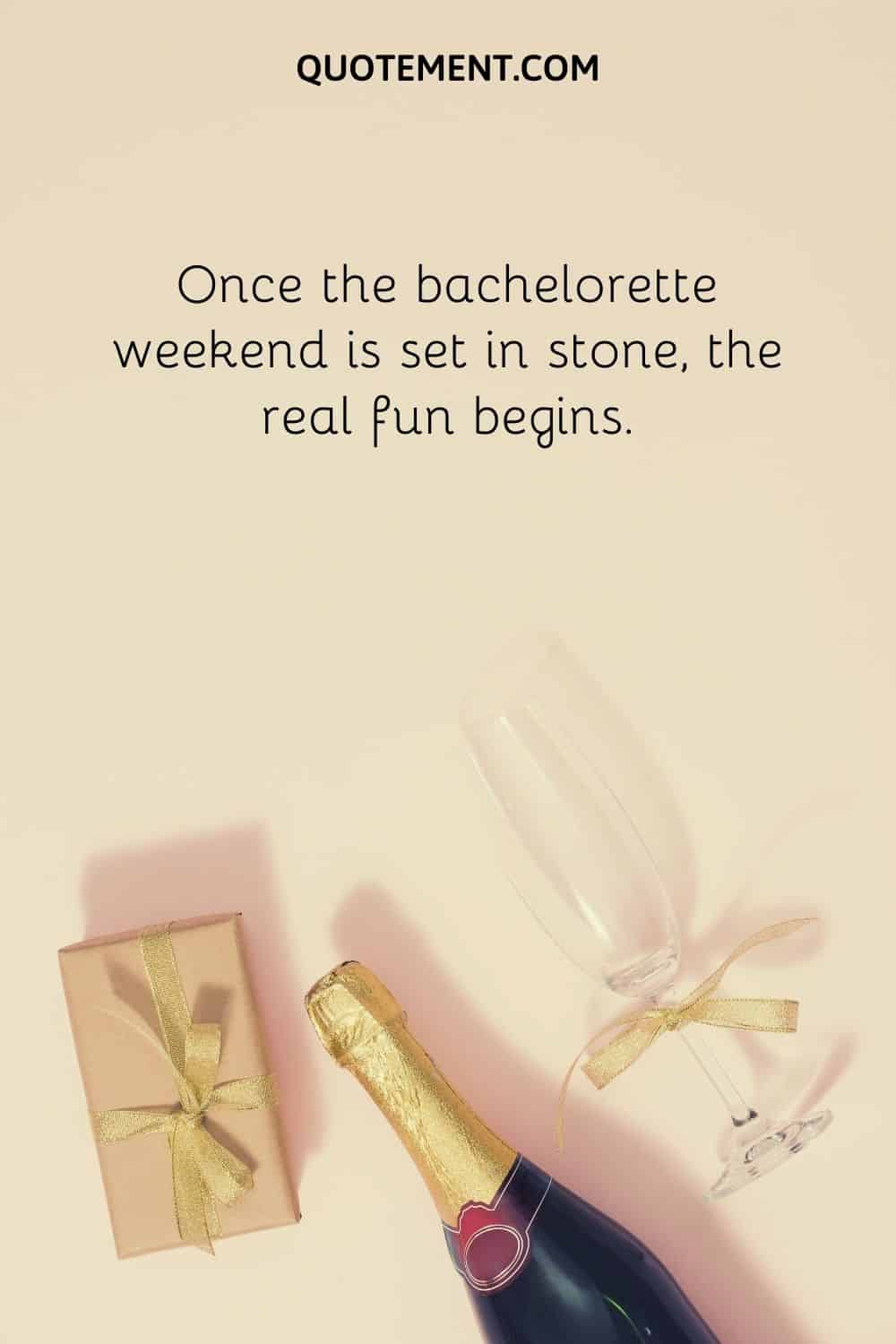 17. Bach and boujee.
18. I solemnly swear that I am up to no good.
19. Mermaid squad.
20. Groom's final fiesta.
21. The best 'I do' crew around.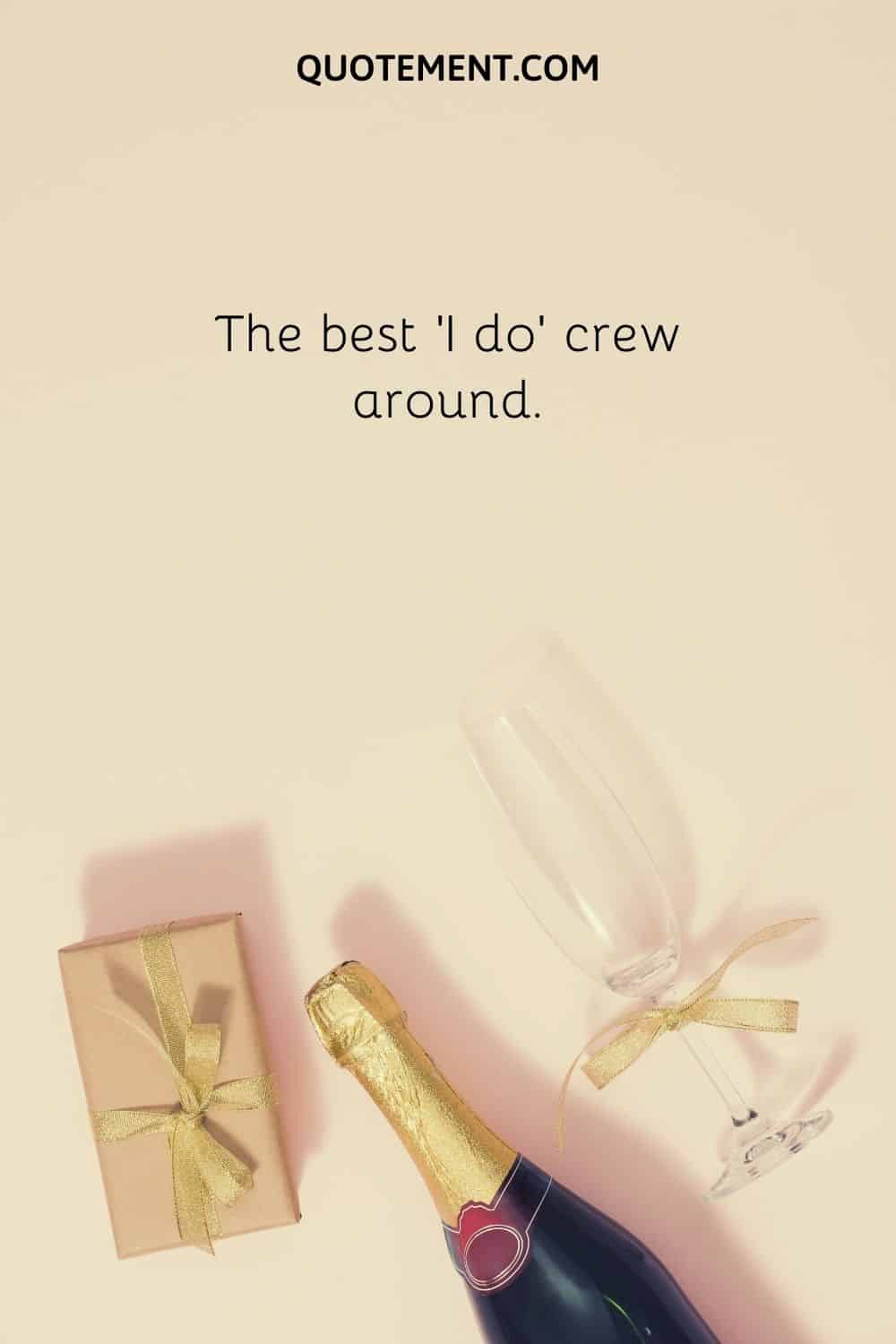 22. Making the last splash.
23. Keep calm and get your bachelorette on.
24. Okay ladies, now let's get in formation.
25. She's not a regular bride, she's a cool bride.
Unique Quotes About Bachelor Party
1. "A bachelor is a man who comes to work each morning from a different direction." — Sholom Aleichem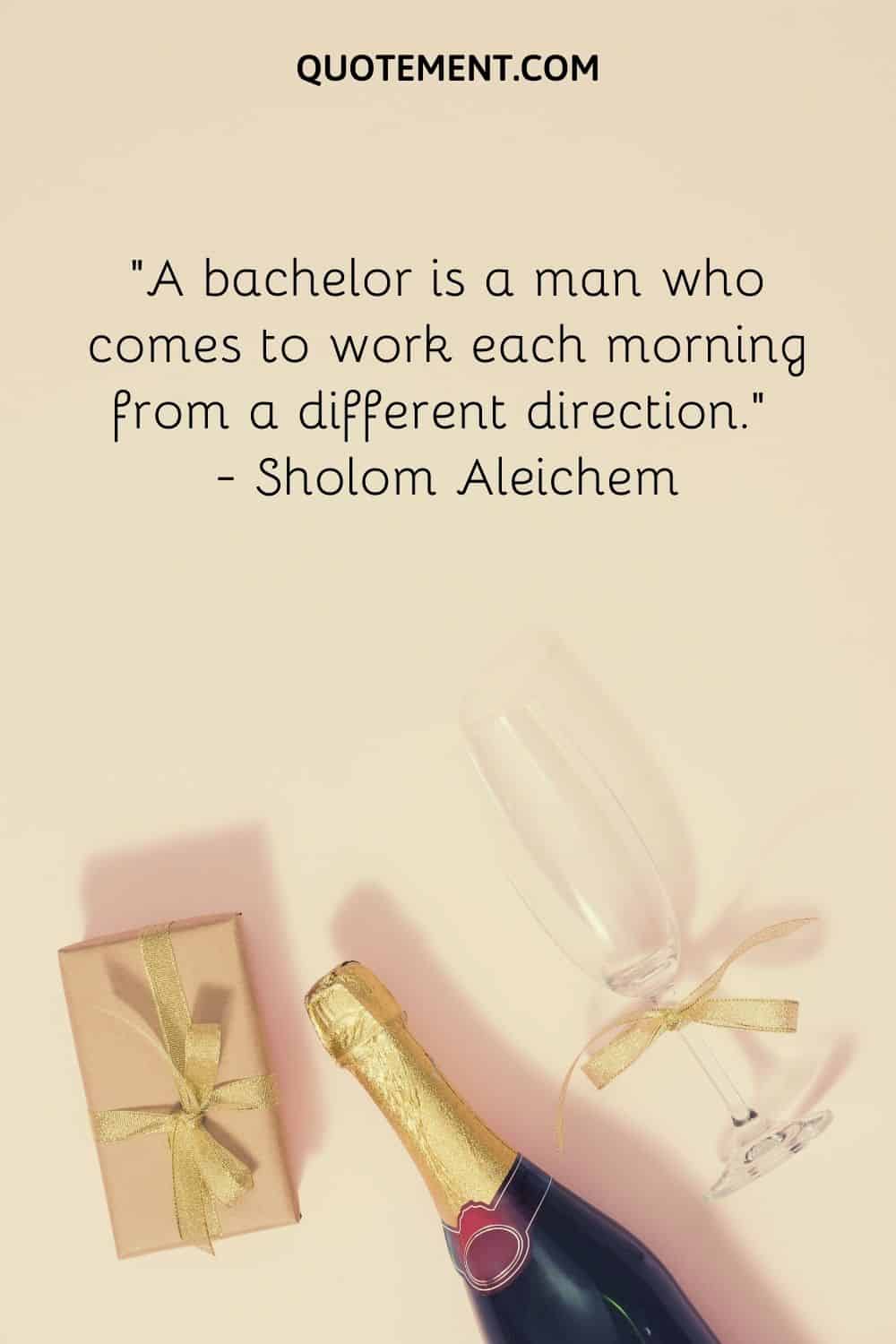 2. "A bachelor is a guy who never made the same mistake once." — Phyllis Diller
3. "I'm a lifelong bachelor, but that doesn't mean I wouldn't marry the right woman." — Richard Roeper
4. "A bachelor's life is no life for a single man." — Samuel Goldwyn
5. "I actually got stabbed at my friend's bachelor party. In real life." — Johnny Knoxville
6. "Every politician should have been born an orphan and remain a bachelor." — Lady Bird Johnson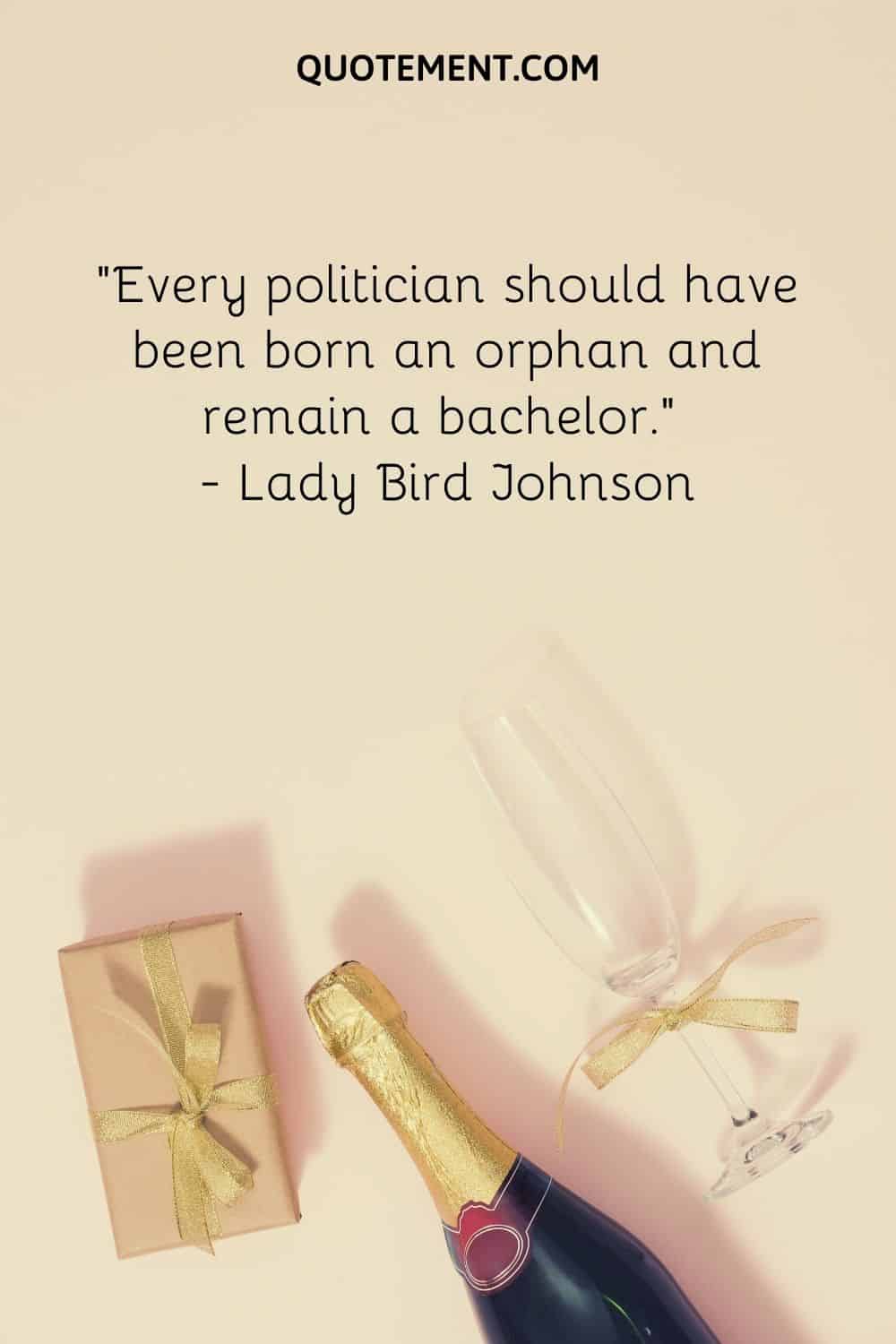 7. "I love The Bachelor! Yeah, all people love The Bachelor." — Brittany Snow
8. "Hey 'Bachelor,' take notes! Trusting one another and sharing a journey to health leads to lasting relationships!" — Alison Sweeney
9. "There are some women whose pregnancy would make some sly bachelor smile." — Honore de Balzac
Cool Bachelor Party Captions
1. Twinkle, twinkle, little star, point me to the nearest bar.
2. A bachelorette party this afternoon in Geneva.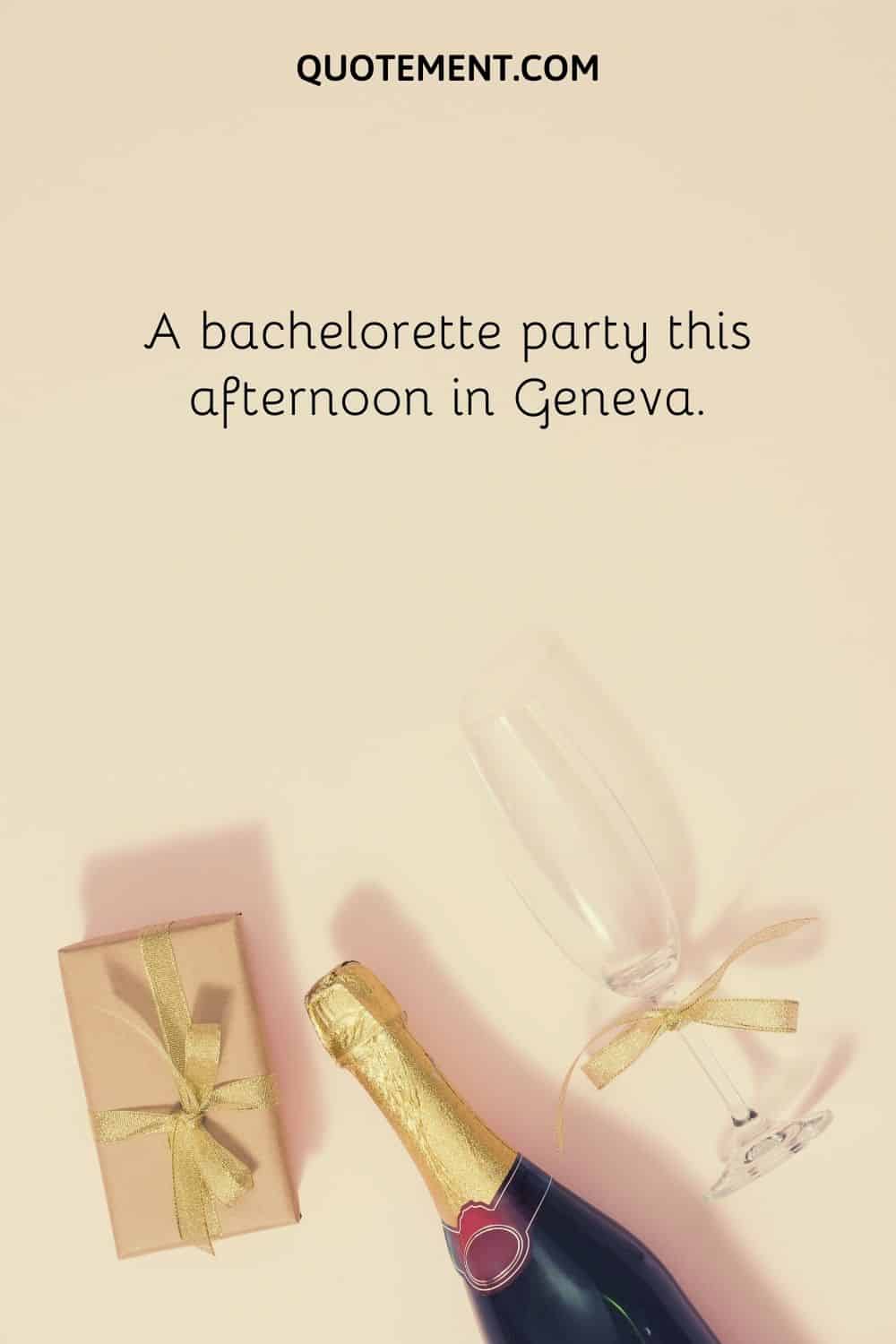 3. I'm single until my fiance drags me home.
4. I really want that first impression rose.
5. To love, laughter, and happily ever after.
6. Sorry girls, this hunk is taken.
7. GROOM'S NAME 's Farewell Tour.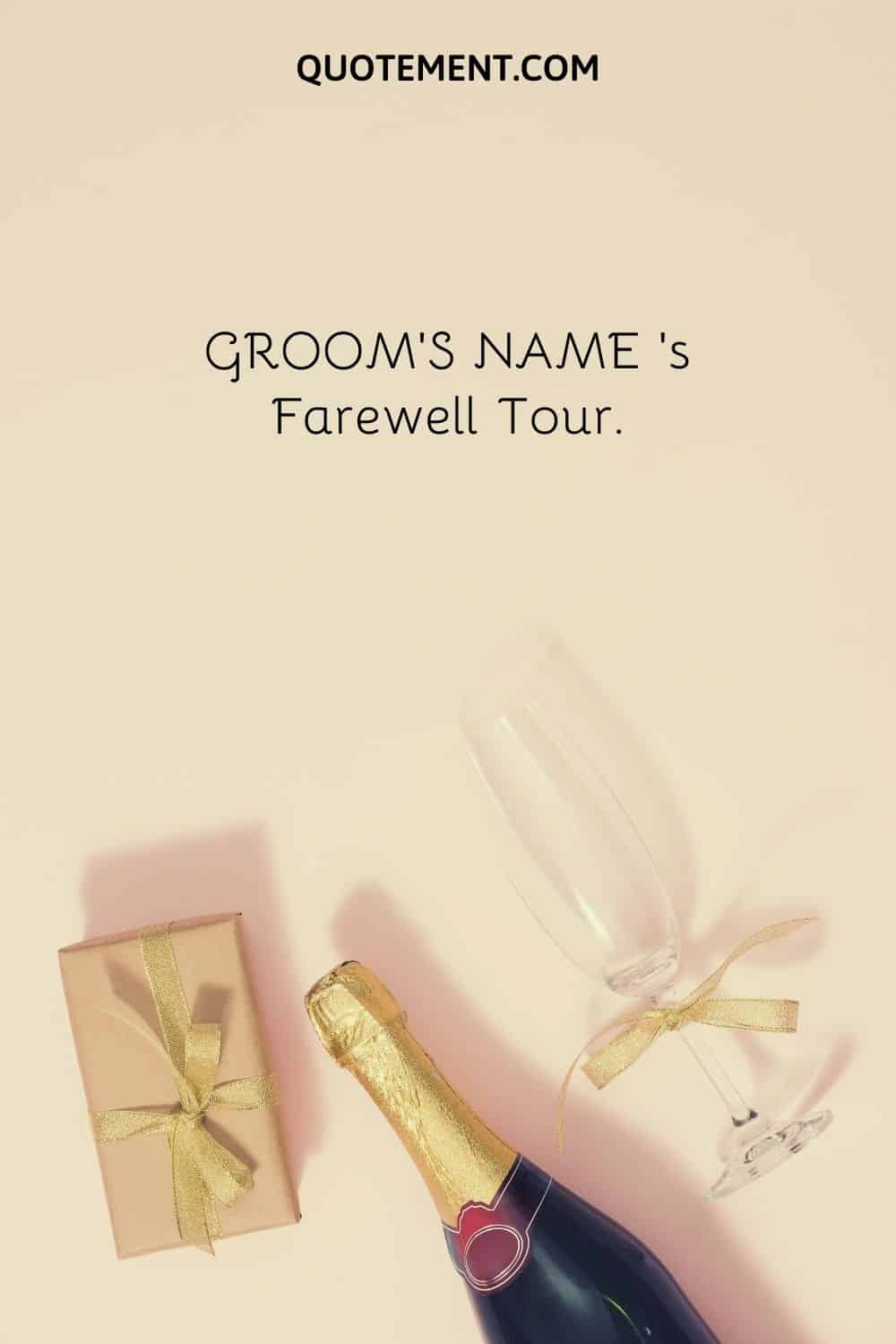 8. If you can do better, then do better.
9. I often thought that what does not kill us makes us drink stronger liquor.
10. Now to see how the rest of the night goes.
11. The final flamingle, because she's no longer single.
12. Just living my best life with my besties.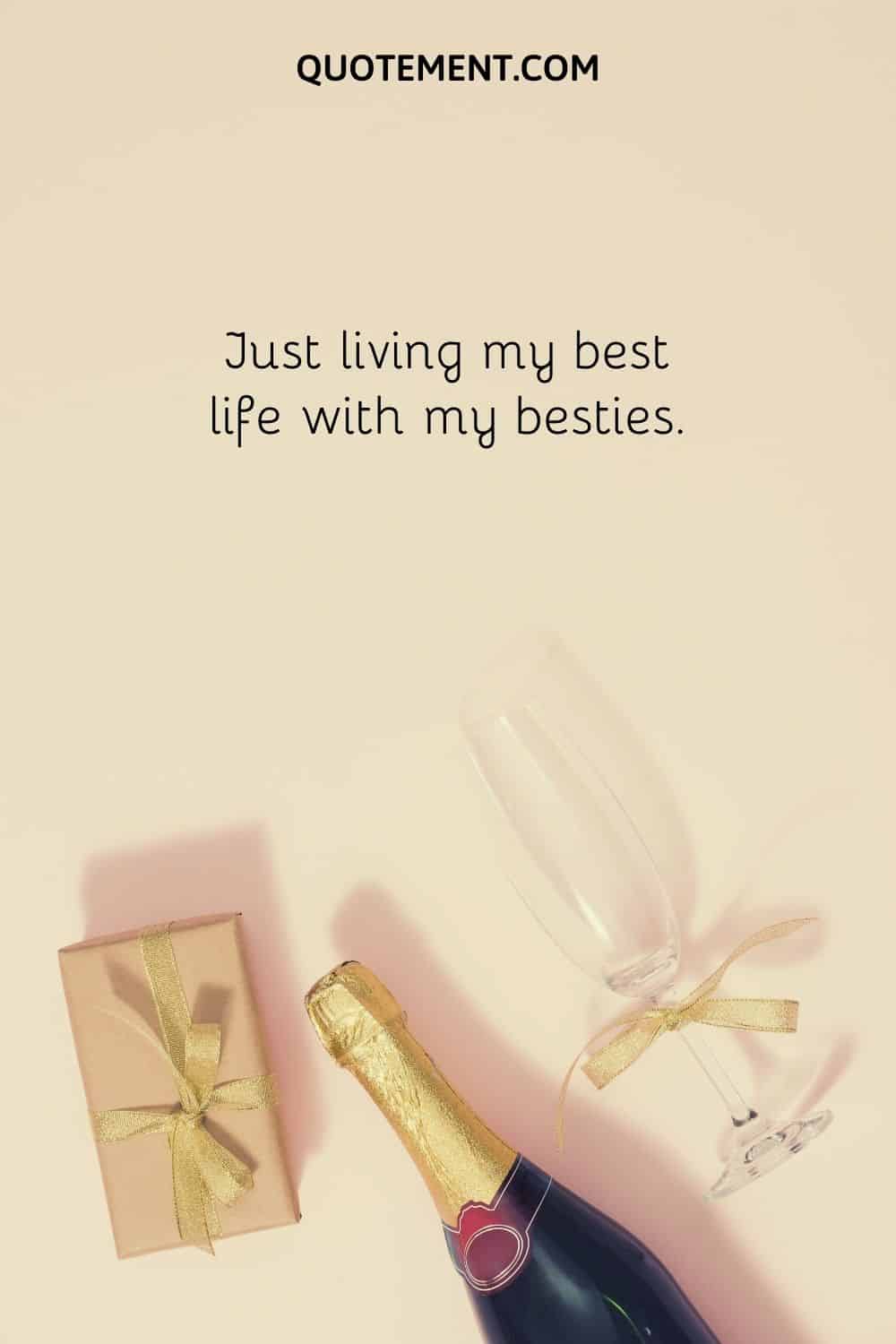 13. Hustle beats talent when talent doesn't hustle.
14. Dance floor shining or is it just me?
15. I keep it 100 like I'm running a fever.
16. If you can love the wrong person that much, imagine how much you can love the right one.
17. Forget about the world & enjoy the moment coz we r young.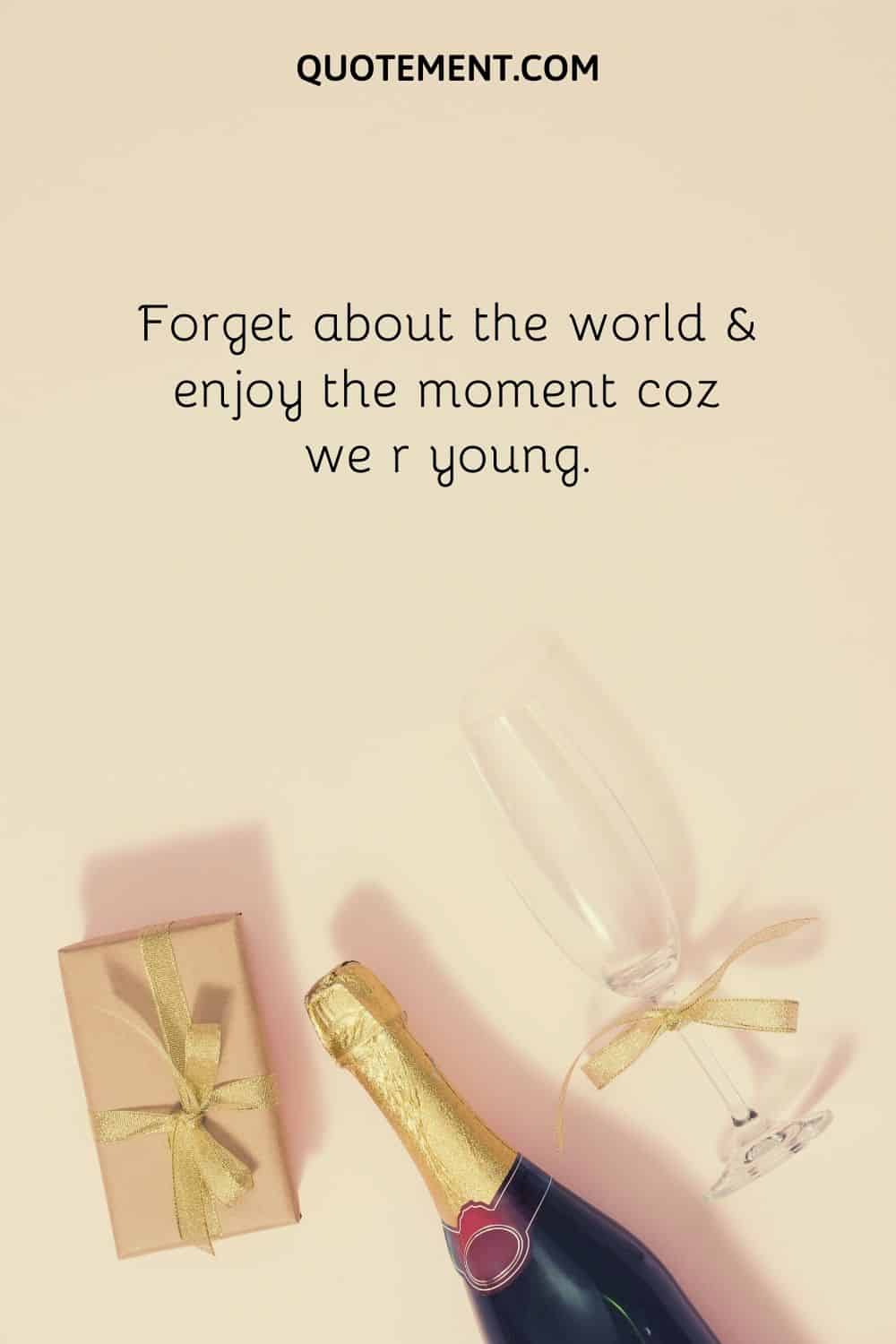 18. She leaves a little sparkle wherever she goes.
19. Alcohol you later.
20. Took a lot of L's last night but we can't remember a single one of them…
Final Words
It's important to celebrate as a single man for the last time by throwing a great party with all your friends. You deserve it!
This is the beginning of a new chapter in your life, so you should step into it with style. I hope you liked this awesome list of bachelor party quotes!
Stay tuned for more interesting content, thank you for reading.
Until next time!
Read next: 140 Cool Bachelorette Party Quotes + Instagram Captions