If you're searching for a perfect birthday message, this article is exactly what you've been looking for.
Check out all the amazing 32nd birthday quotes I've collected for you. I'm sure you will love them.
I always say the best part of life begins after you turn 30.
With each passing birthday, it only gets better and better. The twenties are fun, no doubt about it, but you finally get to know yourself in your thirties.
And you probably have more money, which only adds to the fun!
If you want to wish your loved one a happy 32nd birthday, but you're not sure what to write in their birthday card,
I'm here to help.
I've collected 120 sweet, joyful, and heartwarming happy birthday quotes for wishing the happiest 32nd birthday!
Whether it's your family member, romantic partner, friend, or you celebrating, you'll find the right words for the best birthday greeting card (or social media post!) right here.
Top 30: Best 32nd Birthday Quotes
1. "As we celebrate your 32 years of life today, I wish that happiness and peace will be with you today and all the days of your life. Happy 32nd birthday!"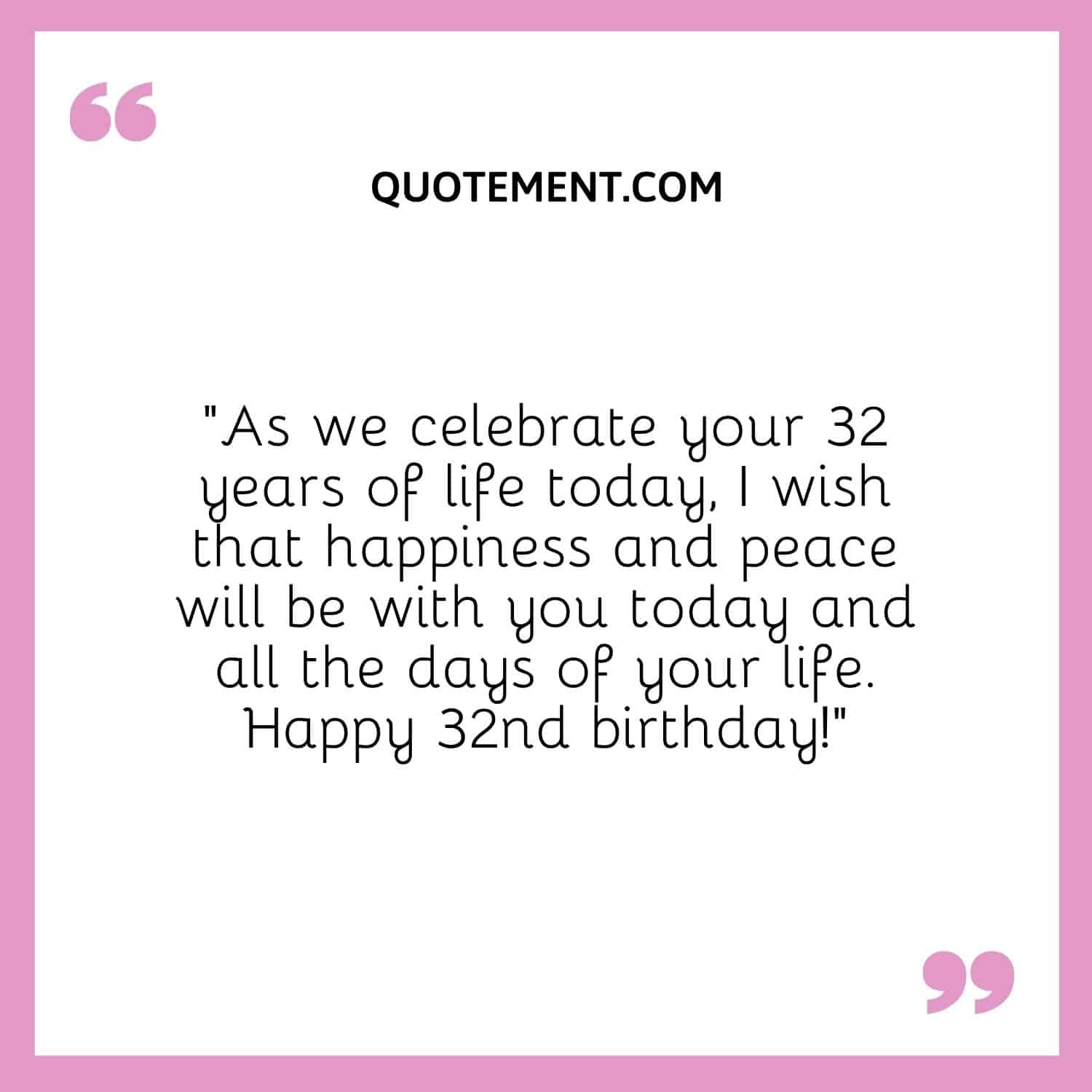 2. "My diamond is turning 32! May the happiness you get from life be as huge as the love I see in your eyes."
3. "You know what they say about old cheese and fine wine, right? The older you grow, the better you become! Aren't excited to be another year better and finer? Happiest 32nd birthday to you, my dear!"
4. "The more you praise and celebrate your life, the more there is in life to celebrate. Happy 32nd birthday!"
5. "Birthdays give us the opportunities to stop and appreciate all the beautiful things we have been blessed with. Happy 32nd birthday!"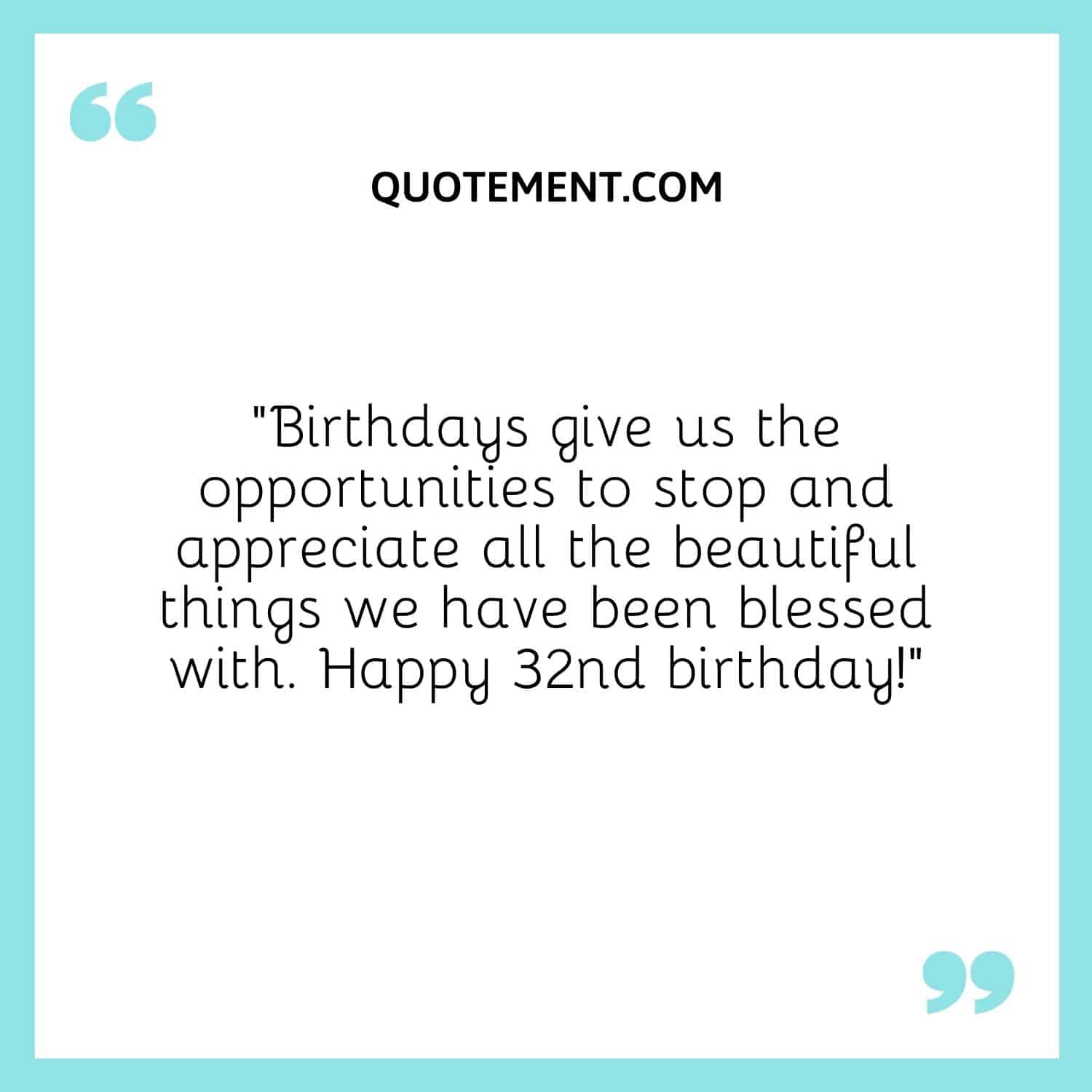 6. "Thirty-two years old, and I still remember all your pranks and fights that you used to do when you were a kid. Anyway, you're the best brother."
7. "Today, you are the master of your world, so go ahead and do the things you want to do now."
8. "People spend a lifetime trying to be a good person. But you have been doing it for as long as I can remember with hardly any effort. Today is a special day to celebrate you for being such a wonderful human being. God bless you more."
9. "Happy 32nd birthday, my beautiful sister! I wish you a wonderful future with your family and friends."
10. "The best years in life are about to come. Happy 32nd birthday!"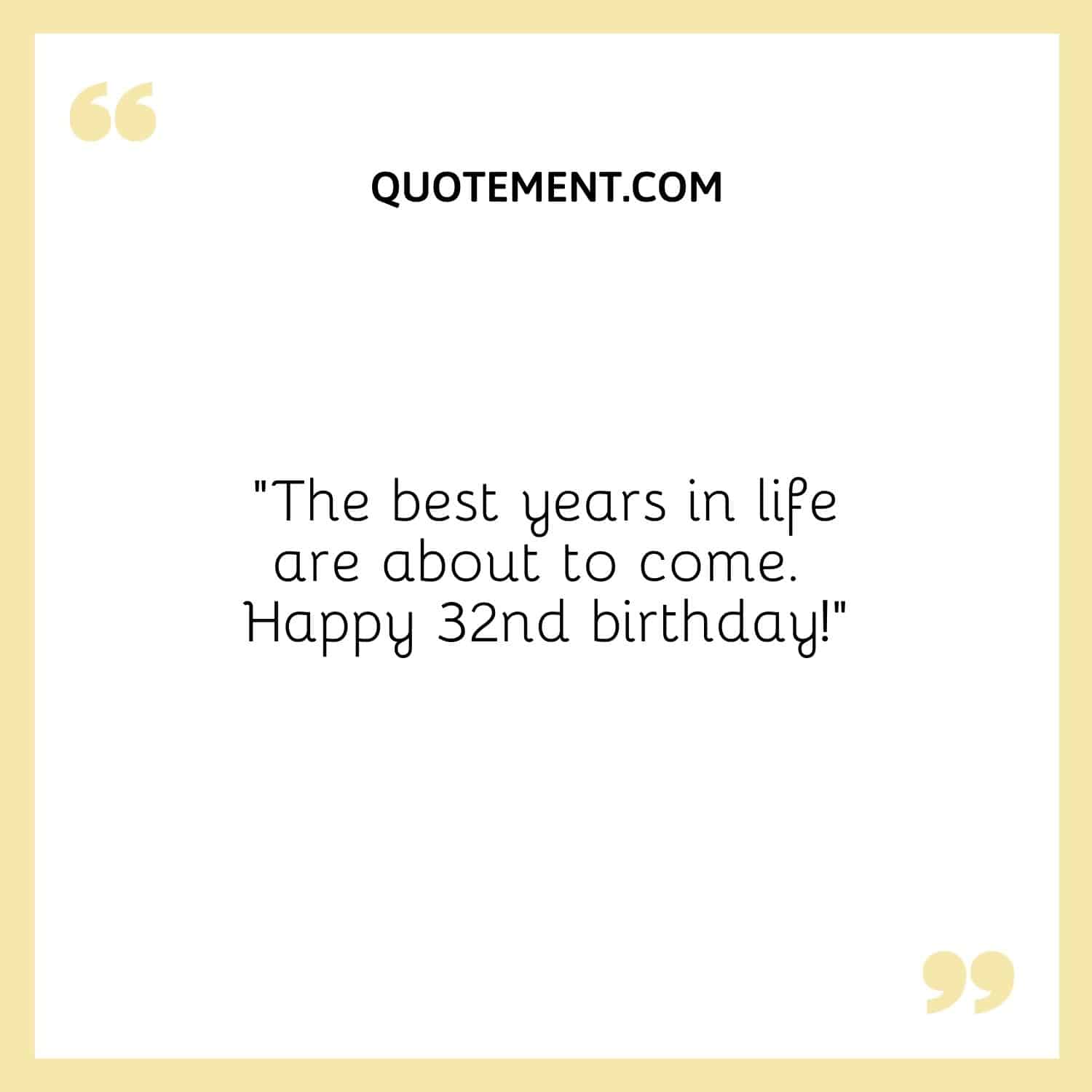 11. "Do not give up. You are almost where you want to be. For now, just have fun on your big day."
12. "Another year has passed in the life of an extraordinary person. Here's to another year of being a blessing to all of us. I love you, my dearest friend. Happy 32nd birthday."
13. "Some people are so blessed that they only grow more good-looking as they grow older. Why do I have a feeling that you will still look like a movie star even when you're old and wrinkly? Happy 32nd birthday, my handsome grandson. Wishing you many more birthdays to come."
14. "There is no one else that can make you as happy as you can, so just keep laughing really hard."
15. "Every smile you give to us is a blessing we receive every day. We wish the same for you for the rest of your life, especially today. Happy 32nd birthday!"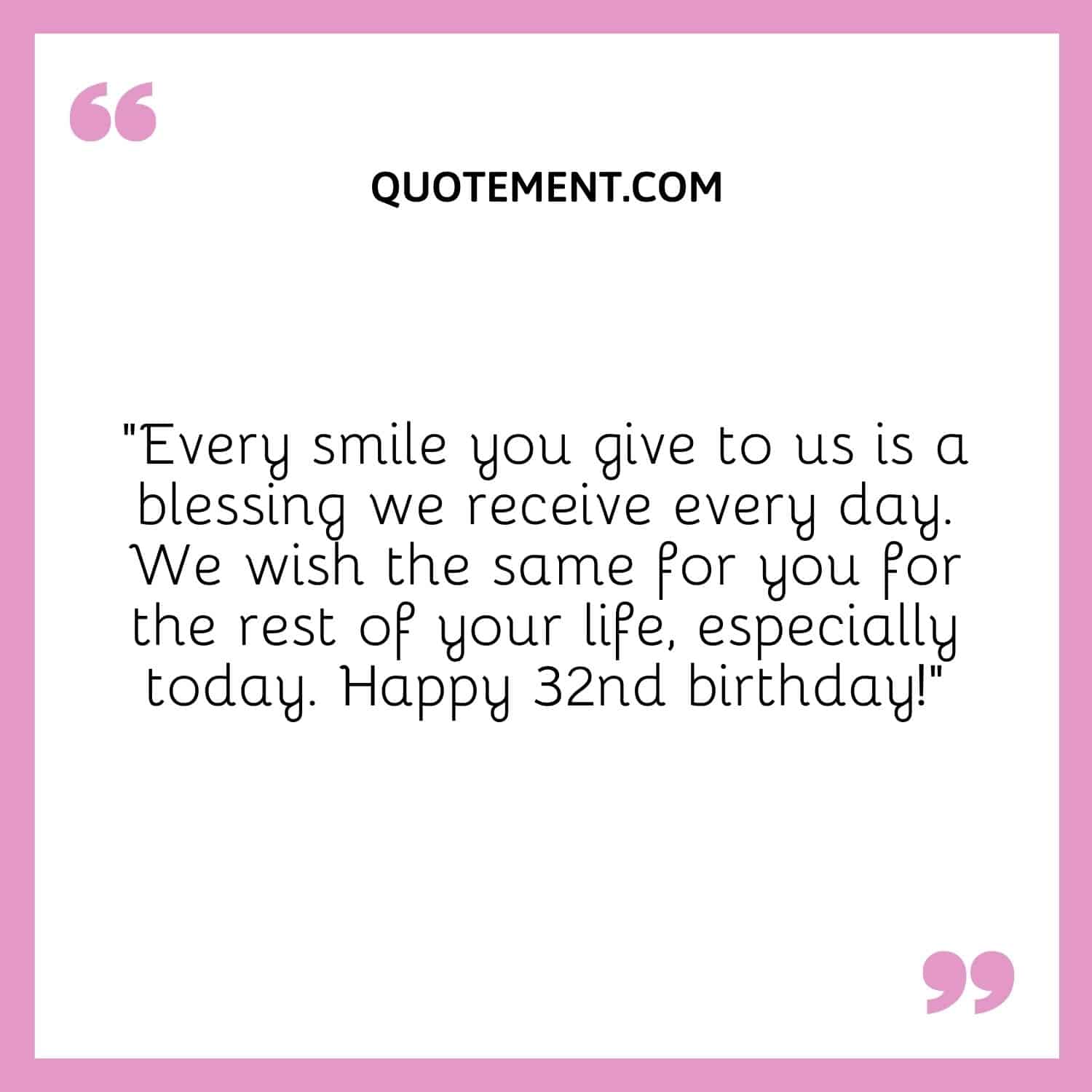 16. "Your bday should be spent with the people who are with you, so go ahead and do just that, ok?"
17. "Wishing that your birthday grows into a lot of your dreams and wishes come true. You truly deserve them! Here's to a day filled with laughter, love, and surprises. Happy 32nd bday, my friend!"
18. "A brother is someone who is sweet and supportive, kind and loving, cheerful and inspiring. Happy 32nd birthday!"
19. "Happy 32nd birthday. I am reminding you that your success is because of all your hard work."
20. "You are different from everyone else I have met before, and I wish you a happy 32nd birthday!"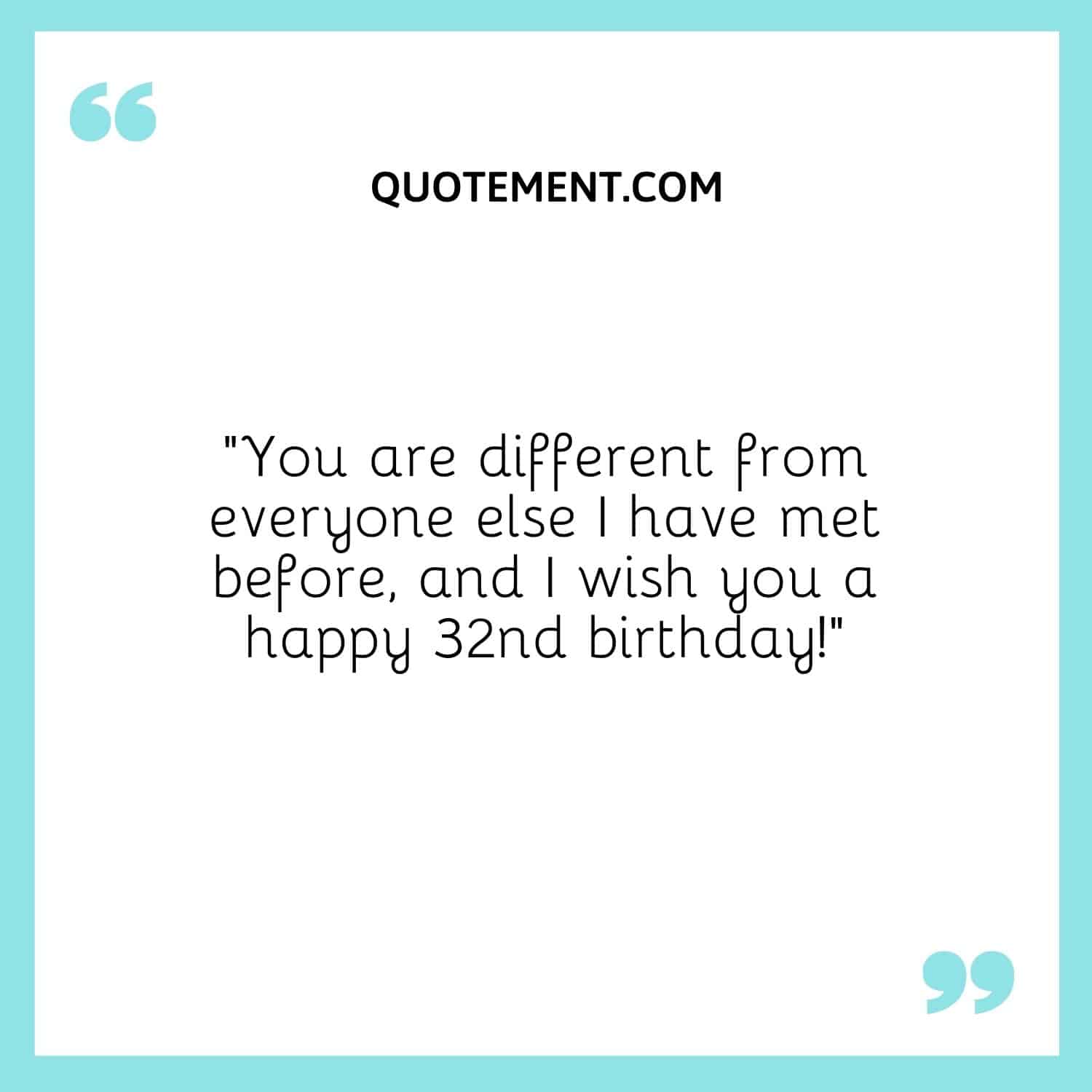 21. "Another birthday means your life journey is incomplete. May your path be paved with success and guided by love. Best wishes, my friend."
22. "Happiest of birthdays to a genuinely cool and incredible human being! You're already thirty-two!"
23. "To someone who touches each life you enter, spreading joy to everyone you meet: may the love and happiness you share with others return to you tenfold. I wish you many more happy birthdays!"
24. "Happy Birthday!! You are a great example of someone who is leading his life on purpose and always being the best version of himself. You deserve to have an amazing day because you make everyone around you better through your leadership. I love you."
25. "A million things remind me of you, and it's always bittersweet as it brings great memories but makes me miss you even more. Have a wonderful friendship day, and I can't wait until we can spend it together."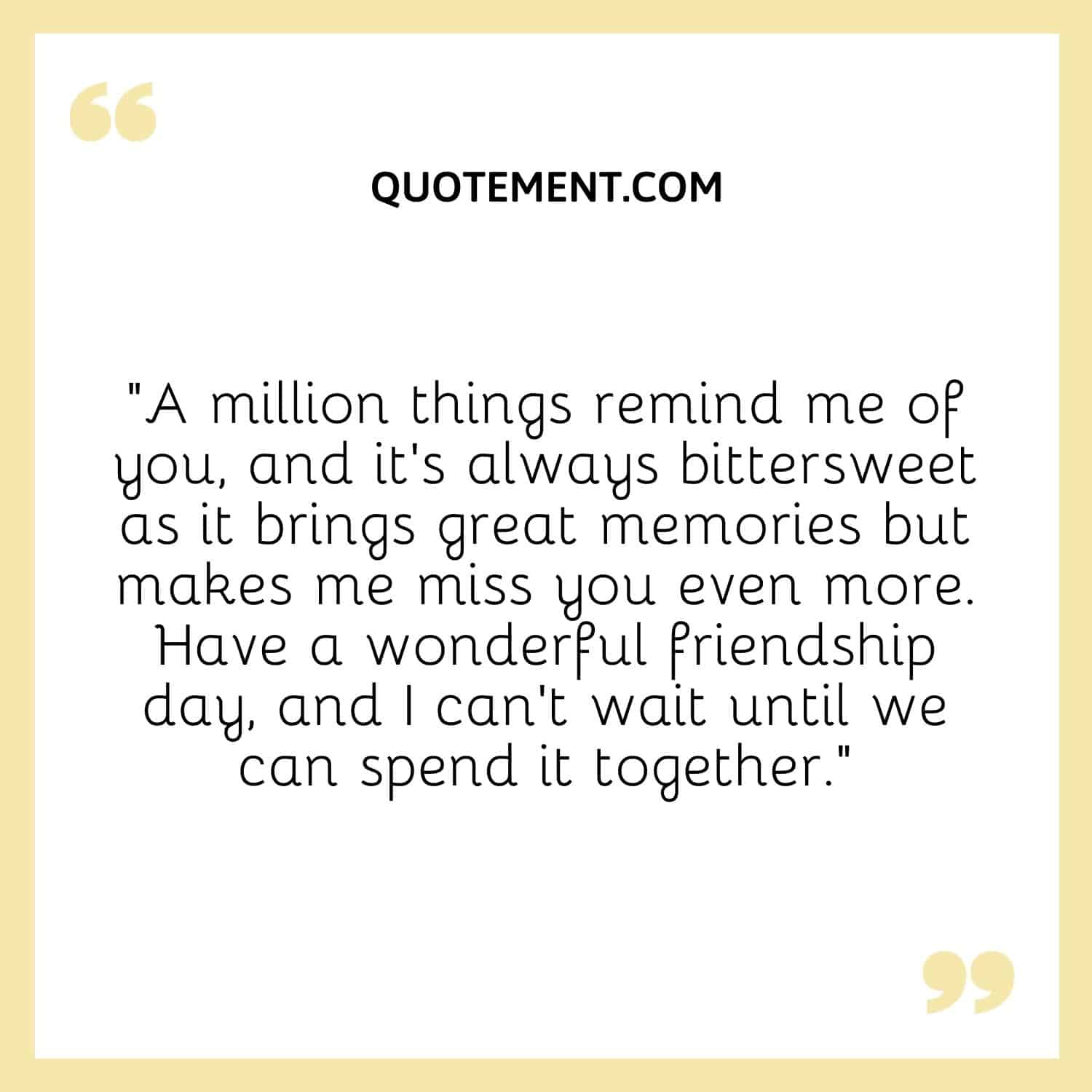 26. "Happy 32nd Birthday to my favorite niece! I love you and am so grateful for your life, spirit, and big heart. Here's to endless adventures, much laughter, and many more birthday celebrations together."
27. "Wishing my big brother-in-law the best of everything on his birthday. There's no one I want to see more than you right now. Love you big."
28. "Life should be lived with a smile on your face, and no one does a better job of putting one on my face than you. Happy birthday!"
29. "This is a very special day because on this day the bitterness of this world was balanced by the arrival of a sweet person. That person was you. Happy birthday!"
30. "I only drink and party on two occasions: my birthday and yours. Here's to a night of getting wasted. Happy 32nd birthday to my very best friend!"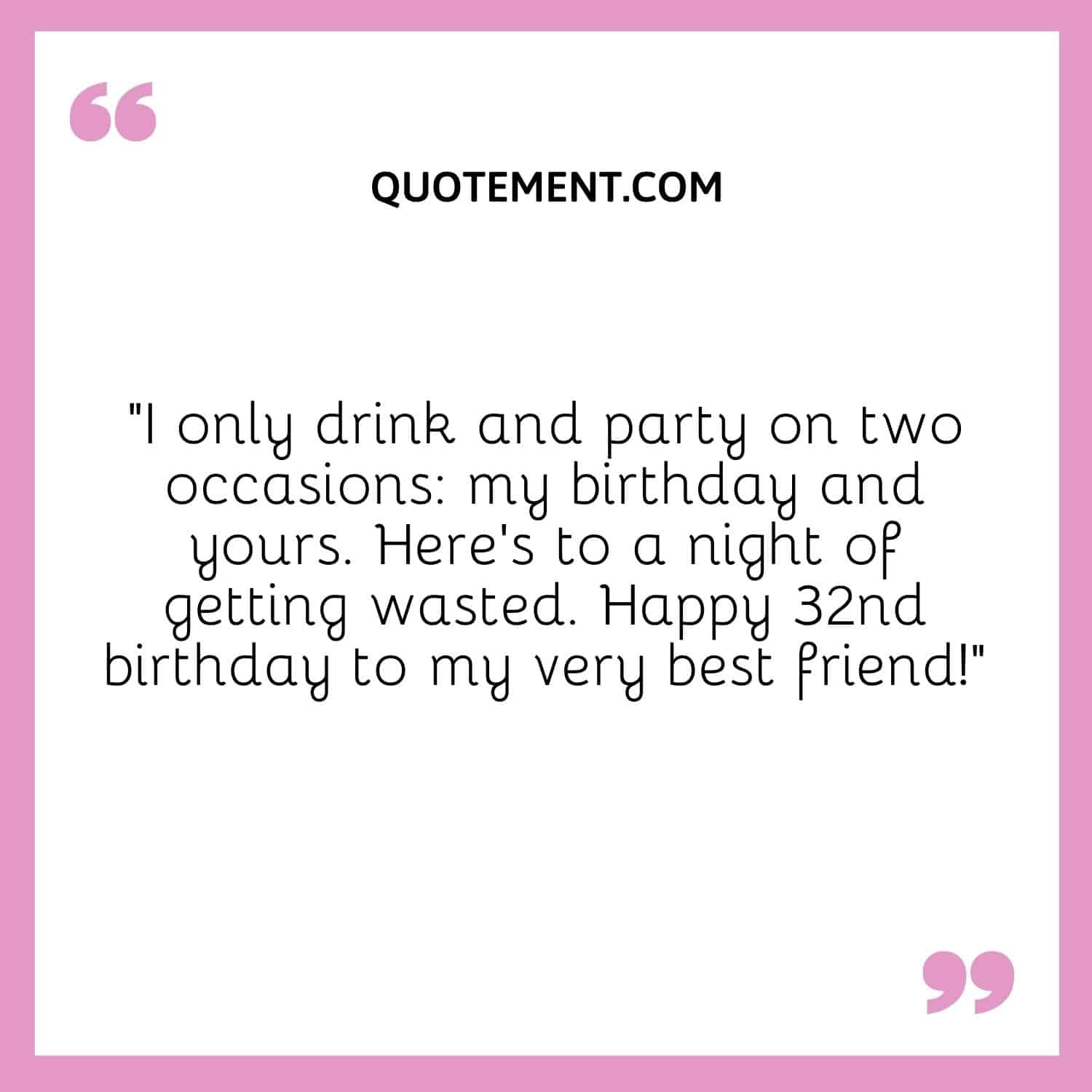 Happy 32nd Birthday Quotes To Myself
These 32nd birthday quotes can be used as a cute Instagram caption to announce your special day.
1. "It has been such a great year for me, and I am convinced that this coming year is even going to be greater than I ever imagined. Happy 32nd birthday to me."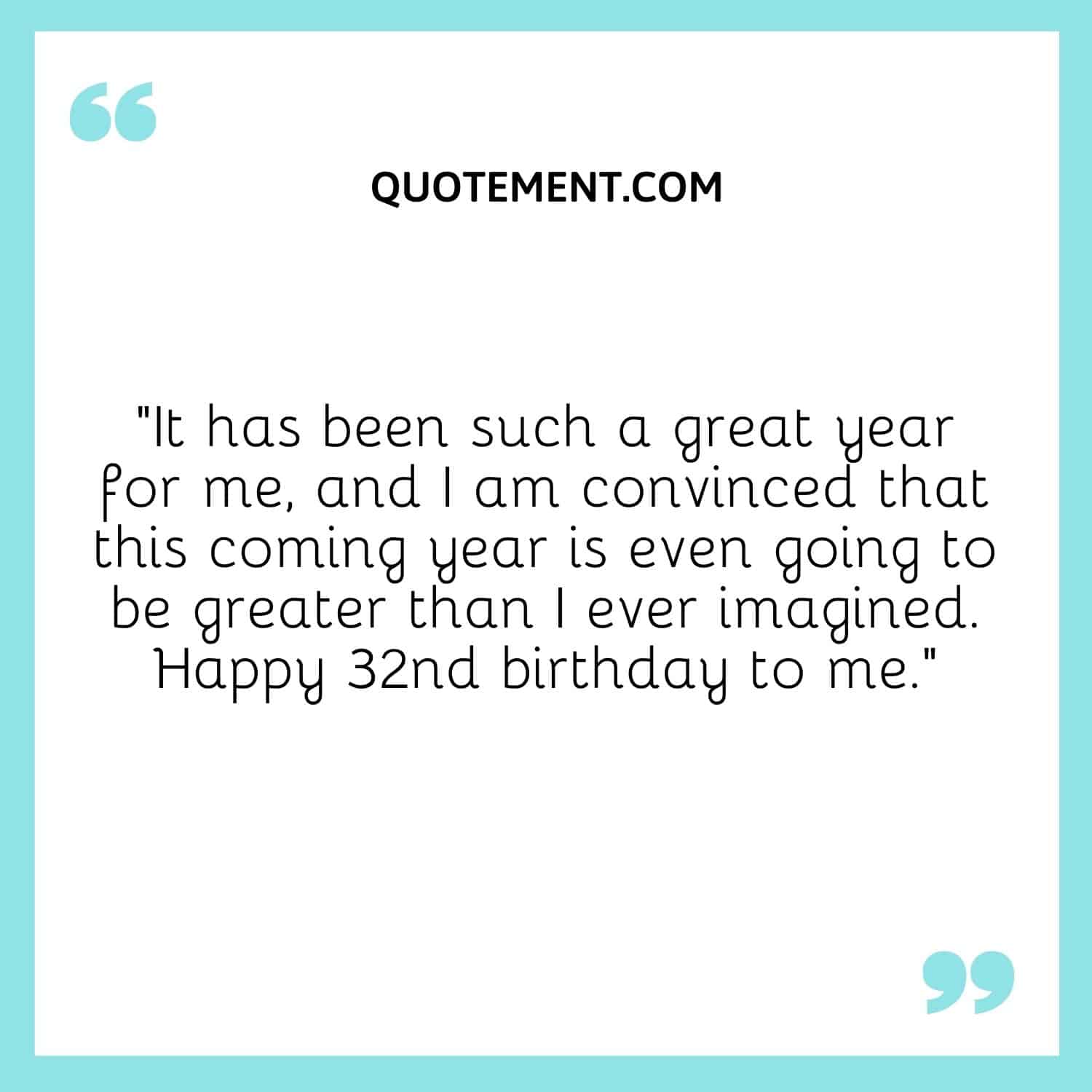 2. "Having all of the money in the world is not the goal. Having greatness, and success, combined with love and ease, is the goal. I wish myself all of these things and more as I celebrate my 32nd birthday."
"I feel like the world is about to tilt in my favor, and frankly, I cannot wait for everything to start falling in place. Happy birthday to me."
3. "I have decided that God is the one I need to move in the right direction and at the right speed to be successful this year, and I am going to stick to that belief. Happy 32nd birthday to me."
4. "I may not be where I want to be or where I thought I would be at this age. But, I am here, and sometimes, still being here is all that matters because it represents all the opportunities I still have to do a lot more than I have ever imagined. Happy 32nd birthday to me."
5. "It is about time to start manifesting all the greatness that I have cultivated for so many years. Happy 32nd birthday to me. May the year be a great one!"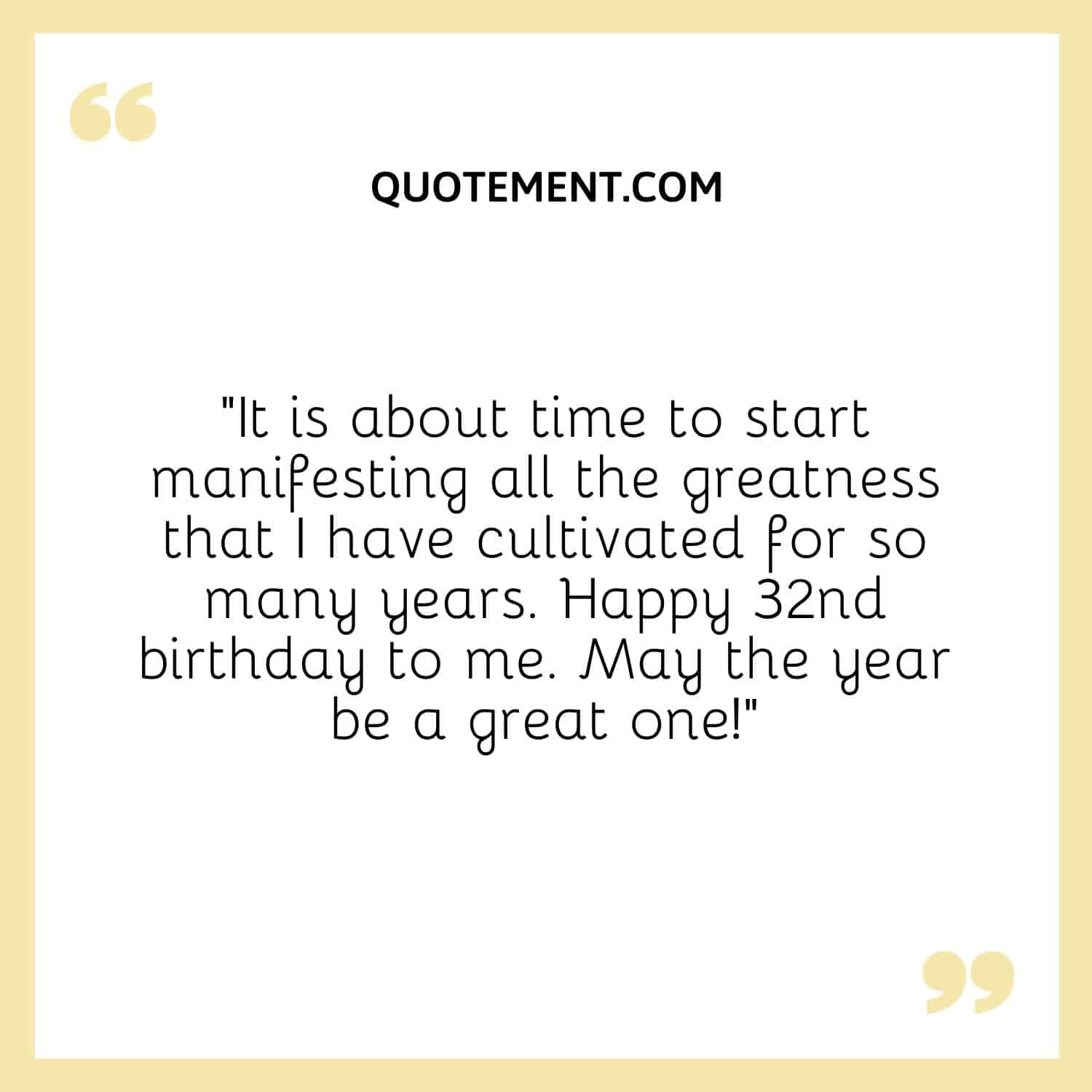 6. "The love that God has shown me this last year has been tremendous and beyond anything I ever imagined possible. So, my gratitude goes to him. Happy 32nd birthday to him."
7. "I believe in joy because I have it in abundance and hope that I will have it and experience it even more as this year unfolds. Happy 32nd birthday to me."
8. "It feels surreal yet exciting to be alive for my 32nd birthday. I am so happy and cannot wait to outlast every challenge of the new year. Happy 32nd birthday to me."
9. "Hurray! it is my birthday, and I am going to be dancing a lot and laughing a lot because why not? If the last year has been good to me, and the things around me are pointing to the fact that the new year is about to be even better, I should celebrate! Happy 32nd birthday to me."
10. "As the years go by, leaving their marks and memories, I begin to realize how beautiful and blissful a life it is. Happy birthday to me! Wishing for many more returns on this day!"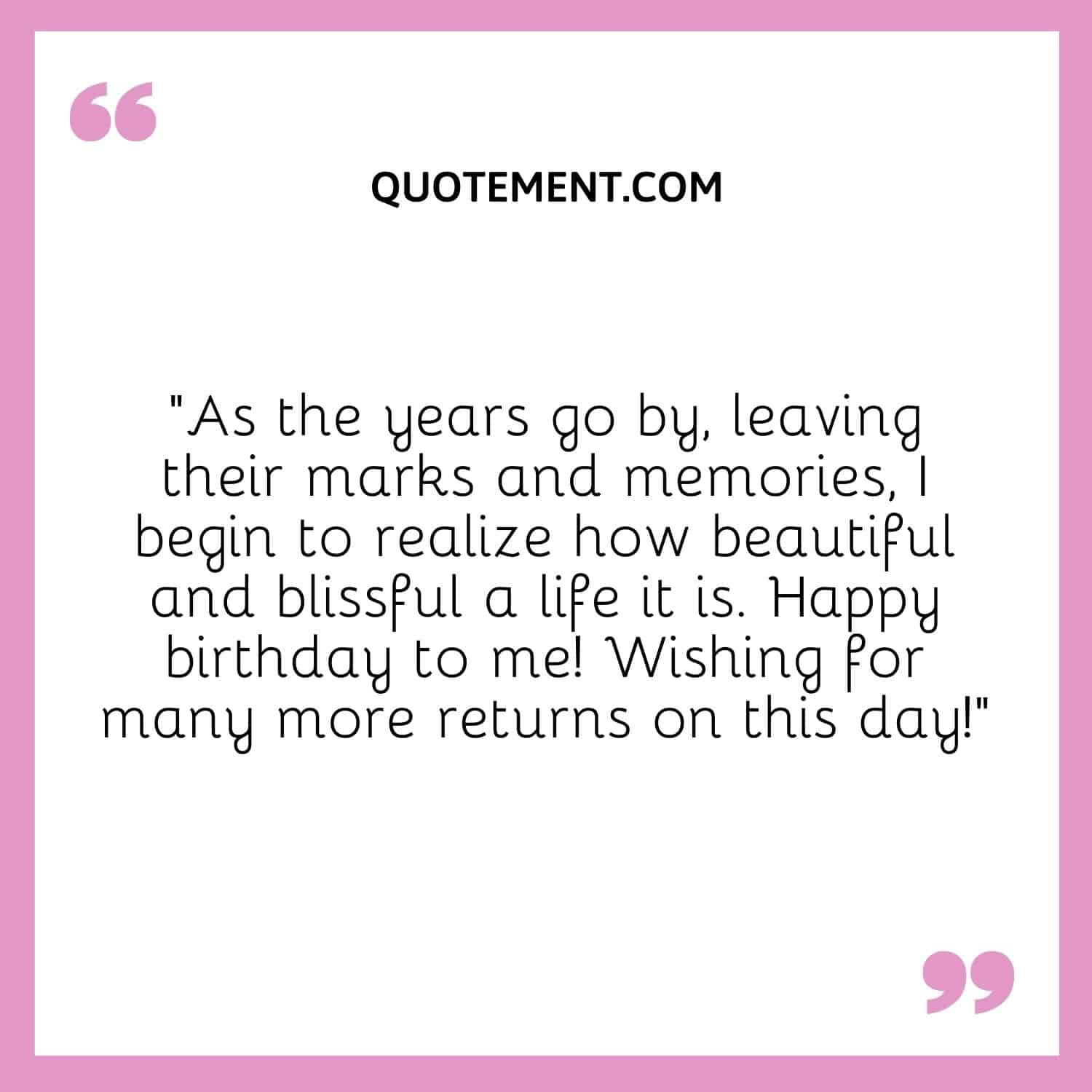 11. "On this birthday, I'd like to leave an everlasting imprint on the world by performing great actions. As I become older, I understand how important living and appreciating life is. Thank you, God, for blessing me with such a beautiful life. Wishing myself a wonderful birthday!"
12. "One more year has been successfully completed. It's a happy birthday to me today. God bless me!"
13. "A whole year has passed, and it has been 365 days of pure blessings, love, and care! I am grateful to have a wonderful life, so happy birthday to me!"
14. "Happy birthday to me! Today is all about myself, so I am going to enjoy all the attention and love people shower on the birthday girl!"
15. "Praying for myself to always be surrounded by good people and great minds. May the mercy of God be with me forever, like always. Happy birthday to myself!"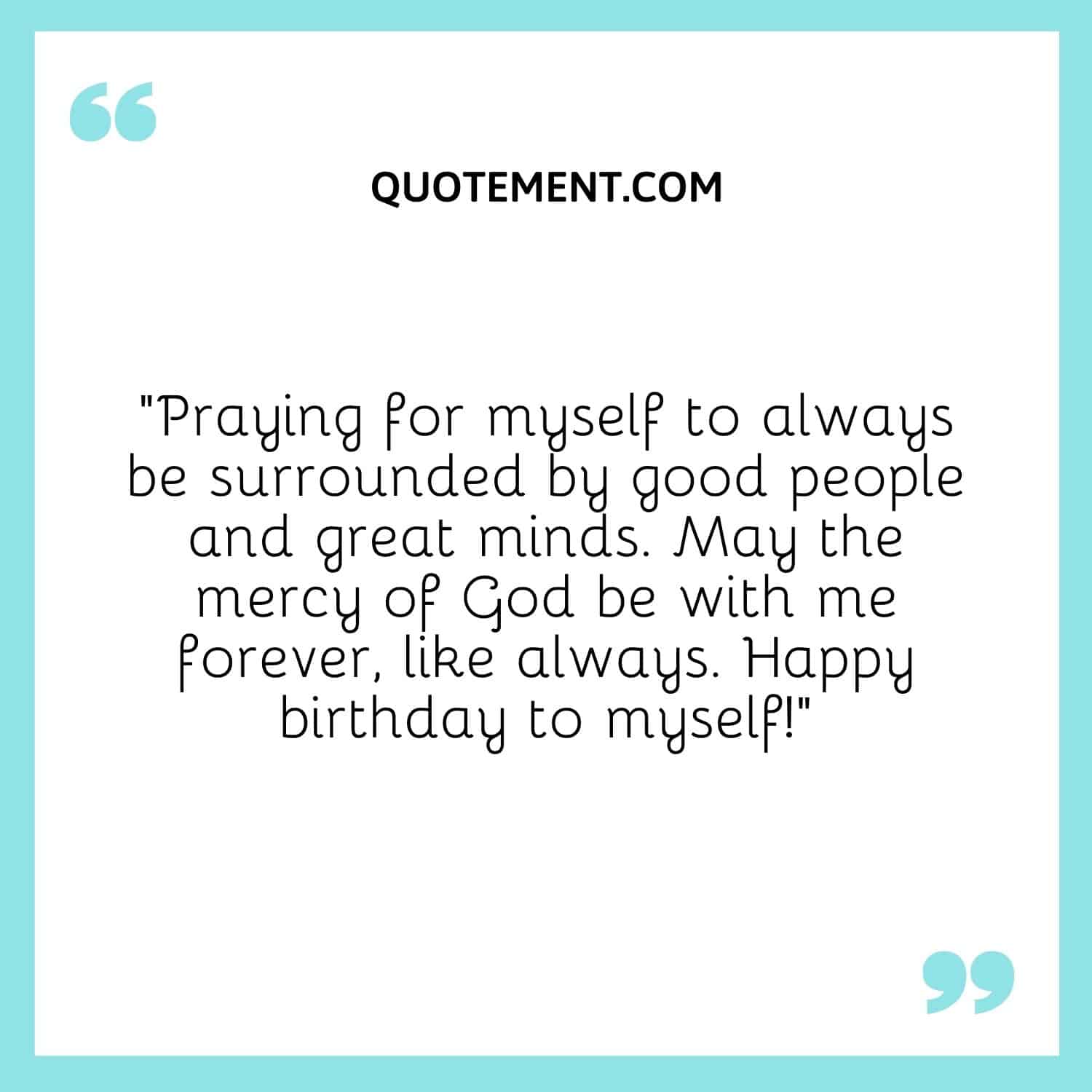 Happy 32nd Birthday Quotes For Son
1. "Happy birthday! Wow, 32 years old. It's hard to believe that my little boy is now a man! We are so proud of you. Love, mom and dad."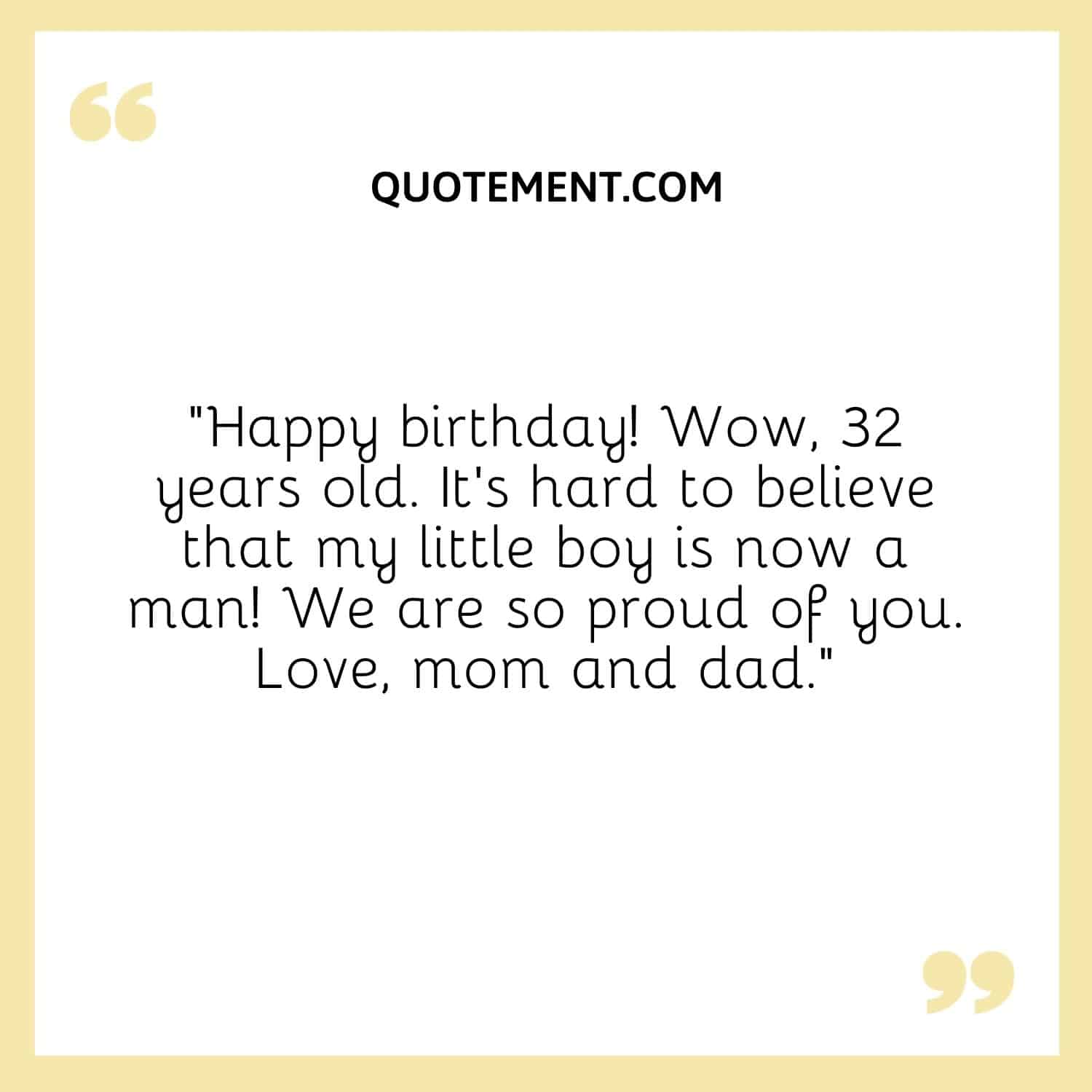 2. "When I gave birth to you 32 years ago, I just knew that my world would never be the same again. And I was right. My life became more meaningful, more fulfilling, more challenging, but also a lot happier. All thanks to you, my dearest son. You know that there's nothing I wouldn't do for you, right? Happy 32nd birthday!"
3. "Happy Birthday to my favorite son. Here's to making many more memories together… Love you loads."
4. "Happy 32nd birthday. I want you to know that I am always praying for your happiness, dear."
5. "Happy birthday, son! I cherish our time together and can't wait to celebrate with you every year. Have a great day, my dear son!"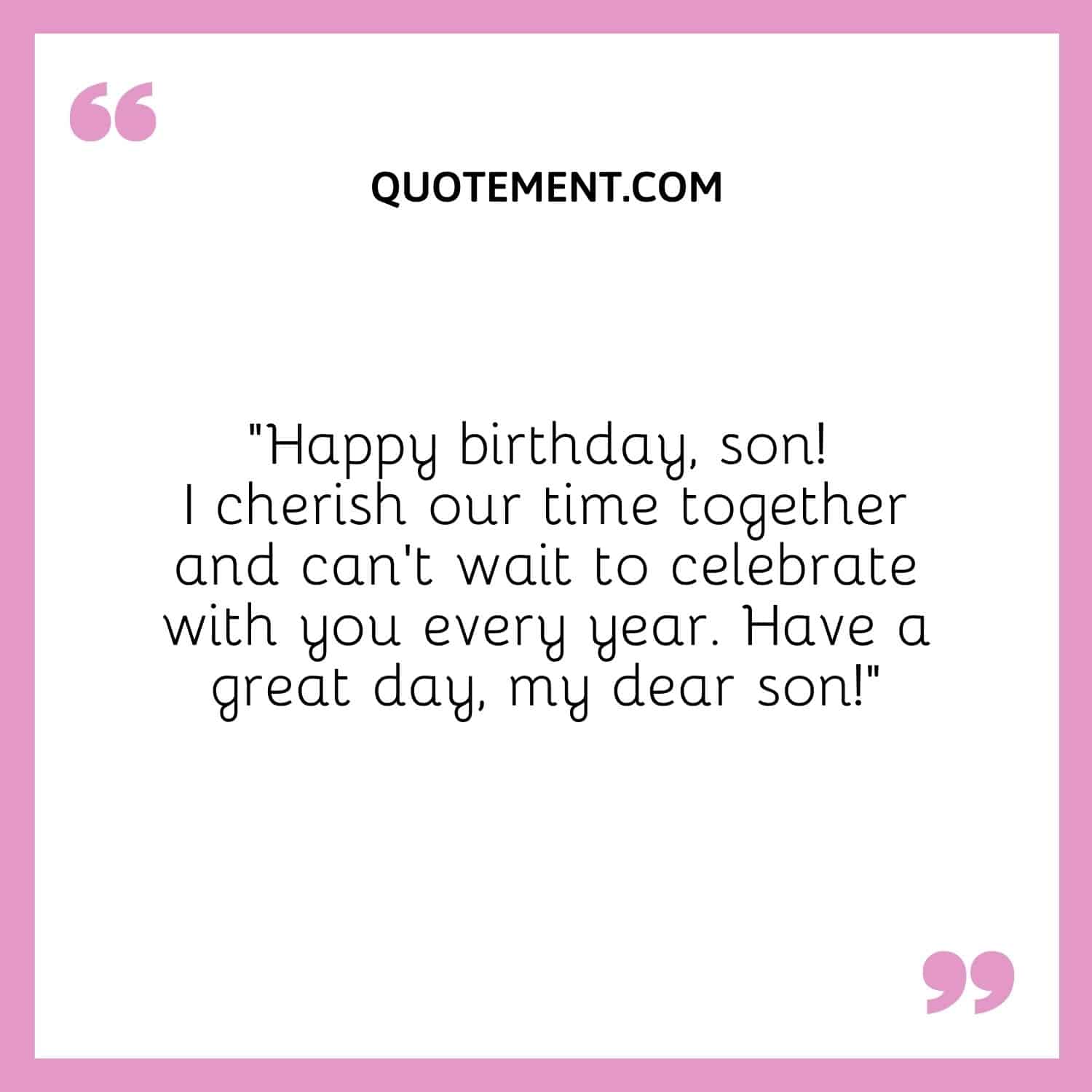 6. "I can't believe you're thirty-two already. It seems like only yesterday I held you in my arms like a little baby. Have an amazing birthday, my dearest son."
7. "Happy birthday, my precious angel. I wish for you to have the best birthday today. Enjoy your special day!"
8. "You might just be the one to make a difference in this world we are in. Happy 32nd birthday!"
9. "I wish for God to bless you with all the good things in life and keep you healthy. Very happy and beautiful 32nd birthday for you, sir."
10. "What I wish for you is a happy life and people who love you and are loyal to you. I wish you happy days and memorable moments. Happy 32nd birthday, son, and may you have many more birthdays to come."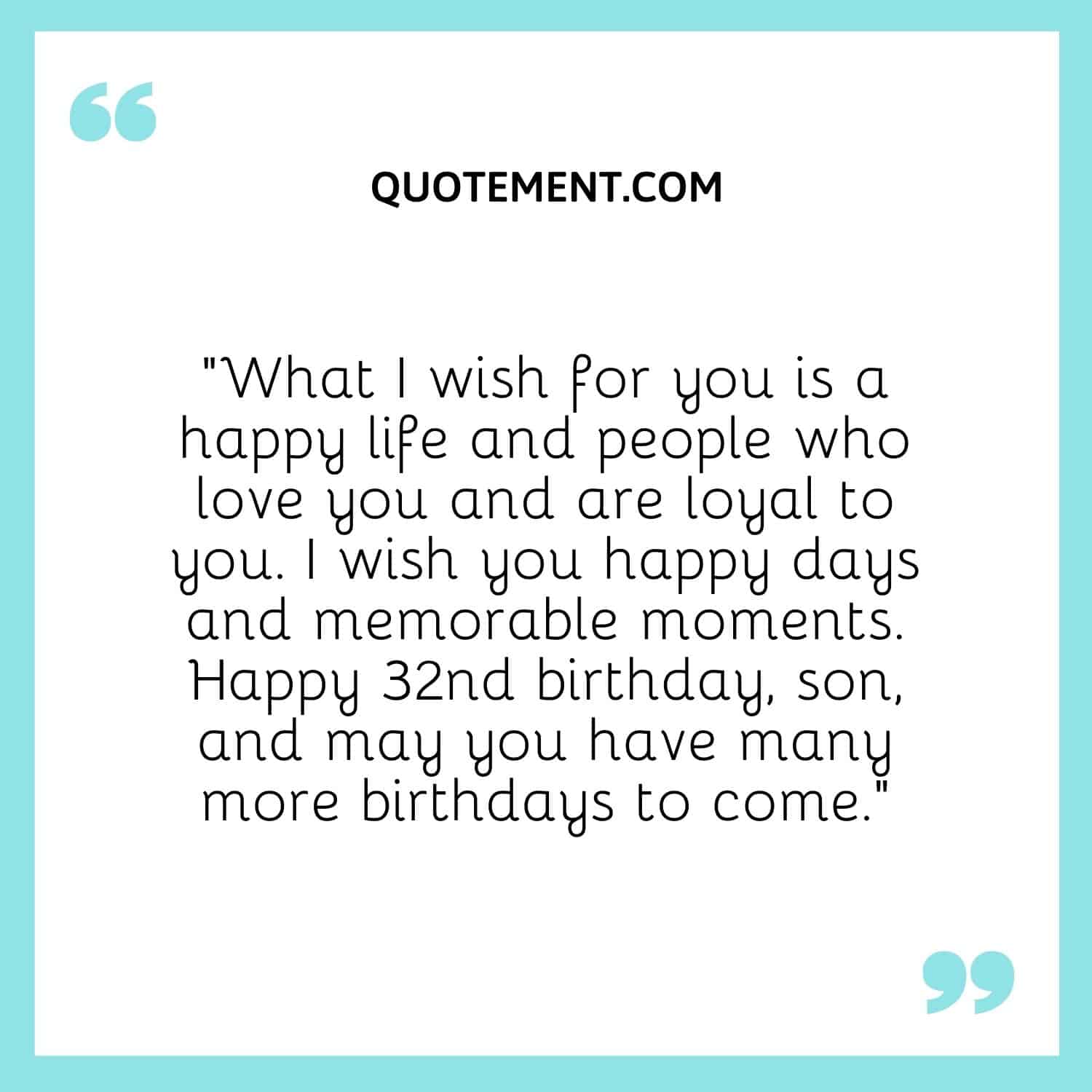 11. "I'm so happy my cousin is 32 today. Happy birthday, sweetheart! We're lucky to have you in our family. Thank you for always being awesome with me. Love you dearly."
12. "The memories that I have shared with you so far are forever engraved in my mind. I hope to make more. You are a son any parent would be proud of. Enjoy this birthday."
13. "Today, all your loved ones celebrate the day you came into the world, we celebrate your life, we celebrate you and all the good and happiness that you have given us every day of your life."
14. "Having a son will always be a source of joy to a father; having you makes me delighted because you share some of my features. Hope you celebrate many more years ahead."
15. "Our eldest son has added a candle to his birthday cake. May you burn many more birthday candles in life. We are extremely happy for you. We love you."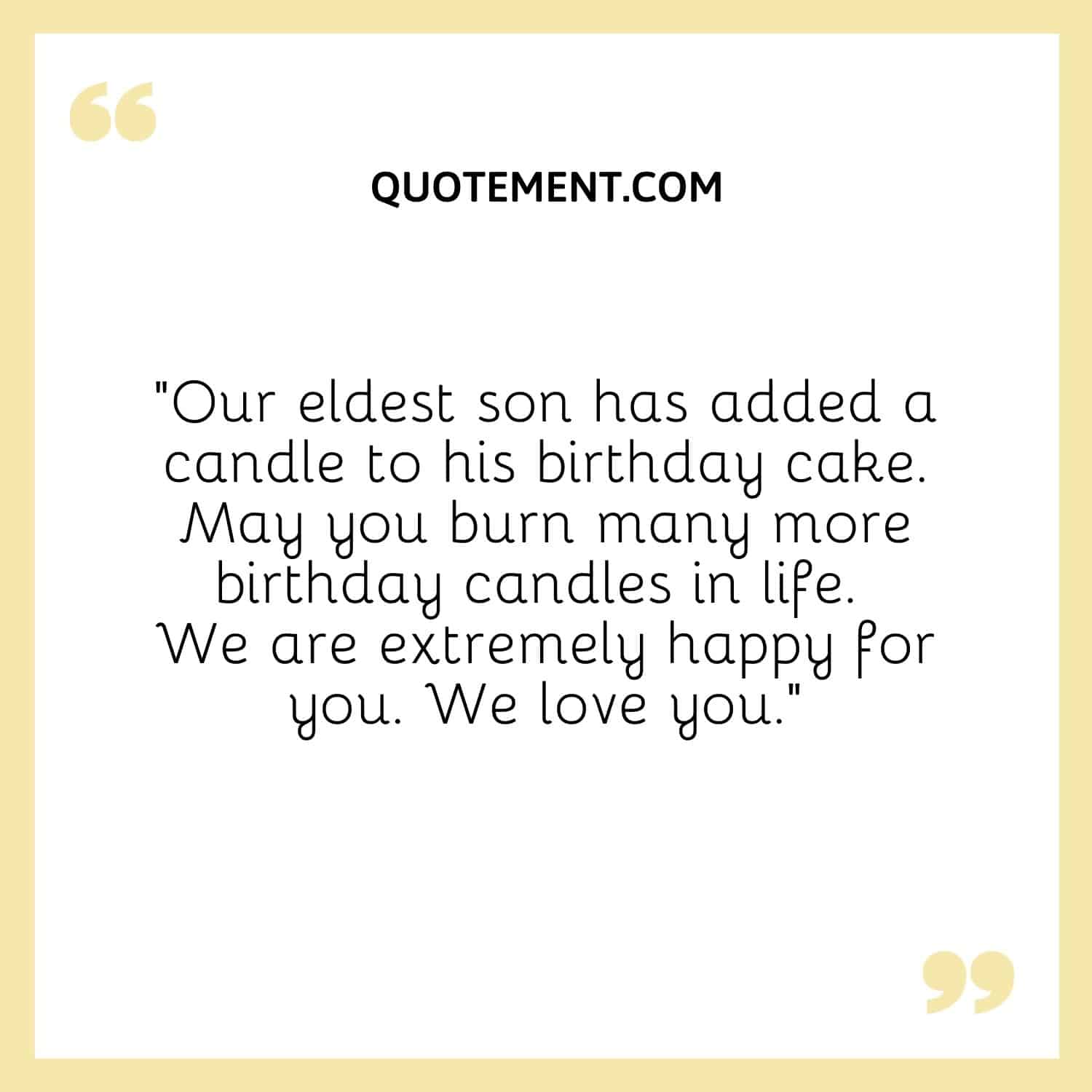 16. "My goodness! We all have such magnificent memories of your childhood that we can't get over them yet. You are the living and walking source of happiness for us. Happy birthday, son! I am proud of you."
Happy 32nd Birthday Quotes For Daughter
1. "You just keep doing the things that make you happy, and have a happy 32nd birthday, honey."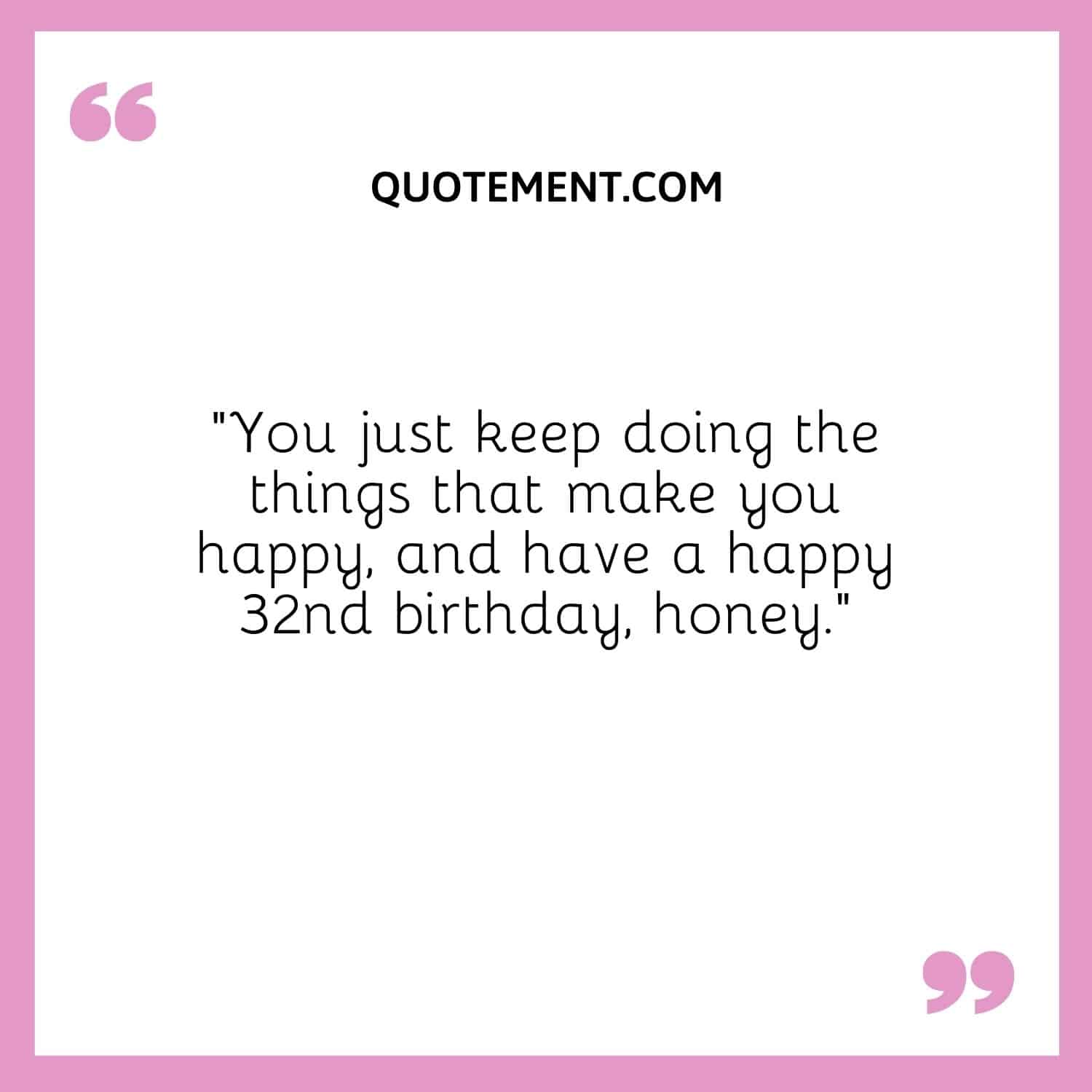 2. "Happy 32nd birthday to someone beautiful, brilliant, talented, kind, and brave. Someone who reminds me a lot of myself. You are my daughter, after all. I love you so much! Have the most magical day, and may all your wishes come true."
3. "Today, you are the queen of the castle; whatever you say goes. So think up fun stuff, and let's enjoy your 32nd birthday, daughter."
4. "God has been so good to me. He gave me a daughter that is so kind, beautiful, intelligent, and talented. My only wish is that God will also bless you the same way He has blessed me all these years. I love you so much, sweetheart. Have the most amazing 32nd birthday!"
5. "Happy 32nd Birthday, Son! May this age give you the courage to be who you've always wanted to be. Have fun."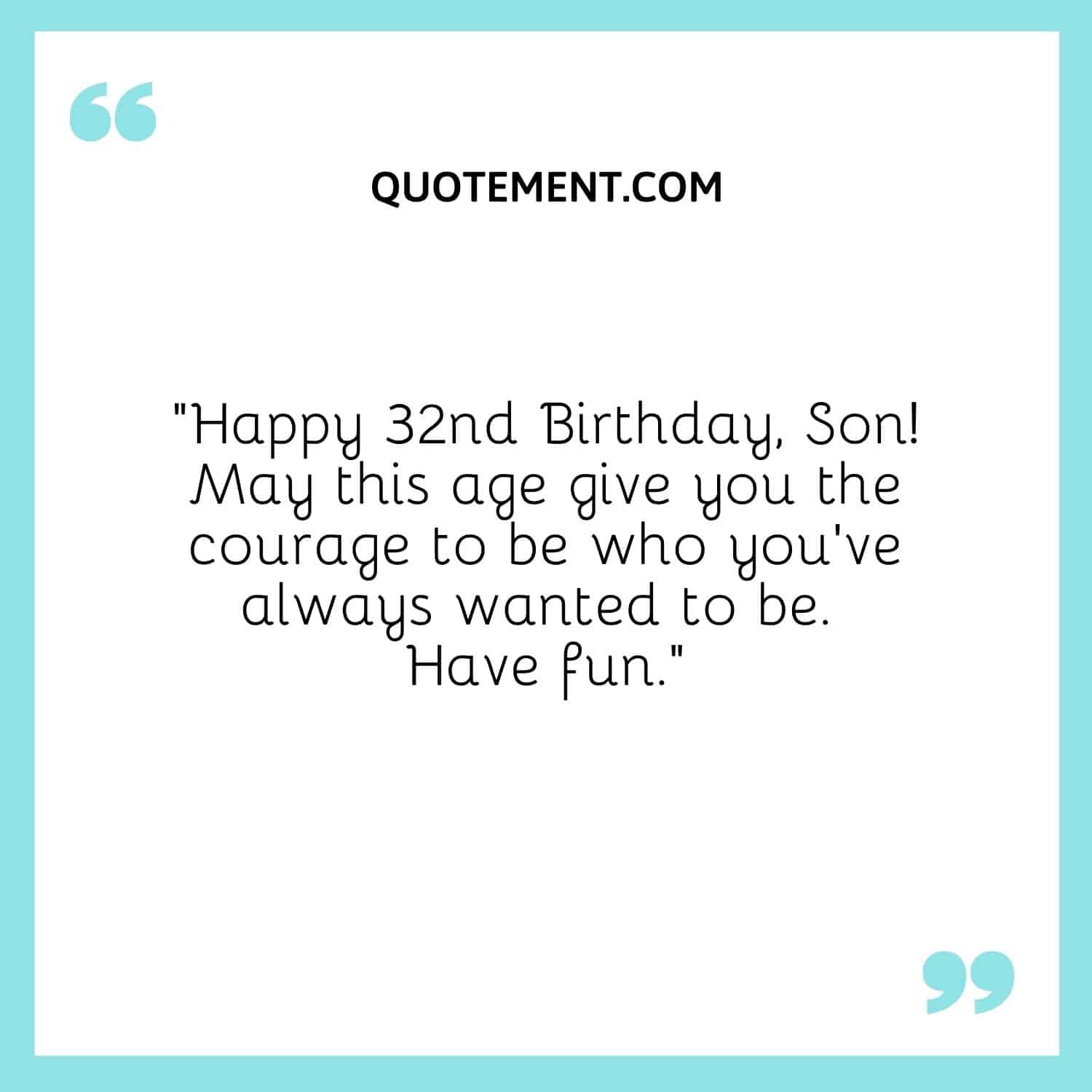 6. "You are now older, and you can understand me when I tell you that I want you to be happy."
7. "Happy birthday to my sweet daughter! I pray you have a wonderful birthday today and every year. Mom loves you."
8. "You are my life's greatest miracle. Thank you for making me such a proud and happy parent and for being the easiest daughter to raise. I love you so much! Have a most unforgettable 32nd birthday."
9. "Happy 32nd birthday. I am proud of you for everything that you have done."
10. "It was great watching you grow up to be a fine young lady. Thanks for making us proud everyday. Wishing you a very joyous and happy 32nd birthday."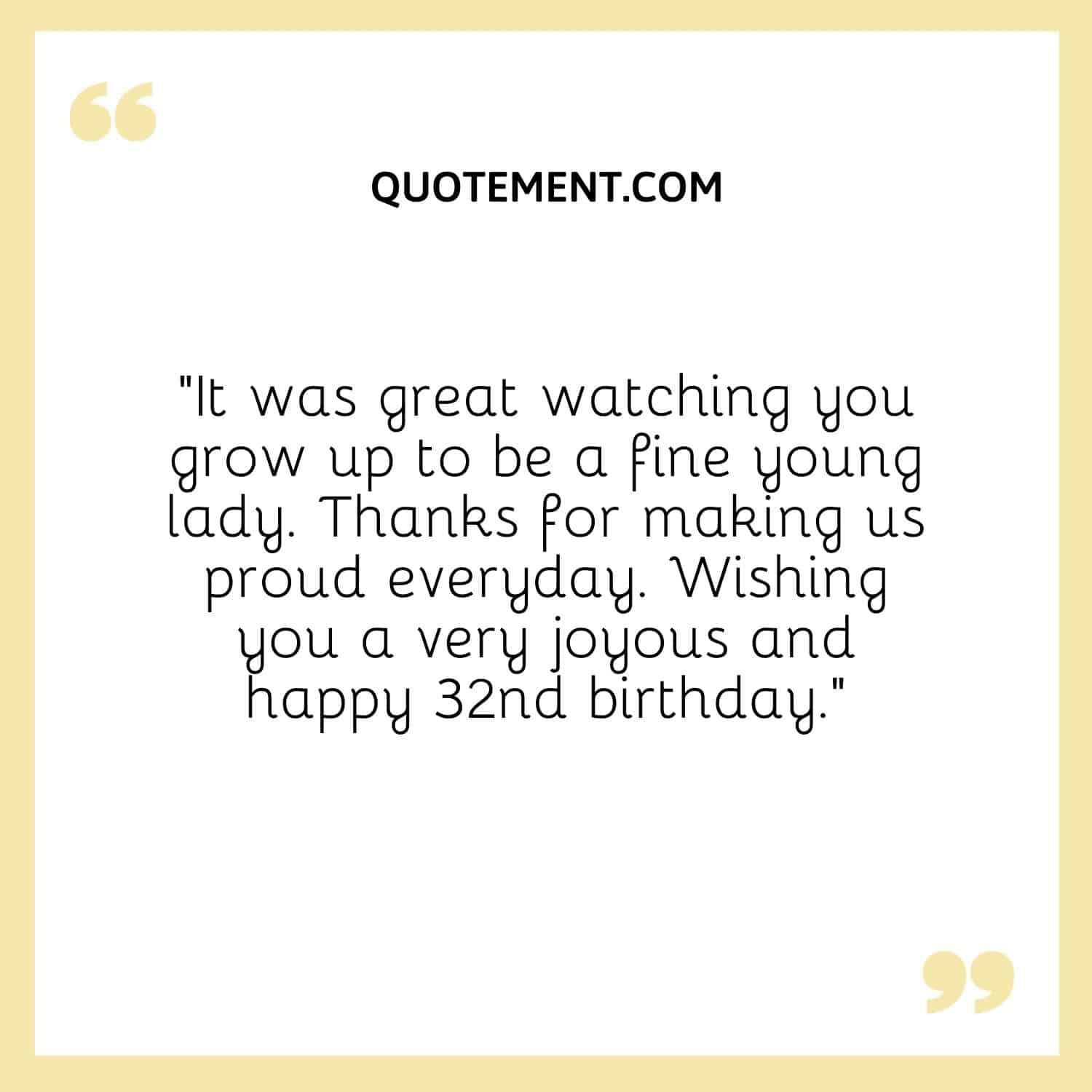 11. "Have a great birthday to my darling daughter! You are incredibly precious to me, and I hope you get all the love, peace, and happiness in your coming years. Have an amazing birthday, sweet daughter!"
12. "You think of yourself as a strong person, and then your heart melts with the arrival of your baby girl! What a spectacular young lady you have become! Happy birthday. May life's joy always find its way to you!"
13. "We feel very proud and happy to see how much our little girl has grown to become such a great young lady. On your birthday, we wish that more blessings and love will come on your way. Have an amazing birthday, princes!"
14. "I could write a book about how much I love you, but it would take me the rest of my life. Instead, I'll keep it short and sweet. Darling daughter, you mean the world to me, and I want anything but to see you smile and be happy. Happy birthday!"
15. "My heartwarming birthday wishes to my sweet daughter. The gift of a million dollars would not be enough to admire your effect on our lives. We want to celebrate your special day today. Enjoy your special day with love and joy!"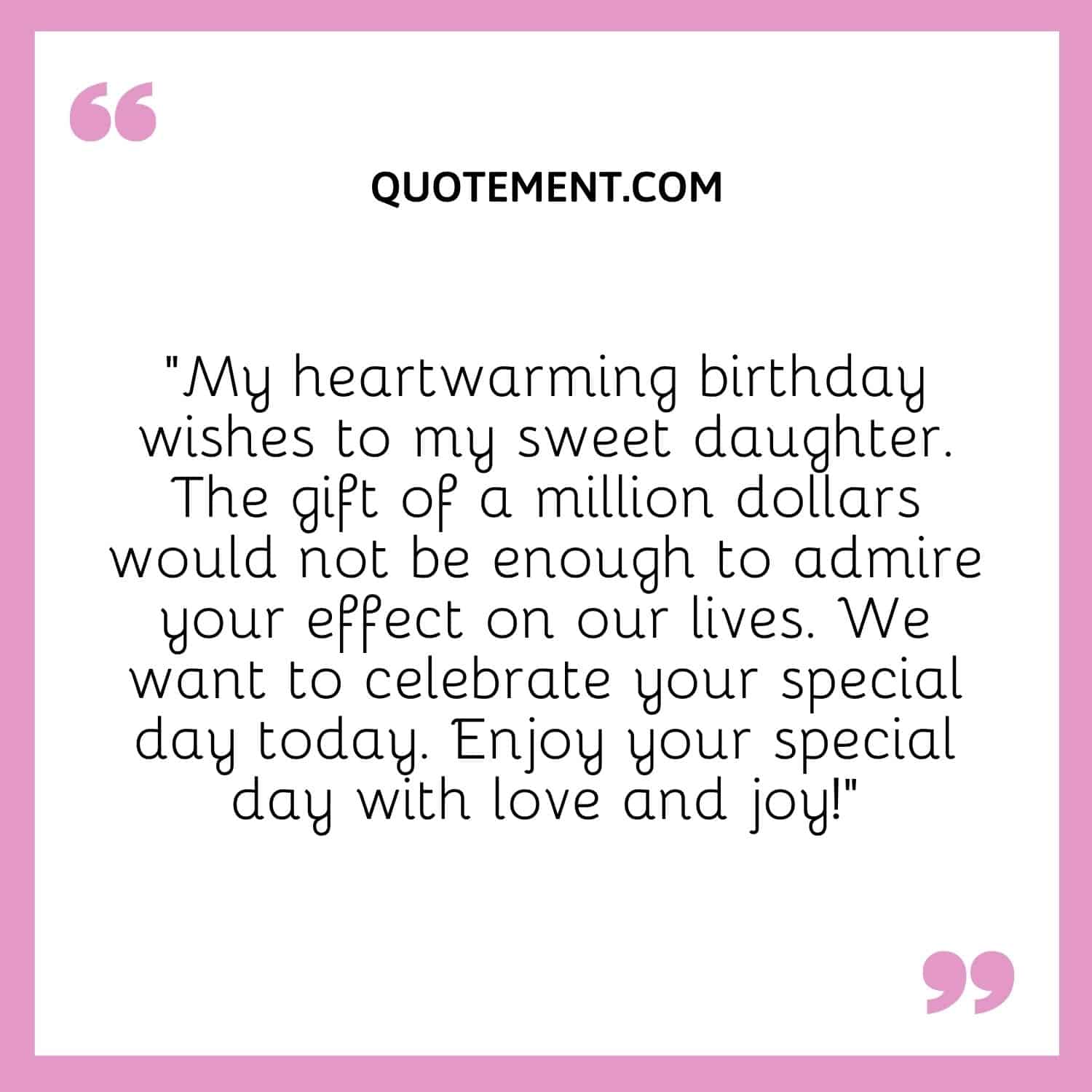 16. "To the woman who inspires me every day since her birth – happy birthday, baby girl! It's hard to believe you're 32… as you look more and more beautiful every day. Dad loves you beyond words."
32nd Birthday Quotes For Your Romantic Partner
Wish your favorite person a happy birthday with one of these cute and loving 32nd birthday quotes!
1. "Happy Birthday to my favorite husband and most supportive partner. We've been through so much, and I am so grateful to have you in my life. I think we make a pretty good team."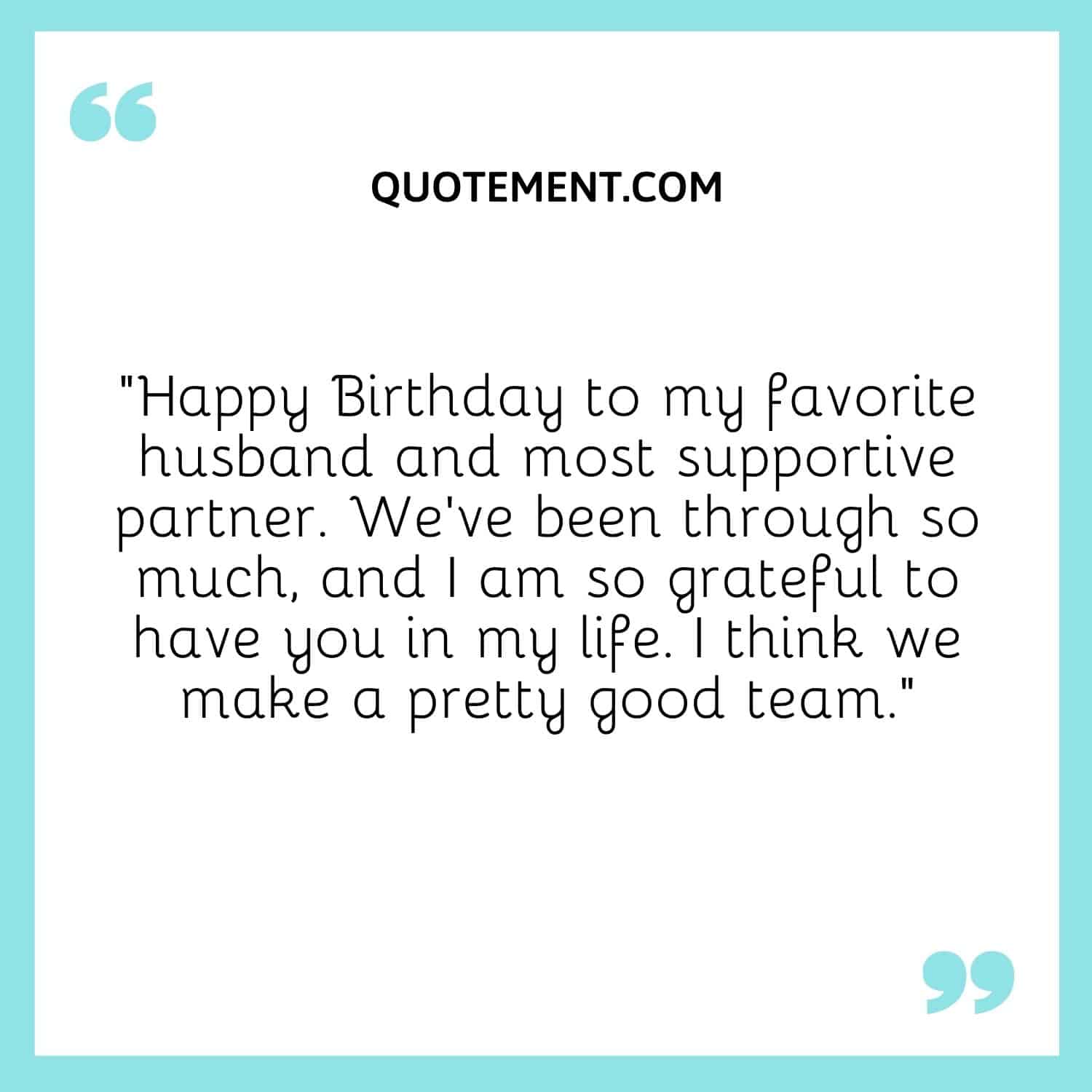 2. "I couldn't have asked for a better husband than you. Happy birthday hon!"
3. "Wishing a very happy birthday to my best friend, wife, partner, and love of my life. Here's to you, love."
4. "Your 32nd birthday is not so special, but you are special to me. Always love you."
5. "Don't marry a rich man. Marry a good man. He will spend his life trying to keep you happy. No rich man can buy that!"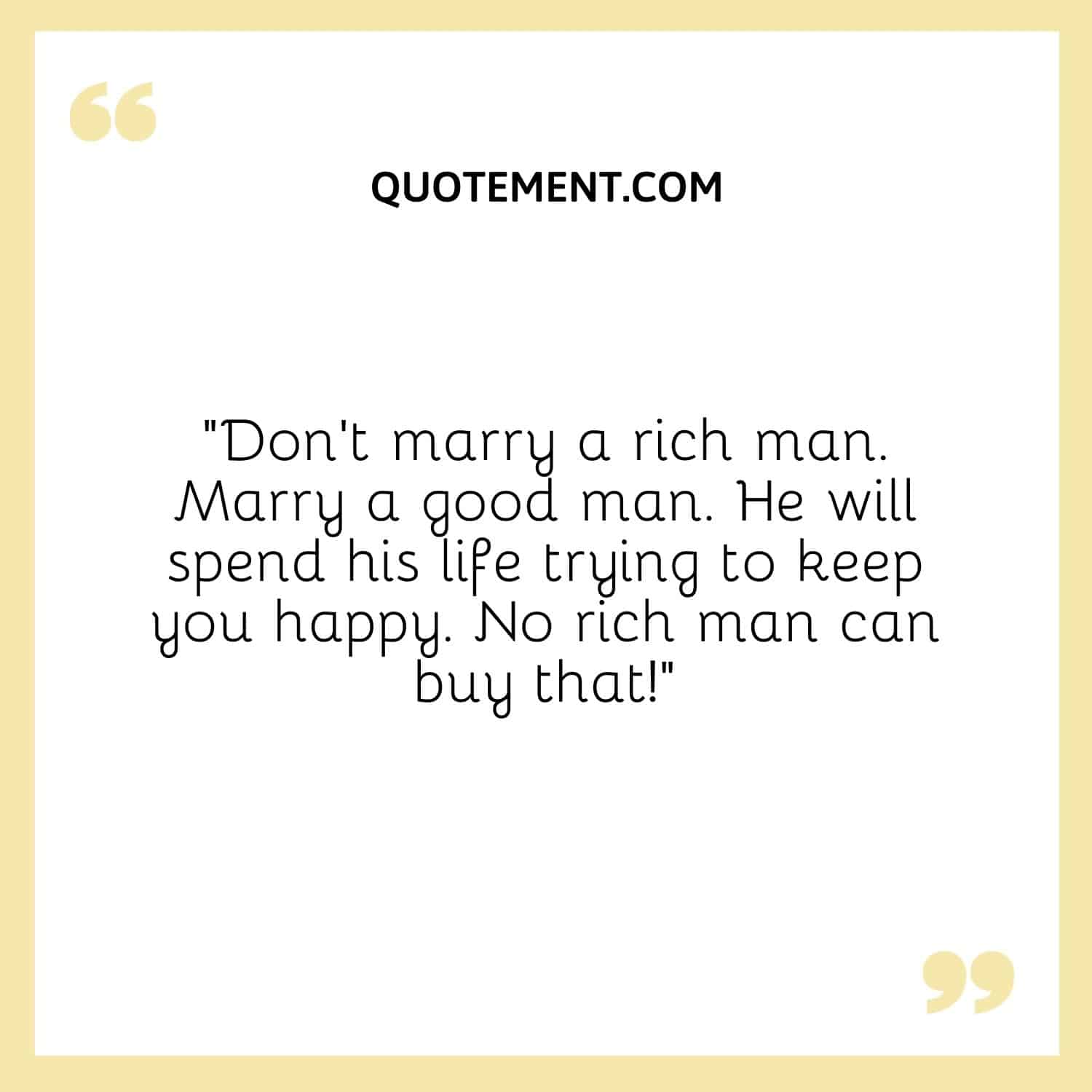 6. "Happy birthday to my beautiful wife, who's always laughing, smiling, and making me smile. I love you with all of my heart."
7. "Today's your birthday! Yes, we all know what that means. You will be treated like a queen. Happy 32nd birthday, your highness!"
8. "Happy birthday to the most loving and wonderful wife in the world!"
9. "There is no better way to say happy 32nd birthday than to tell you that you are loved, darling."
10. "You mean a lot to me, and I want you to know all I want you right now is to be happy, darling."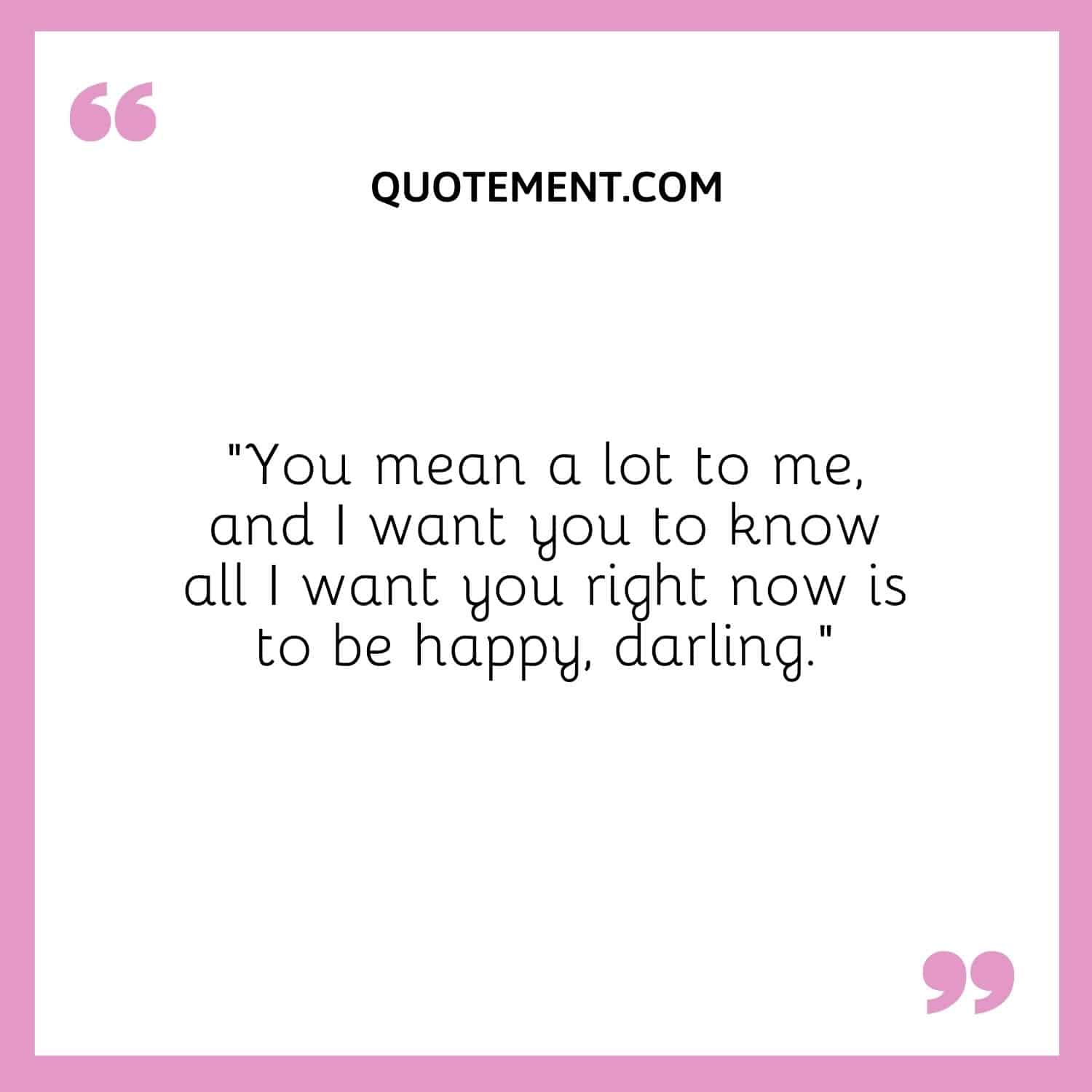 11. "I wish you were happy for the rest of your life. That's all I want for you for your birthday, my husband."
12. "Happy birthday, my love. This year I hope you get all the things your heart desires and that you find all the happiness in life you deserve. Hope you have a wonderful day filled with everything you've ever hoped for."
13. "Thanking my lucky stars every day to have you as my girlfriend. And I'm grateful for how you've never let me down. Here's to celebrating our 32nd year of love and happiness!"
14. "Happy 32nd birthday. I hope this time will bring you more blessings because you deserve it."
15. "Celebrating your bday is the best source of pleasure for me. May you have the best day today."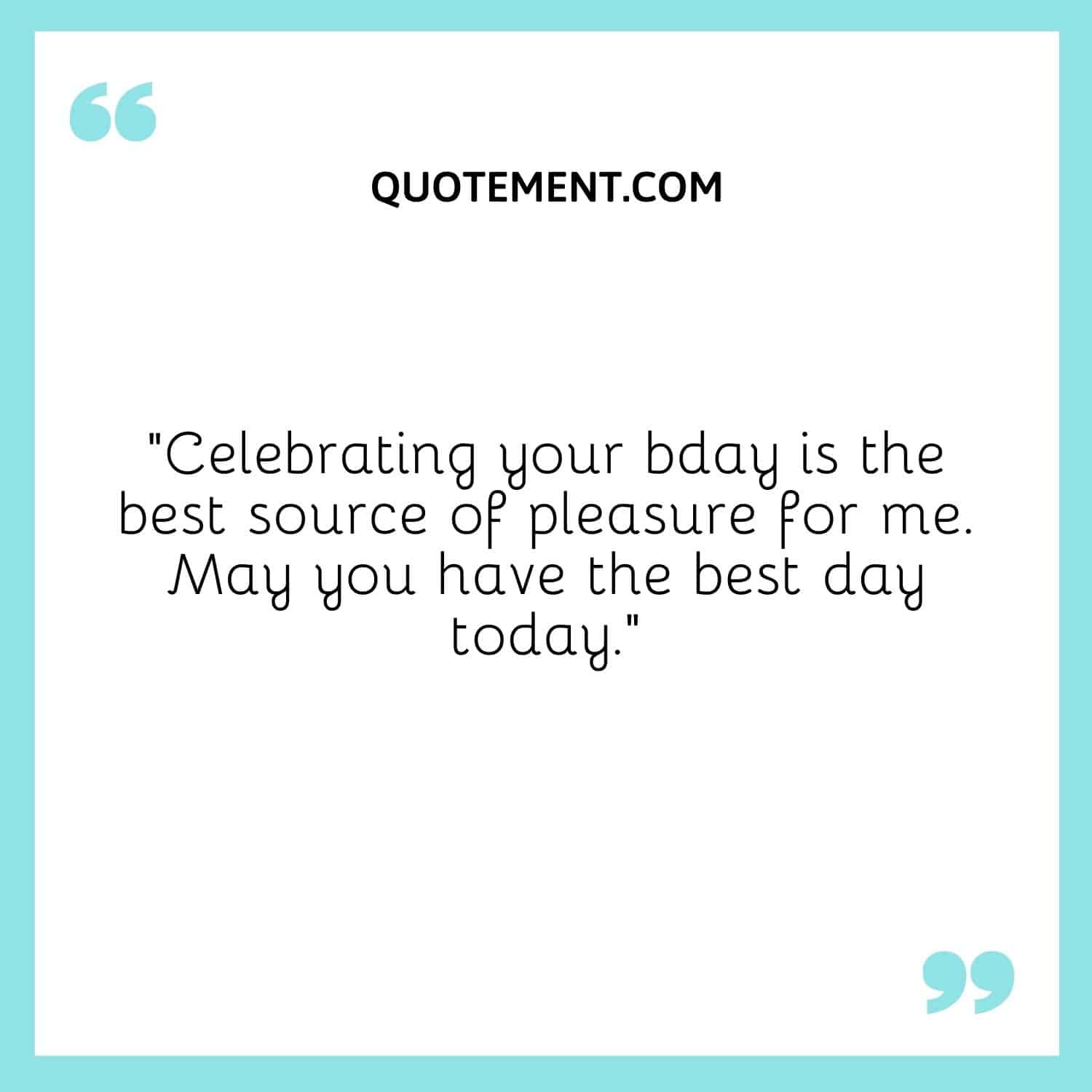 16. "As you blow the candles on your birthday cake, I want to tell you what a wonderful wife you make. Without you in my life, my heart would have bled. With you, I look forward to a wonderful life ahead. Happy birthday, darling."
17. "My wish upon seeing a falling star came true when on this day you were born and bloomed. Happy birthday my heart. I cannot have enough of you."
18. "Celebrating my girlfriend's 32nd birthday, so thankful to have you in my life. I adore you so much. You always know how to crack a good joke and make me laugh. Love you, my darling."
19. "You have become important to me, and I want you to stay here in my life. Happy birthday, darling."
20. "Happy birthday, my love. I want to spend my whole life with you as you bring the best version of me out. I hope this year brings you everything that you could ever hope for. Love you so much."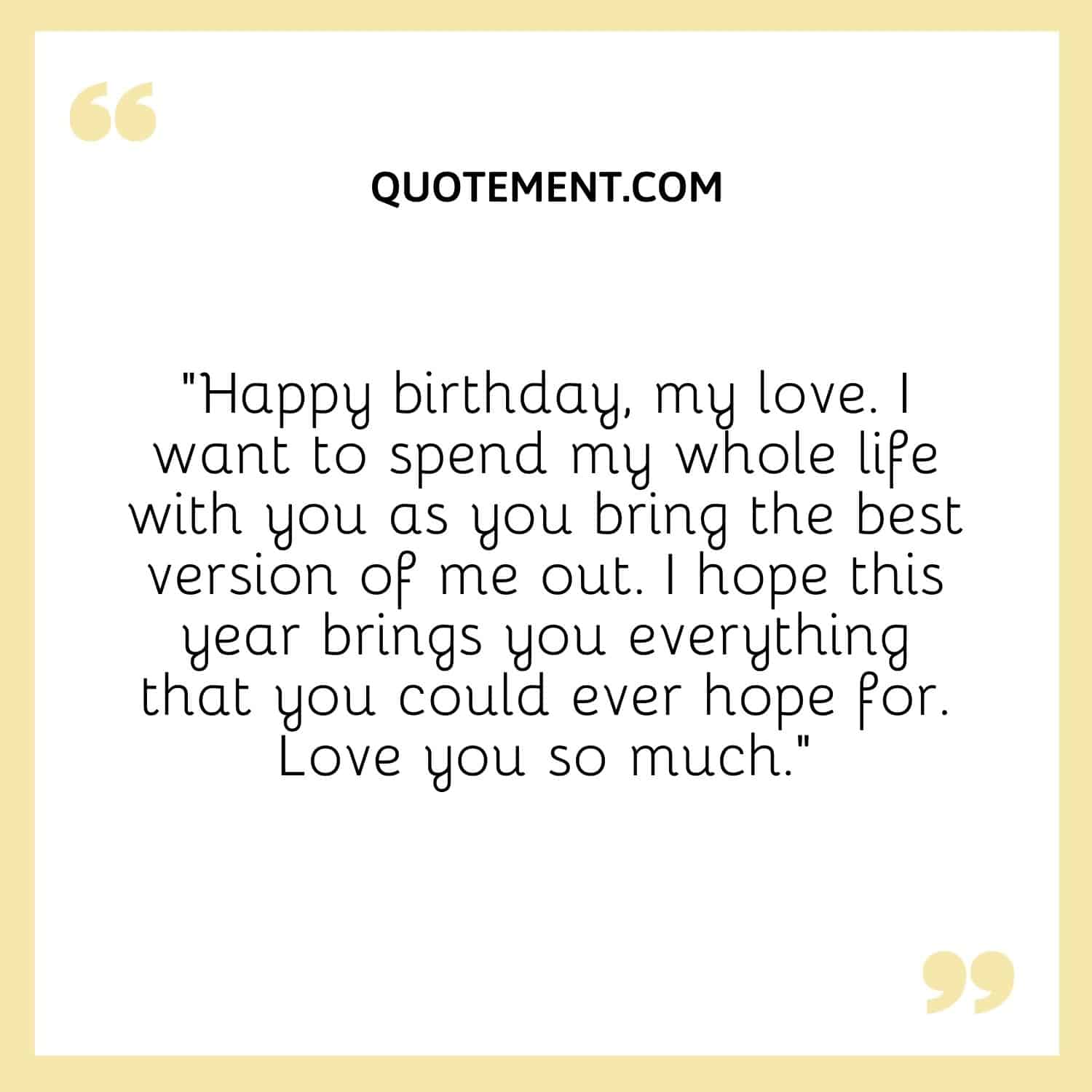 21. "Happy birthday to my smoking hot lover! Each day you become more and more
desirable, or perhaps I'm just falling more and more for you! Wishing you an amazing day, with lots of special treats! Kisses!"
22. "I wish I could list all the reasons I love you, but there's not nearly enough room. Happy birthday, my love!"
23. "I fall deeper in love with you each day, as you're the other half that completes me and makes my heart whole. Happiest 32nd birthday!"
Funny Happy 32nd Birthday Wishes
If you don't want to be too serious, use a hilarious birthday message instead! Check out these funny 32nd birthday quotes.
1. "At your age, people expect you to be calm, dignified, and sober… Disappoint them."
2. "May you overindulge in sugar and sweets and laugh until your stomach aches! Happy birthday to you!"
3. "As you're turning 32, may you gain 32kg from the great food you will eat."
4. "Do you know what famous person is your birthday twin? Well, I don't know either. Happy birthday!"
5. "If I weren't born, the word 'Awesome' would have gone extinct from dictionaries. It feels wonderful to be someone of such importance. Happy birthday to myself!"
6. "As you're turning 32, use your 32 teeth to eat the birthday cake."
7. "Congratulations, you've finally reached the wonder years… wonder where your car is parked? Wonder where you left your phone? Wonder where your glasses are? Wonder what day it is?"
8. "Don't worry, you're still young enough to say your real age to others. Happy 32nd!"
9. "May your Facebook wall be filled with birthday wishes from people you've never met, haven't seen in years, or genuinely couldn't care less about."
10. "People spend their entire life trying to be a great person. I'm so blessed that I was born great."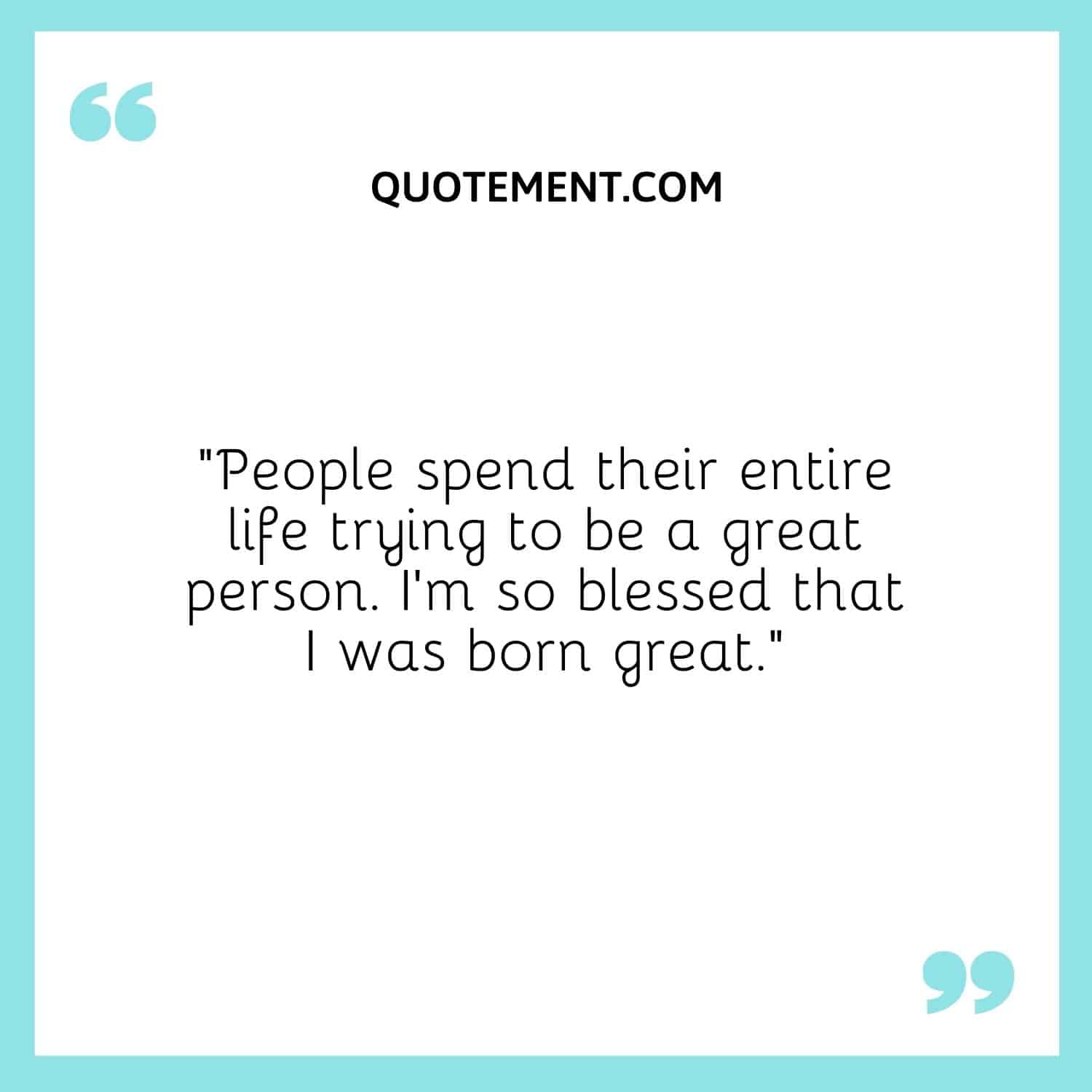 11. "To my friend on his birthday: I want you to know that I've always looked up to you. Yes, you're taller than me, but I've always admired your style and impeccable grooming. By the way, time to trim that nose hair."
12. "Actually, I wanted to get you something super special, super terrific, unique, and beautiful for your birthday. But, still, I don't fit into the envelope."
13. "Congratulations on being born a really long time ago."
14. "I don't know how you do it. You don't look a year older than 31! Happy birthday to the best friend ever!"
15. "Congratulations on the 10th anniversary of your 22nd birthday! Here's to many more."
16. "I had a very difficult time finding a gluten-free, GMO-free, soy-free, vegan birthday cake, so I guess we'll celebrate with some delicious frozen water, also commonly referred to as ice! Happy Birthday to you! Cheers to another amazing year!"
17. "Happy Birthday to an incredible girl! I hope your birthday is perfect and you get everything you've ever dreamed of—except for Channing Tatum. I'll have none of that!"
18. "Let's be honest! You don't really care what I write on this card. You probably won't even read it. All you care about is the gift inside! And that's why I love you. Happy birthday!"
19. "Notice: Today is my birthday. However, I'm extending the expiration date for gifts until the end of the month."
20. "I bet if you knew at 18 years old what you know now, you'd have still done the same stupid things that you did. Here's to staying young. Happy birthday."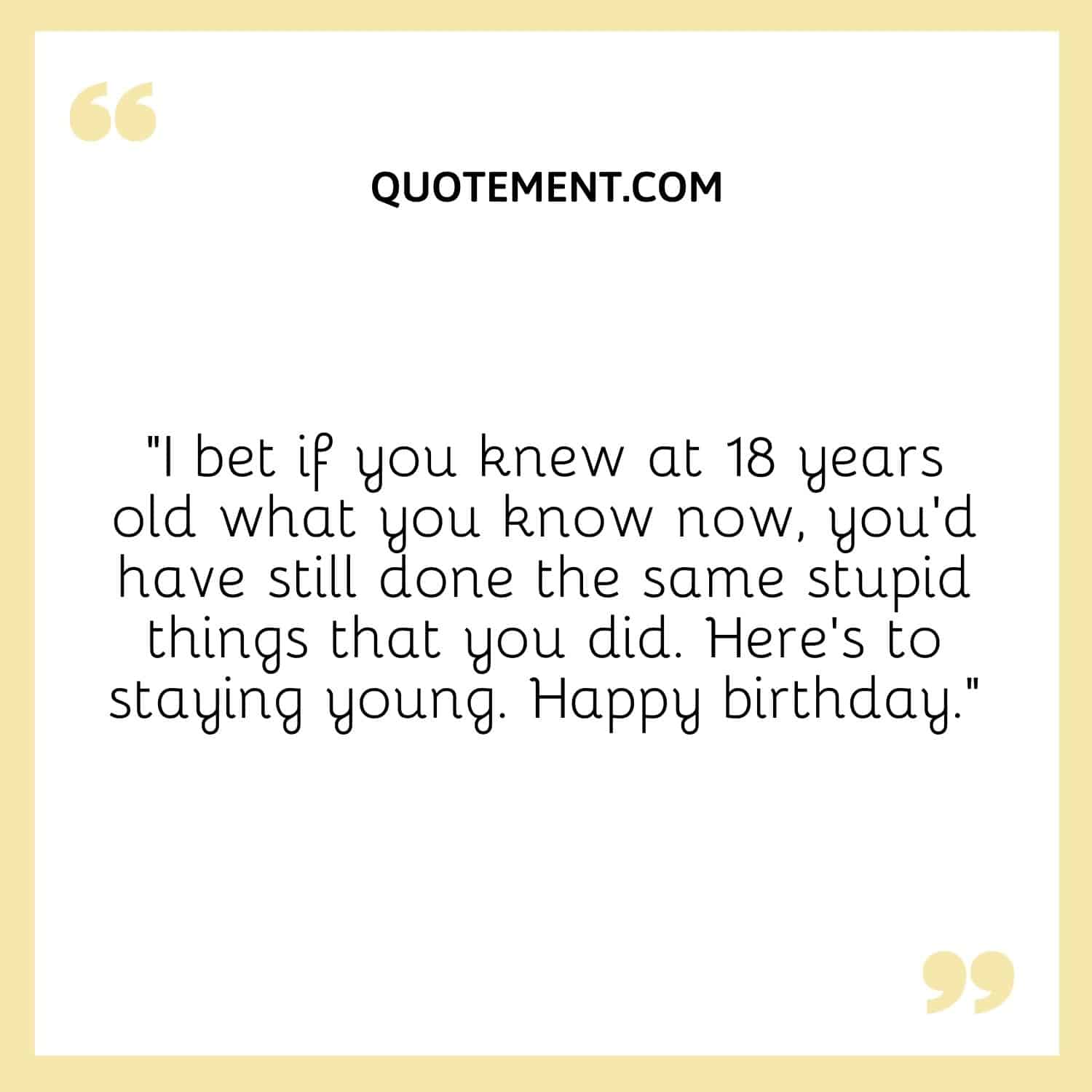 Final Words
When a birthday is approaching, it's normal that the very first (and most important) thing we think about is a birthday gift. We spend time and energy finding the perfect one.
However, we should never forget about the importance of words. Even the best birthday gift is incomplete without a cute birthday message.
It can be somewhat time-consuming to think about what to write in a birthday card.
That's why I wanted to help you out with this collection of the best 32nd birthday quotes I could find. I hope you liked them.
Until next time!
Read next: 170 Joyful 33rd Birthday Quotes For You & Your Loved Ones