Are you ready to surrender to a mysterious realm where pain and pleasure go hand in hand?
Scroll down and discover 60 ultimate BDSM quotes that will take you to the other side of fear where taboos and shame don't exist.
1. "If my Master is lost, I'll find him. I'll lead him back to himself, because to serve doesn't always mean to follow." ― Joey W. Hill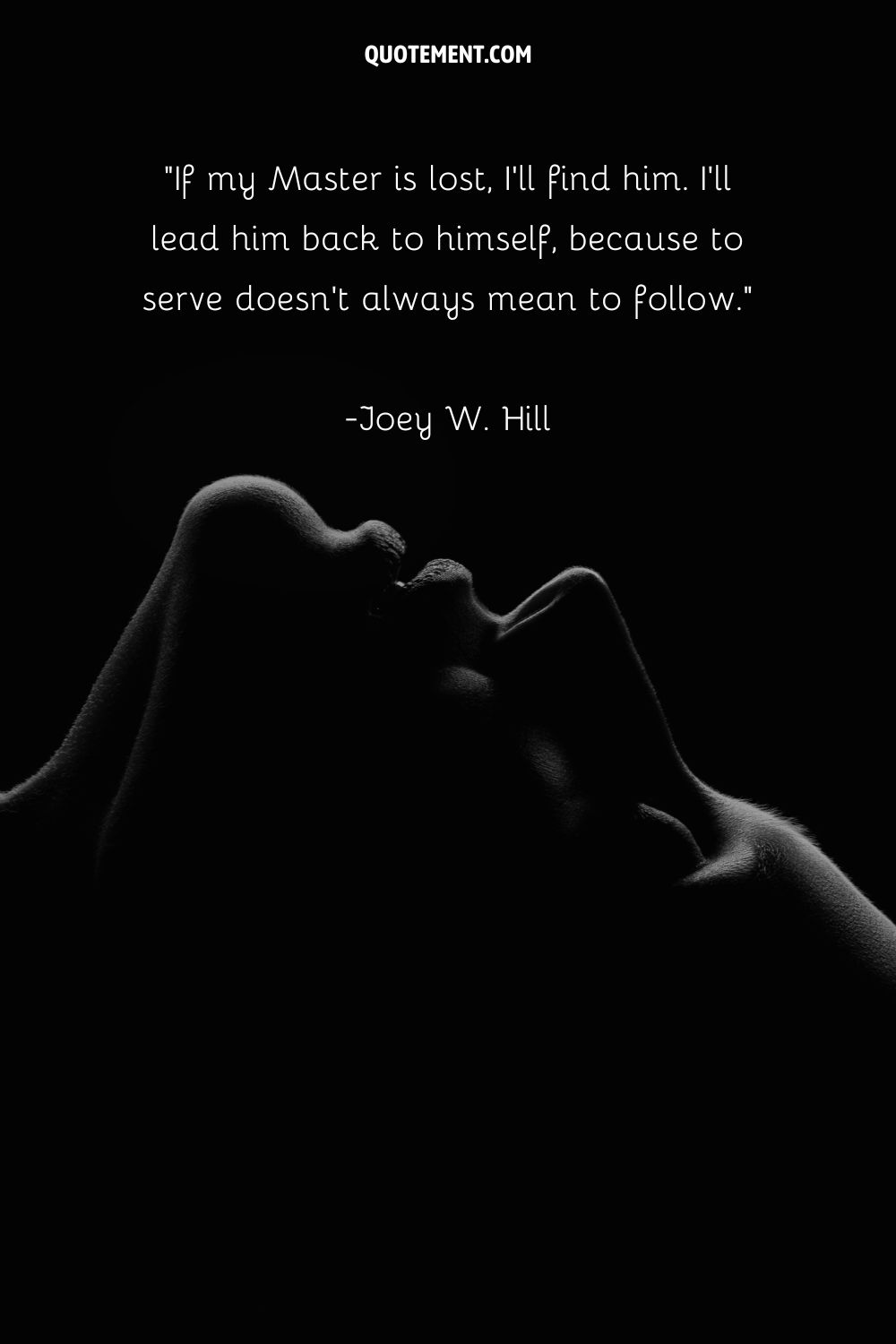 2. "Why are you so determined to keep your wild silently inside you? Let it breathe. Give it a voice. Let it roll out of you on the wide-open waves. Set it free." — Jeanette LeBlanc
3. "I urge you all today, especially today during these times of chaos and war, to love yourself without reservations and to love each other without restraint. Unless you're into leather." ― Margaret Cho
4. "Your pain is the breaking of the shell that encloses your understanding." — Gibran Kahil
5. "Pleasure does not exist without pain. Pain and pleasure are the same emotion…" — Marquis de Sade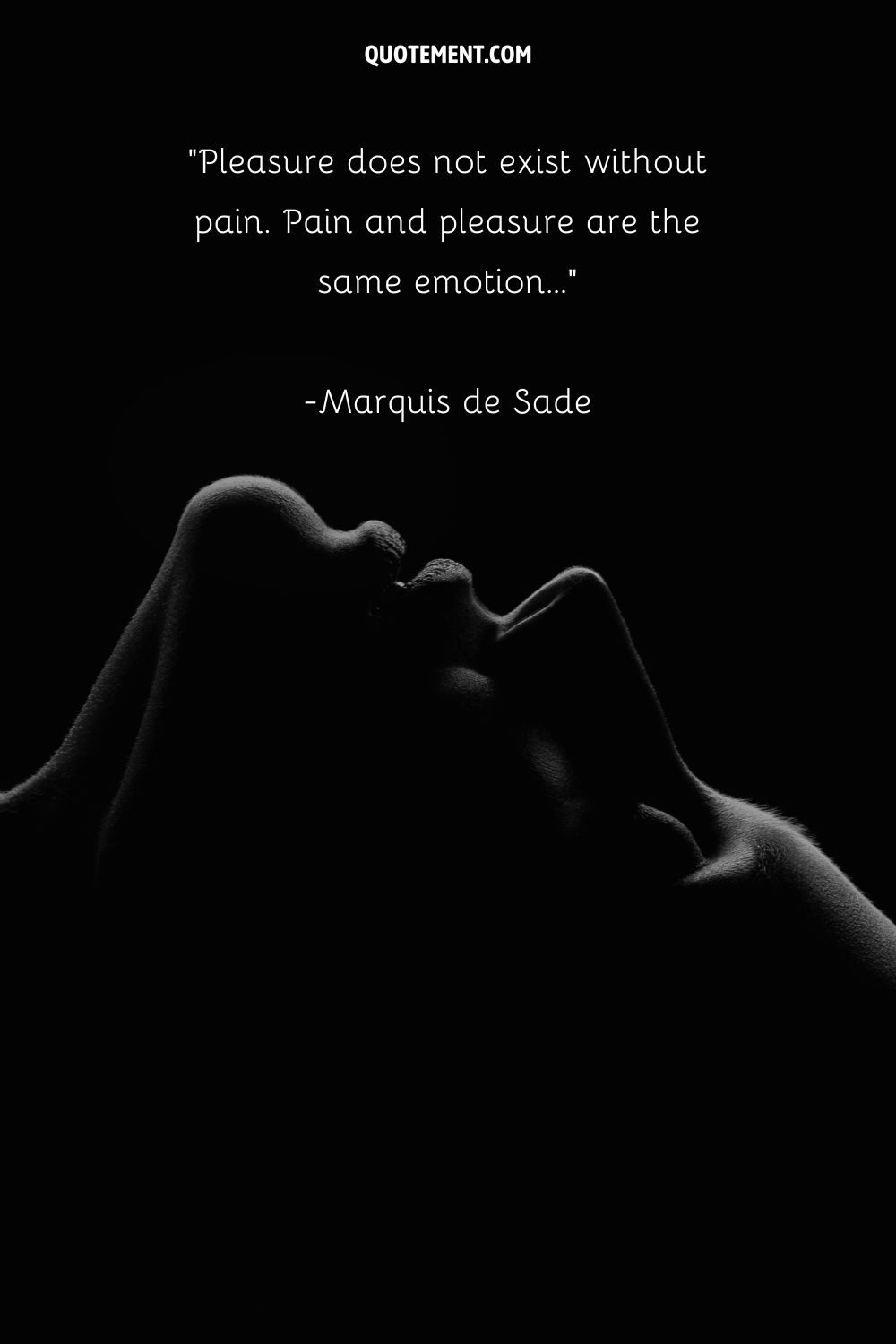 6. "The girl was eighty percent kitten and twenty percent lioness, and he considered it his mission to make her roar." — Kitty French
7. "The collar represented something of big importance to her. He knew she saw it as losing who she was. He saw it as her trusting him enough to let him be in charge." — Starla Kaye
8. "You are the evil scientist of your desires." — Ignacio Rivera
9. "I do not want to be the leader. I refuse to be the leader. I want to live darkly and richly in my femaleness. I want a man lying over me, always over me. His will, his pleasure, his desire, his life, his work, his sexuality the touchstone, the command, my pivot. I don't mind working, holding my ground intellectually, artistically; but as a woman, oh, God, as a woman I want to be dominated." — Anais Nin
See also: 110 Anais Nin Quotes On Being Fierce And Unapologetic
10. "I'll give you what you're afraid to ask for." — Elizabeth Barrette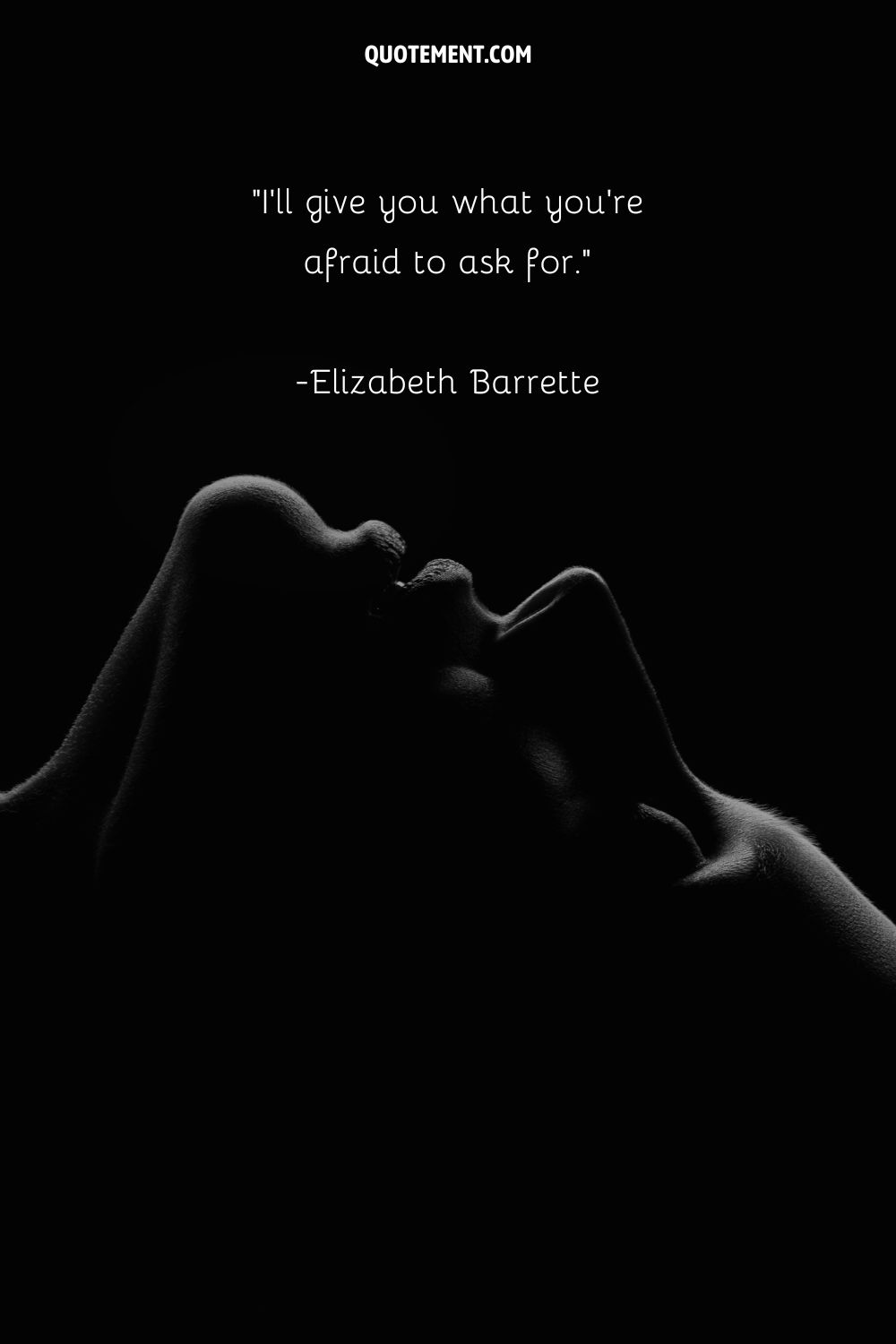 11. "It's hard for an educated woman to turn her head off. That's part of the joy of being a submissive. None of the decisions are yours. When you can't refuse anything and can't even move, those voices in your head go silent. All you can do, and all you are permitted to do, is feel." — Cherise Sinclair
12. "Men love a submissive woman, Damon said simply. Even when they say they don't. There's just something about a beautiful soft woman looking to them to protect and take care of them that inspires a man to greatness." — Maya Banks
13. "Do you understand now that it is the man that matters, not any fancy room or intimidating props?" — Jason Luke
14. "Fear can be a potent aphrodisiac." — Kele Moon
15. "It is not enough to conquer; One must know how to seduce." — Voltaire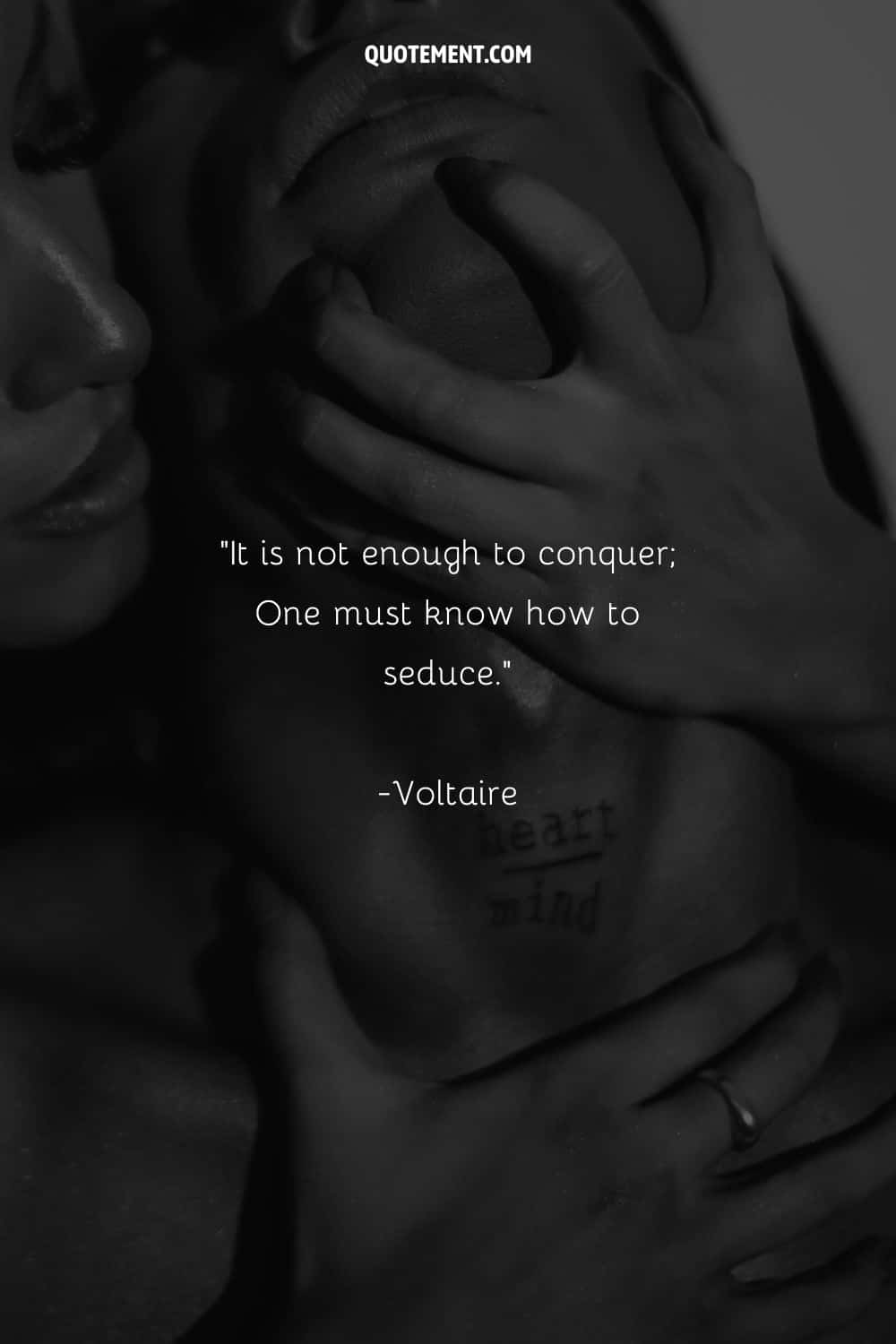 16. "Submission does not mean being weak or passive. It leads to neither fatalism nor capitulation. Just the opposite. True power resides in submission. A power that comes from within." — Elif Safak
17. "BDSM, in its nature, is a very intimate and intelligent therapy, if done properly." ― Silver Vixxxen
18. "The master. The monster. The beautiful sadist. That was the secret she never told anyone, not even herself, that she loved him more for his cruelties than his mercies." — Tiffany Reisz
19. "Your job is to obey my will, follow my directions exactly and immediately. Mine is to make sure you don't have to focus on anything other than that. Understand?" — Joey W. Hill
20. "It was good for her though, to submit to things that weren't for her pleasure, but his." ― Annabel Joseph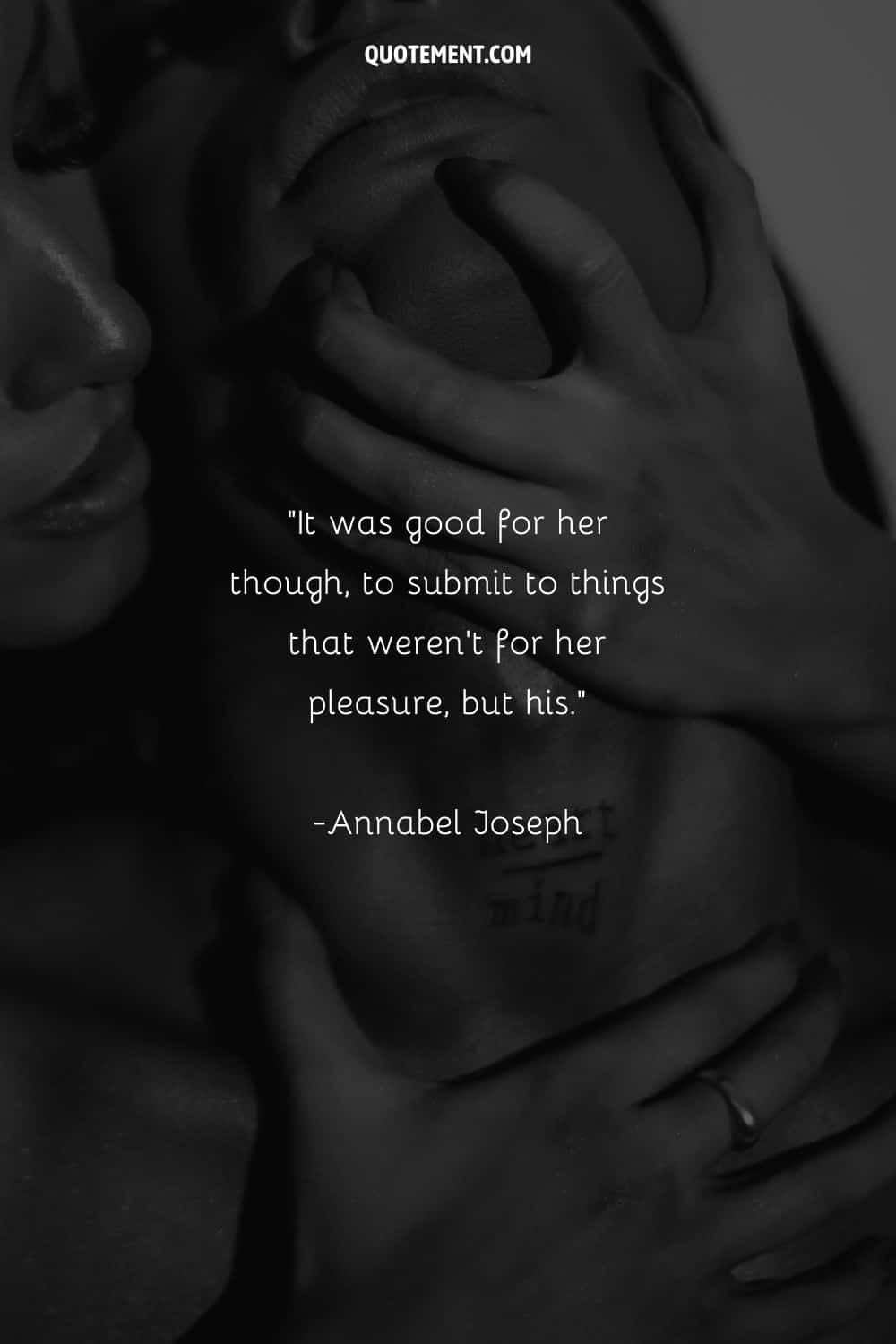 21. "Perhaps Love is the process of my leading you gently back to yourself." — Antoine de Saint-Exupery
22. "Honey, letting us isn't the issue. You either cooperate and get it done or don't-and still get it done." ― Breanna Hayse
23. "To you nature seems something hostile; you have made devils out of the smiling gods of Greece, and out of me a demon. You can only exorcise and curse me, or slay yourselves in bacchantic madness before my altar." ― Leopold von Sacher-Masoch
24. "Although he assumed she'd naturally submit to him he obviously believed she was still her own person. A strong person." — Cherise Sinclair
25. "Opening his arms, he said quietly to her, 'Disappear here.'" — Jonathan Carroll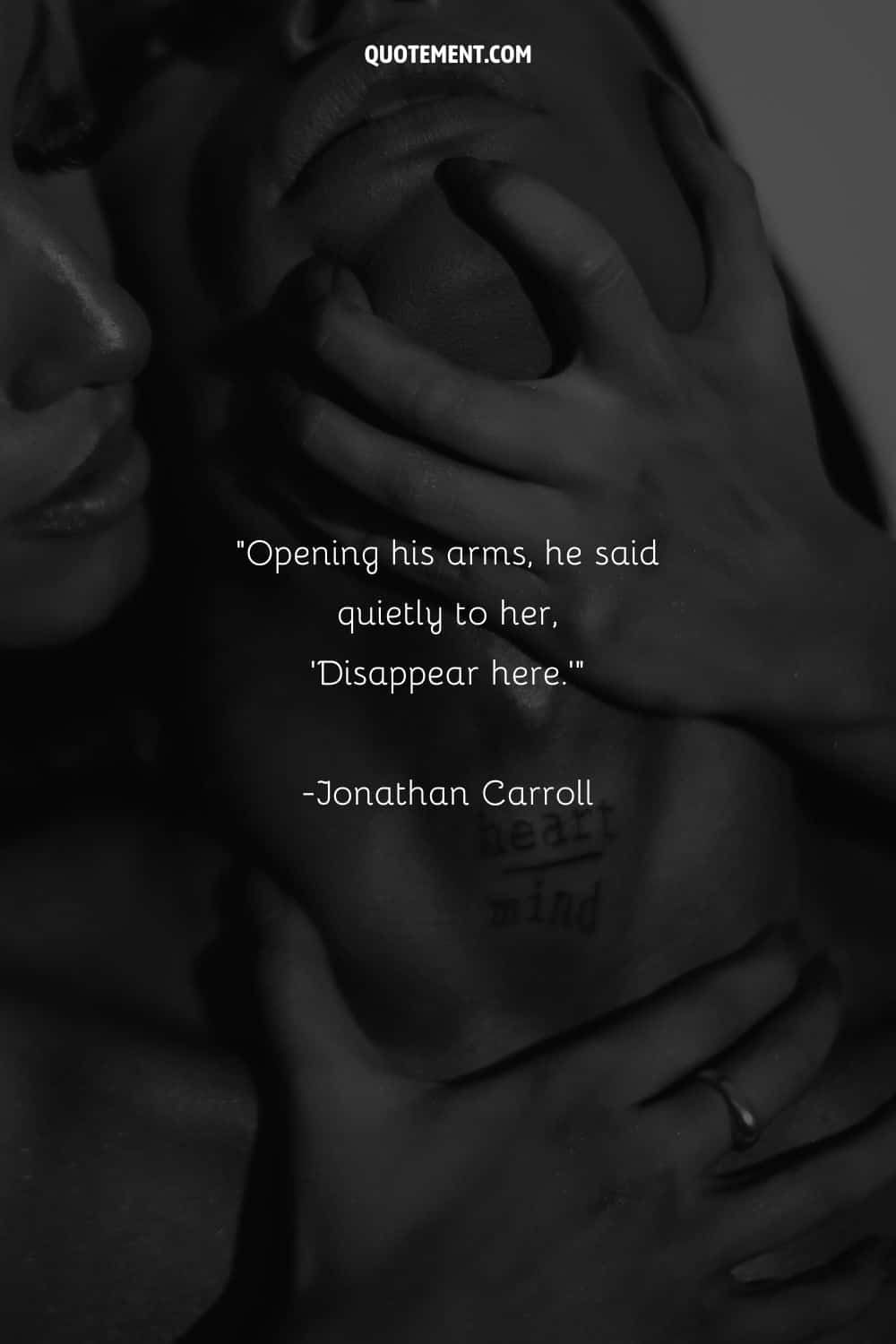 26. "Power is intoxicating" ― Amelia Danver
27. "Submissive men, men who desire to serve as consensual slaves are on one of the most difficult journeys in the world today because they have rejected patriarchal privilege and embraced their own hearts calling instead." — TammyJo Eckhart
28. "I won't abandon you… and you can damn well know that I'm going to fight for you." — Rachel Van Dyken
29. "The music seemed to fade into silence. It was just the two of them. He could kiss her, or he could bite her. Both possibilities were equally tempting as she looked up at him from under her long, dark lashes." ― Armada West
30. "So perhaps whatever beauty of life still remains to me is contained in some moment of surrender, abasement and humiliation." ― Oscar Wilde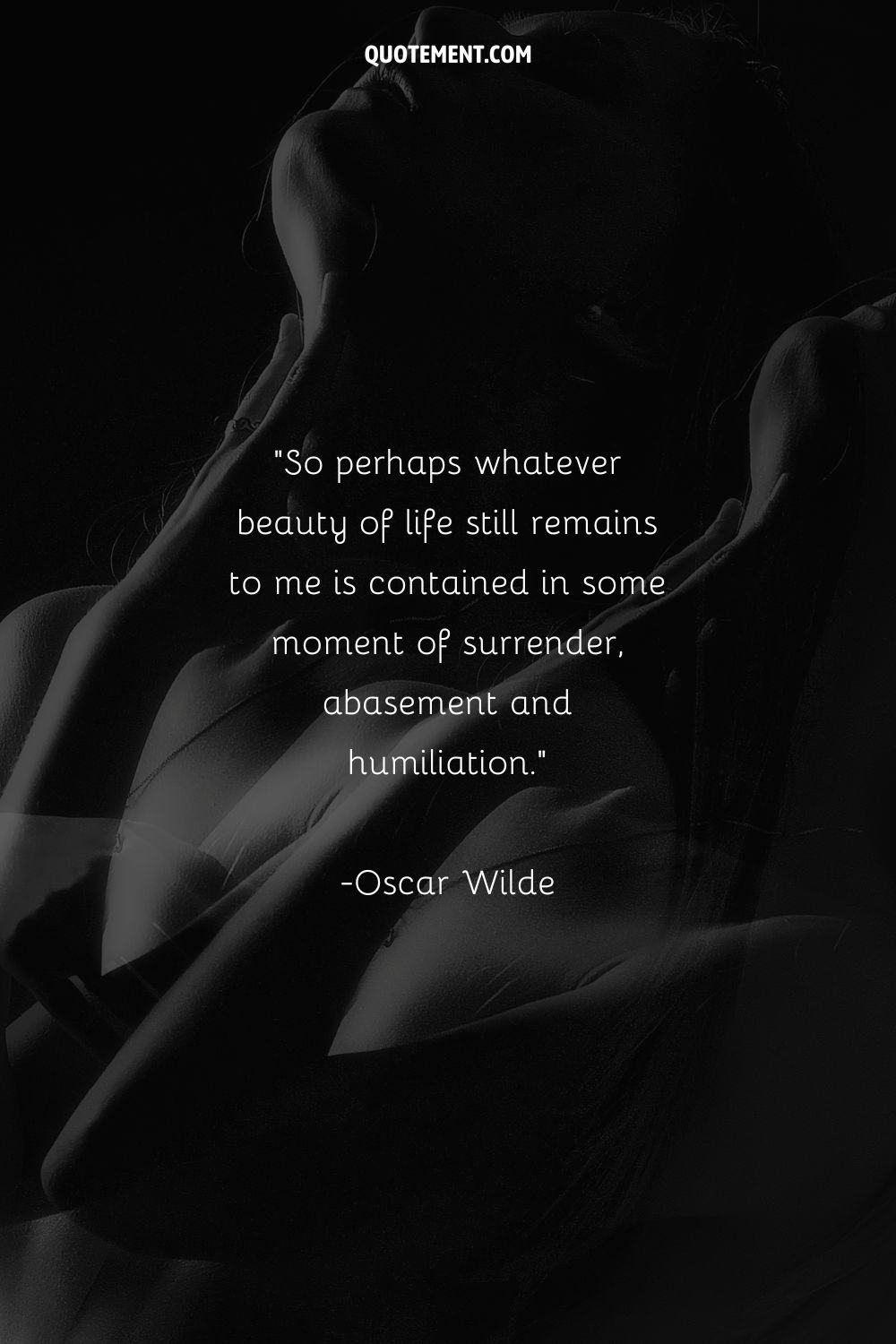 See also: 100 Oscar Wilde Quotes For Every Point Of Your Life
31. "I knew instantly that I wanted that type of love in my life. To have someone I could take care of in every sense and who would trust me to do so. No matter what I asked of them." ― Breanna Hayse
32. "It's about gaining your trust and your respect, so you'll let me exert my will over you. I will gain a great deal of pleasure, joy, even in your submission. The more you submit, the greater my joy – it's a very simple equation." — E.L. James, Fifty Shades of Grey
33. "He is like ice cream without the calories or whiskey without the hangover. He's a drug. My drug." ― Carmel Rhodes
34."True devotion and humility is when you carelessly allow yourself to fall in love with things you consider will make you look inferior, which in essence, makes you superior." — Michael Bassey Johnson
35. "In the early years, it was my fear that drove my need to understand. I did not want to be destroyed. In fact, I wanted to be created." ― Guy Baldwin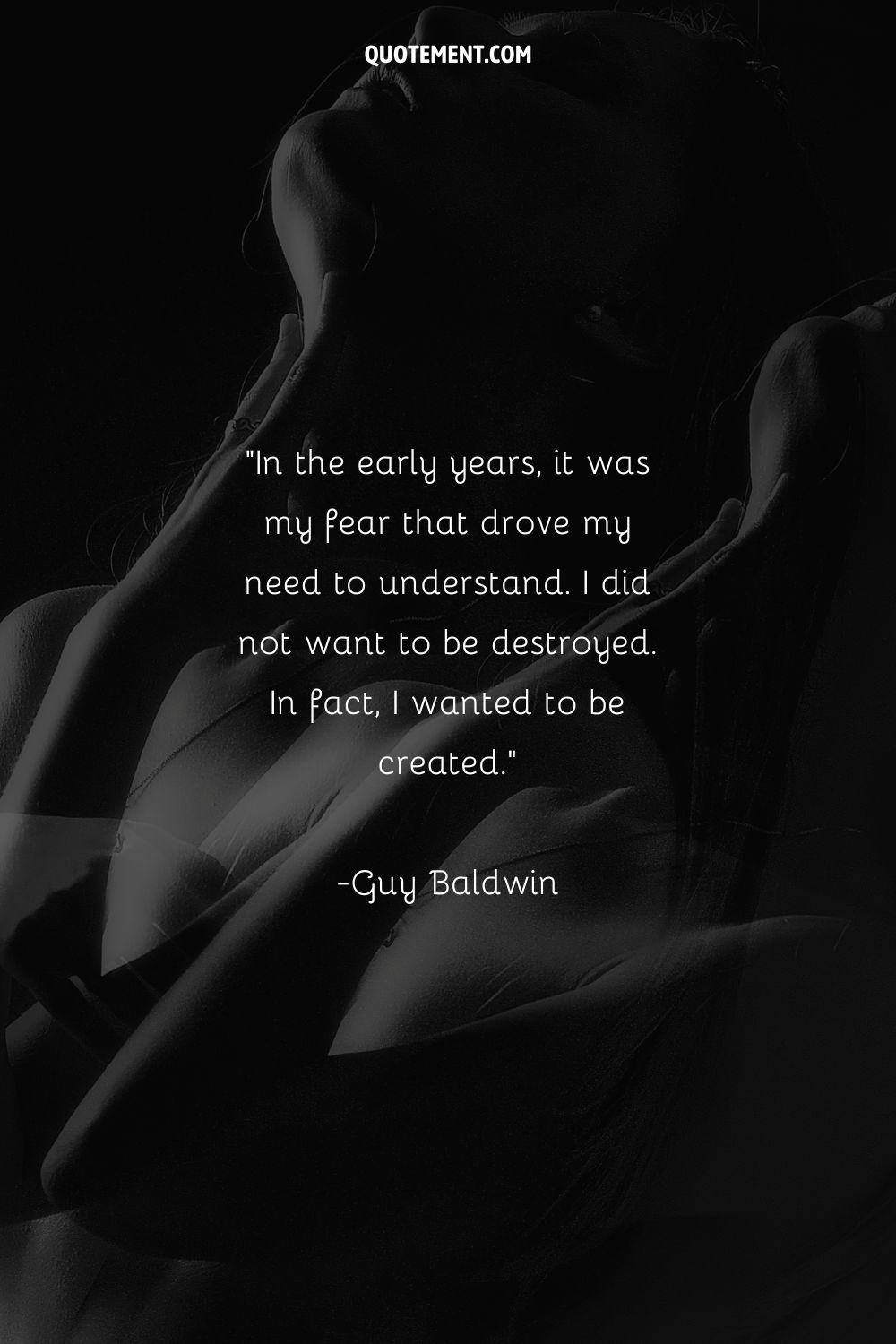 36. "When a man truly loves a woman she becomes his weakness. When a woman truly loves a man he becomes her strength. This is called Exchange of Power." — Unknown
37. "Fear, anxiety, arousal, and pain; all are emotions and sensations. They are neither right nor are they wrong; good nor bad. They are simply passions, a most important part of life. Feel them, fully experience them, surrender to them, and learn to accept them. As a submissive, you must let go." — Nikki Sex
38. "She's exactly the kind of woman I'm drawn to. A woman who flees when hunted and comes alive when she's caught." ― Pam Godwin
39. "There are times she is kneeling out of obedience, reverence, and respect. Those are the times it is okay to stand above her. But when she is kneeling because the weight of the world is just too heavy to bear … that is when You should be kneeling beside her." — Unknown
40. "I love the great despisers, because they are the great adorers, and arrows of longing for the other shore." ― Friedrich Nietzsche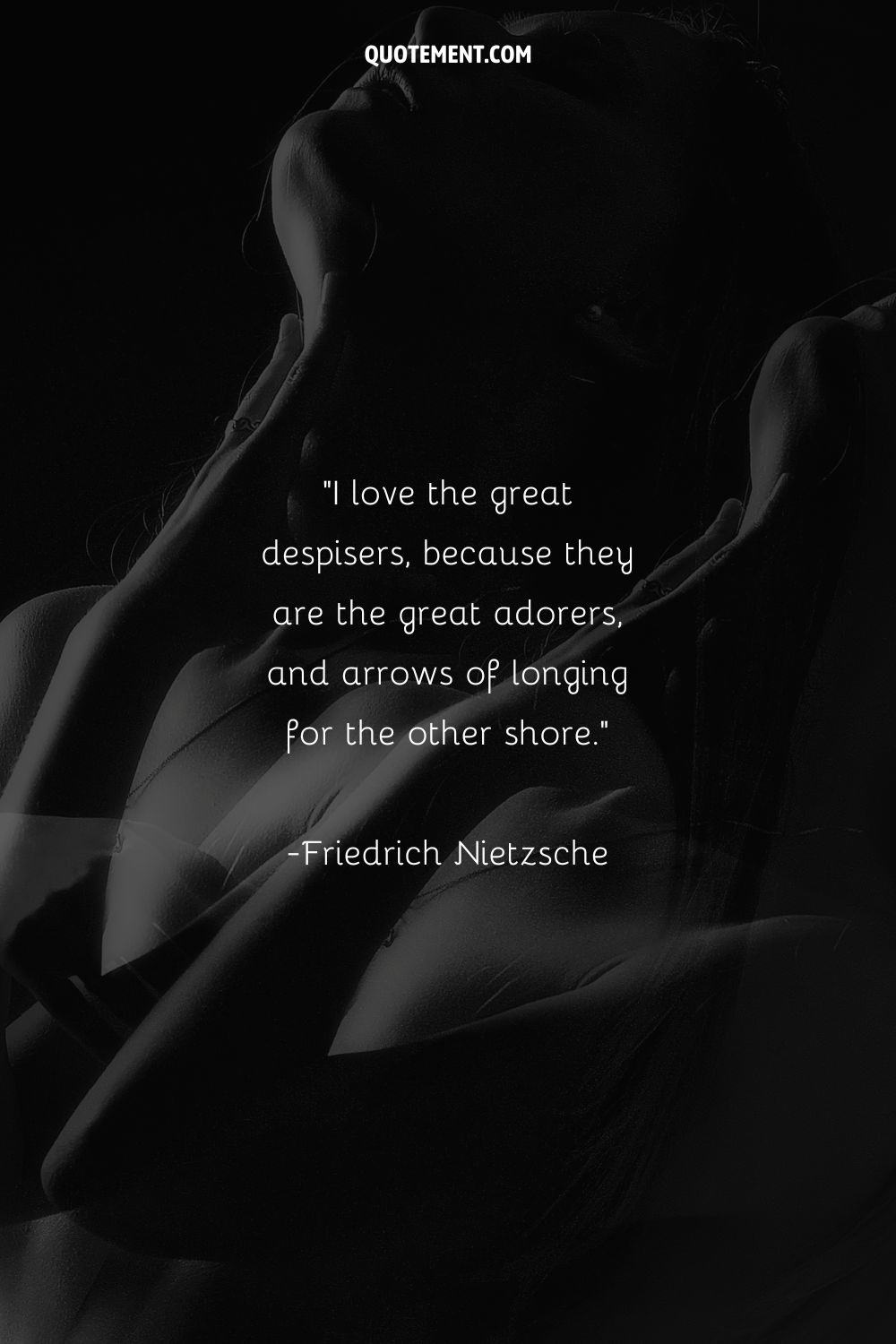 41. "Right on the edge of fear was where trust could grow." ― Cherise Sinclair
42. "This new brand of mastery, of dominance that demanded she bare her soul, not just surrender her body, gave him a terrible power over her." ― Renee Rose
43. "Men need to hunt. She obviously understands this. She's offering herself as prey. Not easy prey. But willing." ― Willow Madison
44. "Though the Mistress is all about power, confidence, and control, she still must give back to her clients who provide the very platform she stands on. The Mistress is not self-made by any means. With her submissive she creates, she designs, she imagines, she becomes. It's a relationship; it's an exchange." ― T.L. Stone
45. "Submission is the art of compensating for your weakness by playing to each other's strengths." — Mark Batterson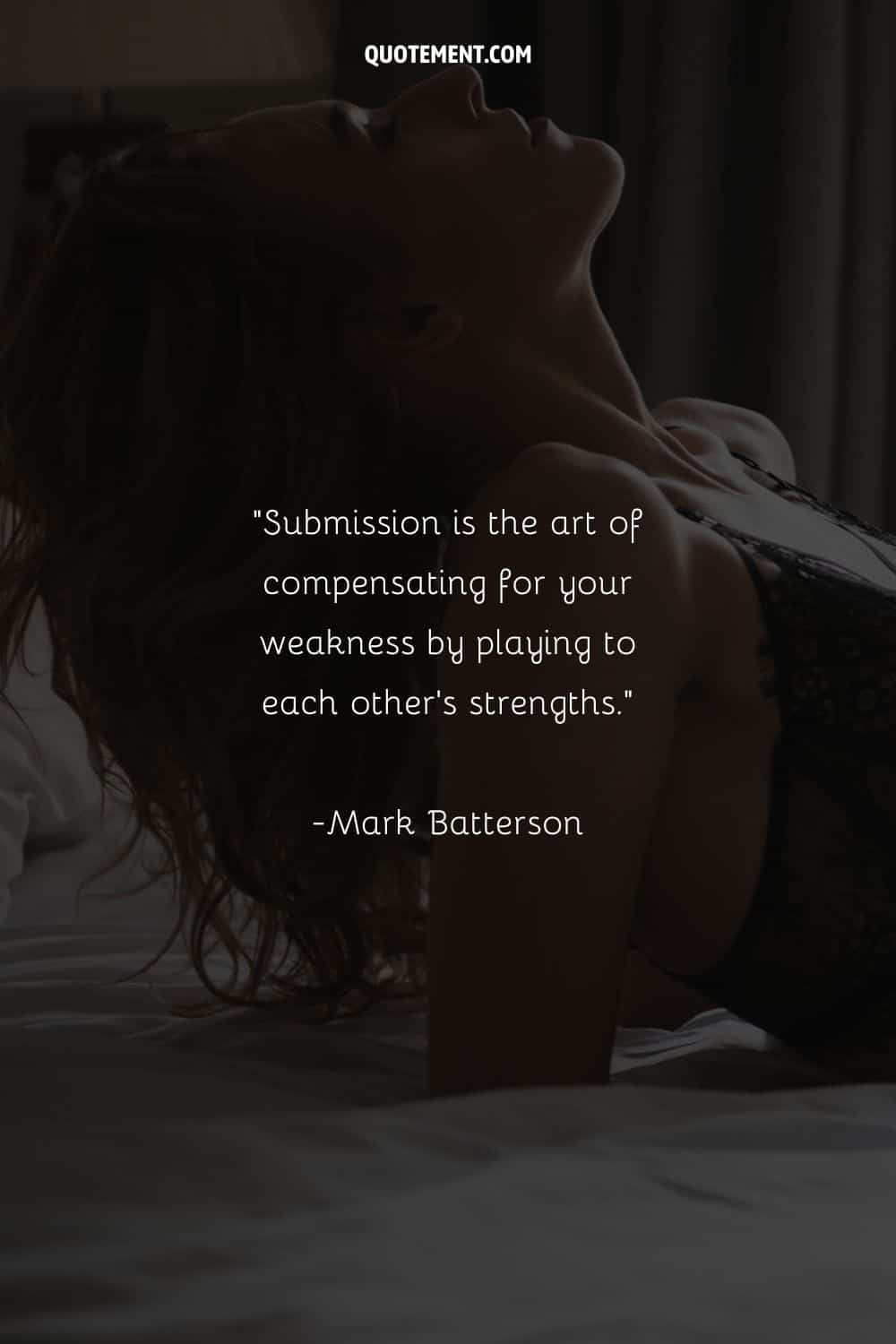 46. "I had no idea it would be like this. That having someone on their knees for you would make you so vulnerable." ― Alexis Hall
47. "I want to touch the parts of you no one else has touched. I want to own the piece of you that has yet to be discovered. So stop resisting. Let go. Let it happen." — Riley Murphy, Requested Surrender
48. "Keep me rather in this cage, and feed me sparingly, if you dare. Anything that brings me closer to illness and the edge of death makes me more faithful. It is only when you make me suffer that I feel safe and secure. You should never have agreed to be a god for me if you were afraid to assume the duties of a god, and we know that they are not as tender as all that. You have already seen me cry. Now you must learn to relish my tears." ― Pauline Réage
49. "I look at him ready to cry again. Not out of pain. Not out of need. But because his words rub that part of my soul that suffers, that wants to be explored like a virgin land that has remained intact for centuries and craves to be occupied, appreciated, and transformed." ― Aileen Rose
50. "Sometimes it is harder to deprive oneself of a pain than of a pleasure." — F. Scott Fitzgerald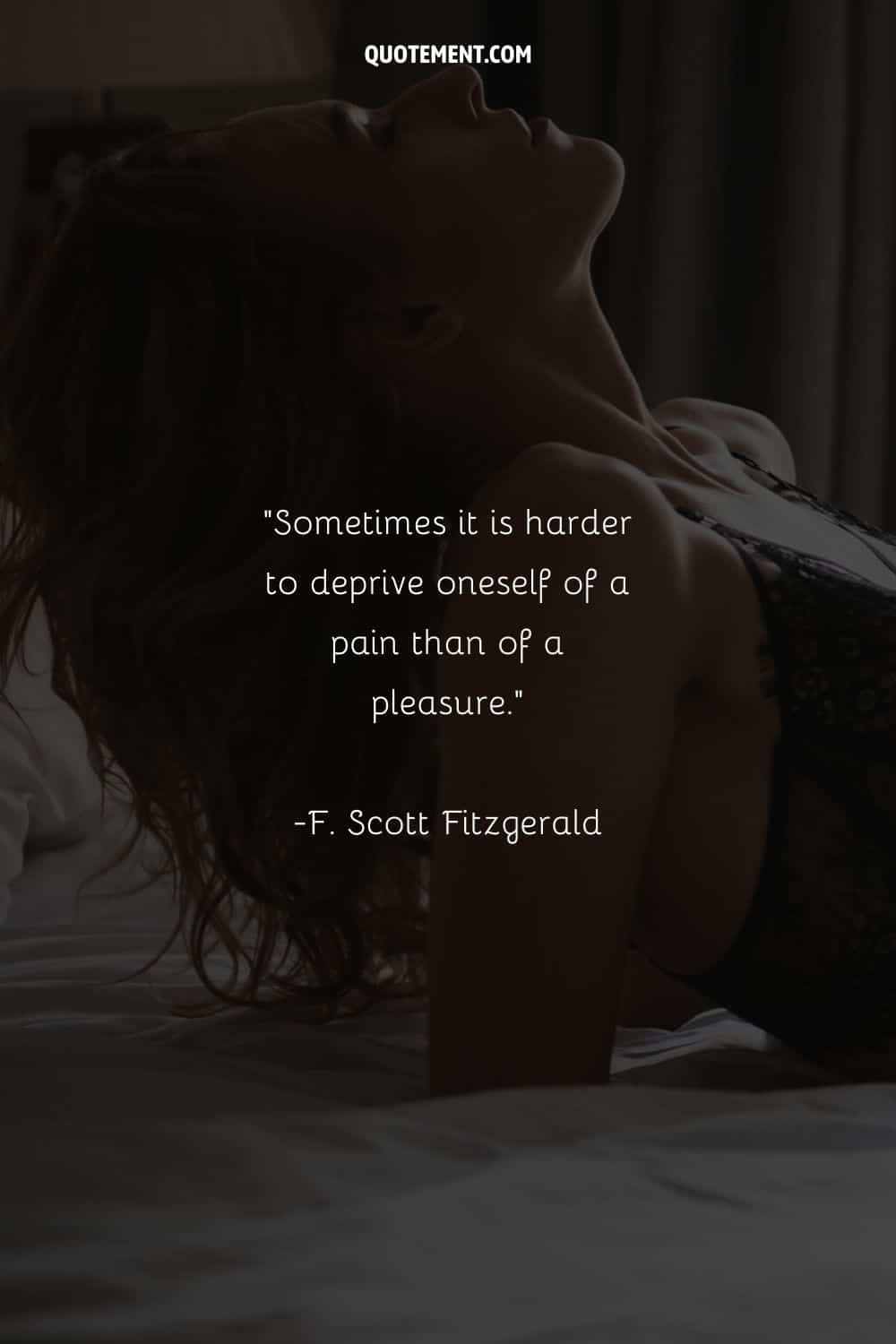 51. "It is impossible to be 'turned on' or to get in touch with your sensuality without submitting to the very thing that's got you turned on." ― Lebo Grand
52. "Anticipation is foreplay, and…pain is the purest form of pleasure" ― James Crow
53. "It's like an itch, isn't it? You can feel it in your throat. You want to scream for me." — Nenia Campbell
54. "Sensuality is beautiful, and dominance and submission in the right context is a passionate art. A muse which ignites the flame of femininity, enrapturing both partners in complete euphoria, magnifying both the masculine and the feminine in one tantalizing unit." ― Sai Marie Johnson
55. "How far will you run, before you realize you're not running away from me? You're running to me." ― Joey W. Hill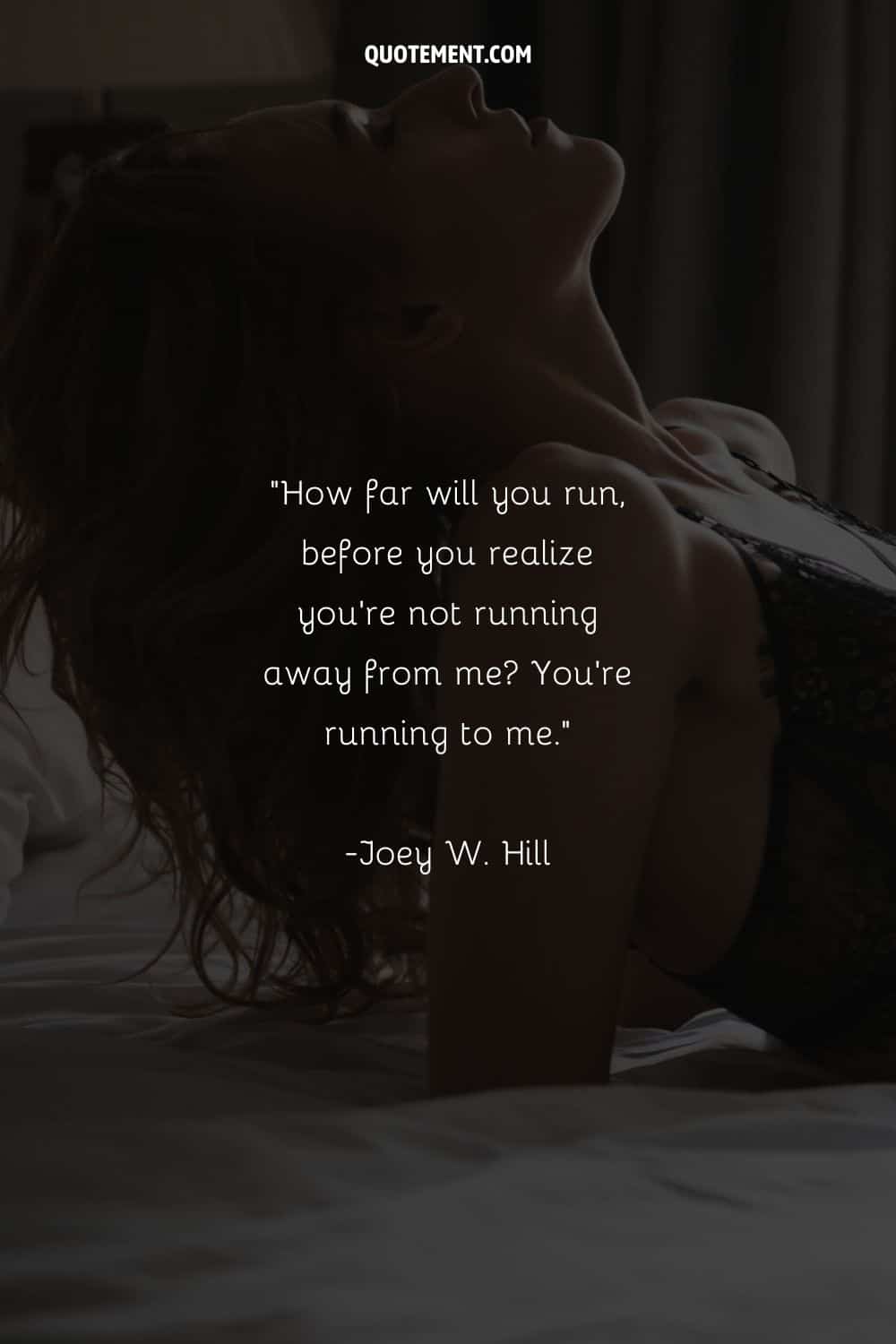 56. "A cage stokes our emotions and imaginations, regardless of whether you are inside looking out, or outside looking in." ― Michael Makai
57. "Domination and submission can be healthy traits in an environment of trust. But superiority complex in man and inferiority complex in woman forms a toxic circle. One becomes oppressor, the other becomes manipulative. Both harm each other." ― Shunya
58. "In the absence of sensuality, submission starts to feel like you are being controlled. It is dry." ― Lebo Grand
59. "The deepest show of love is when you surrender your mind, body, and soul to me to use as I please, trusting that when I take you to the brink of my self-control, I'll bring you back more whole than before." ― Scarlet Wolfe
60. "It is within the experience of everyone that when pleasure and pain reach a certain intensity they are indistinguishable" — Arnold Bennet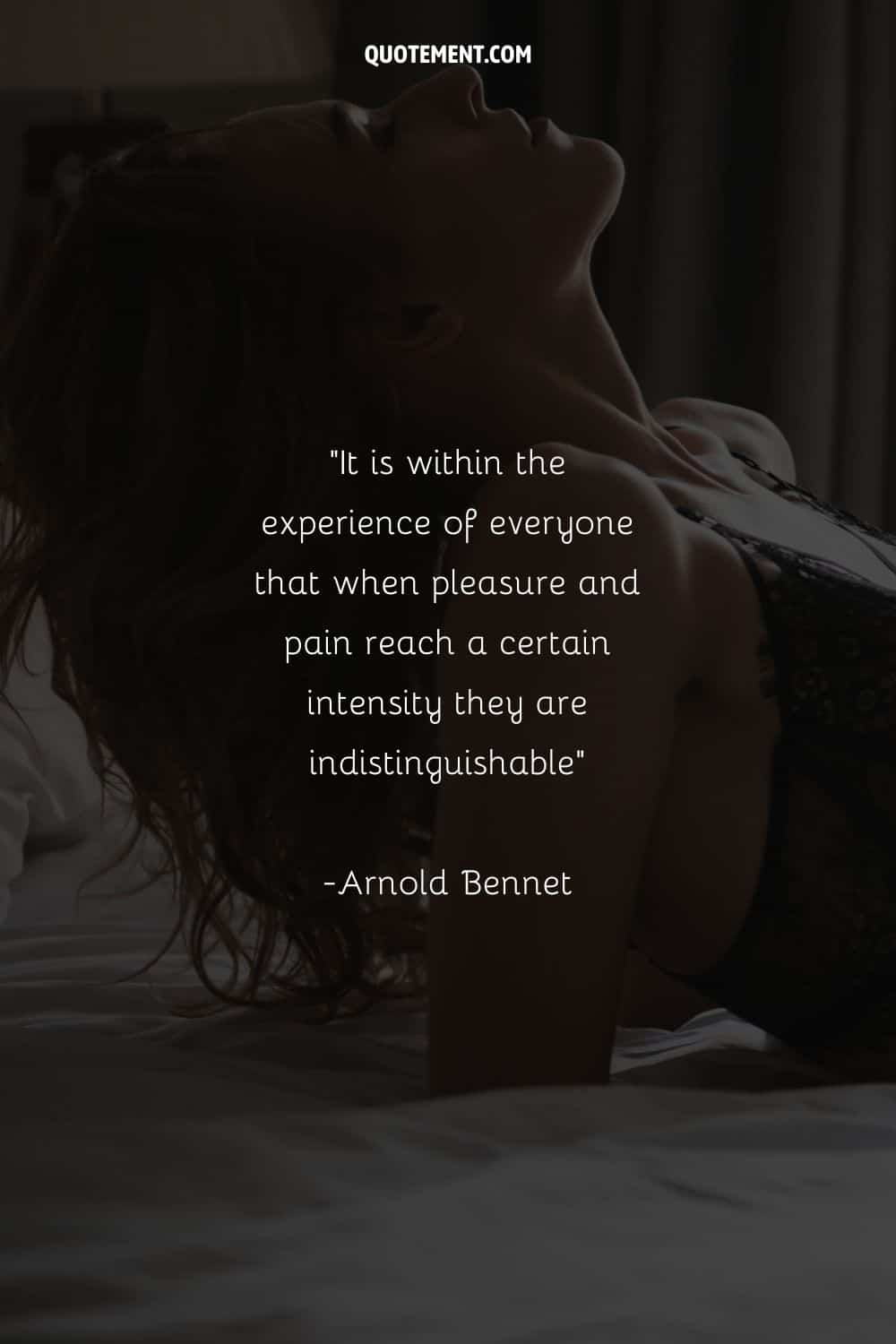 See also: 150 Deep Dark Quotes About Life, Death, Pain & Love
I hope you enjoyed reading these BDSM quotes and found them inspiring and insightful.