Do you ever find yourself in situations where you apologize even though you didn't do anything wrong? If so, you must check out these brilliant apologizing when you did nothing wrong quotes!
In today's article, you'll discover a collection of apologizing when you did nothing wrong quotes to help you clear your mind and determine if you owe an apology or are just being manipulated to think so.
I've compiled a collection of the best apology quotes that talk about when it's the right time to say sorry, and the best way to do it.
Finding the right words to say sorry is never an easy task, especially if you're not even sure that you did anything wrong. If you did, an apology is a must.
But what if you didn't do anything but still feel guilty?
I hope you'll find your answers in all the awesome apologizing when you did nothing wrong quotes below.
Top 10 Apologizing When You Did Nothing Wrong Quotes
Let's start off with a list of the ten best apologizing when you did nothing wrong quotes. Take a look!
1. "Sorry' isn't a synonym for 'guilty.' It's a way to say you're listening." — Martina Boone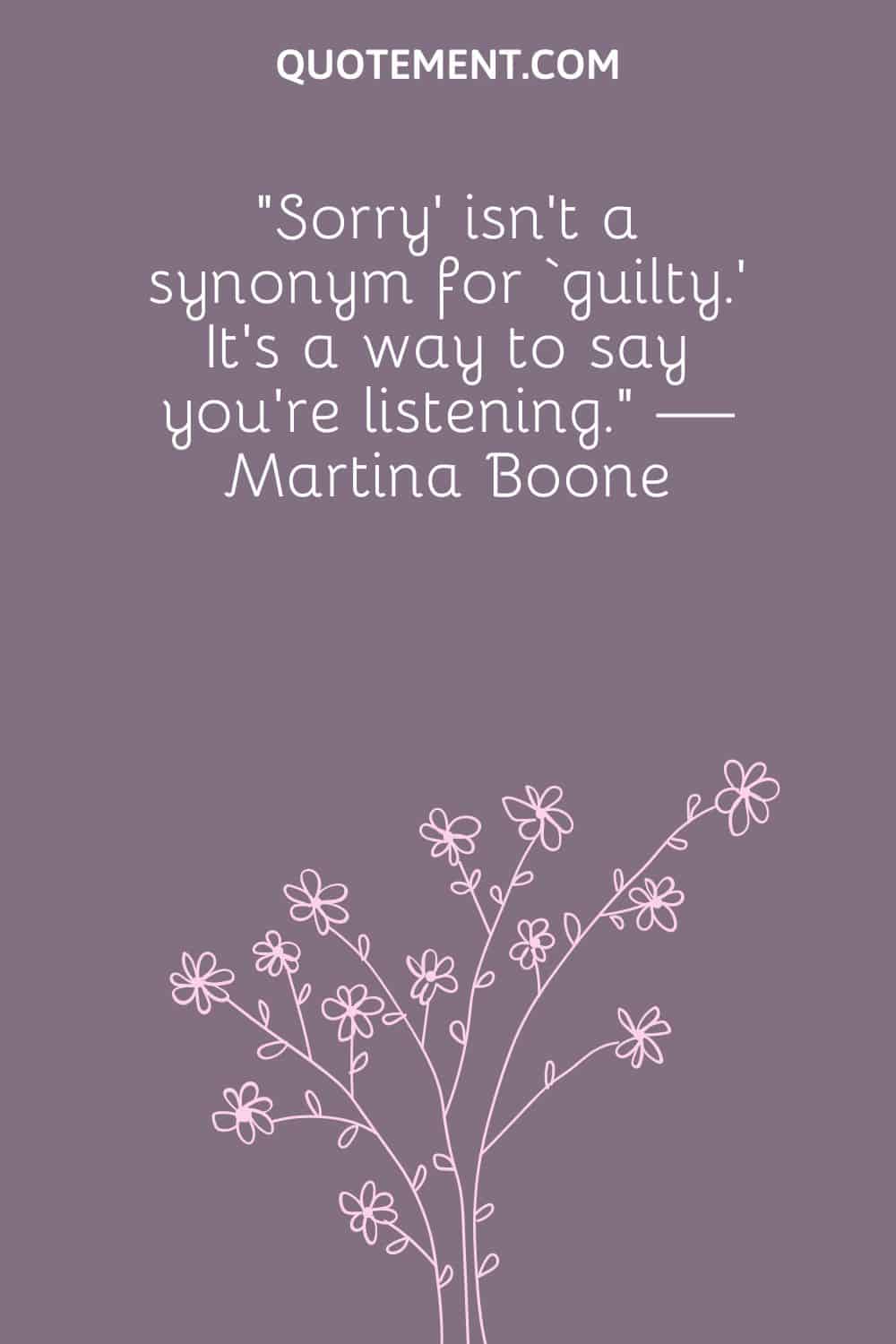 2. "It isn't always to apologize for your mistakes but doing so shows a person with a strong sense of self." — Byron Pulsifer
3. "I feel like if you've done something wrong, then you should keep on apologizing to that person." — Aviva
4. "Who cares who's right or wrong when the last word is a kind apology?" — Richelle E. Goodrich
5. "I spend every day apologizing or saying the wrong thing, and I am born sorry." — Morrissey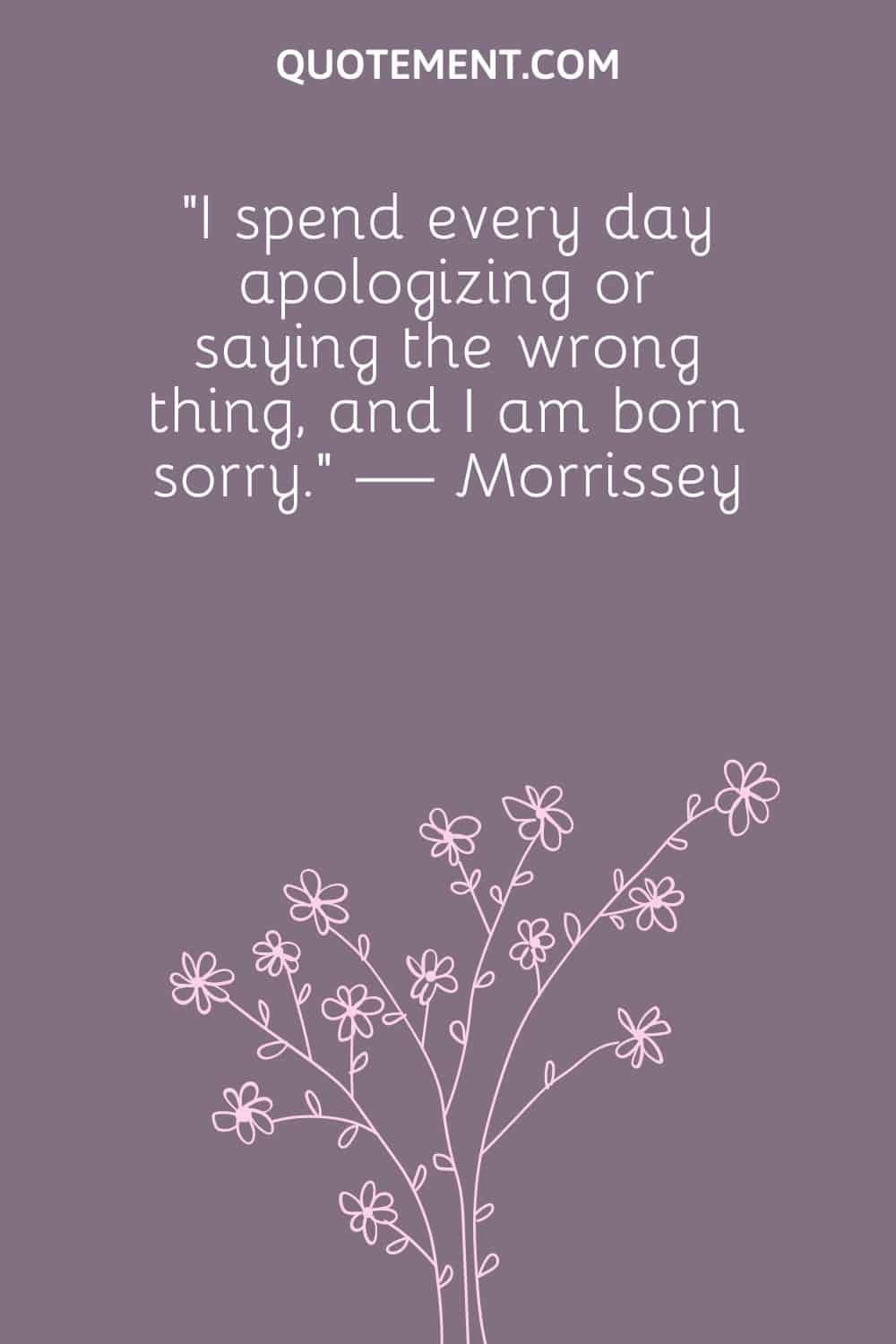 6. "Never forget the nine most important words of any family- I love you. You are beautiful. Please forgive me." — H. Jackson Brown Jr.
7. "If you don't stop apologizing, you're going to convince me you've done something wrong." — Kate Morton
8. "When you forgive, you free your soul. But when you say I'm sorry, you free two souls." — Donald L. Hicks
9. "It is a good rule in life never to apologize. The right sort of people do not want apologies, and the wrong sort take a mean advantage of them." — P.G. Wodehouse
10. "Apologizing does not always mean you're wrong and the other person is right. It just means you value your relationship more than your ego." — Mark Matthews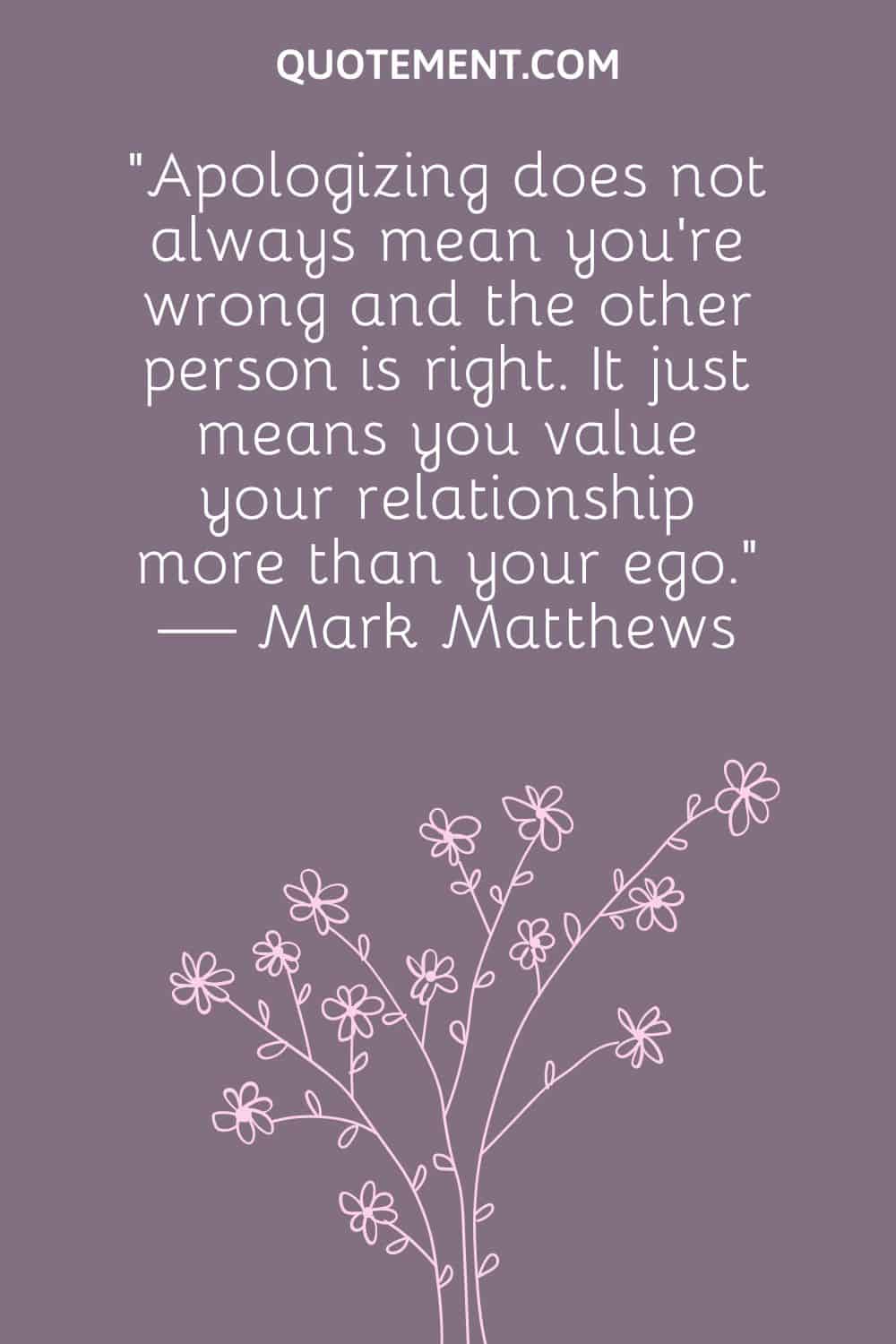 Sorry Quotes For When You Did Nothing Wrong
More thought-provoking apologizing when you did nothing wrong quotes are coming your way. Check them out!
1. "Let us forgive each other — only then will we live in peace." — Leo Tolstoy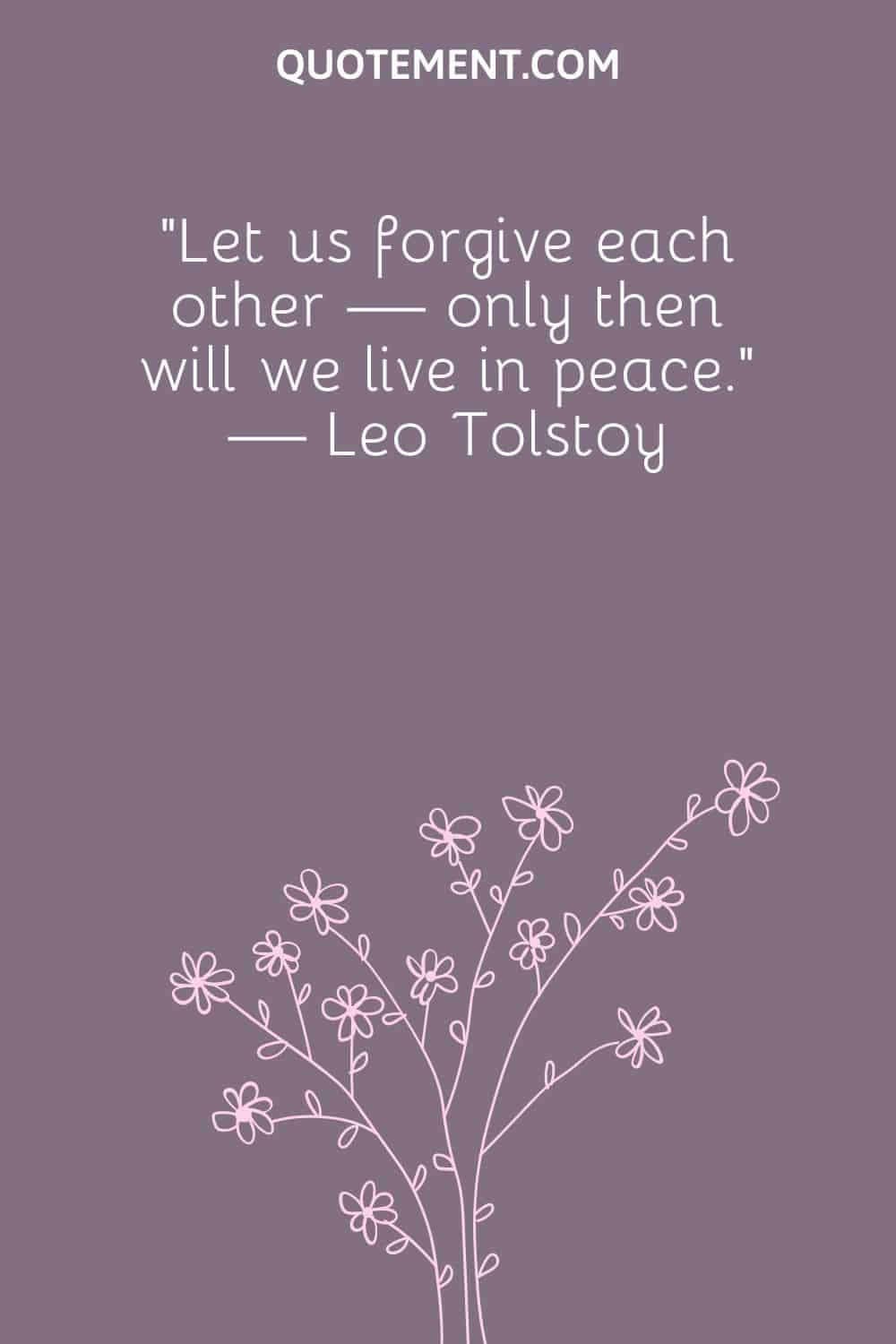 2. "Never make a defense or an apology until you are accused." — King Charles
3. "But when someone does wrong, when we make mistakes, we don't say we're sorry. We promise to make amends." — unknown
"I will." "Mati en Sheva yelu. This action will have no echo. It means we won't repeat the same mistakes, that we won't continue to do harm." — Leigh Bardugo
4. "A simple apology could fix a friendship that shouldn't have ended in the first place. Don't let your ego stop you from doing what's right." — unknown
5. "Never apologize for showing your feelings. When you do, you are apologizing for the truth." ― José N. Harris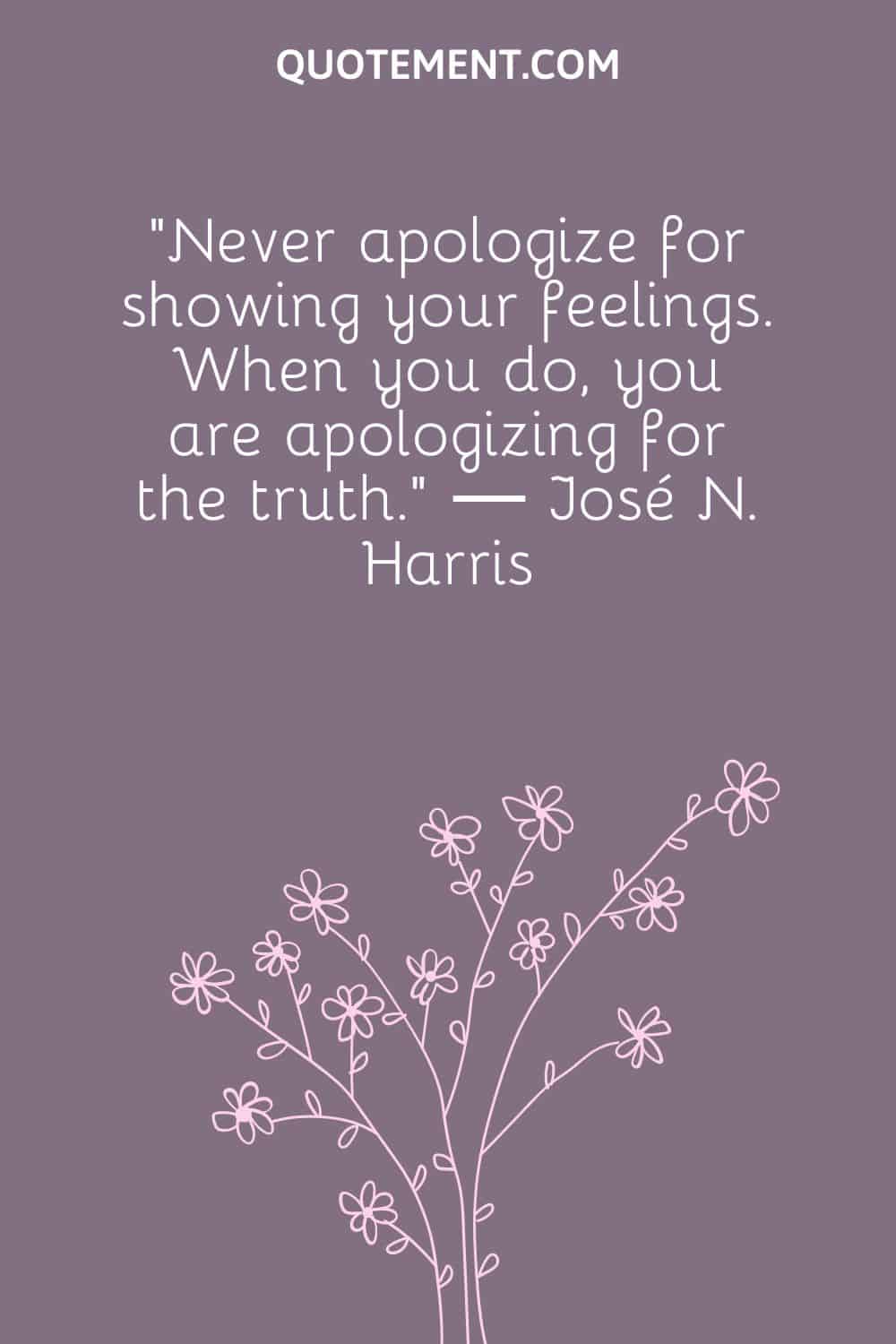 6. "To err is human, but contrition felt for the crime distinguishes the virtuous from the wicked." — Vittorio Alfieri
7. "I begin, then, with some remarks about 'the meaning of a word.' I think many people now see all or part of what I shall say: but not all do, and there is a tendency to forget or to get it slightly wrong. In so far as I am merely flogging the converted, I apologize to them." — J.L. Austin
8. "Never believe you're so great or important, so right or proud, that you cannot kneel at the feet of someone you hurt and offer a humble, sincere apology." ― Richelle E. Goodrich
9. "I now understand that one wrong move is invariably followed by hundreds of opportunities to be wrong again." — Mary Blakely
10. "Apologies aren't meant to change the past. They are meant to change the future." ― Kevin Hancock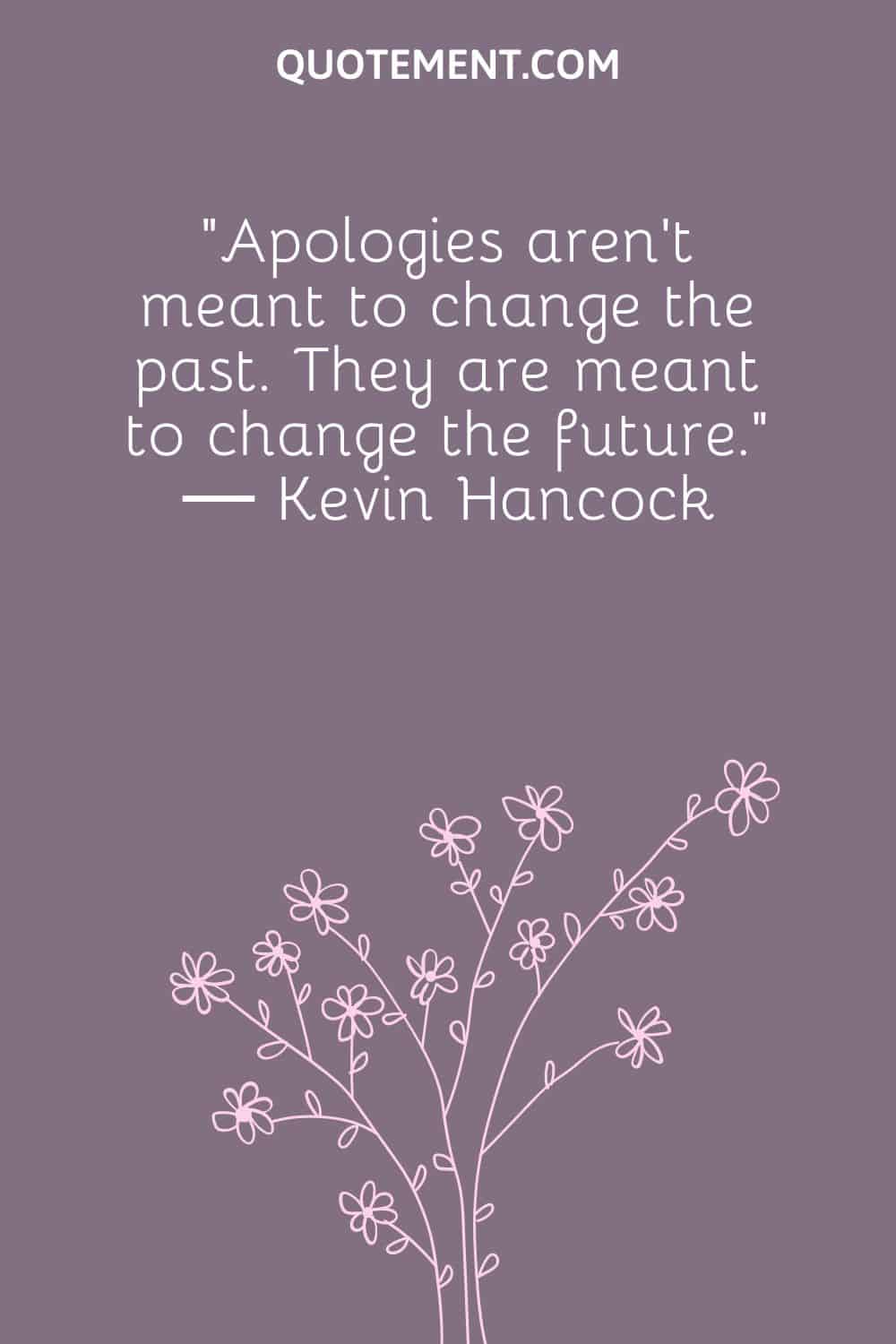 11. "When a person tells you that you hurt them, you don't get to decide that you didn't." — Louis C.K.
12. "The most important trip you may take in life is meeting people halfway." — Henry Boye
13. "Some people accidentally walk on your feet and apologize, while others walk all over your heart and don't even realize." — unknown
14. "When you make a mistake, give an apology without an excuse attached to it. The longer an apology, the less authentic it is." — Steve Maraboli
15. "Don't apologize for what you think you did wrong. Apologize for what they think you did wrong." — David D. Burns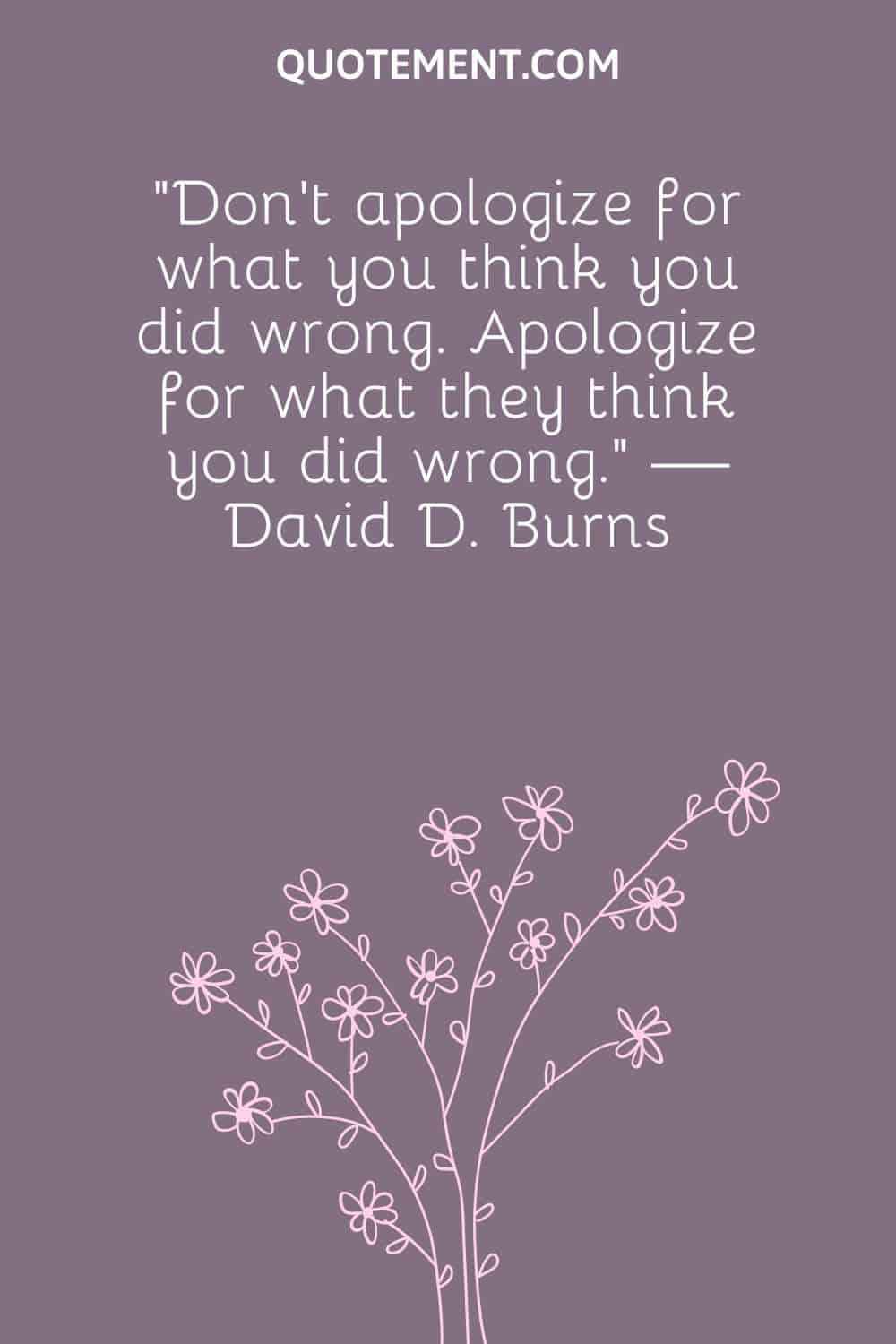 16. "I've made apologies to people I needed to, but I can't apologize to people I don't know for things they don't understand." ― Sienna Miller
17. "It does not [cost]a penny to say "am sorry", "I won't do that again"! It does not take away your integrity to appreciate the very little that you have obtained from someone, even if it's not much! True humility speaks "little is enough if God is in it." — Israelmore Ayivor
18. "I am sorry my decisions do not meet with your approval, but nevertheless, they are mine, and the consequences are also mine." ― Rachel Caine
19. "I never meant to cause you any sorrow. I never meant to cause you any pain." — Prince and the Revolution, "Purple Rain"
20. "Never apologize for having high standards. People who really want to be in your life will rise up to meet them." — Suman Rai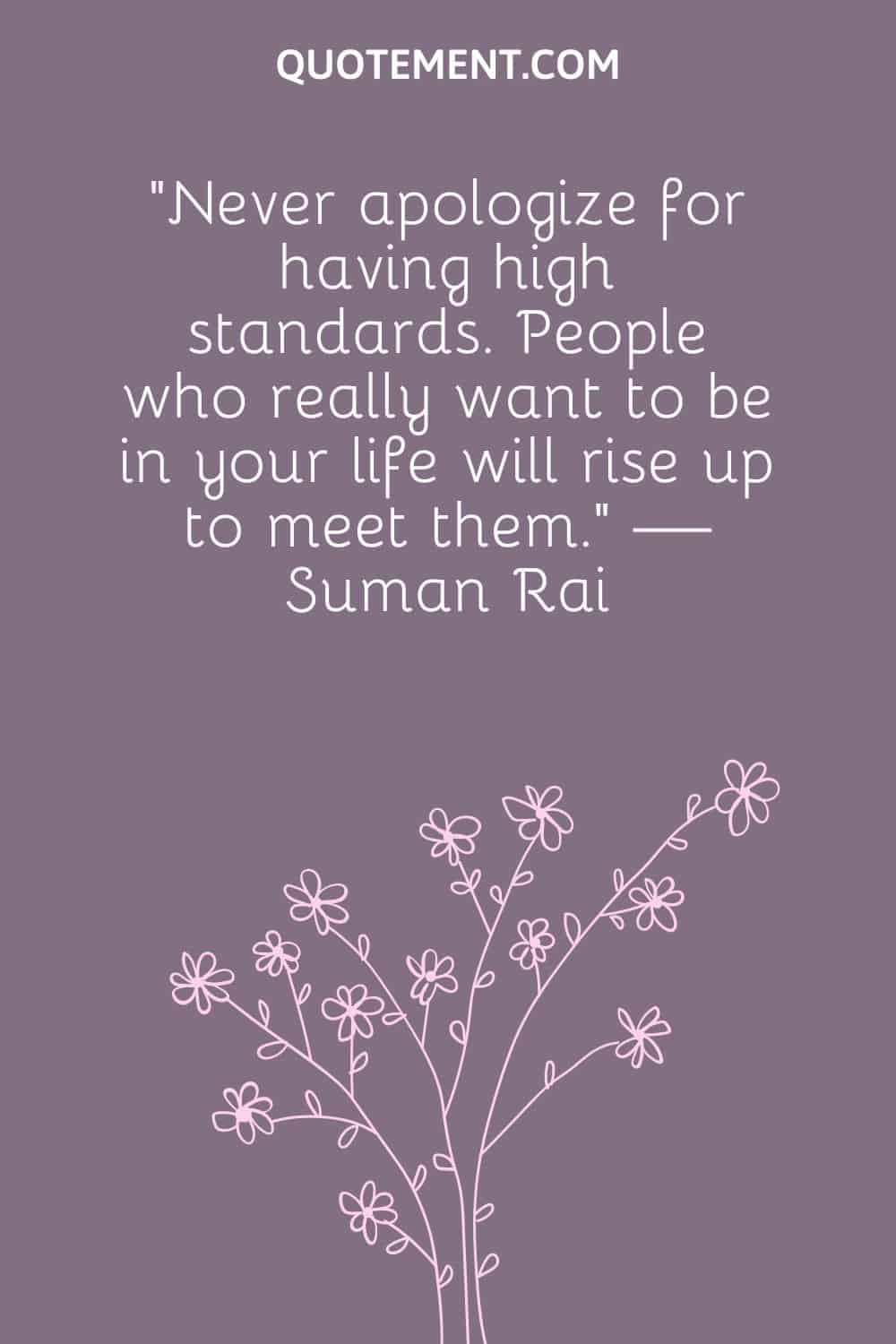 See also: Top 90 Never Settle For Less Quotes To Encourage You
Powerful Apologizing When You Did Nothing Wrong Quotes
Check out these powerful apologizing when you did nothing wrong quotes to help you clear your mind and find peace.
1. "Forgiveness does not change the past, but it does enlarge the future." — Paul Boese
2. "Perfectionism leads to a tendency to apologize preemptively for one's efforts, knowing from experience that there's sure to be something wrong with them." — William Westney
3. "But you know all about that, being sorry and having no words to say something when you know you should but you just can't." — Heather Gudenkauf
4. "An apology is the superglue of life! It can repair just about anything!!" ― Lynn Johnston
5. "I was very sorry when I found out that your intentions were good and not what I supposed they were." ― Sitting Bull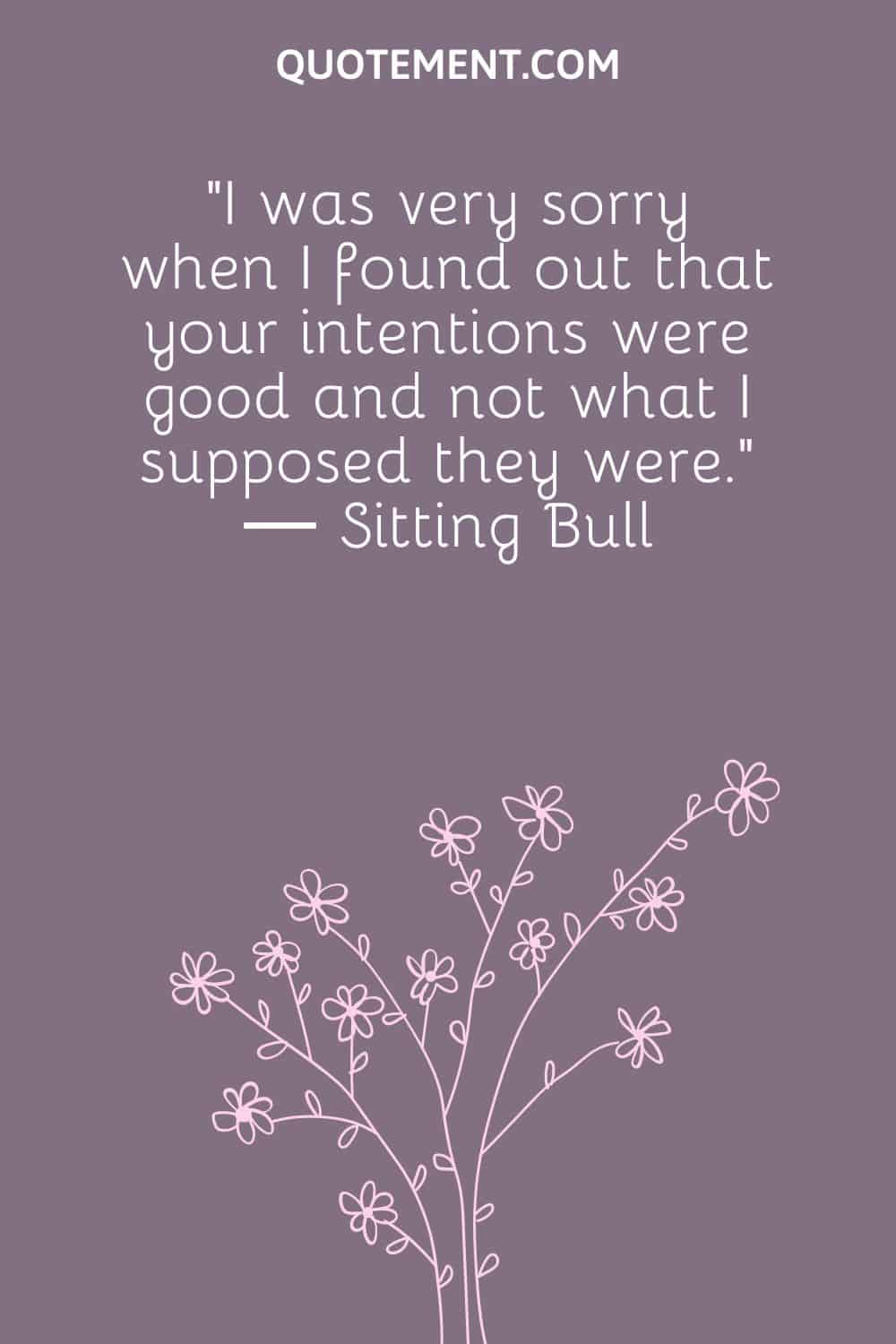 6. "Without denying the value of scientific endeavor, there is a striking absurdity in committing billions to reach the moon where no people live, while only a fraction of that amount is appropriated to service the densely populated slums." — Martin Luther King Jr.
7. "I love my children. That will never change. I have prayed to them for forgiveness and hope that they will forgive me. I never meant to hurt them!!" — Susan Smith
8. "I'm too tired to fight against you anymore, too tired to say you are wrong. Too tired apologizing, keeping me uping all nighting, criming by wasting my precious timing. Straggling against what I once called charming." — Coco J. Ginger
9. "A genuine apology is like an eleventh-hour rain on a dusty crop. Grossly overdue, but miraculously just in time." ― Jacqueline A Bussie
10. "Your right actions might hurt someone, so if required, apologize for your right actions, but don't stop taking right actions." — Amit Kalantri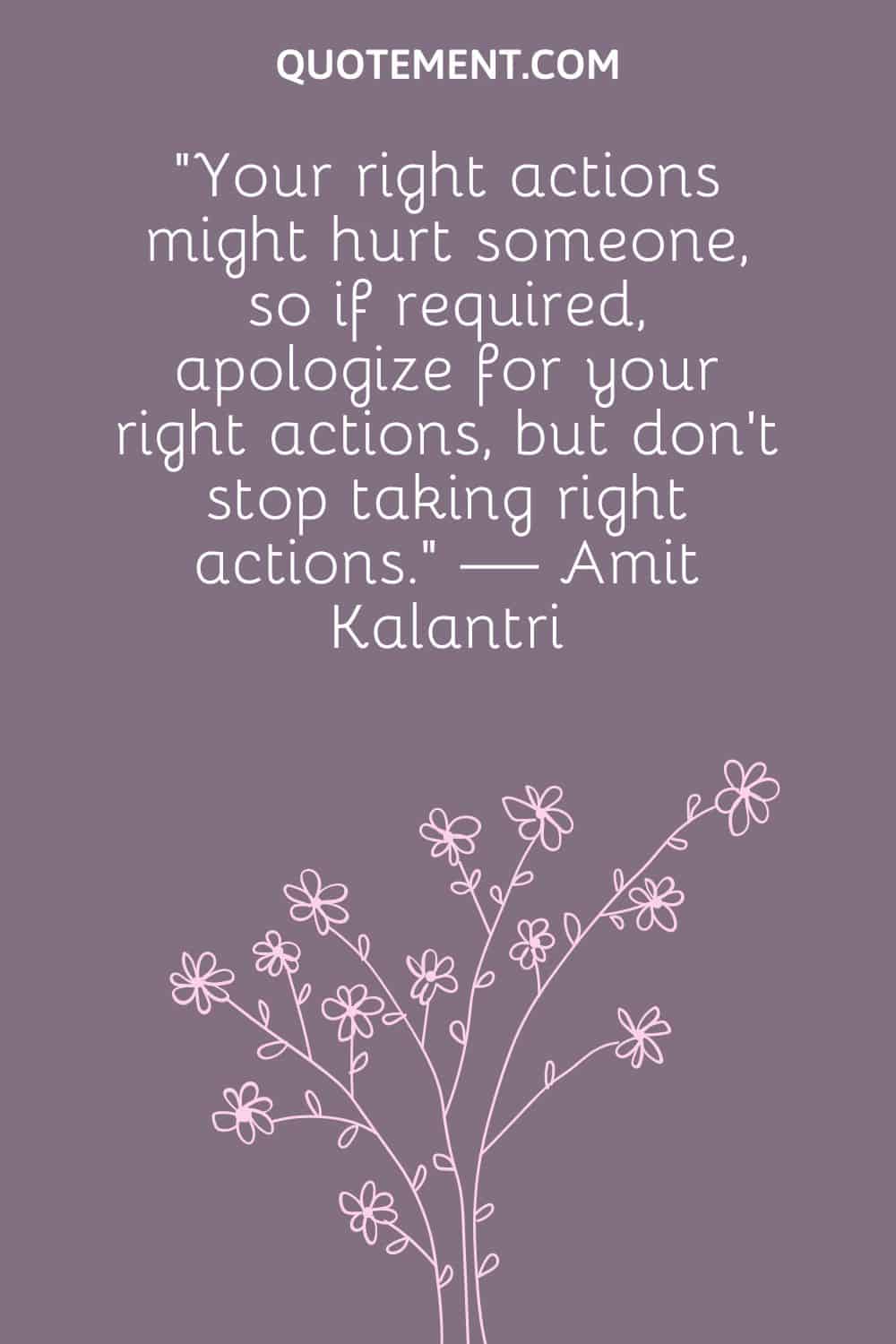 11. "I felt ashamed for what I had done. I don't have any excuses. I did what I did. I take full responsibility for myself and my actions. I wouldn't pawn this off on anybody. I'm sorry it happened. And I hurt people." — Louie Anderson
12. "There should be a path to earned legal status for those that are here. Not – not amnesty – earned legal status, which means you pay a fine and do many things over an extended period of time." — Jeb Bush
13. "Oh, I'm sorry for blaming you For everything I just couldn't do, And I've hurt myself from hurting you." — Christina Aguilera, "Hurt"
14. "It was never my intention to hurt you or cause you pain. Destiny conspired to drive this wedge between us, and all I want is for this burden to be lifted. I'm sorry." — unknown
15. "I understand the concept of being the bigger person, but I do not understand why some people apologize to others when they weren't wrong." — unknown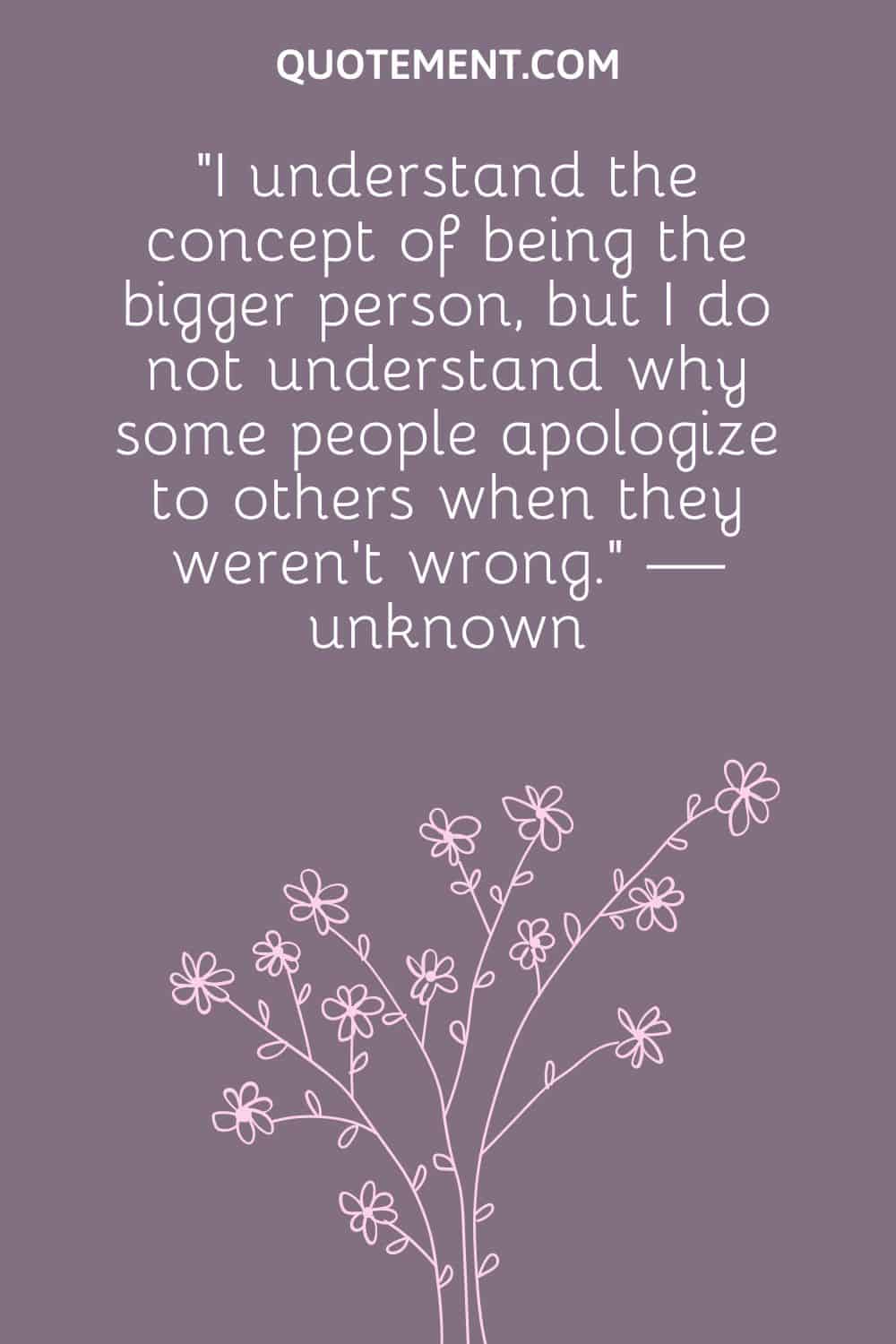 16. "A stiff apology is a second insult…. The injured party does not want to be compensated because he has been wronged; he wants to be healed because he has been hurt." — G. K. Chesterton
17. "I loved and adored you, but I drained you like a thirsty man at a spring. I loved what you could give me – your admiration, your acceptance, your love, your forgiveness. I forgot to love you for yourself." ― Jennifer Ashley
18. "So this is me swallowing my pride Standing in front of you saying I'm sorry for that night." — Taylor Swift
19. "There are some experiences in life they haven't invented the right words for." — Lisa Kleypas
20. "I don't know why I made you cry I'm sorry sweetheart, and yet though you shouldn't be lenient with me, I hope you'll forgive and forget." — Frank Sinatra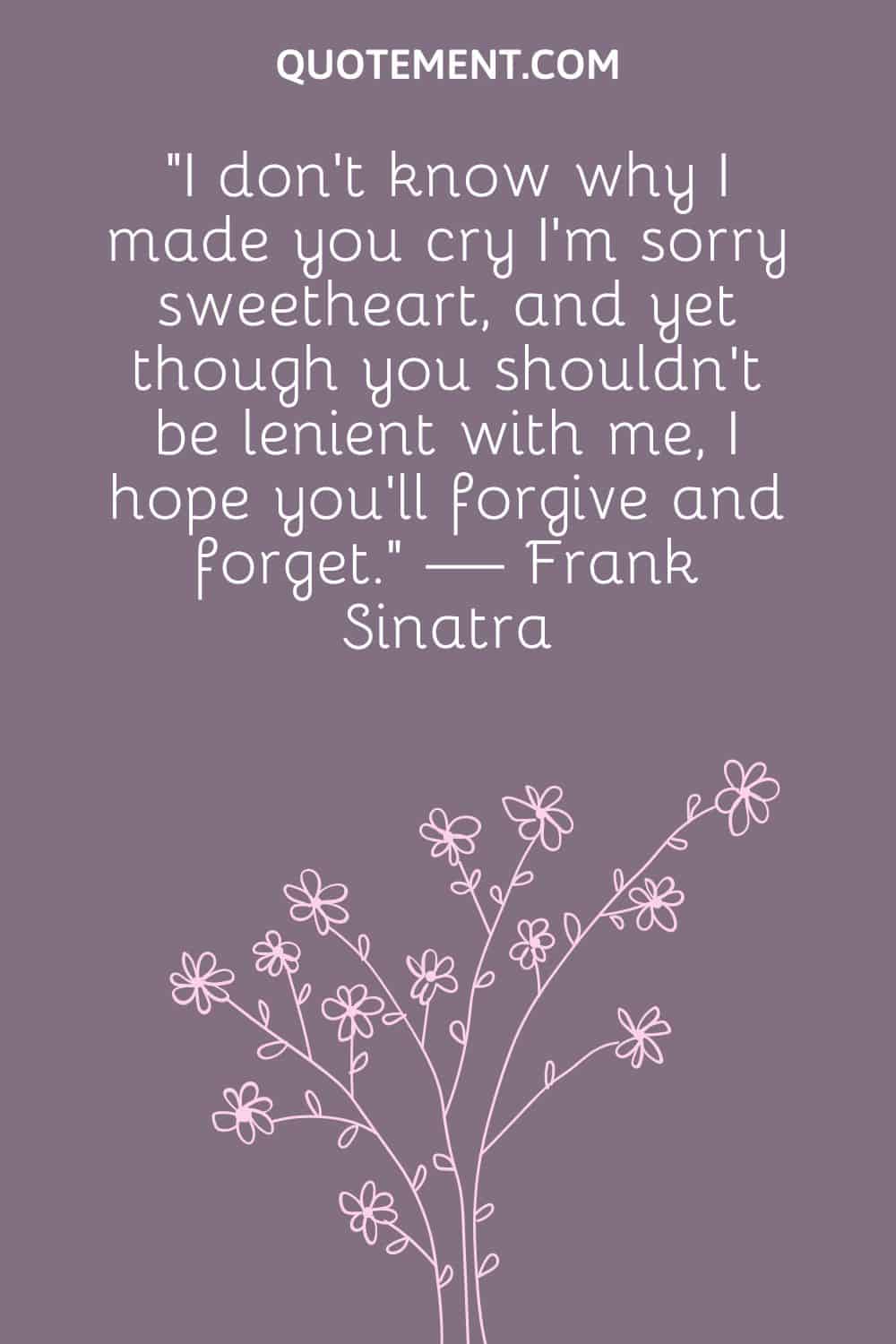 See also: 120 Best Ways To Say I Am Sorry For Hurting You My Love
Final Words
That was all for today's article. I hope these apologizing when you did nothing wrong quotes helped you to find your answers.
Until next time!